We are bunch of people who believe in what we do to gain happiness as our fundamental profit because we do what we love and when we do that we put more happiness than effort into it and to be precise we manufacture happiness by doing our dream job.
We started with Street photography and that's how our passion grew, now we stand in here for the reason to continue working hard on what we love the most and we are glad that photography is now our profession.
Mystic Studios is made of people who believe in art and venture themselves in it. We all work hard on what we love, to capture and render your moments of happiness and providing it to you as a book of memories.
The moment you flip open the souvenir, we are positive that you will have the vision of your most special day like a montage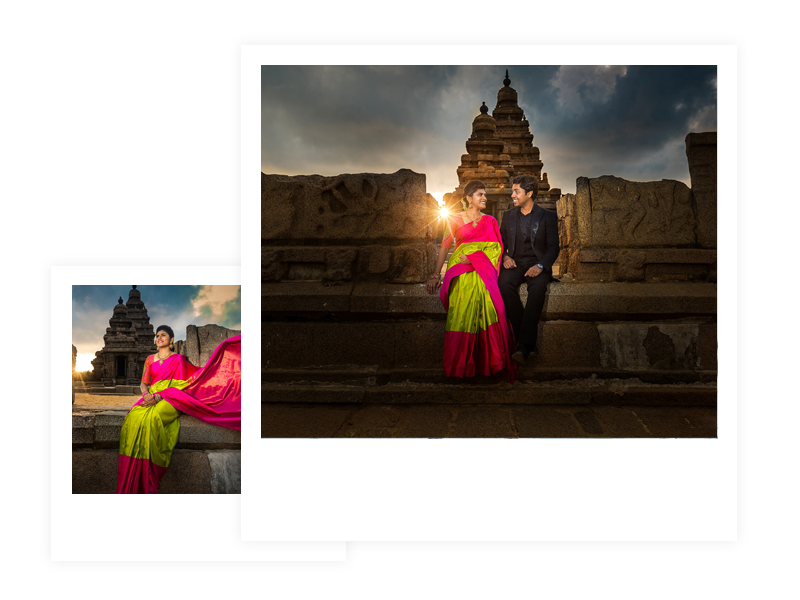 Our primary aim is to provide you with what exactly you expect from us. We are highly passionate on what we do and we listen to your needs and act accordingly because we never stop learning and we adore ideas. Just explain to us how your wedding day that you have dreamed since your childhood should be and we will capture it in the right way and with maximum input from our expert team we will deliver the final product on time. We produce ideas, we inculcate innovation in our work to show our peculiarism in everything we do and there you go! Now you know why you should hire us.