A Celebration Of Love, Life And Everything In-Between
A South Indian Wedding In Coimbatore
Beginning with a Haldi and ending it with the gorgeous Muhurtham, this beautiful wedding affair had everything one's looking for in a typical South Indian wedding. This wedding took place at Raddison Blu, Coimbatore. The couple claimed that they were a huge fan of our work (Touchwood!). We were humbled when they said that they followed our works for a while and wanted to book us for their big day, NO QUESTIONS ASKED! They visited us and positively wanted us to be the flag bearers of showcasing the start of their happily ever-after to the world. Premier bridal makeup artist, Tamanna Rooz from Hyderabad was the reason behind sculpting the flawless look for our already beautiful bride and we must call it out beamingly that she looked nothing short of a princess from a South Indian fairytale.
The couple wore outfits that were flawless and effortless! Every event the wedding brigade hosted, the outfit was en pointe, we must admit! Everything about this wedding, made us feel so optimistic and relentless.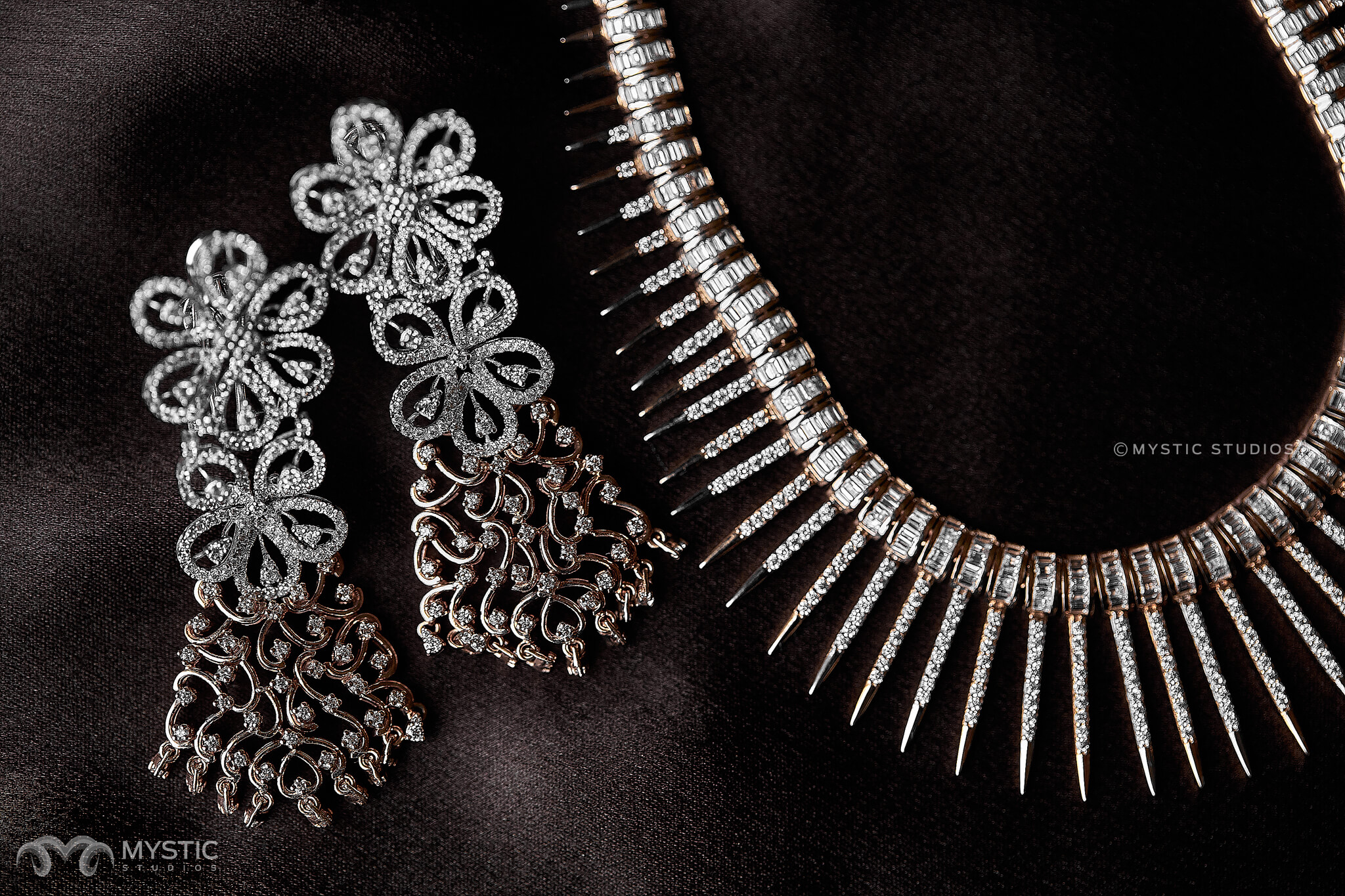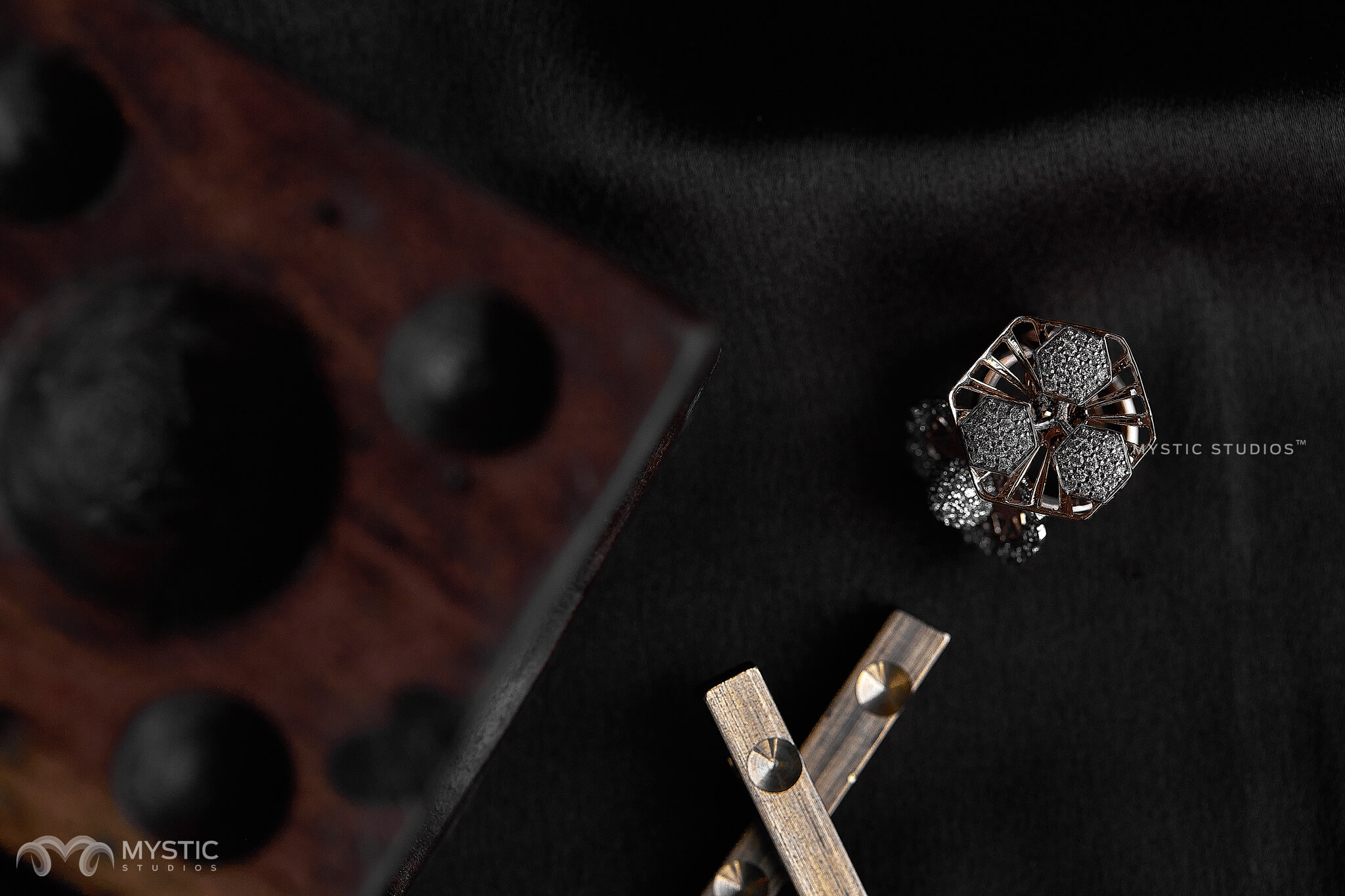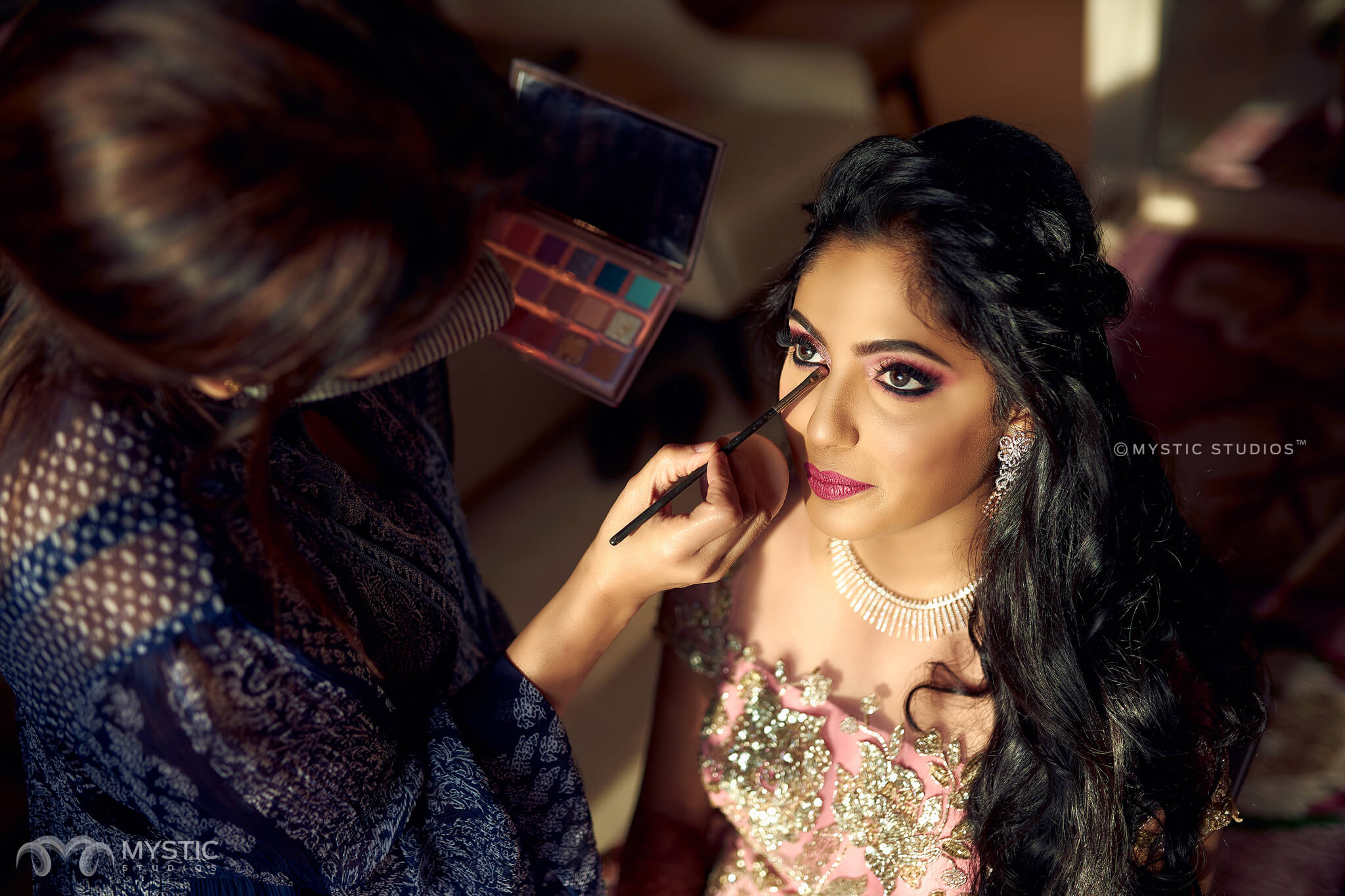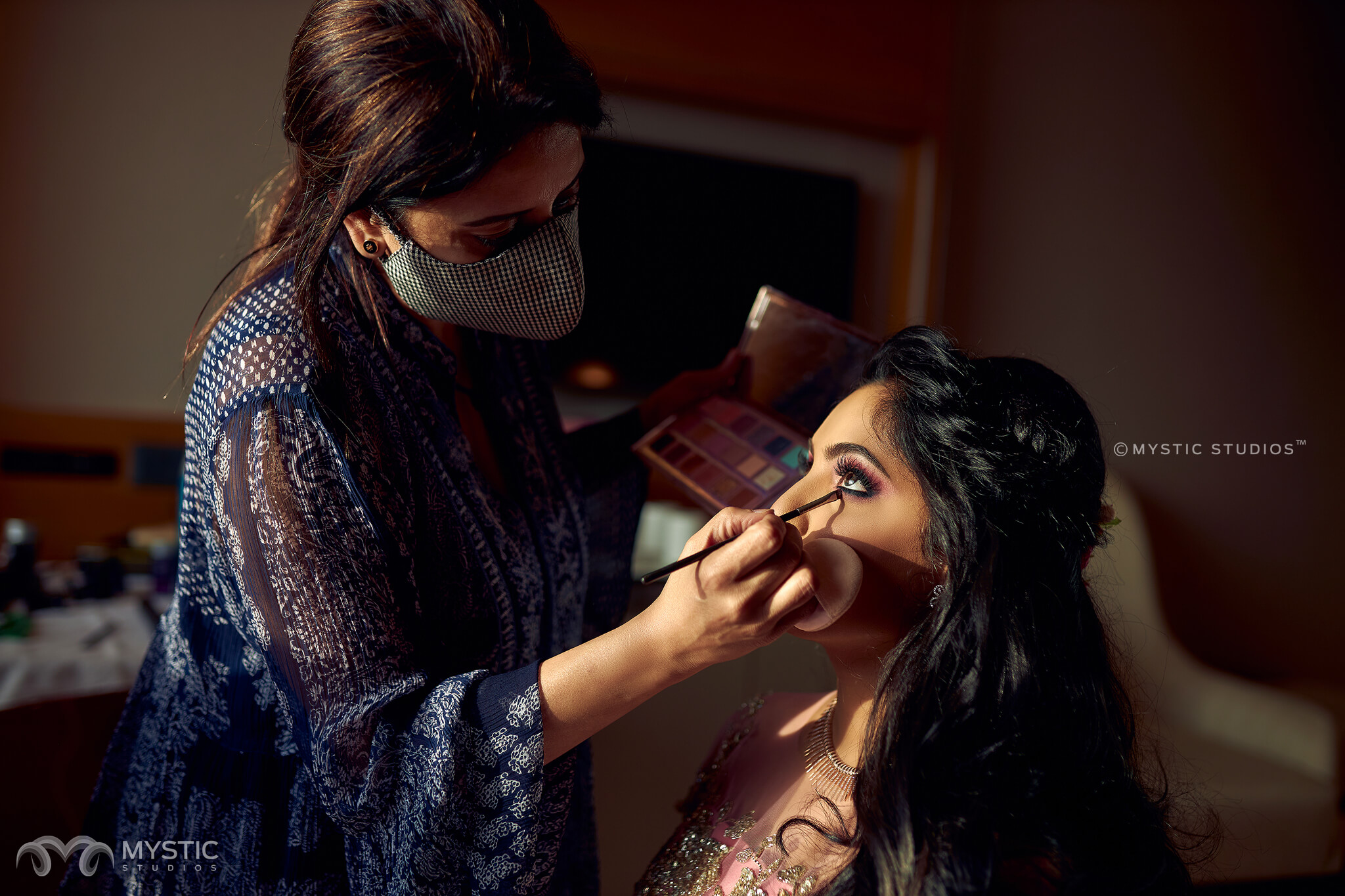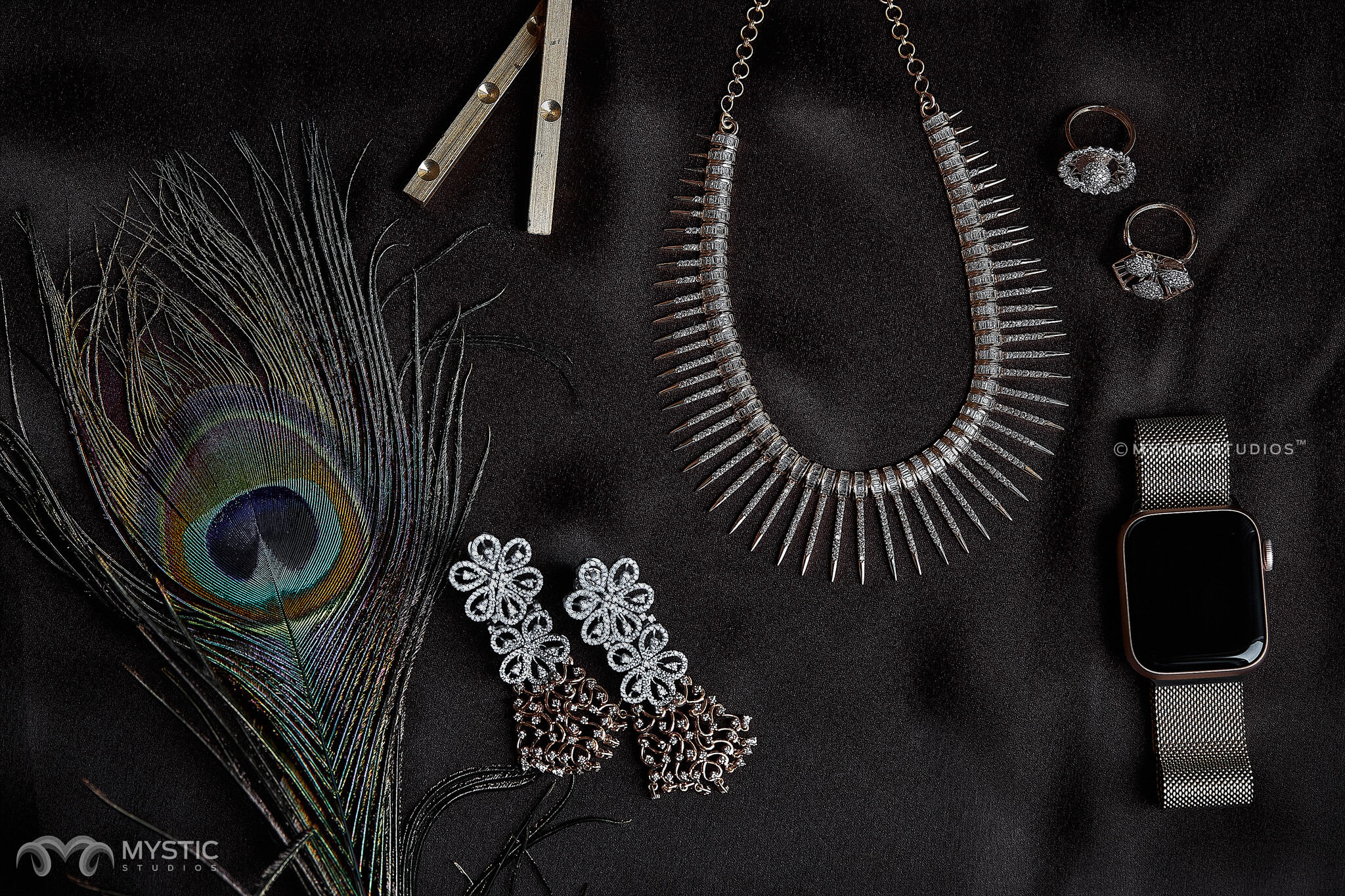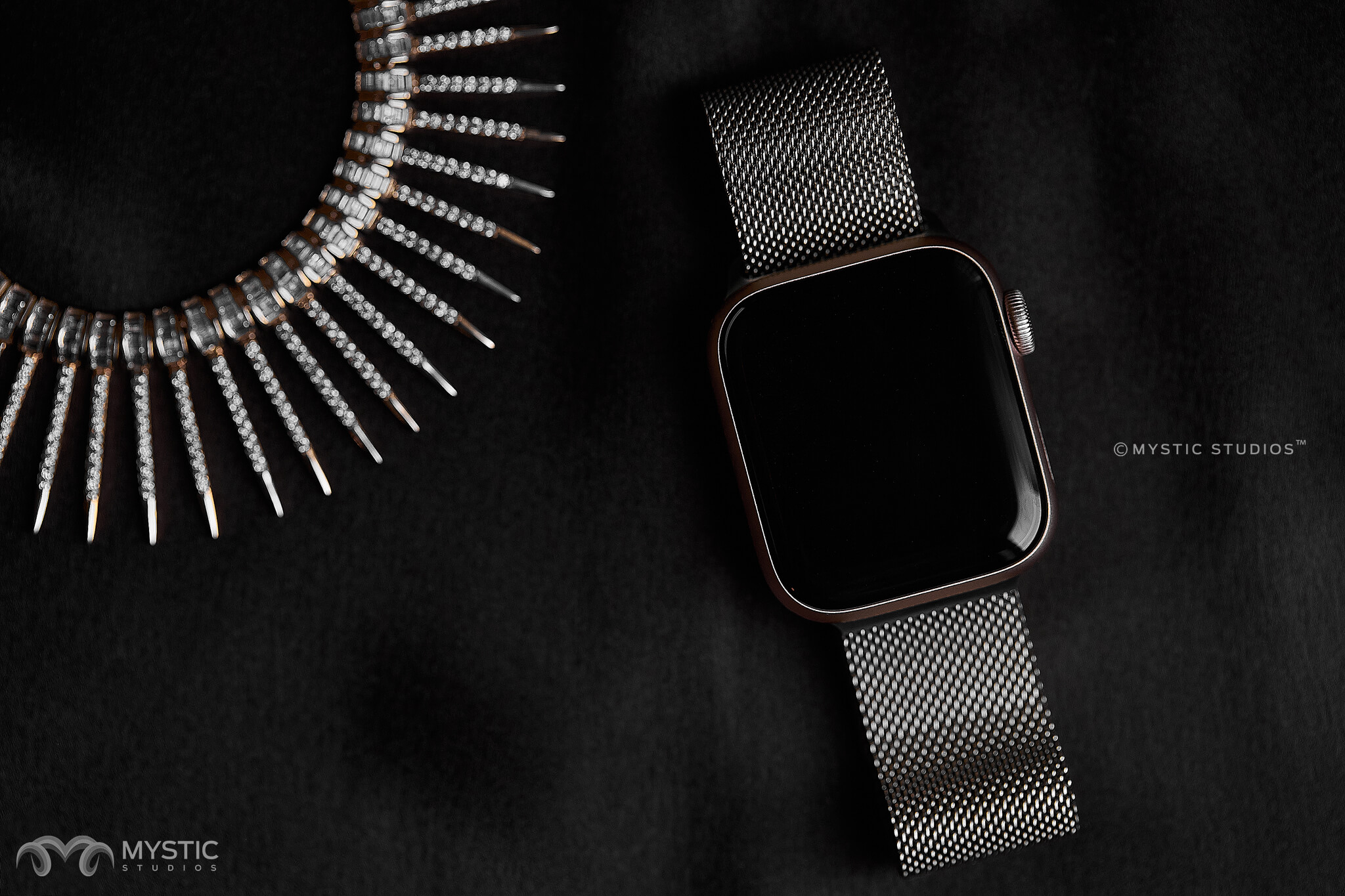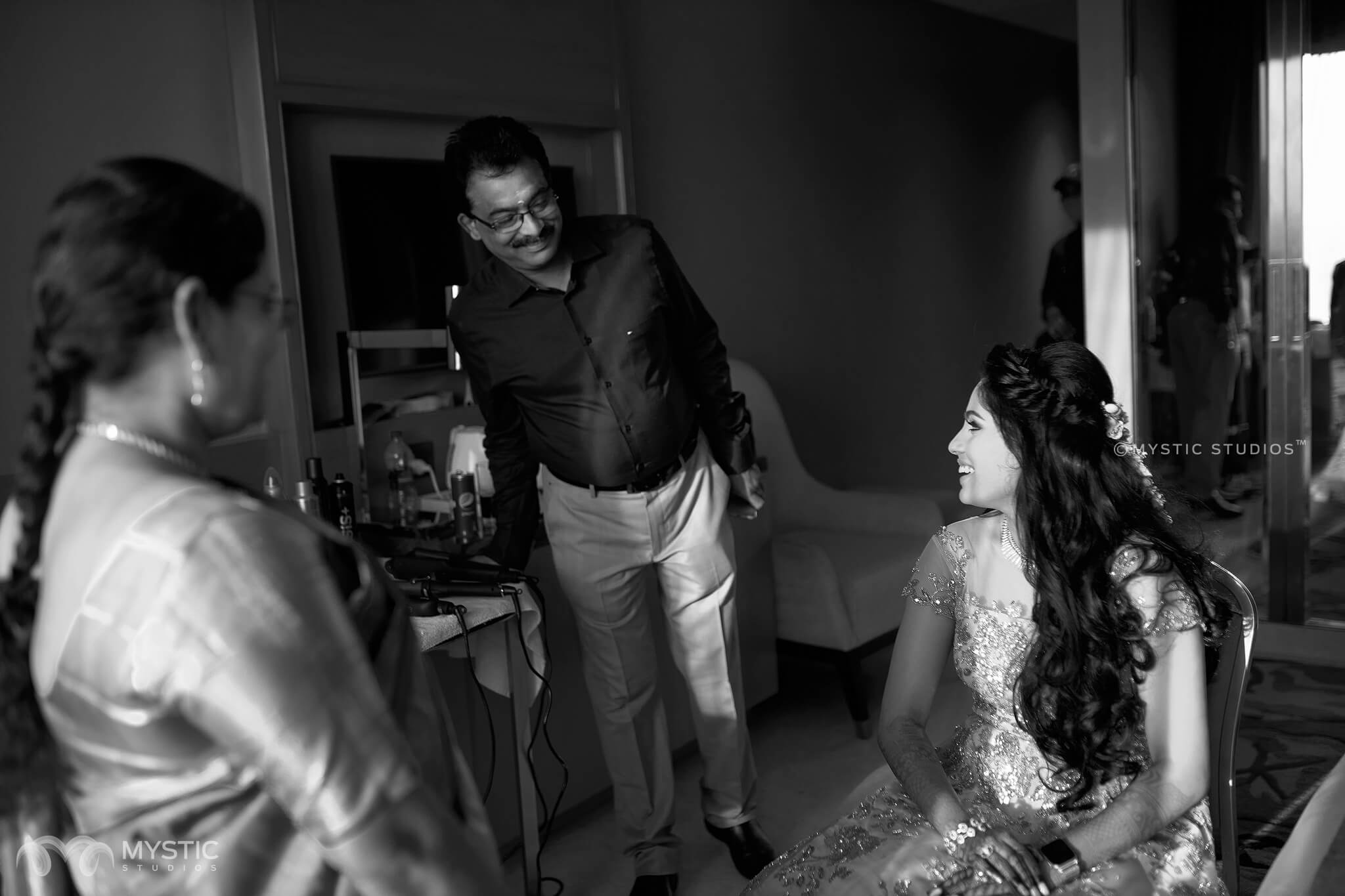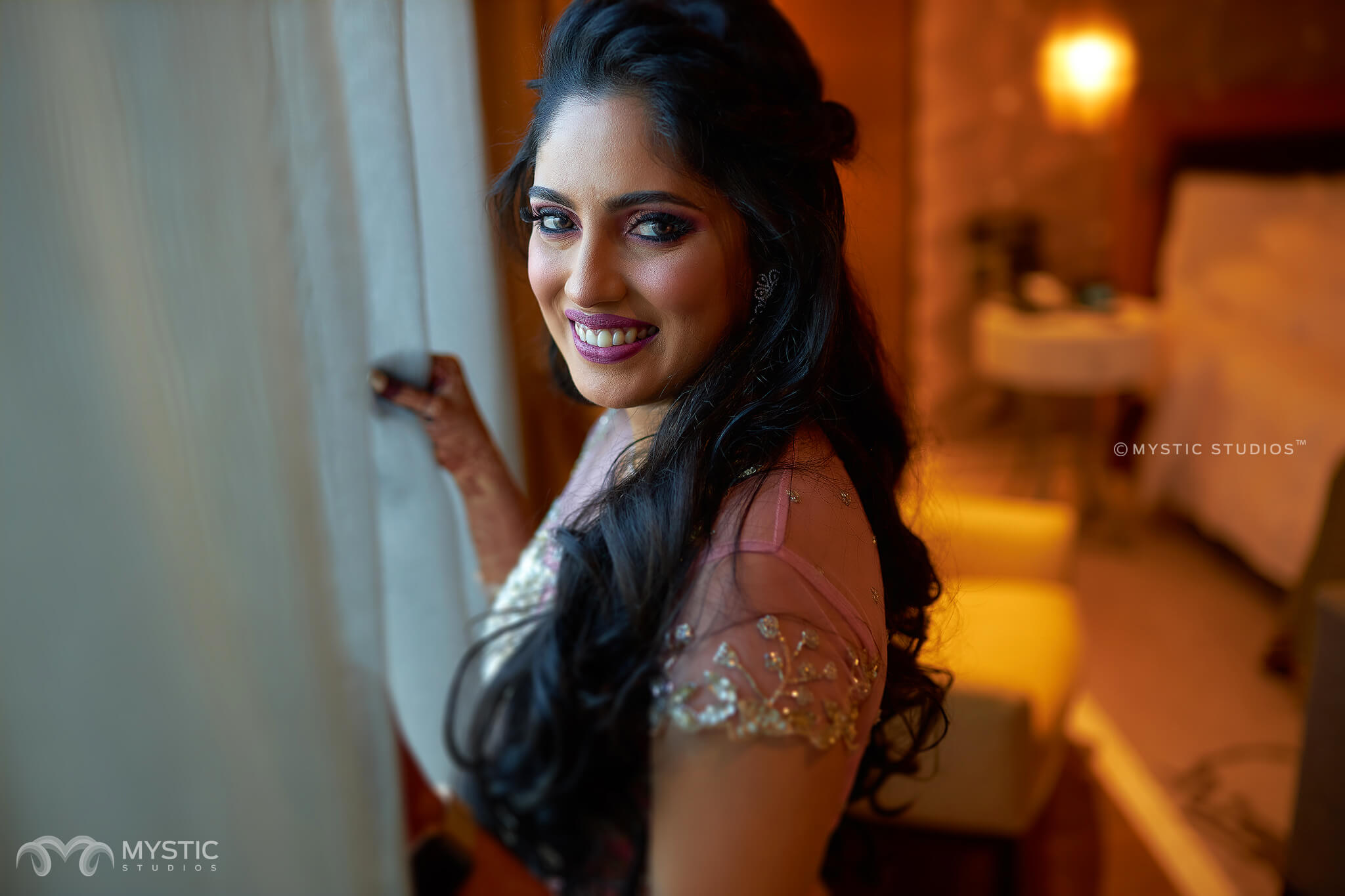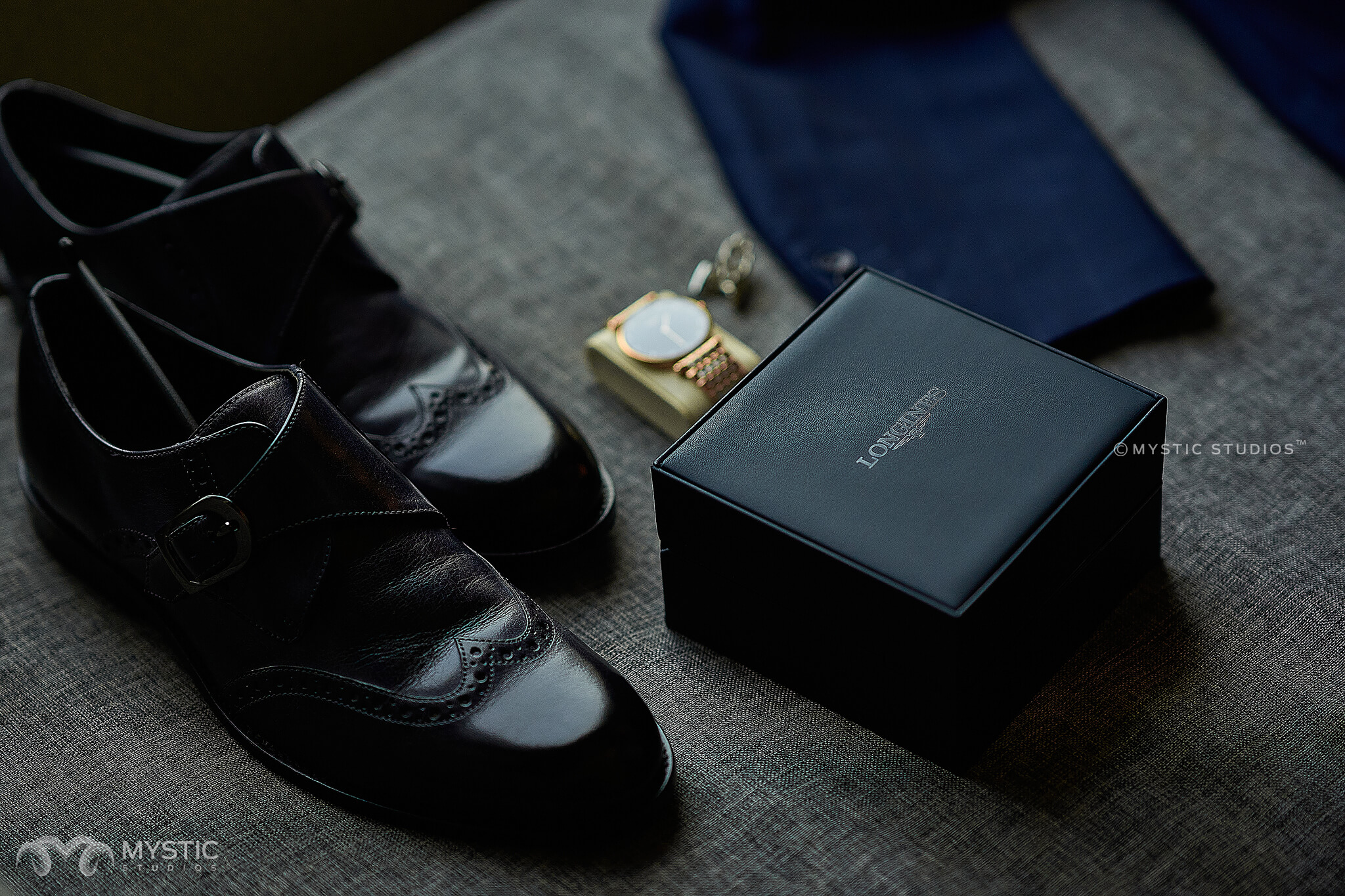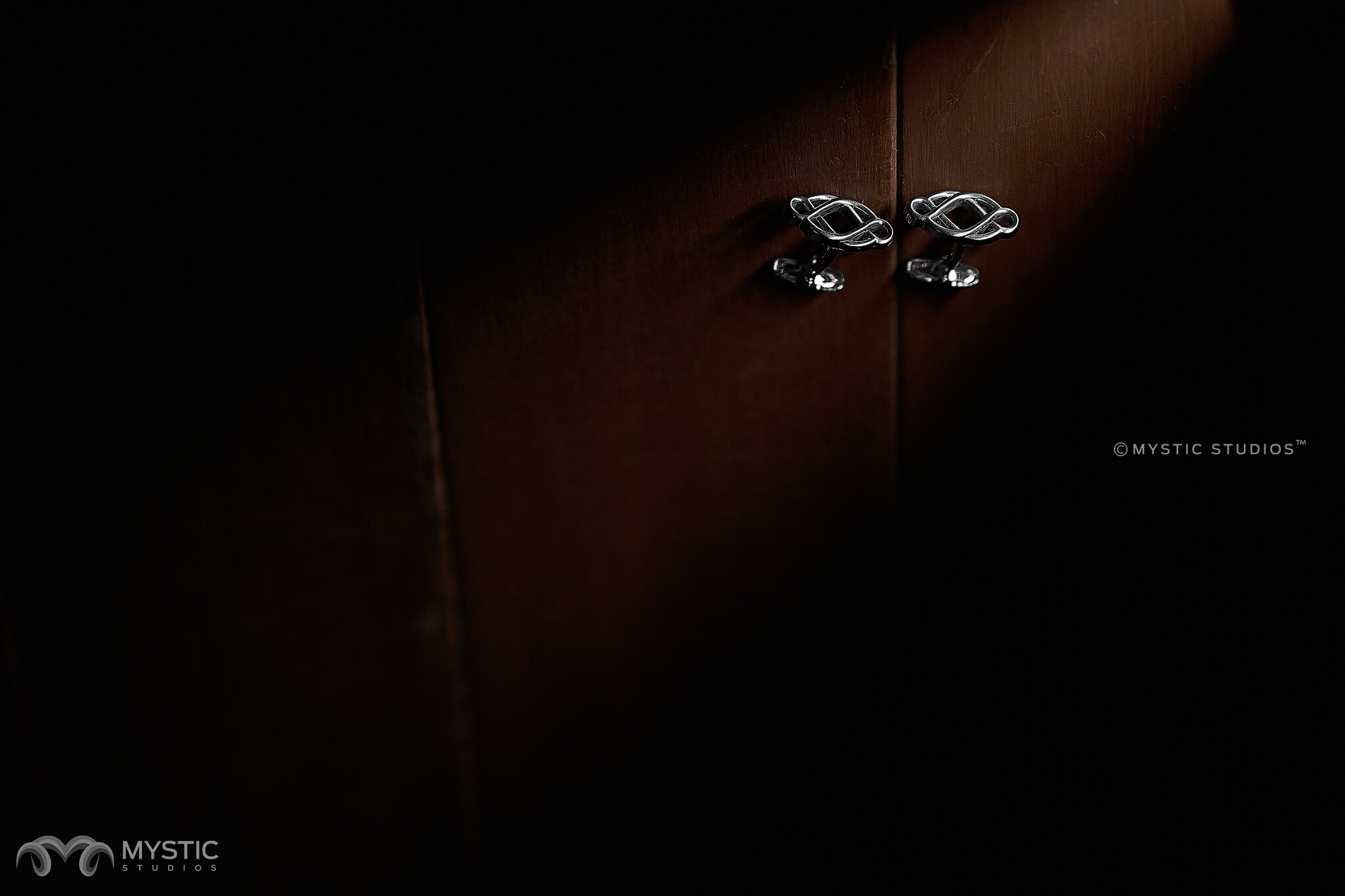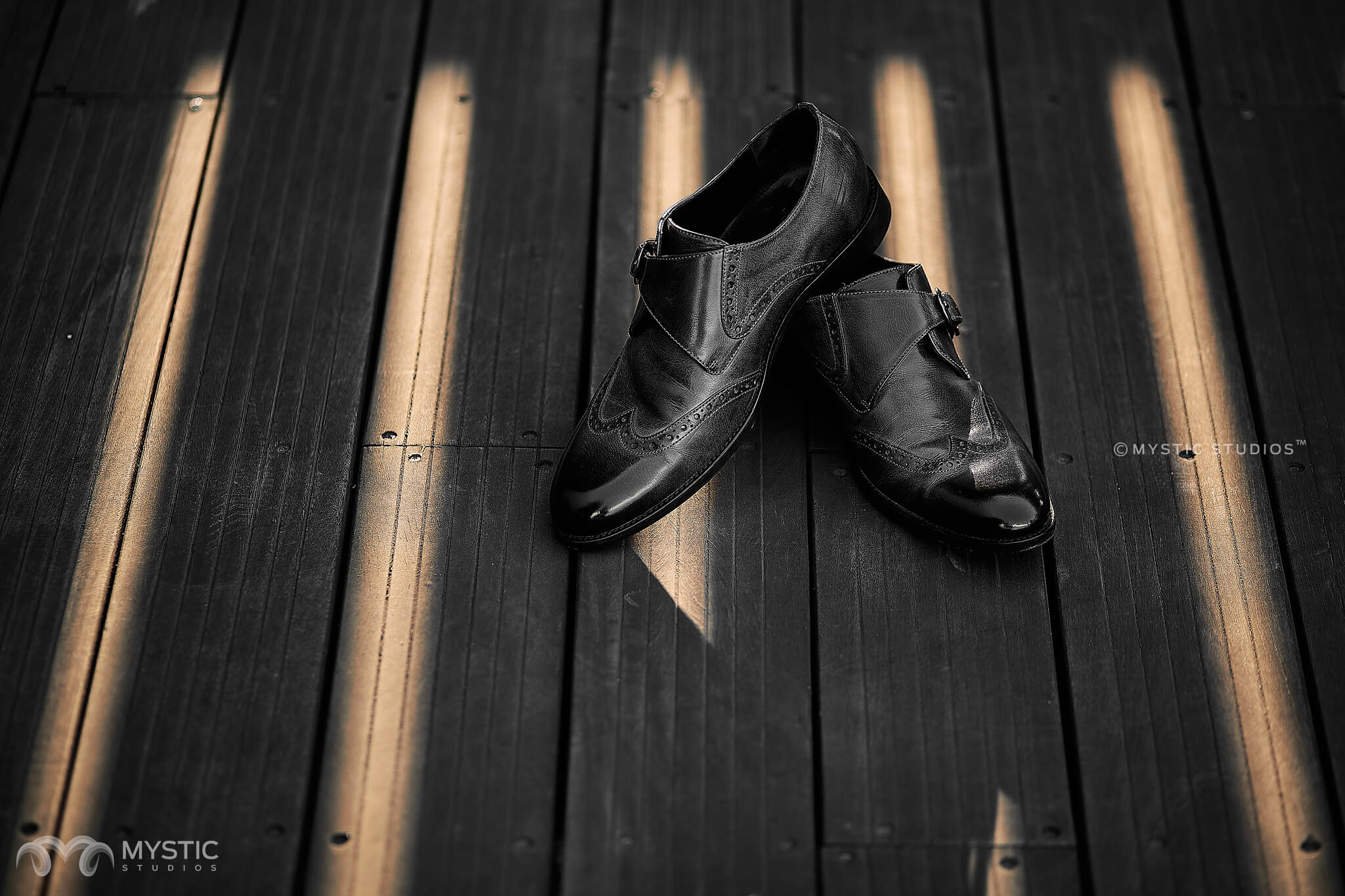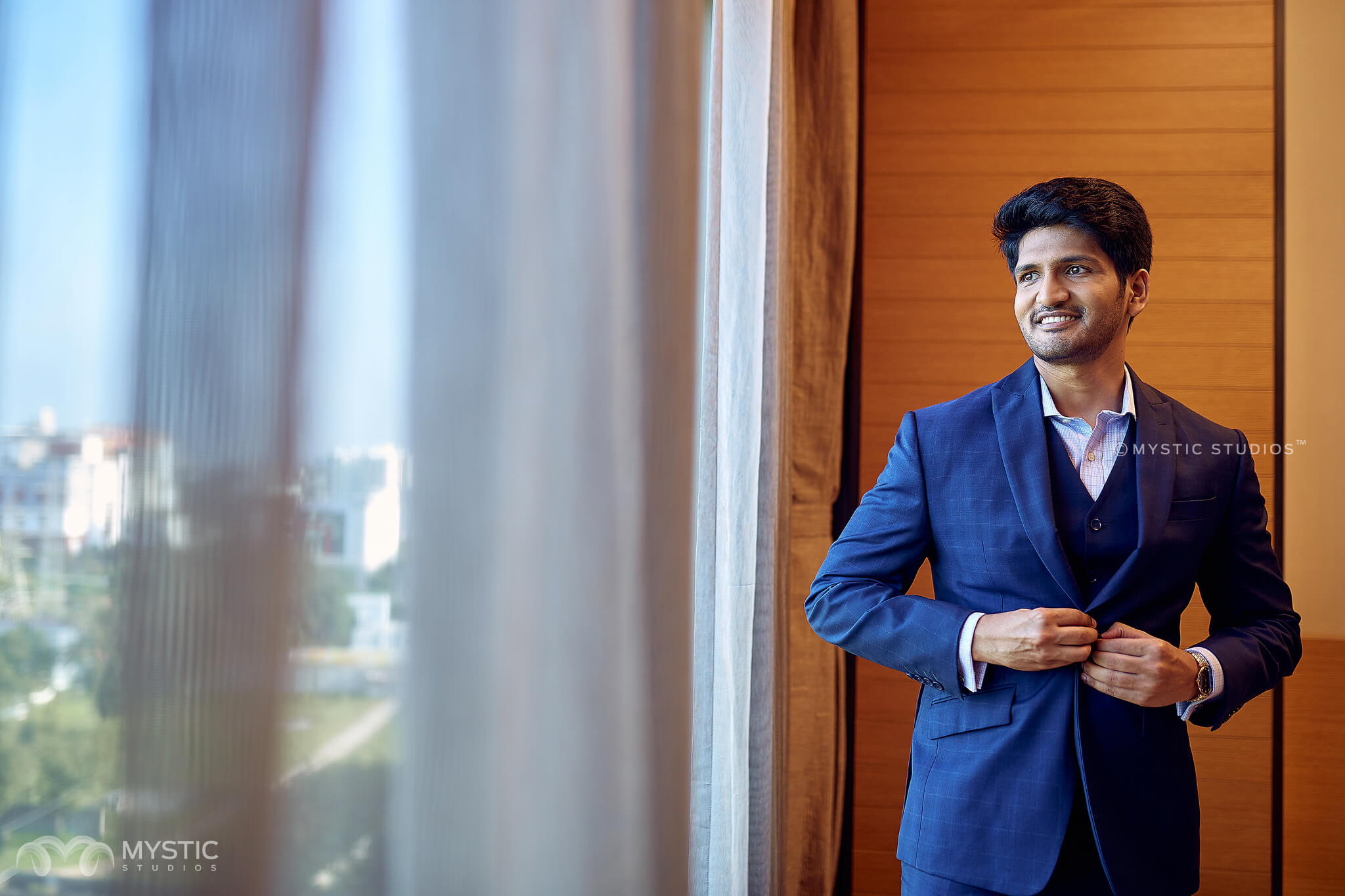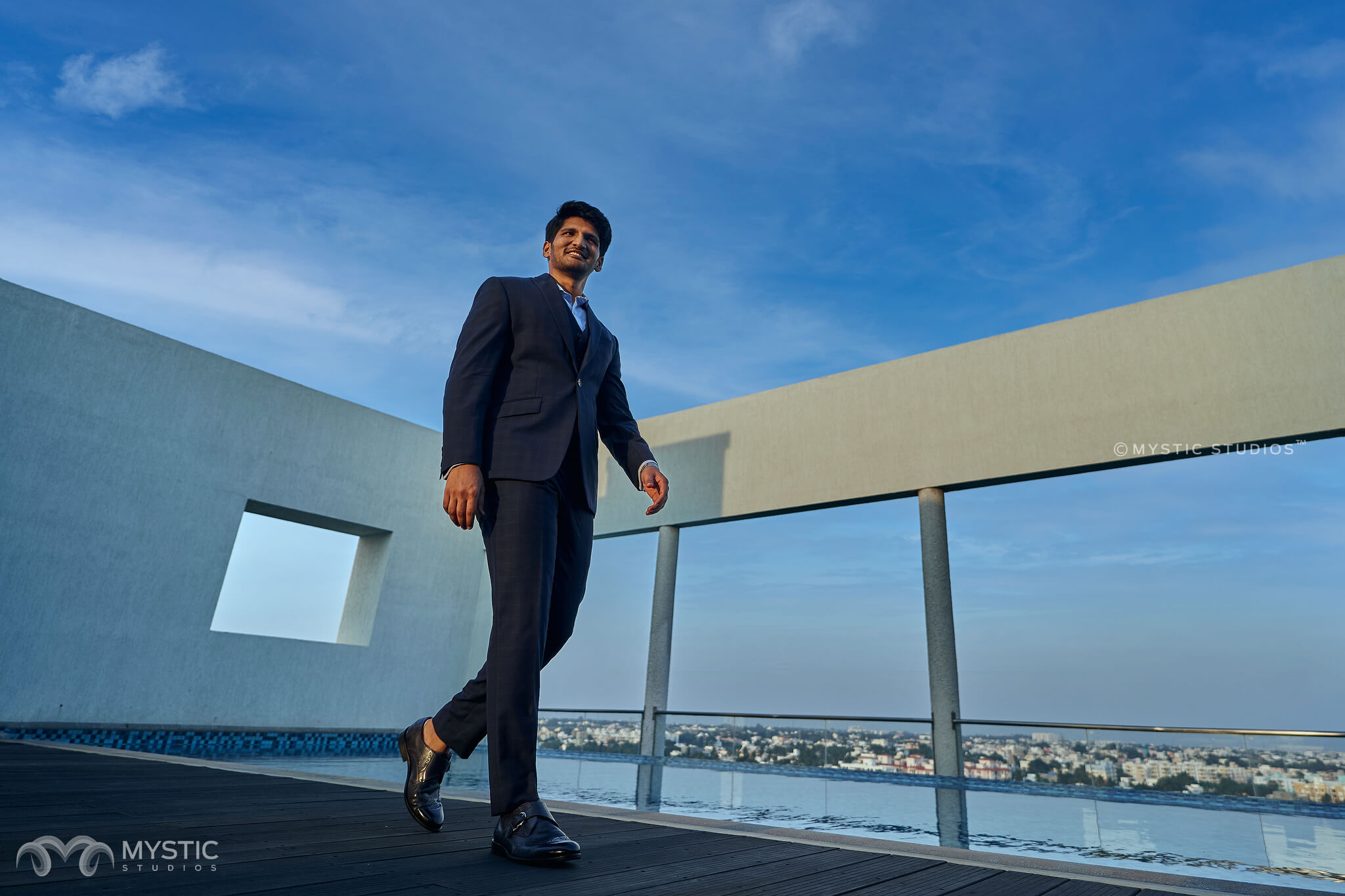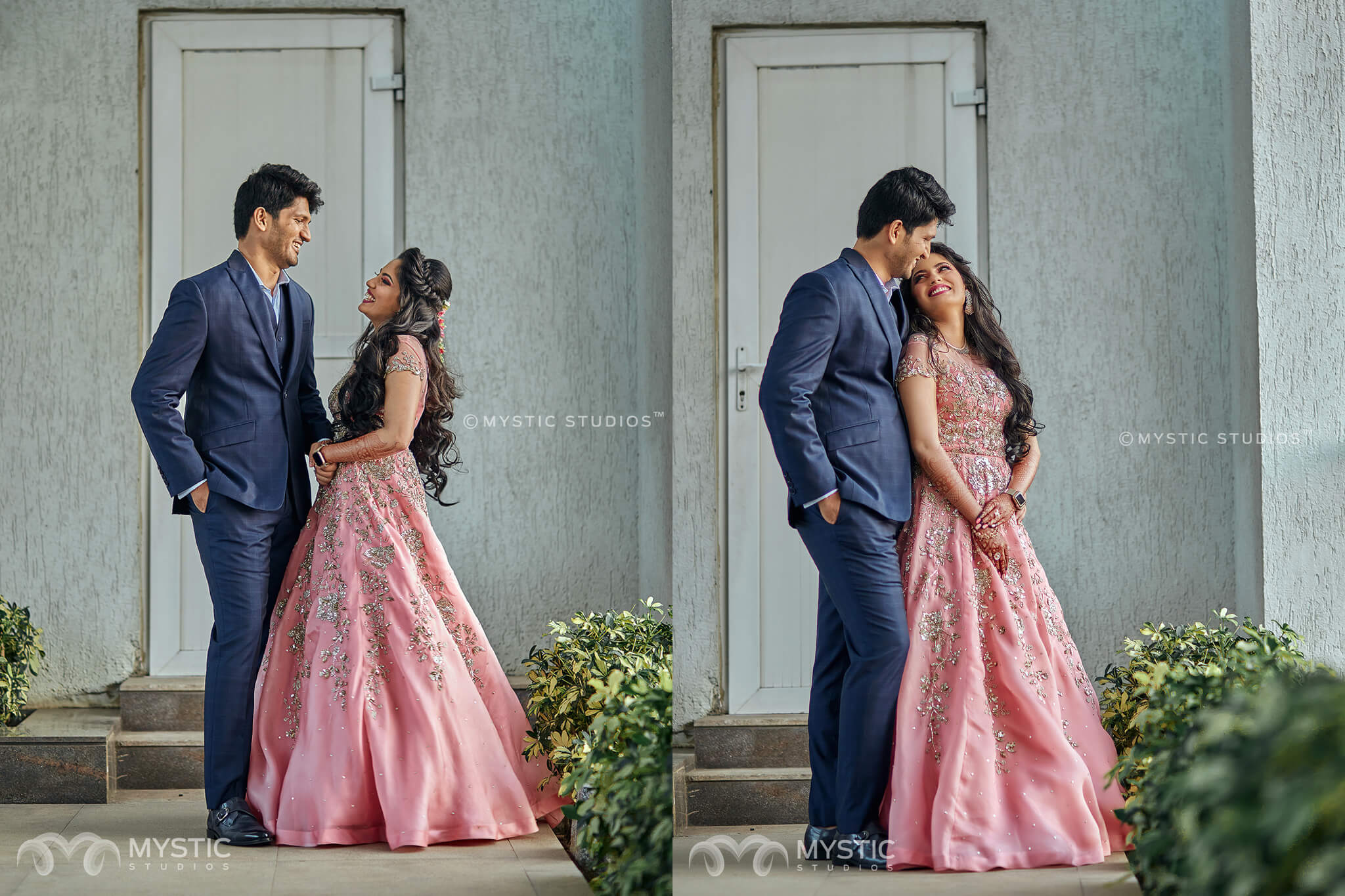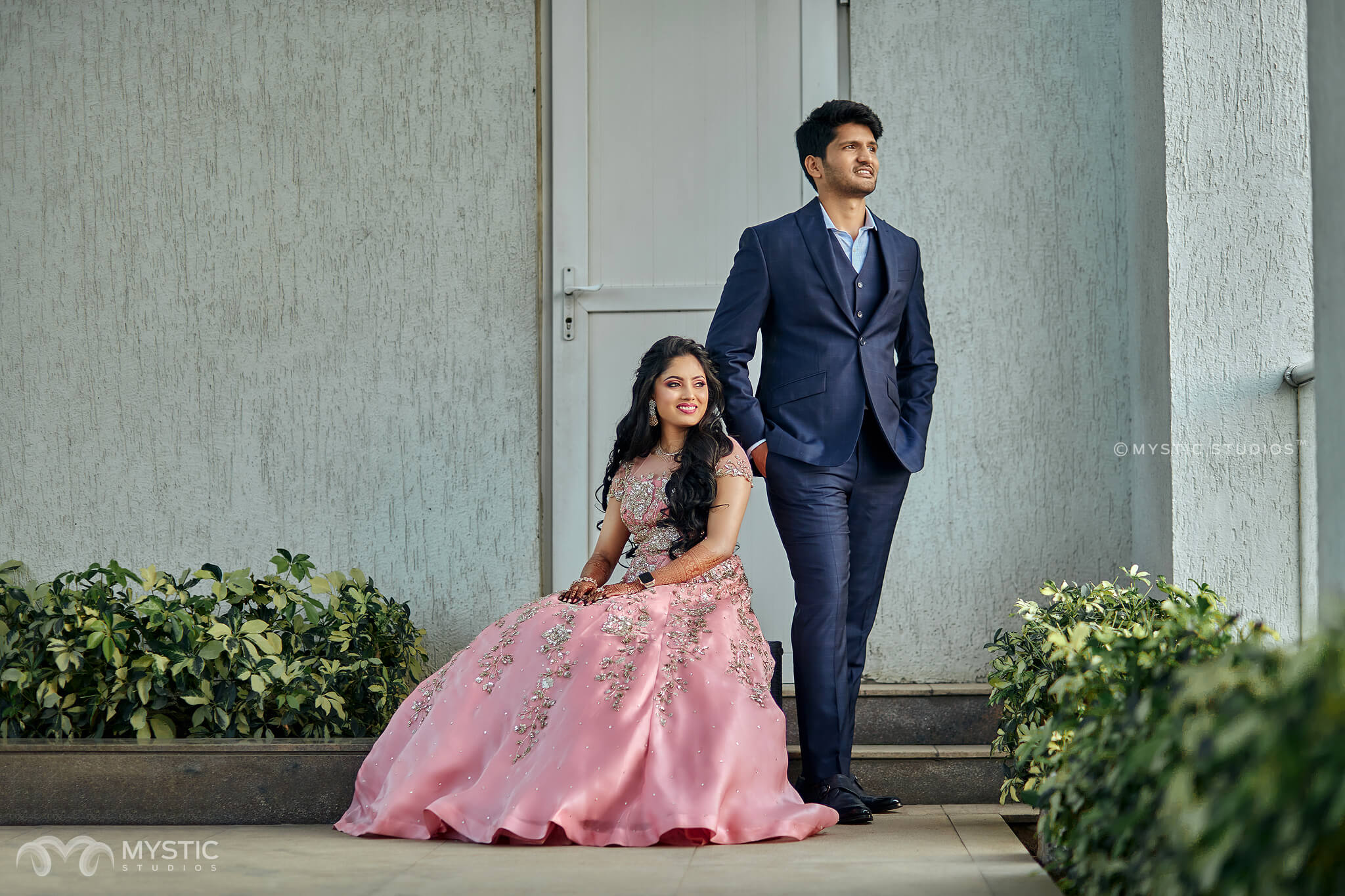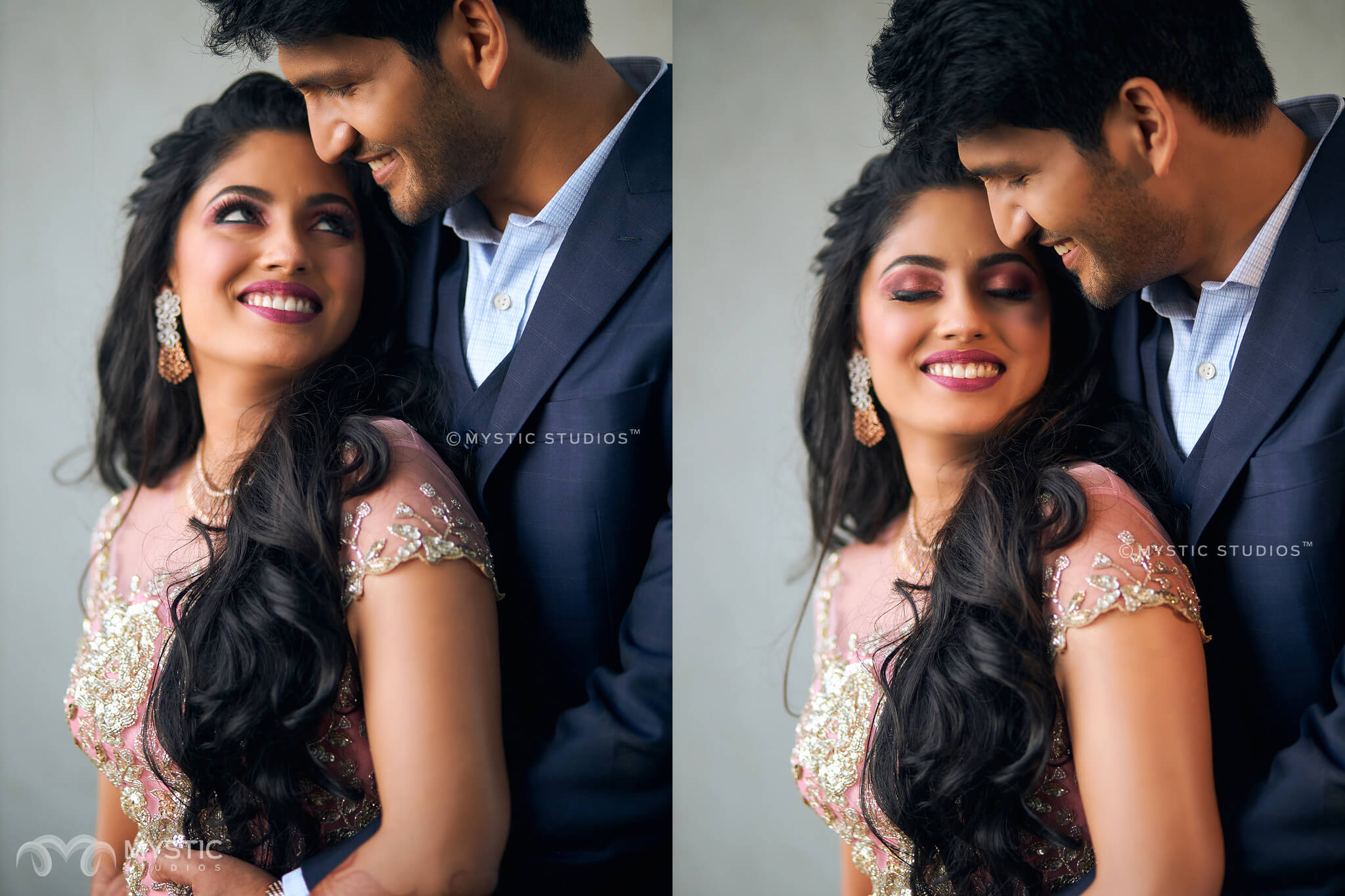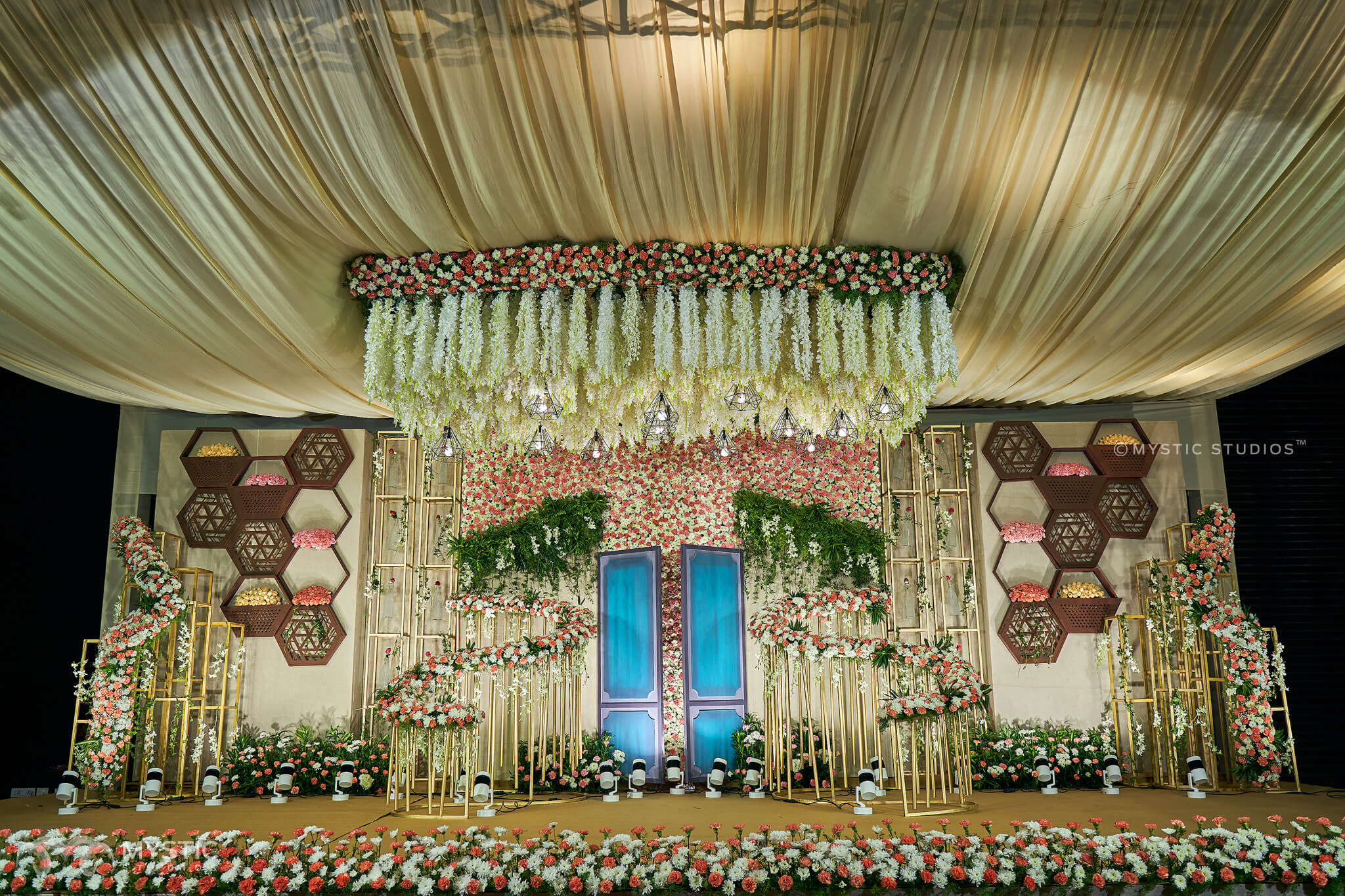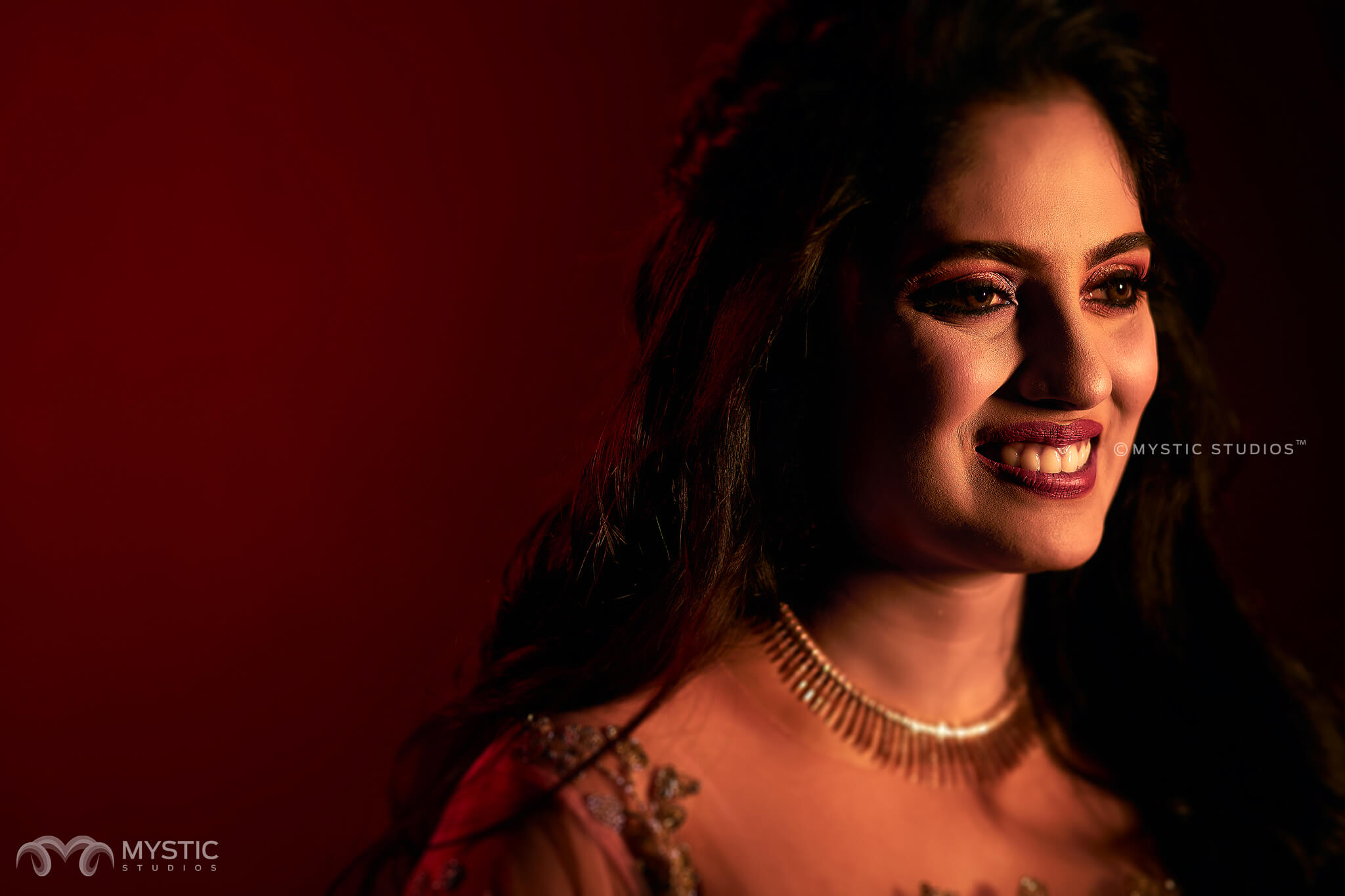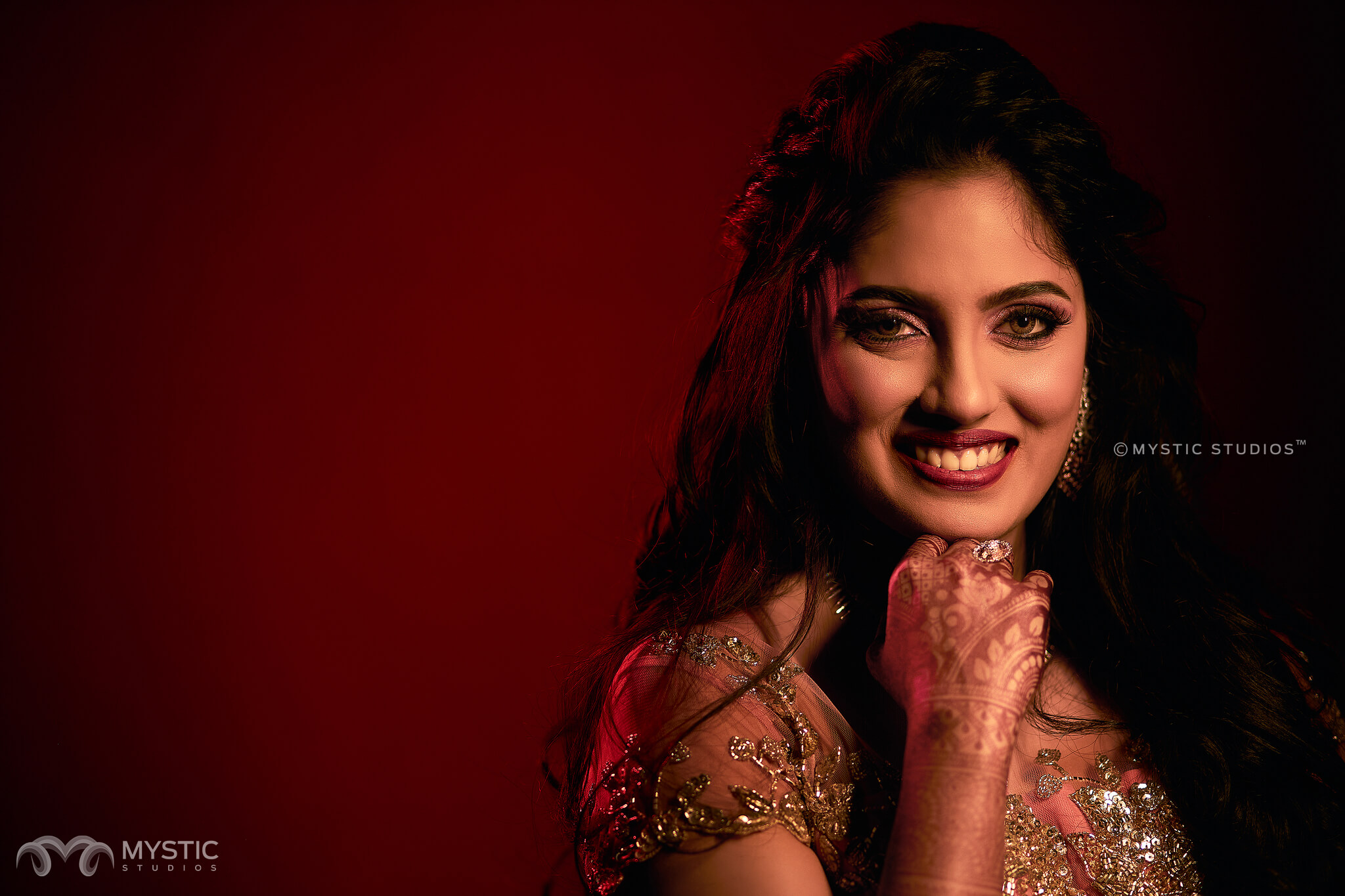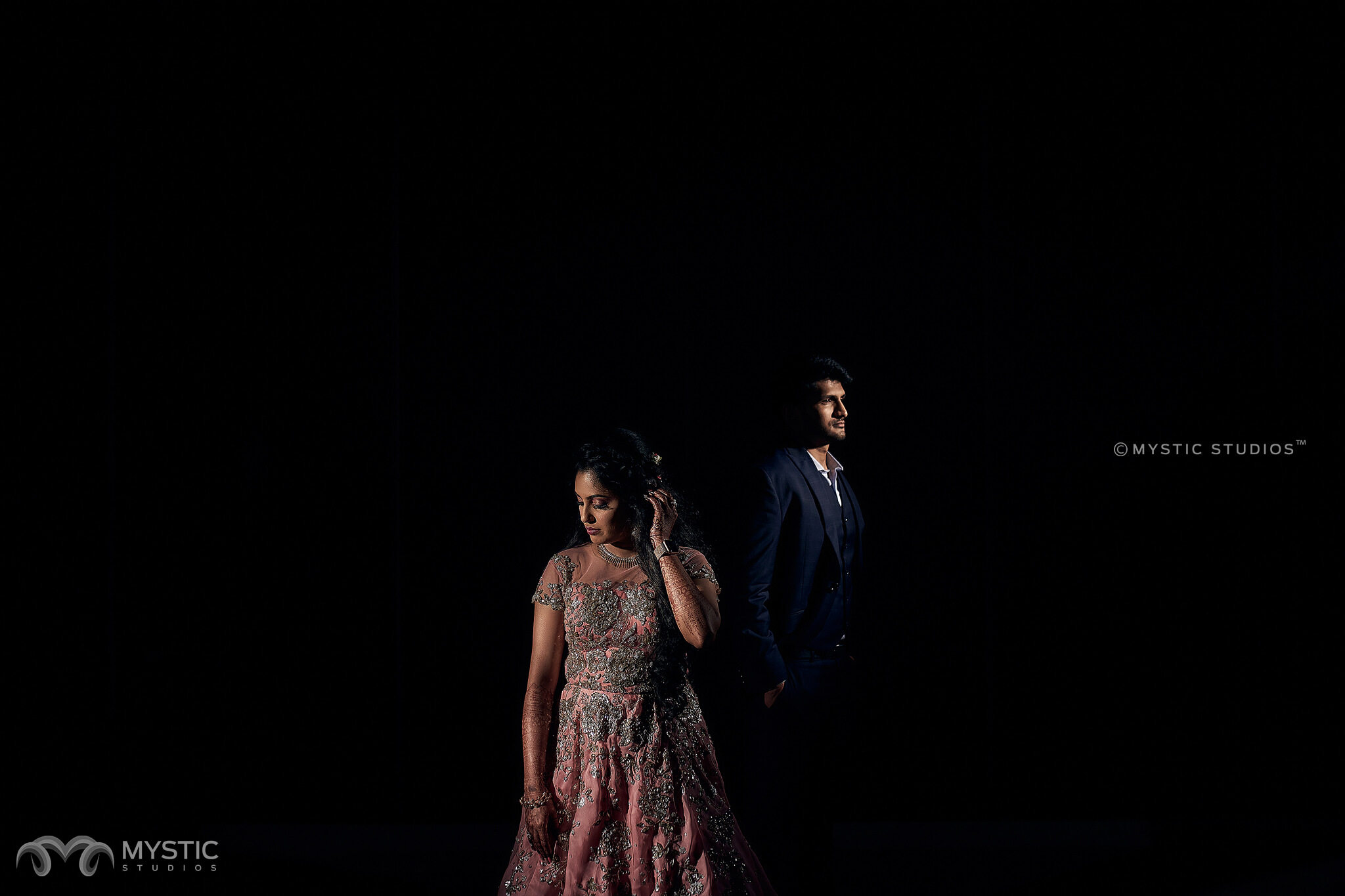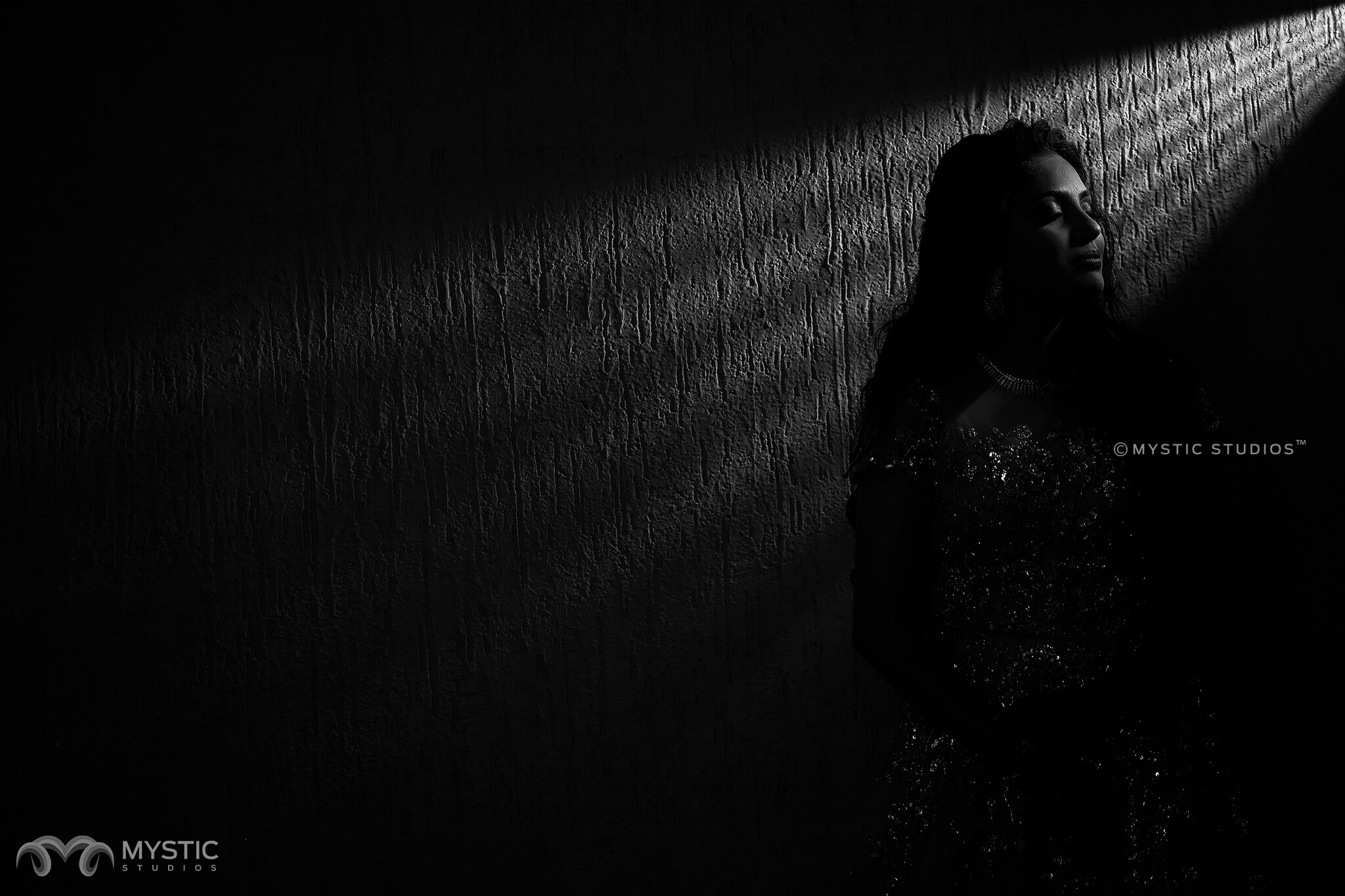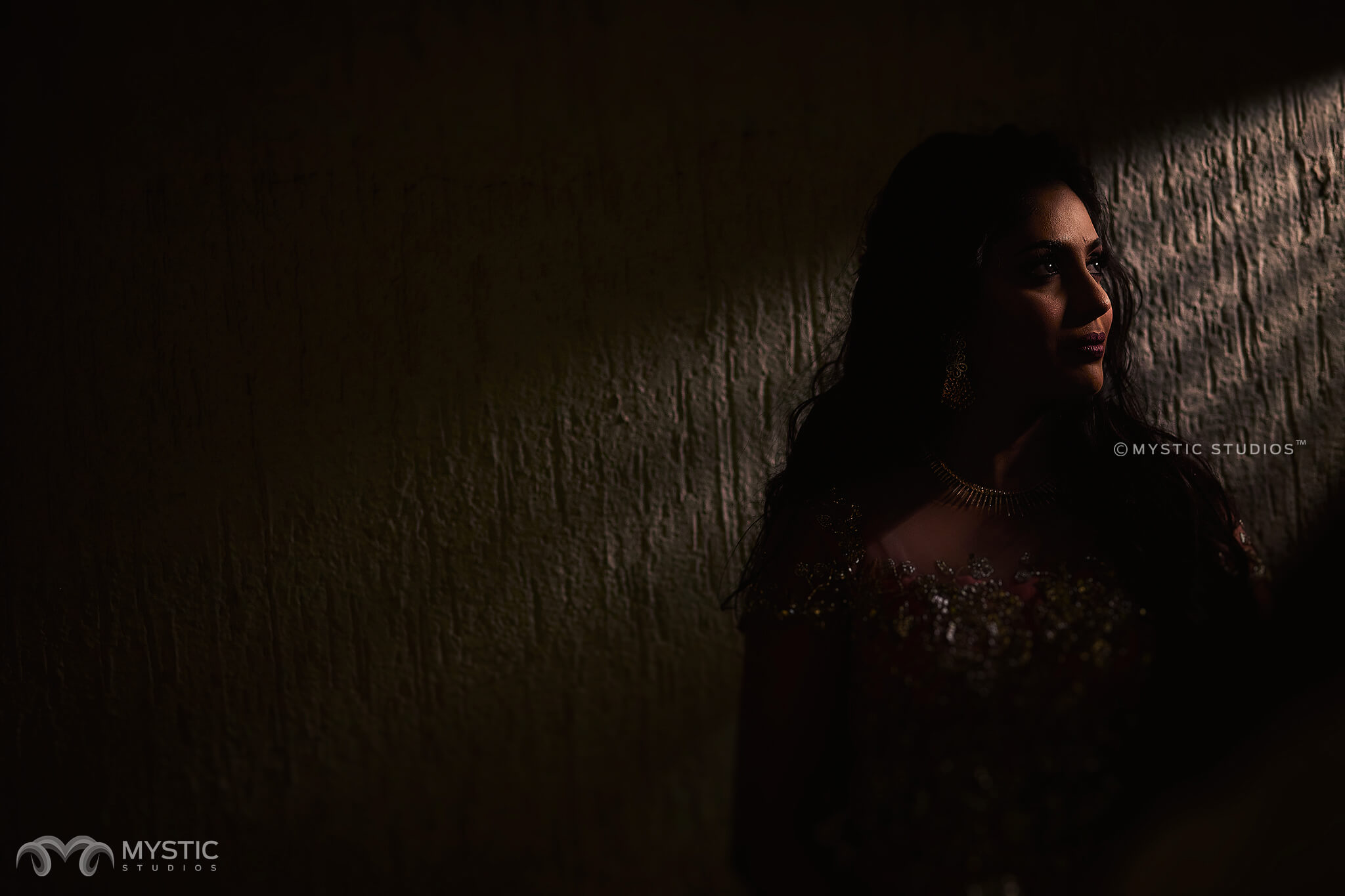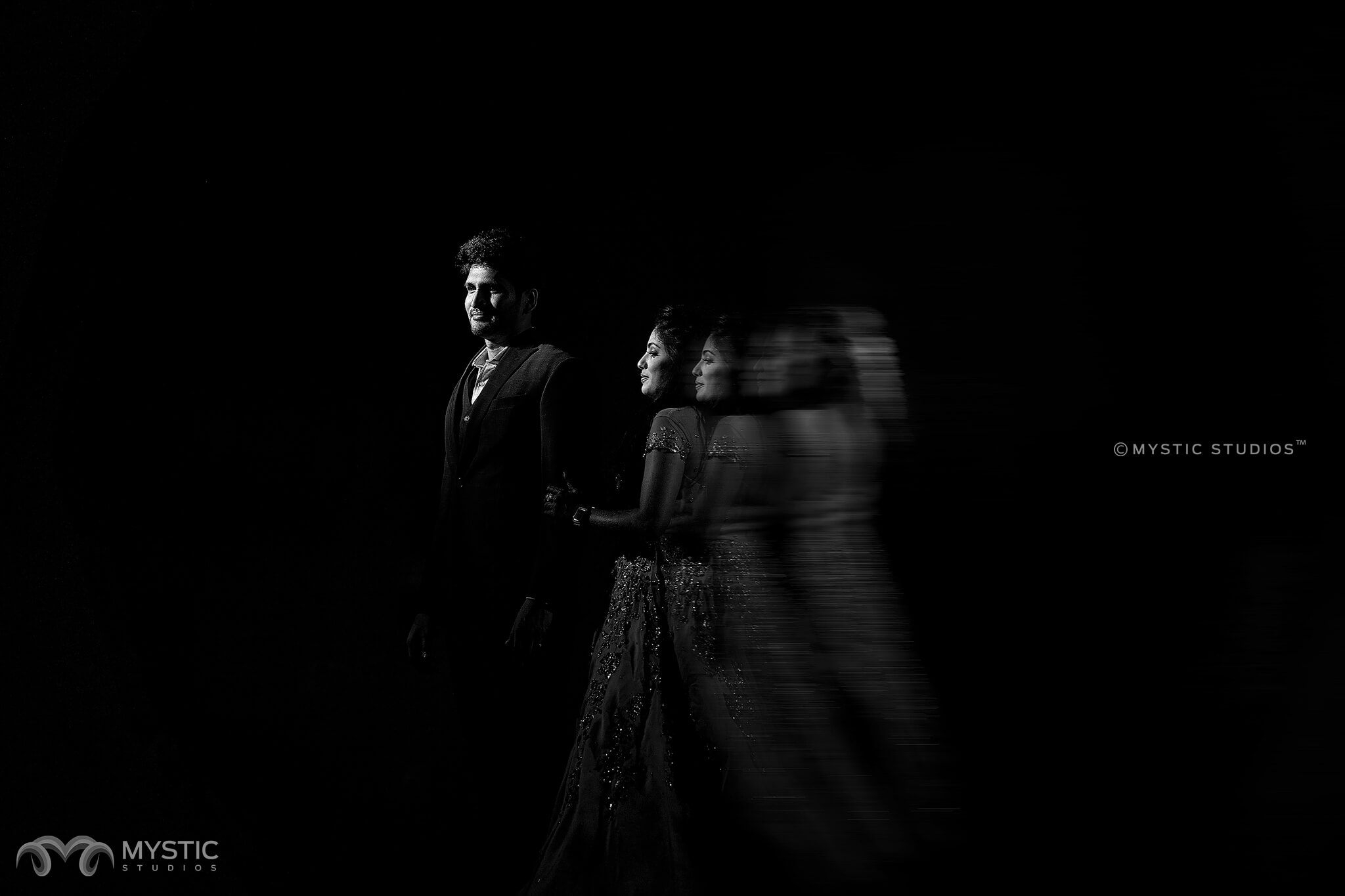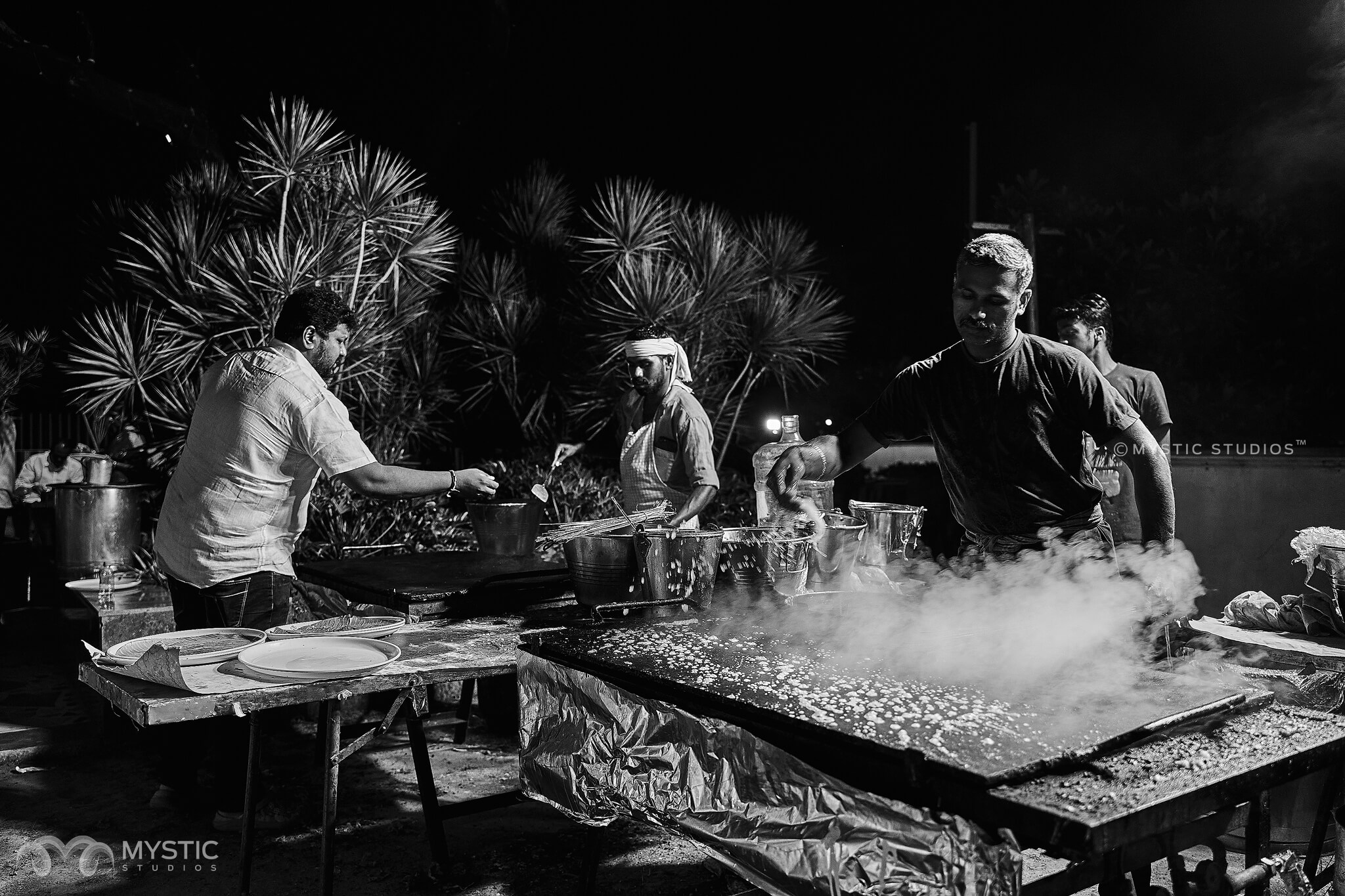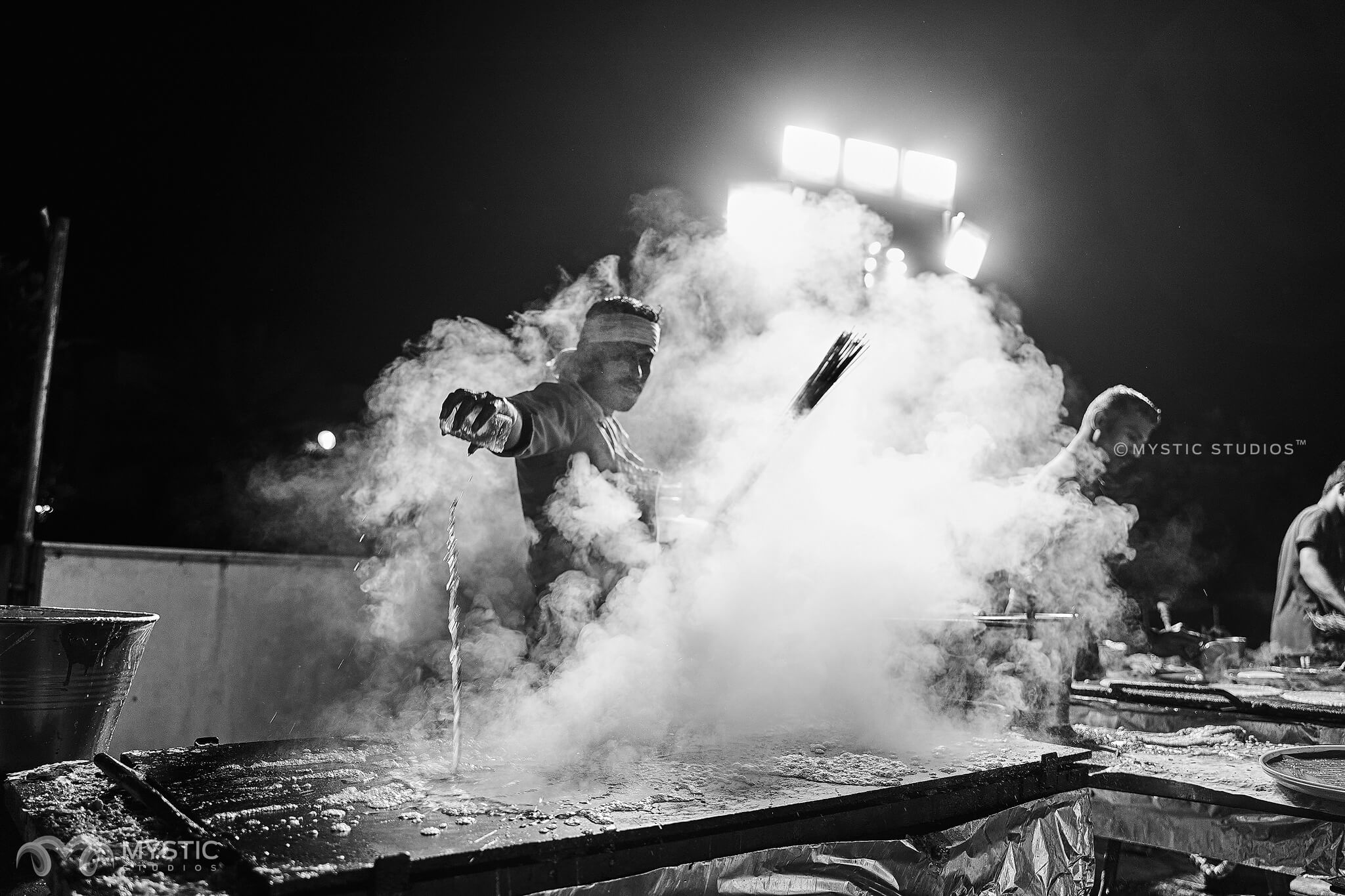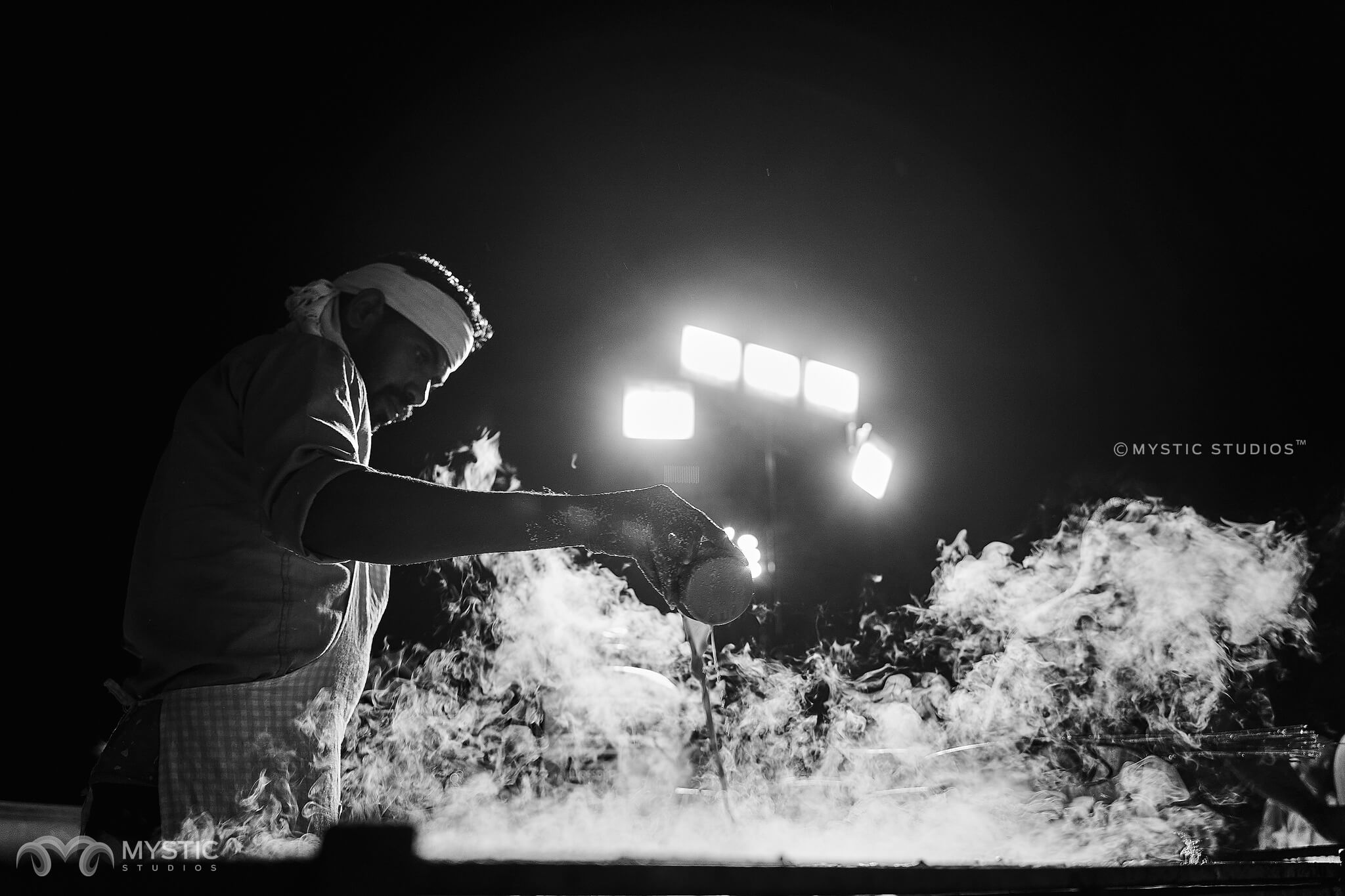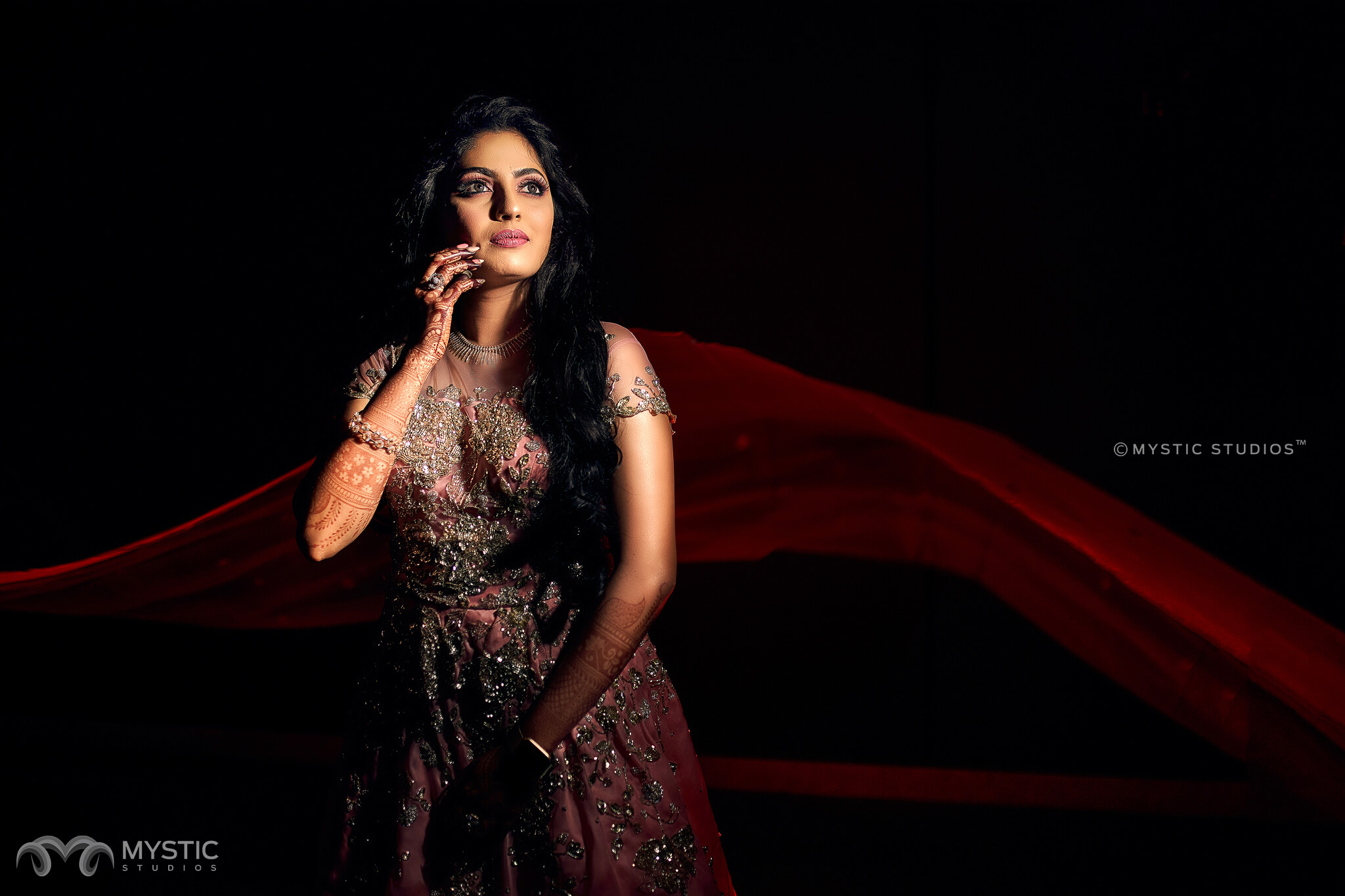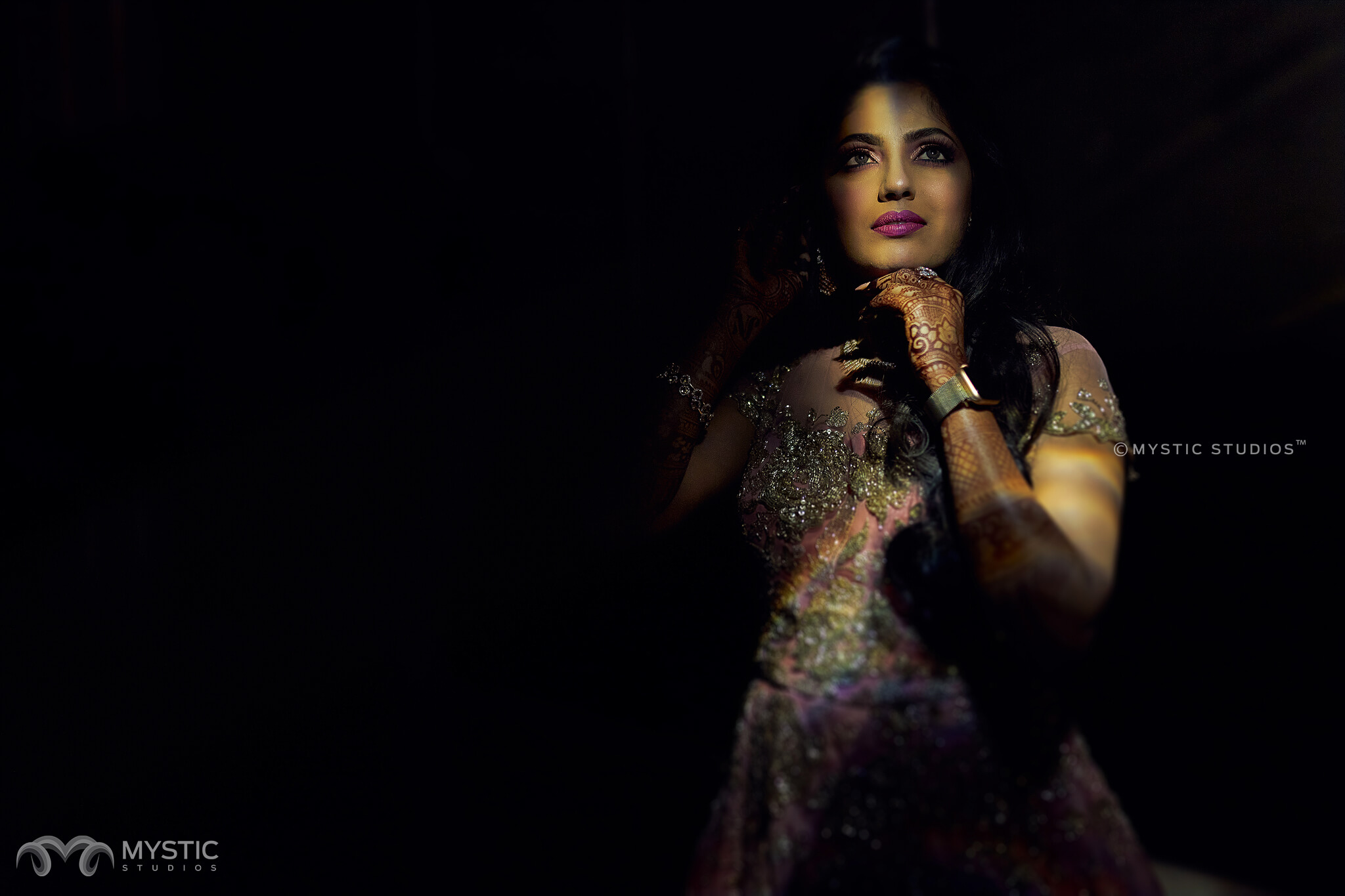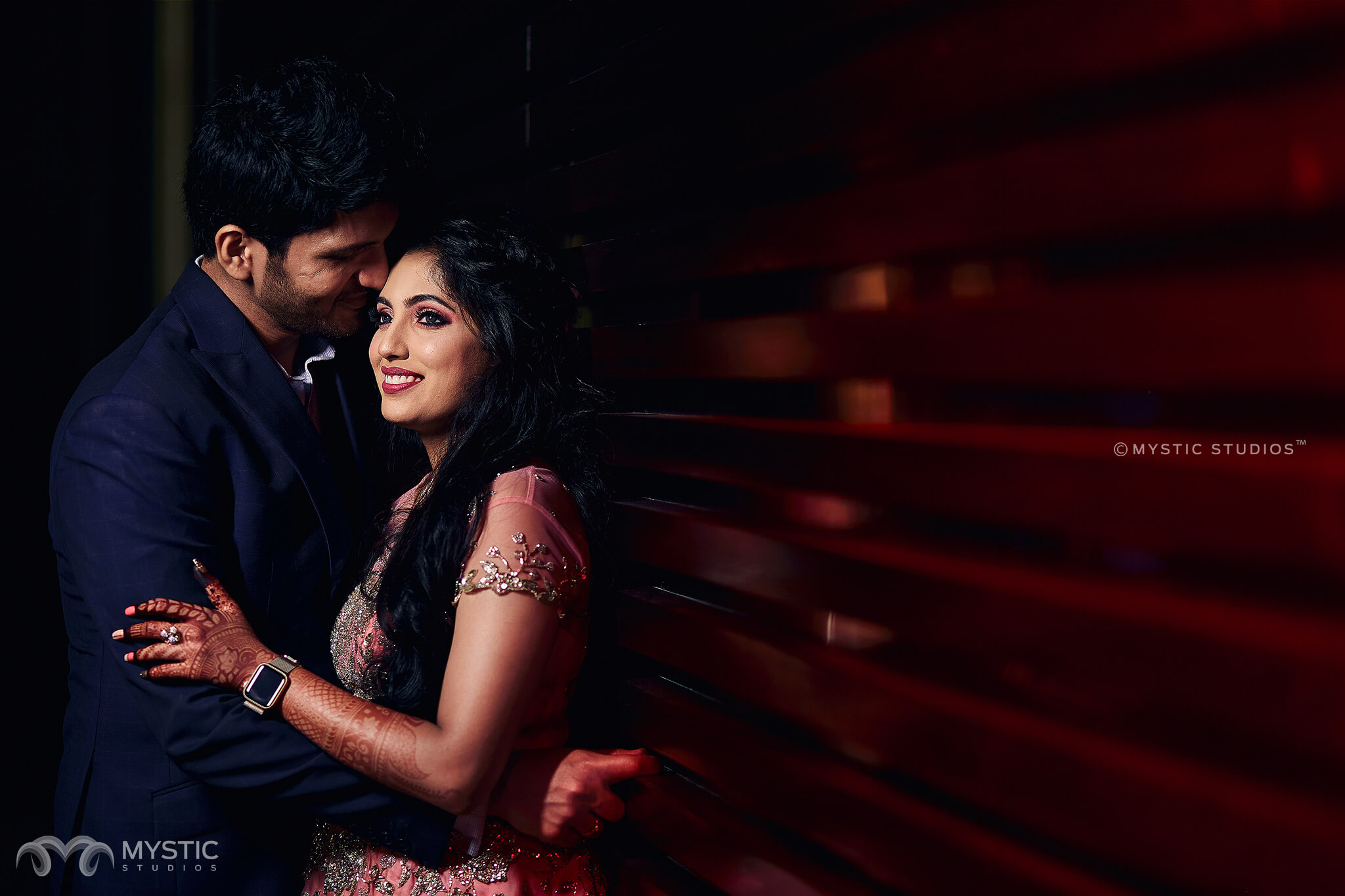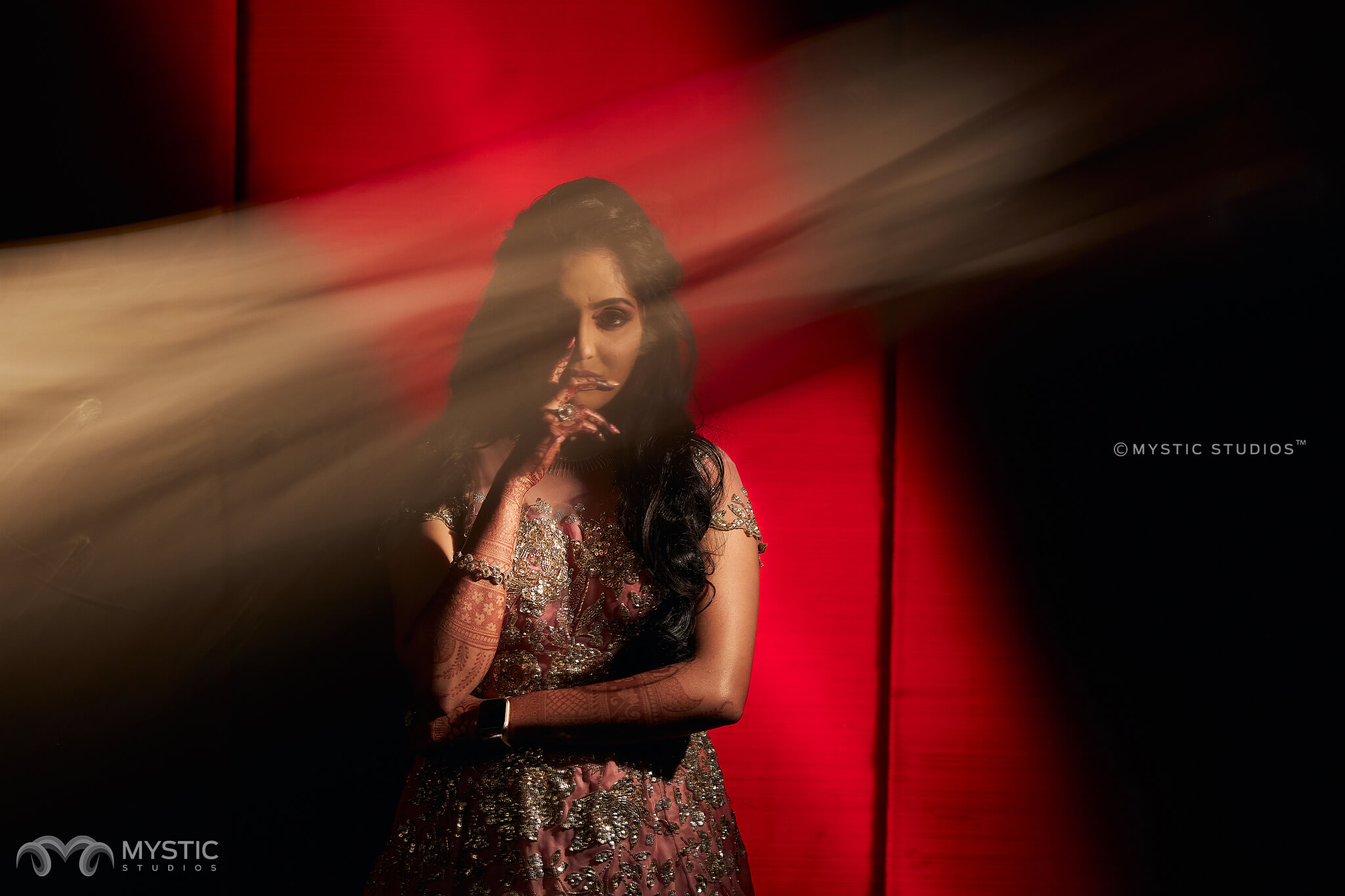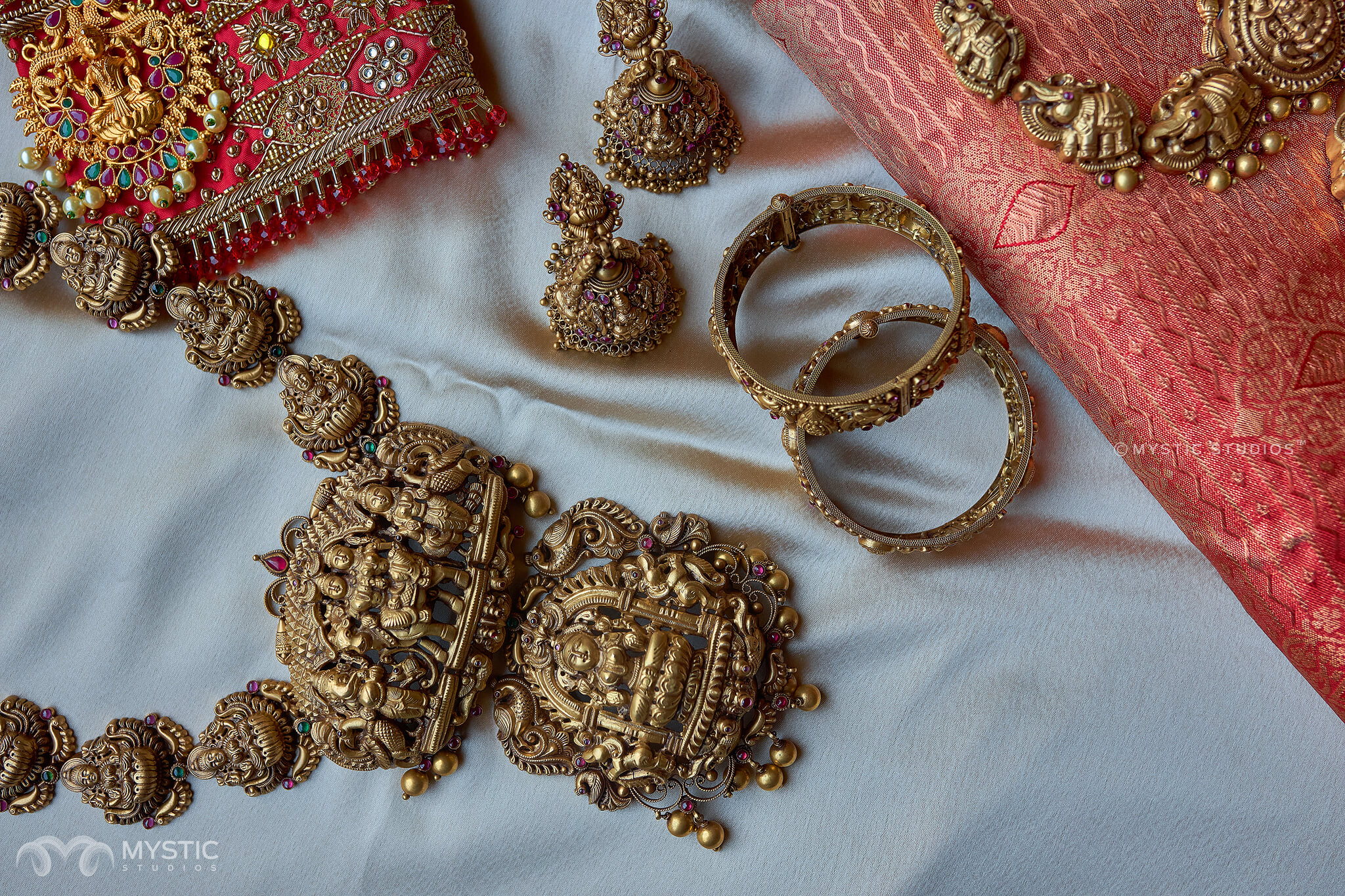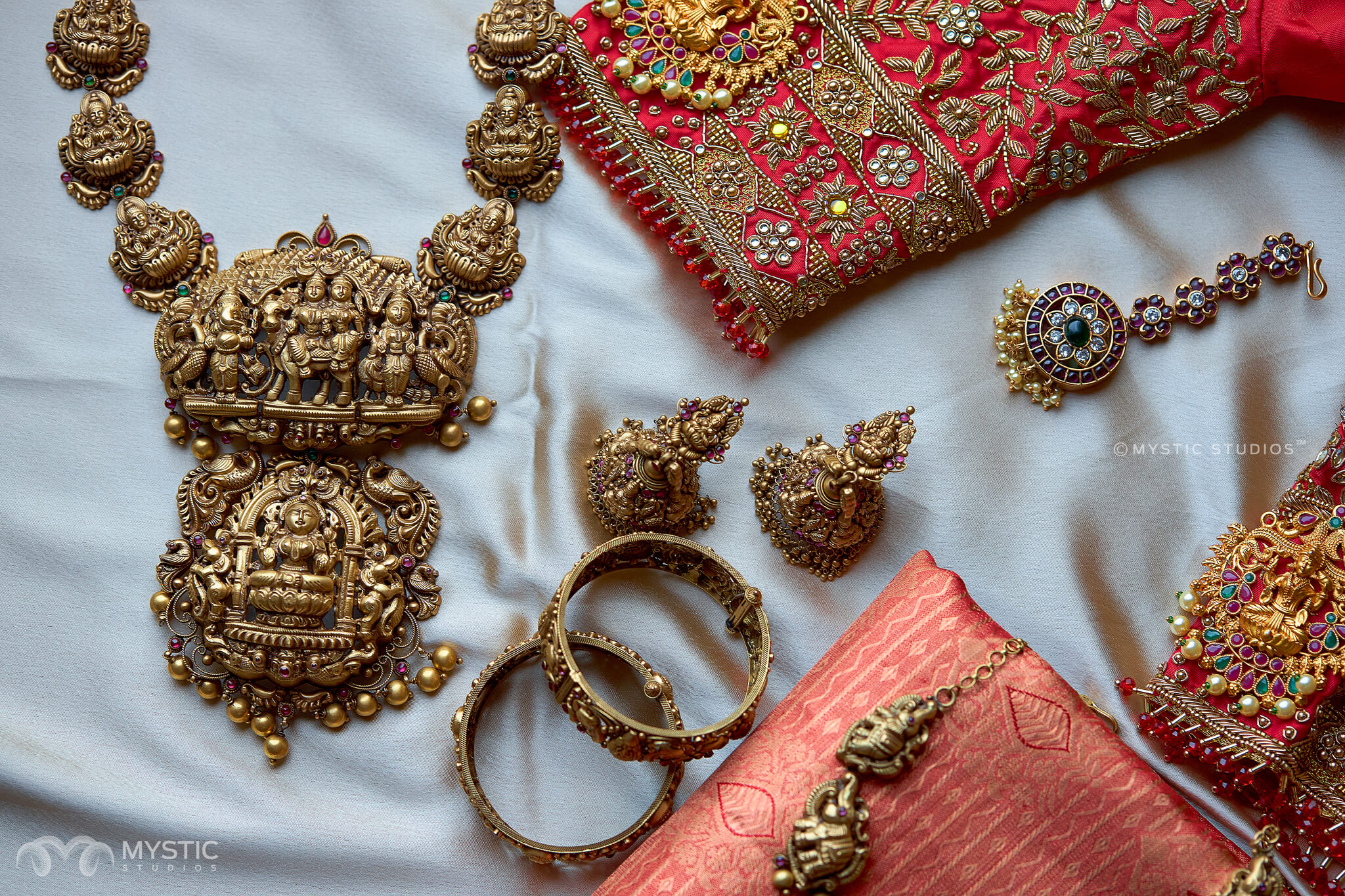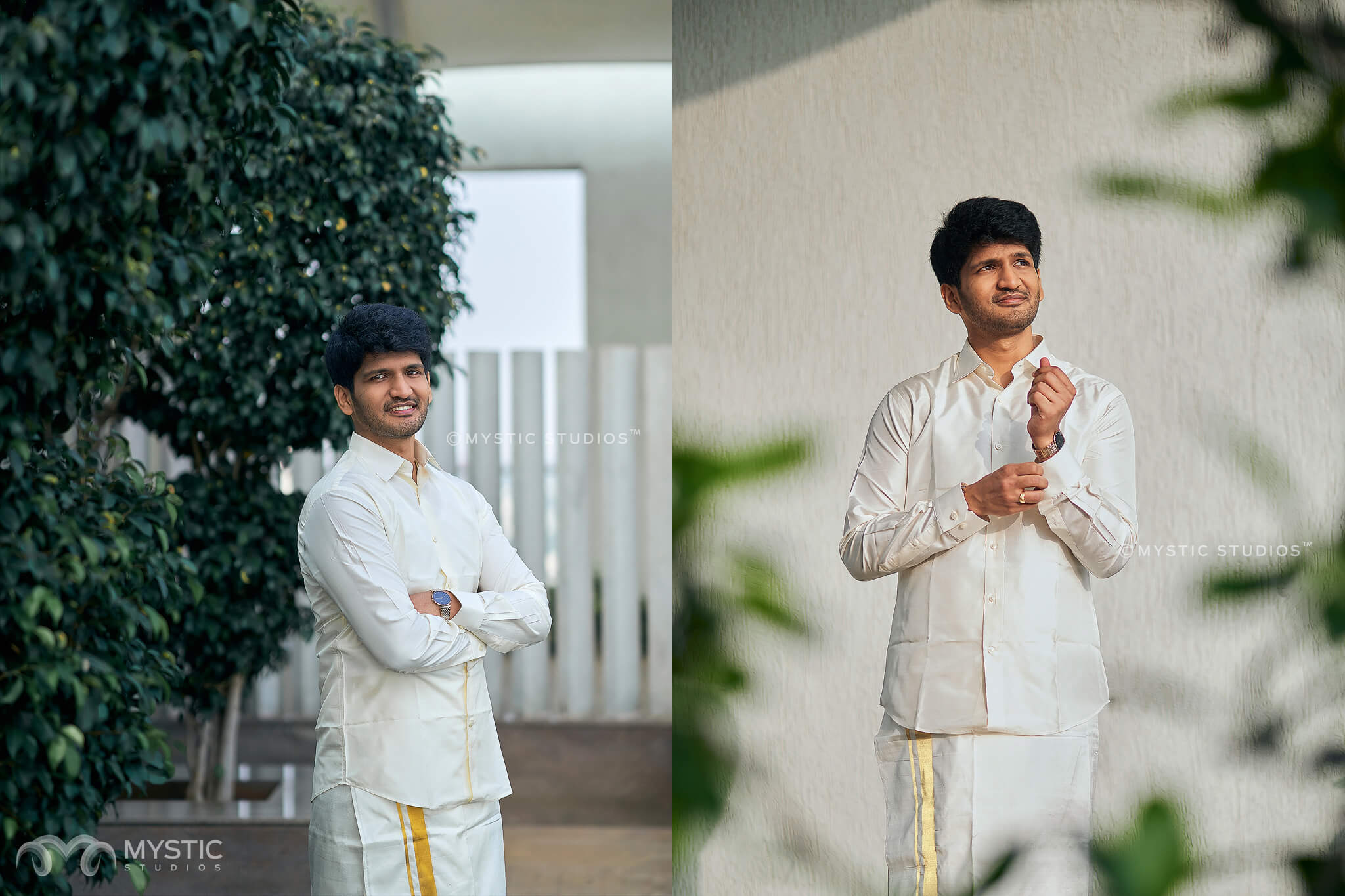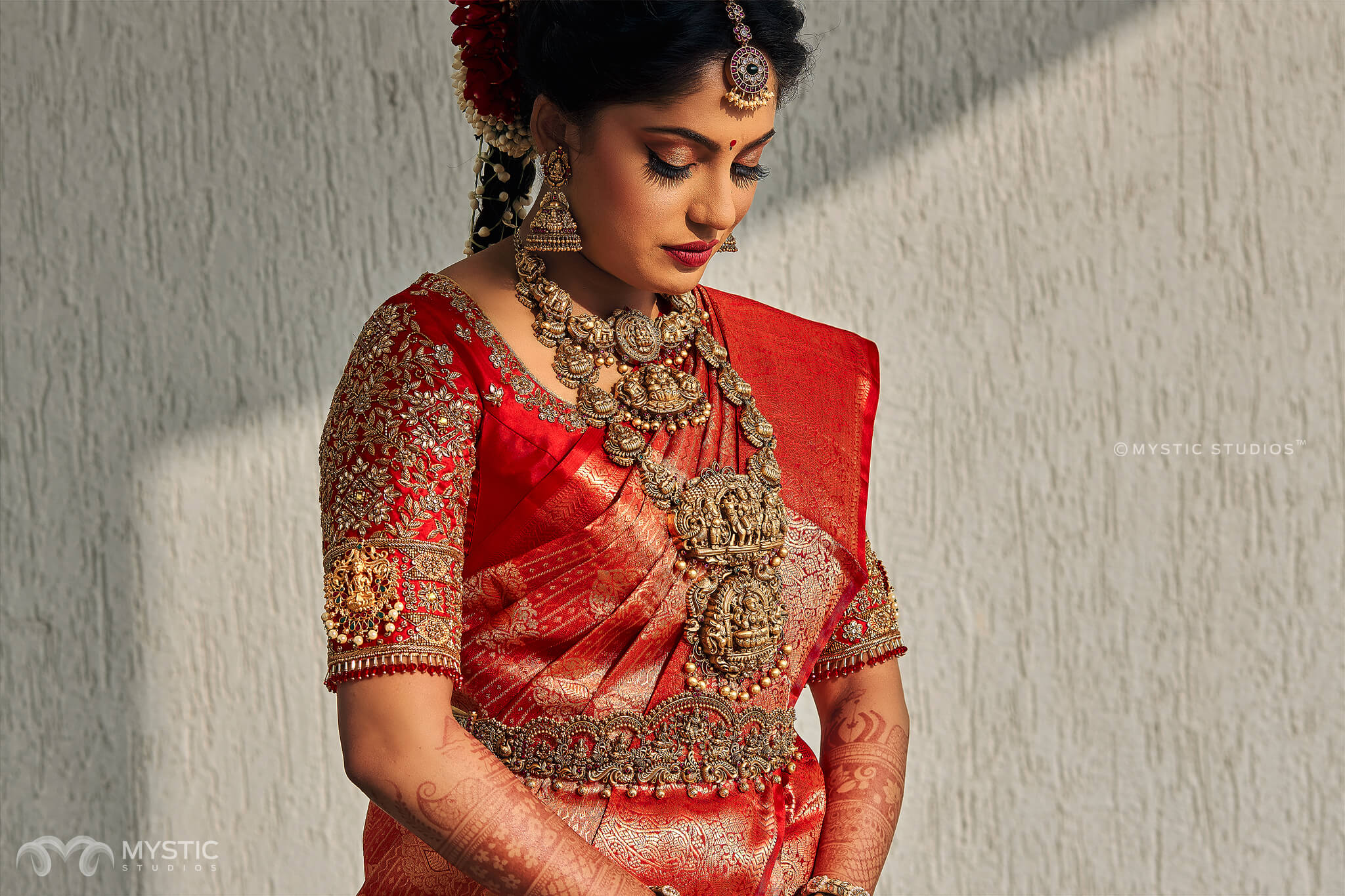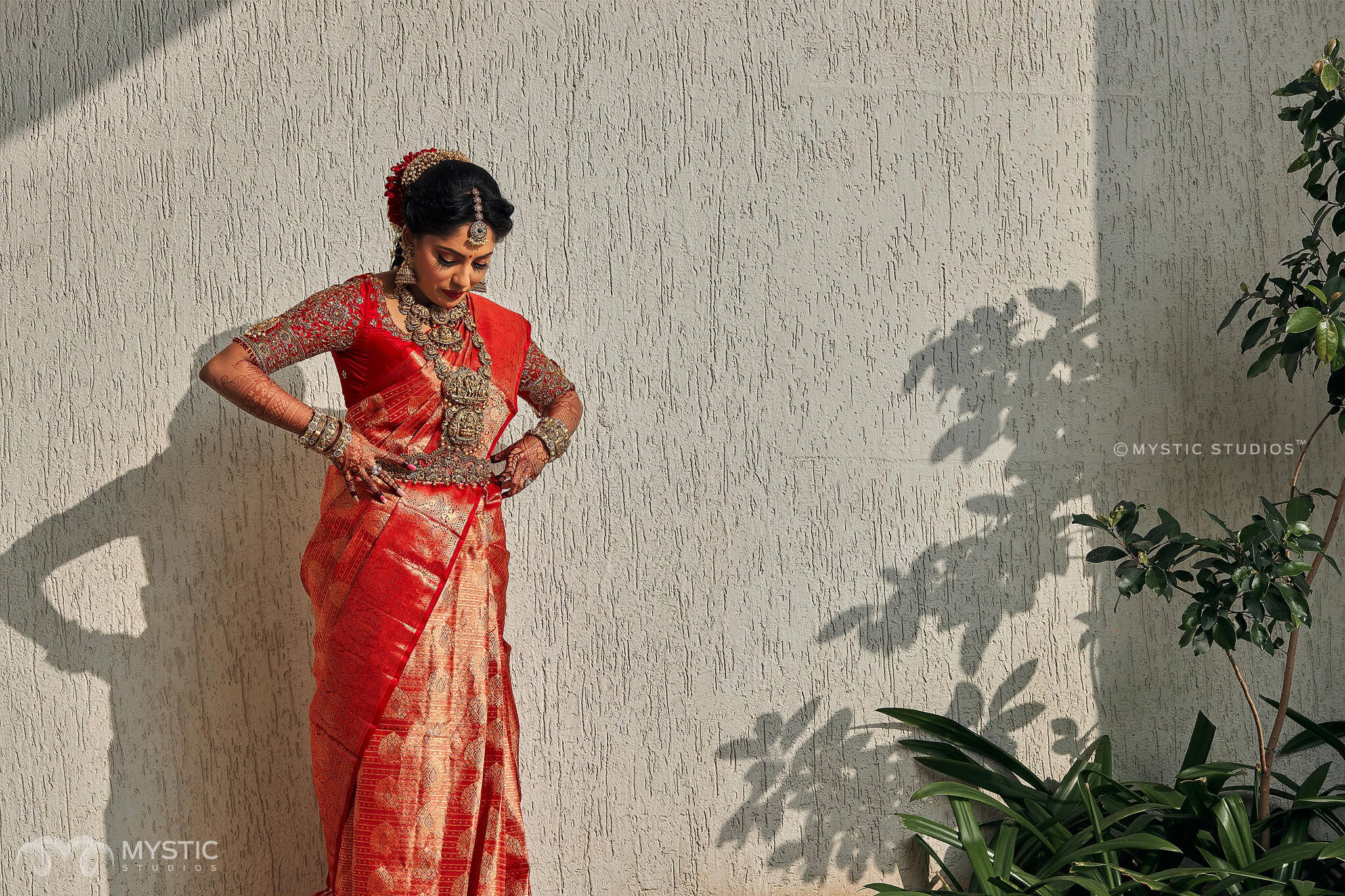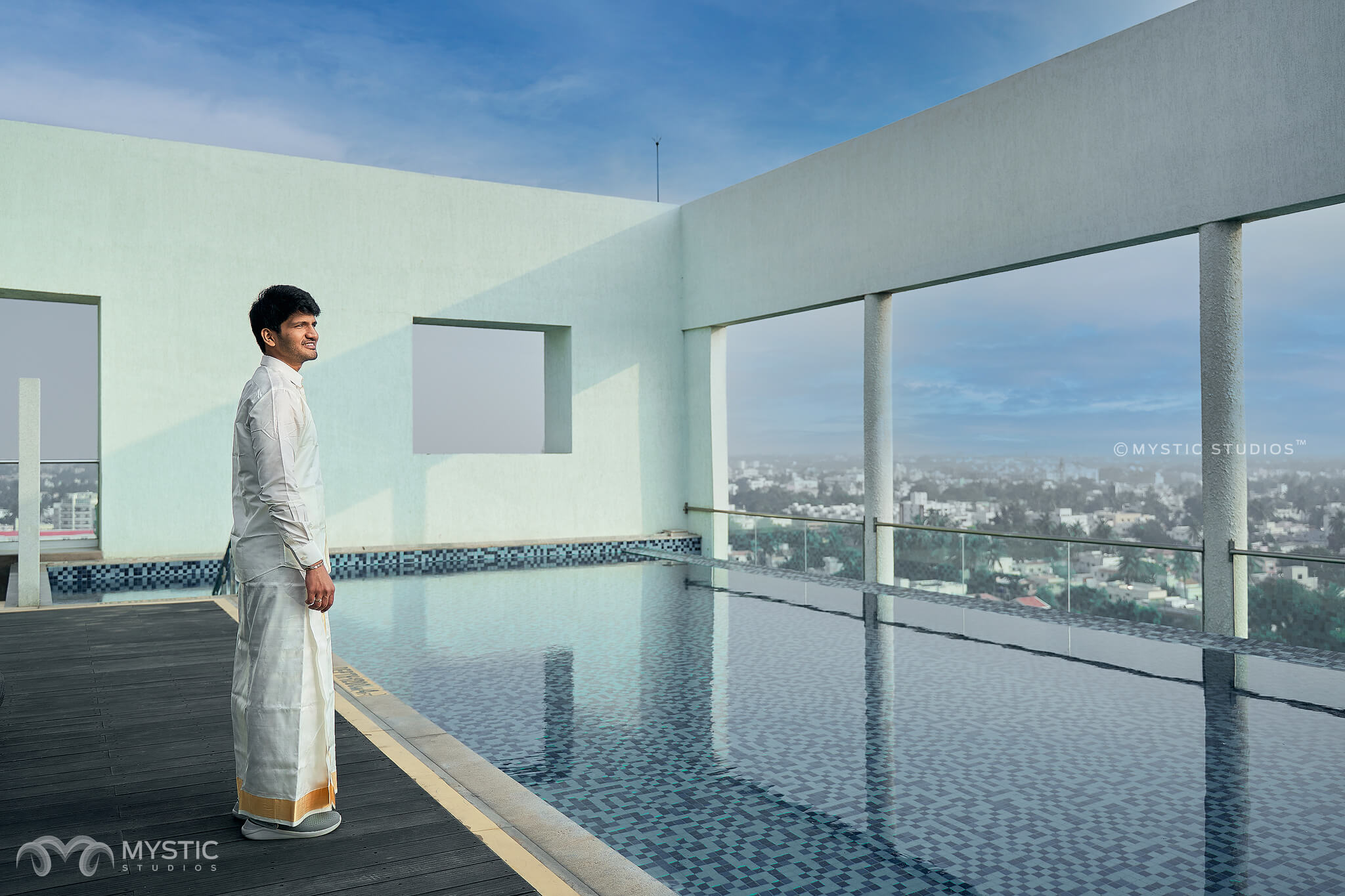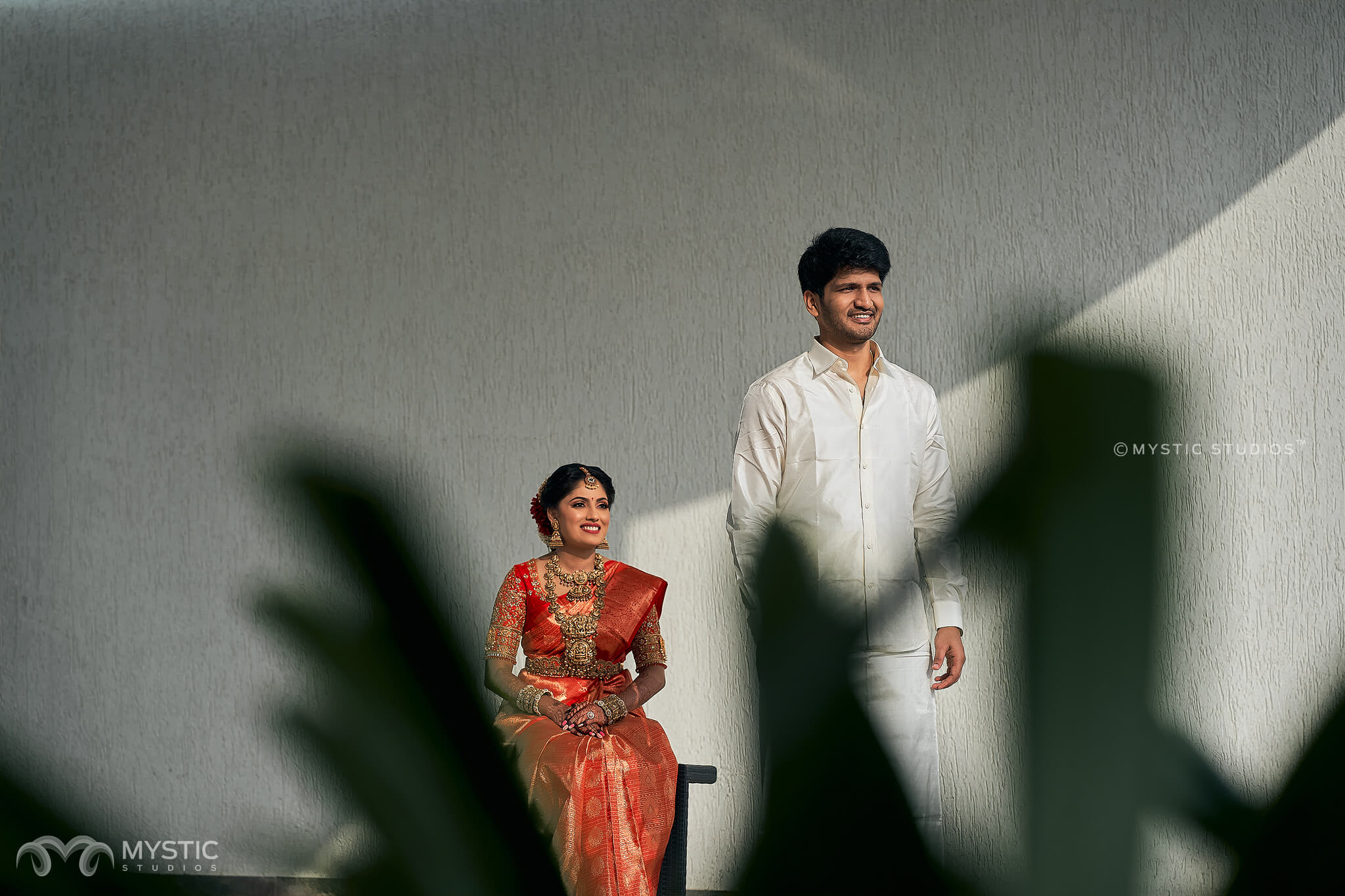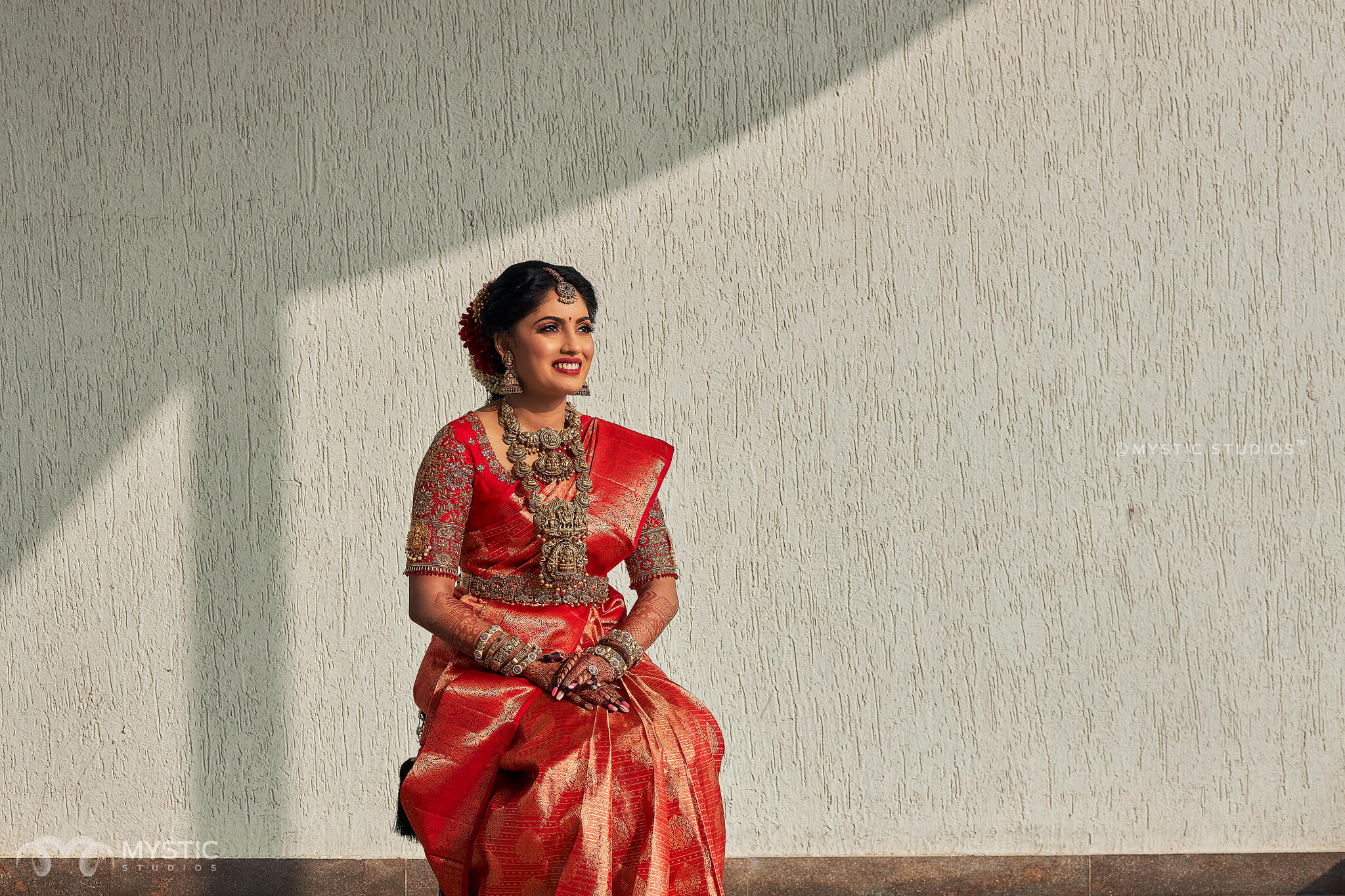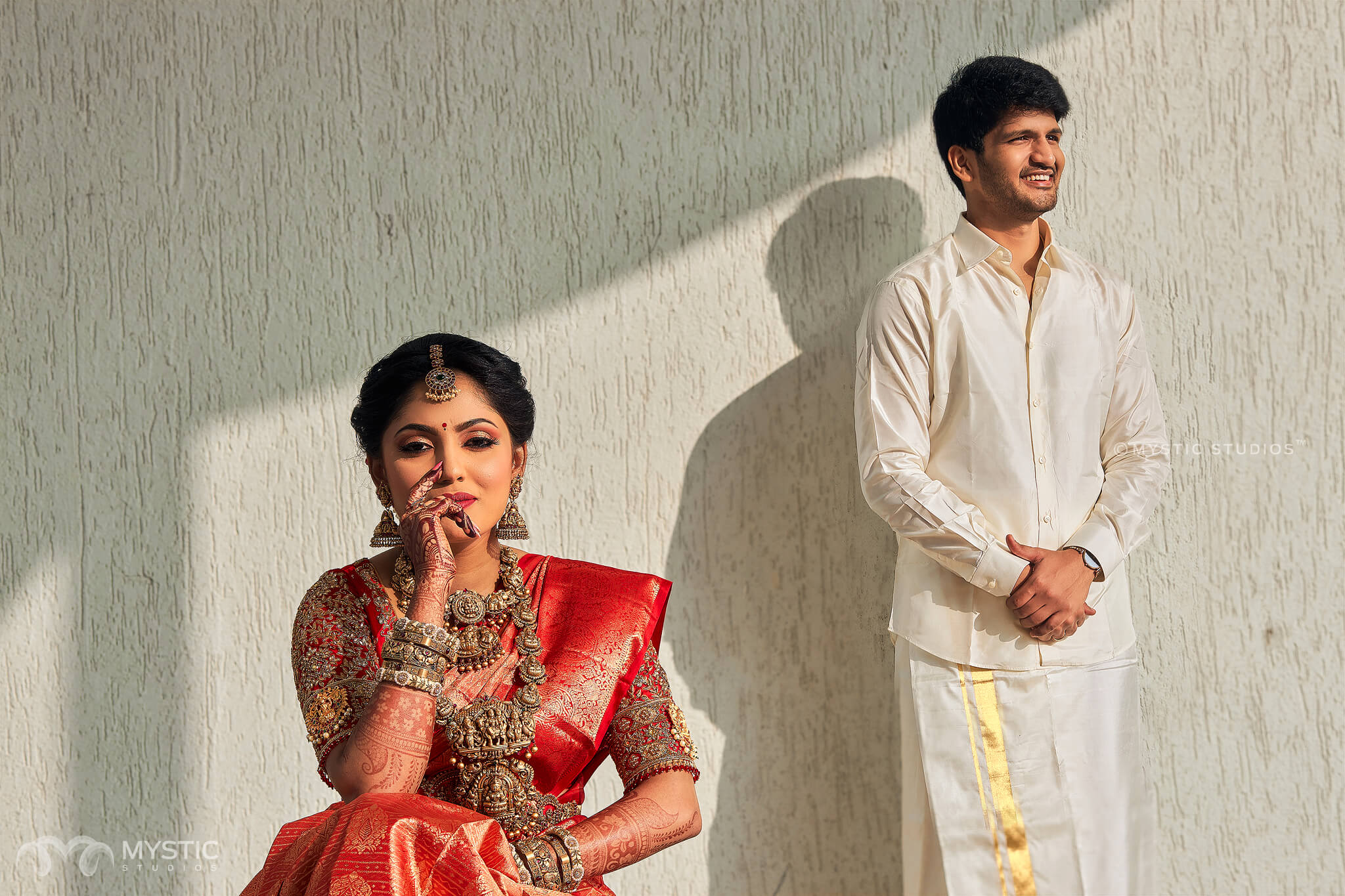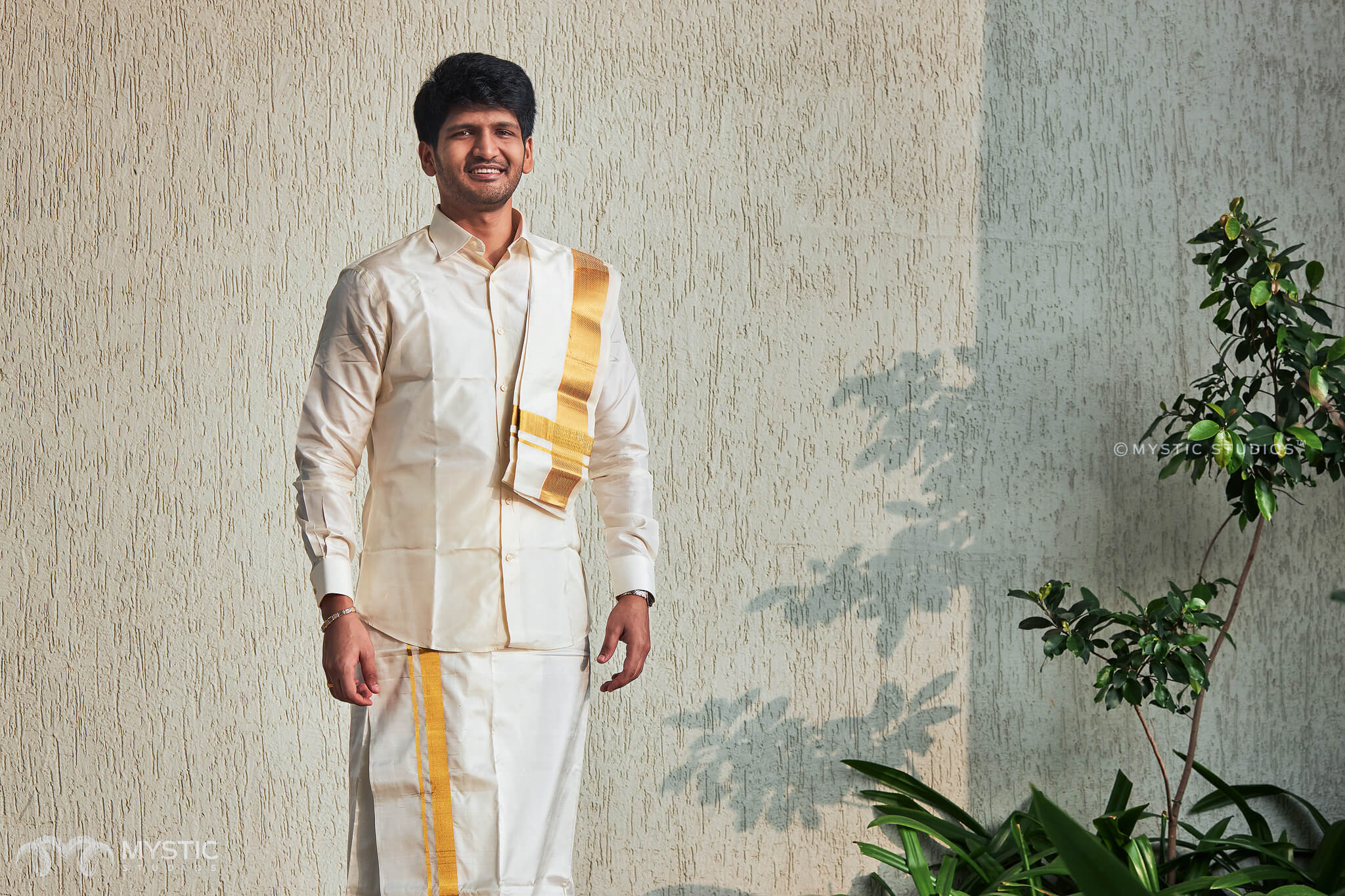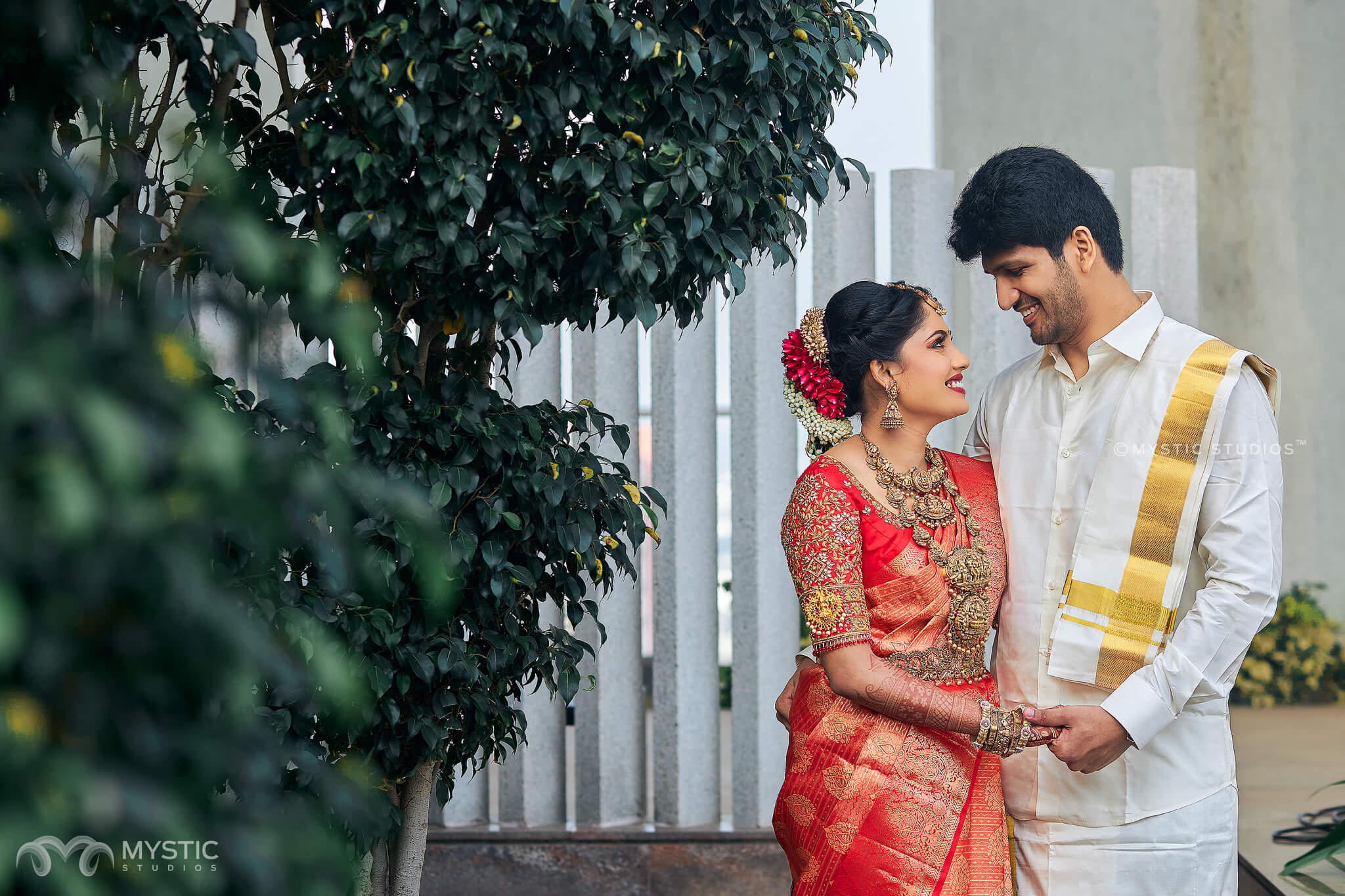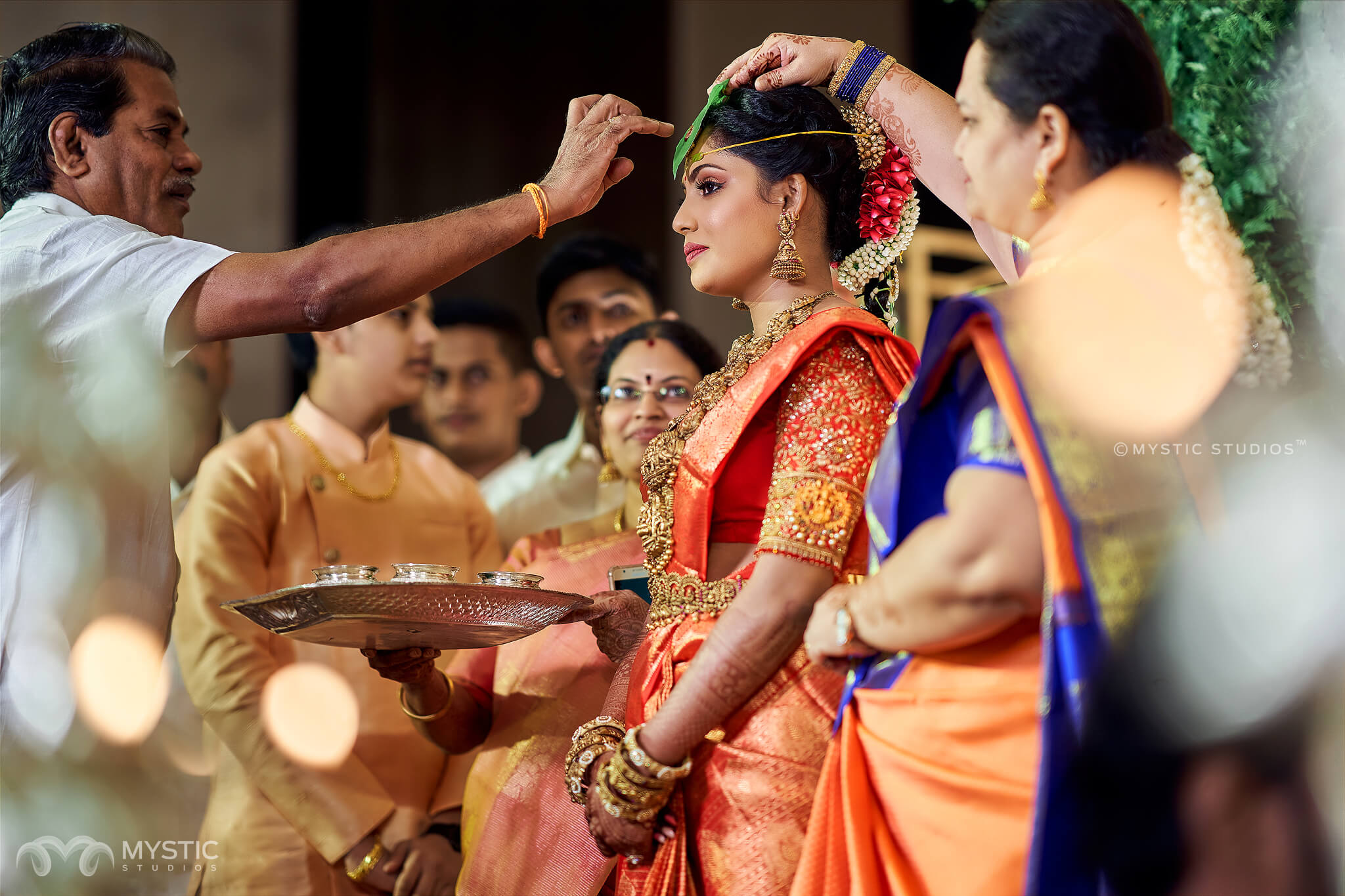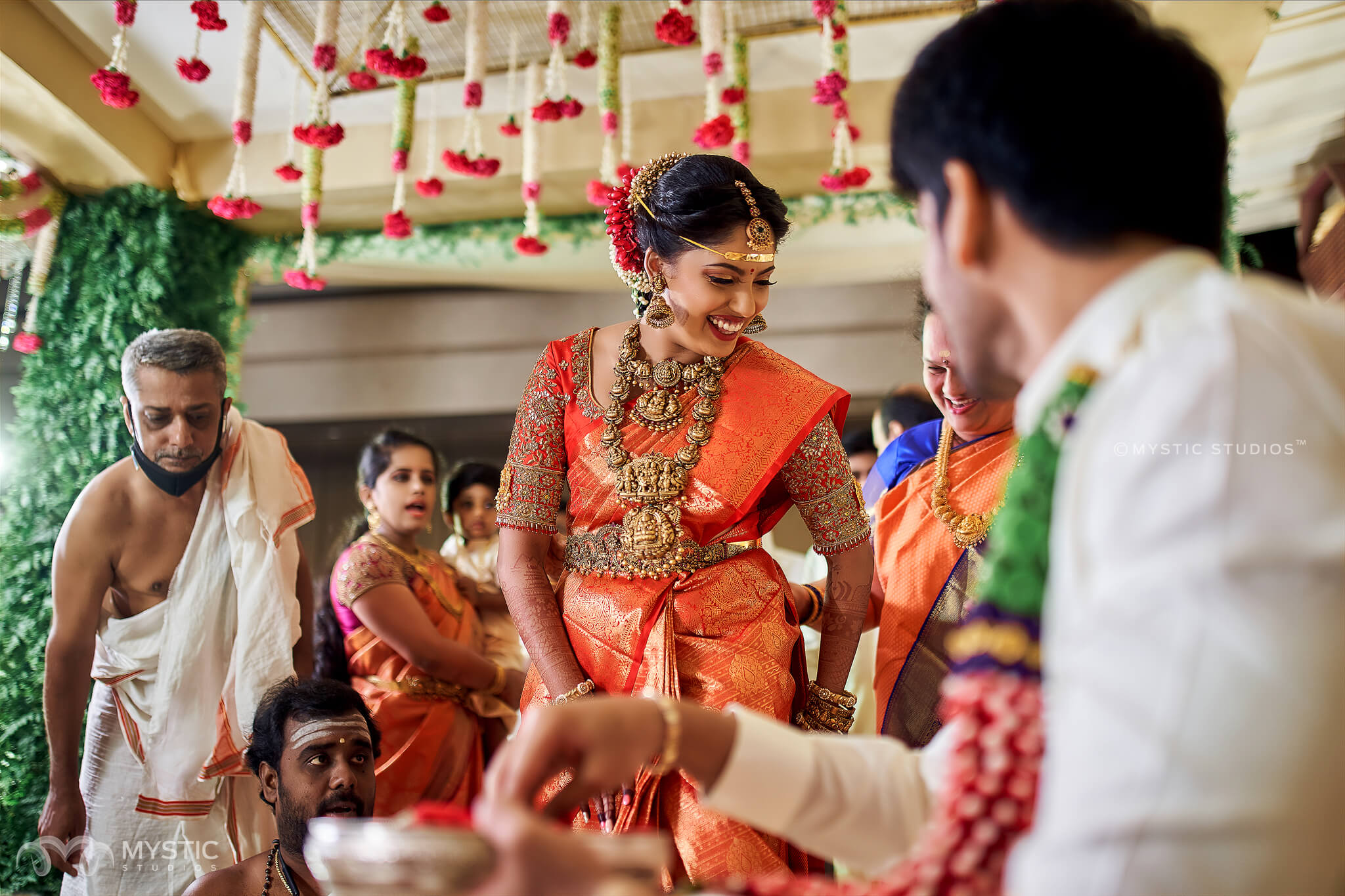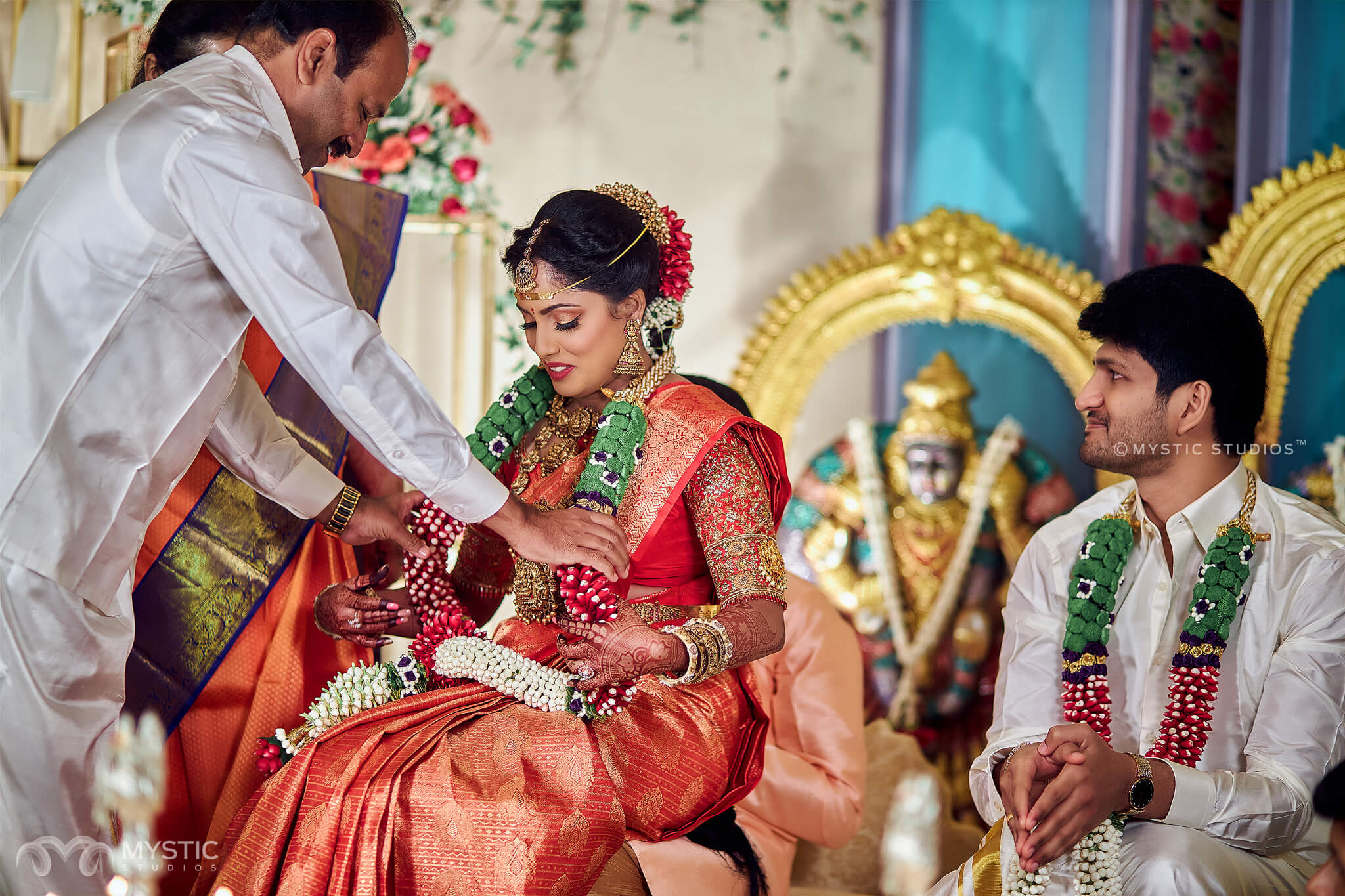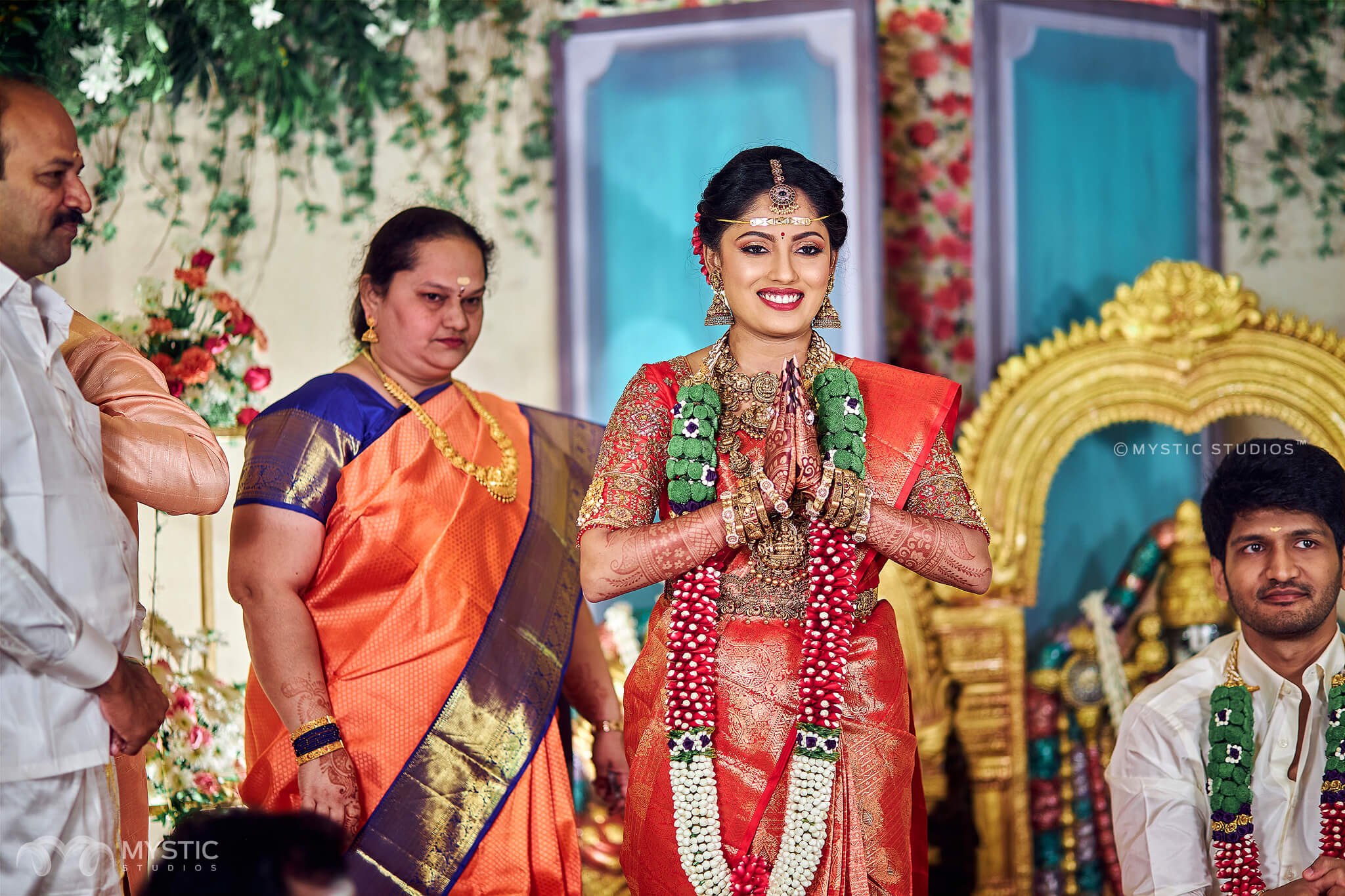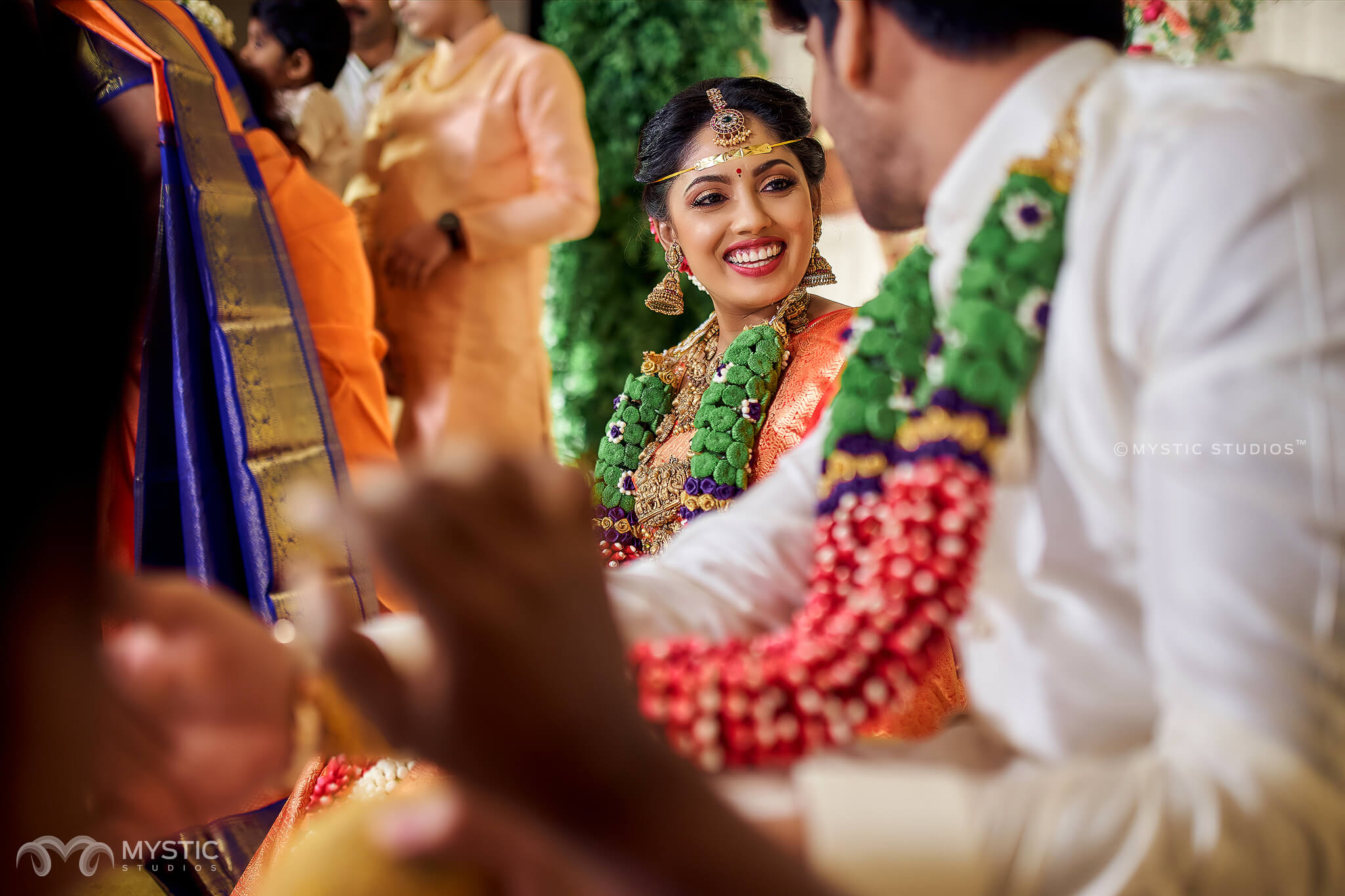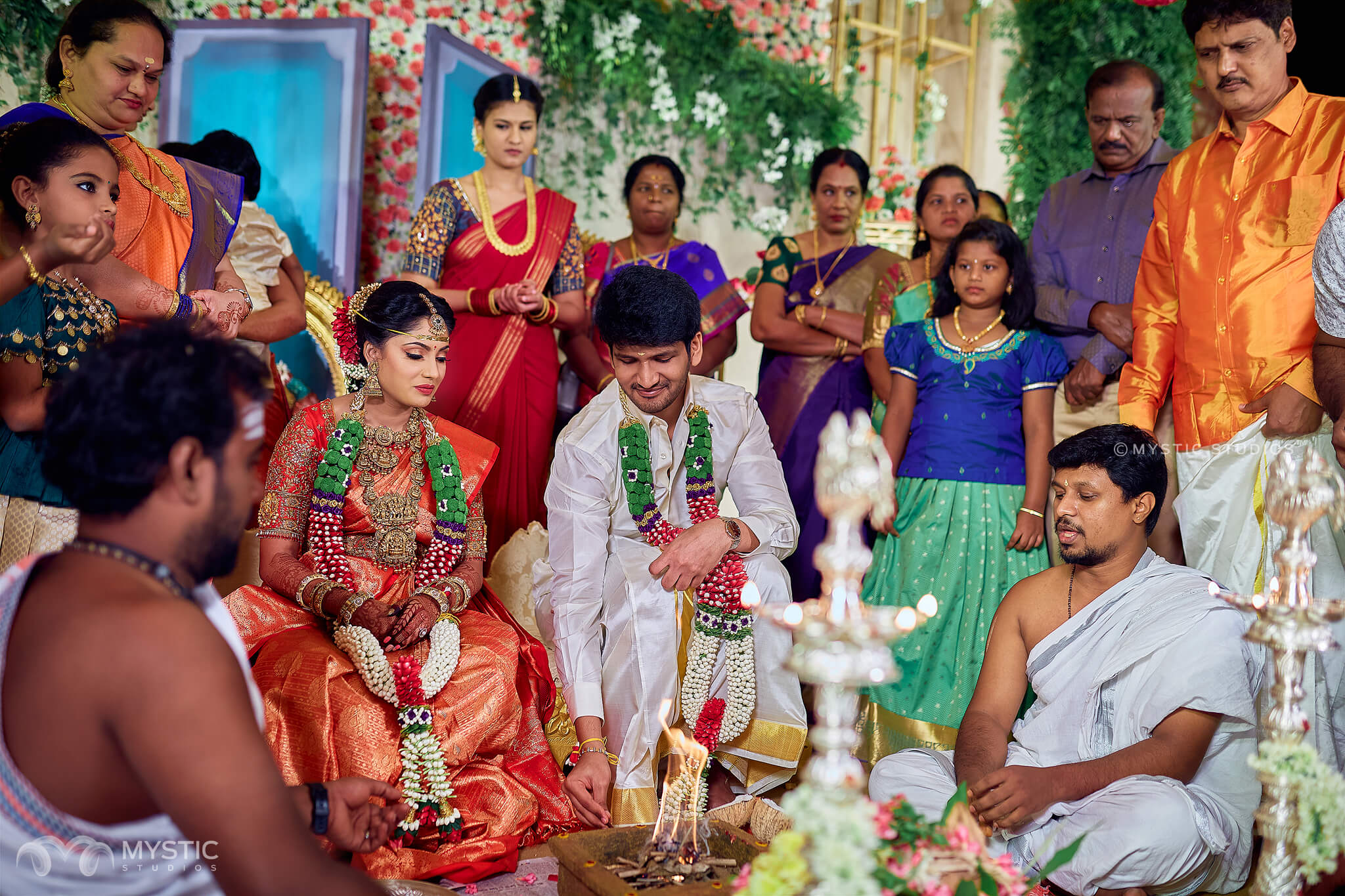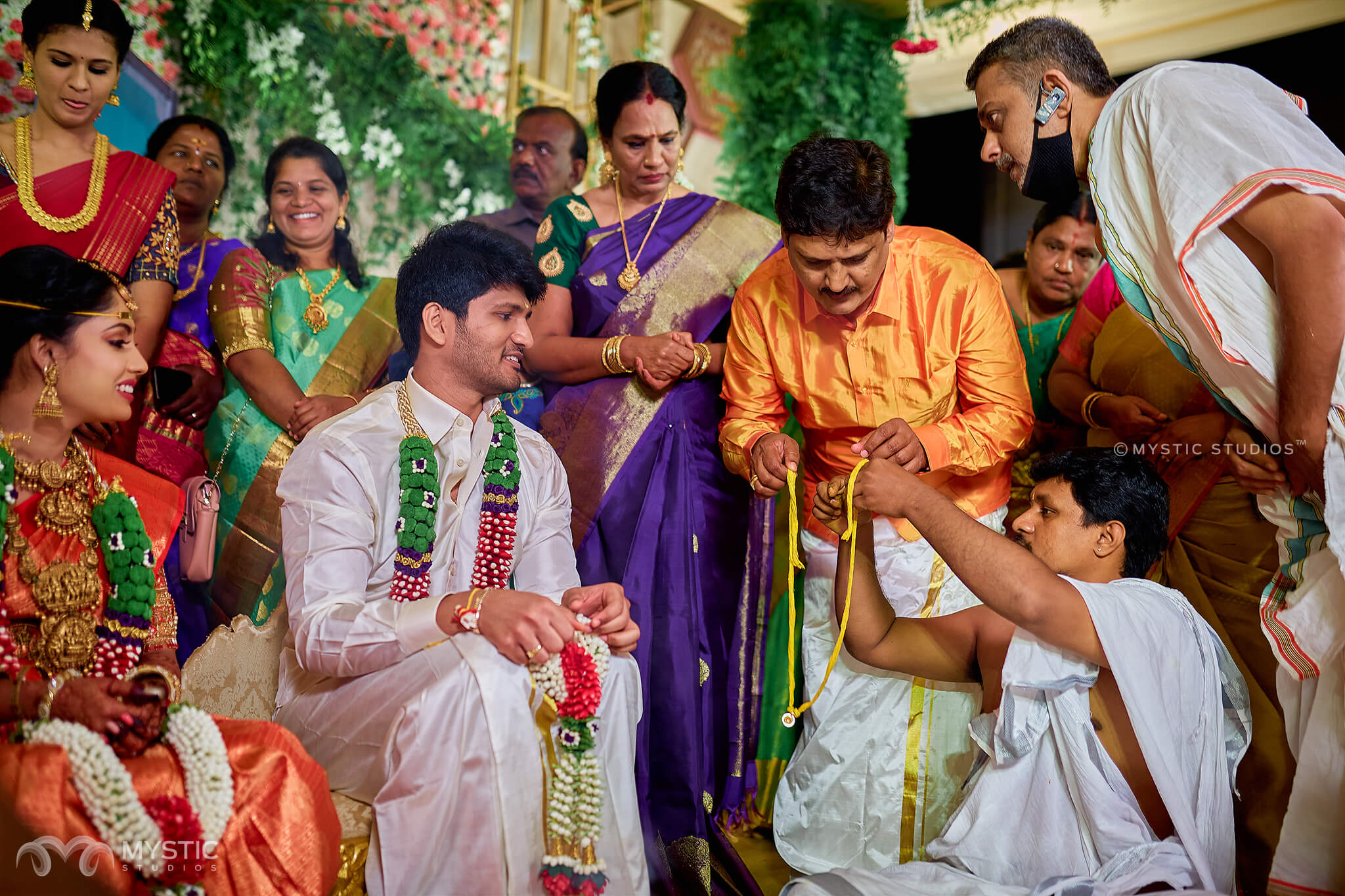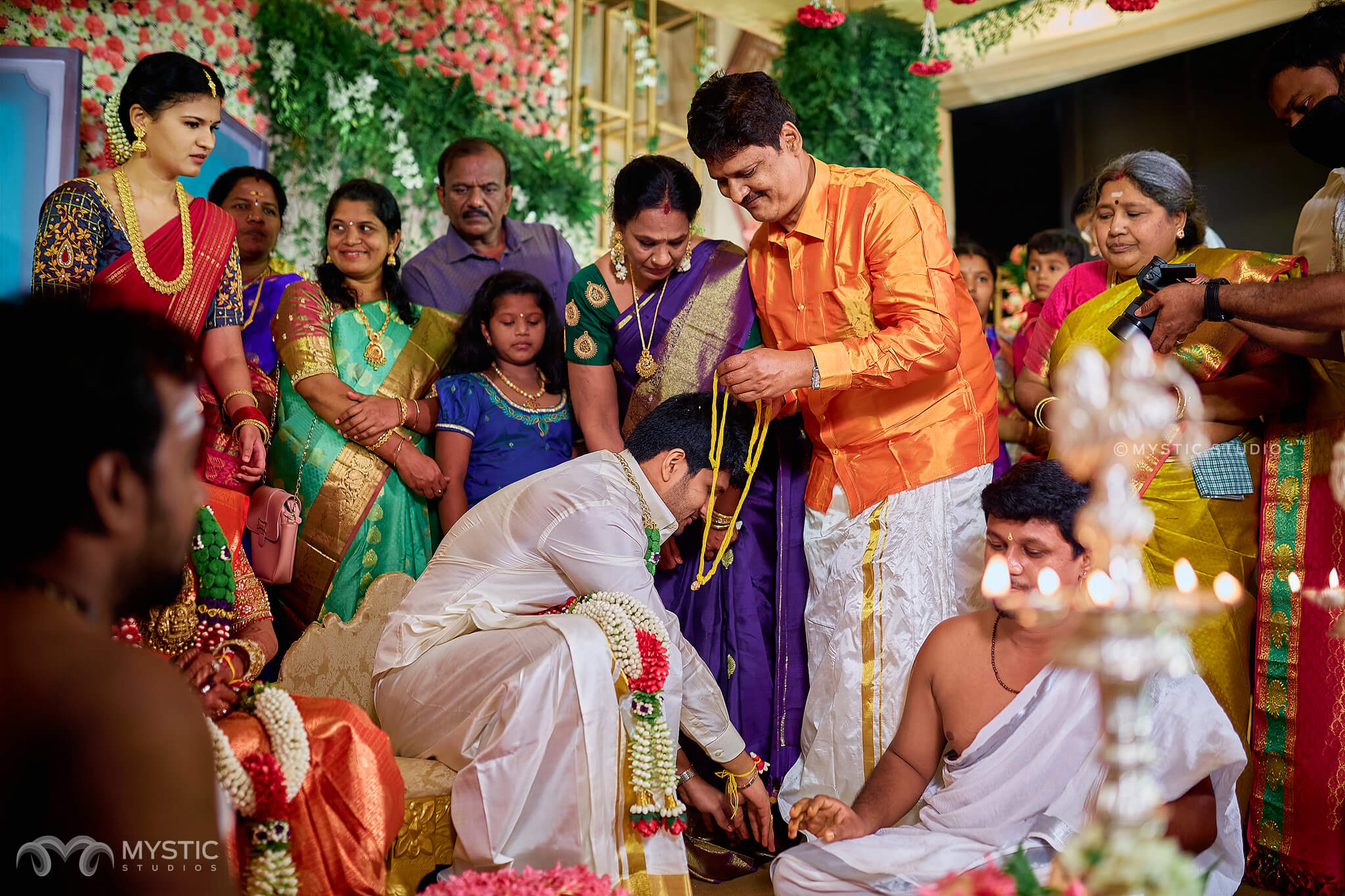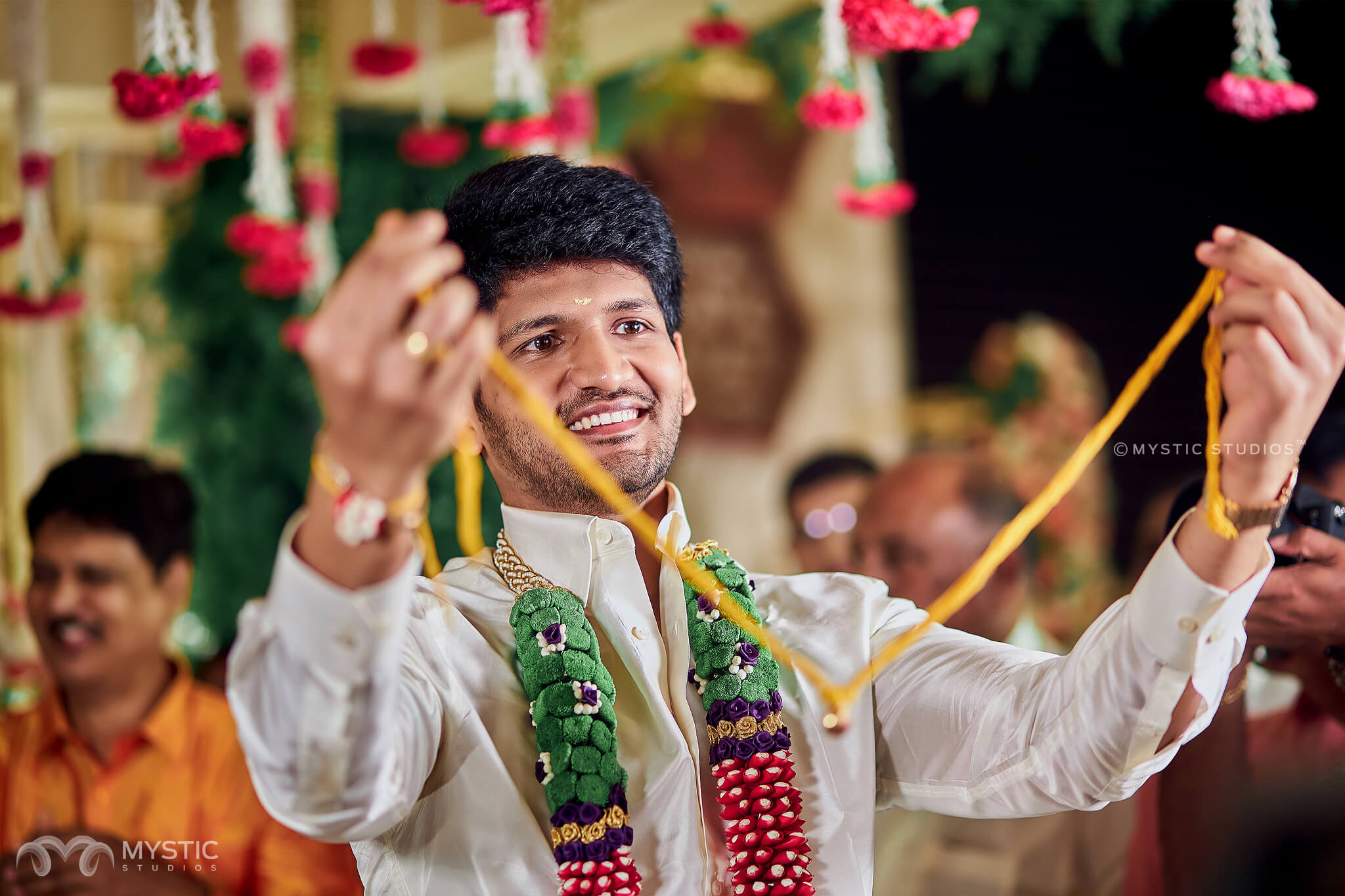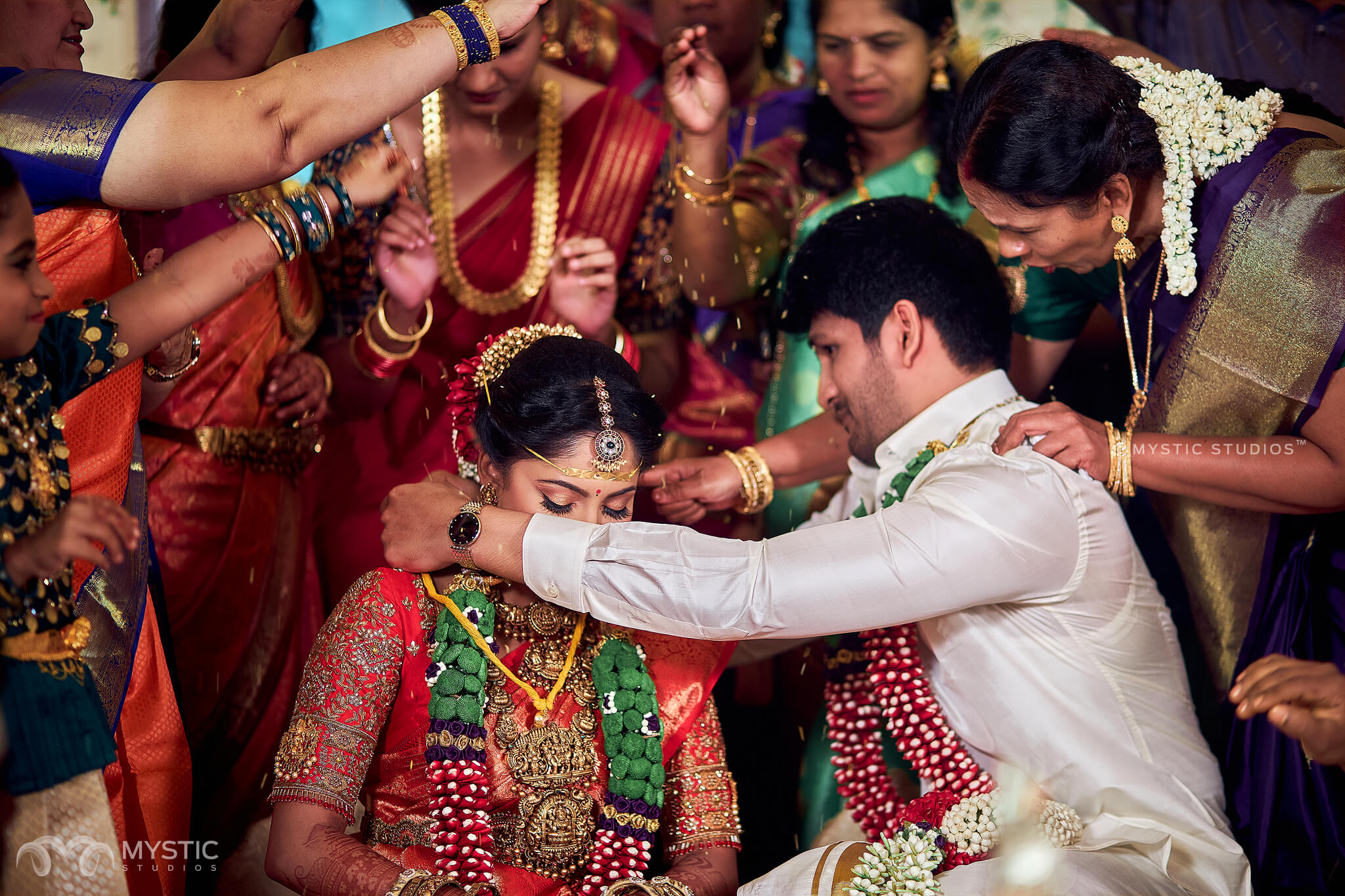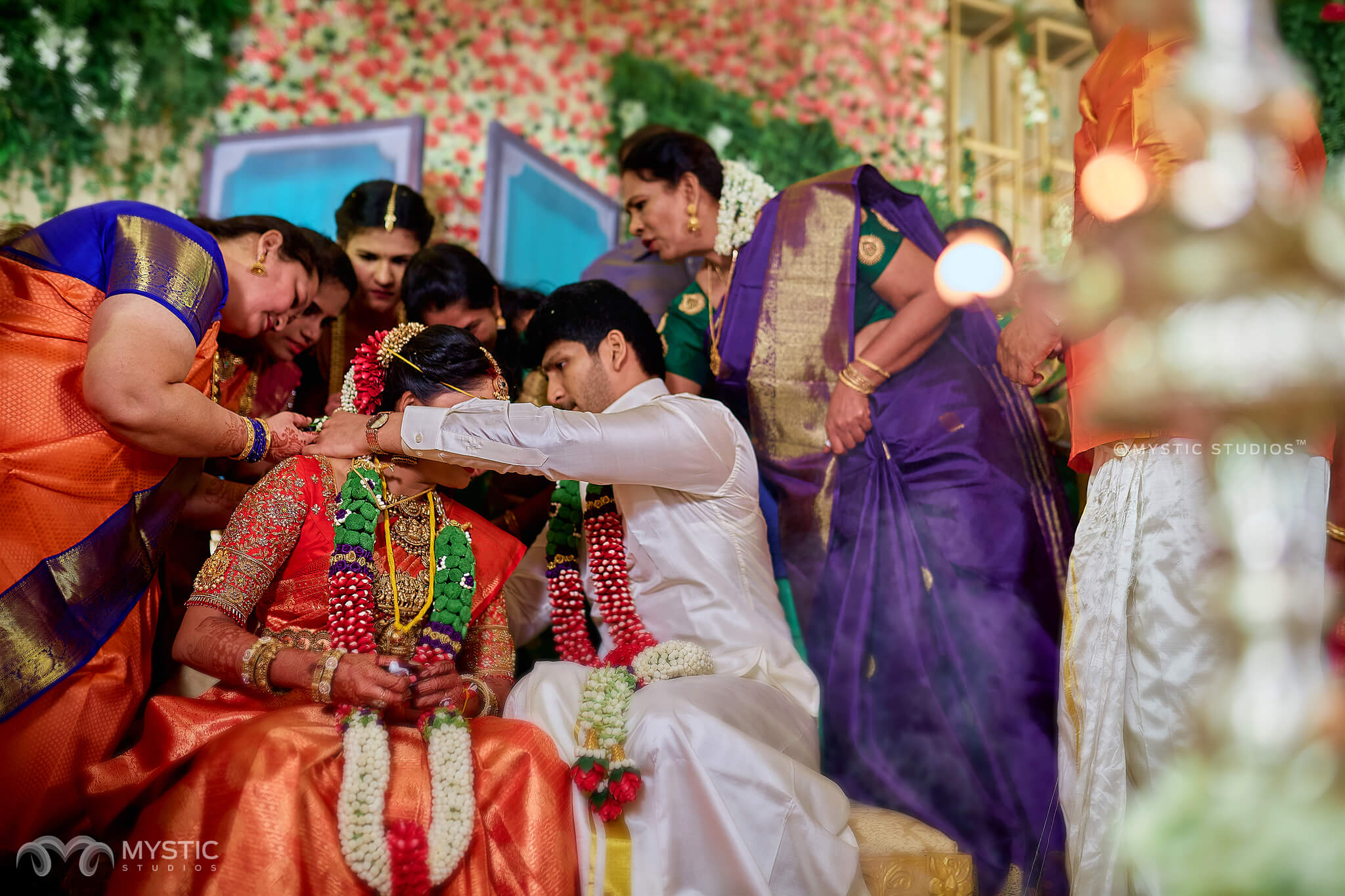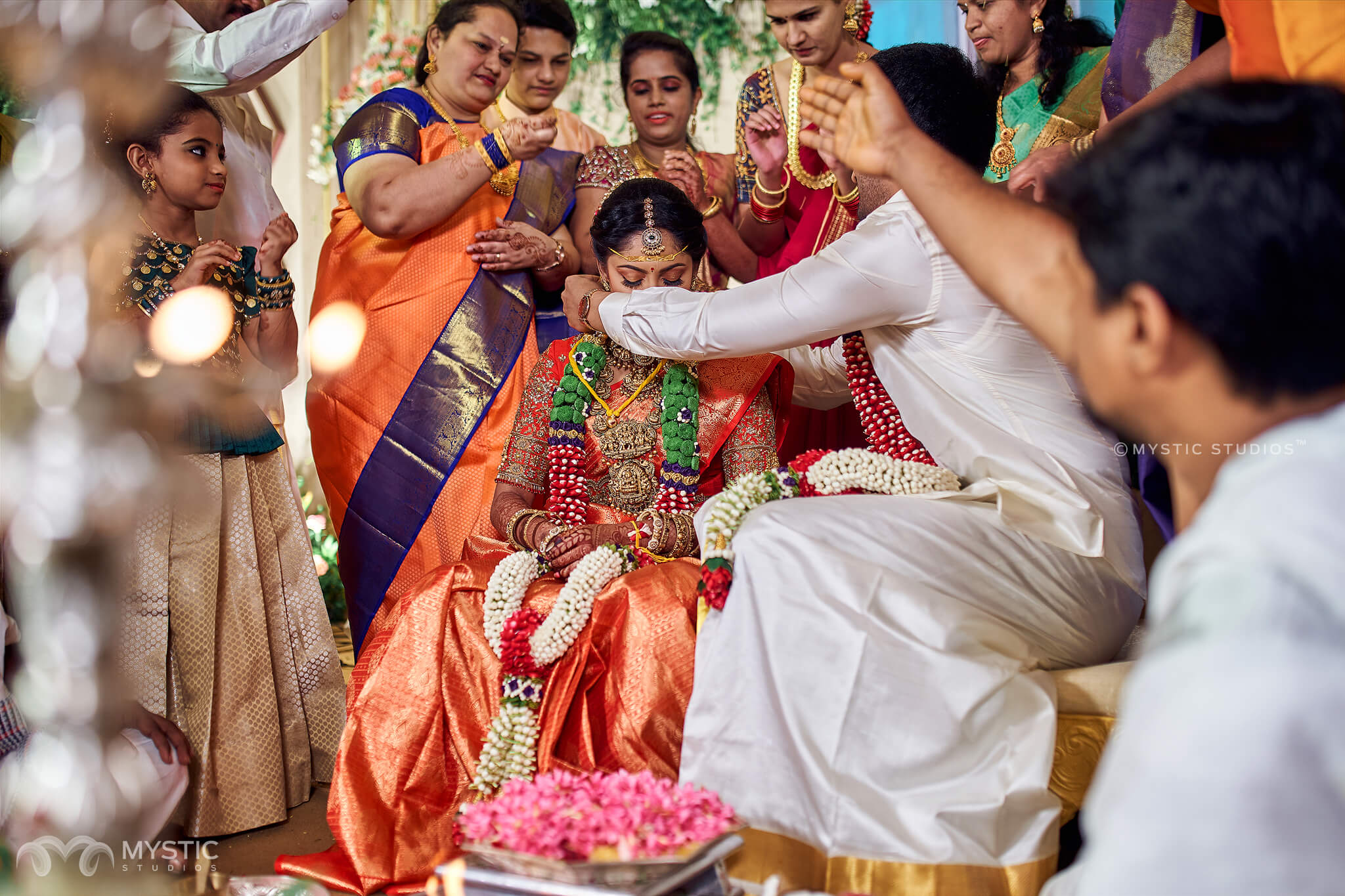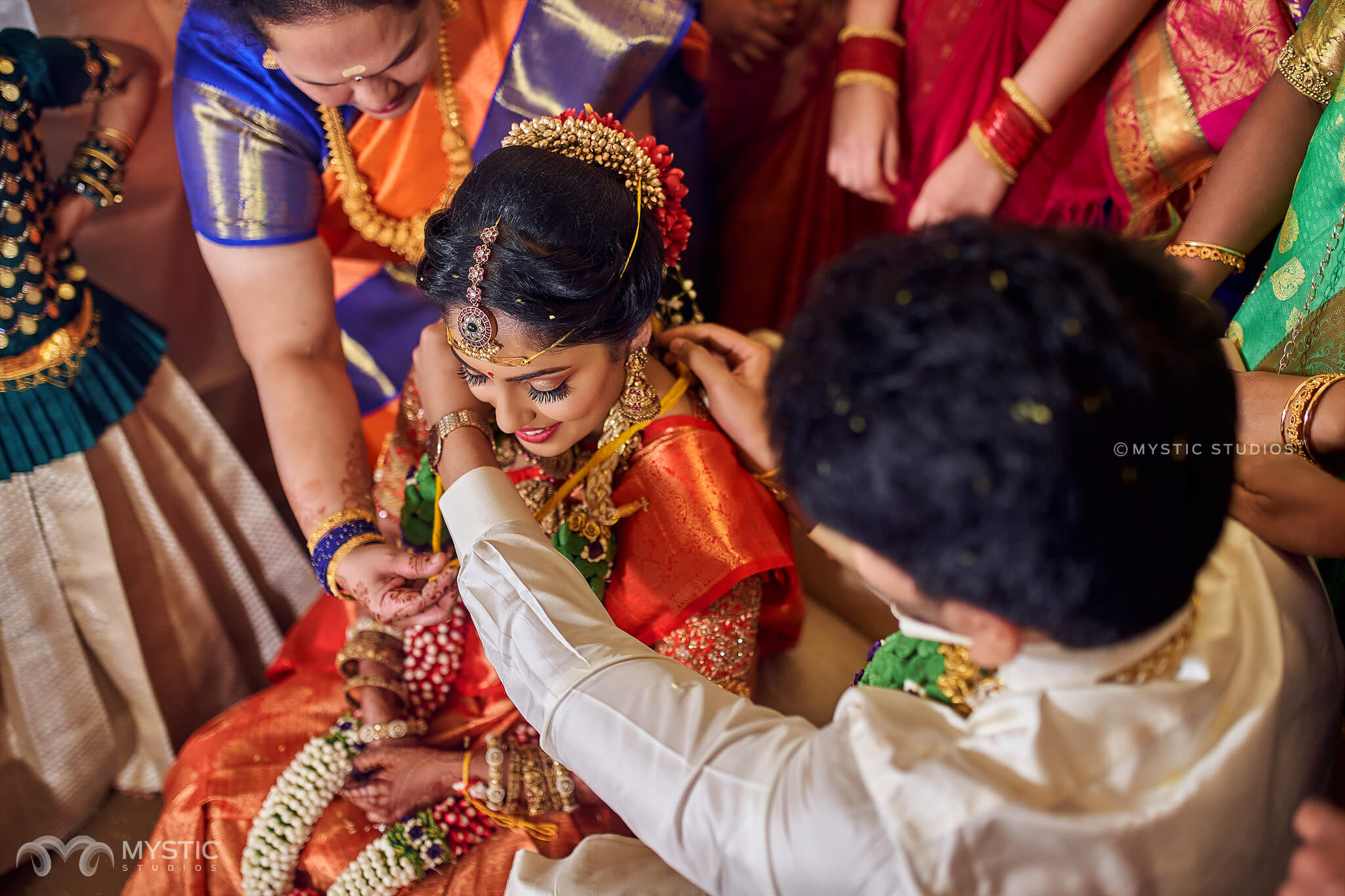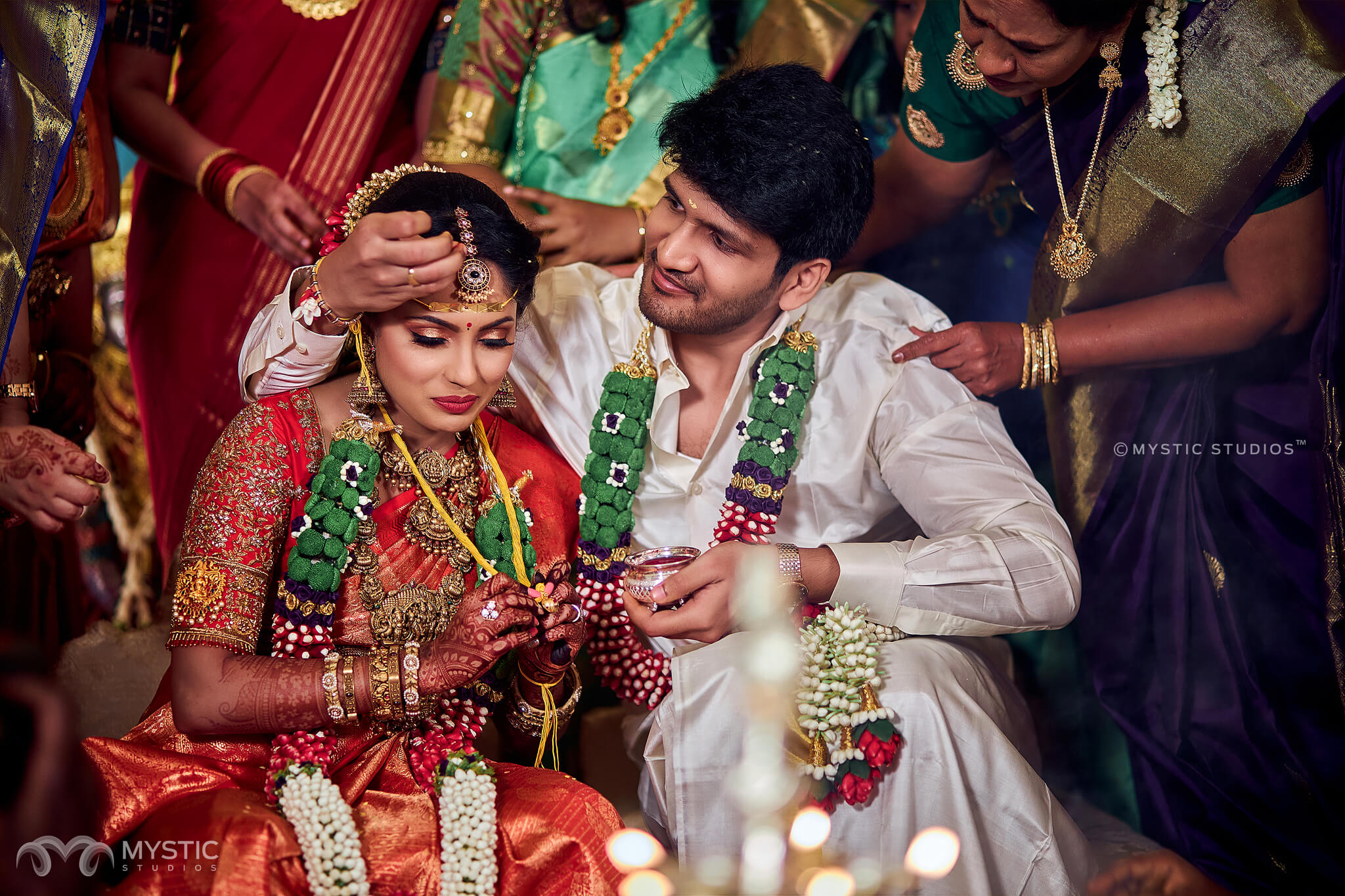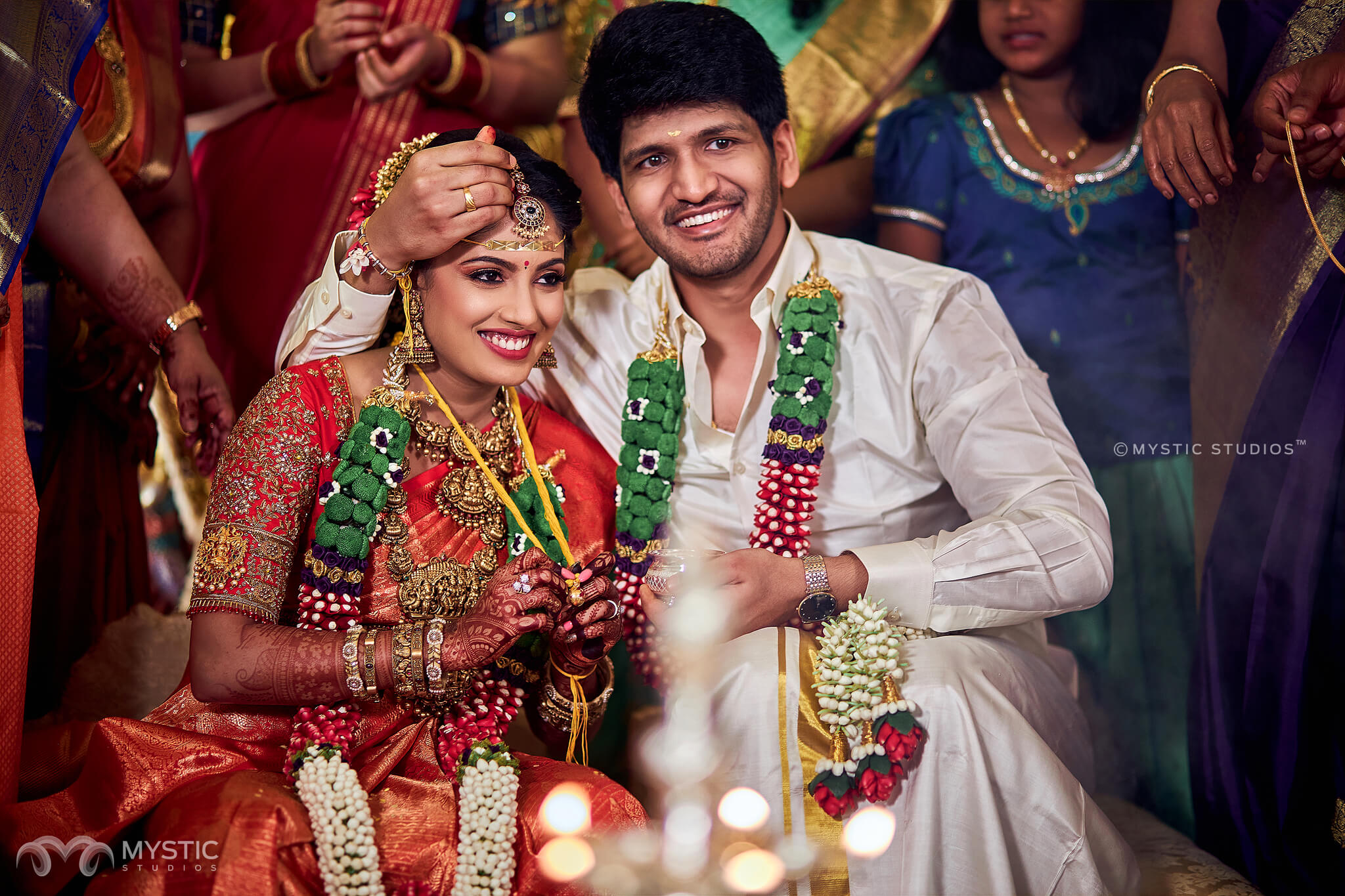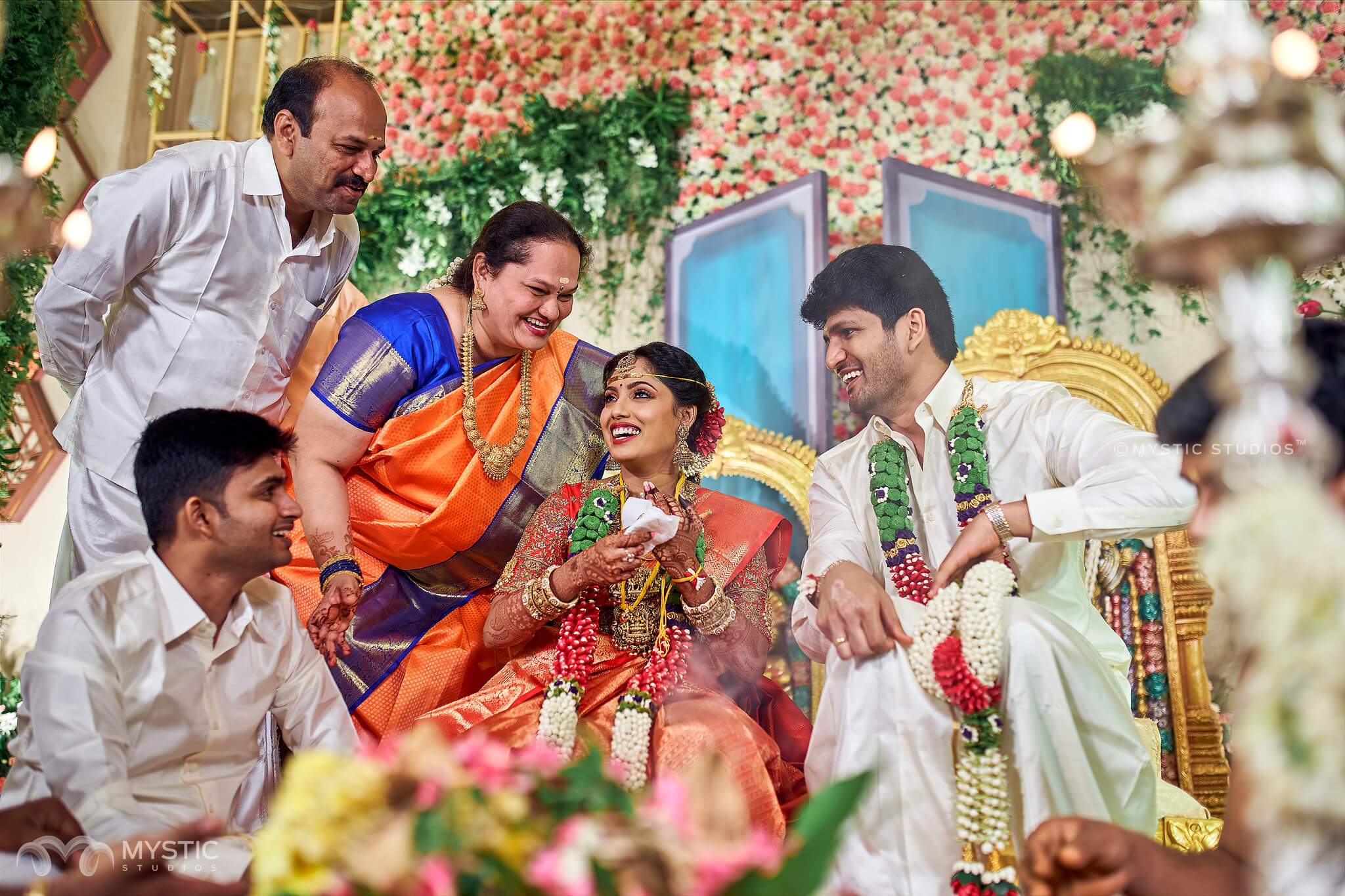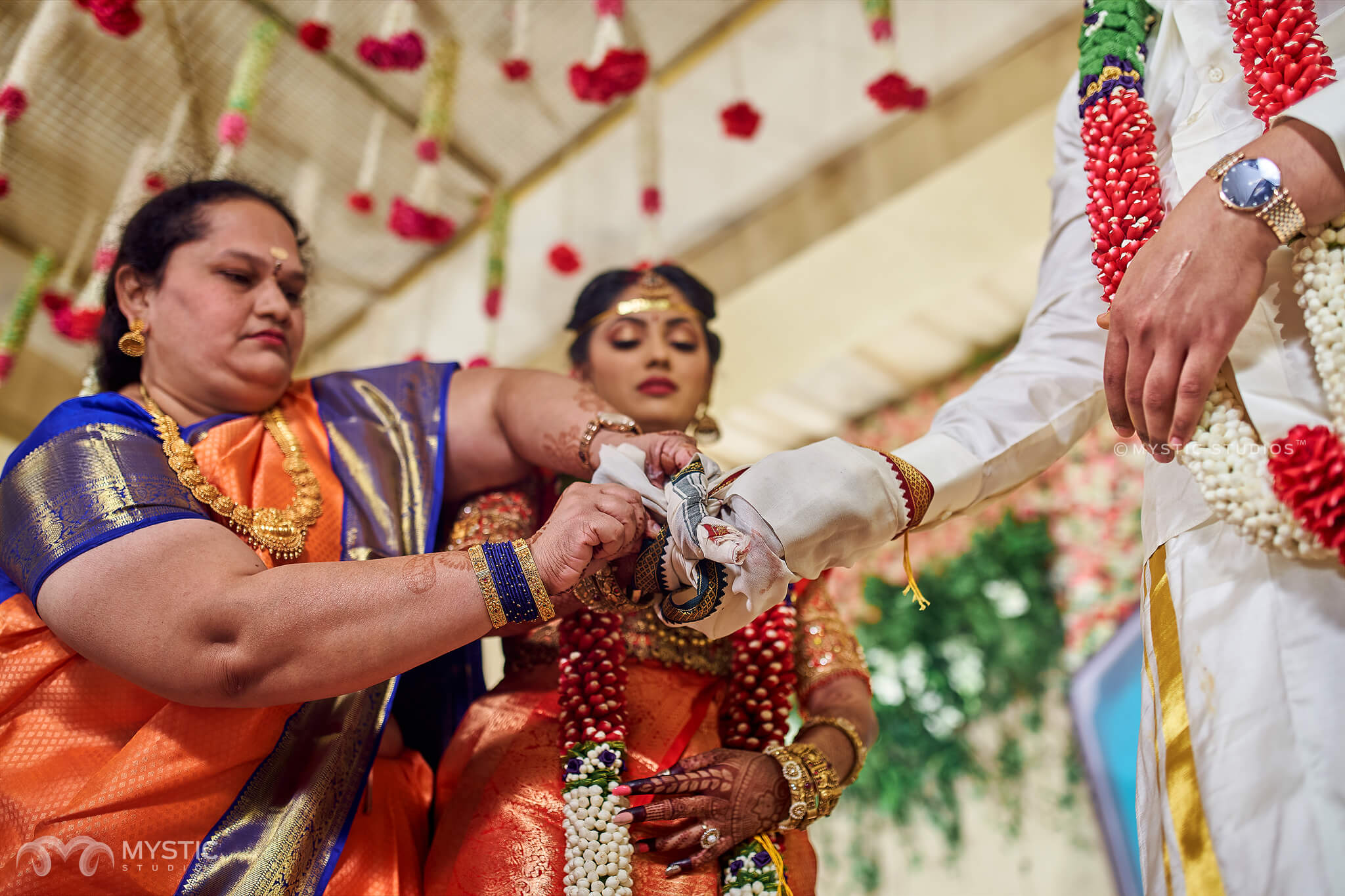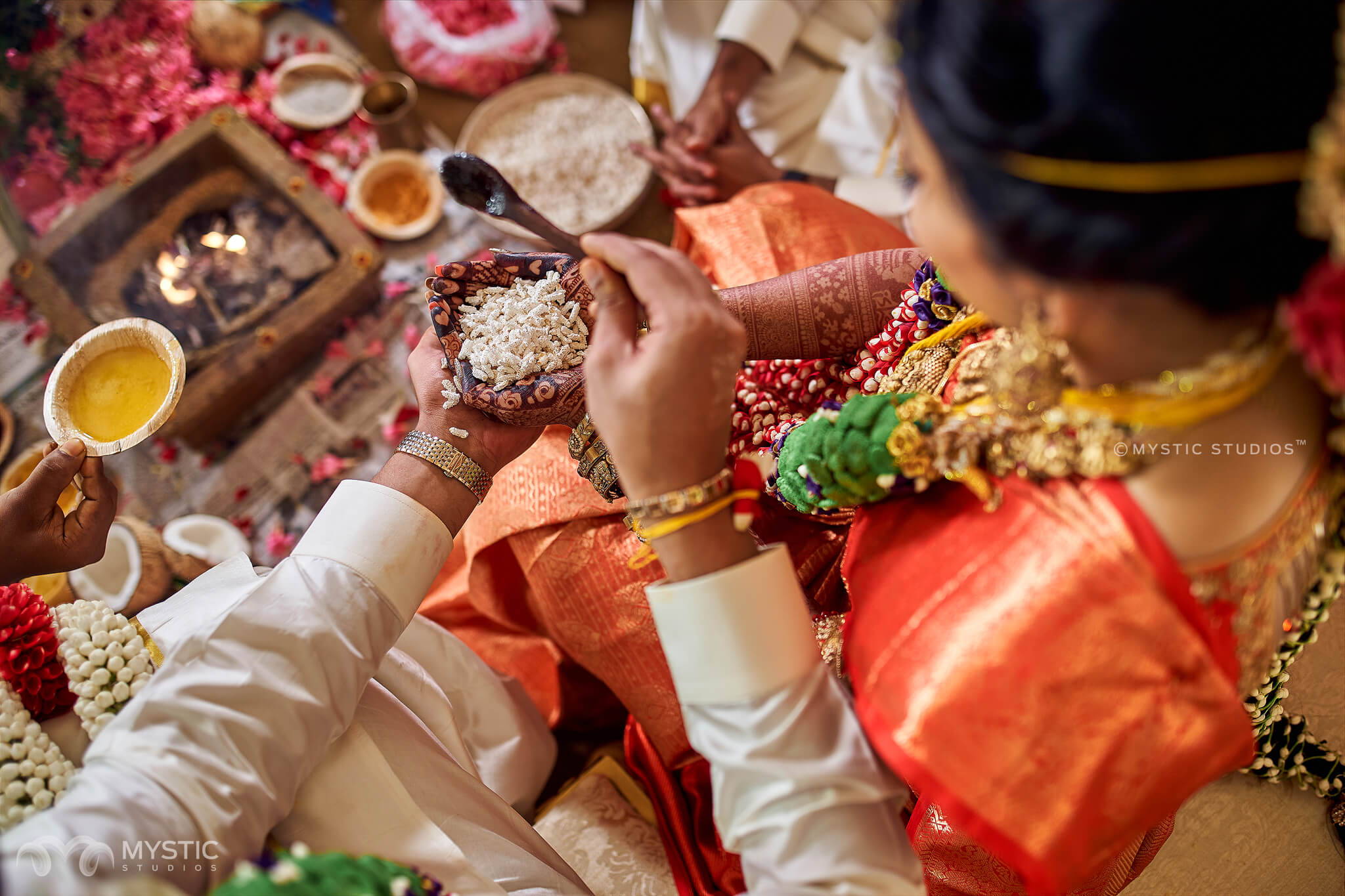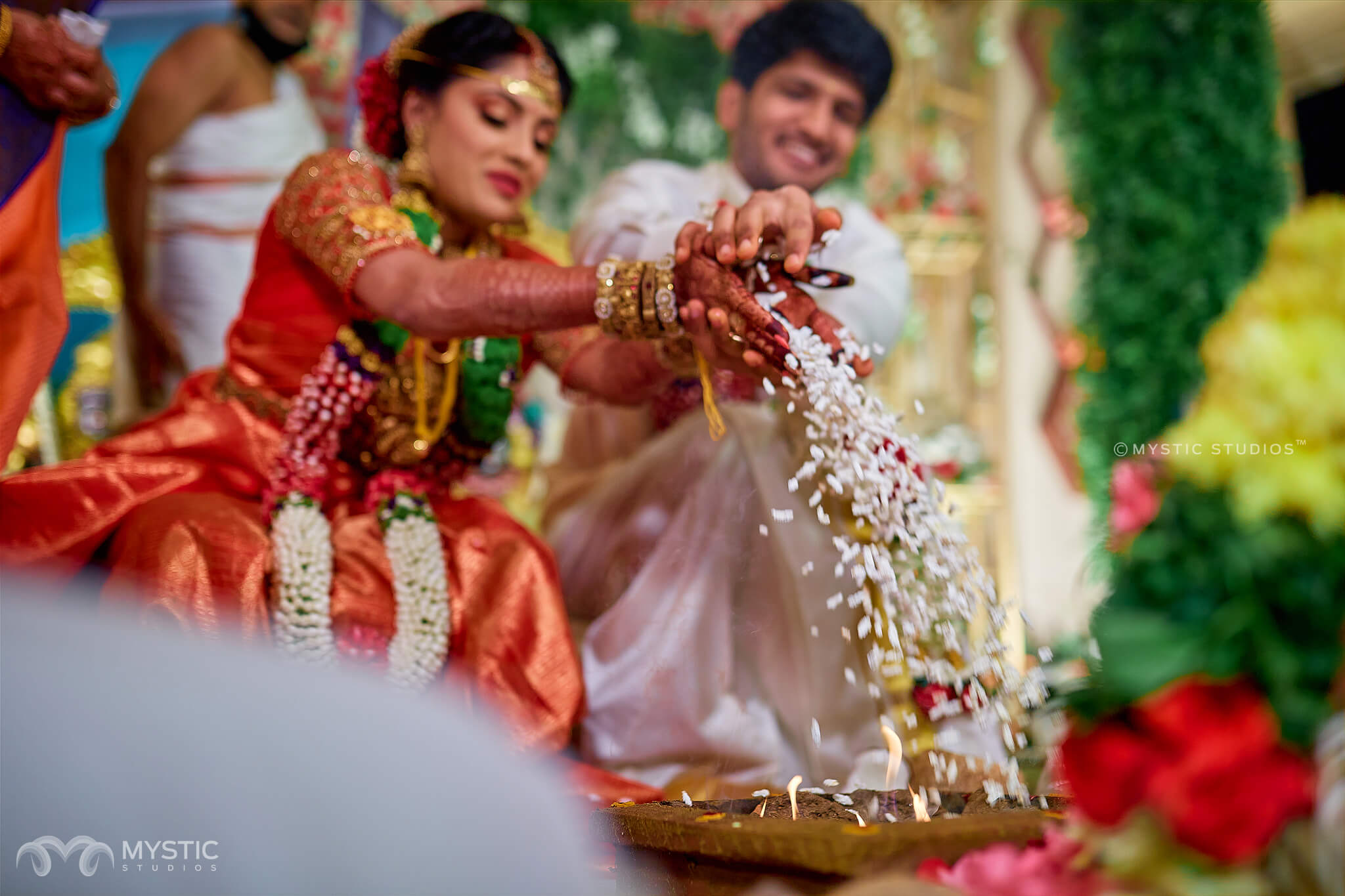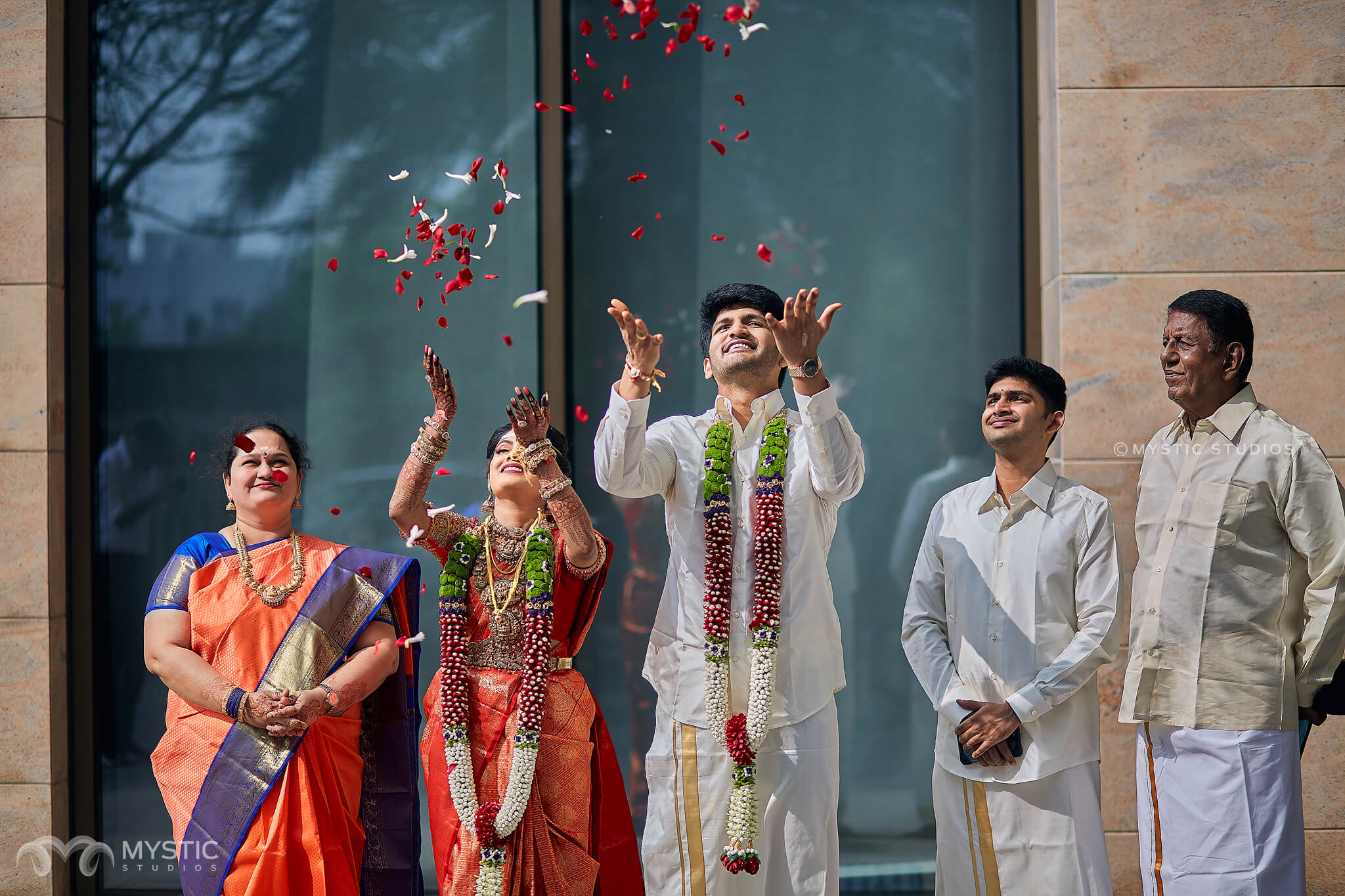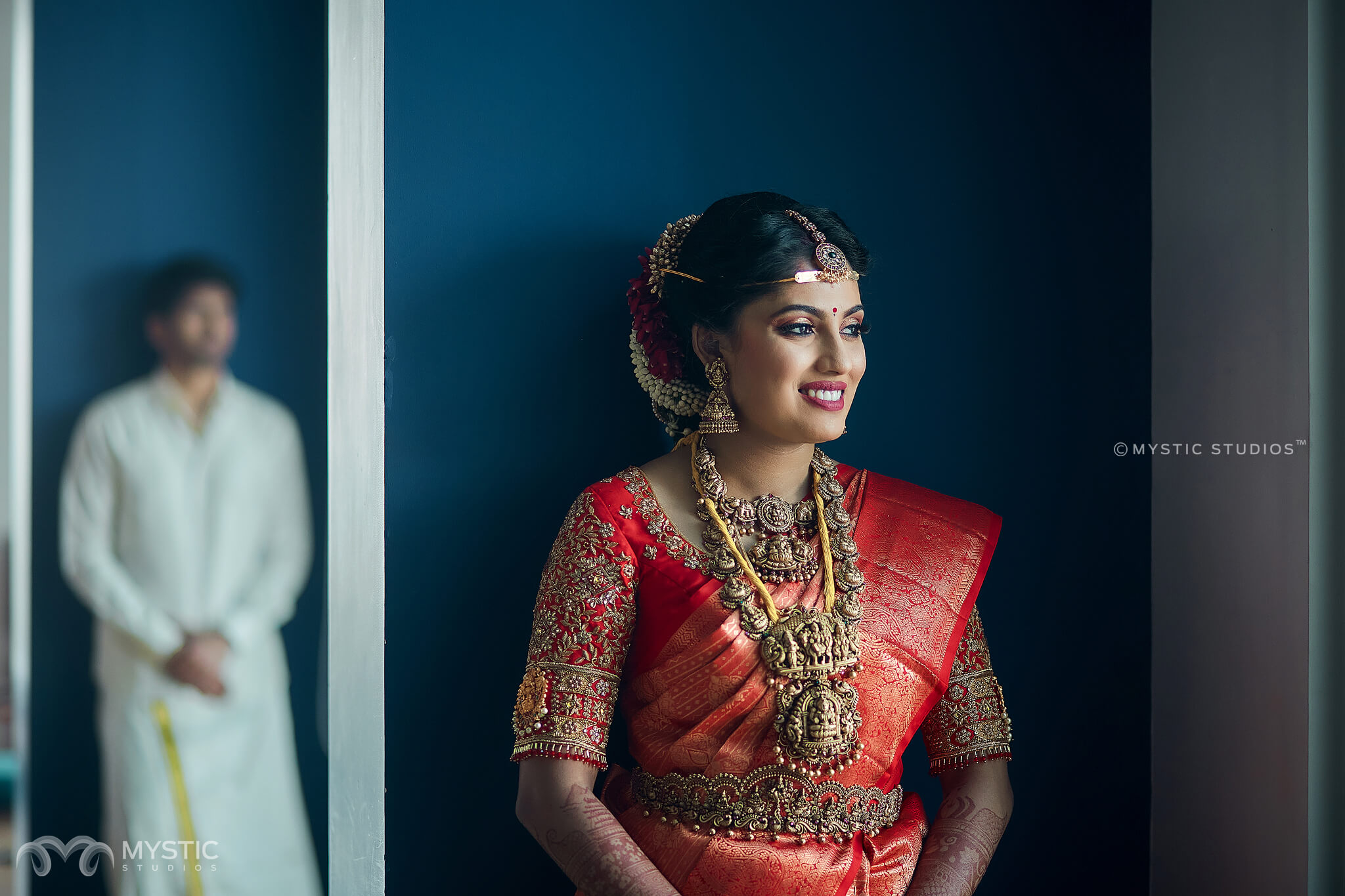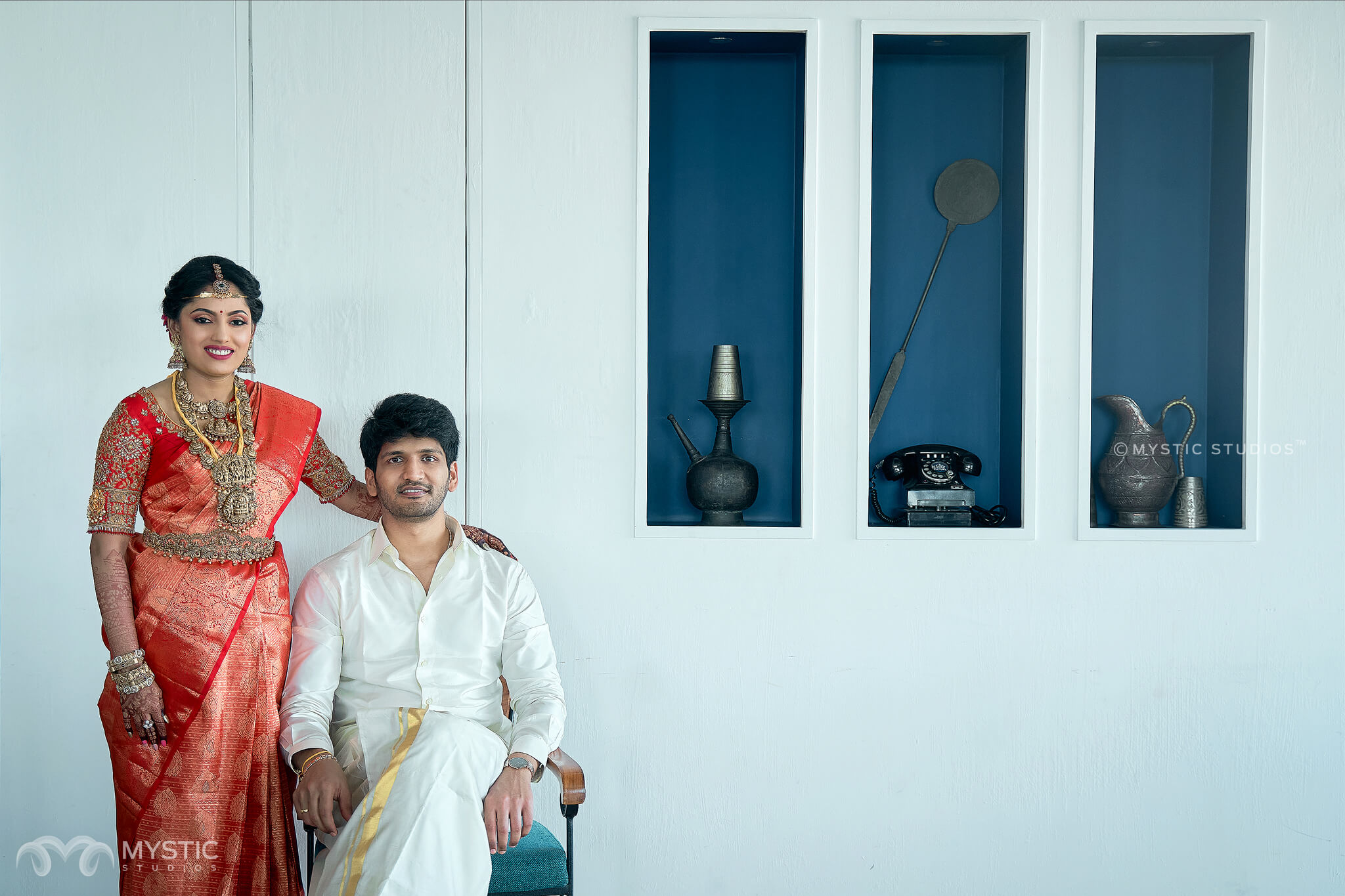 Having shot 450+ weddings all over India and few in Singapore,Dubai,US and London, Mystic Studios is one the artistic wedding photography company in Chennai and Coimbatore.If you enjoyed this post, we would be very grateful if you'd help it spread to a friend. Sharing is caring. Spread Love. And don't forget to check our other works by clicking here.