A Dhoni Fanatic Groom And His Spectacular Wedding
A Temple Wedding Setting In The Vibes Straight
Temple weddings have always enlightened a separate kind of spark in all of our hearts and minds and we strongly believe that this wedding right here was no different. Temple weddings of South India are always our favourite while we get to play so much with our architectural elegance and beauty. A wedding that looked and felt classy in all ways possible, the bride and groom complimented each other in every frame.
The groom is a huge fanatic of Dhoni and cricket (who doesn't love these two, right?) We got to know about this little secret when we acquainted with him. He sure did look spectacular like one of Dhoni's signature sixes, we must admit with all our heart. The outfits chosen by the couple were just too glitzy and glamourous, just like their reception night. The temple wedding pulled in the vibes just like how the reception night did justice to every one of their photographs you are about to see. The couple were super friendly to work with as they helped us improvise better with every single one of their pictures. Everything about his wedding was so dreamy and Mystic Studios finds it a pleasure to have chanced upon this glorious celebration!
Also, Check out their Wedding Film here.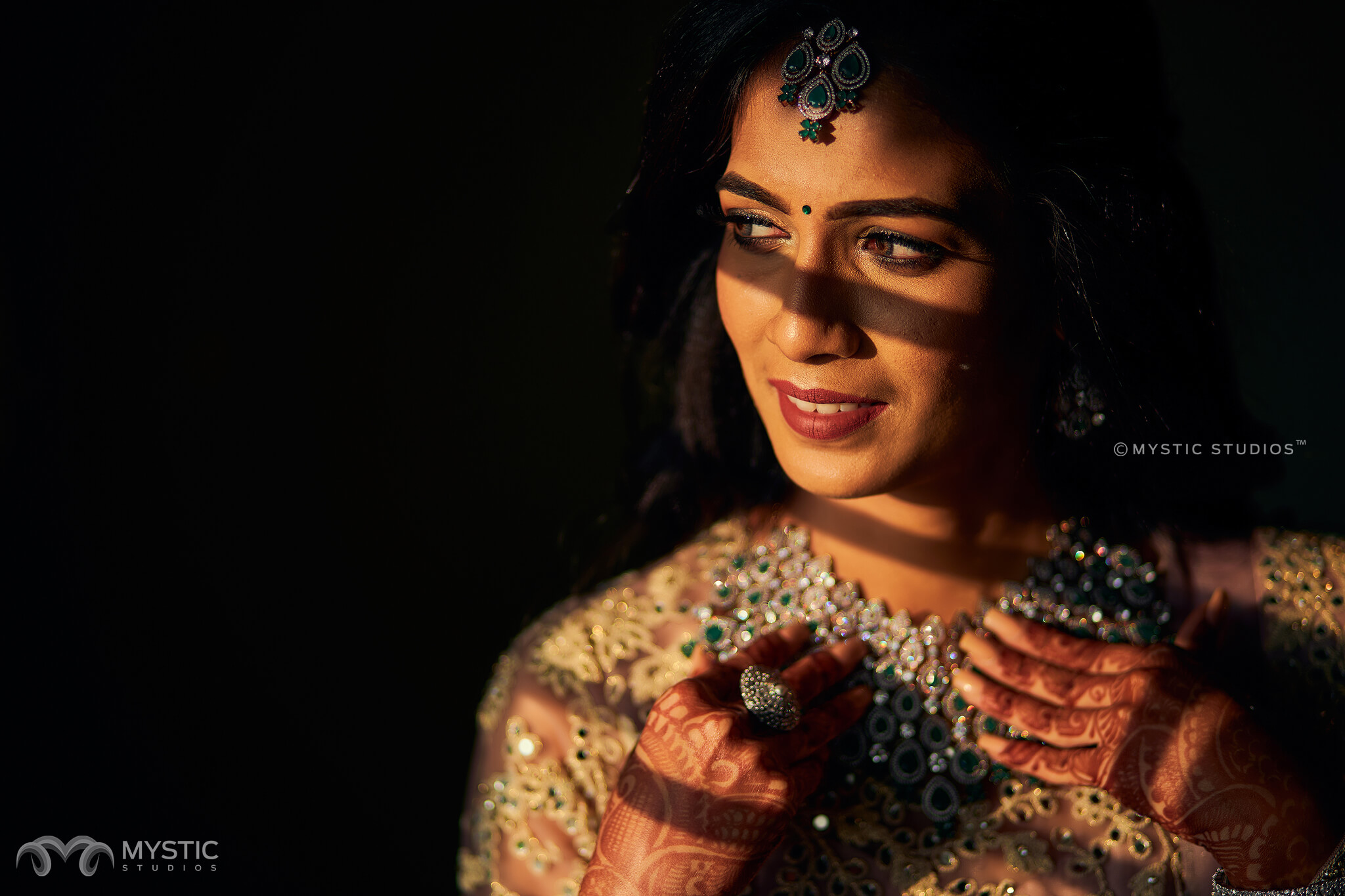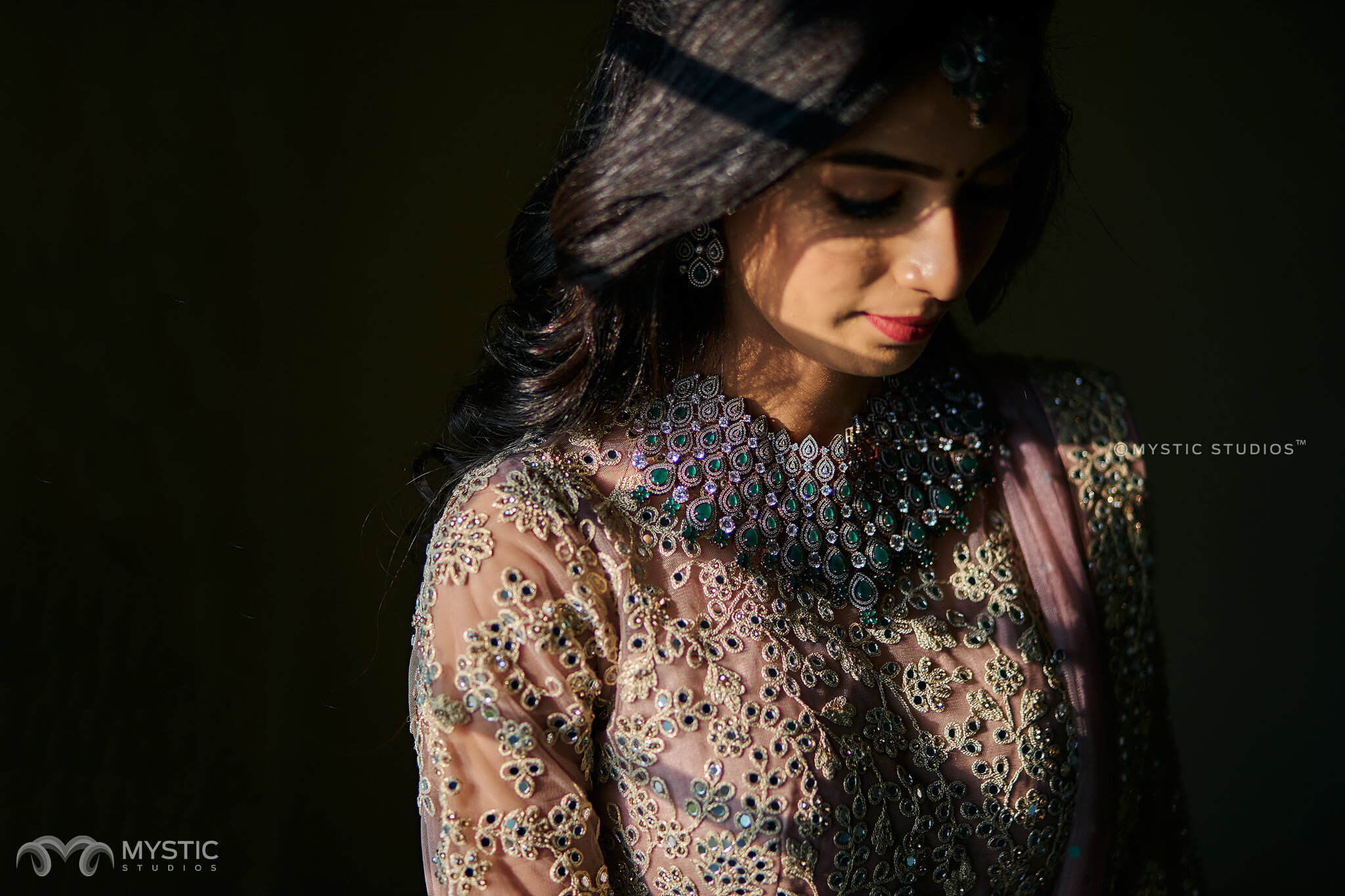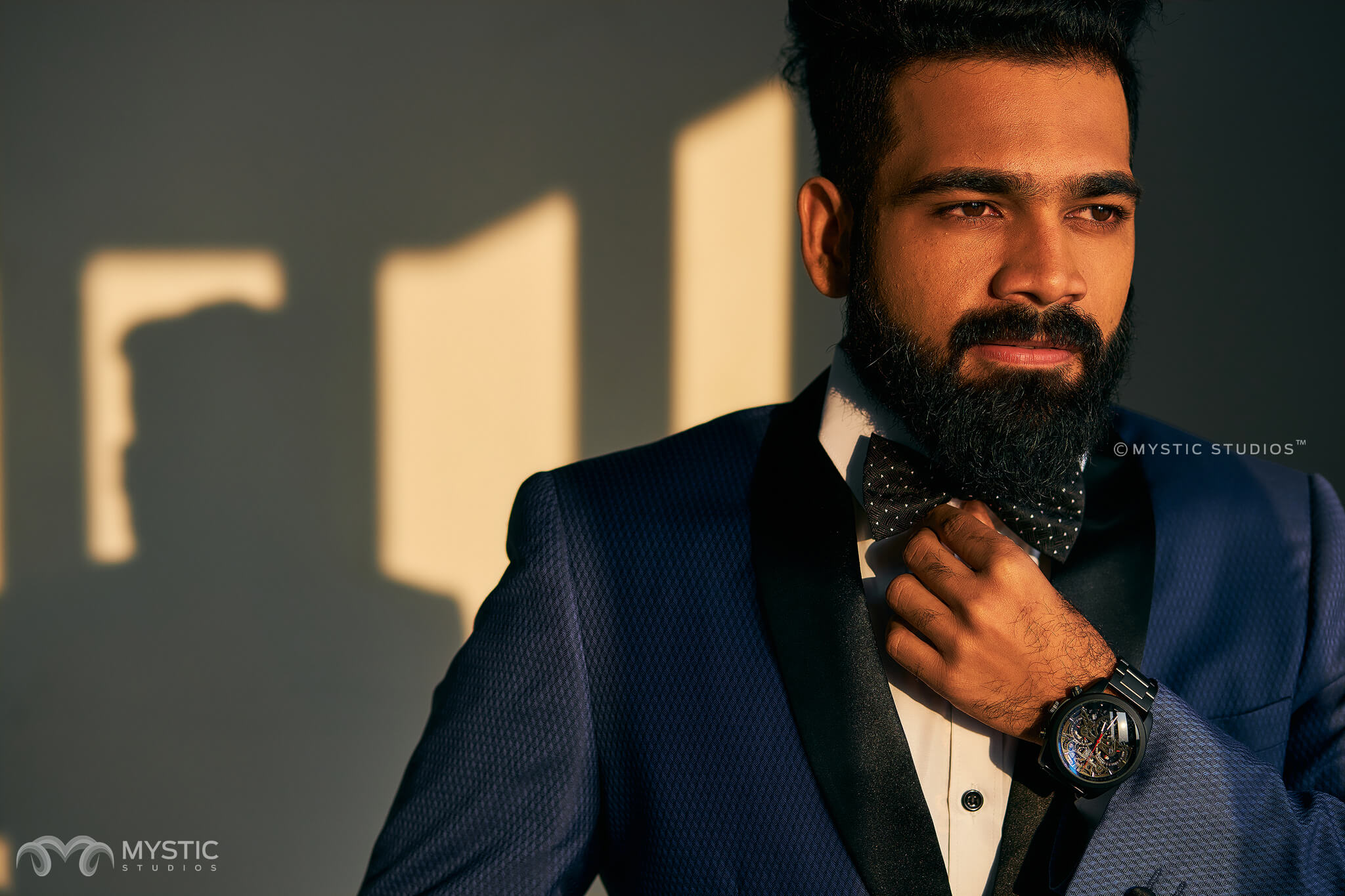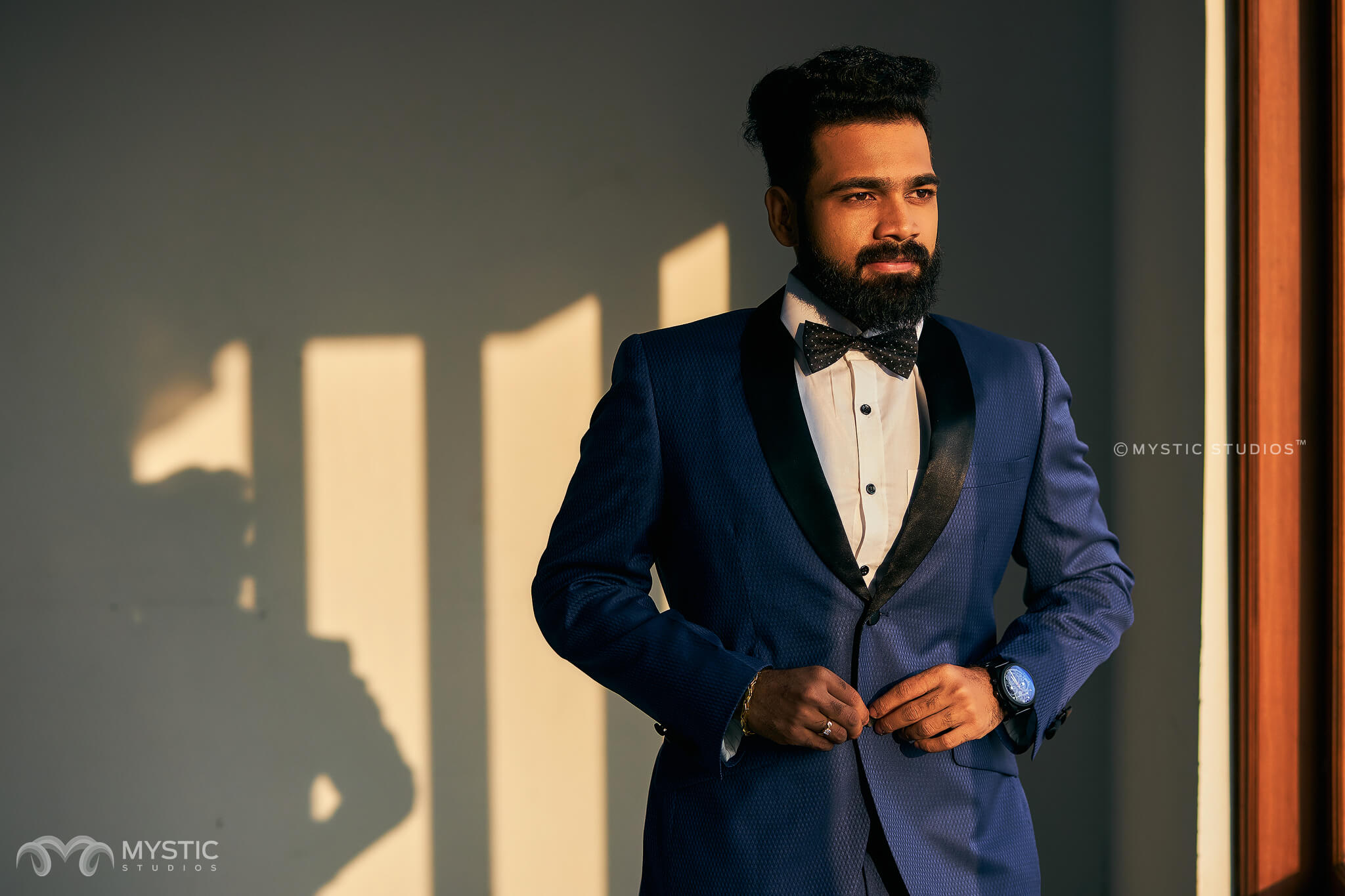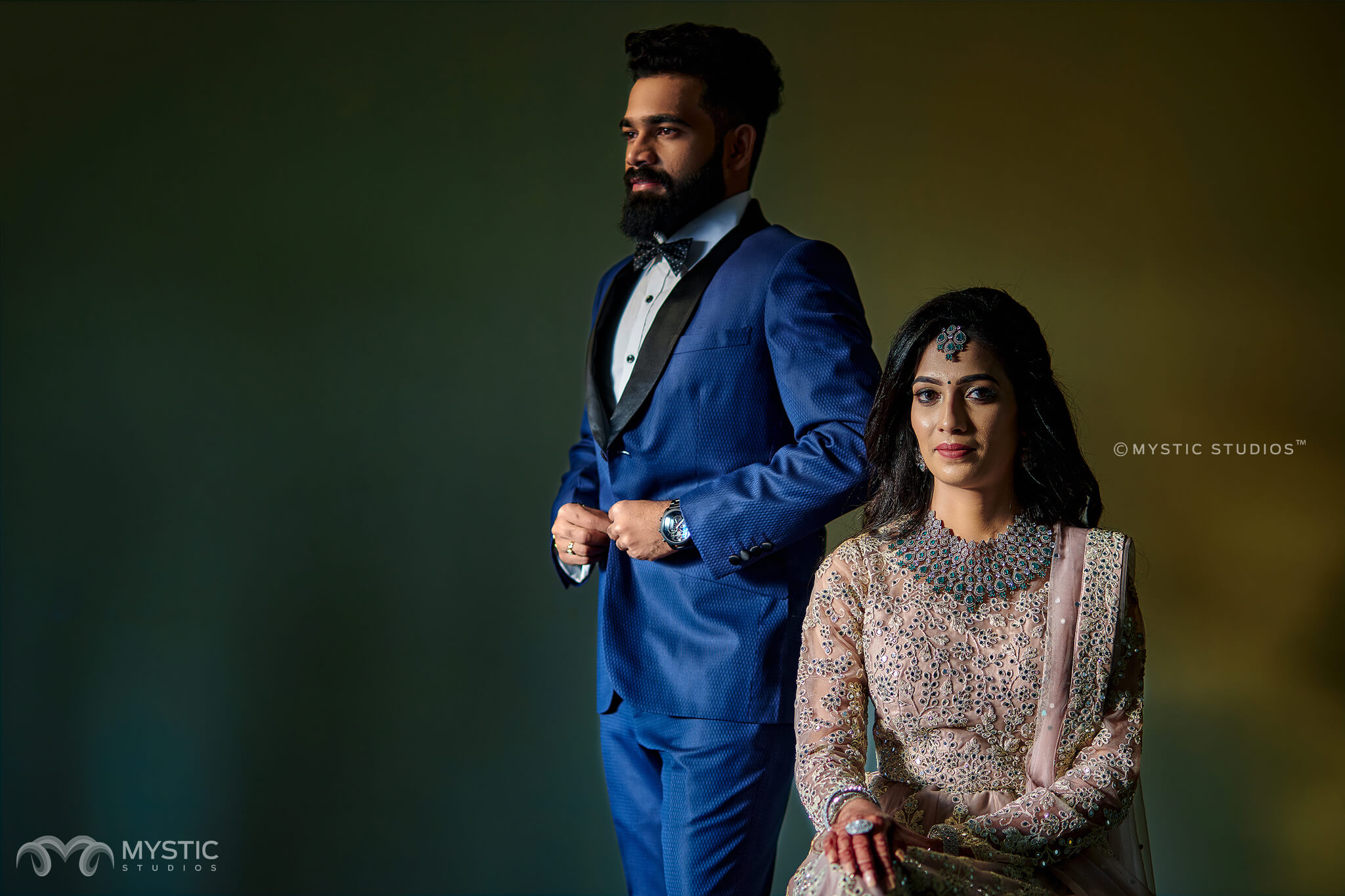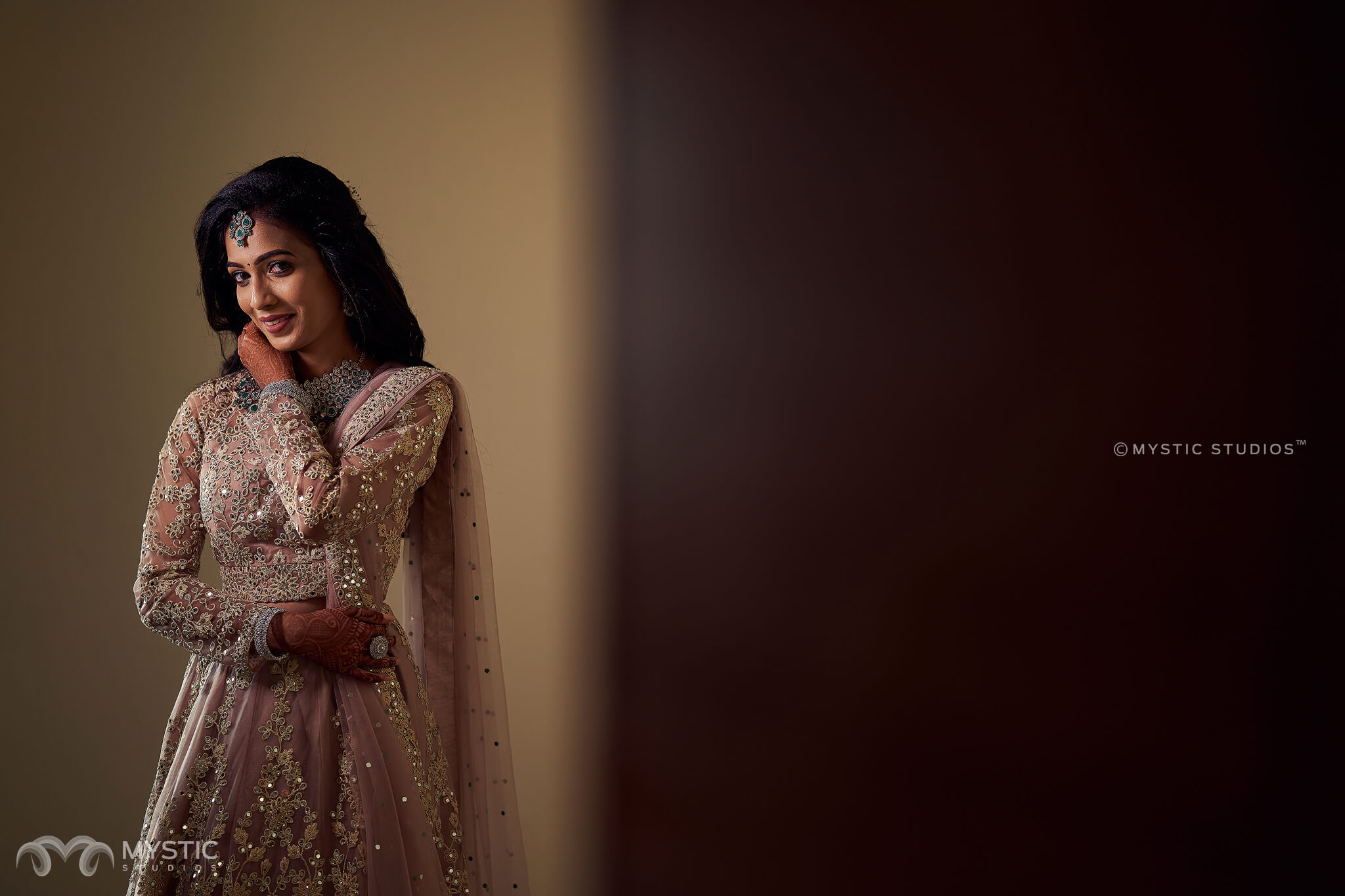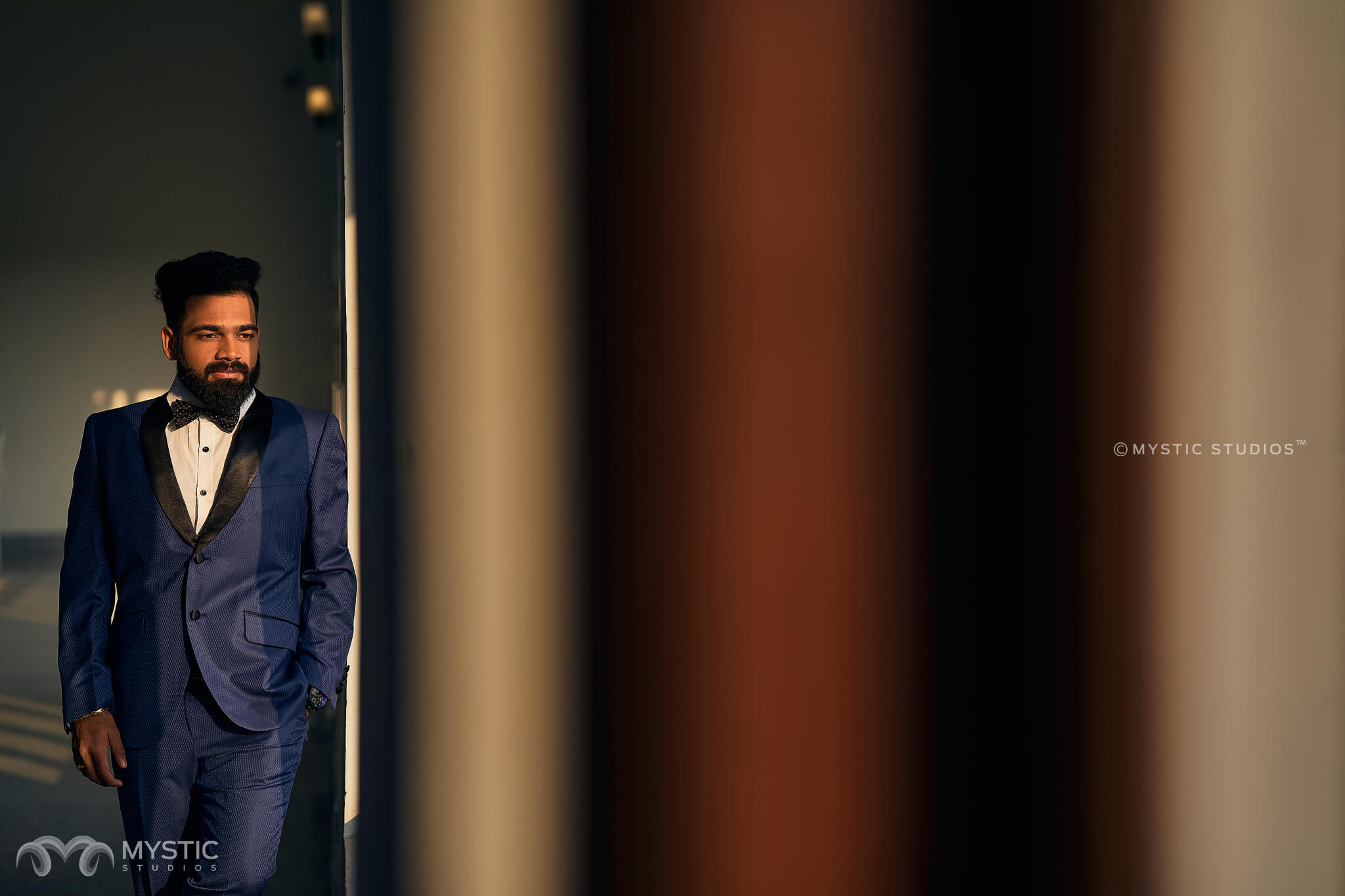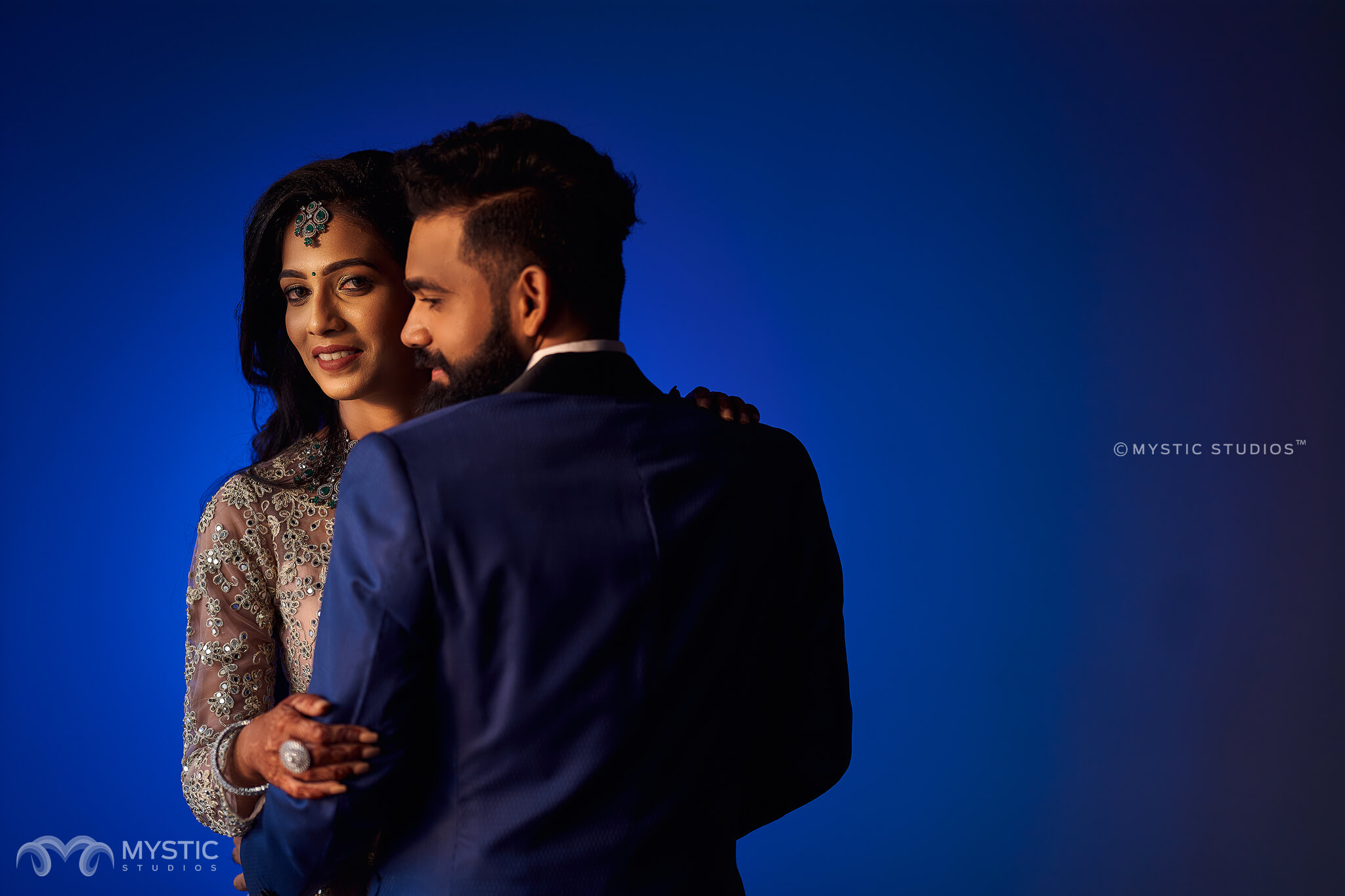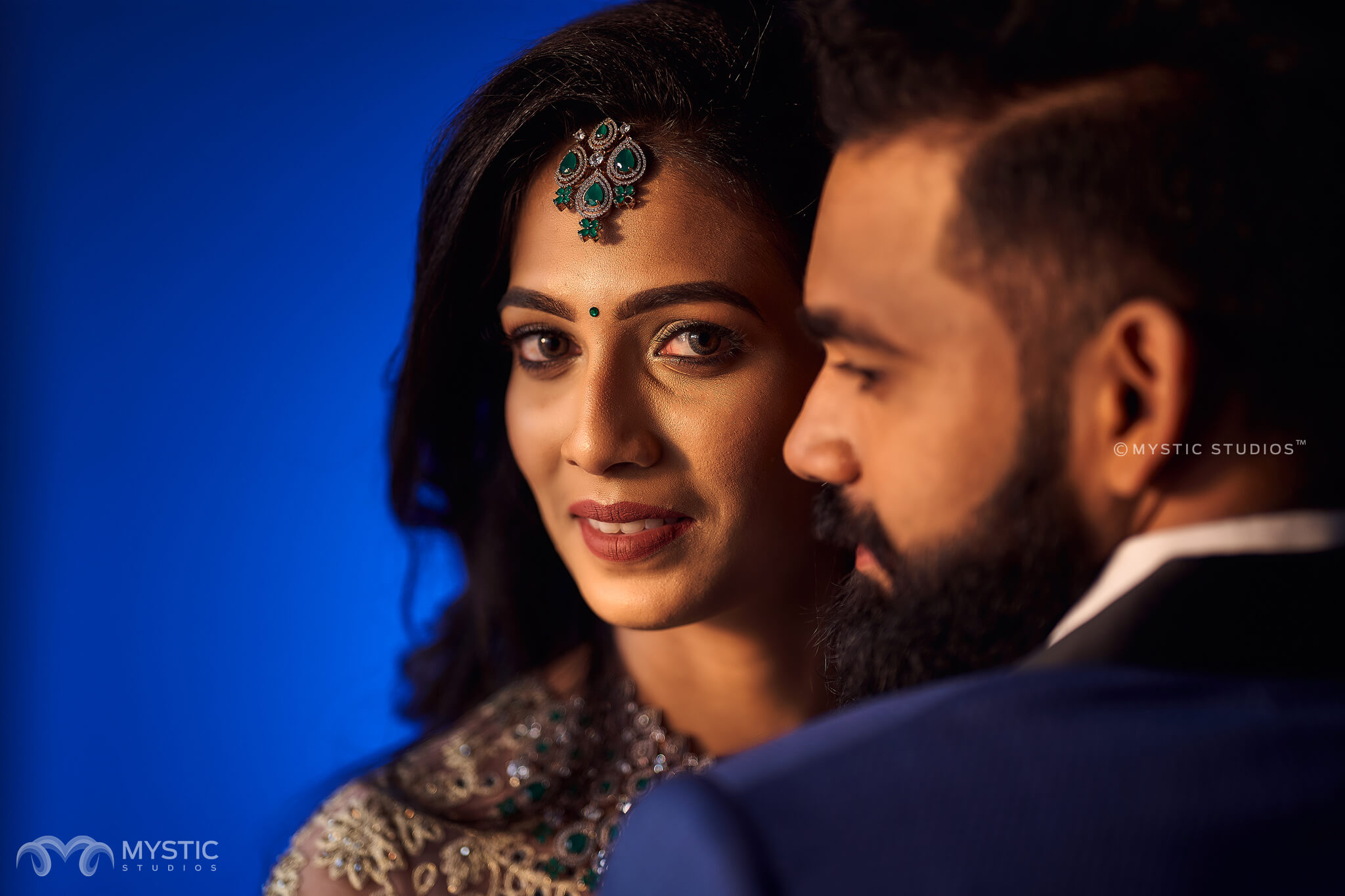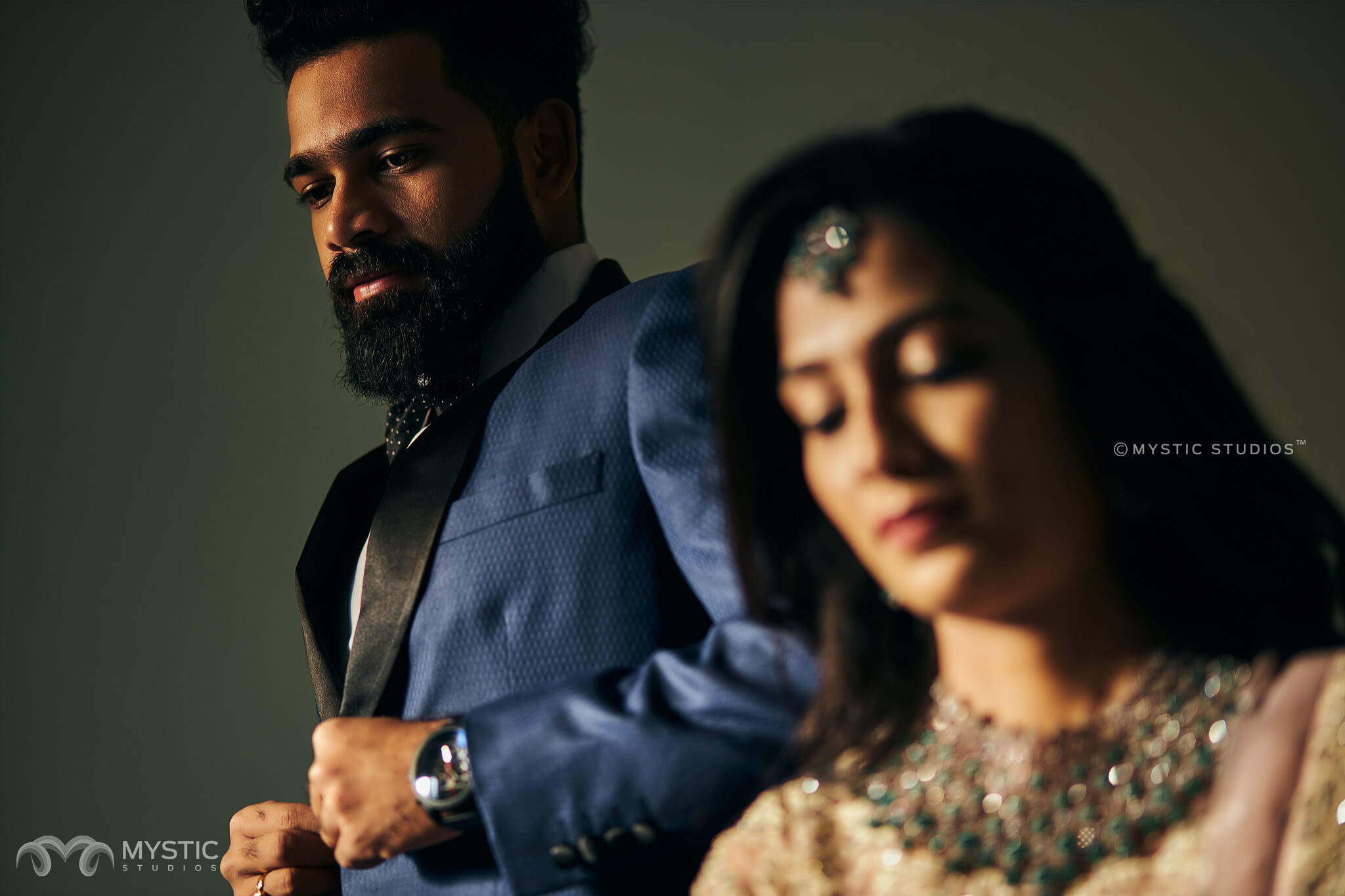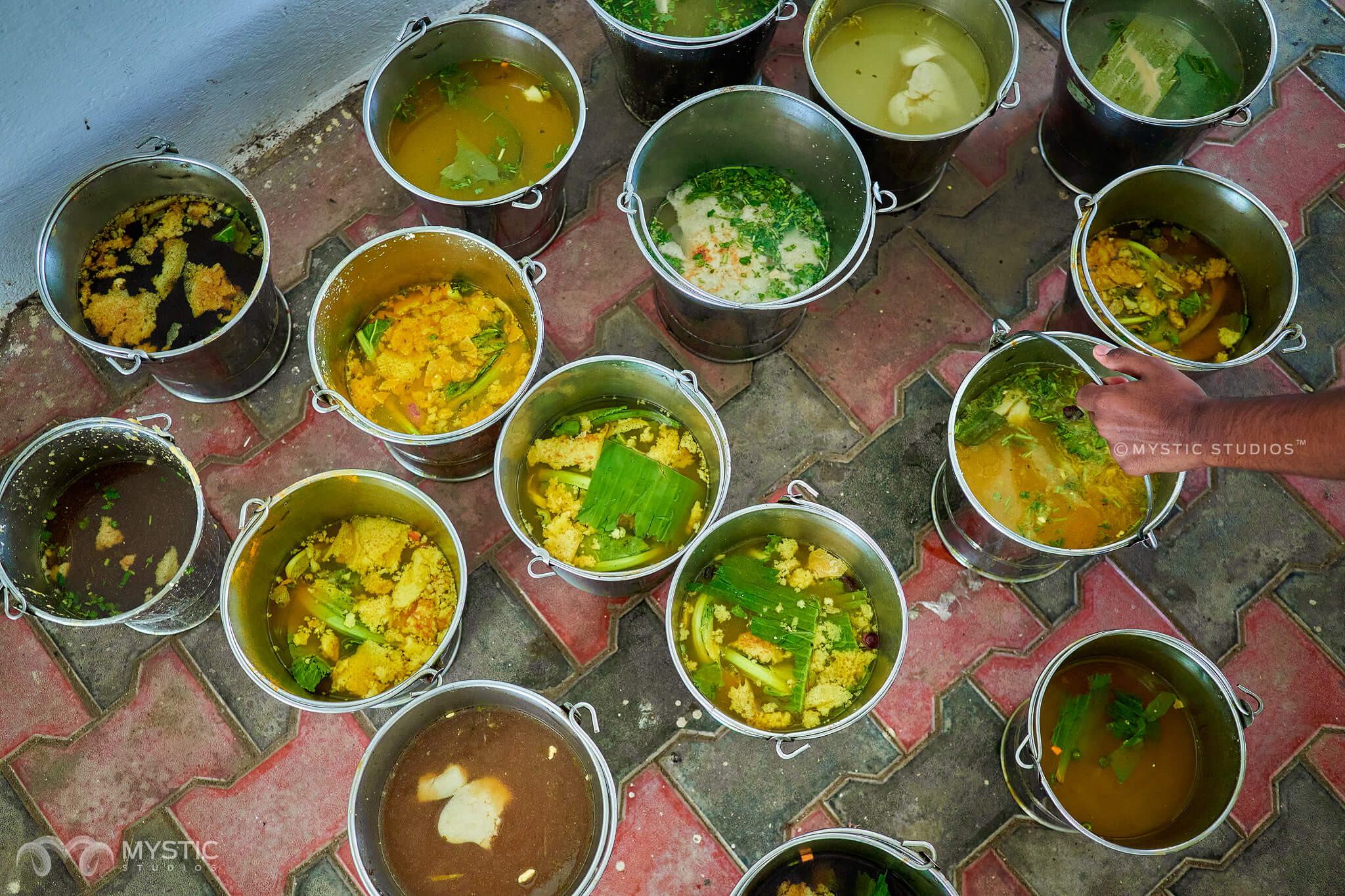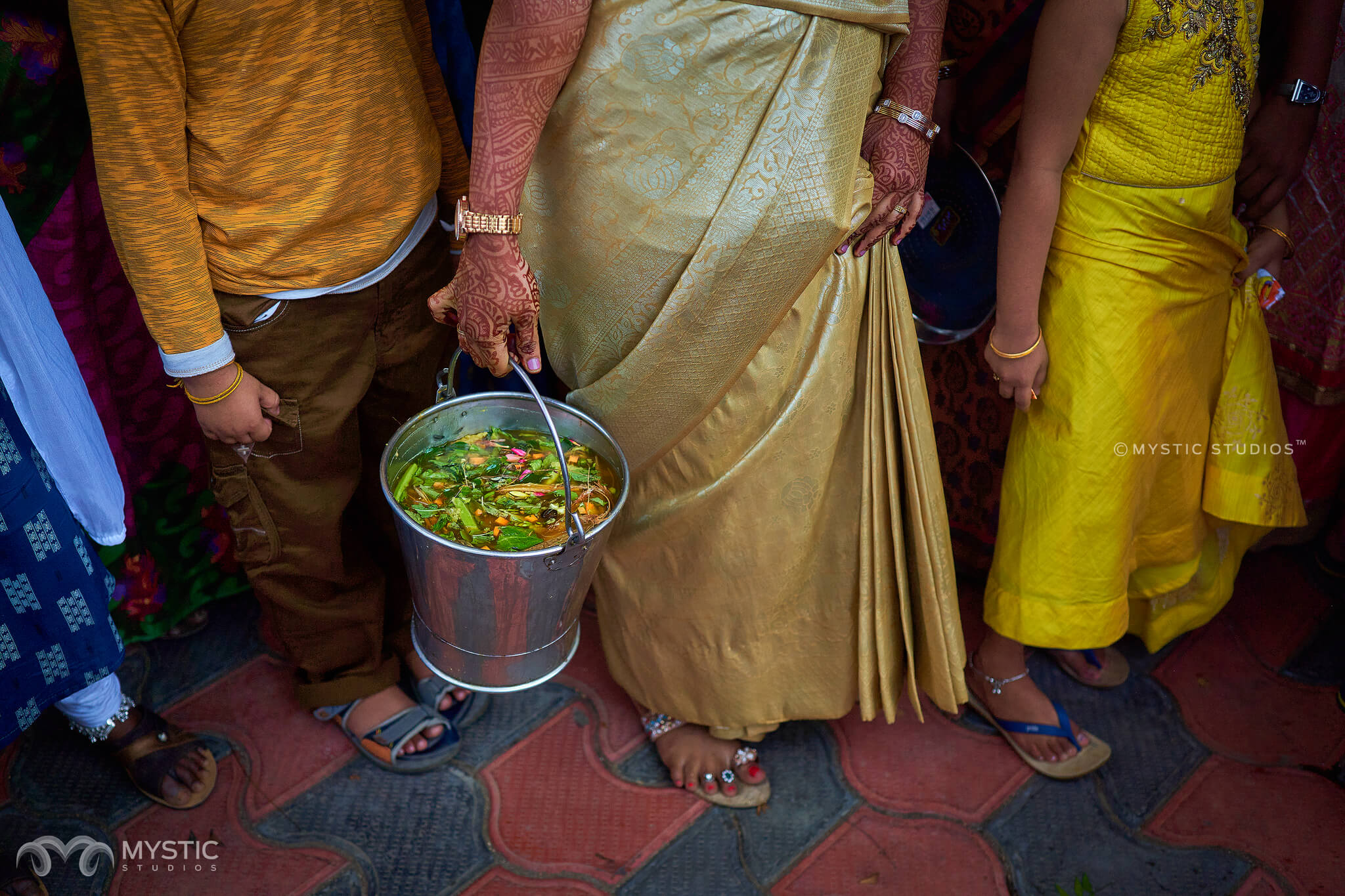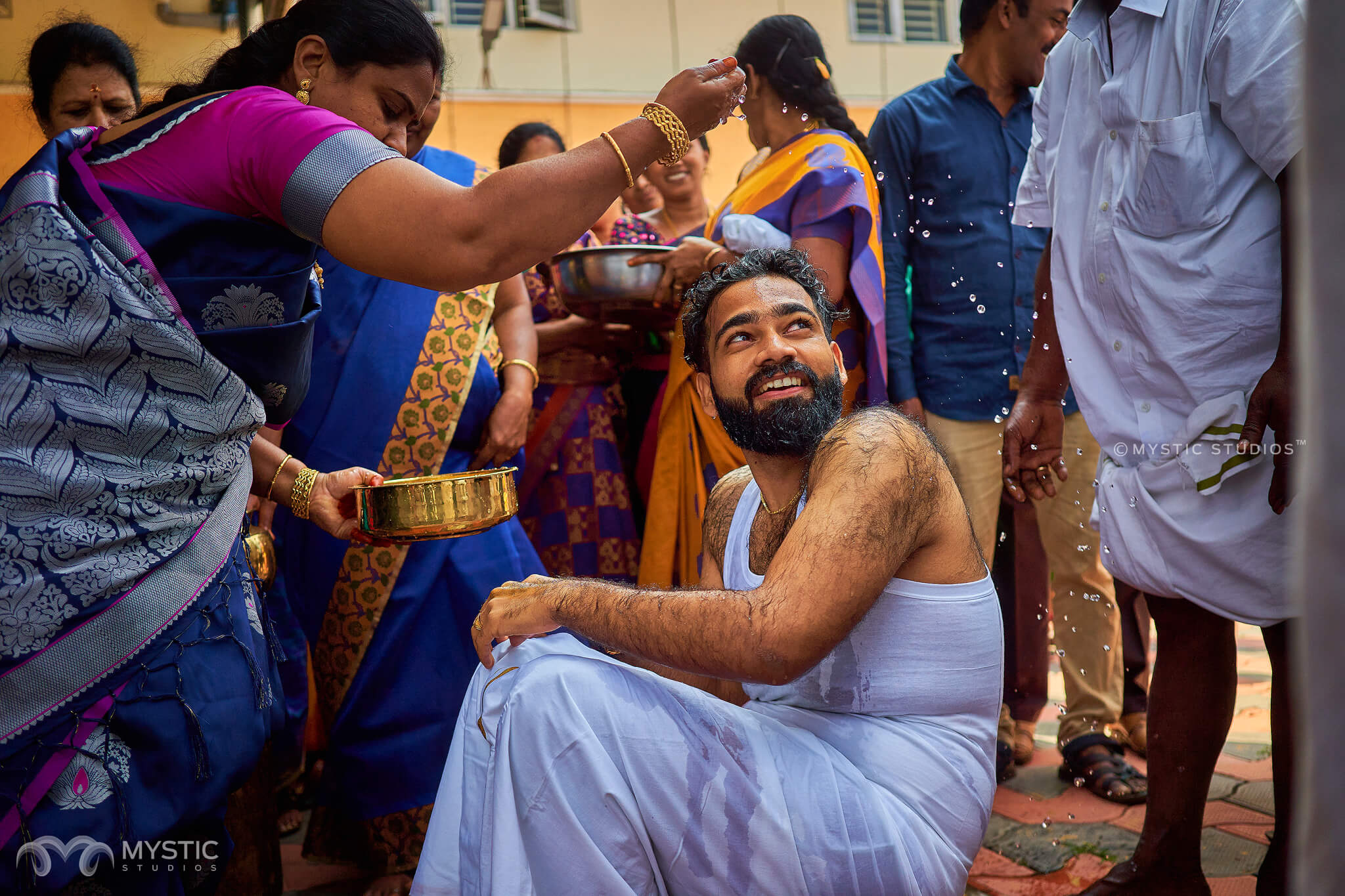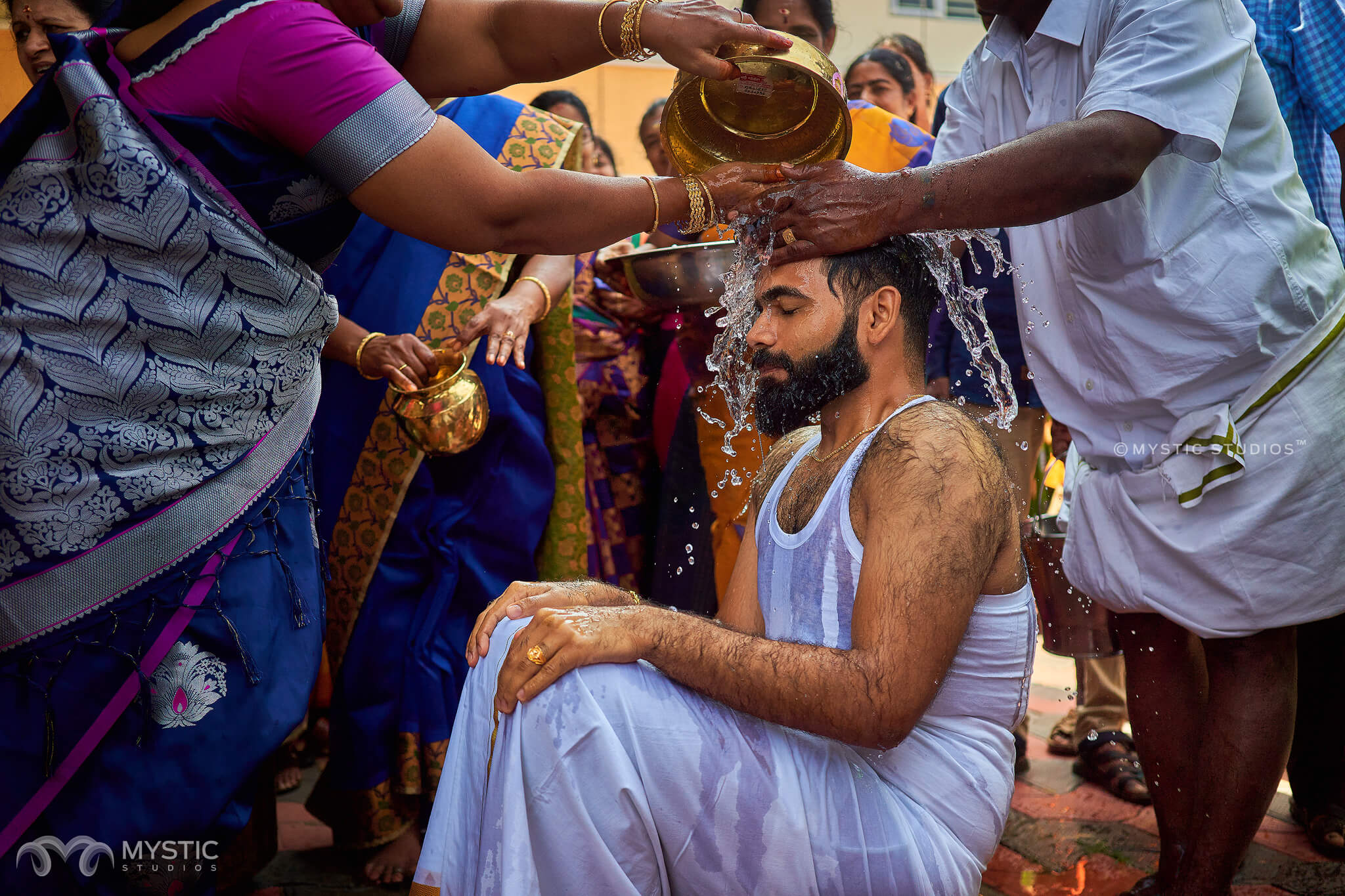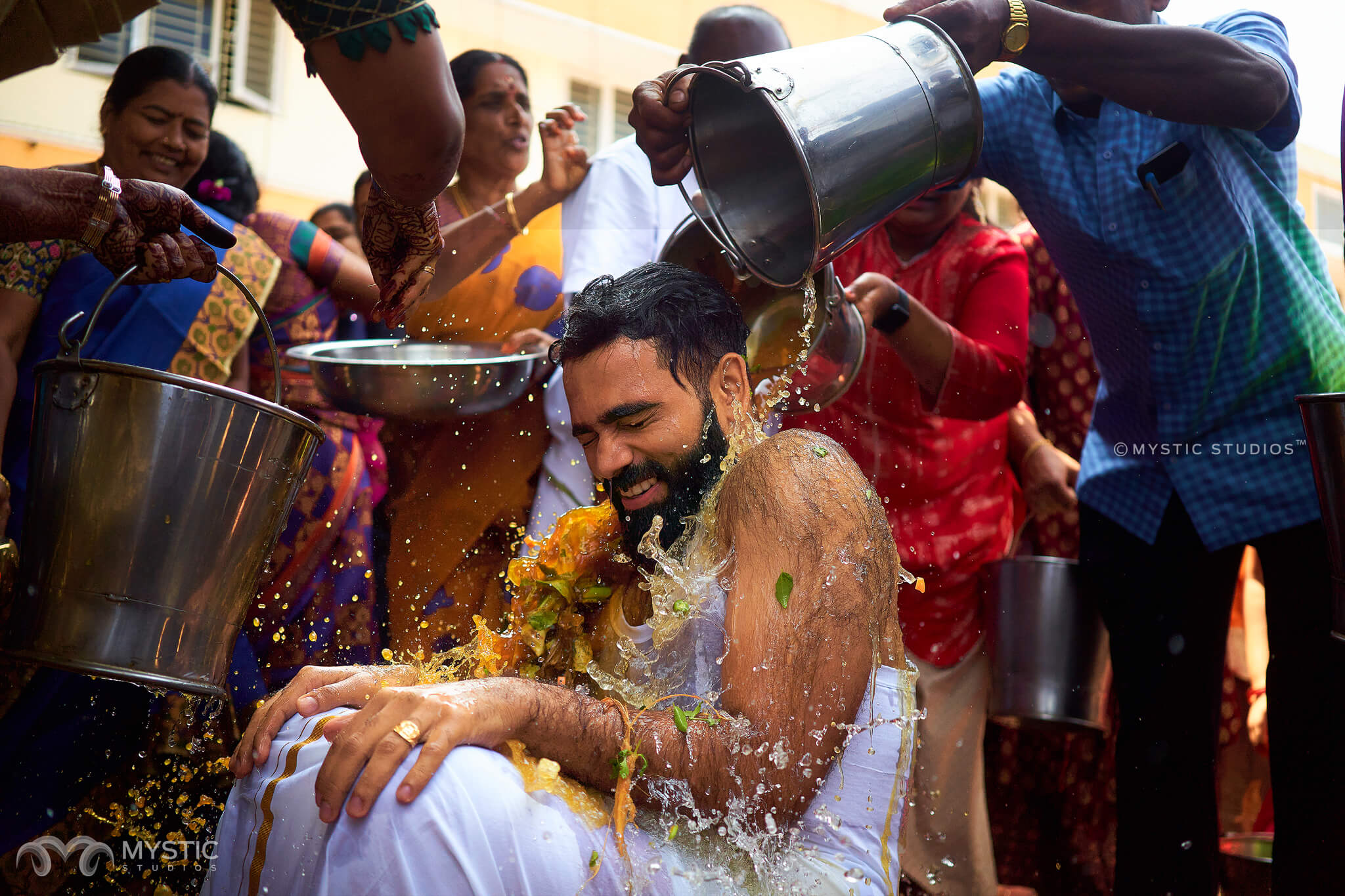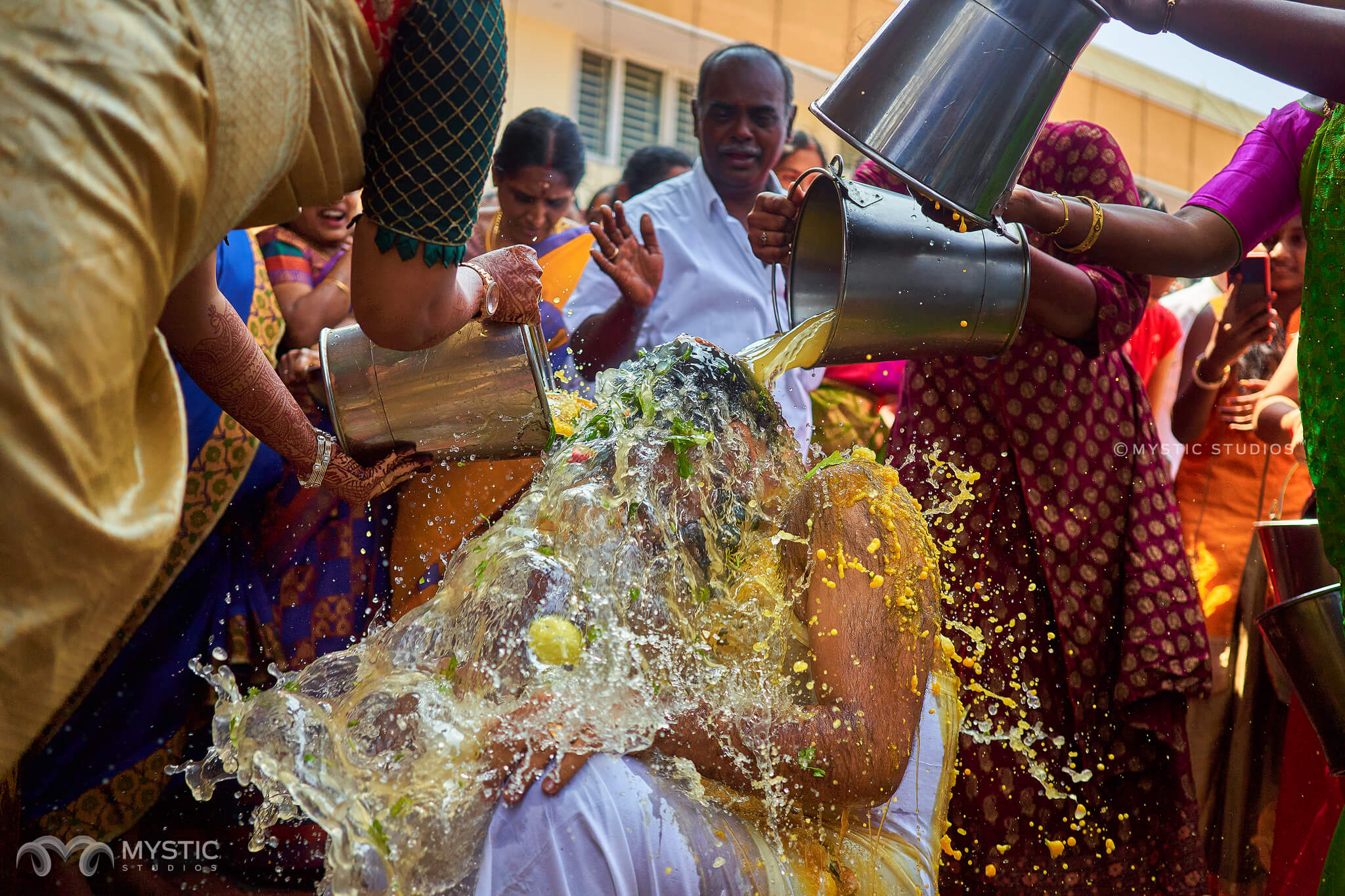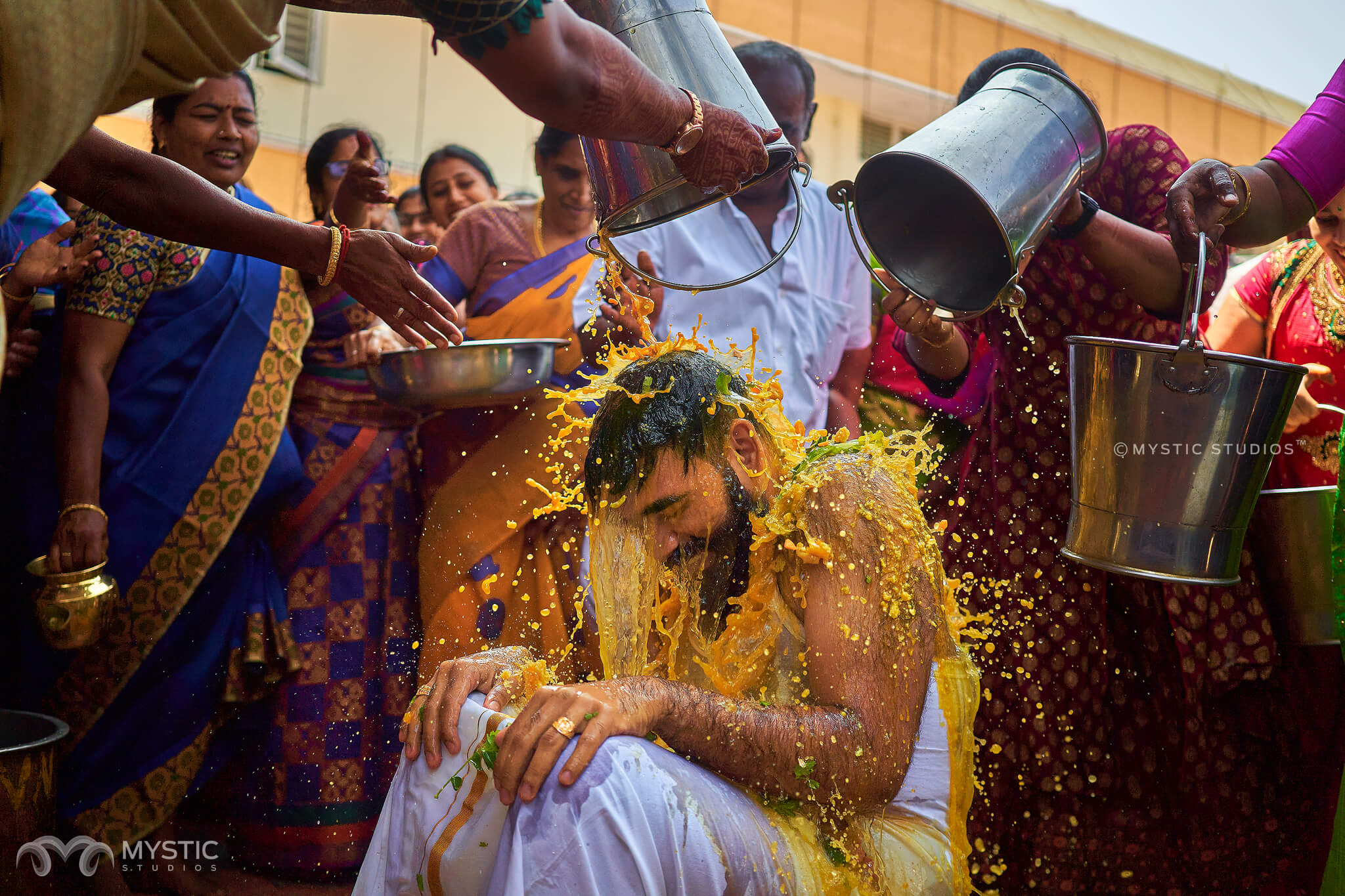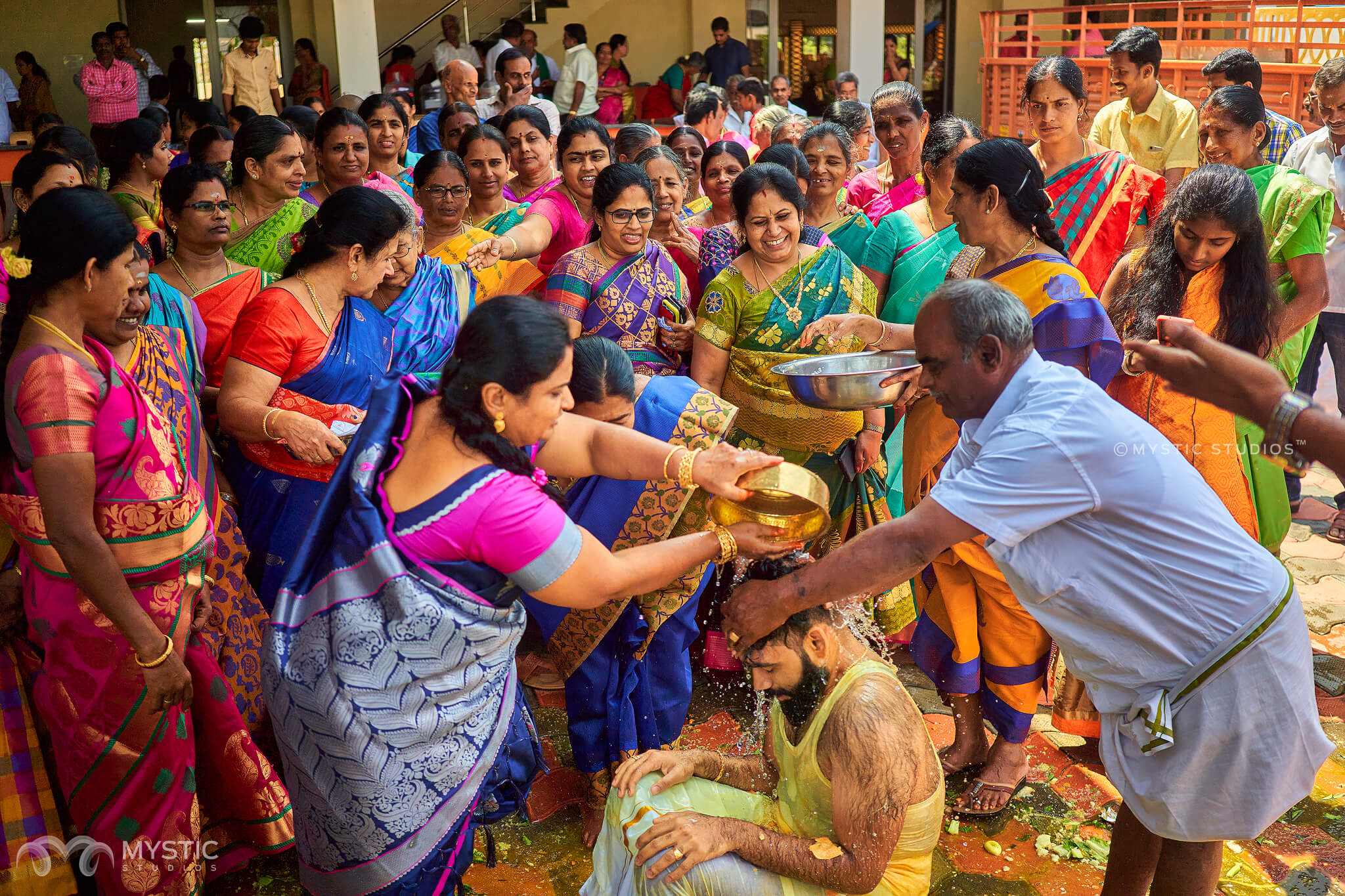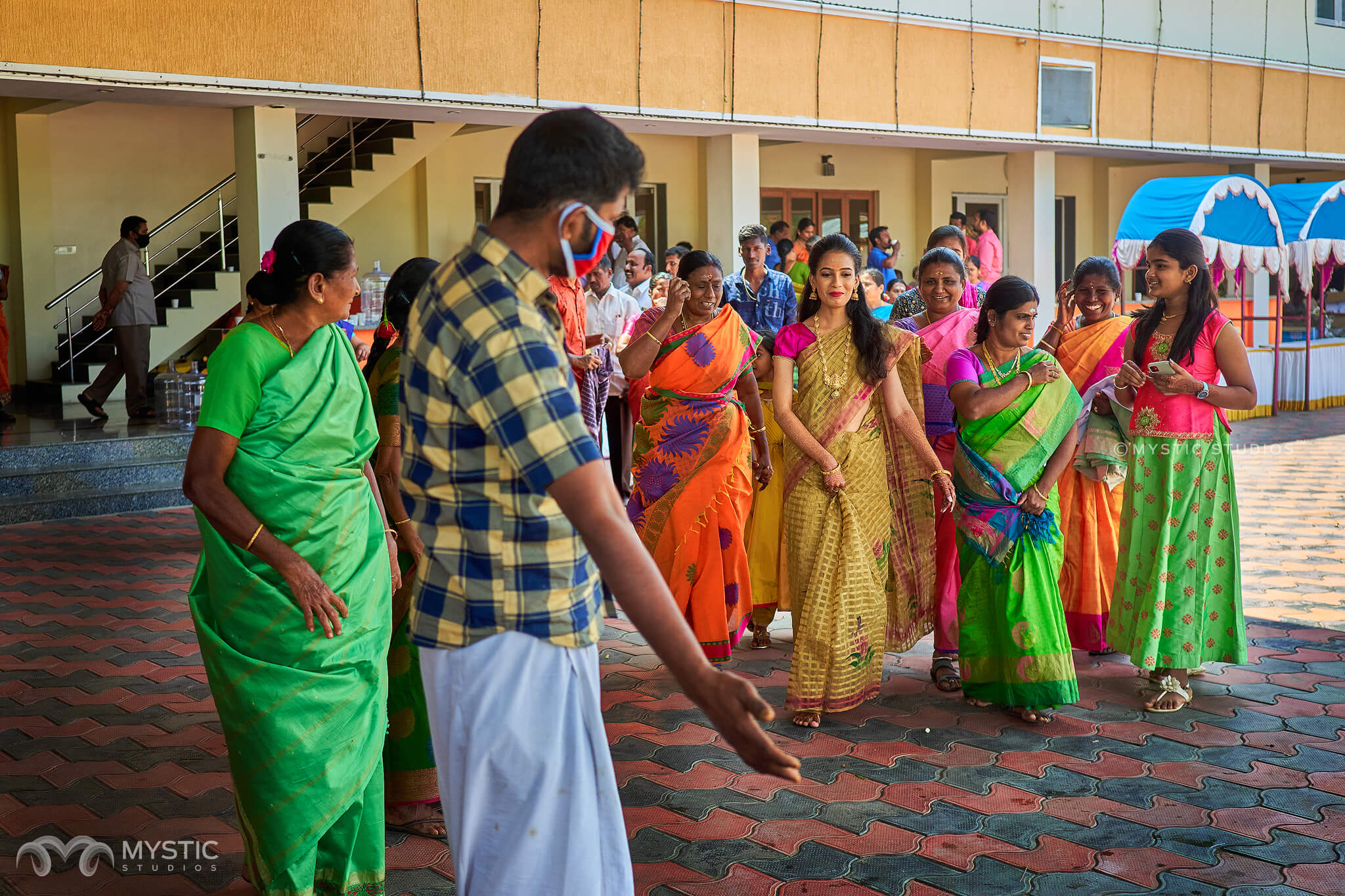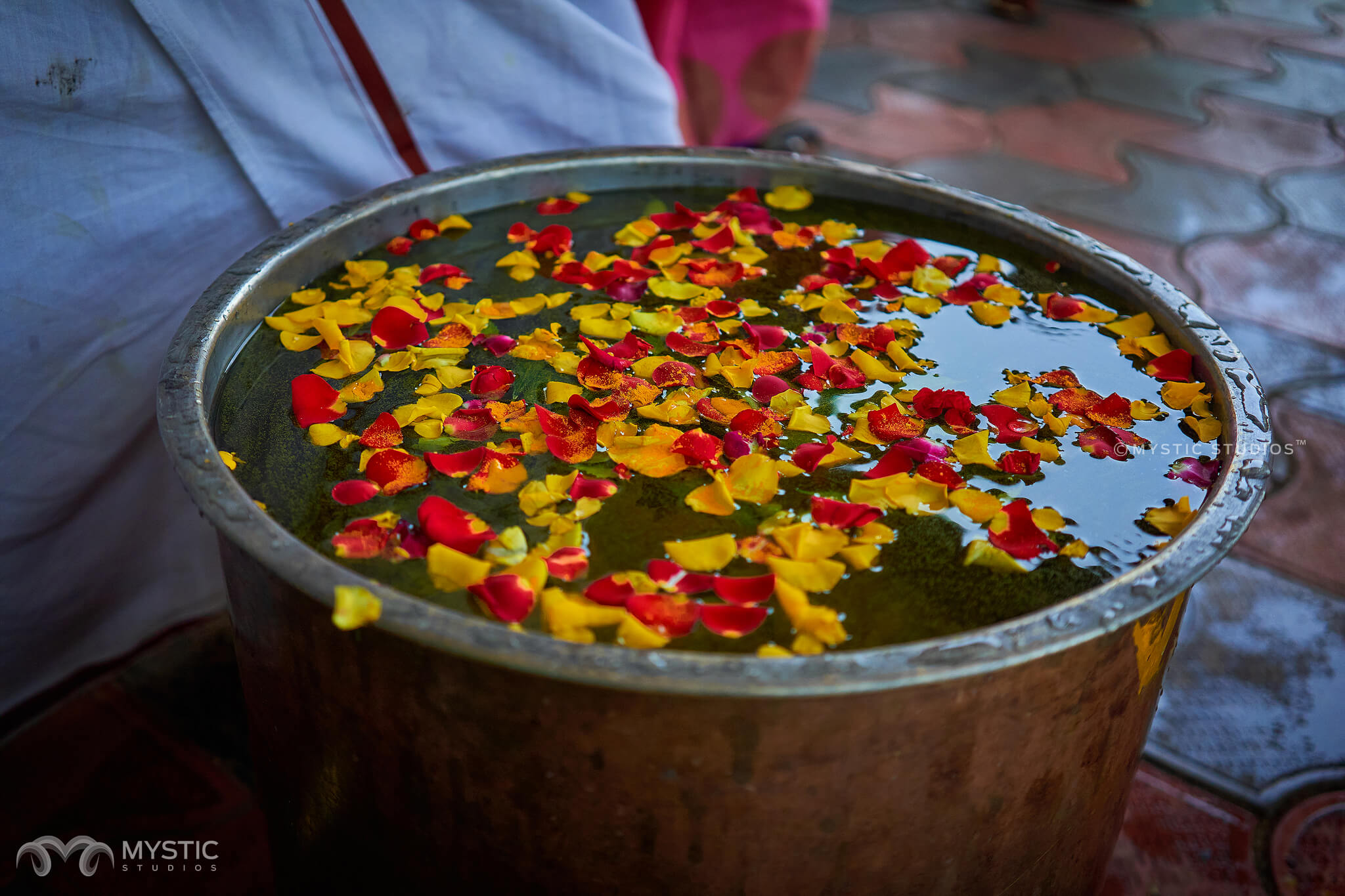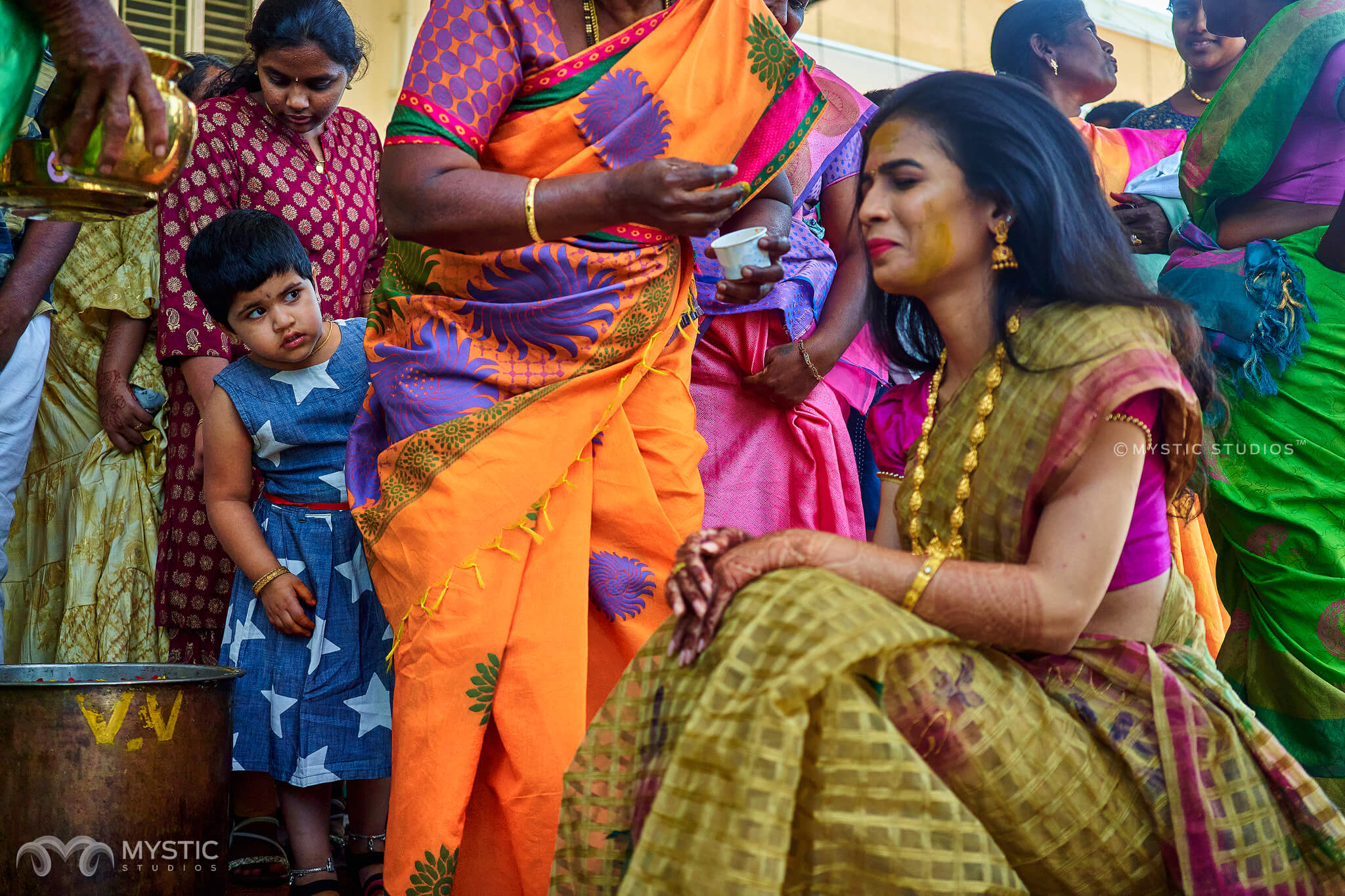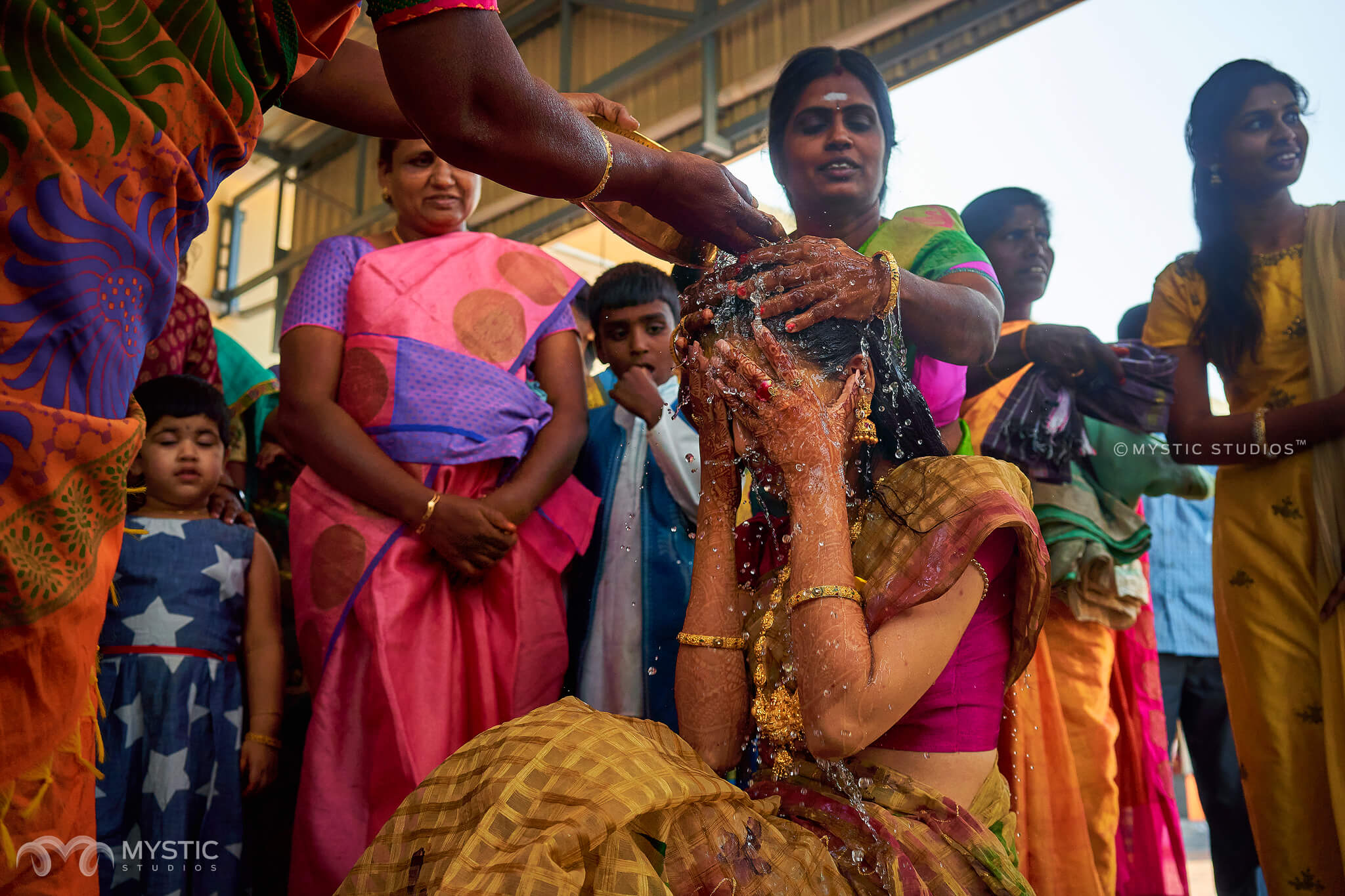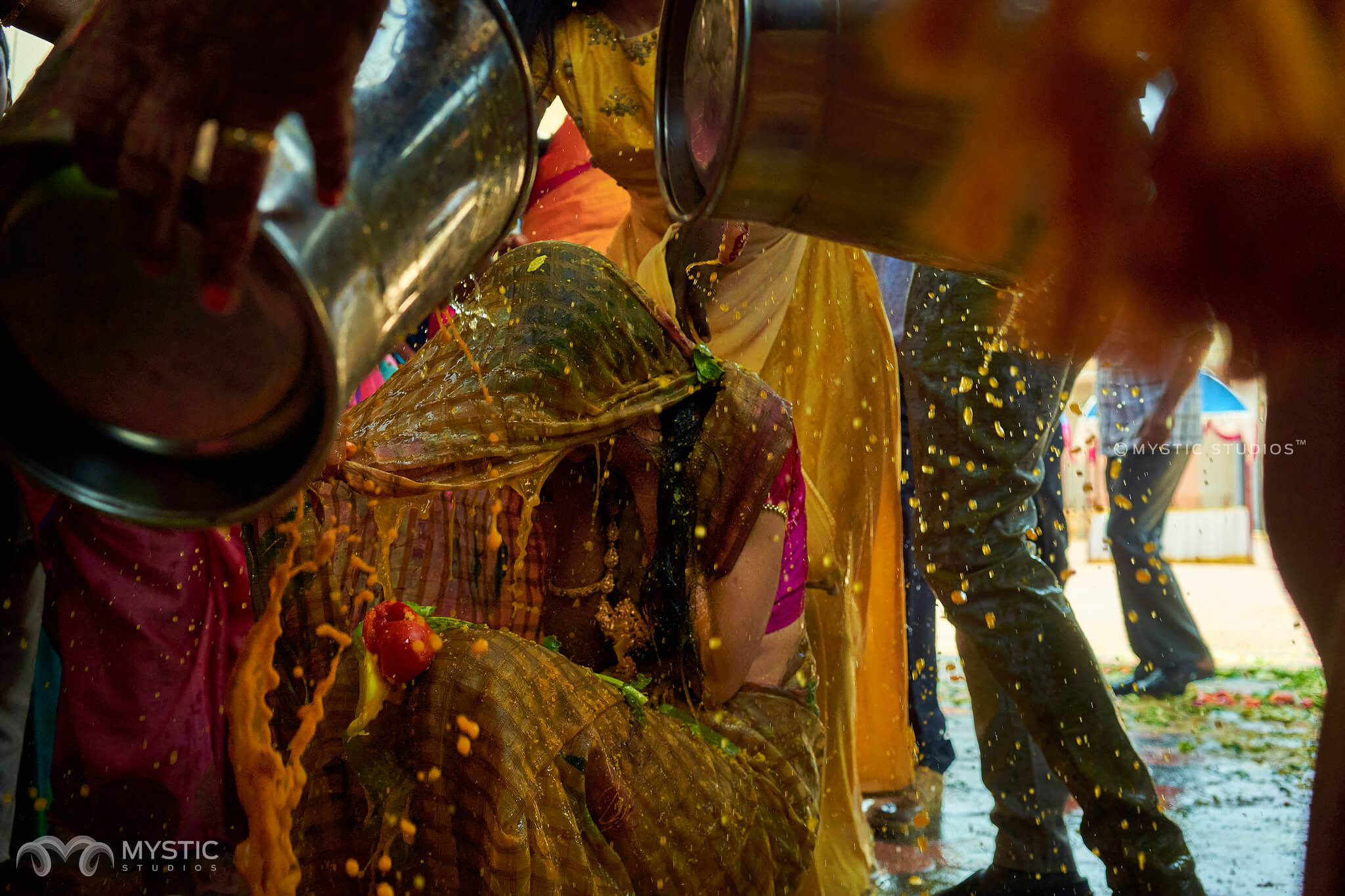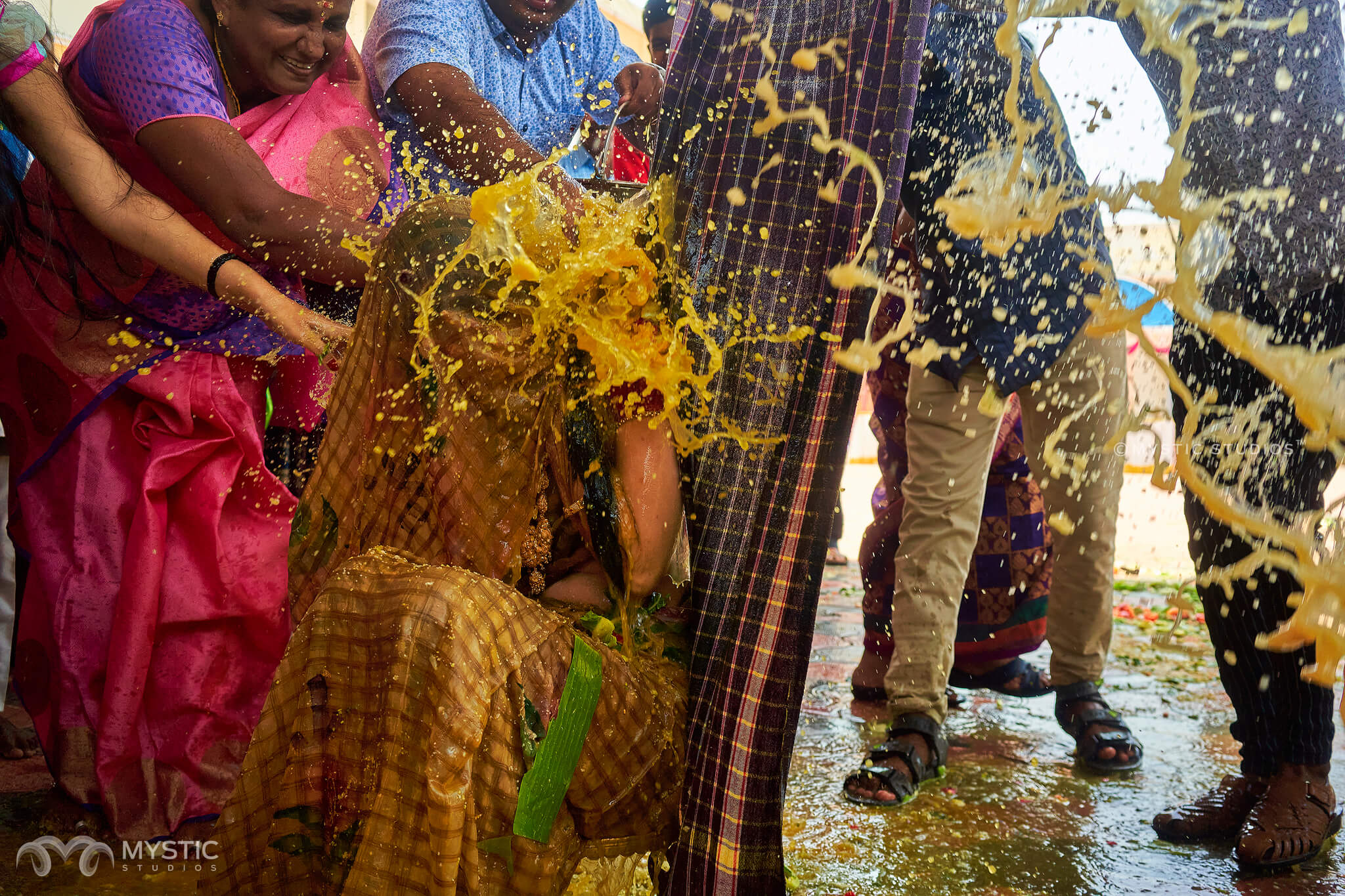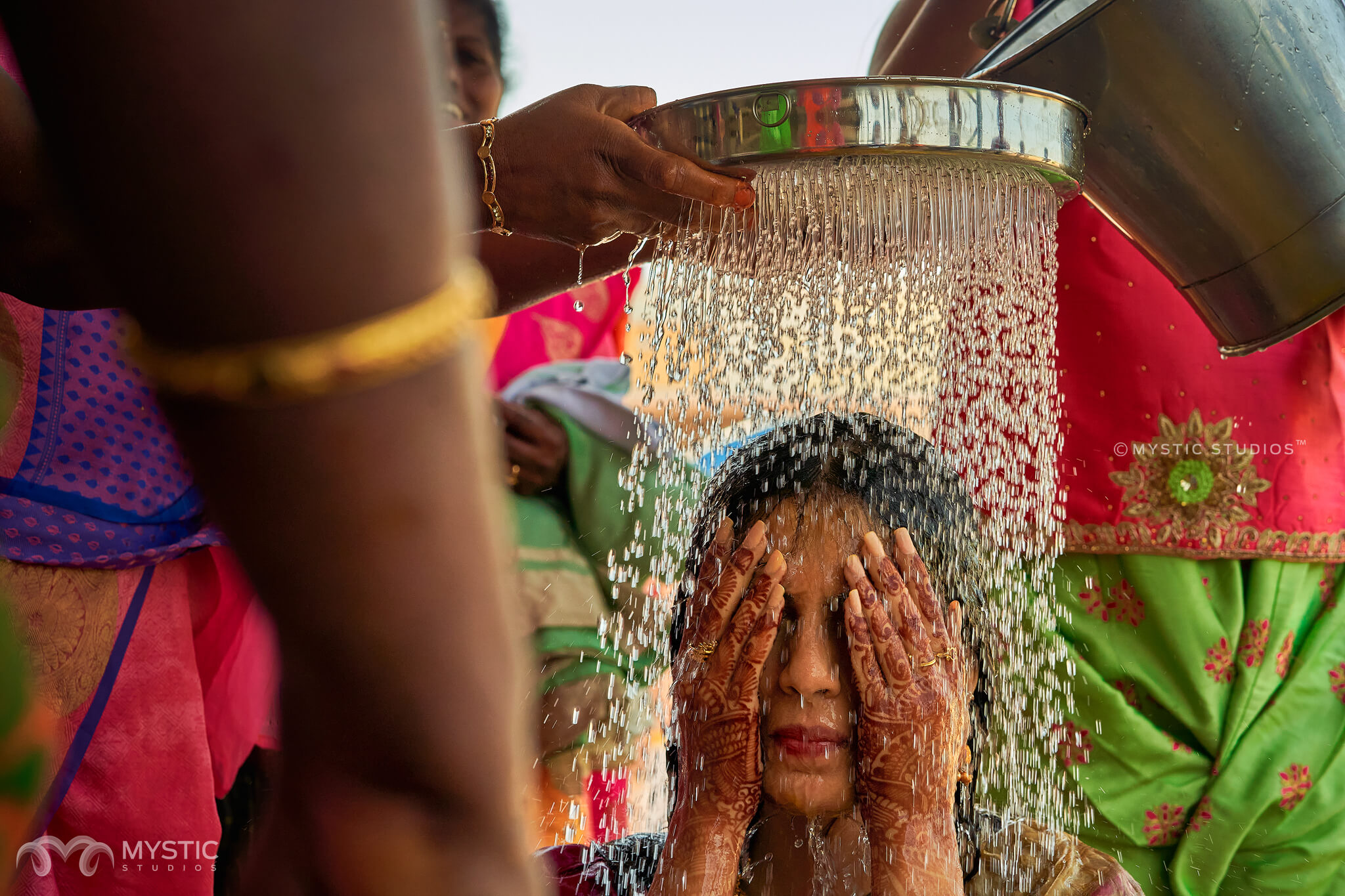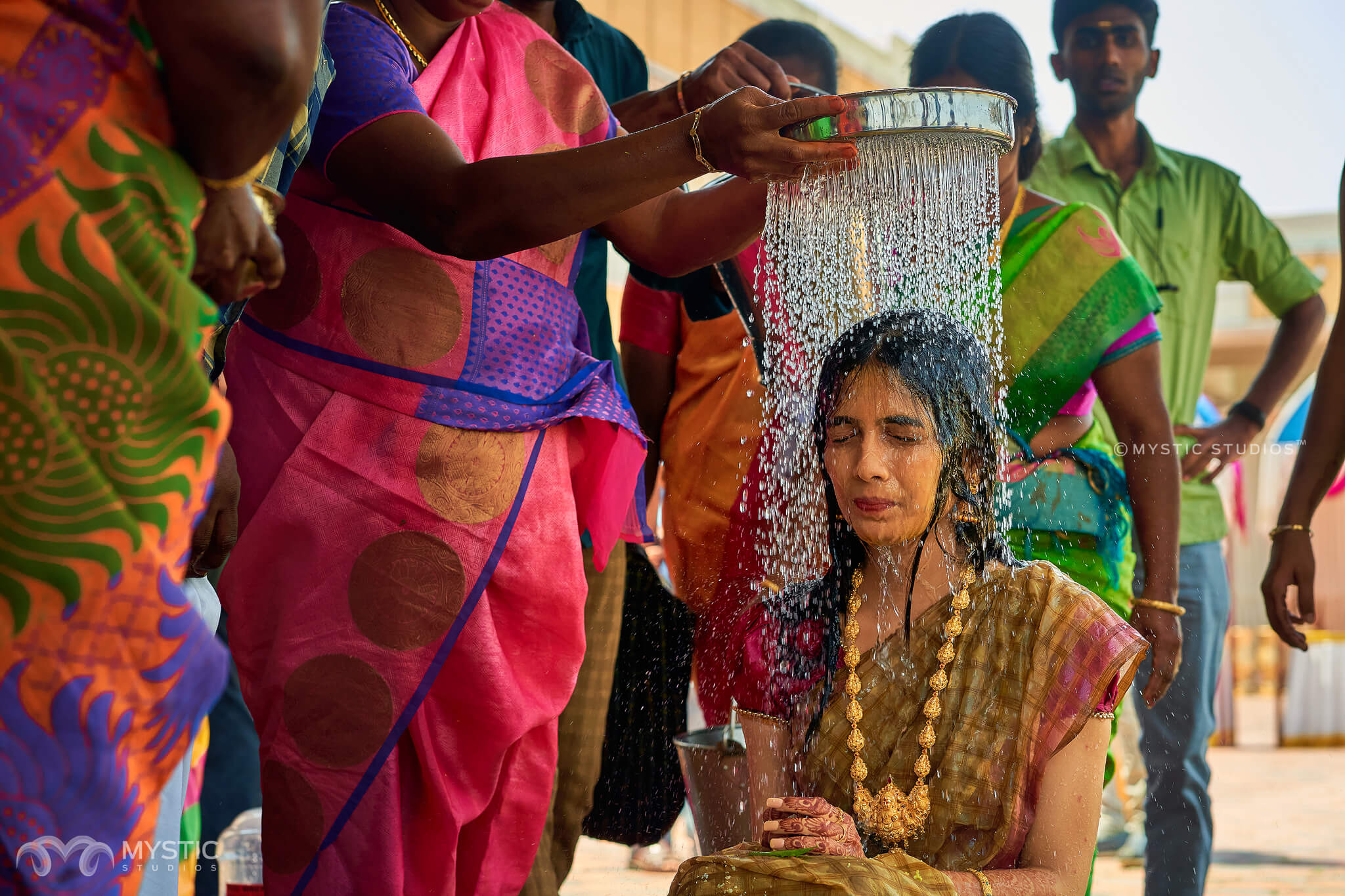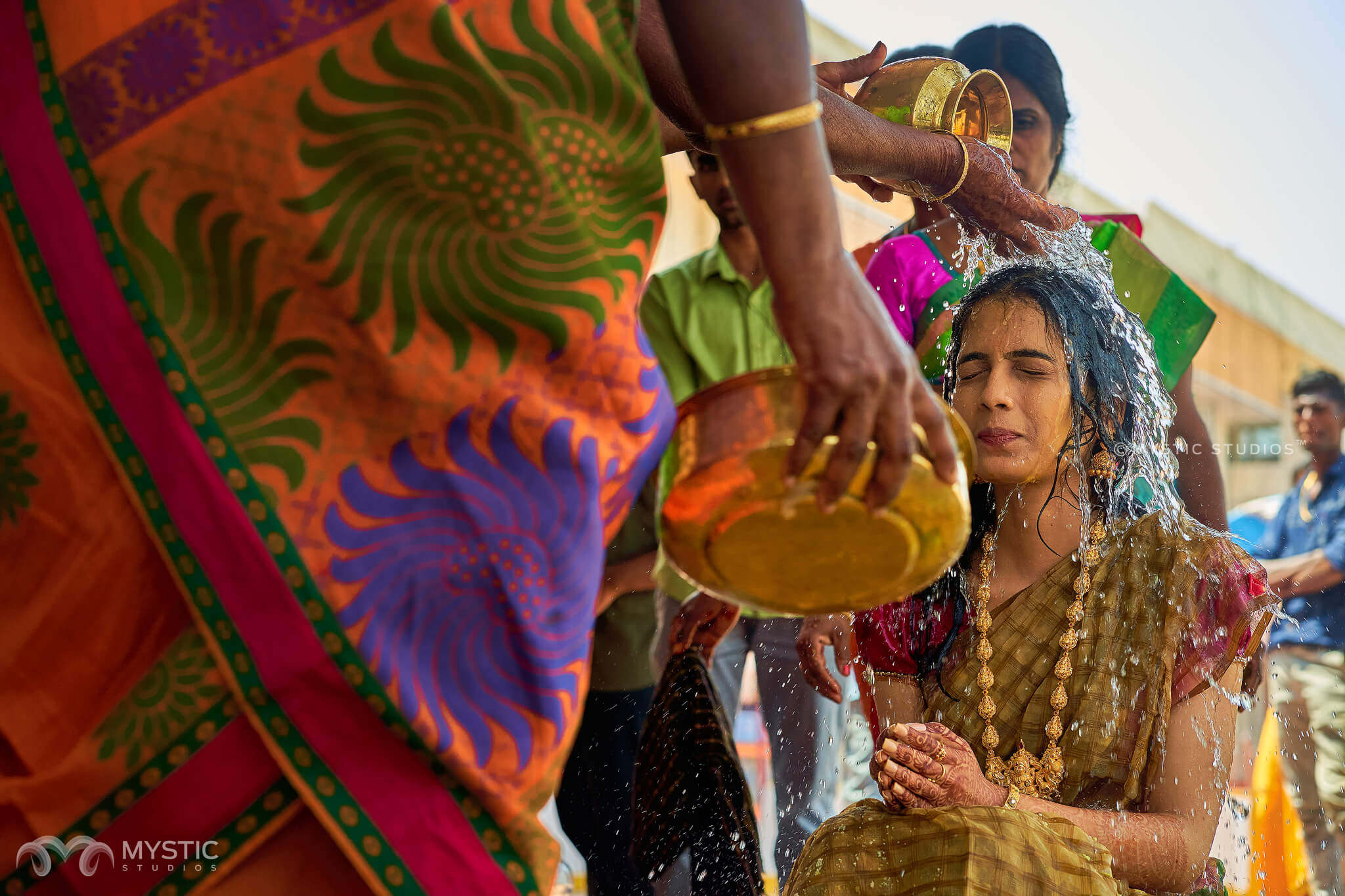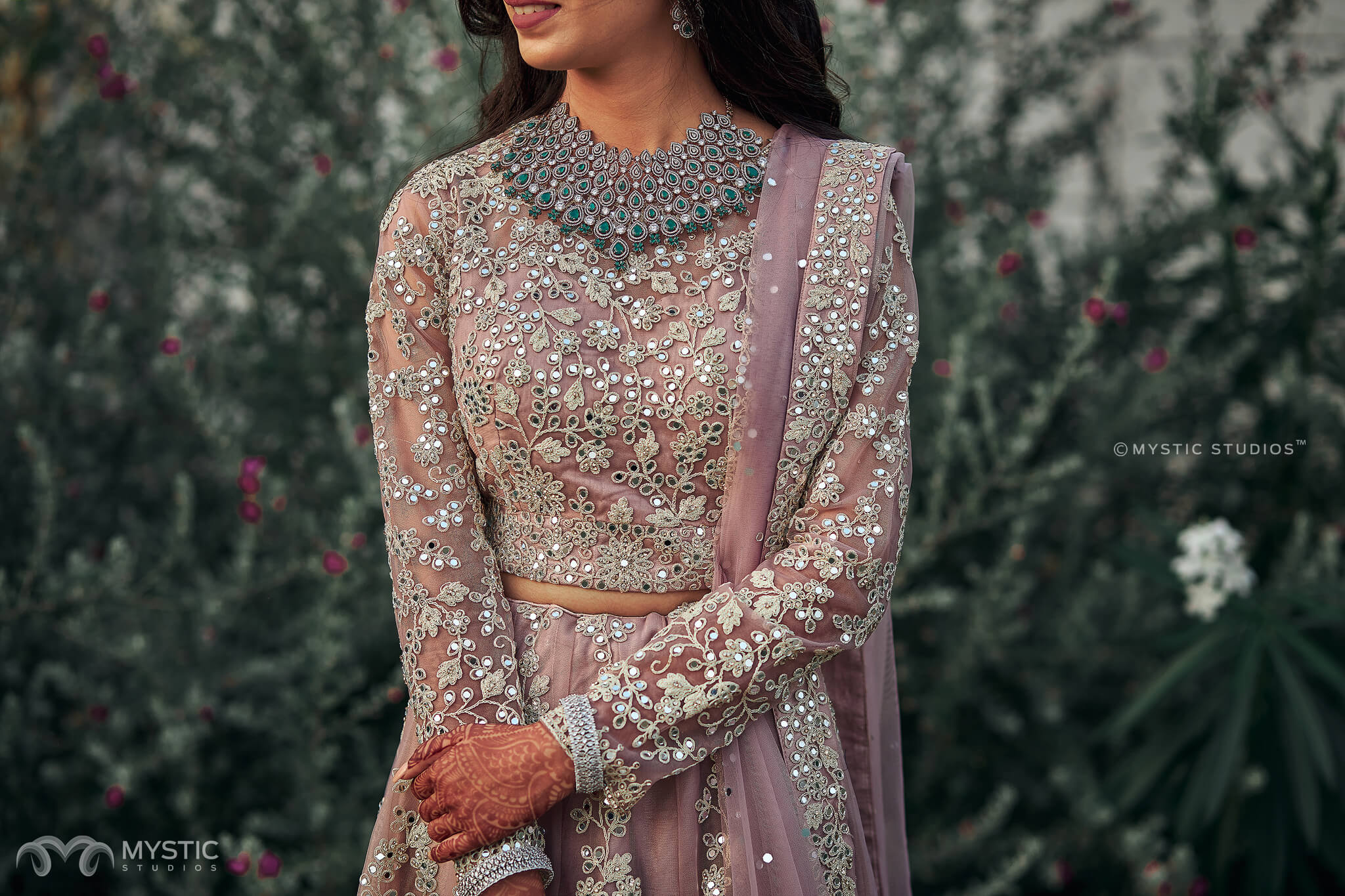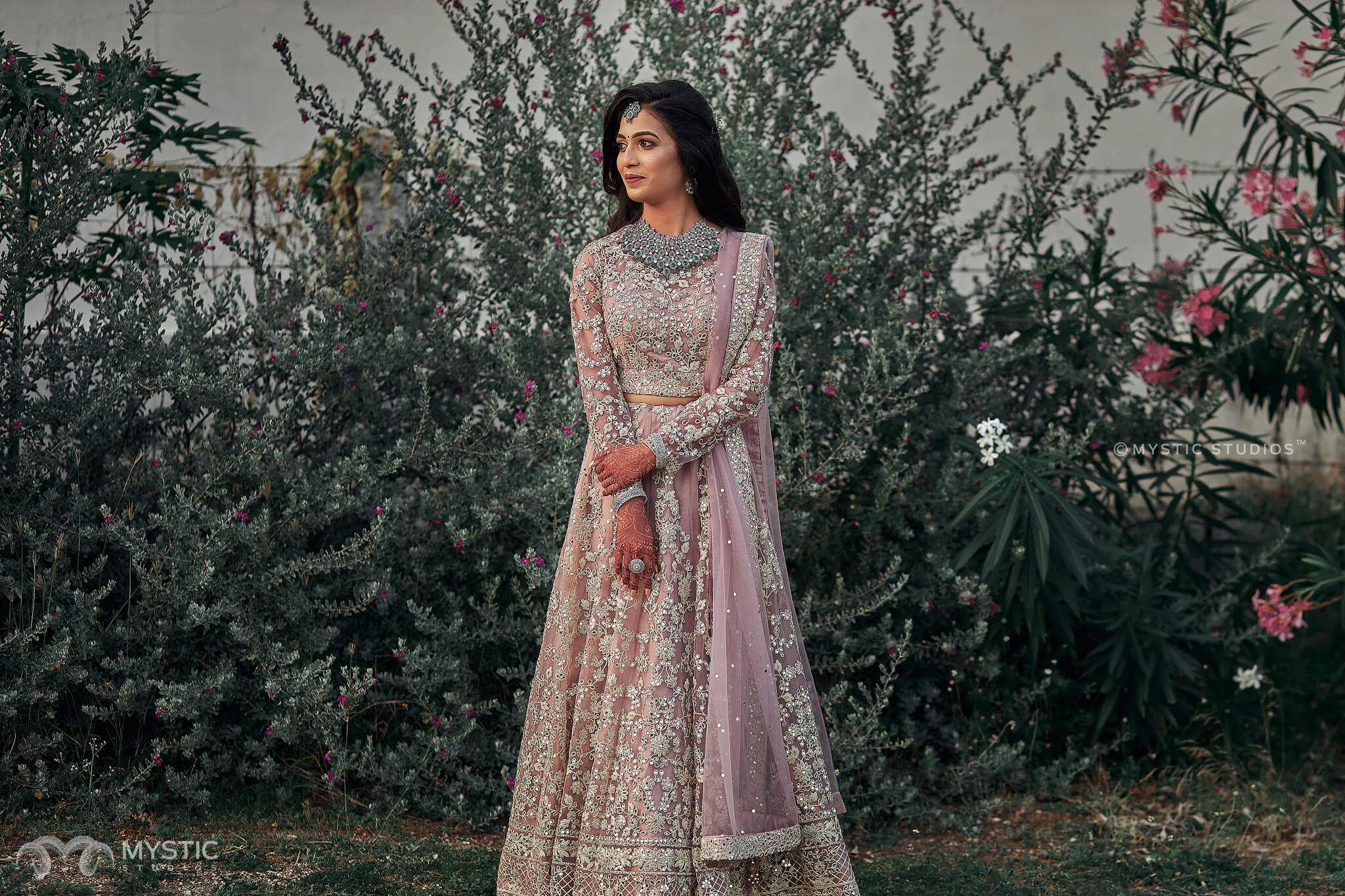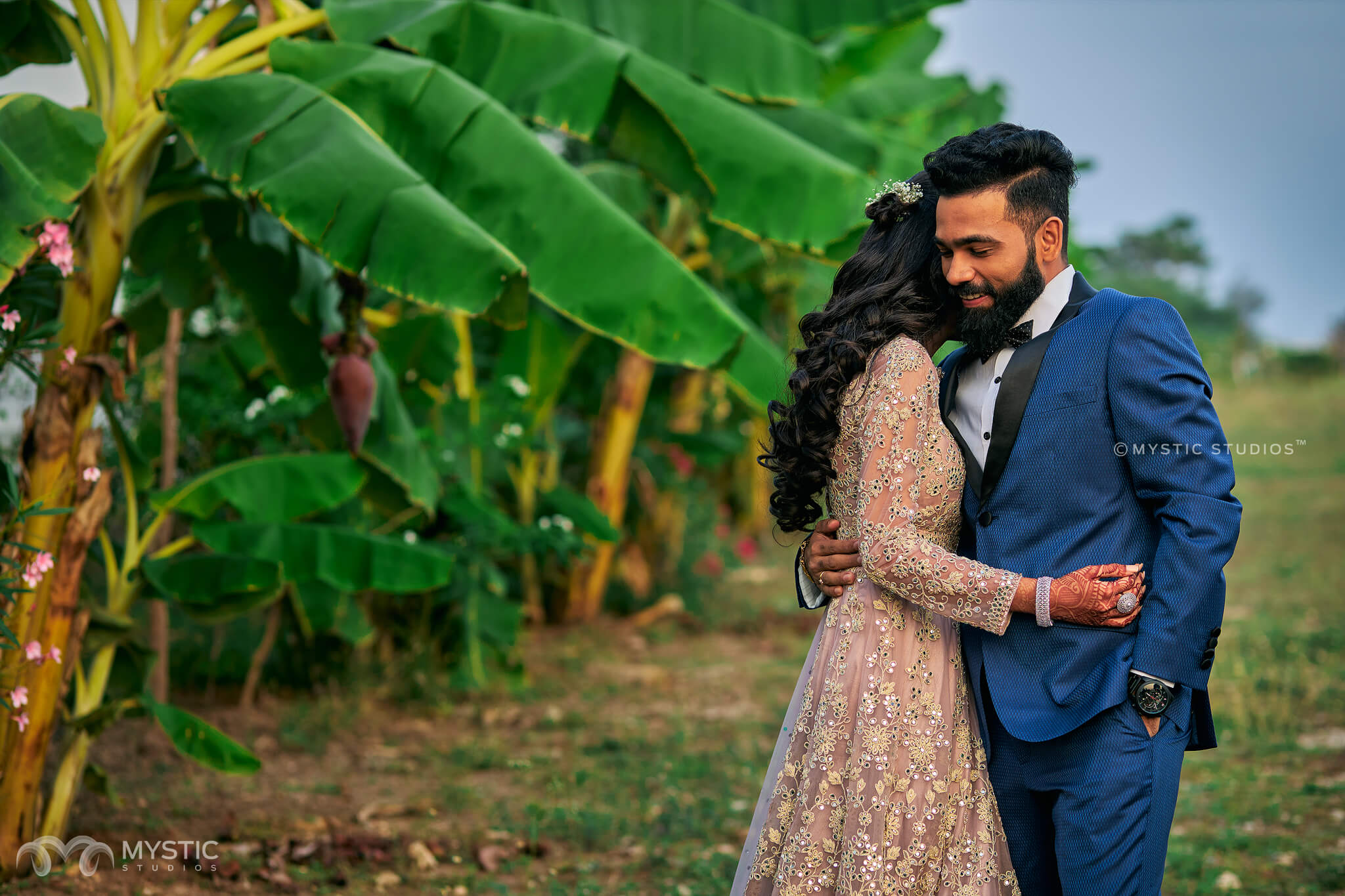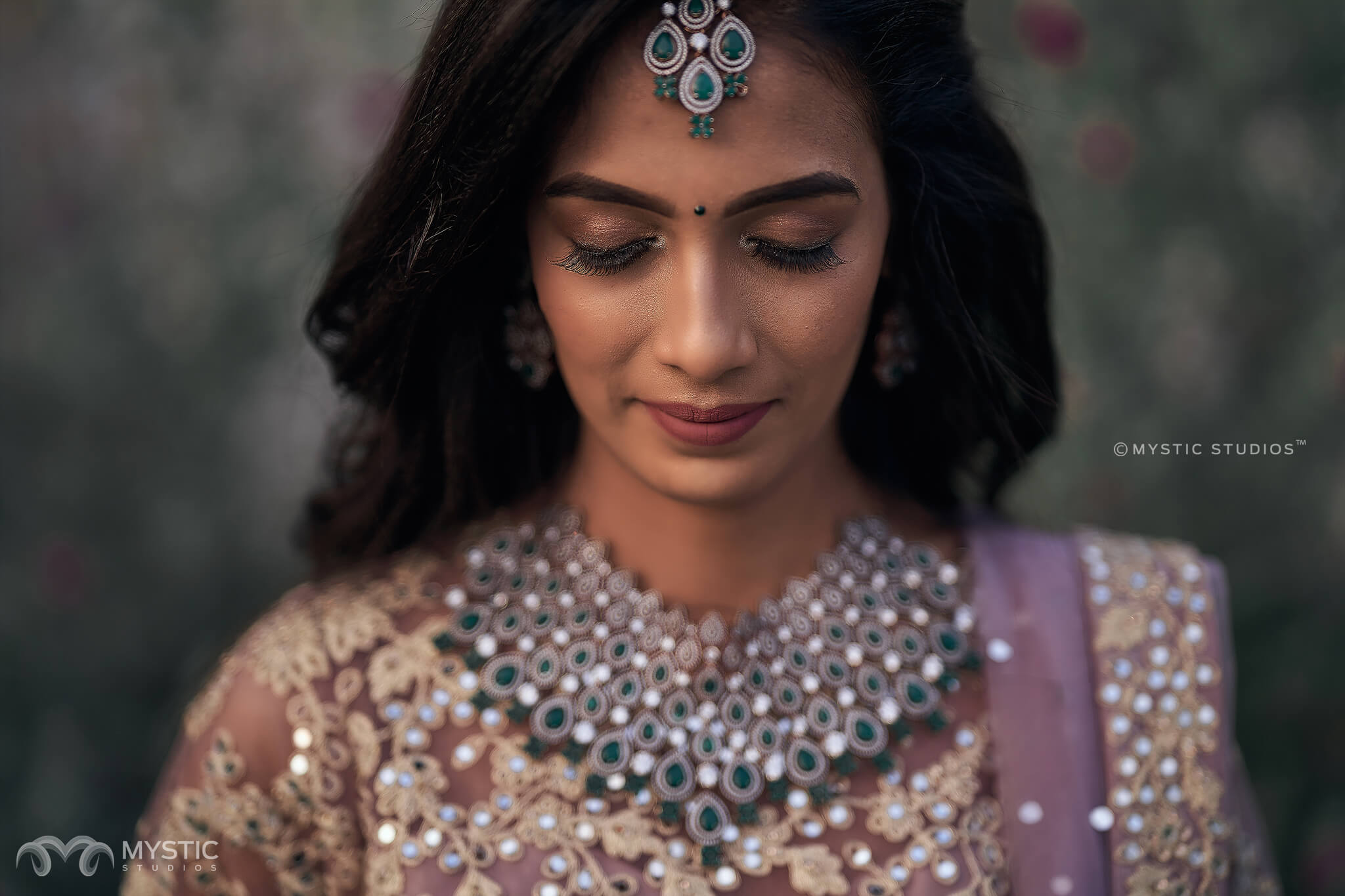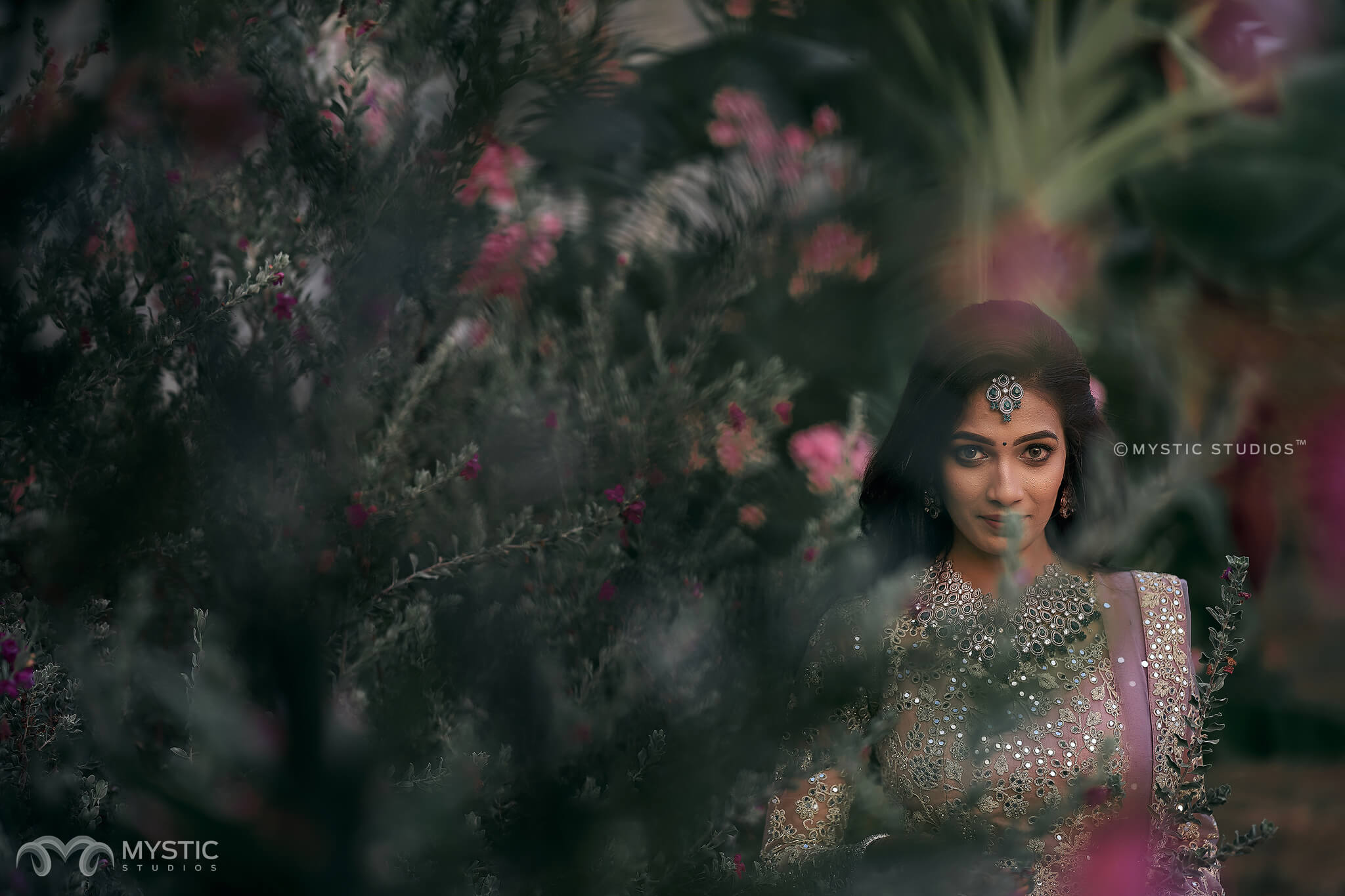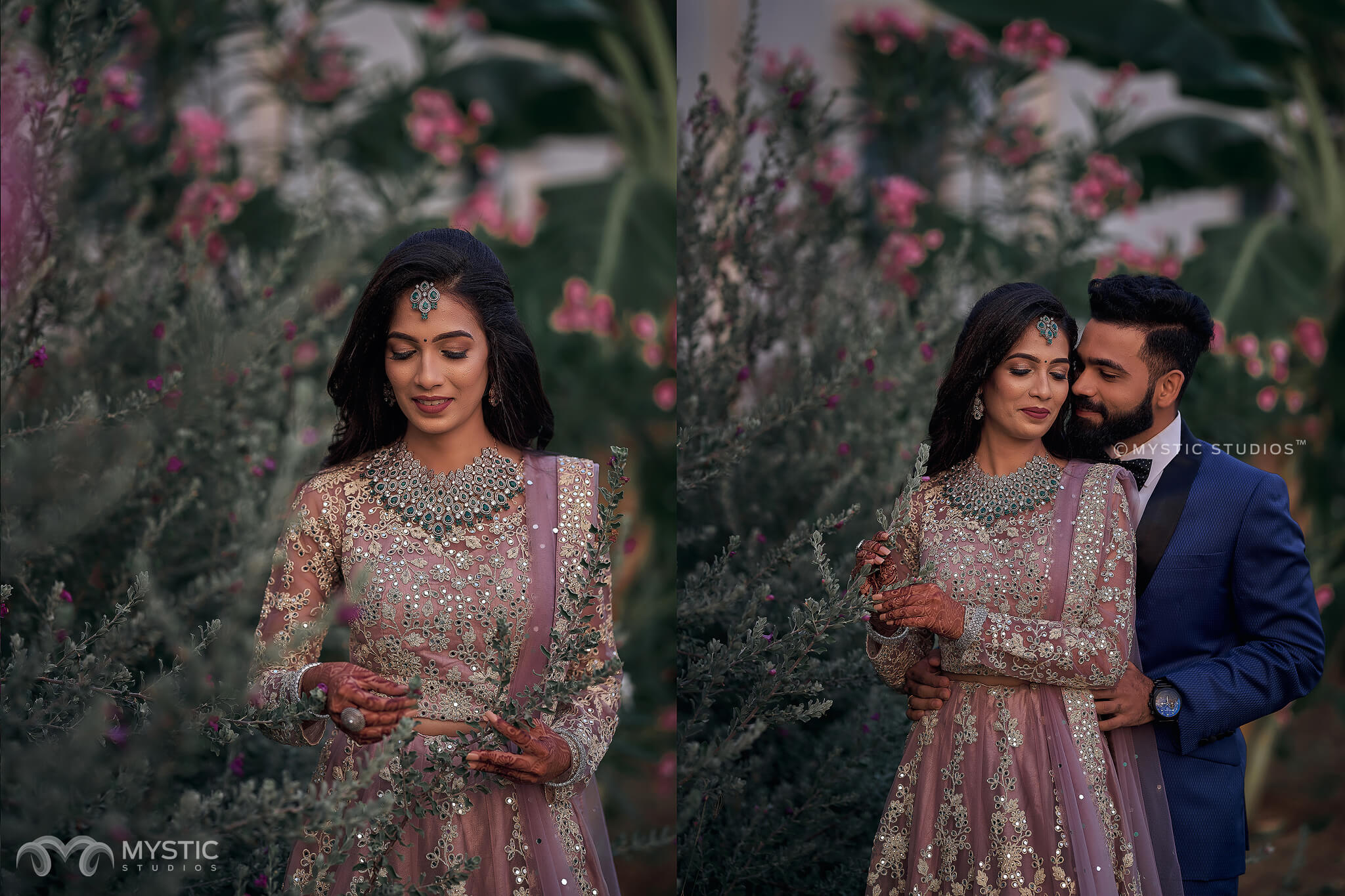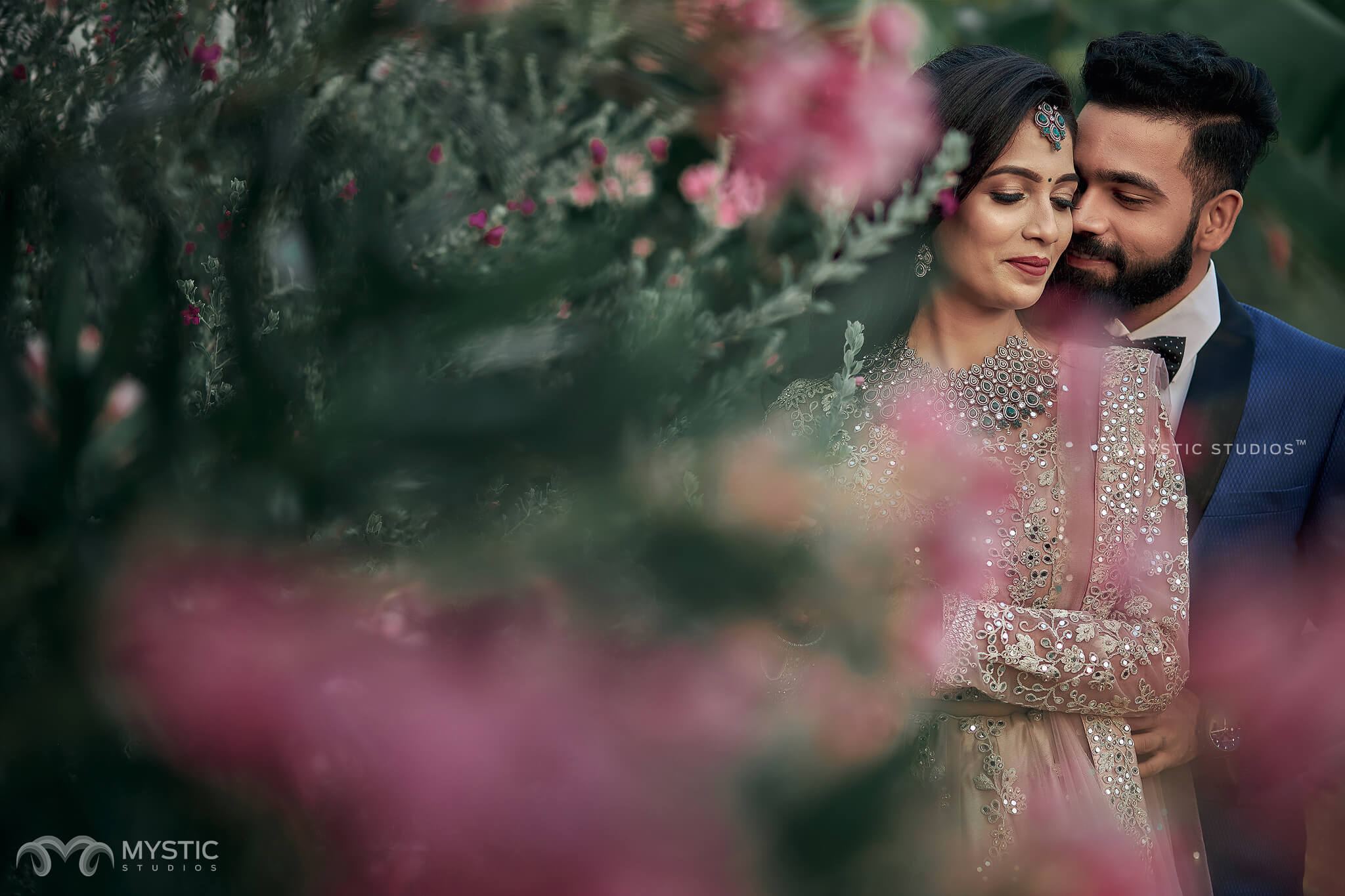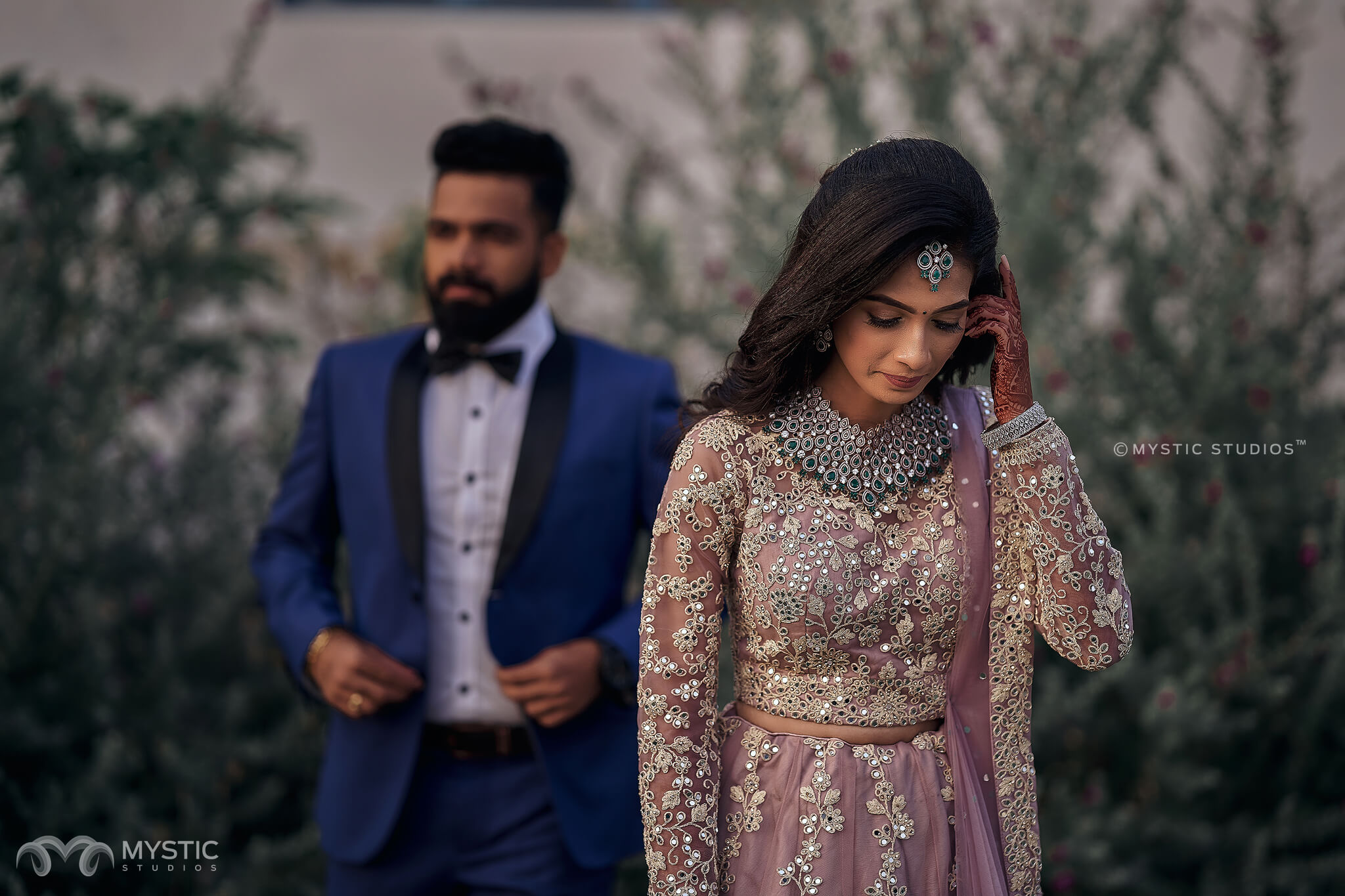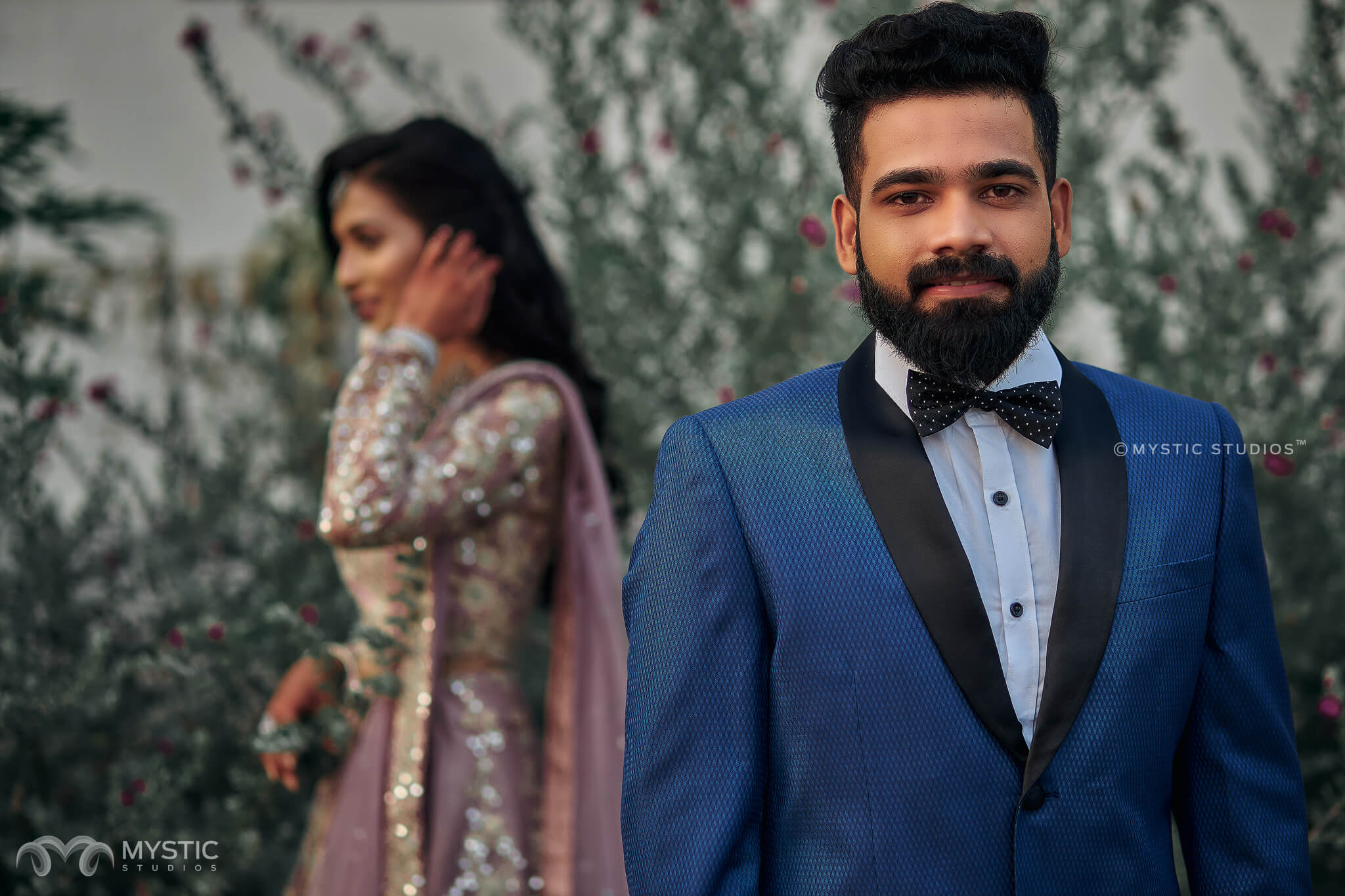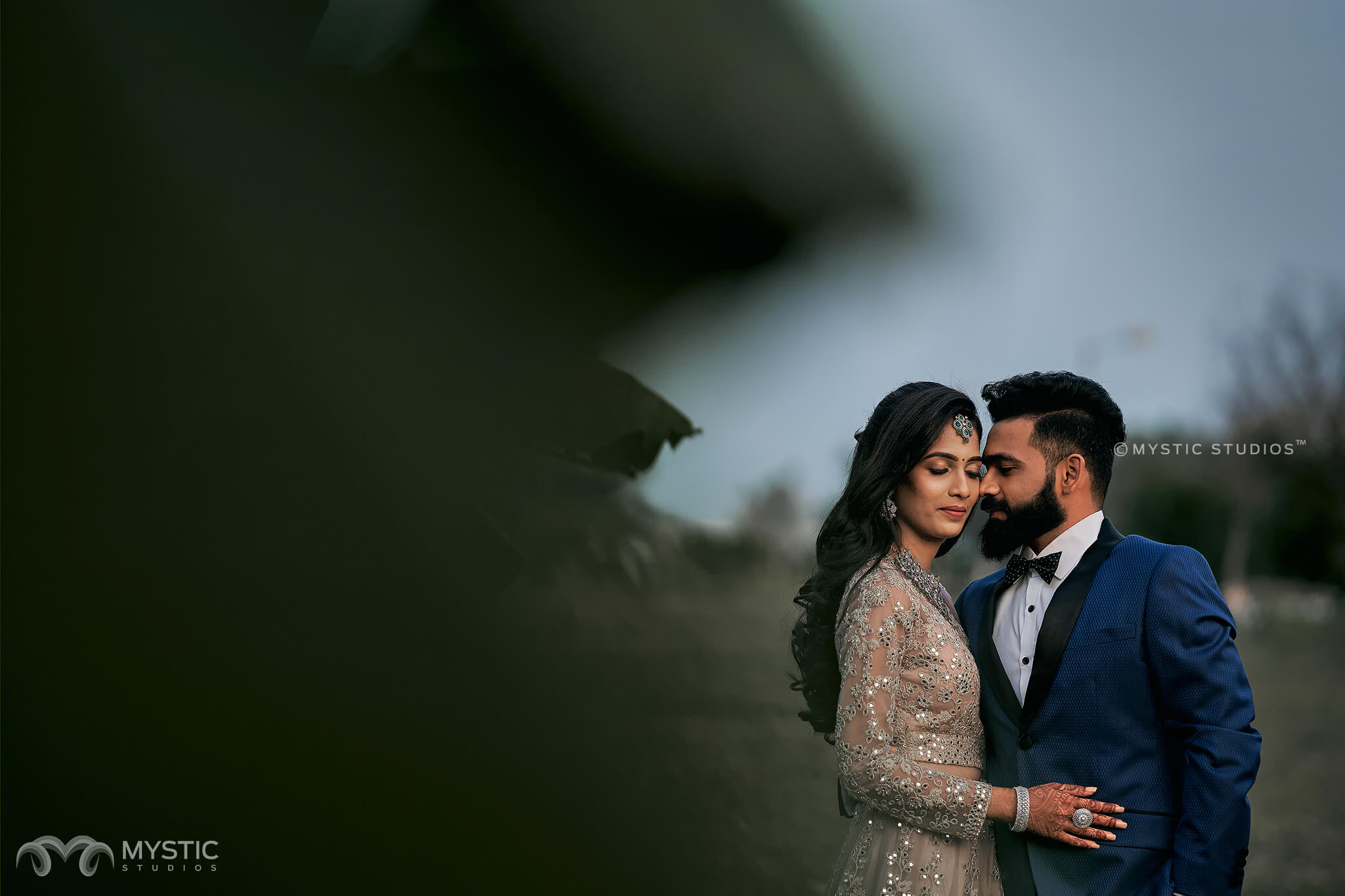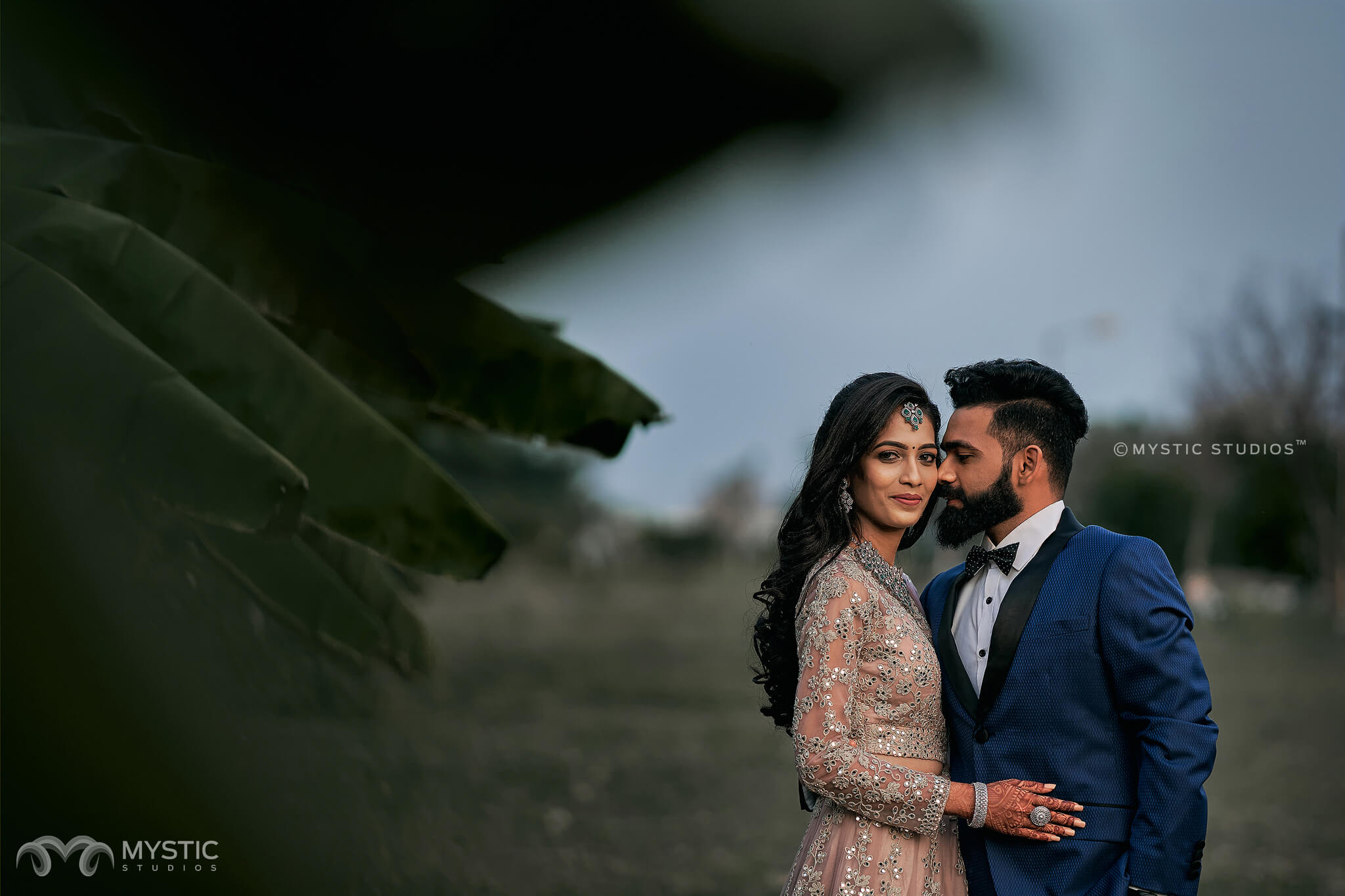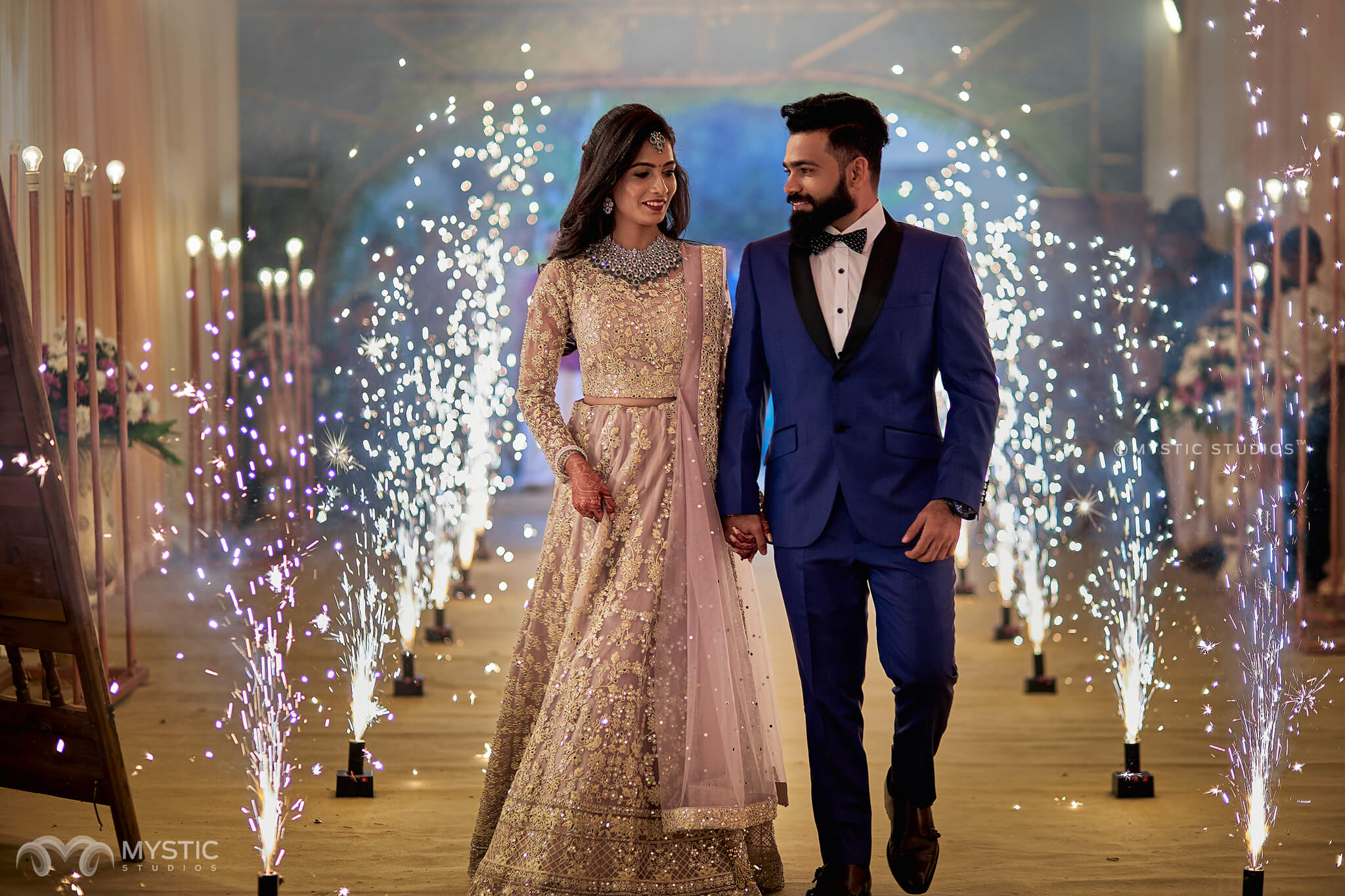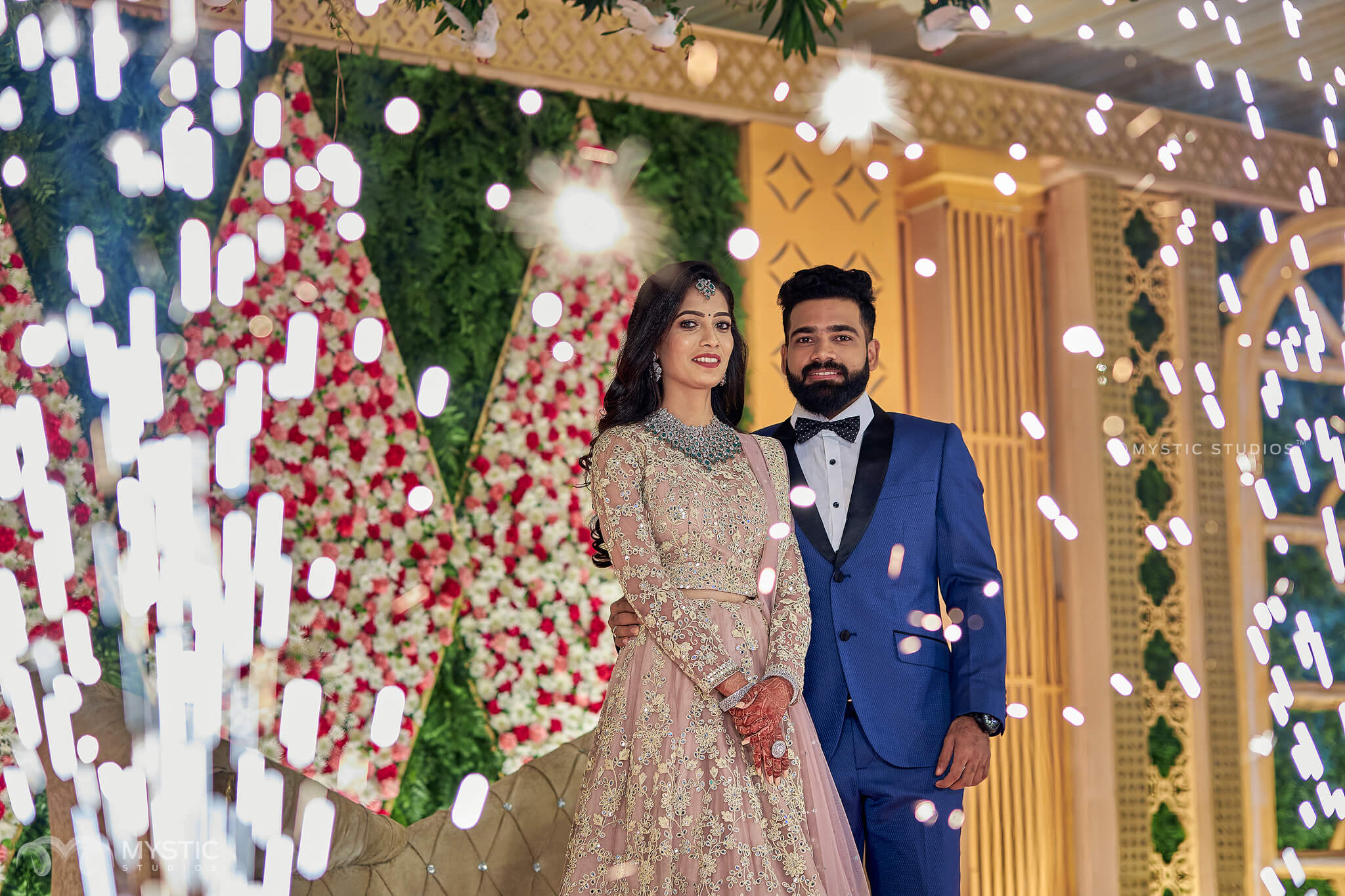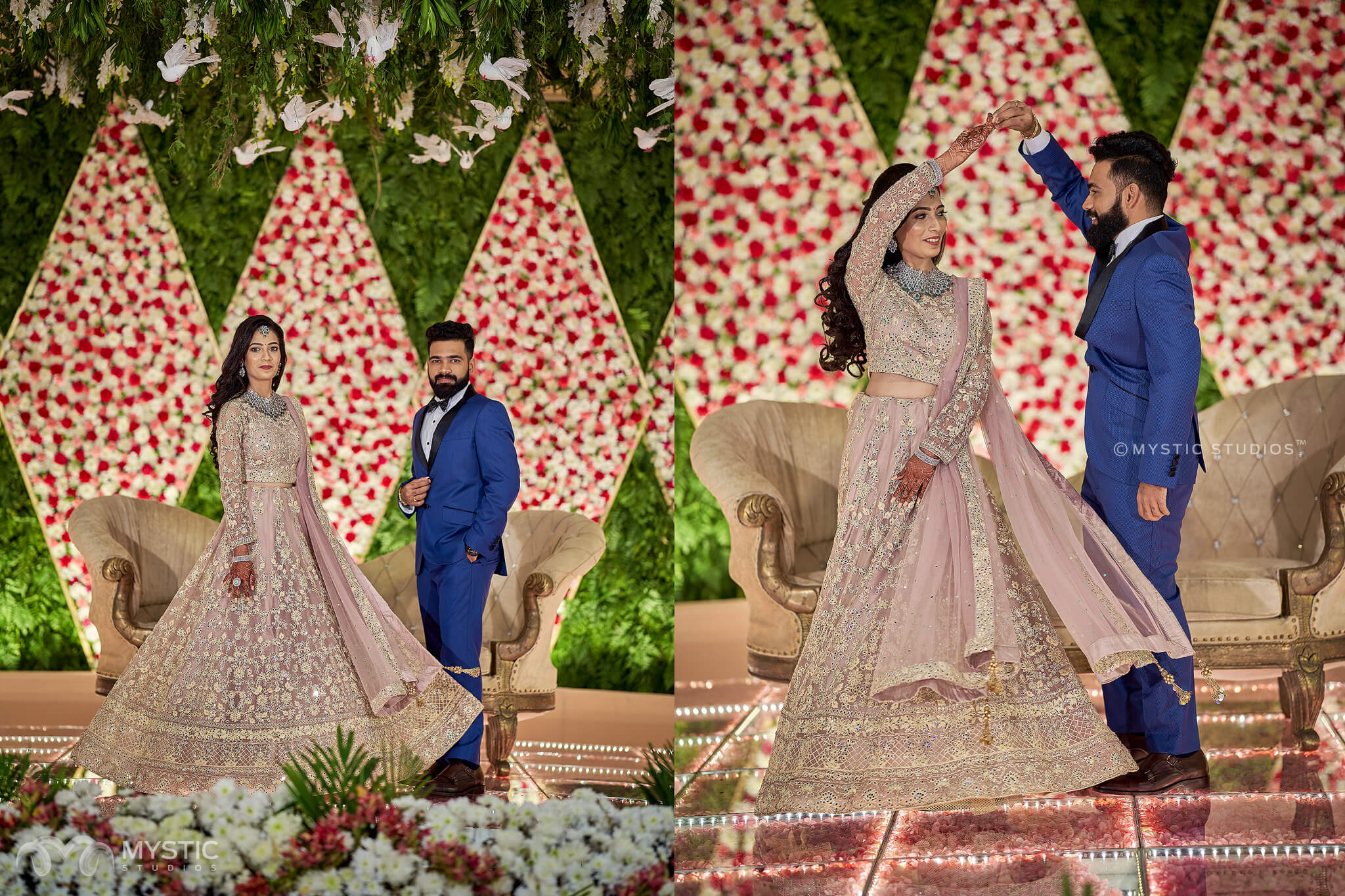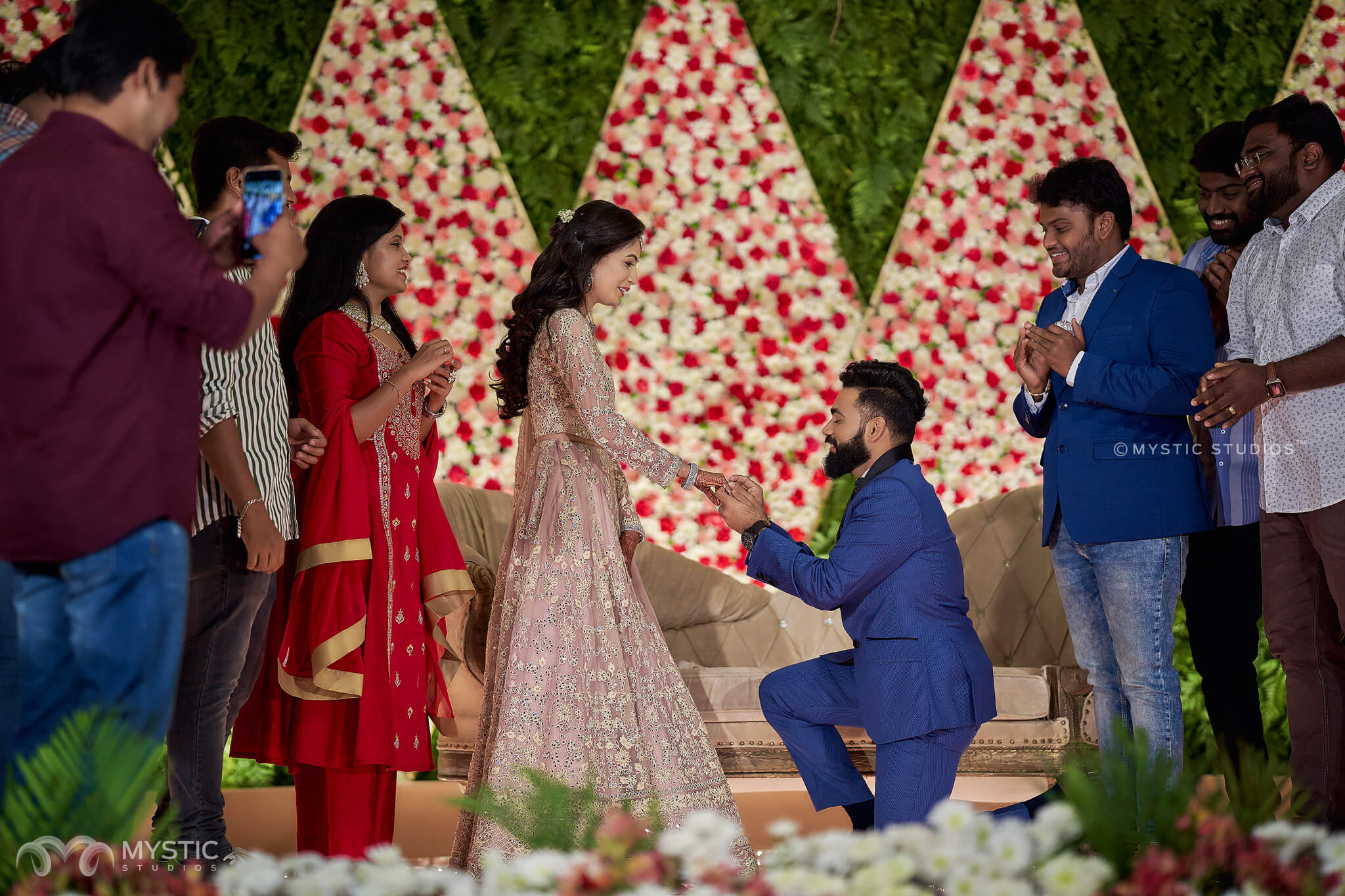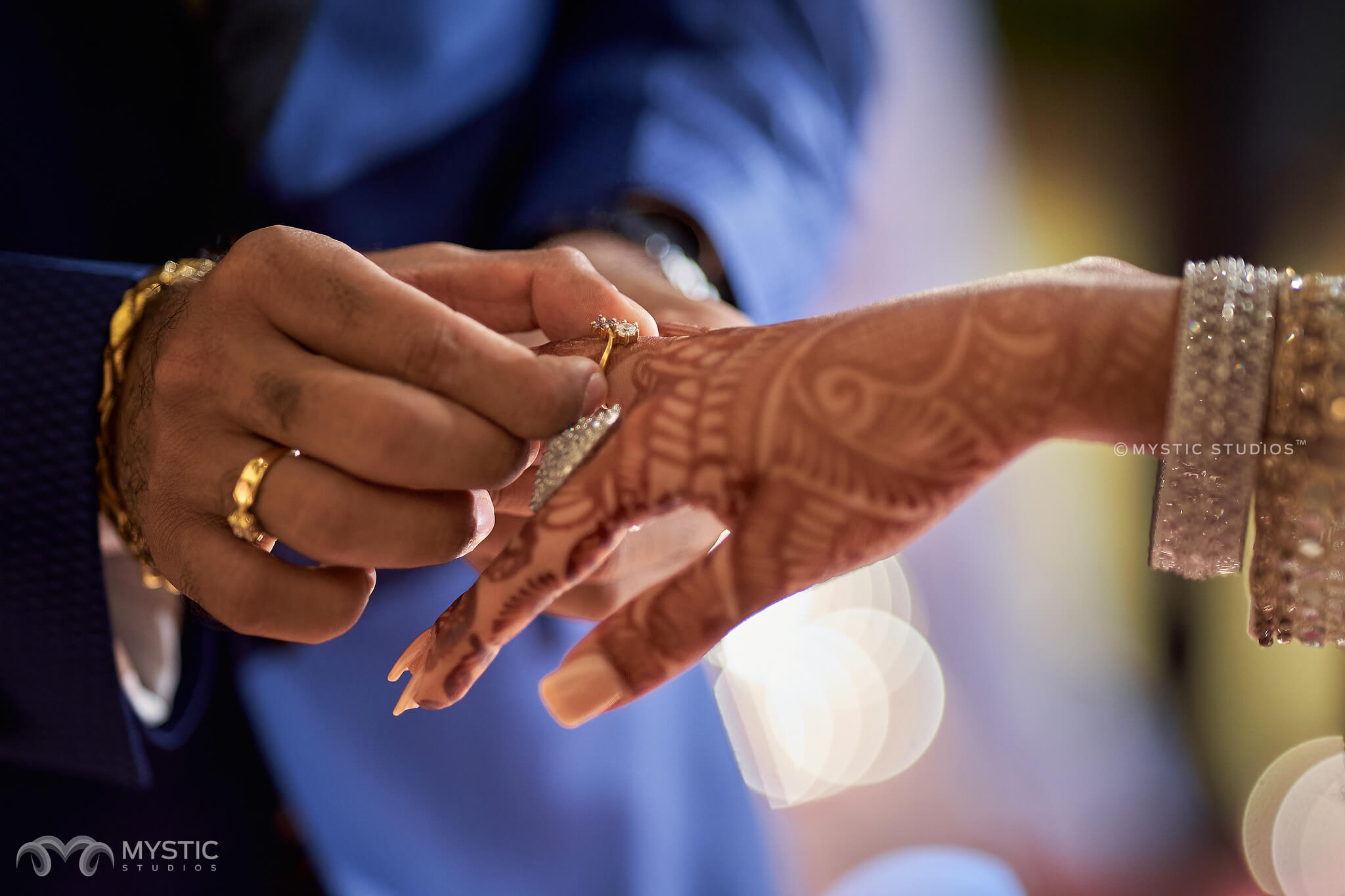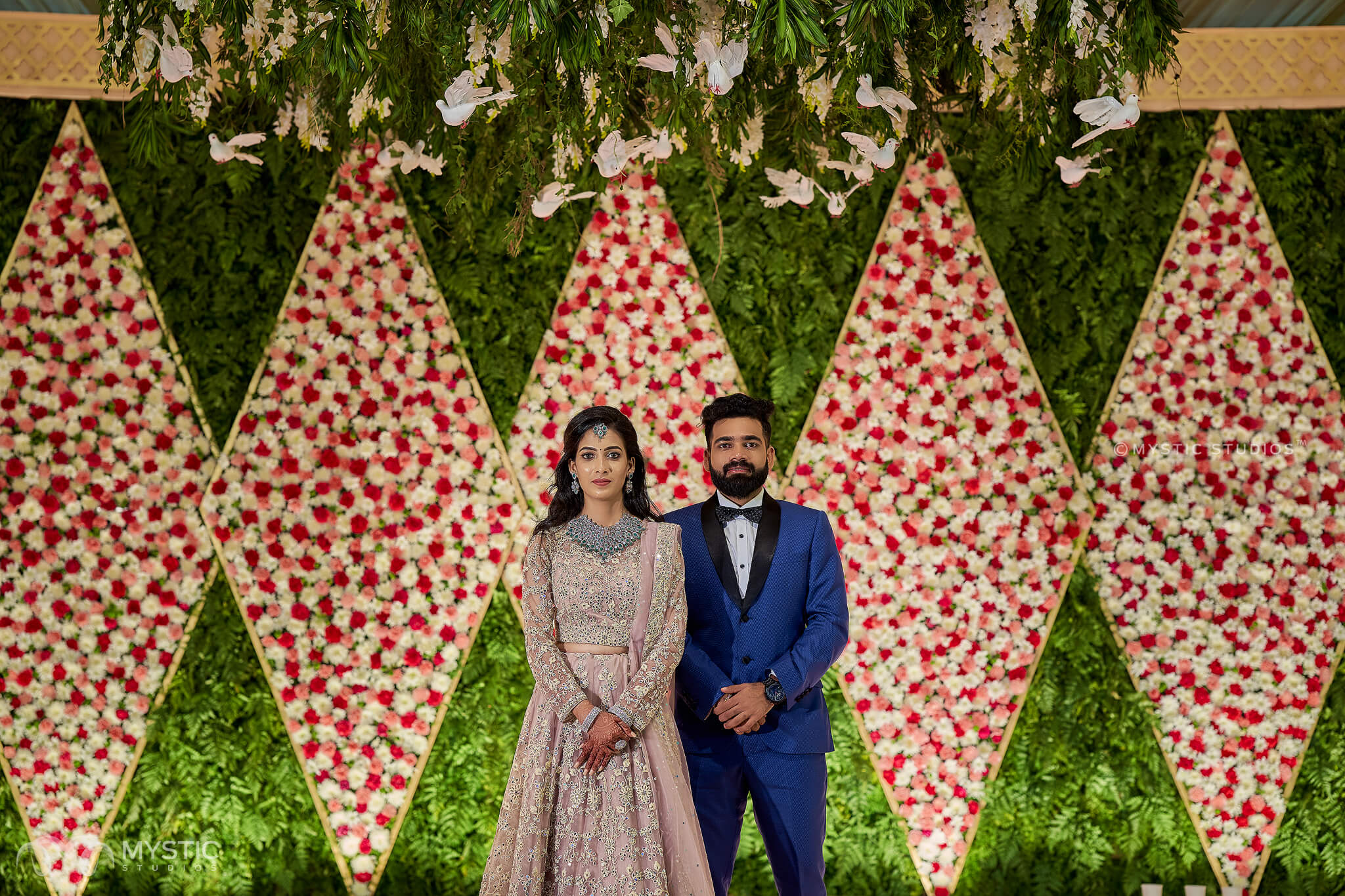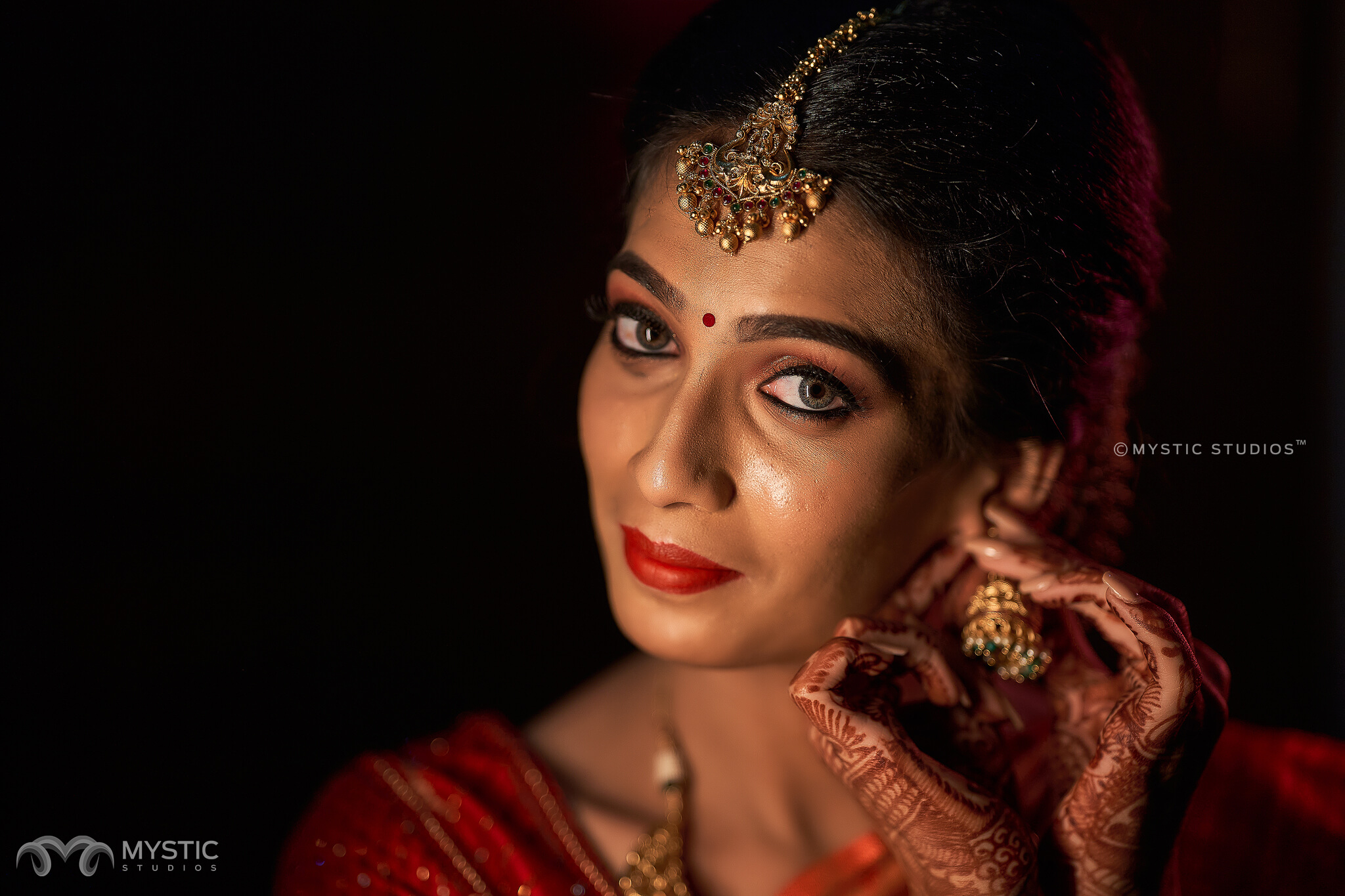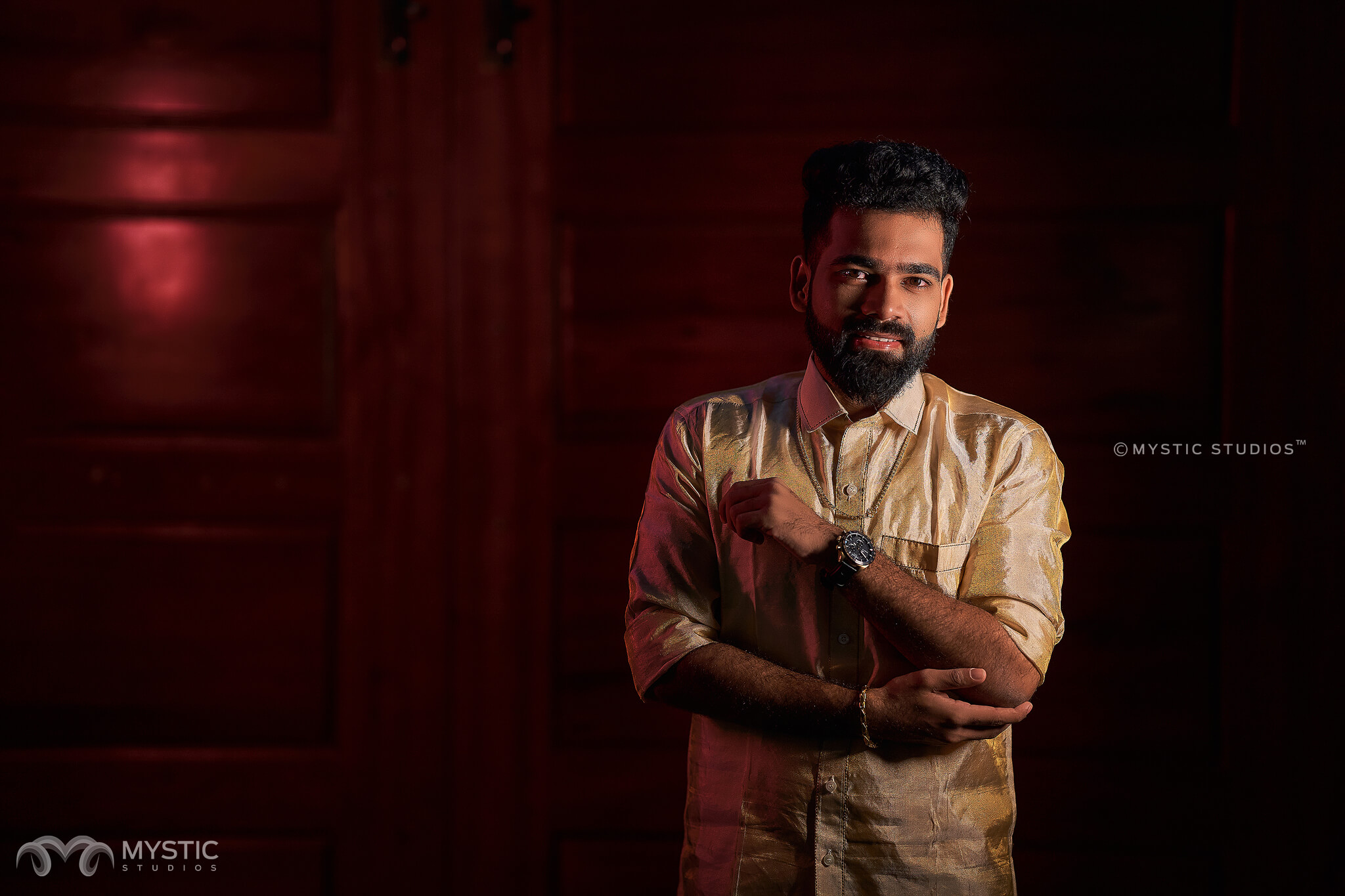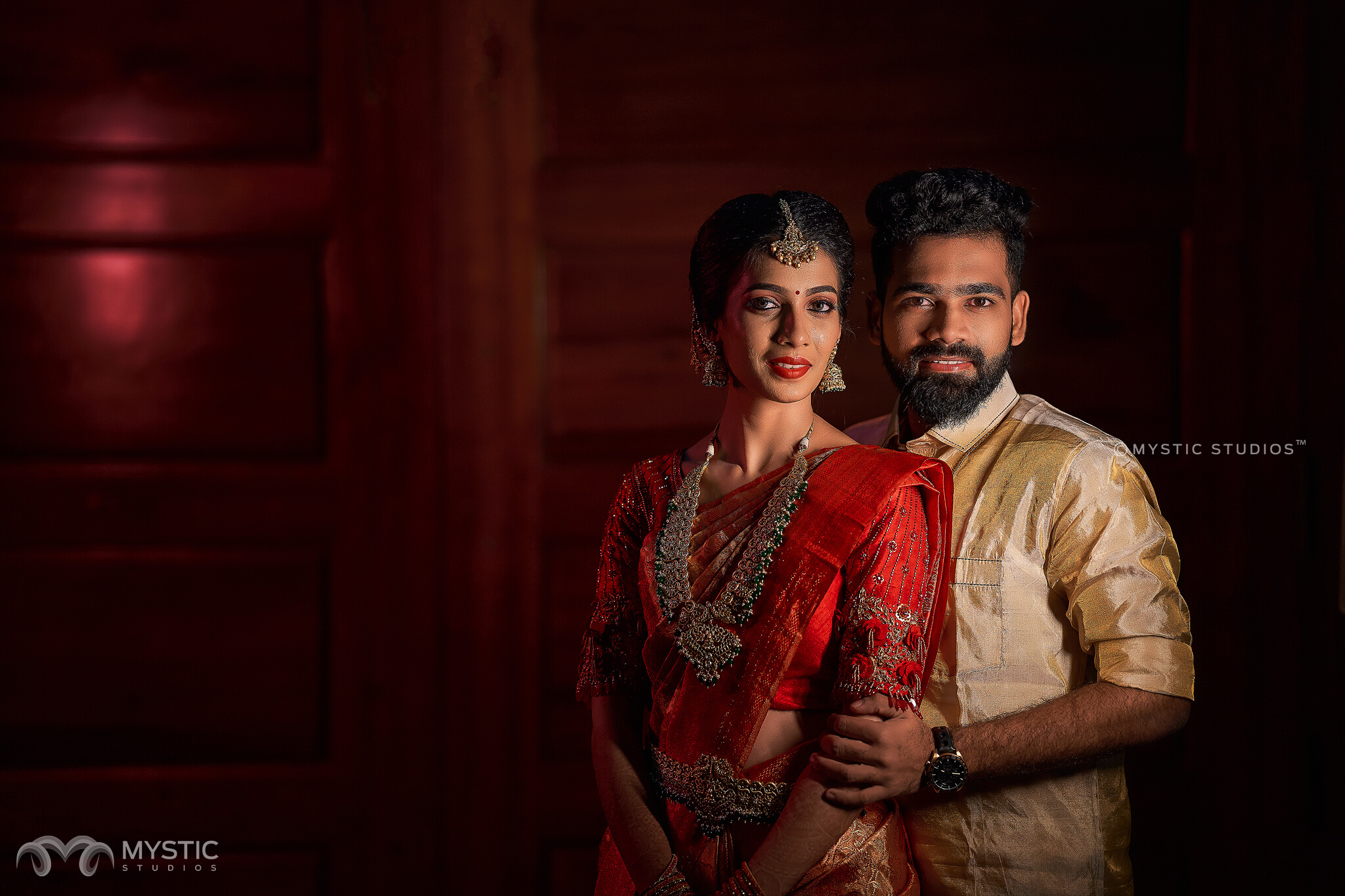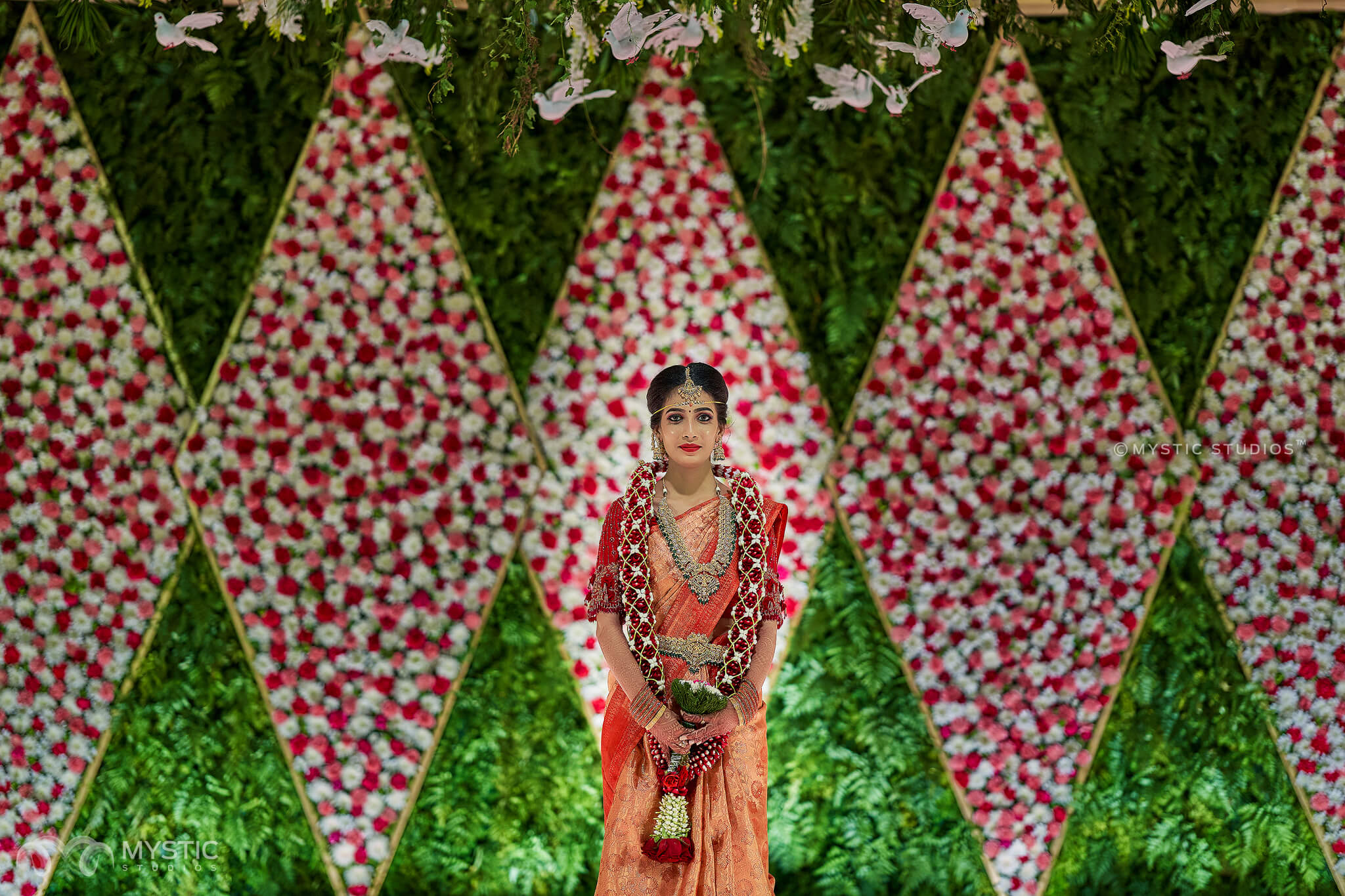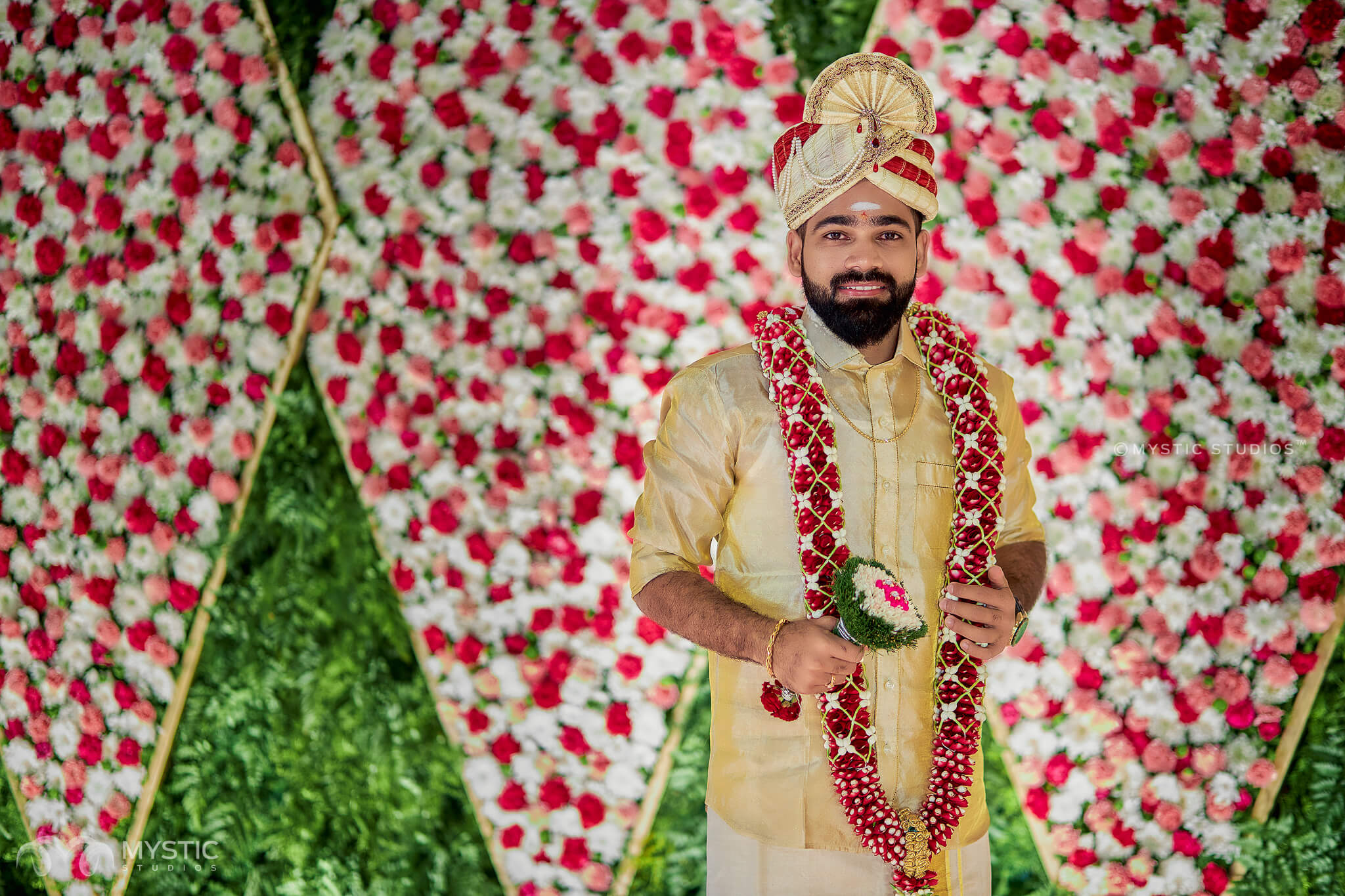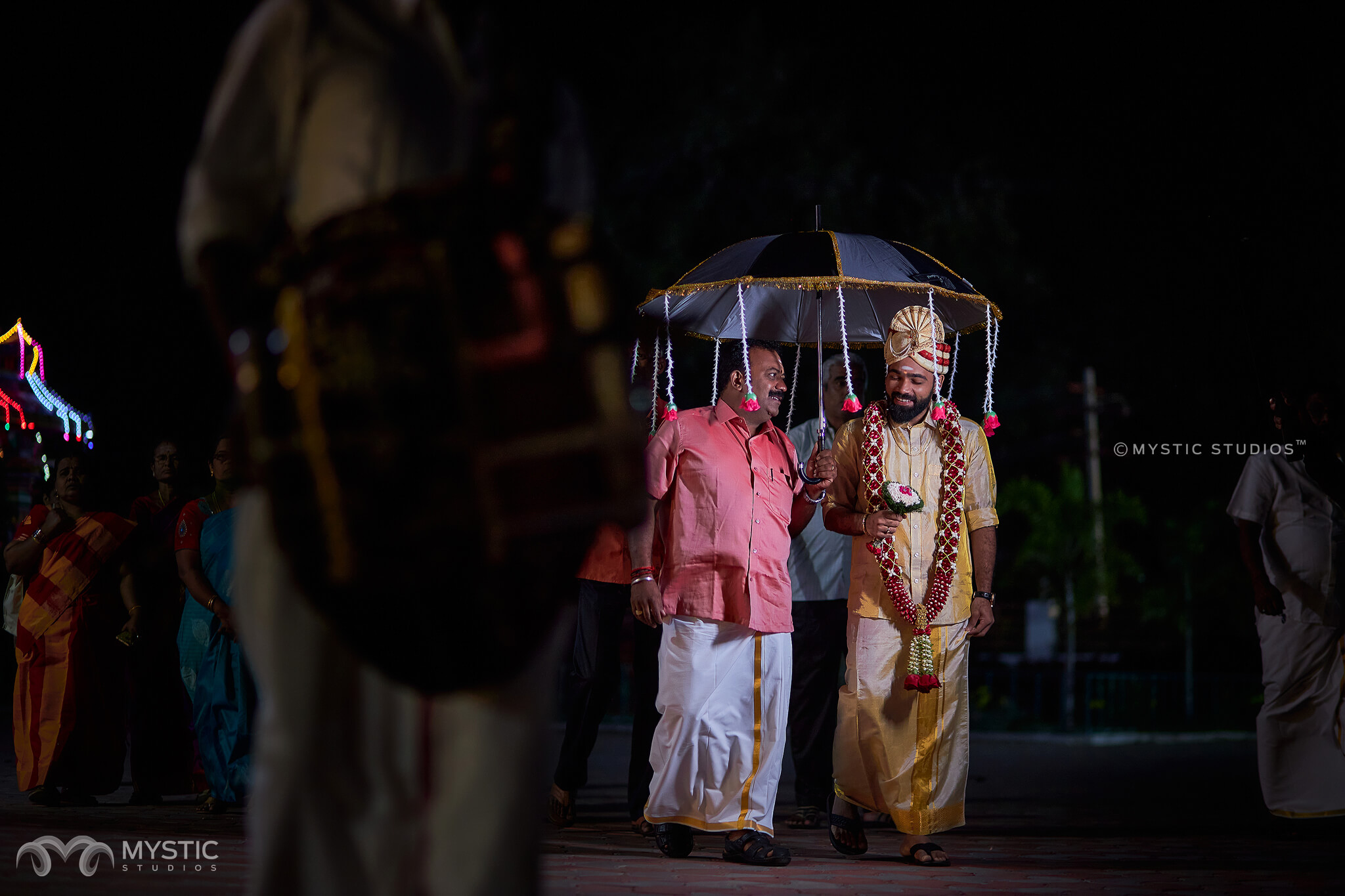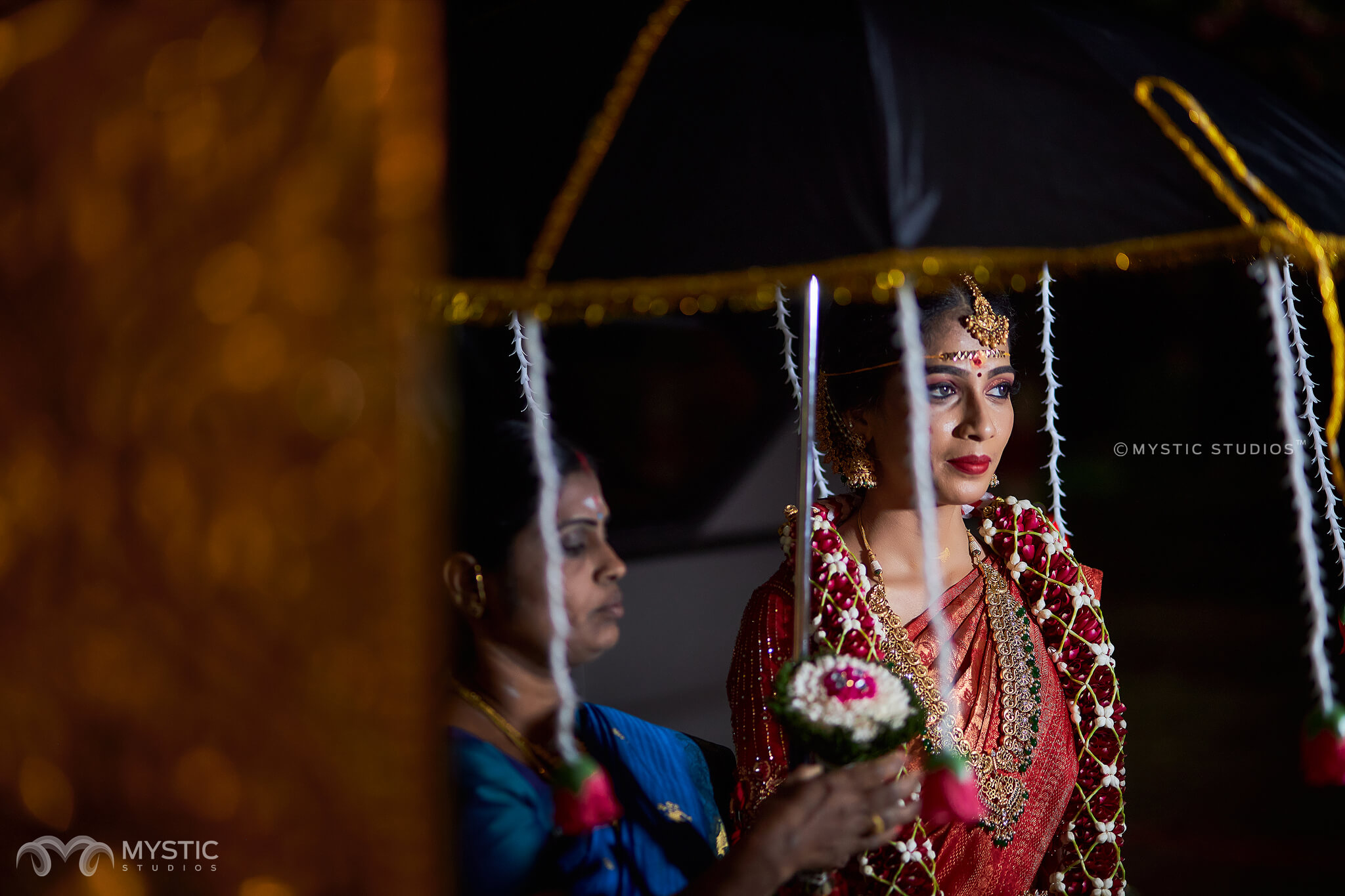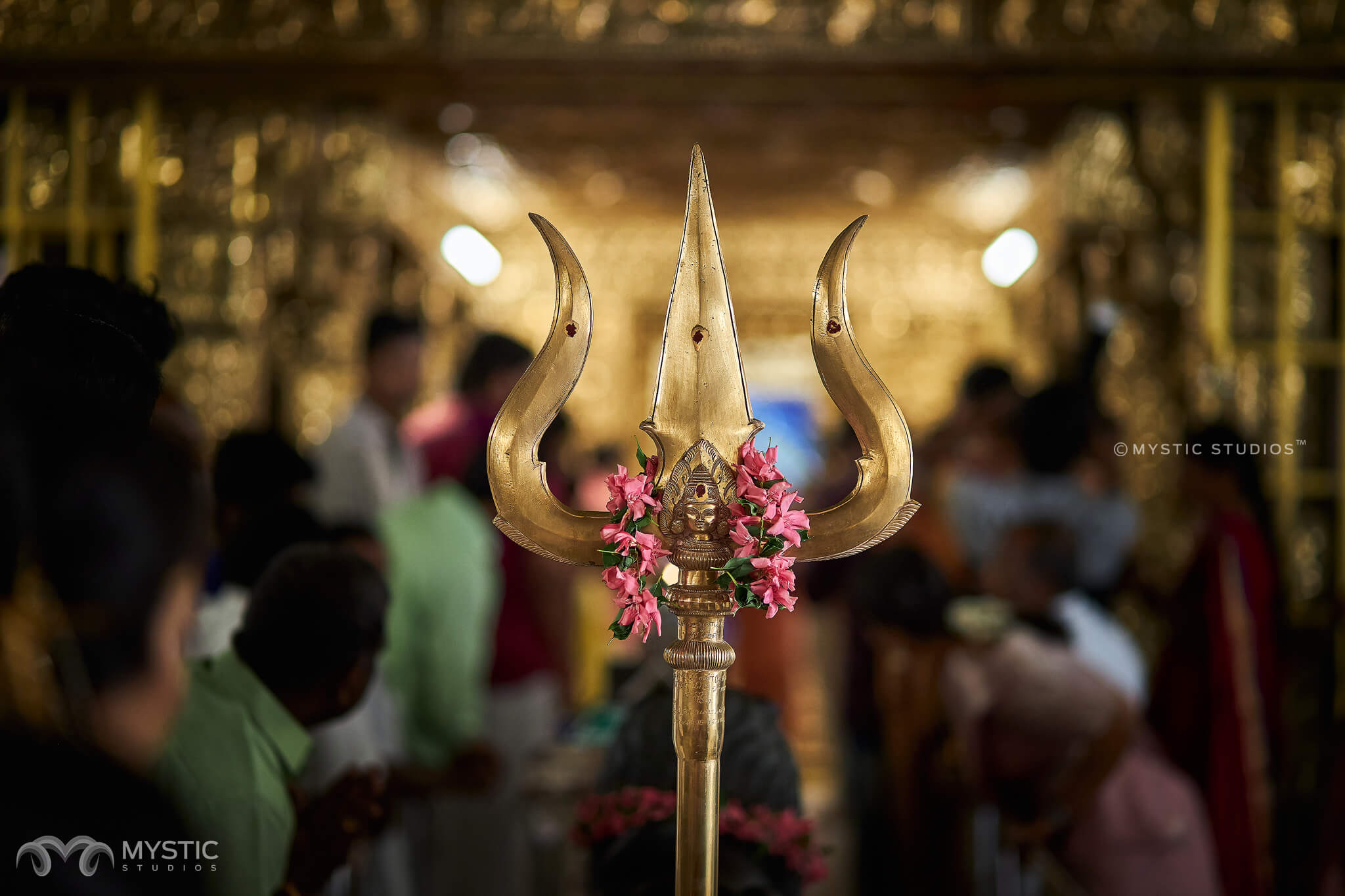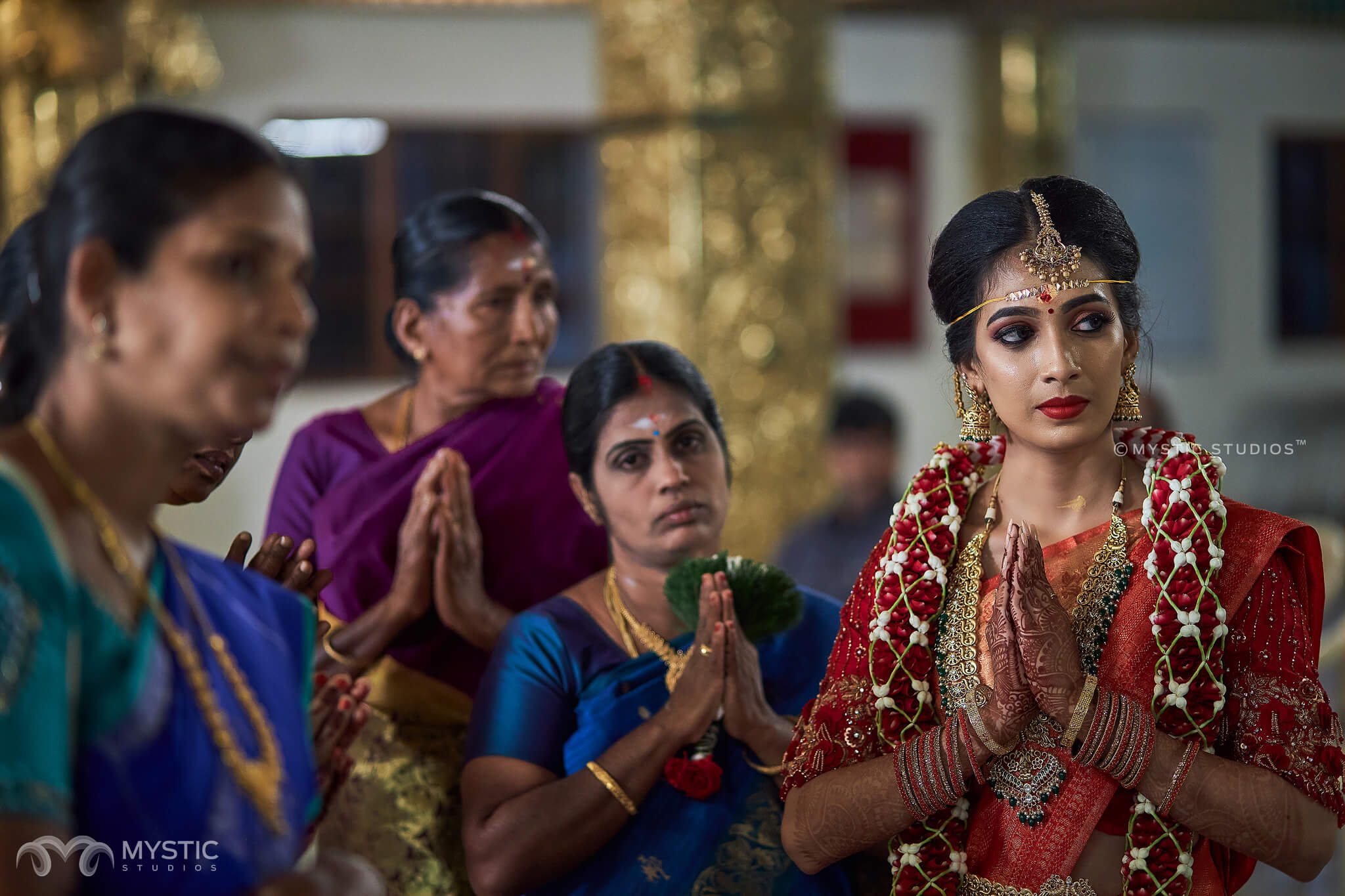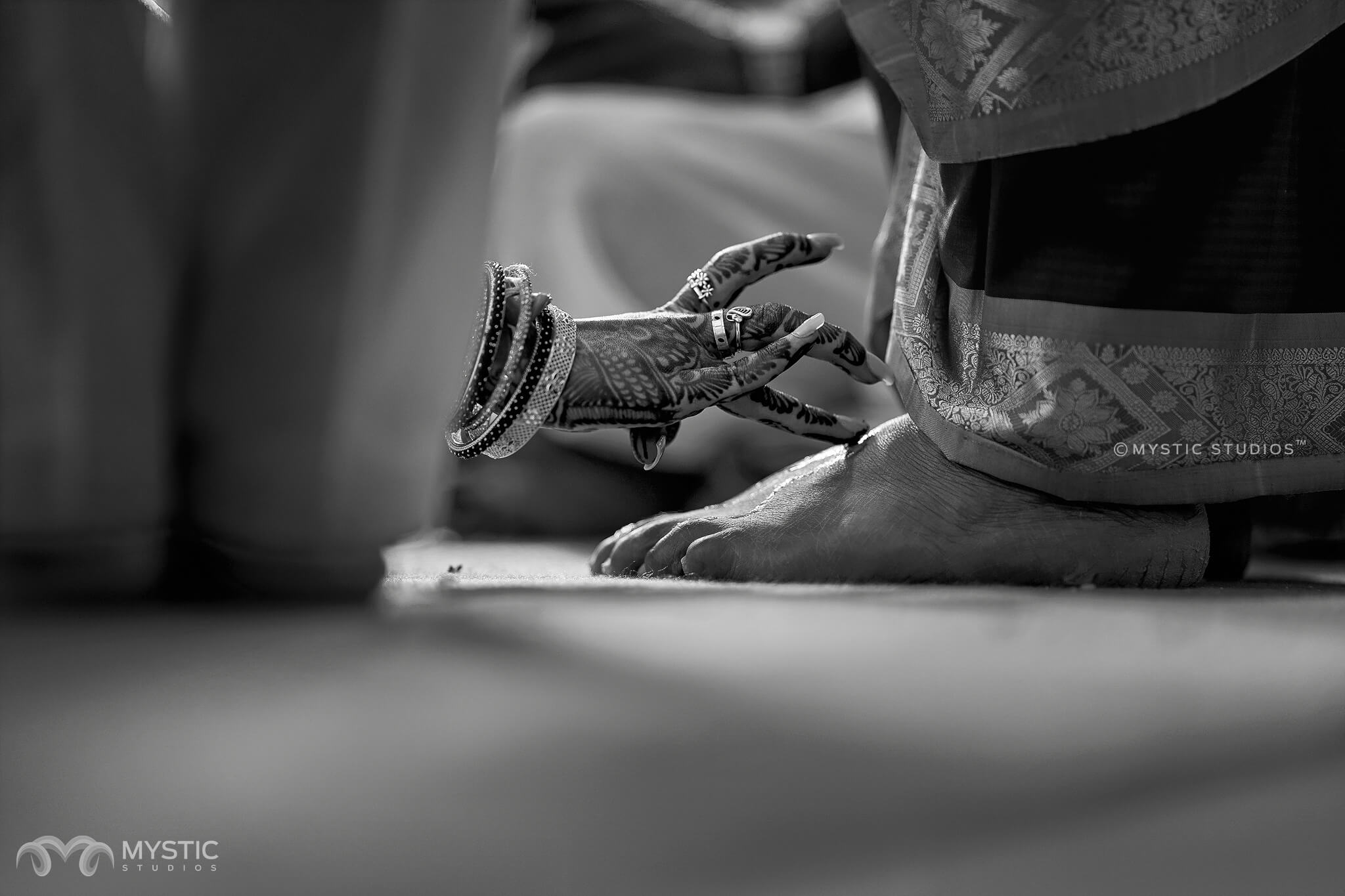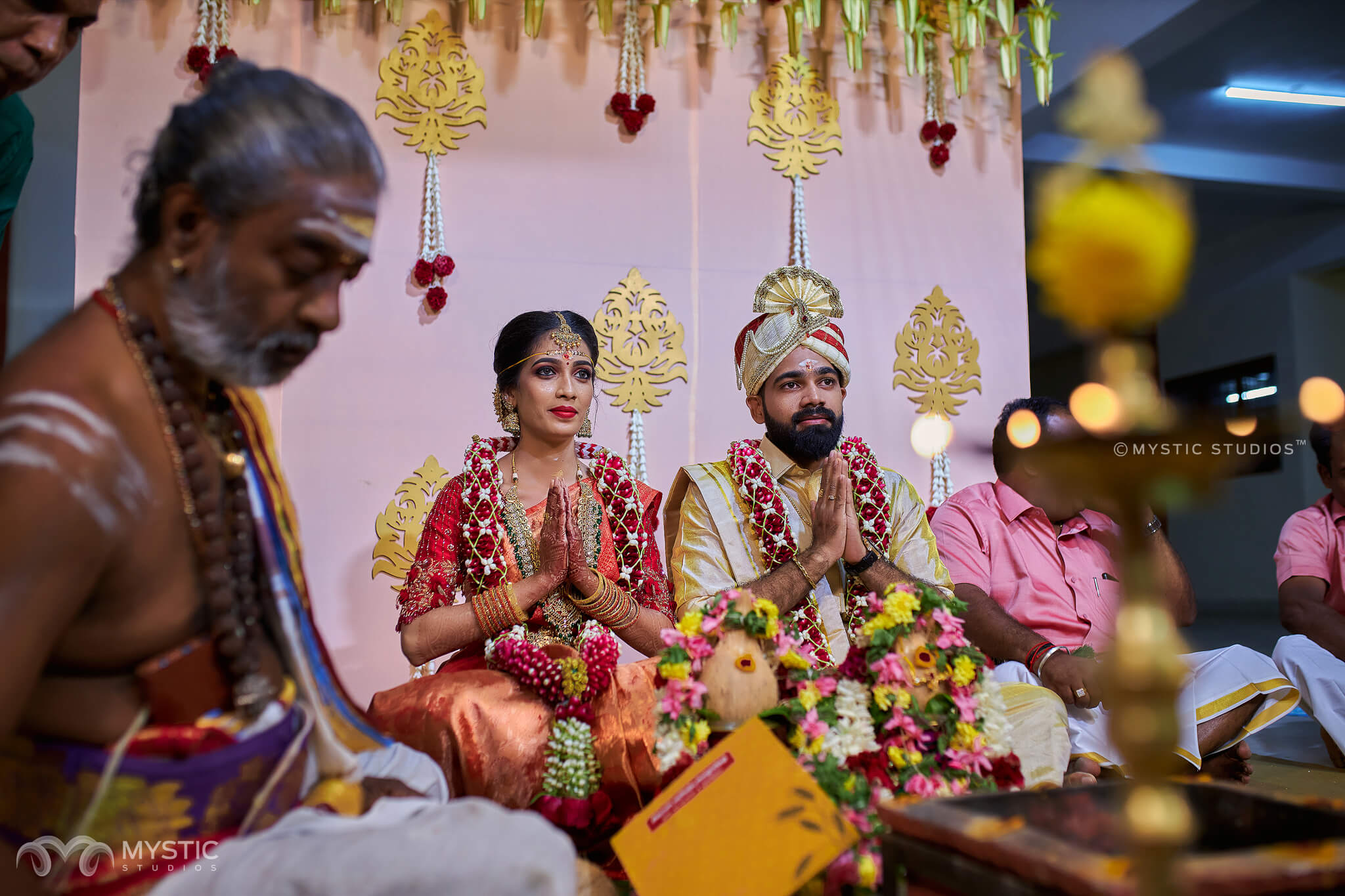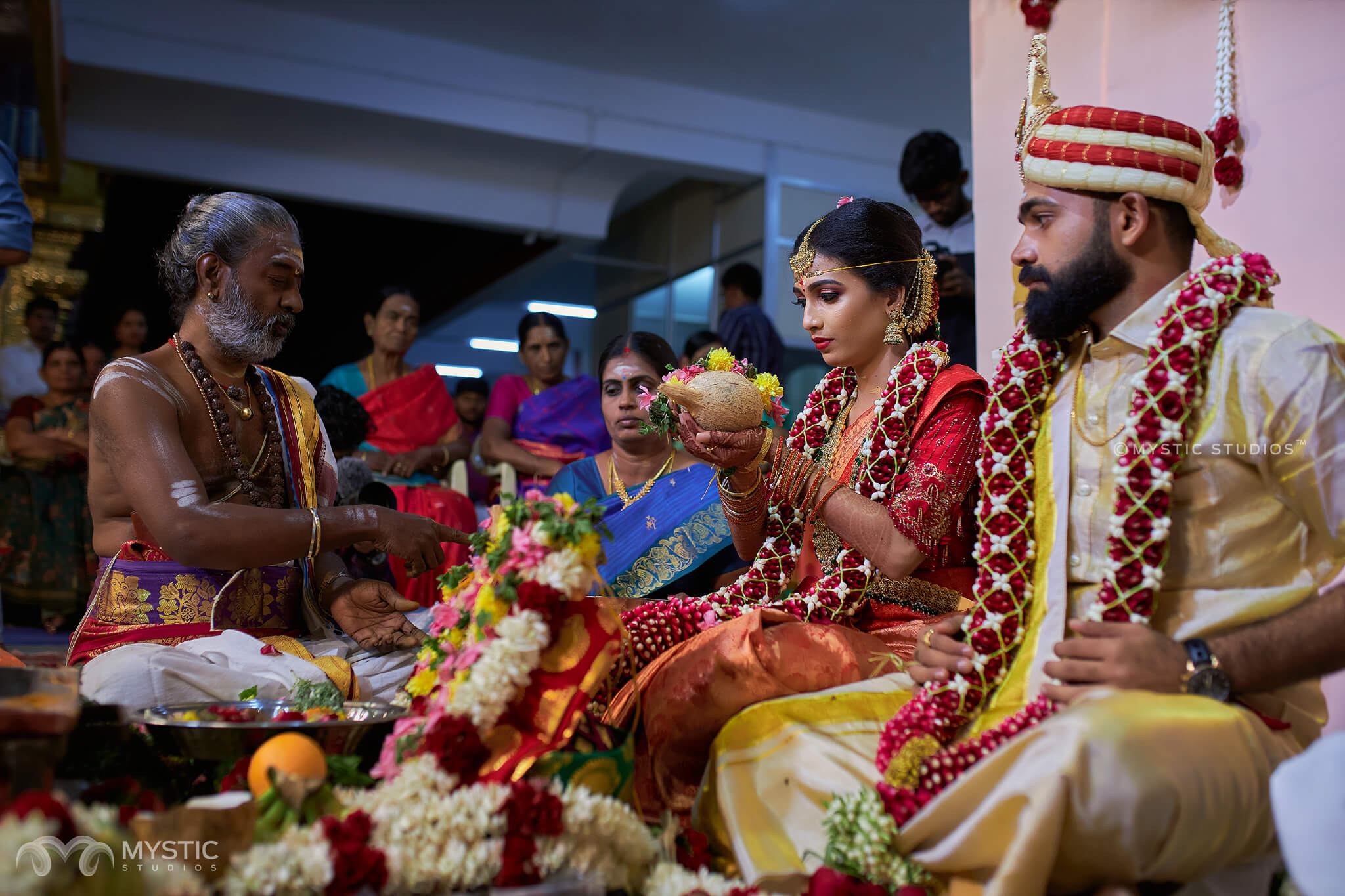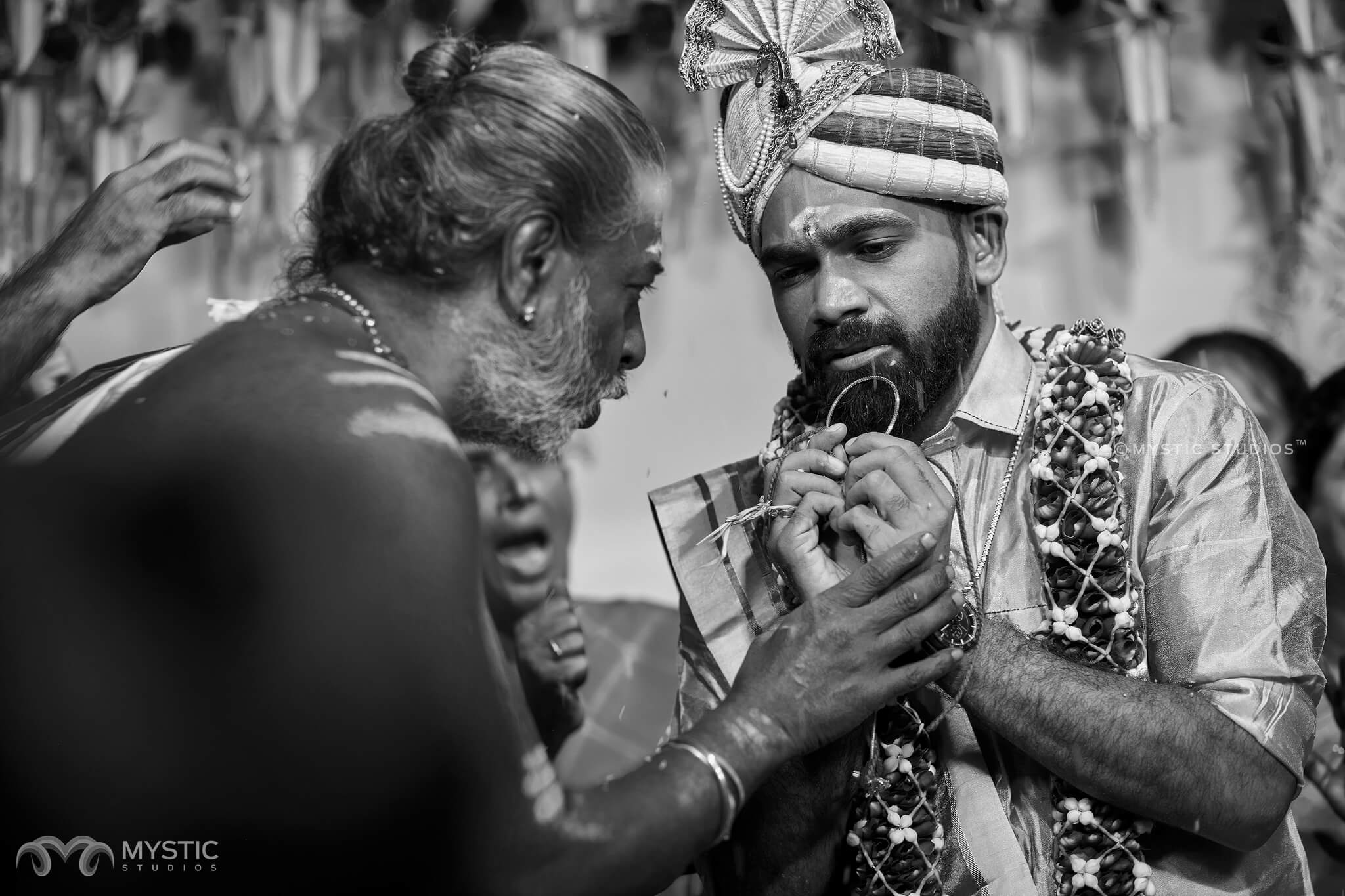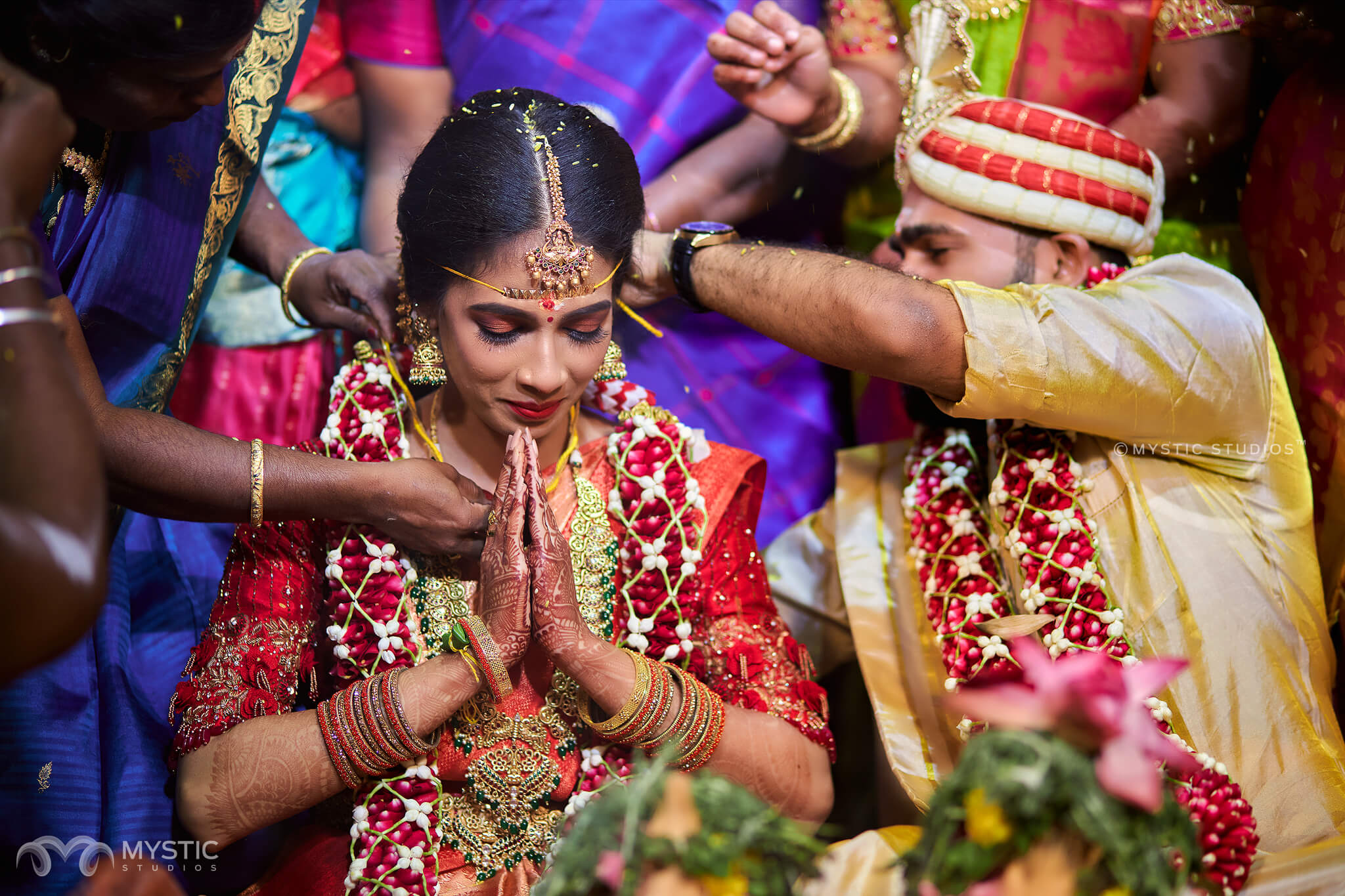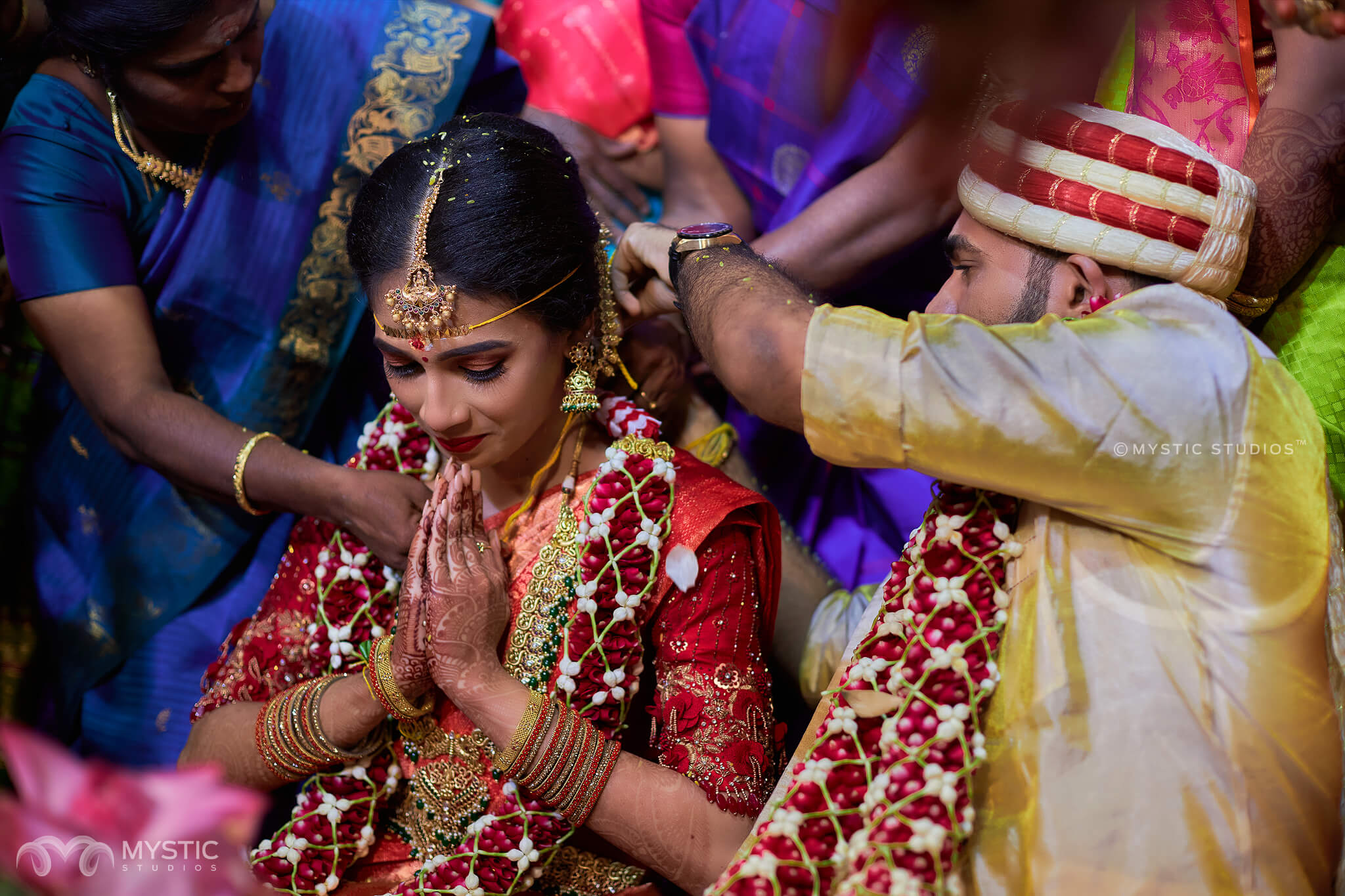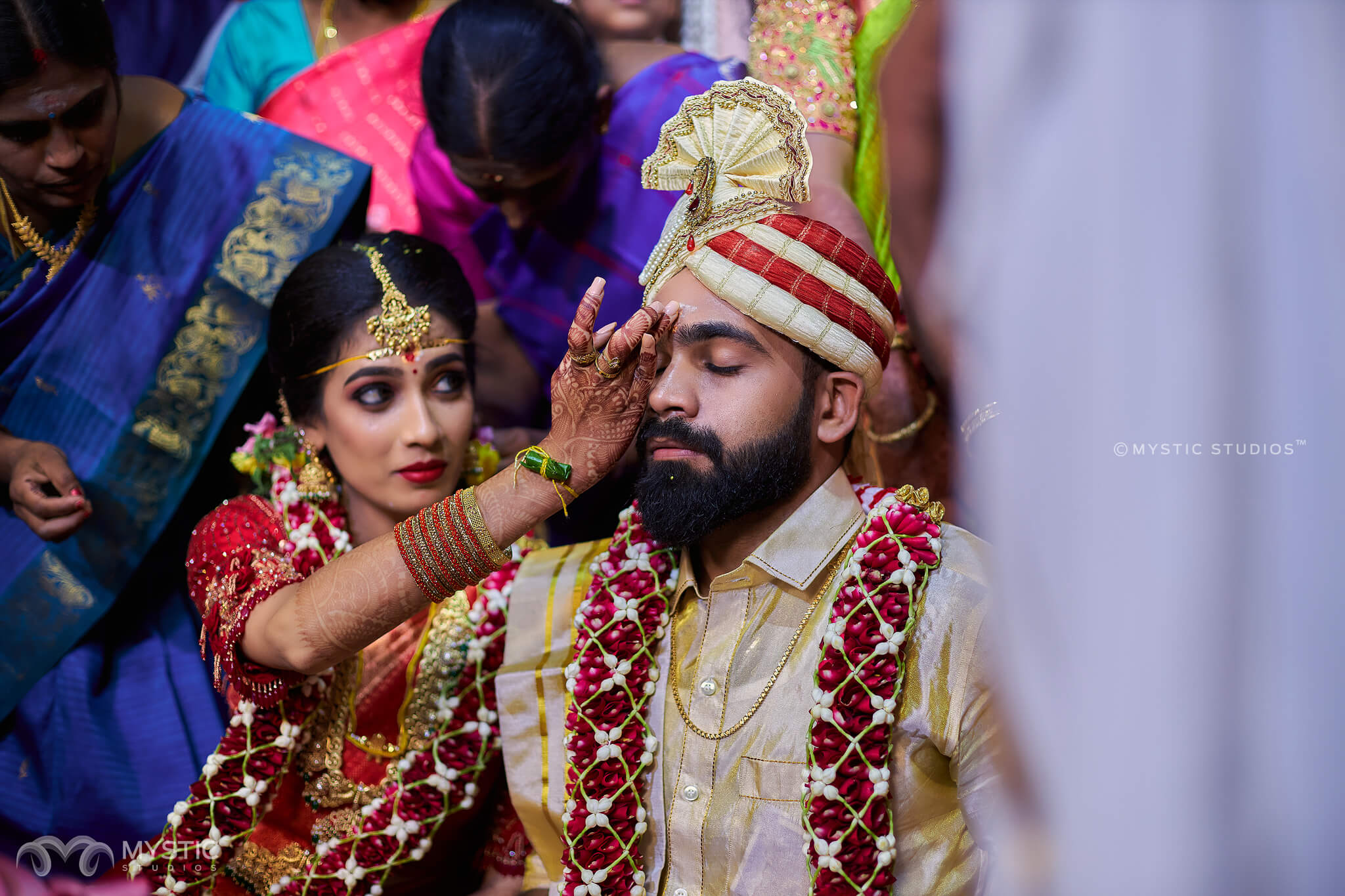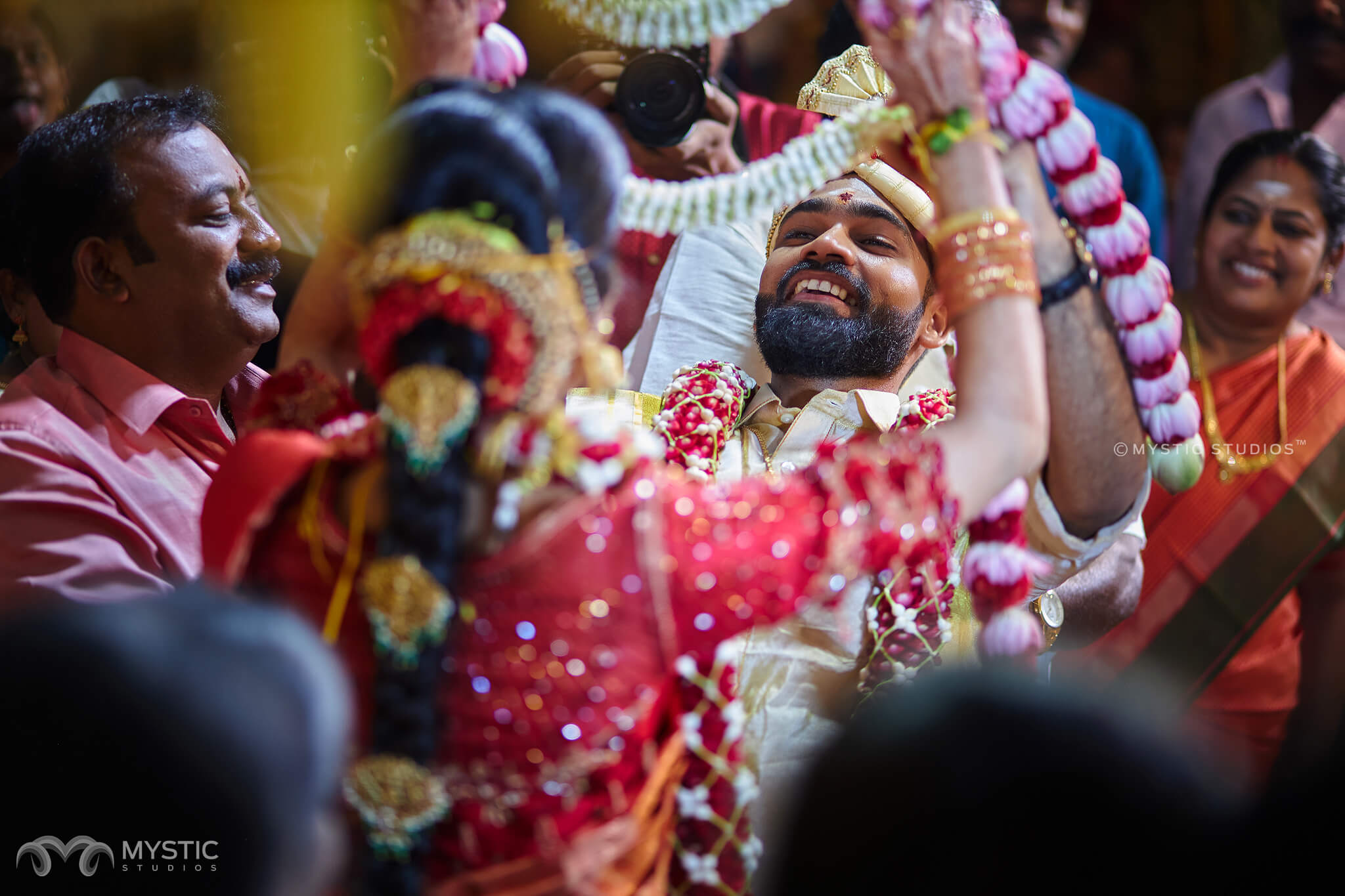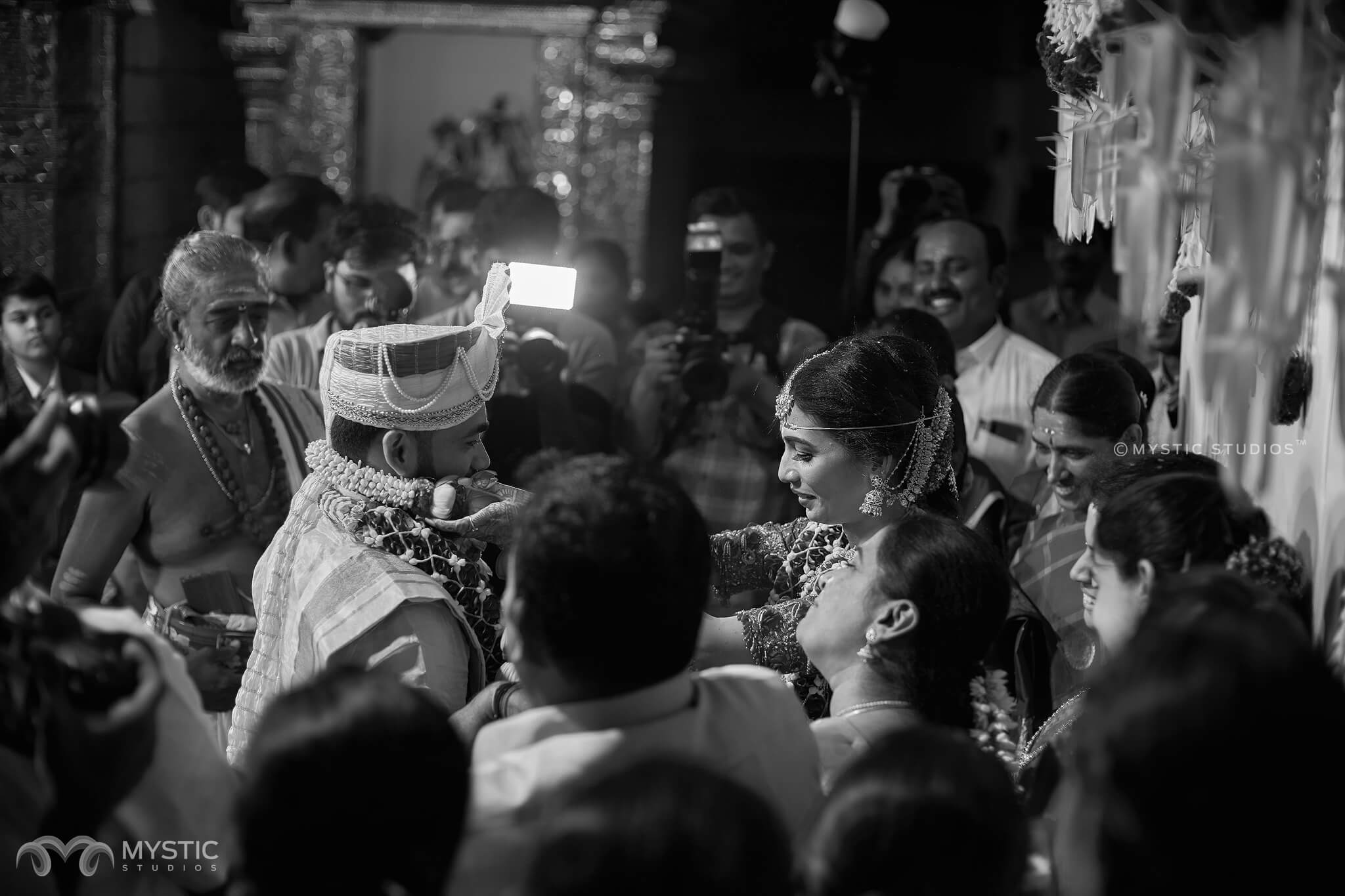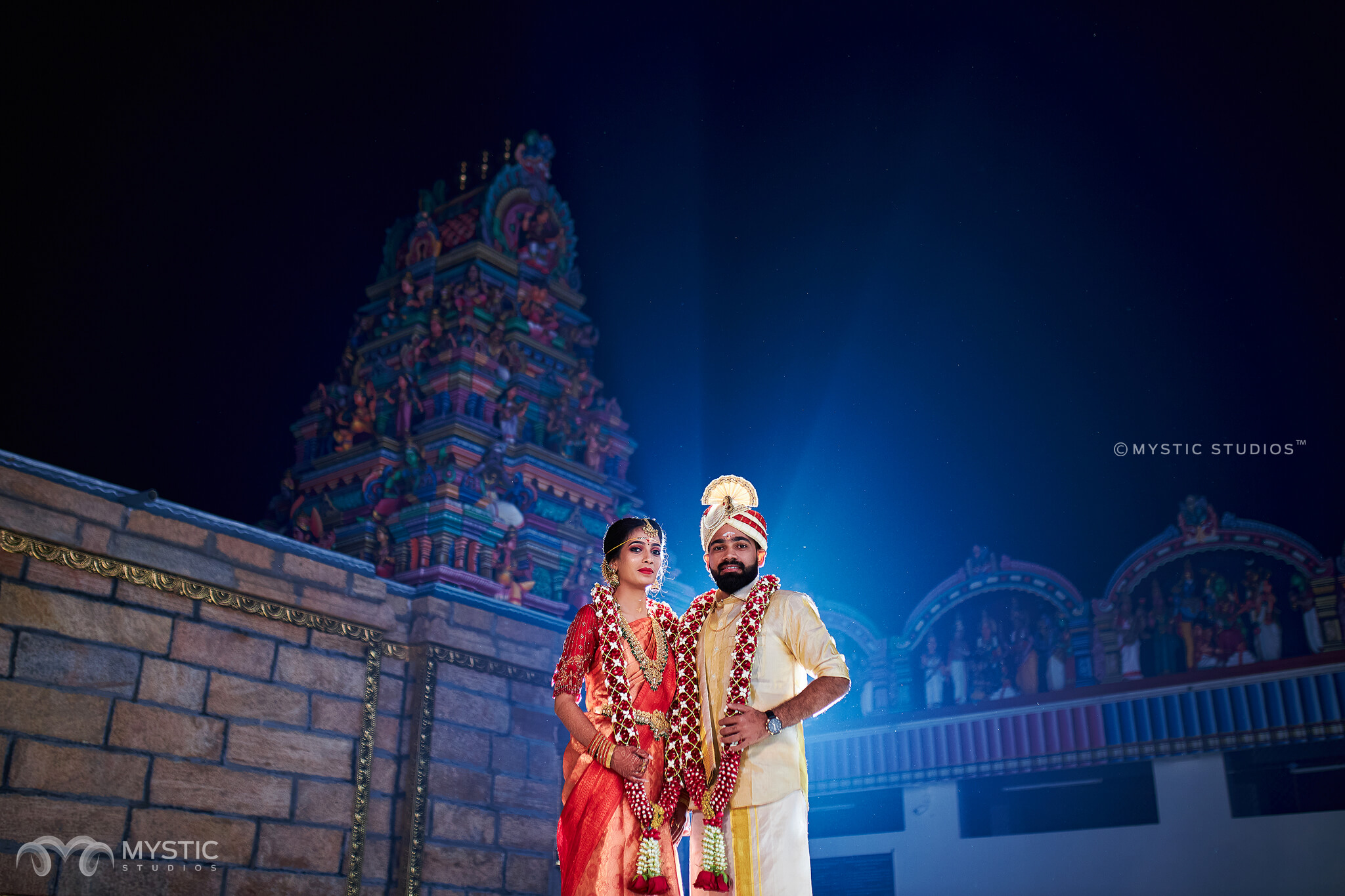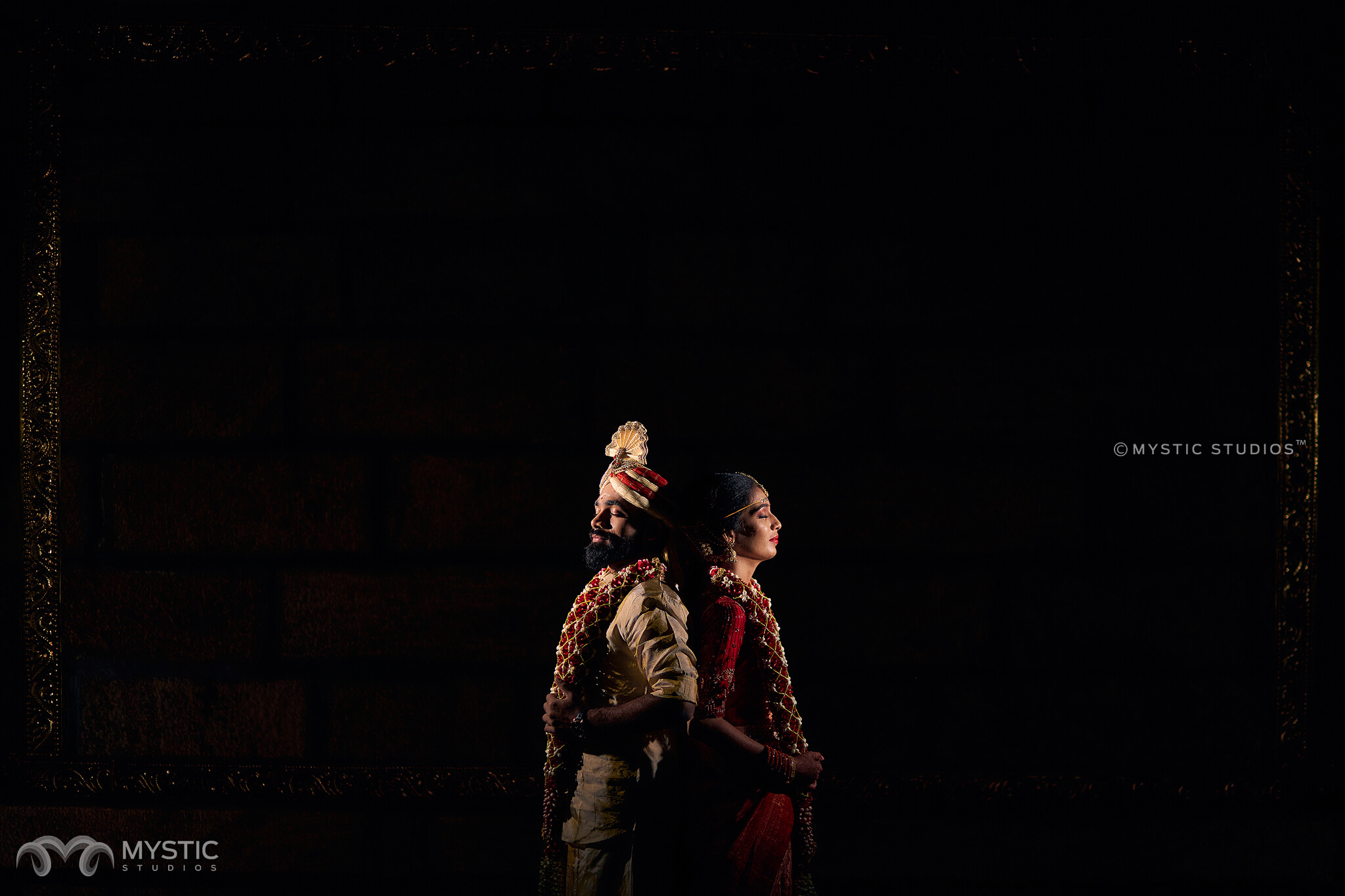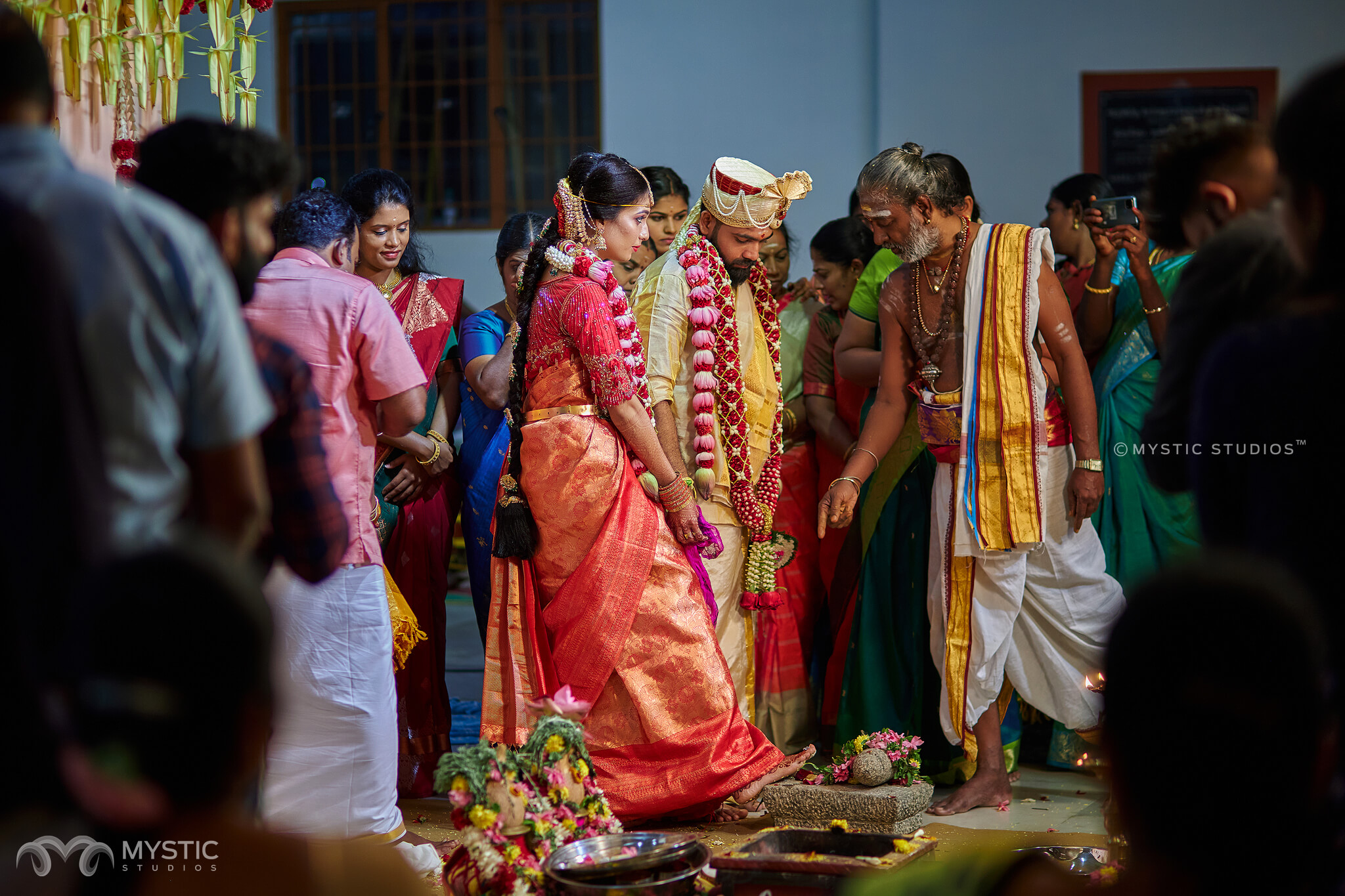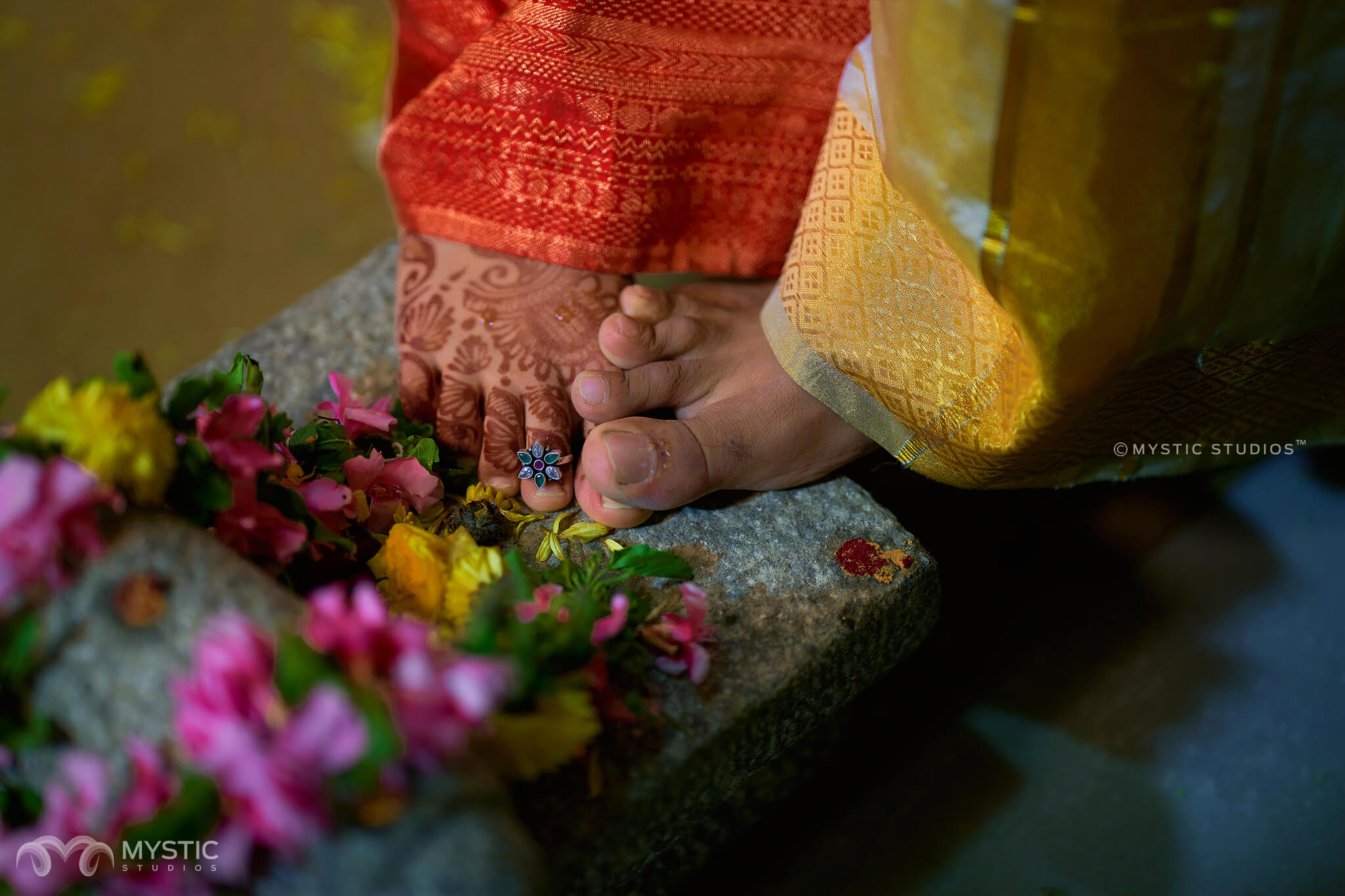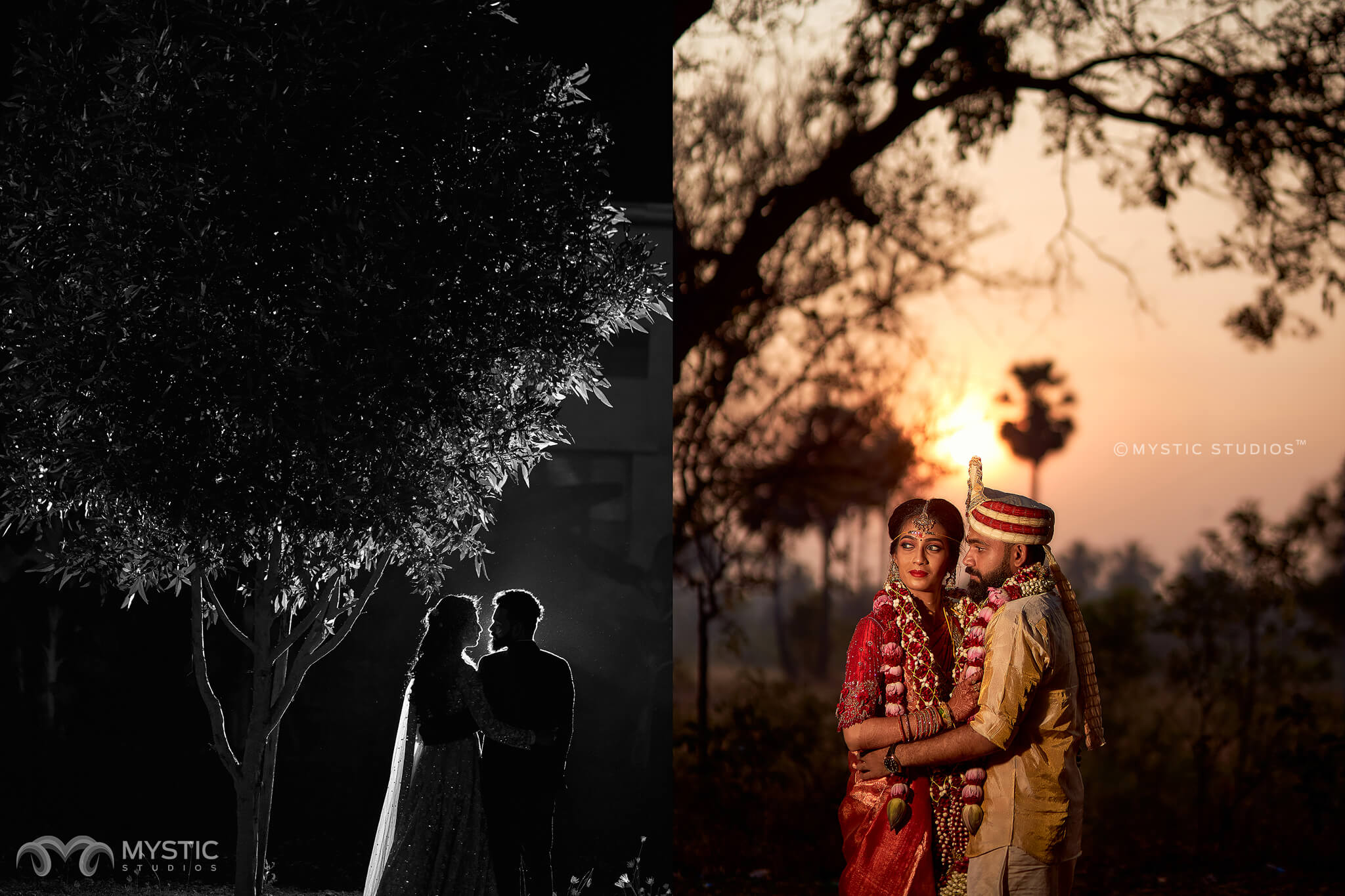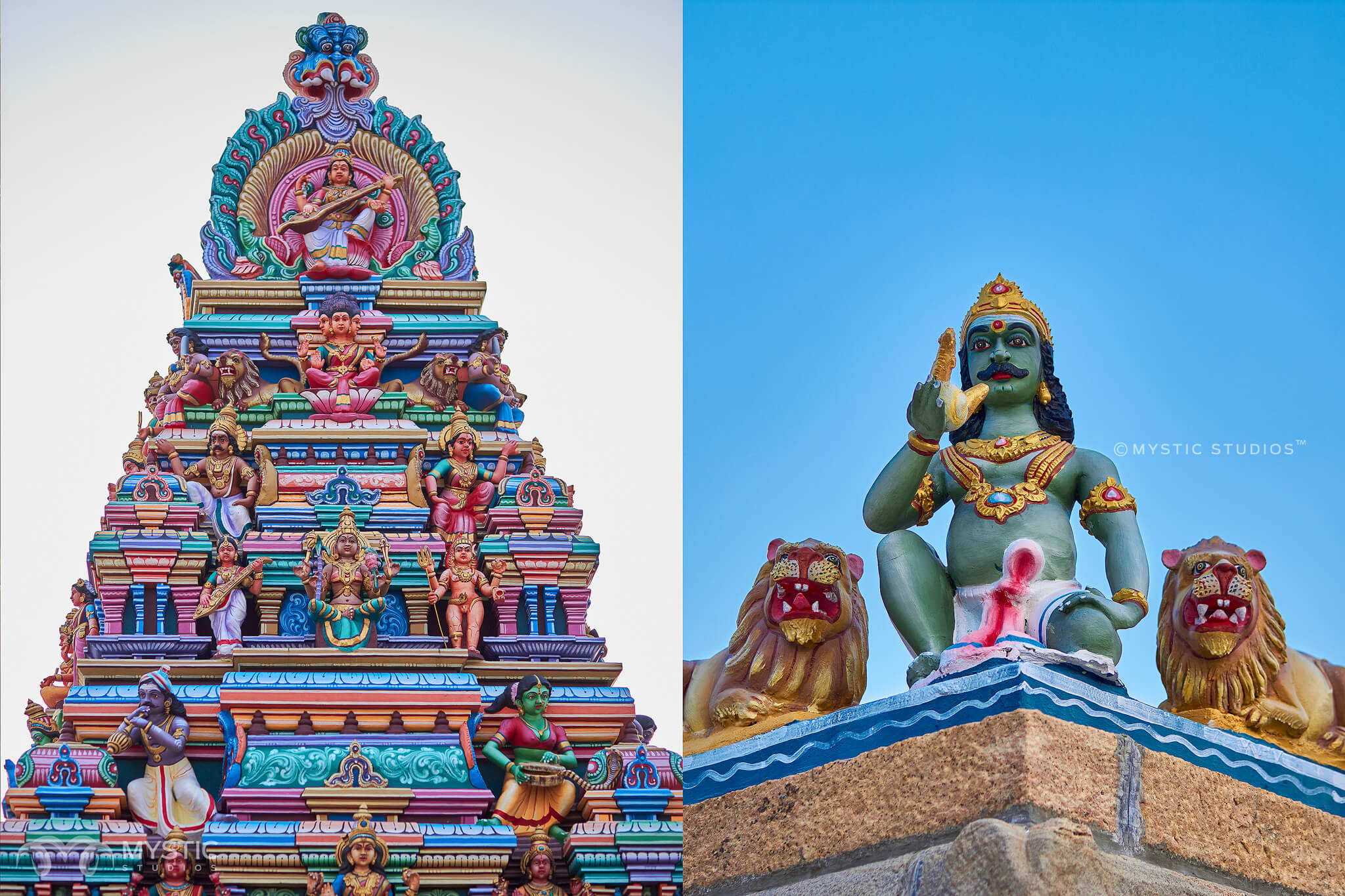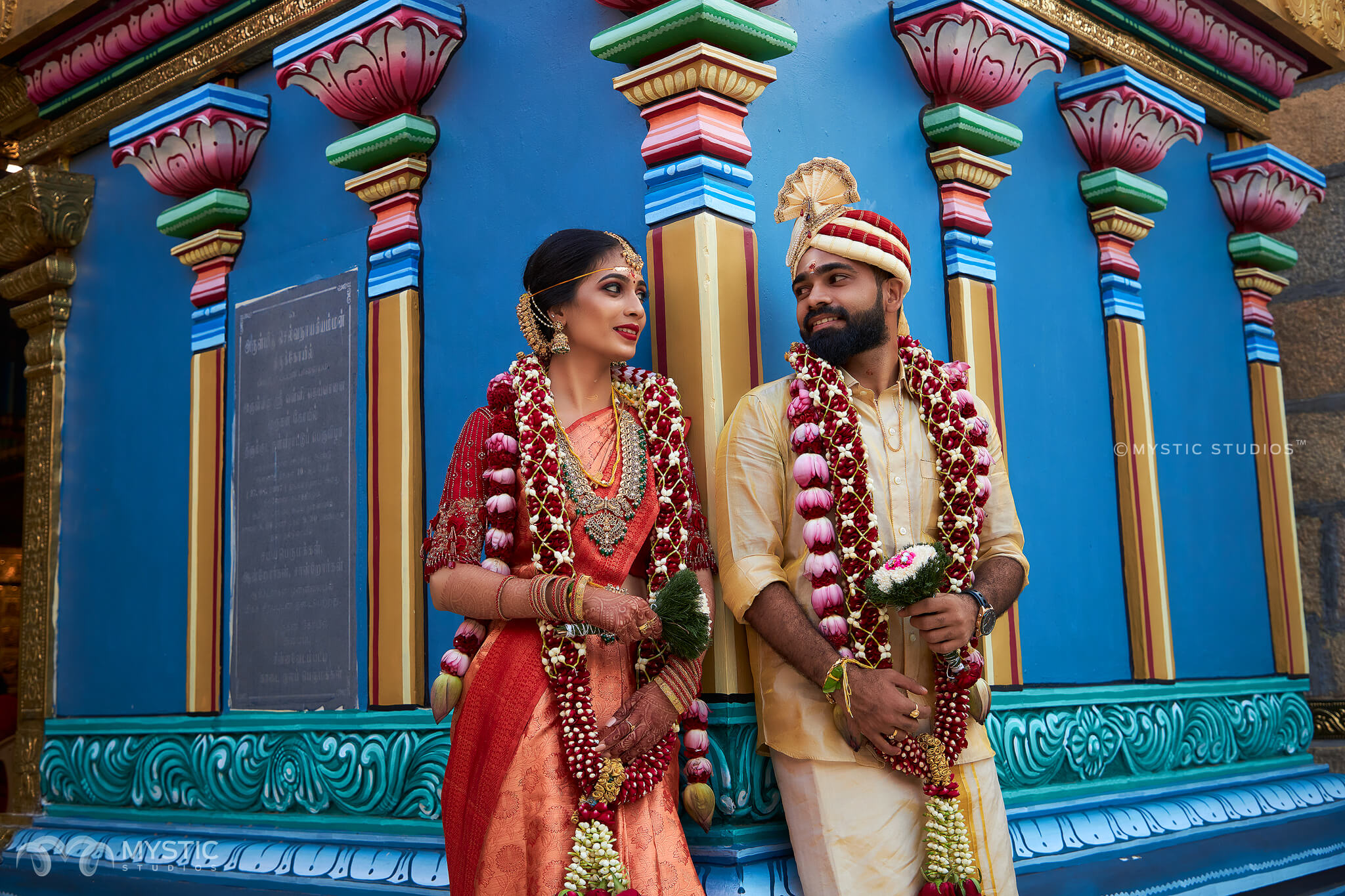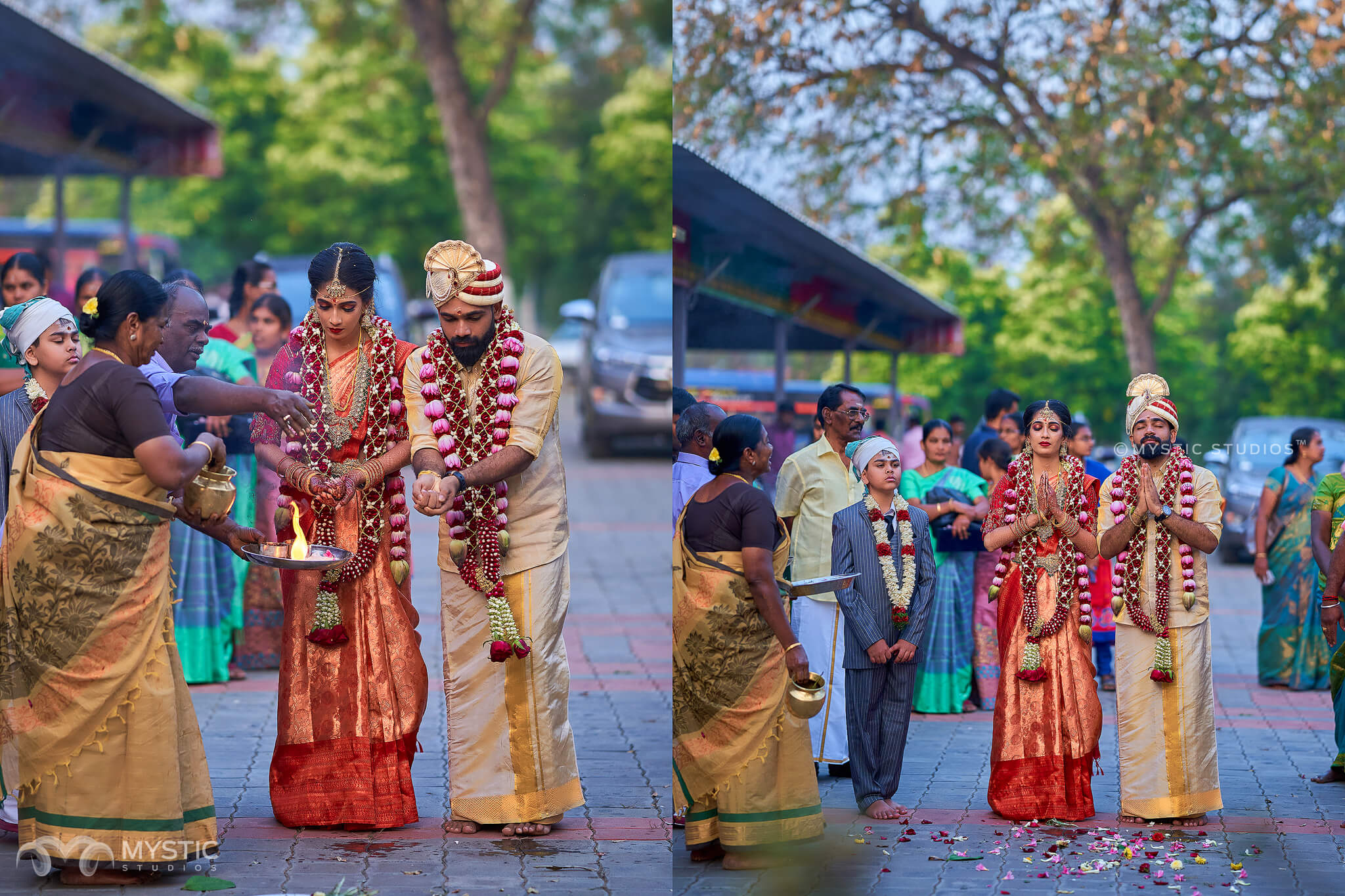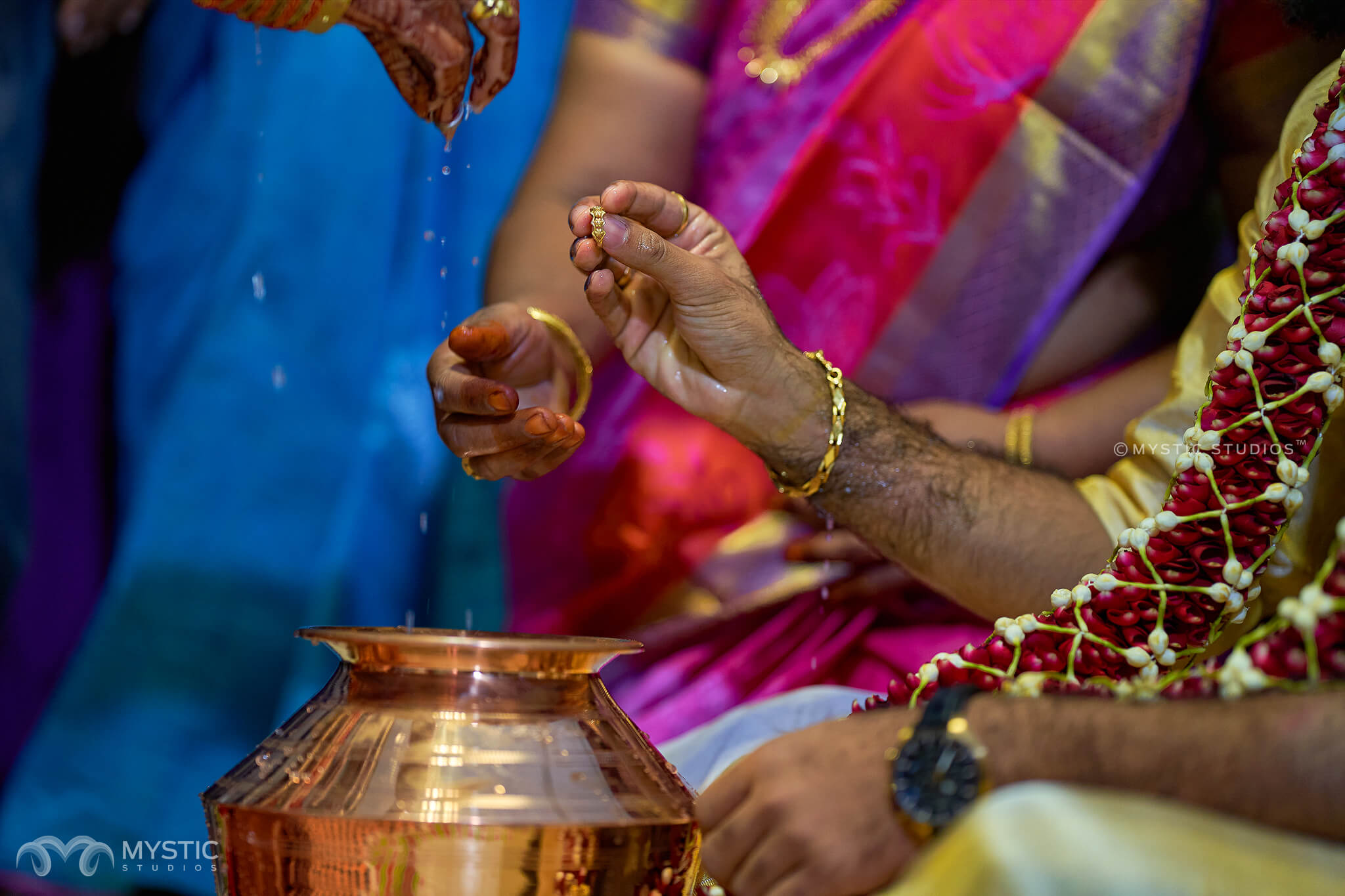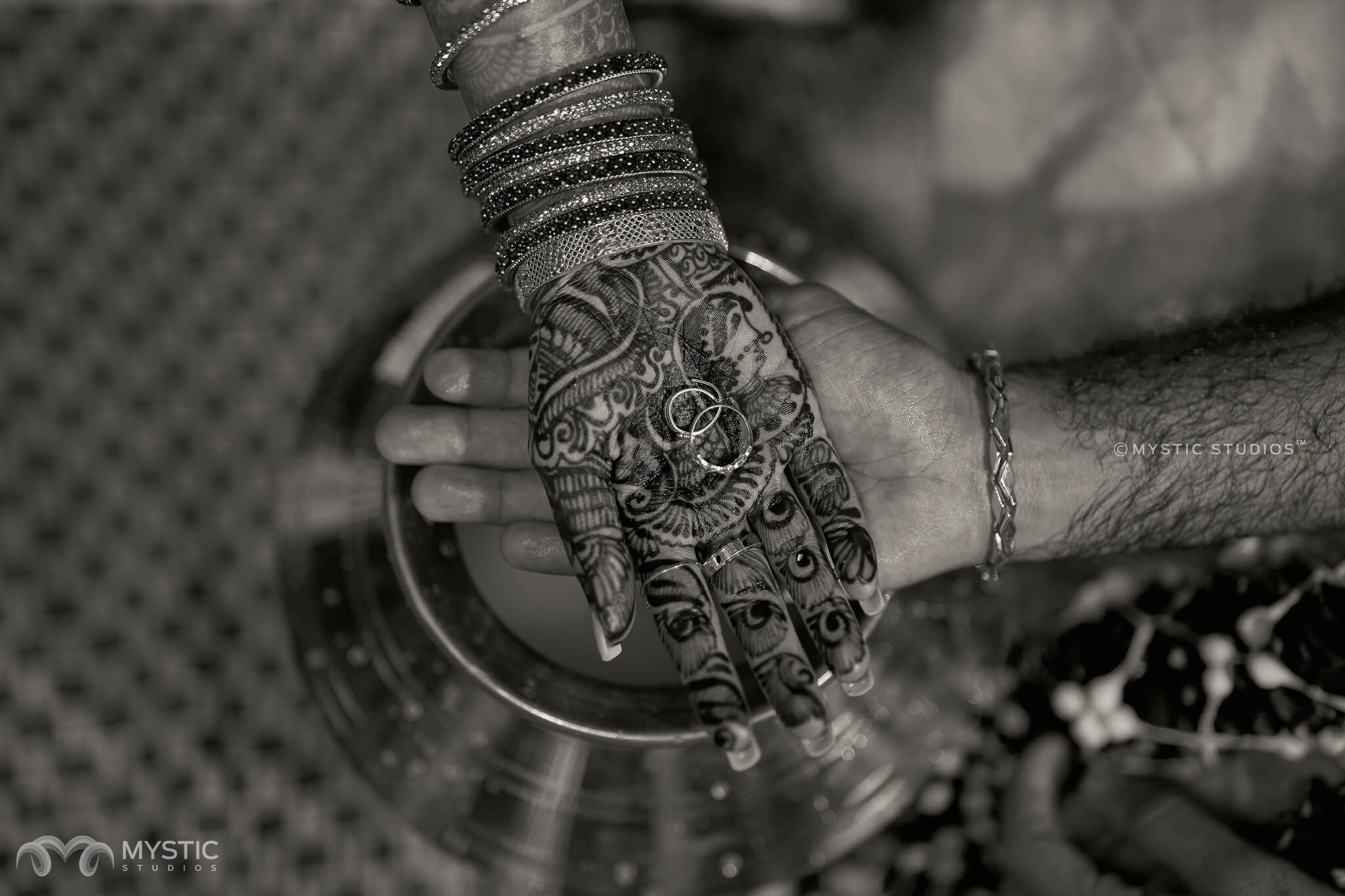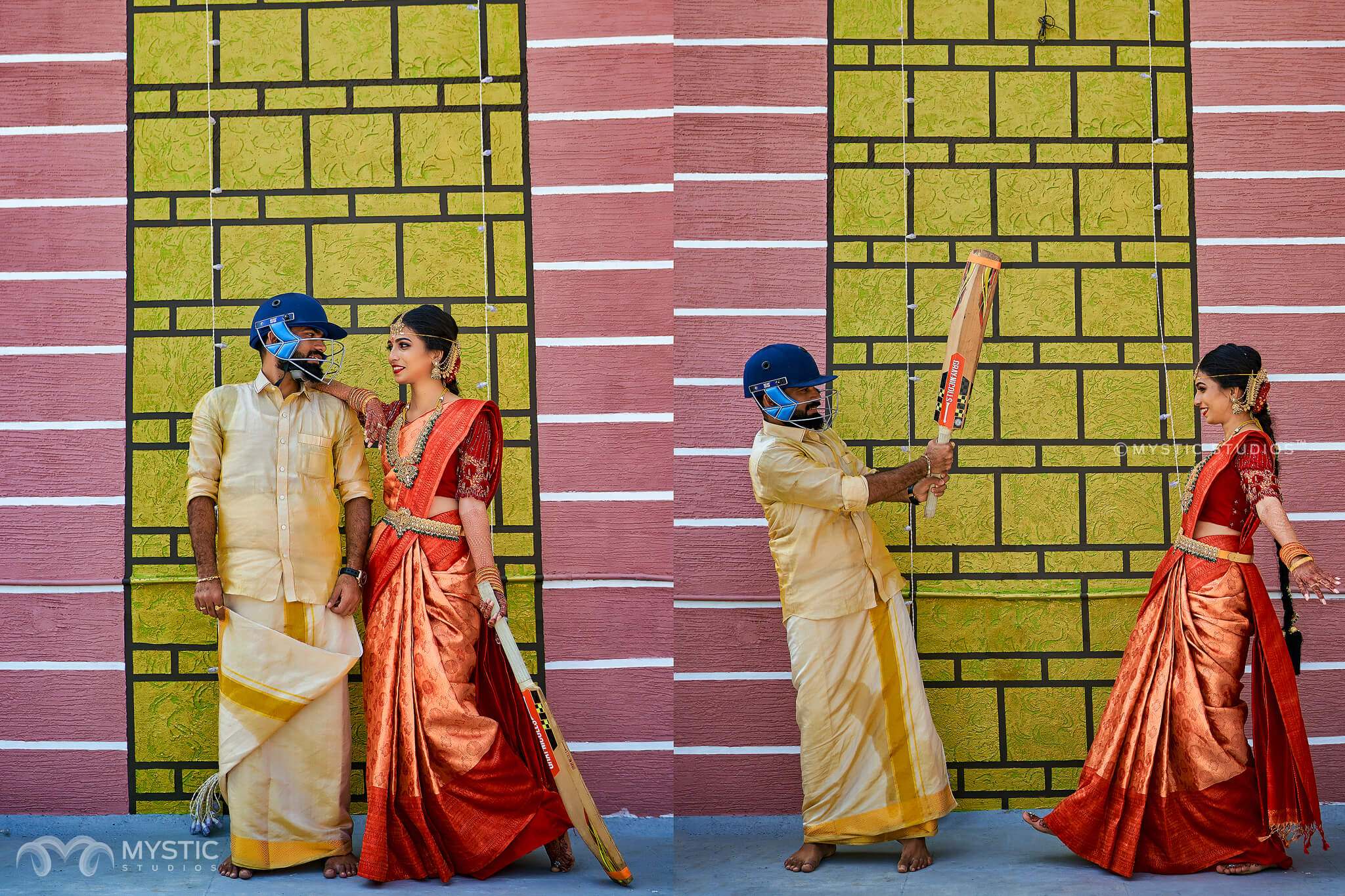 Having shot 750+ weddings all over India and few in Singapore,Dubai,US and London, Mystic Studios is one the artistic wedding photography company in Chennai and Coimbatore.If you enjoyed this post, we would be very grateful if you'd help it spread to a friend. Sharing is caring. Spread Love. And don't forget to check our other works by clicking here.