Love, Happiness, and Tradition
A Match Made in Heaven: A Grand Kongu Wedding Celebrating Love and Creativity
A wedding is a beautiful celebration of love and unity, where traditions and rituals are fused with joy and festivity. This grand Tirupur Kongu wedding showcased how two people can create a beautiful union, touching hearts. Rhythanya and Sethupathi were a perfect team, with creativity, ideas, and zest for life, not just a couple.
As we worked with them, we saw how their love for each other shone through every moment, from the pre-wedding shoot to the actual wedding day. Their choice of attire and decor was unique and exquisite, a true reflection of their personalities and style.
Their wedding day was a true celebration of love and joy, starting with the Haldi ceremony at their farmhouse. Rhythanya and Sethupathi determined to embrace every moment of their special day, despite the light drizzle. Their unwavering spirit and positive attitude radiated brightly, cementing their destiny to be together.
As we witnessed and captured their precious moments, the depth of their love and affection for each other touched us. We didn't just have clients; we made friends who warmly welcomed us and valued every idea we contributed.
Their wedding was a great reminder to us all that every moment is worth cherishing, and that love truly does conquer all.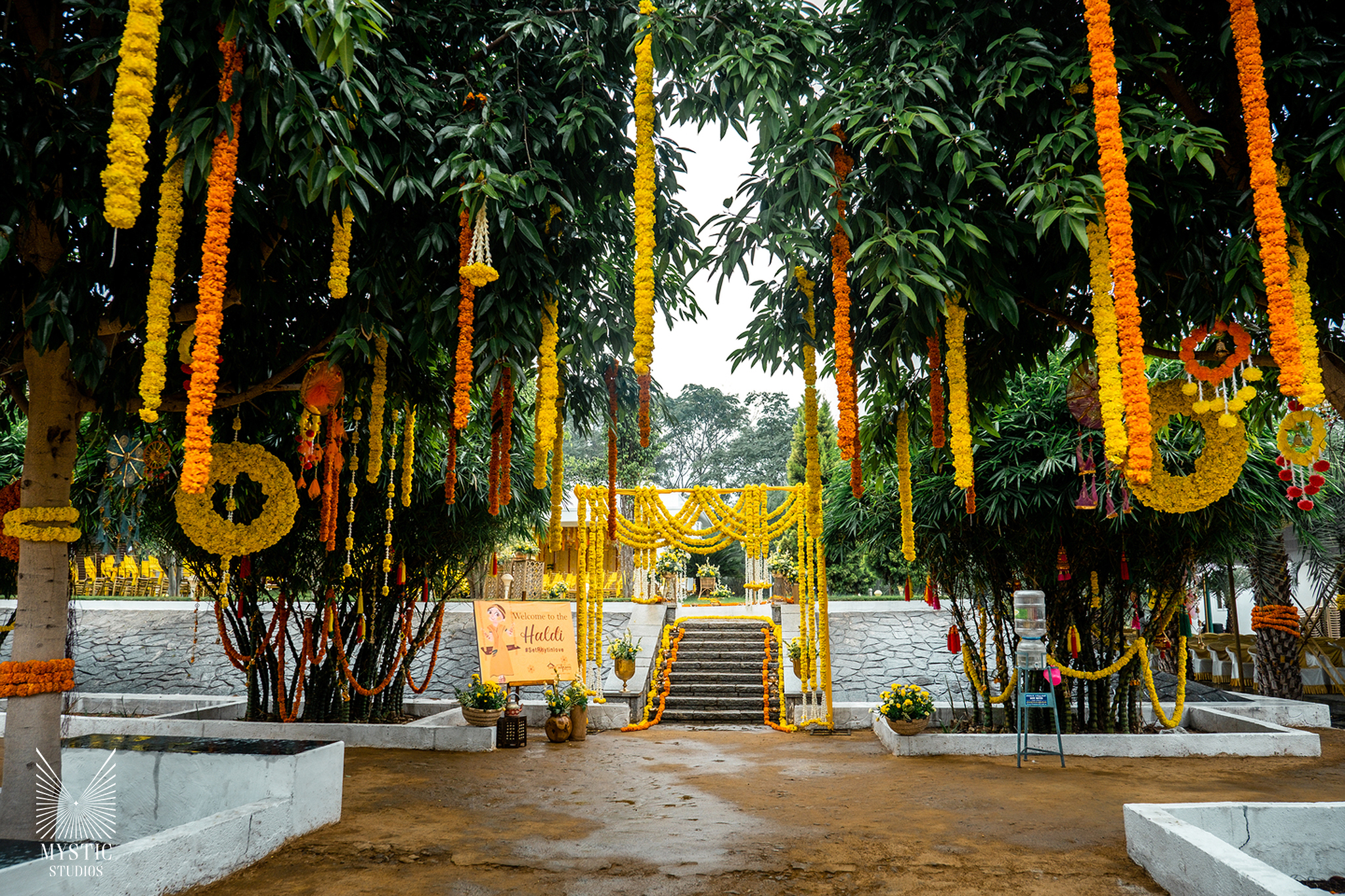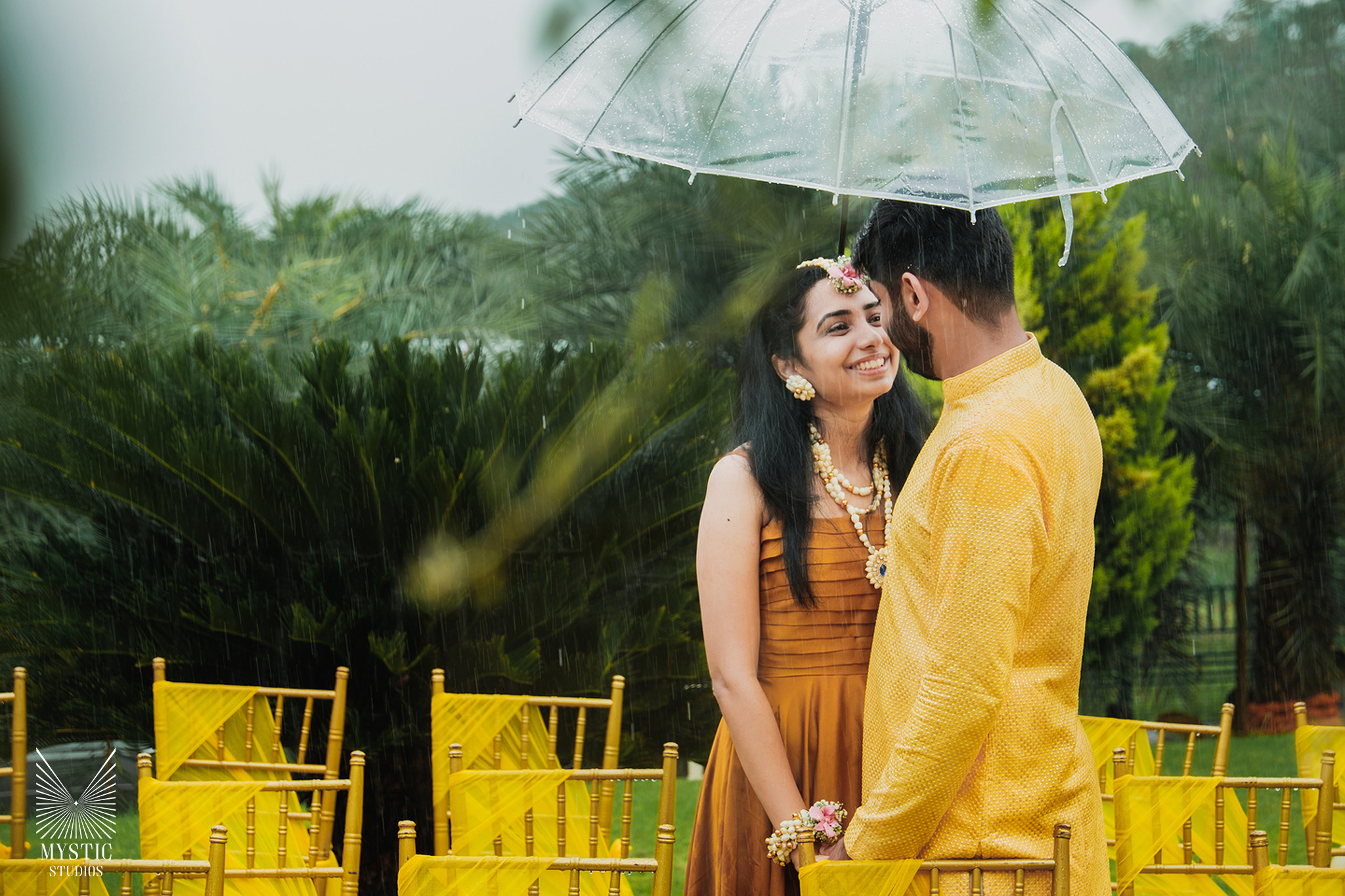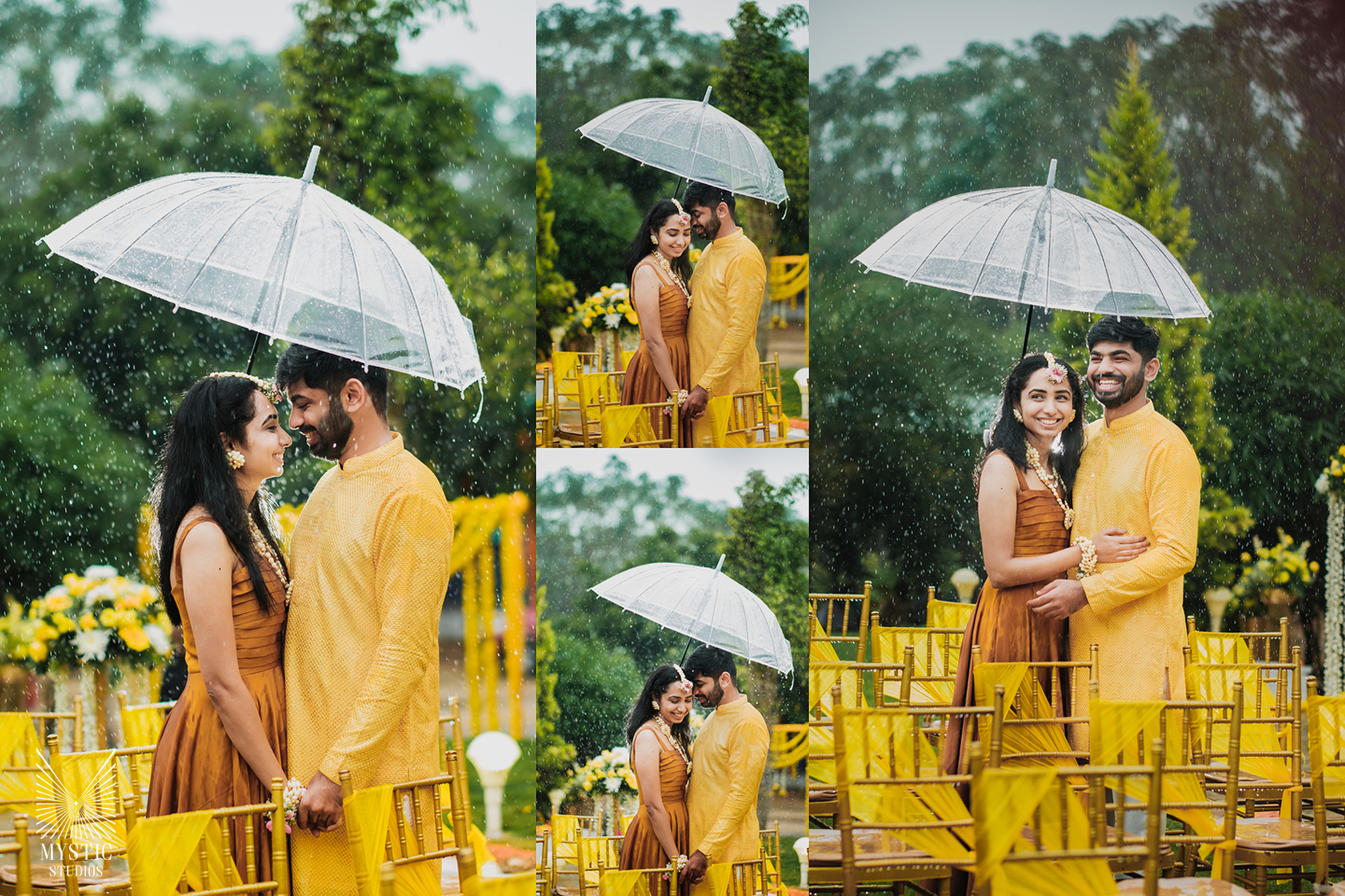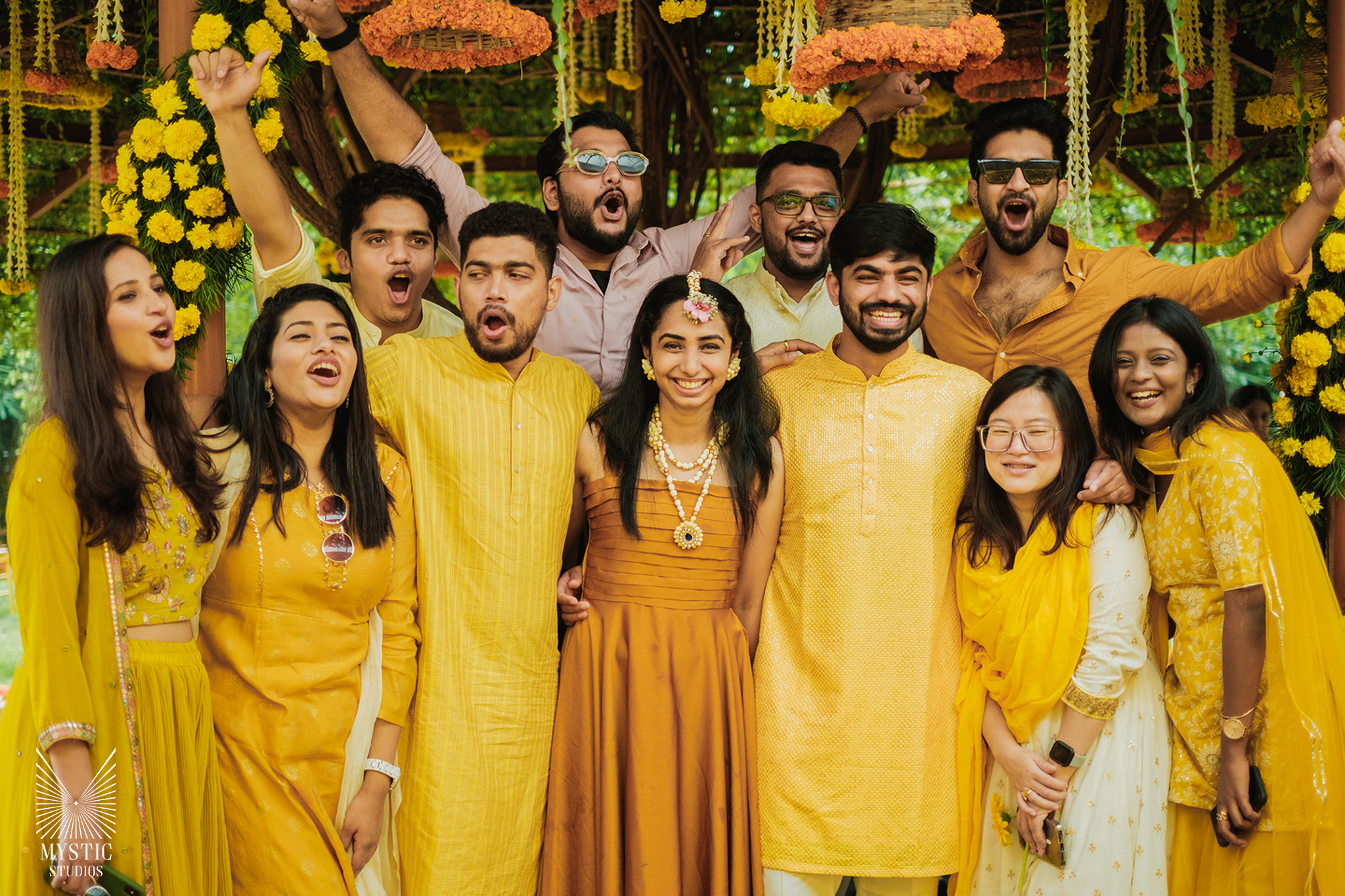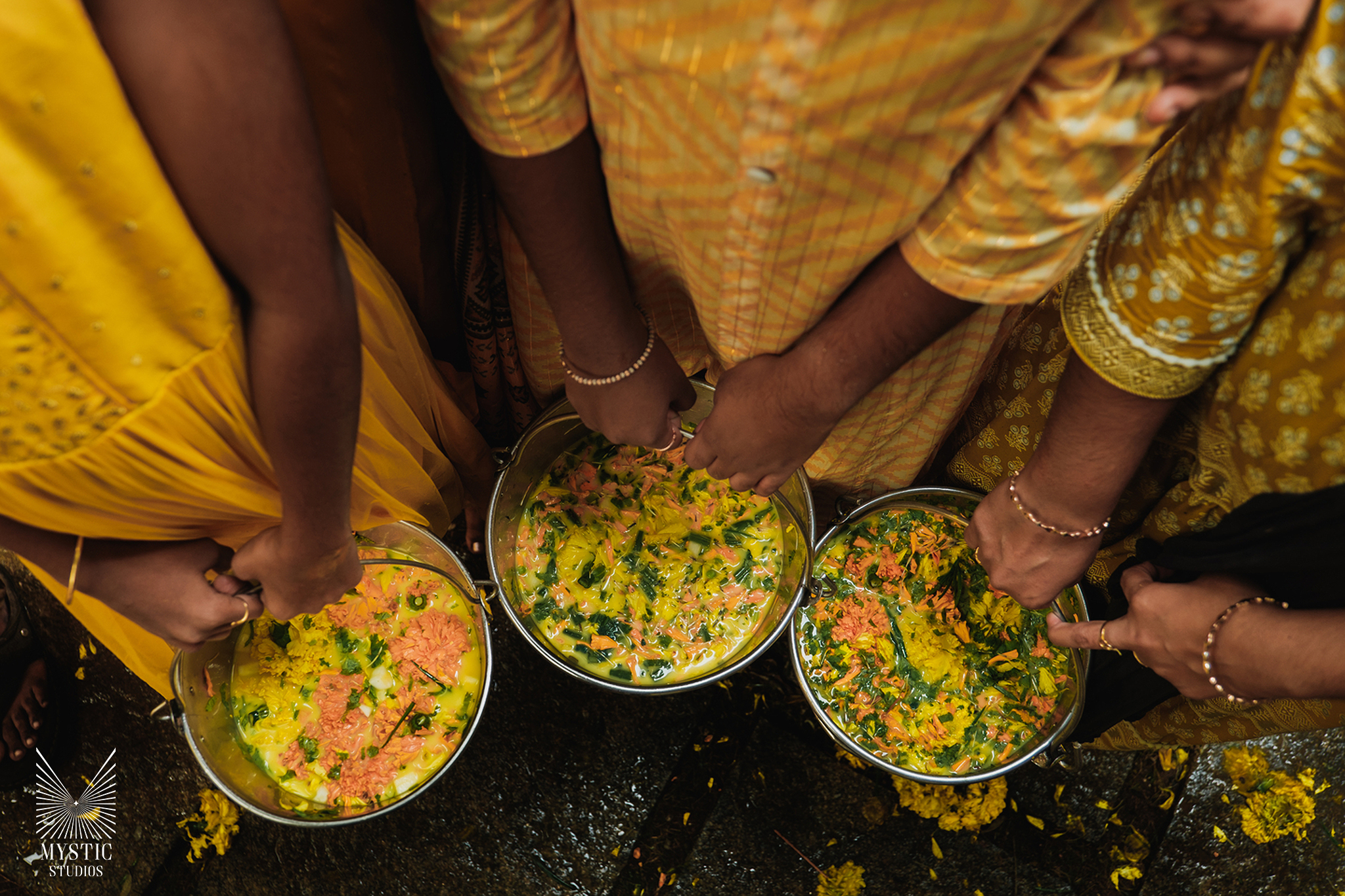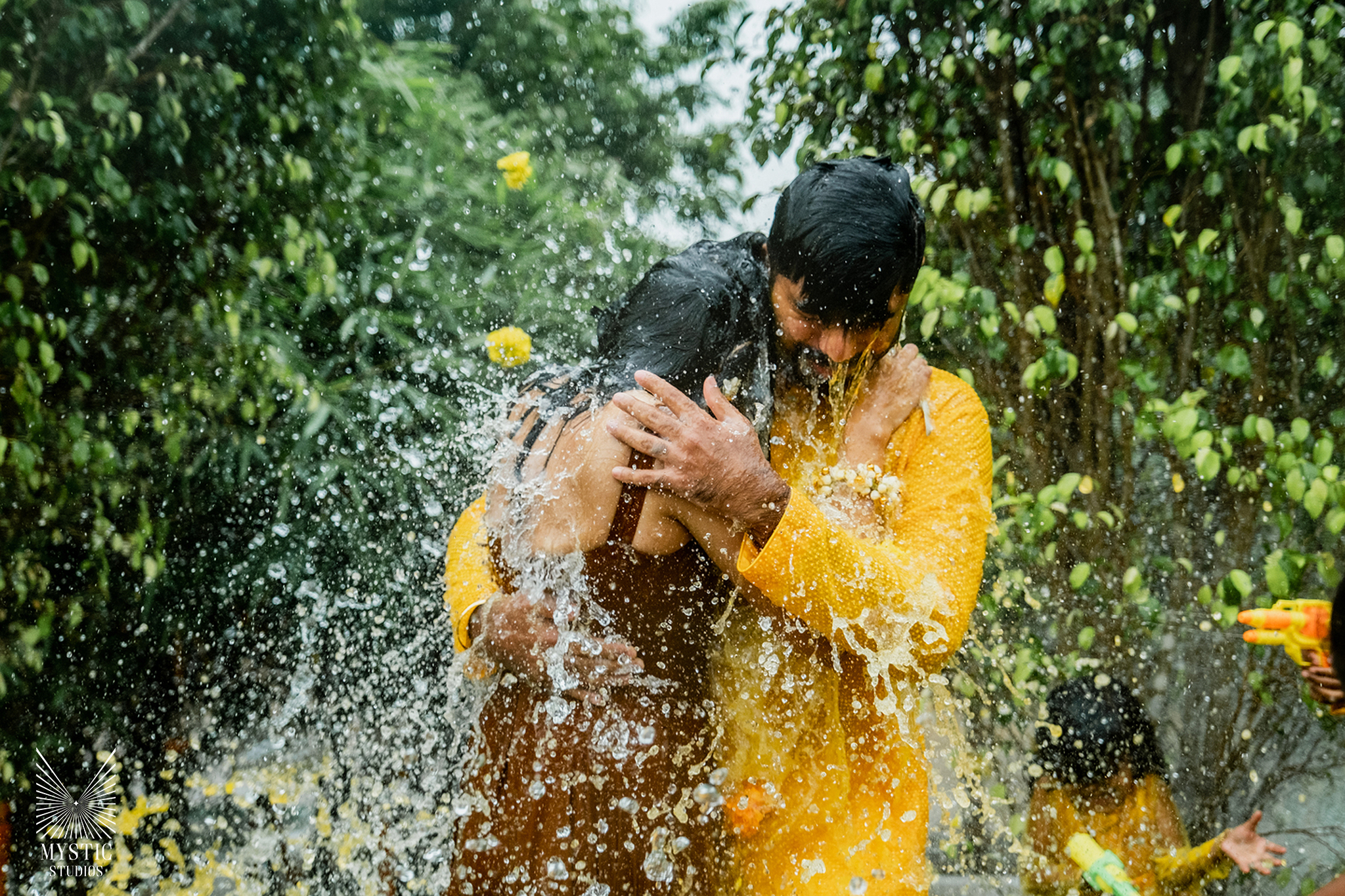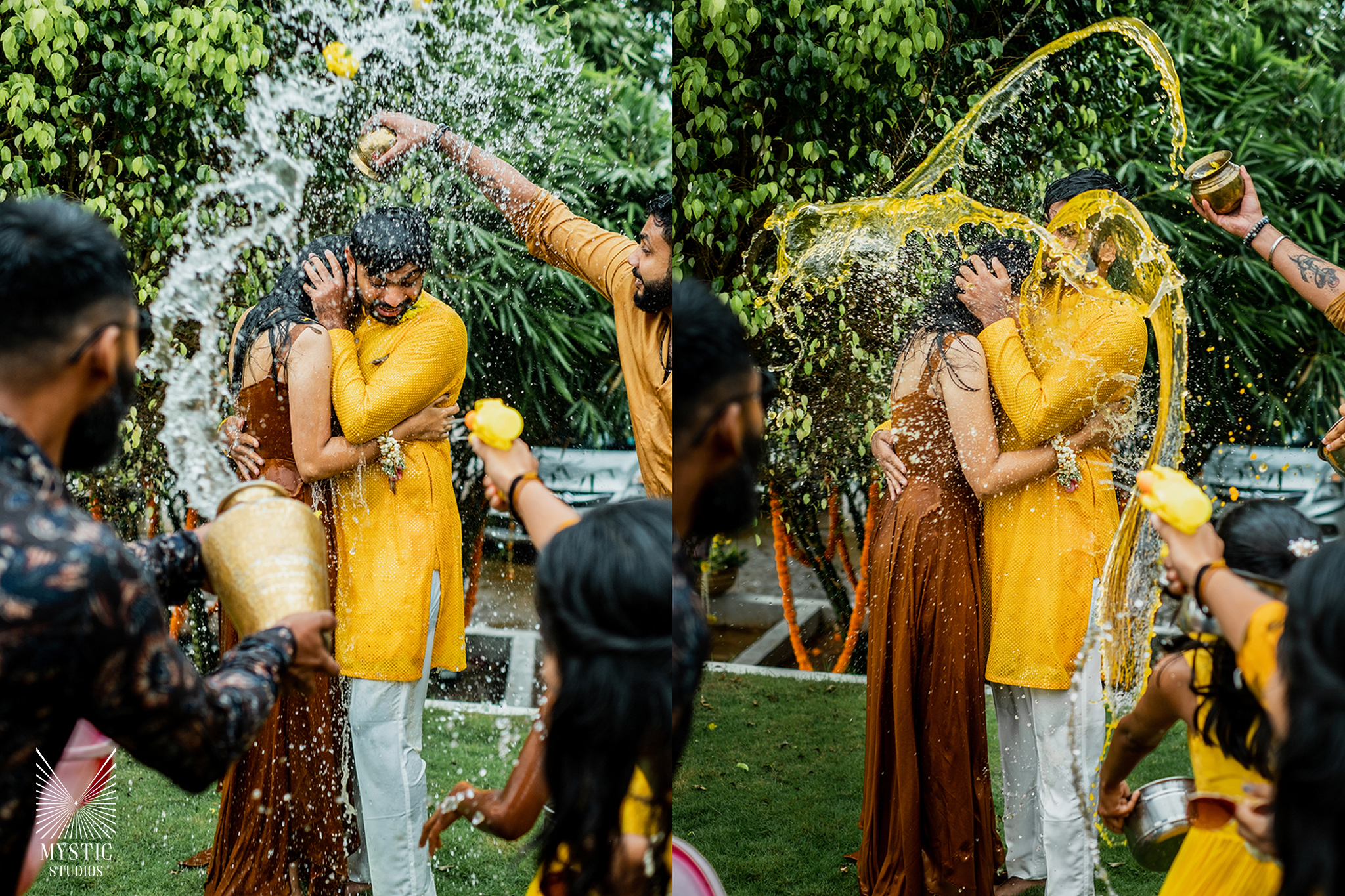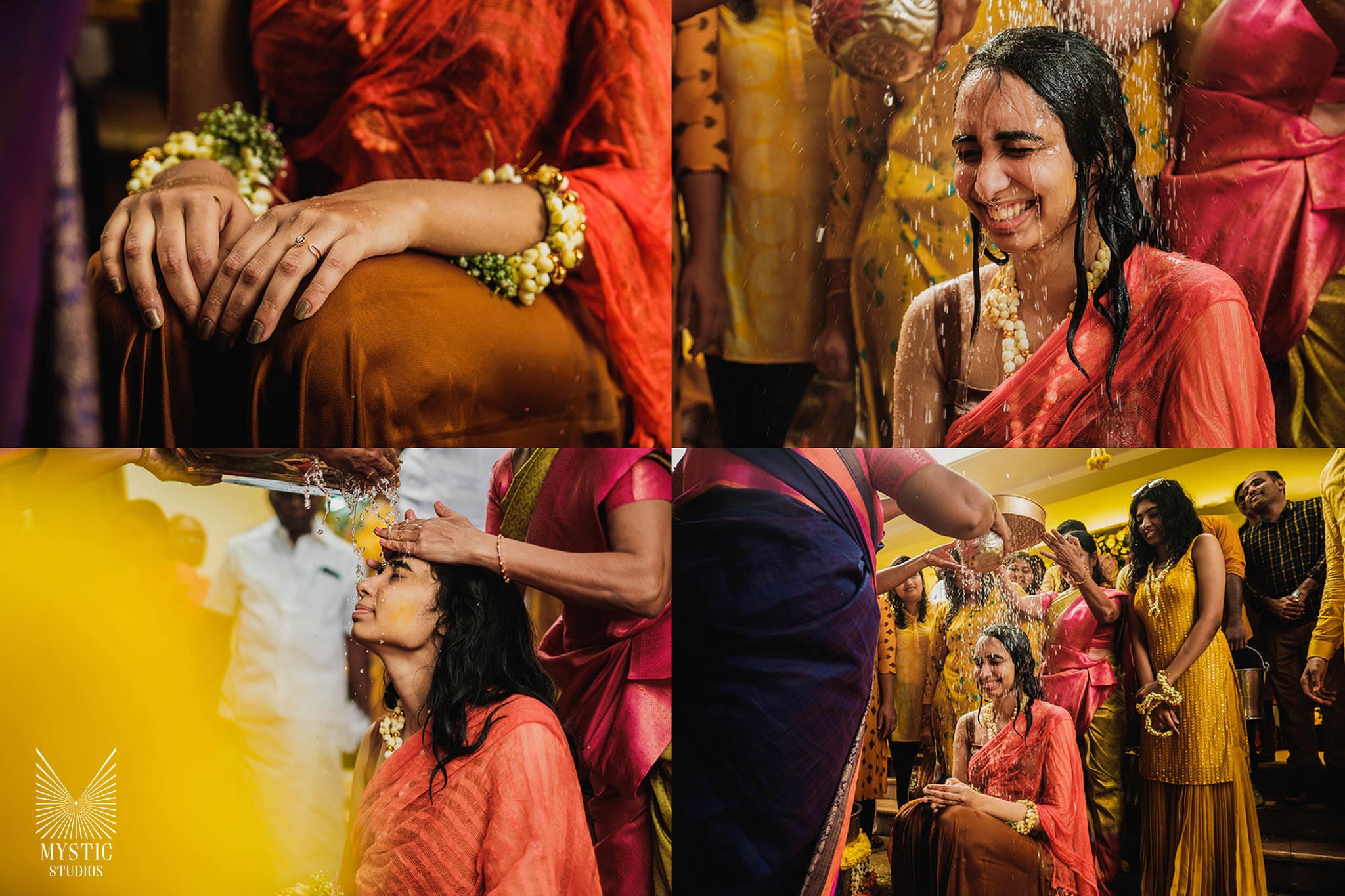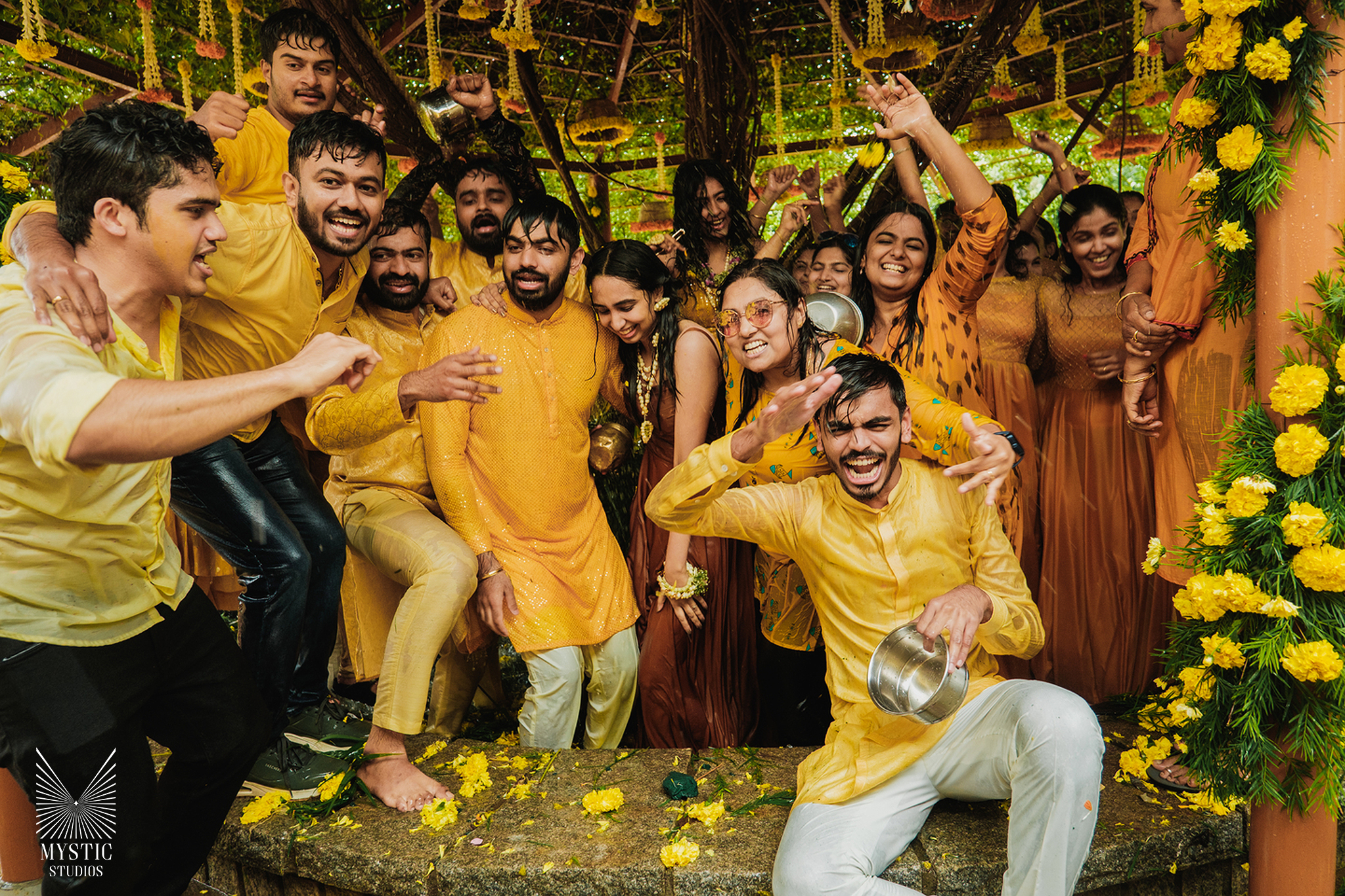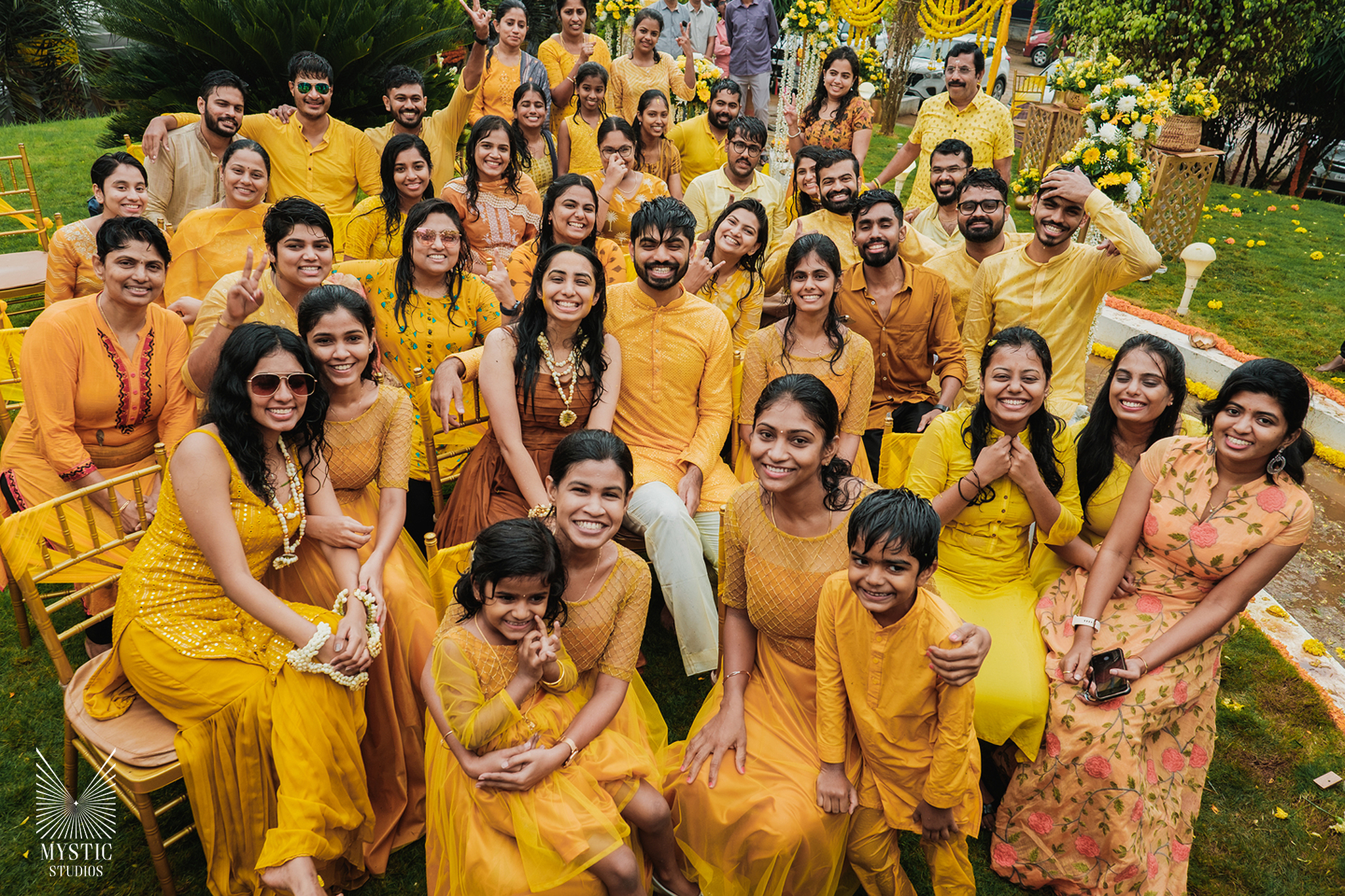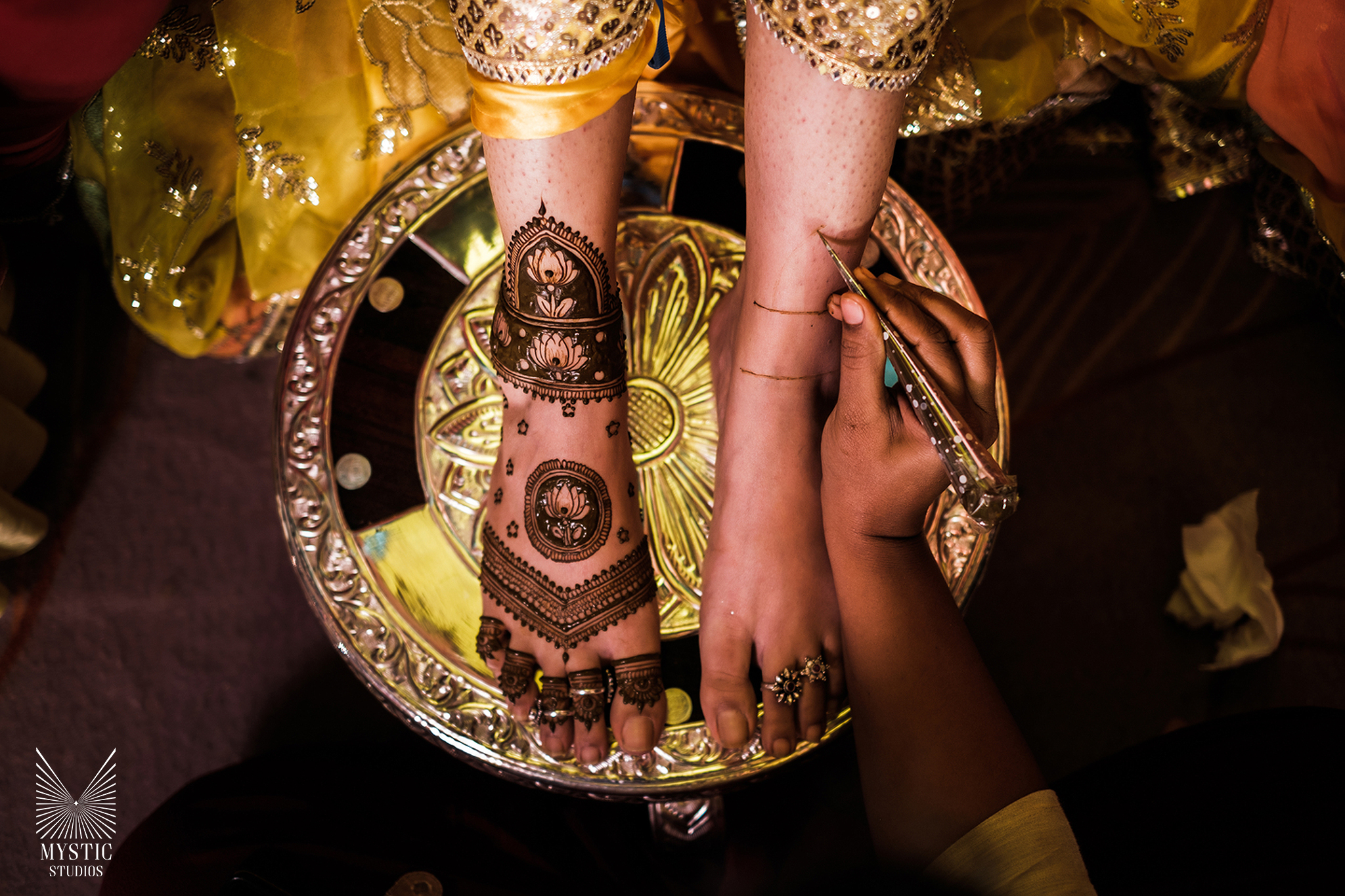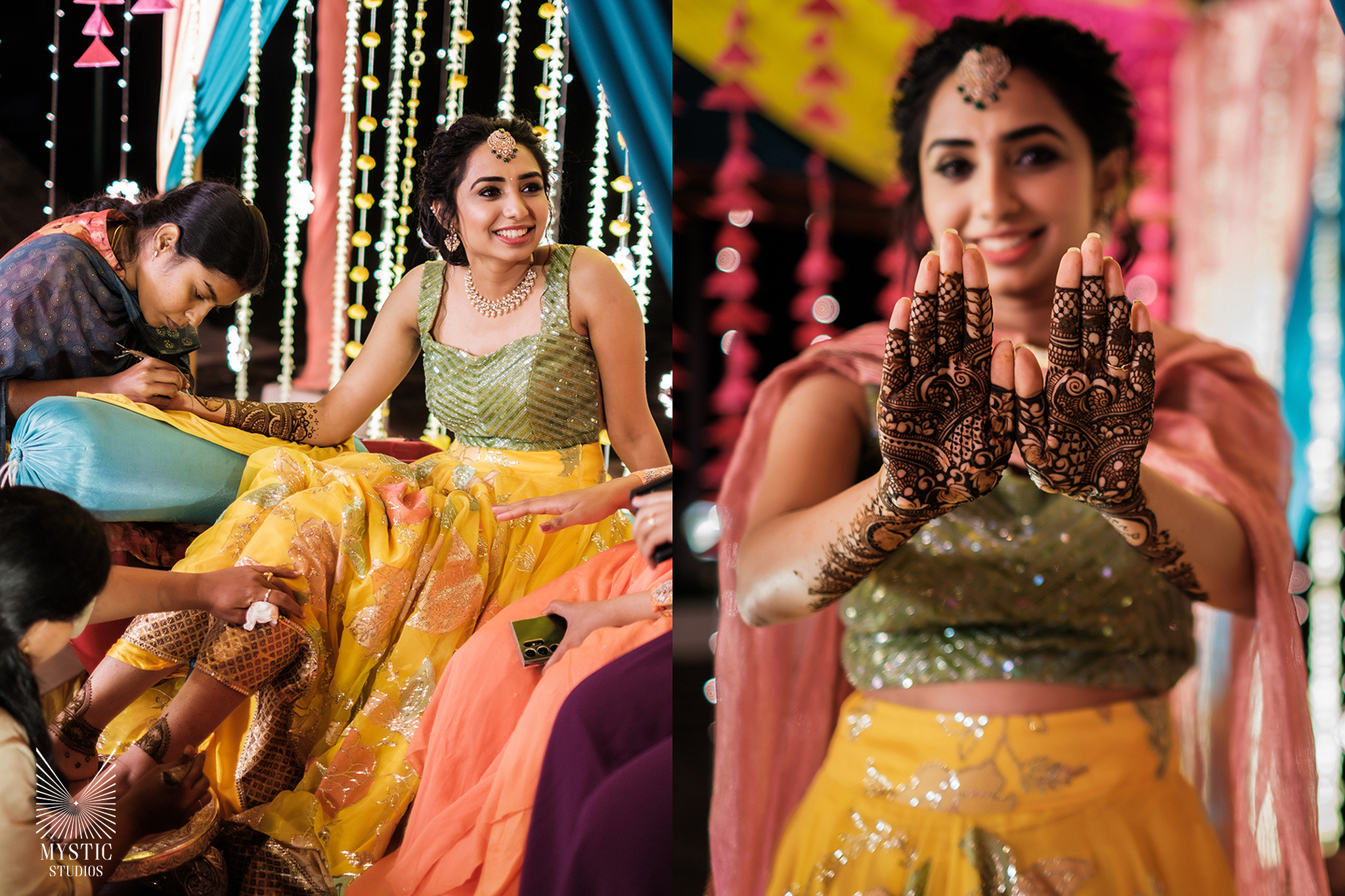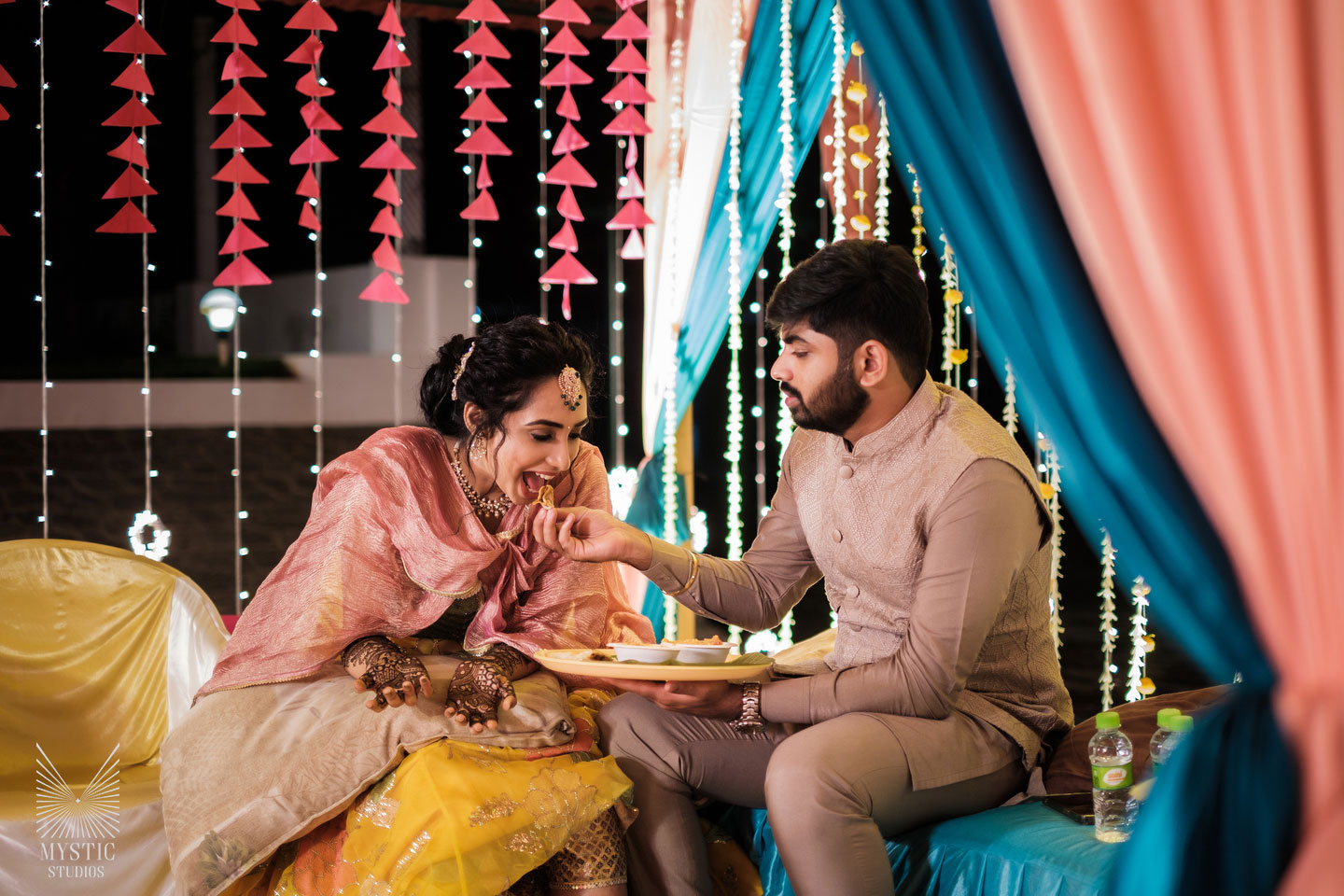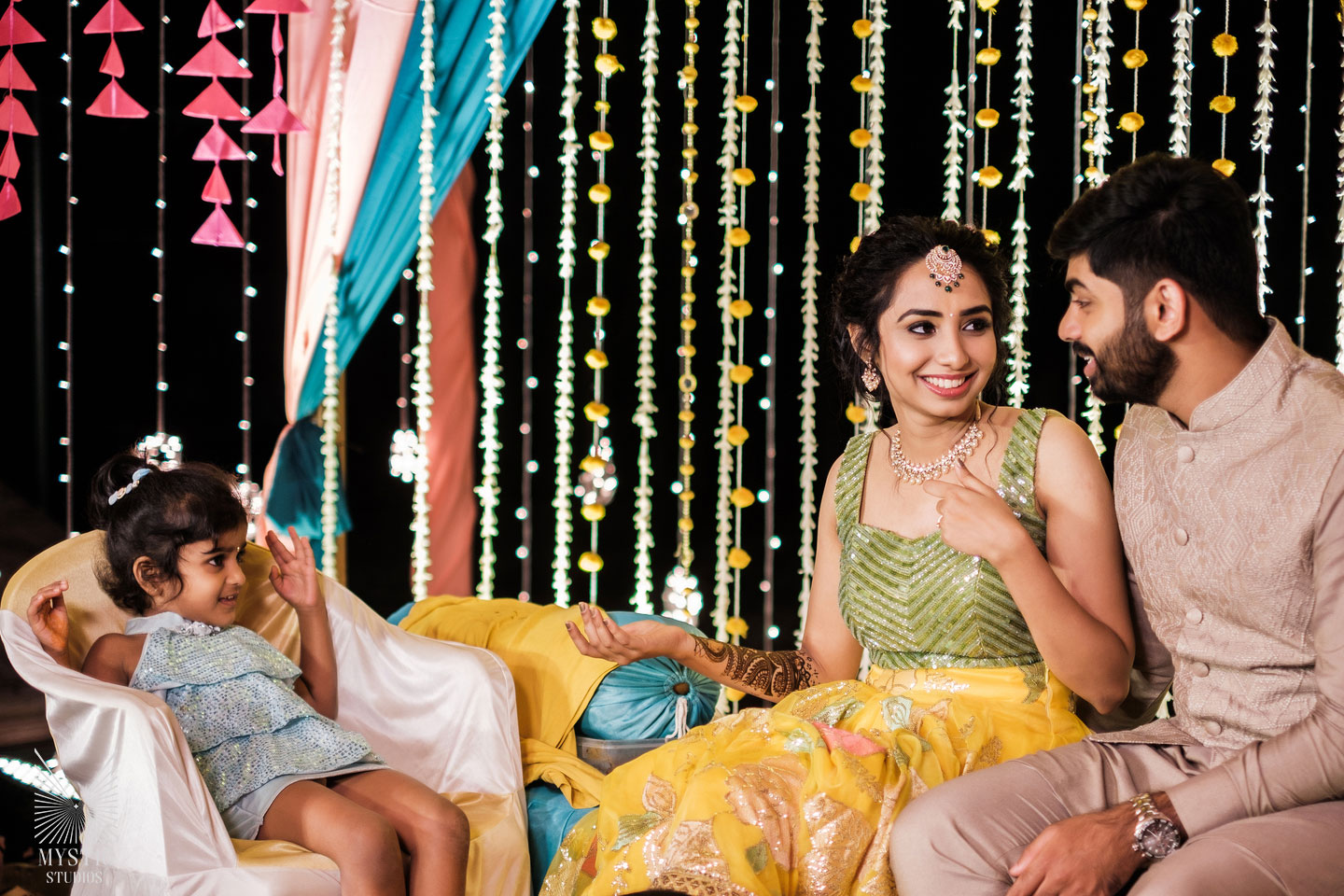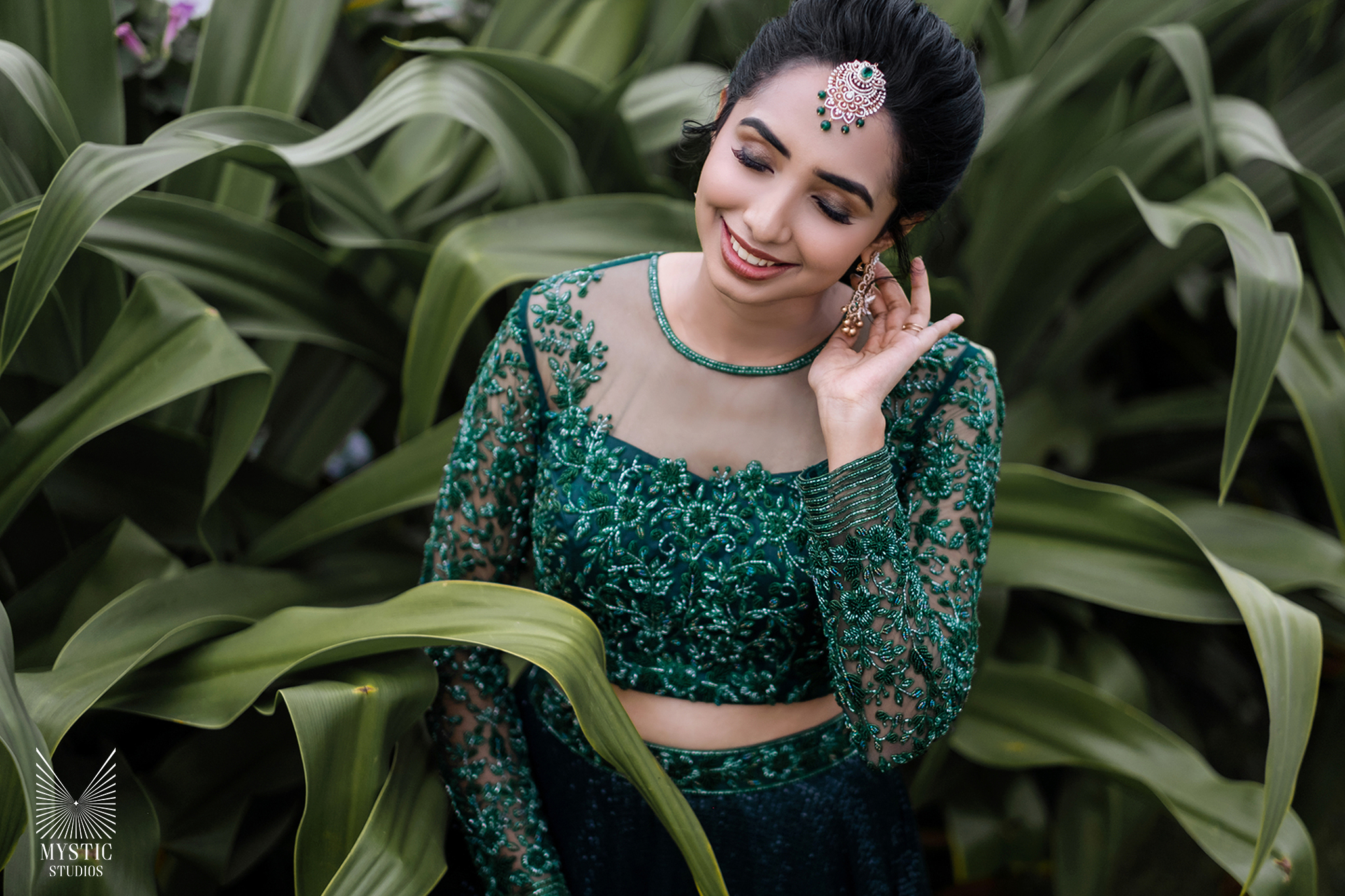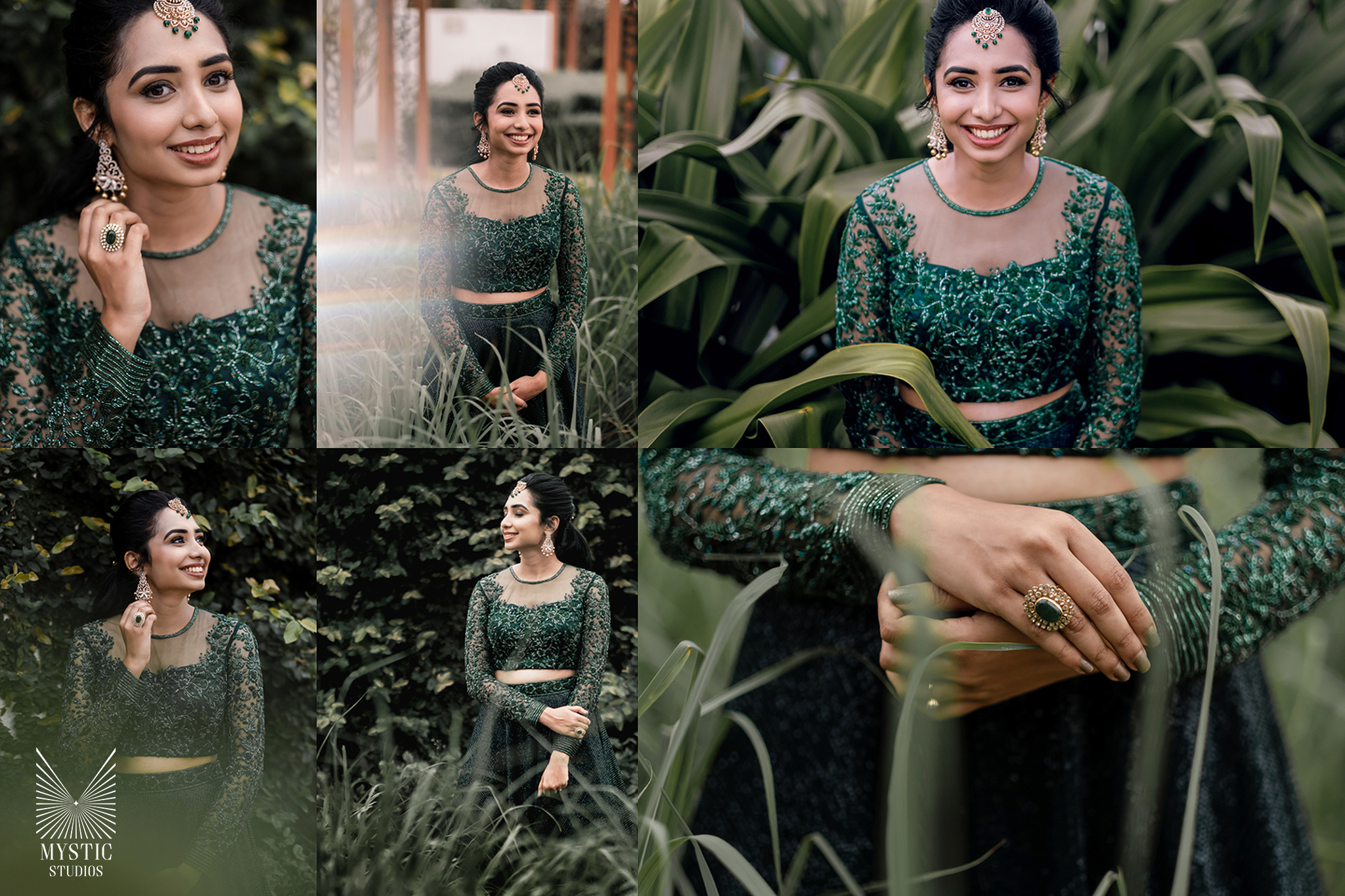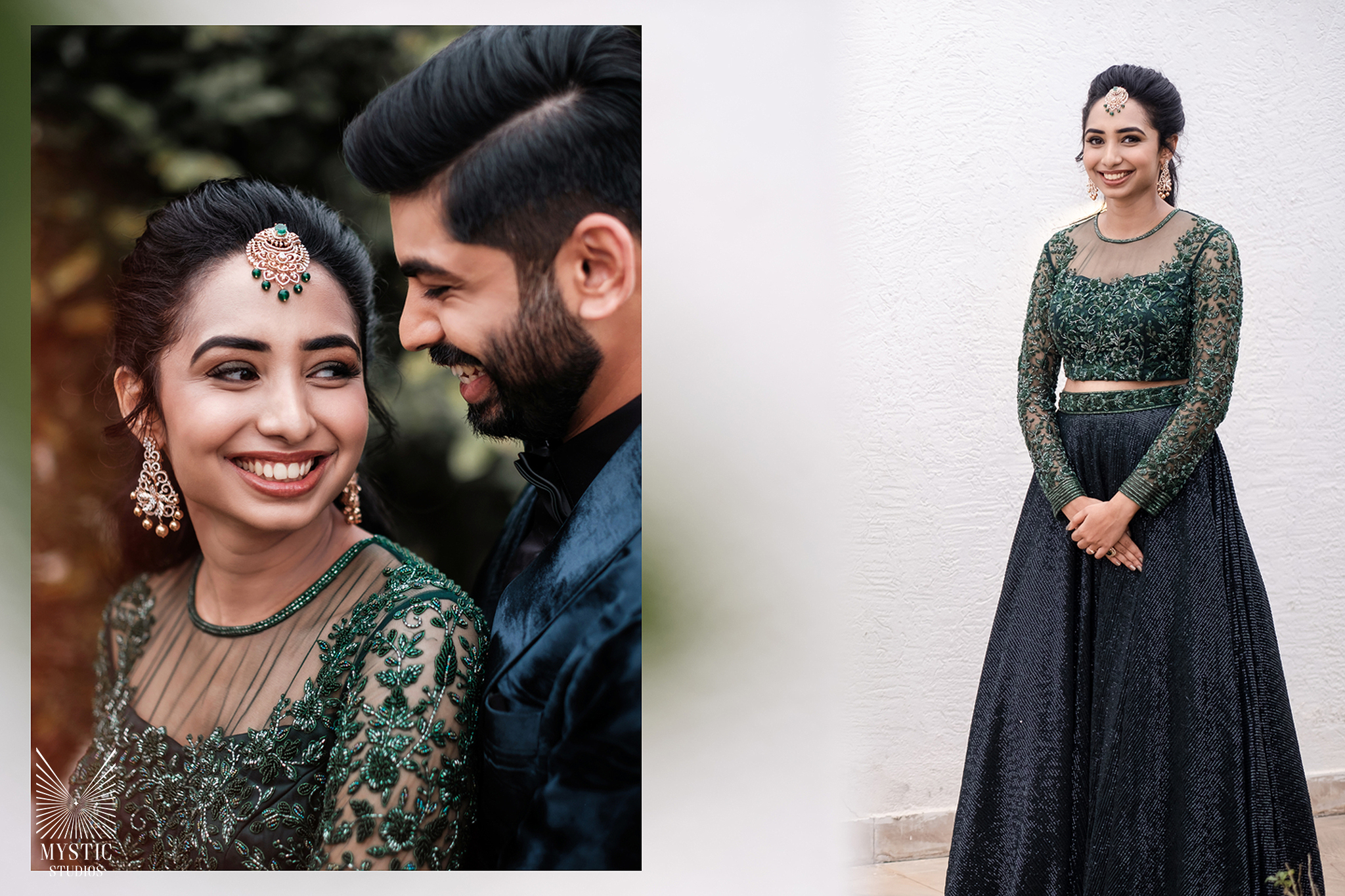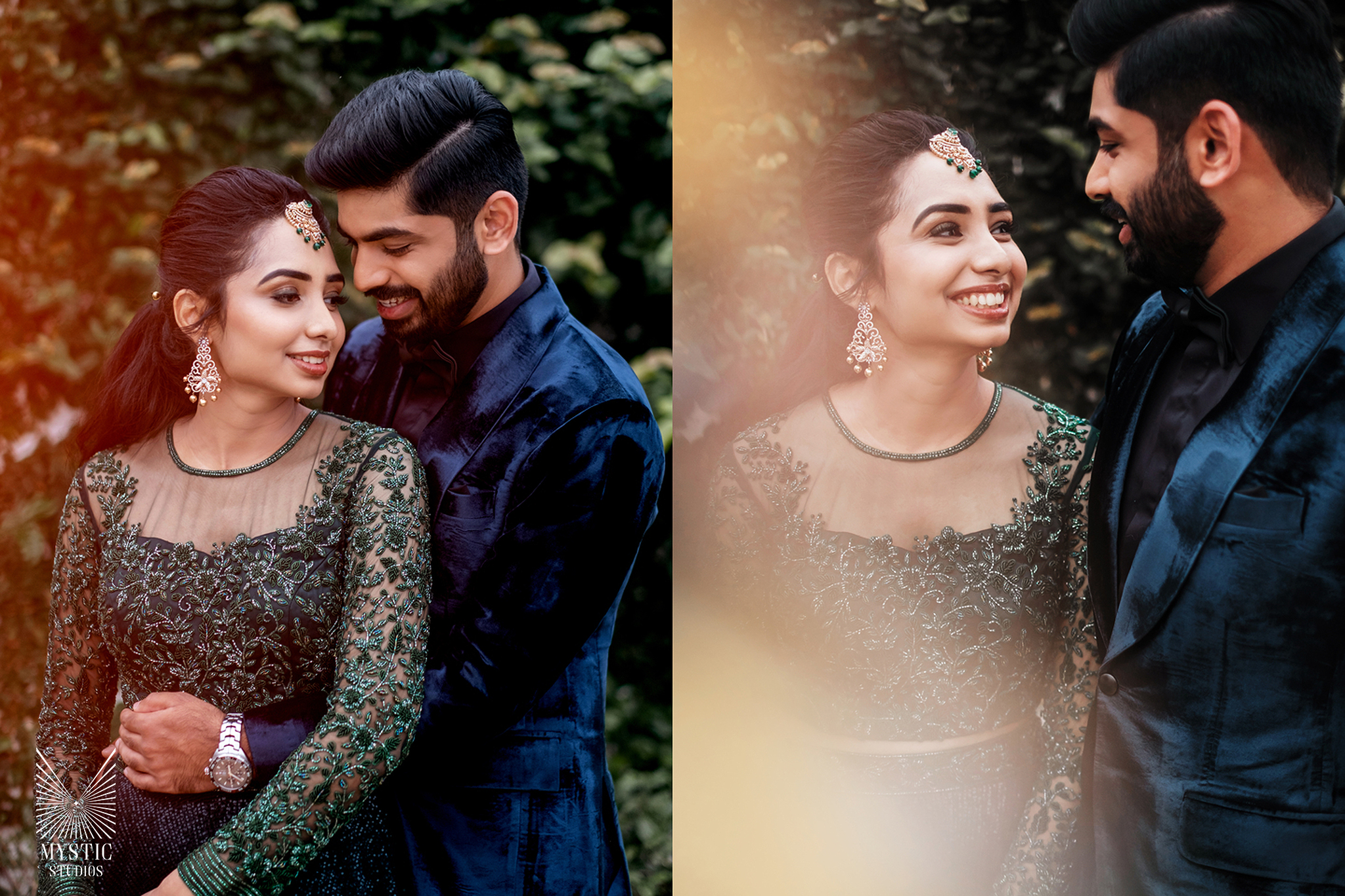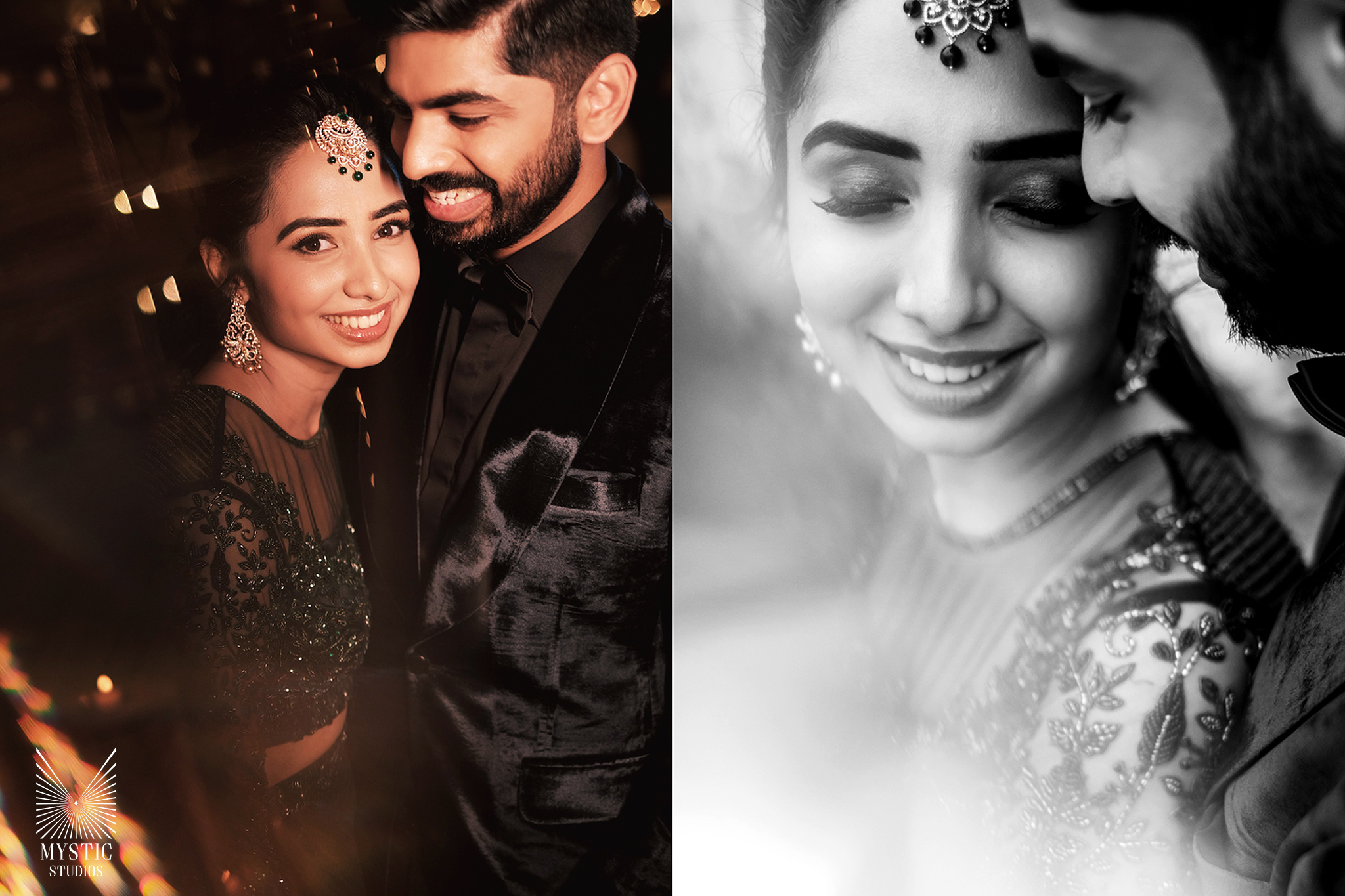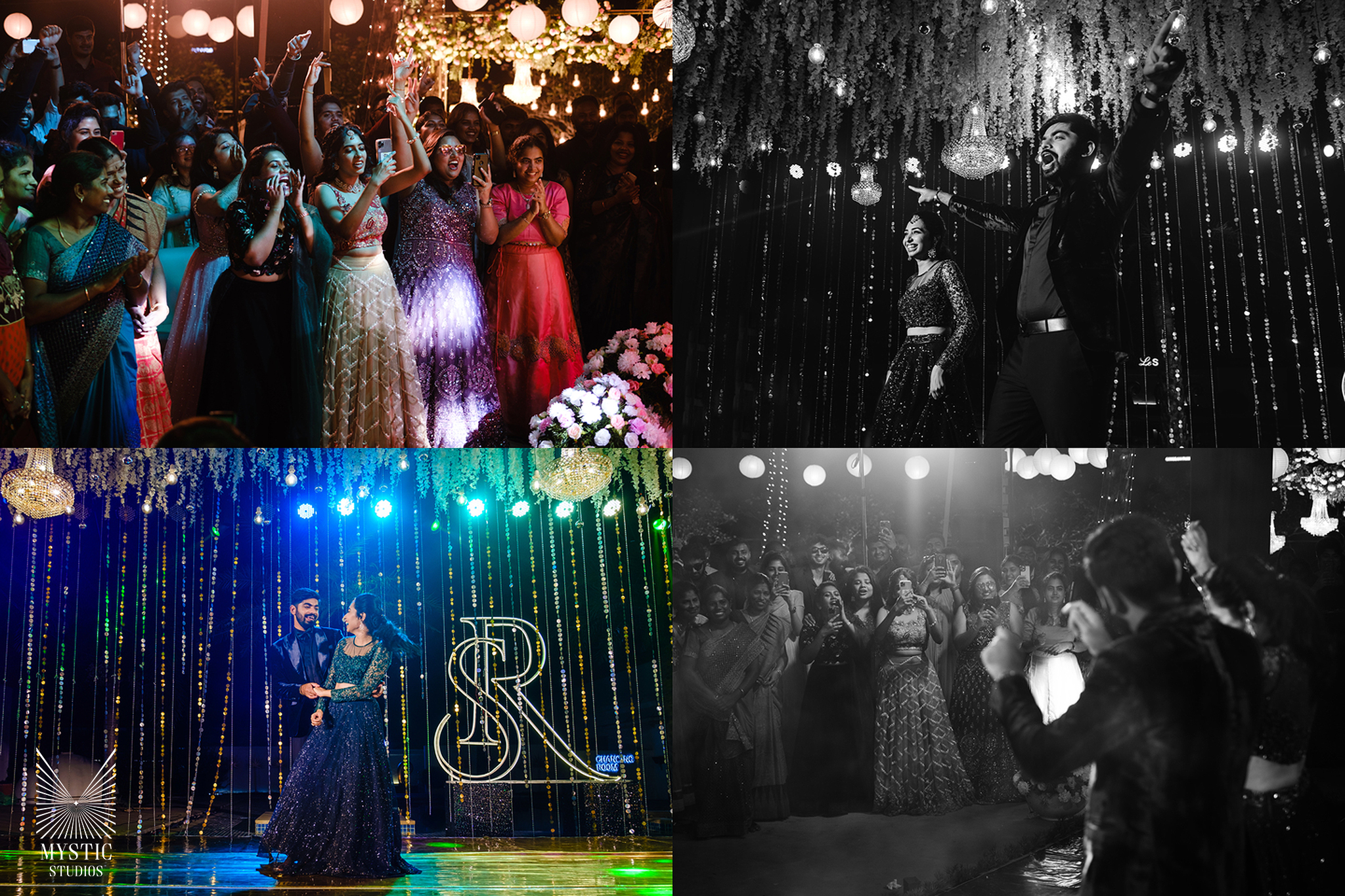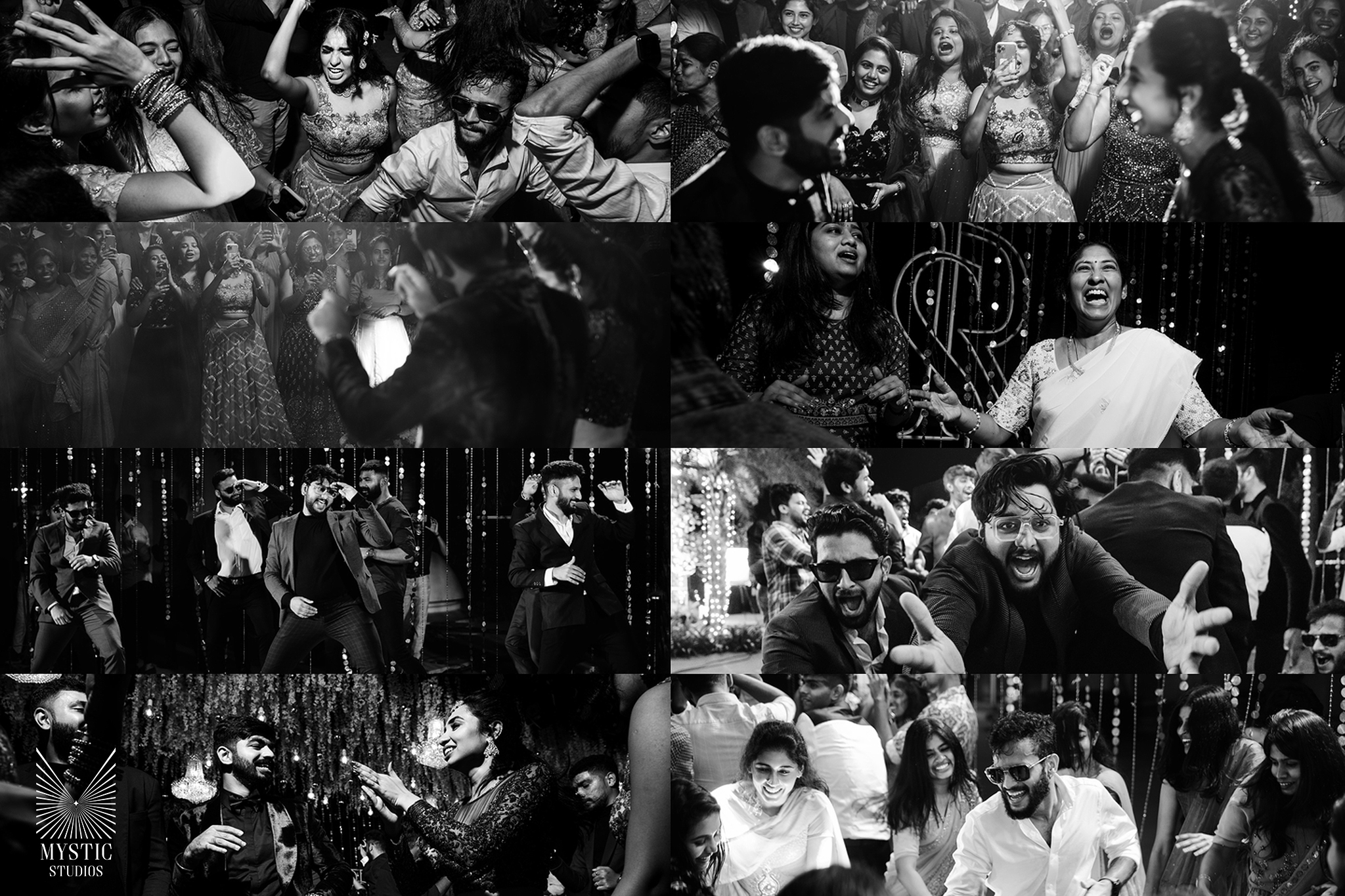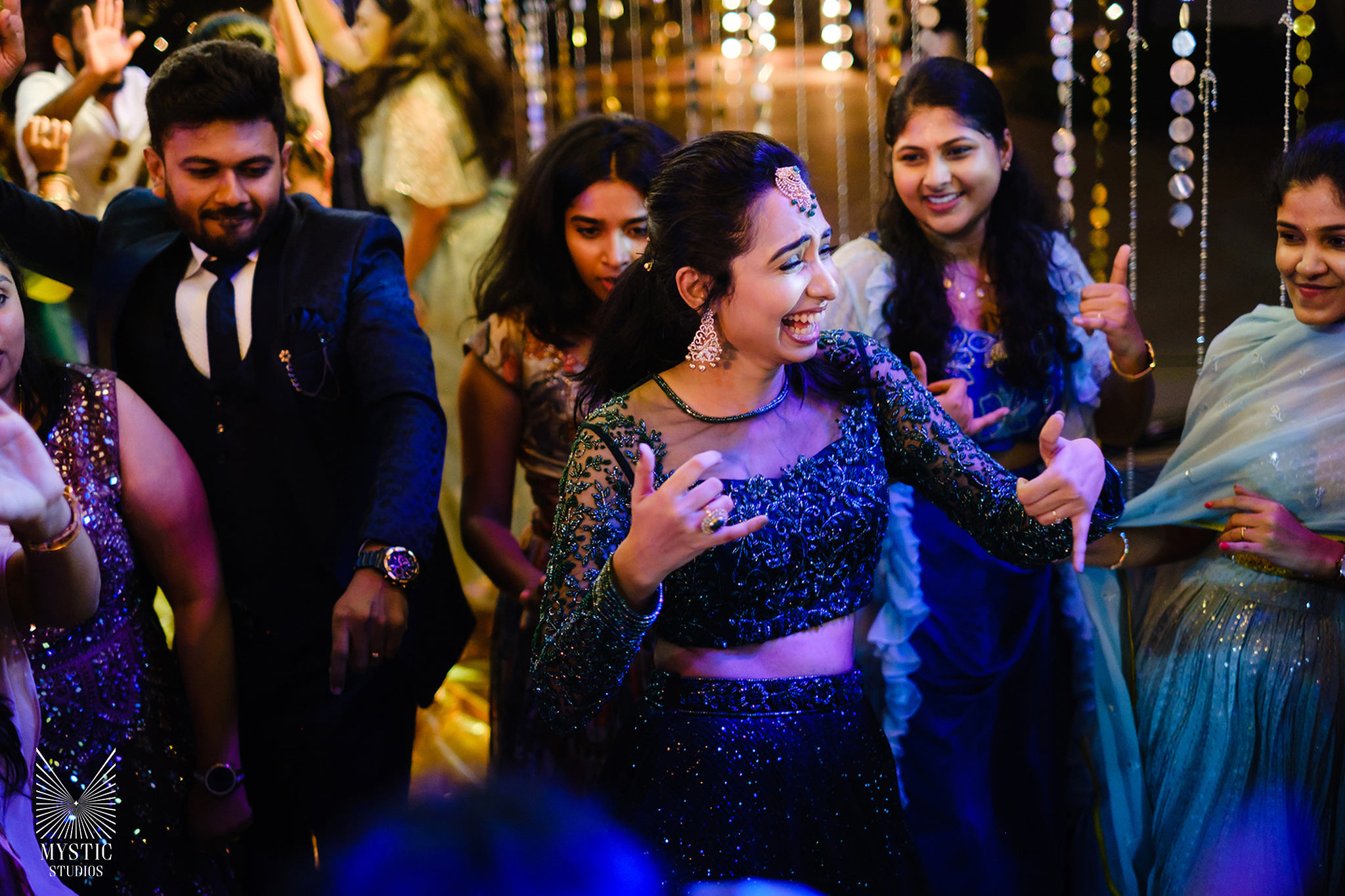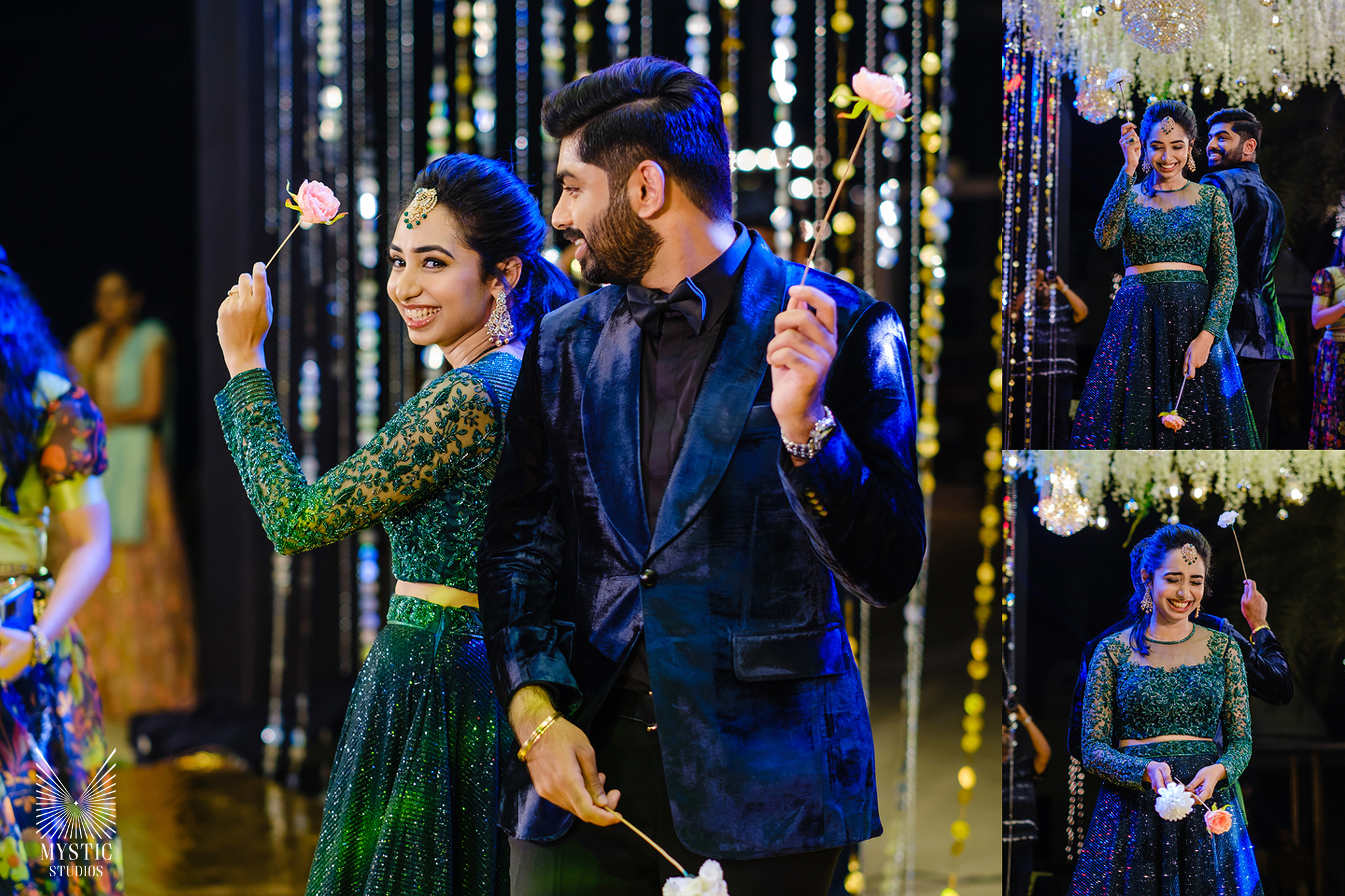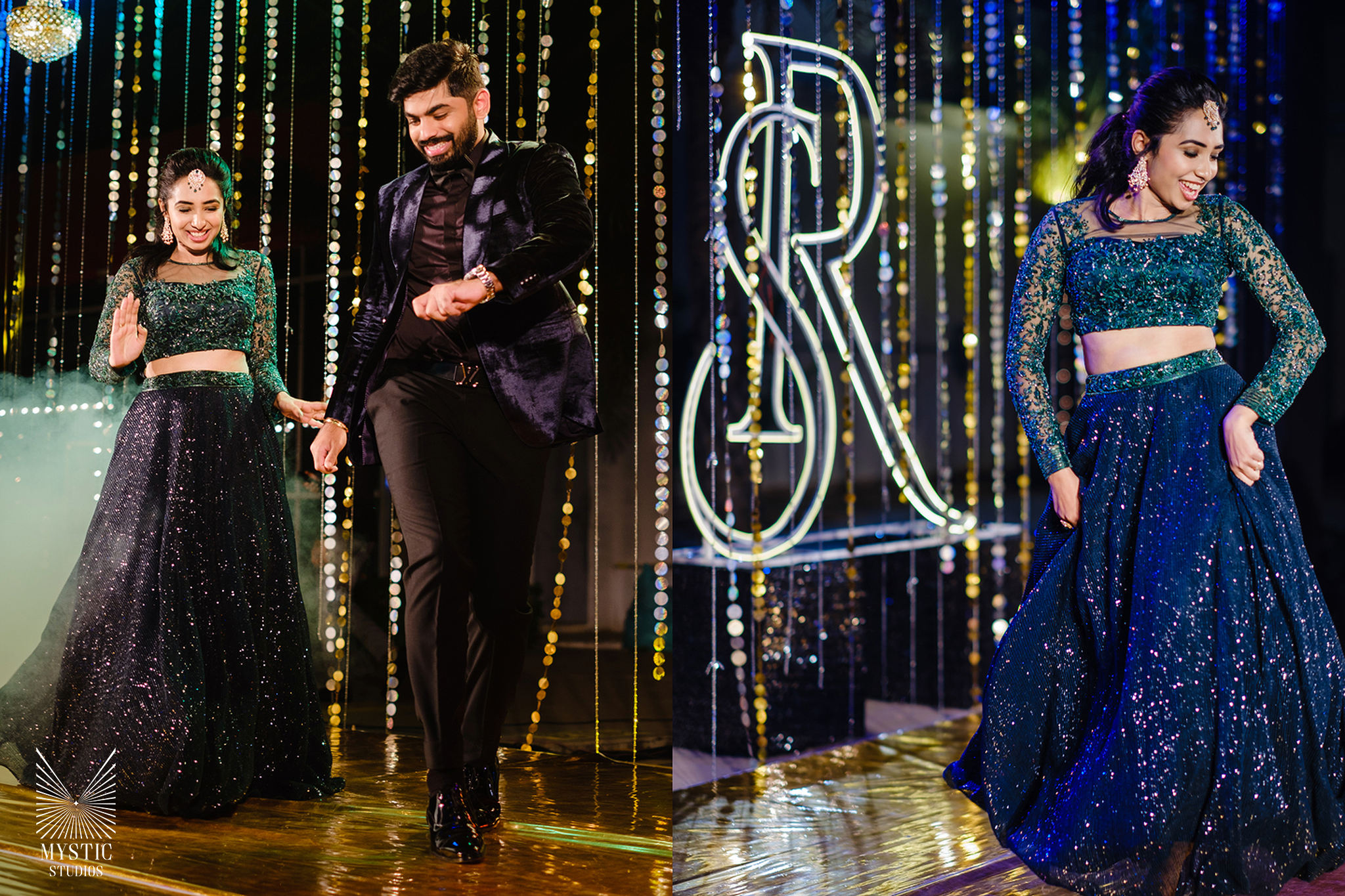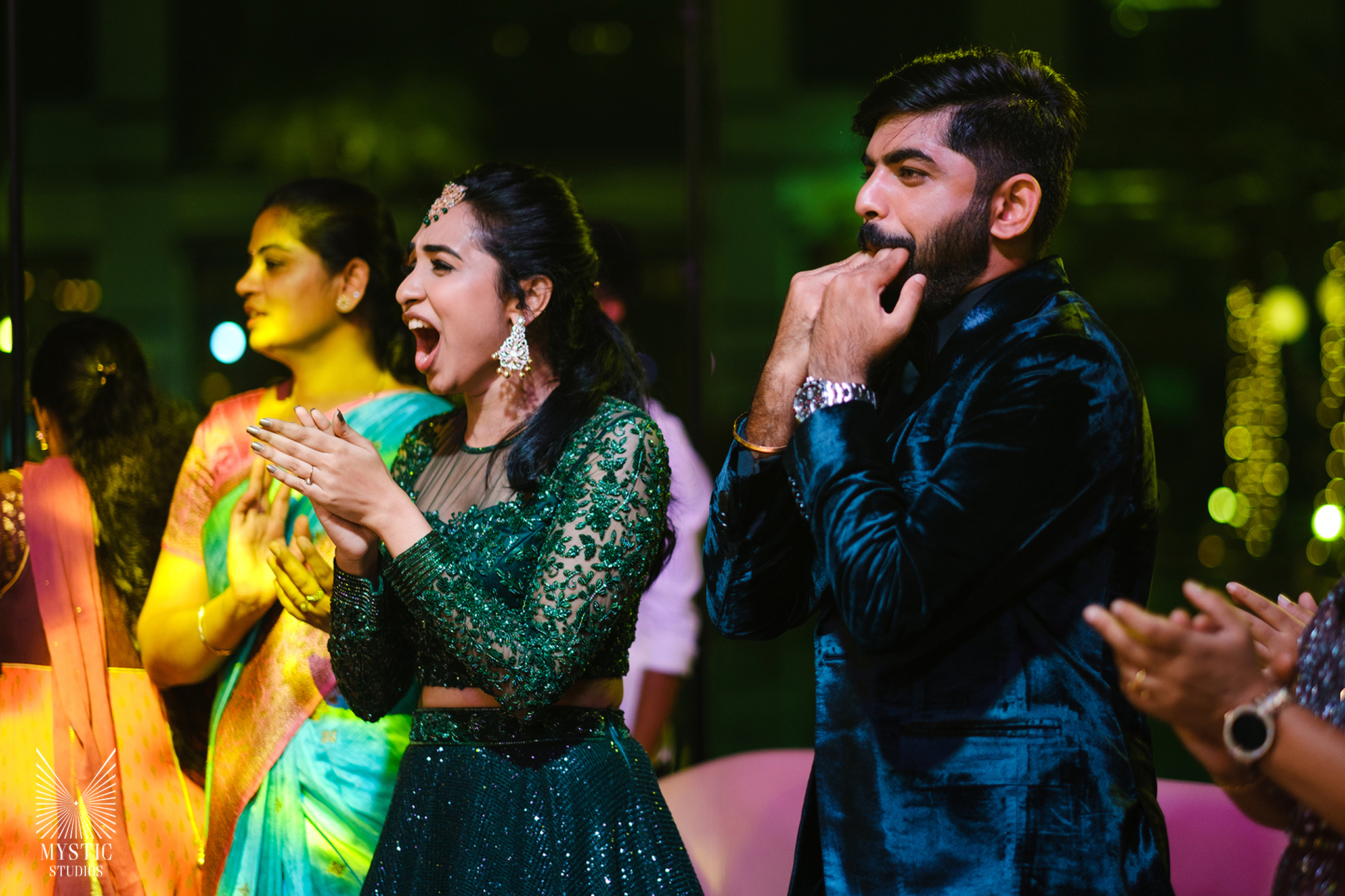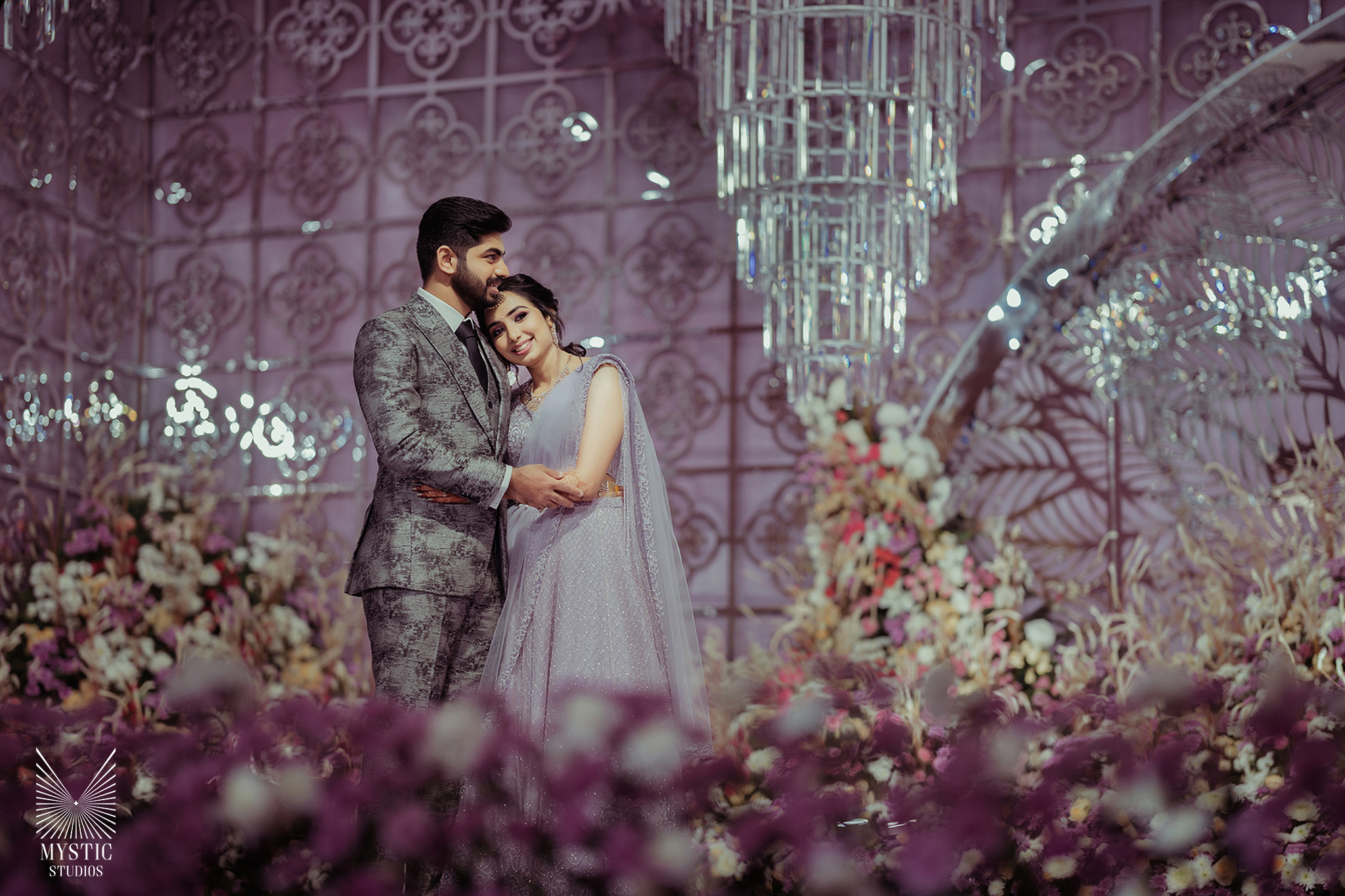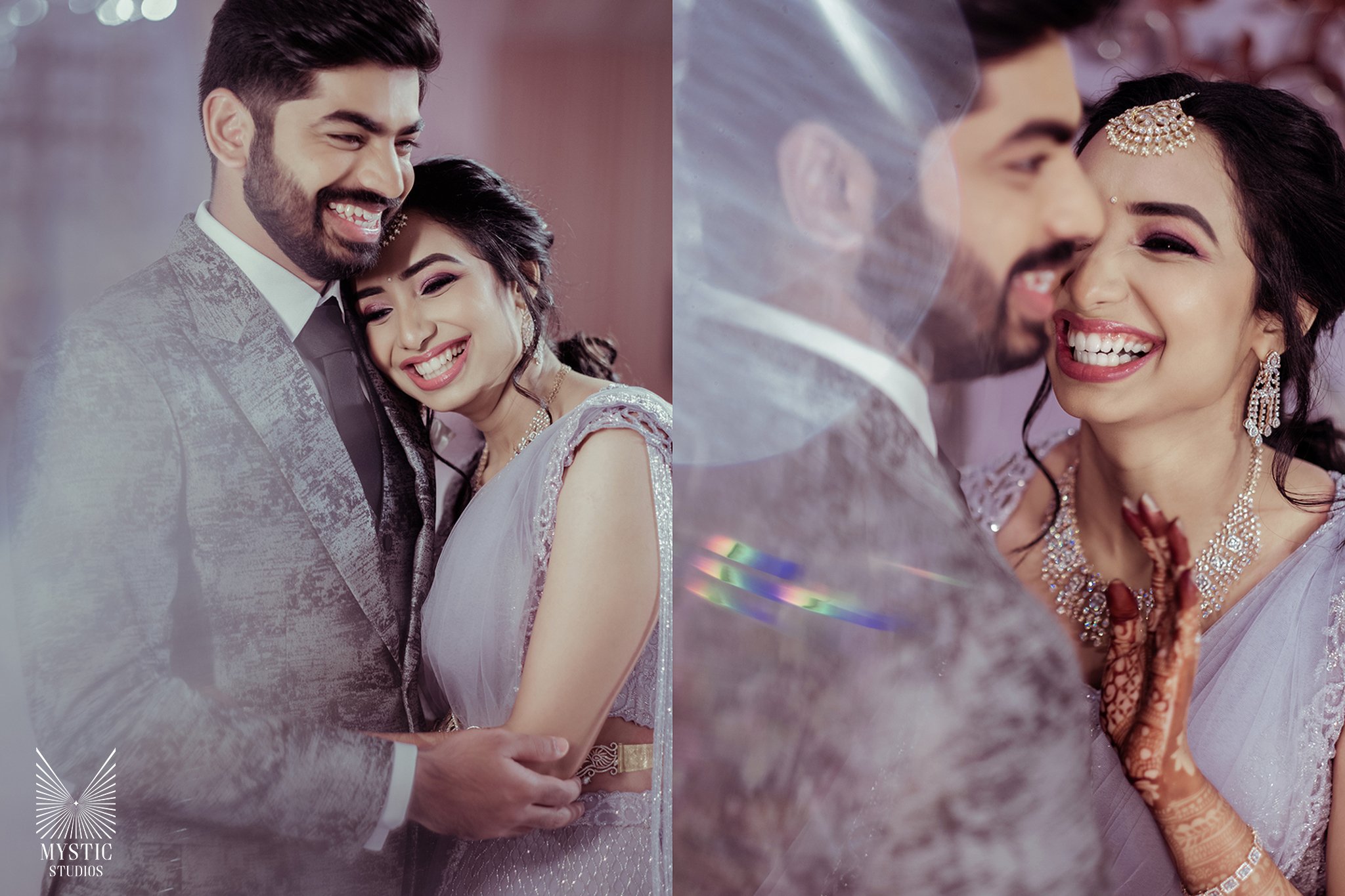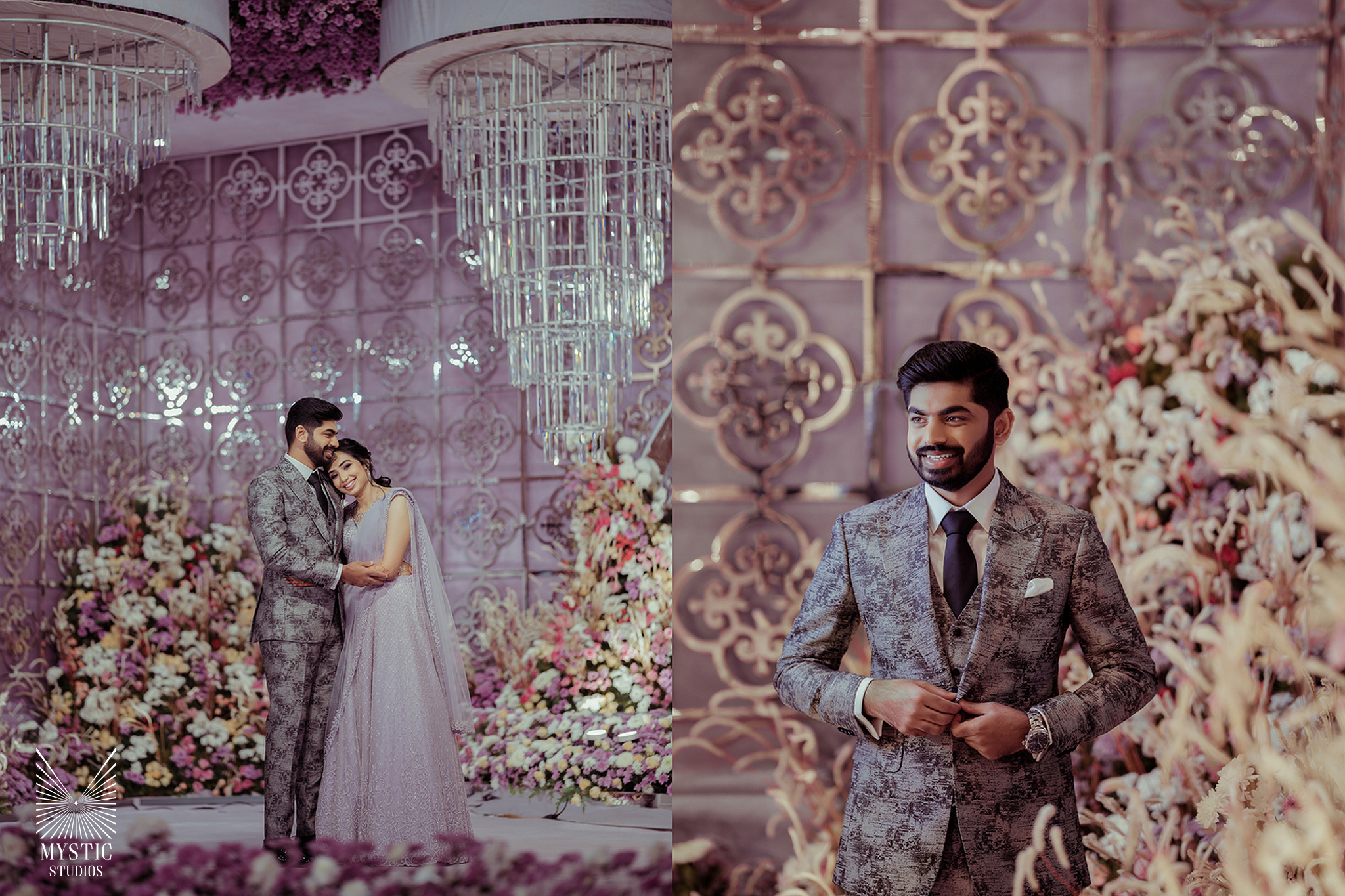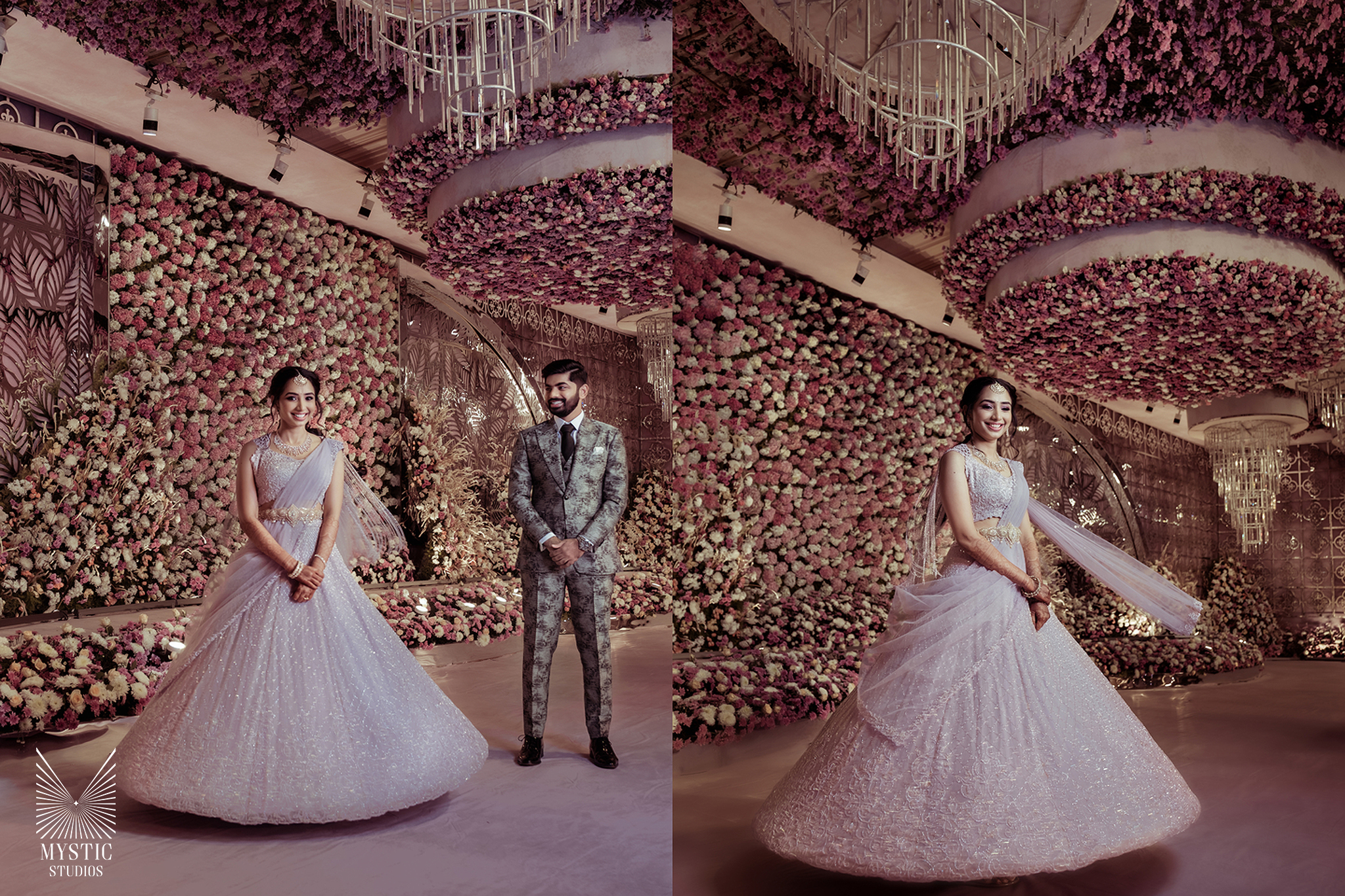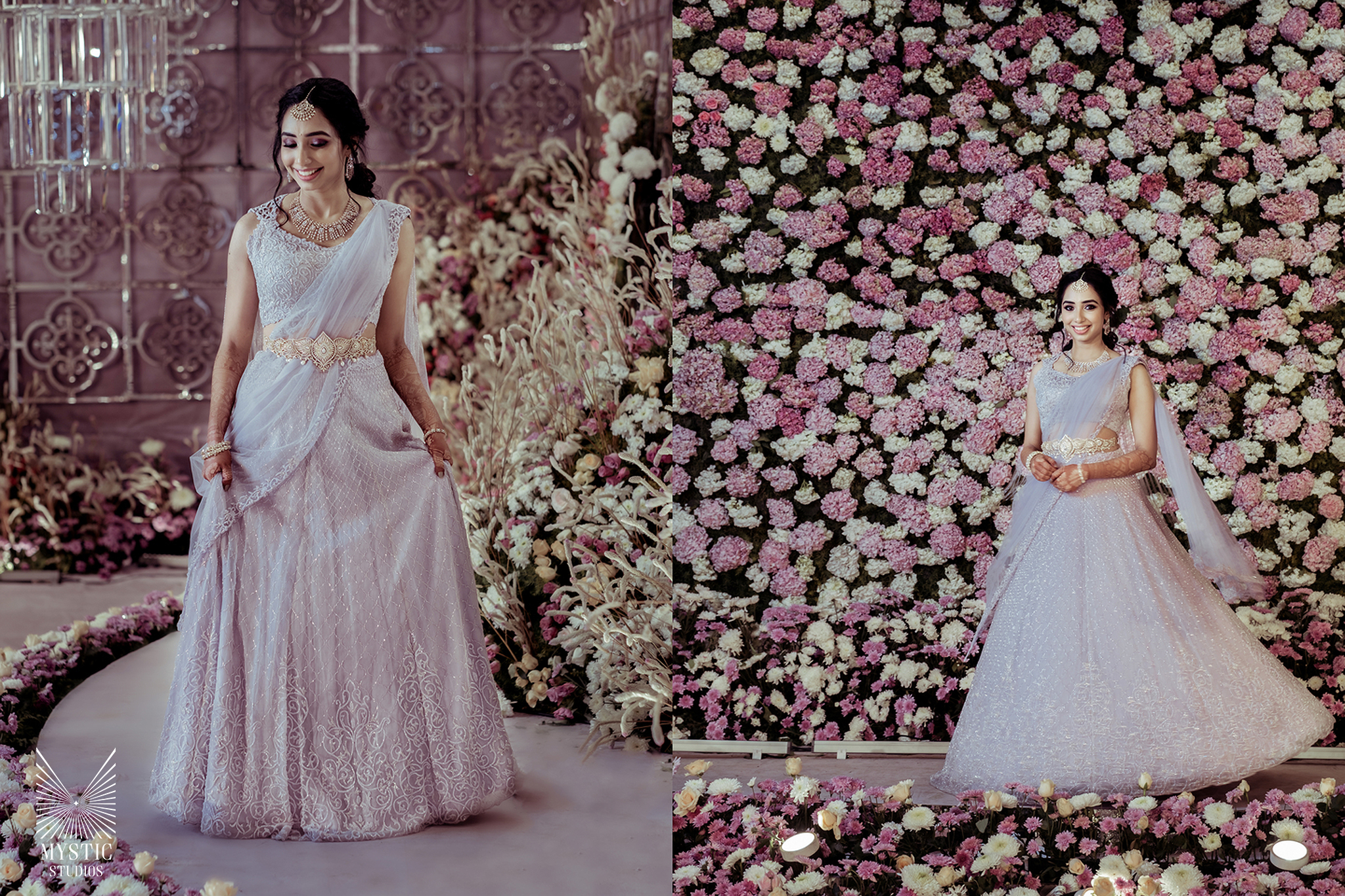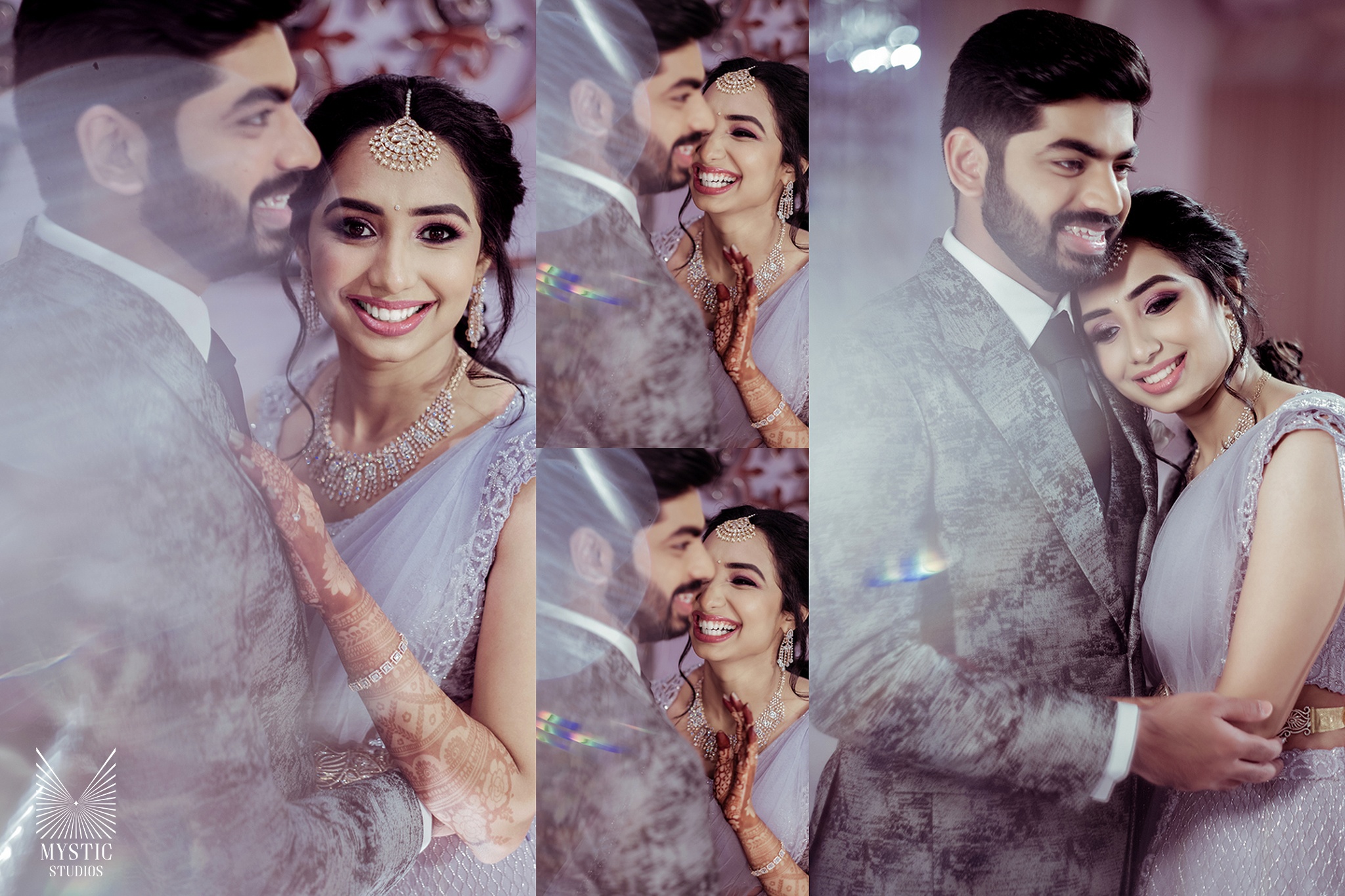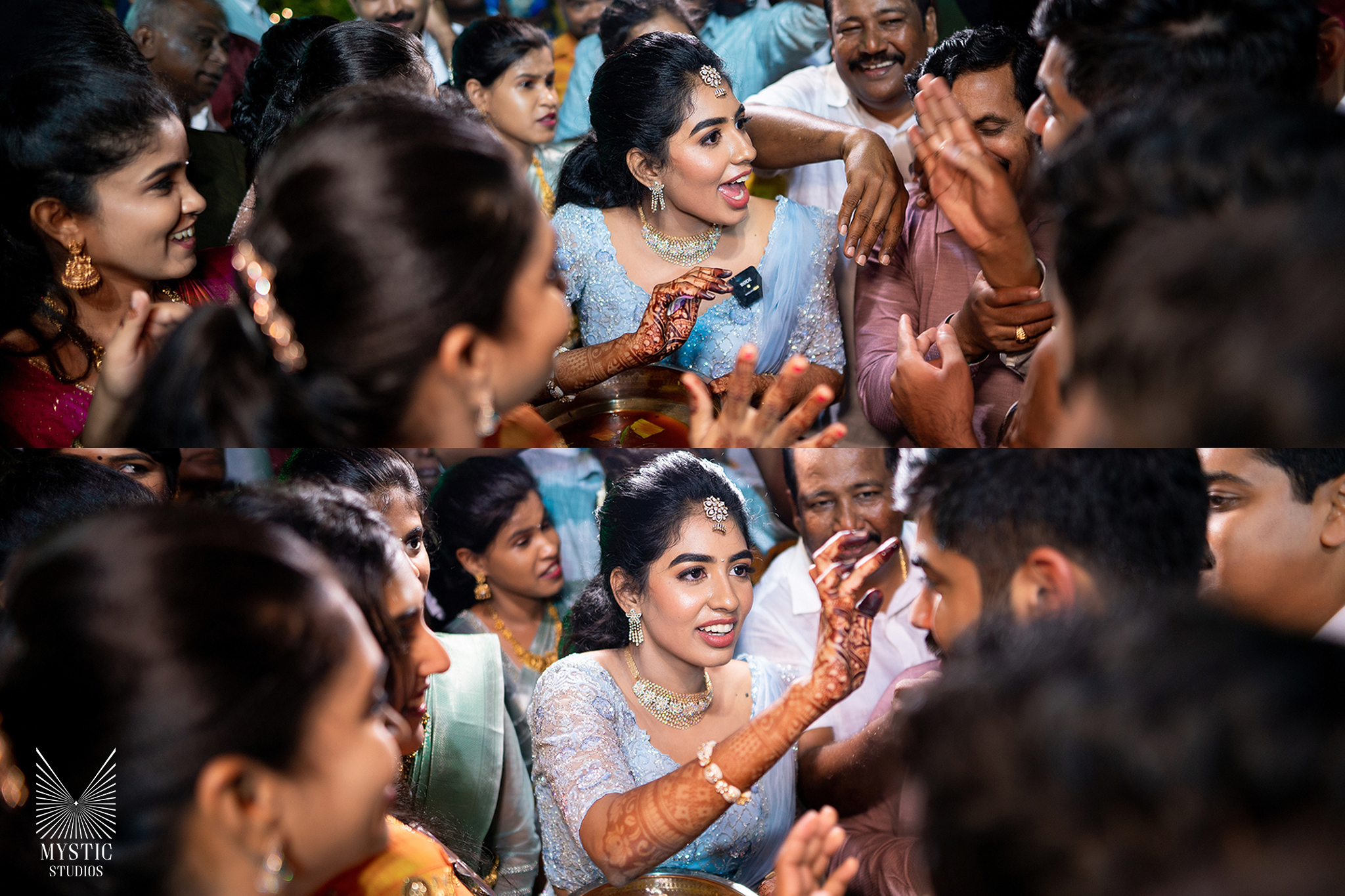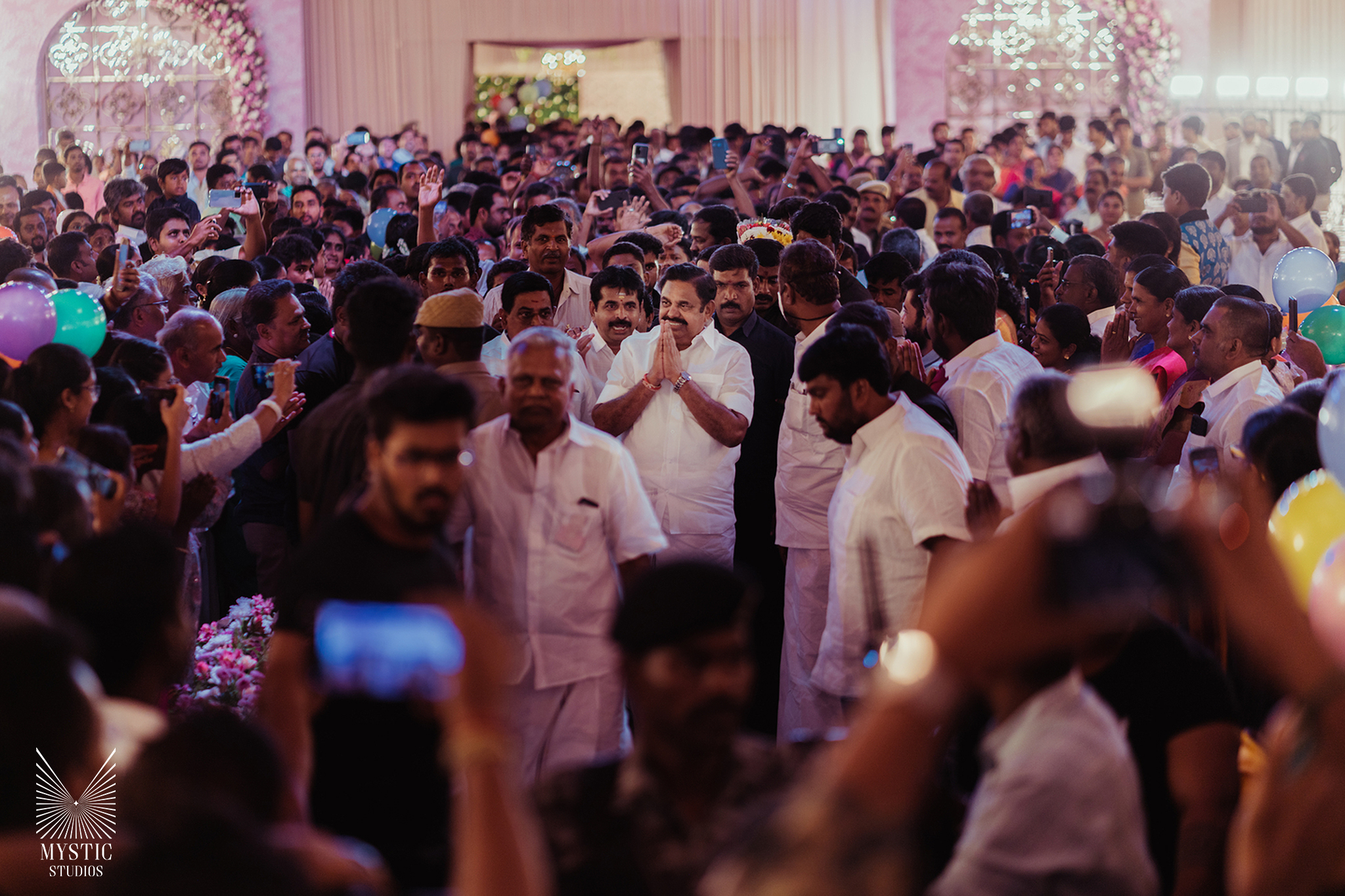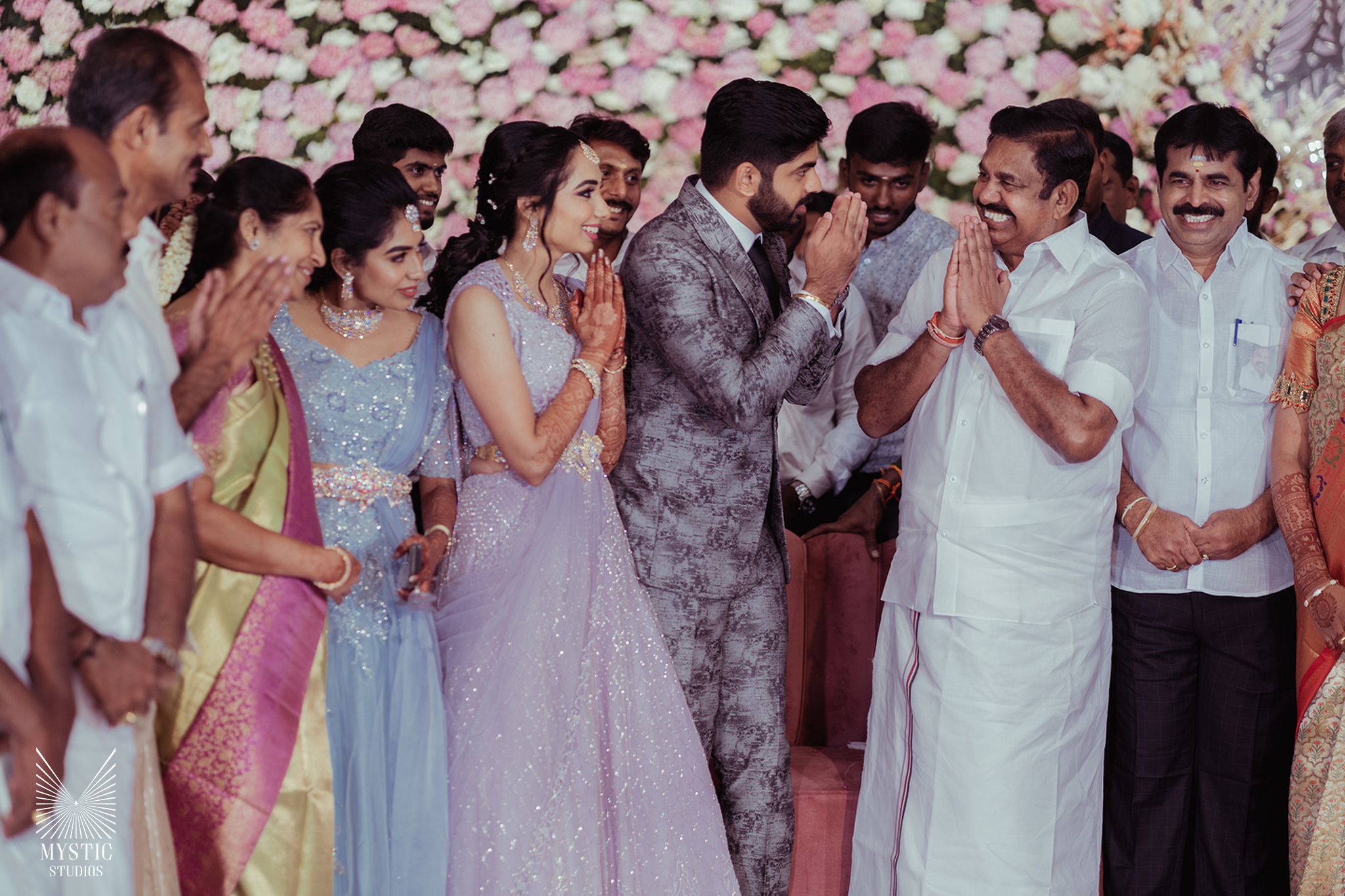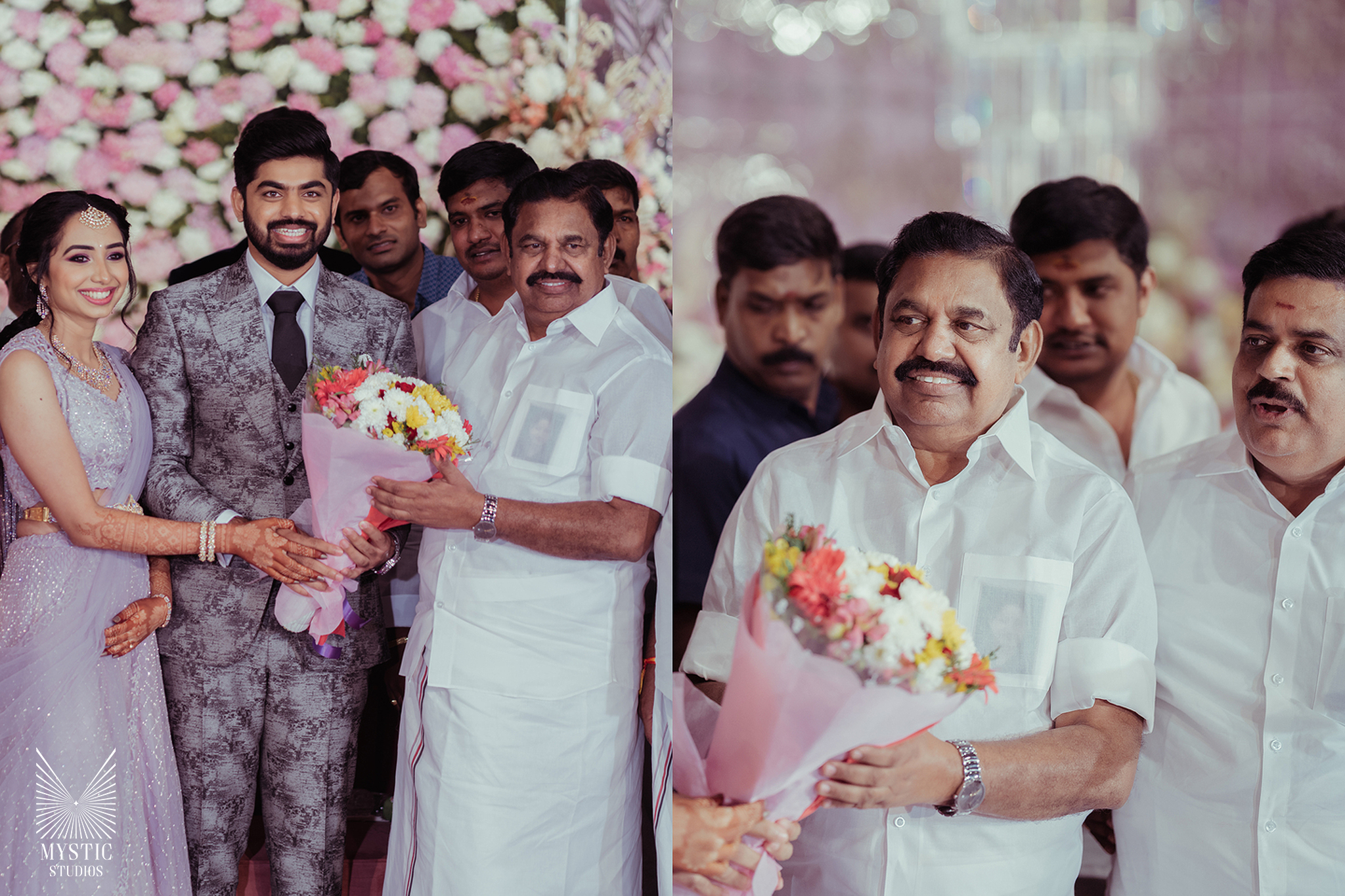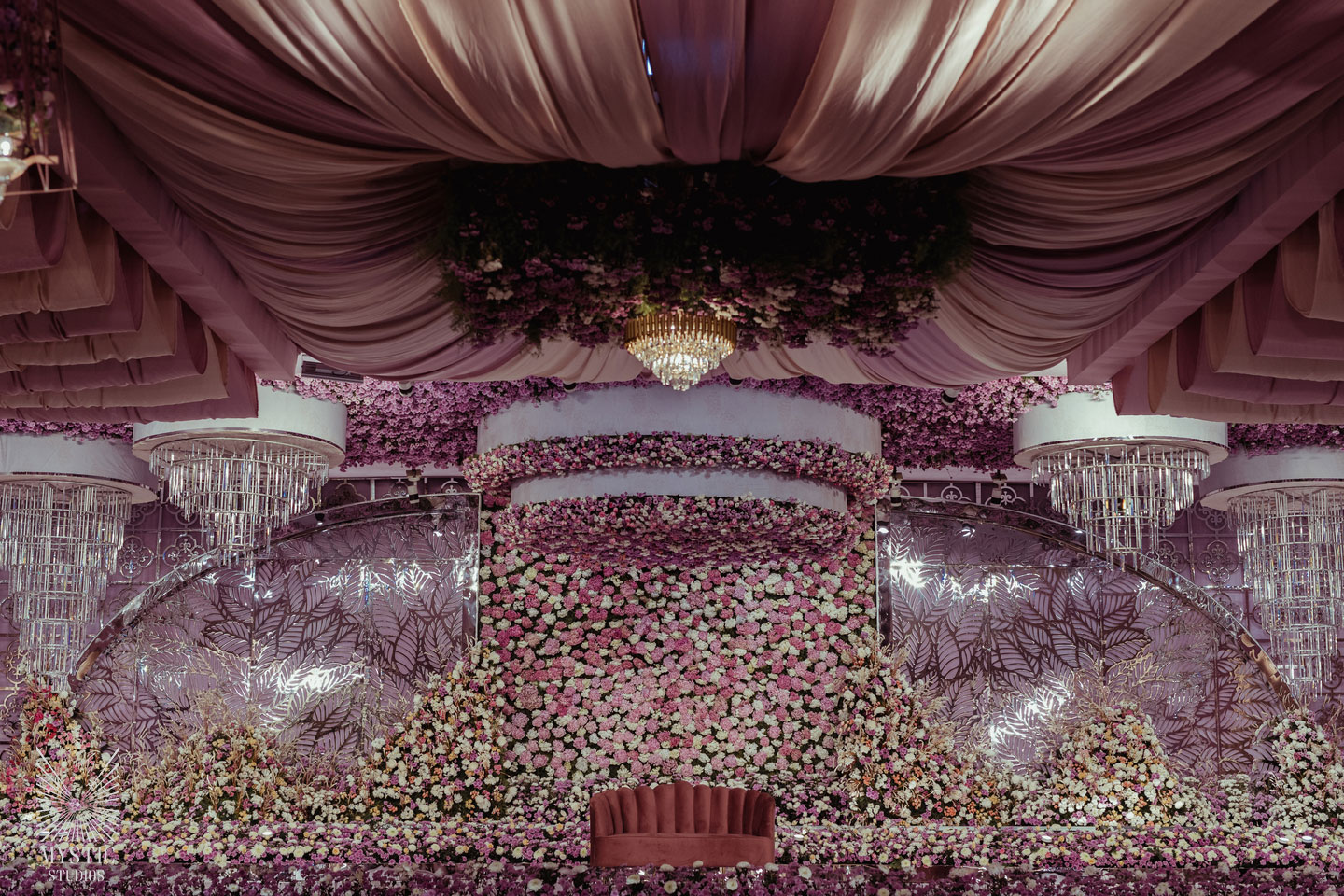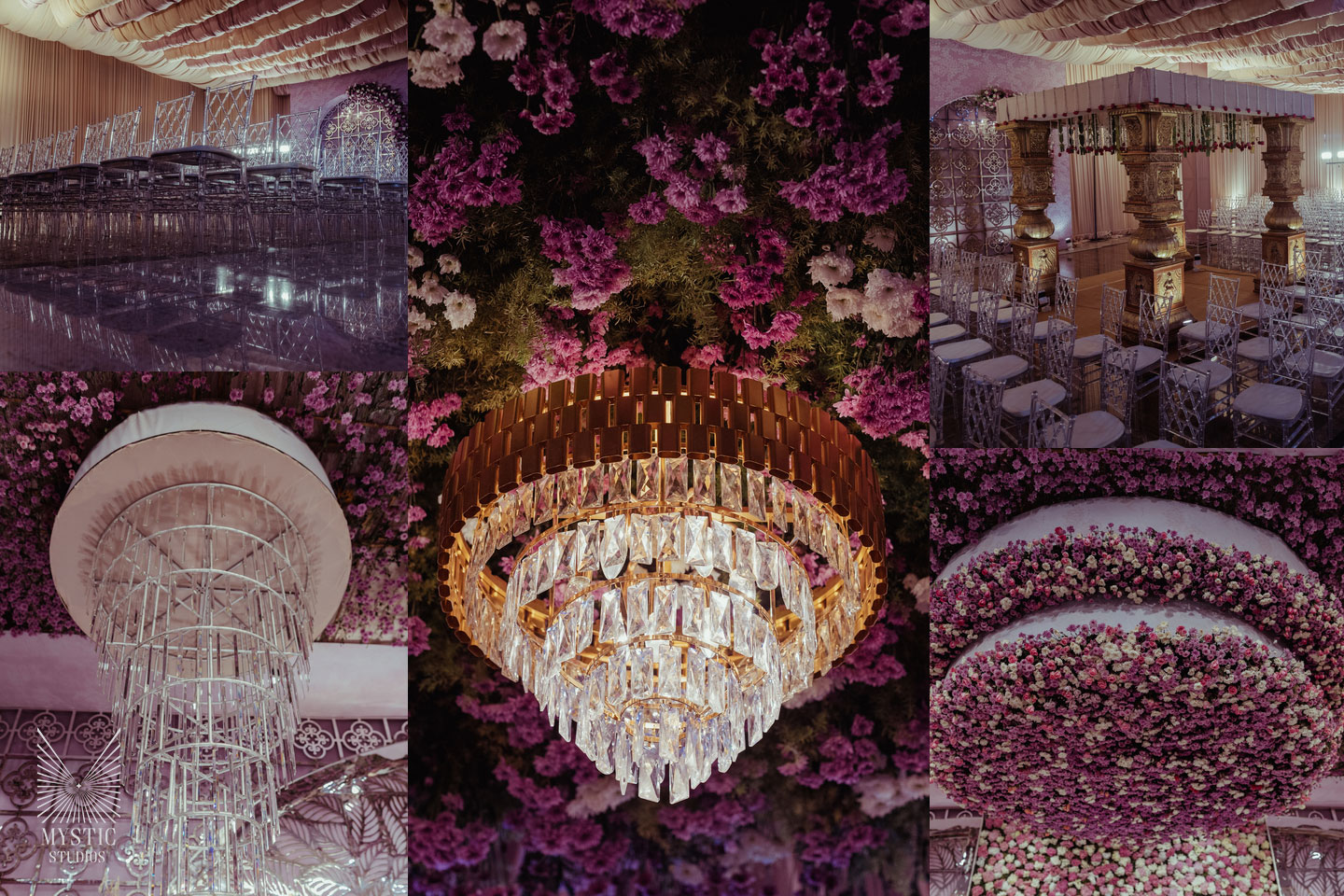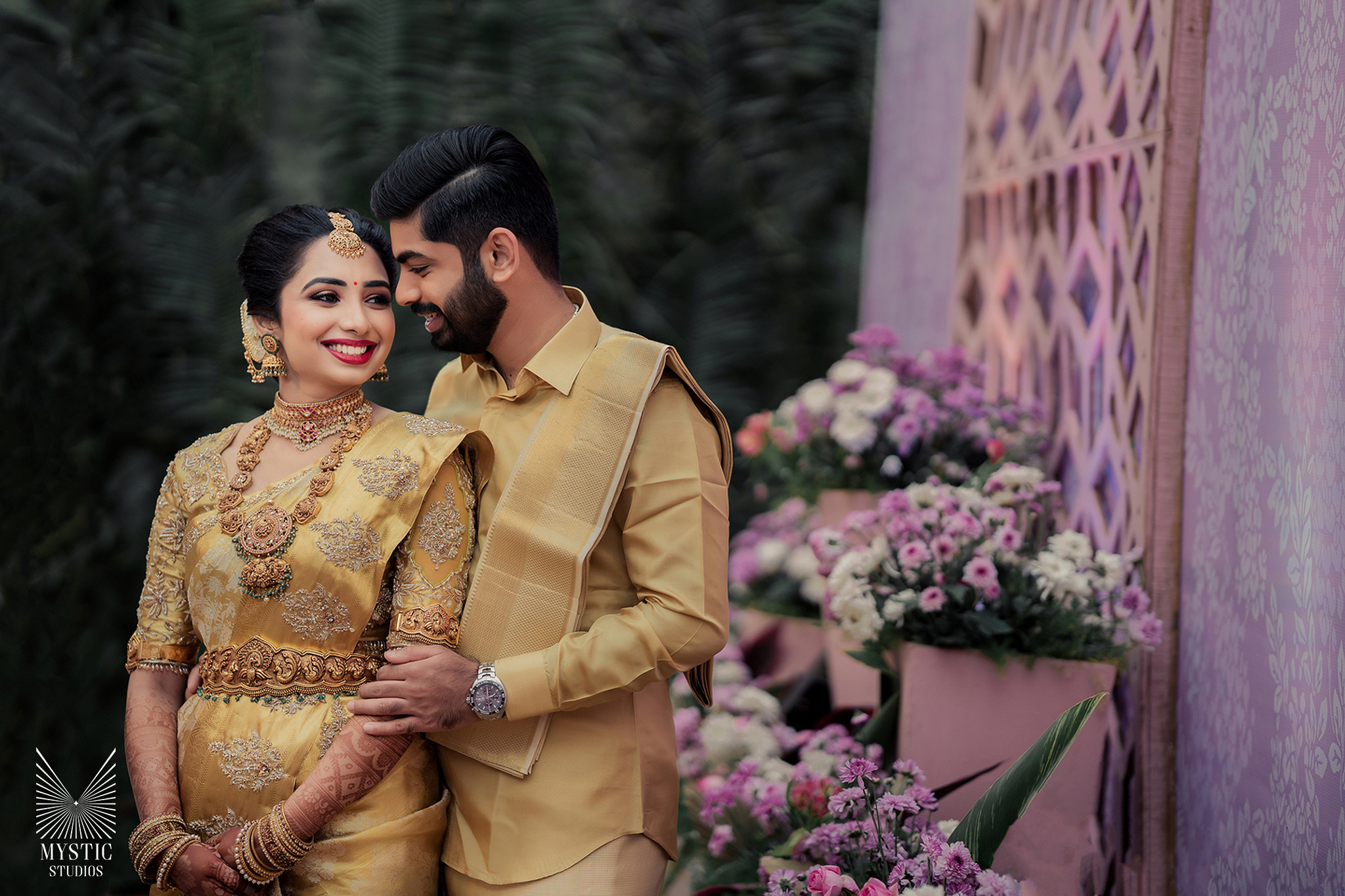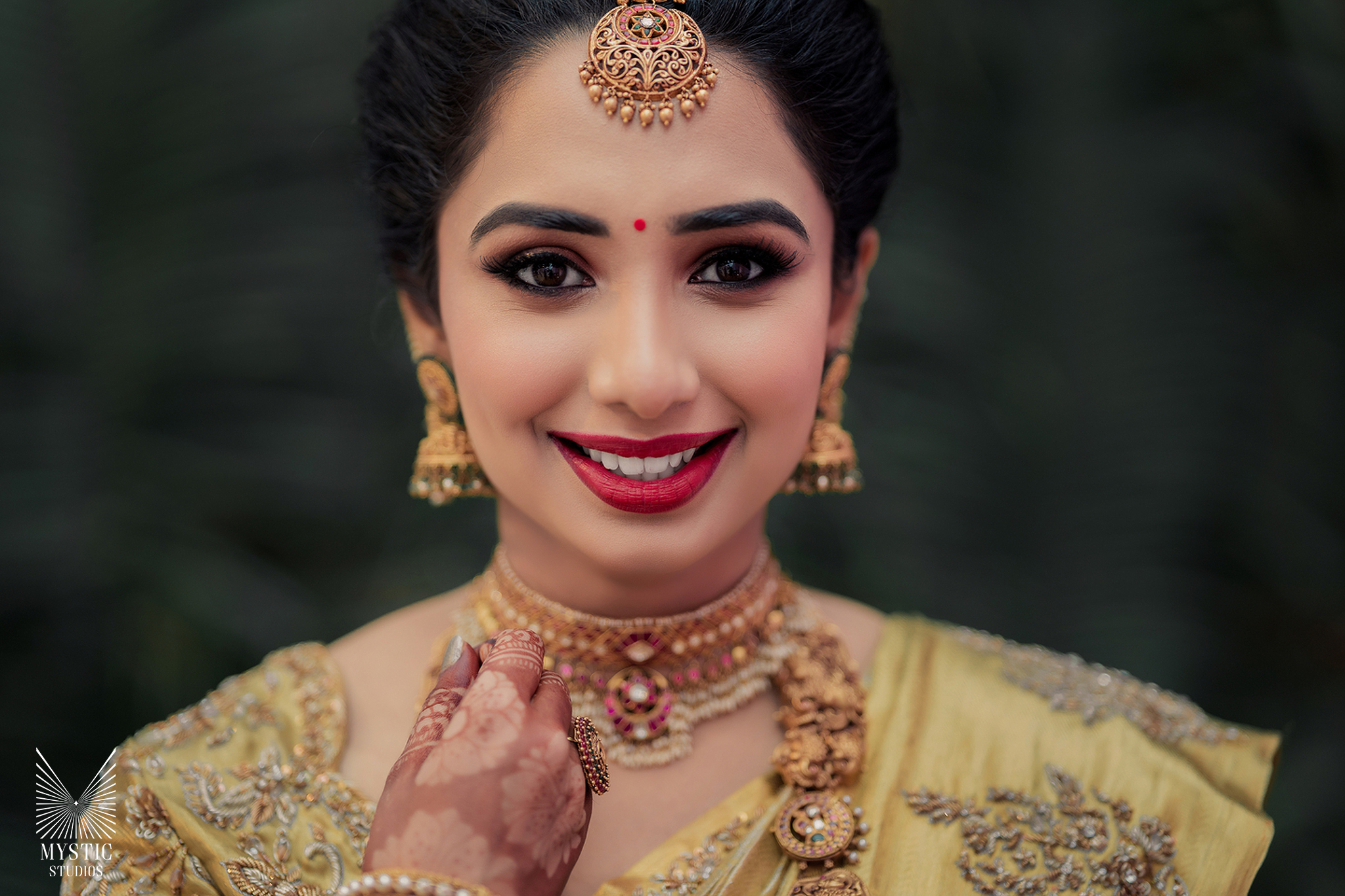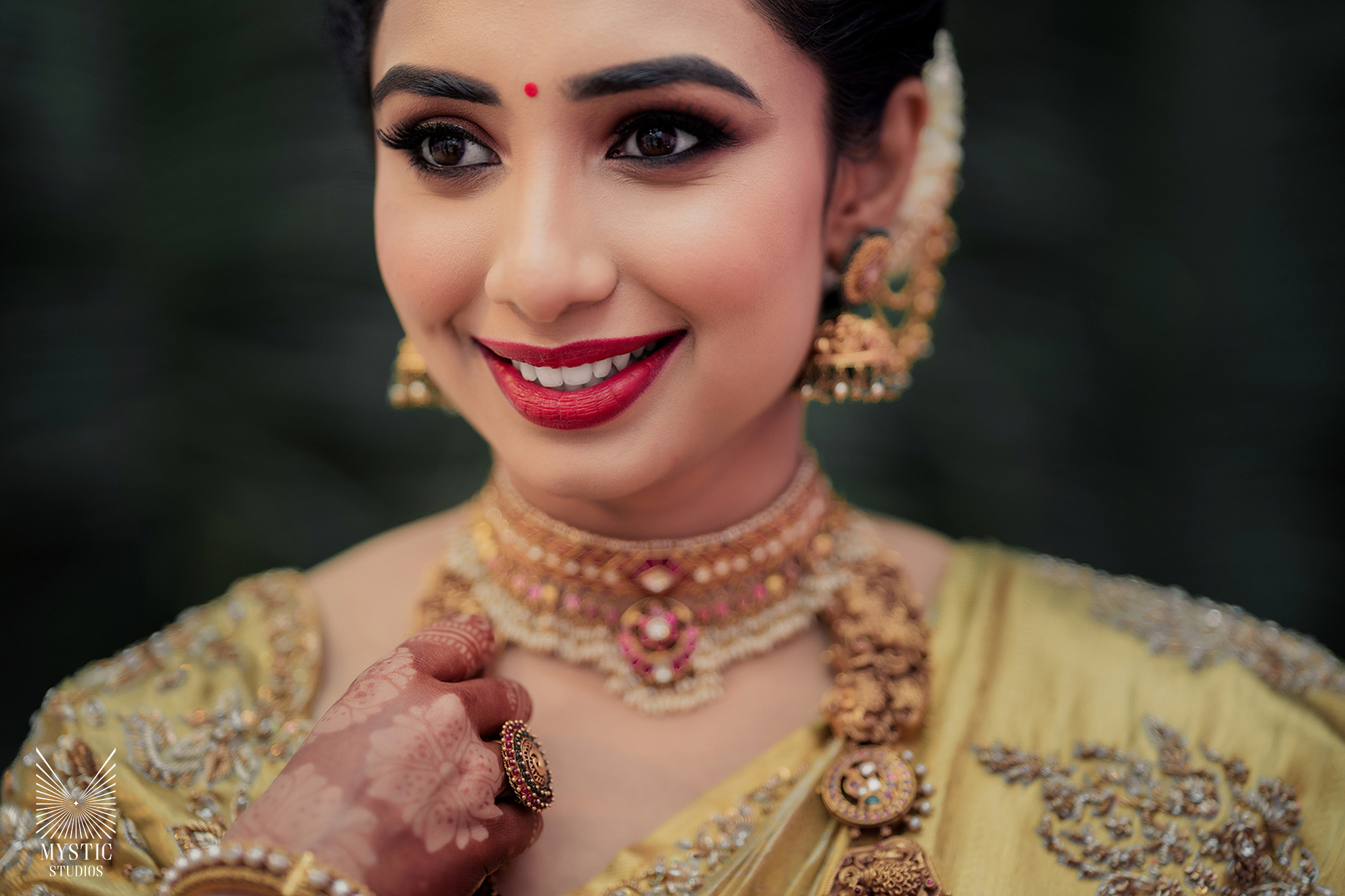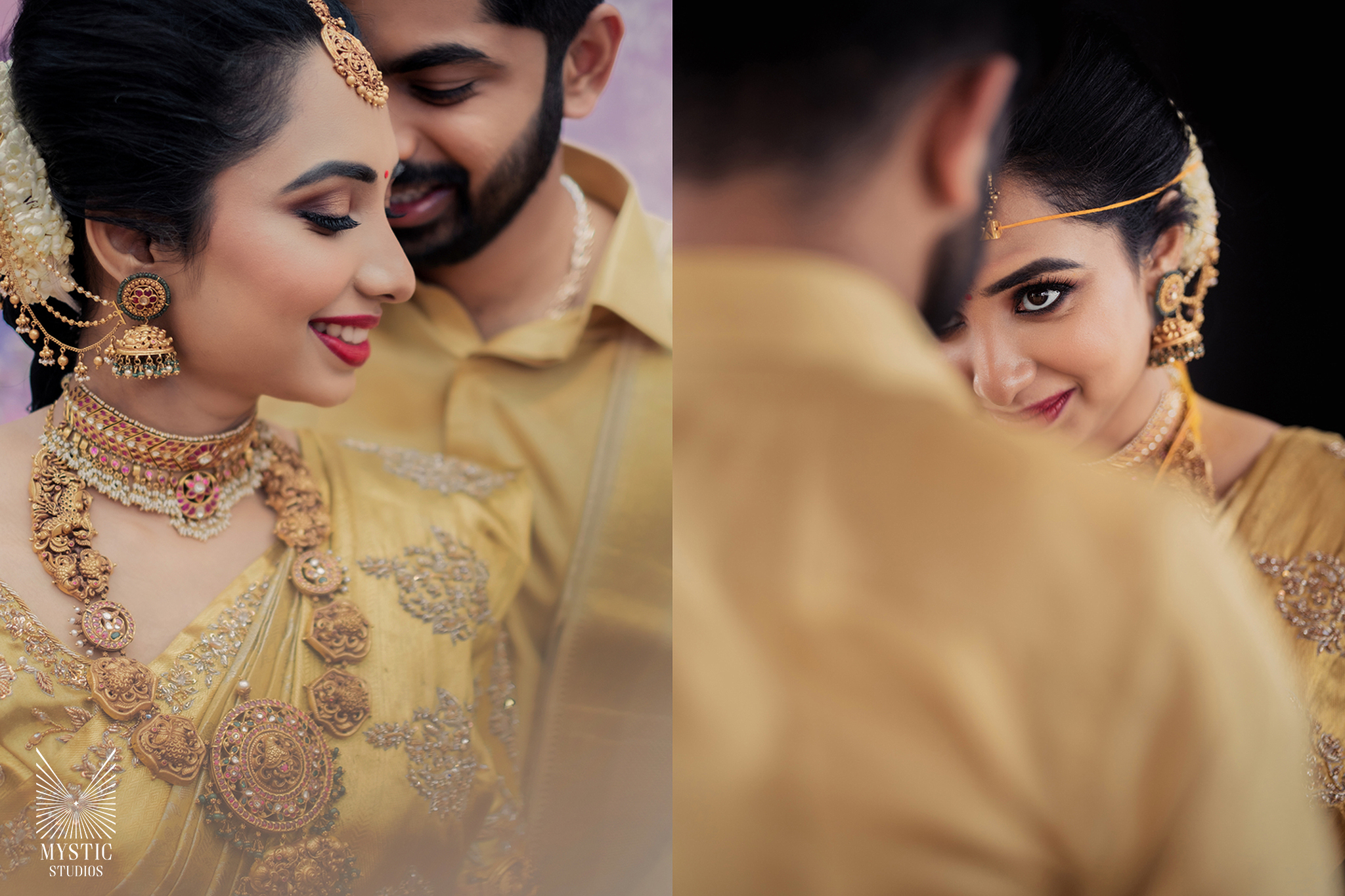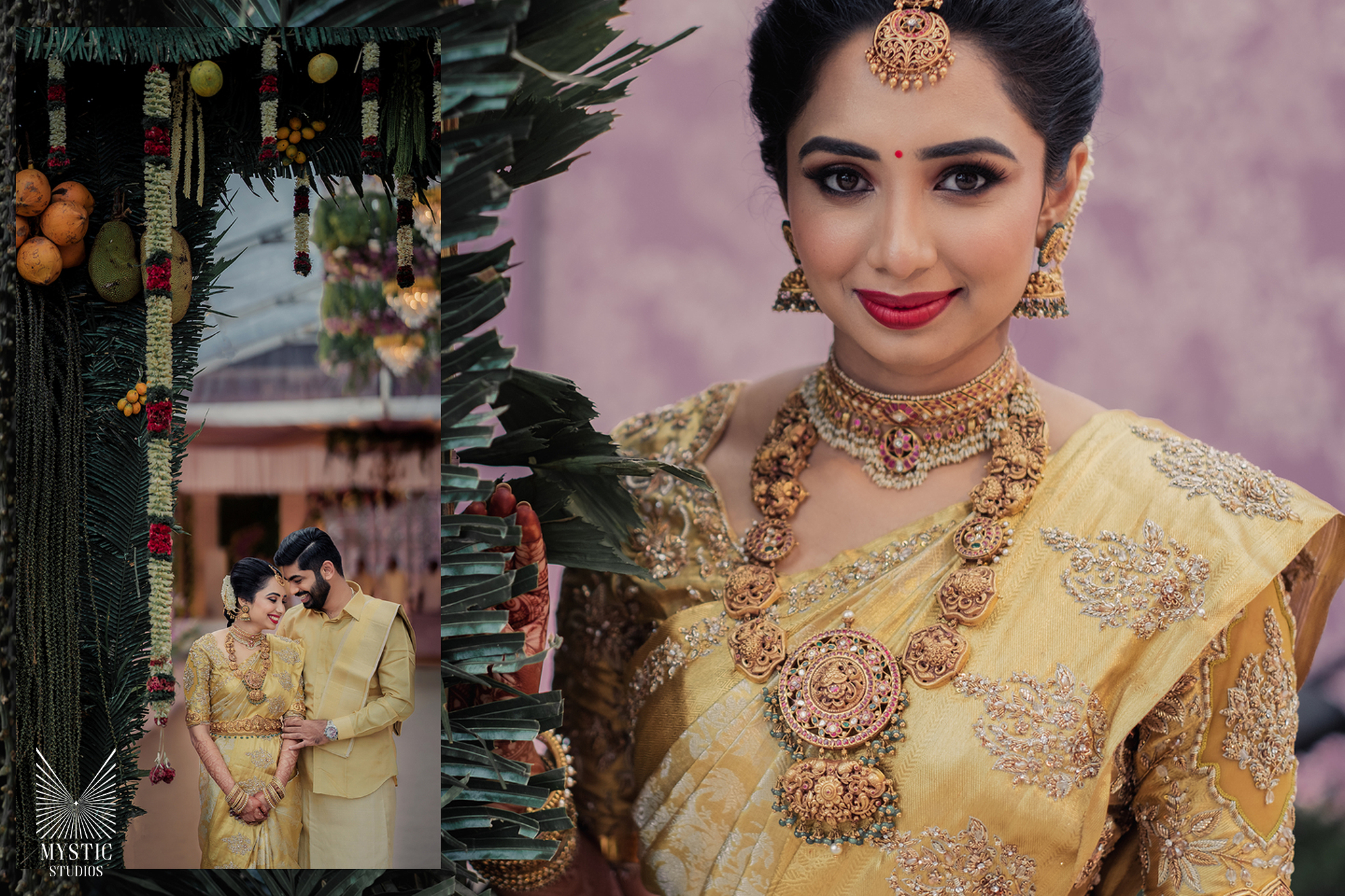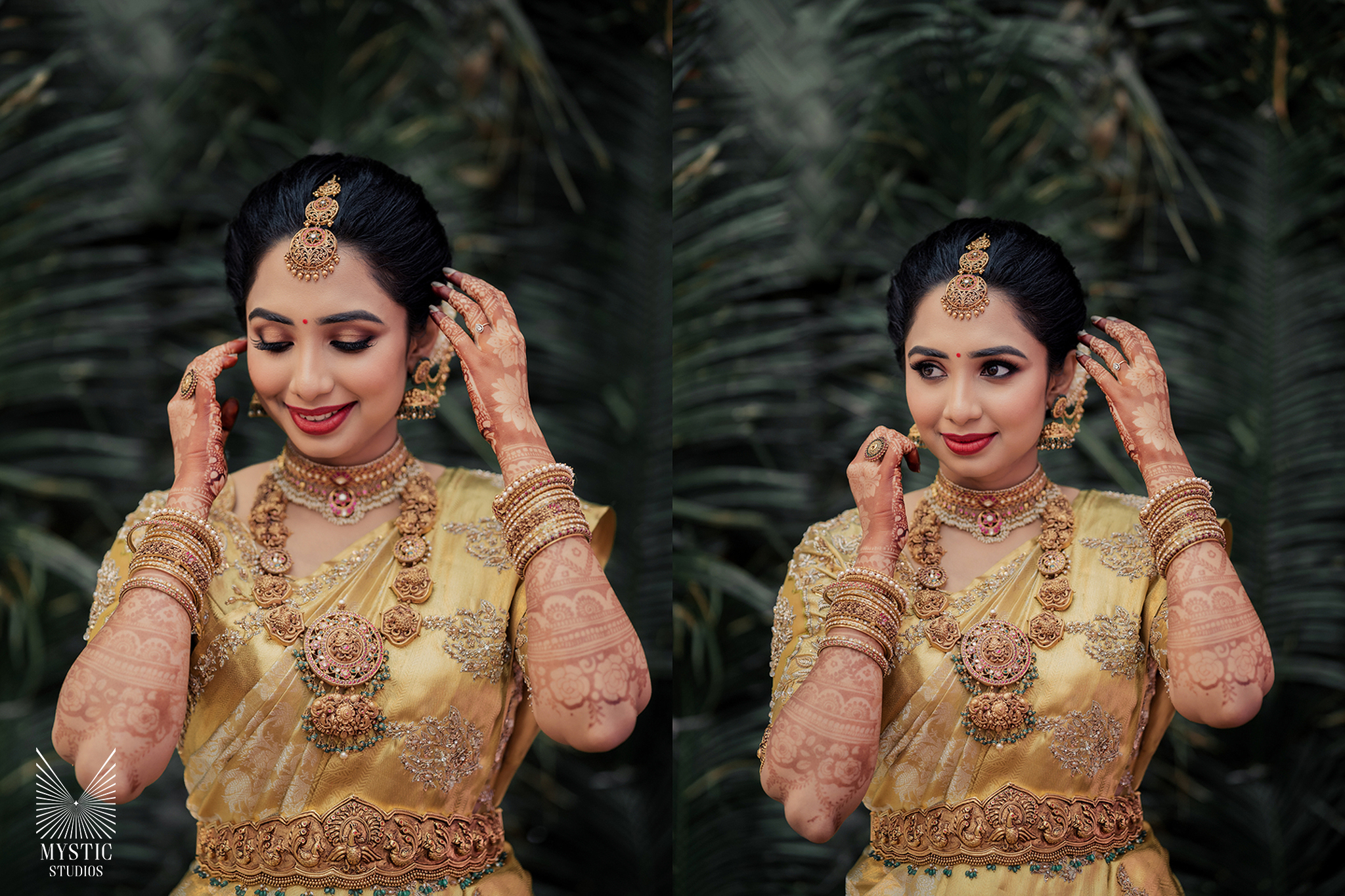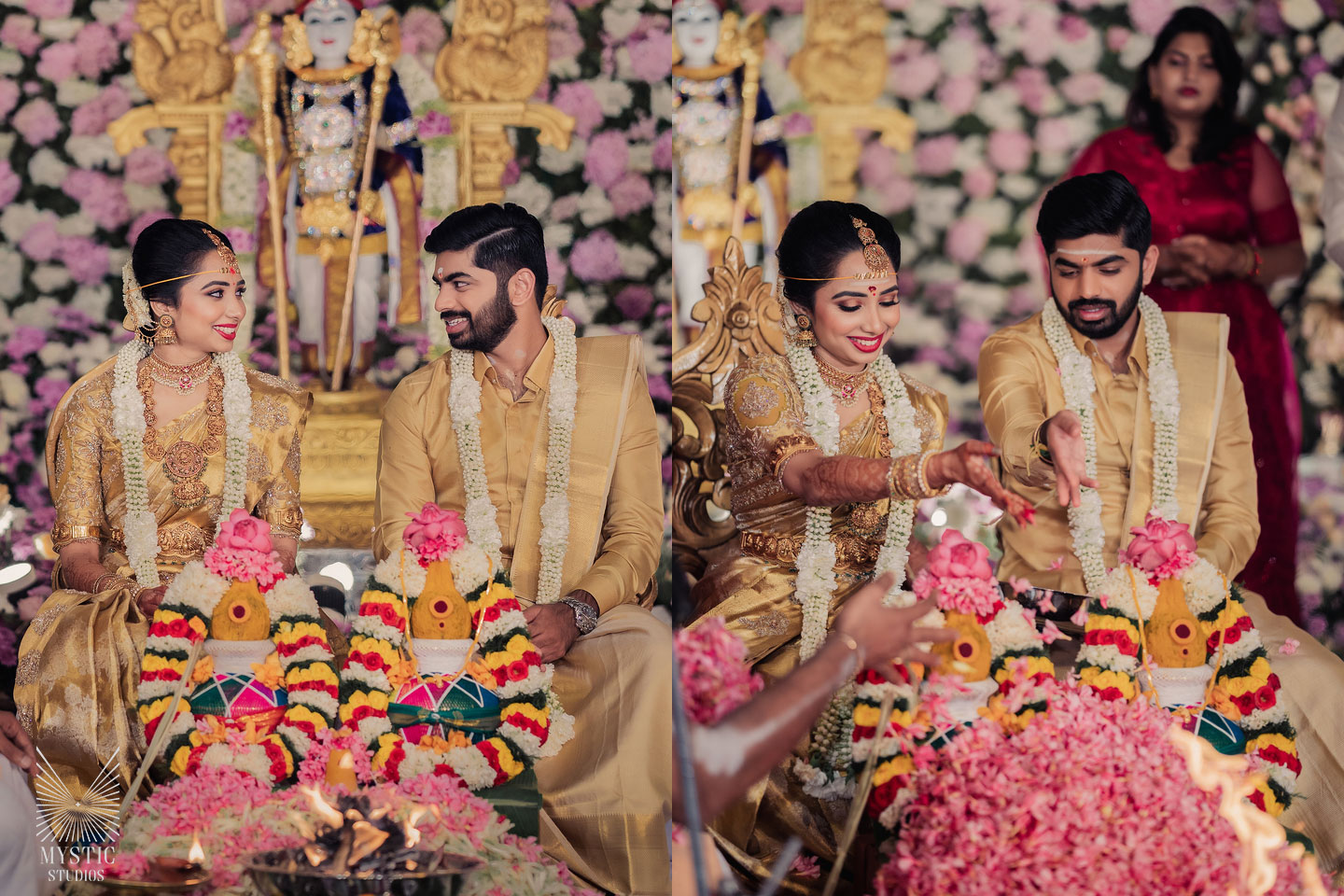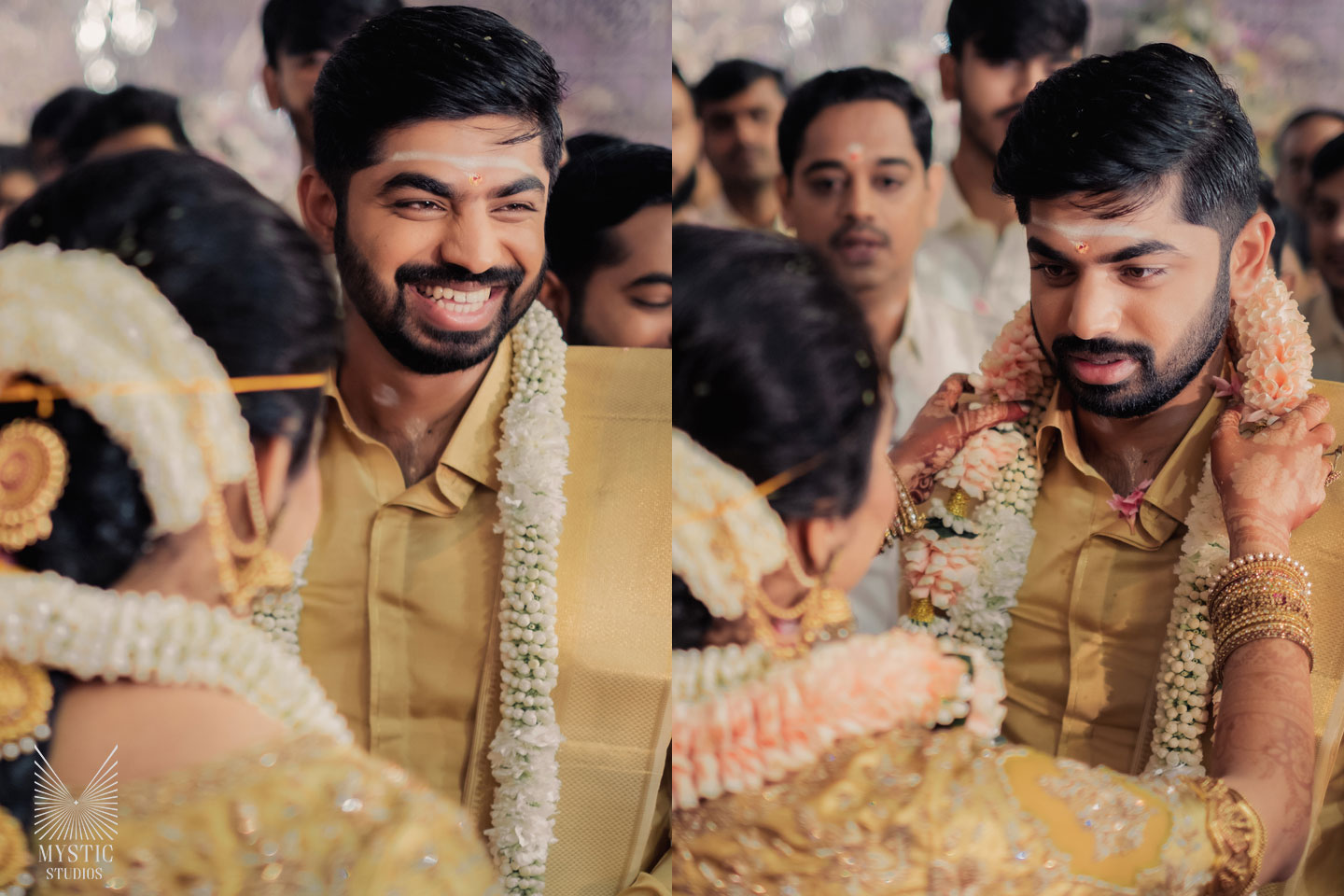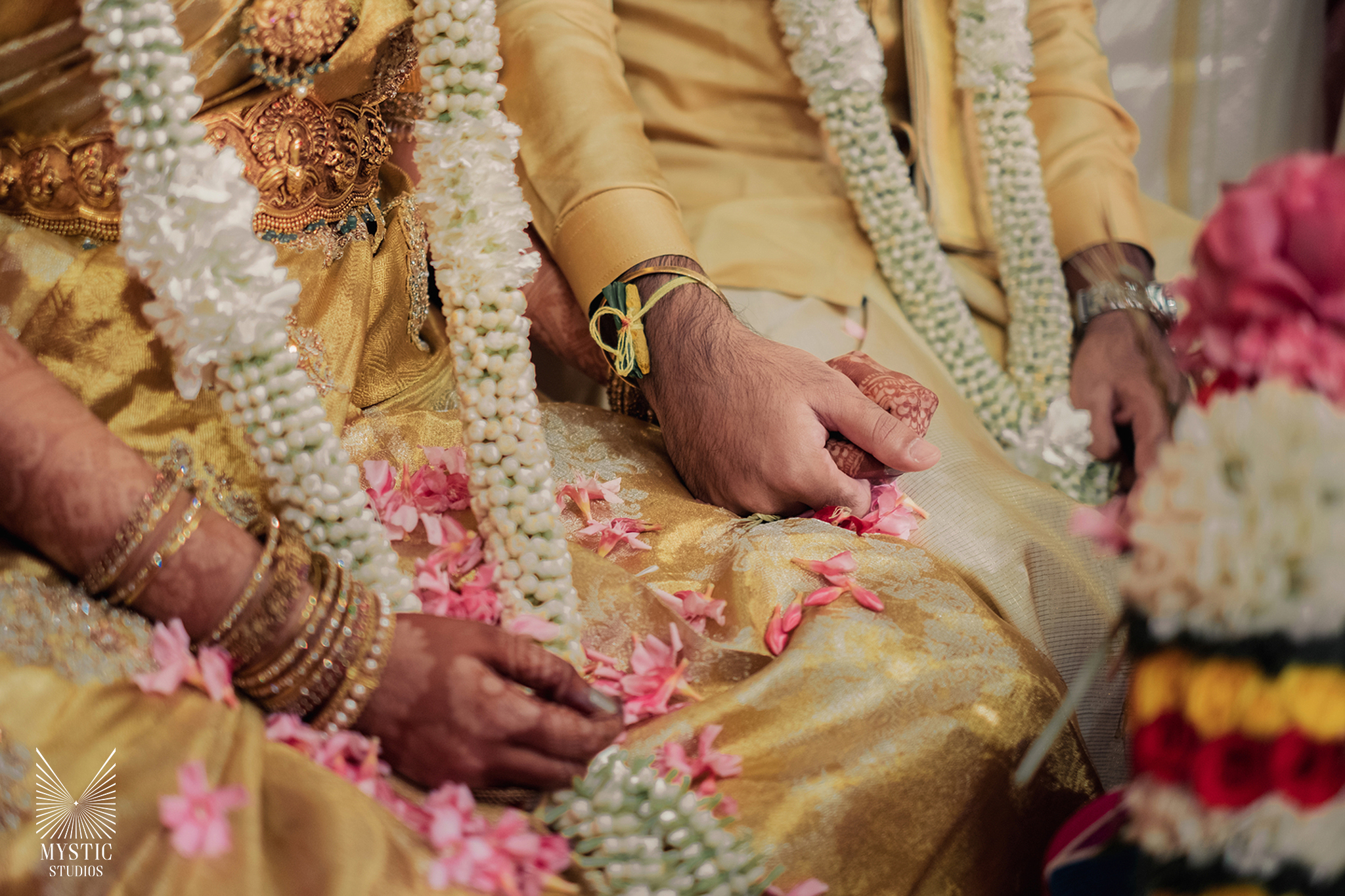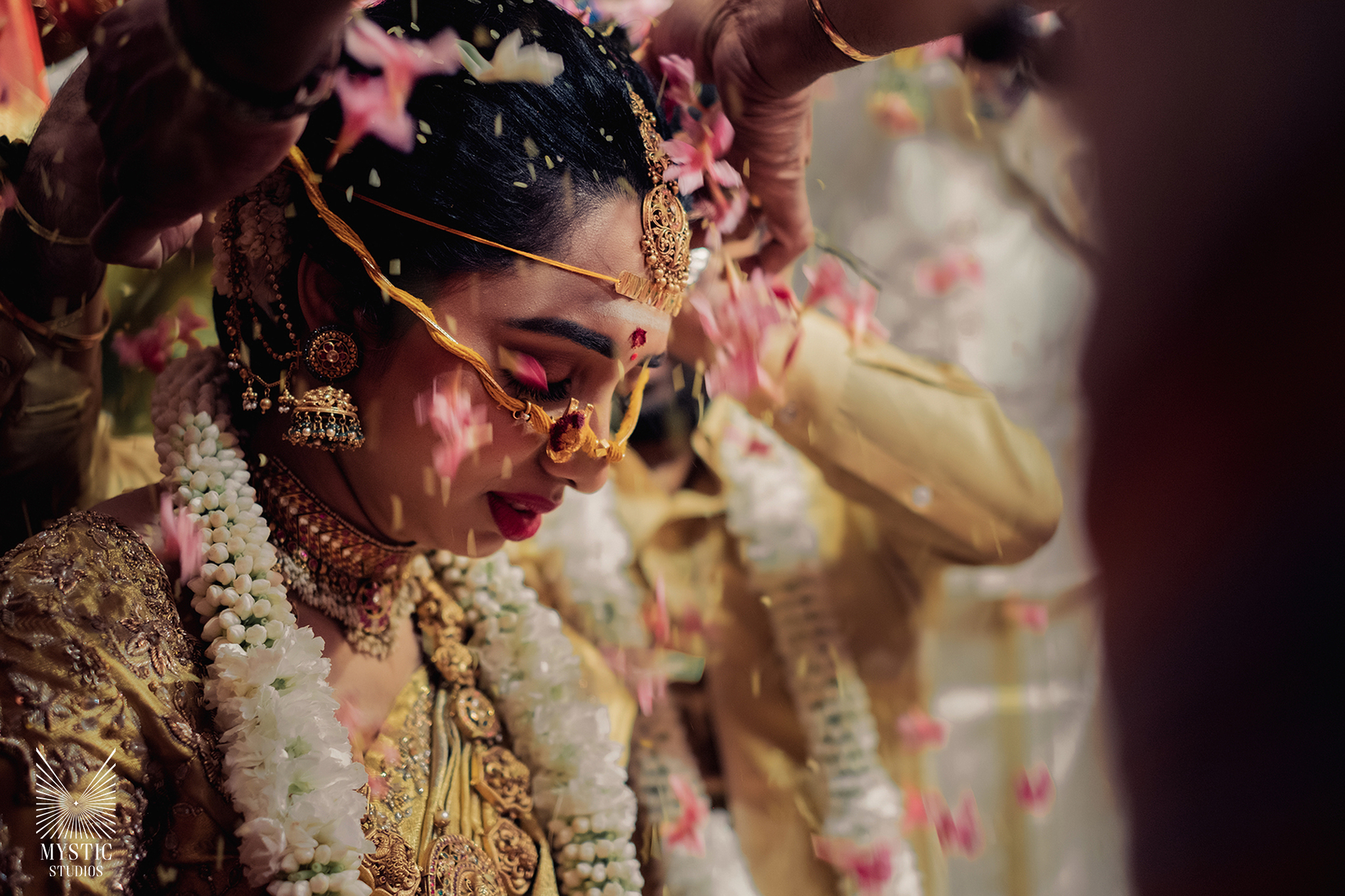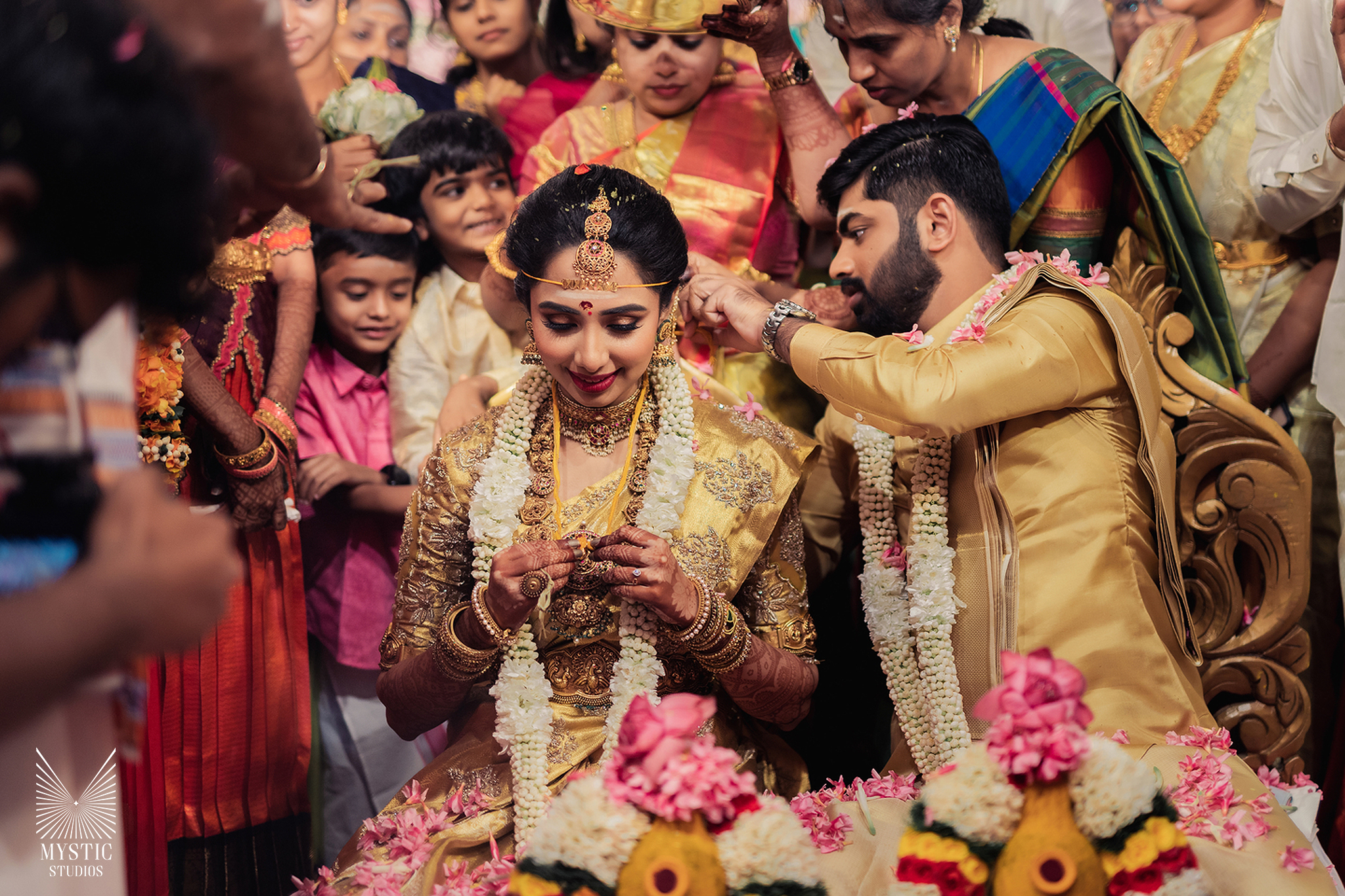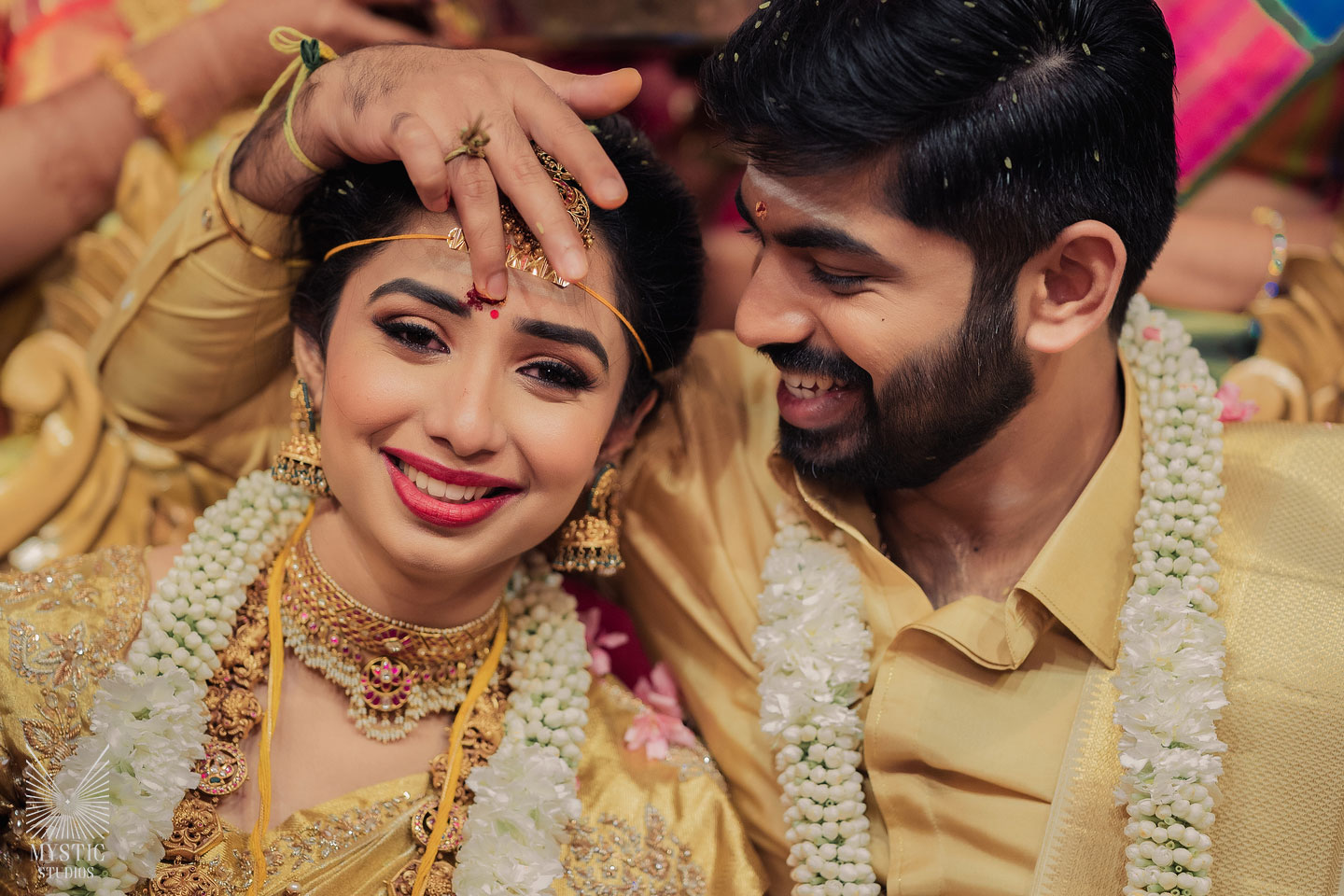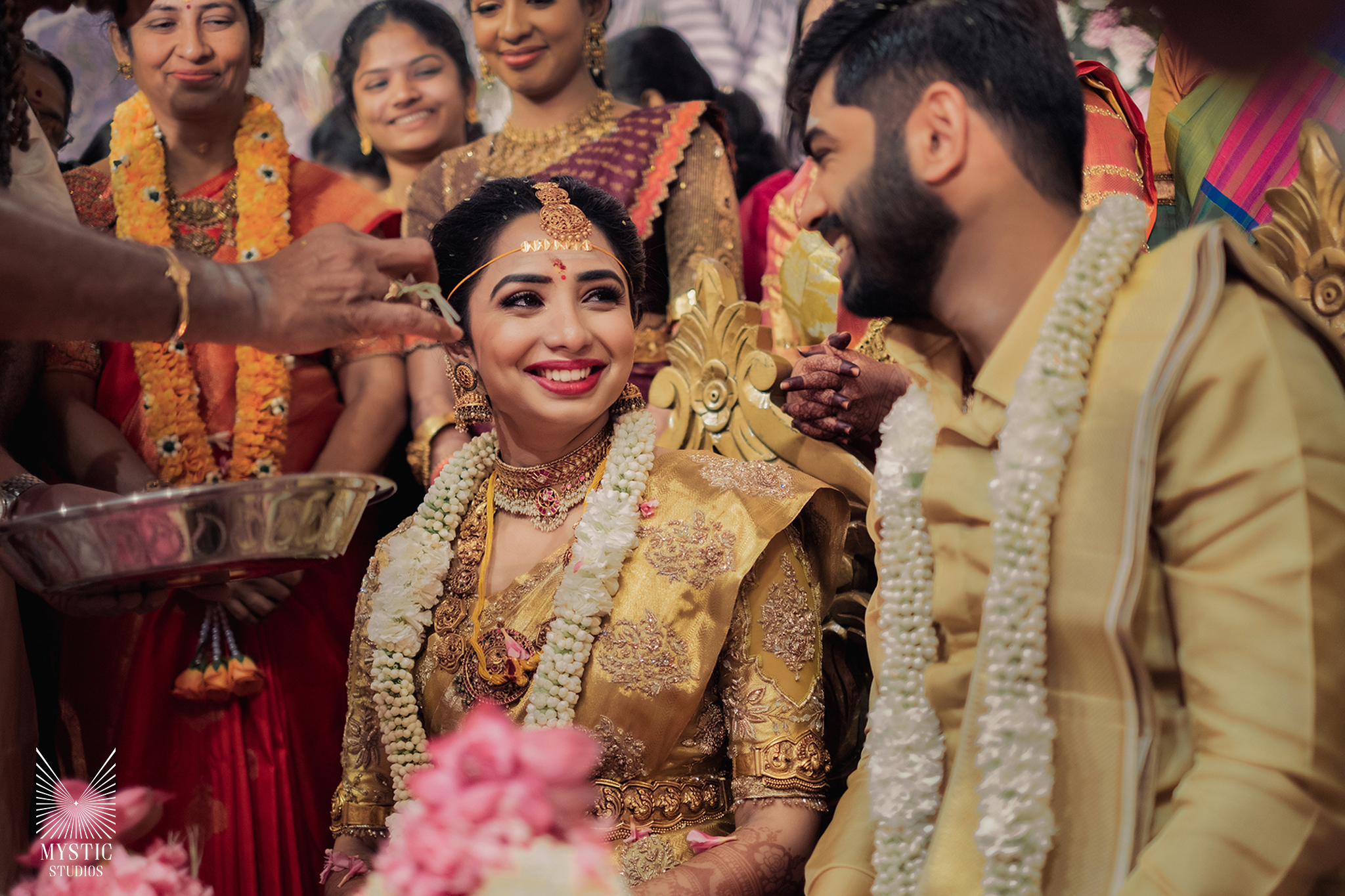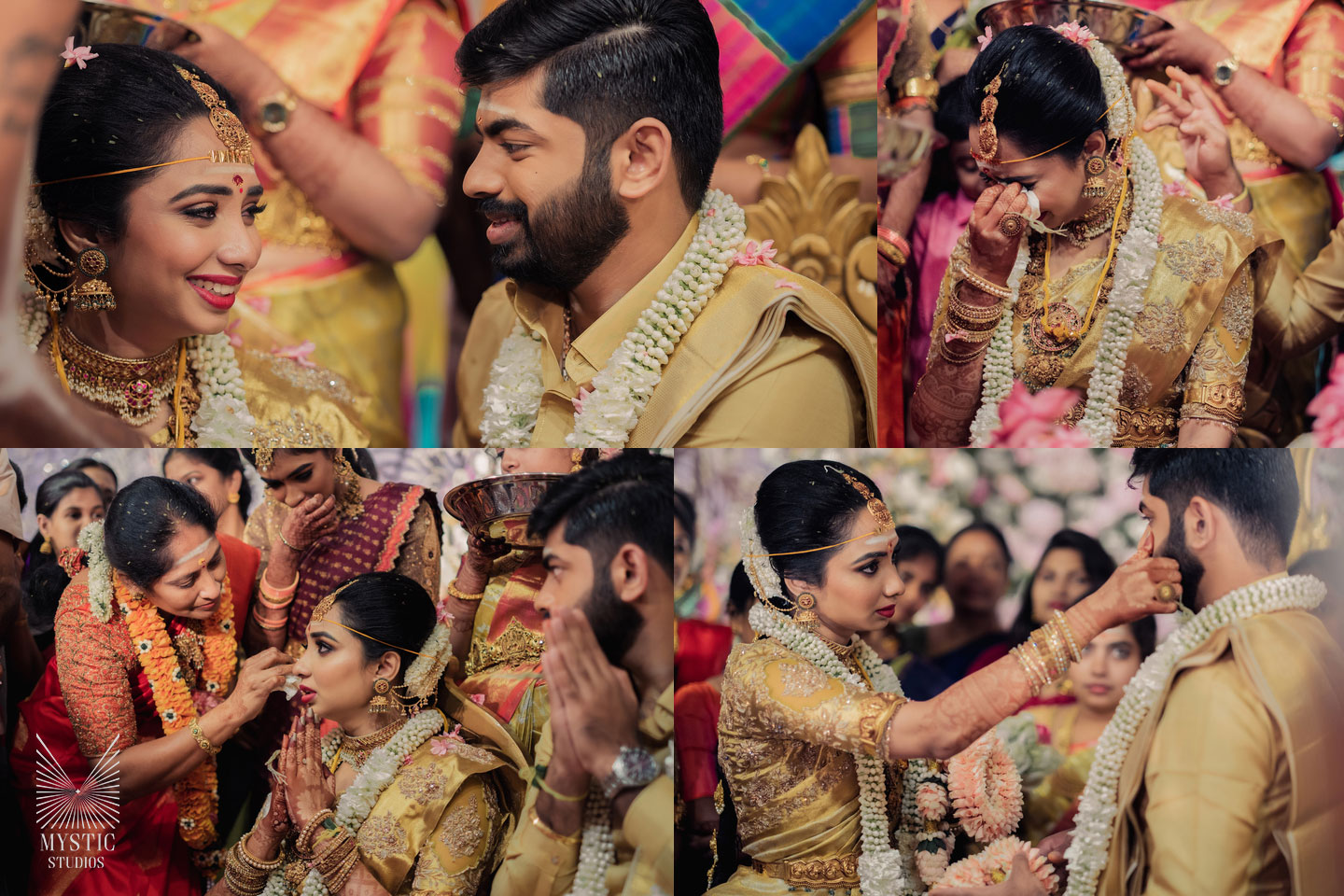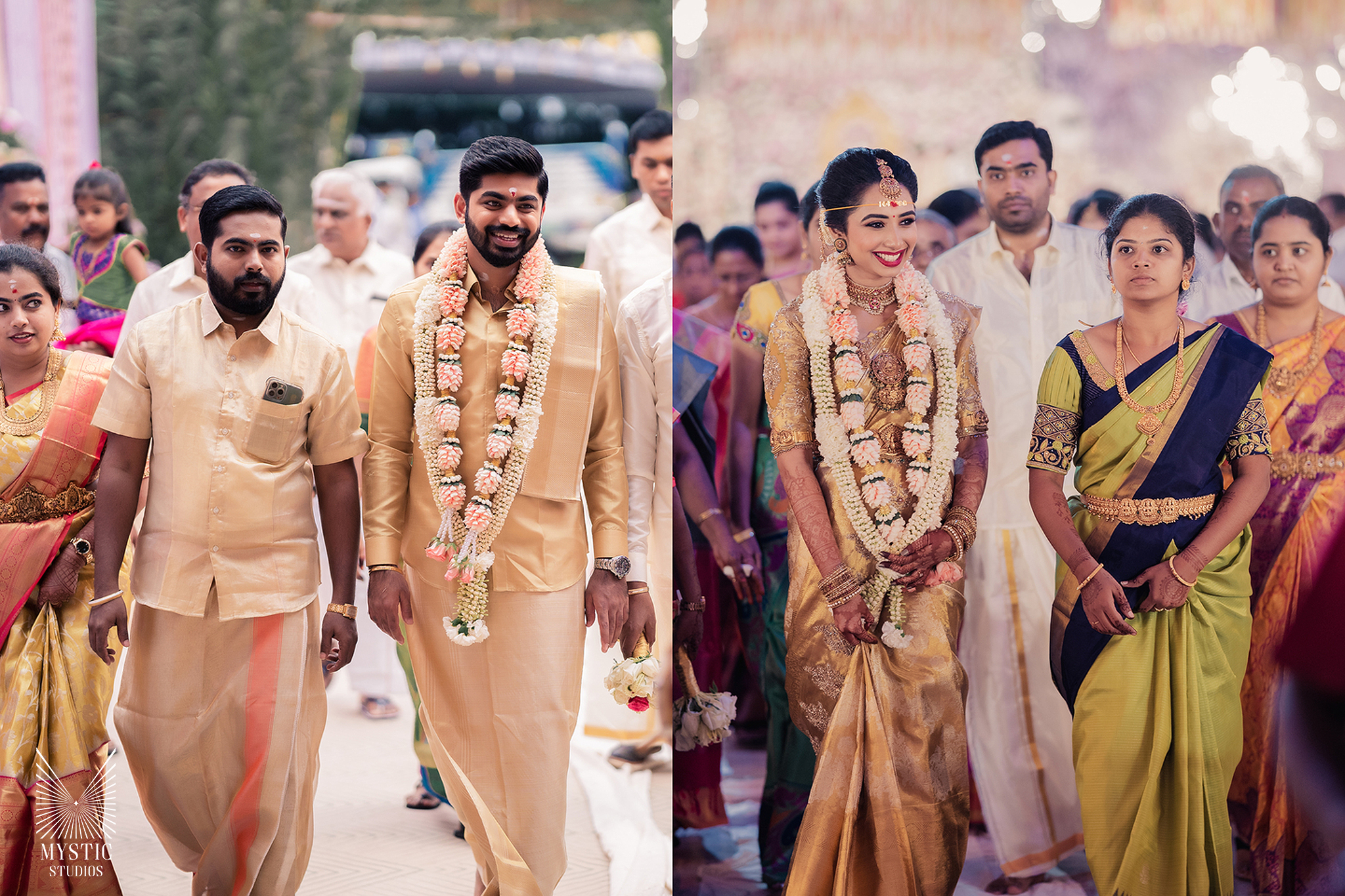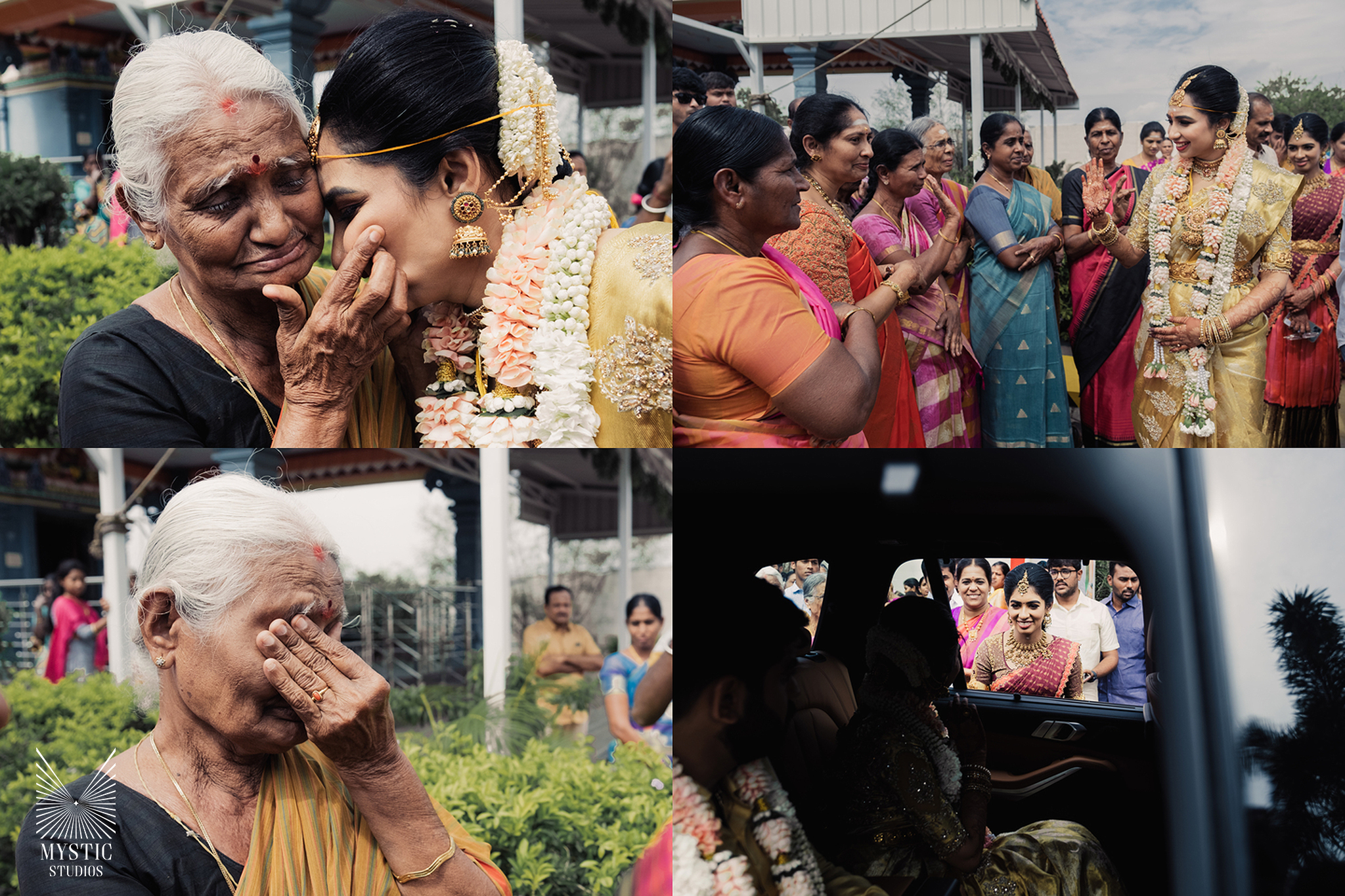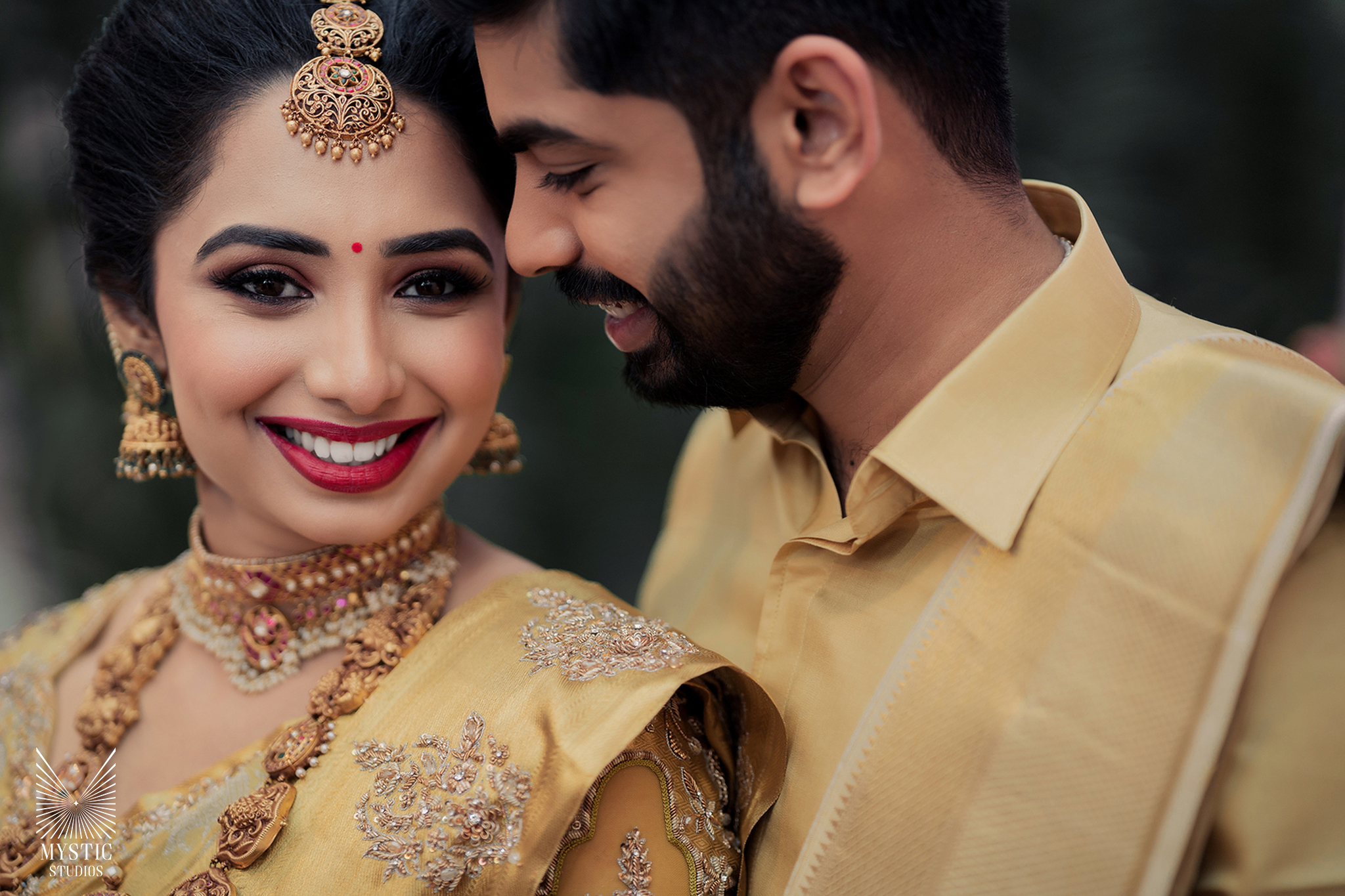 Having shot 750+ weddings all over India and few in Singapore,Dubai,US and London, Mystic Studios is one the artistic wedding photography company in Chennai and Coimbatore.If you enjoyed this post, we would be very grateful if you'd help it spread to a friend. Sharing is caring. Spread Love. And don't forget to check our other works by clicking here.