A Grand Engagement At MyVillage Resort Anaikatti
A Eco Friendly Rural Resort That Hosted A Delightful Affair
The moment when urban meets rural, classical tradition meets contemporary fashion, it's bound to spark up a massive deal. Such was the experience for us at Mystic Studios with this magnificent event that took place at My Village Resort, Anaikatti. Every single element that makes major halves of South Indian traditional weddings were a pivotal part in this gorgeous engagement as well. The bride and the groom swayed to the tunes, lost themselves amidst the crazy moments of their new journey and were mostly at awe.
The wedding brigade was gleamingly dressed, gracing the occasion with such poise, class and sophistication. The colour co-ordinated outfits were not just for the bride and the groom but for the closer circle of the couple as well that looked super dapper!
The place looks lit, literally and metaphorically with a vibrant décor that depict the straight-out-of-a-fairytale kind of place. The pictures speak of royalty and exuberance in every single frame. We can't wait to be yet another part of this family and be the sole ambassadors of their biggest day's beautiful moments!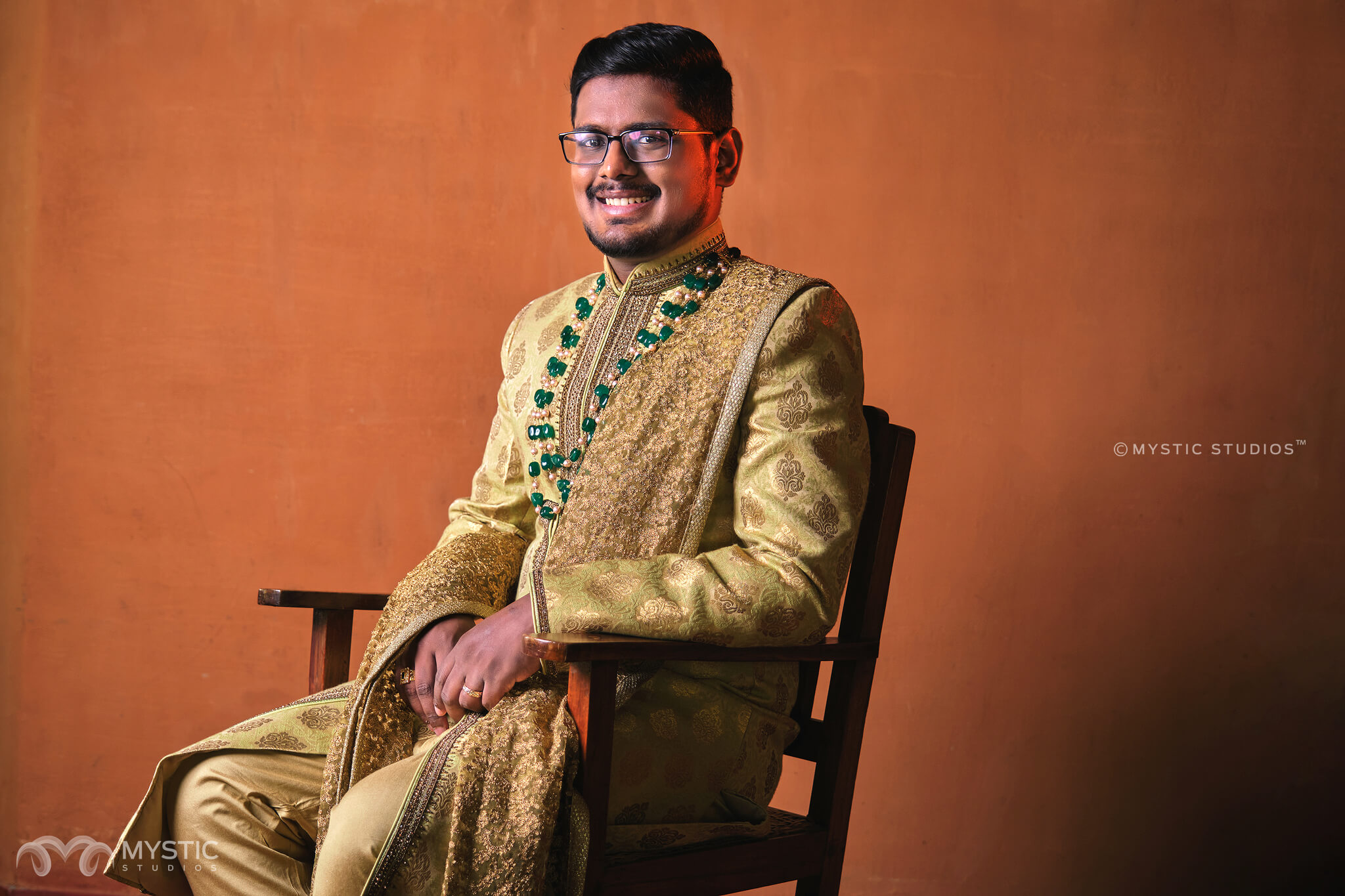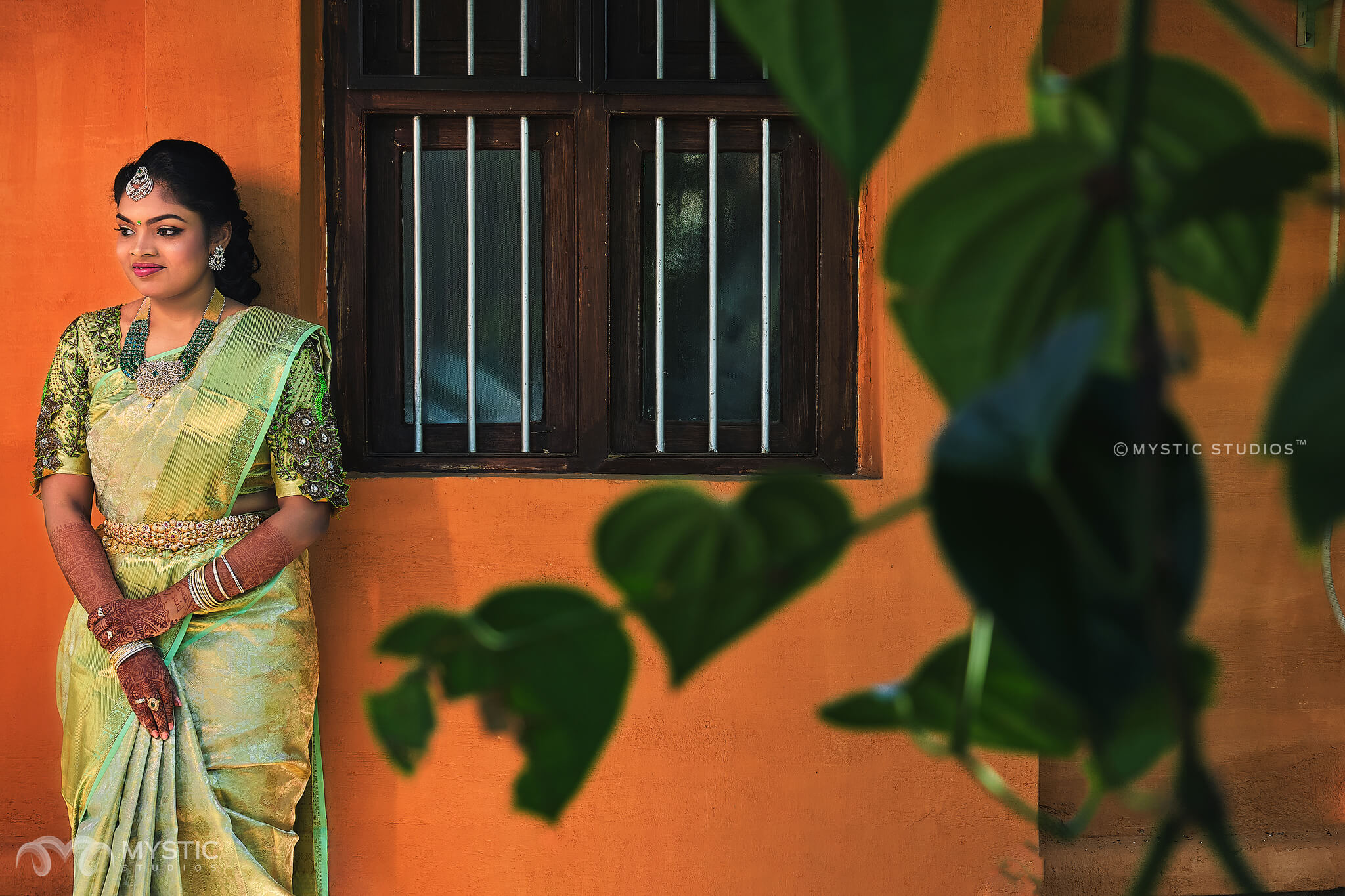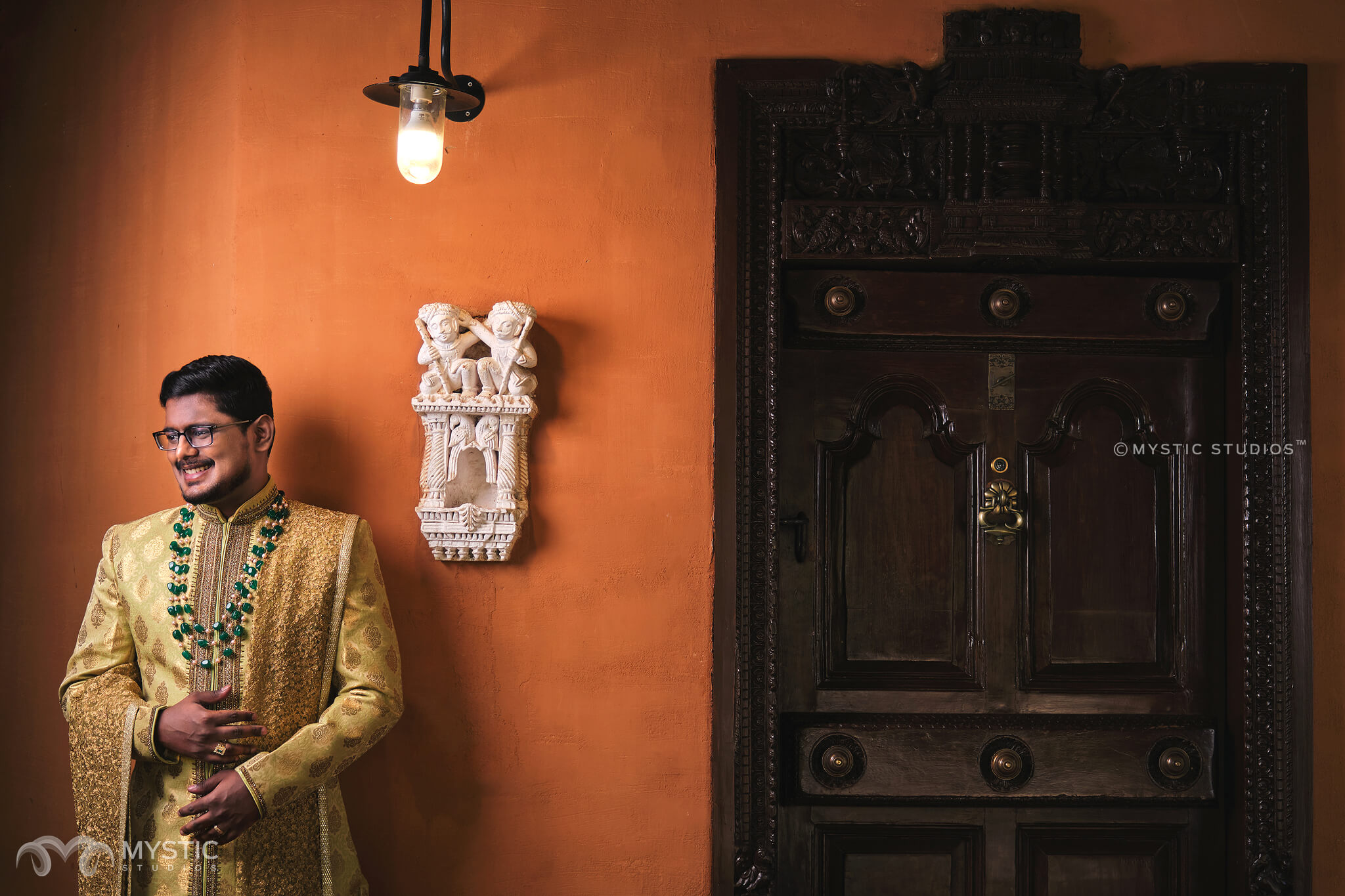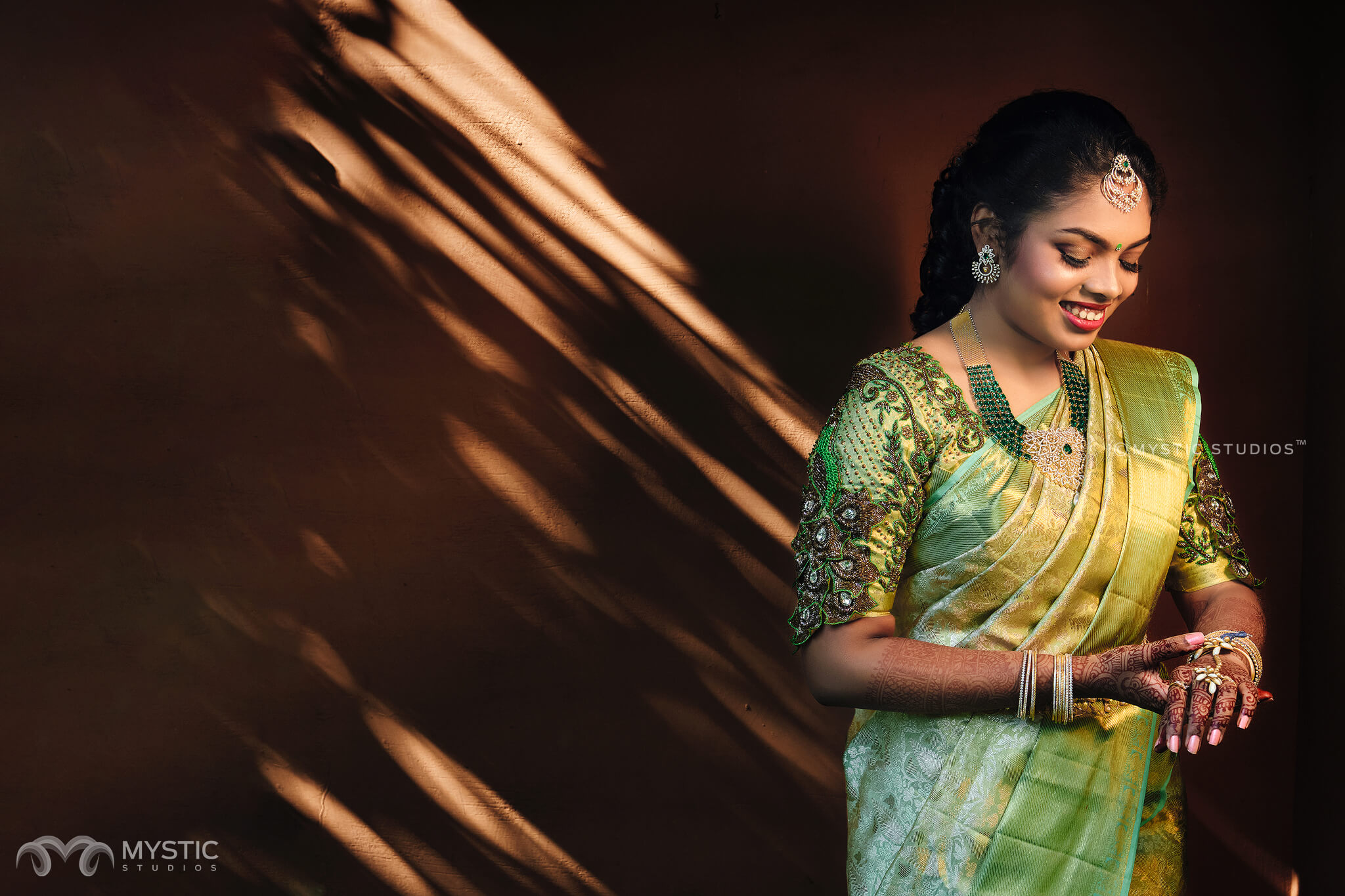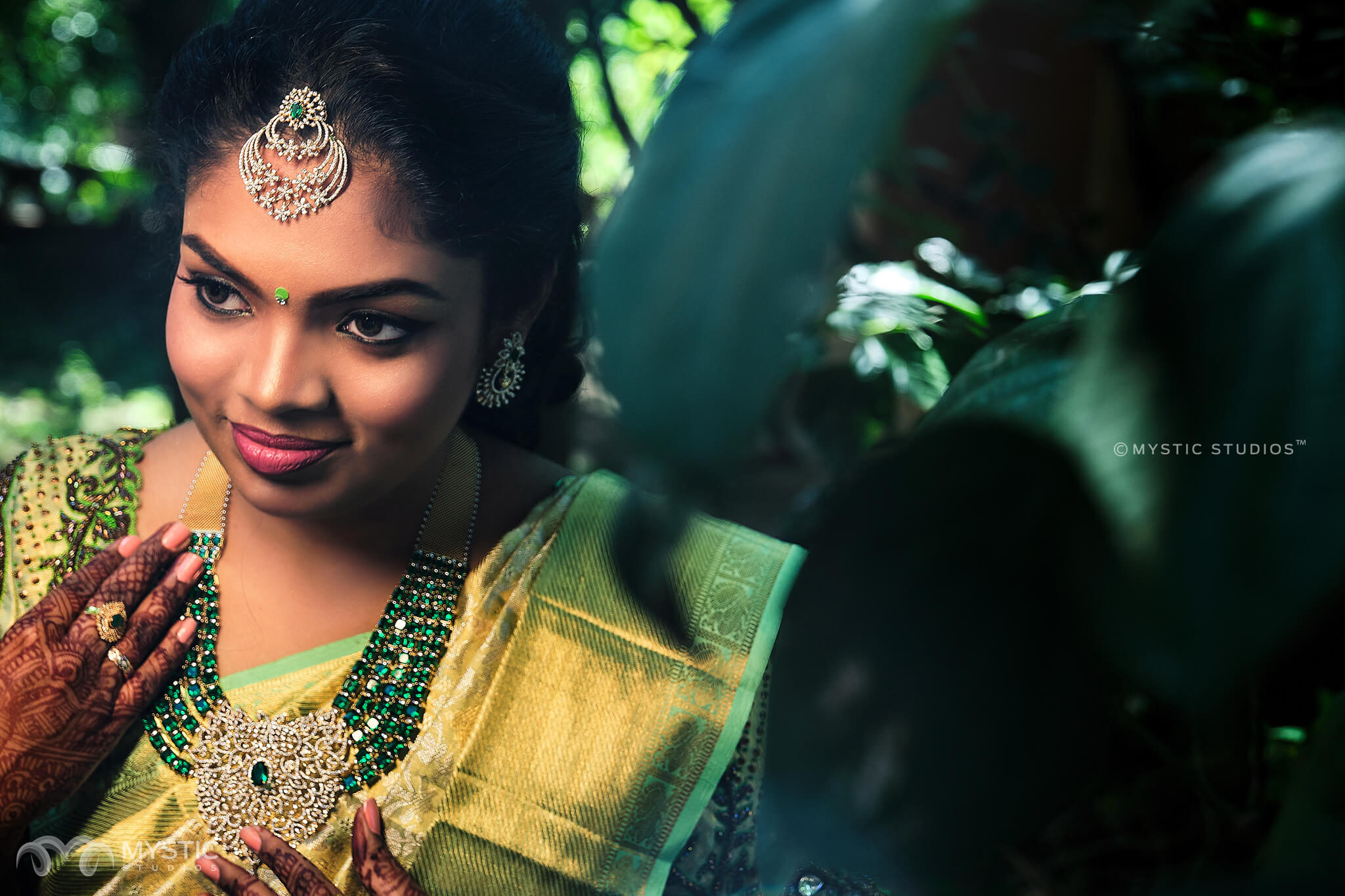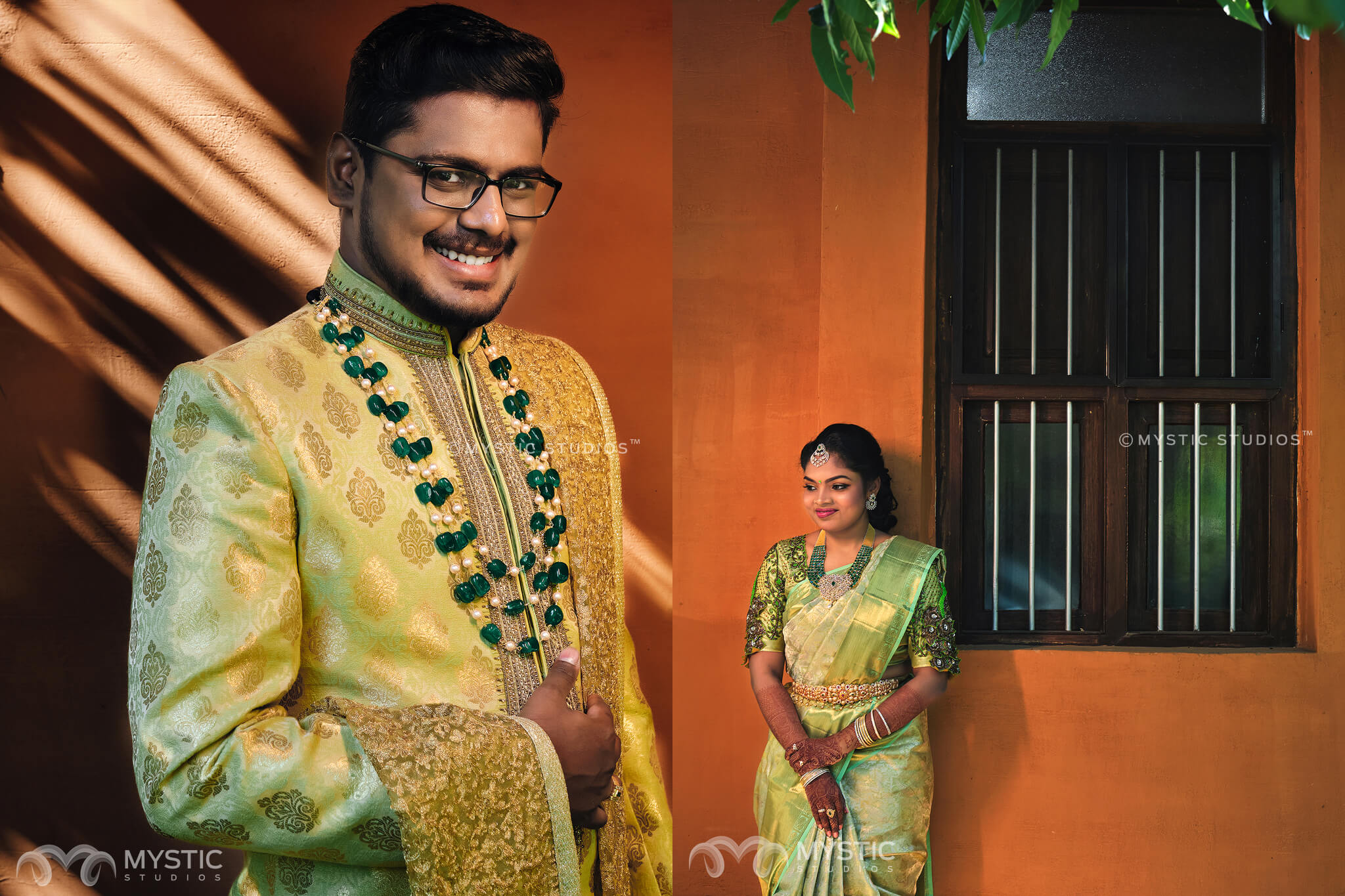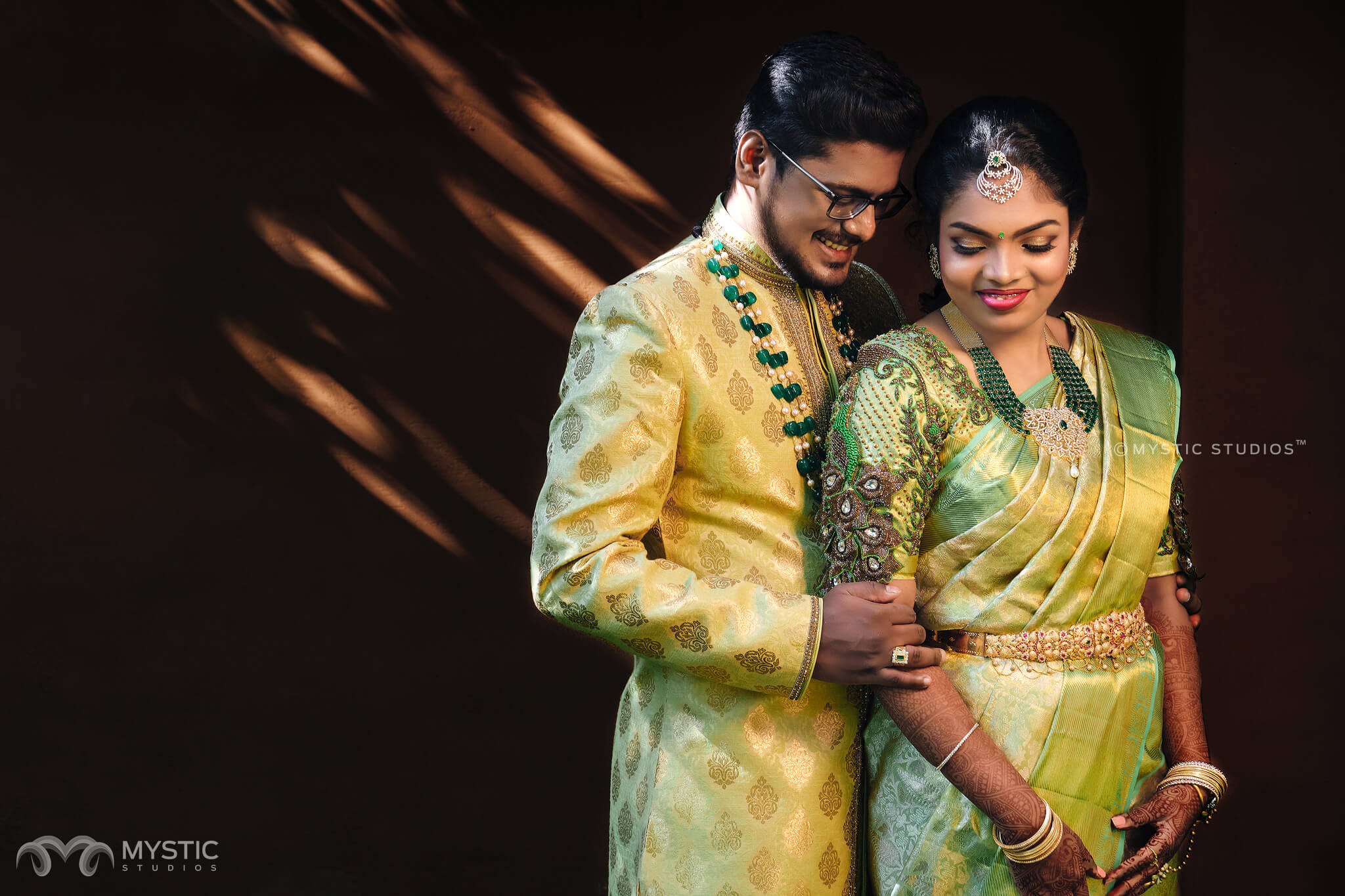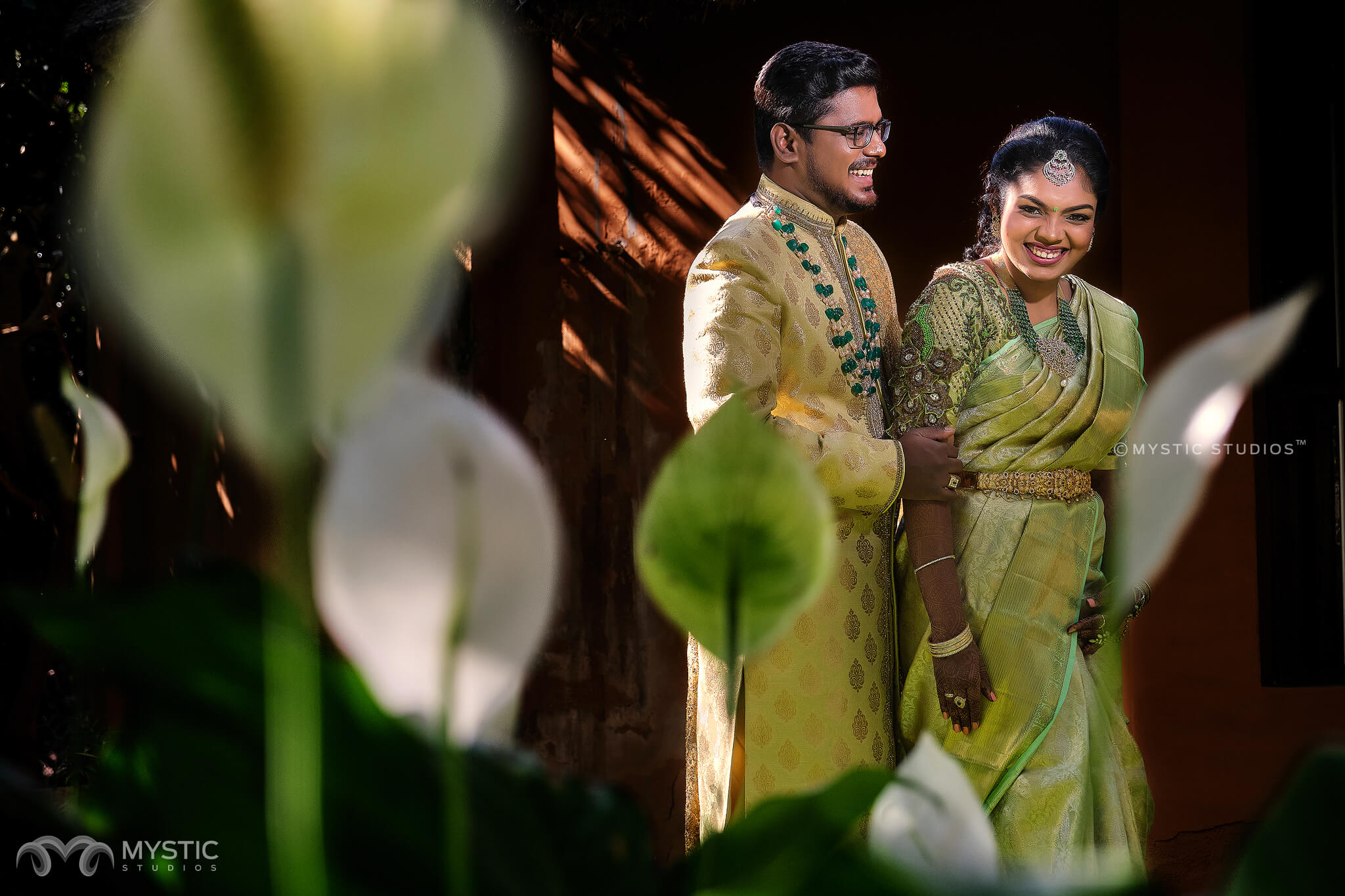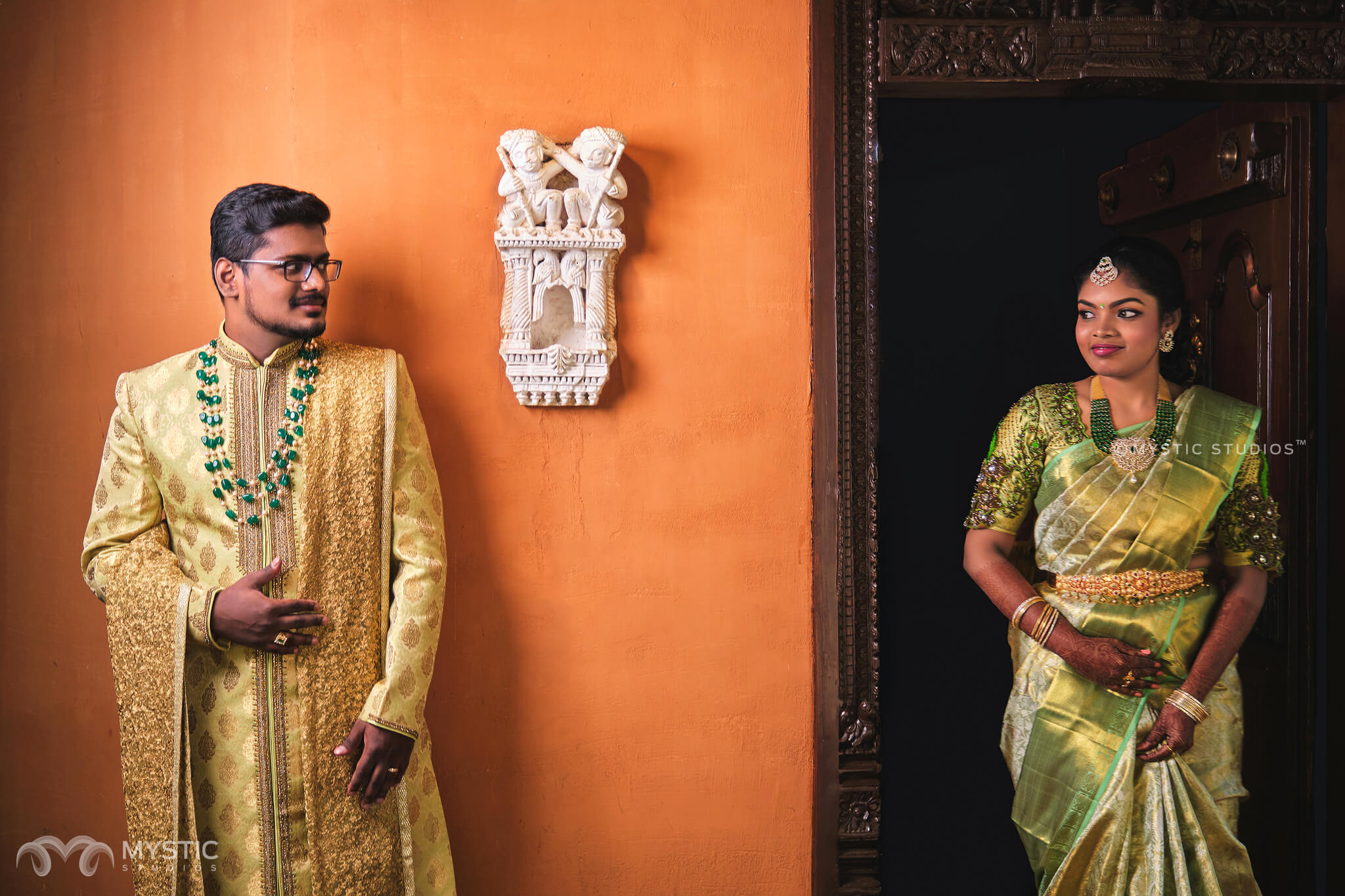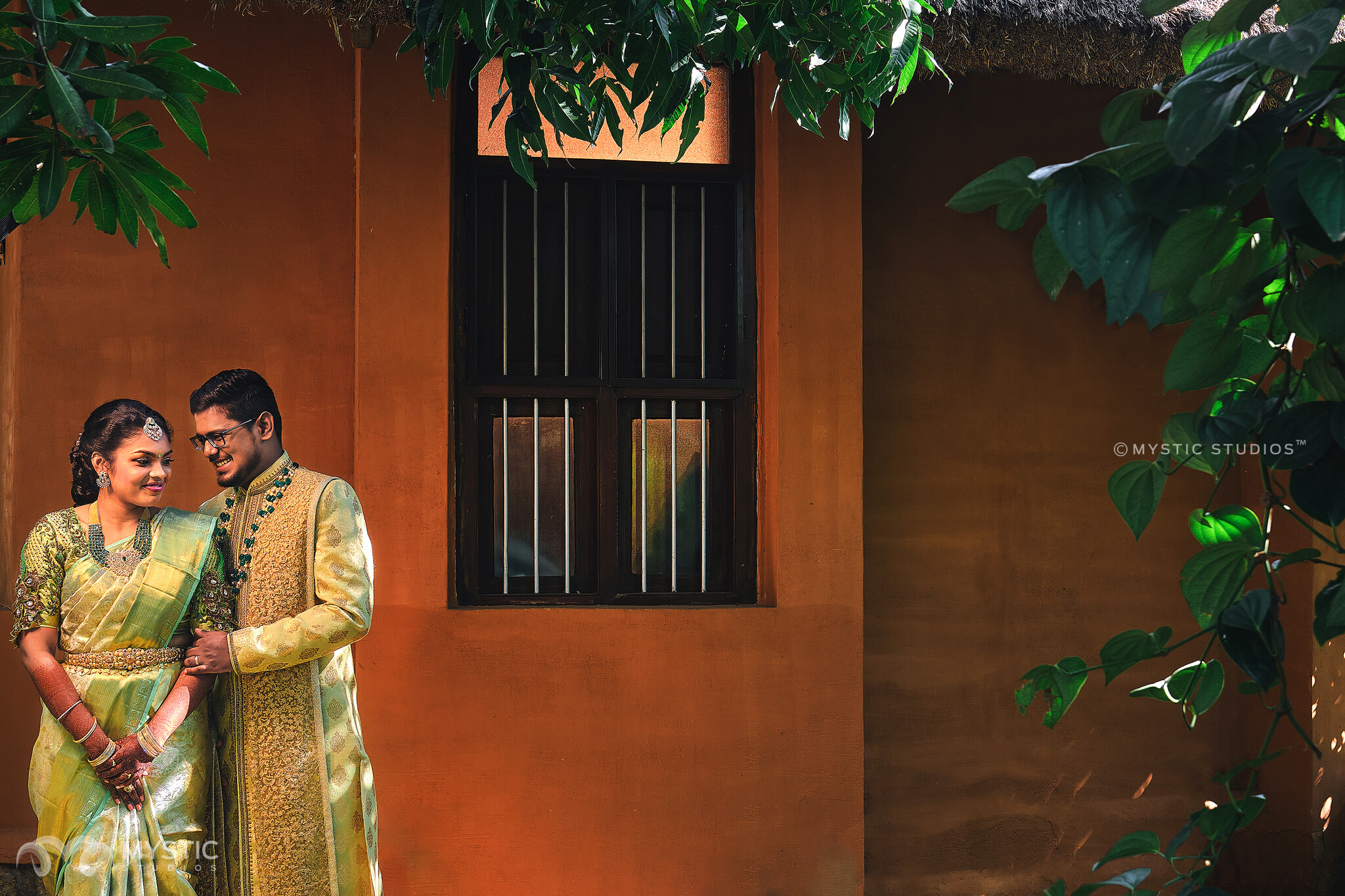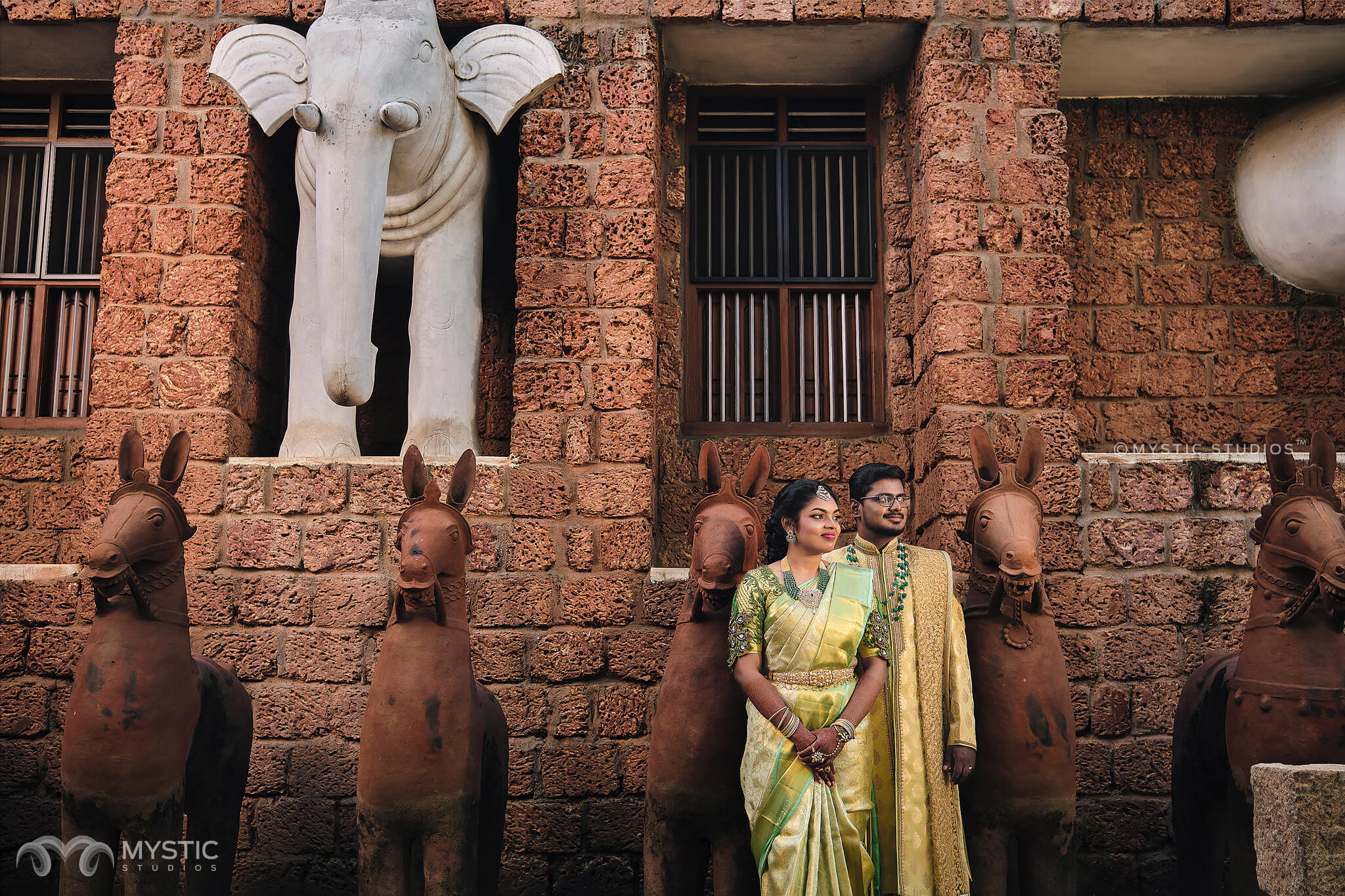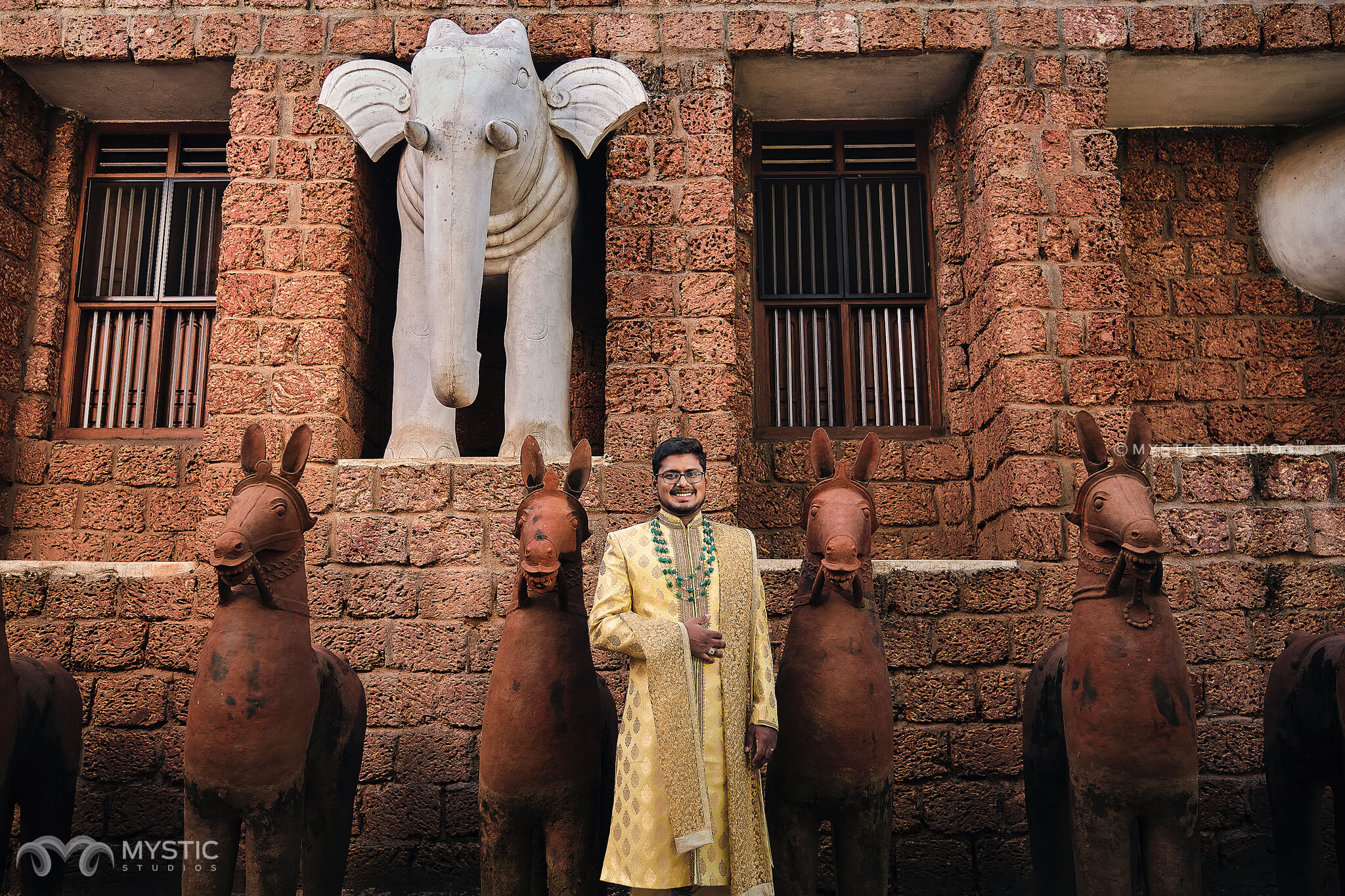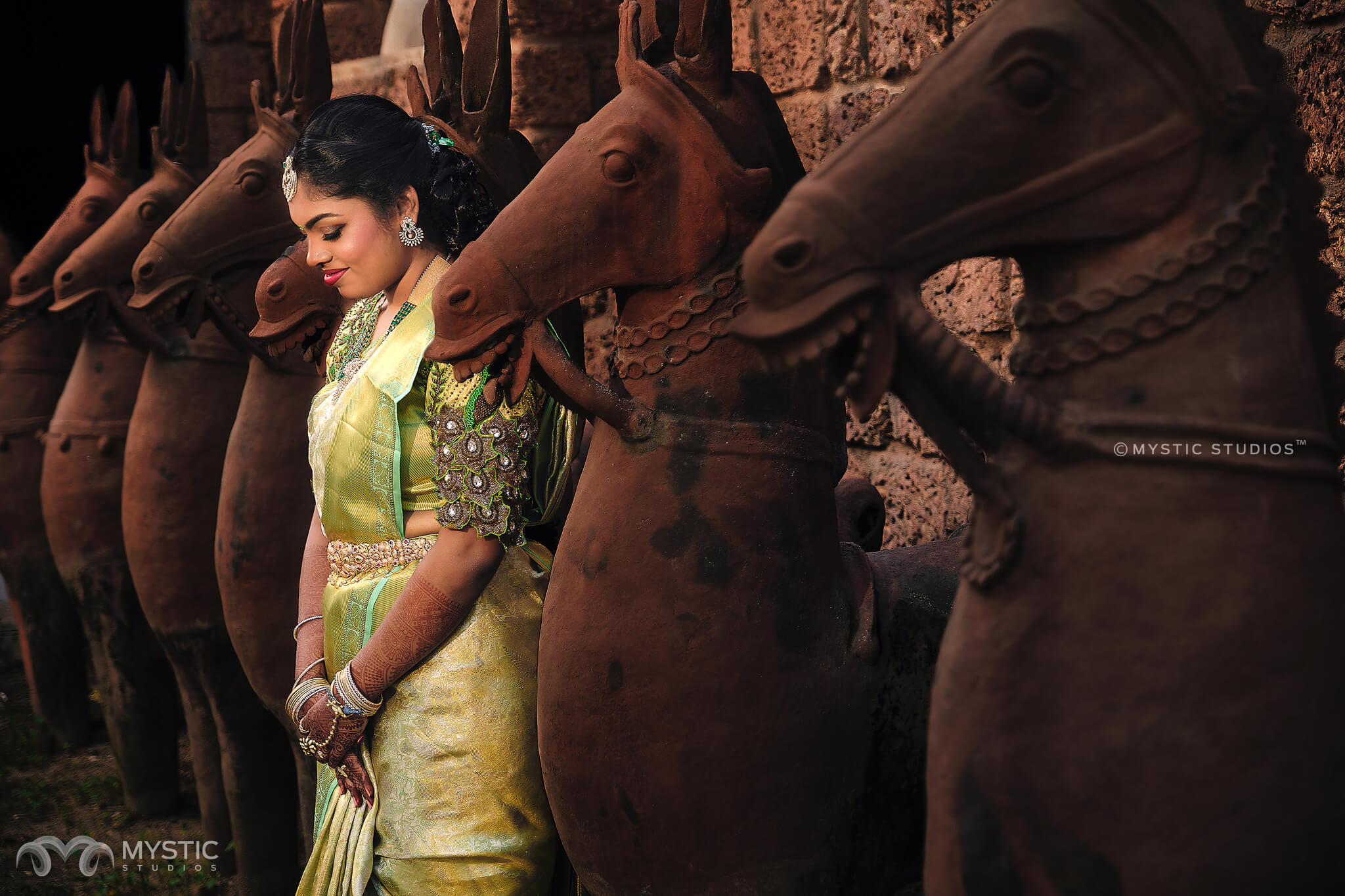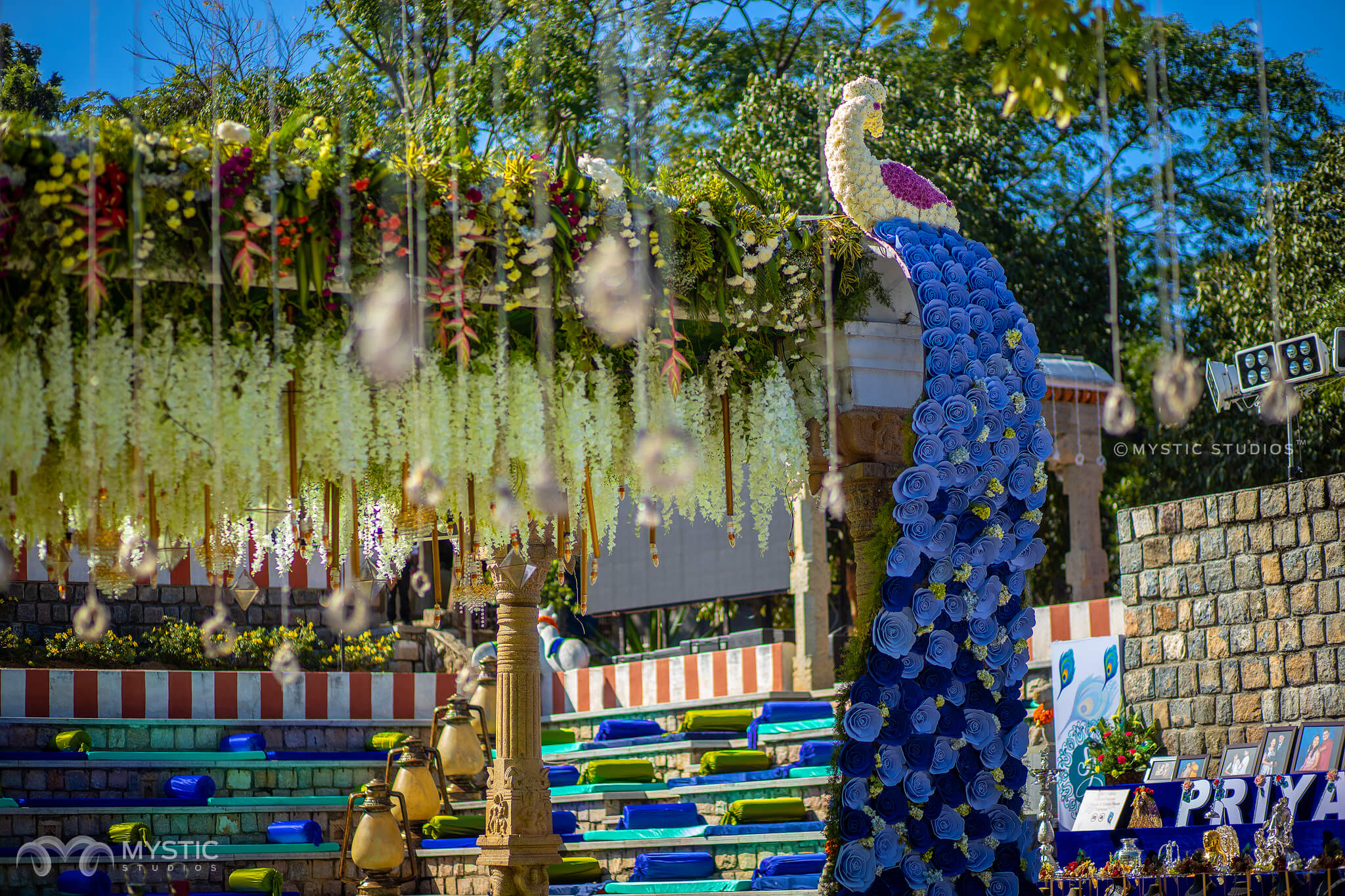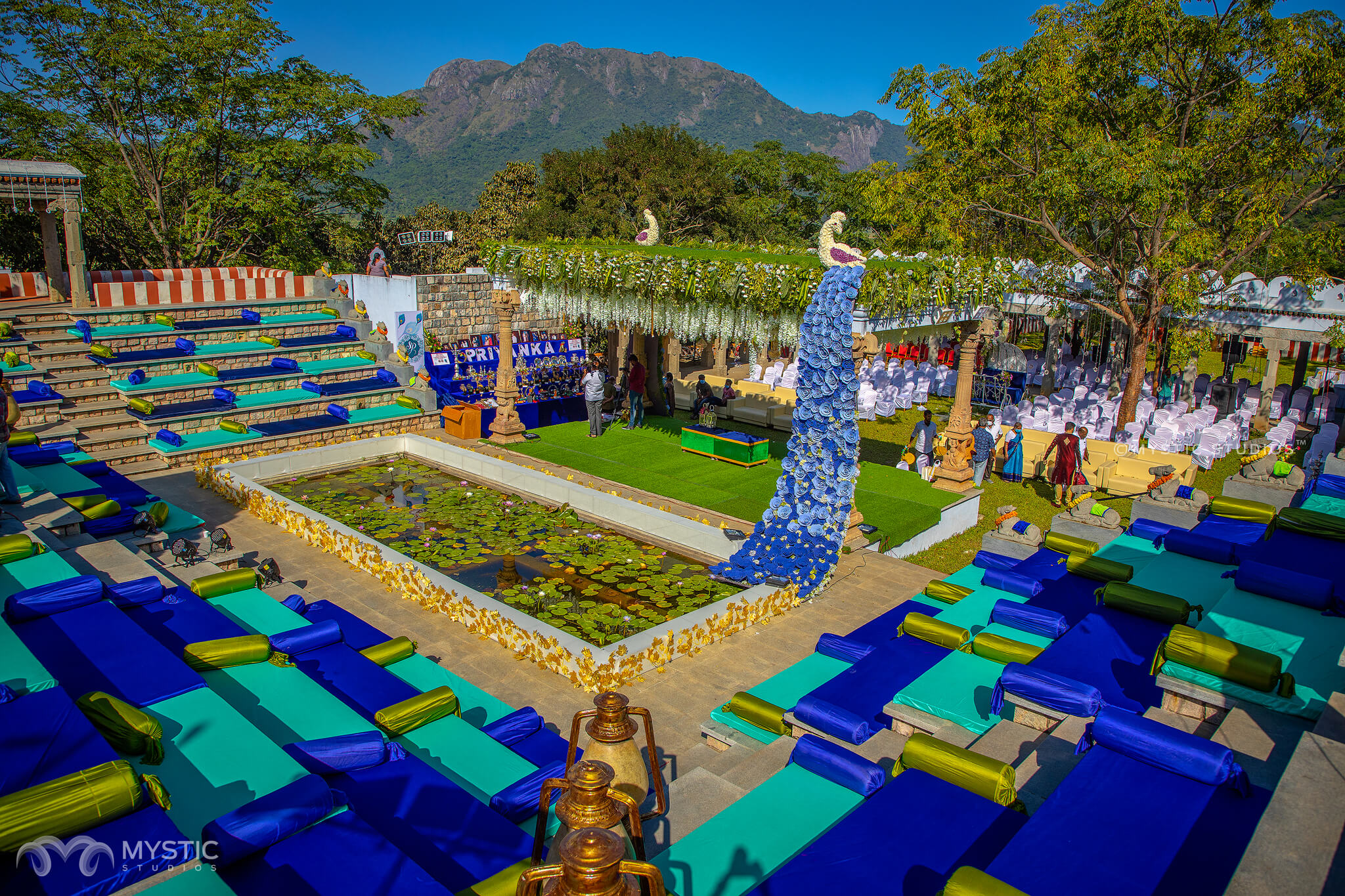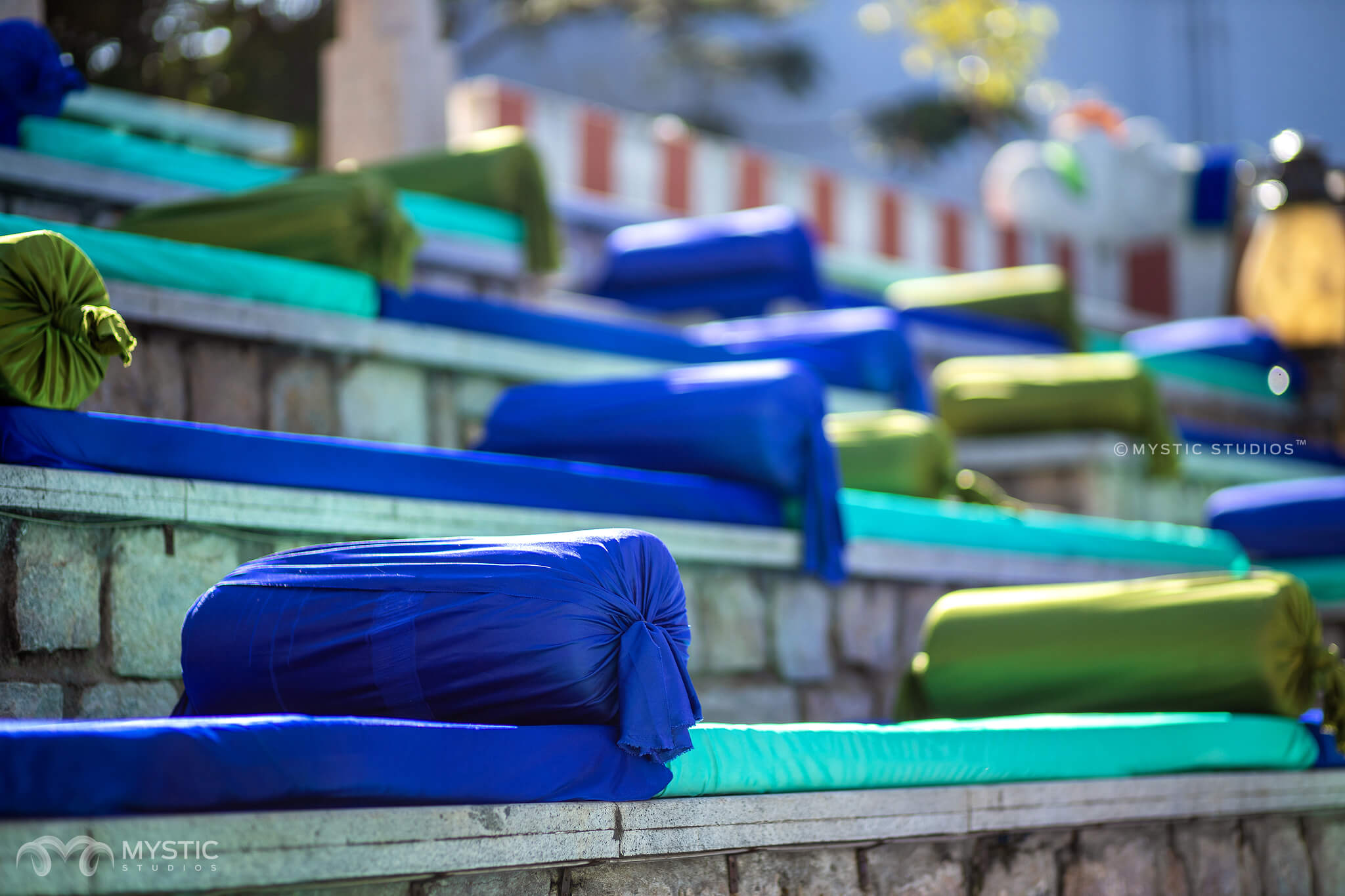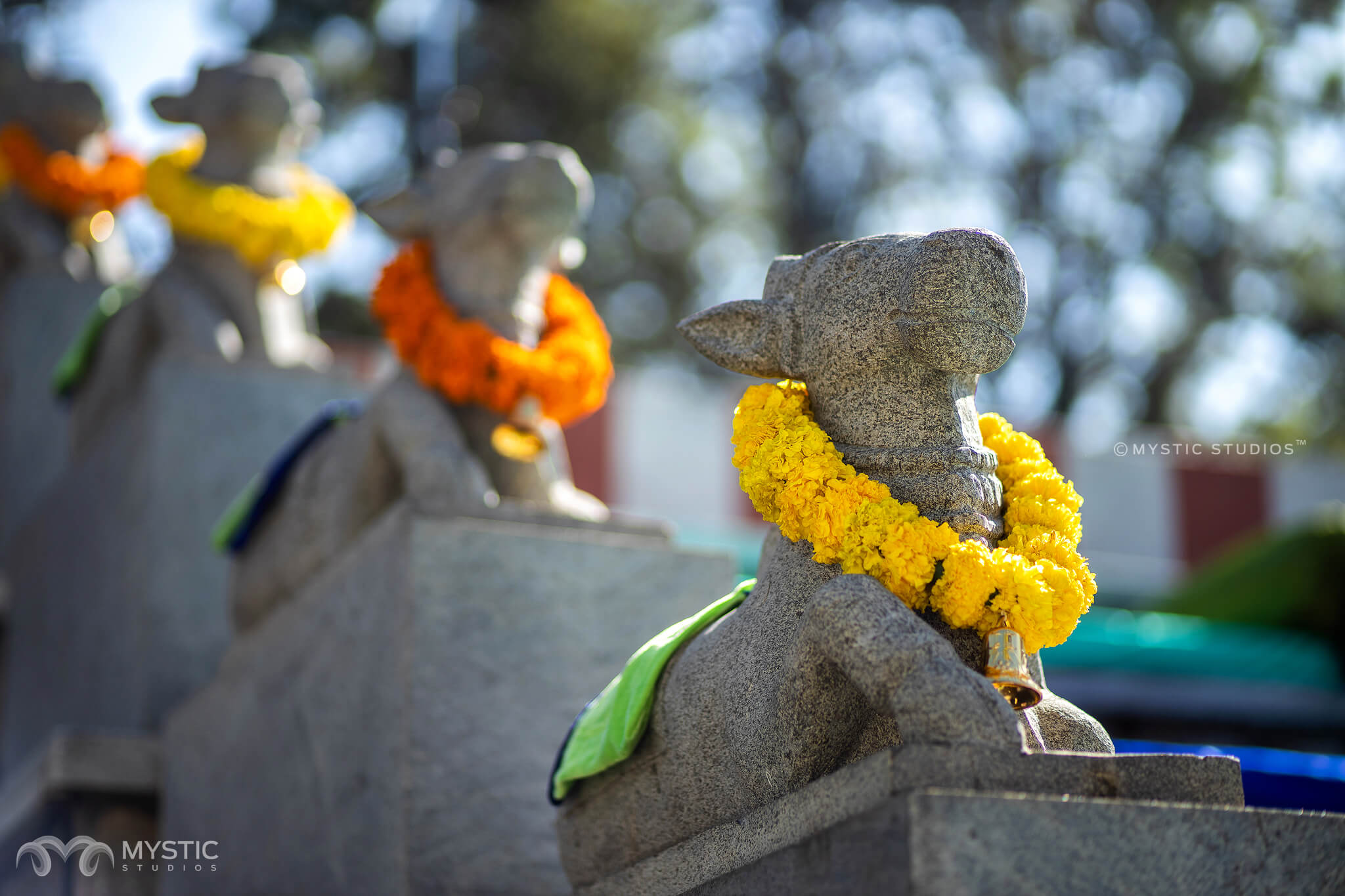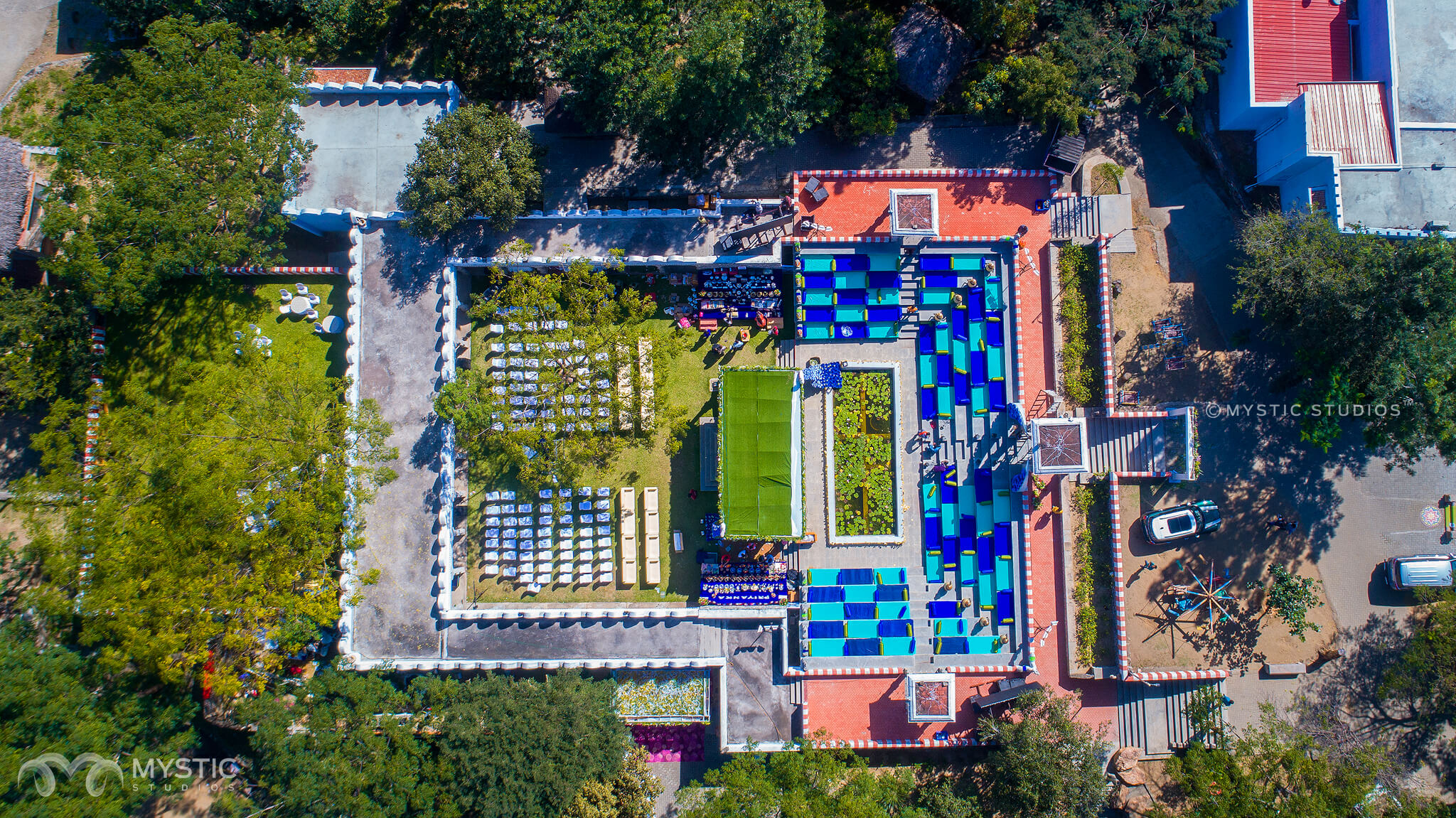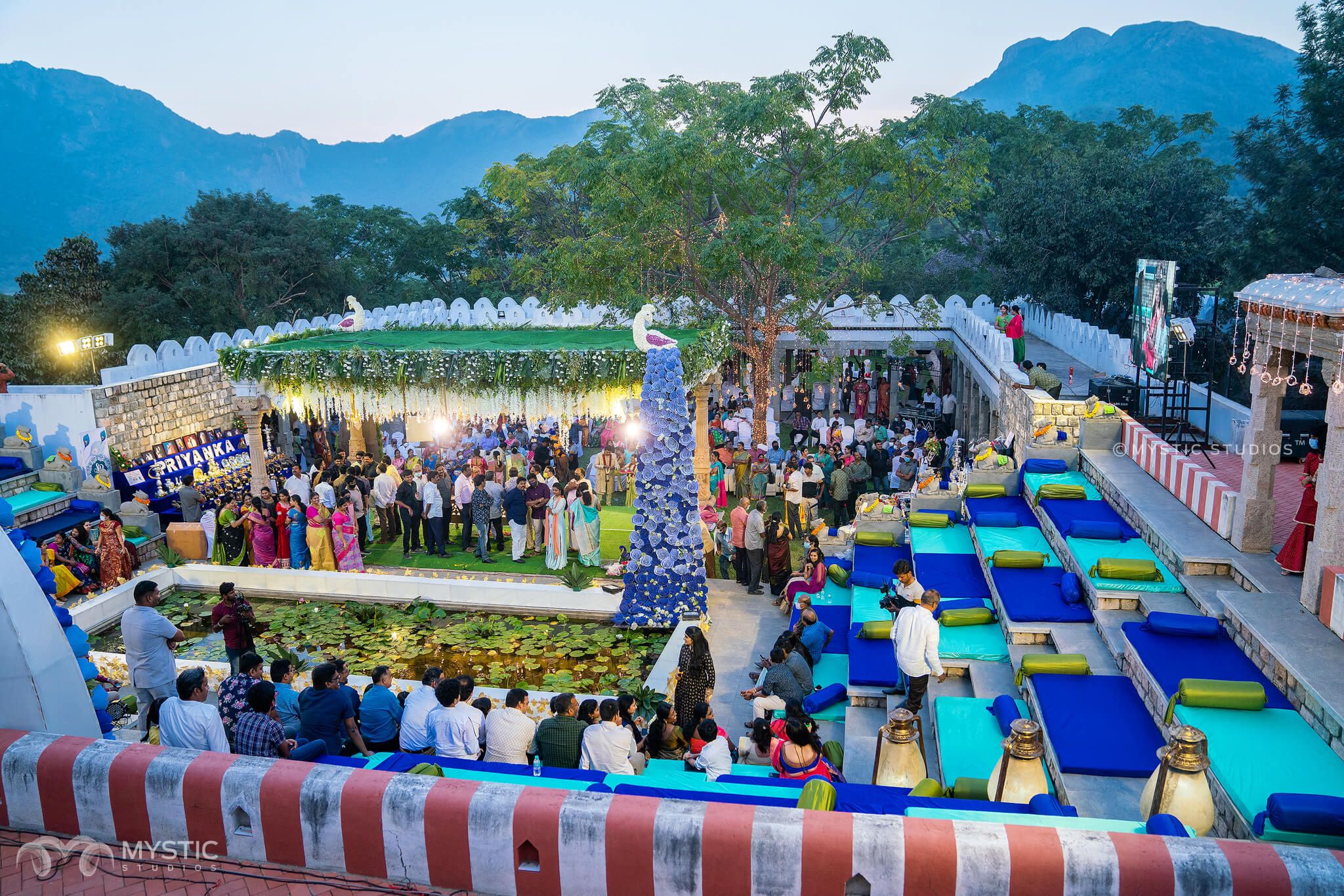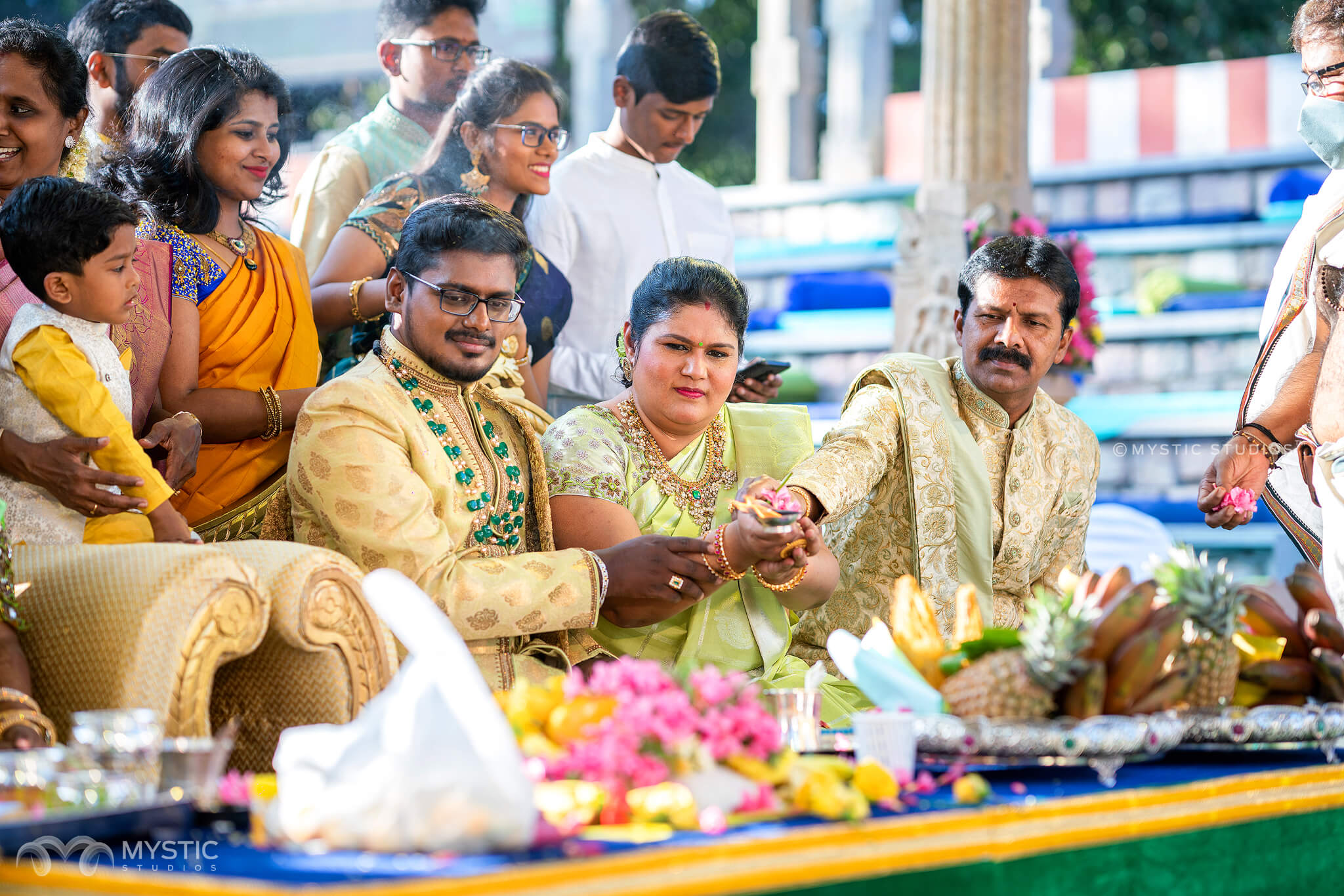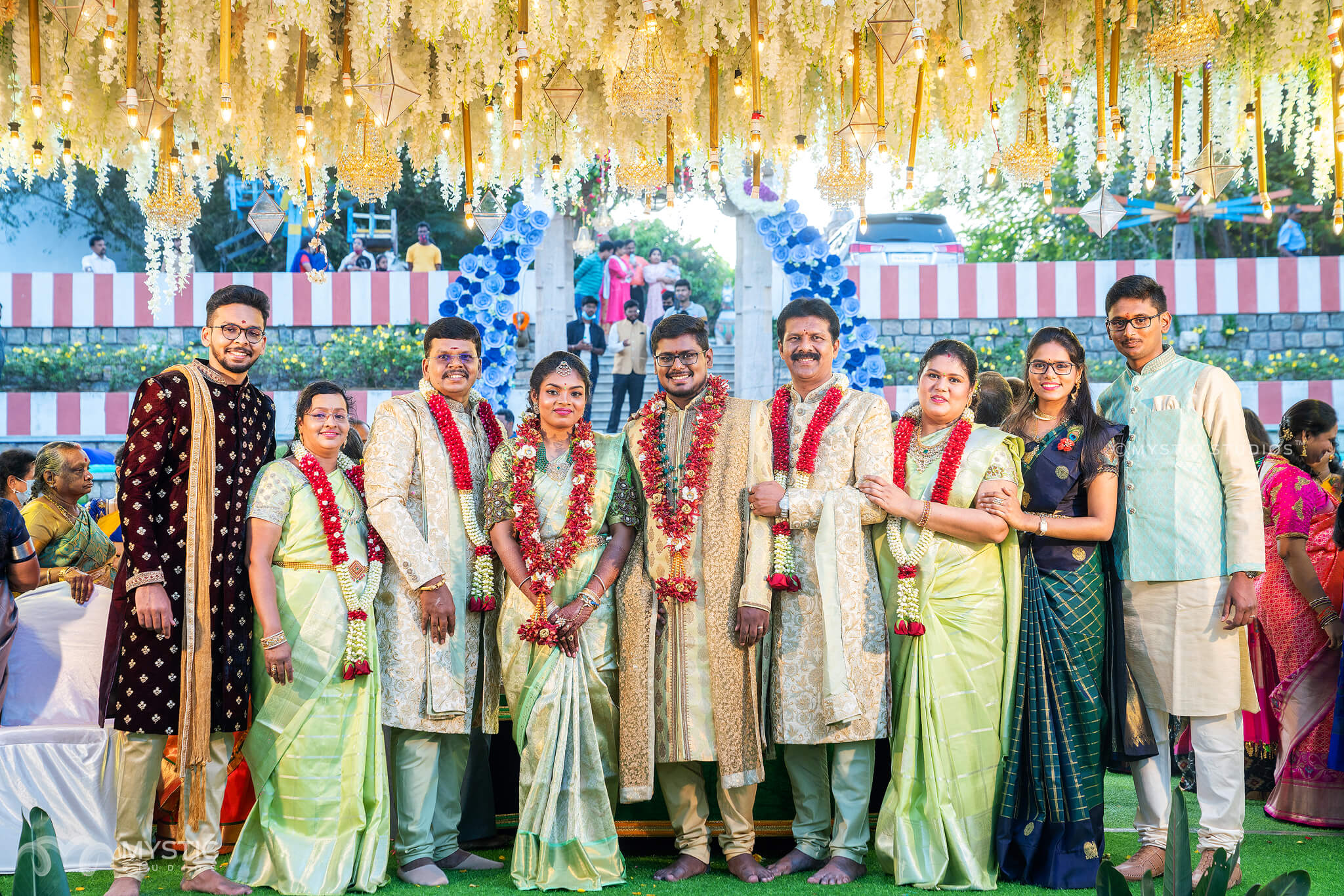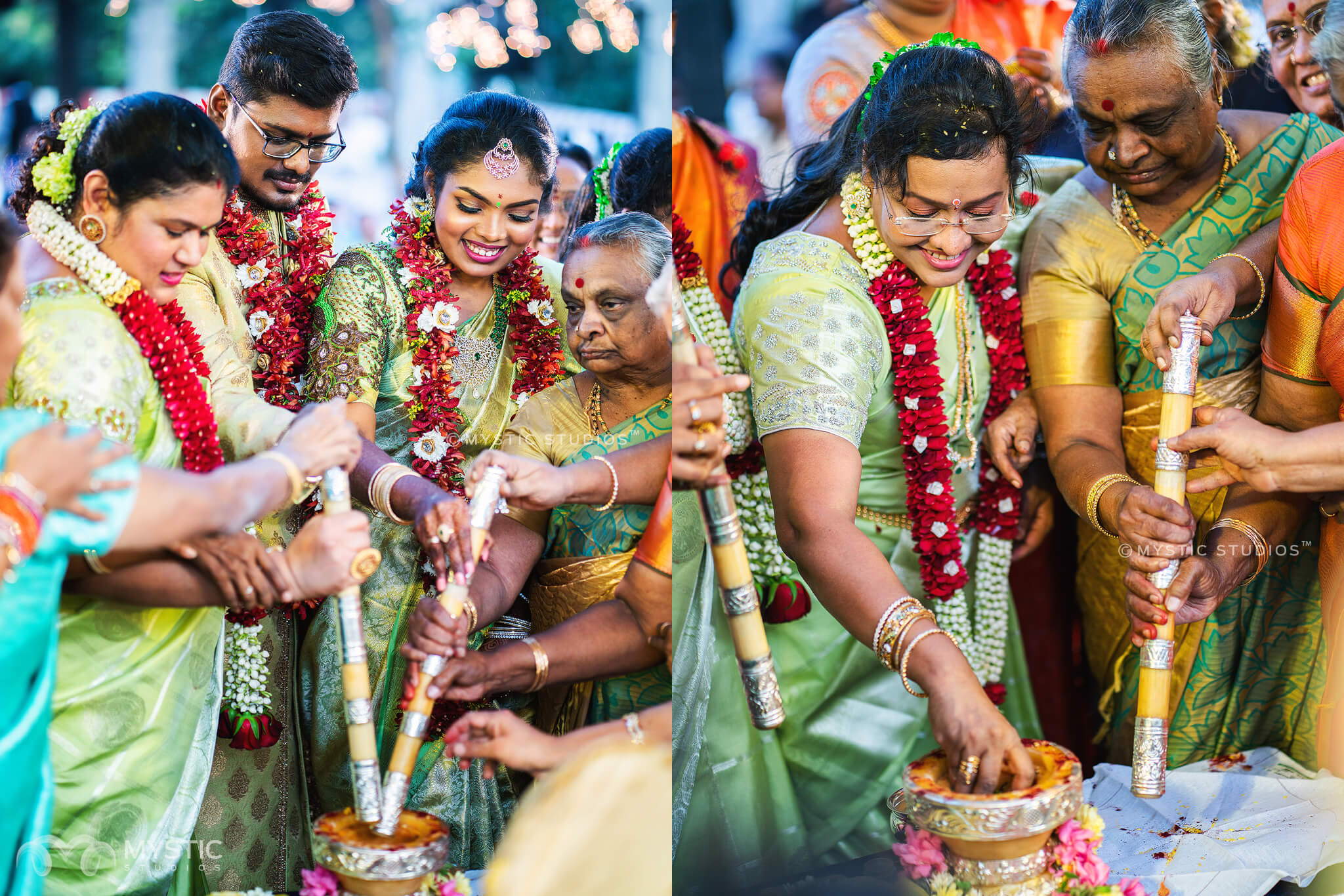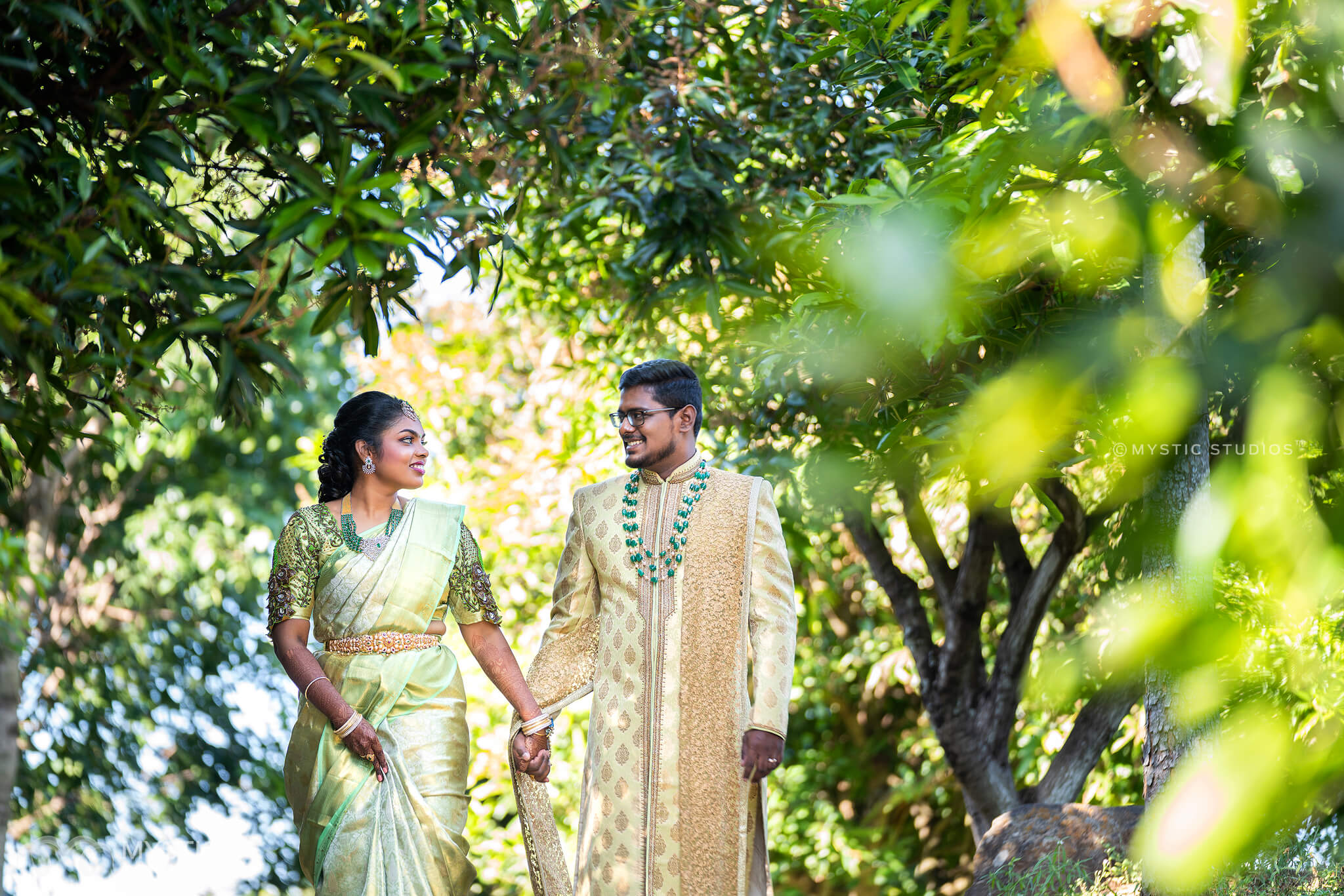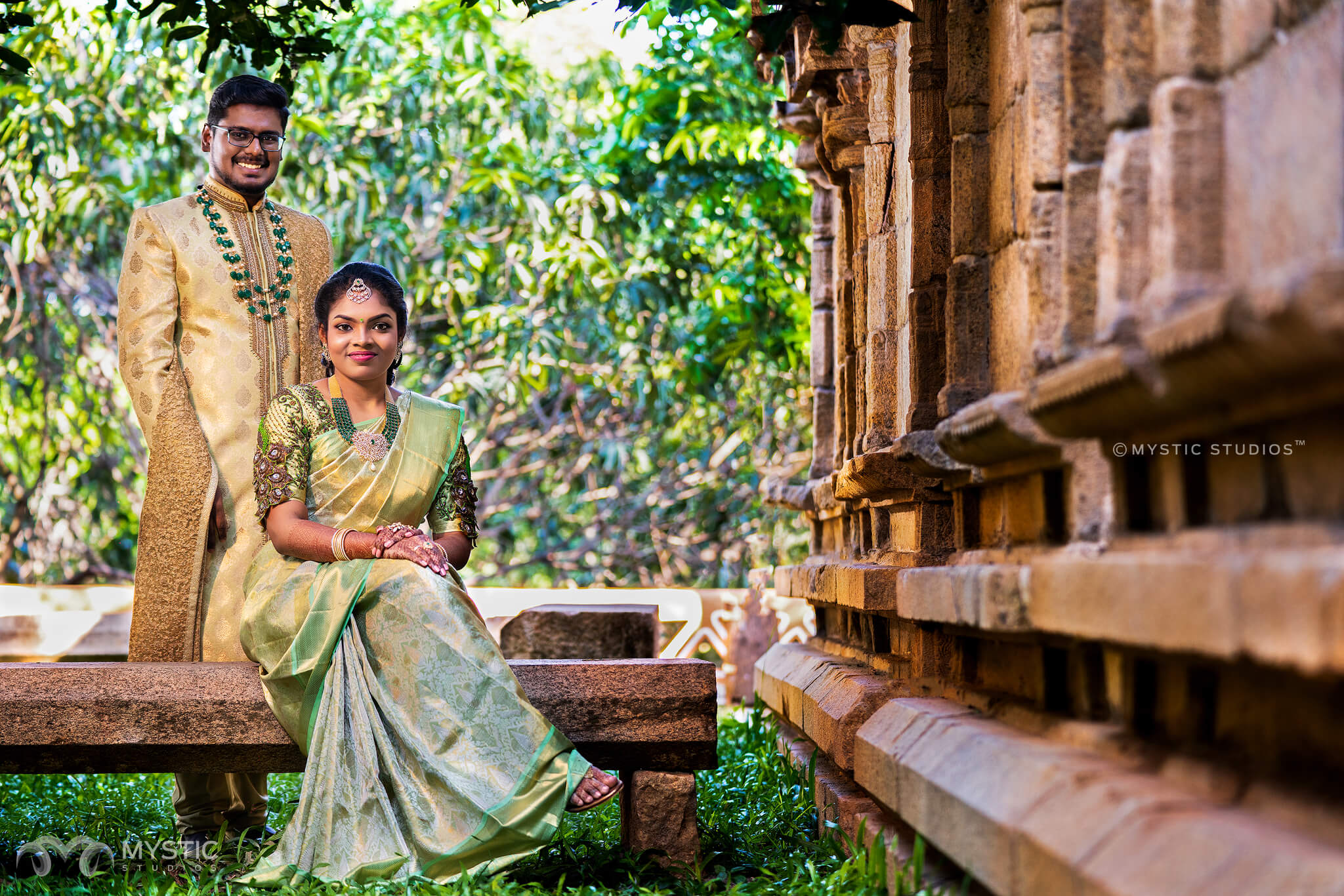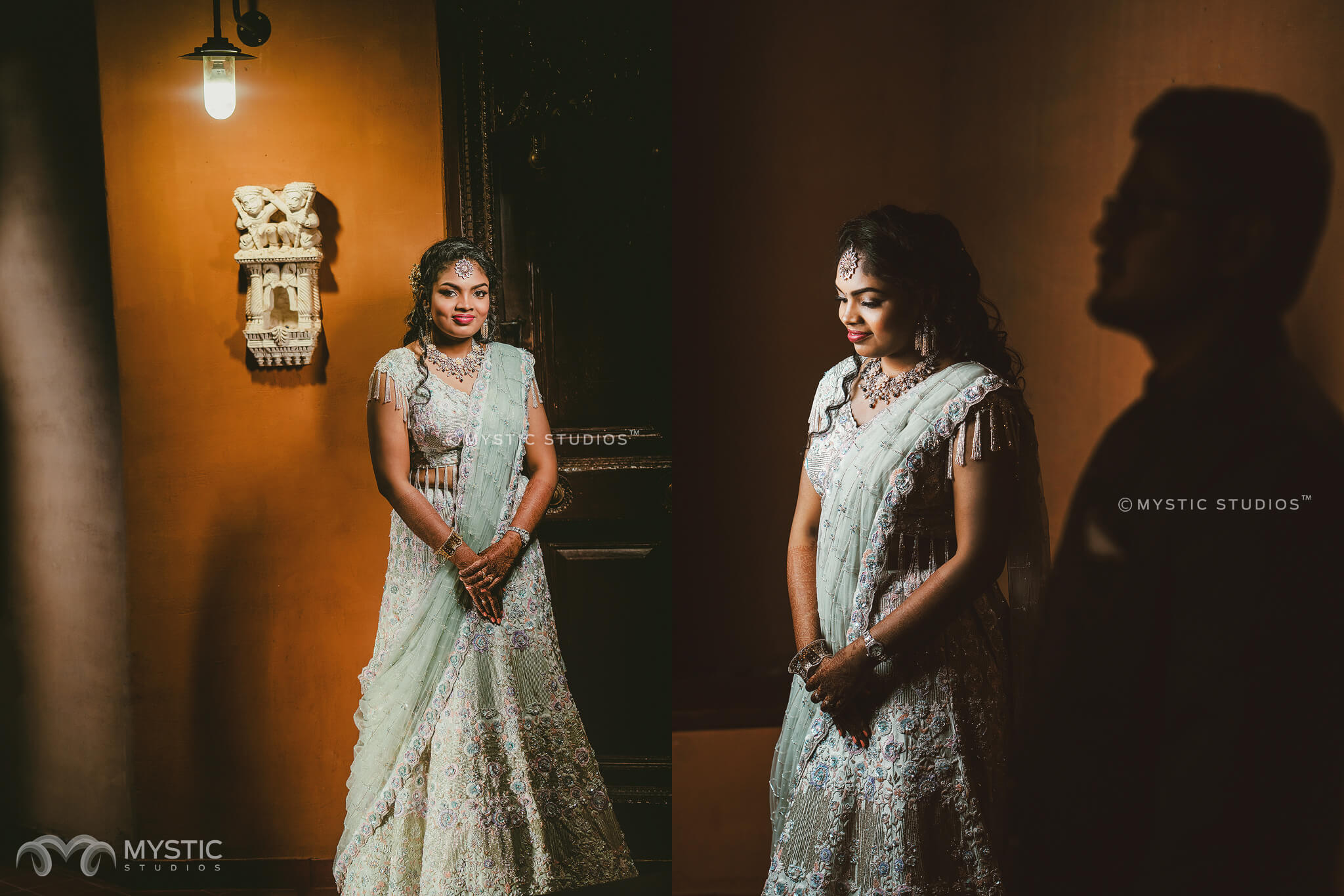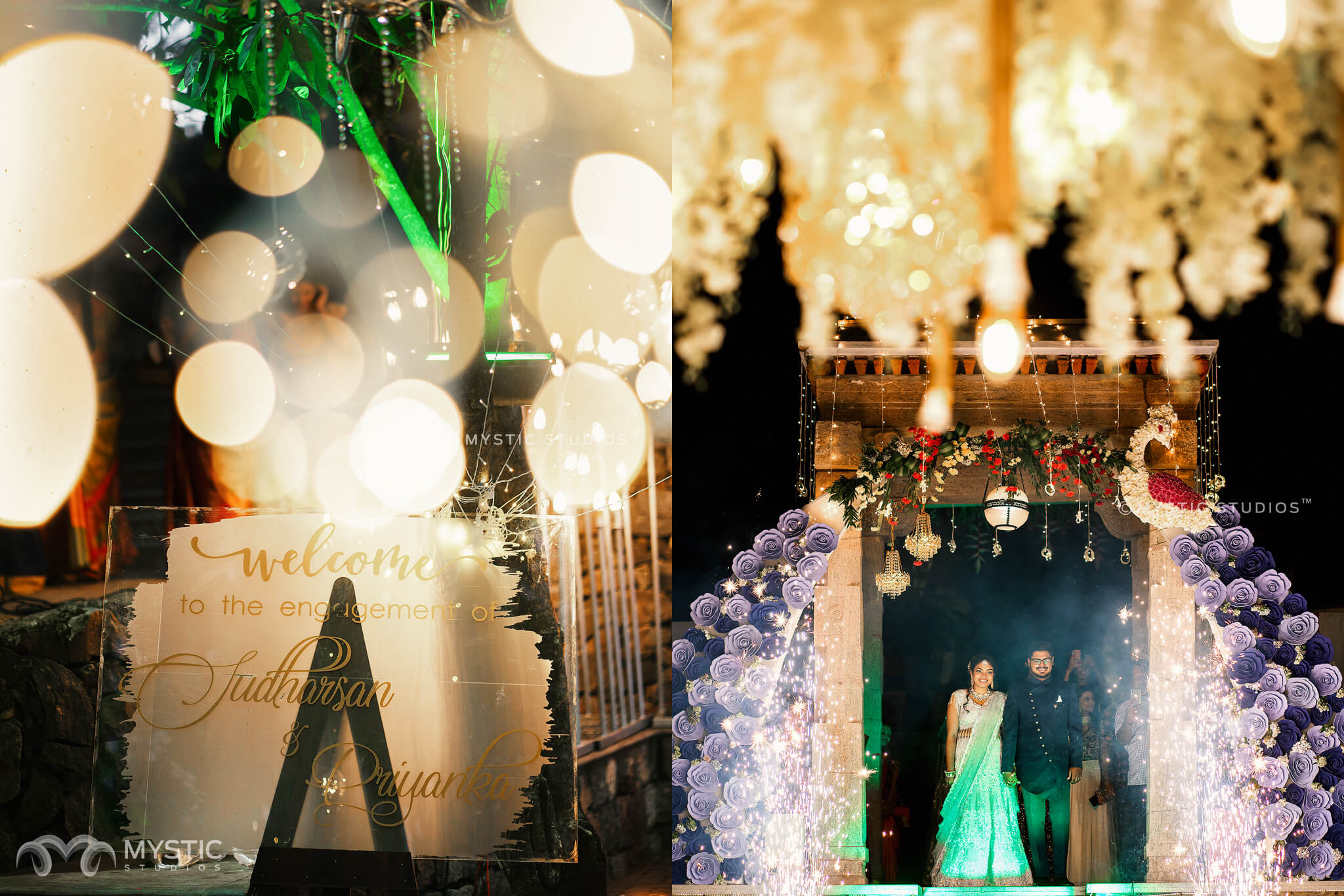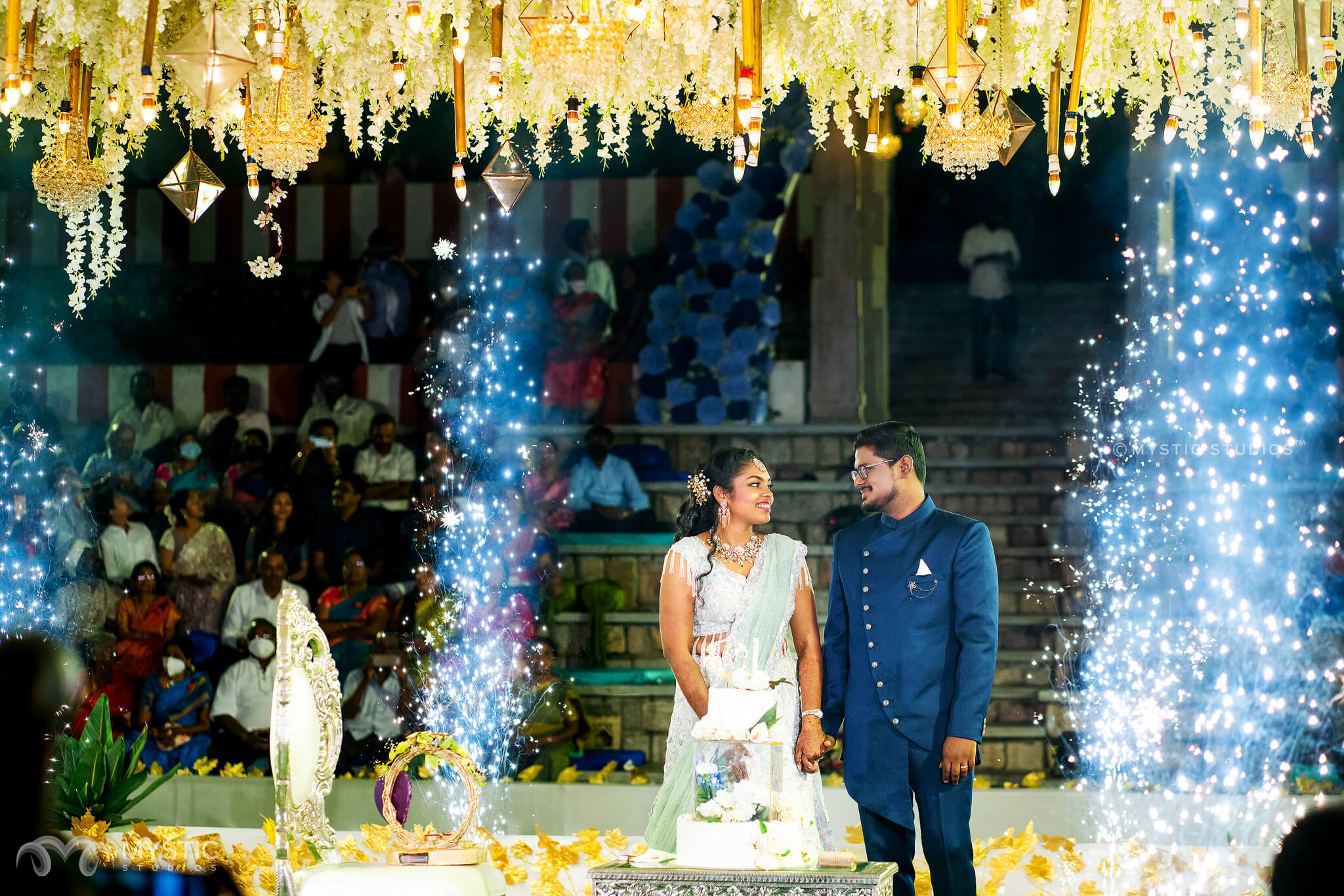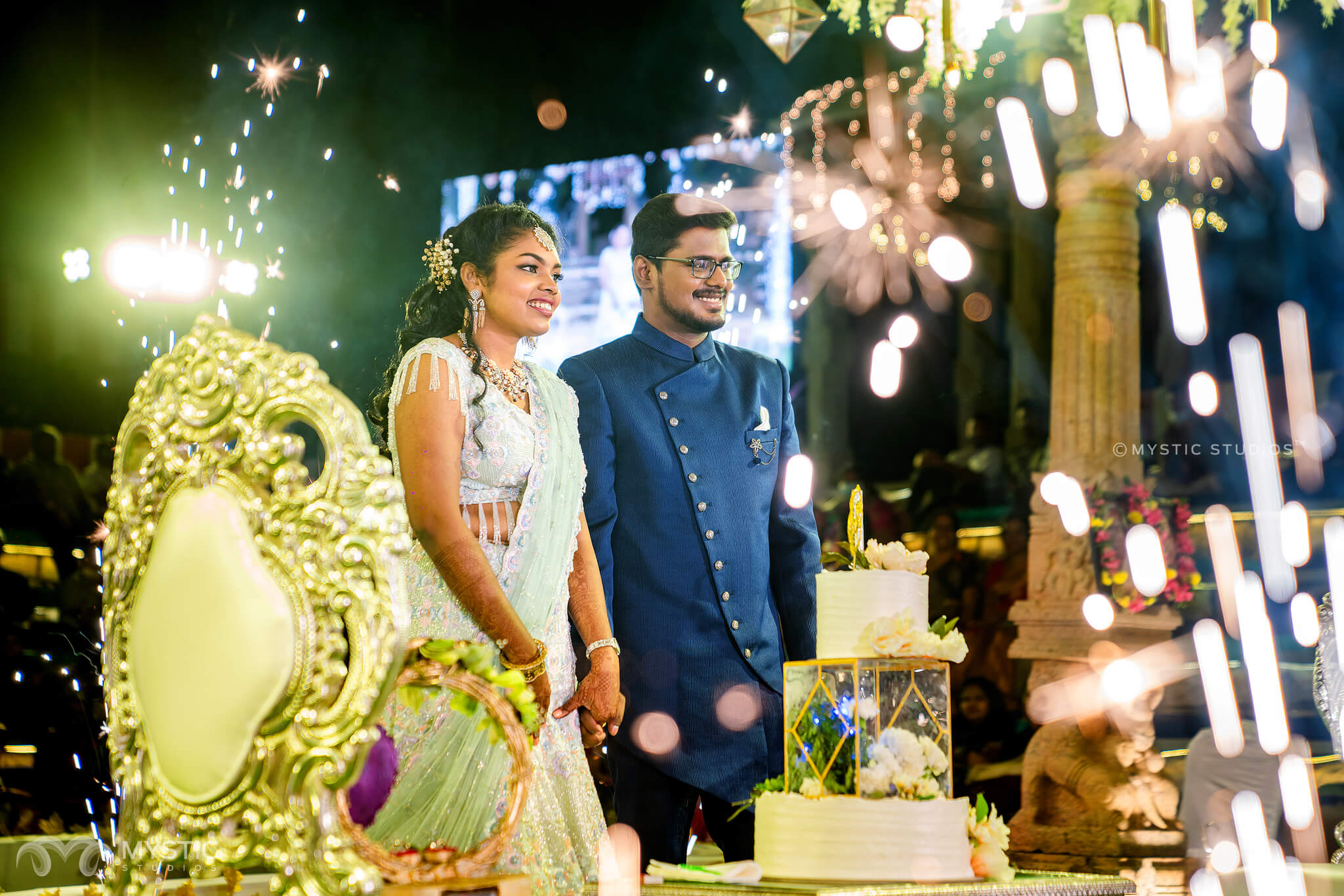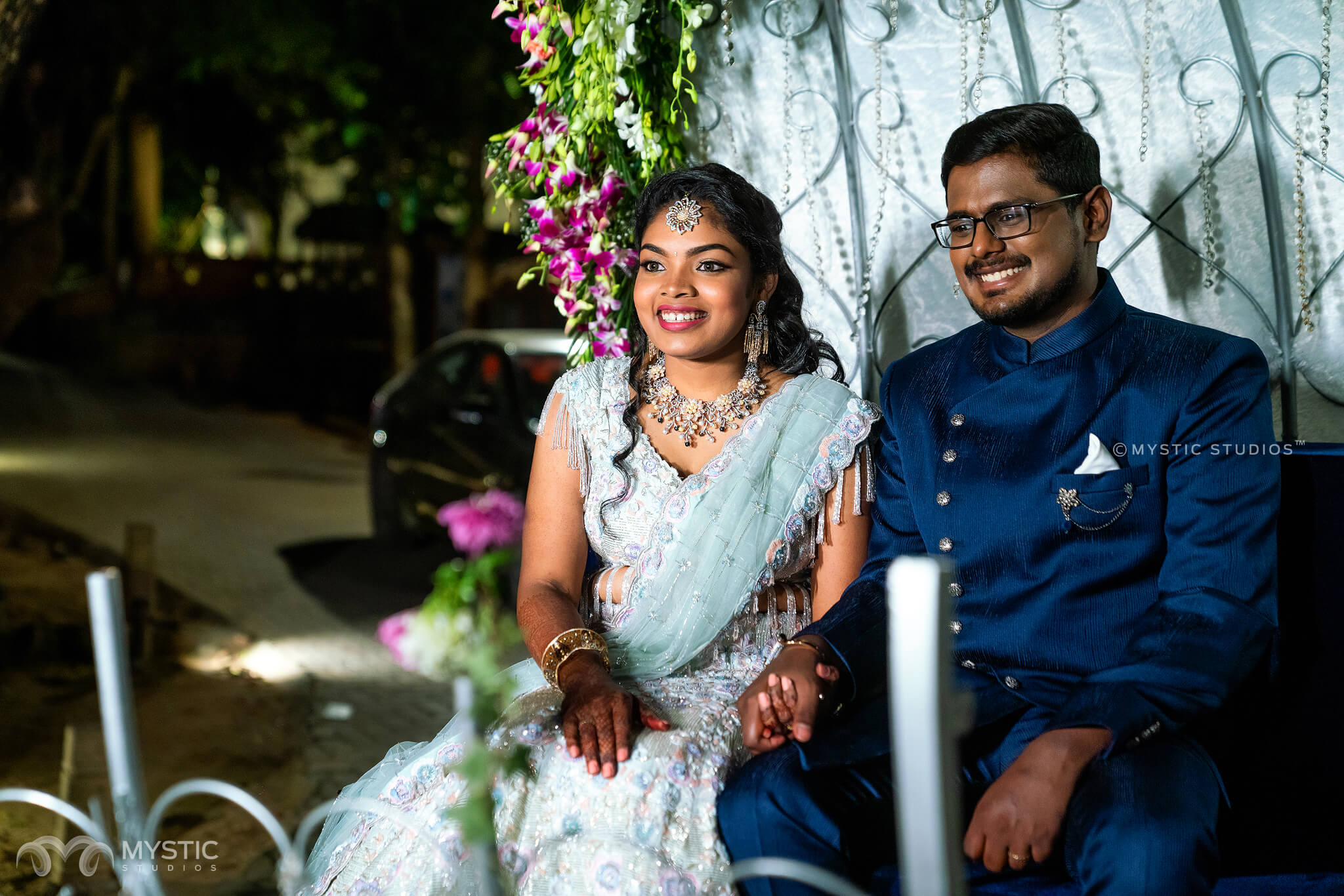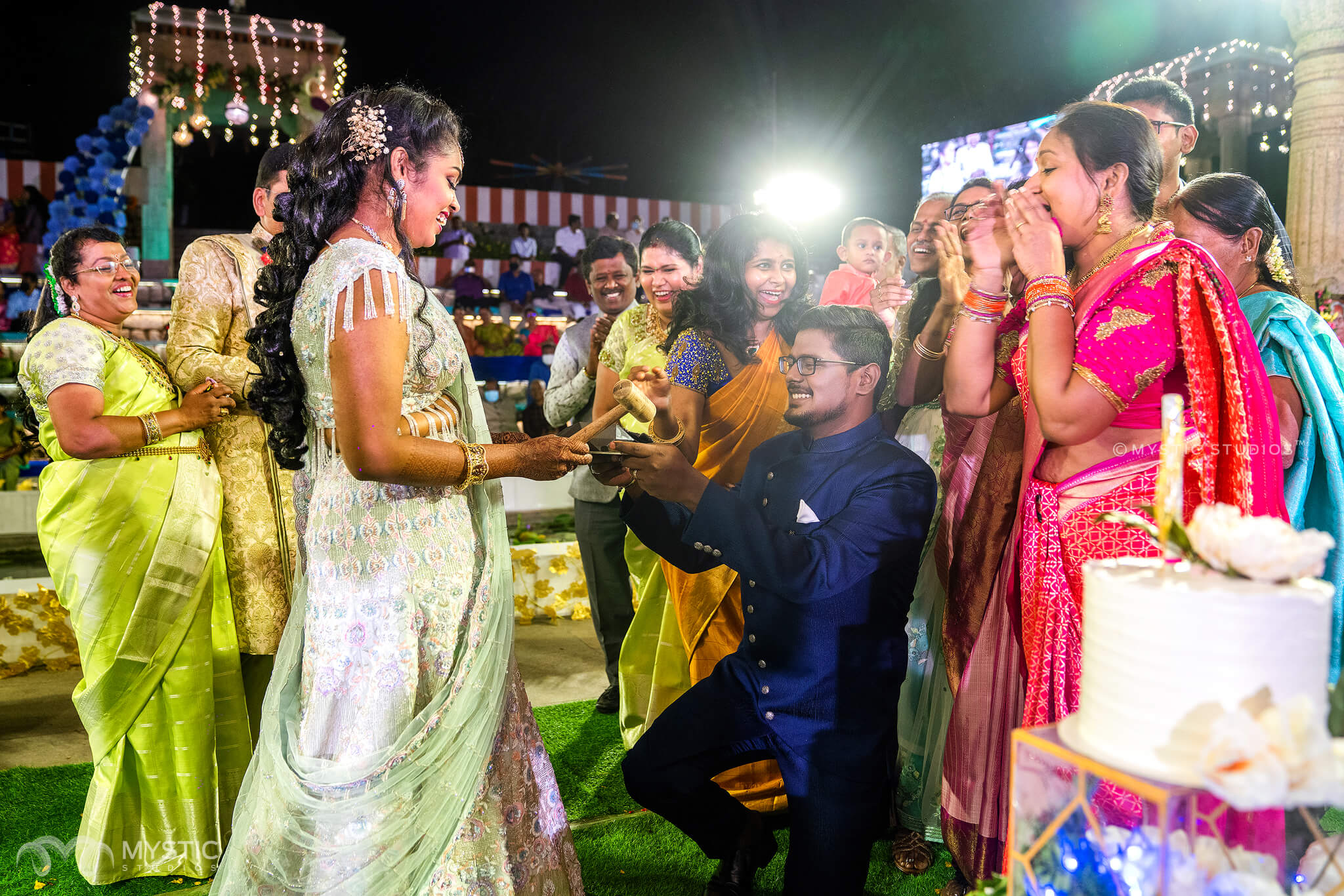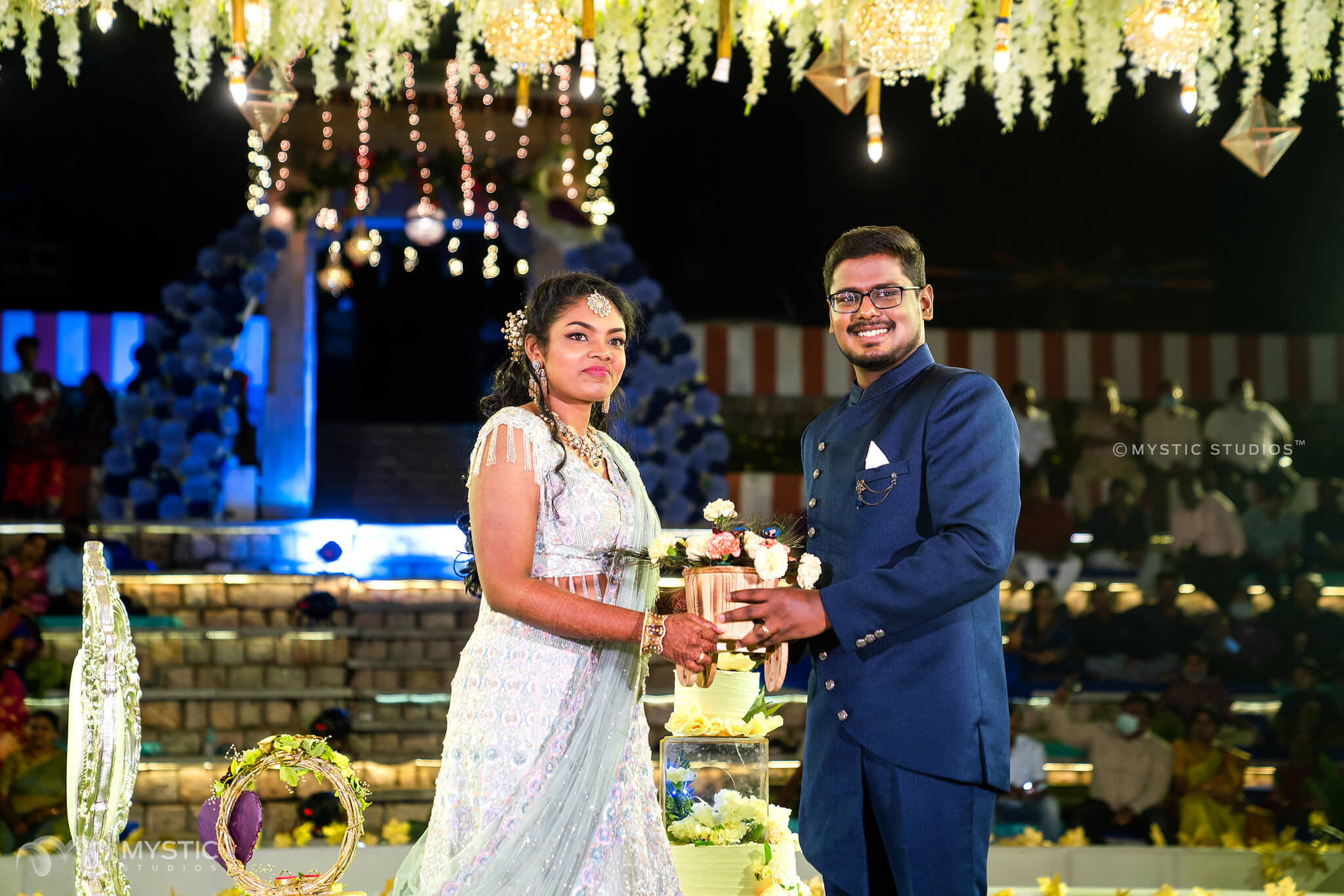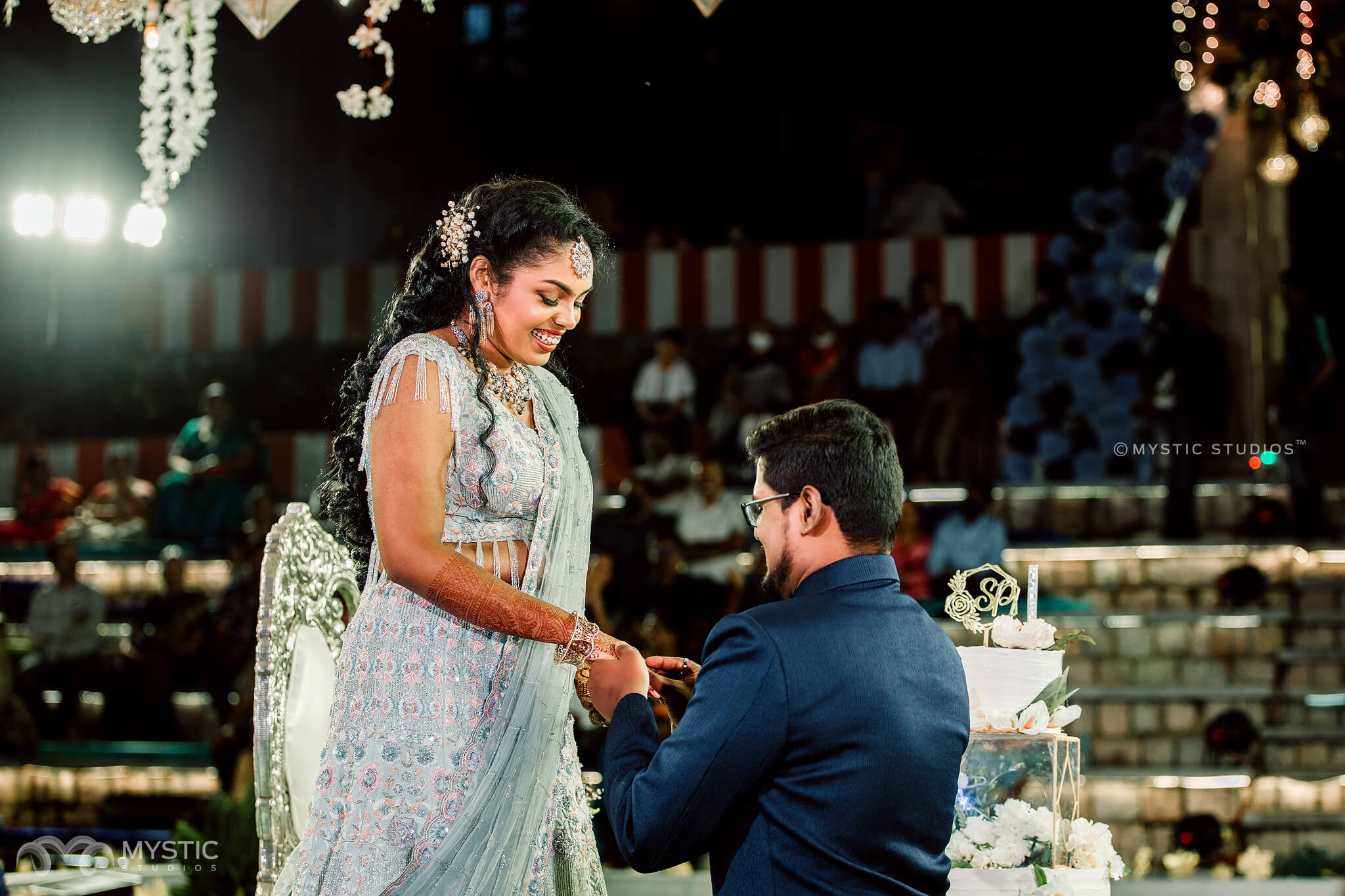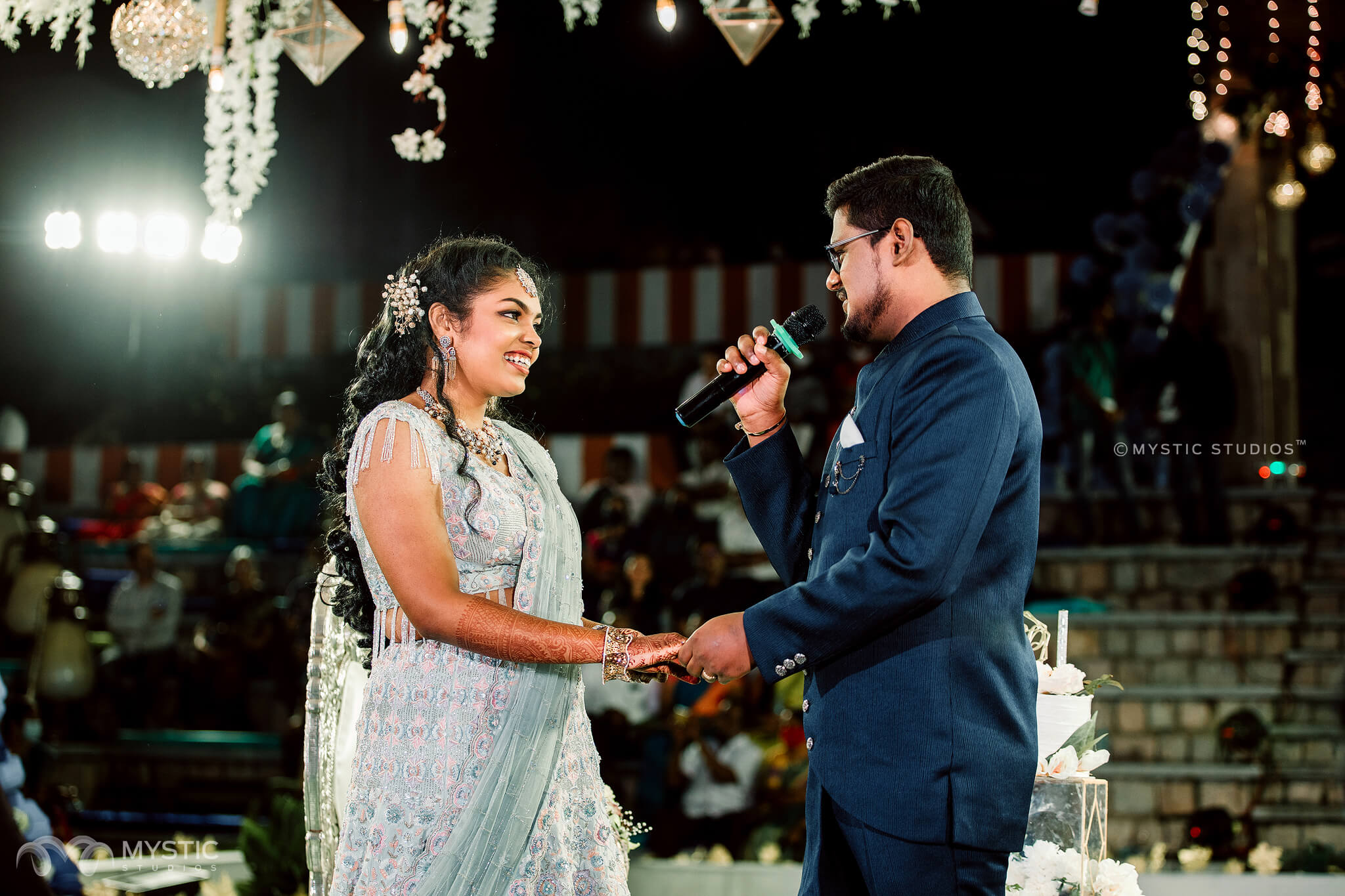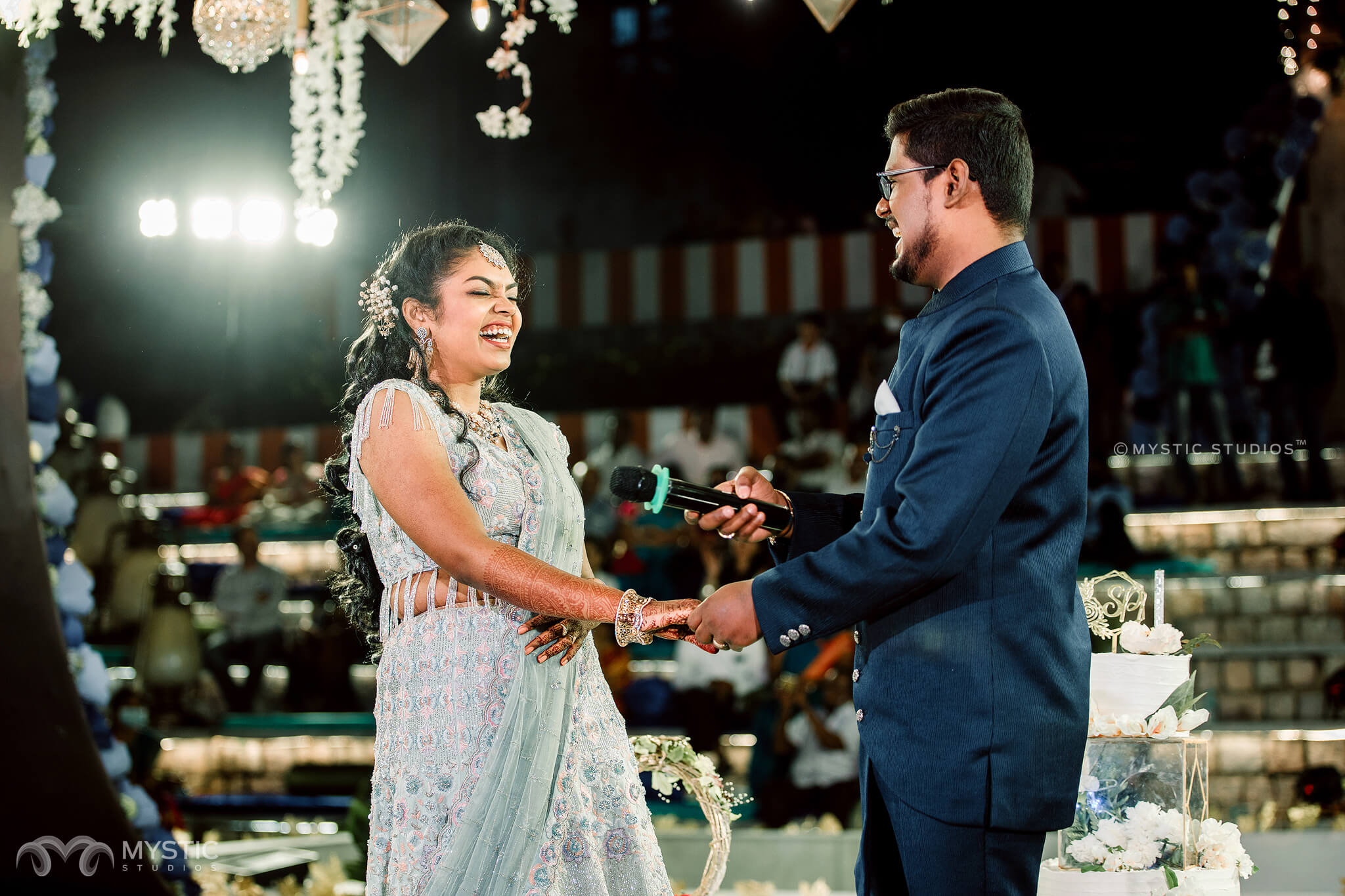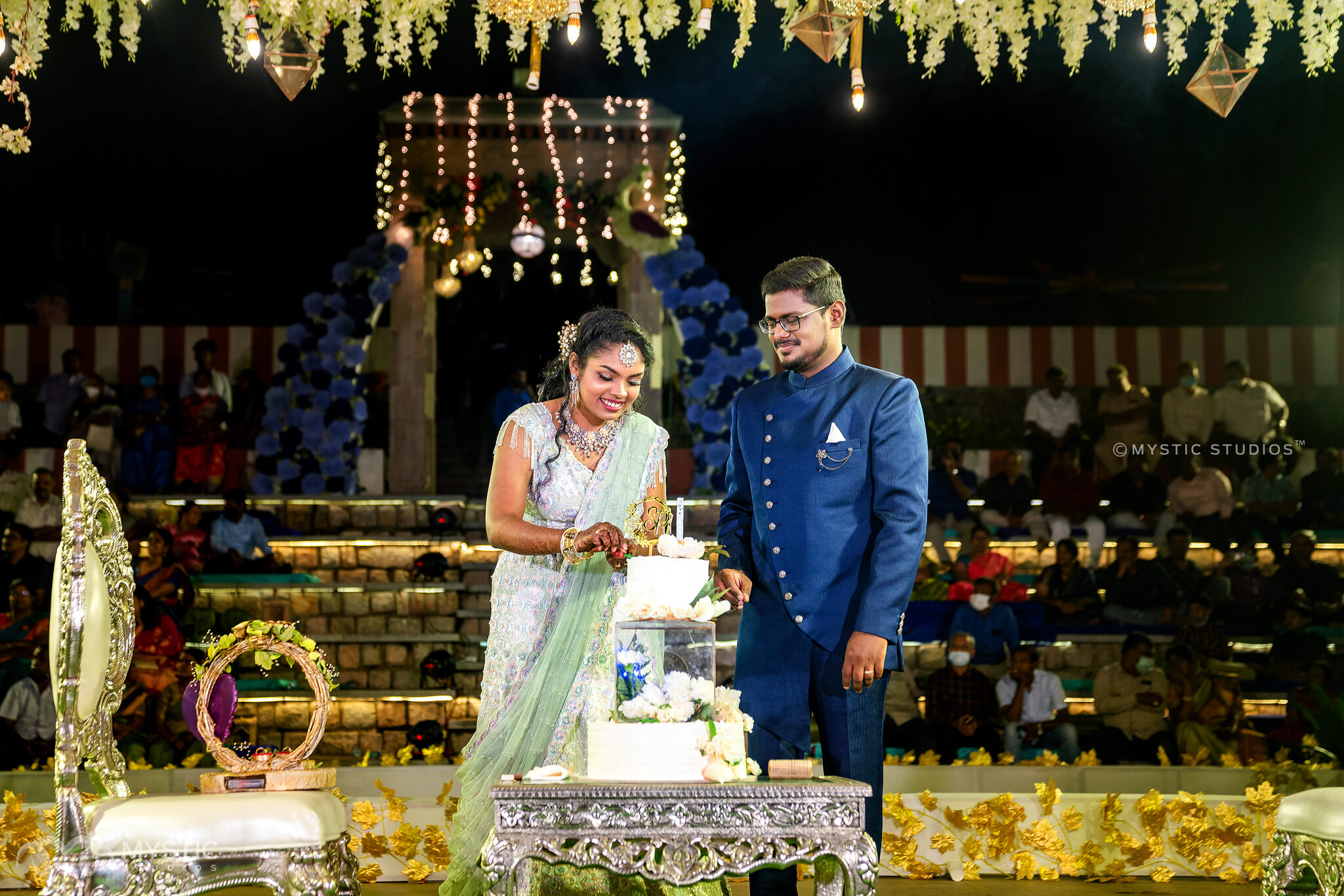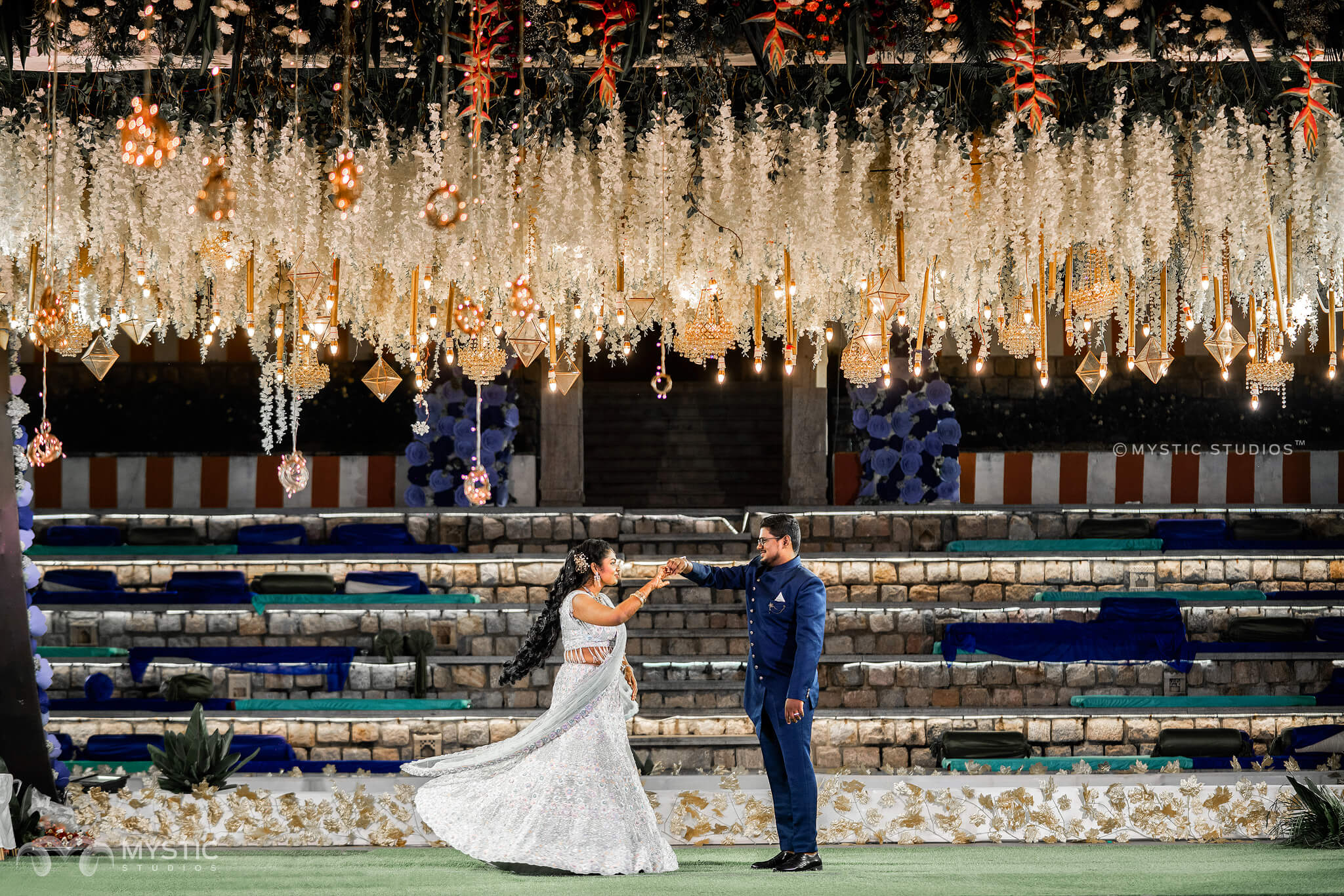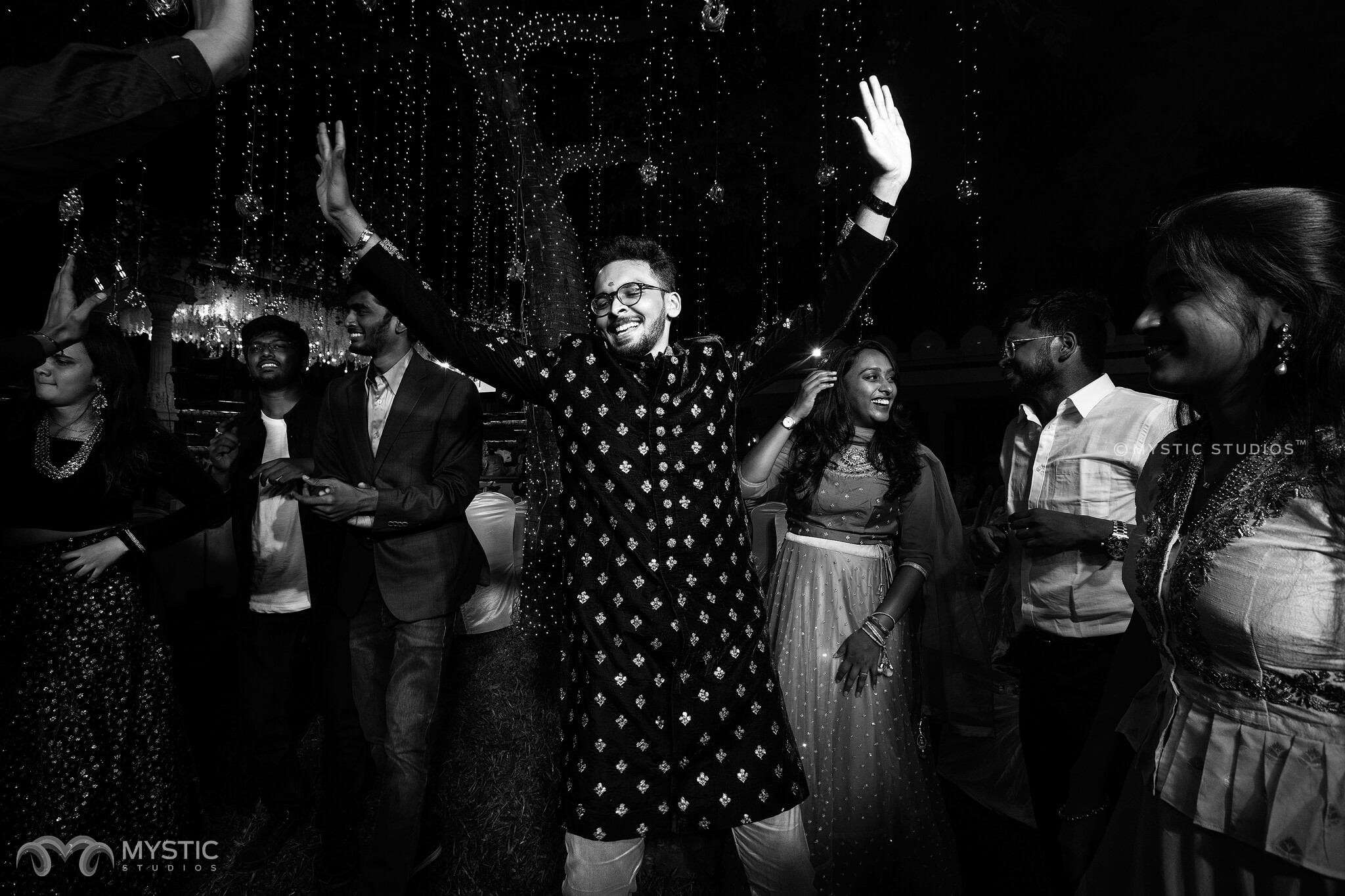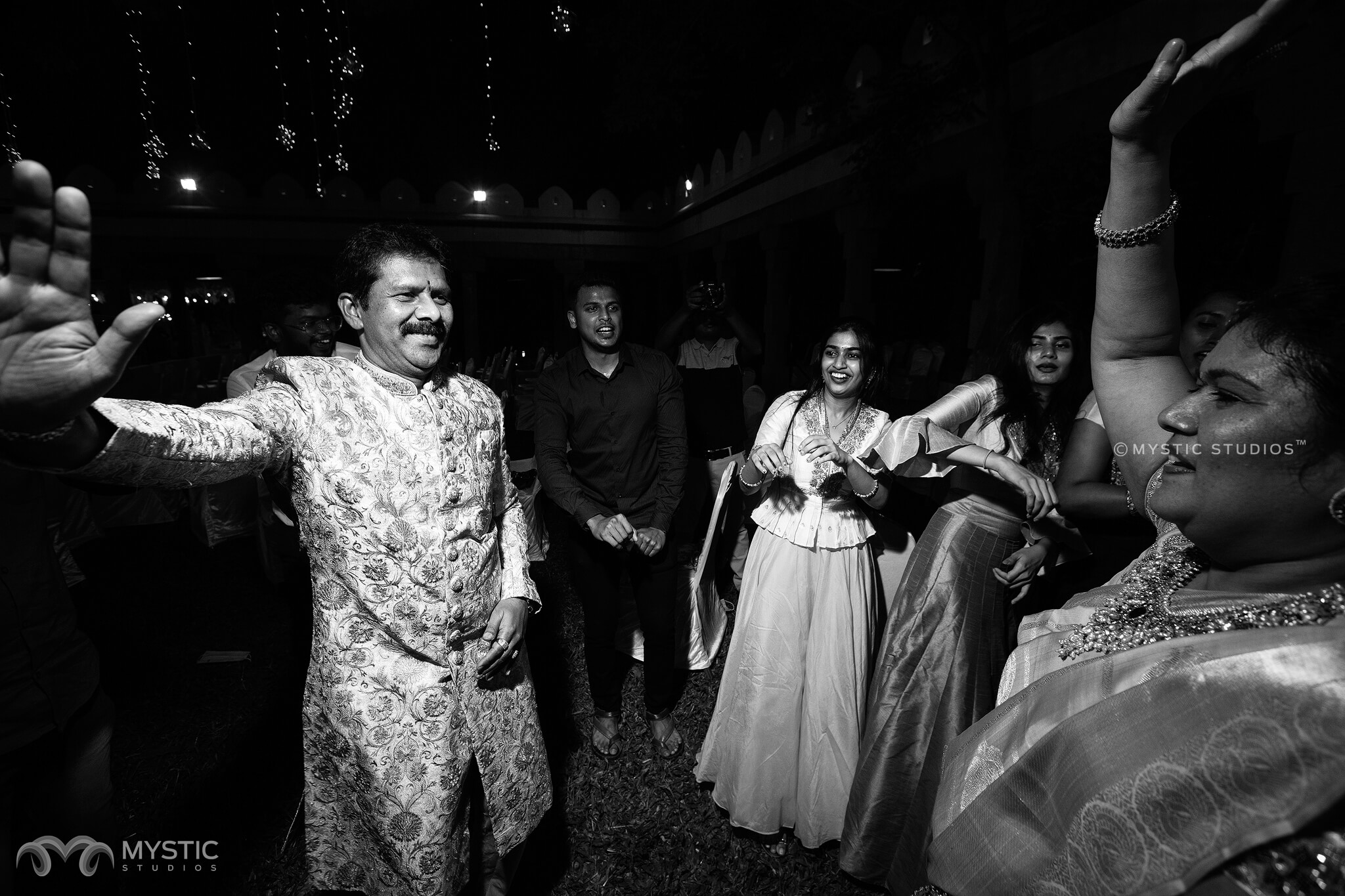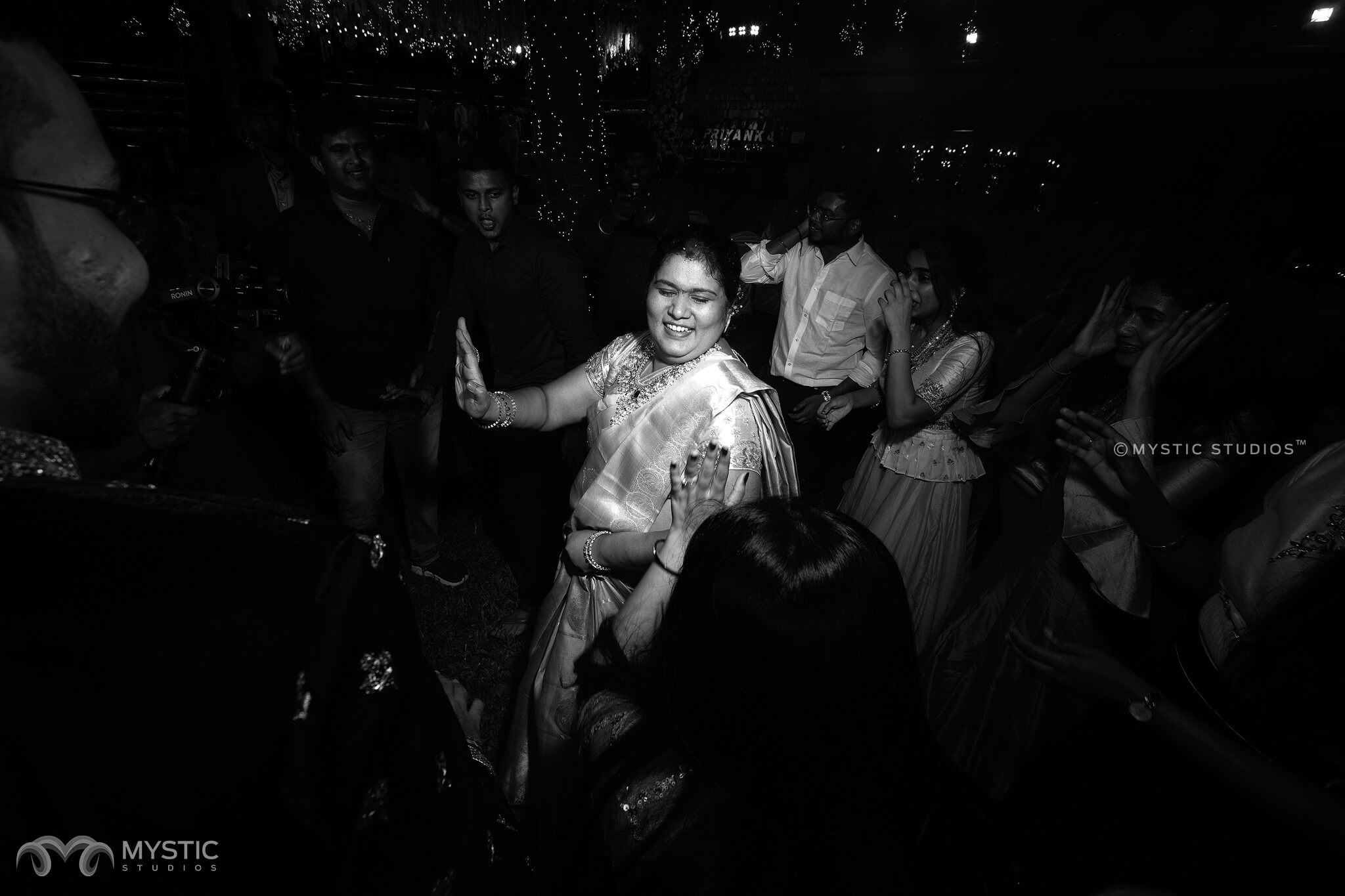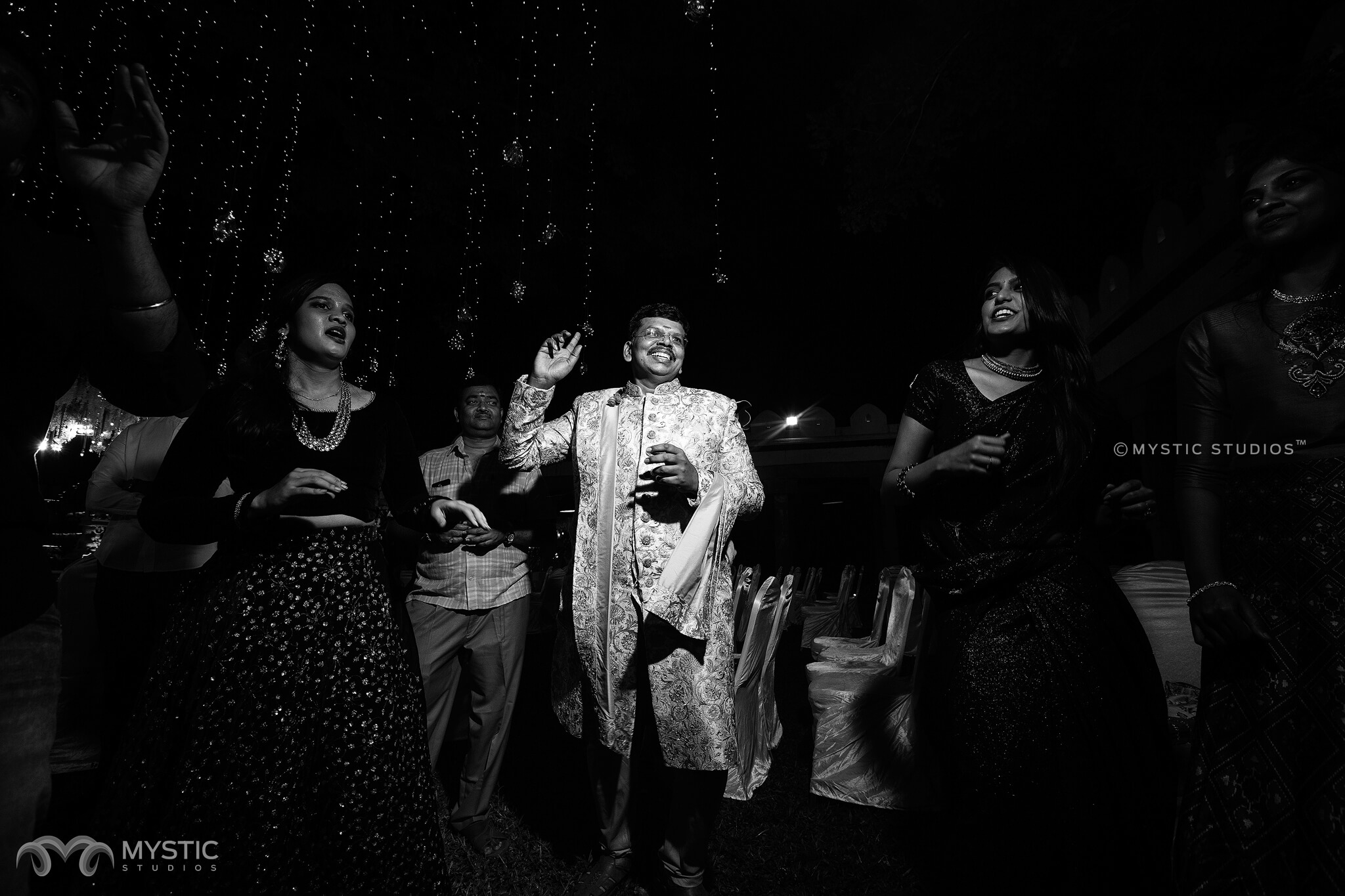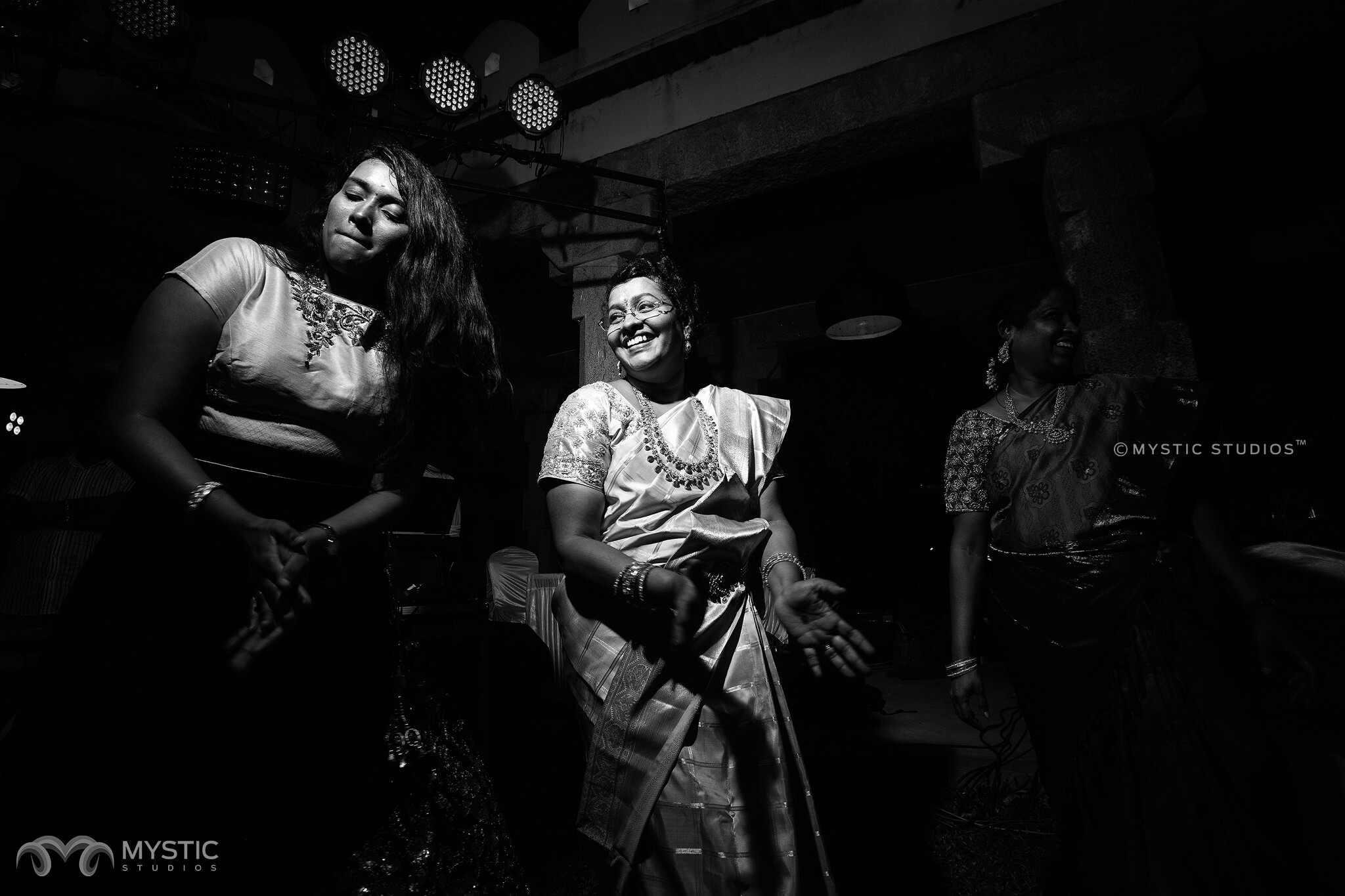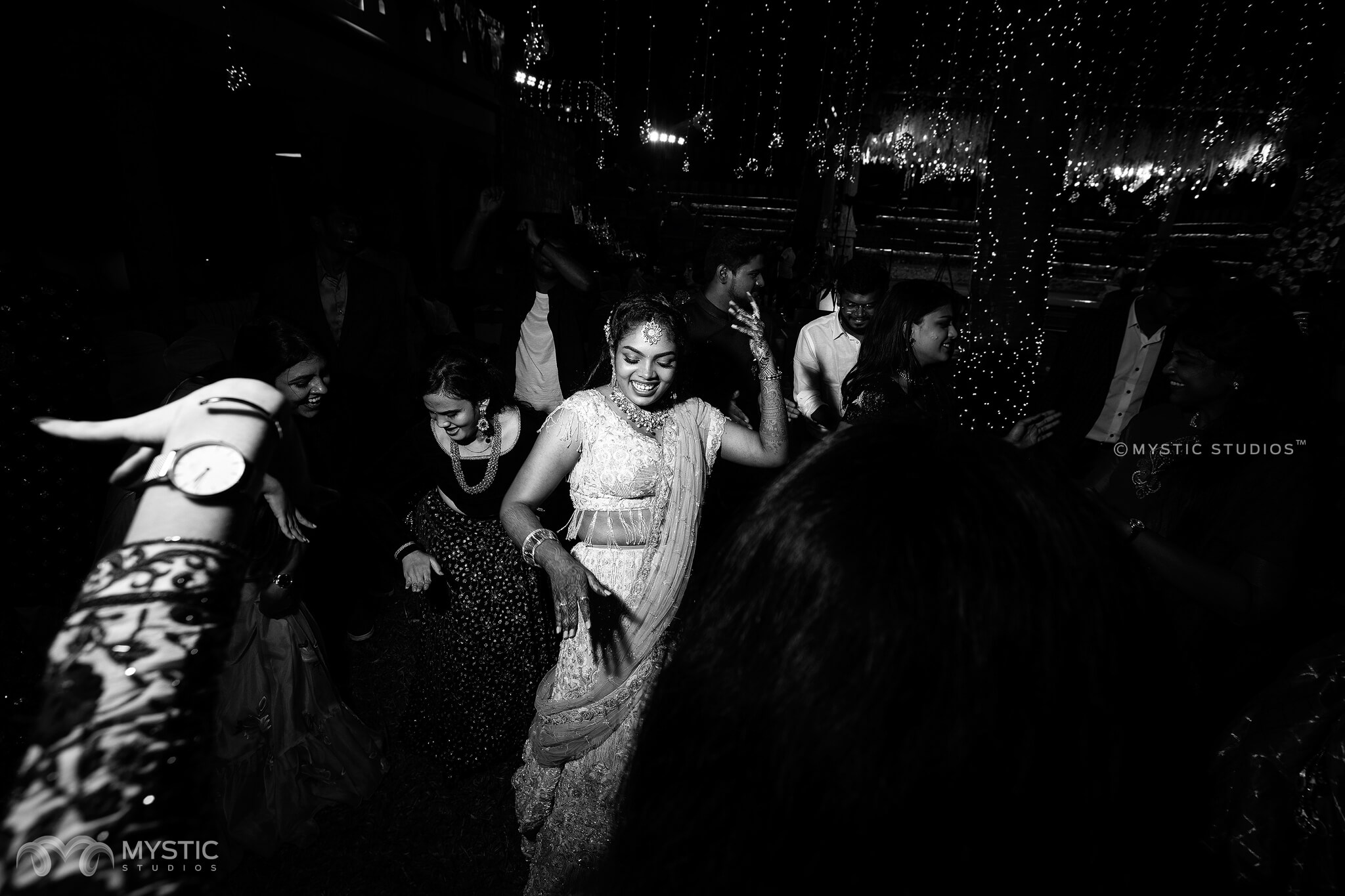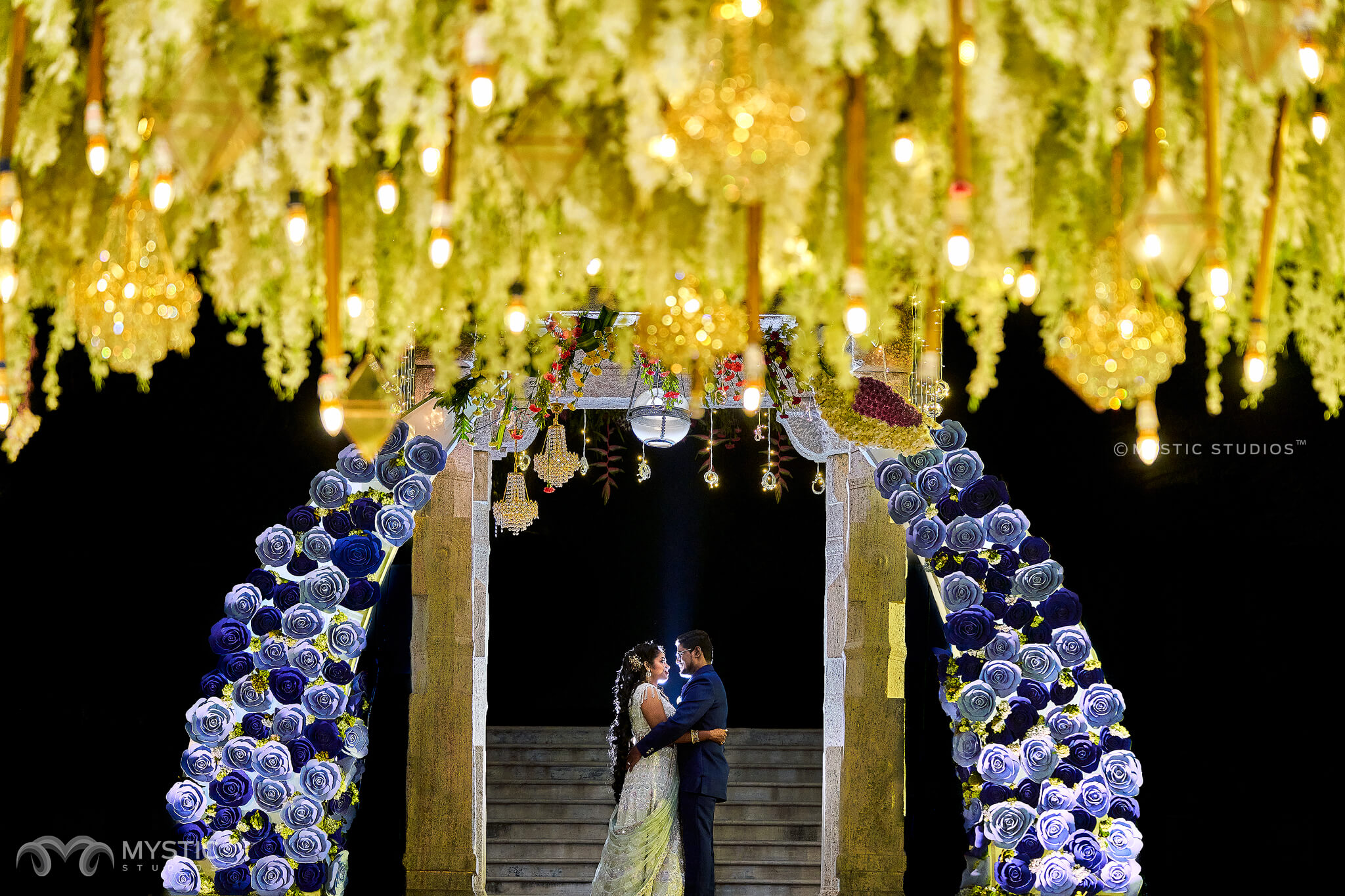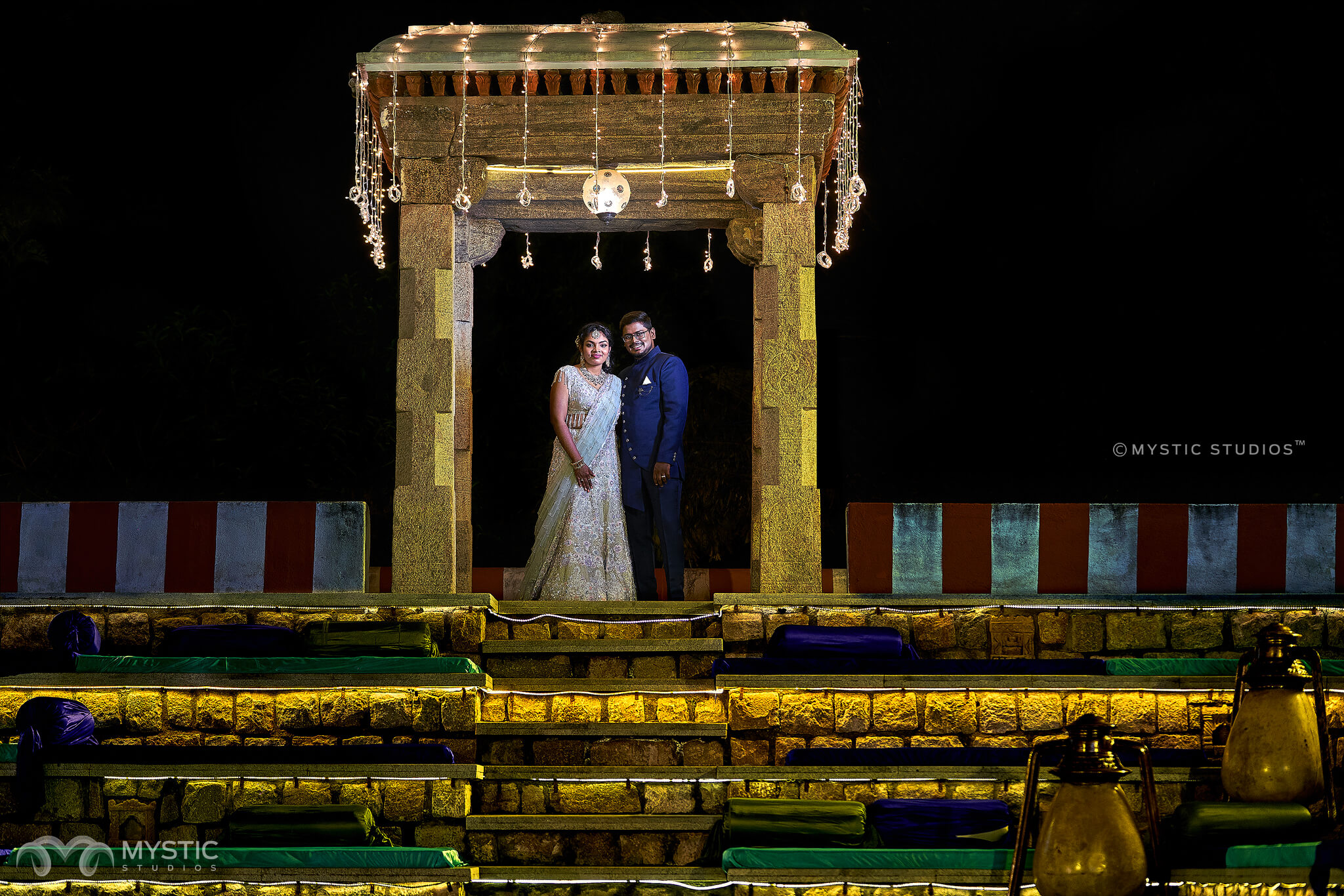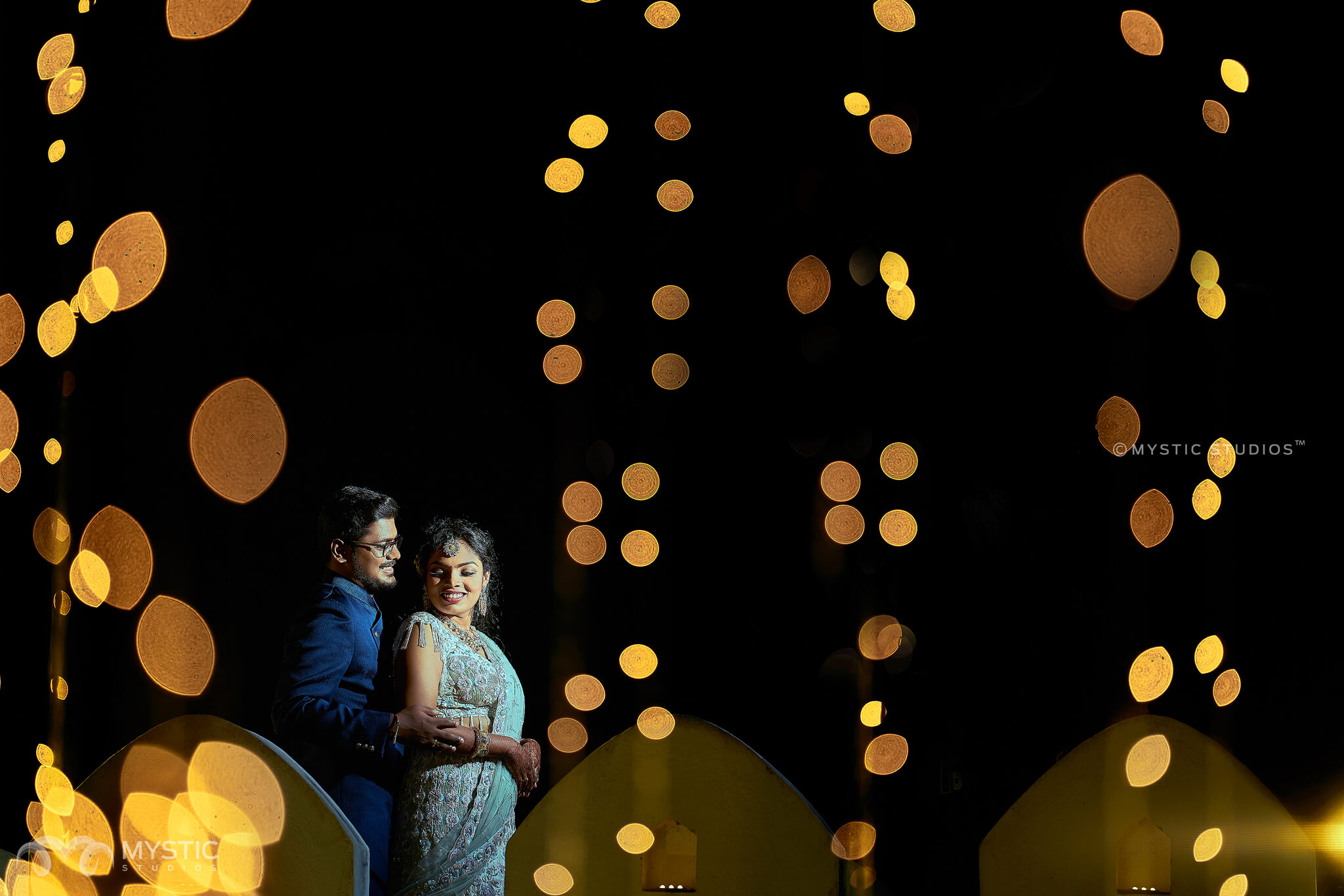 Having shot 750+ weddings all over India and few in Singapore,Dubai,US and London, Mystic Studios is one the artistic wedding photography company in Chennai and Coimbatore.If you enjoyed this post, we would be very grateful if you'd help it spread to a friend. Sharing is caring. Spread Love. And don't forget to check our other works by clicking here.