A Love Story That Blossomed During E-mail Times
A Wedding Of Long Distance Love Birds
We have seen movies and heard stories about long-distance relationships but to see one love story unfold right before our eyes was a delight to watch and capture!
Sahaana and Thamizh are such a couple who outsmarted the "long-distance relationship" and made it to the final wedding stage. They braved all odds, lived through the no-Whatsapp phase, and accentuated their love and everything through emails and google chats.
The wedding and reception pictures are a stand-alone factor that determines their love for each other. Every picture speaks of the love that the couple had and how well they managed to portray it on their faces. The way they look at each other with so much love in their eyes, wow, what a pleasant sight to witness!
The couple along with the wedding brigade have dressed gracefully and merged with the theme of the wedding so well. The bride and the groom complimented each other very well with their outfits and the pictures have come out really well. Don't believe us? Scroll through to see it for yourselves.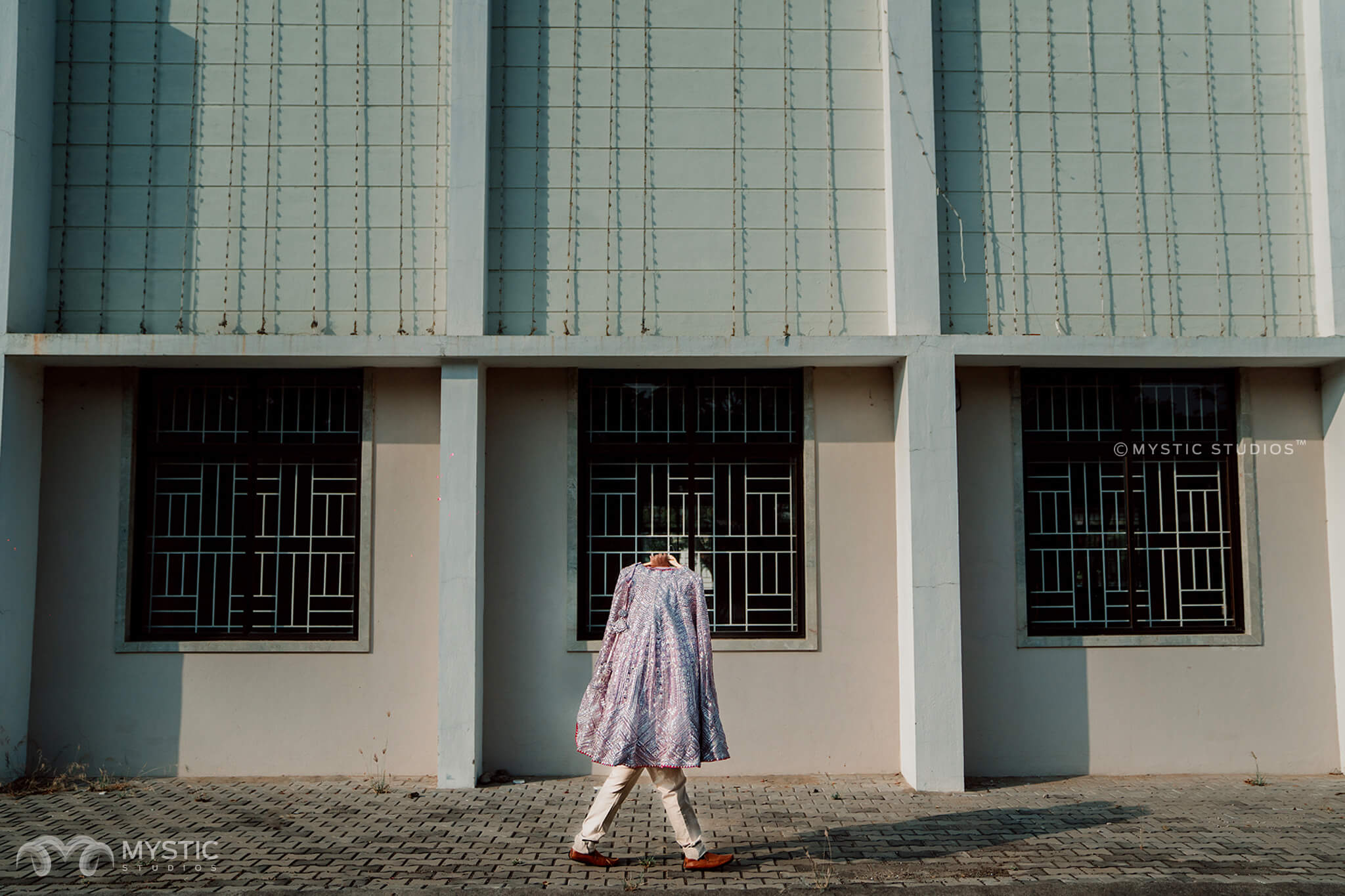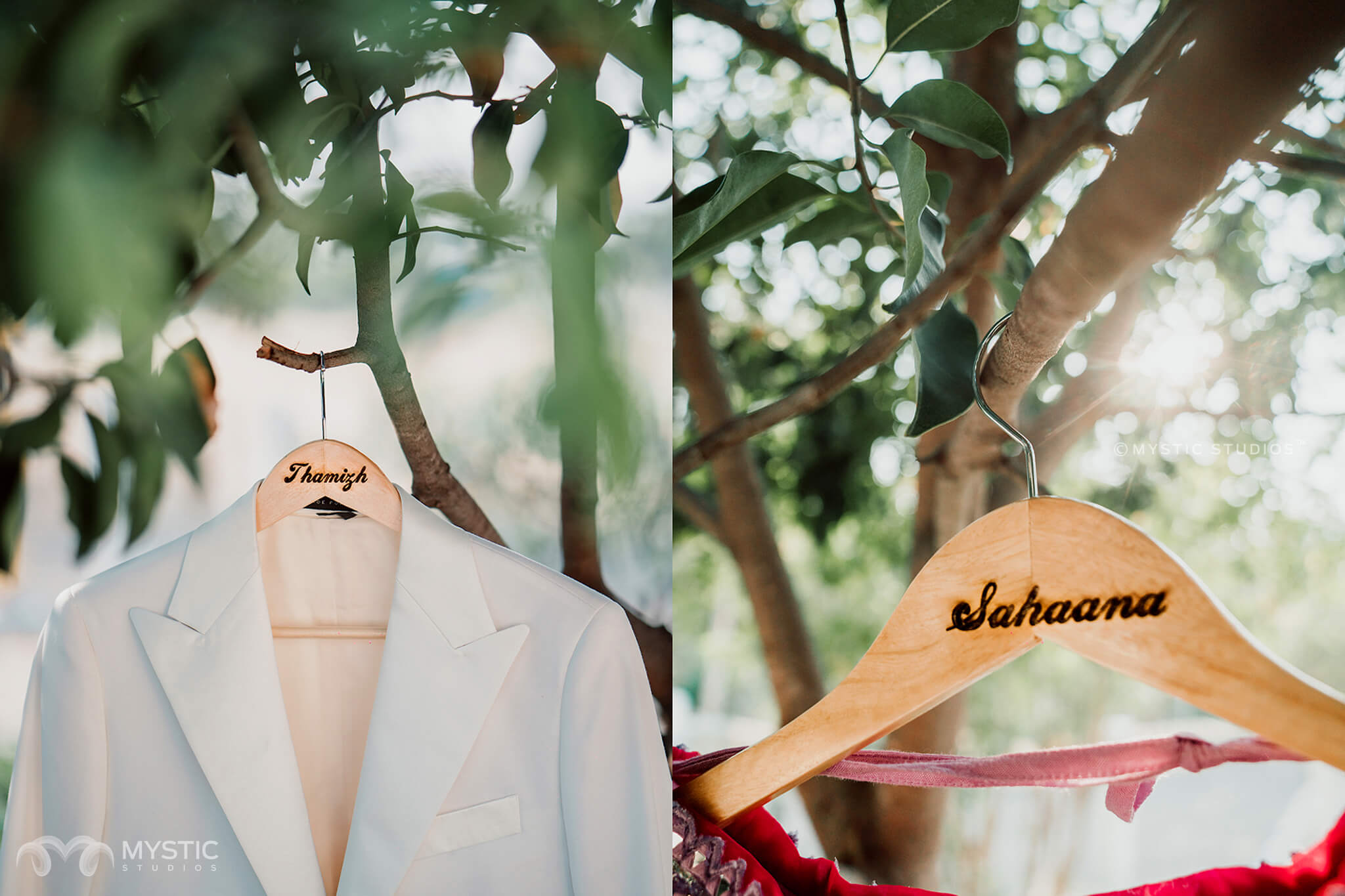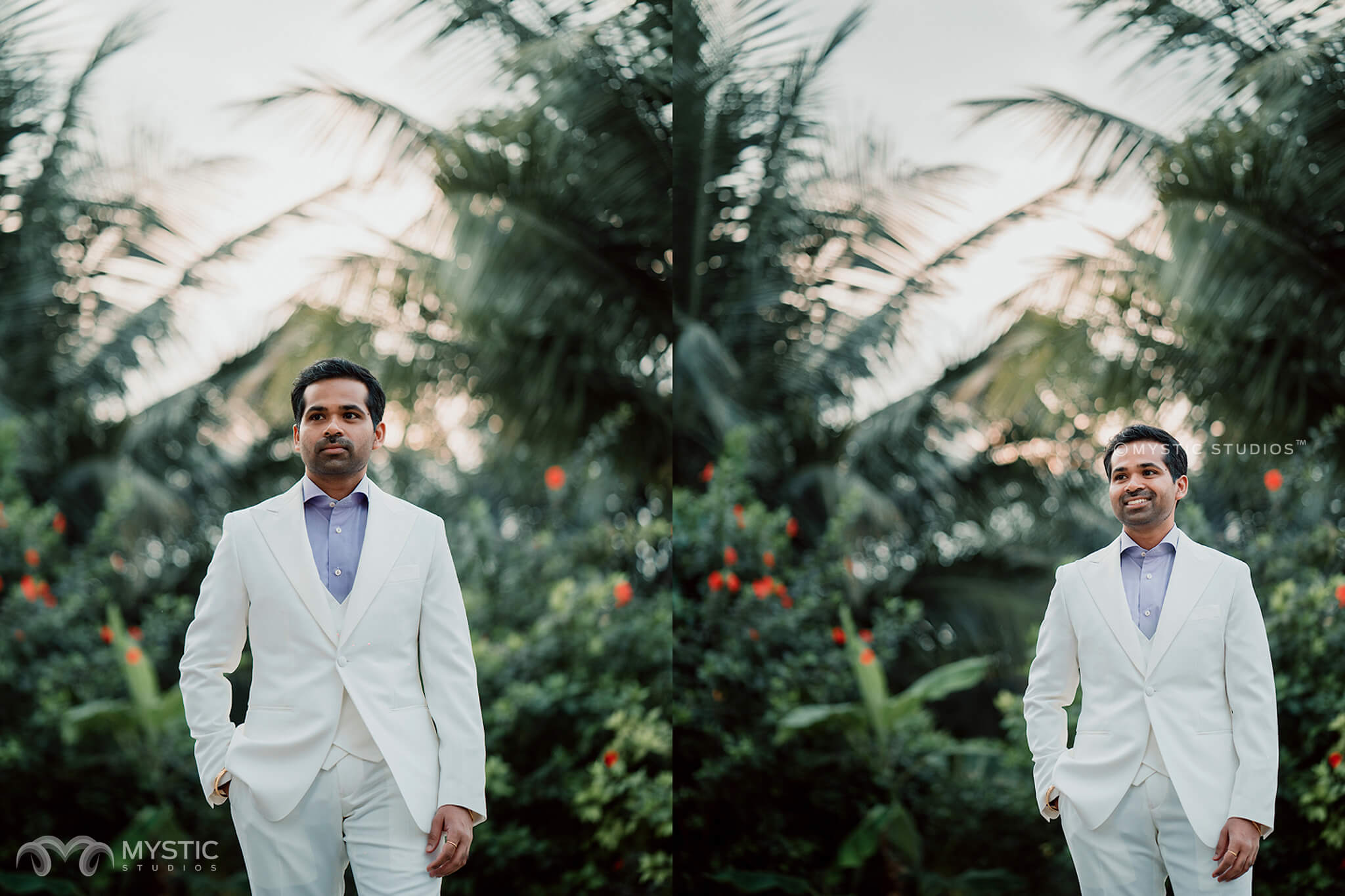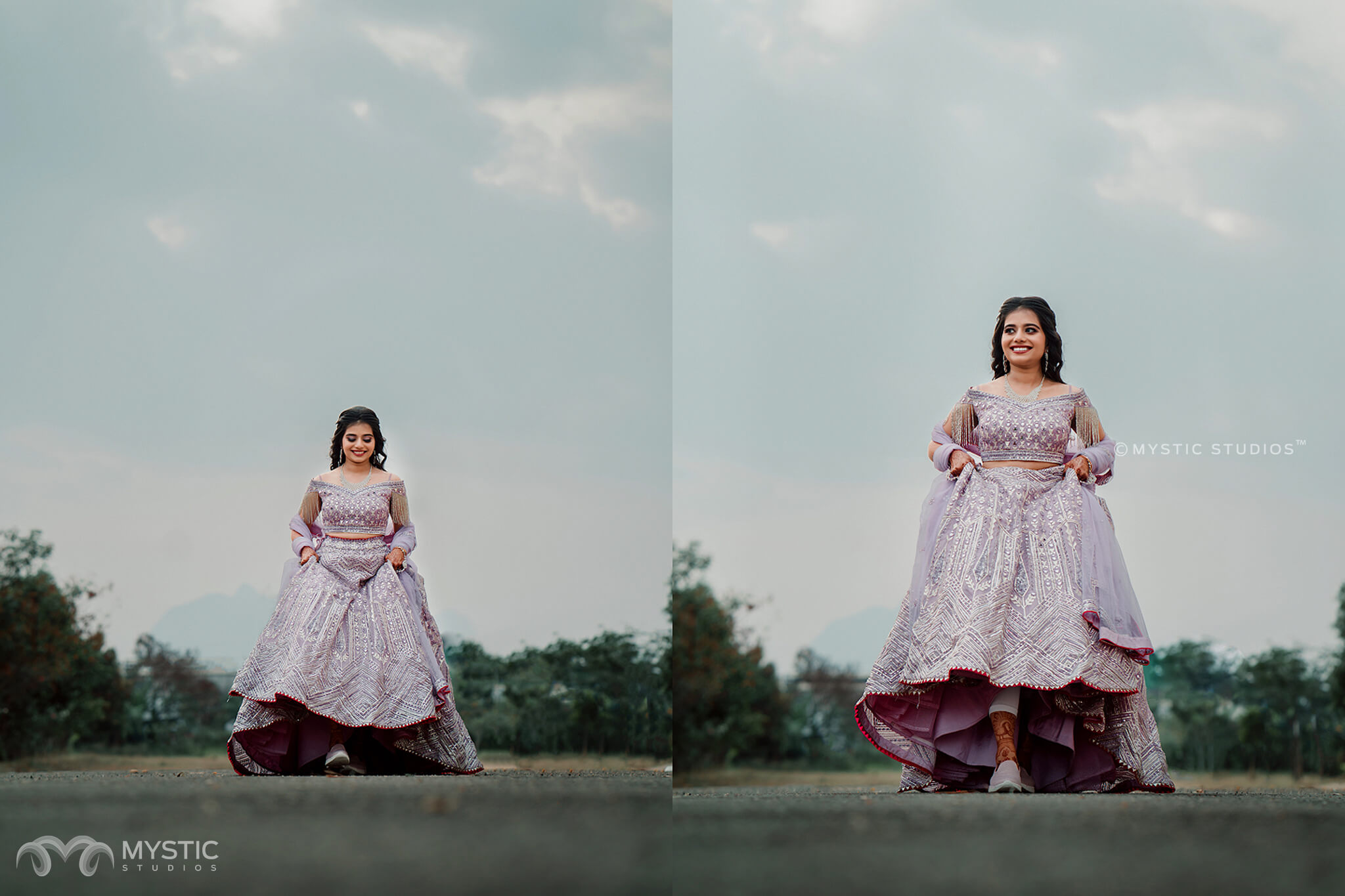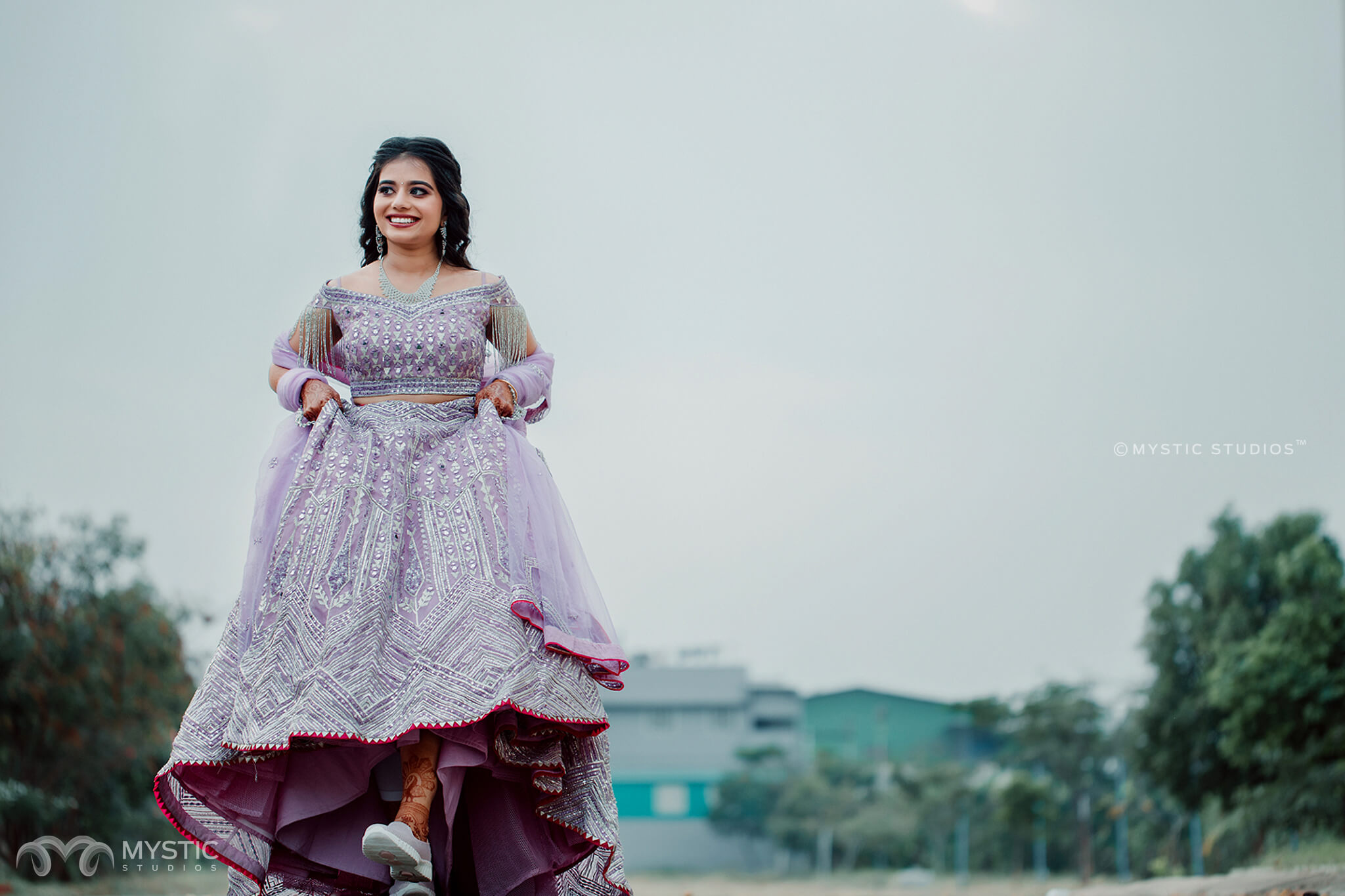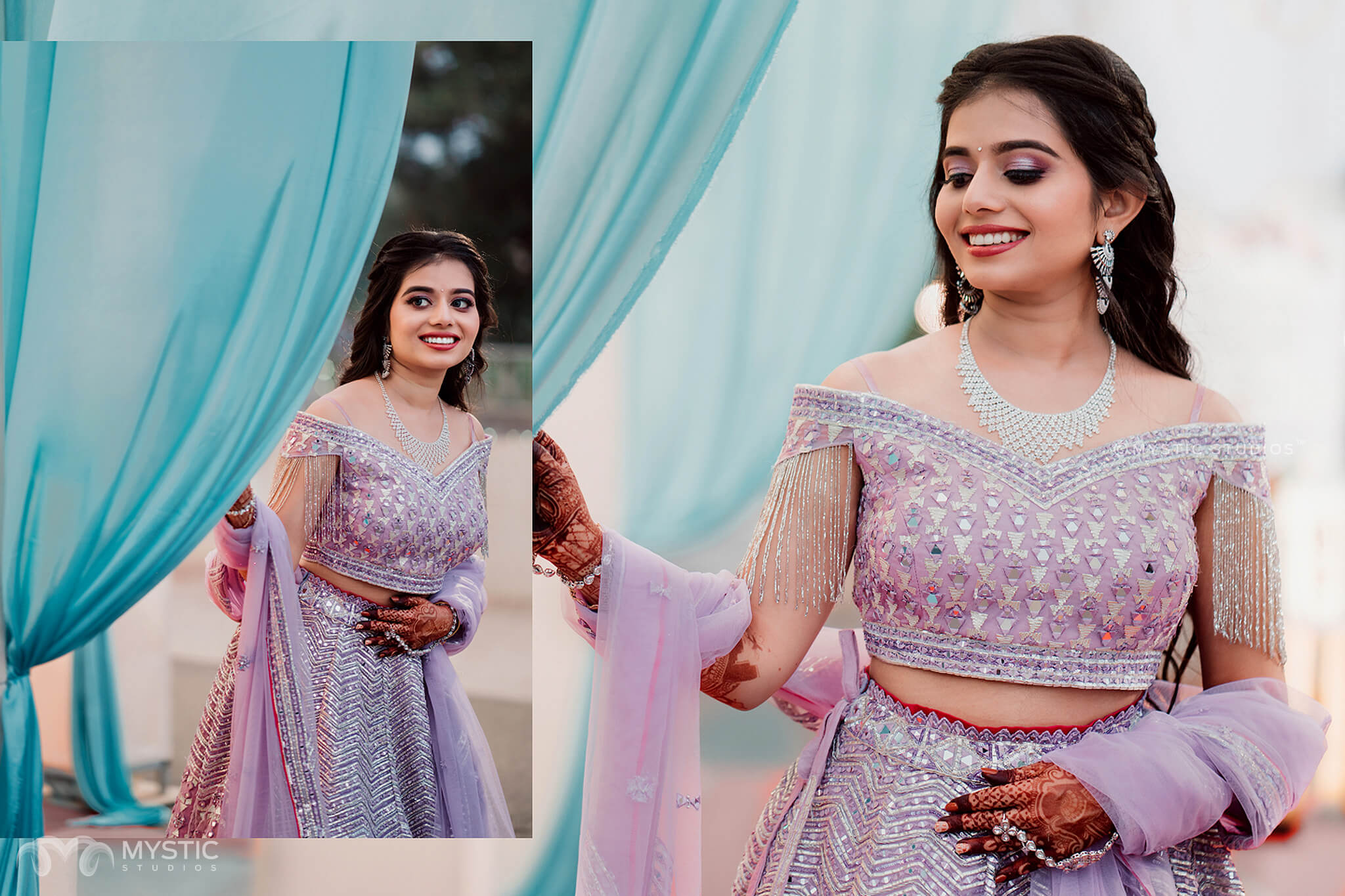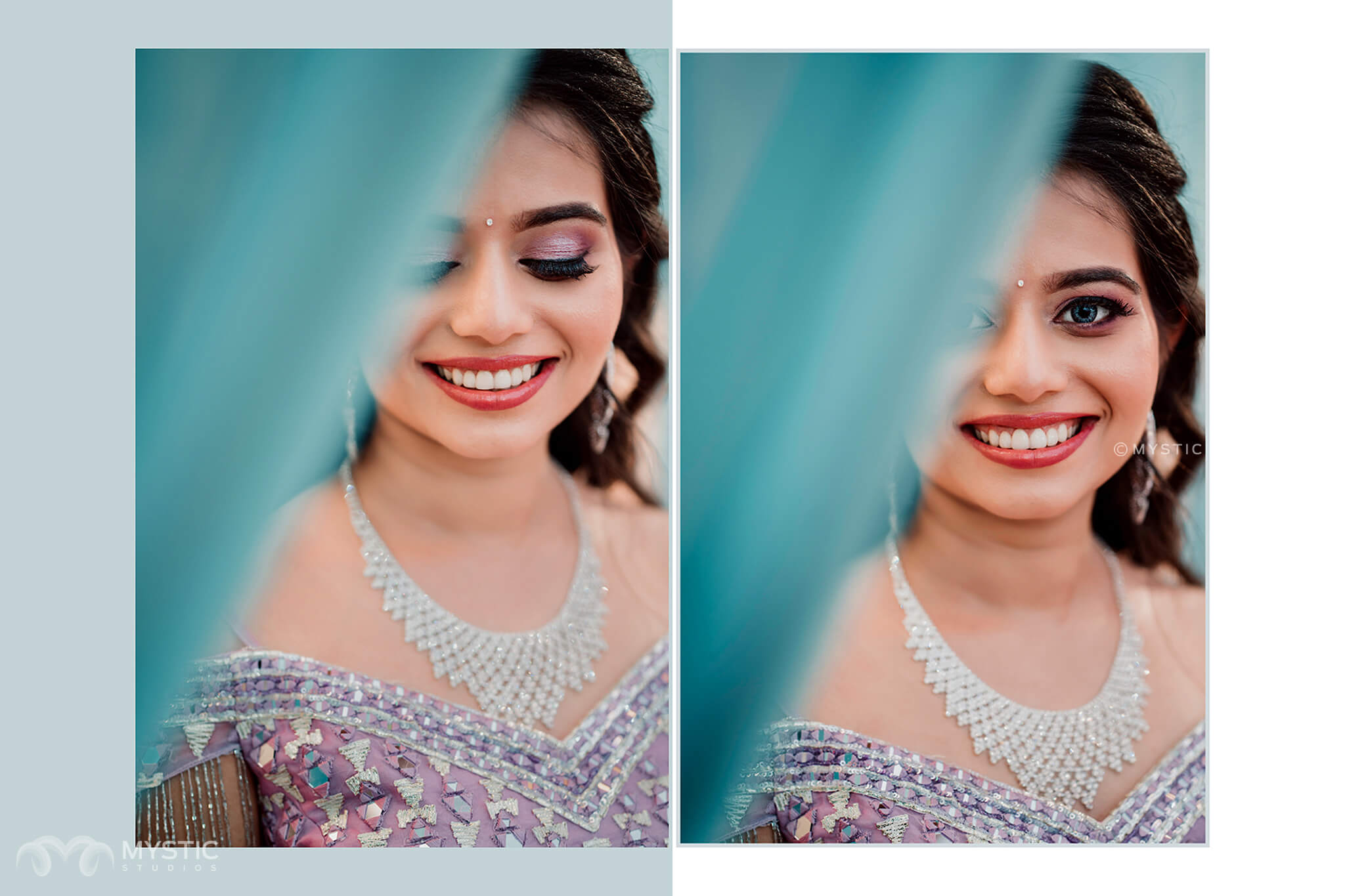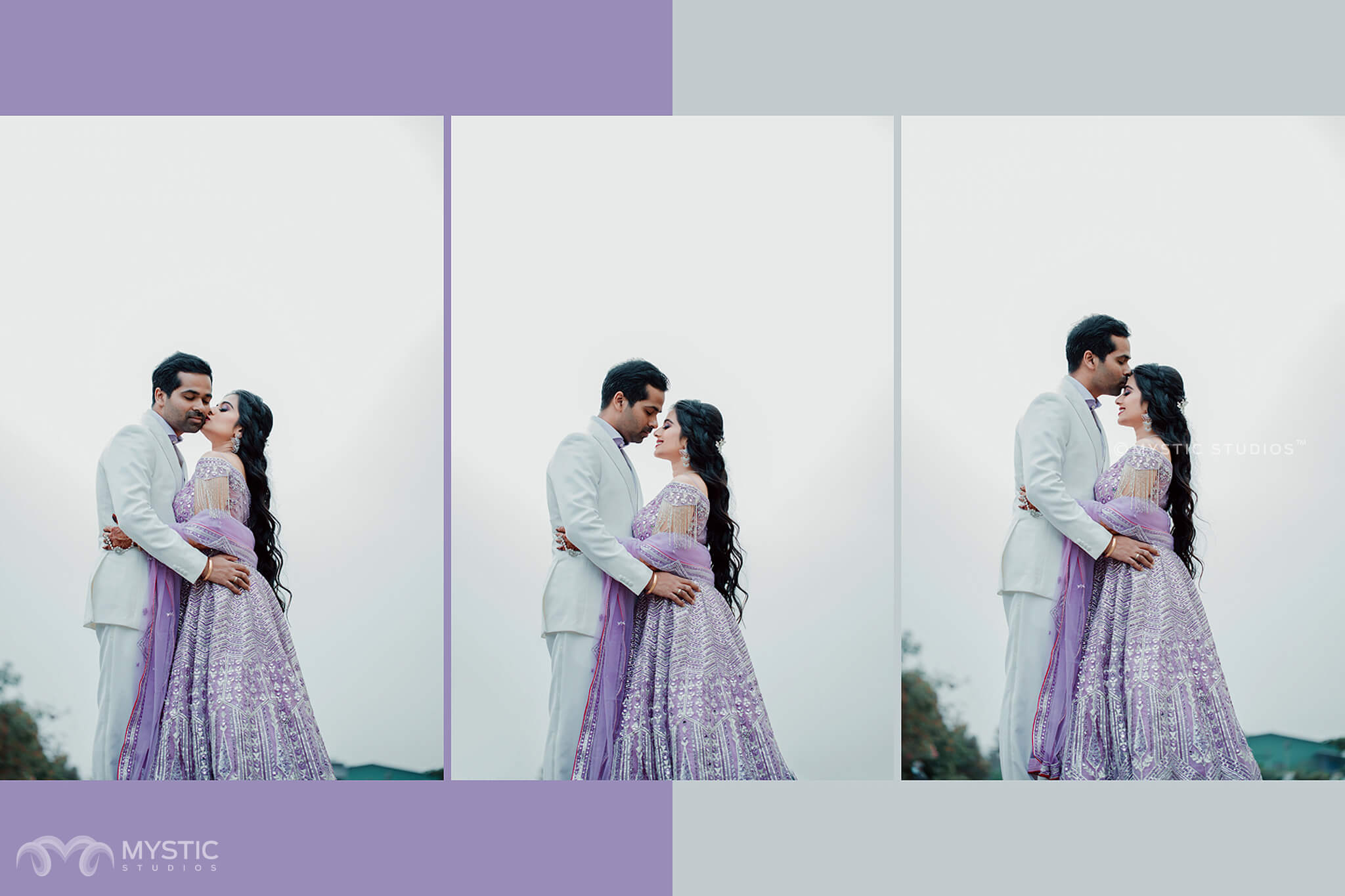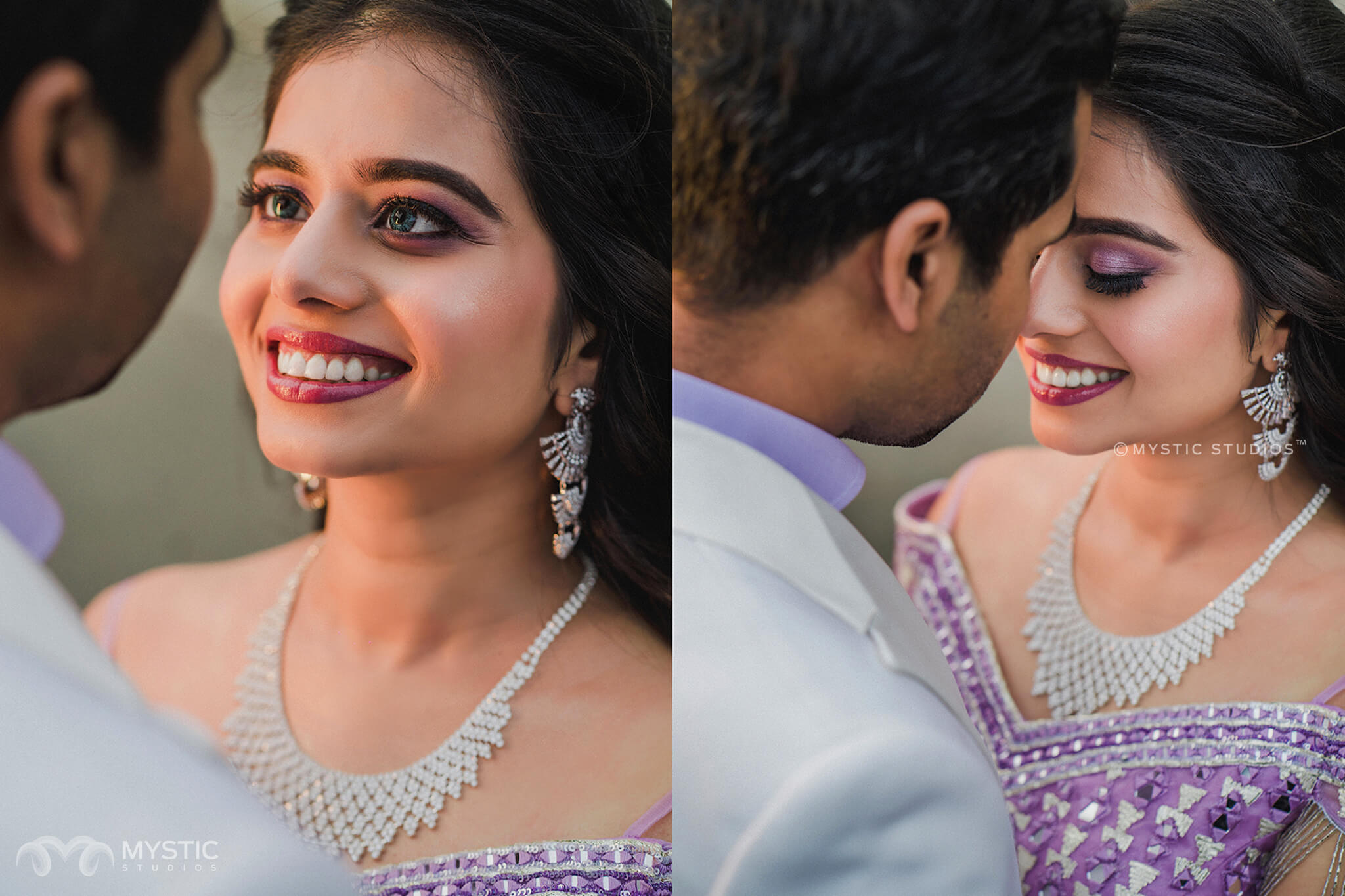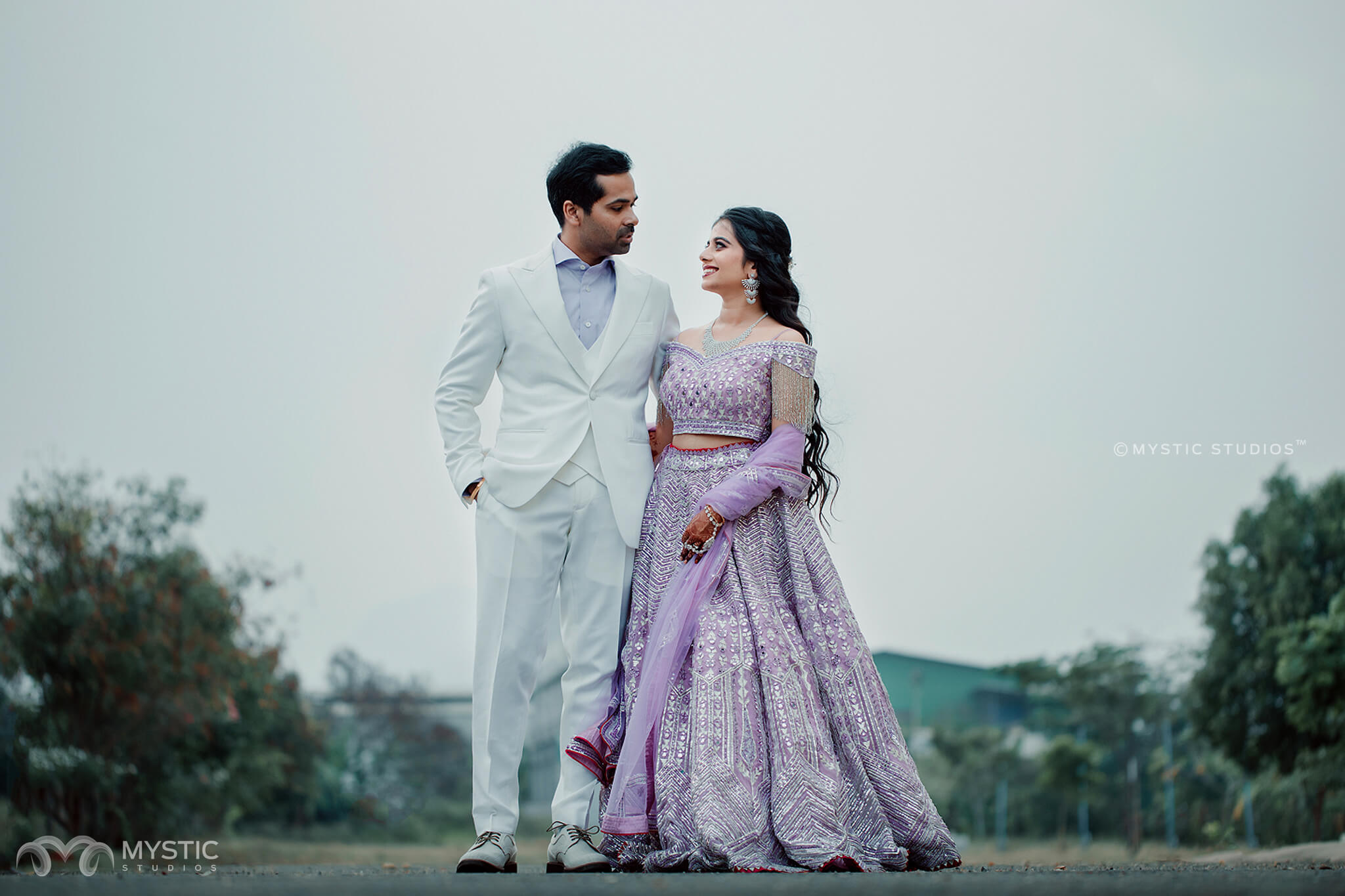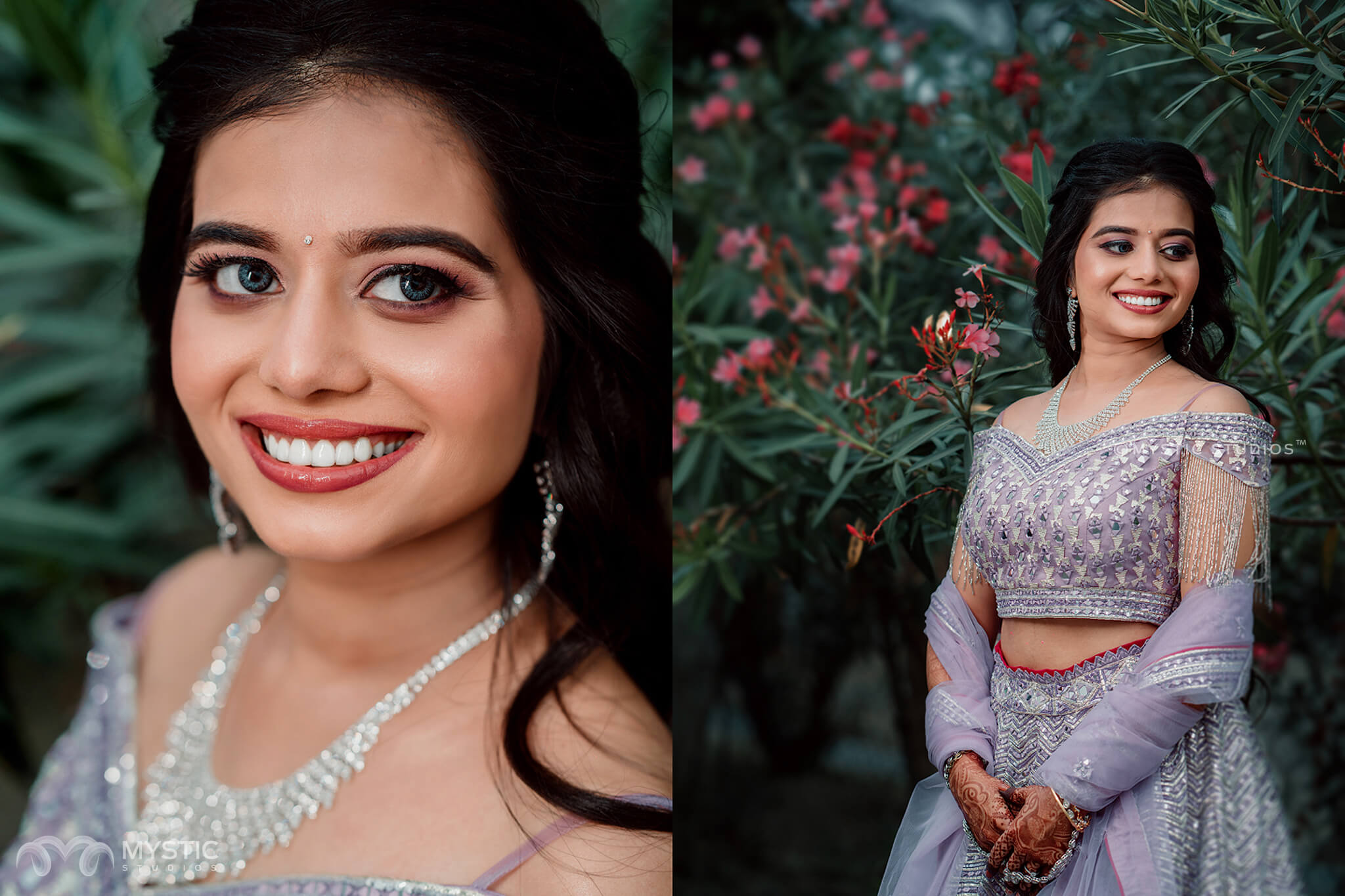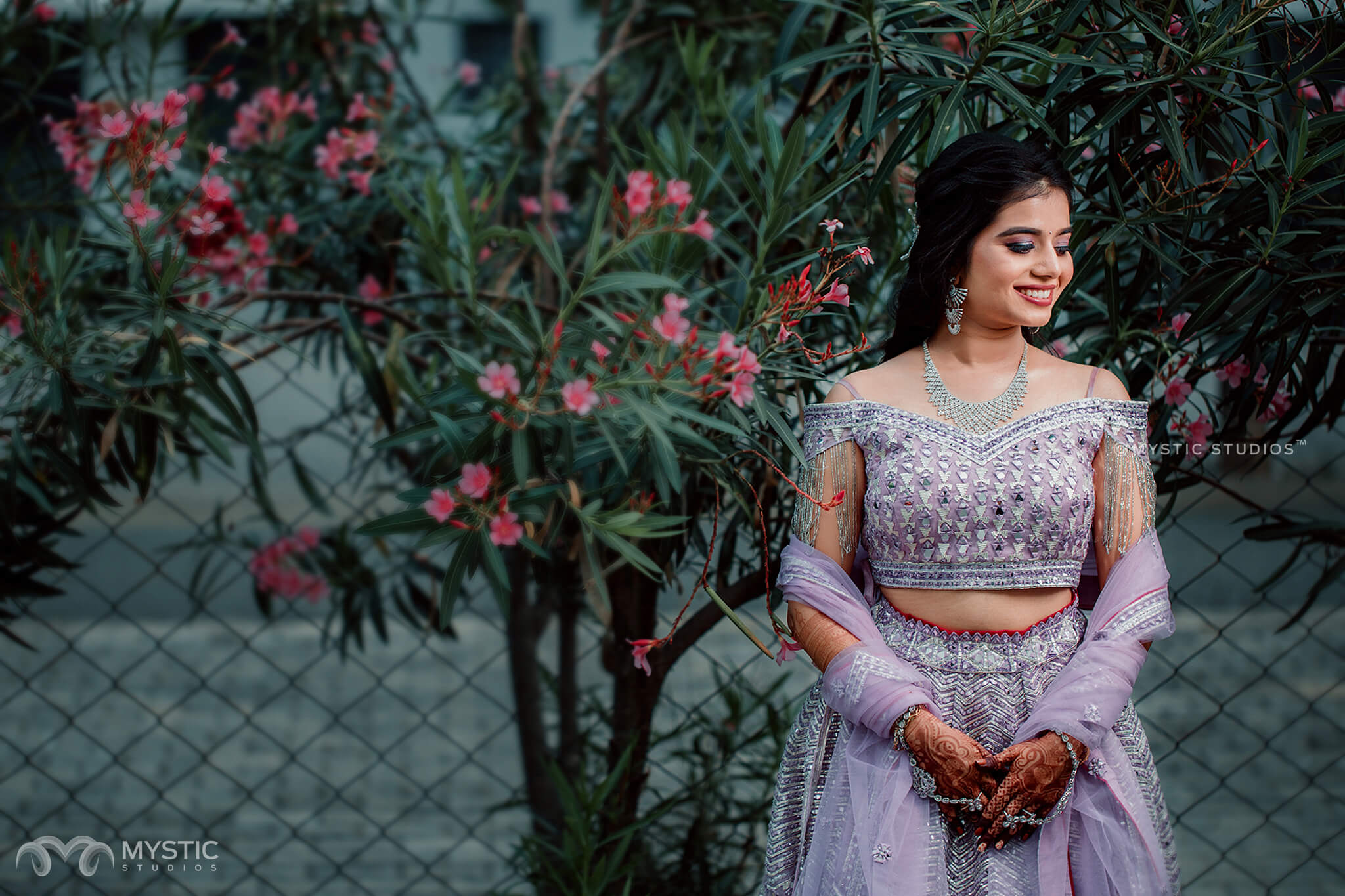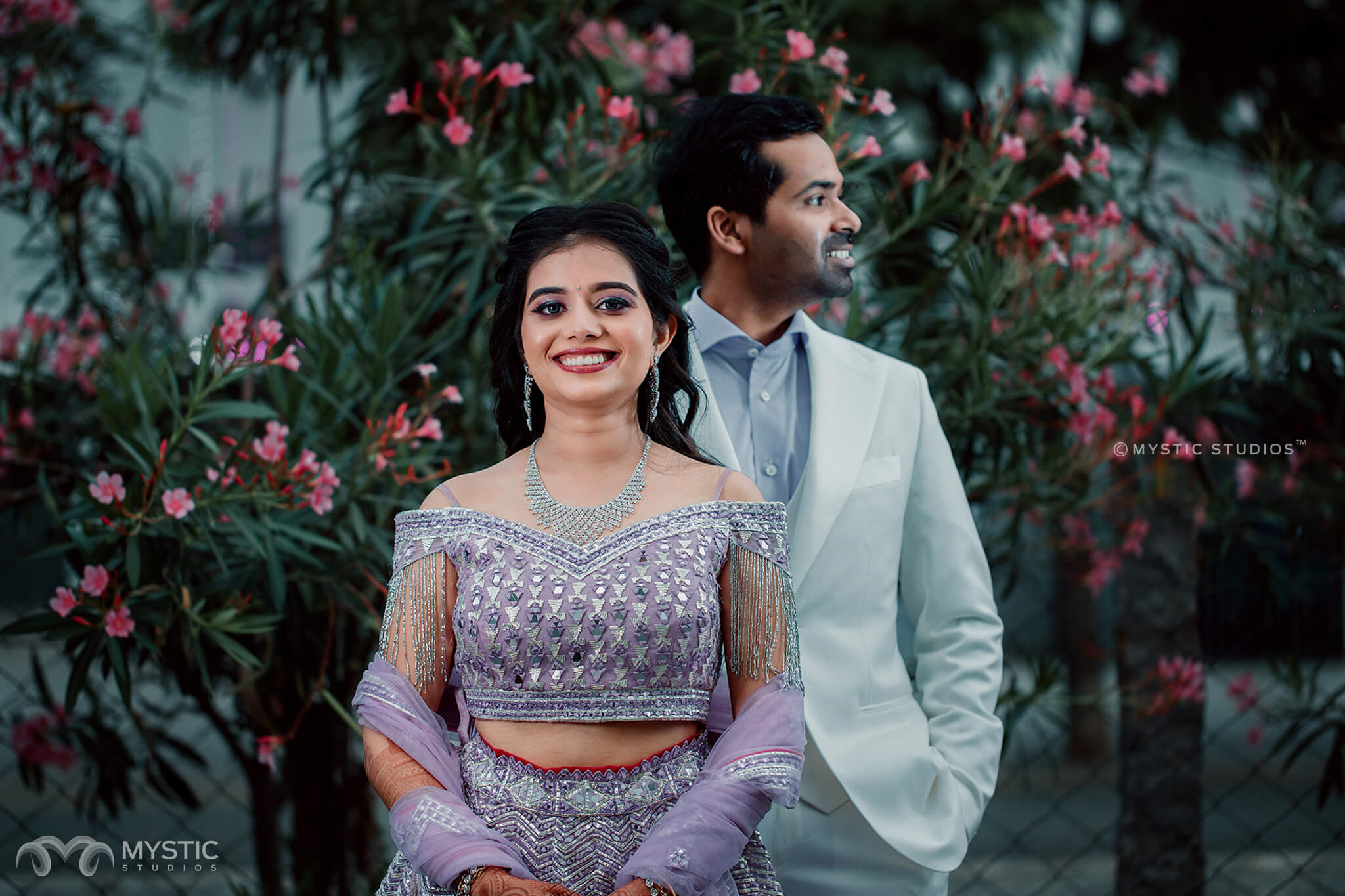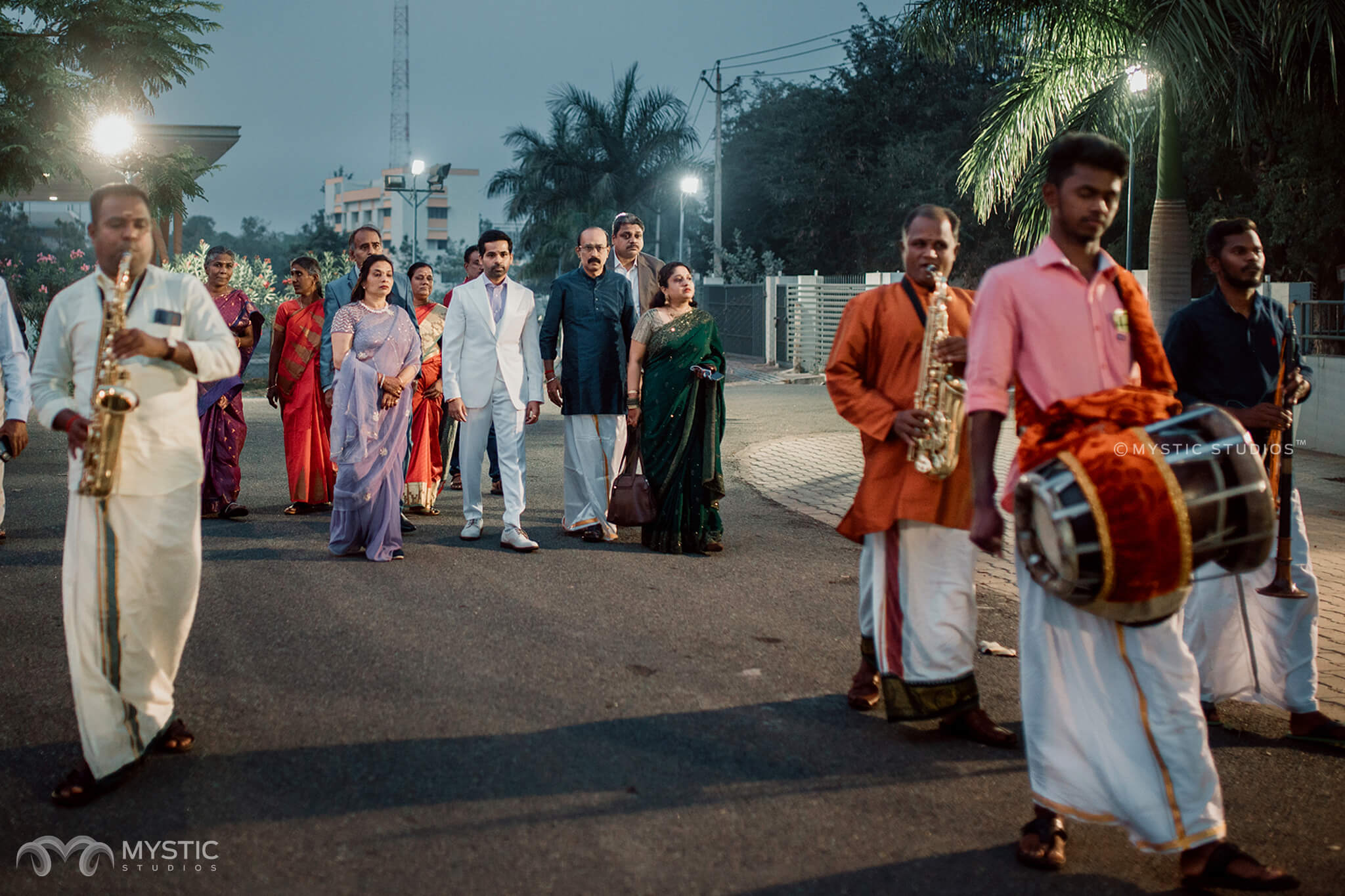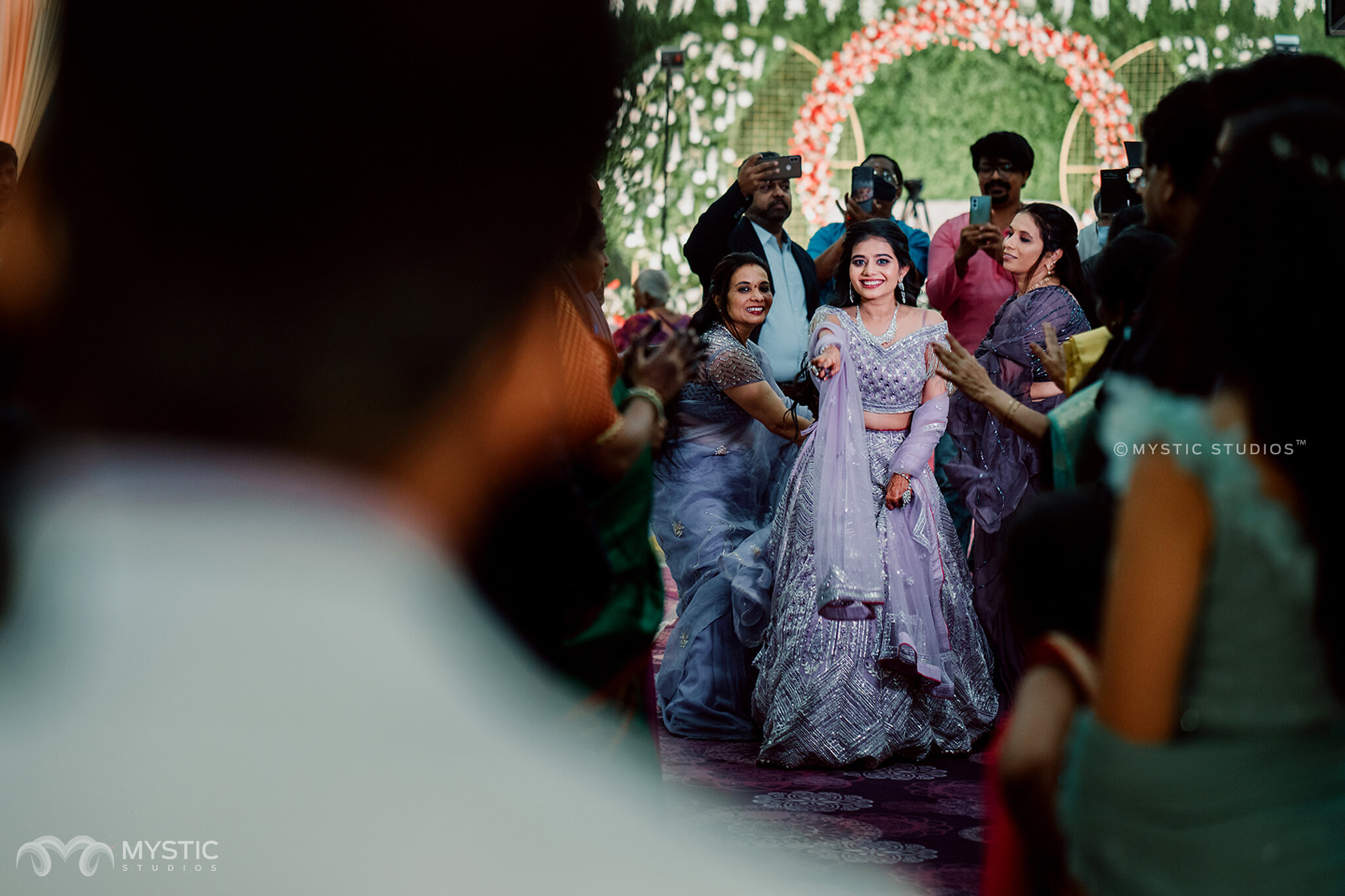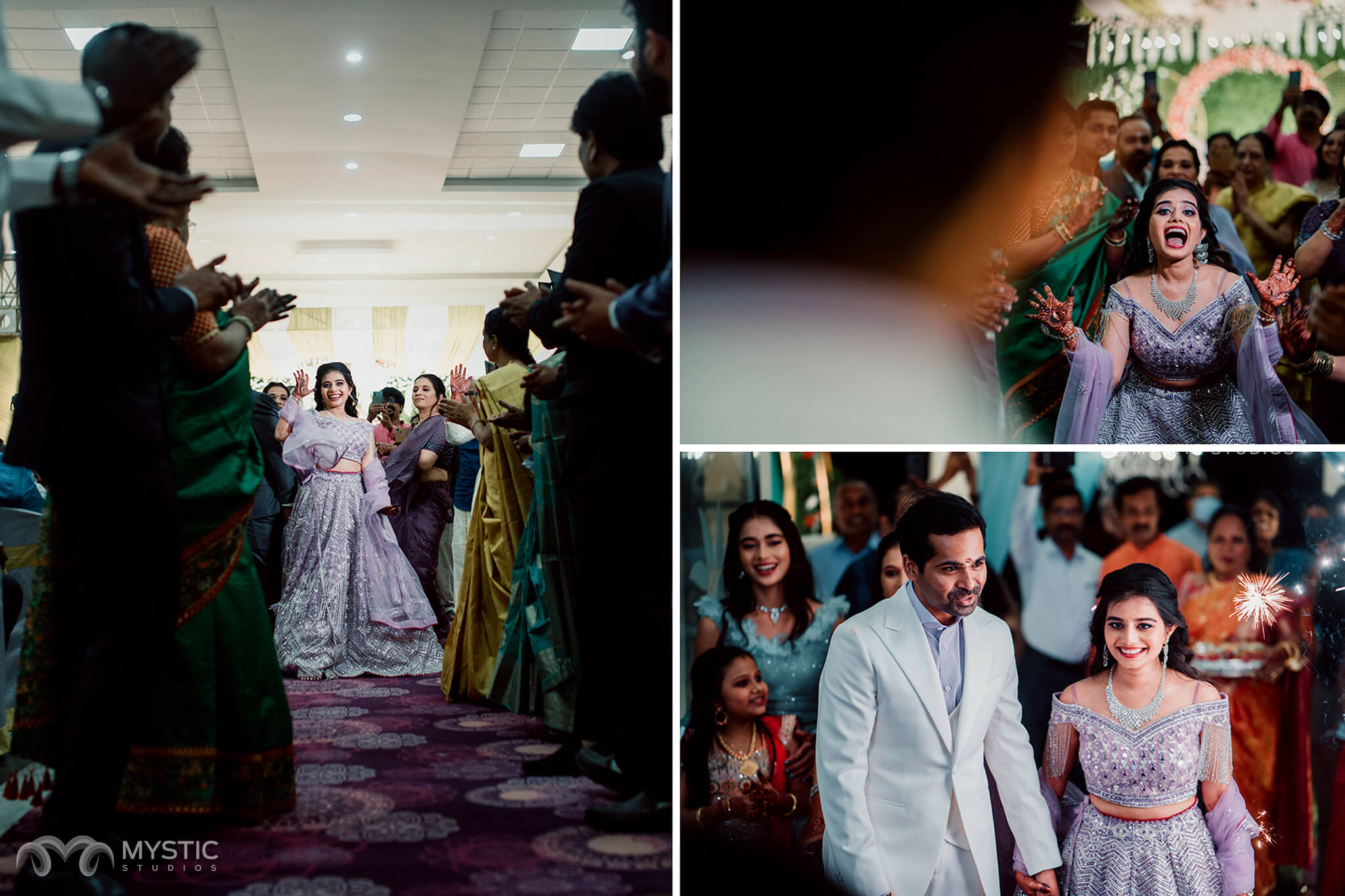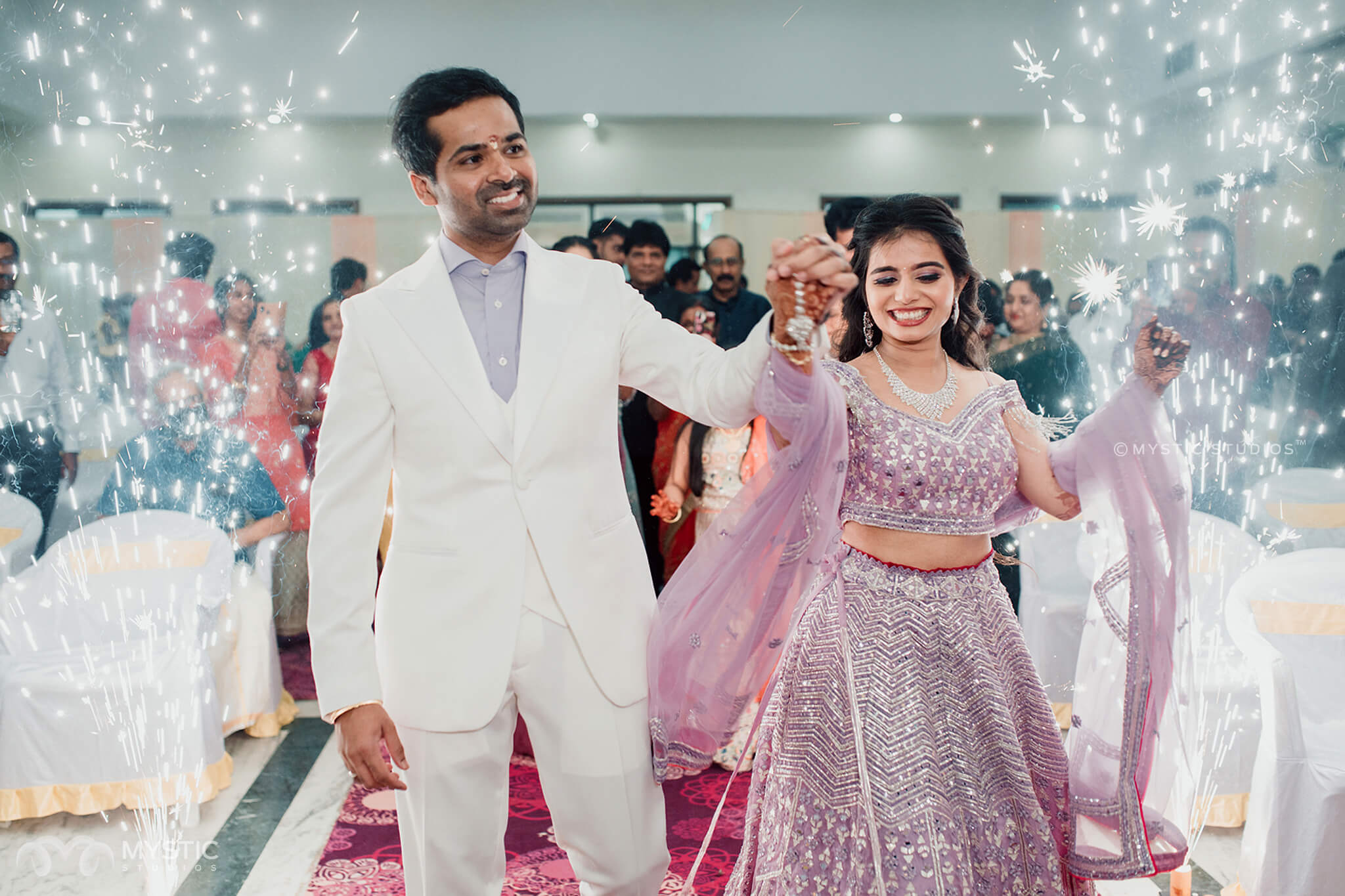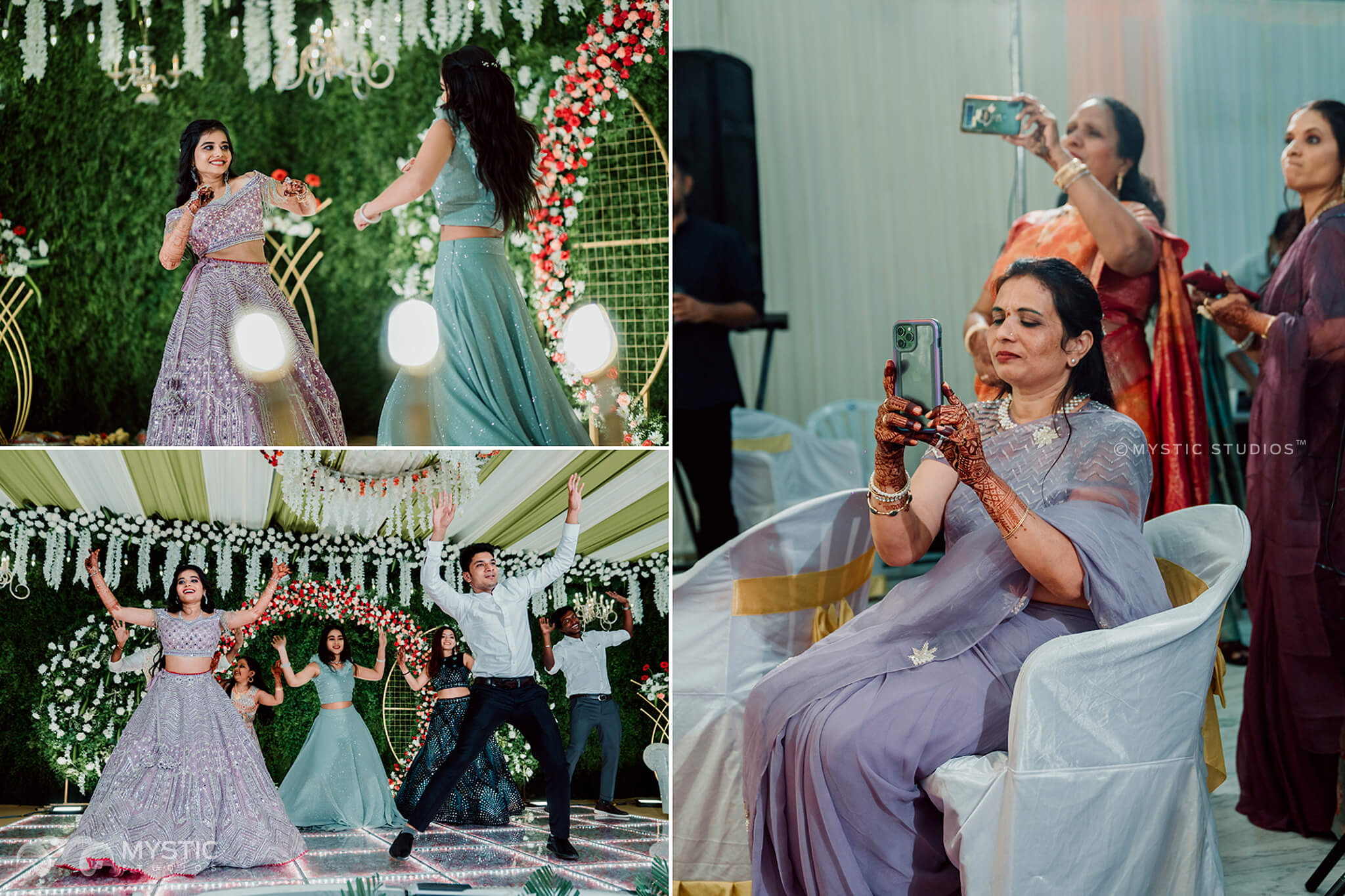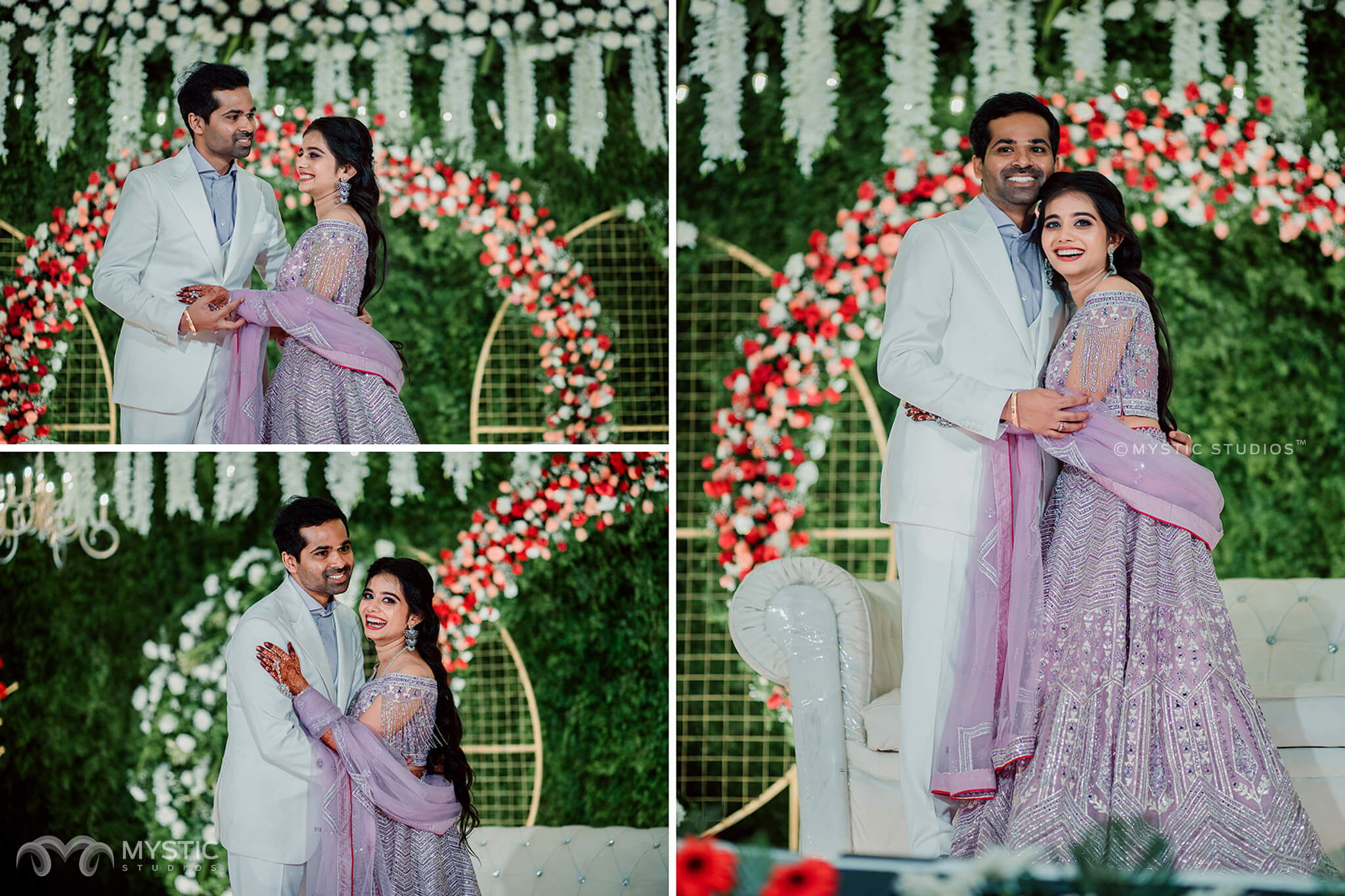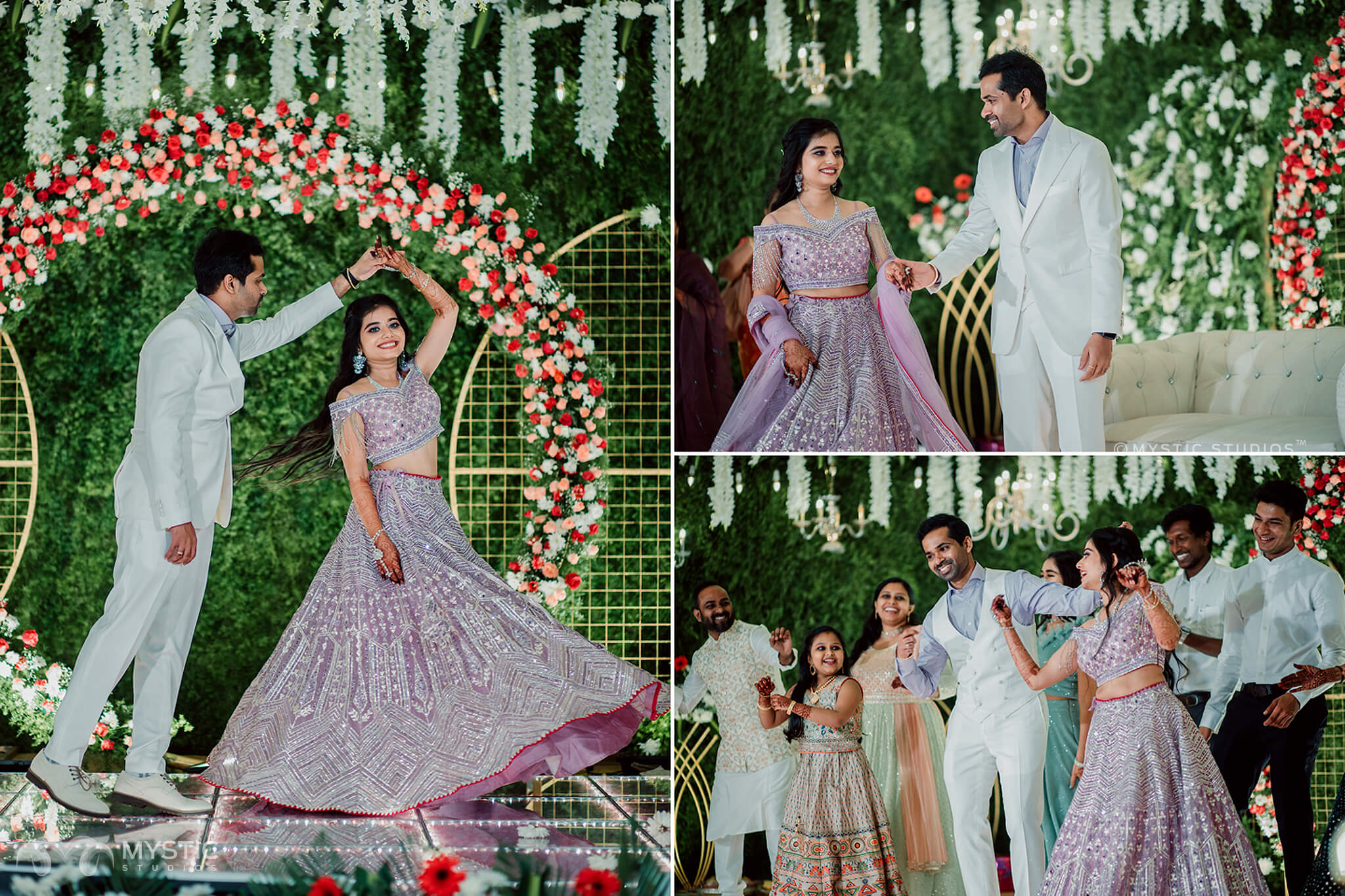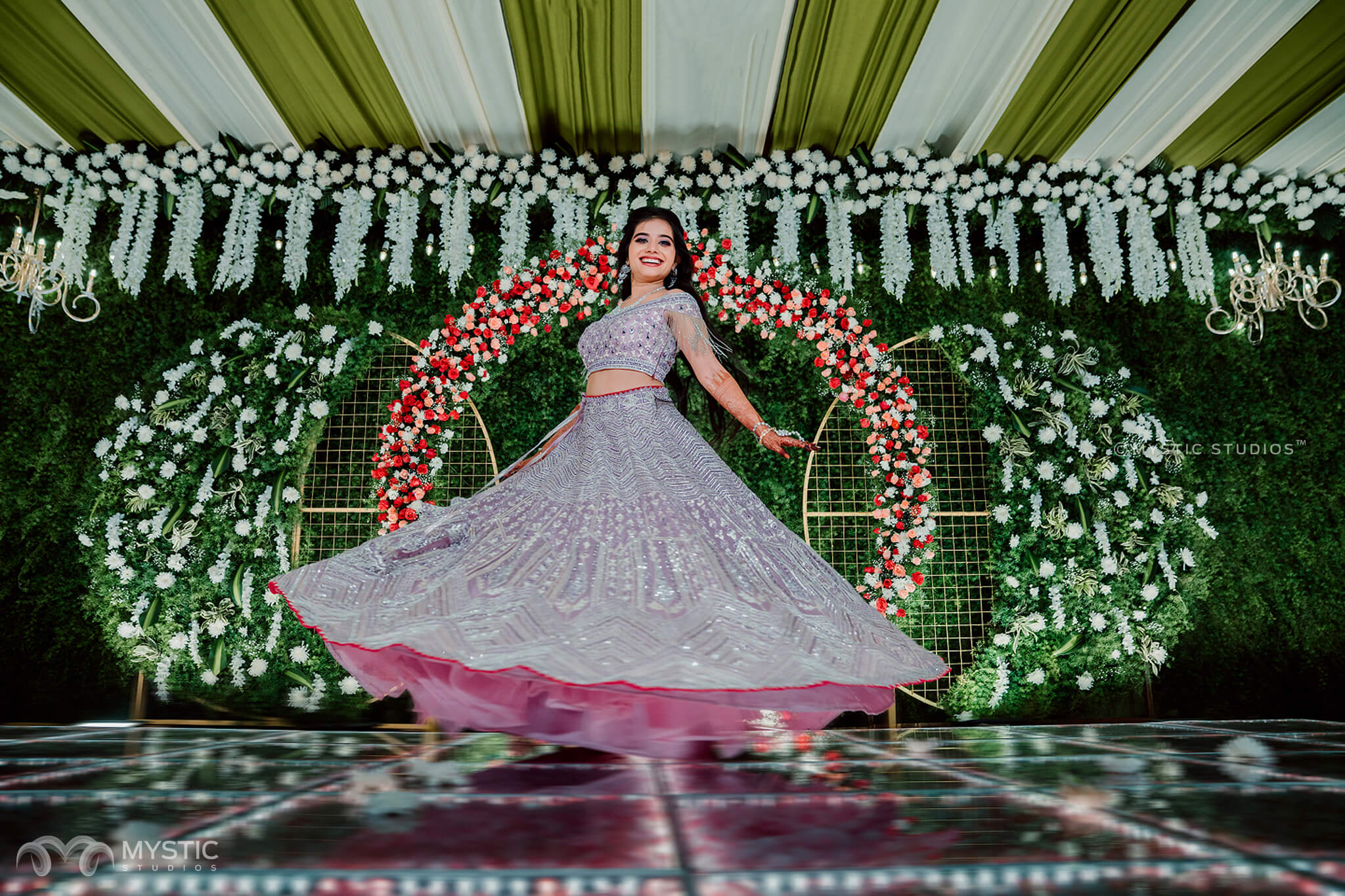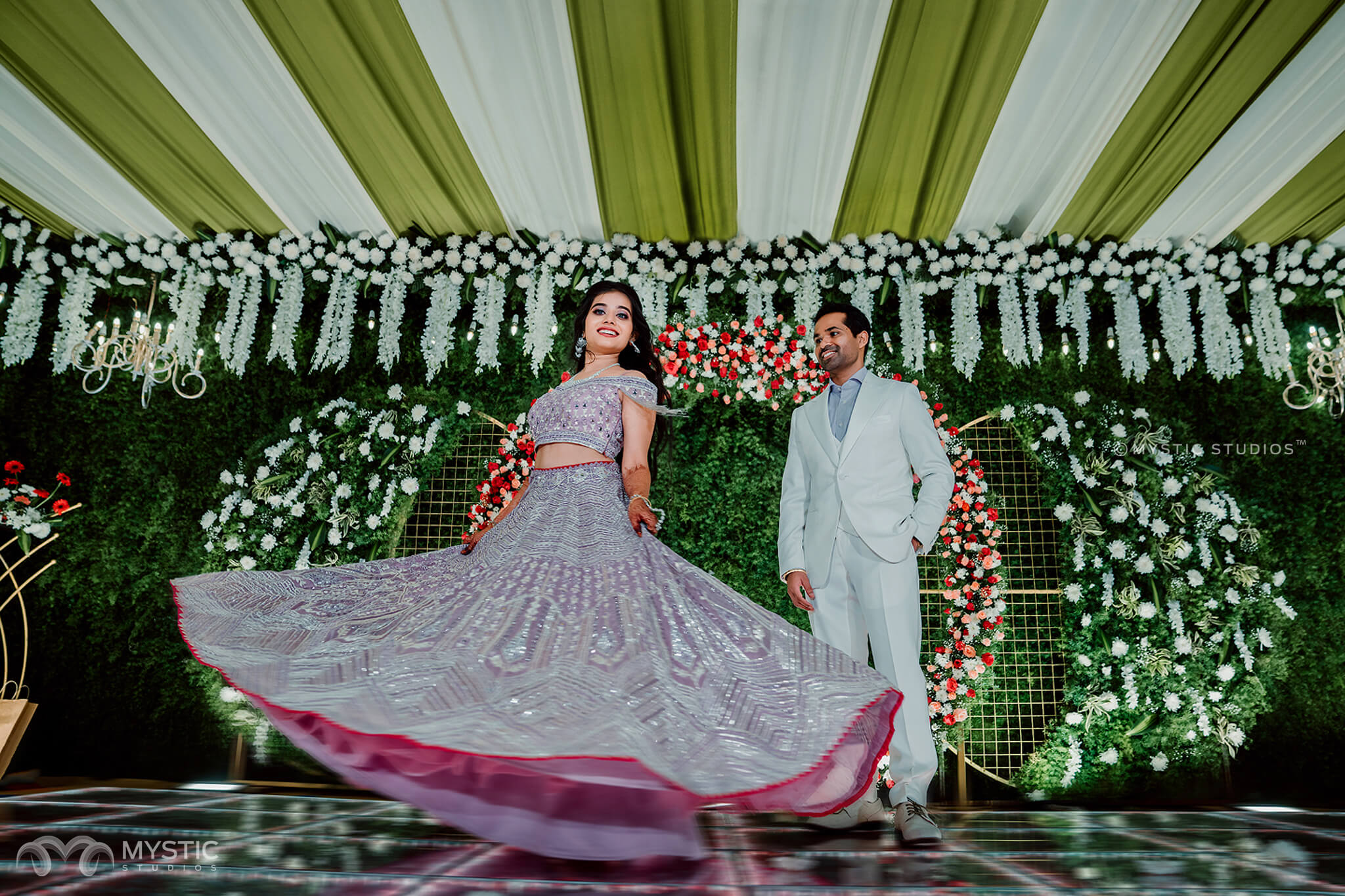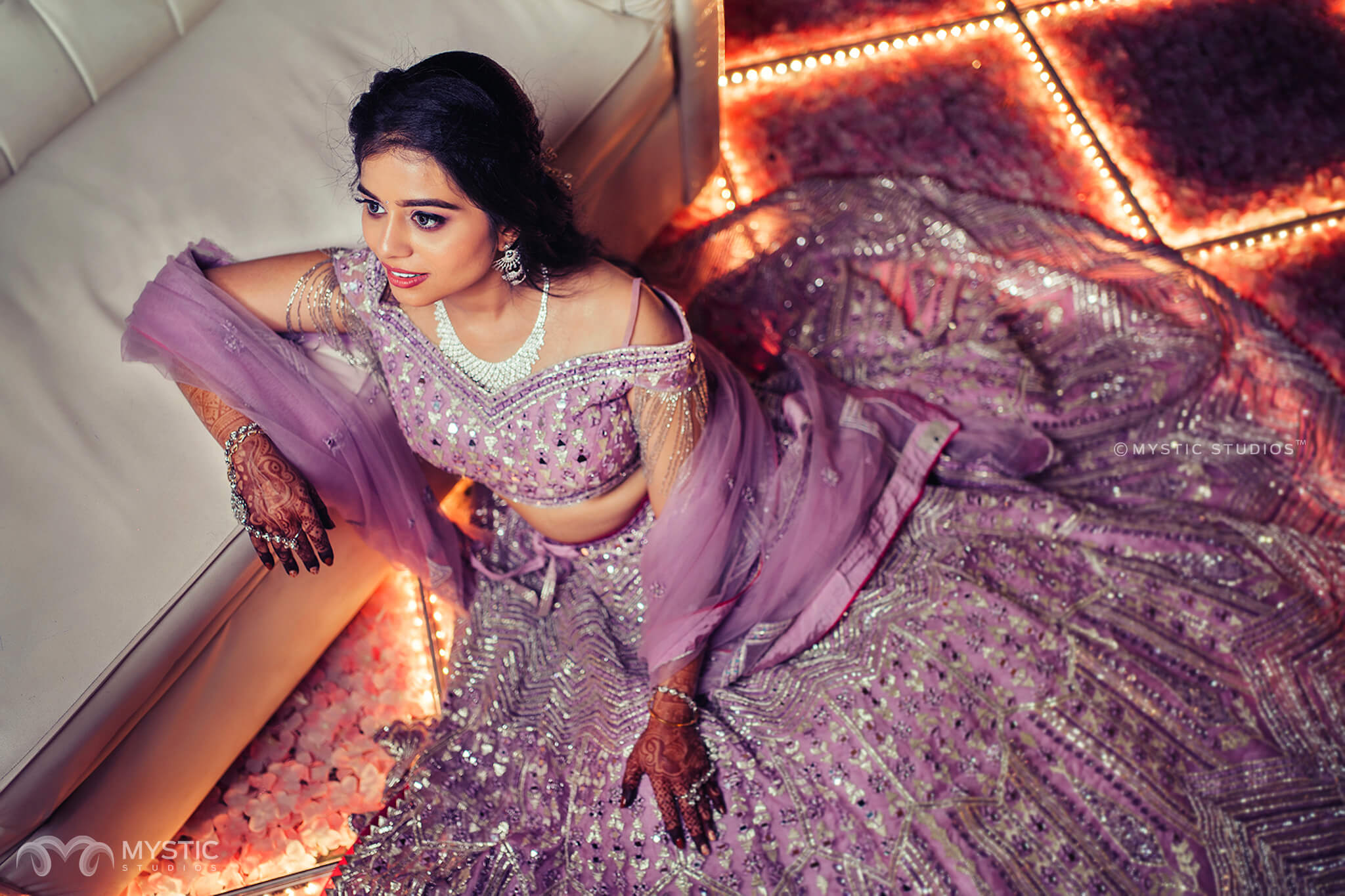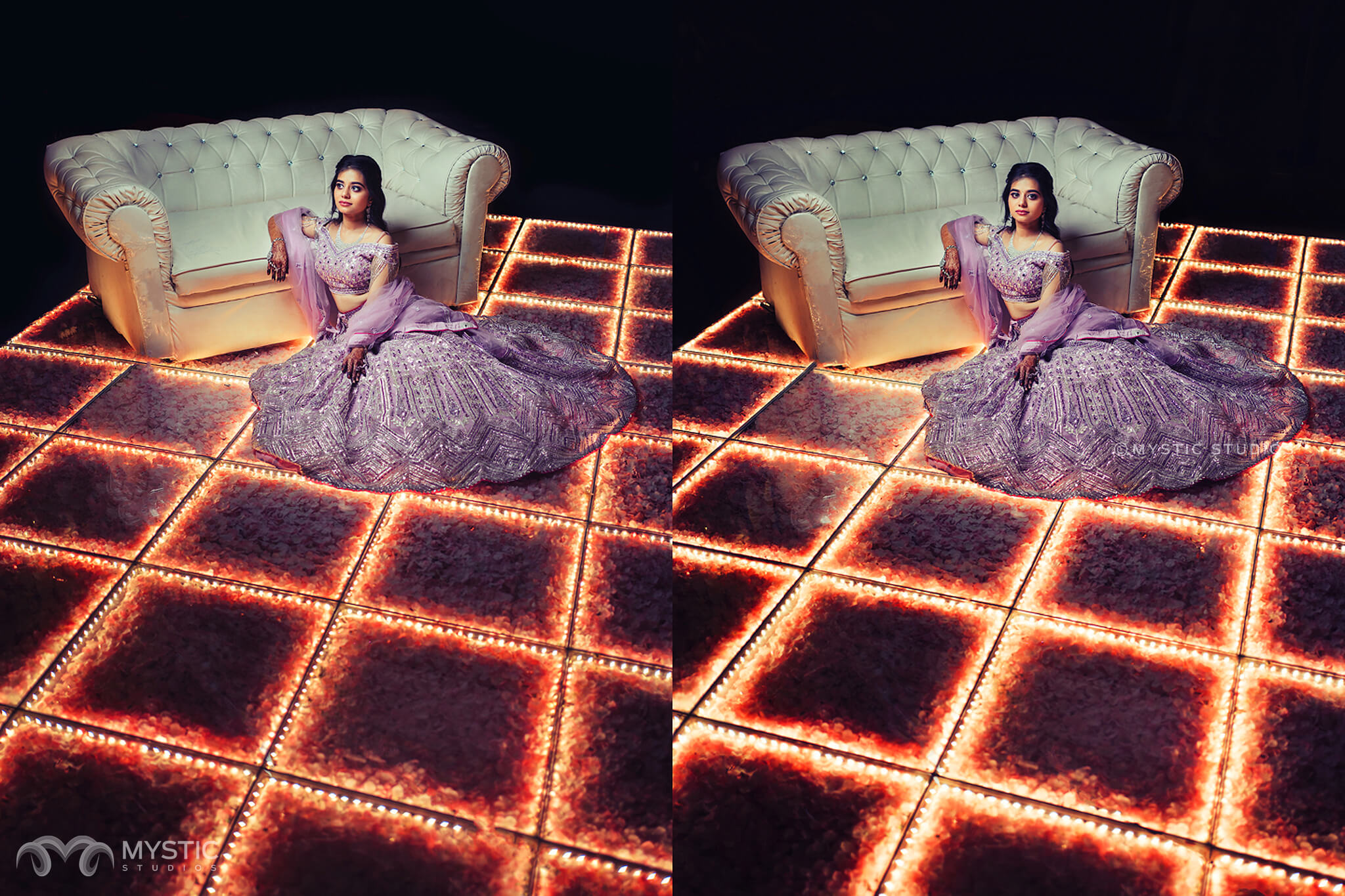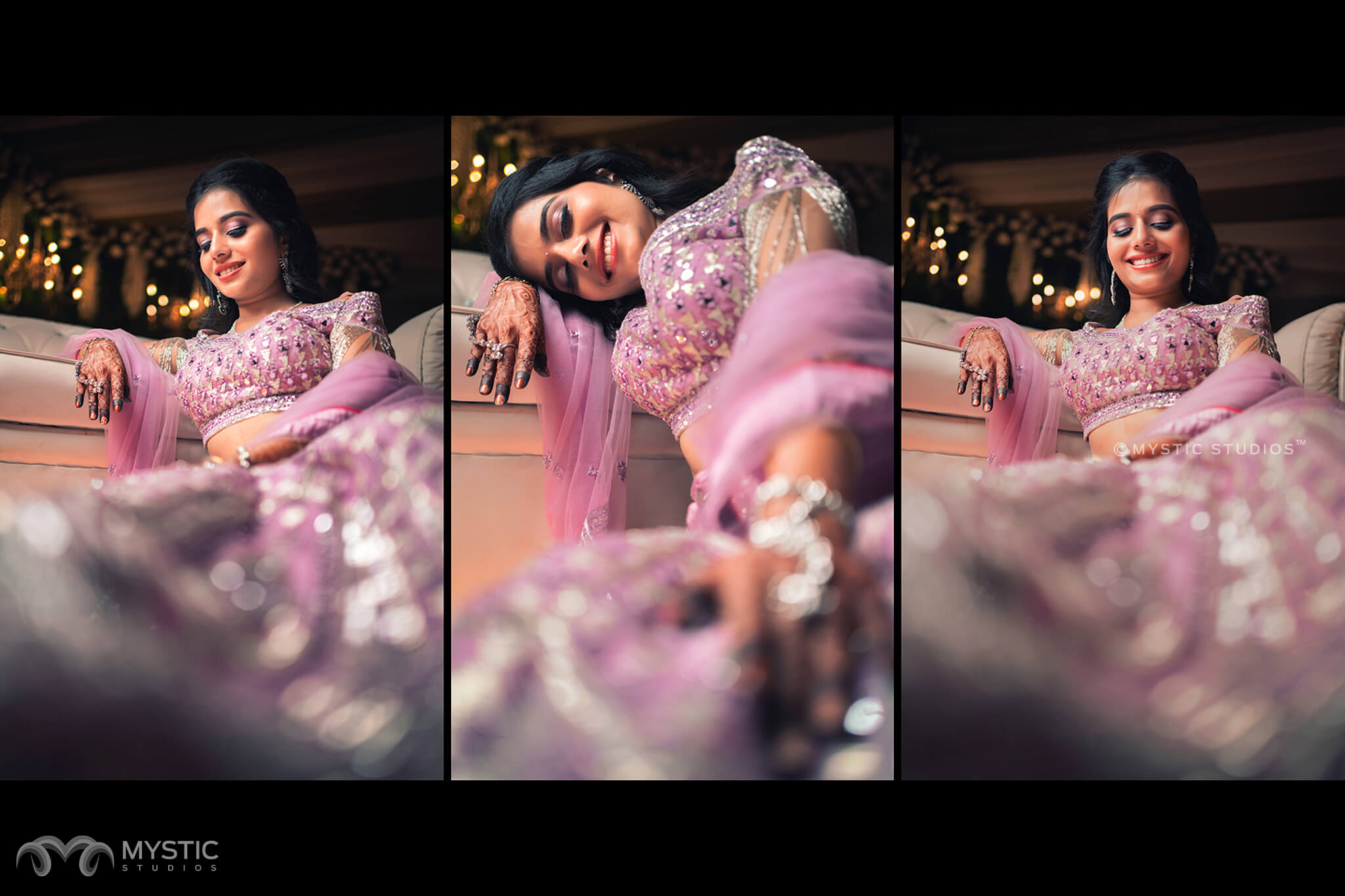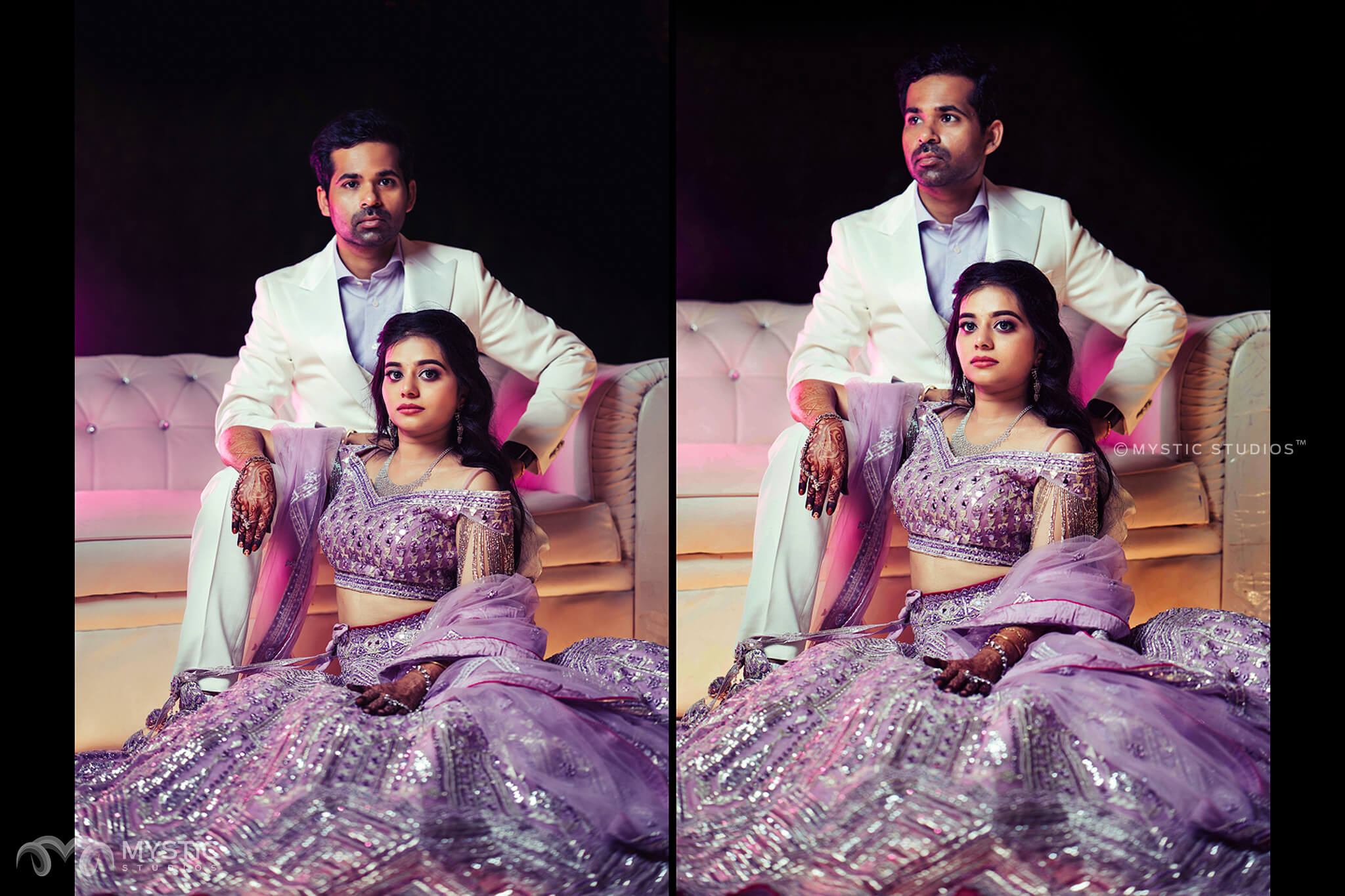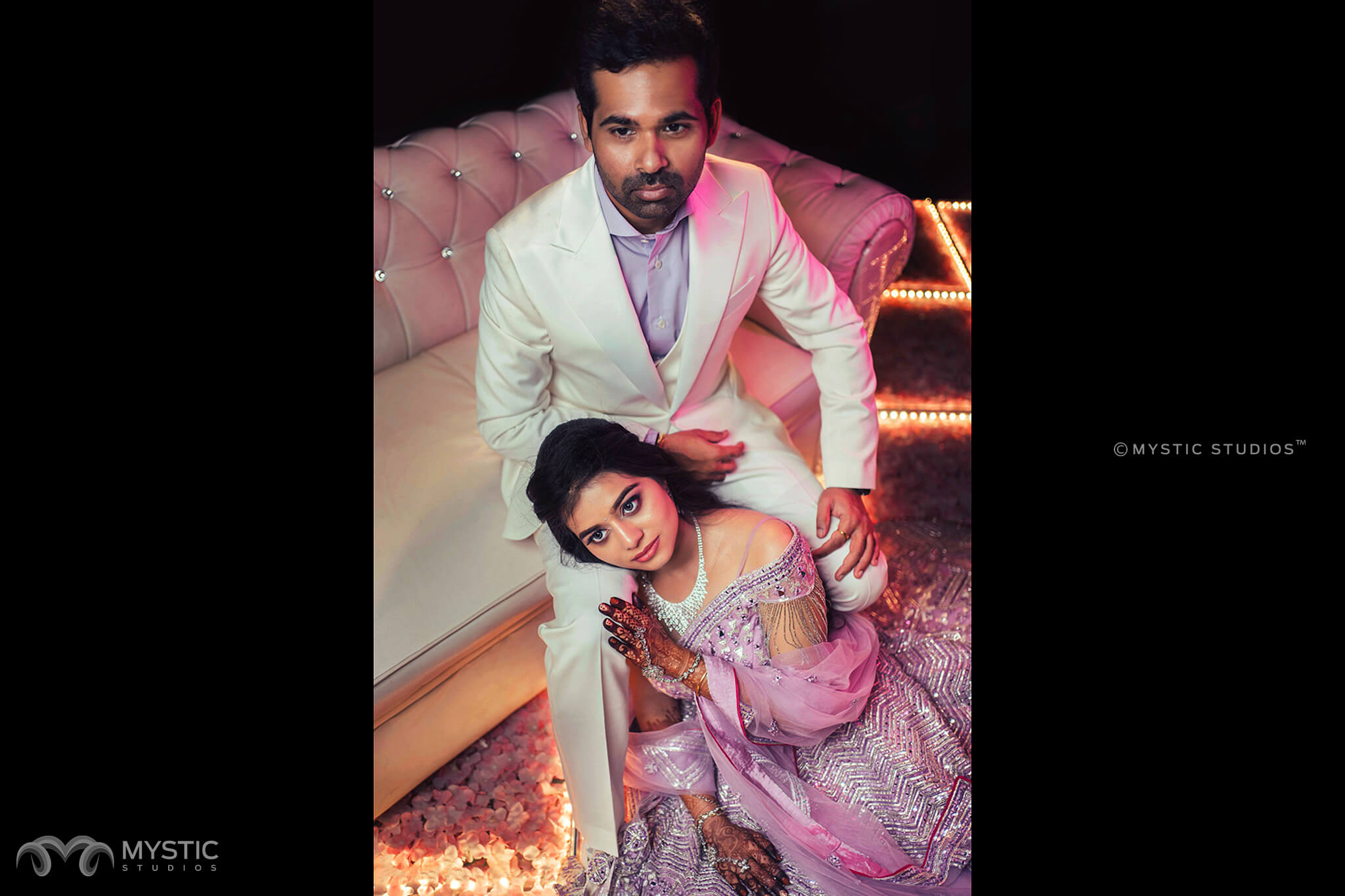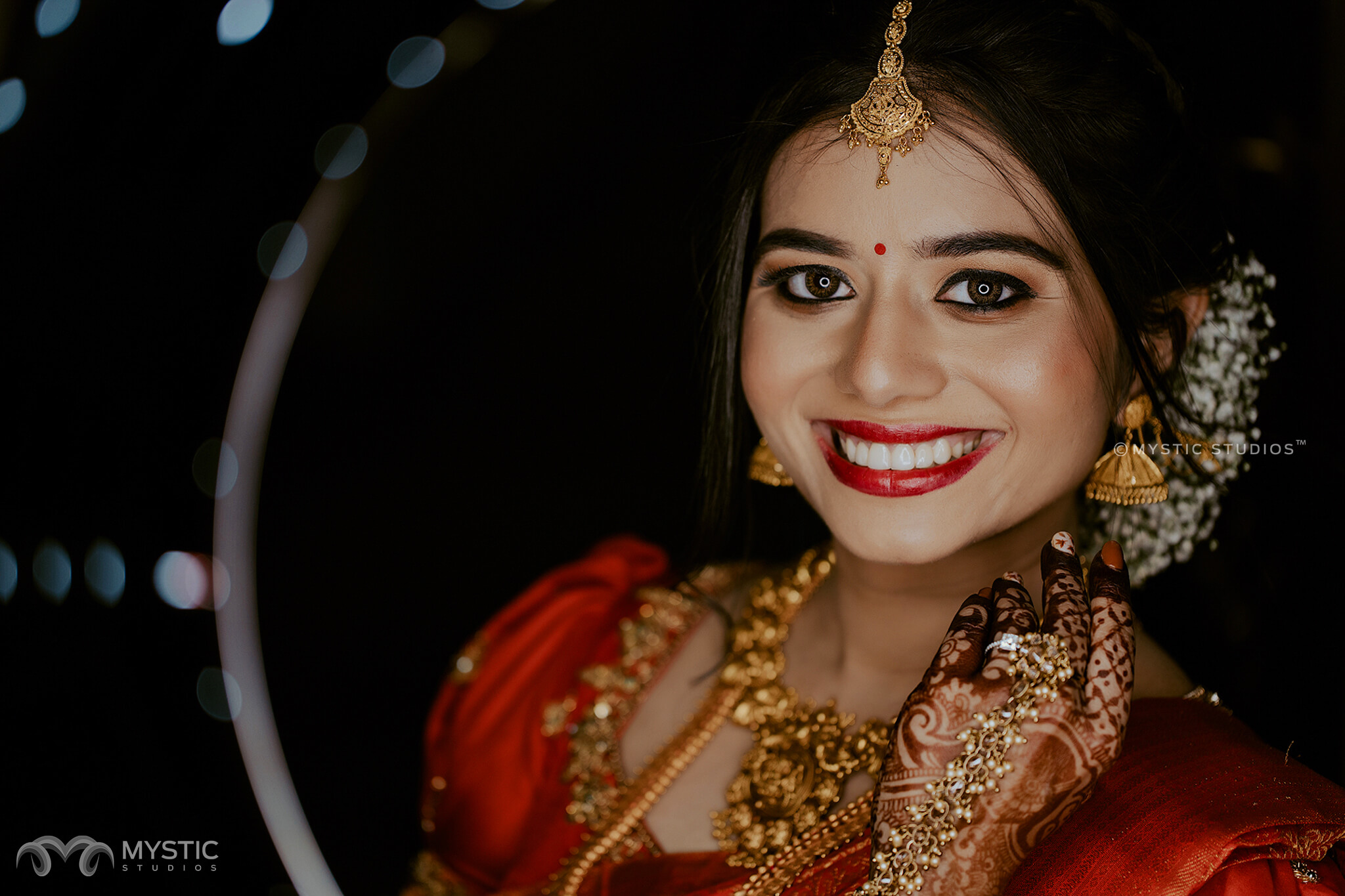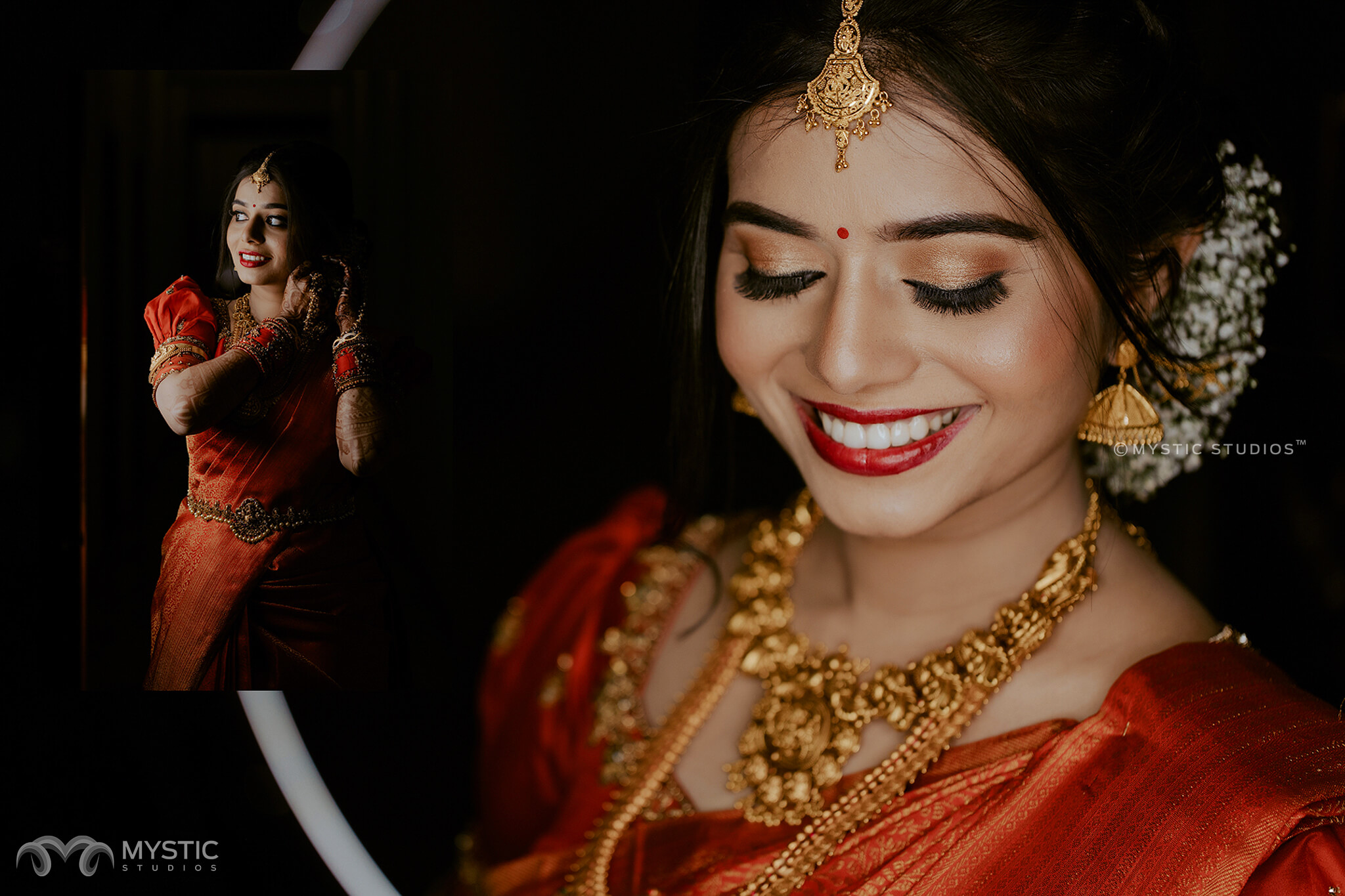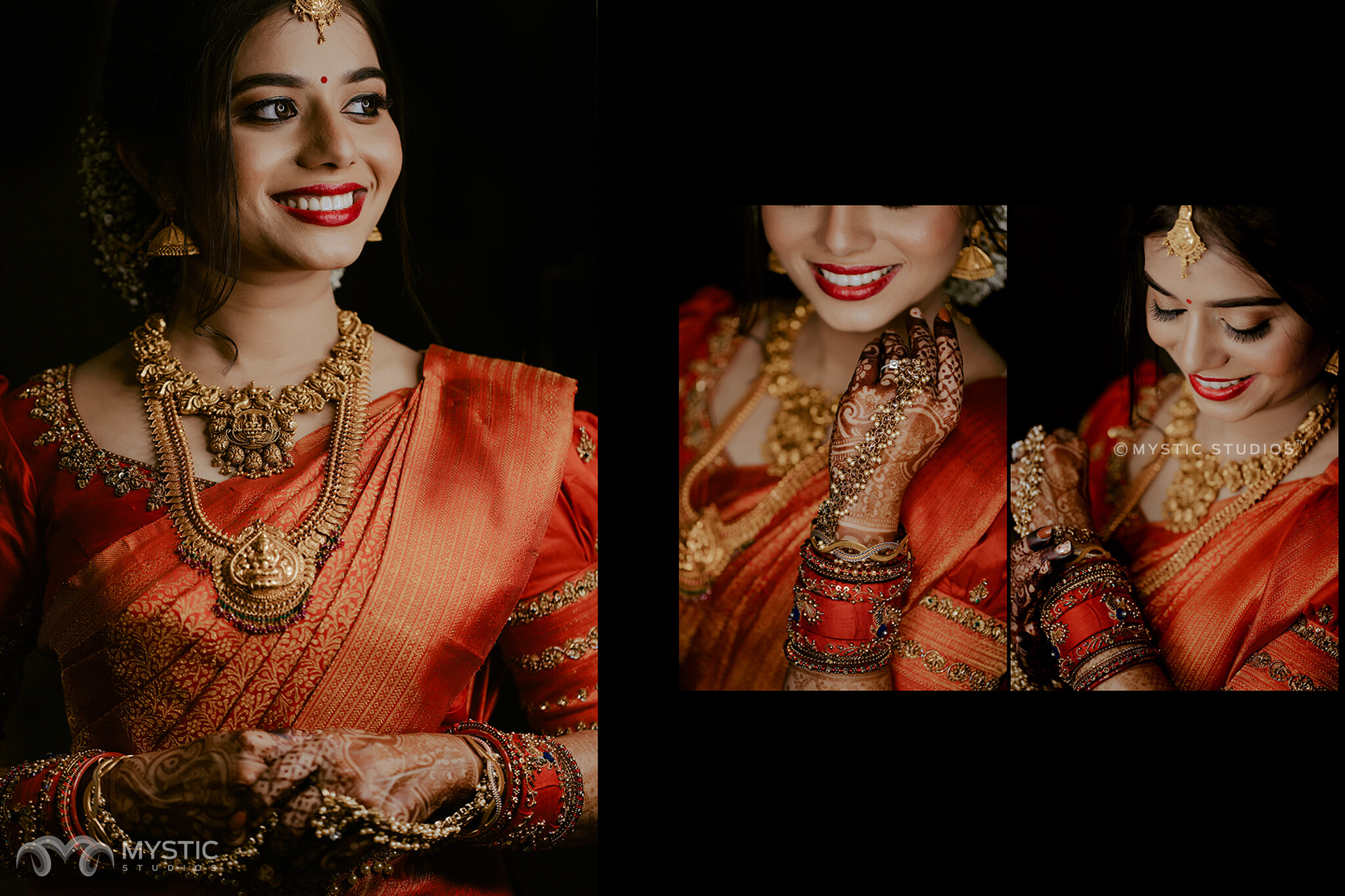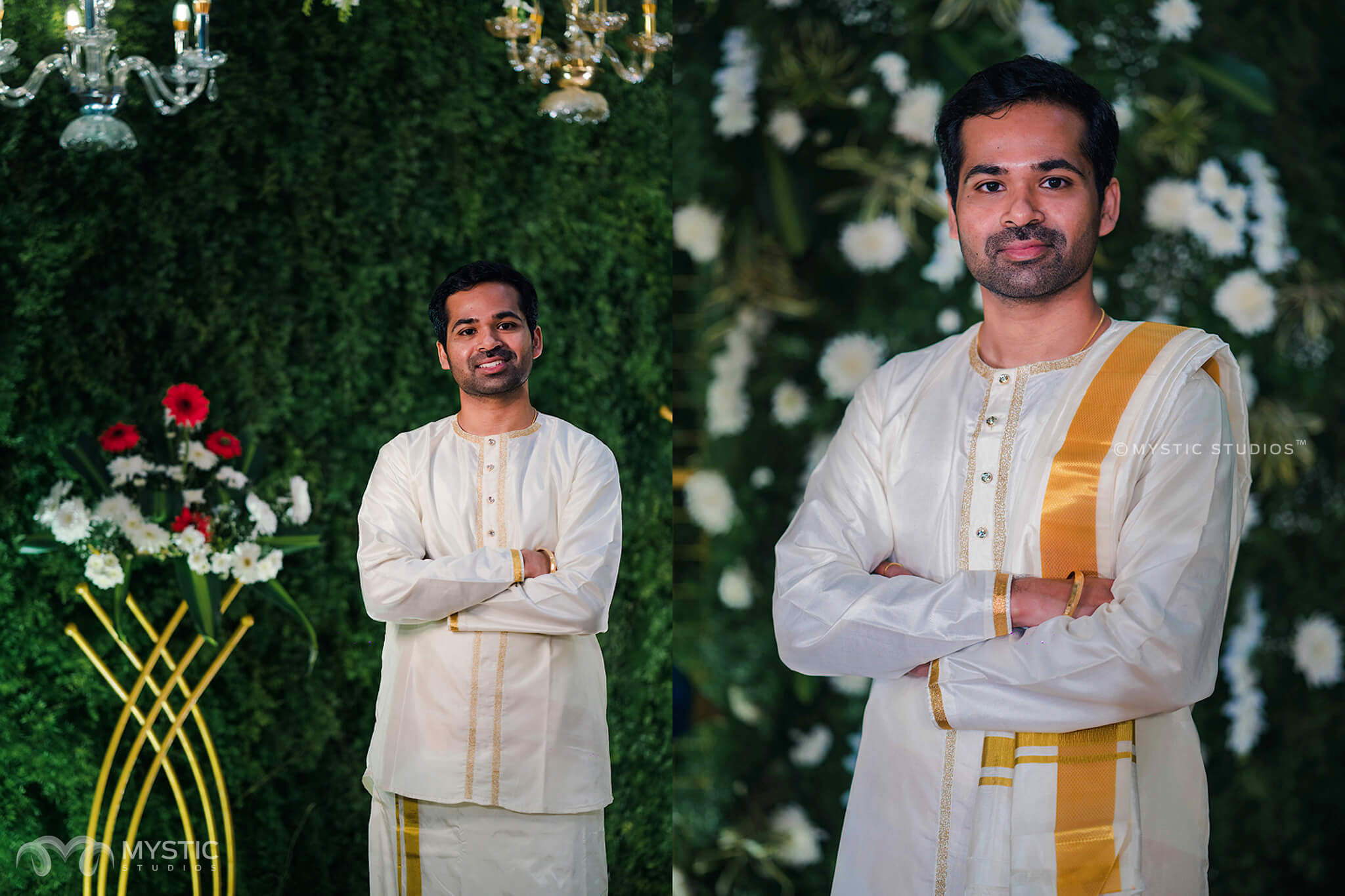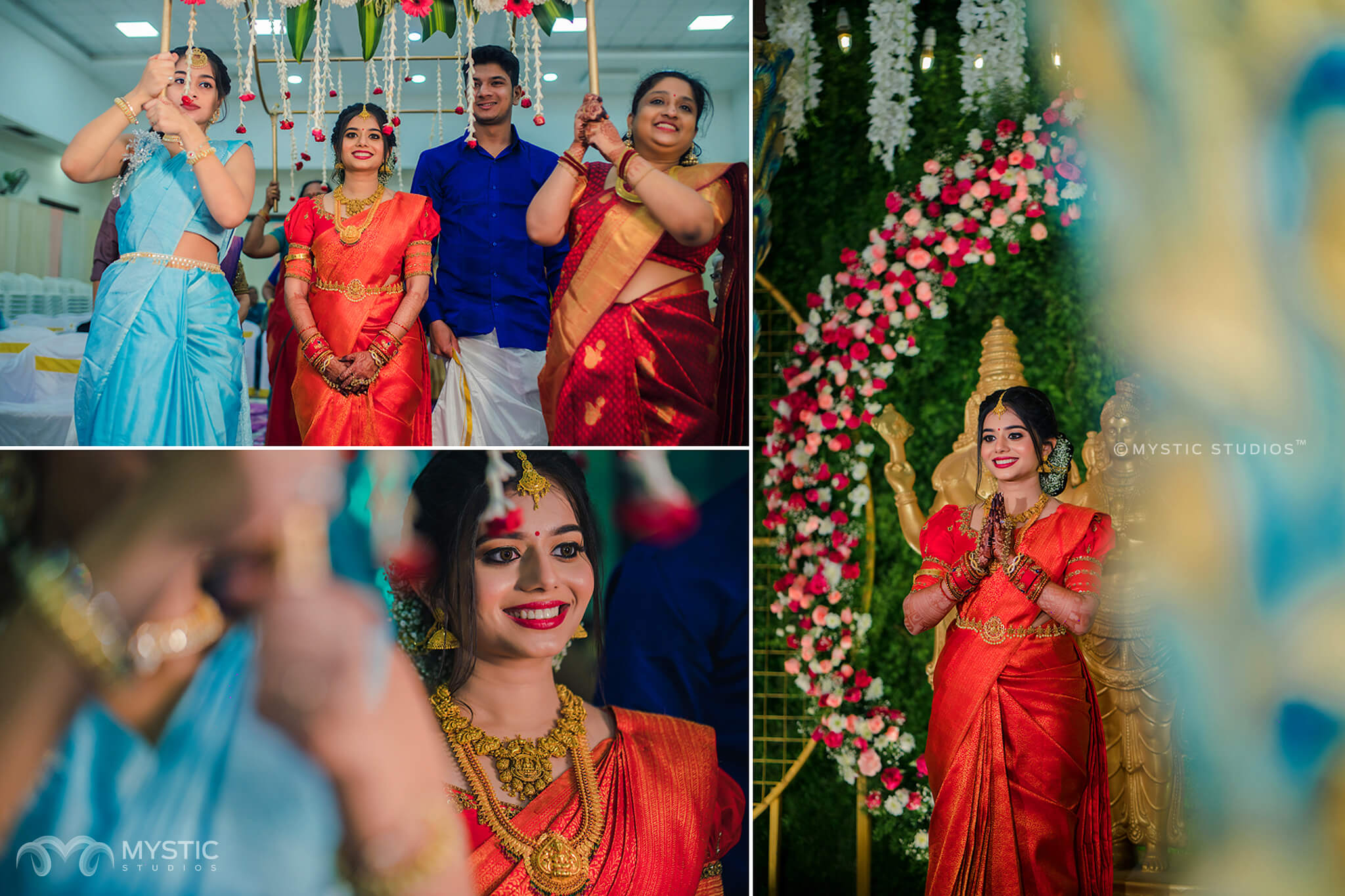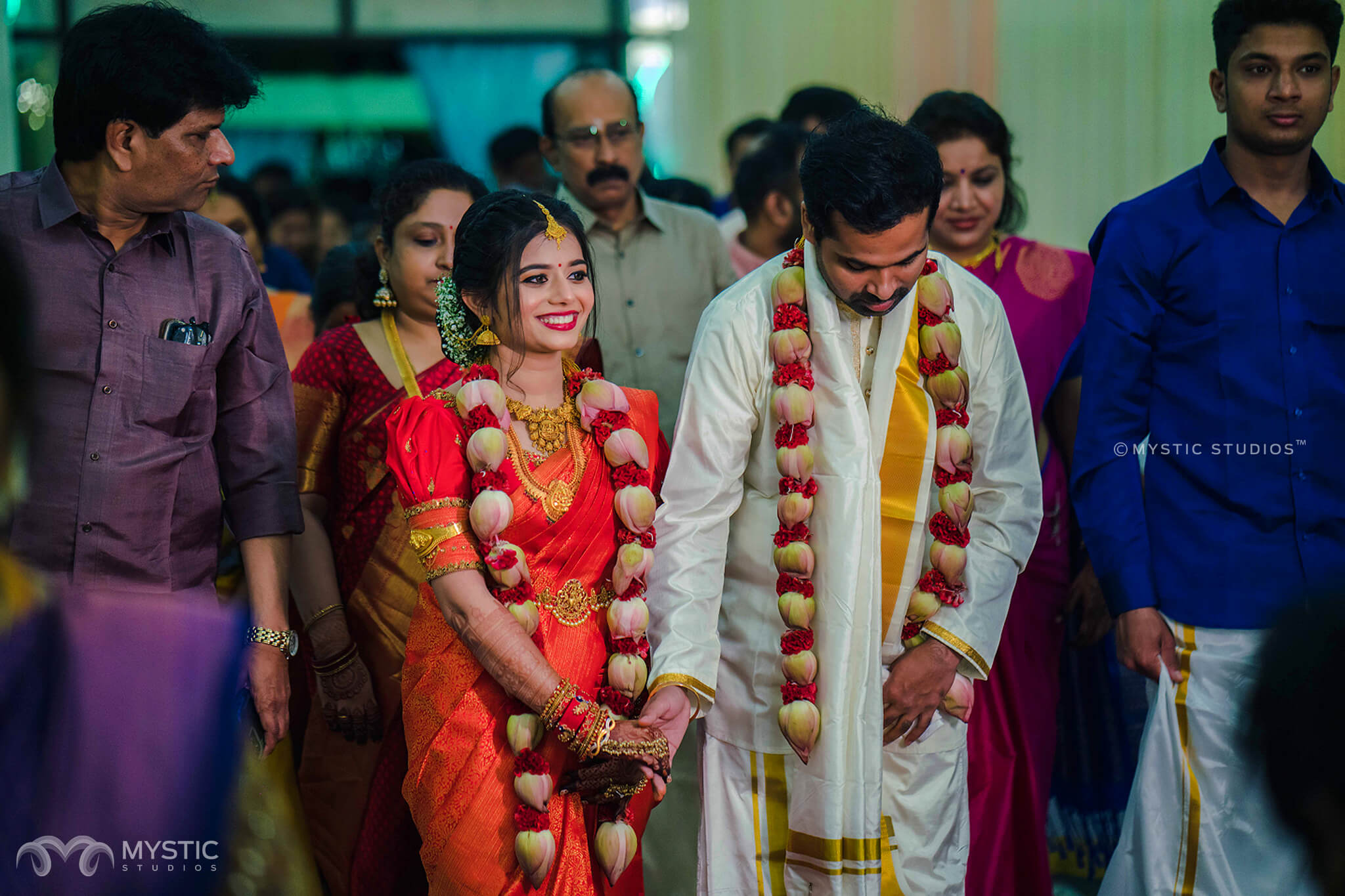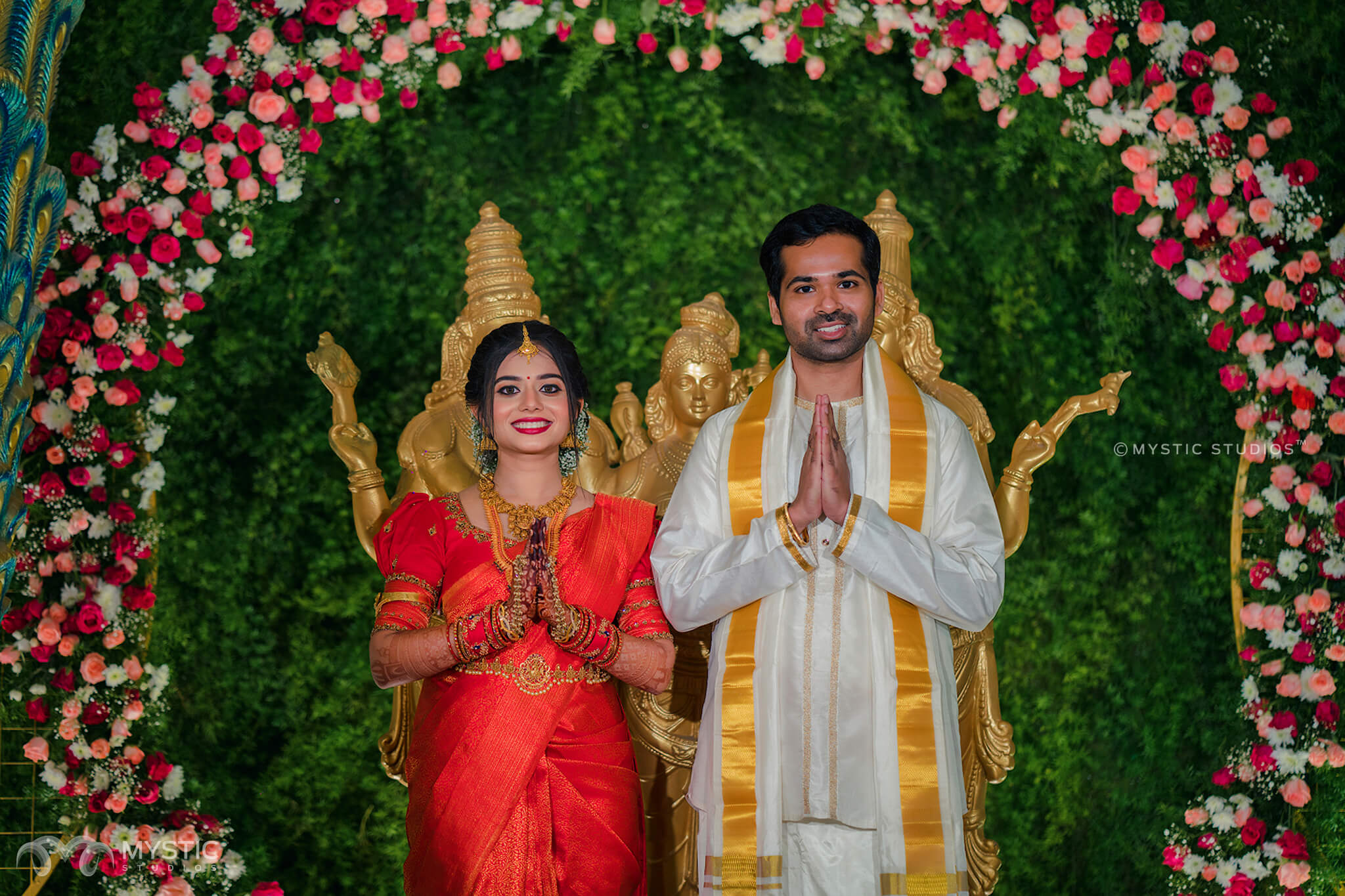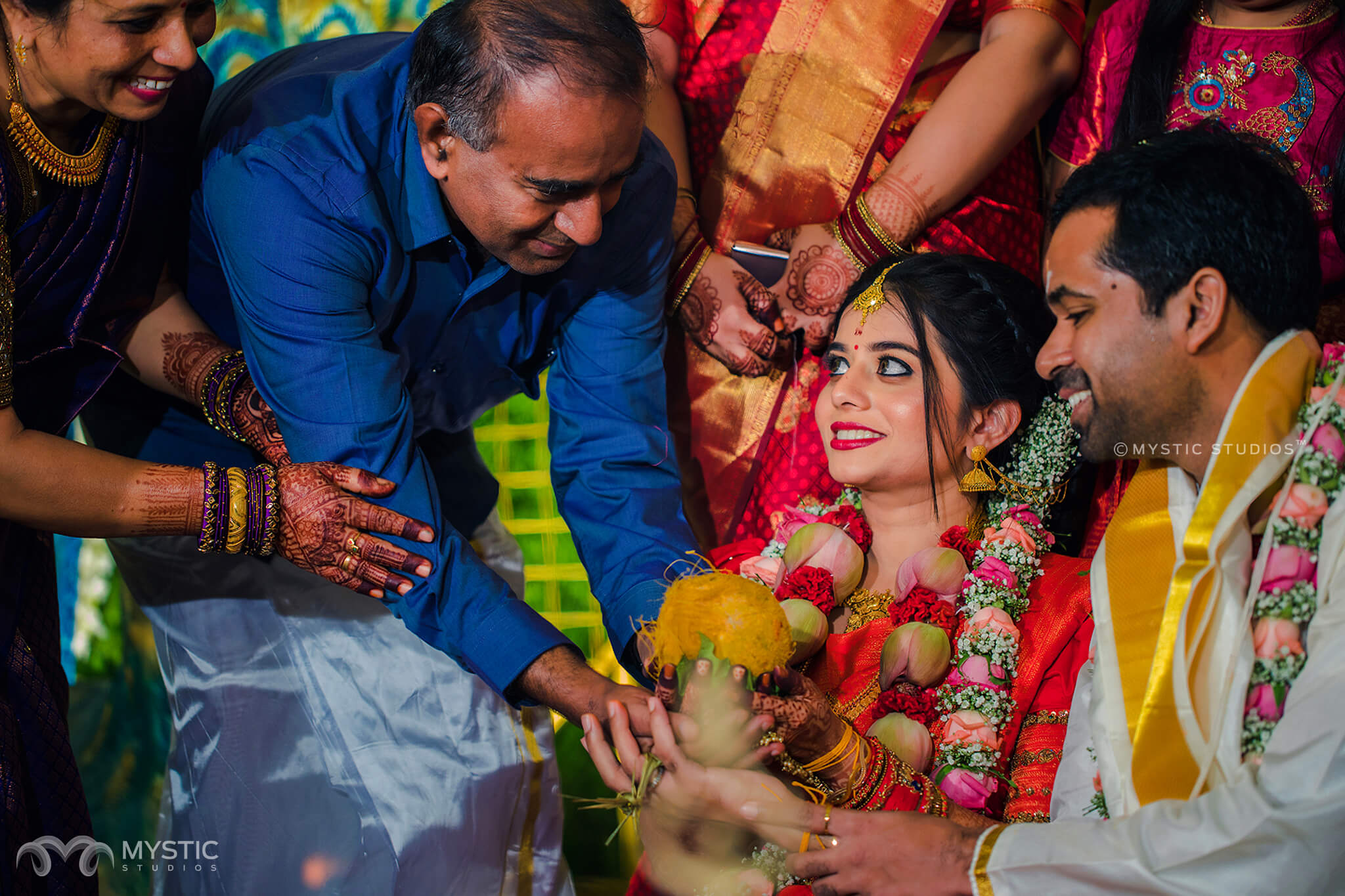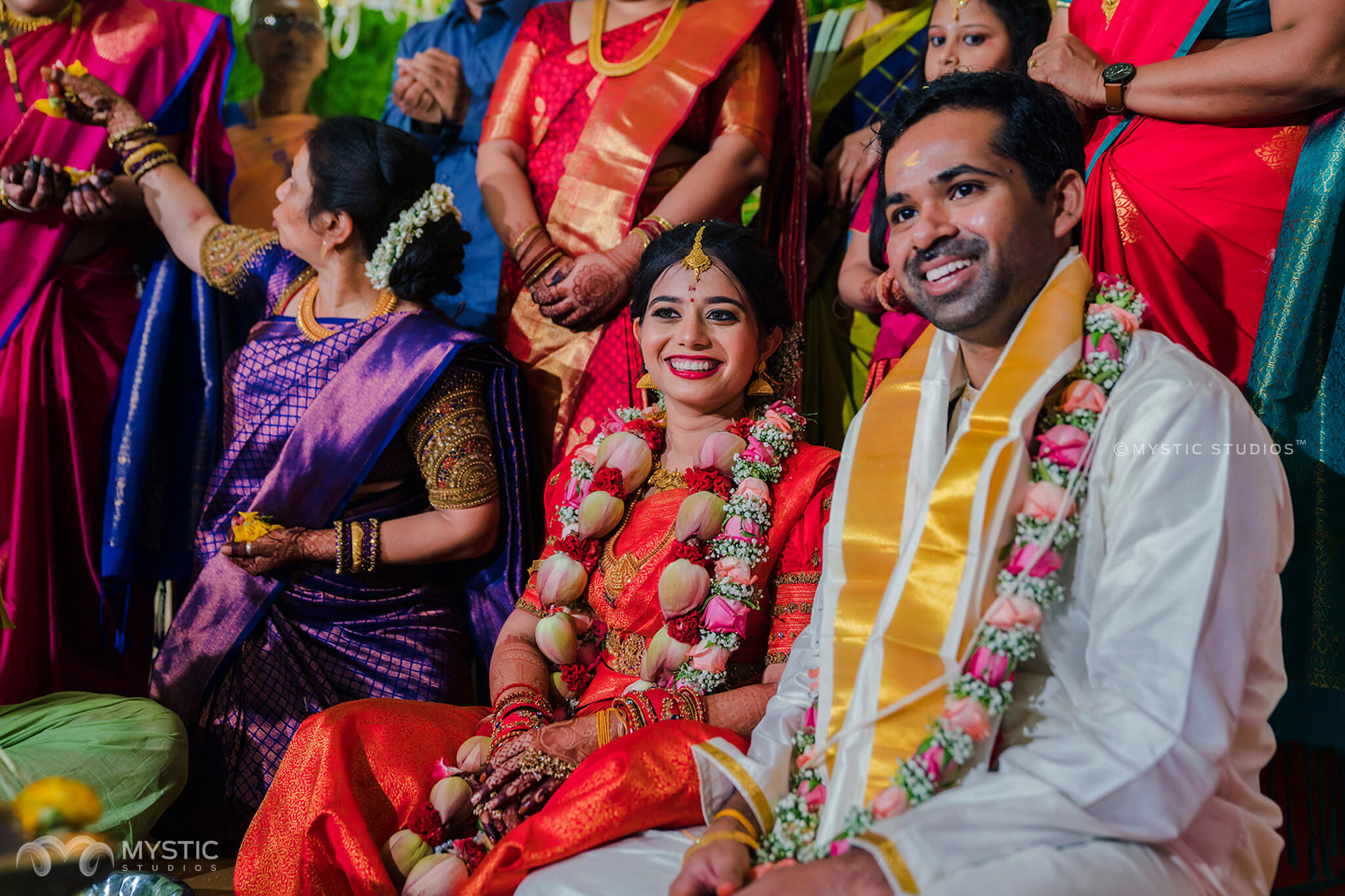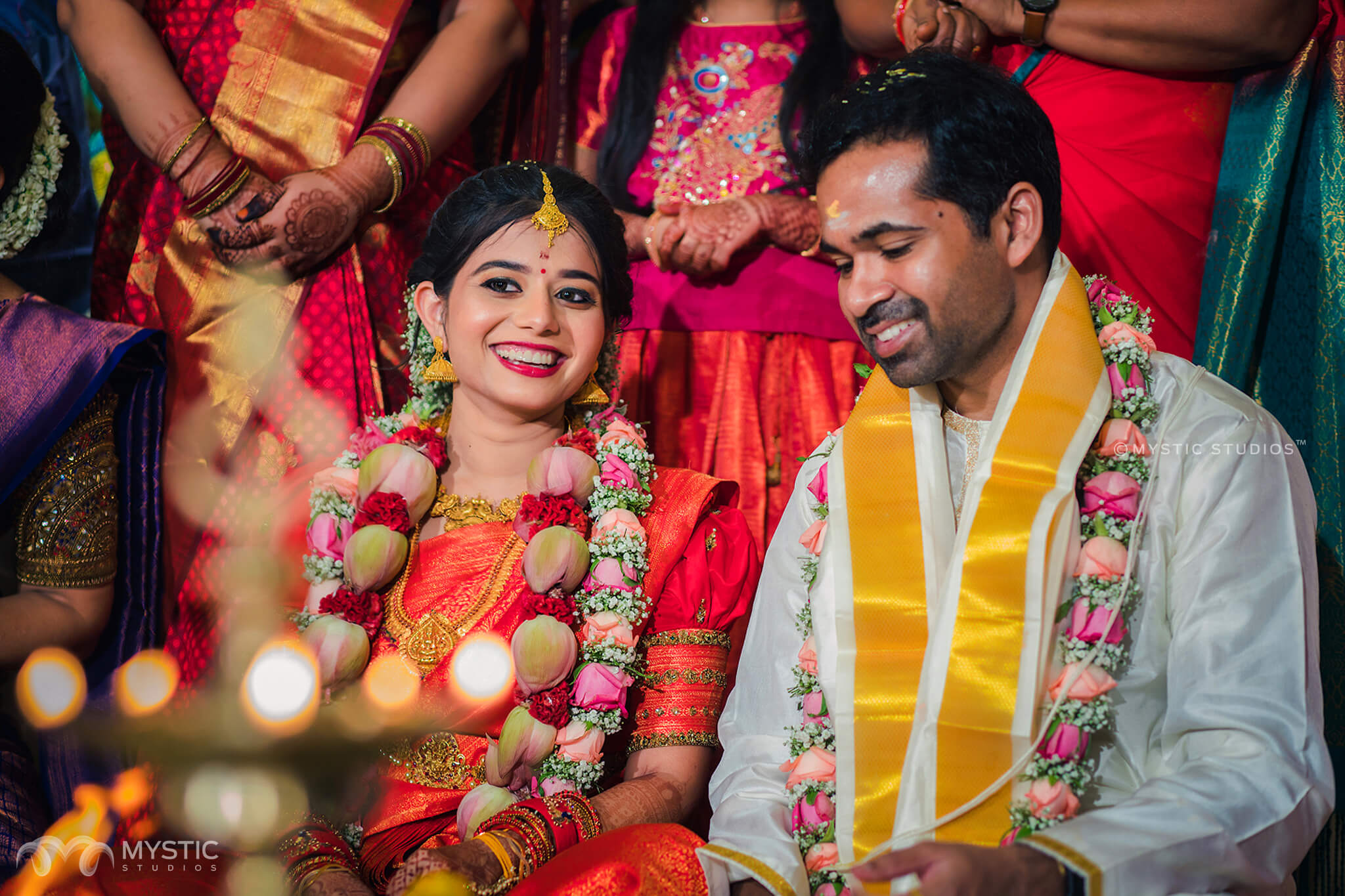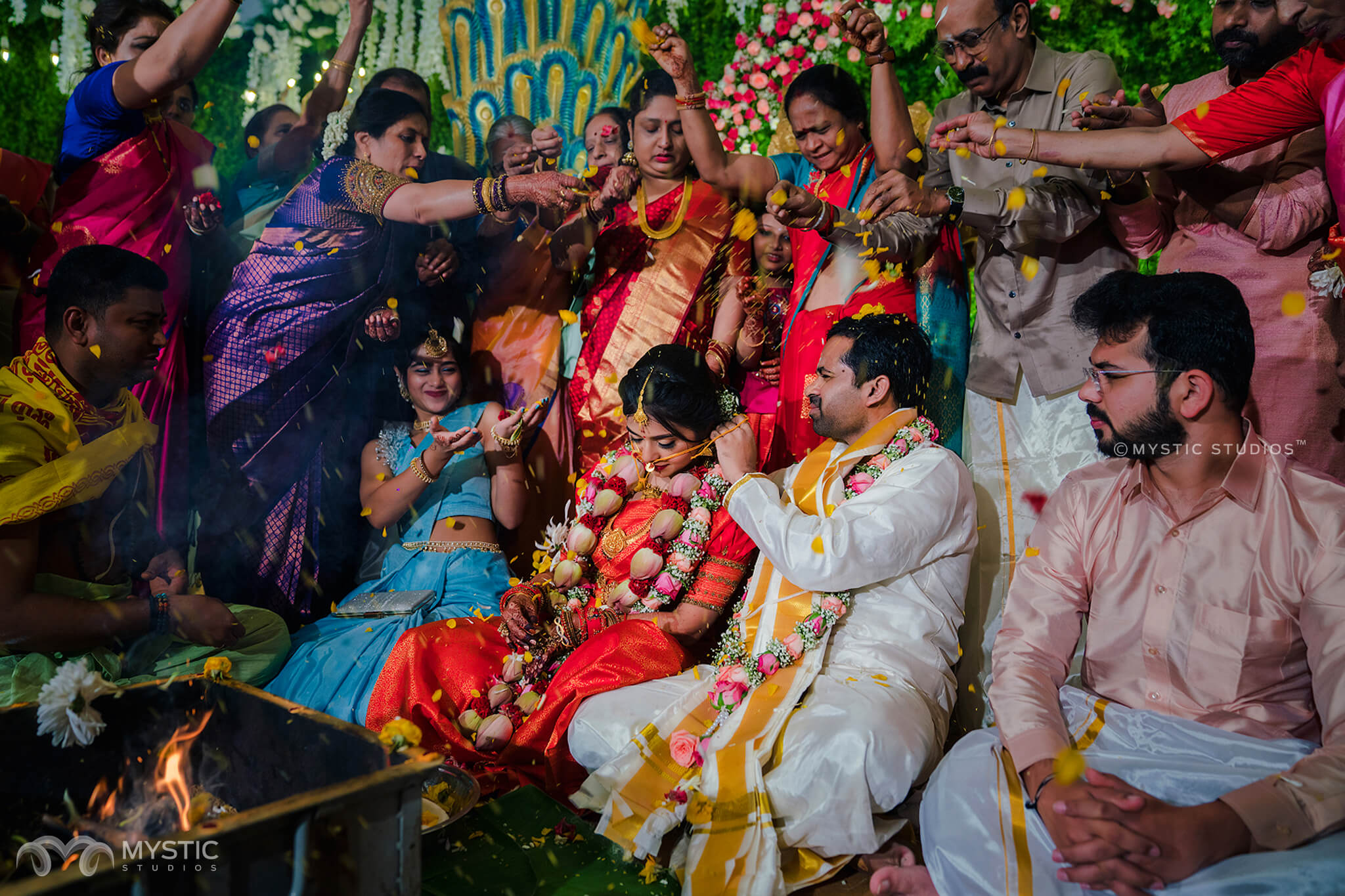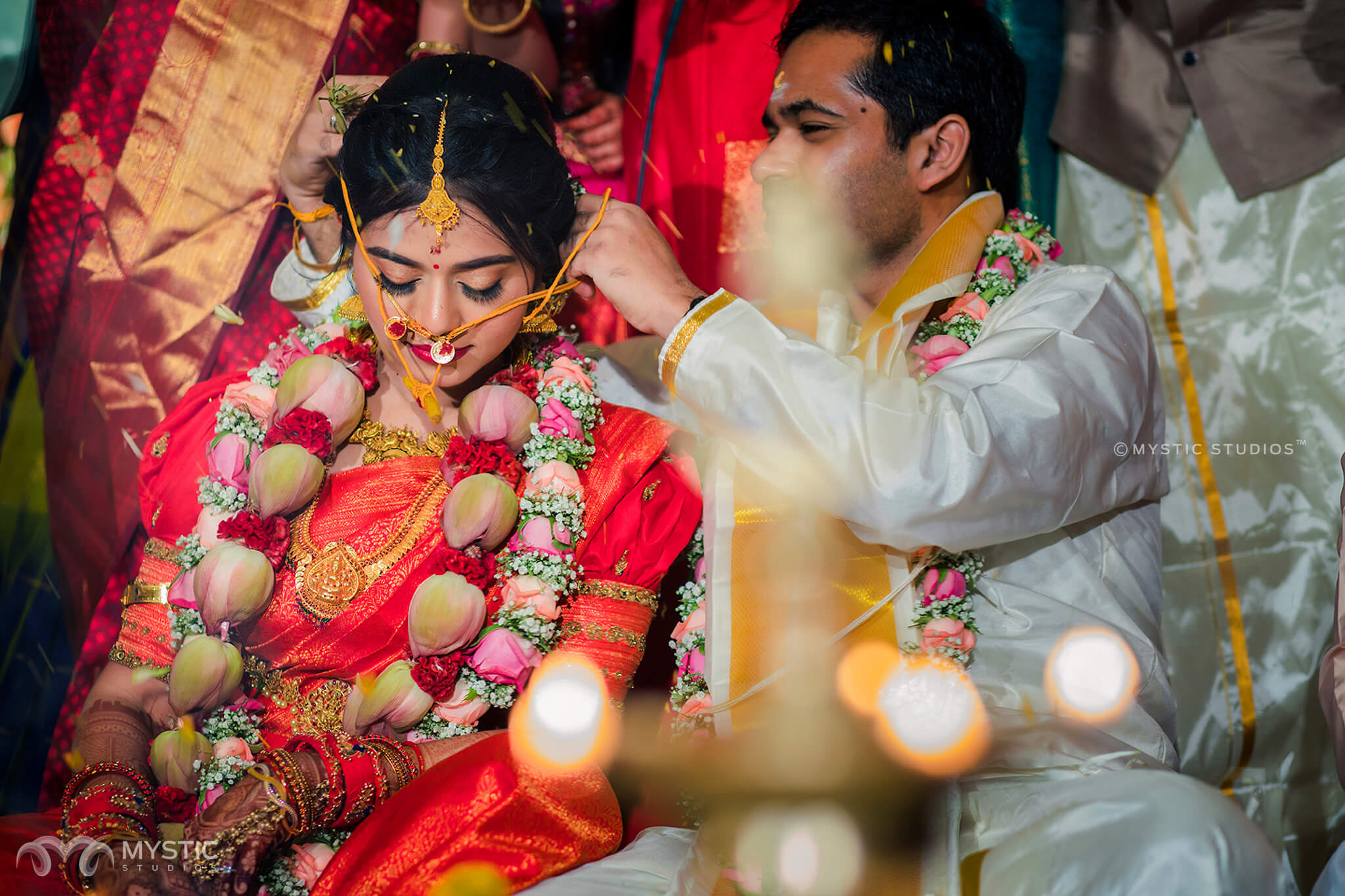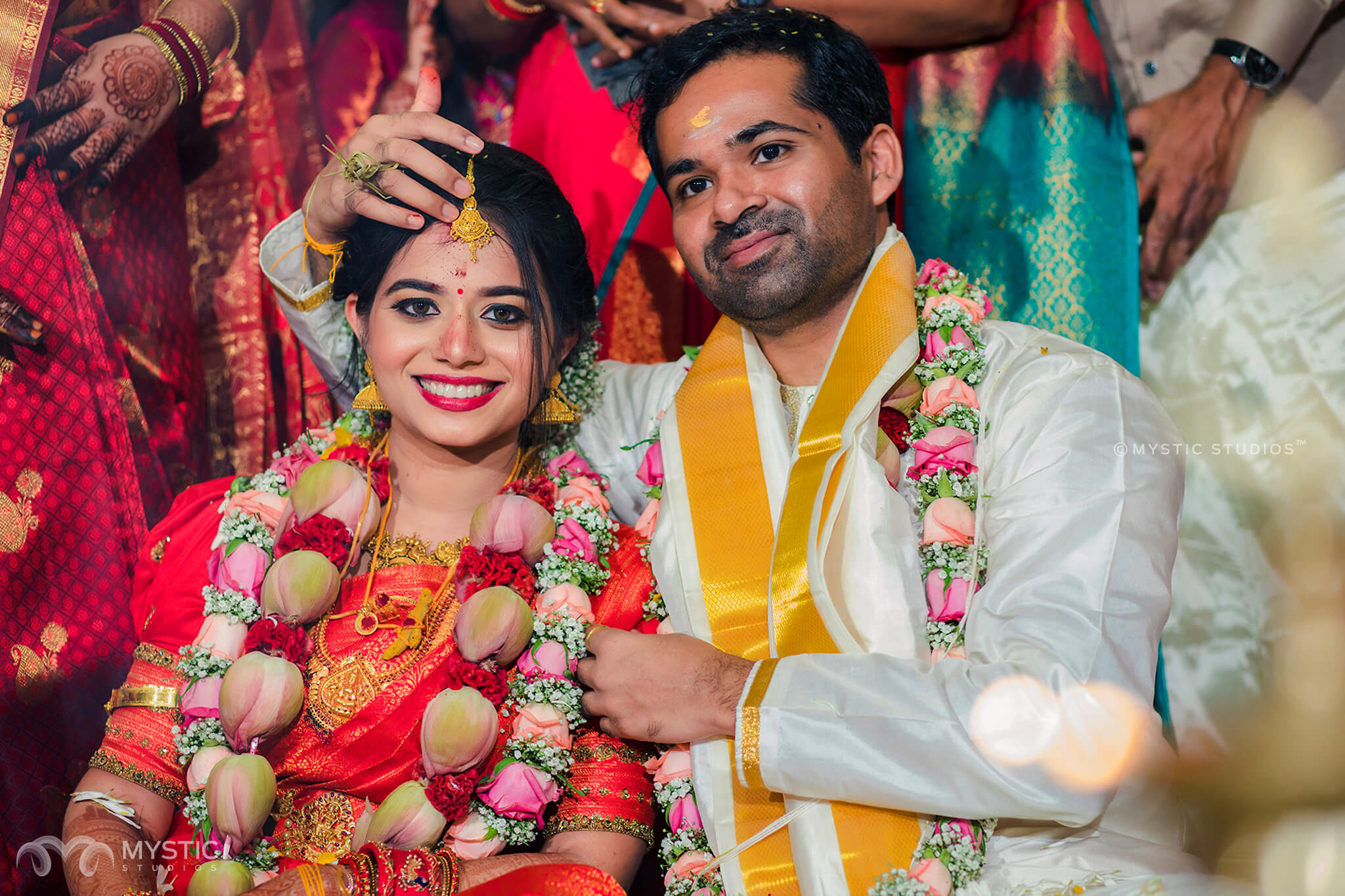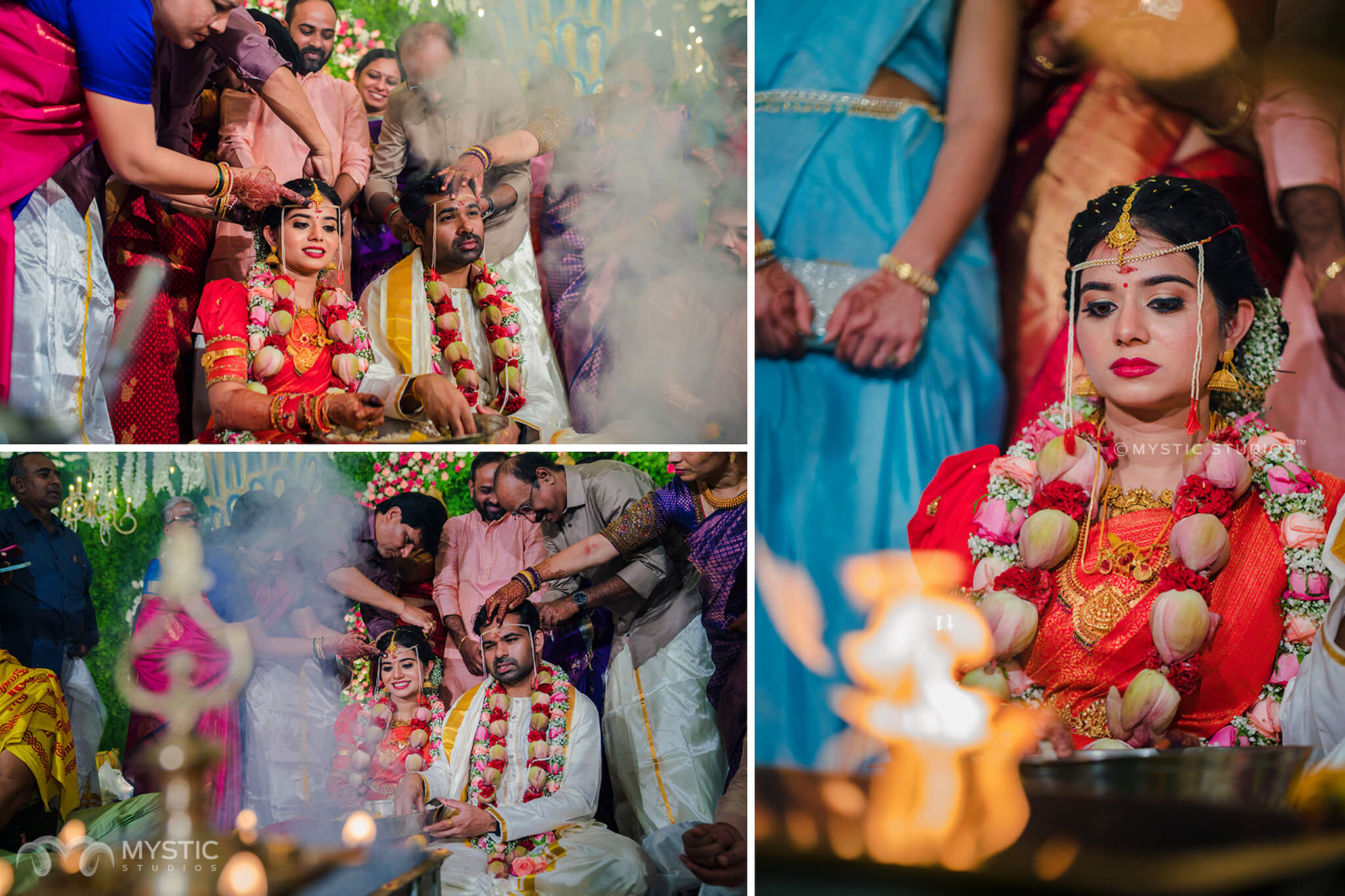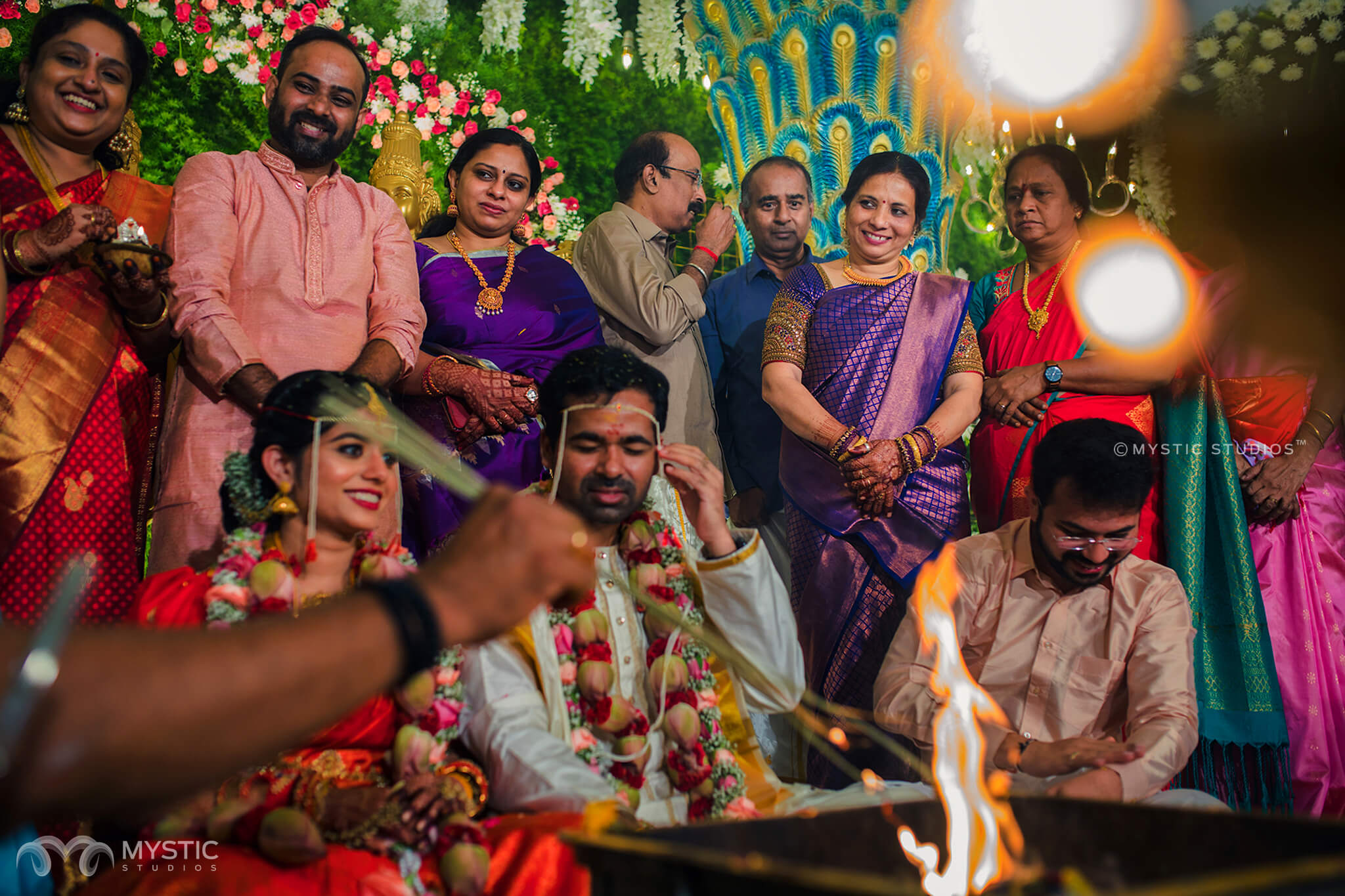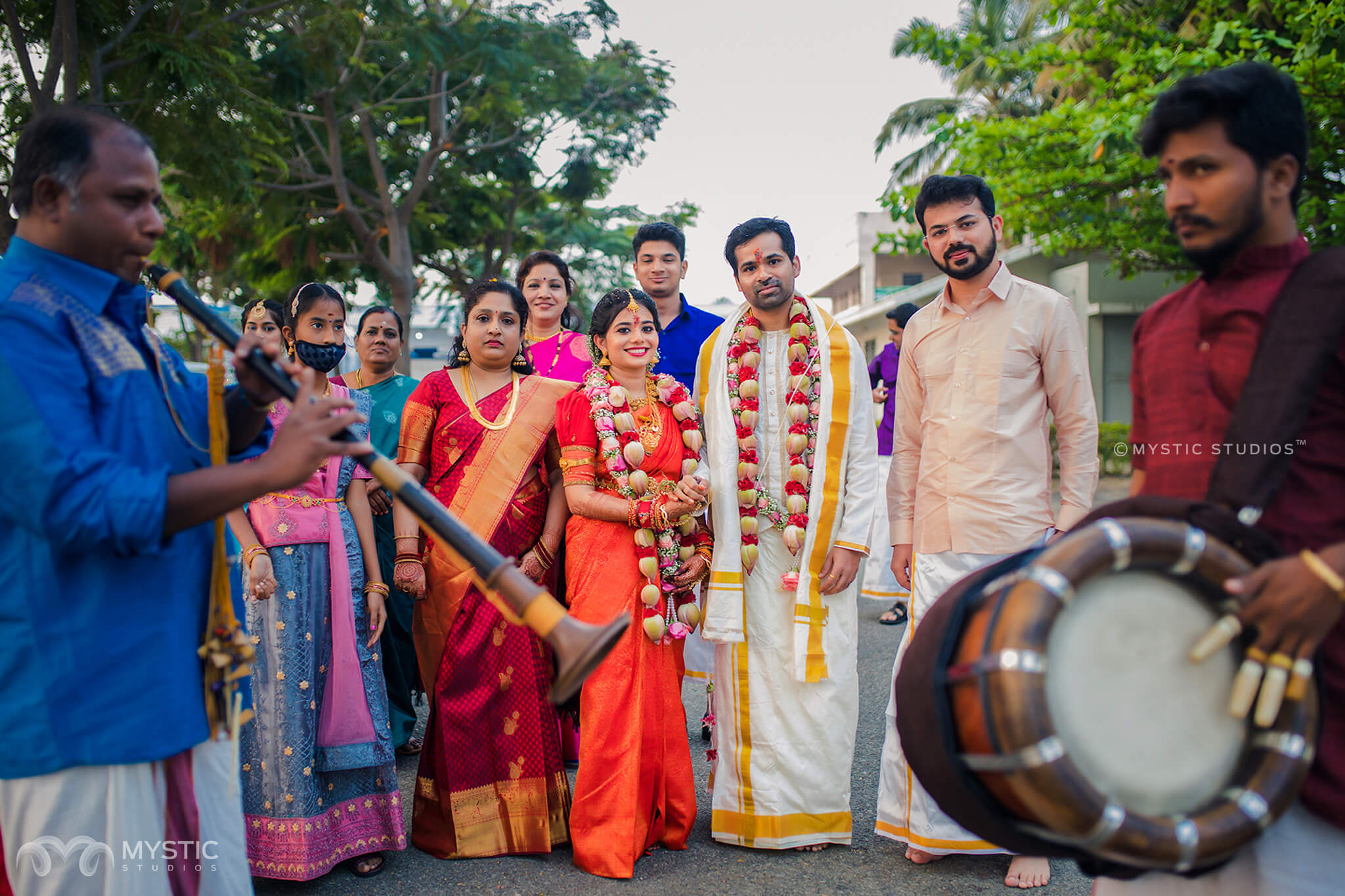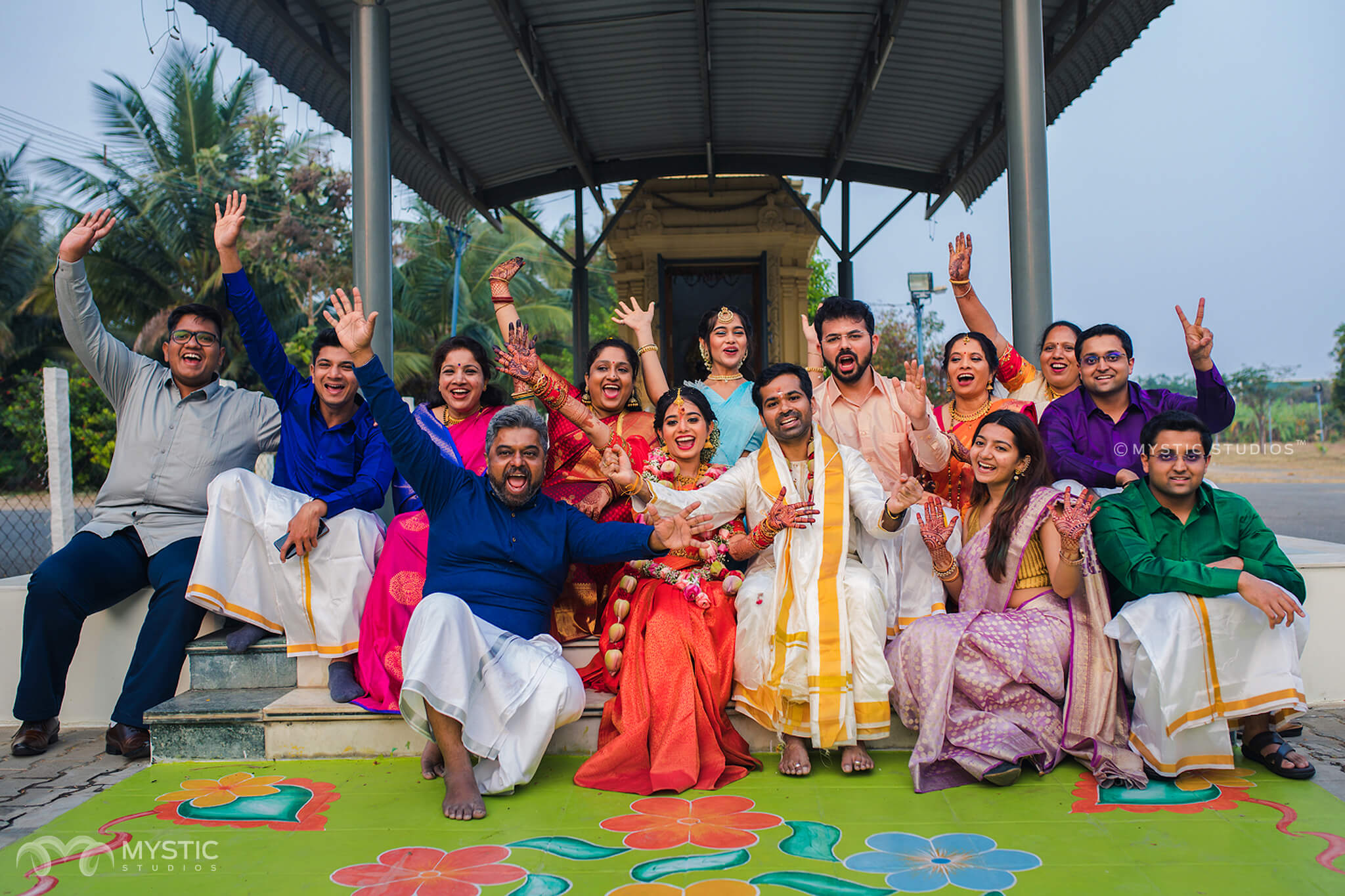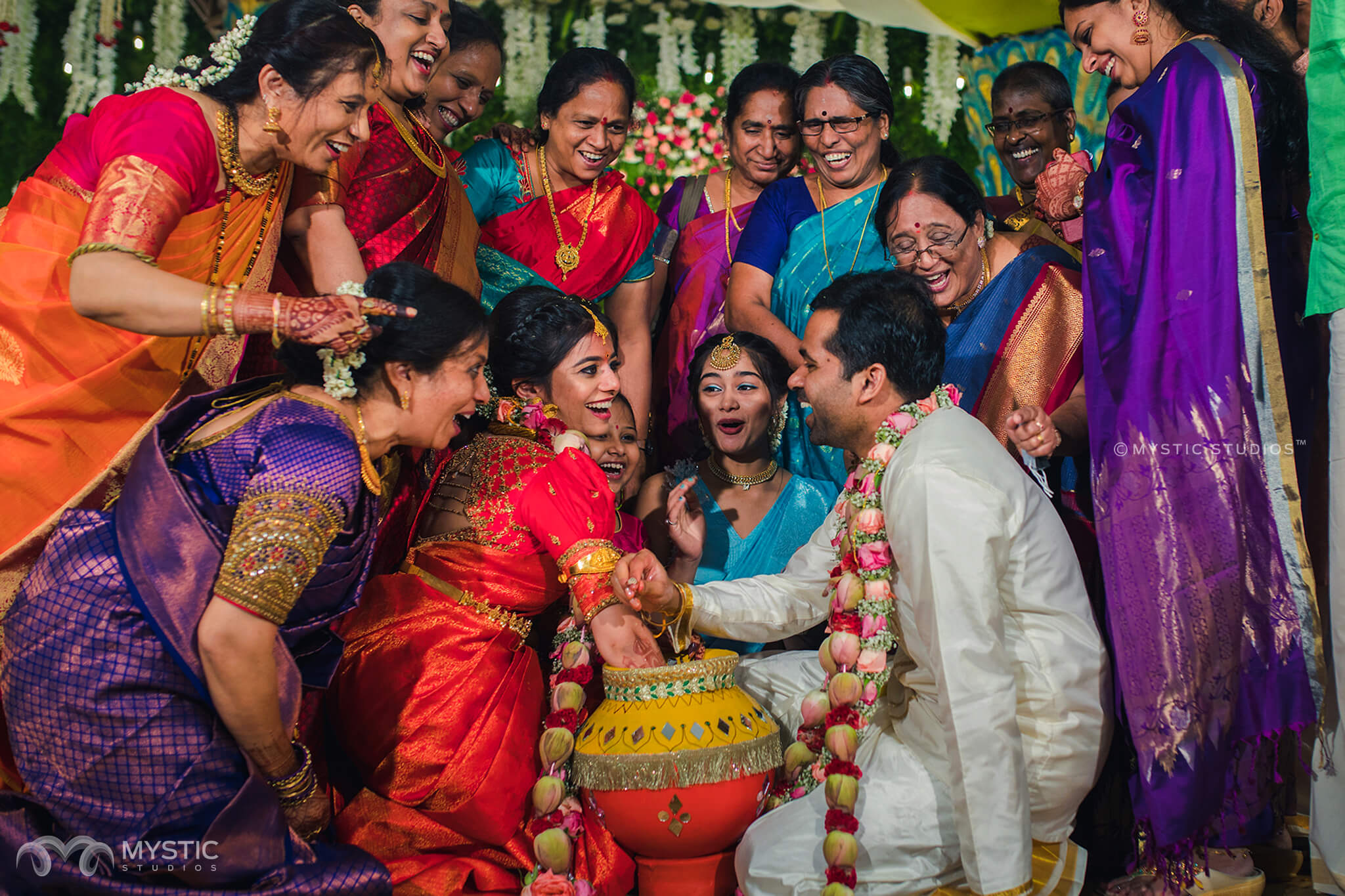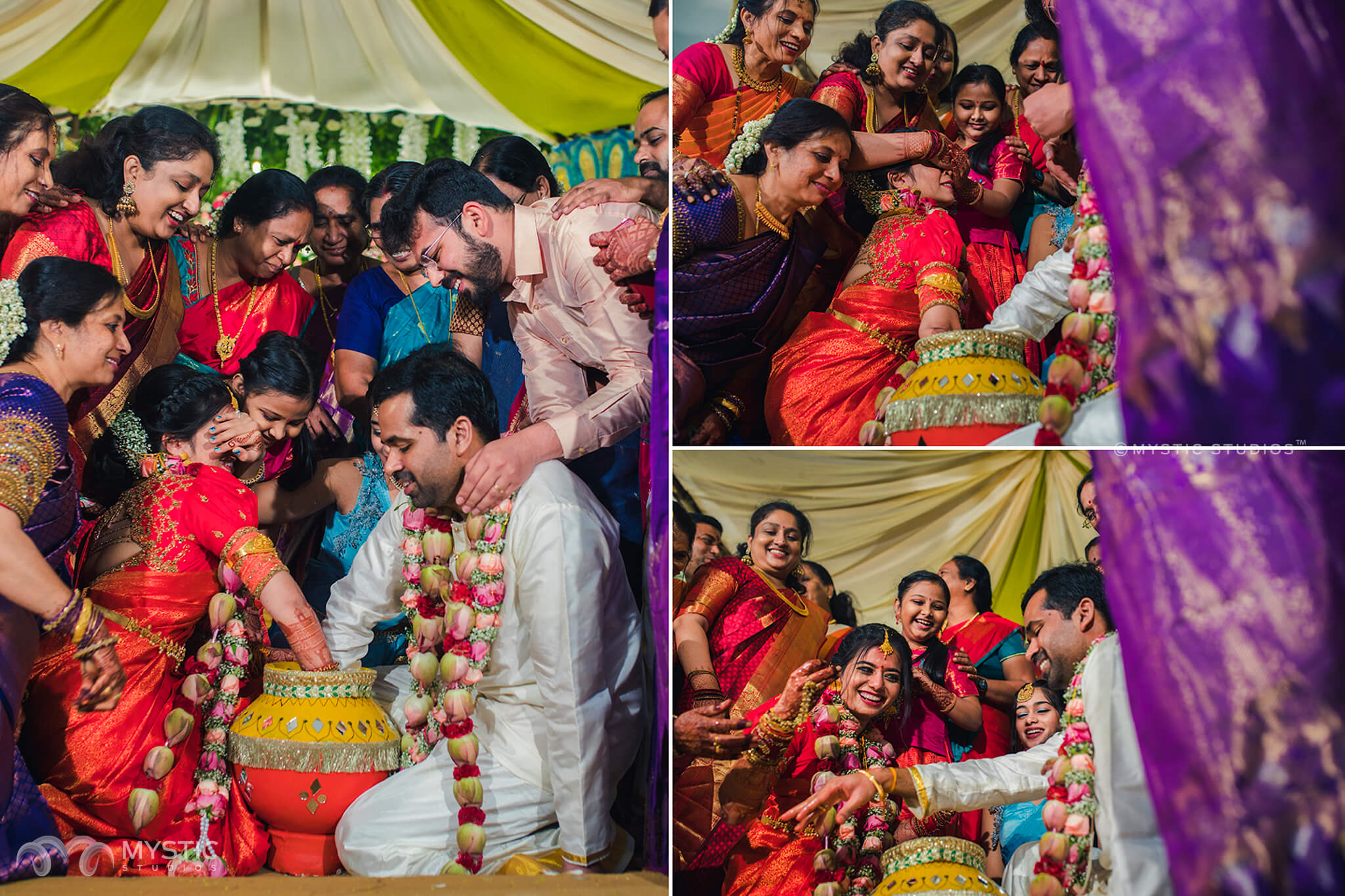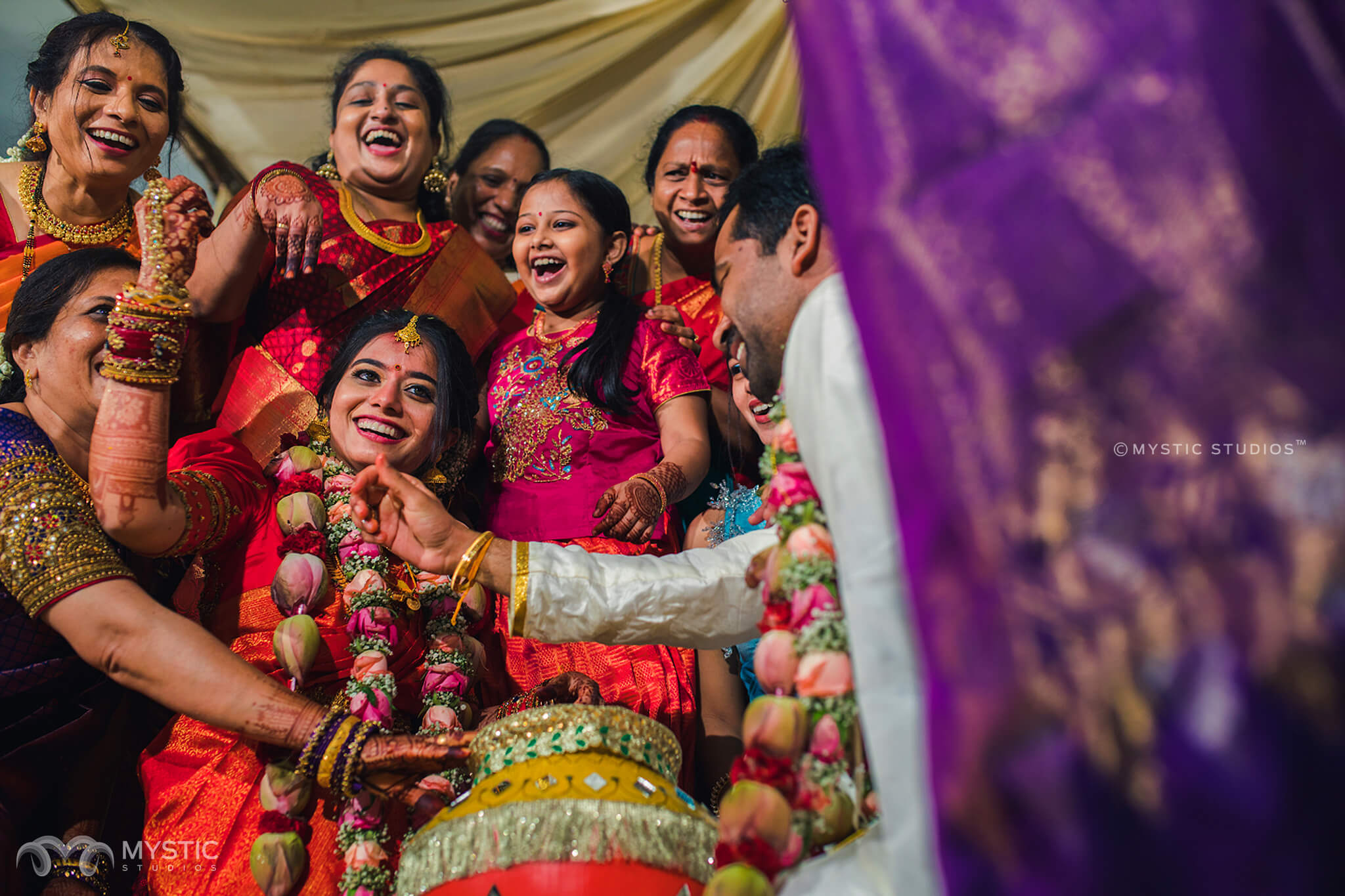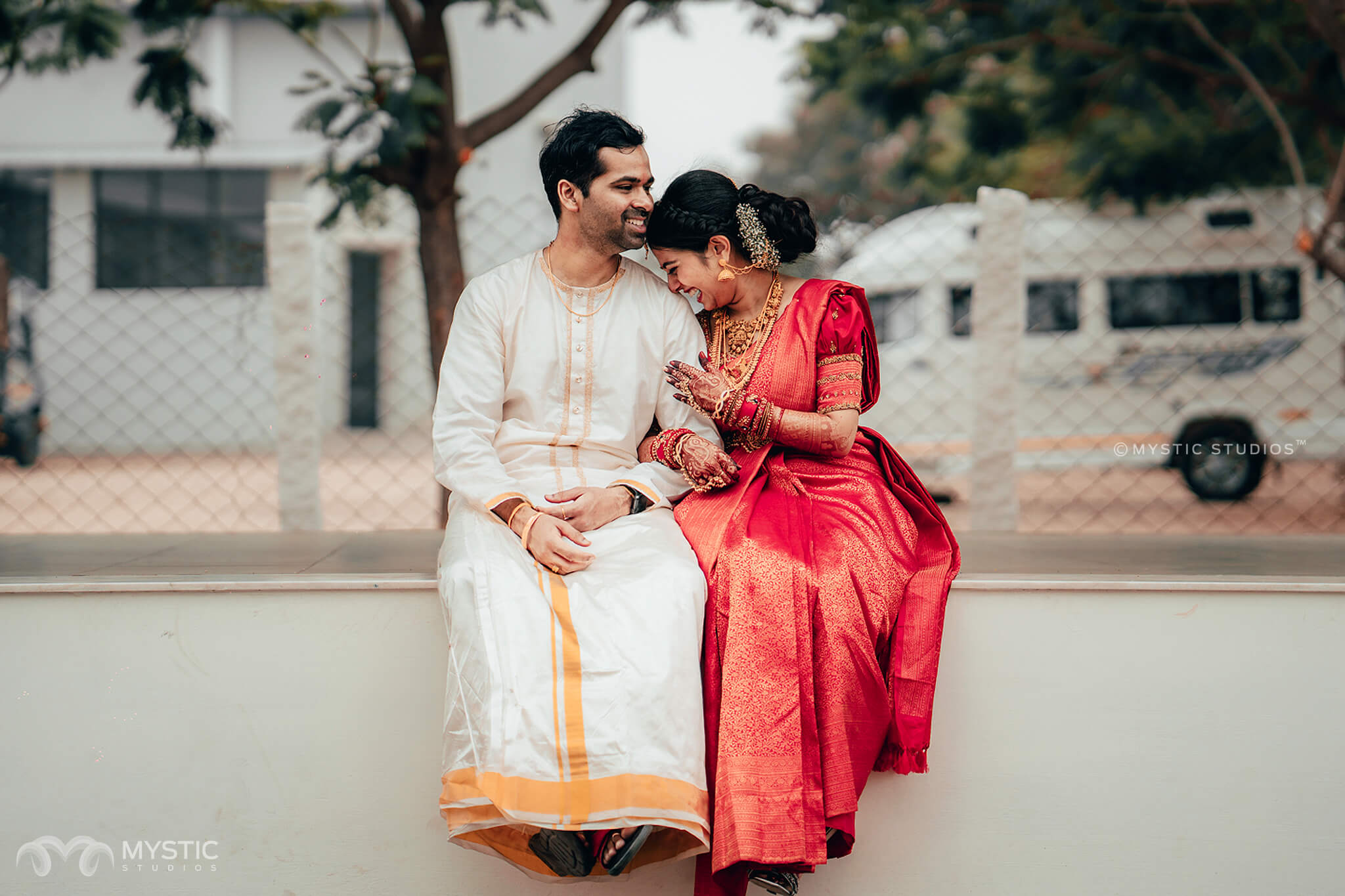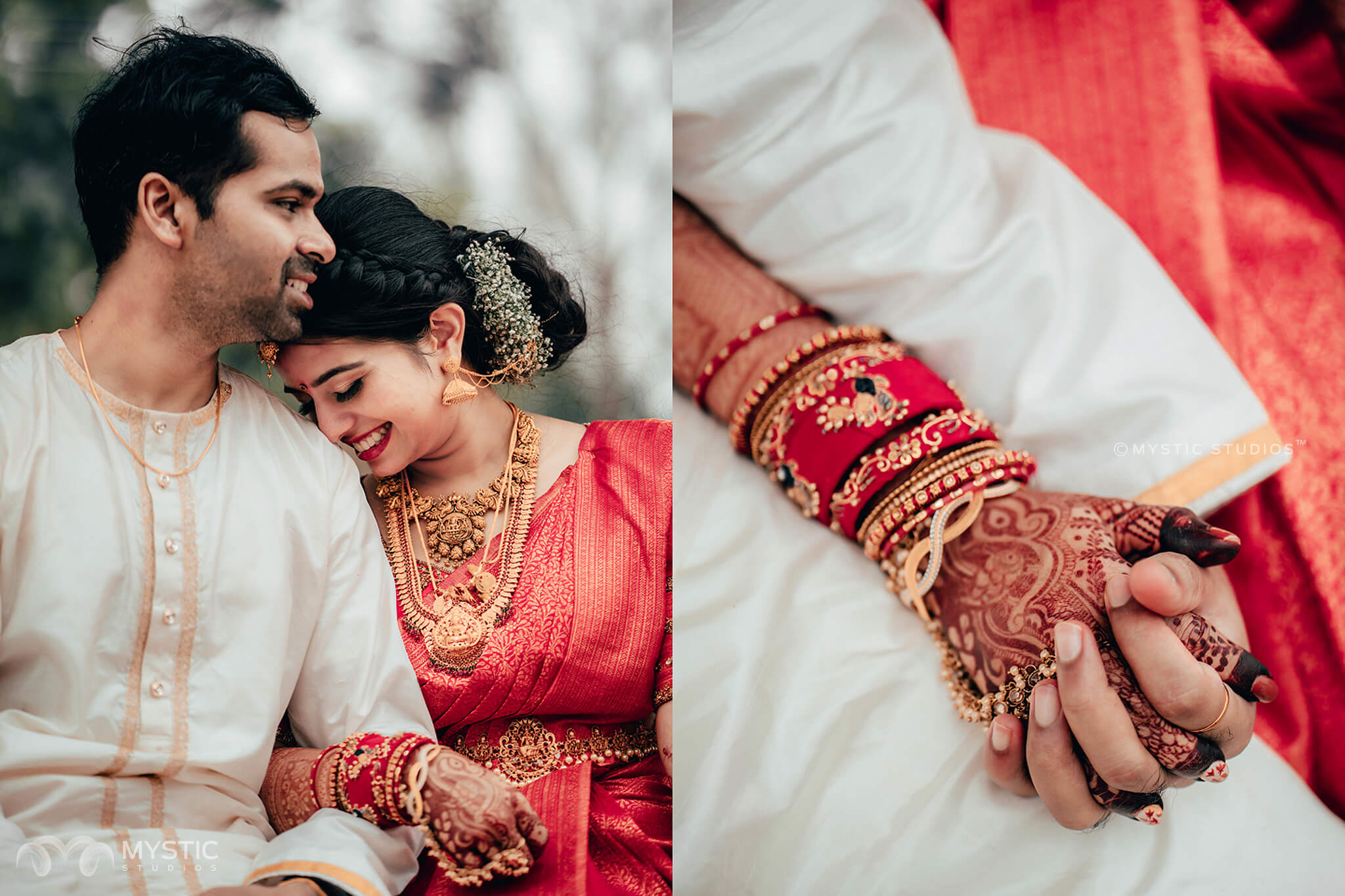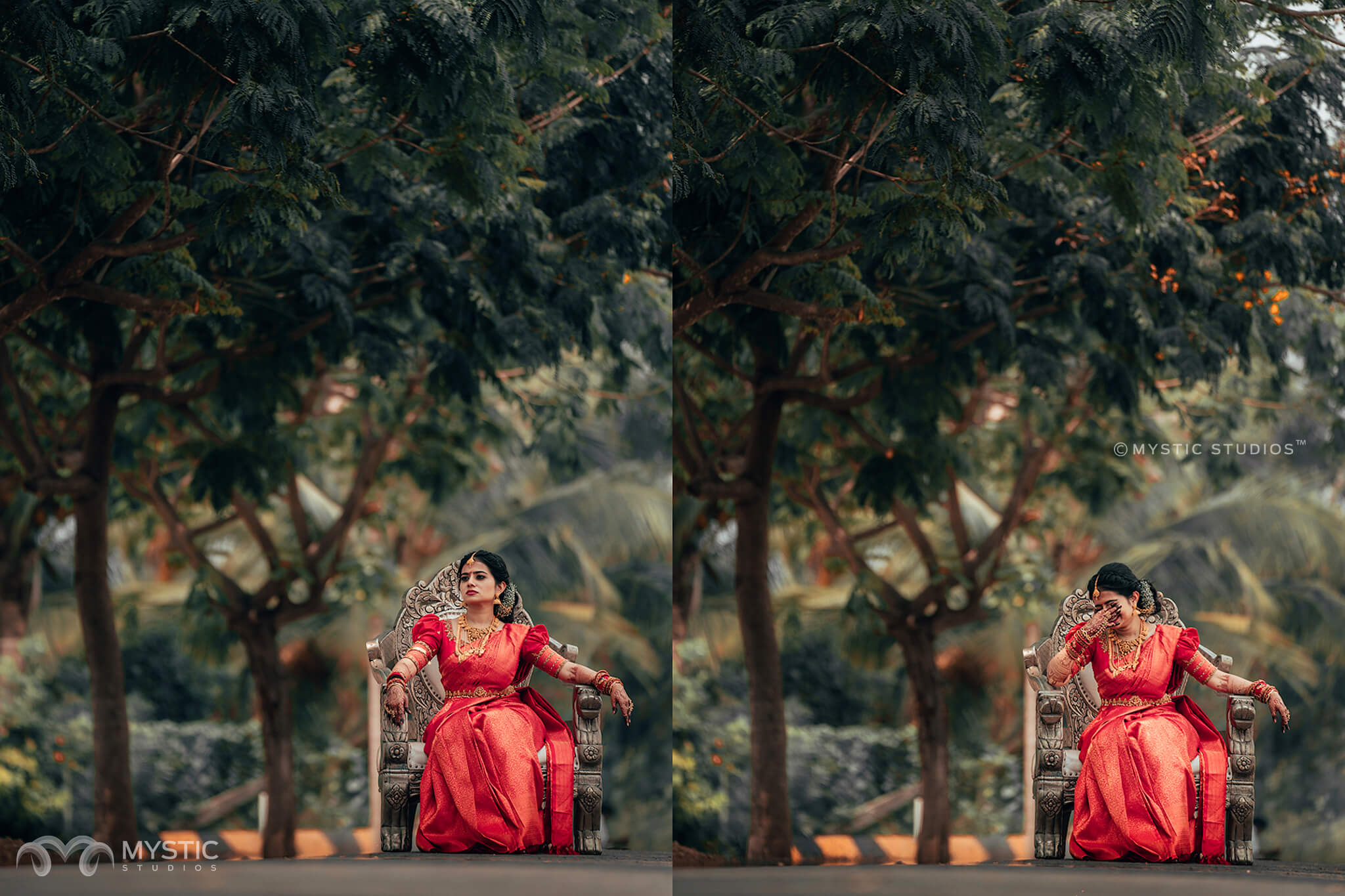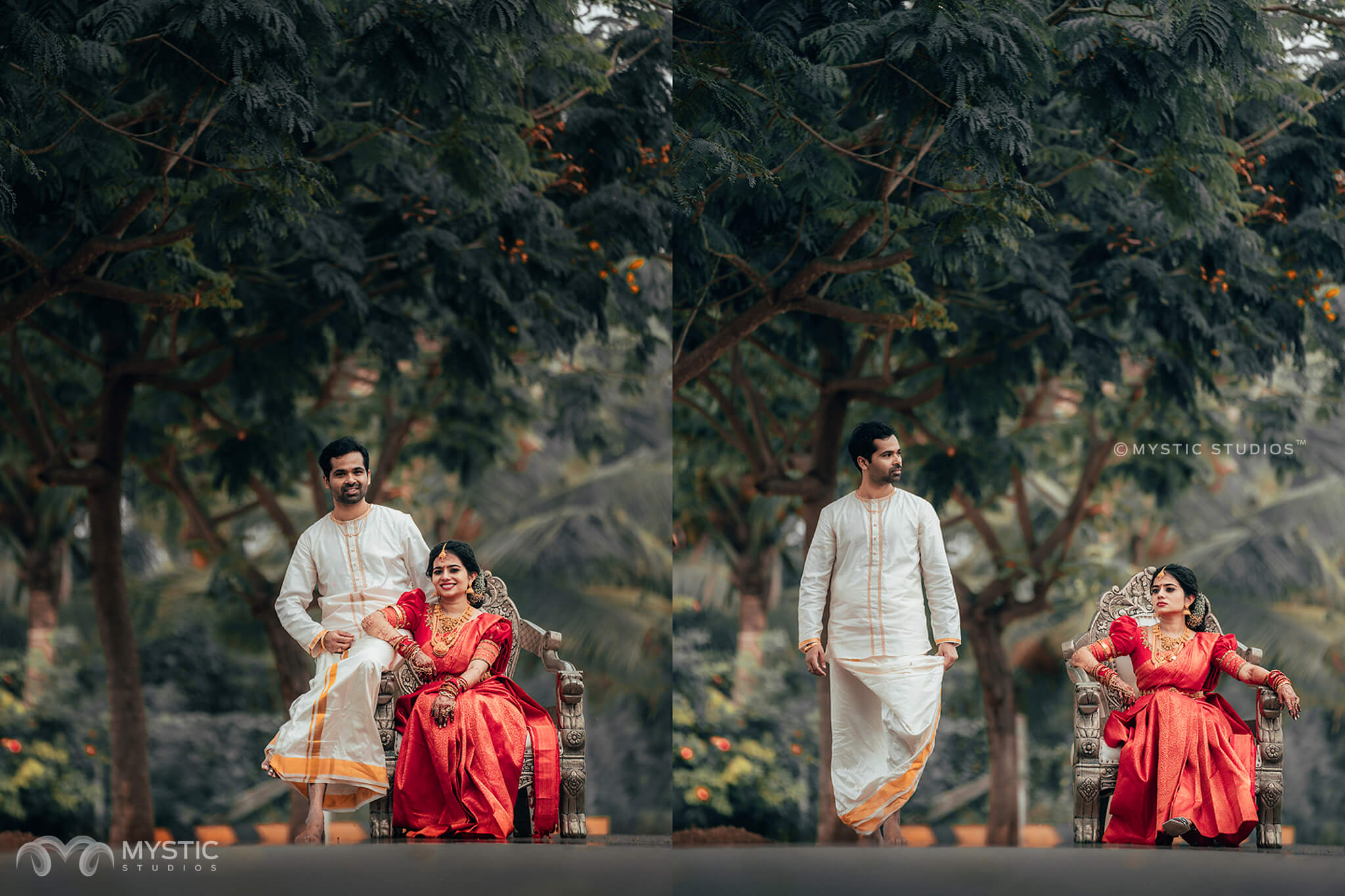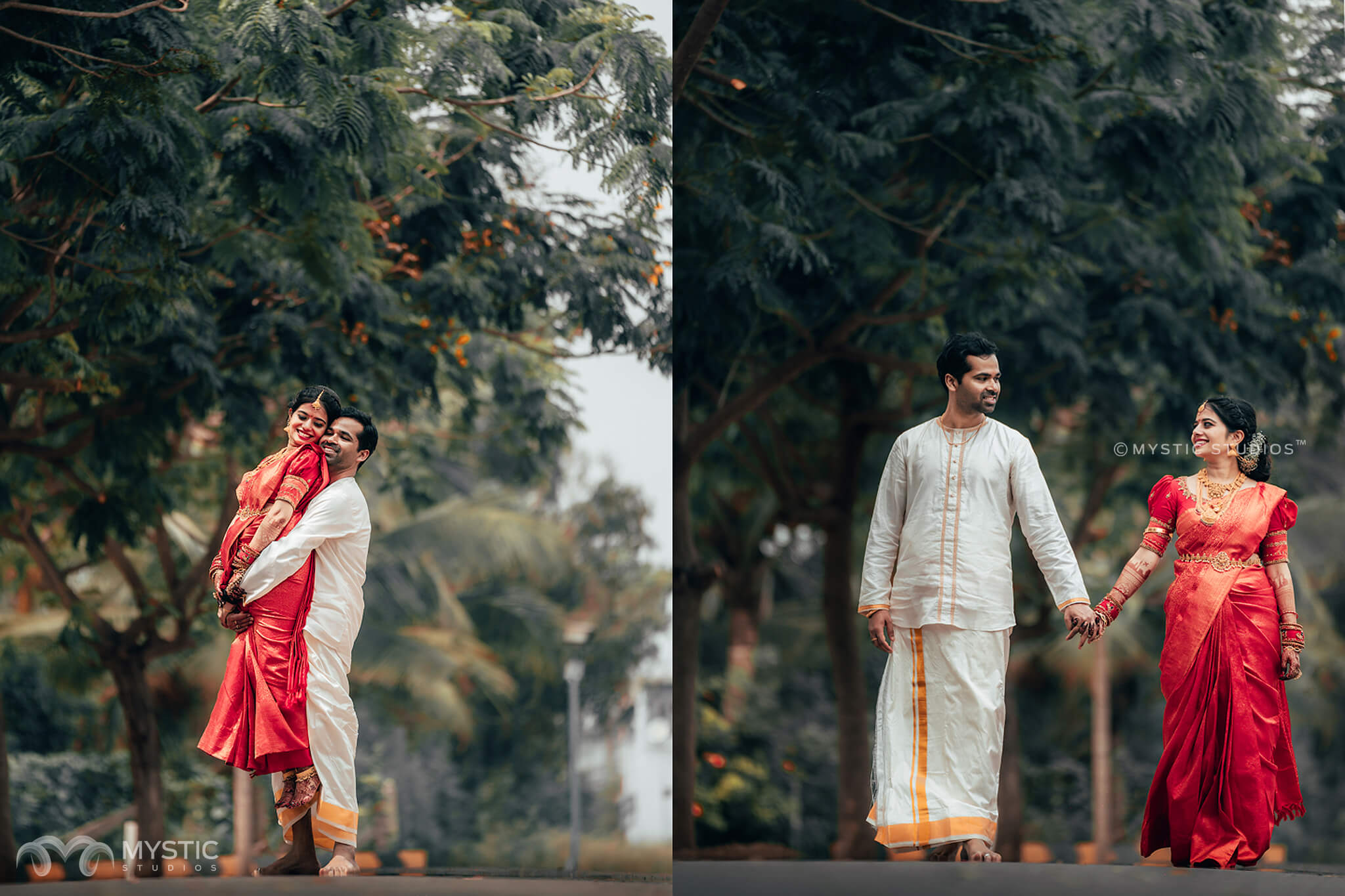 Having shot 750+ weddings all over India and few in Singapore,Dubai,US and London, Mystic Studios is one the artistic wedding photography company in Chennai and Coimbatore.If you enjoyed this post, we would be very grateful if you'd help it spread to a friend. Sharing is caring. Spread Love. And don't forget to check our other works by clicking here.