A Wedding That Took Place In Tamil Nadu CM's House
M.K Stalin Graced The Occasion And Blessed The Lovely Couple 
It was a pretty challenging for us at Mystic Studios to capture this wedding since the wedding took place at Tamil Nadu's CM Mr. M.K Stalin's house. The entire crew had to undergo various safety protocols before we could start capturing the beautiful wedding. Rest assured, the wedding pictures turned out to be extremely beautiful, making us forget the sweat. The two love birds are doctors by profession and first met at a university in Ukraine. They later chanced upon each other during their Post Graduate course in Delhi and that's when Cupid decided to cast his spells on both of them. They started liking each other's company, hung out a lot and ate delicious food since both were die-hard foodies. The wedding took place at CM's house. The wedding venue was beautifully decorated and for a moment we forgot that we were actually inside the house of one of India's most influential personalities.
The wedding reception took place in Leela Palace, Chennai. The vibe and the outfits of the couple were set on a different note that complimented the venue very nicely! We were able to produce two different sets of photographs, set under two different moods. You all would definitely agree if you could scroll through and take a look at the picture archive.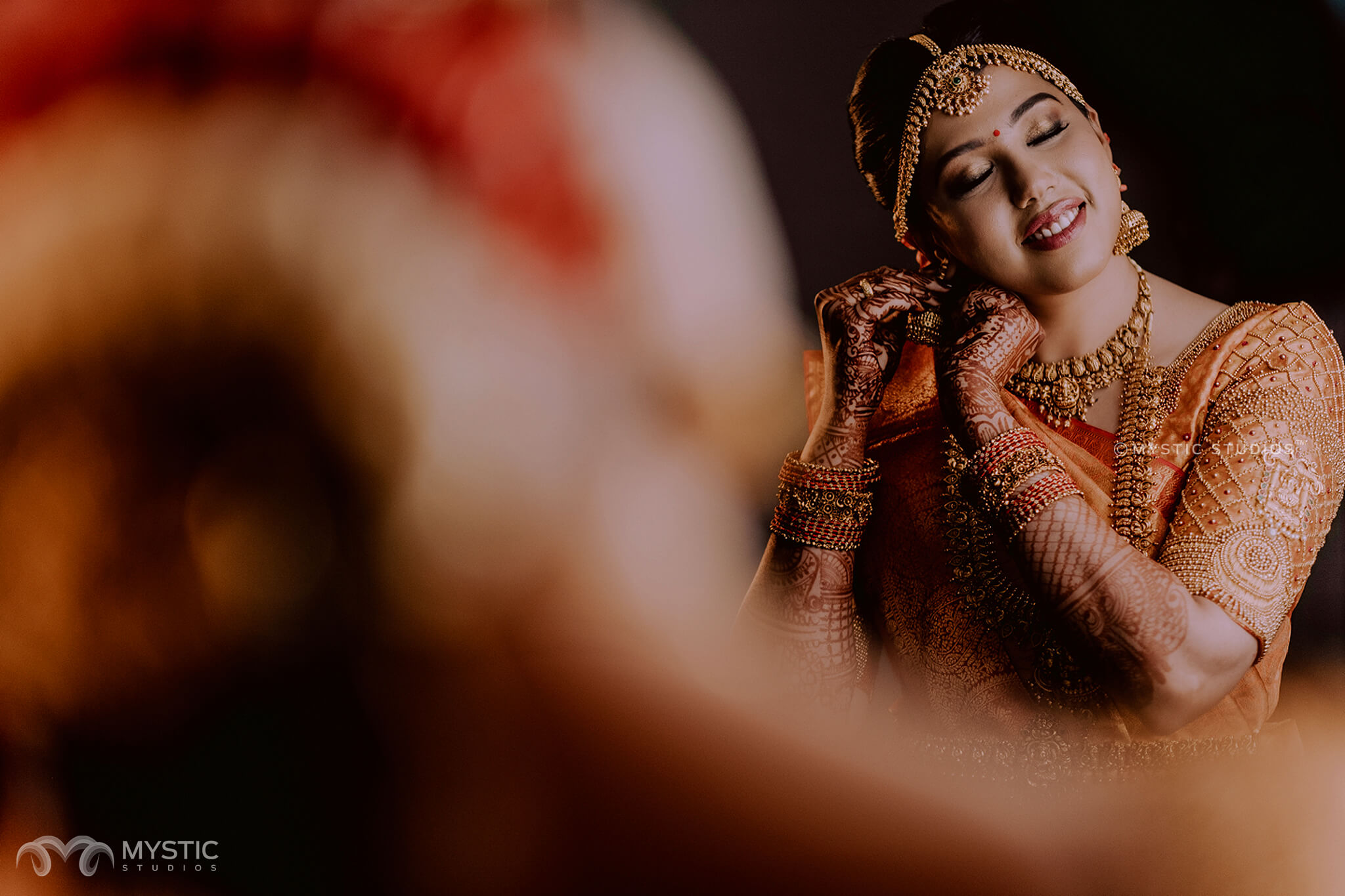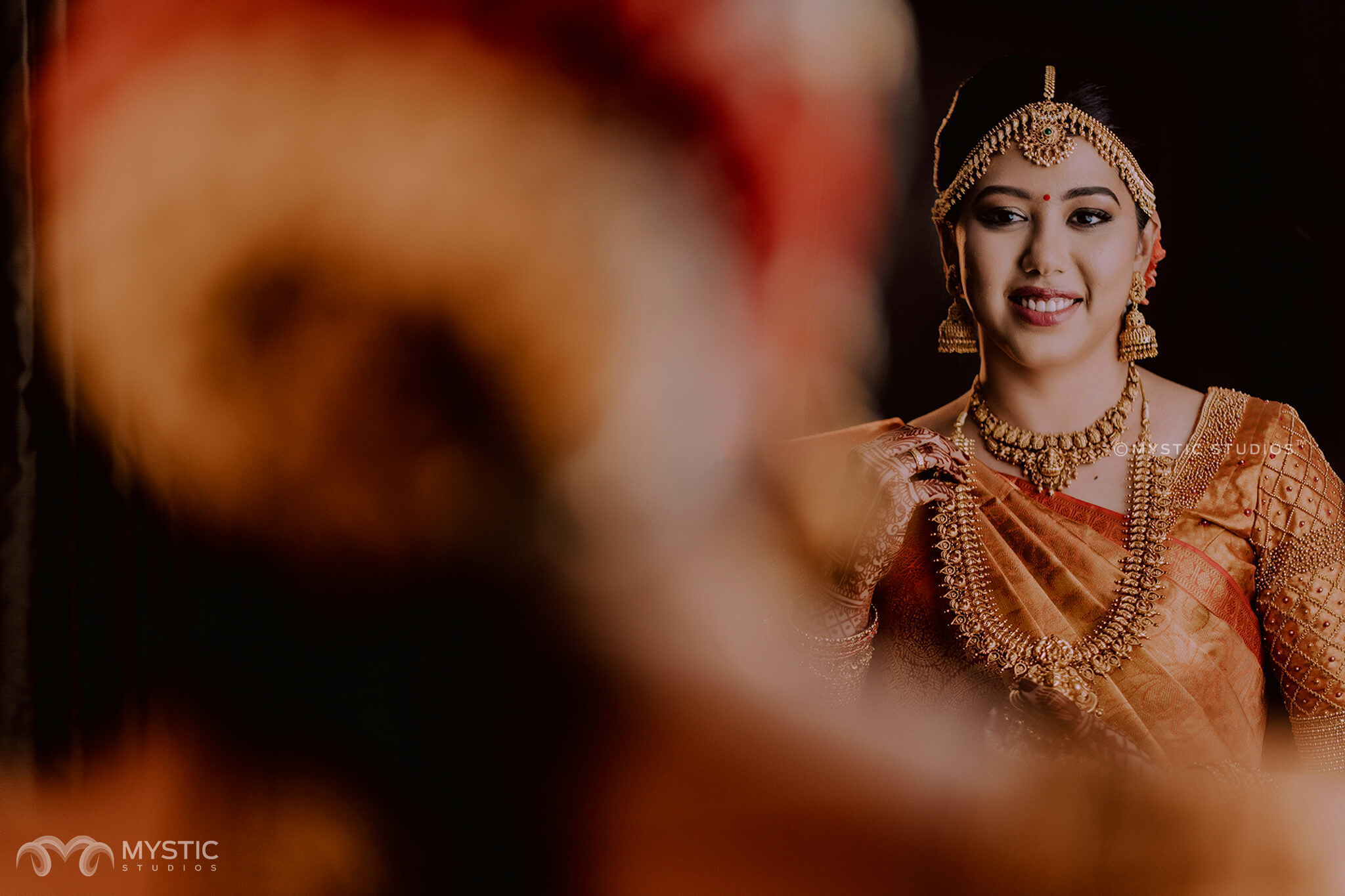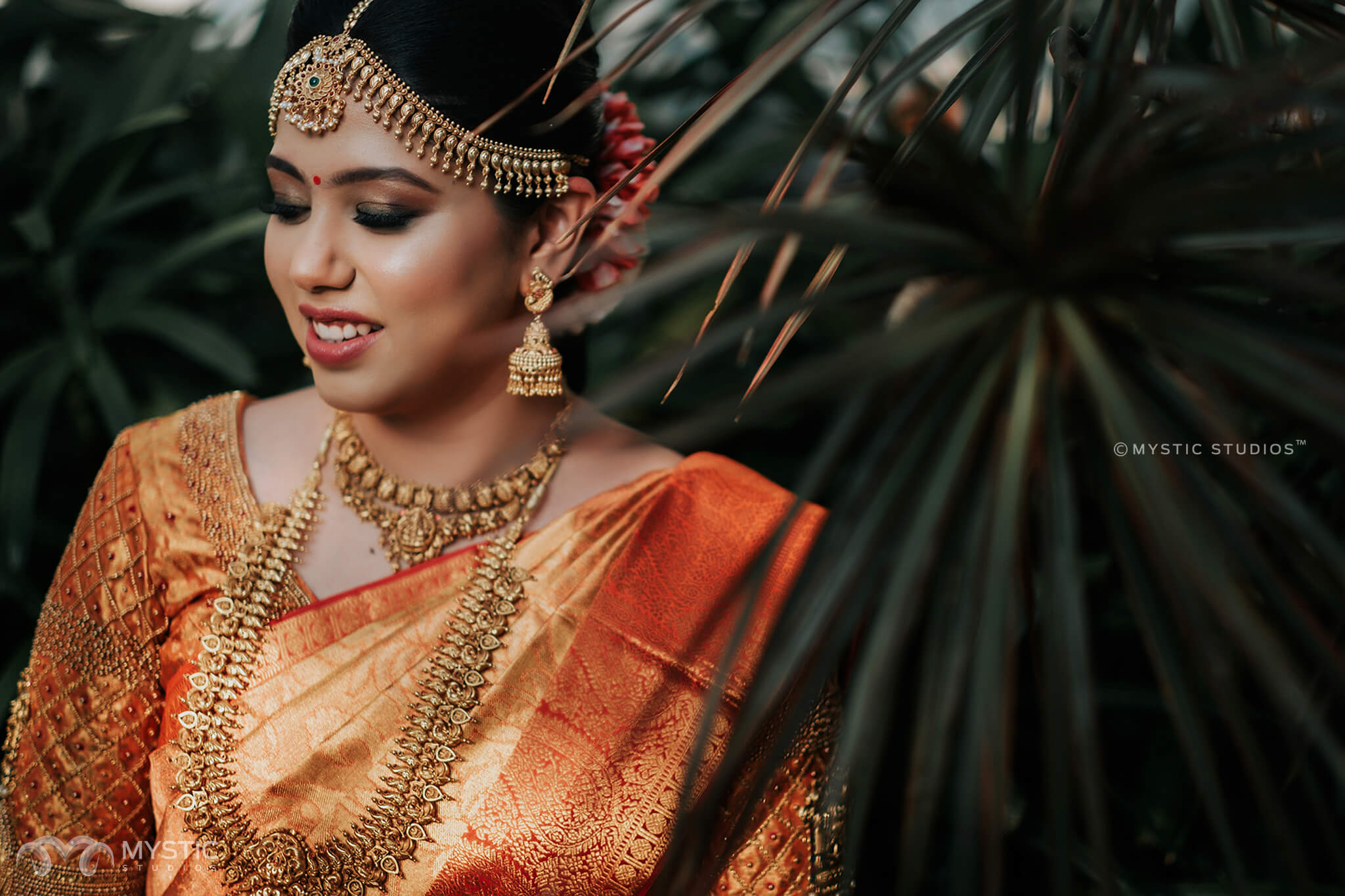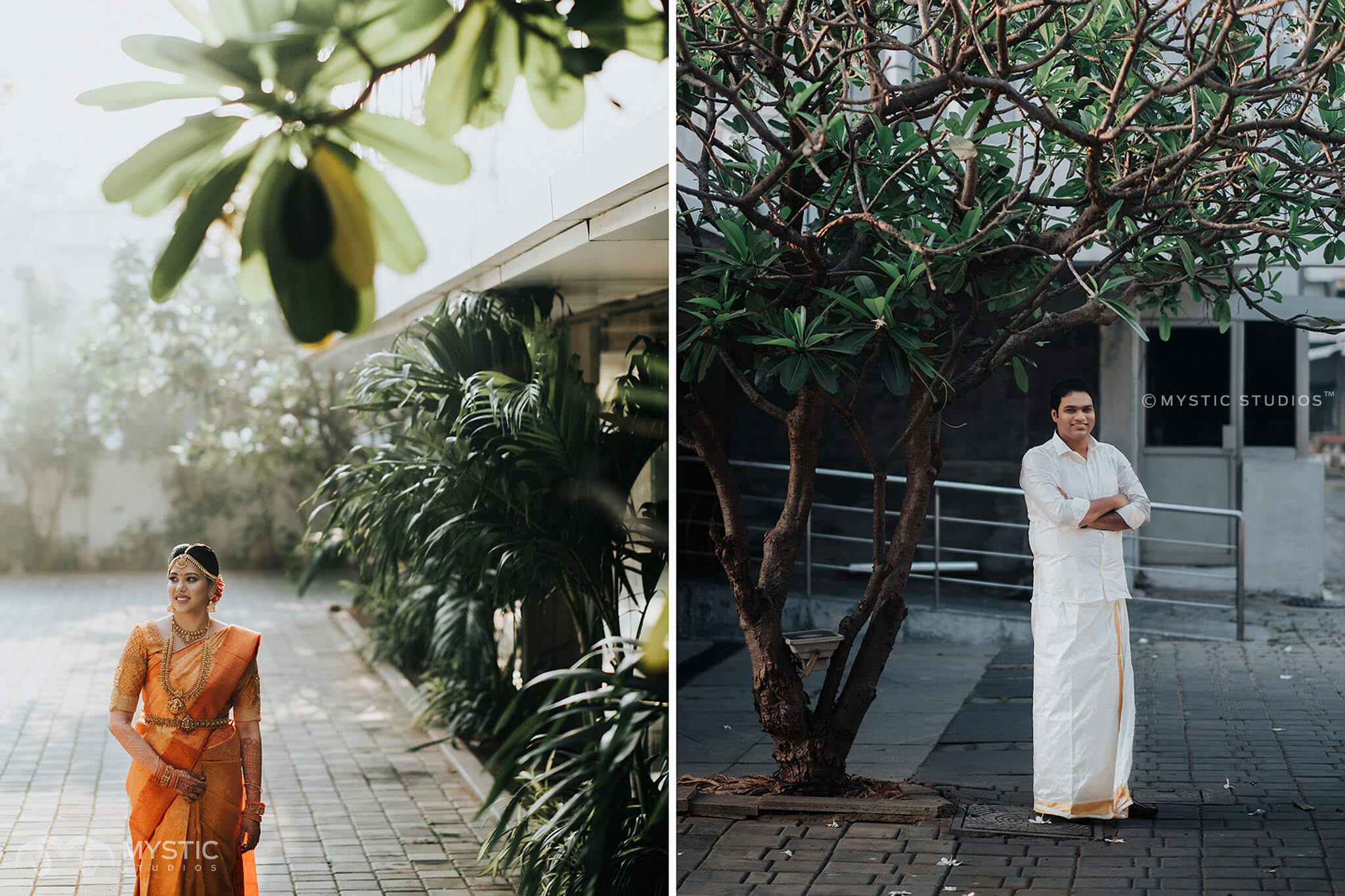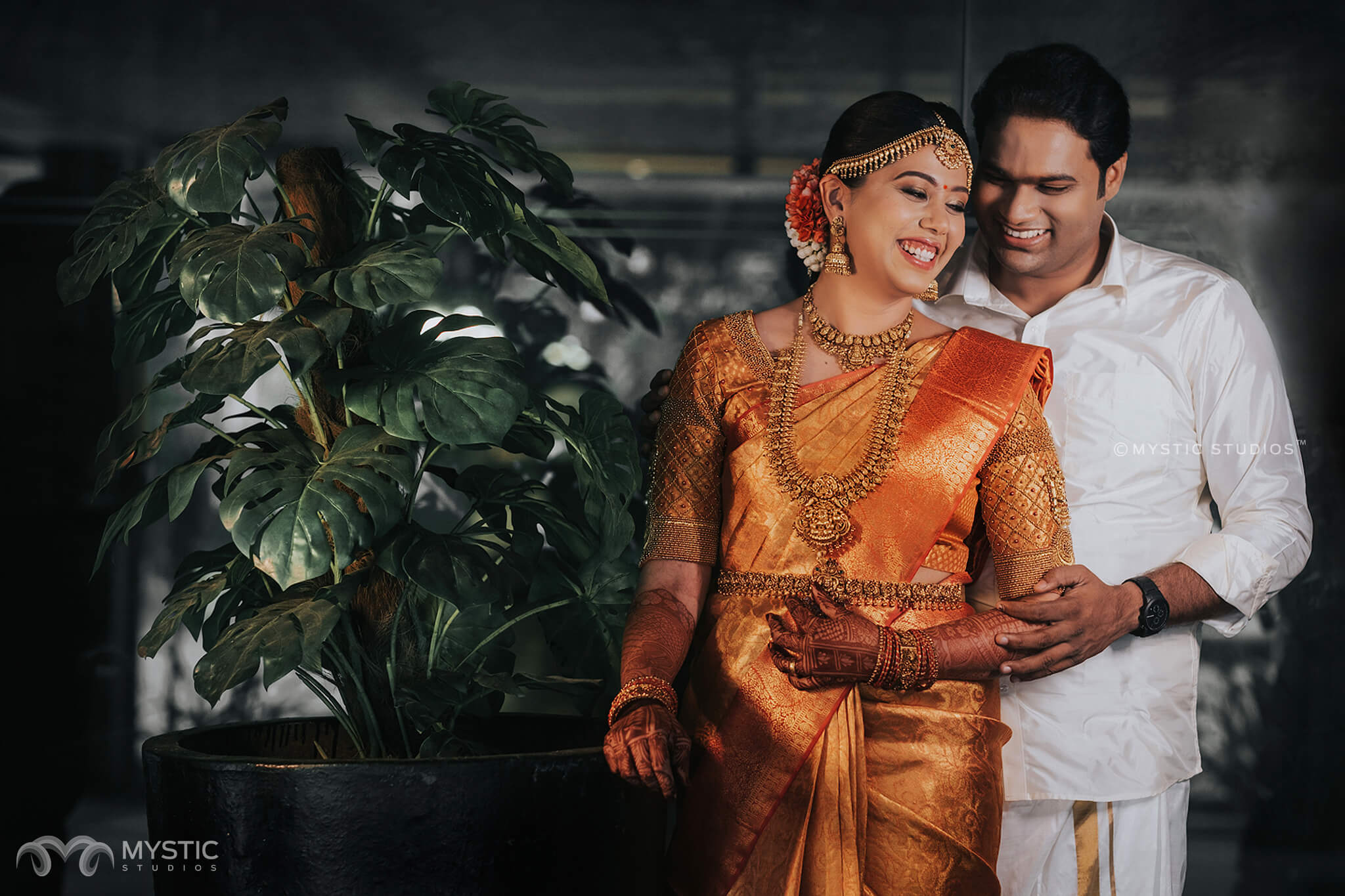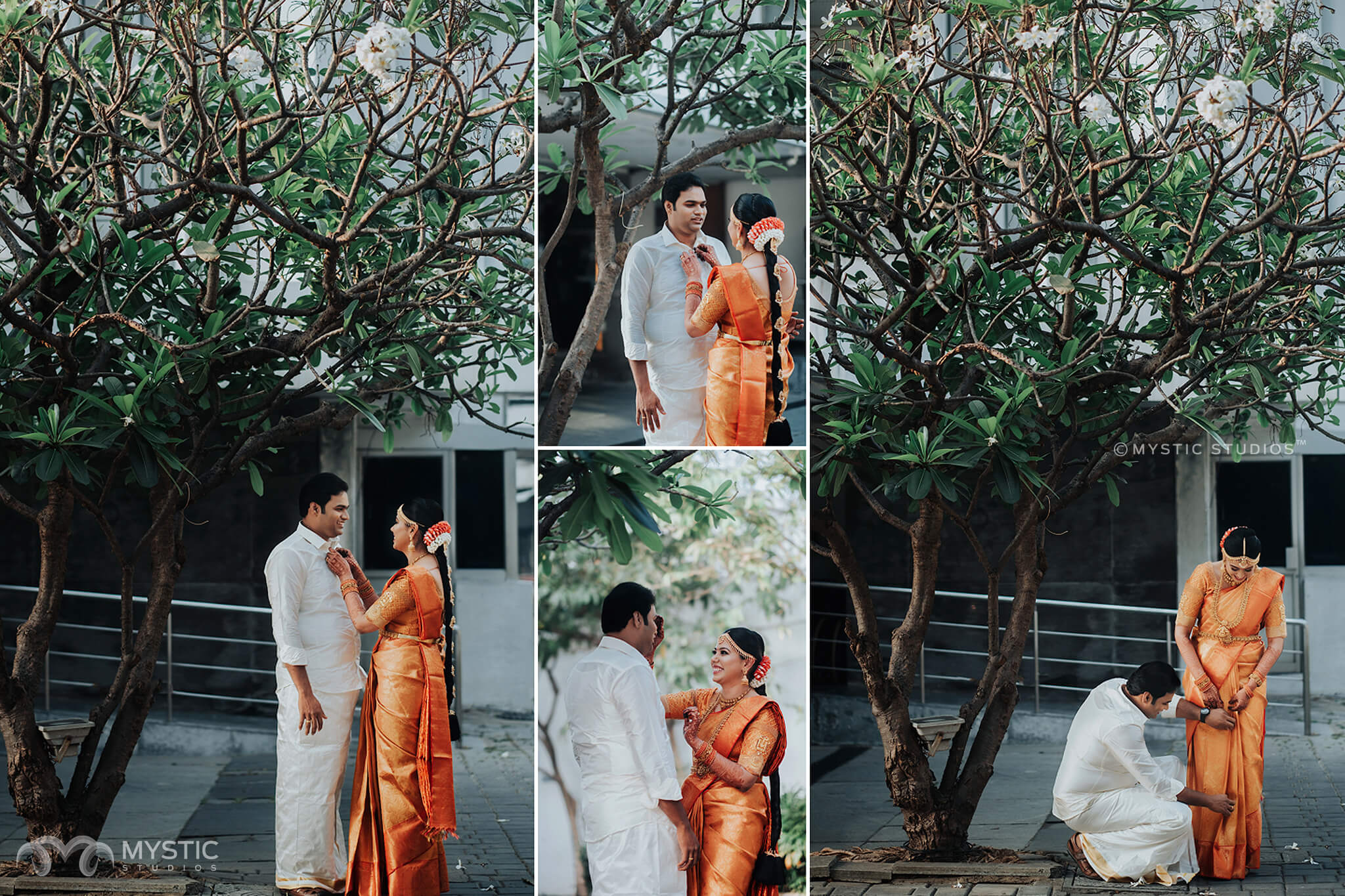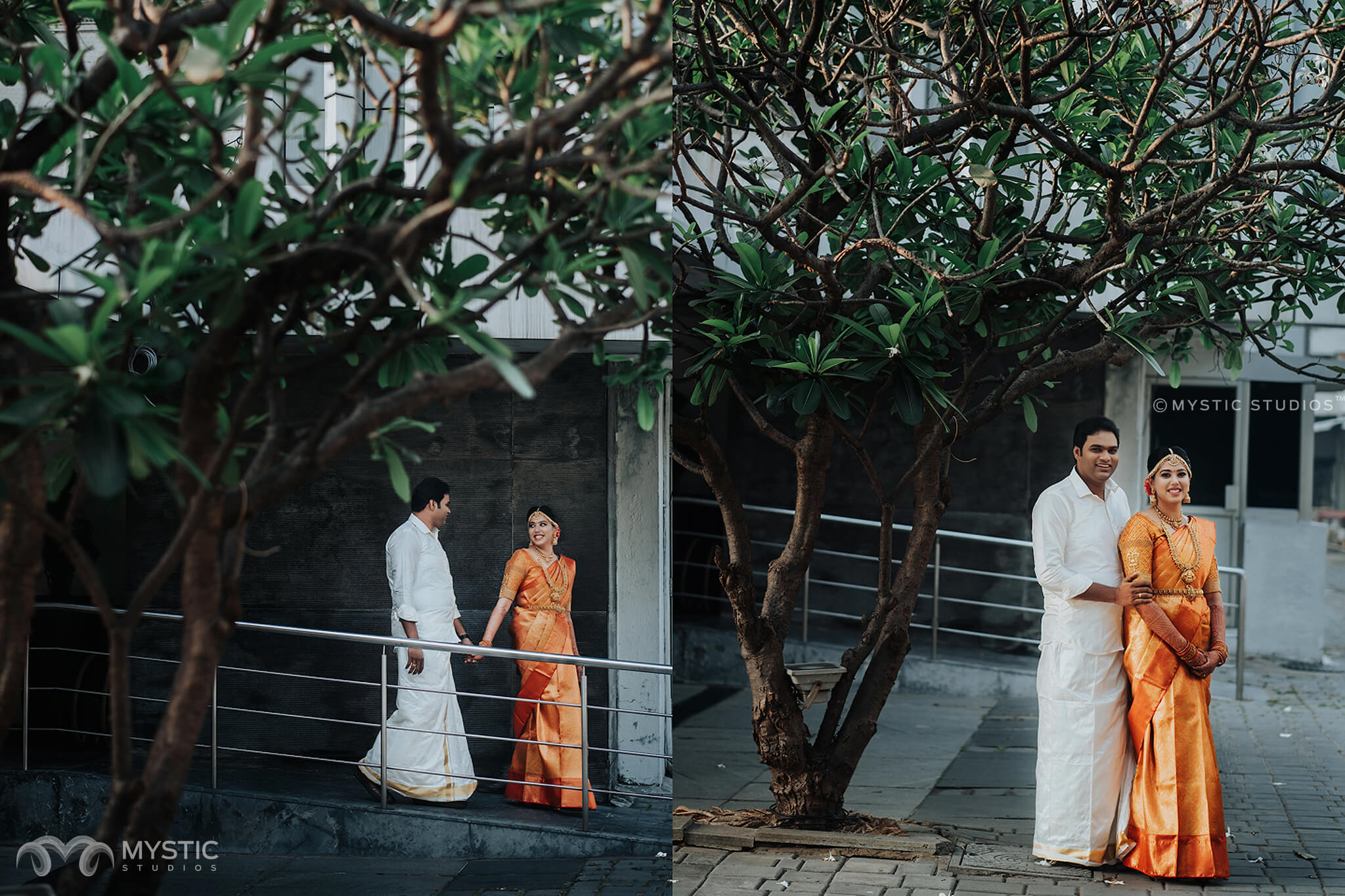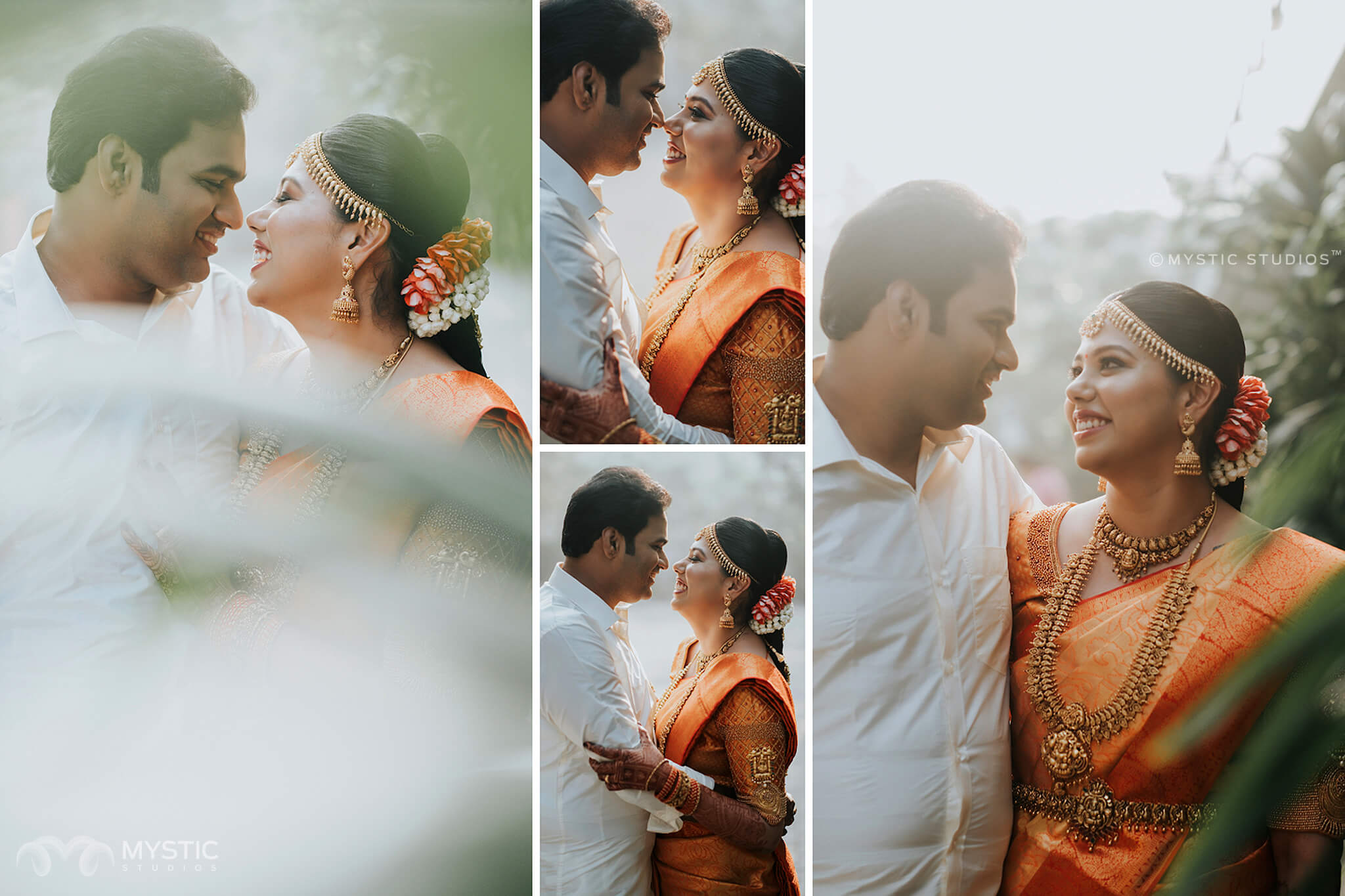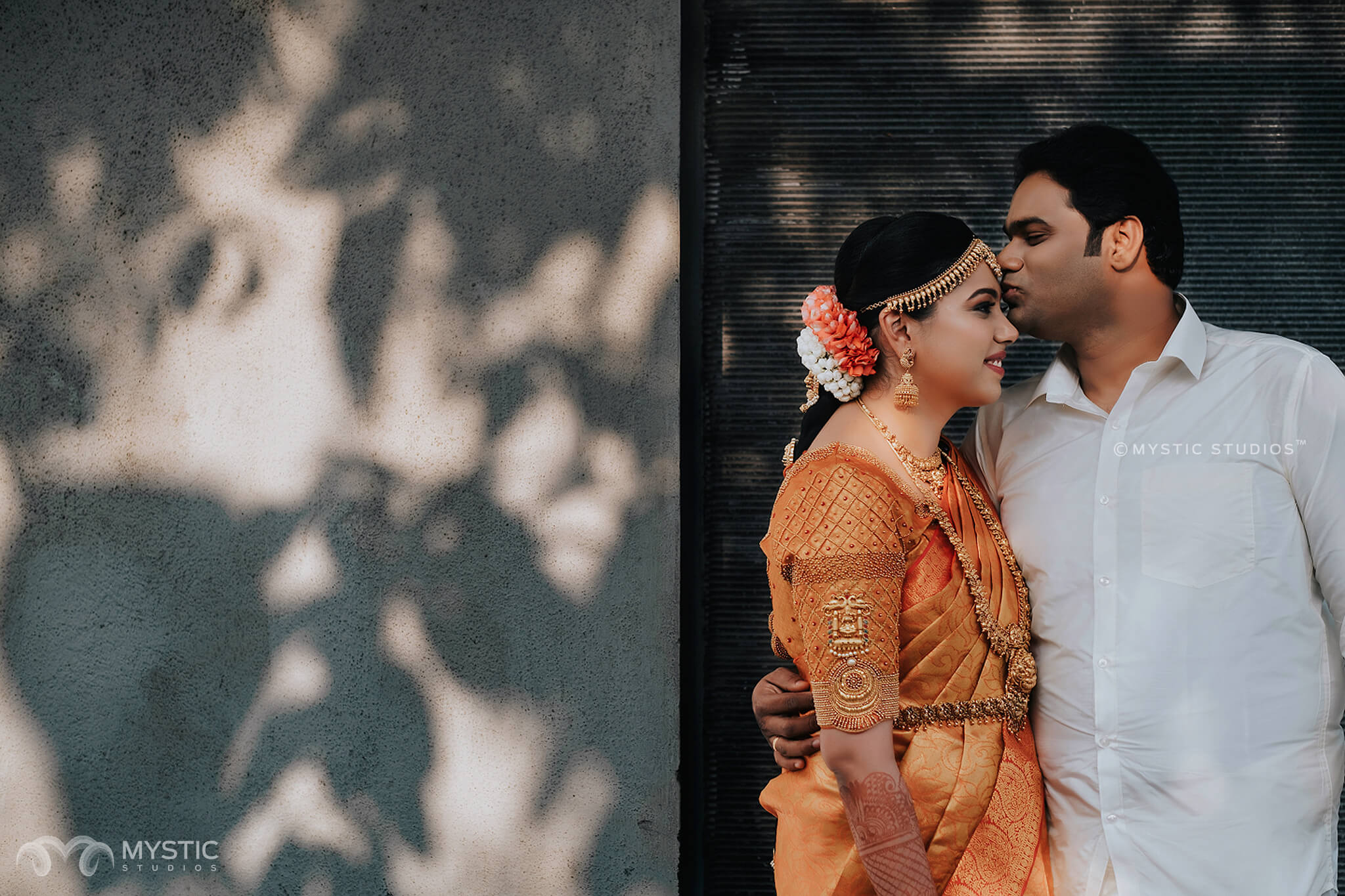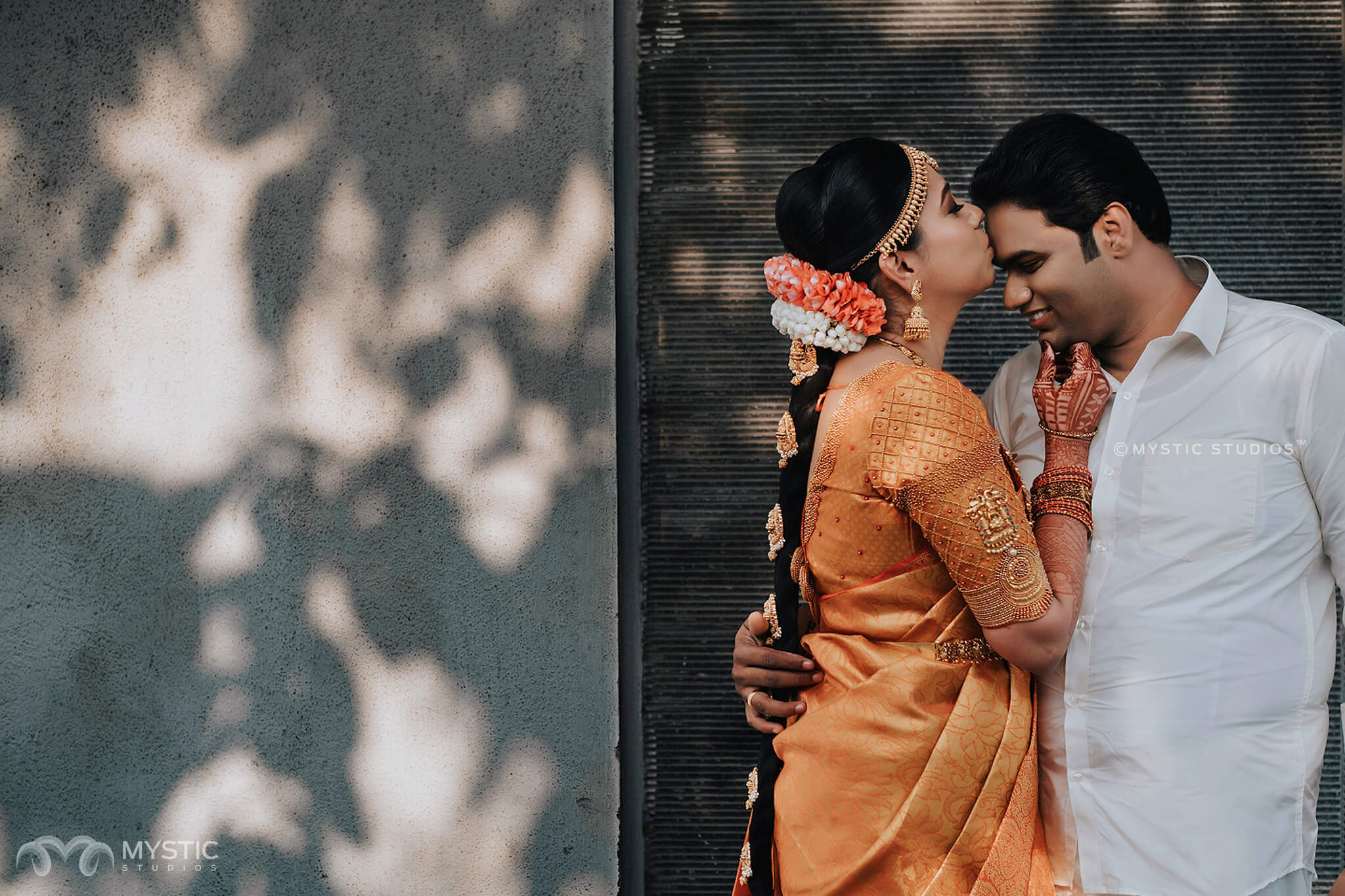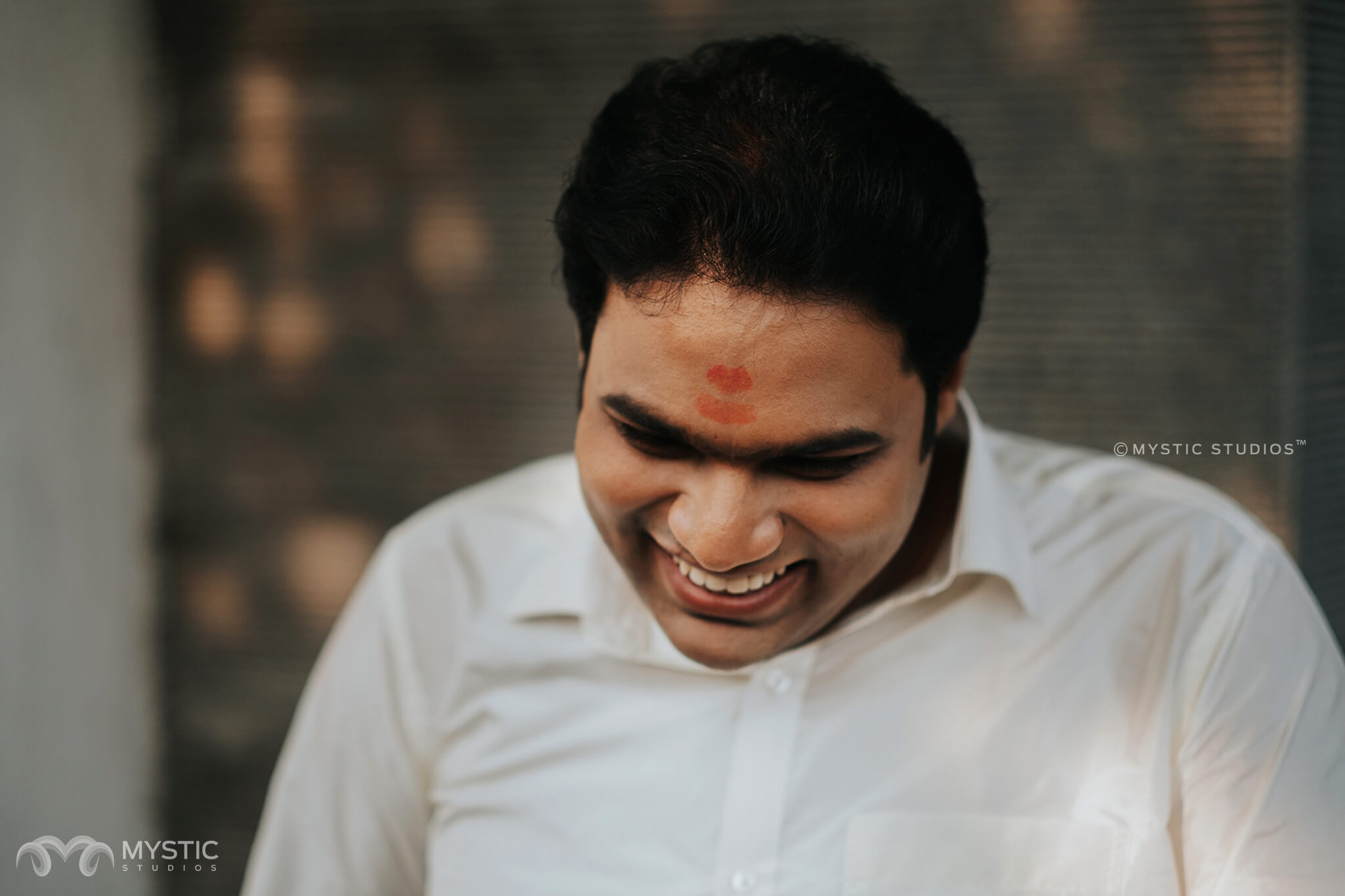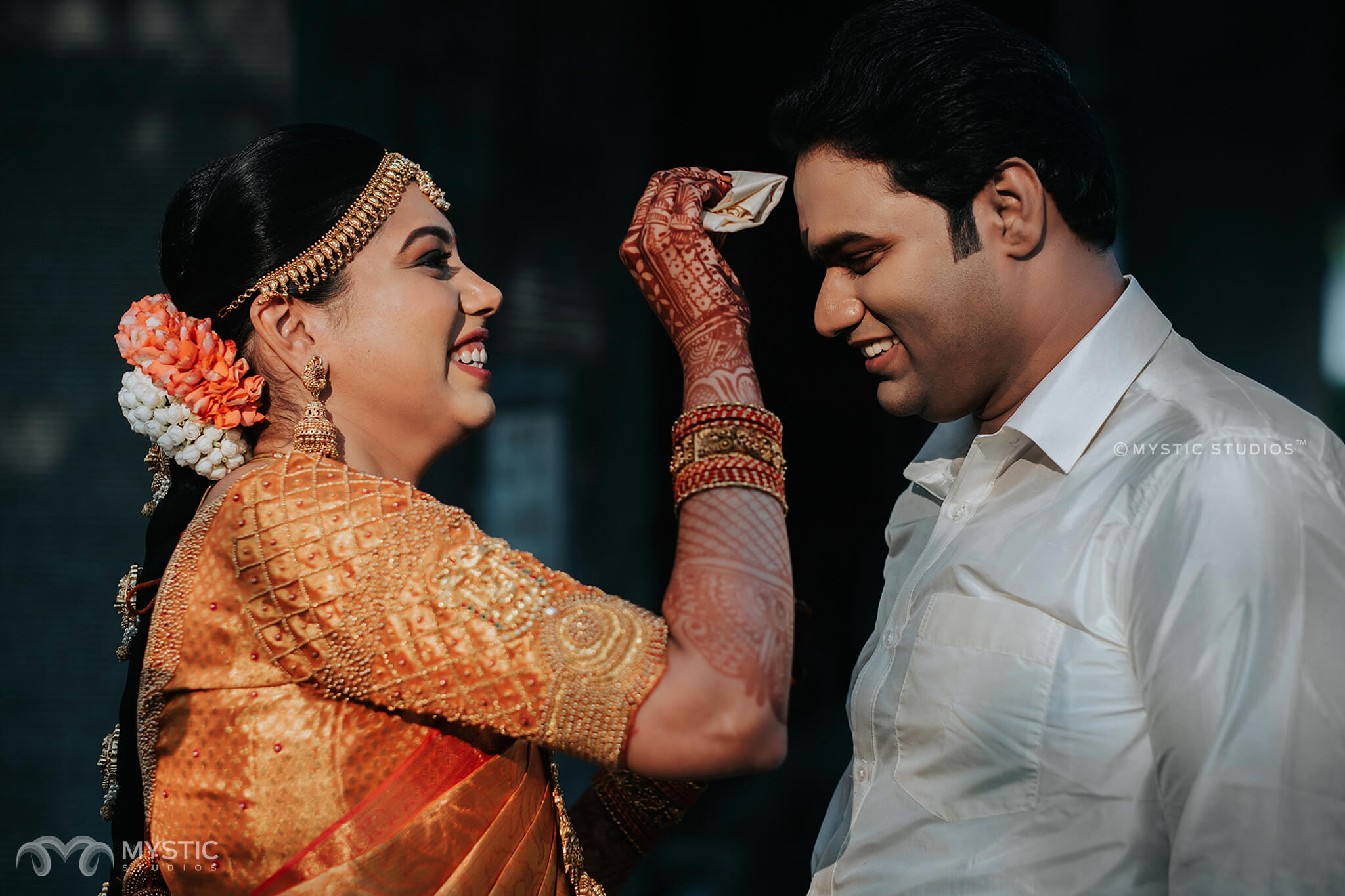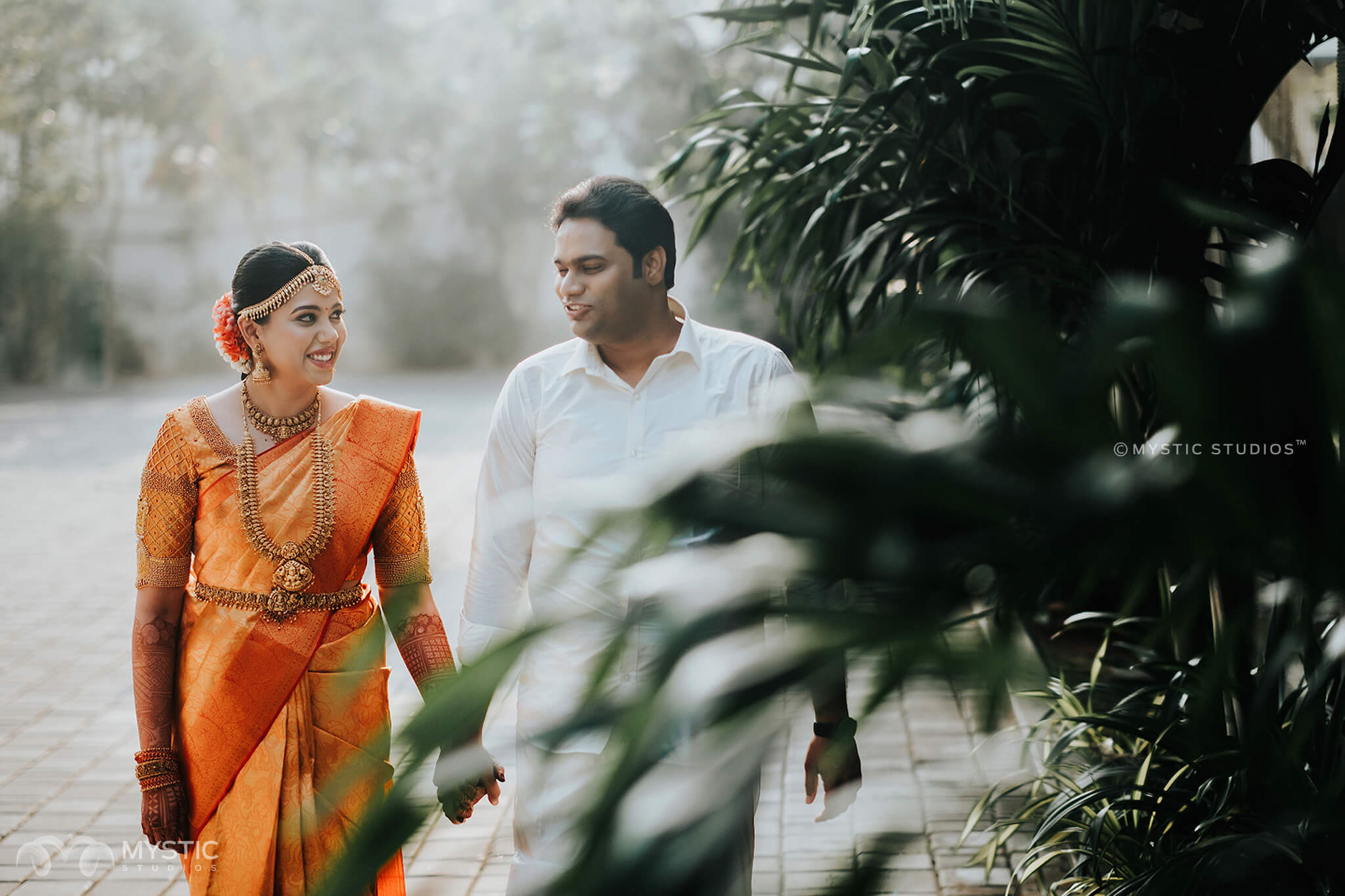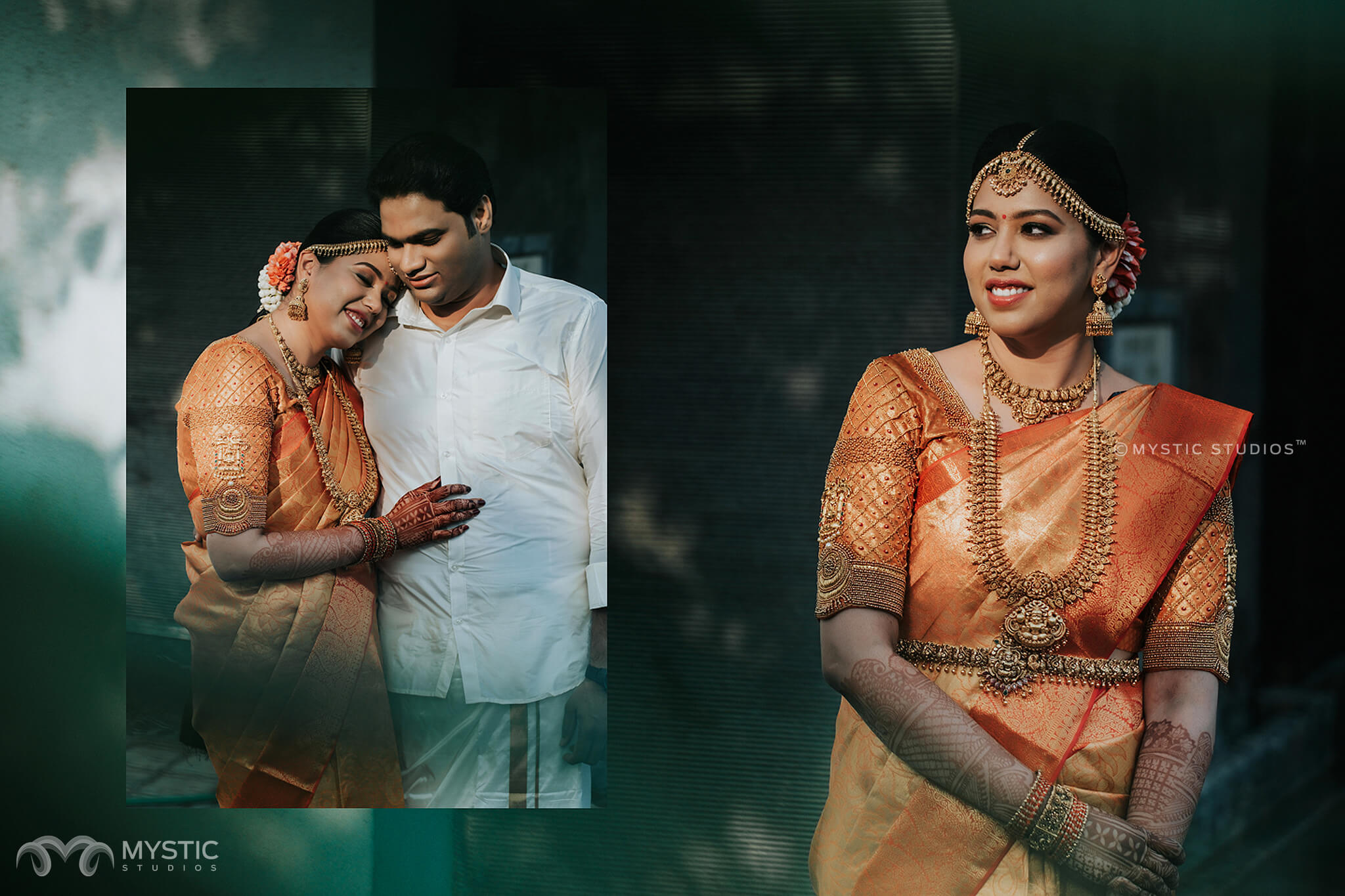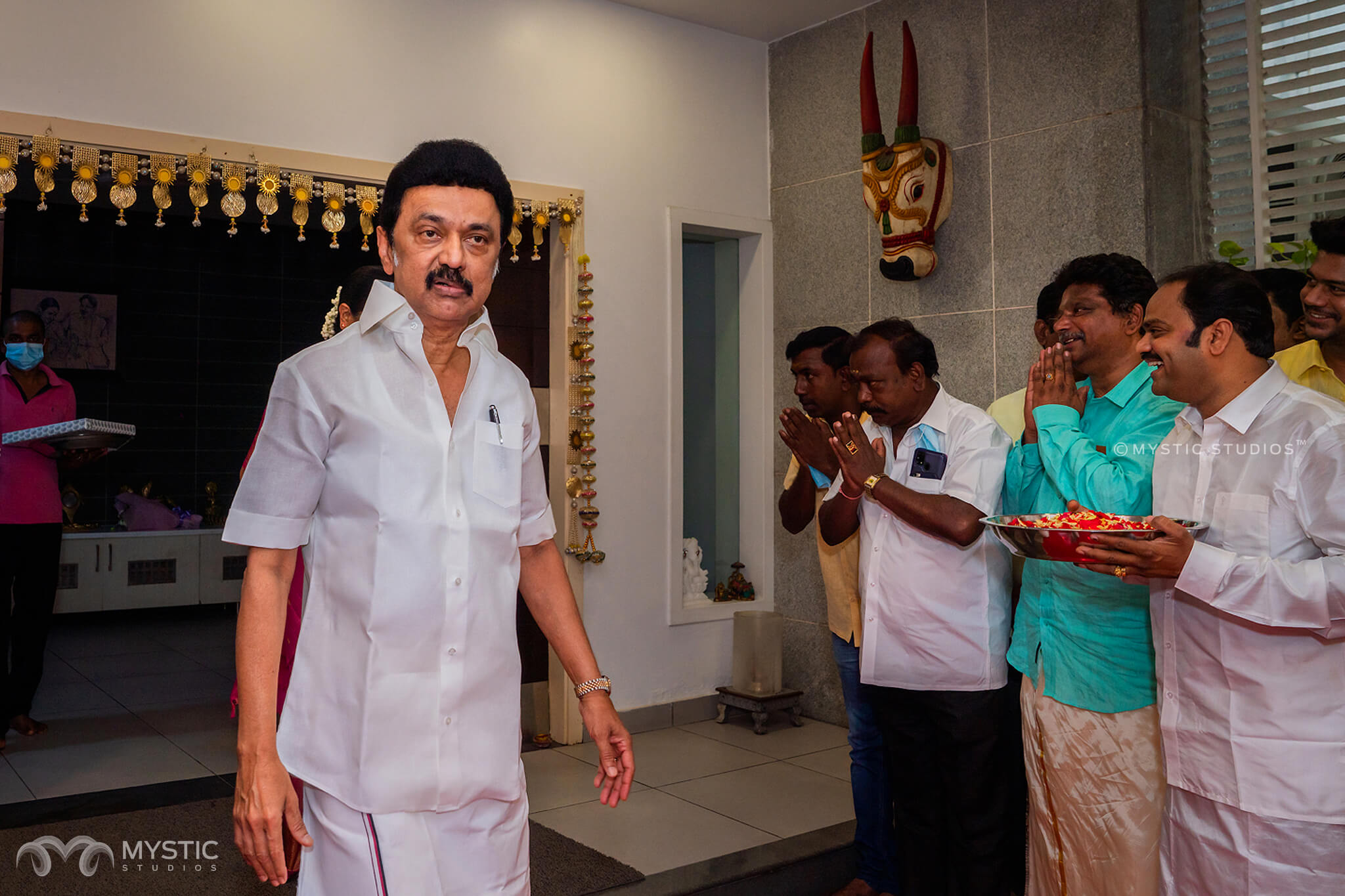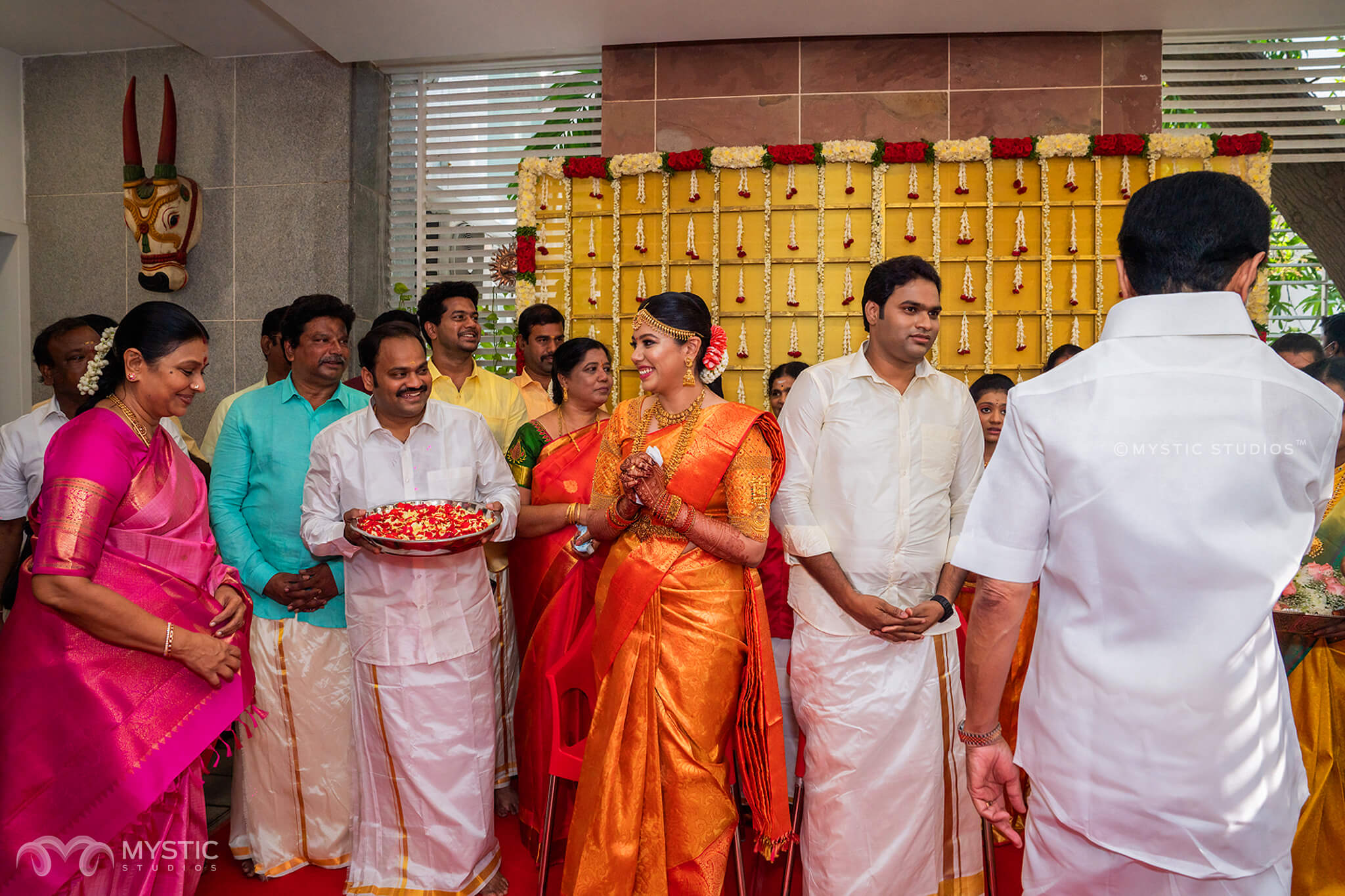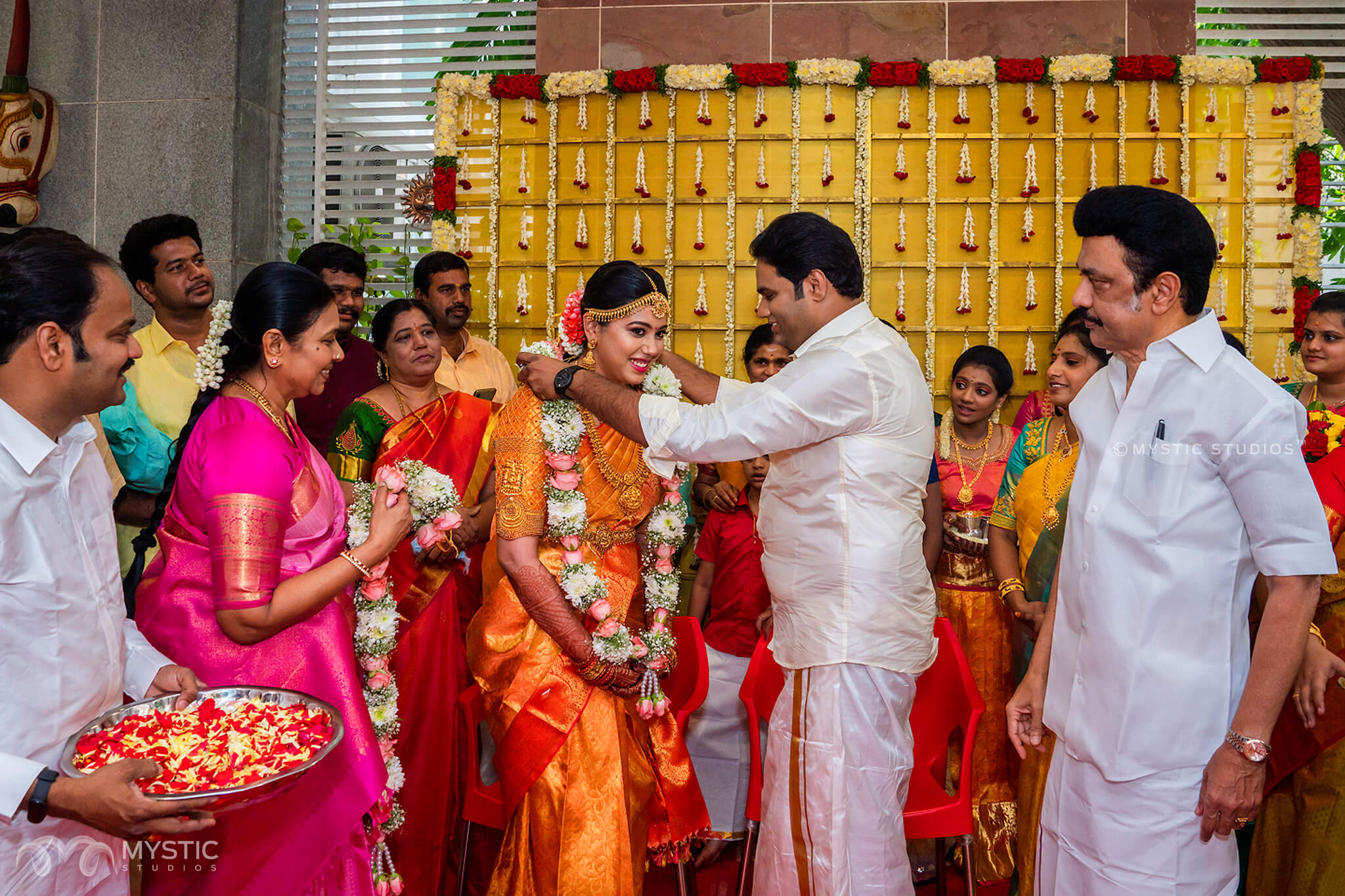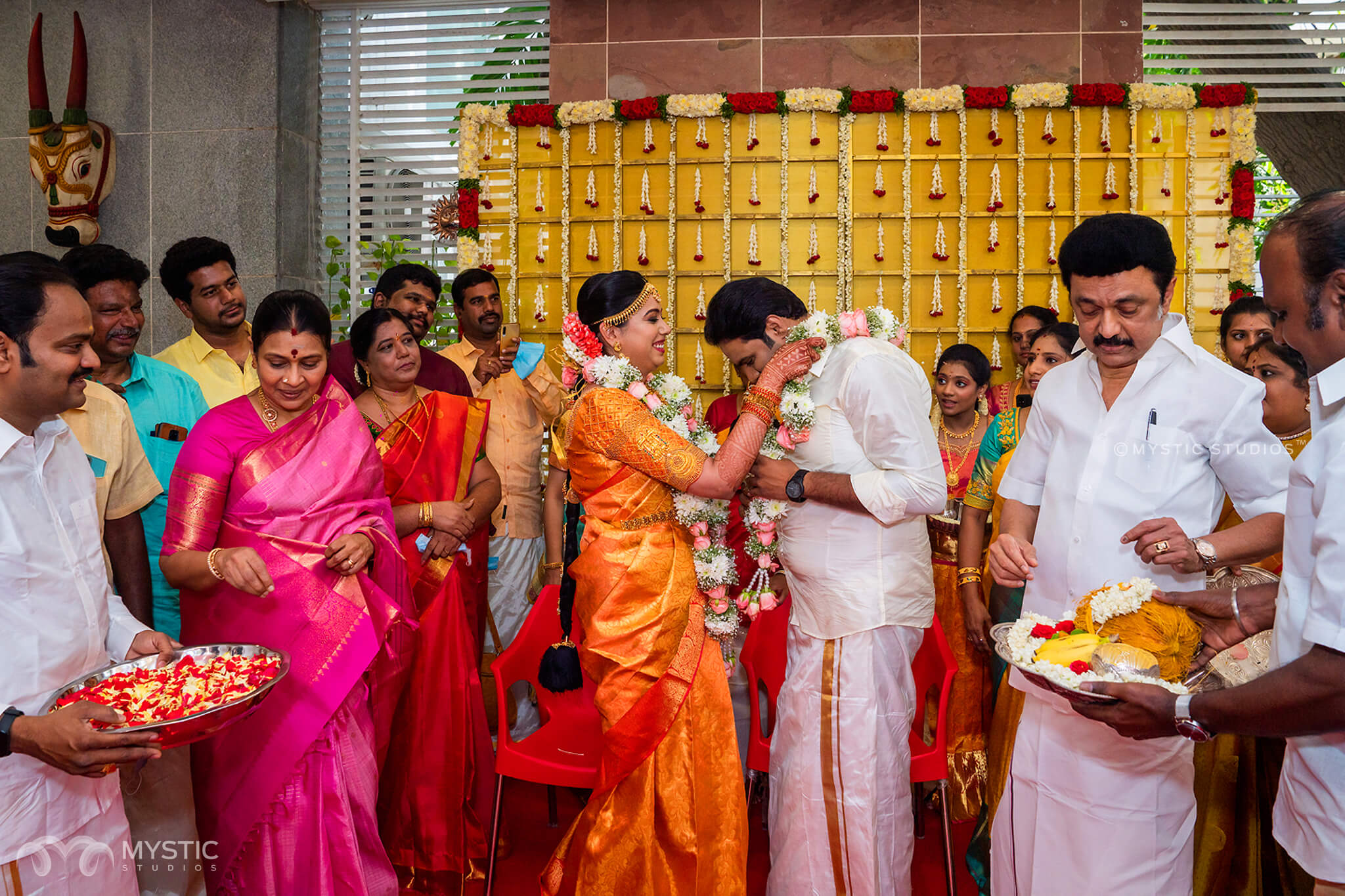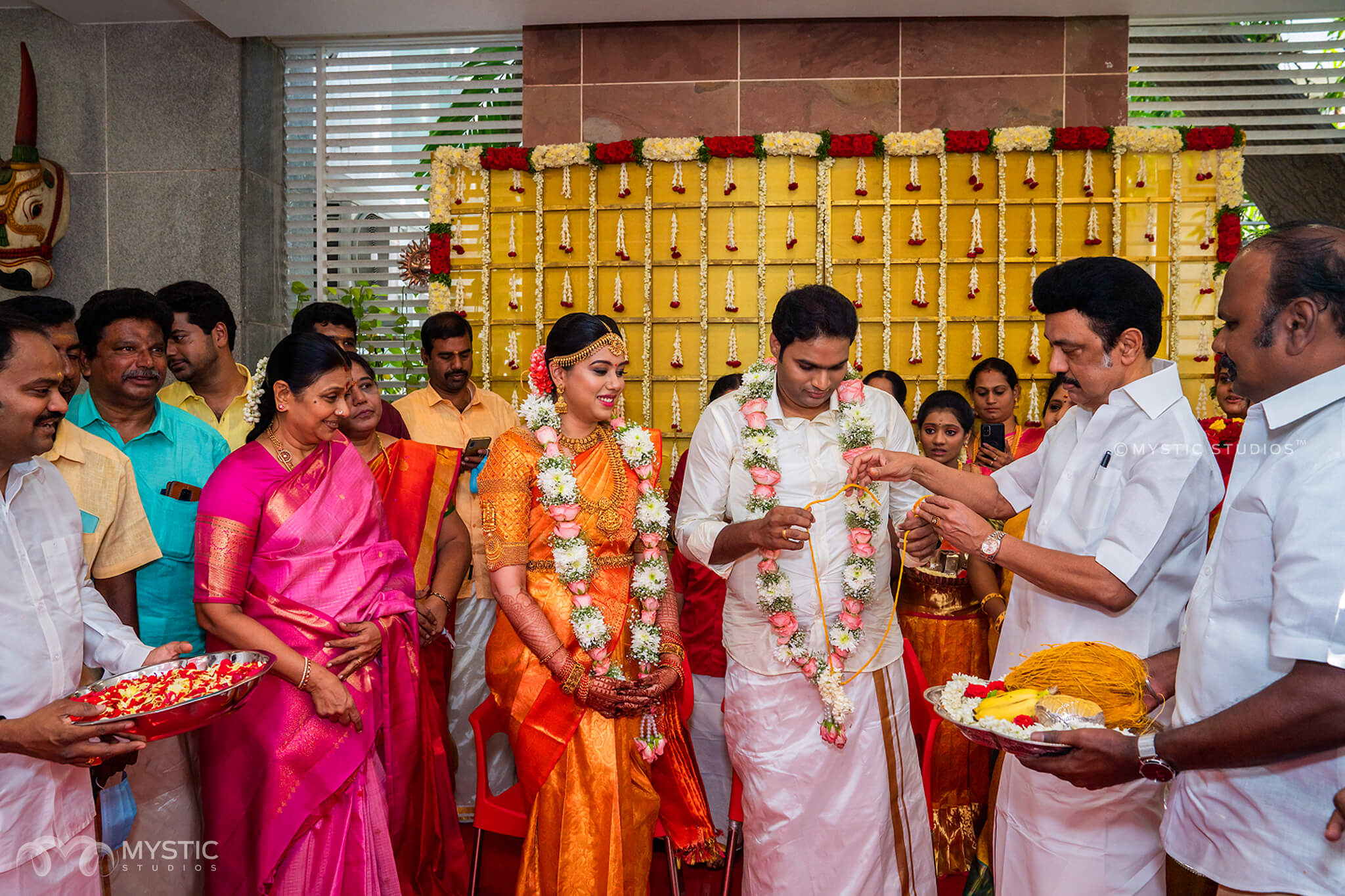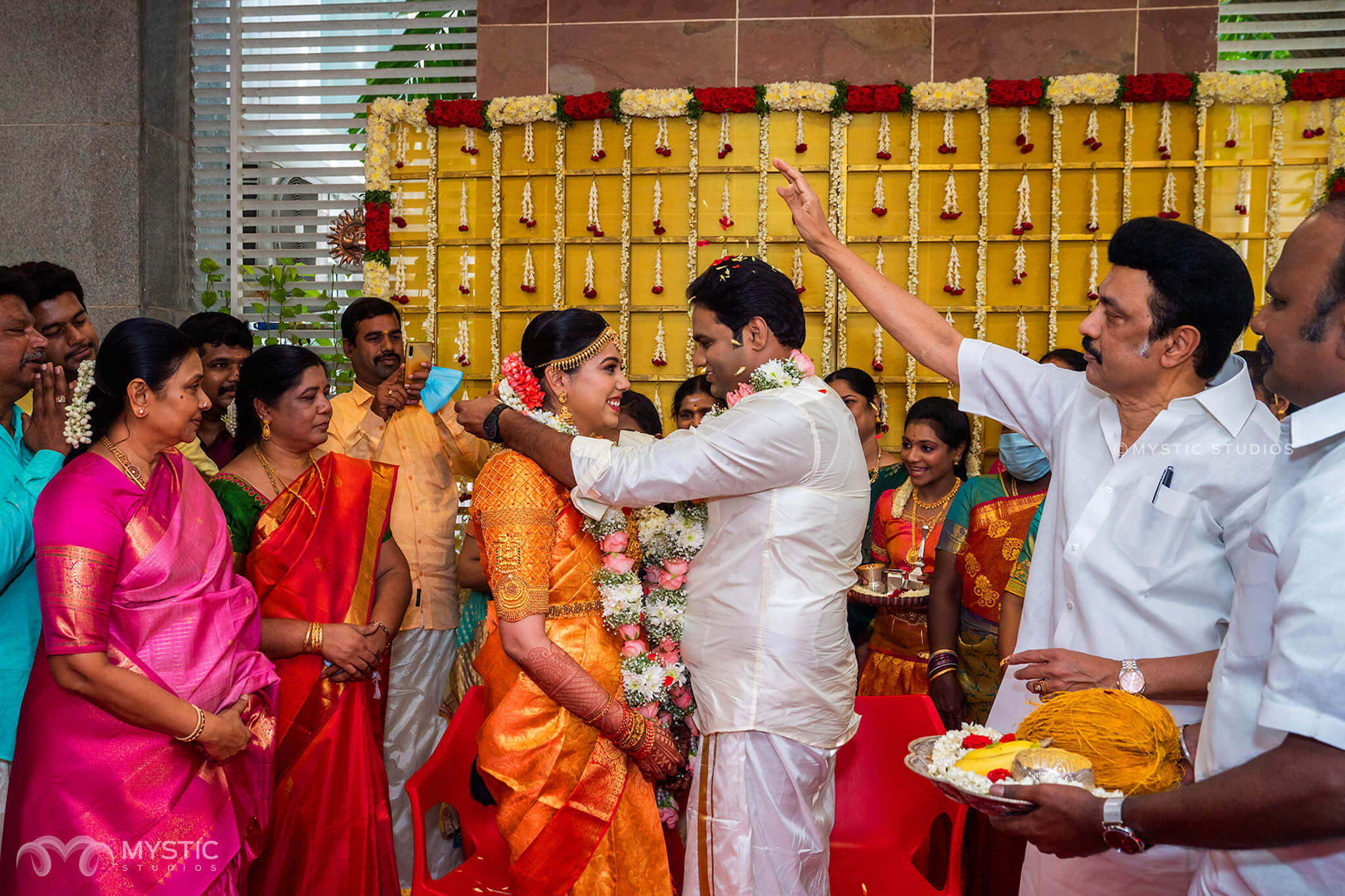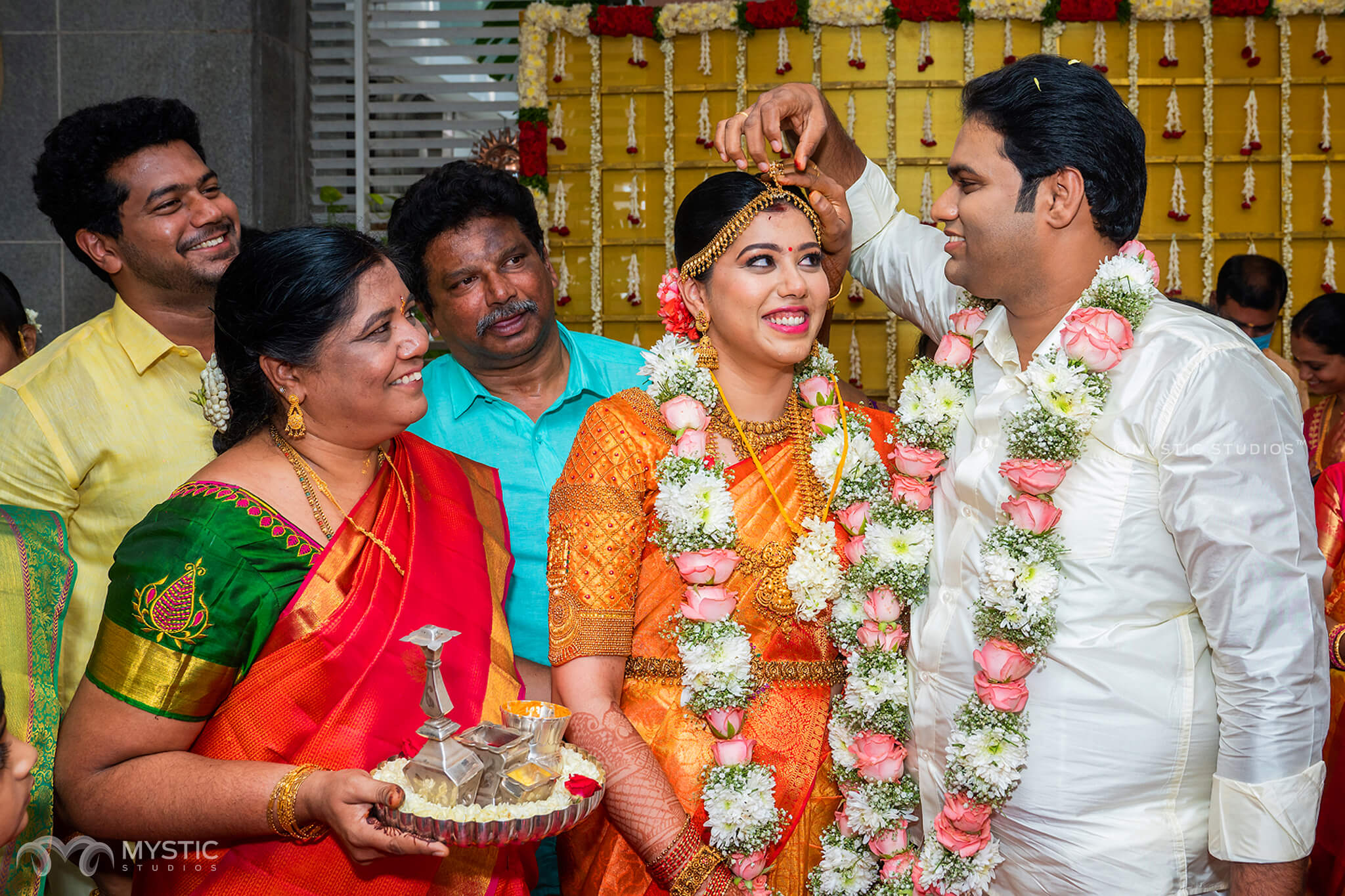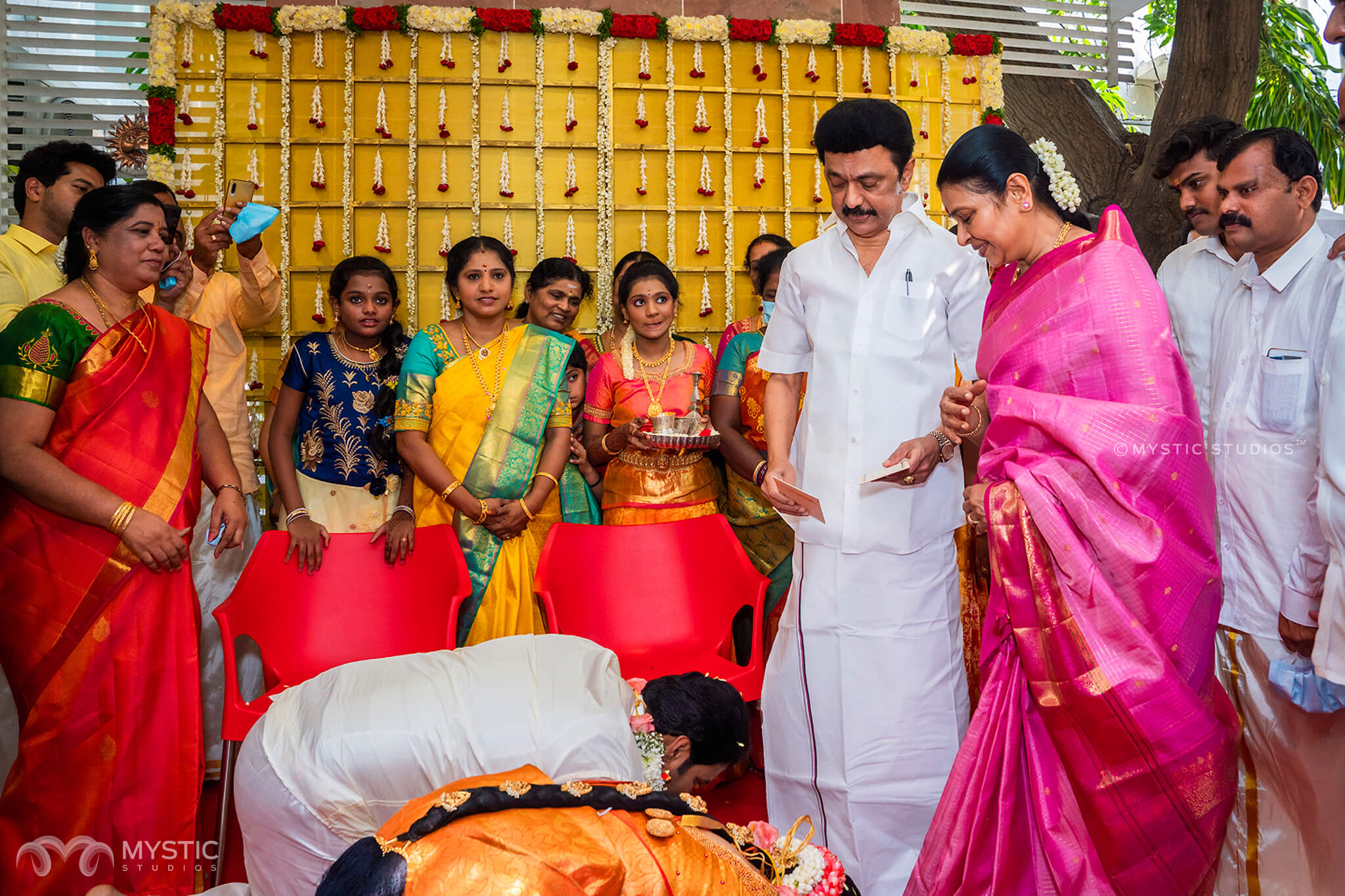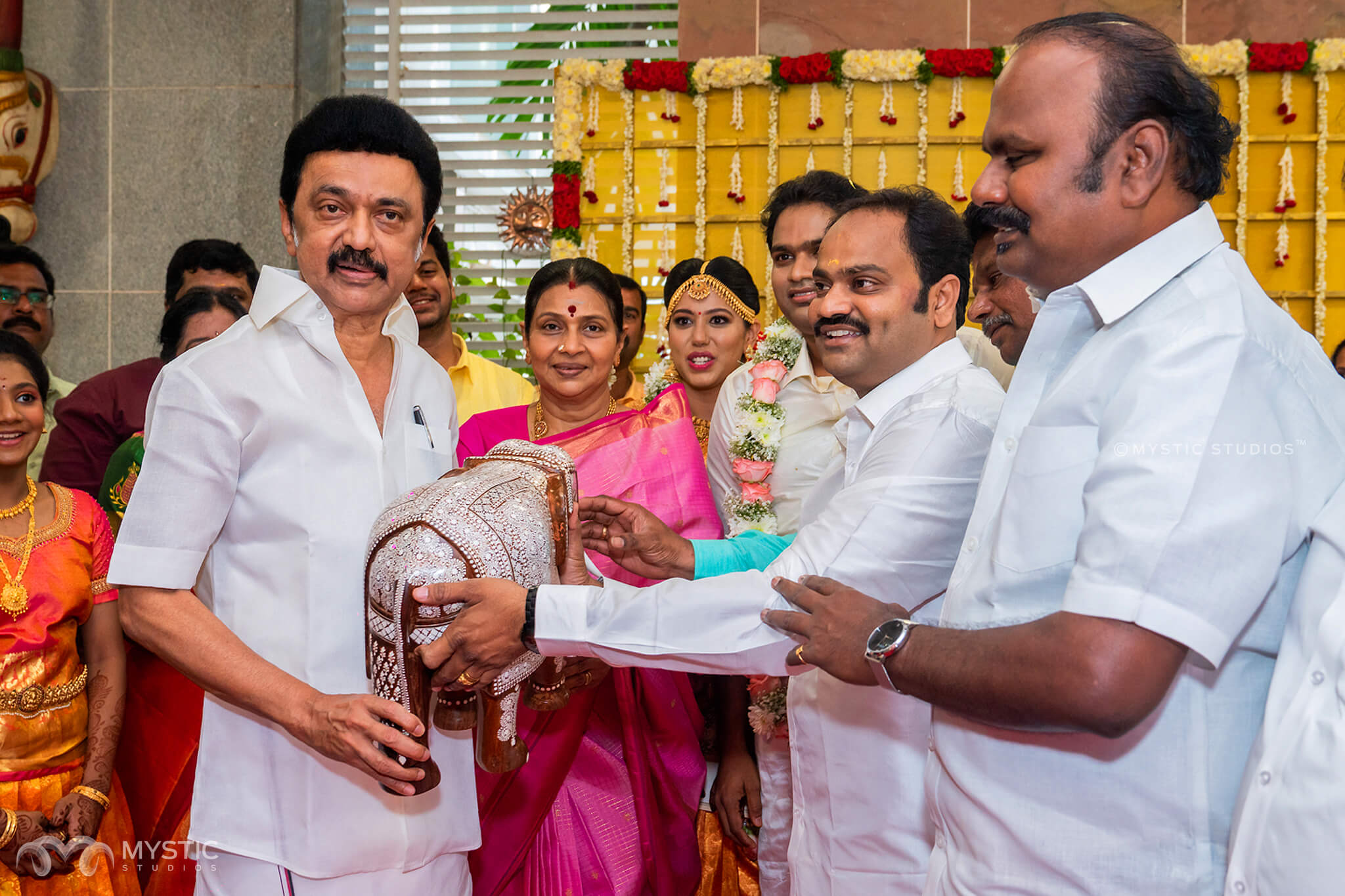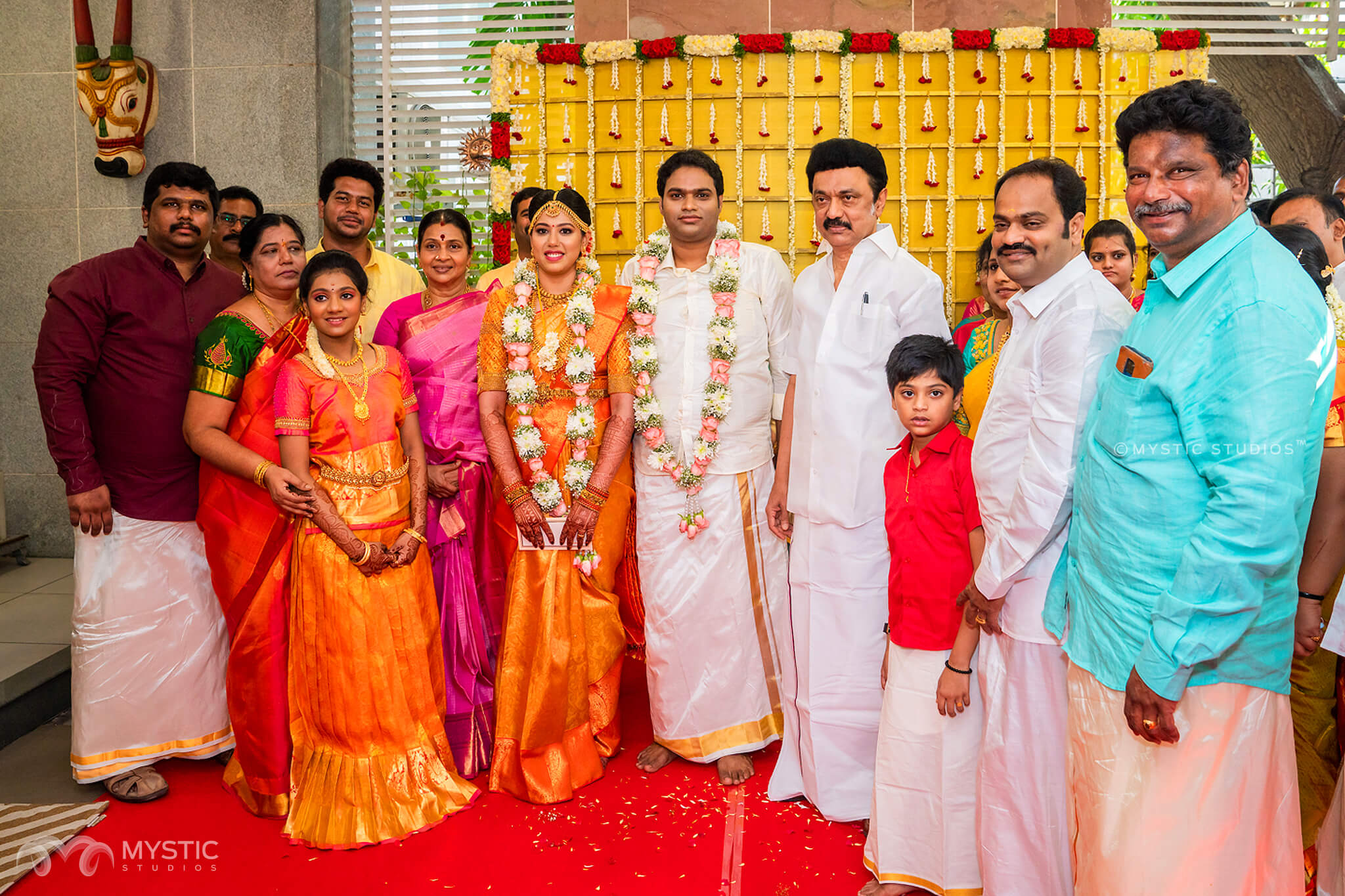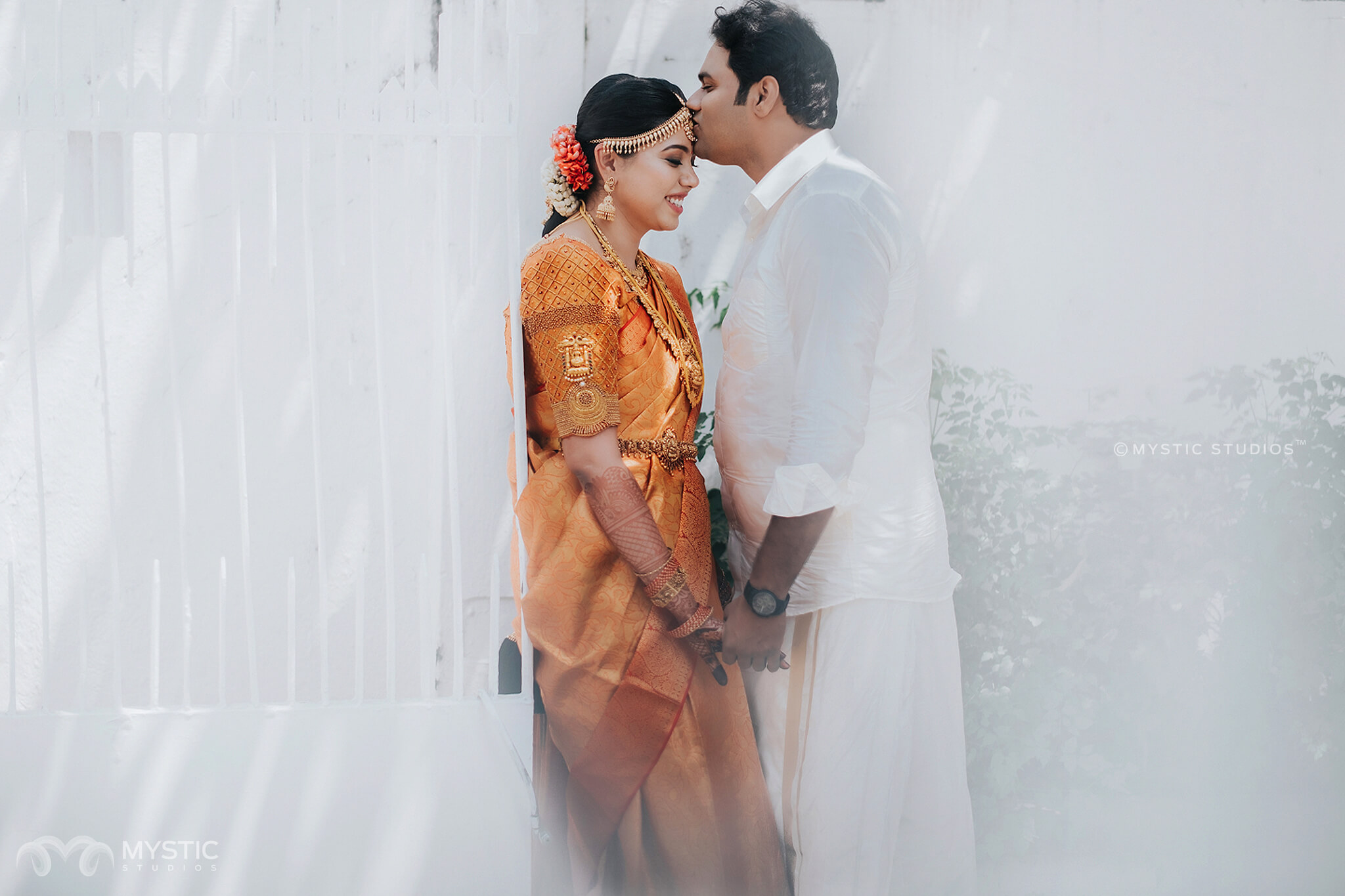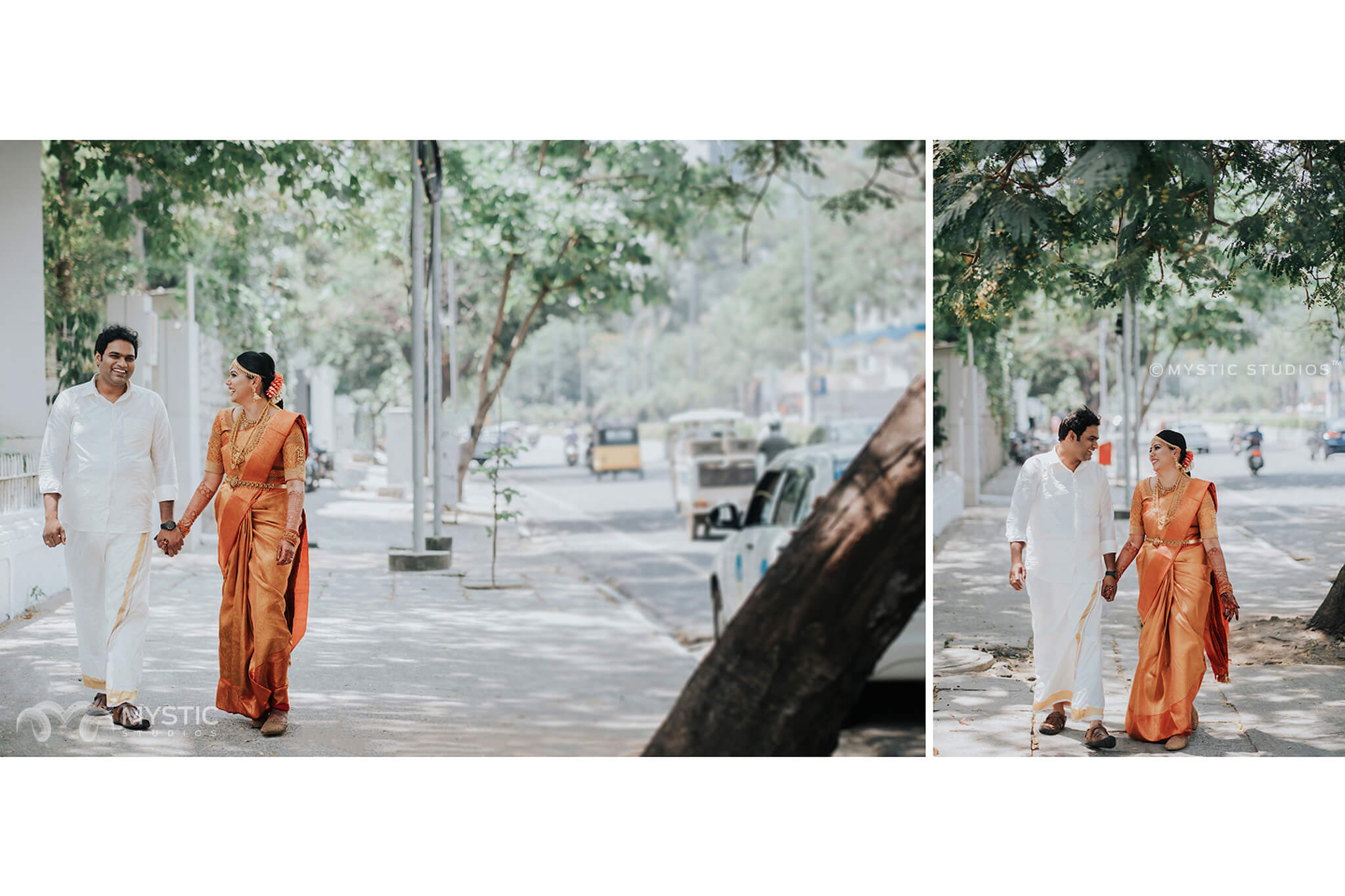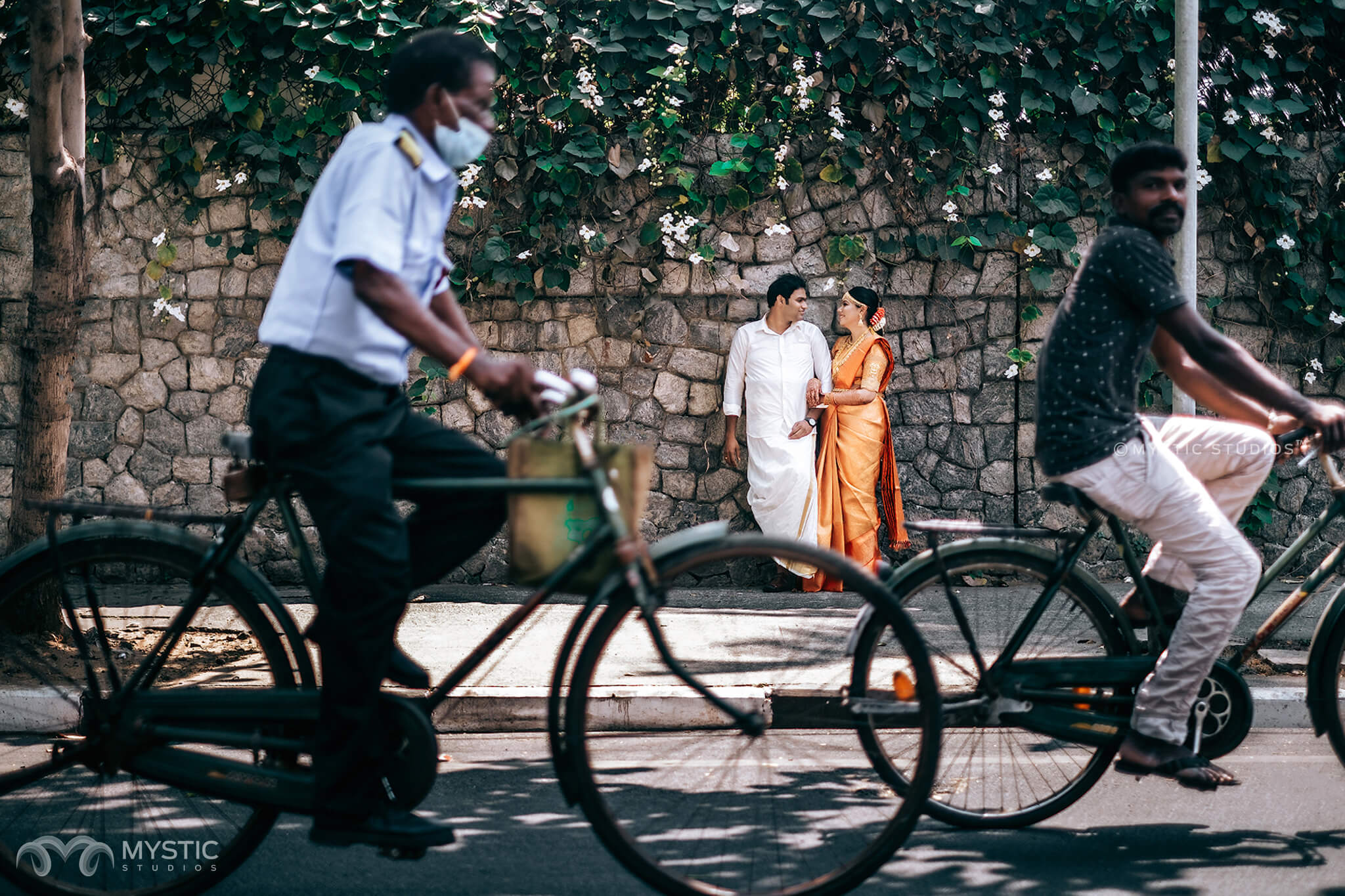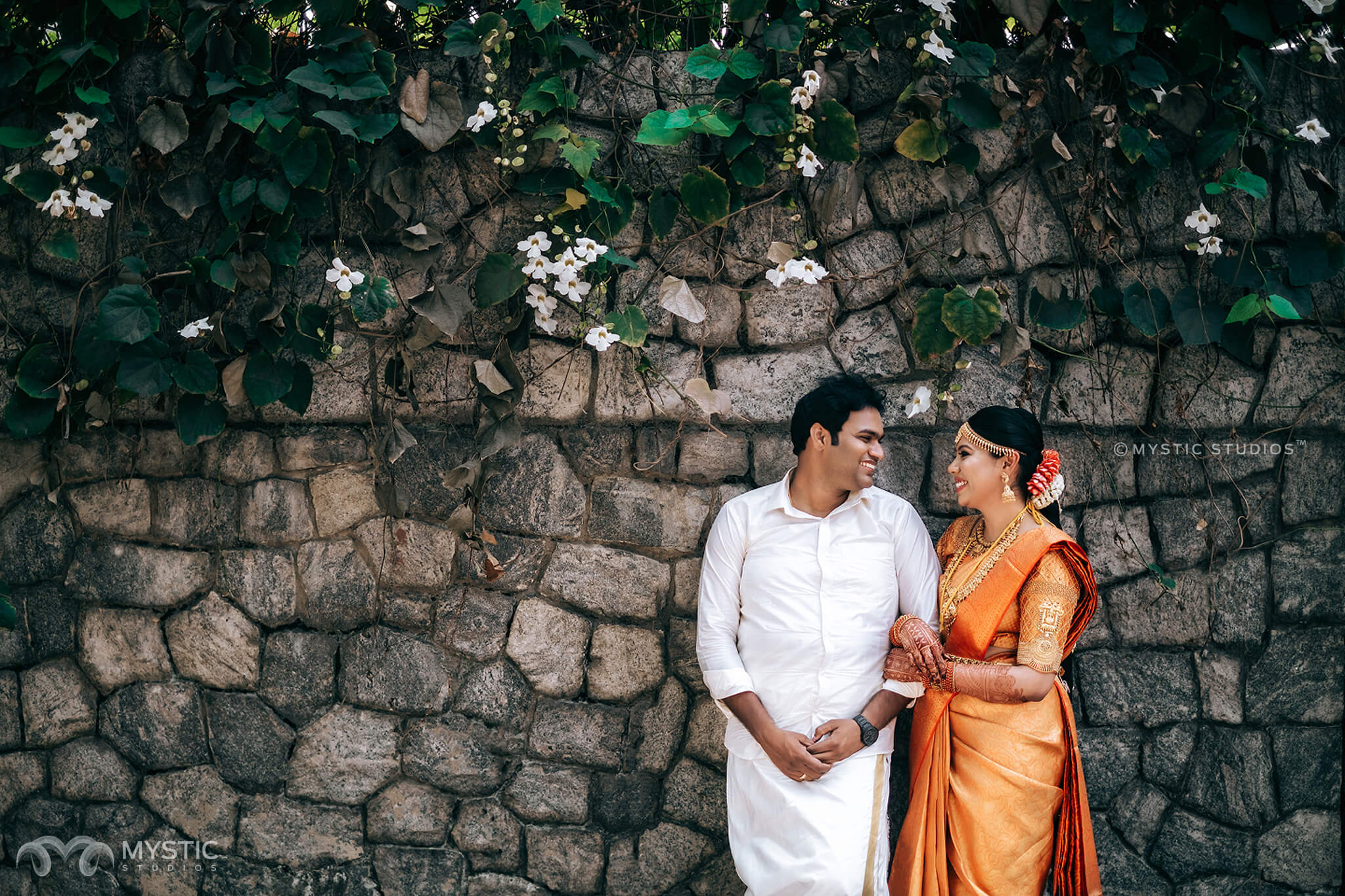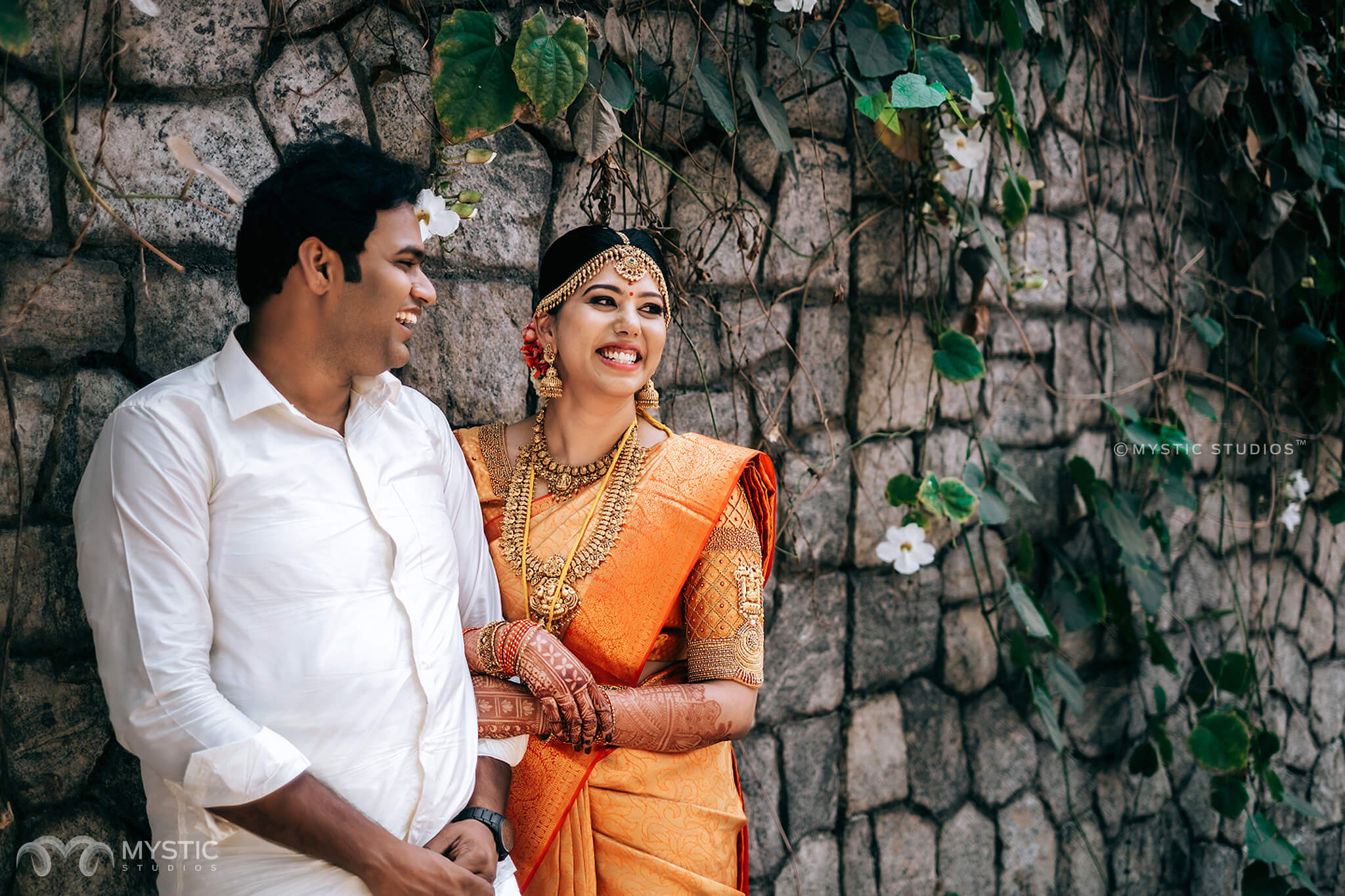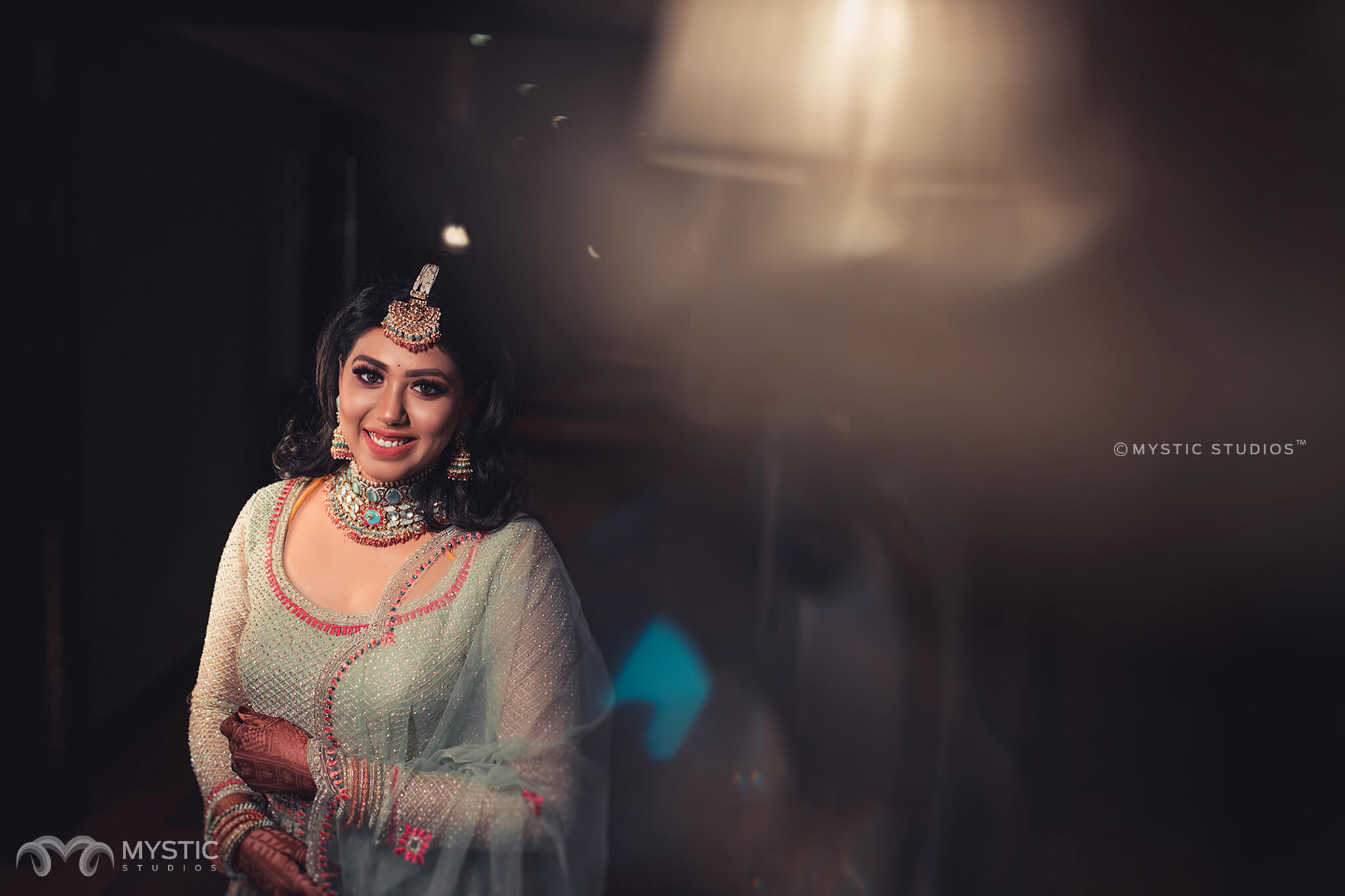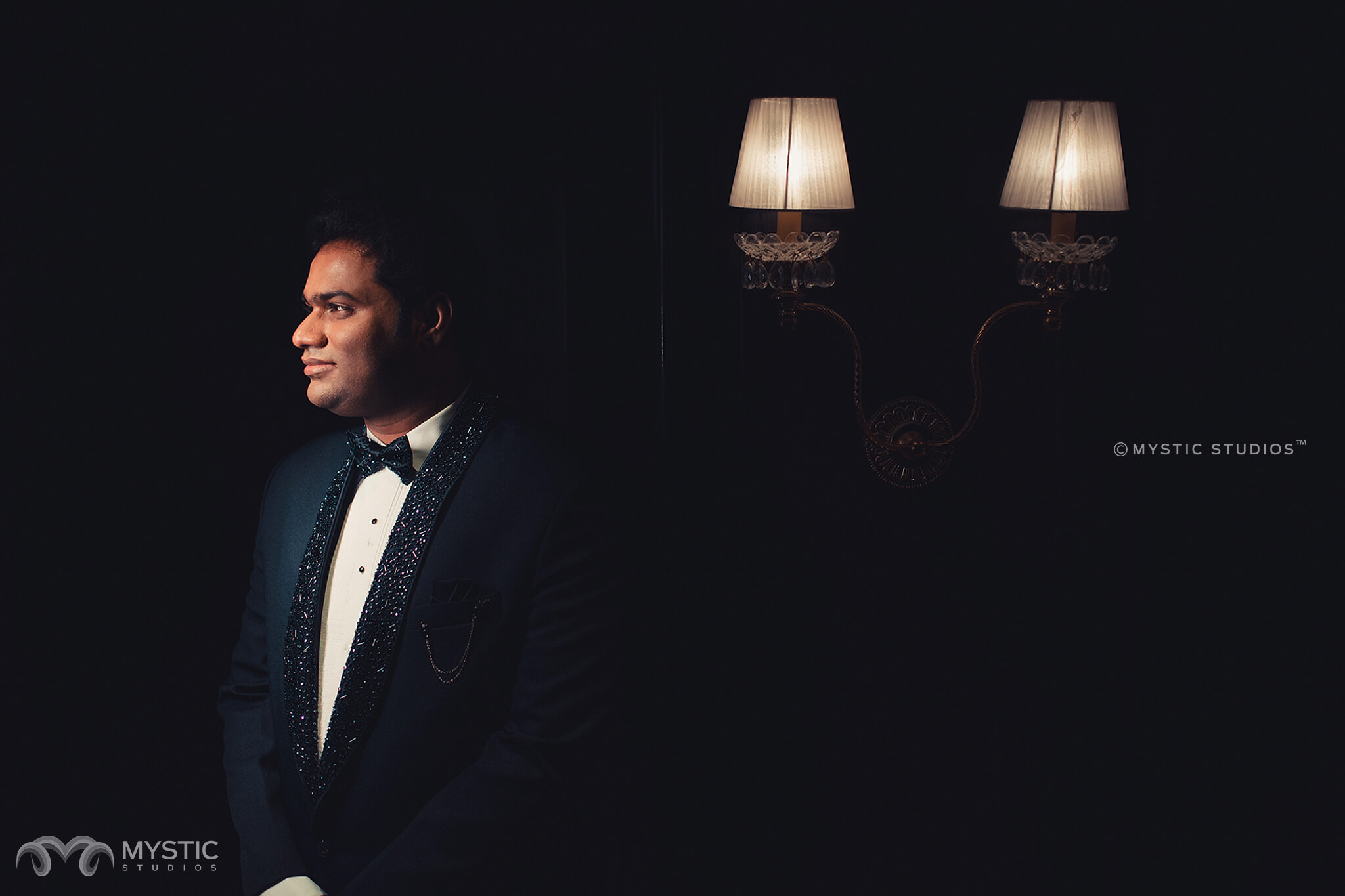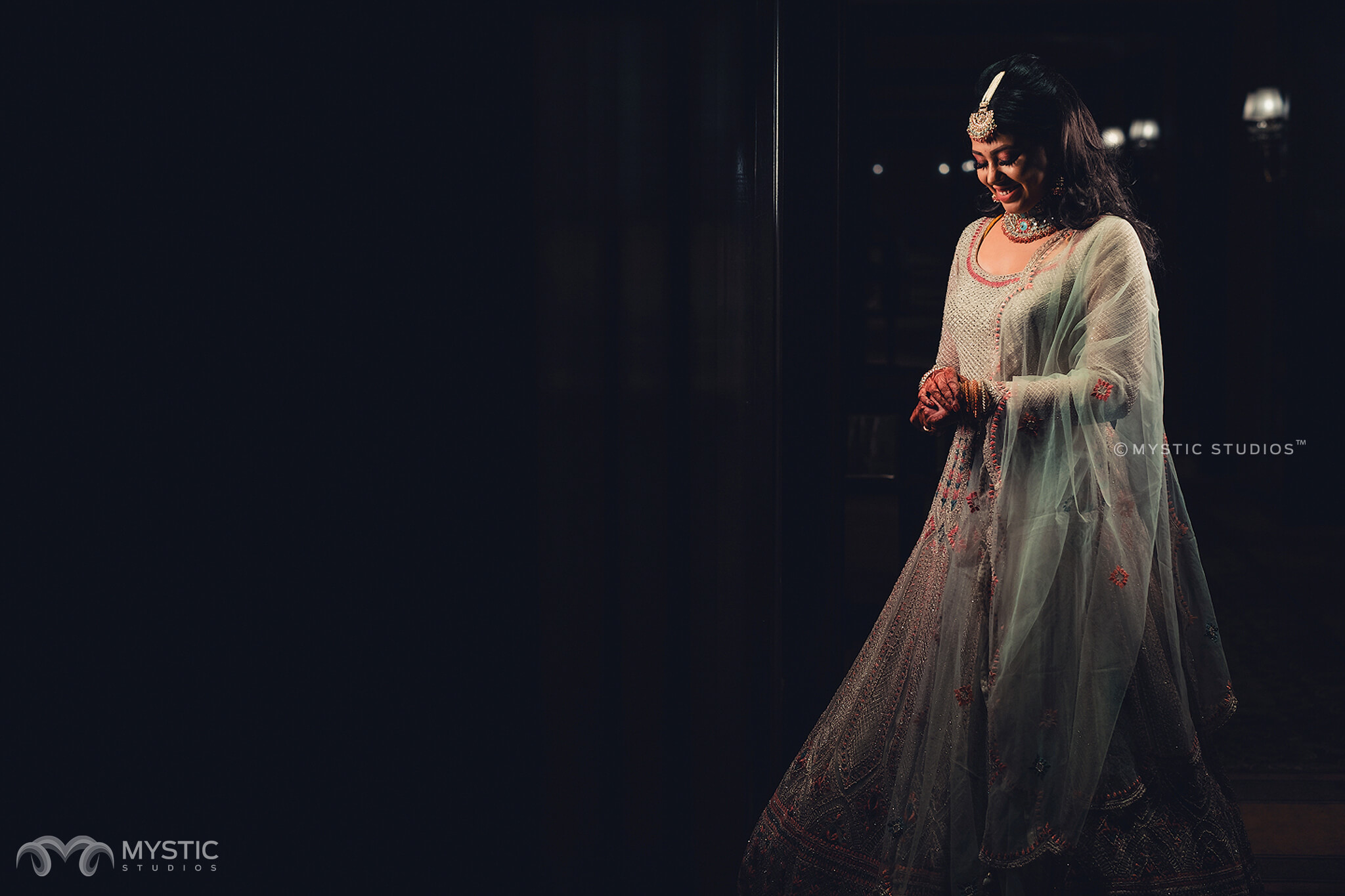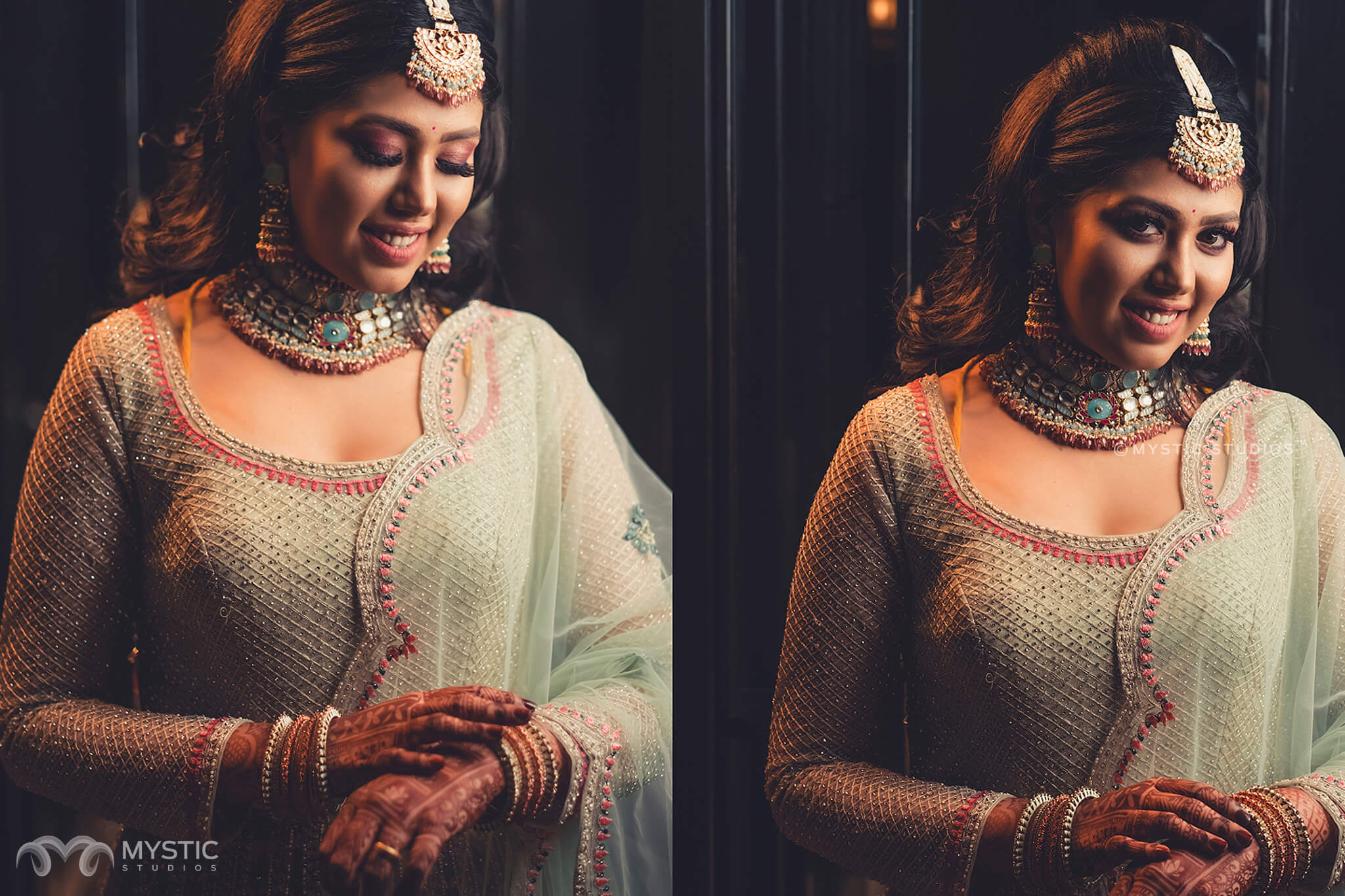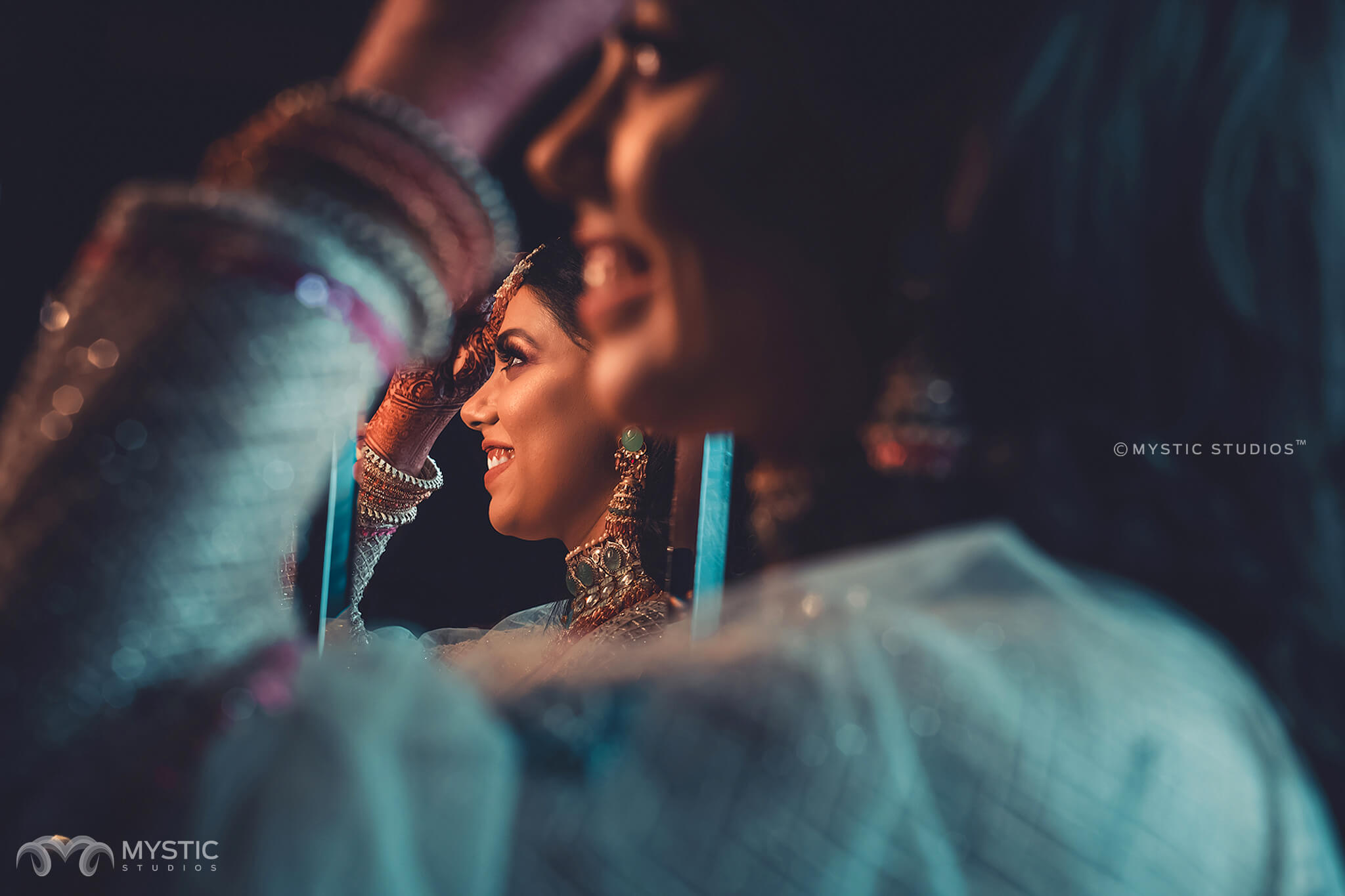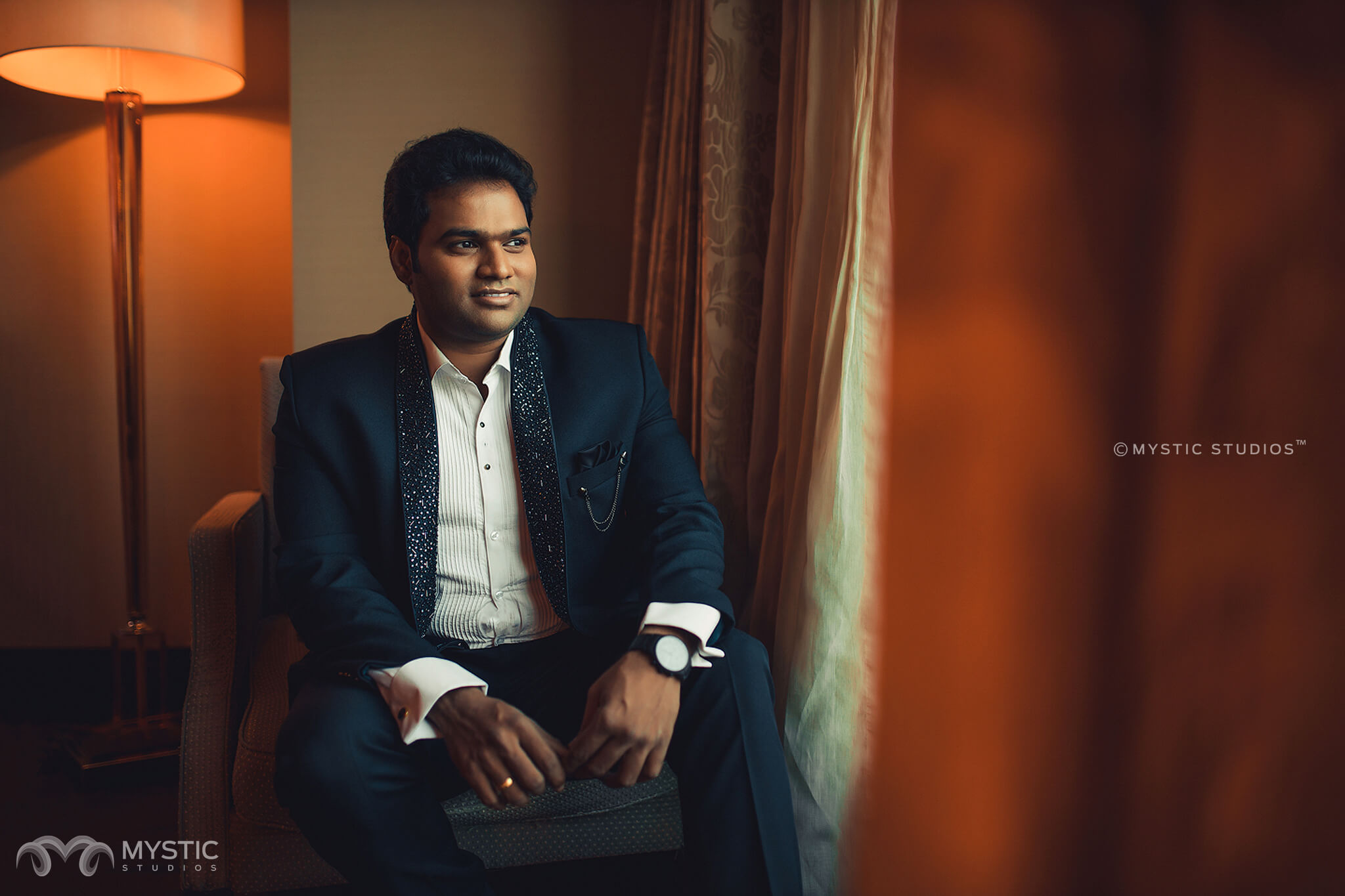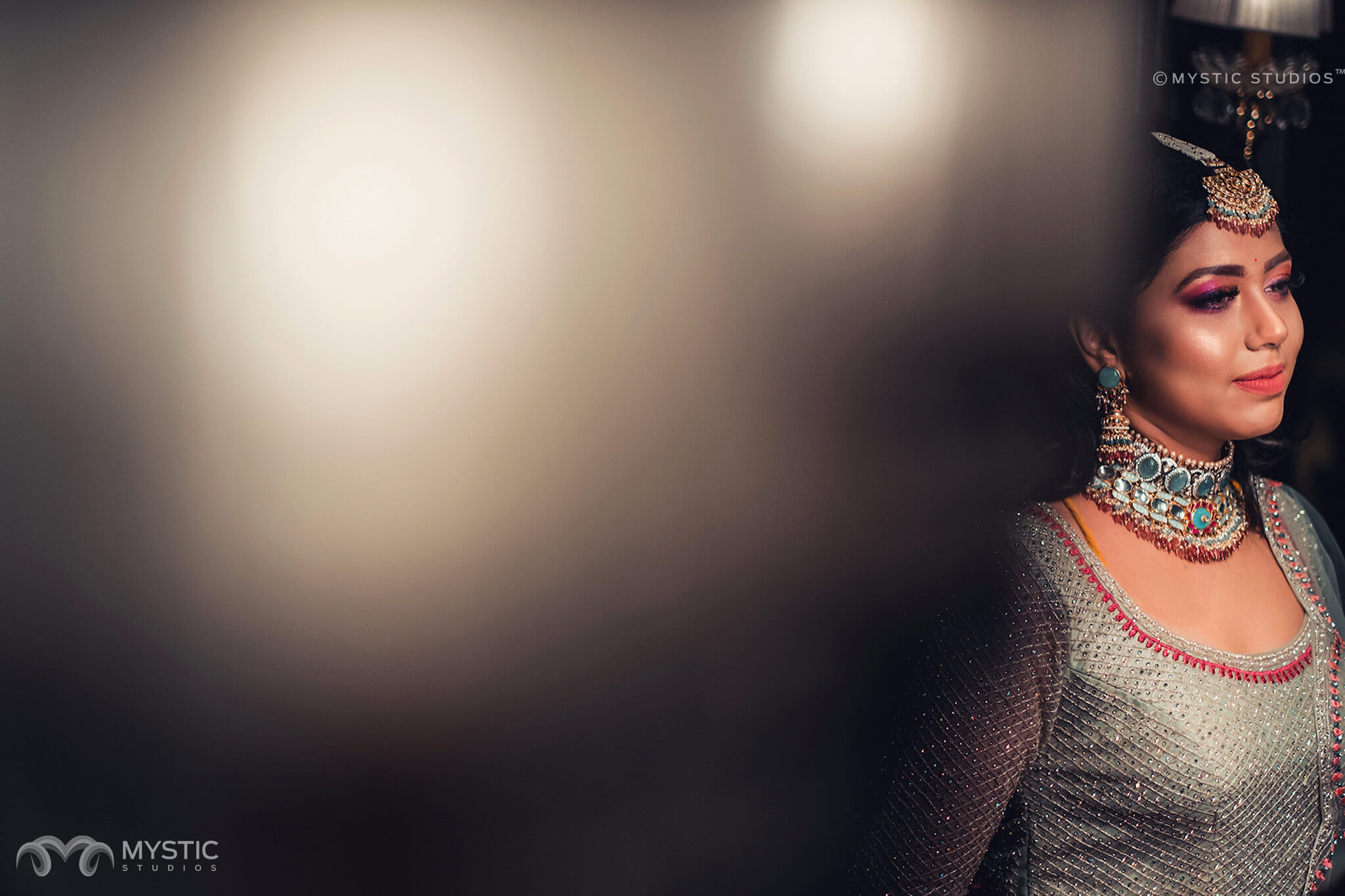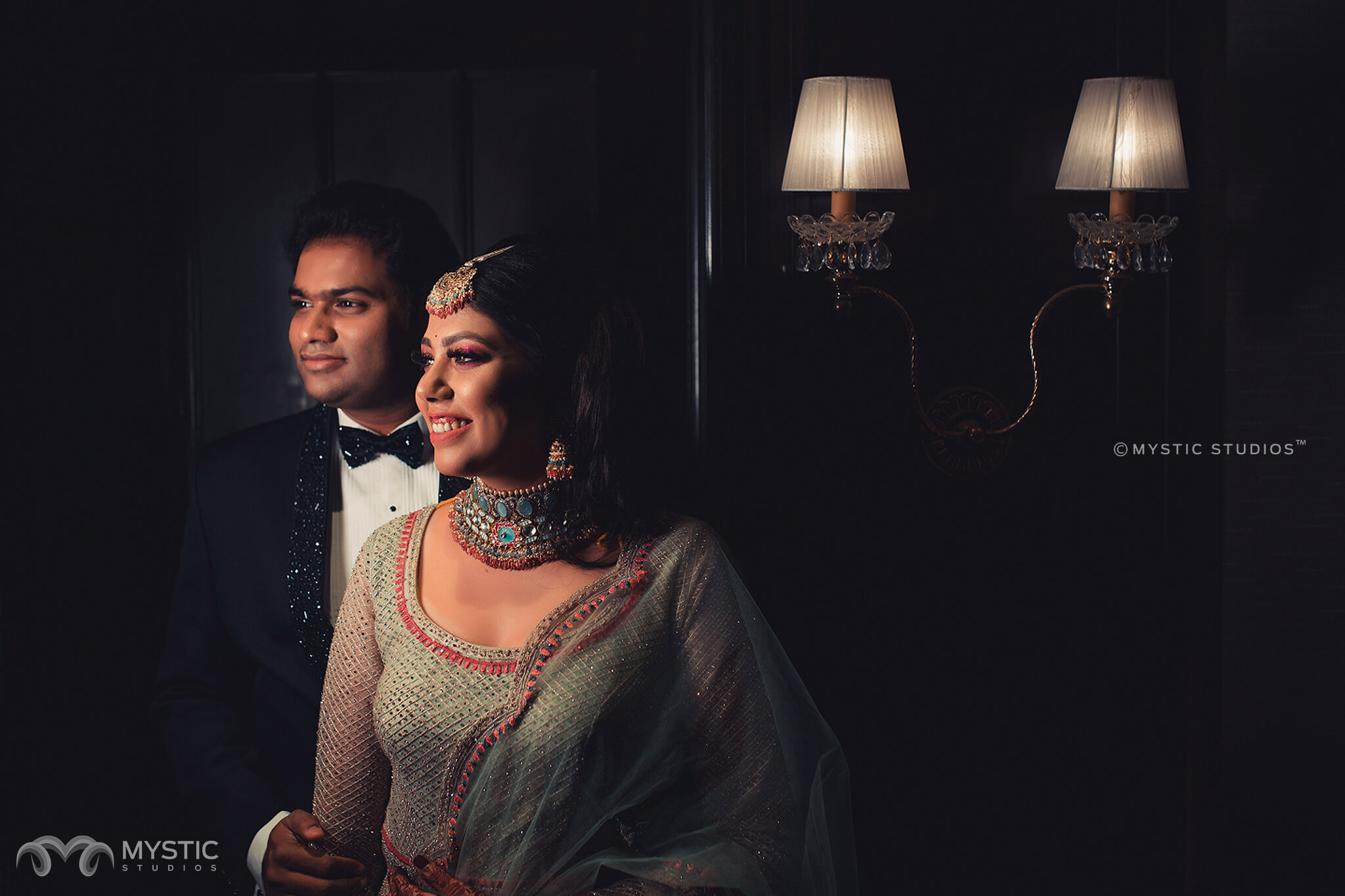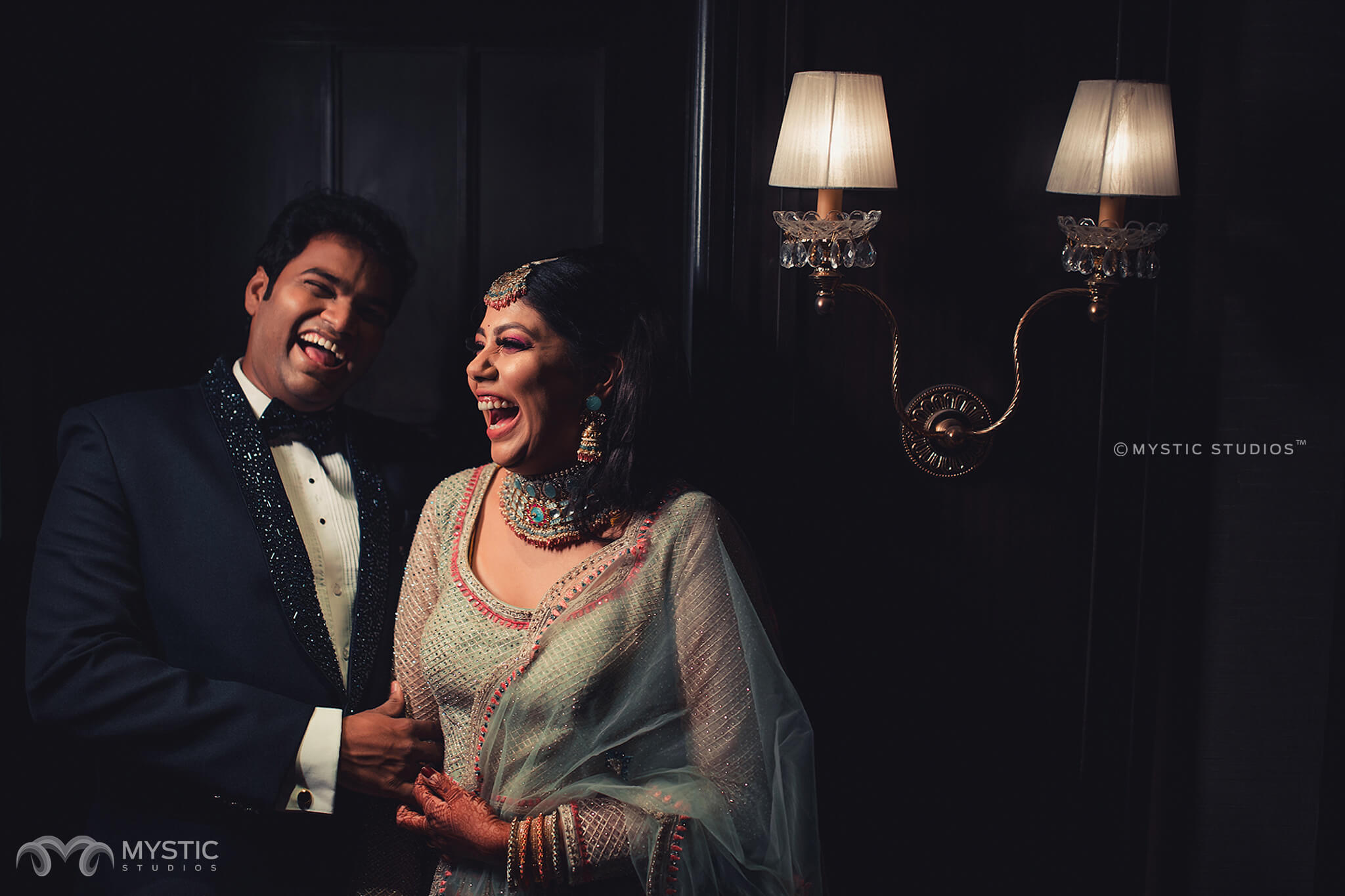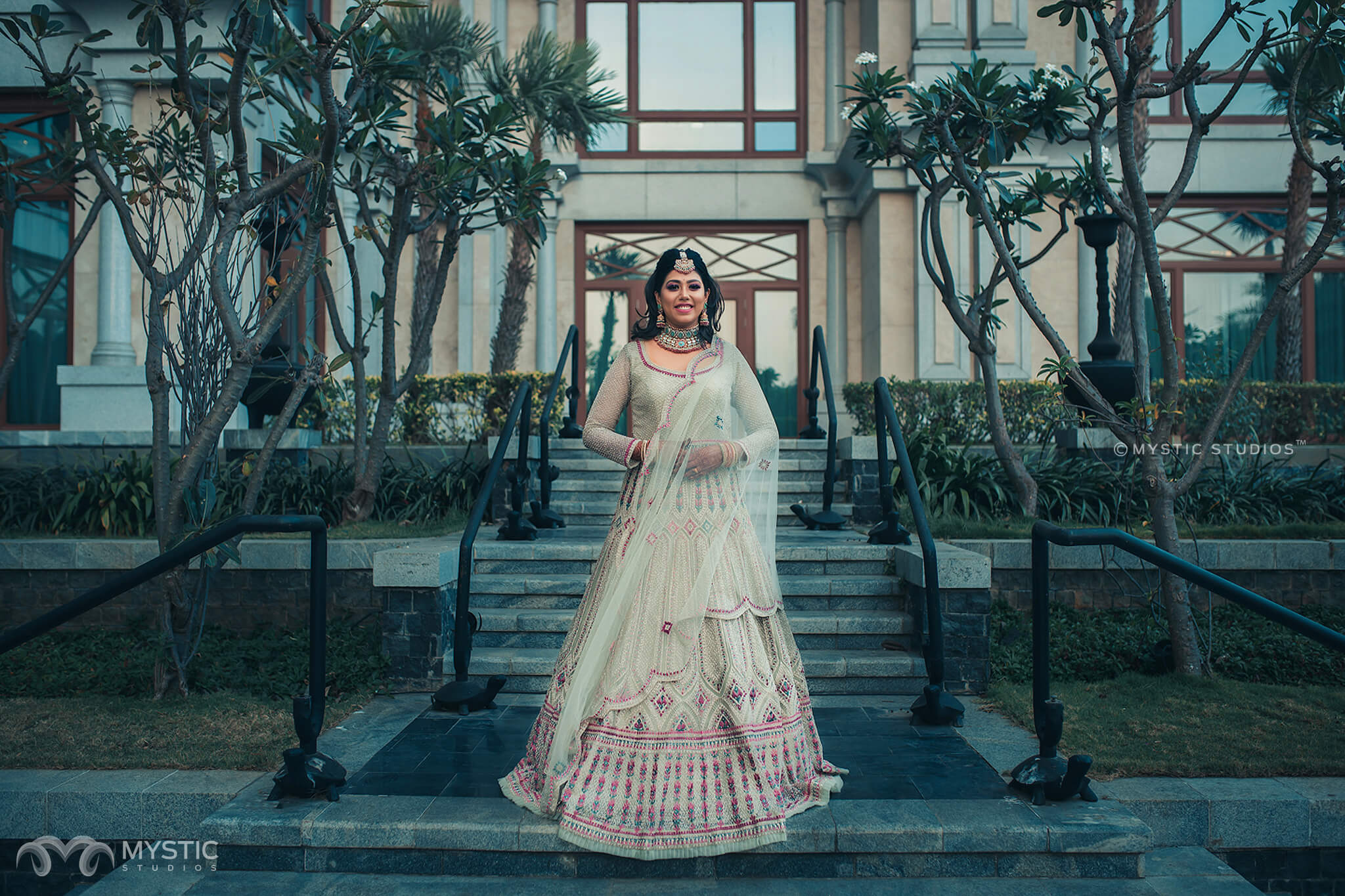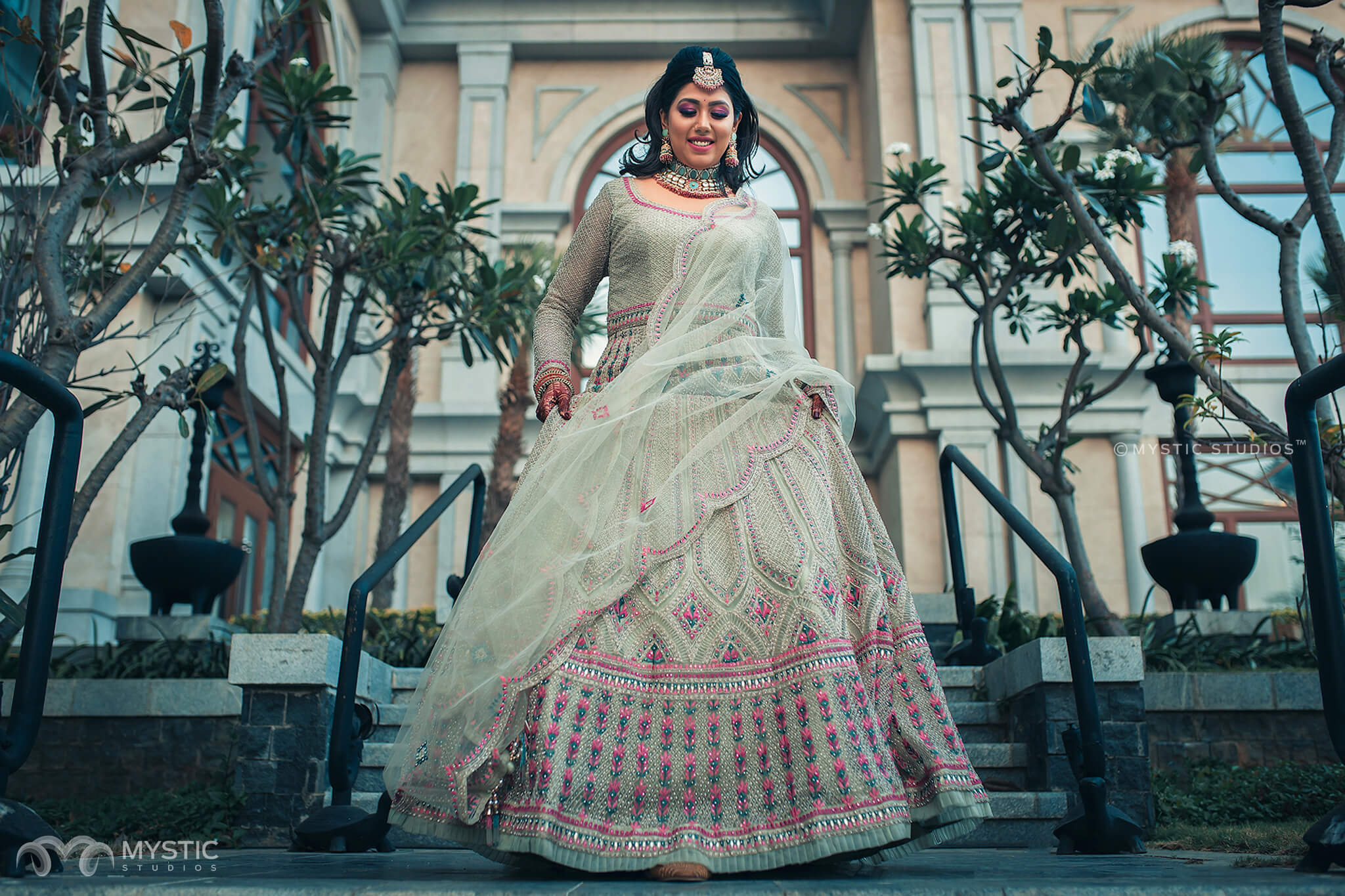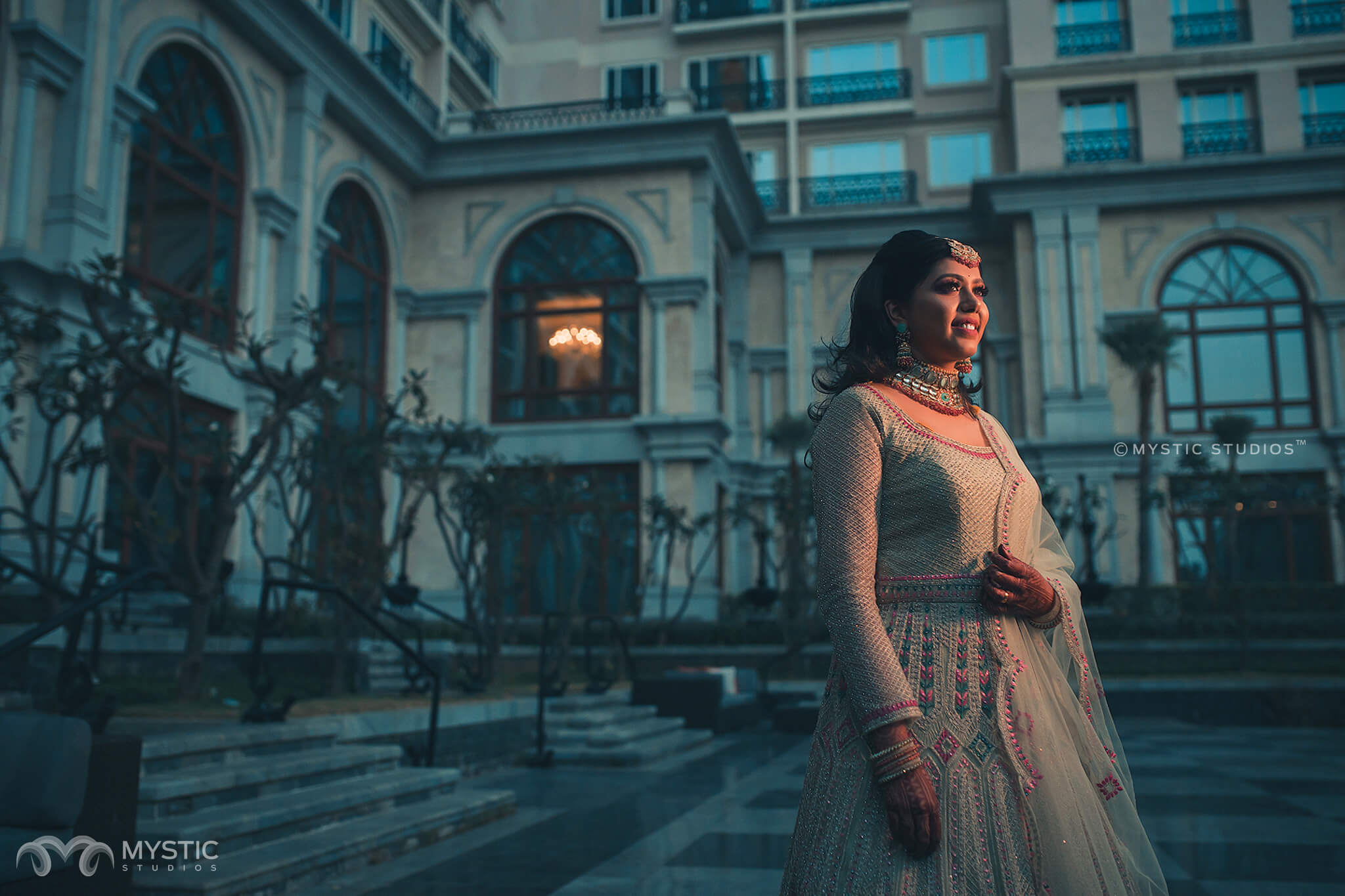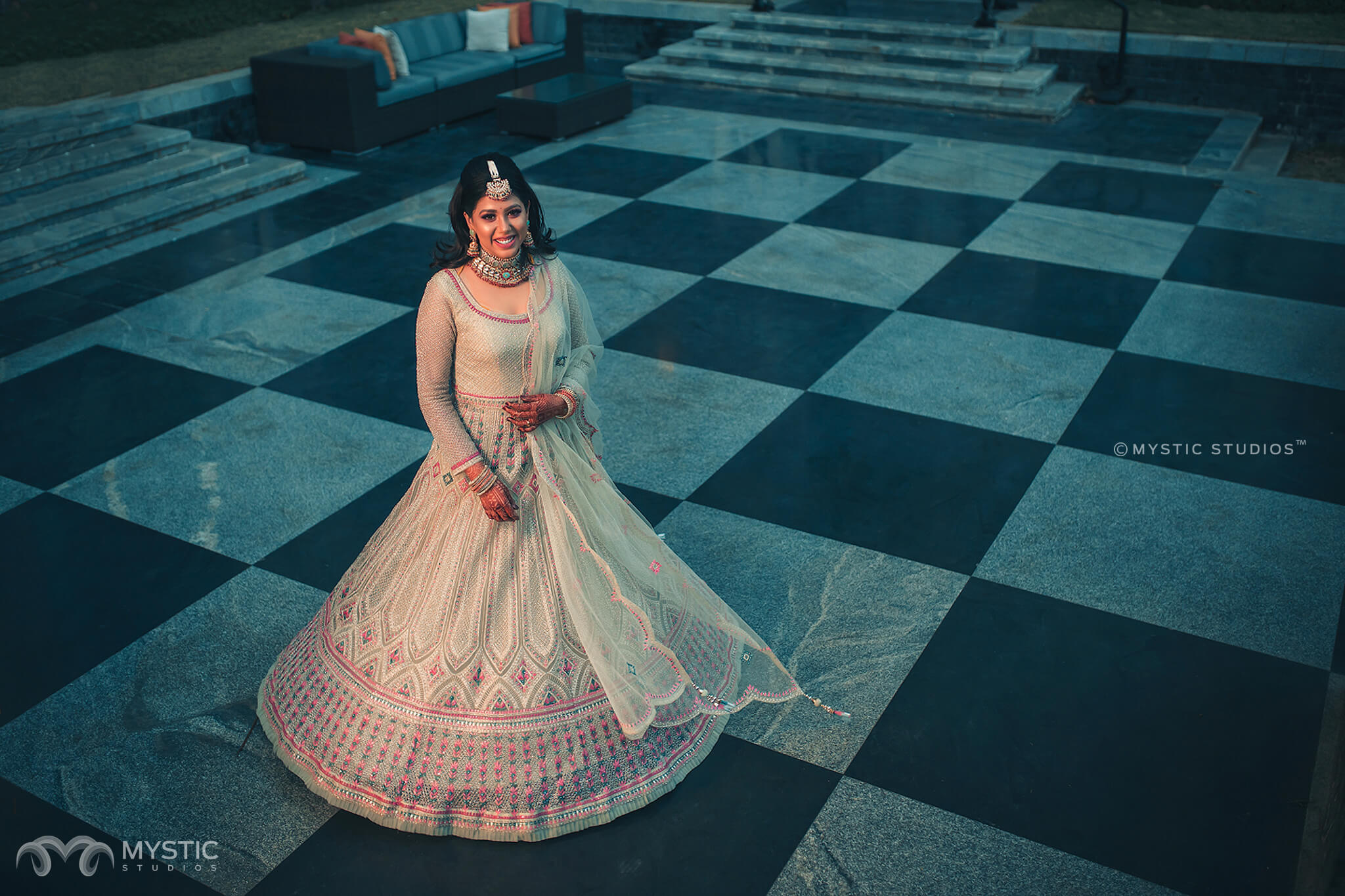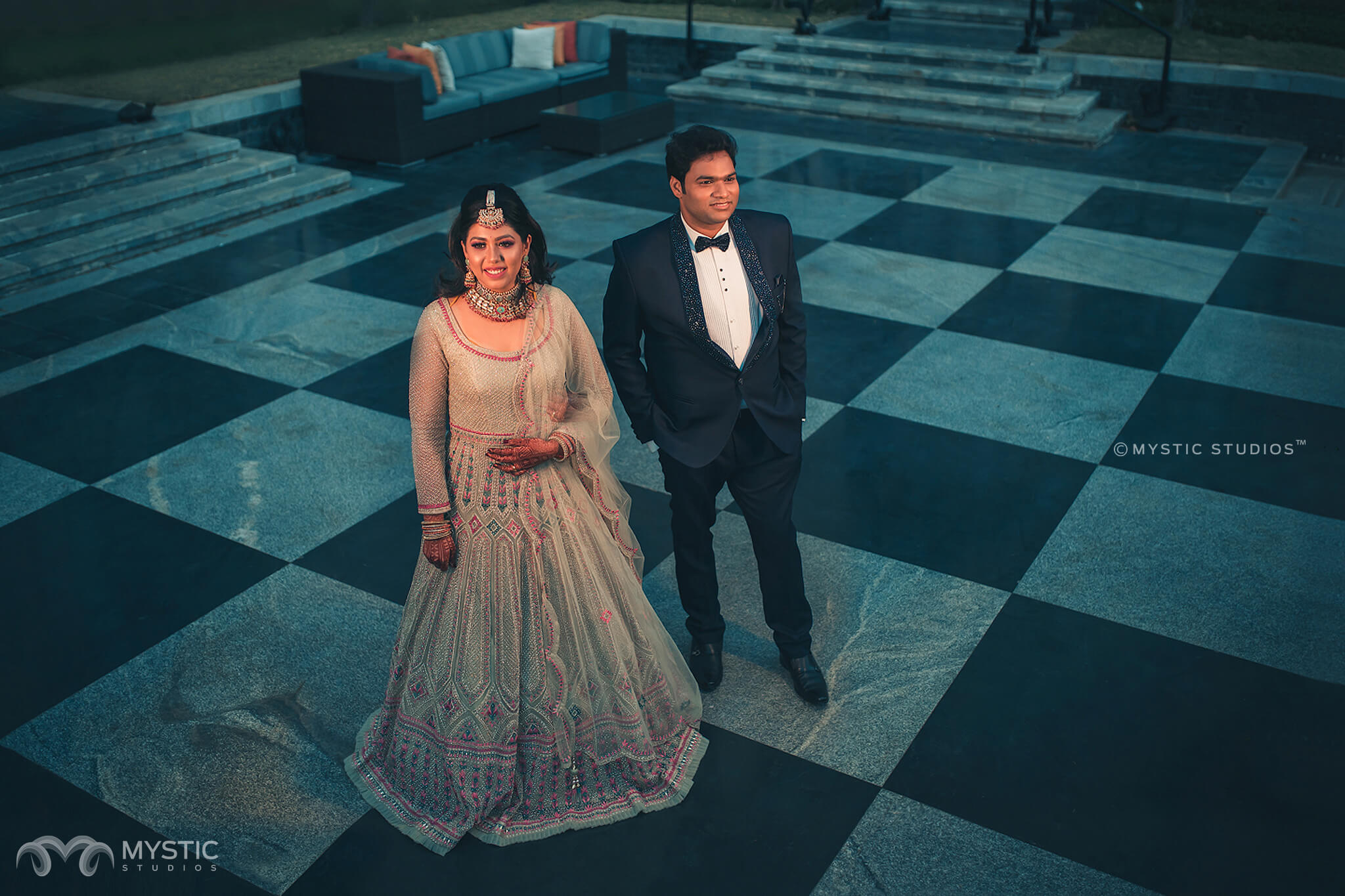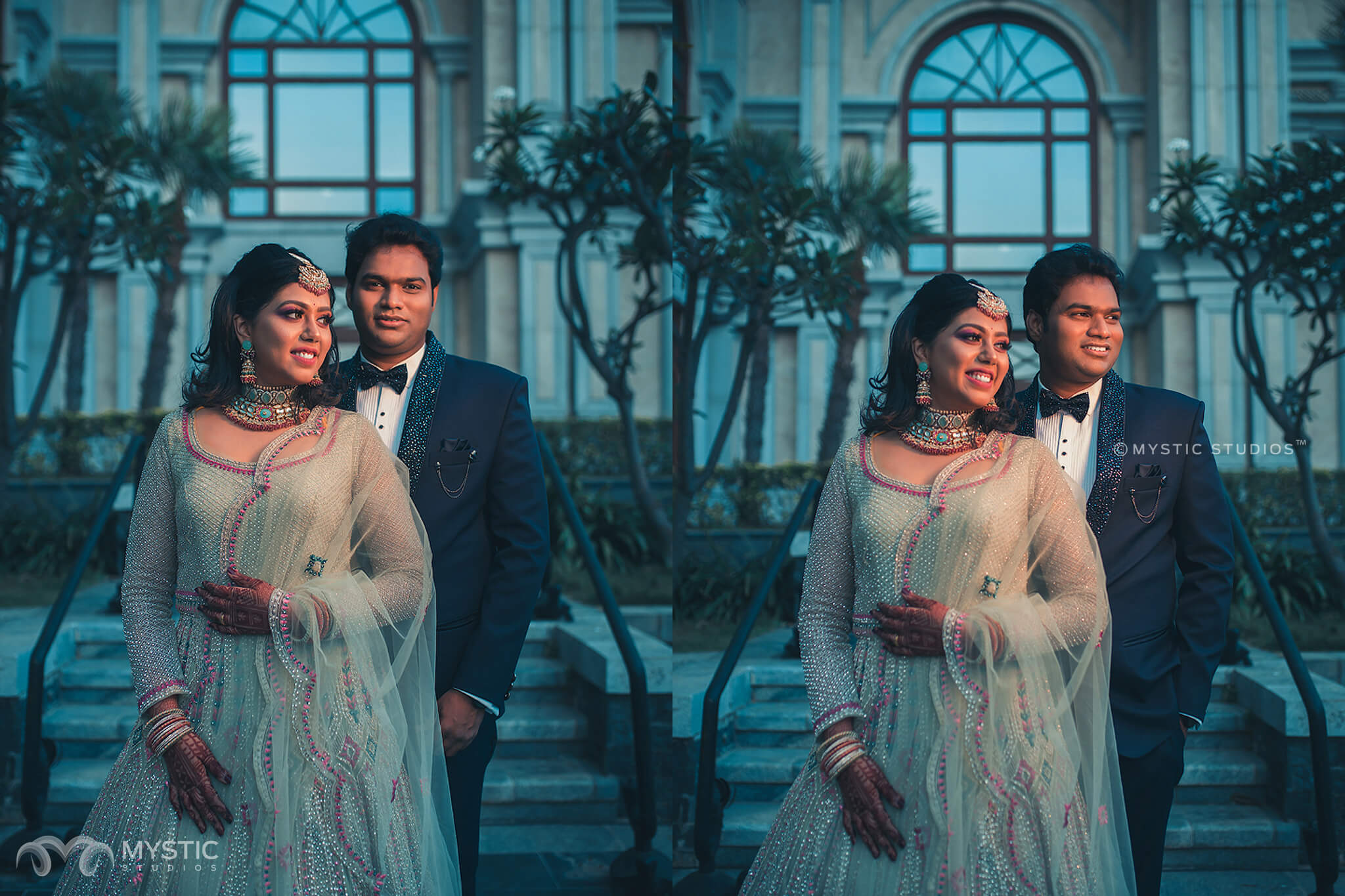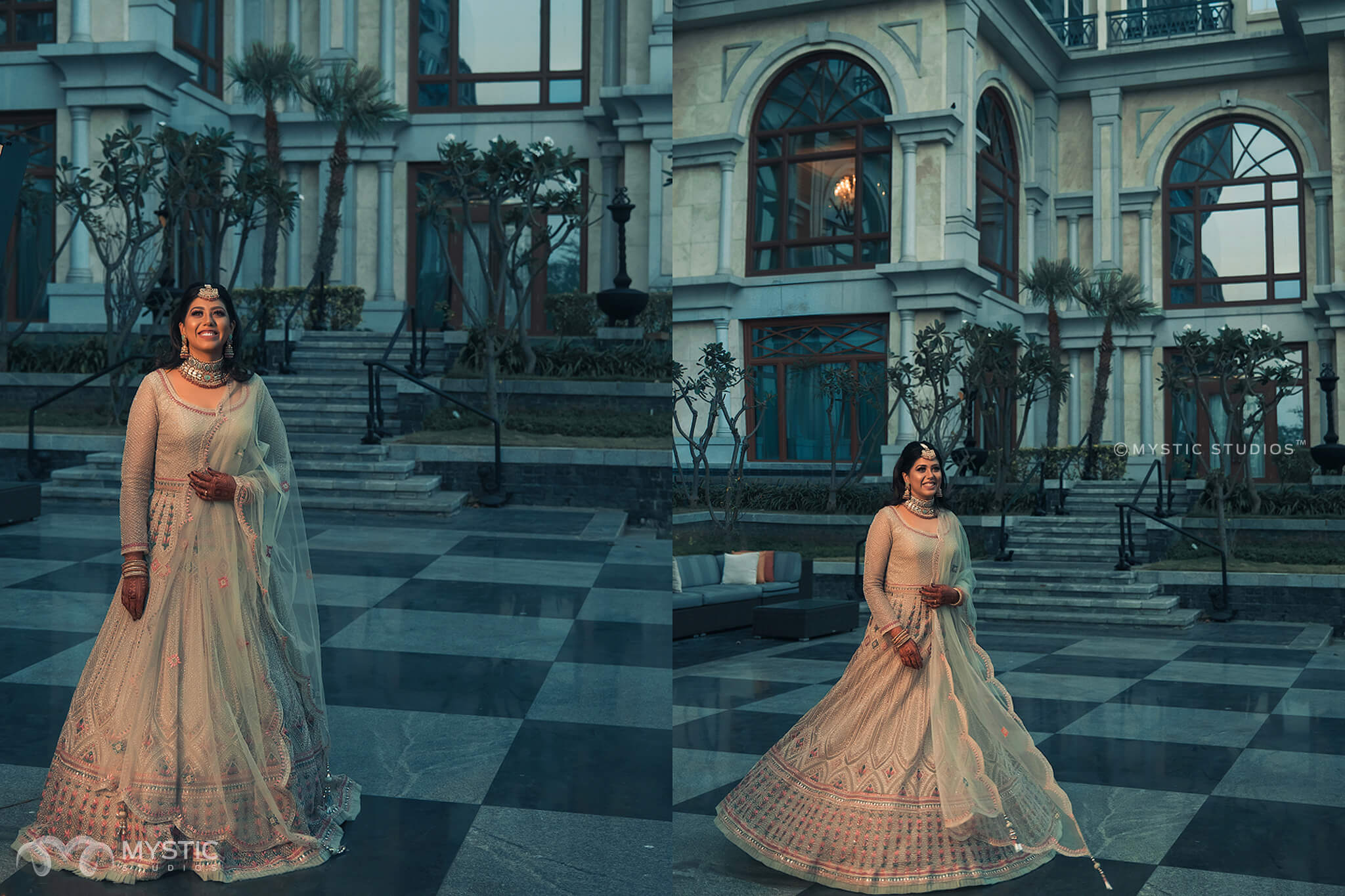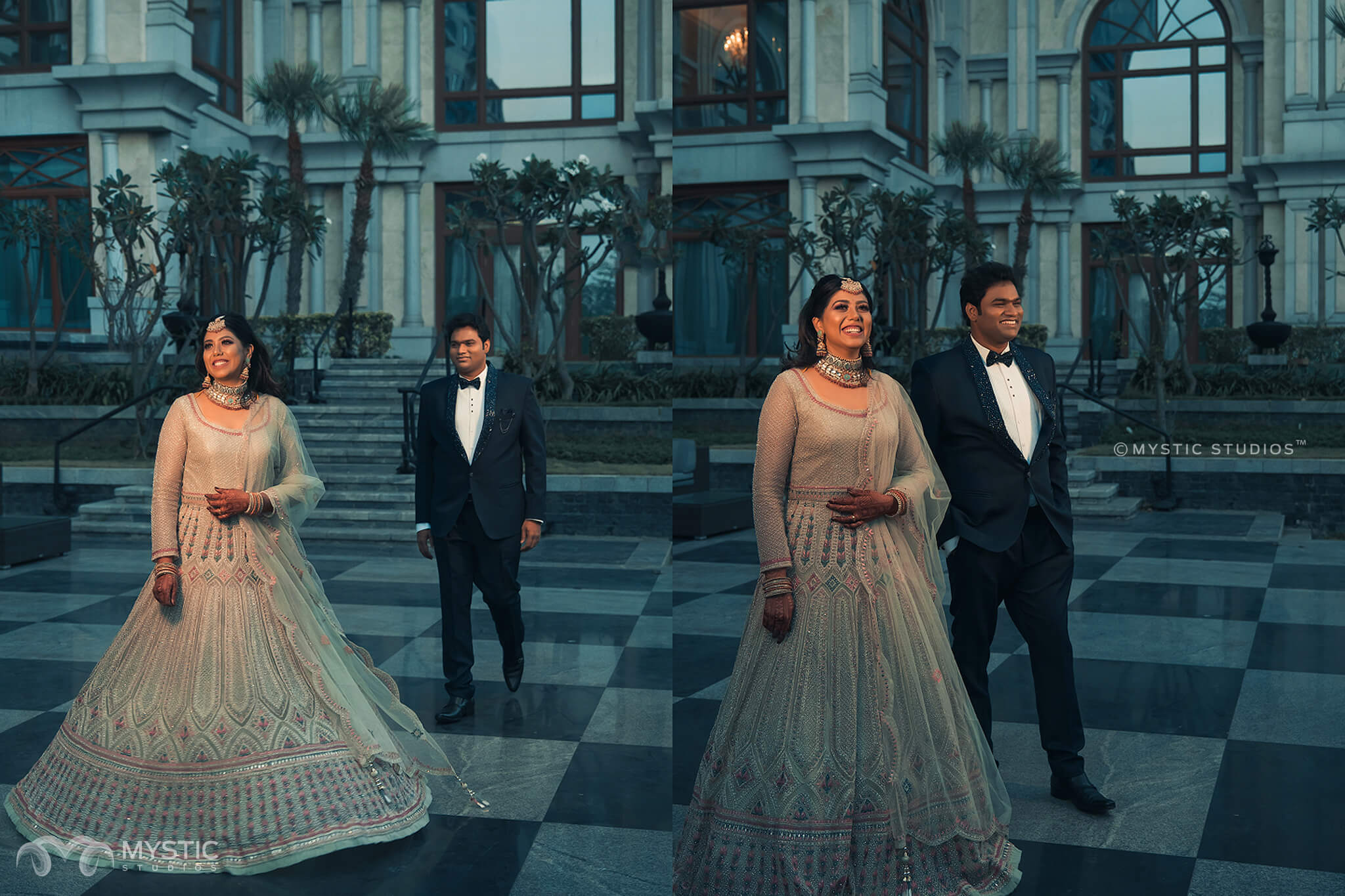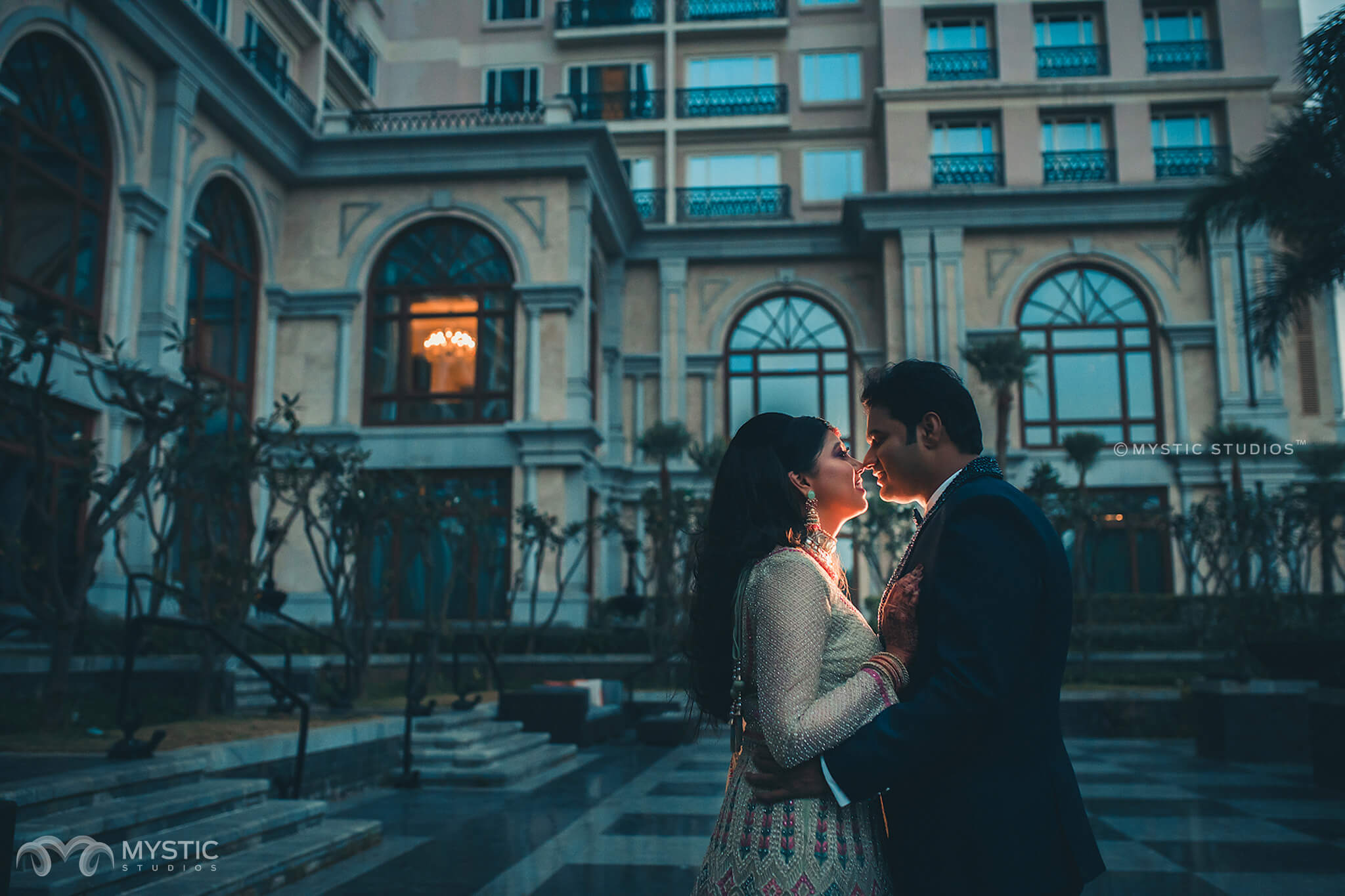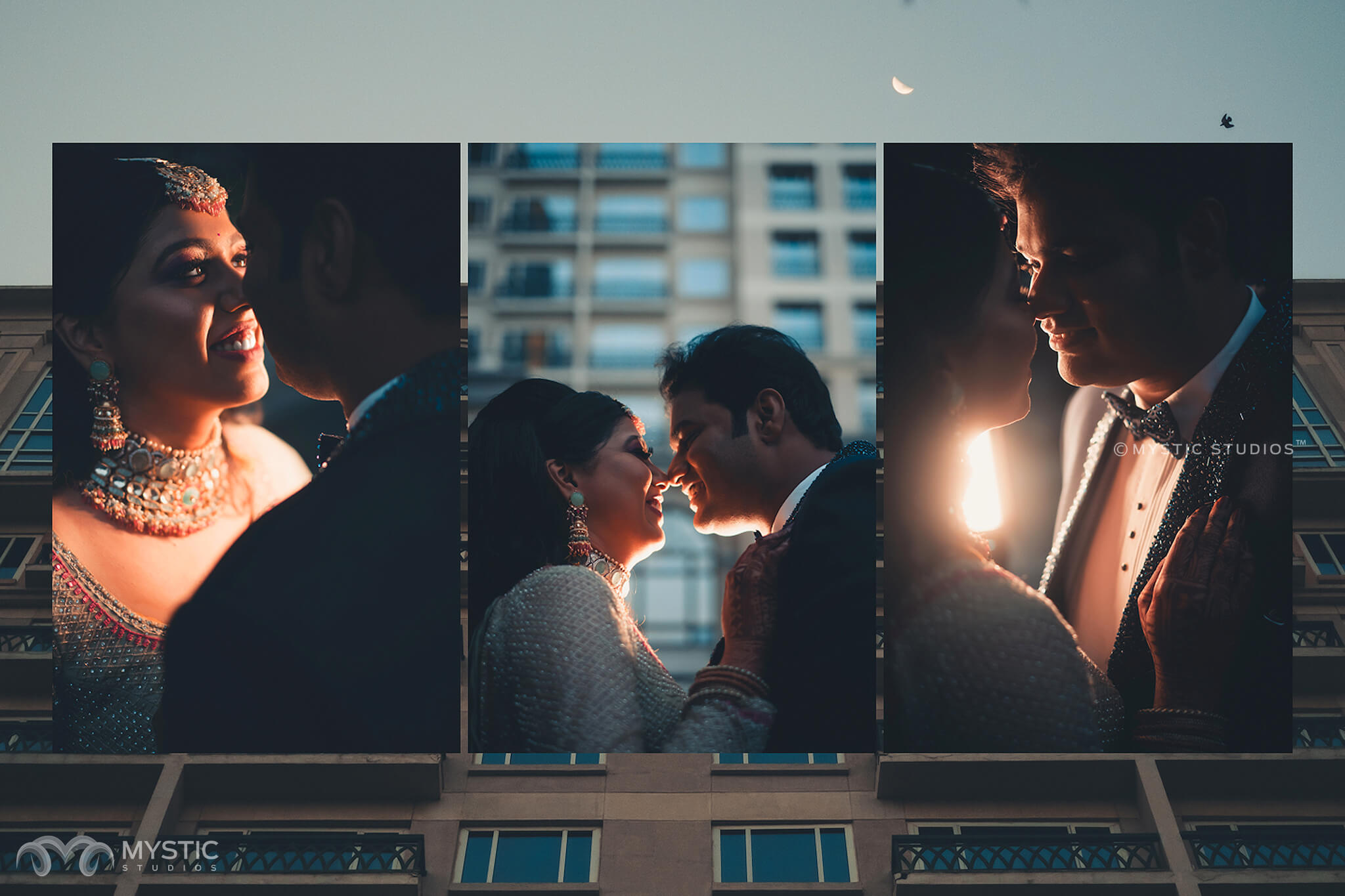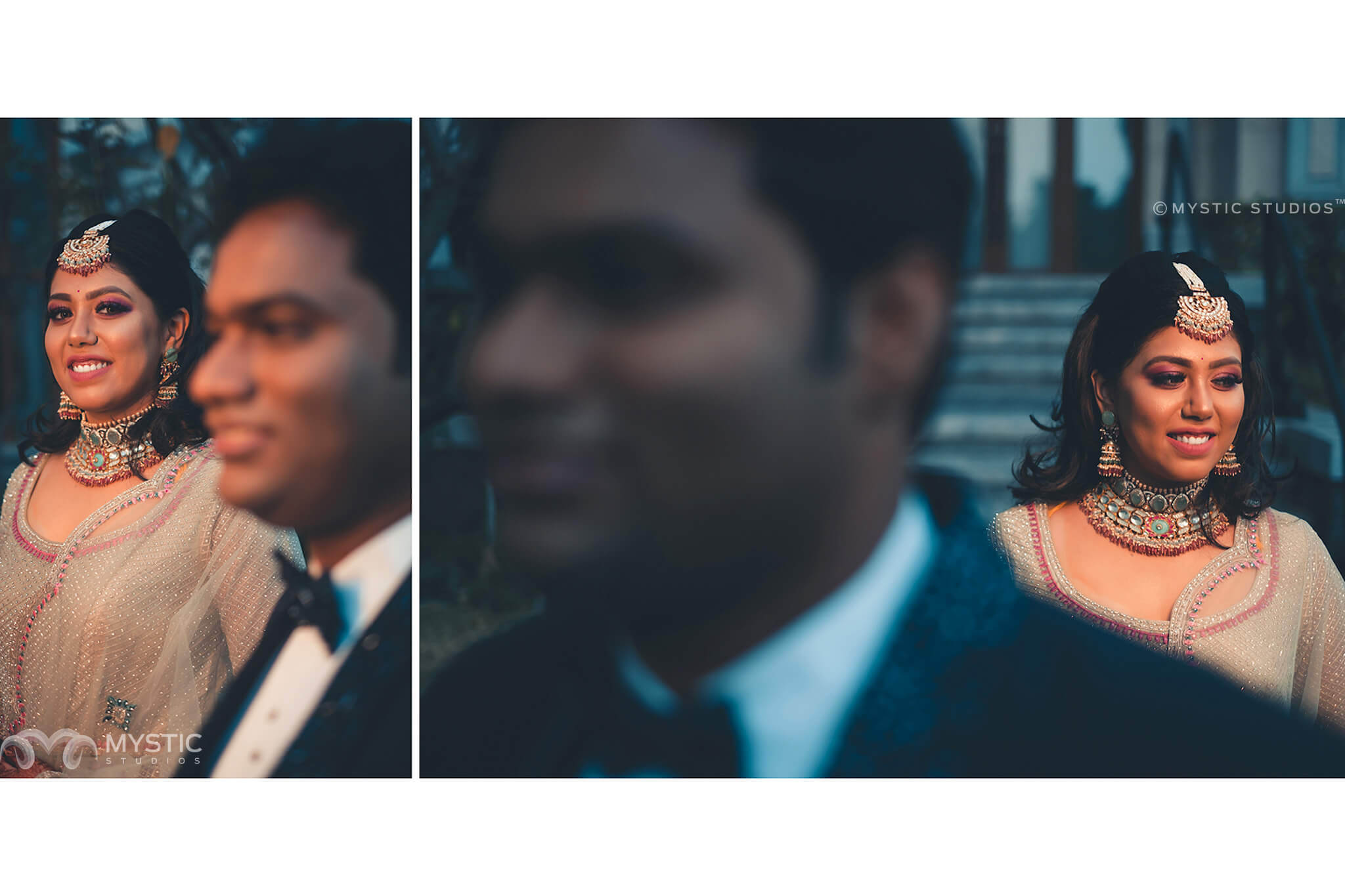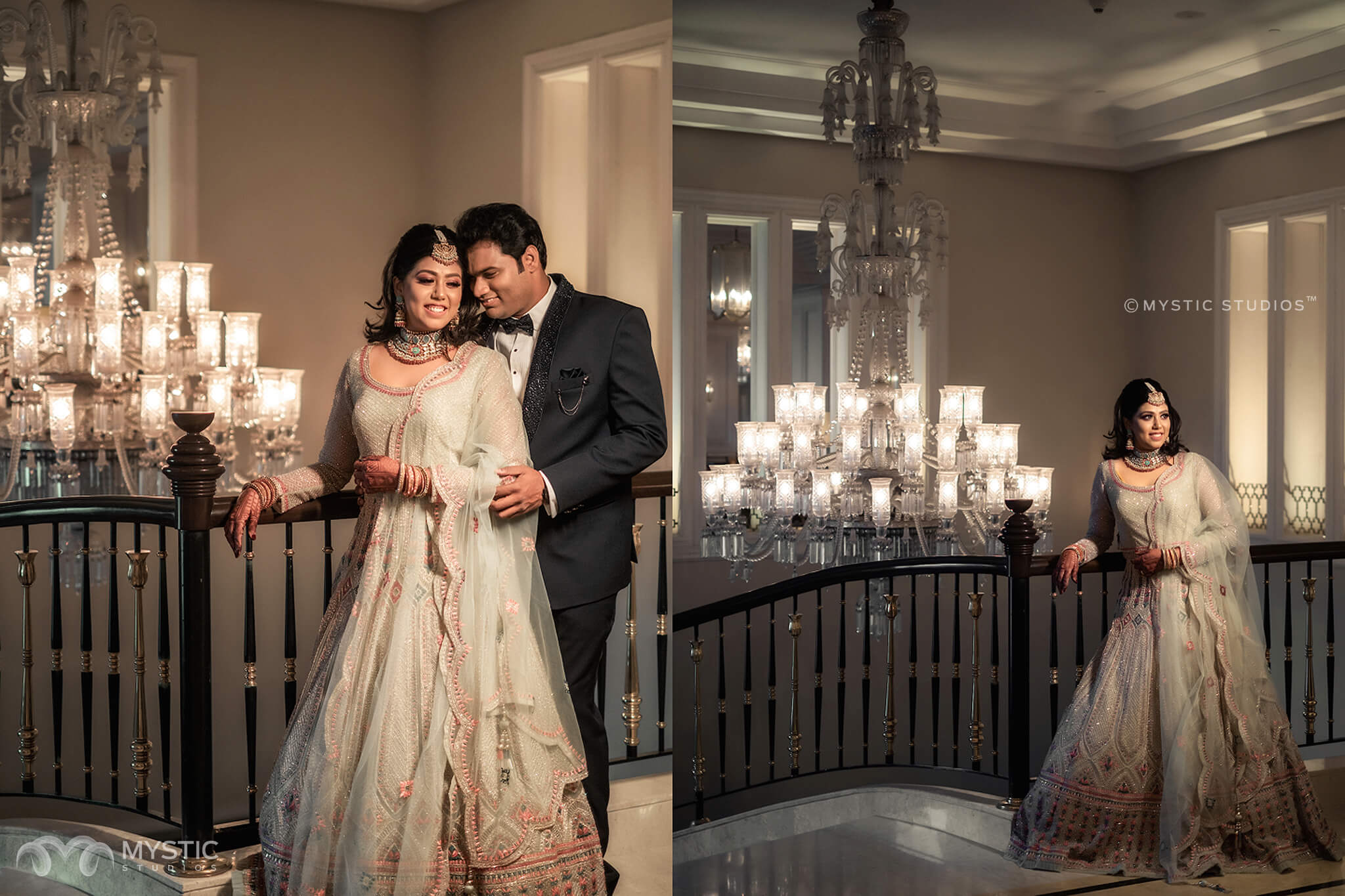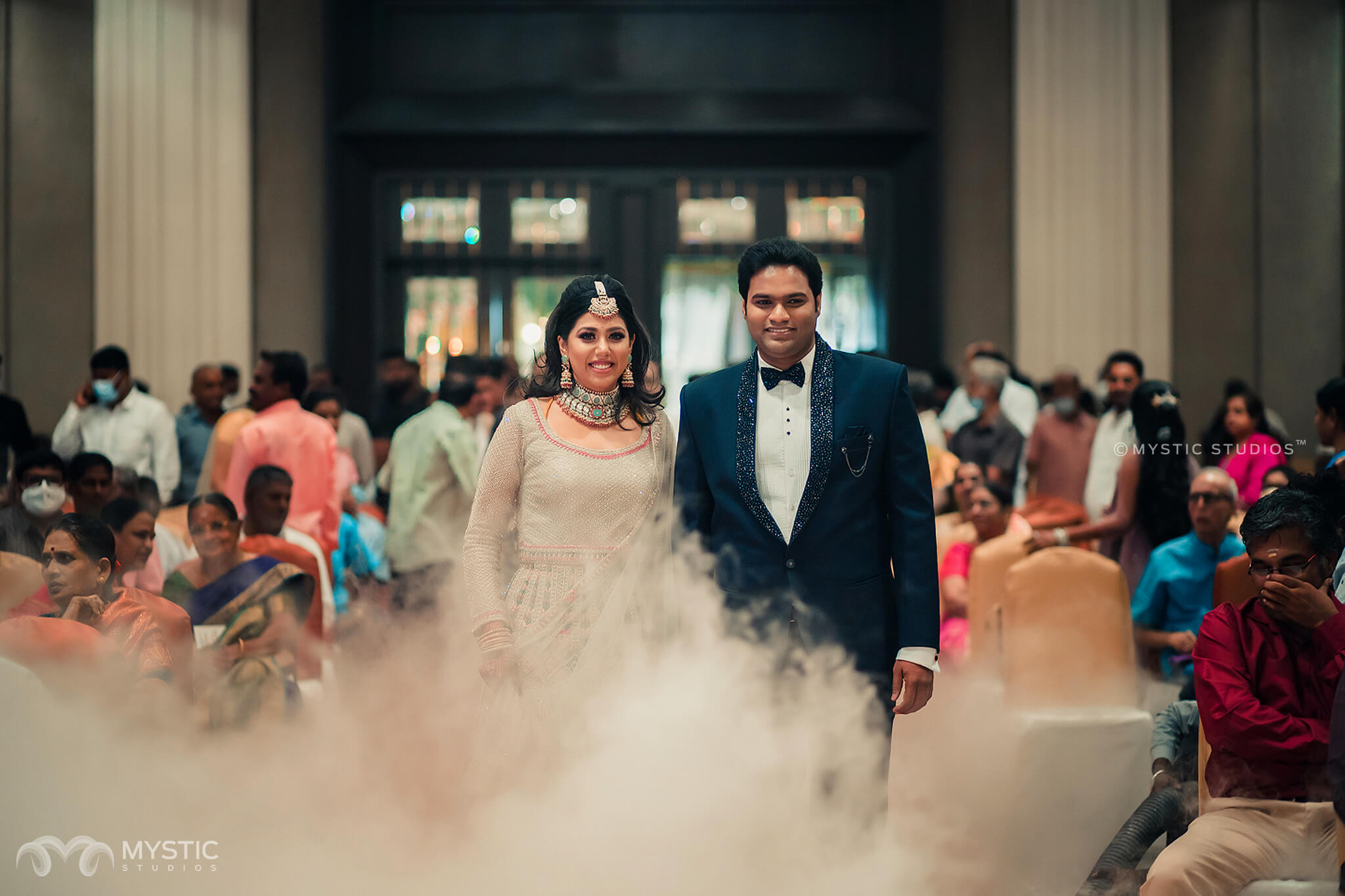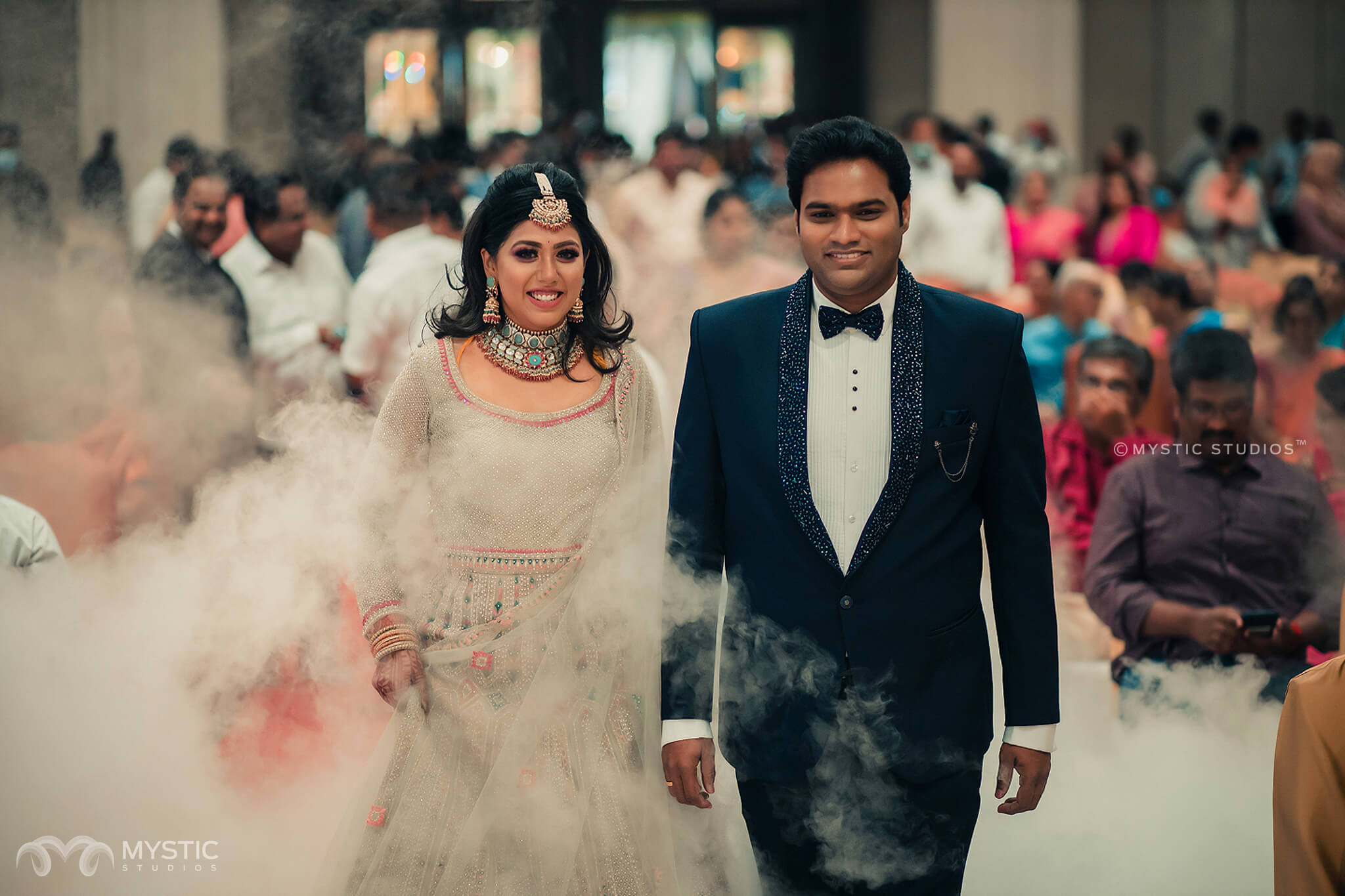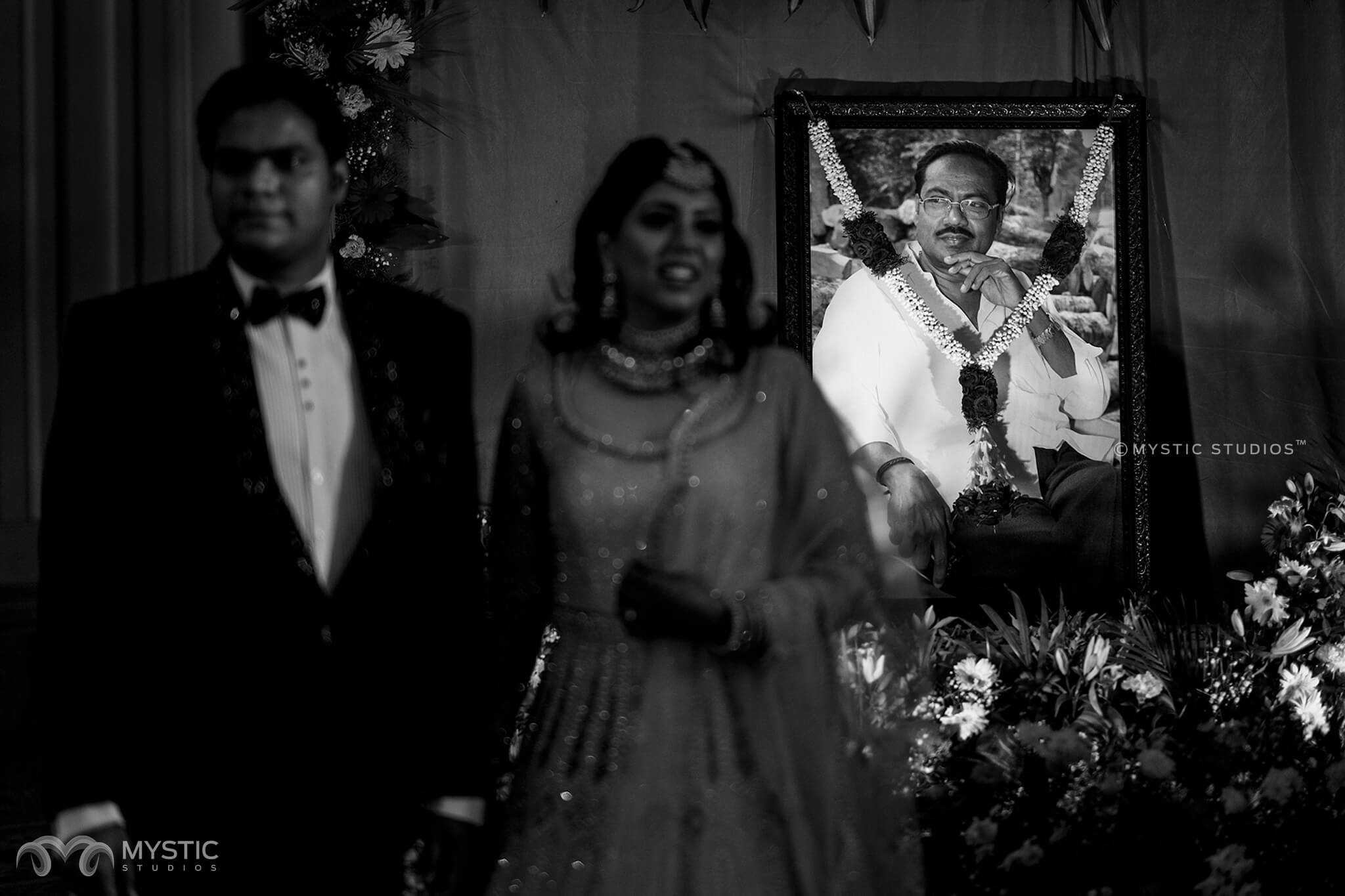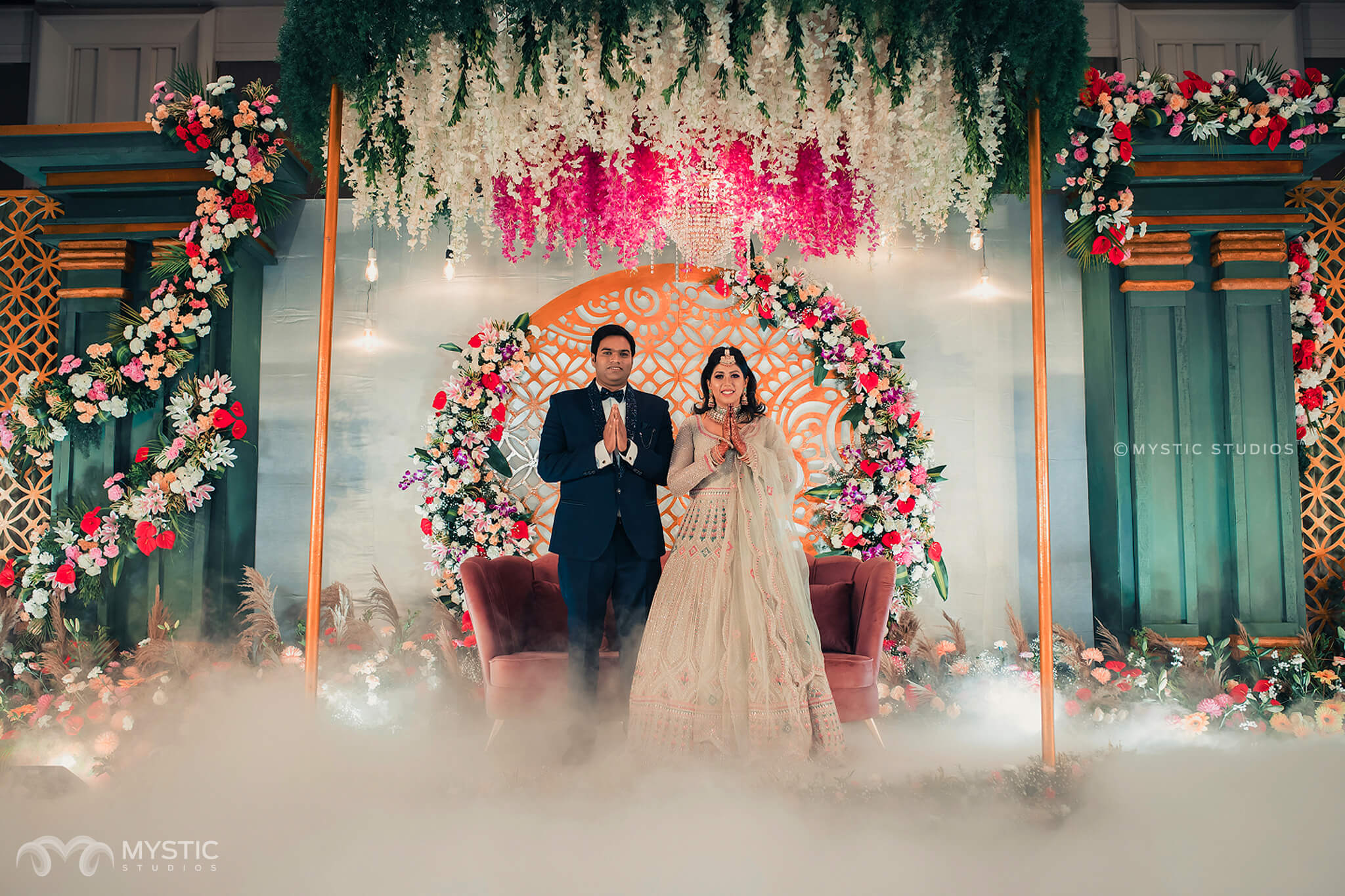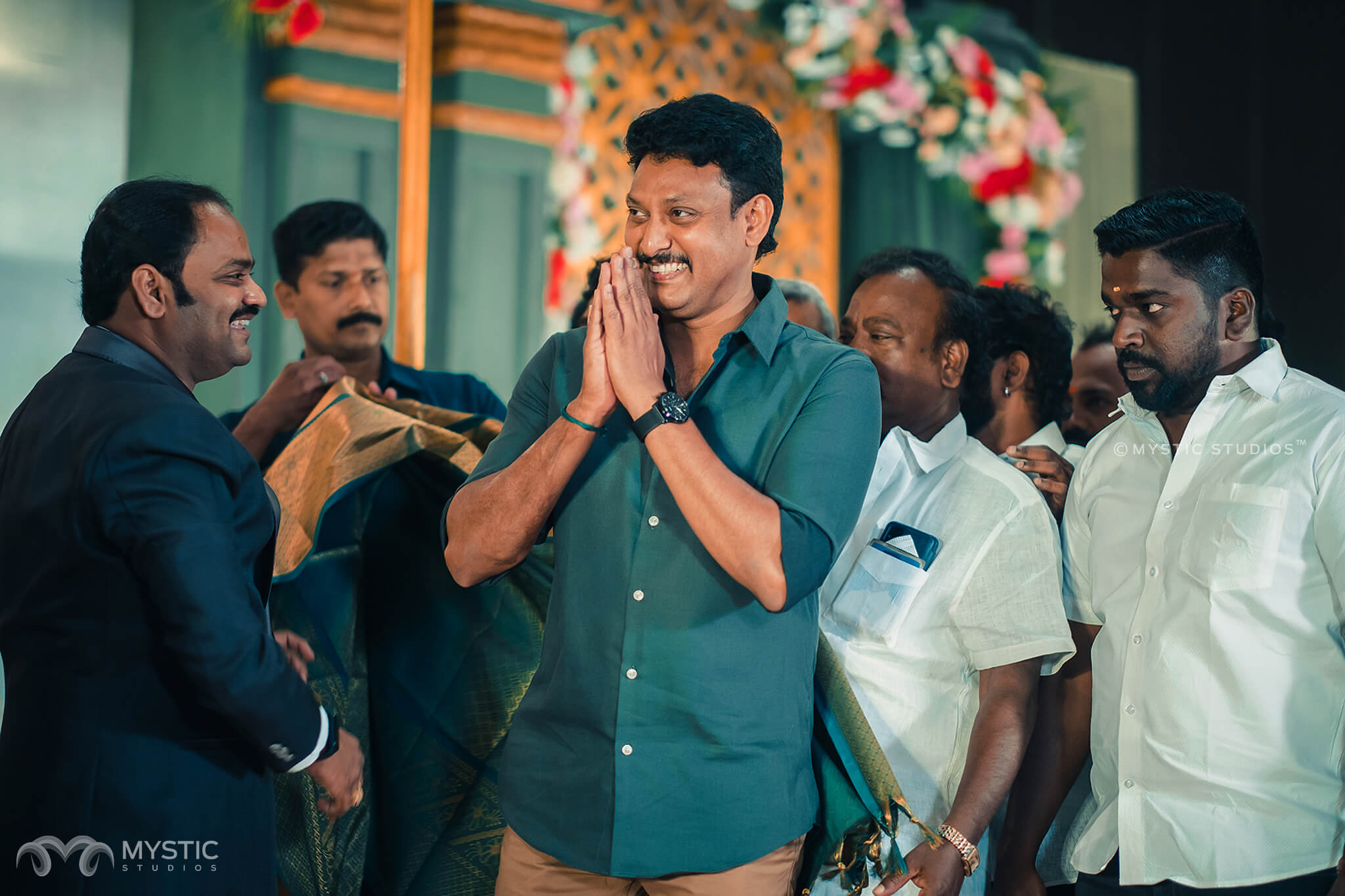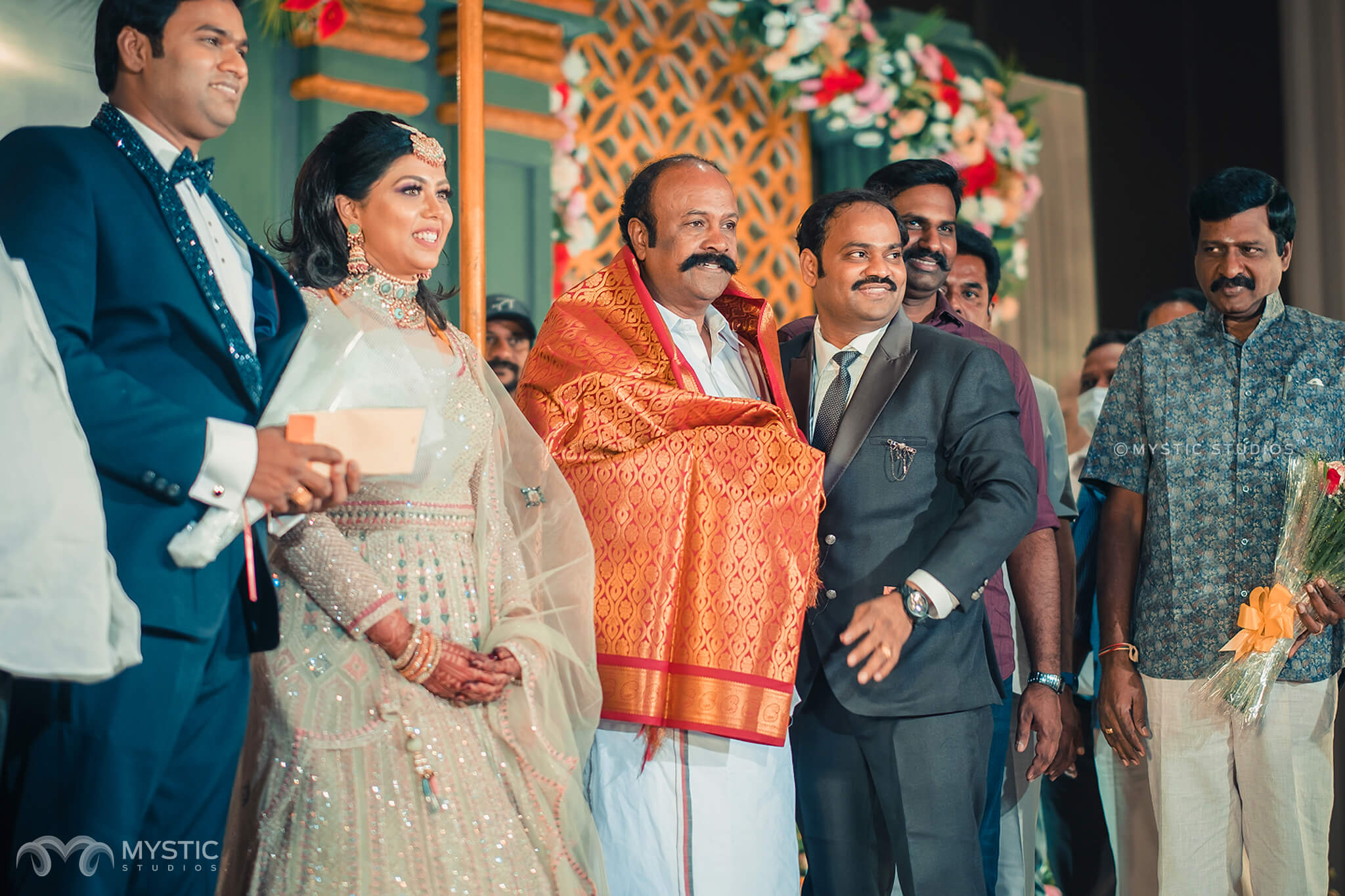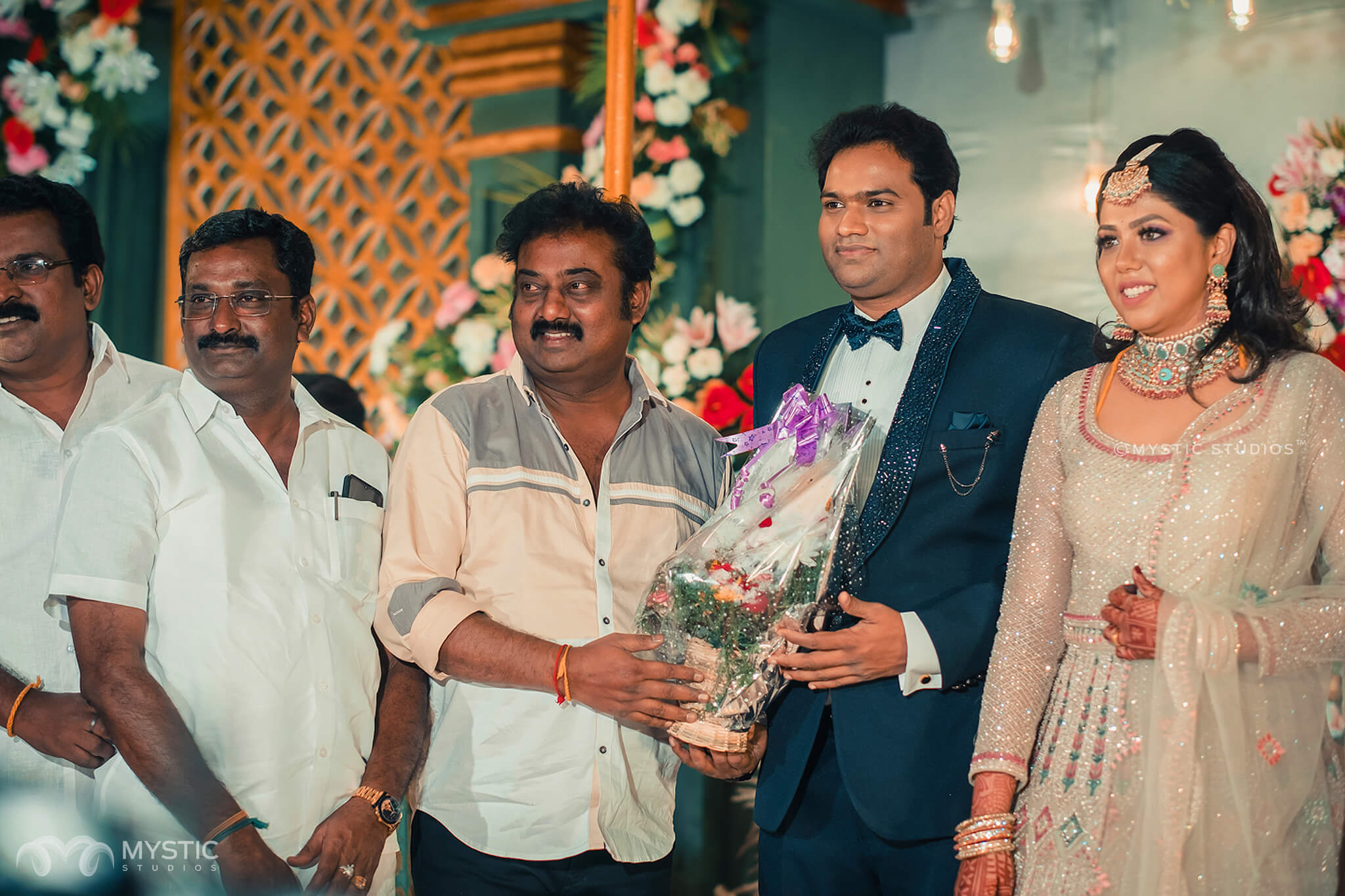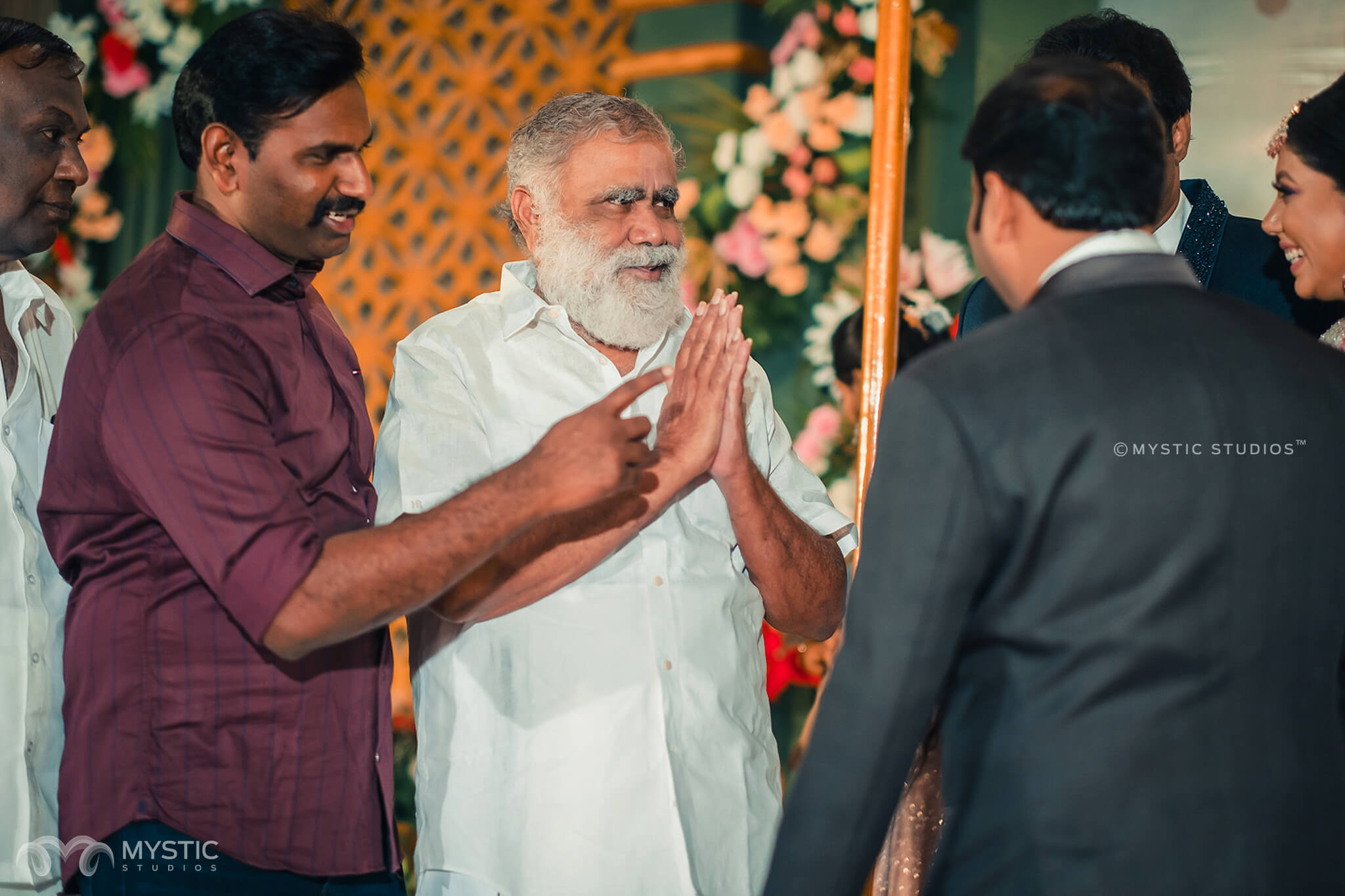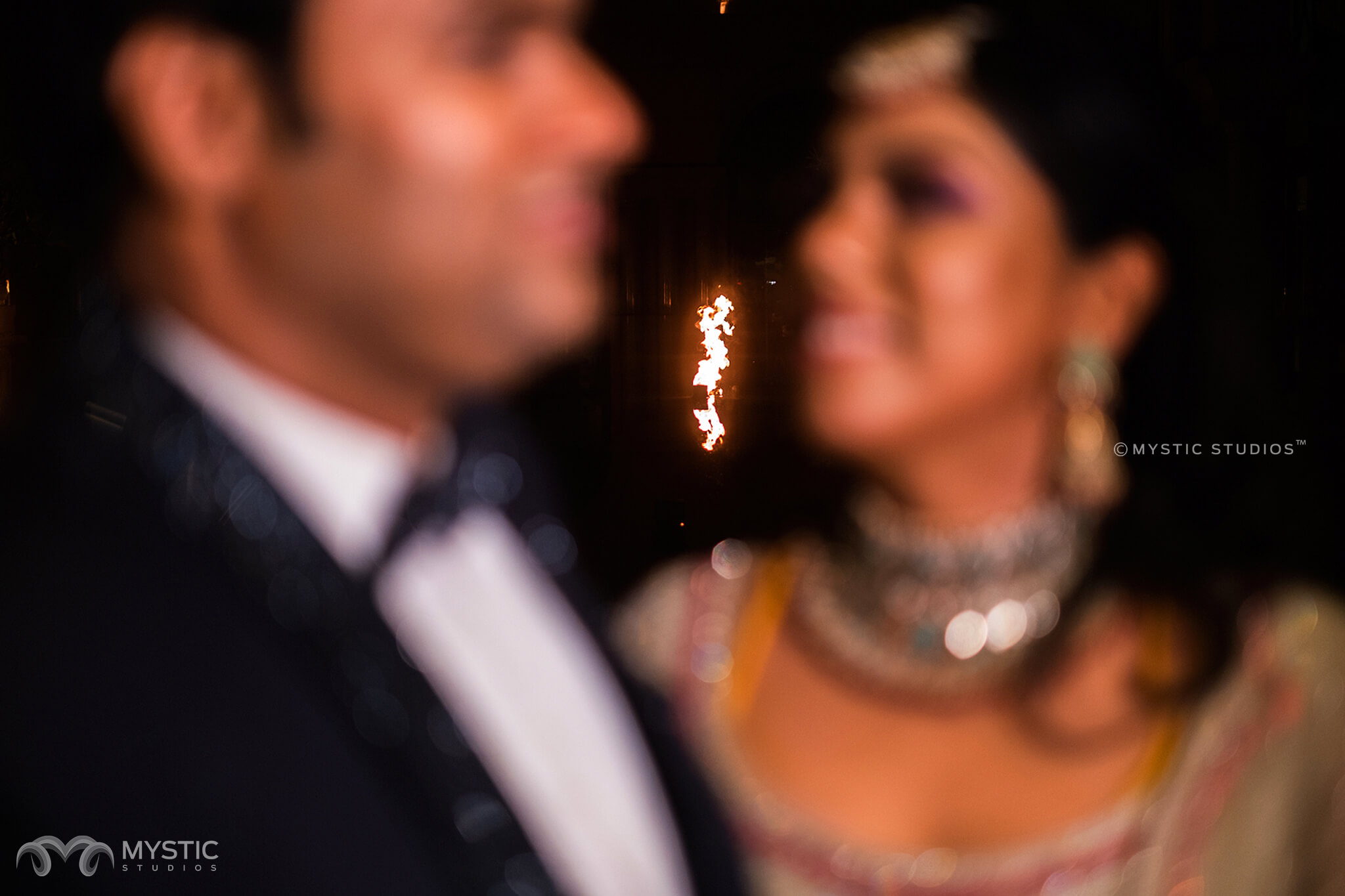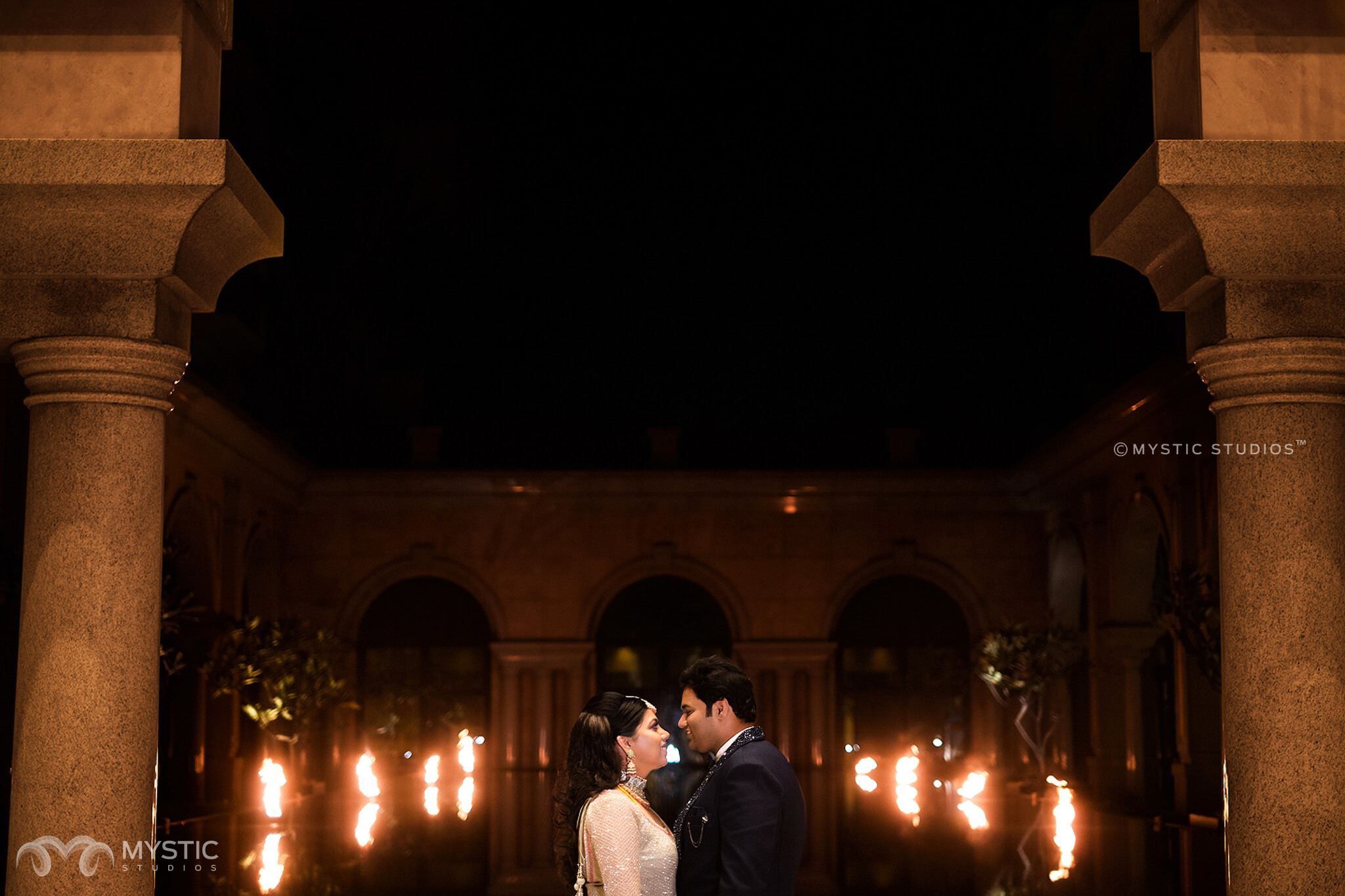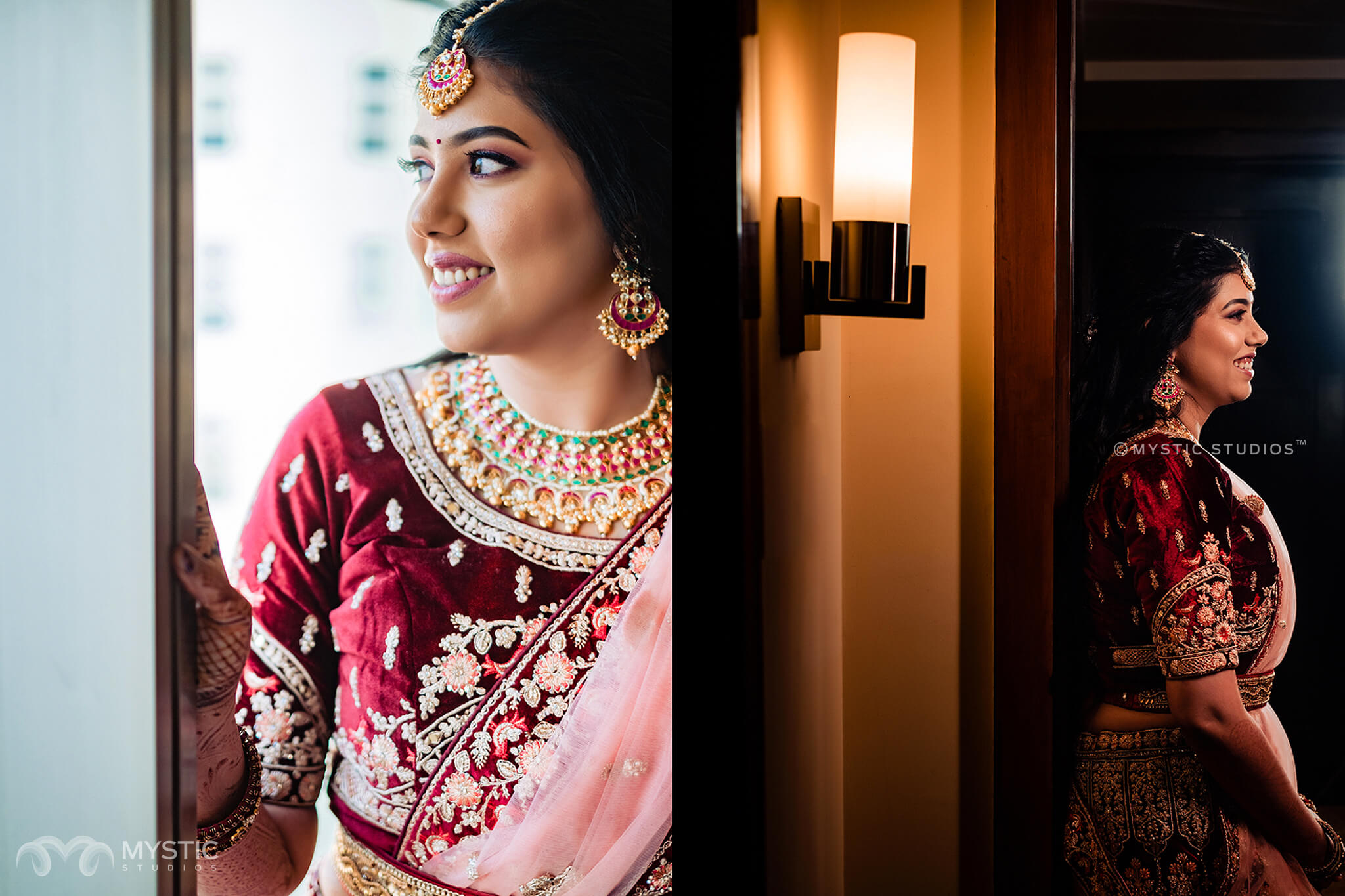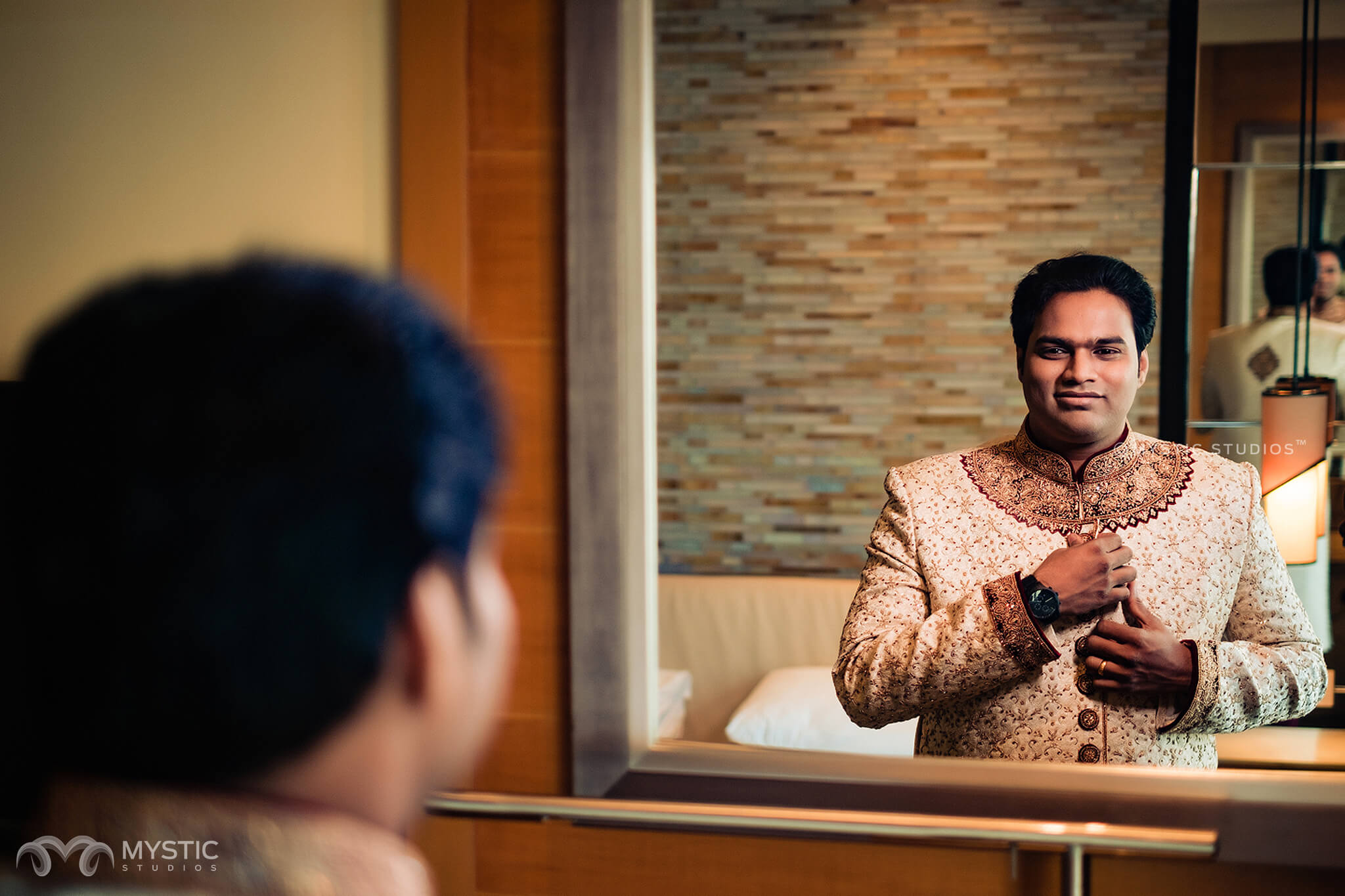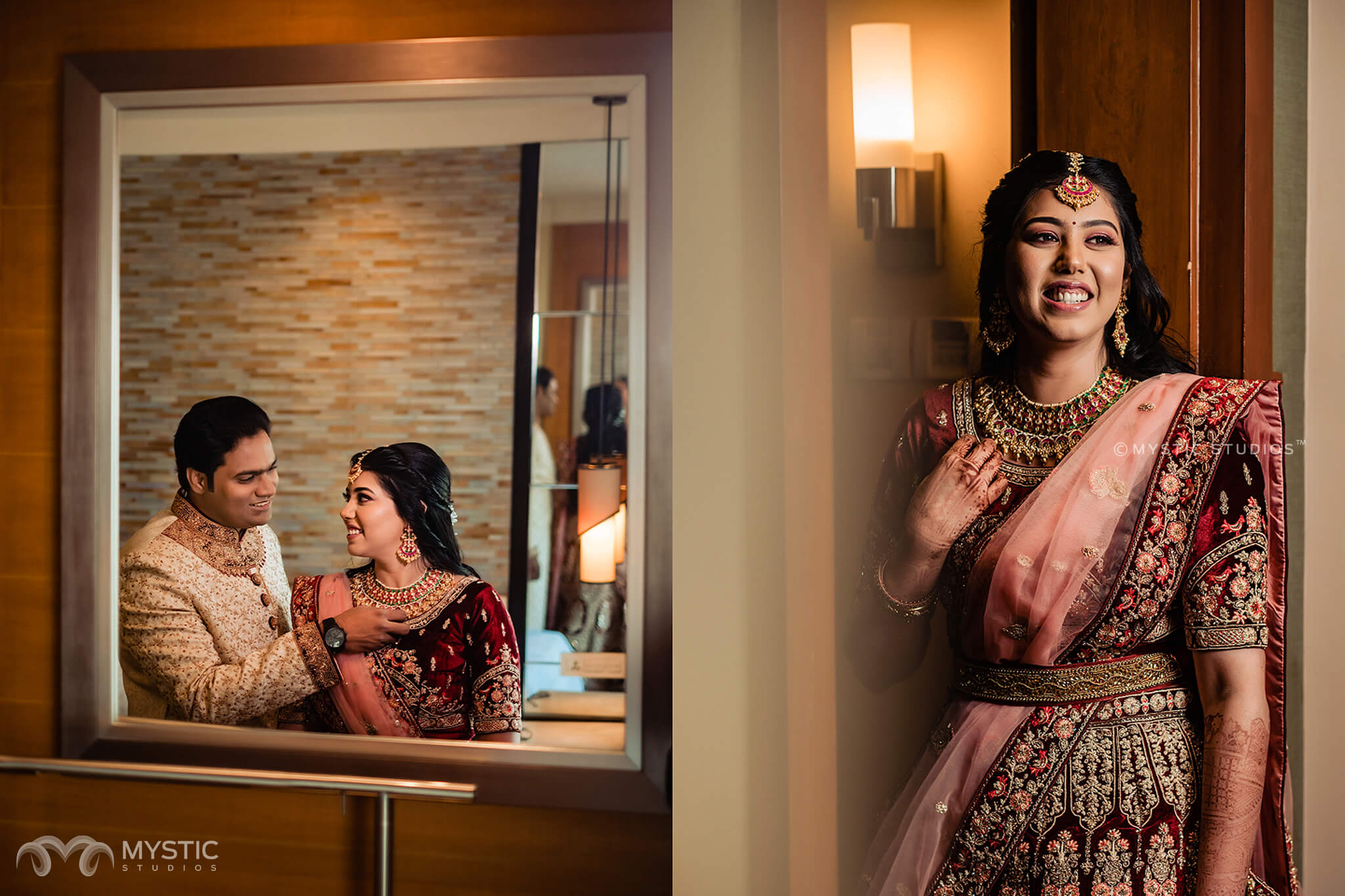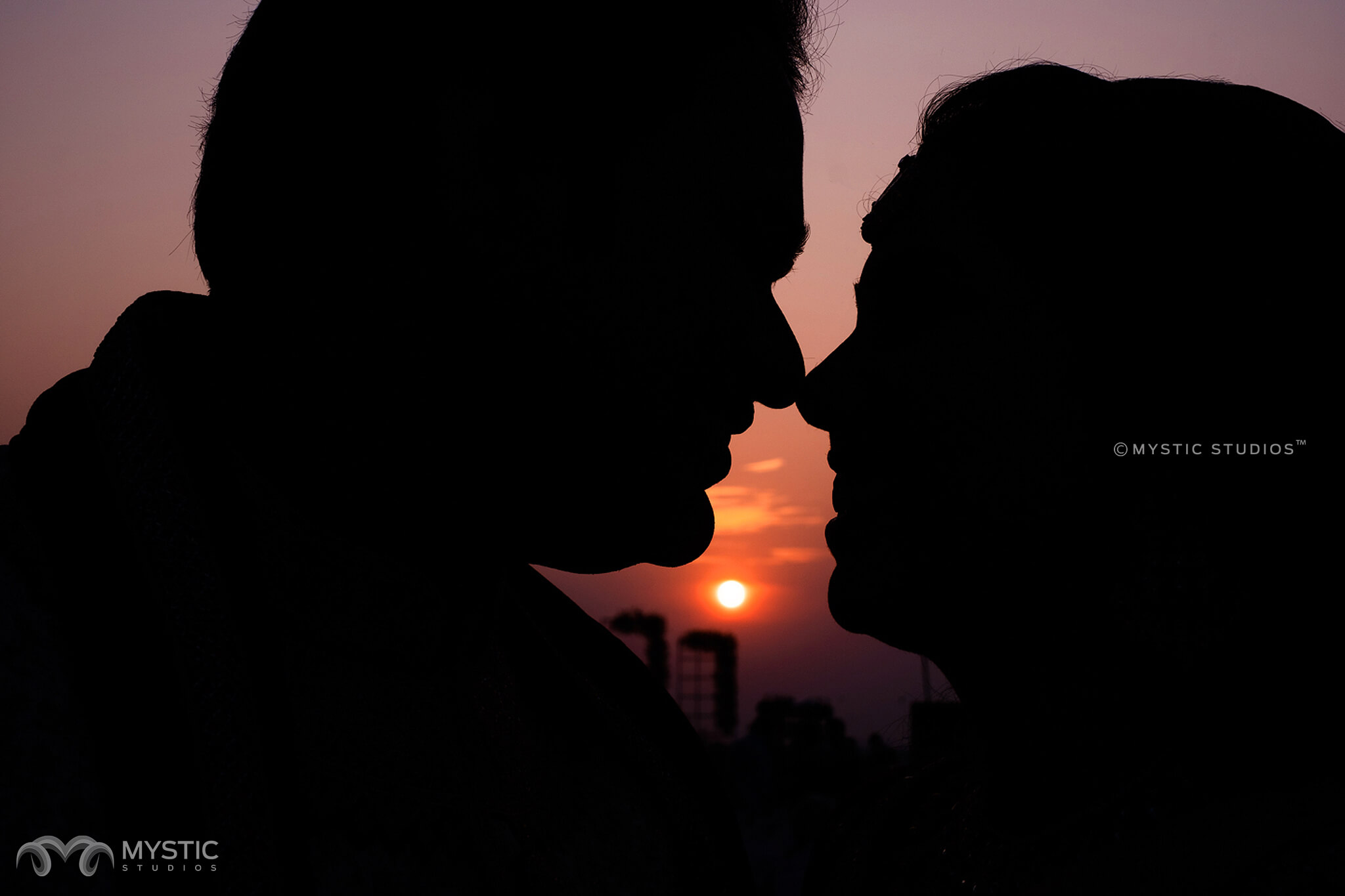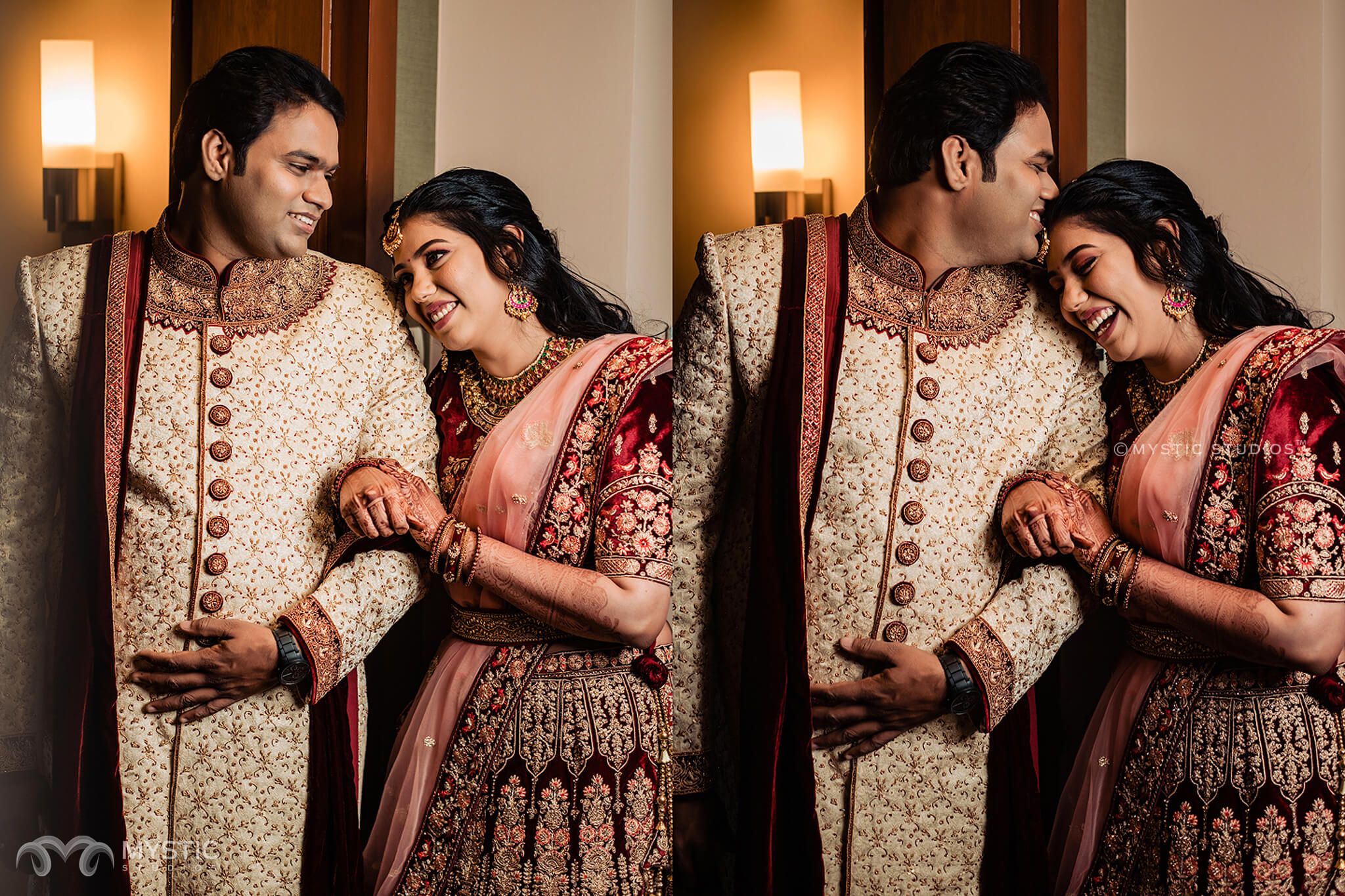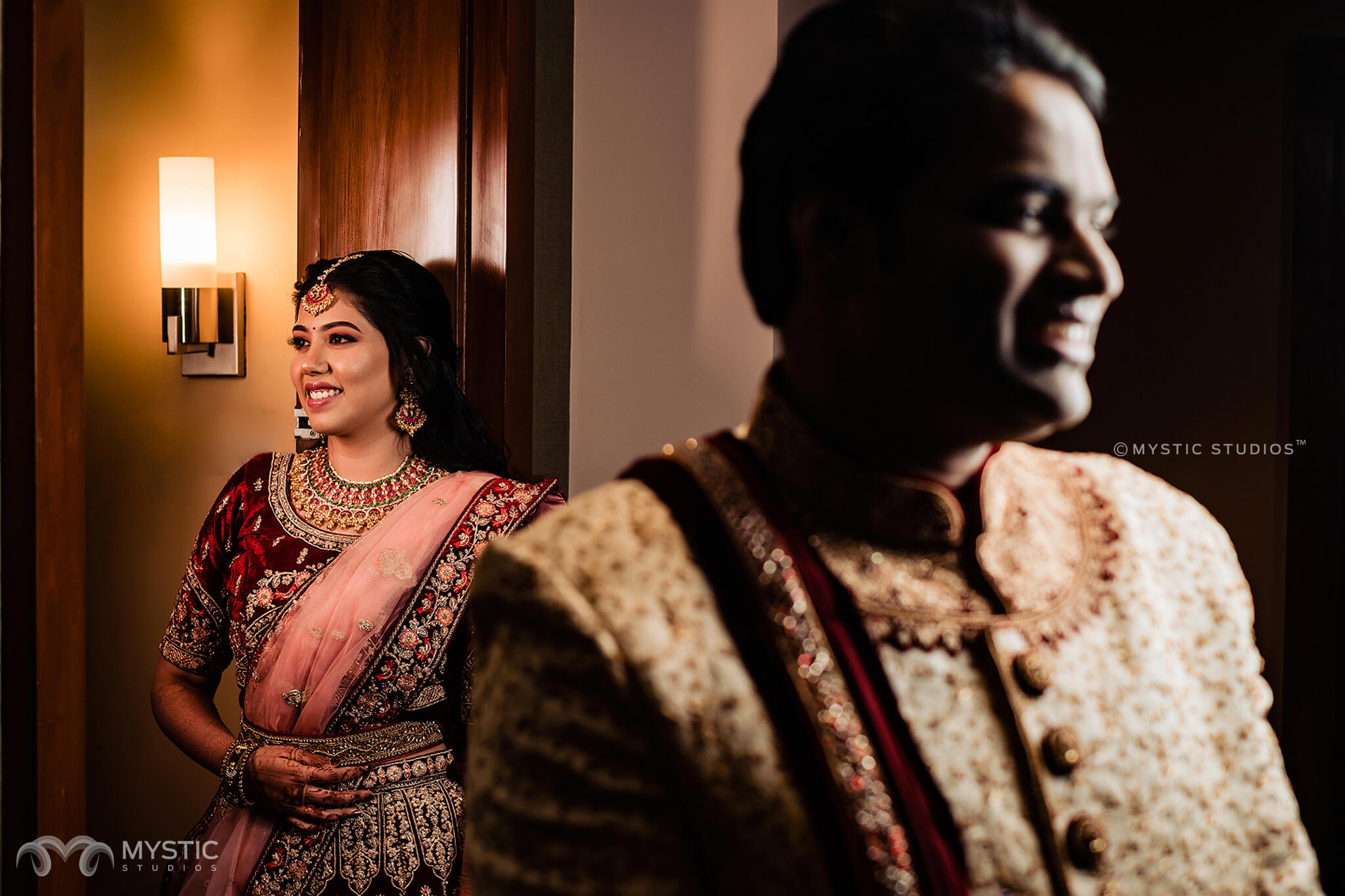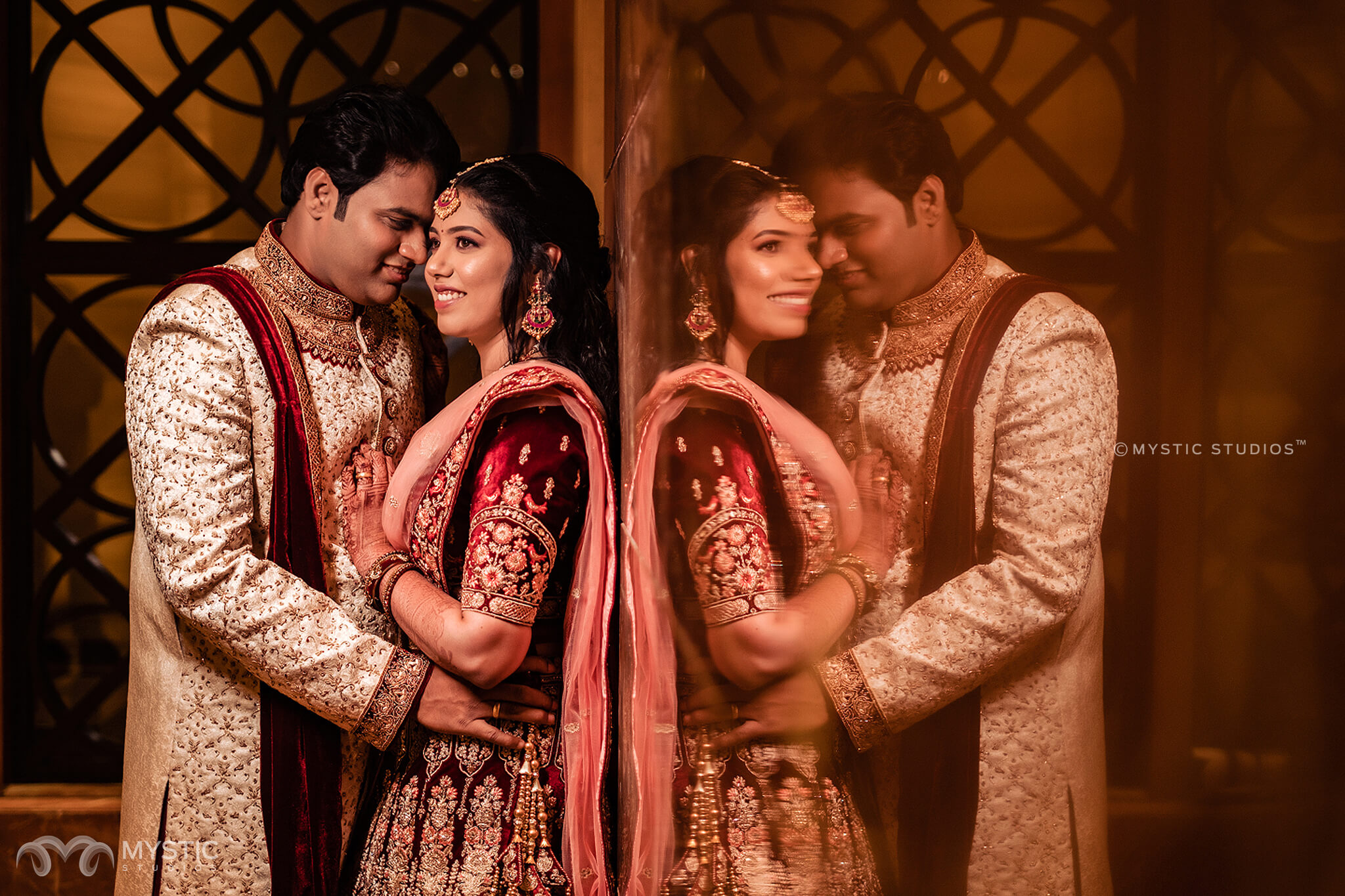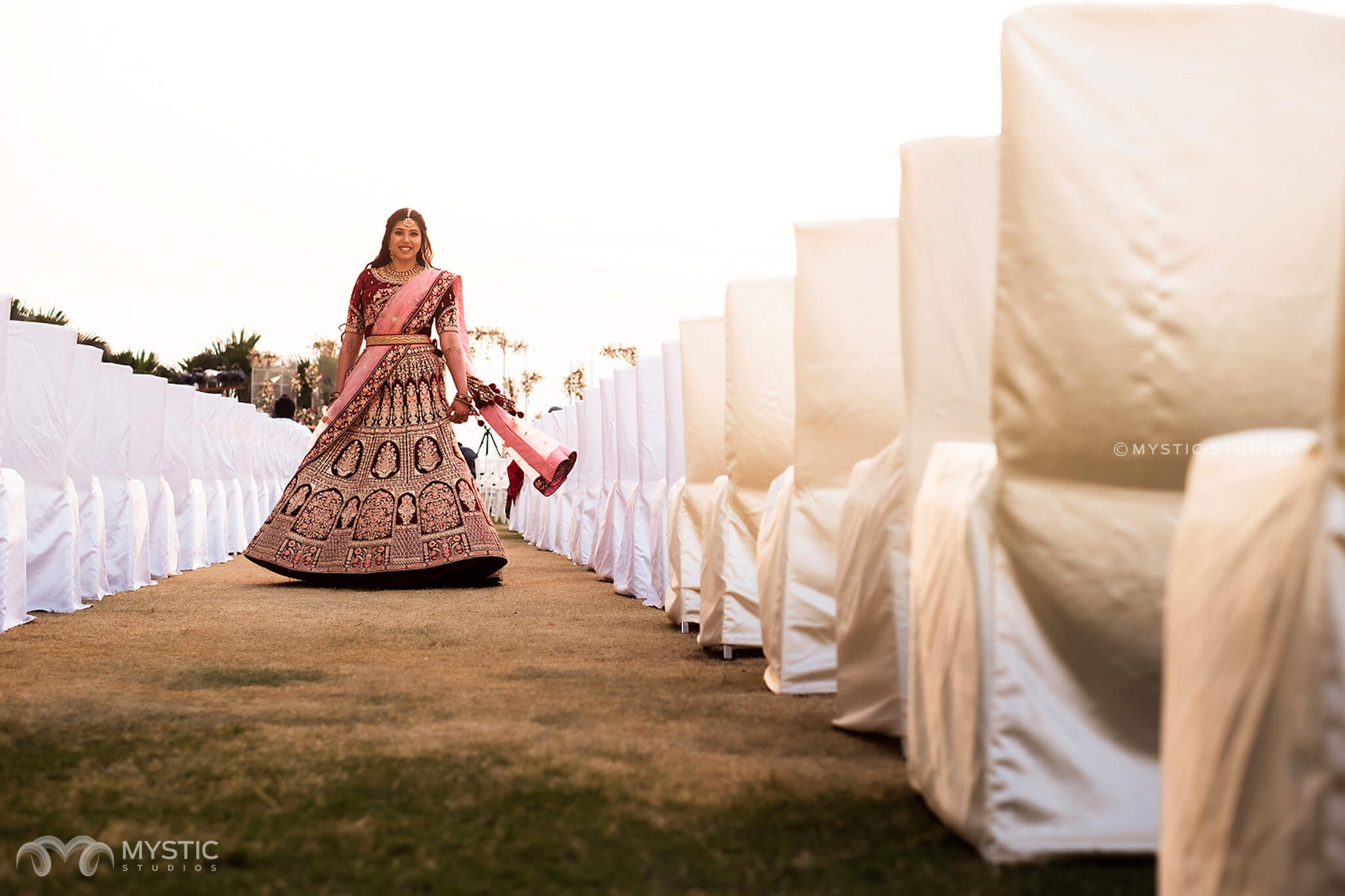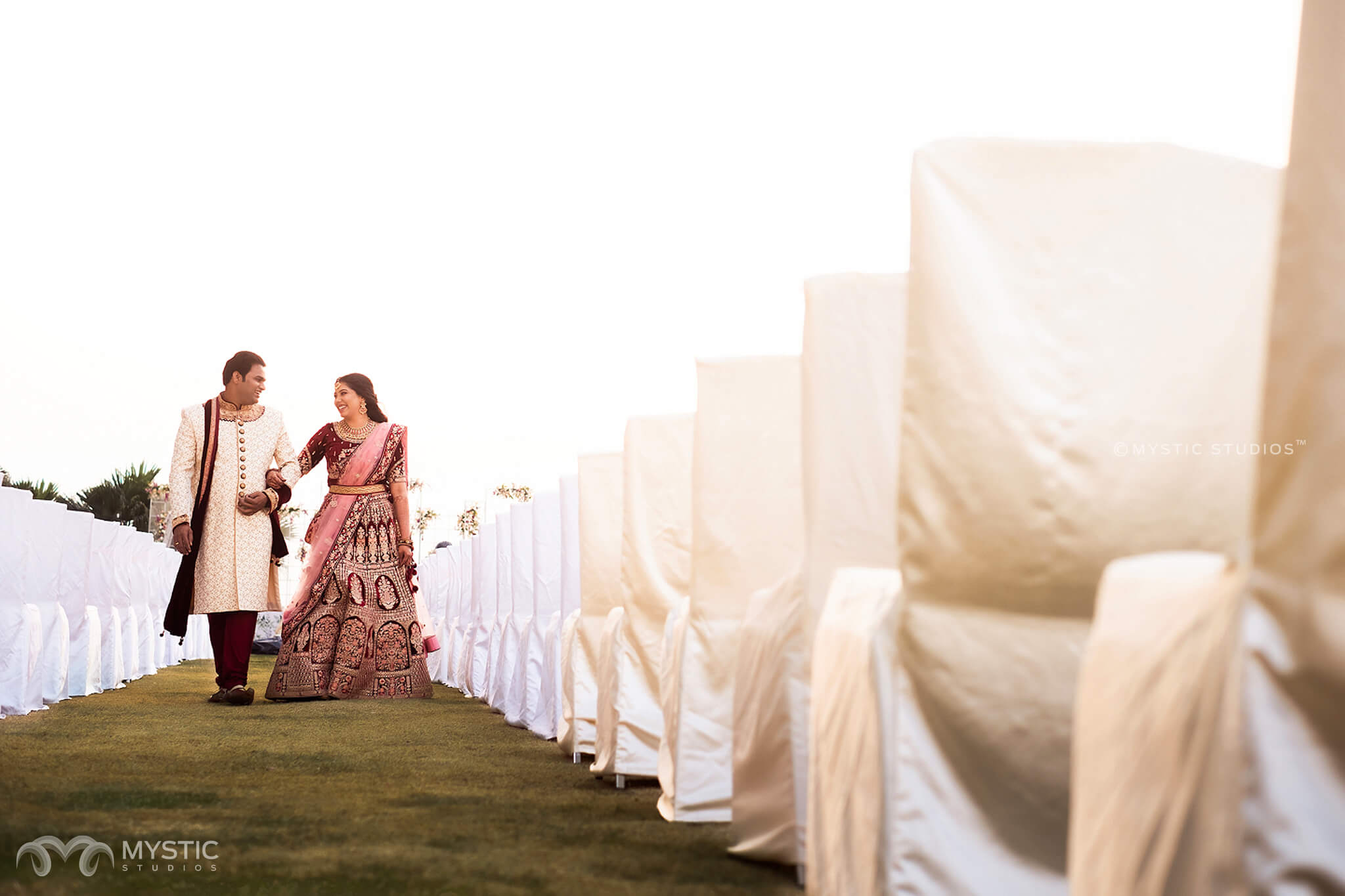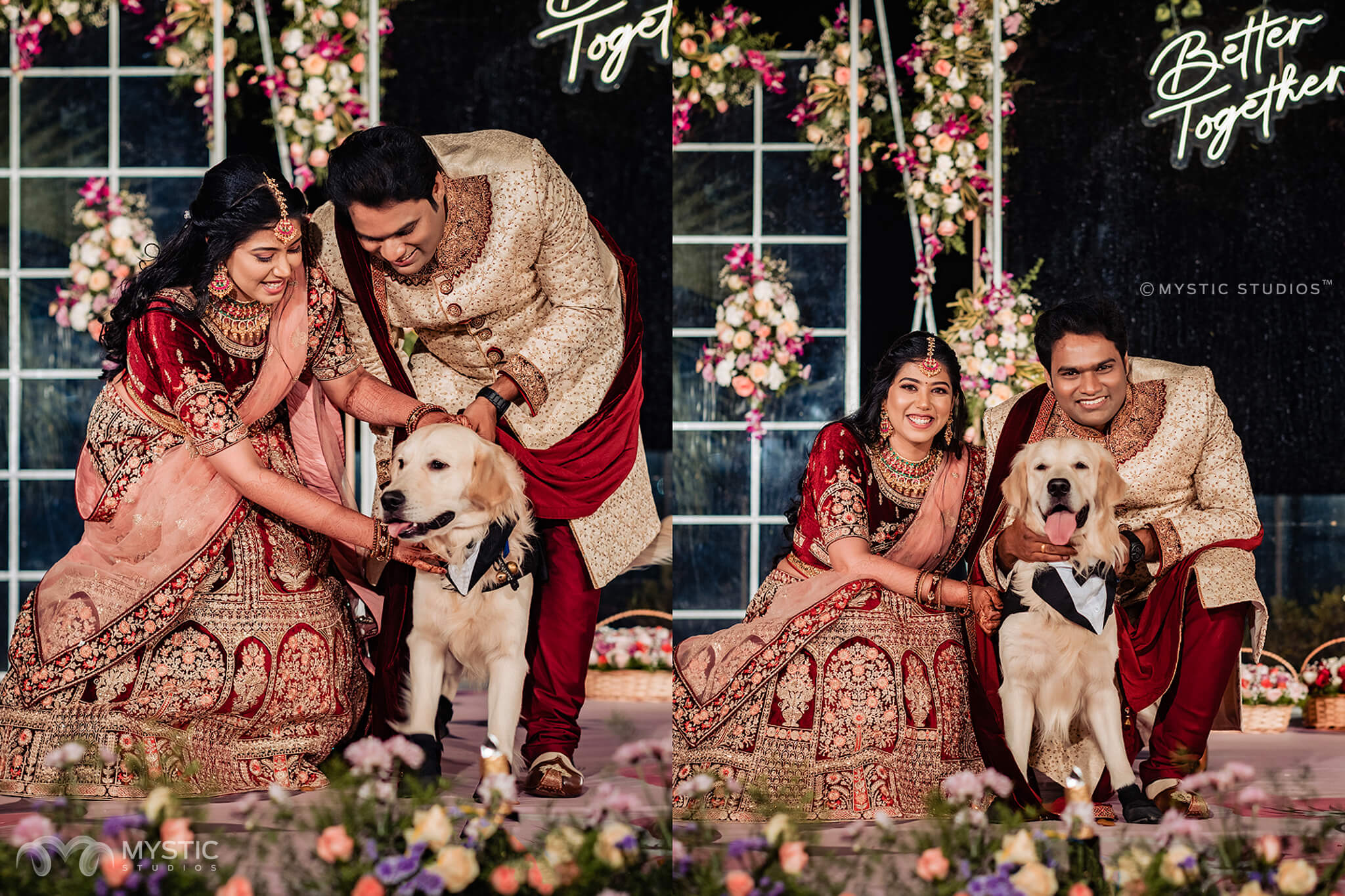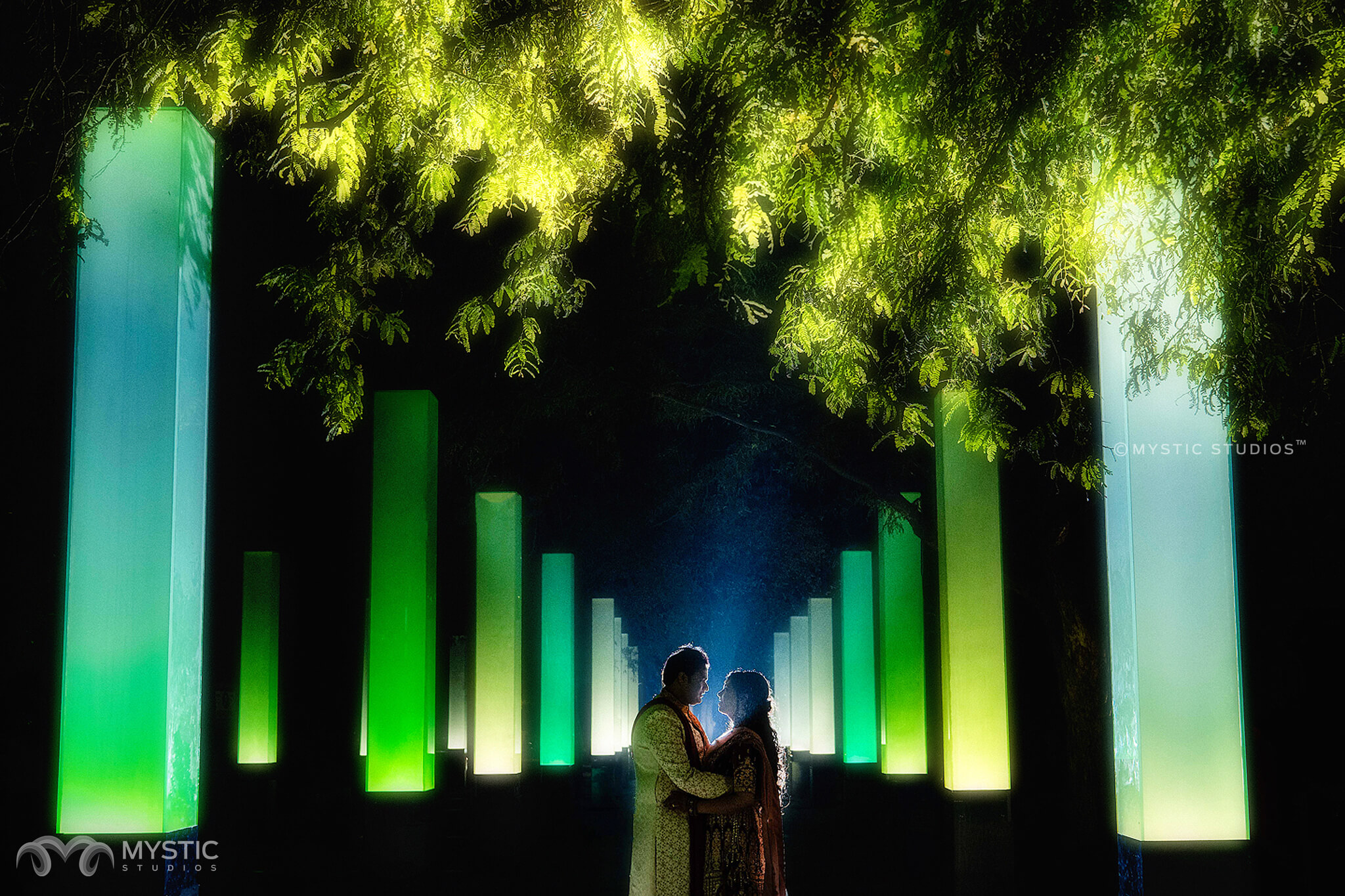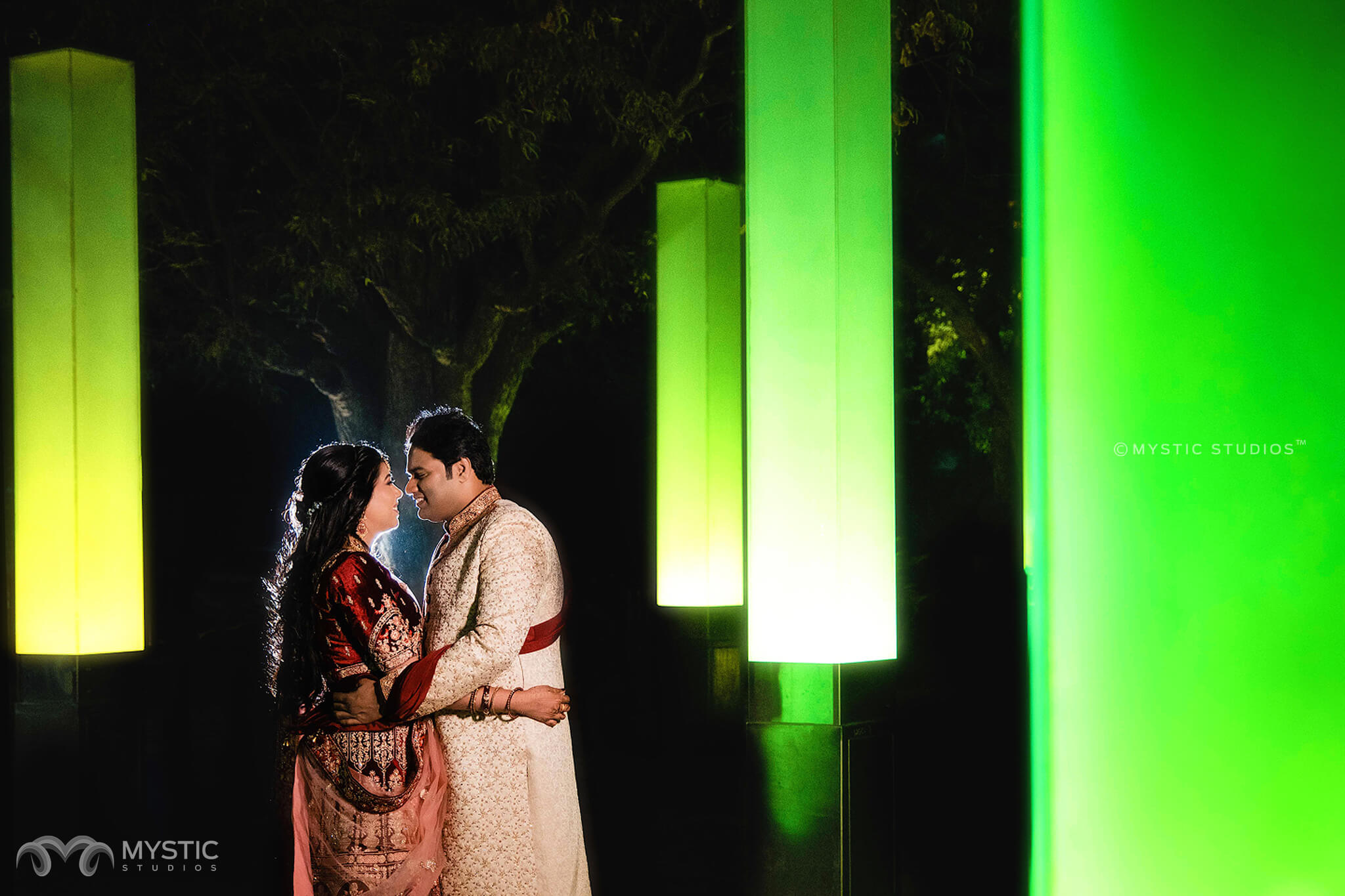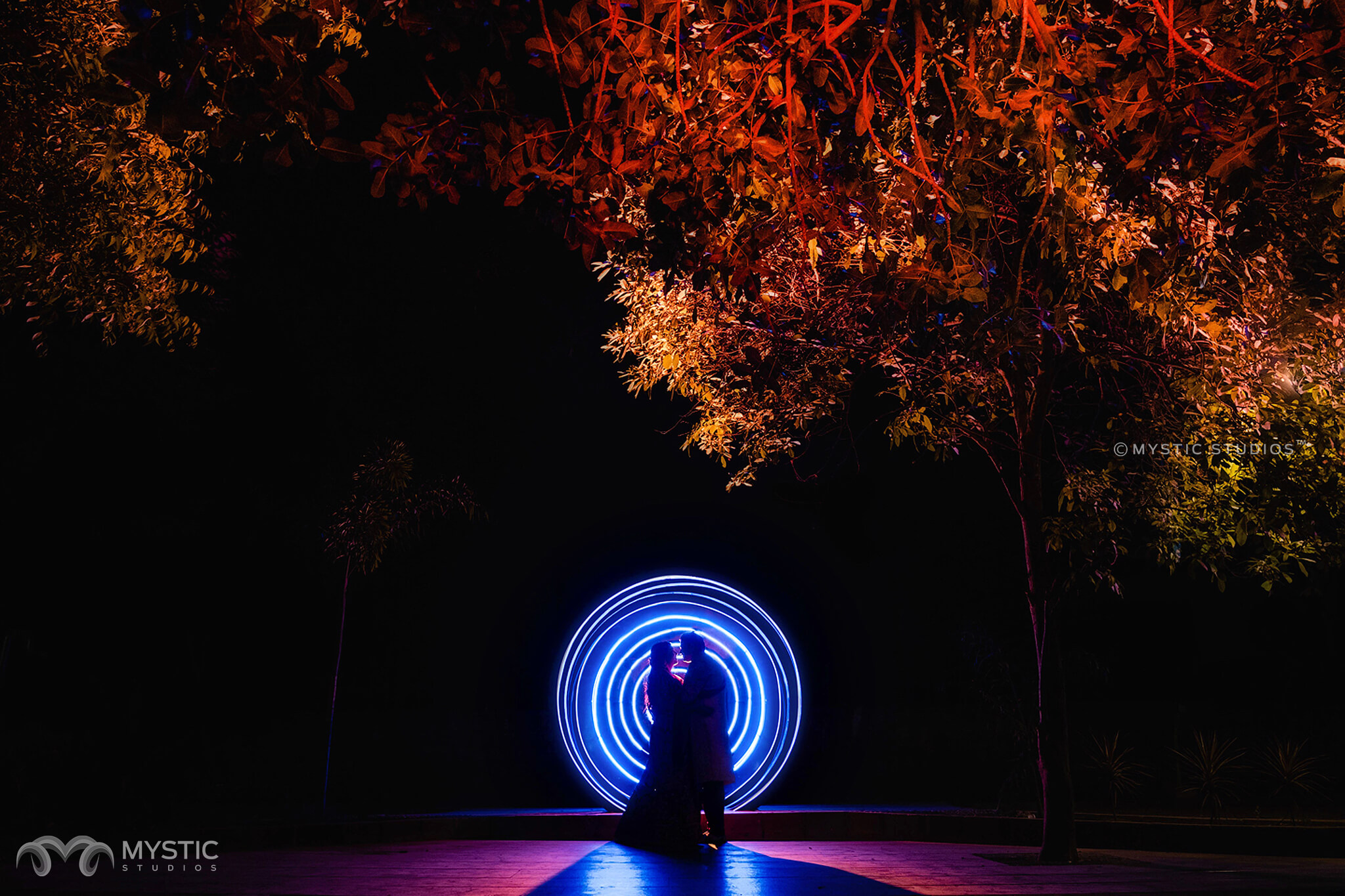 Having shot 750+ weddings all over India and few in Singapore,Dubai,US and London, Mystic Studios is one the artistic wedding photography company in Chennai and Coimbatore.If you enjoyed this post, we would be very grateful if you'd help it spread to a friend. Sharing is caring. Spread Love. And don't forget to check our other works by clicking here.