Match Made in Heaven
An artist can do more than just seeing an art, he can feel it, he can see the flow of life. We felt that has a photographers in a candid wedding session in chennai. And the artist here is Nilesh, an exalted person who worked as an assistant director with the legendary director Shankar in his magnum opus 2.0. When we met him for the first time, we asked him the reason for choosing Mystic. He told us that he liked the way we use the lights, technical details in our work and he mentioned that he can see the soul with the memories in our work.  This credit stays close to our heart because it was given by a fellow artist, another happy client. As  photographers we were happy that we created a memory memory for a fellow artist , through our candid wedding photography that happened in chennai . We were awestruck by the presence of director shankar who was our ideal. And the young music prodigy G.V prakash. But the sad thing is we didnt have time to talk with them since we were immersed in our work.Become the artist and enjoy the Pooja & Nilesh's gallery. Feel free to talk with us and make your wedding a remarkable one.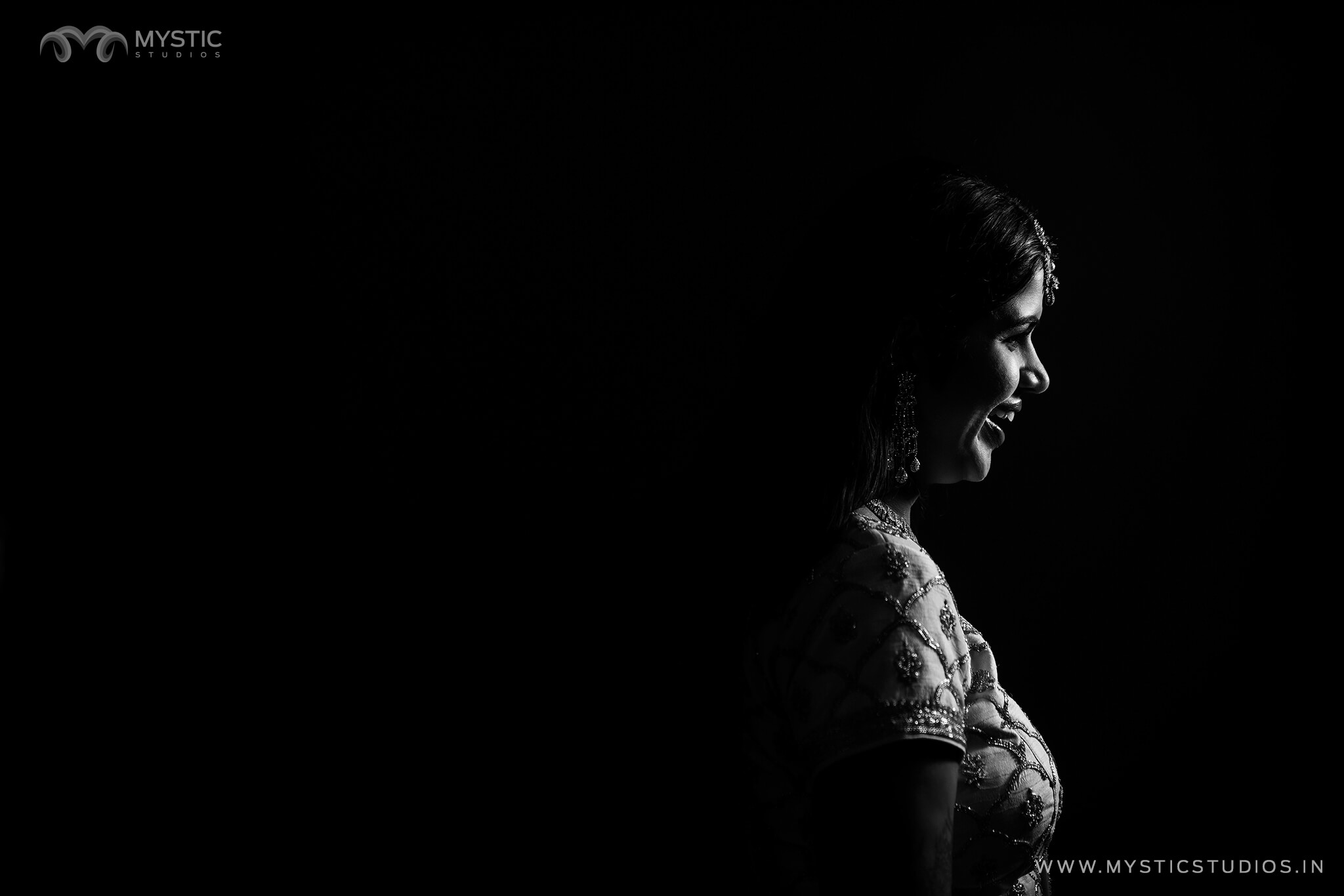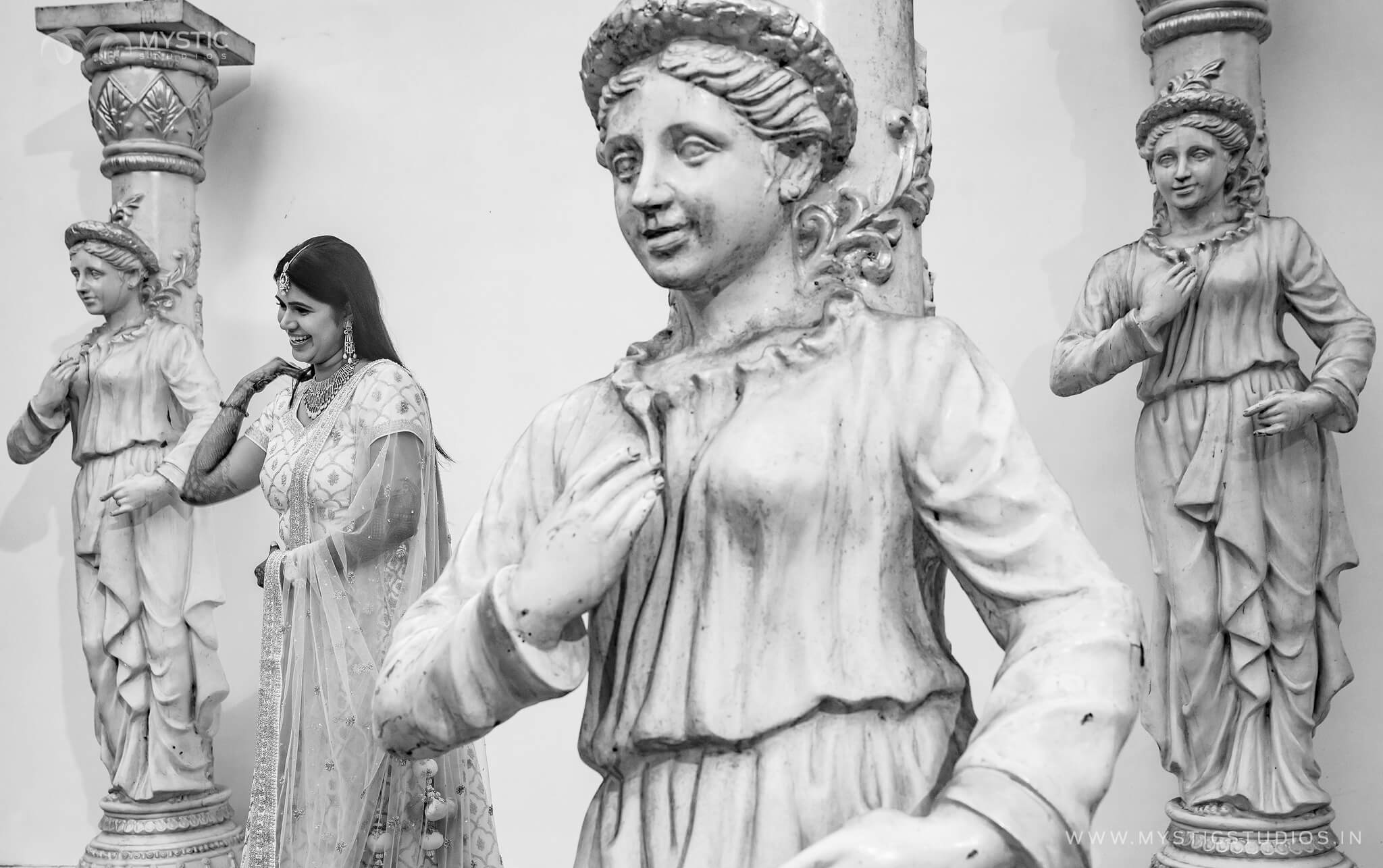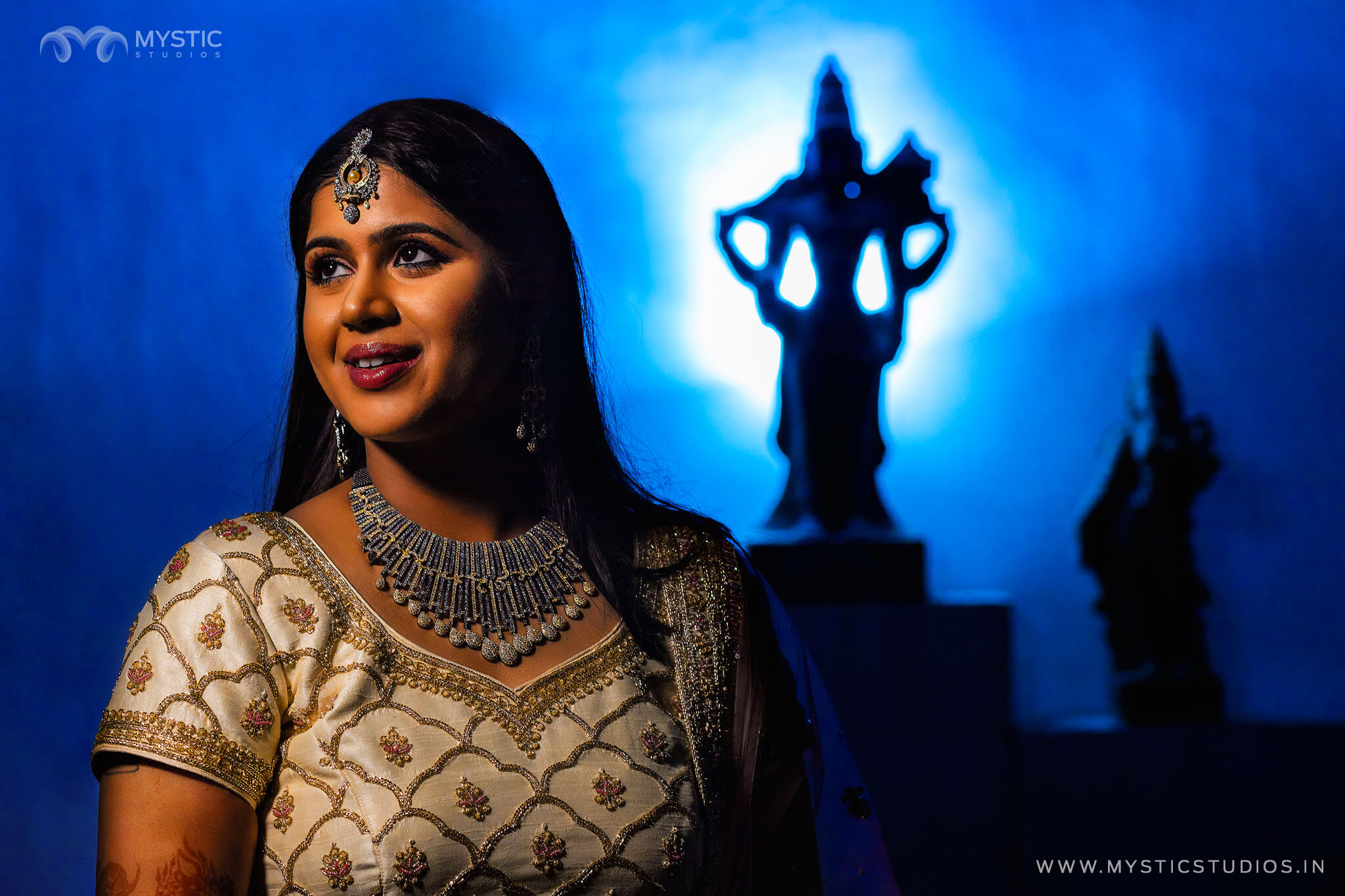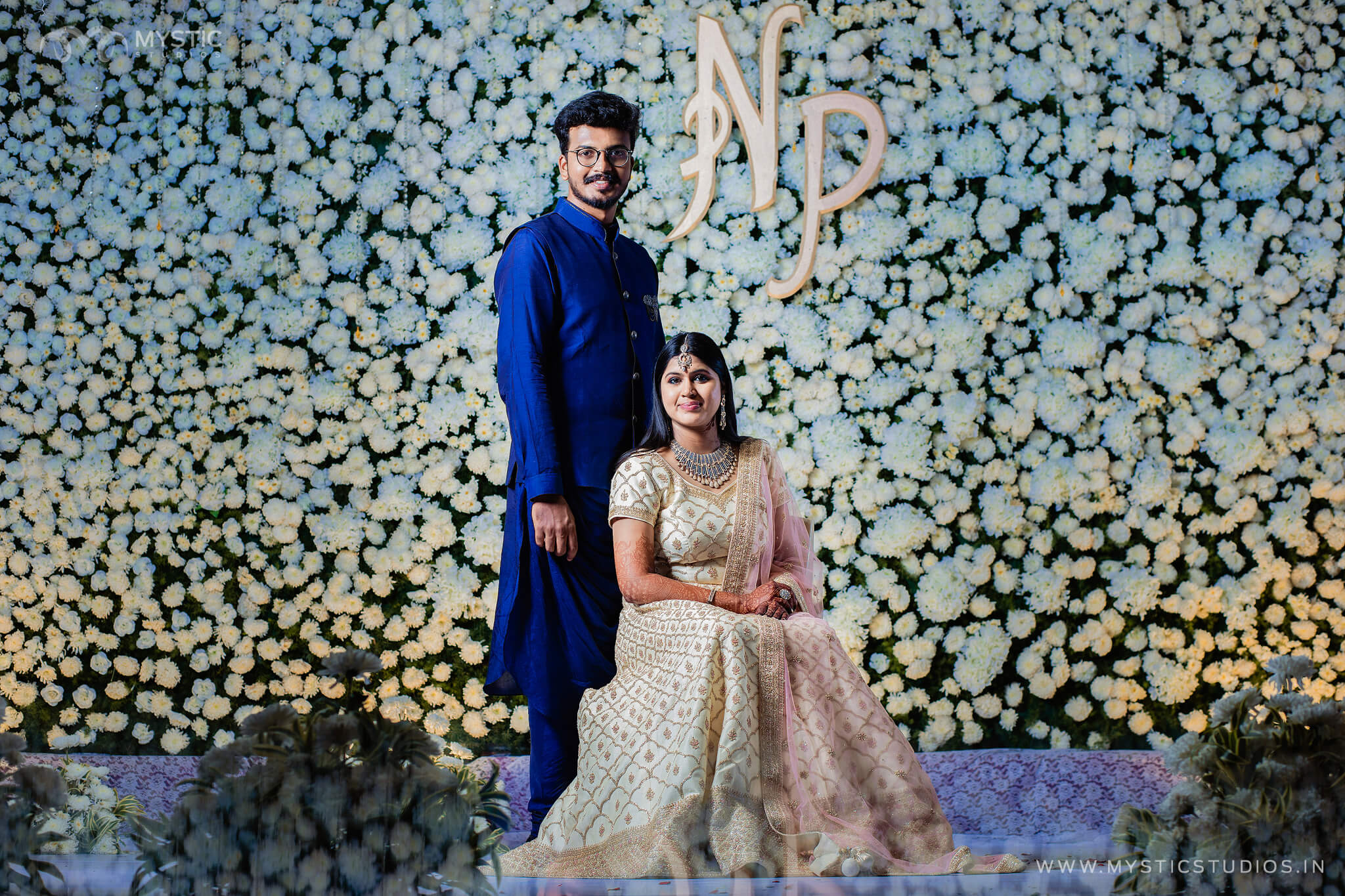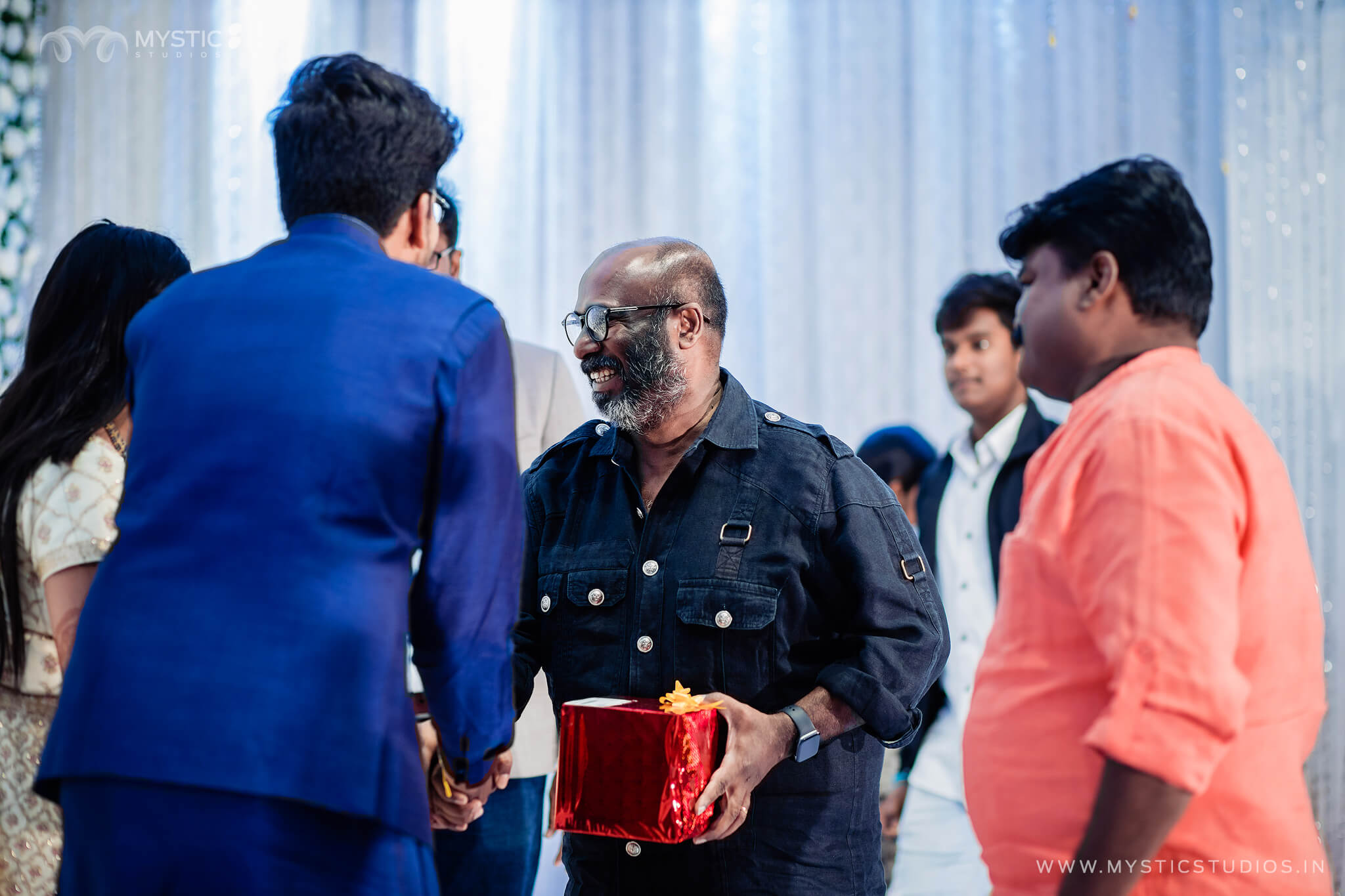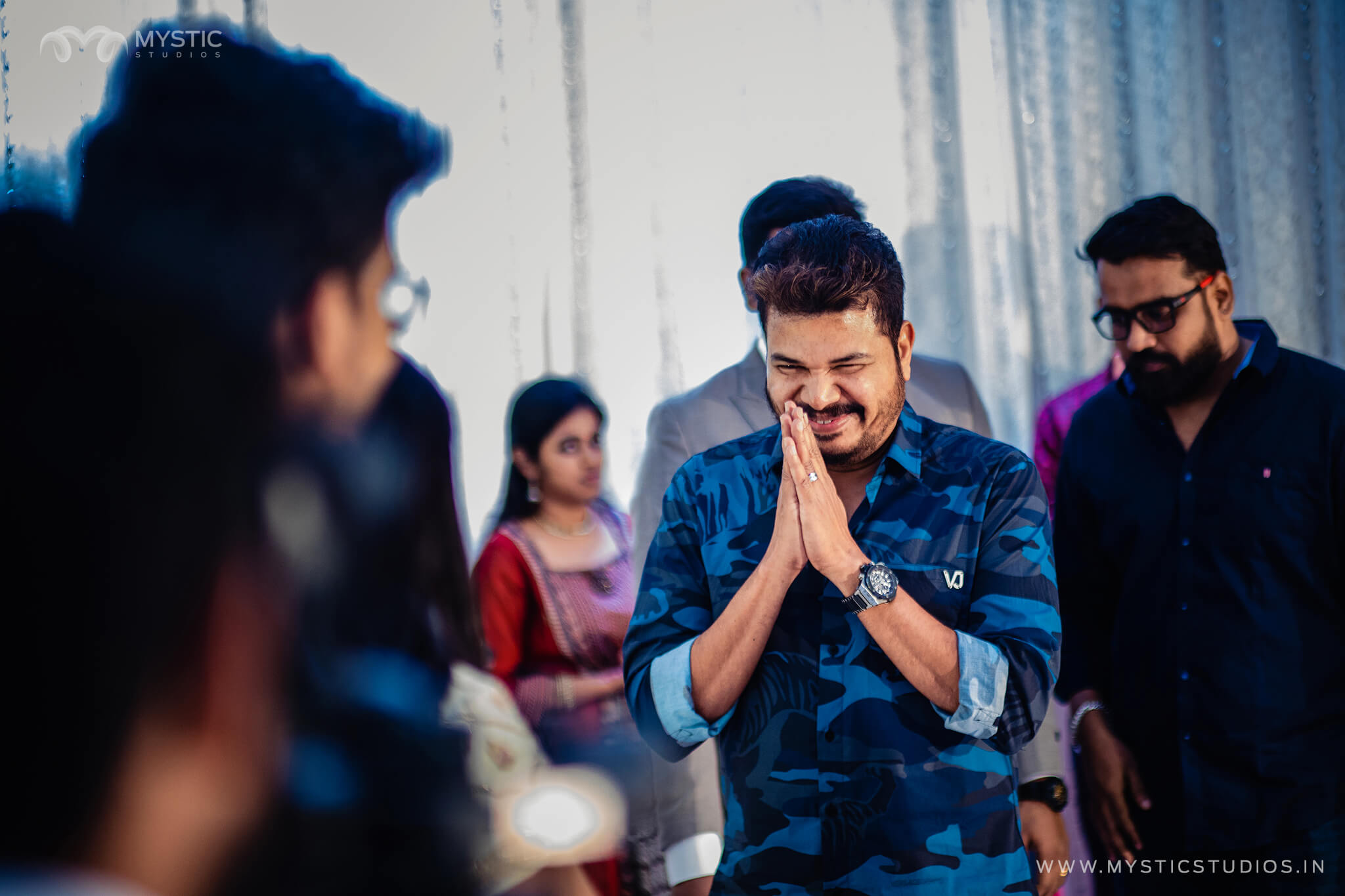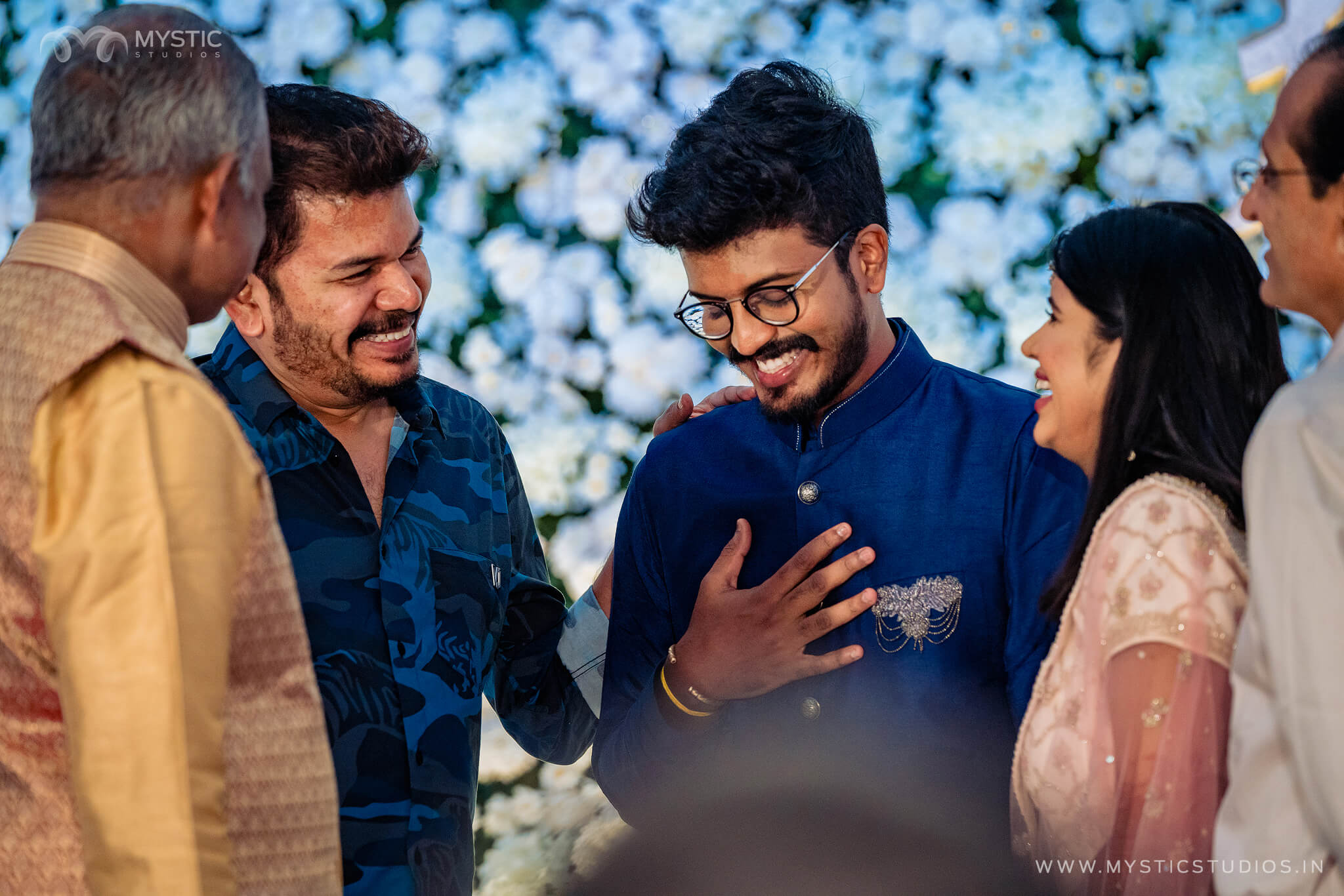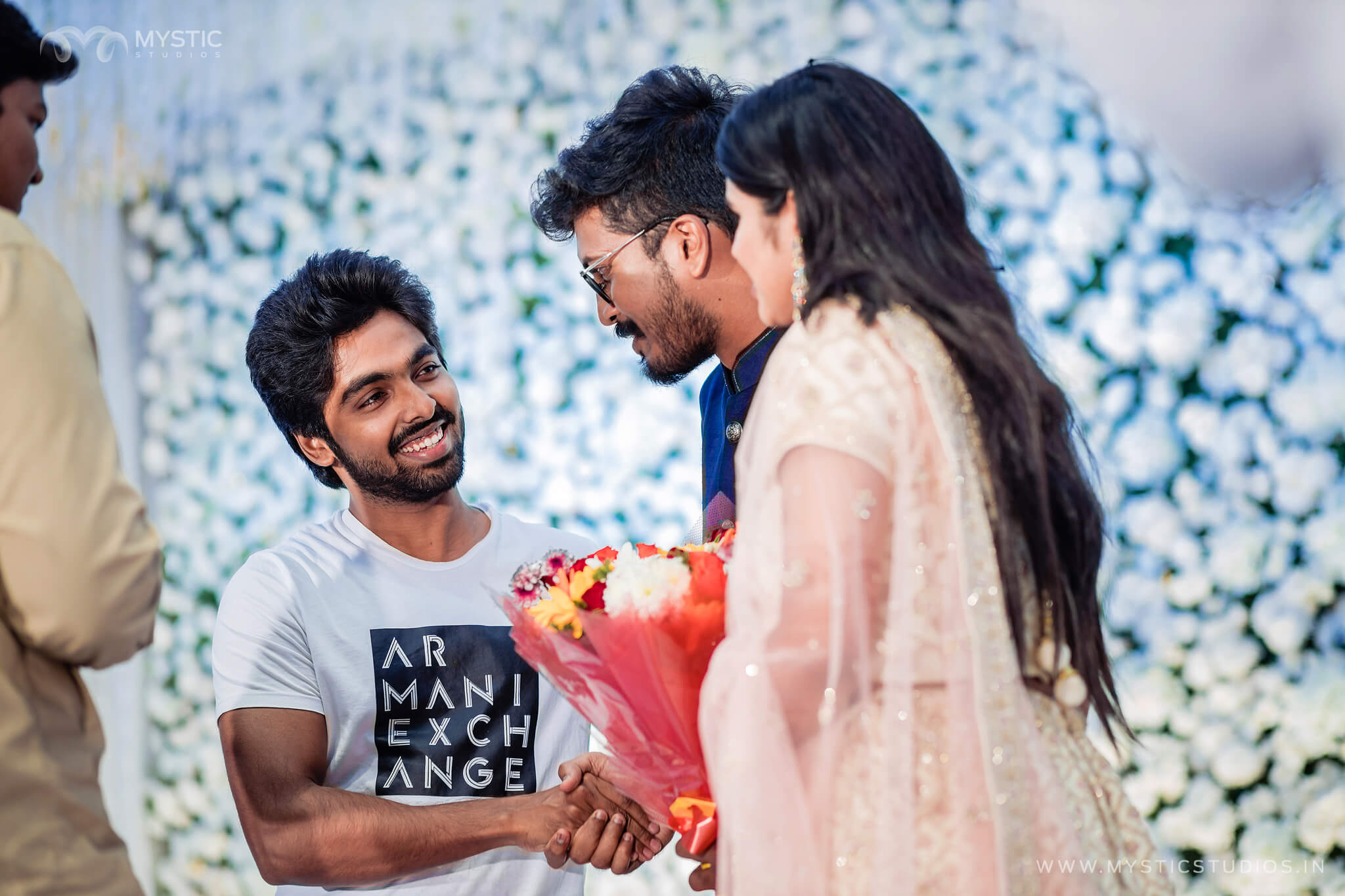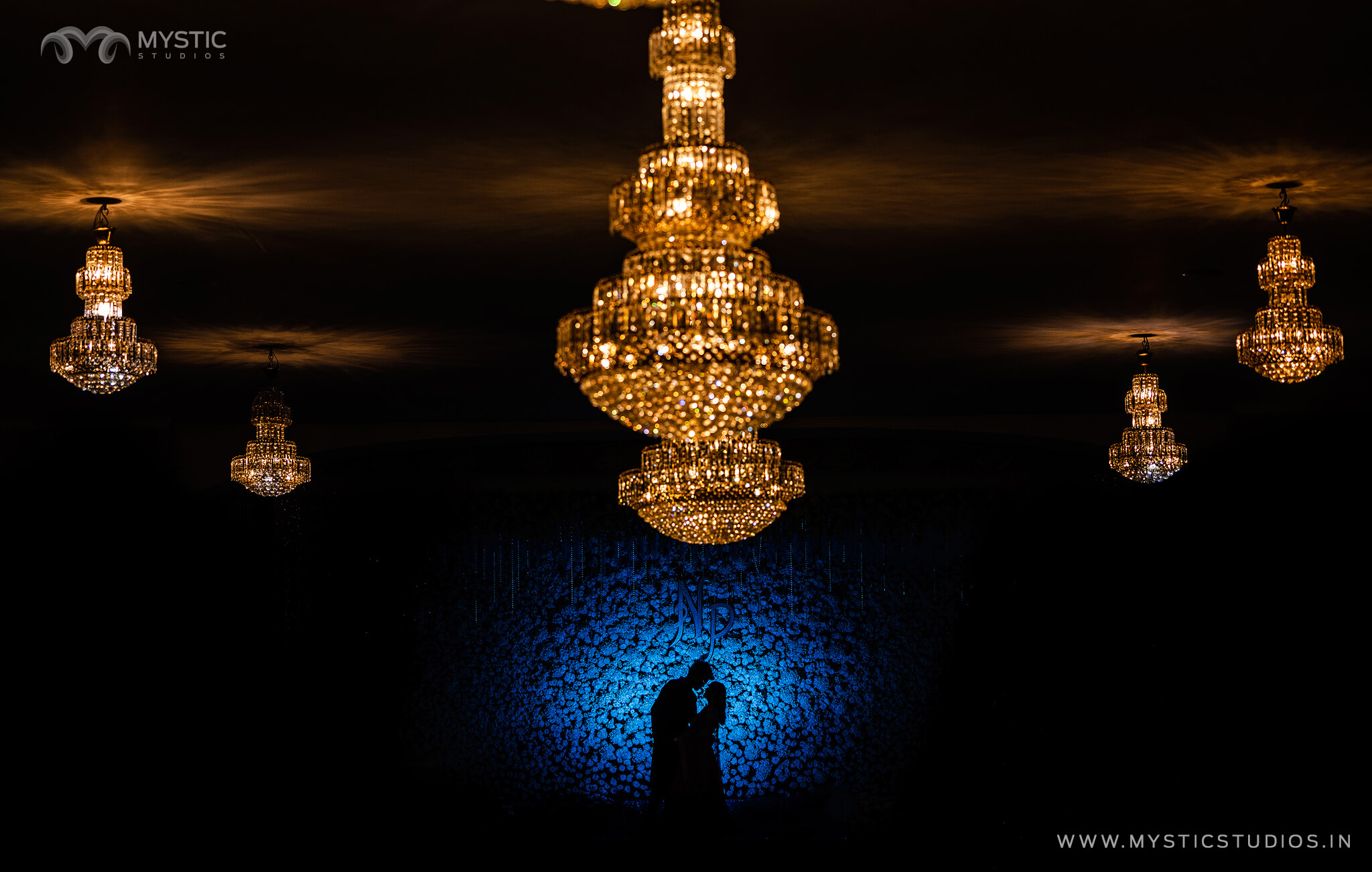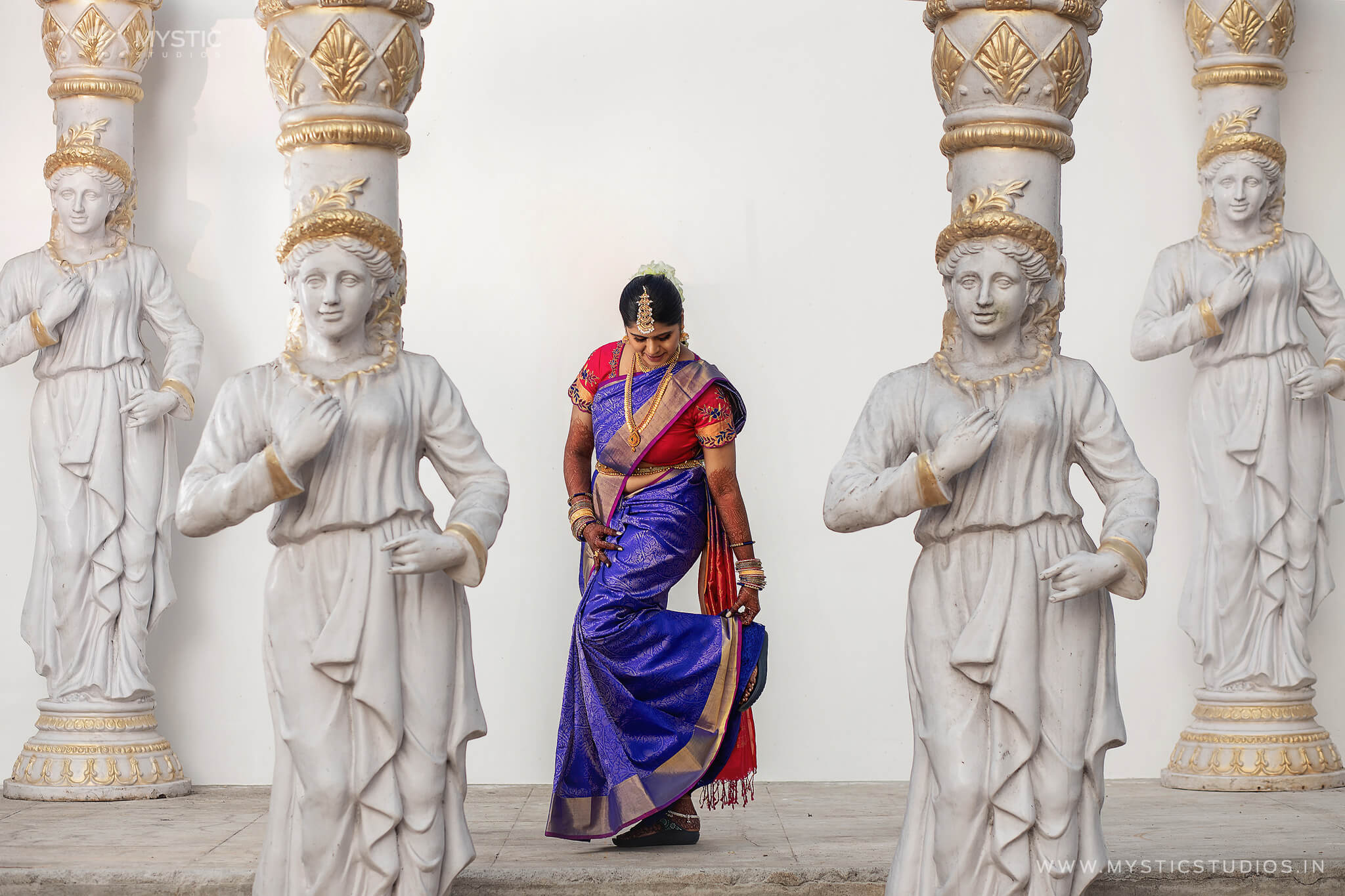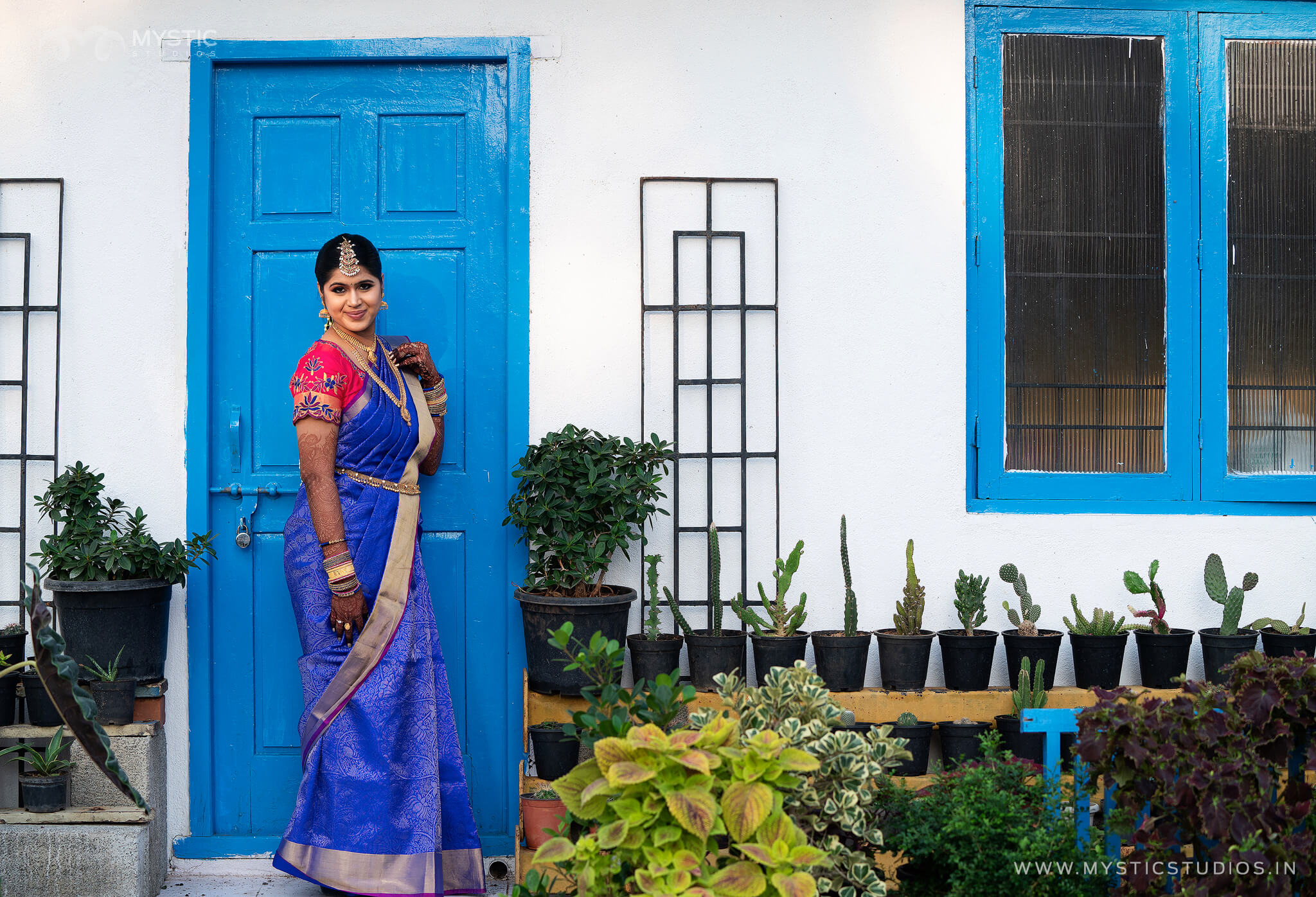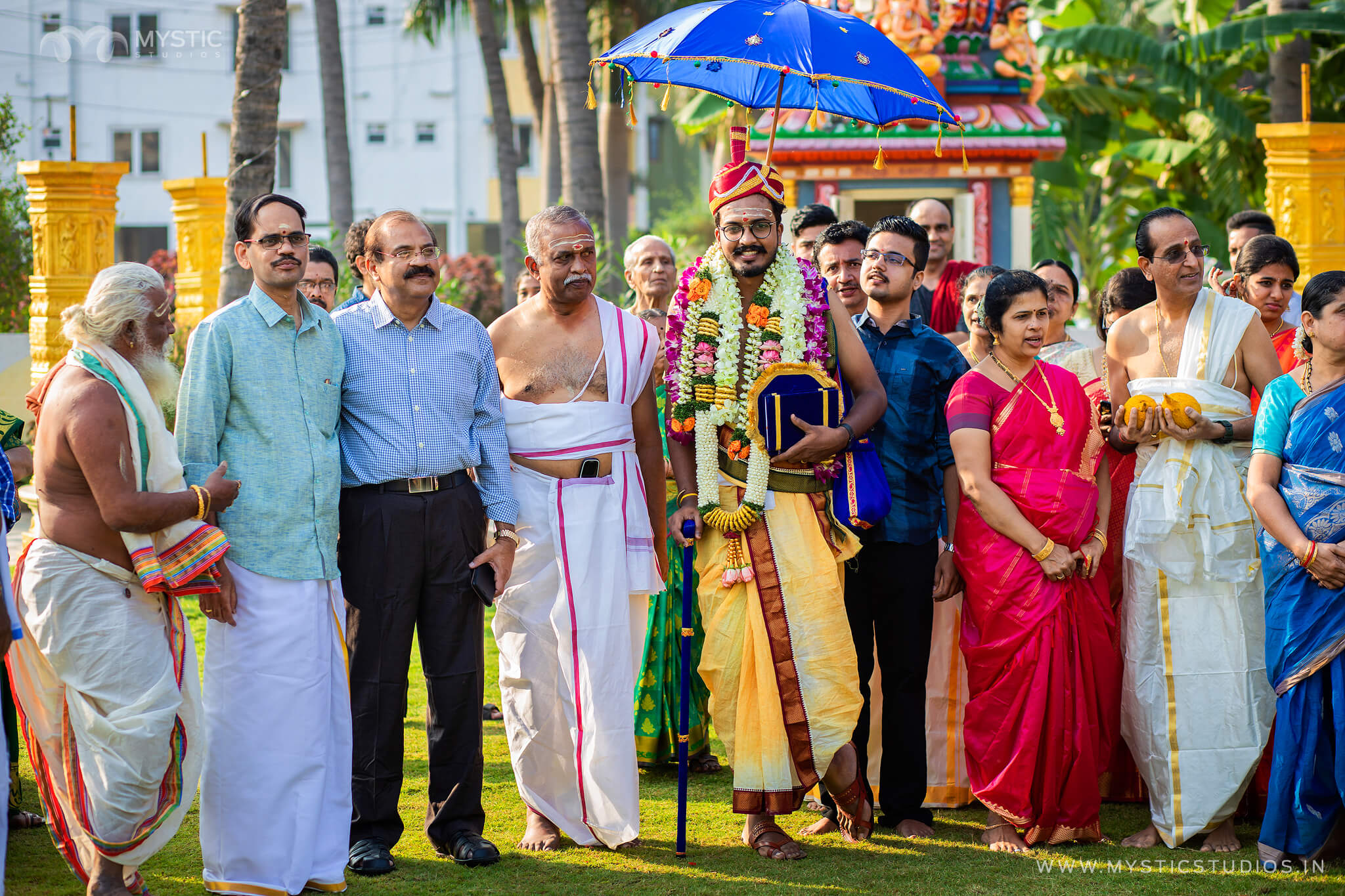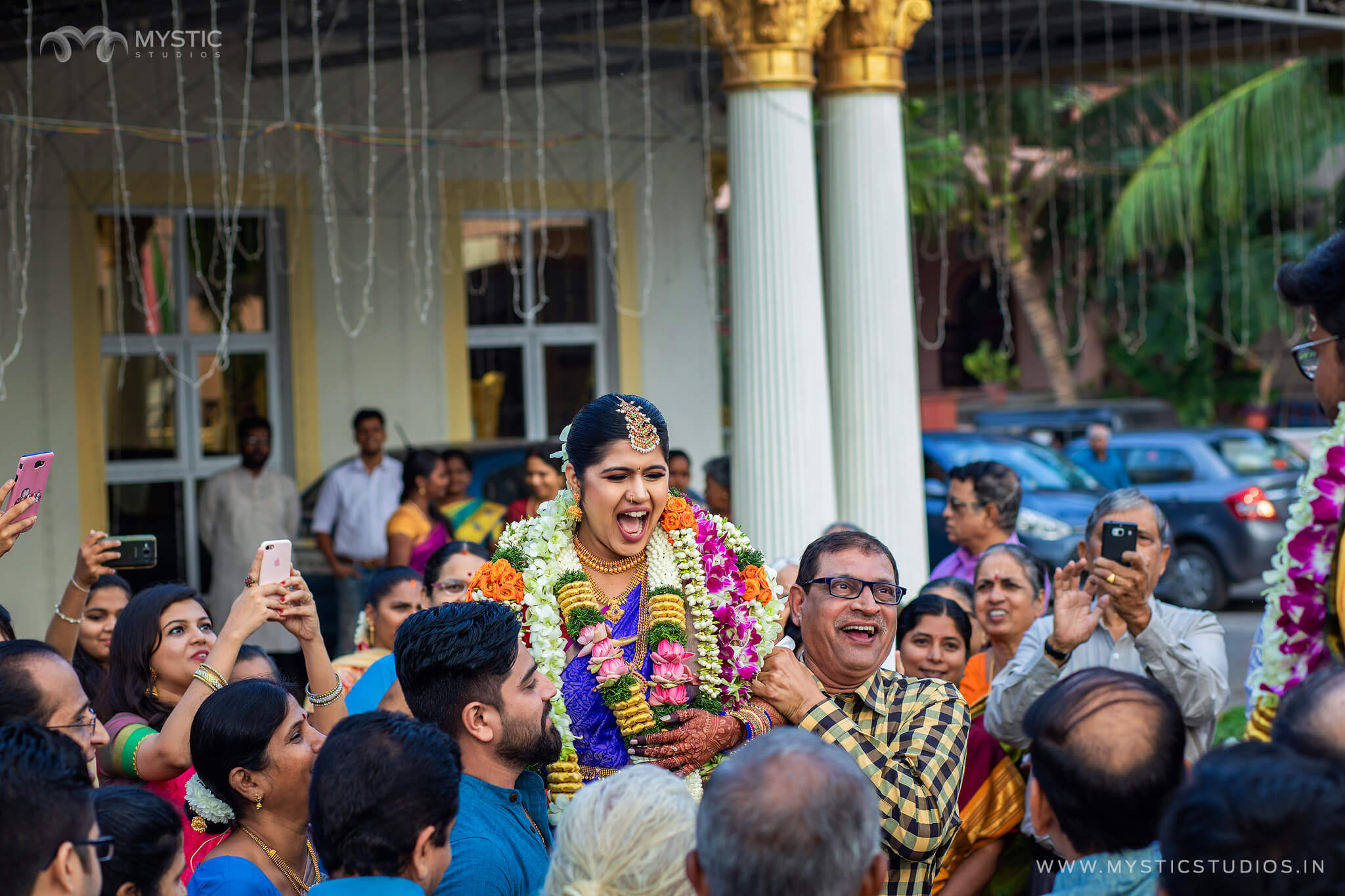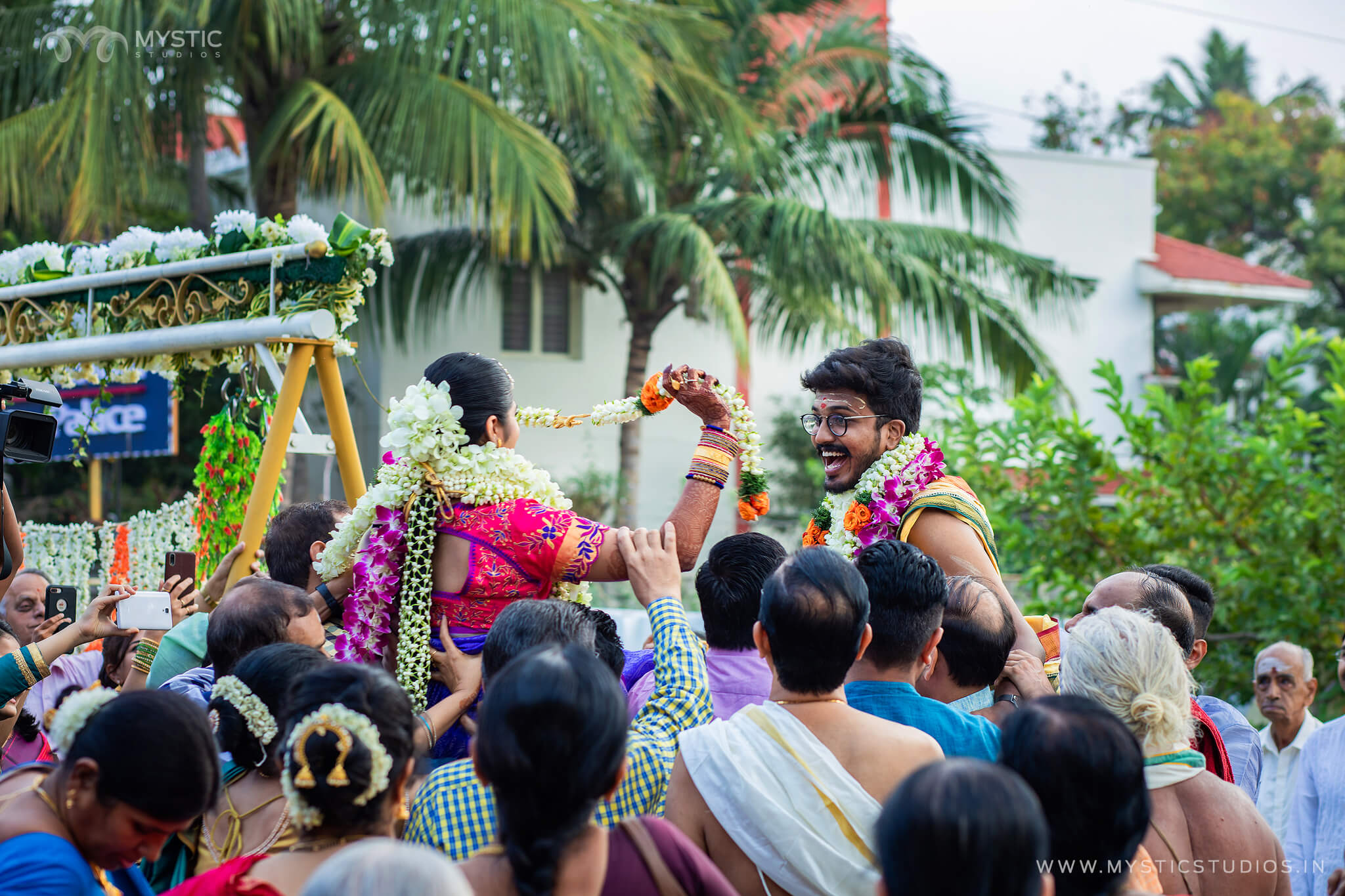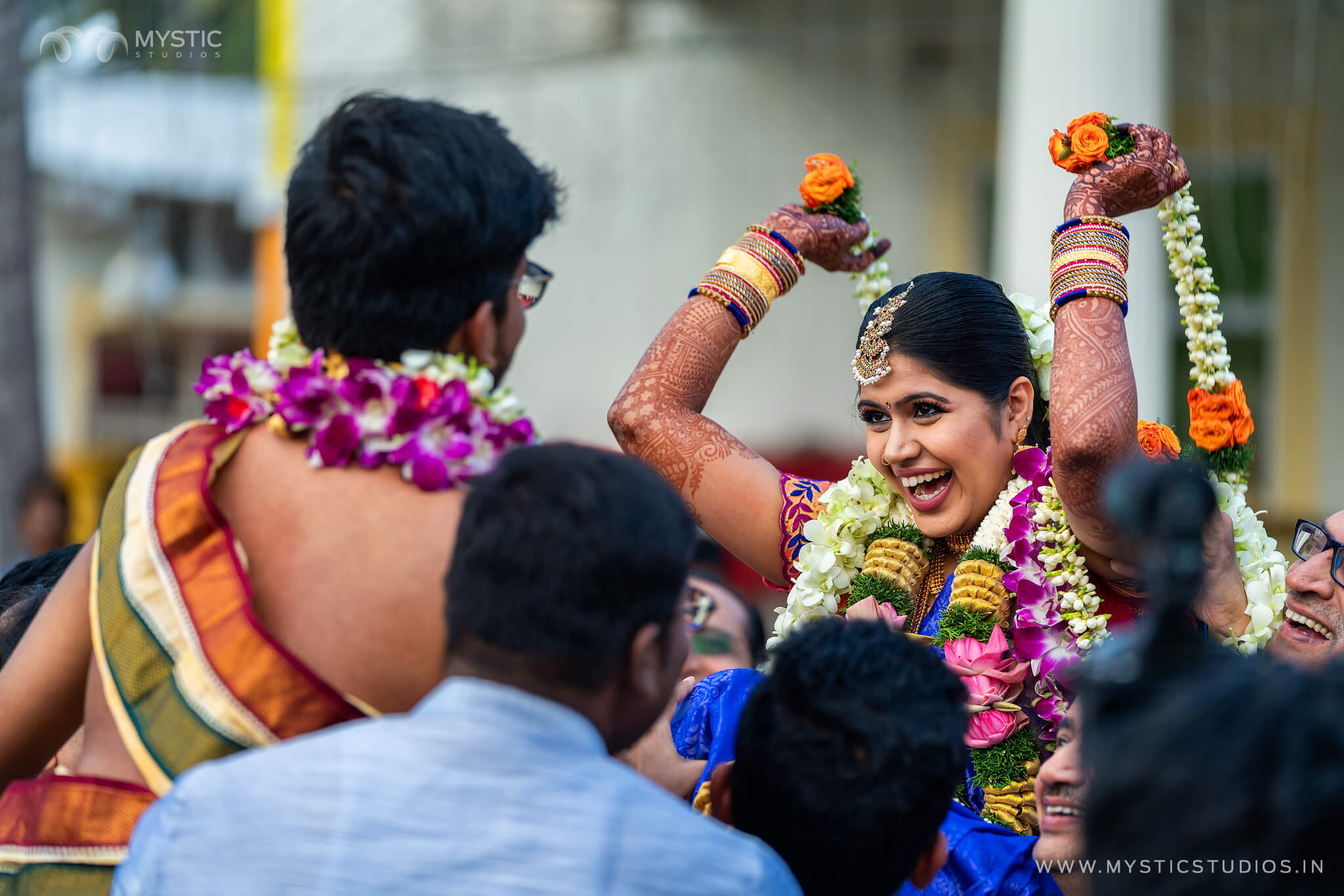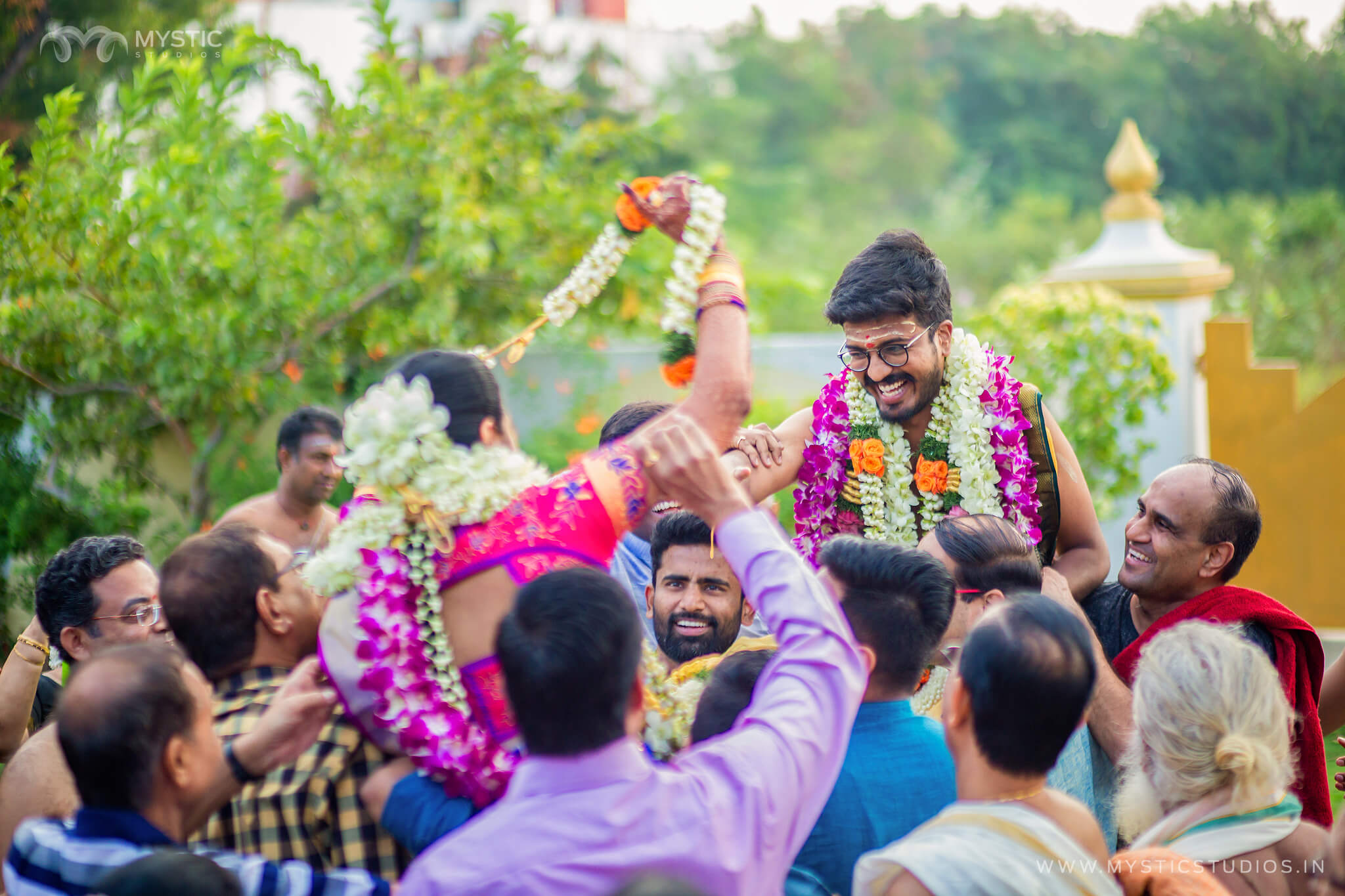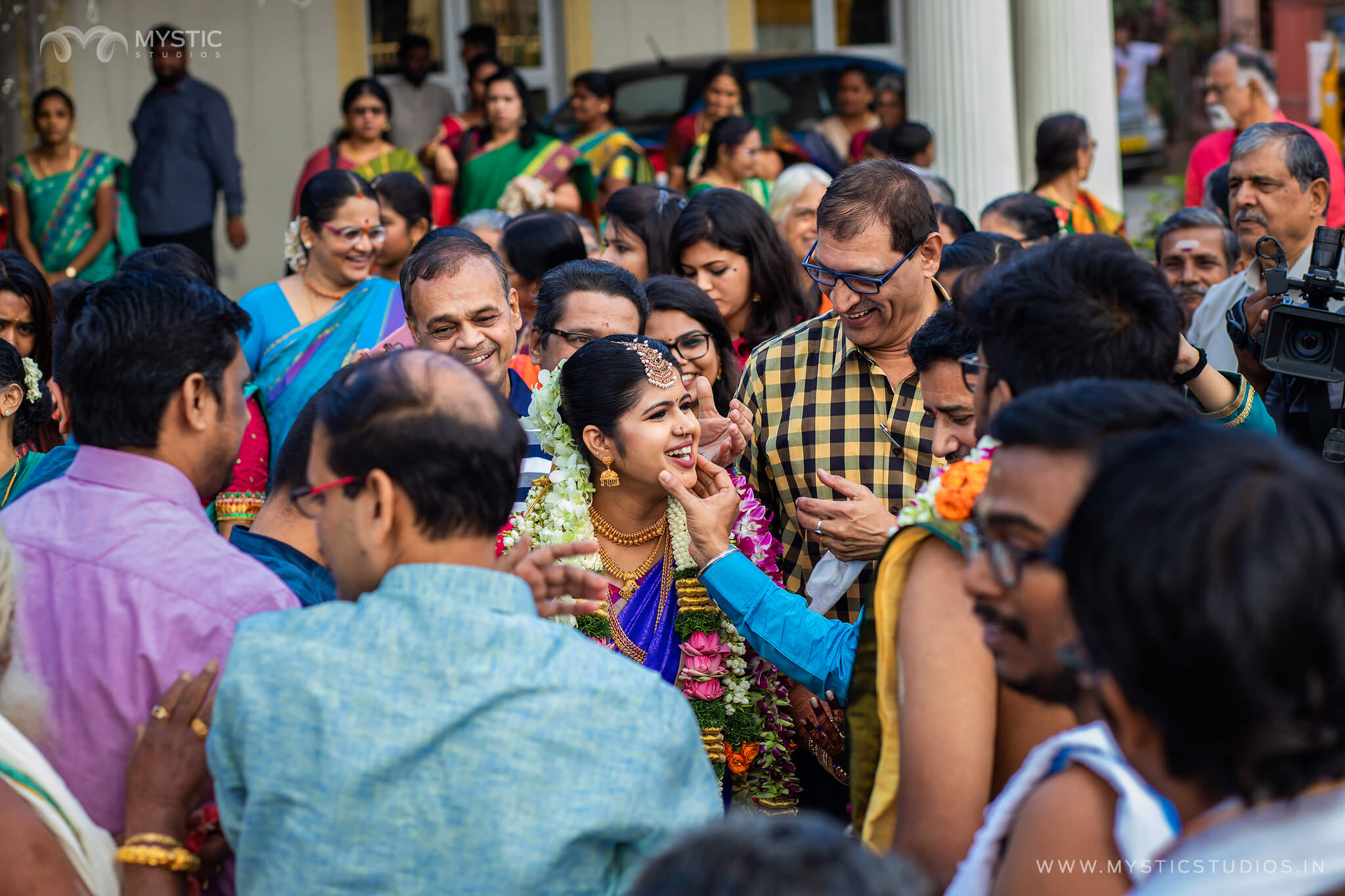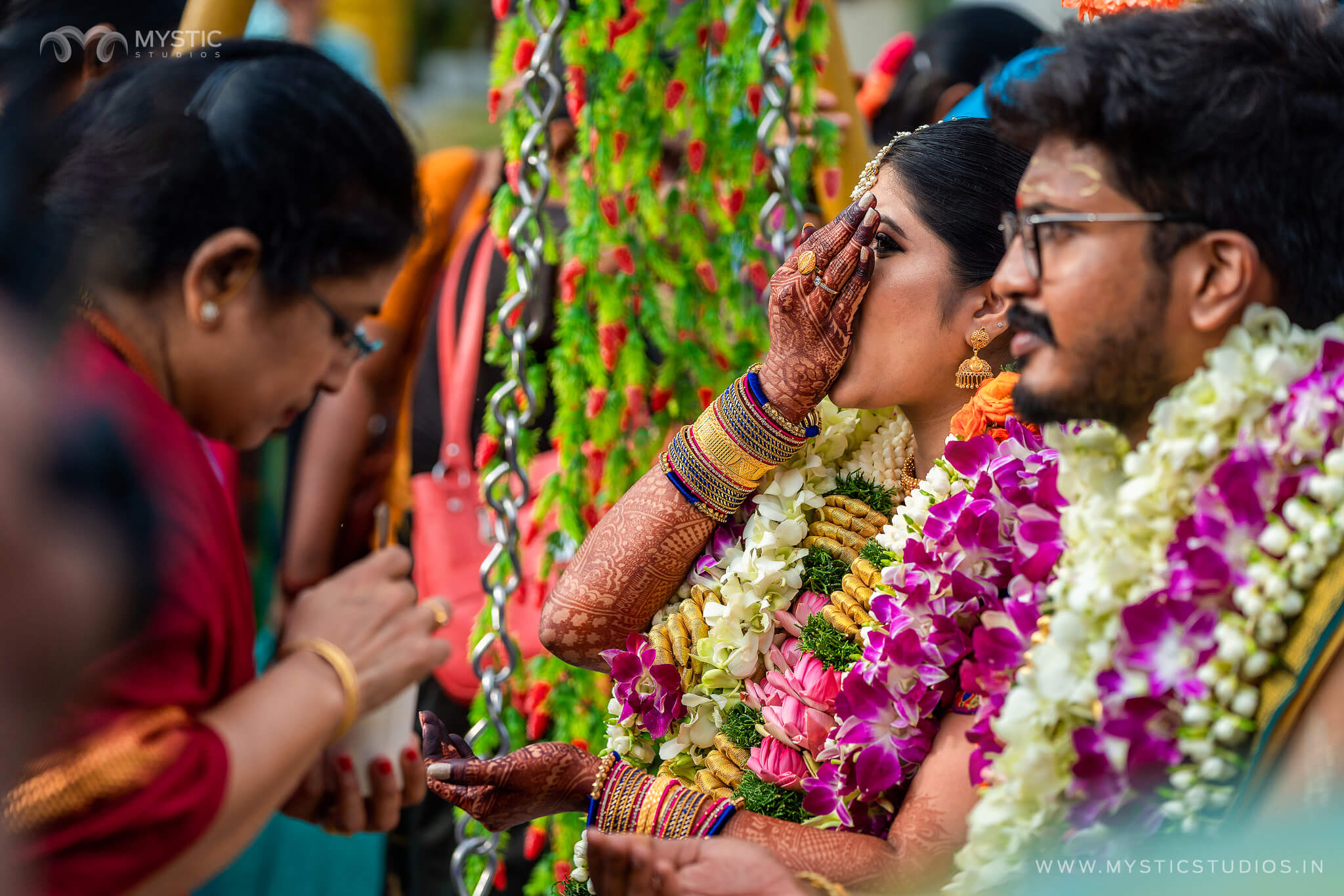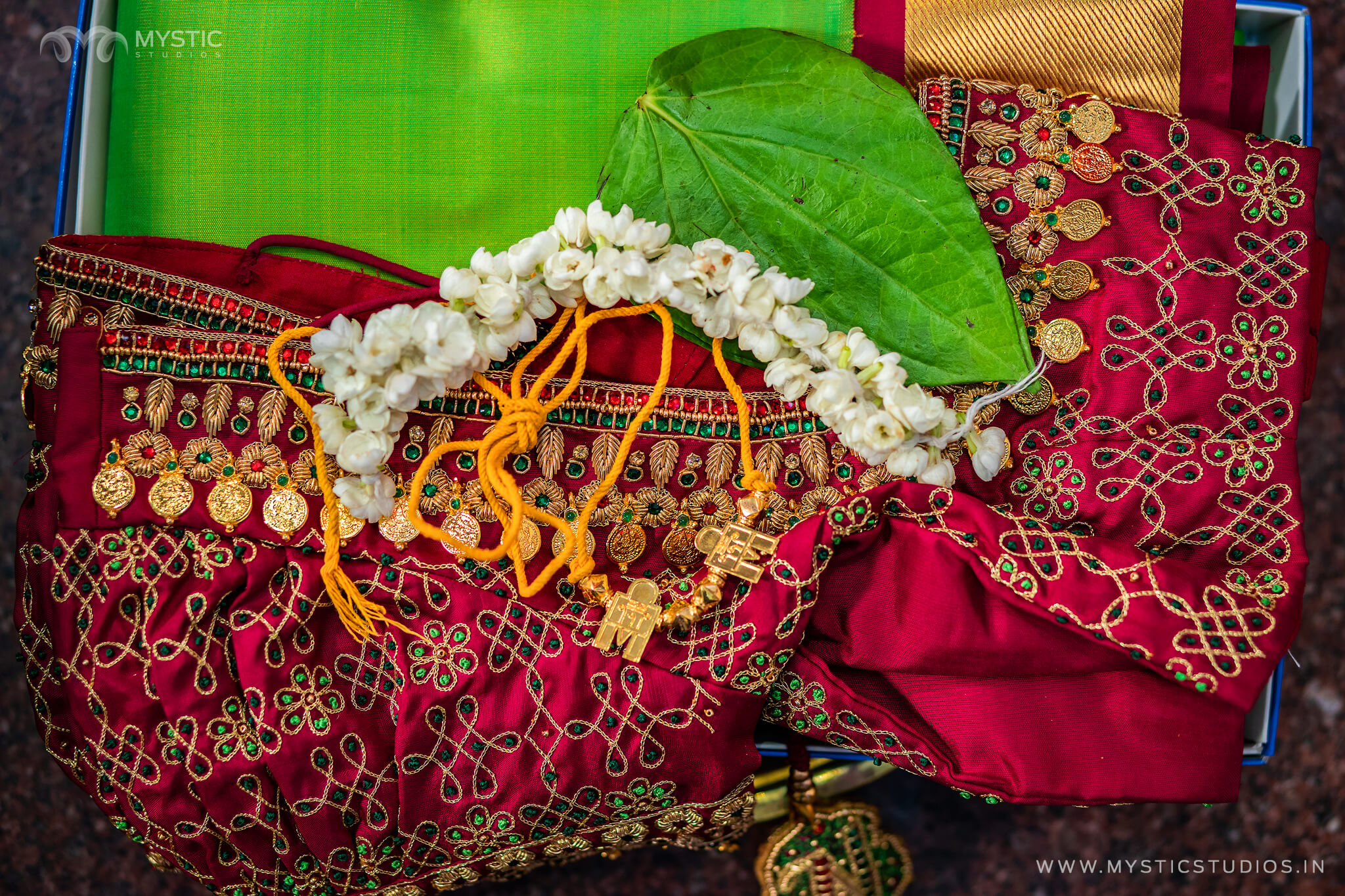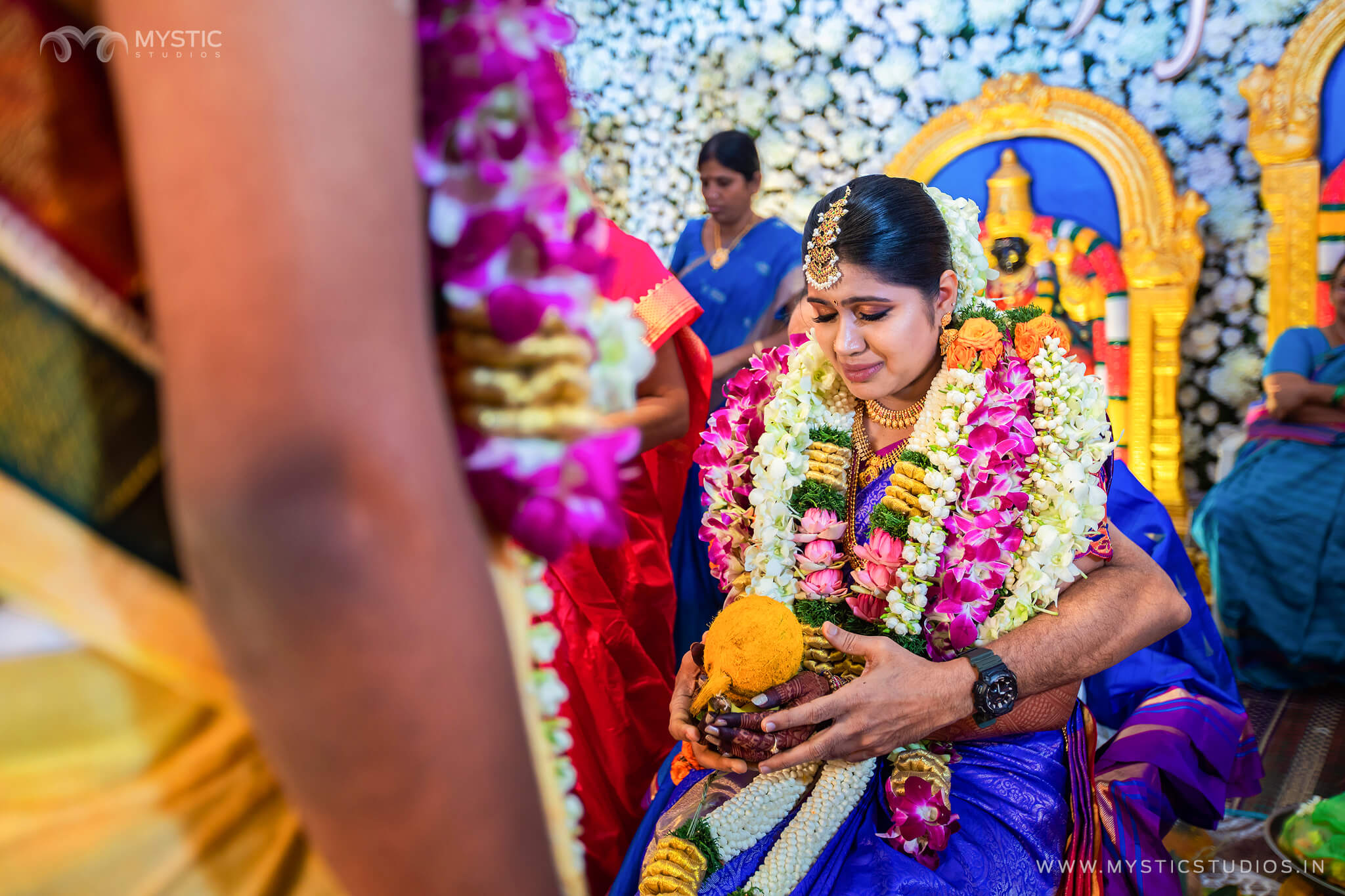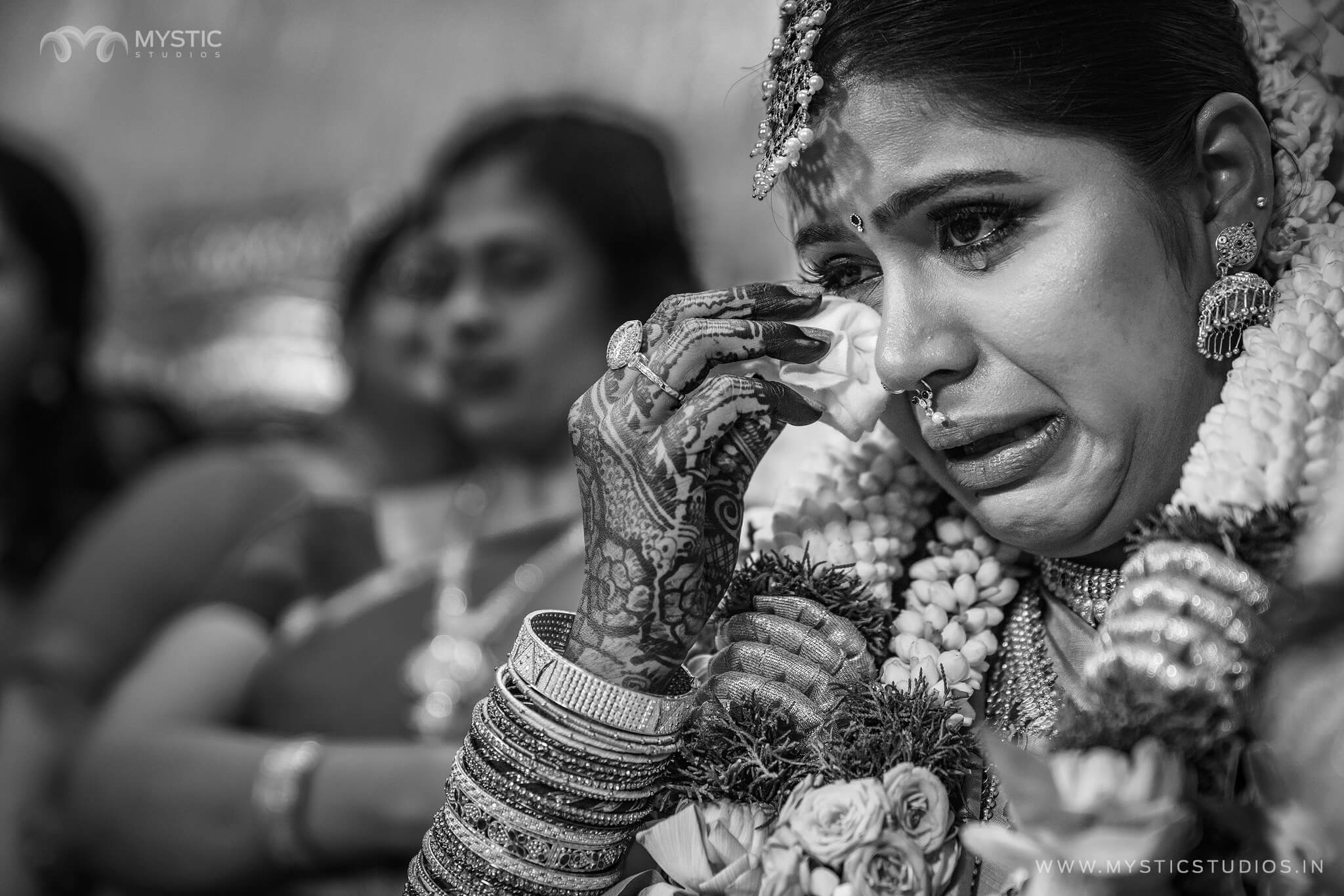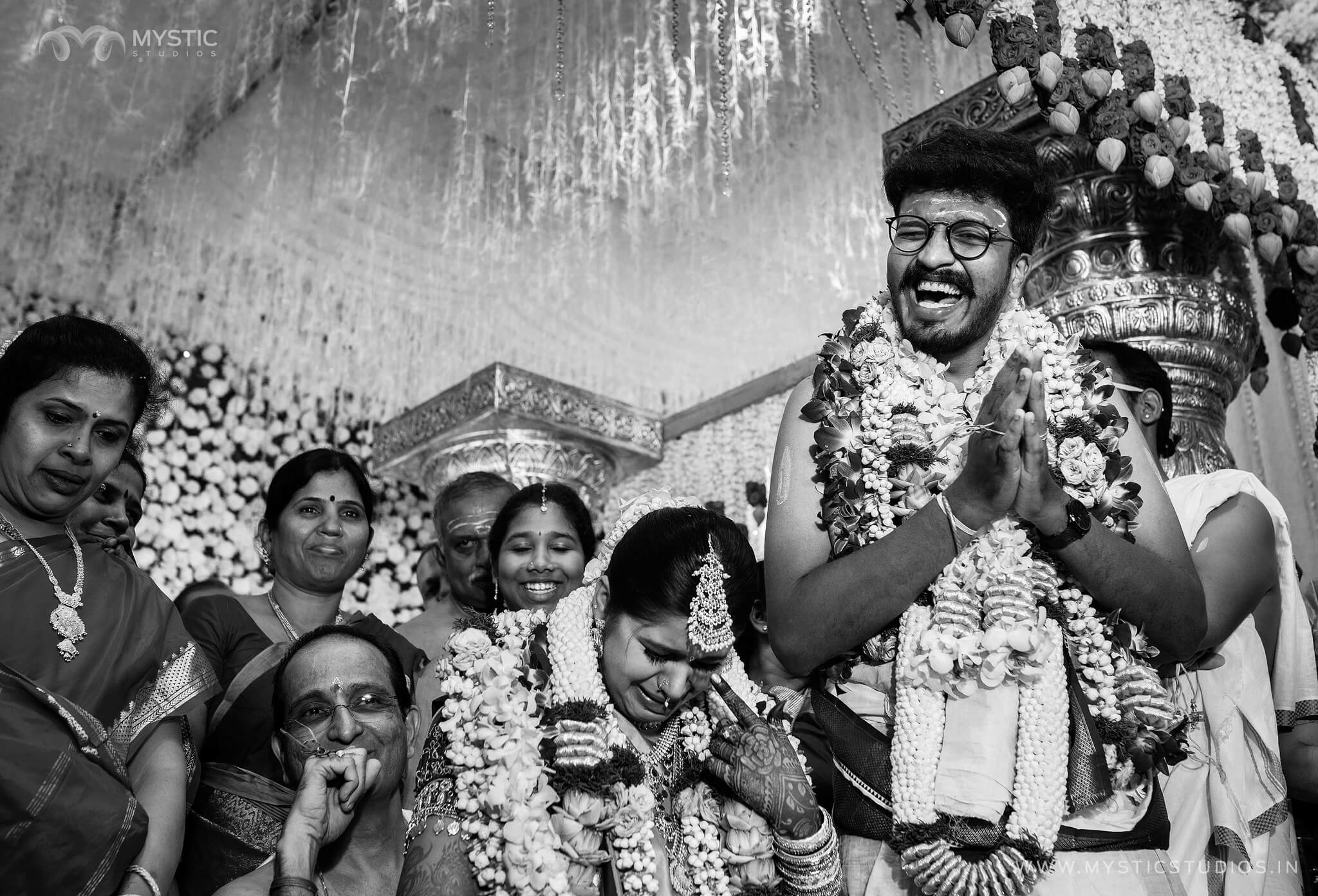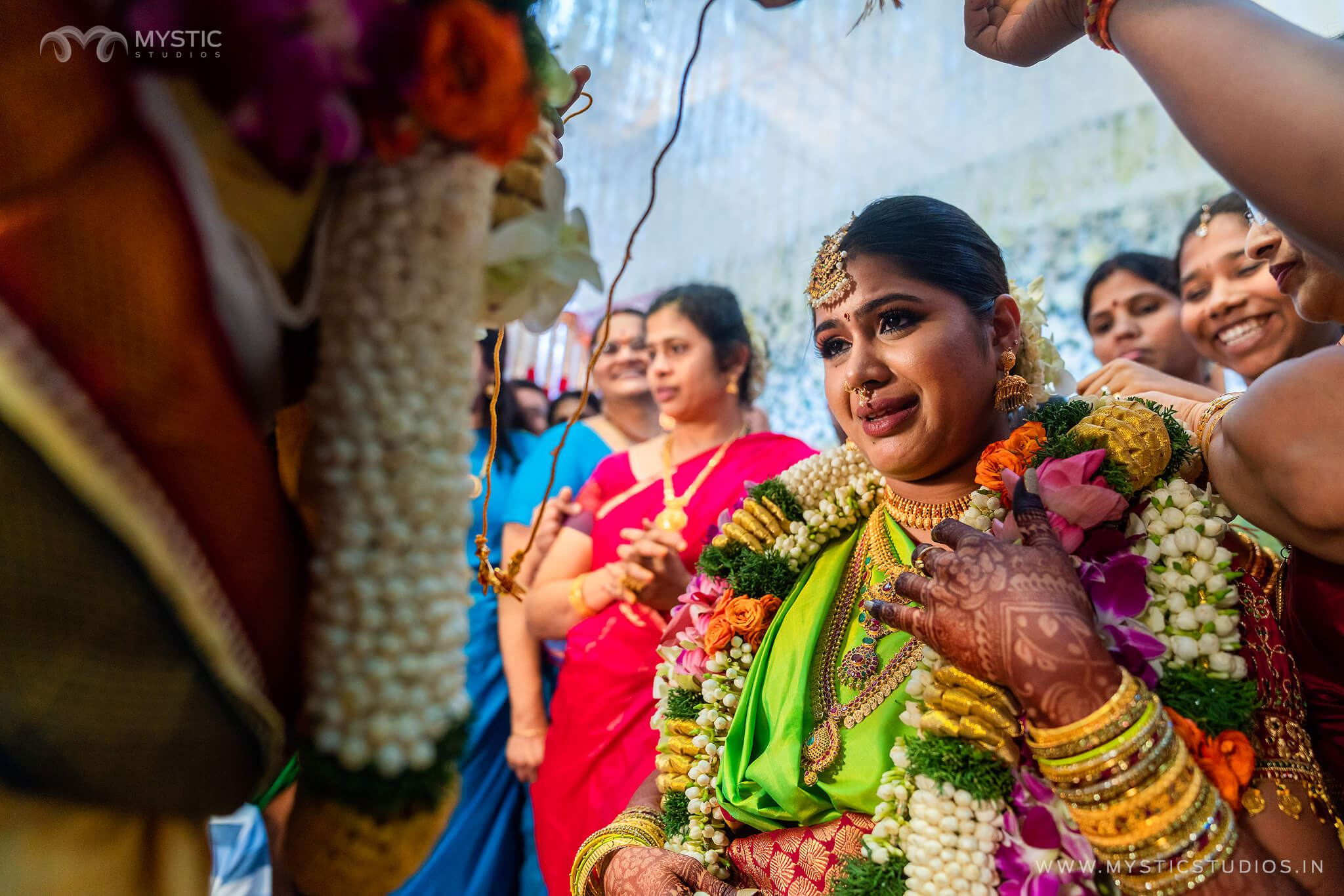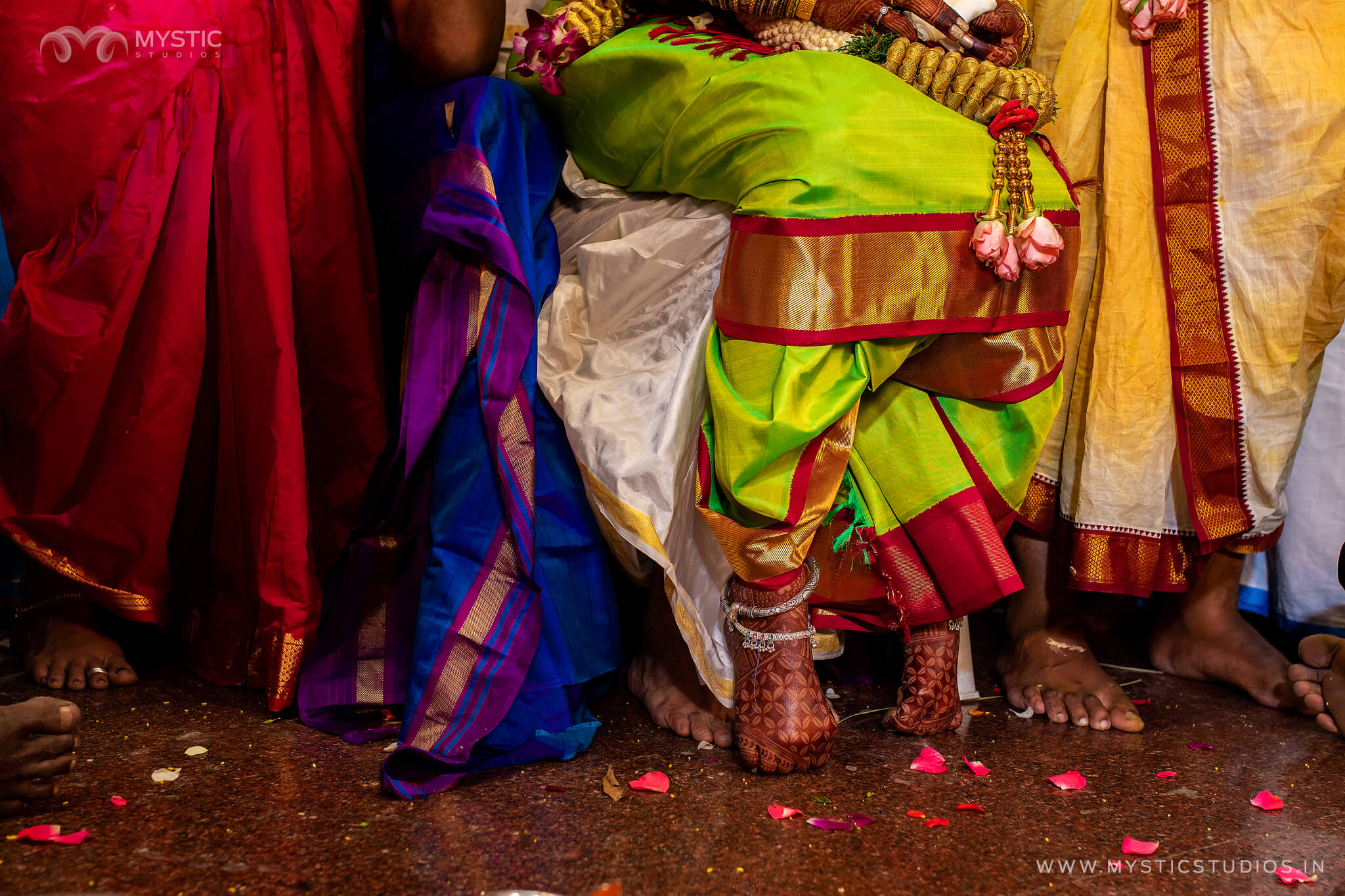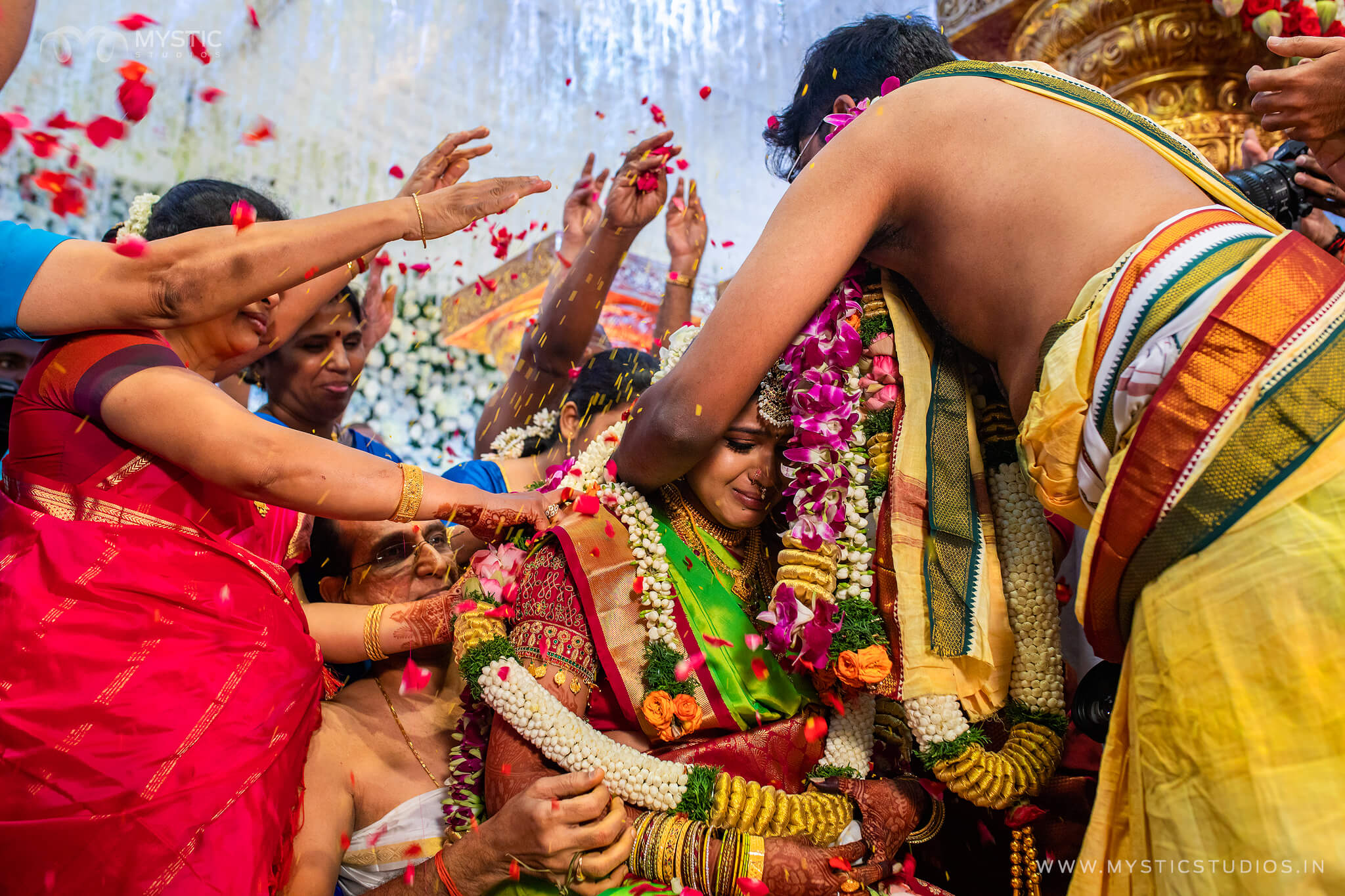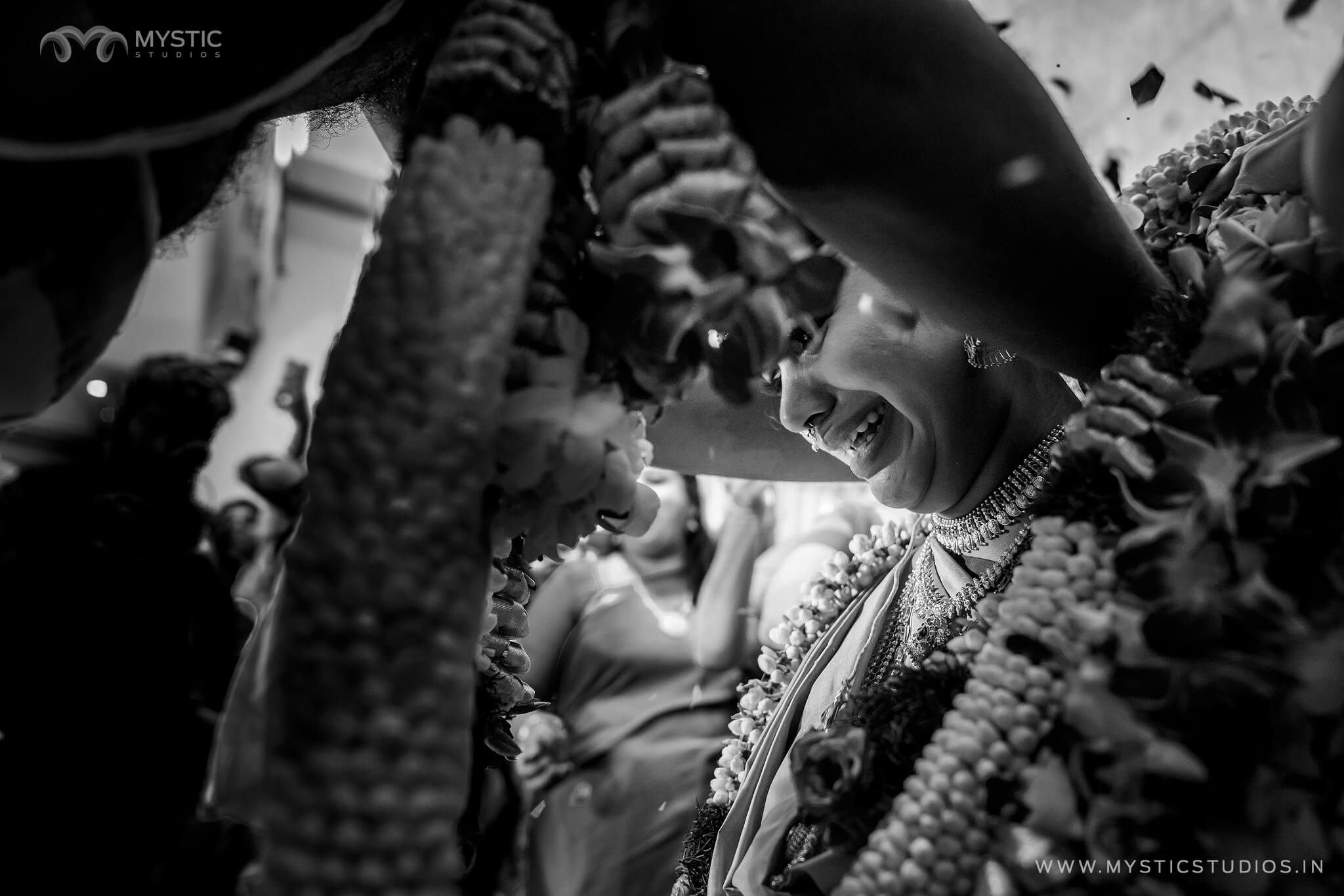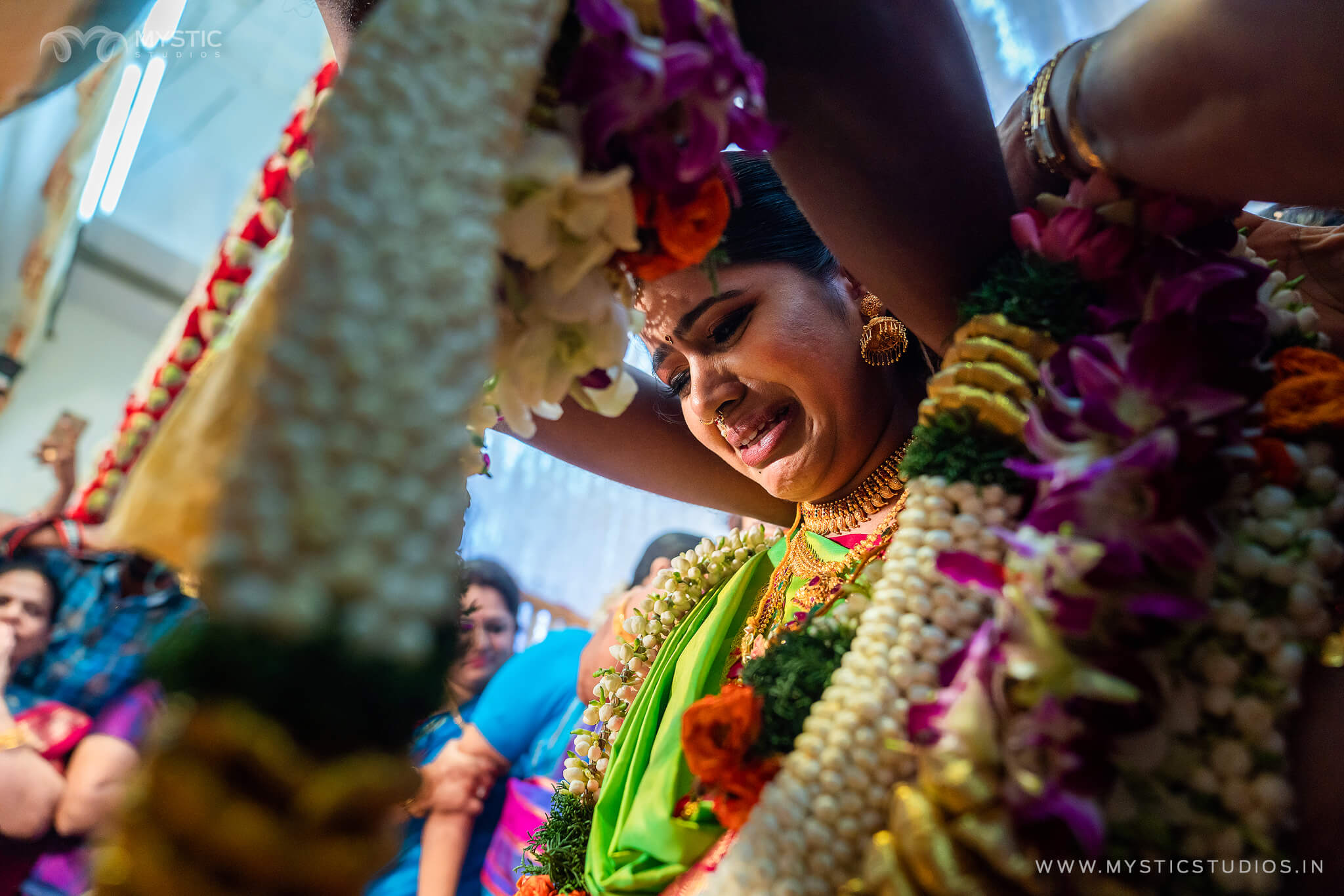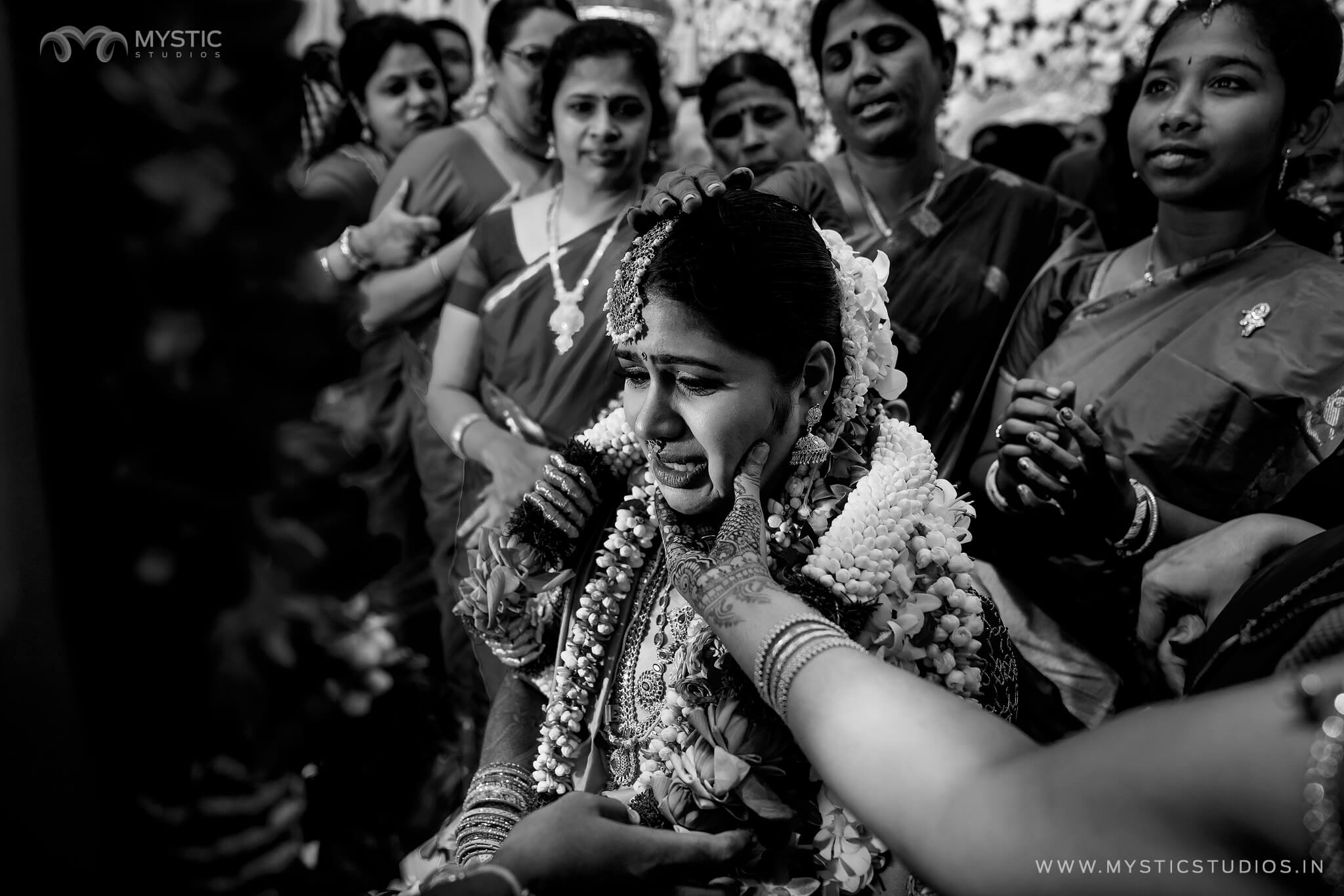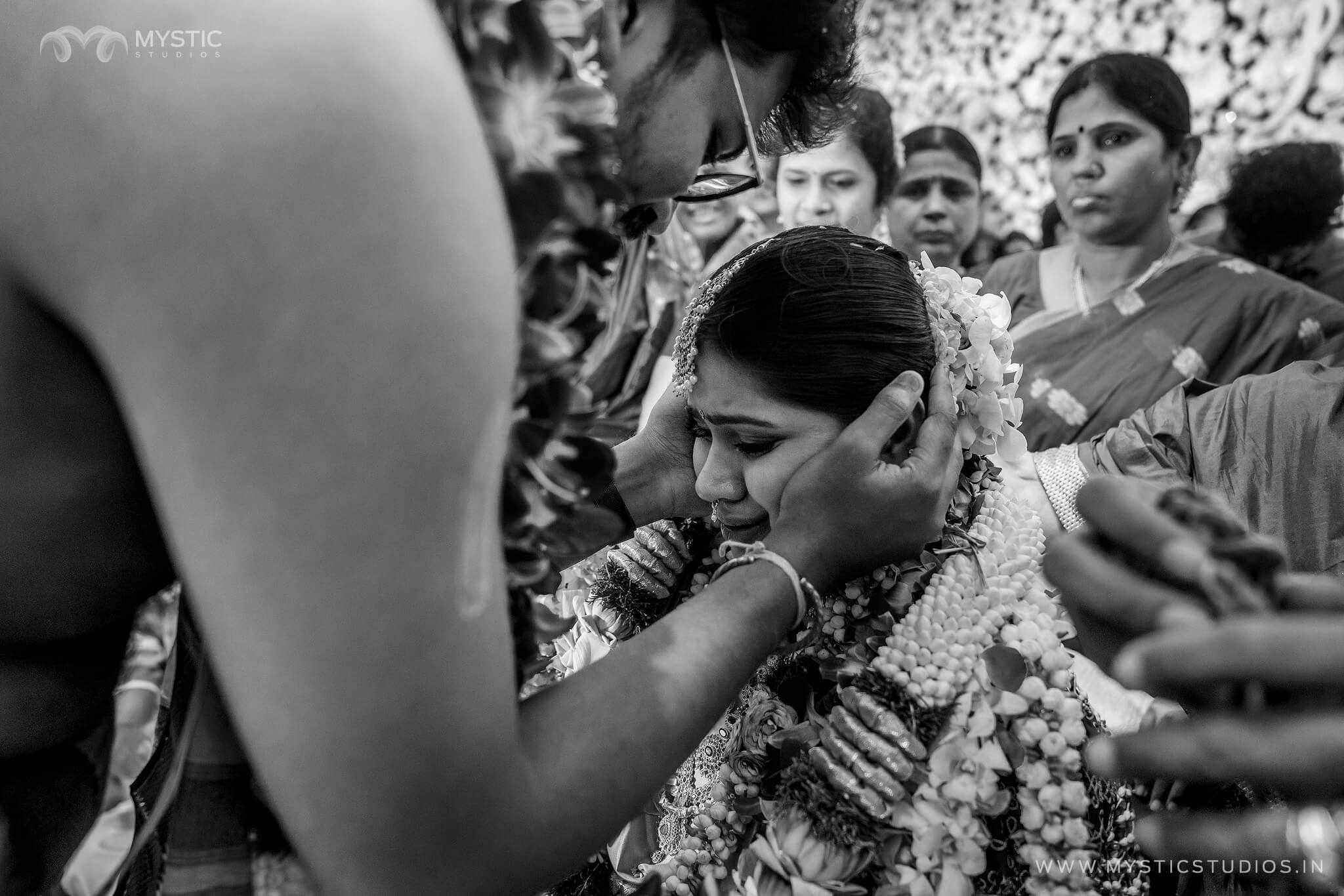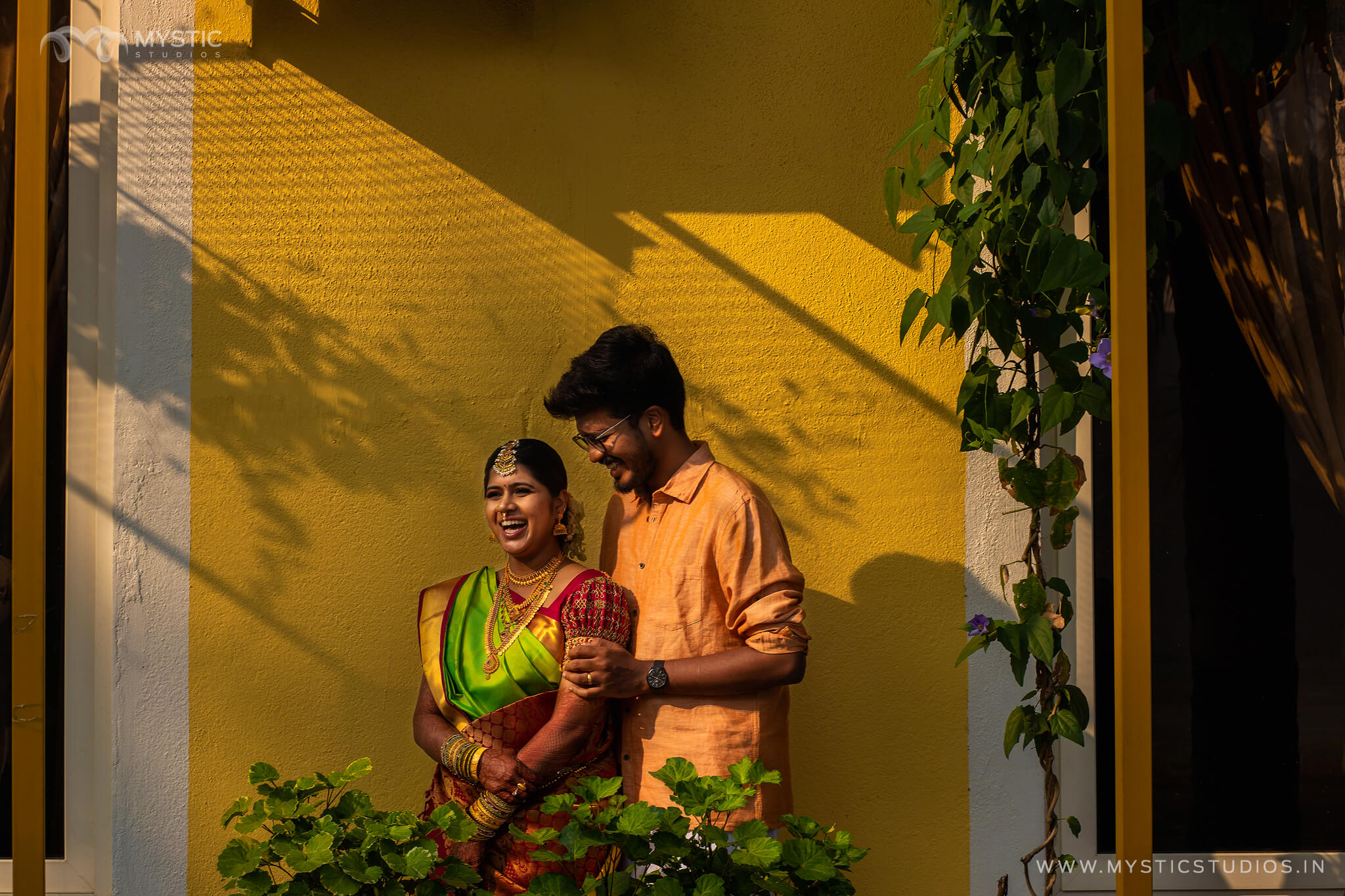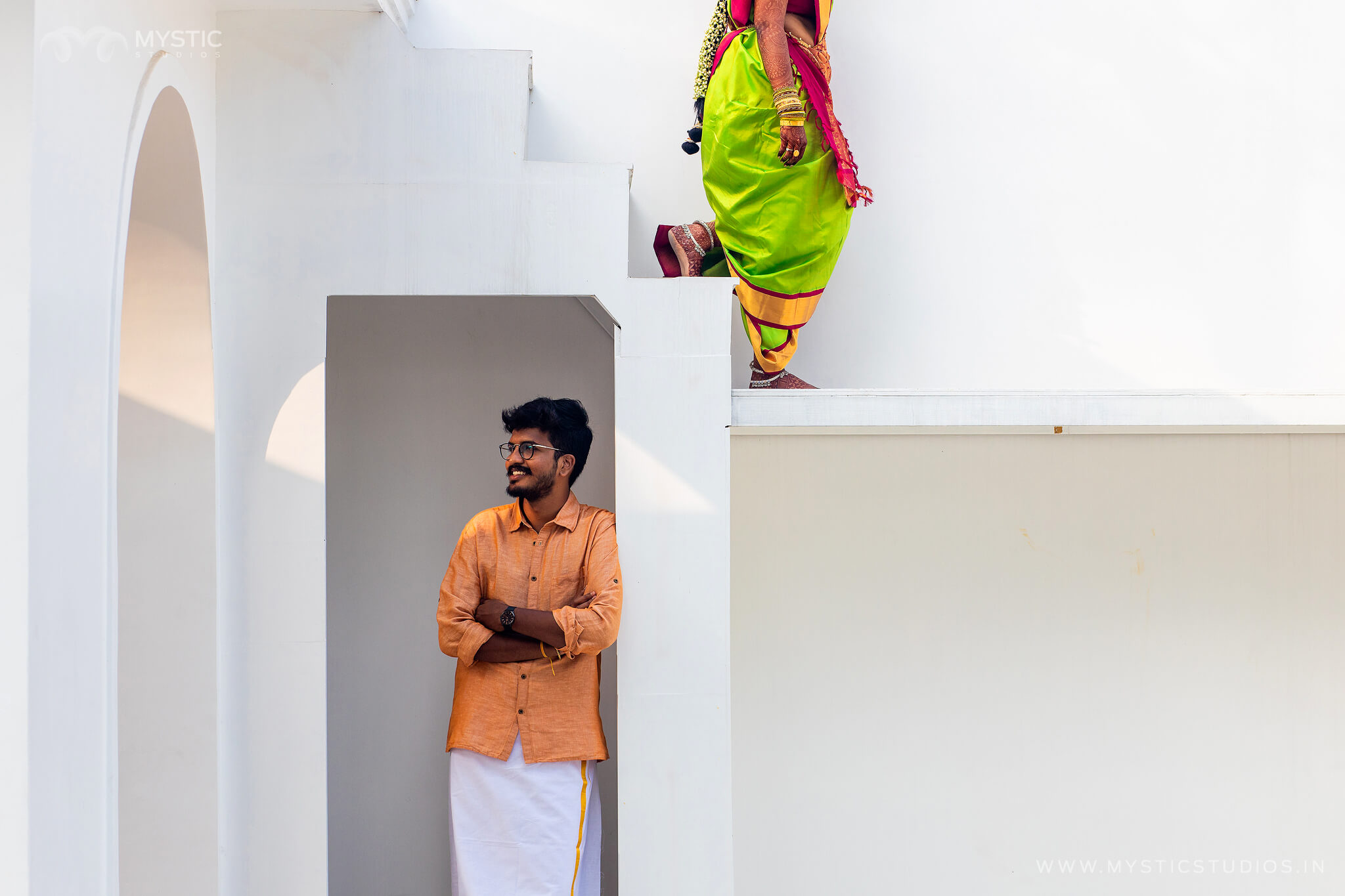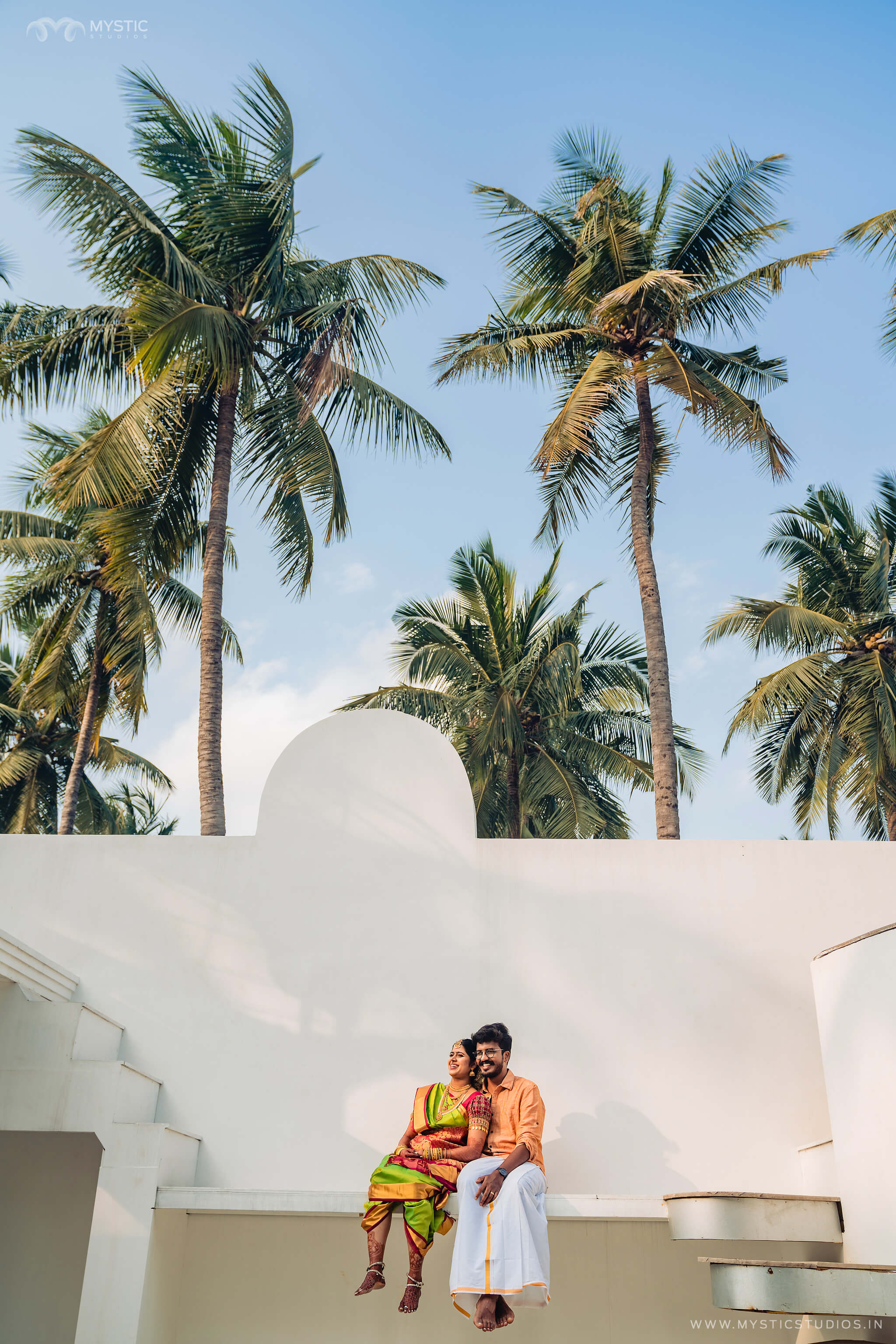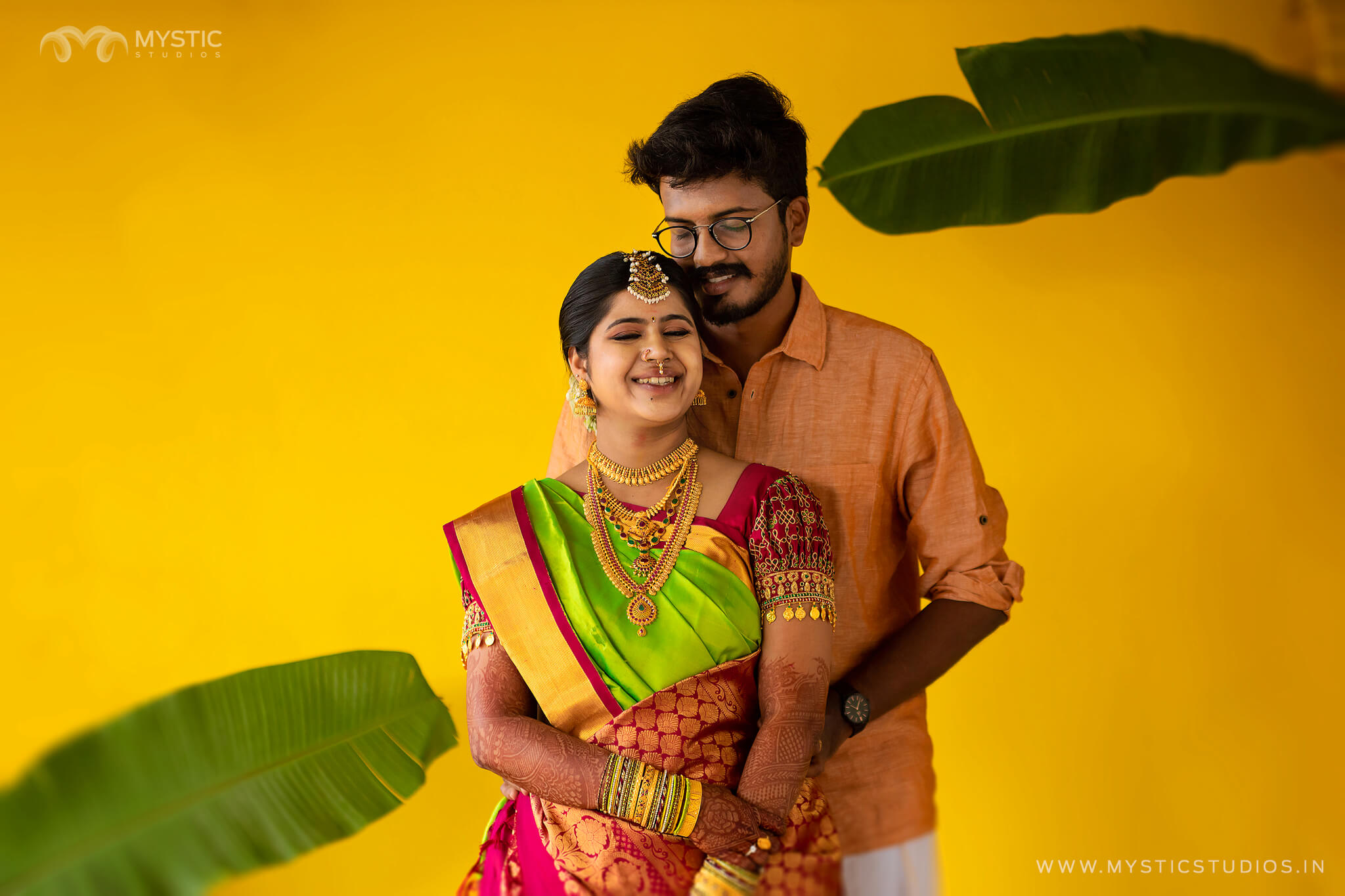 Having shot 750+ weddings all over India and few in Singapore,Dubai,US and London, Mystic Studios is one the artistic wedding photography company in Chennai and Coimbatore.If you enjoyed this post, we would be very grateful if you'd help it spread to a friend. Sharing is caring. Spread Love. And don't forget to check our other works by clicking here.