Celebration of Love
Intimate Engagement at a Private Farm
"We are most alive when we are in love" perfect words to describe the engagement of Sethupathy and Rhythanya. It was a beautiful evening, an atmosphere filled with joy and vibe. The sun was slowly going down as we started shooting the getting ready and portraits of Rhythanya. And Sethpathy came to the venue at the right sunset time which garnered us the time for a beautiful couple portrait session in the woods which resides inside the venue. The chemistry between the two elevated the moments and the couple's portrait session was a bomb. We keenly enjoyed the shoot. This super uber Kongu-based engagement happened at Addons farm, Palladam.
Soon after the relatives and guests assembled at the venue, the couple entered the beautiful pastel green and floral-themed background decor. The stage was literally lit in the festival mood. Ring exchanging ceremony was a topnotch event where all the relatives, friends, and guests cheered up the couple and the moments were so surreal to witness.
Sethupathy and Rhythanya, you showed us what love looks like, easy, happy, and fun. We are so happy to help and involved in planning each and every aspect of the event. Thank you for having us. It felt like we were shooting a friend's engagement, nothing here seemed like work.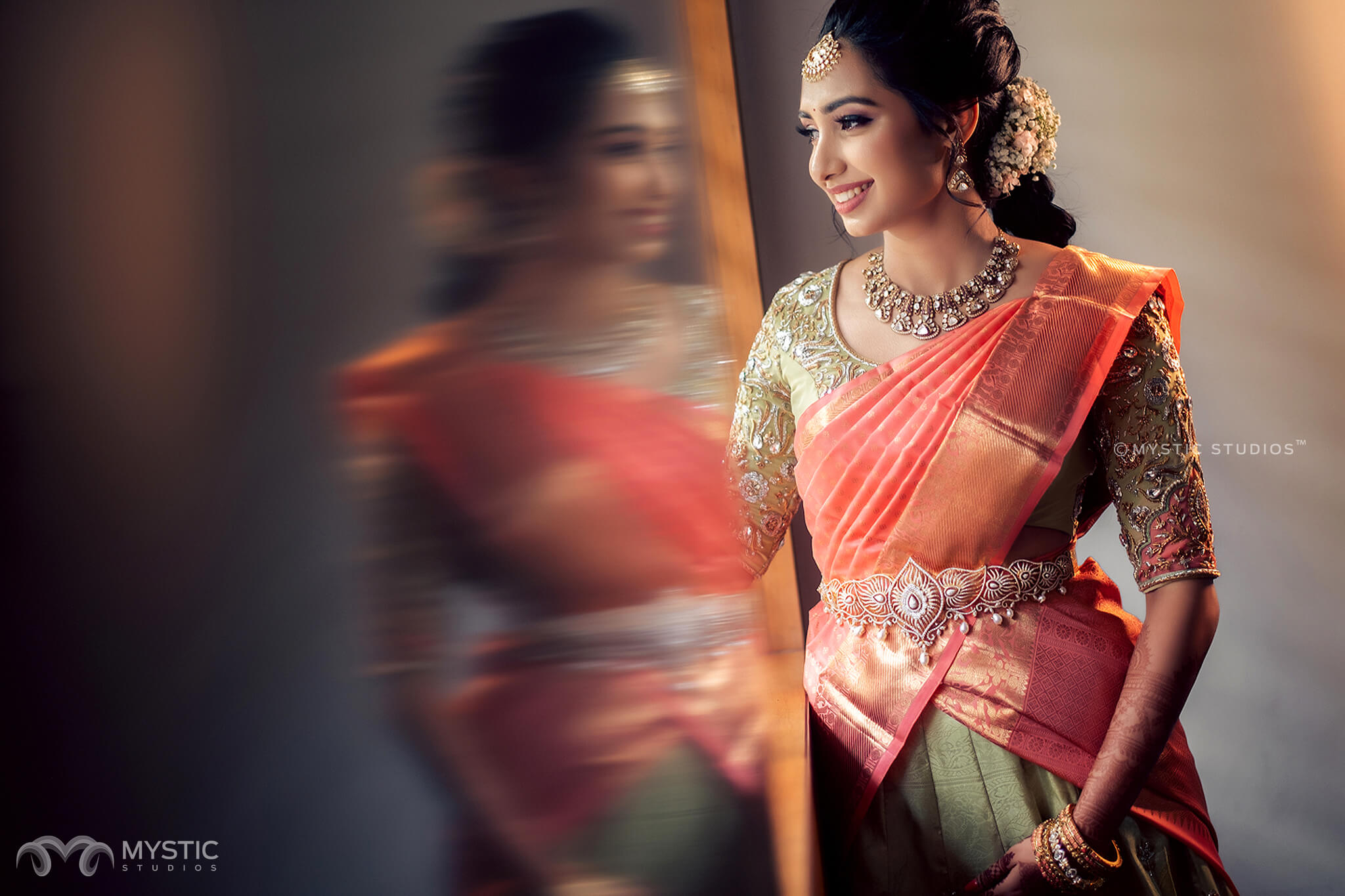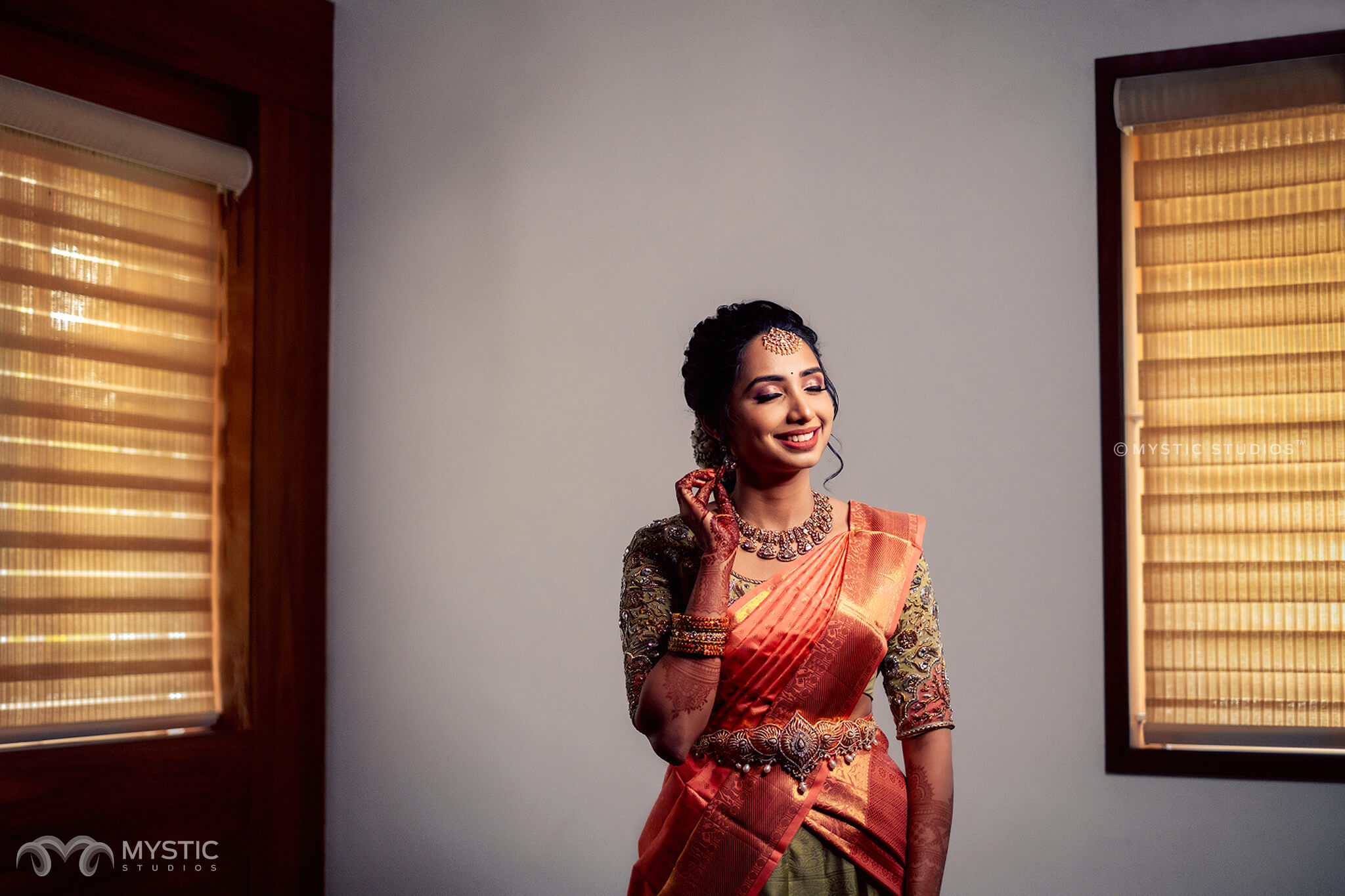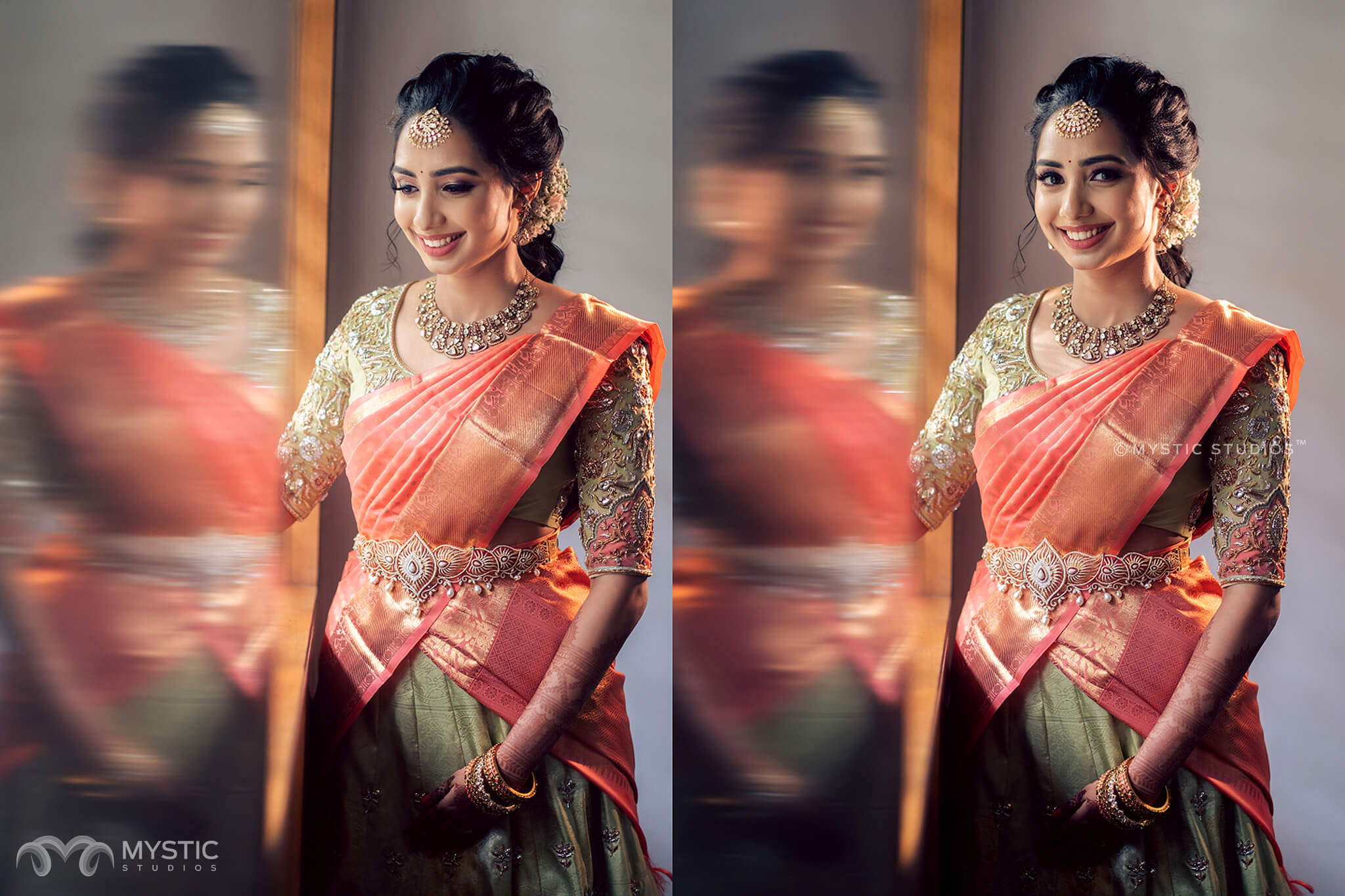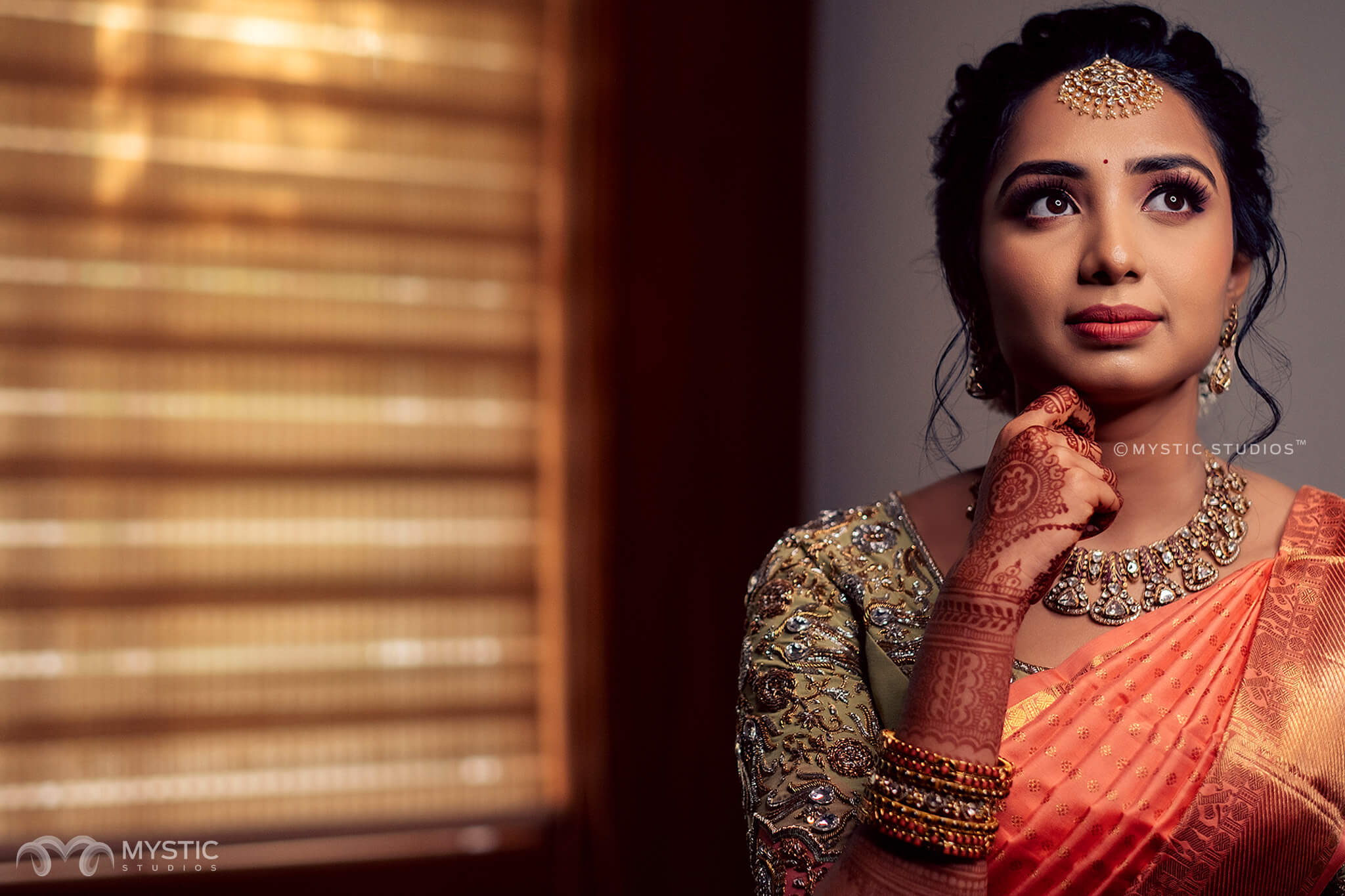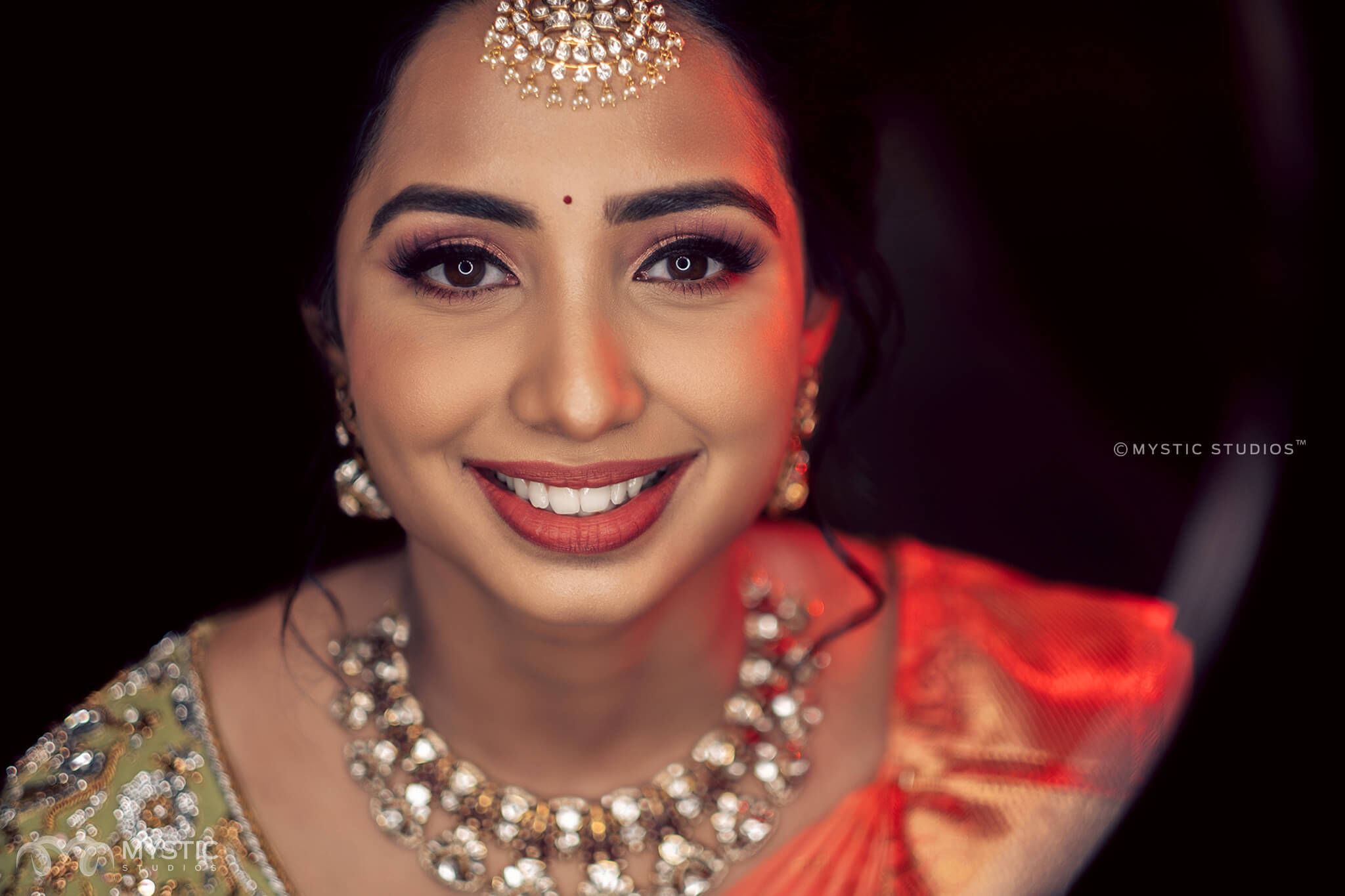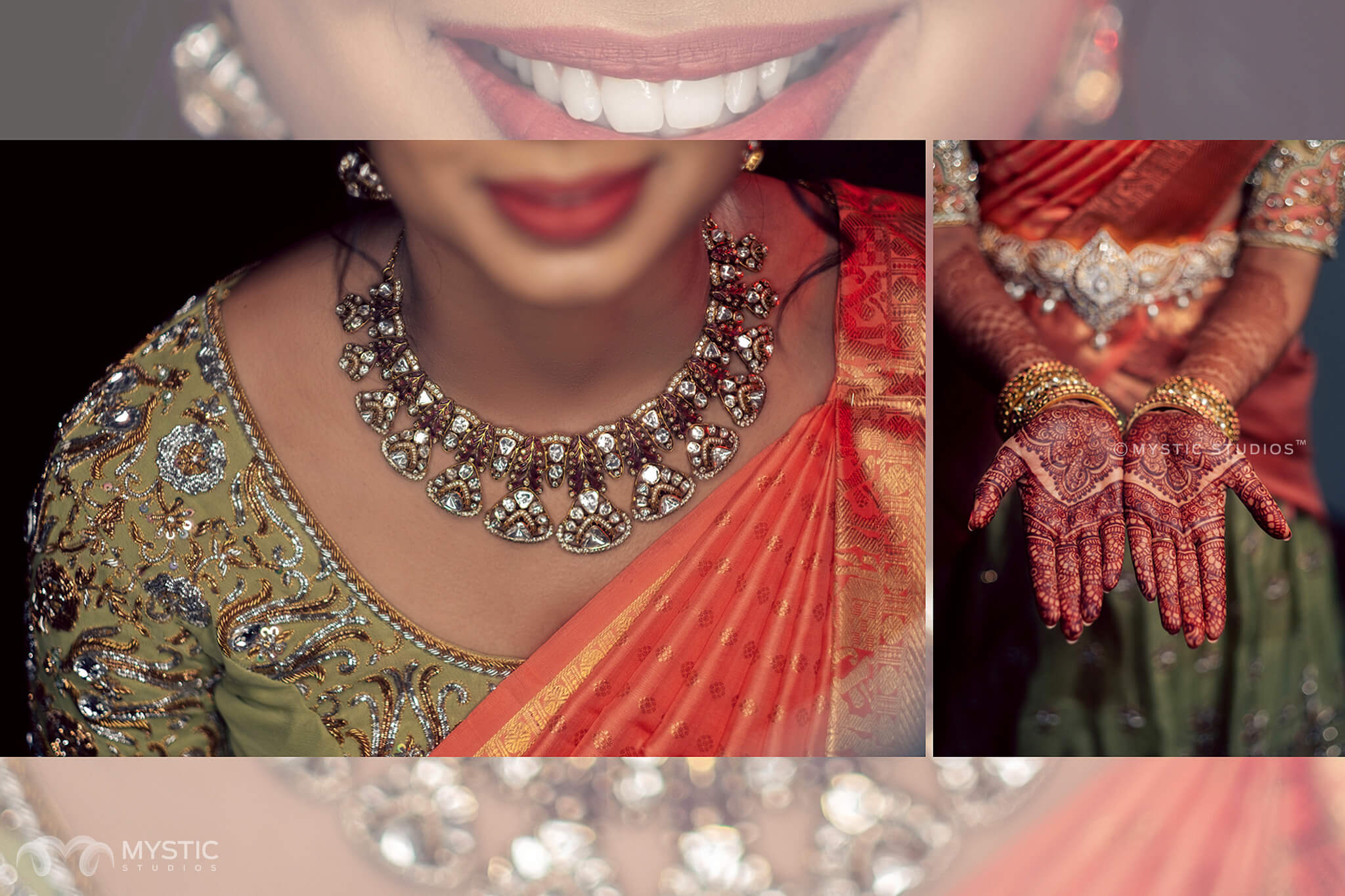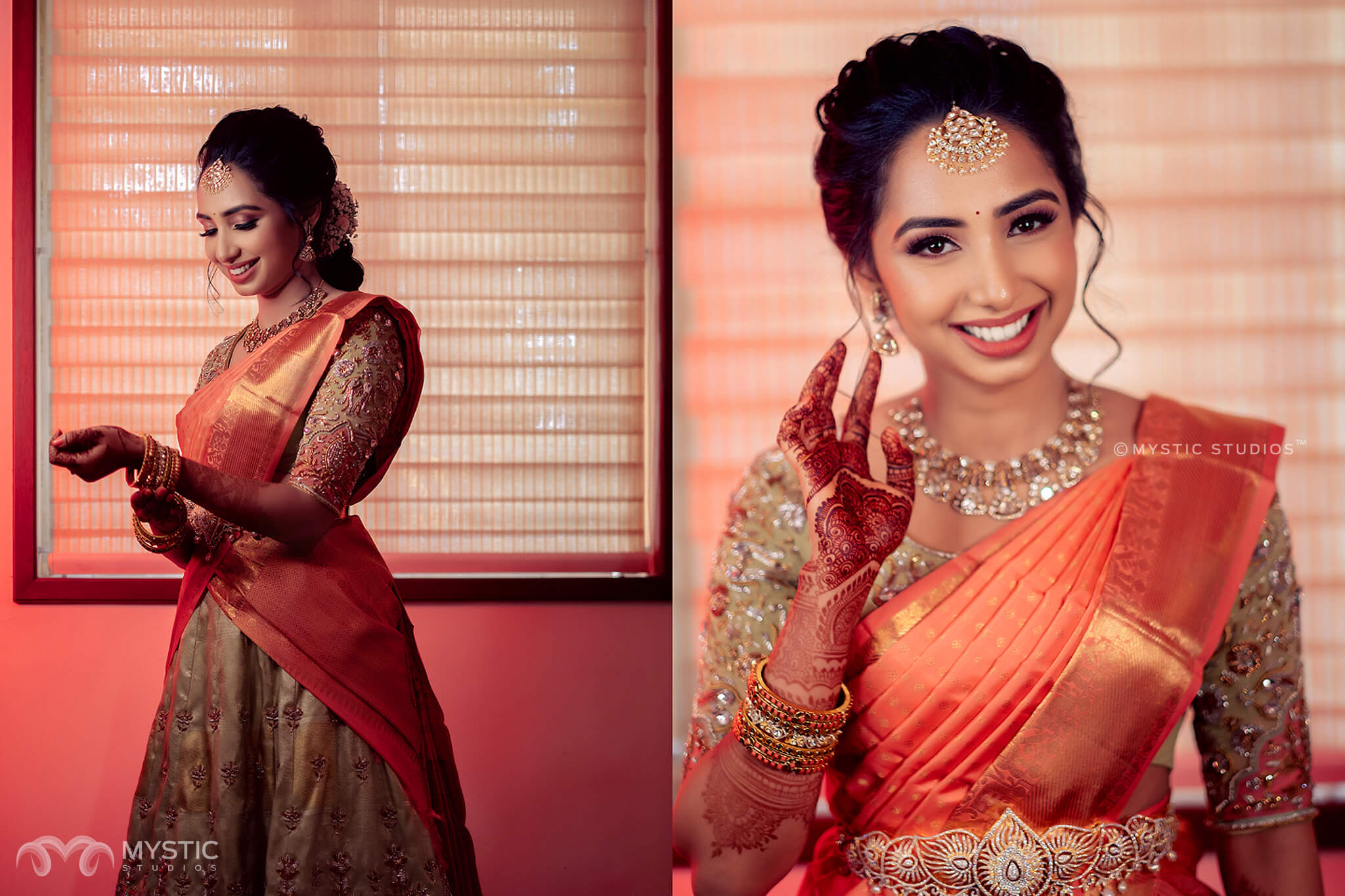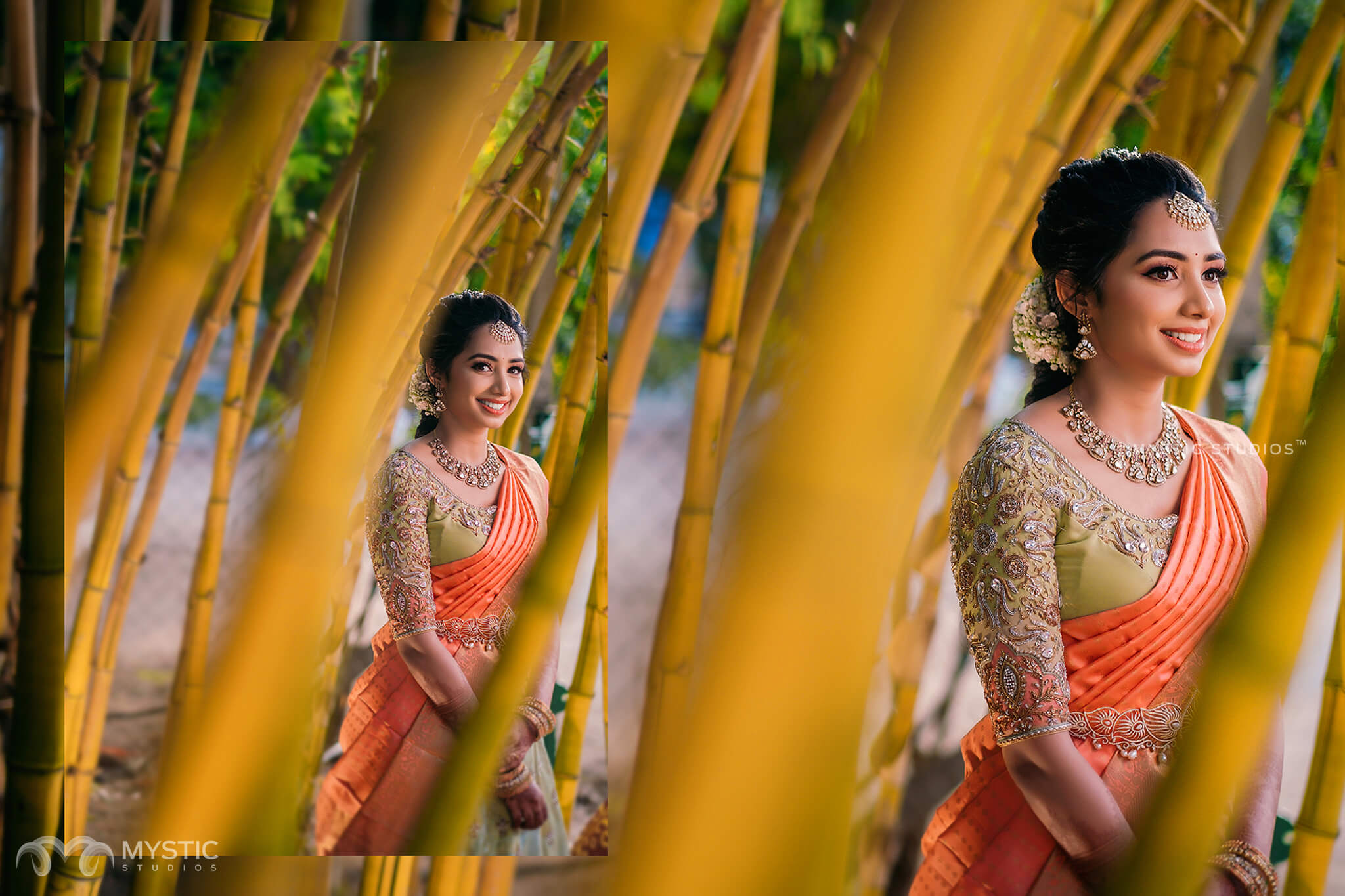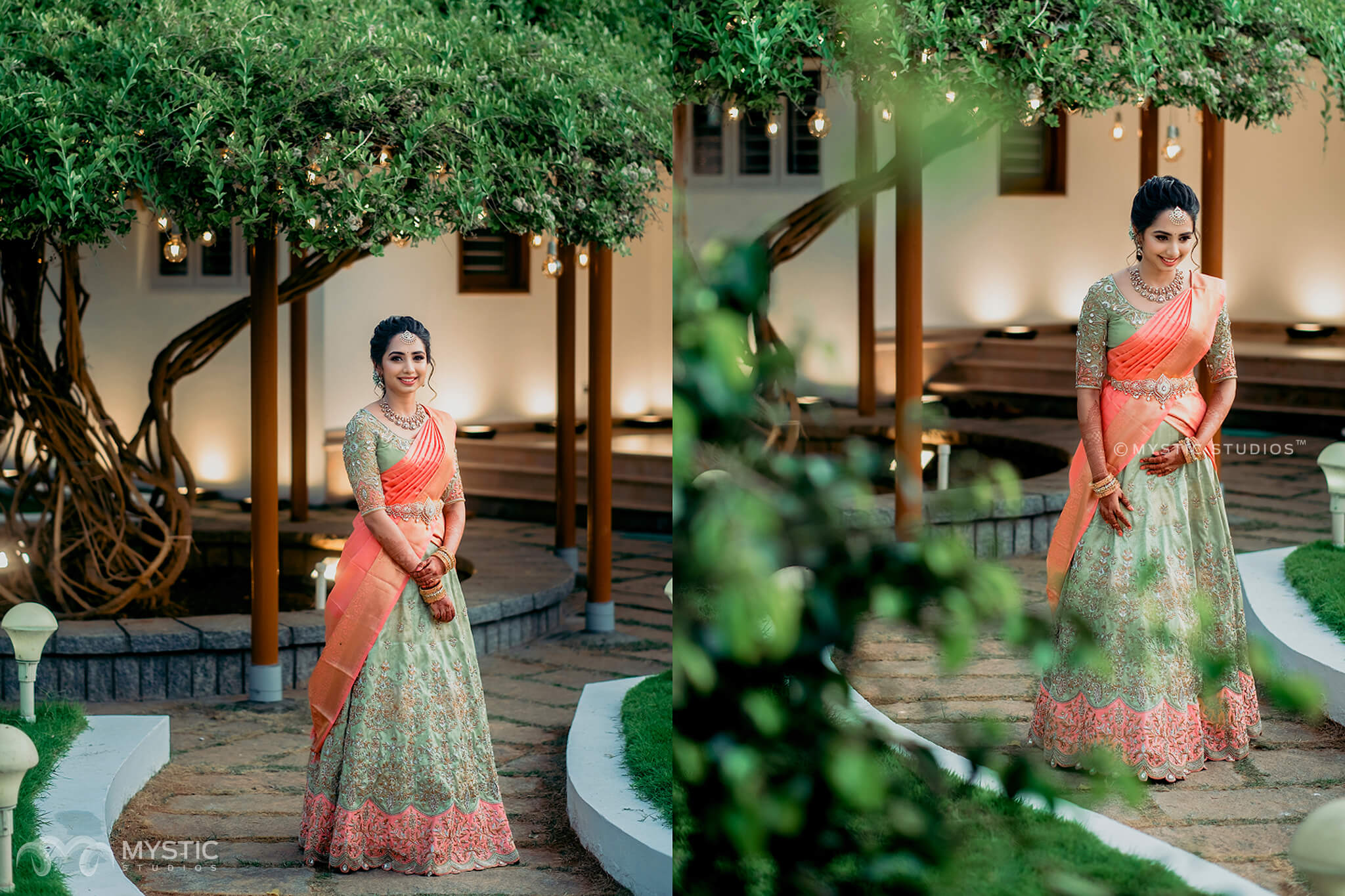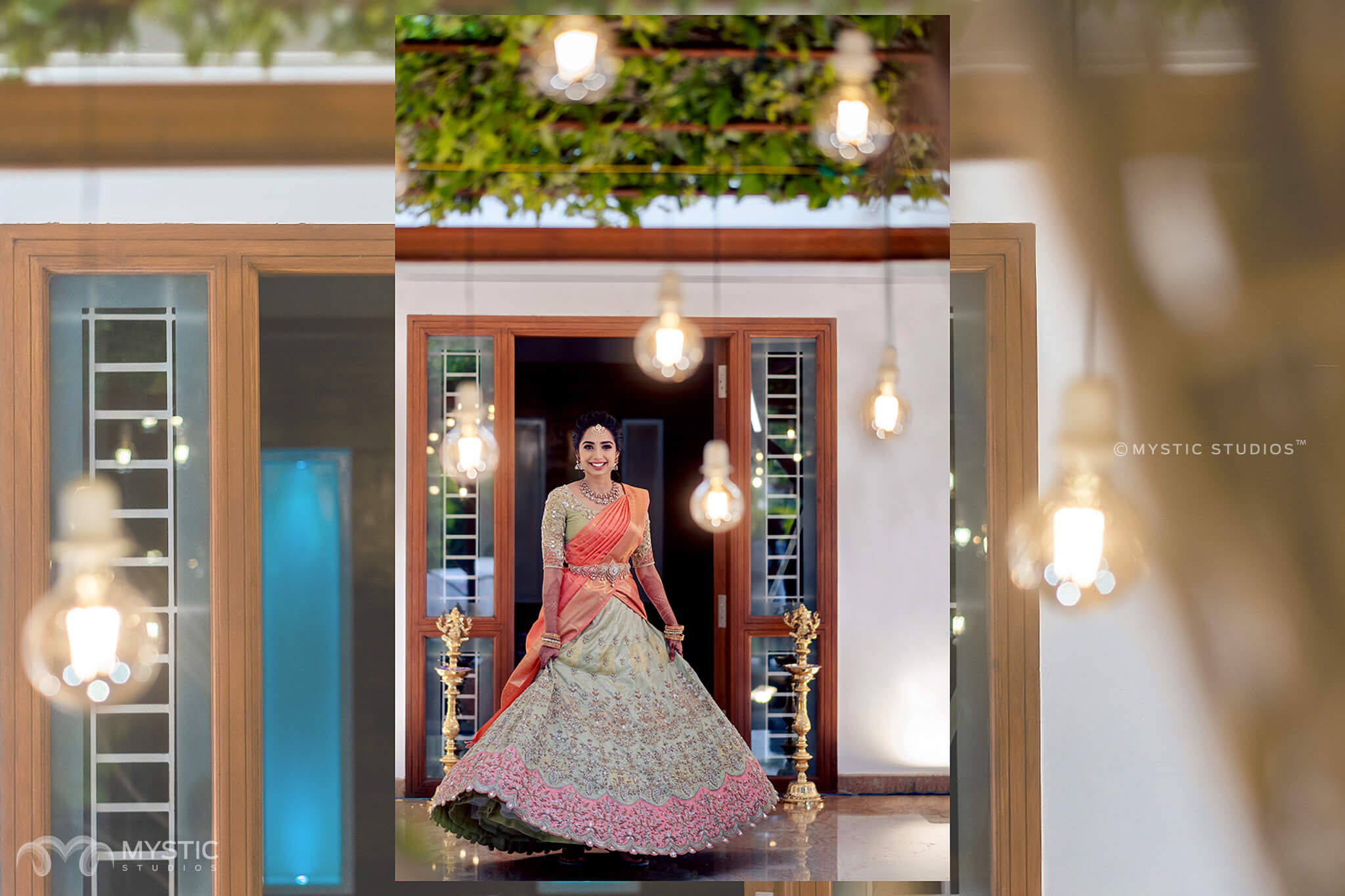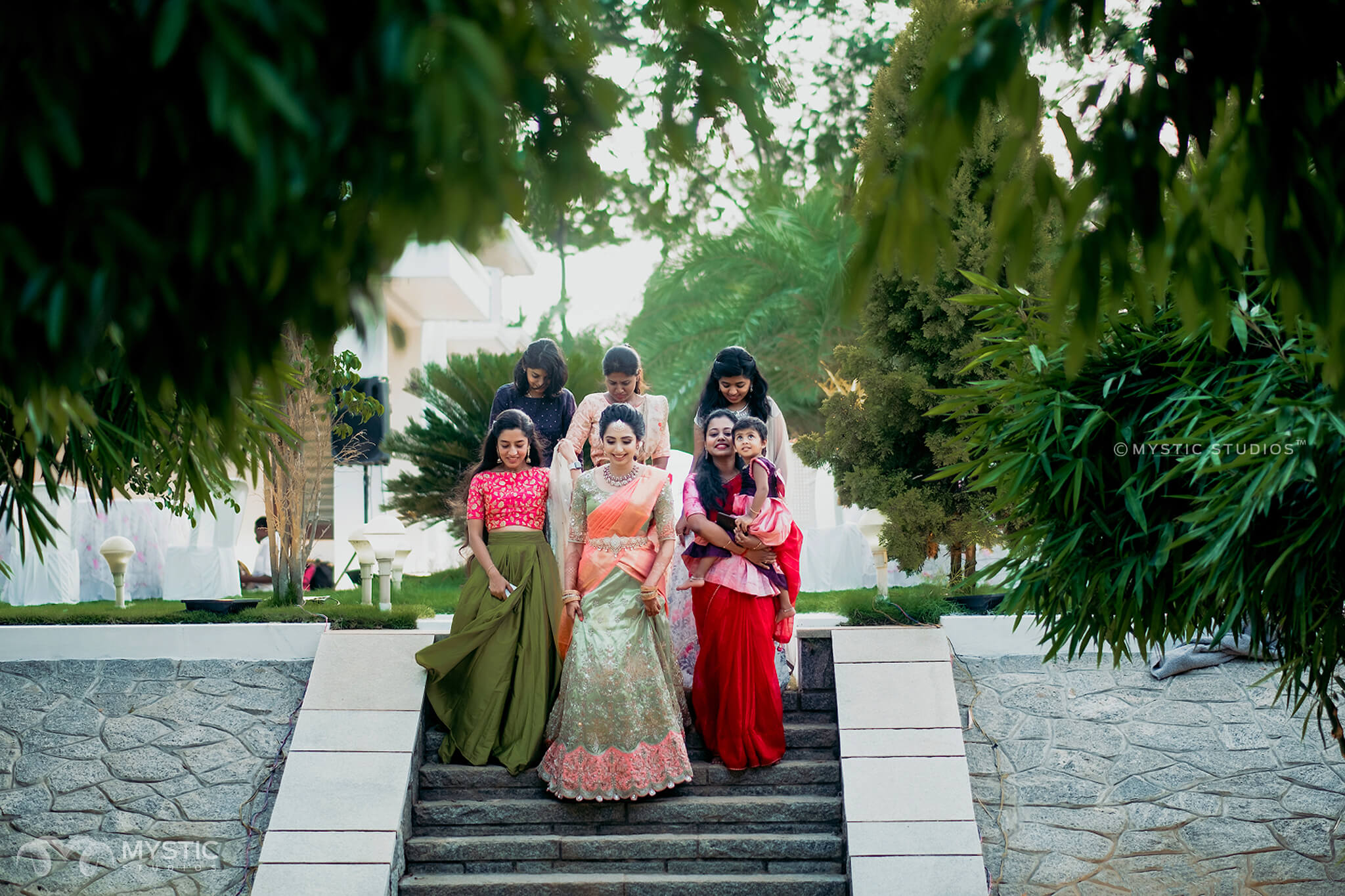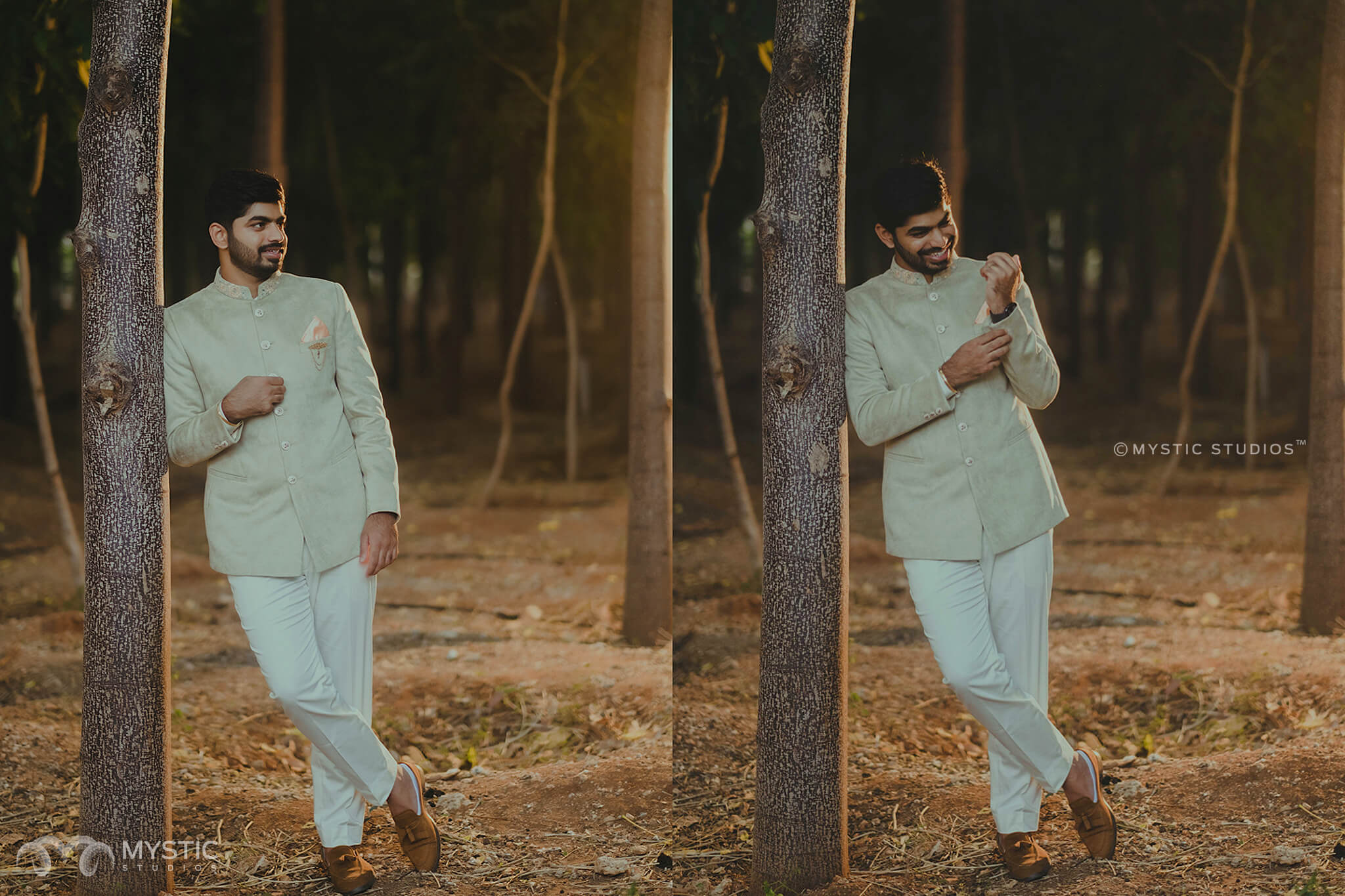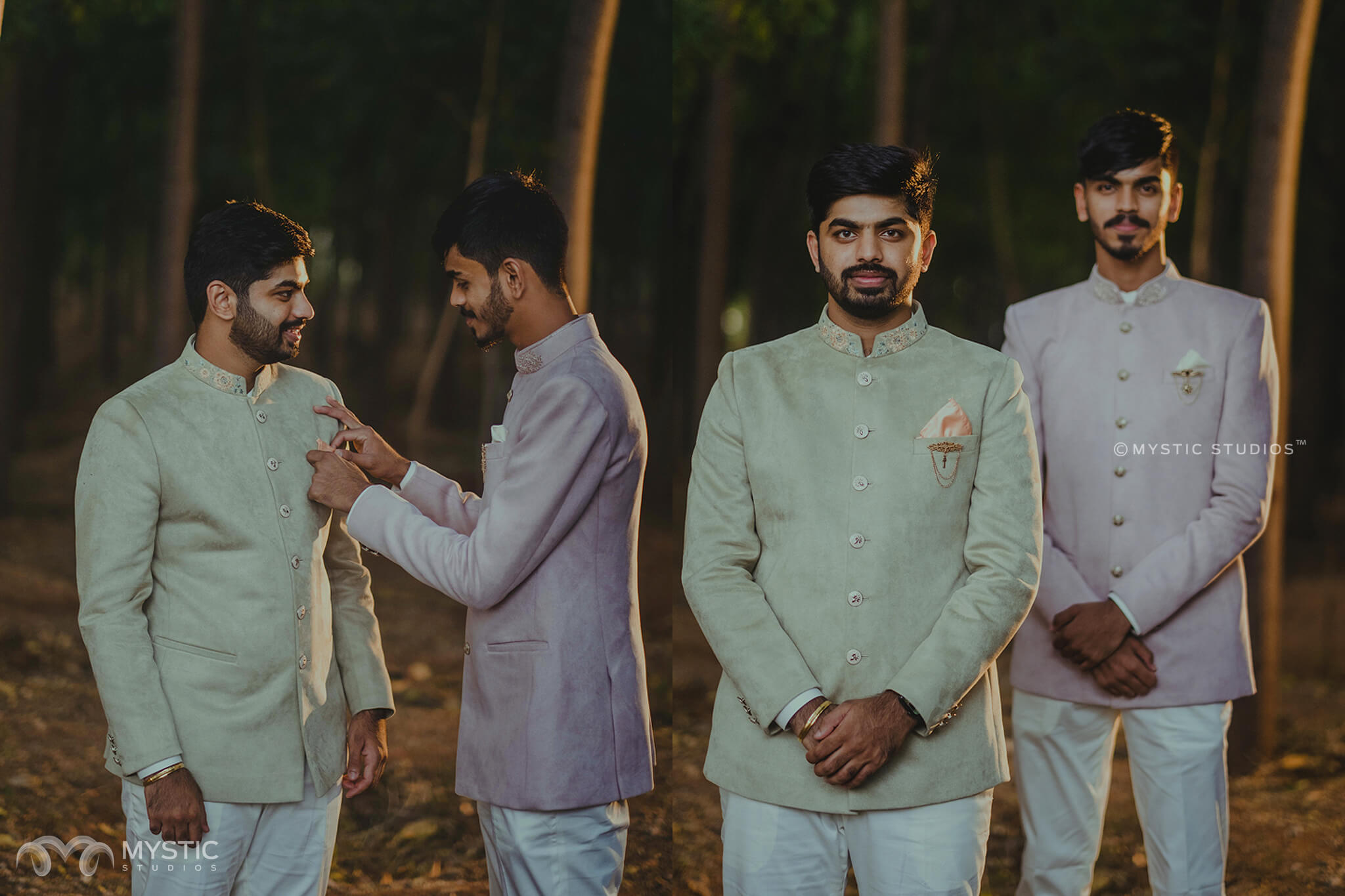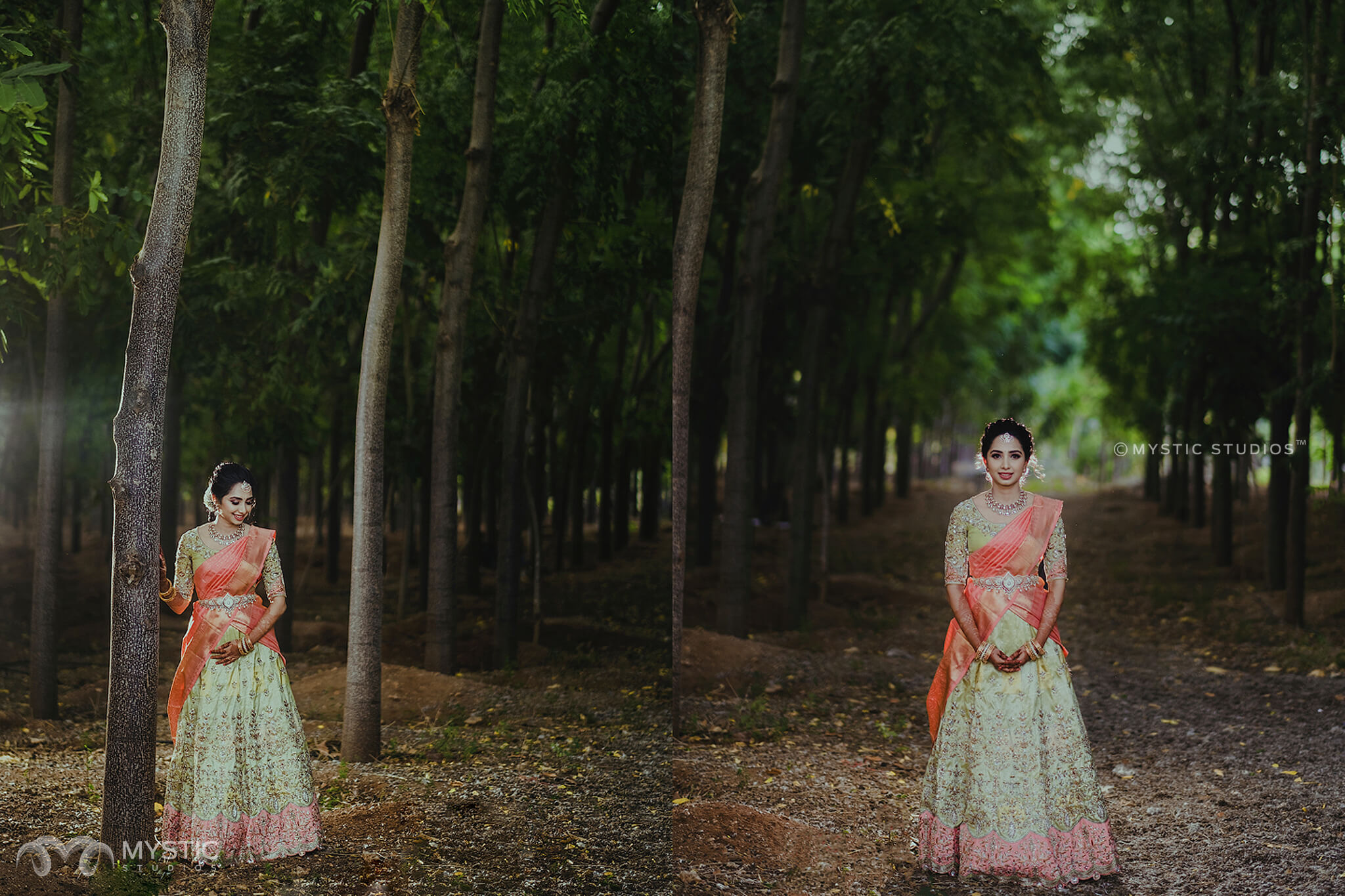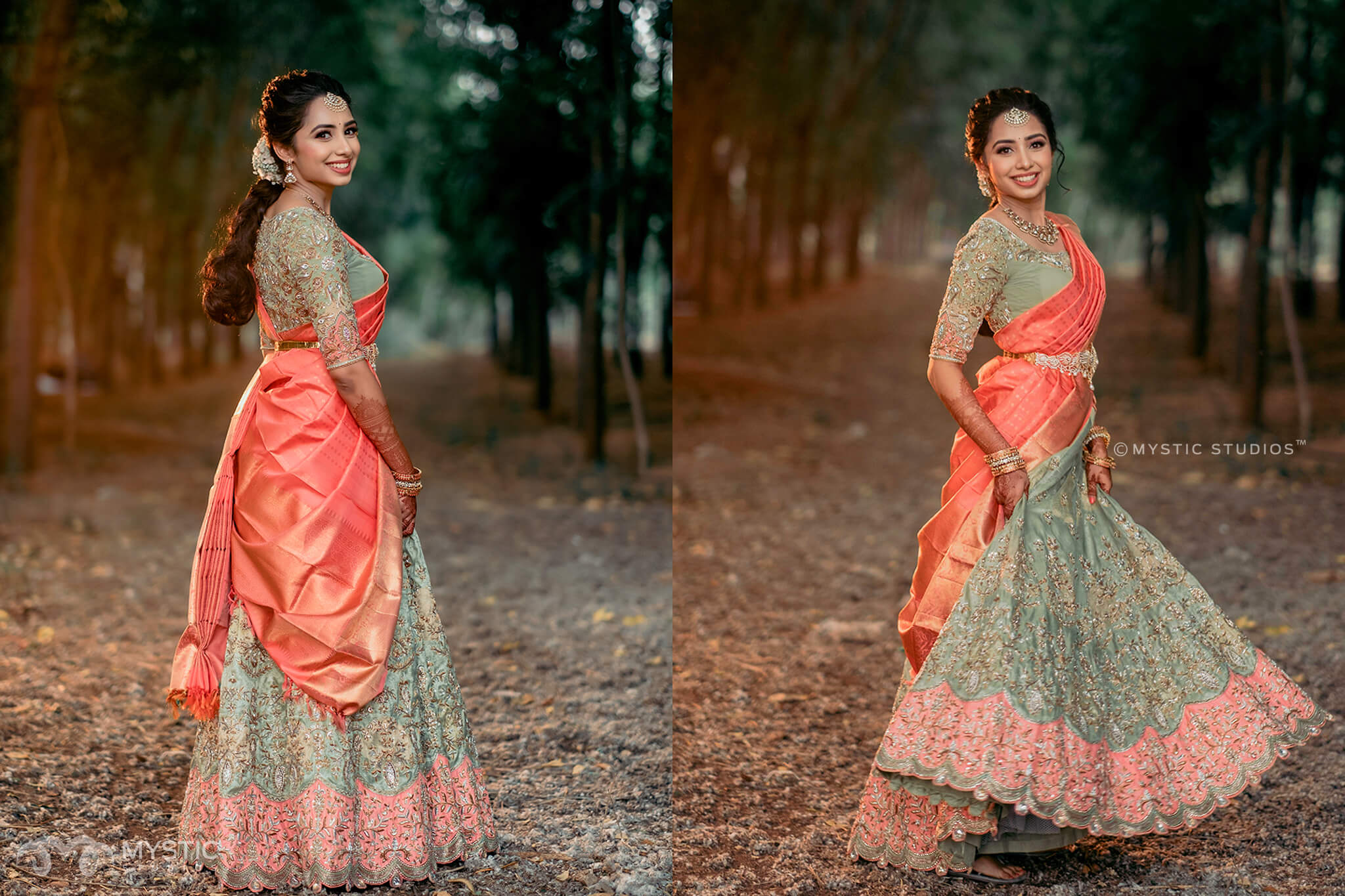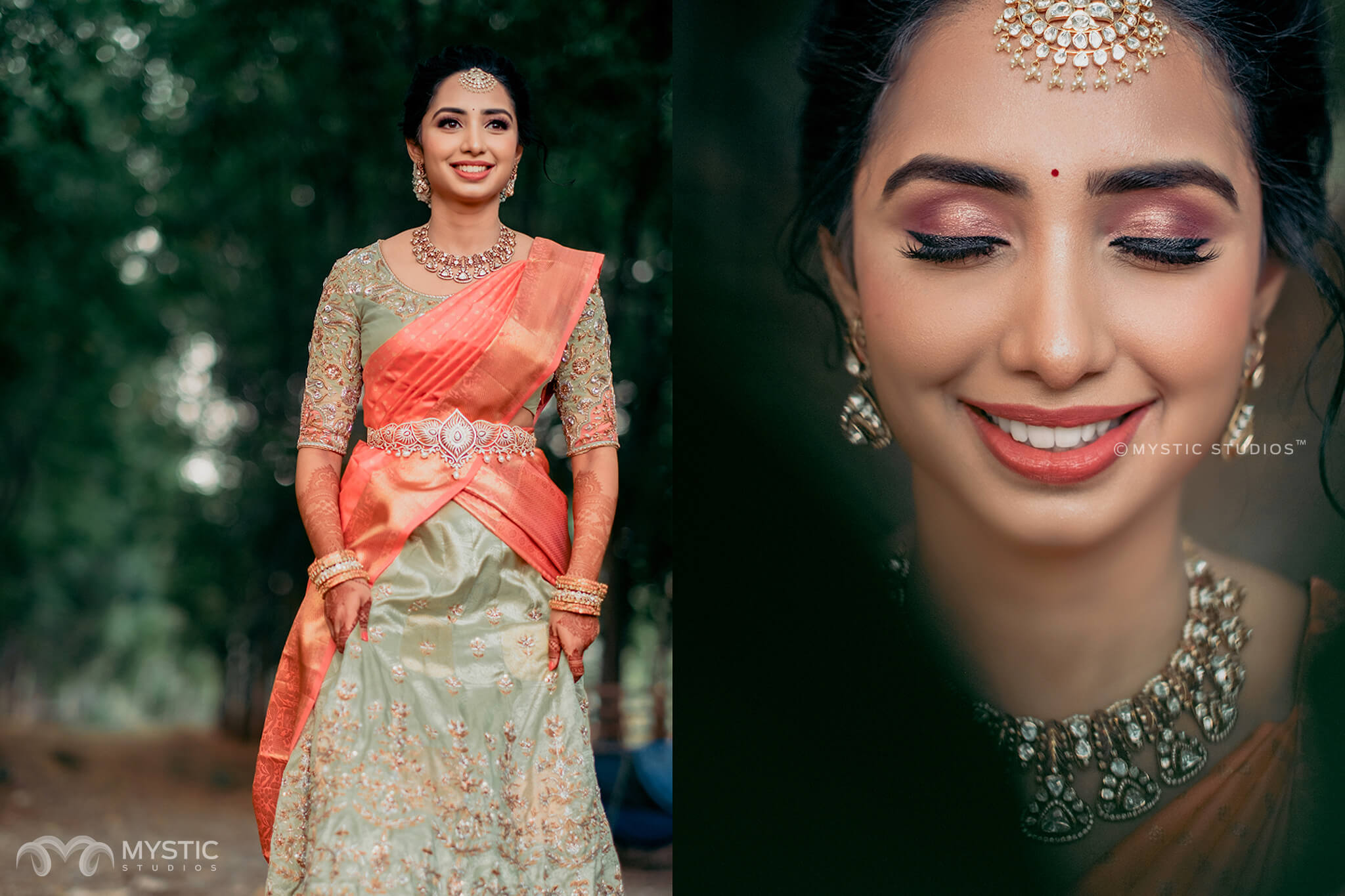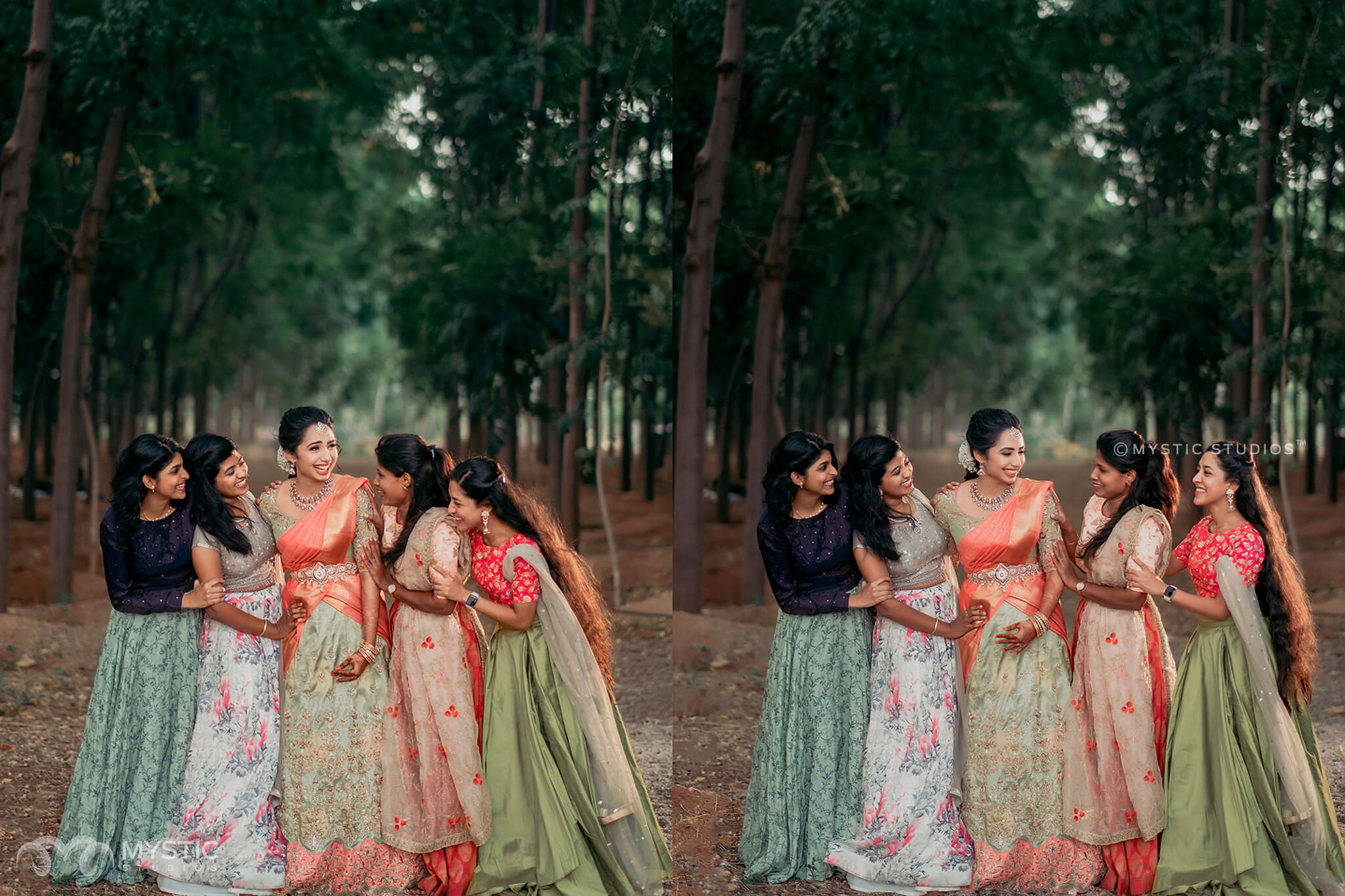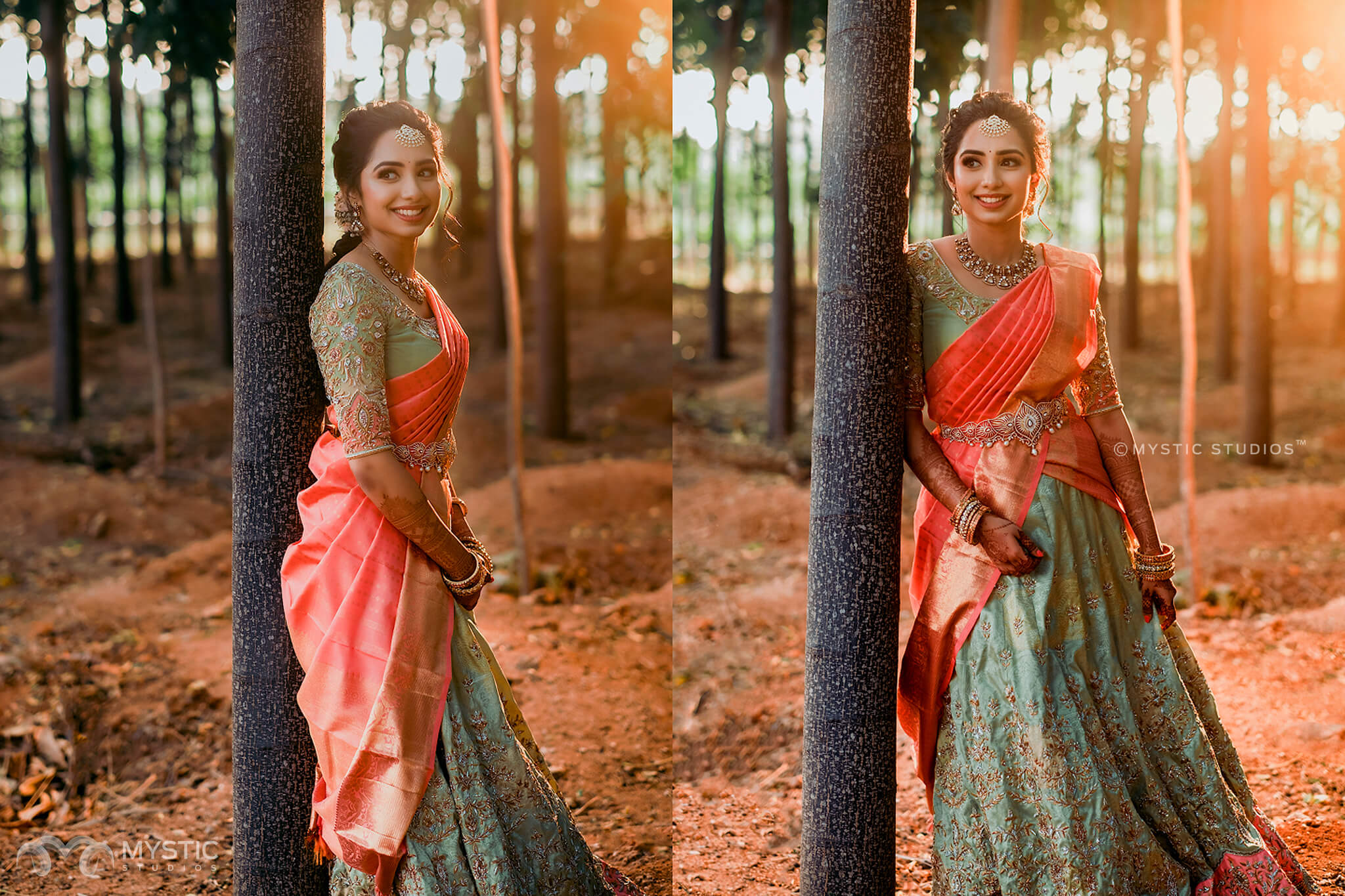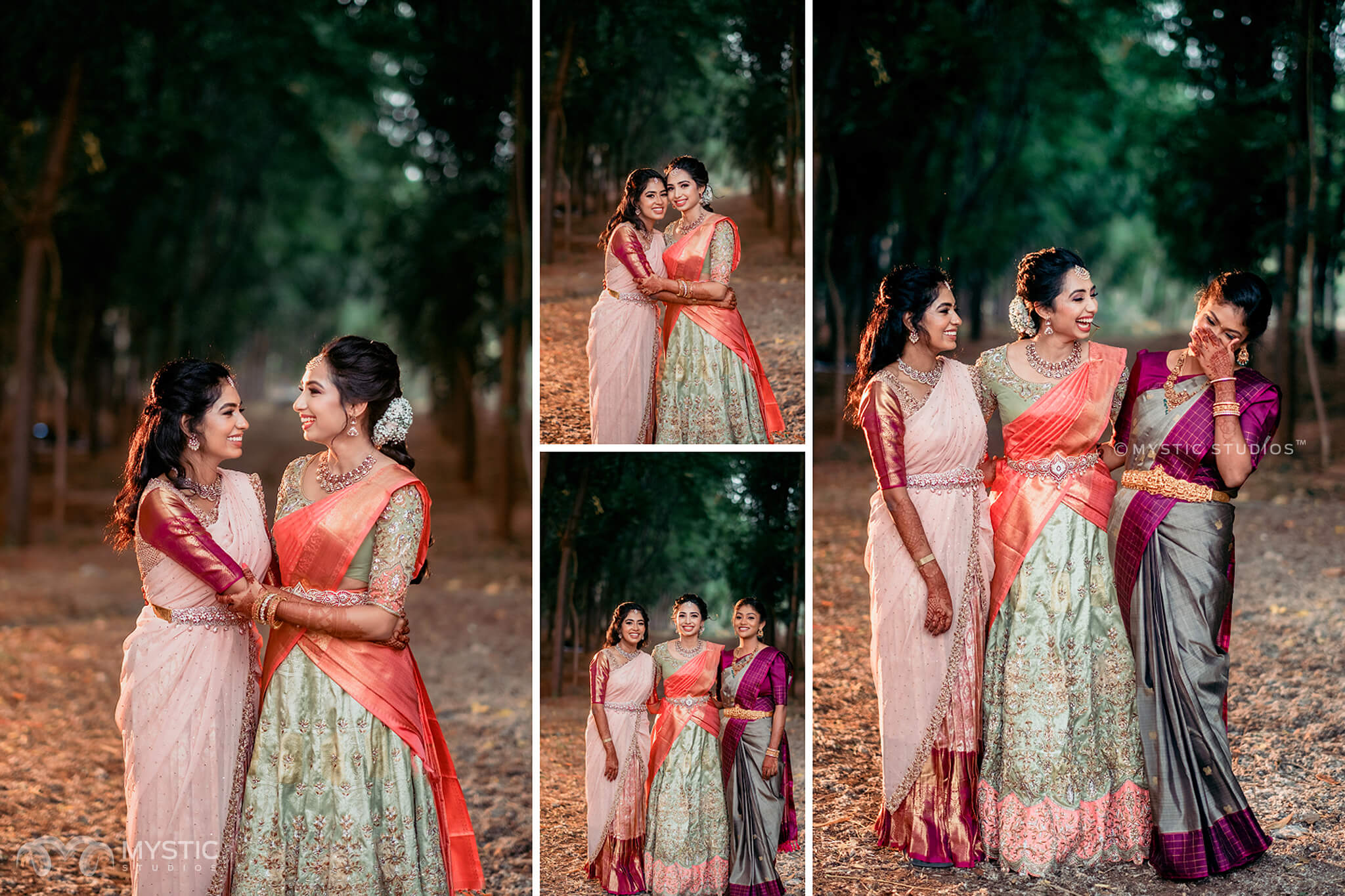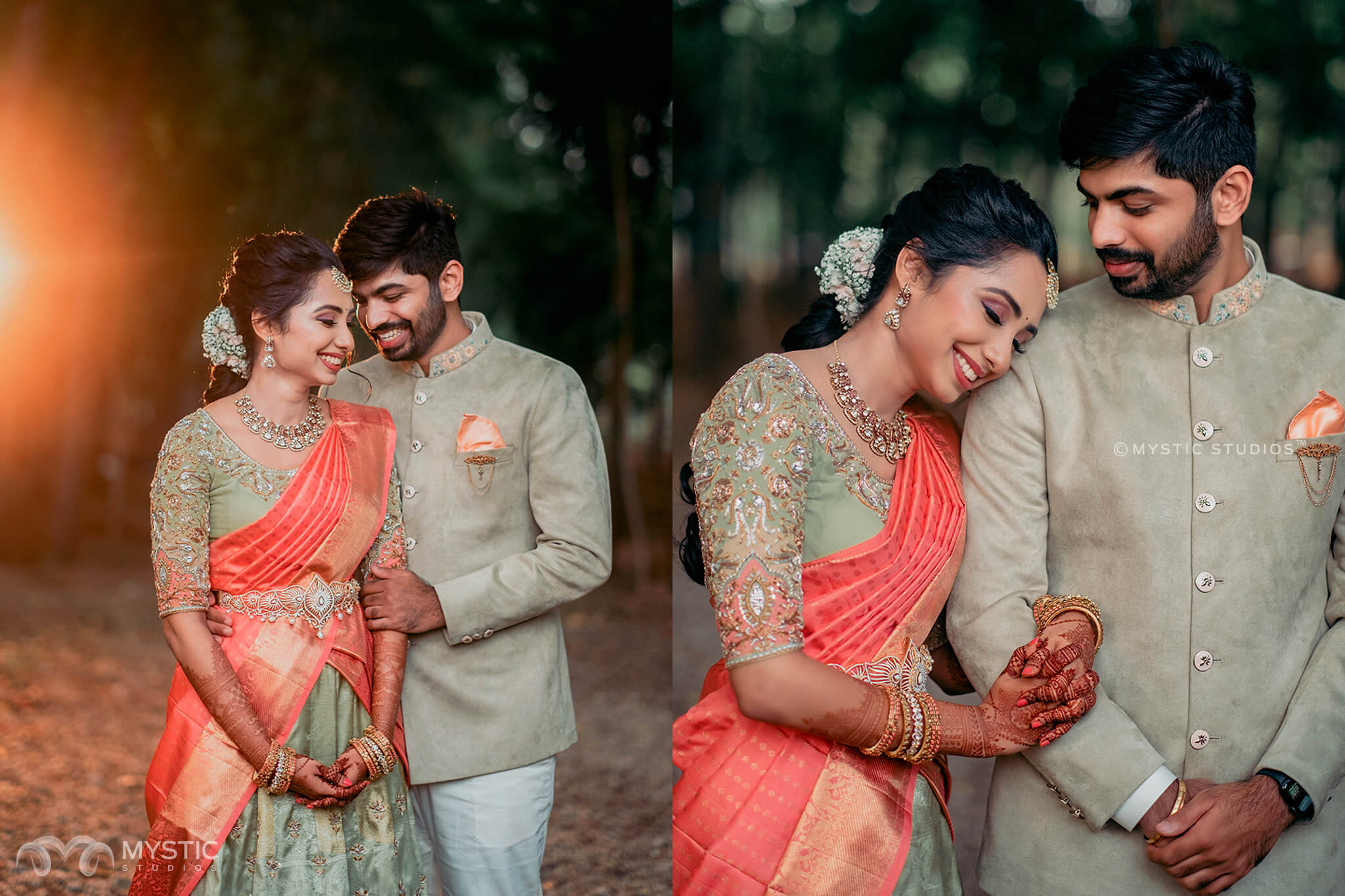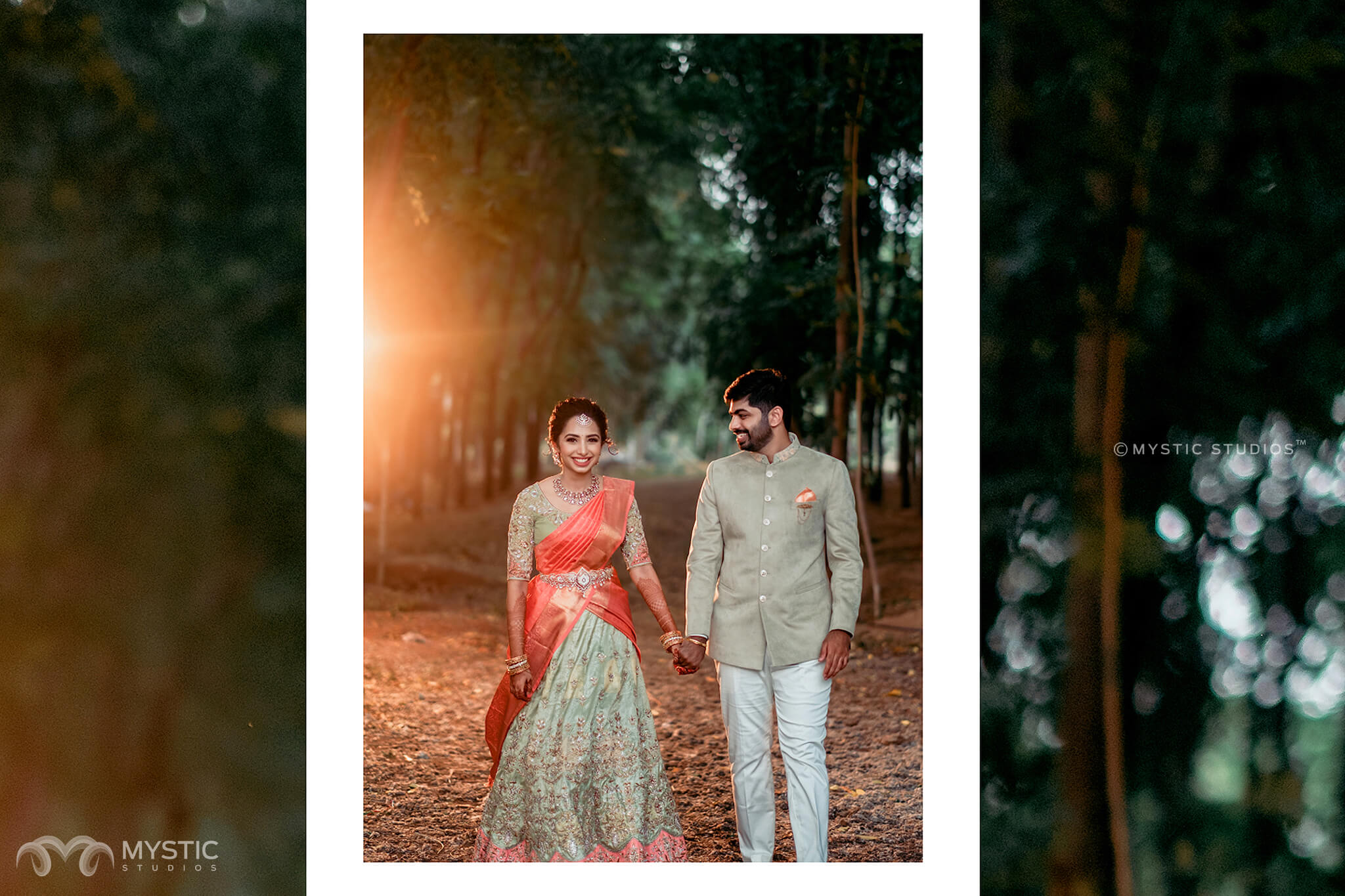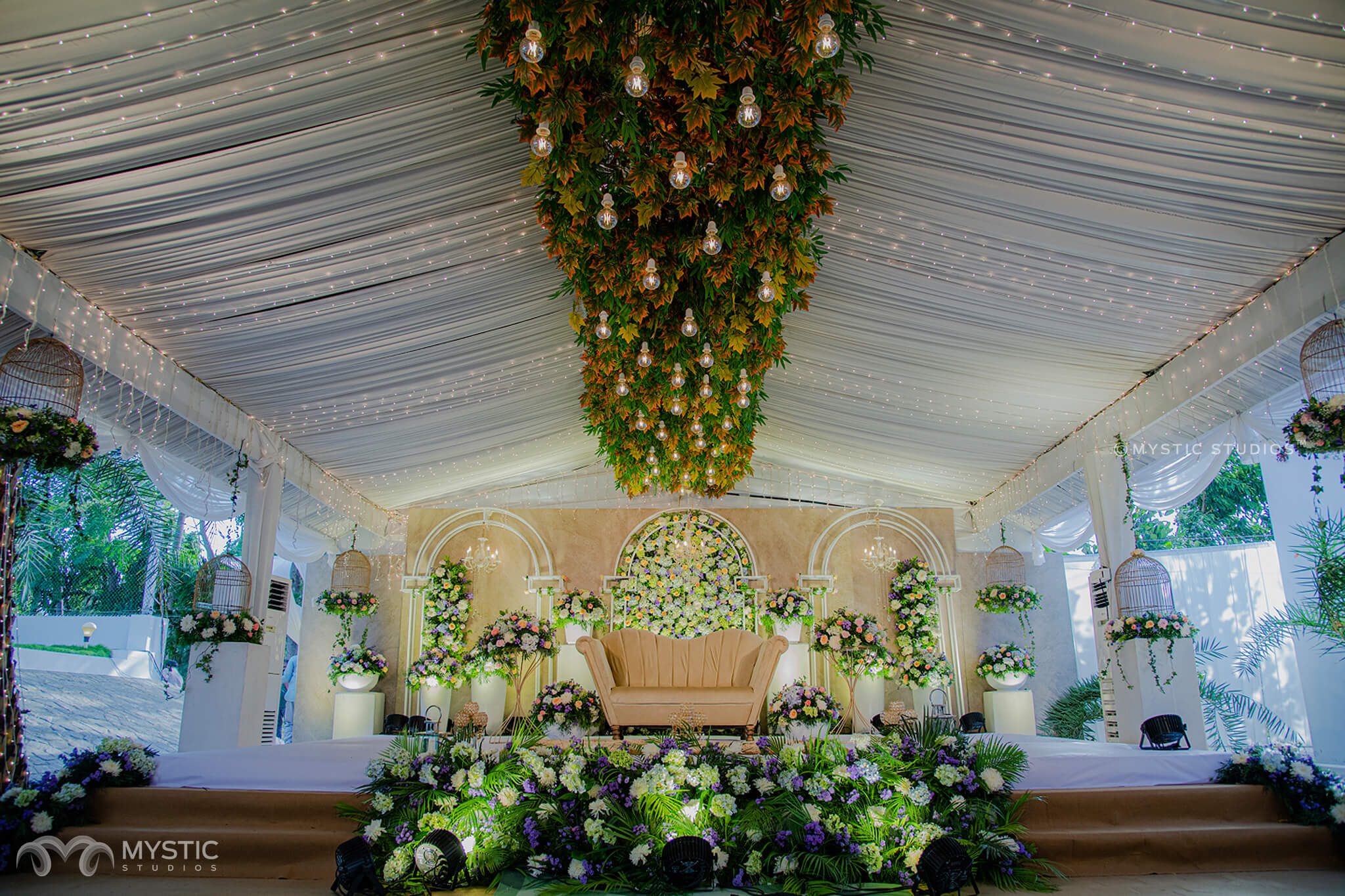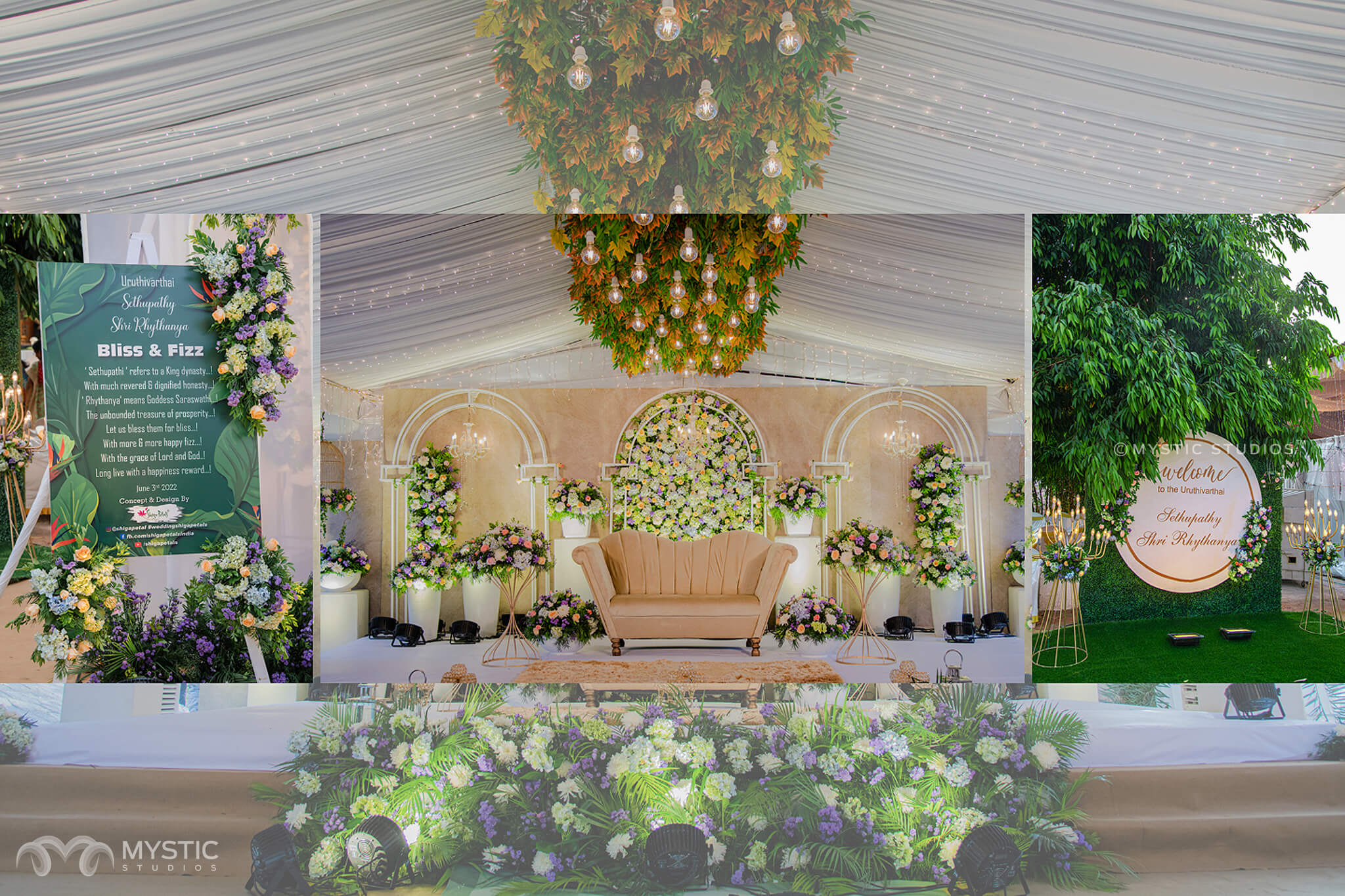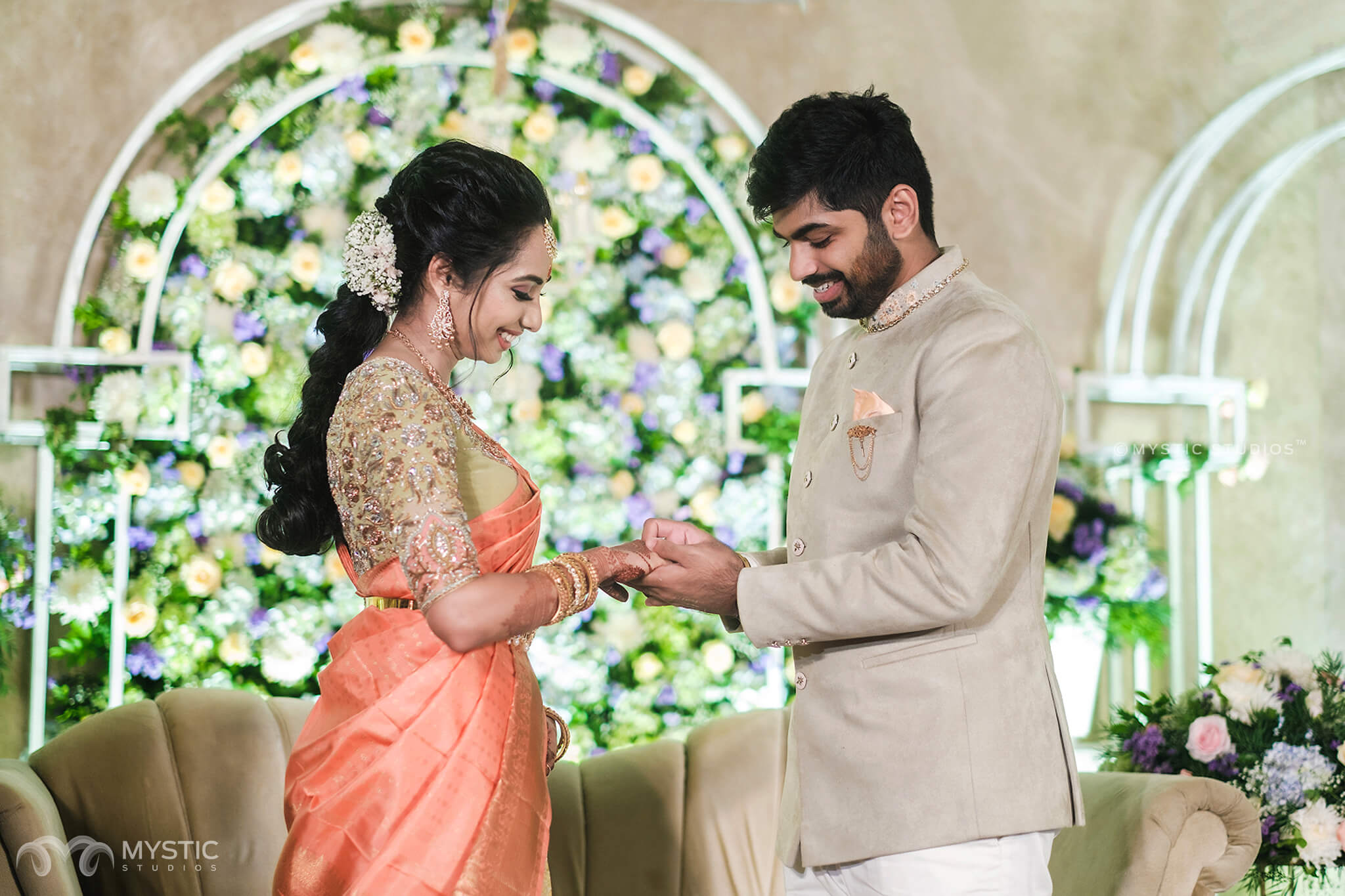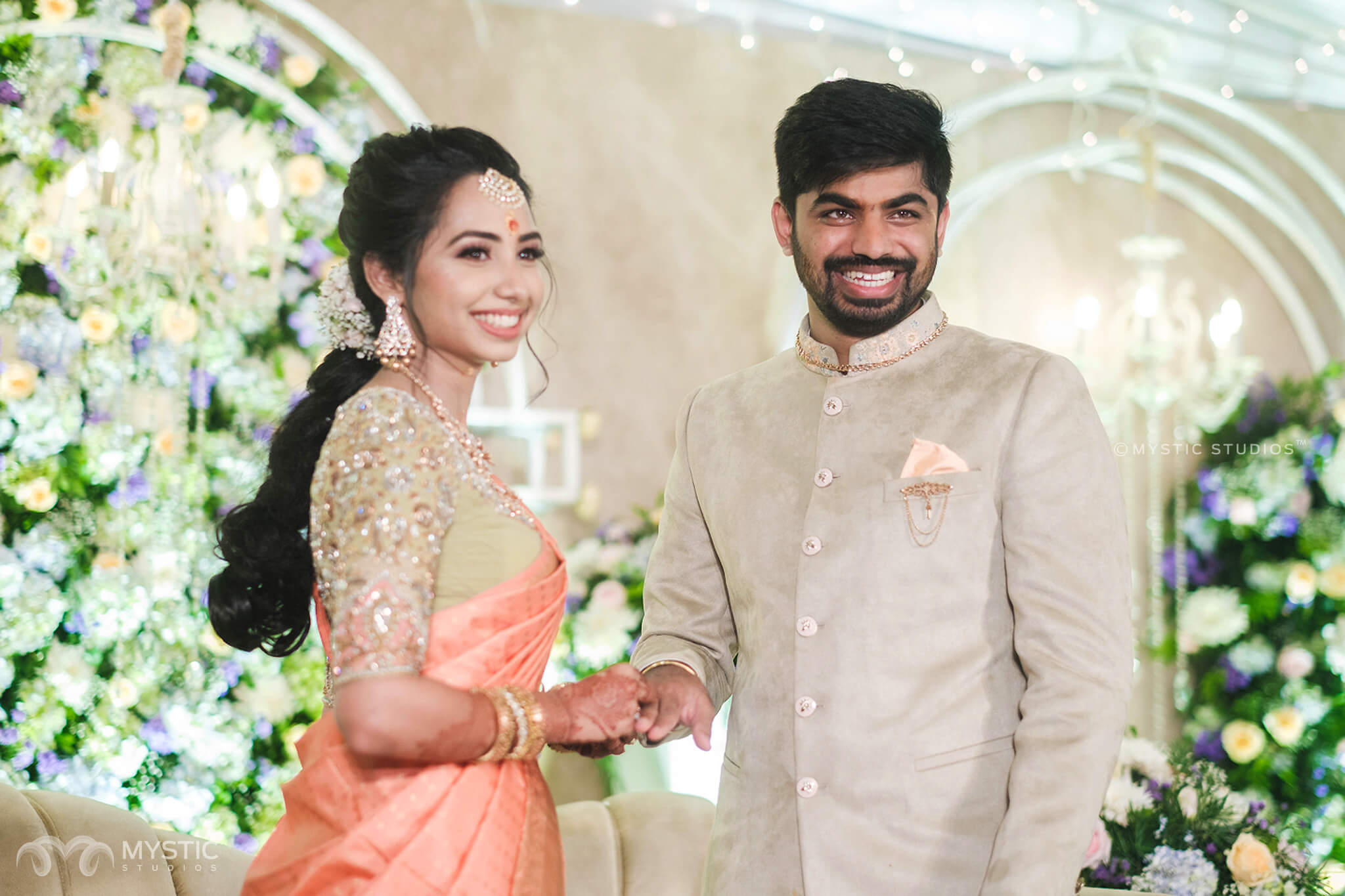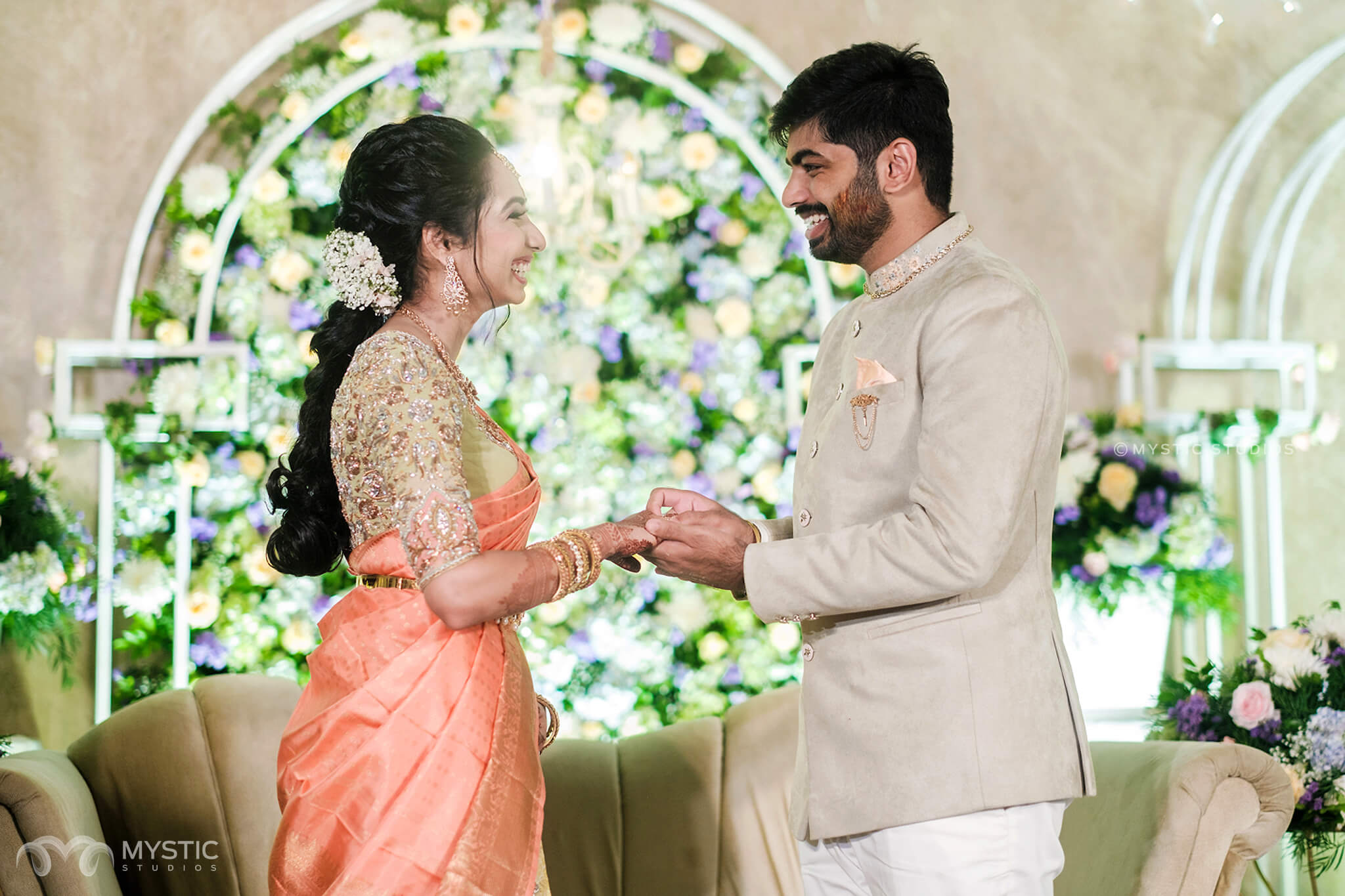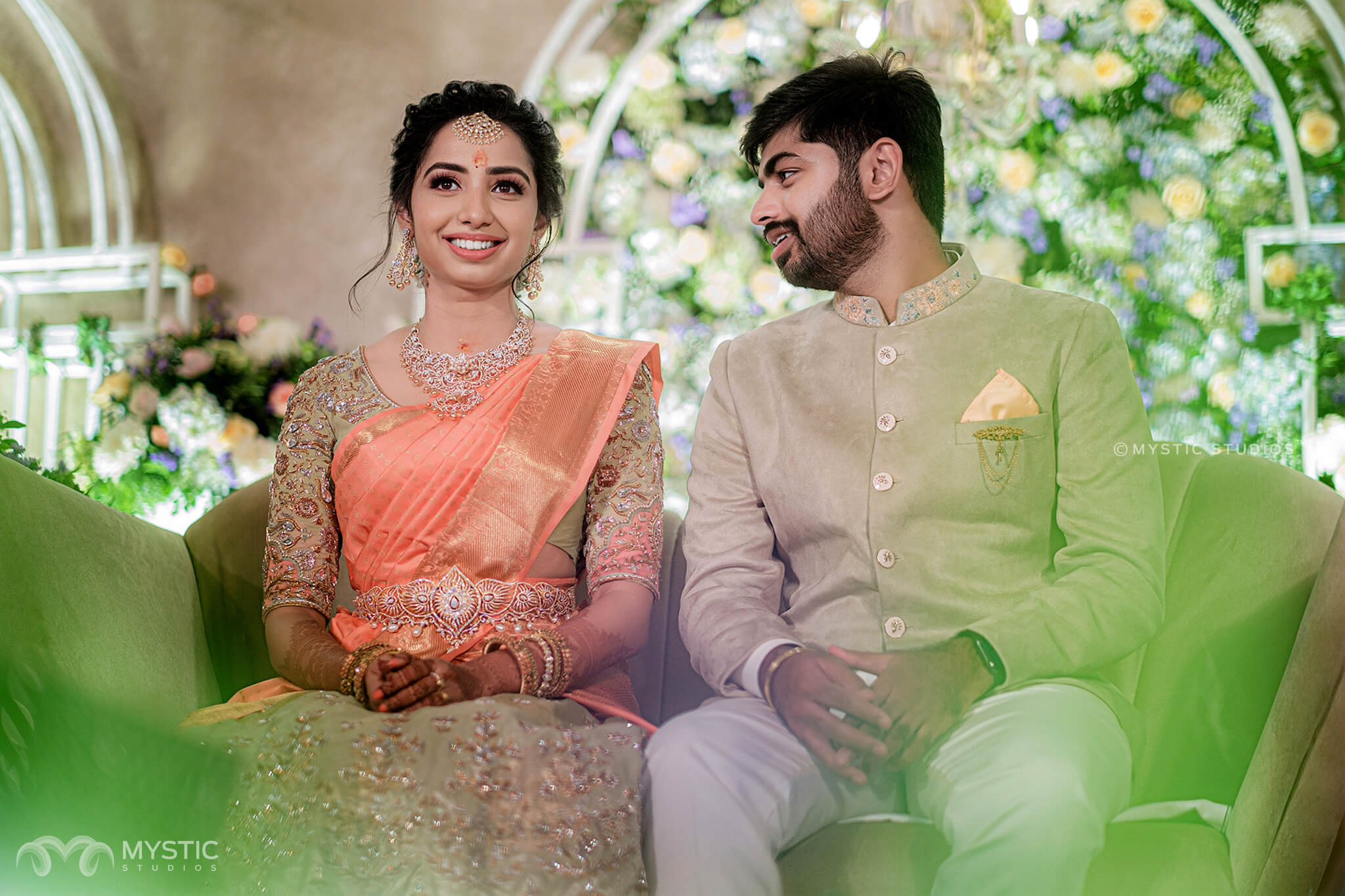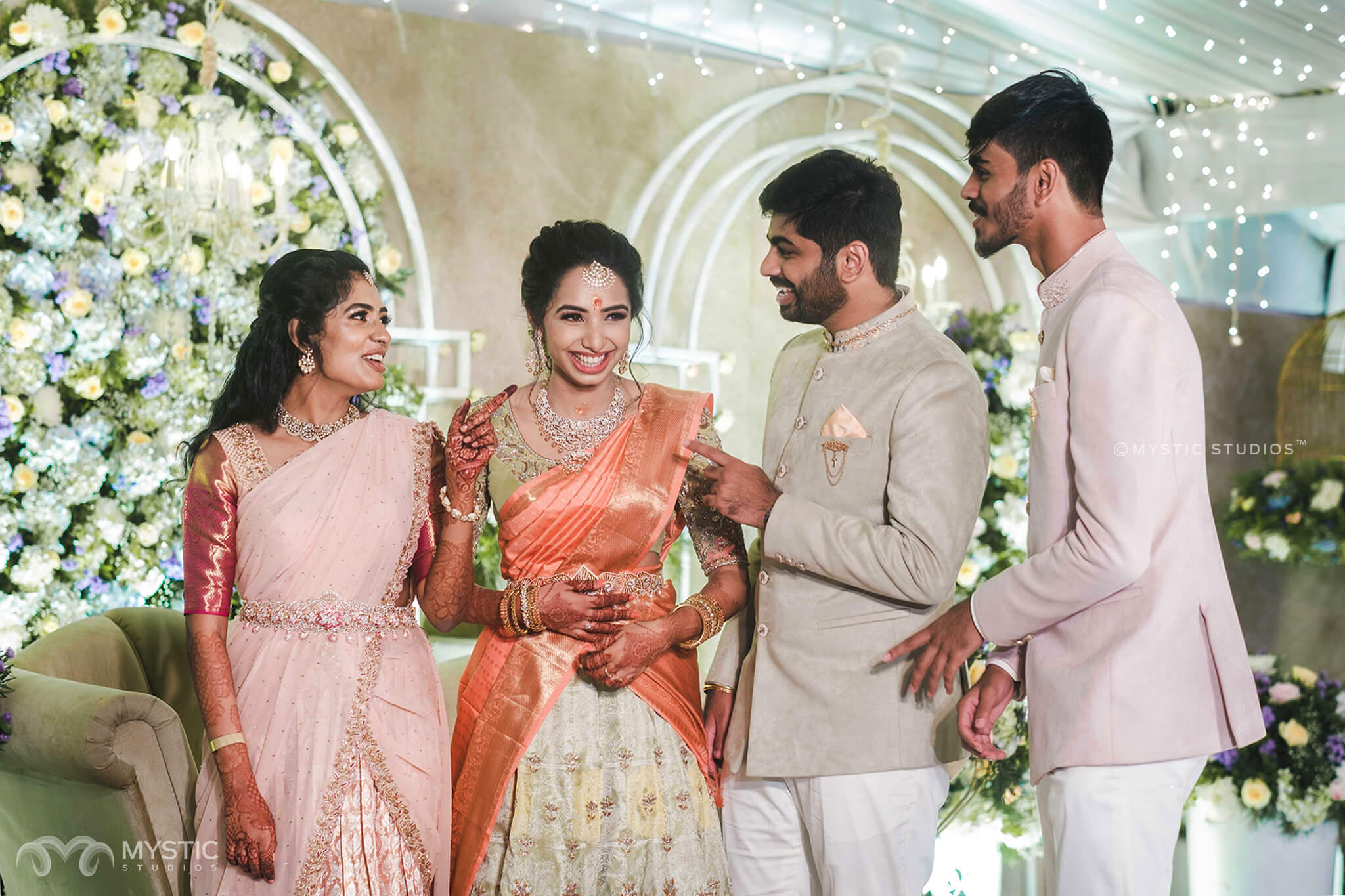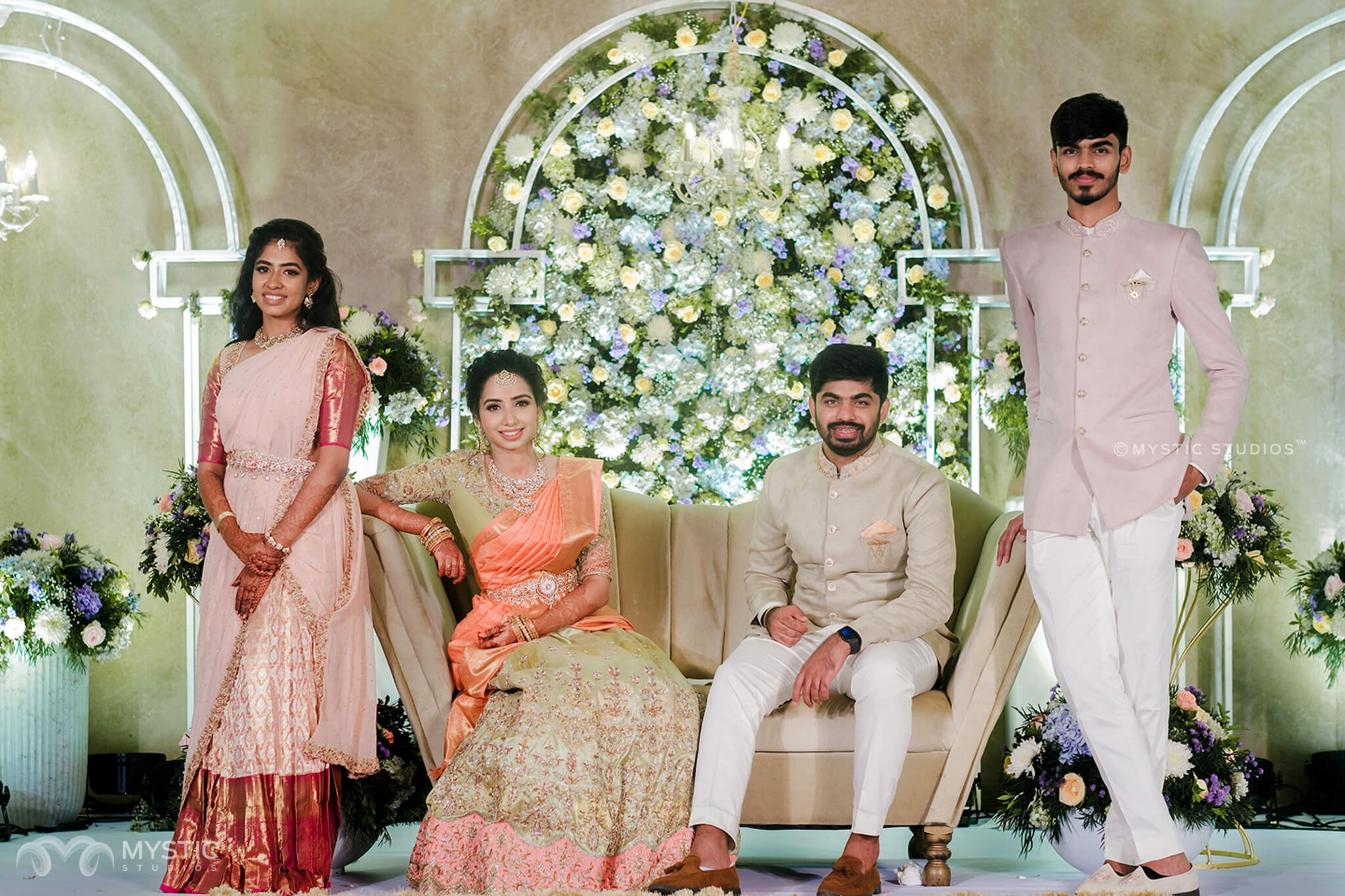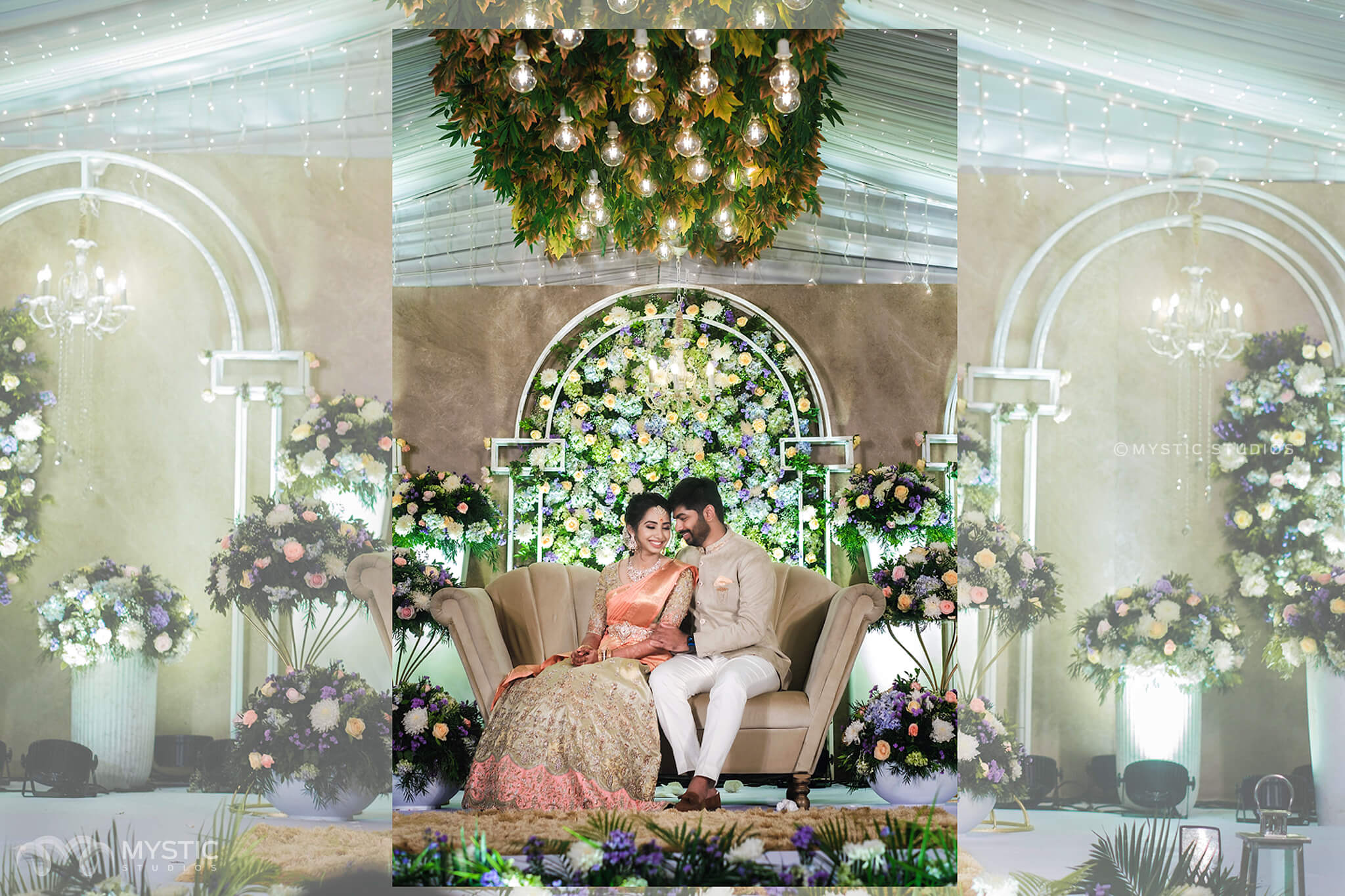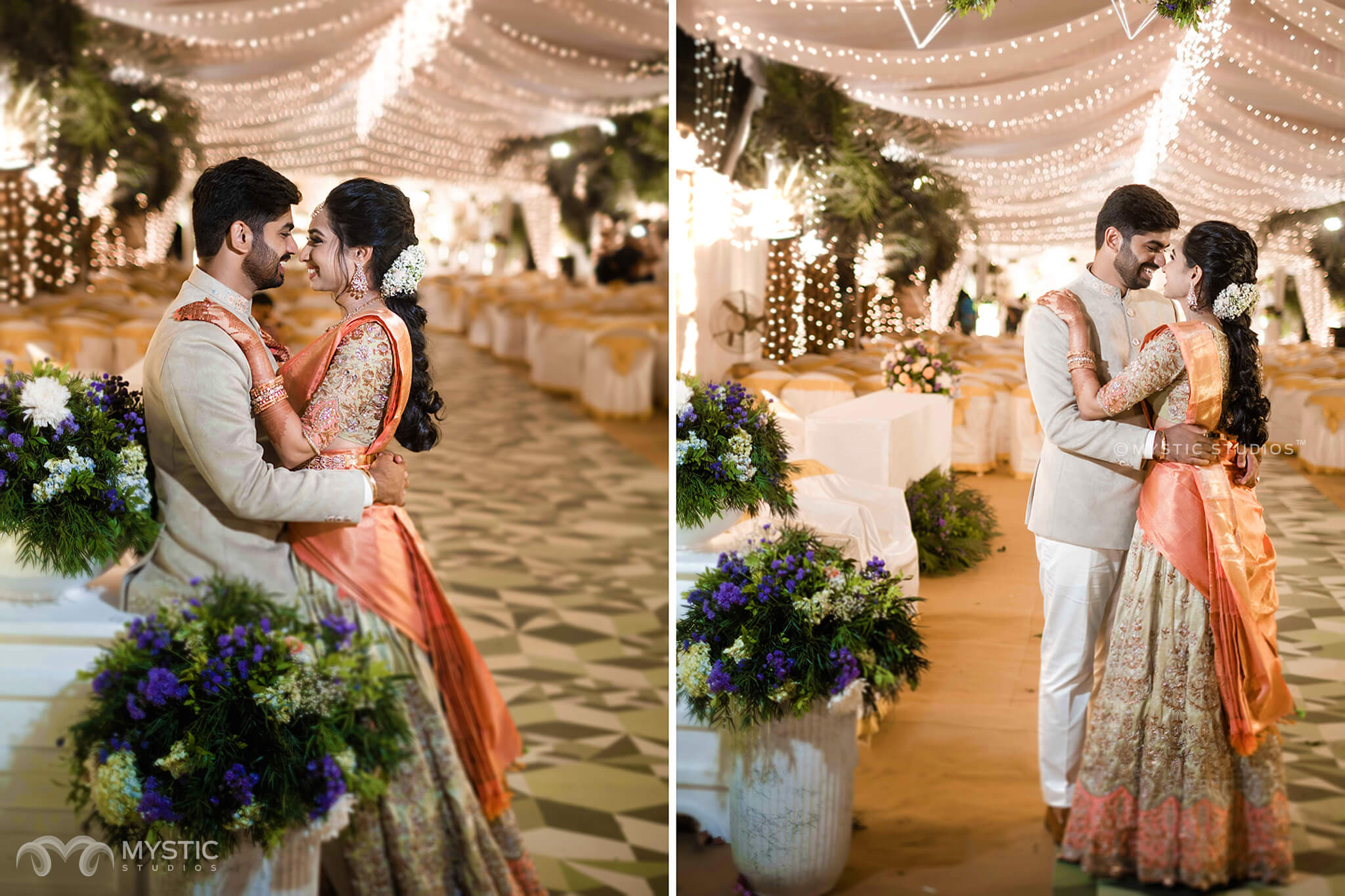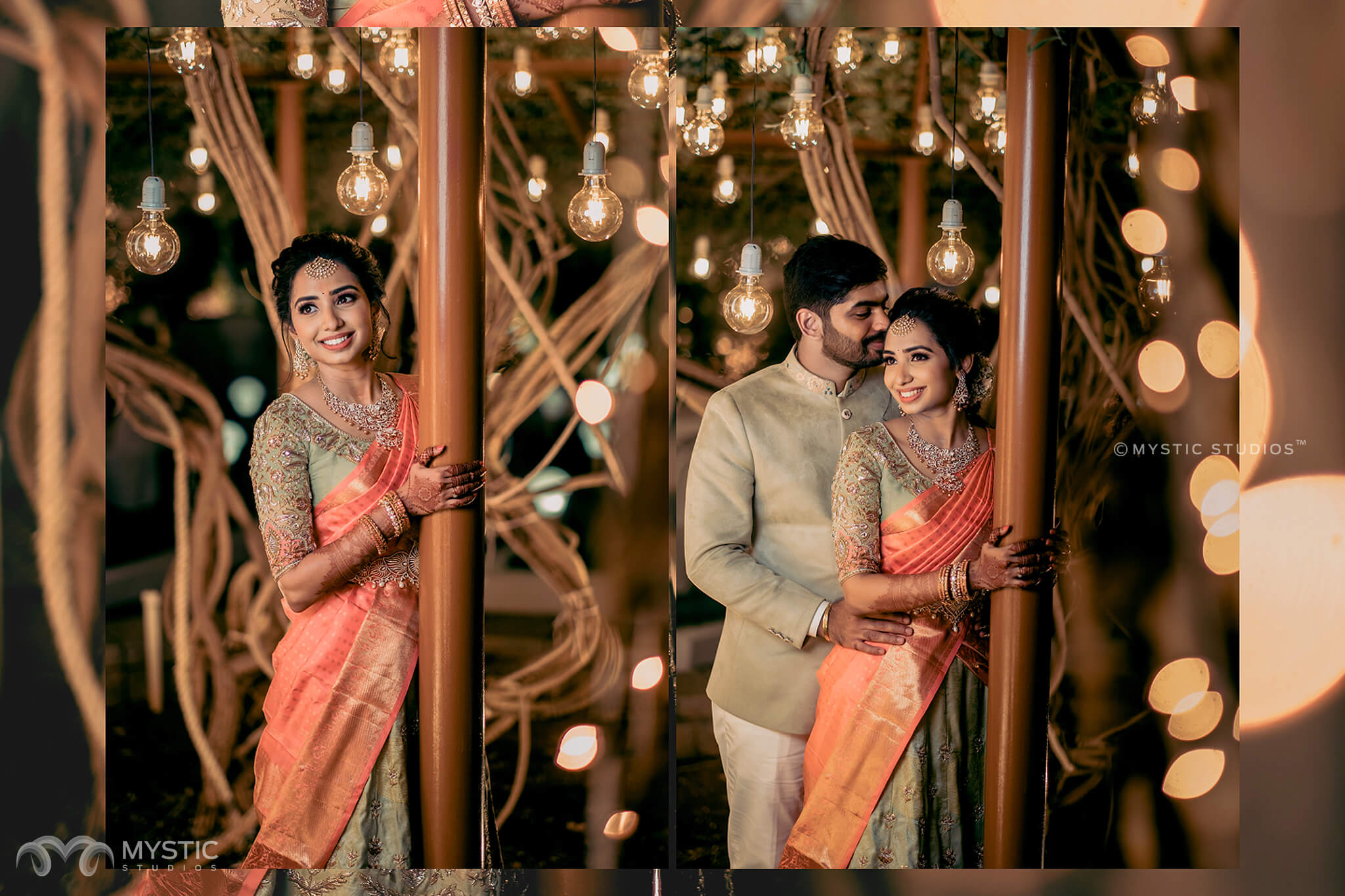 Having shot 750+ weddings all over India and few in Singapore,Dubai,US and London, Mystic Studios is one the artistic wedding photography company in Chennai and Coimbatore.If you enjoyed this post, we would be very grateful if you'd help it spread to a friend. Sharing is caring. Spread Love. And don't forget to check our other works by clicking here.