Our beautiful chapter
It's love, nothing more nothing less!
Love always has a level of comfort, joy, and a sense of ease. Jeff and Chandhini were exactly that. From the photographer's POV, there were so many moments to cherish with this beautiful couple. The scenes were surreal and the memory stays eternal. Wedding day, the bride is getting ready at her home and Groom is getting ready in a hotel. Chandini's father, uncle, and cousins were helping Jeff dress up in proper Indian attire, it was a pure joy of witnessing an unusual thing happen at an intercultural wedding. Chandini walked down the aisle and they are seeing each other for the first time in traditional wedding attire, everyone got touched. Once the wedding ritual started, Jeff and Chandhini were in full focus and they were literally enjoying every single moment. The way he held the thaali in his hands with a smile and the pride was really something else, purely magical. That's the rare power of the love they shared and that's what we felt in abundance all through their festivities. And most importantly, two people who find their happiness in each other. It's just a meticulous beginning of a beautiful chapter!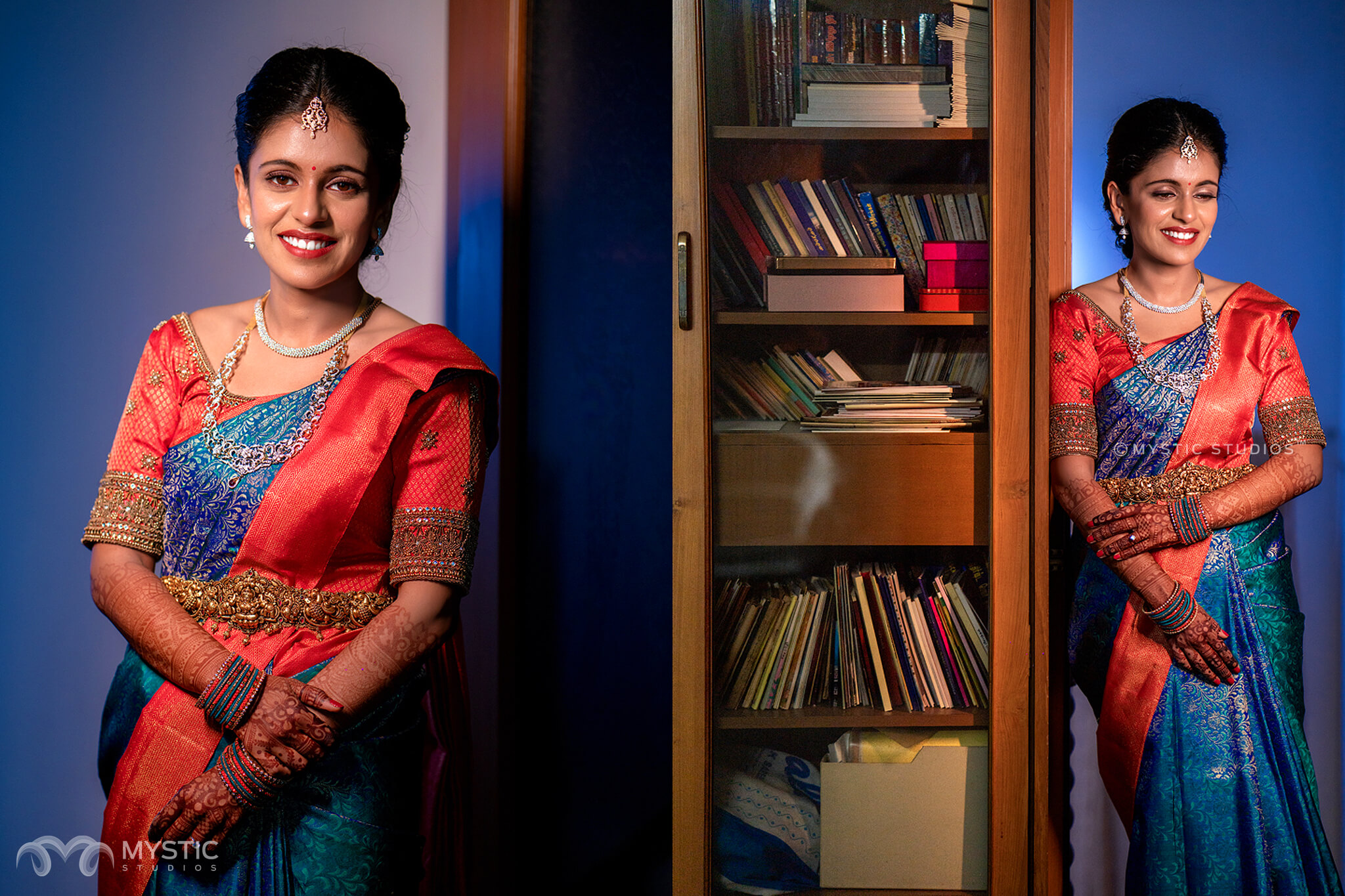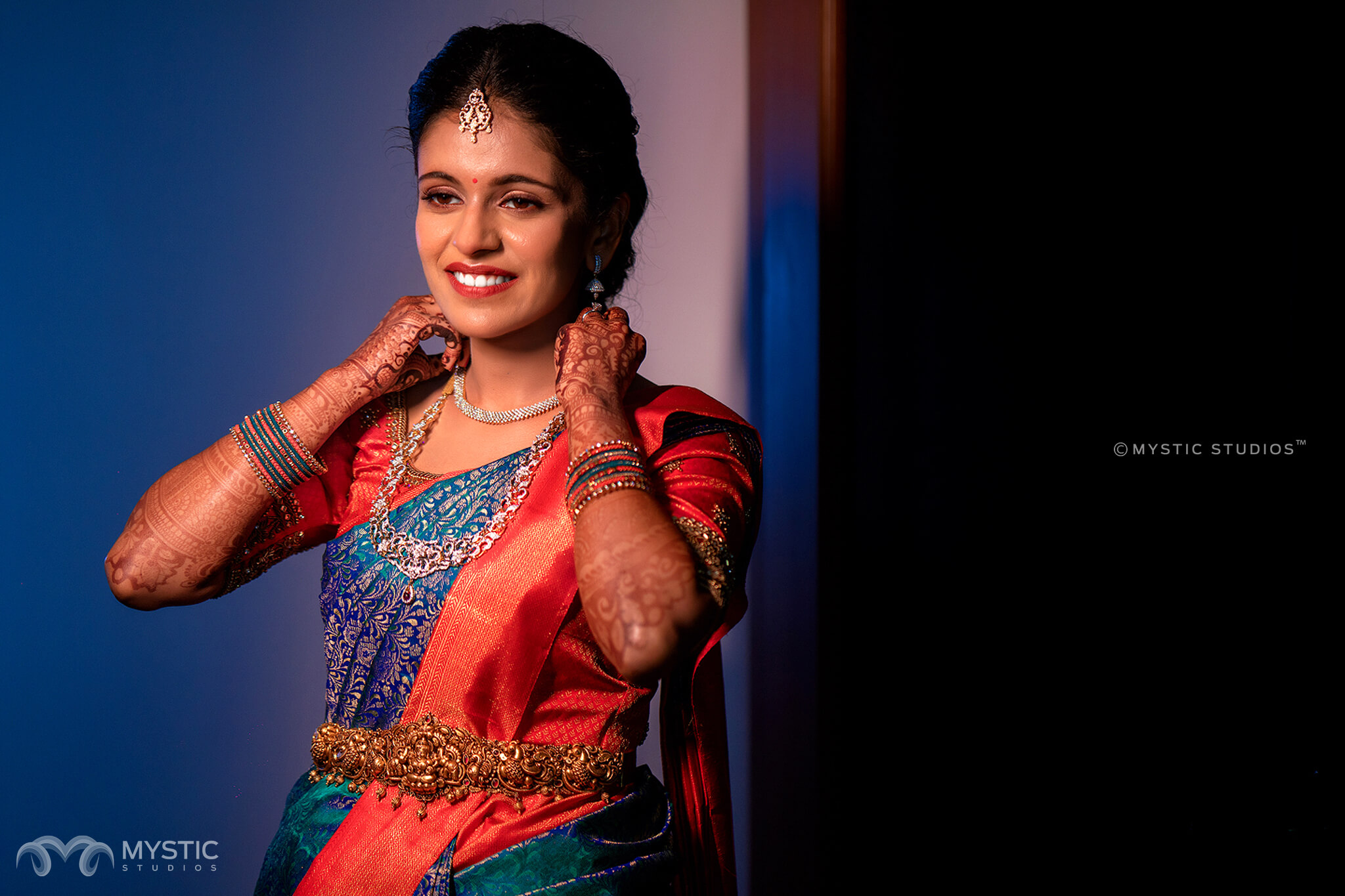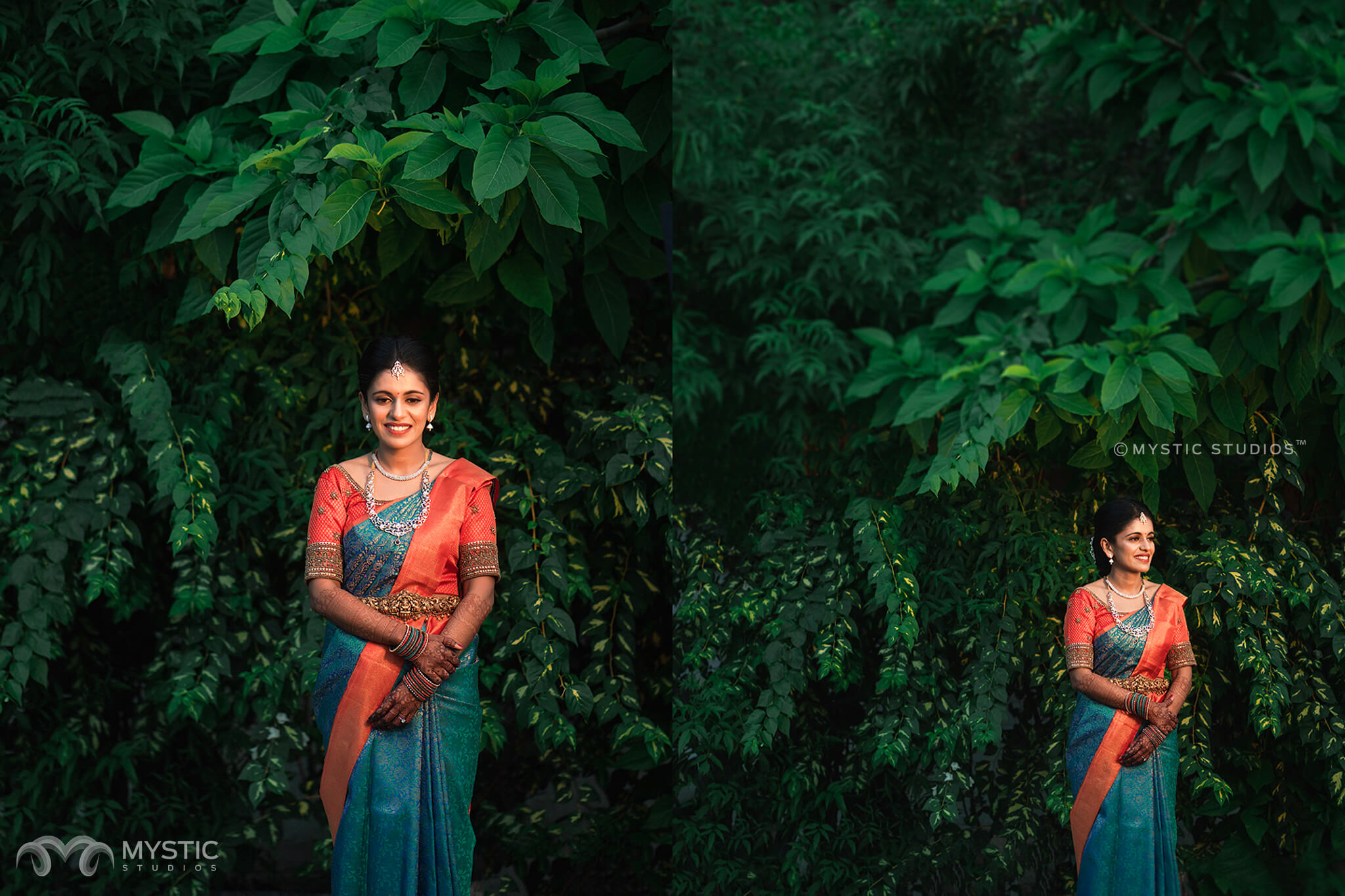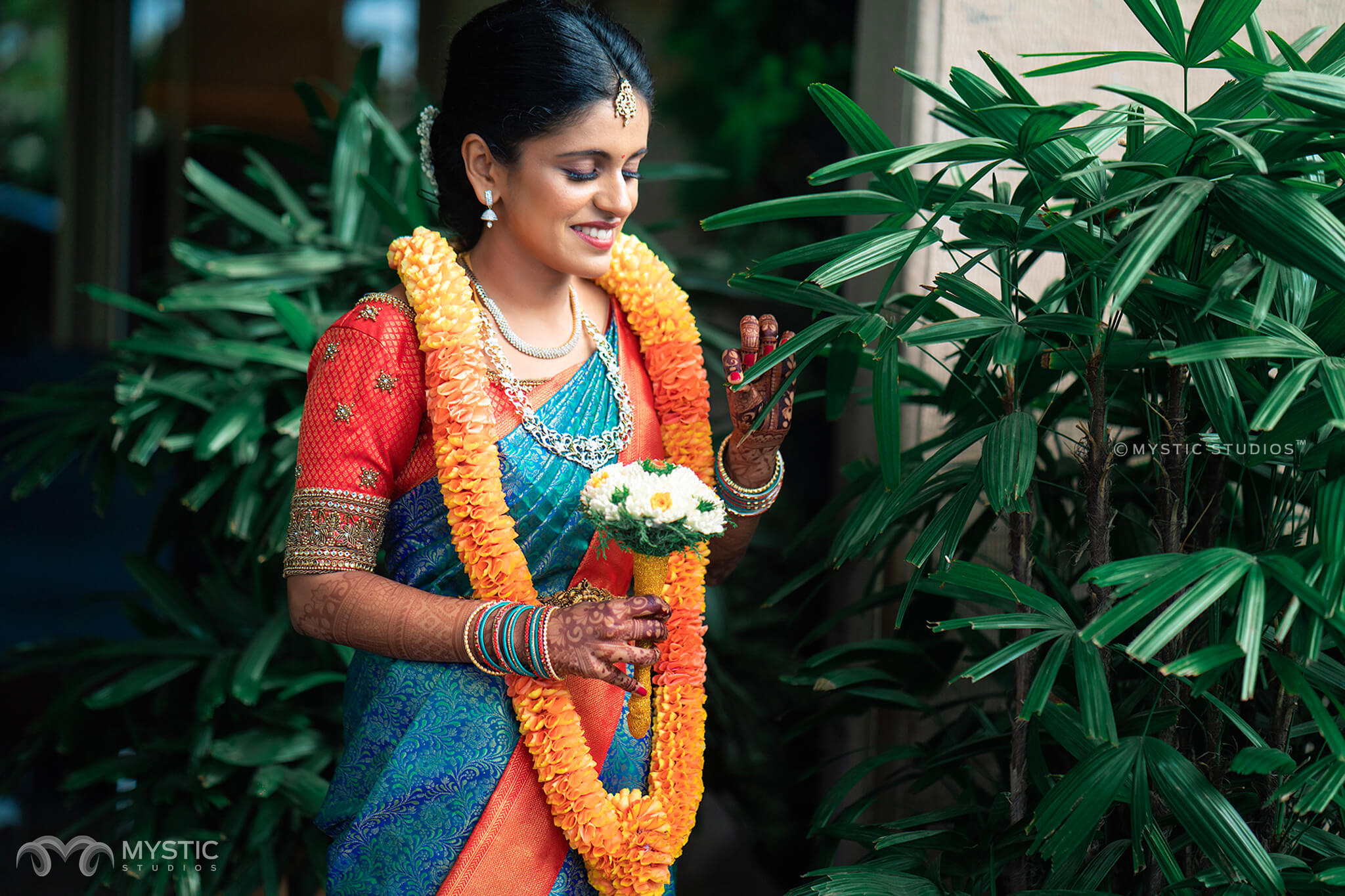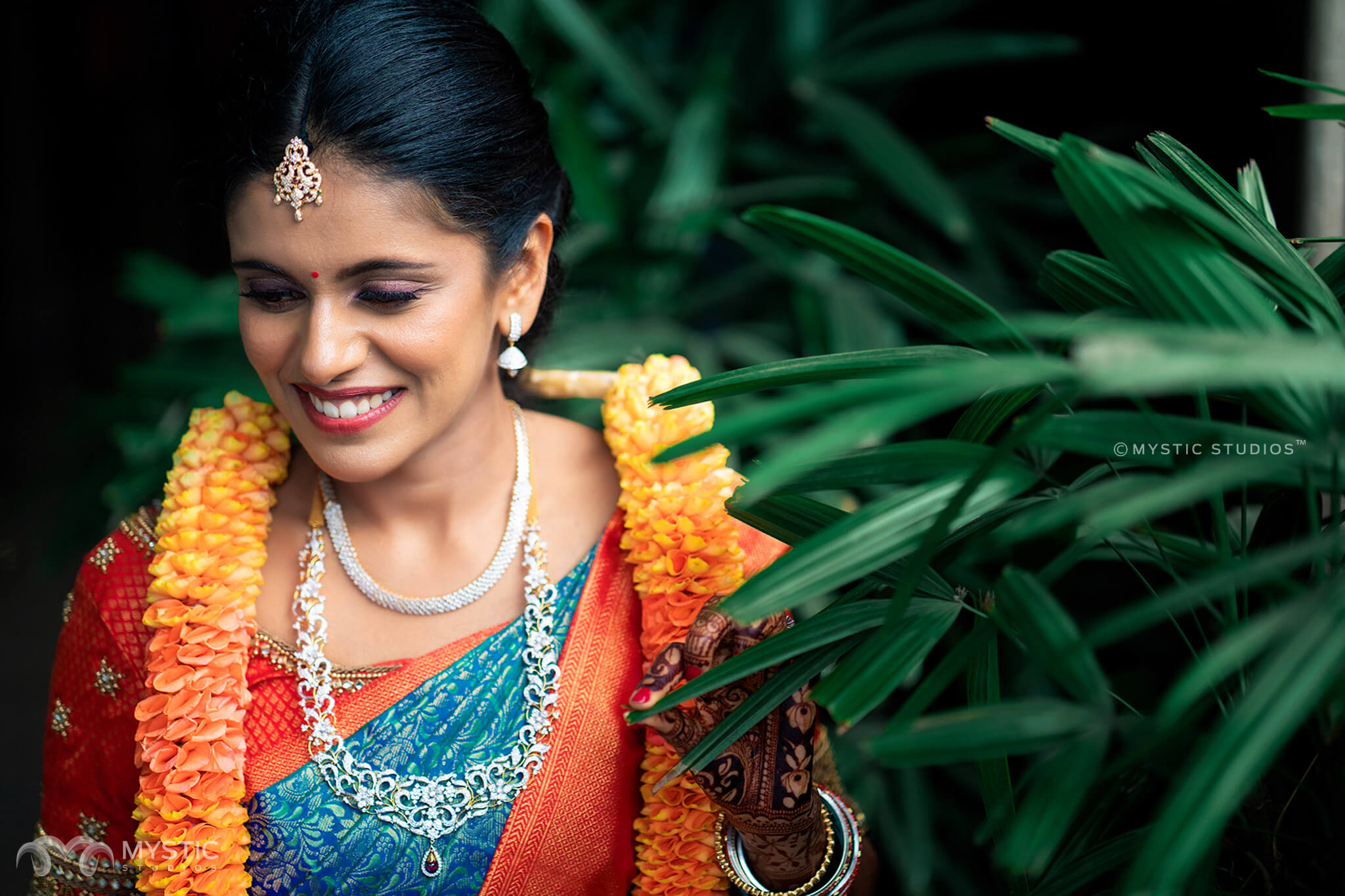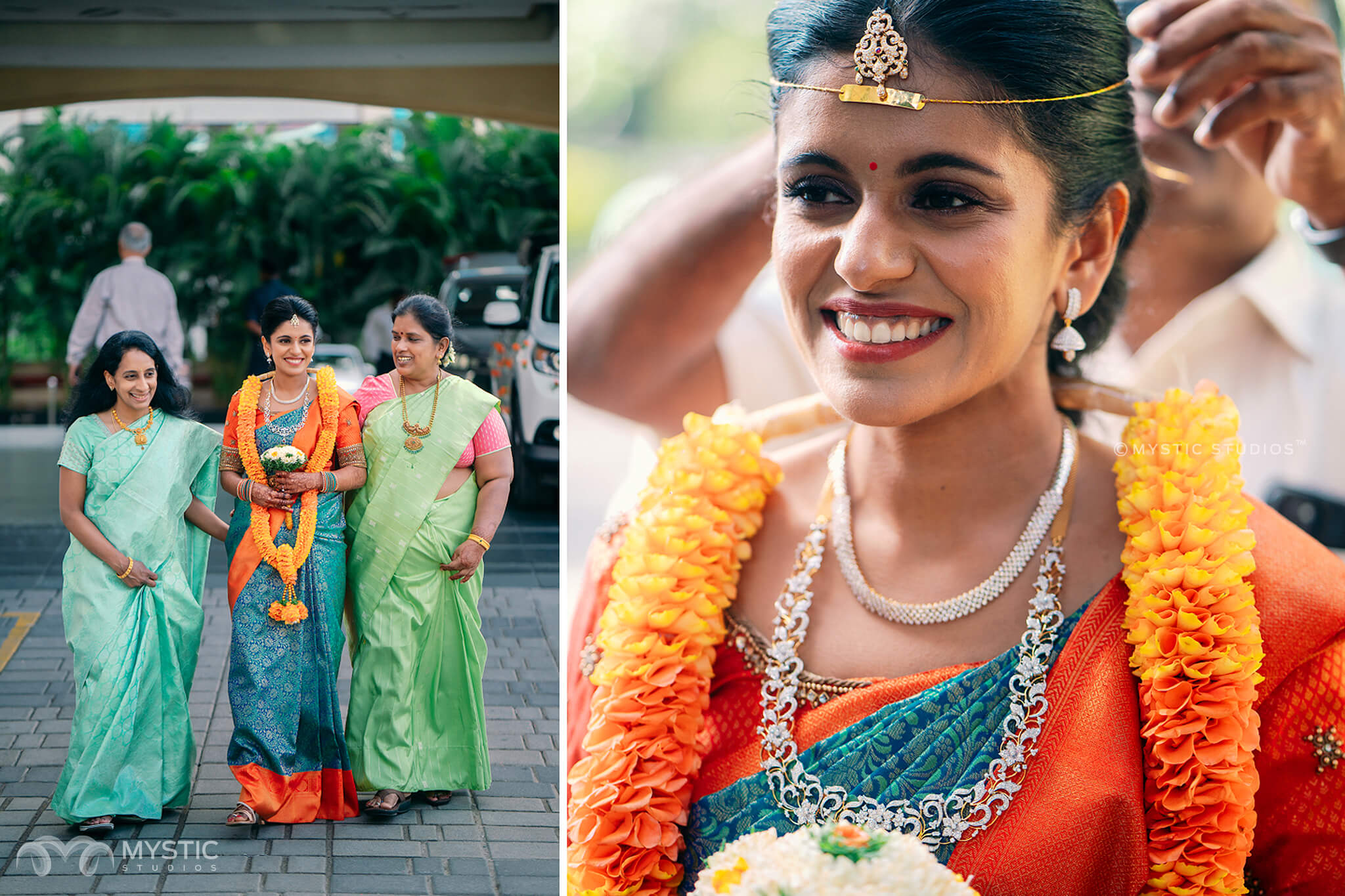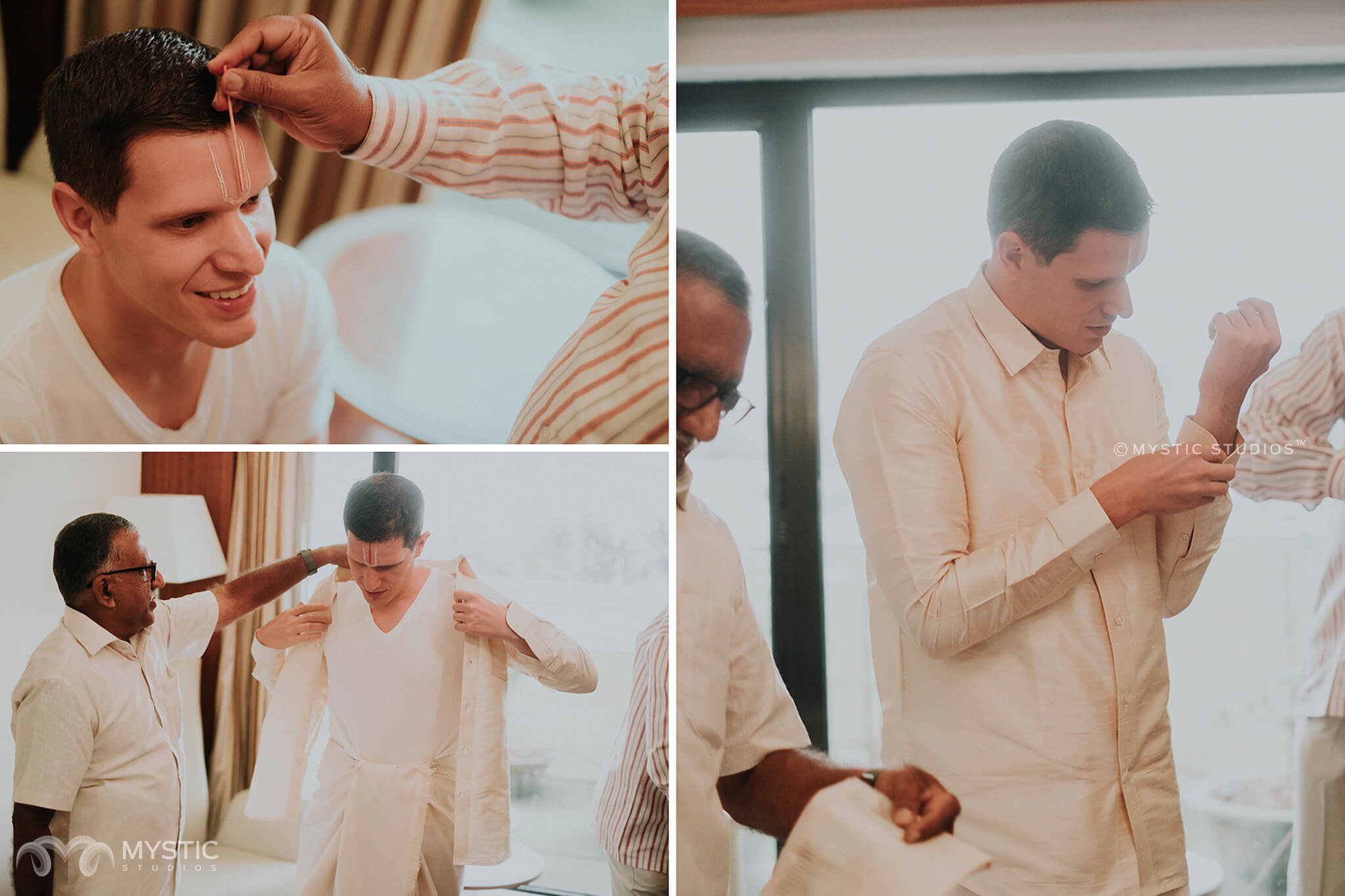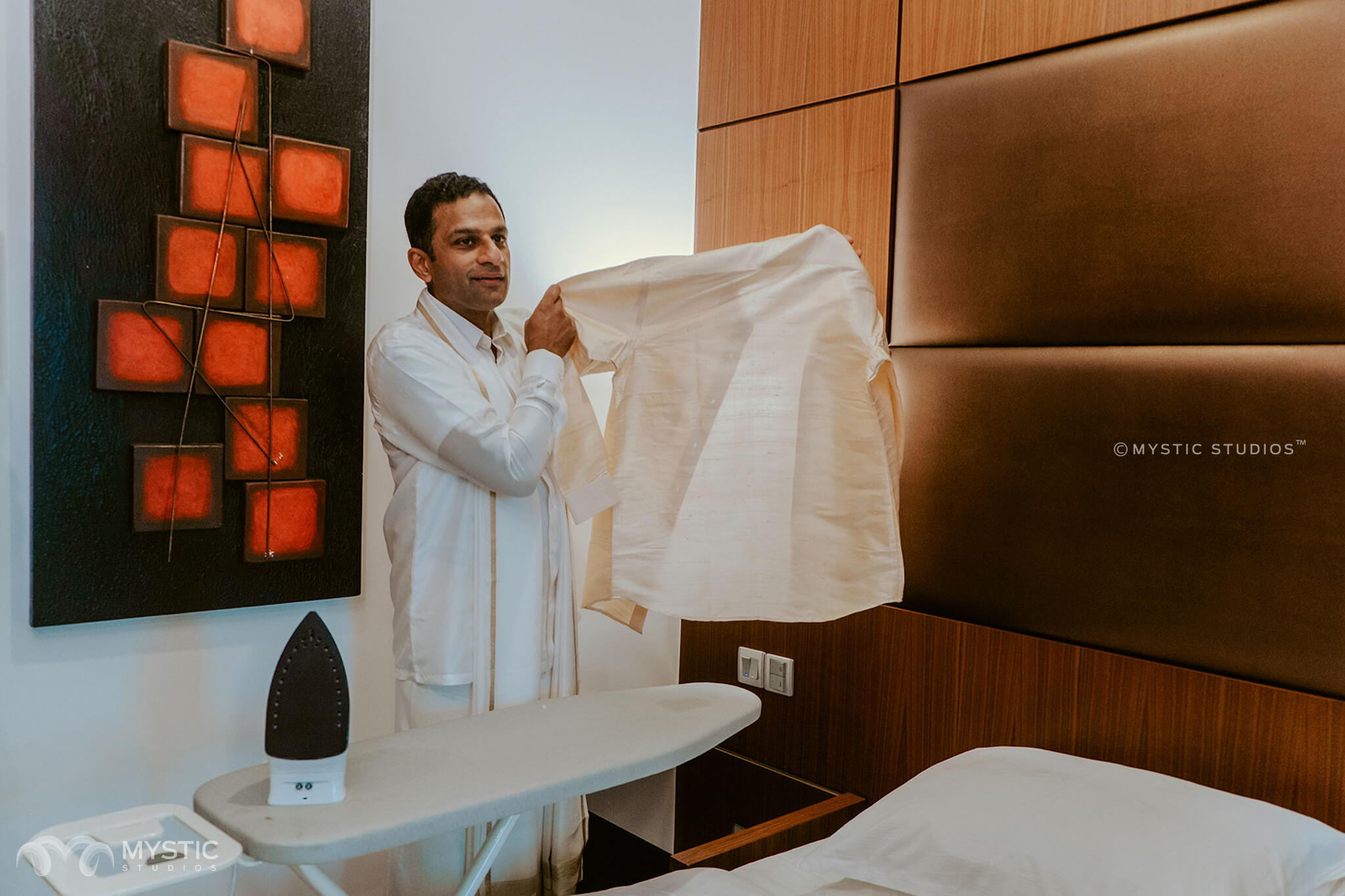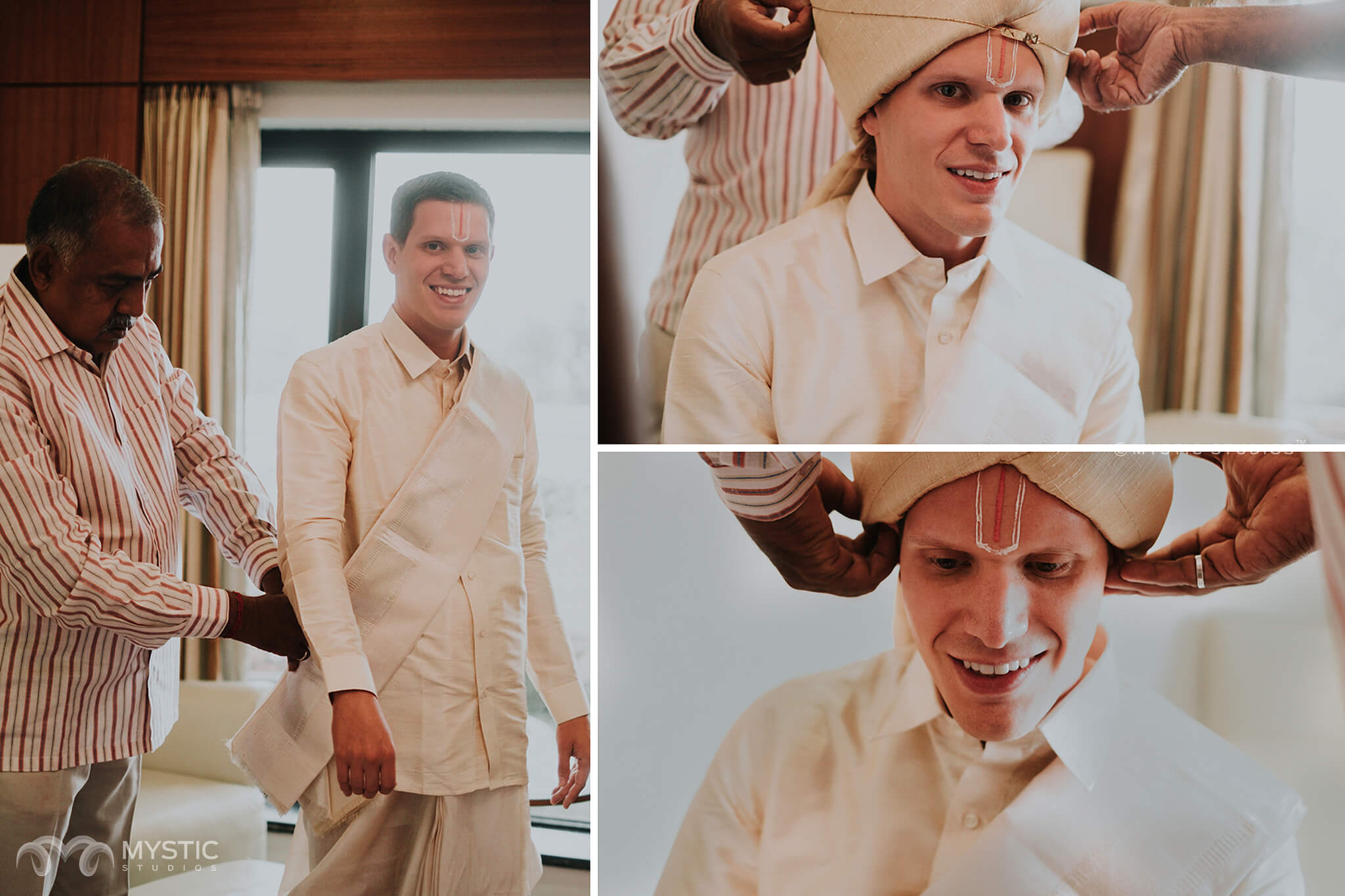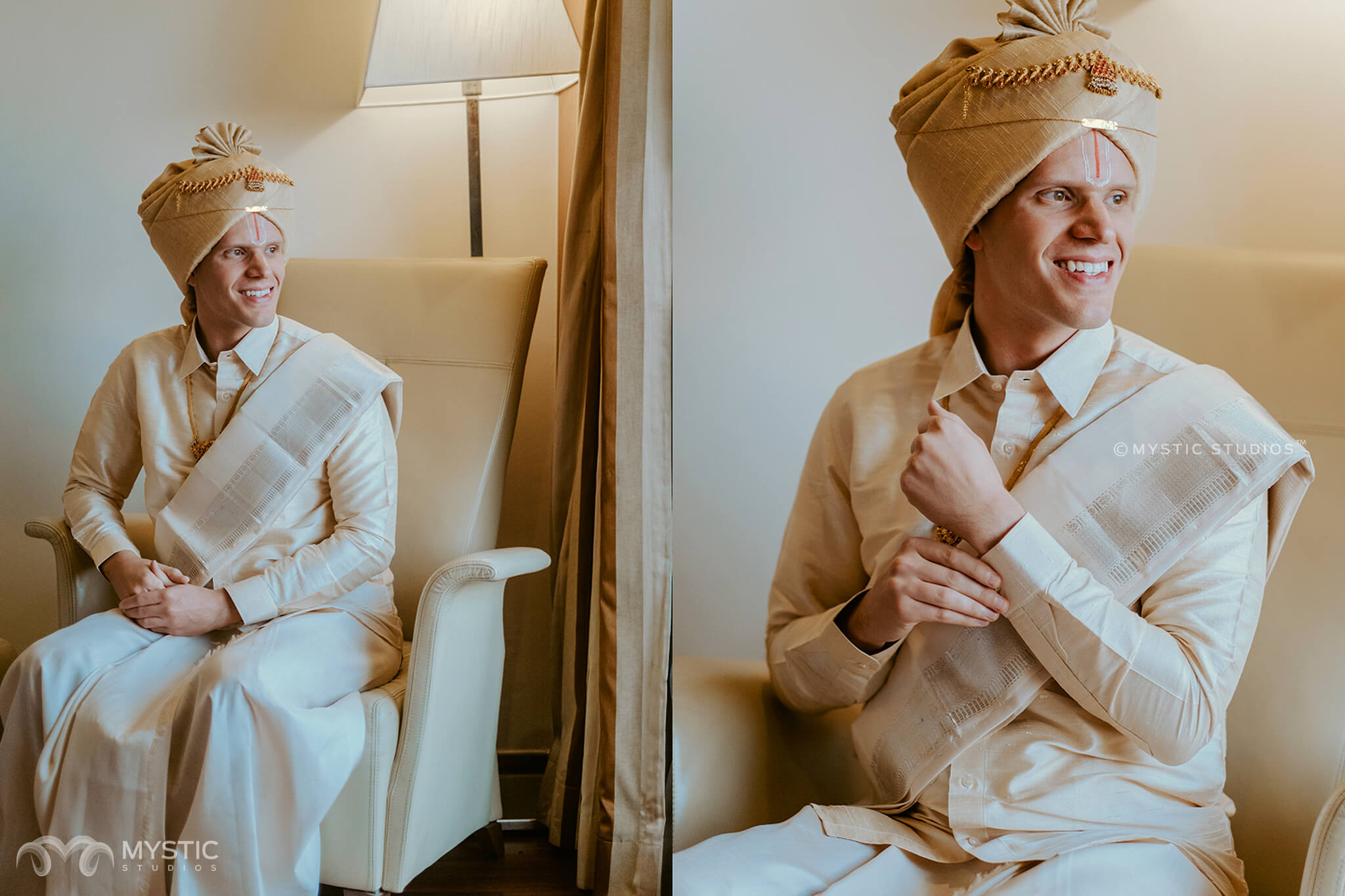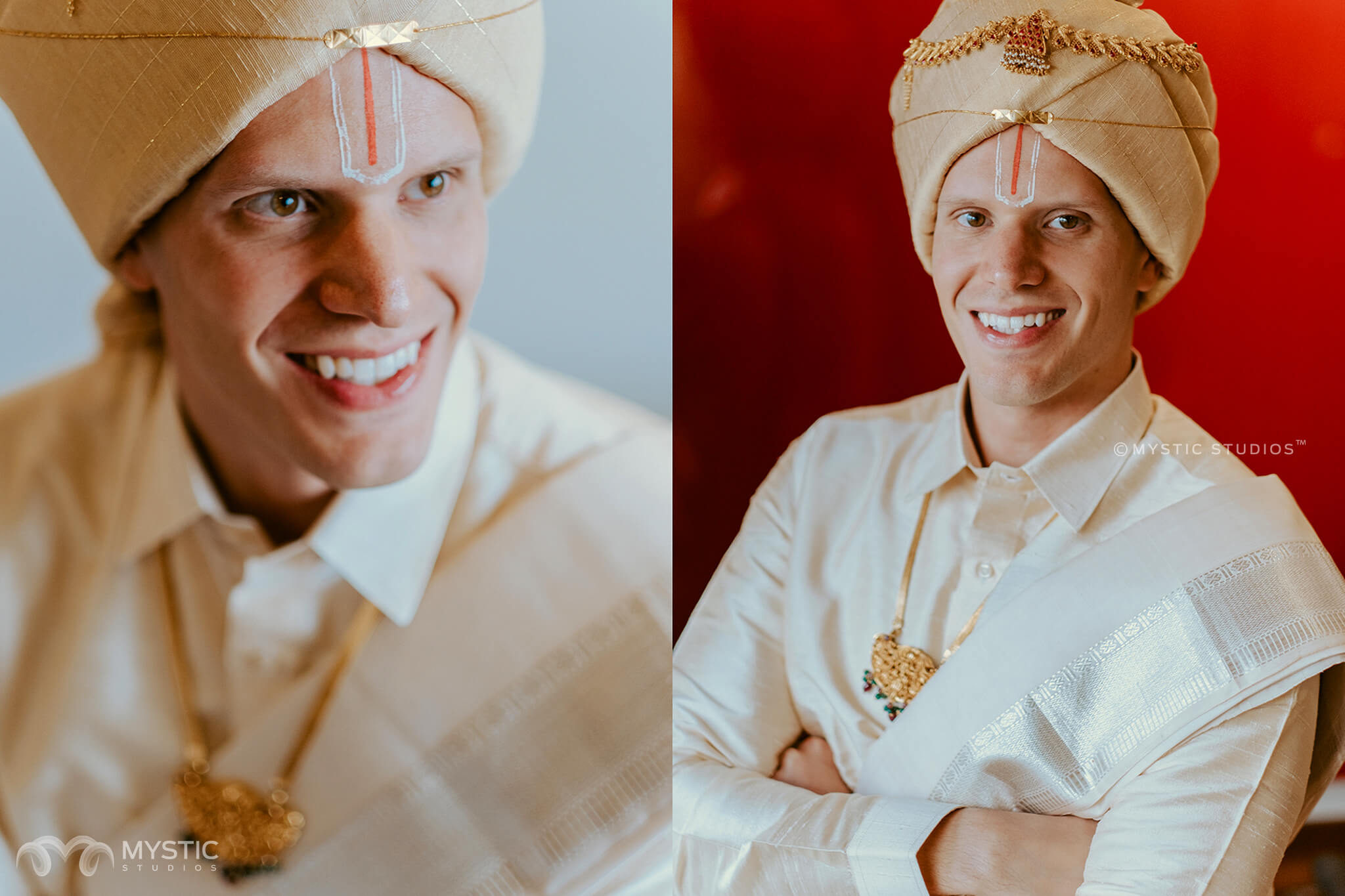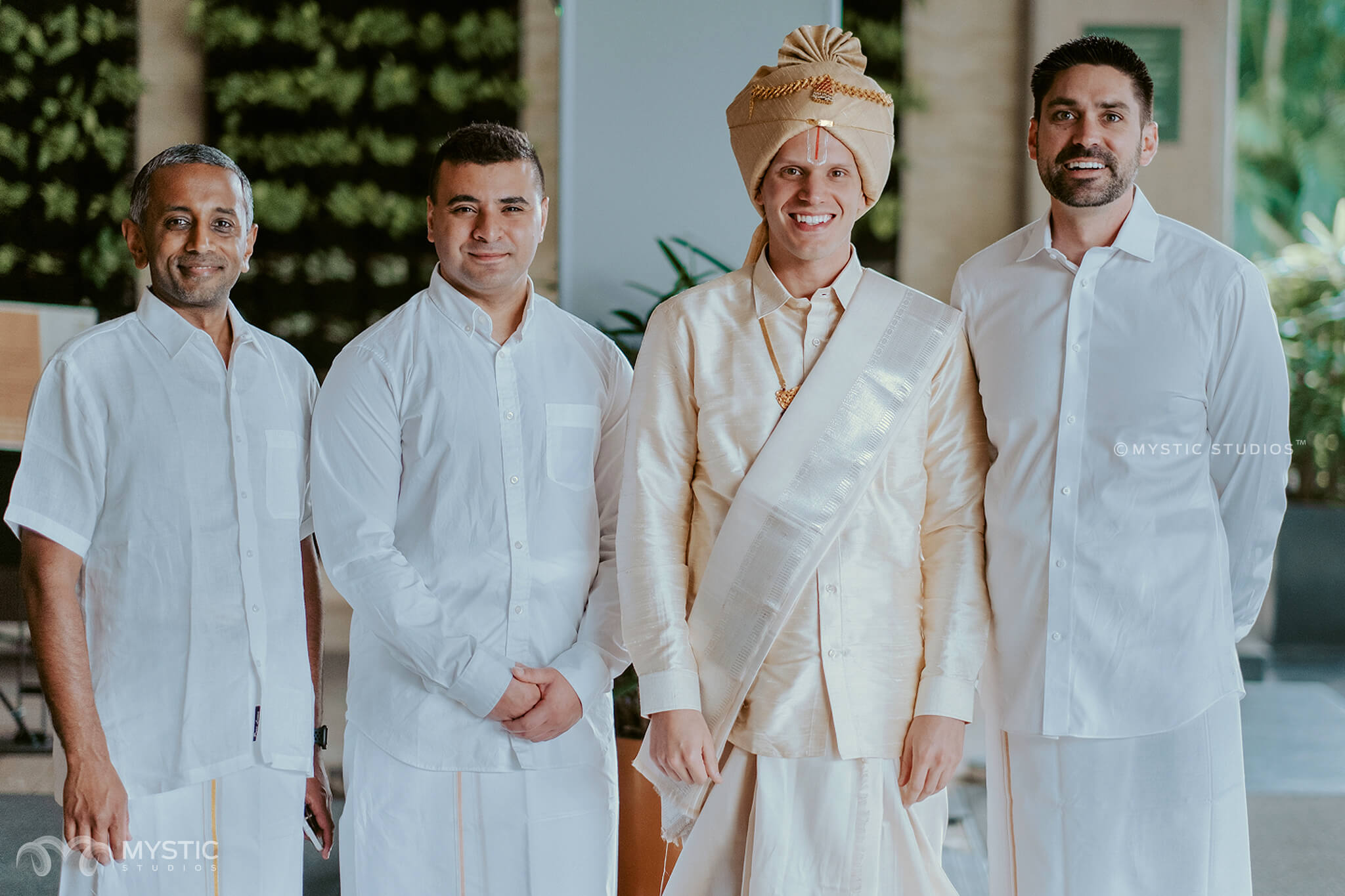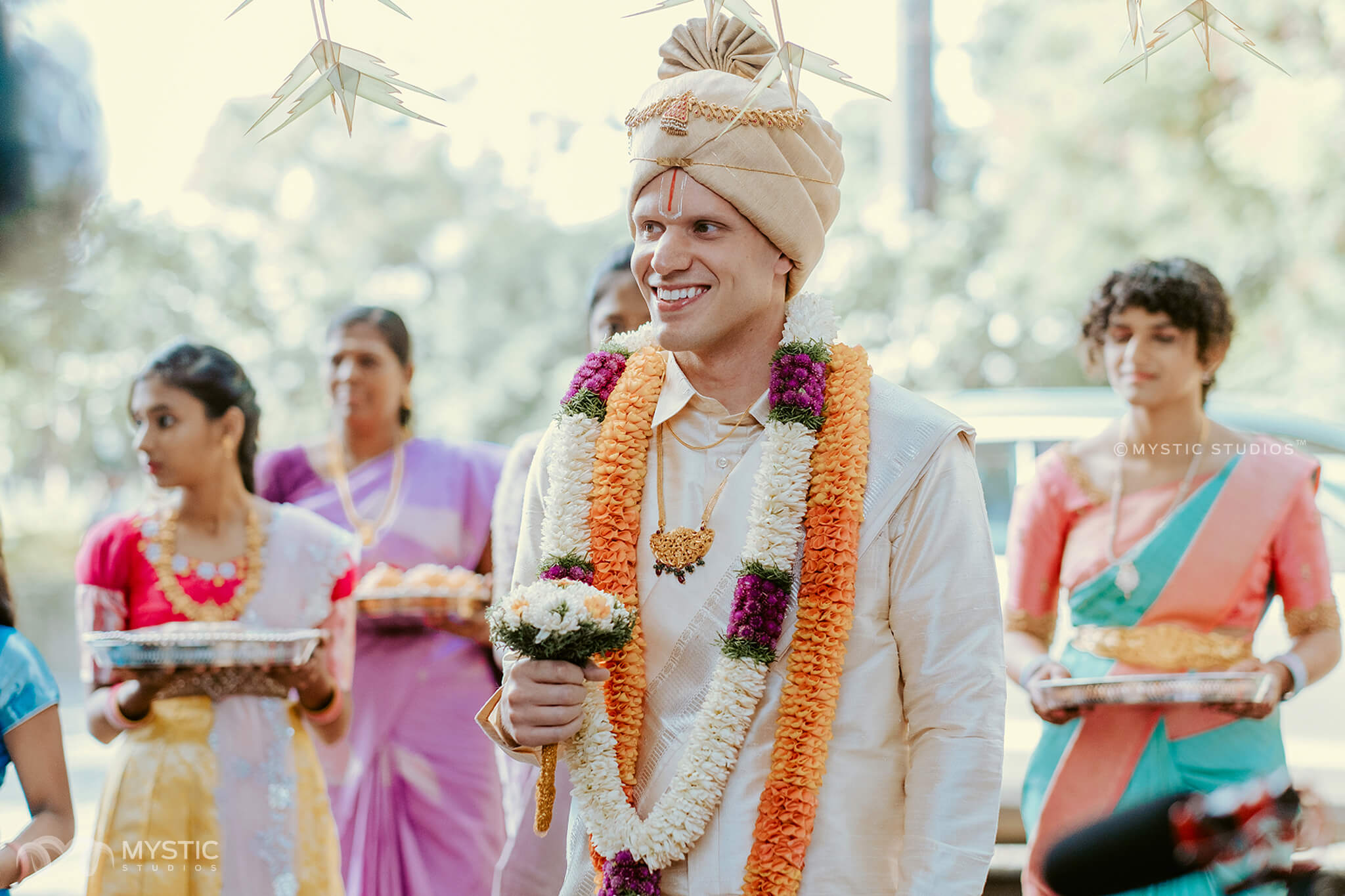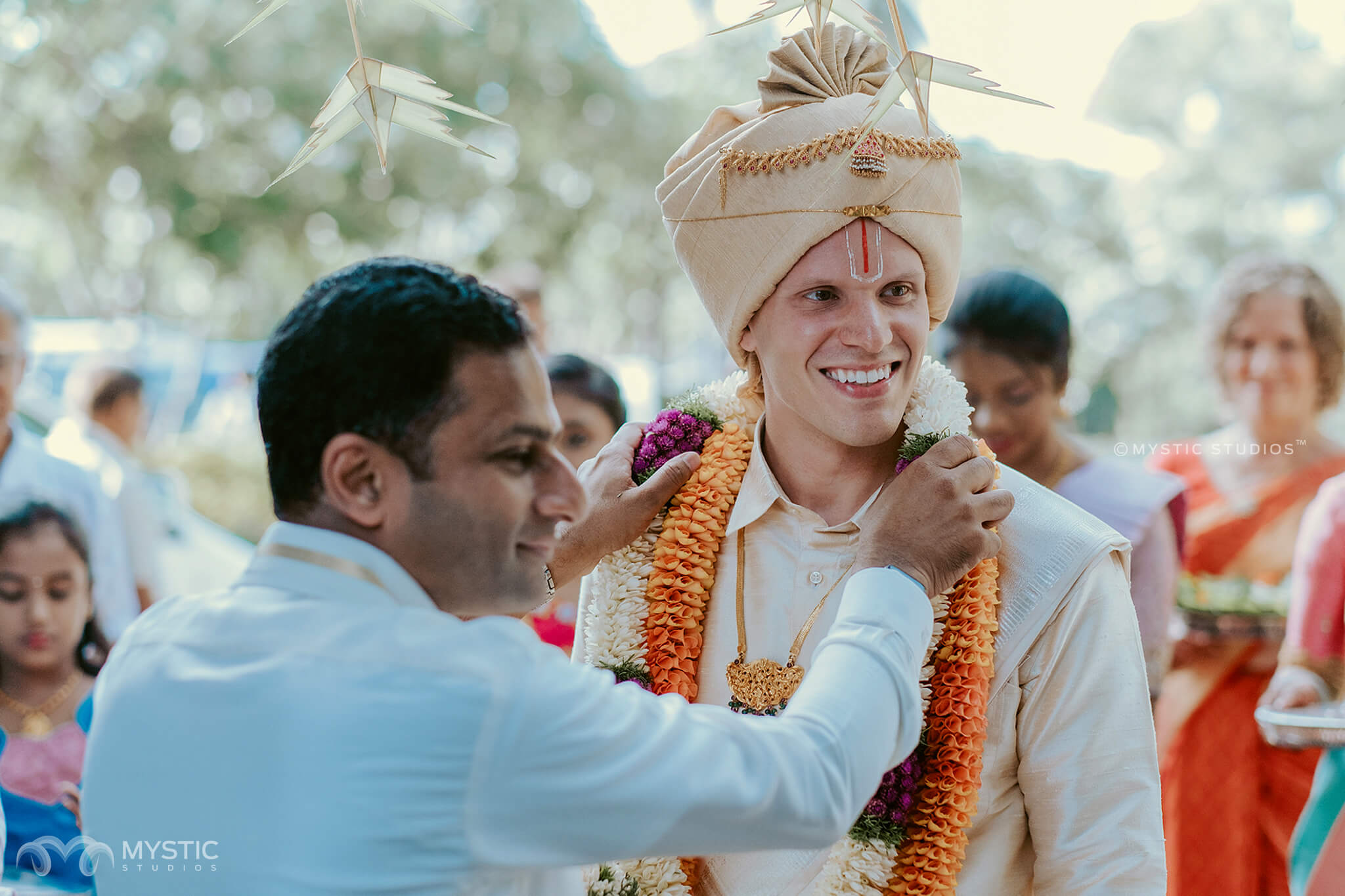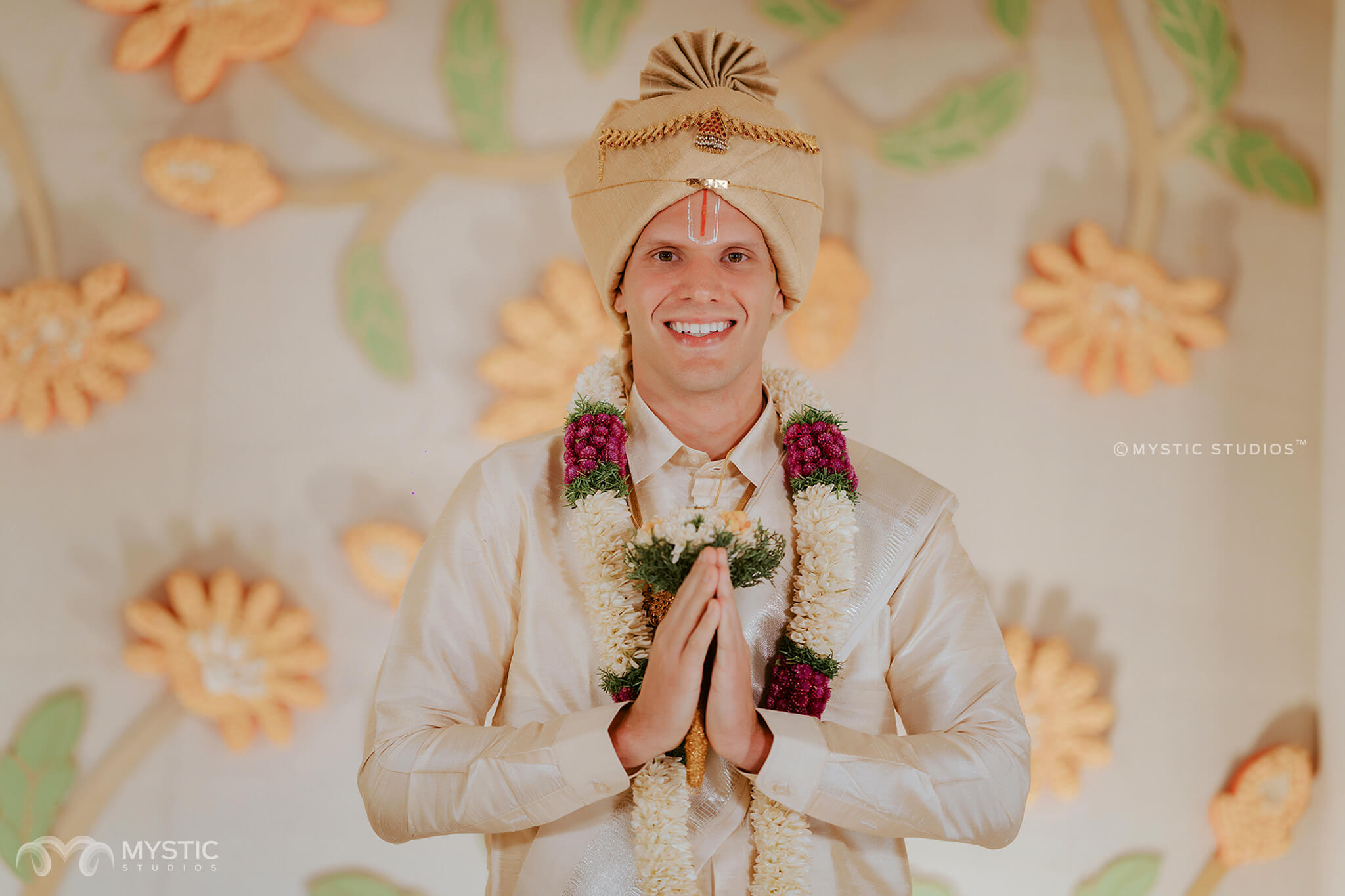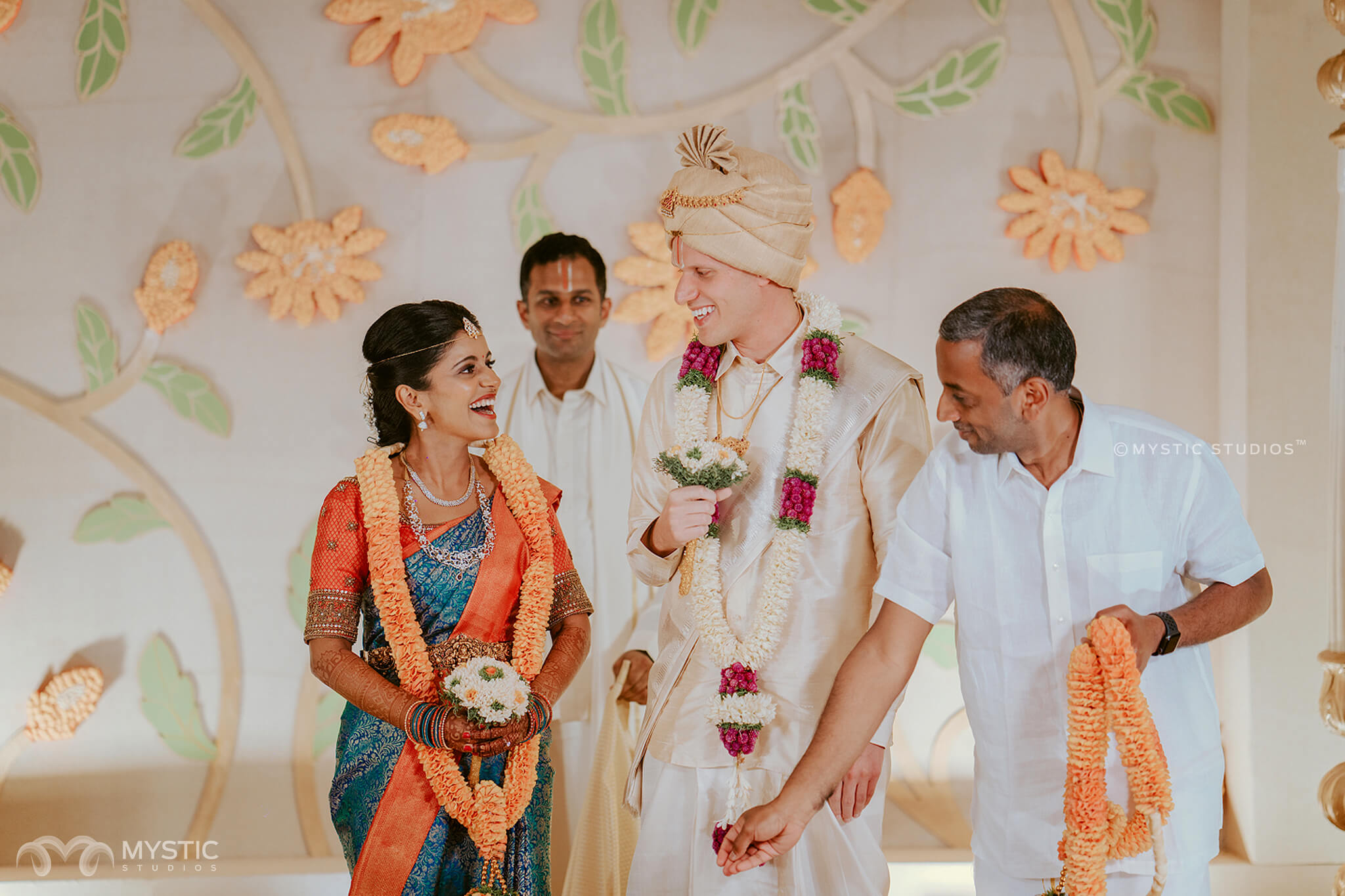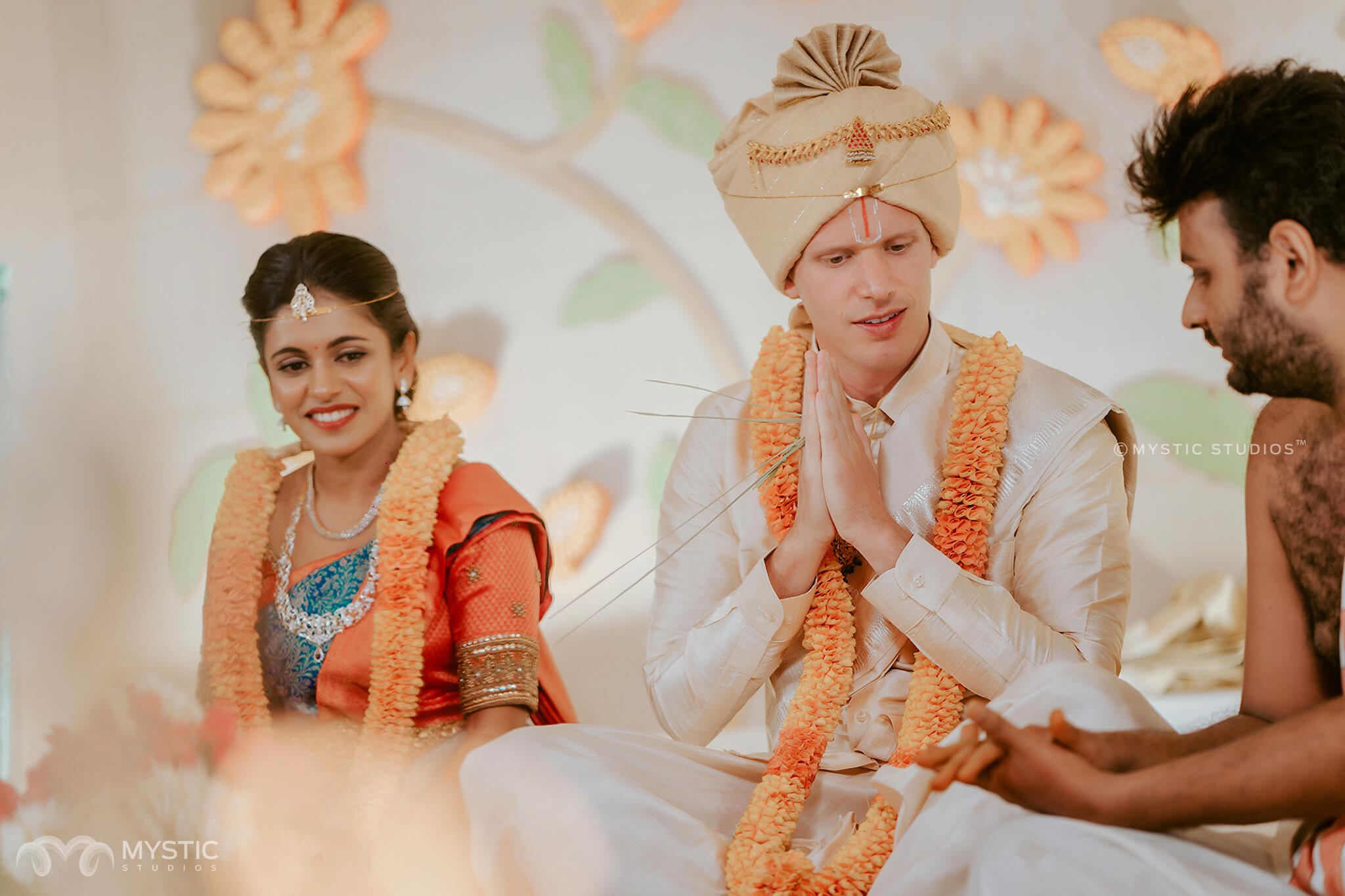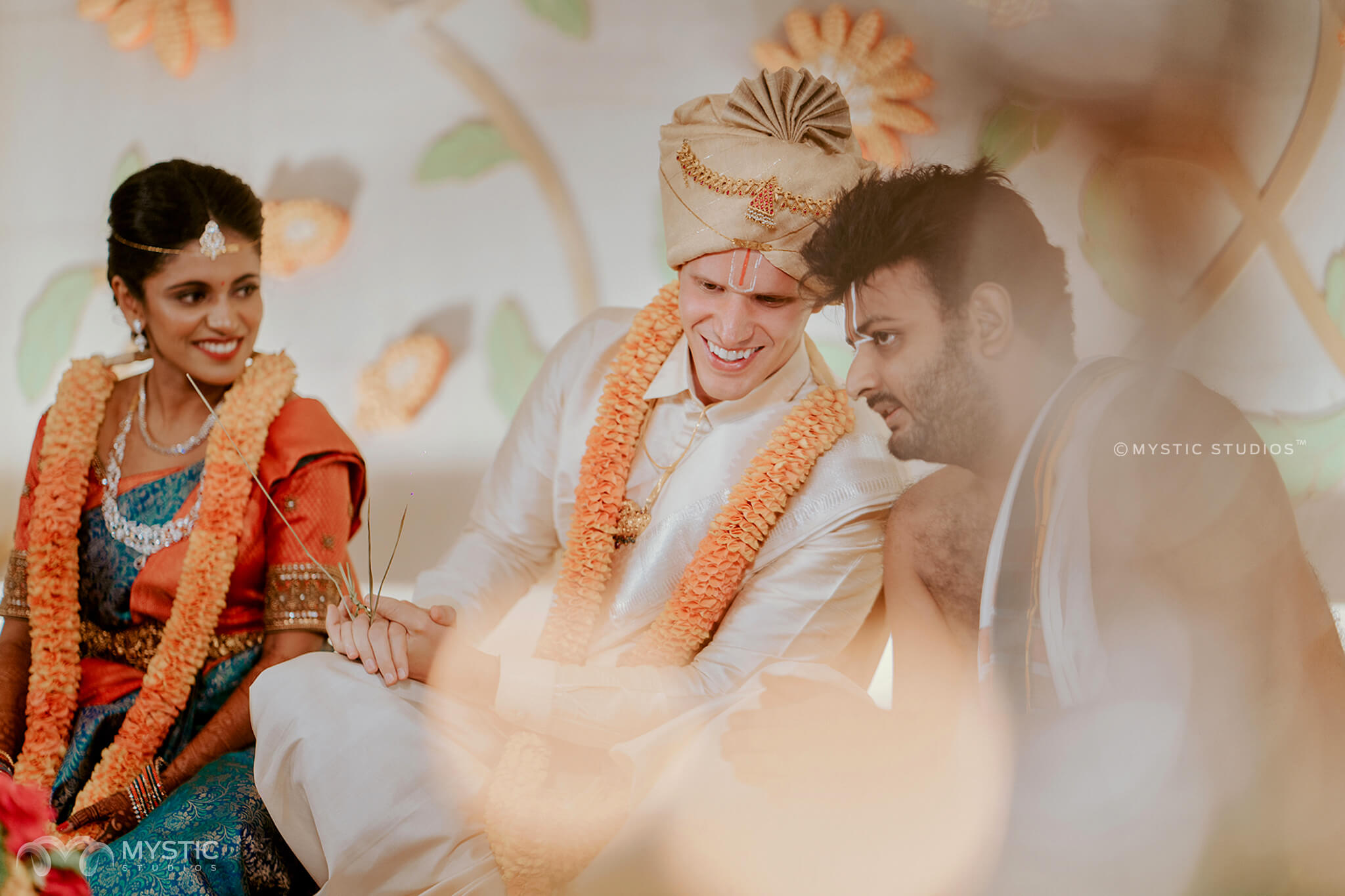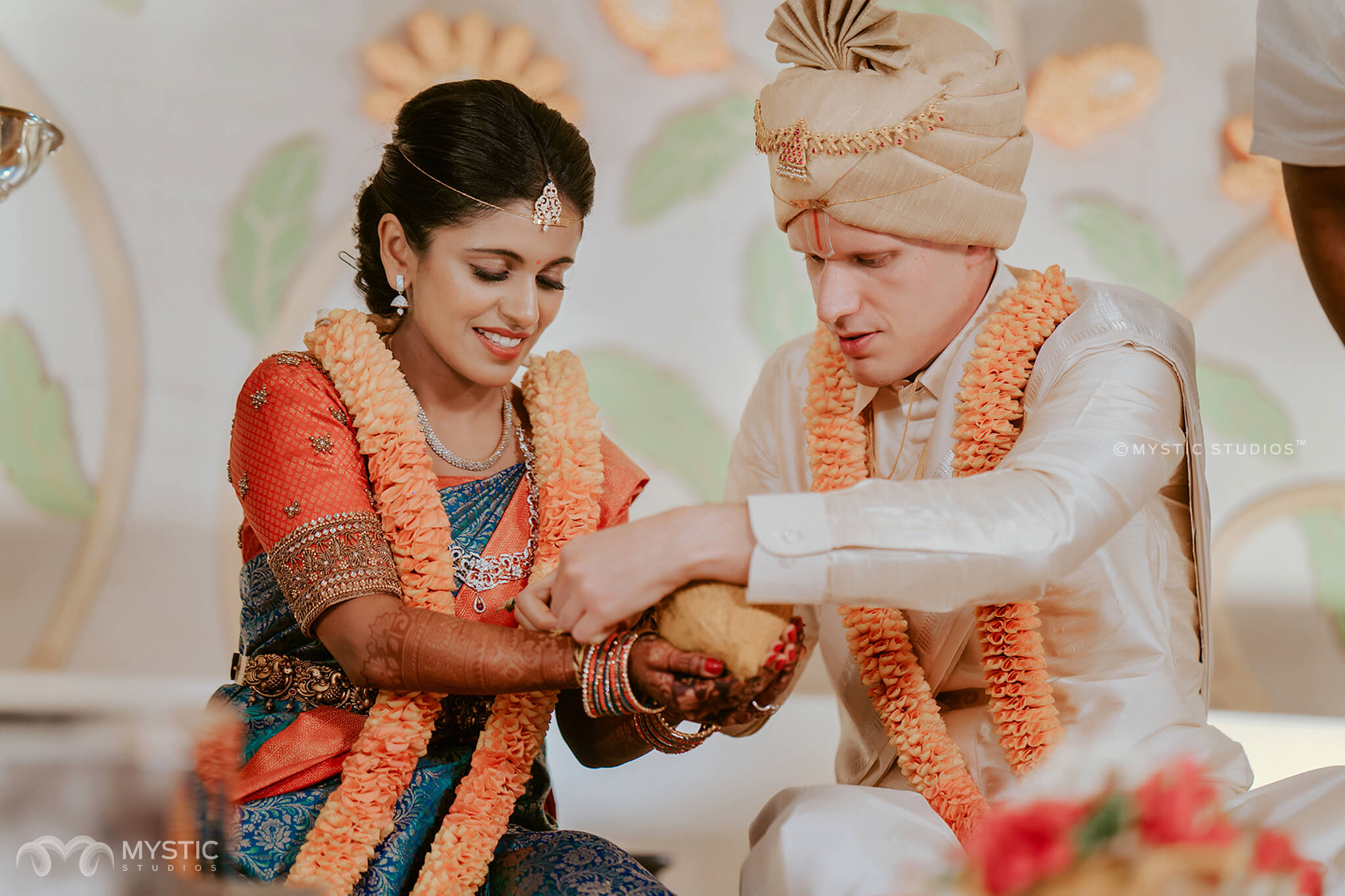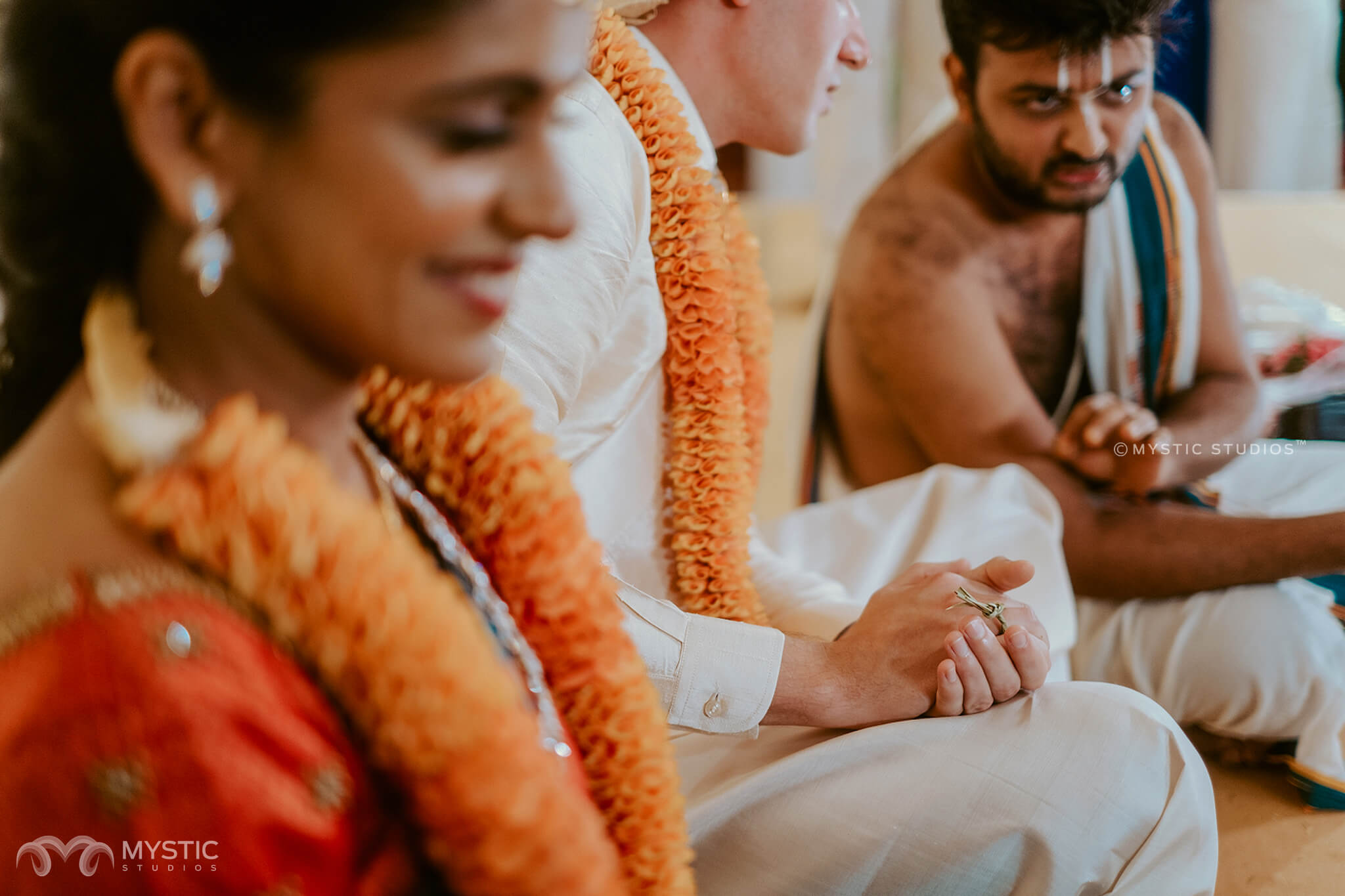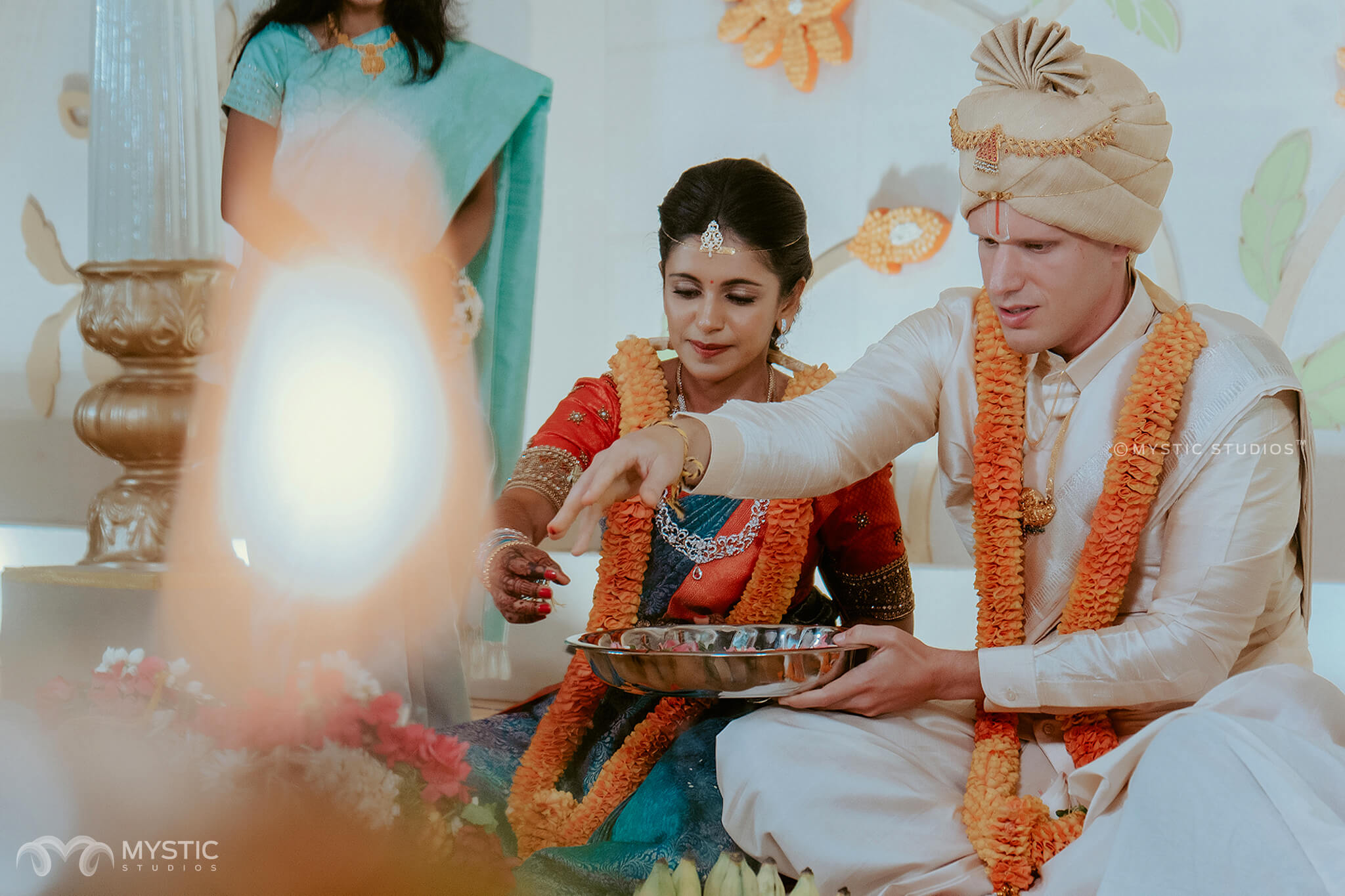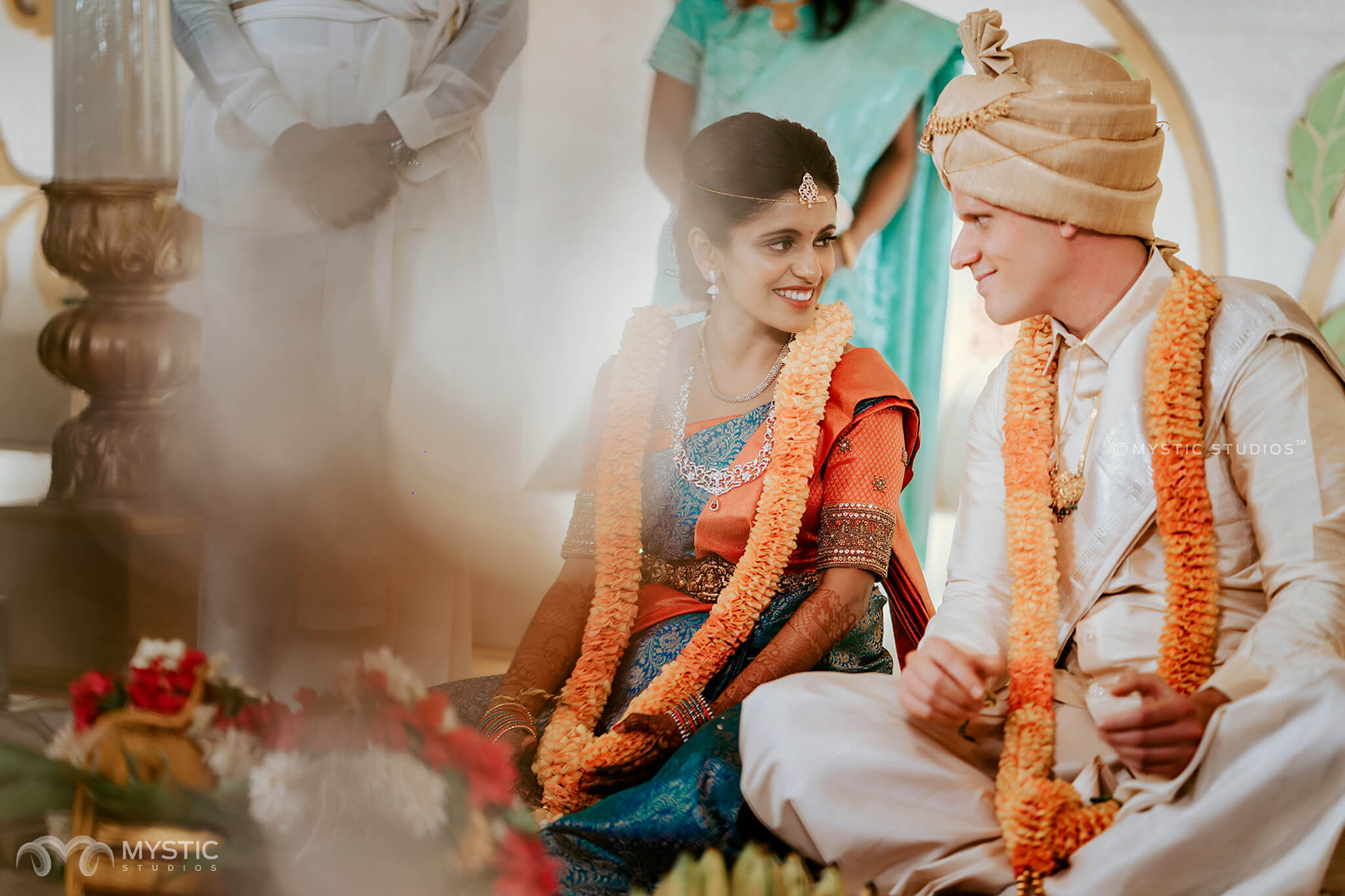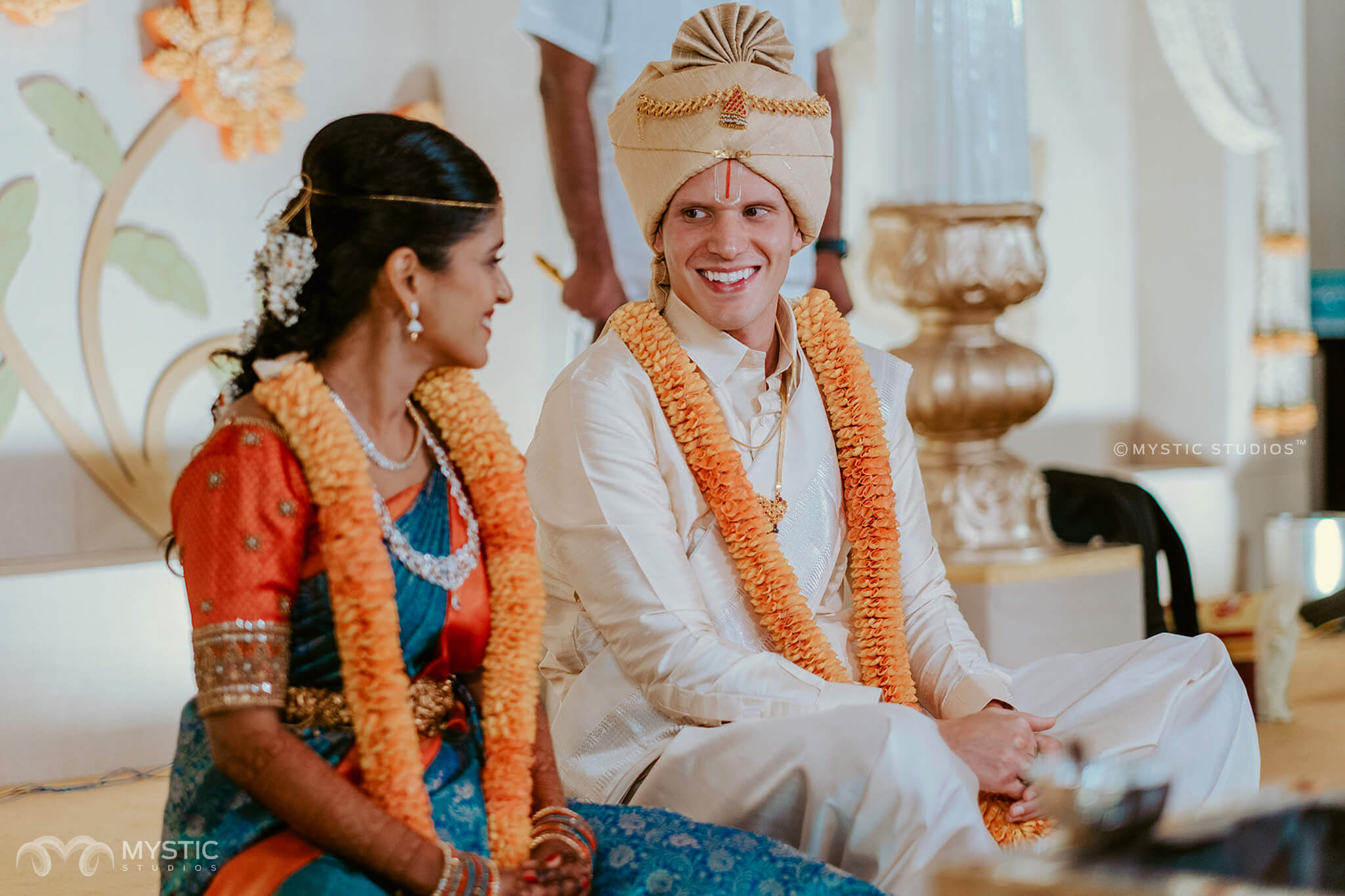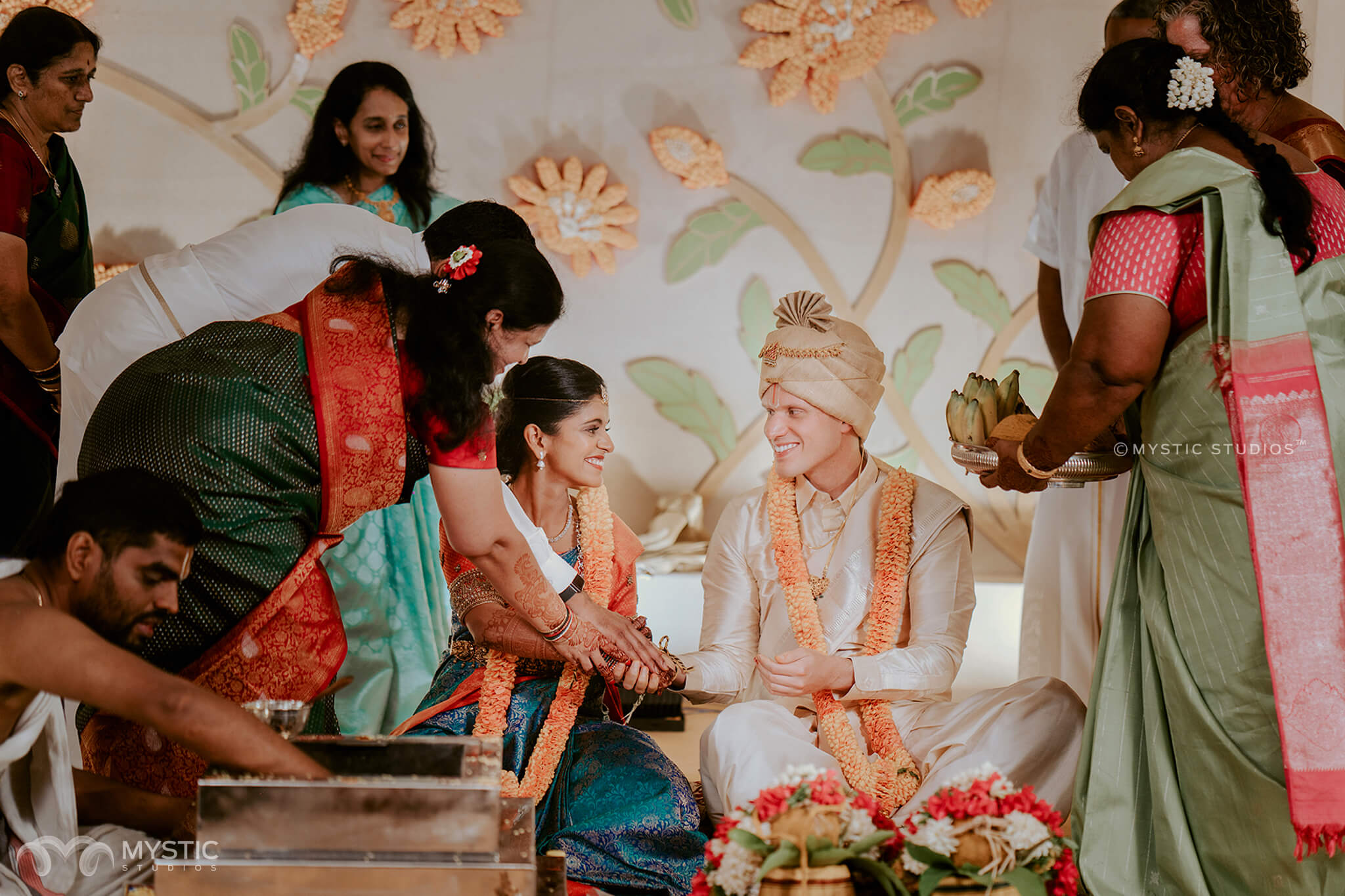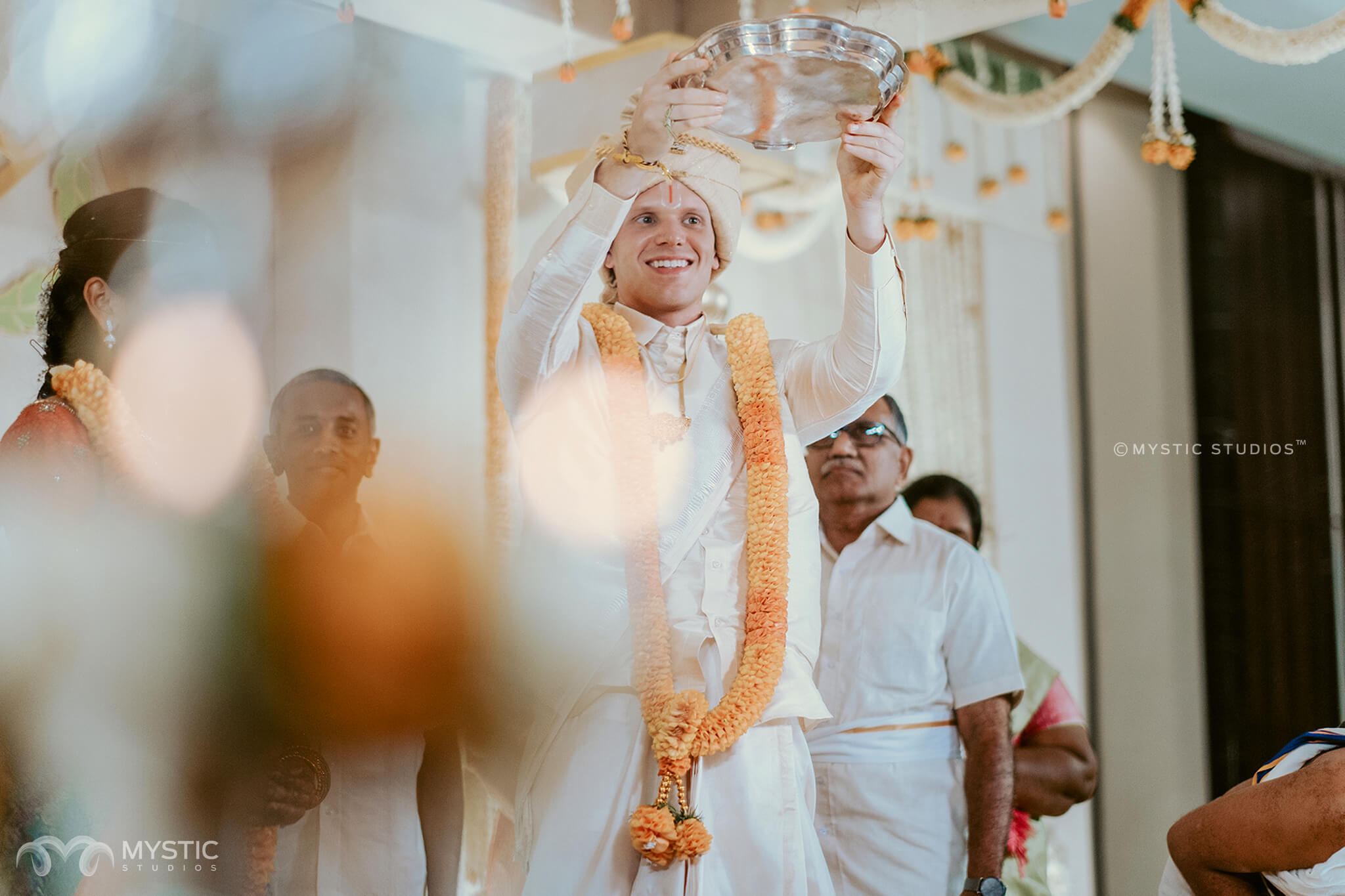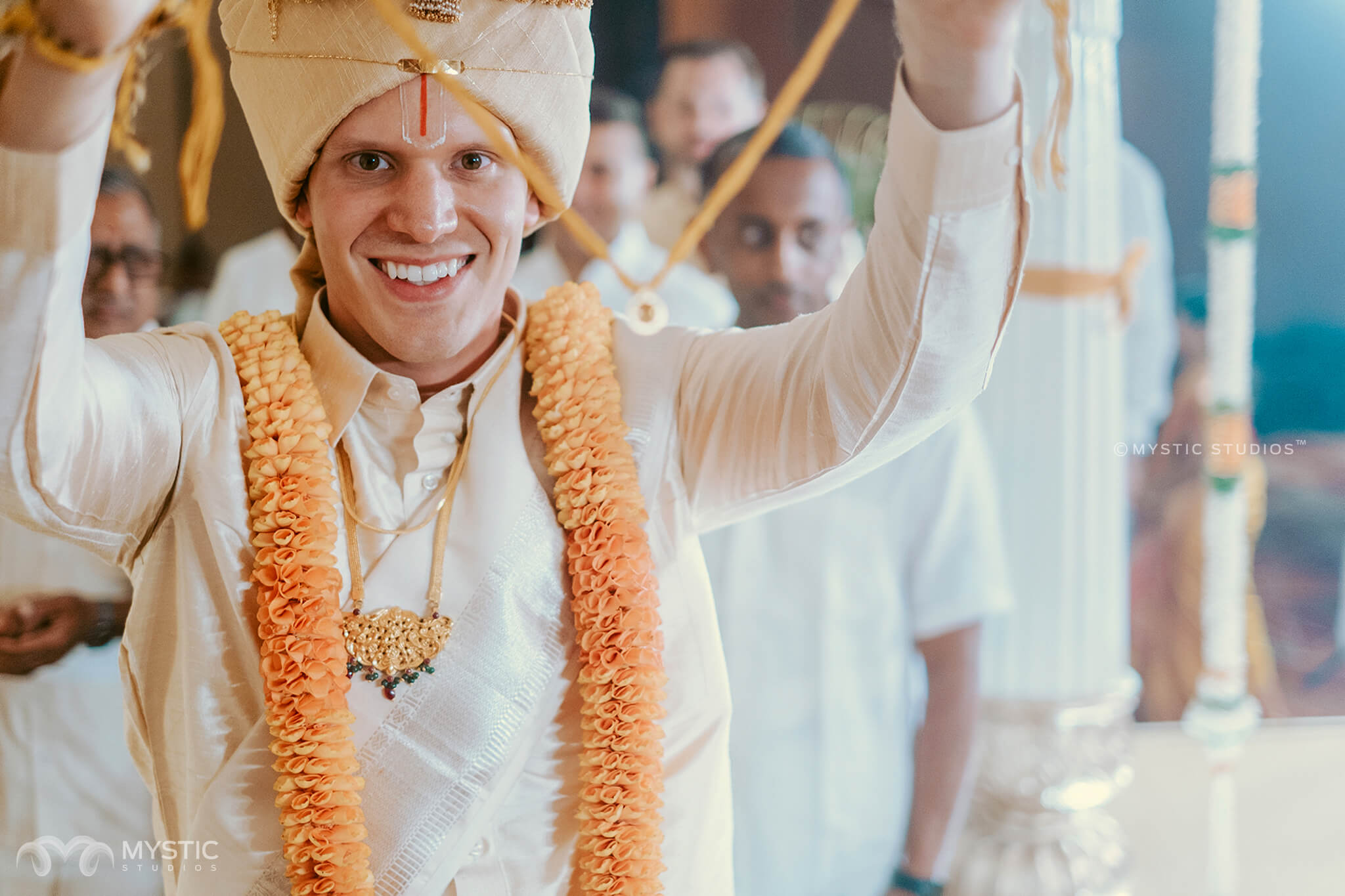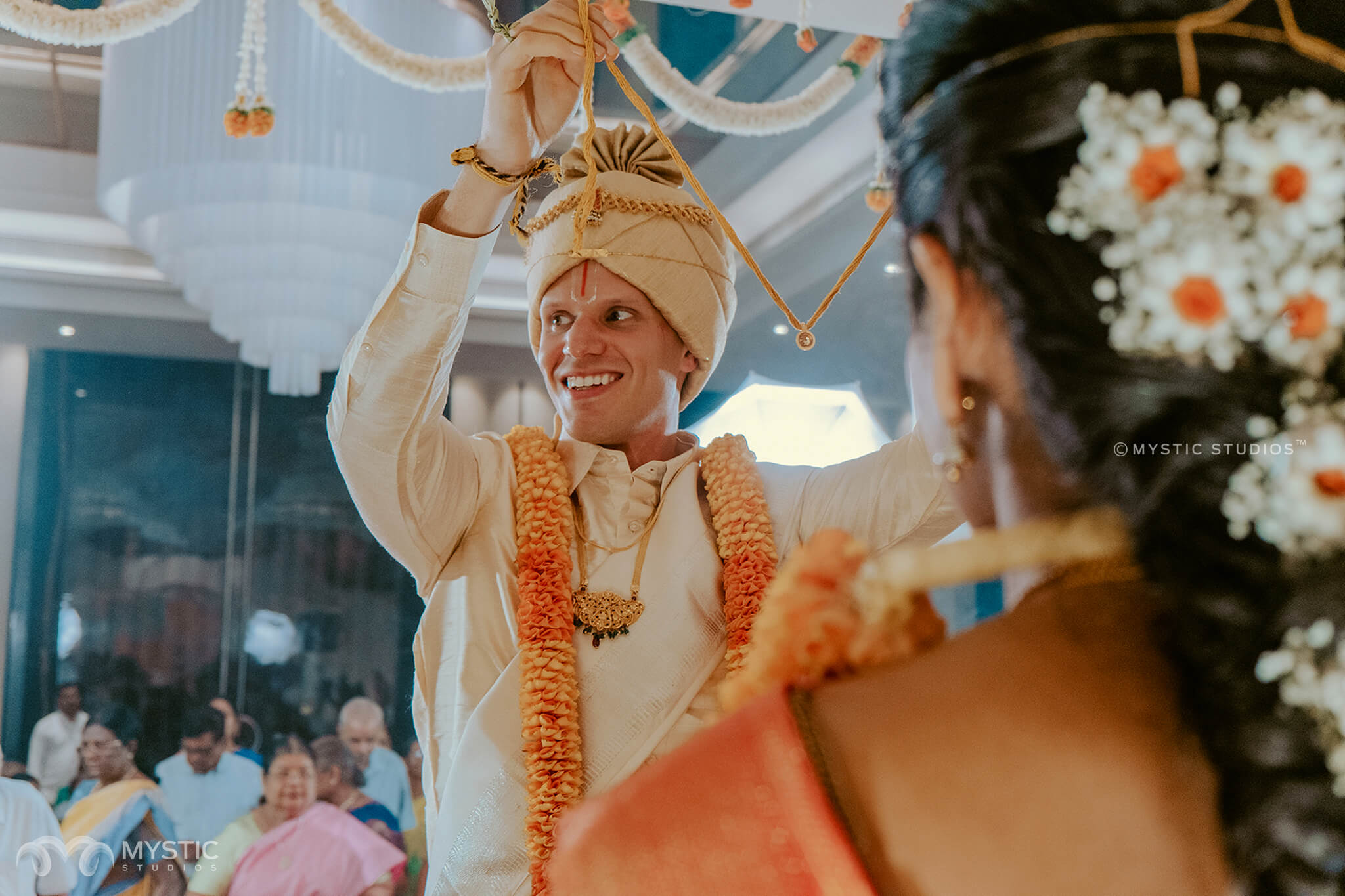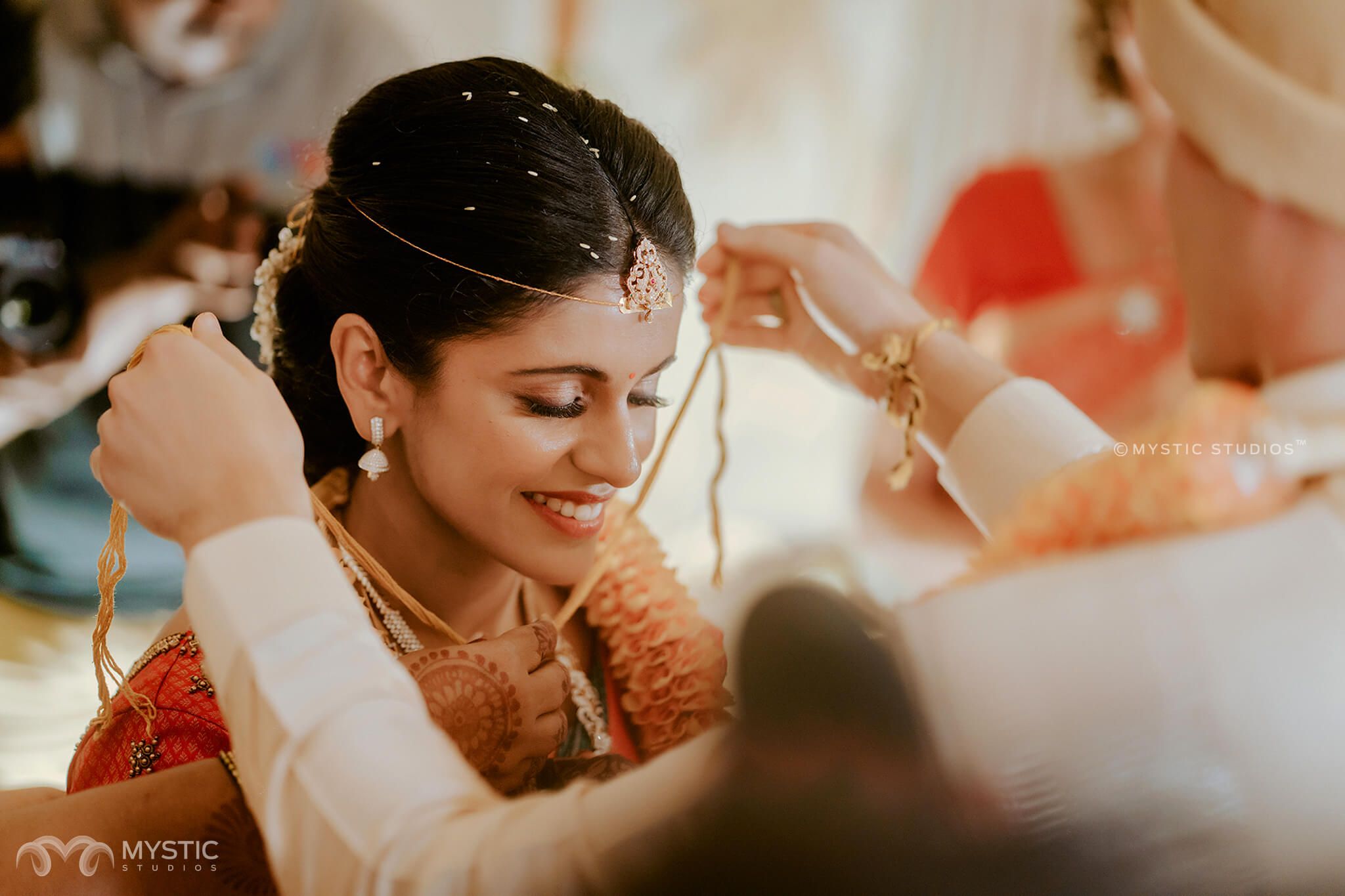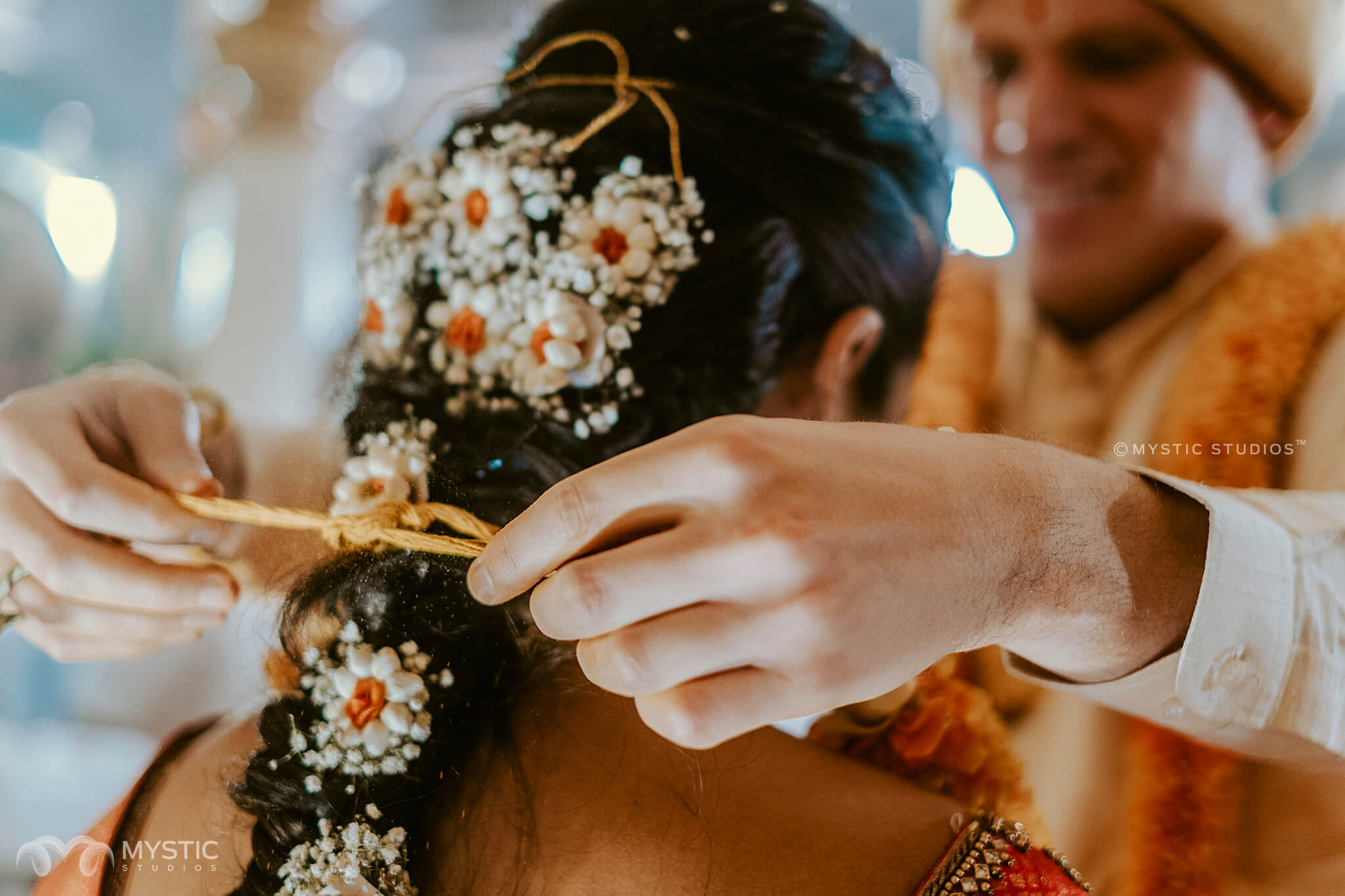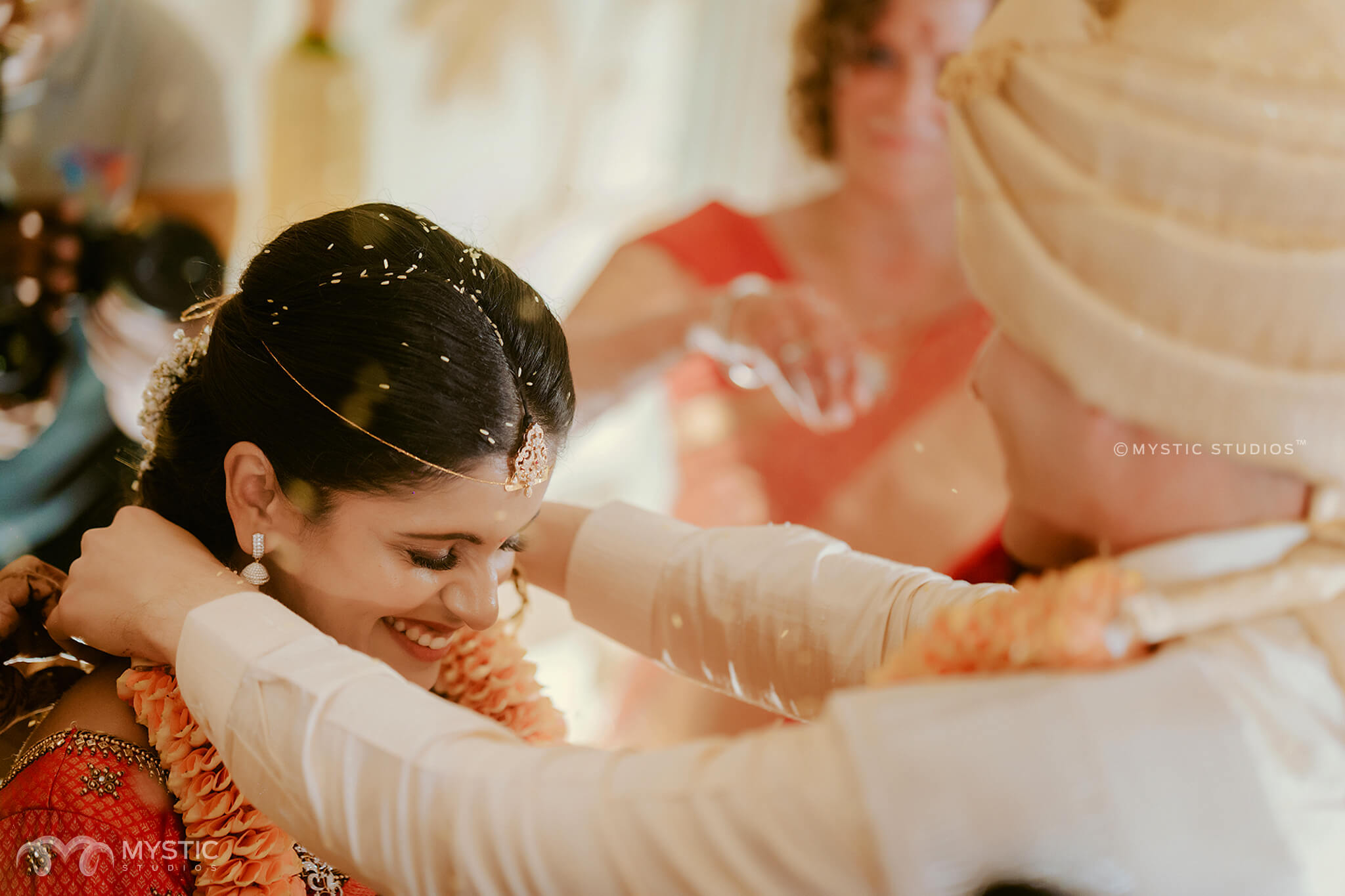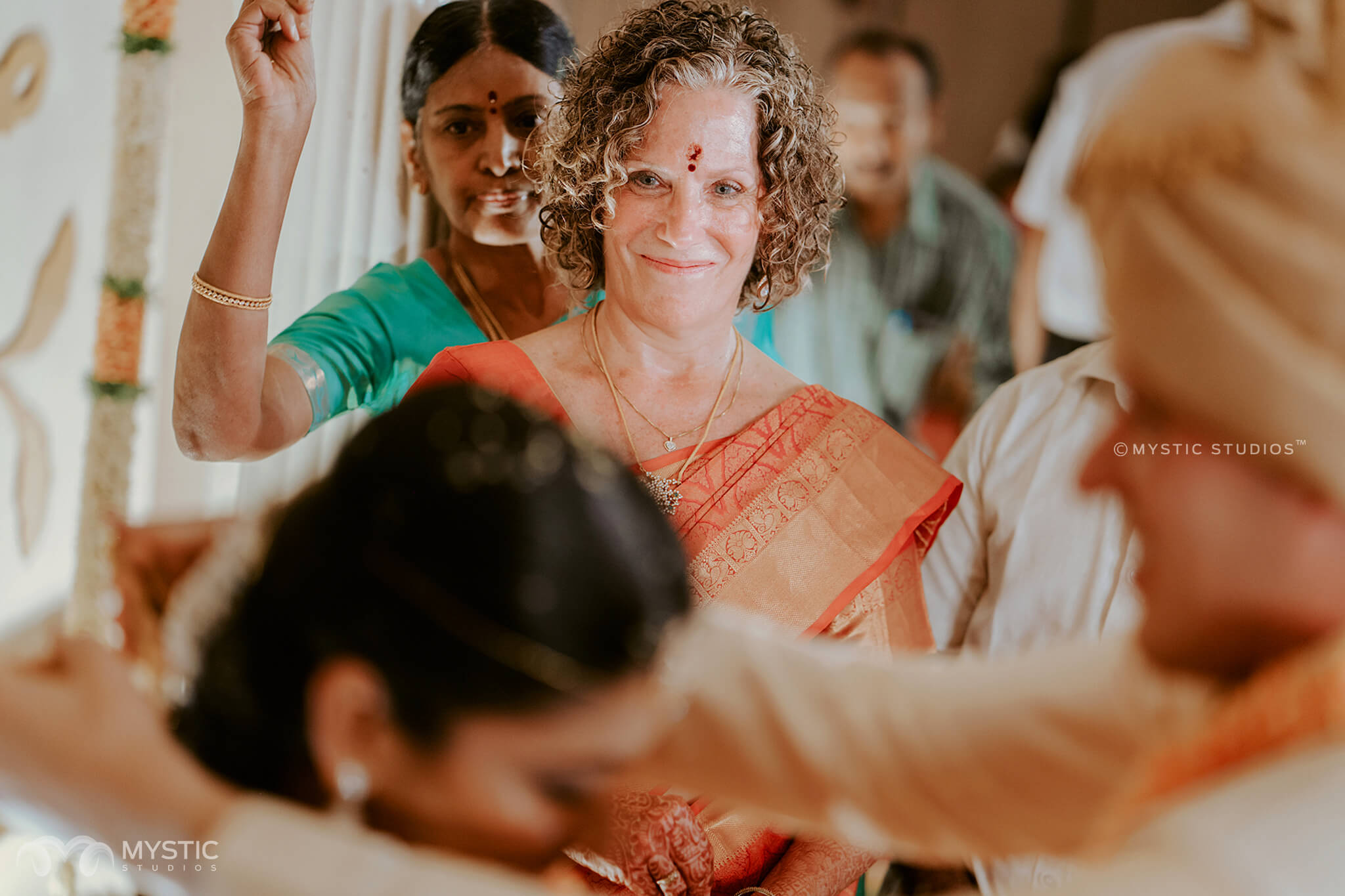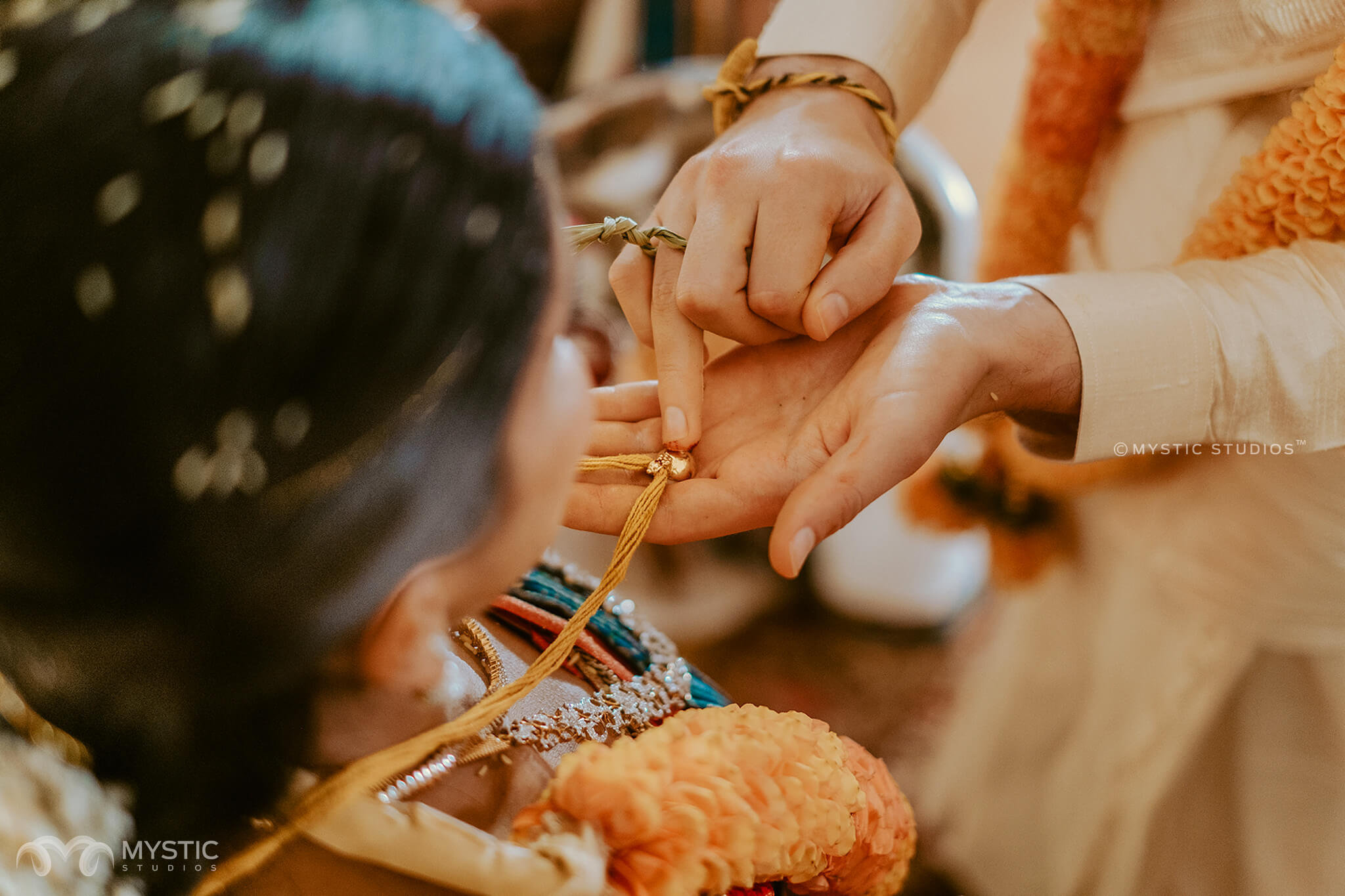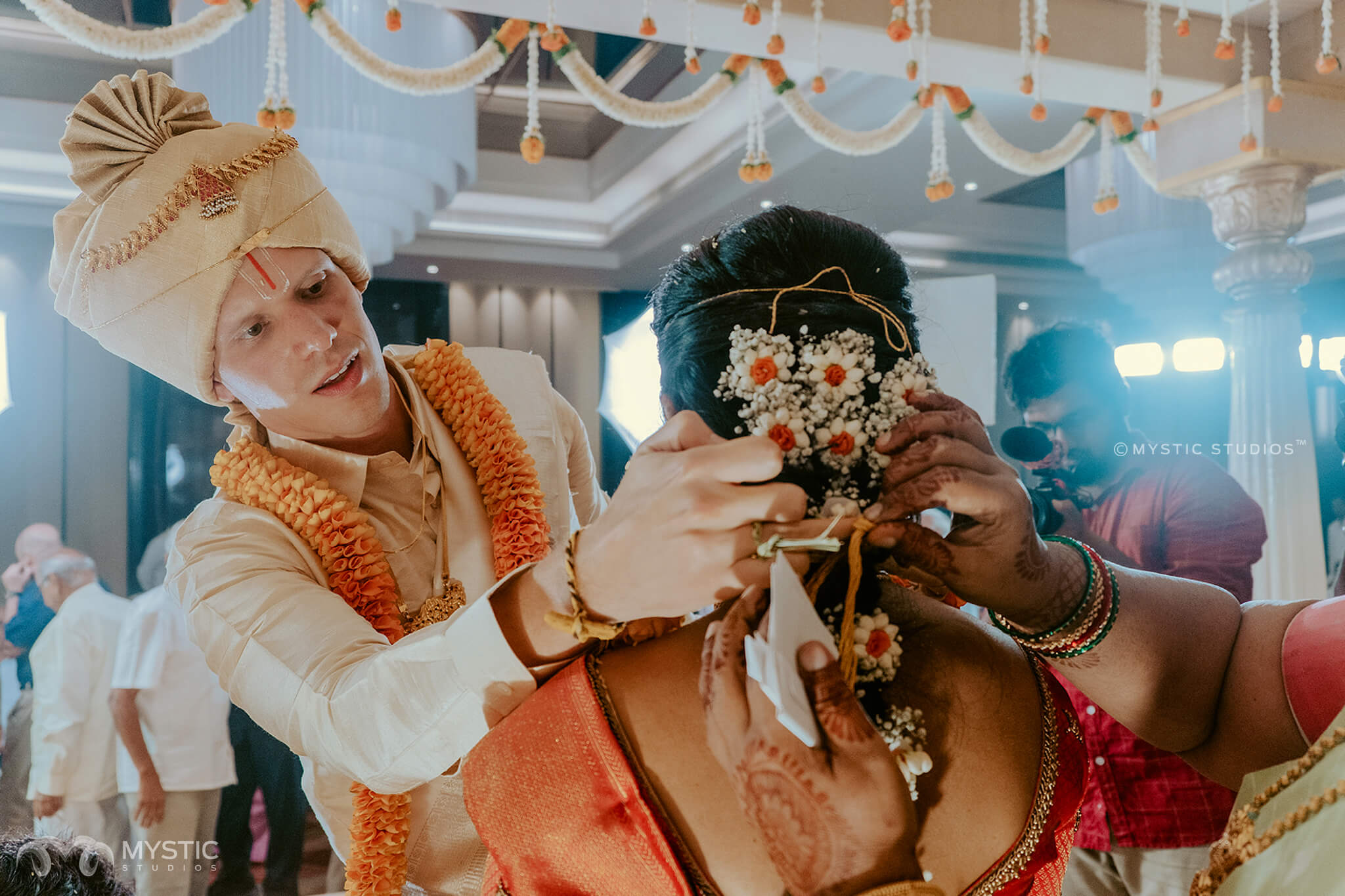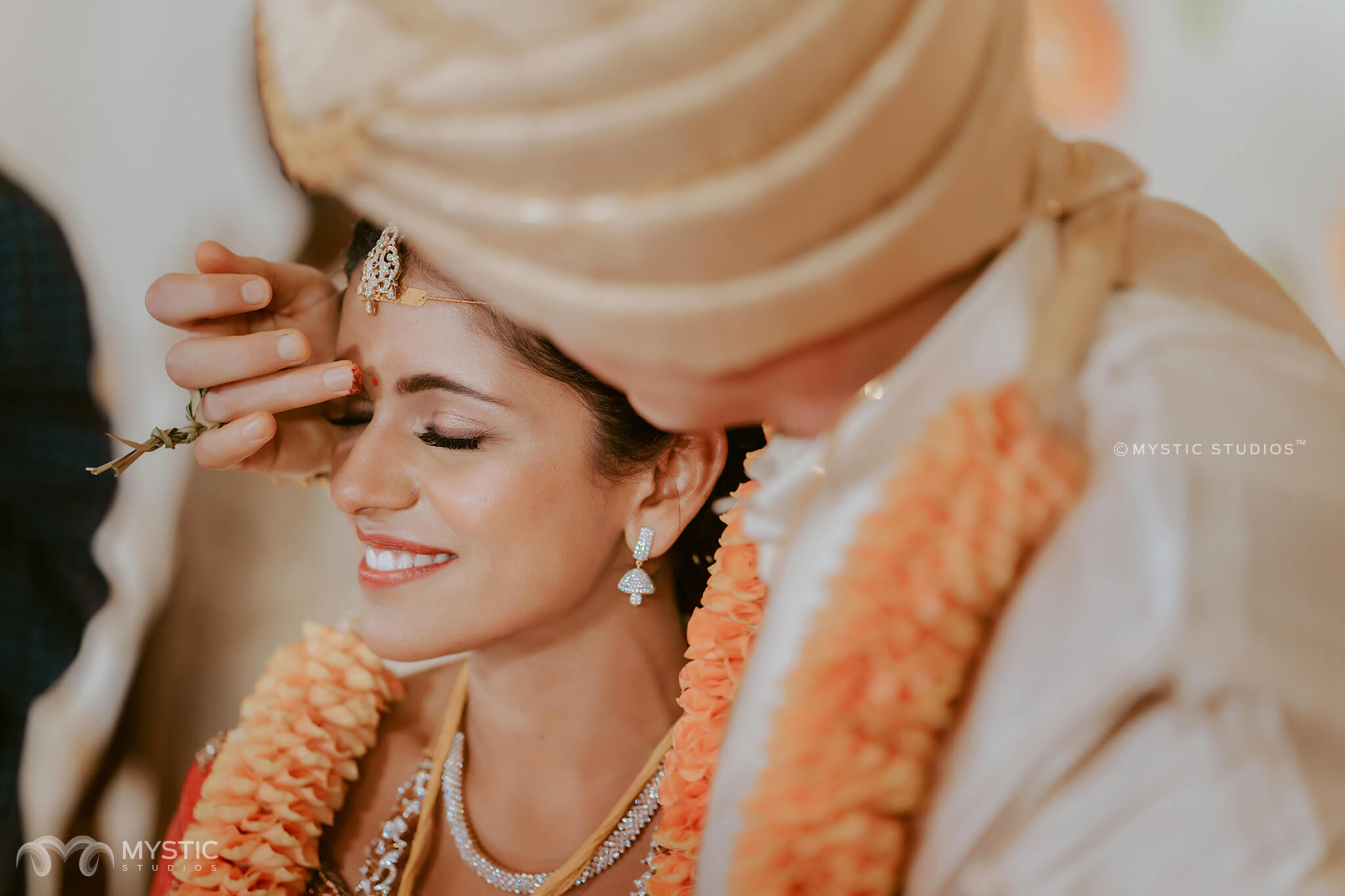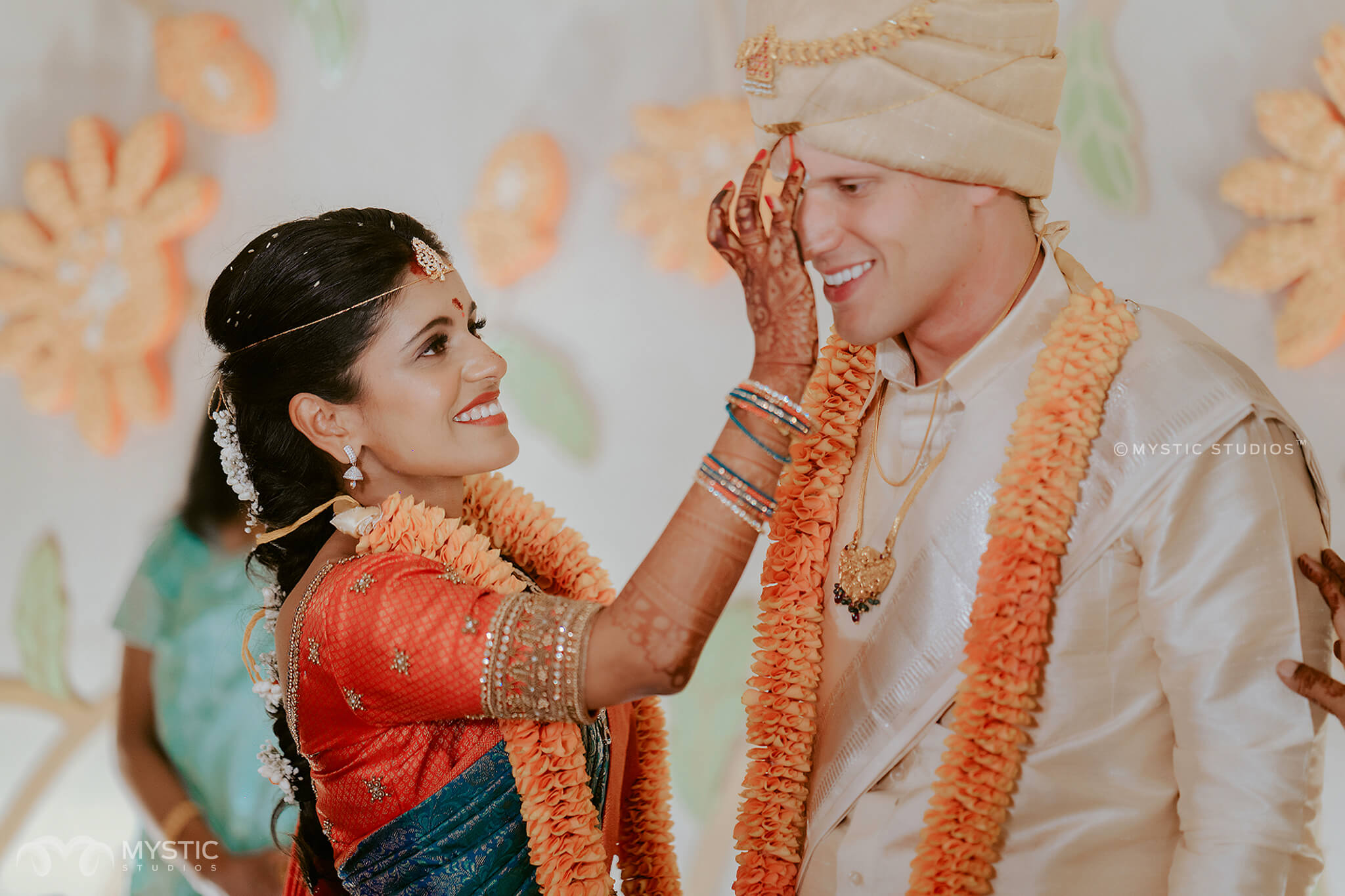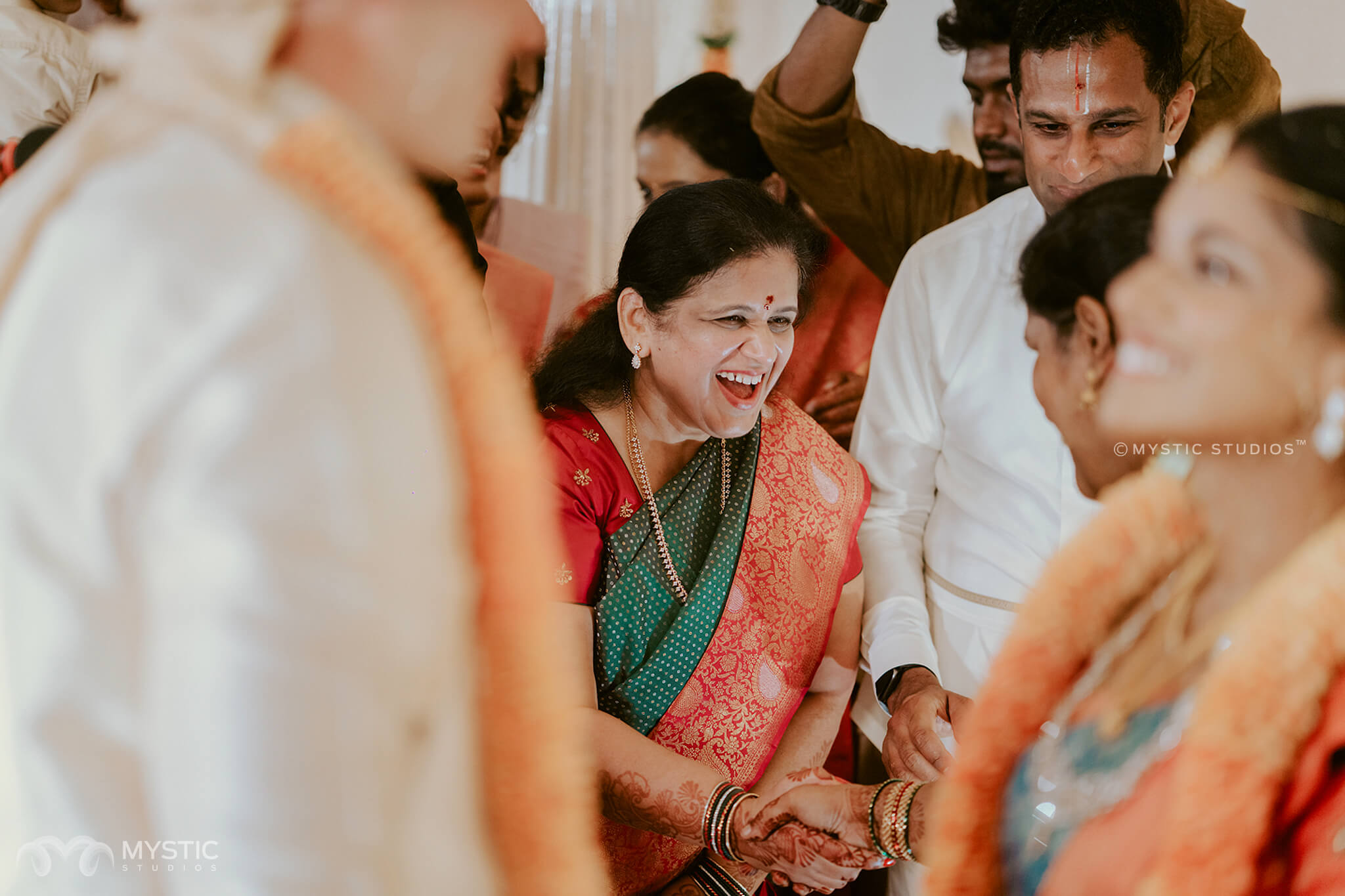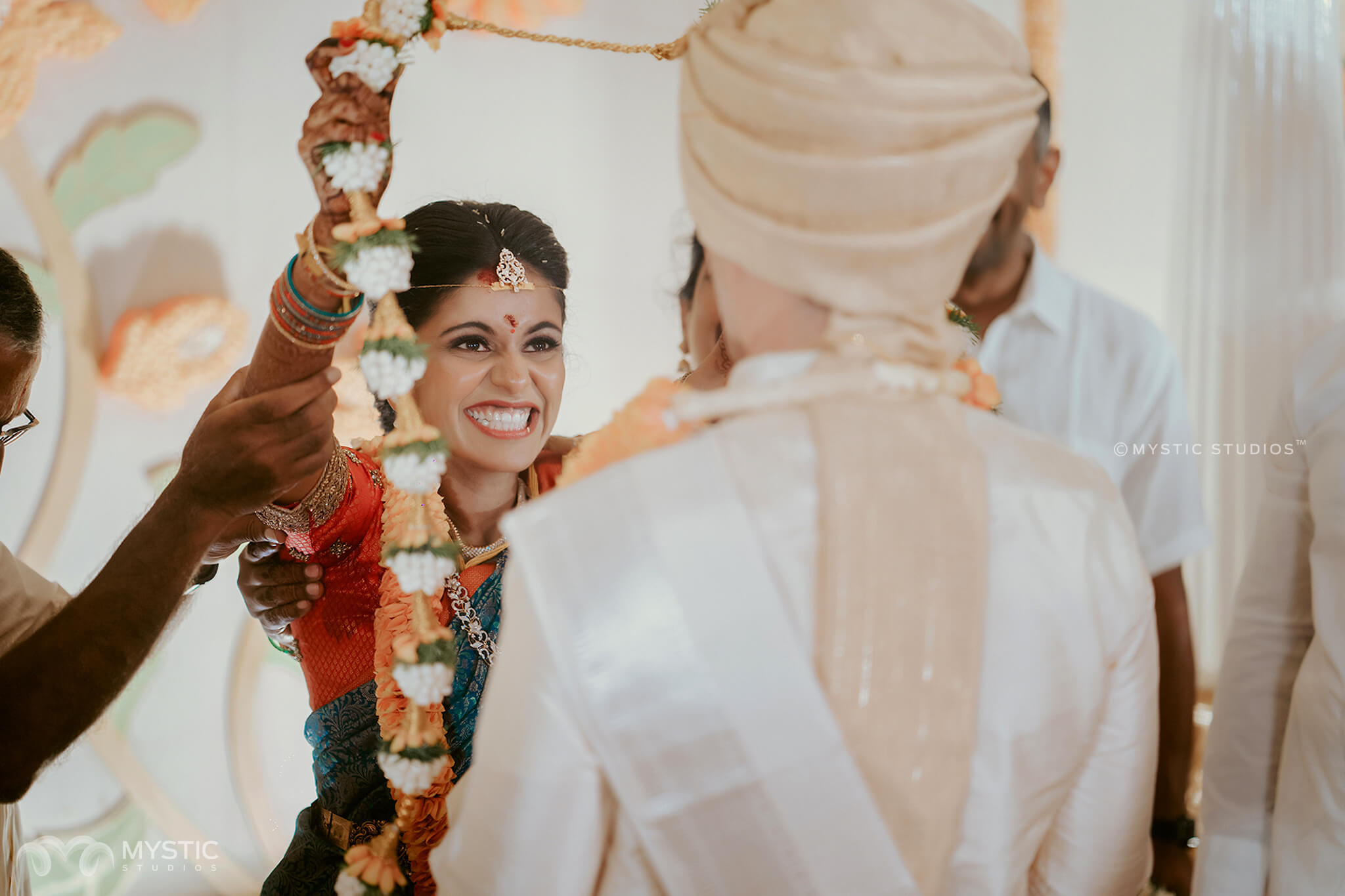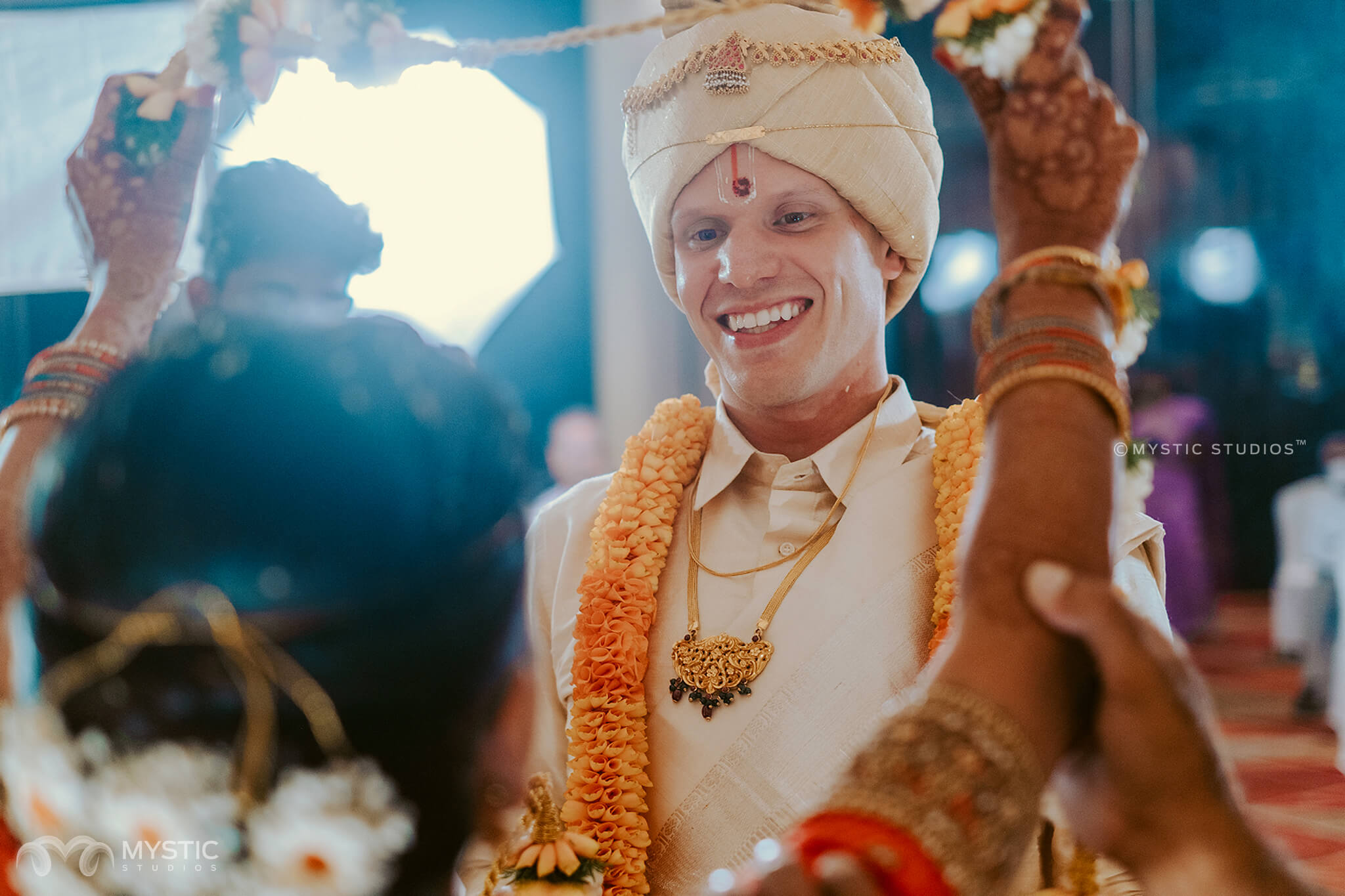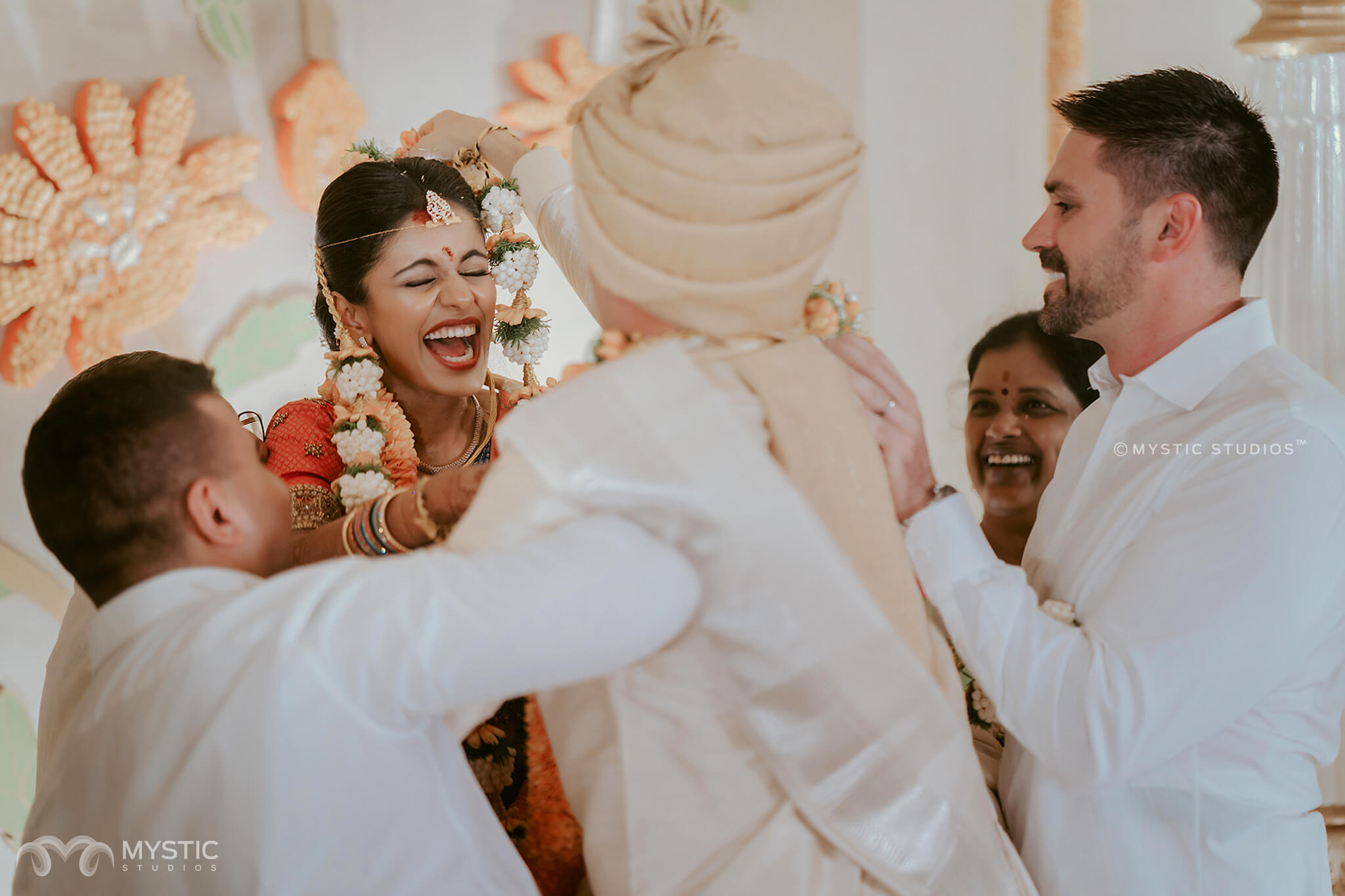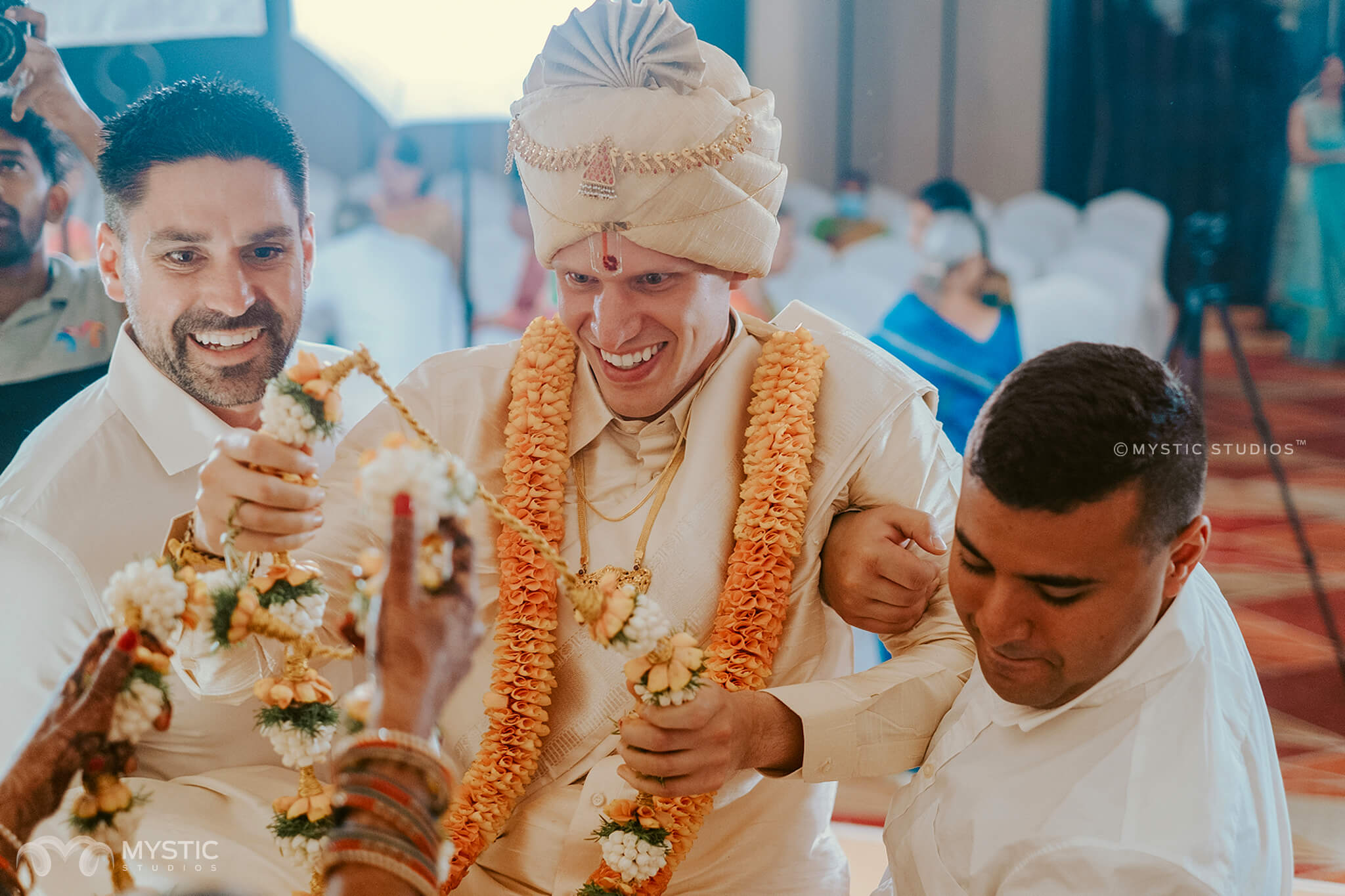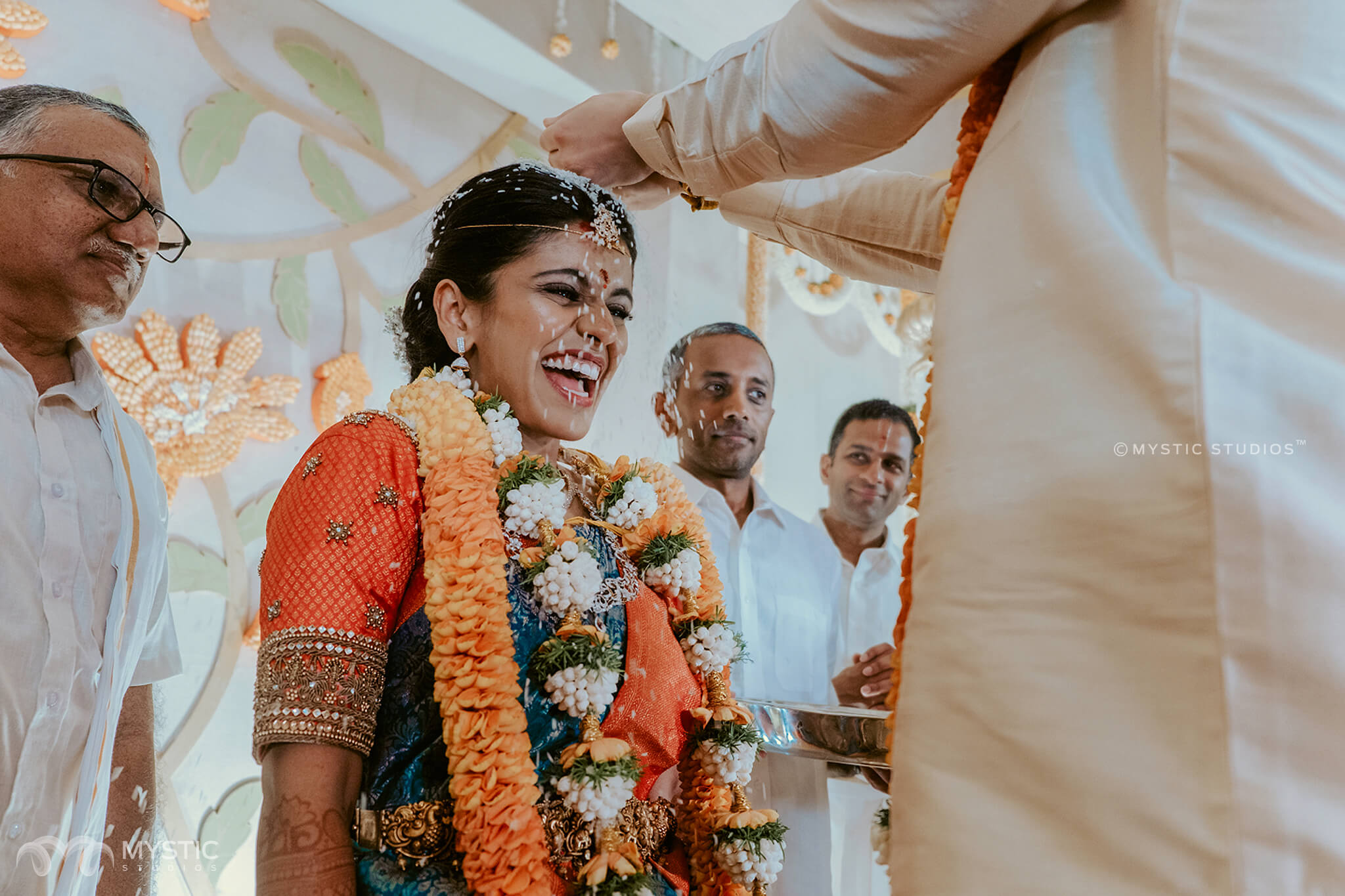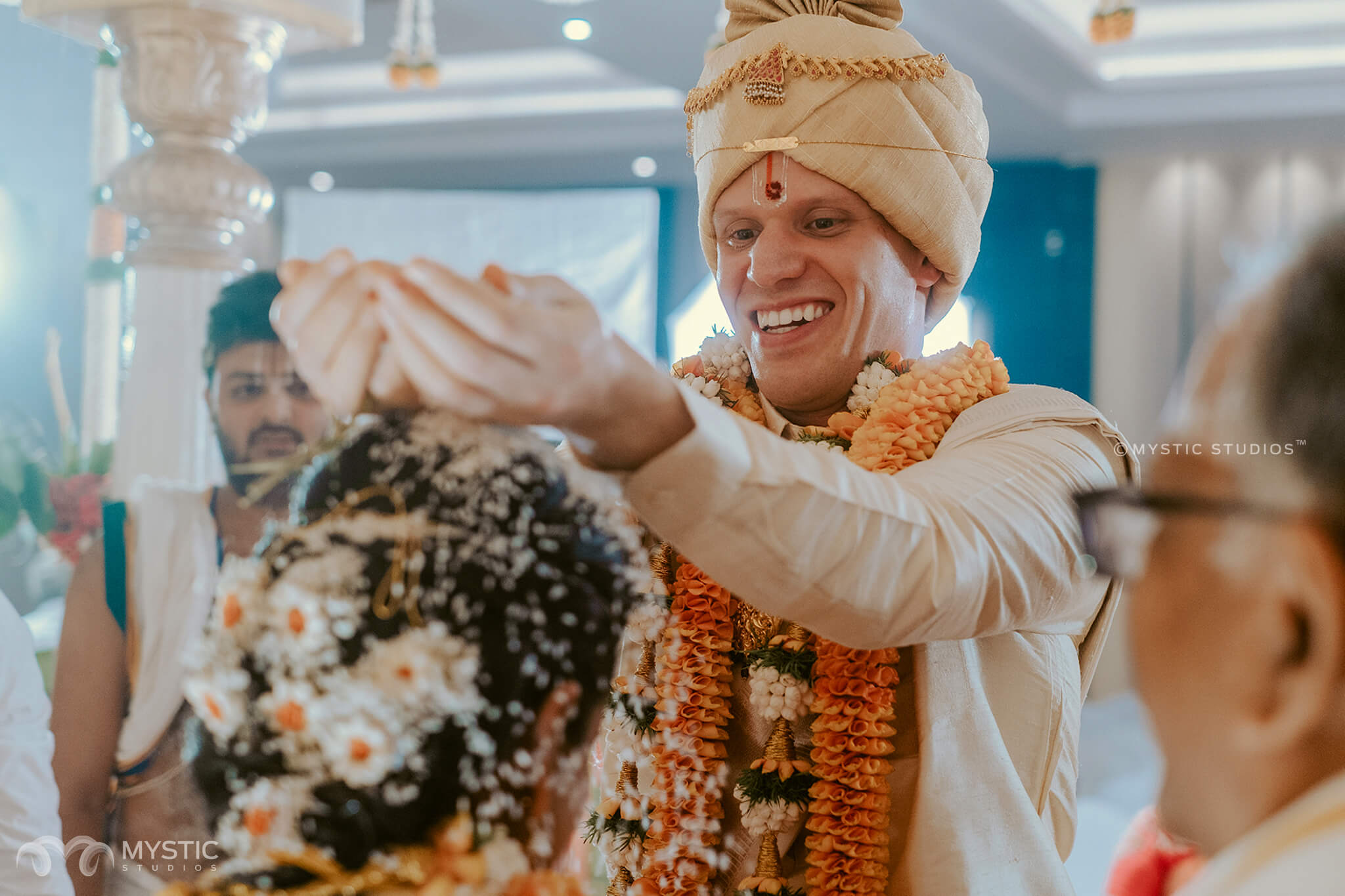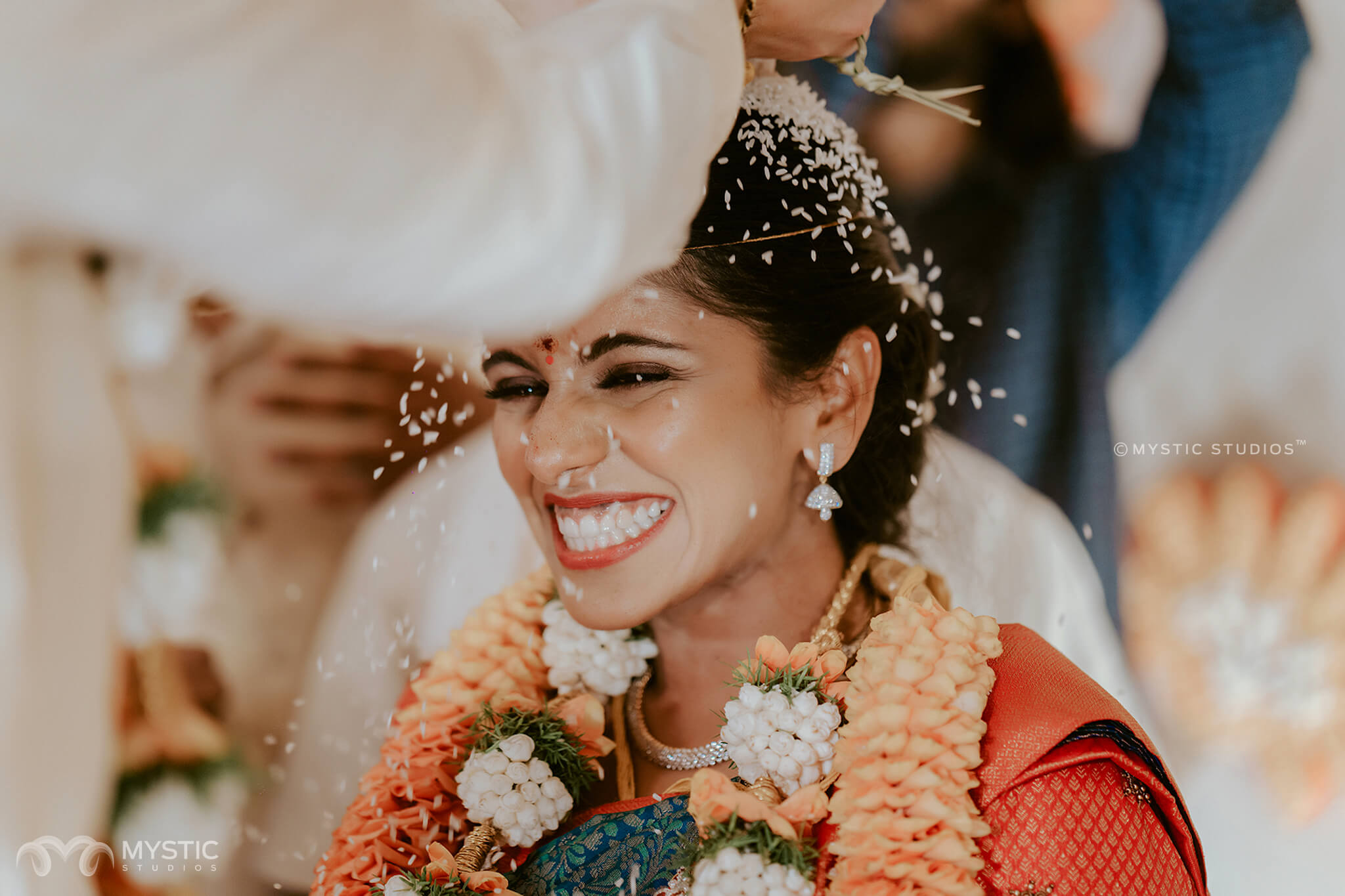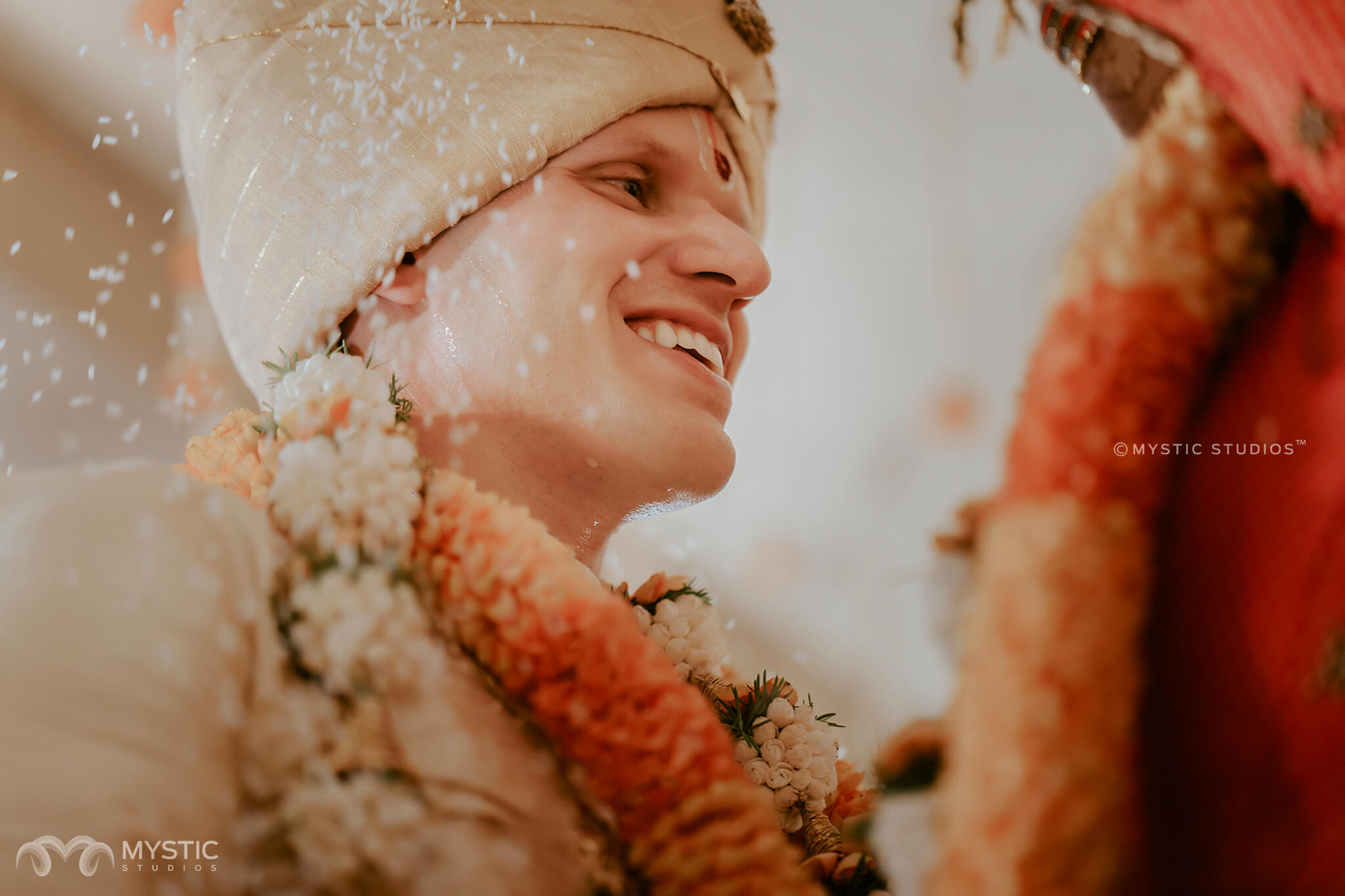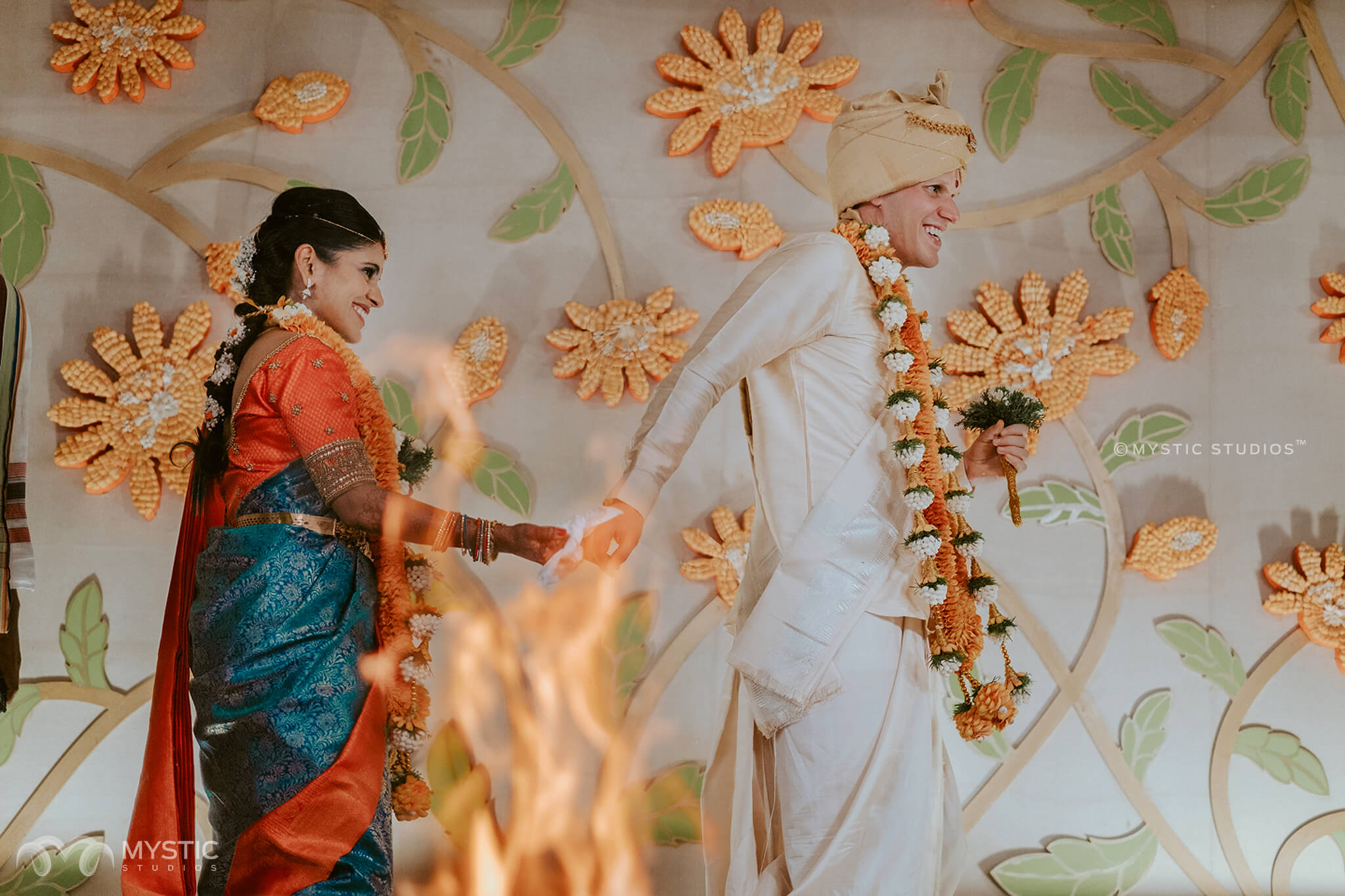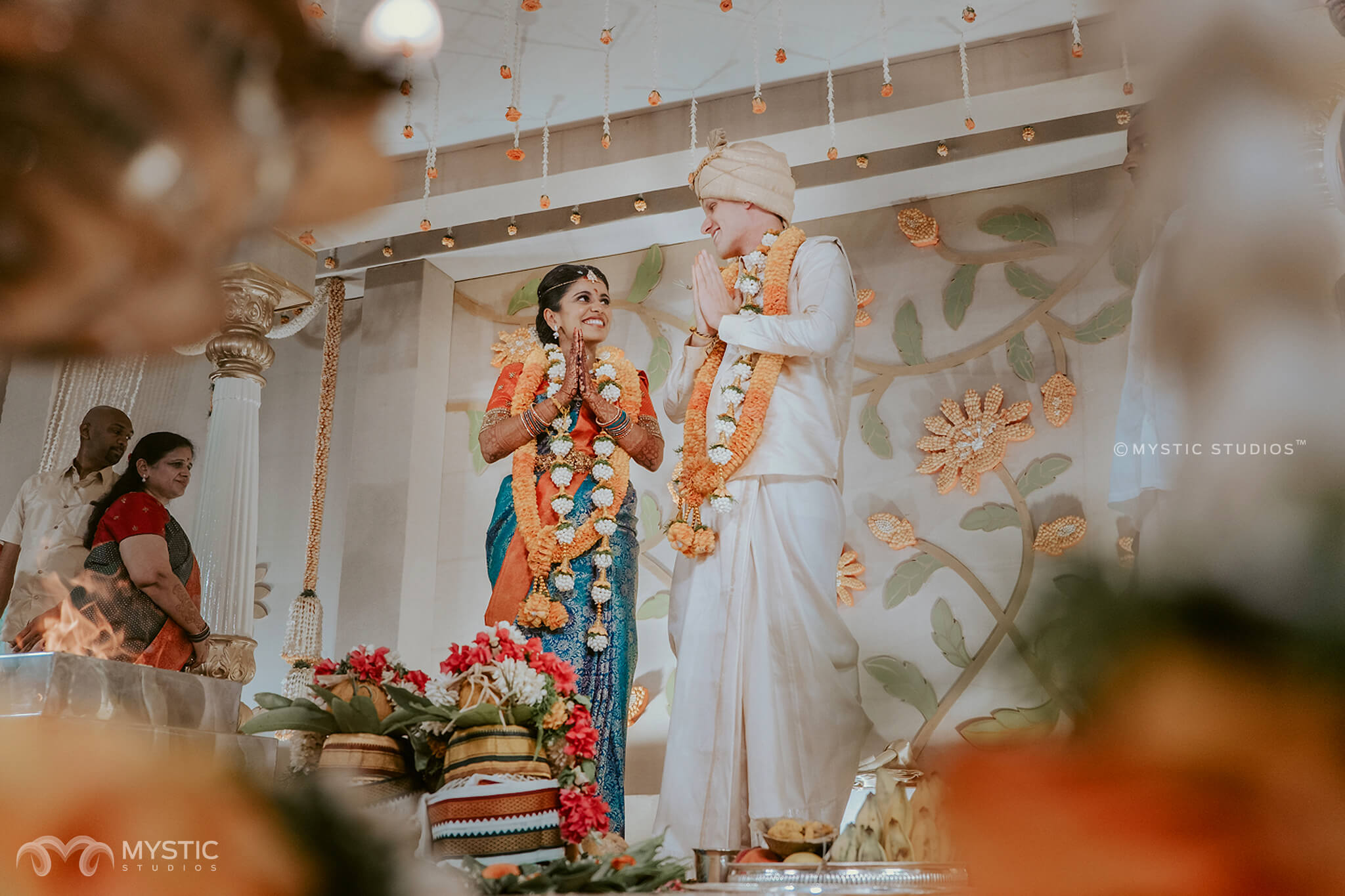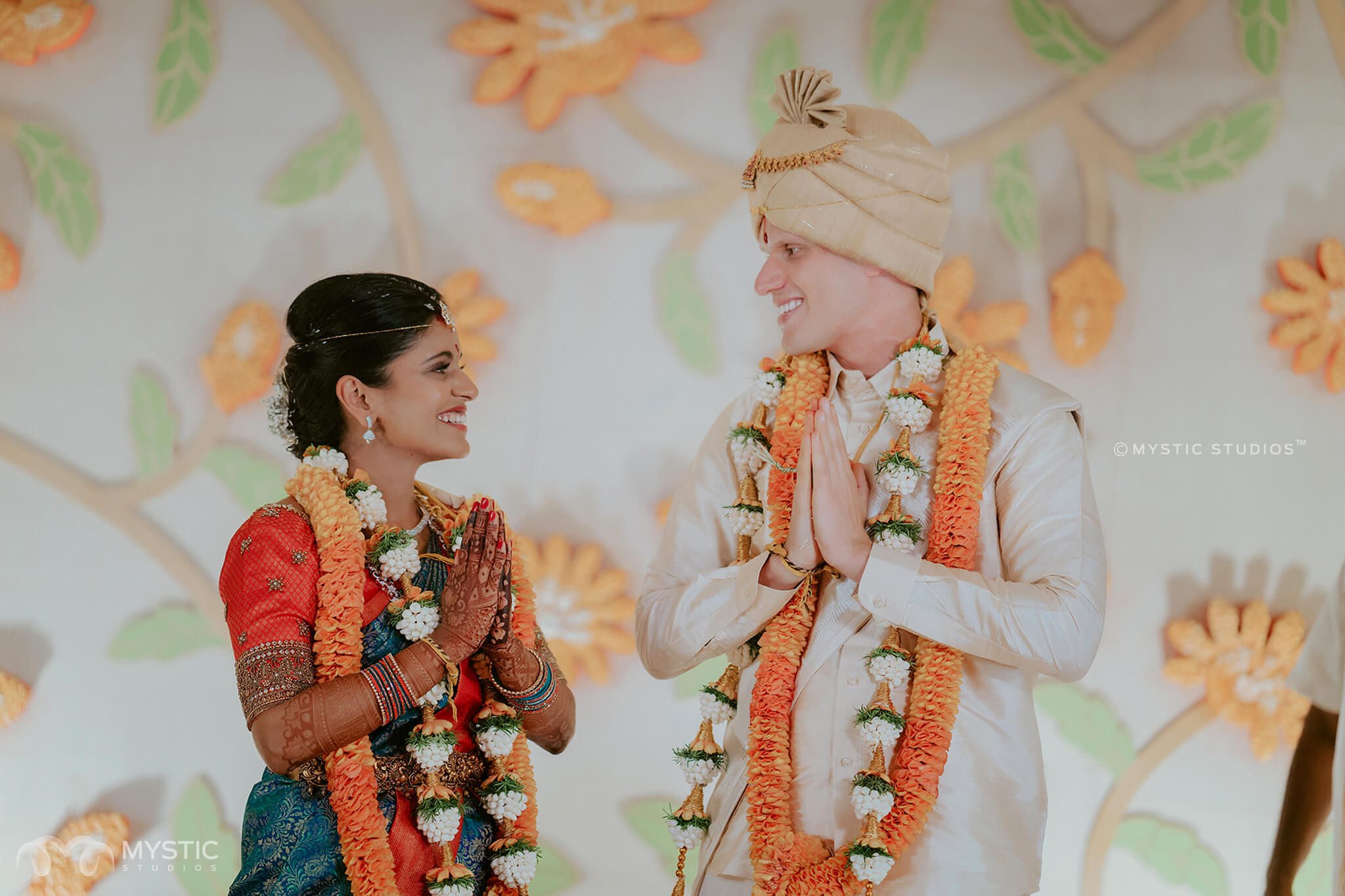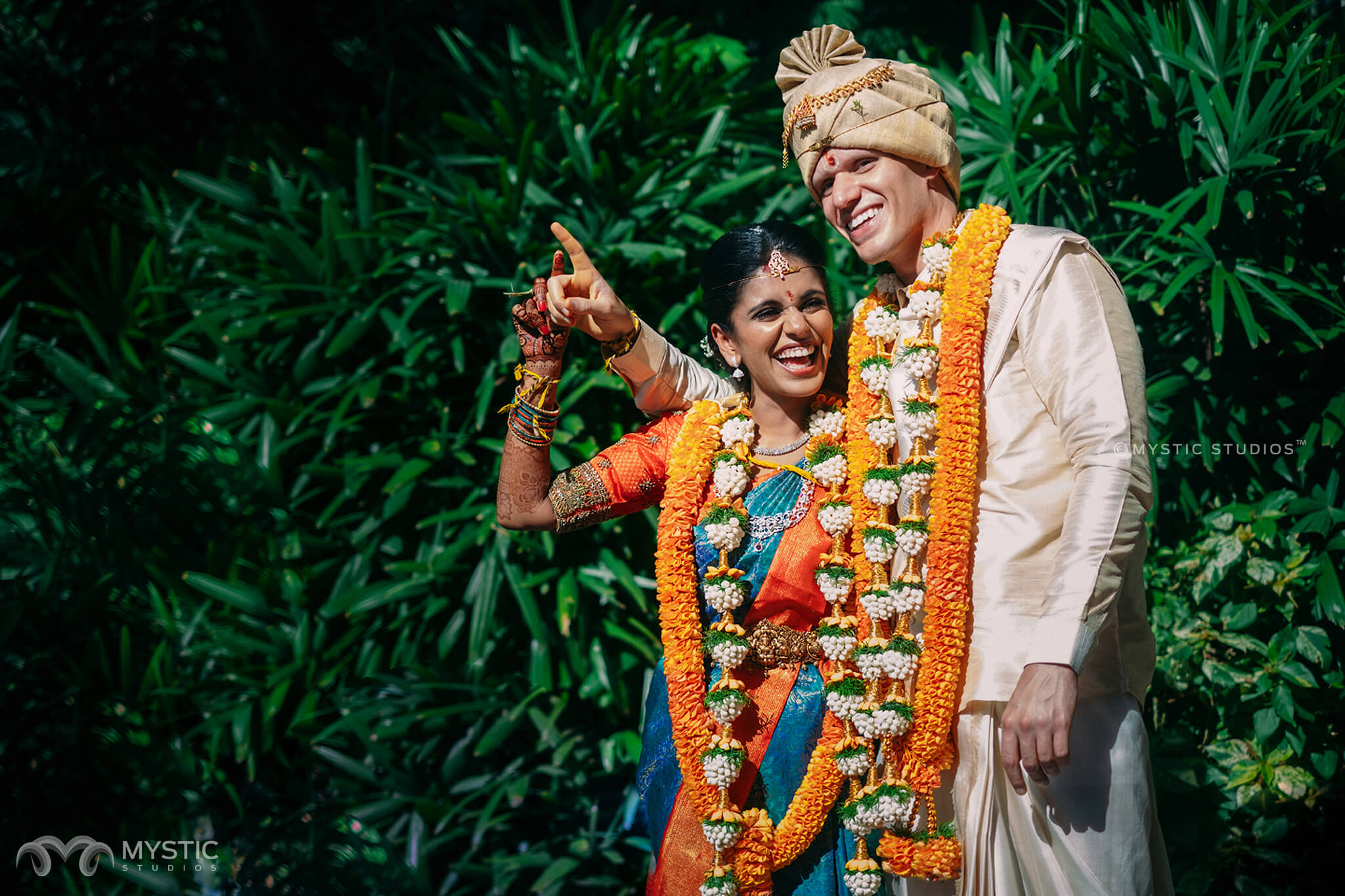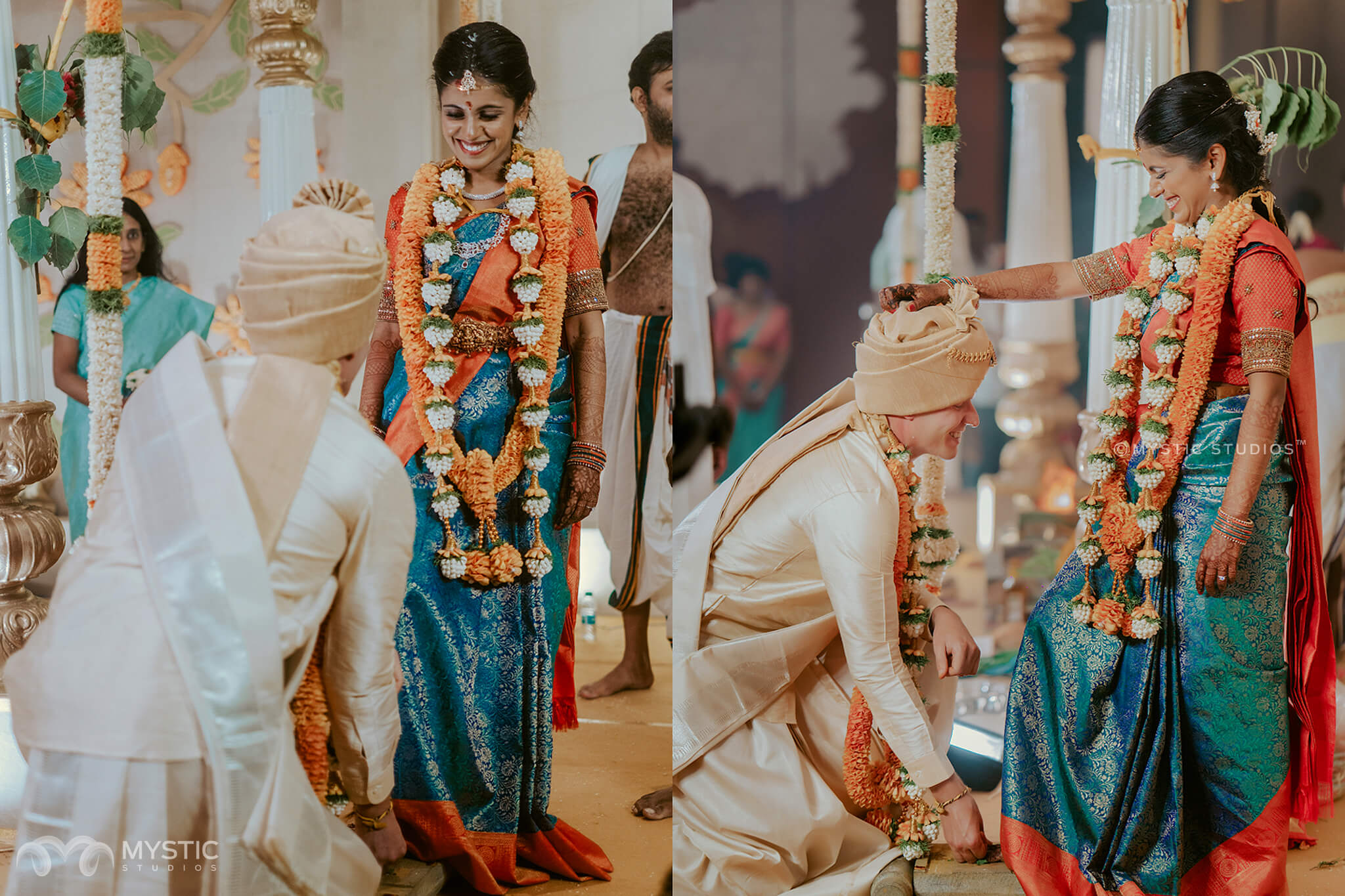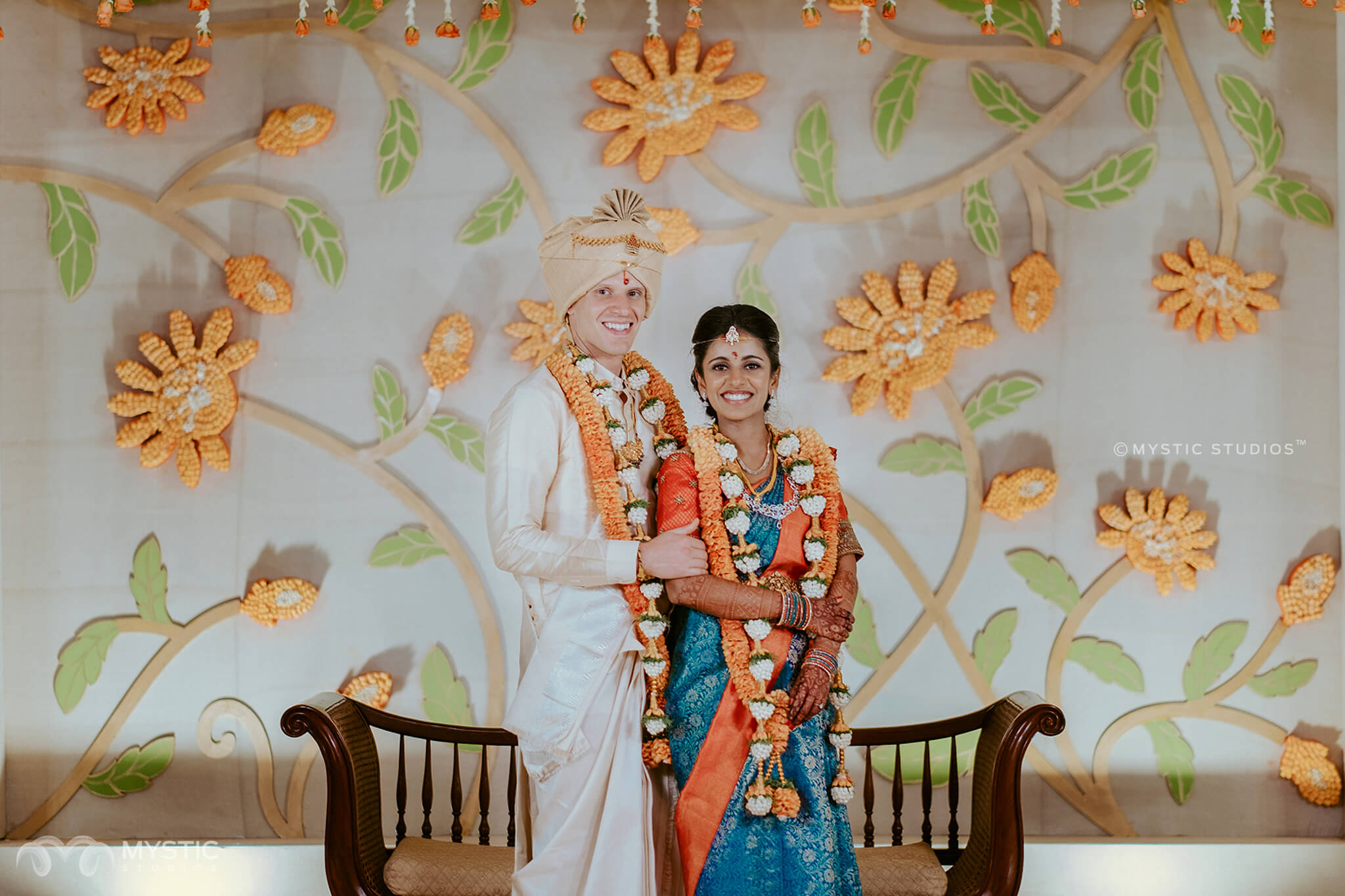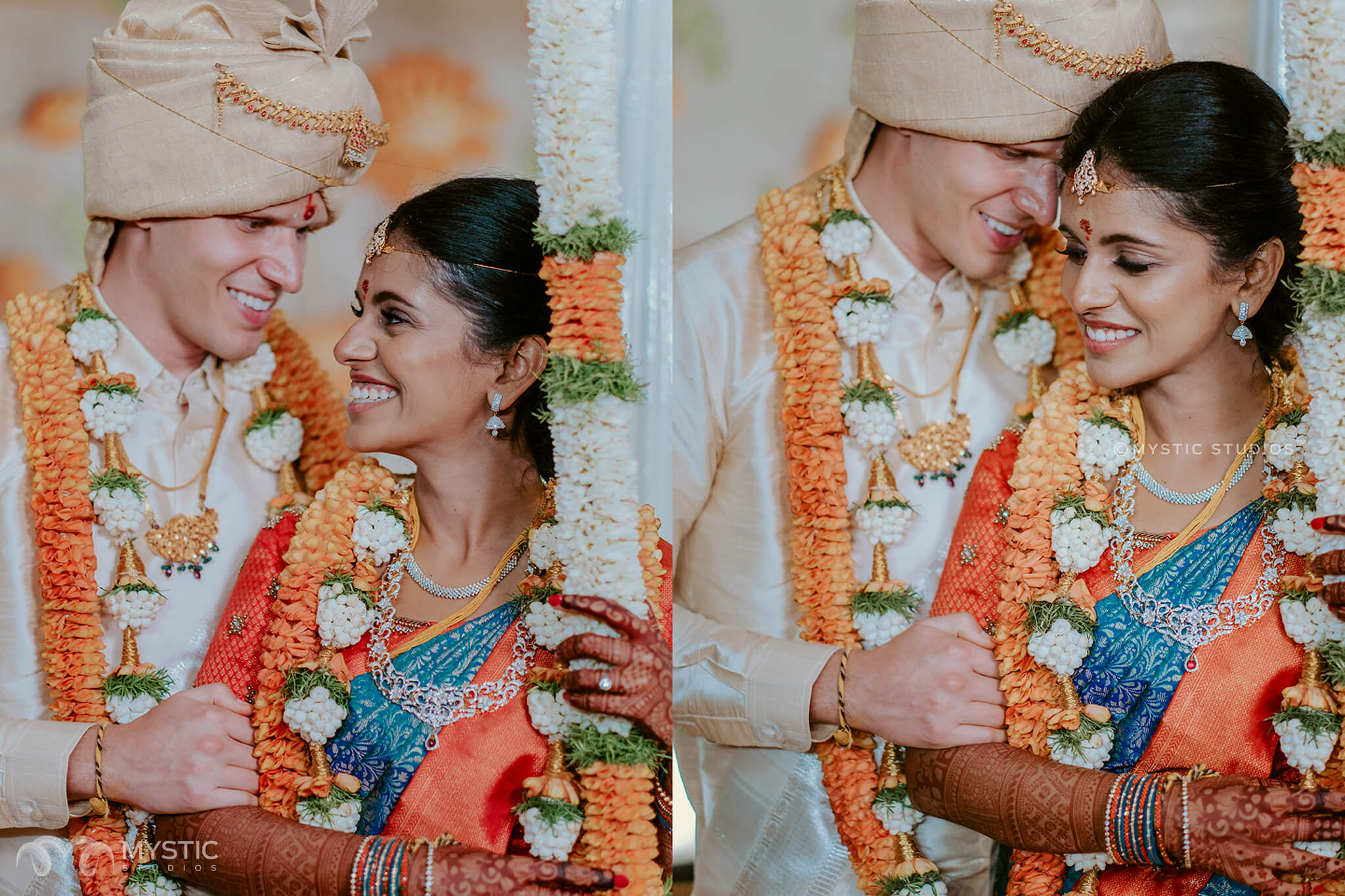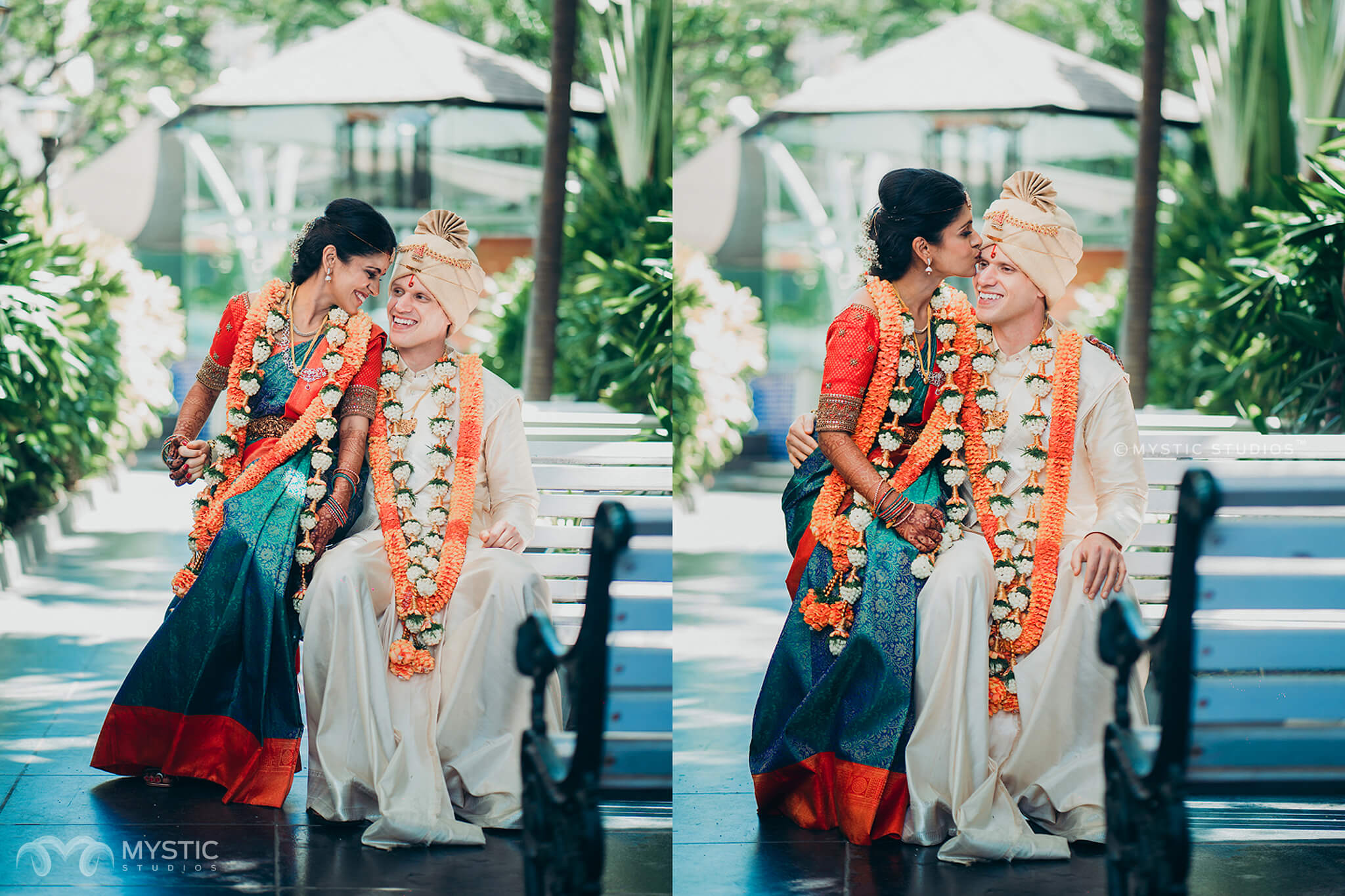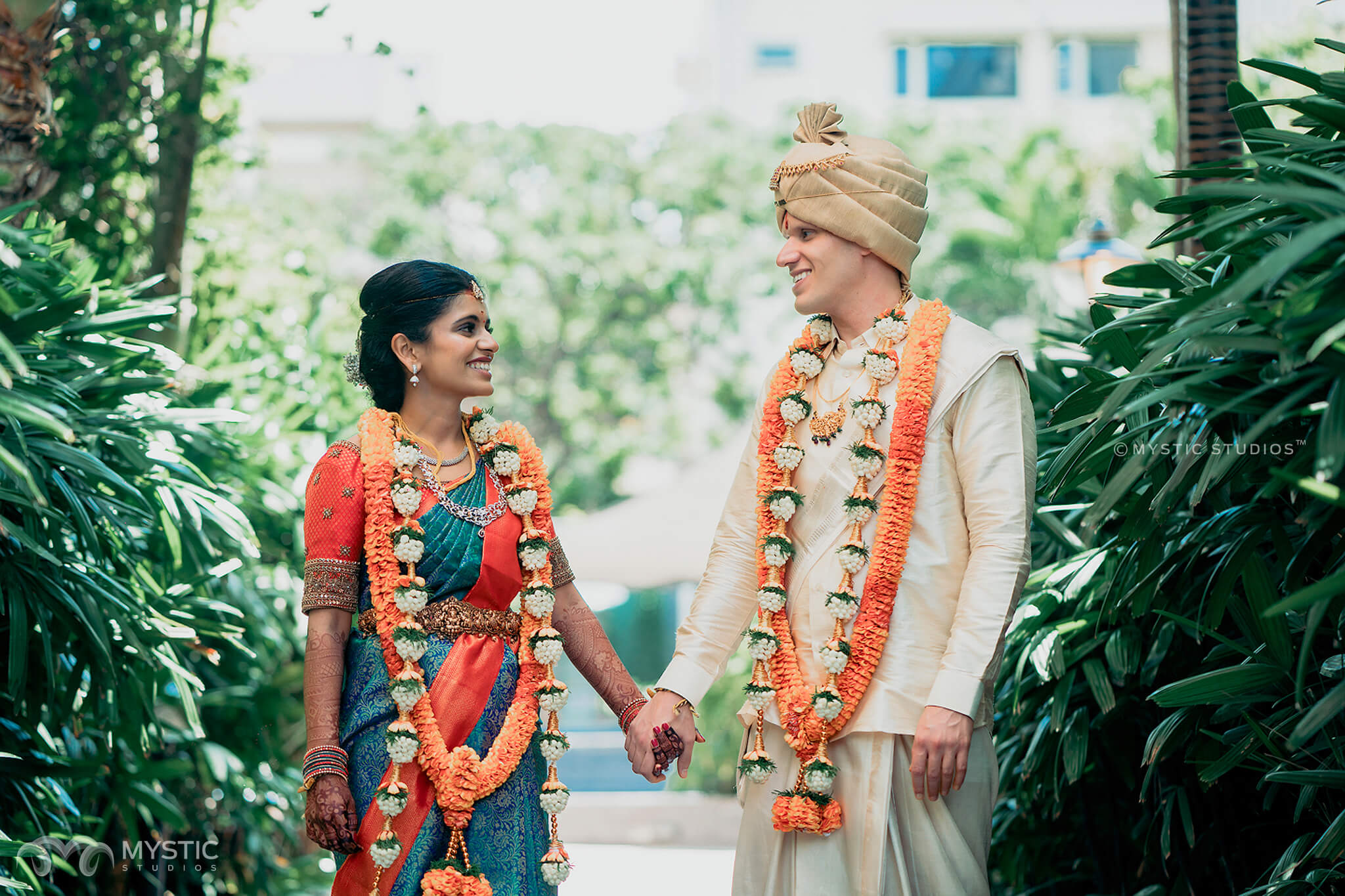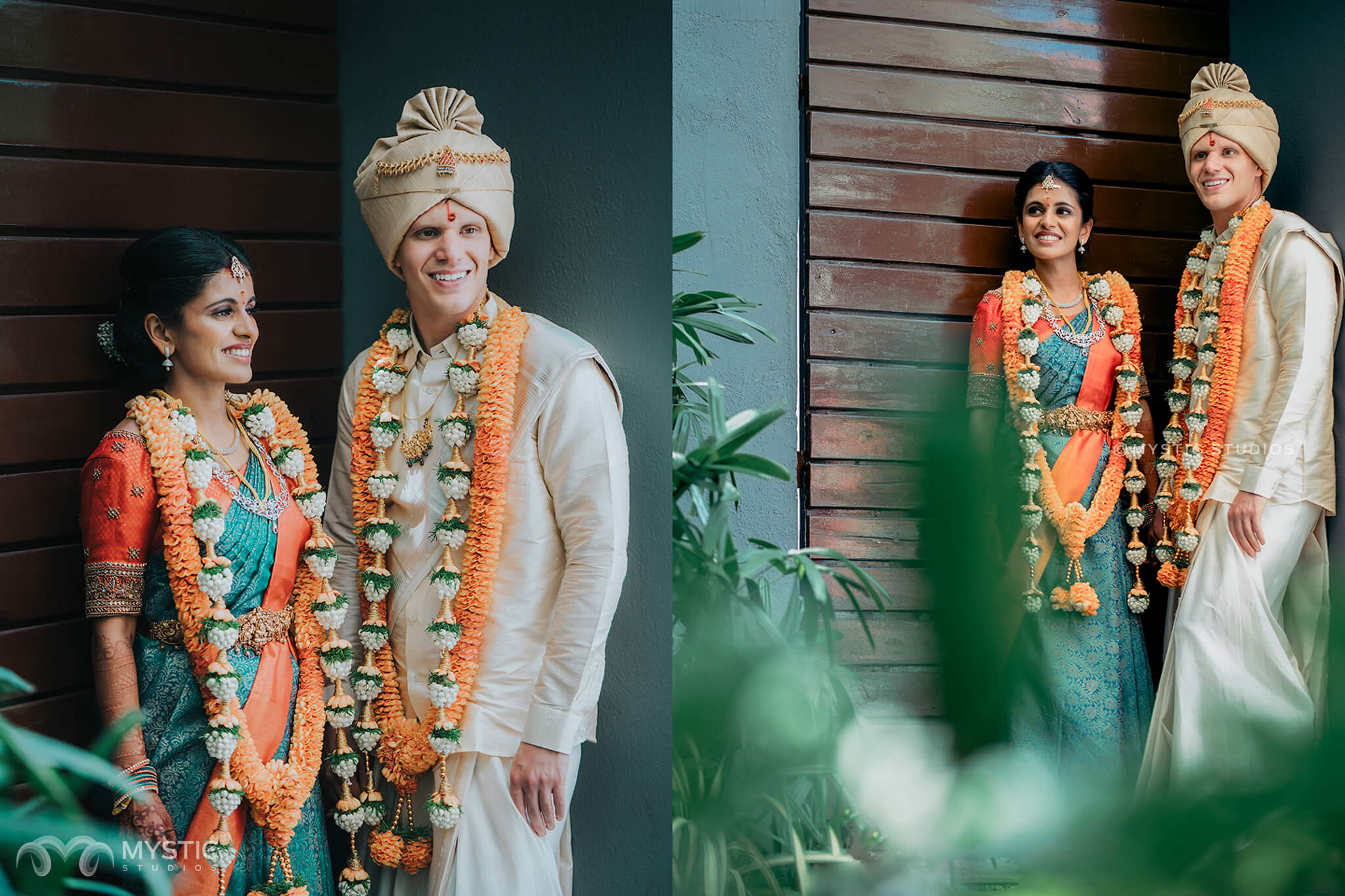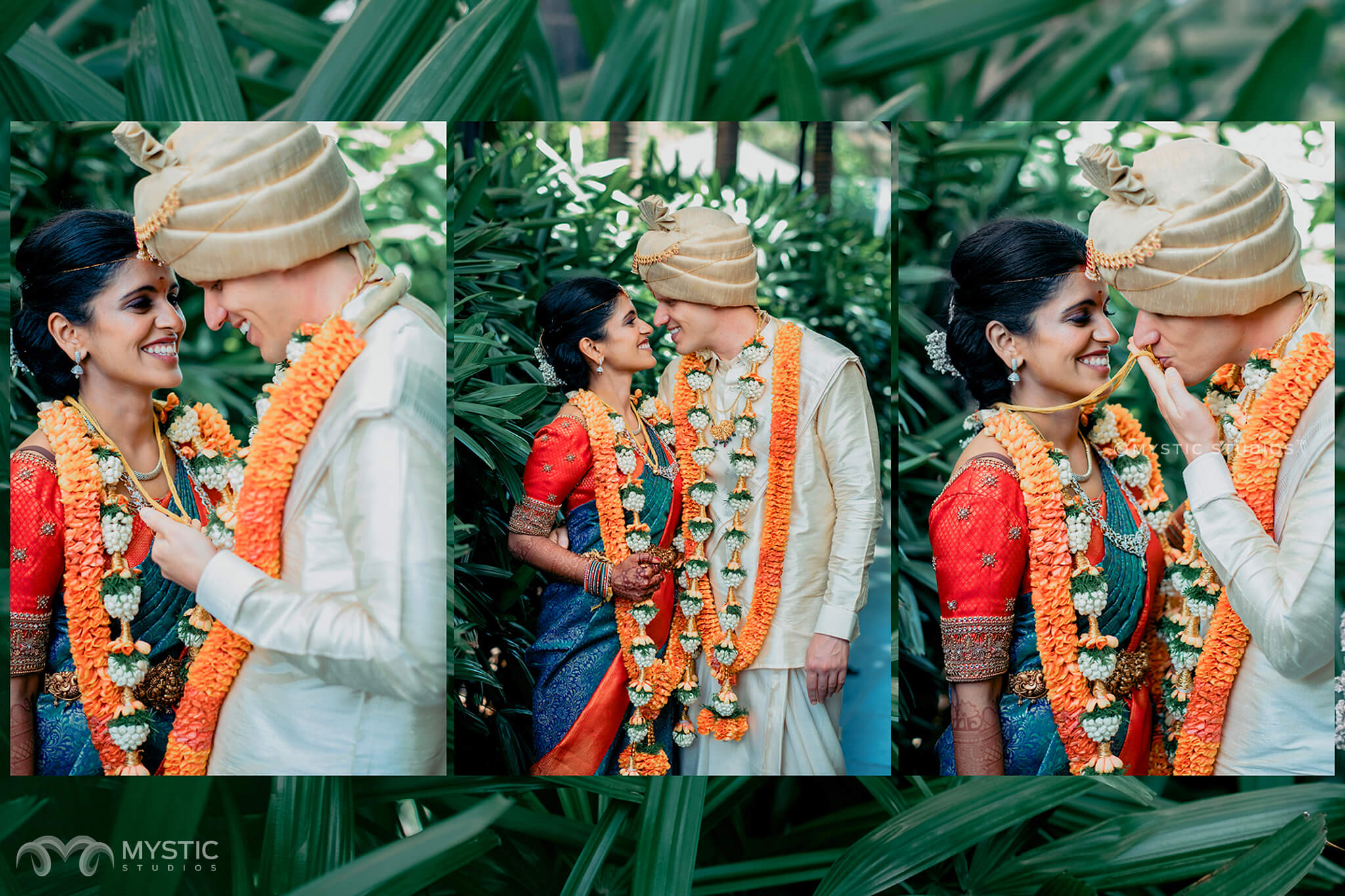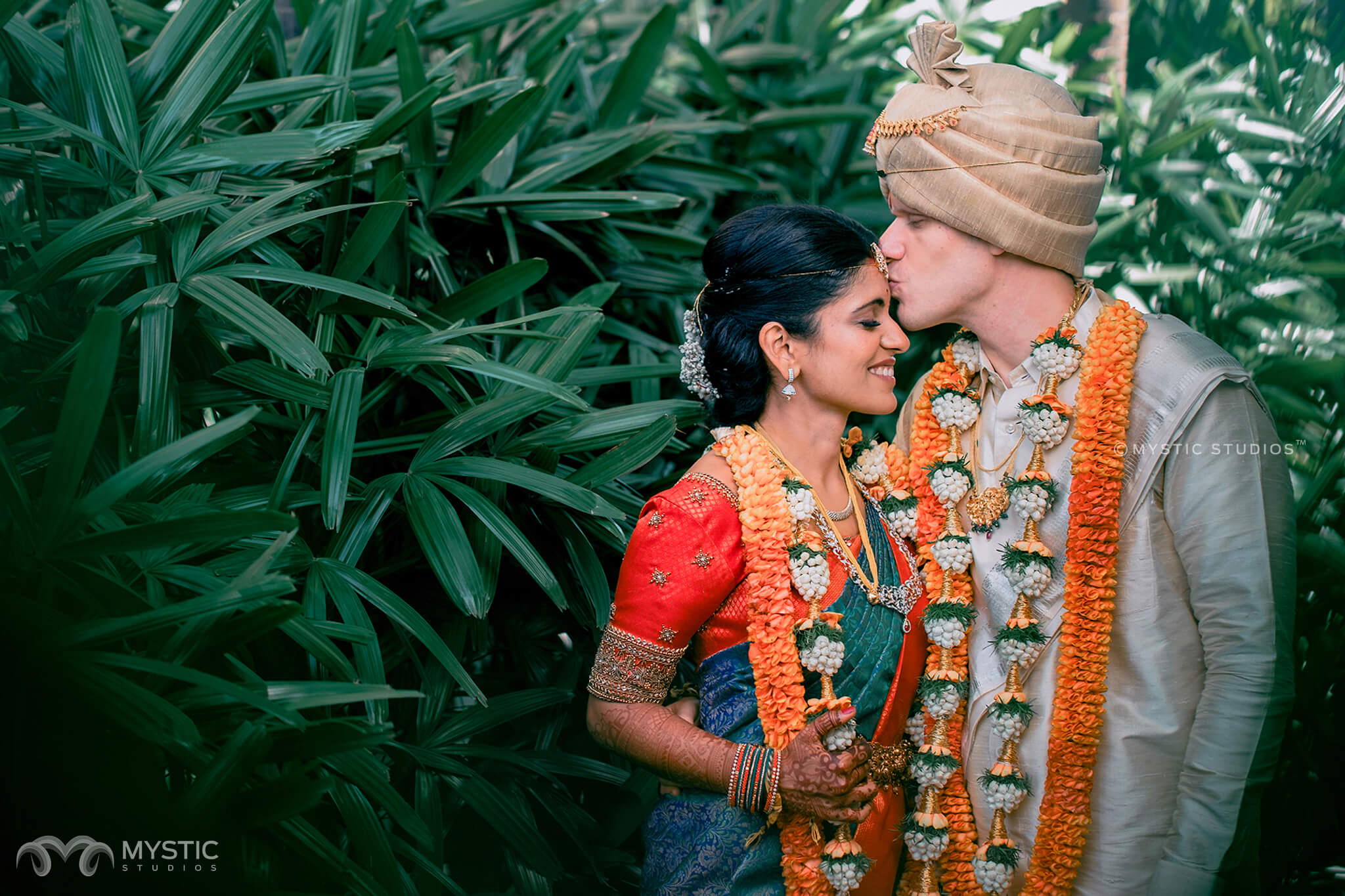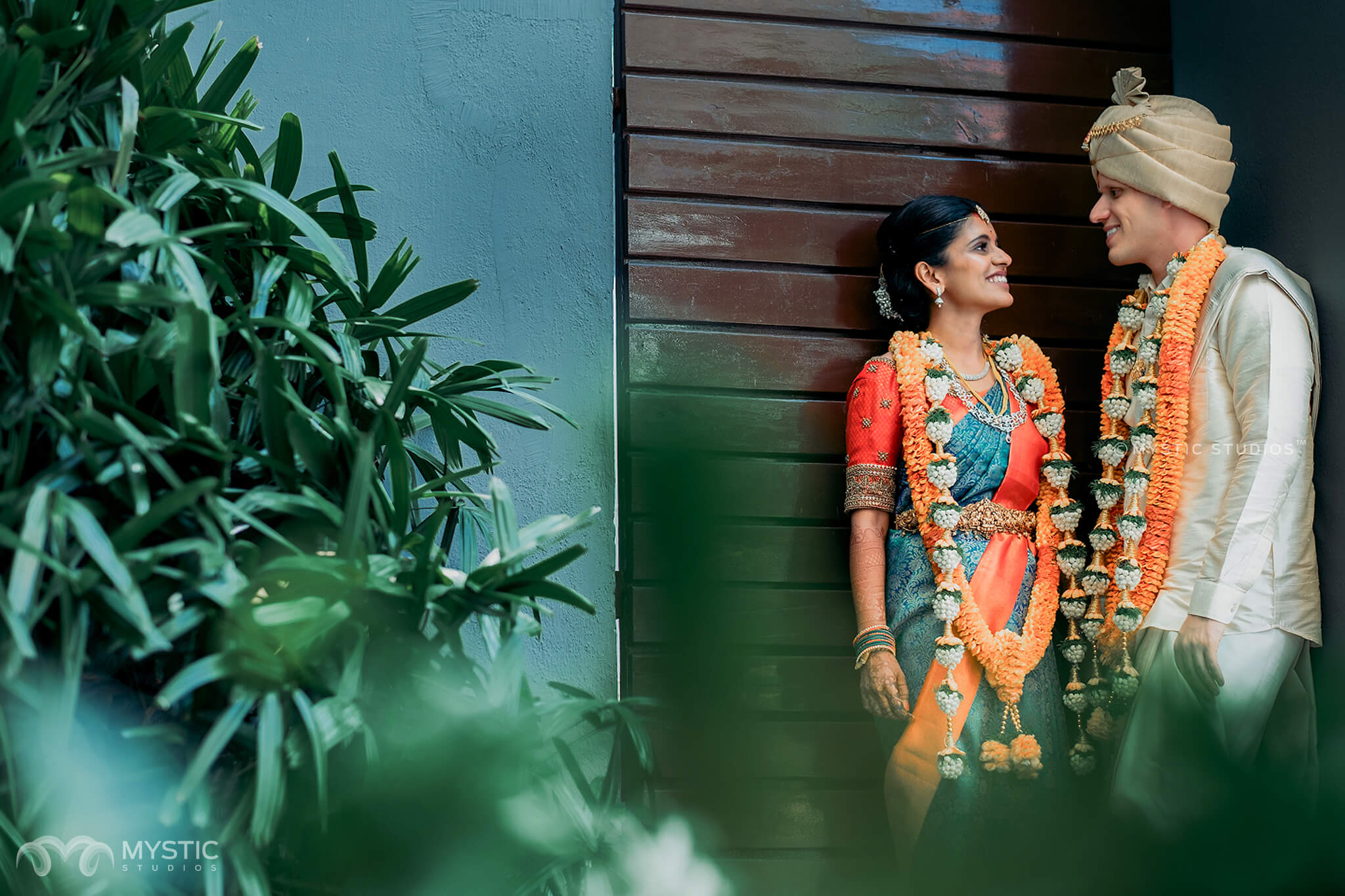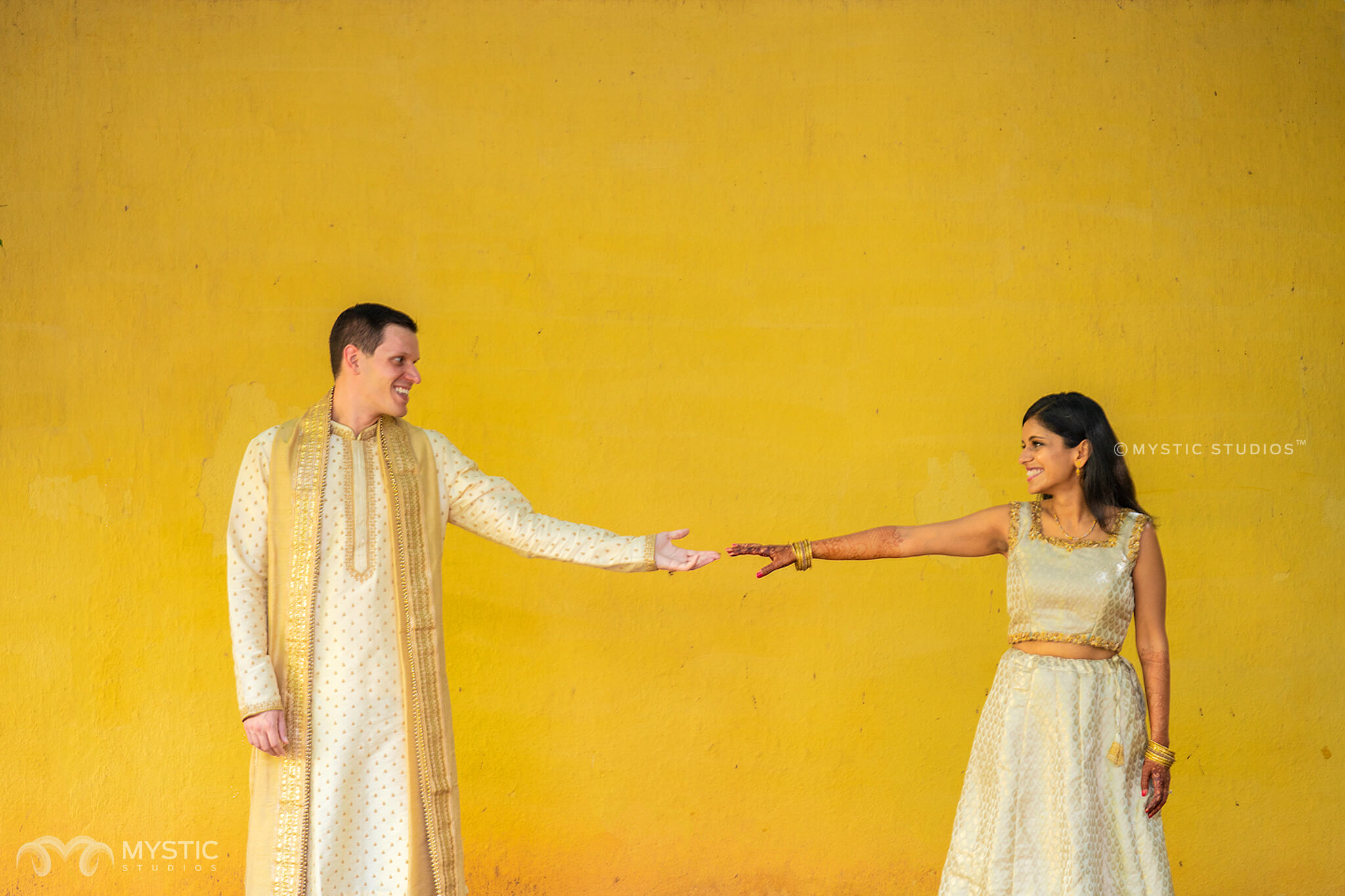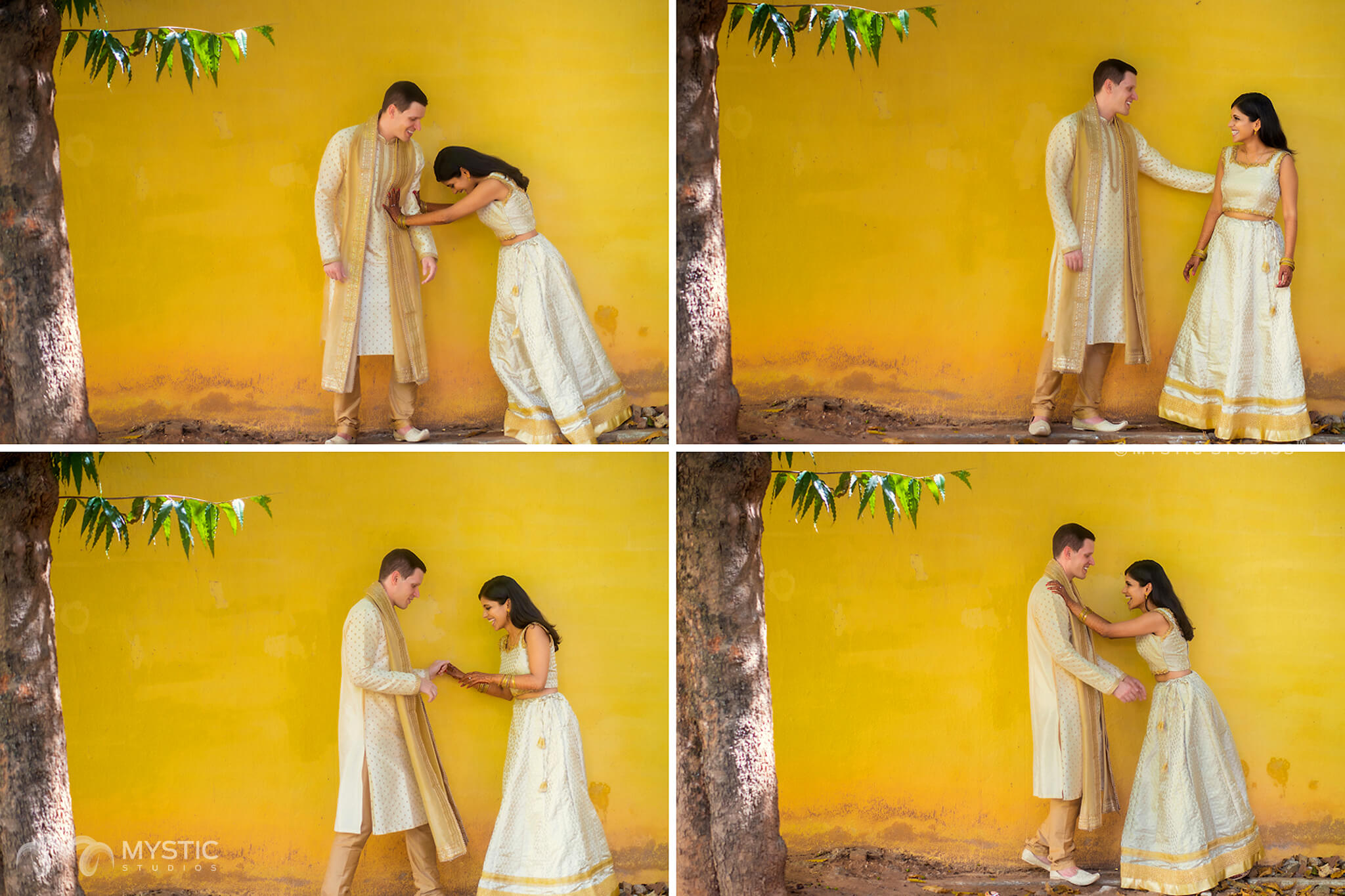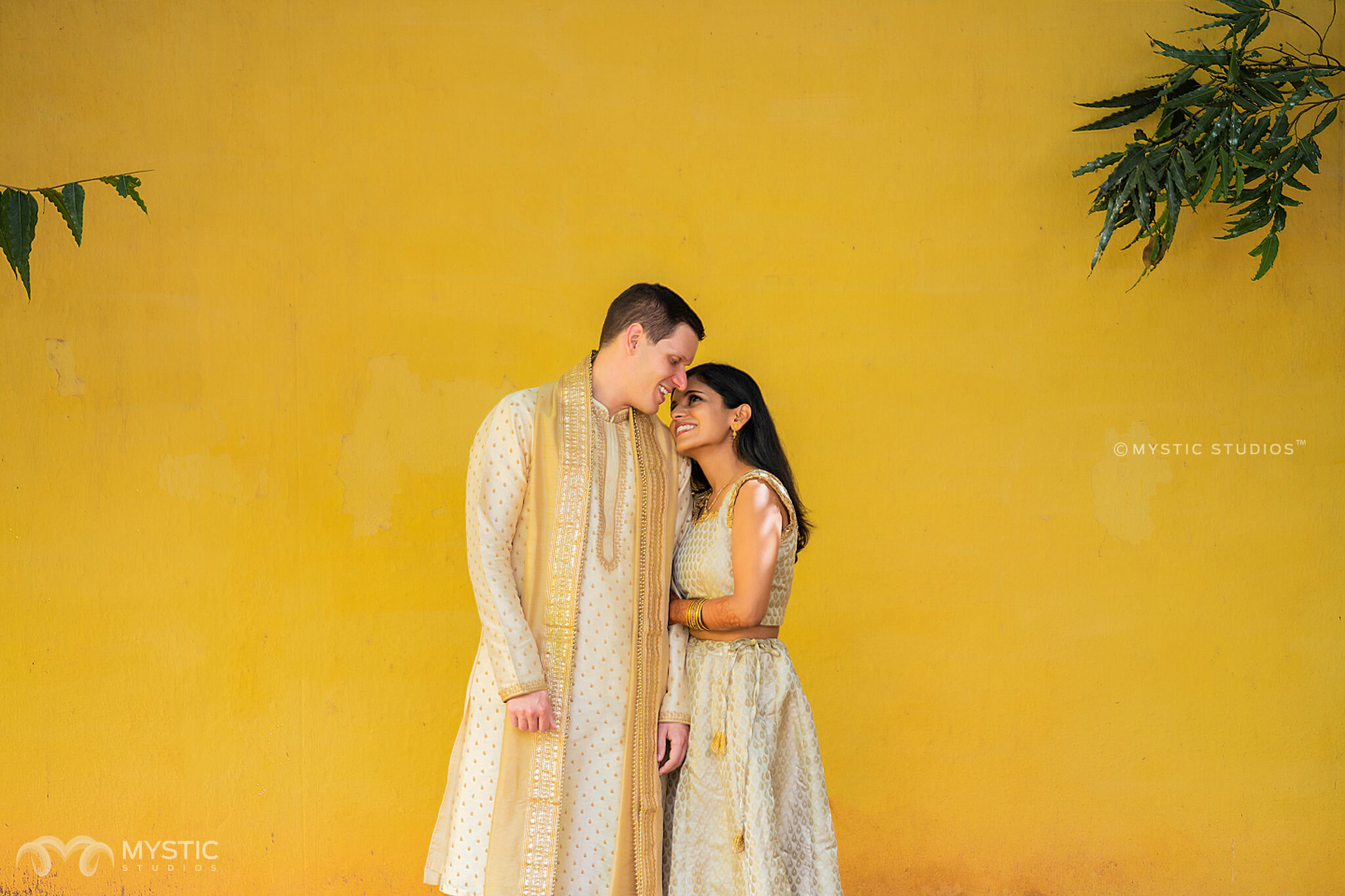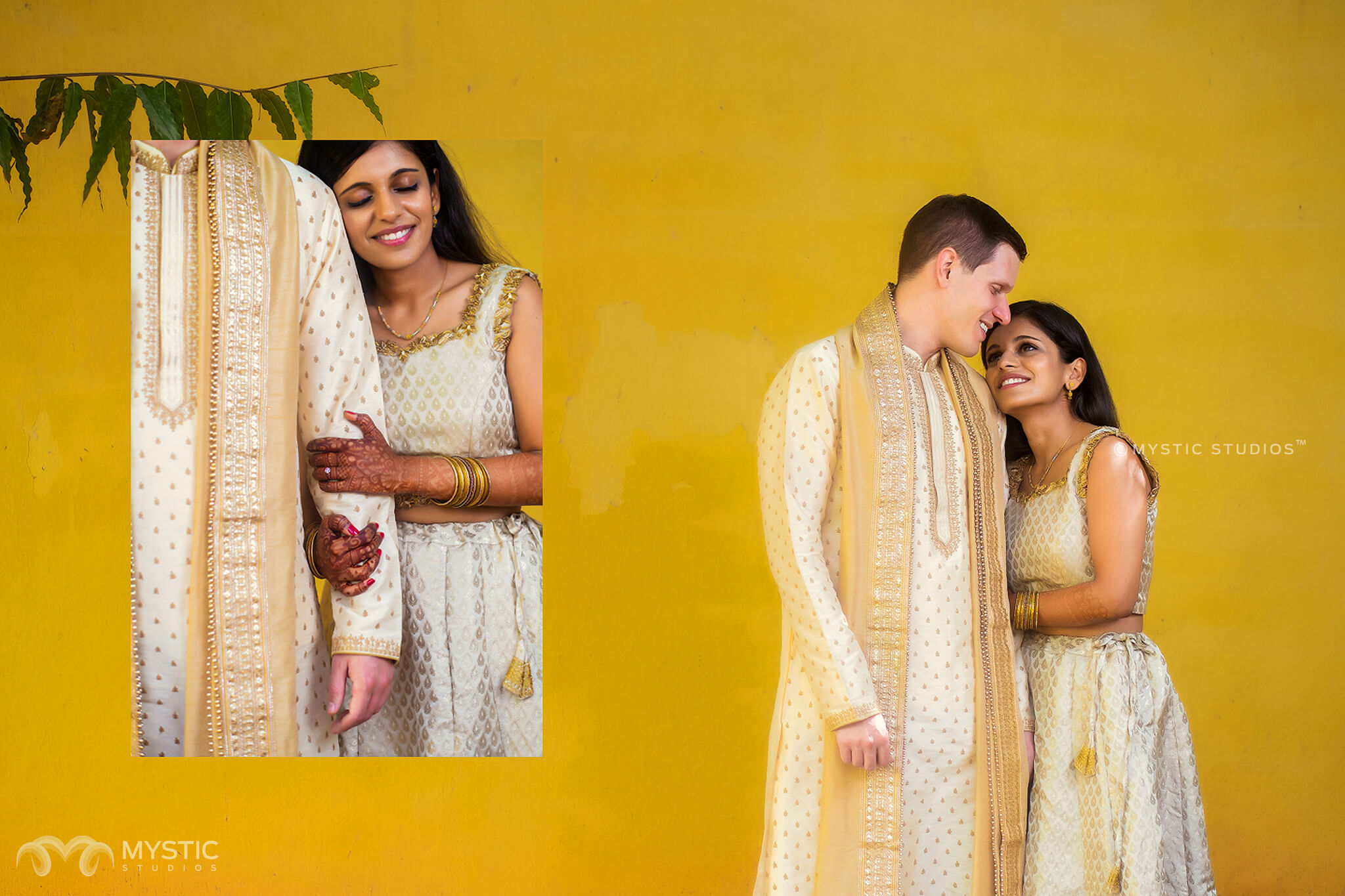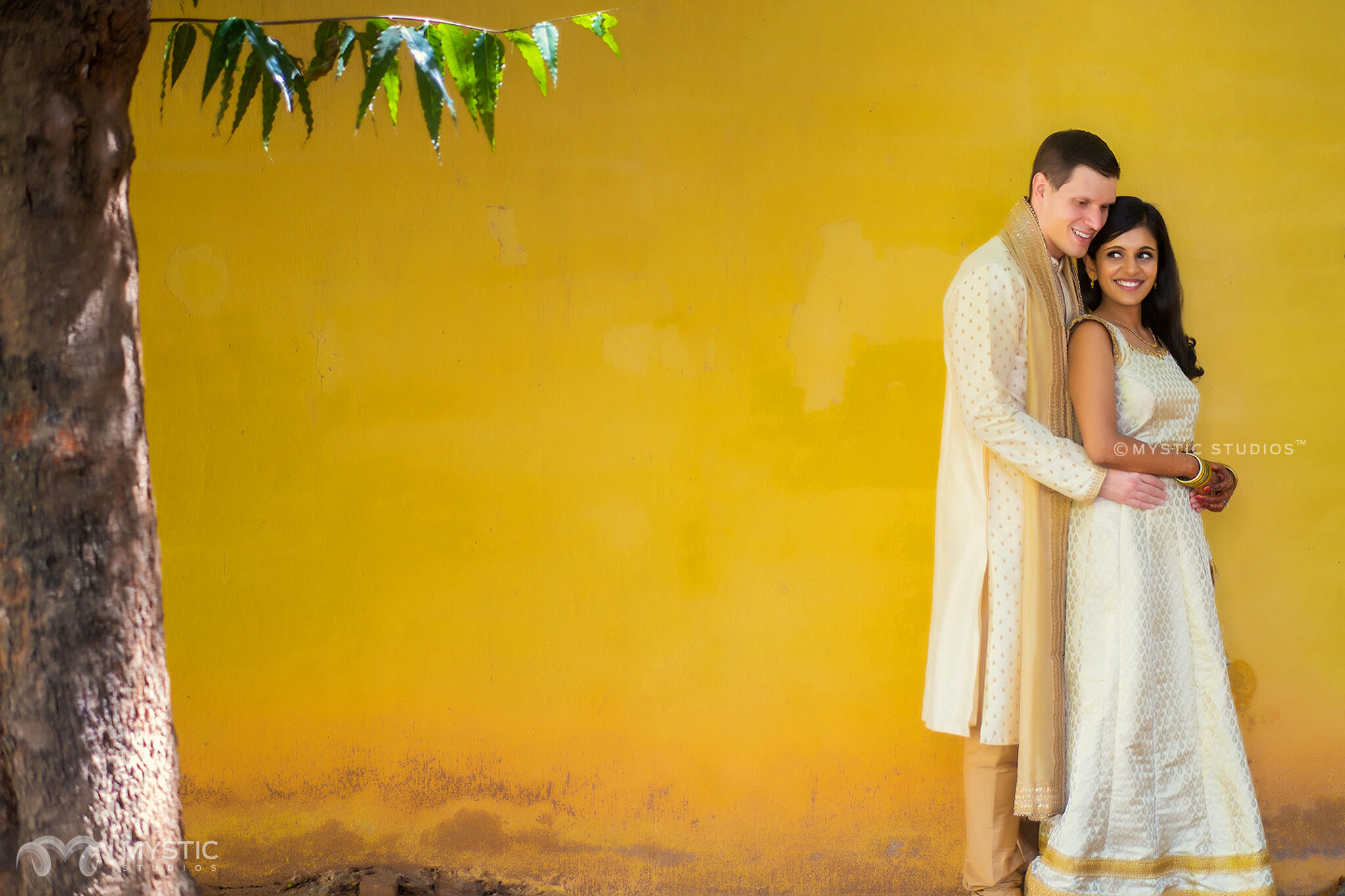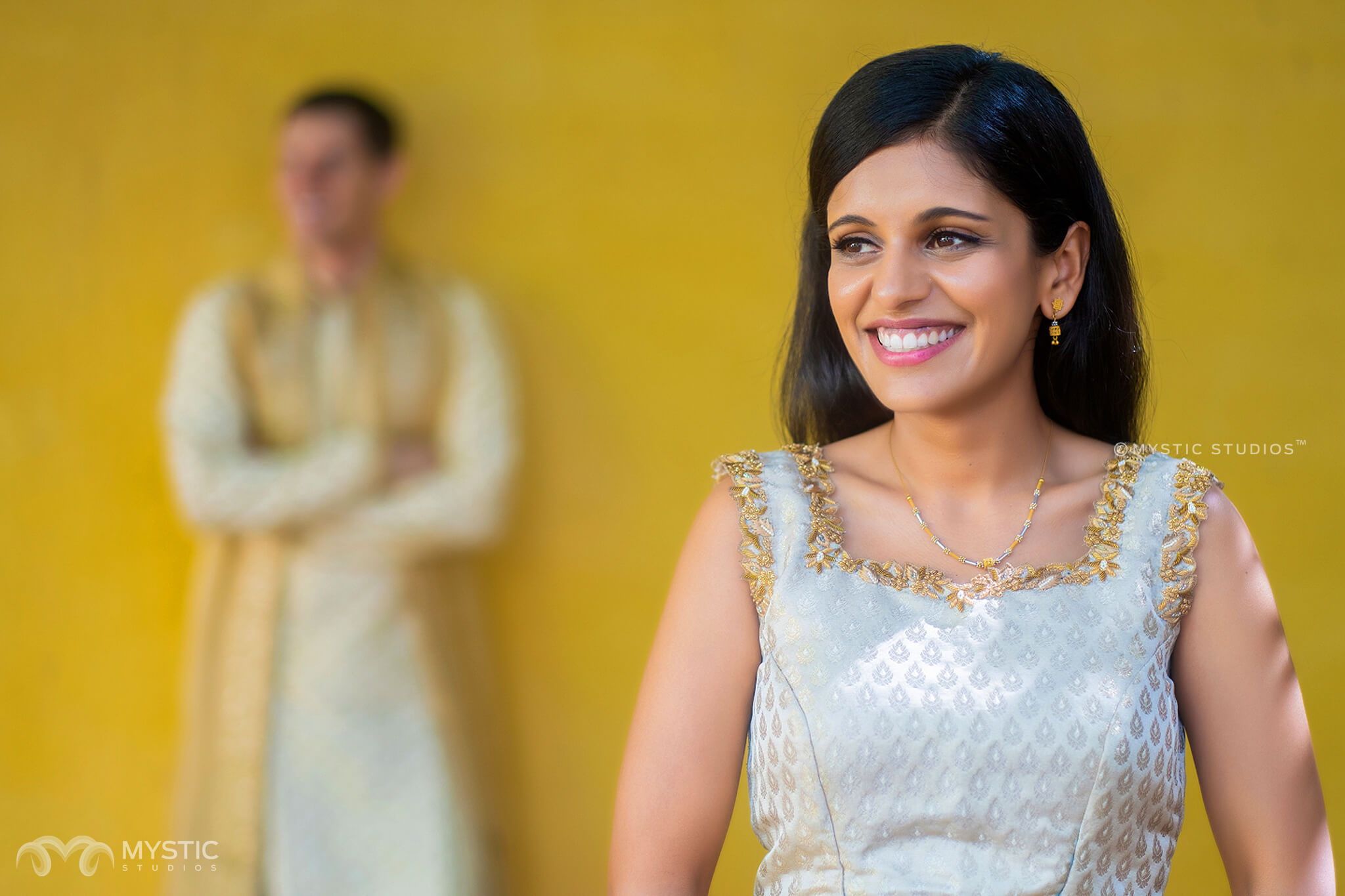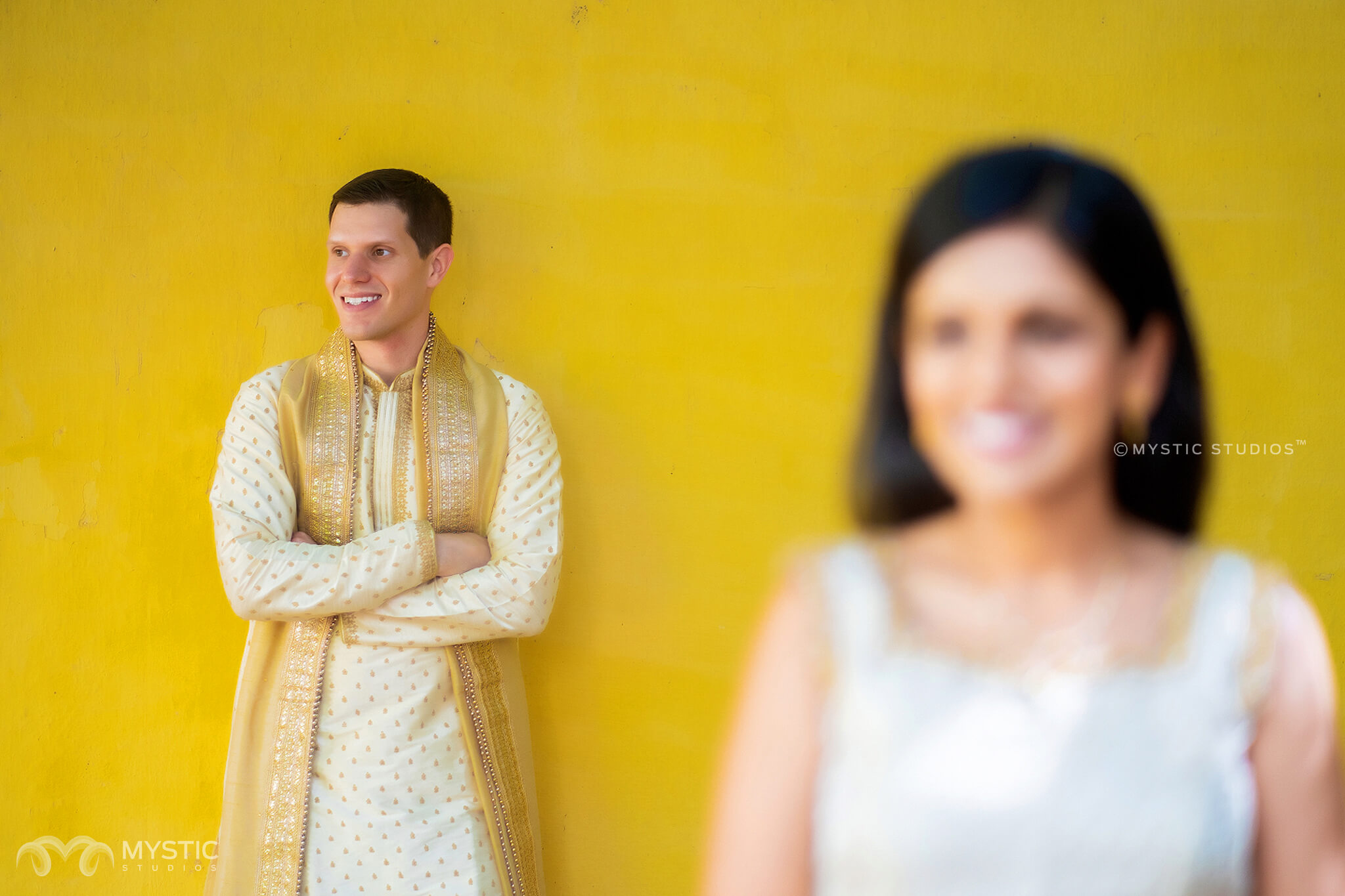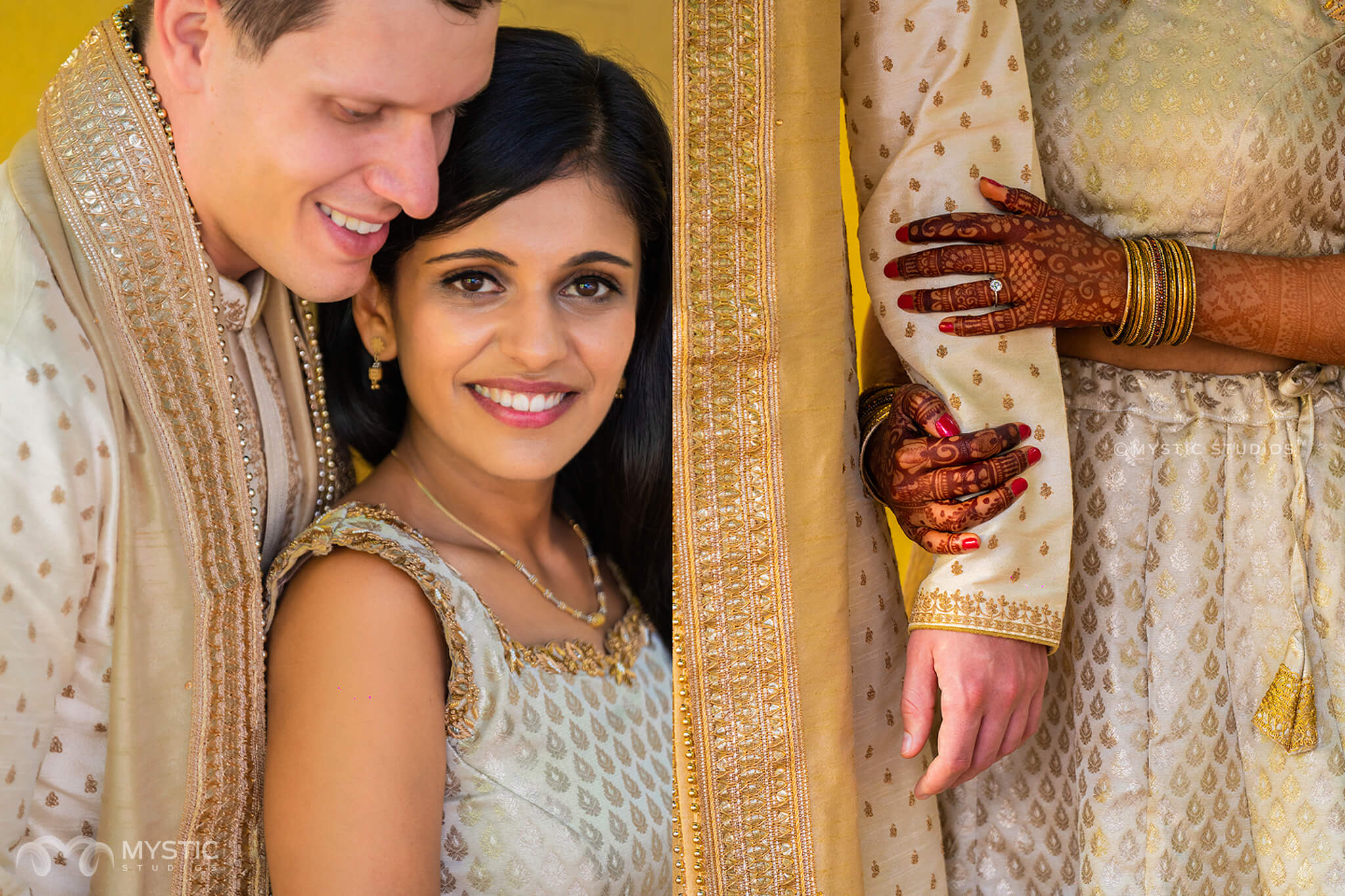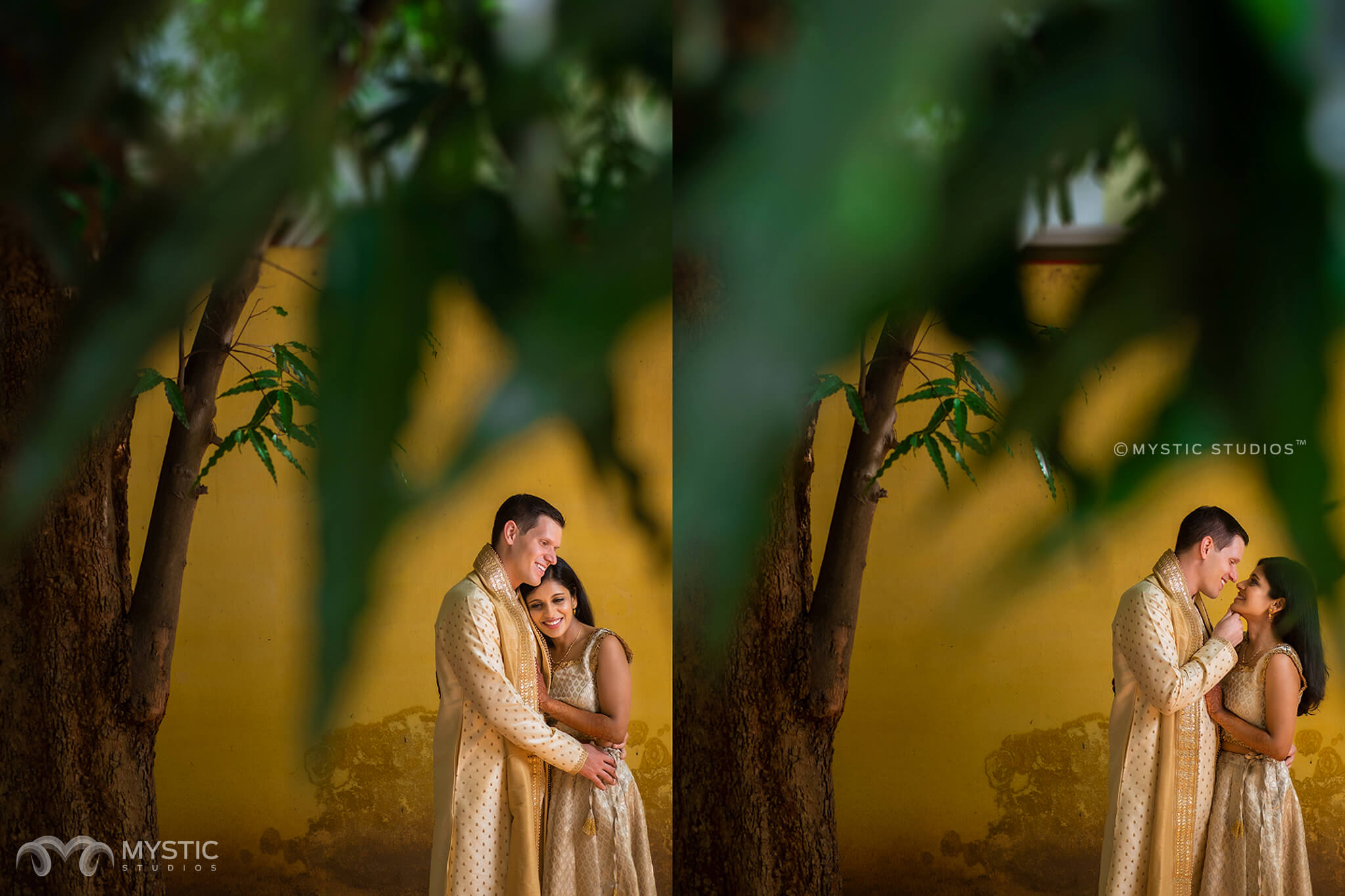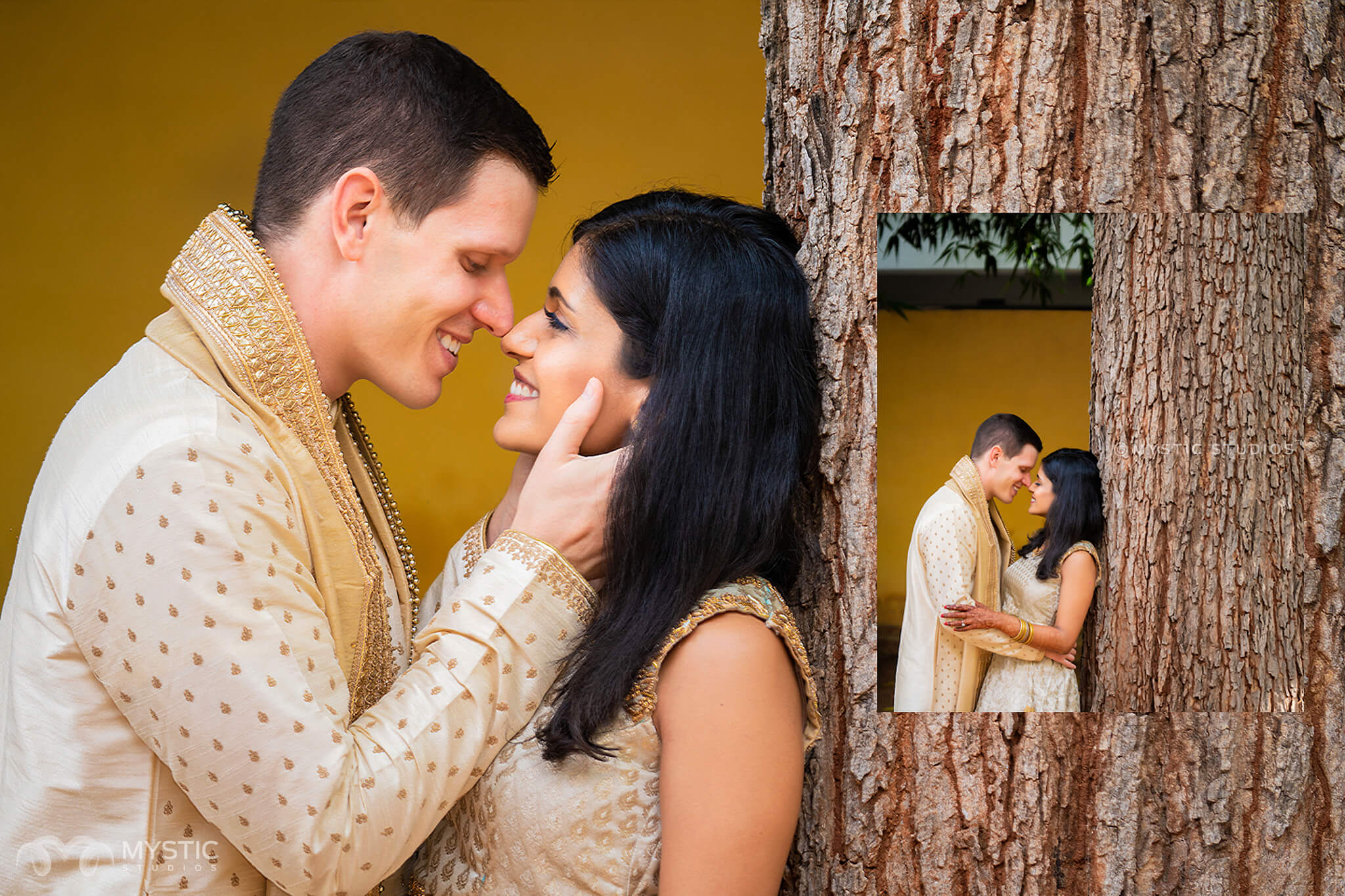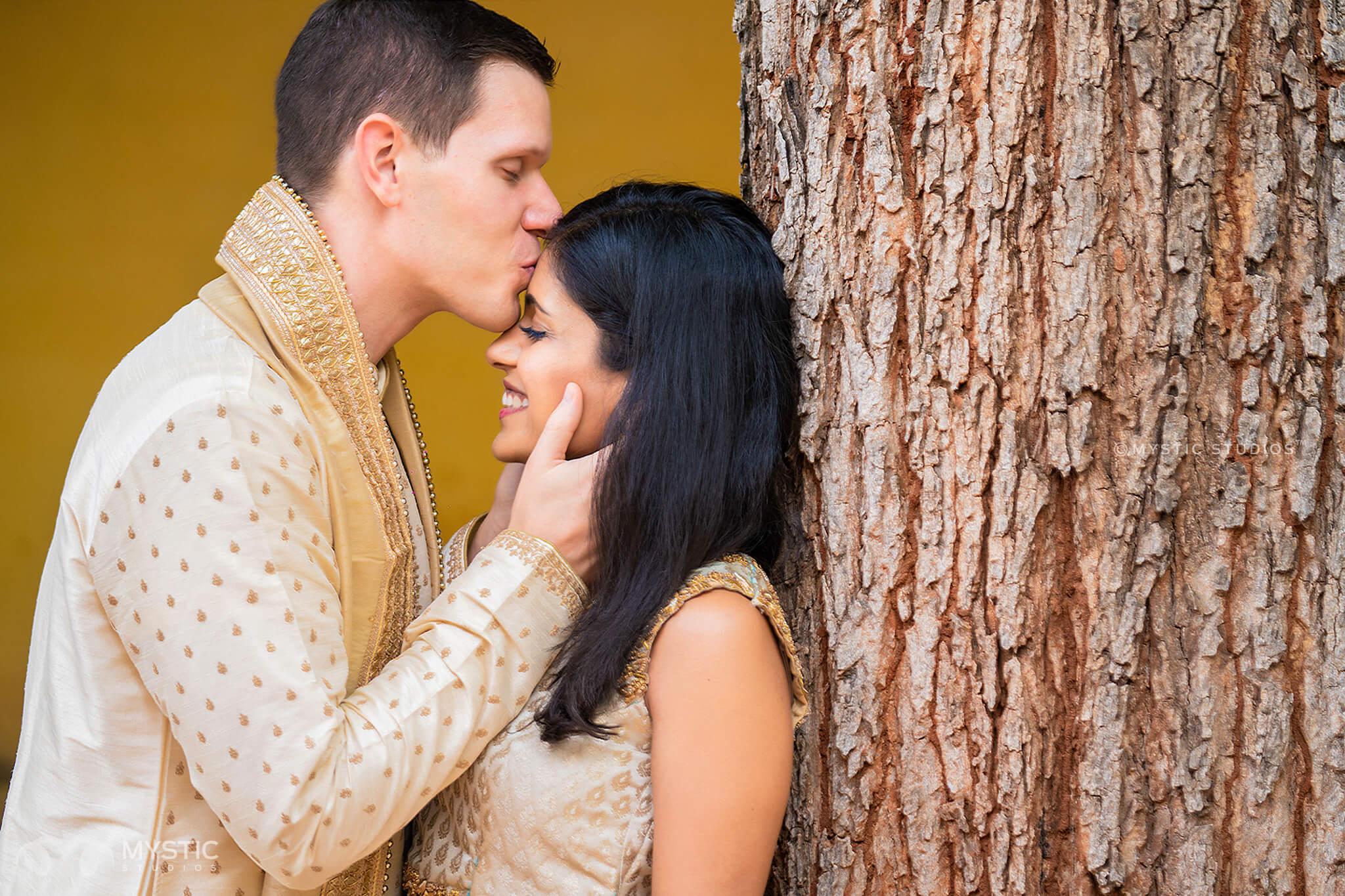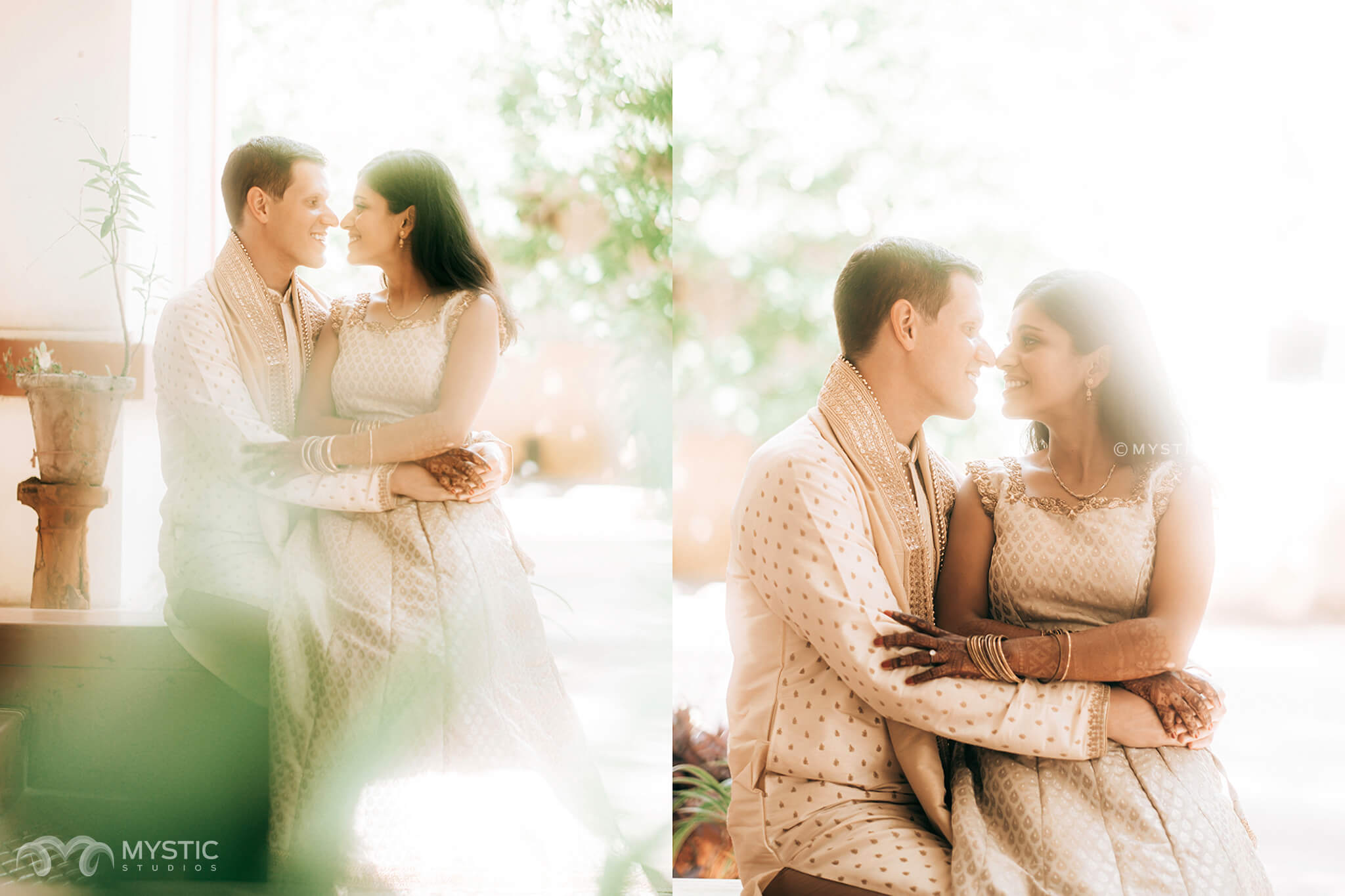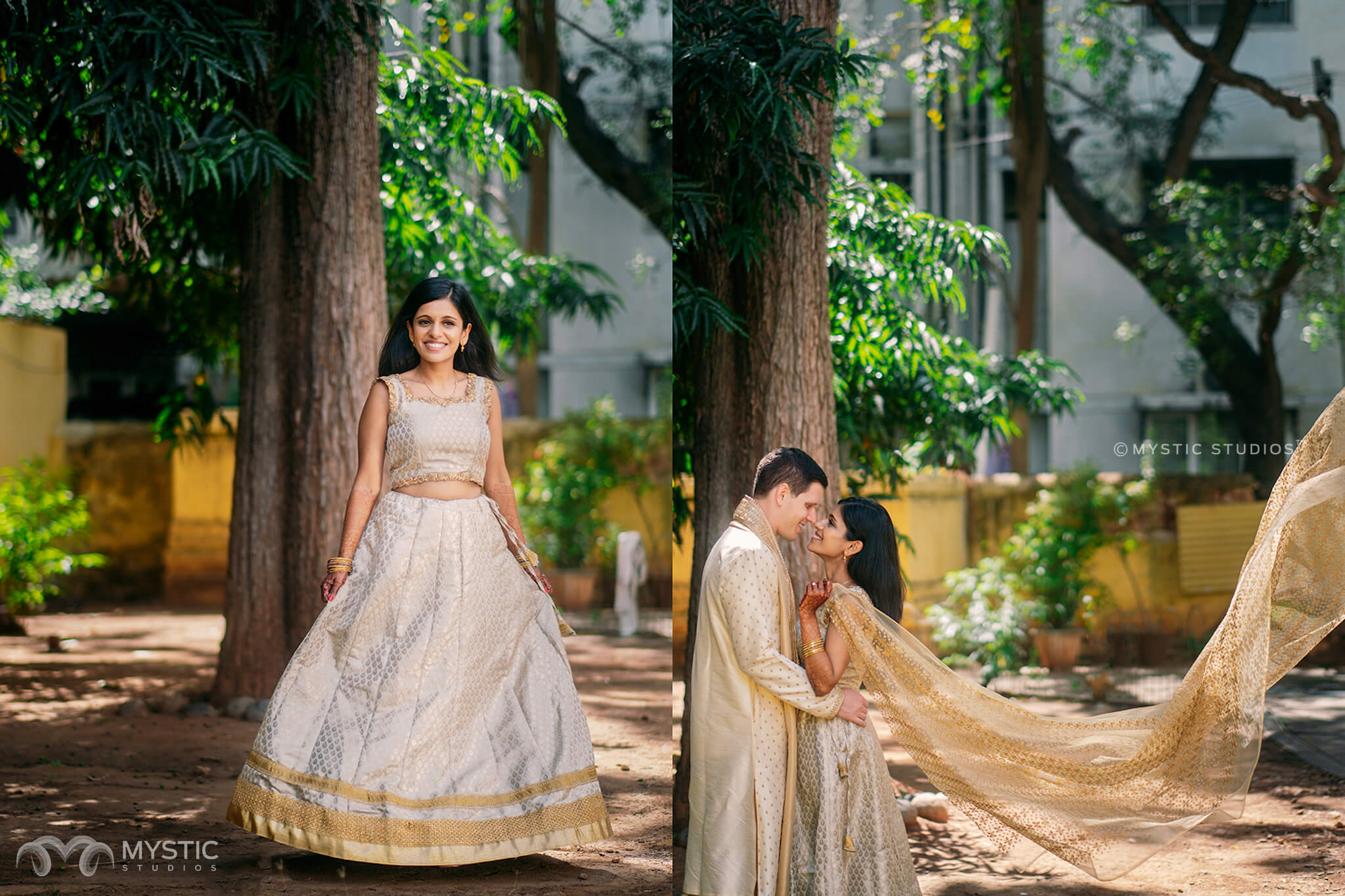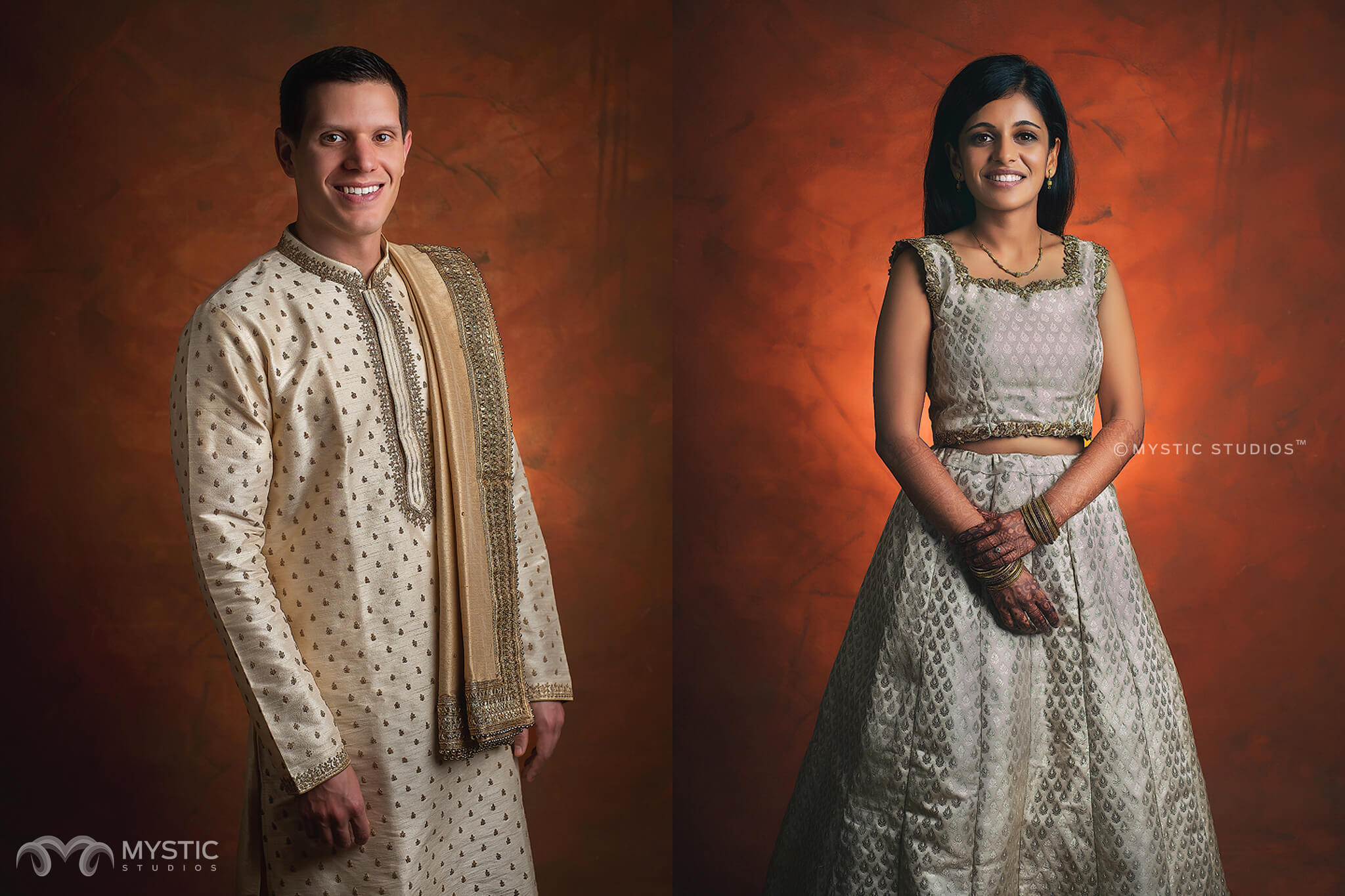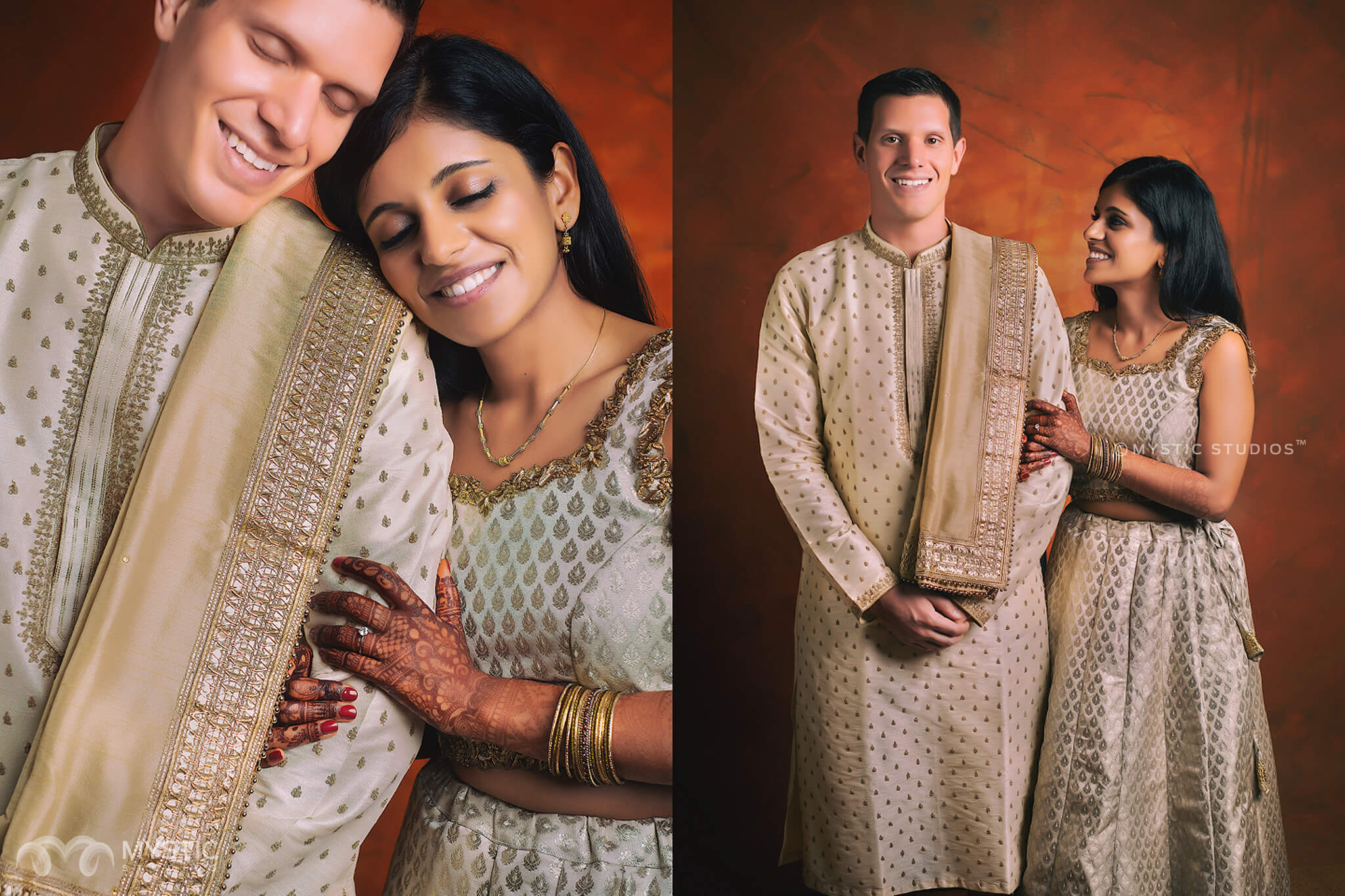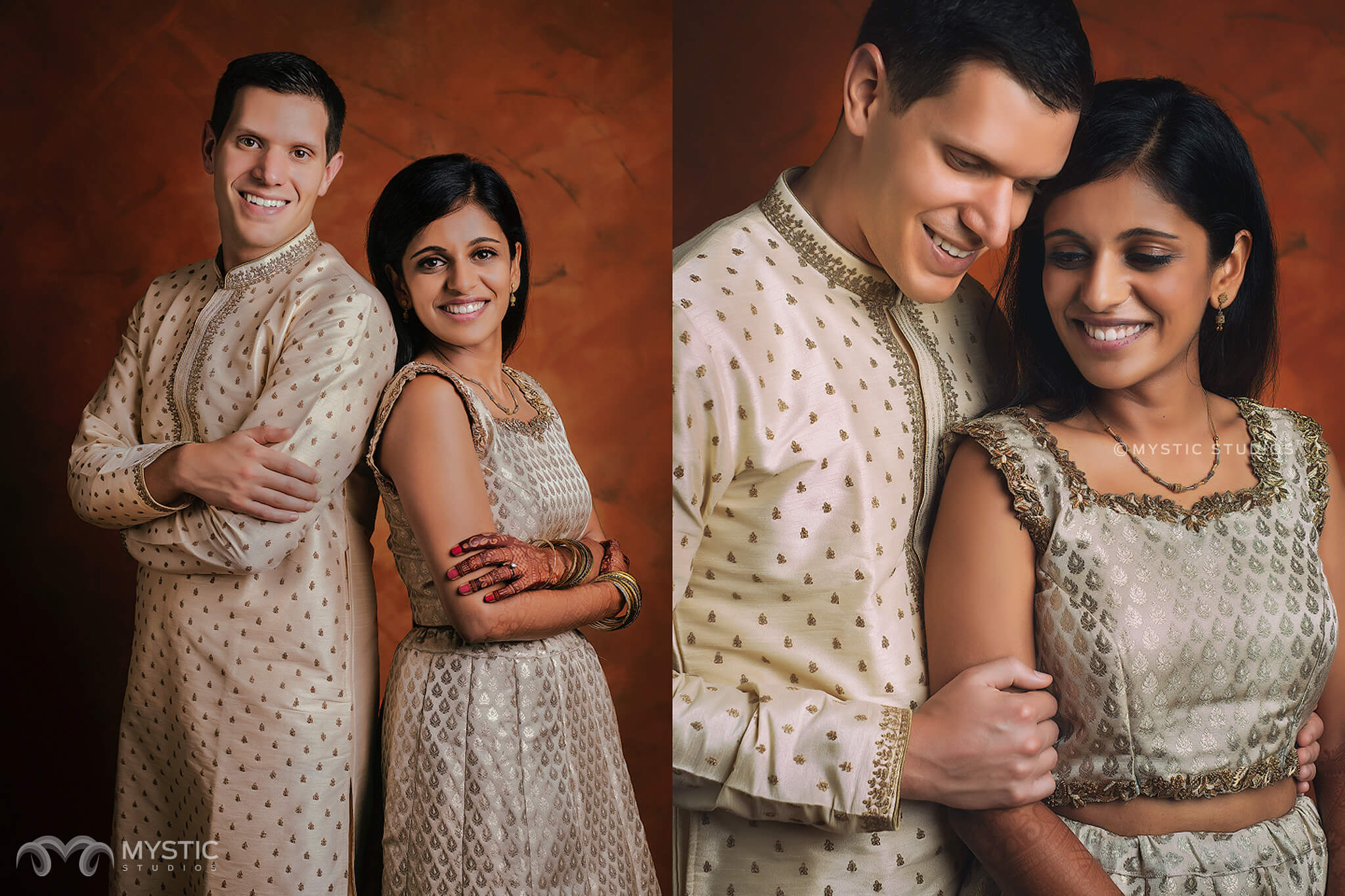 Having shot 750+ weddings all over India and few in Singapore,Dubai,US and London, Mystic Studios is one the artistic wedding photography company in Chennai and Coimbatore.If you enjoyed this post, we would be very grateful if you'd help it spread to a friend. Sharing is caring. Spread Love. And don't forget to check our other works by clicking here.