Quirky South Indian Wedding
We hope you all remember the super couple Sunitha & Arima who cast their votes right after getting hitched which went viral. Now, they open up with us to narrate the beautiful love story and it was mind blowing to hear on how they planned their wedding. A successful marriage is all about falling in love with that person for every single second of the life. Sunitha & Arima is a perfect made for each other couple.We had a chance to live their favourite moments during their narration. If you are a biriyani lover, you will adore the role of biriyani in the story. A single plate of delicious biriyani is enough to make a man to fall in love with a girl of his dreams.
Arima fell in love with Sunitha when she made him biriyani for the first time. Love blooms out of nowhere. That's how they started their journey.
Fast-forward, She was so desperate and particular in having the best people from the wedding industry to make this big day of her life more memorable. We were surprised to hear that she planned 5 years for her big day. She stored all the best ideas in a Google drive. She realised the importance of photography and videography for a wedding she was particularly cautious in choosing the best people to capture her happiest moments. She told us that she went through the portfolios of experts and she picked us because she felt something different in our work . And we felt overwhelmed hearing this from our bride. That's how we made it to her wedding. She was really impressed with our couple portraits and our wedding films were her favourite, she really loved it when we were all ears open to her ideas and made her dream into reality.
Bride Costume – @sabyasachiofficial
Groom Costume – @rohitbalofficial
Bridal Make up – @vijiknr
Groom Make up – @vurvesalon
Bridal Designer – @anjaz_sangeethamaruthapandian , @geetuhautecouture
Photography & Videography – @mysticstudios.in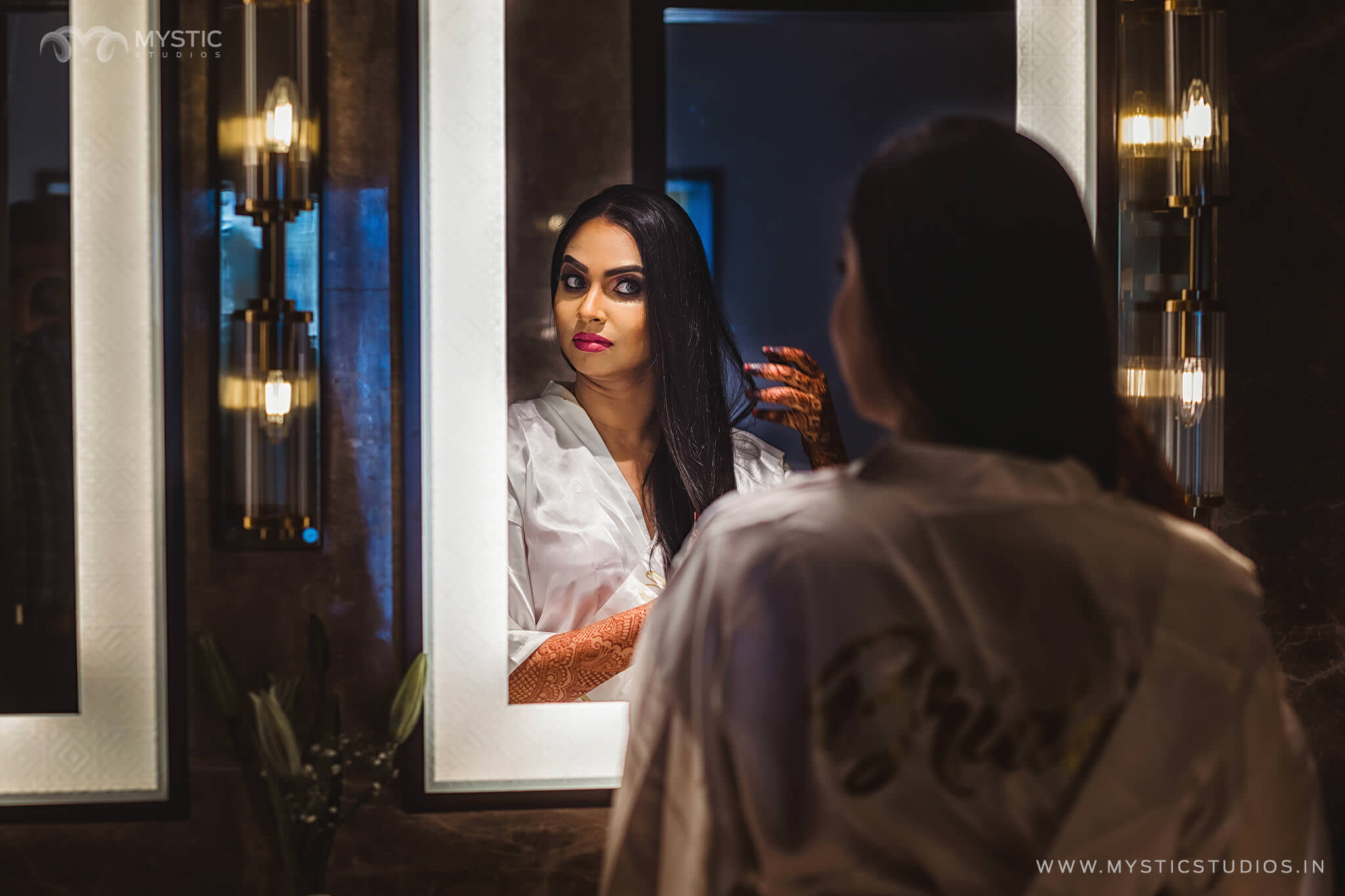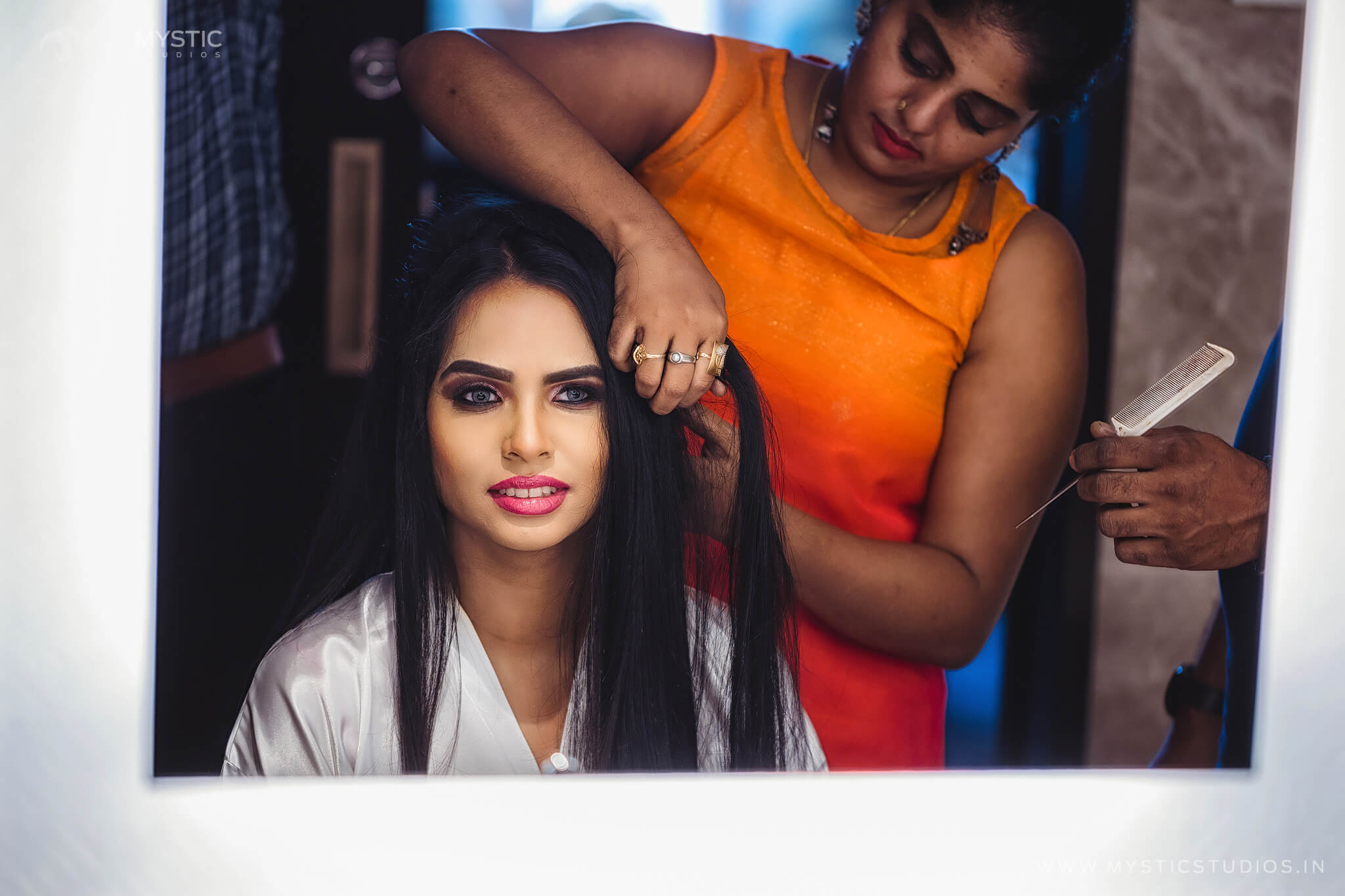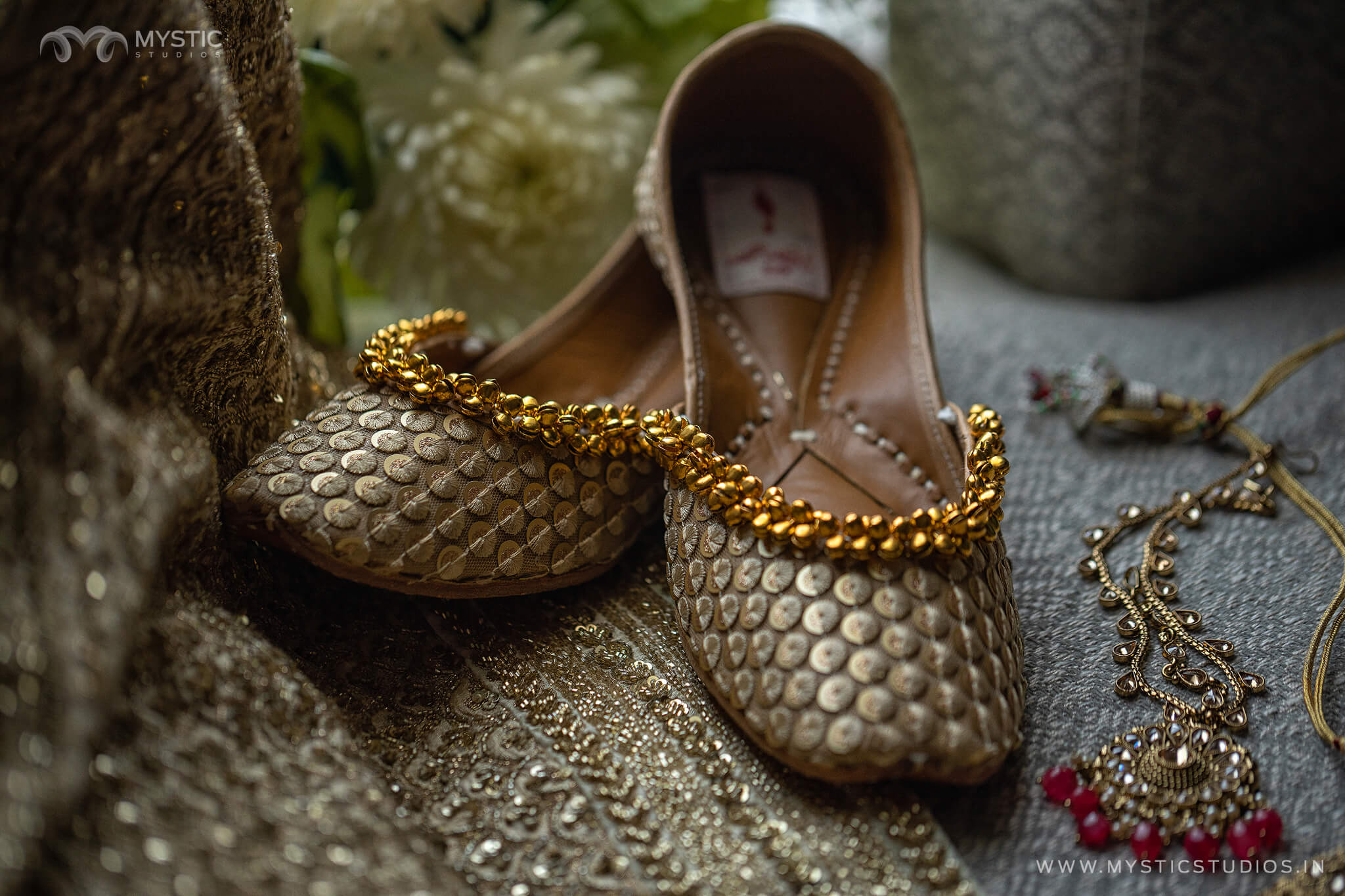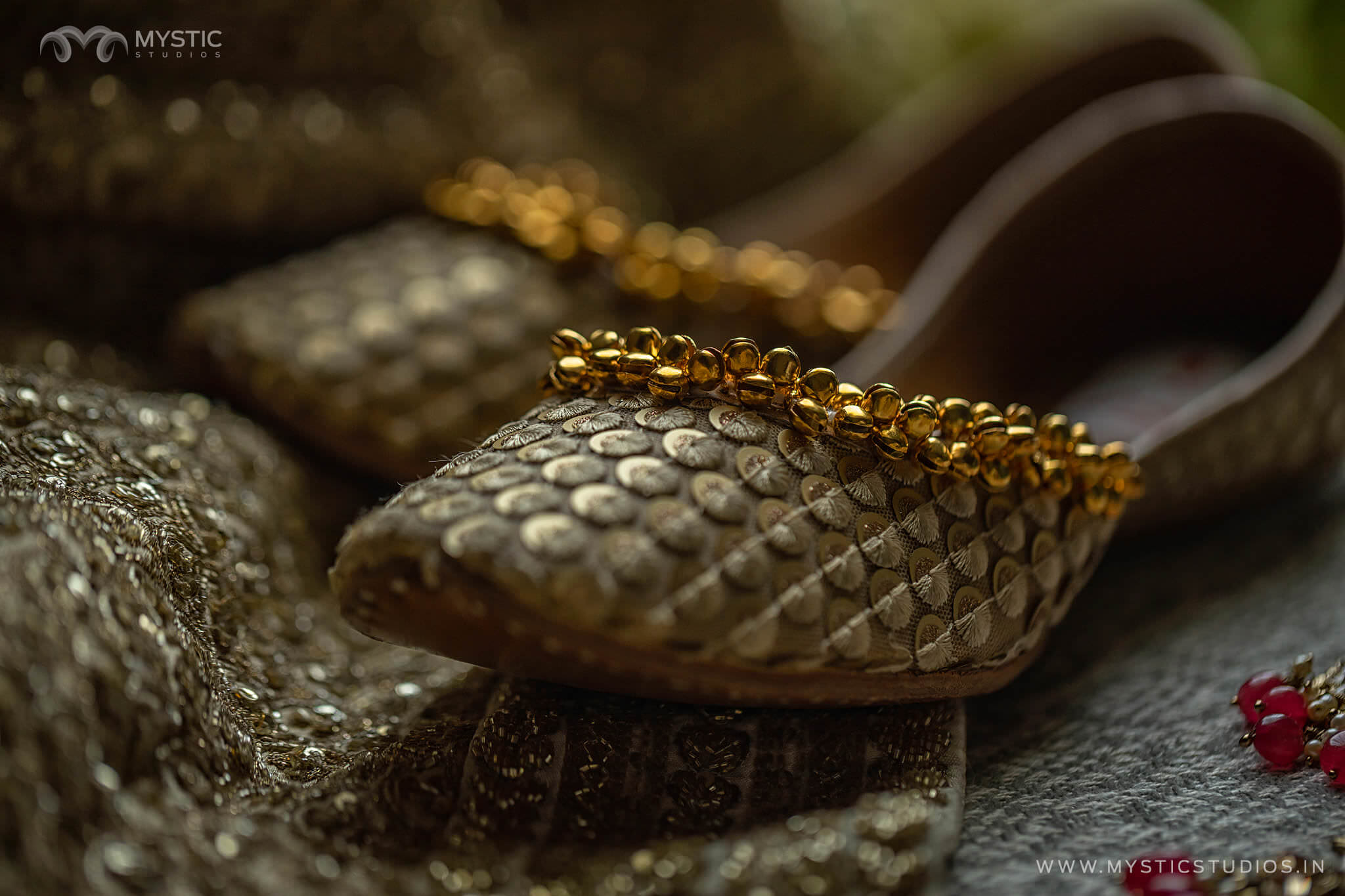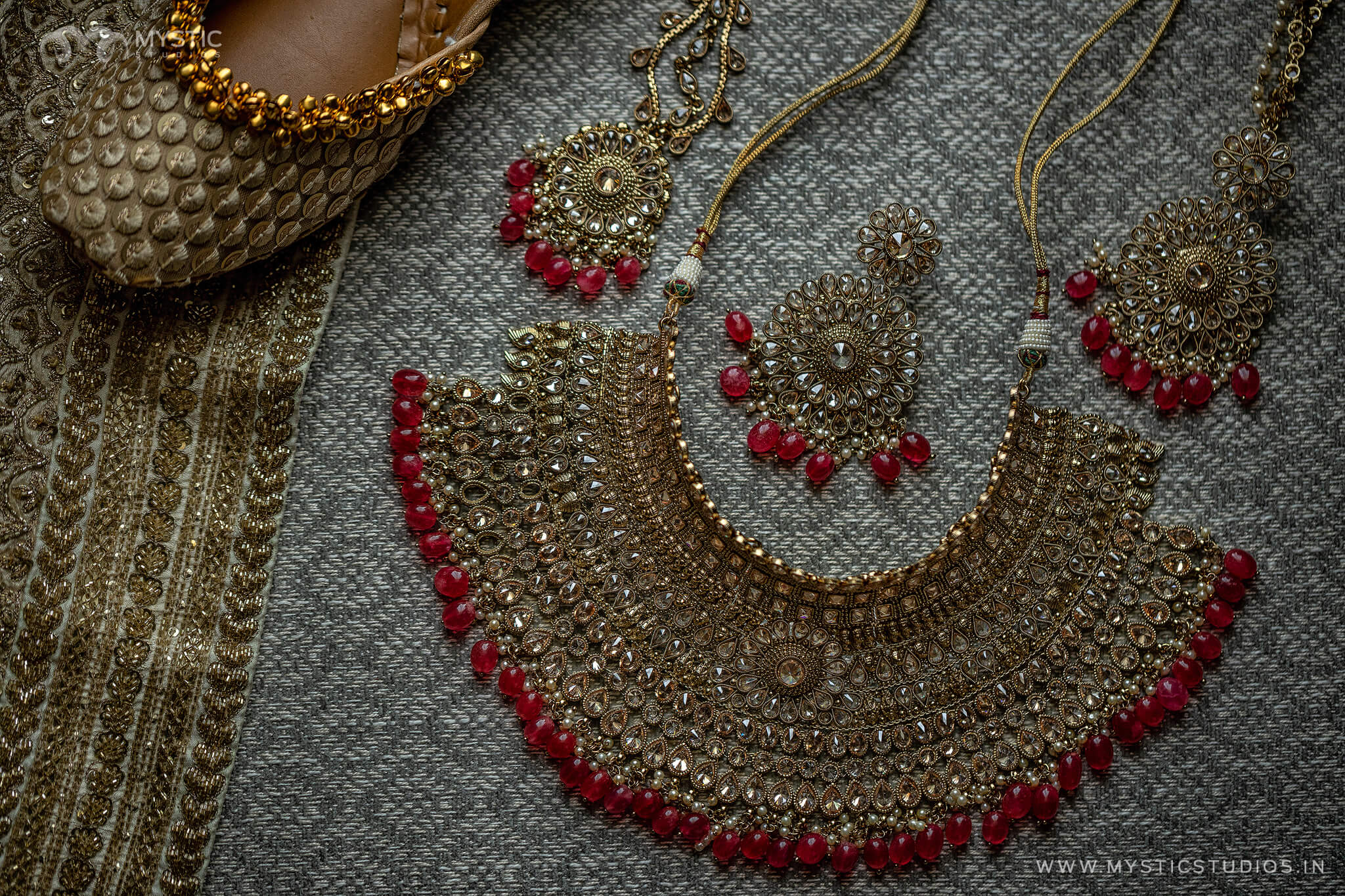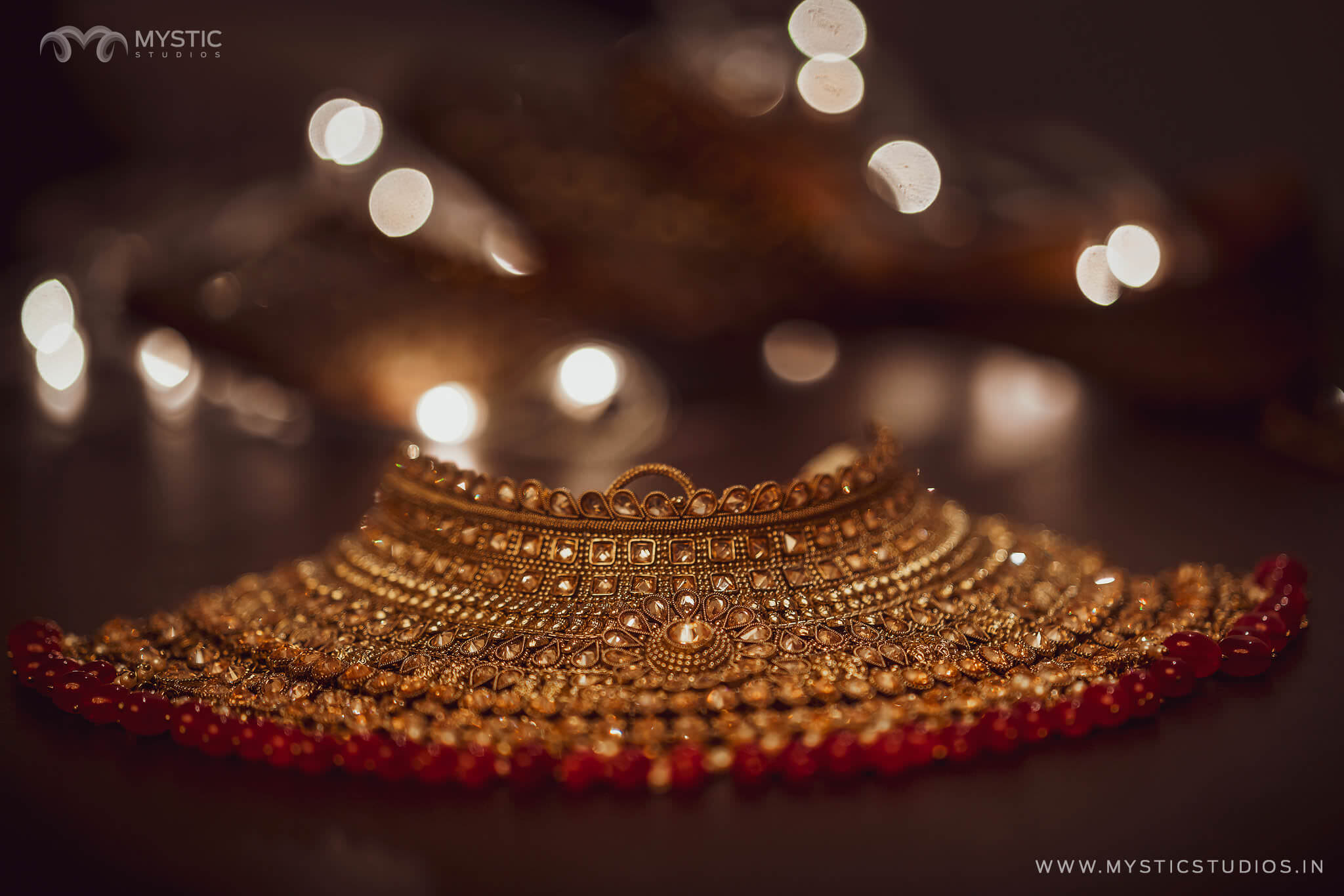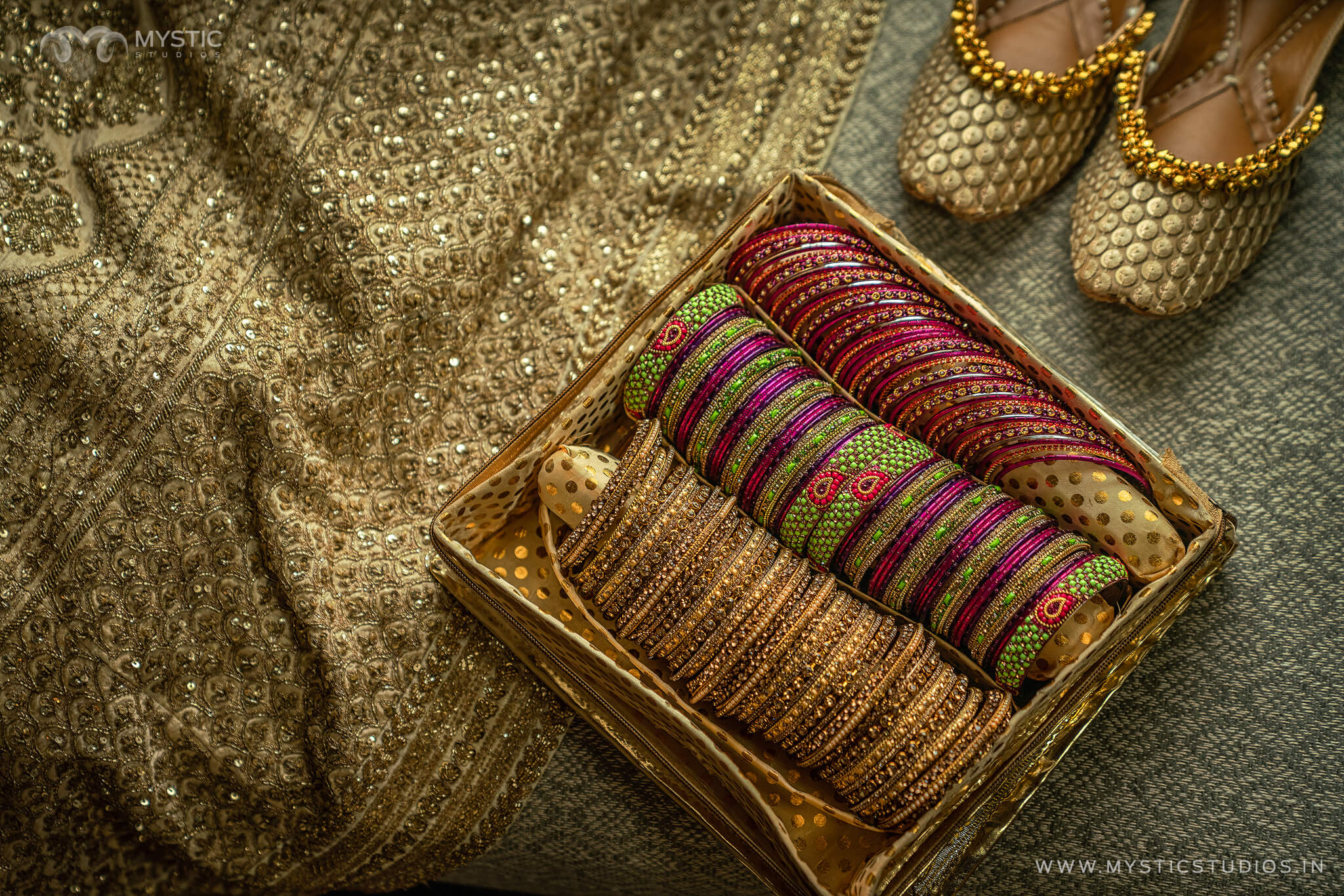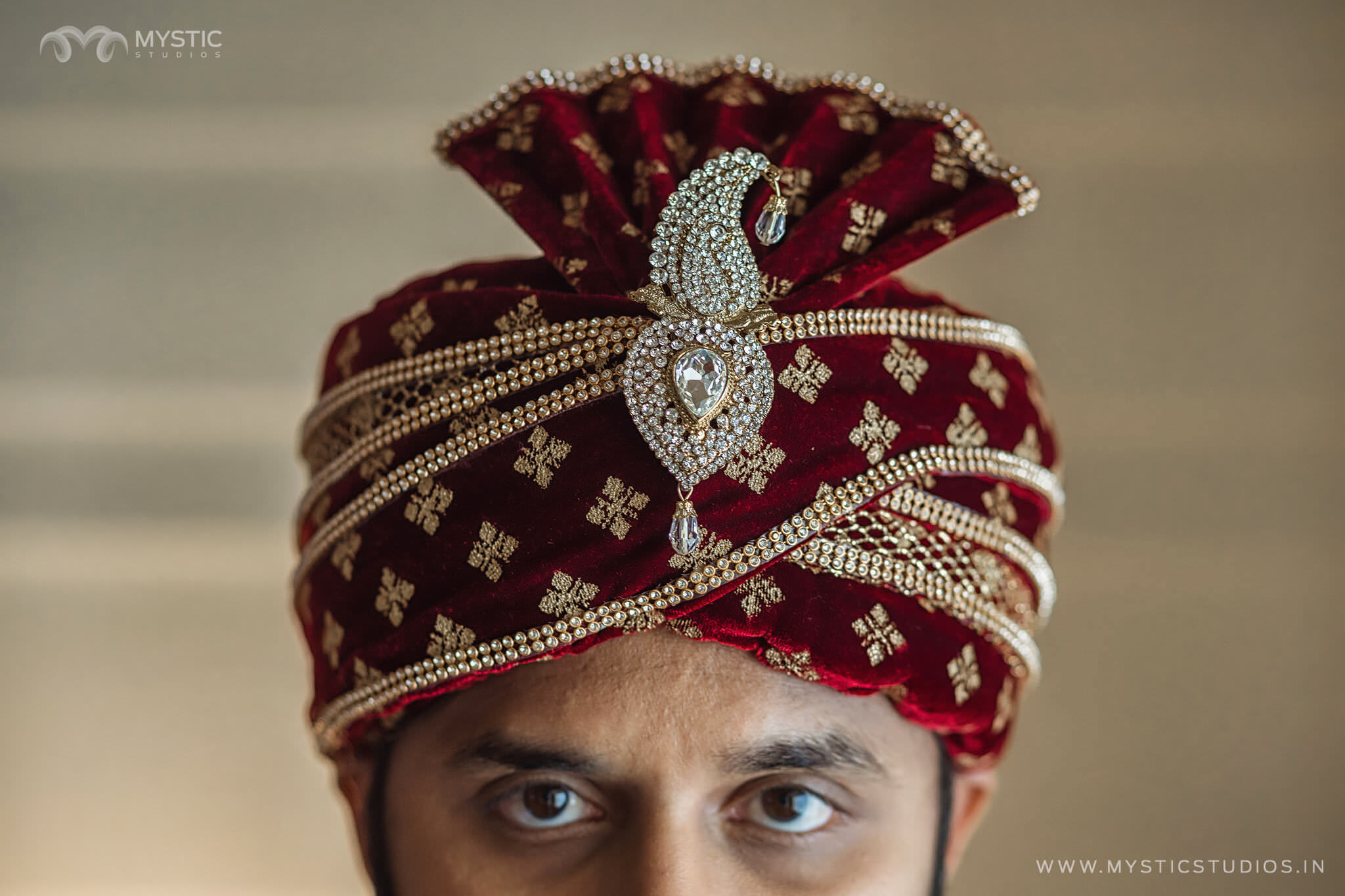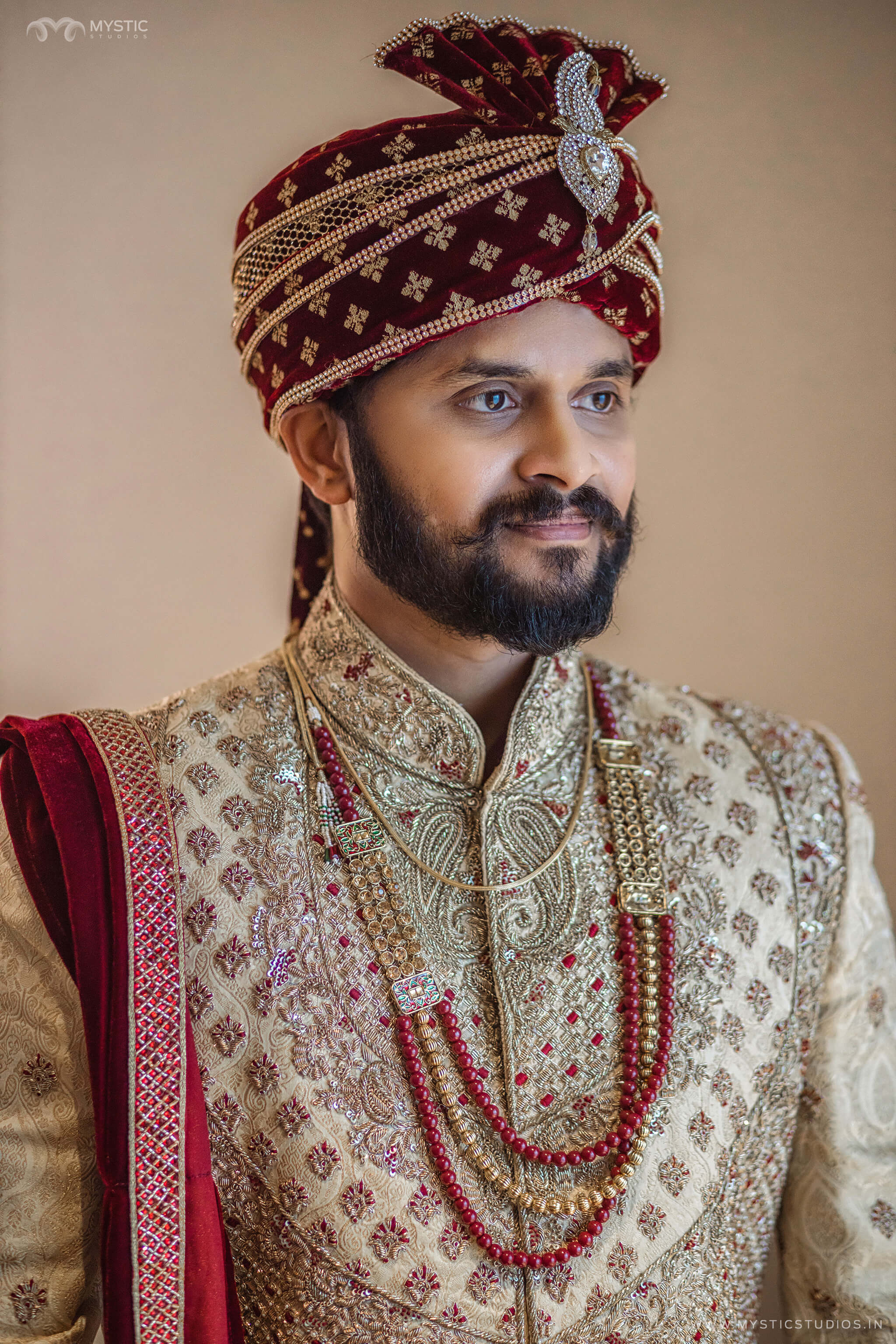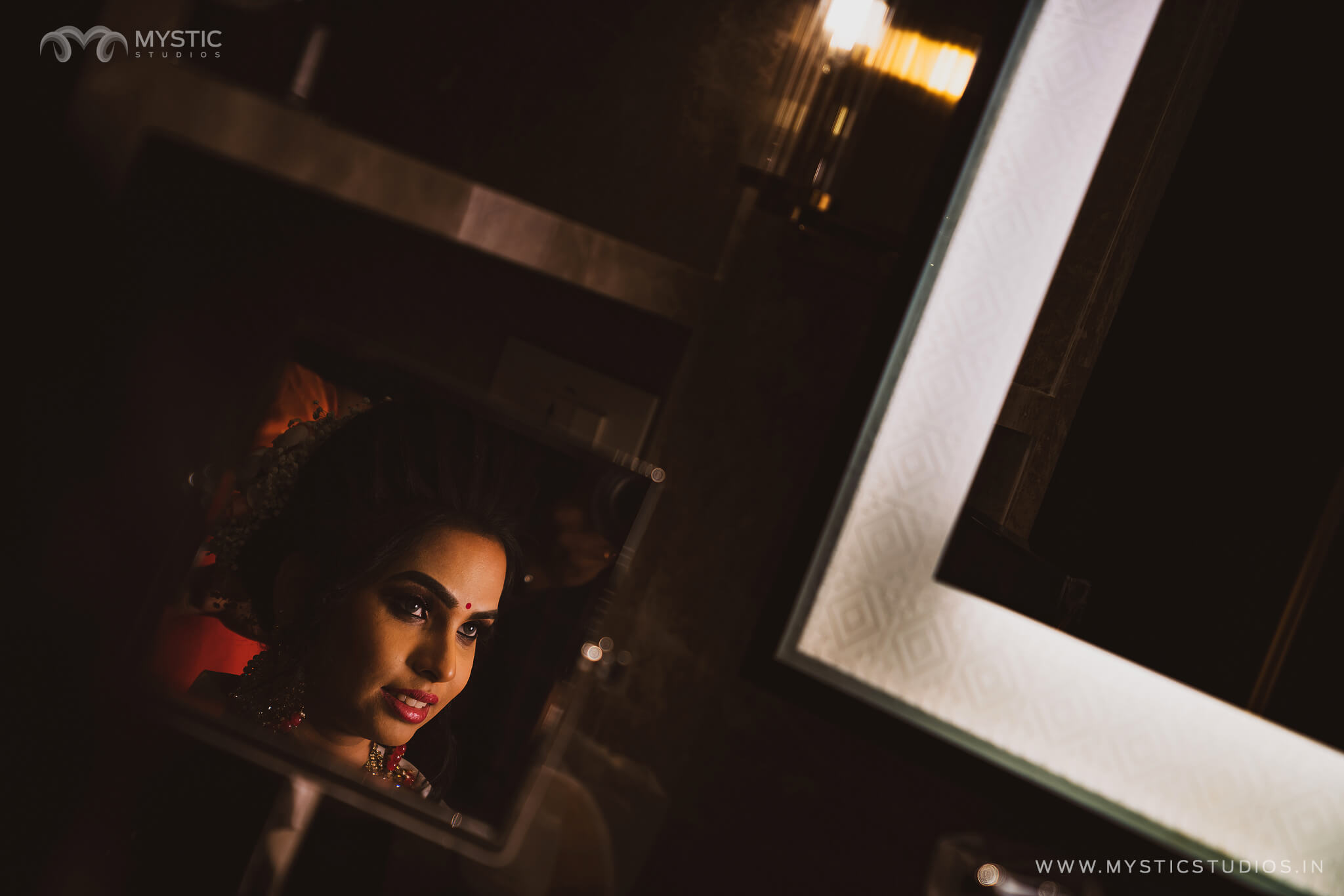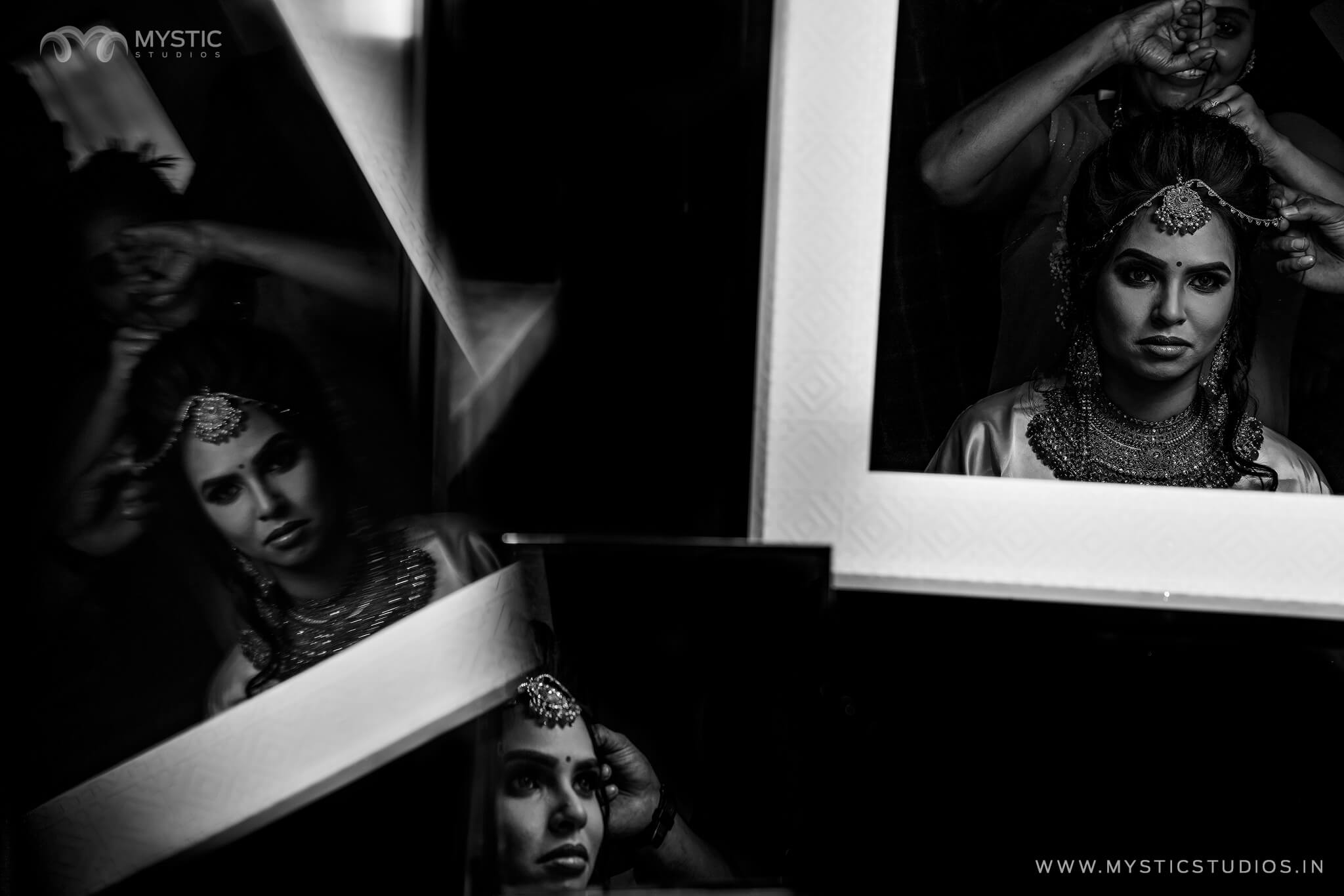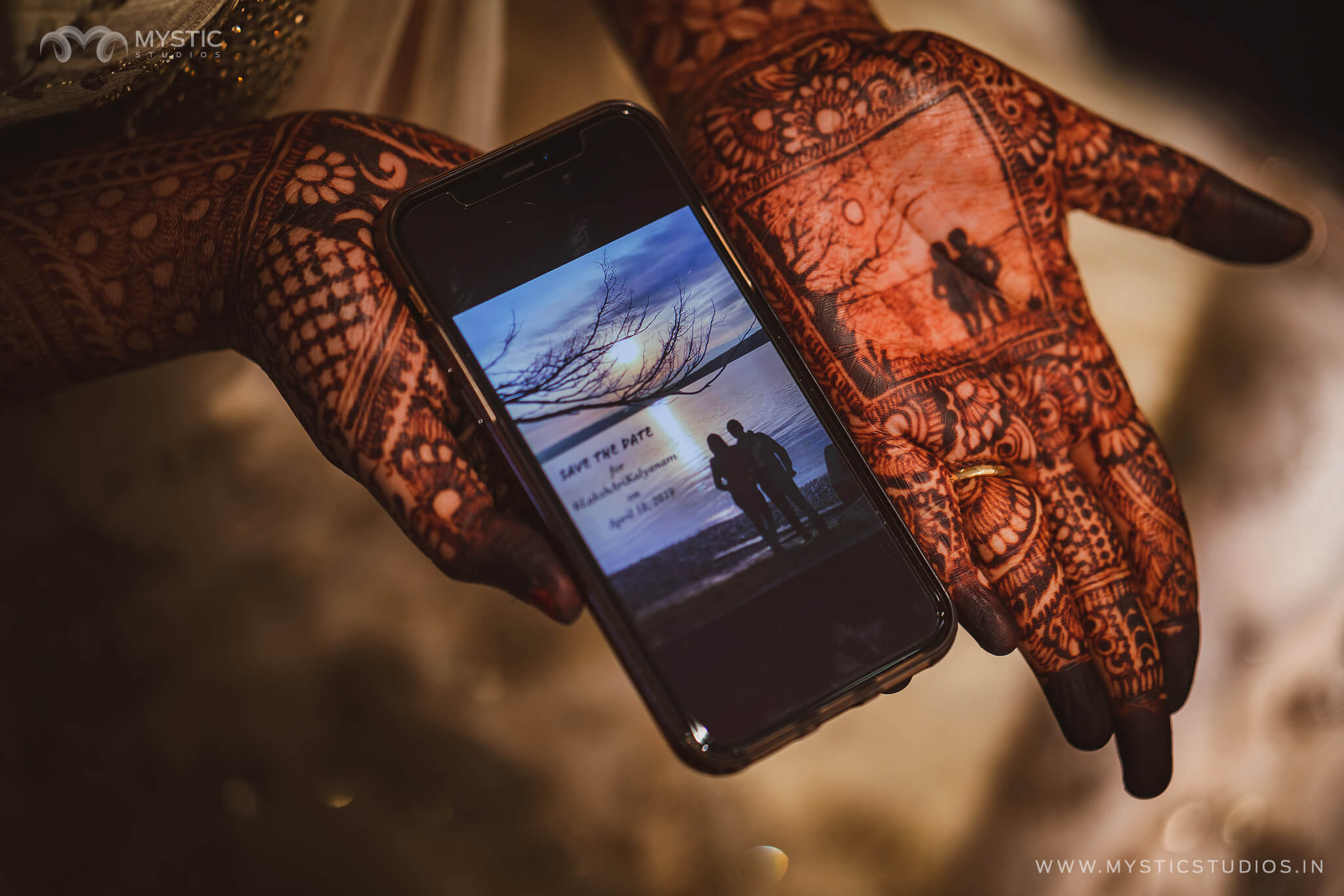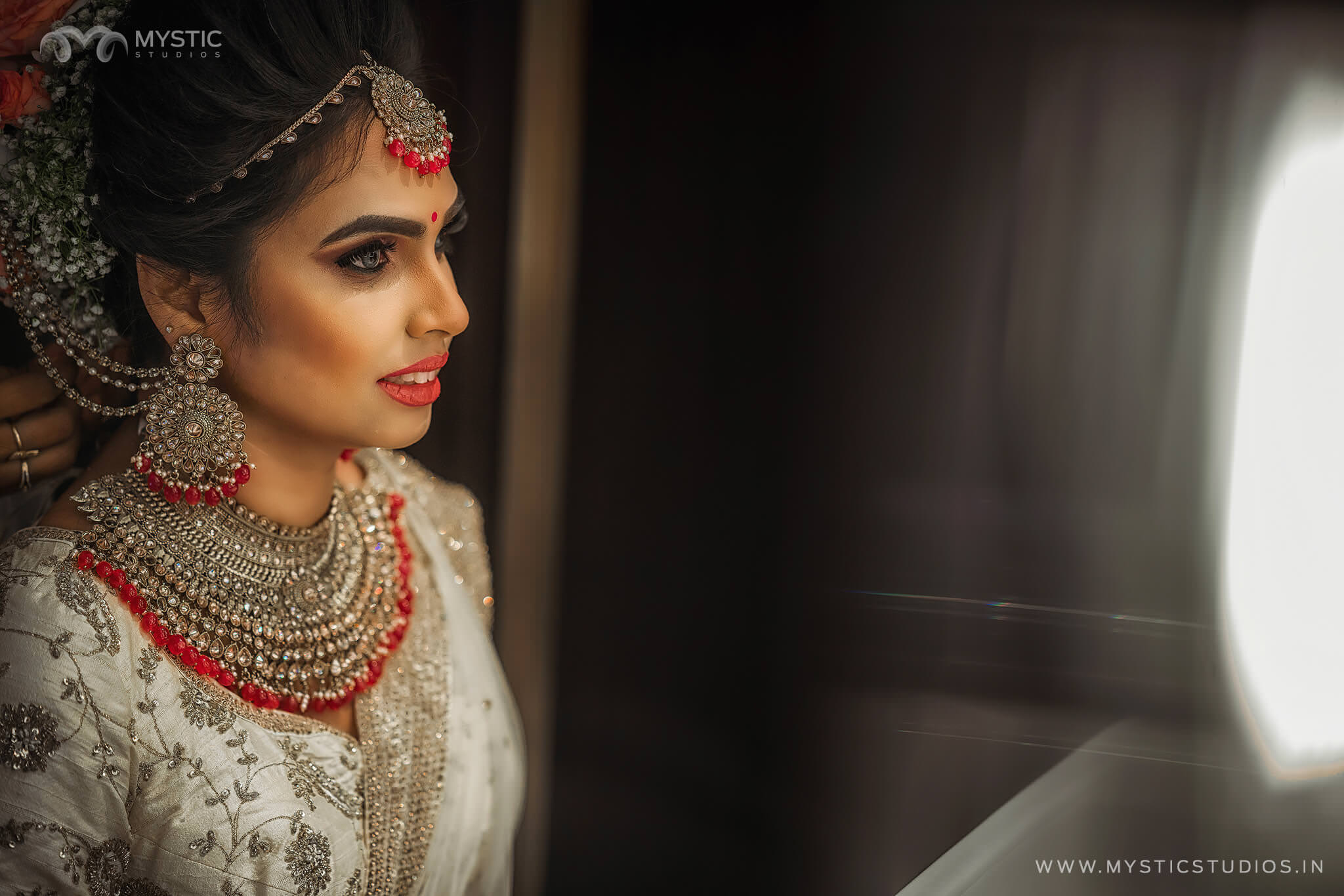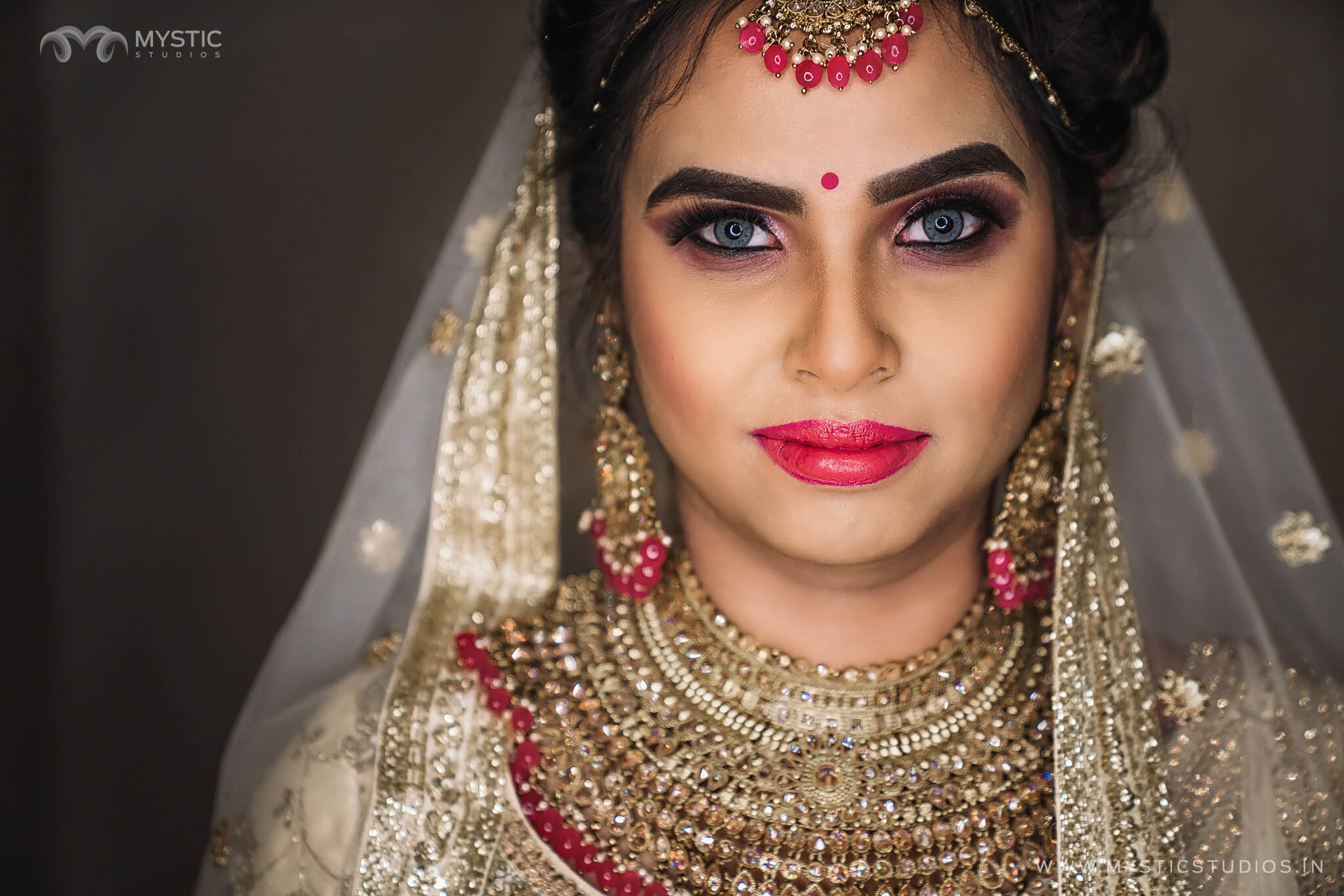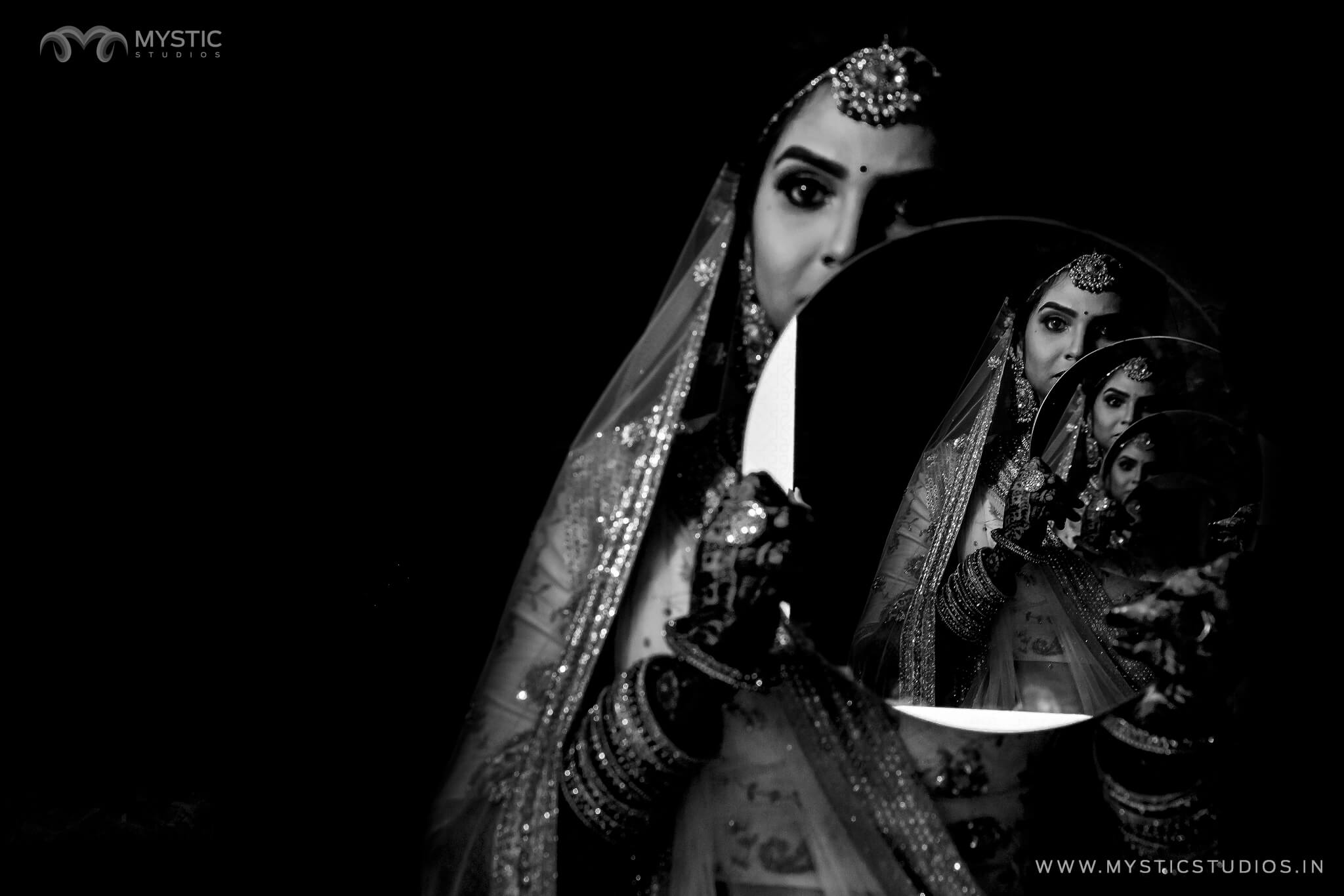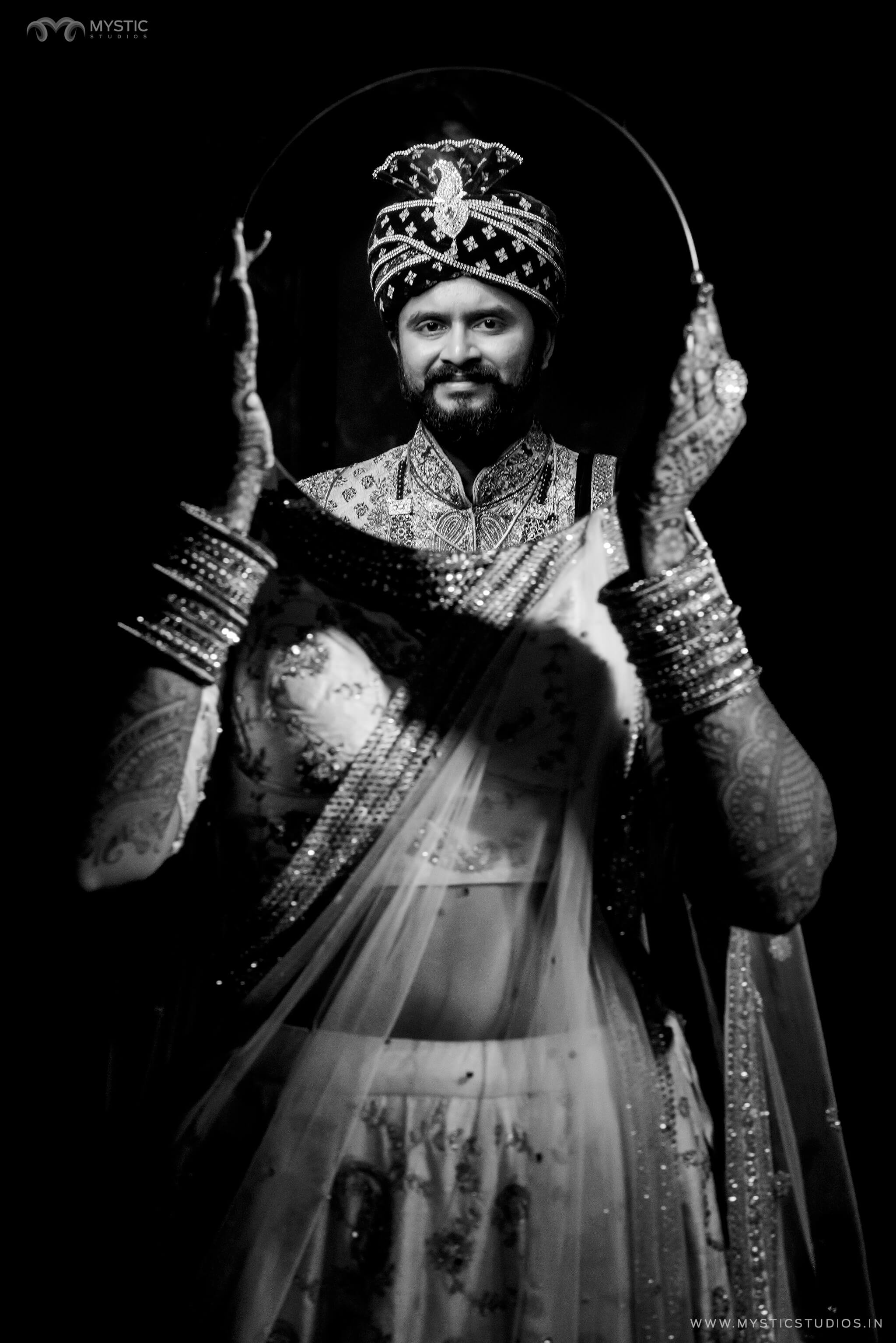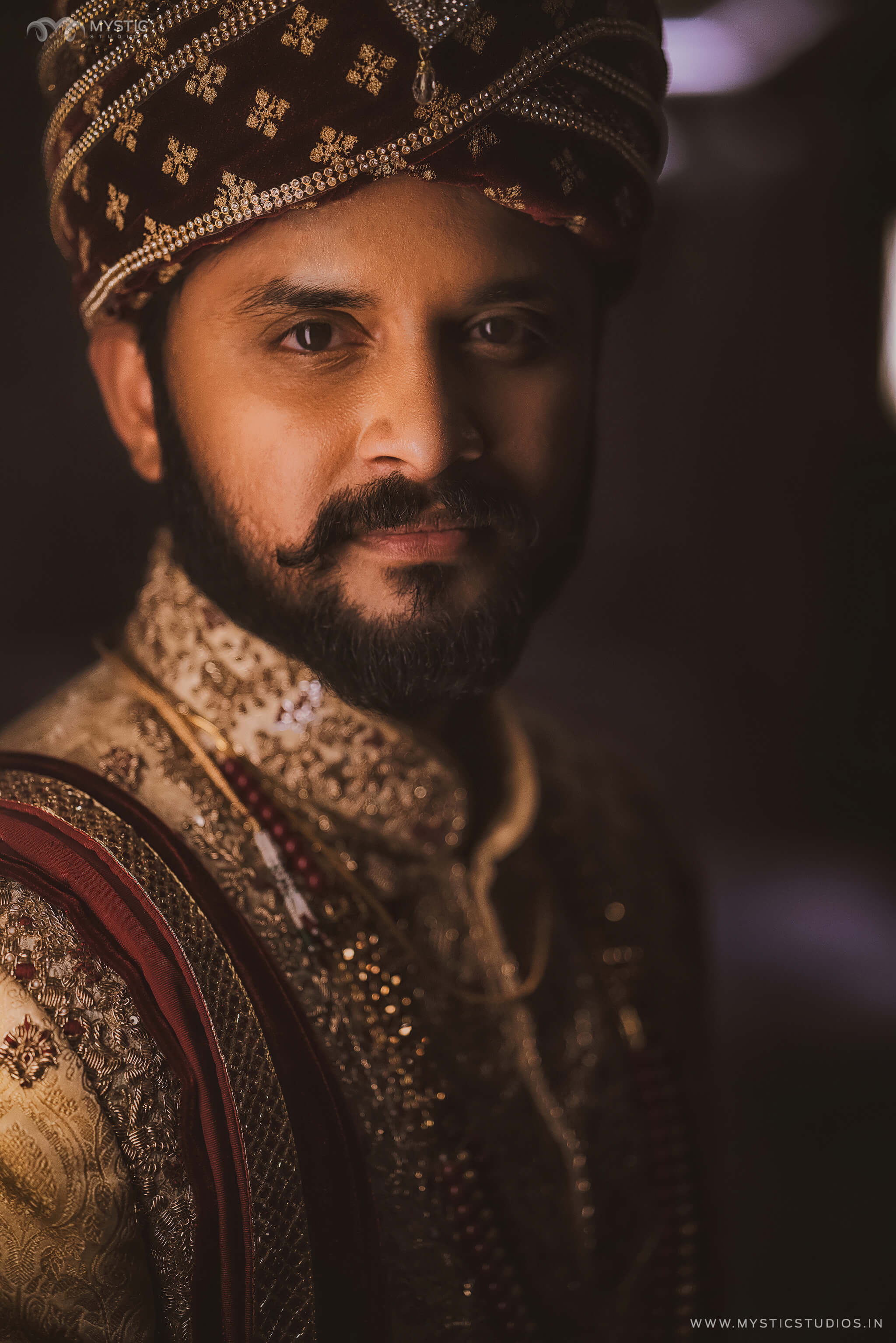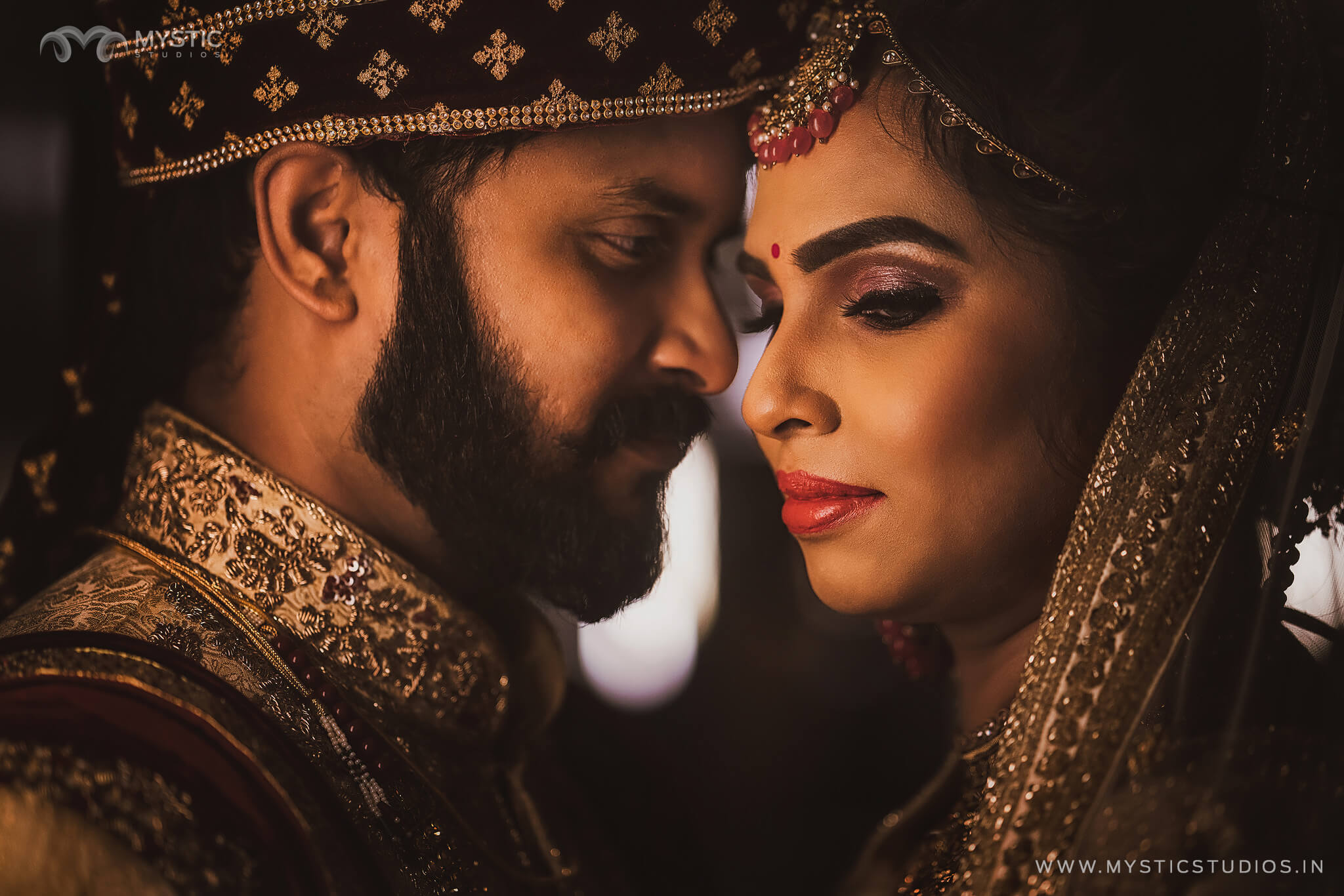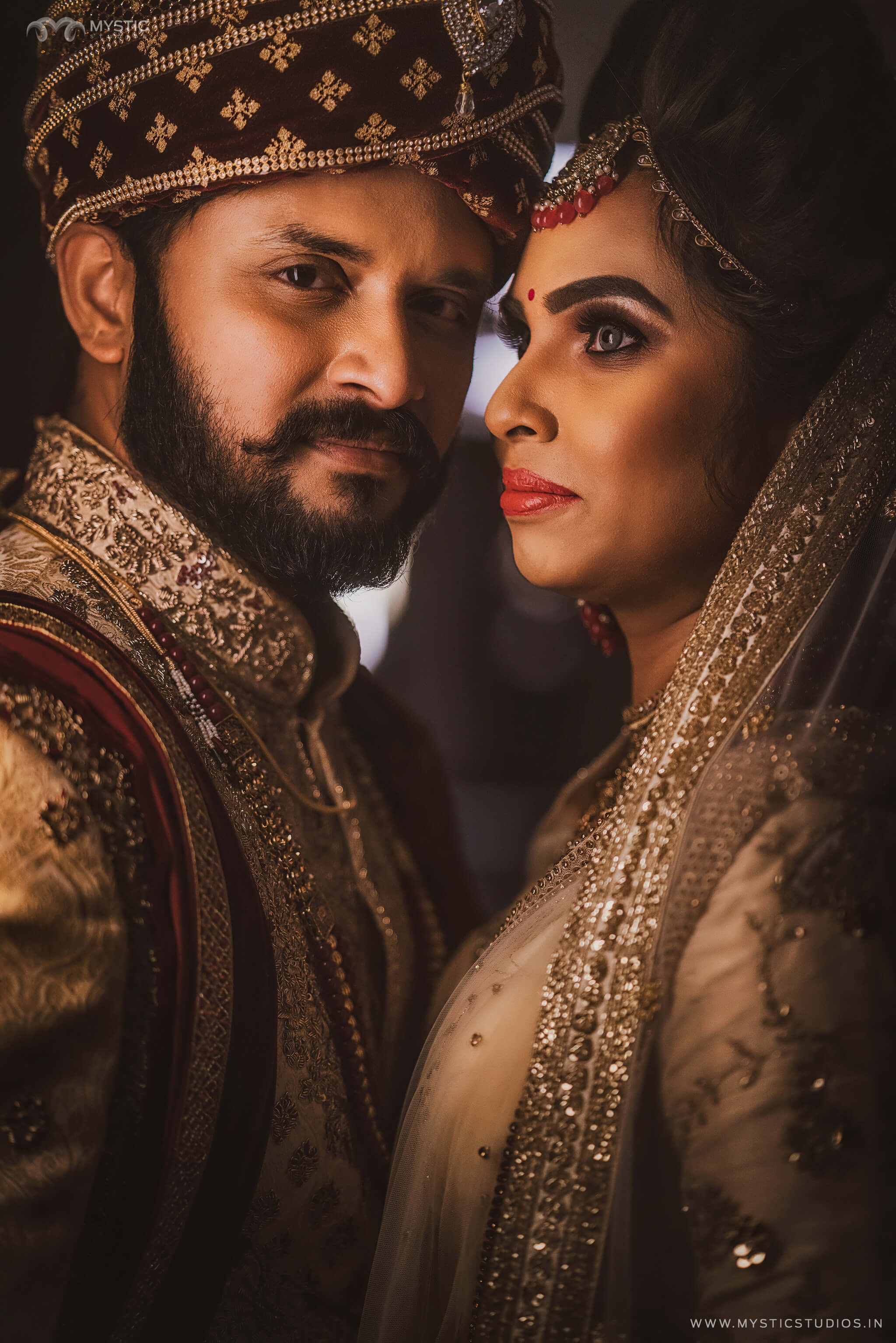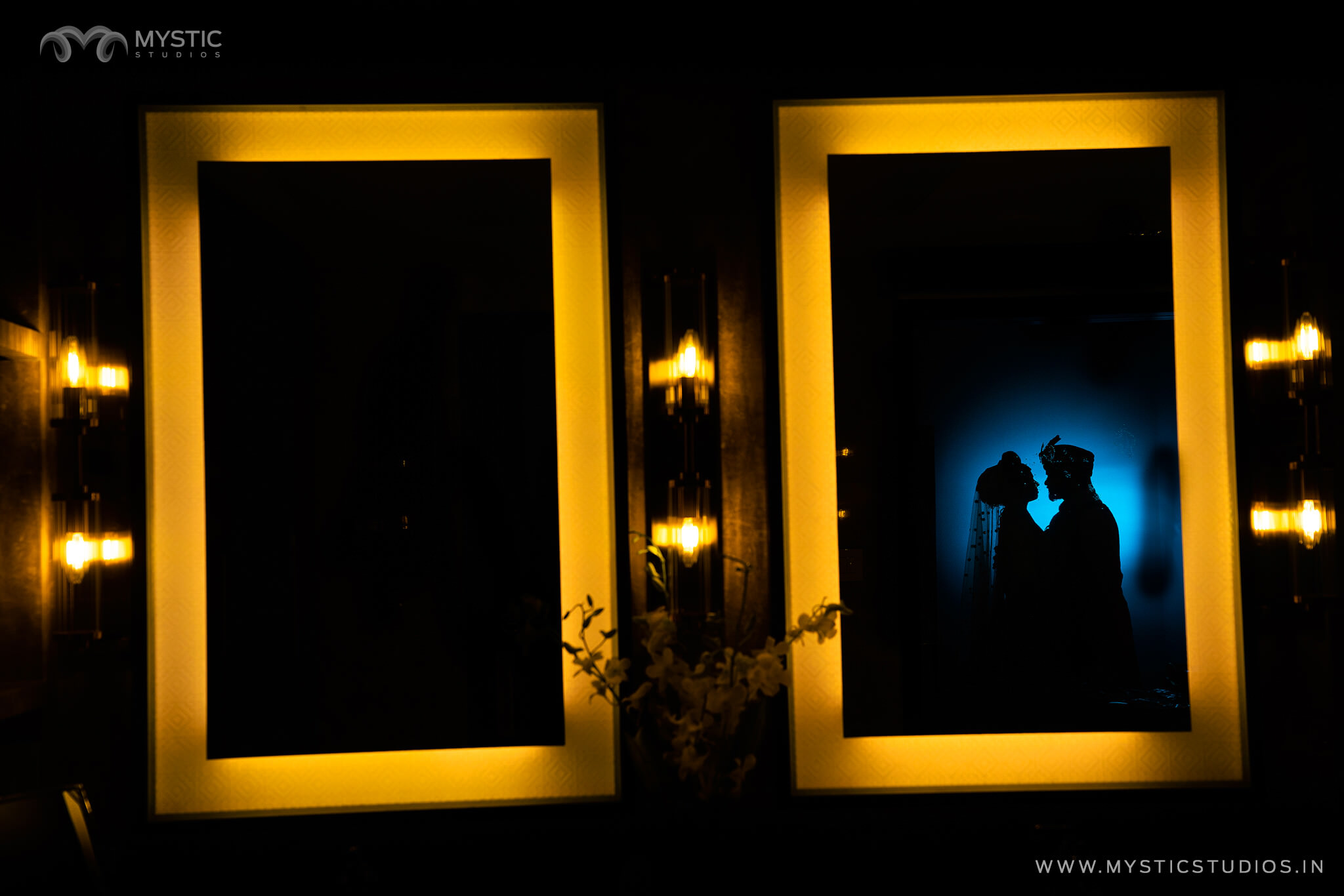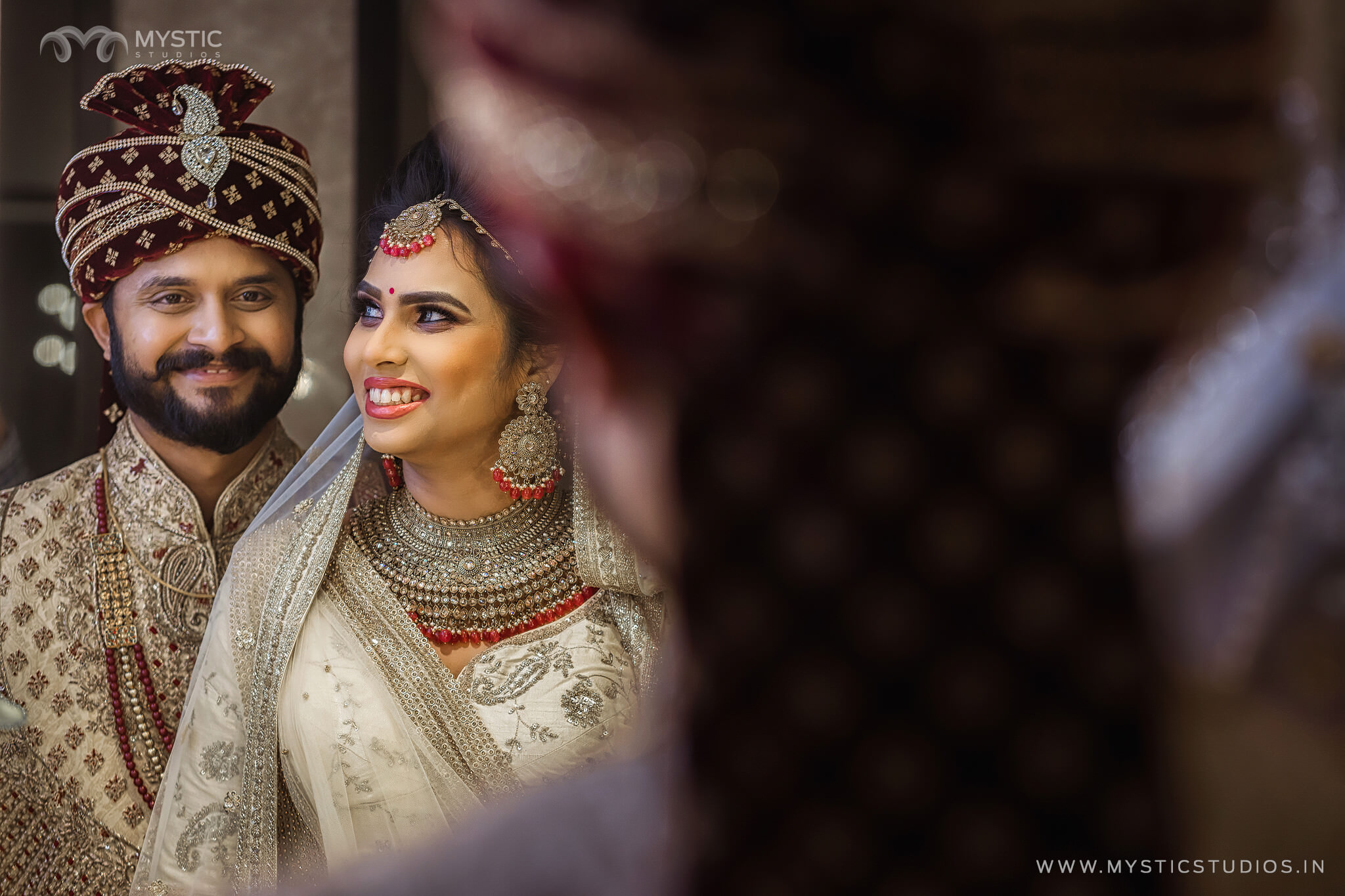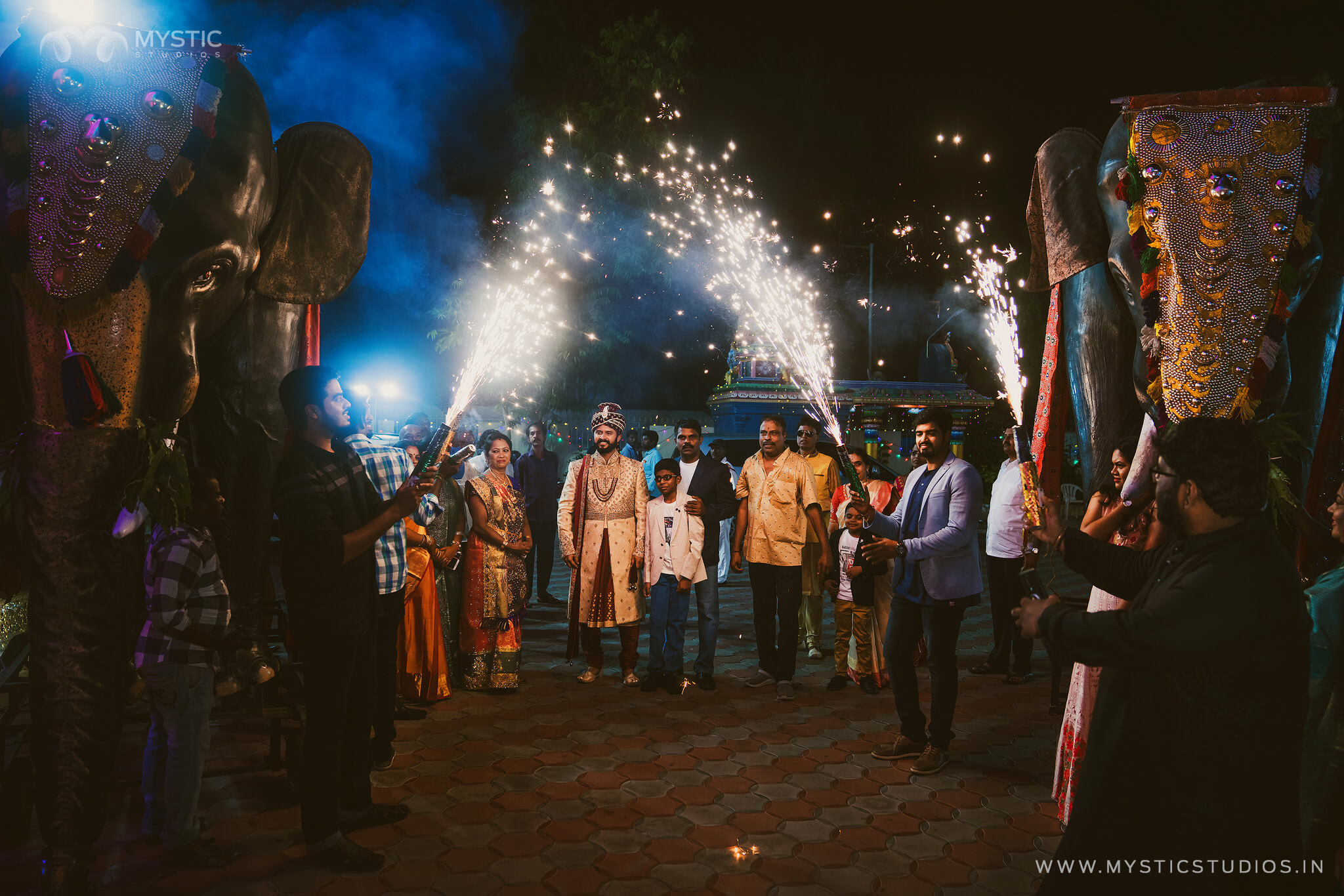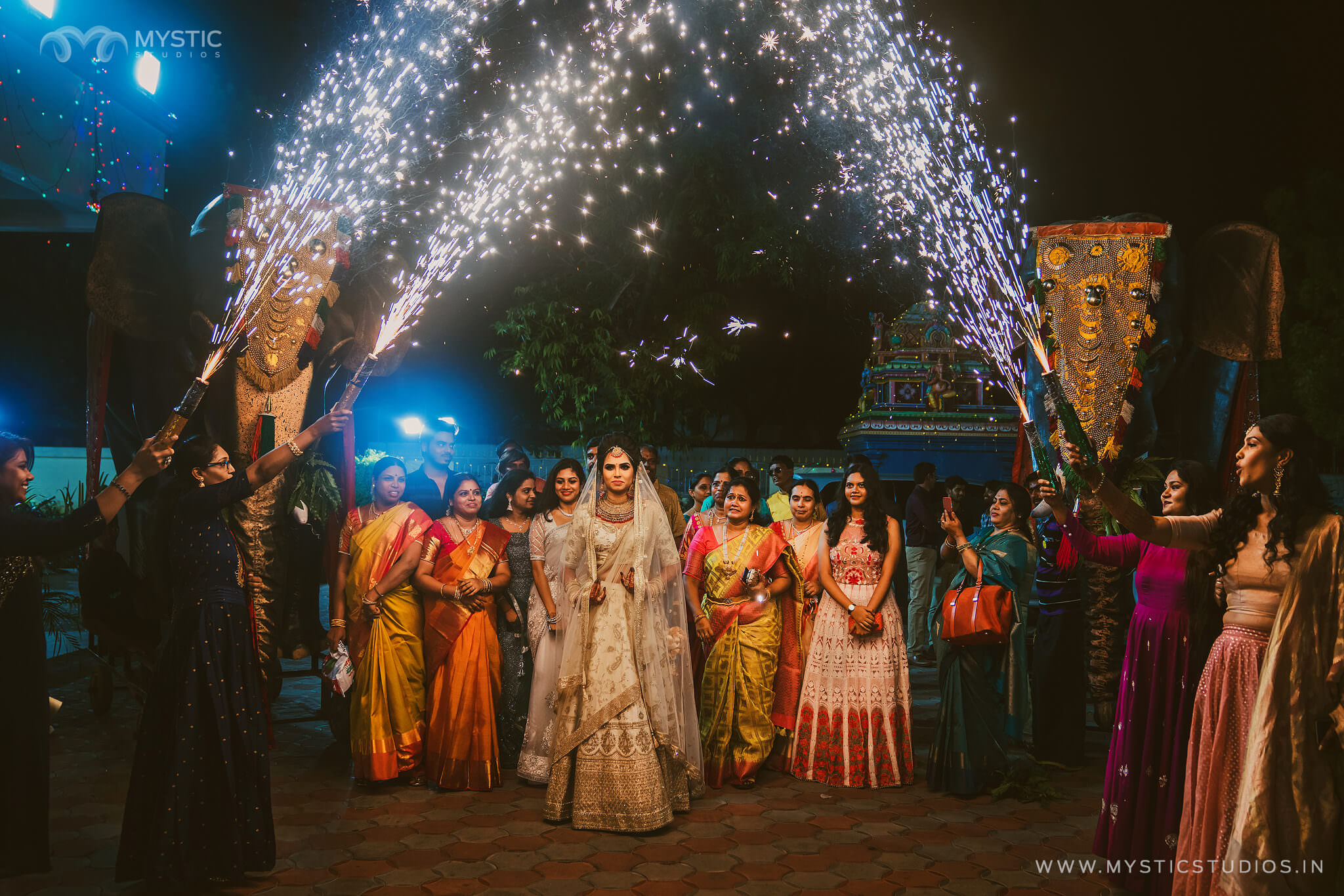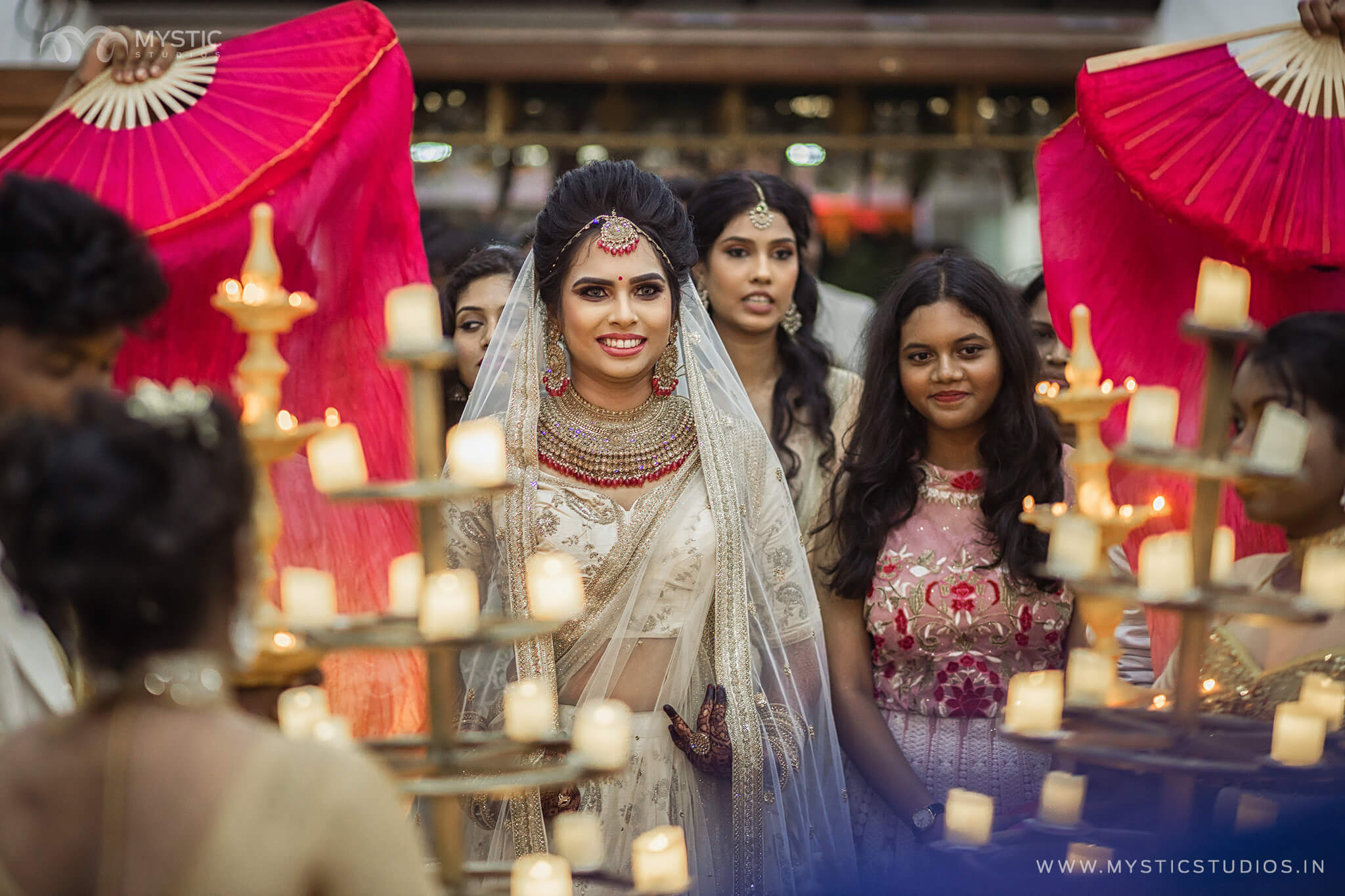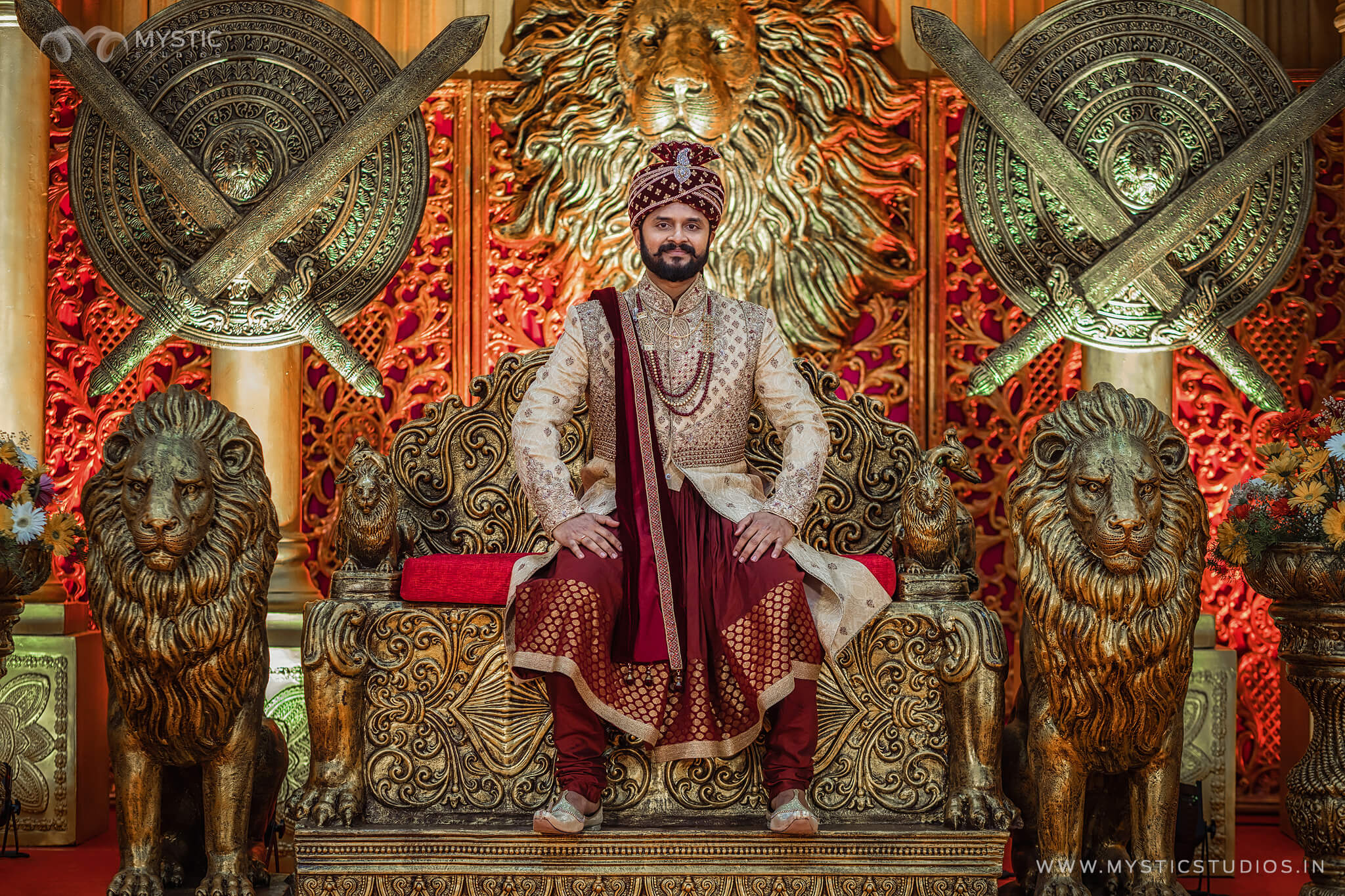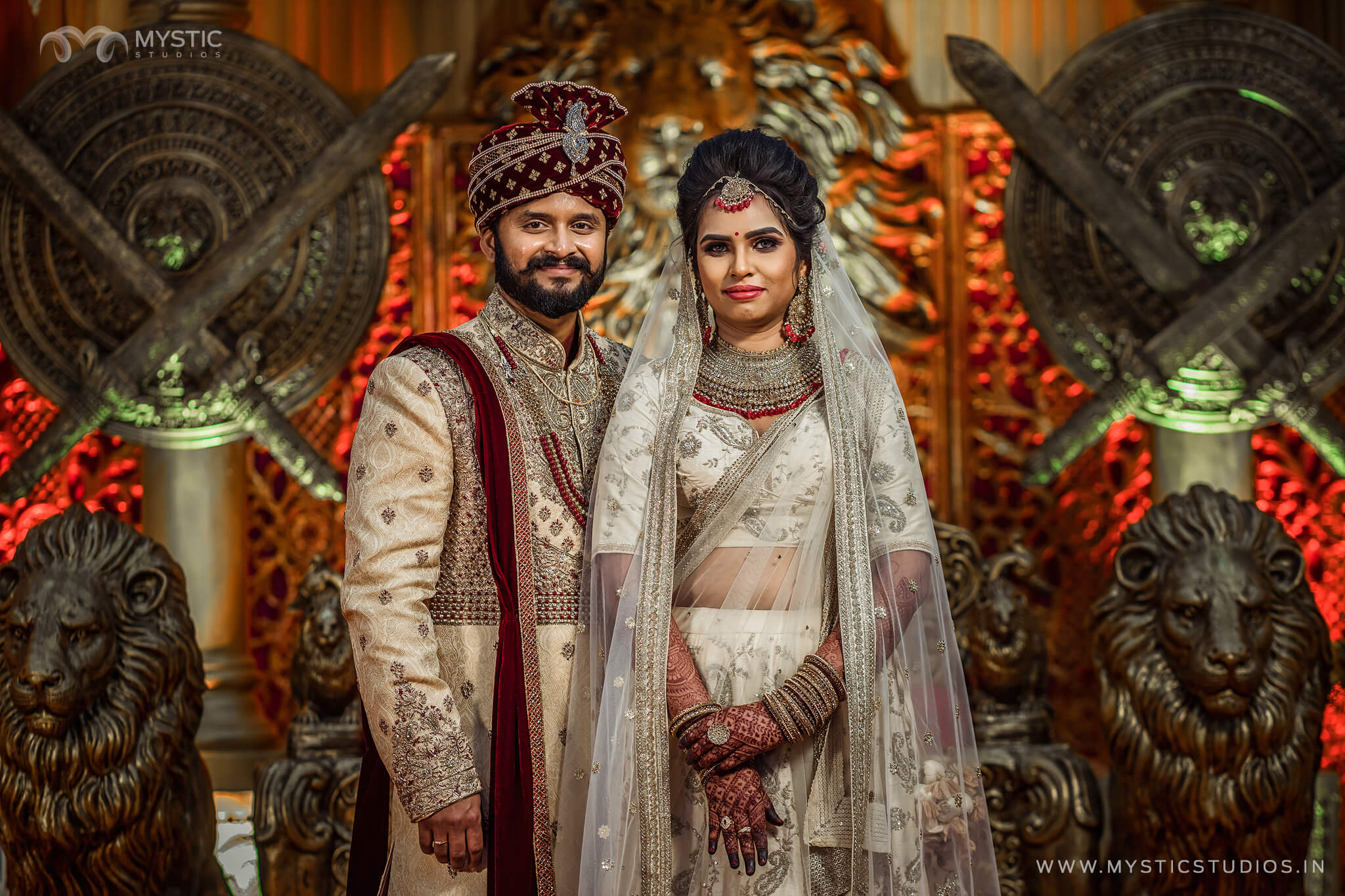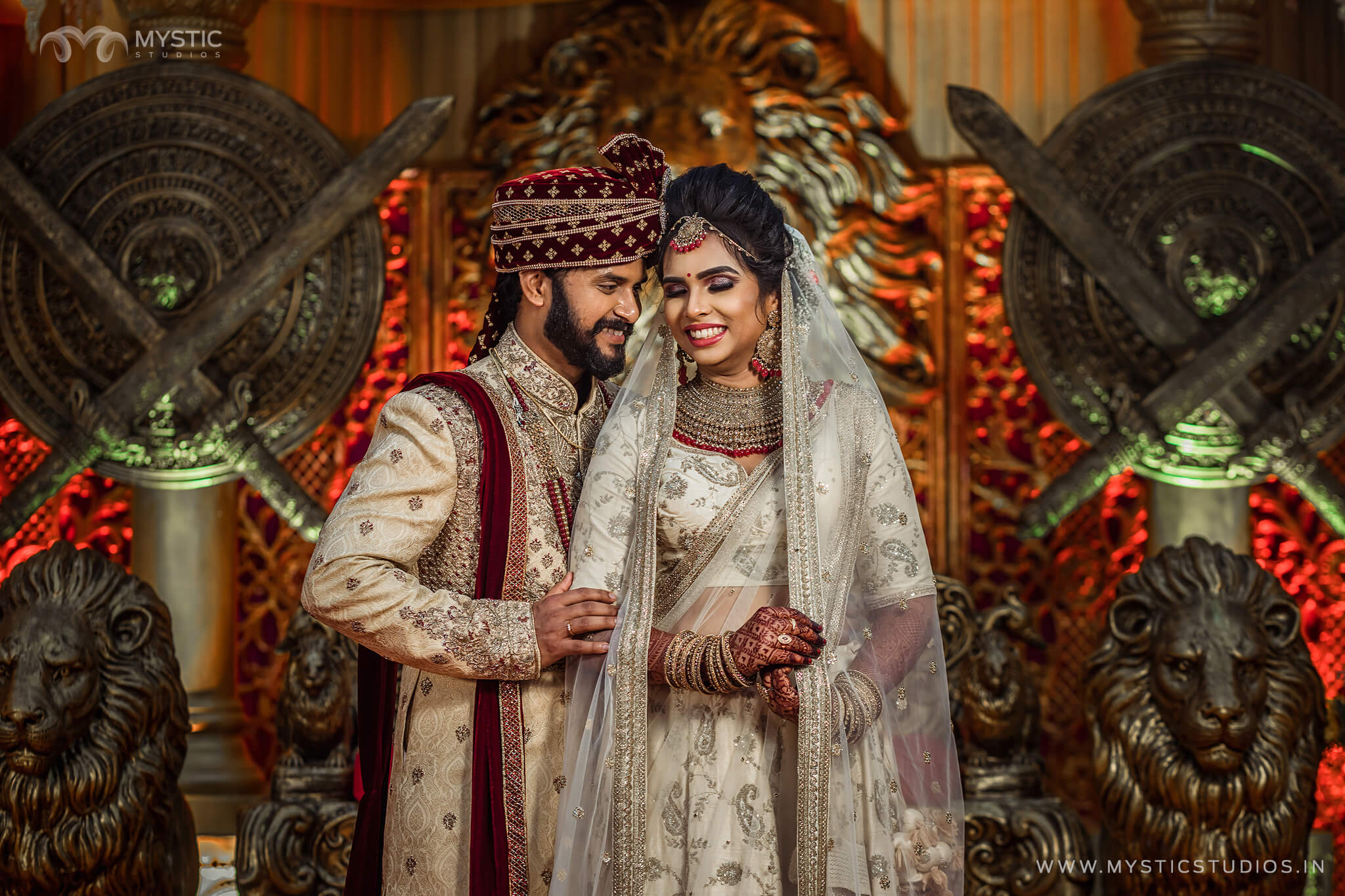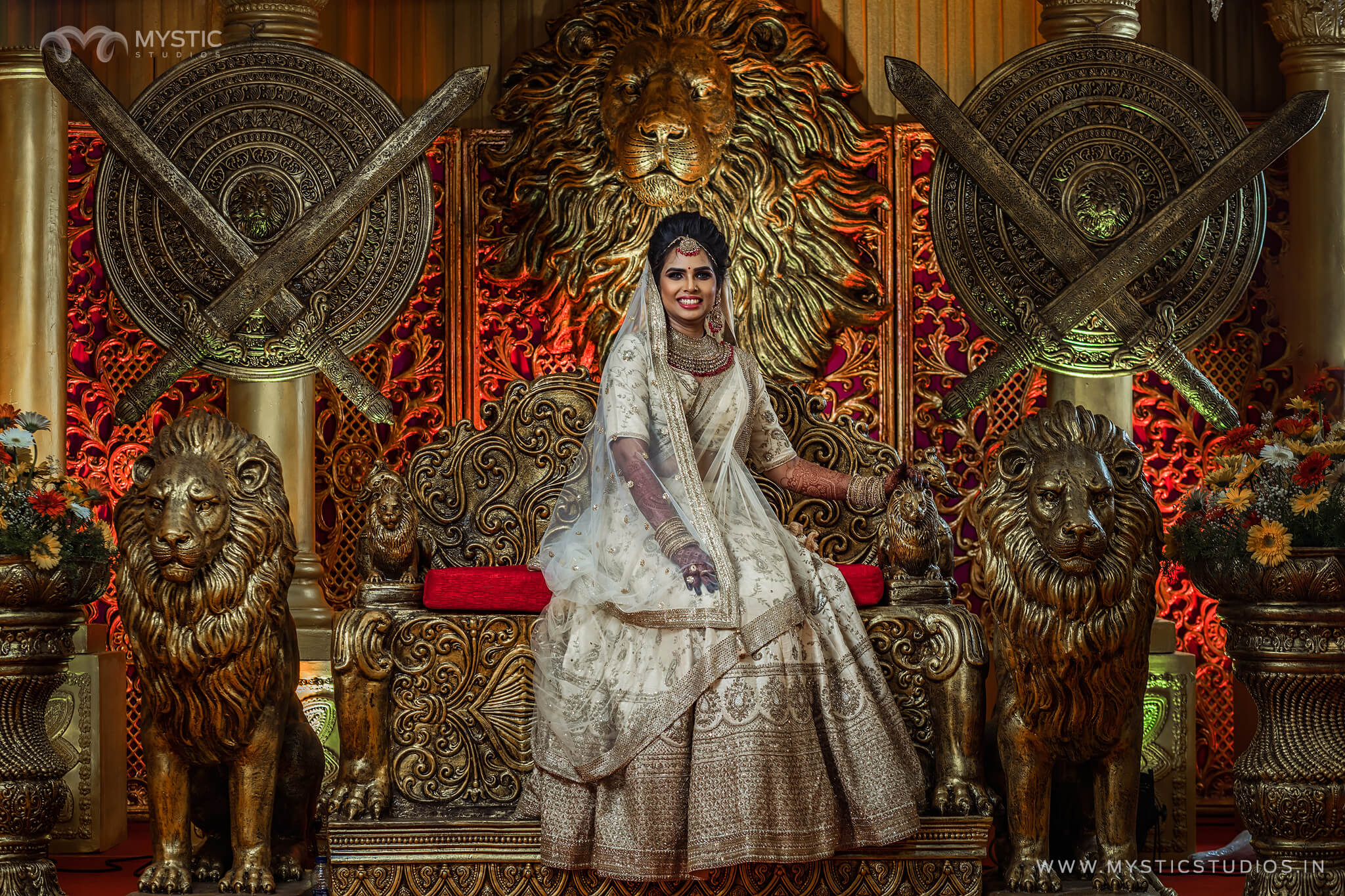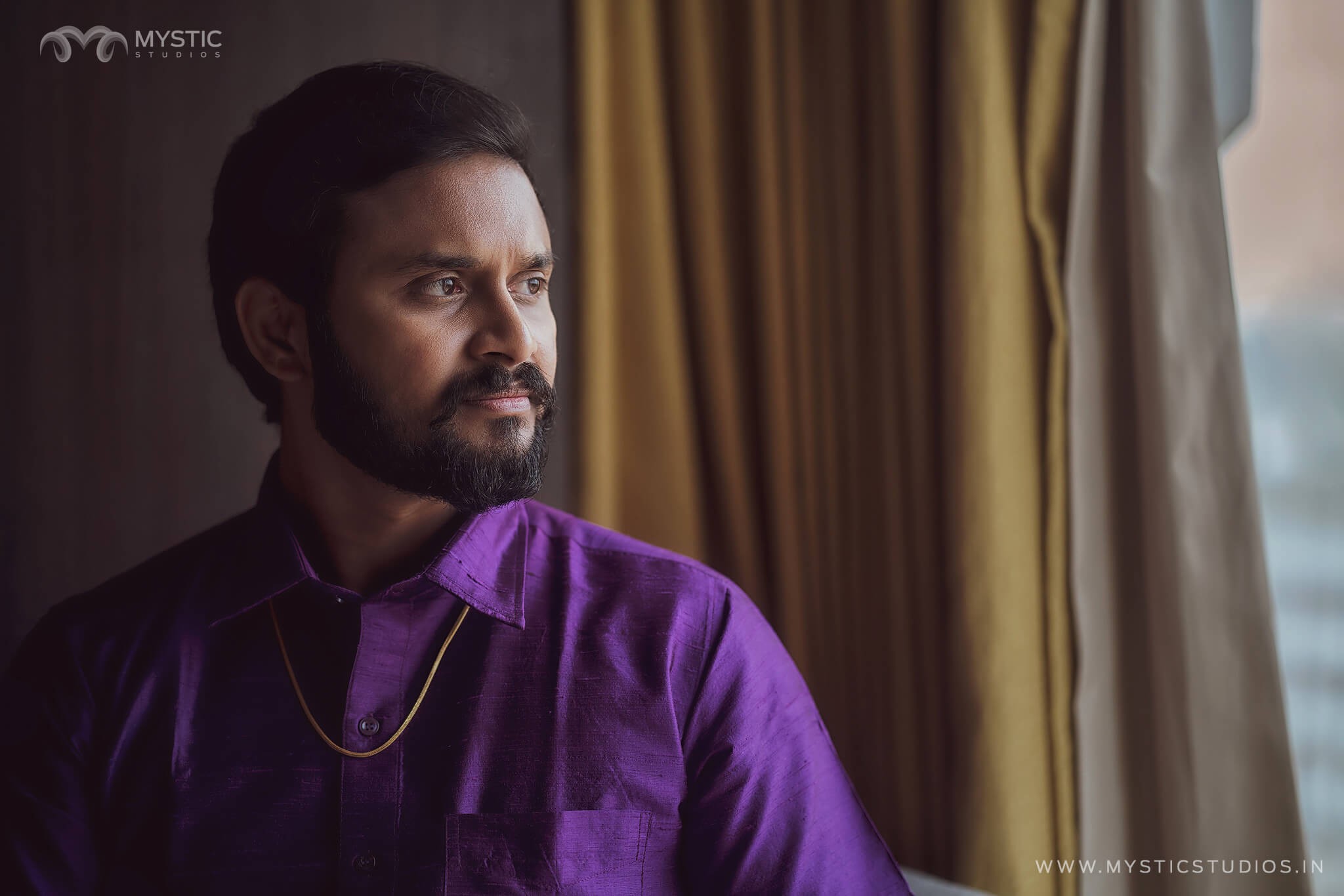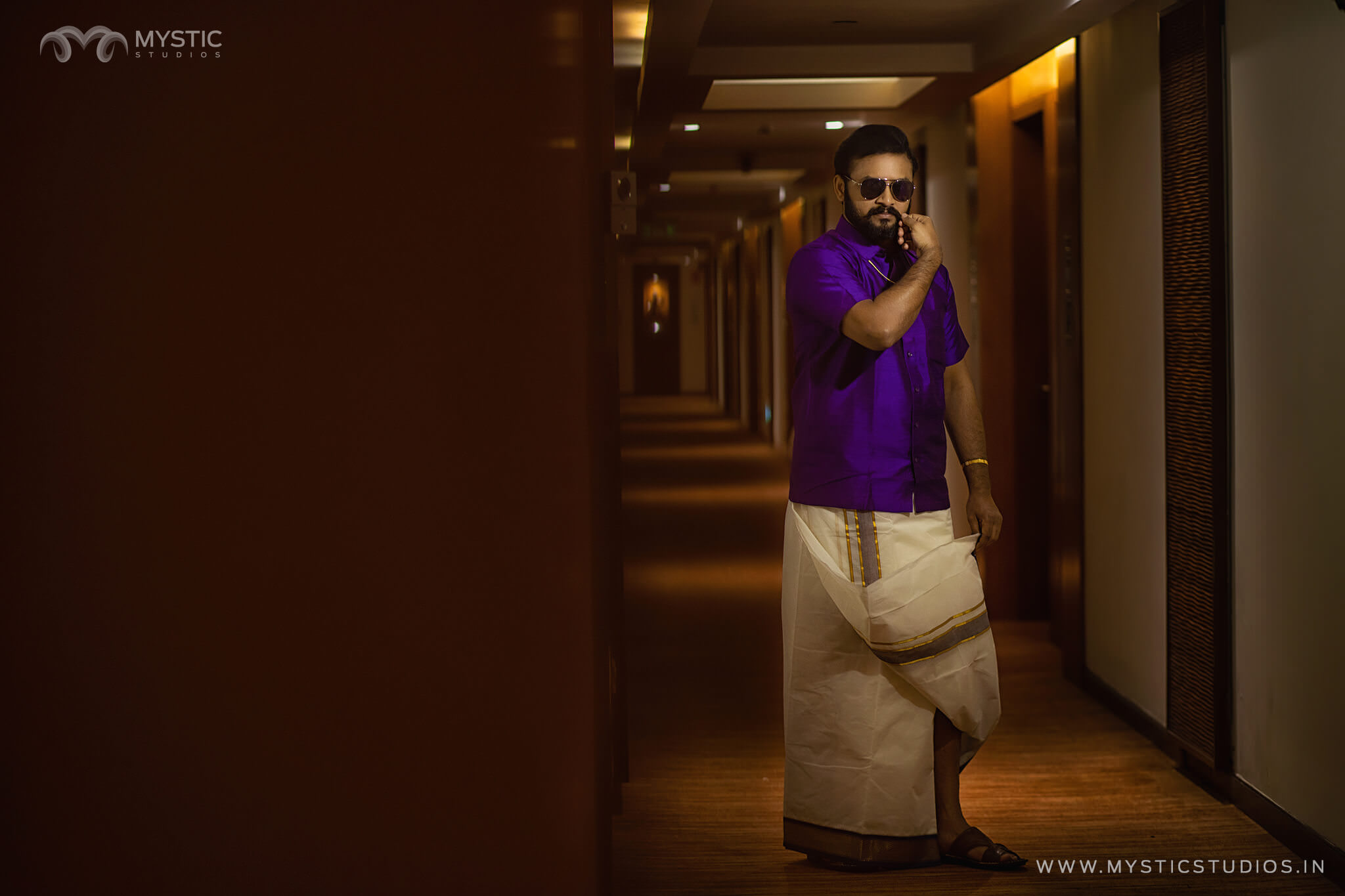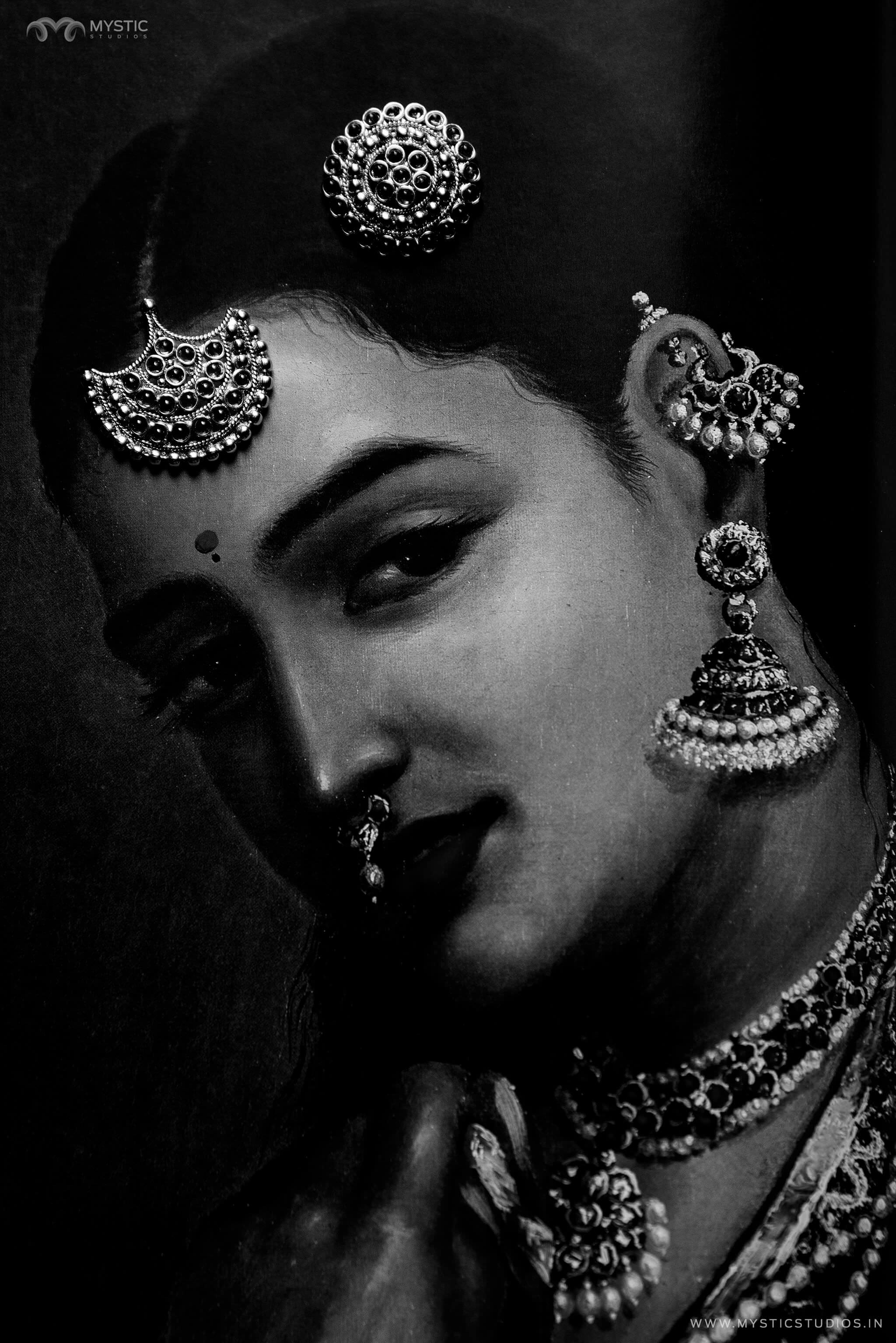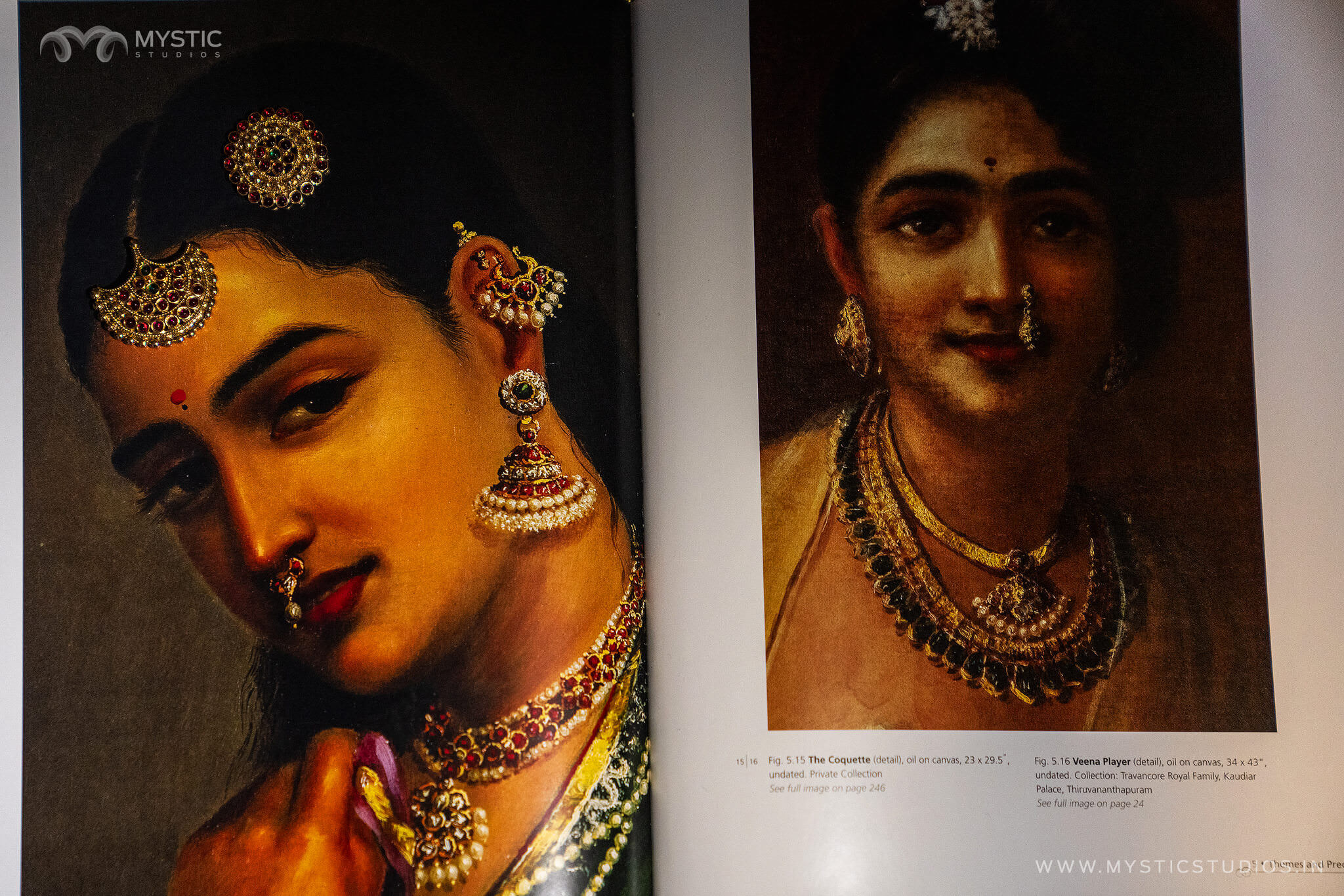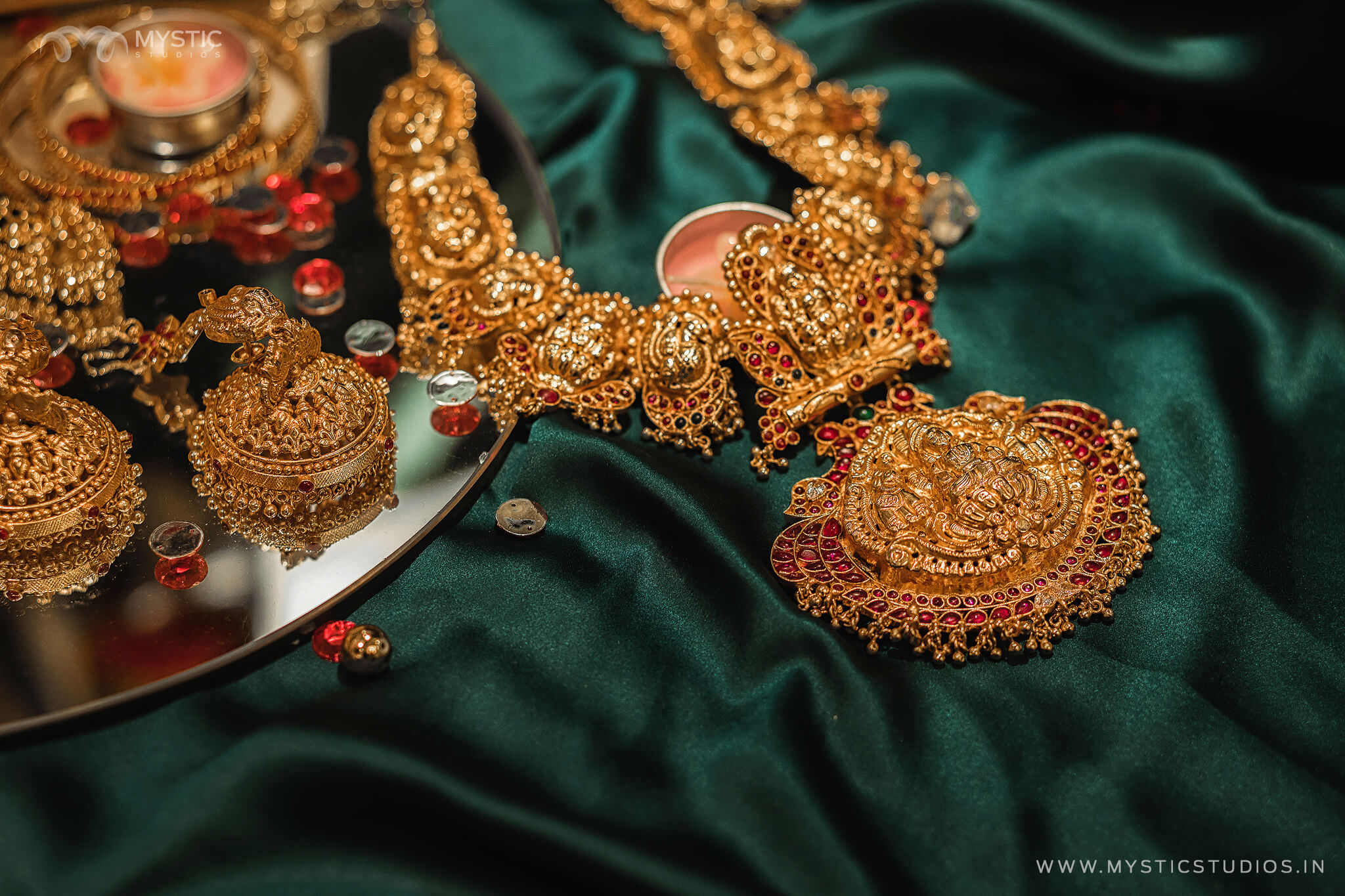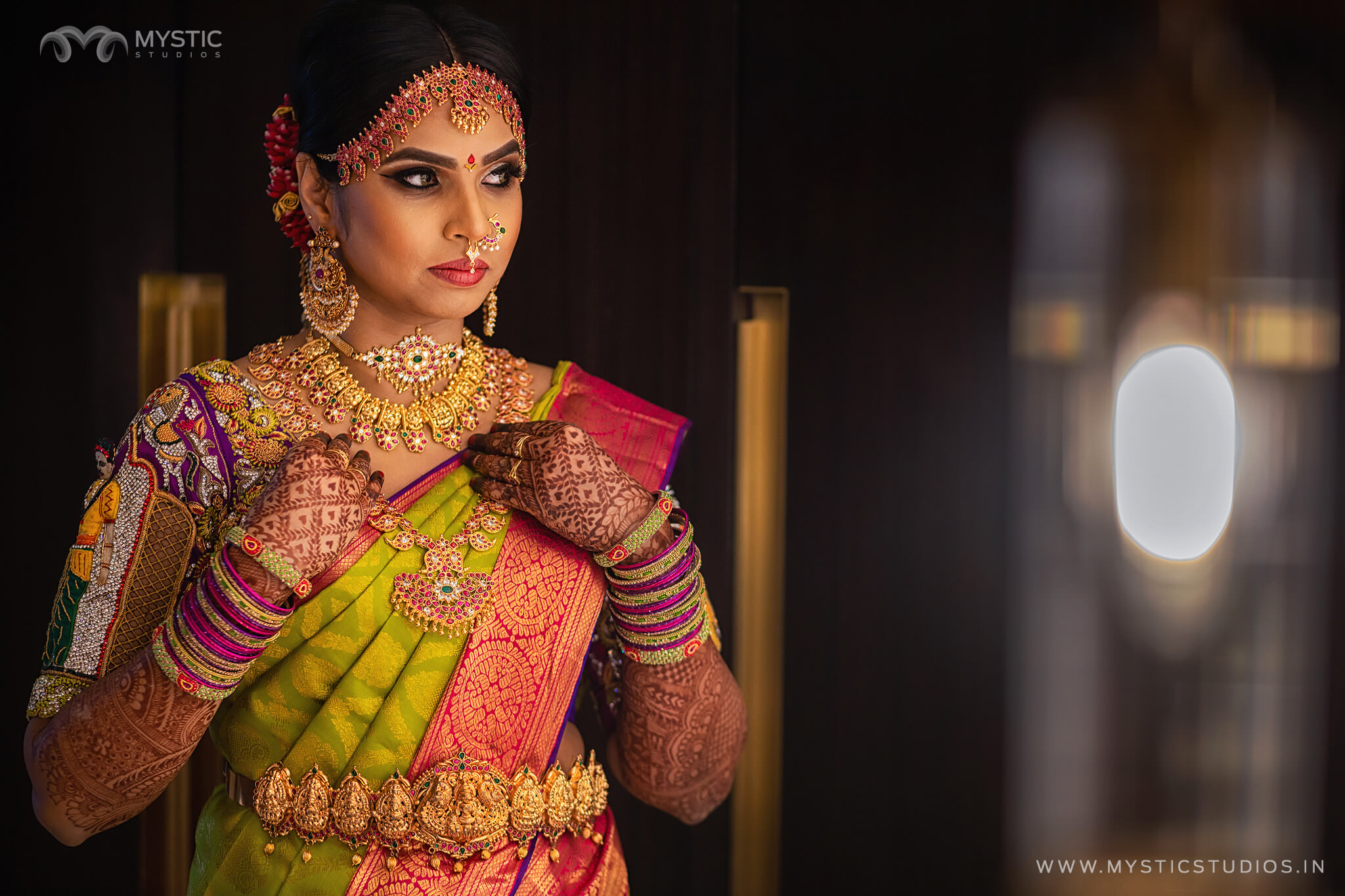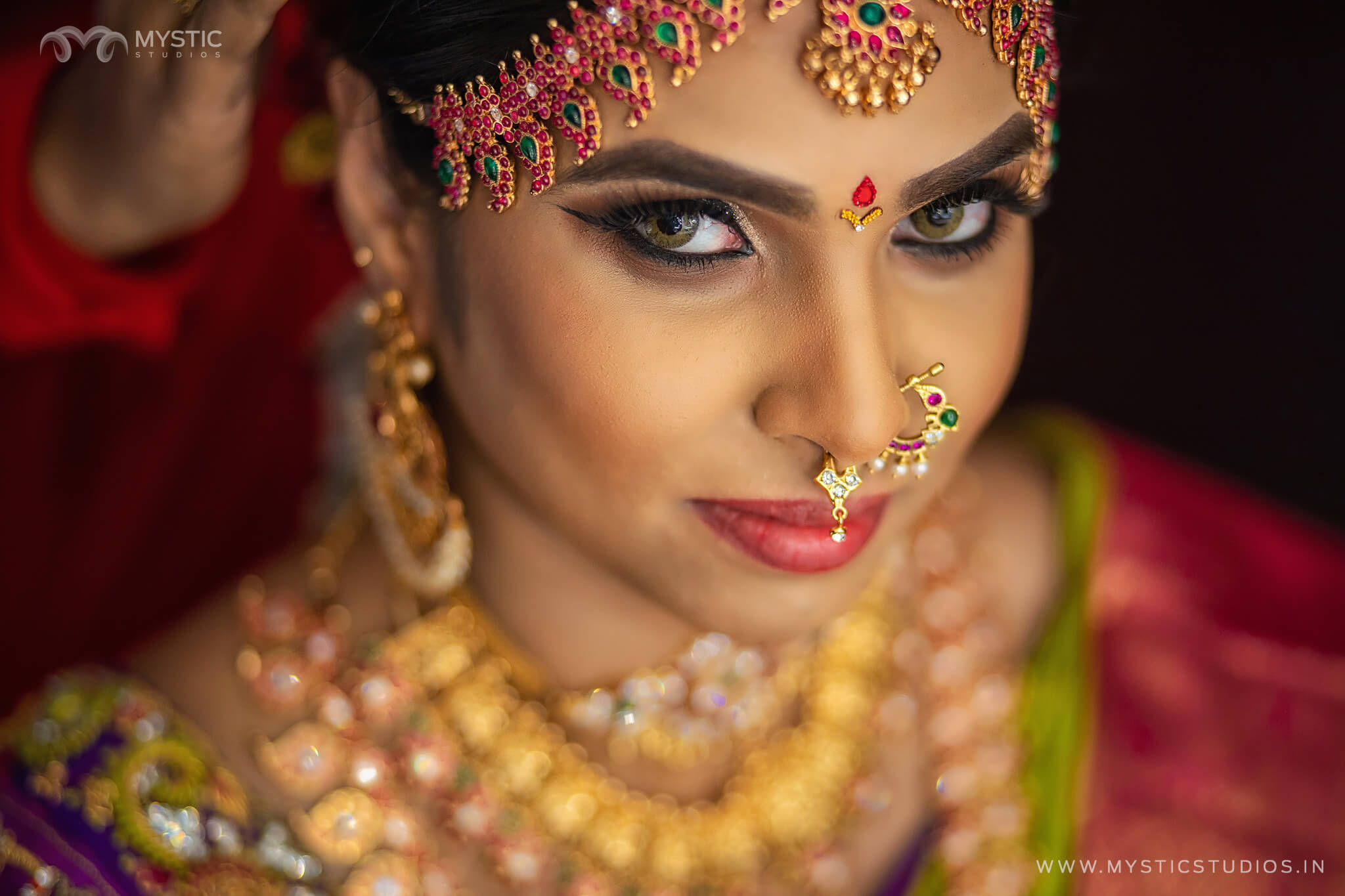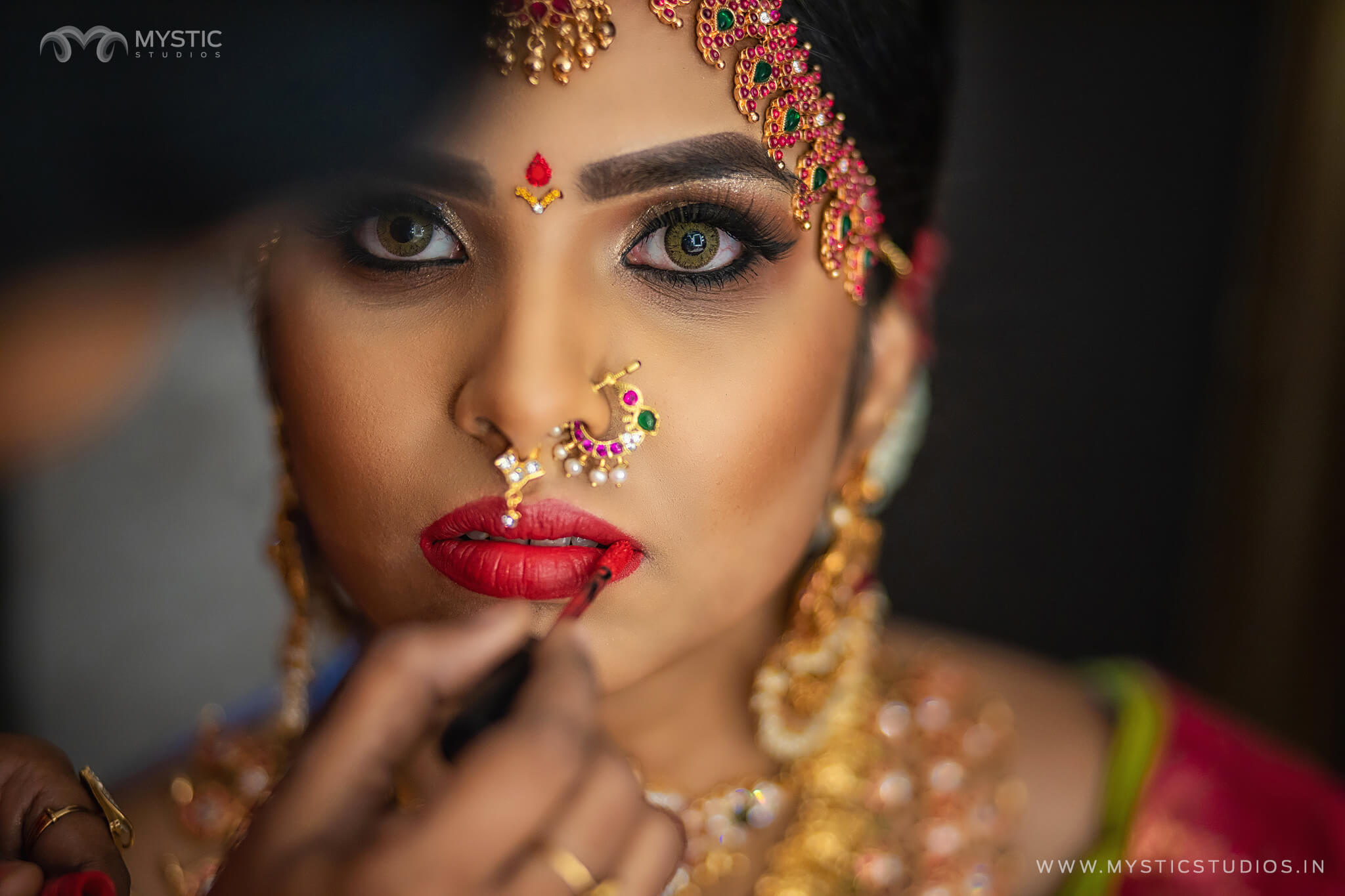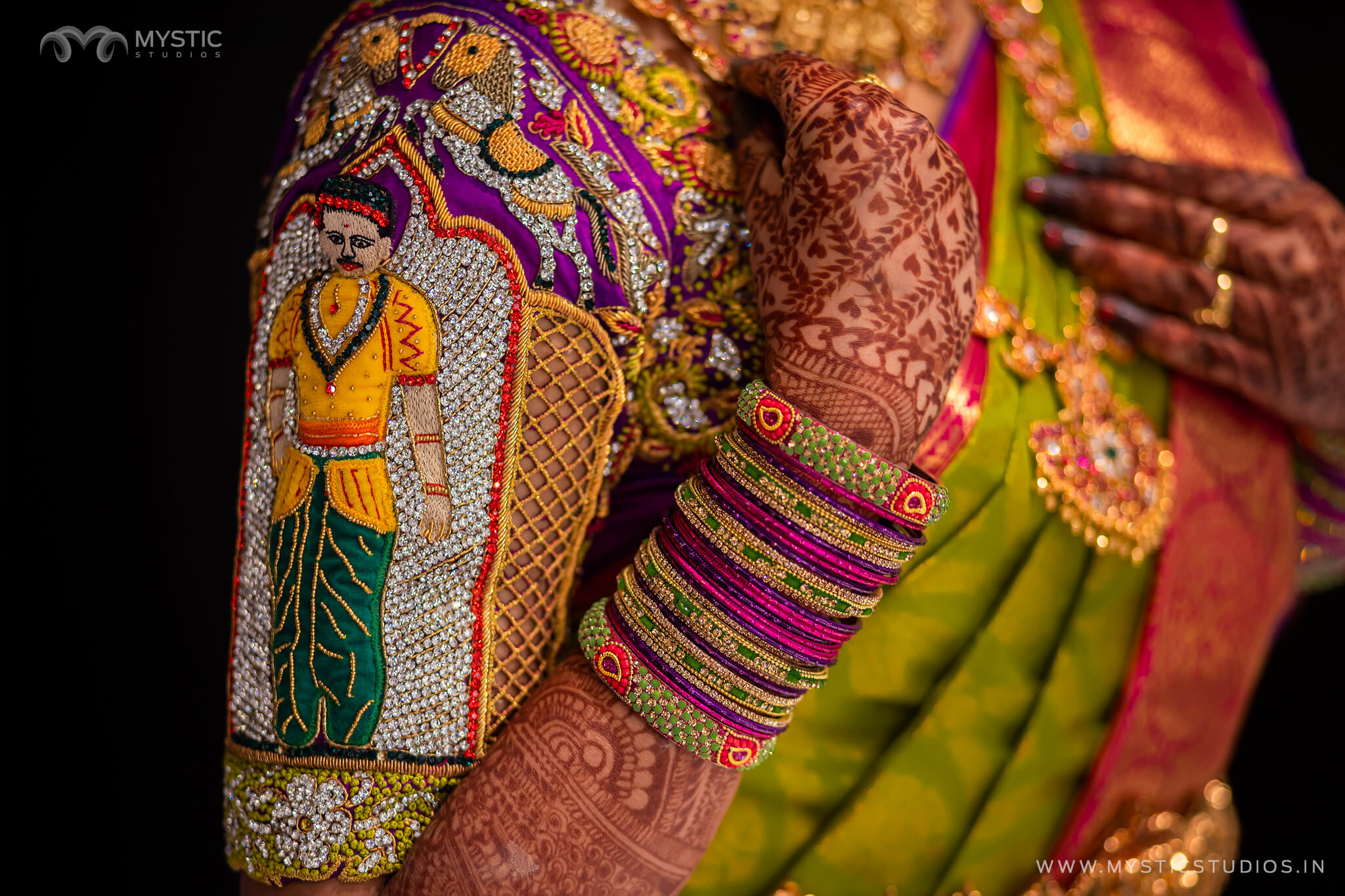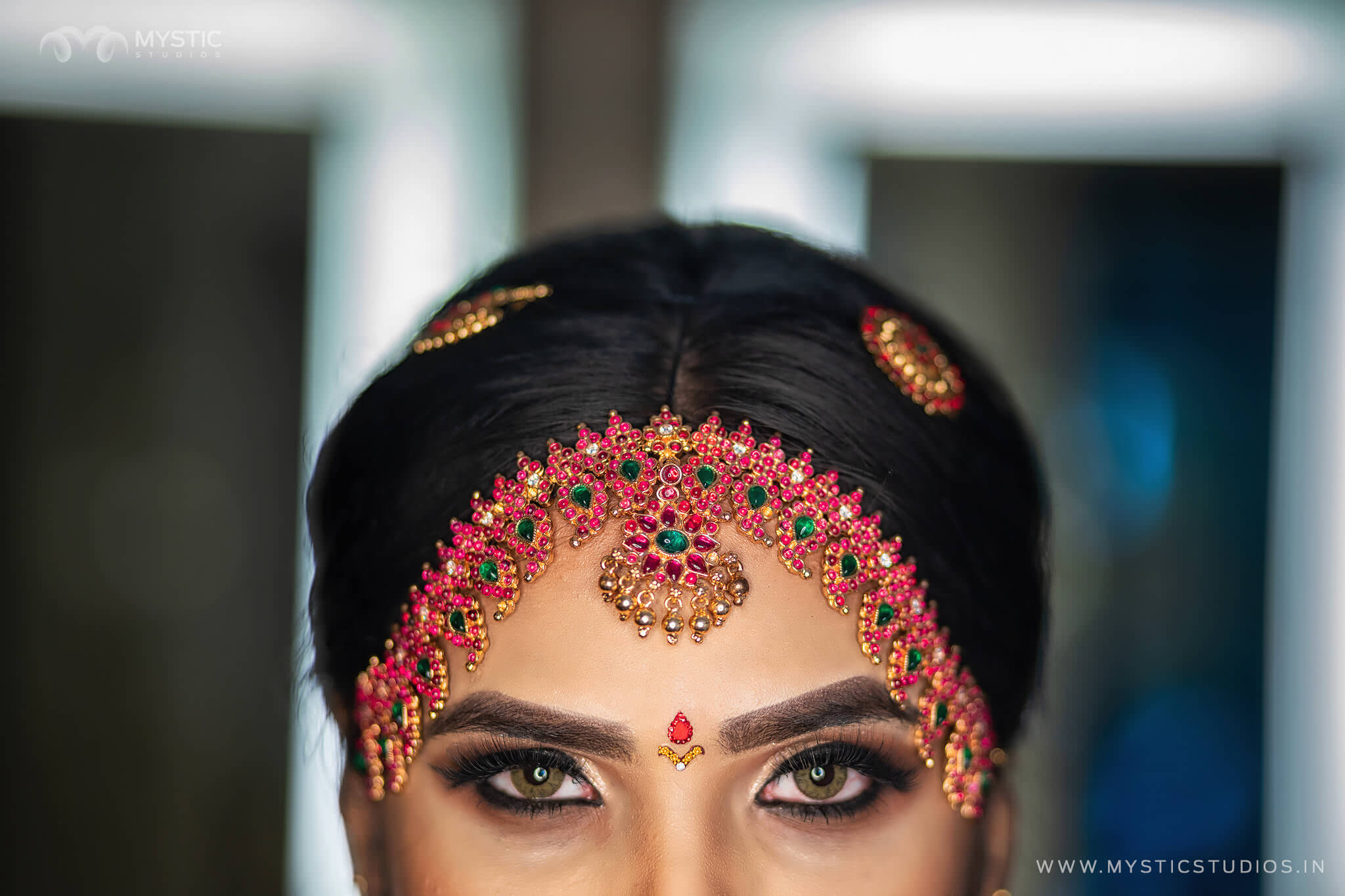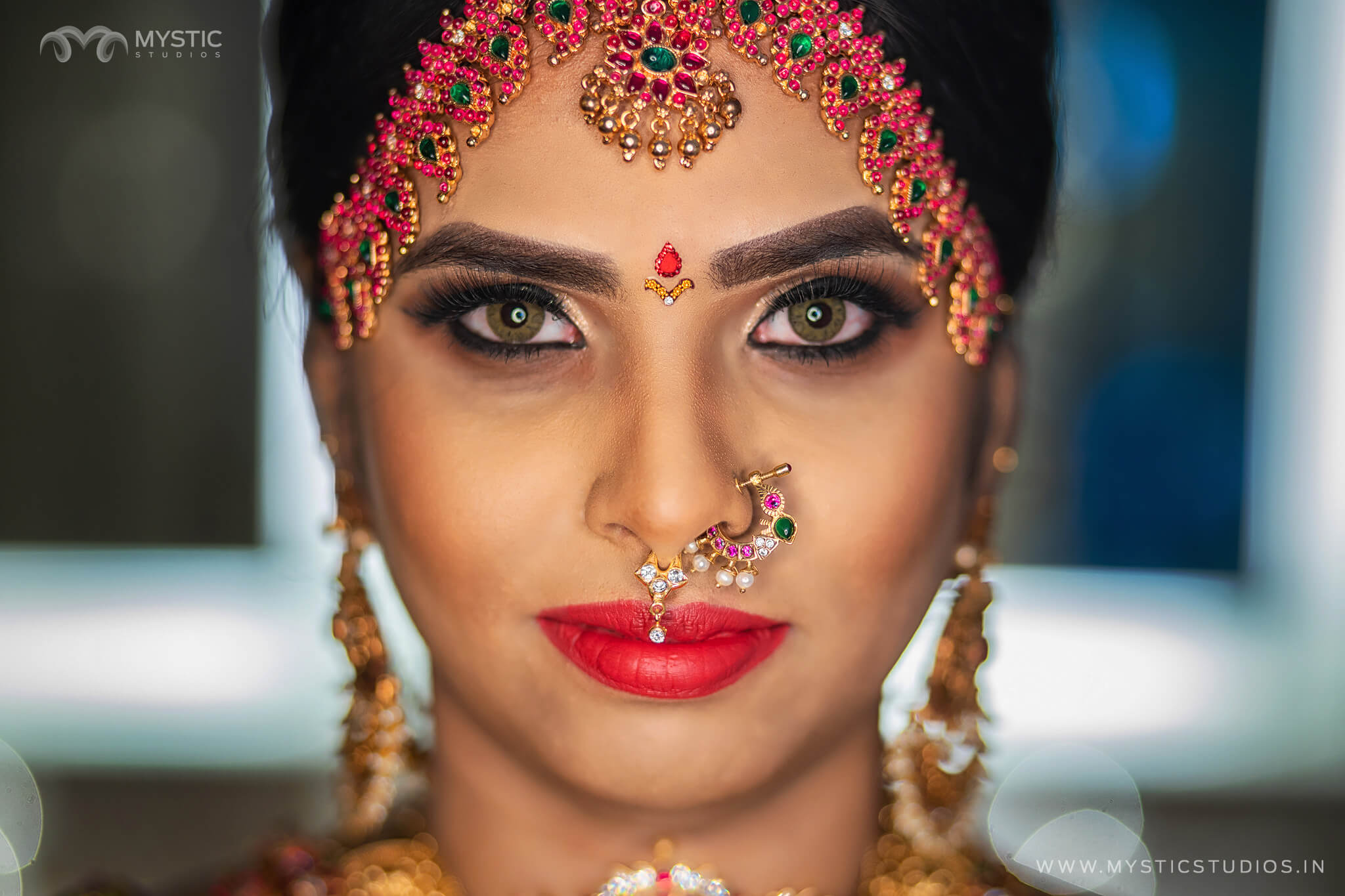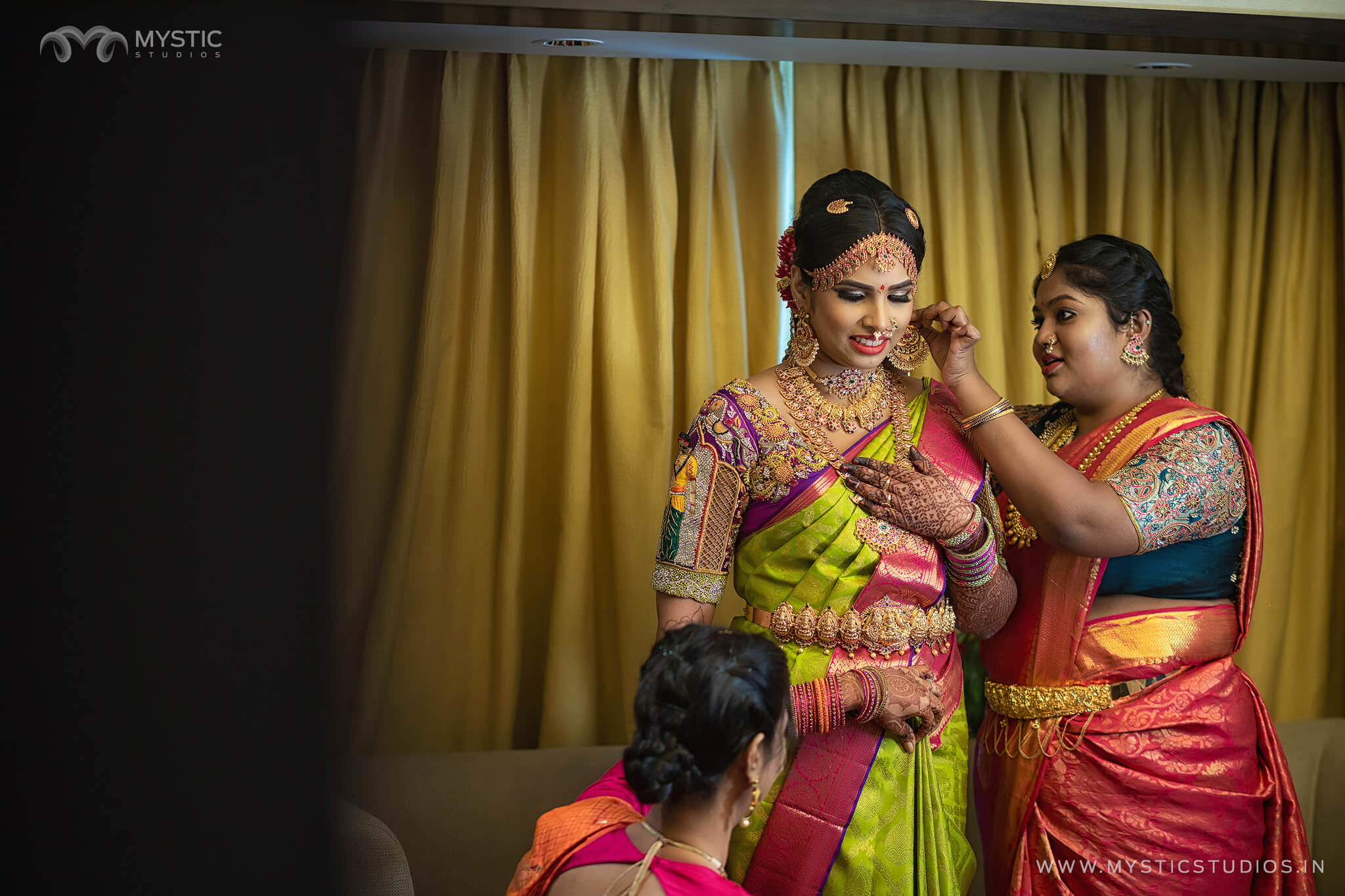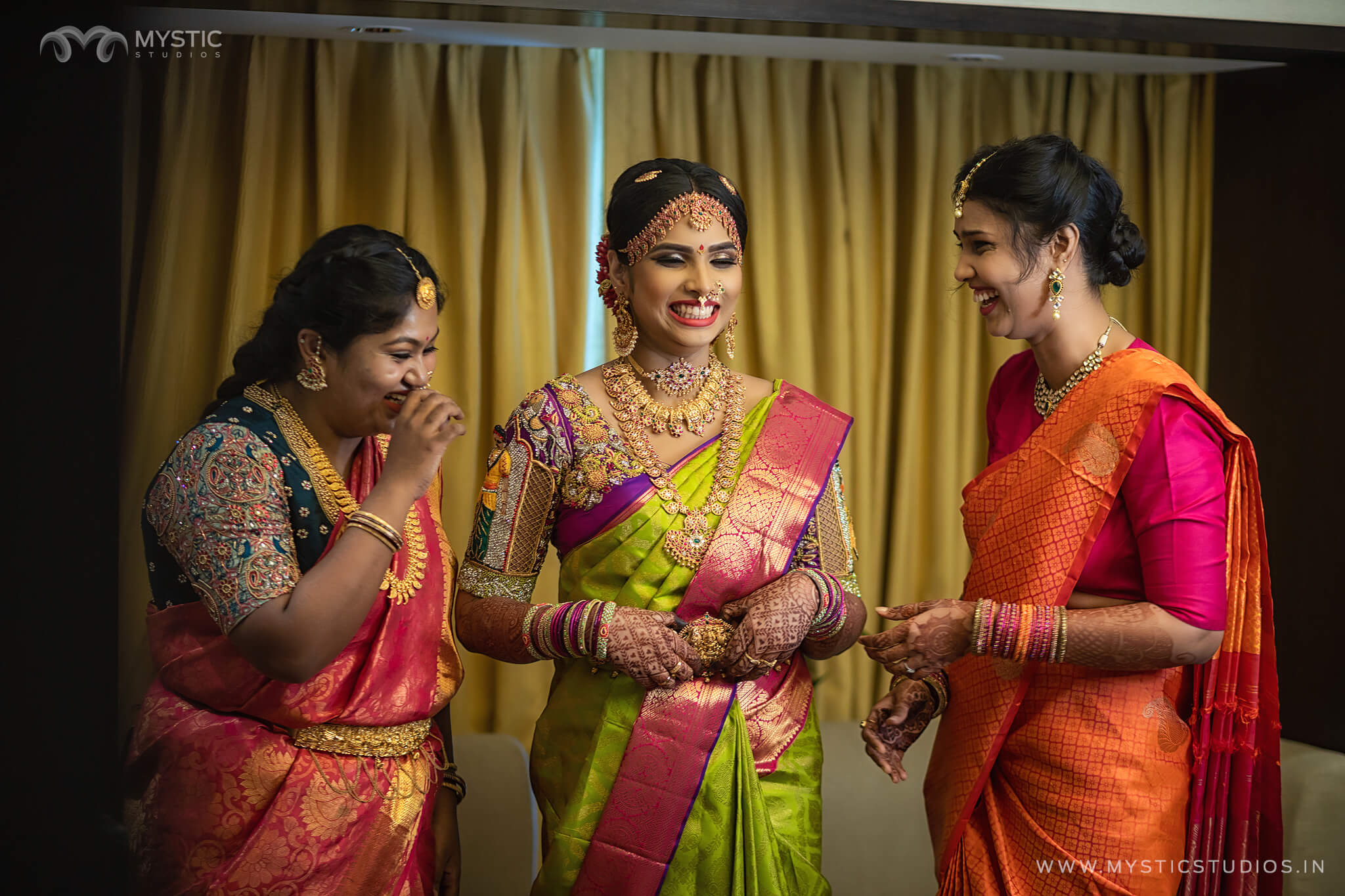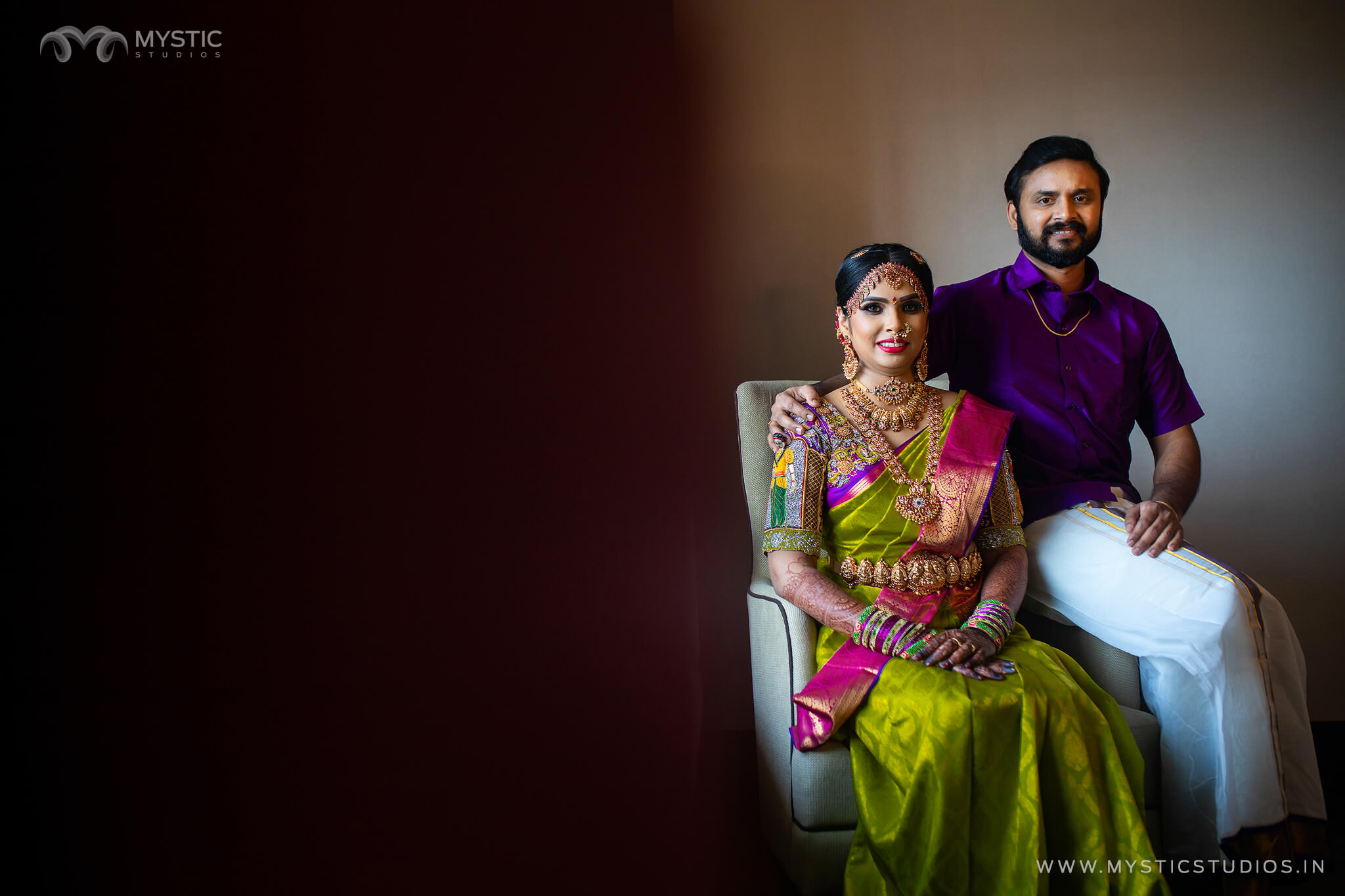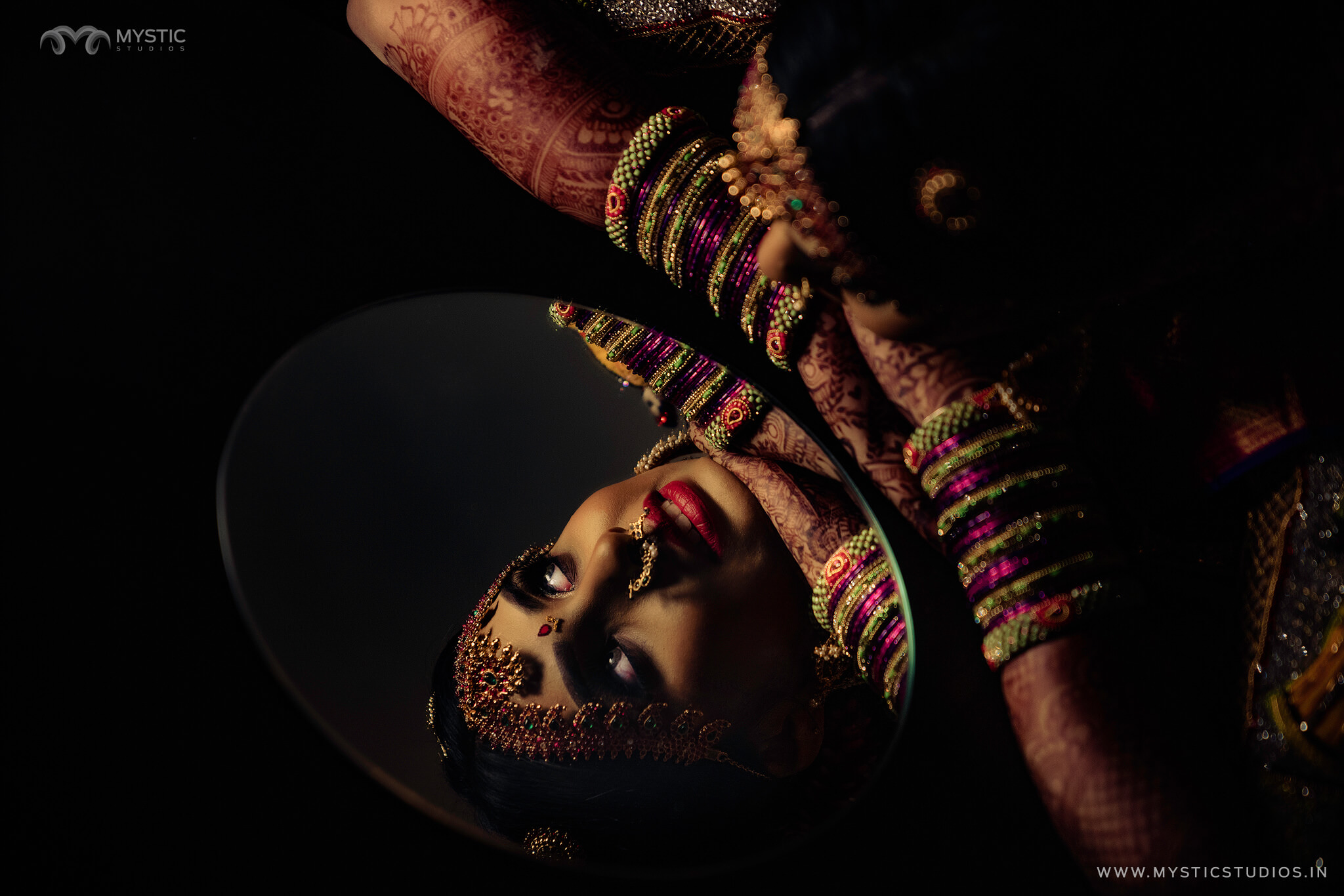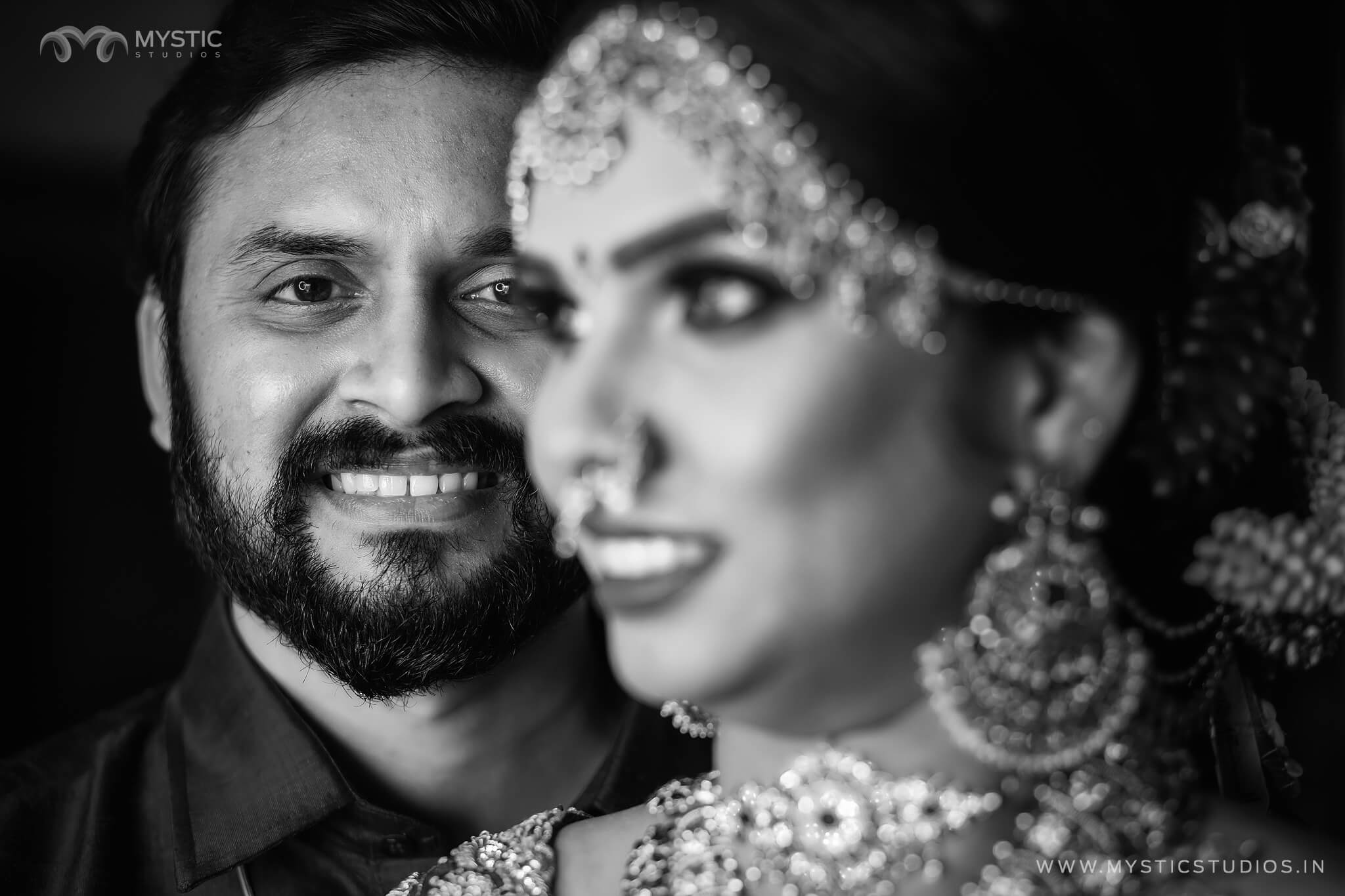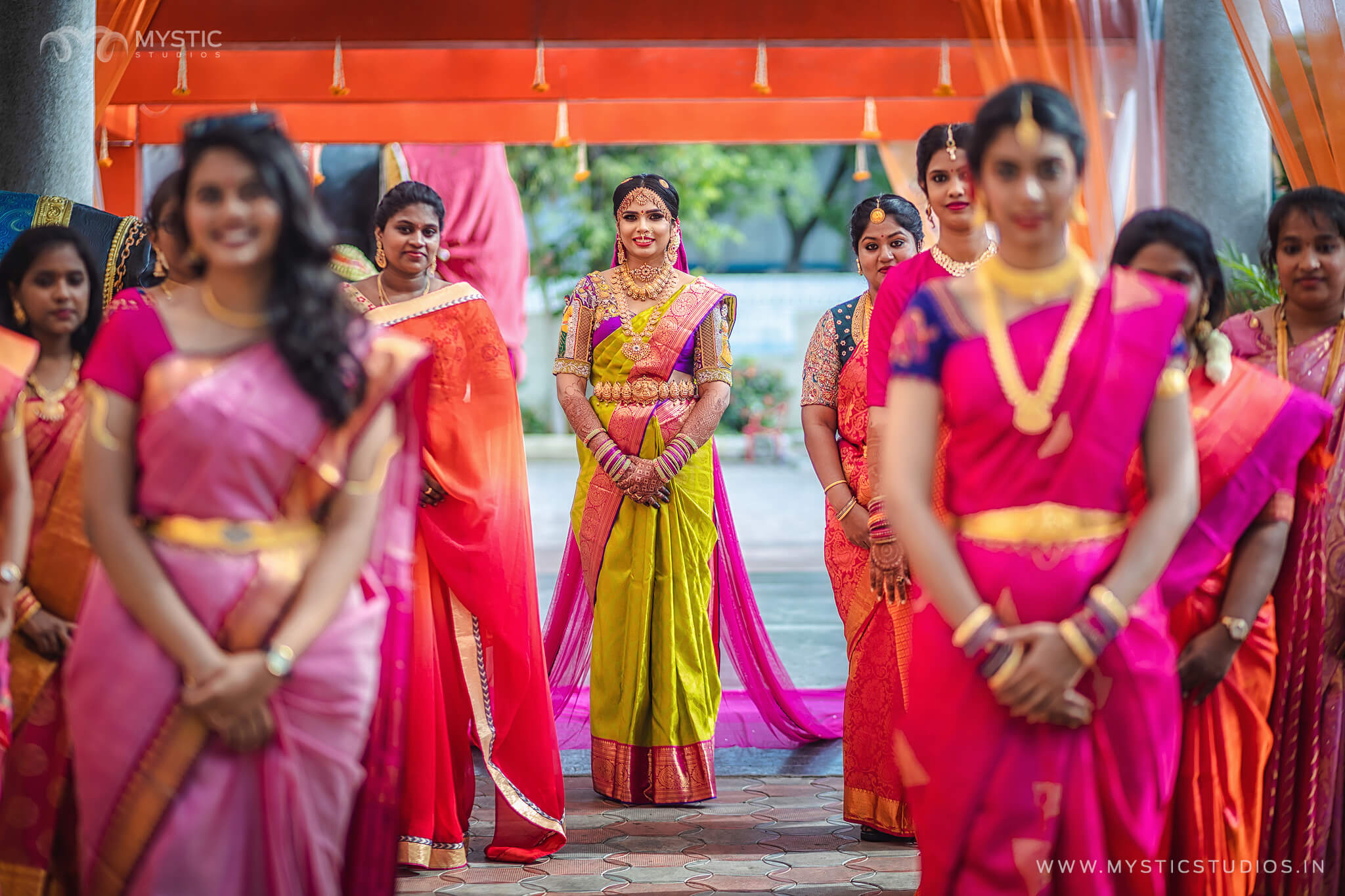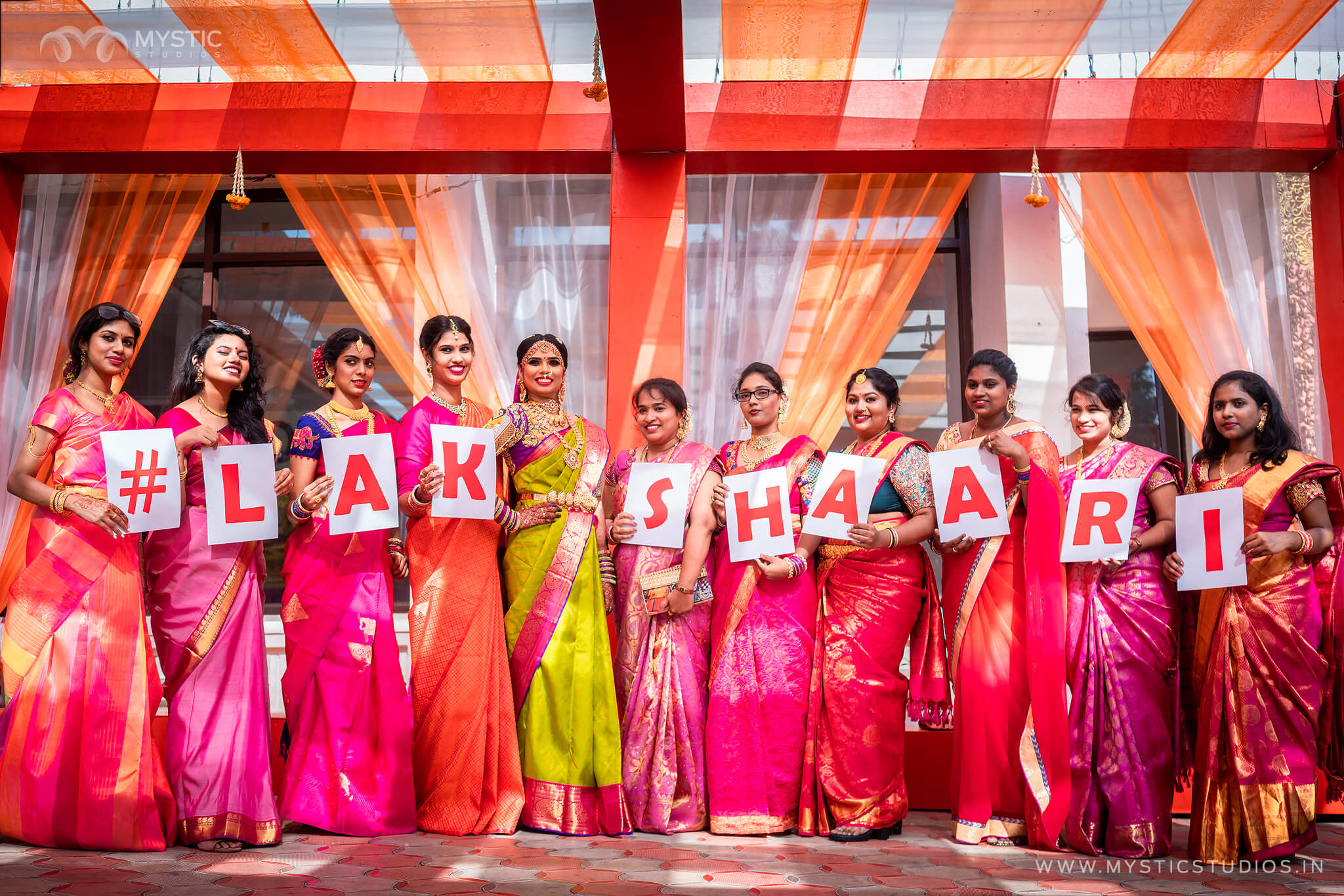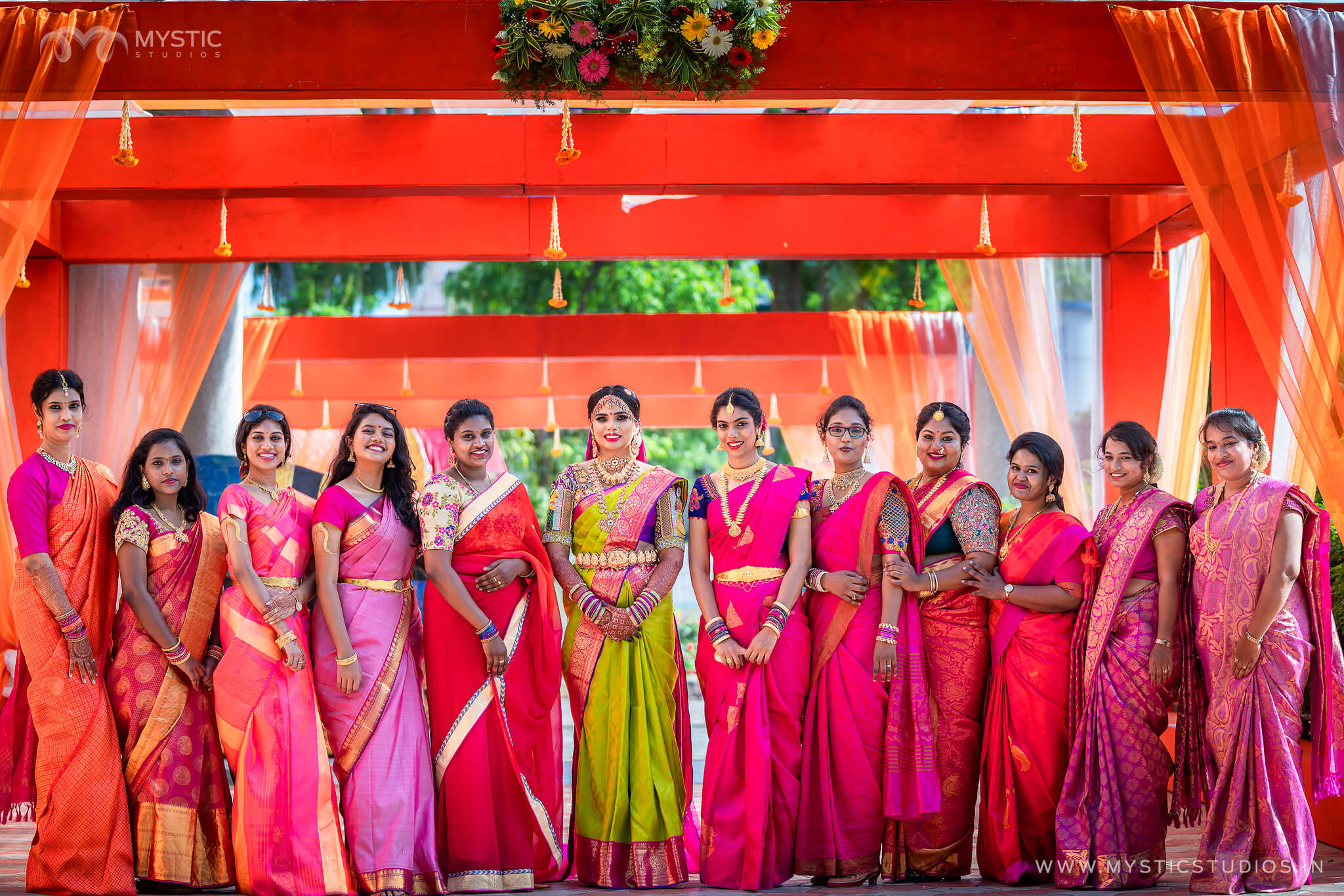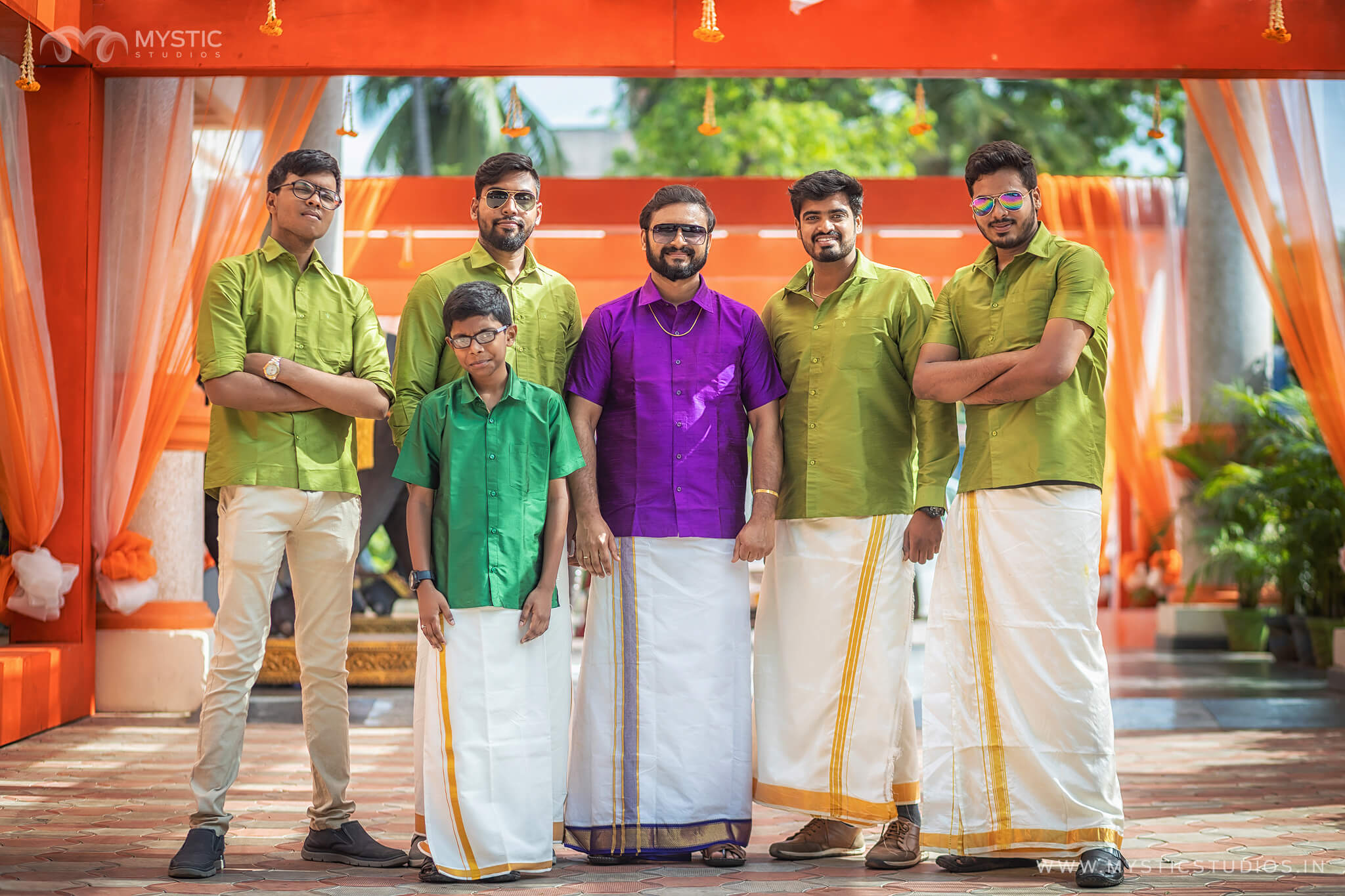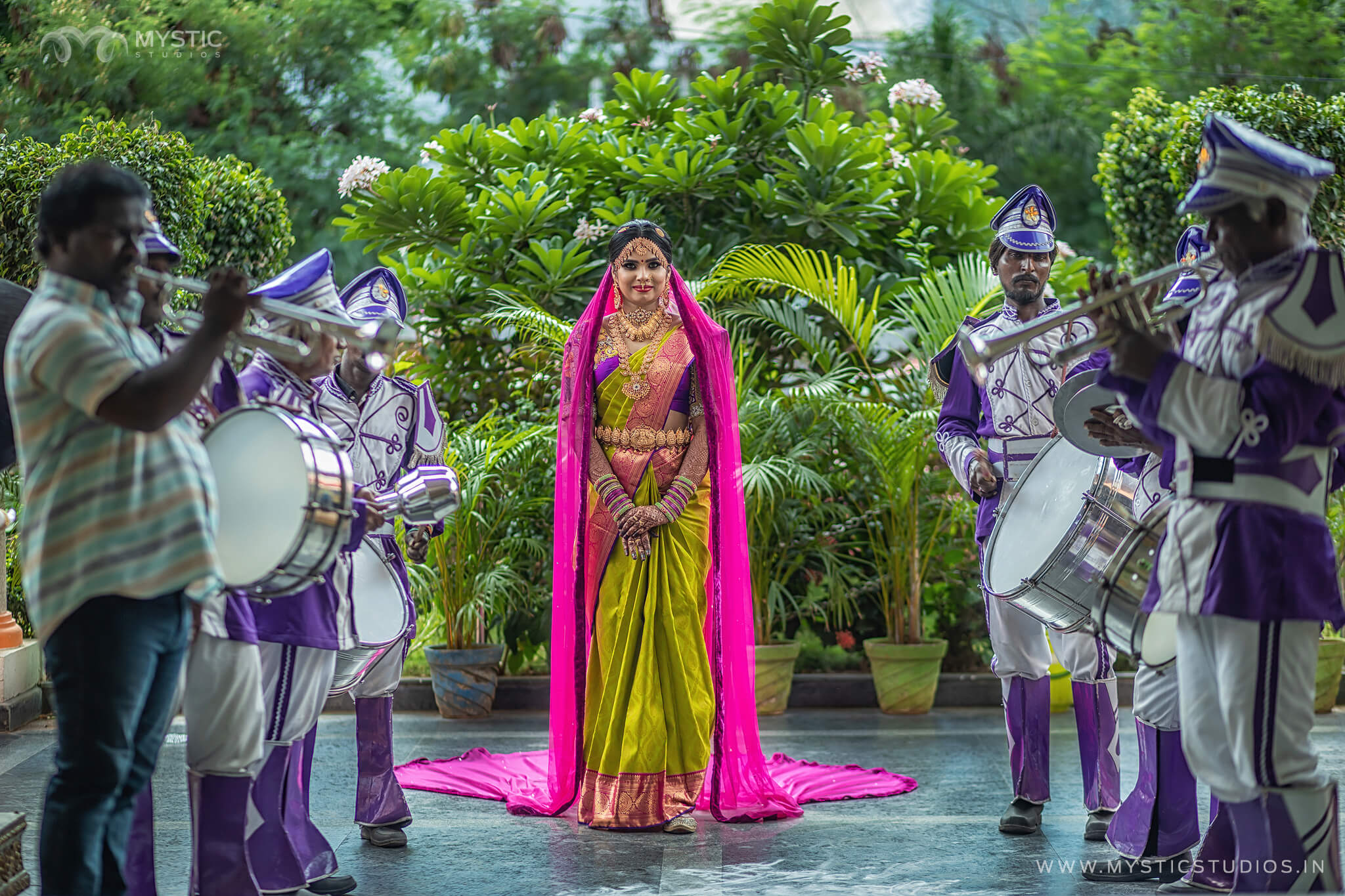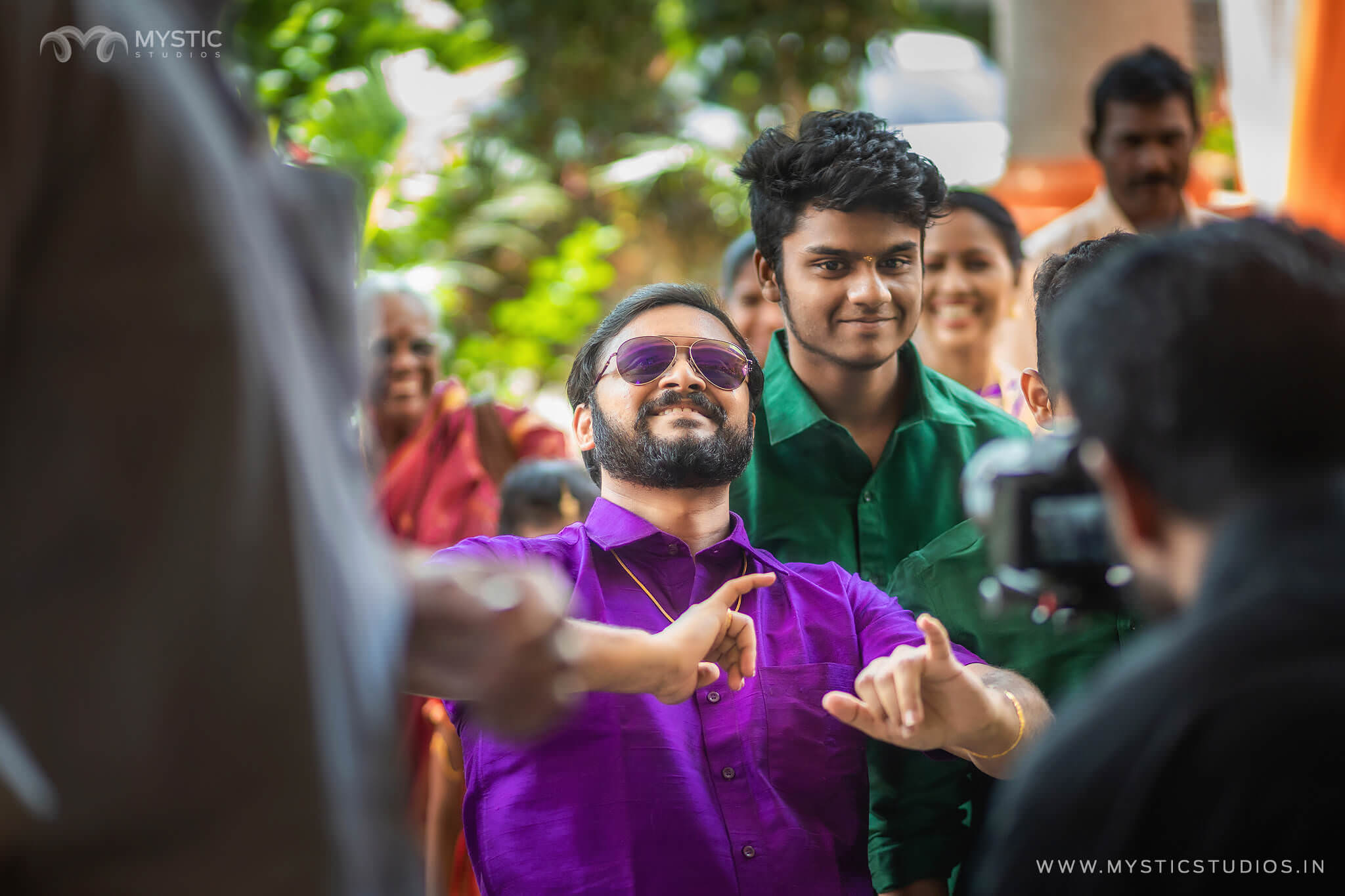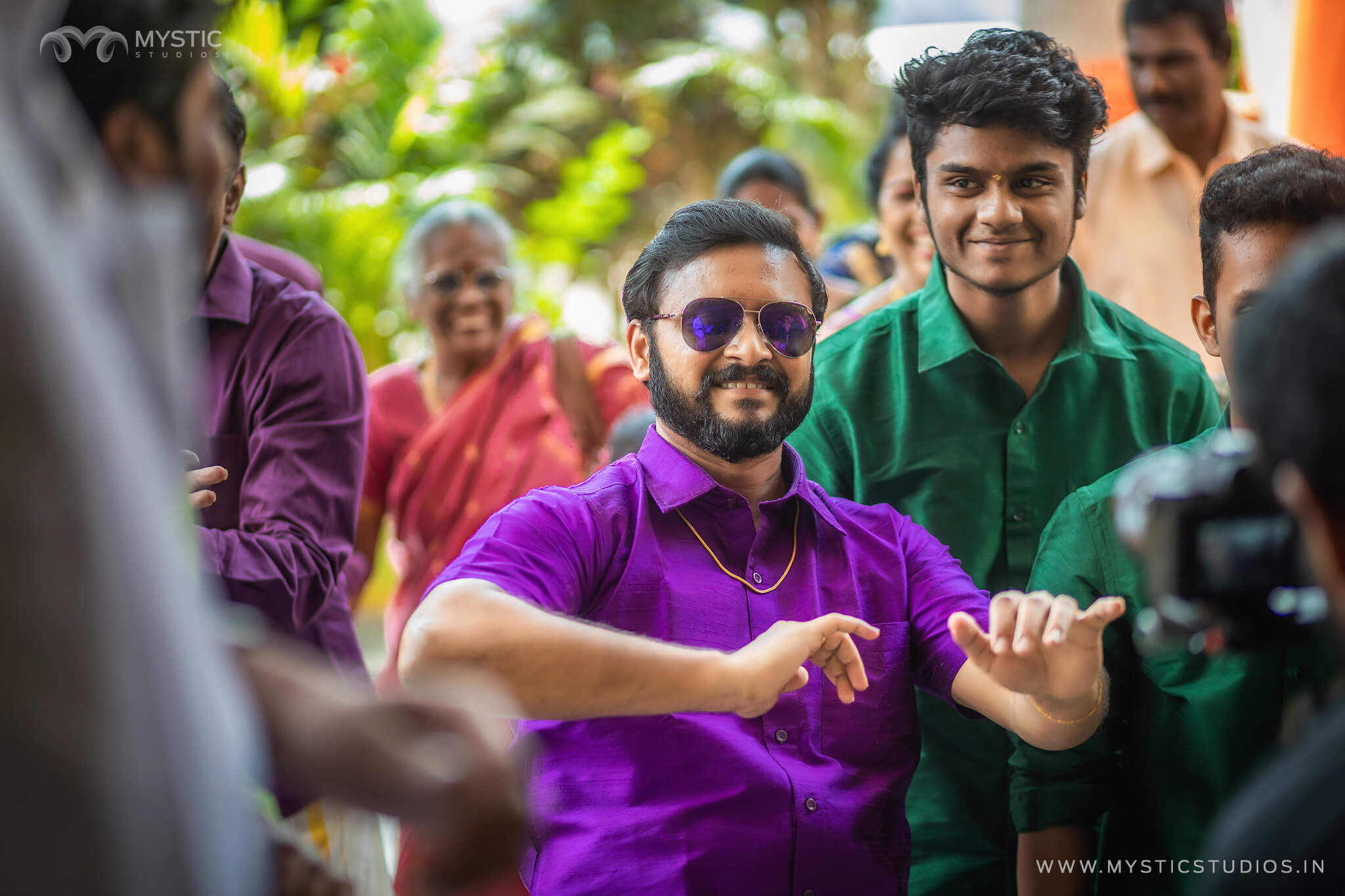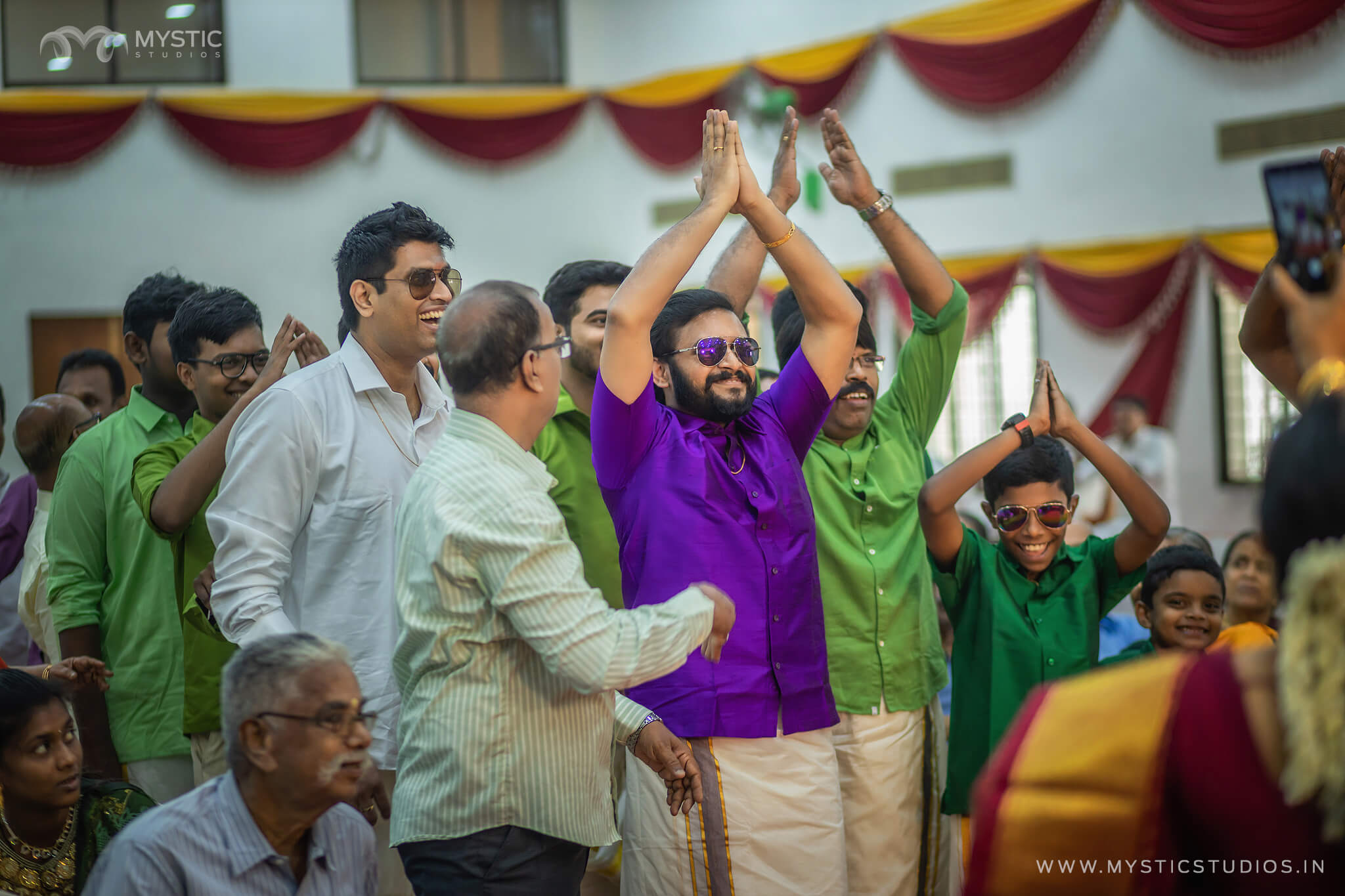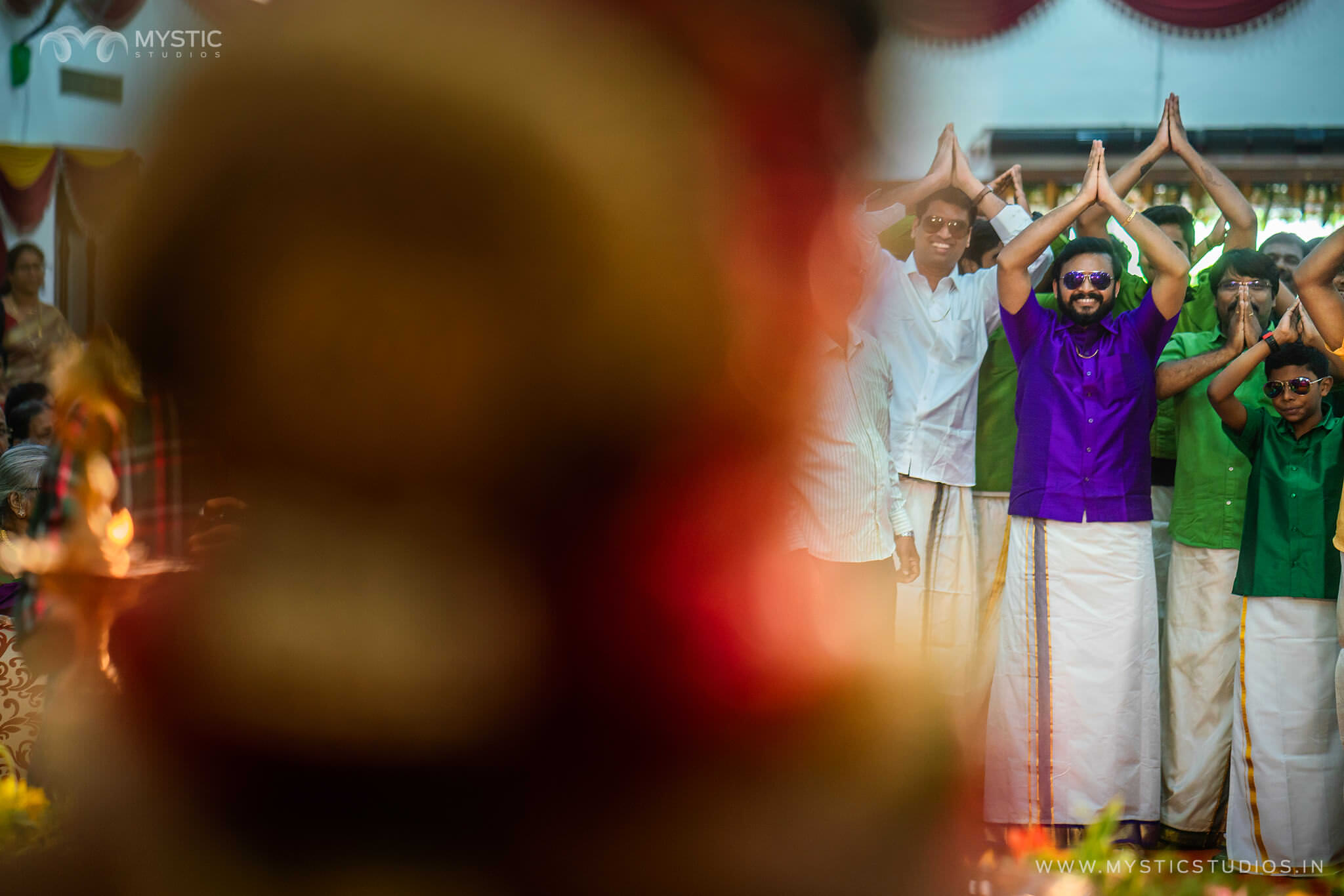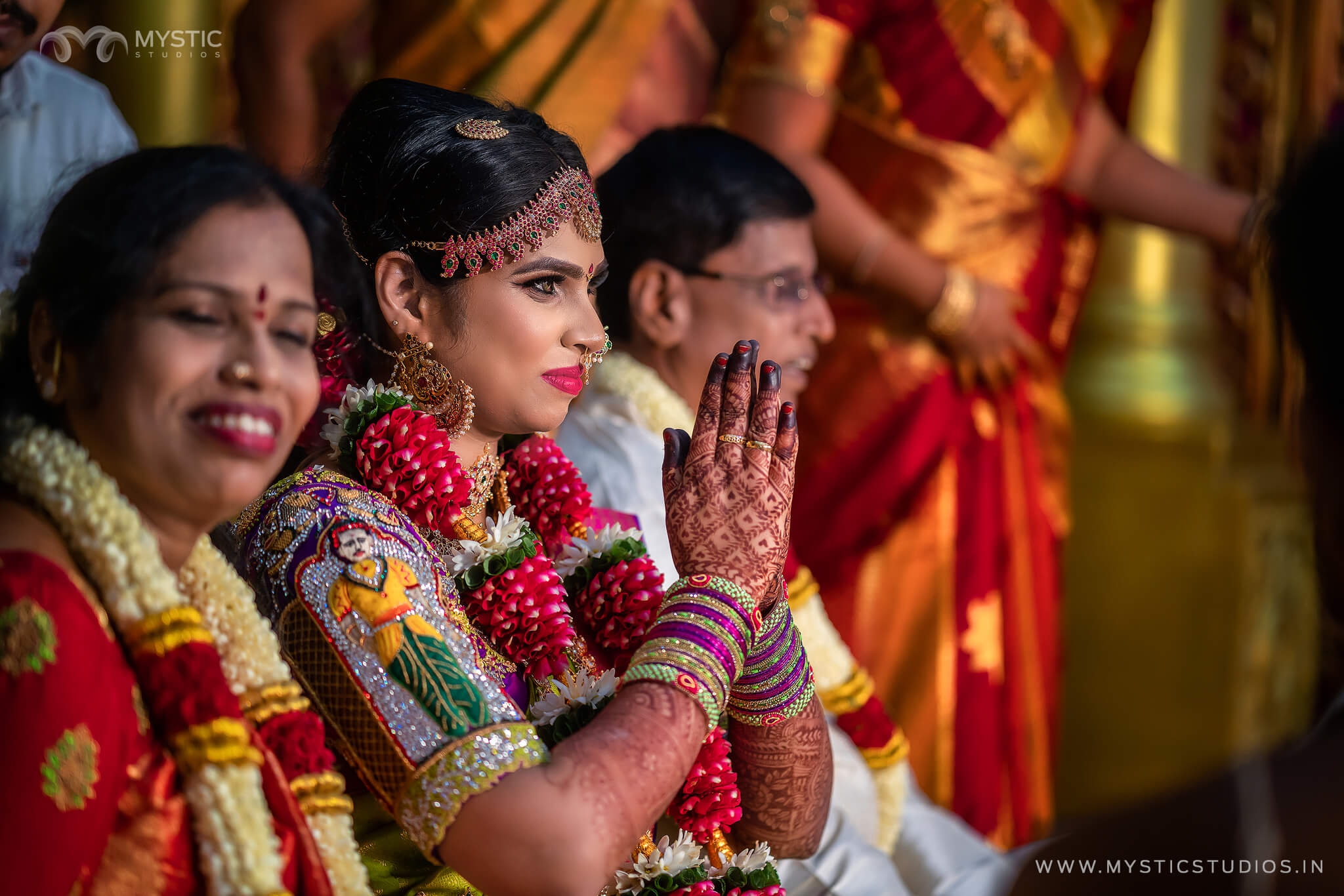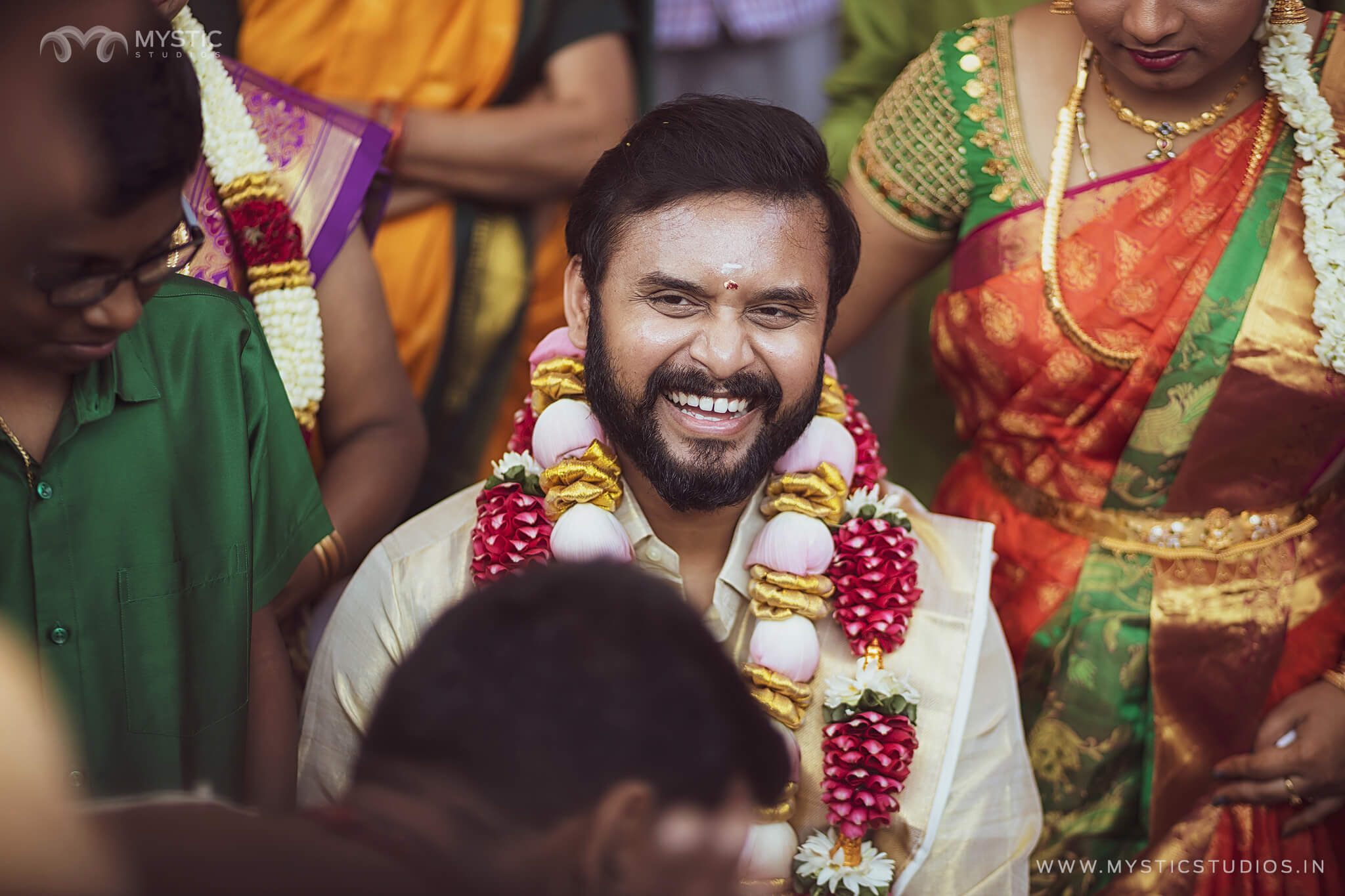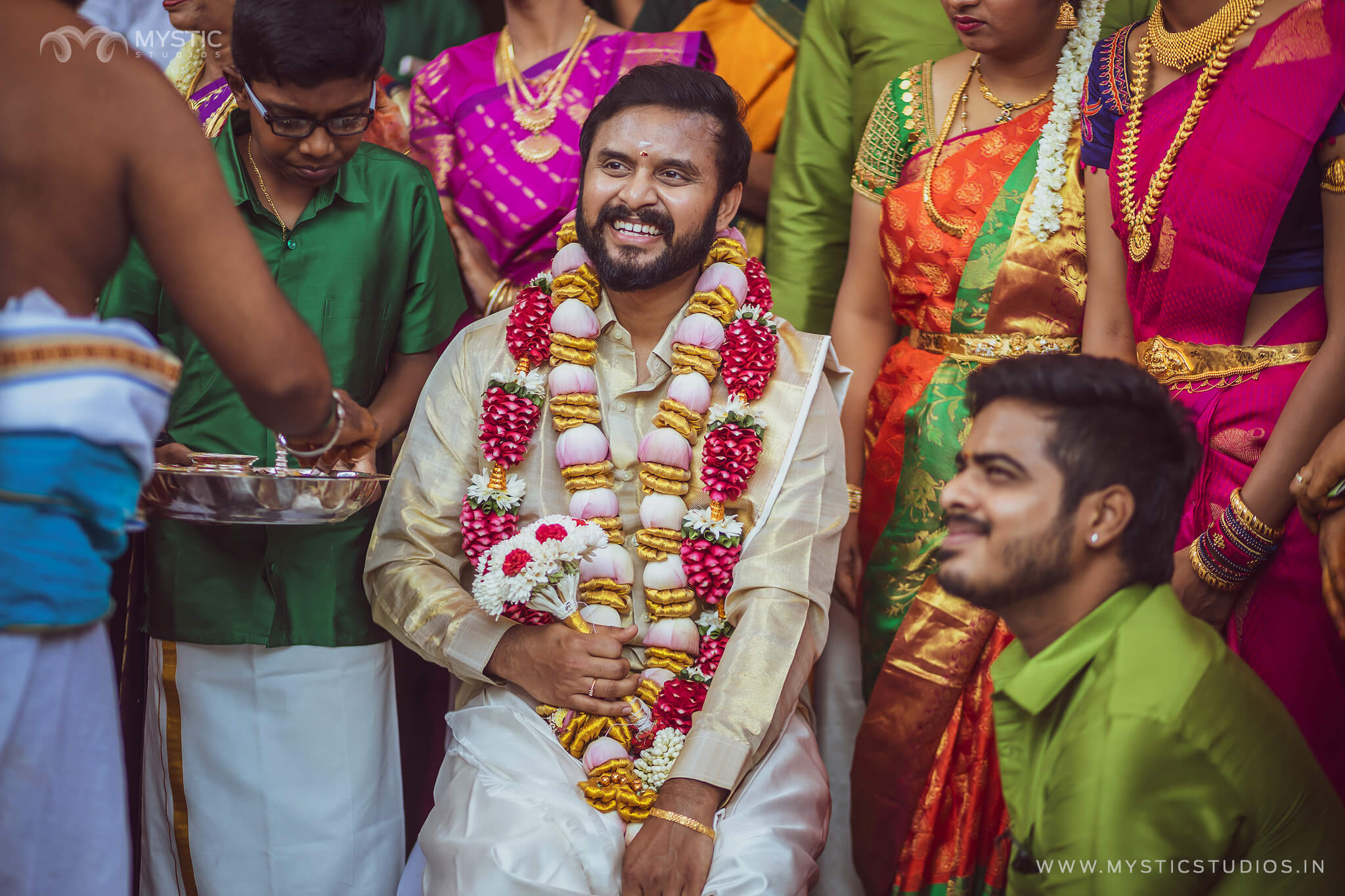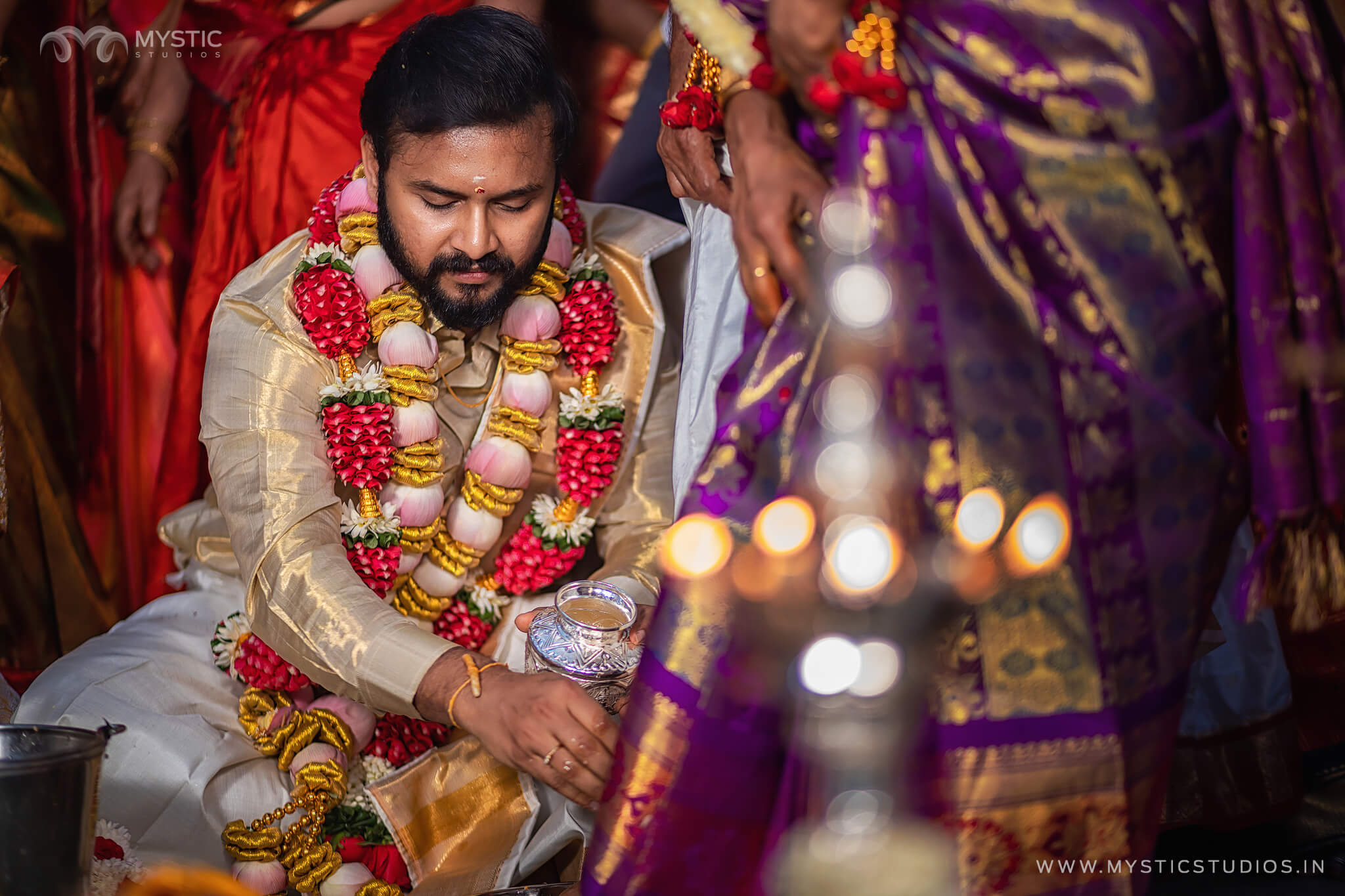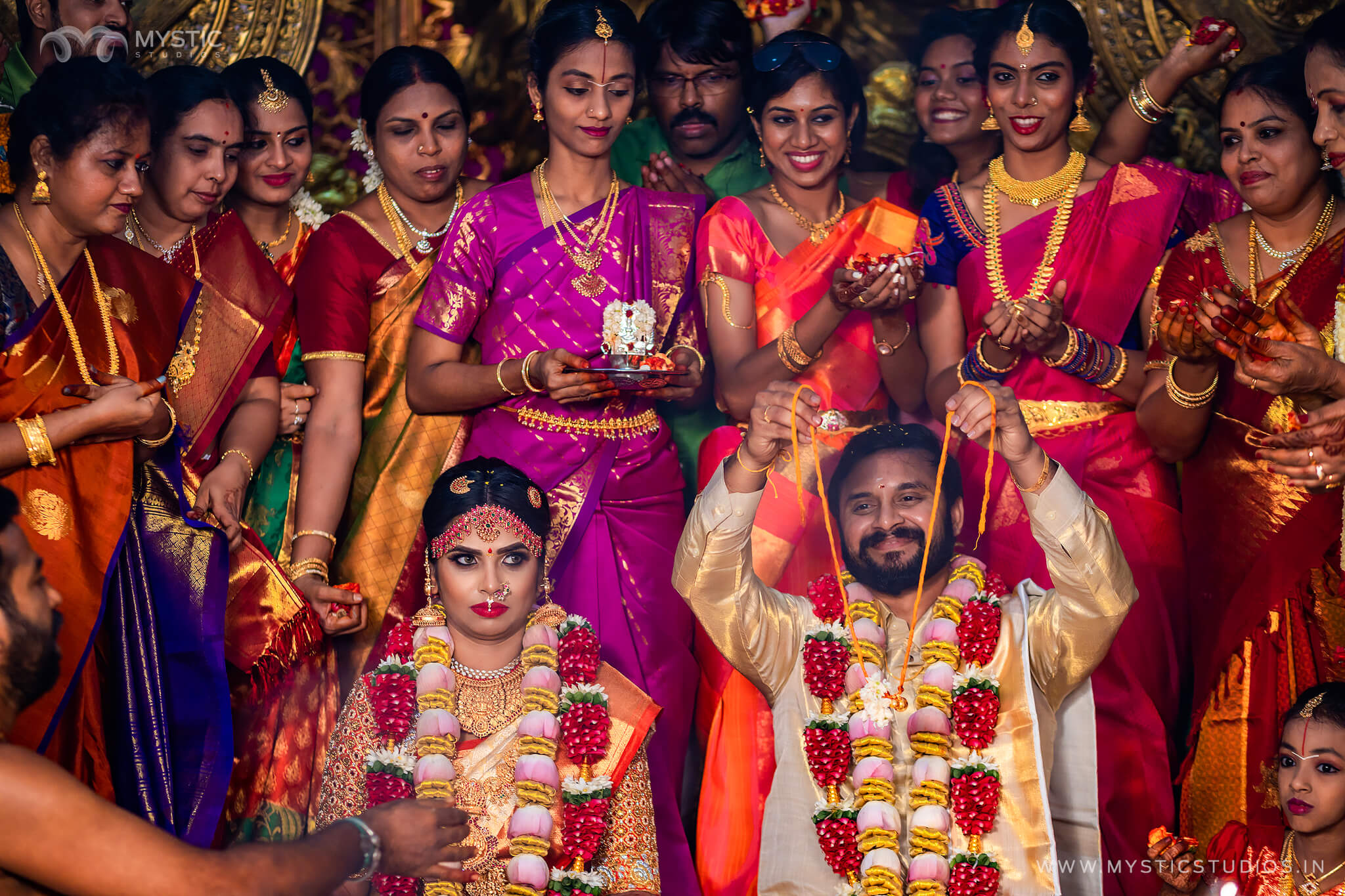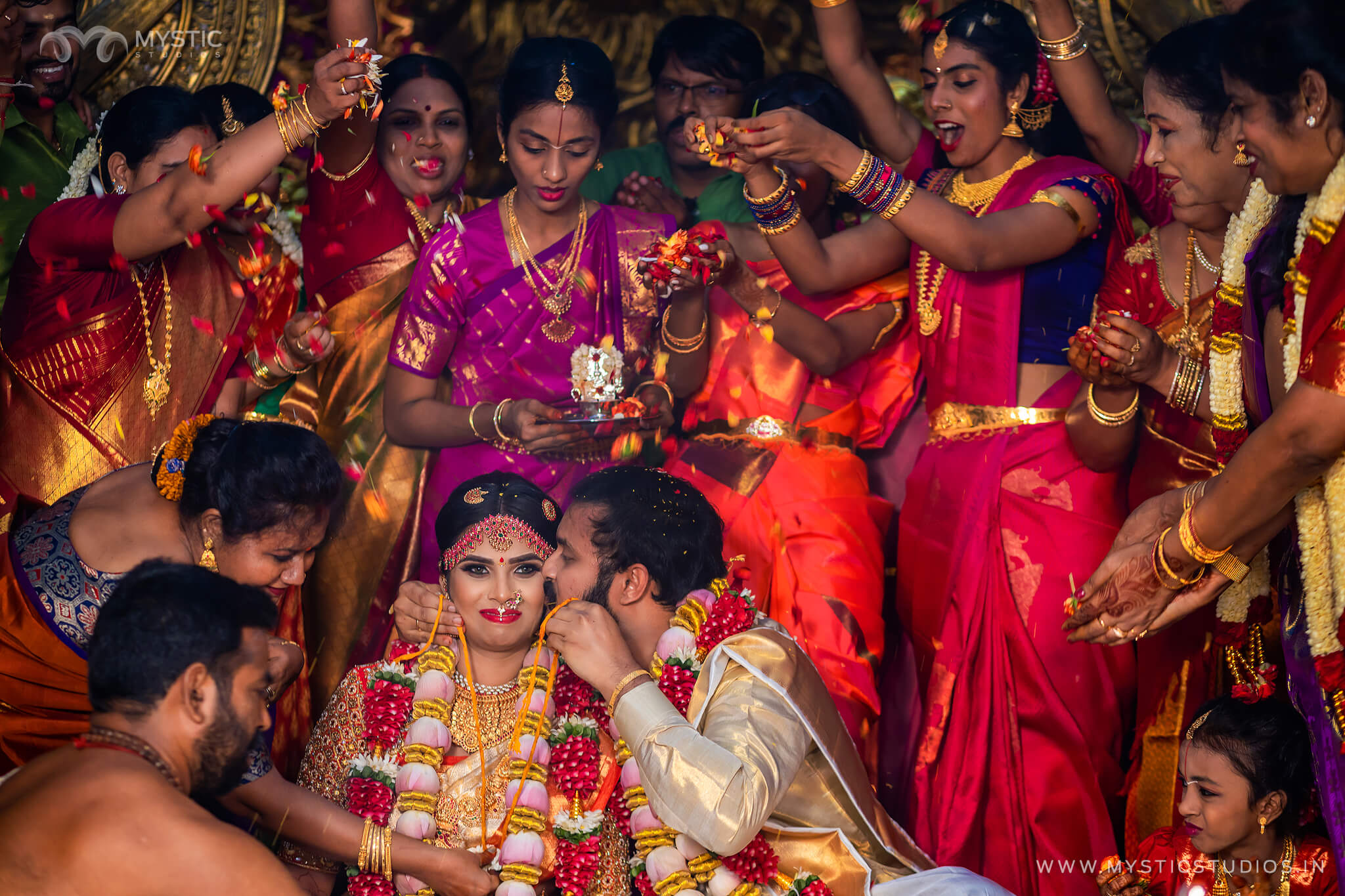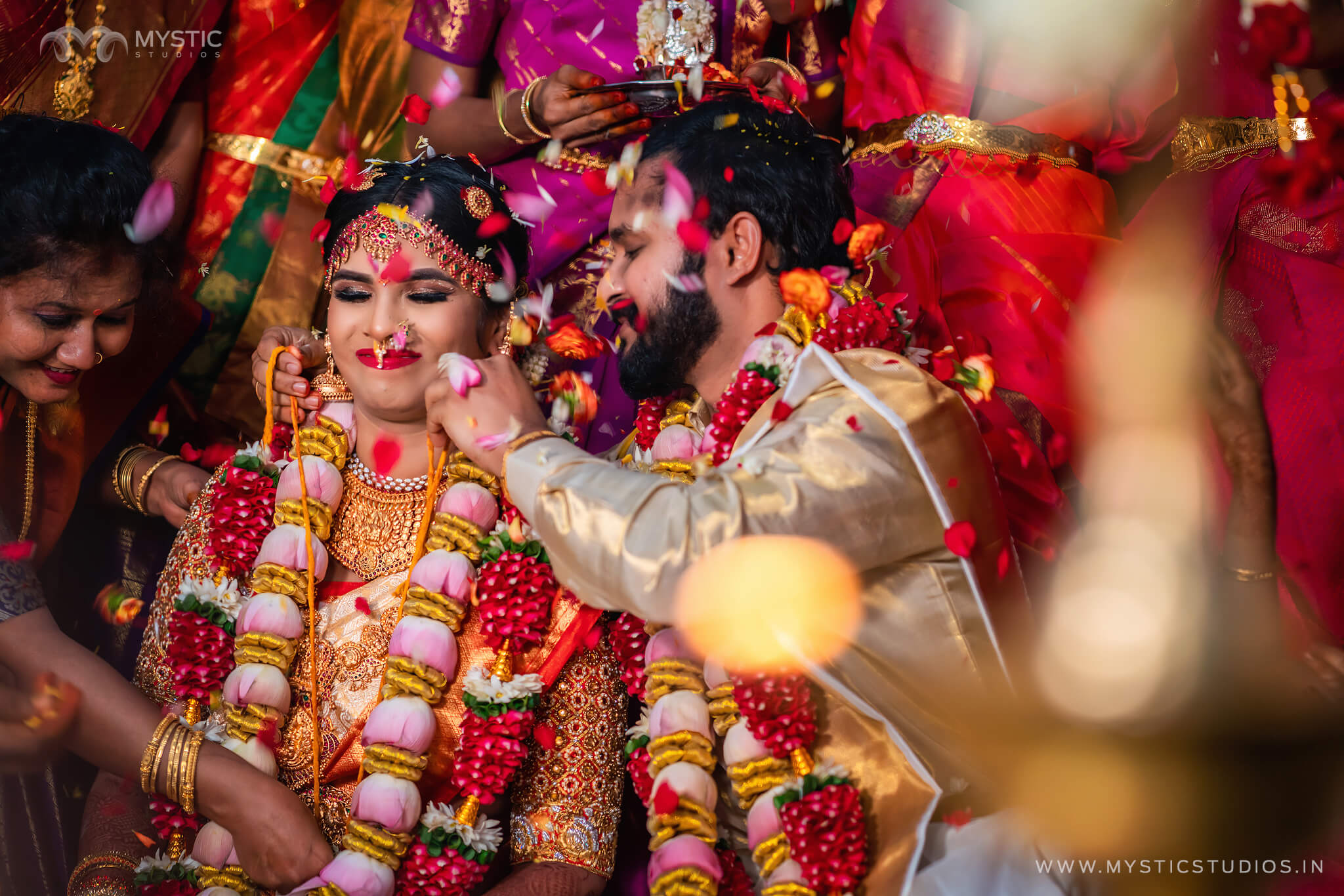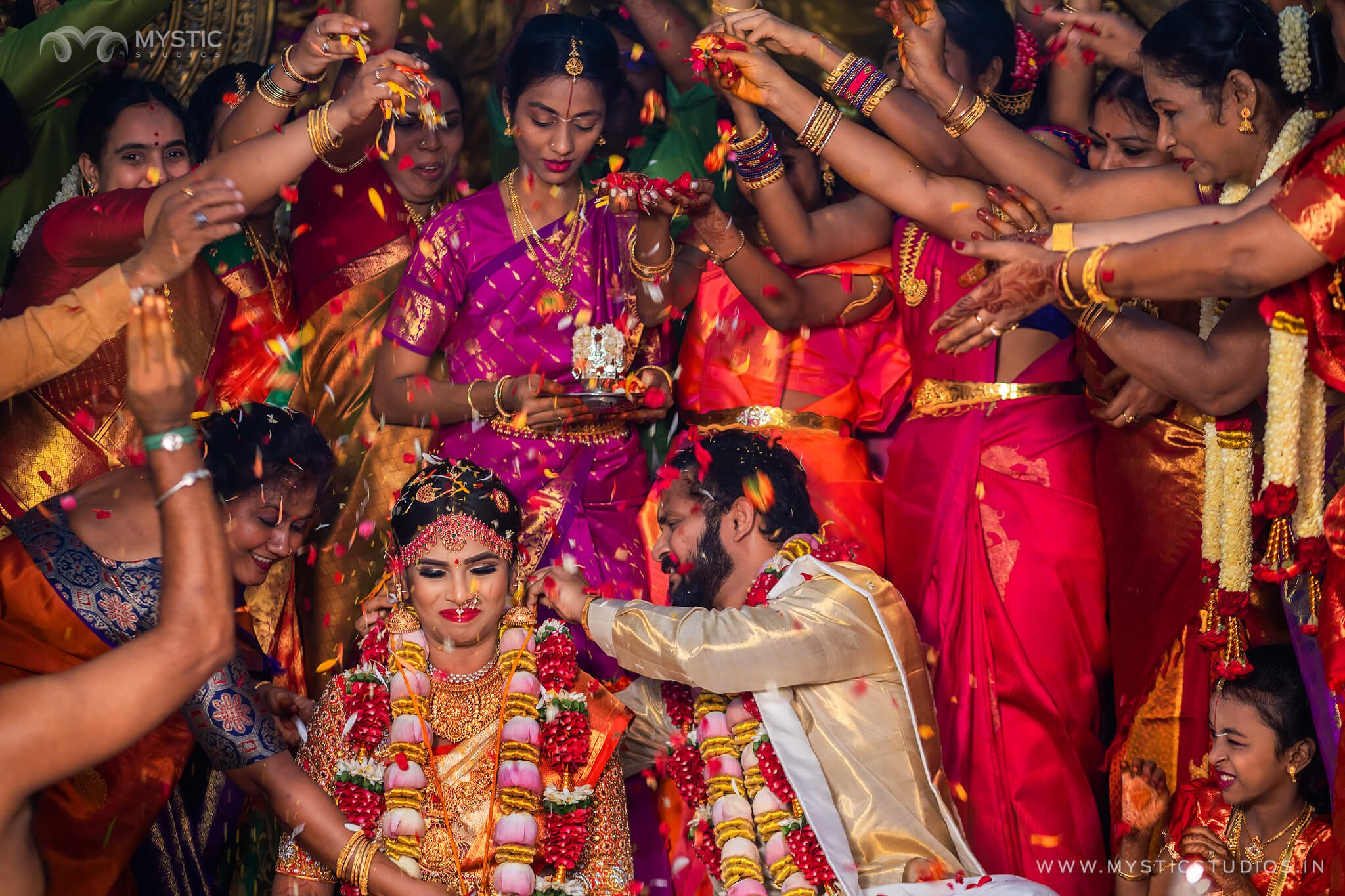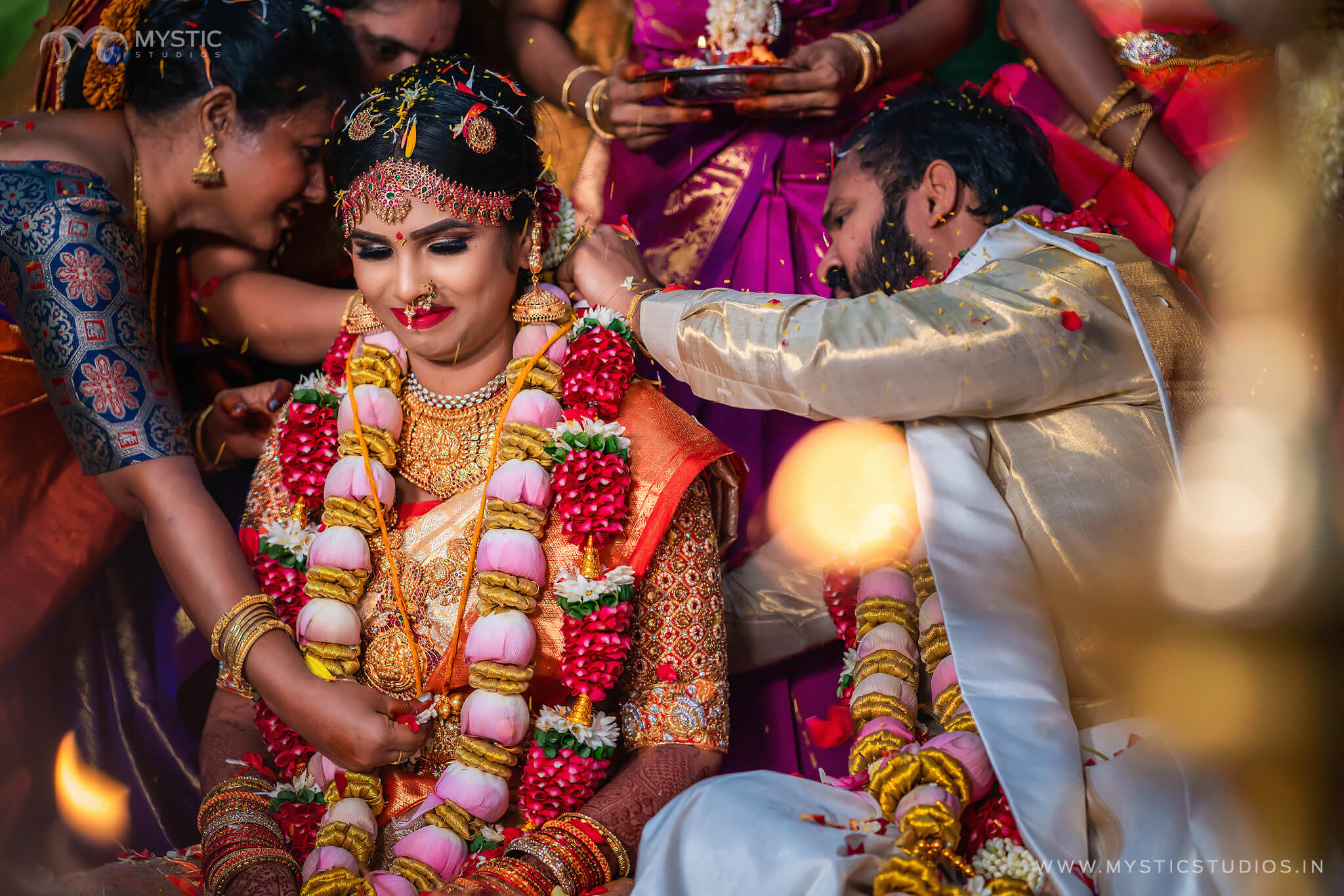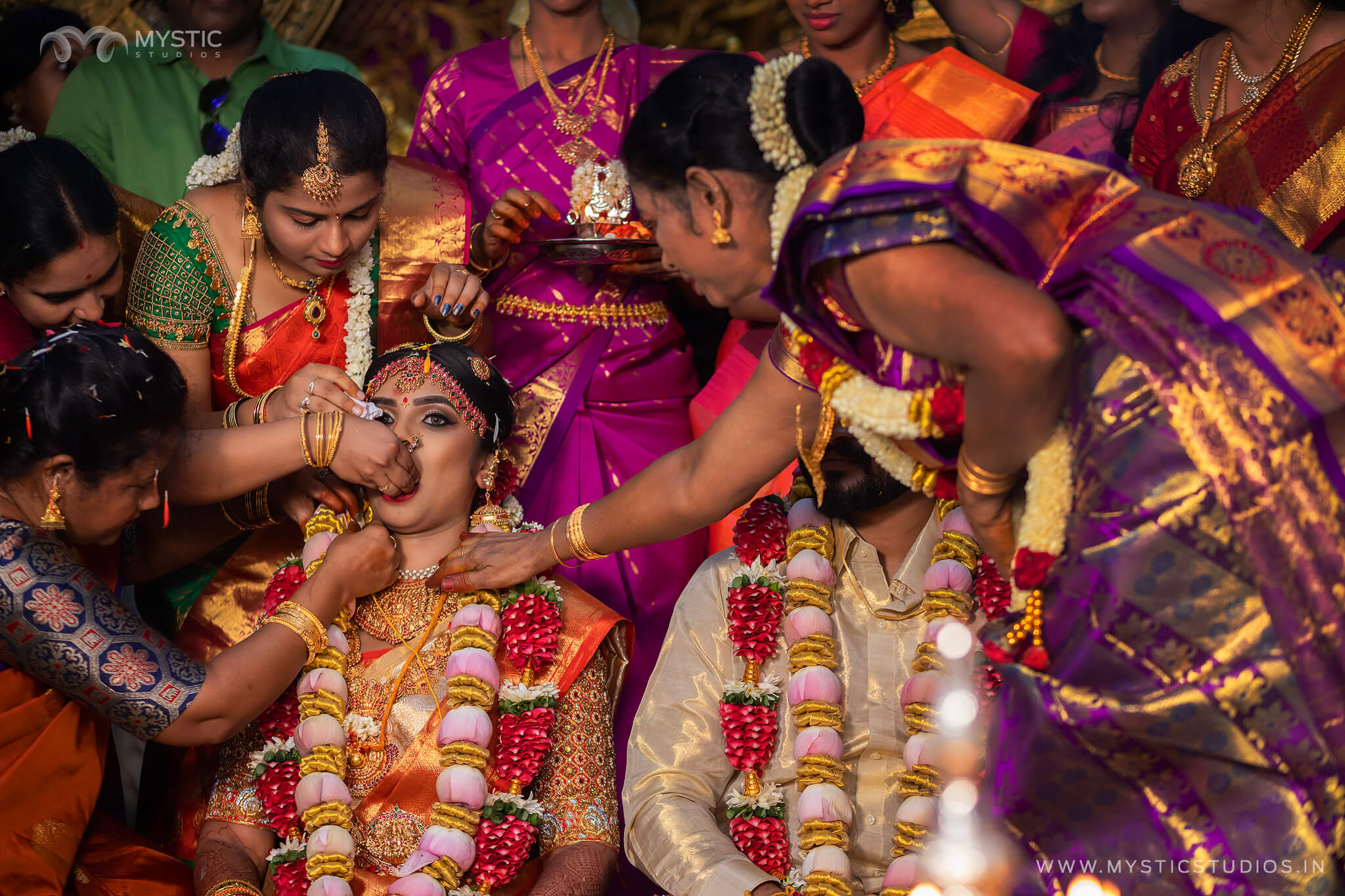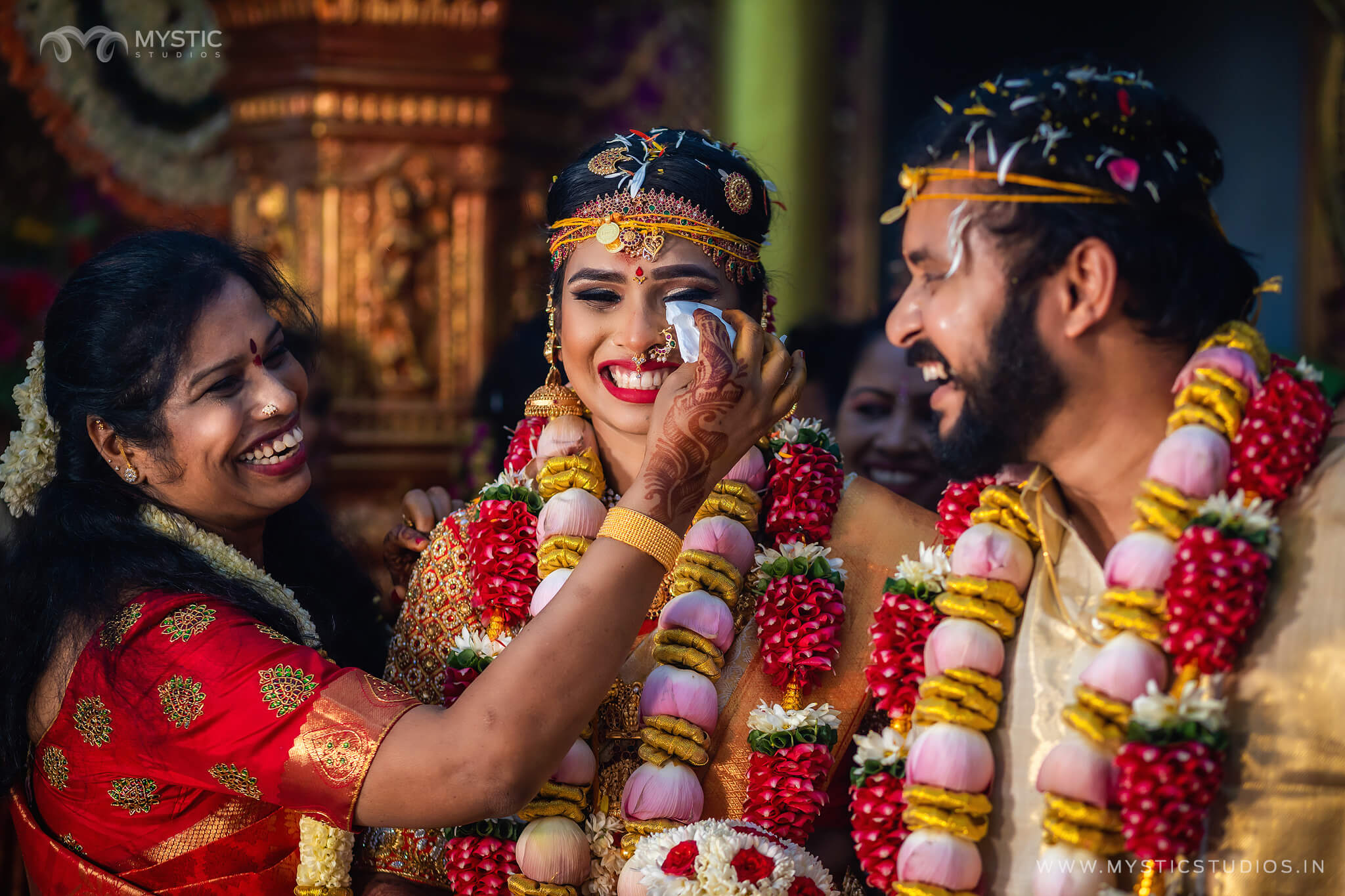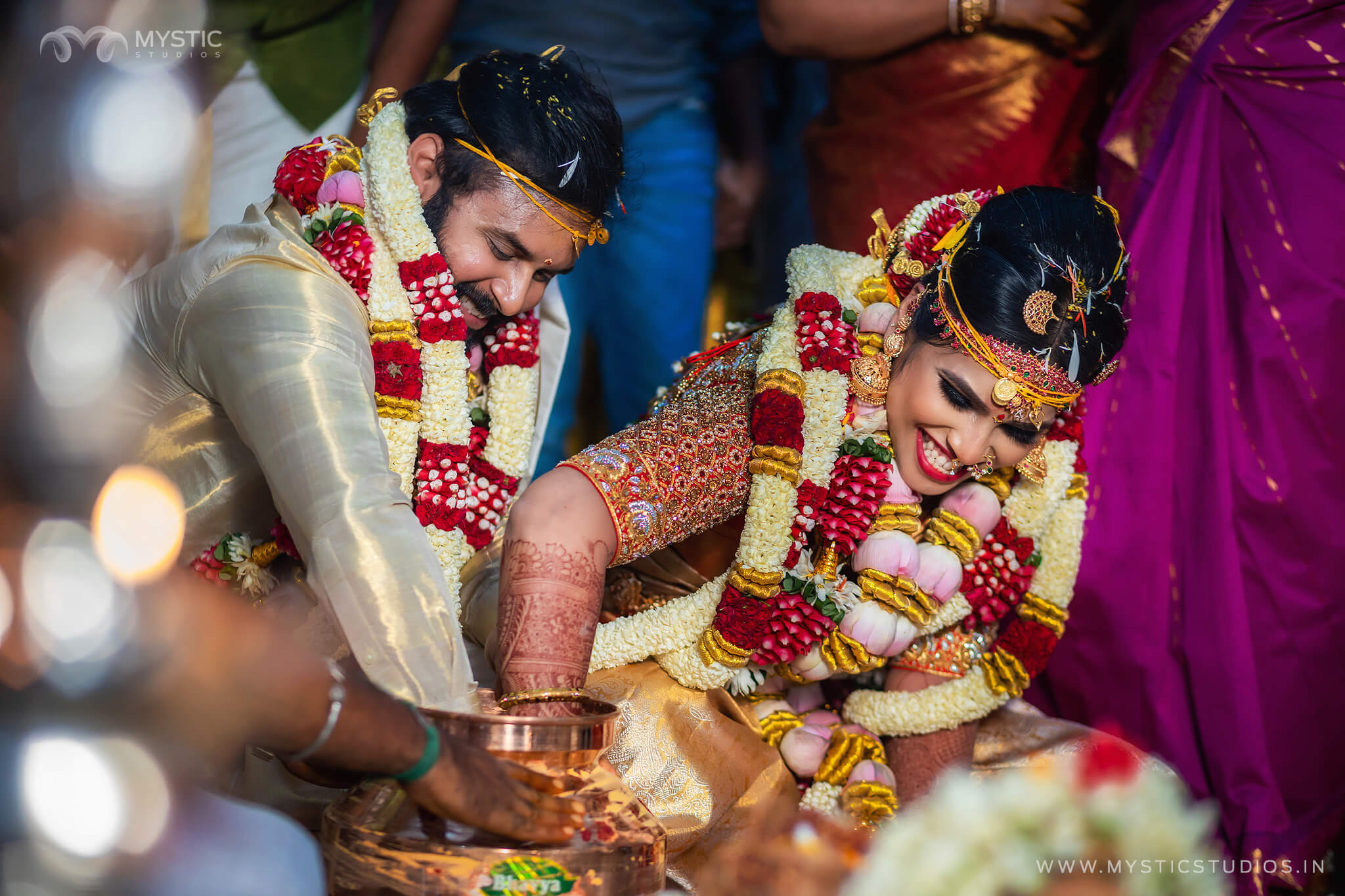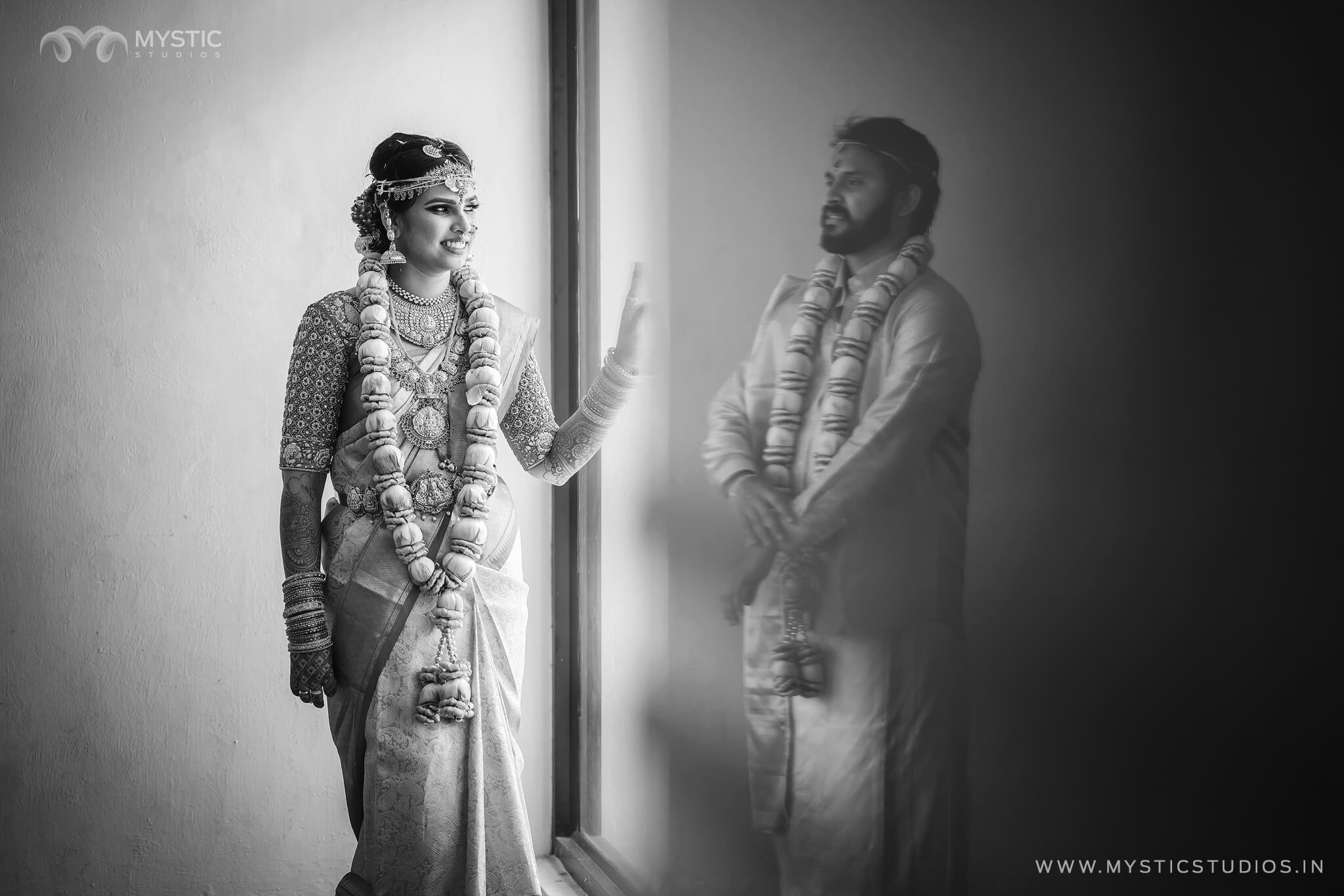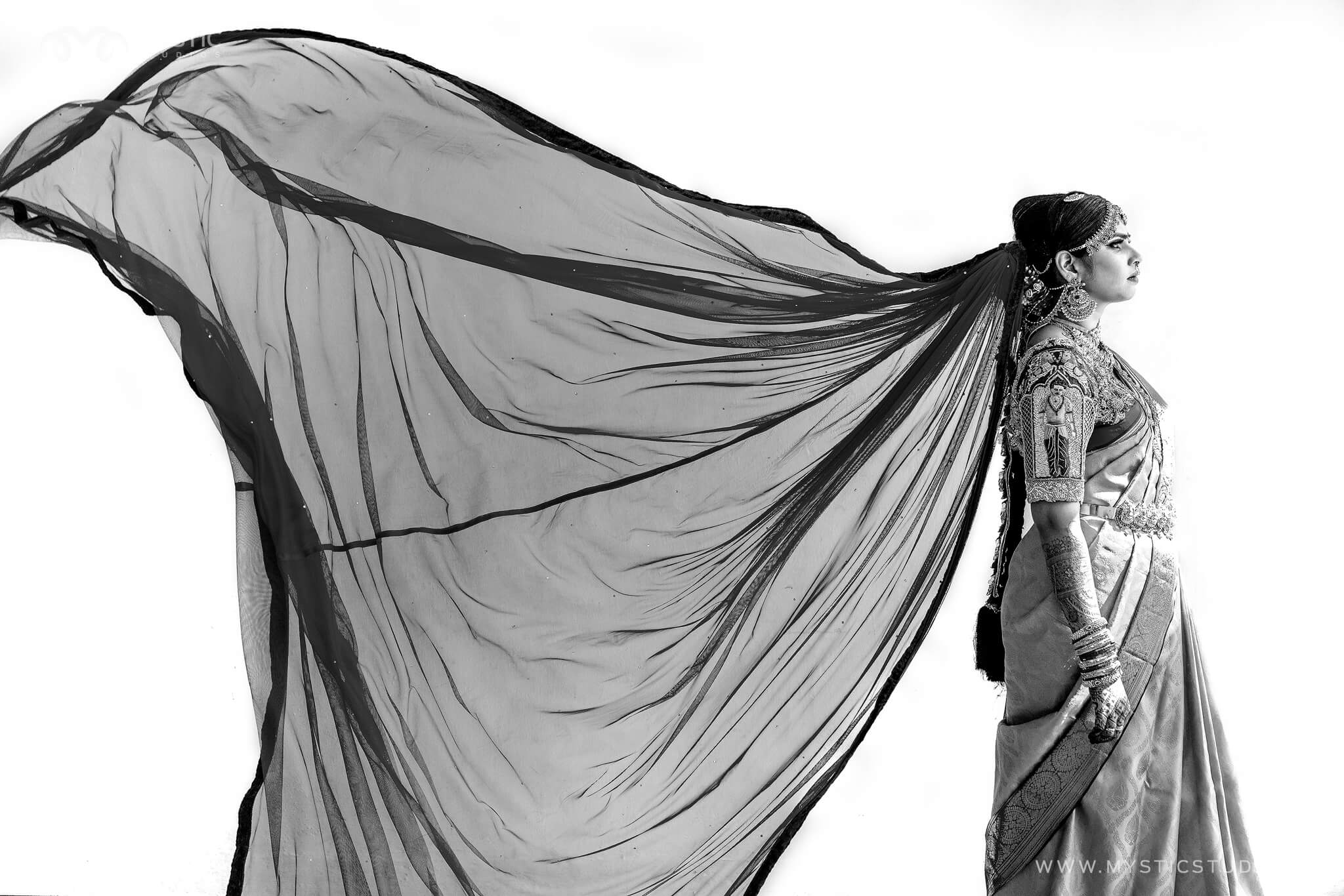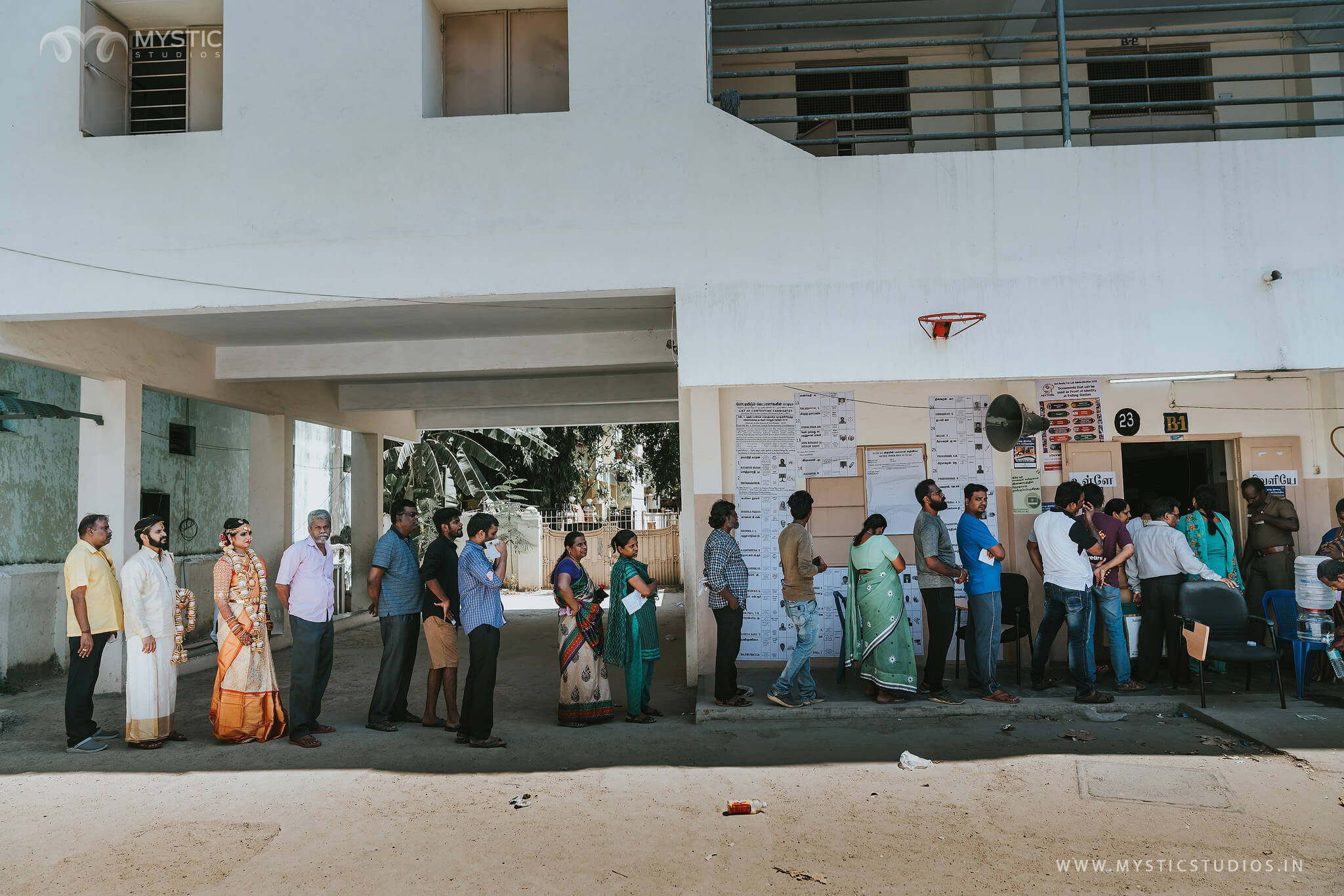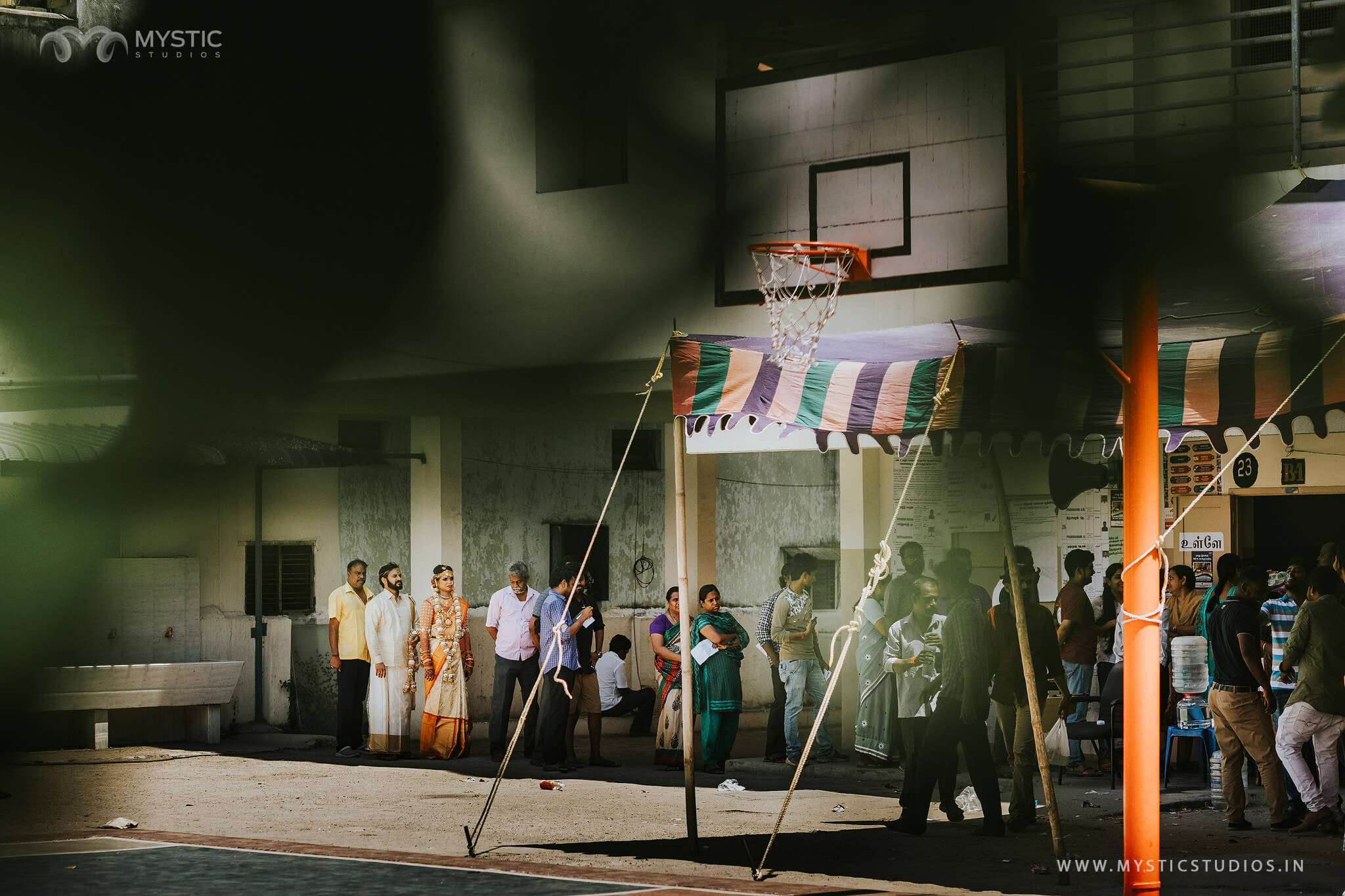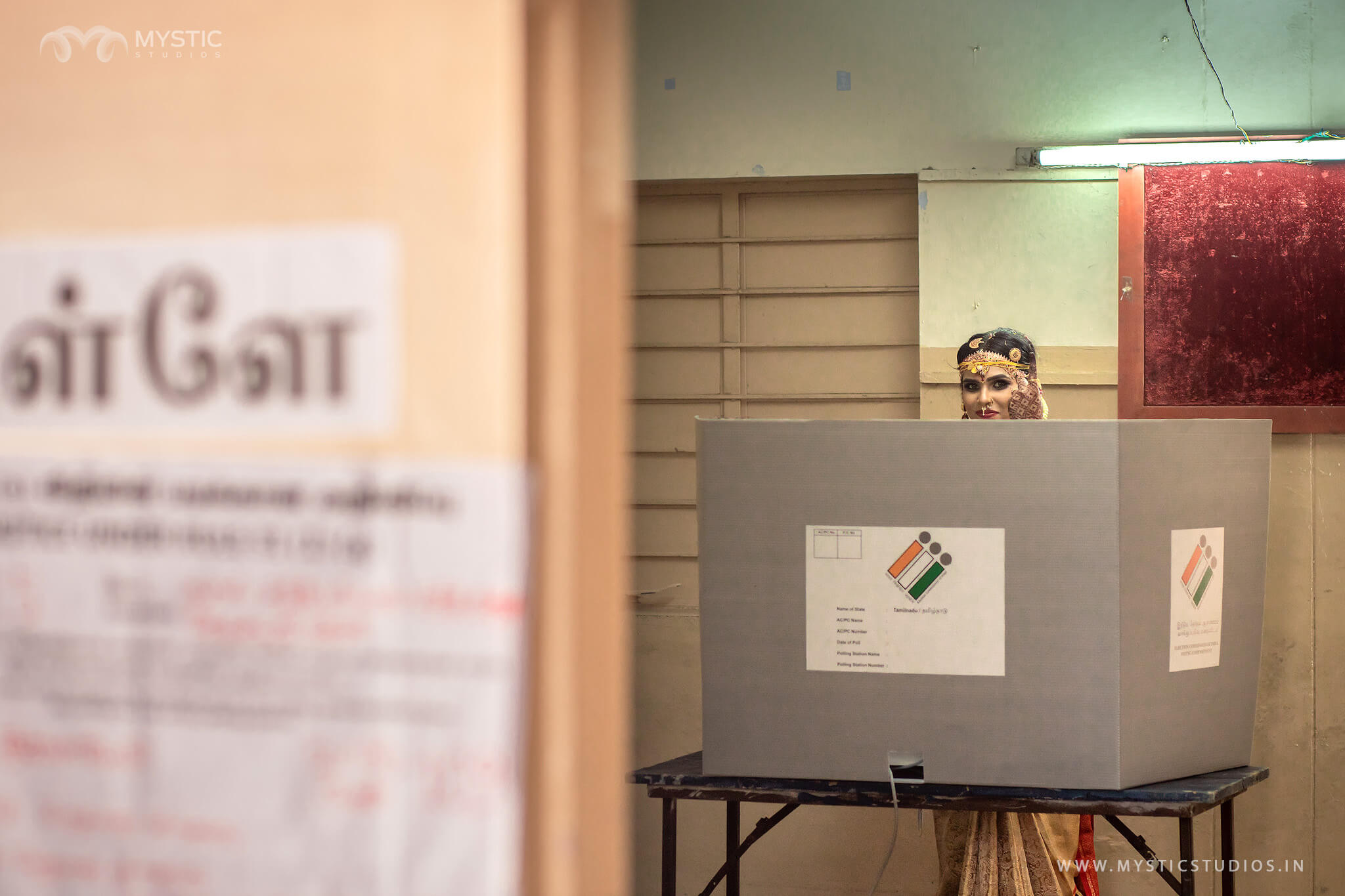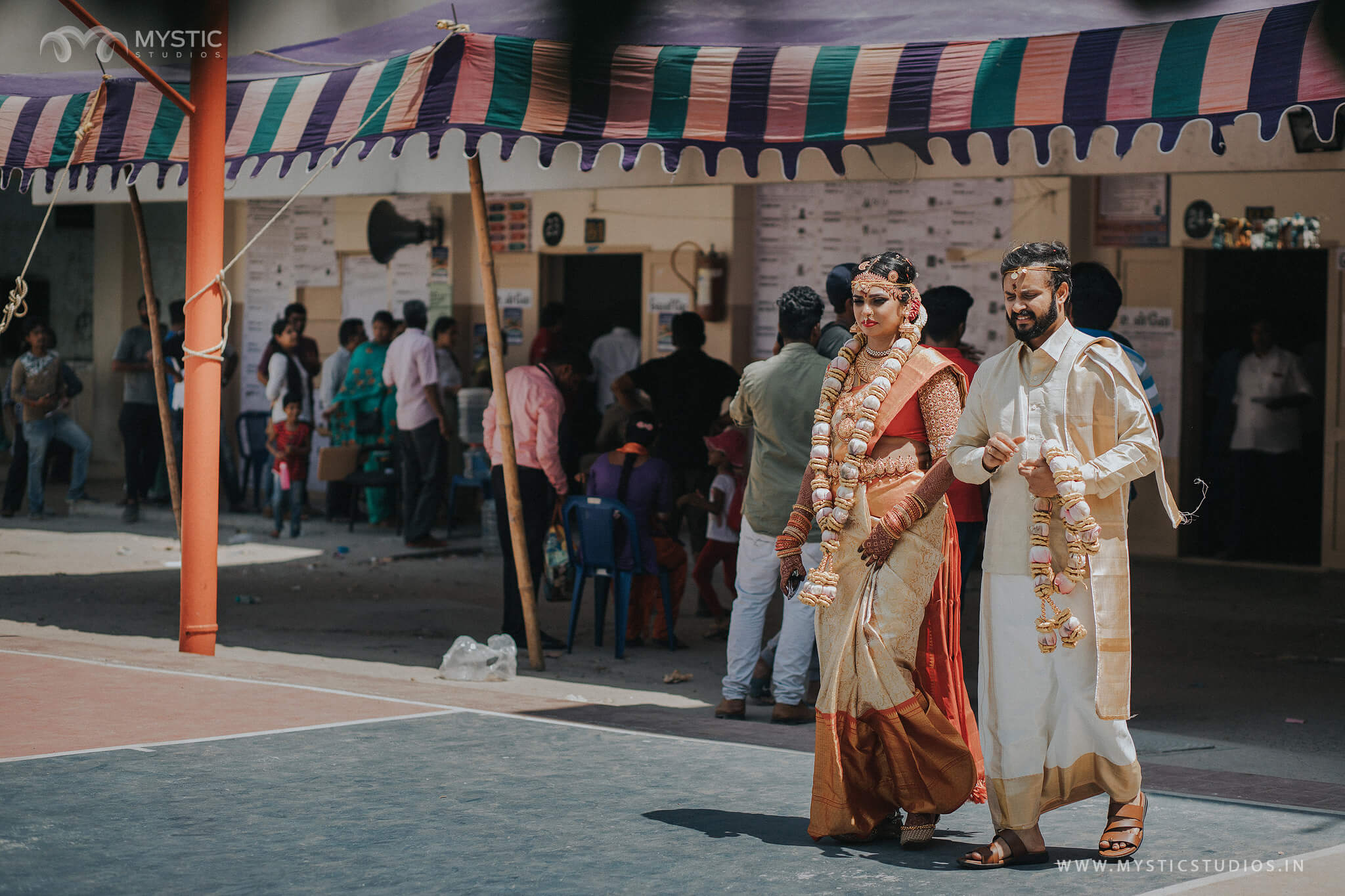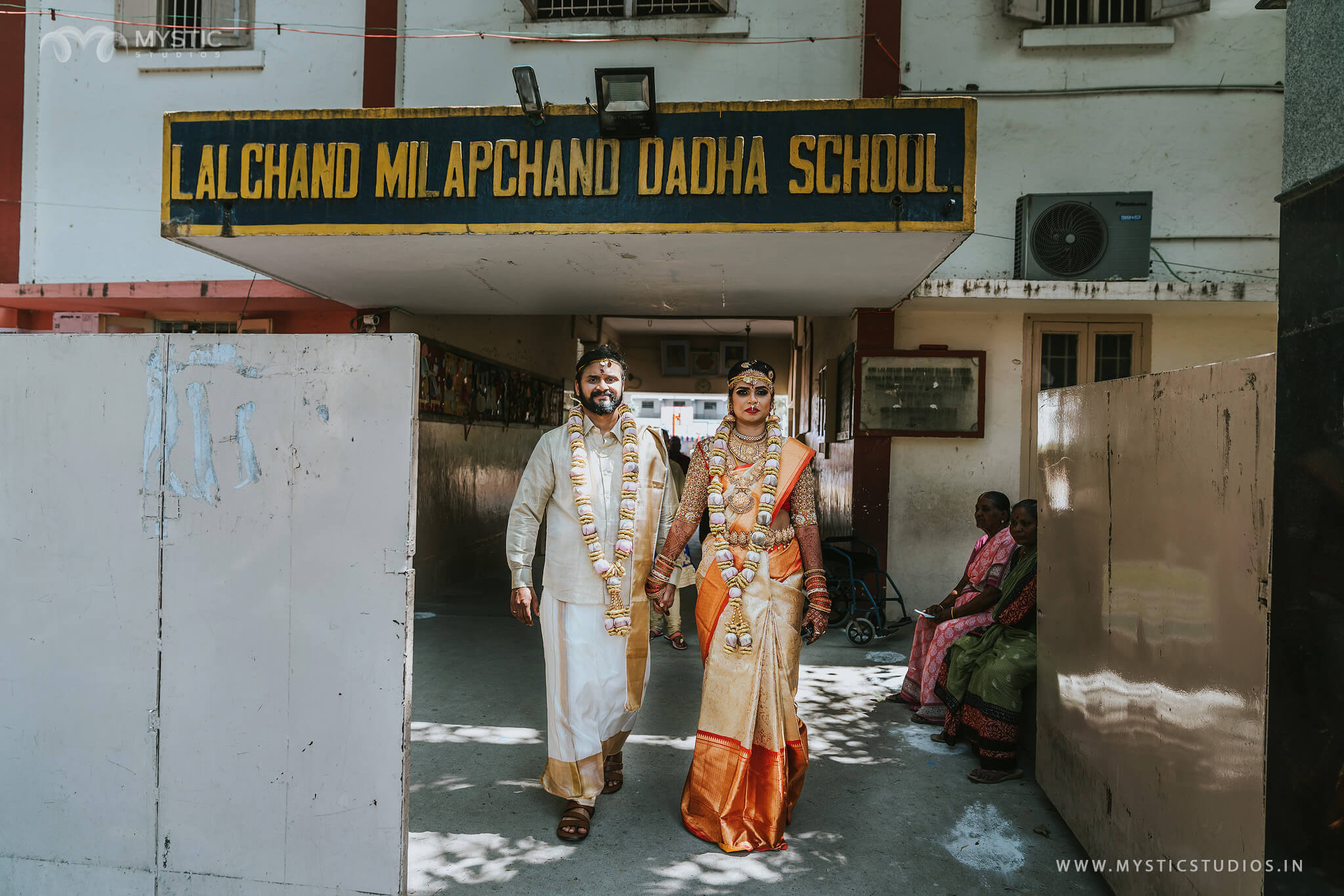 Having shot 750+ weddings all over India and few in Singapore,Dubai,US and London, Mystic Studios is one the artistic wedding photography company in Chennai and Coimbatore.If you enjoyed this post, we would be very grateful if you'd help it spread to a friend. Sharing is caring. Spread Love. And don't forget to check our other works by clicking here.