Super Uber Kongu Outdoor Engagement
A blissful engagement story of soulmates
He couldn't keep his eyes off her, and she wouldn't stop laughing around him. When they were together, there was never a dull moment, How can we even think about one when we have the most blissful couple in the spotlight. This super uber Kongu styled outdoor engagement happened at SKM guest house, Erode.
The decor just elevates the happy vibes of the environment. The yellow marigold floral-themed decor made us feel that we were in a garden with thousands of vibrant yellow flowers all around us saying happy day with their super morning shines, everything was "so" perfect that day! Since we know Sushmitha for years we felt like we were shooting an engagement of our own family.
Sathish & Sushmitha, thank you for letting us be a part of your beautiful memories.
And don't miss to watch their Engagement film here.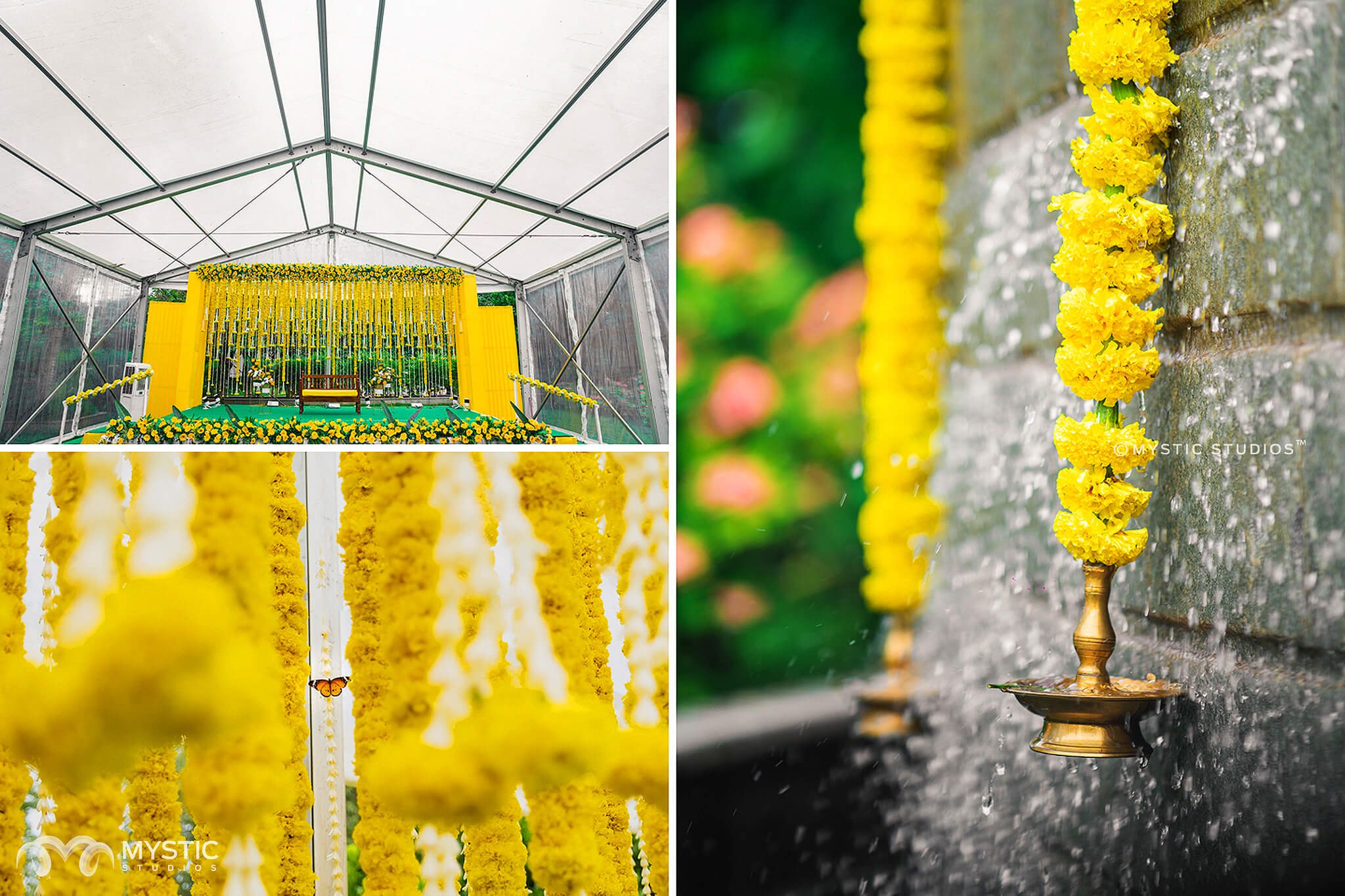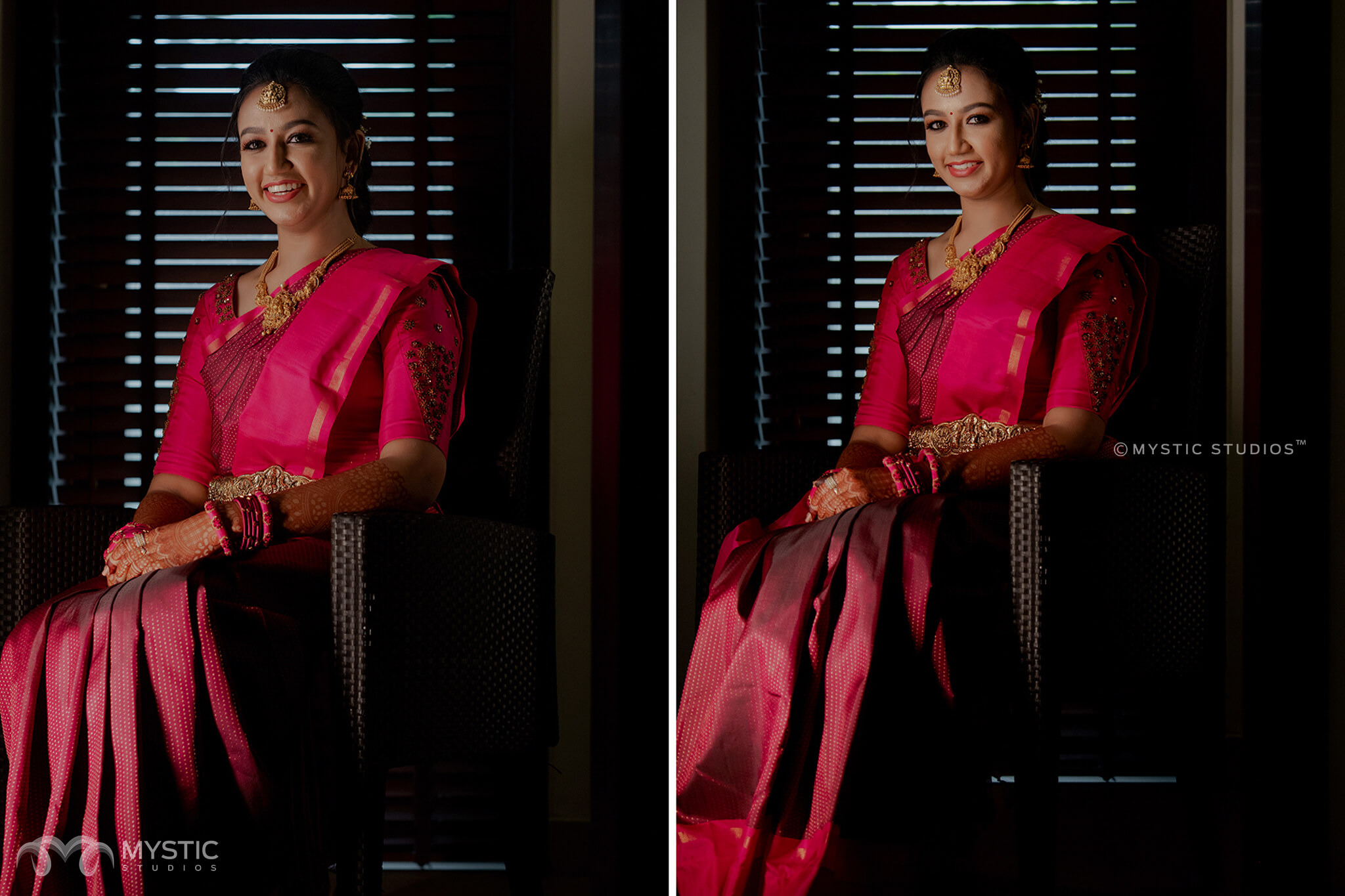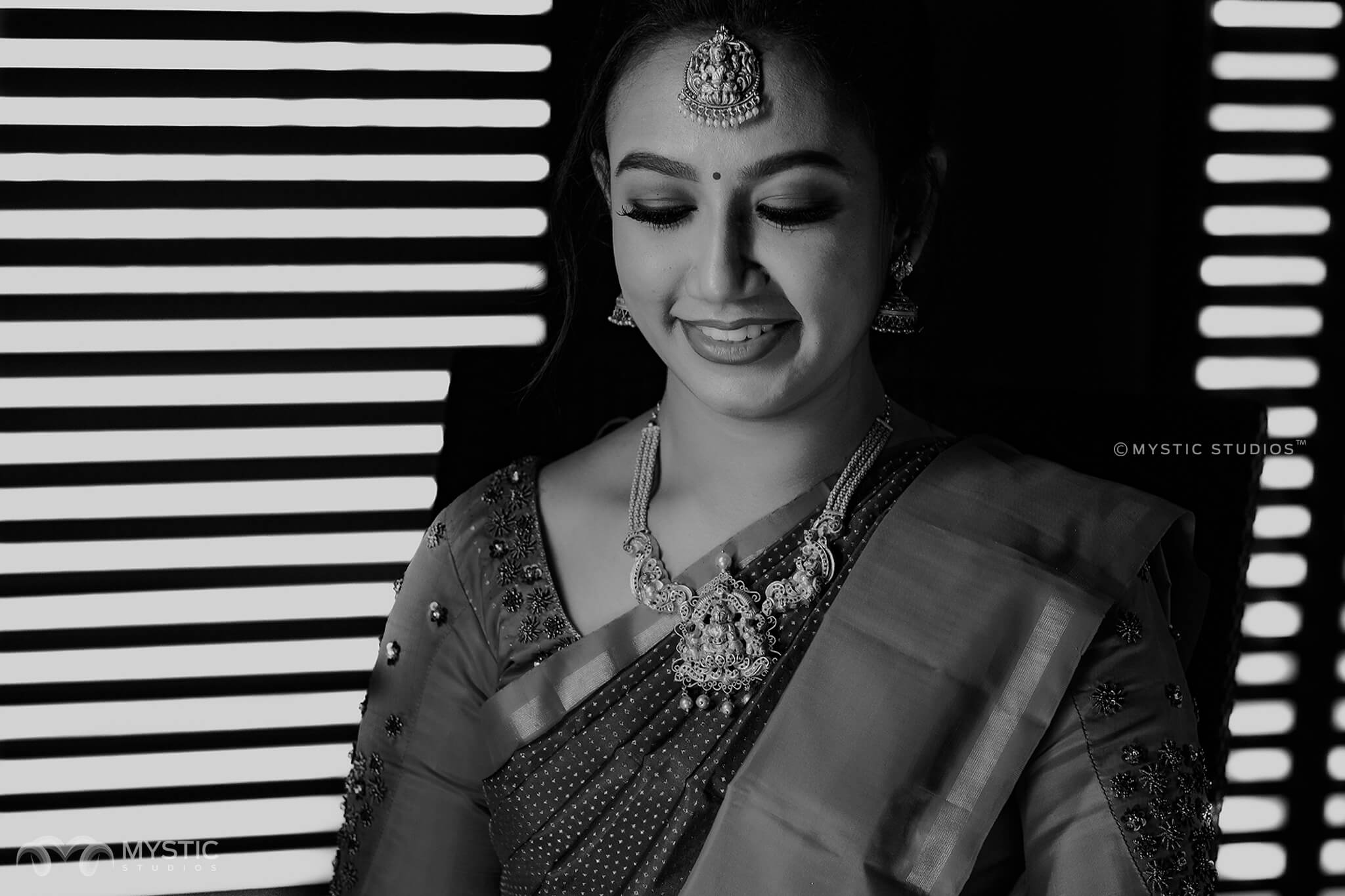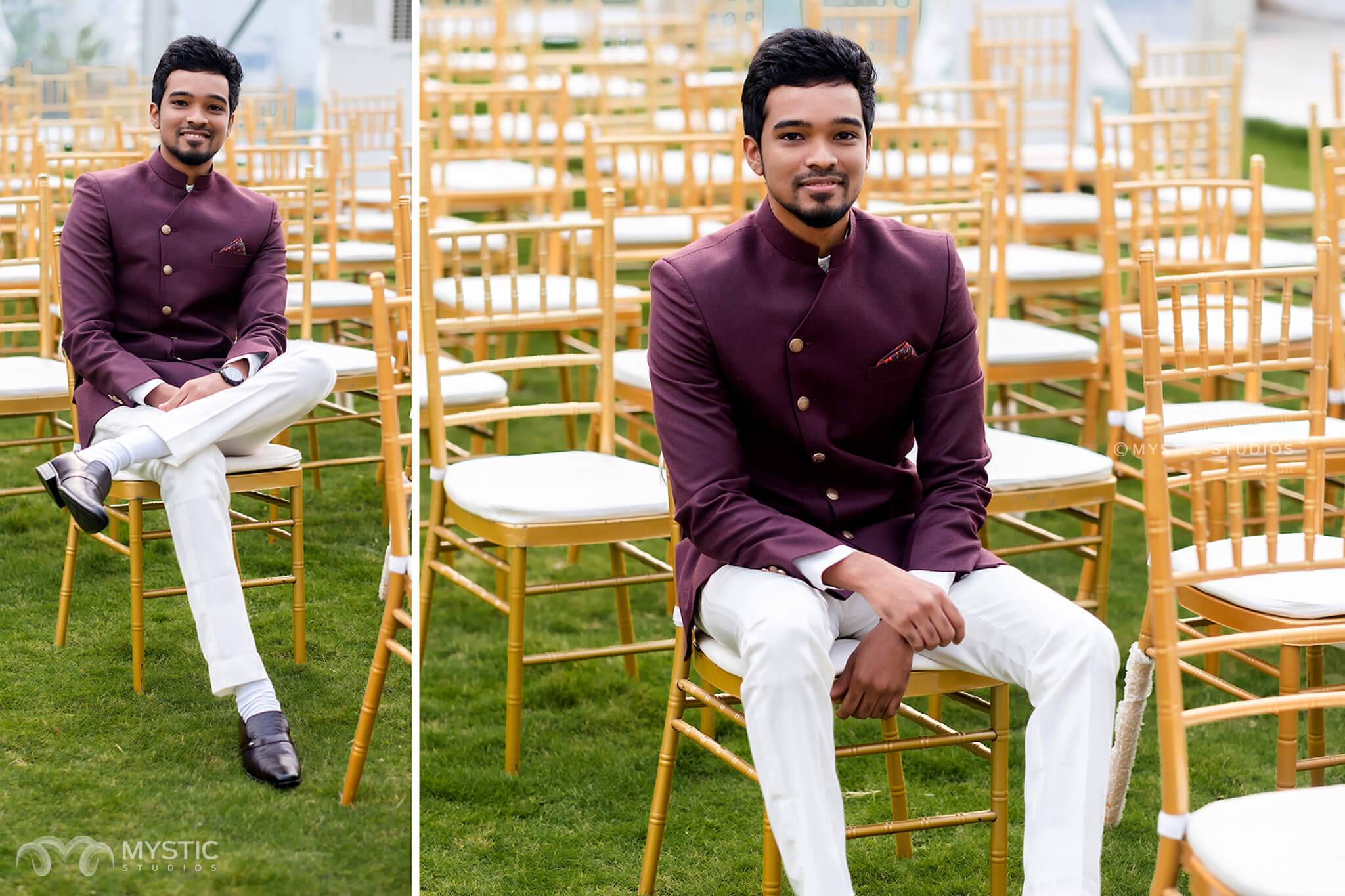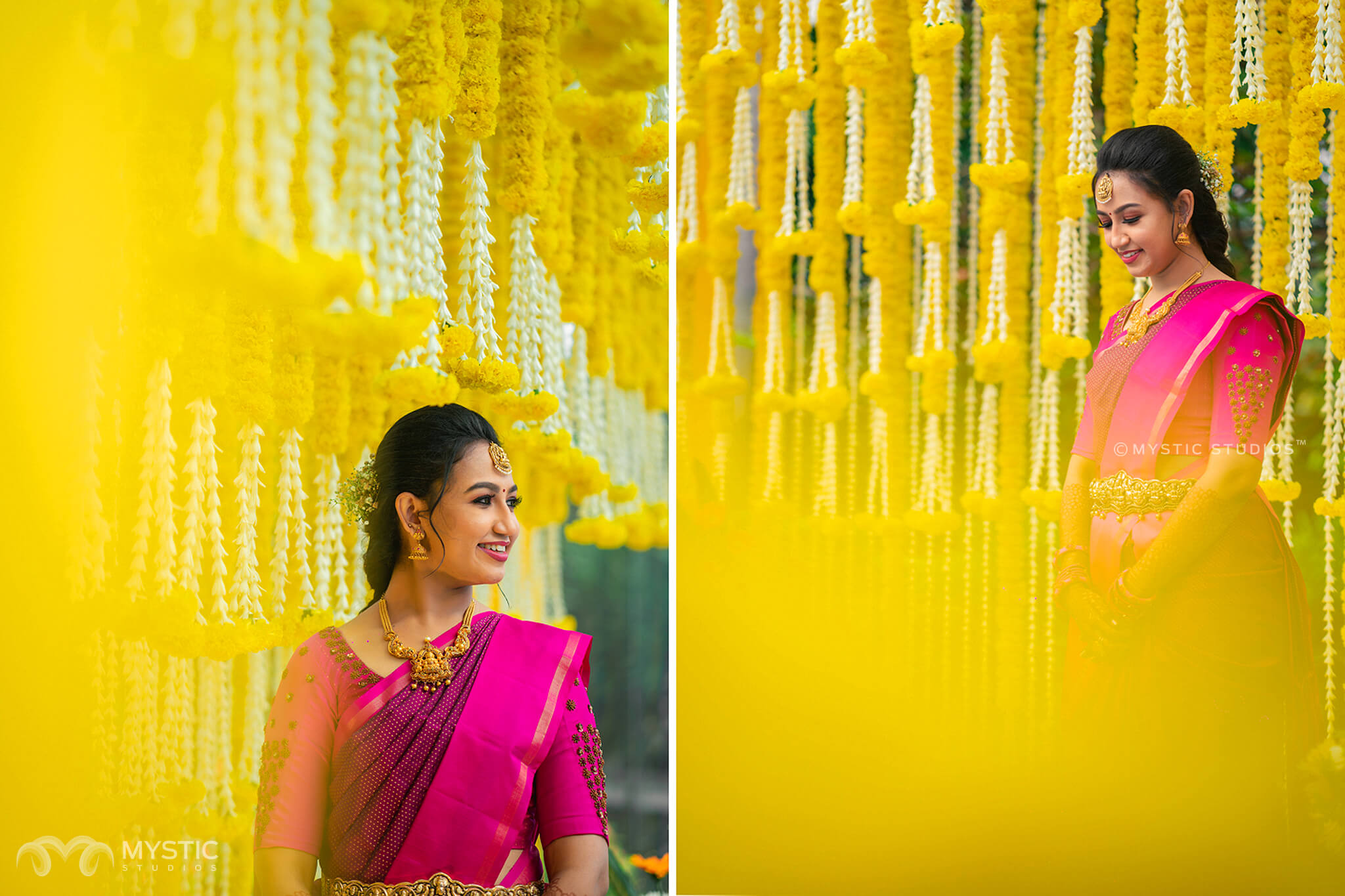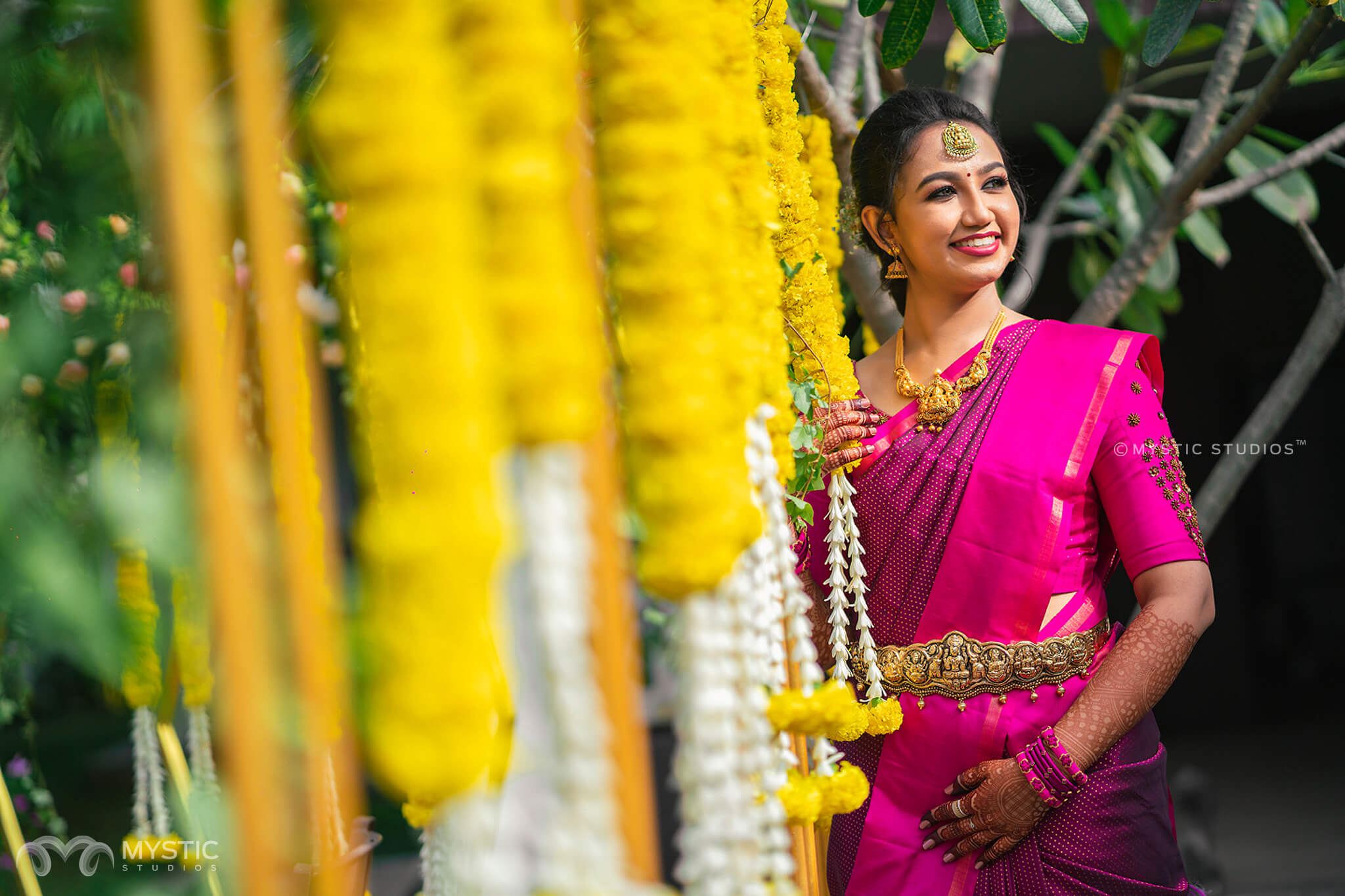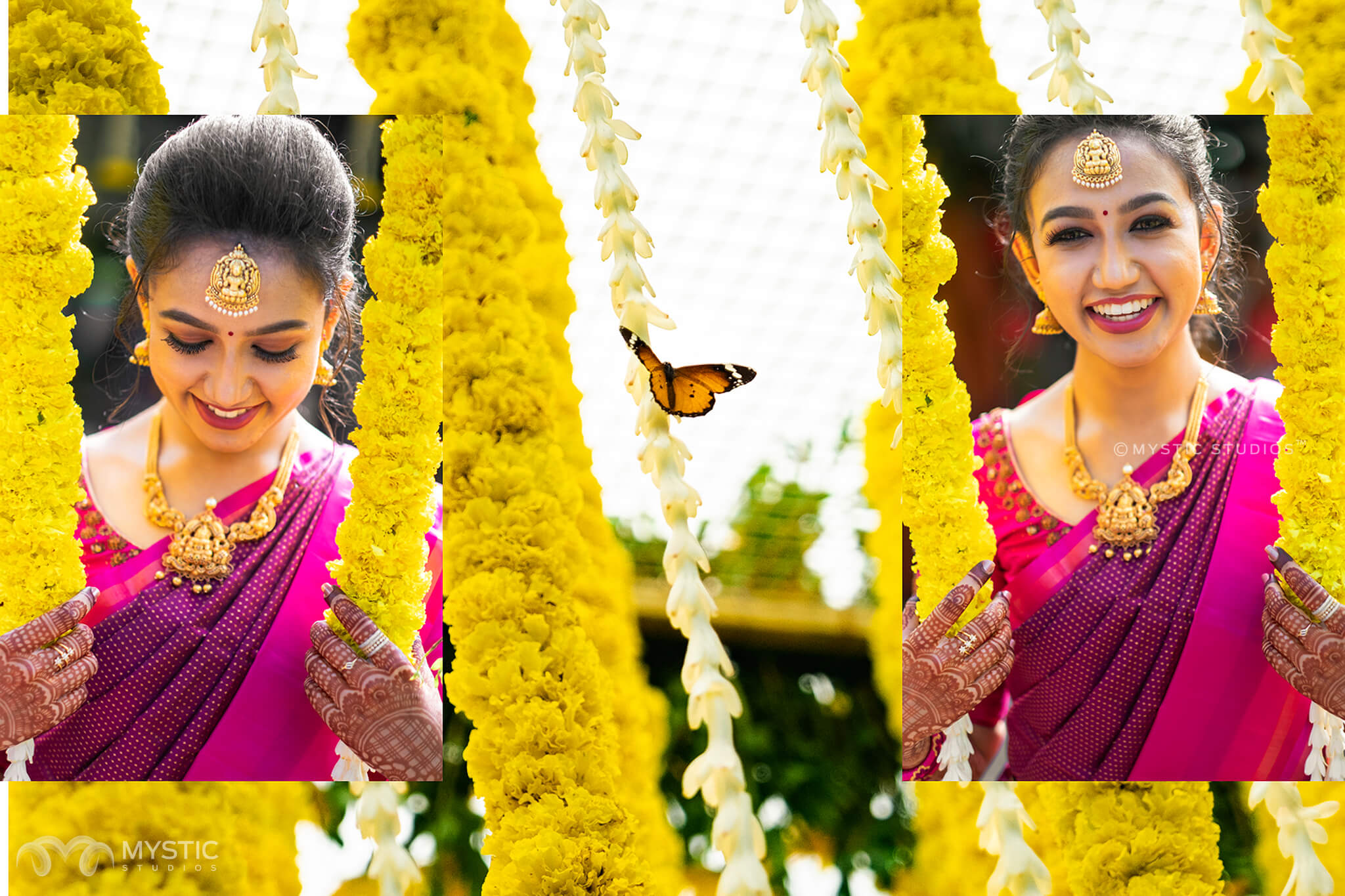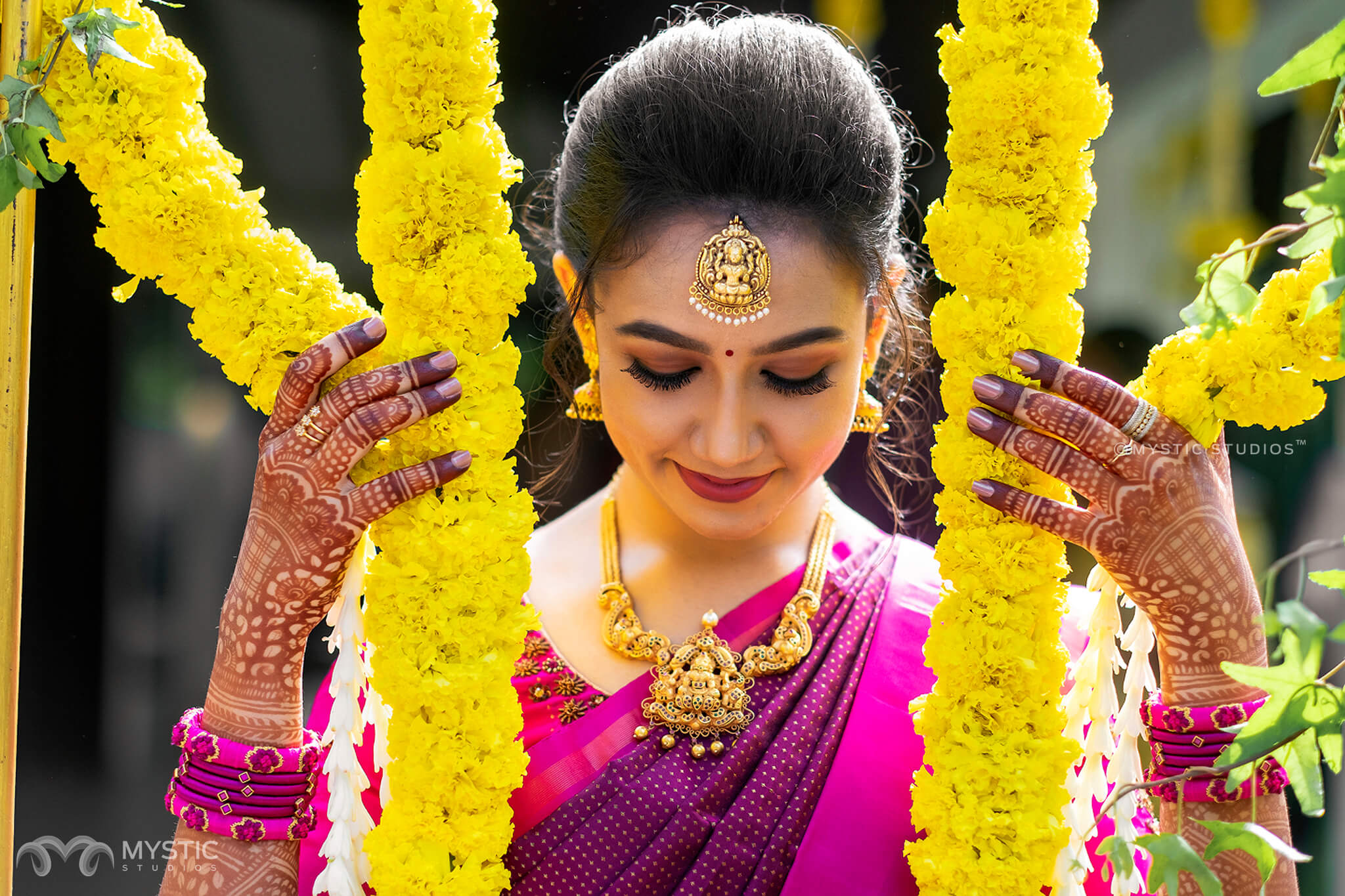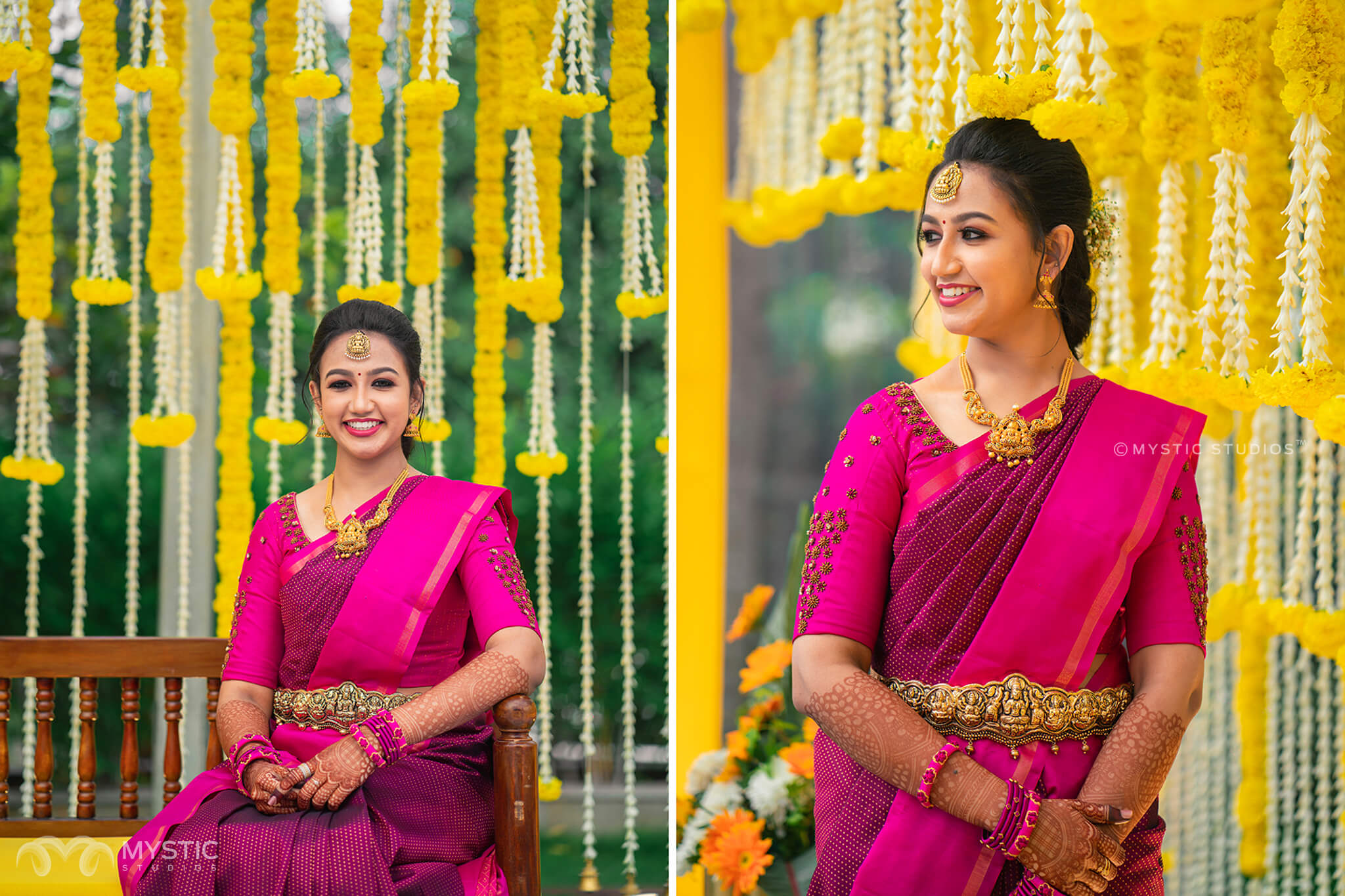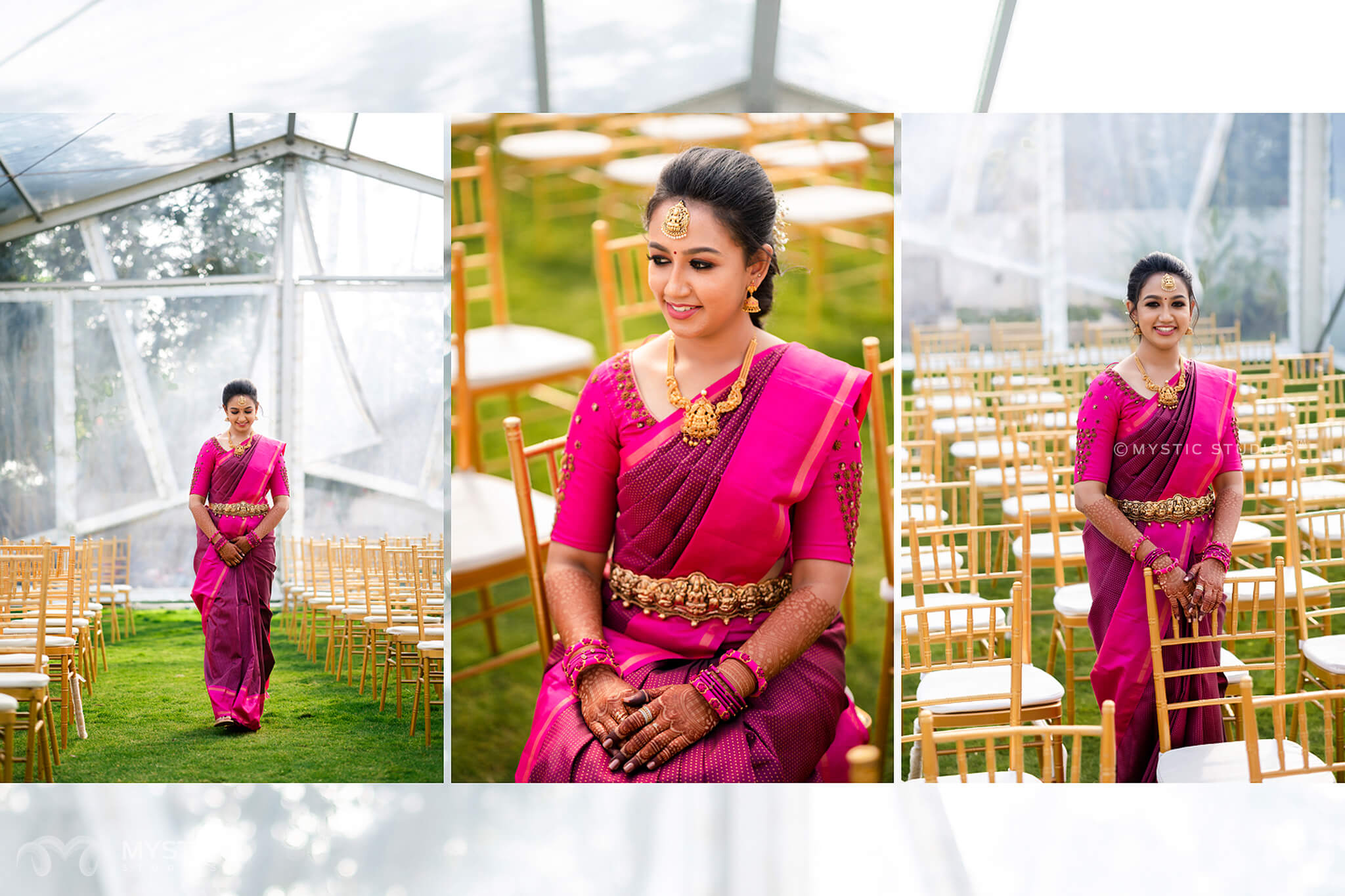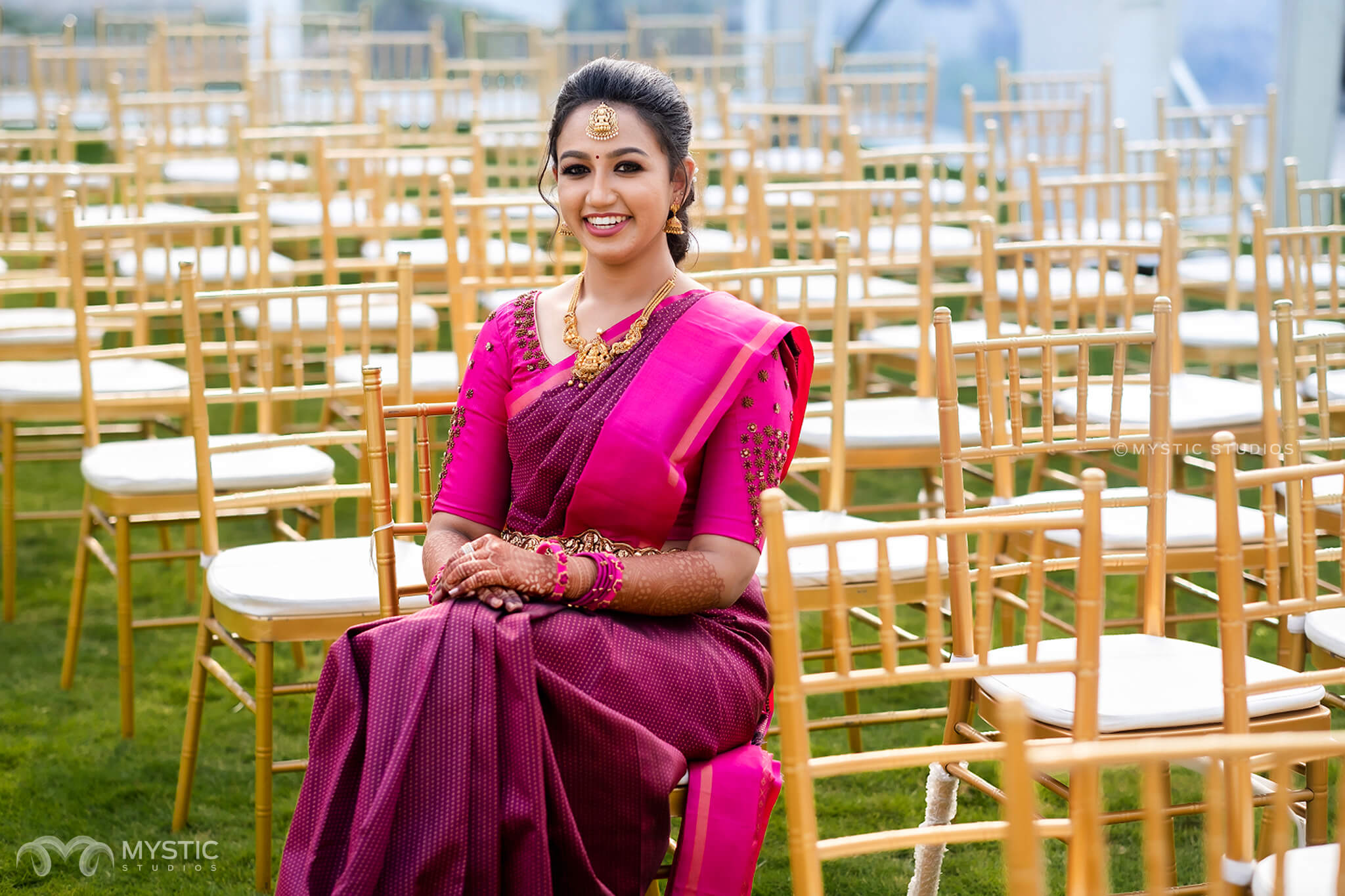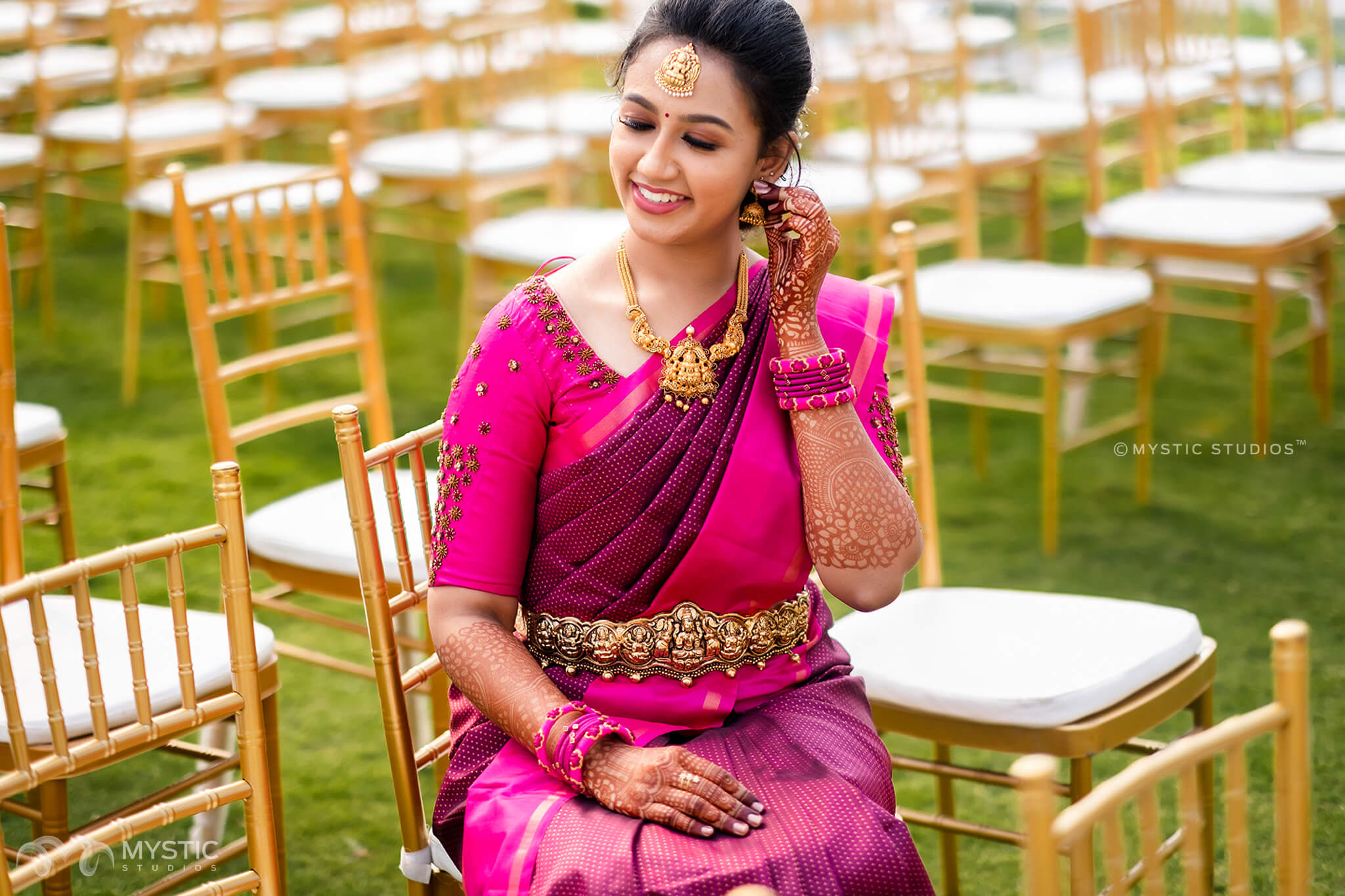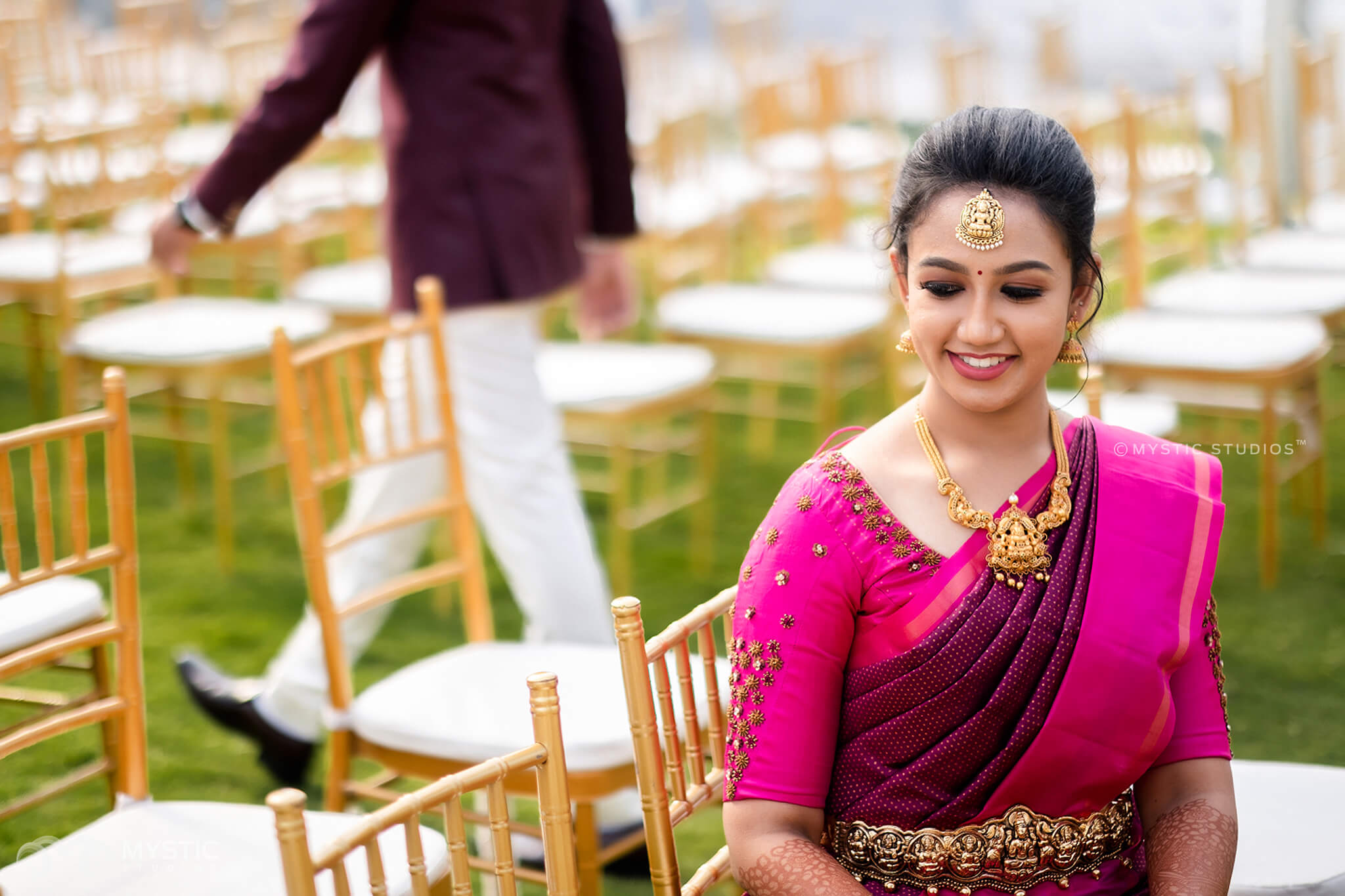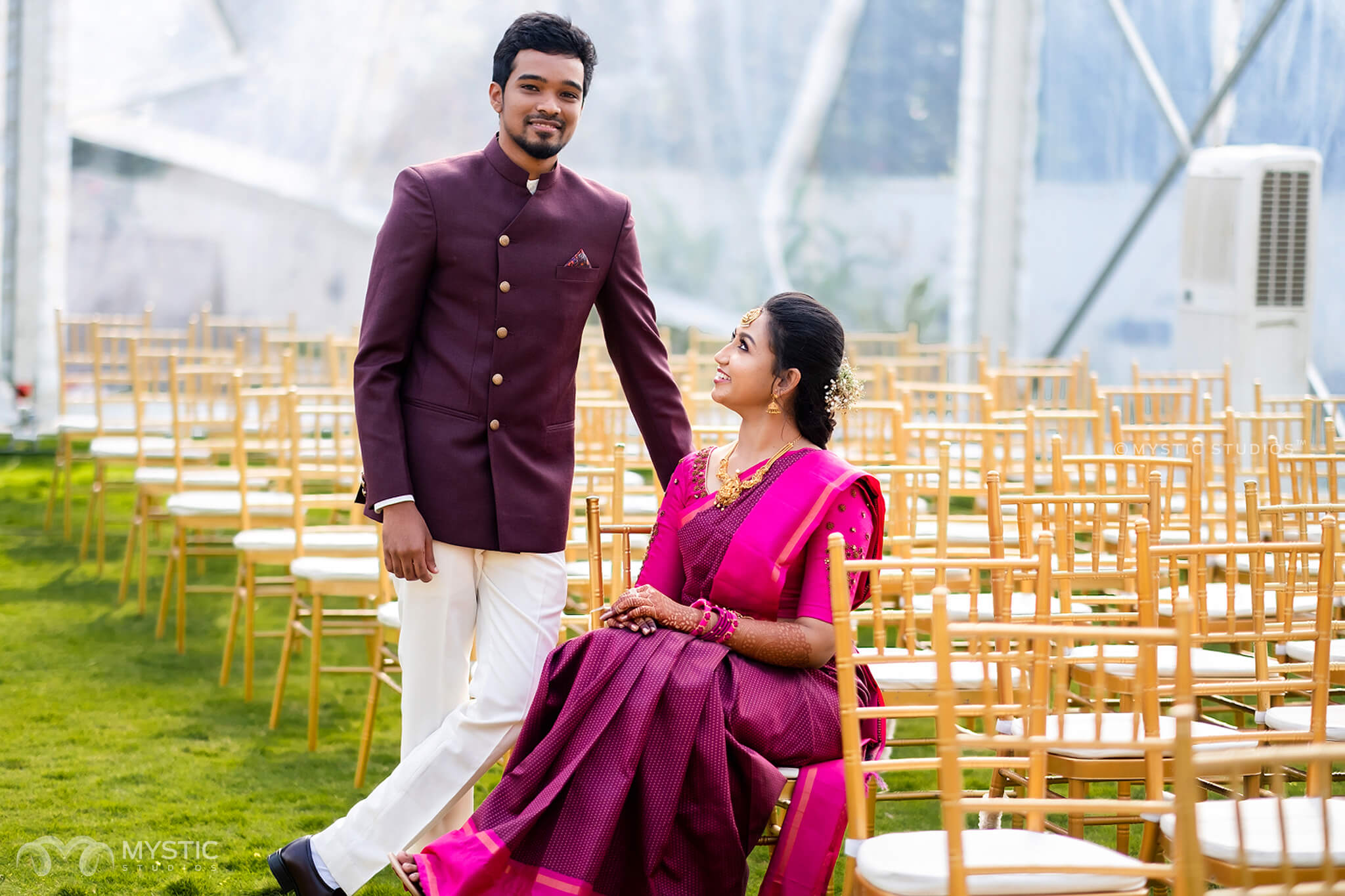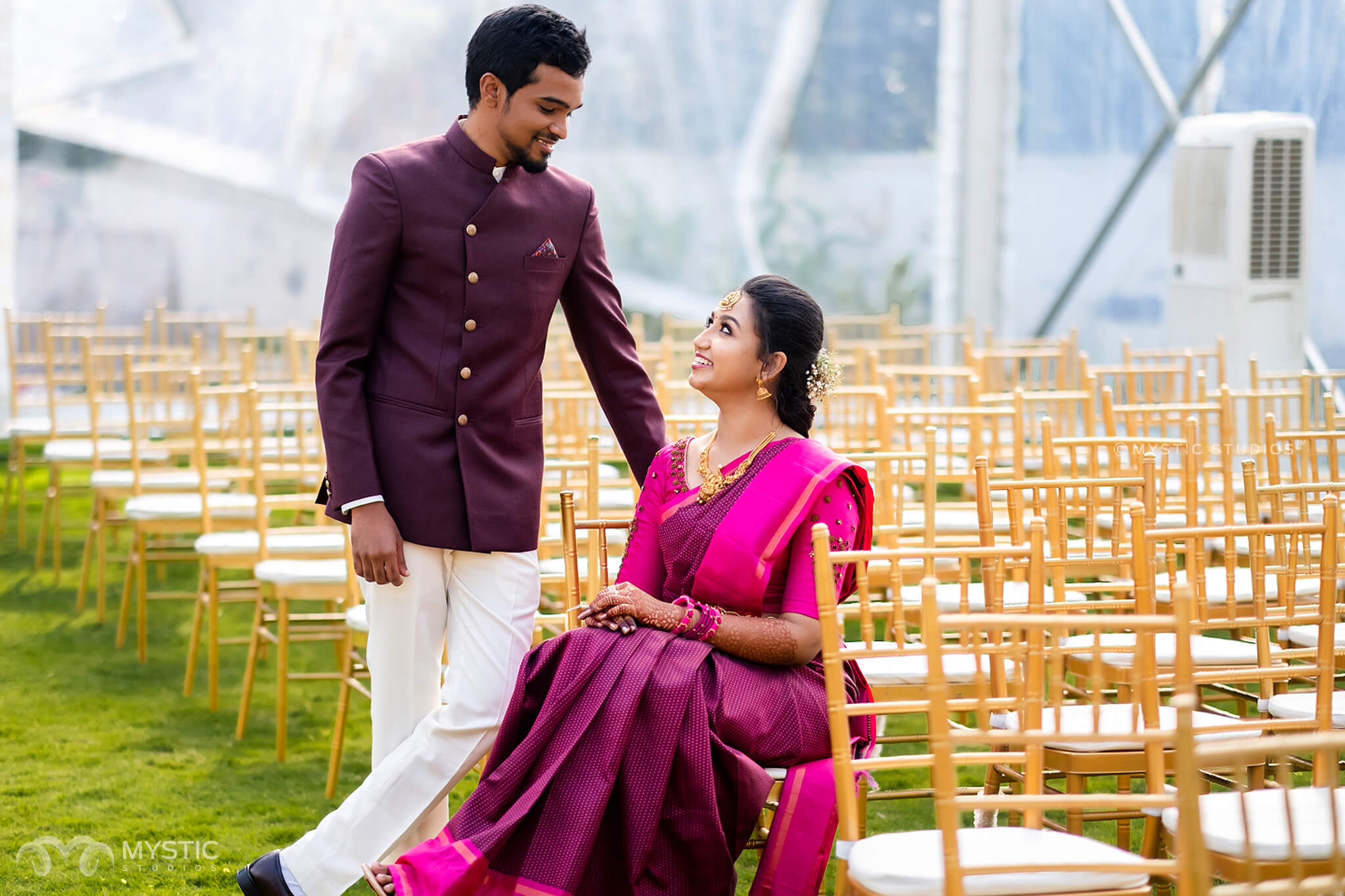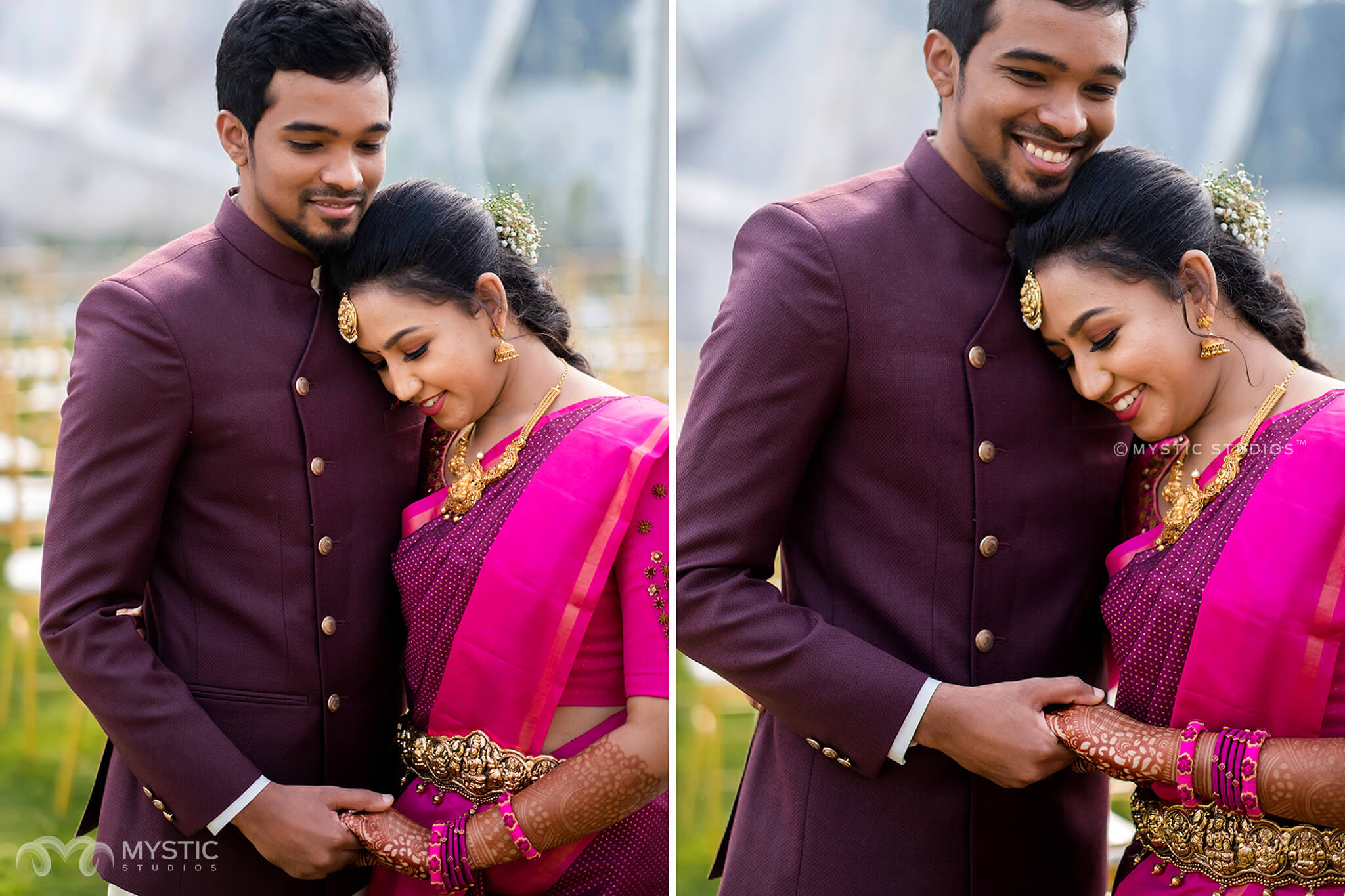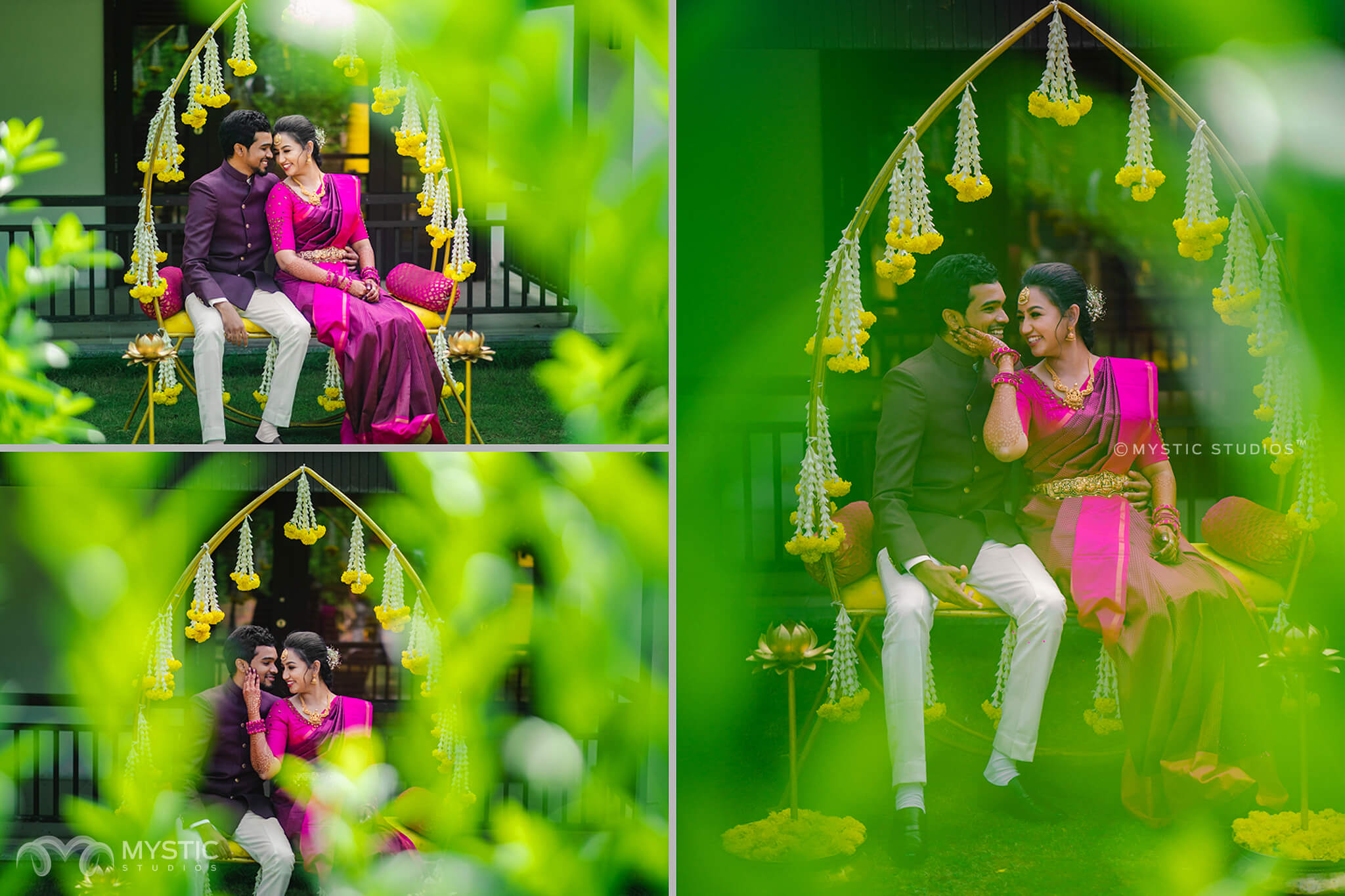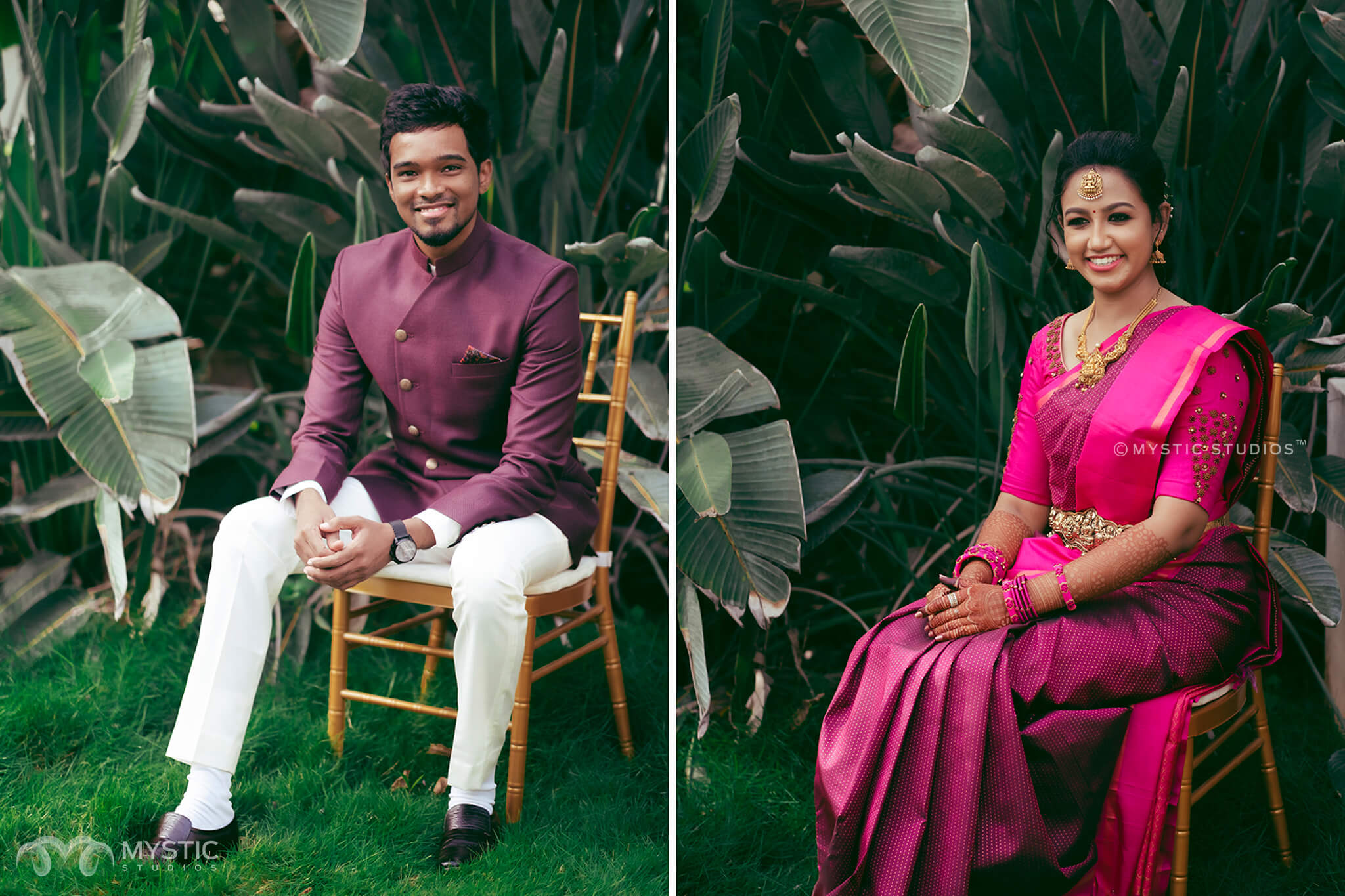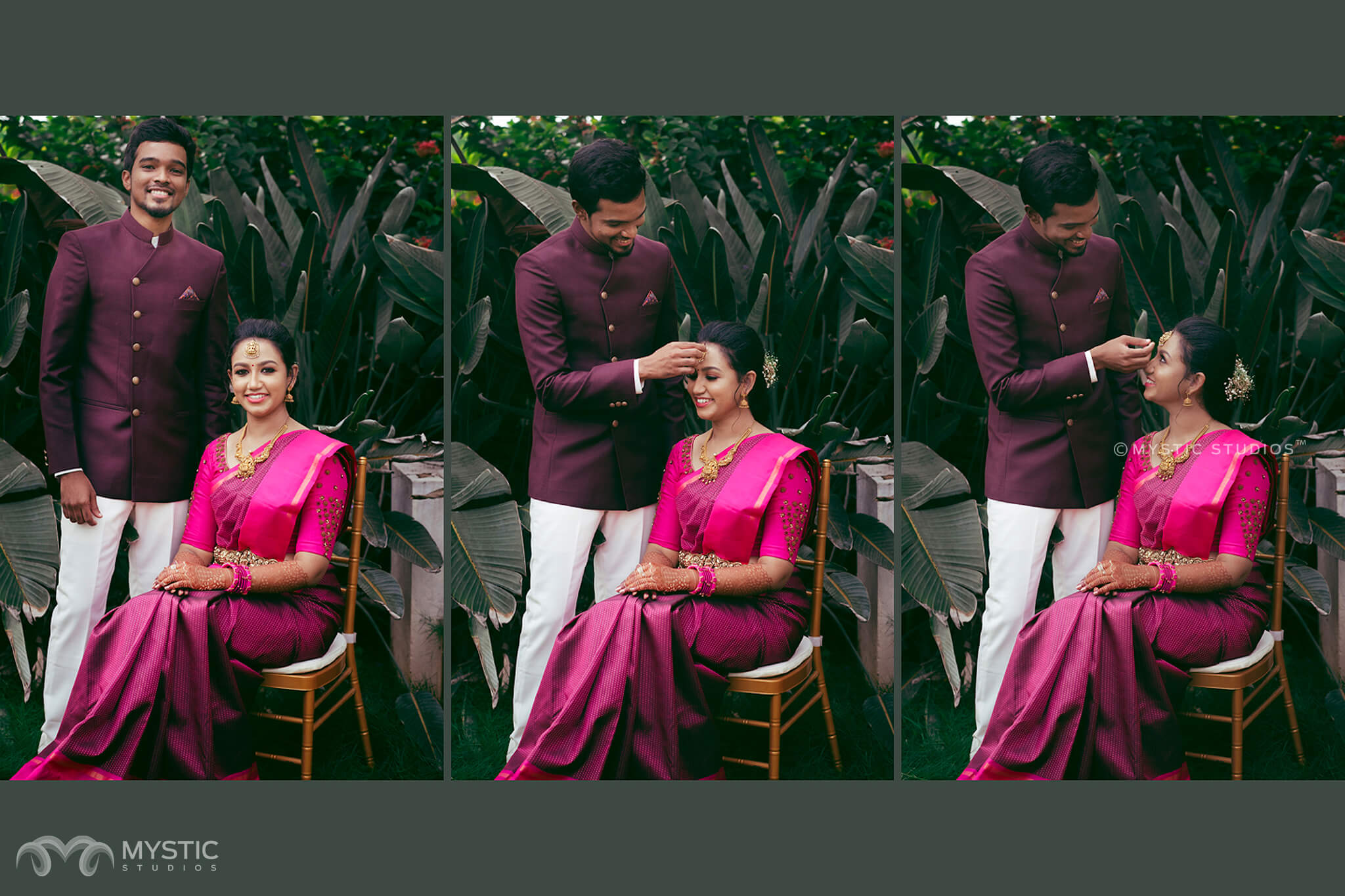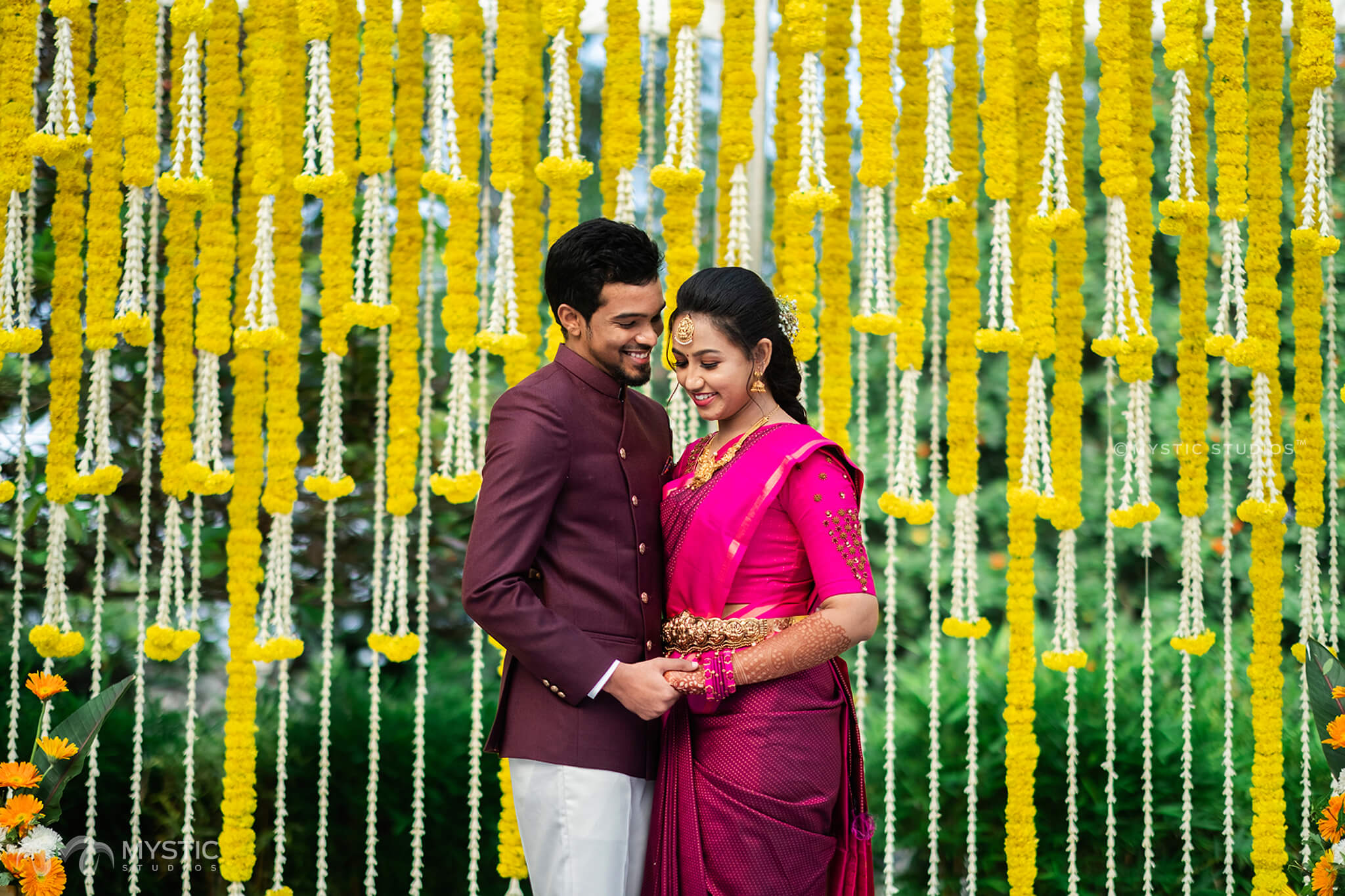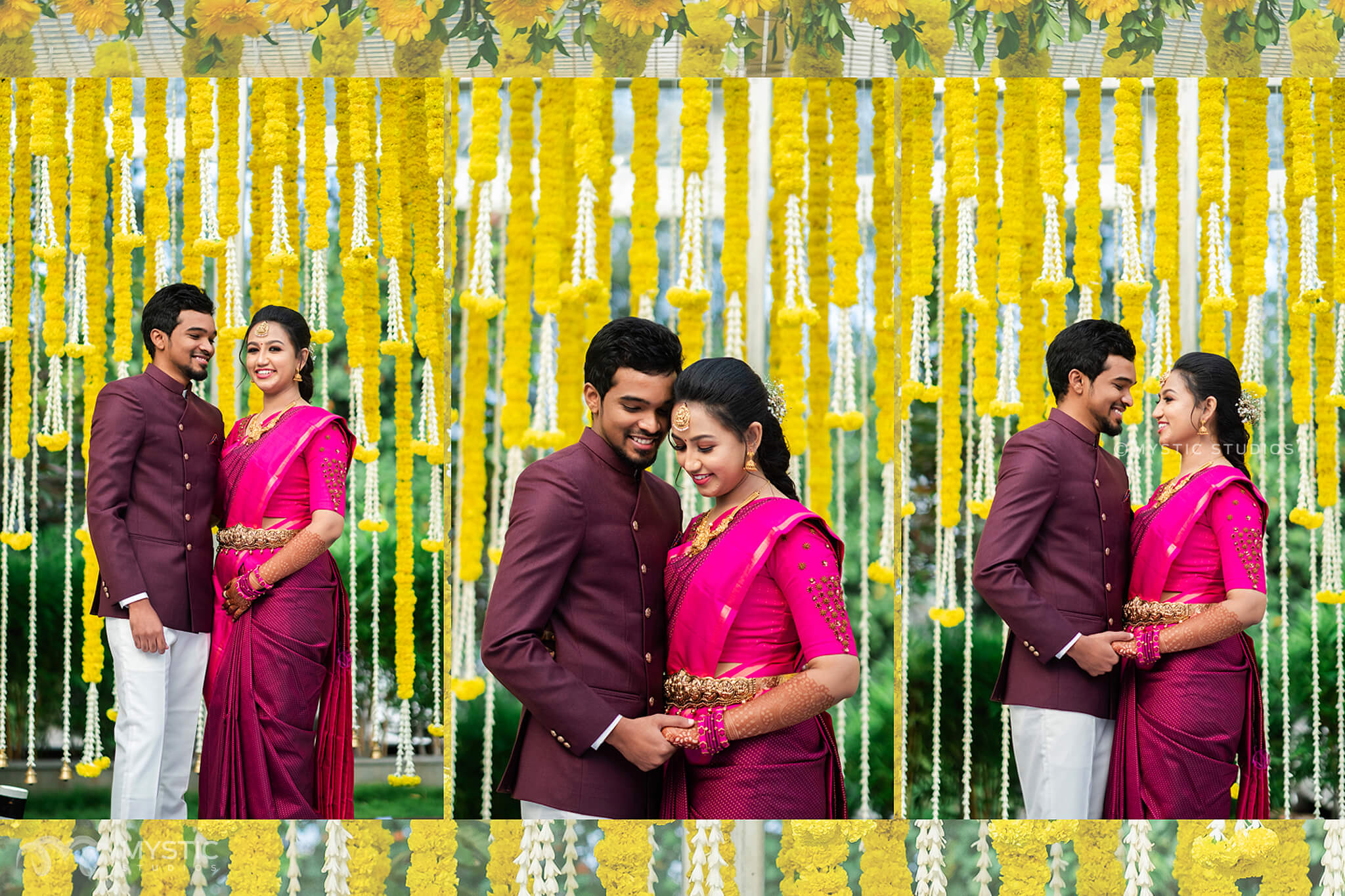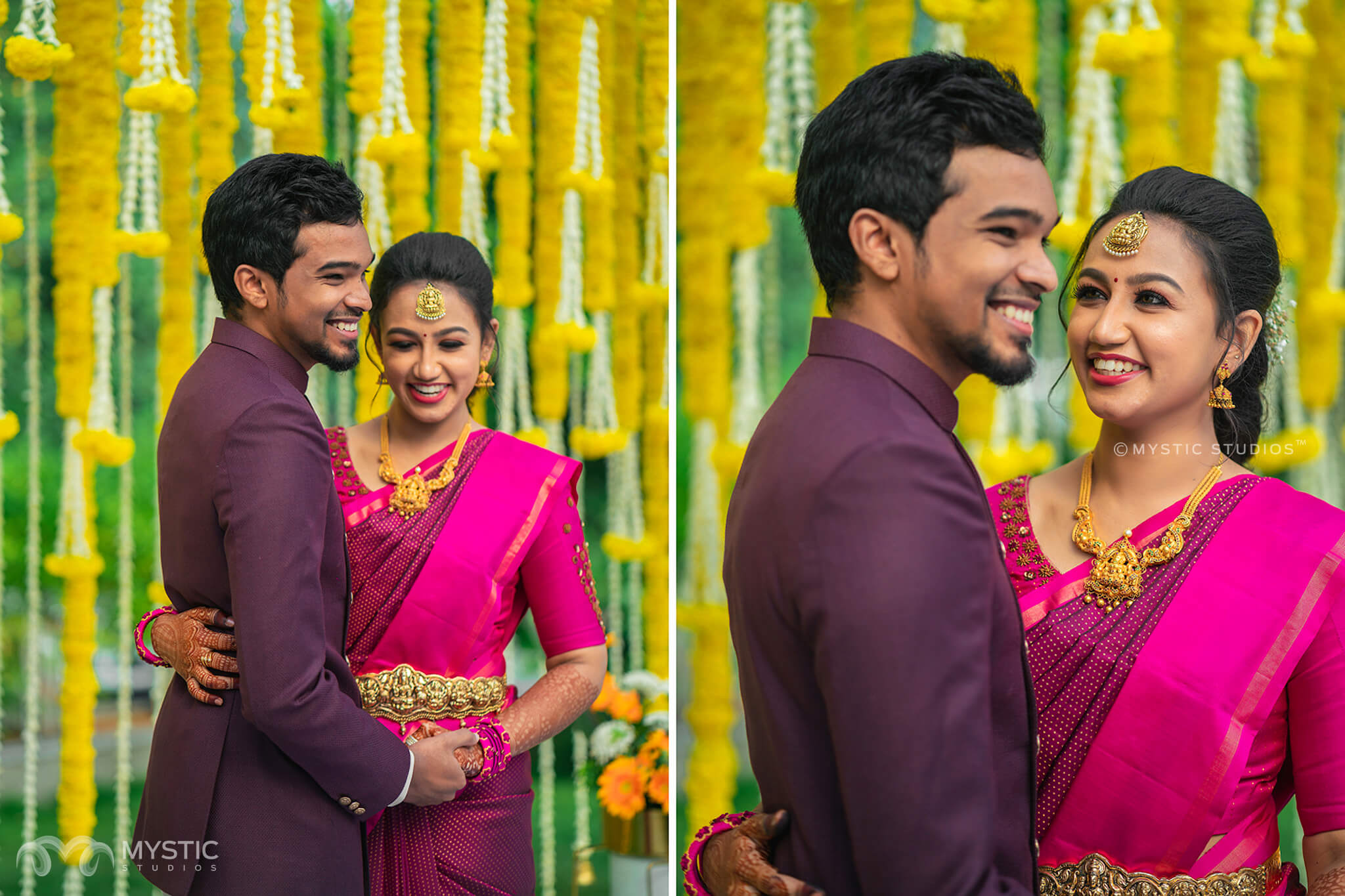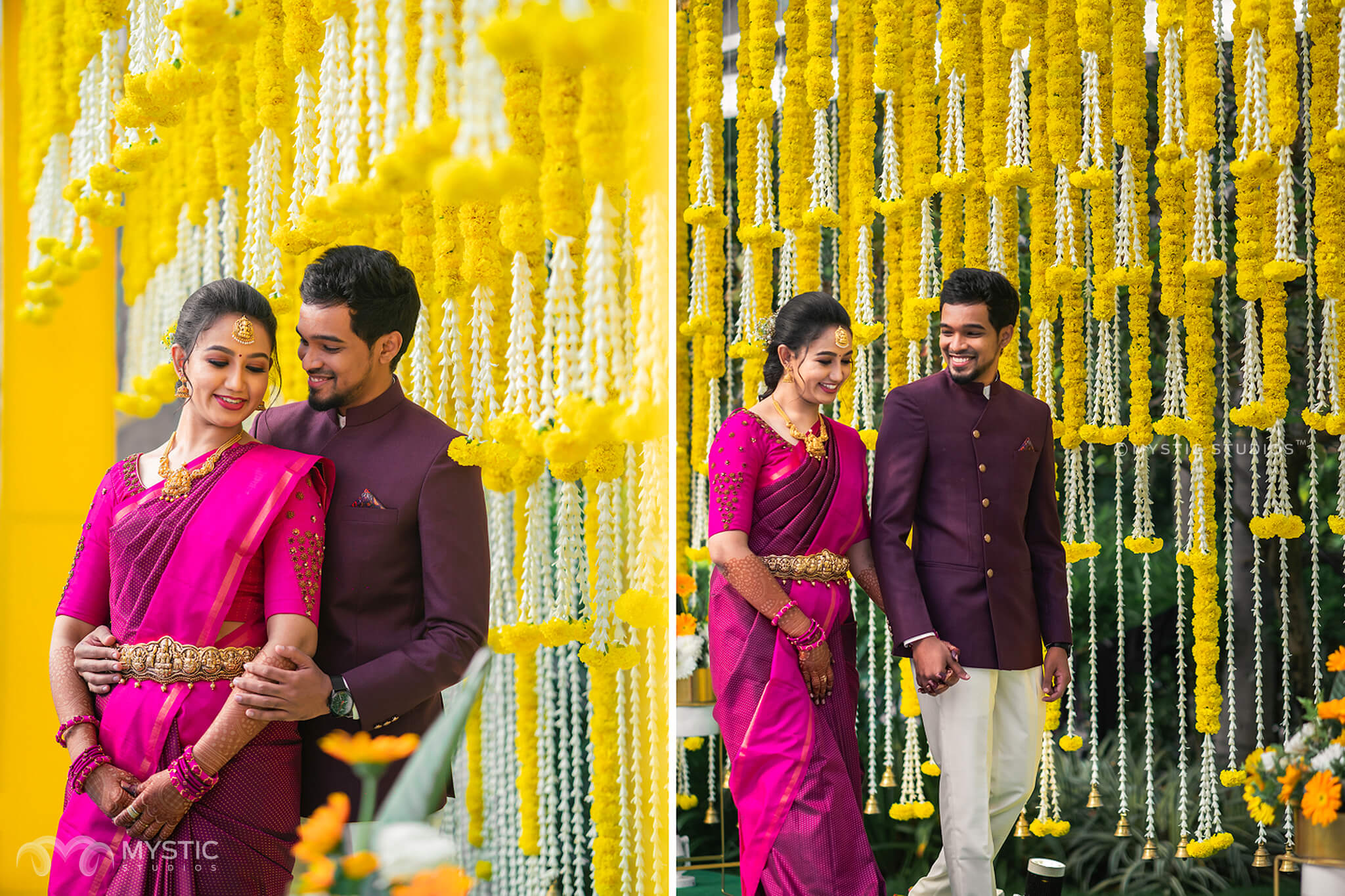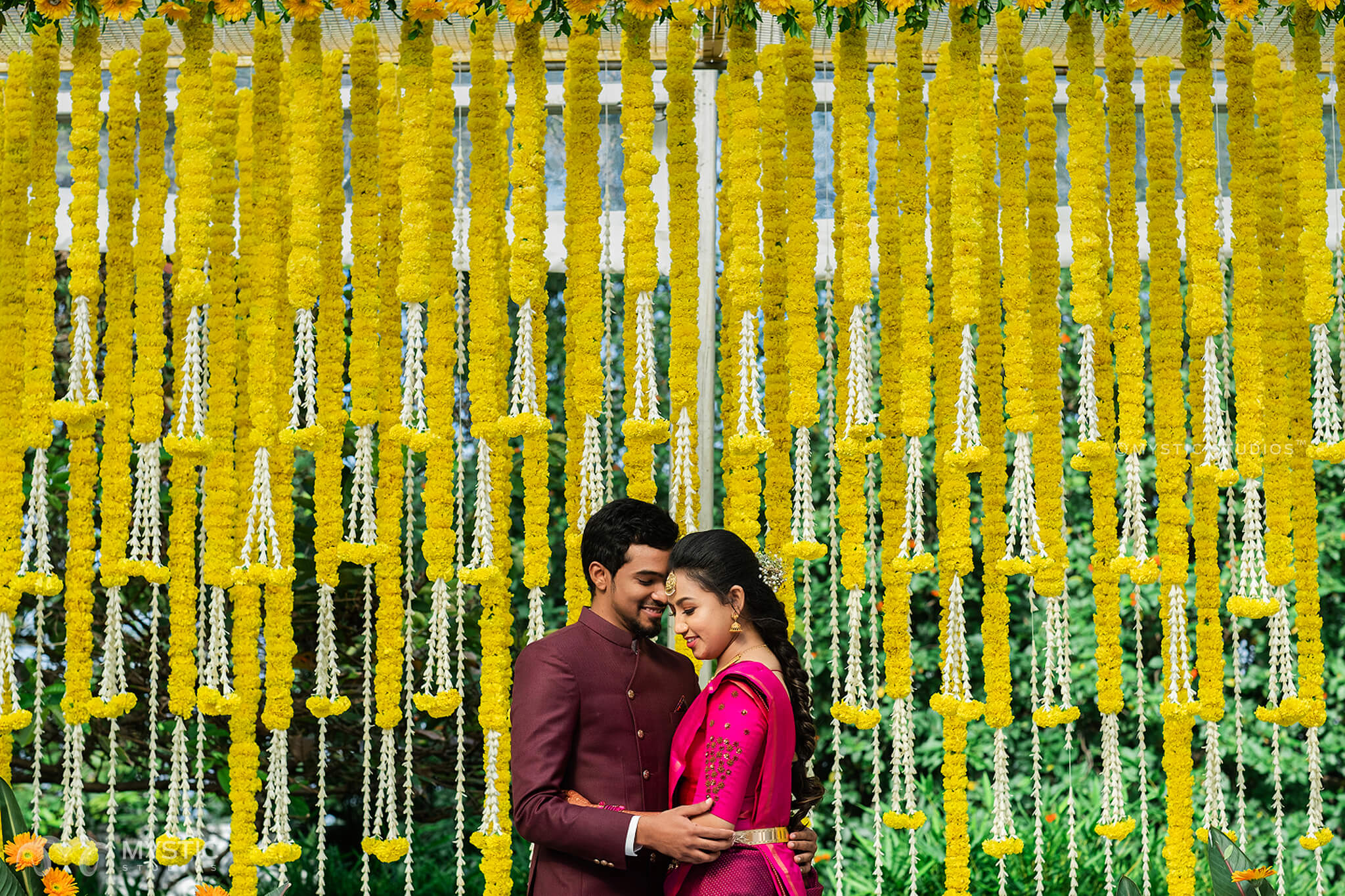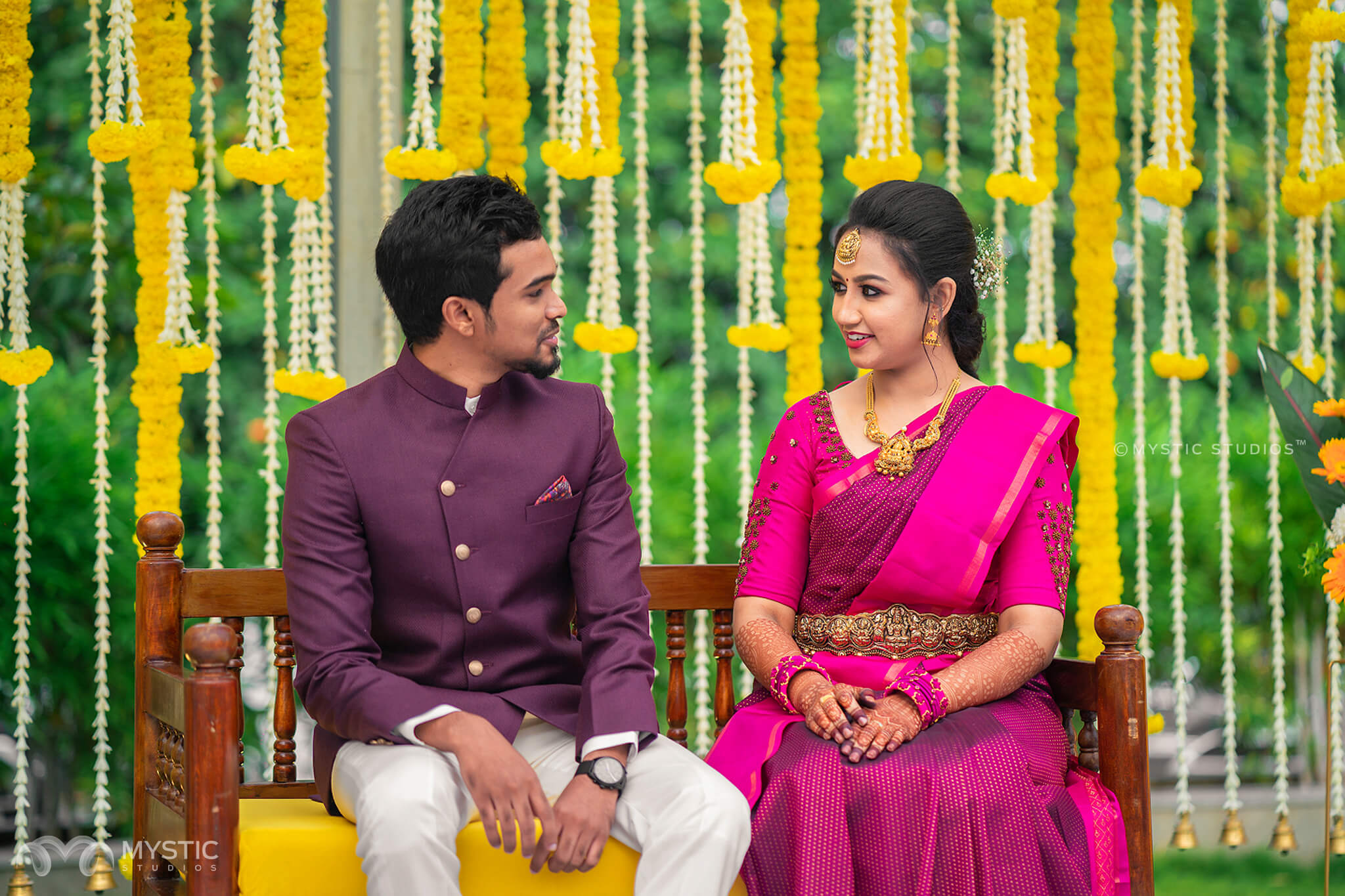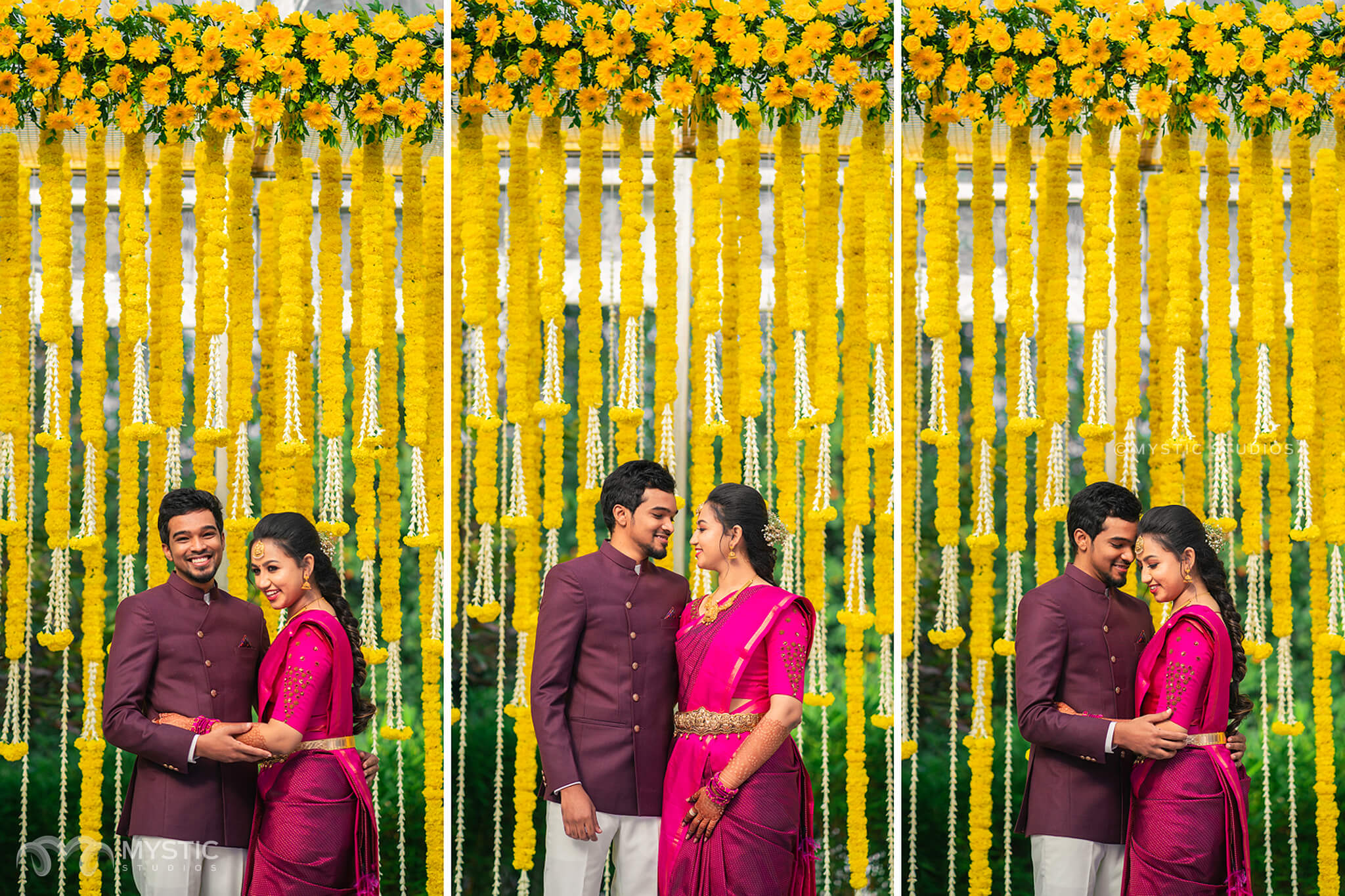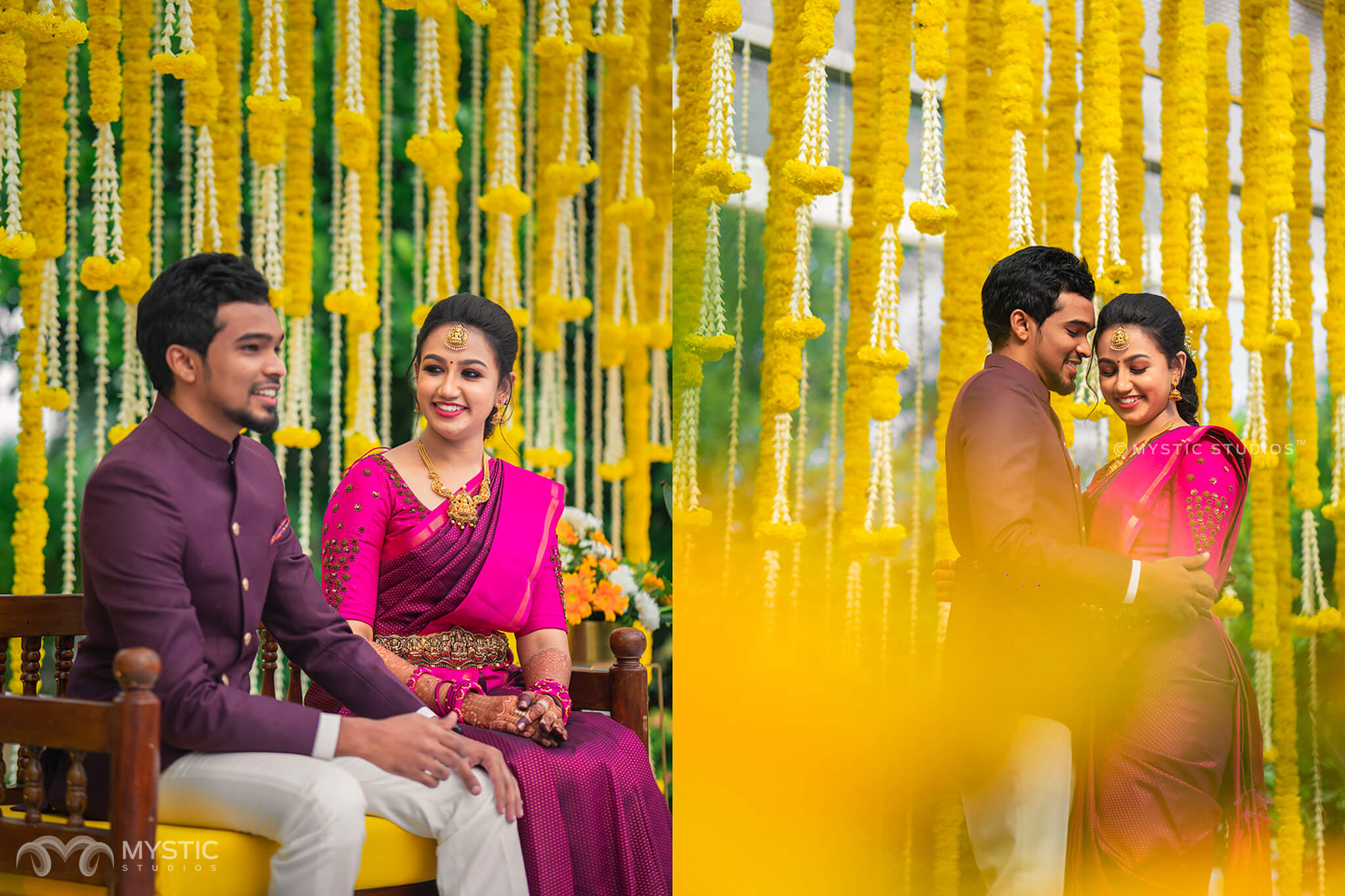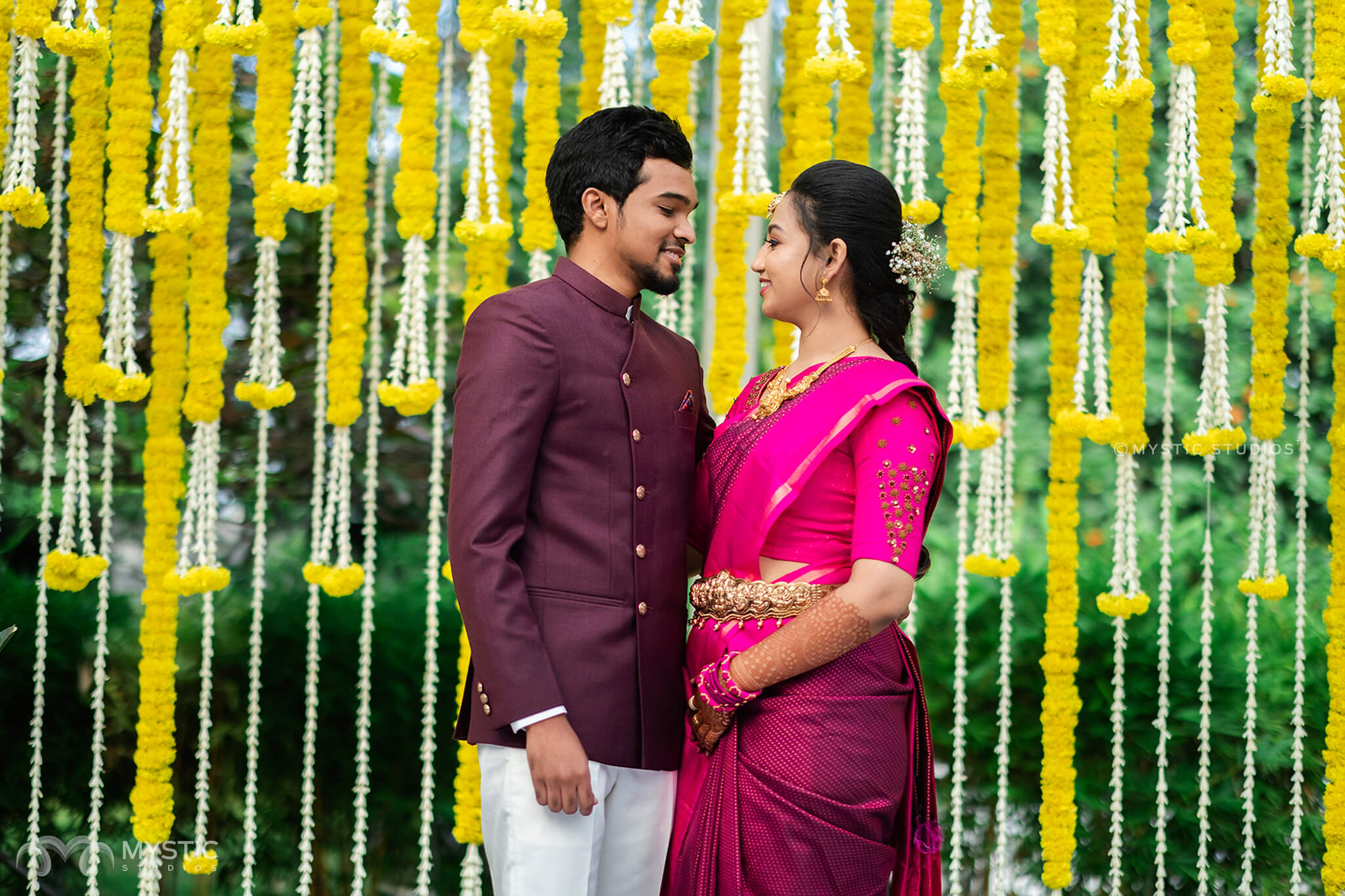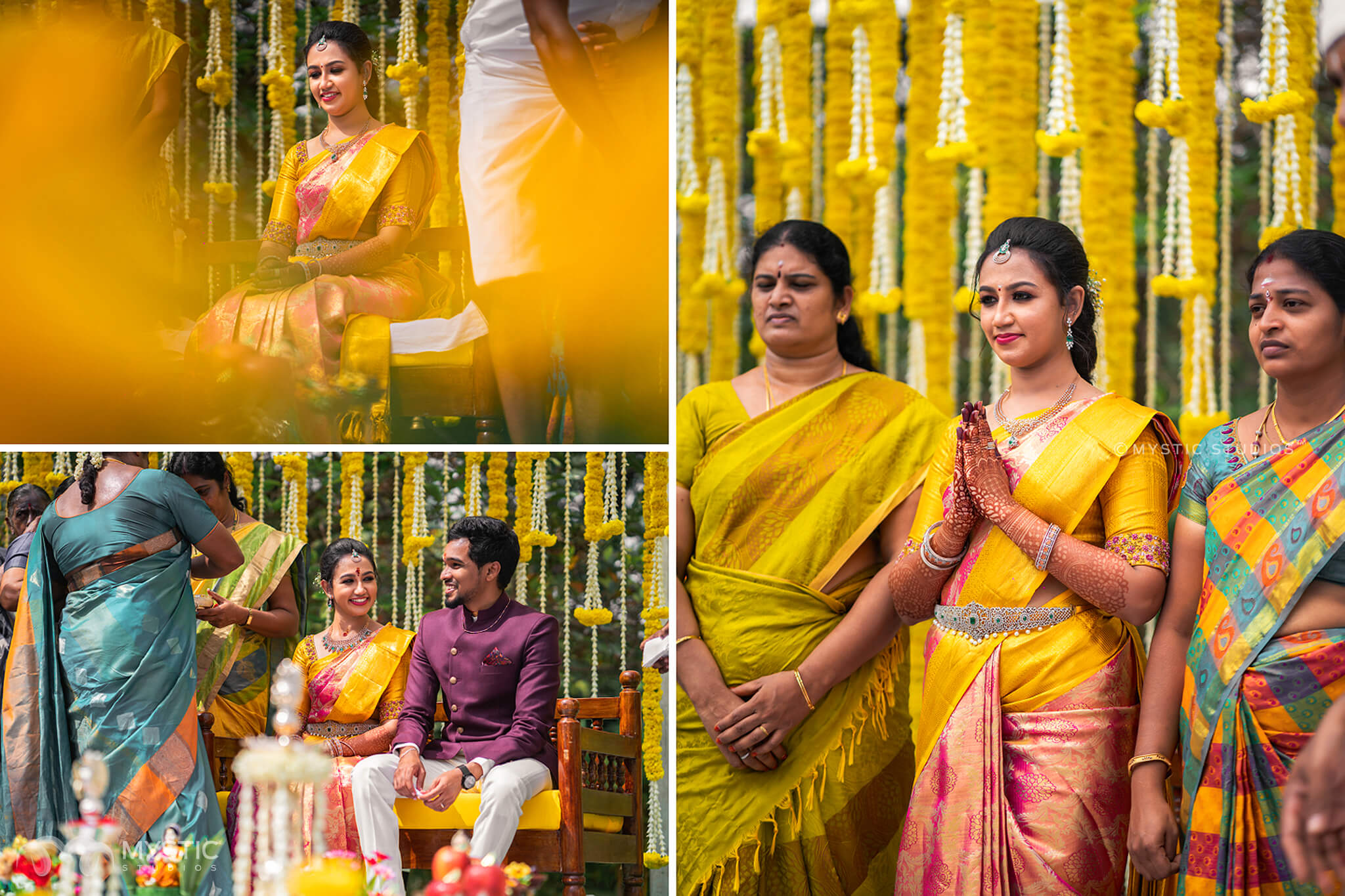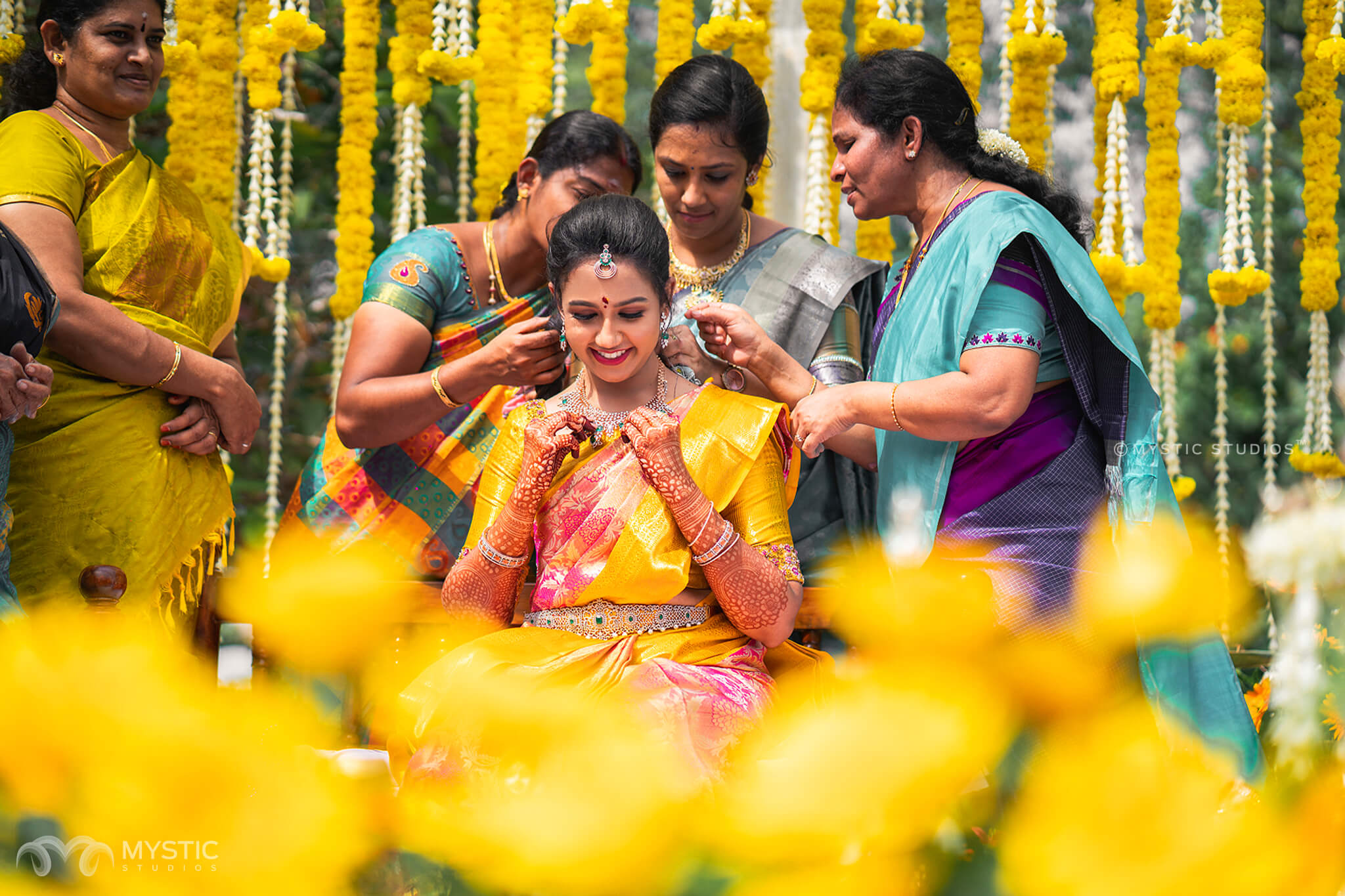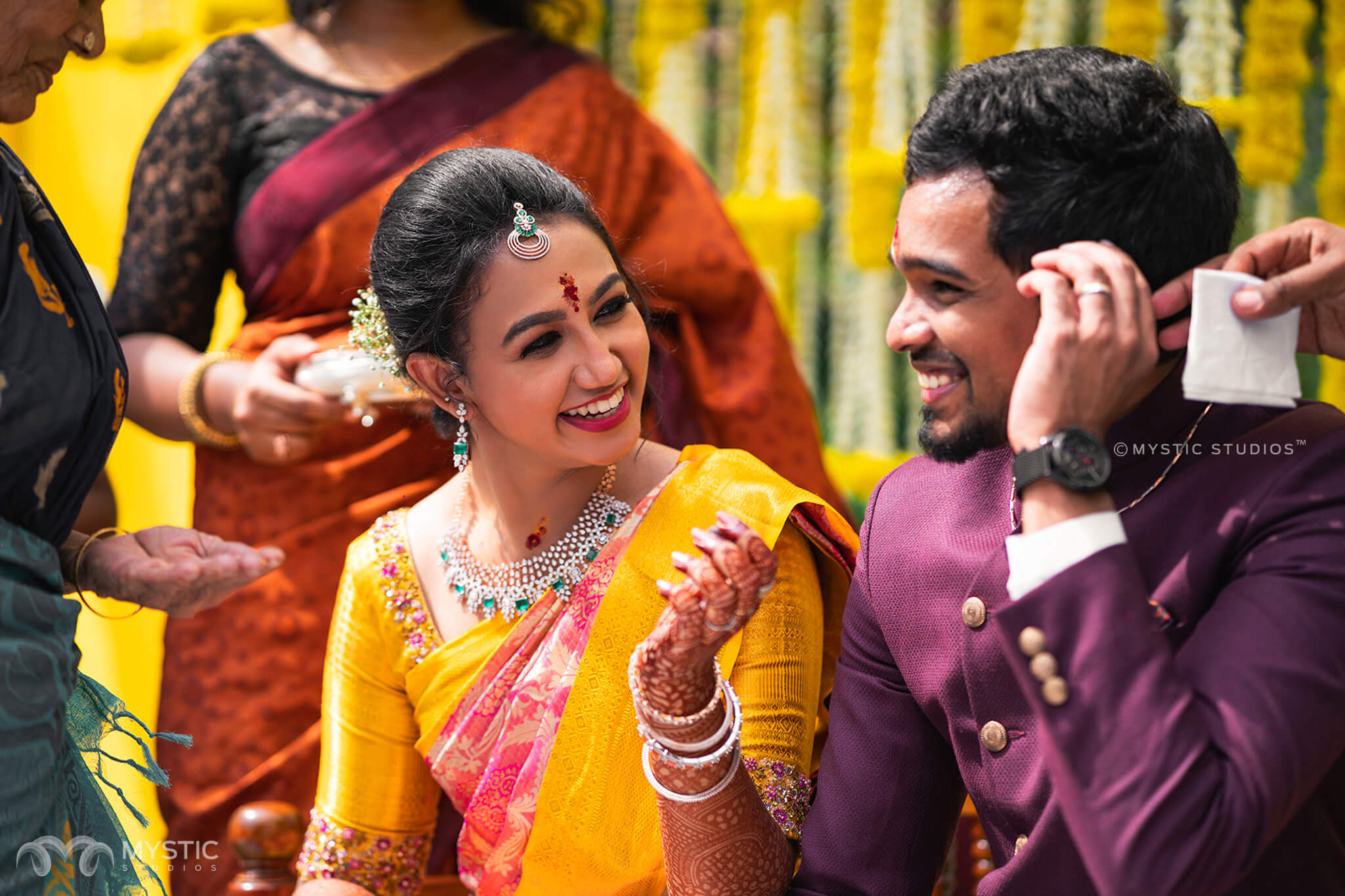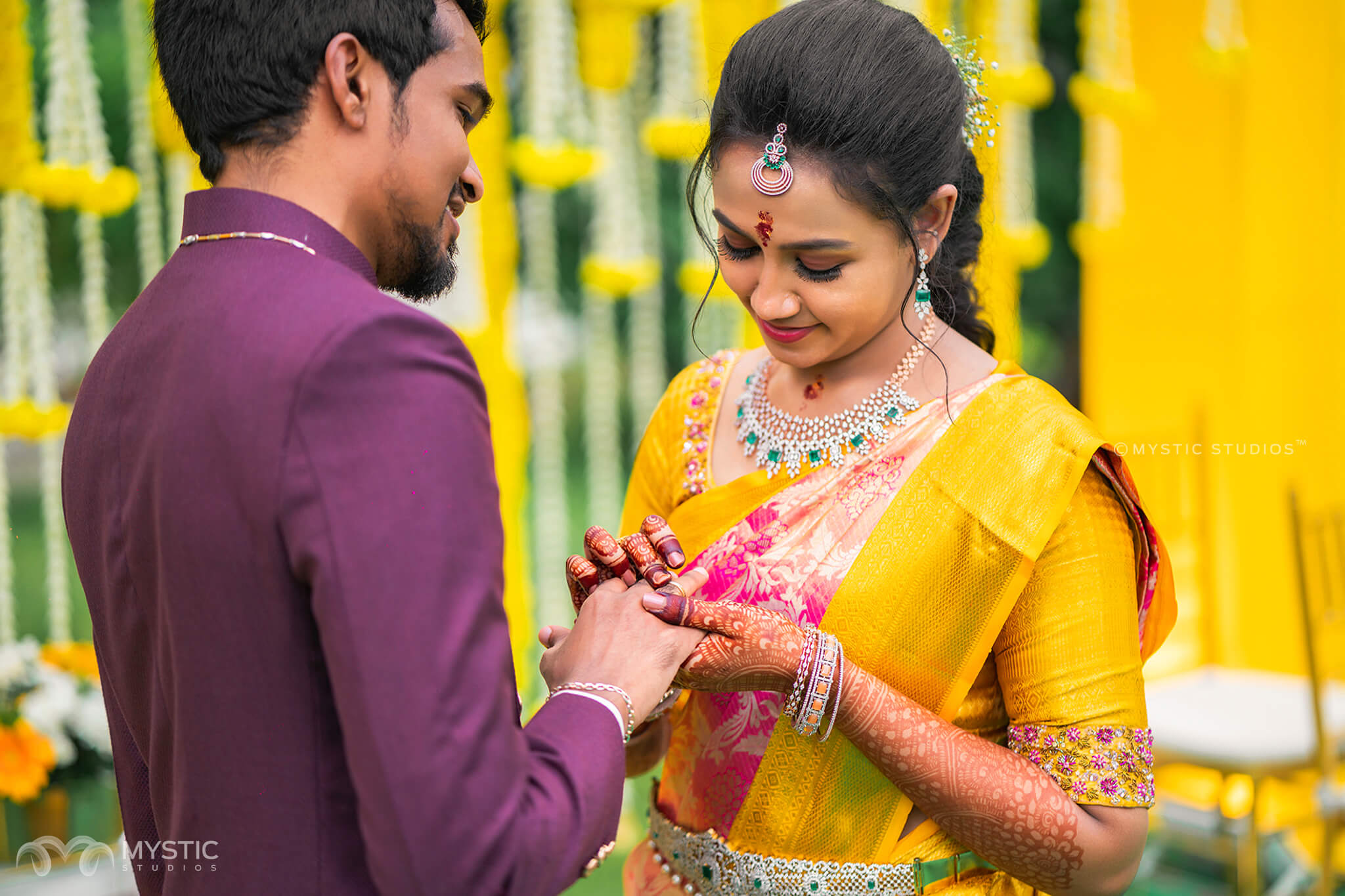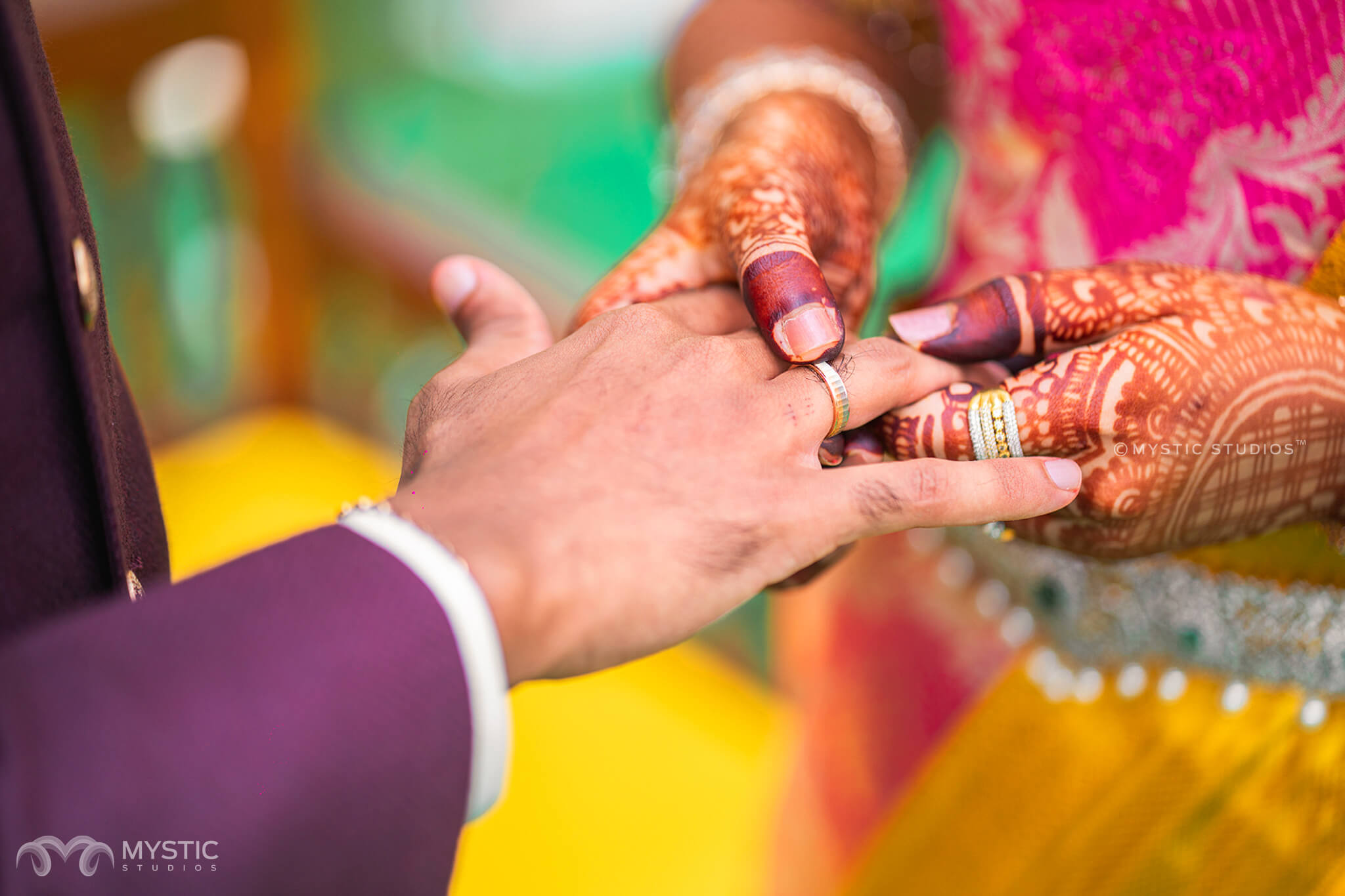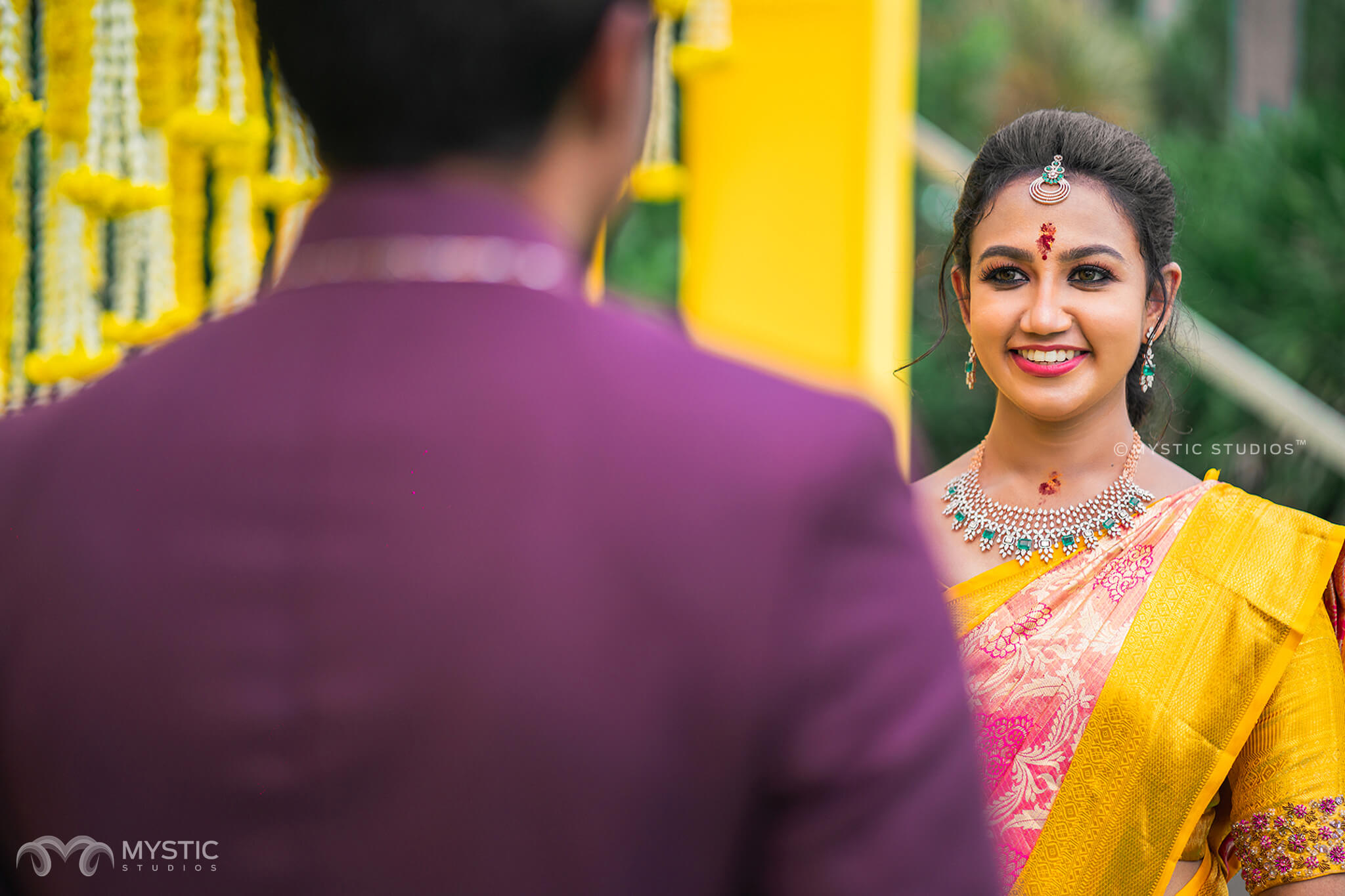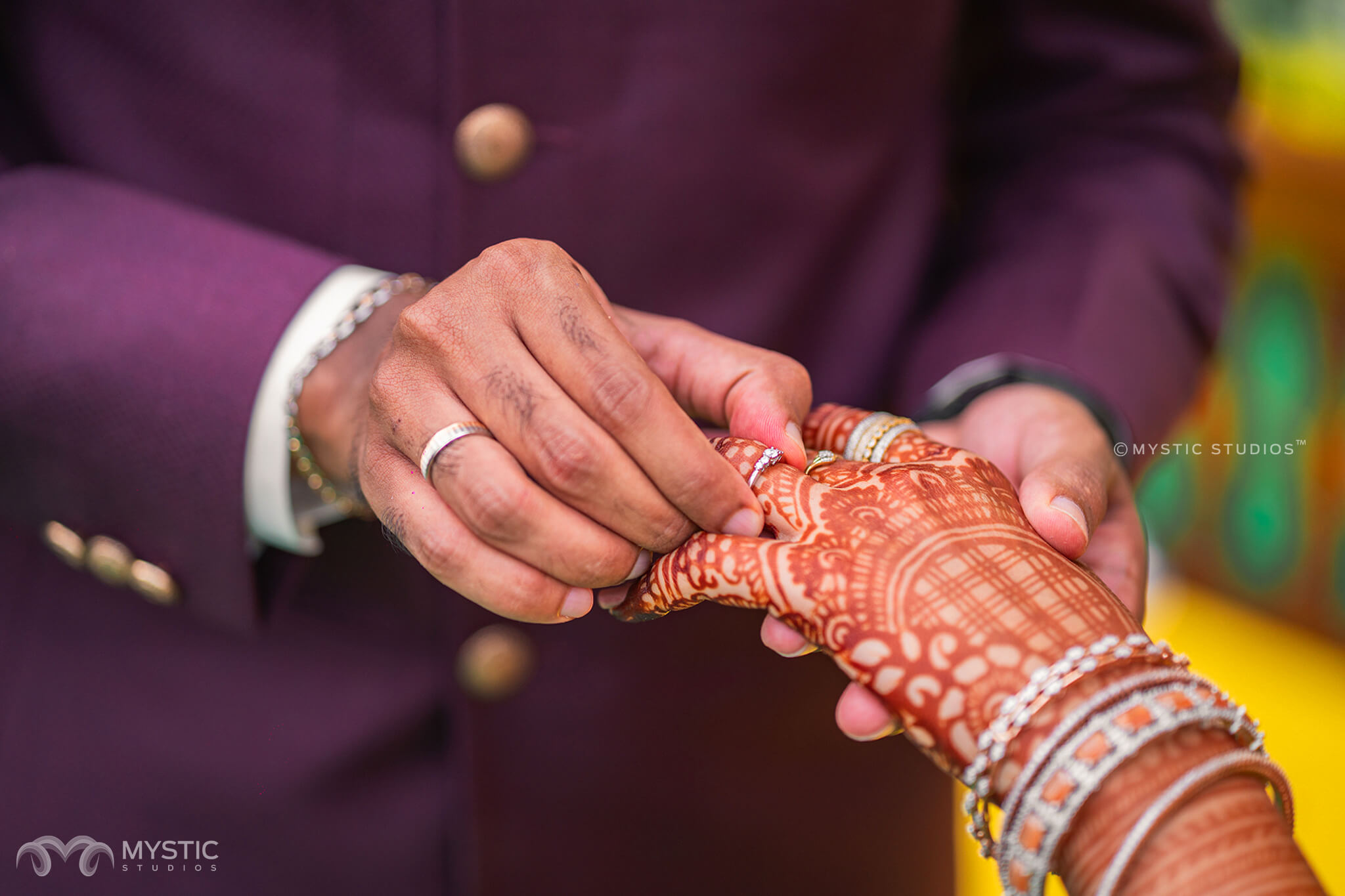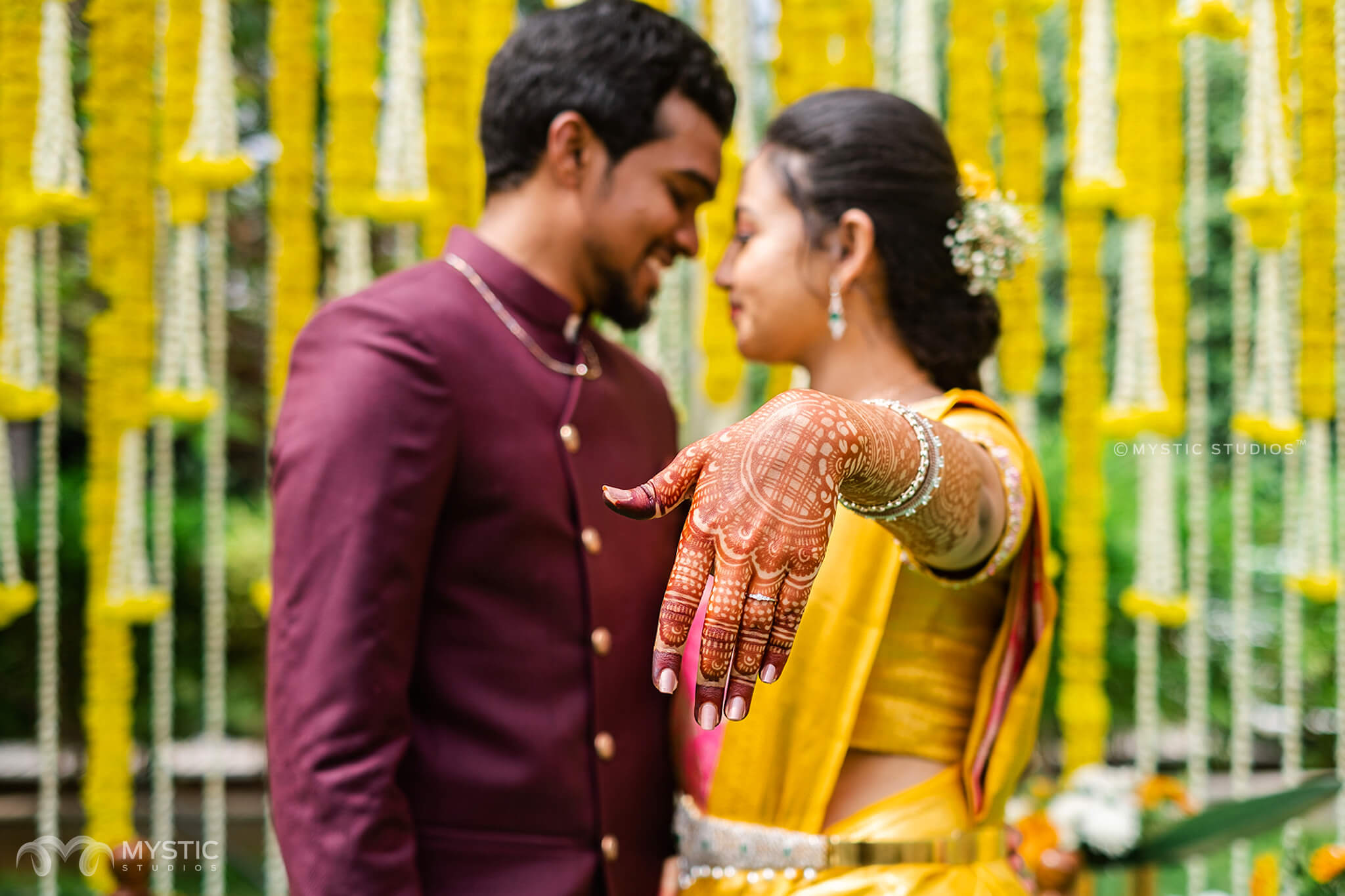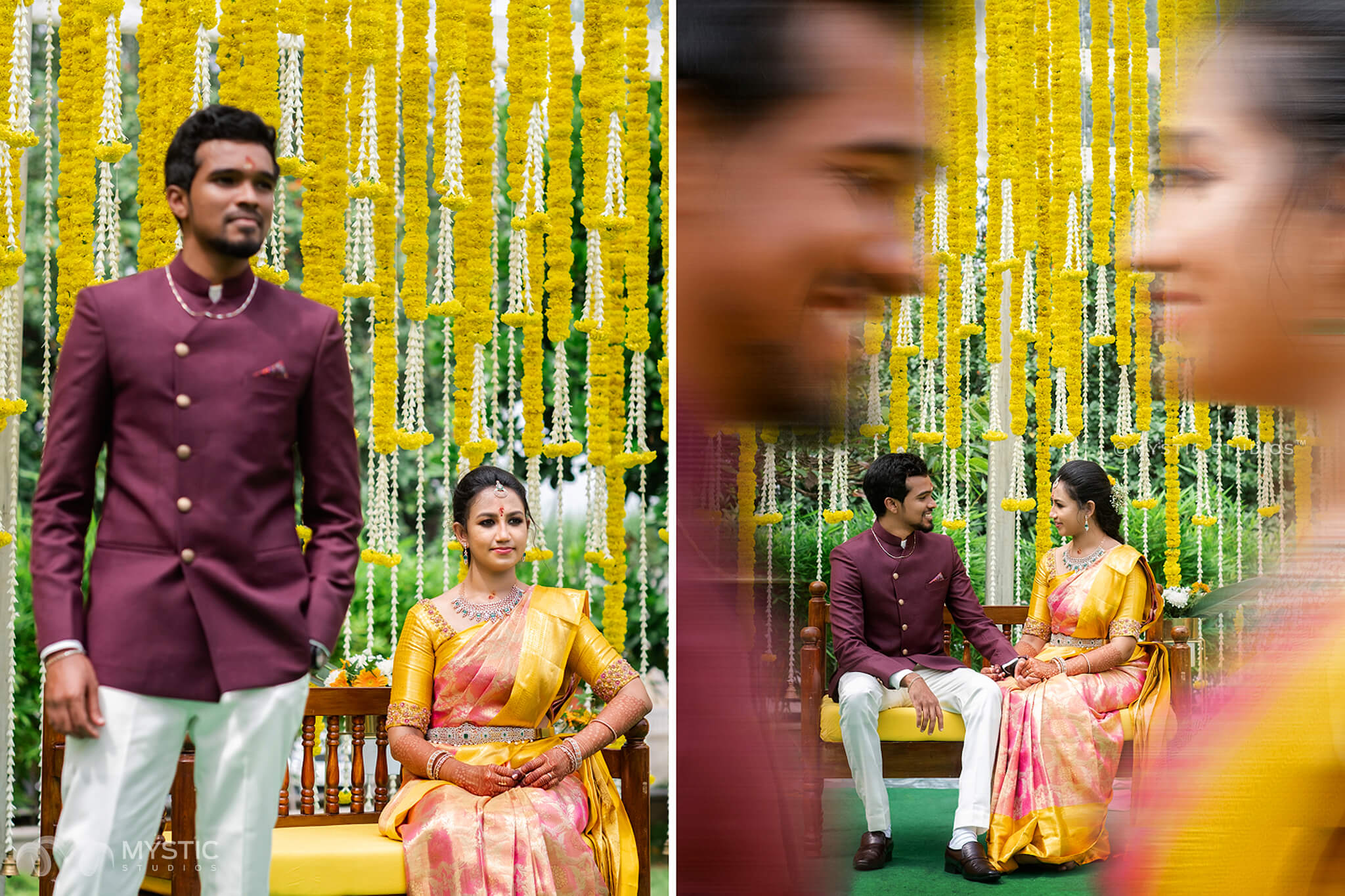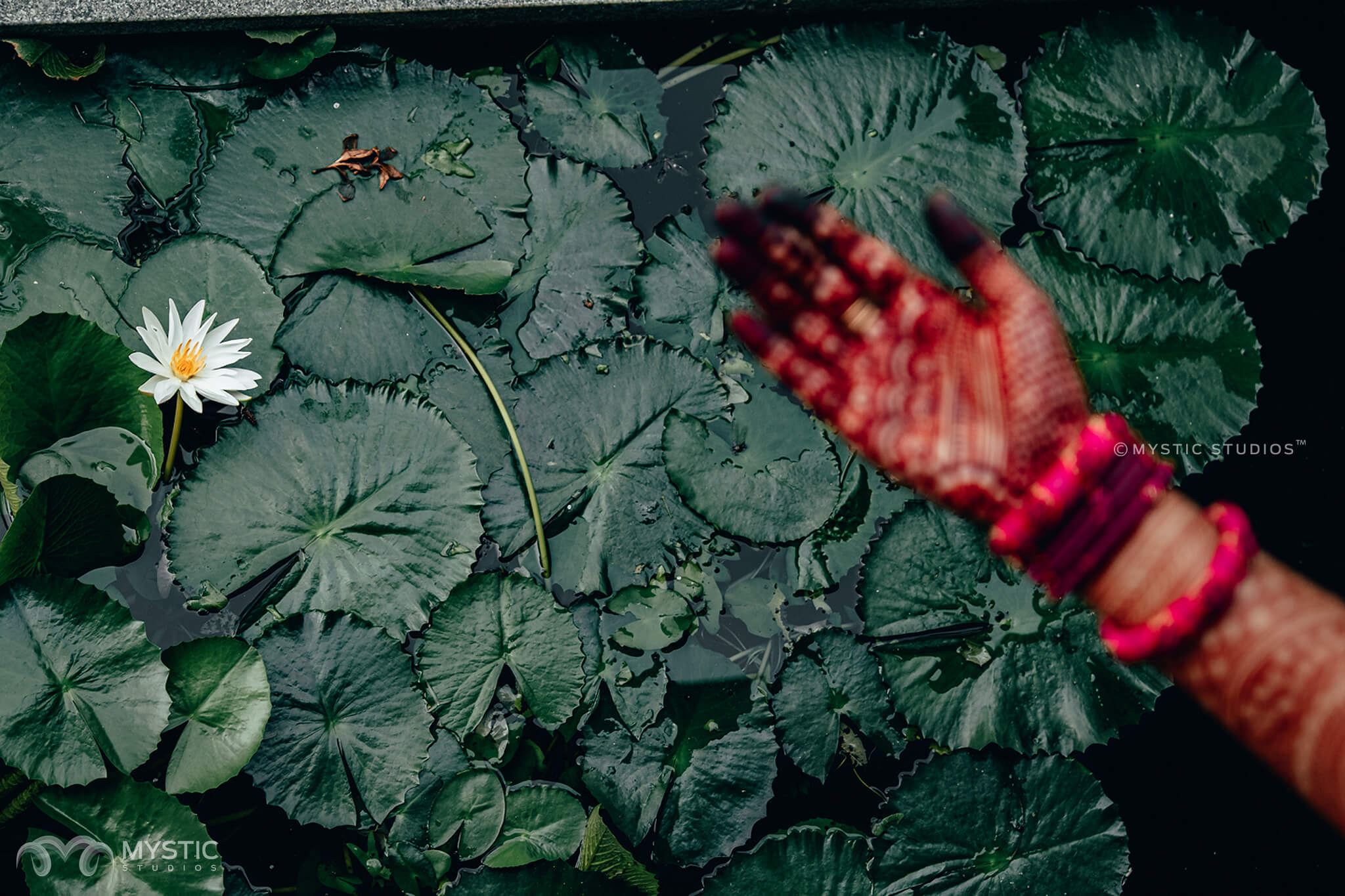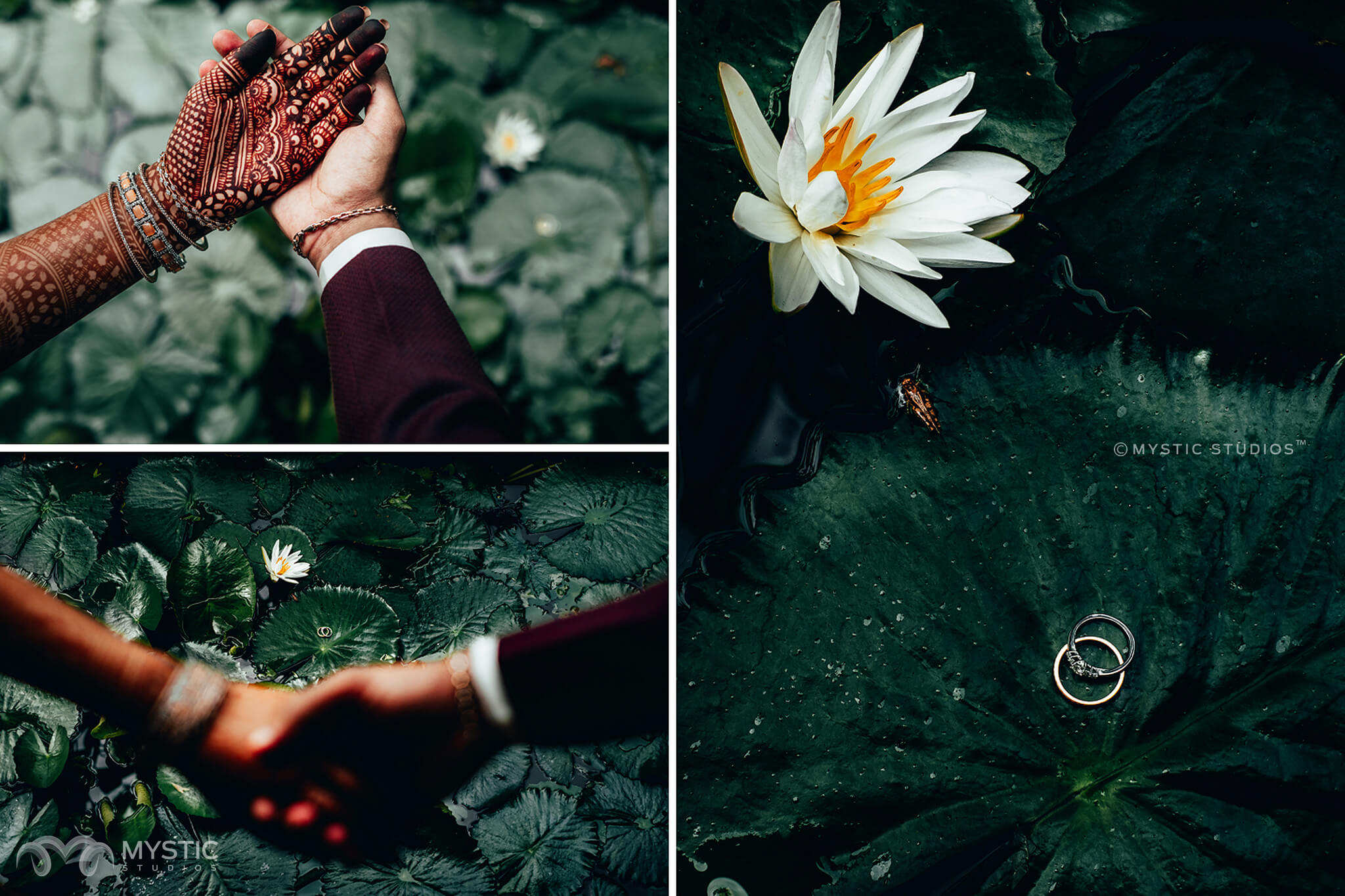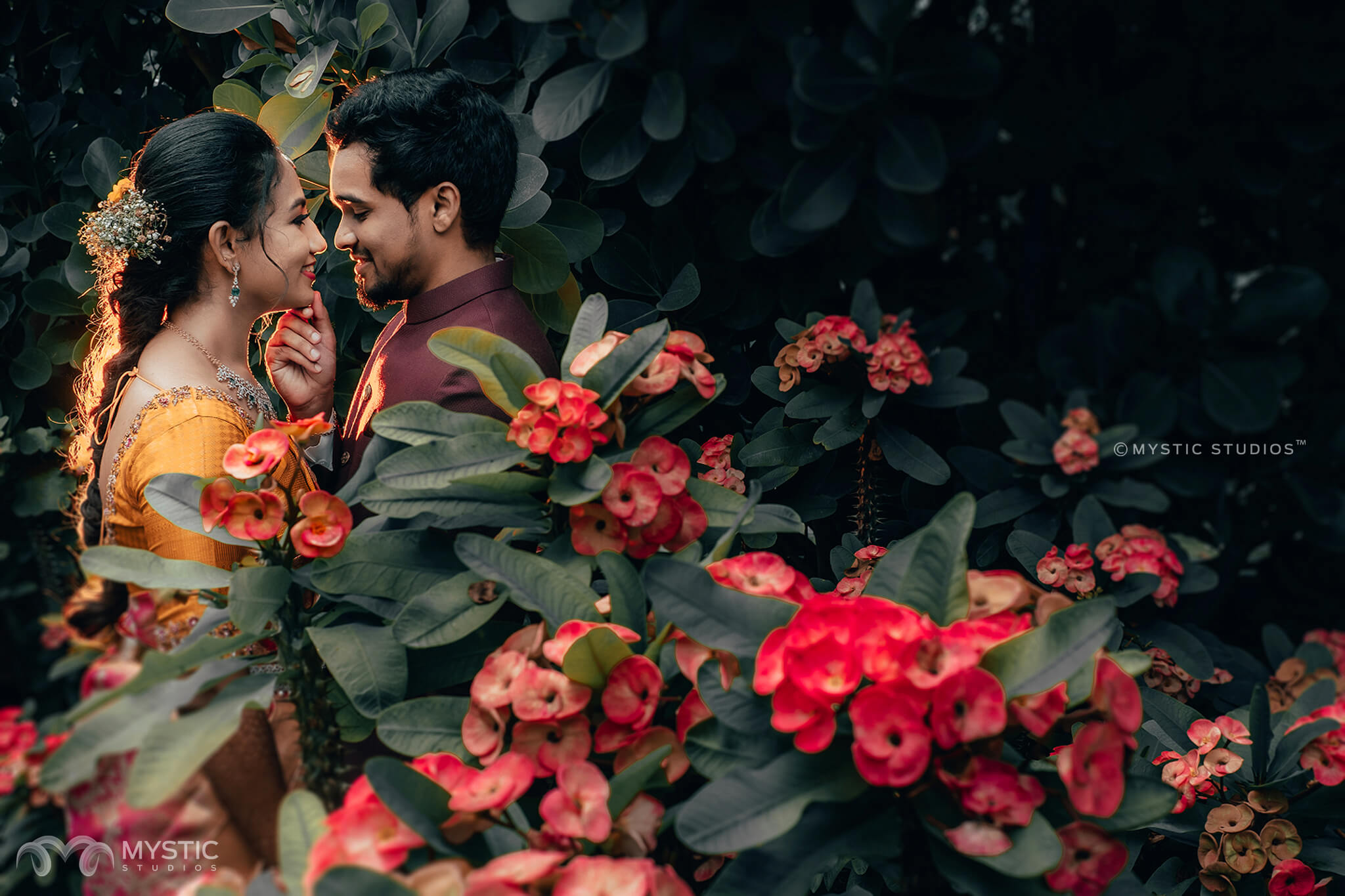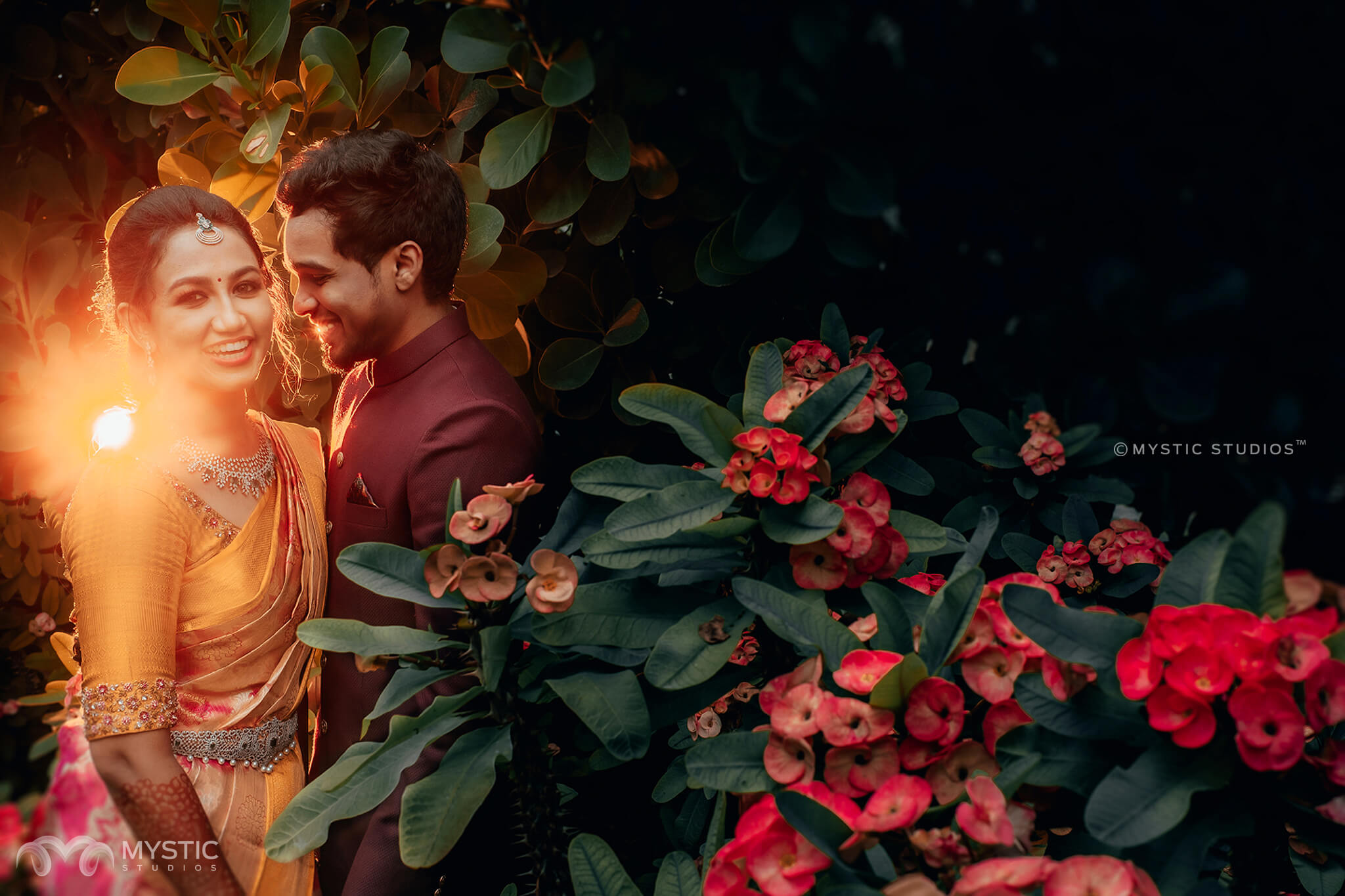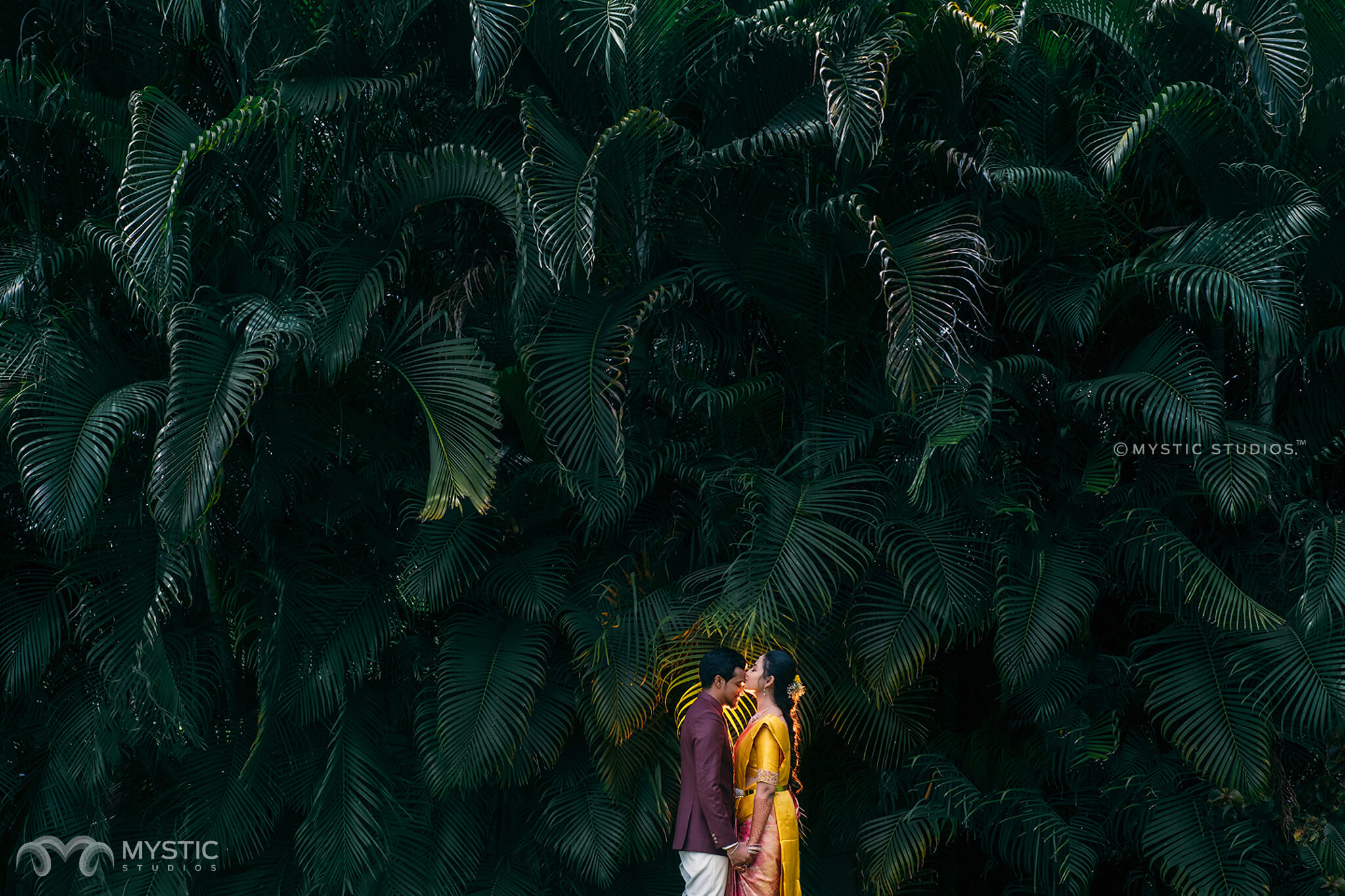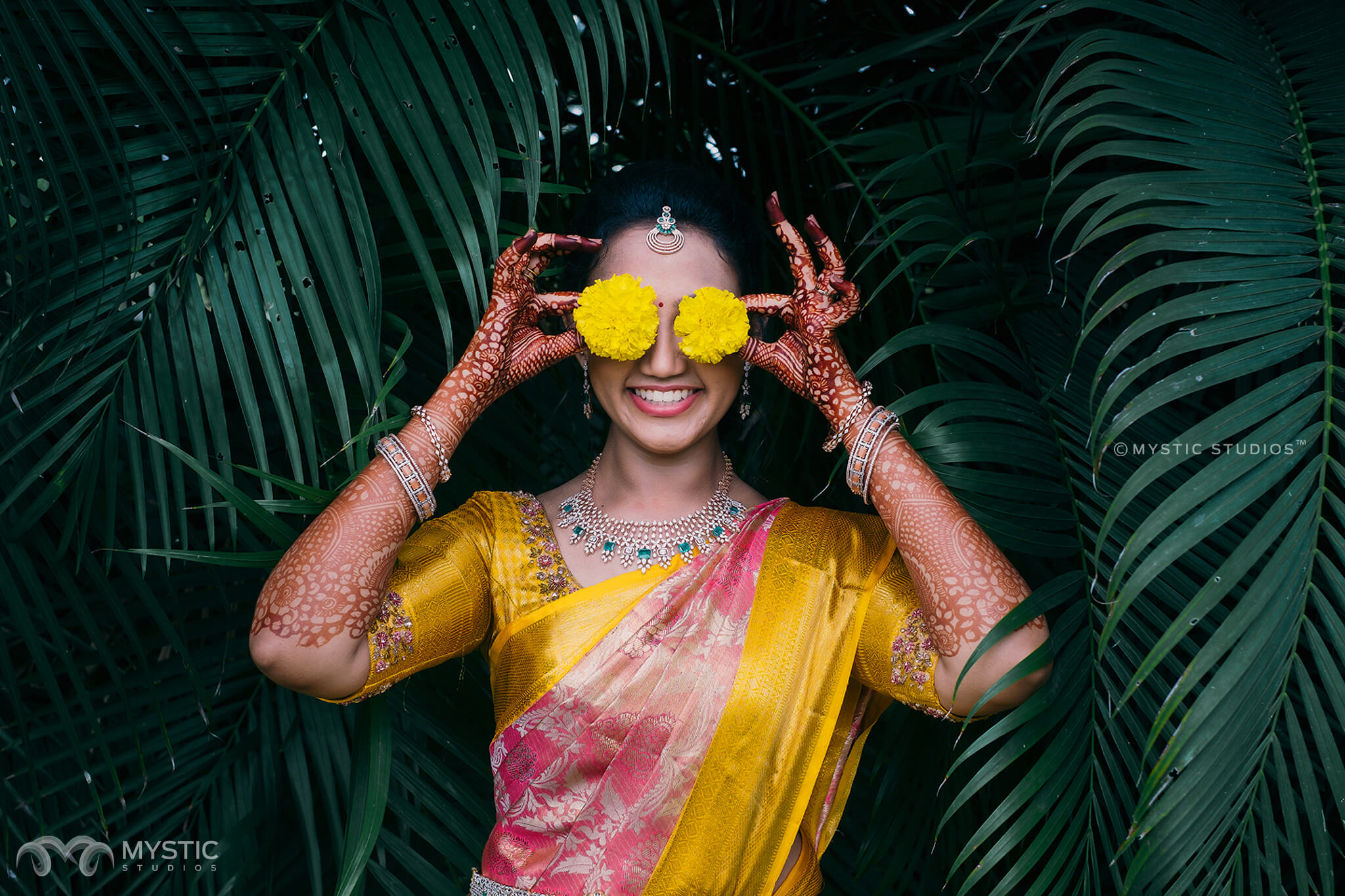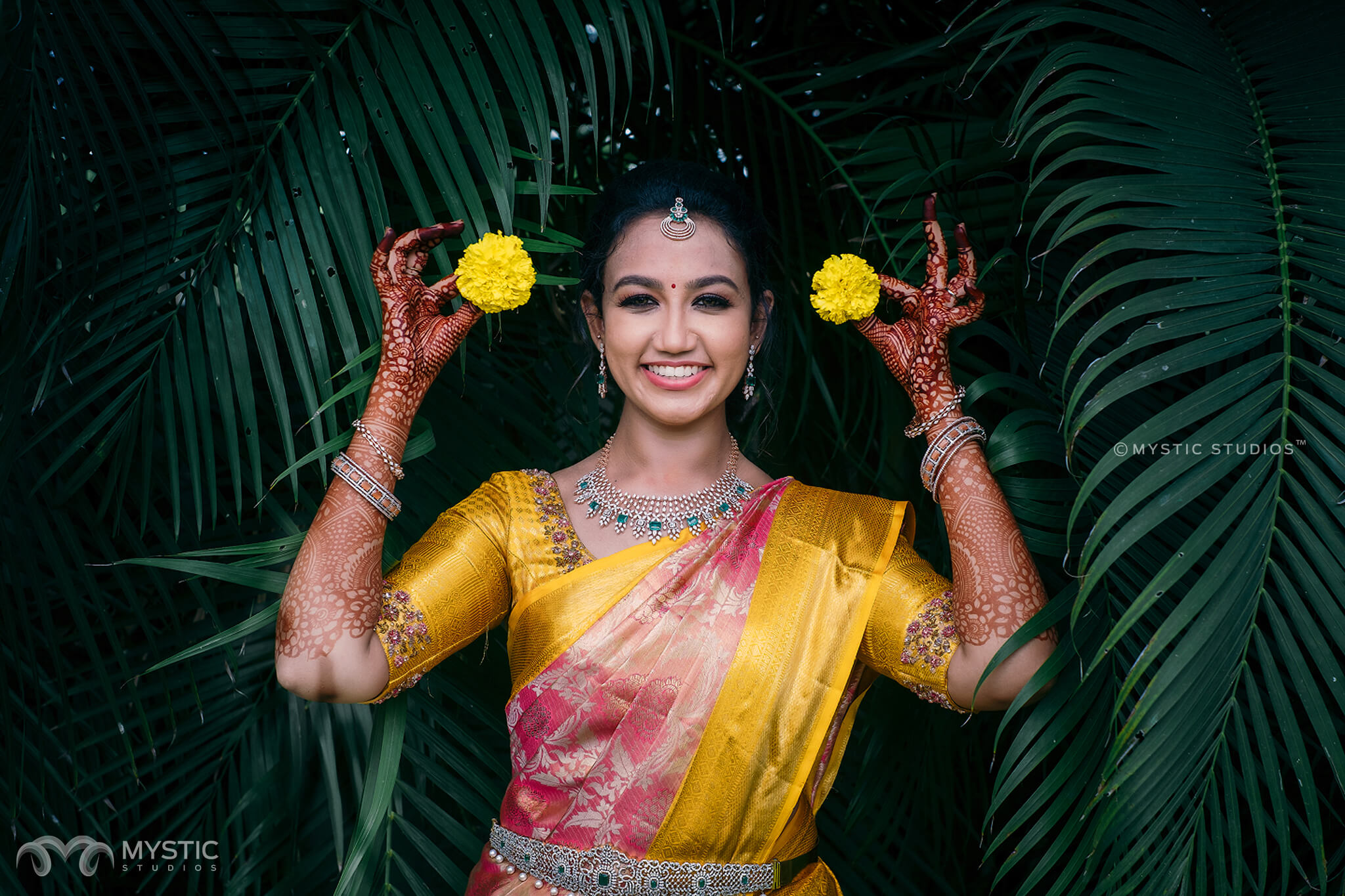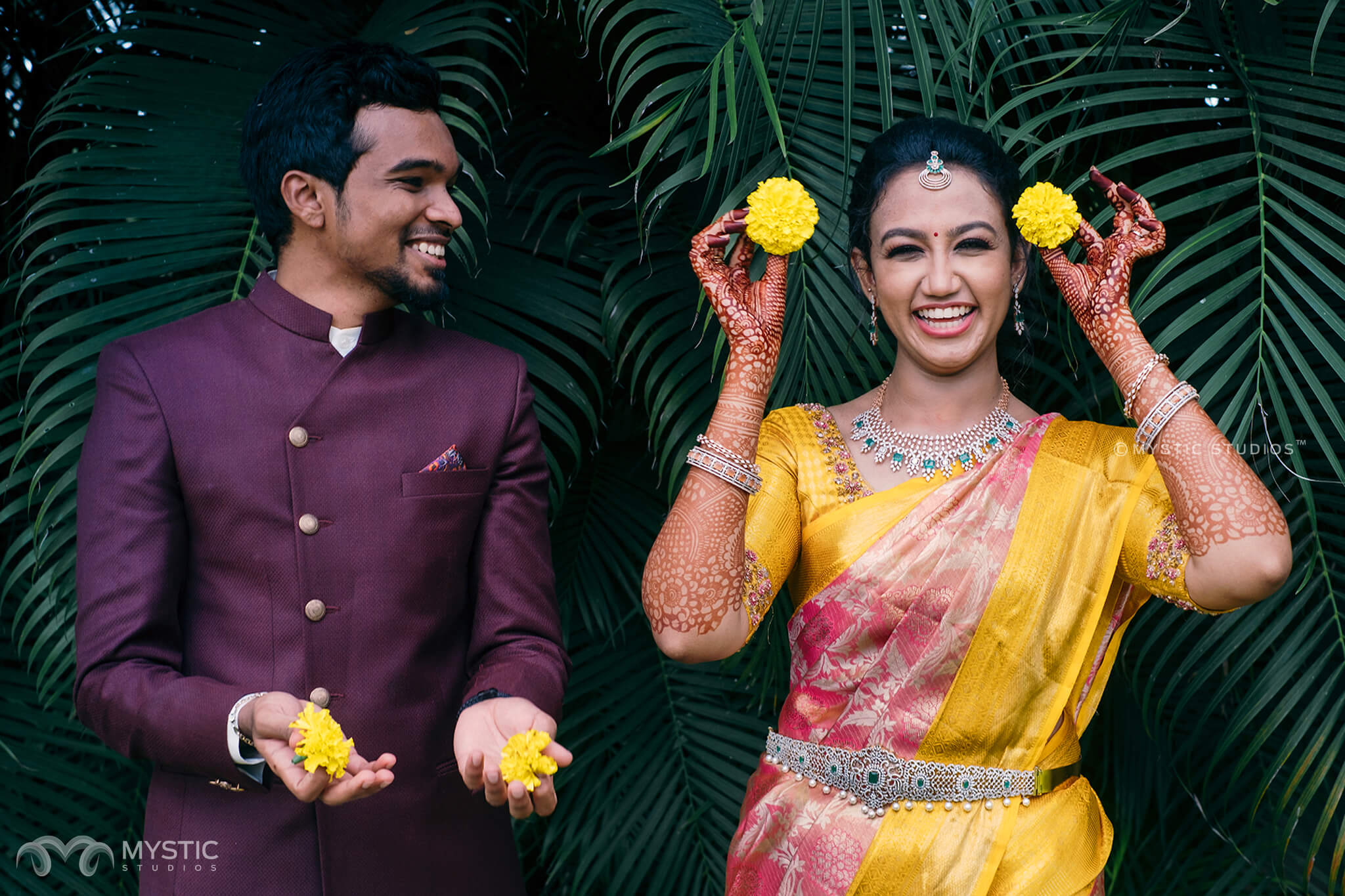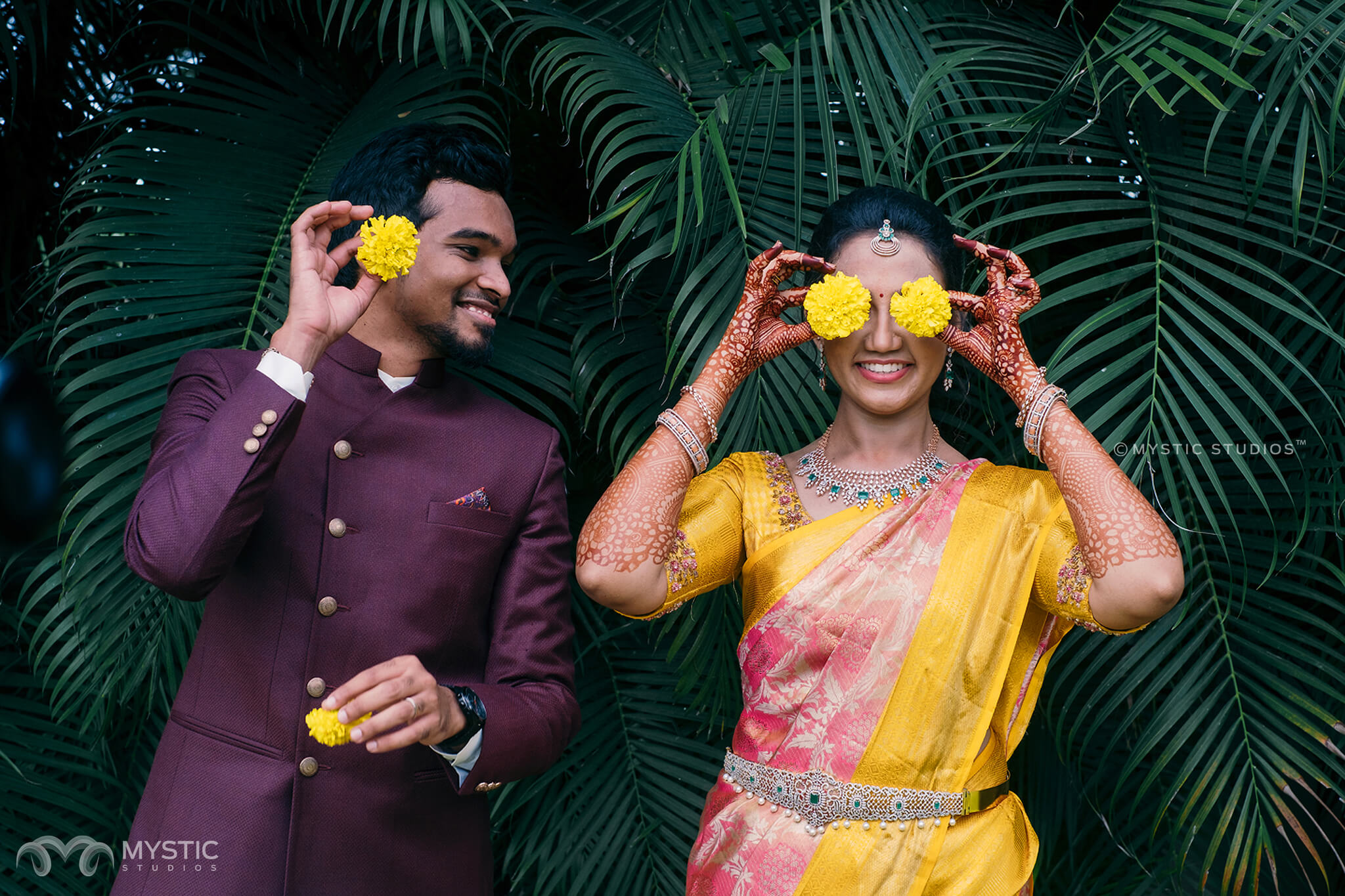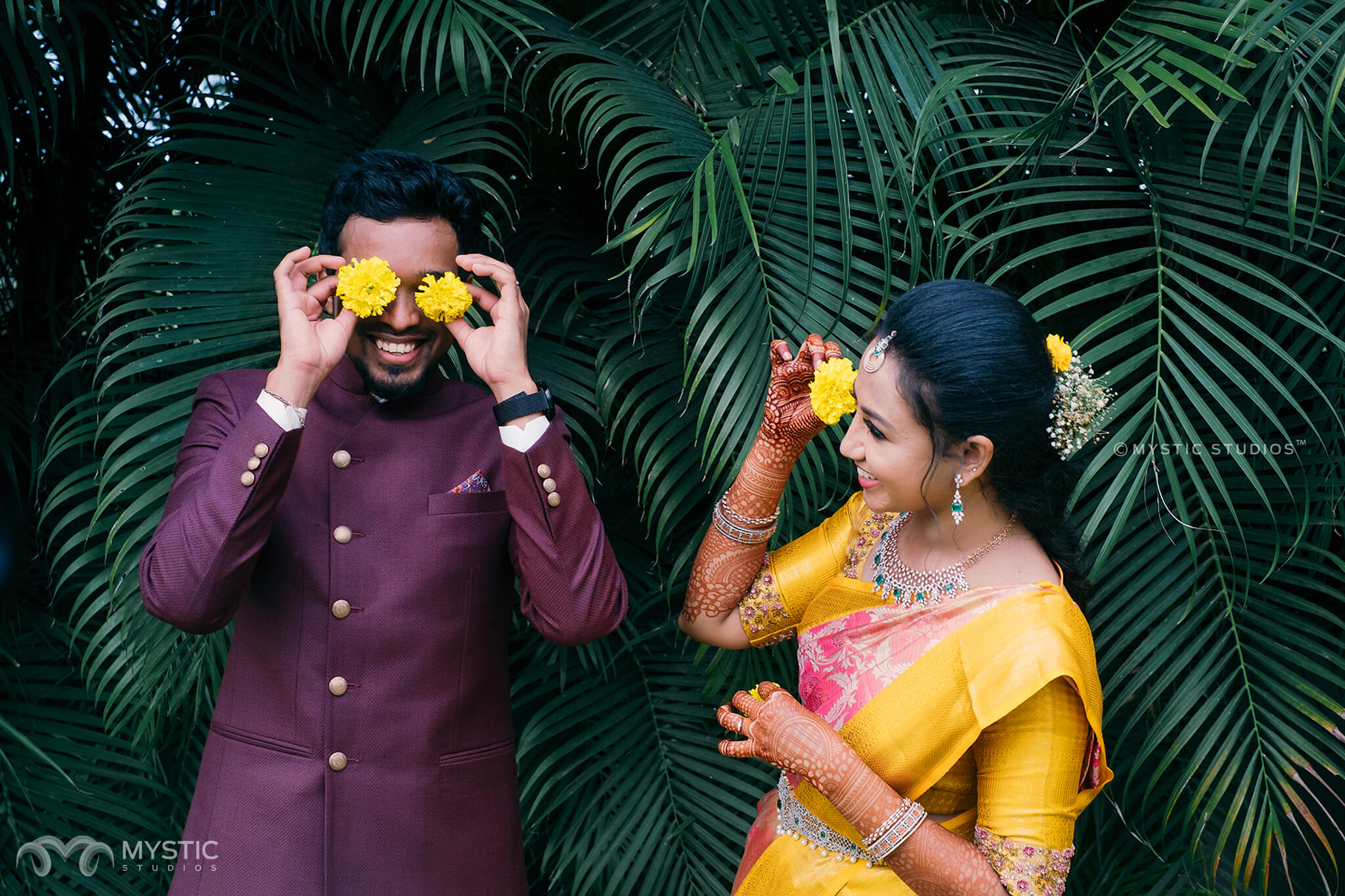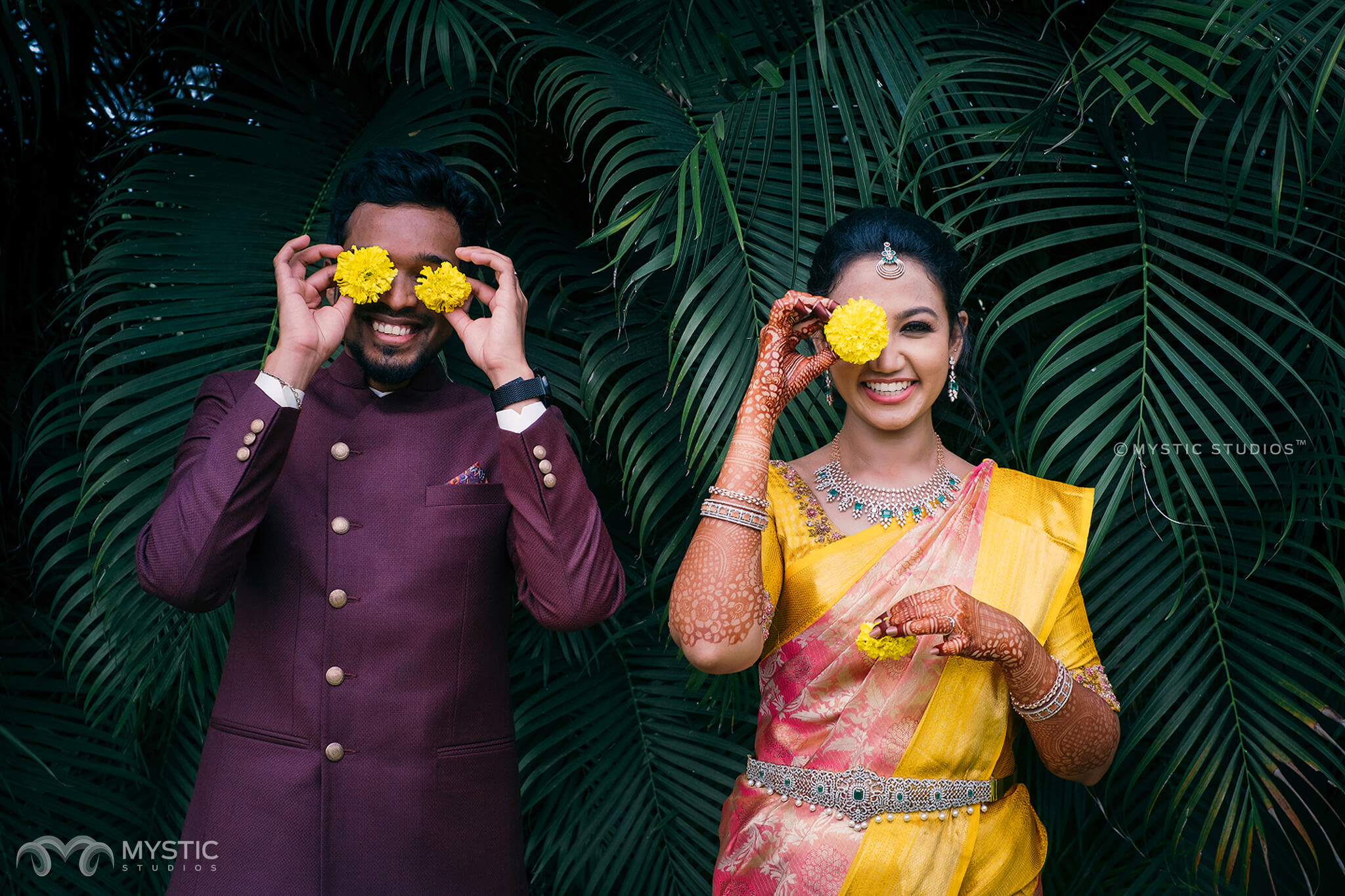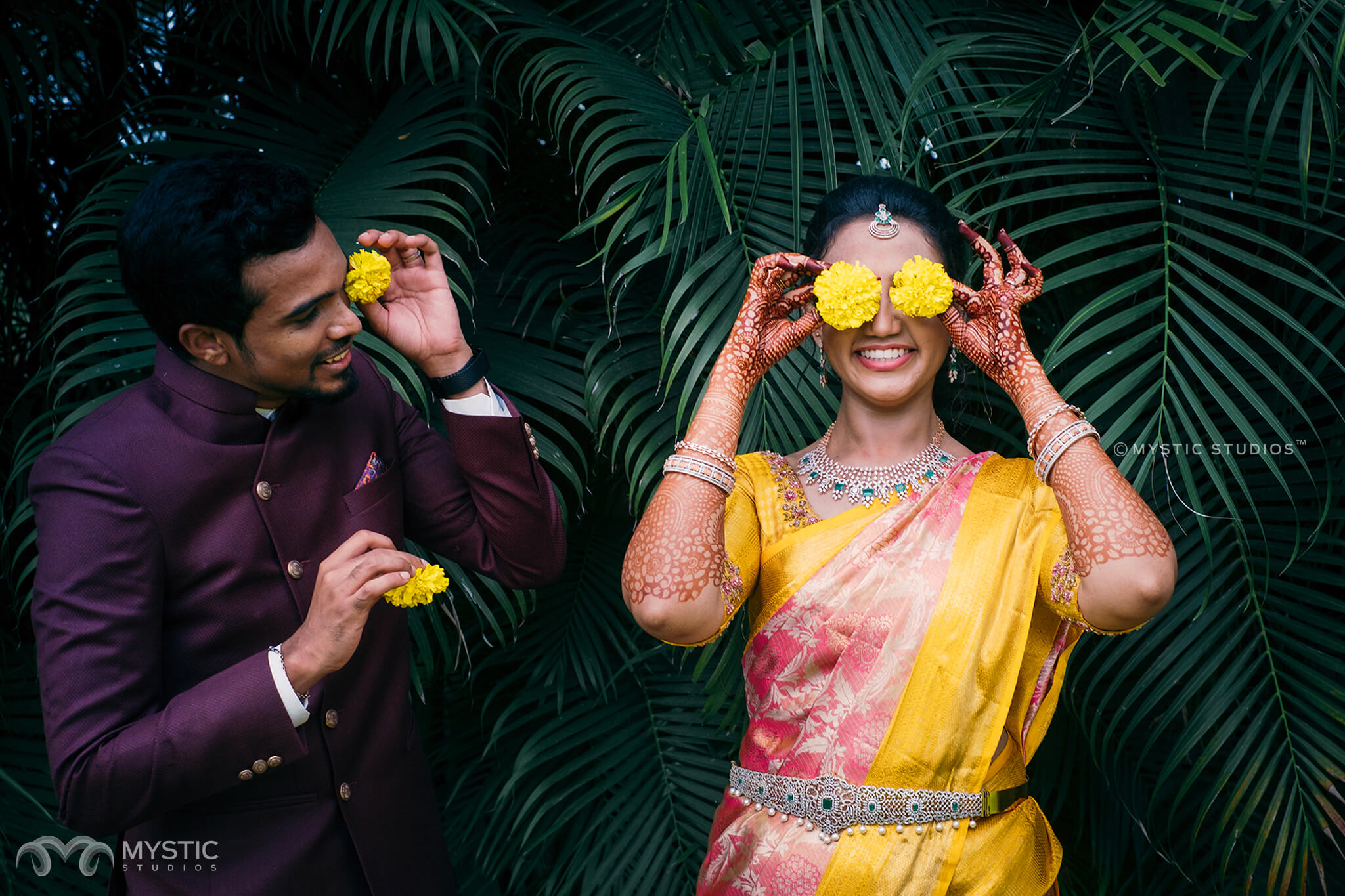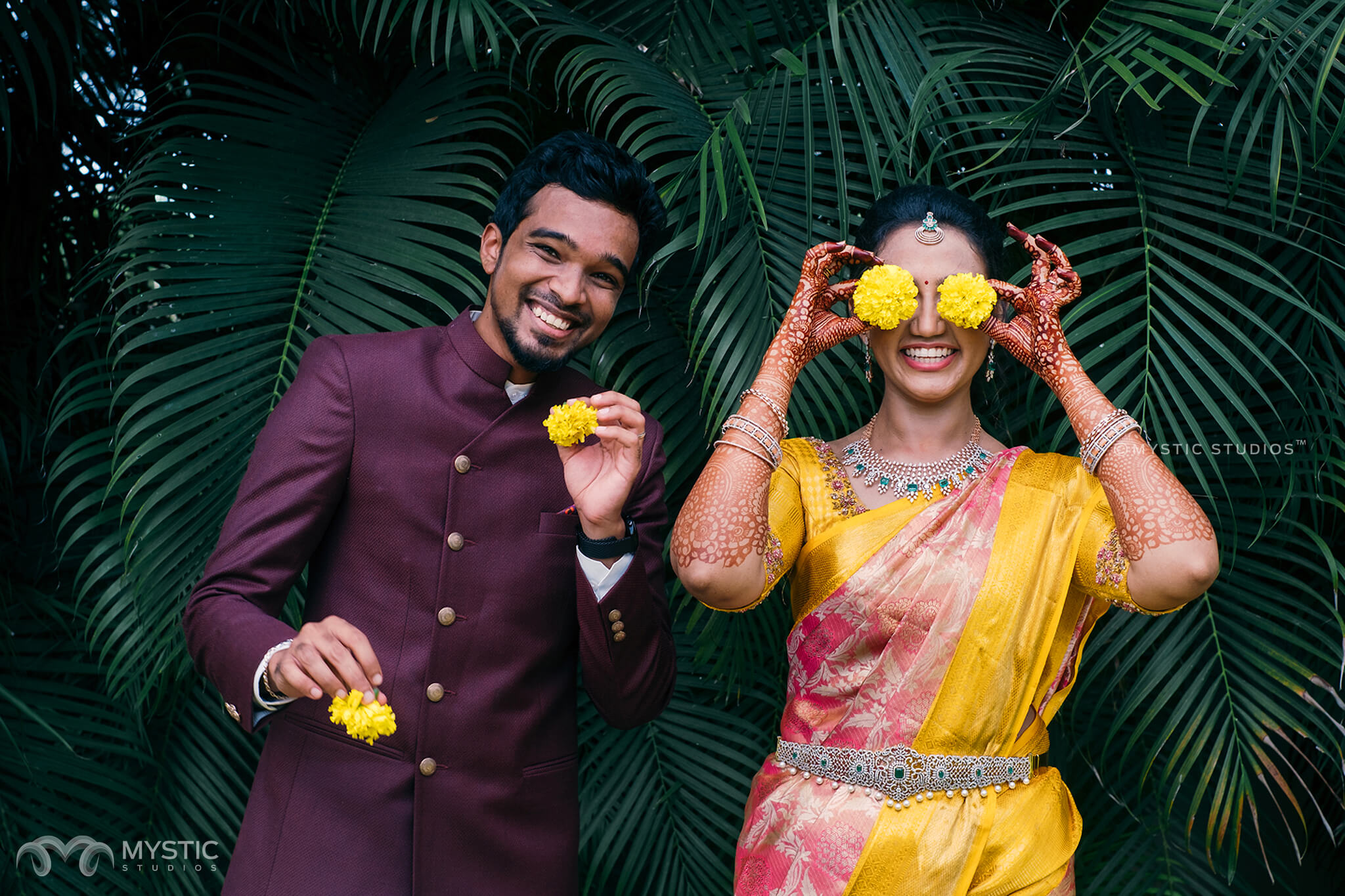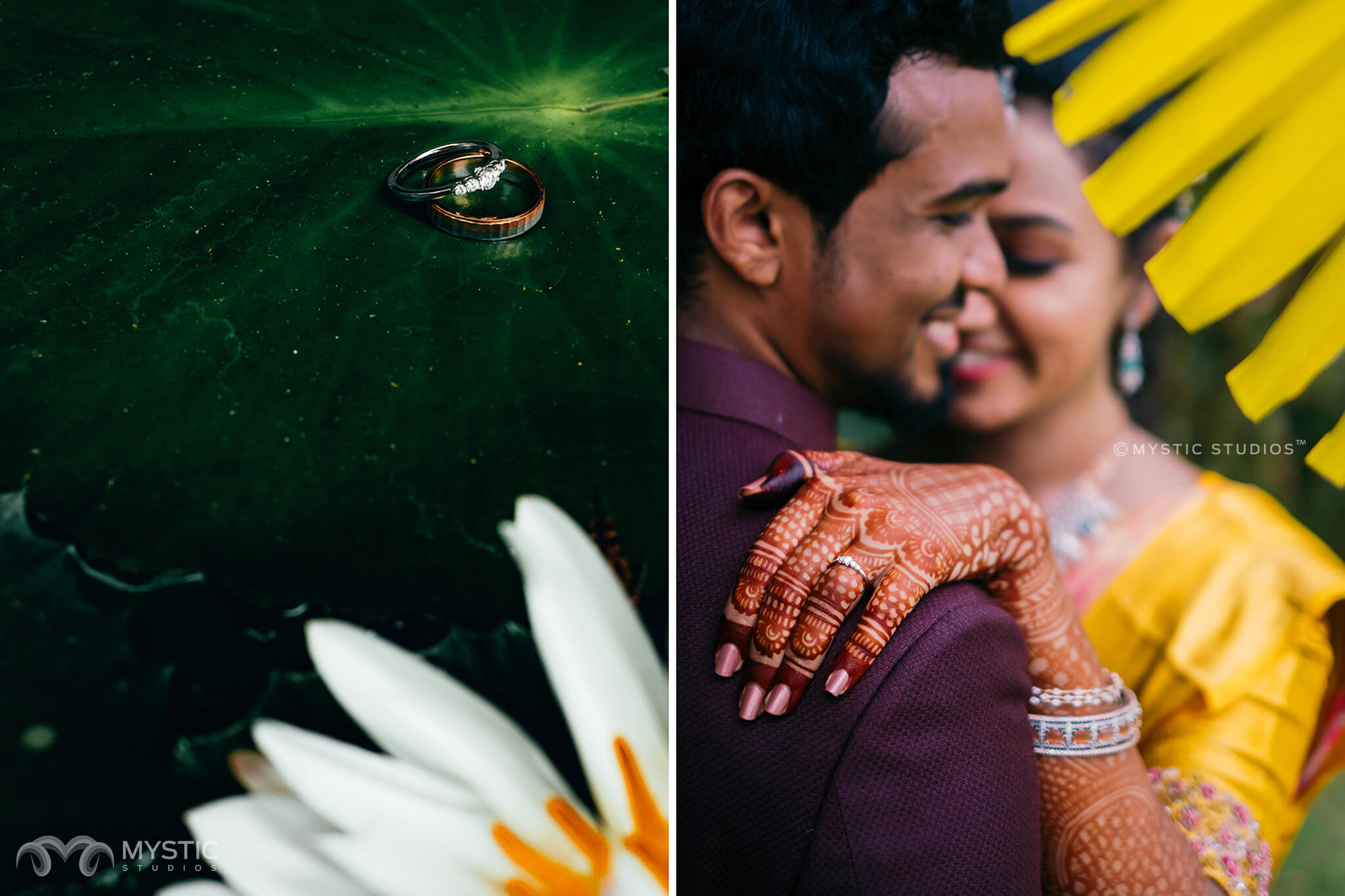 Having shot 750+ weddings all over India and few in Singapore,Dubai,US and London, Mystic Studios is one the artistic wedding photography company in Chennai and Coimbatore.If you enjoyed this post, we would be very grateful if you'd help it spread to a friend. Sharing is caring. Spread Love. And don't forget to check our other works by clicking here.