TAJ FALAKNUMA PALACE
WHERE LUXURY AND EXUBERENCE GO HAND IN HAND
Hyderabad – A city known for its exuberant grandeur and luxuries sports this gorgeous palatial hotel called Taj Falaknuma Palace – parched 2000 feet above the city of Hyderabad, fondly called as 'a jewel among the clouds'. Built in 1894, this enchanting palace hotel takes you back to the age of Nizami brilliance. From the moment you arrive in a horse-drawn carriage, you will be treated just like royalty. This palatial hotel is spread across 32 acres of land, oozing of opulence and enchanting royalty. With assorted gardens, Belgian chandeliers, European royalty and terraces that lend royal decadence hand in hand, this place is a quintessential celebration of grandeur in equal measures. If you'd like to feel like a king or queen, you just have to get yourself one of these once in a lifetime kind of an experiences at Taj Falaknuma Palace hotel and see for yourself the kind of splendour that goes into this architectural beauty.
Mystic Studios had the biggest opportunity to chance upon a photo shoot at this royal exuberance to celebrate love and we were at awe at how magnificent the photo shoot turned out to look like. The kind of photographs we gaze upon, in the movies, embracing luxury – take a look at the photo archive we have for you and get amazed!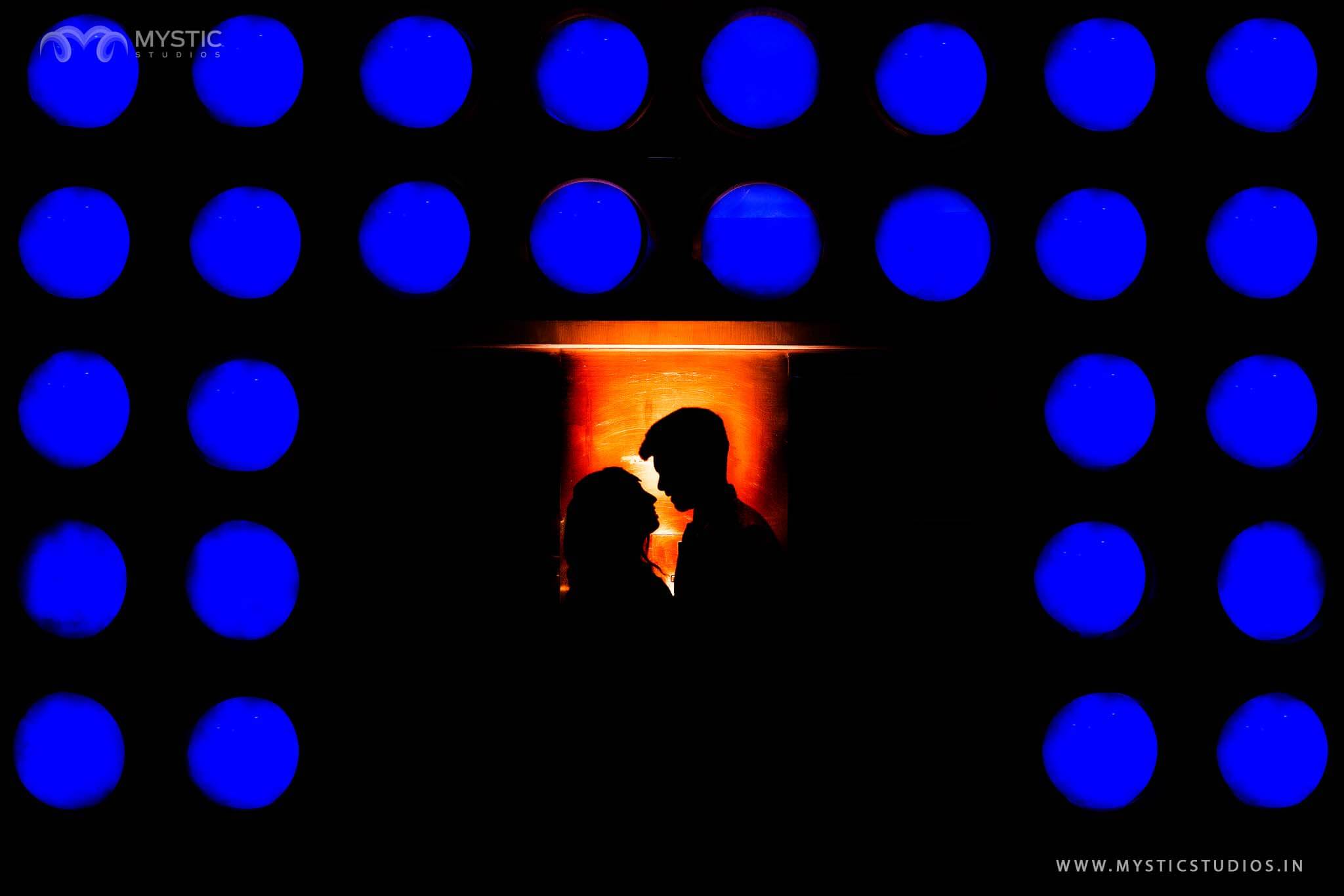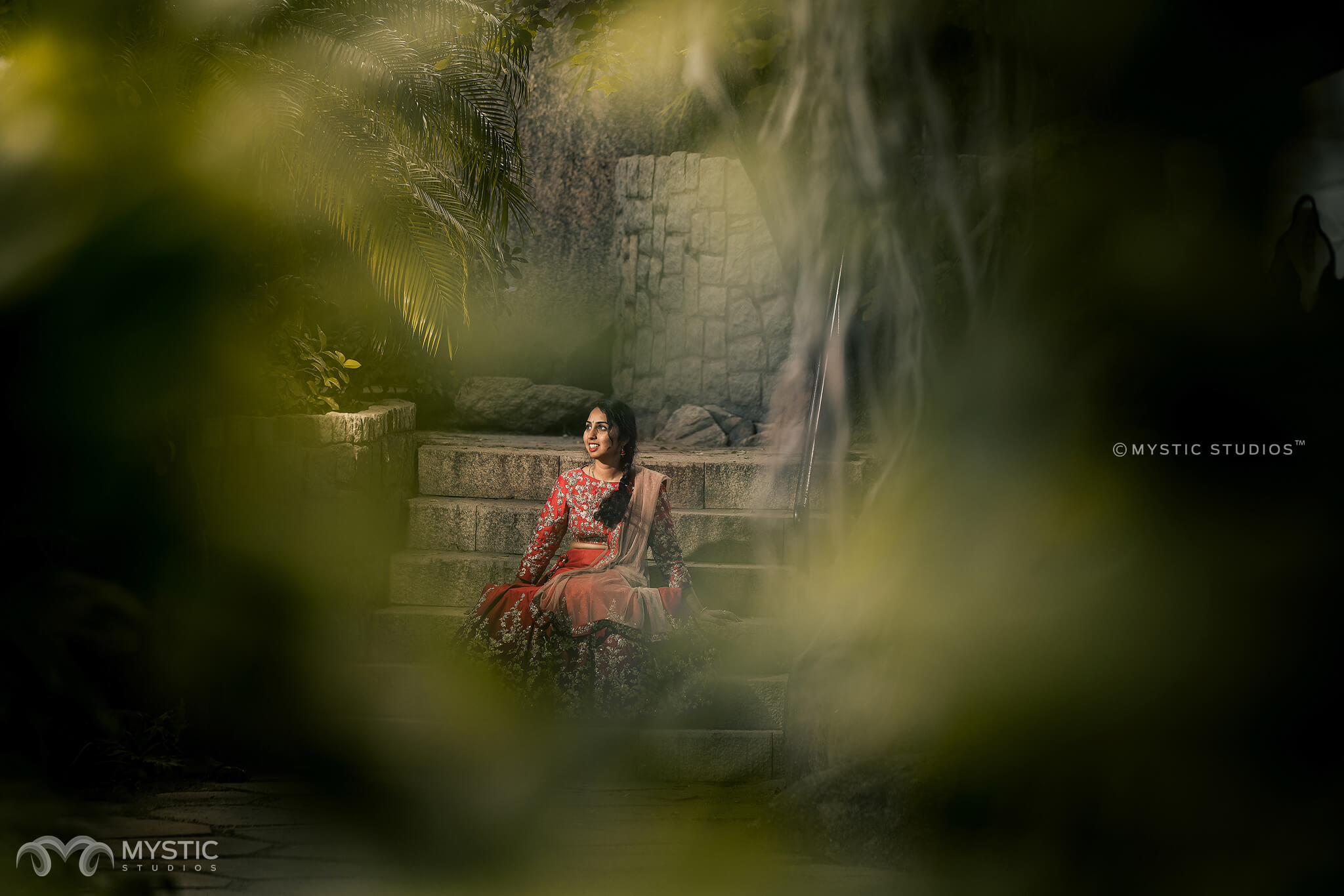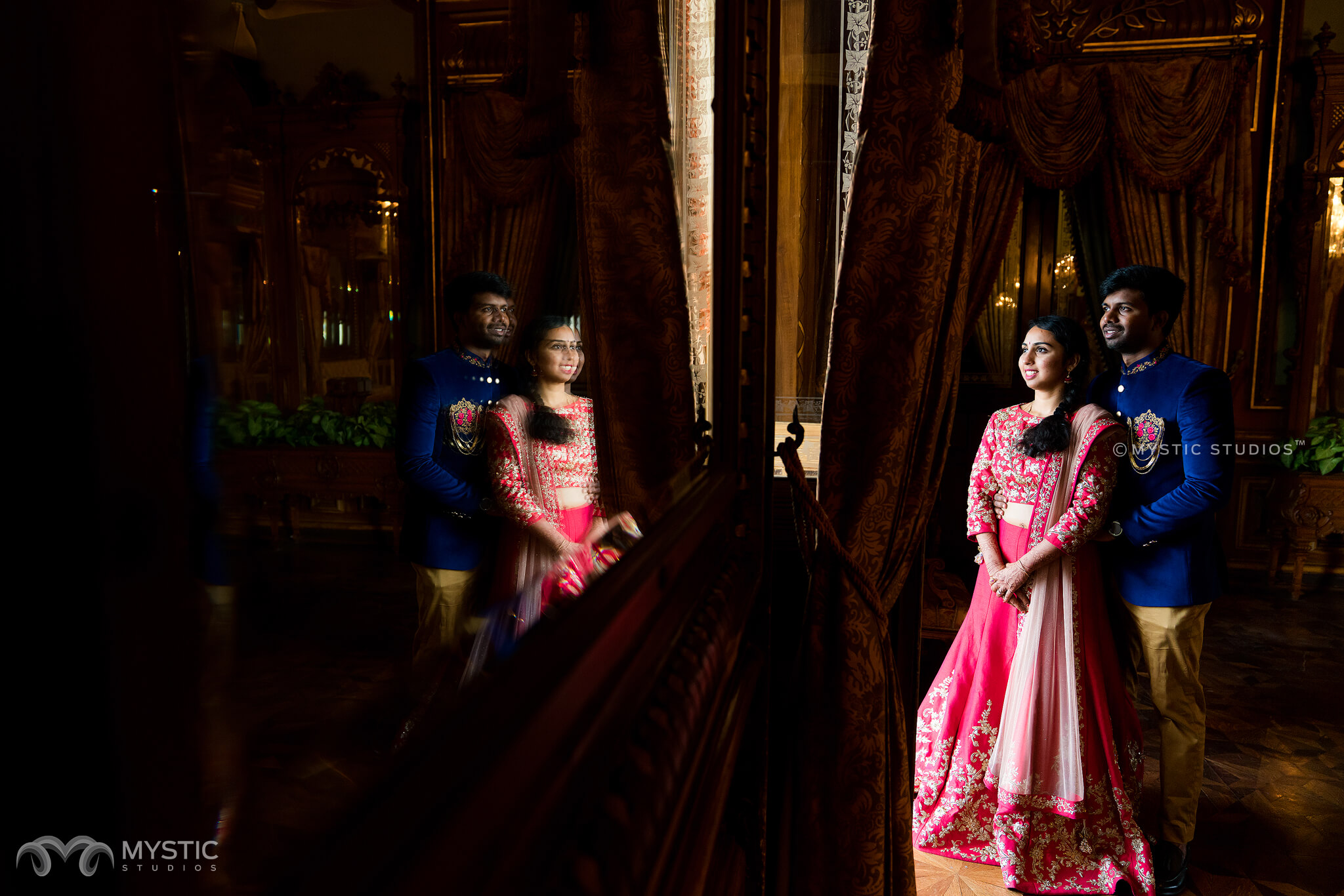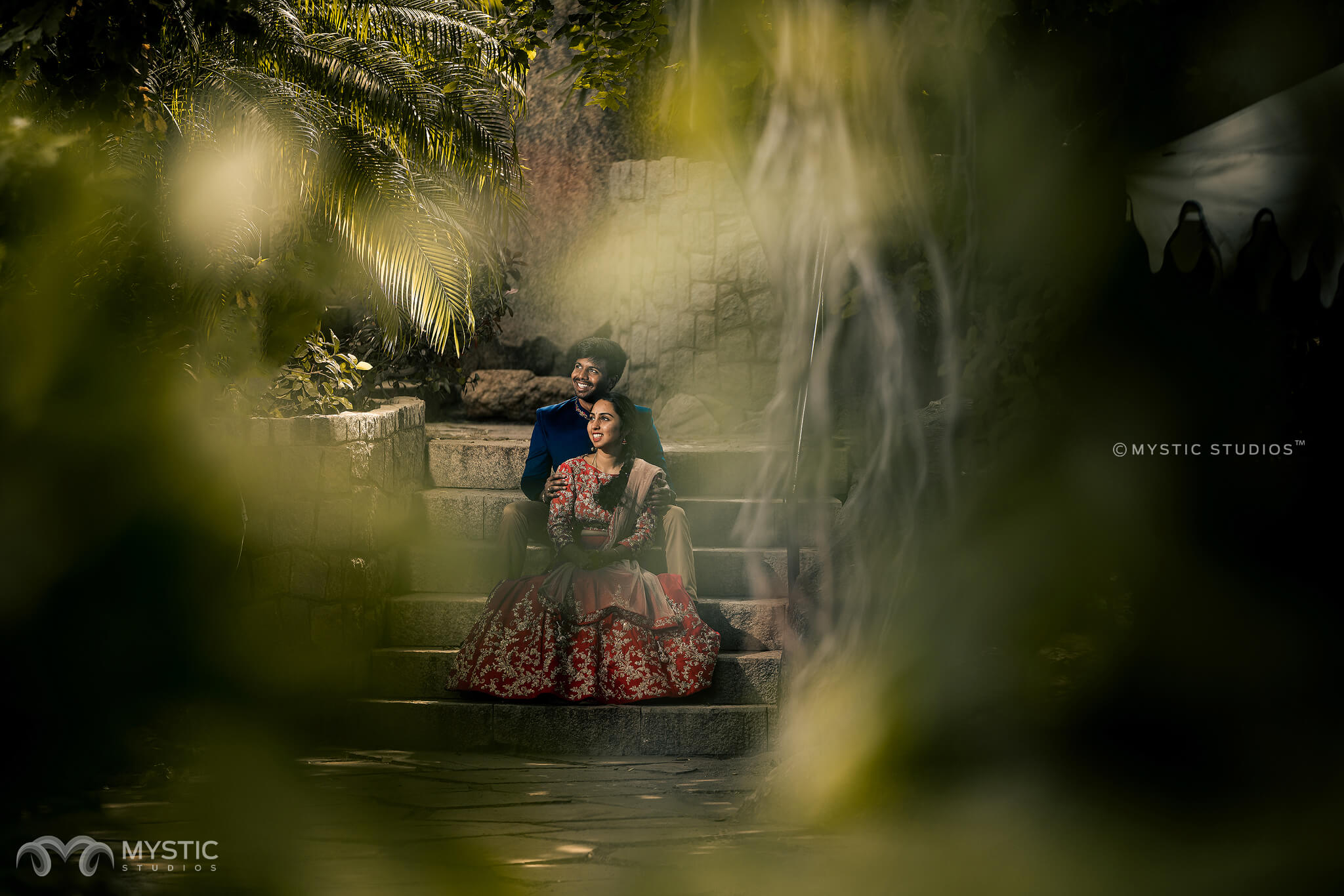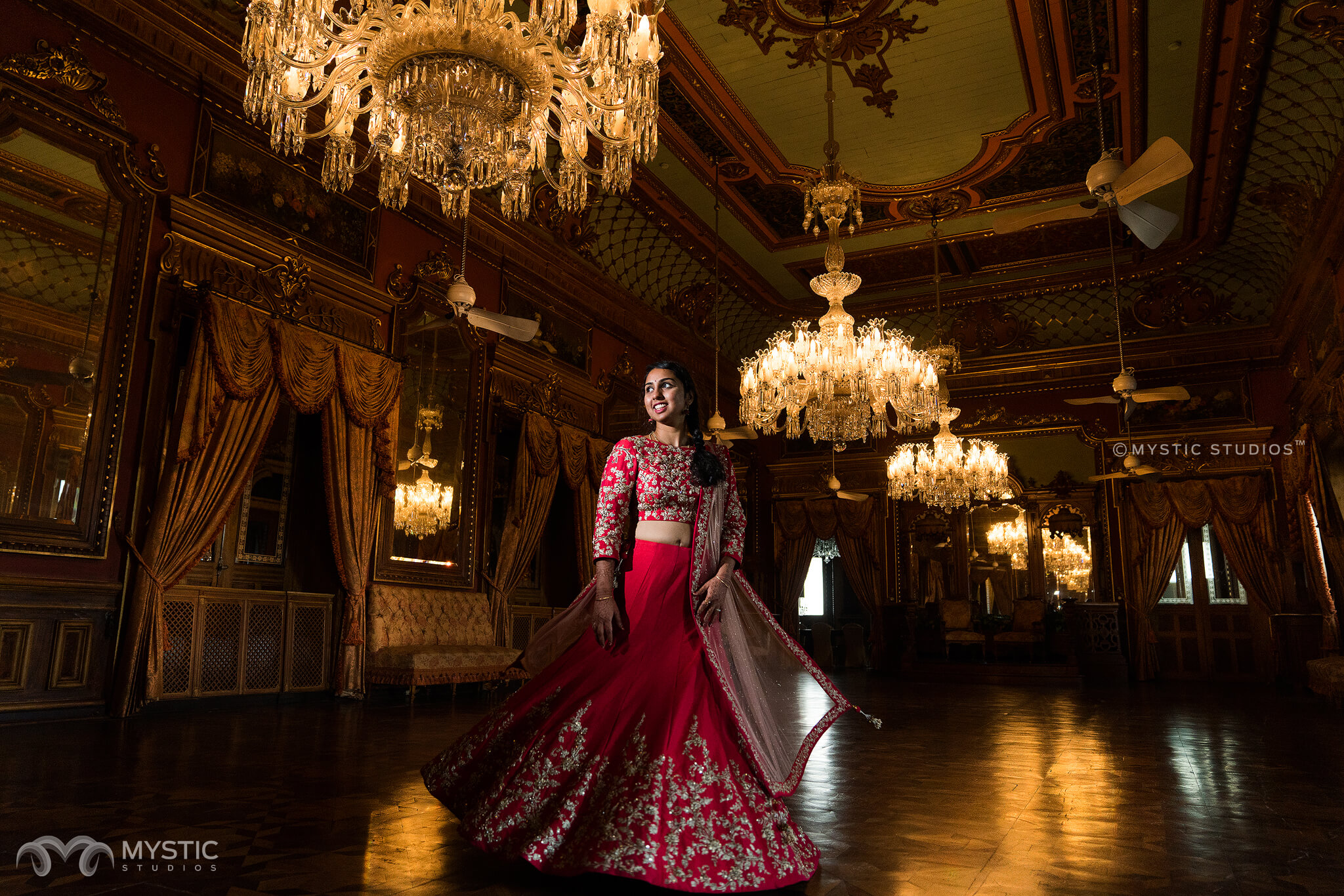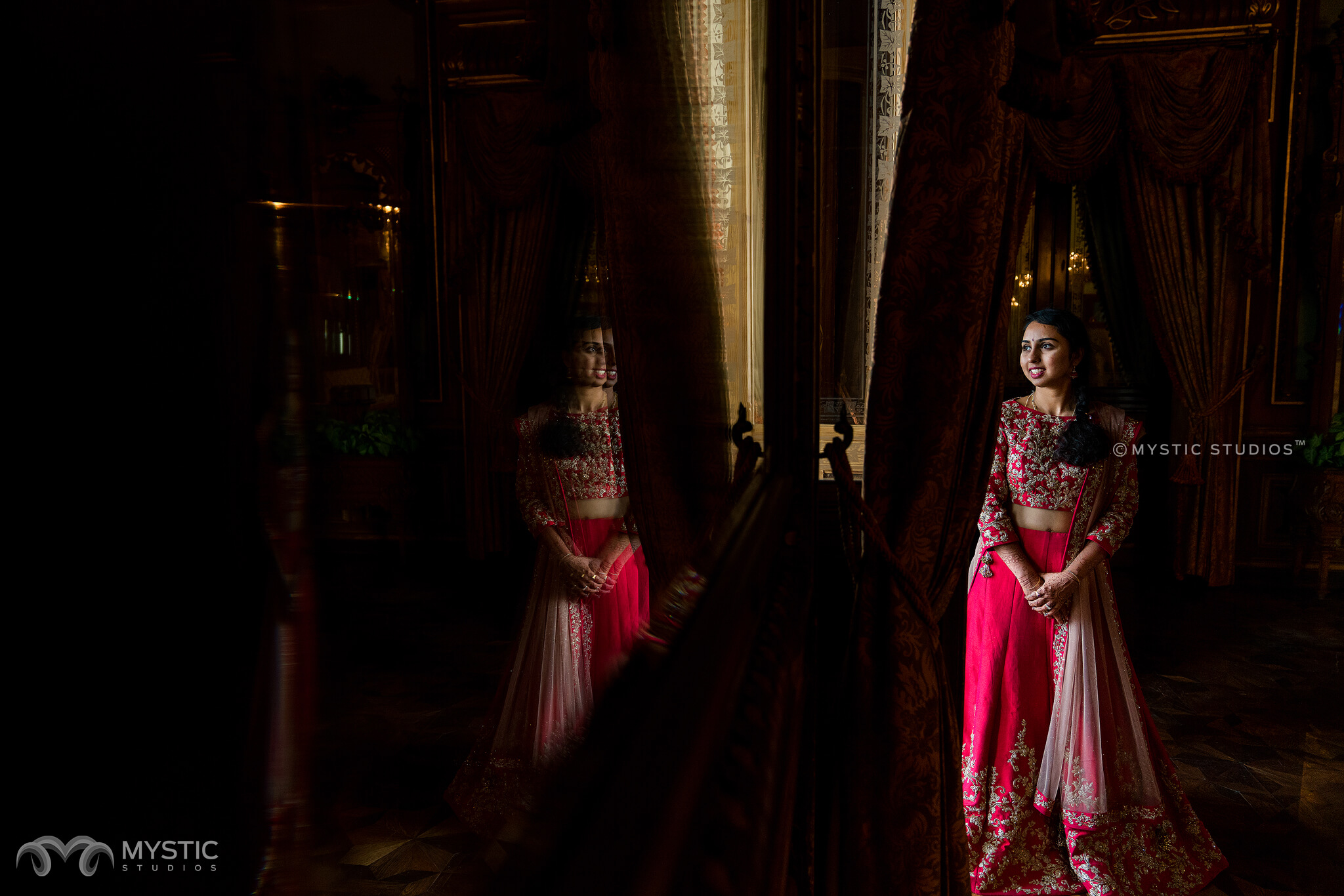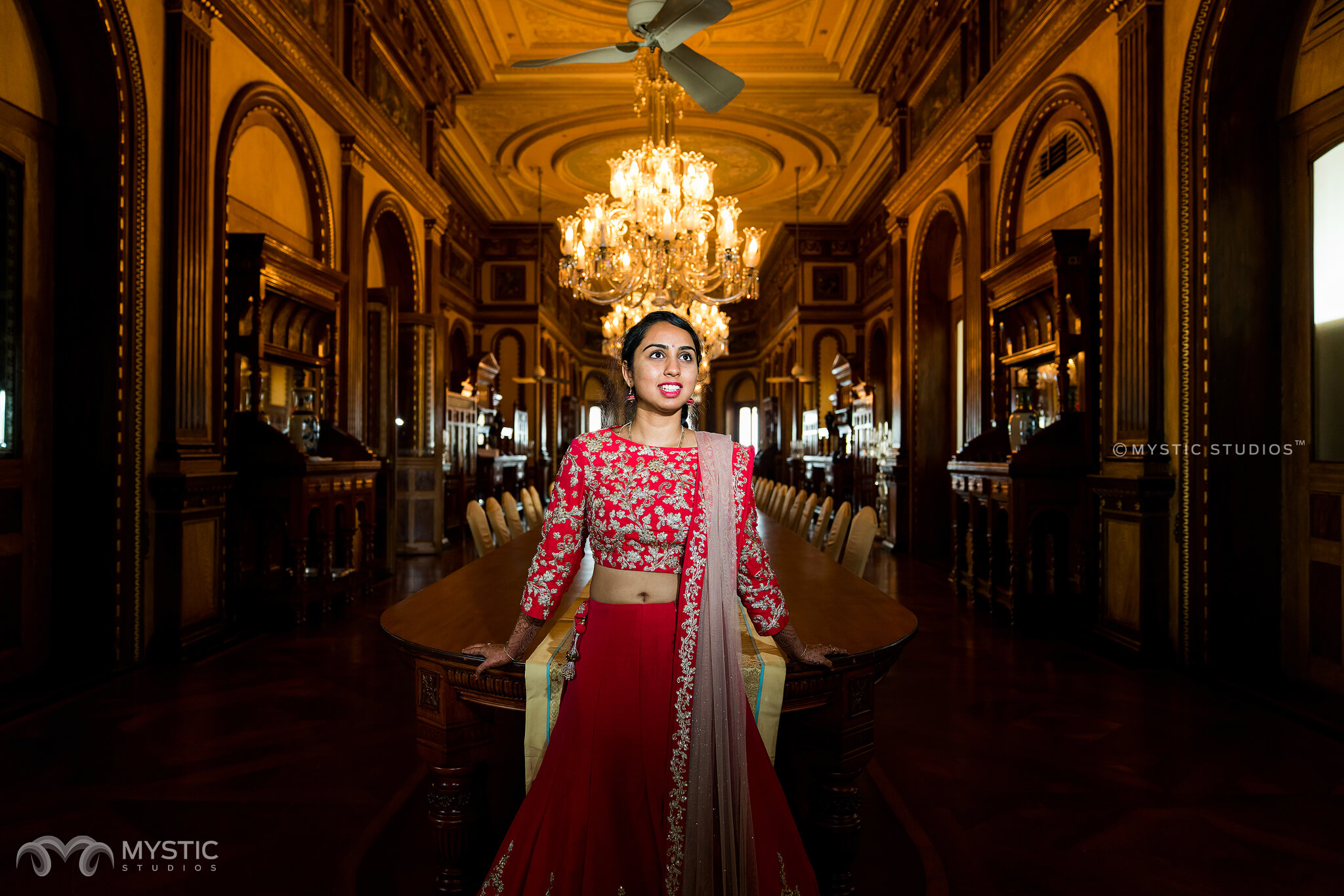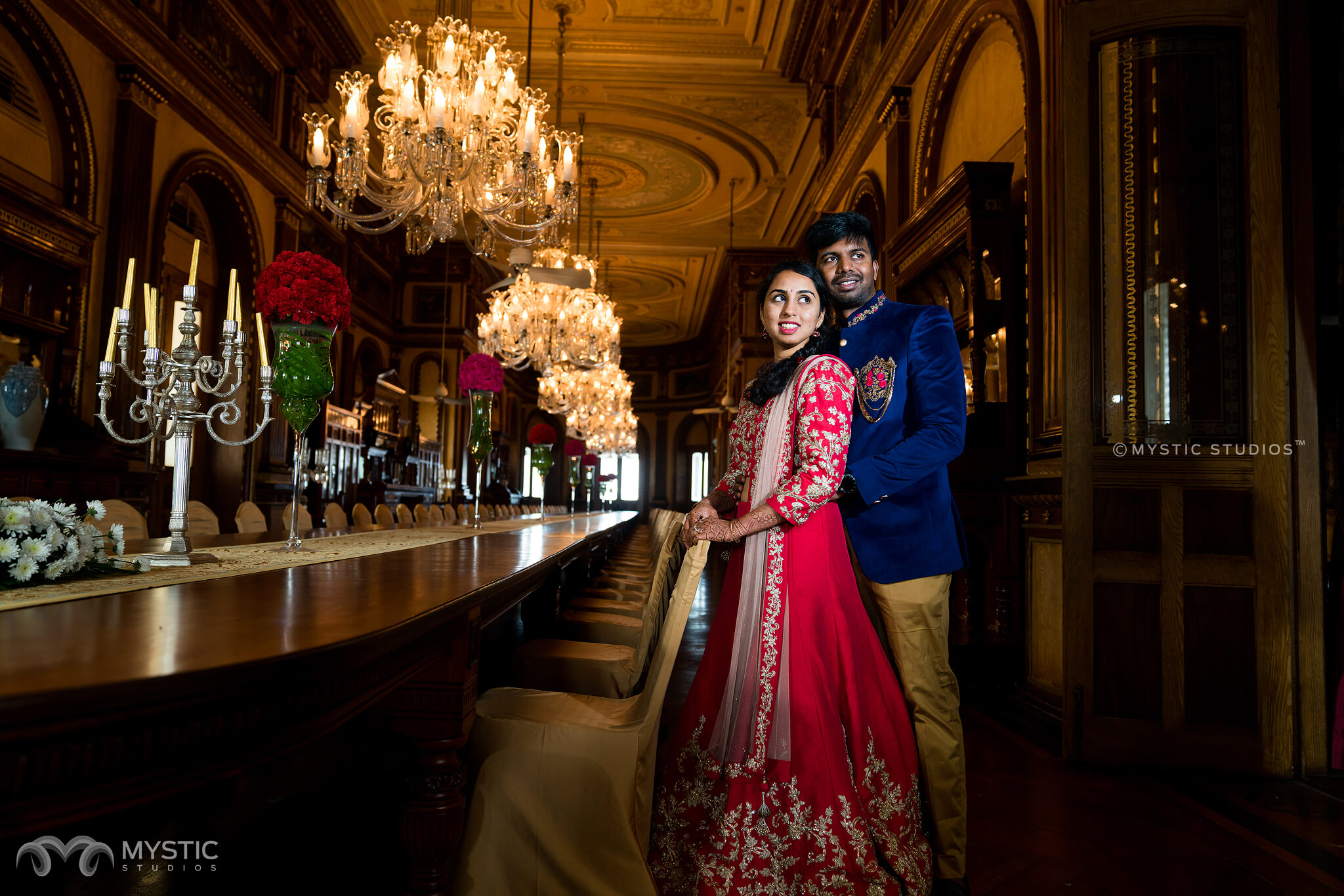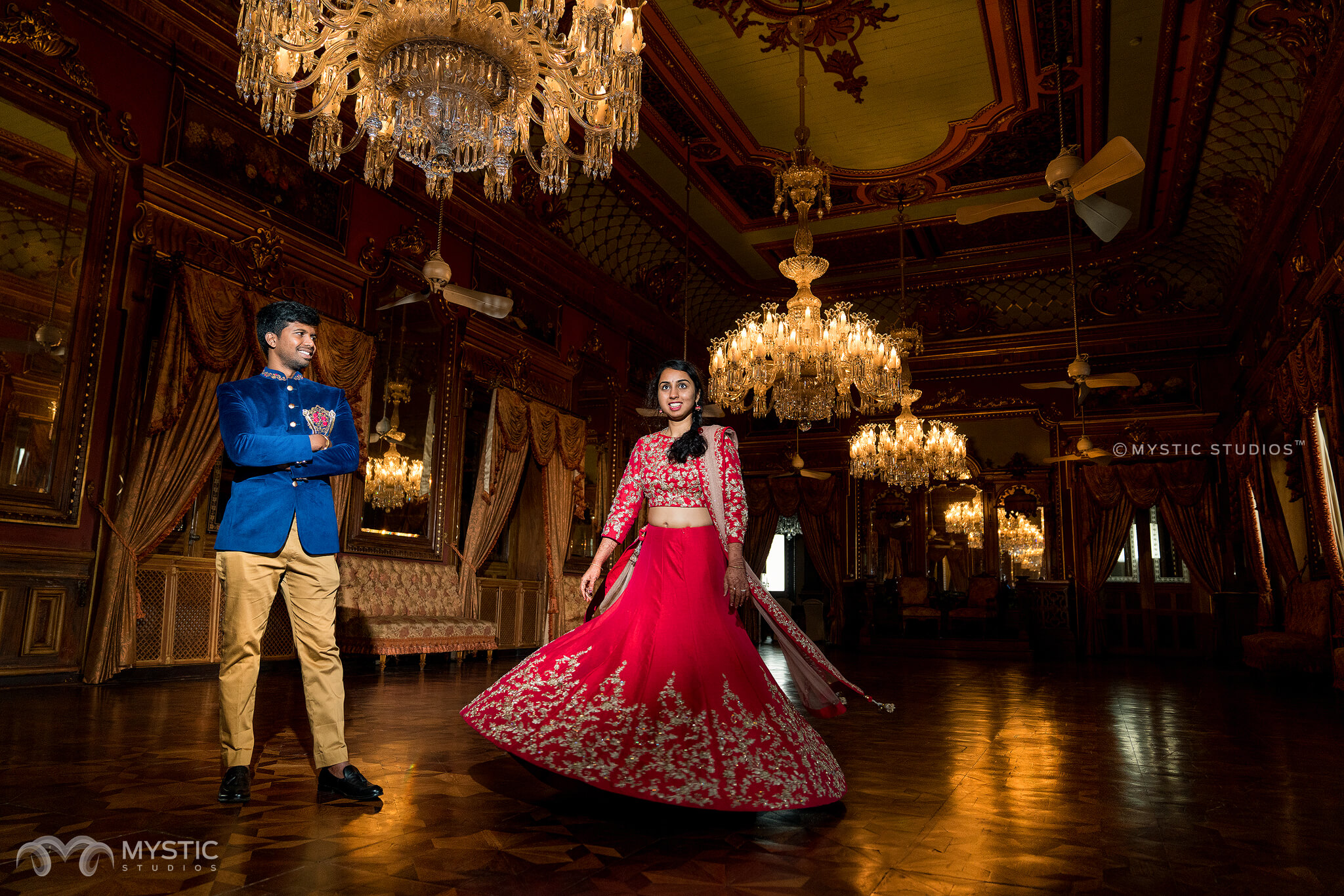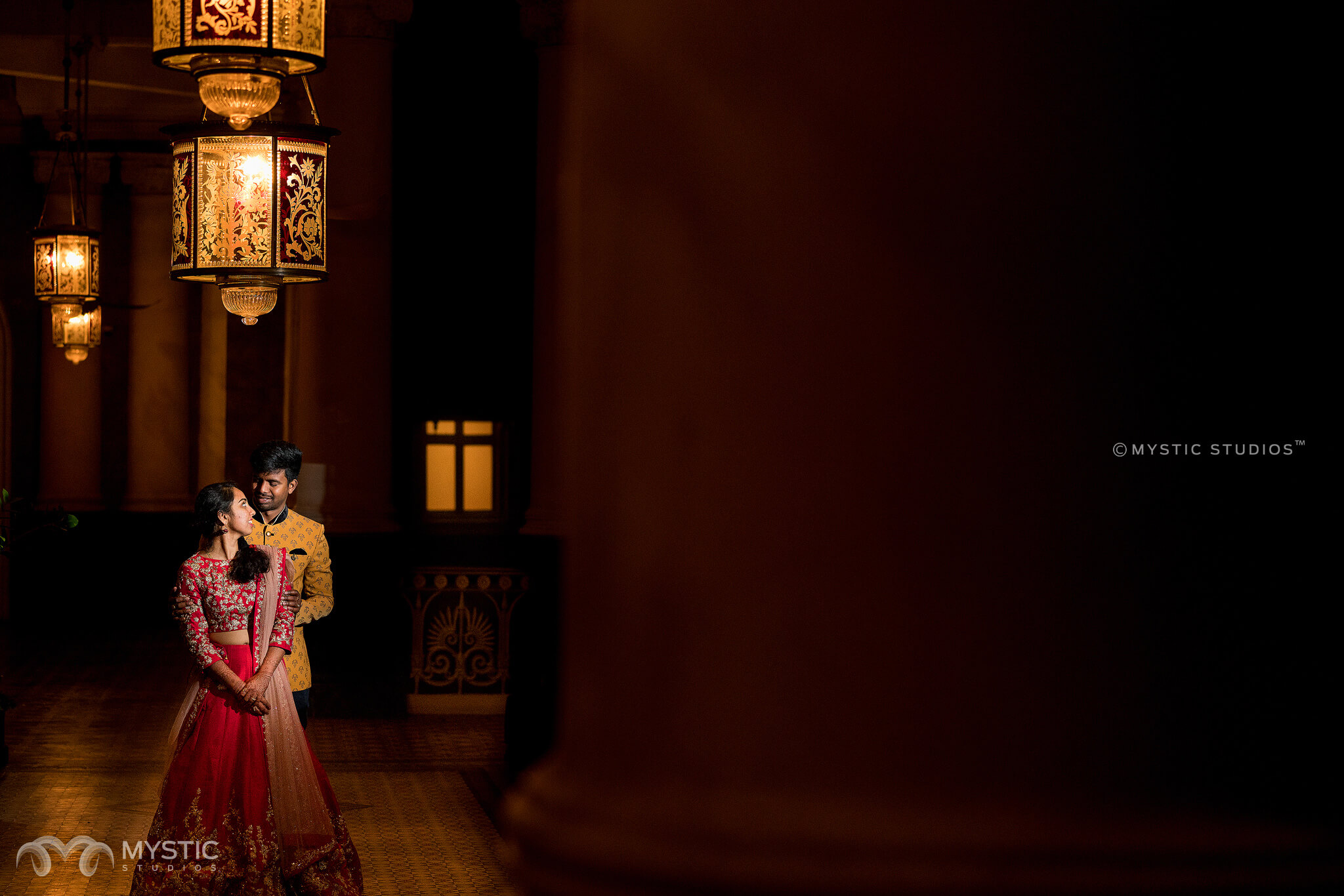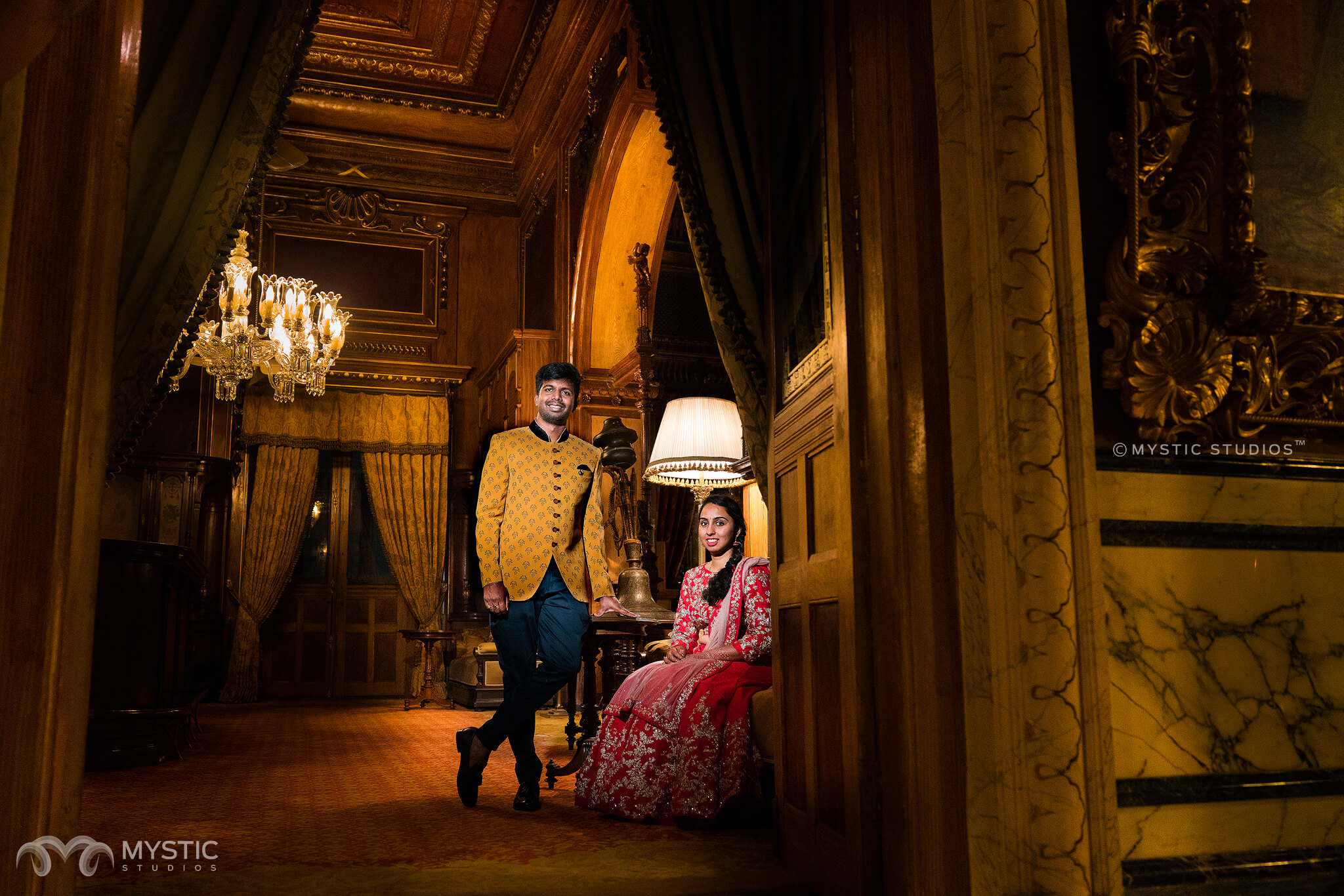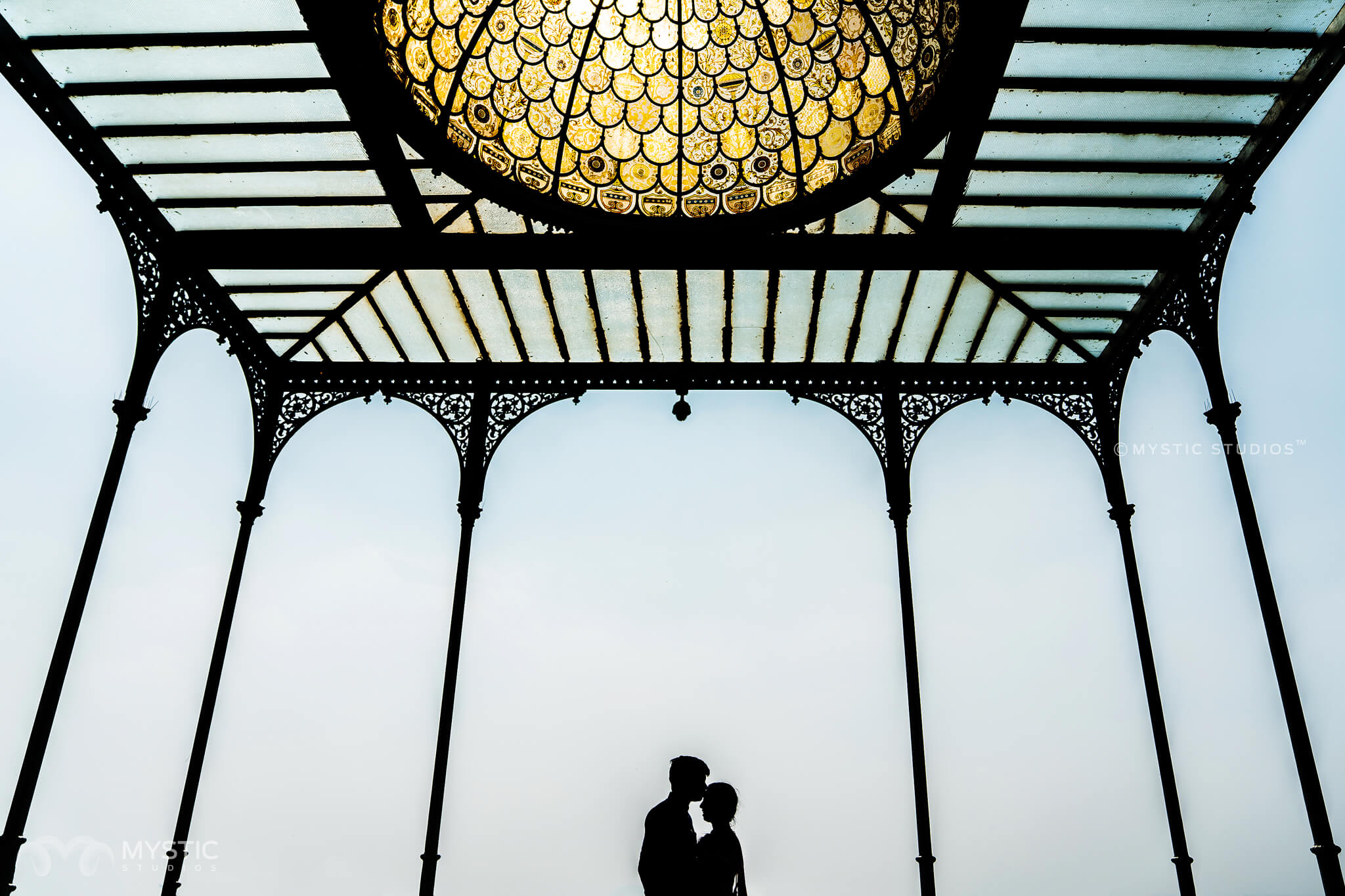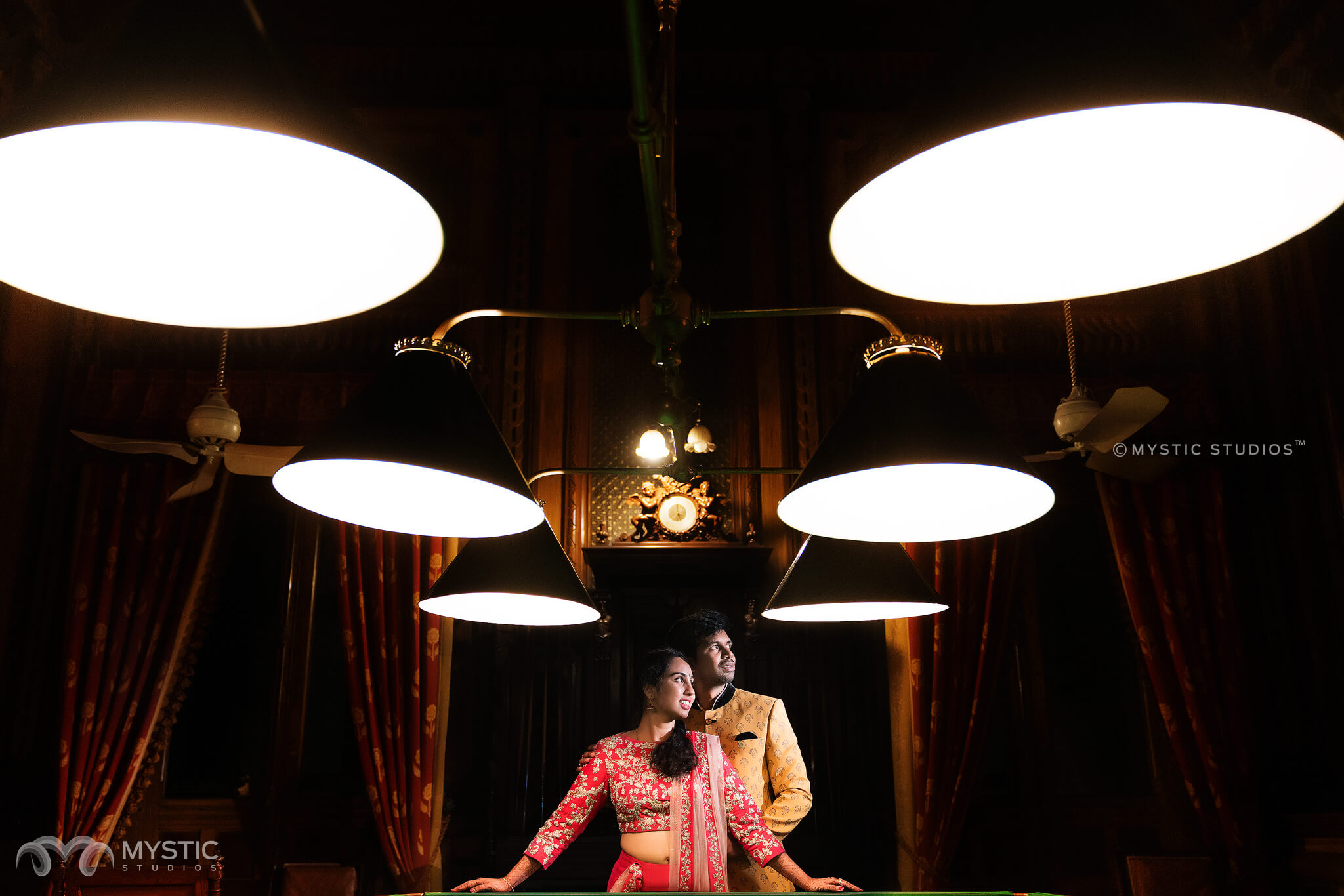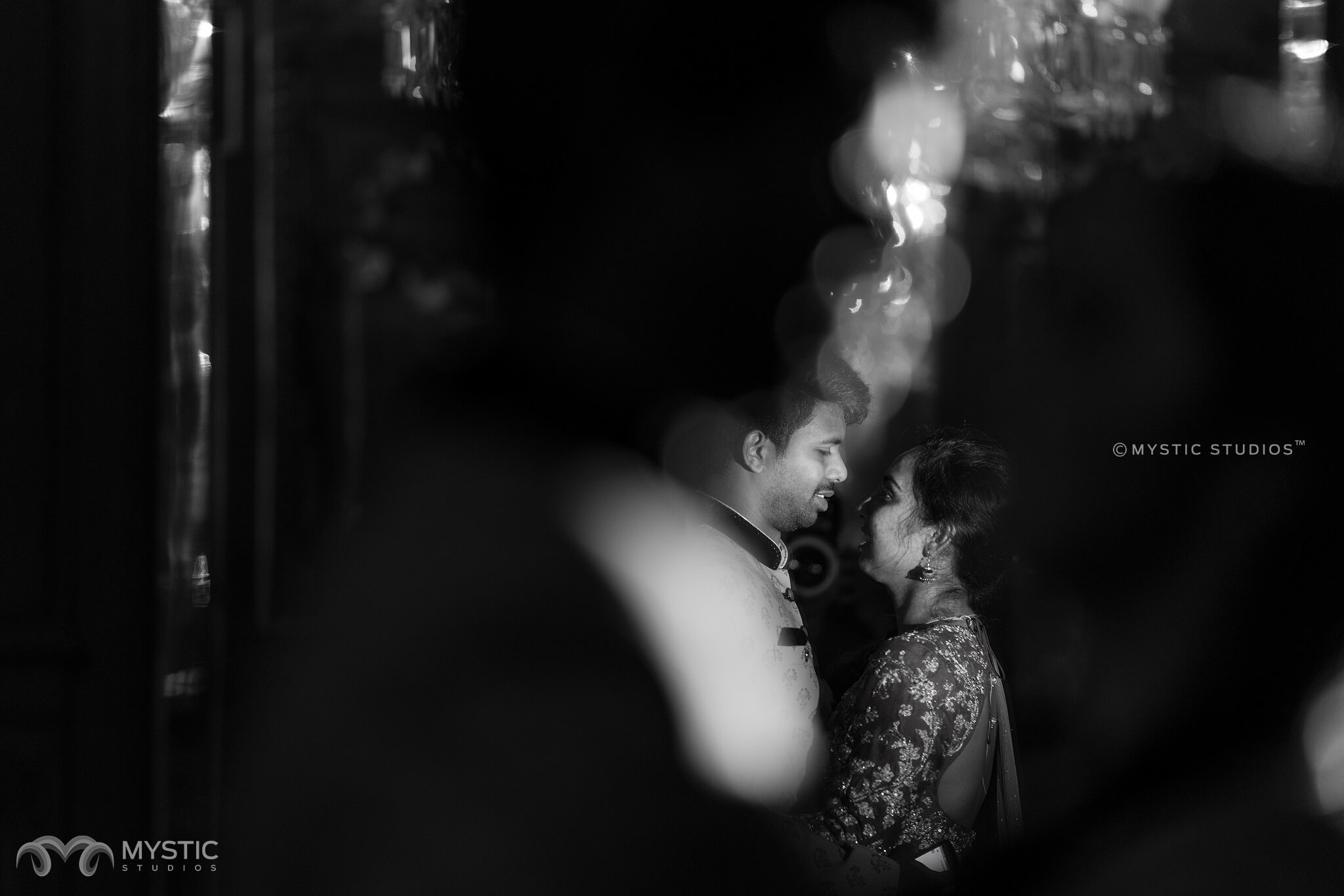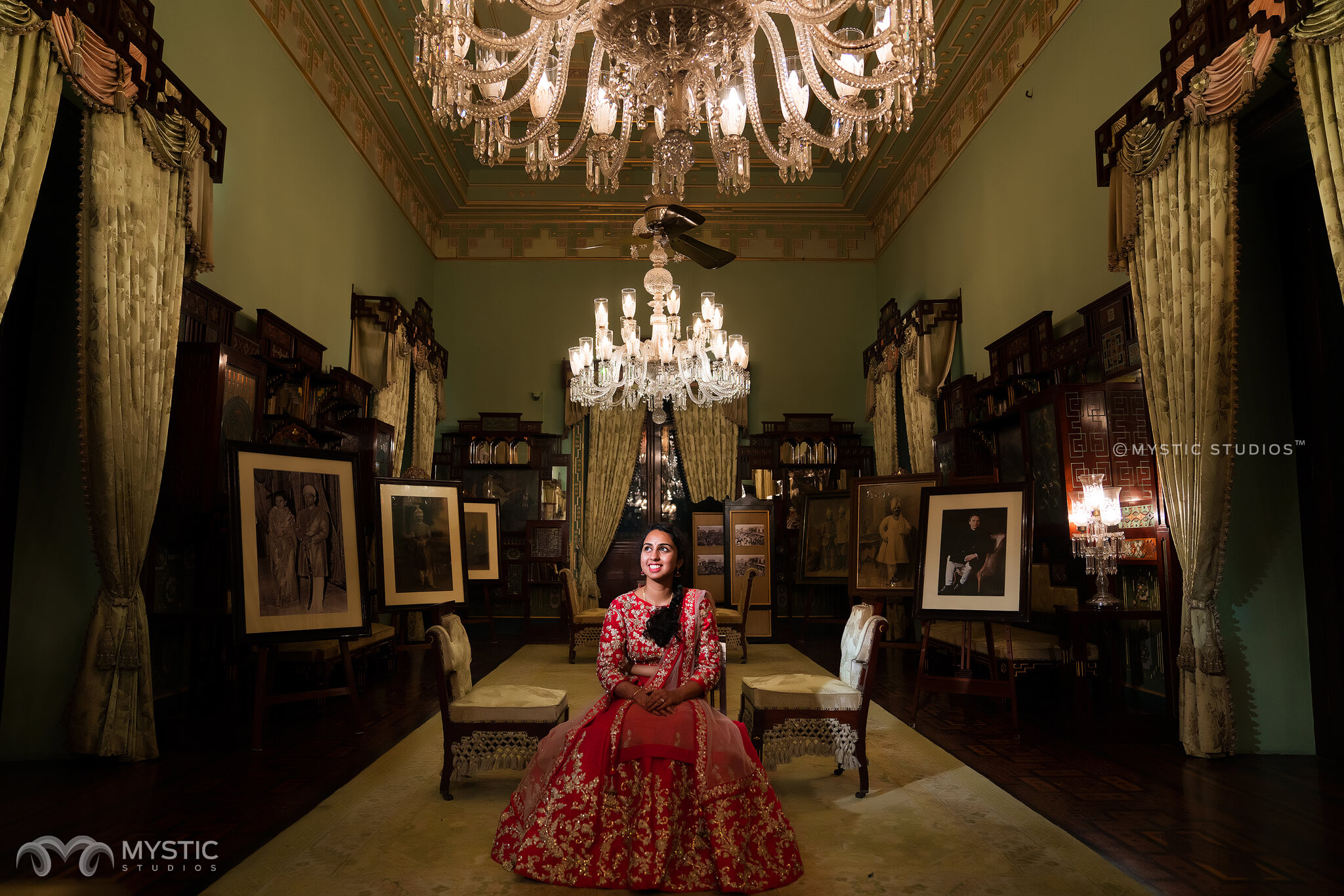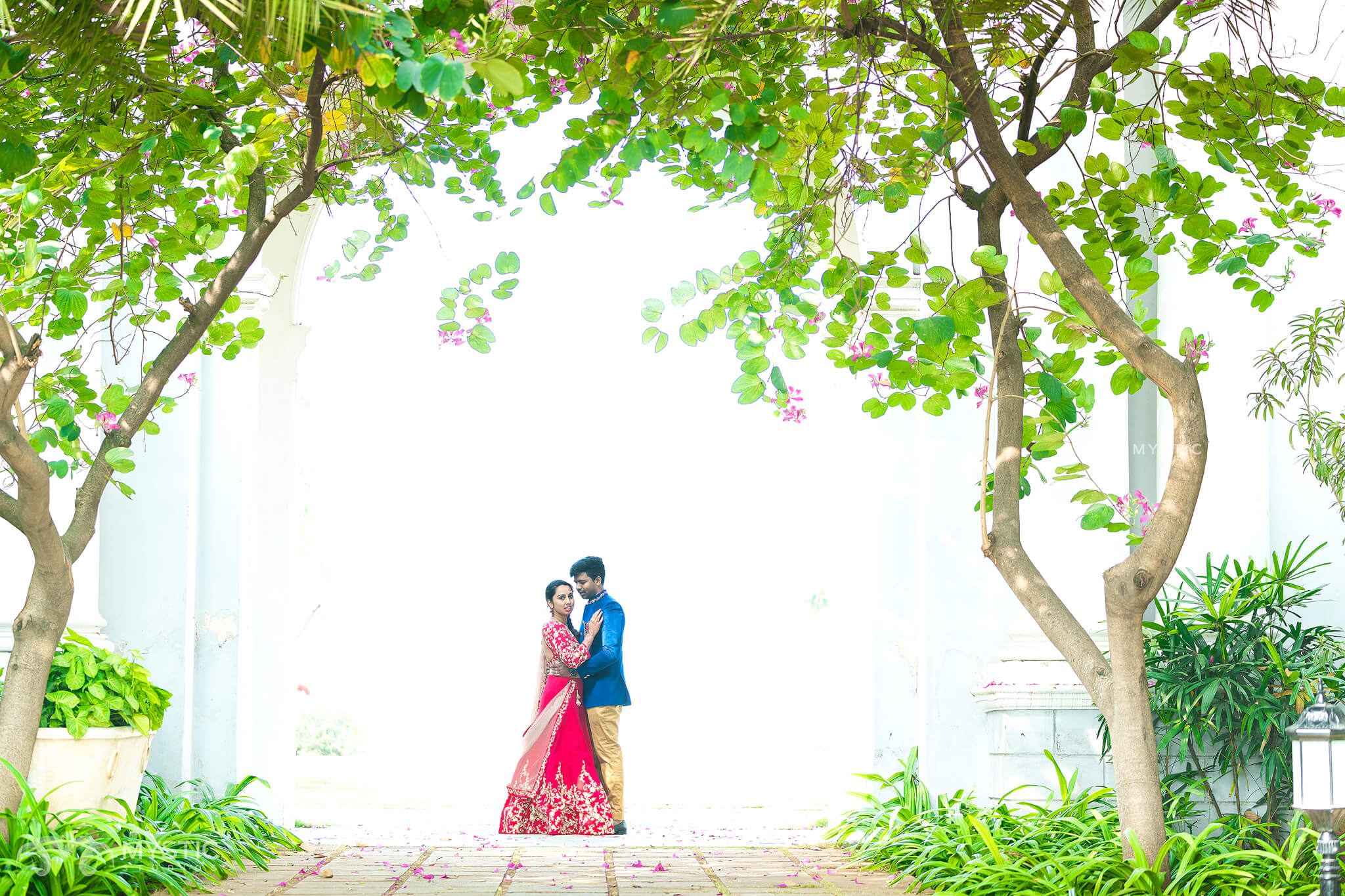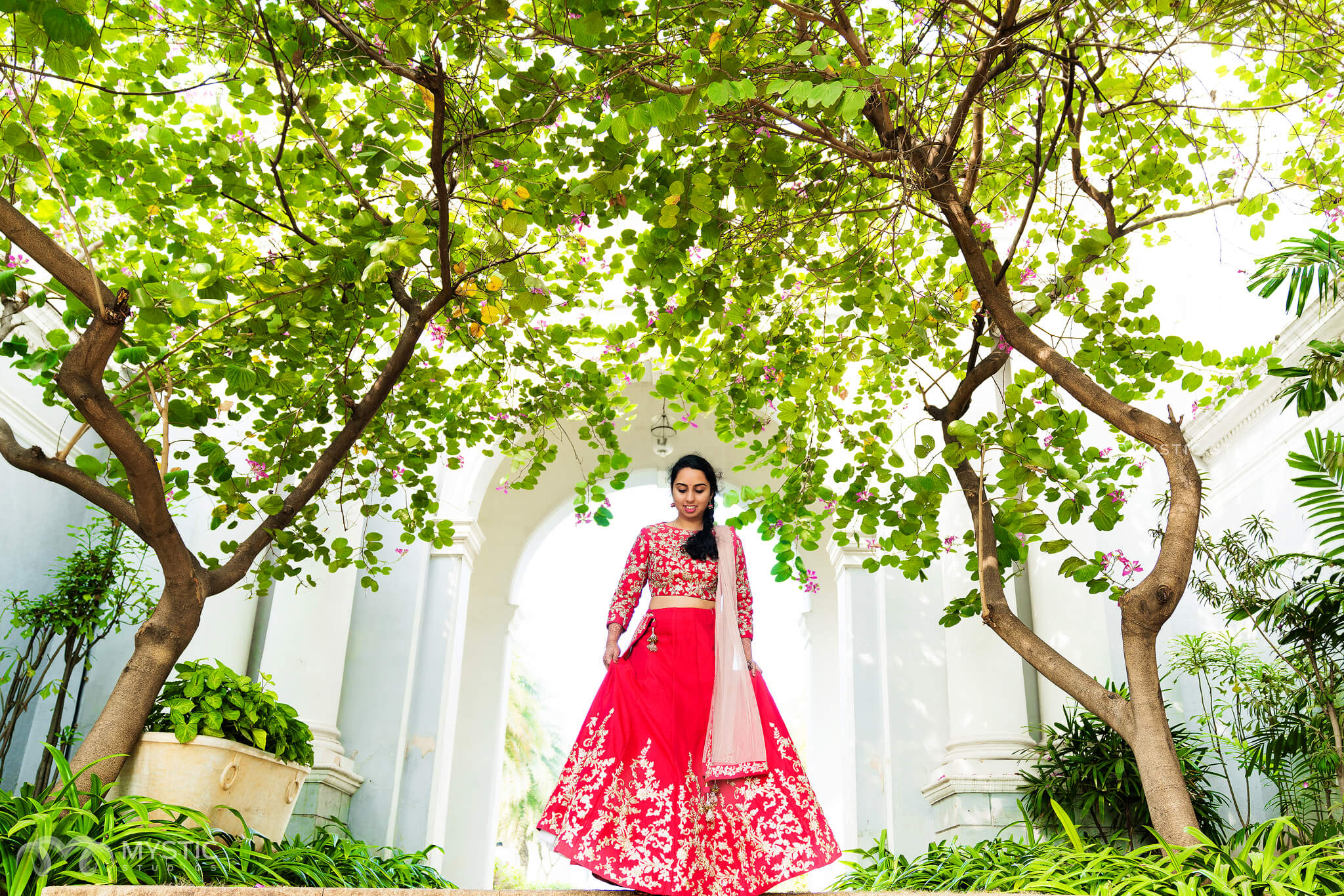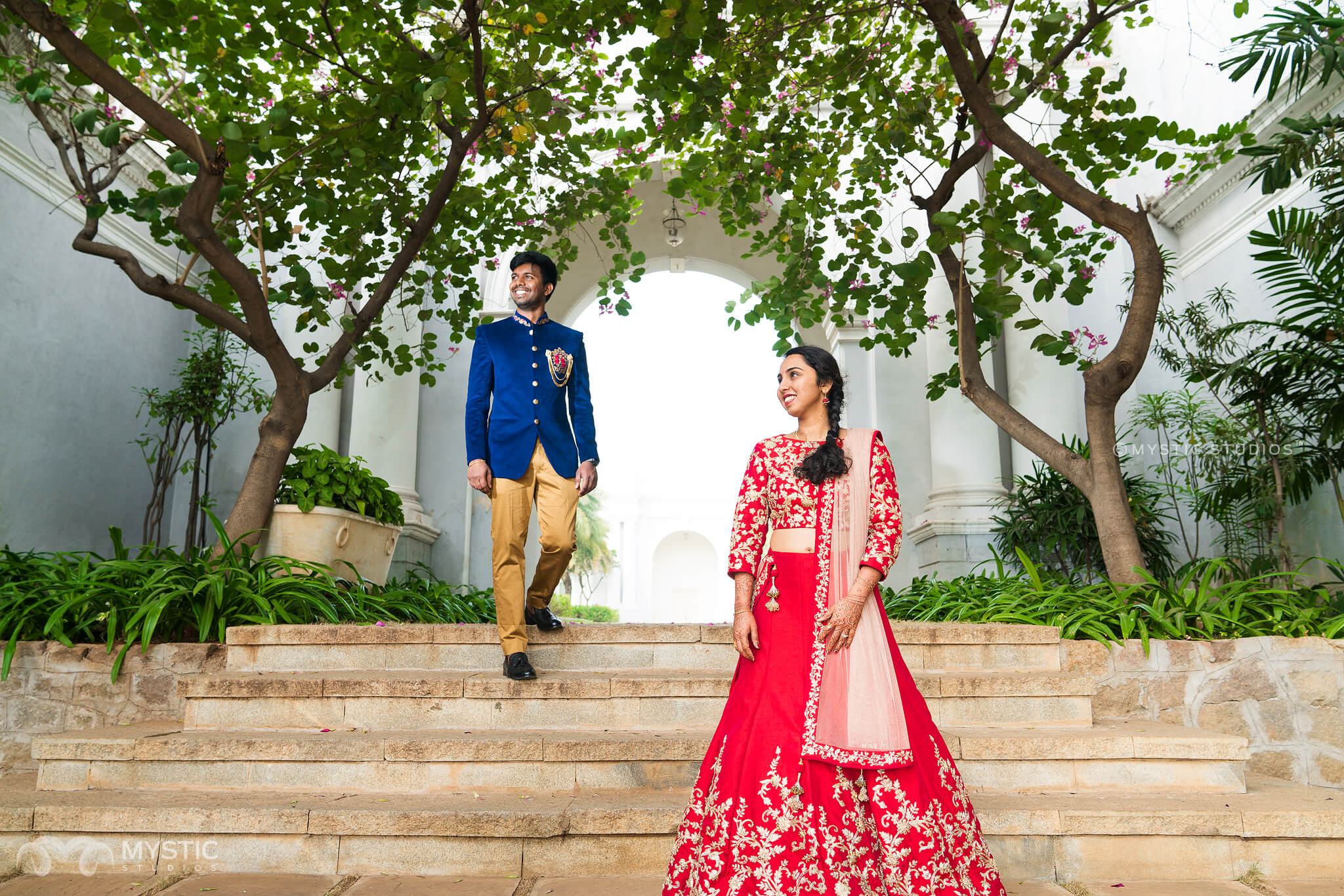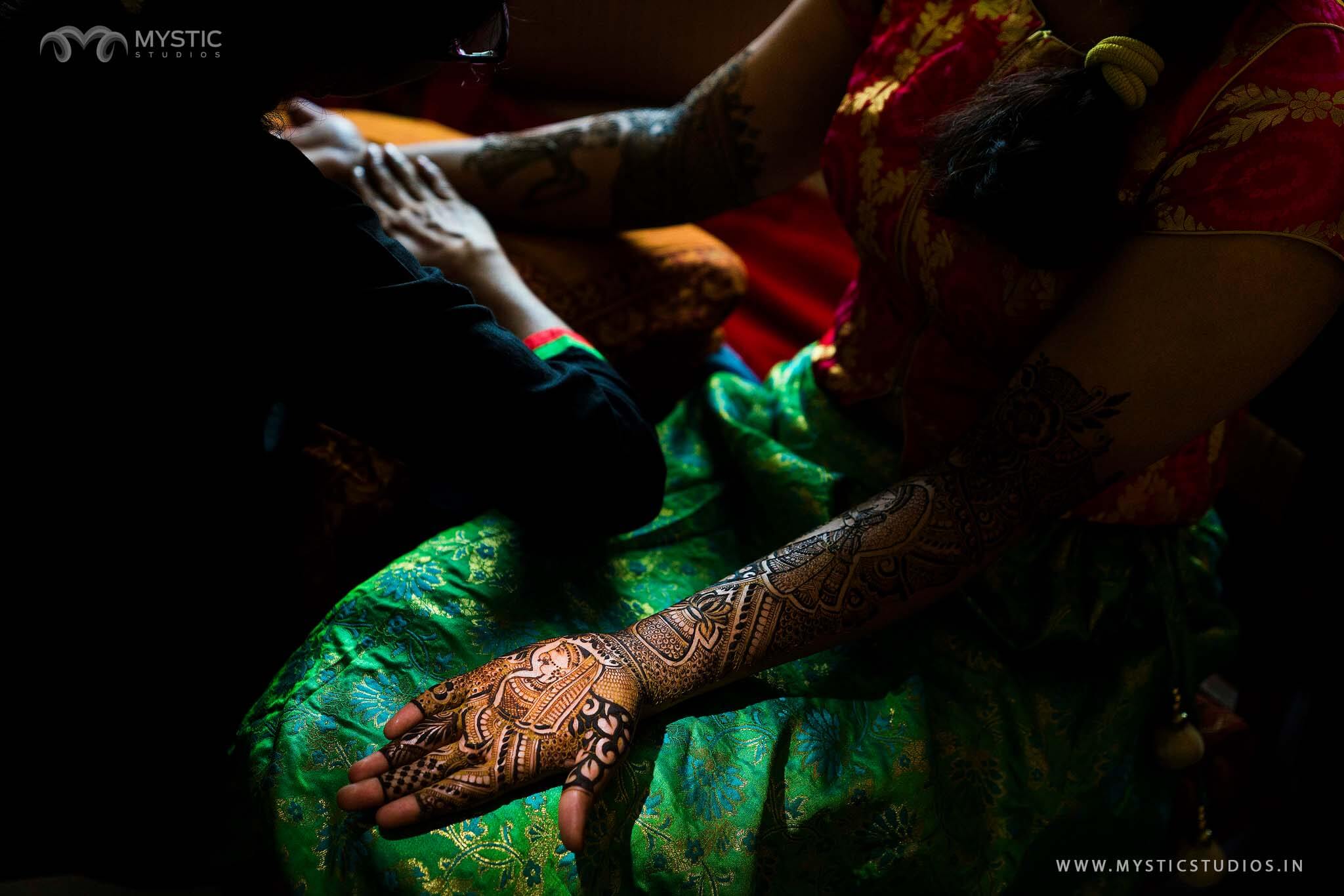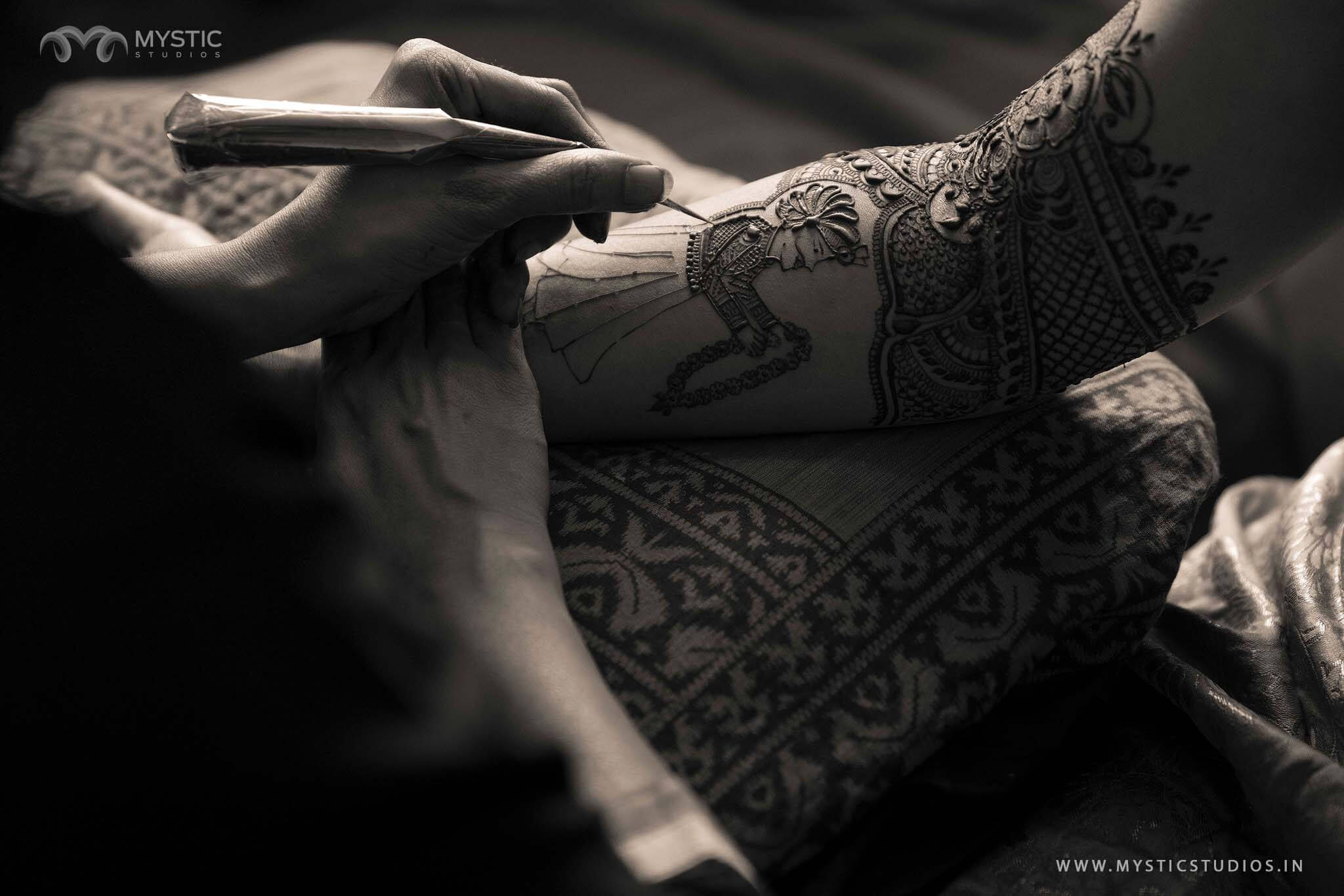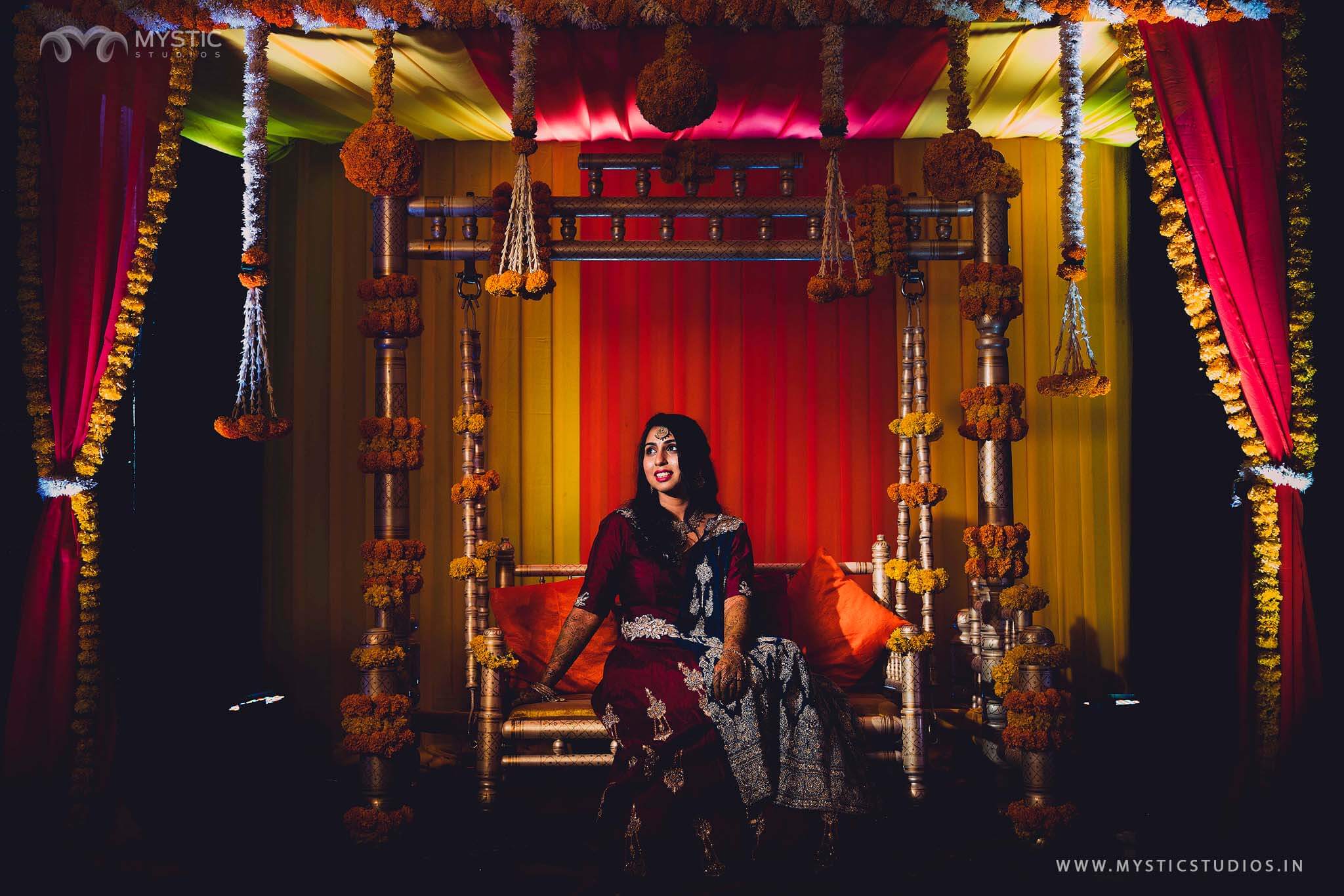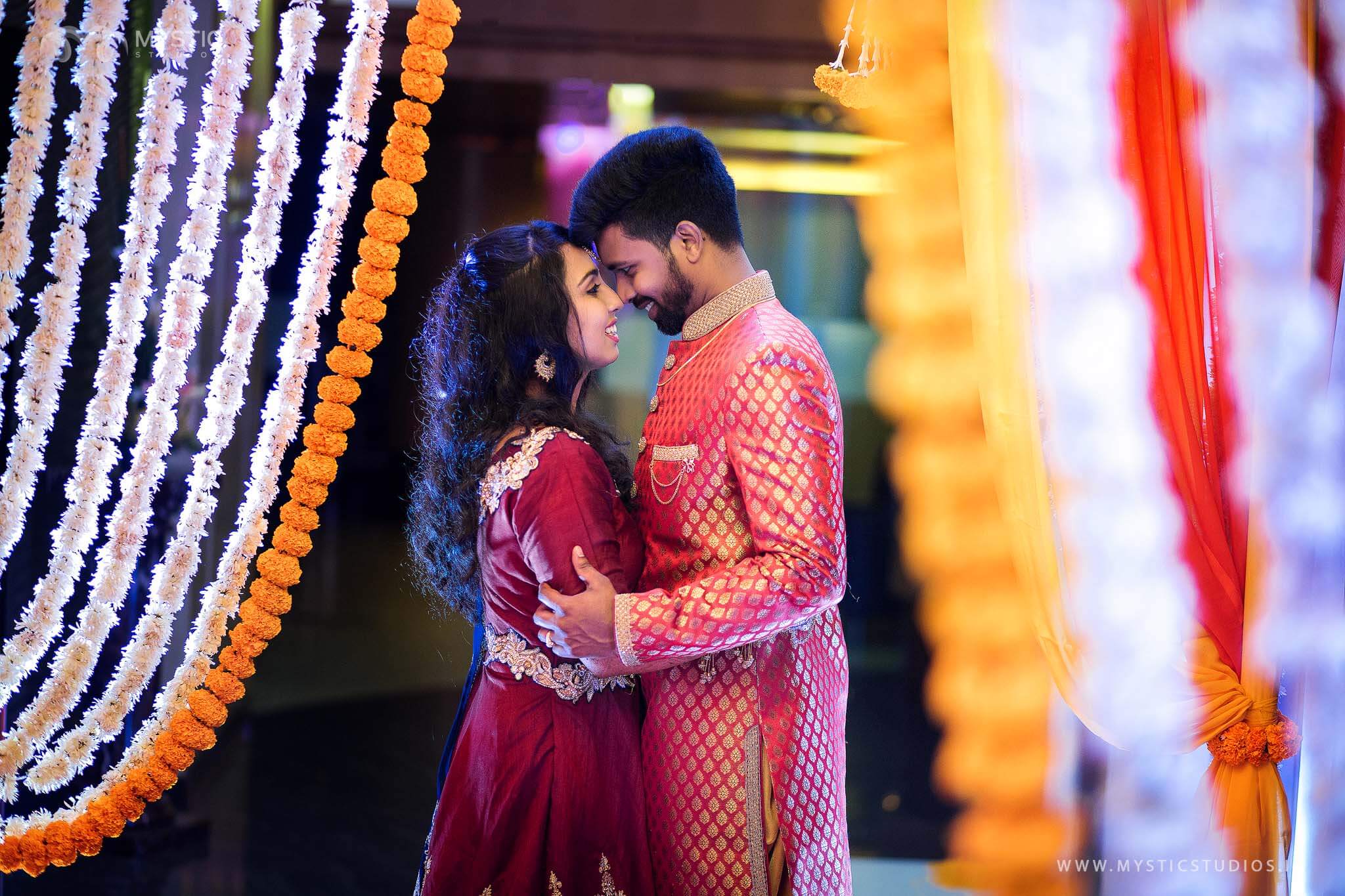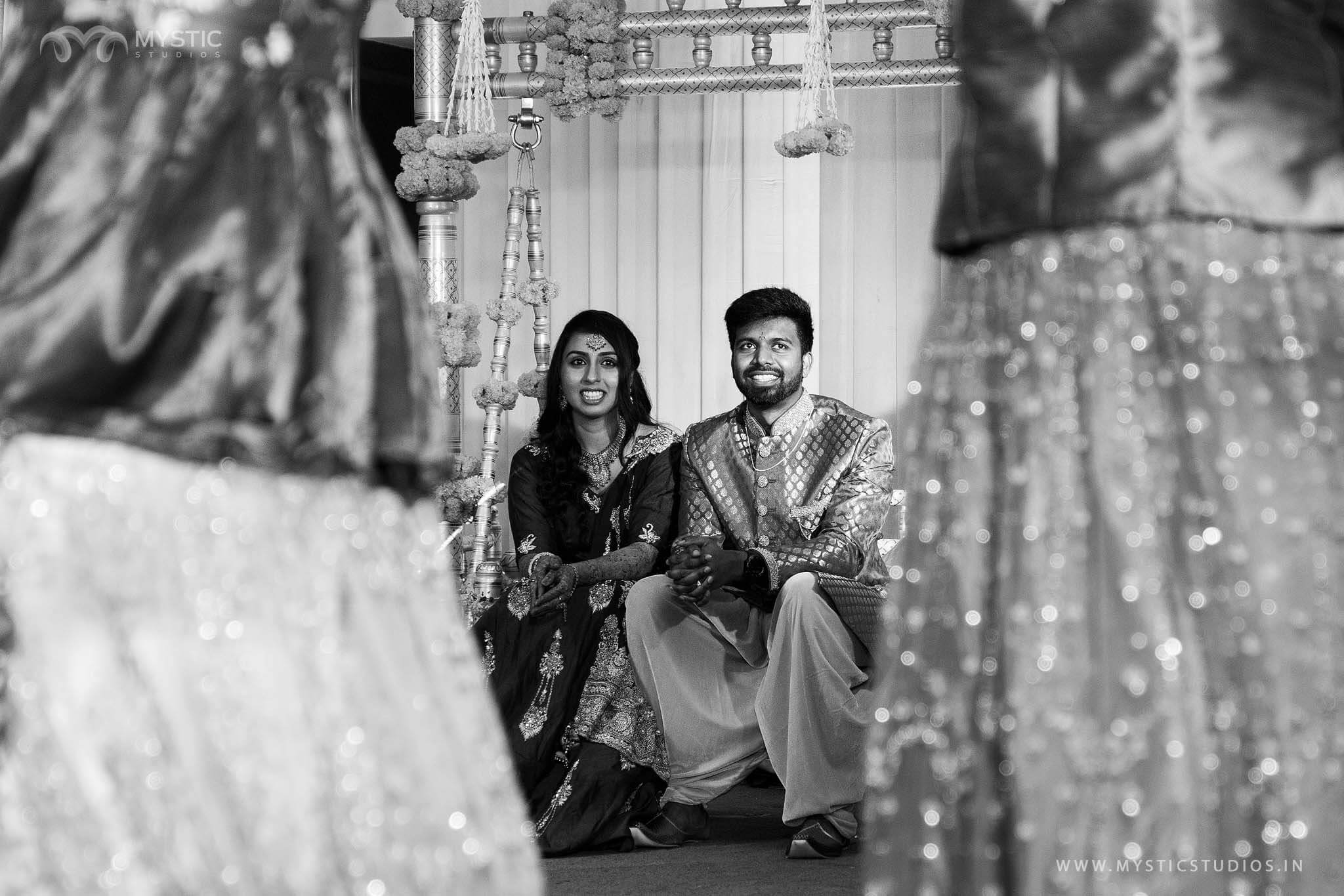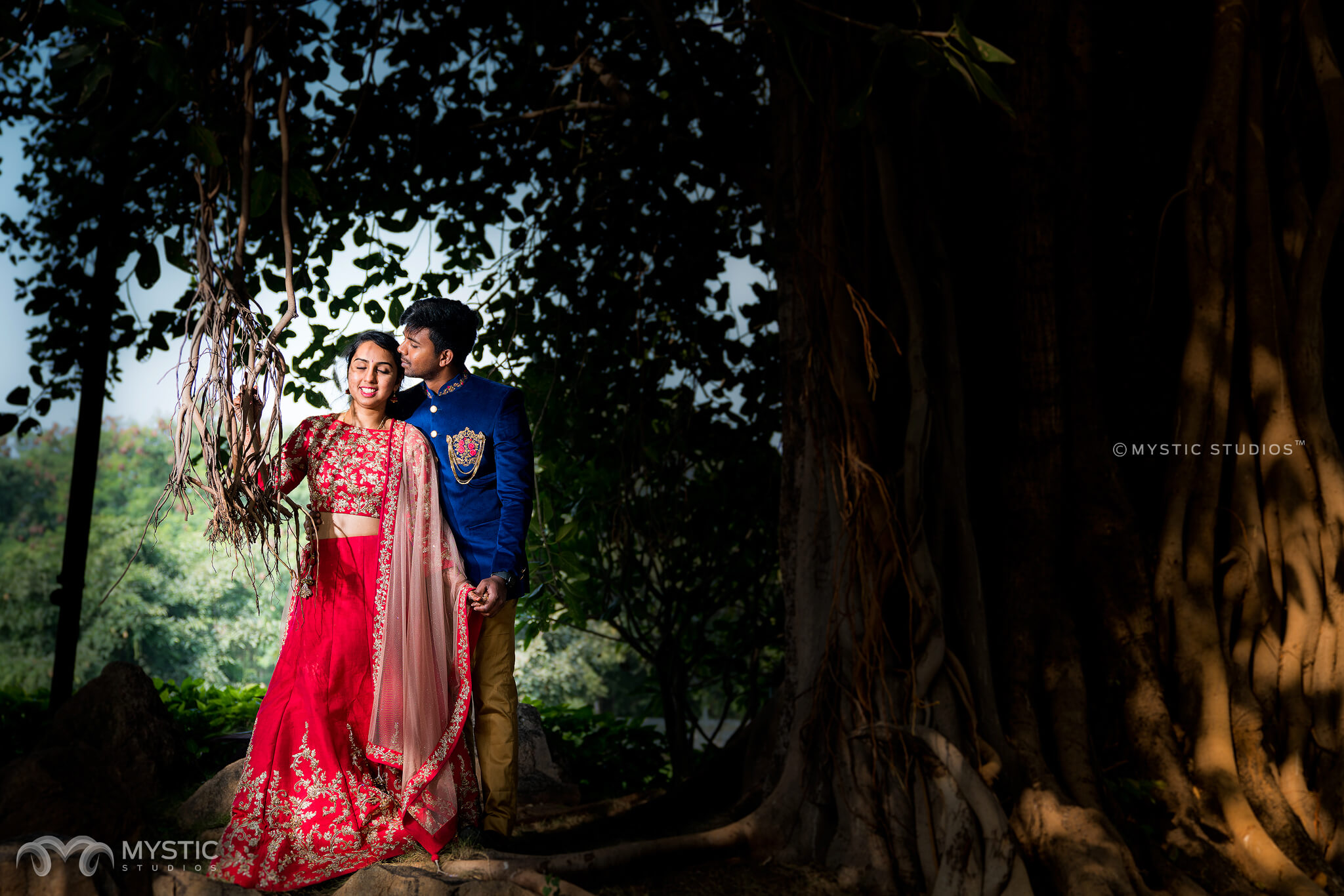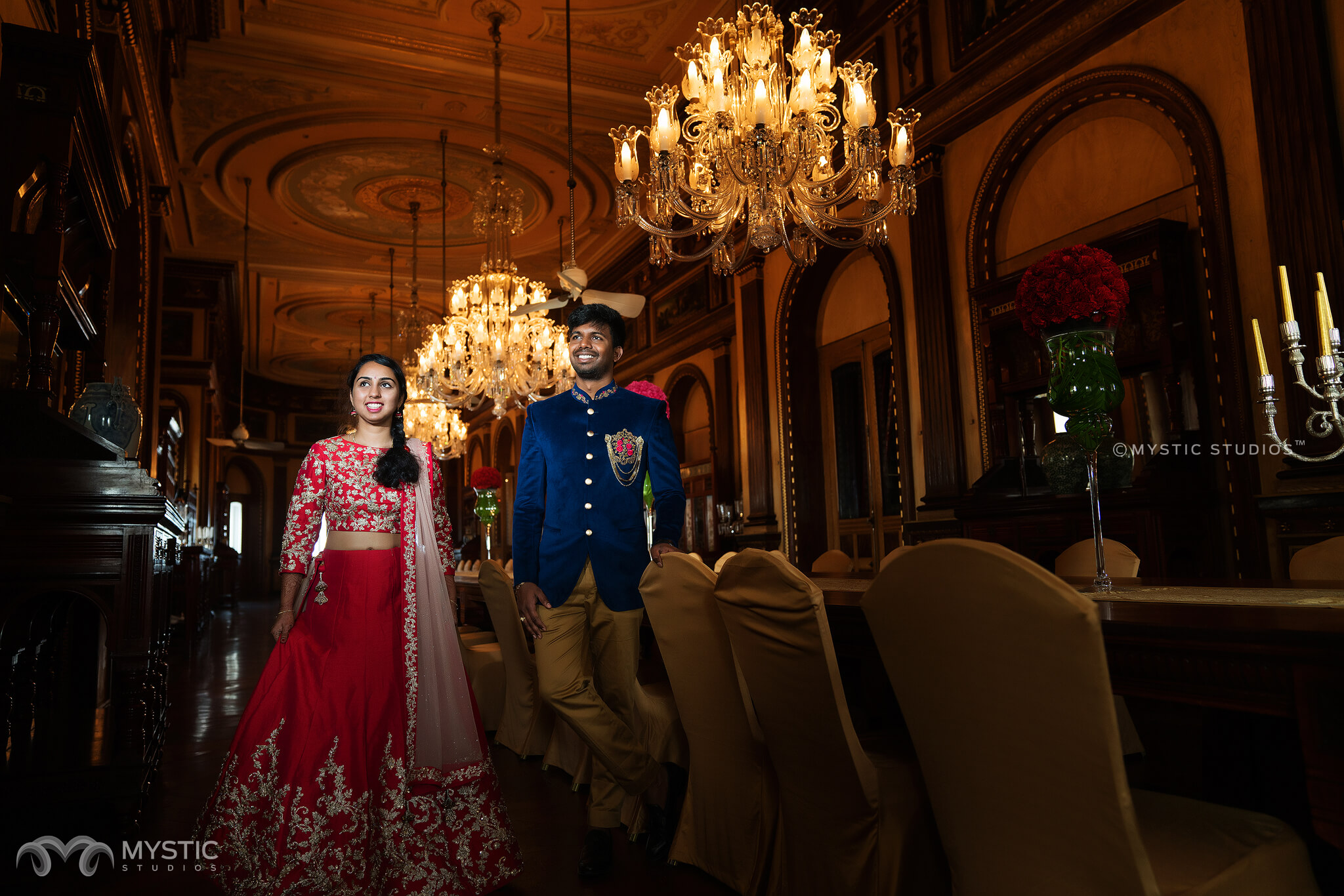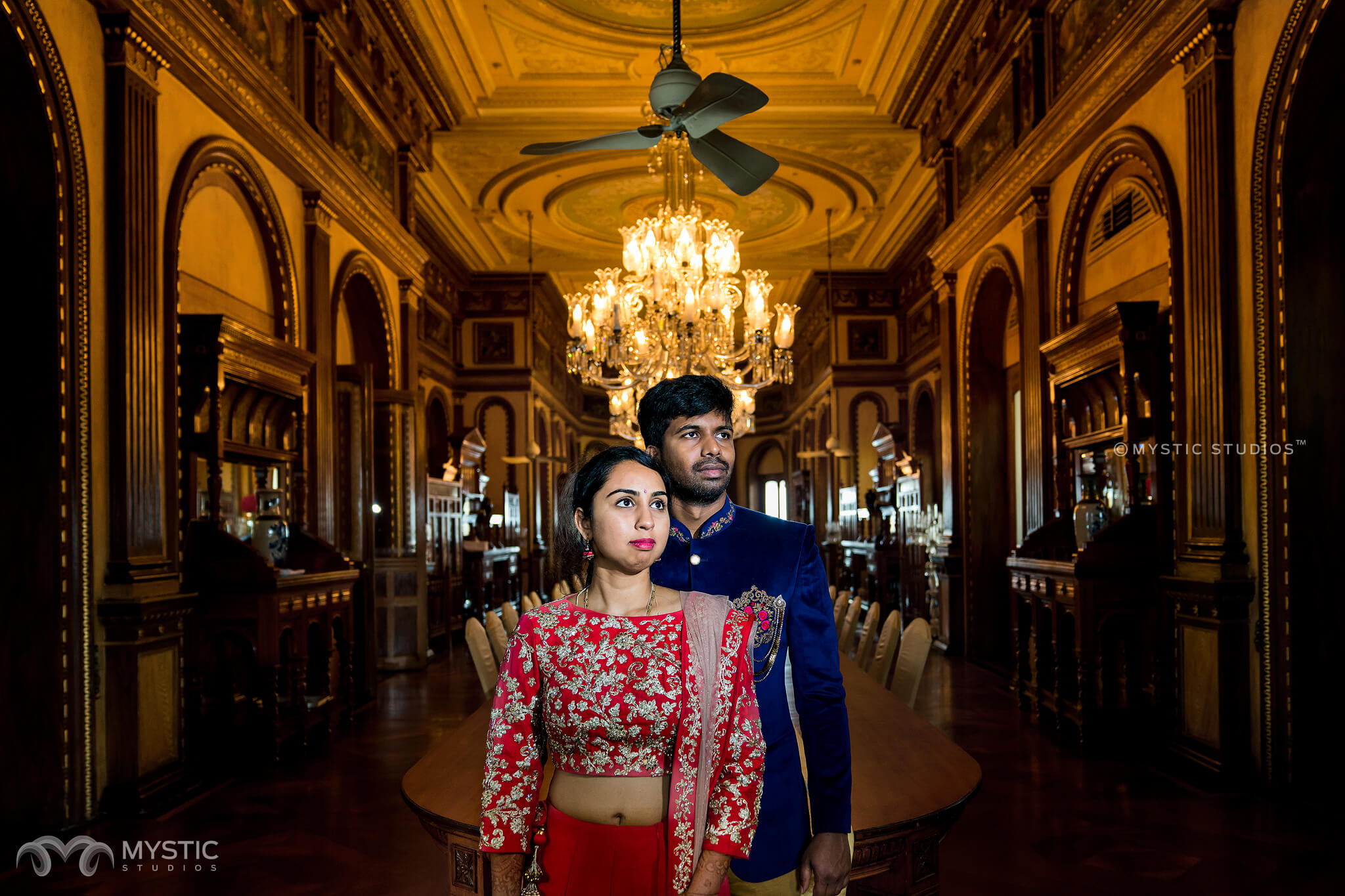 Having shot 750+ weddings all over India and few in Singapore,Dubai,US and London, Mystic Studios is one the artistic wedding photography company in Chennai and Coimbatore.If you enjoyed this post, we would be very grateful if you'd help it spread to a friend. Sharing is caring. Spread Love. And don't forget to check our other works by clicking here.