Uruthi Varathai
Intimate Engagement in Bride's Home
A wedding is not just a union of two hearts but two families as well. To see a family bloom, grow and latch into another effortlessly, is such a sight to watch. Uruthi varthai / Engagement function is the meeting where families of the soon to-be bride and groom affirm the relationship infant of the close relatives and guests.
This Uruthi / Engagement  took place in Bride's home in Tirupur was a tasteful unison of two families. We mean tasteful not just about the location but about the families that tended to this graceful event as well. Sheer, fun and energetic. Small and compact Stage were set in the lawn and decorated in yellow marigold, that set the ambience colourful and vibrant.
The couple were enjoying the rituals and we were in those moment capturing their memories. Stroll down to see few glimpses from this Intimate Uruthi varthai / Engagement event.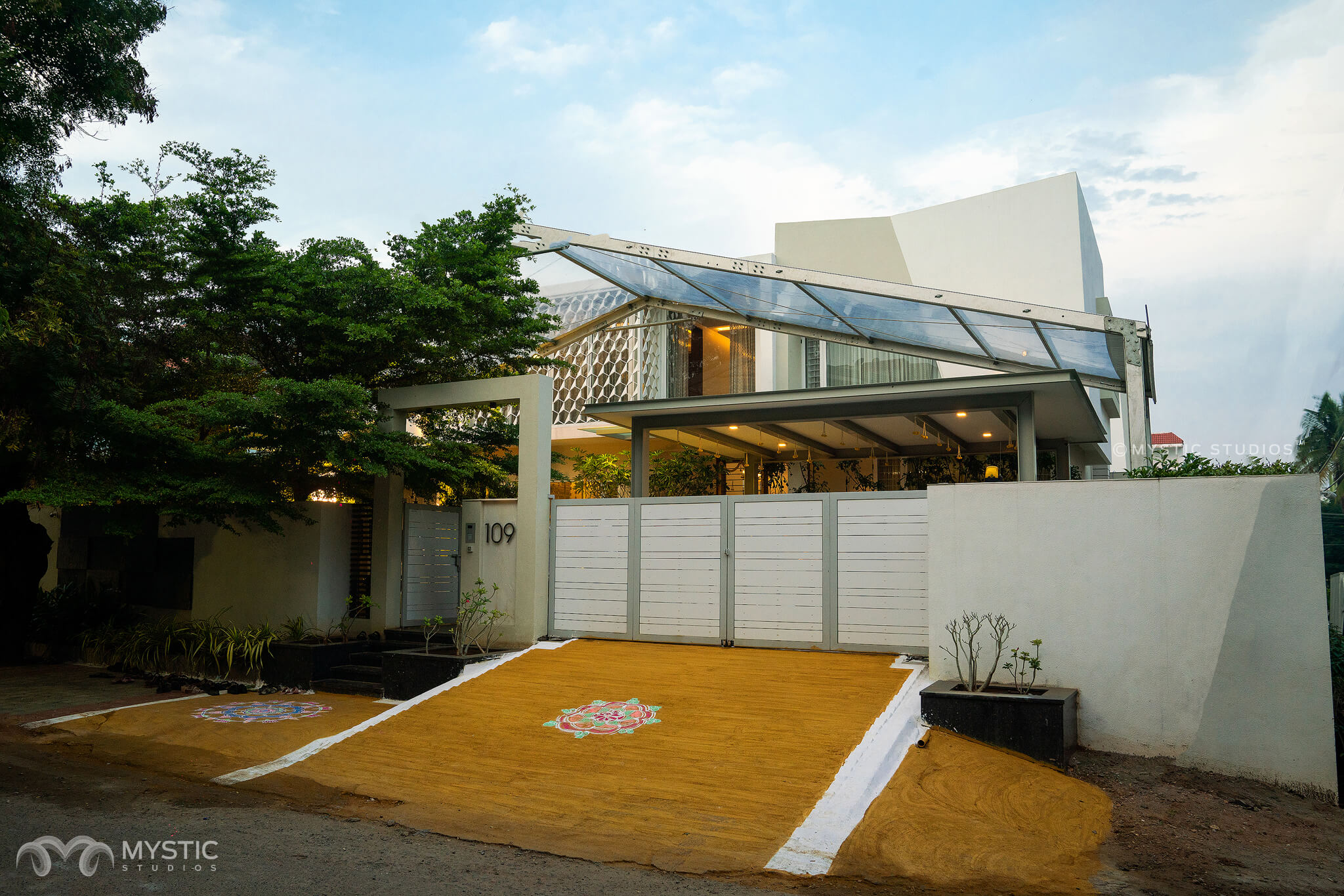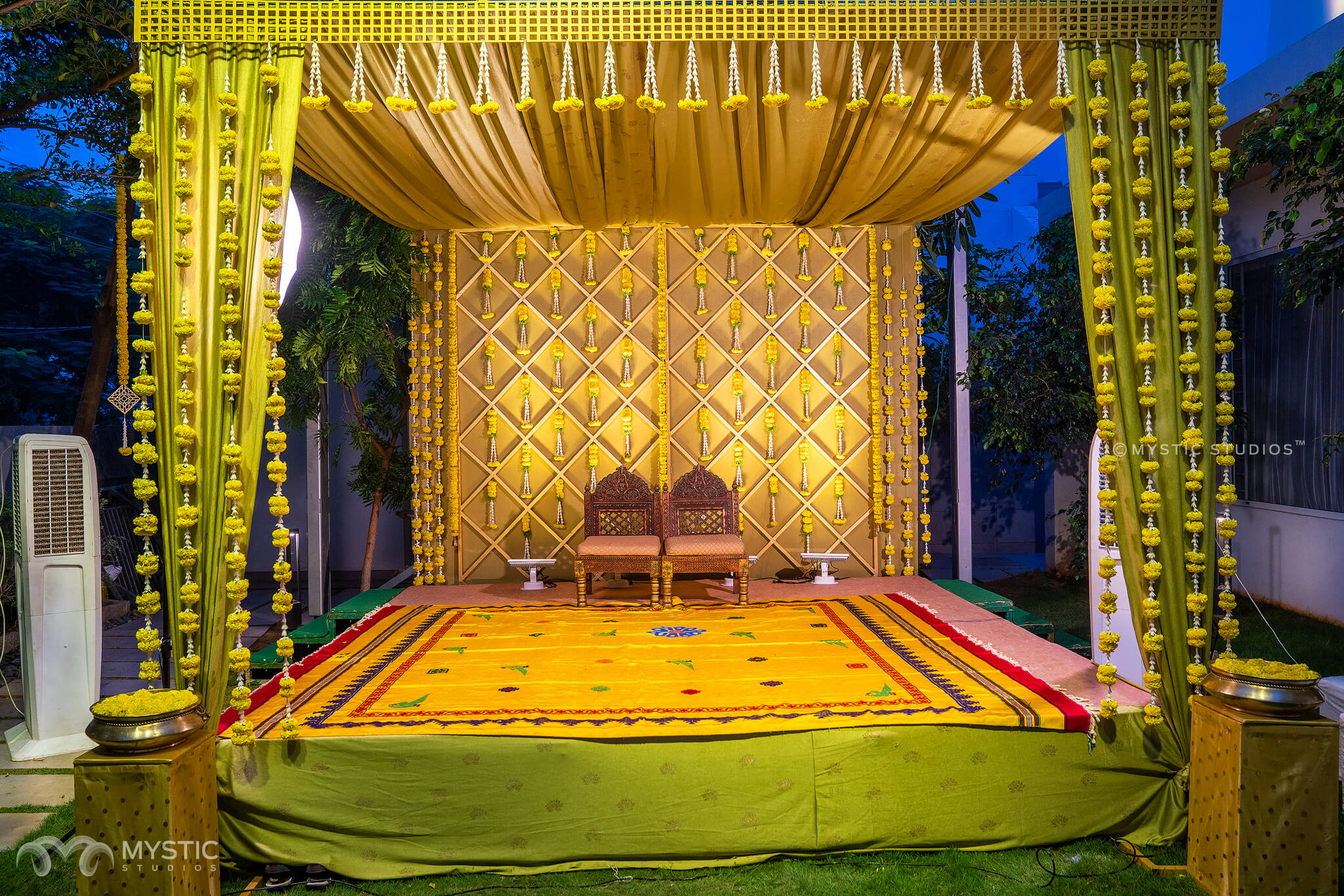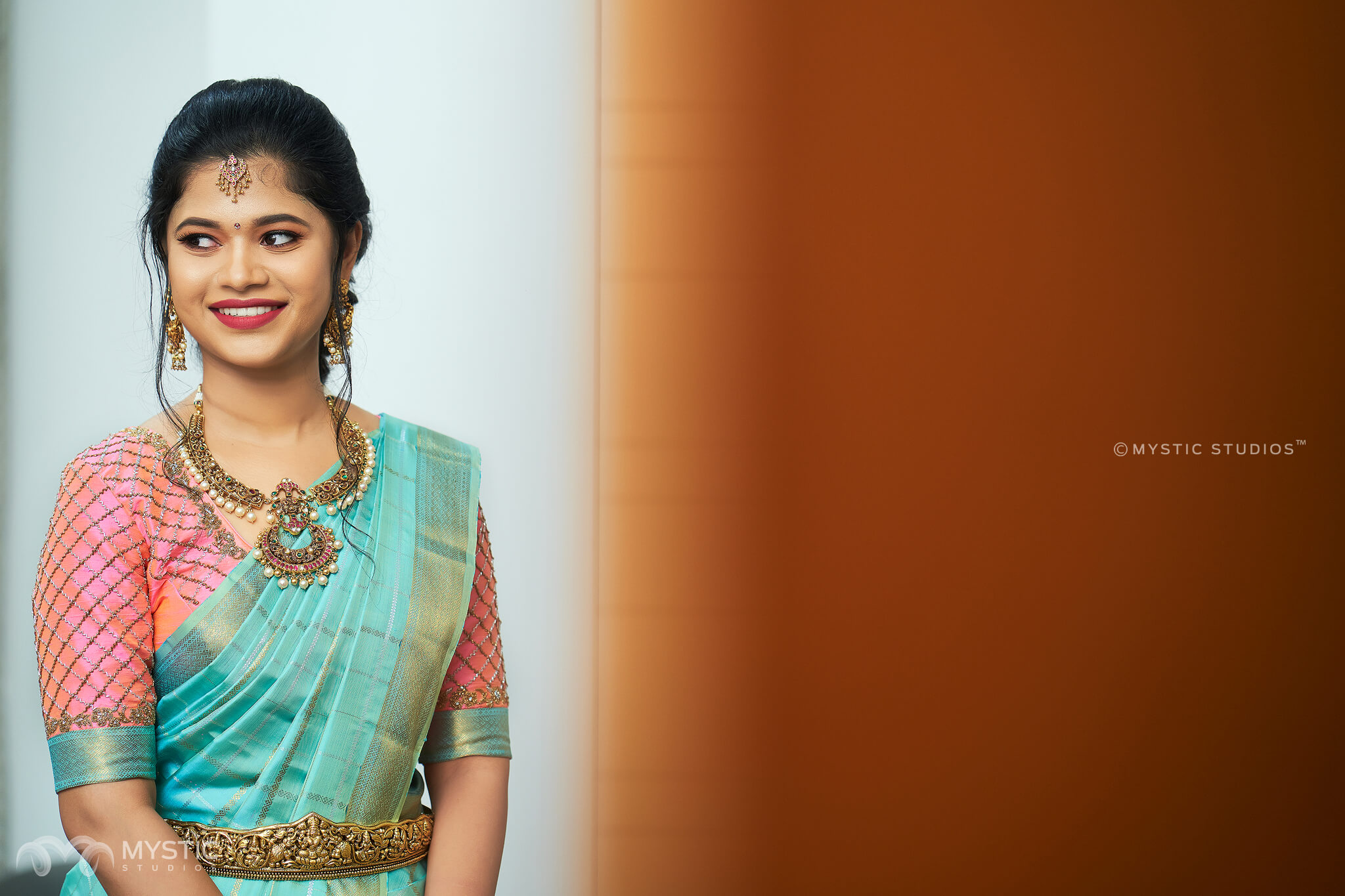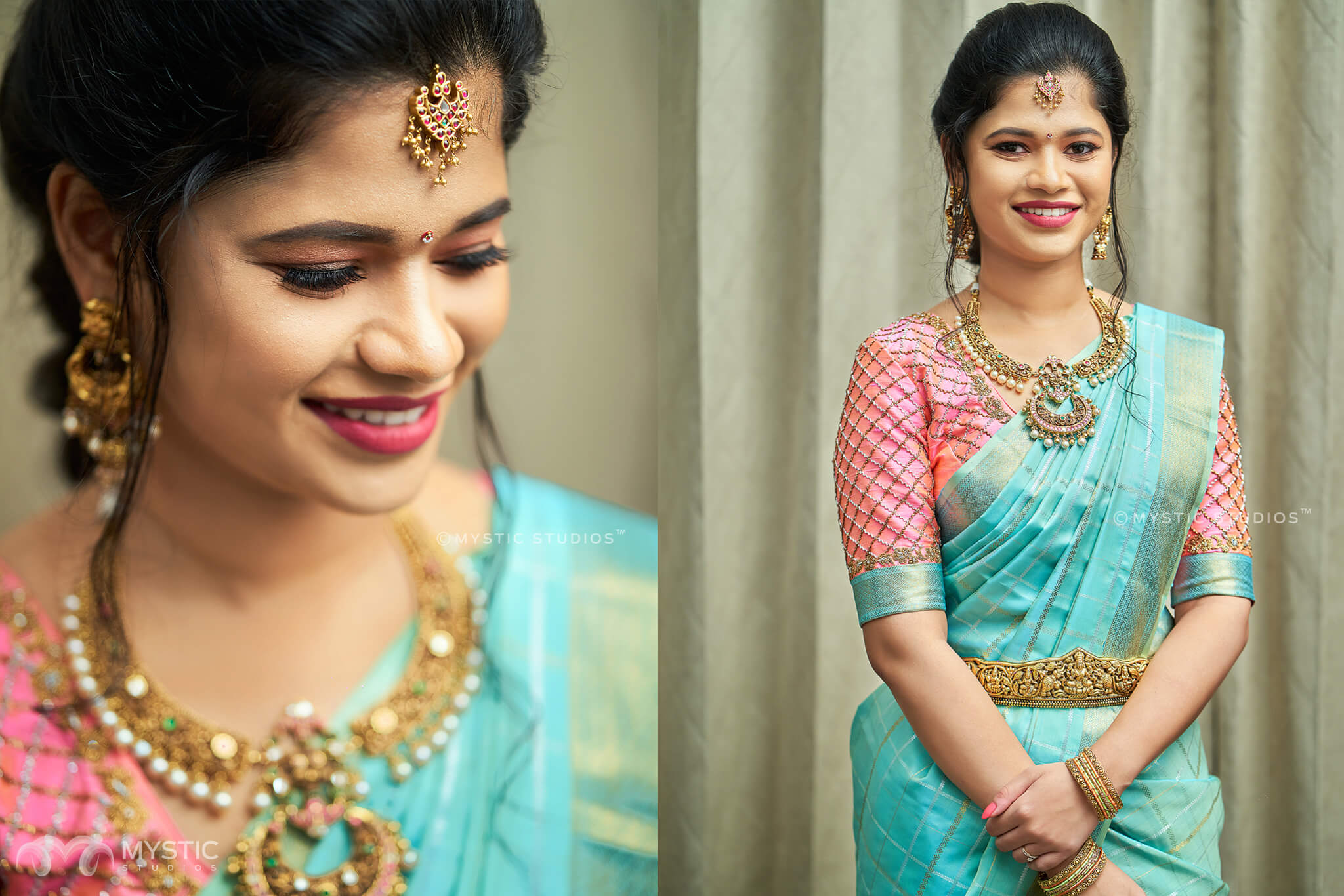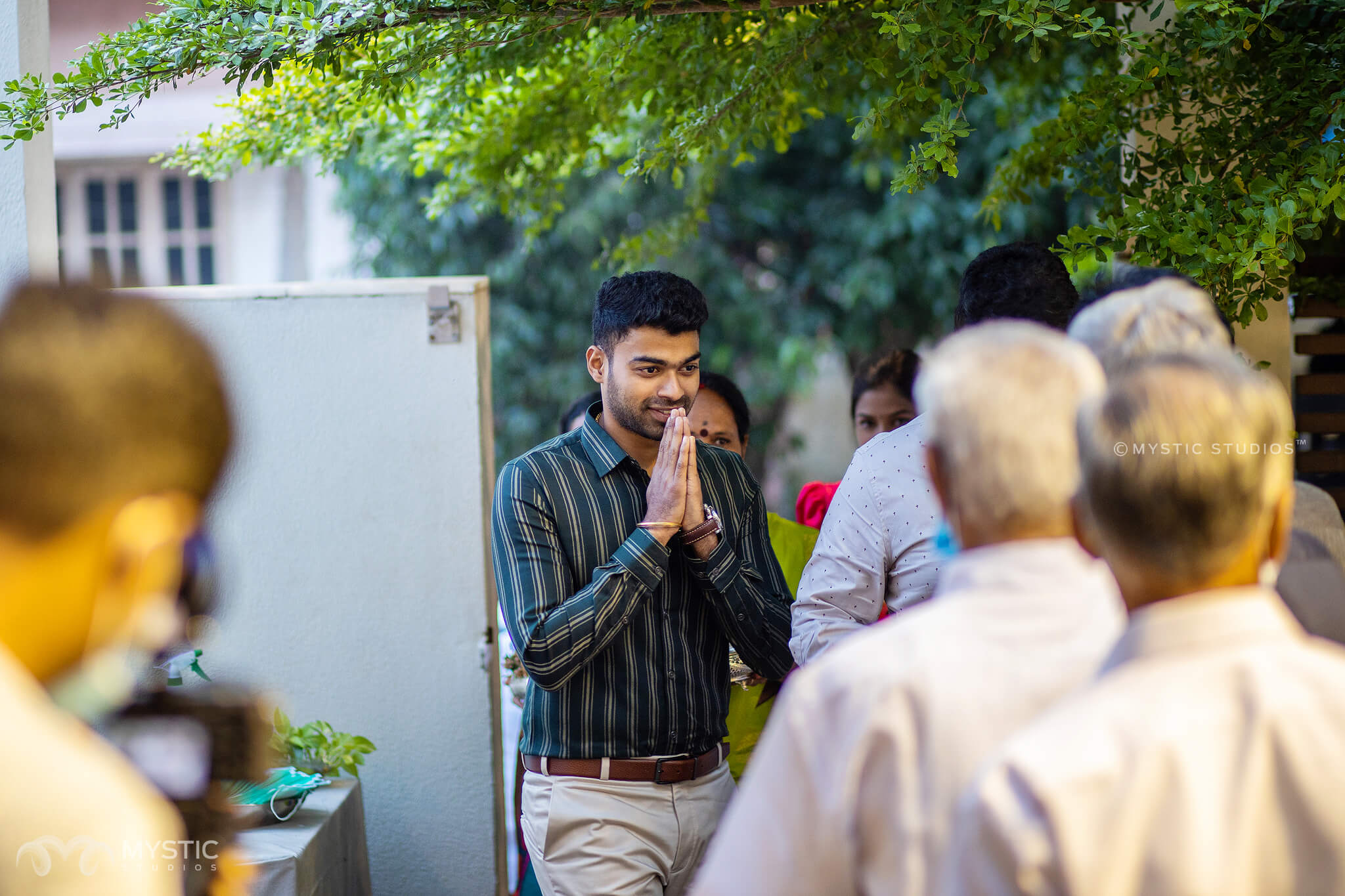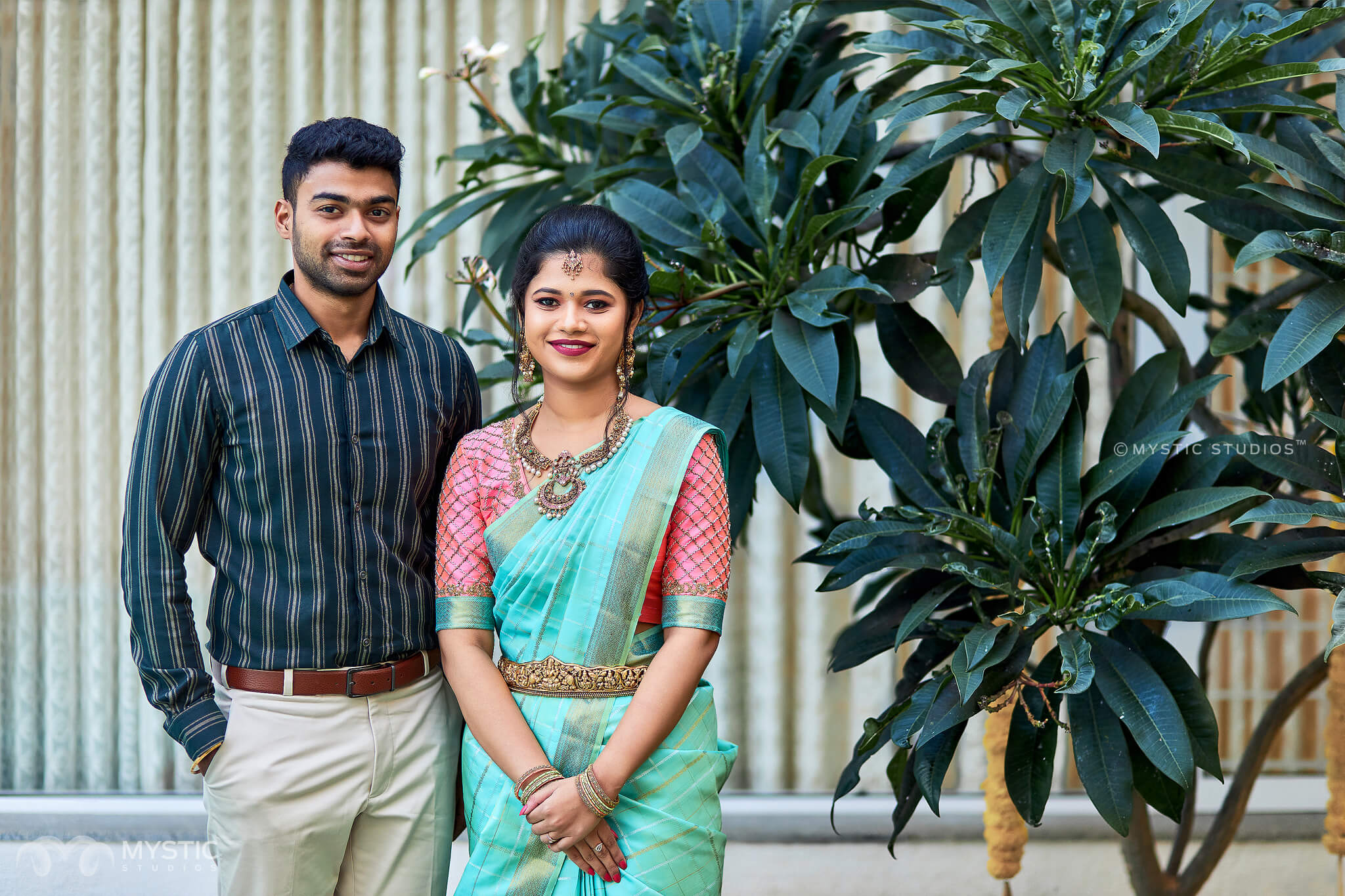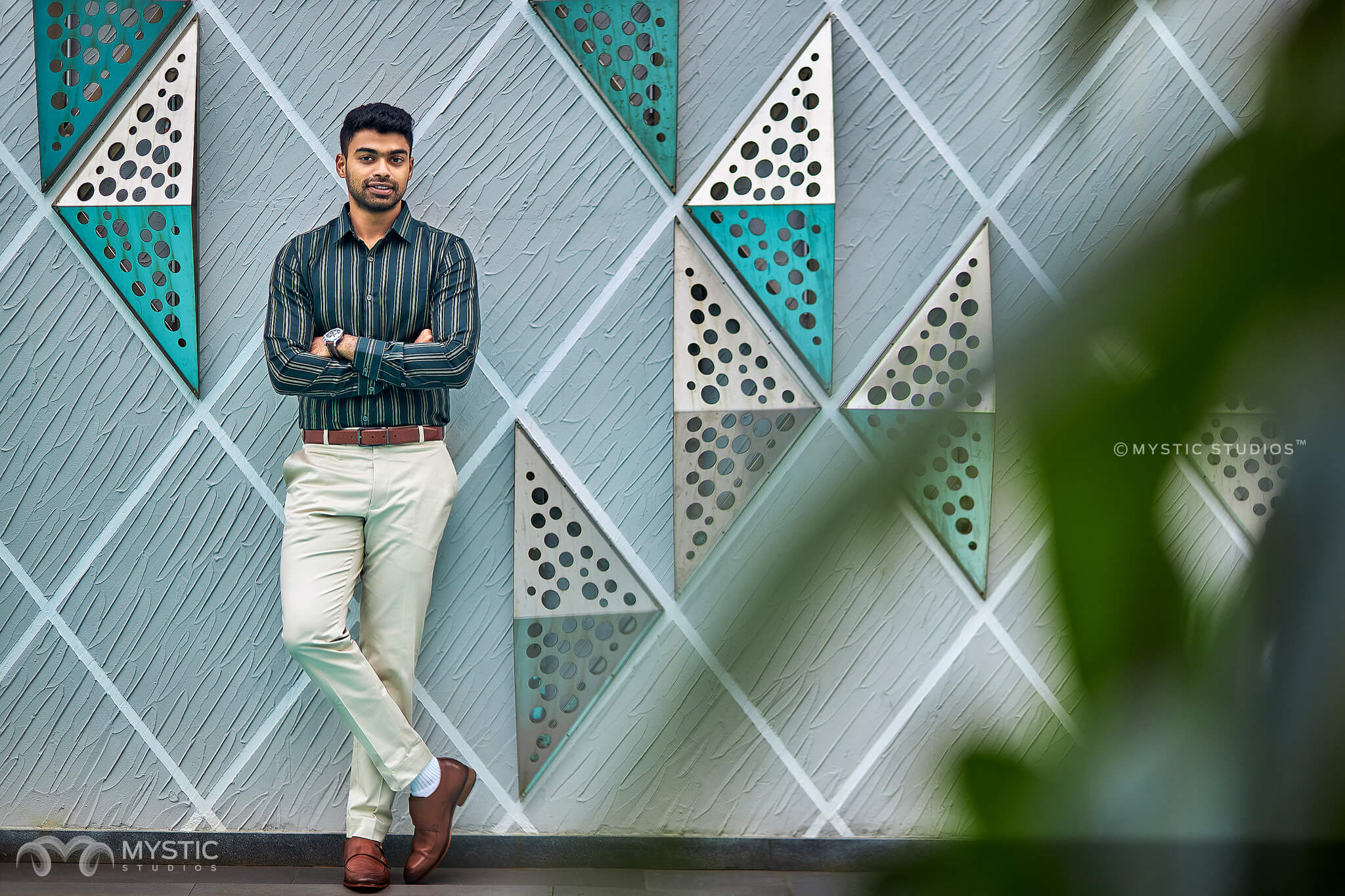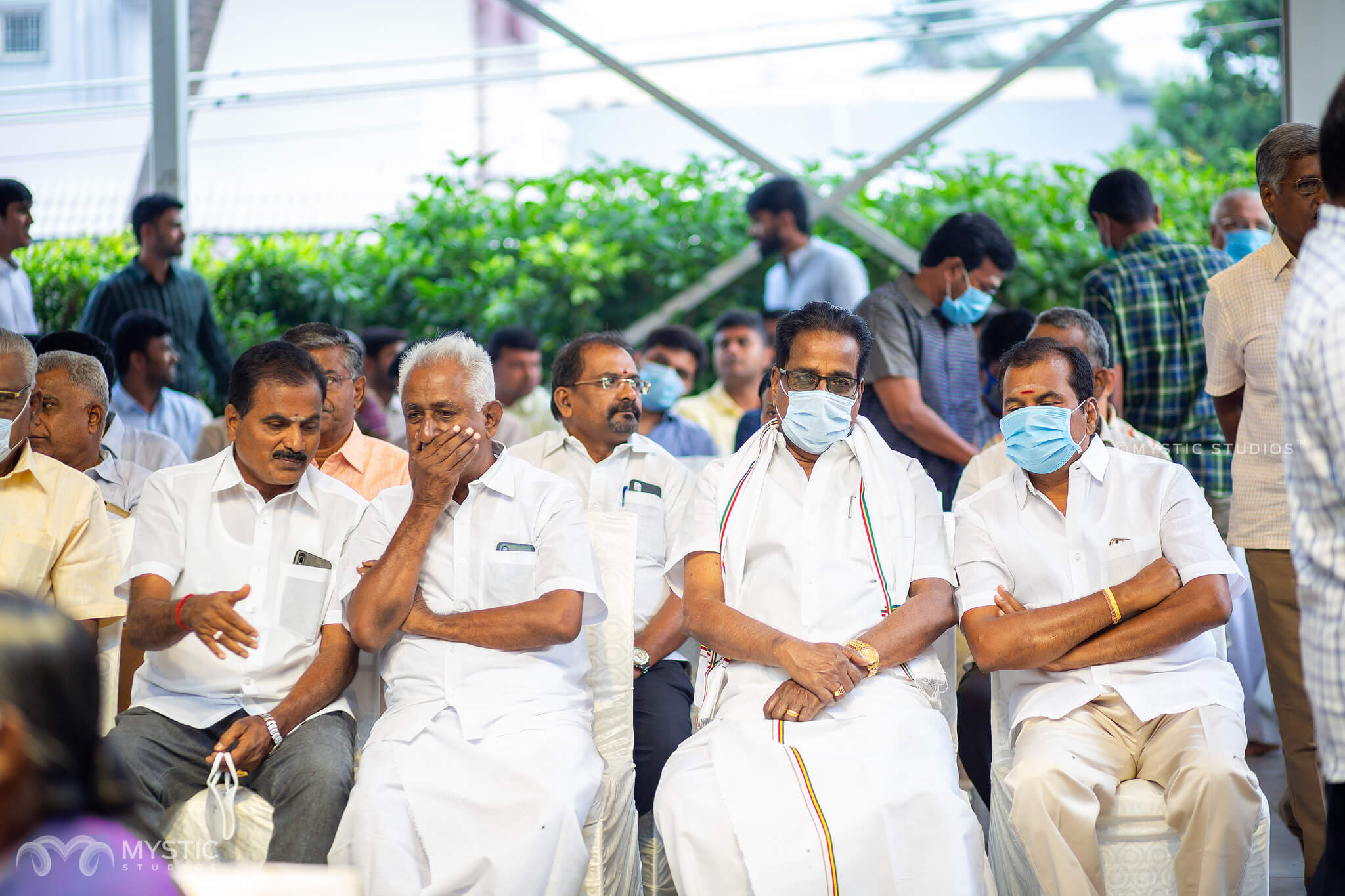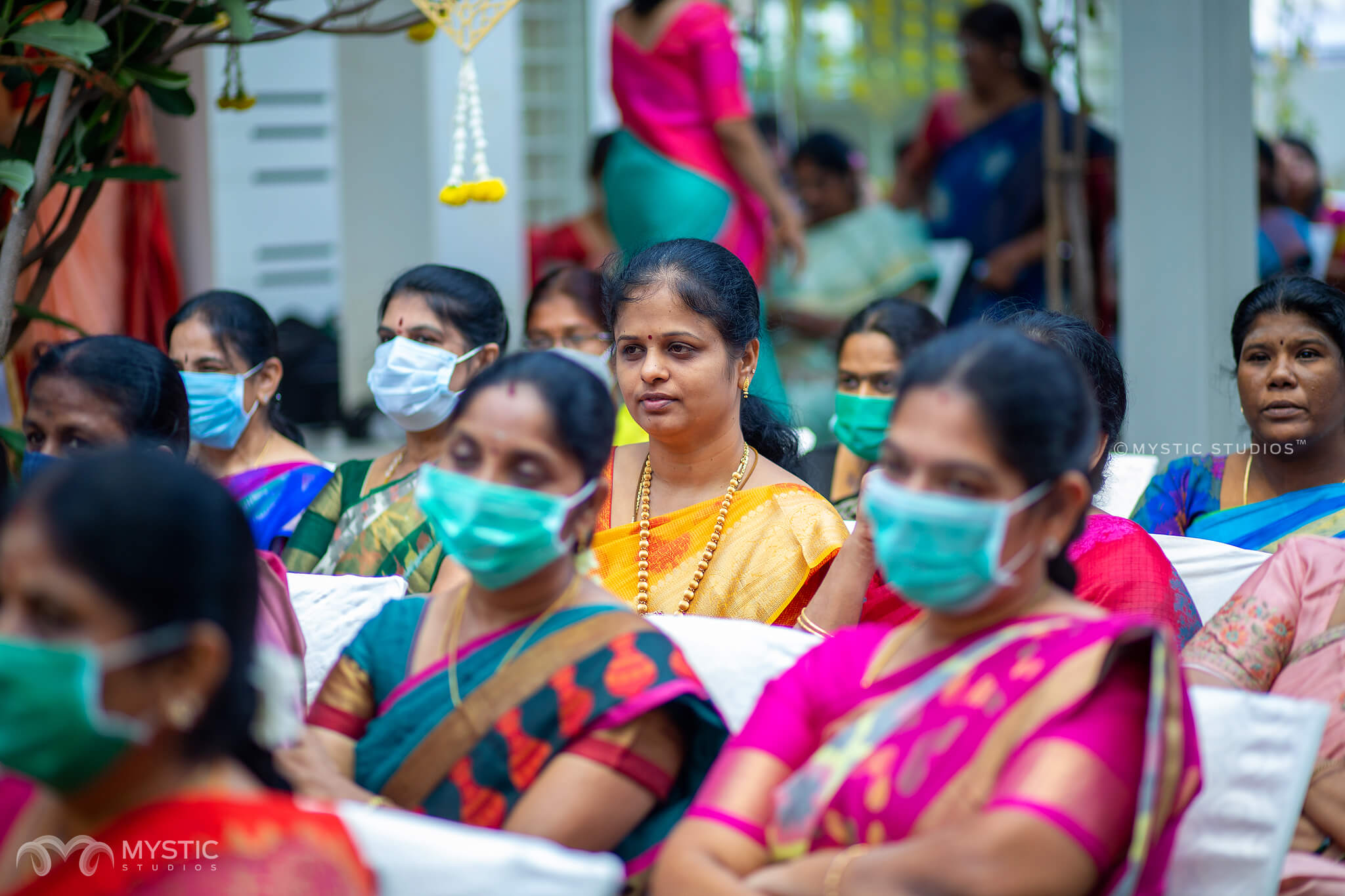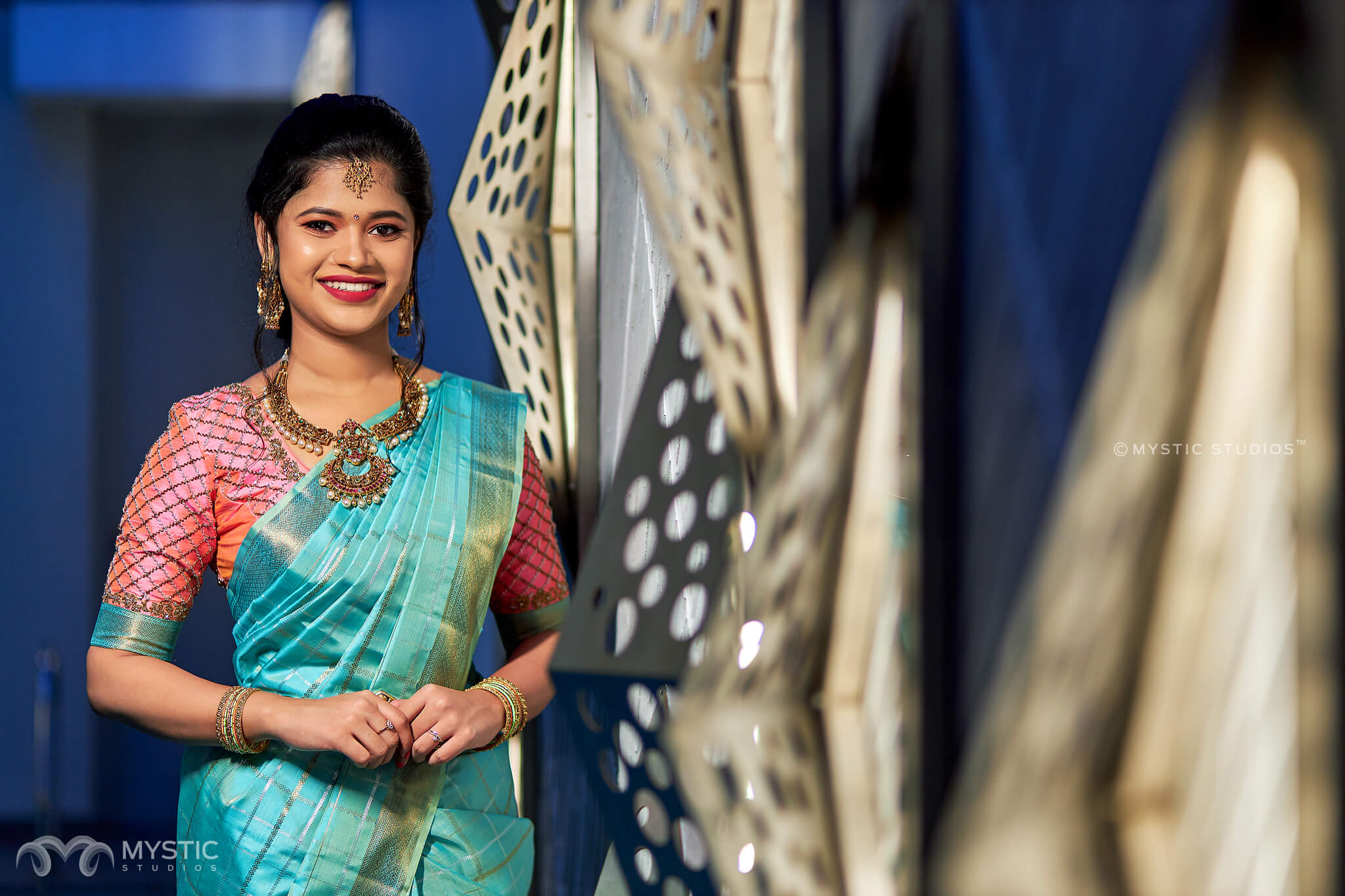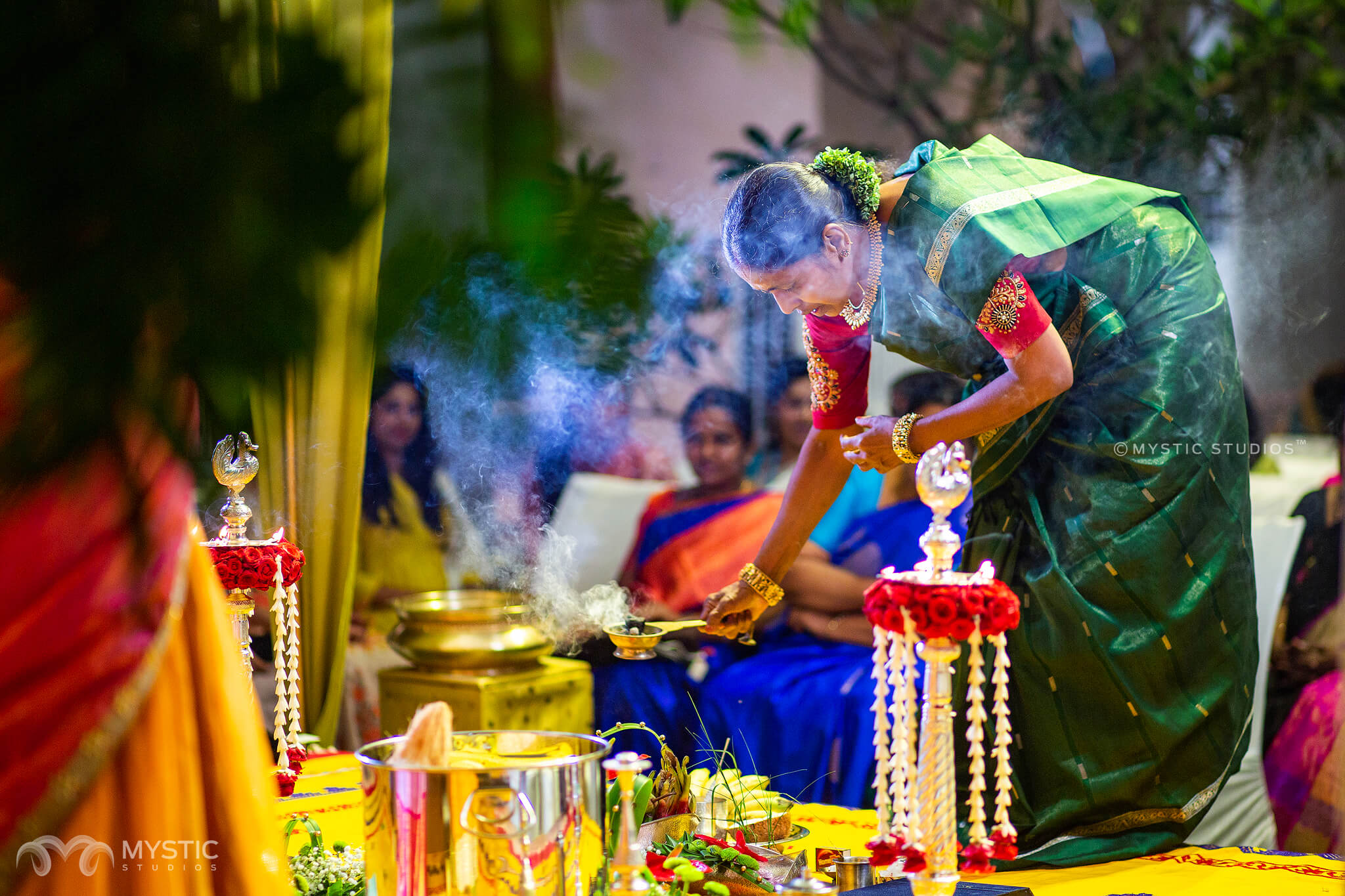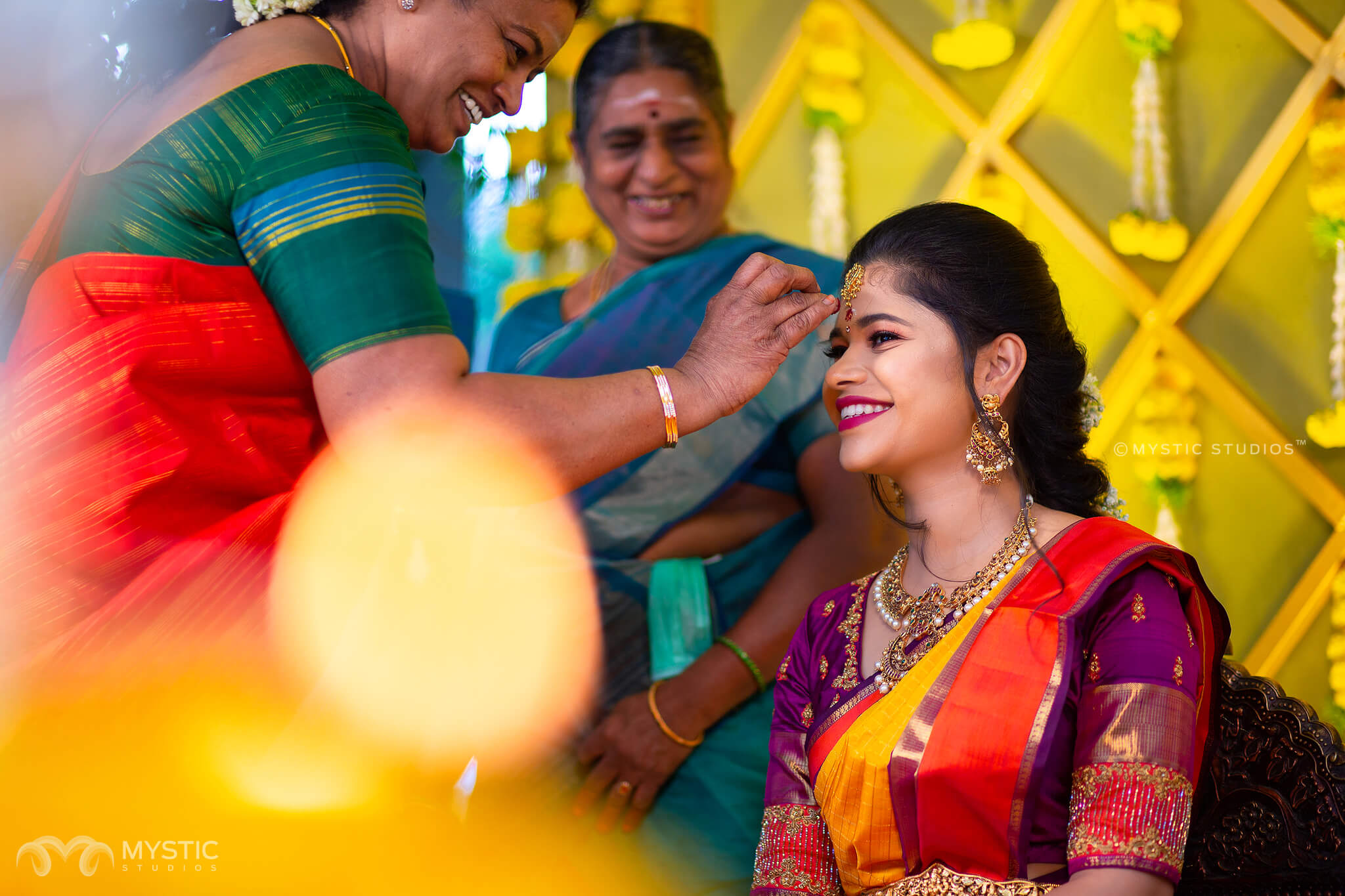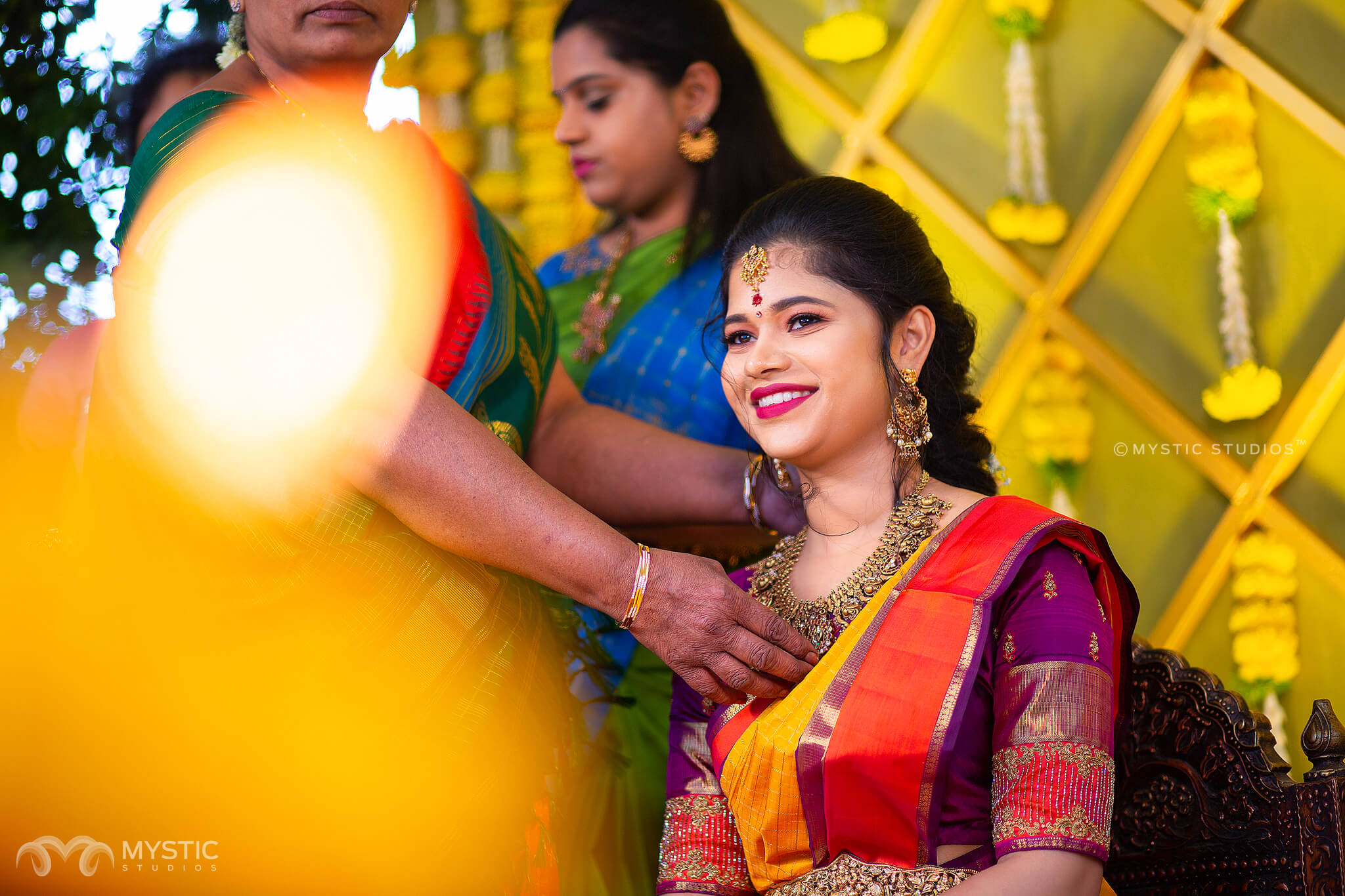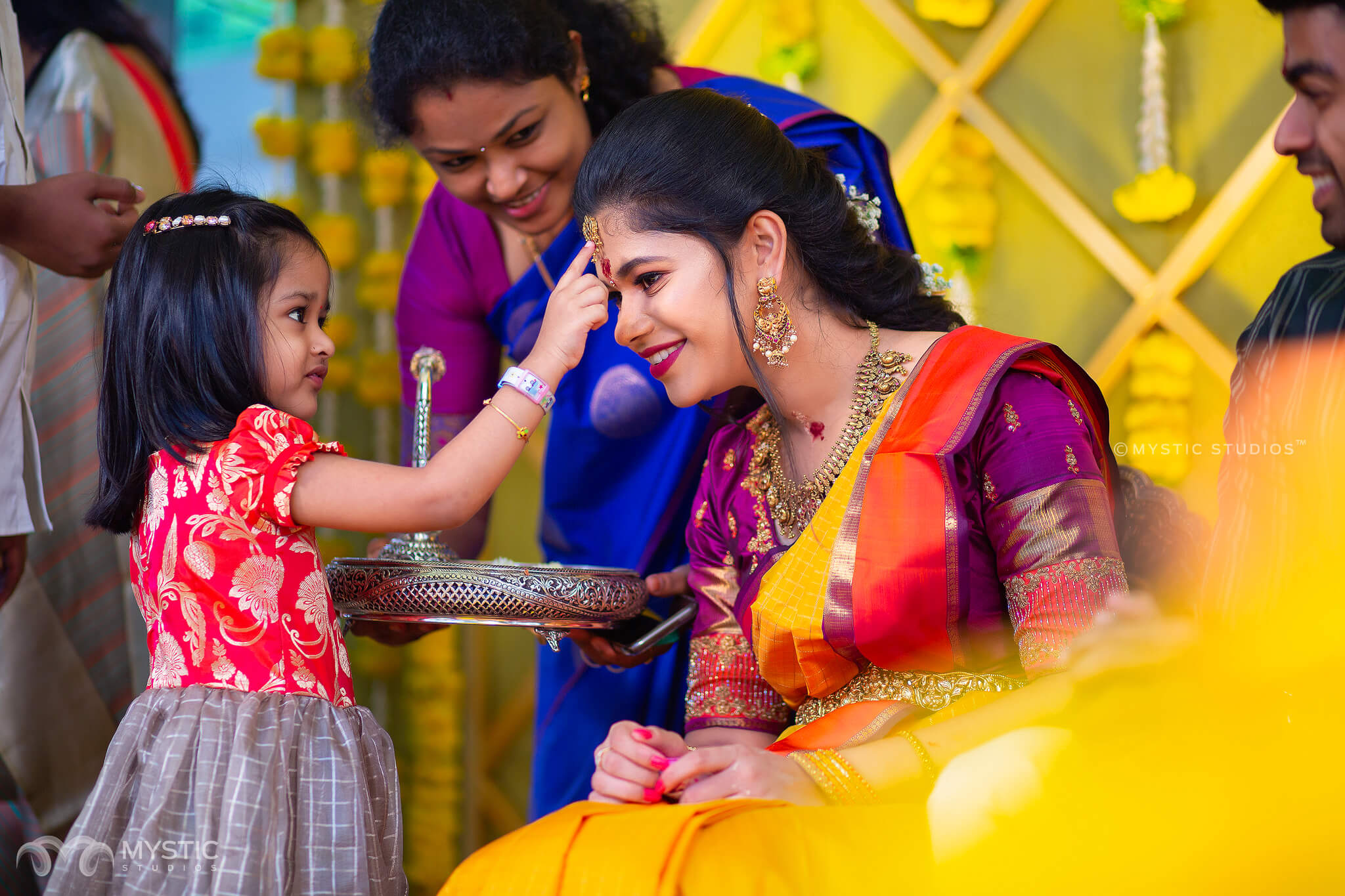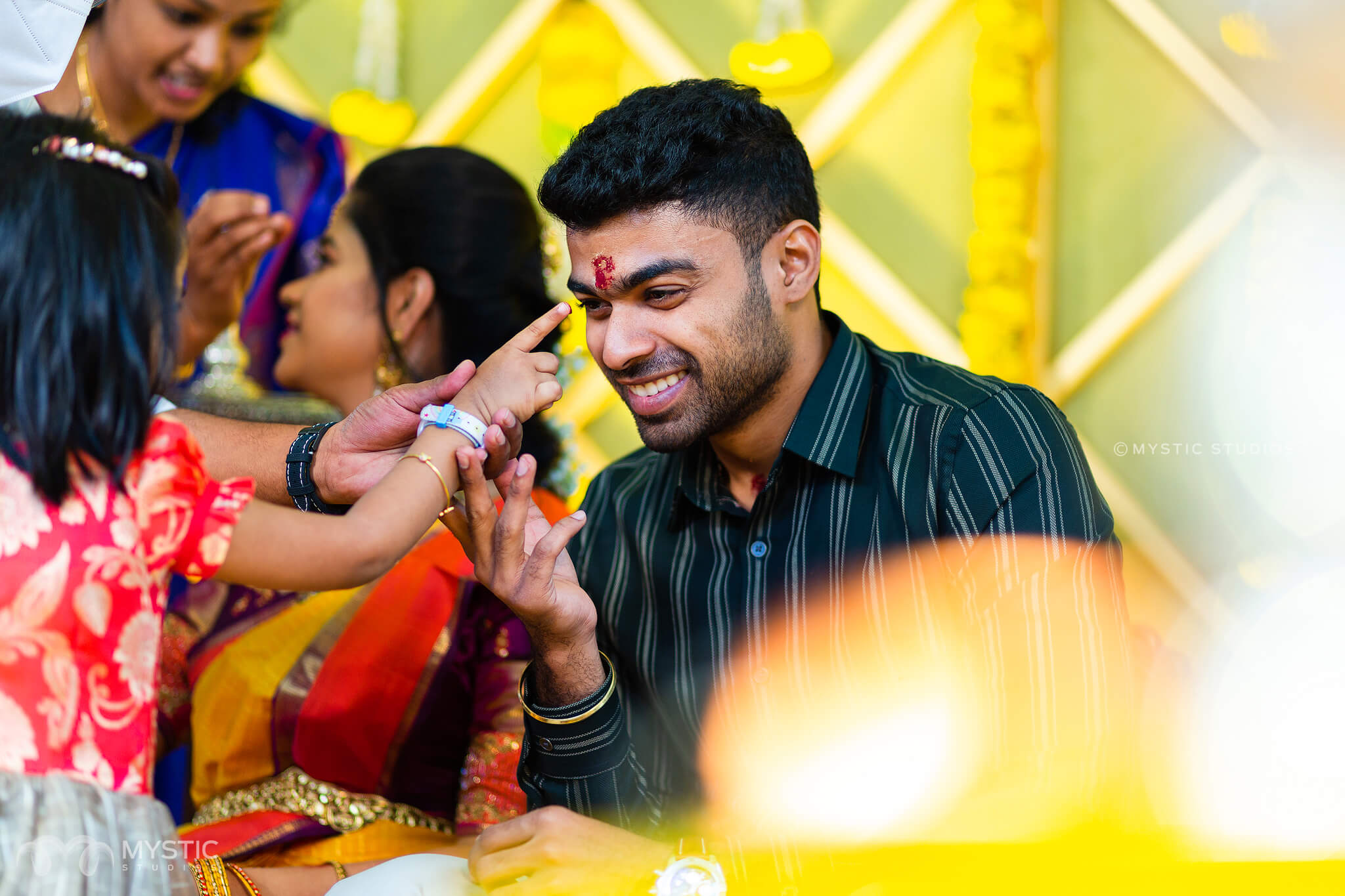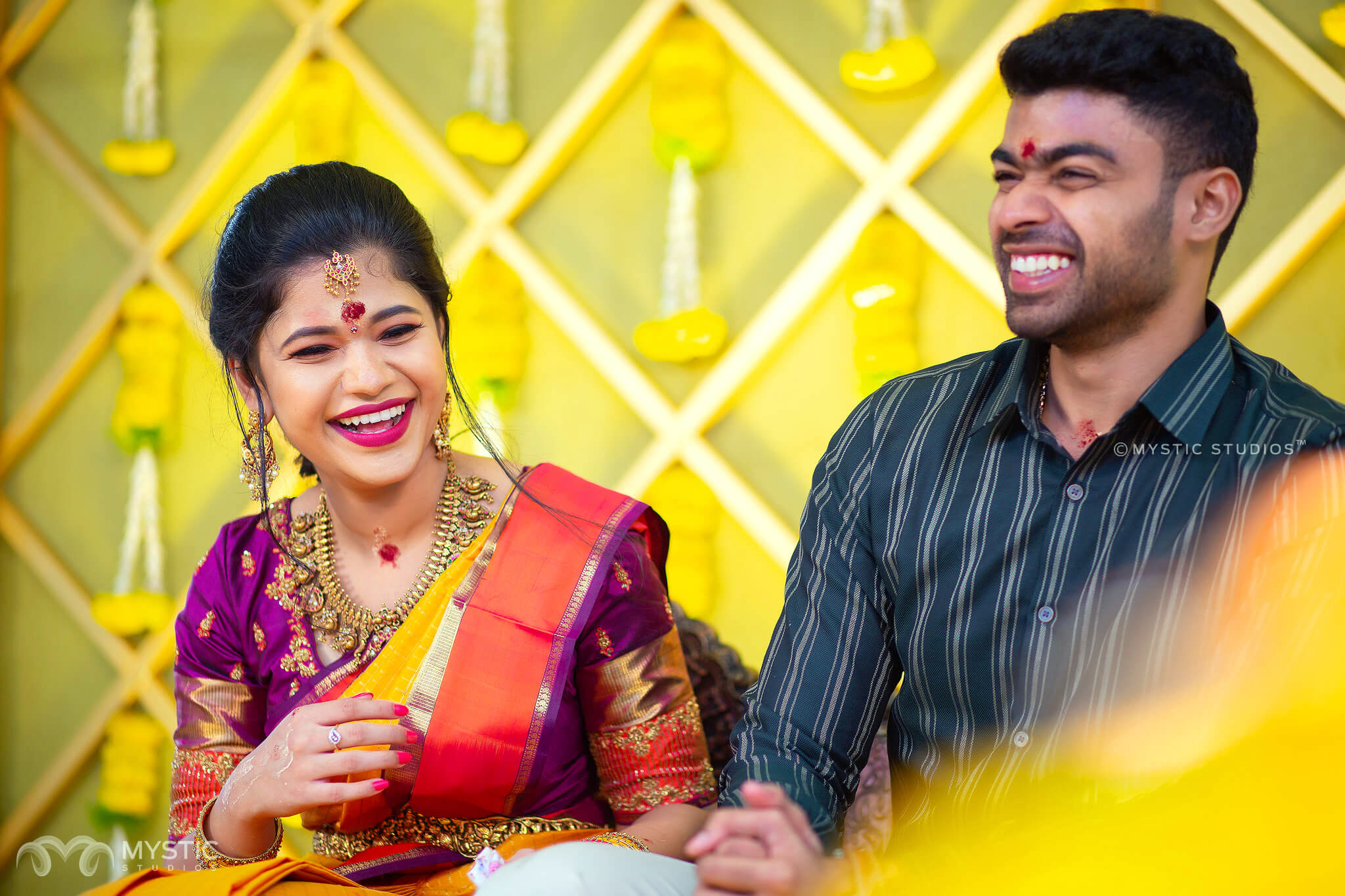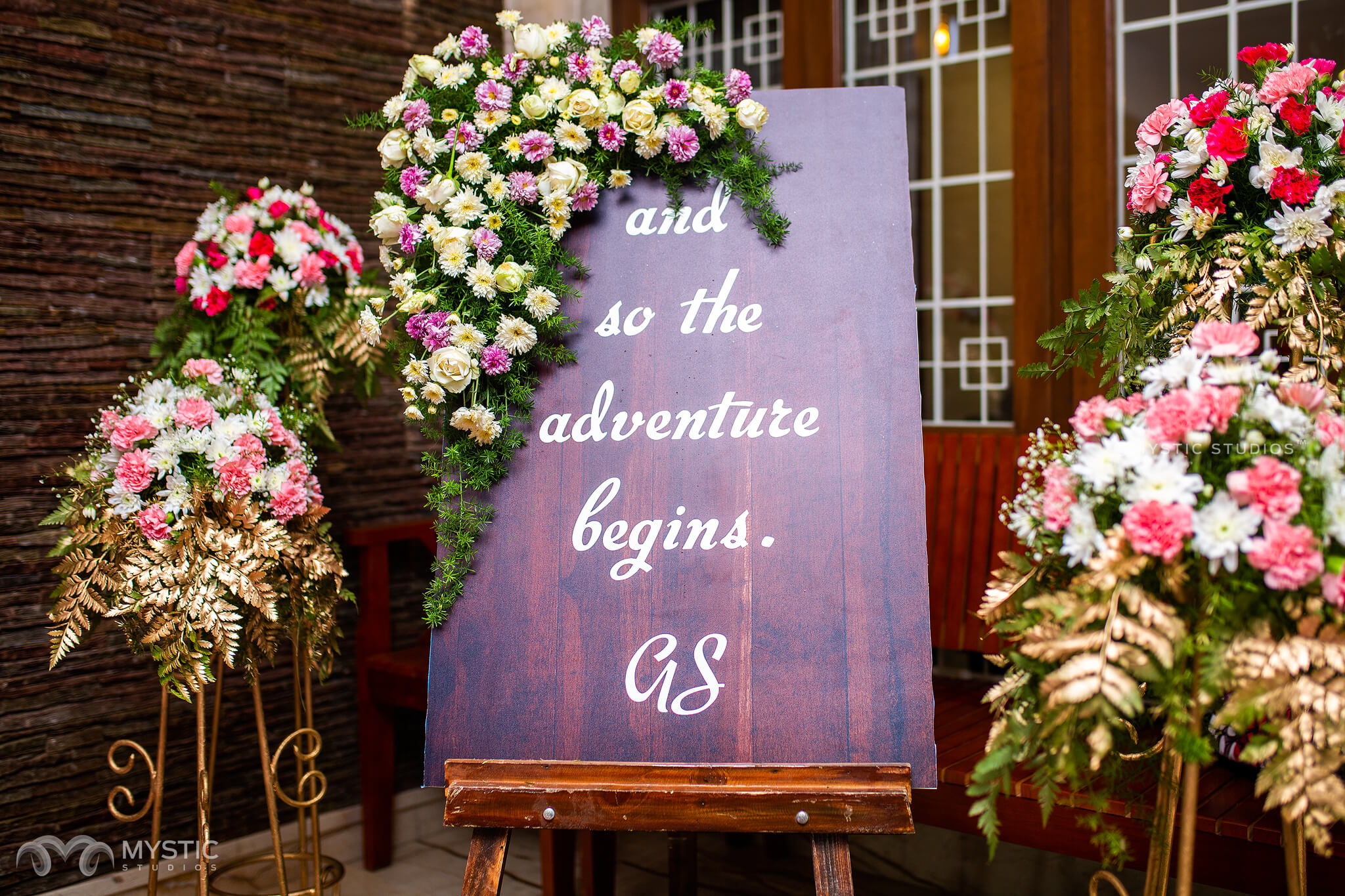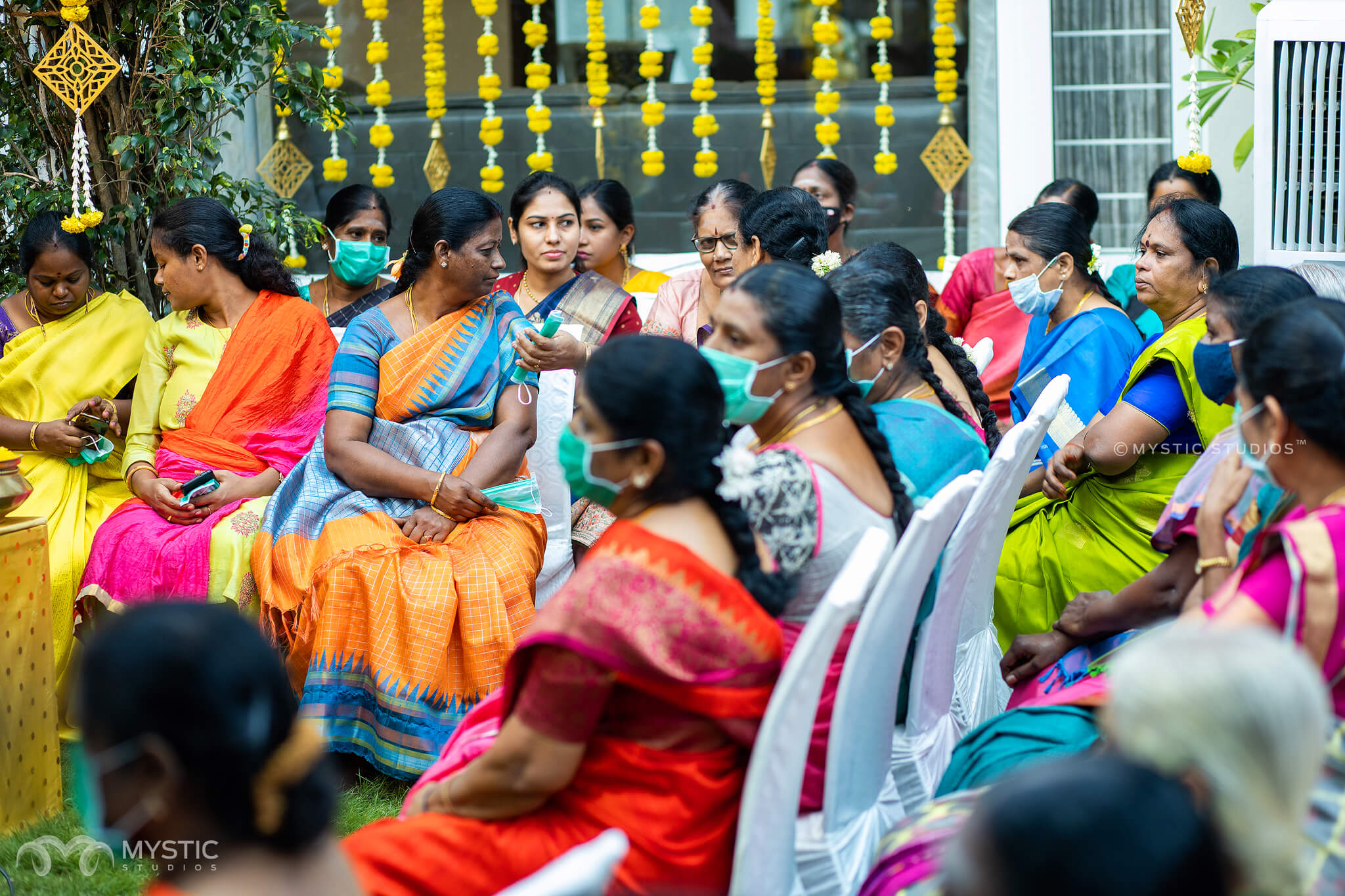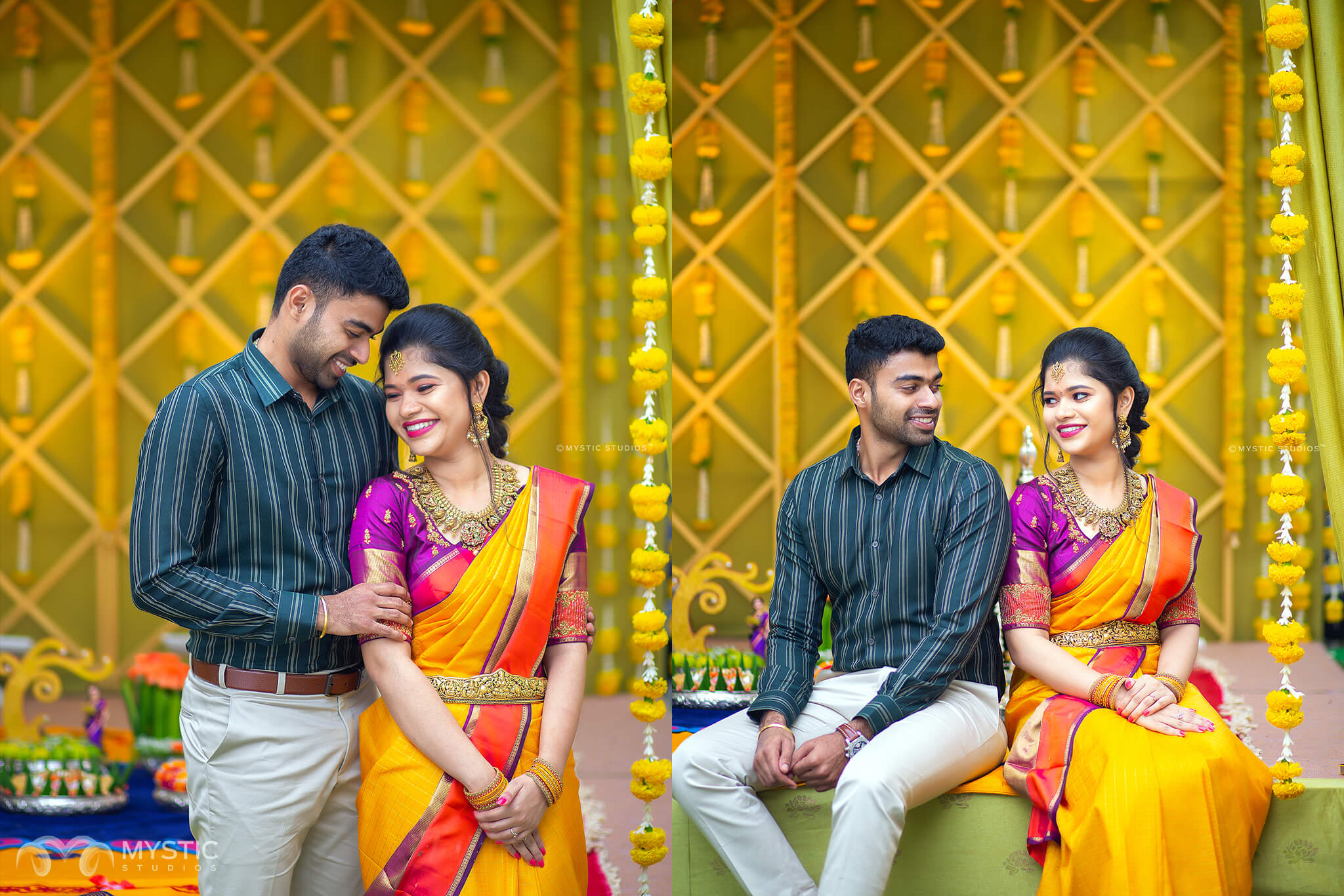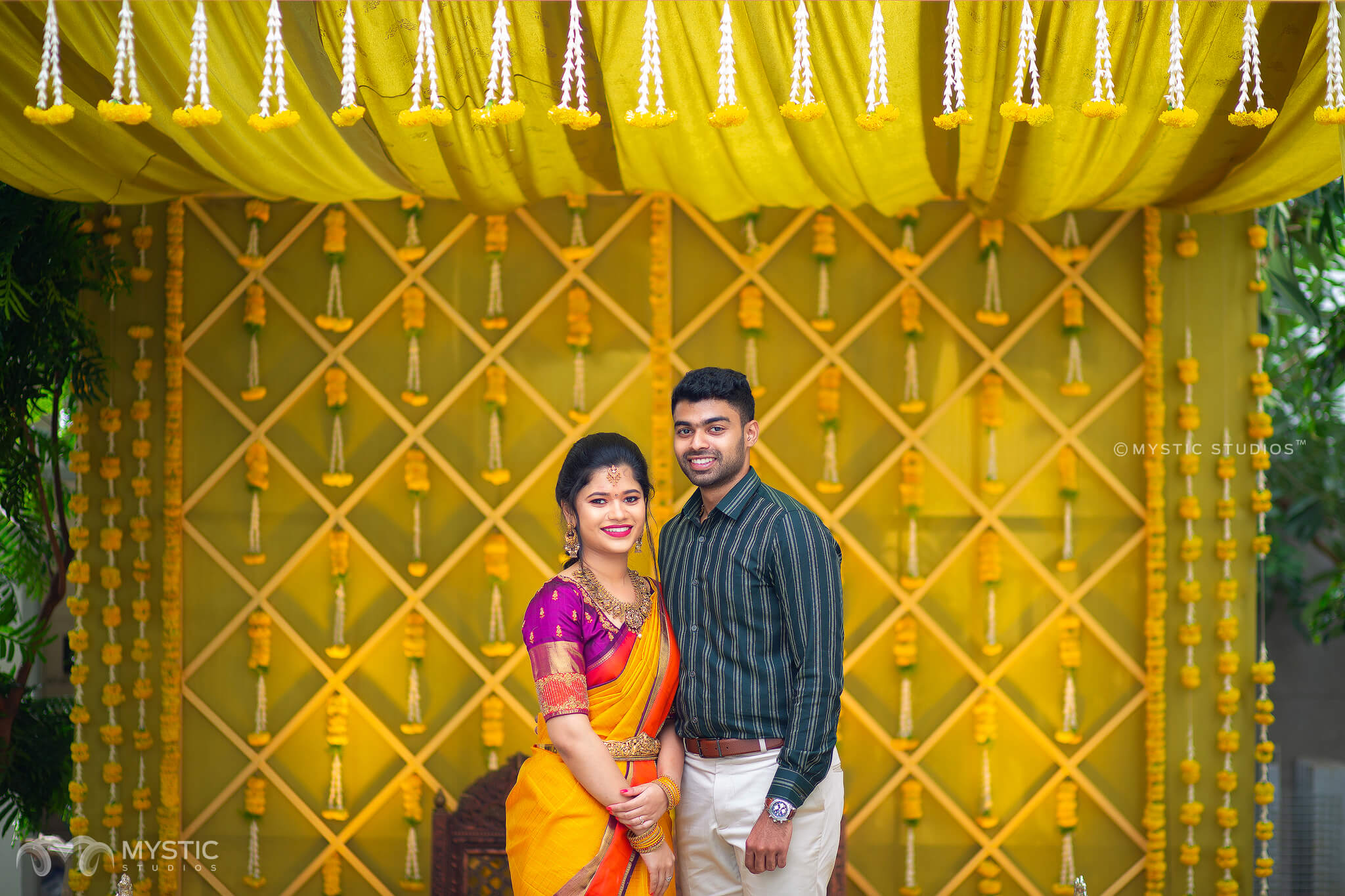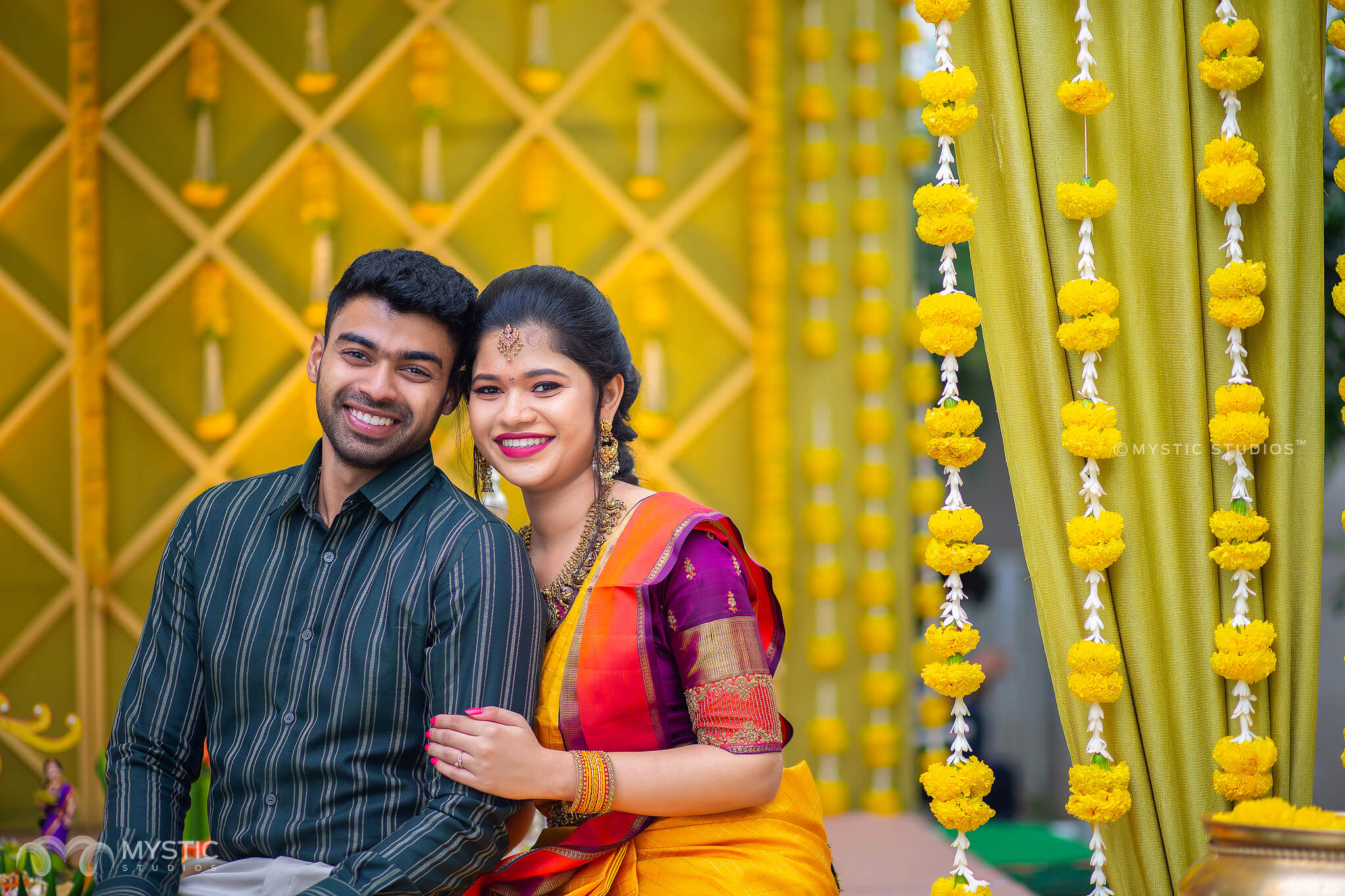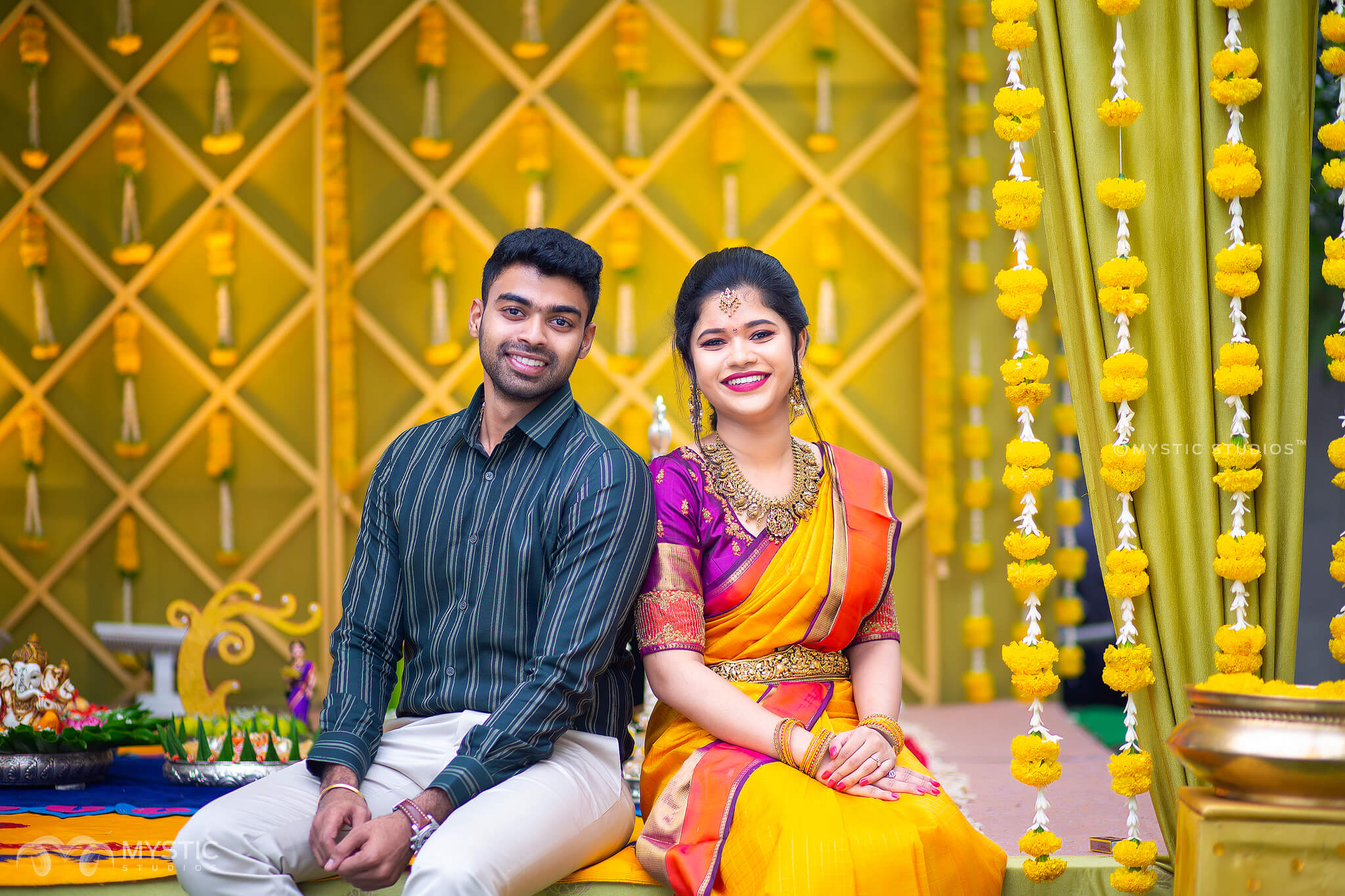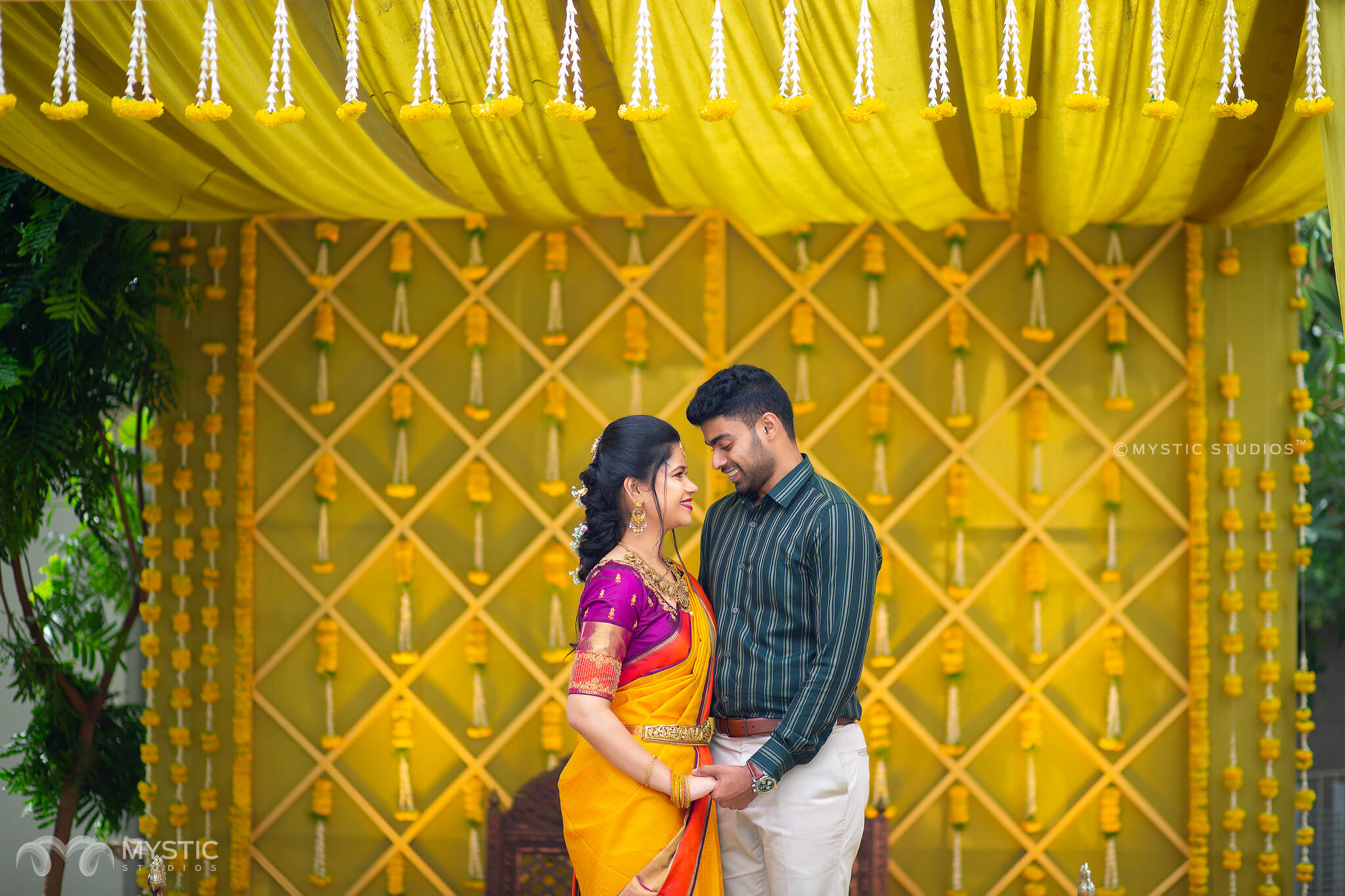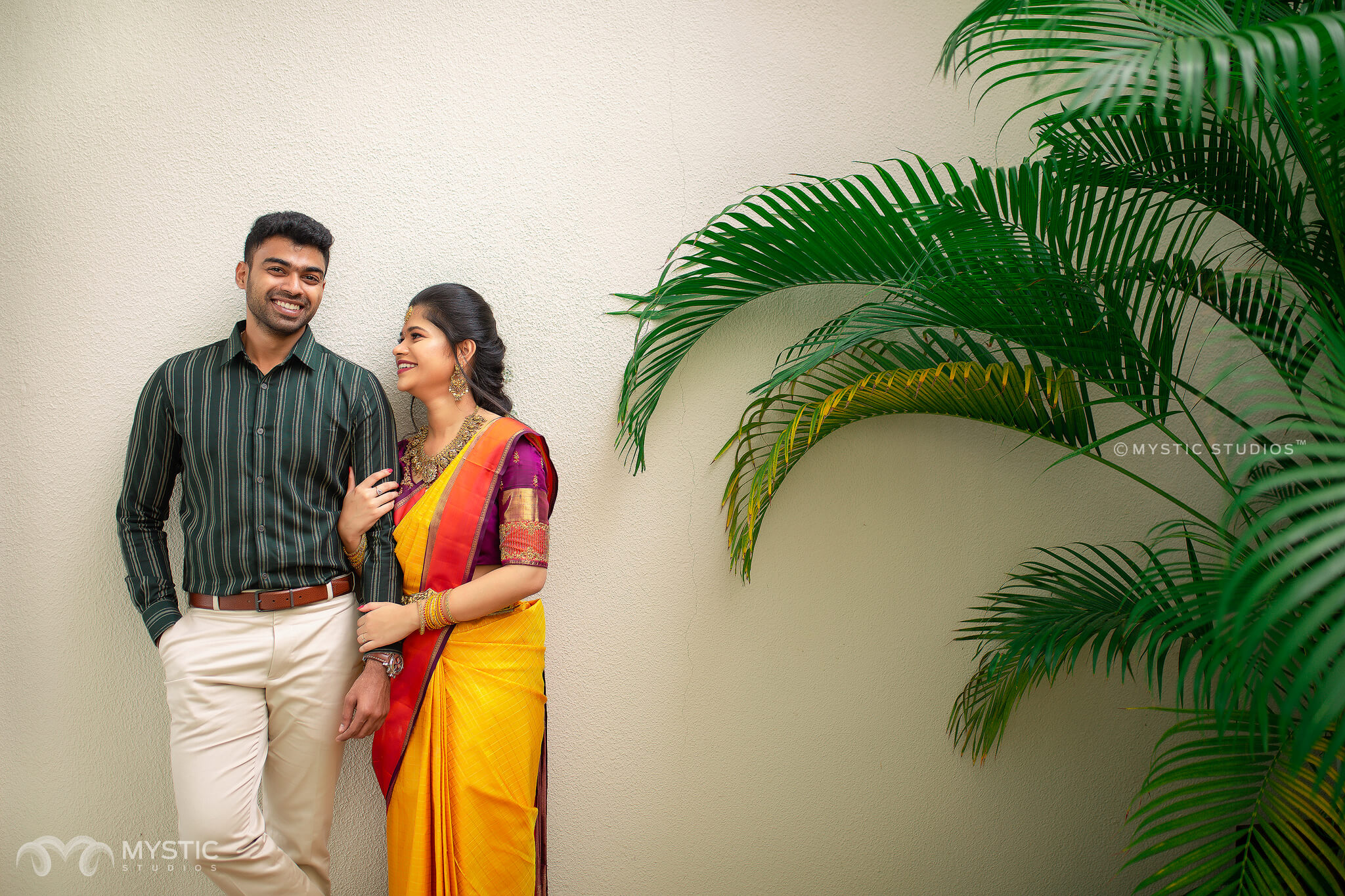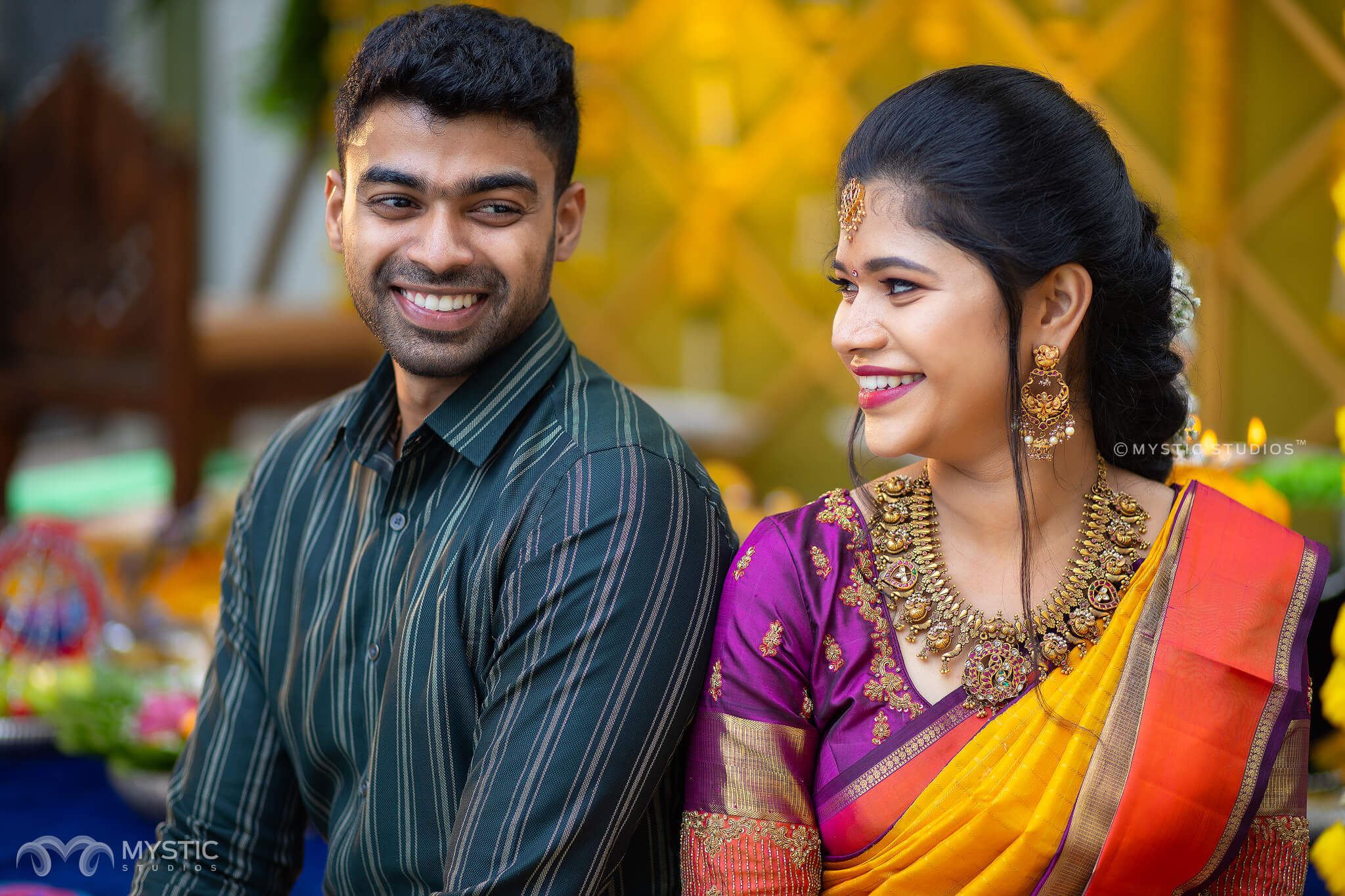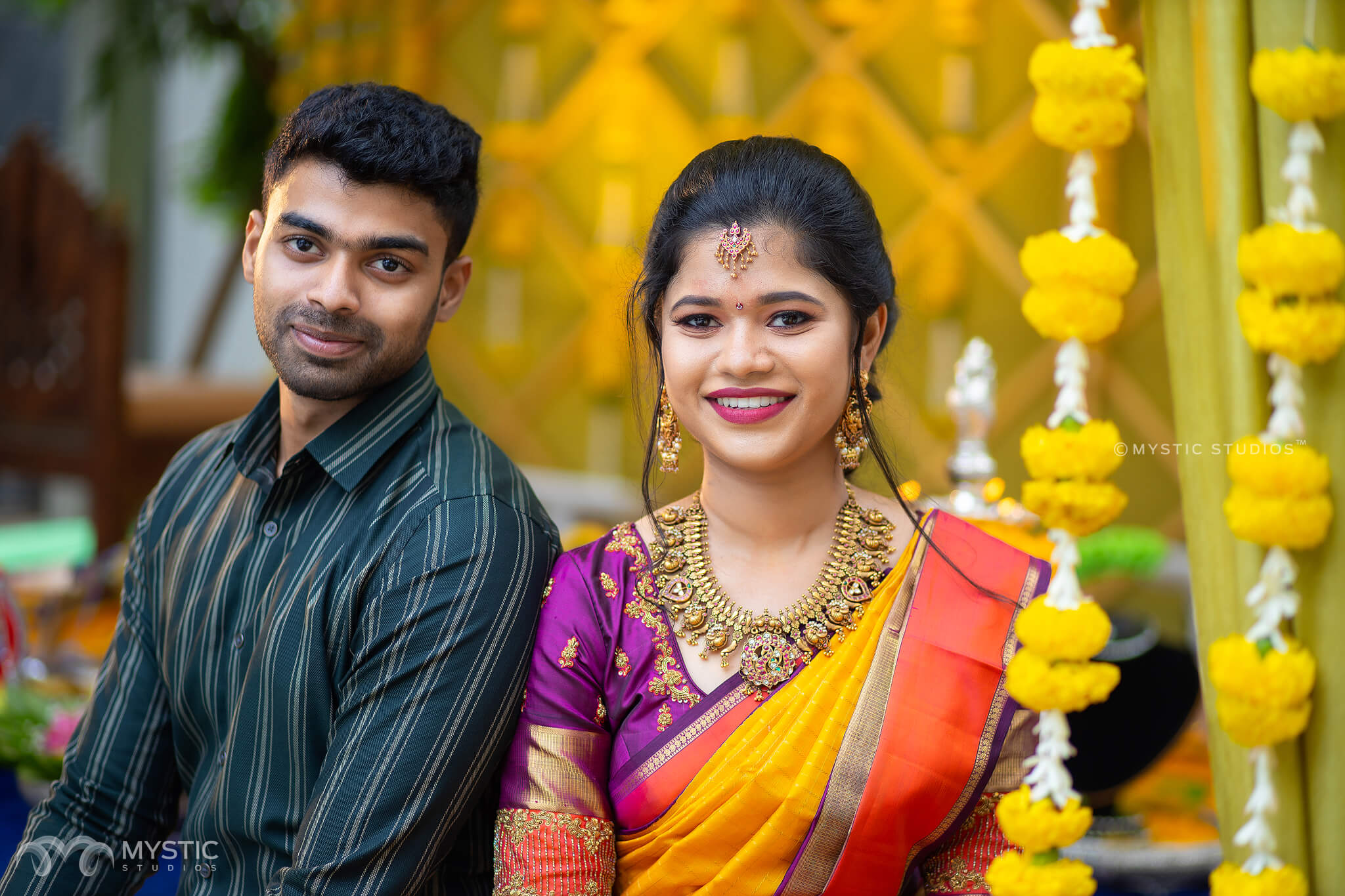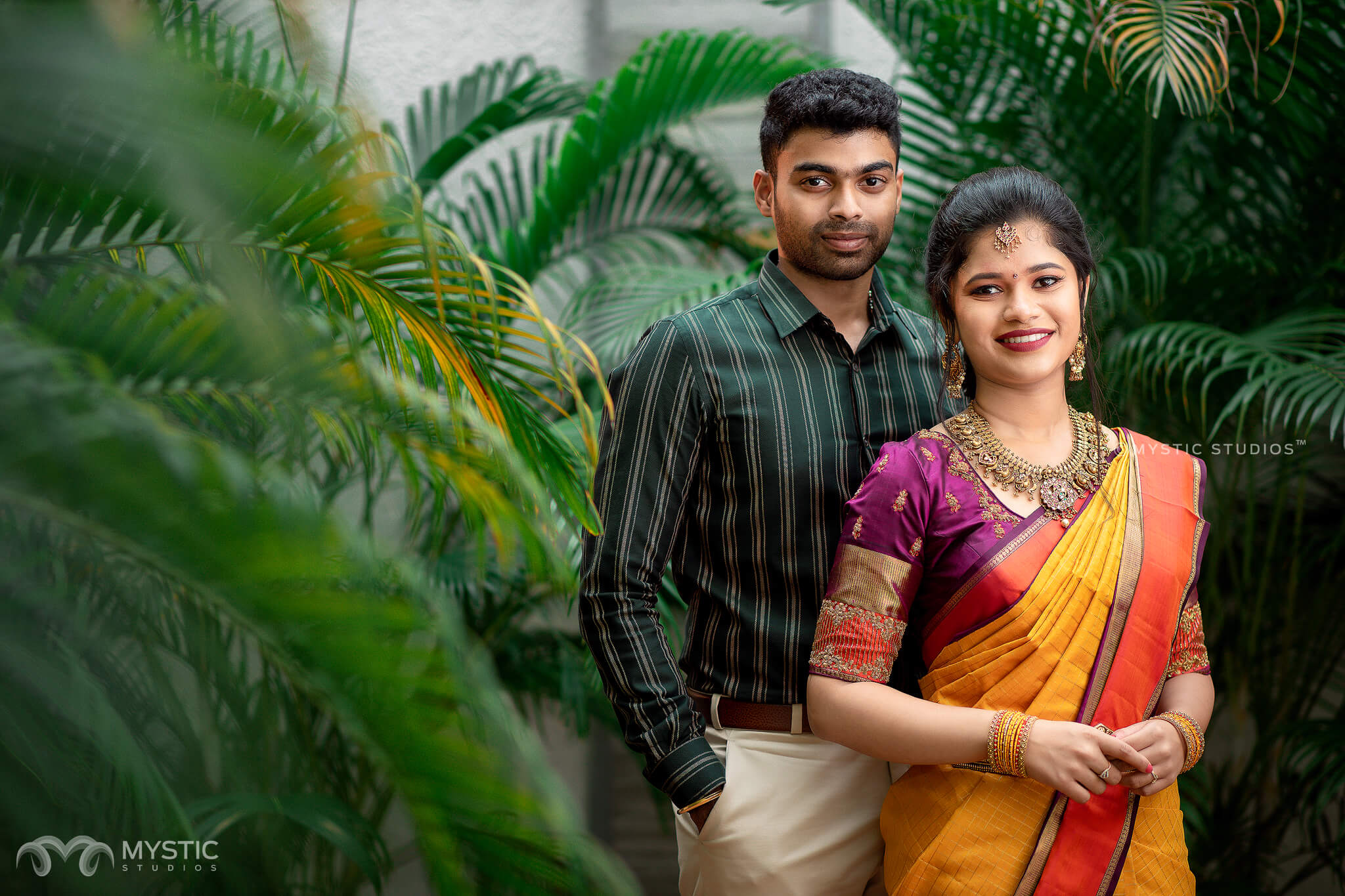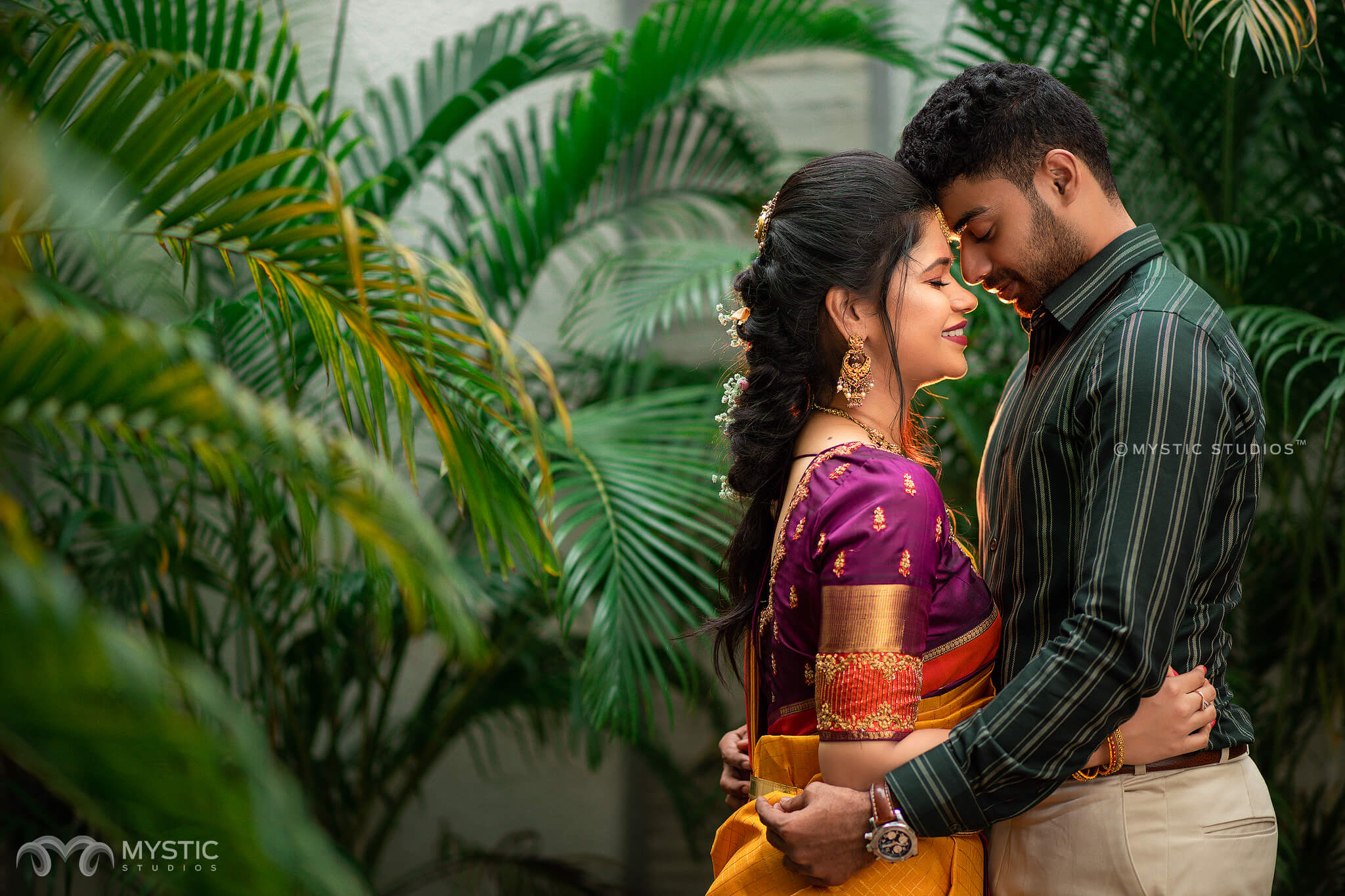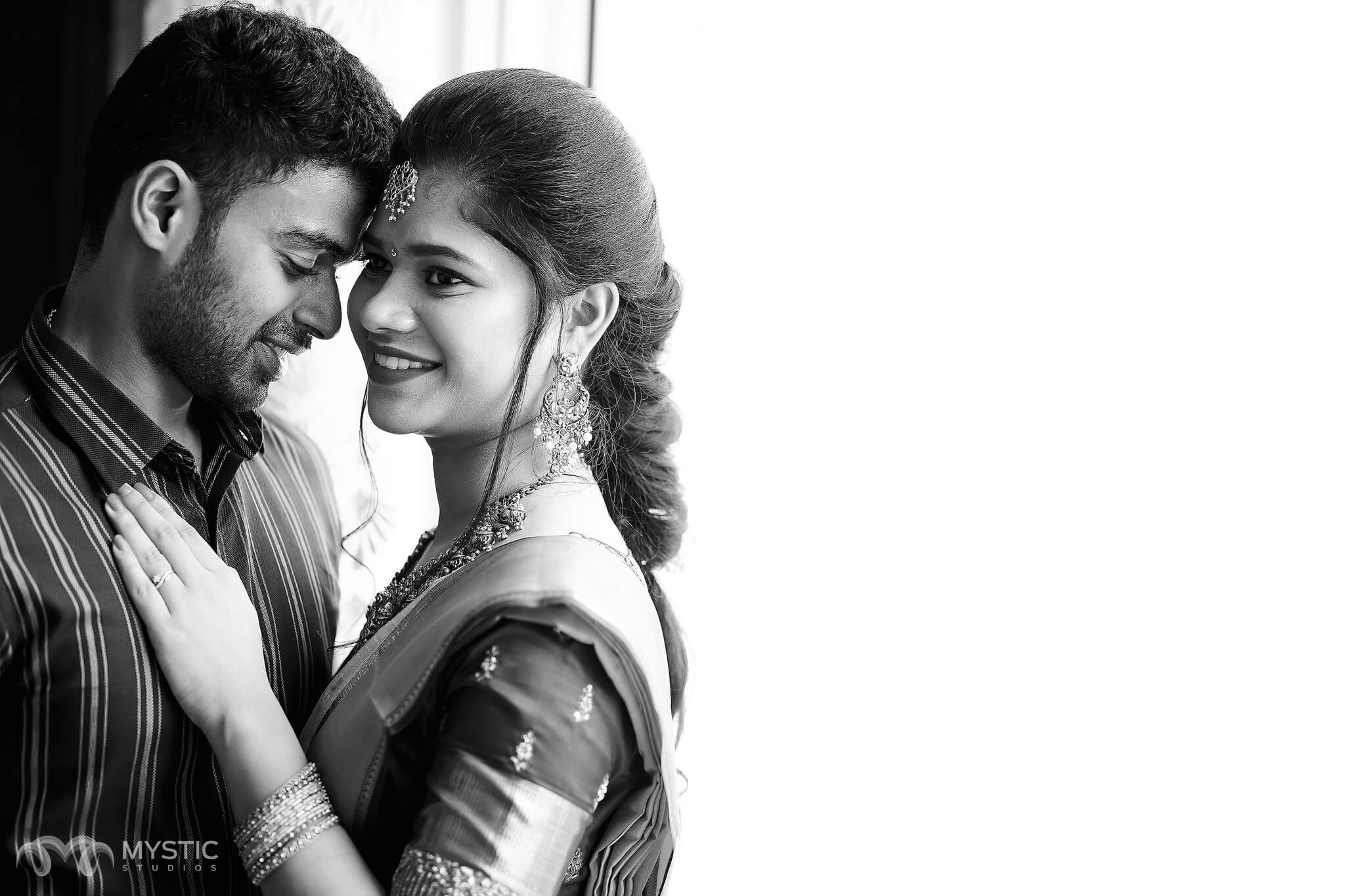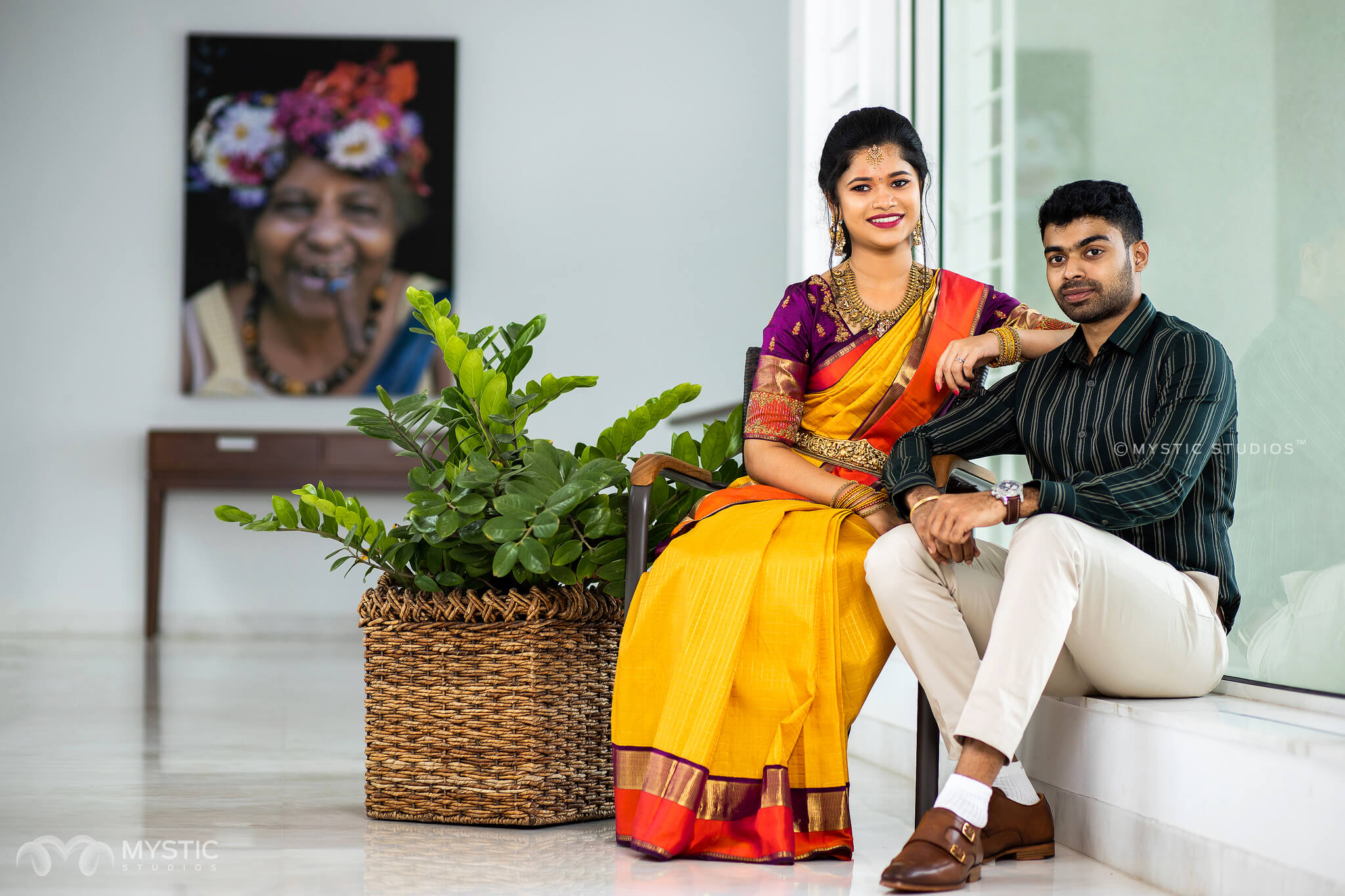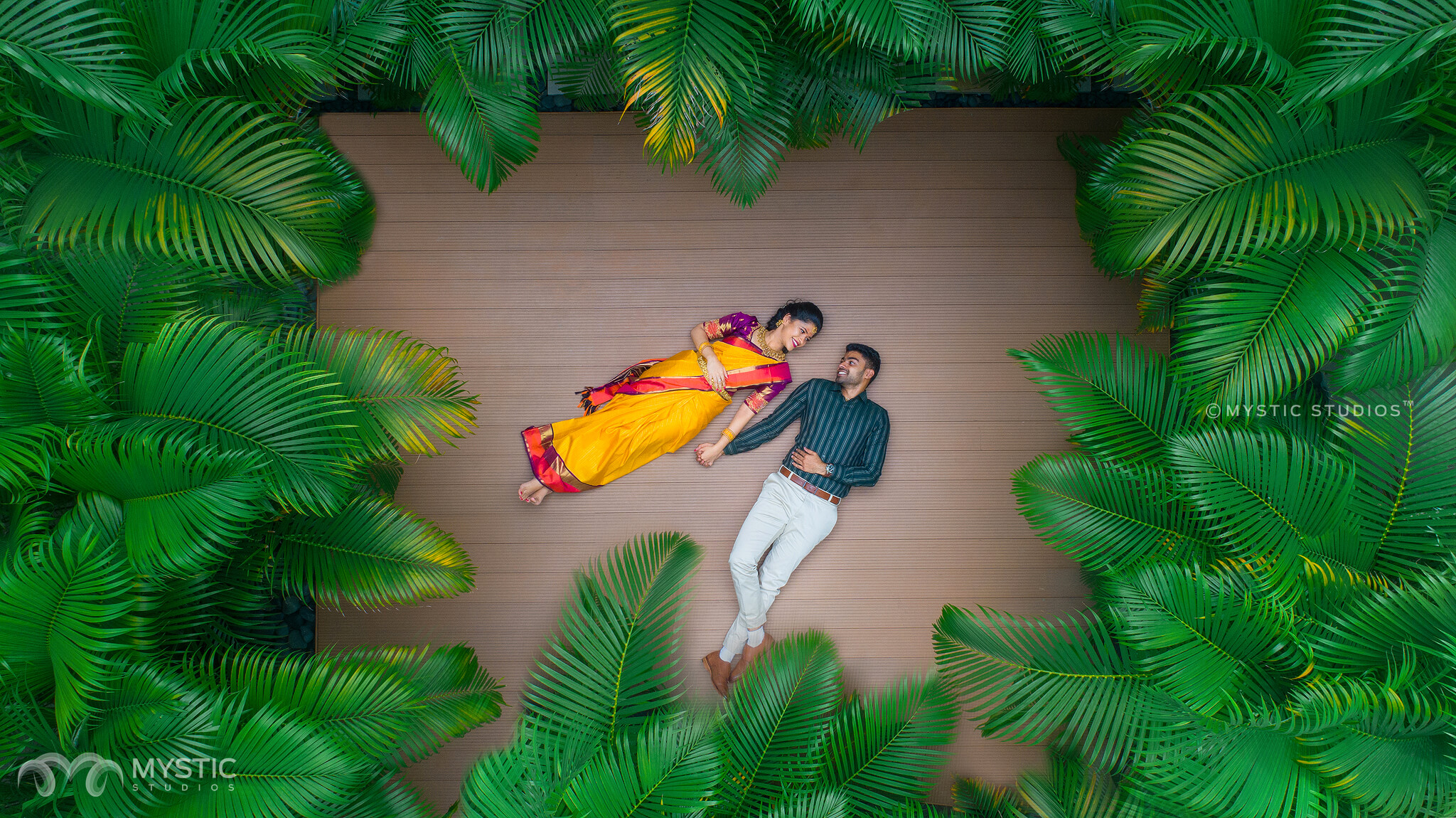 Having shot 750+ weddings all over India and few in Singapore,Dubai,US and London, Mystic Studios is one the artistic wedding photography company in Chennai and Coimbatore.If you enjoyed this post, we would be very grateful if you'd help it spread to a friend. Sharing is caring. Spread Love. And don't forget to check our other works by clicking here.