Elegant Kongu Wedding, Elopement Style
Temple Wedding And A Super-Chic Reception Party
A Kongu wedding that is super close to our hearts and a memory that we would love to carry for a lifetime!
We covered five of their wedding events including the pre-wedding couple shoot that happened in Varkala, Kerala. A sheer joy to have been there, to shoot the young, charming and compatible couple who gave us so many portraits to cherish especially with the rain pouring down.
The Muhurtham took place in Sri Kalyana Vigirtheeswarar Temple, Karur. One of their receptions took place in Coimbatore and the other in Mohanur. The reception gave us so many wonderful portrait shots, safe to say we were hoarded with so many portfolio images, sweat-free!
The Kongu wedding had an array of very properly arranged rituals that did not feel even the least bit cliched. The couple were extremely friendly, having a very contagious chemistry and bonding!
The bride is an explorer who has travelled so many countries; the groom being friendly and fun-to-be with person, this couple were a super comfortable choice for us to work with and simultaneously enjoy every bit of it.
The pre-wedding had an elopement style decor series, perfectly and meticulously planned and executed. Check here about their elopement style pre-wedding shoot.
The bride and her mother were more like friends and had so many emotional moments going on. We even made a POETRY video on their bonding (Check here). The mother's emotion was at its peak during the whole ceremony and no better way to freeze those valuable moments than to capture them live!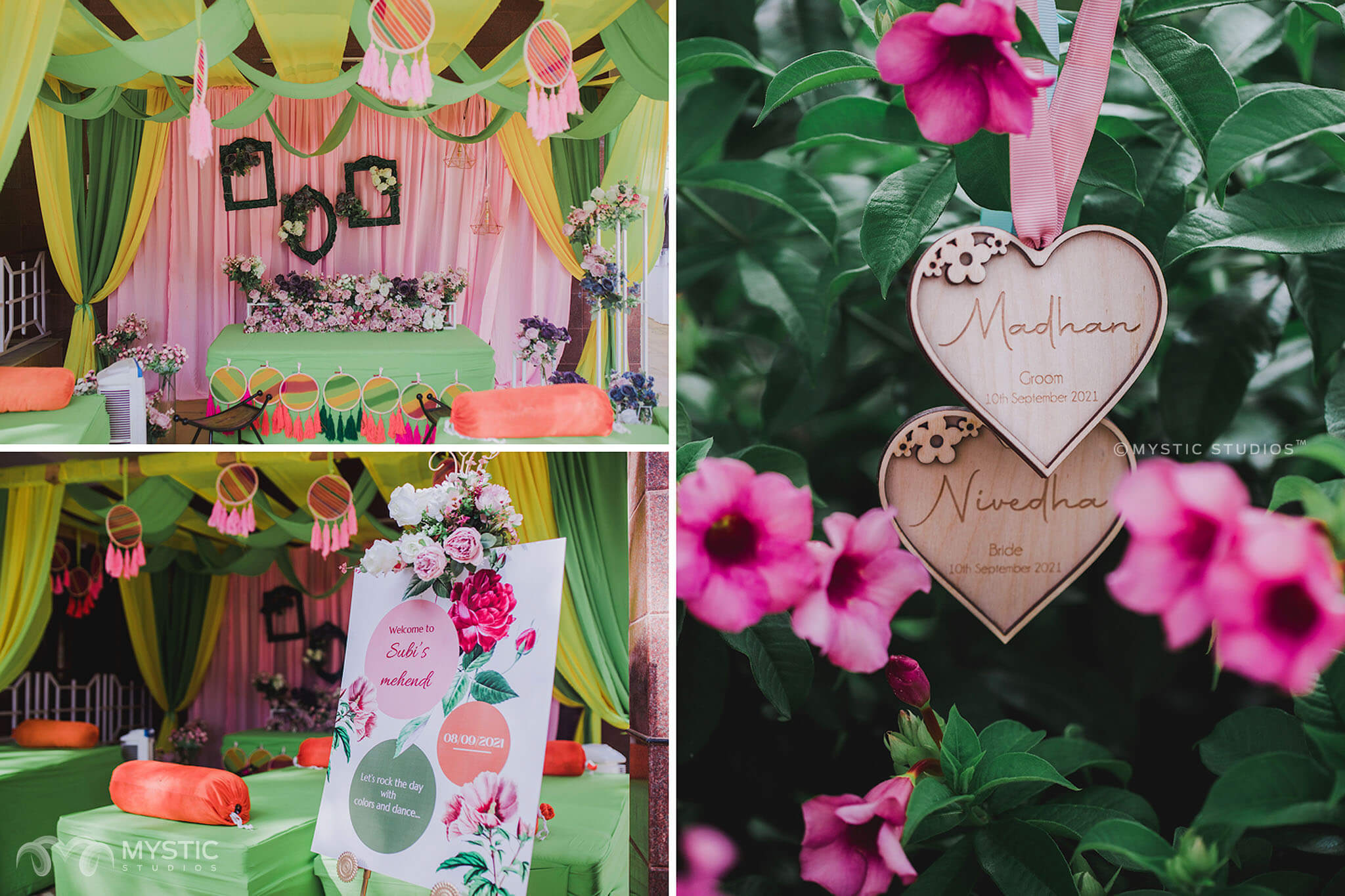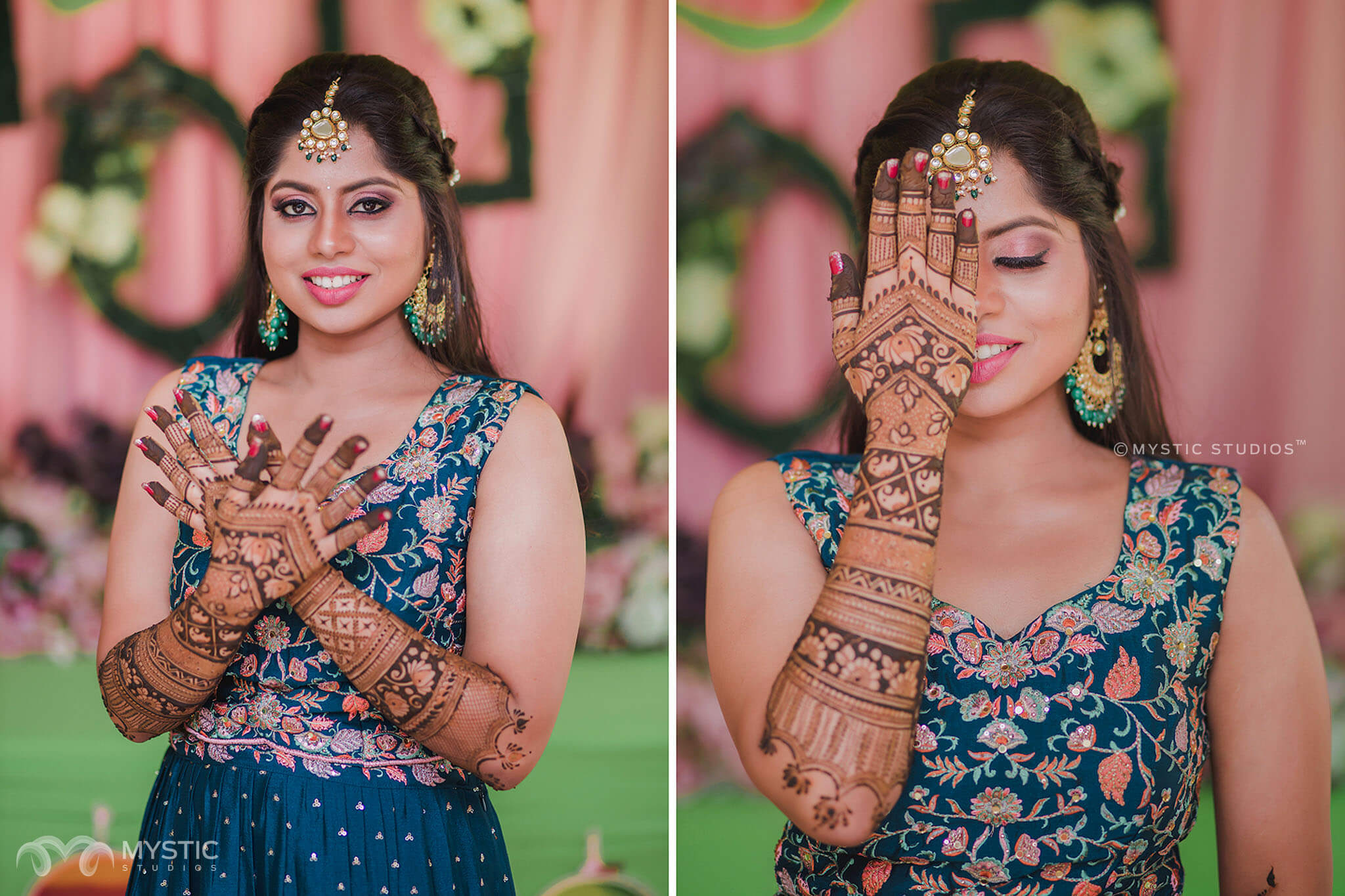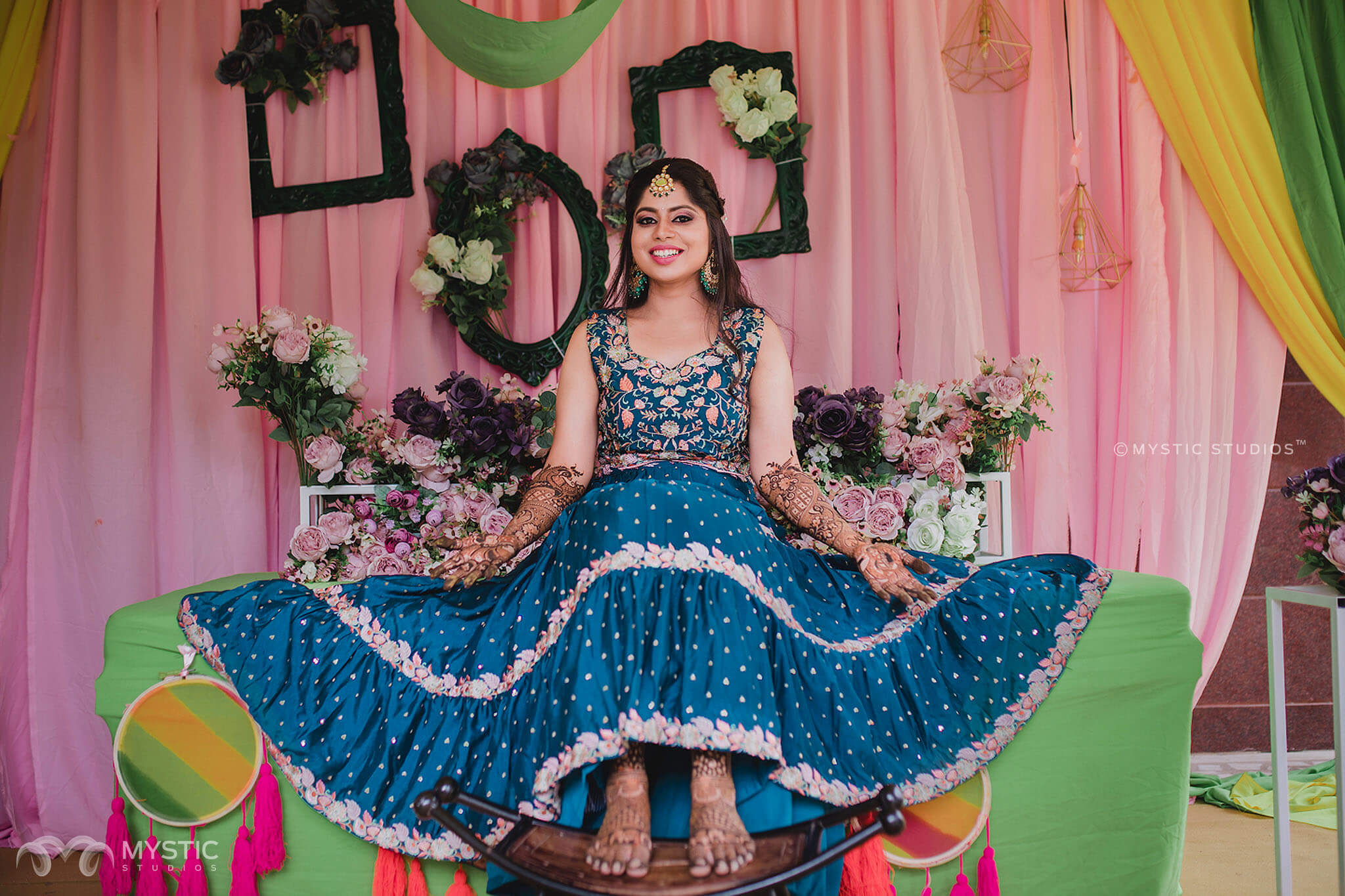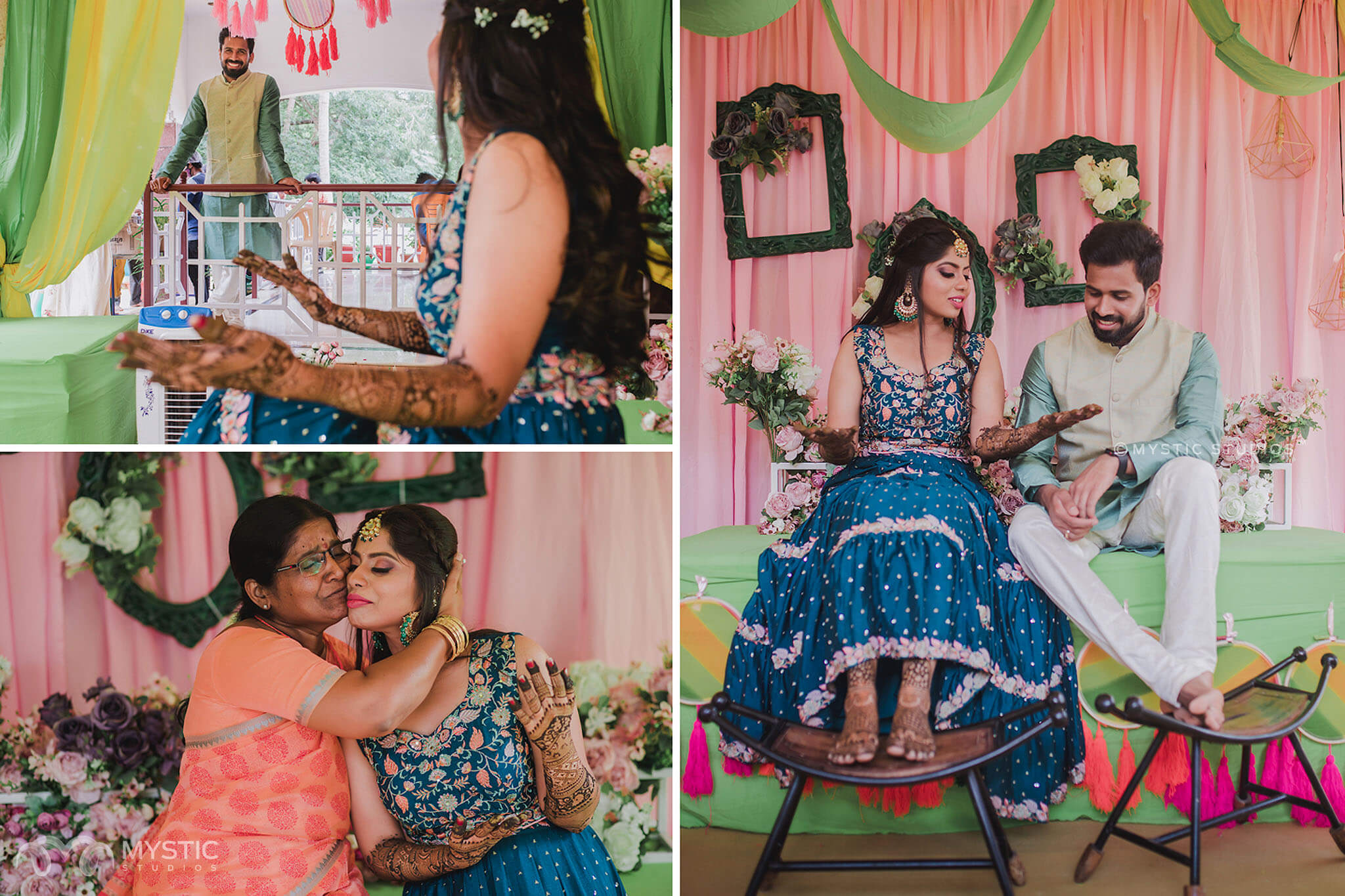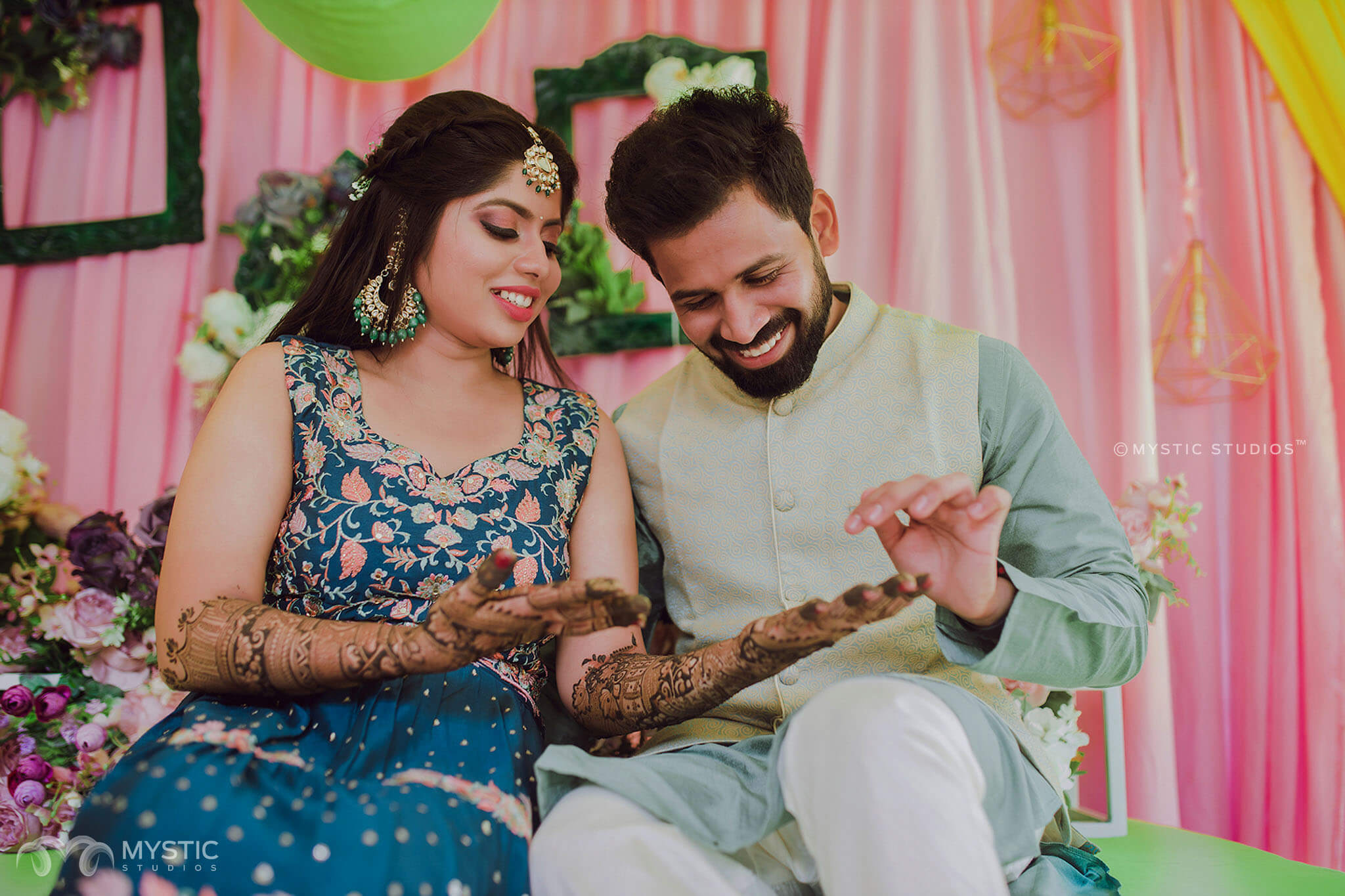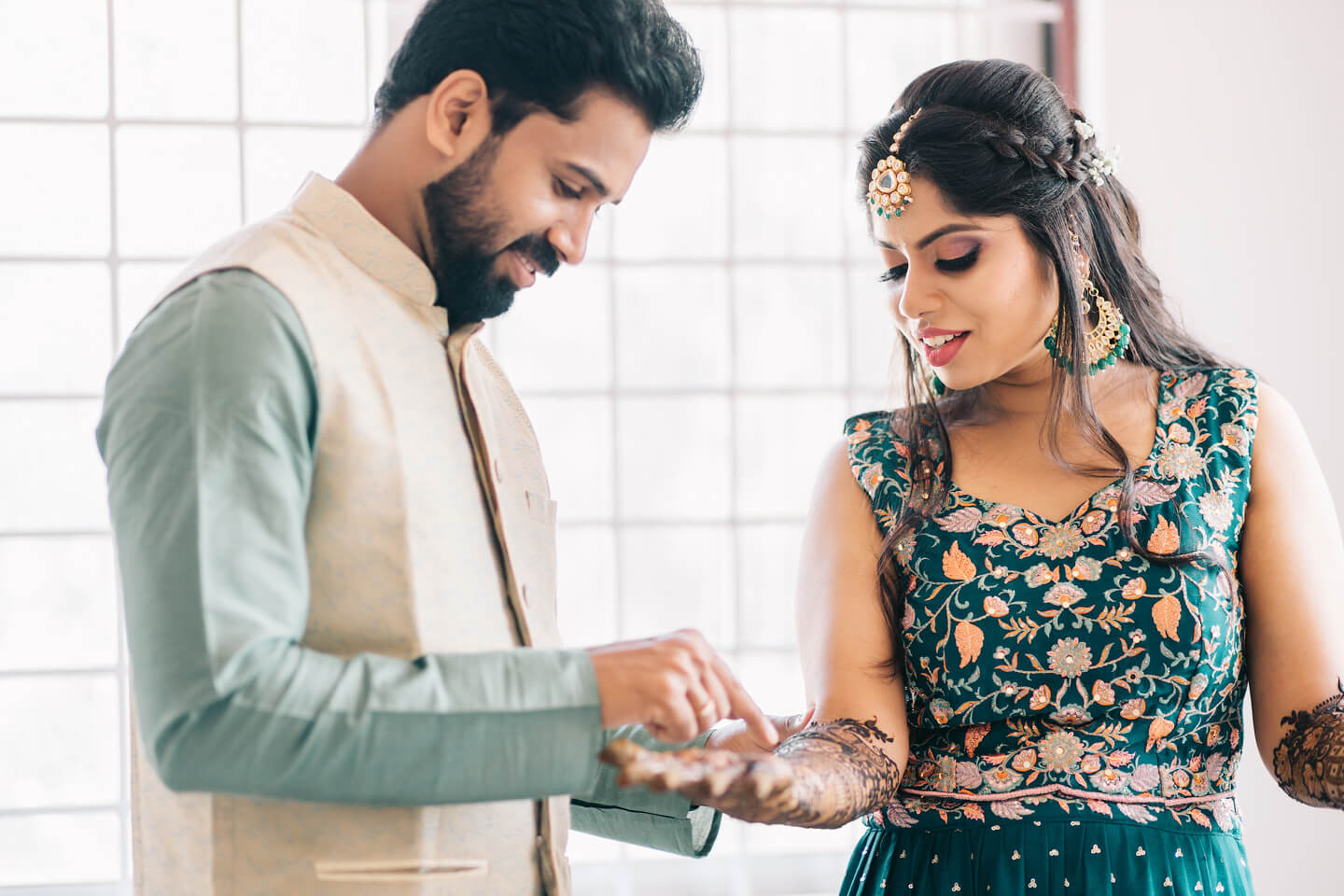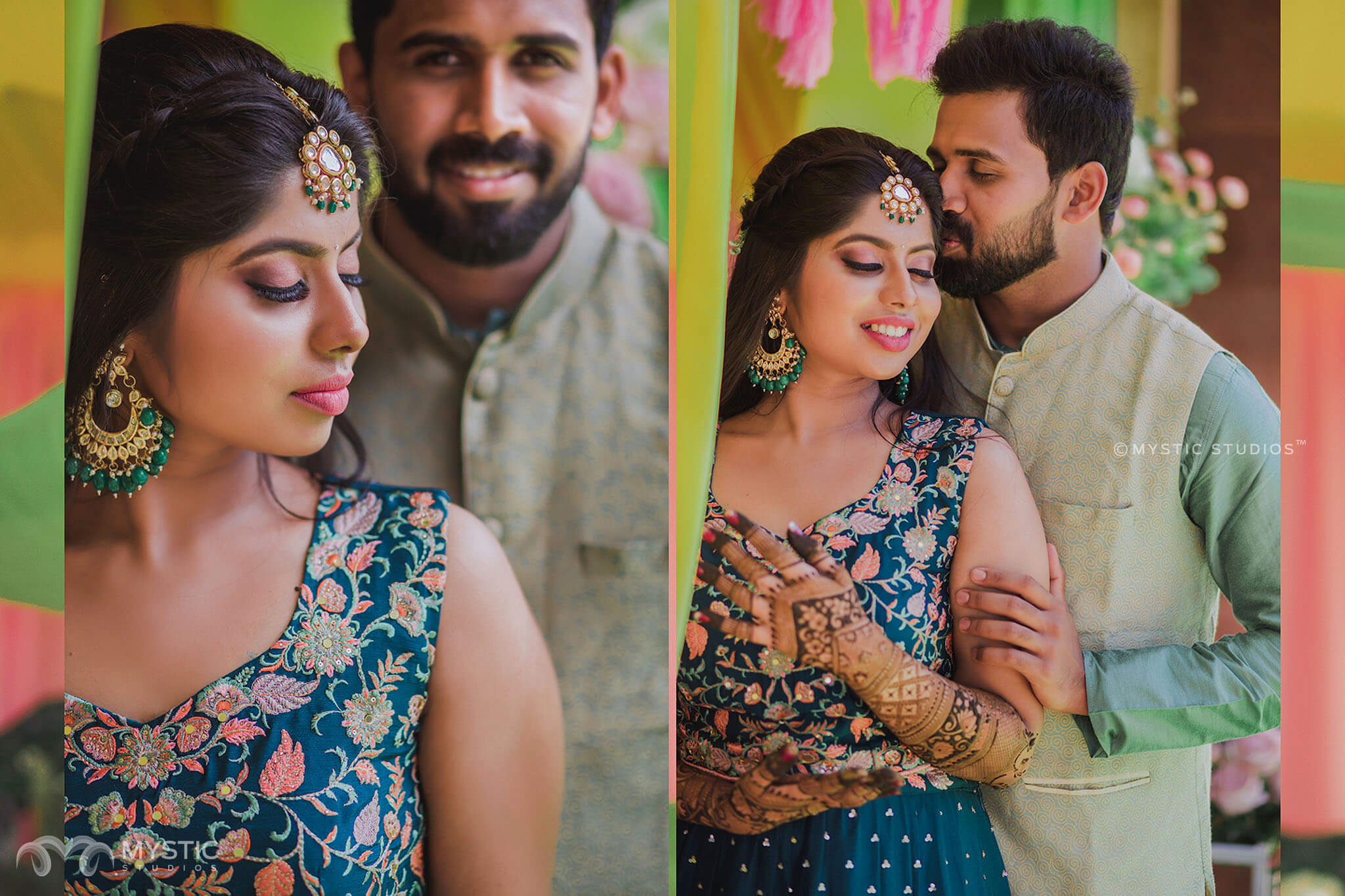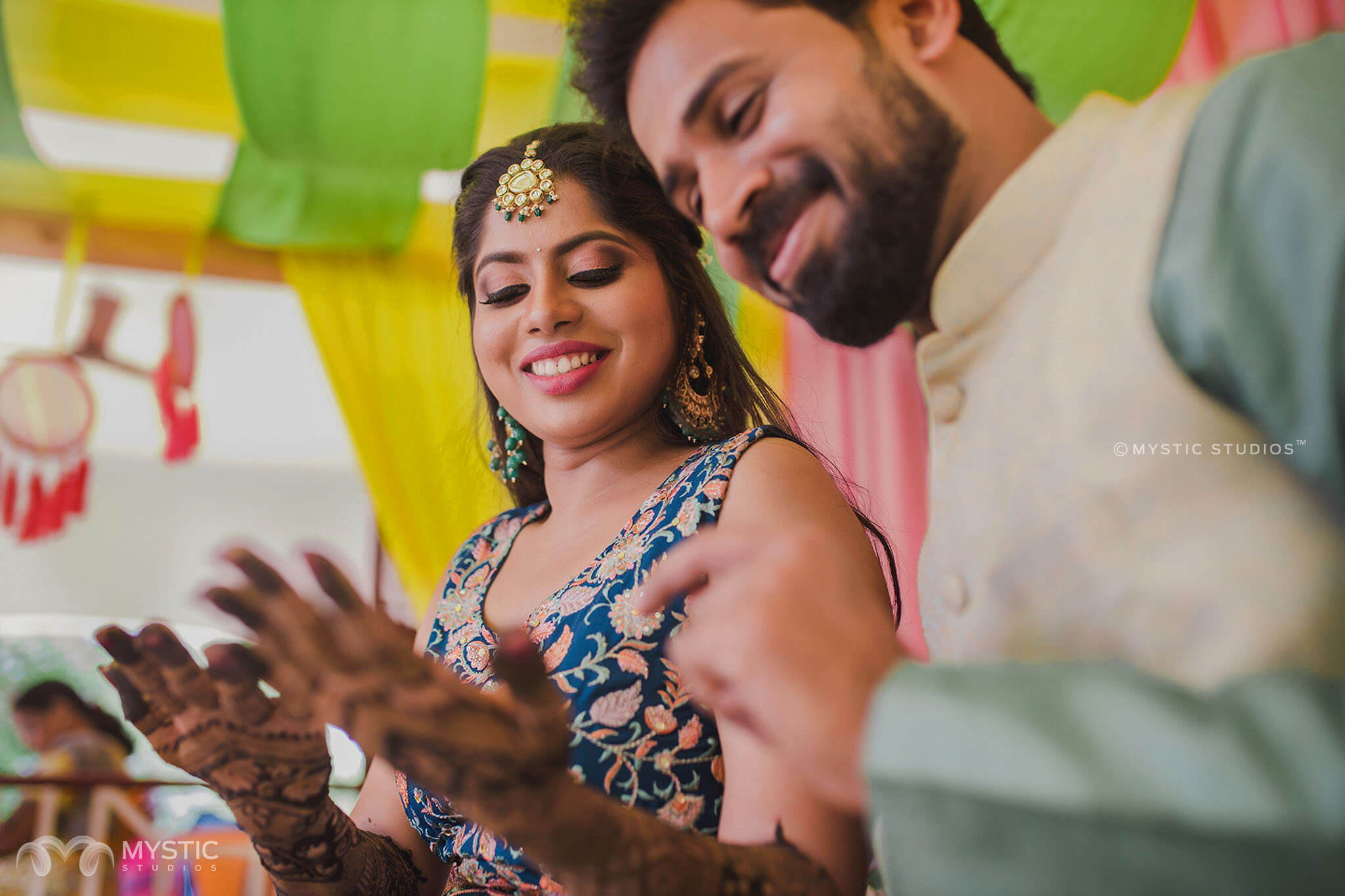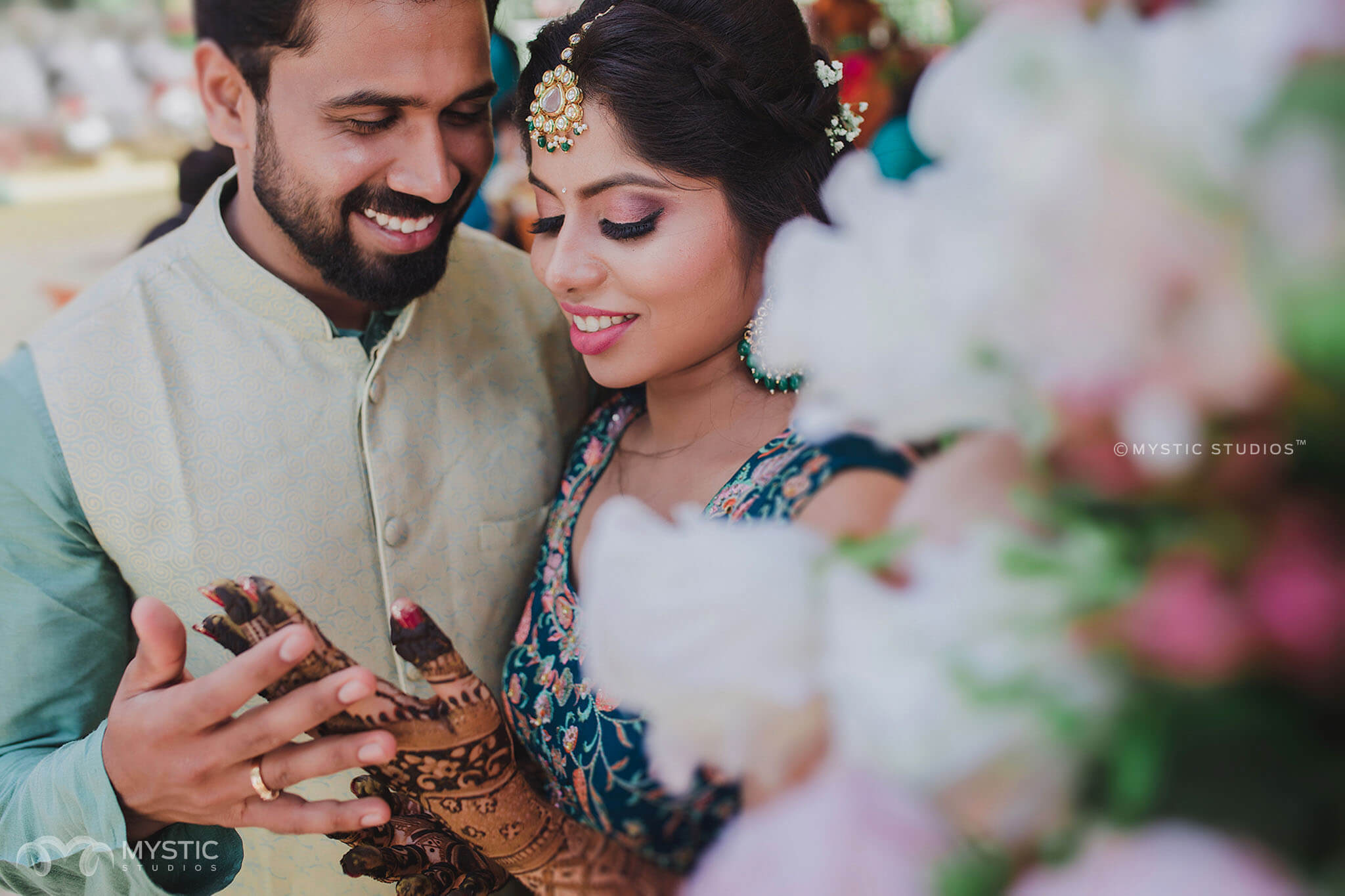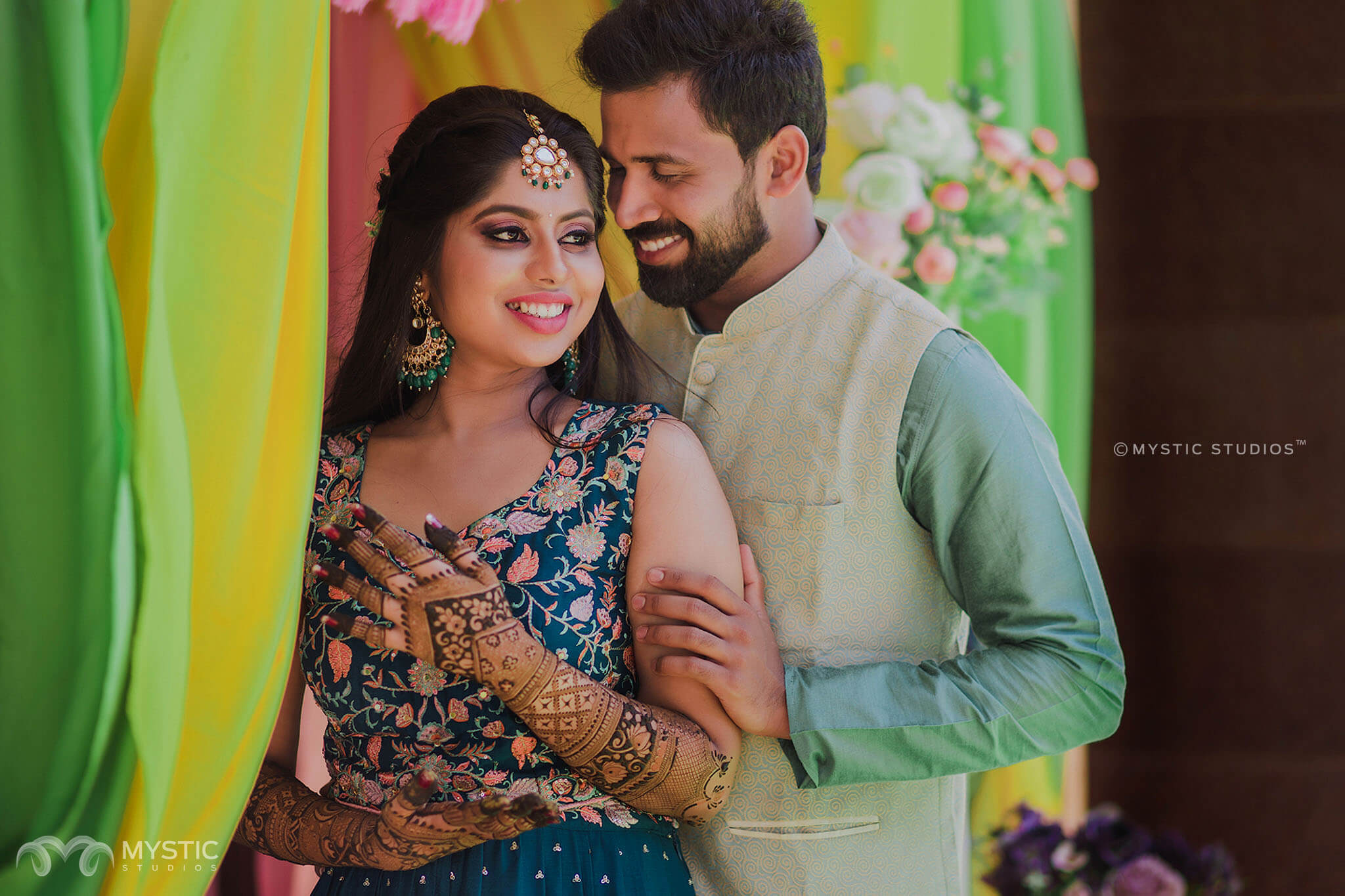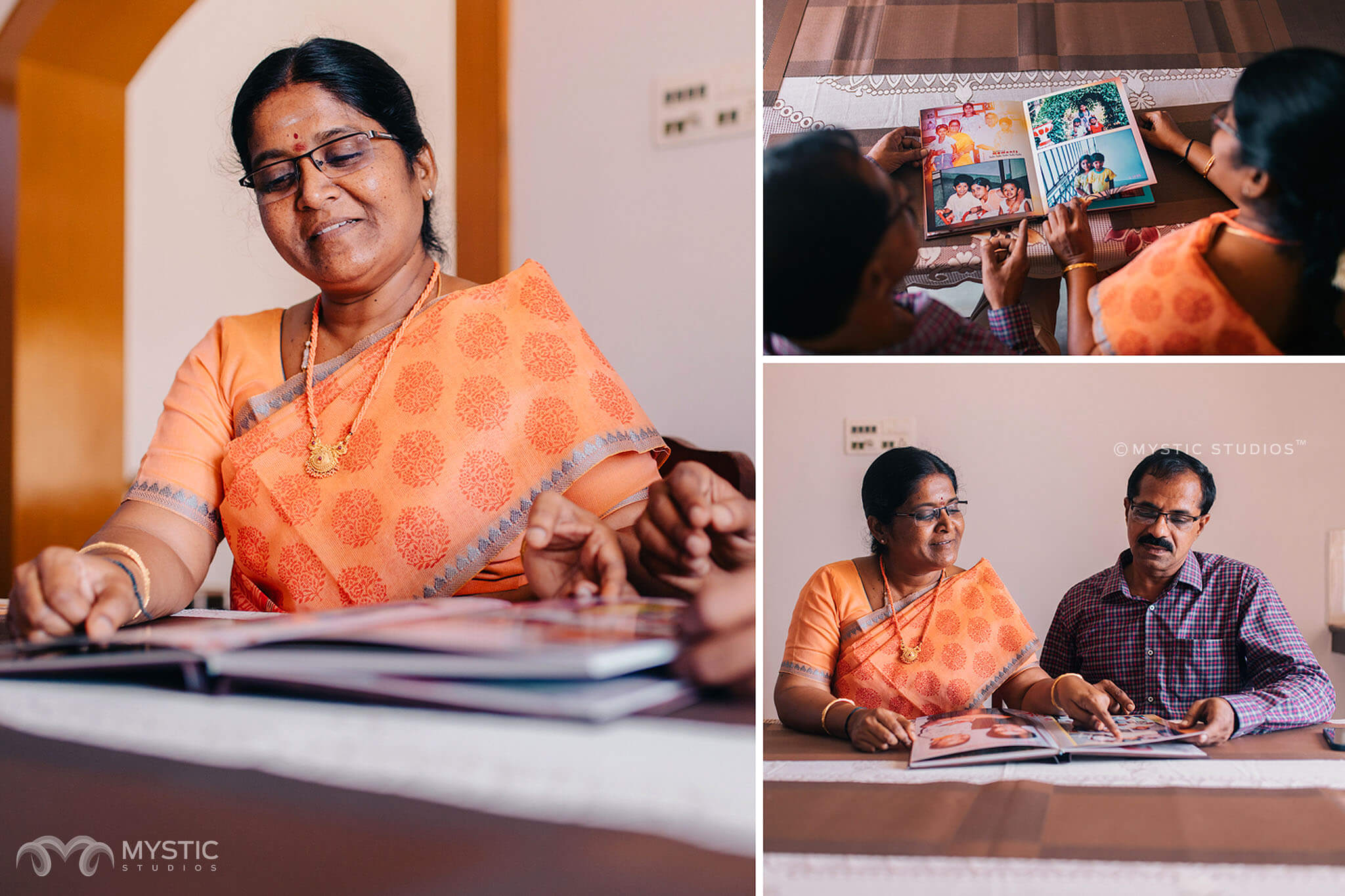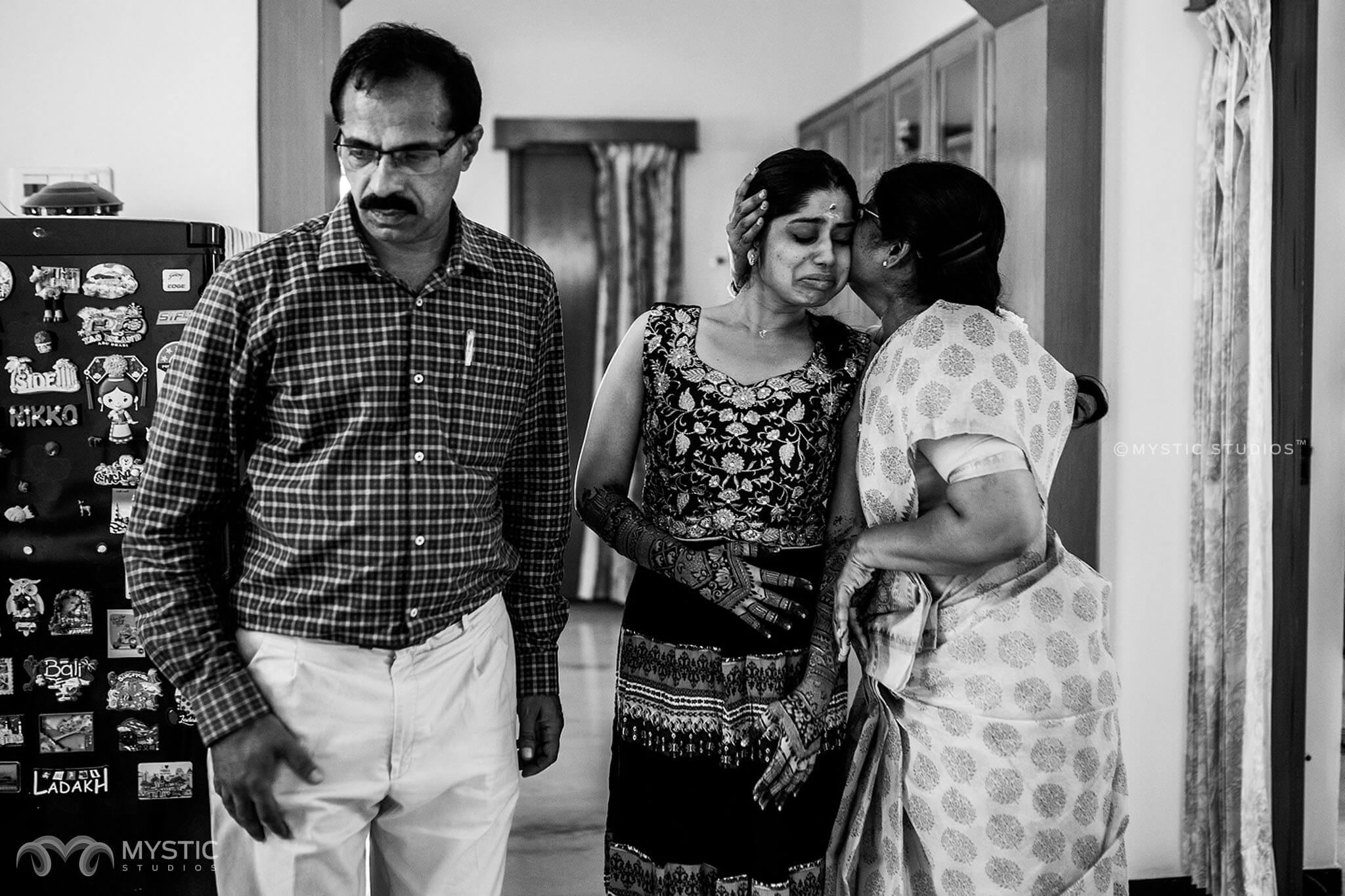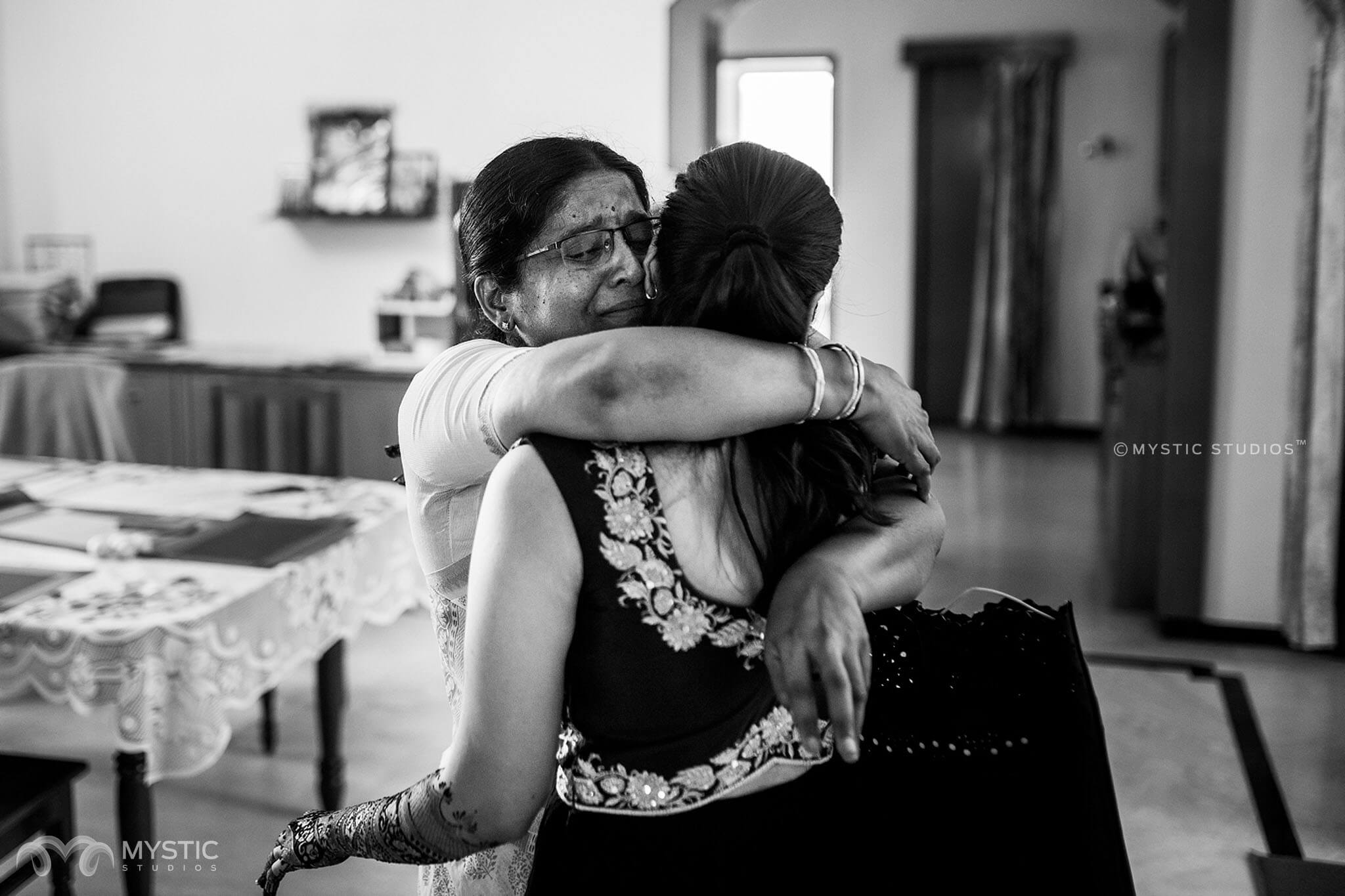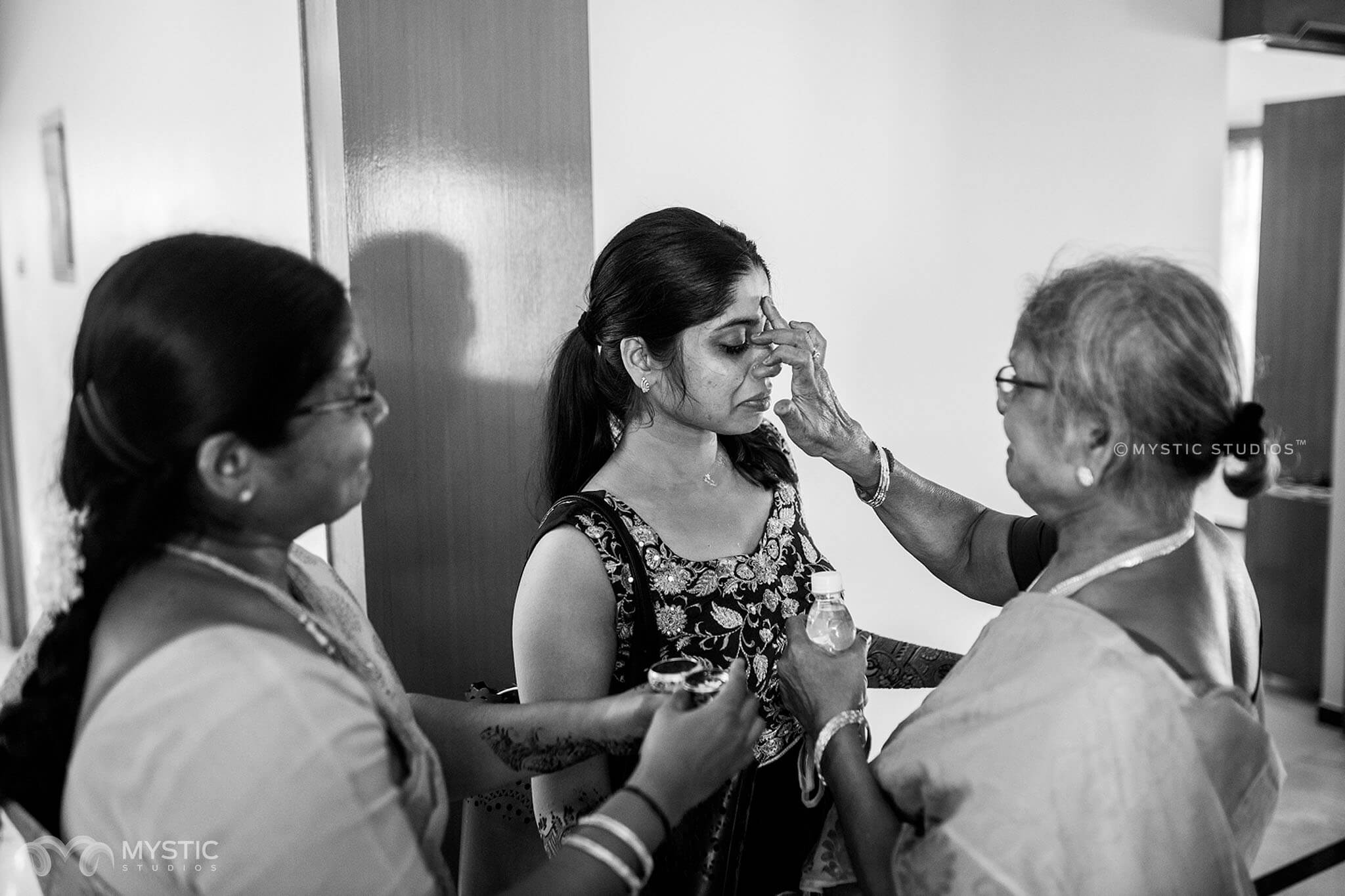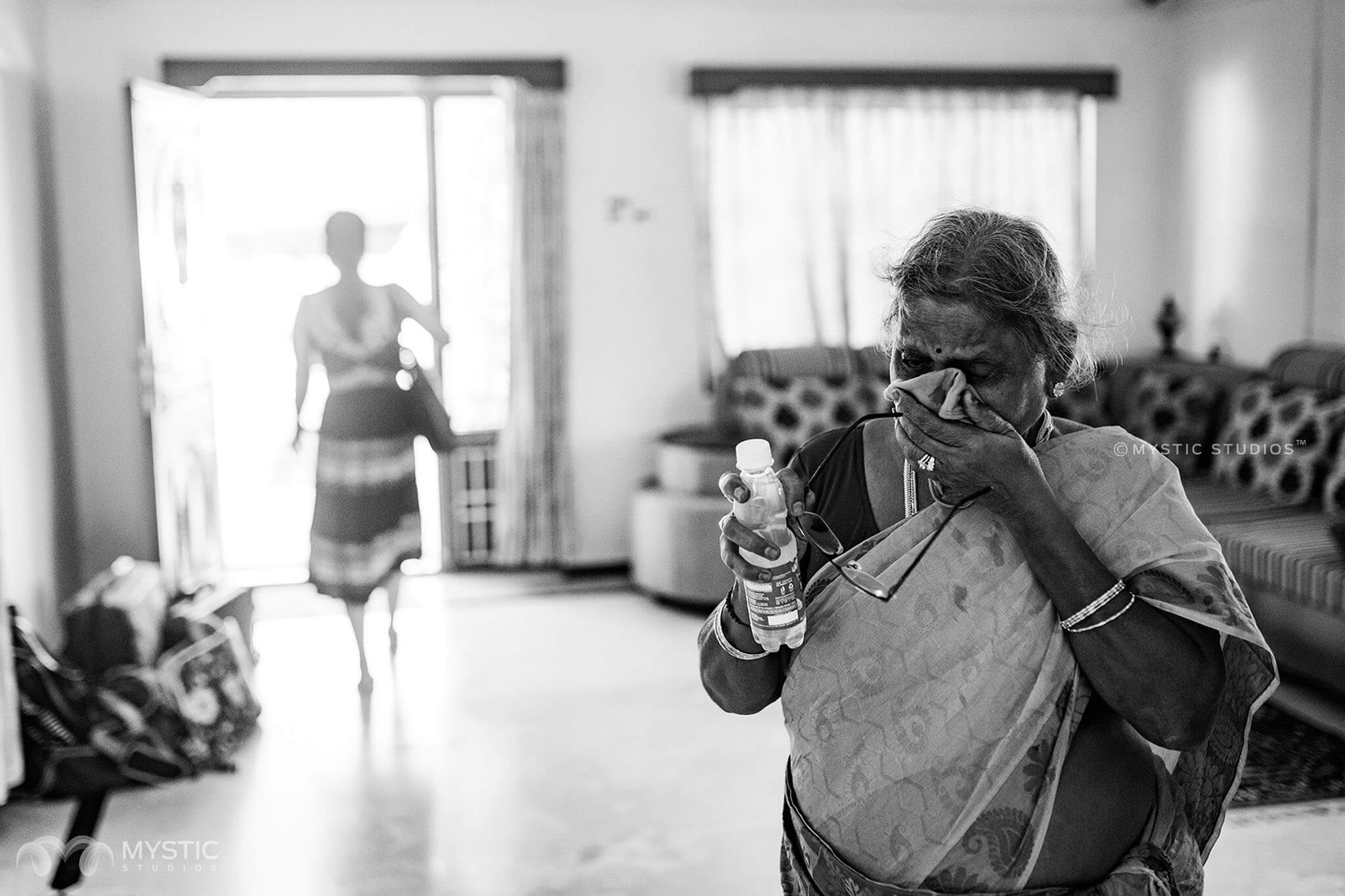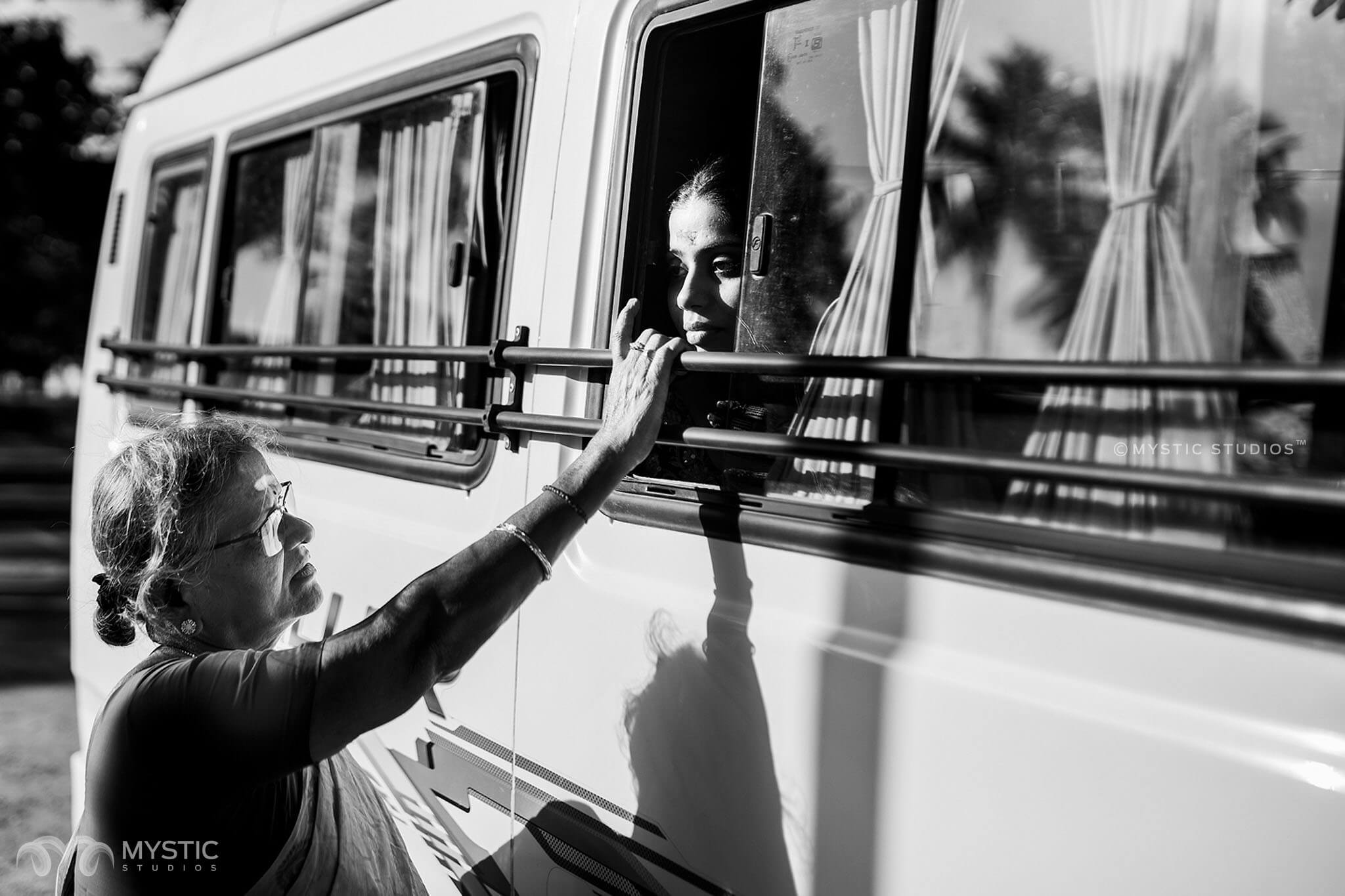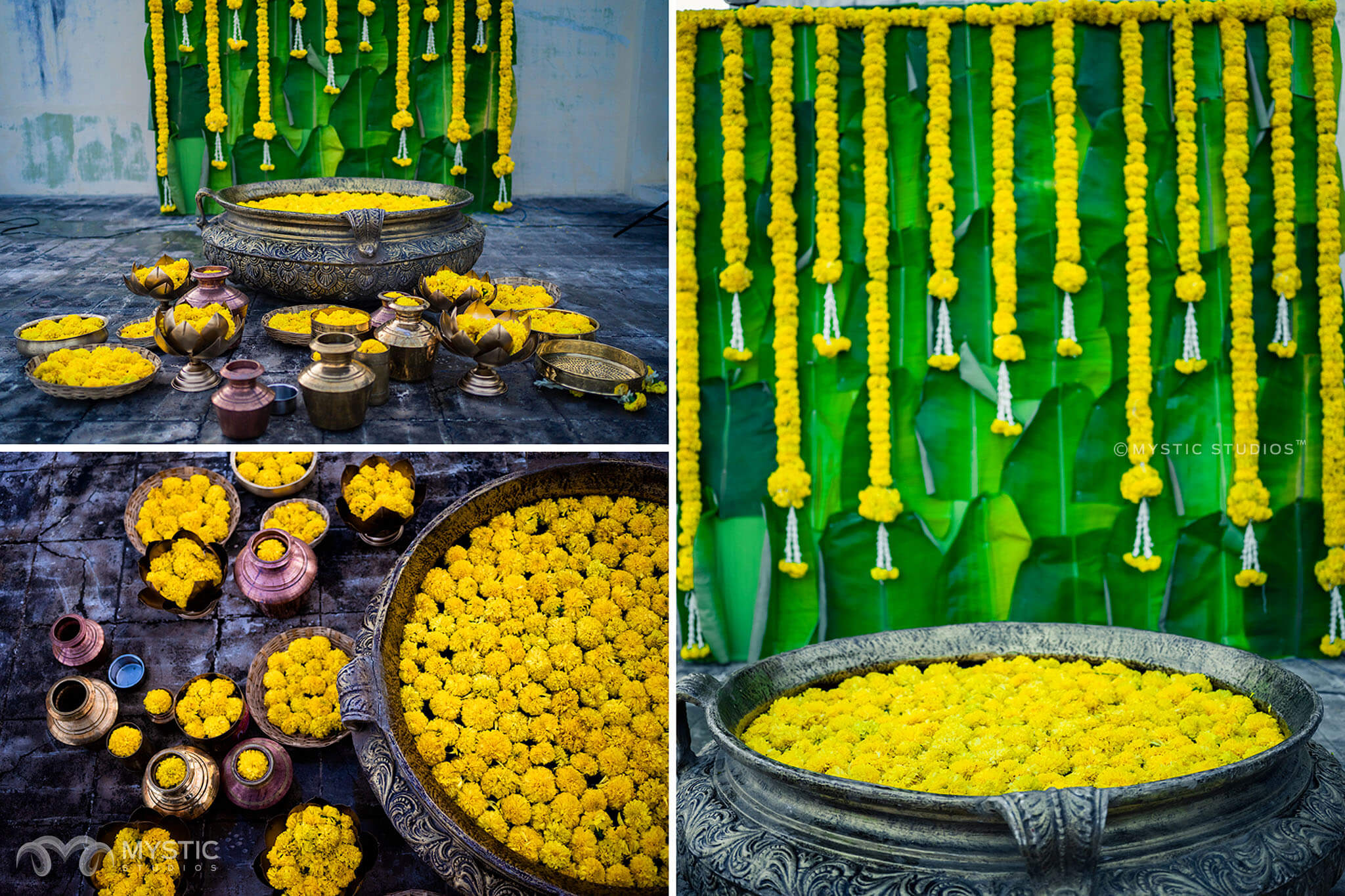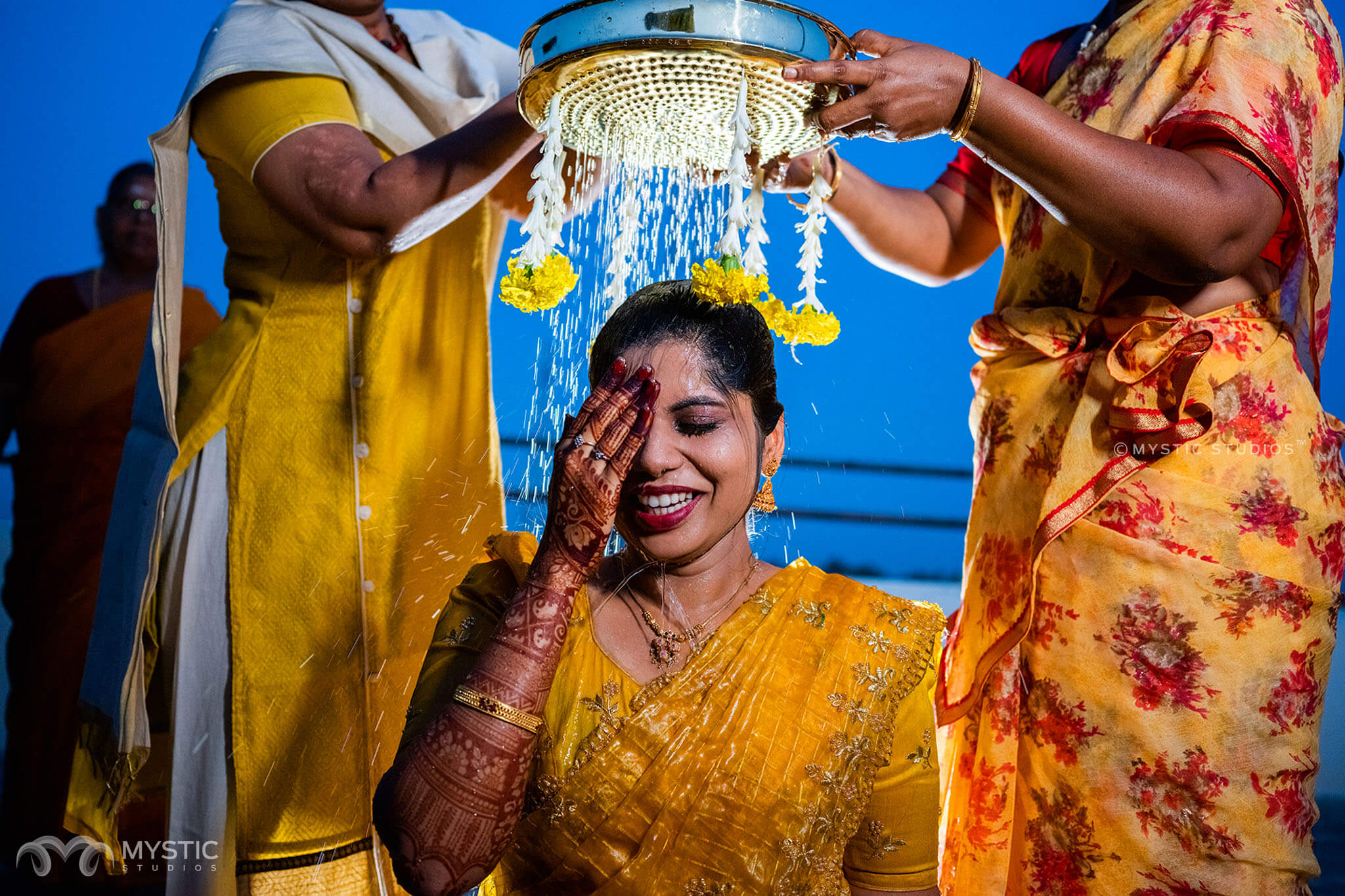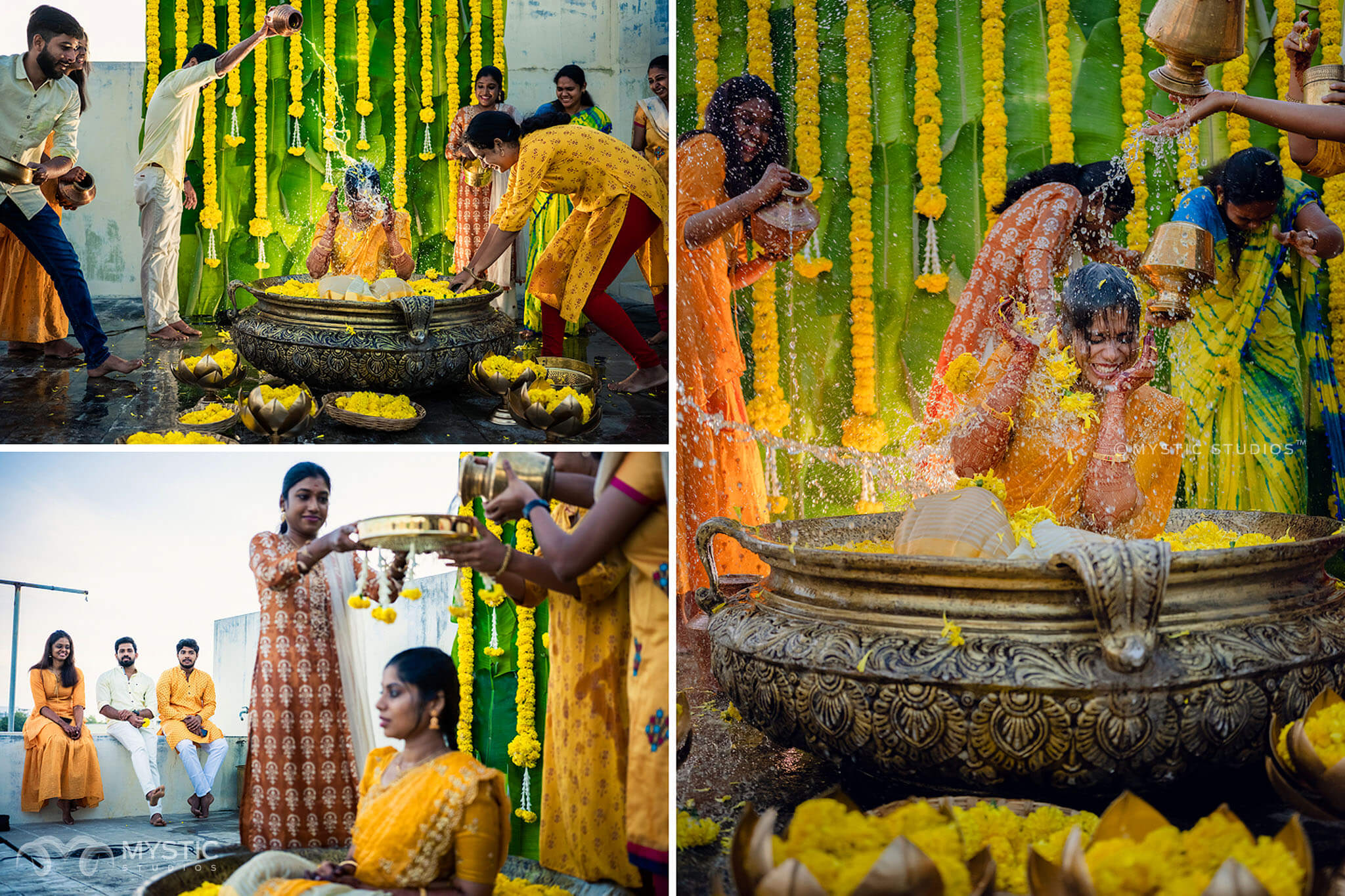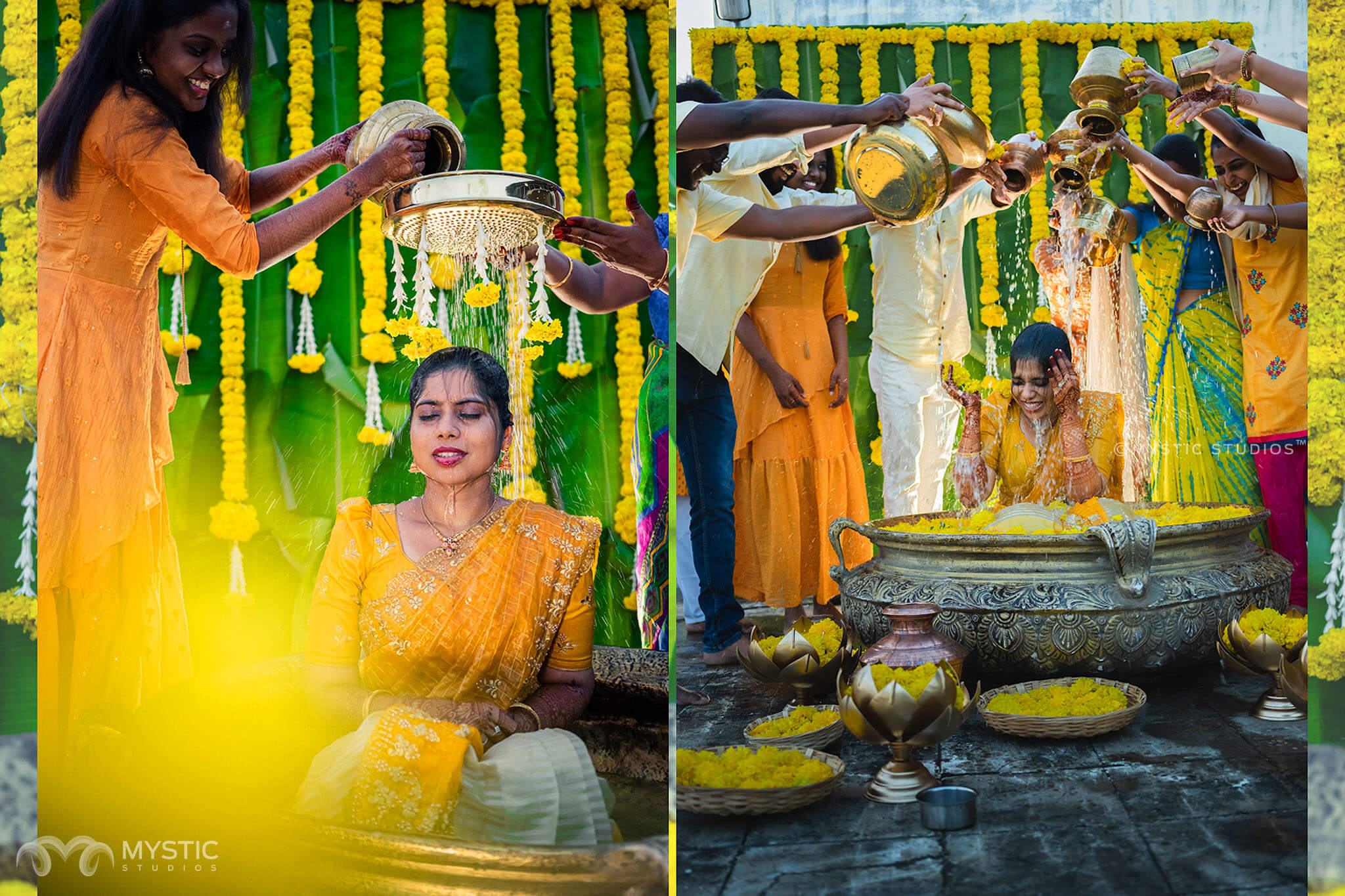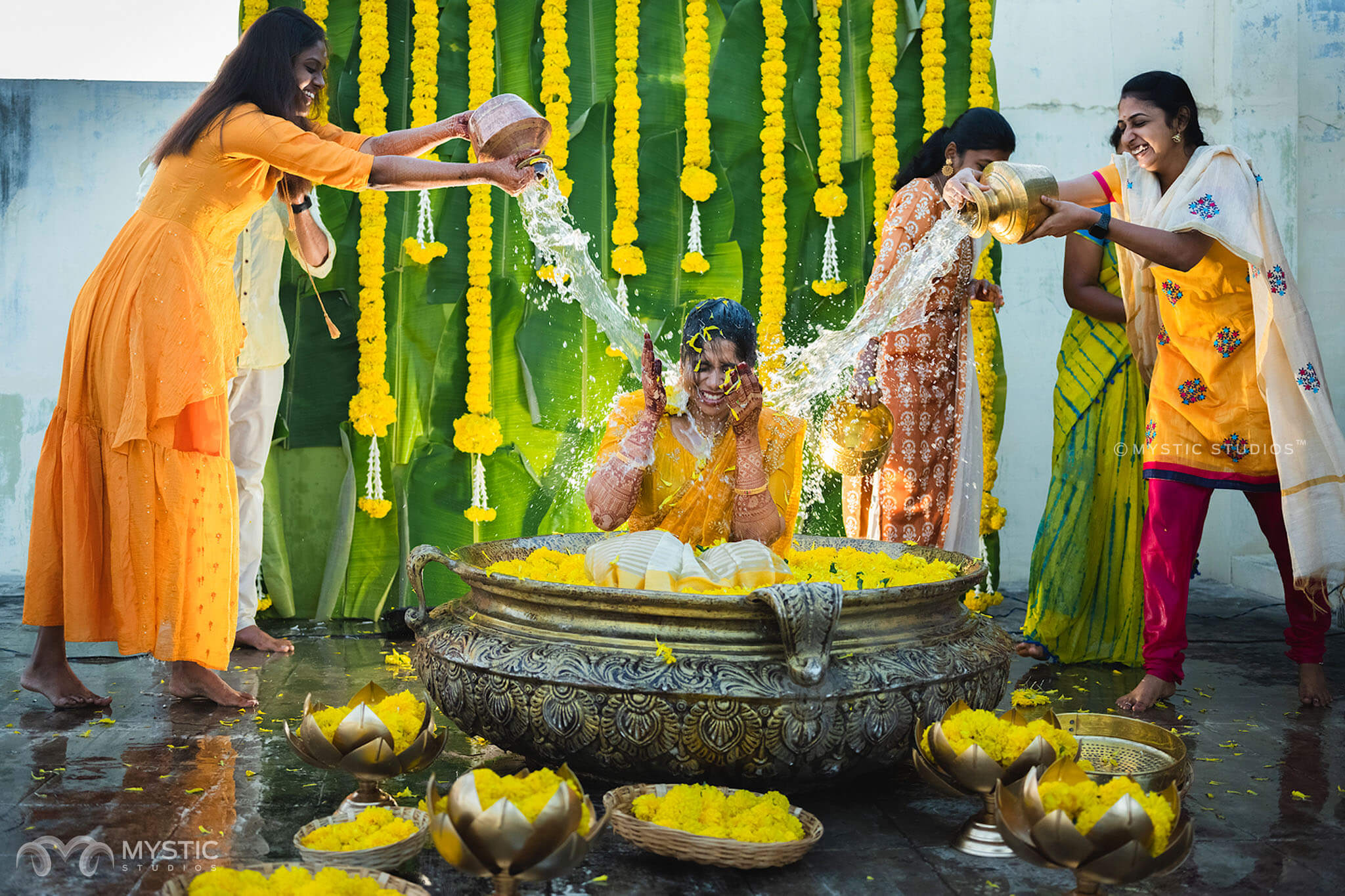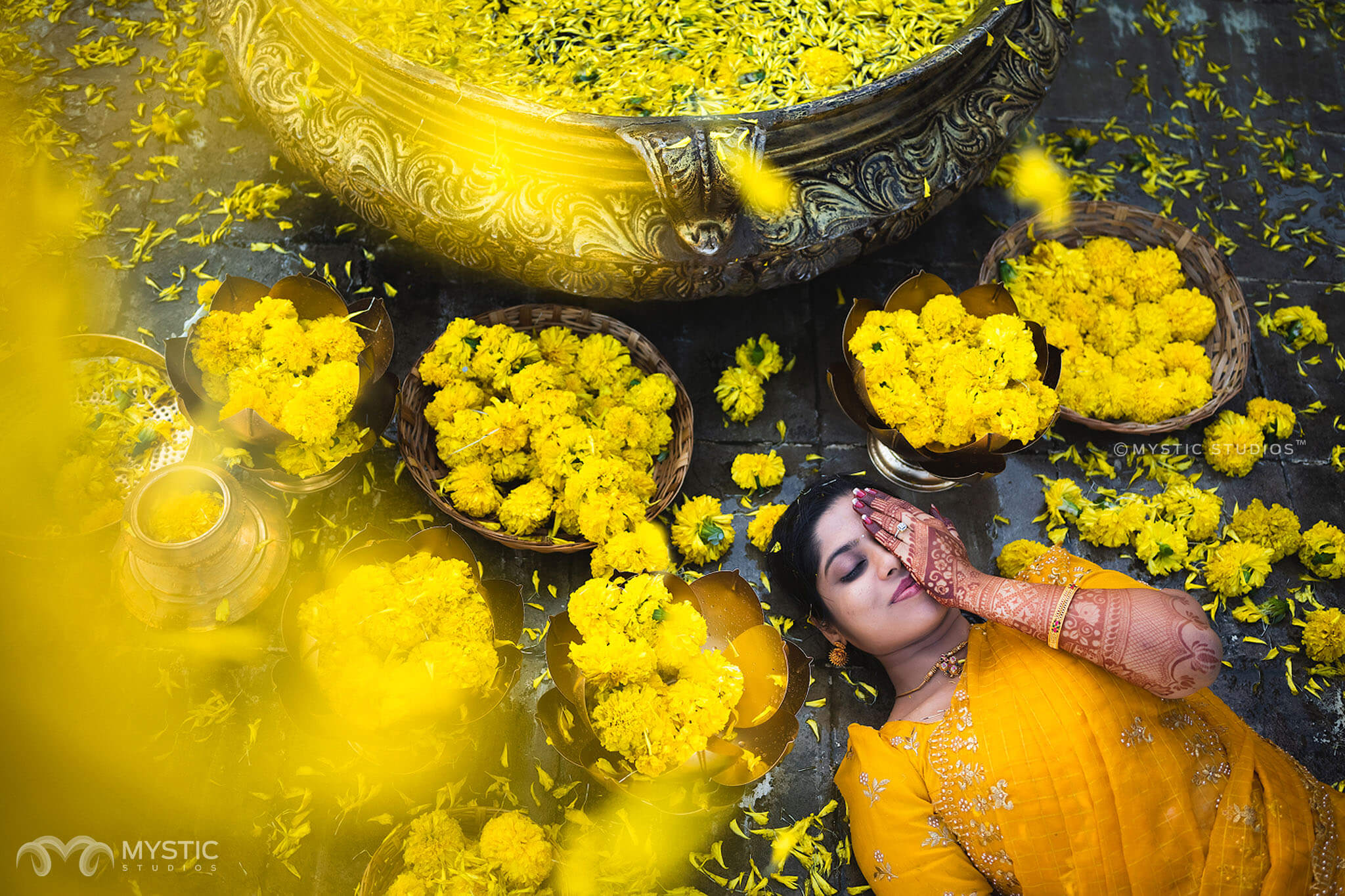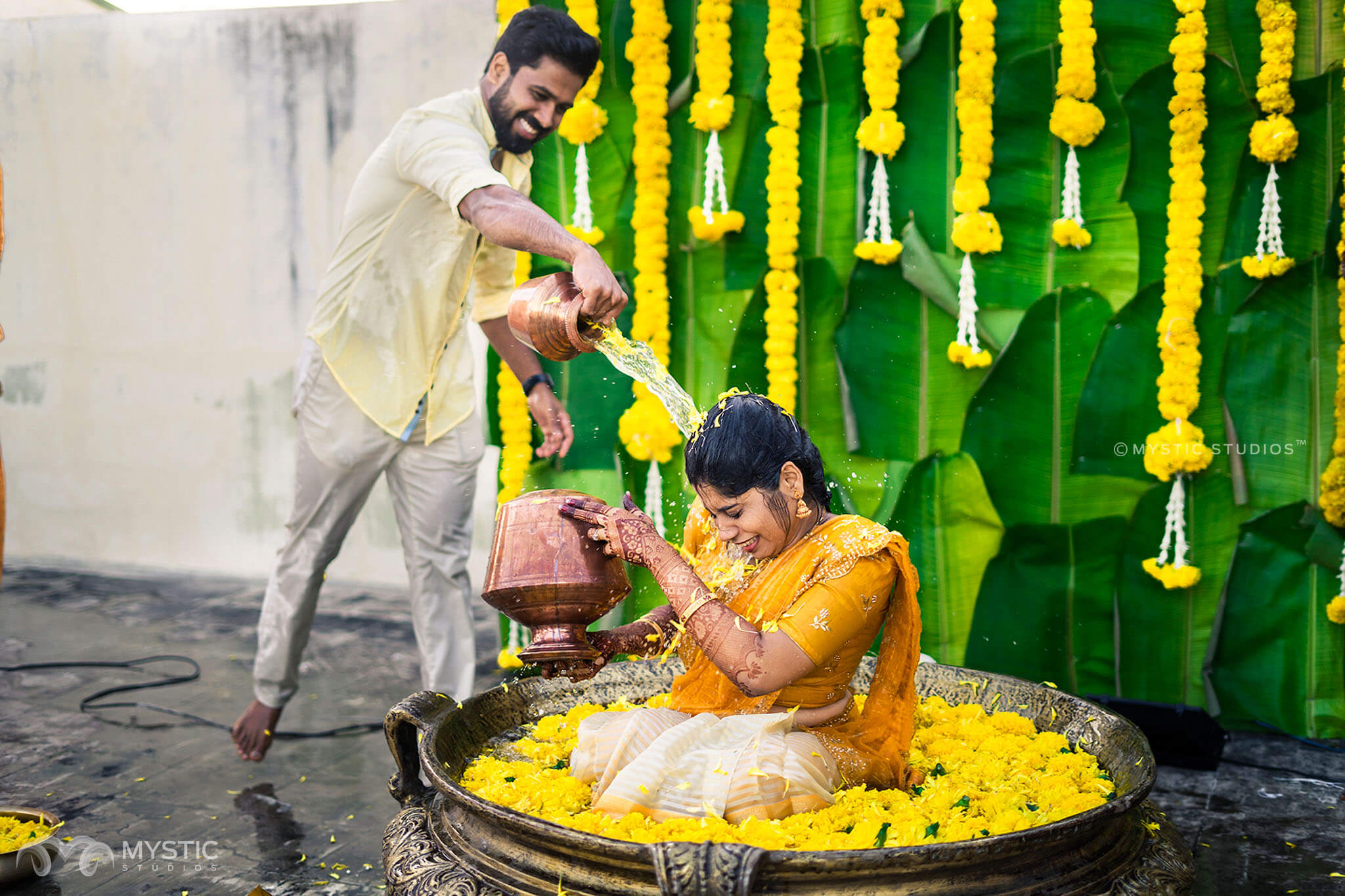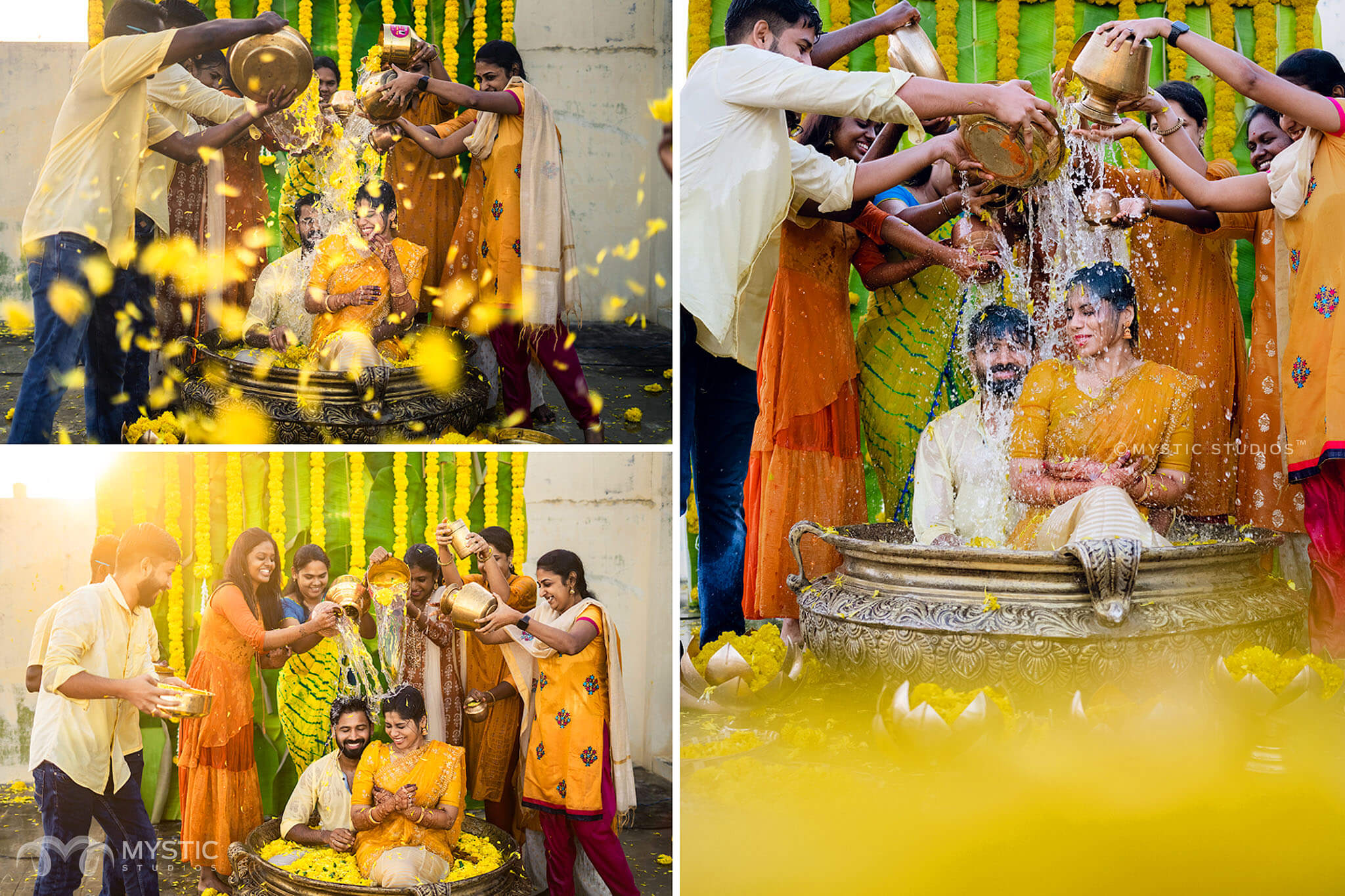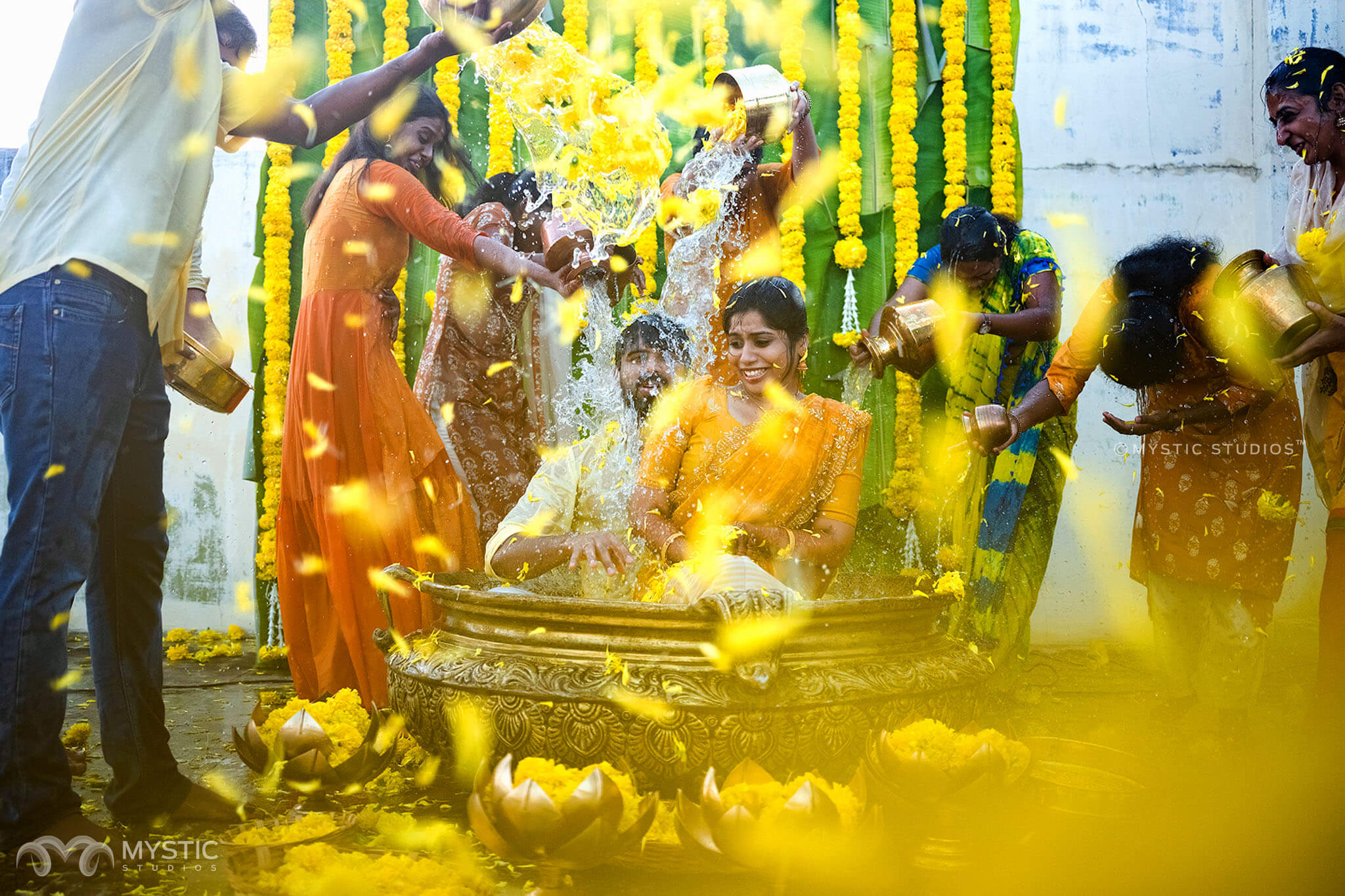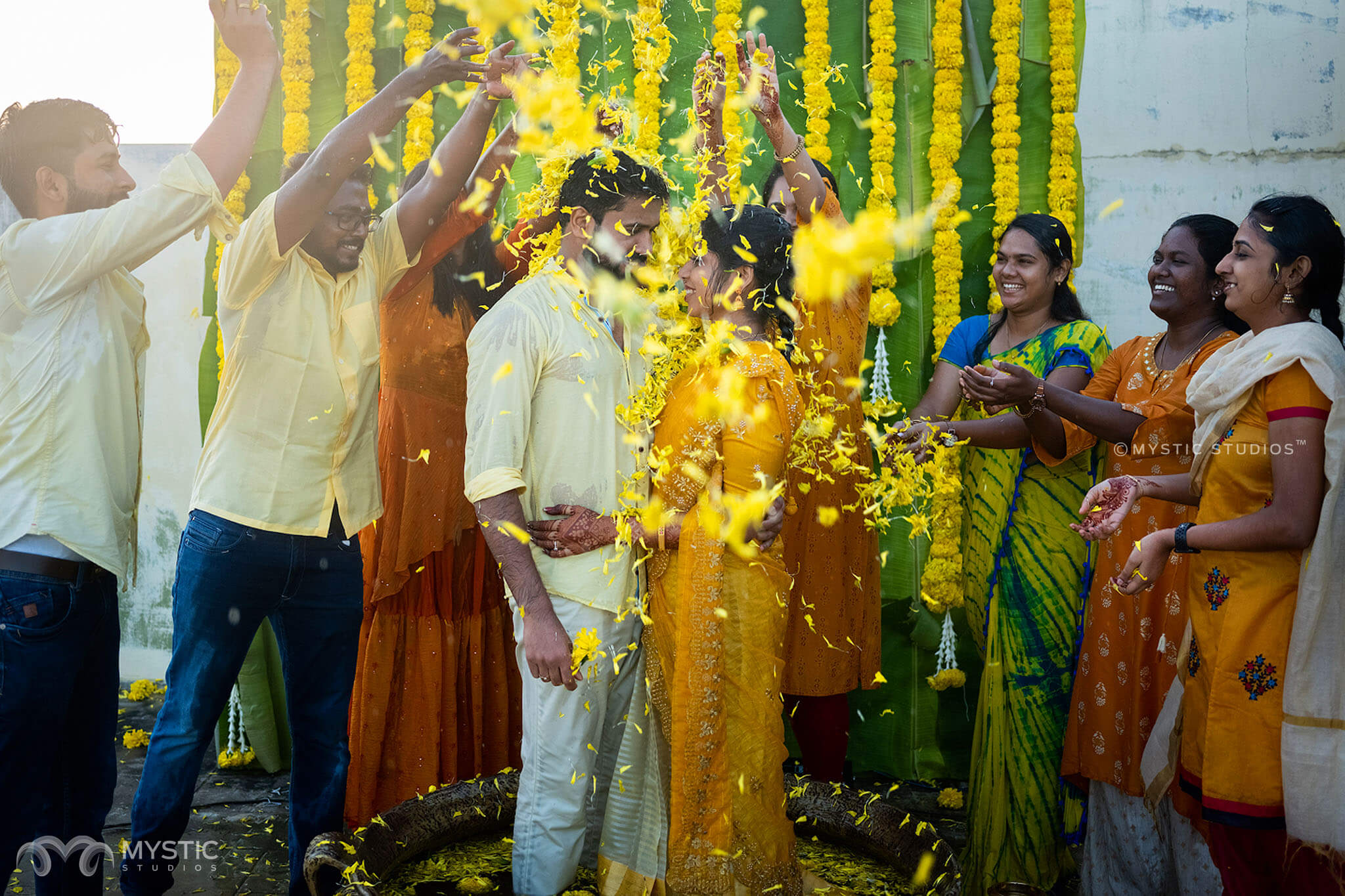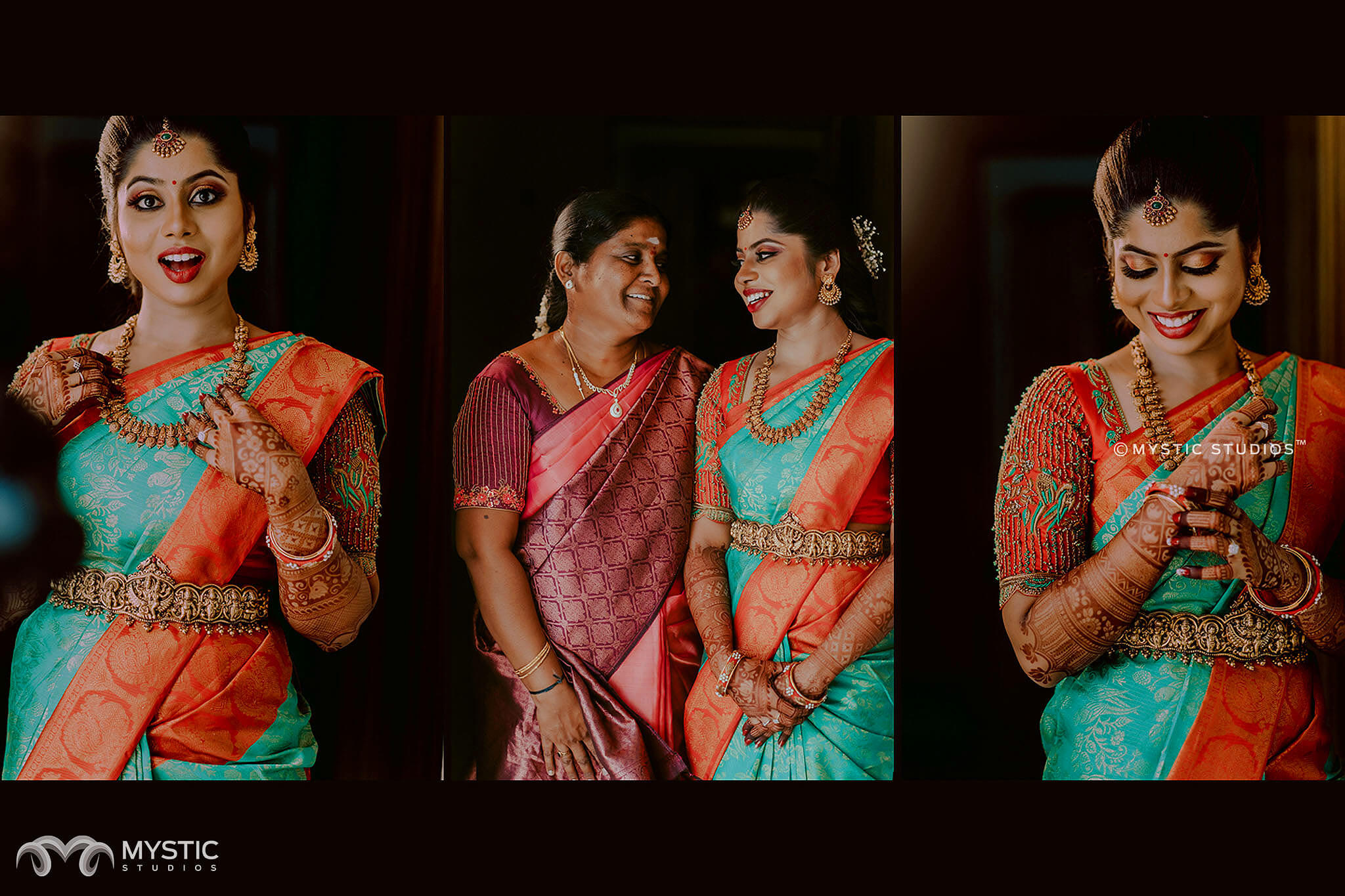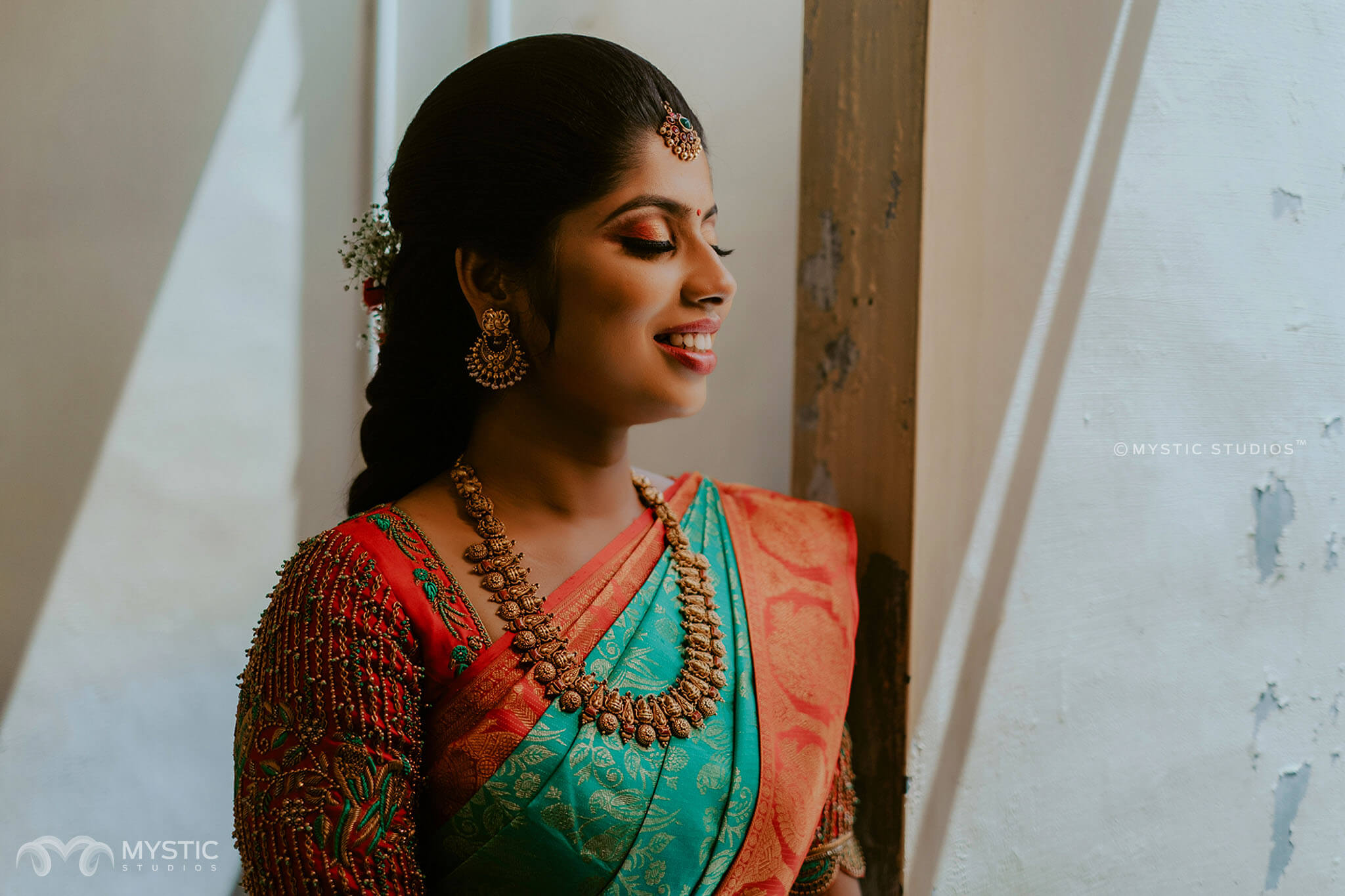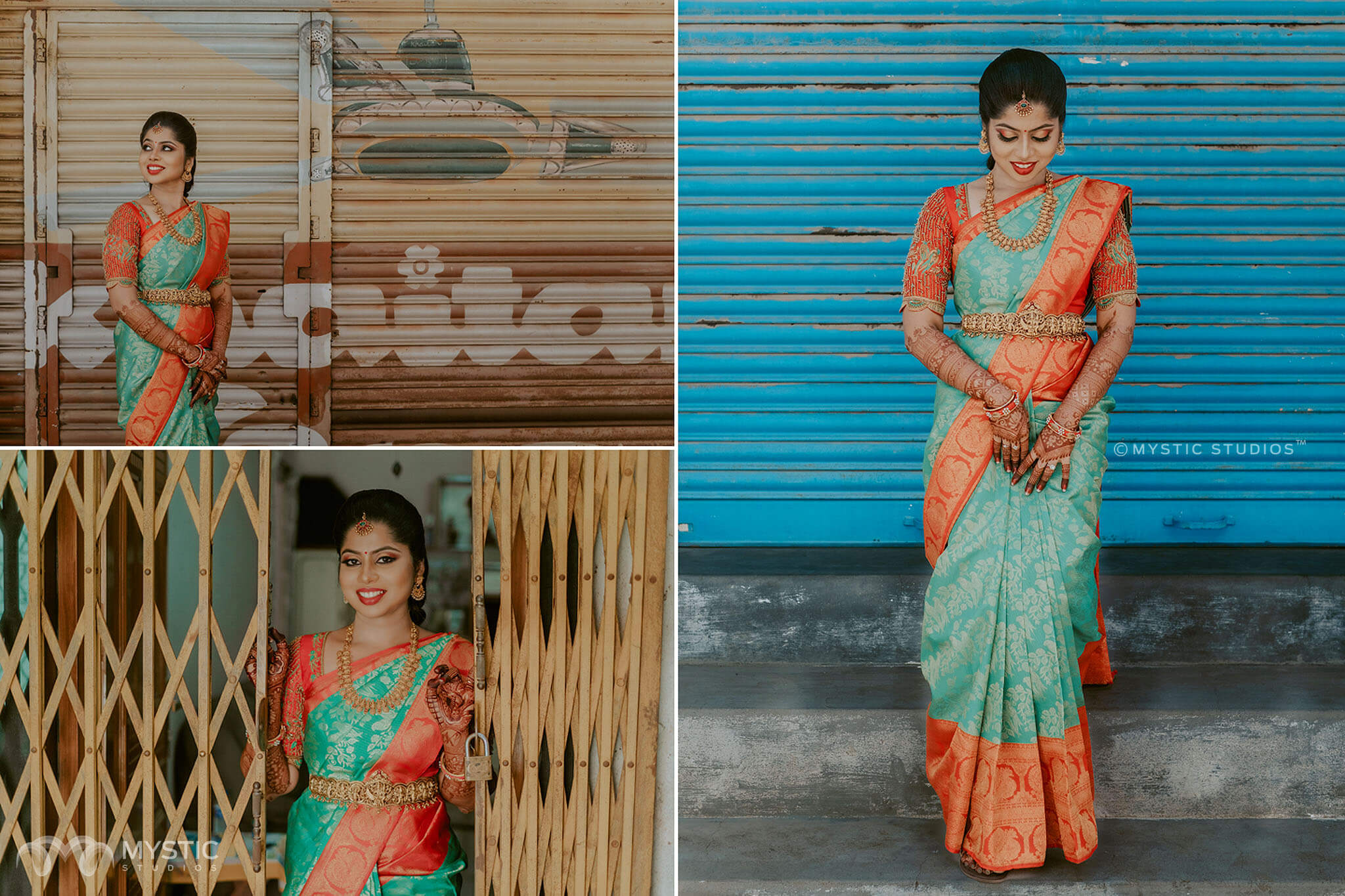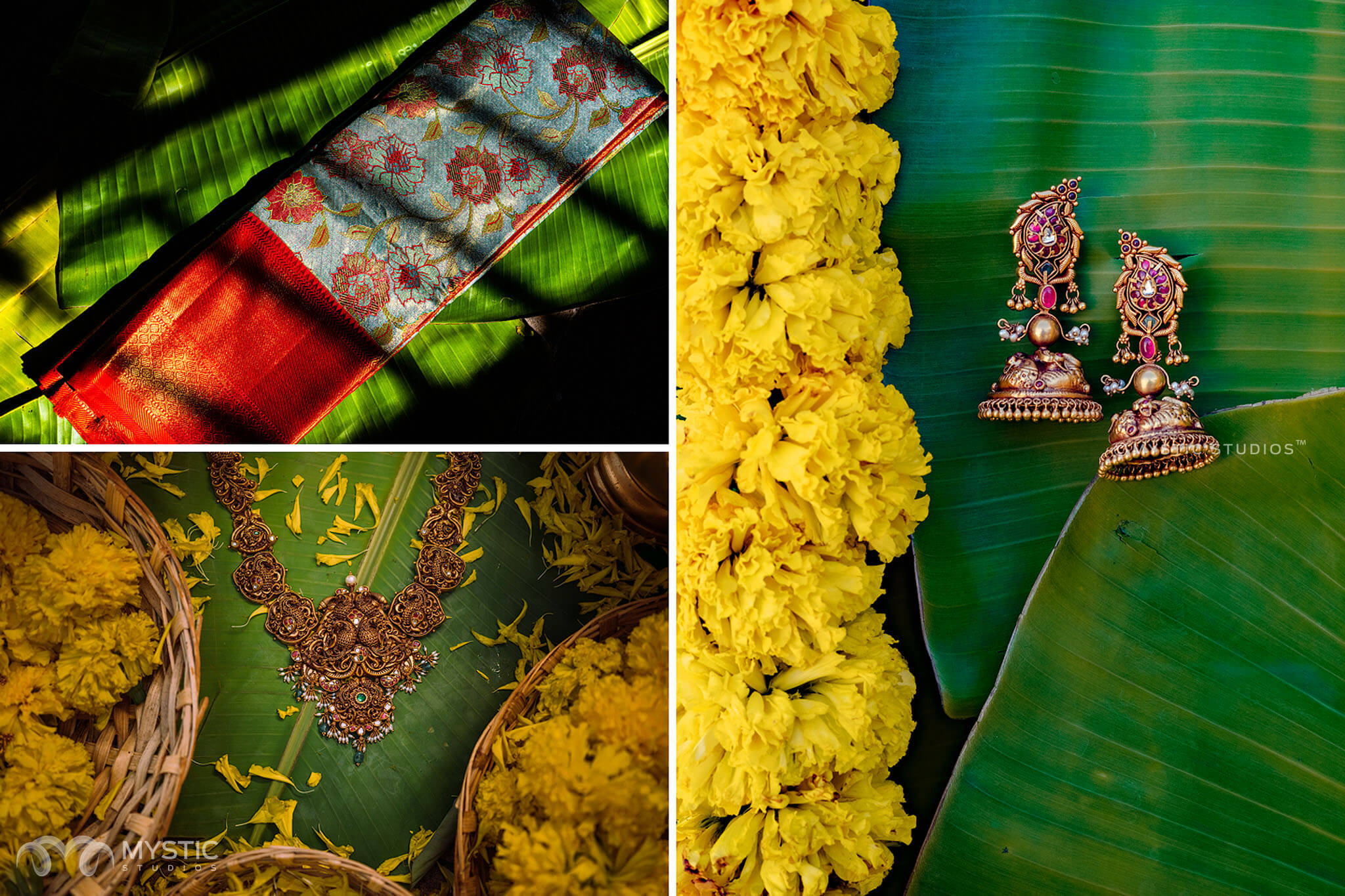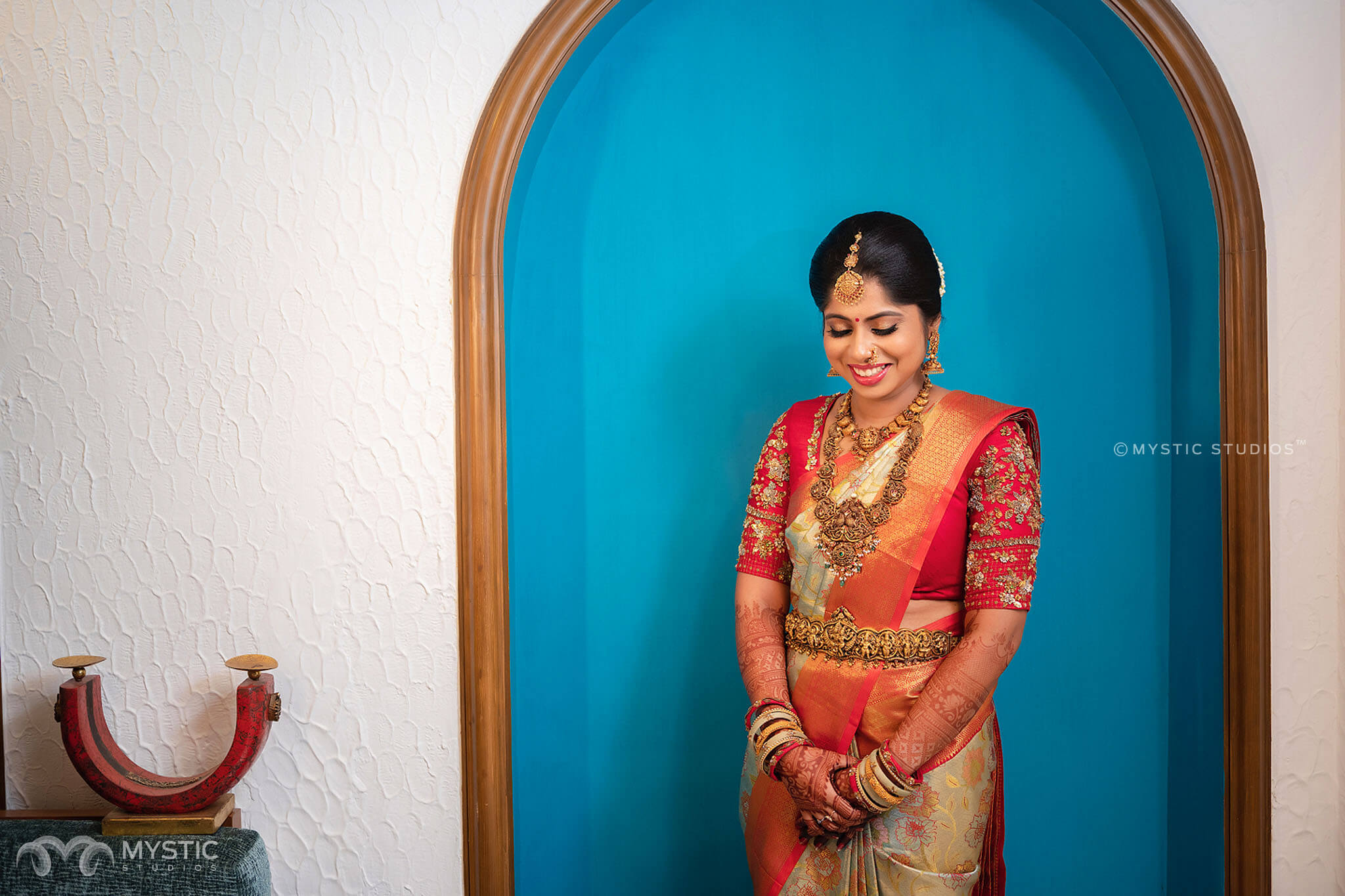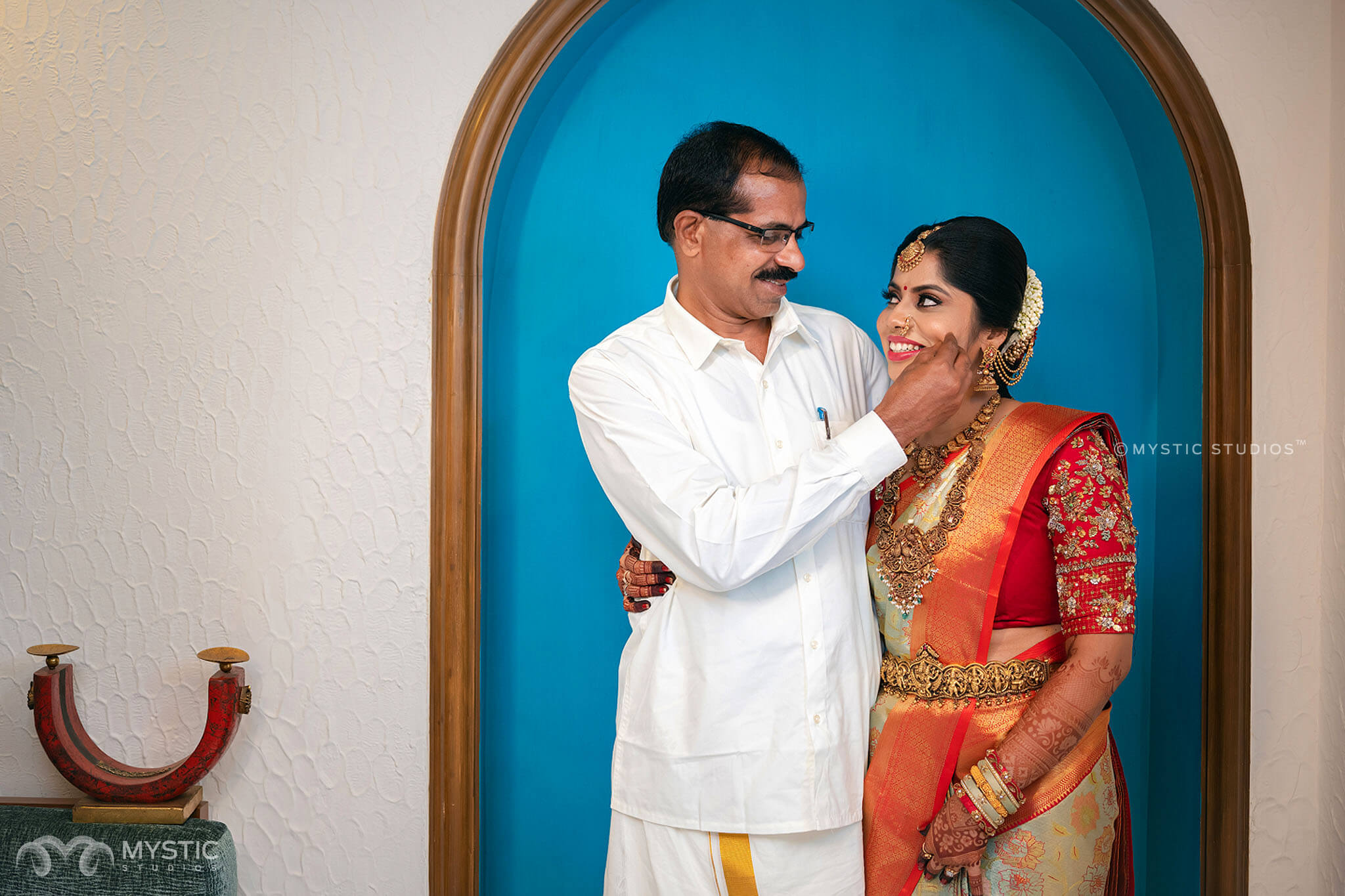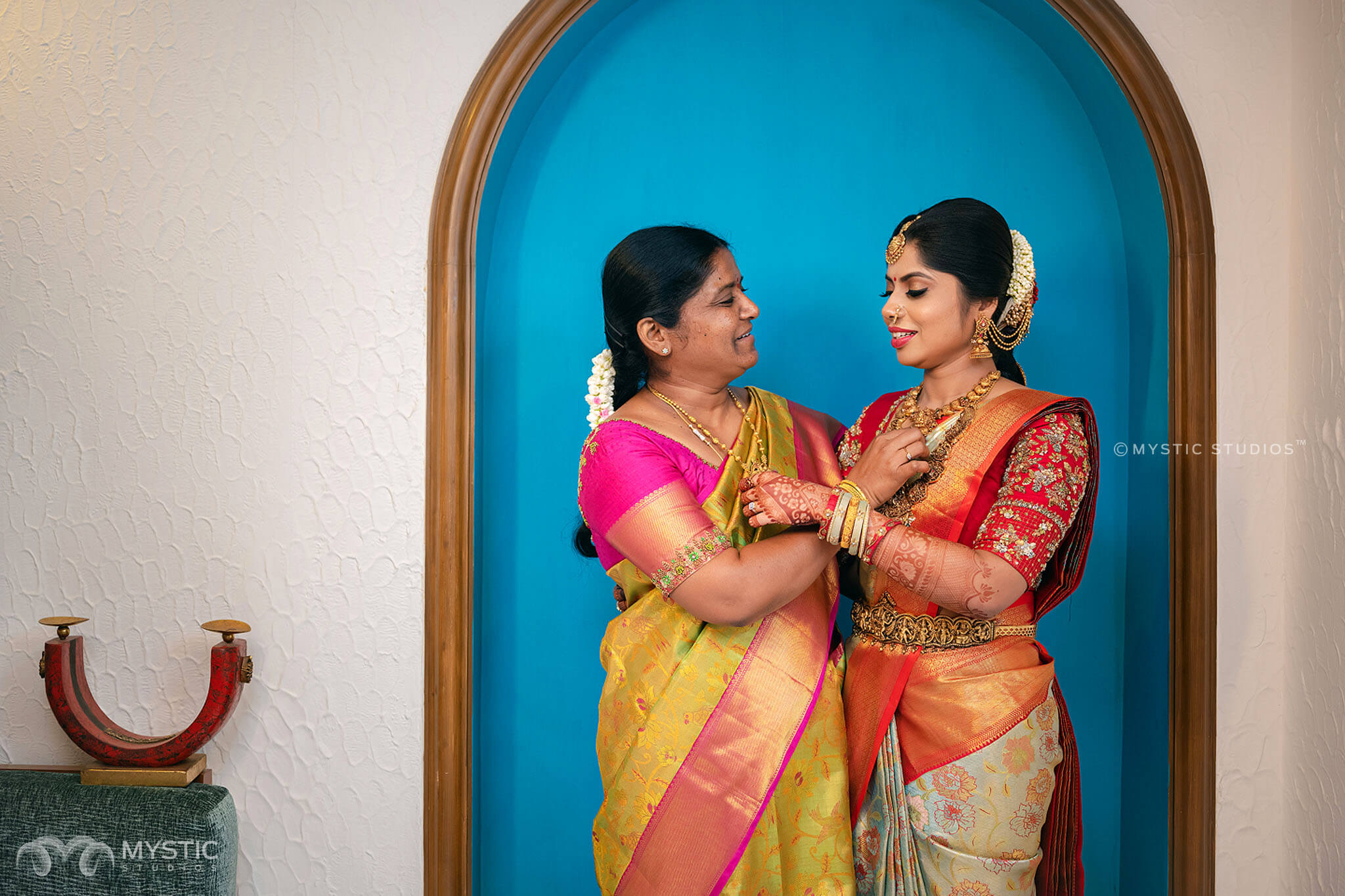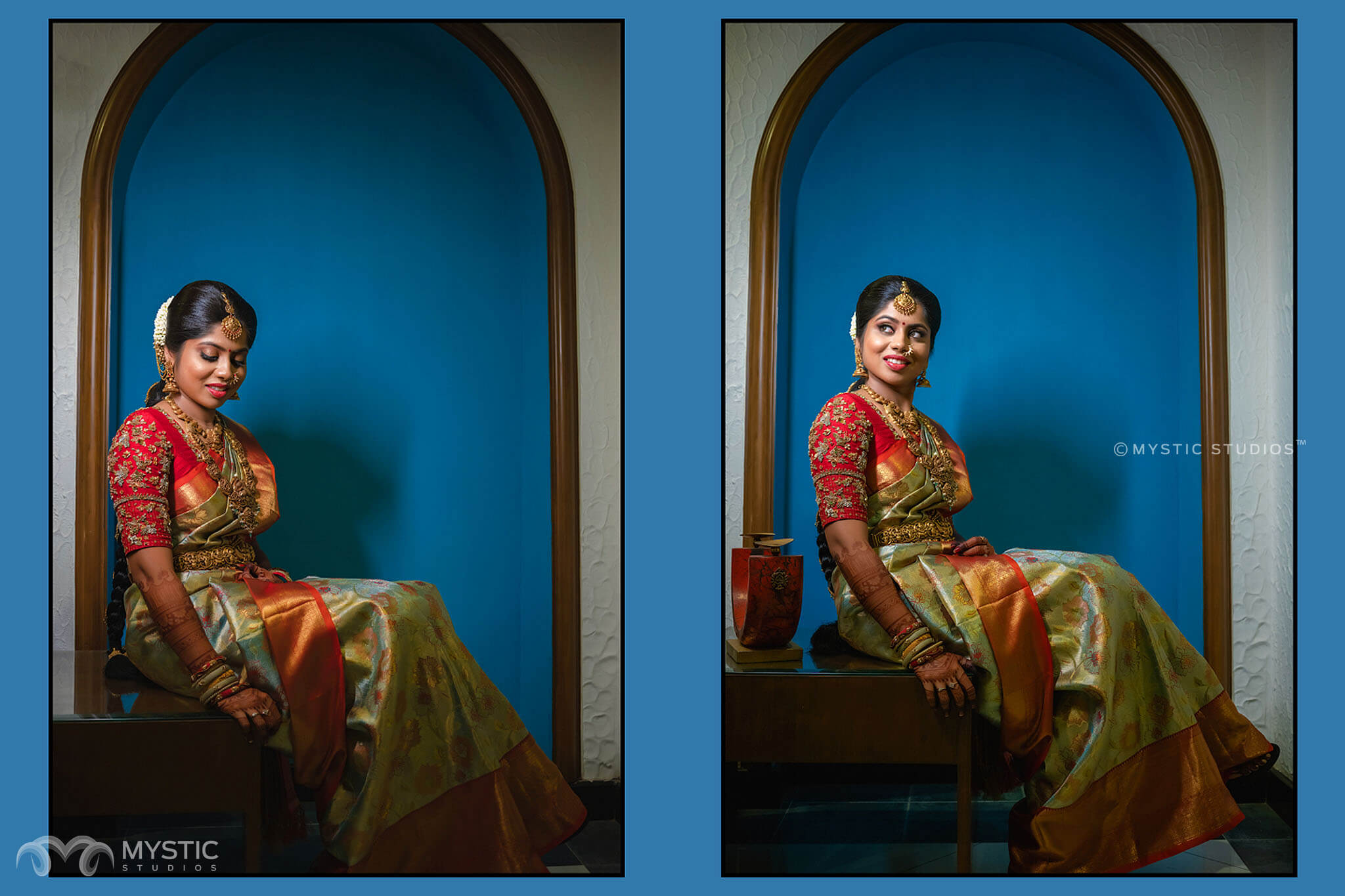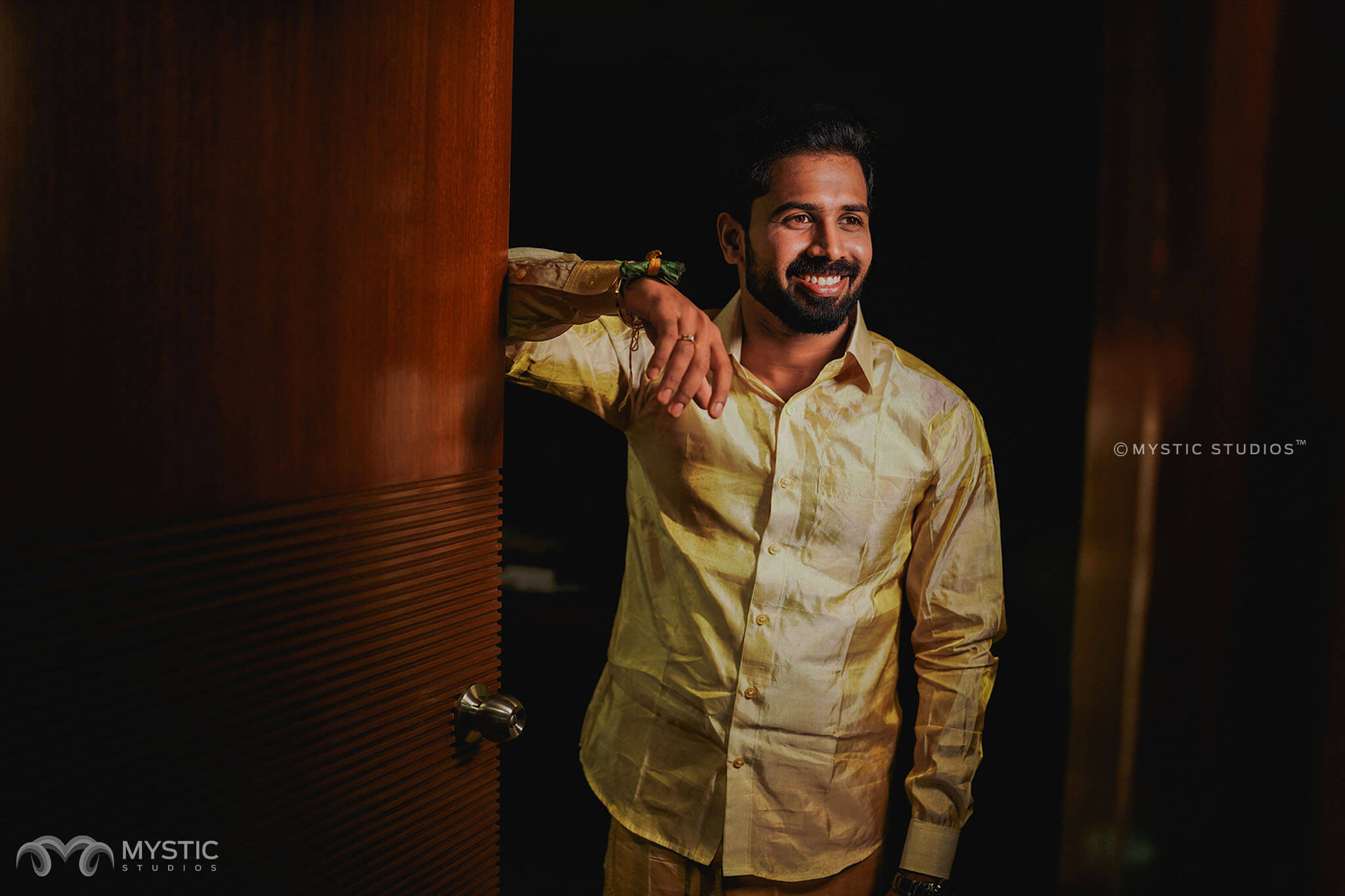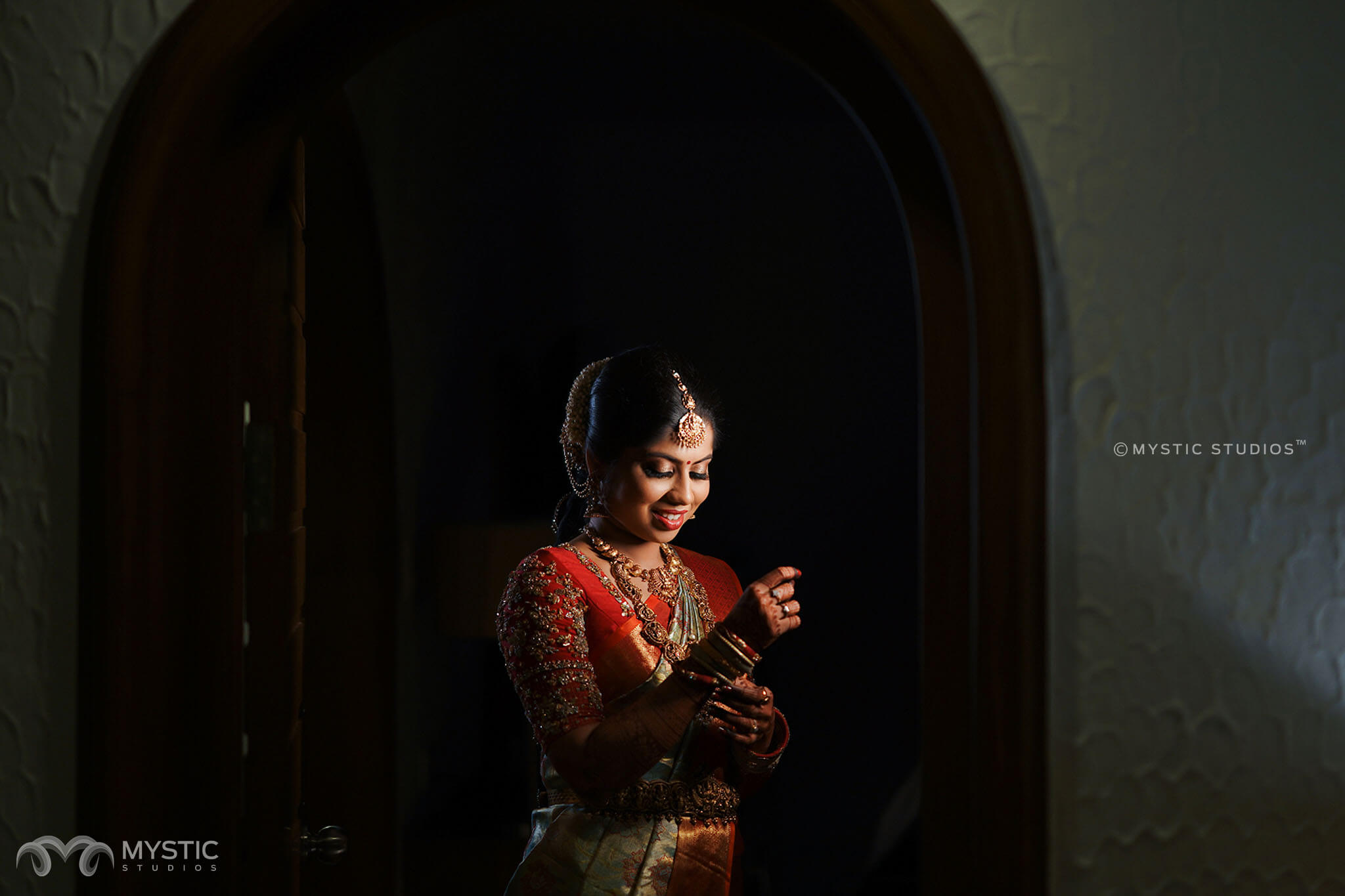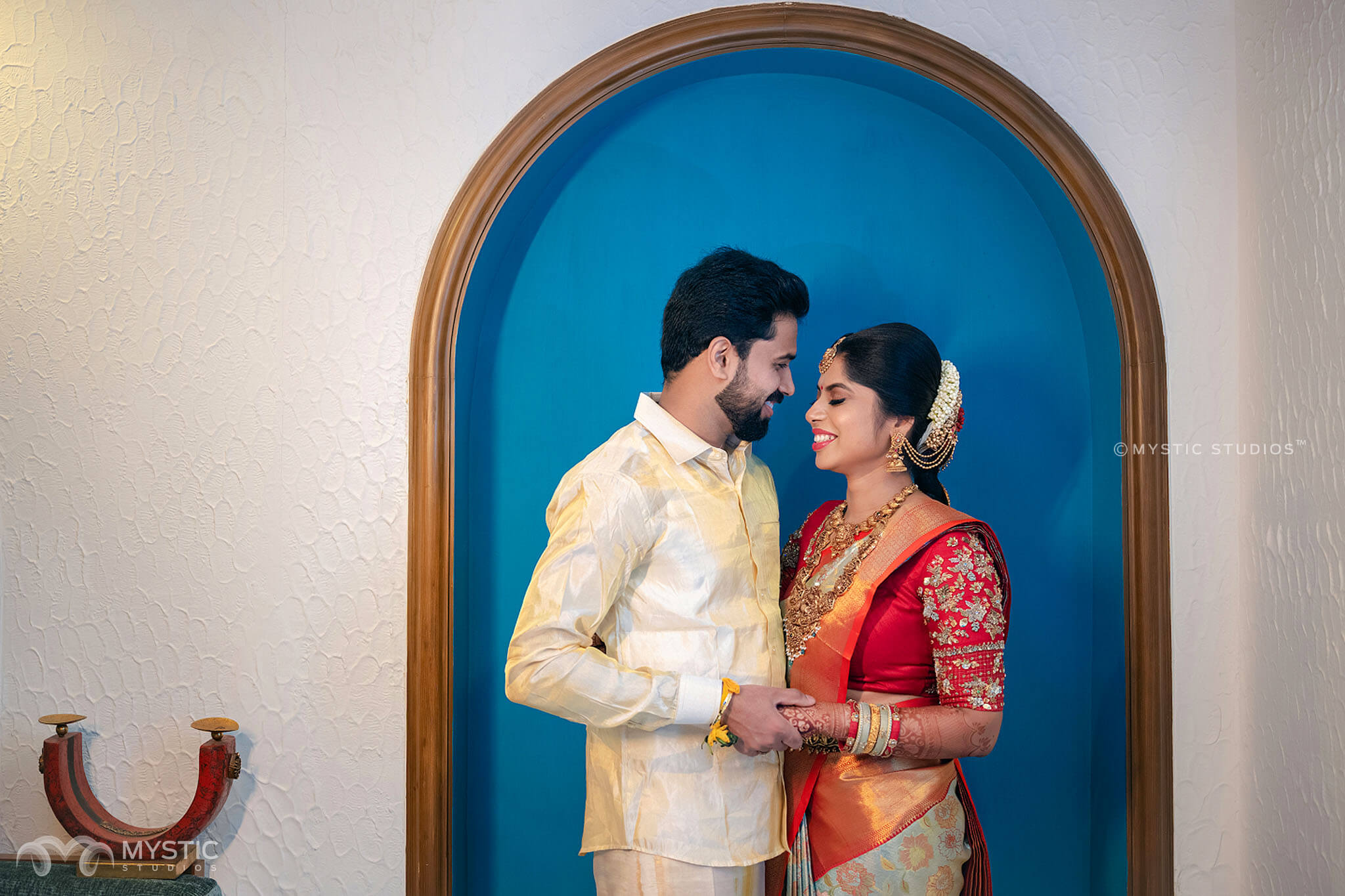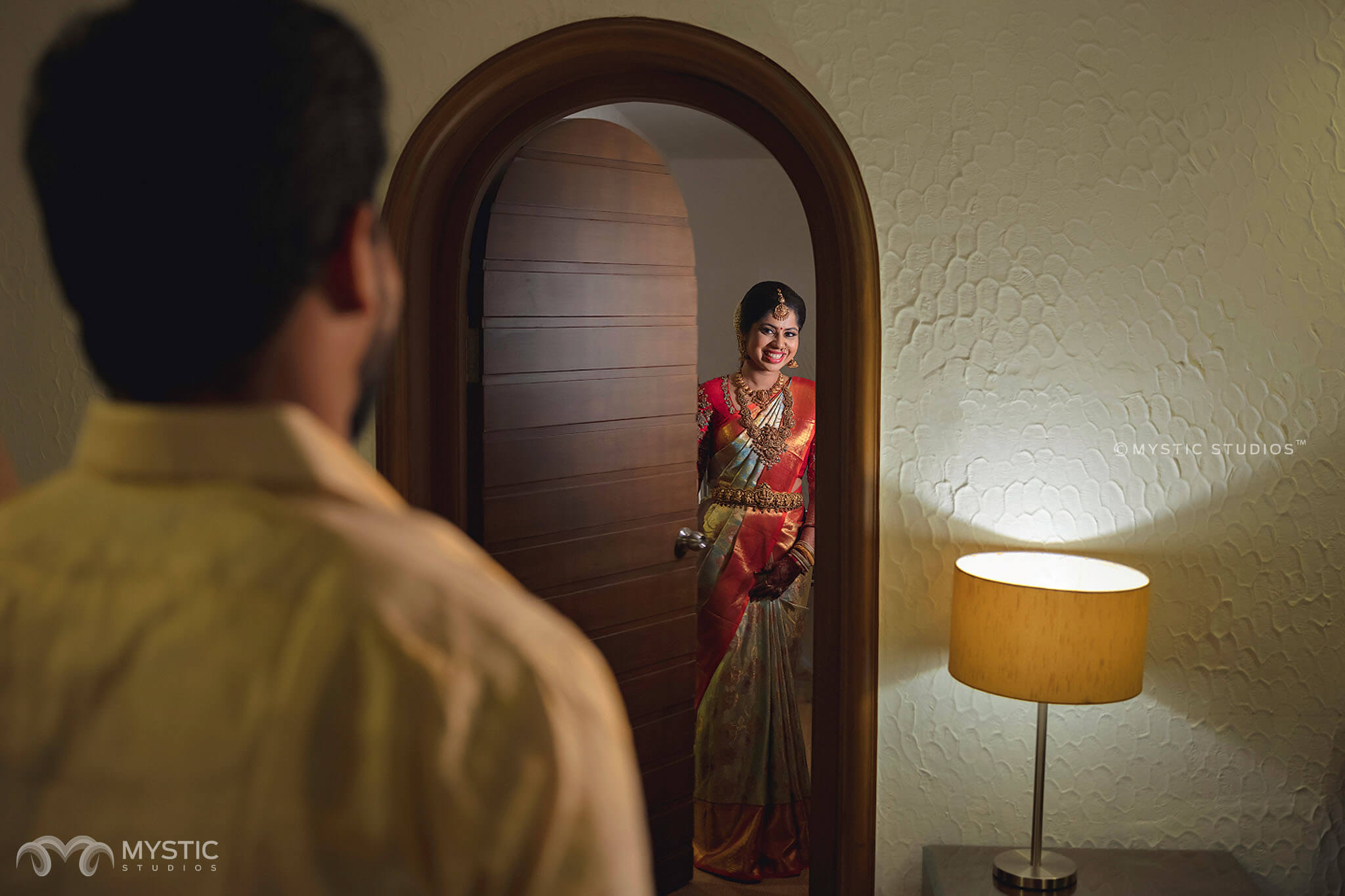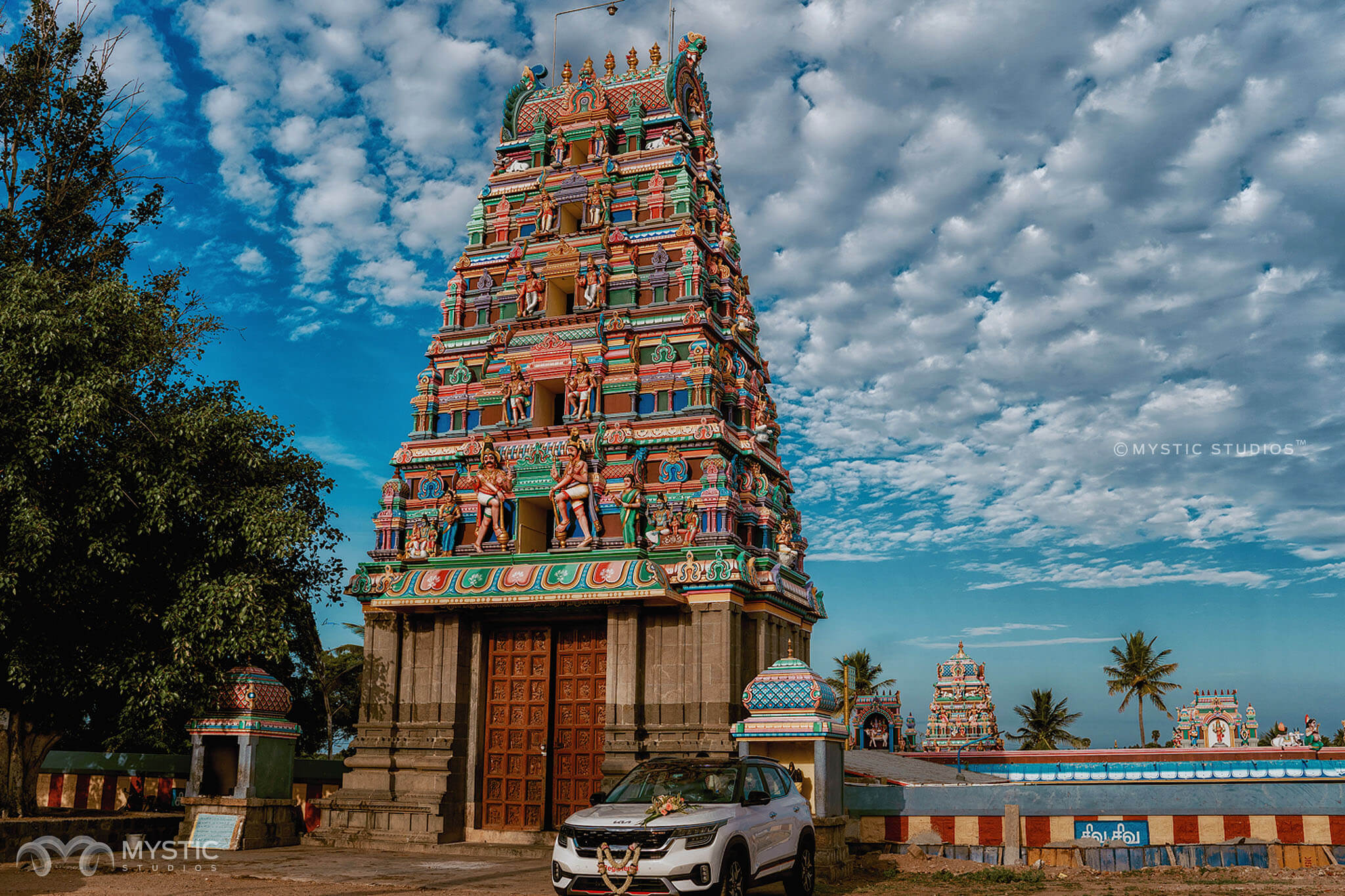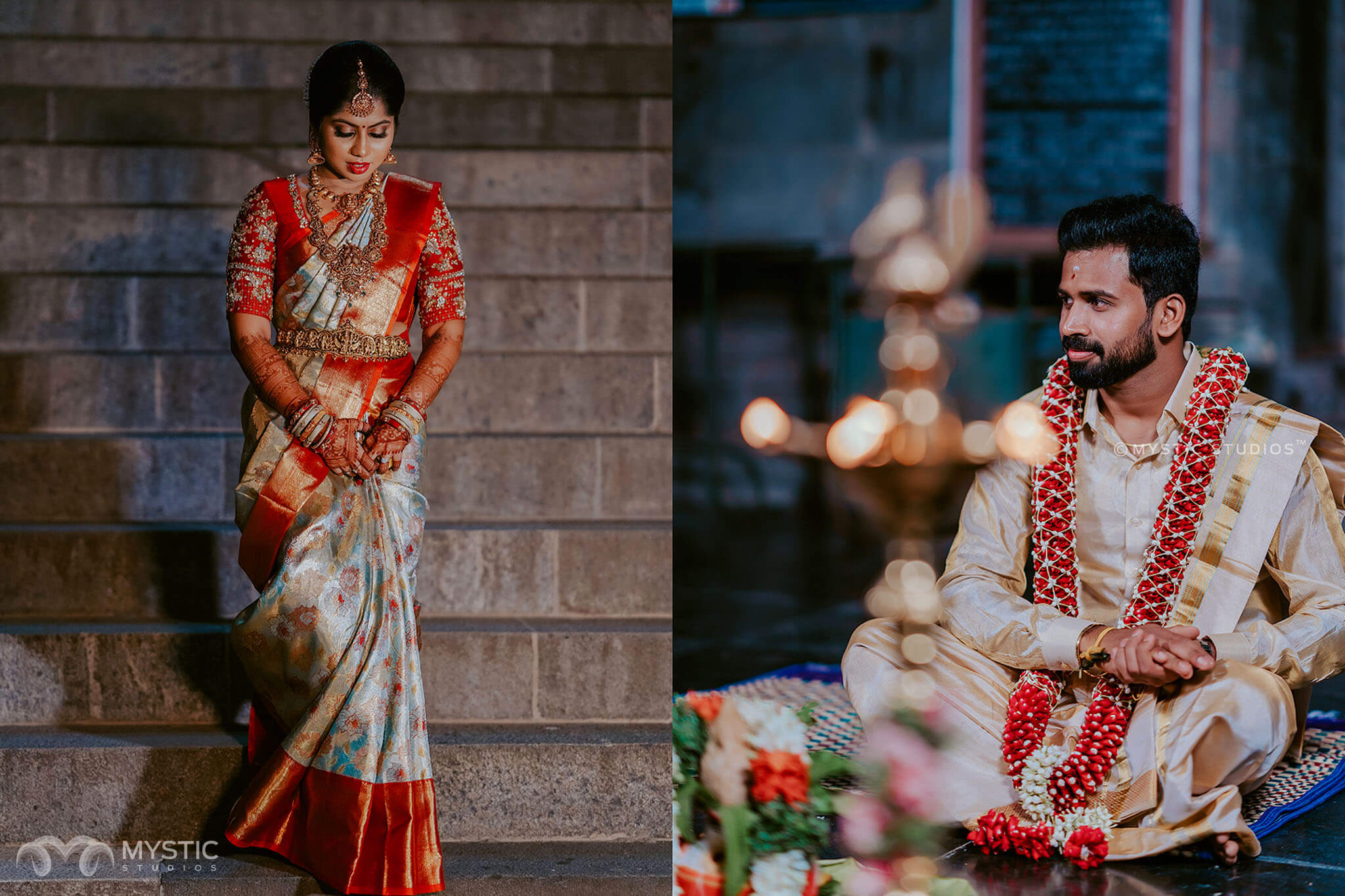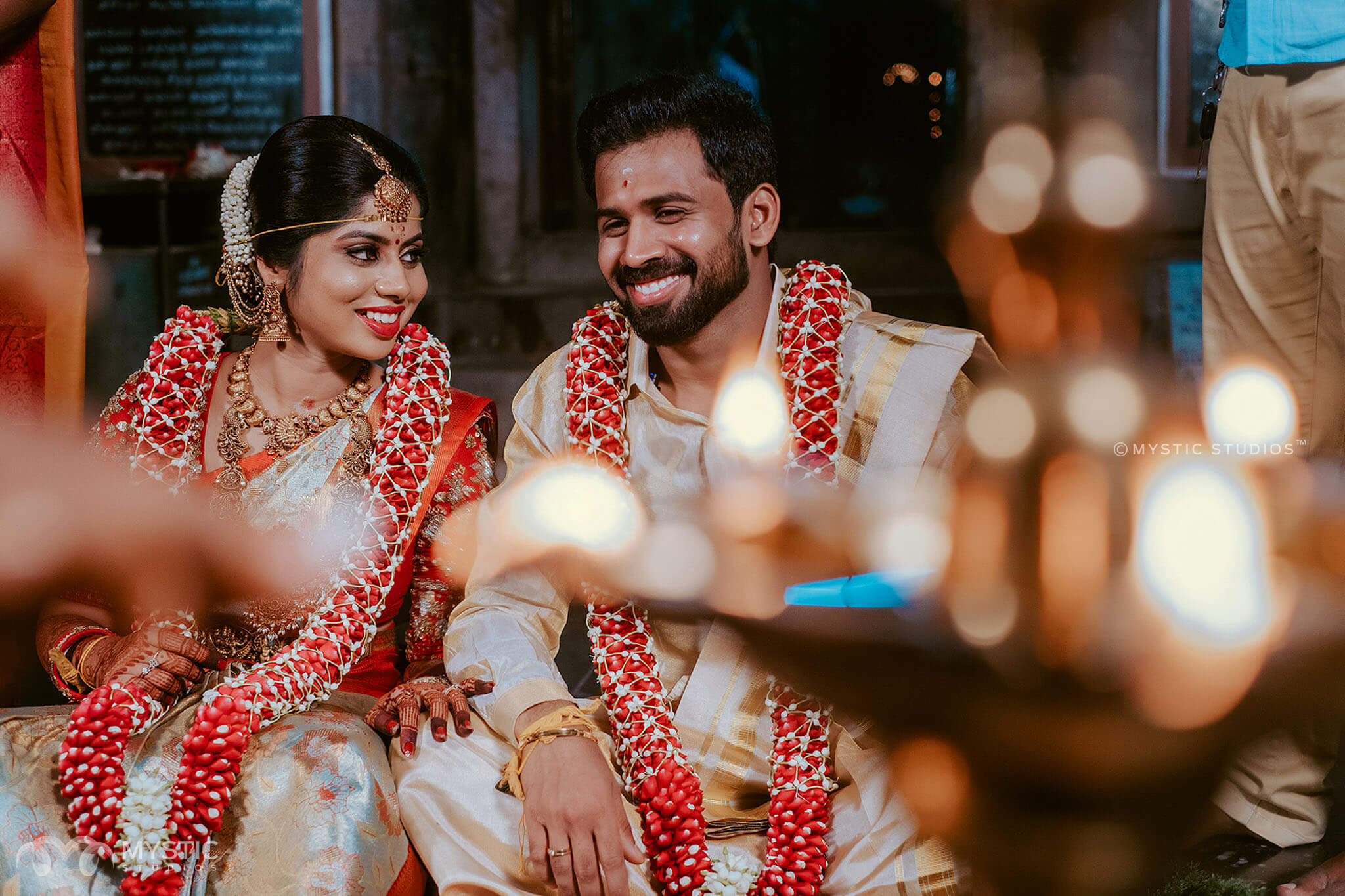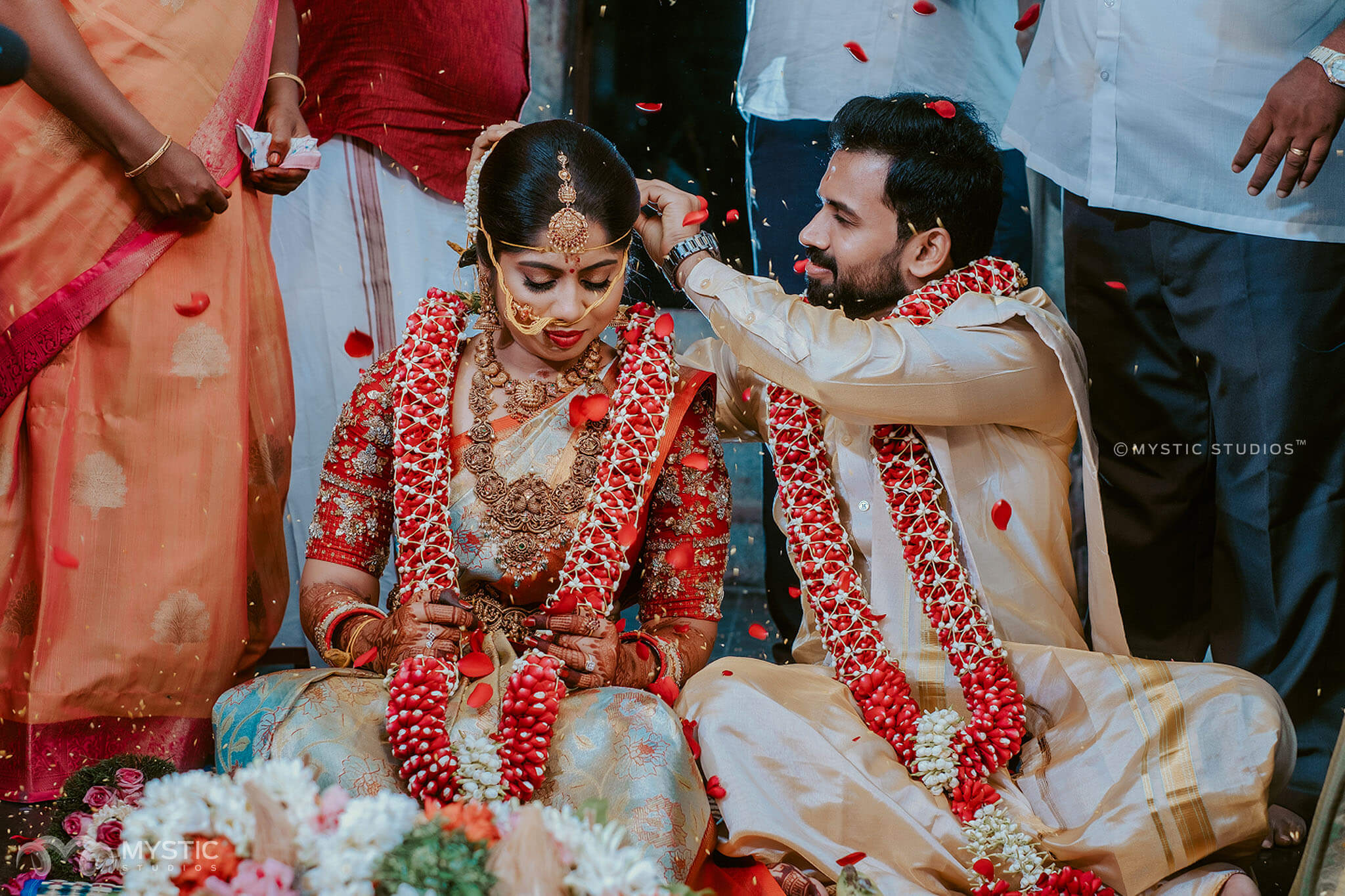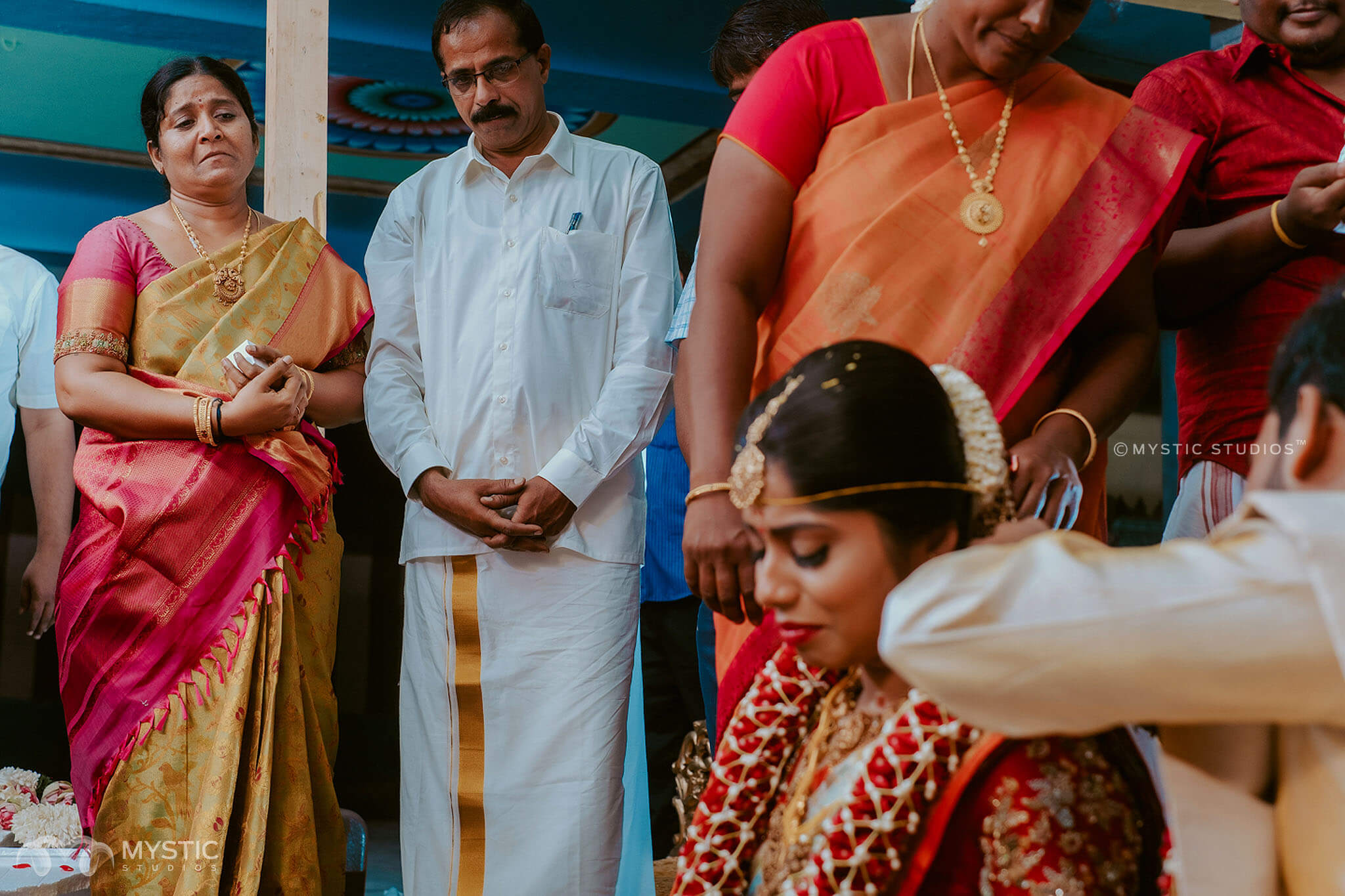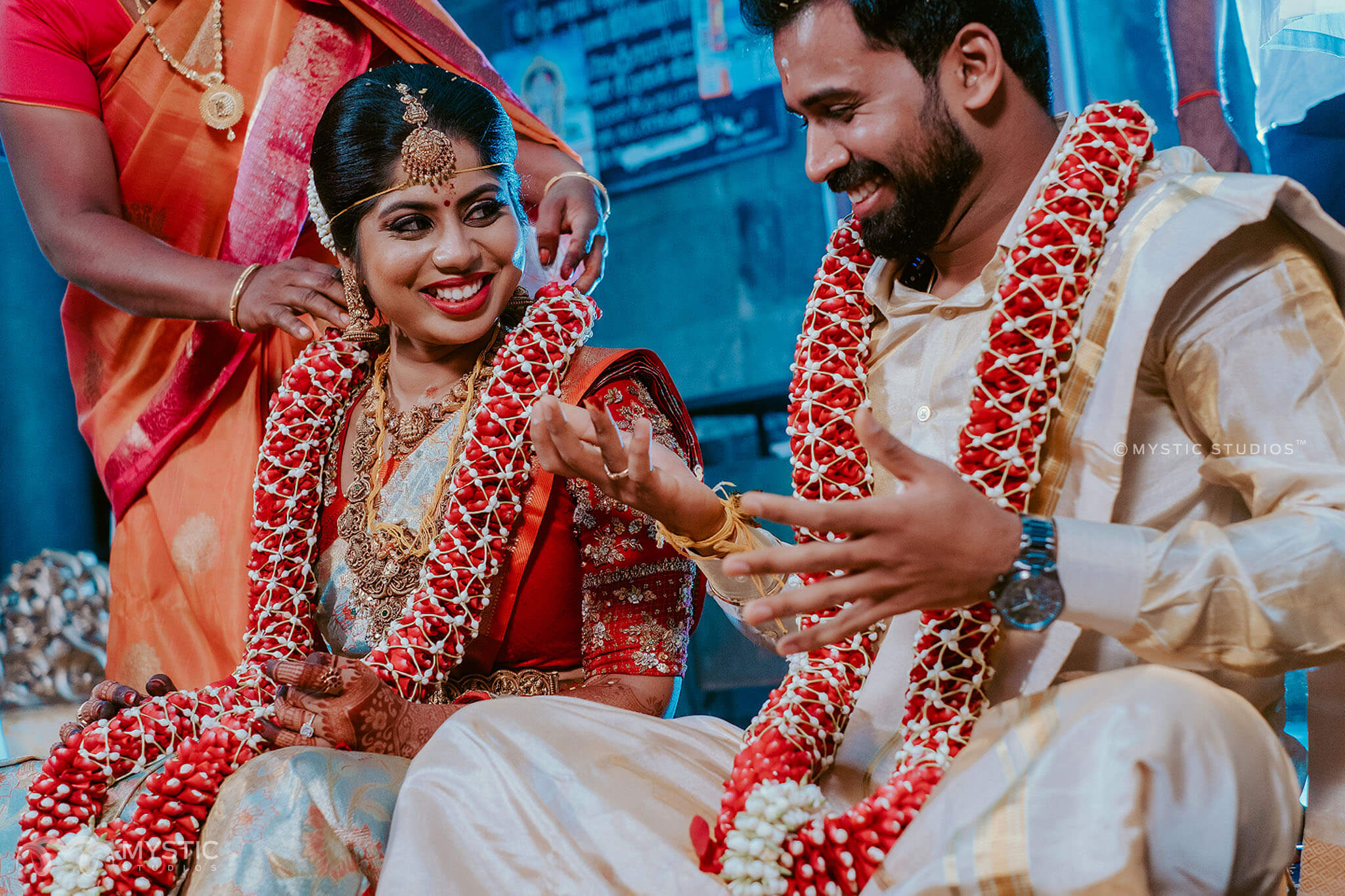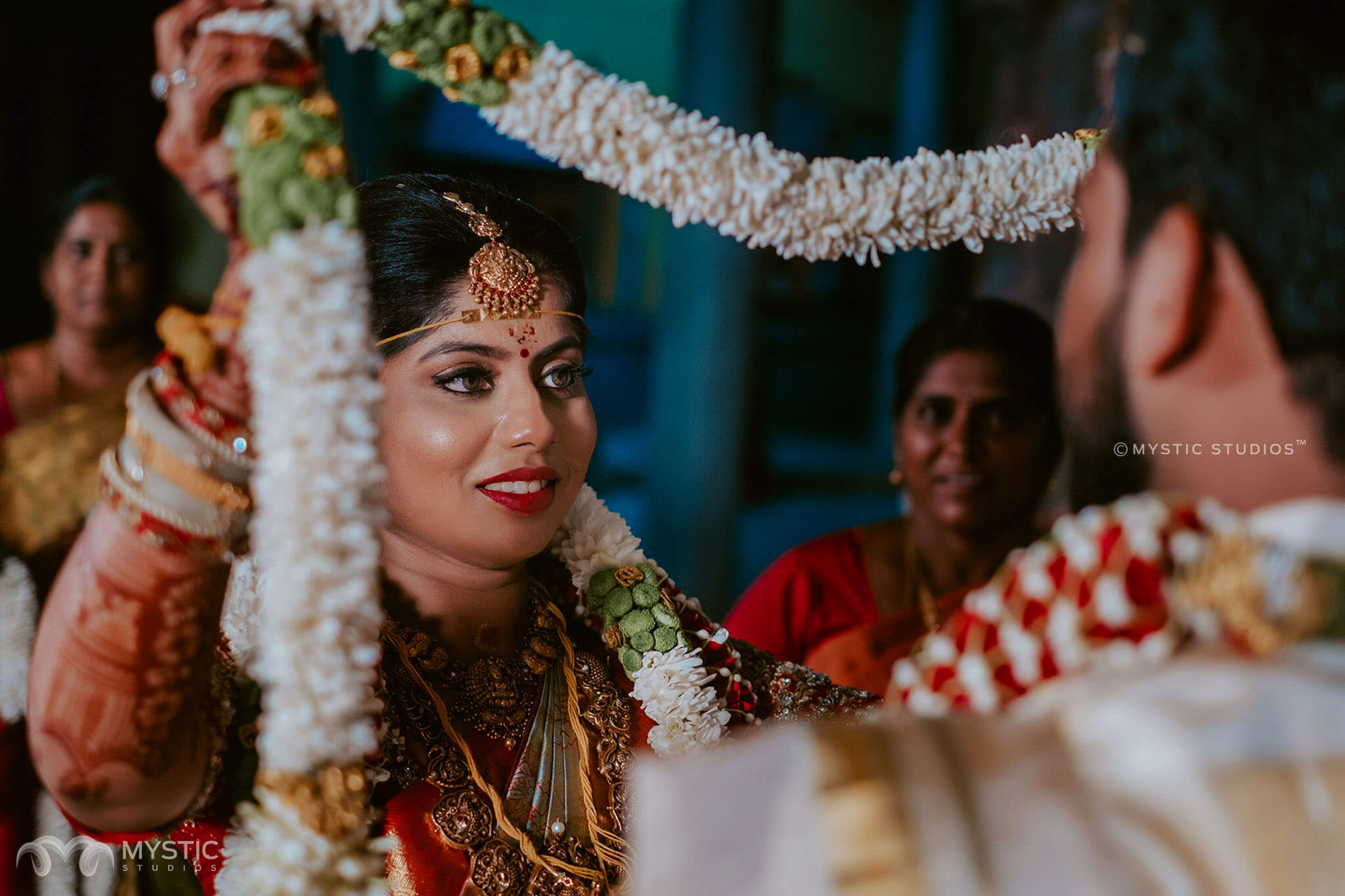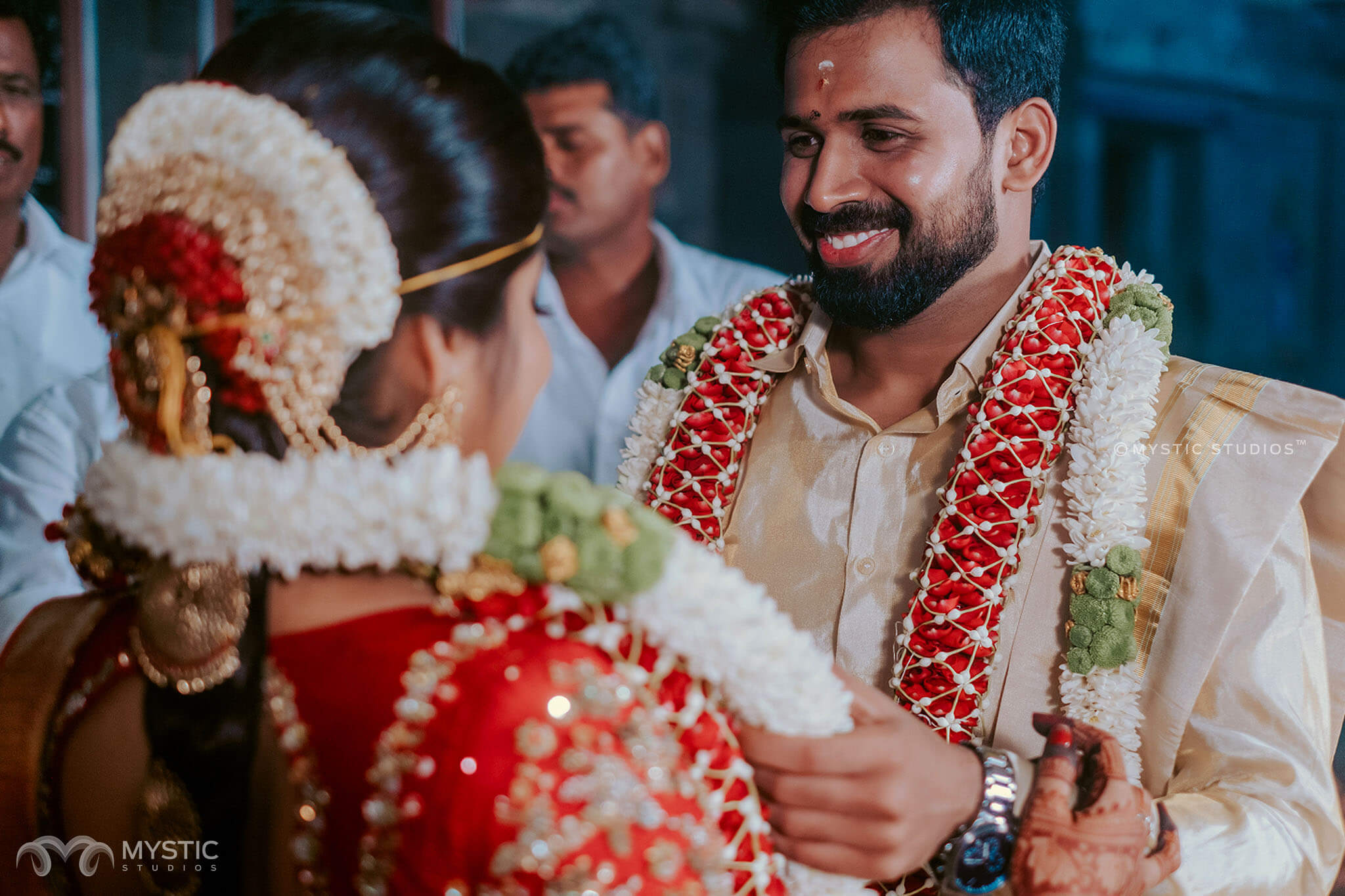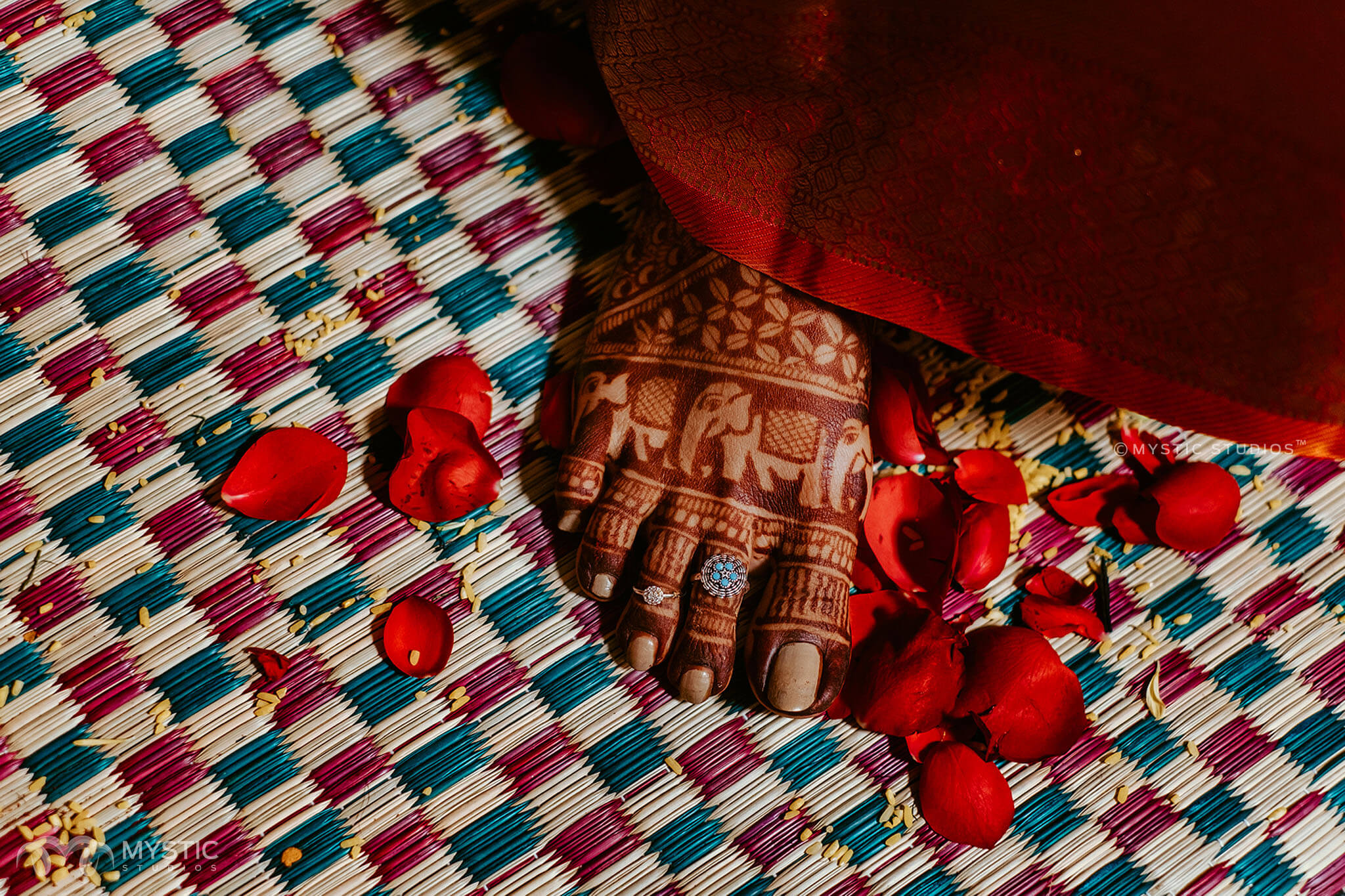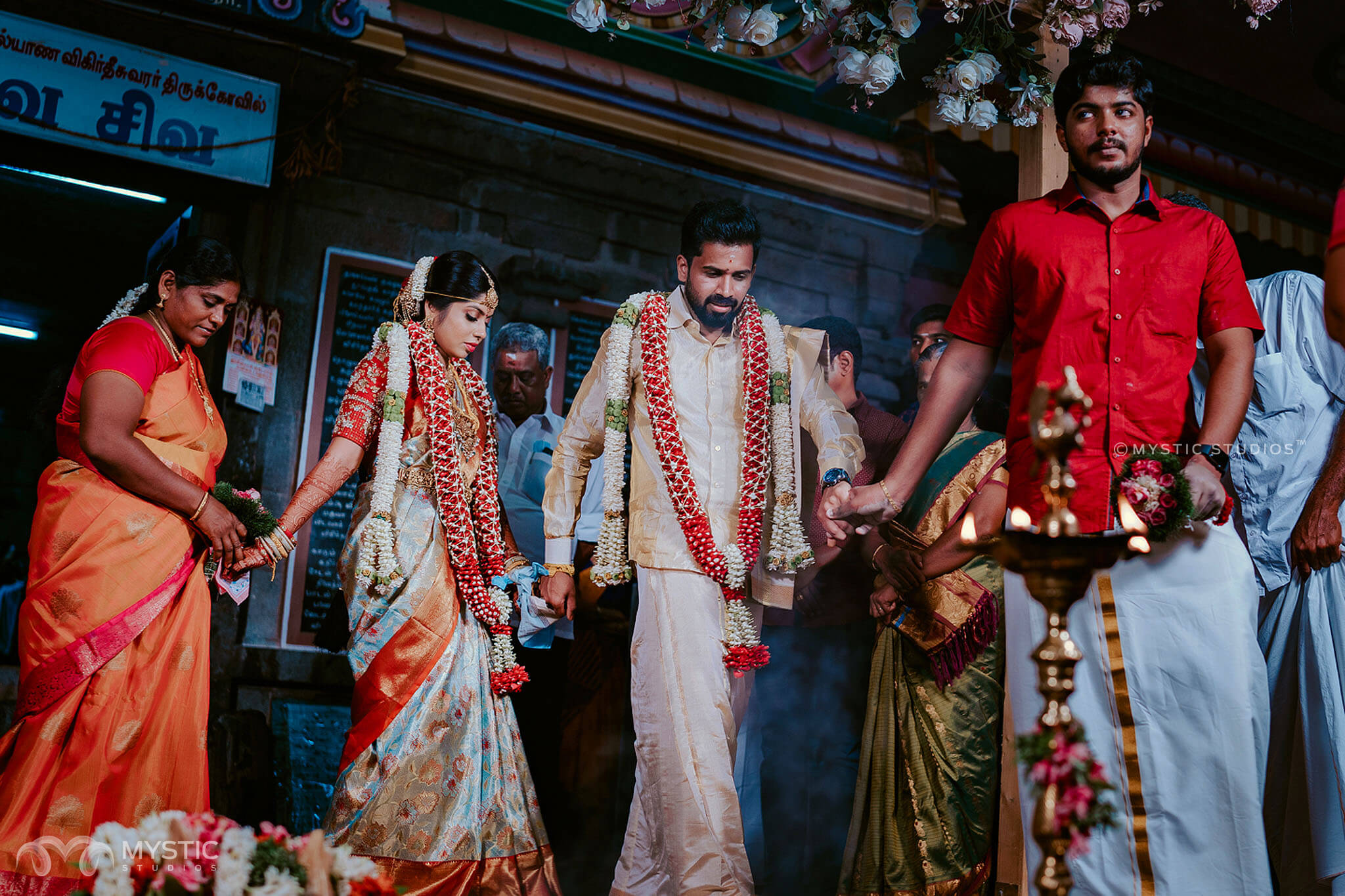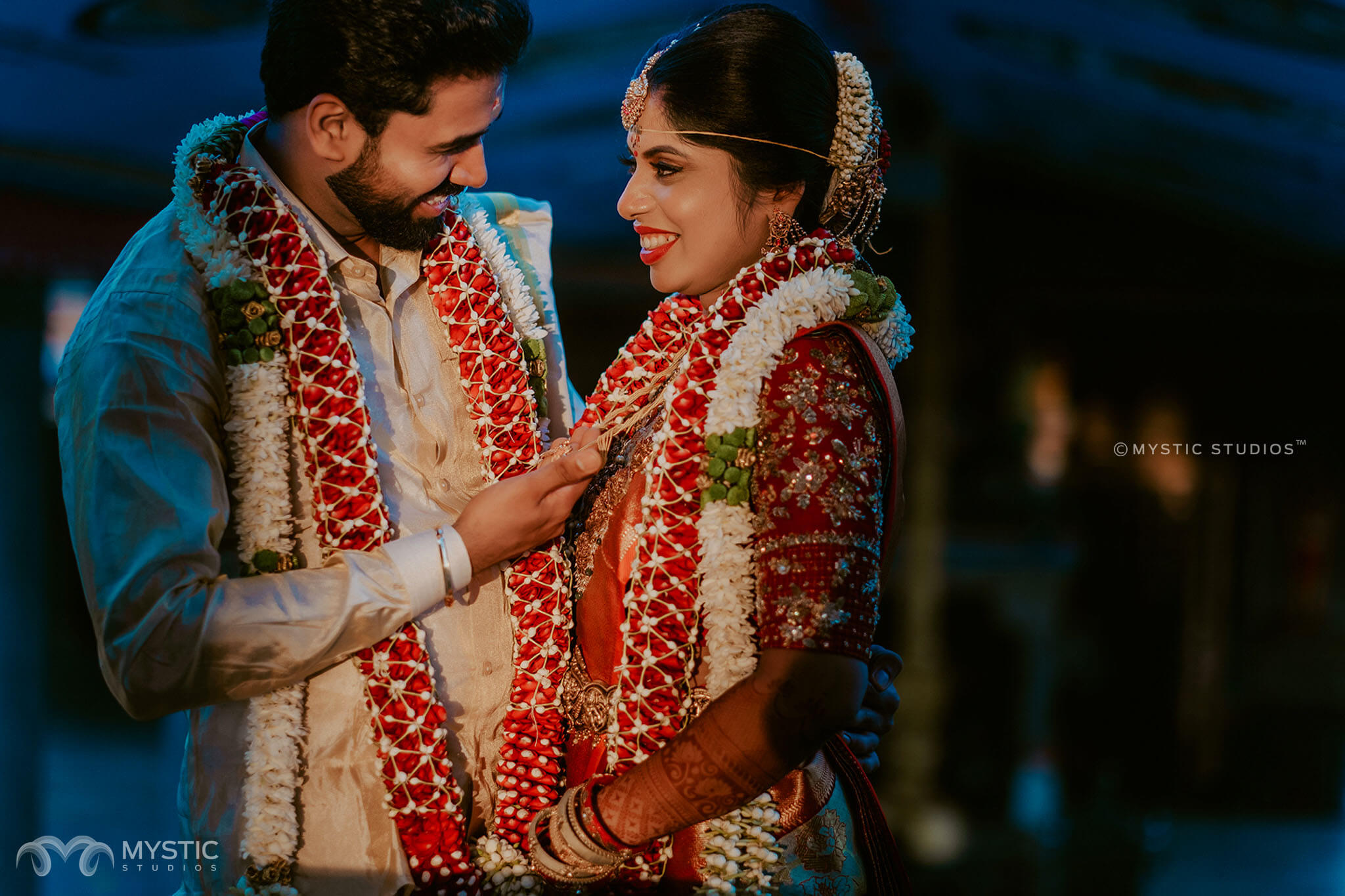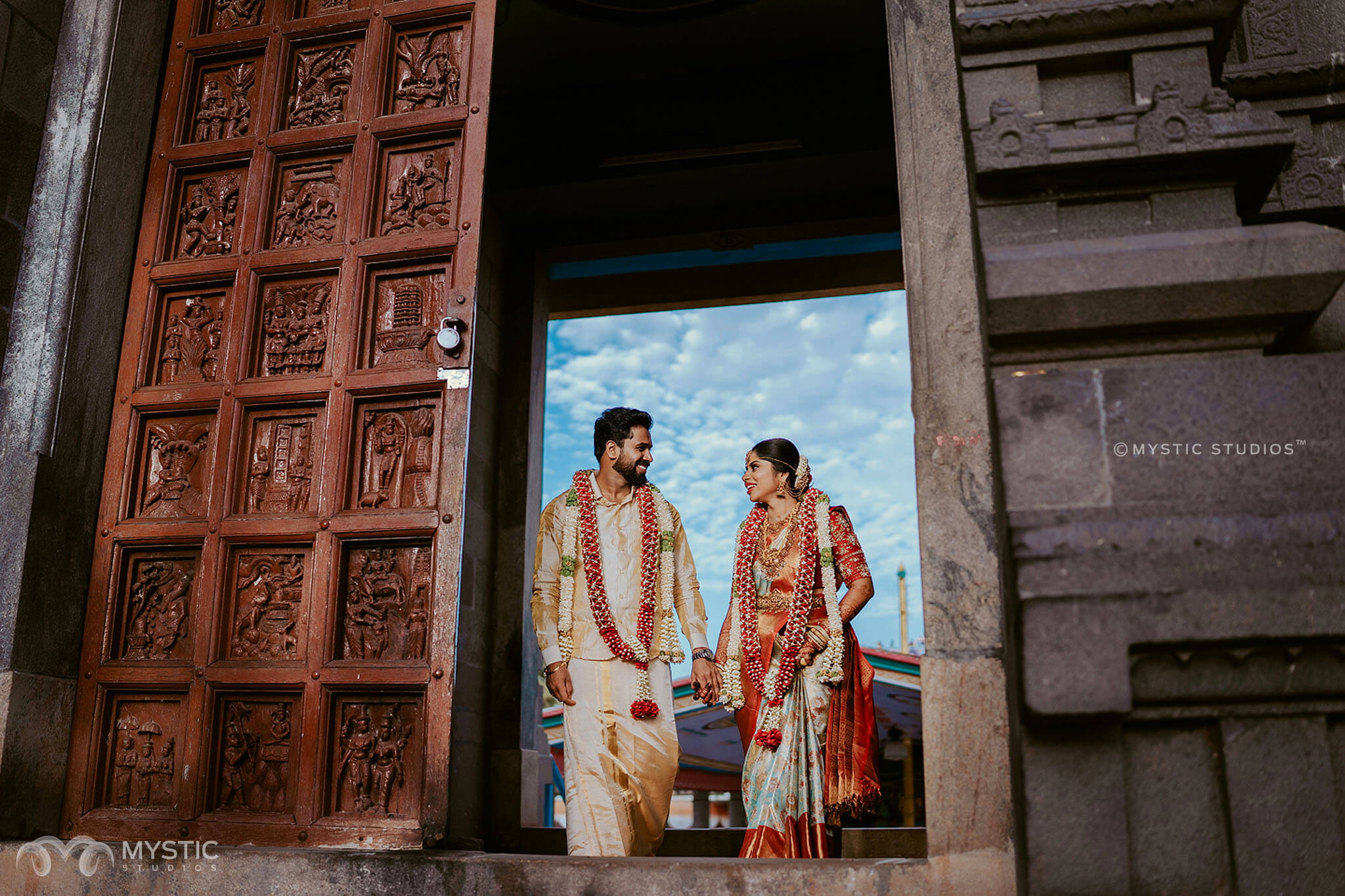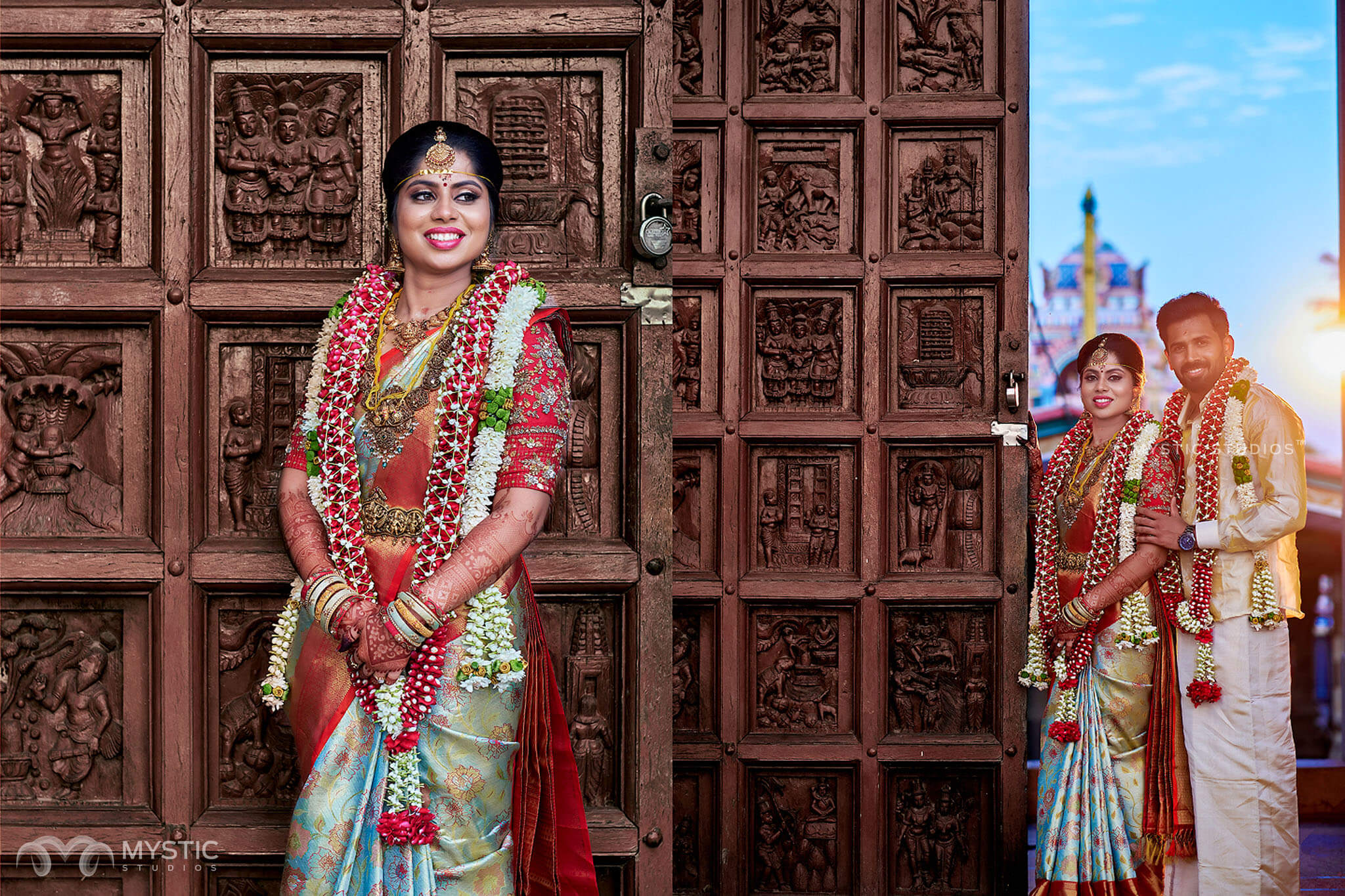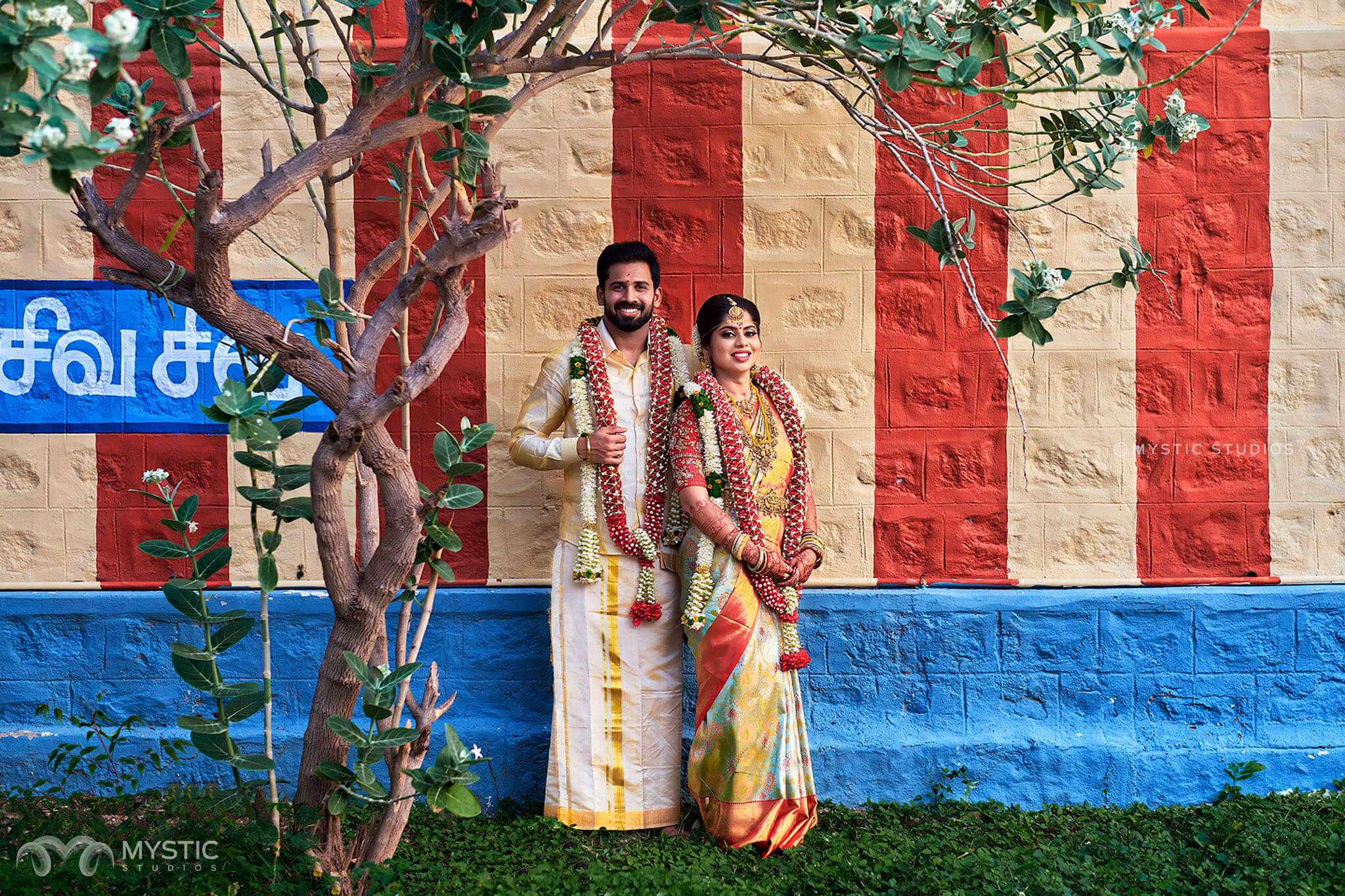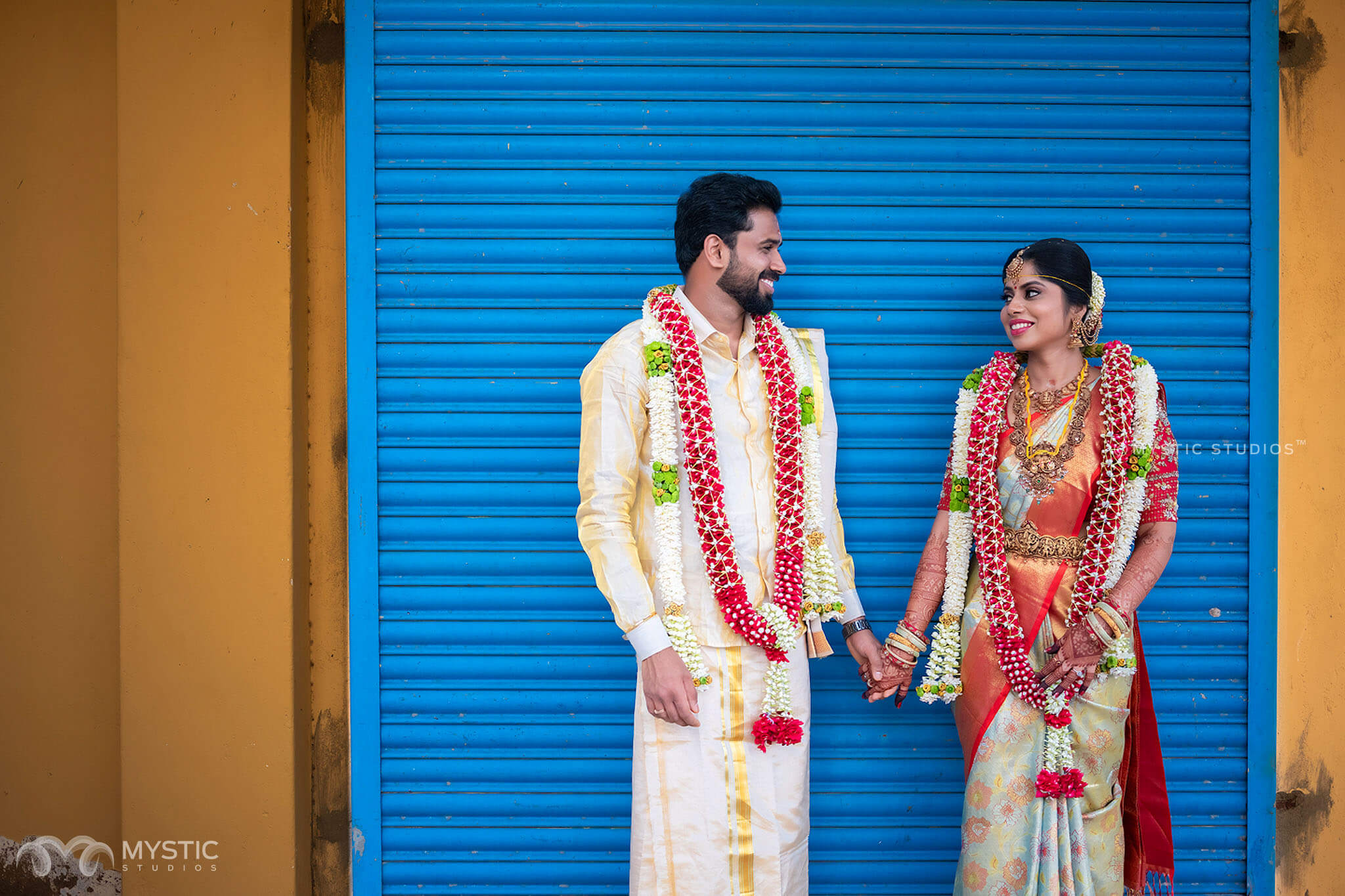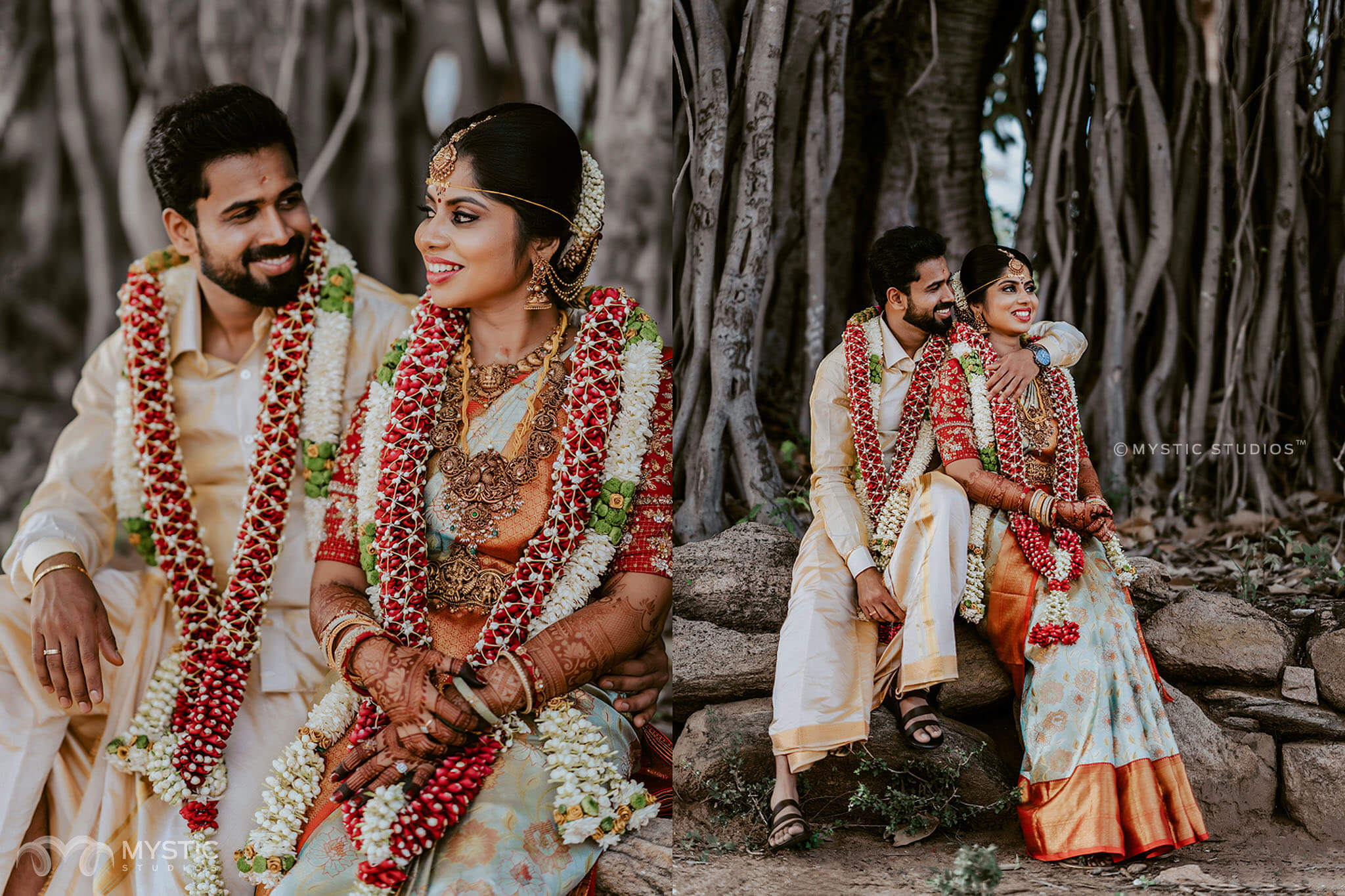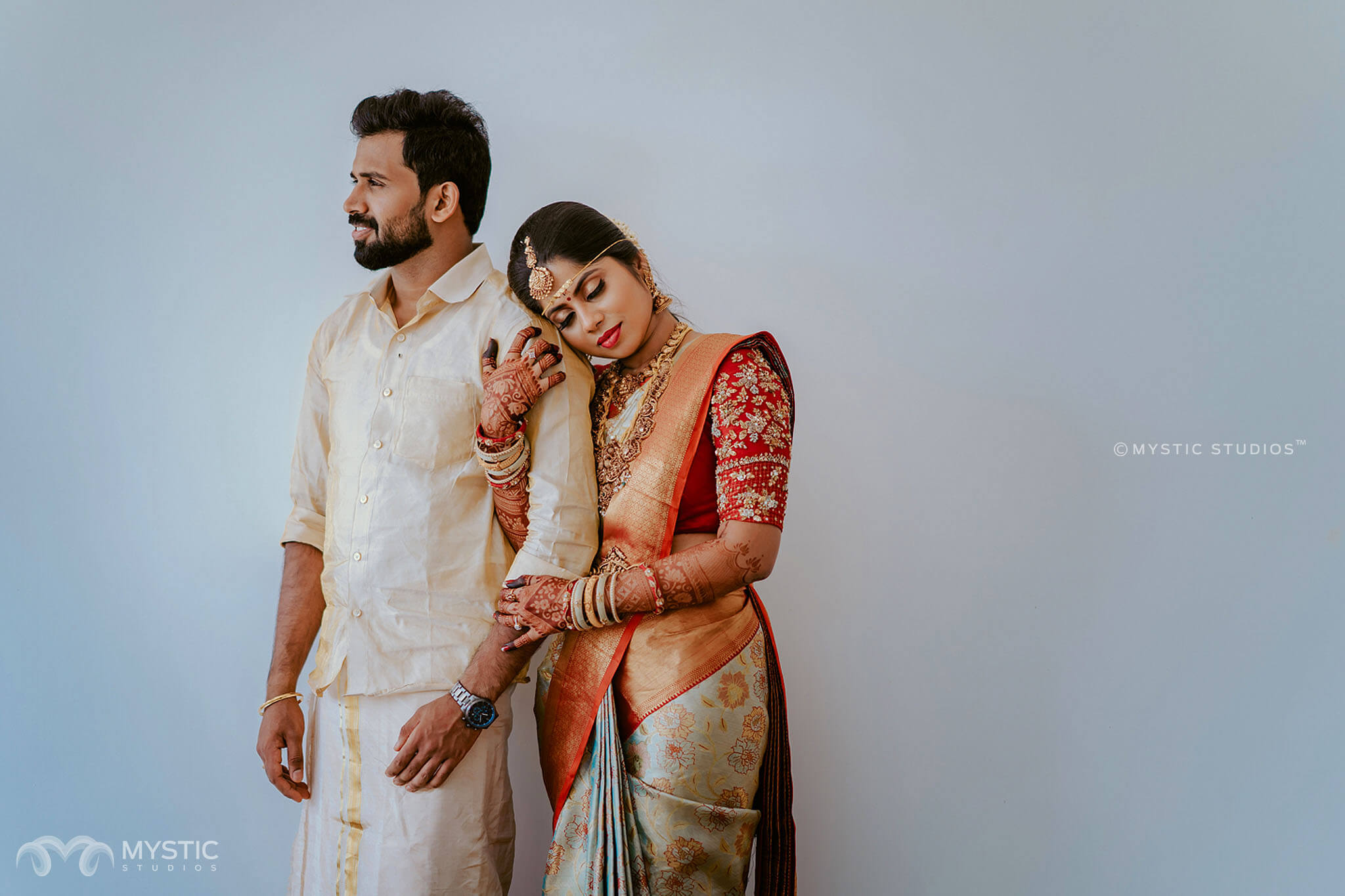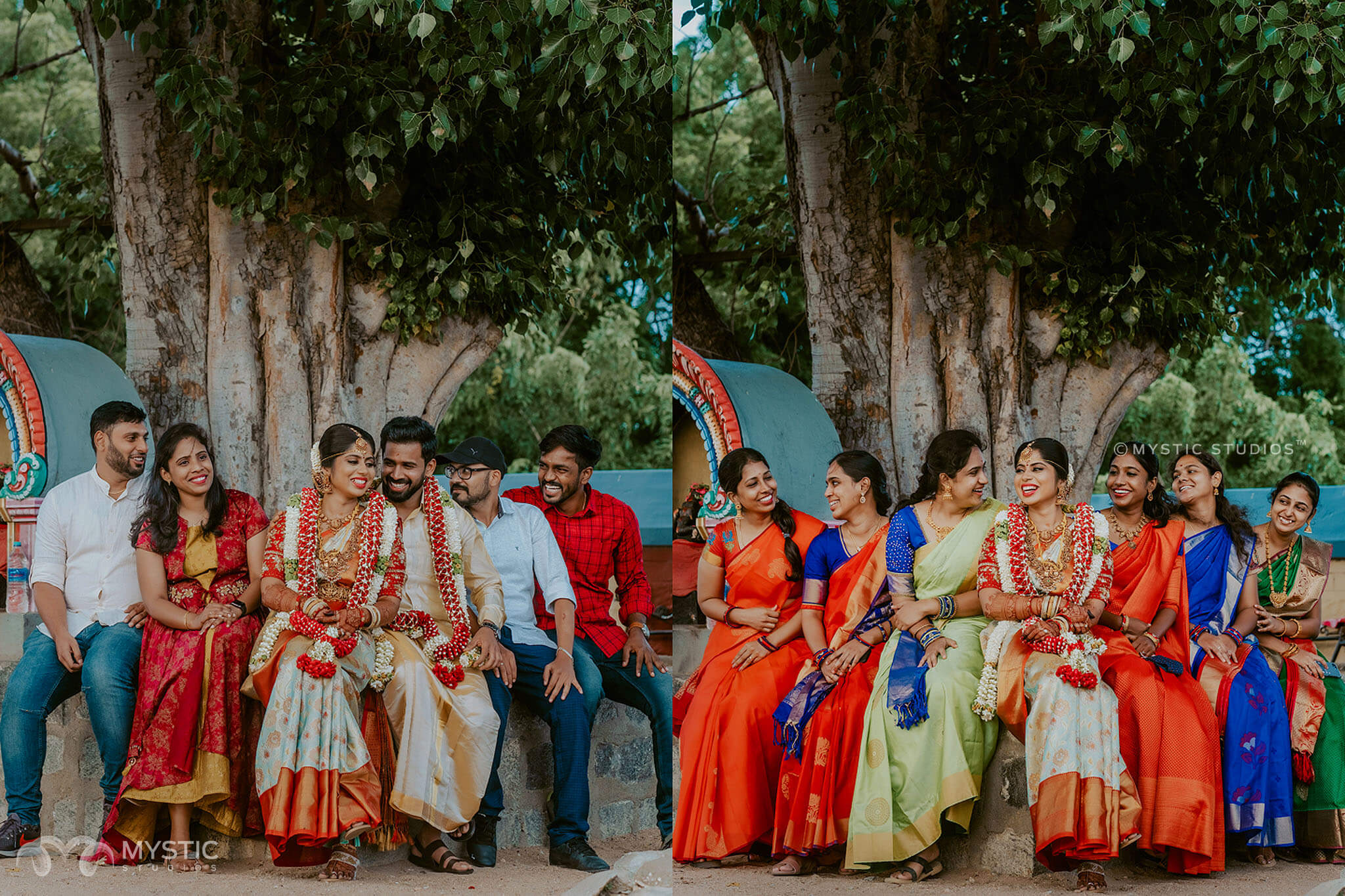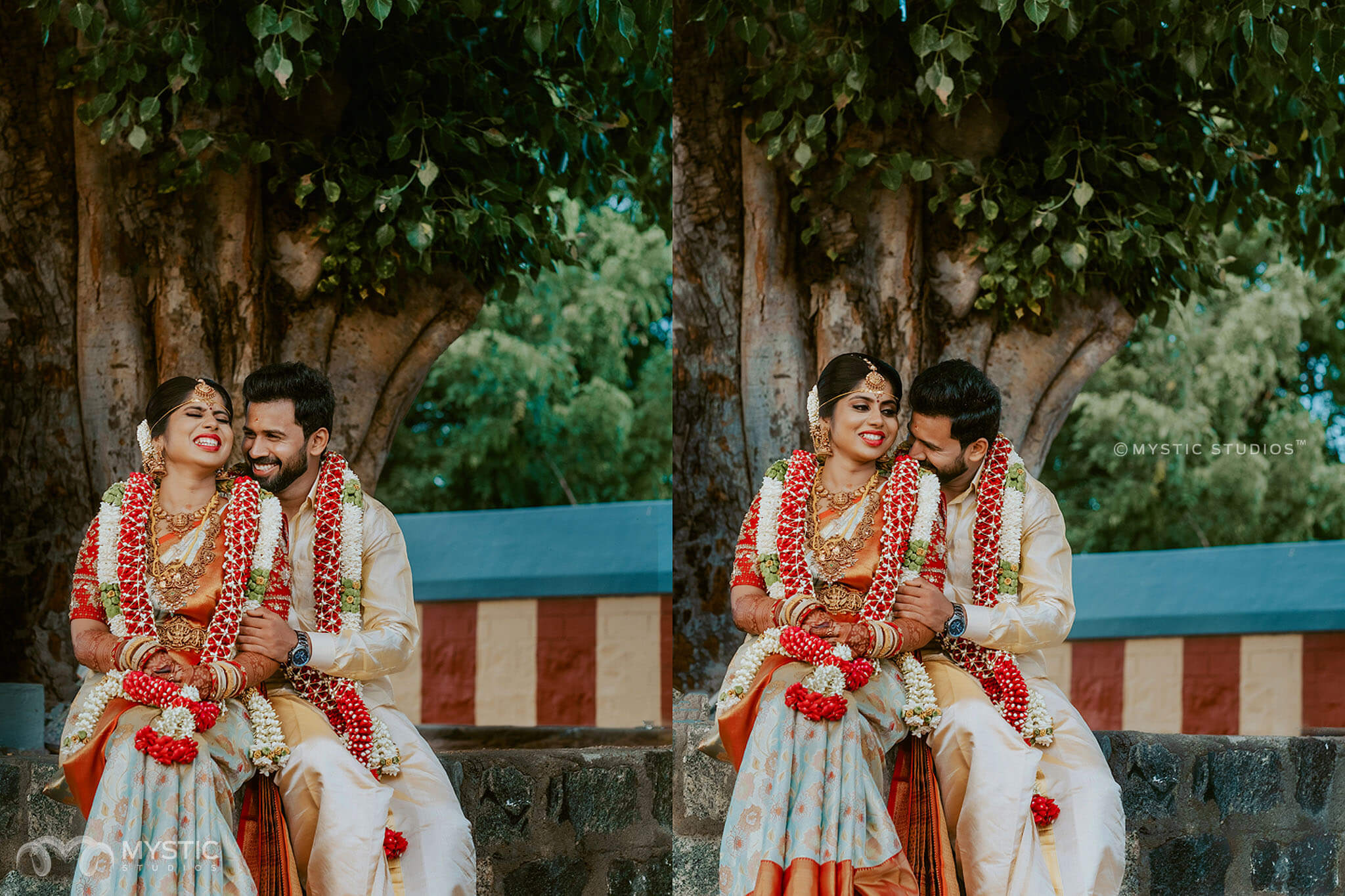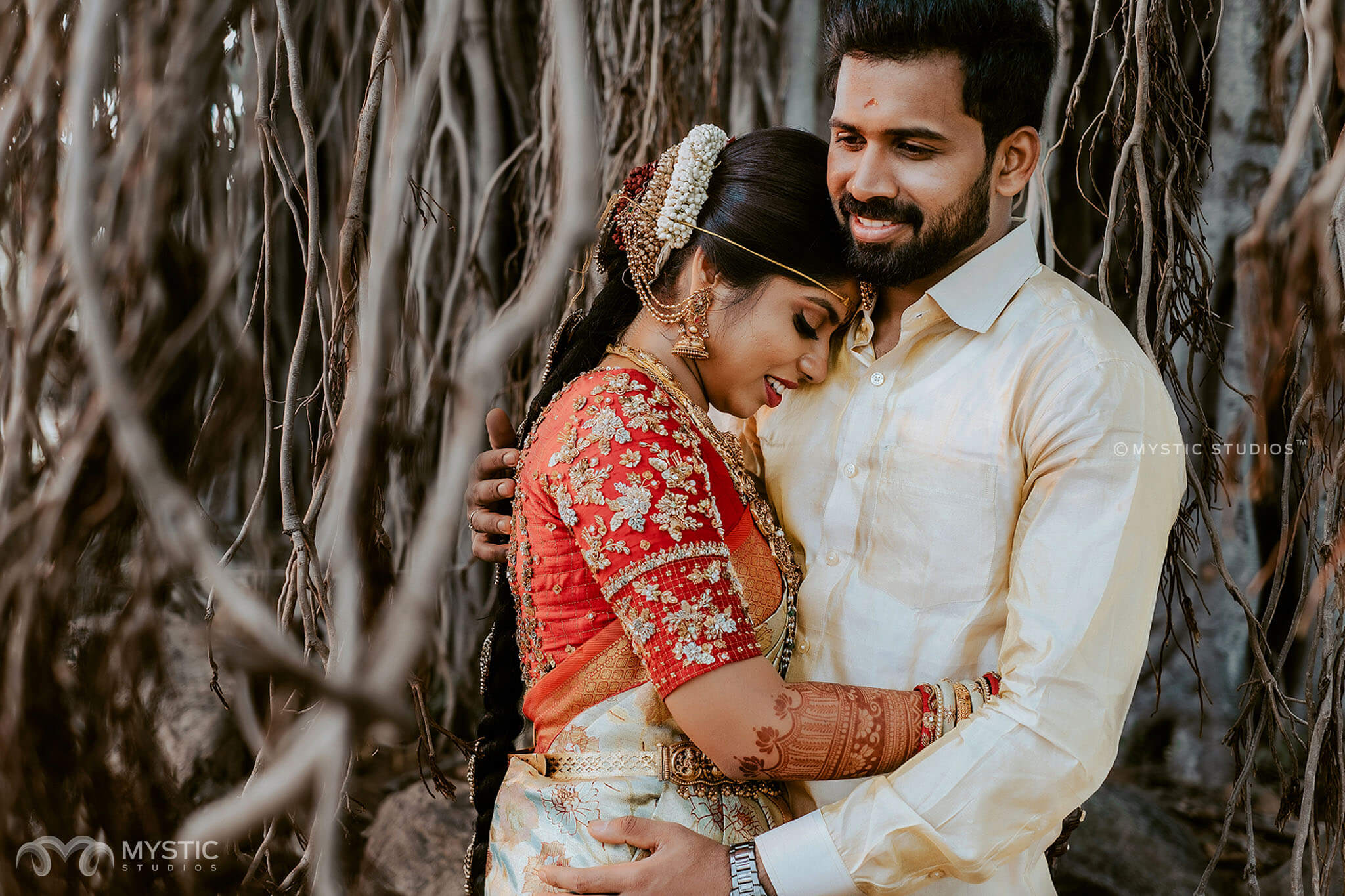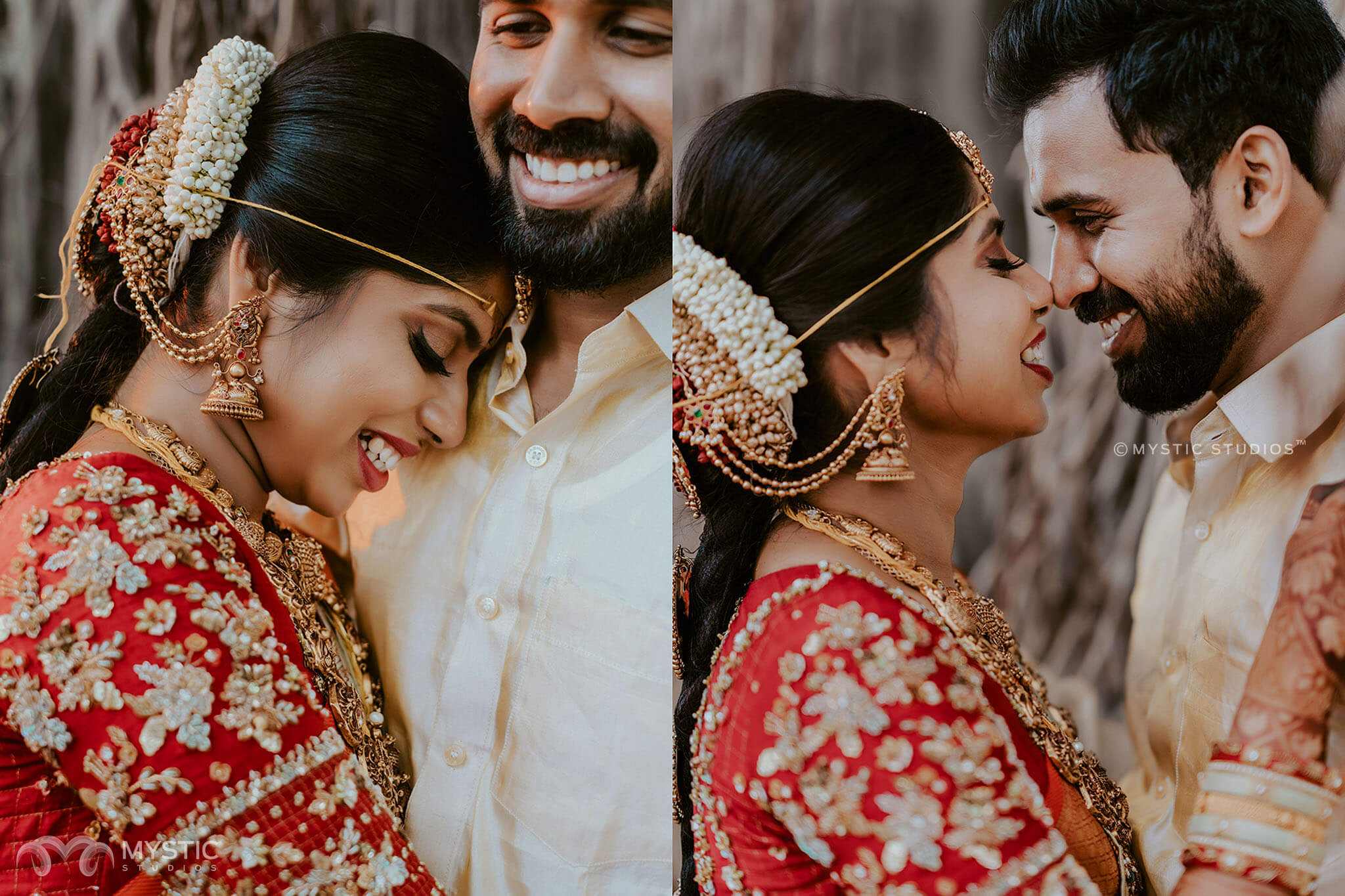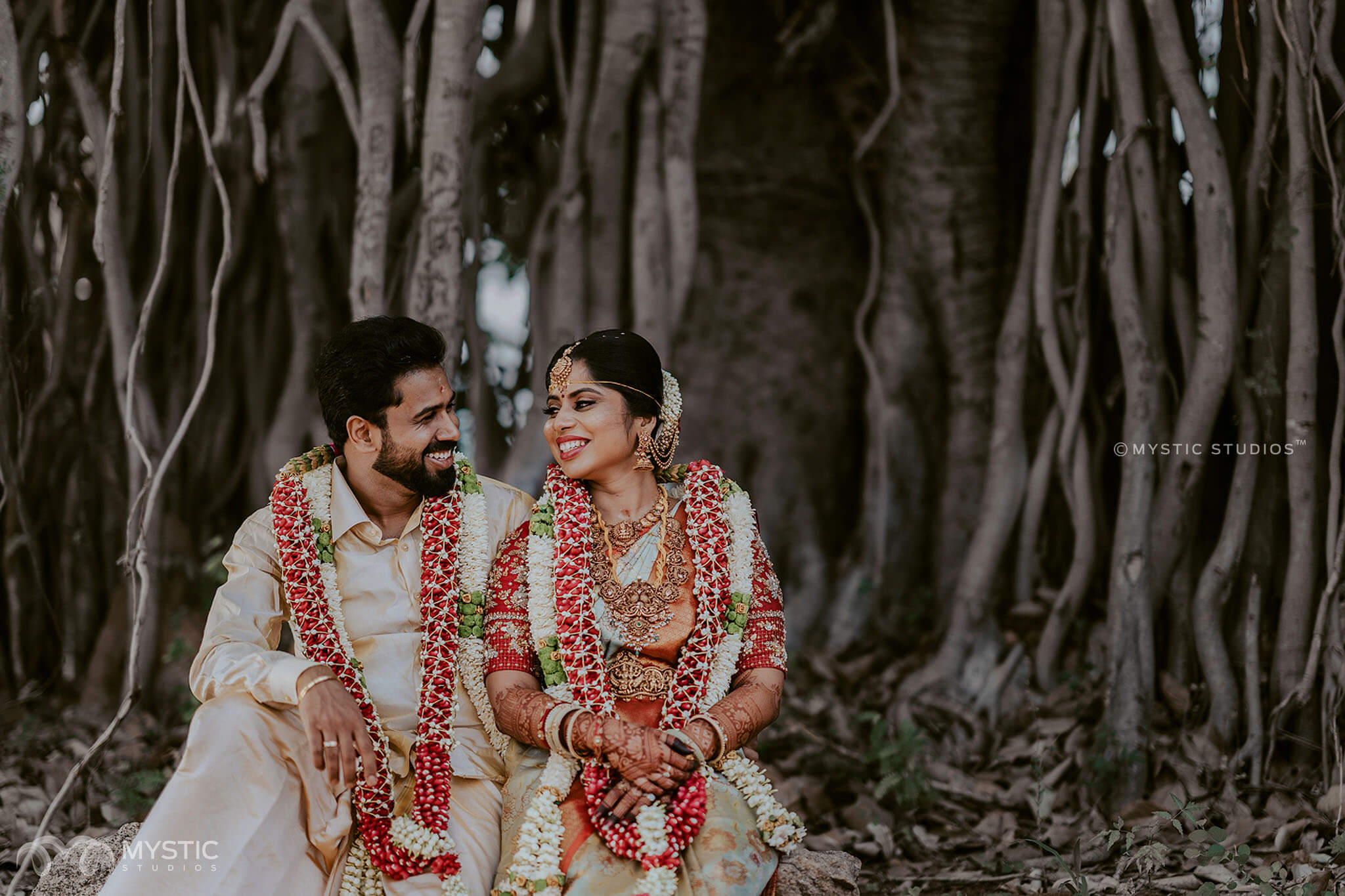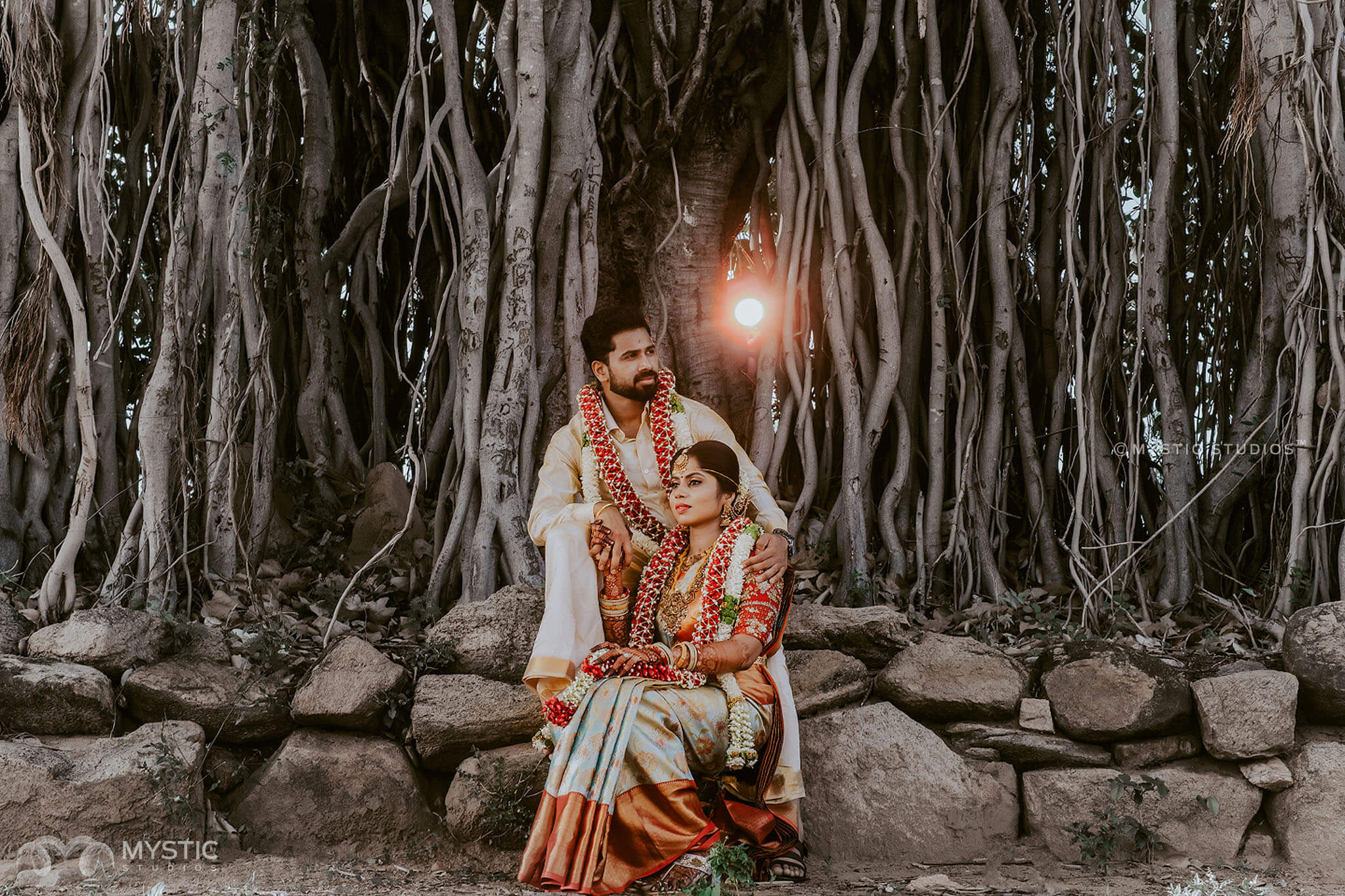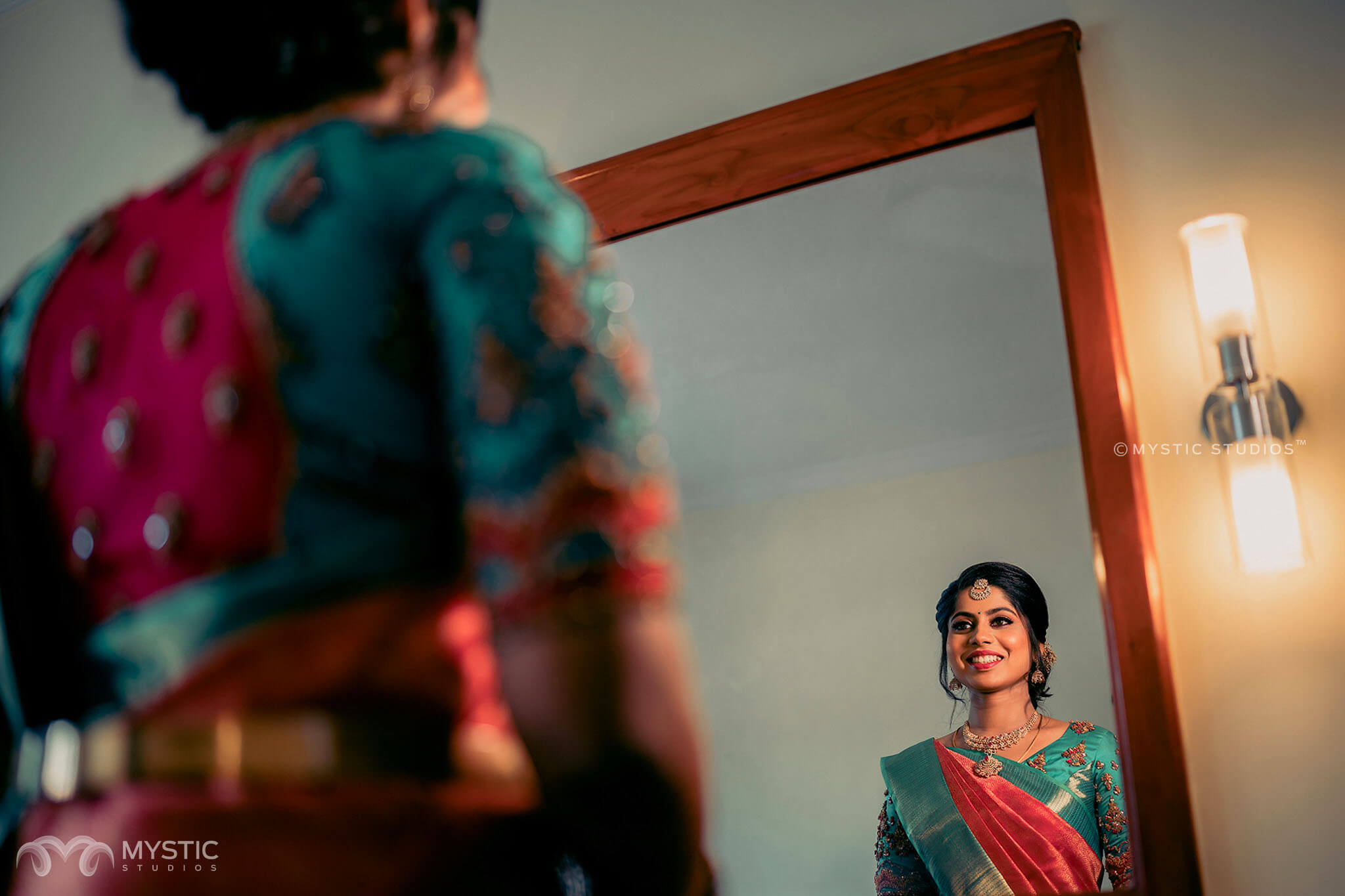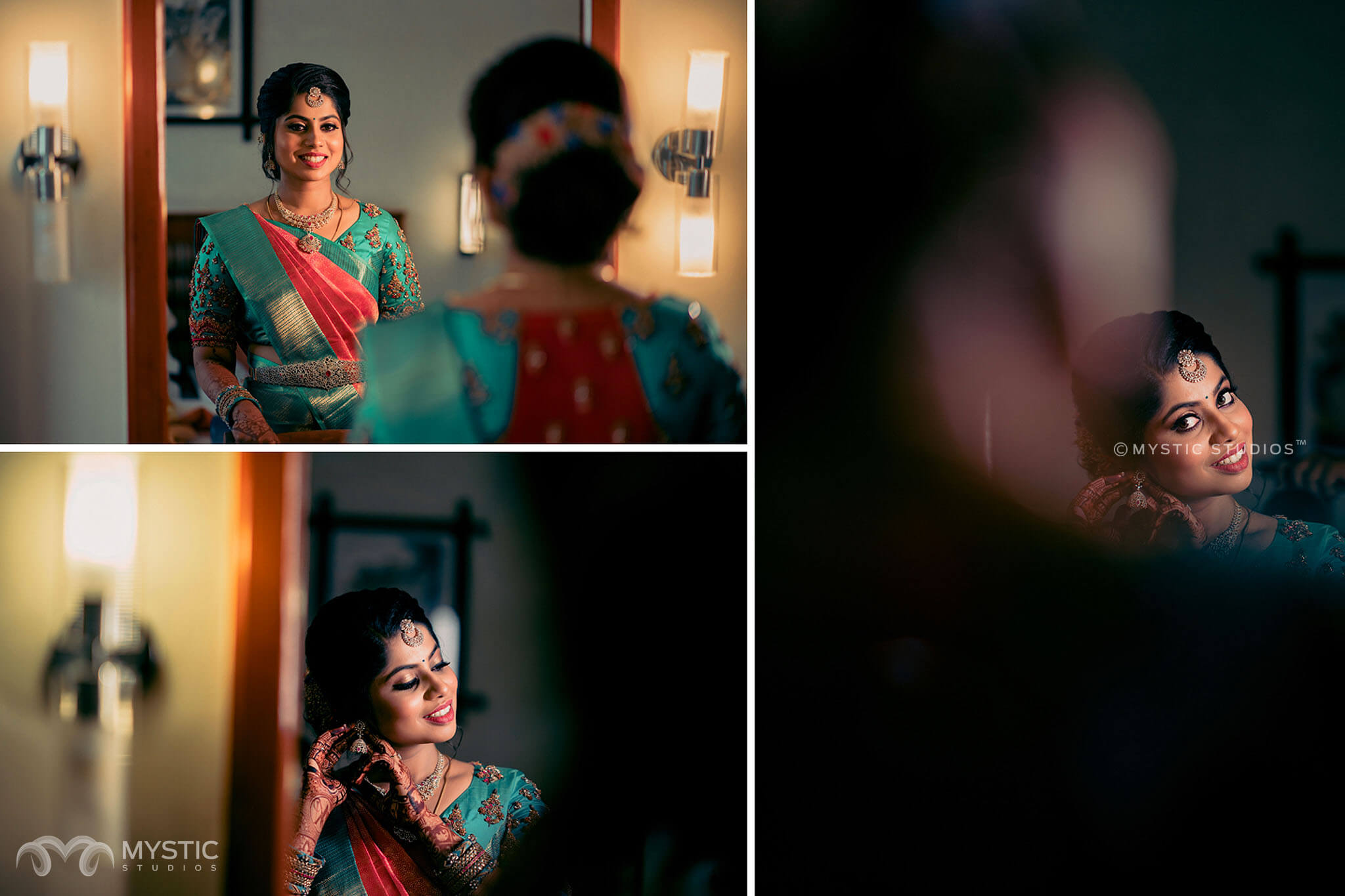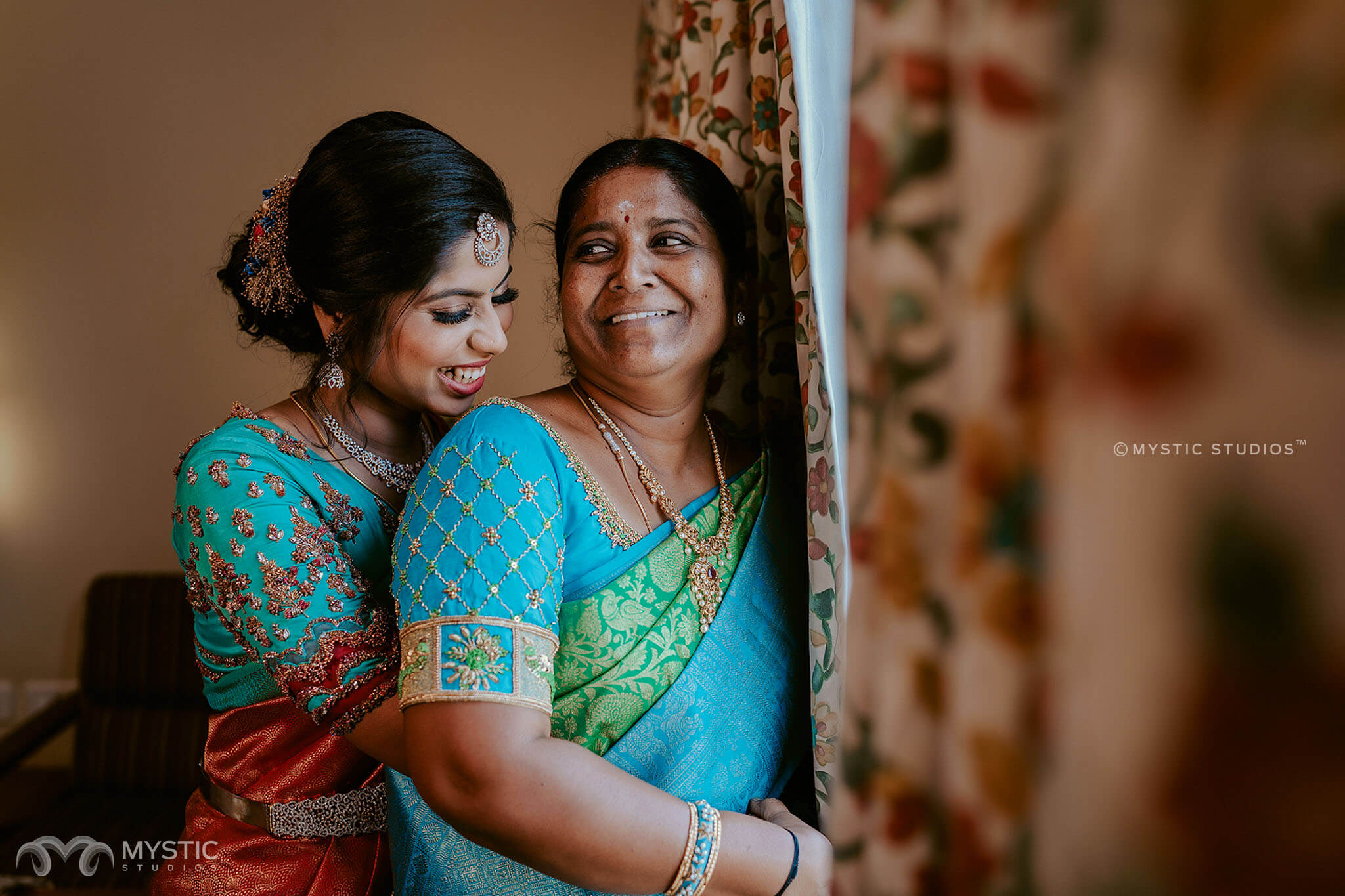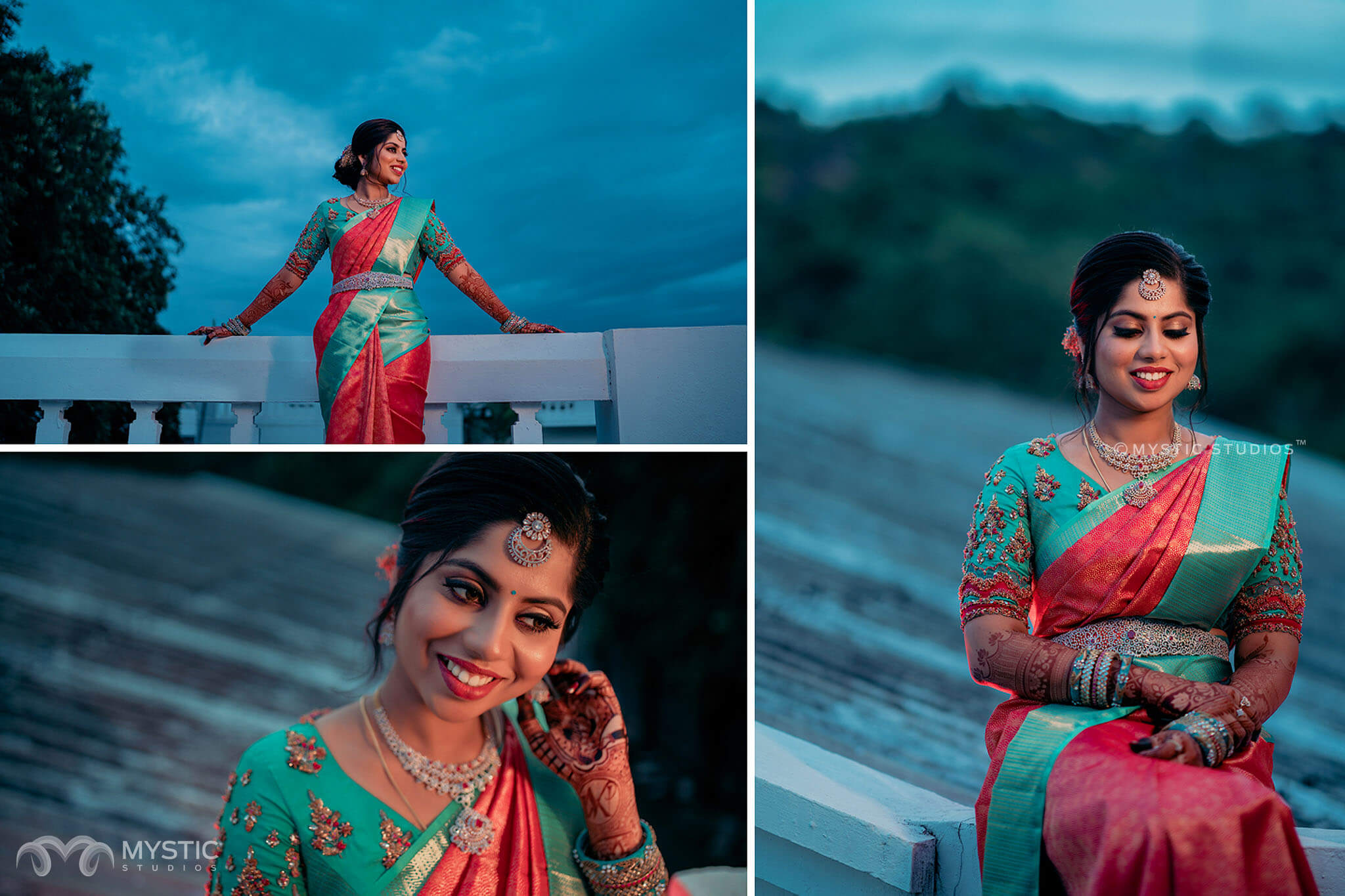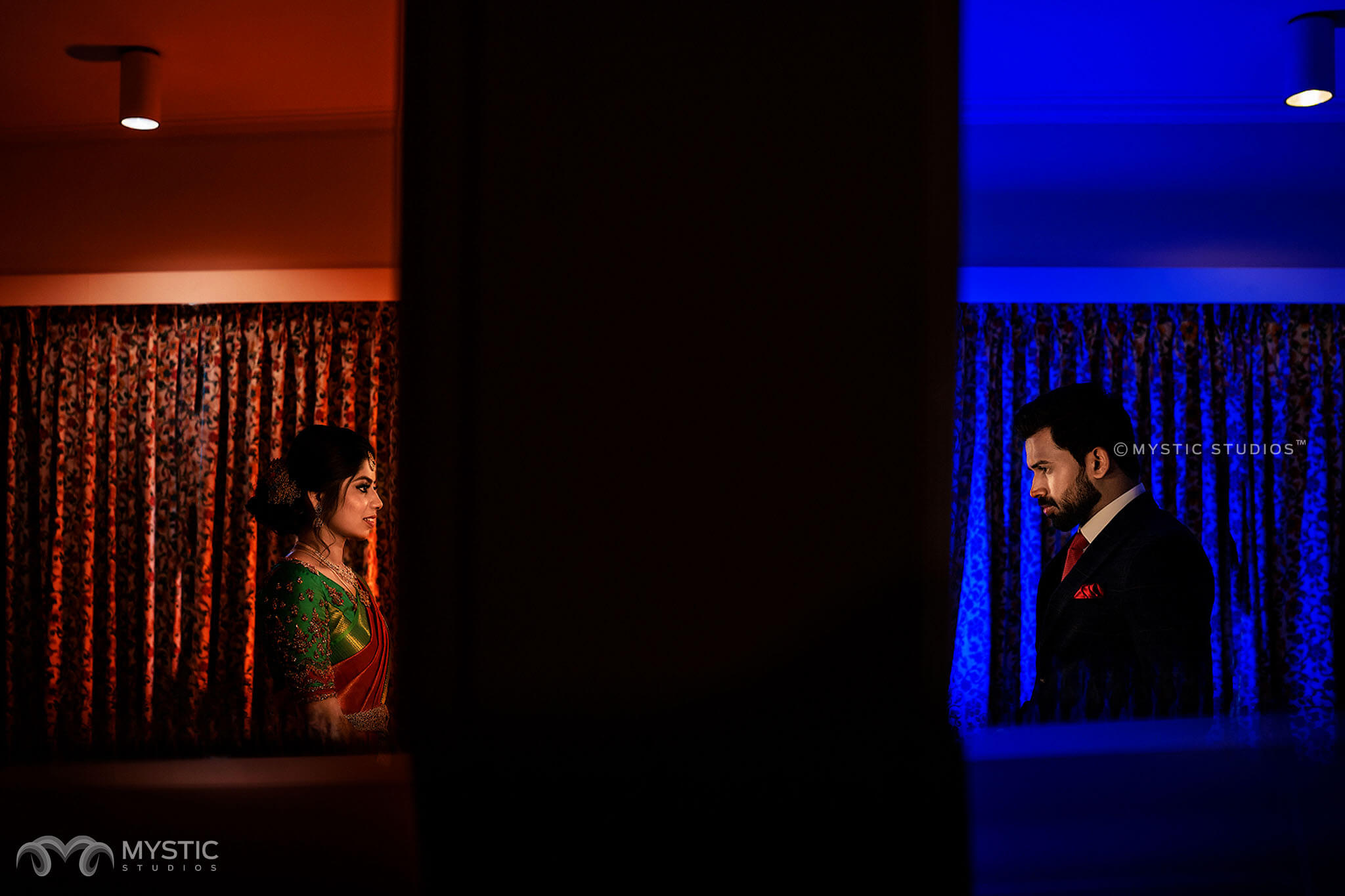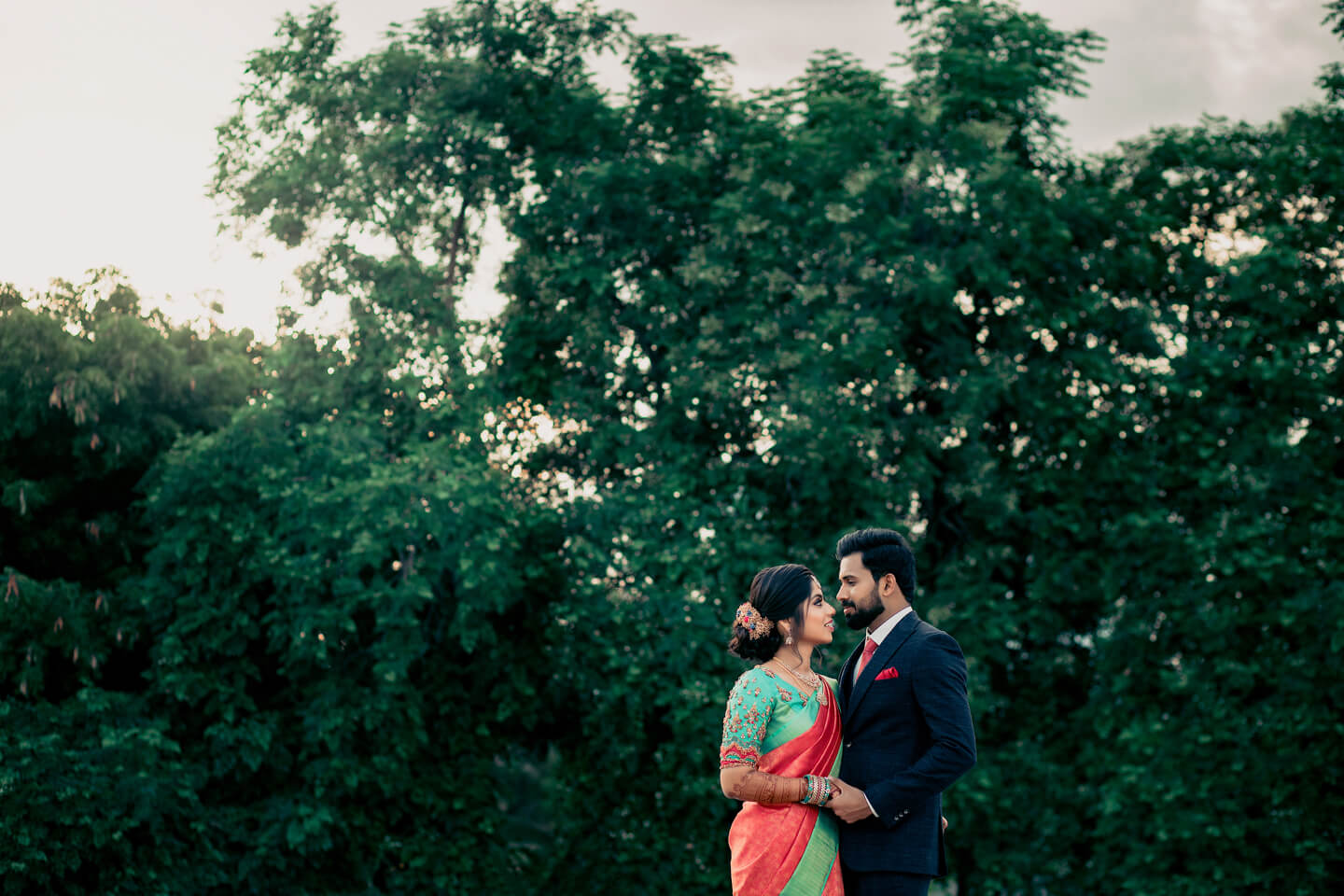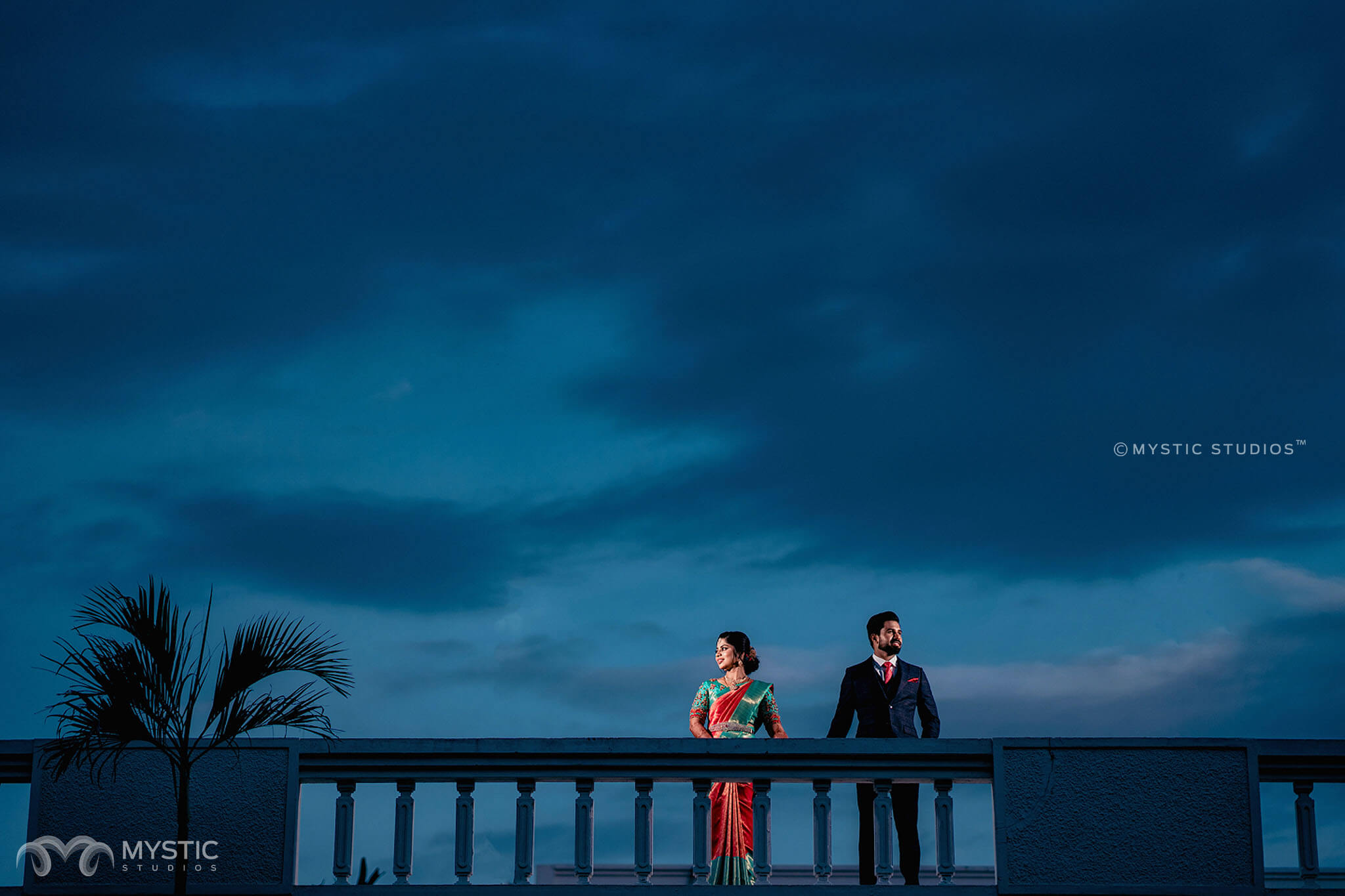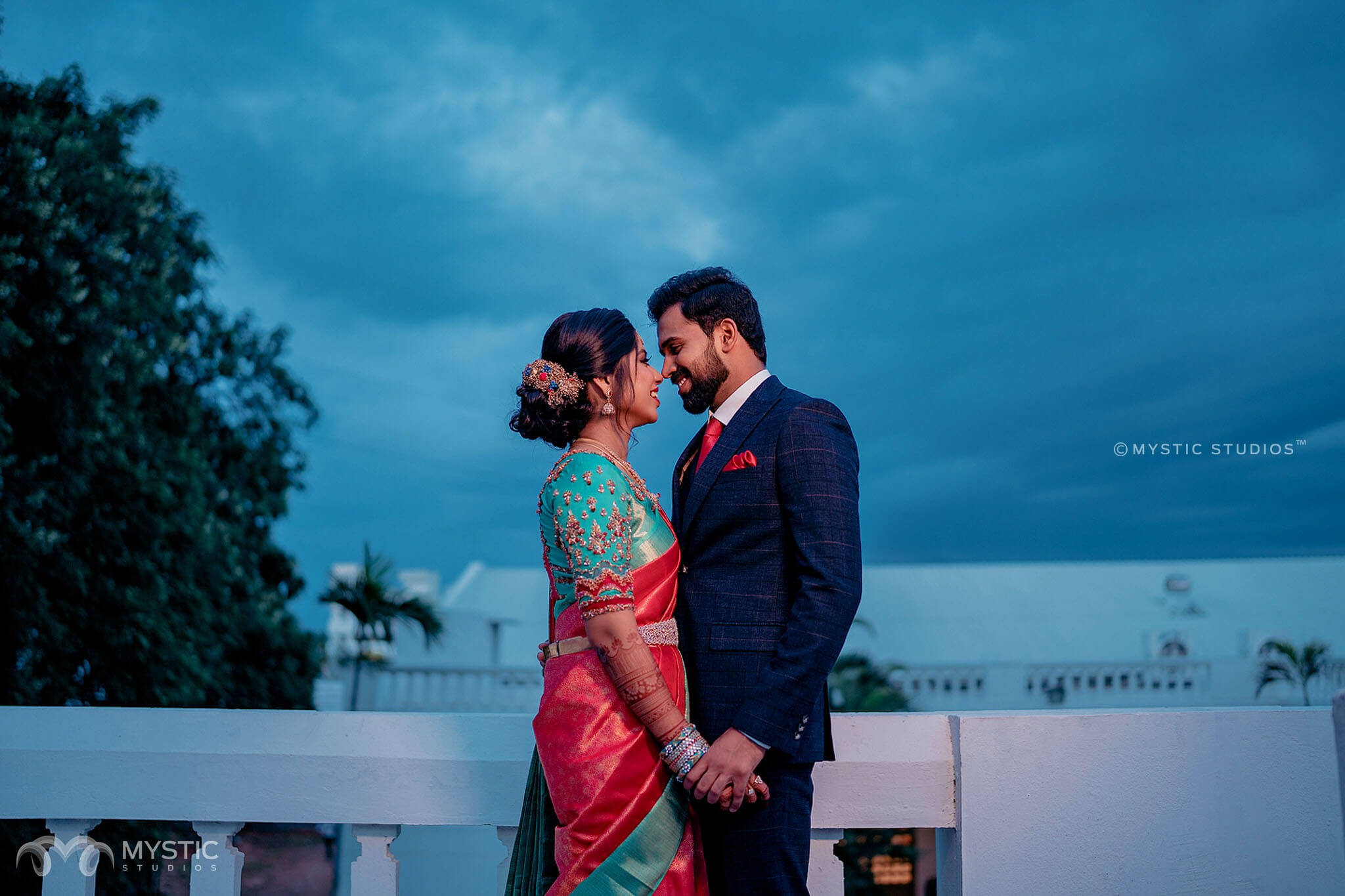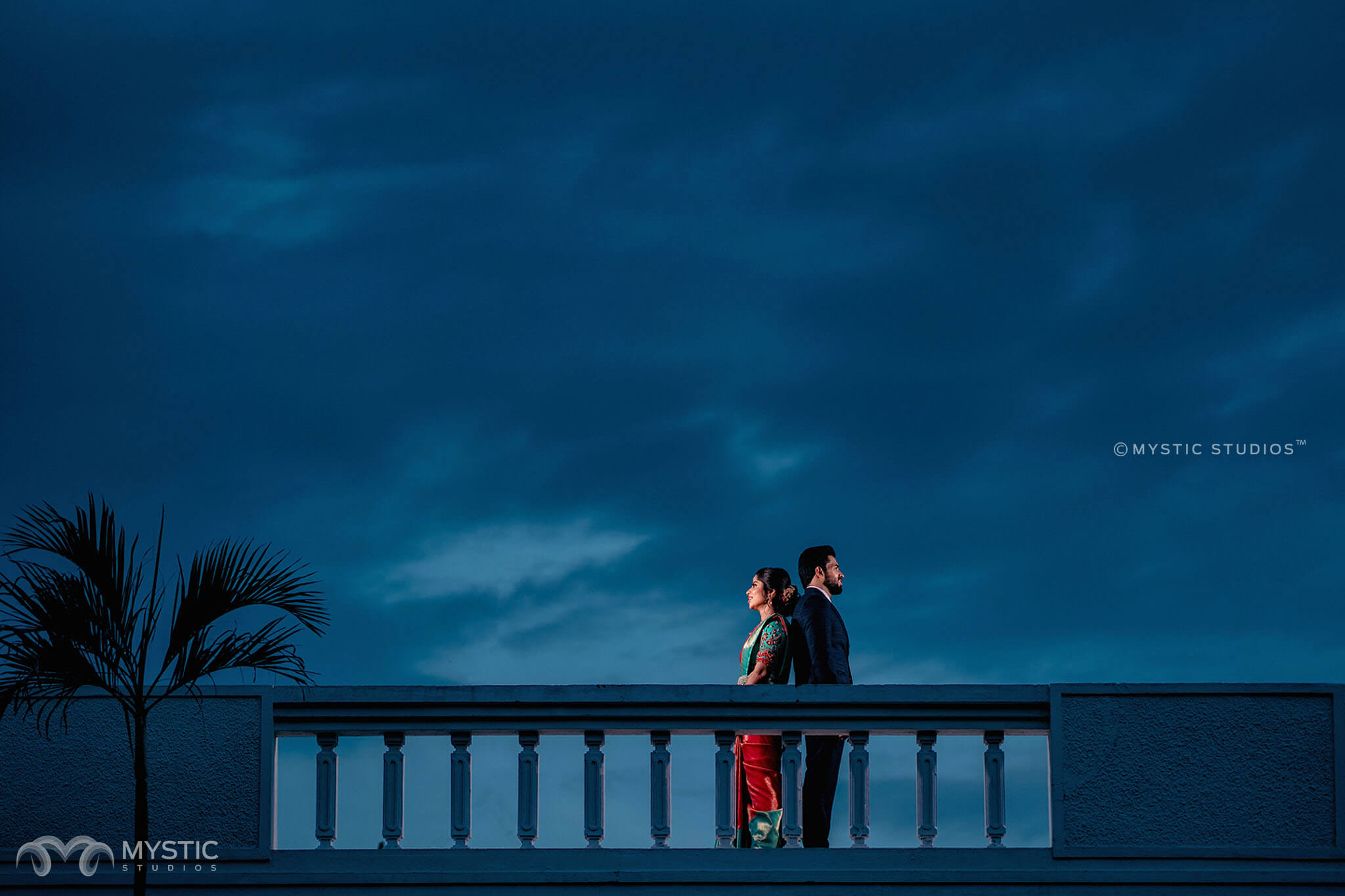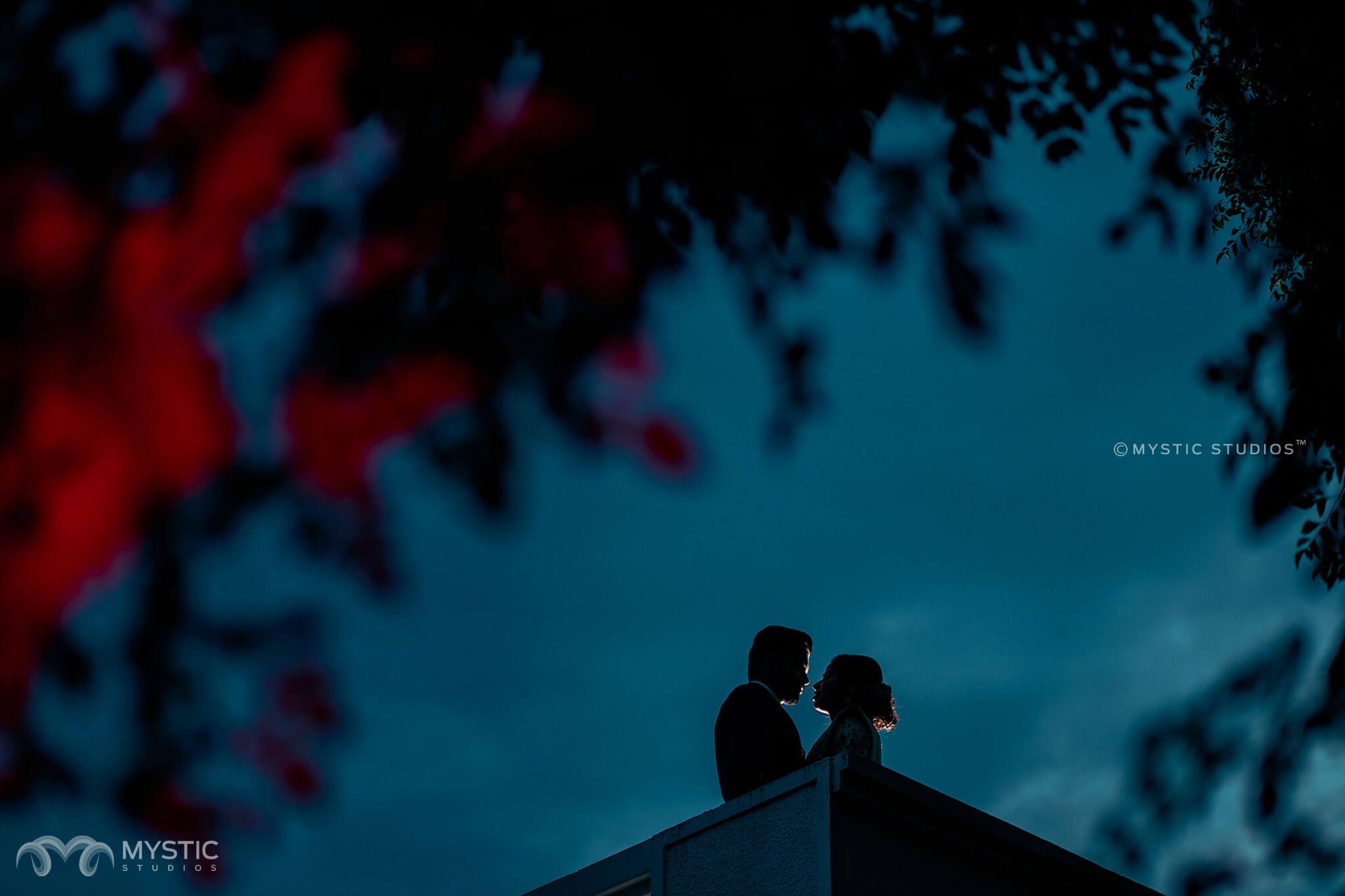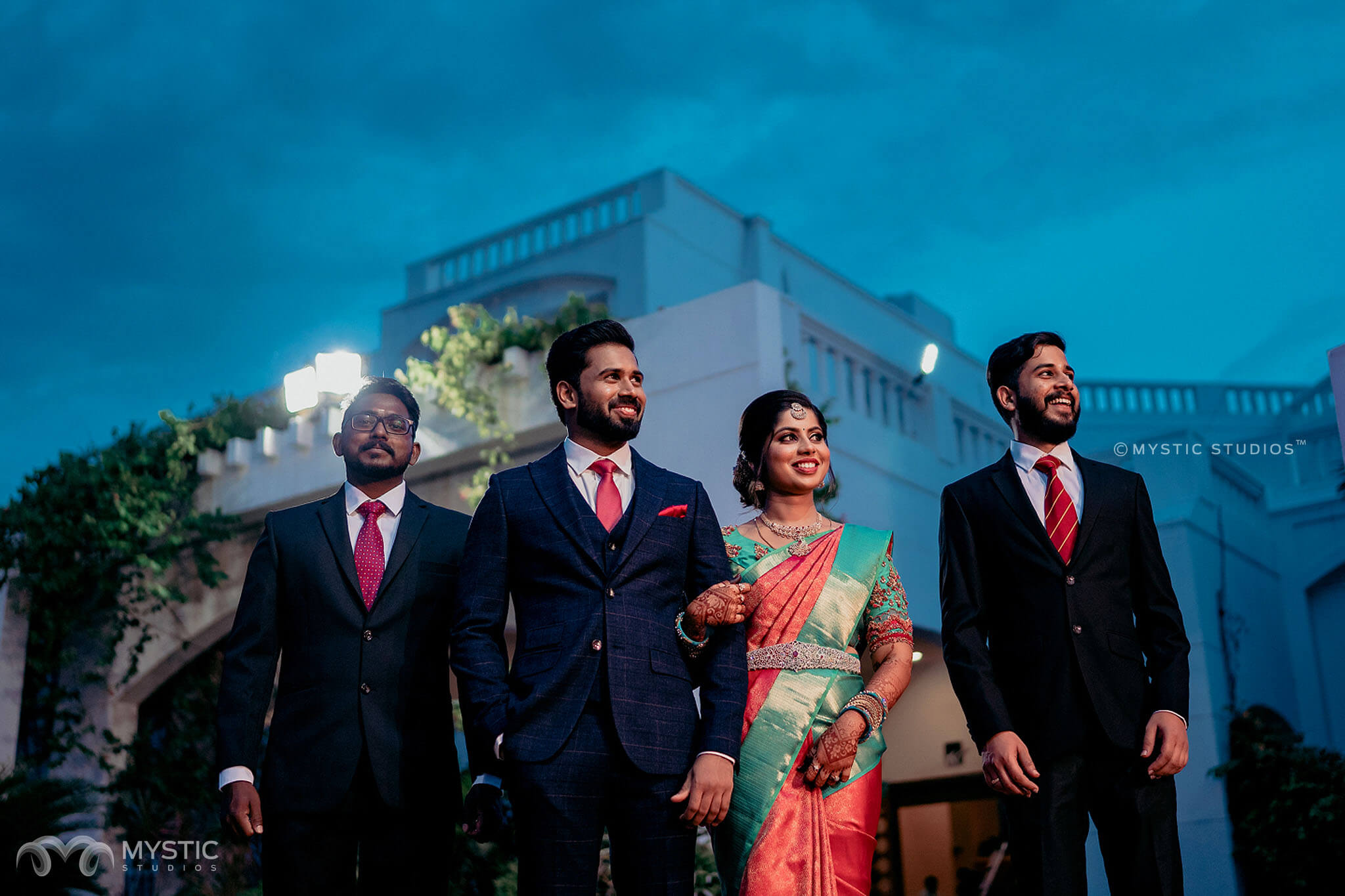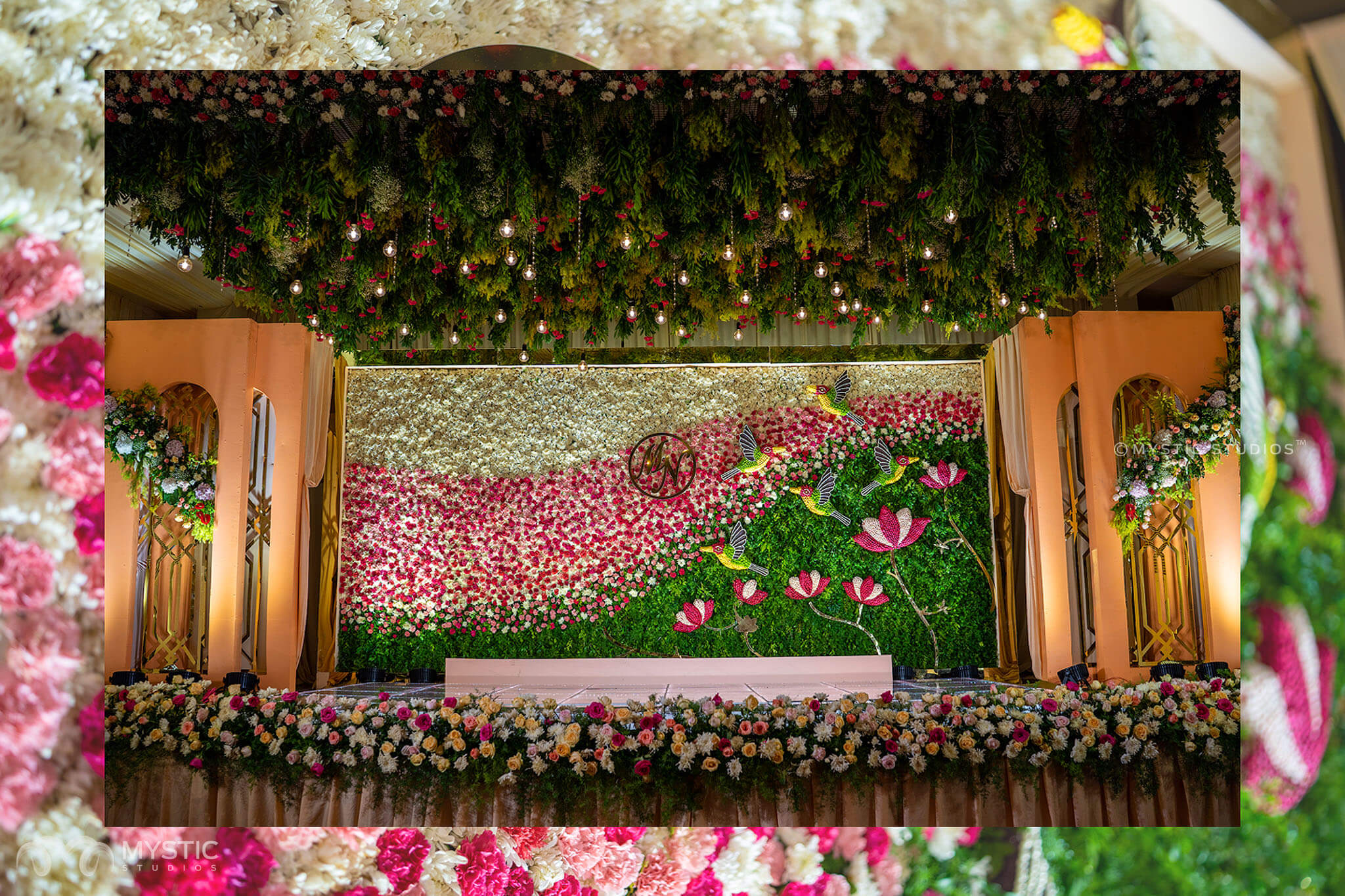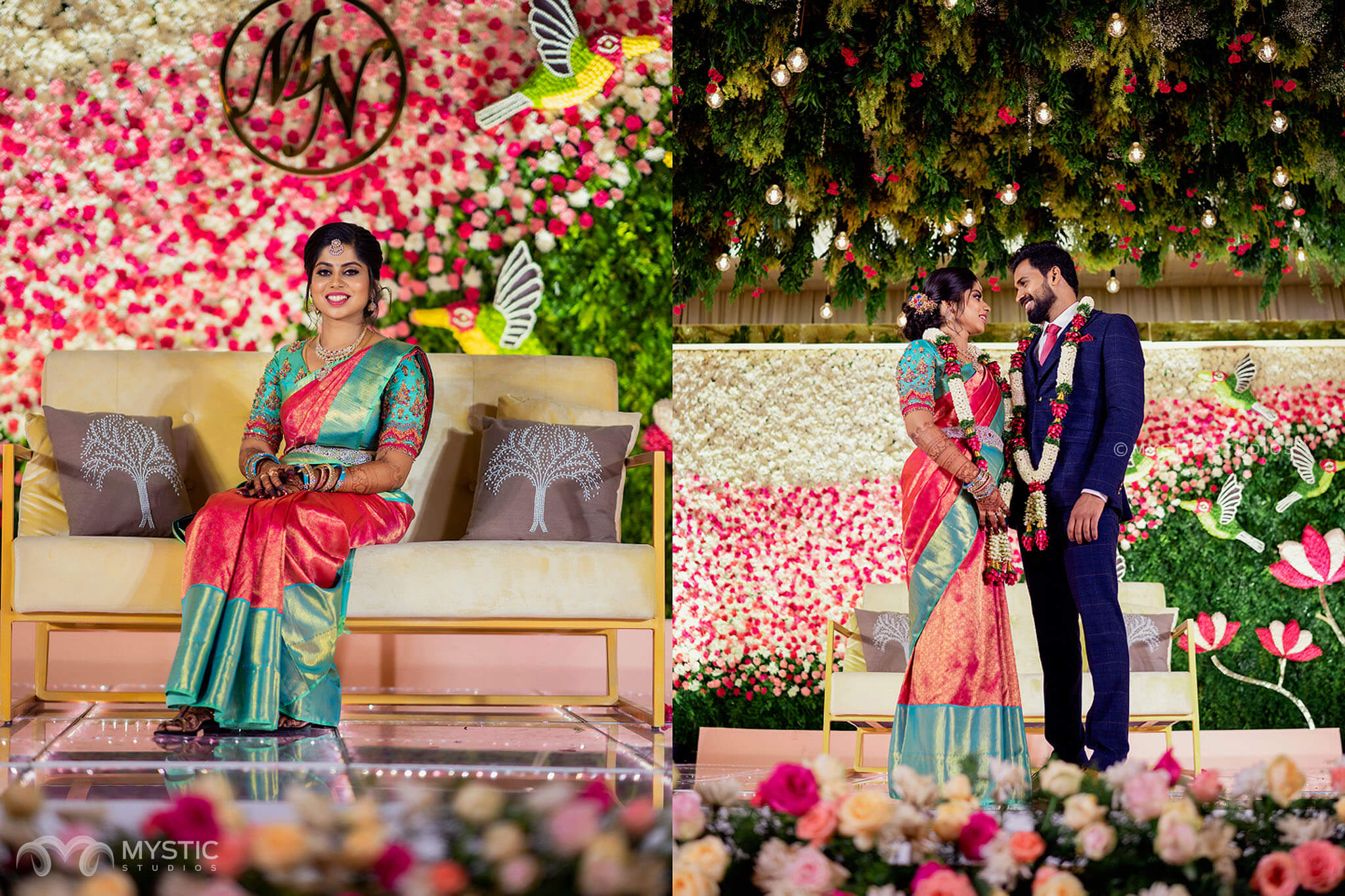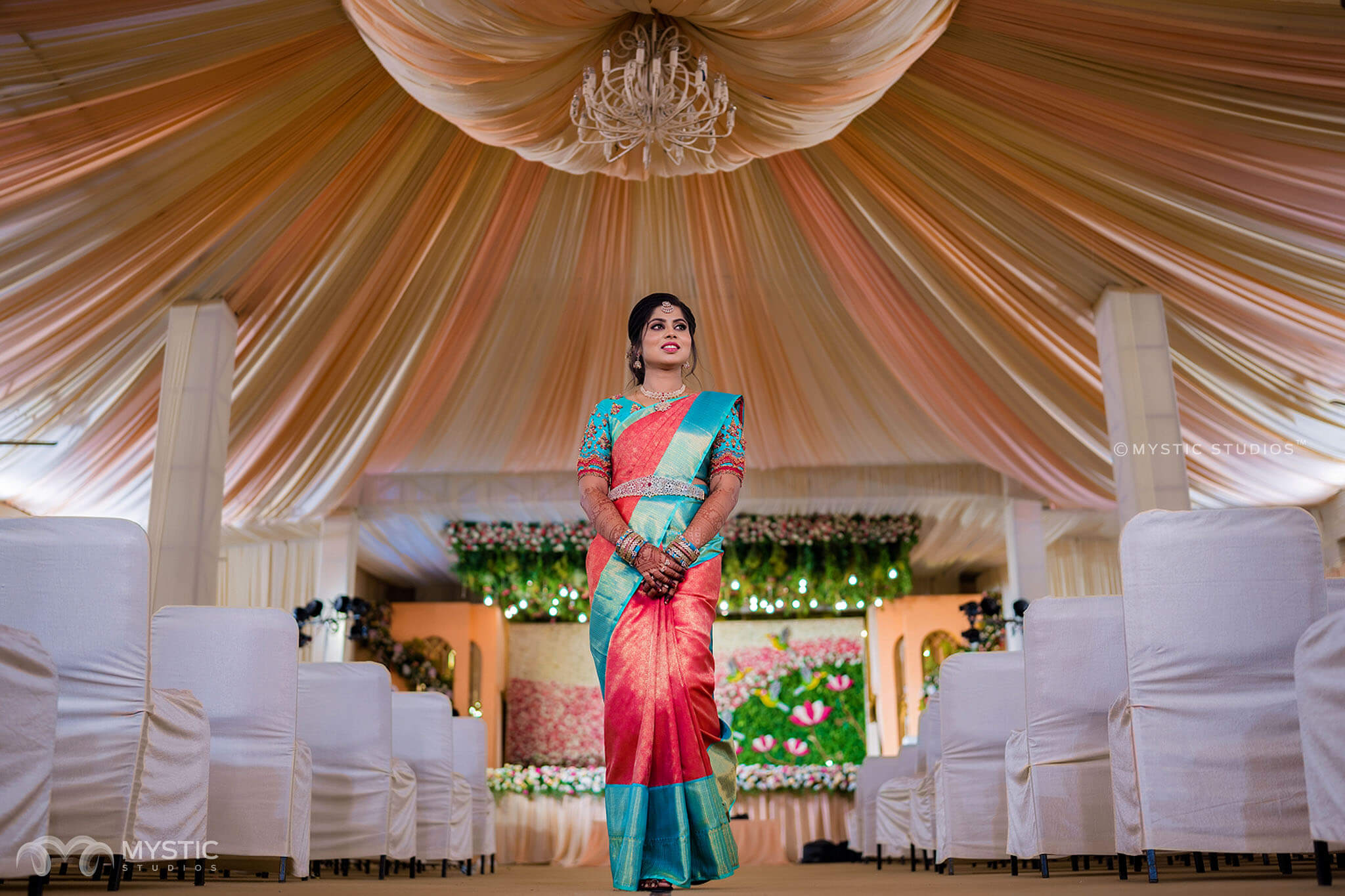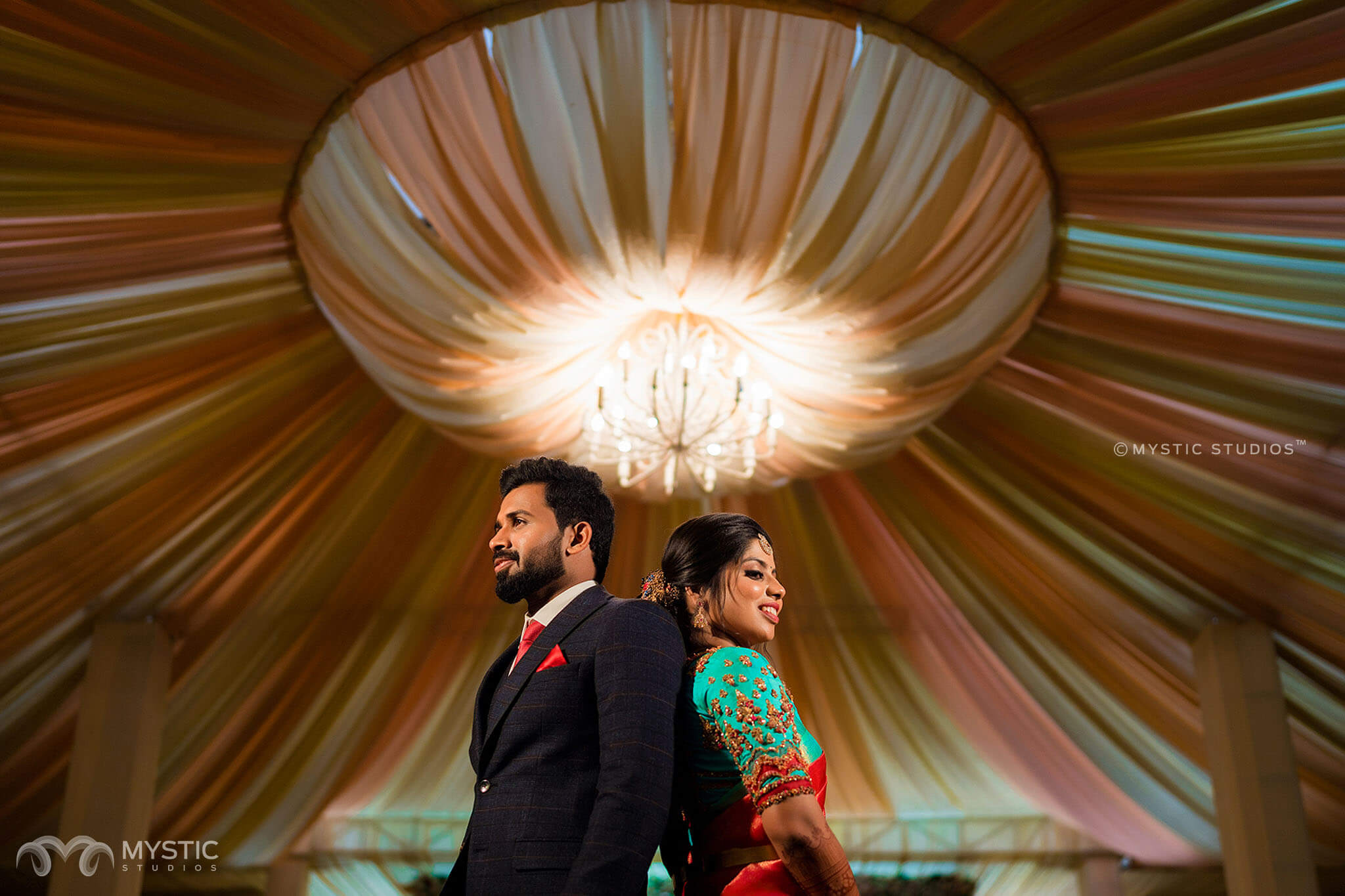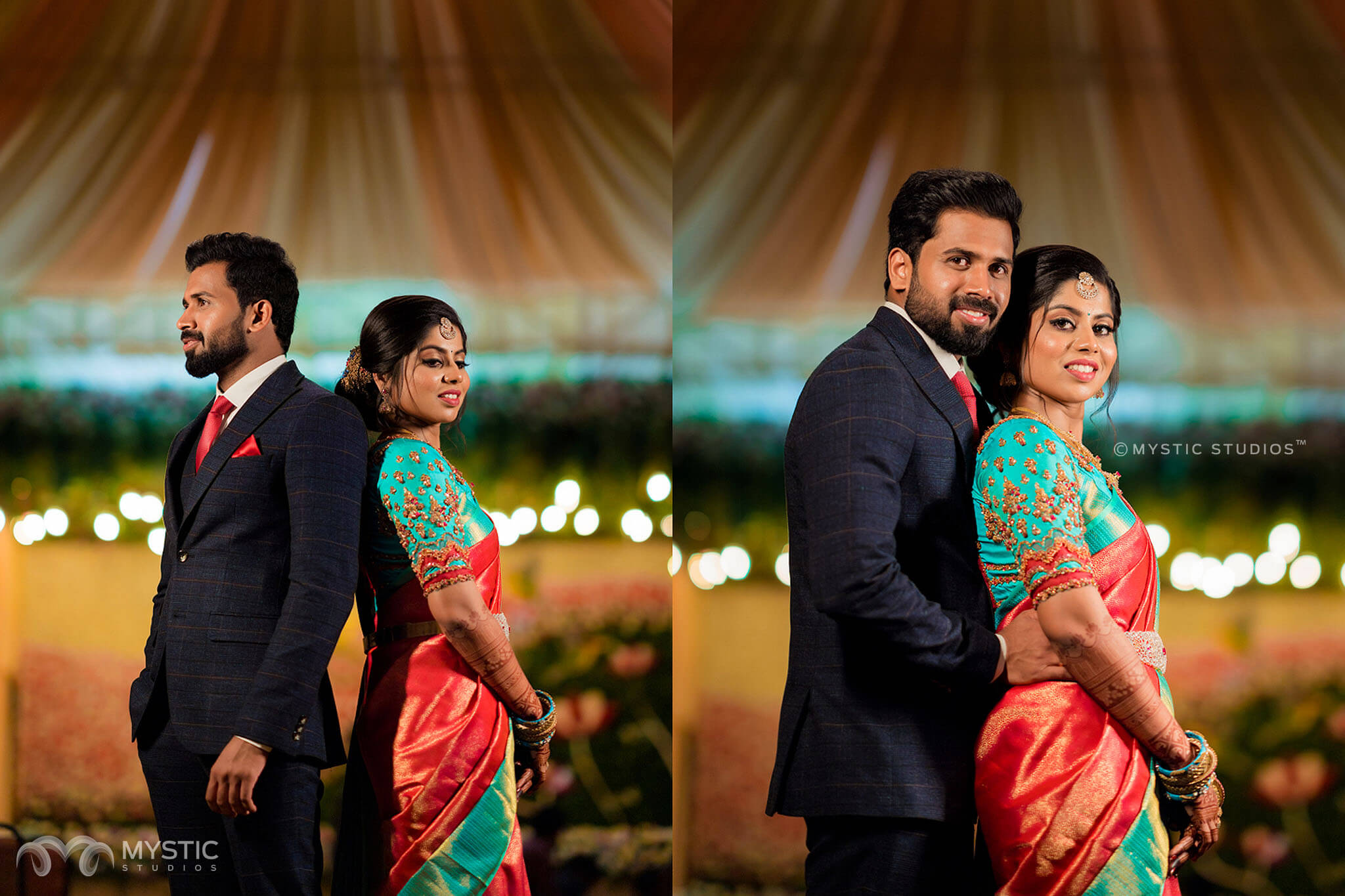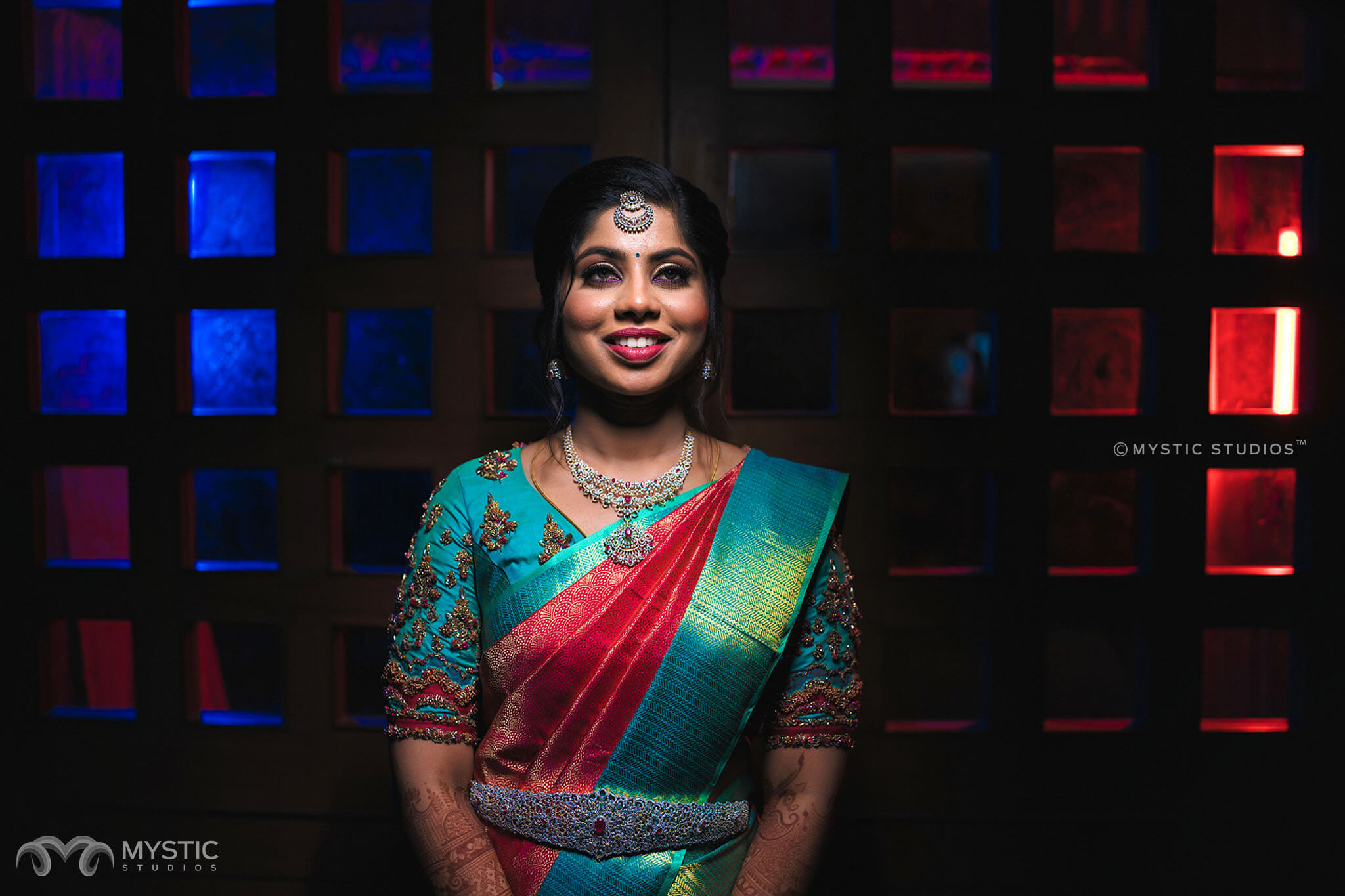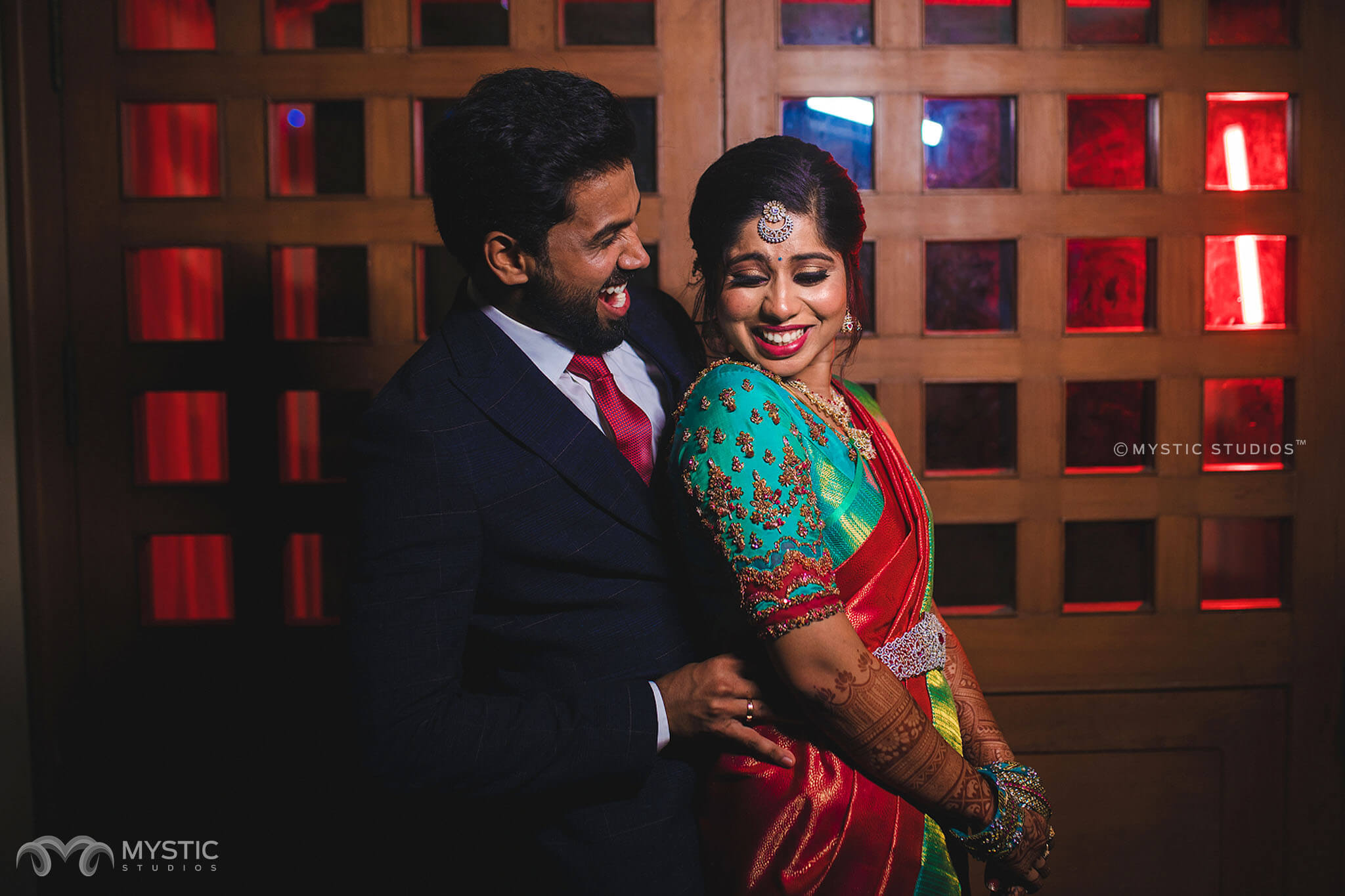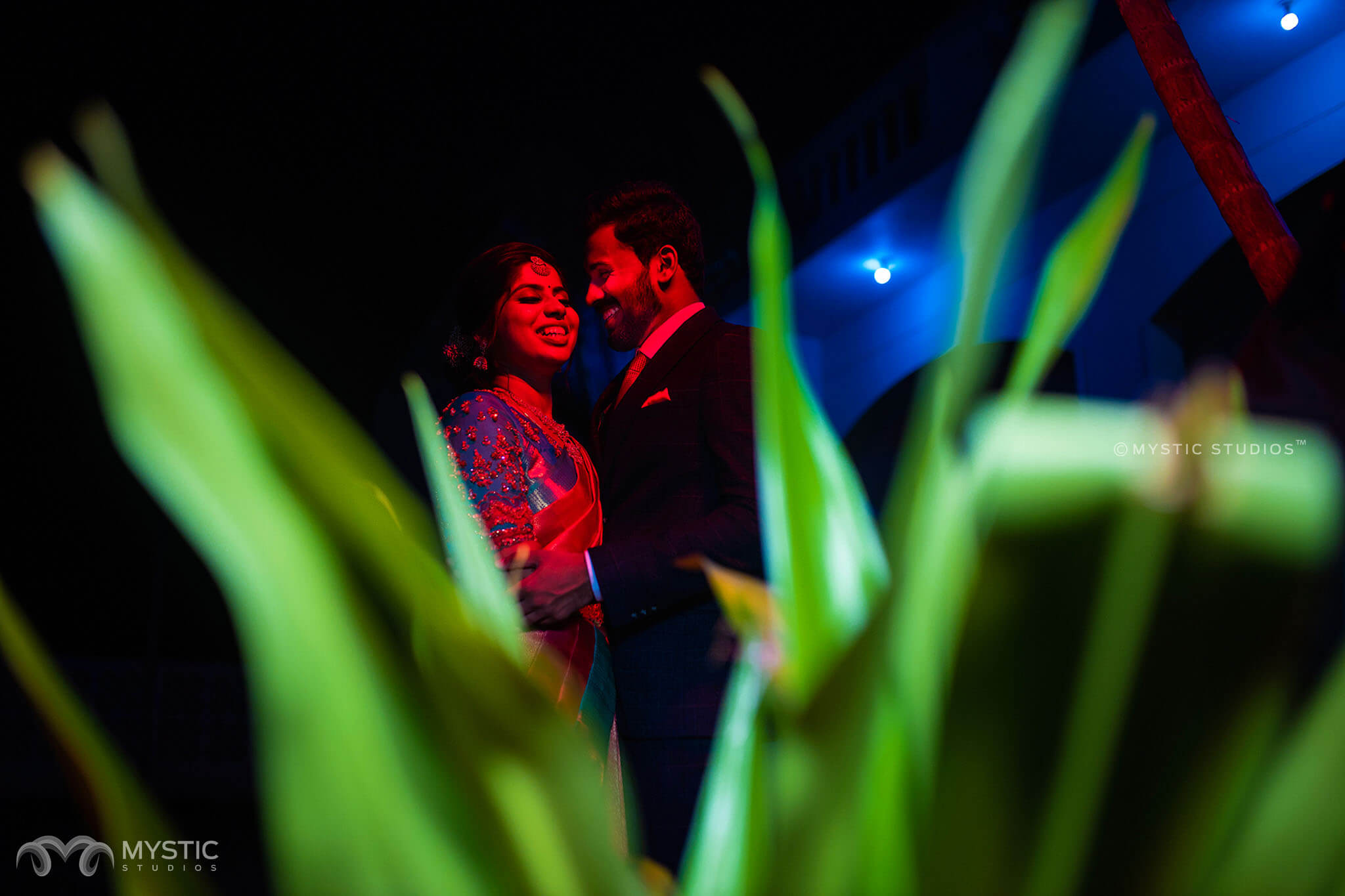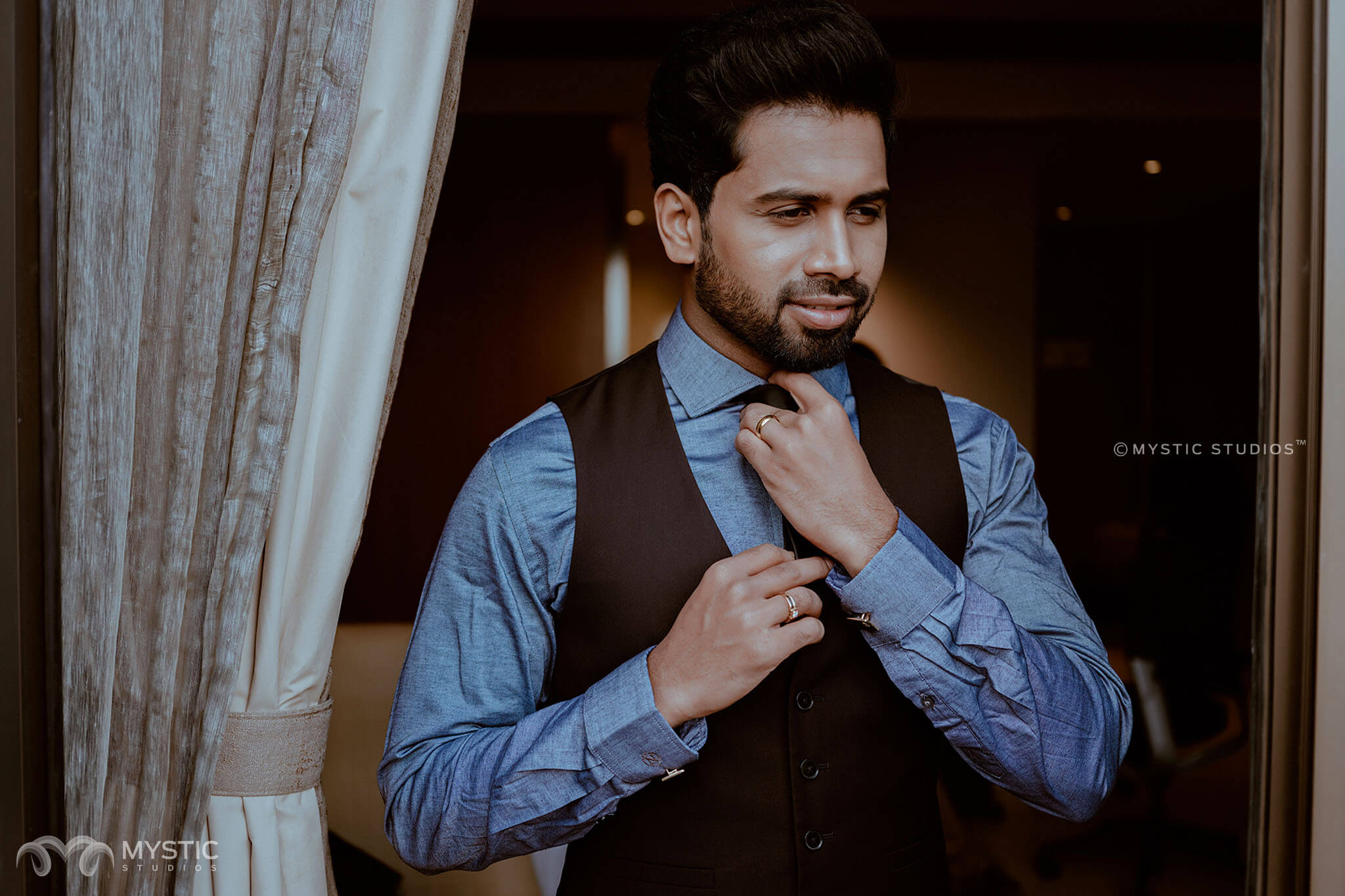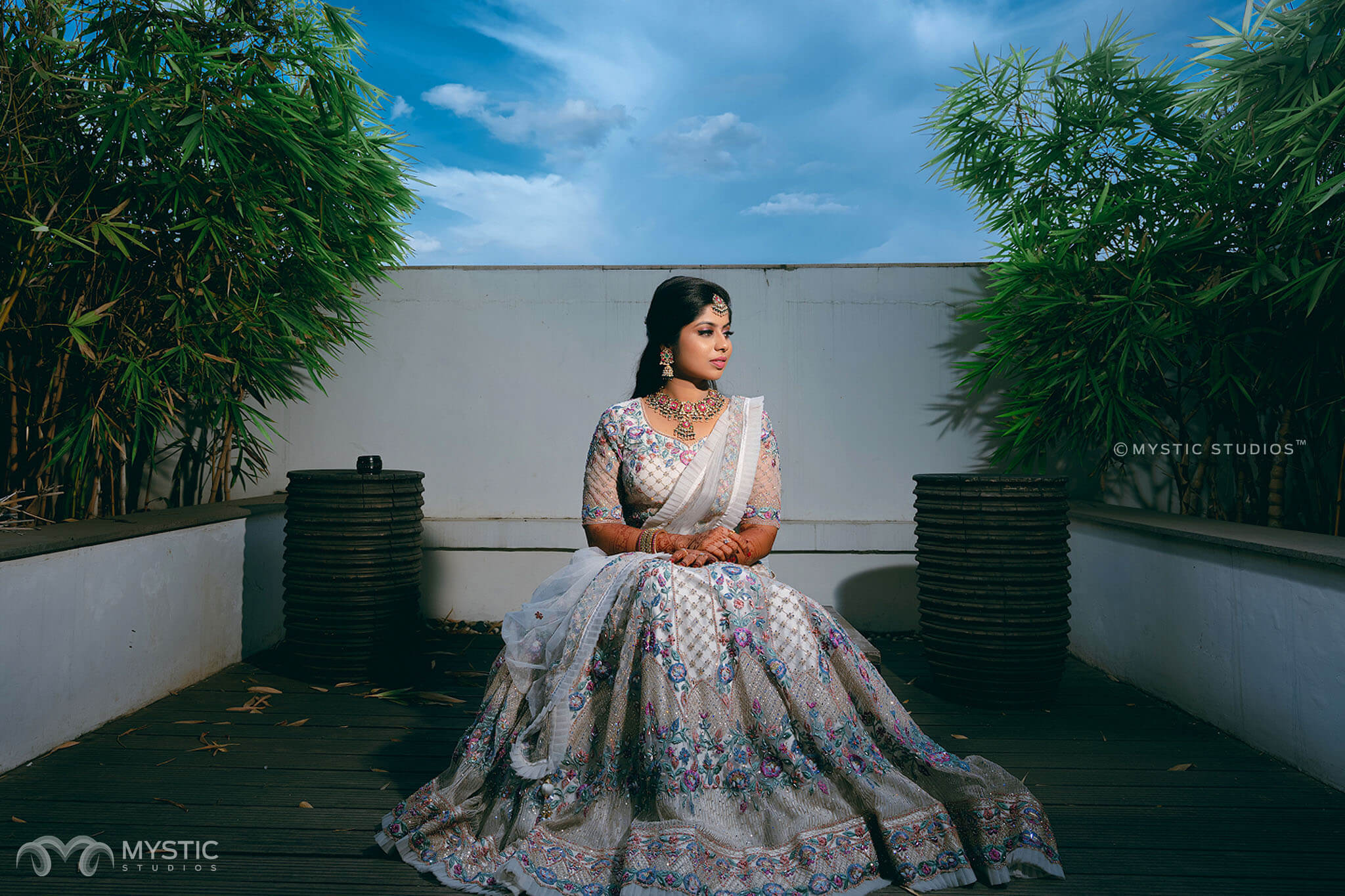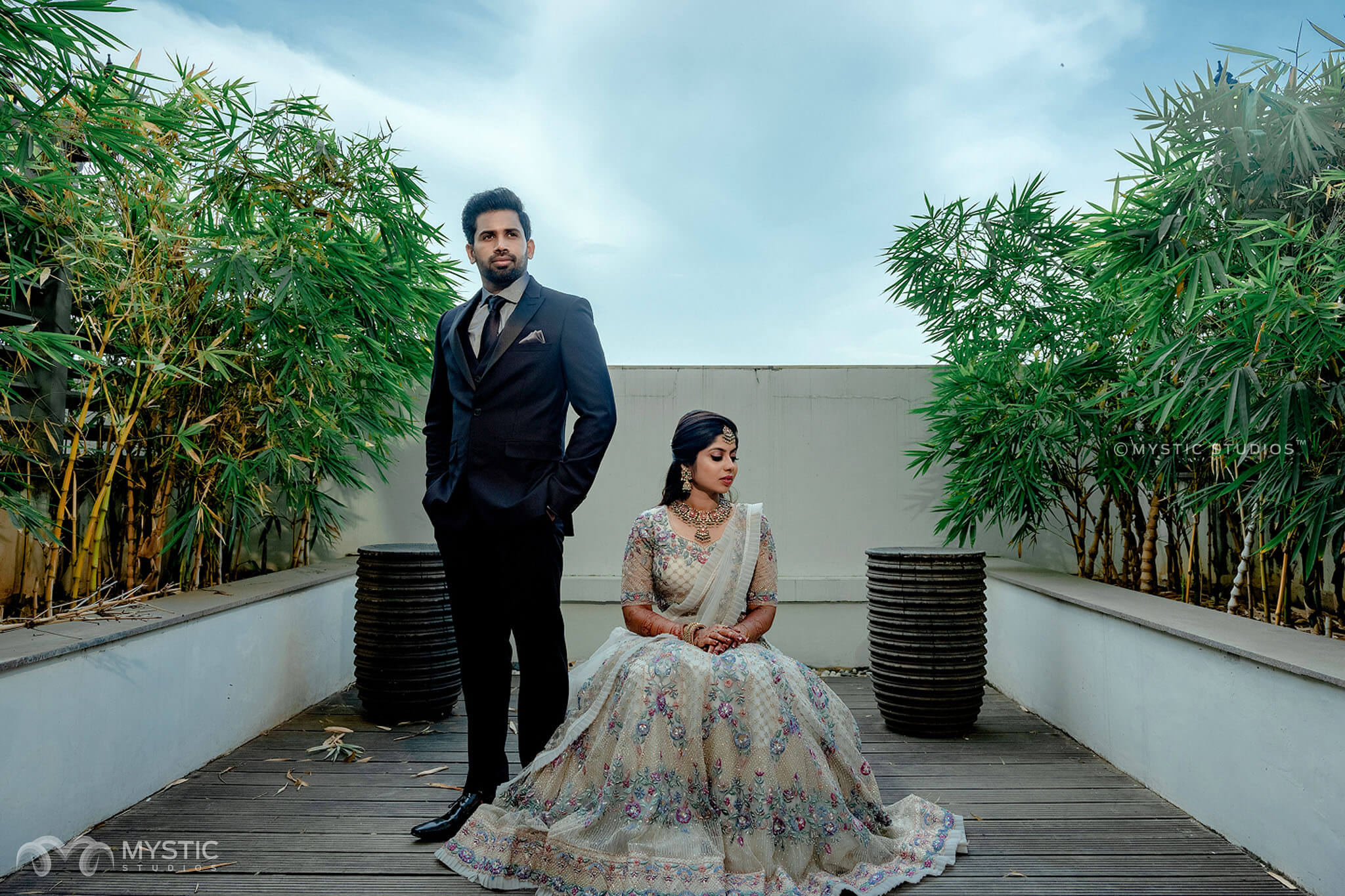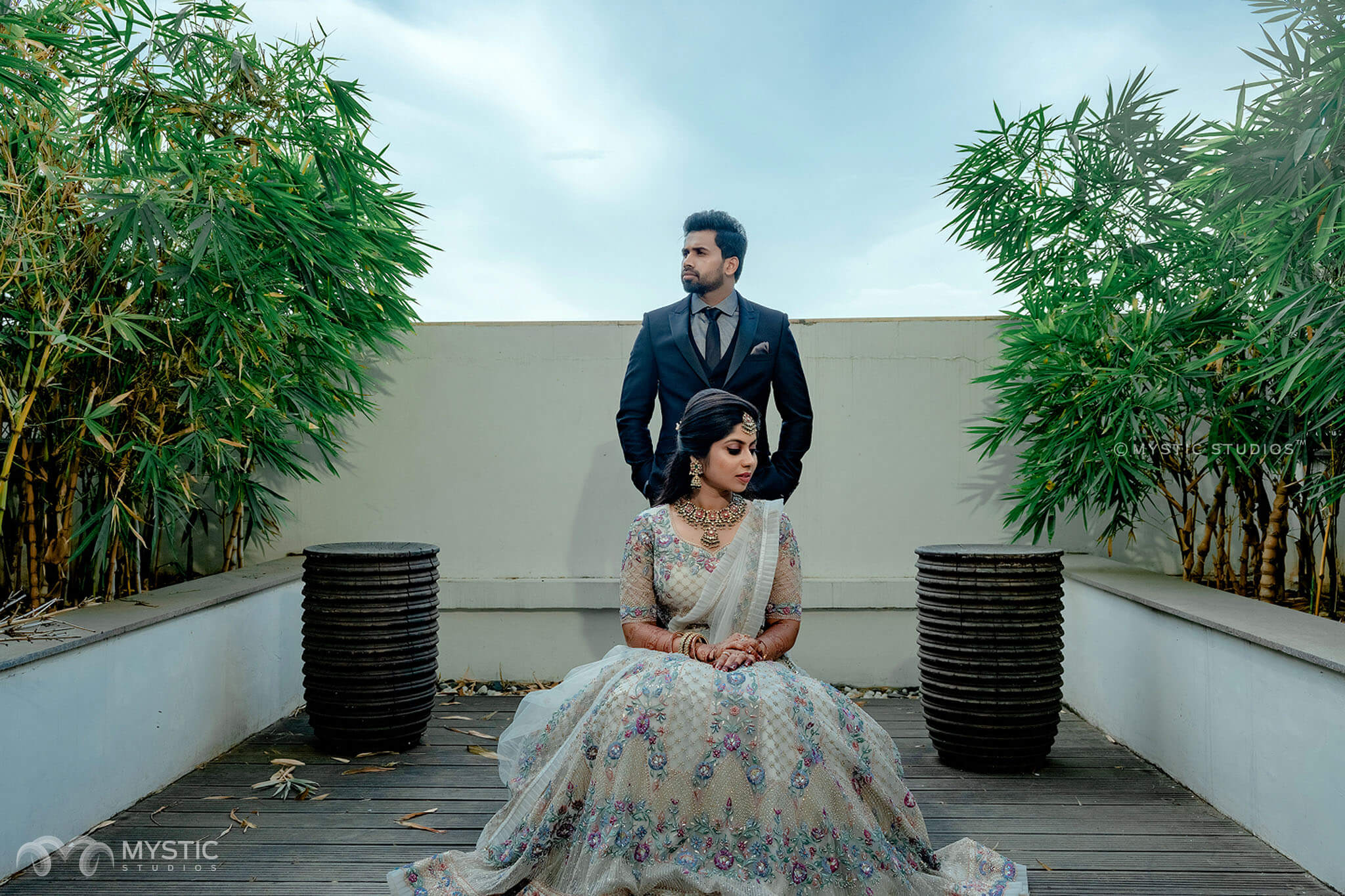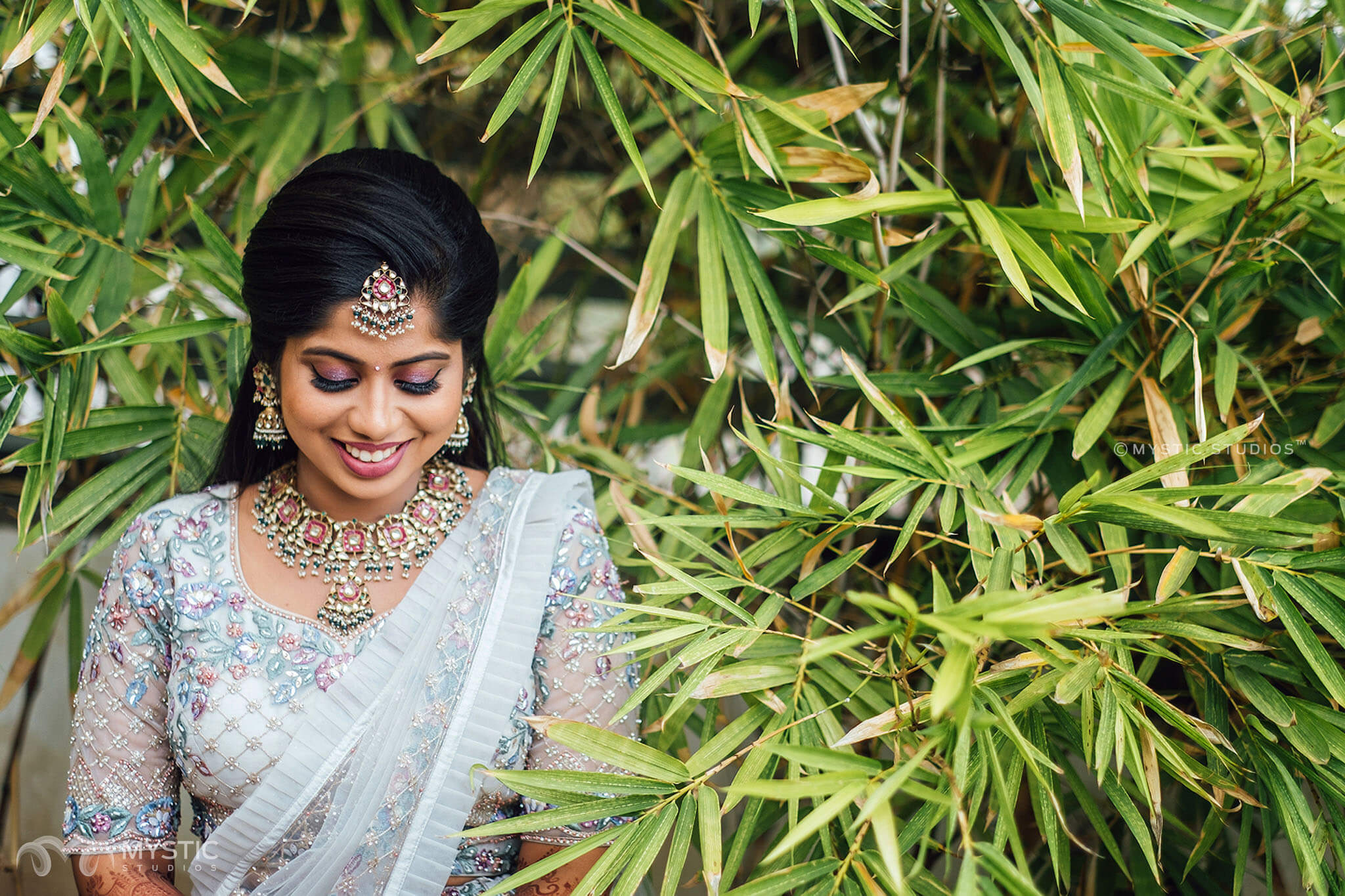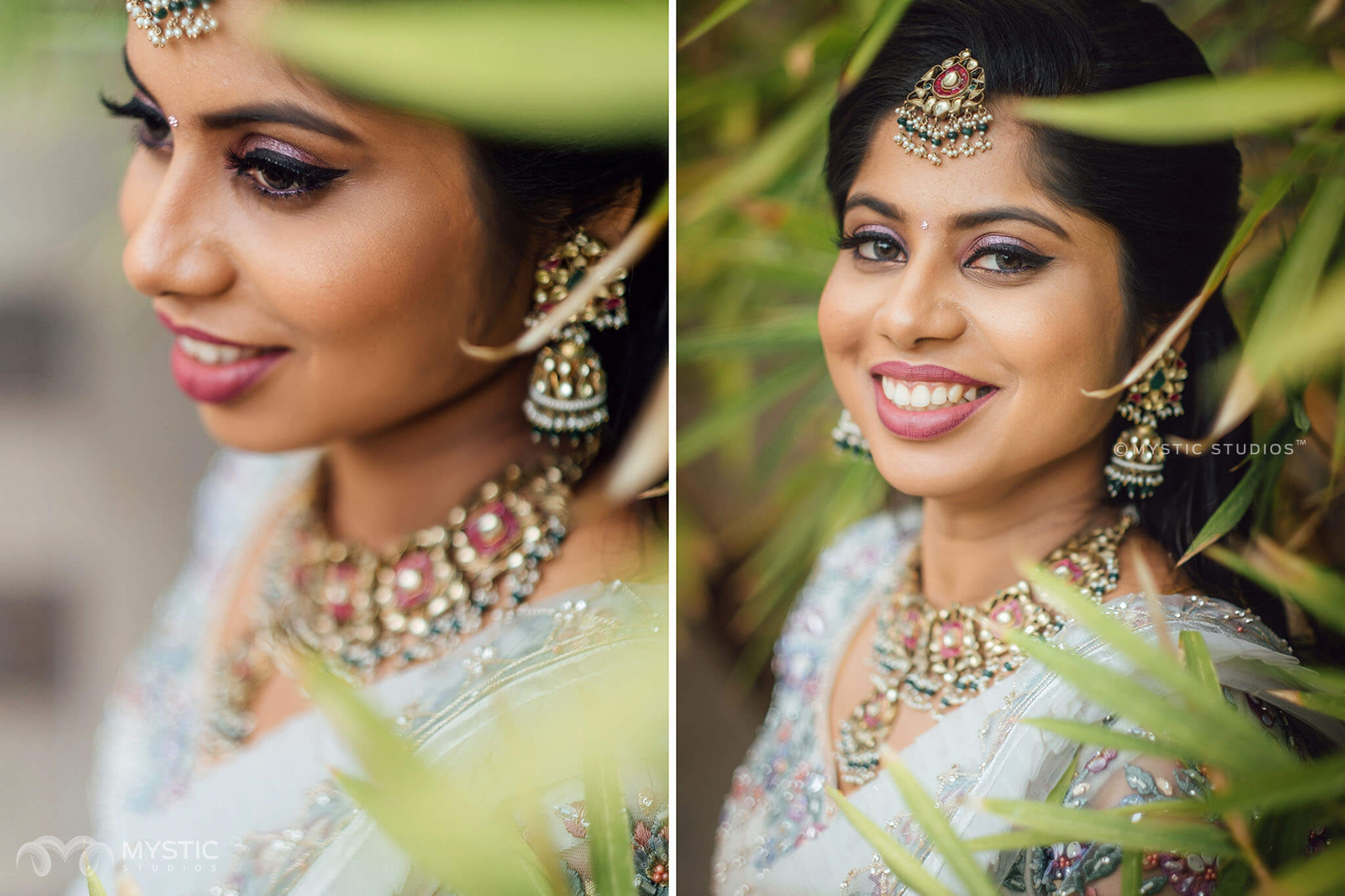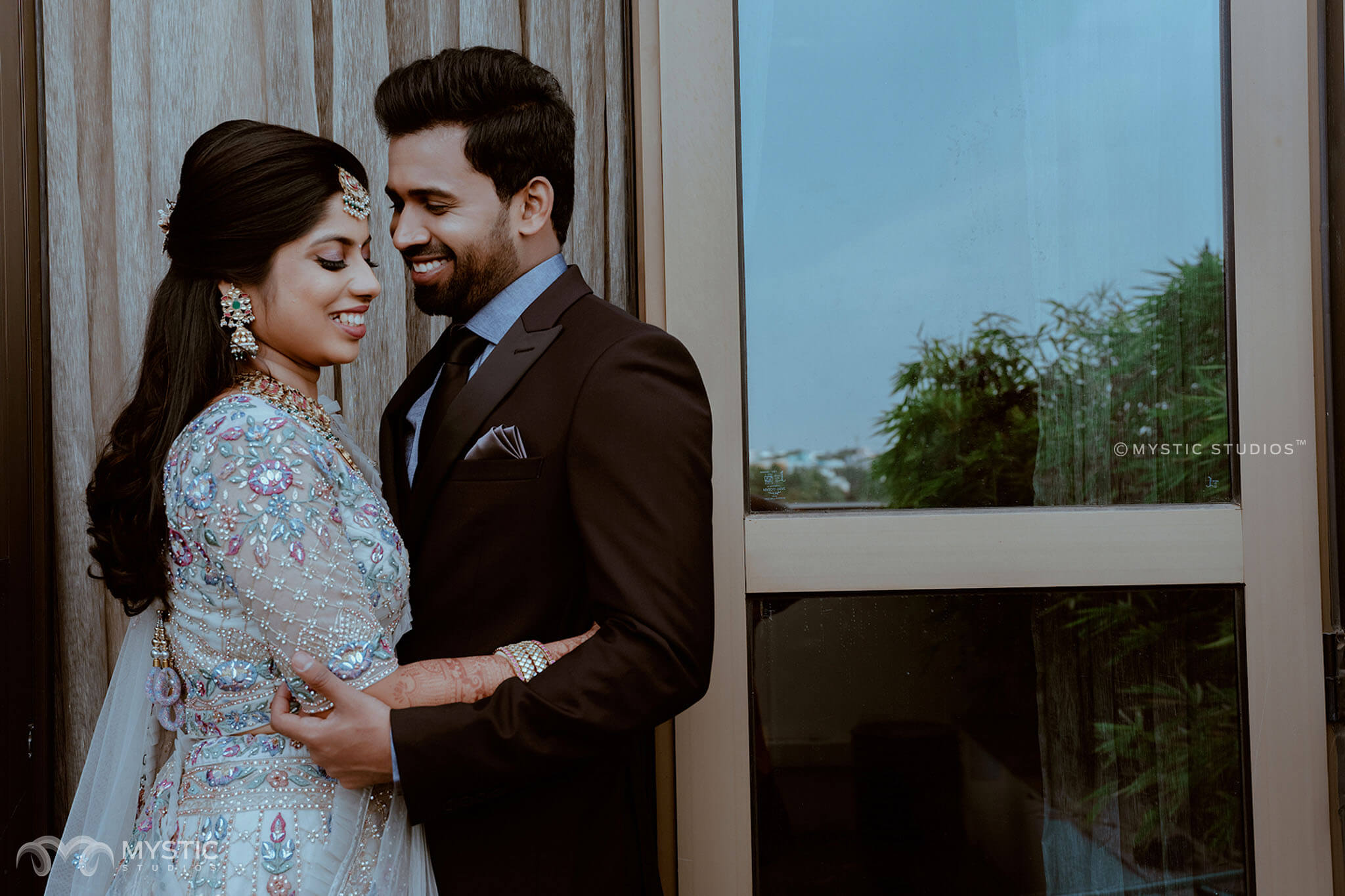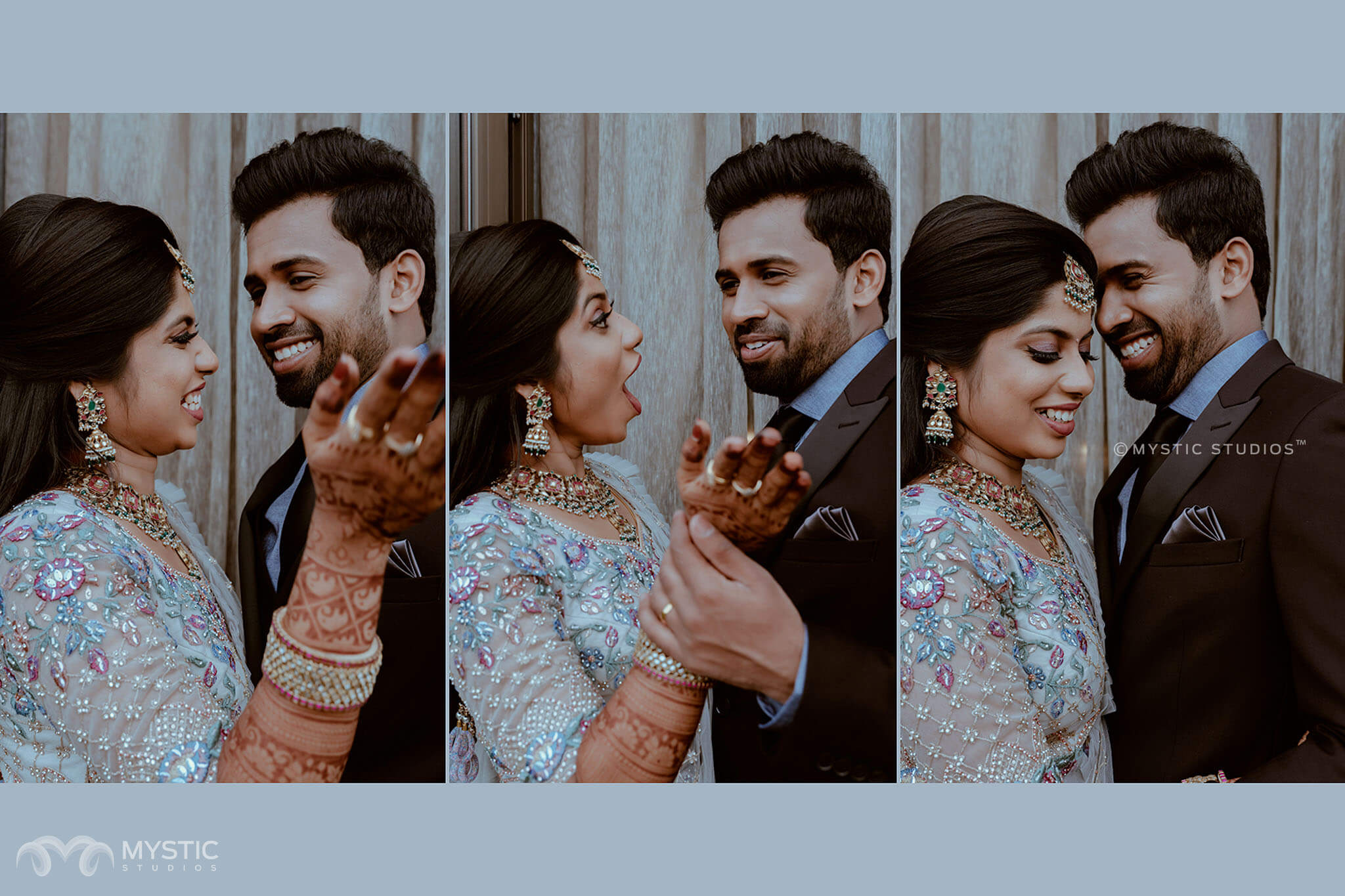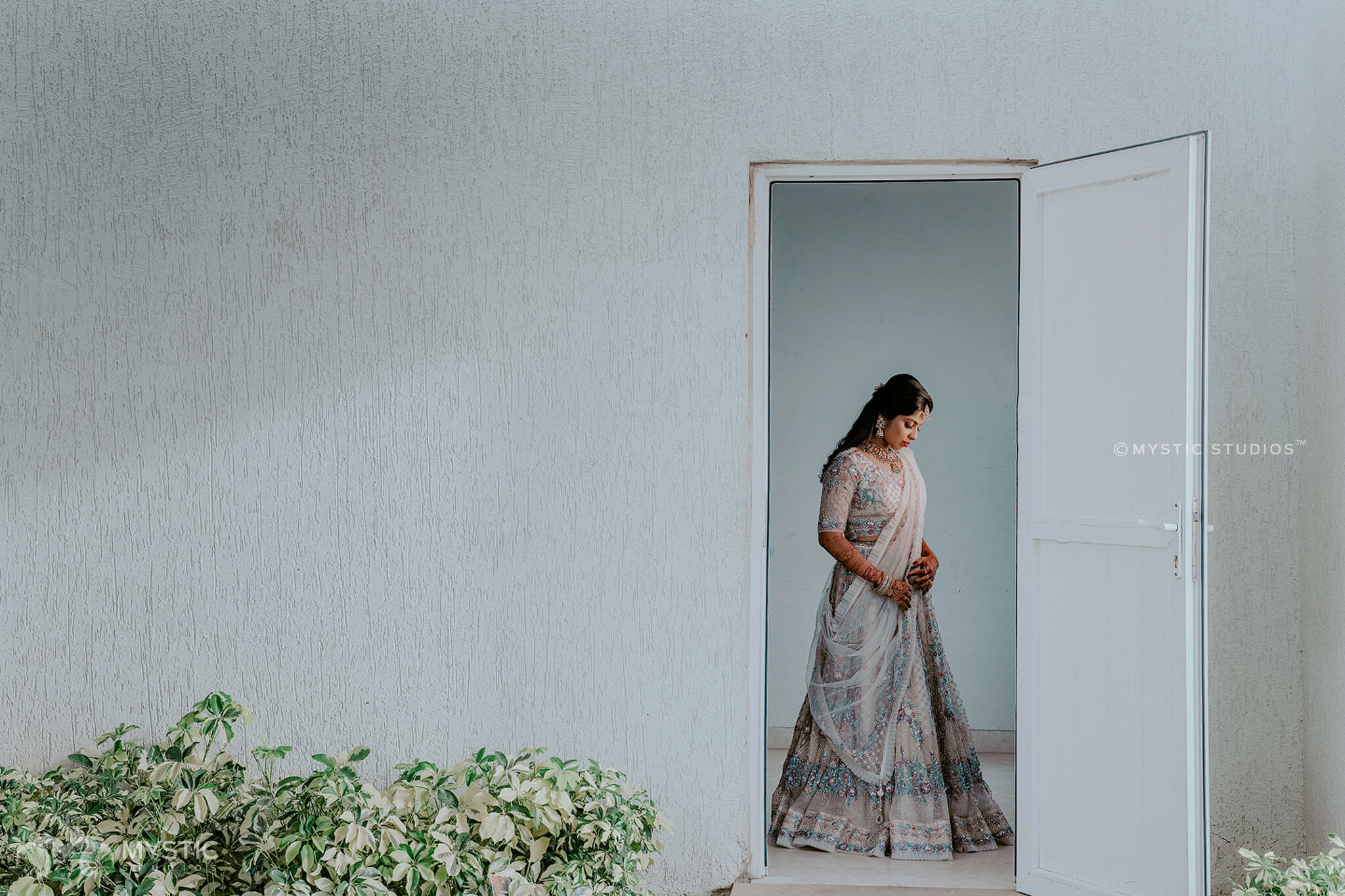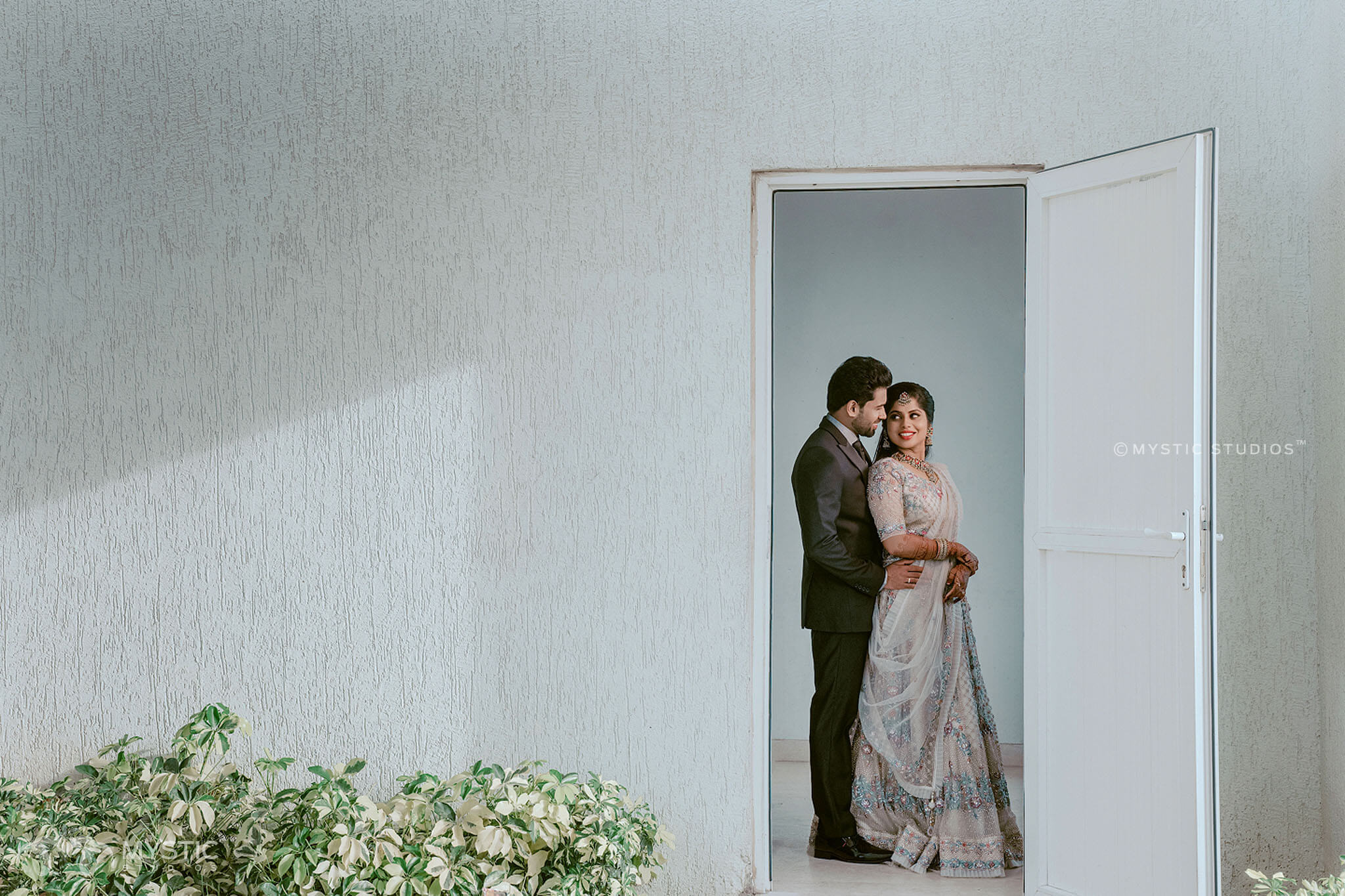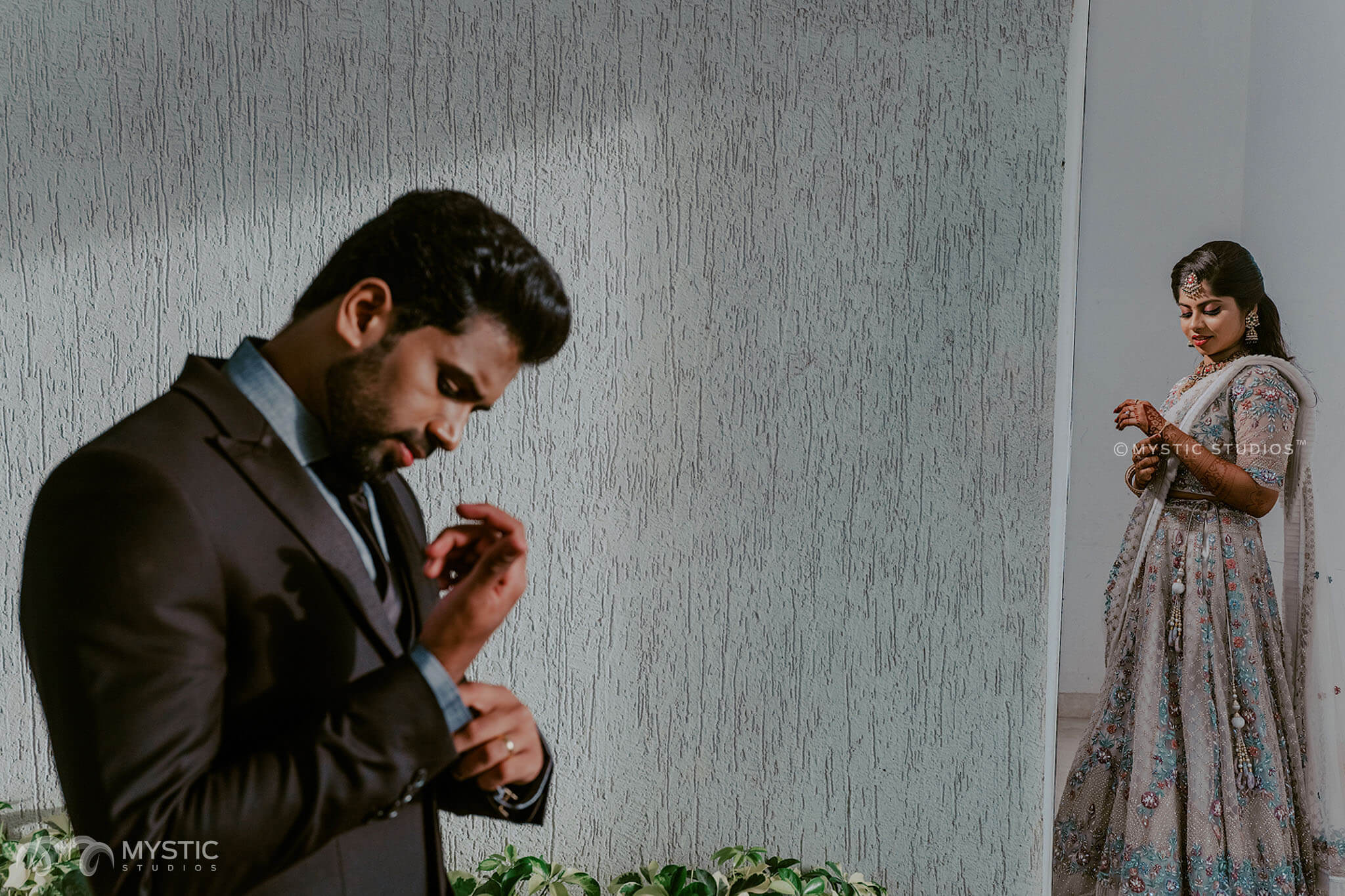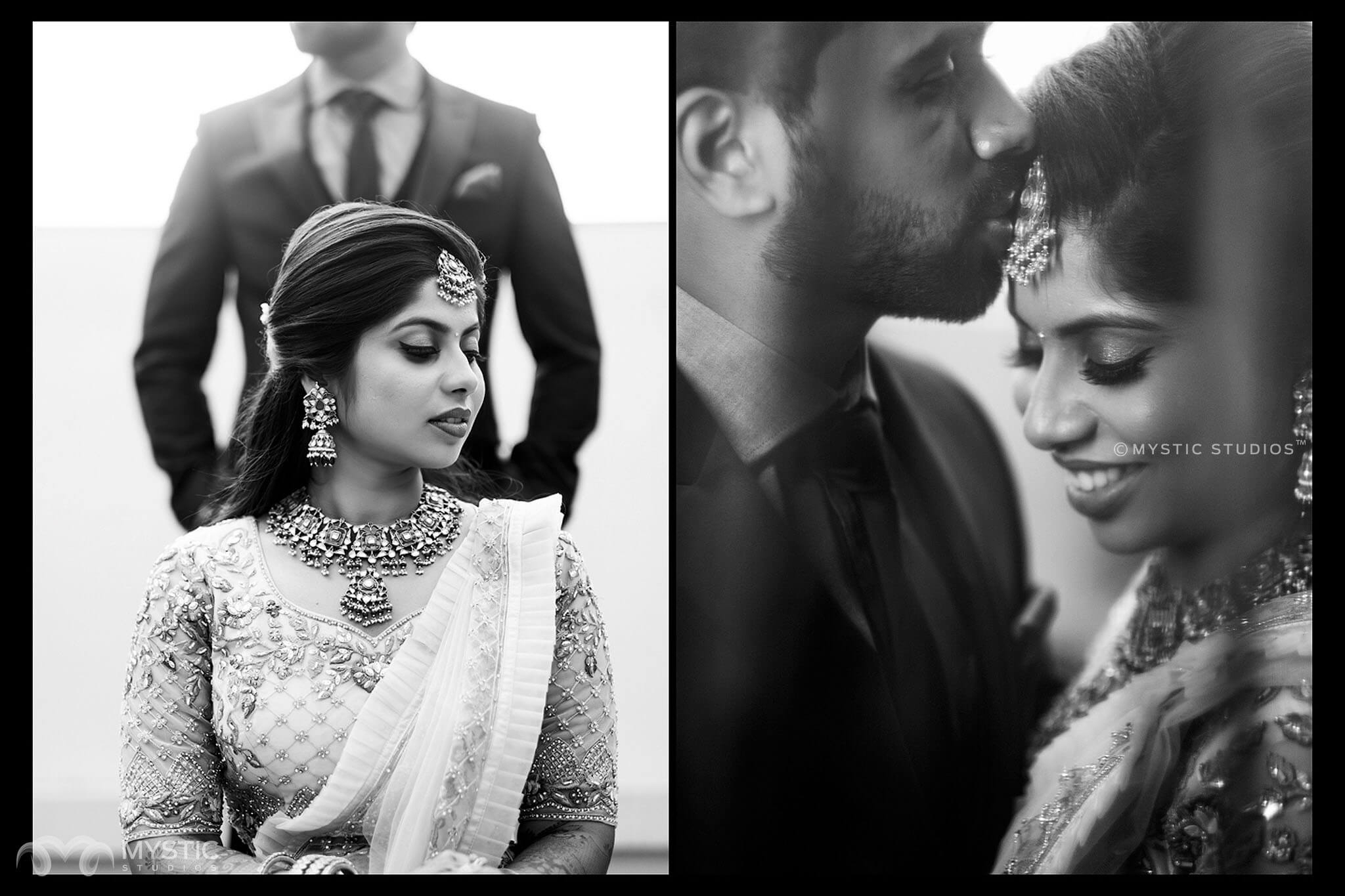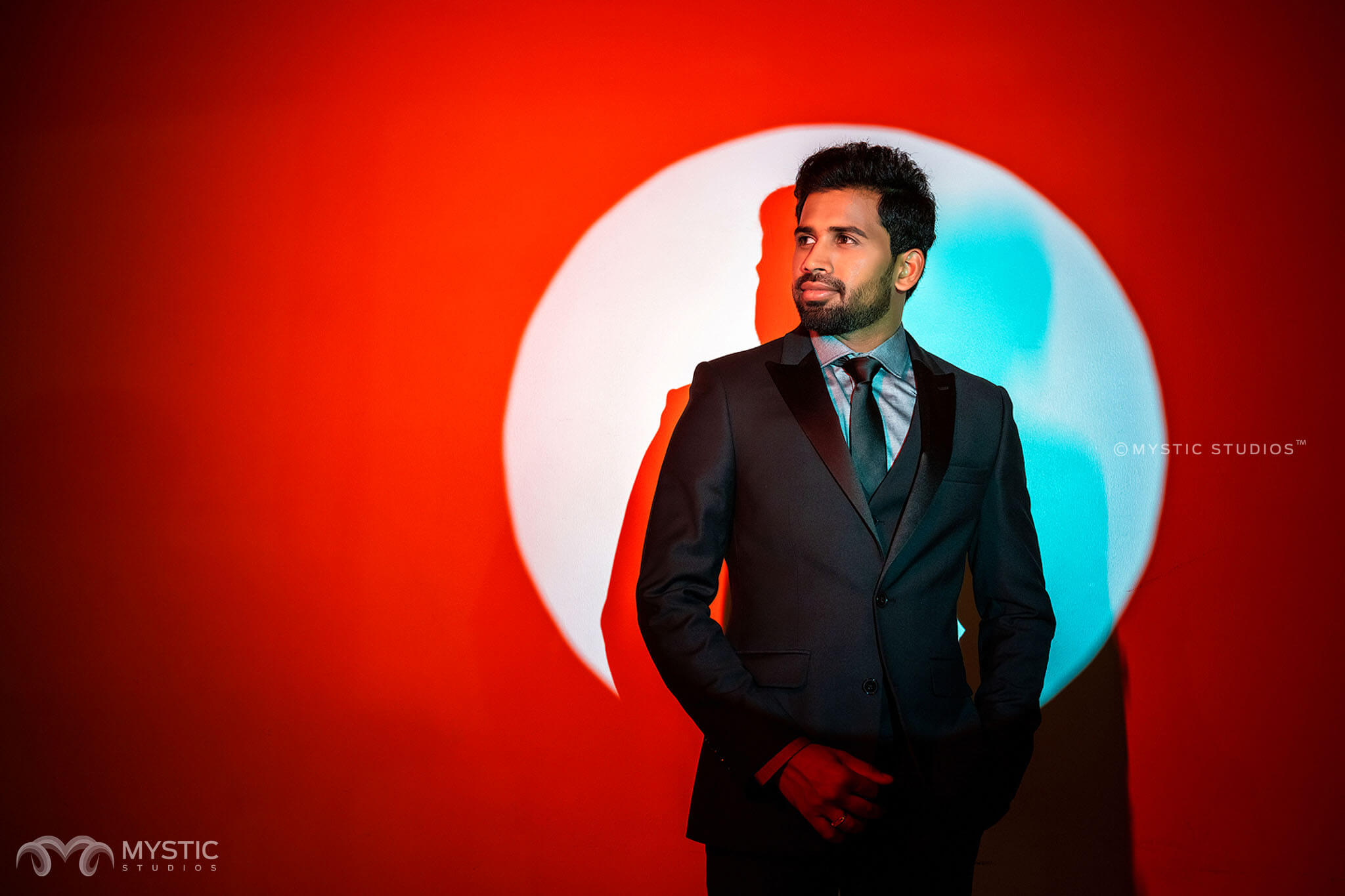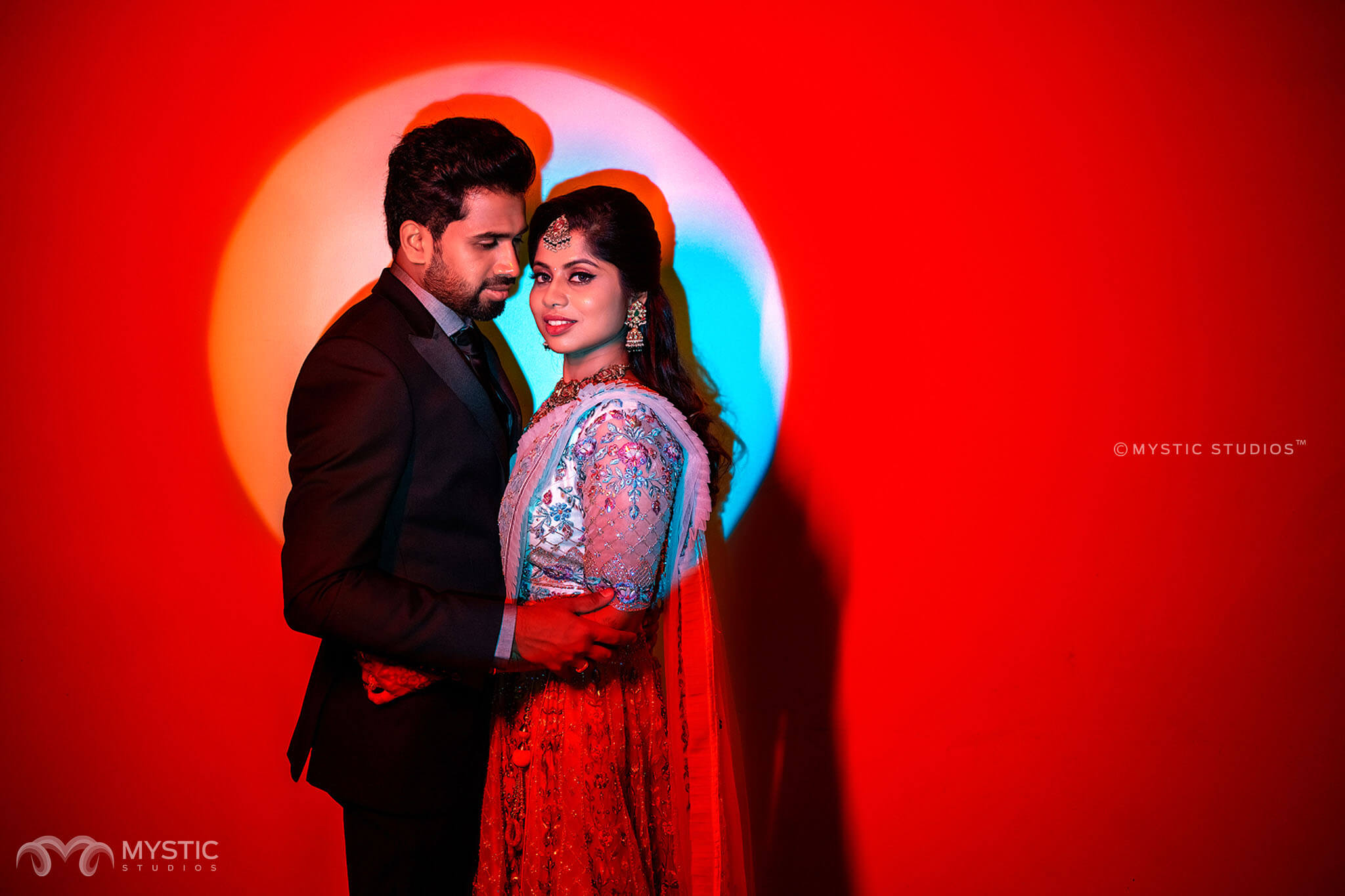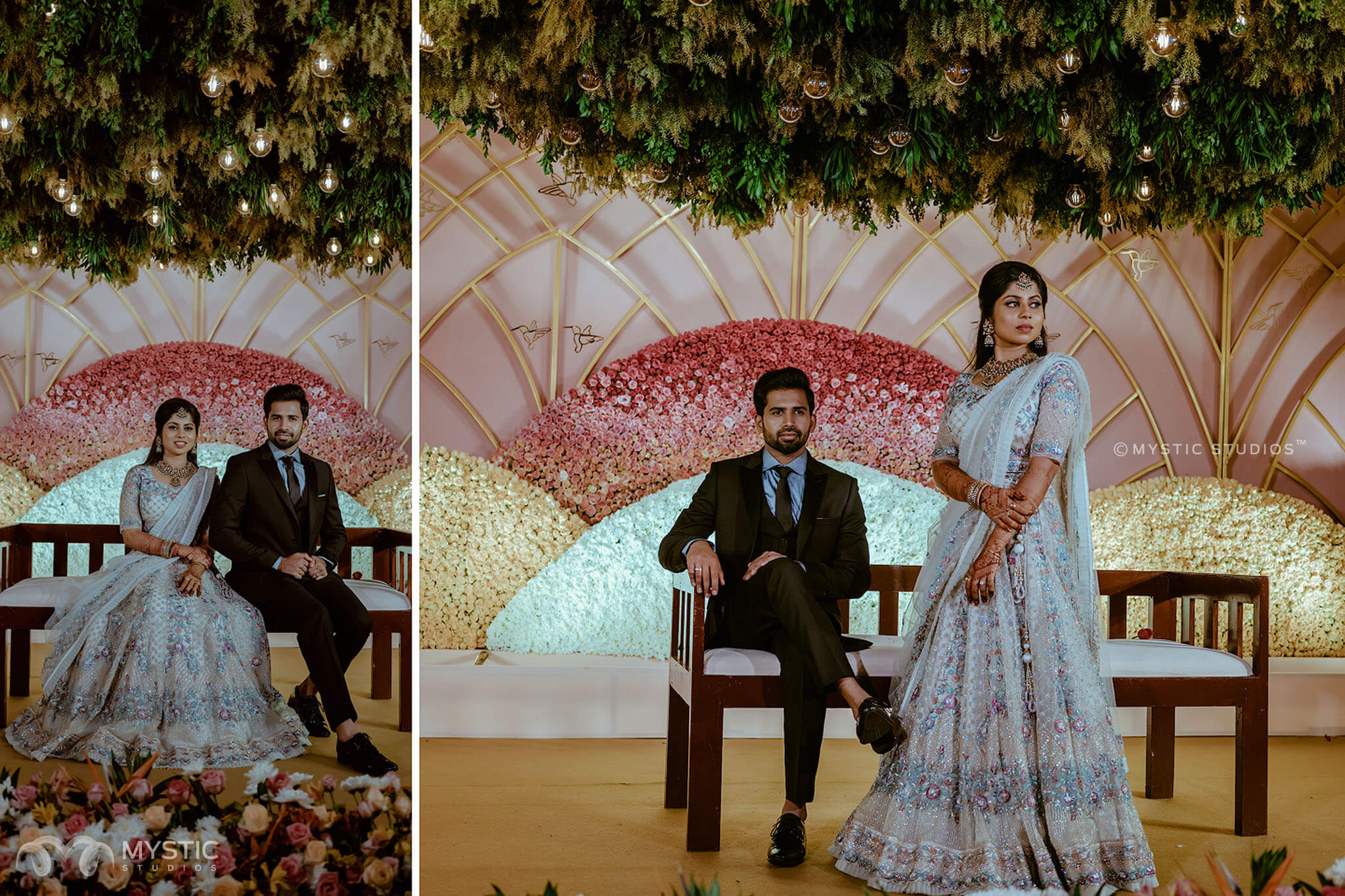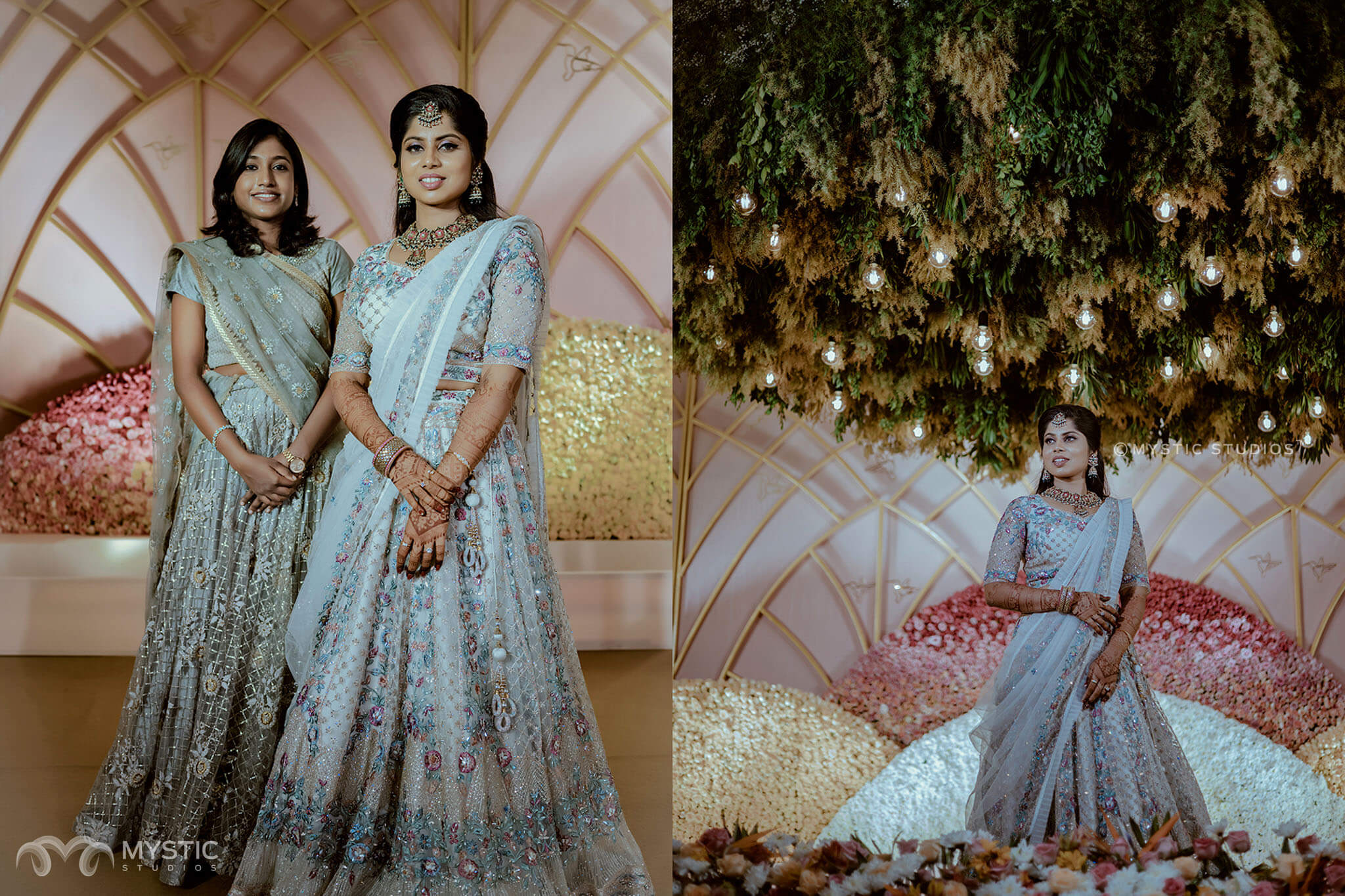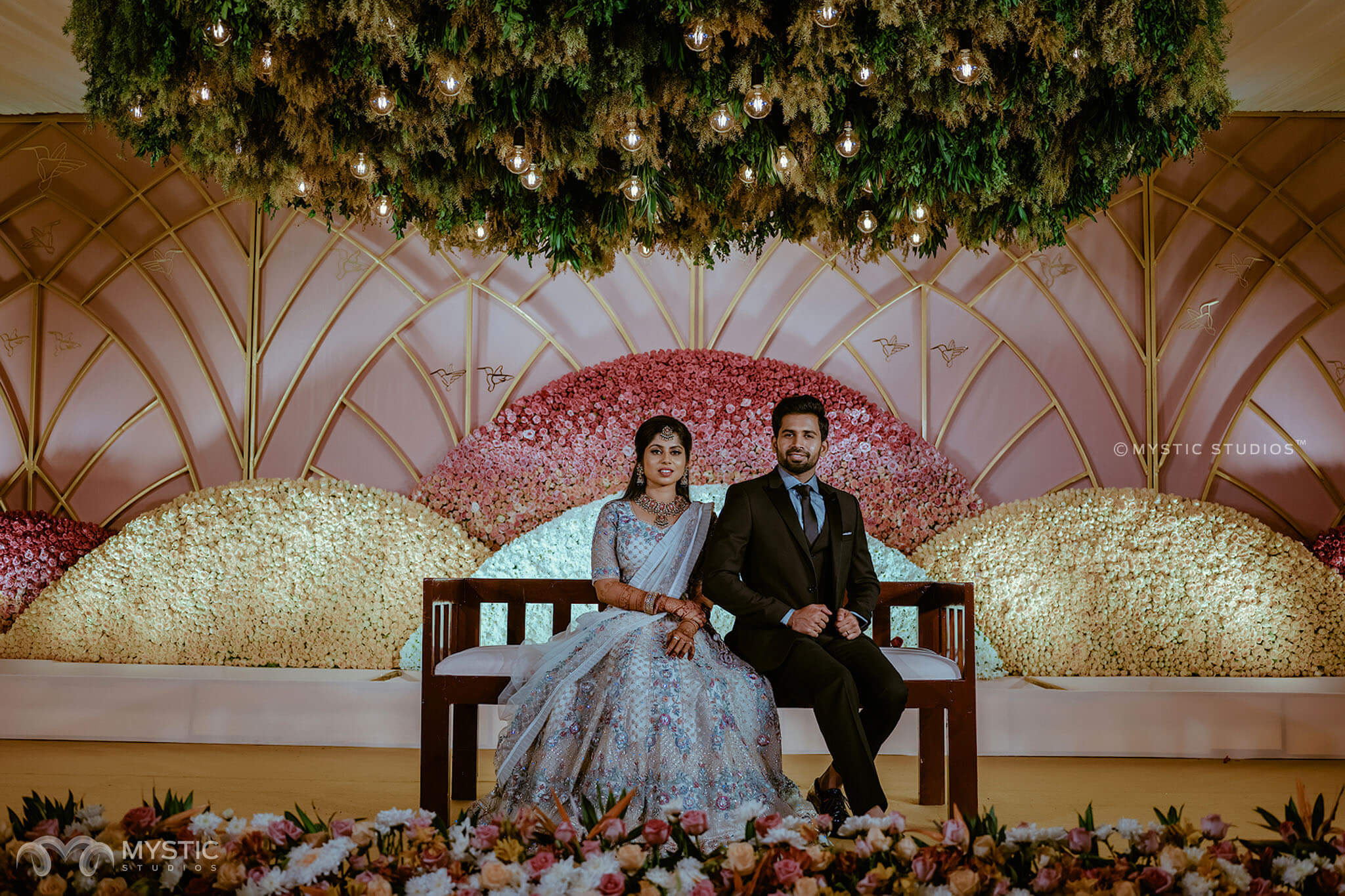 Having shot 750+ weddings all over India and few in Singapore,Dubai,US and London, Mystic Studios is one the artistic wedding photography company in Chennai and Coimbatore.If you enjoyed this post, we would be very grateful if you'd help it spread to a friend. Sharing is caring. Spread Love. And don't forget to check our other works by clicking here.