The arena is flocked with guests, mostly engaged in chit chat, and kids who are all over the place. The stage is decorated tastefully. The groom can be seen smiling (a tad nervously?) and greeting the guests. However the show doesn't begin until the true star of the day is here.
The audience goes silent for a brief few moments and that's the cue that she has arrived. Yes, the bride, our mystic bride is on her way, taking everyone's breath away. The groom is equally wonderstruck at her ethereal beauty. She walks amidst the audience, greets some of them, exchanges a coy smile at her groom and then walks onto the stage. She's a star, a mystic star and we just can't resist clicking her beautiful expressions.
As professional wedding photographers who cover clients in Coimbatore and Chennai extensively, here's what we know about our mystic brides – each of them is unique and so is our working style with them. Yes, we indulge in a few jokes to get our shy mystic bride to give us that carefree laugh, for the candid wedding video. We 'pretend' to be stern with our vivacious mystic bride so that she'll pose coy, for just a moment, for the wedding film. And when it comes to our dramatic mystic bride who poses like a diva and pouts, what can we say? She's a total delight to shoot for the cinematic wedding video! Then there's the mystic bride with the adventure streak, the no-frills mystic bride, the makeup-conscious mystic bride…..we could go on and on.
We strive to capture every bride's beautiful moments so that she can cherish them eternally. After all, we are nothing without her! Much love to our mystic brides so far and the ones to come!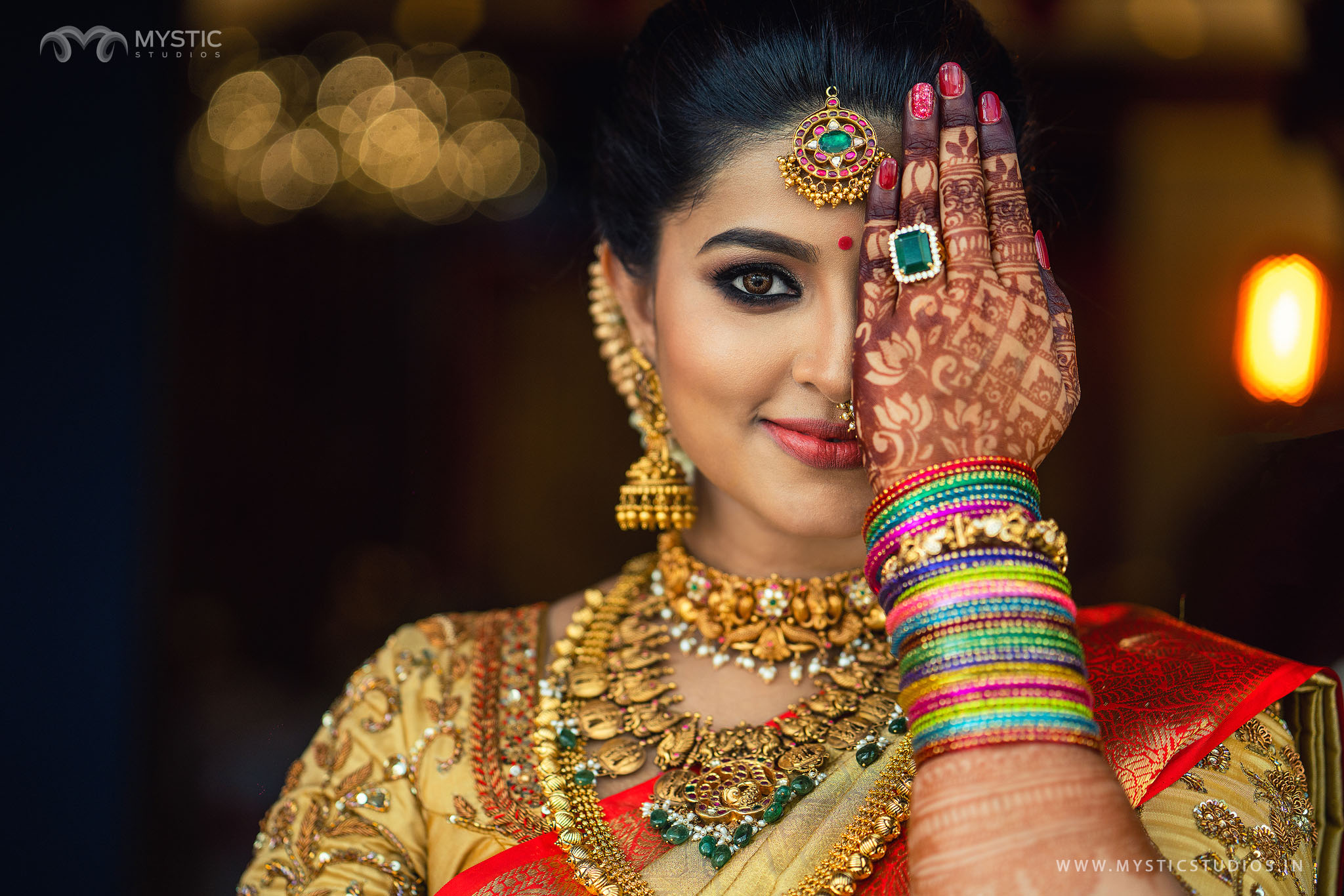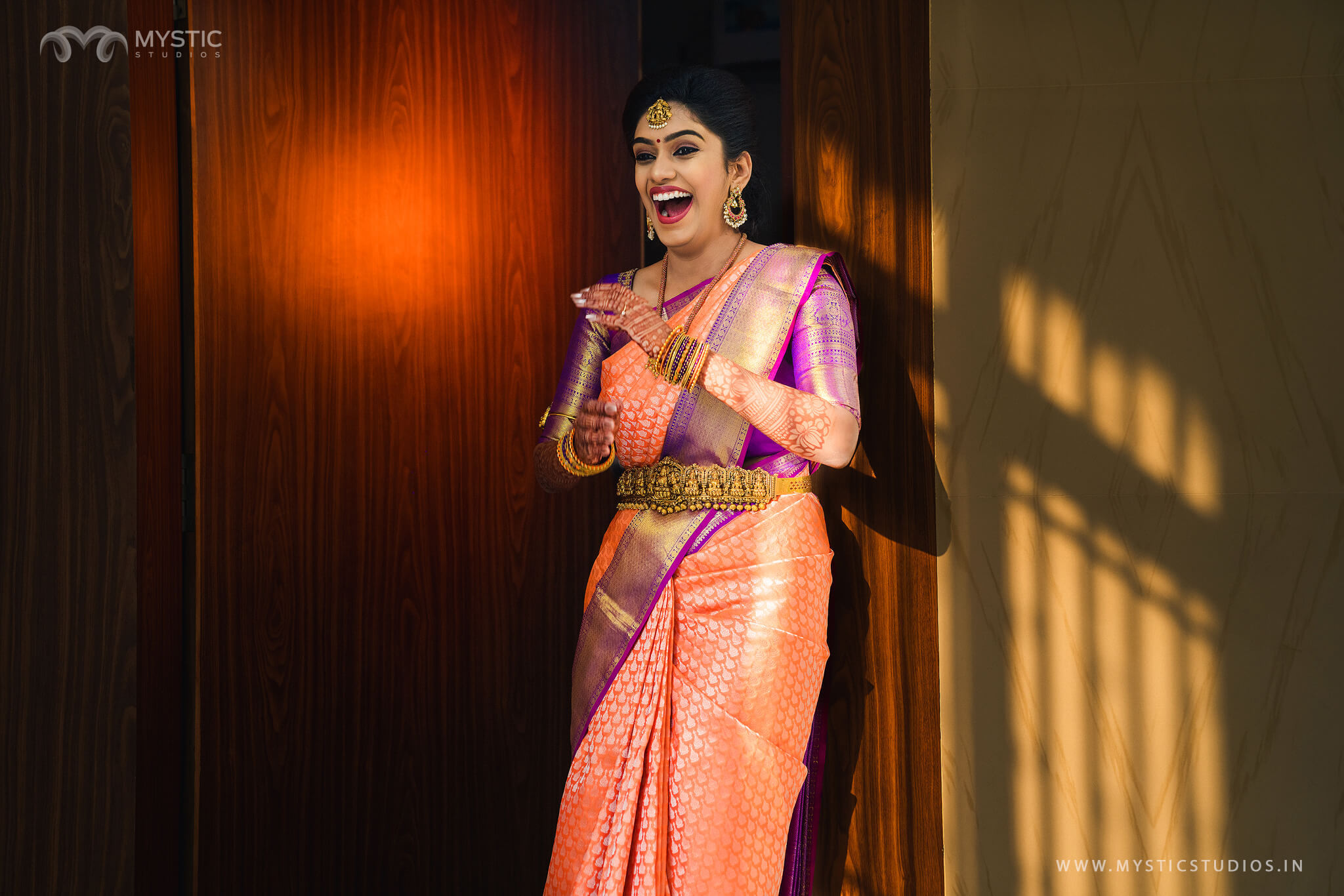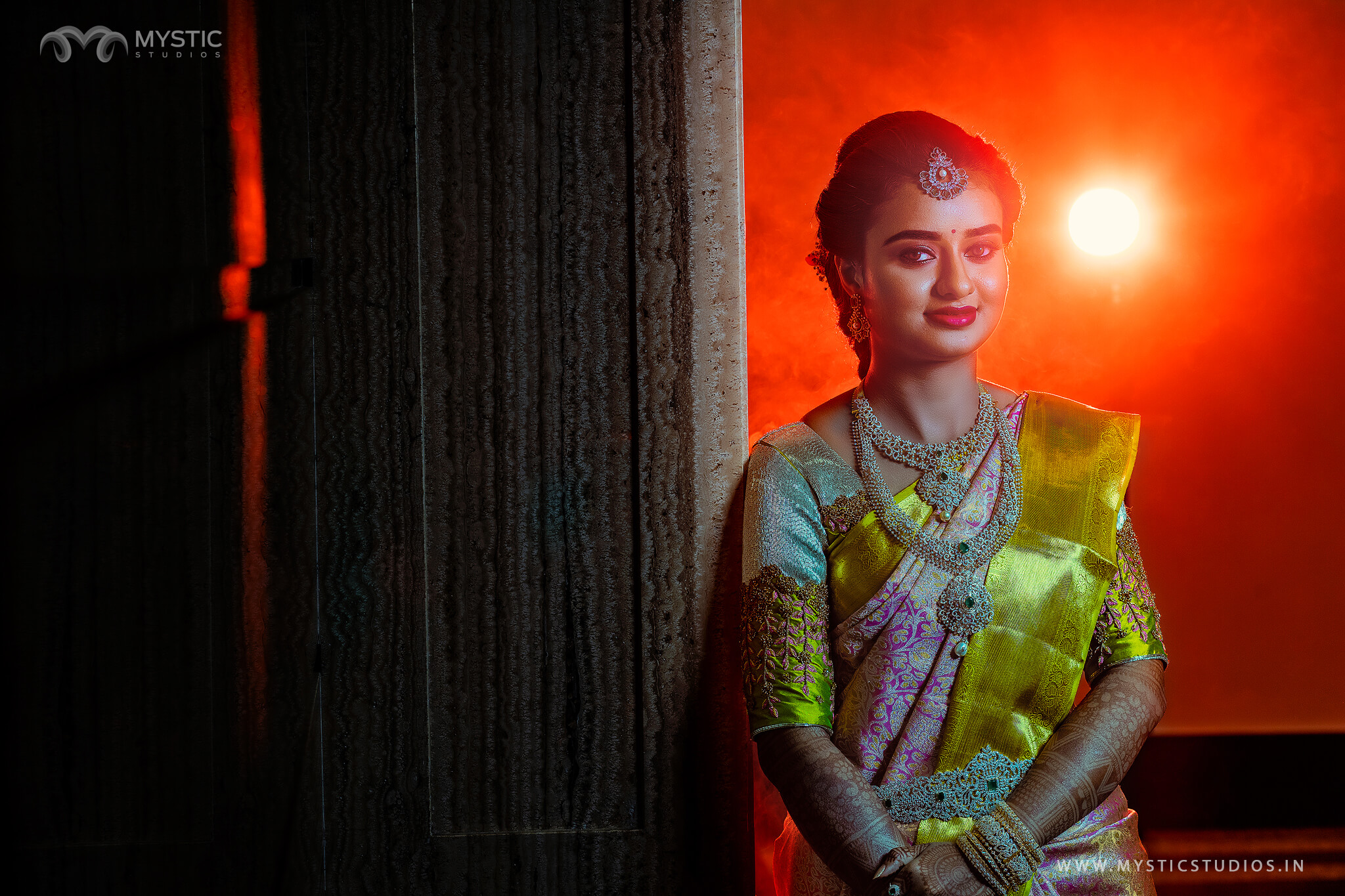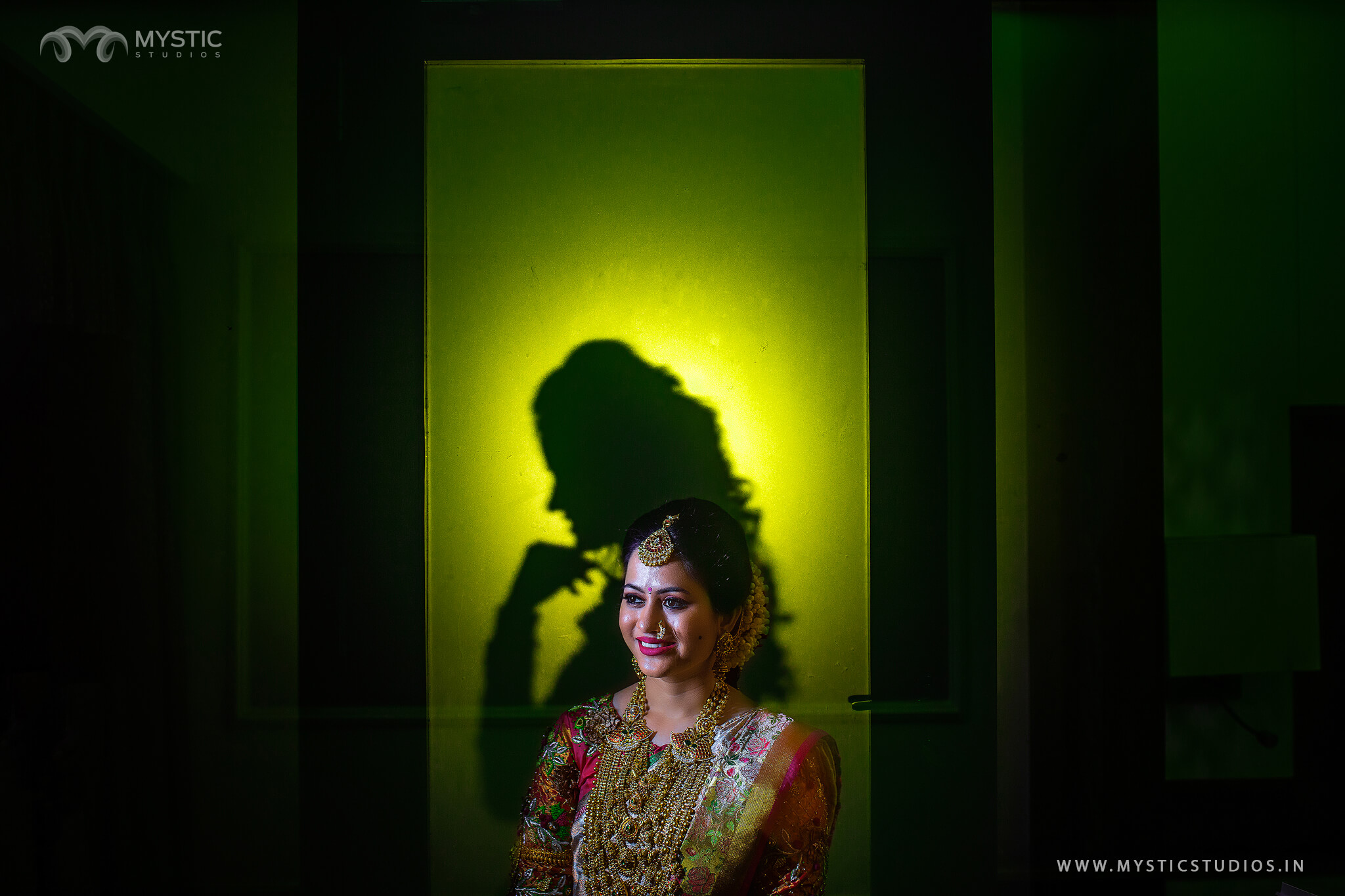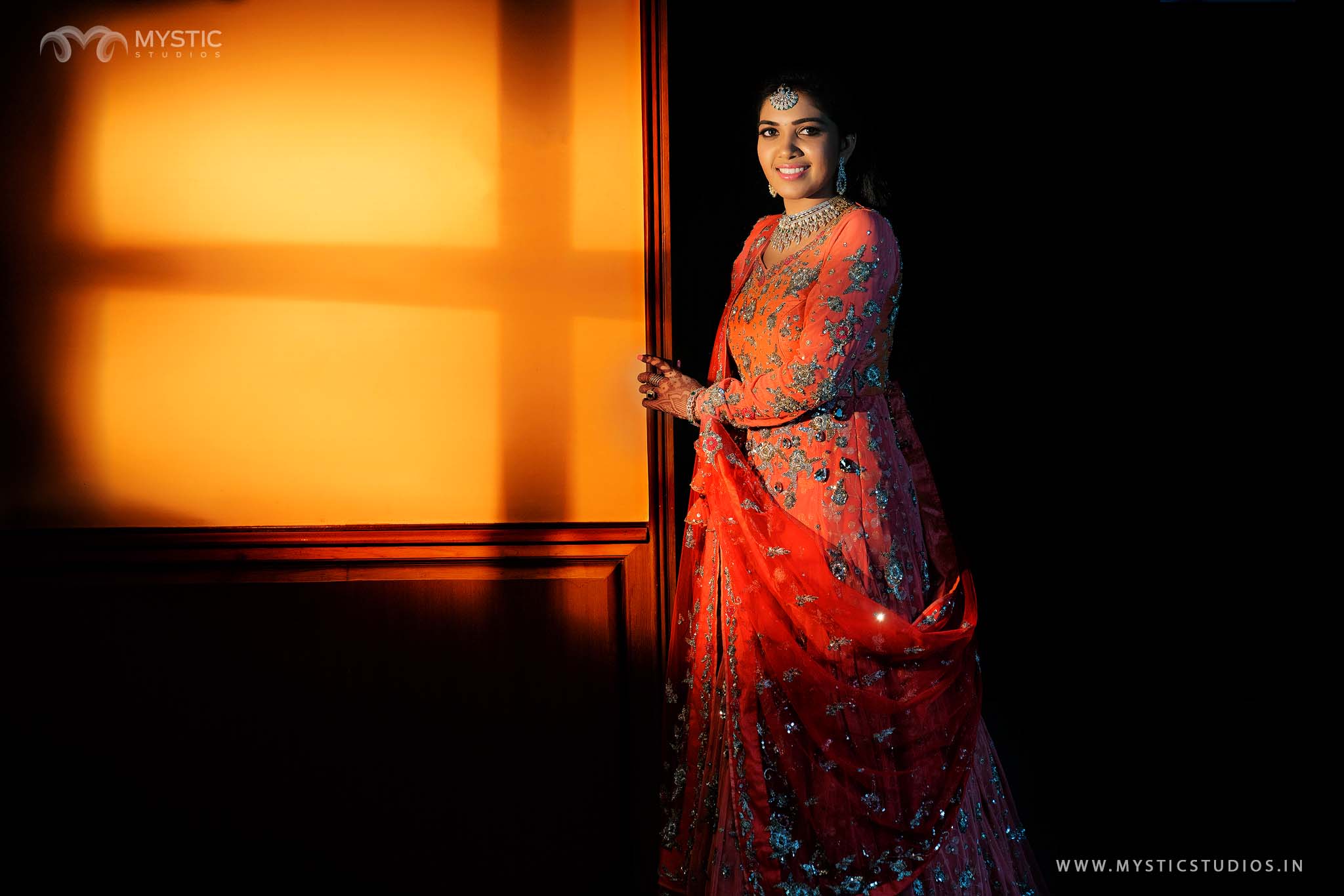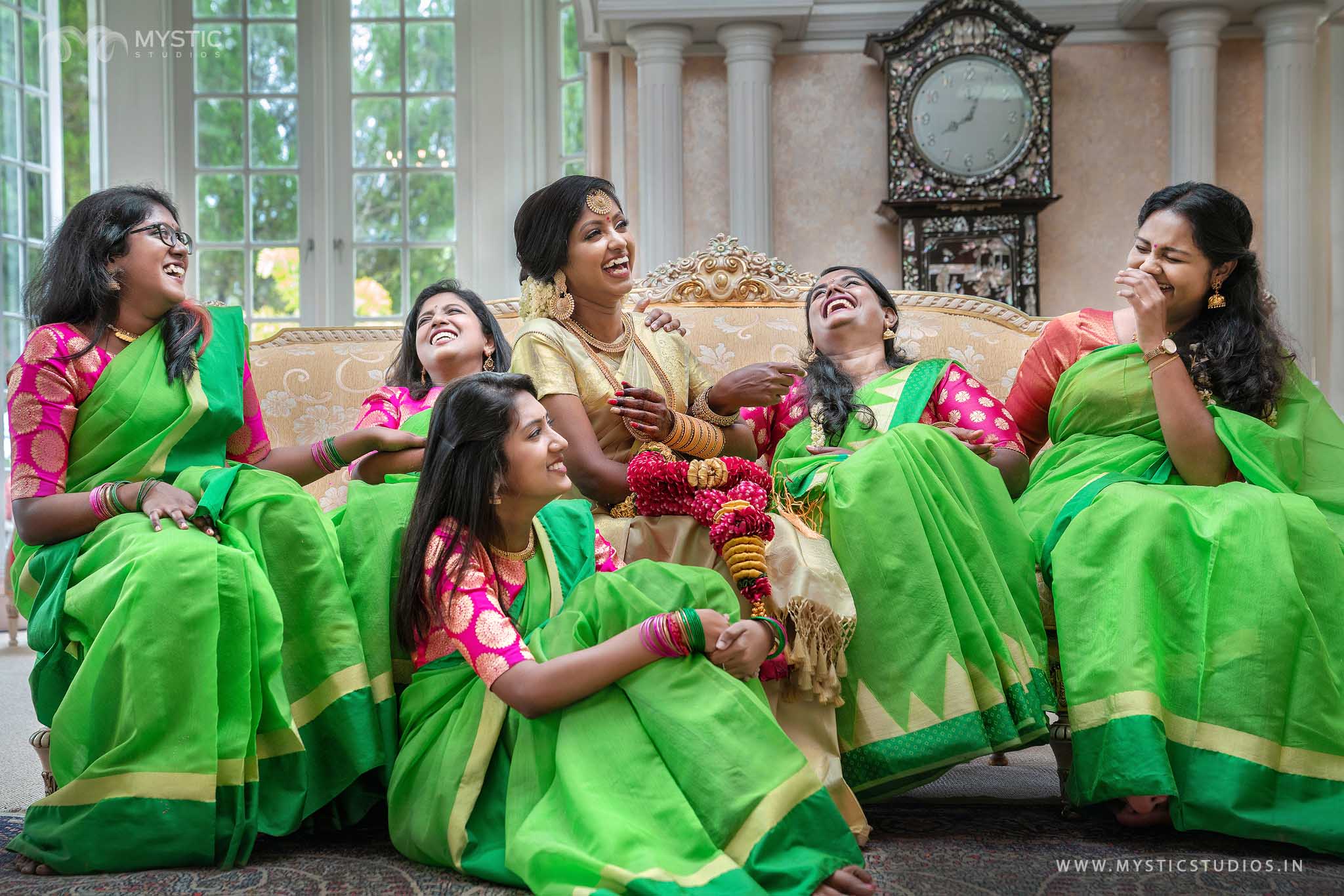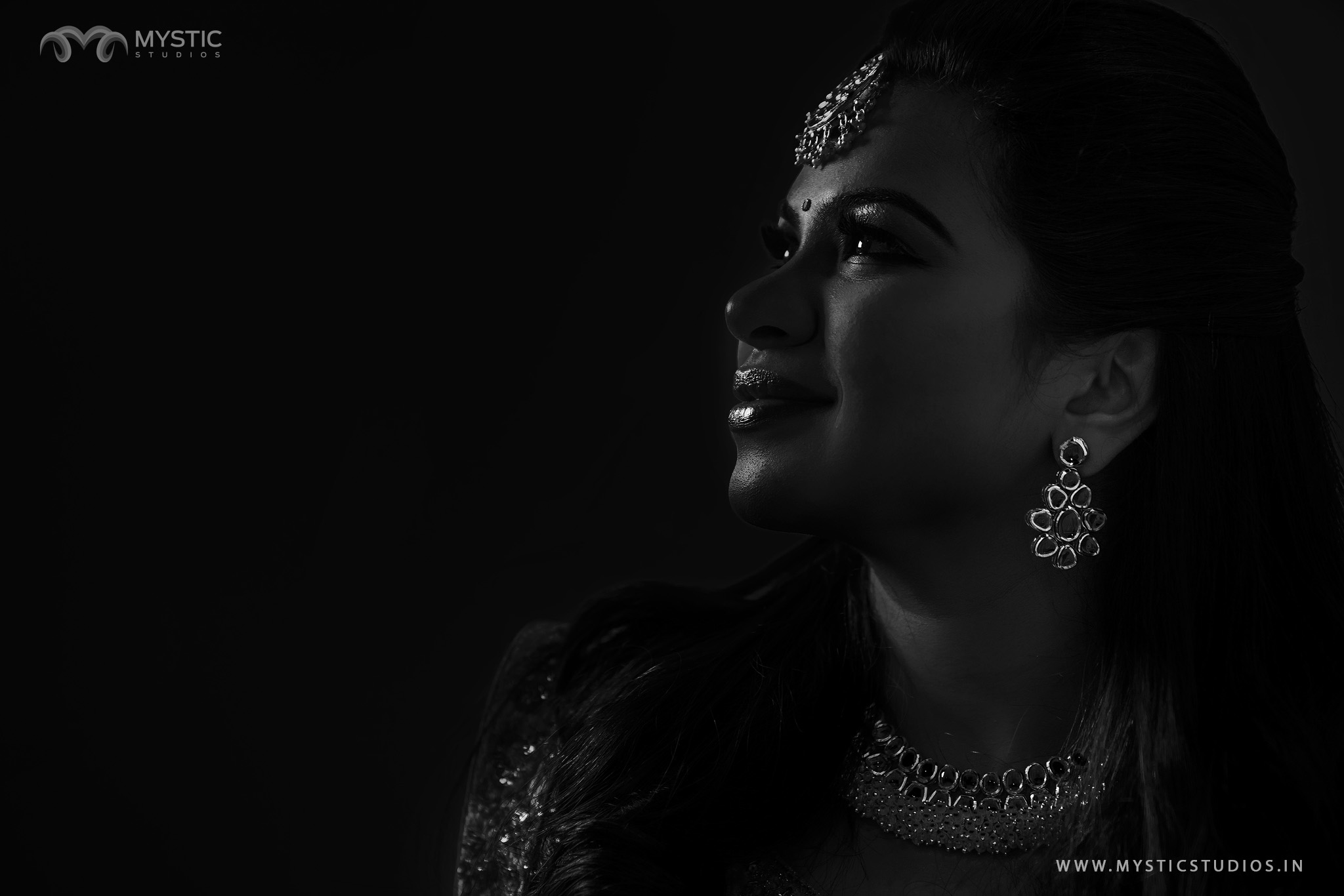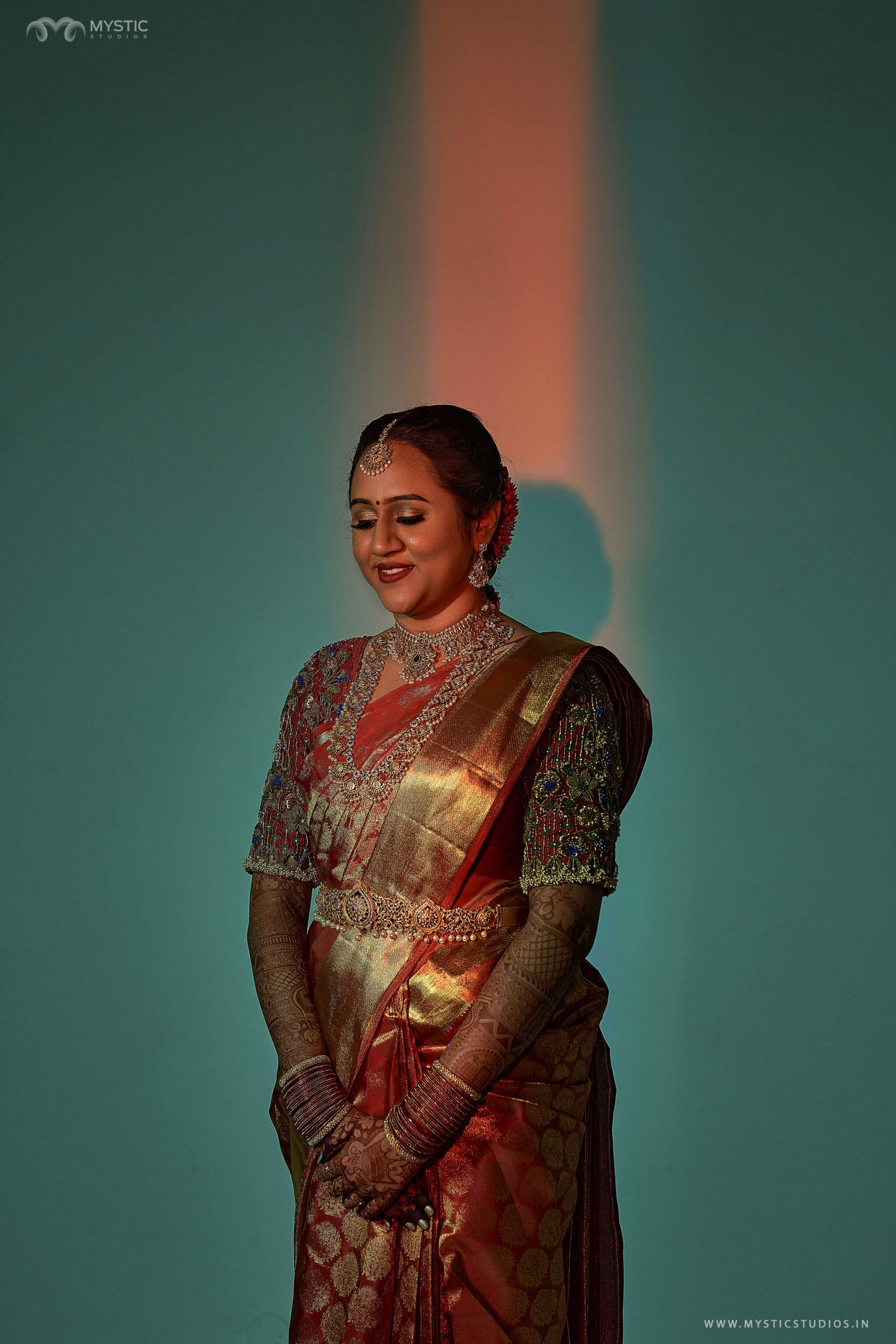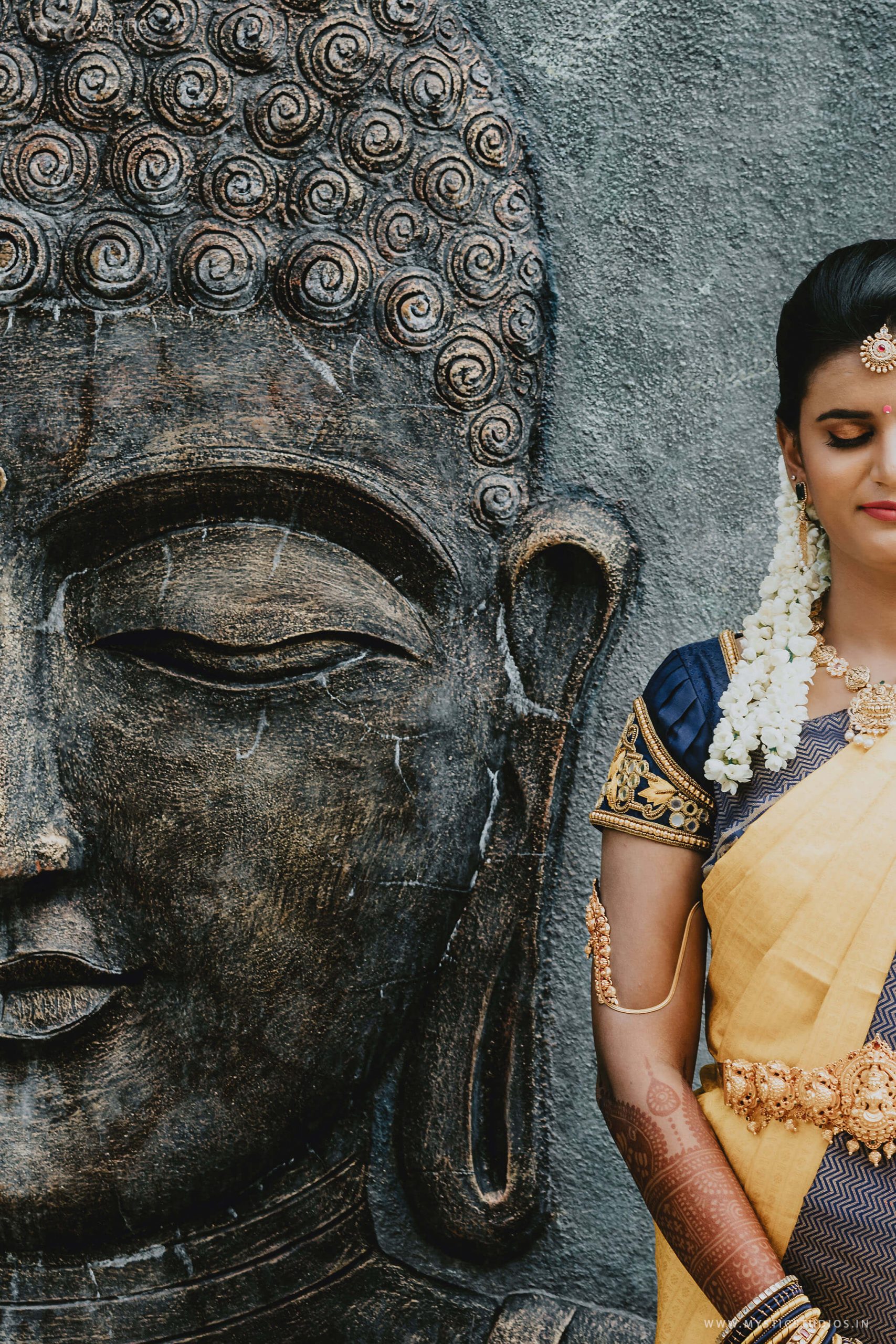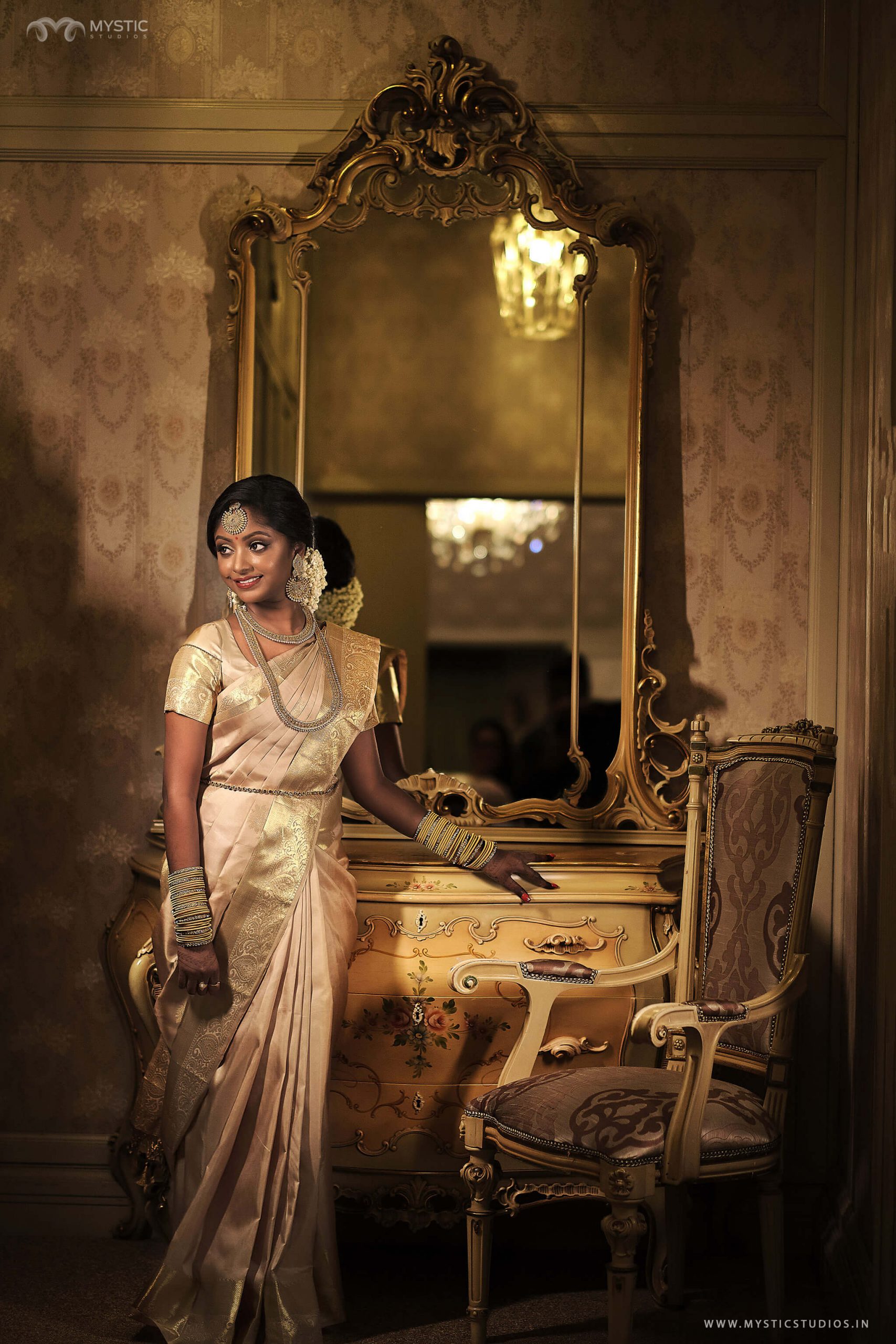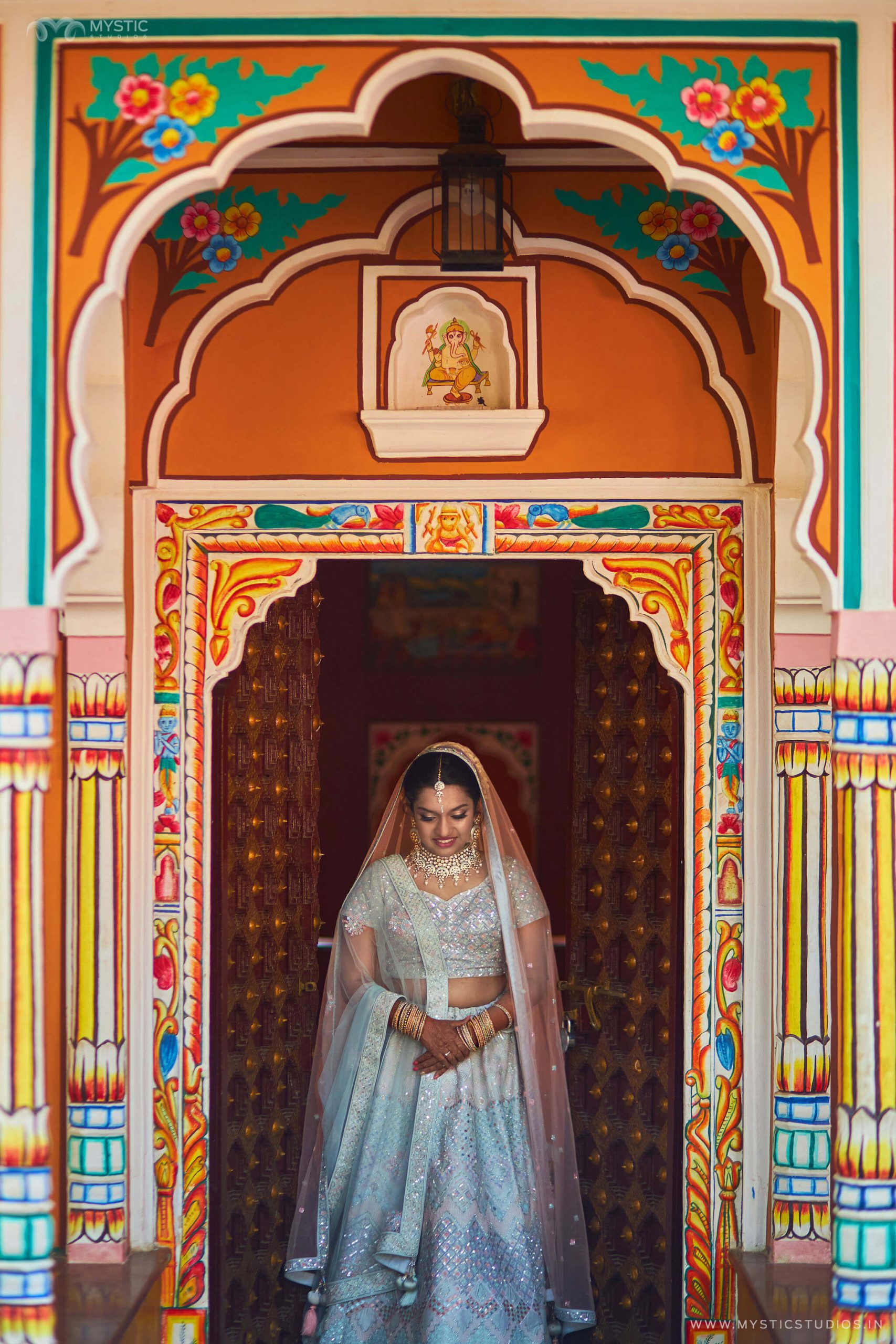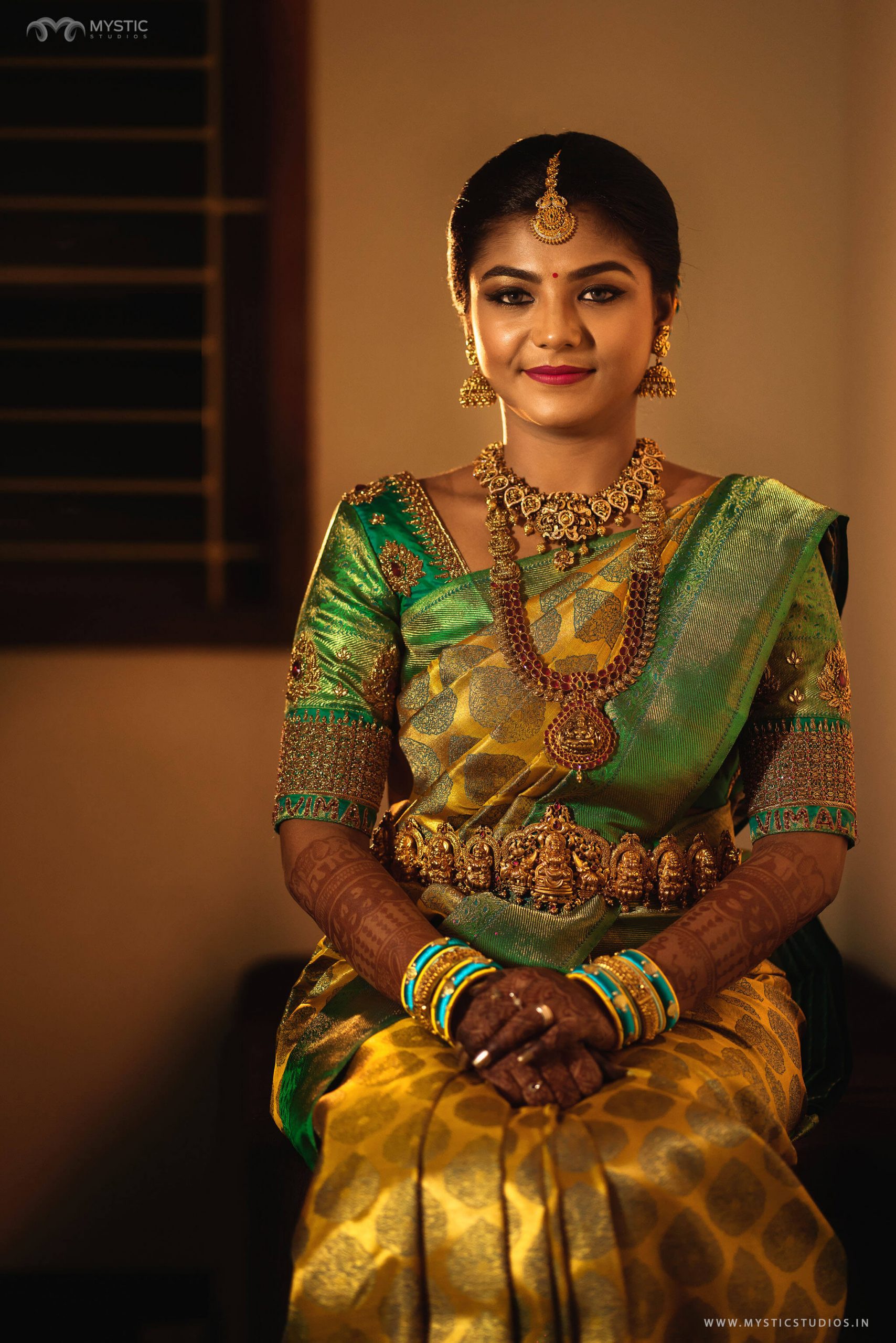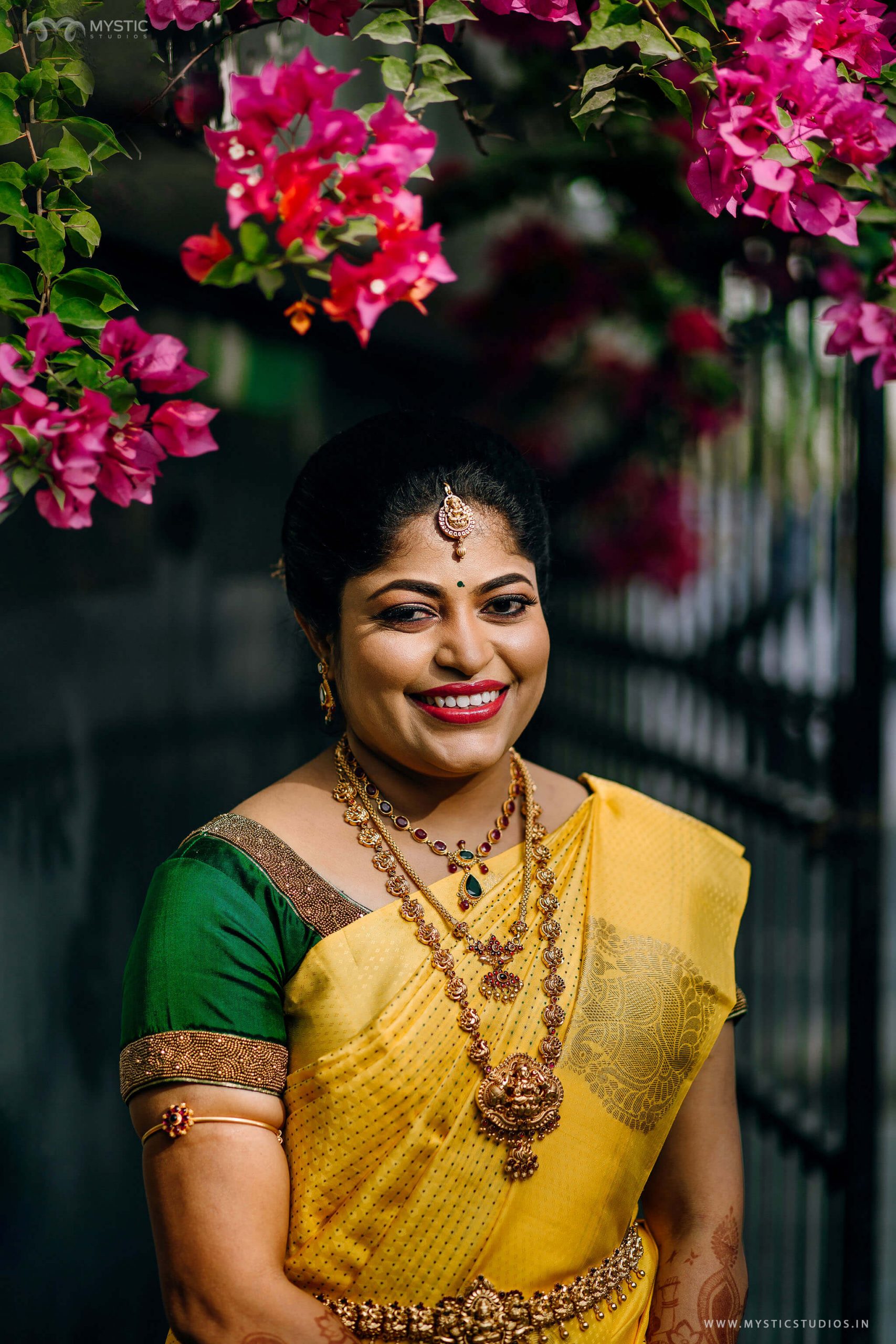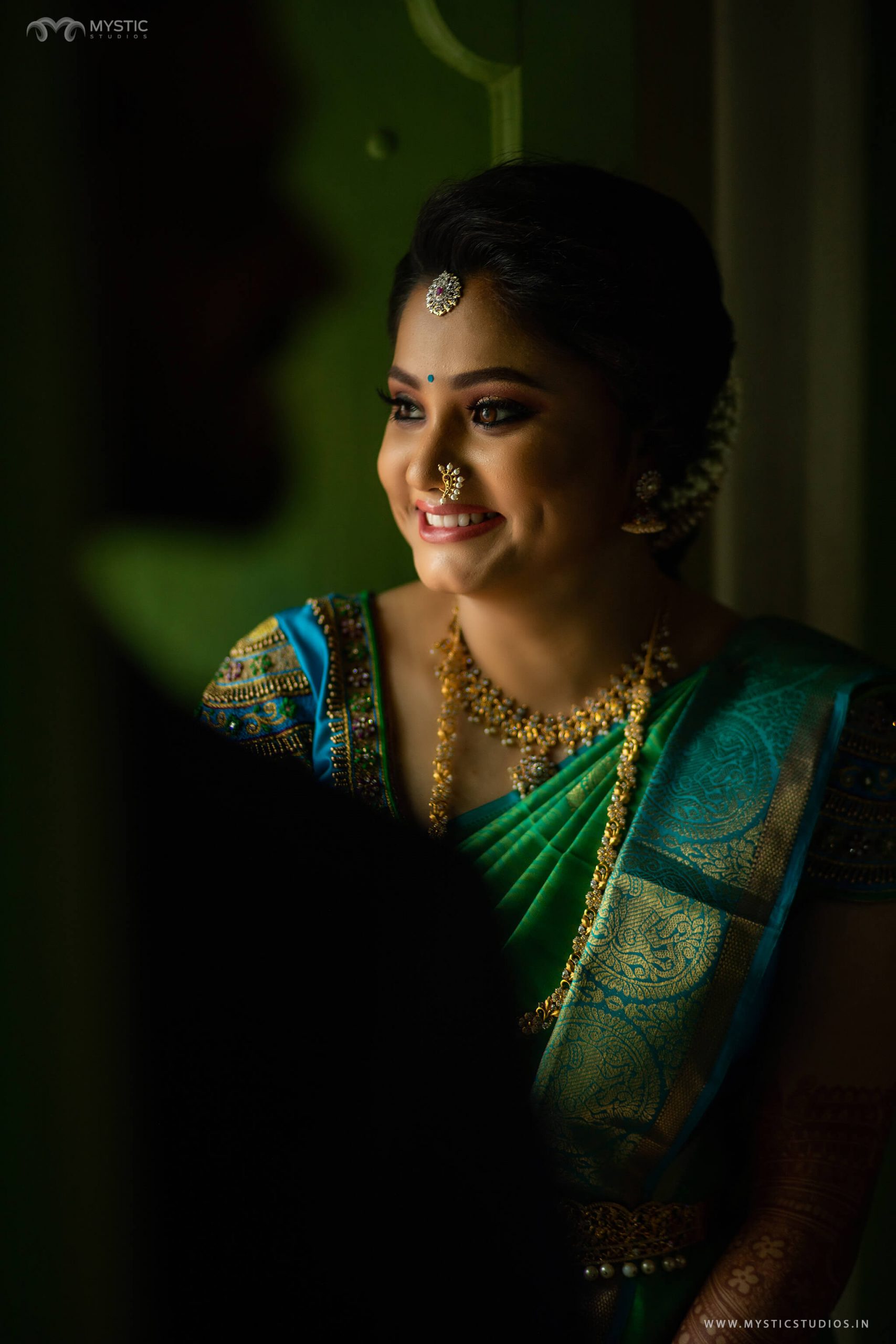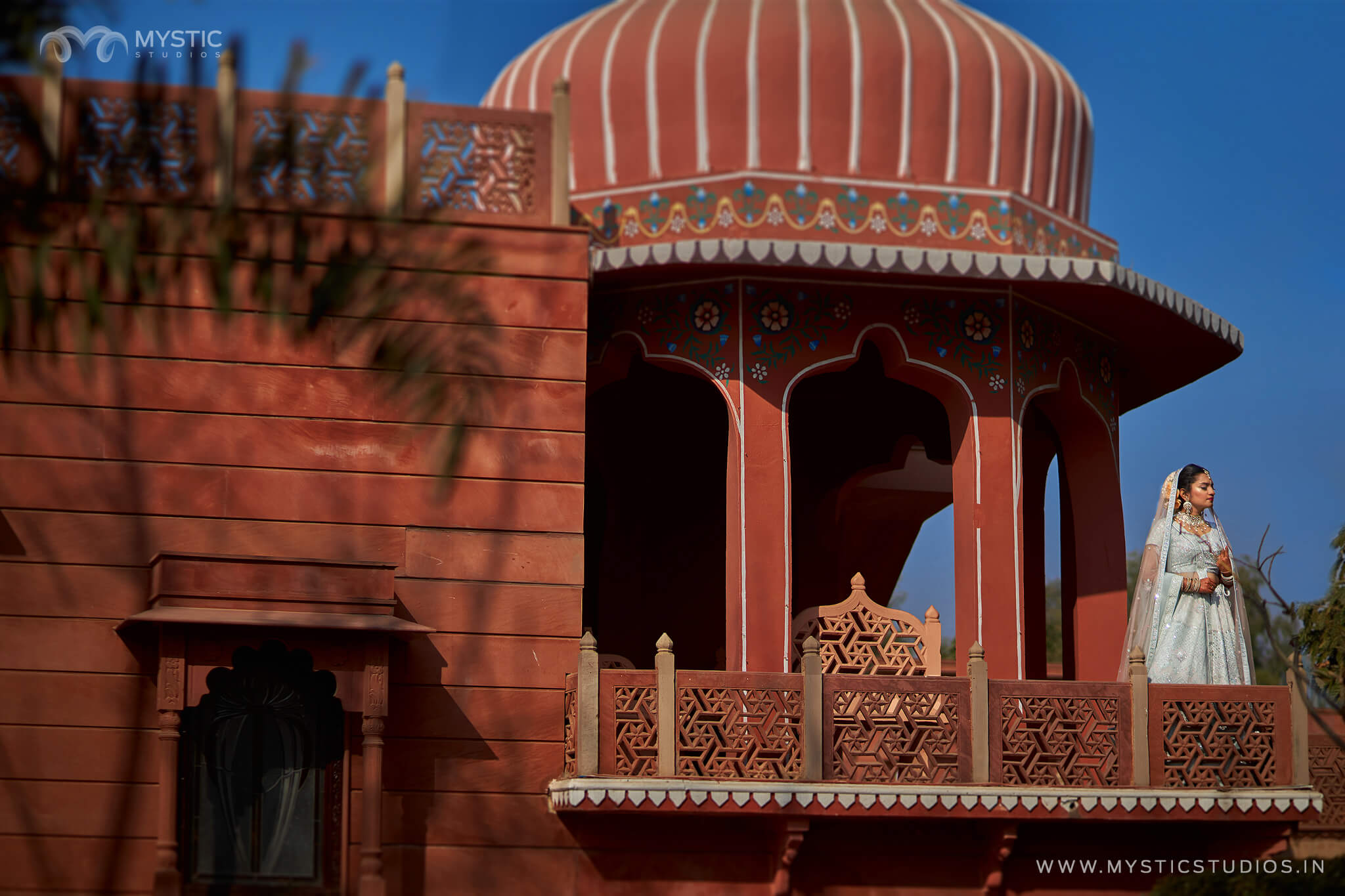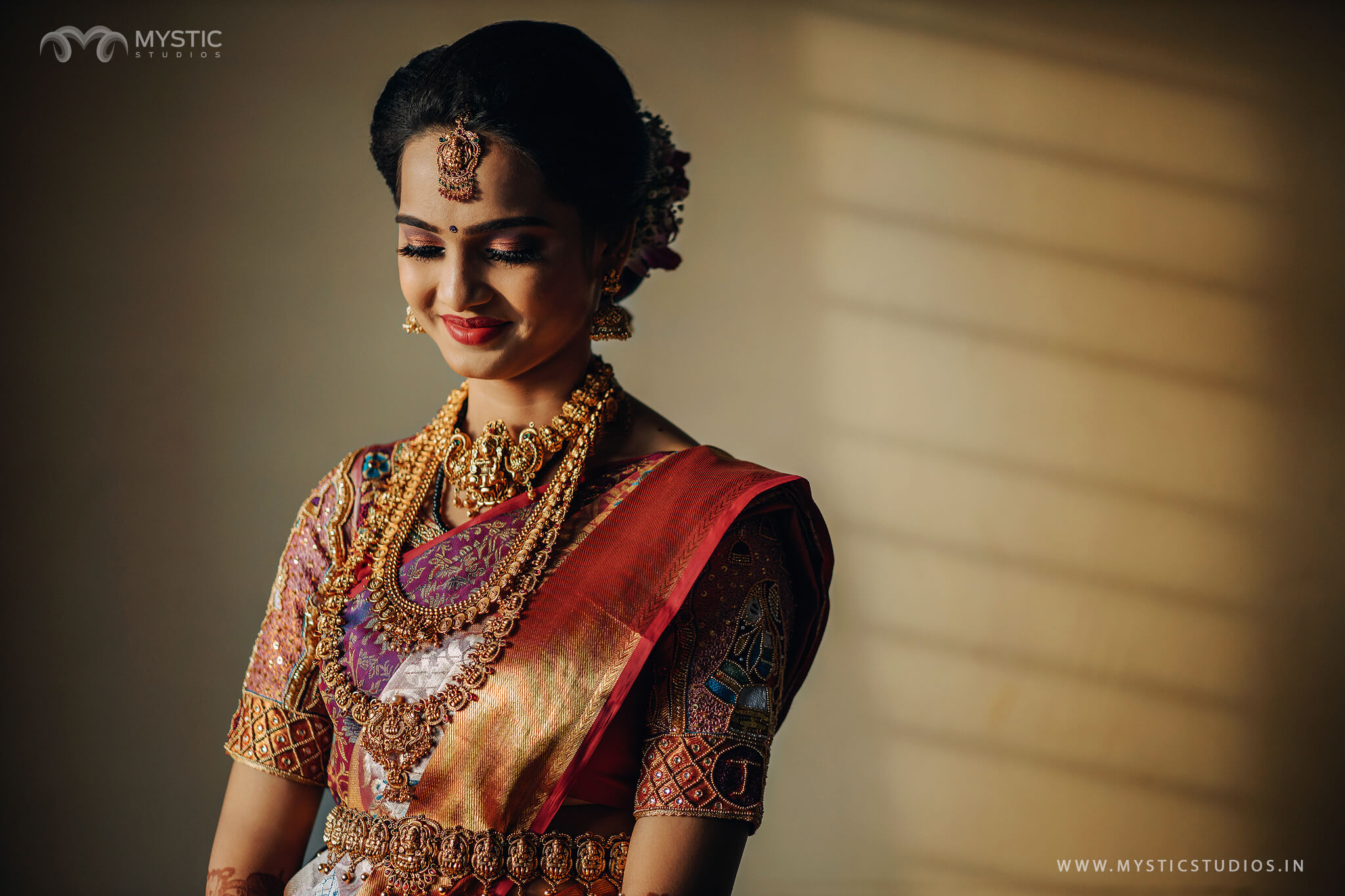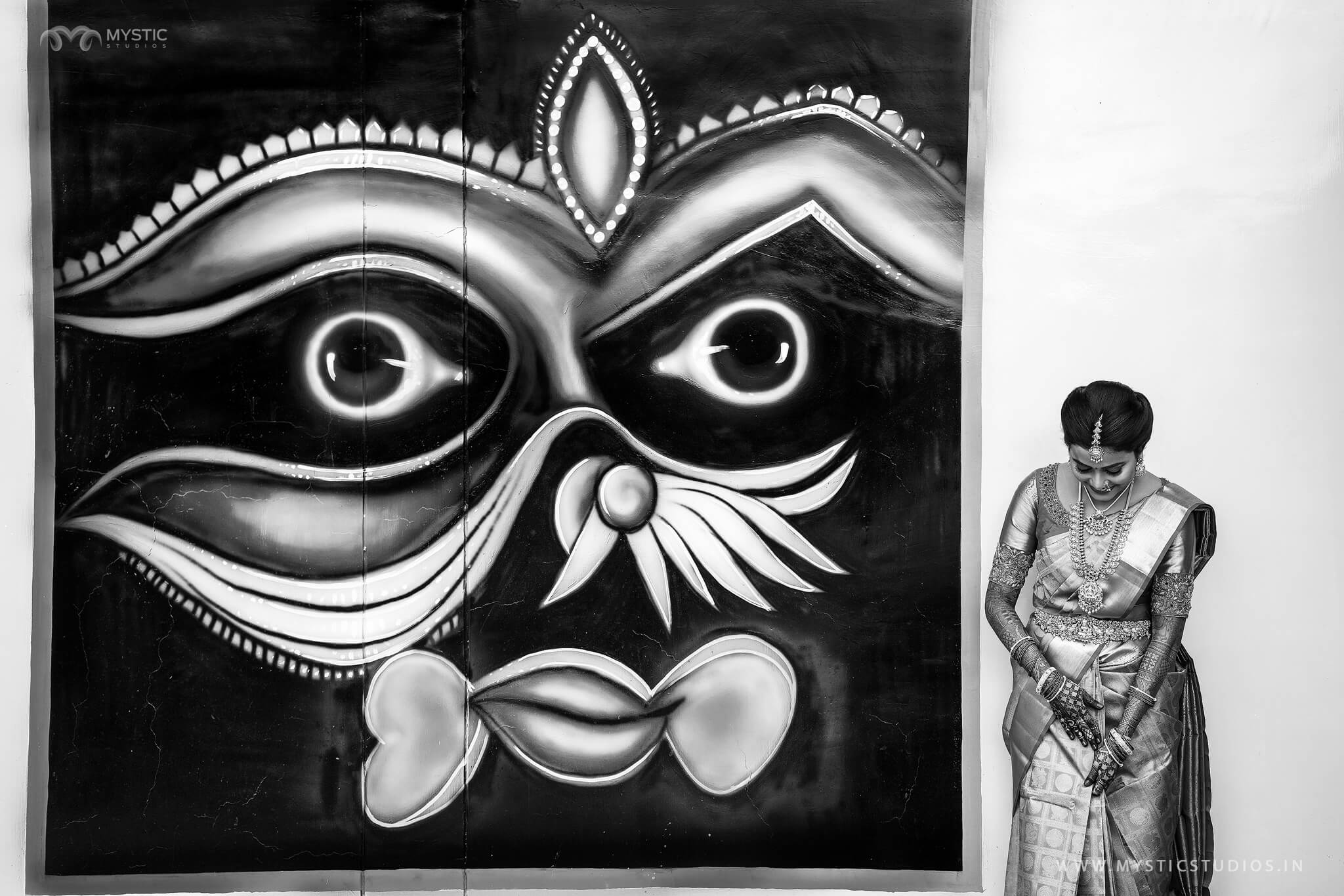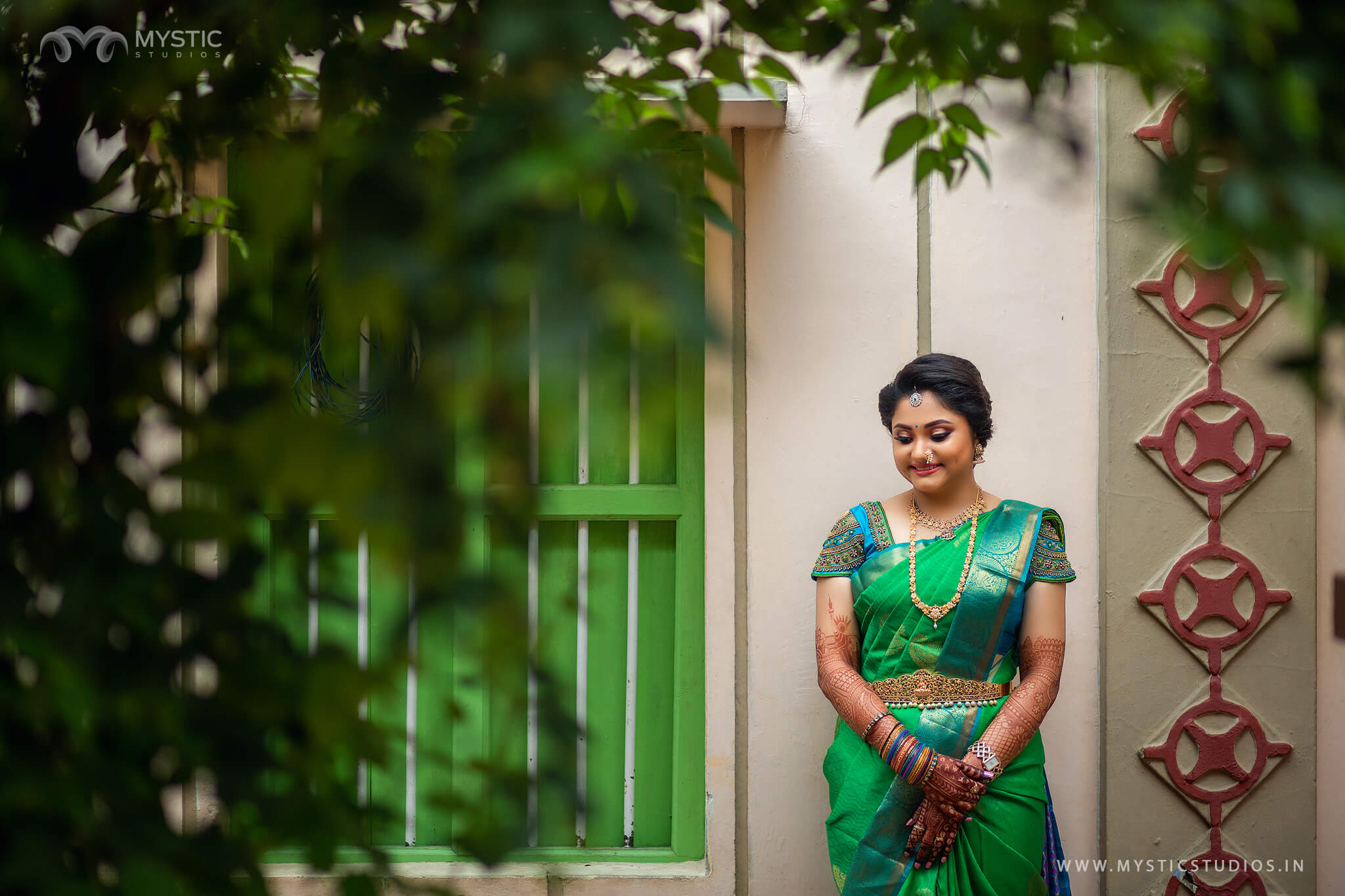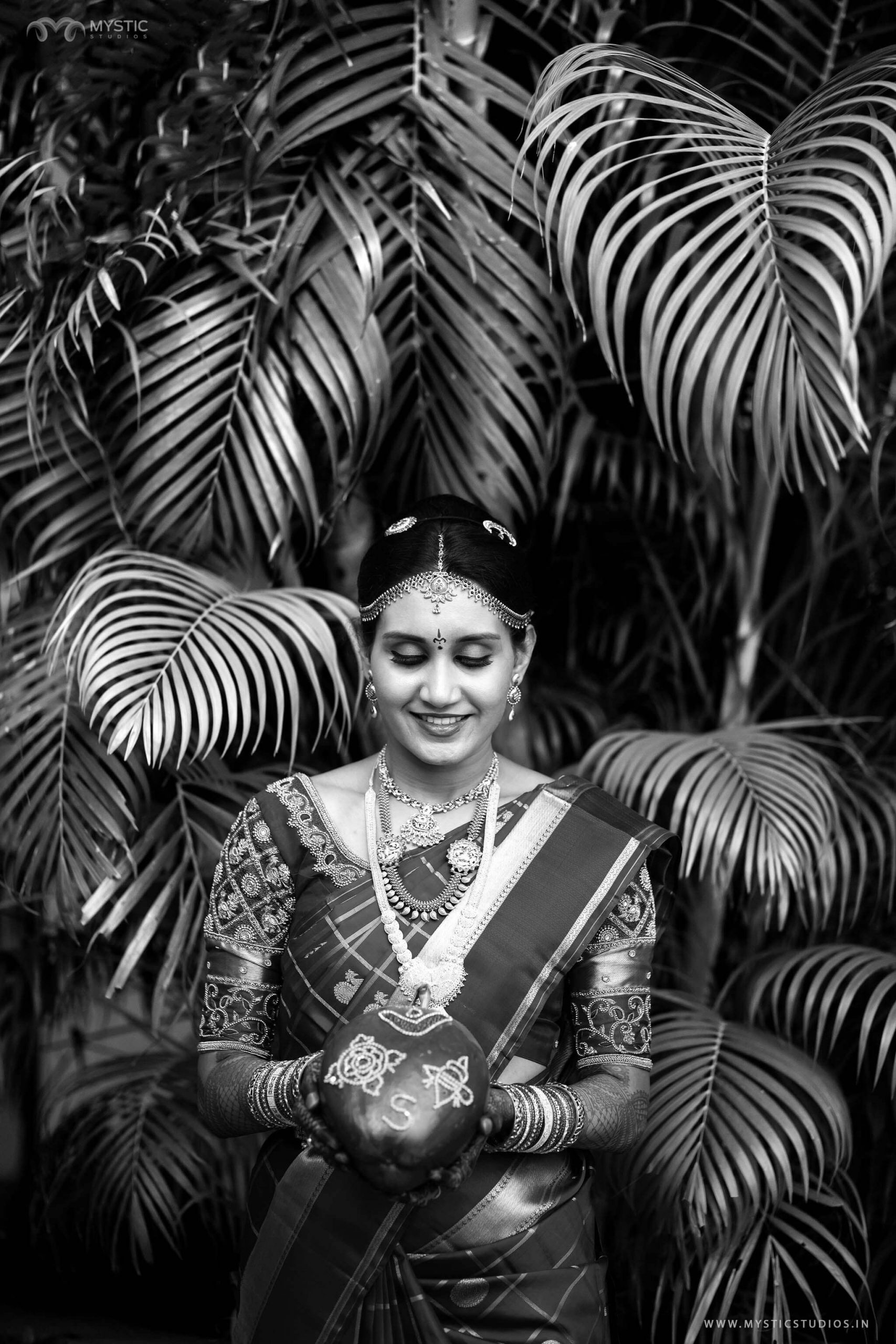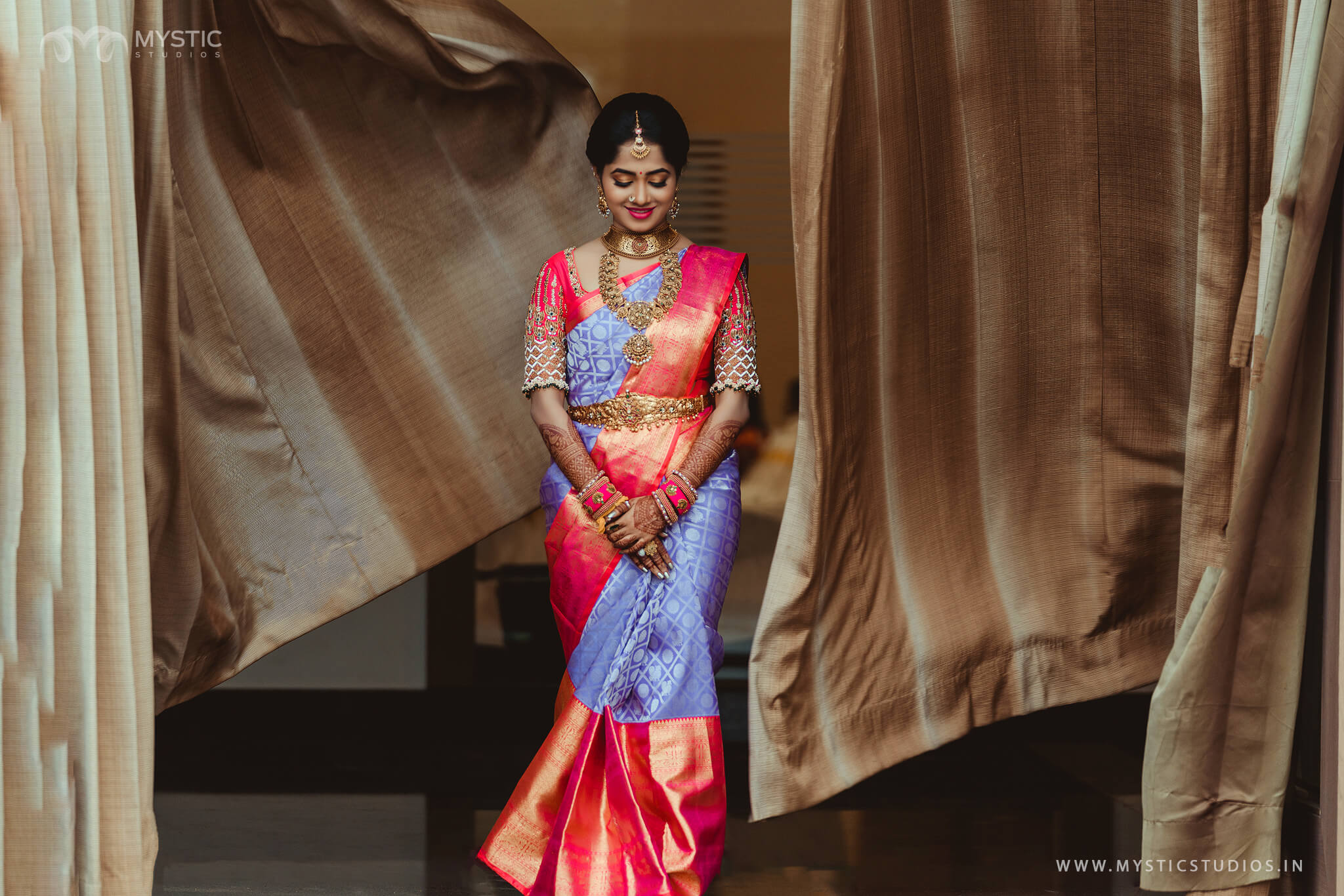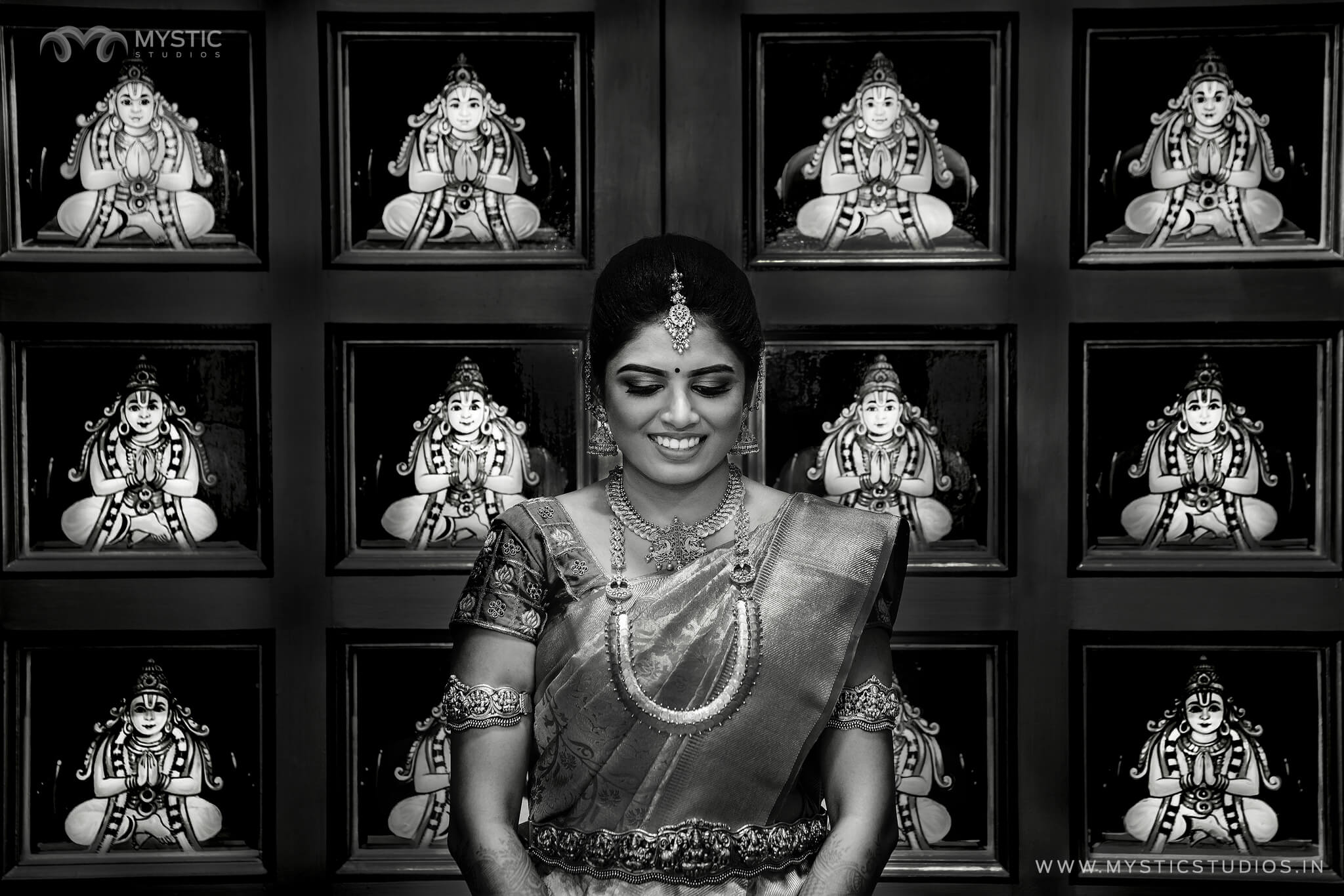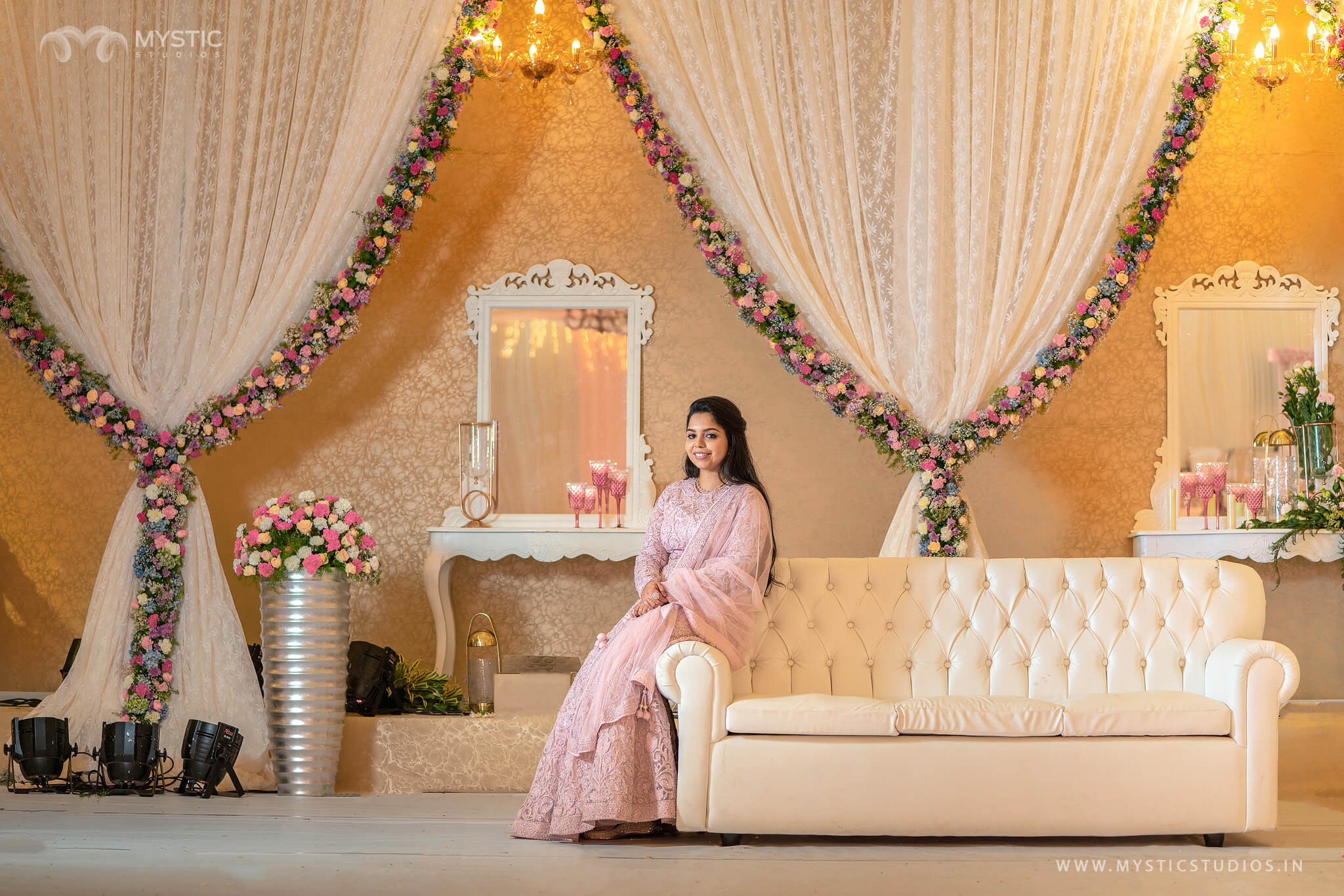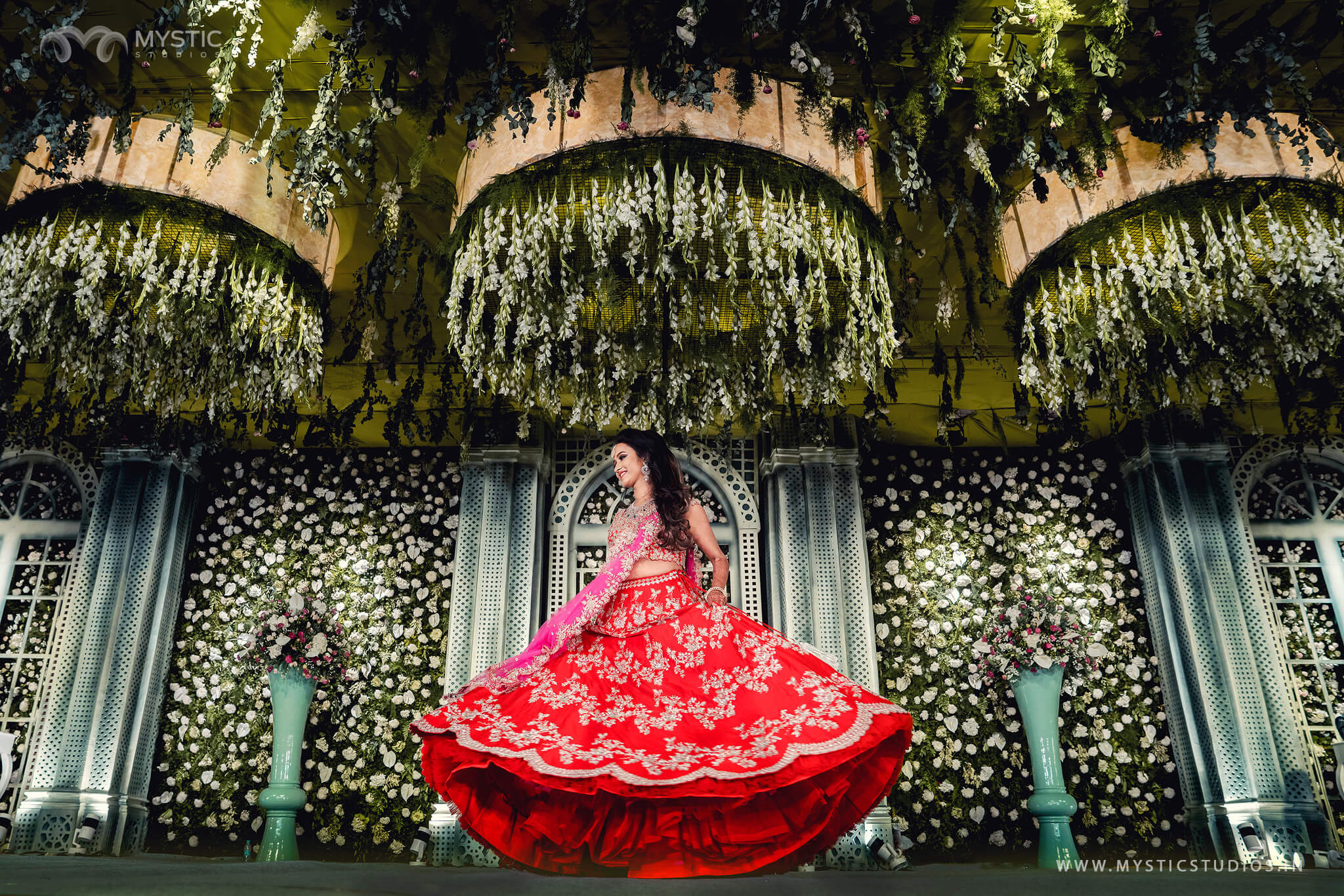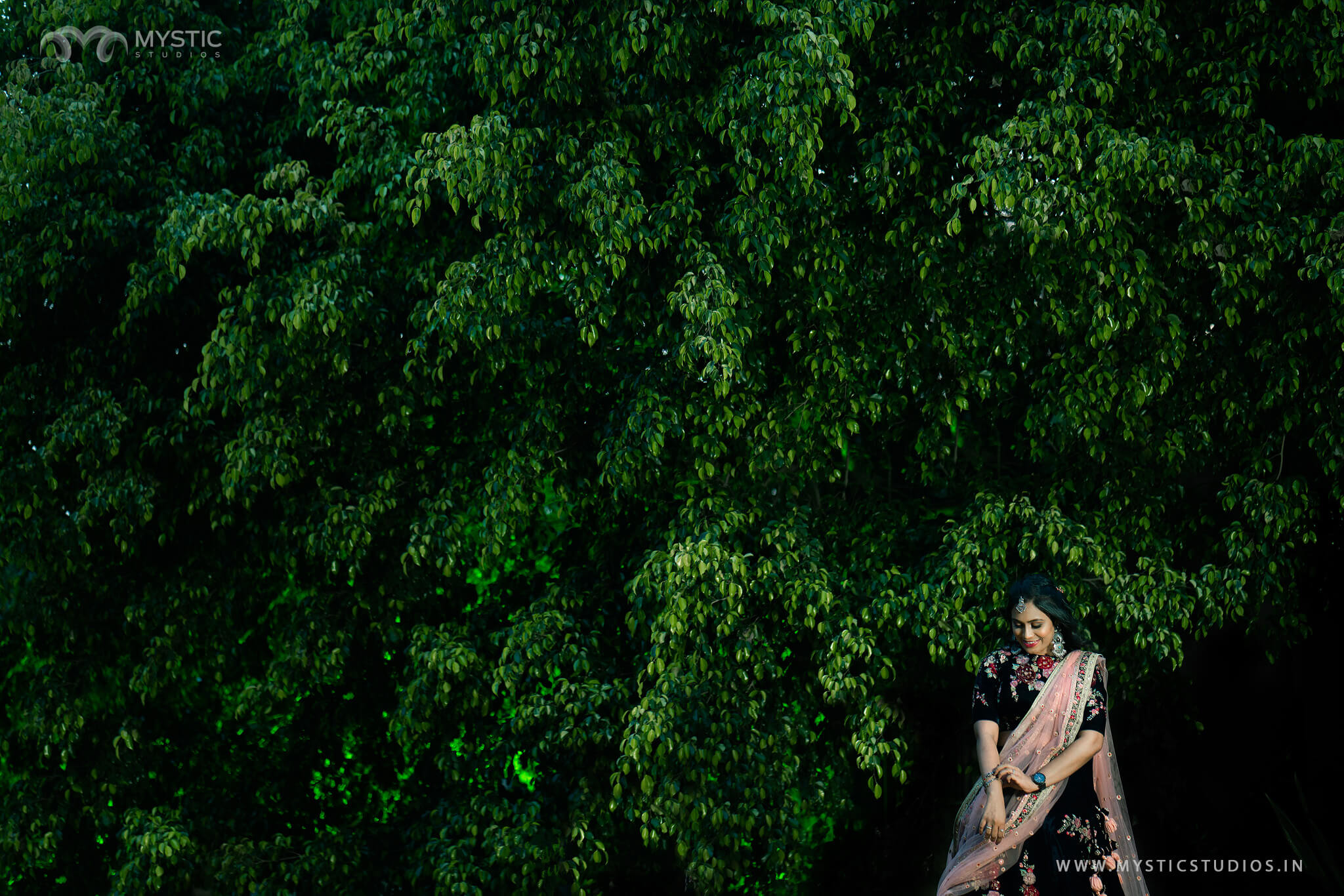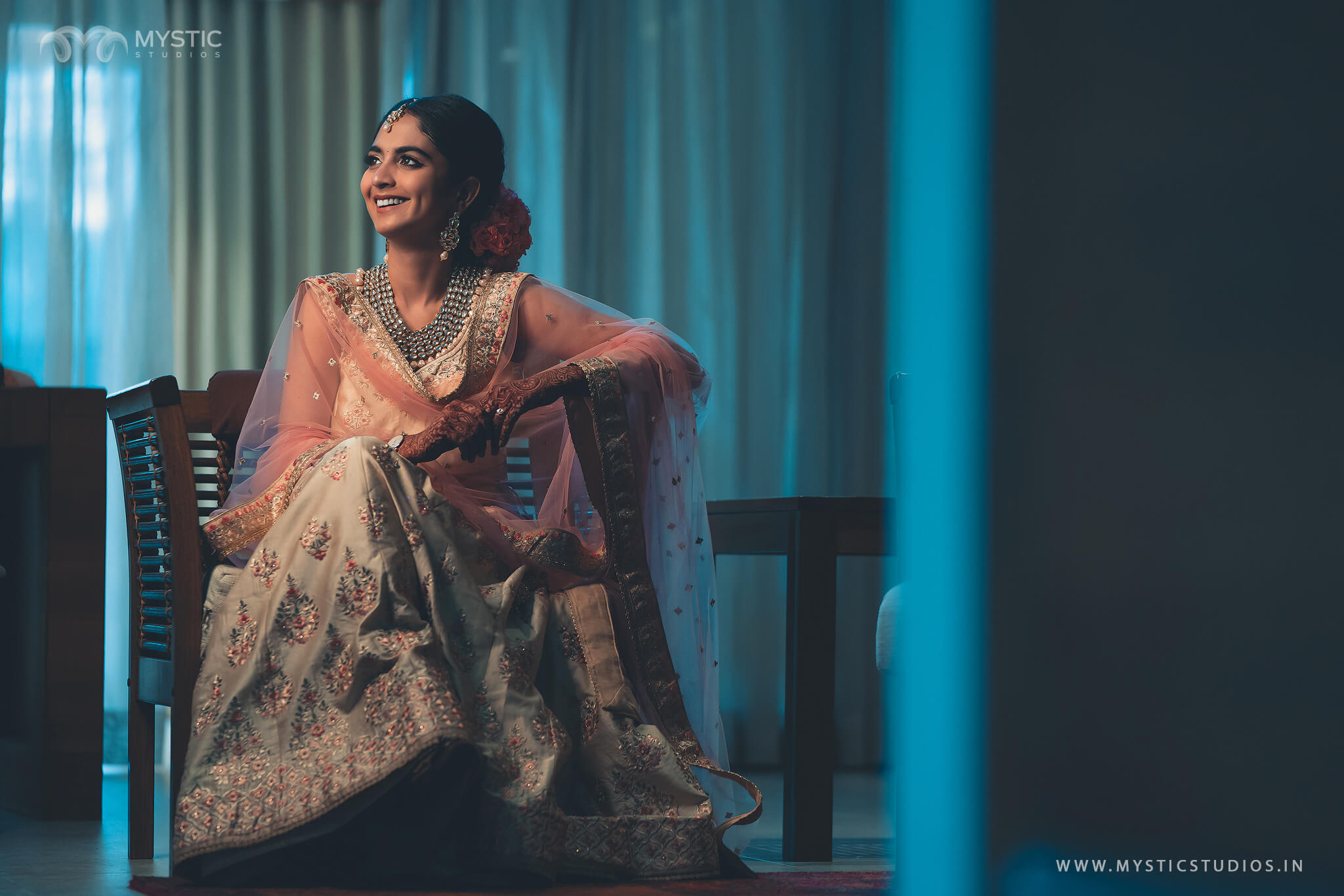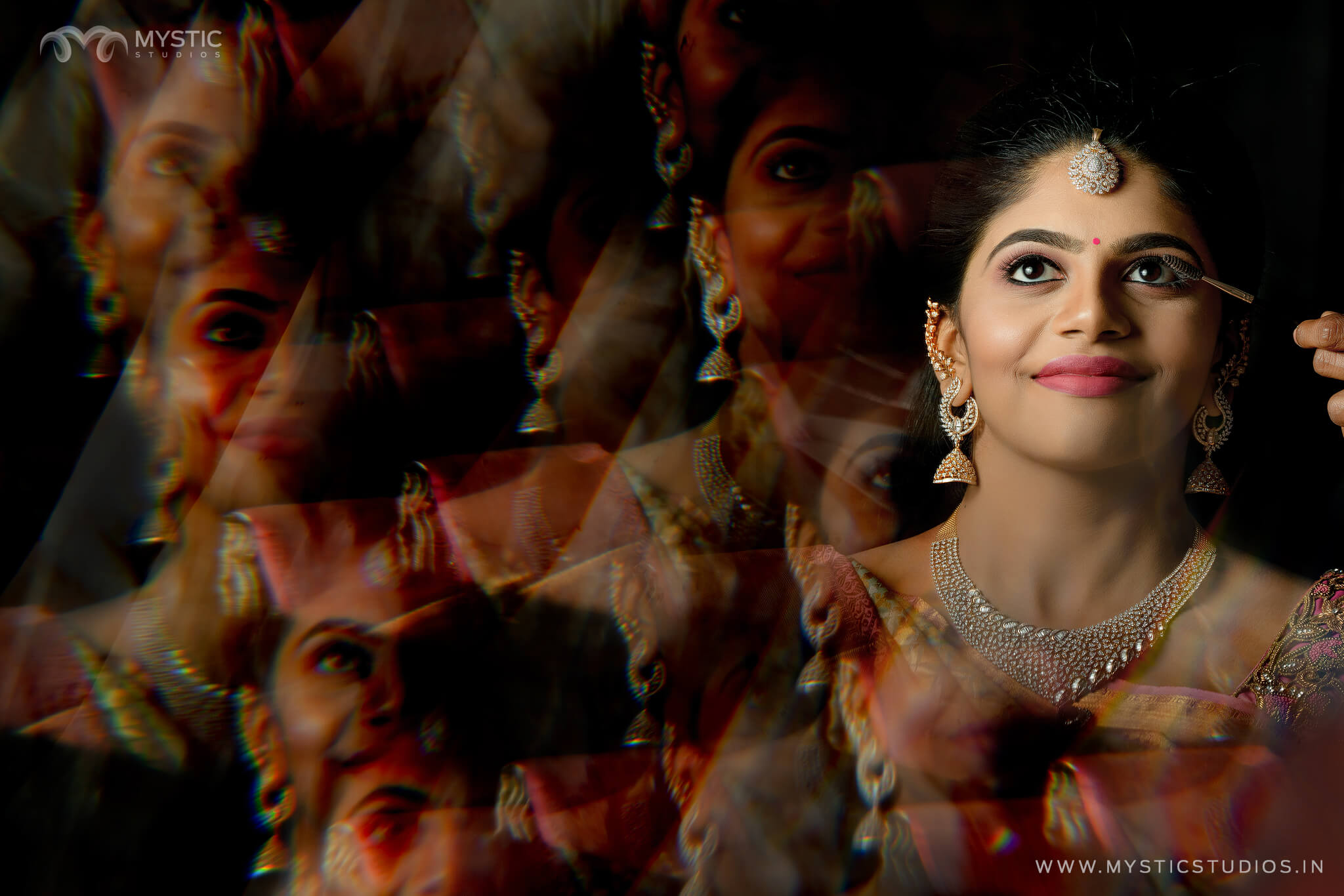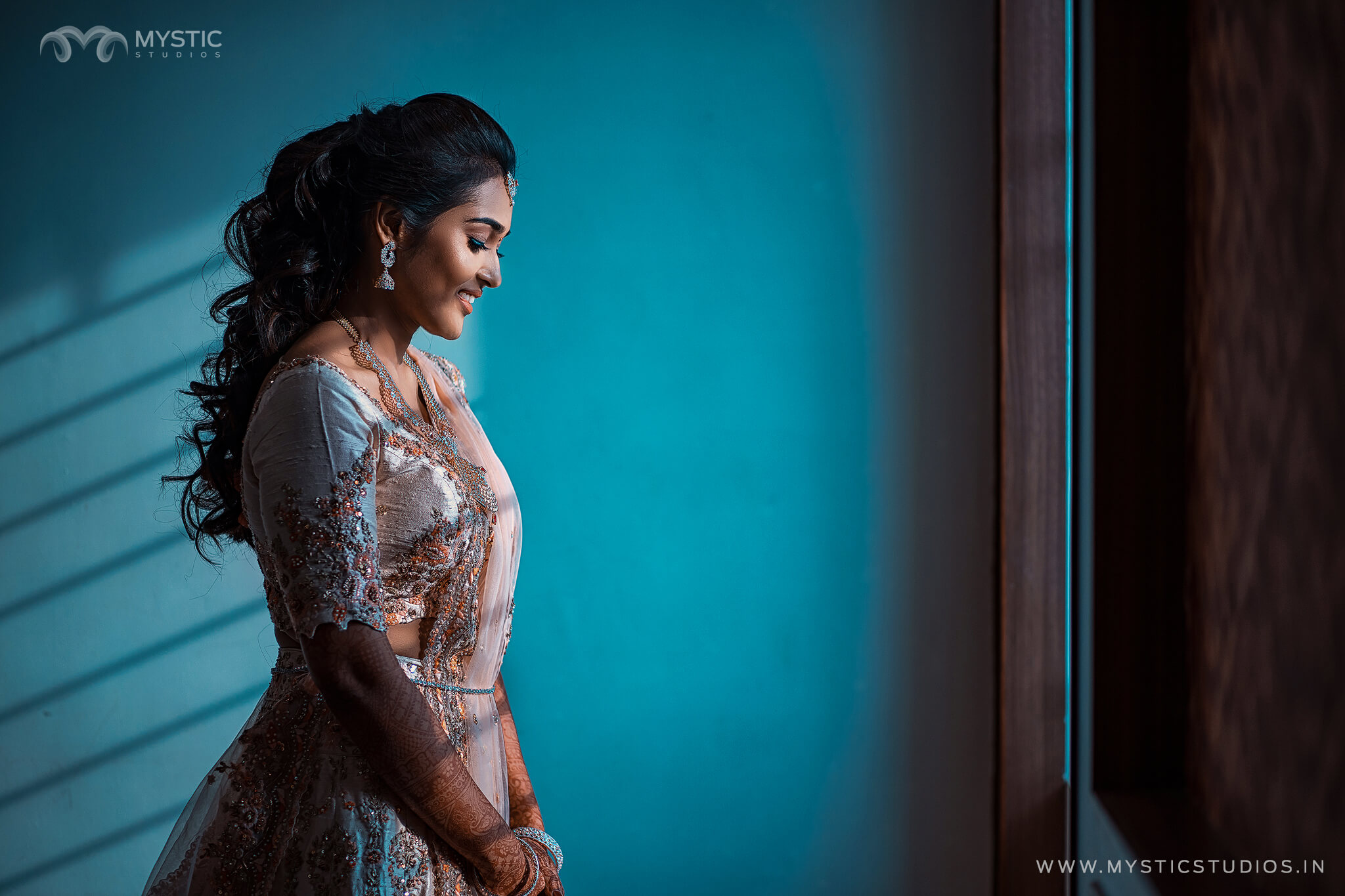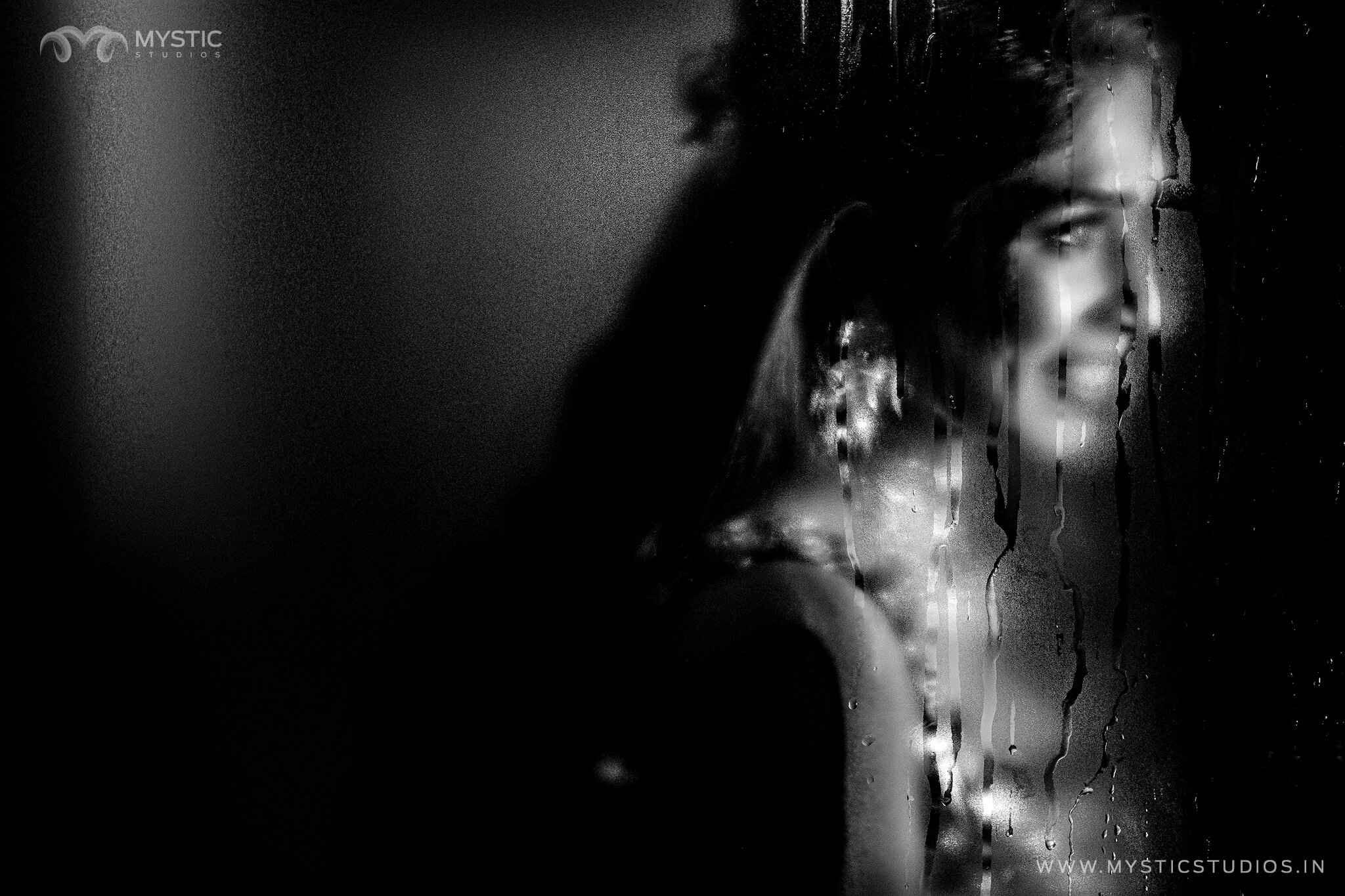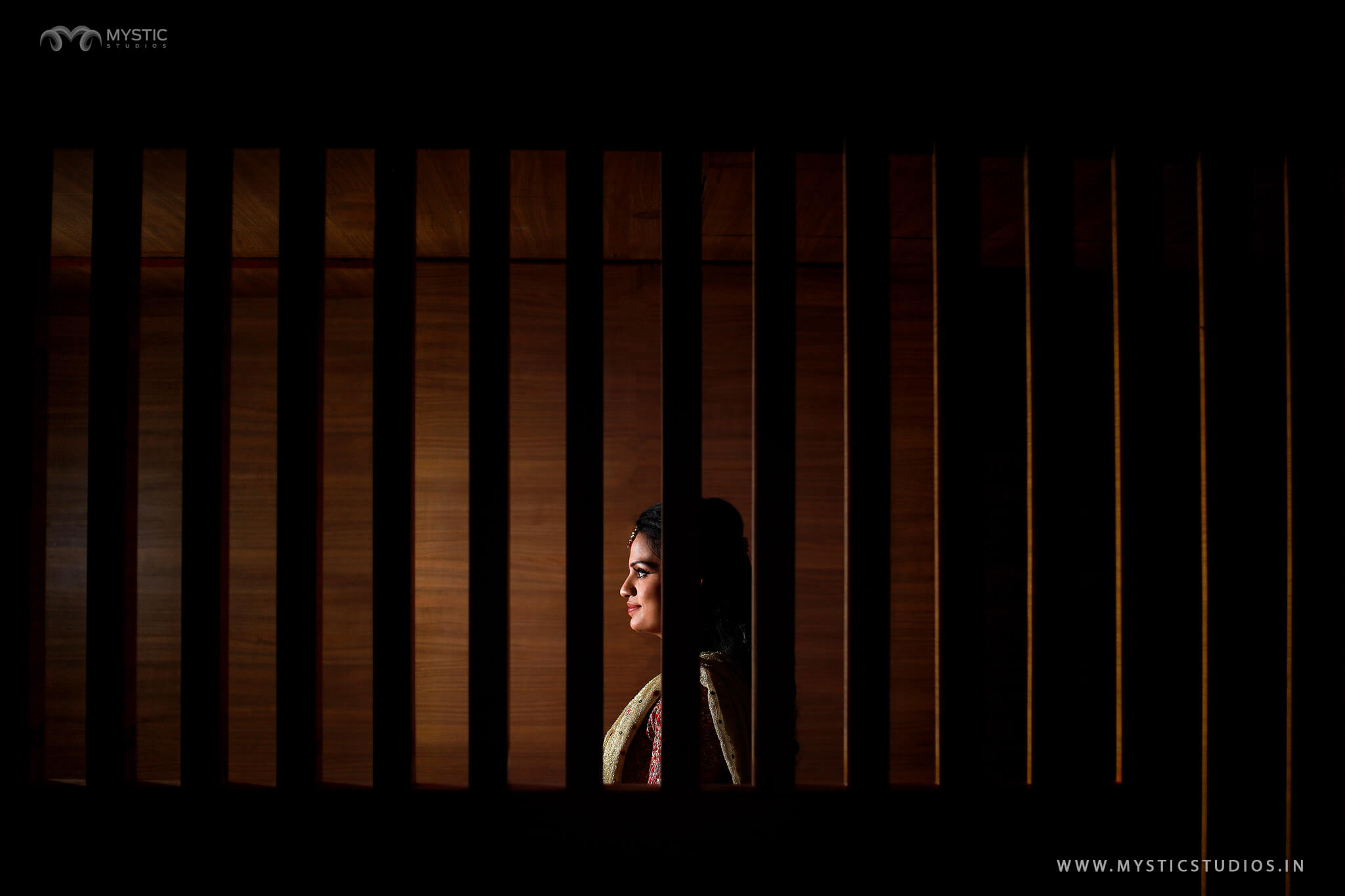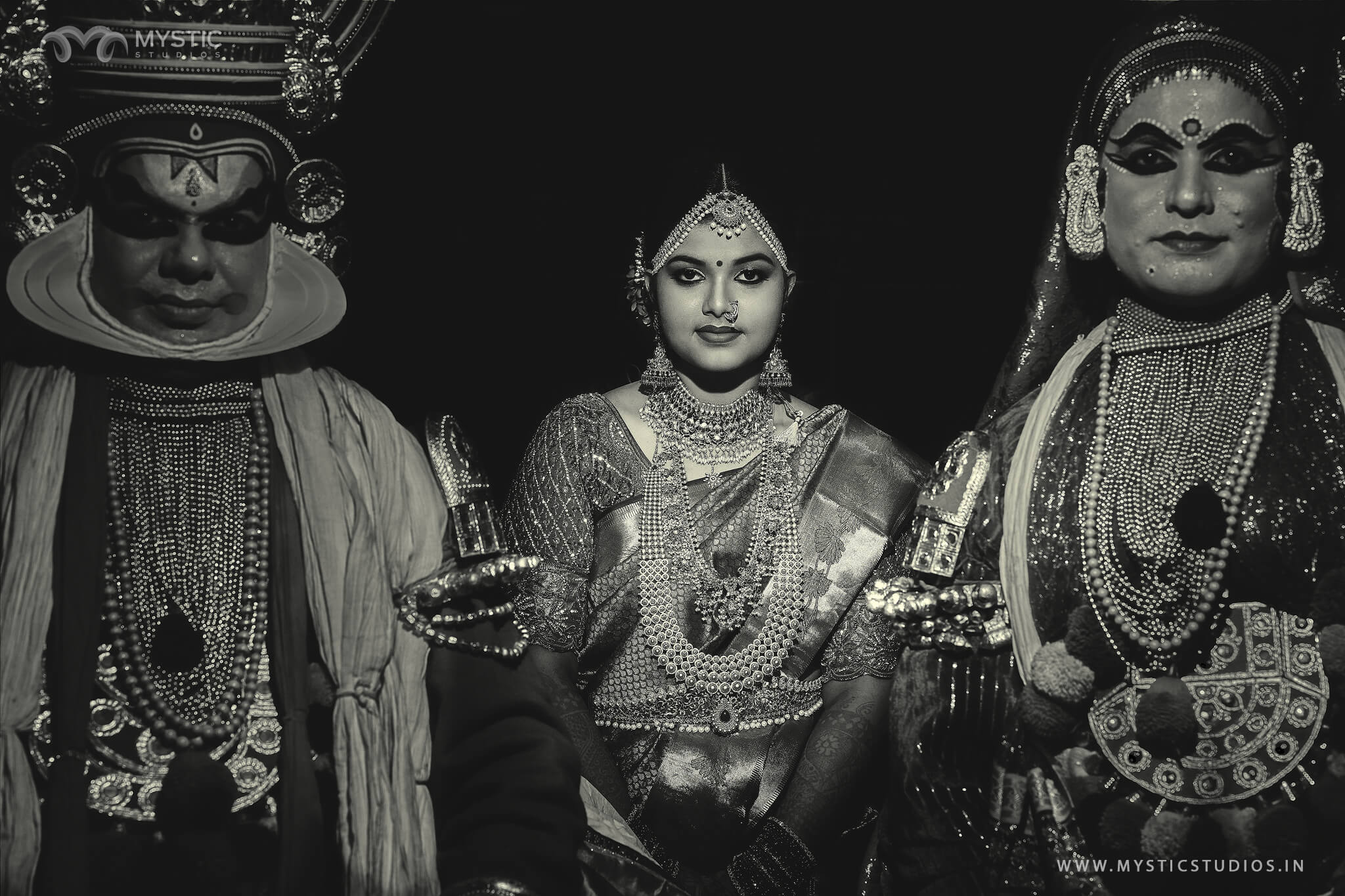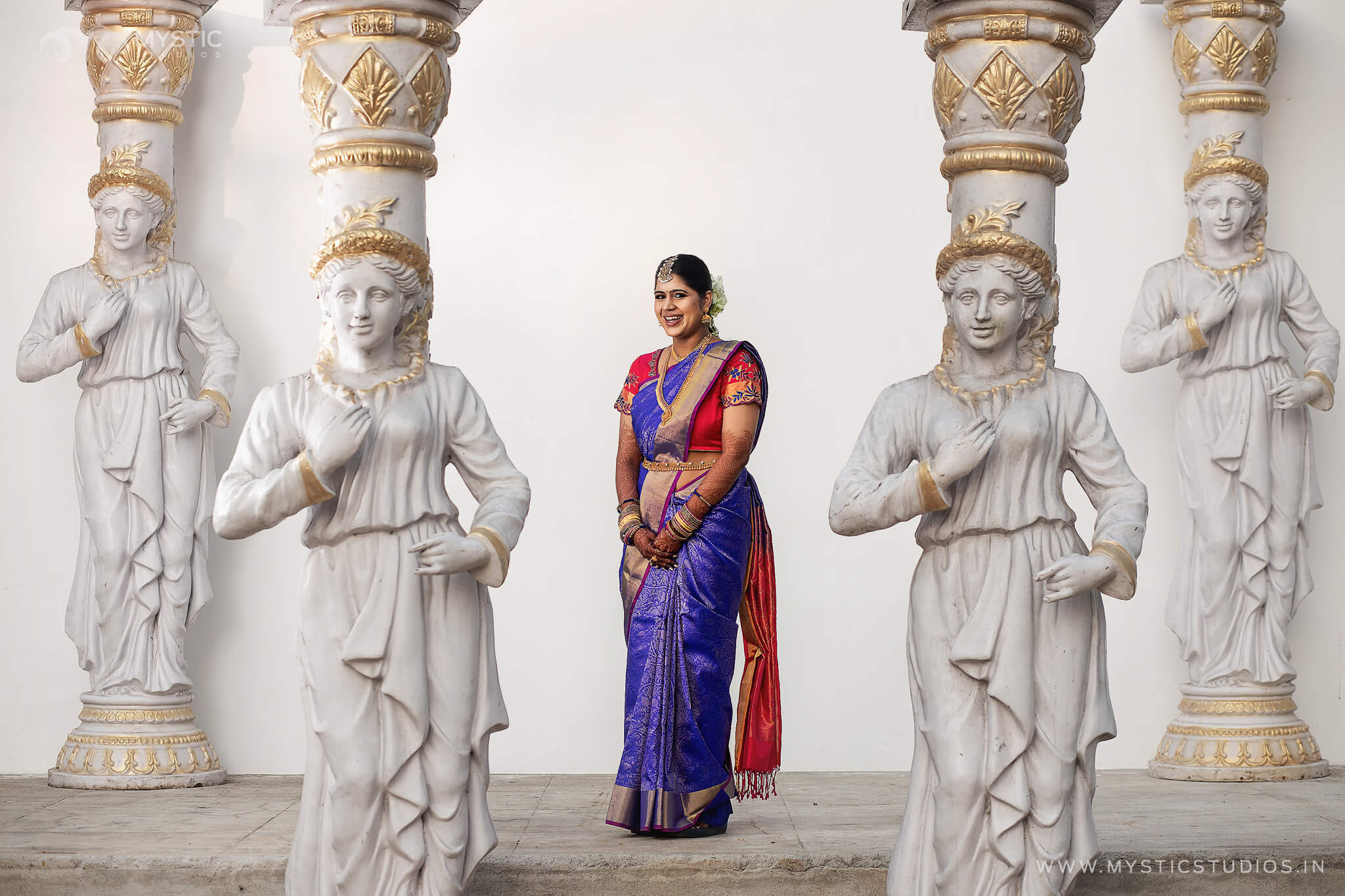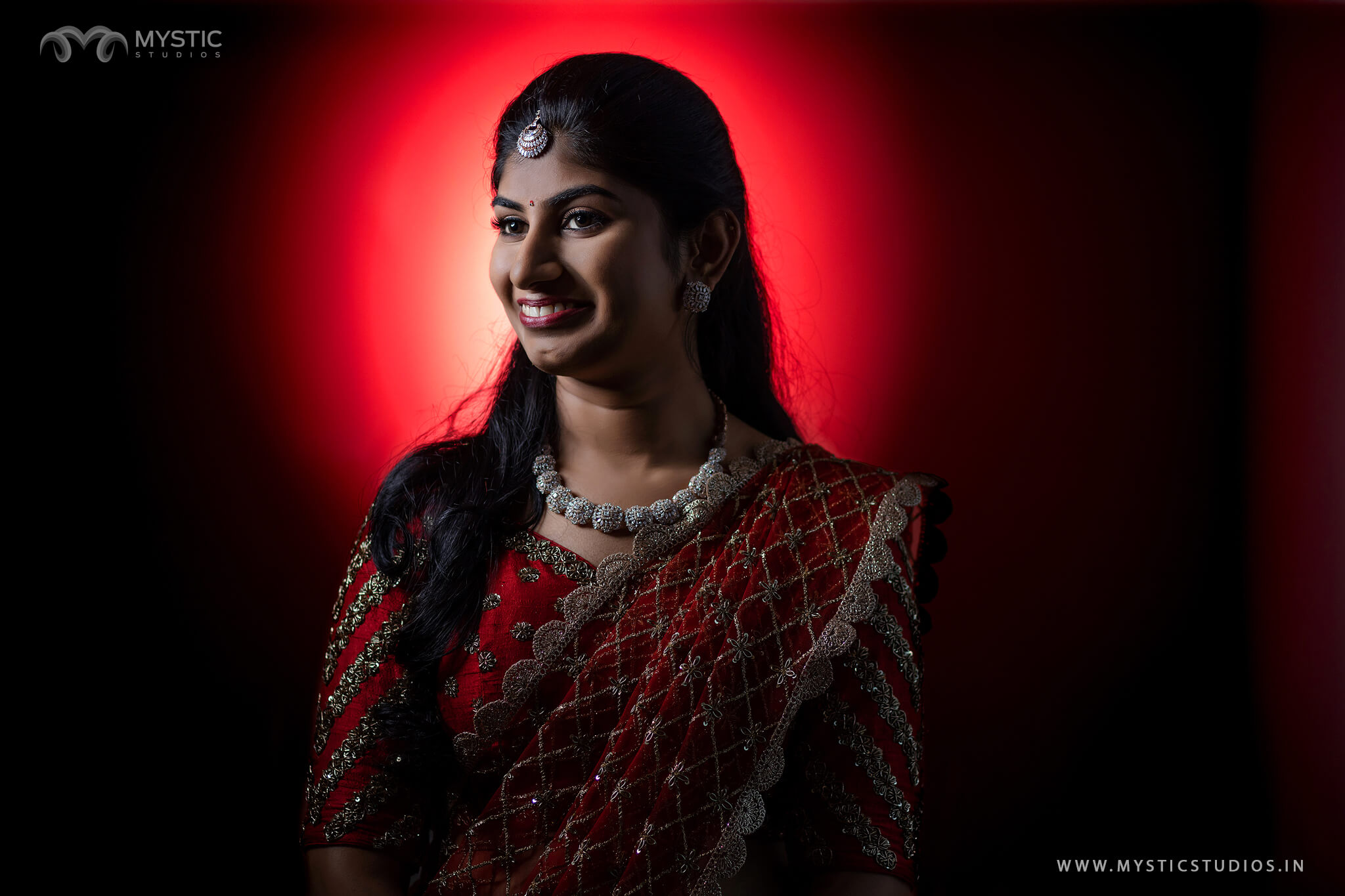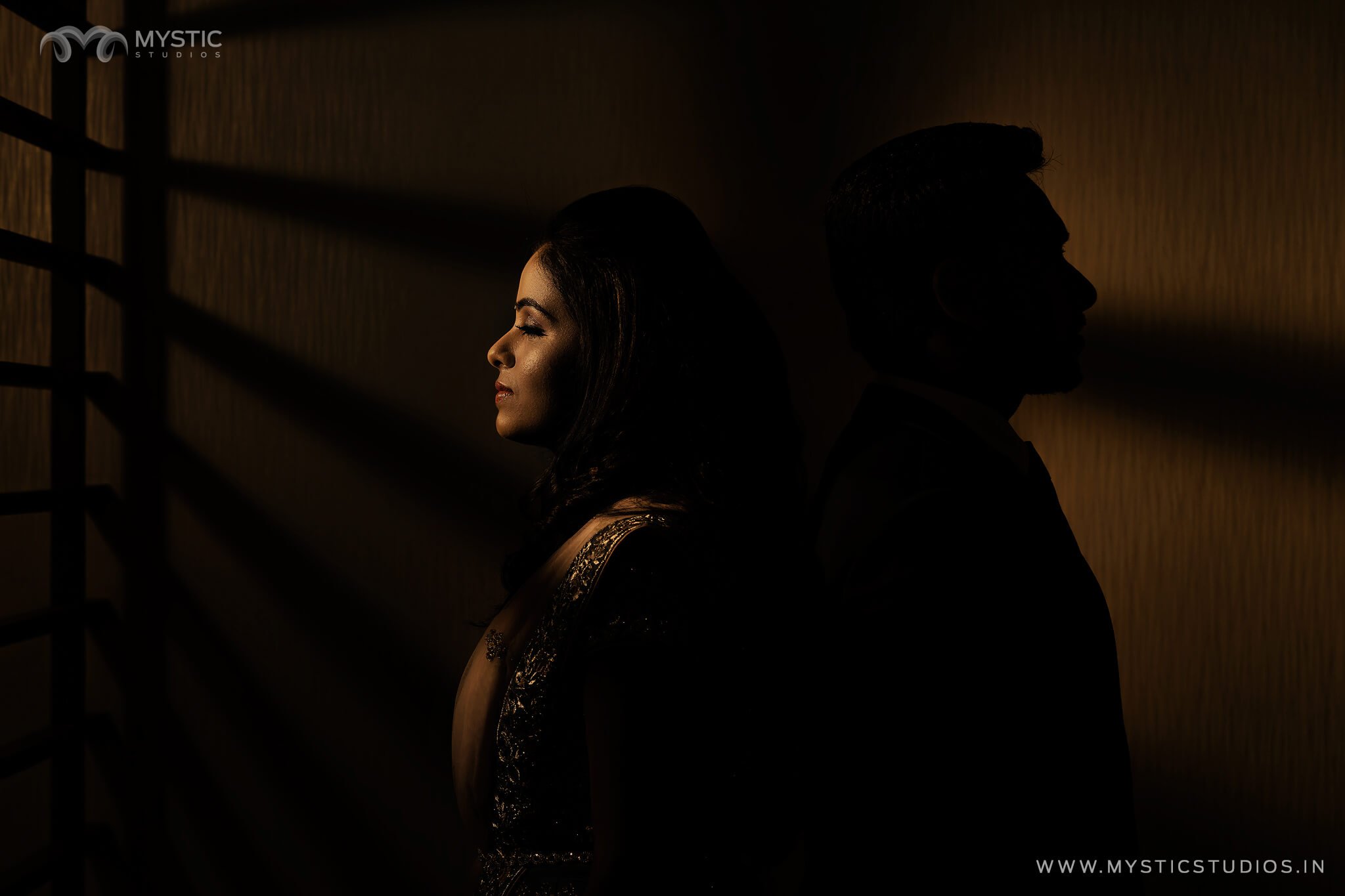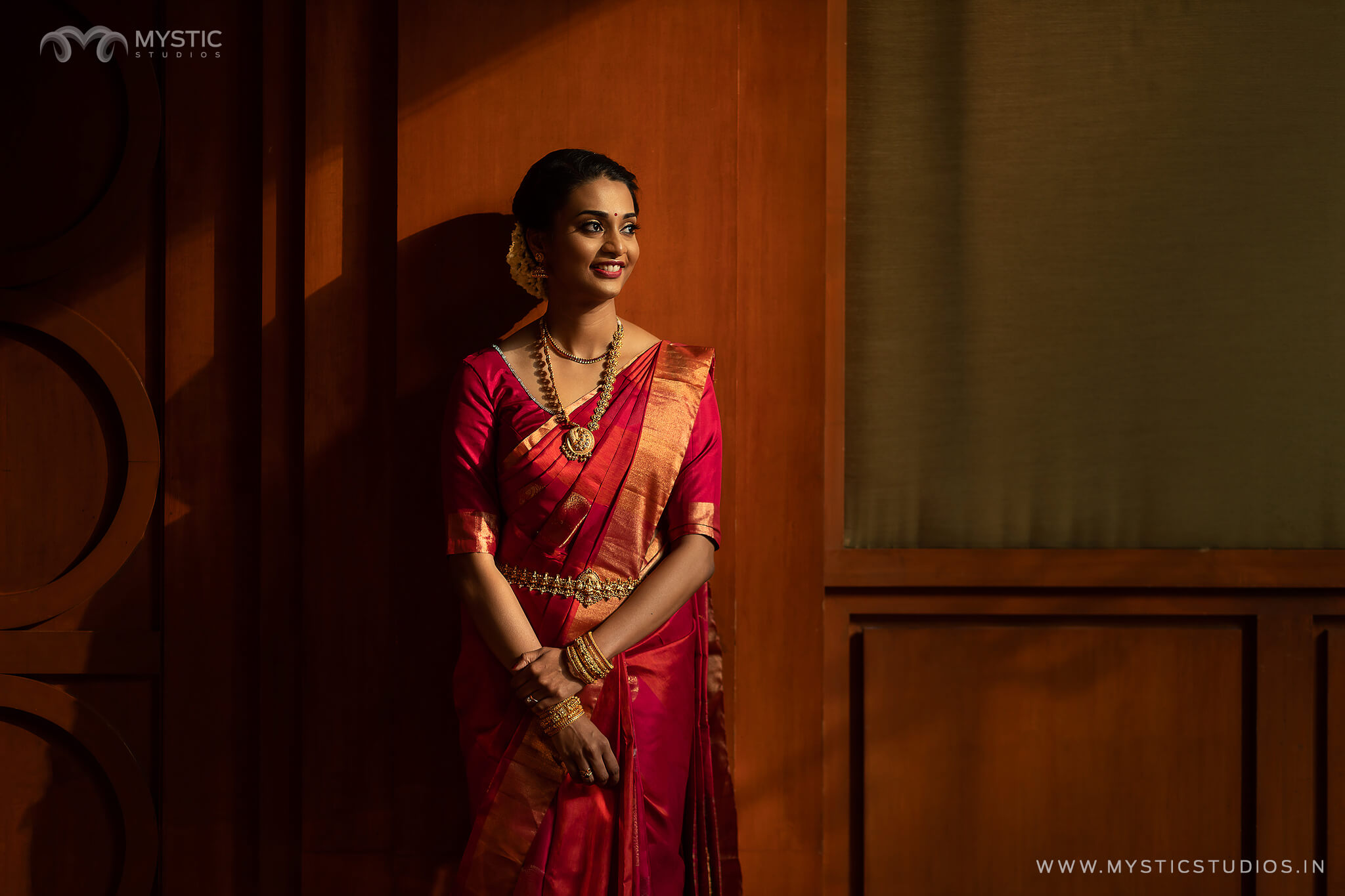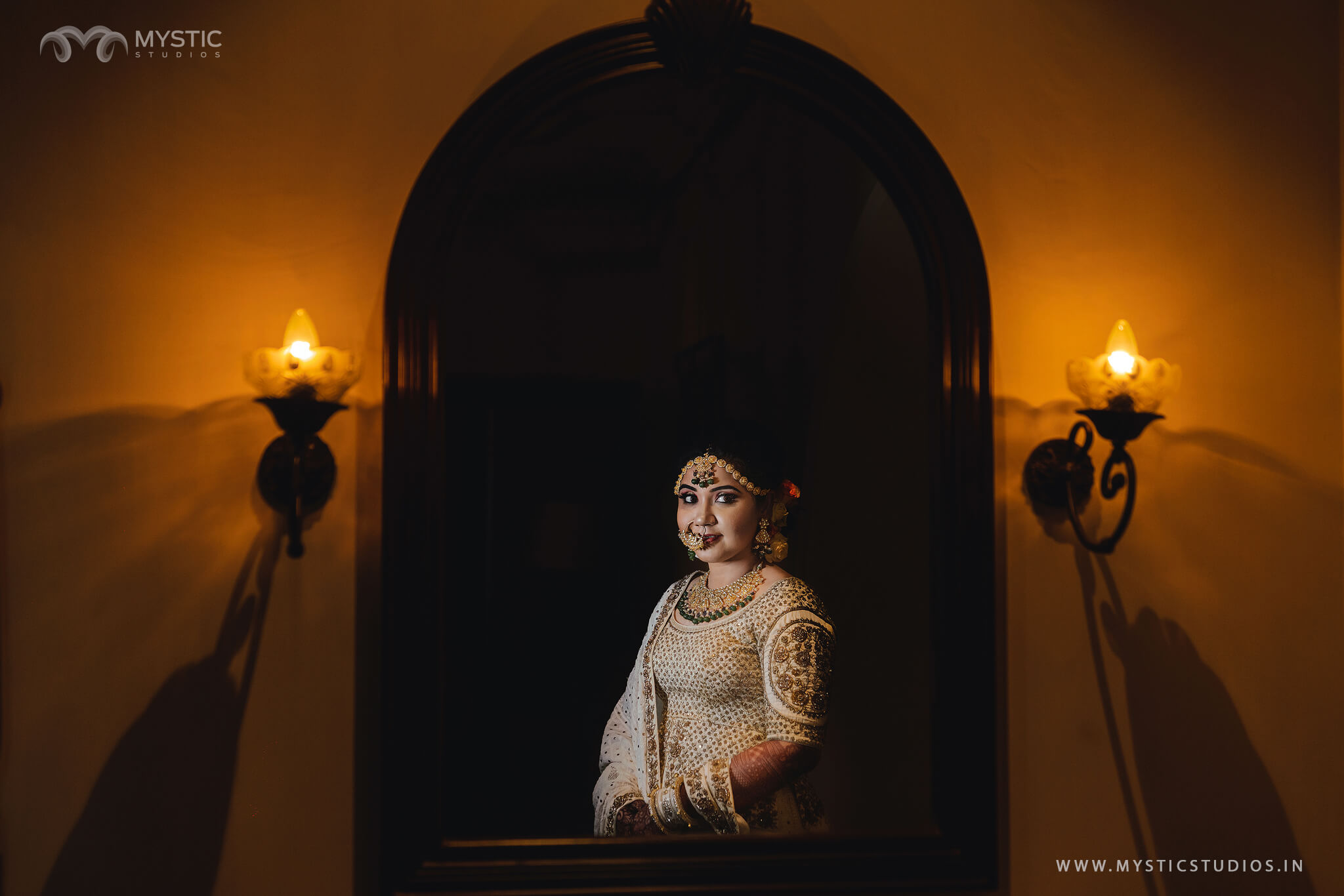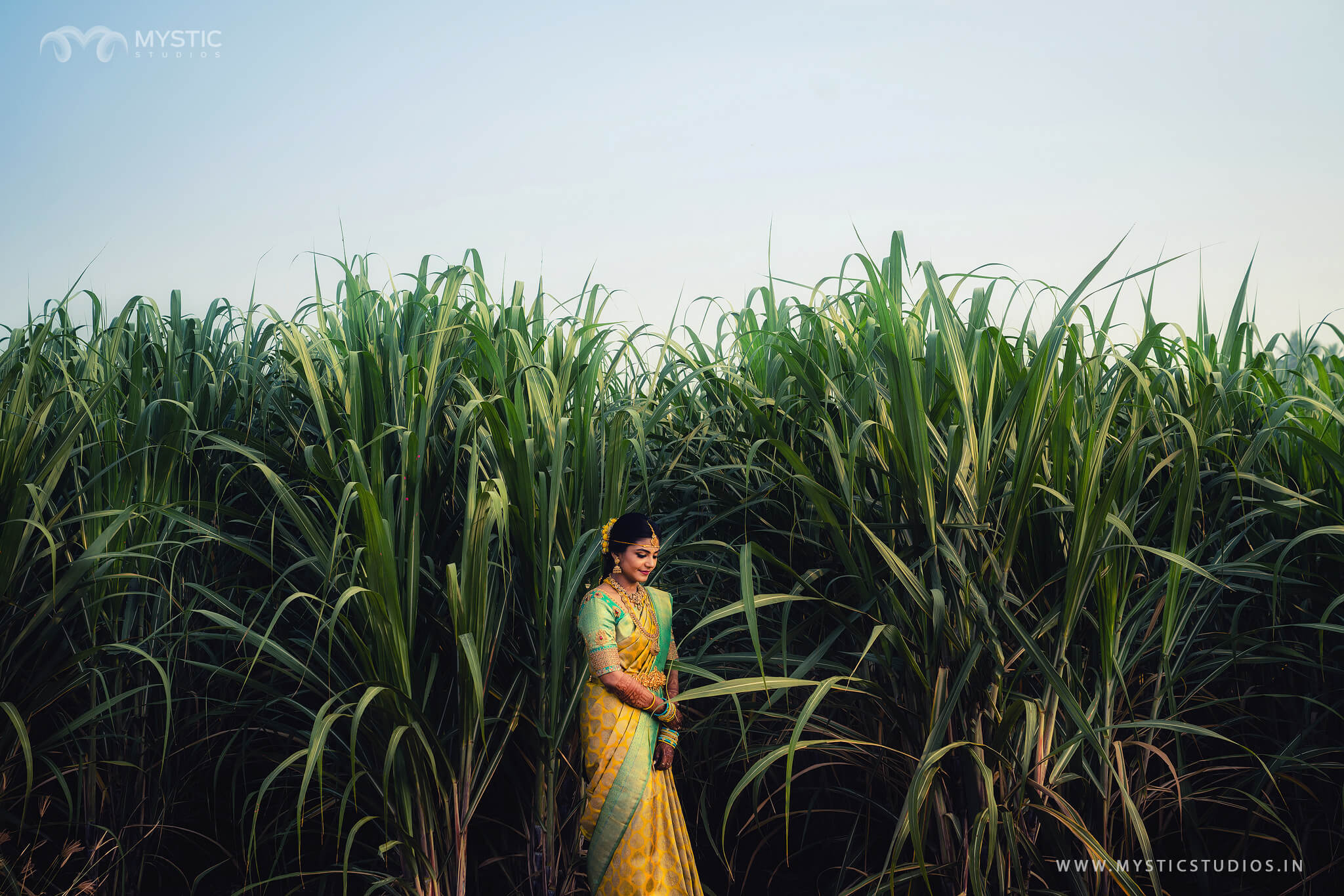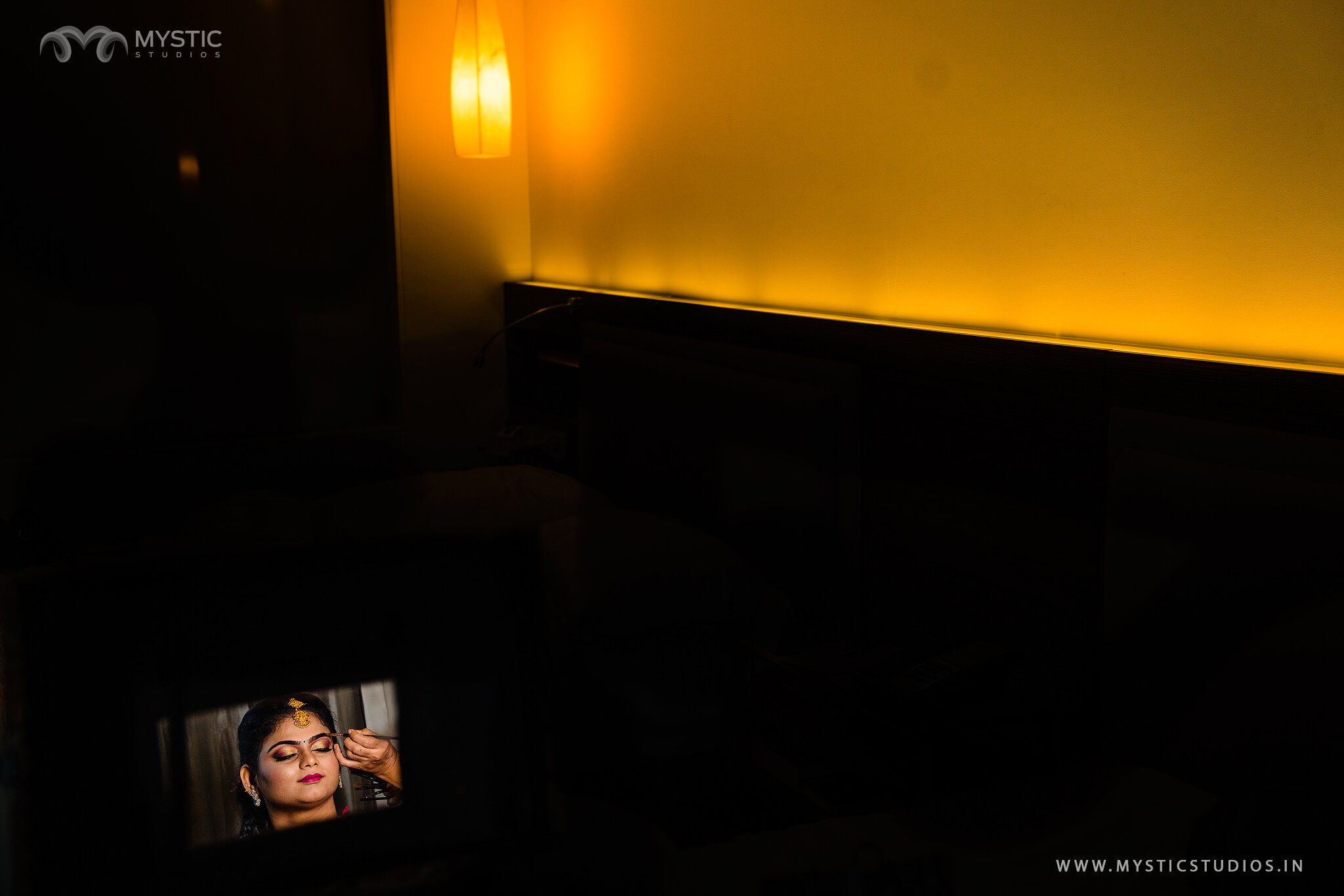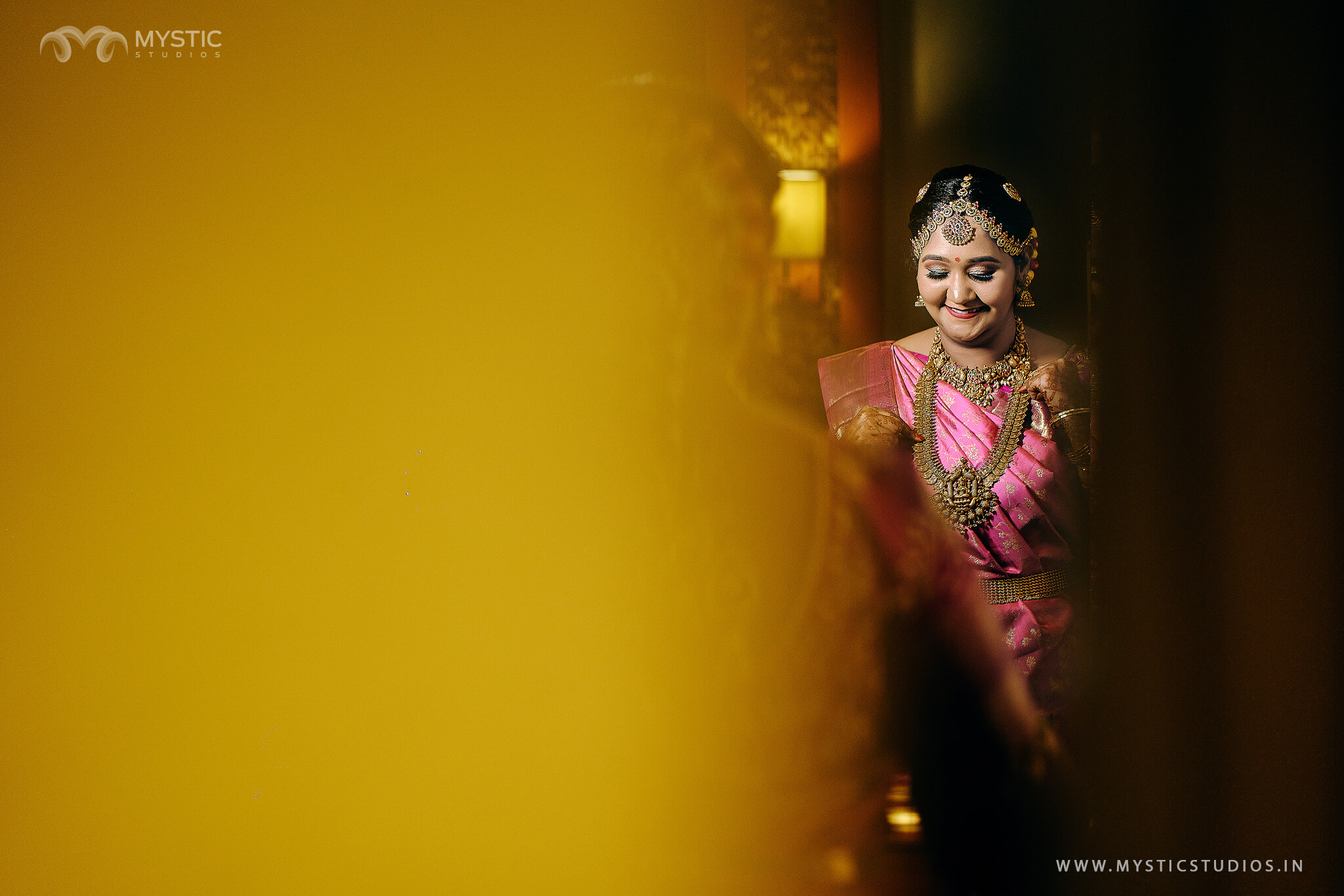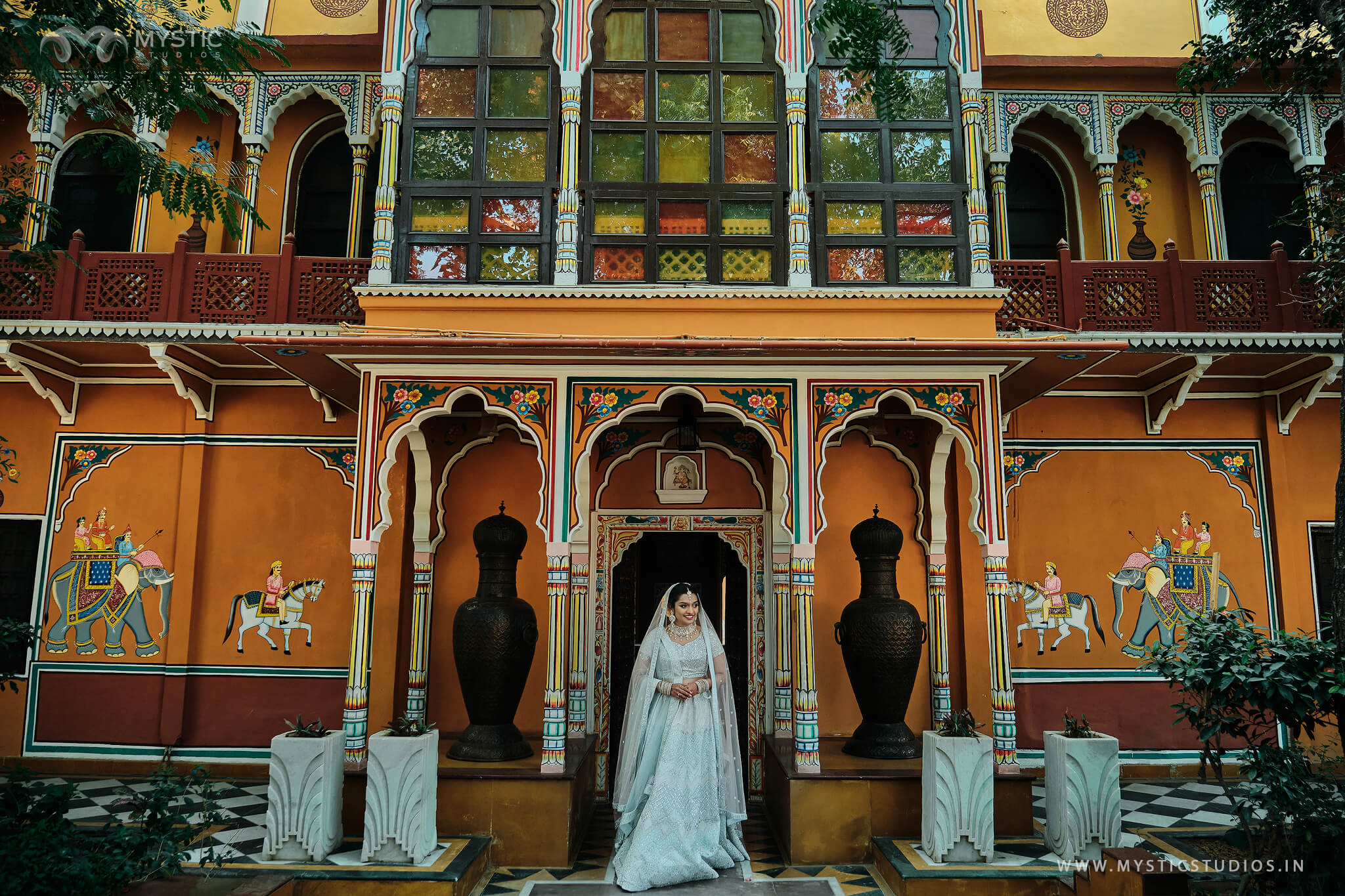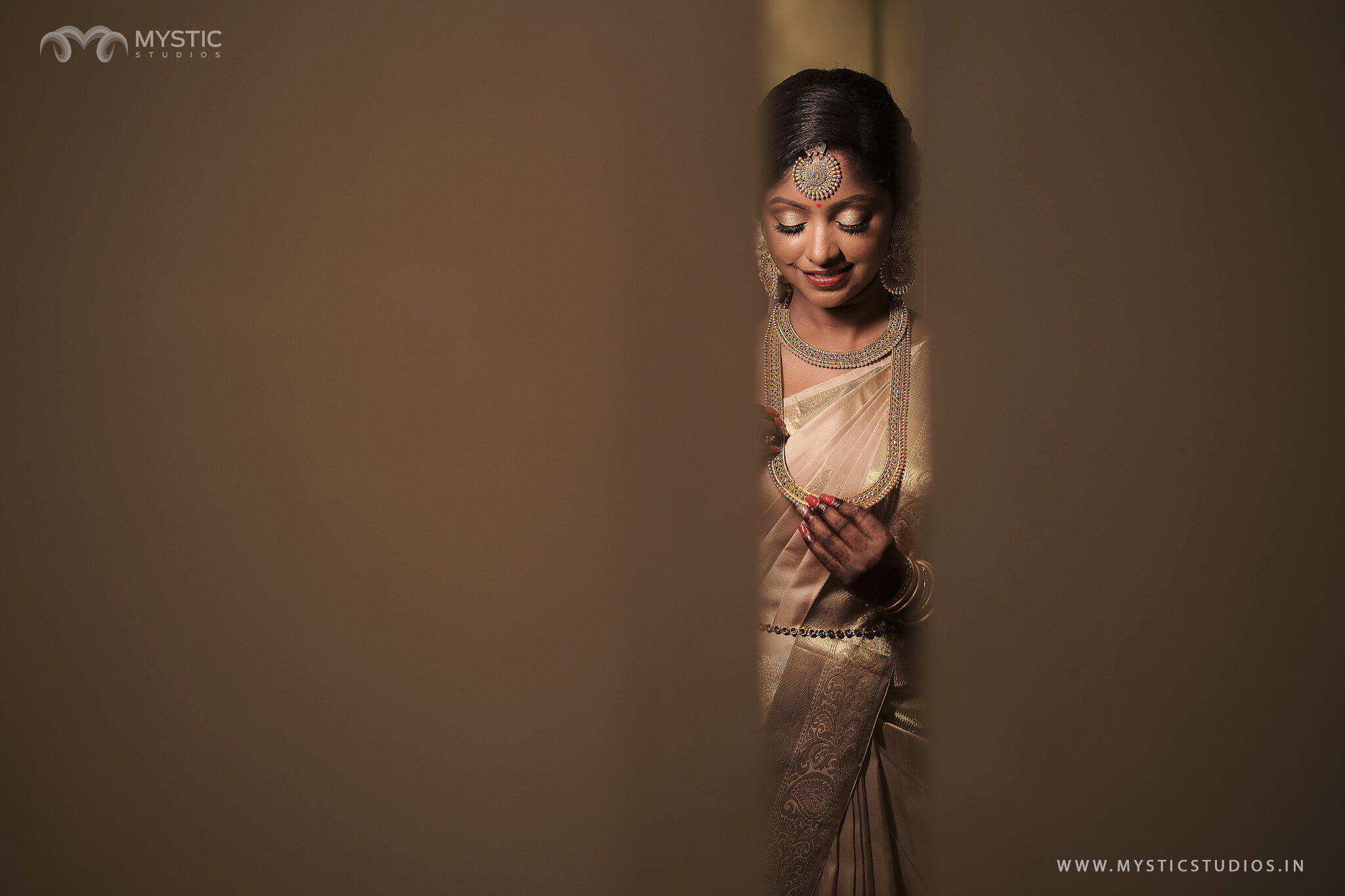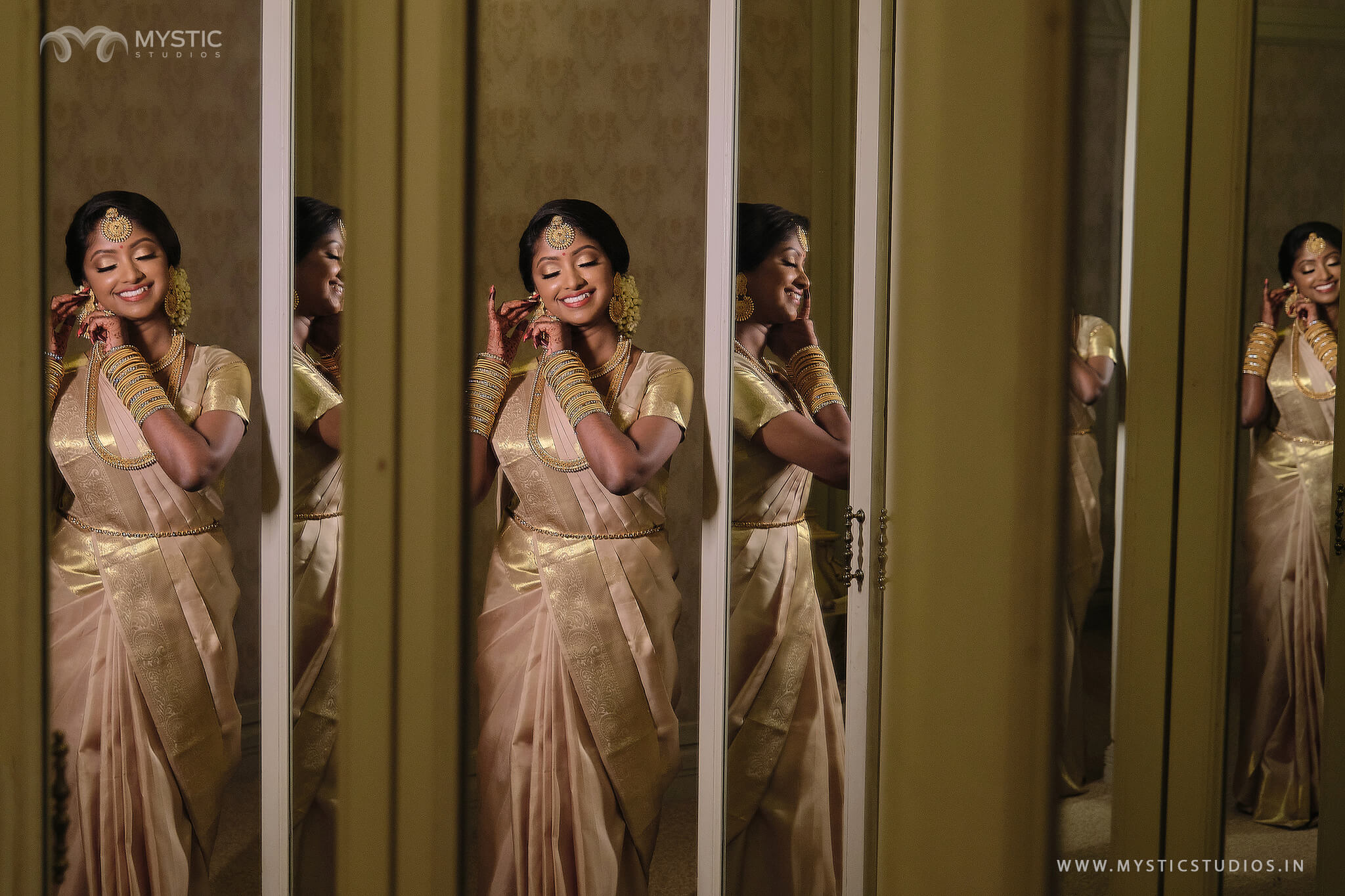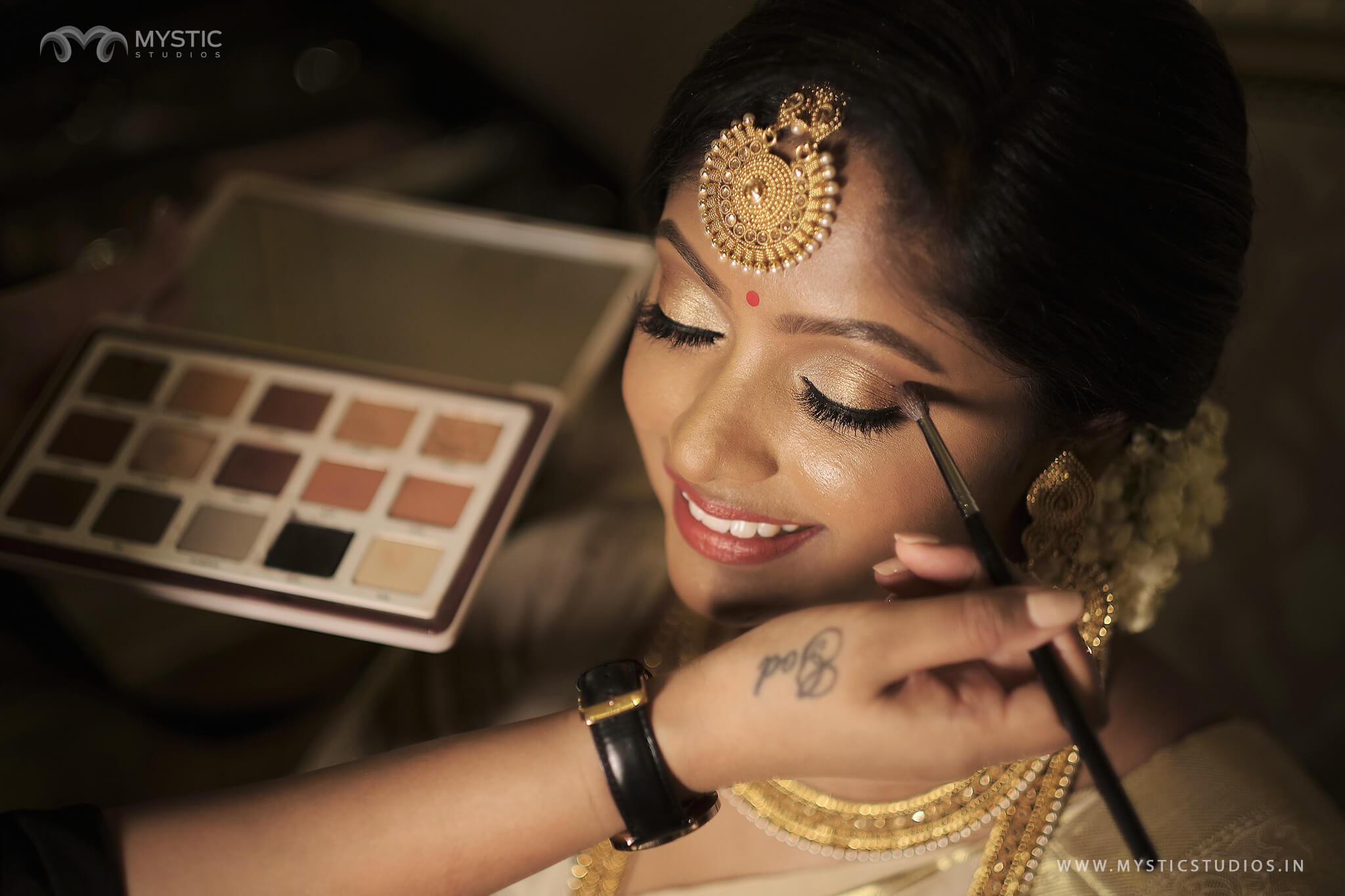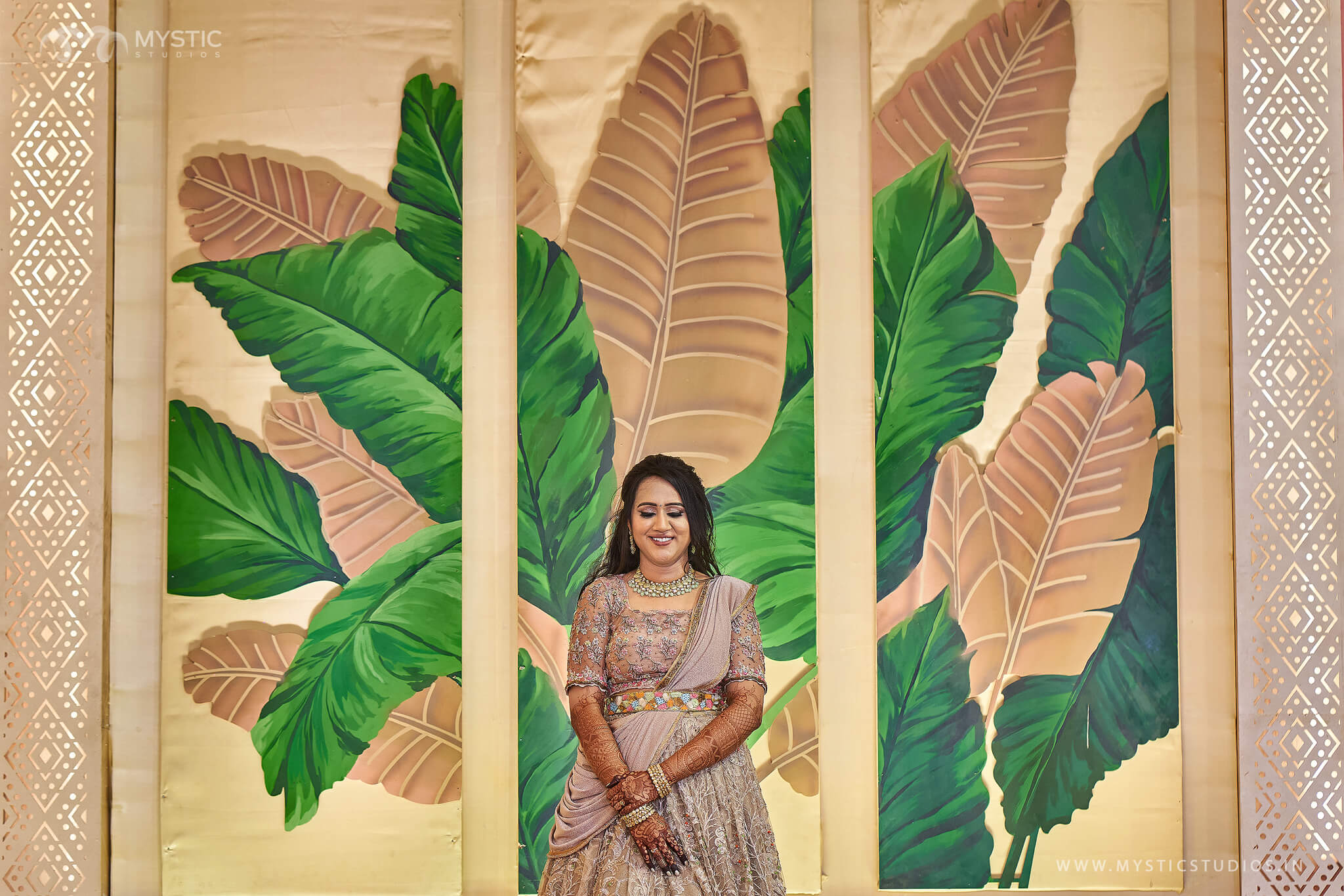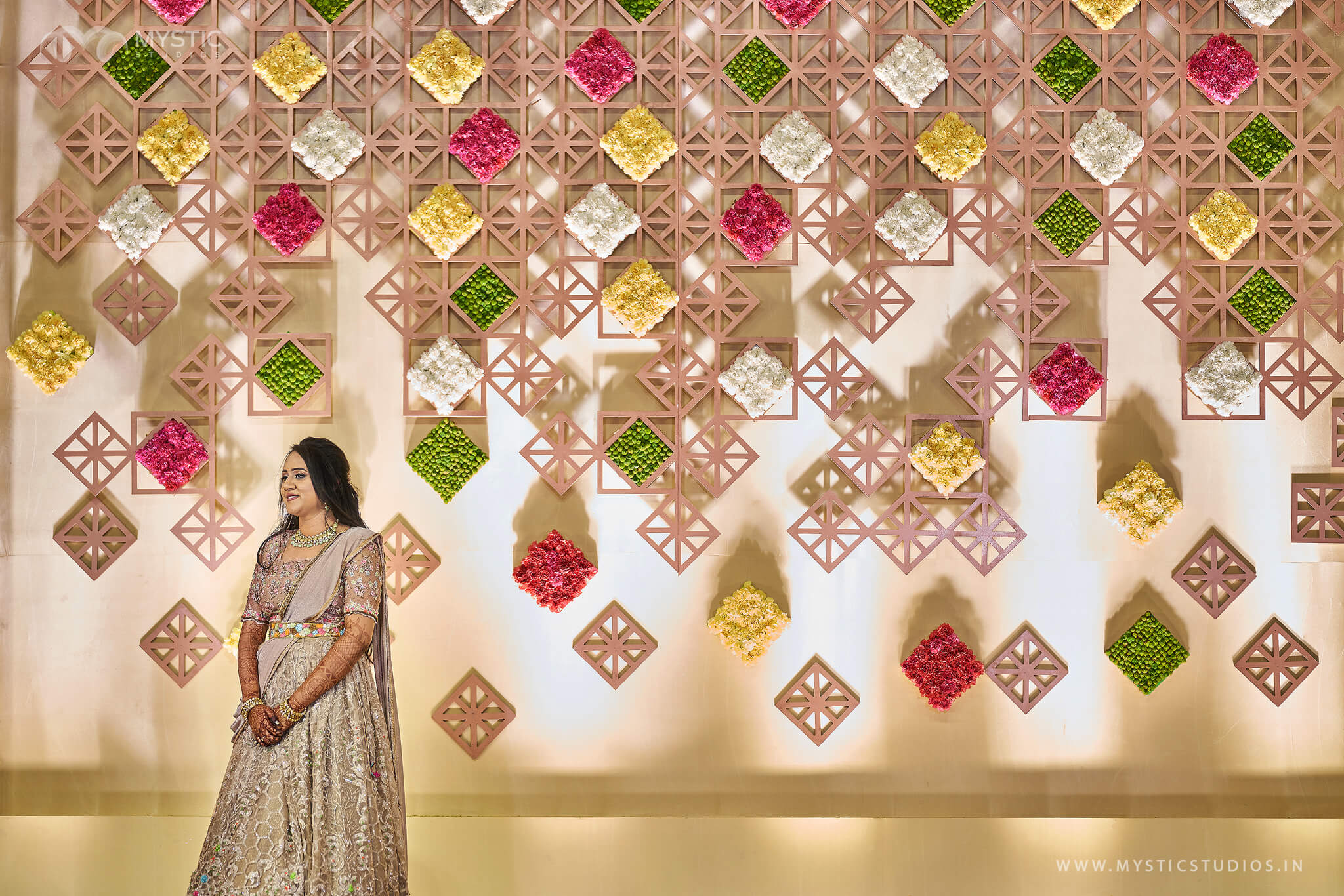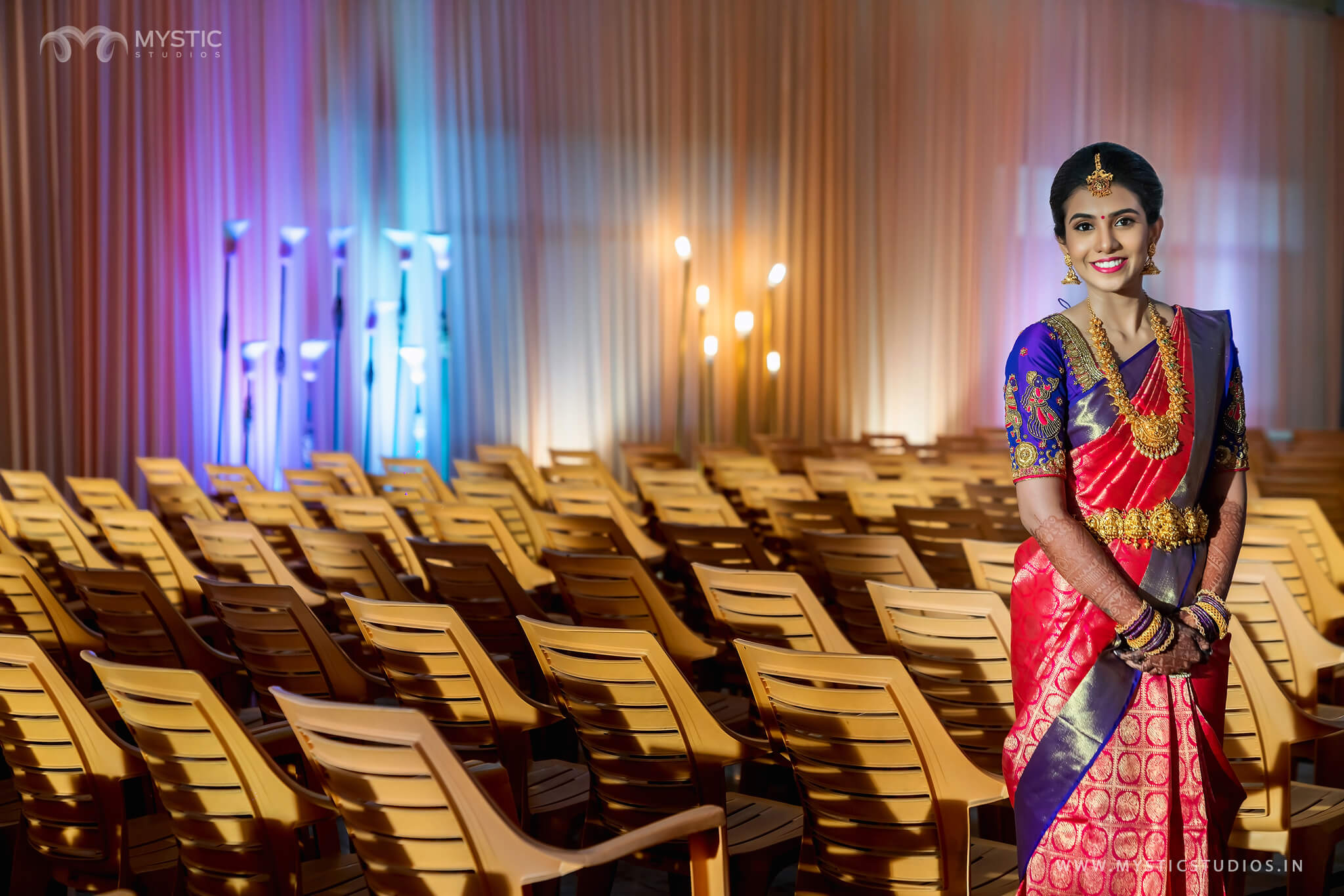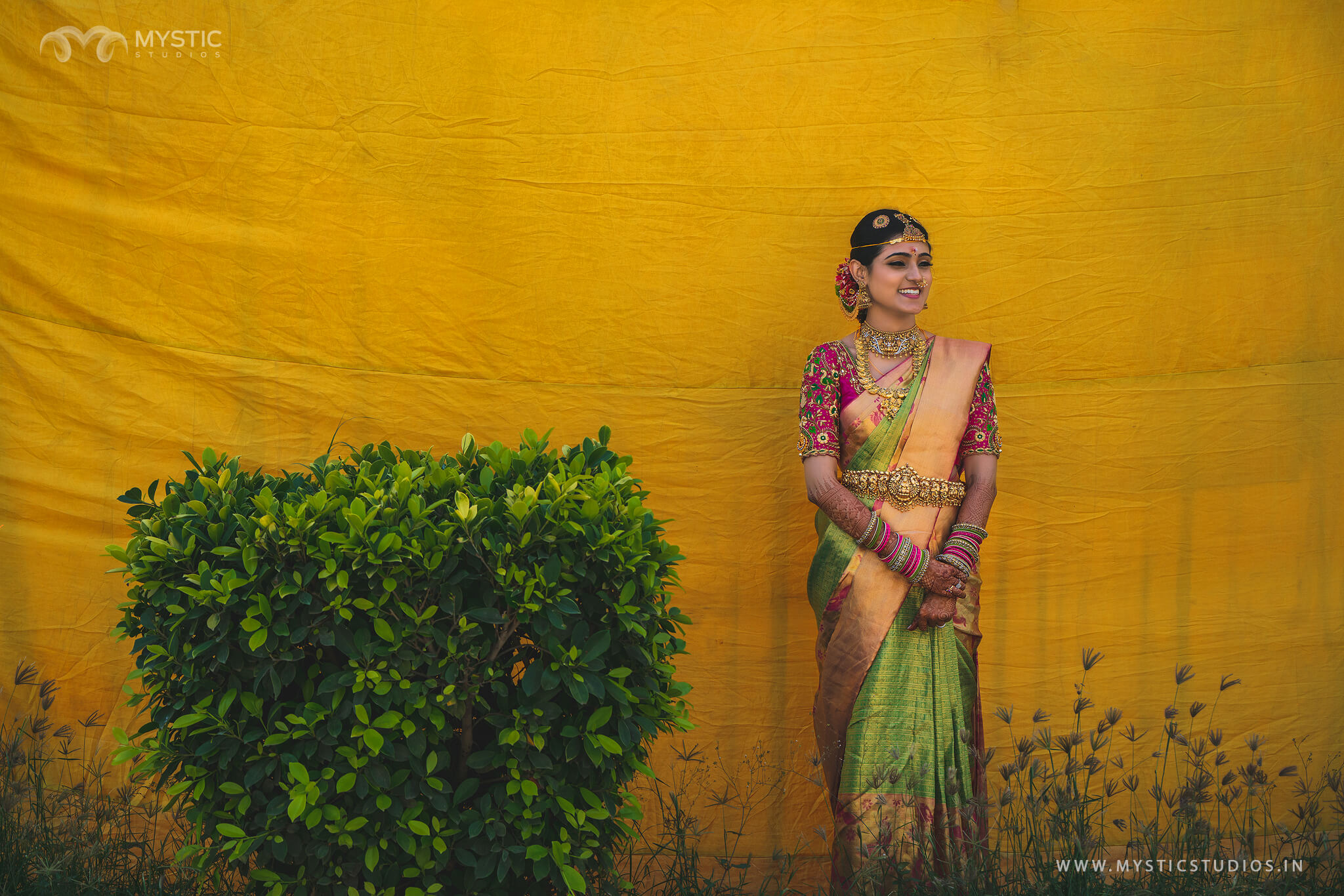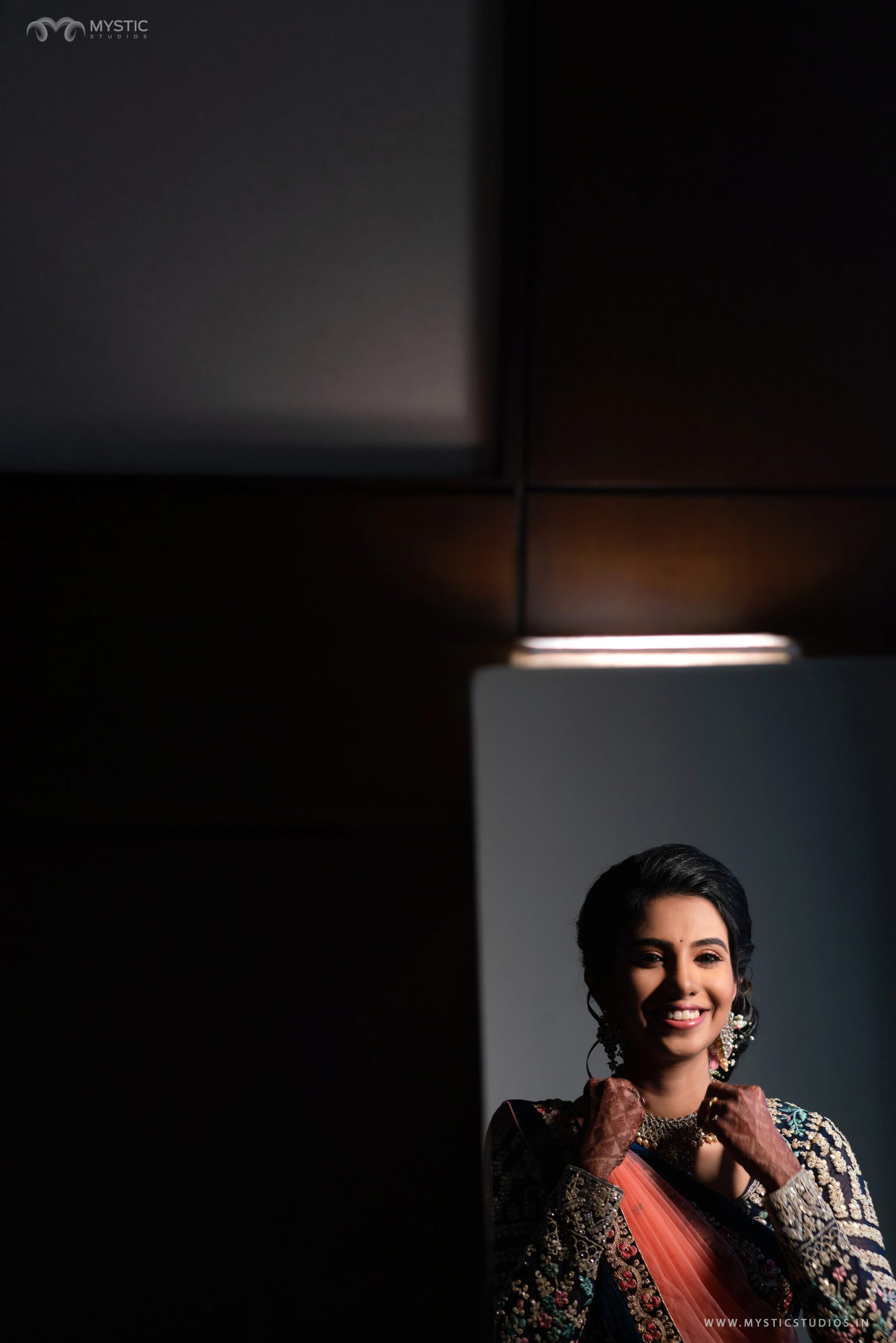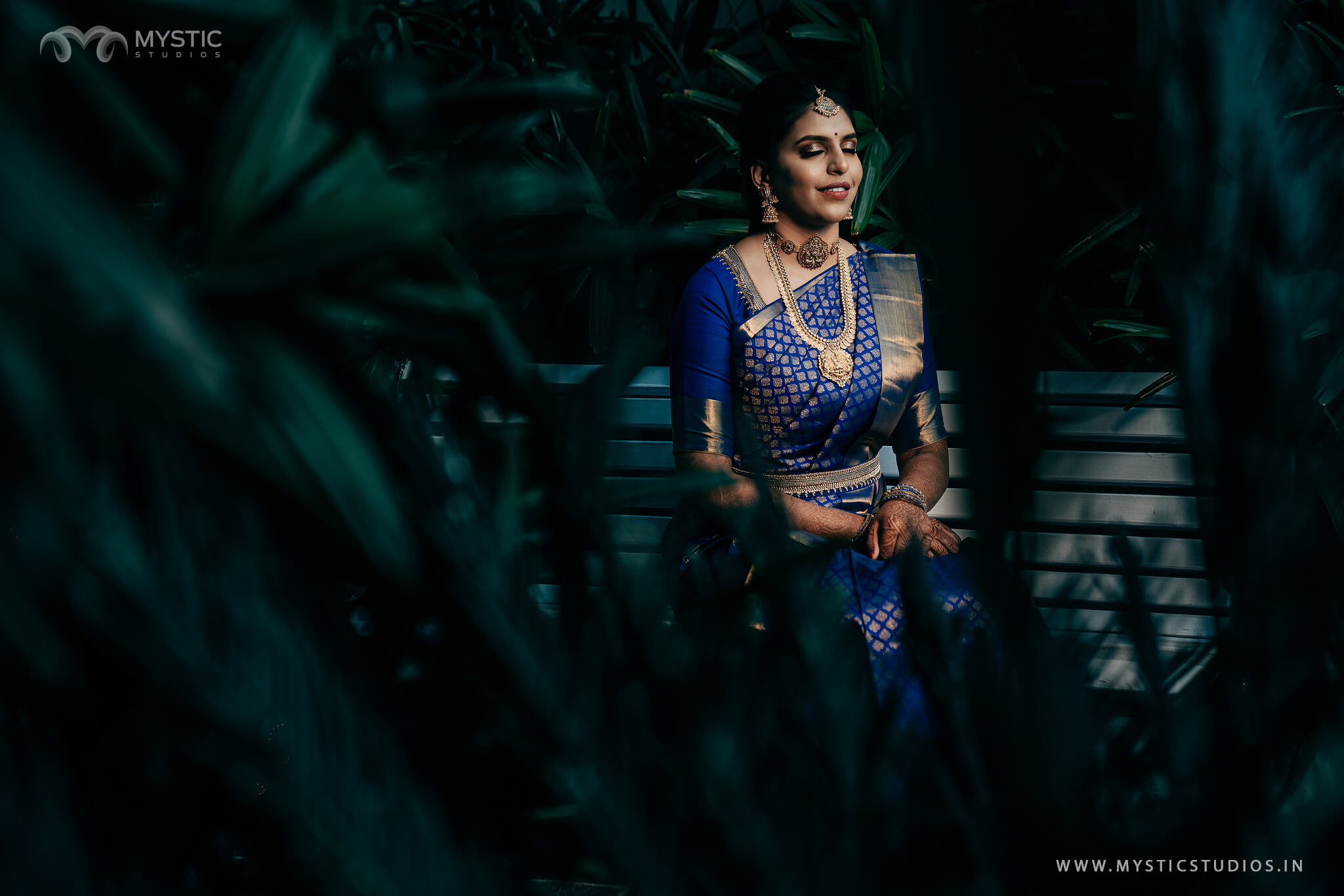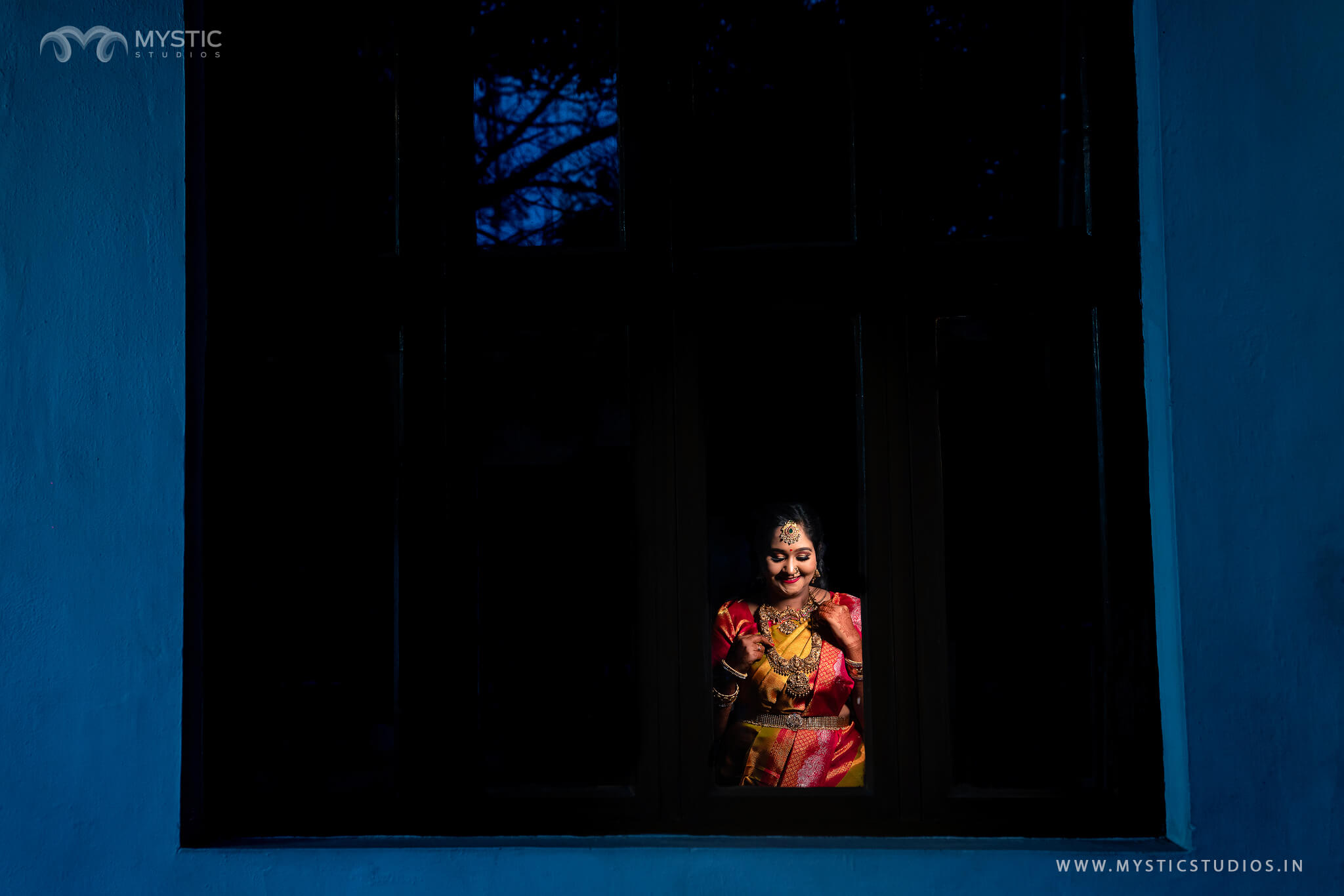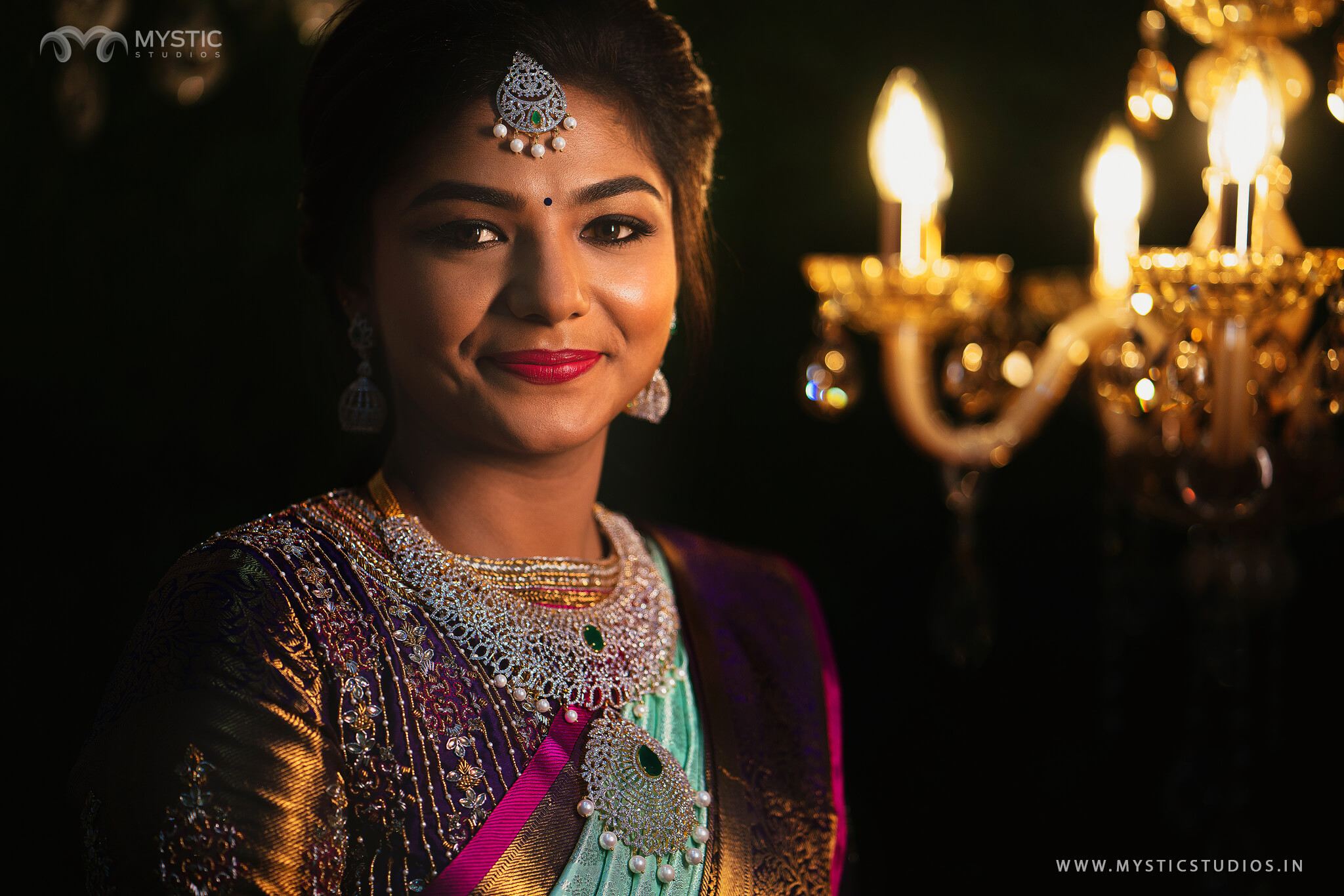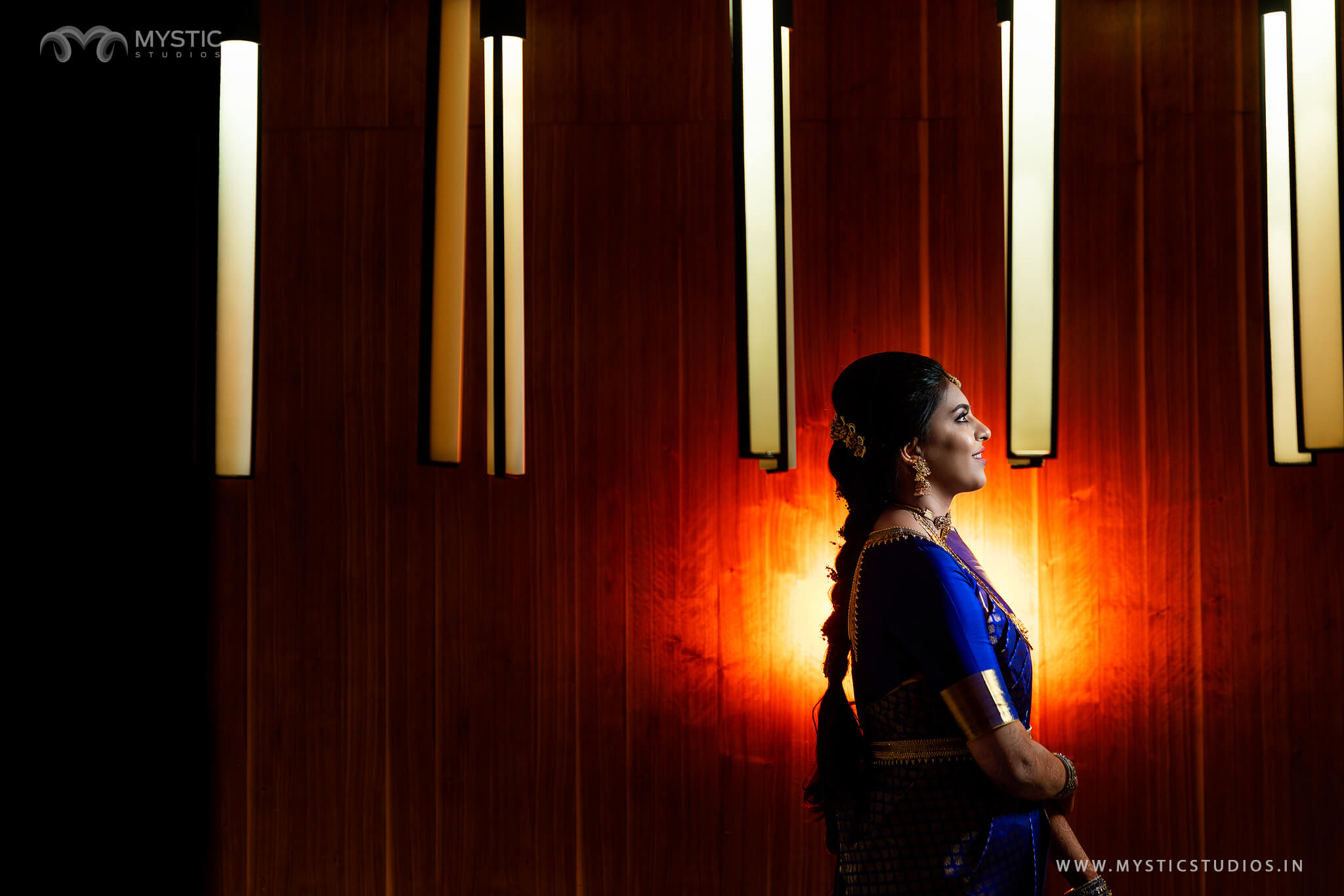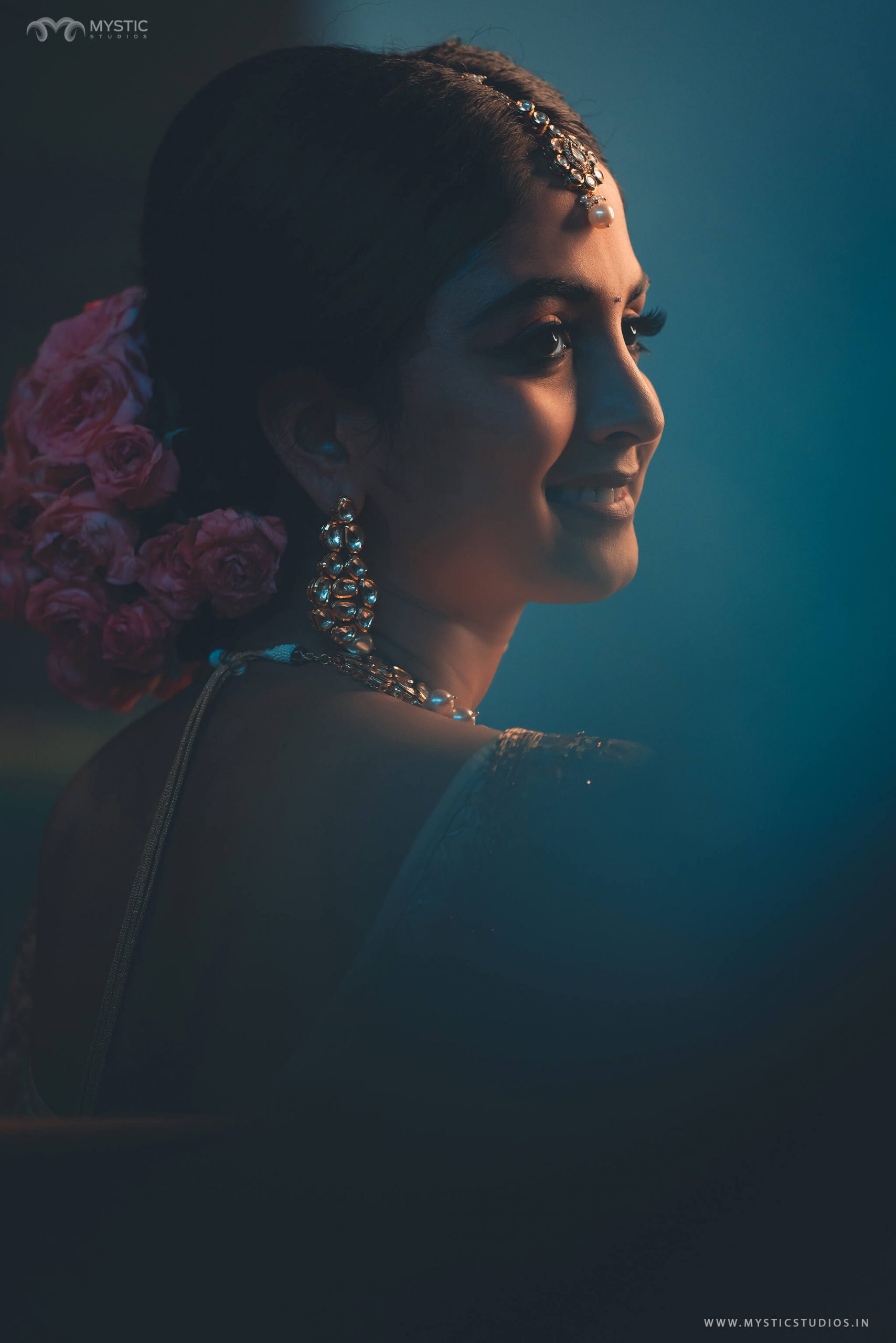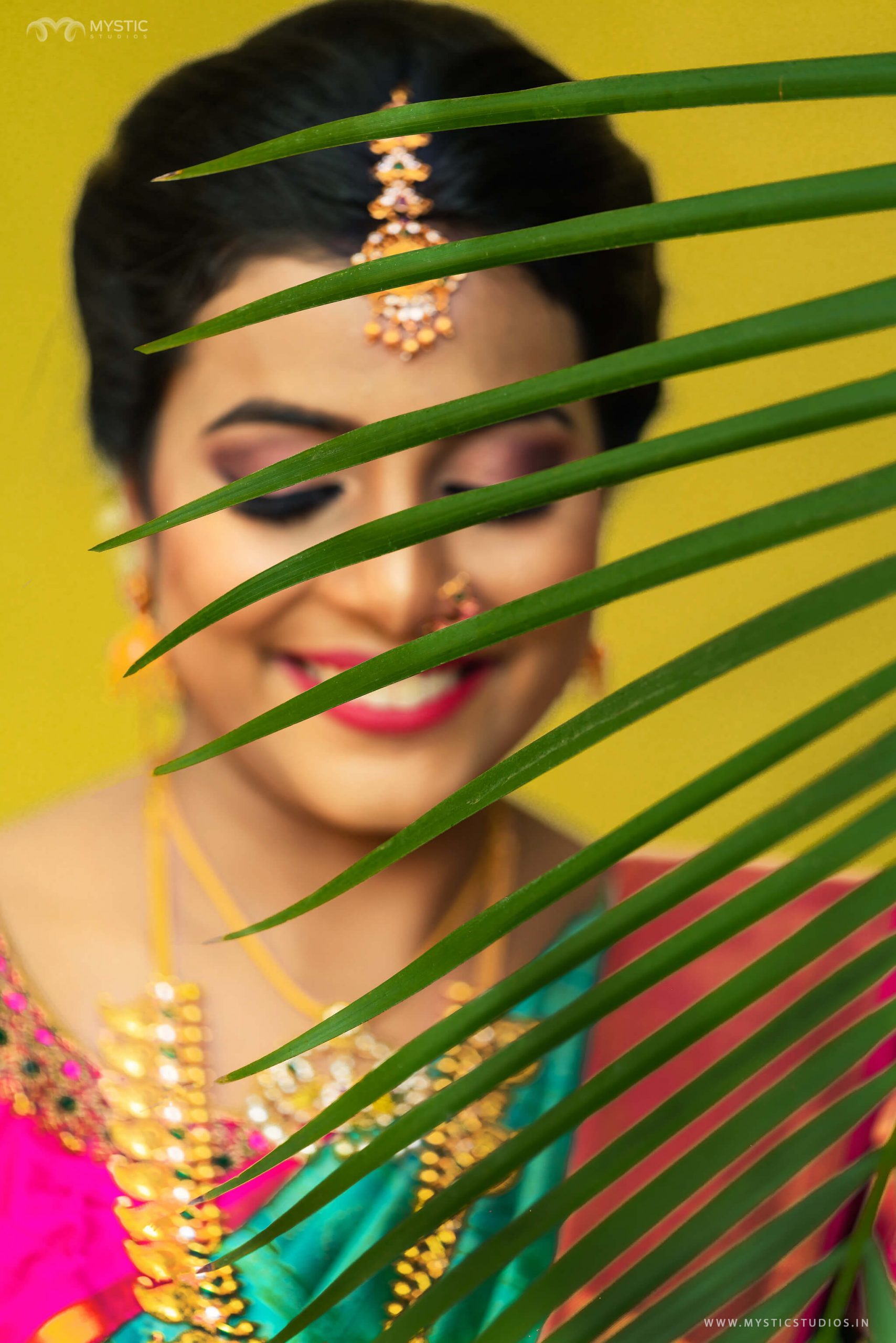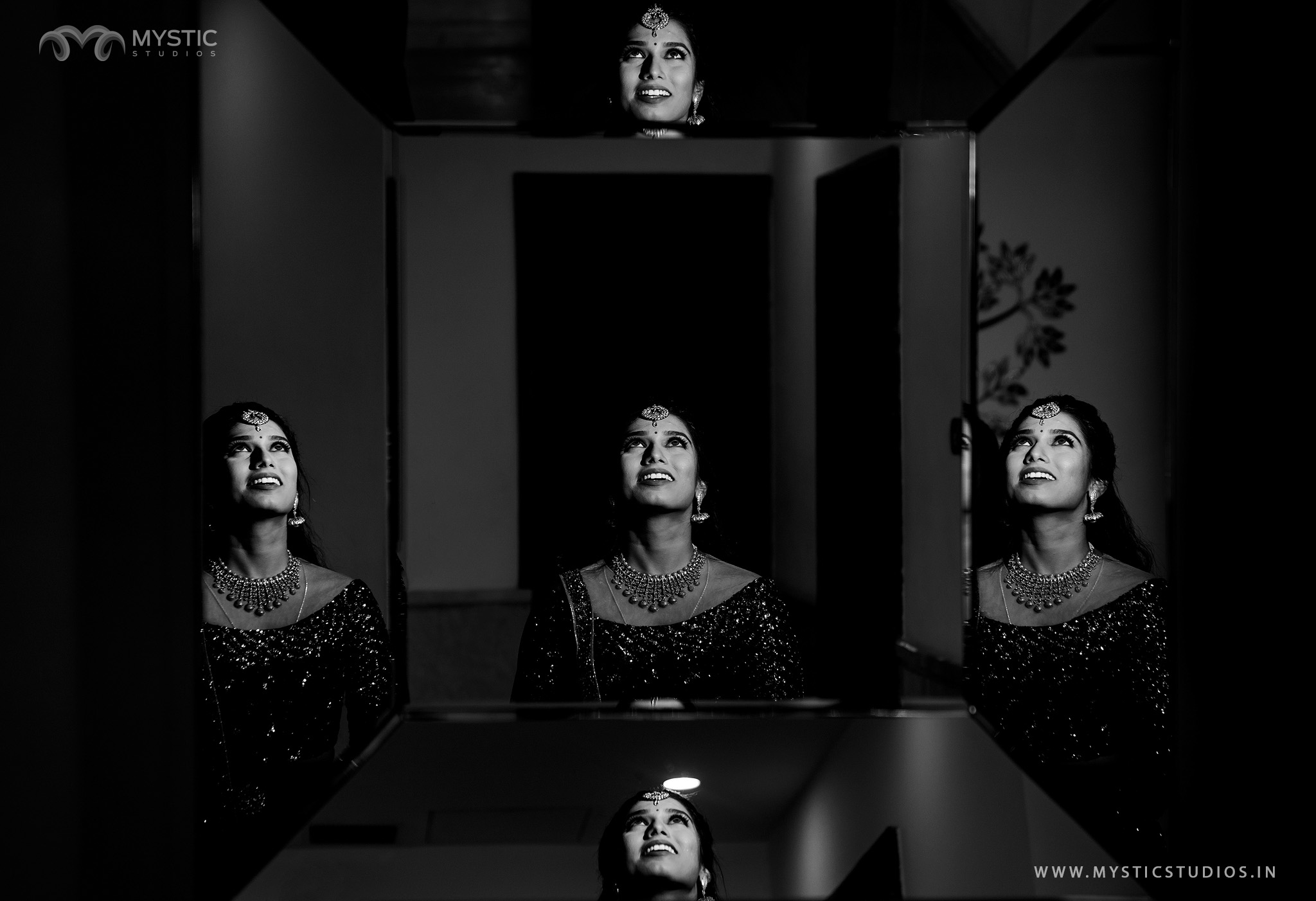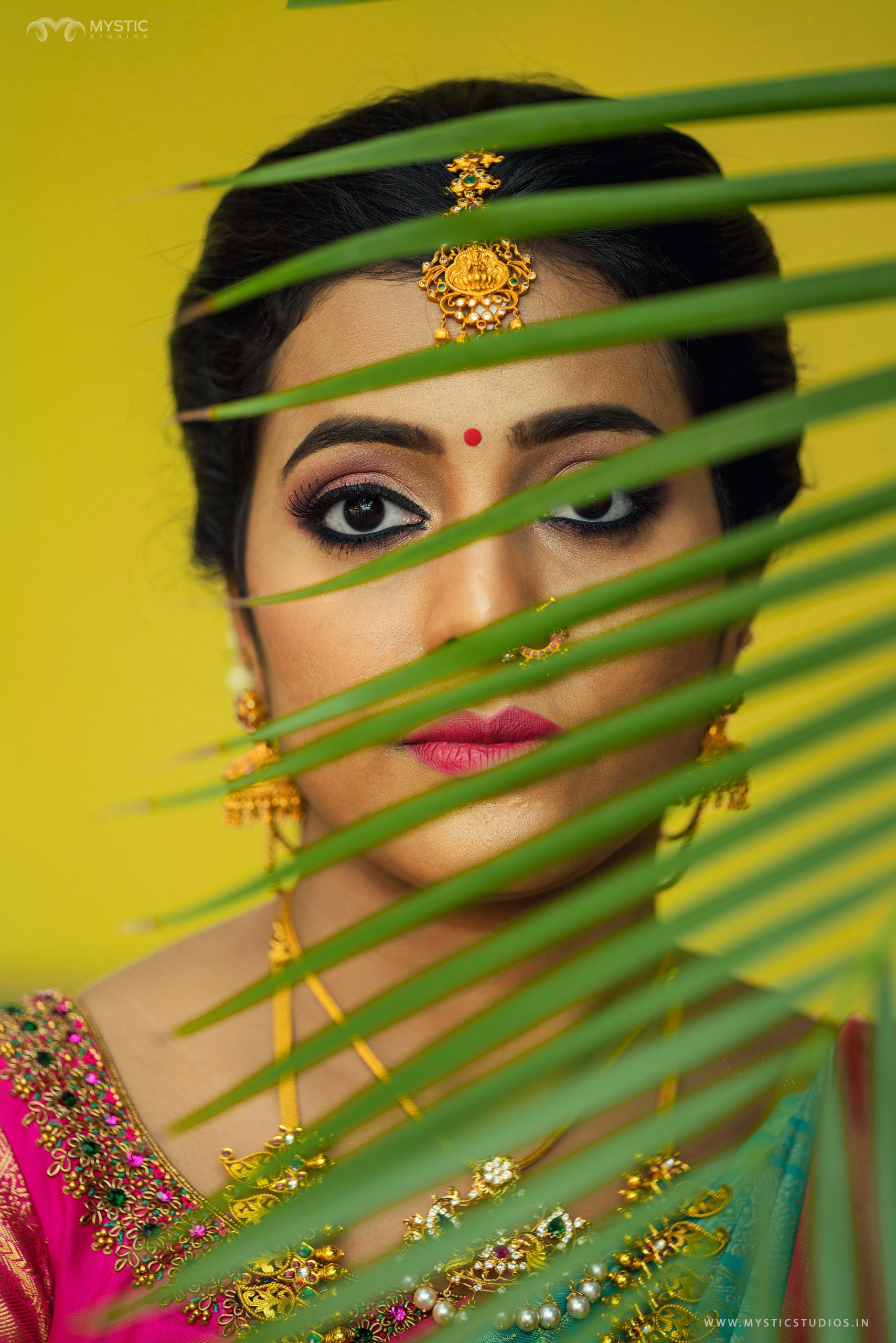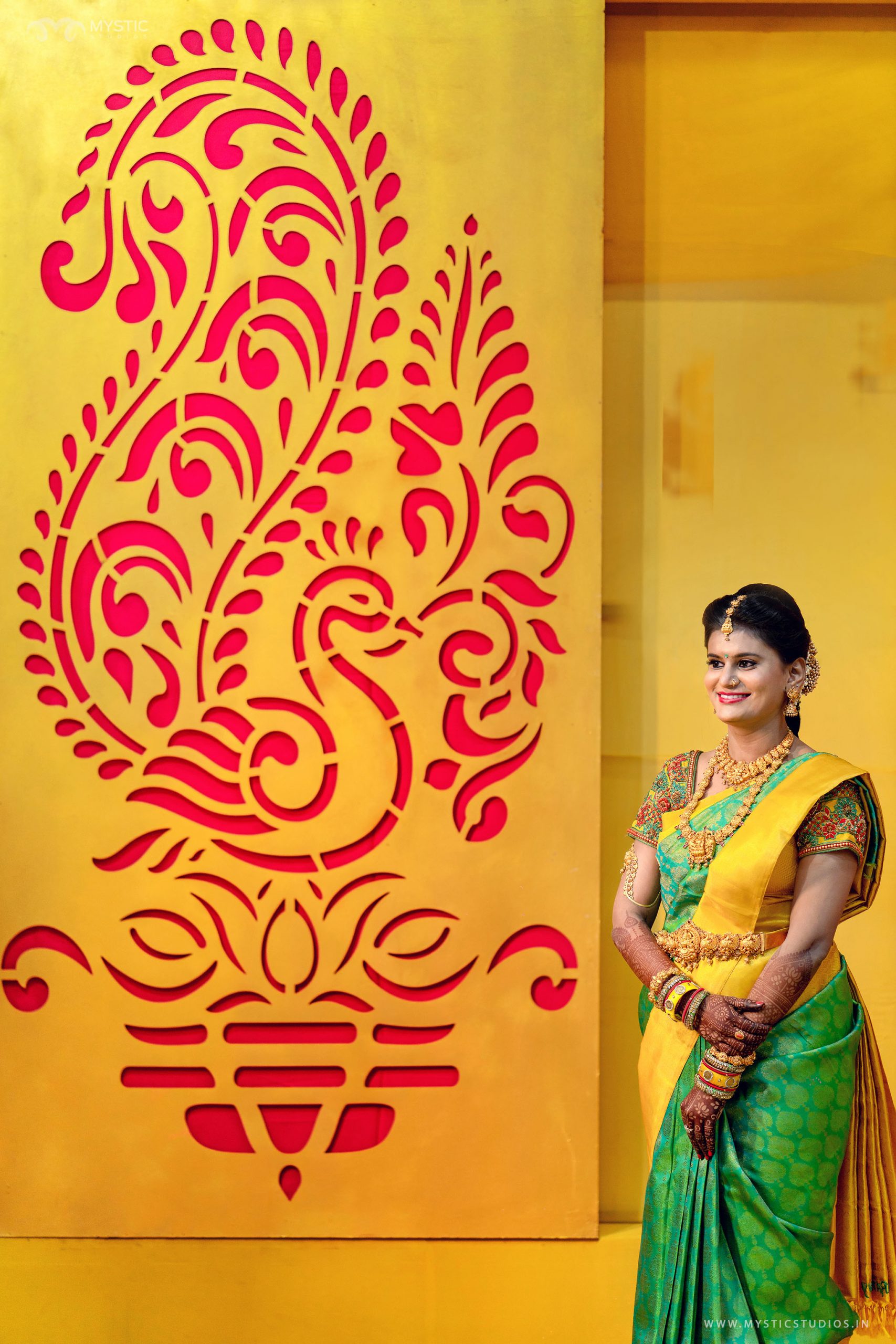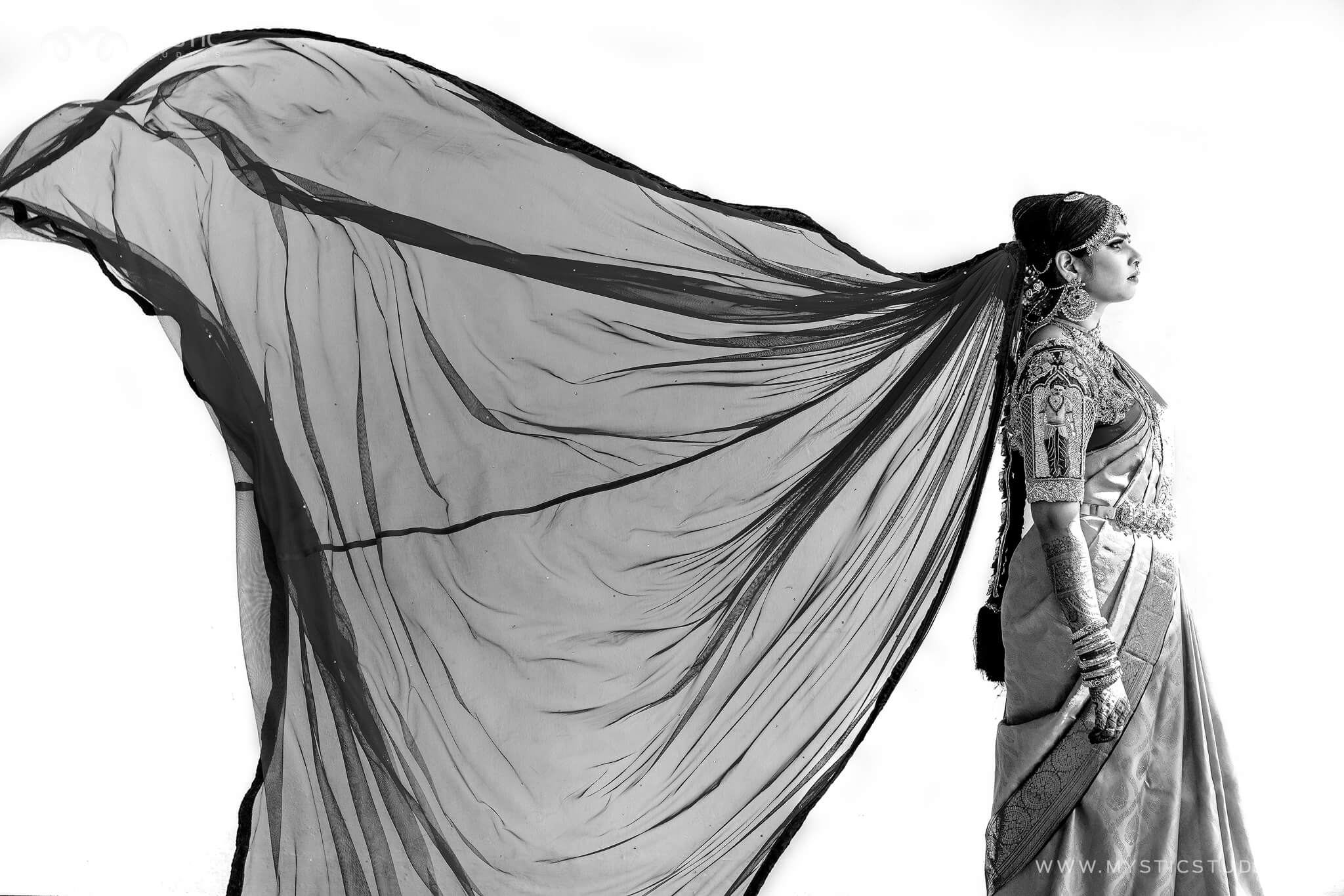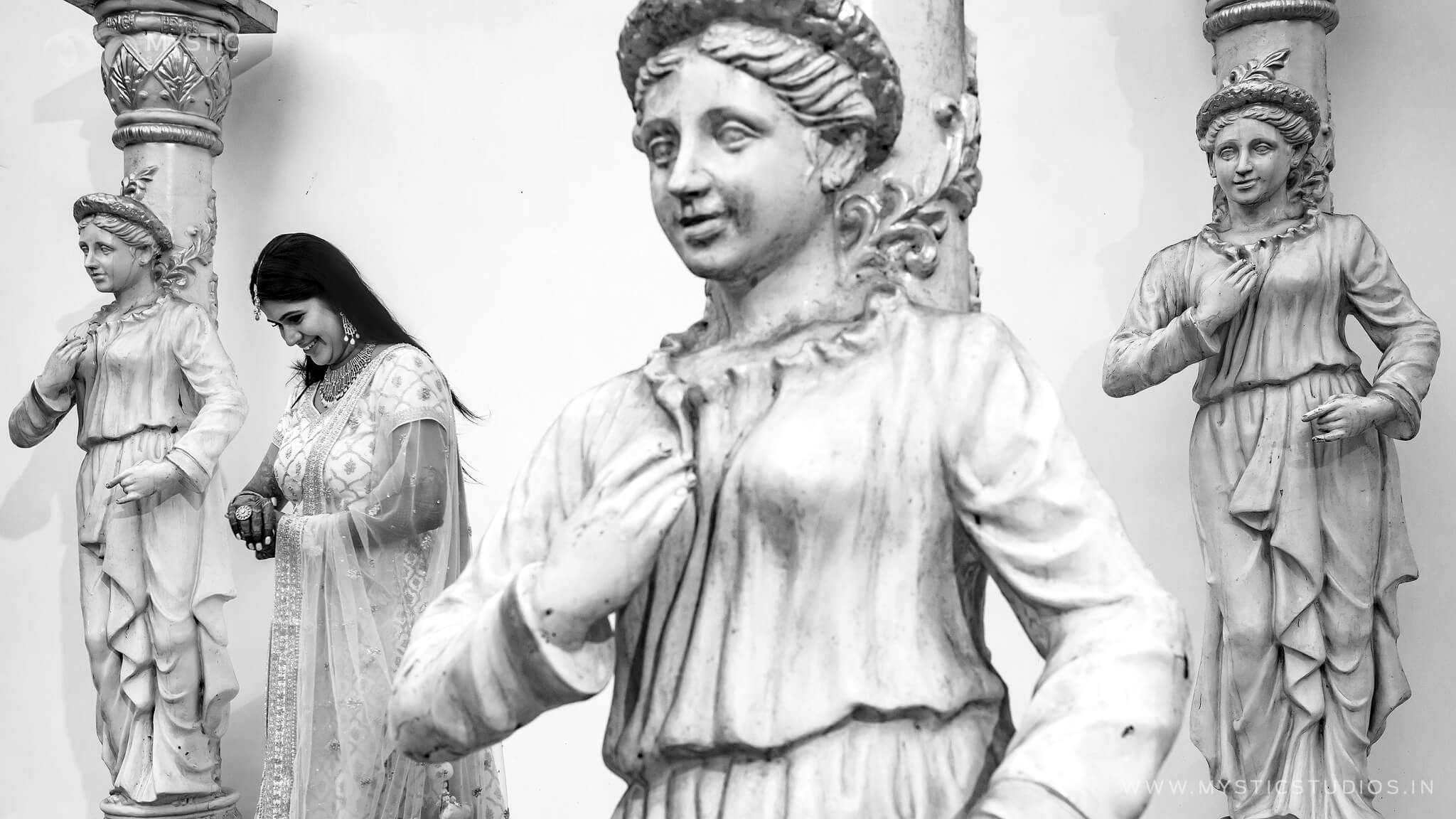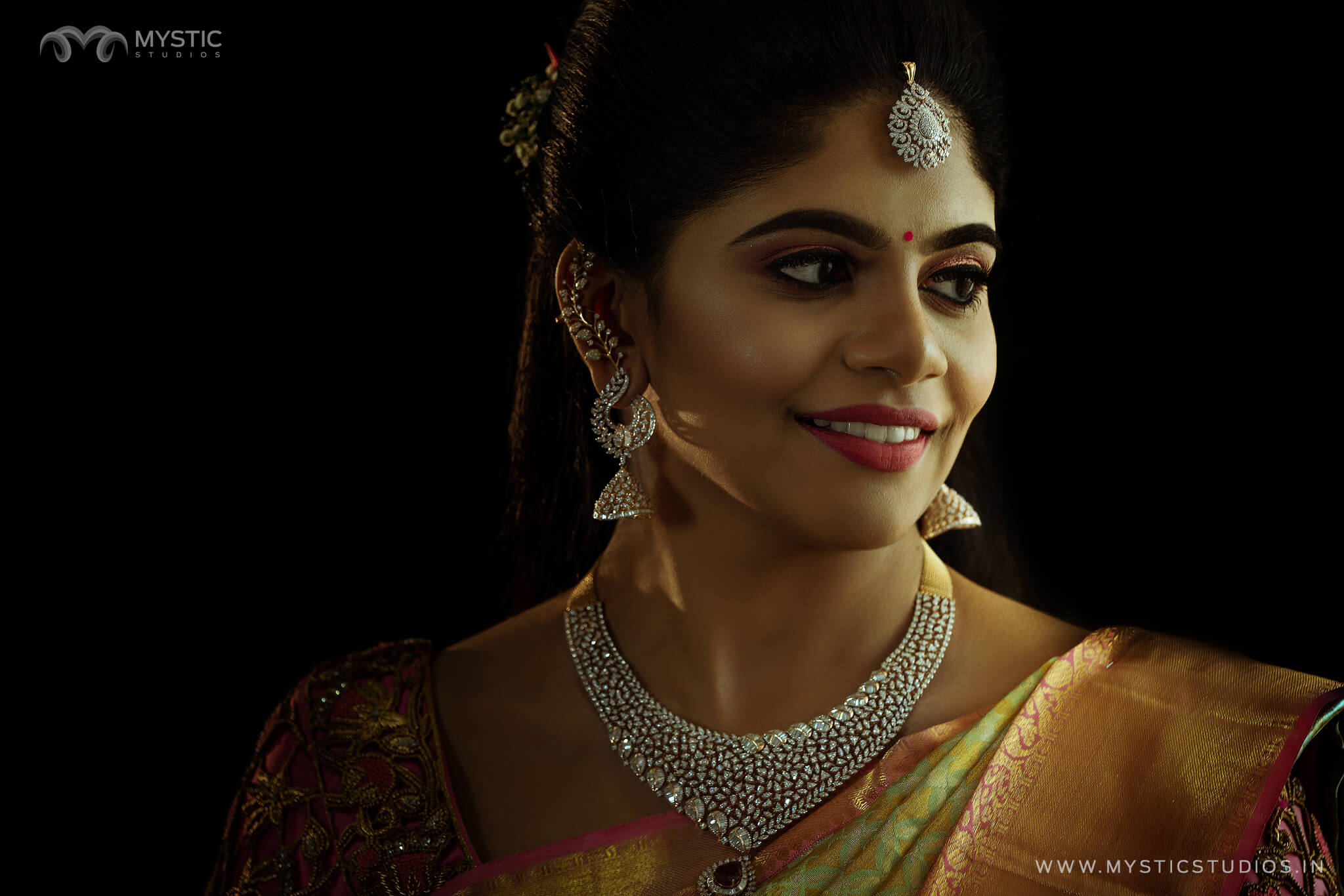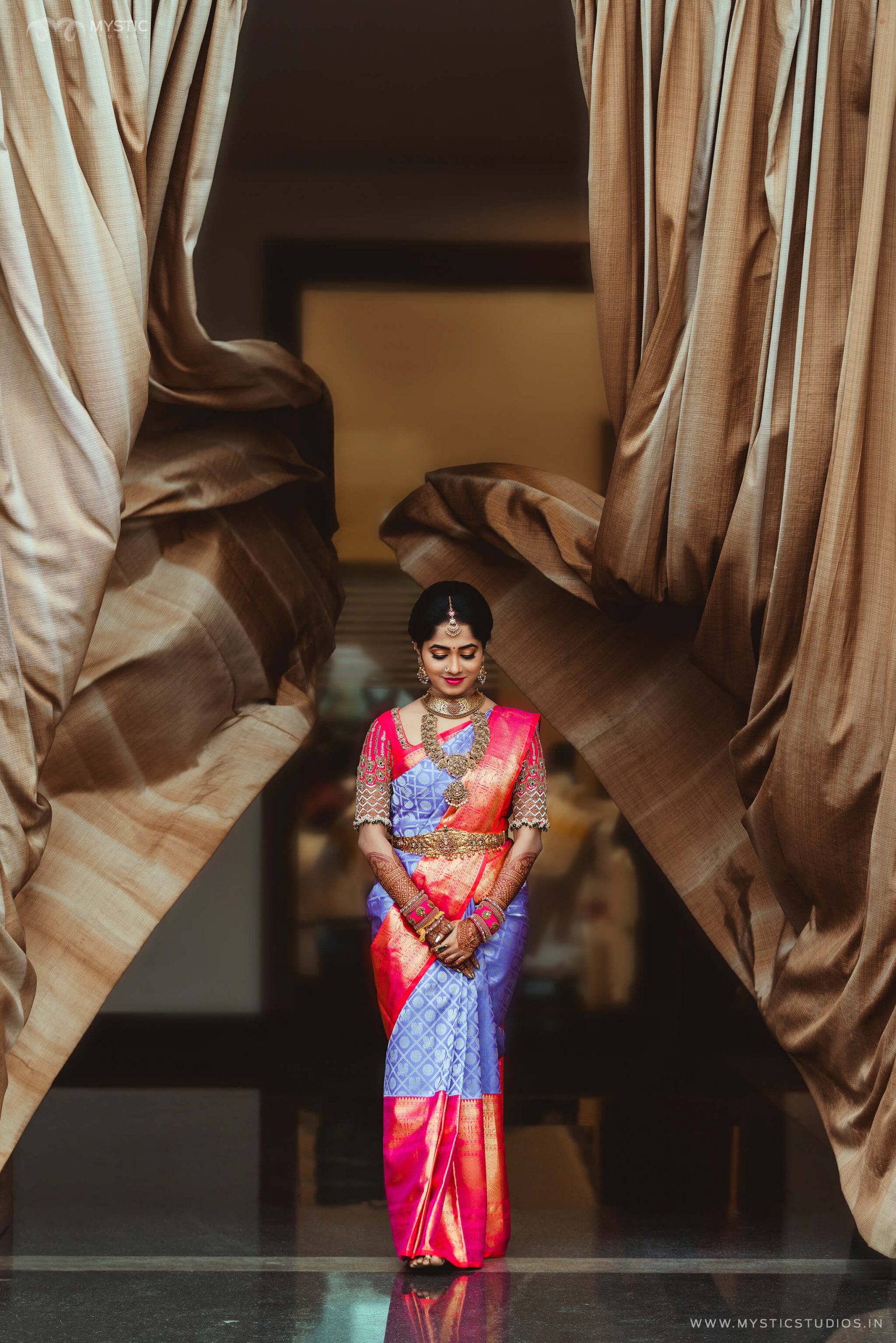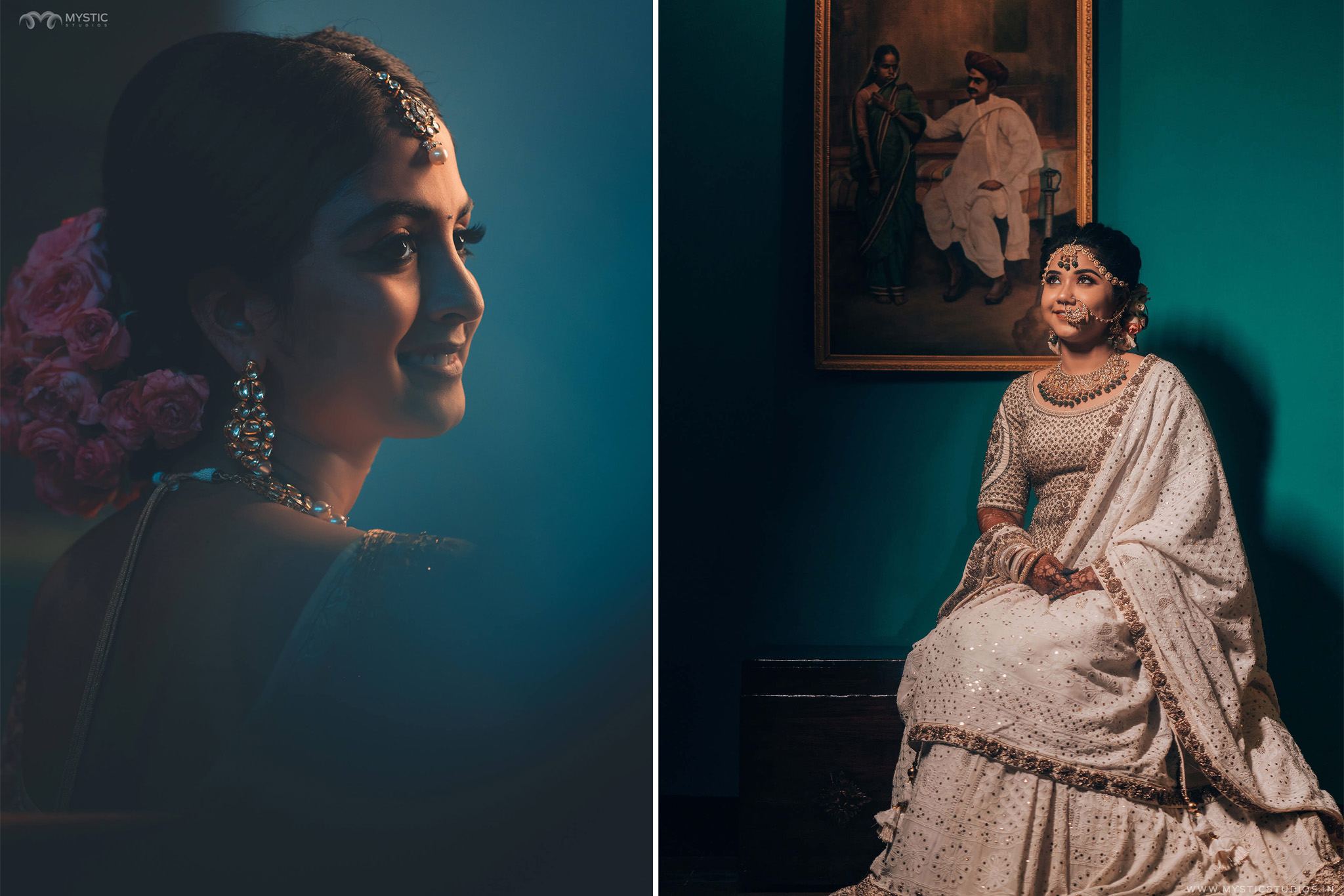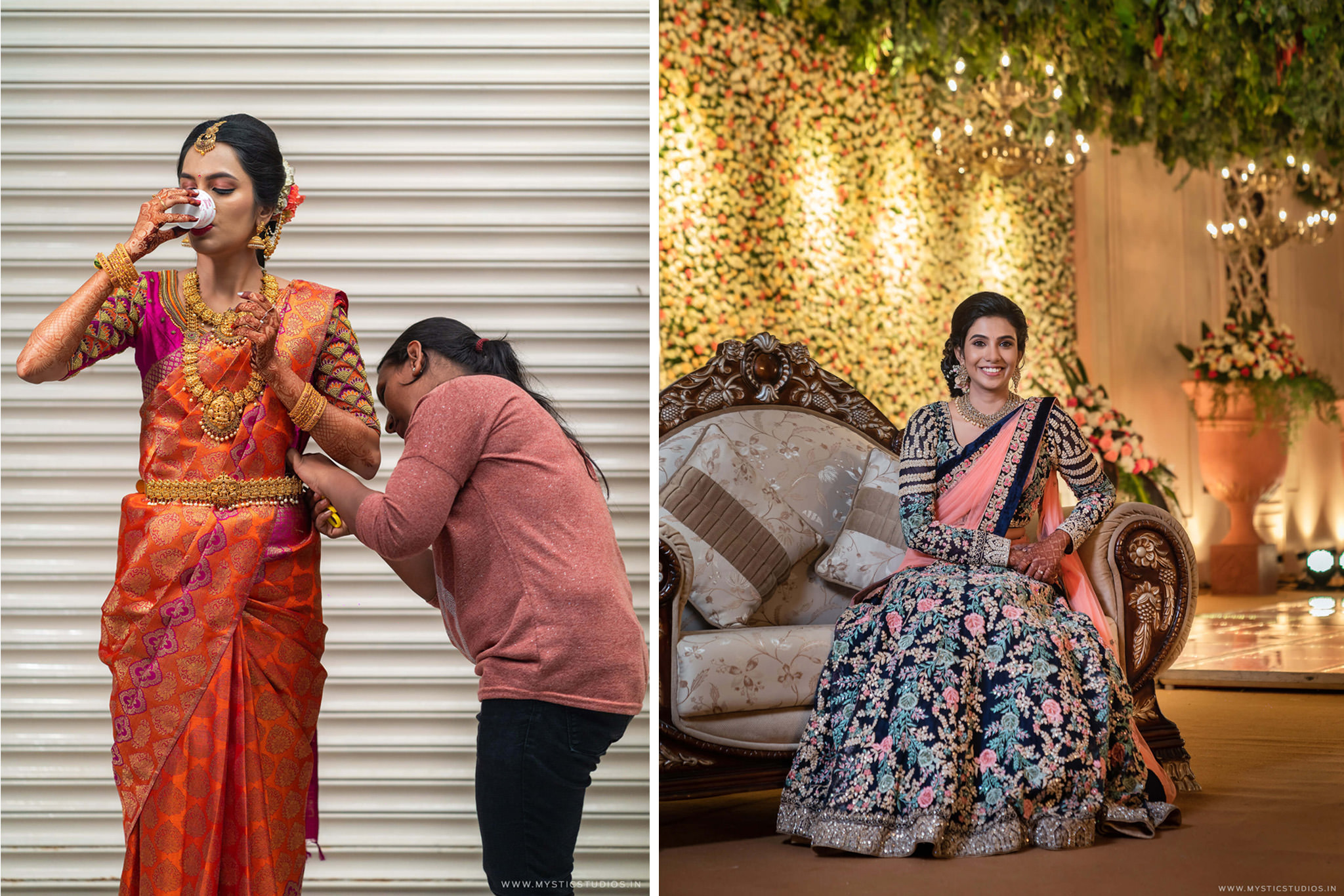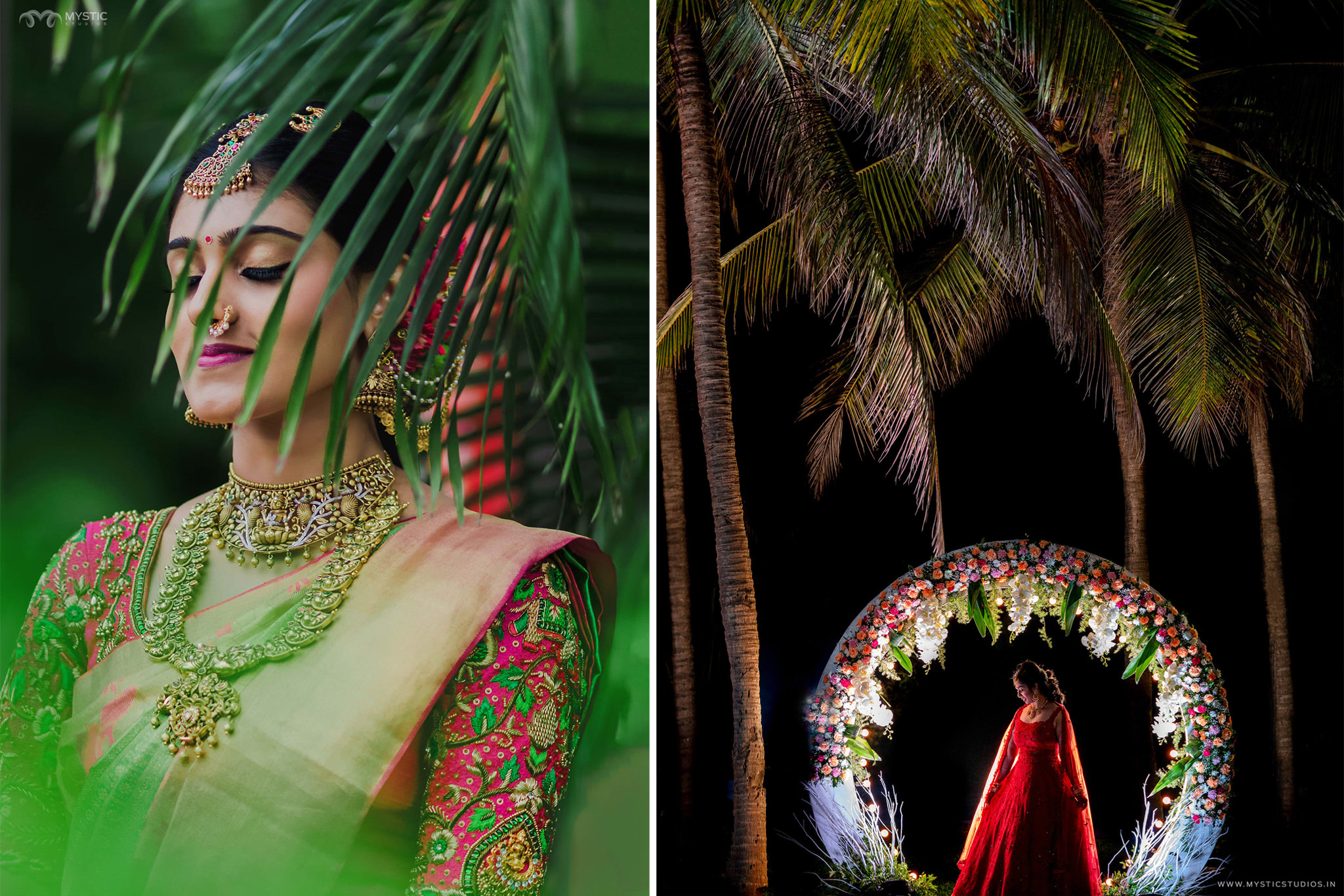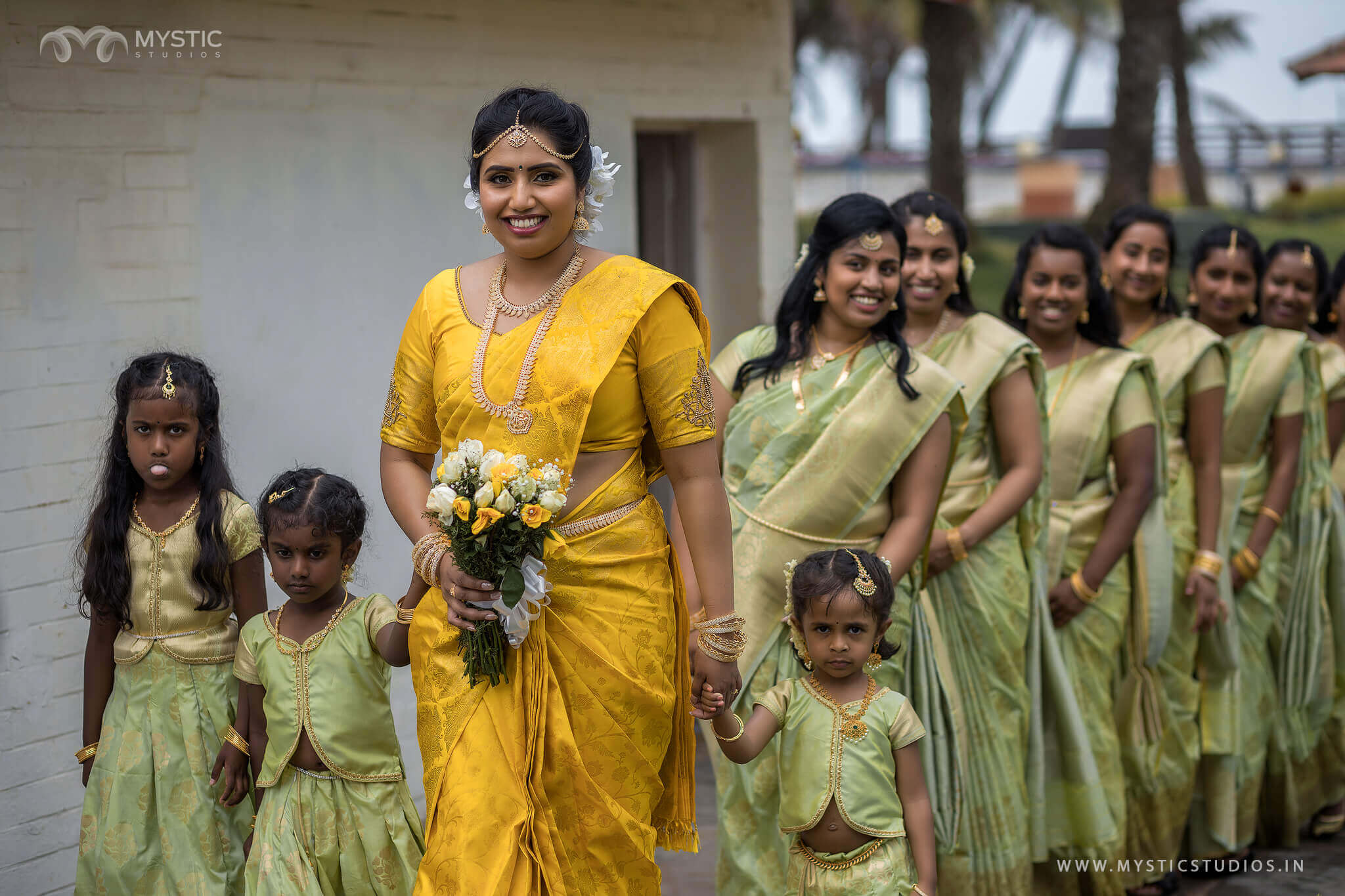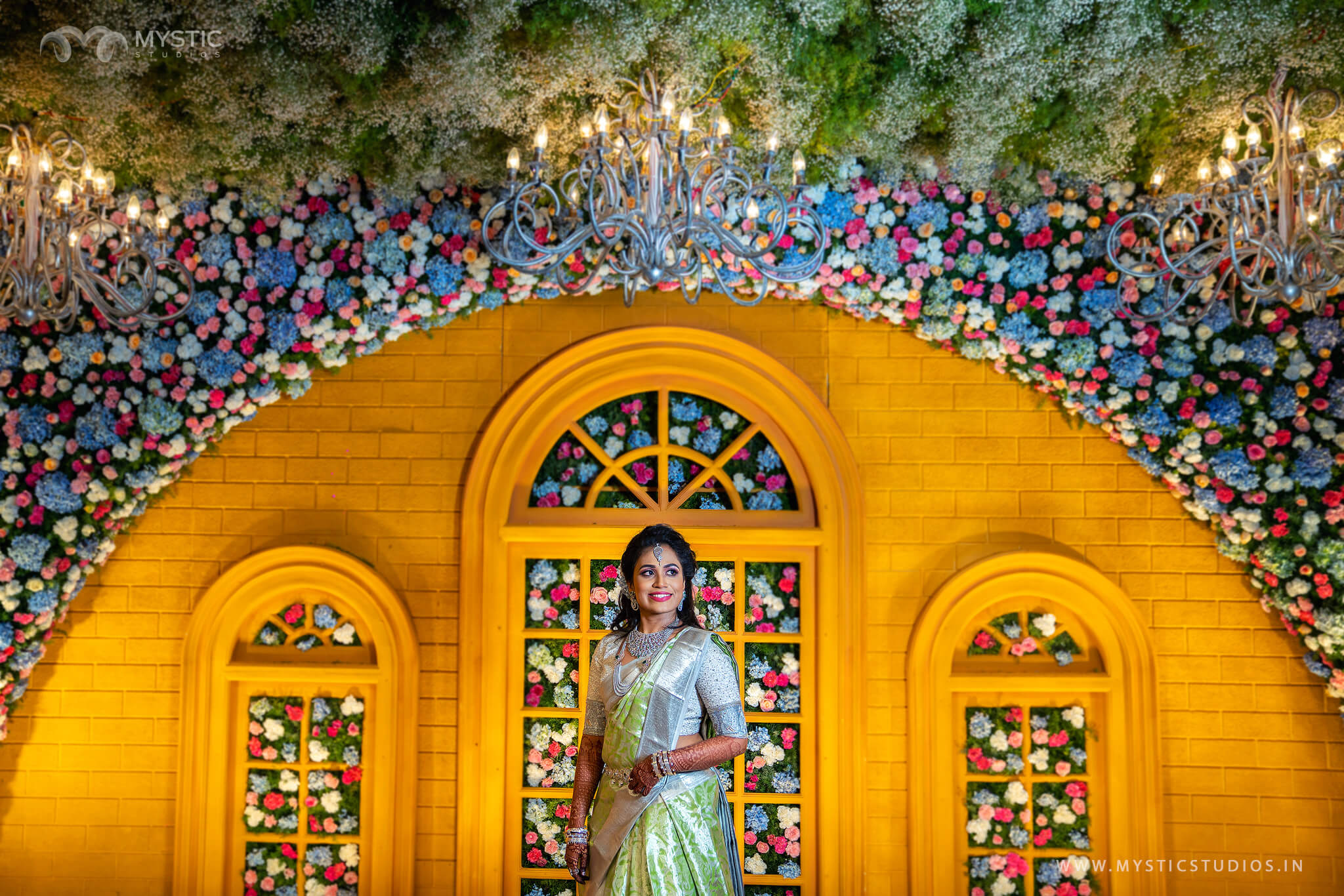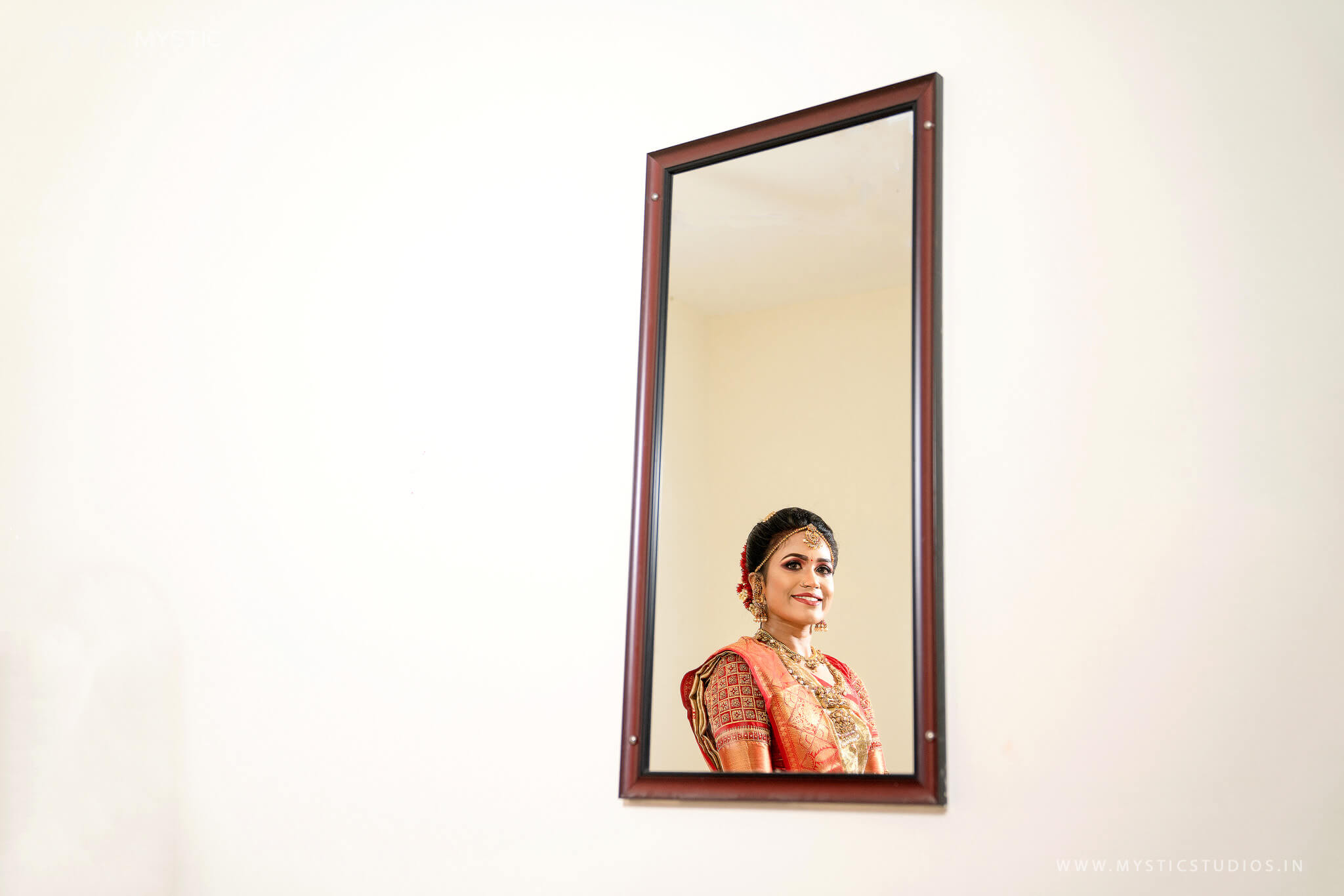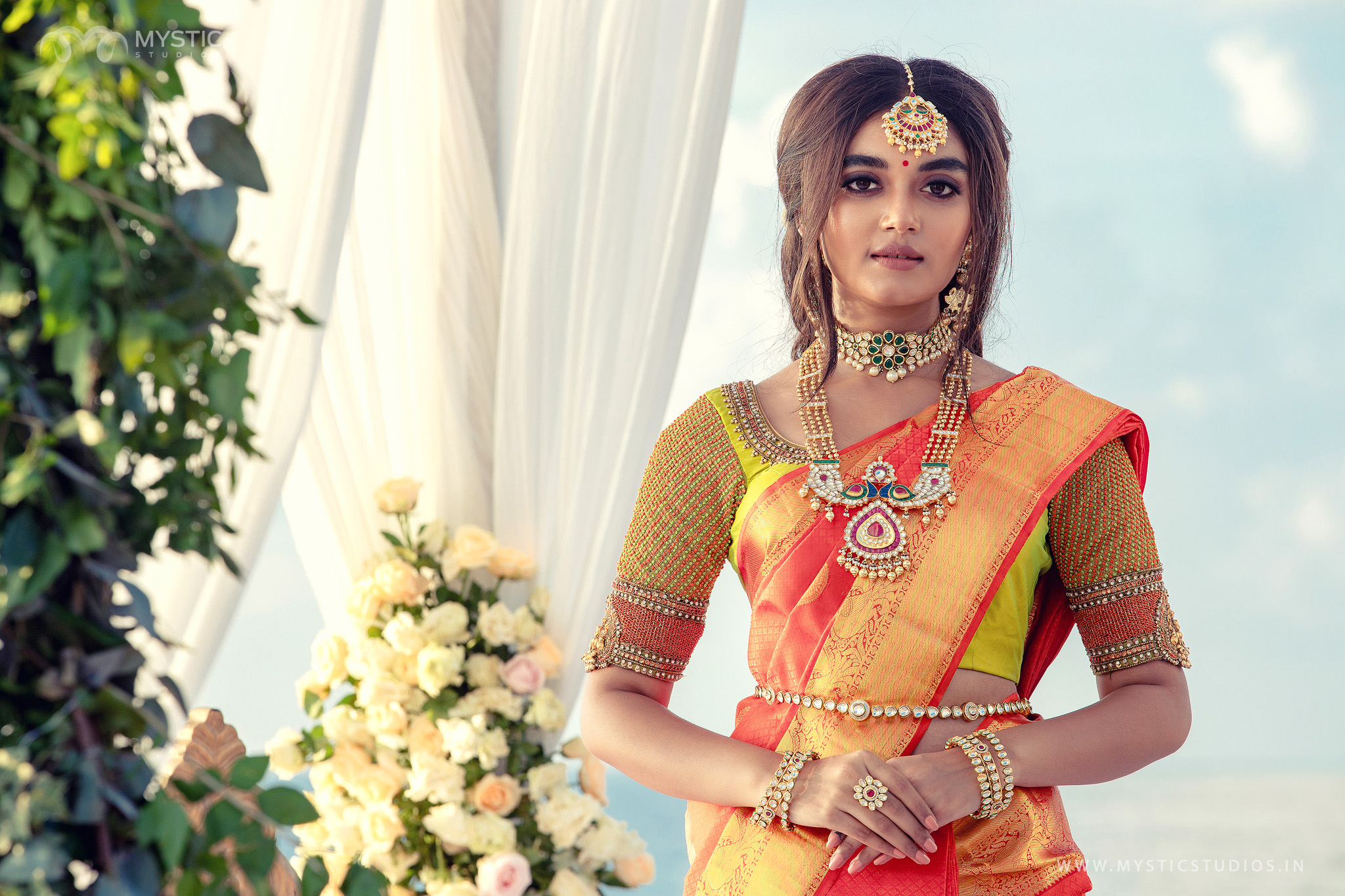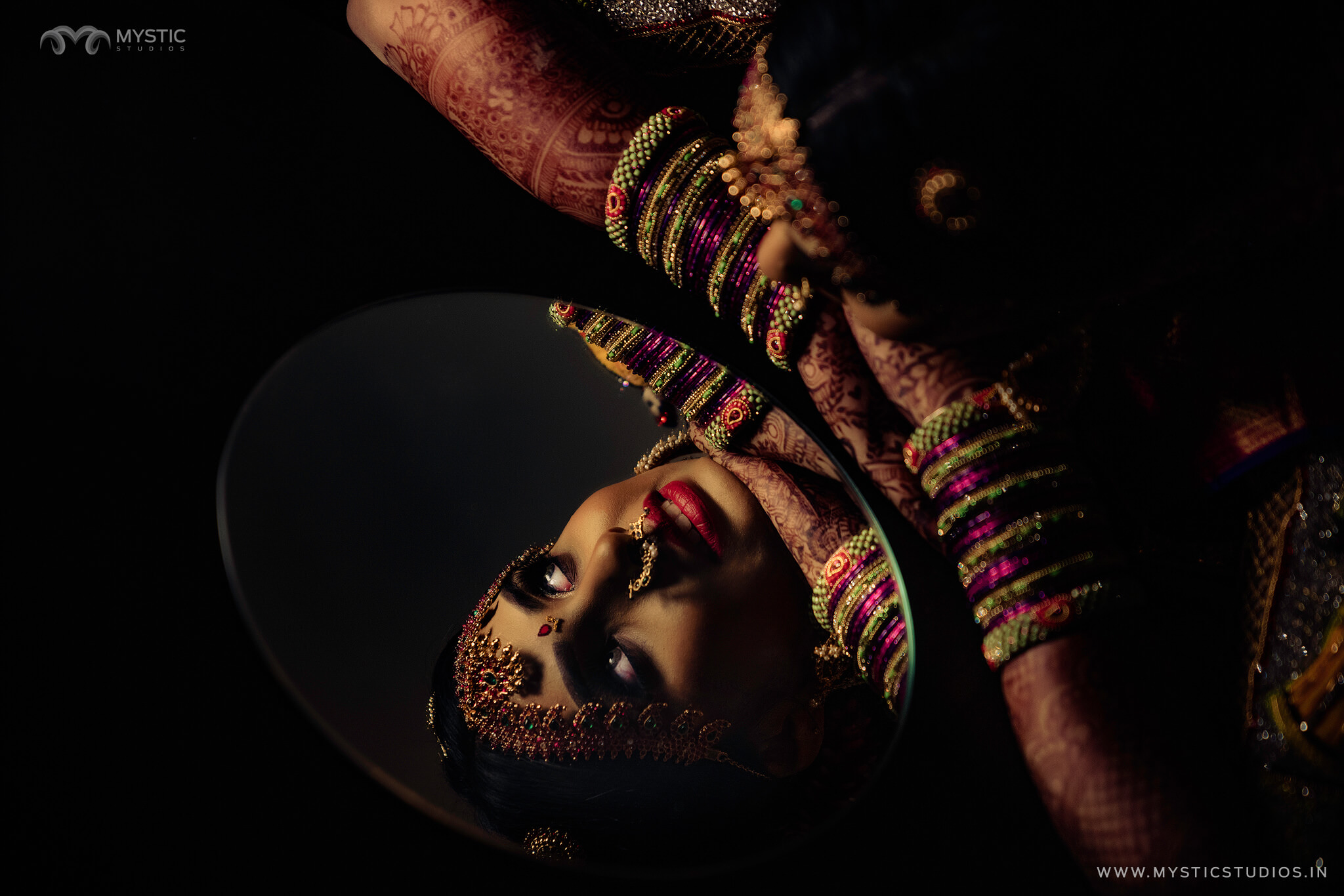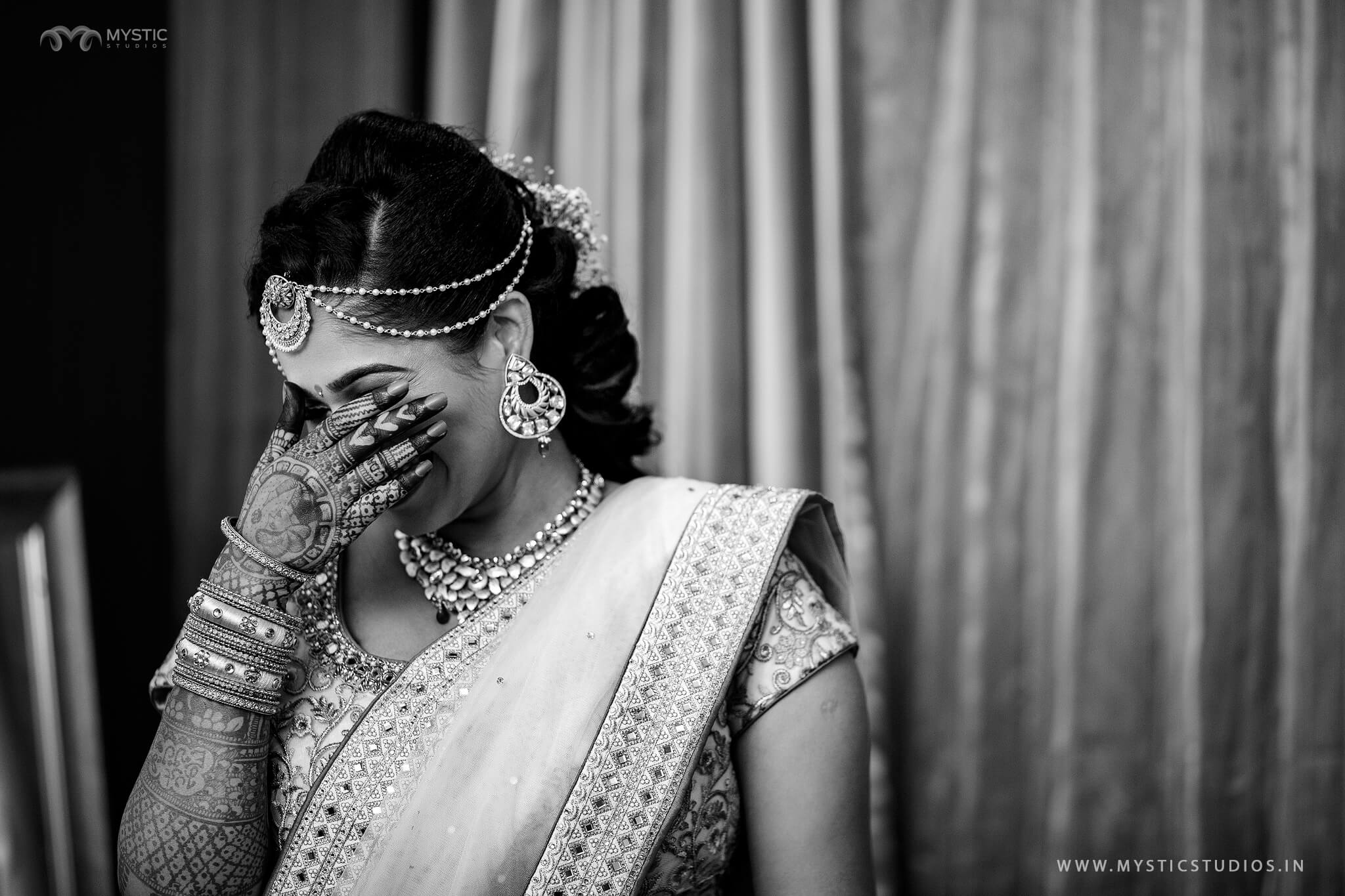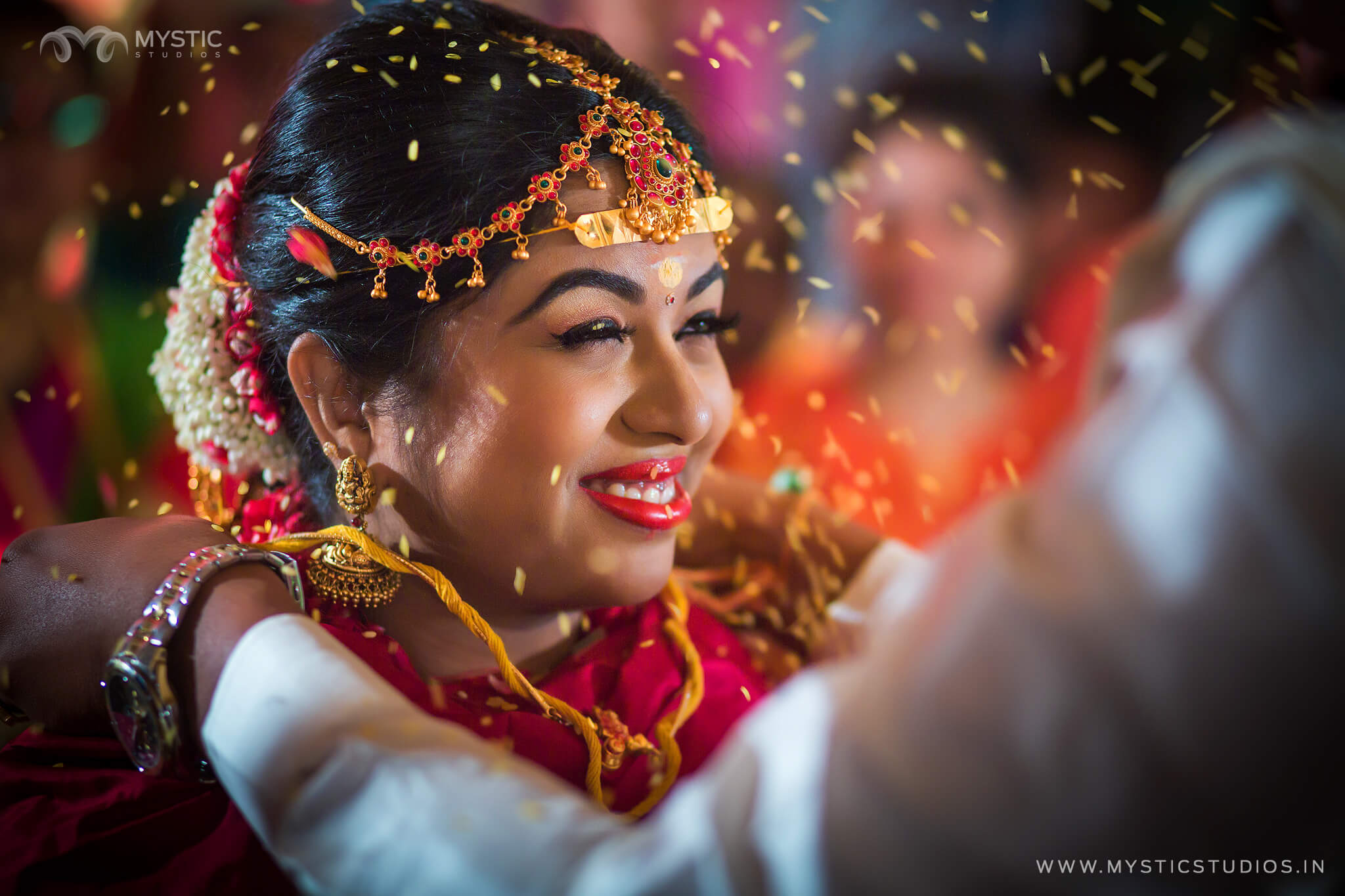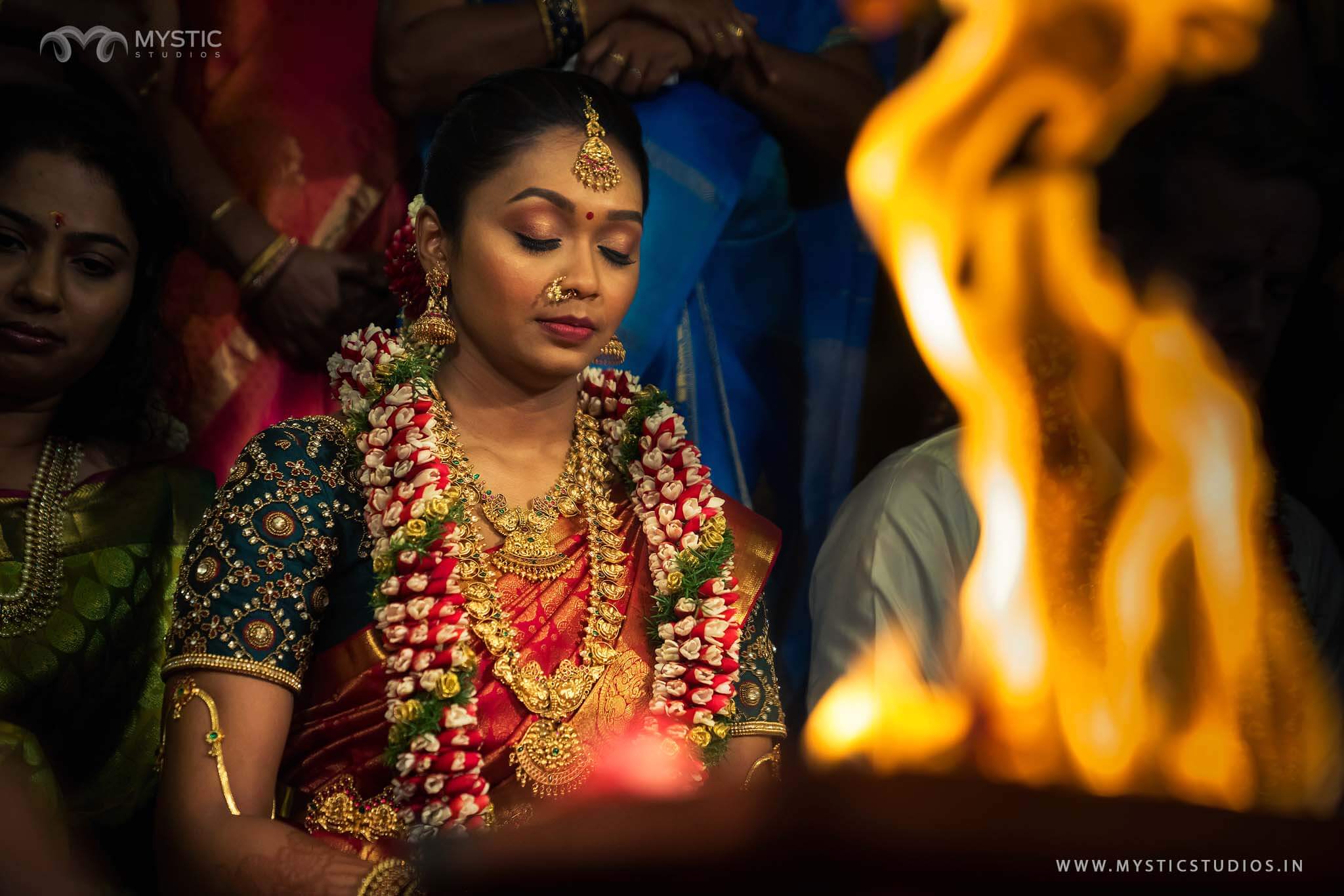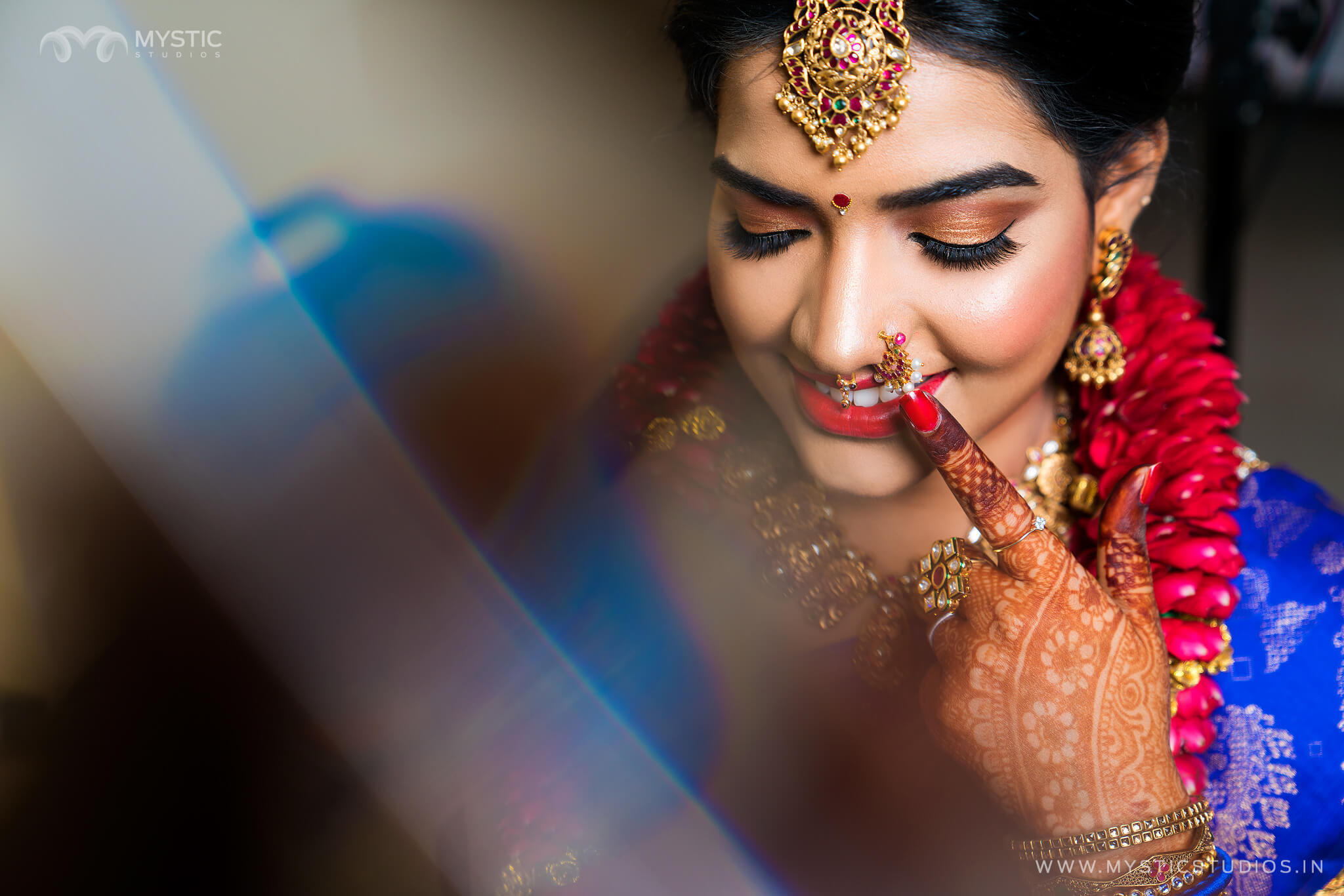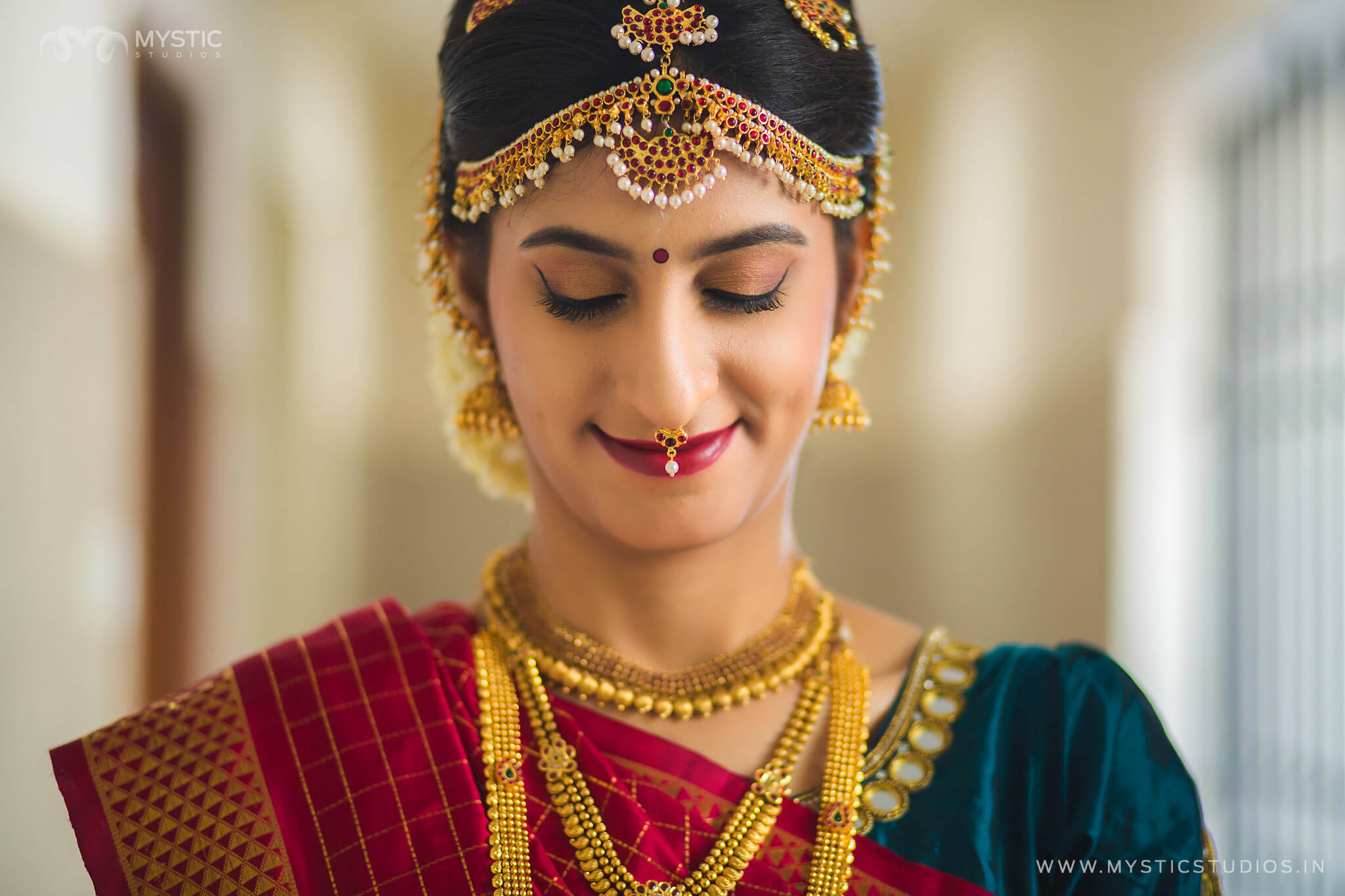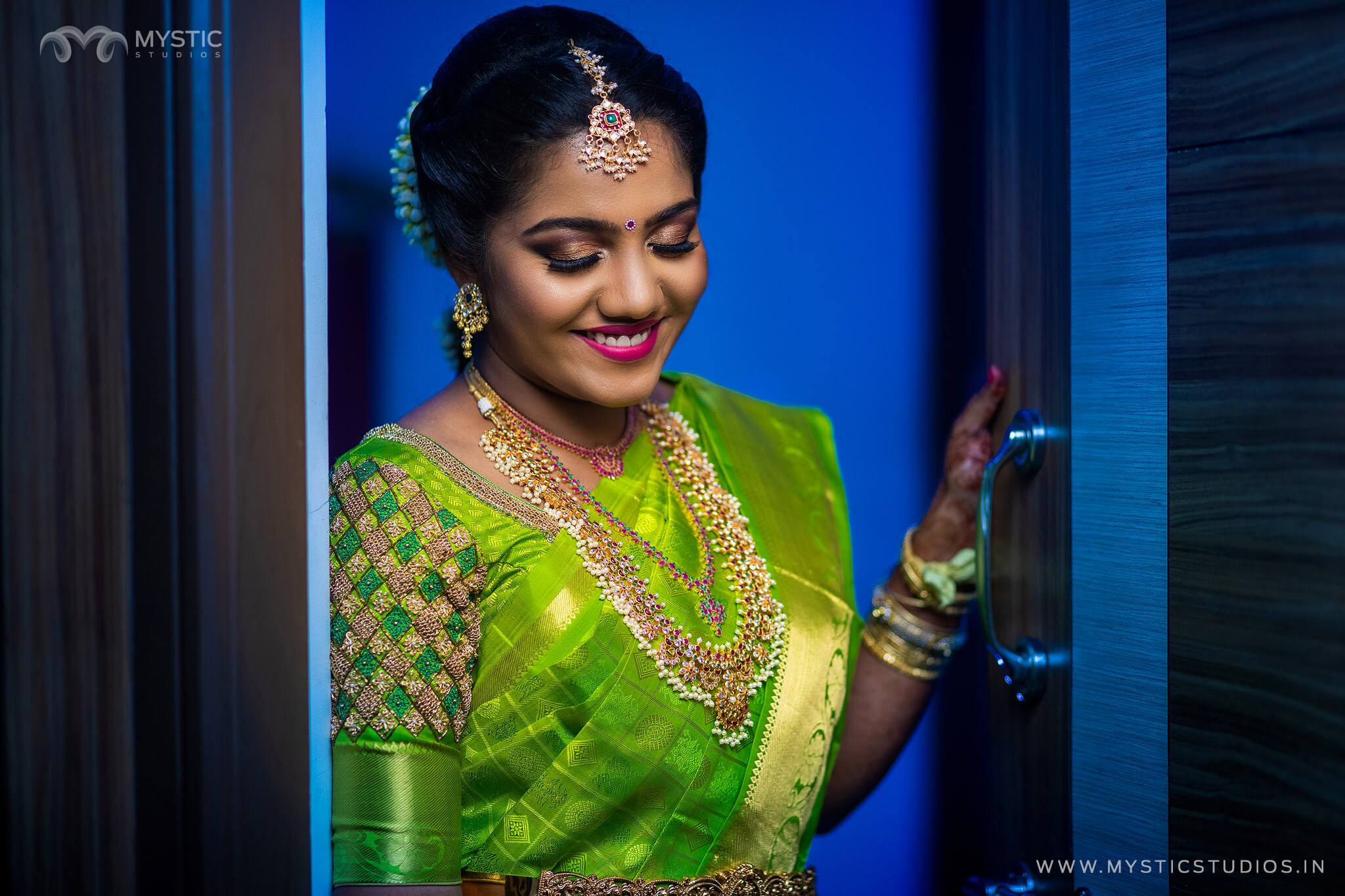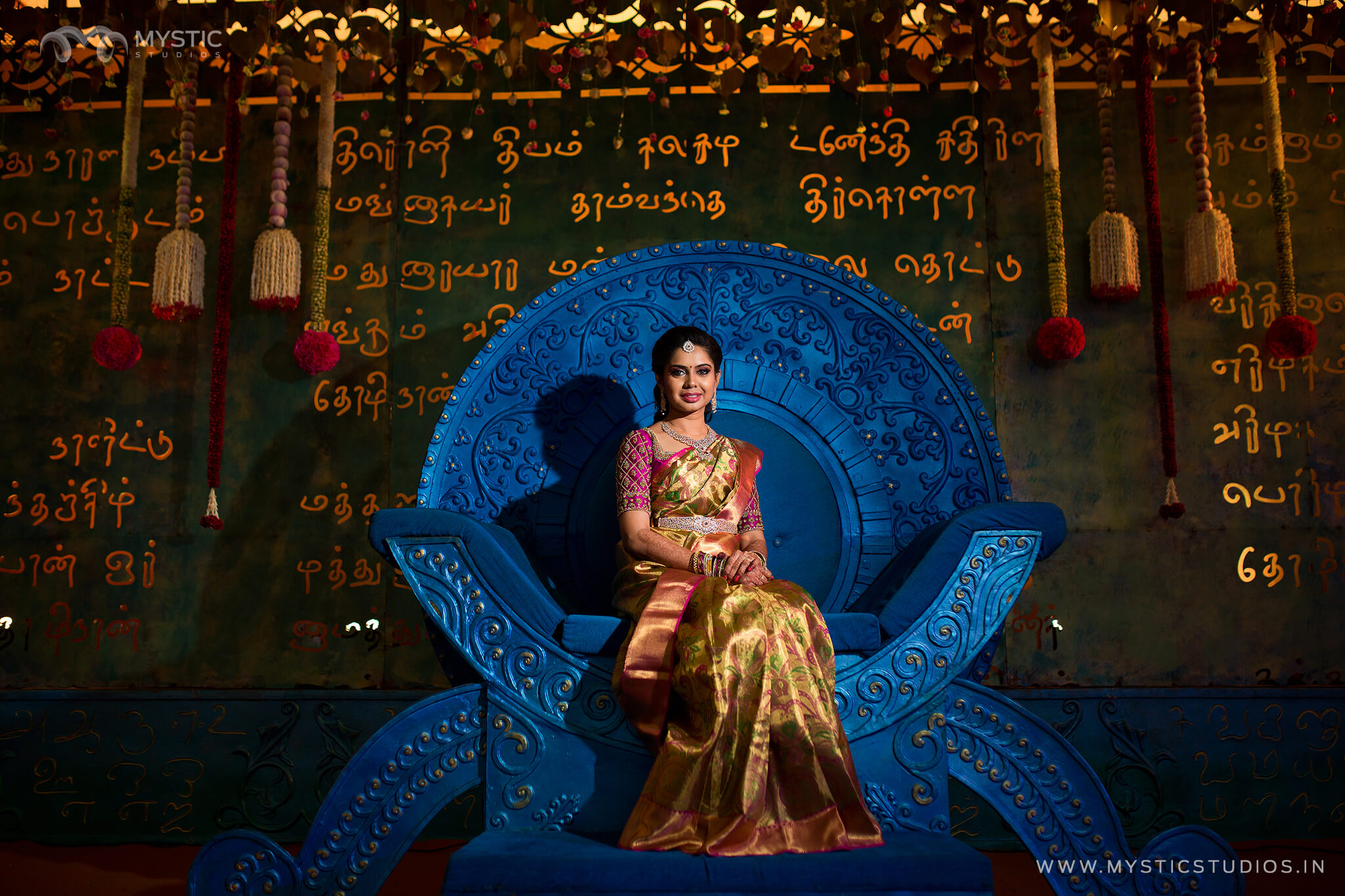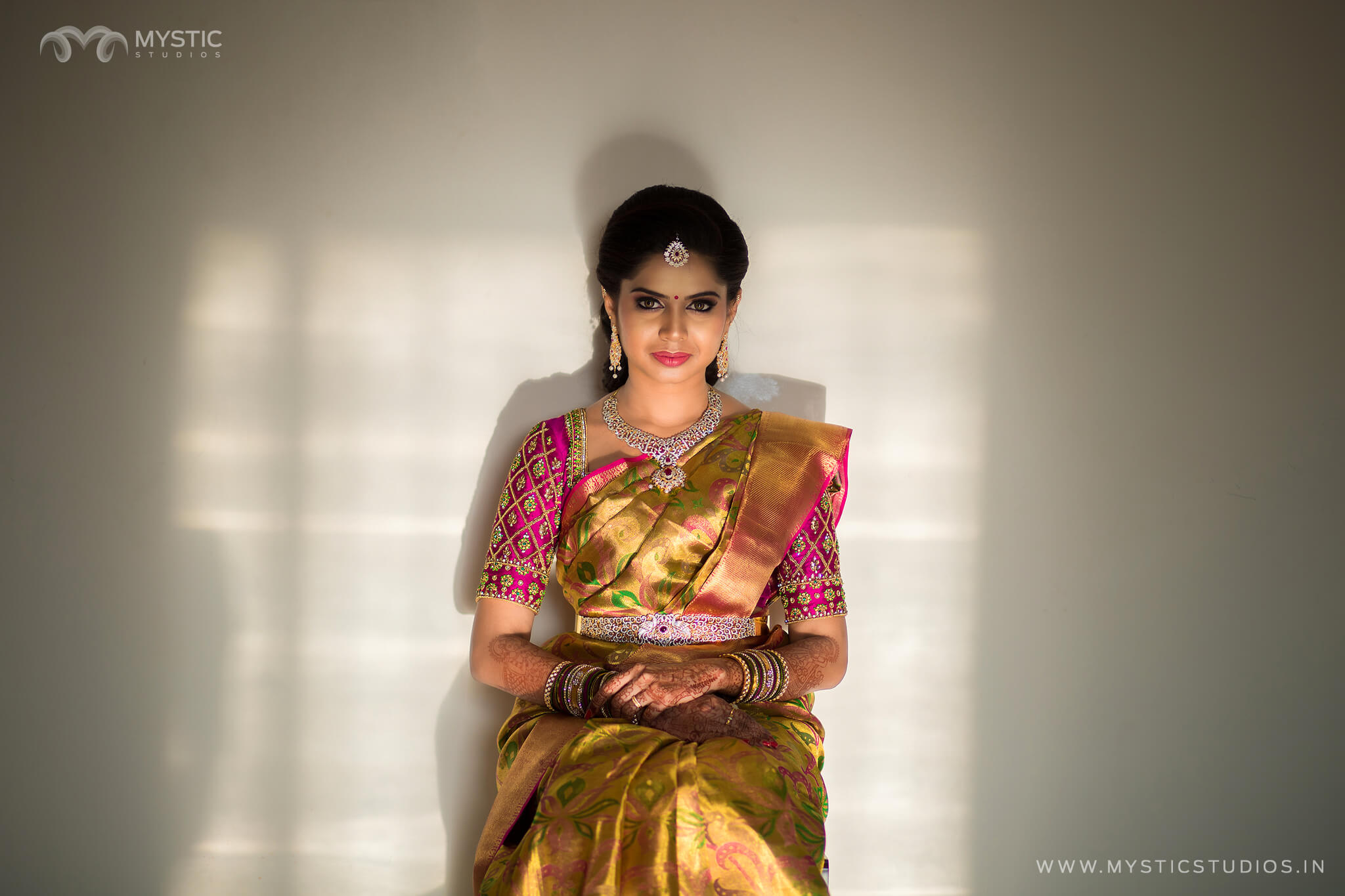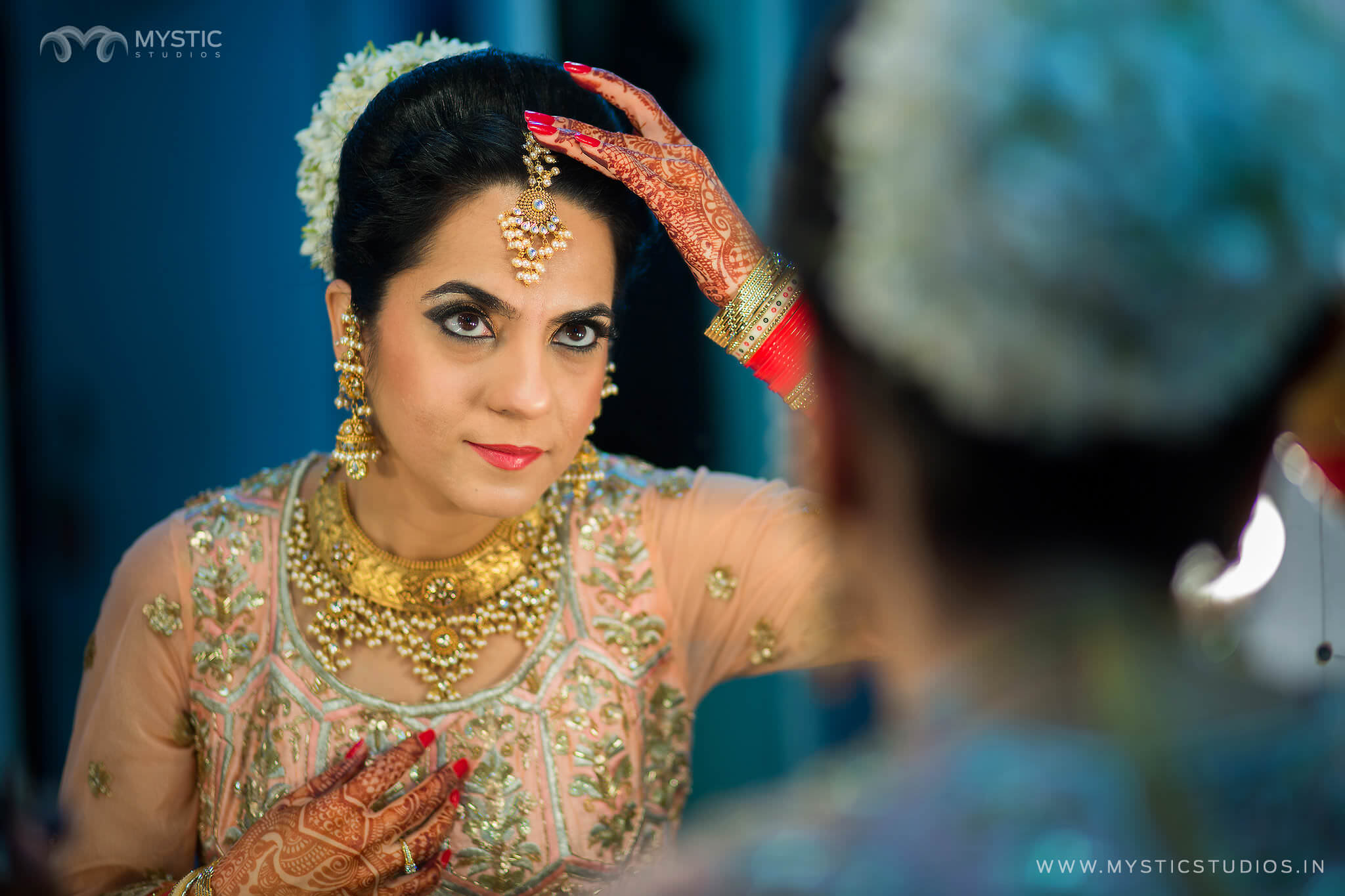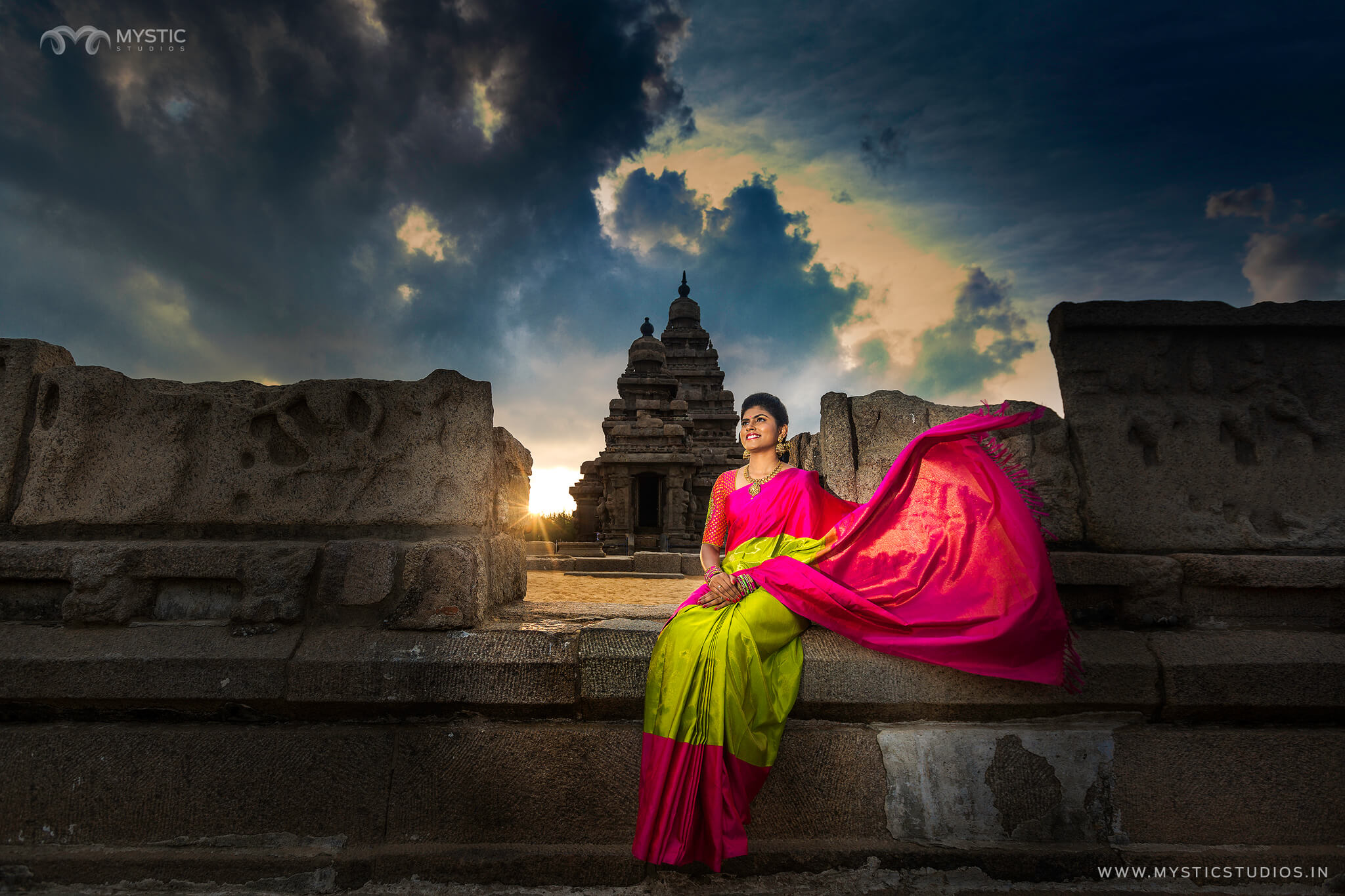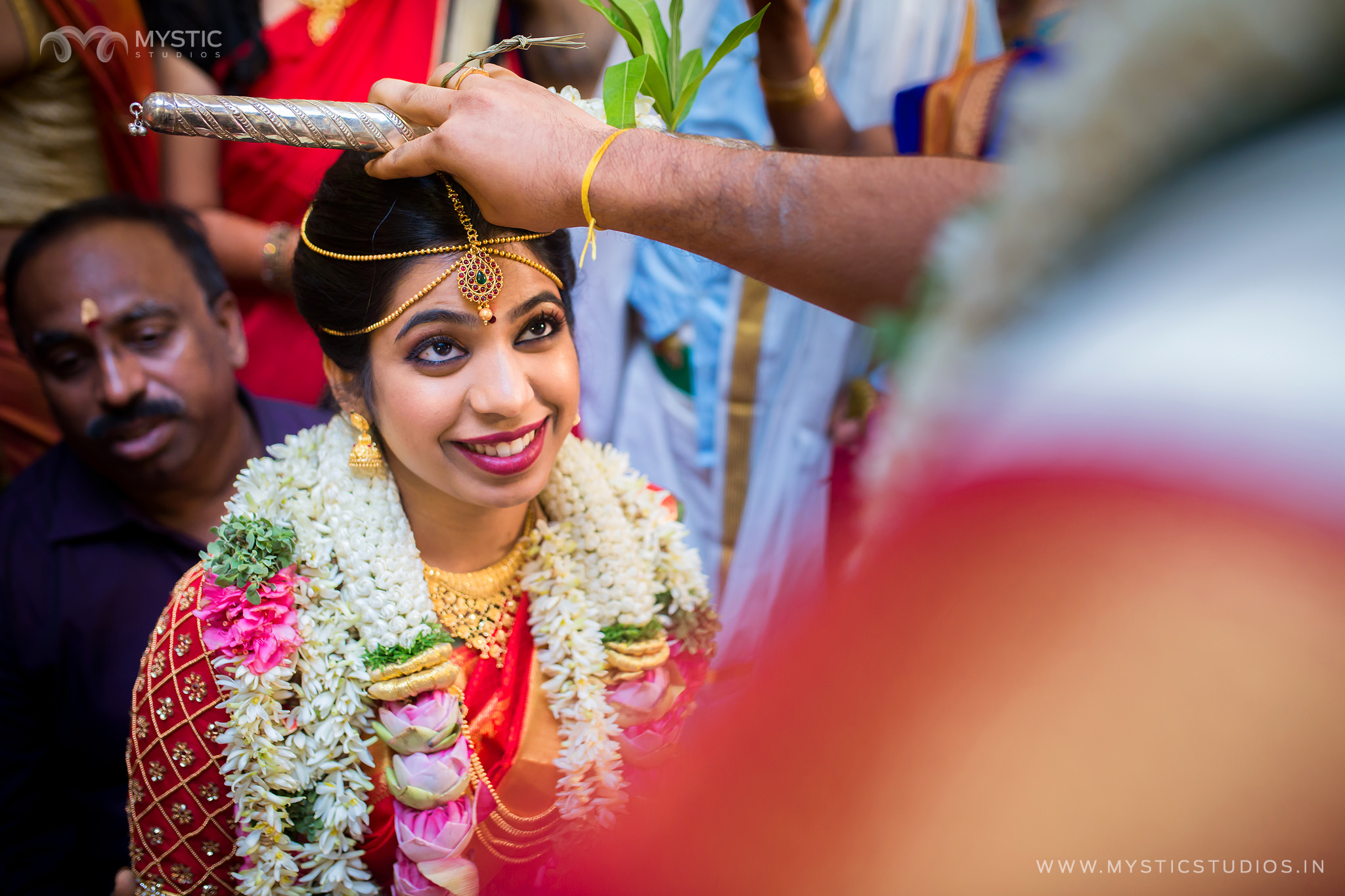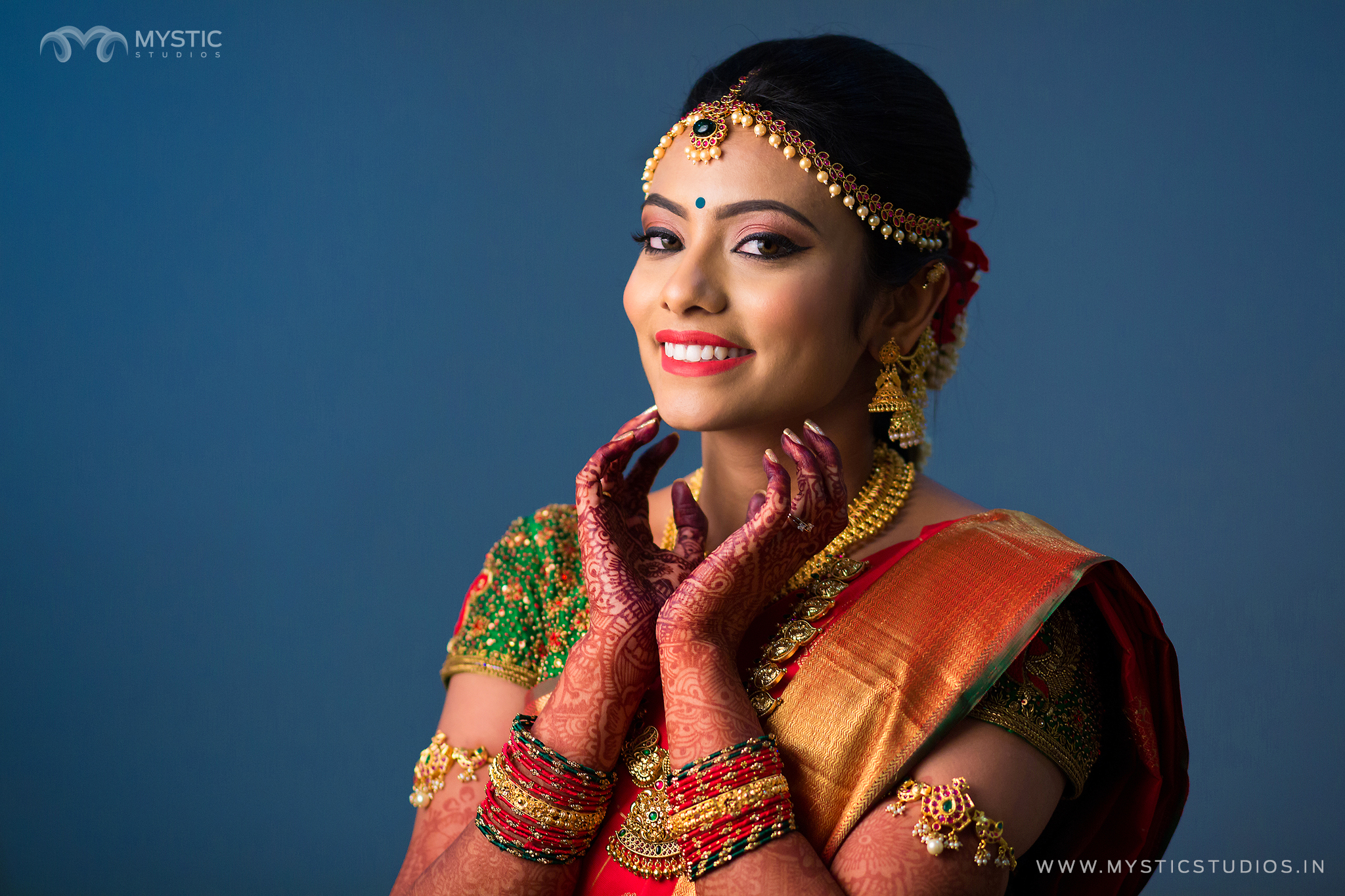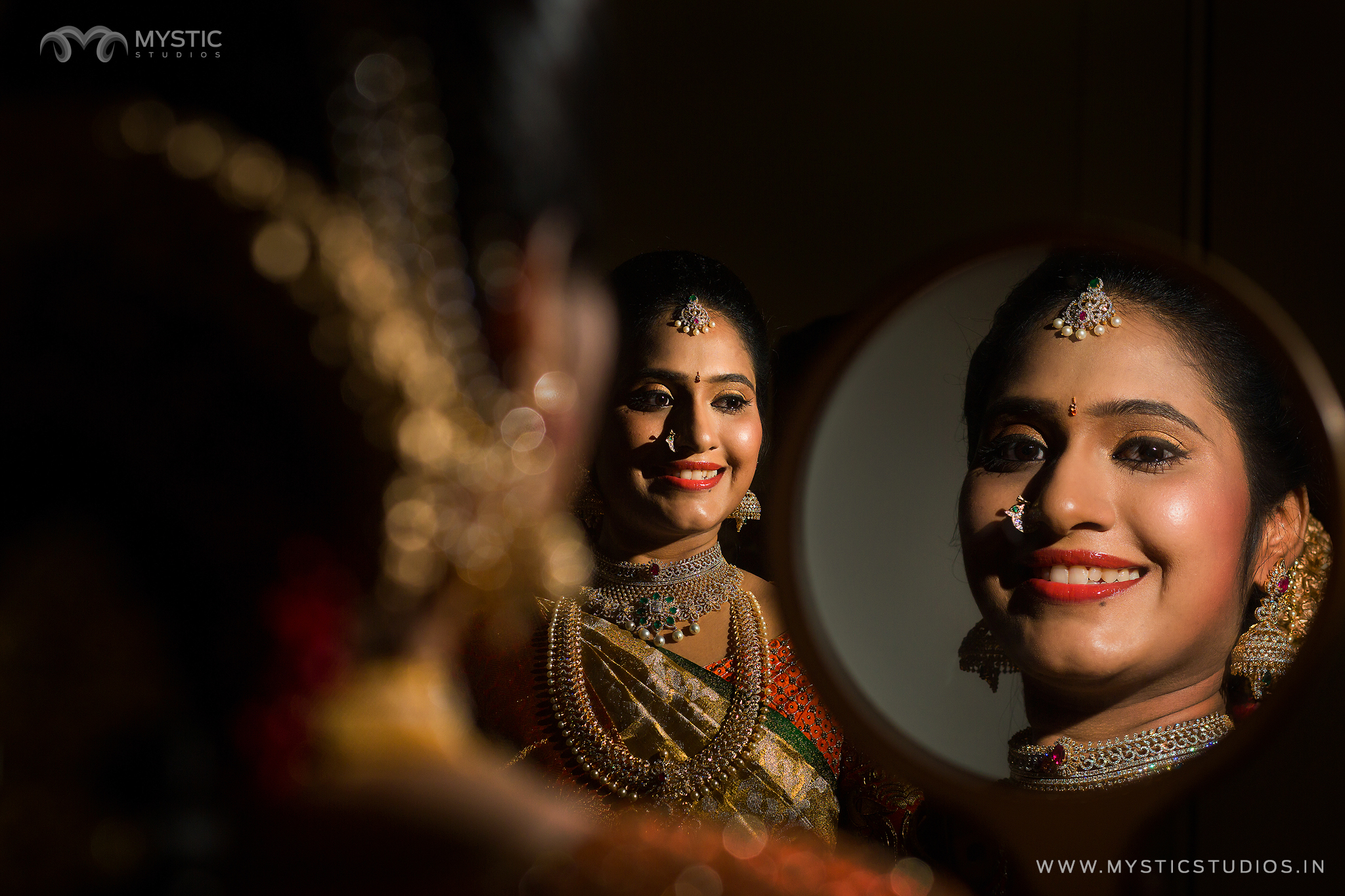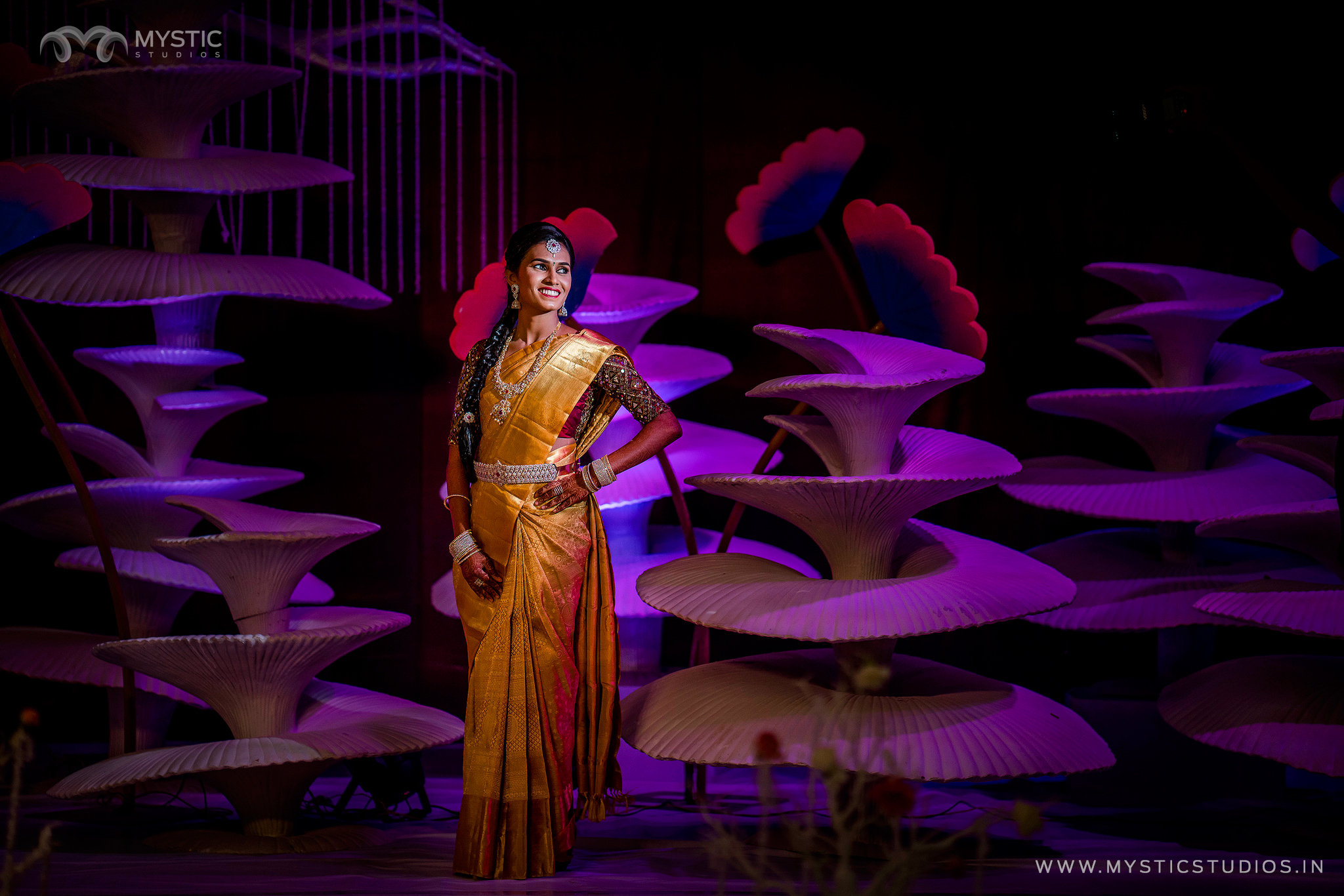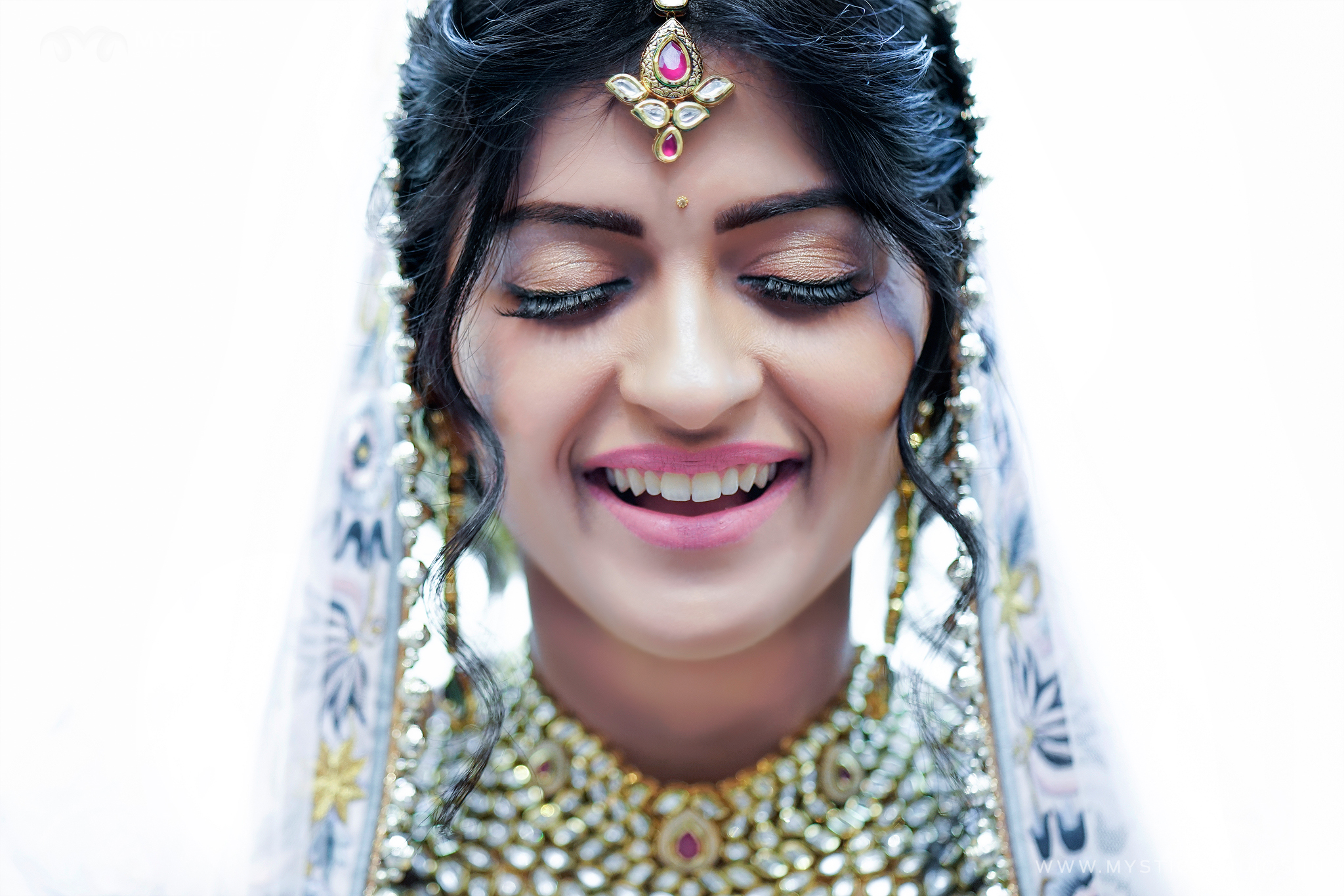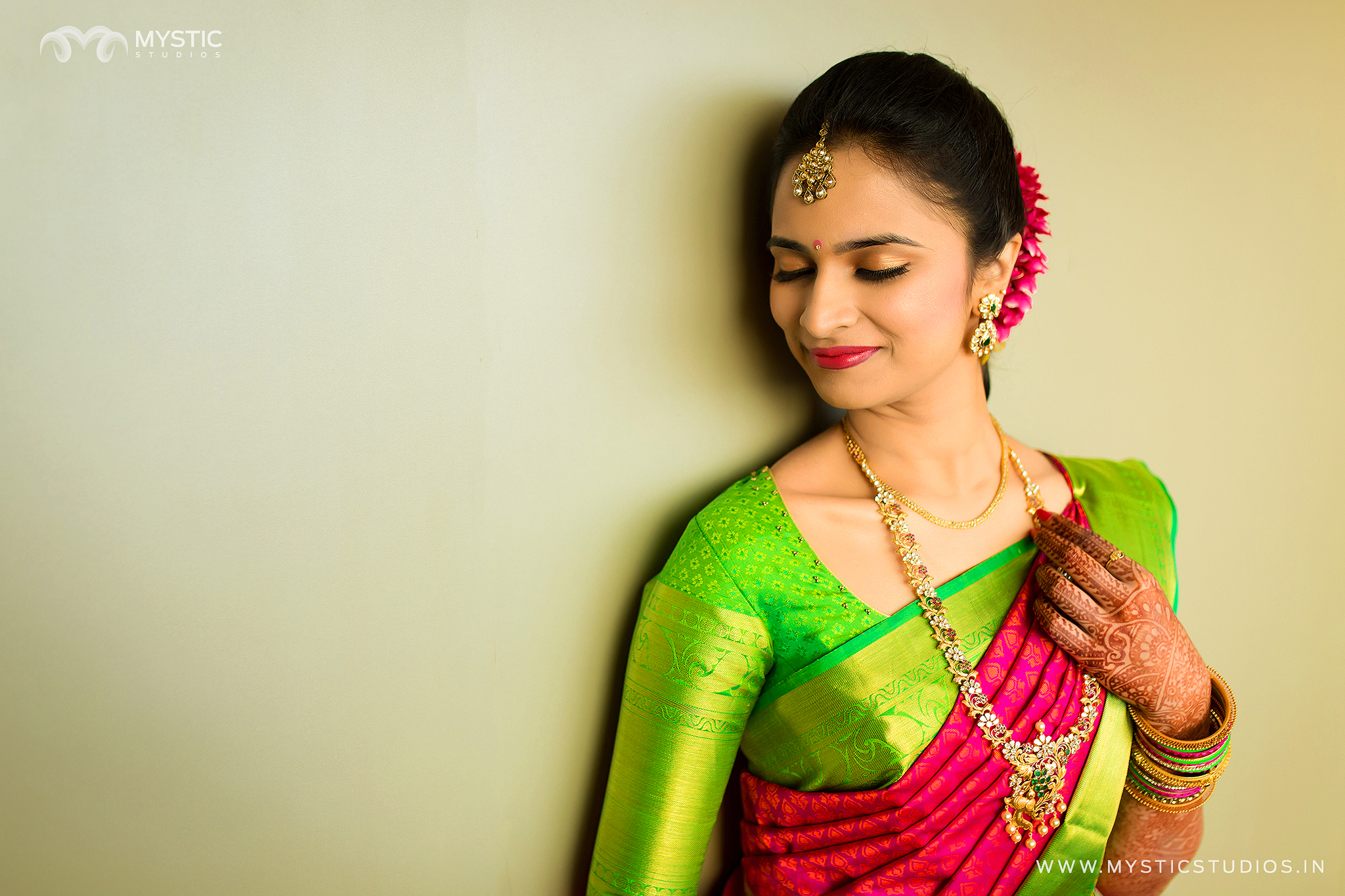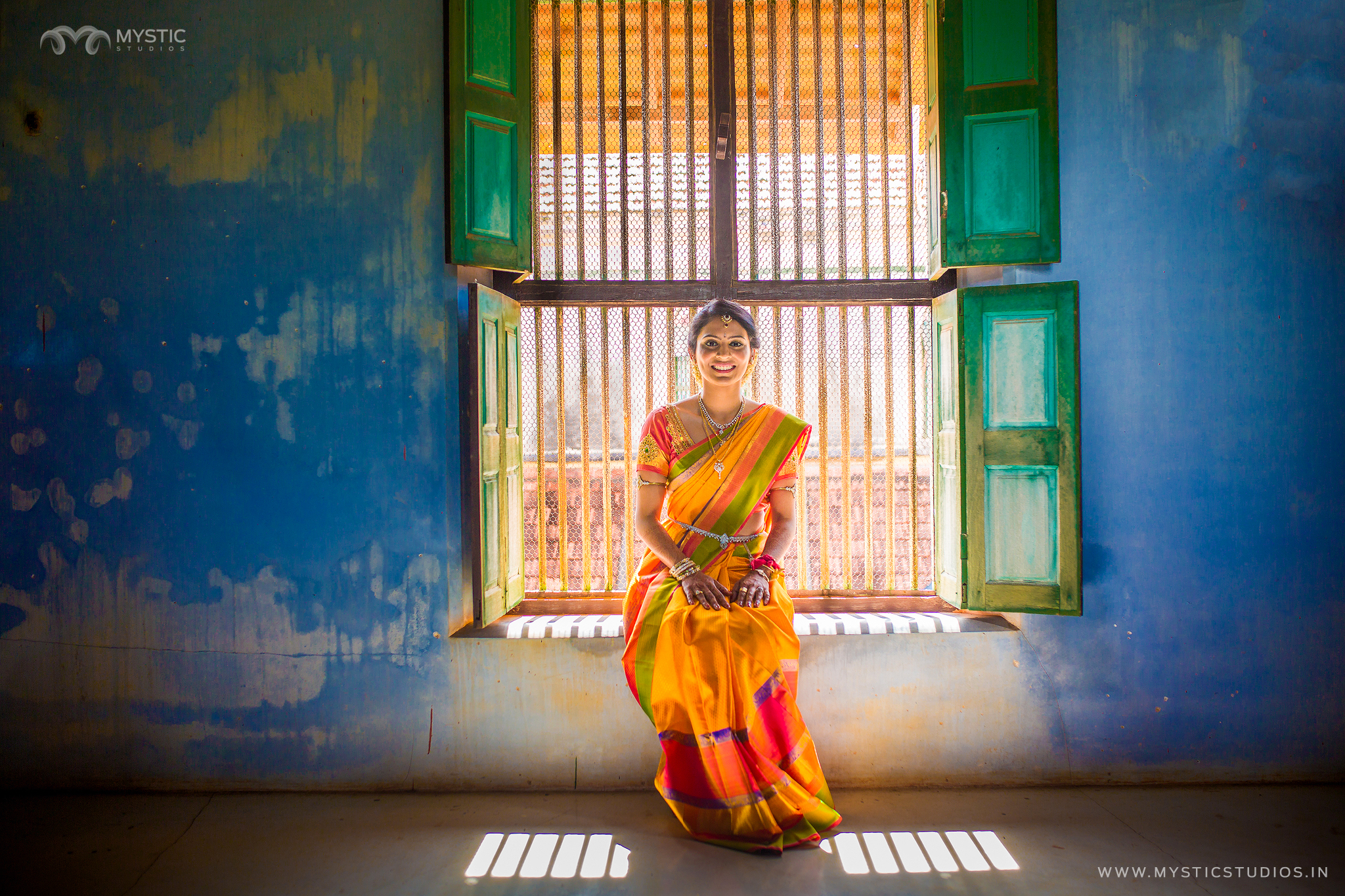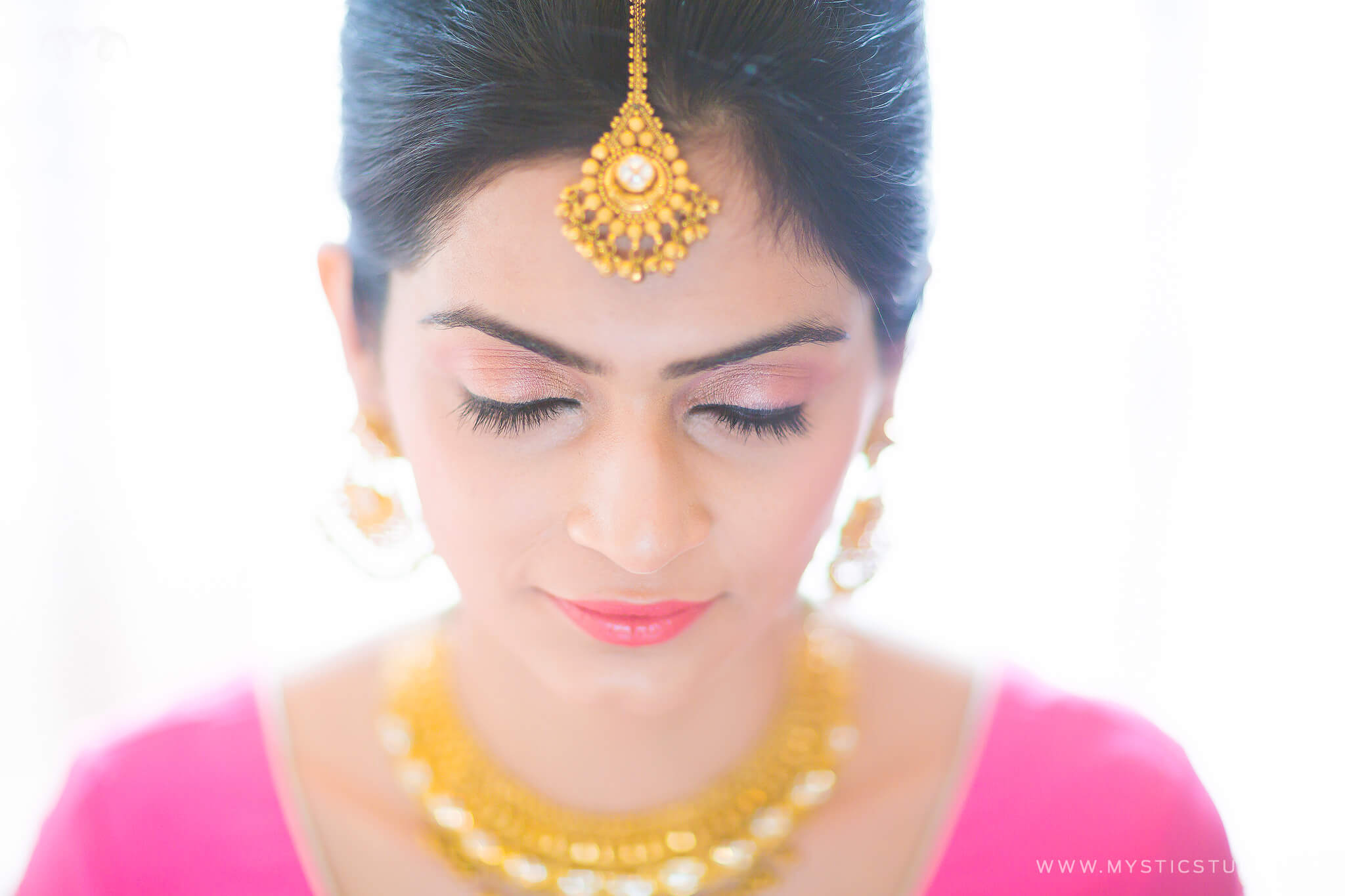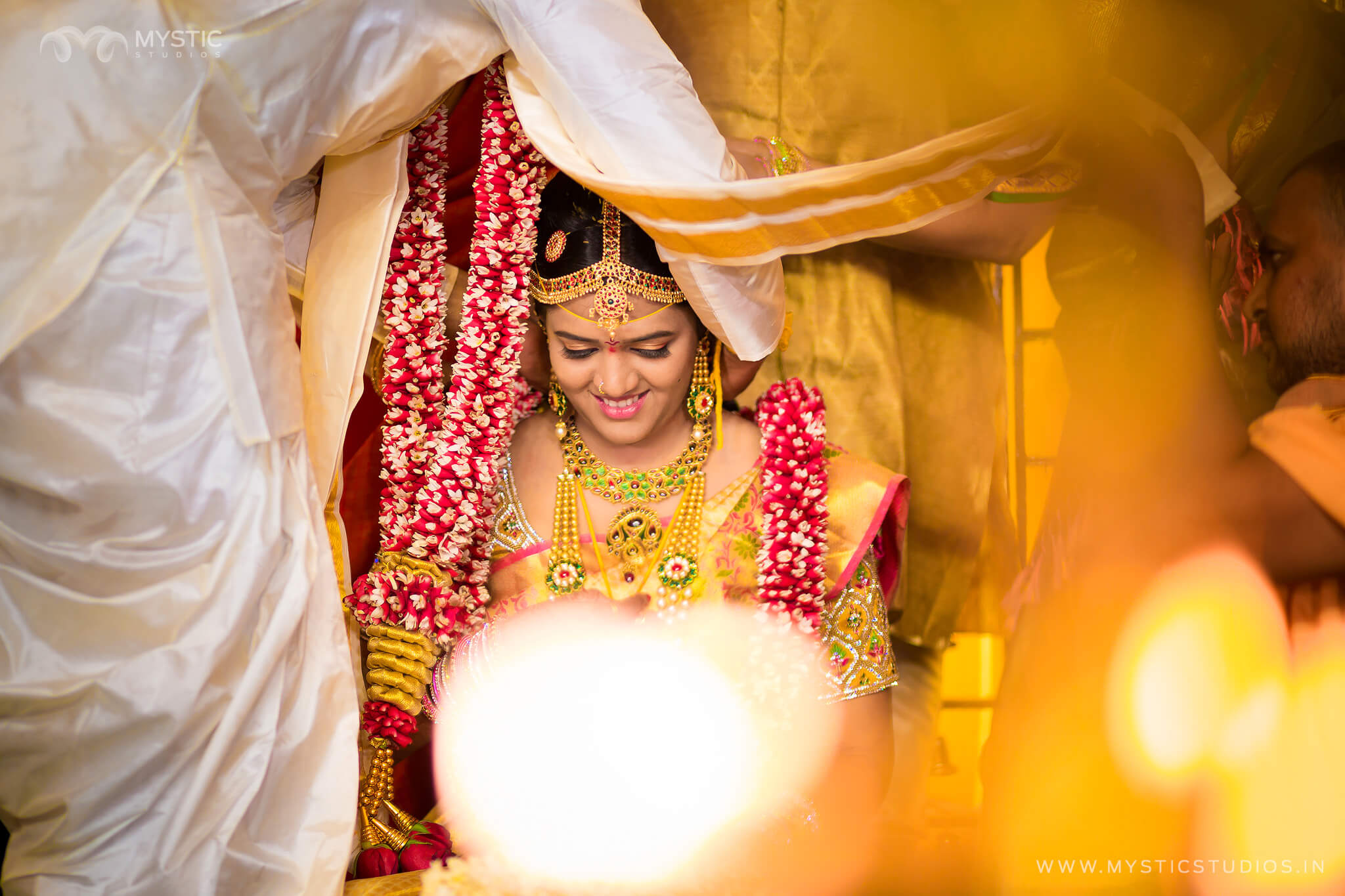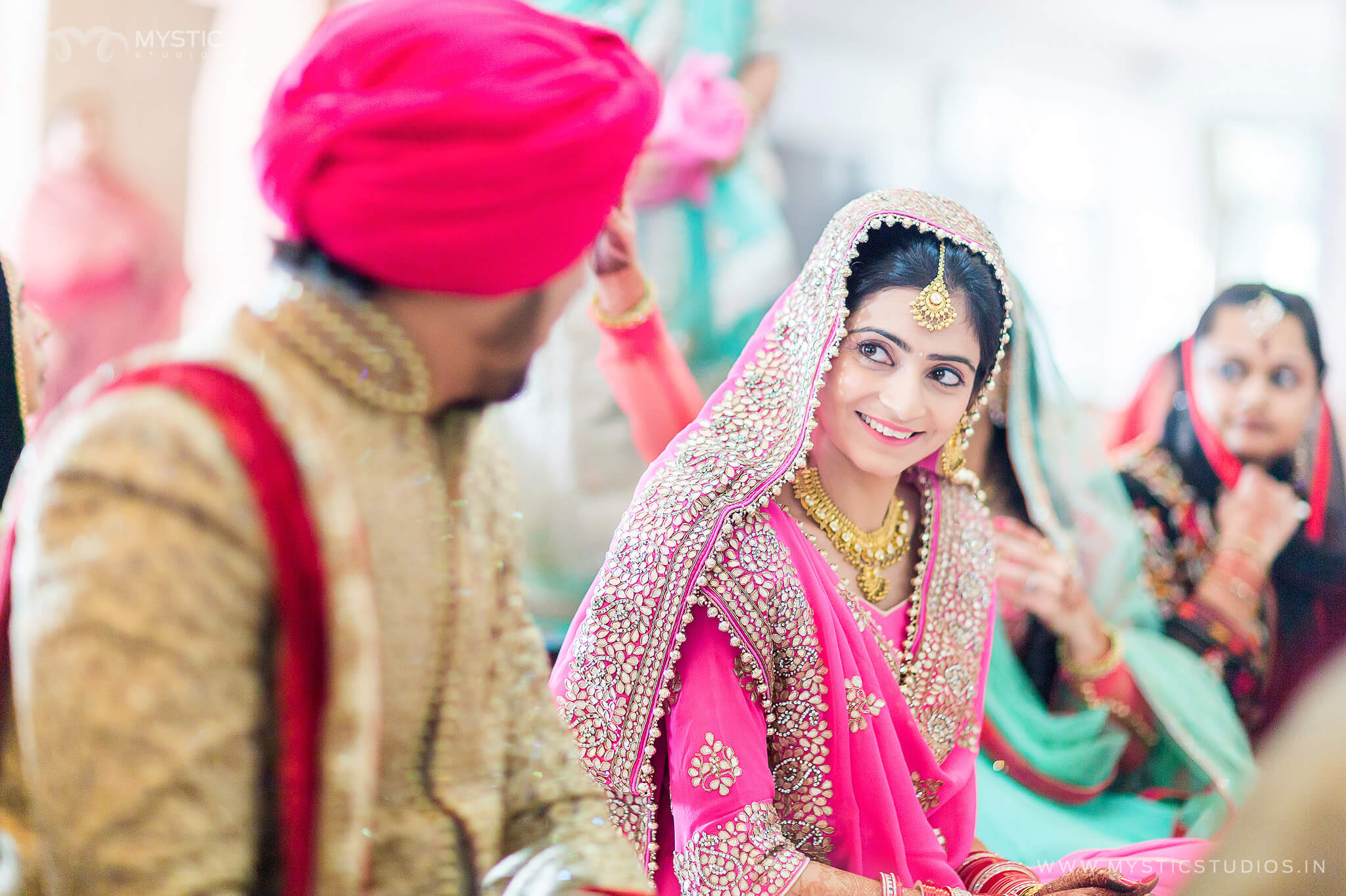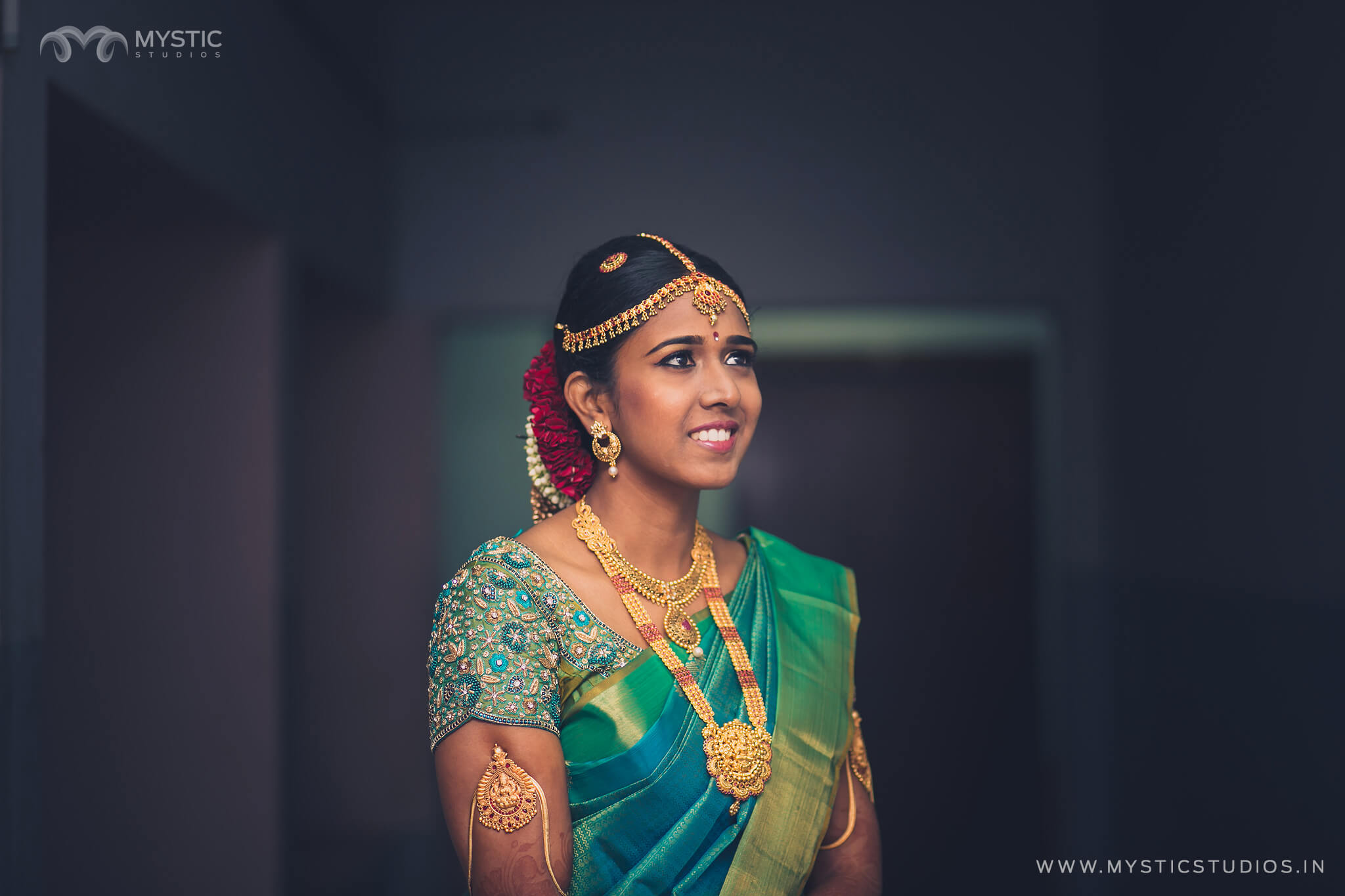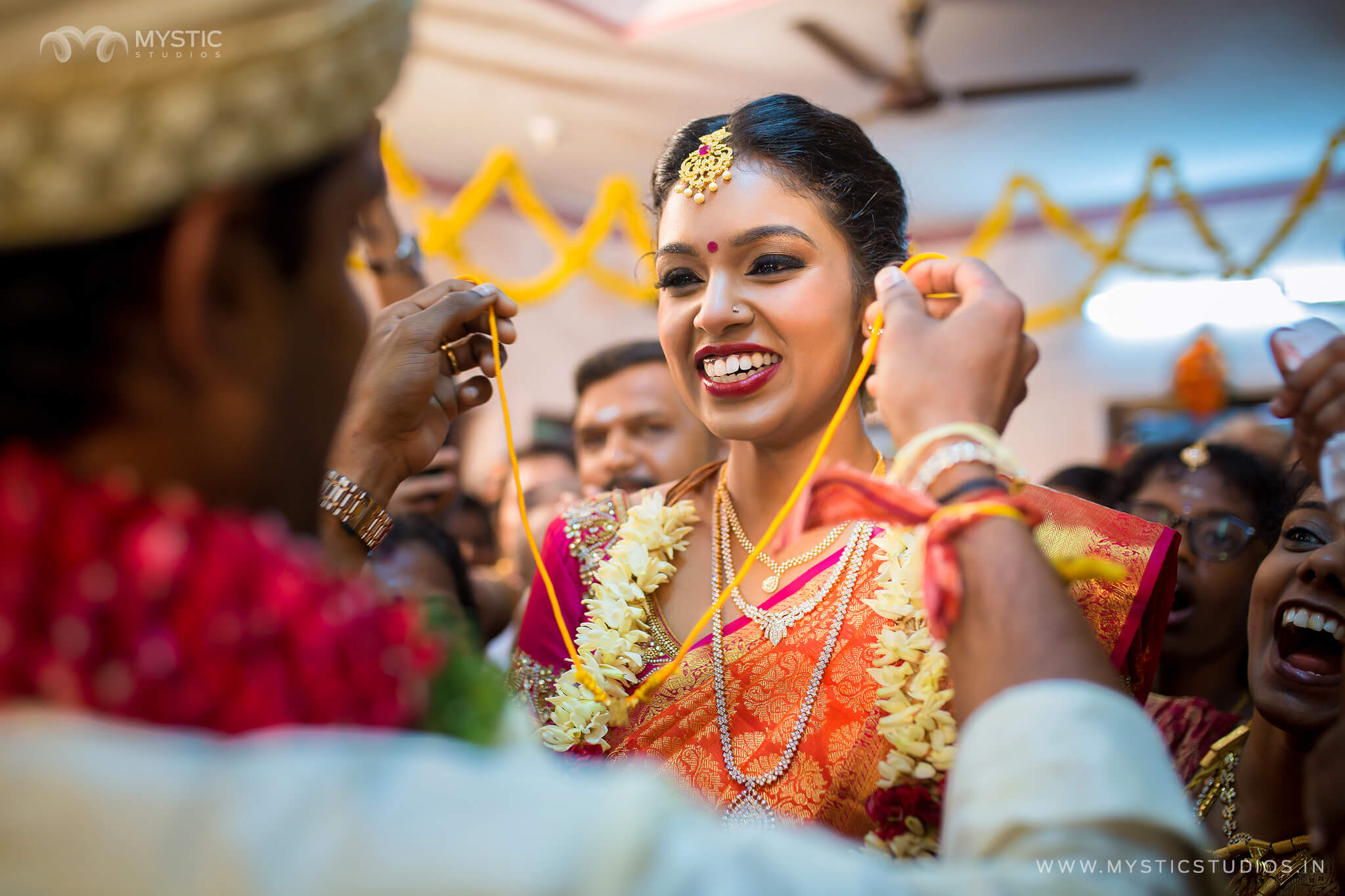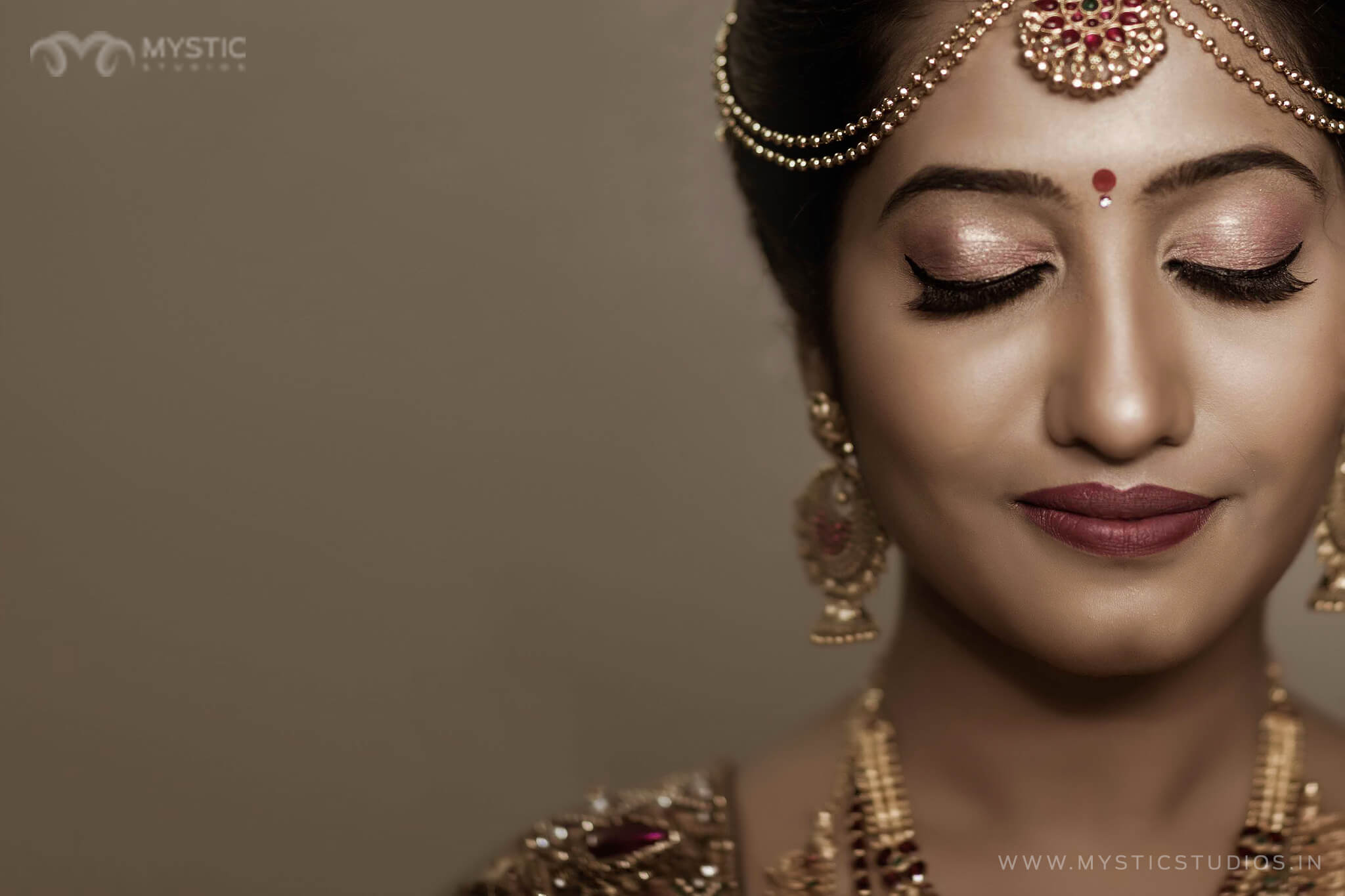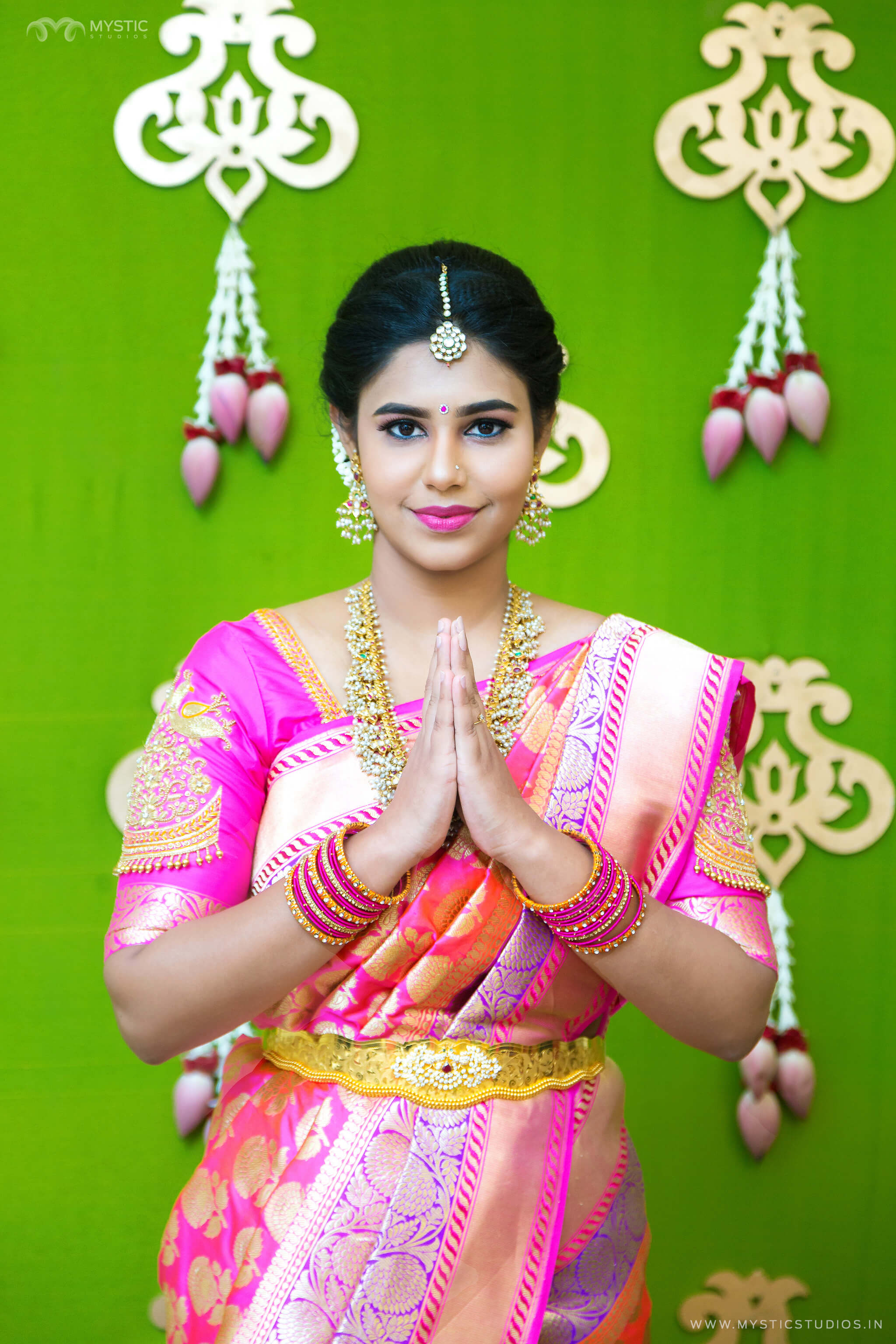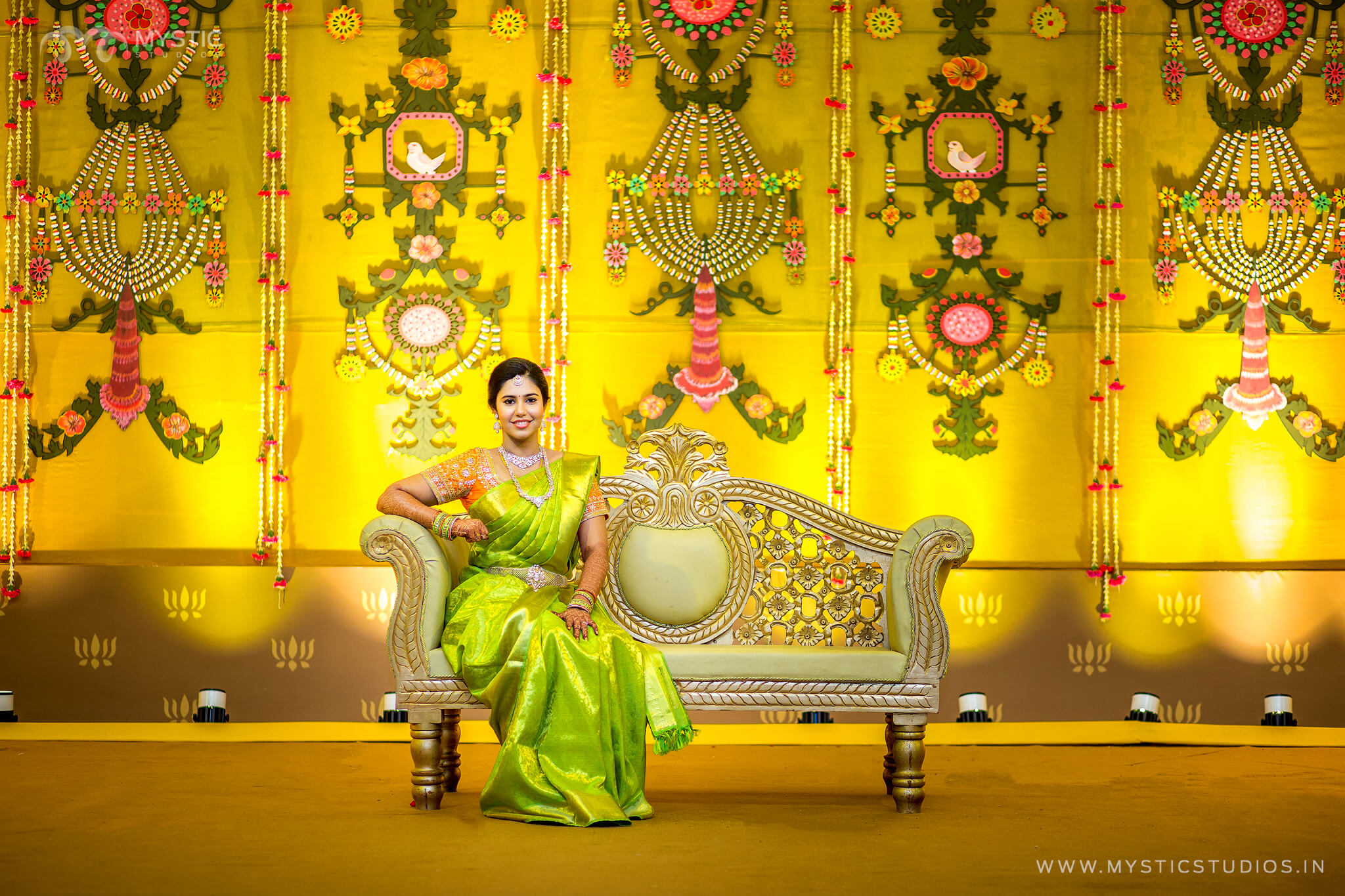 Having shot 450+ weddings all over India and few in Singapore,Dubai,US and London, Mystic Studios is one the artistic wedding photography company in Chennai and Coimbatore.If you enjoyed this post, we would be very grateful if you'd help it spread to a friend. Sharing is caring. Spread Love. And don't forget to check our other works by clicking here.