Rooted deep in tradition and deeper in emotions – that's a Kongu Wedding!
And for us wedding photographers, our wish list is just incomplete if there's no Kongu Wedding in it.
With rituals abound, before and after the wedding, every attendee is more than just a guest, and has a significant duty to perform. And speaking of rituals, a Kongu Wedding is a photographer's delight – vibrant, extravagant, and heart-warming.
If we had to pick one ritual that left us overjoyed and surprised equally, it's the Patni Seer – the pre-wedding ritual where the bride/groom is symbolically bathed in several rounds of water that is mixed with turmeric and other herbs, and sometimes even dried flowers, fruit peels and what not!
What makes it interesting is that everyone is welcome to participate with gusto. The elders, needless to say, do it with reverence and offer their blessings. For the kids, it's almost another round of Holi! However for the peers who could be siblings or friends of the bride/groom, it's not just any ritual. It's also a chance at harmless fun revenge on the star of the day for past unfinished business. Now you (and we) know why these peers get innovative with the ingredients to be added to the water! All in all, there's so much cheer and laughter around that there are plenty of lively moments for us to capture.
We not only get to watch and soak in the fun action but also freeze it in time for eternal smiles. So we can never get tired of a Kongu Wedding. If you're arranging one, call Mystic Studios for an endless supply of heartwarming memories!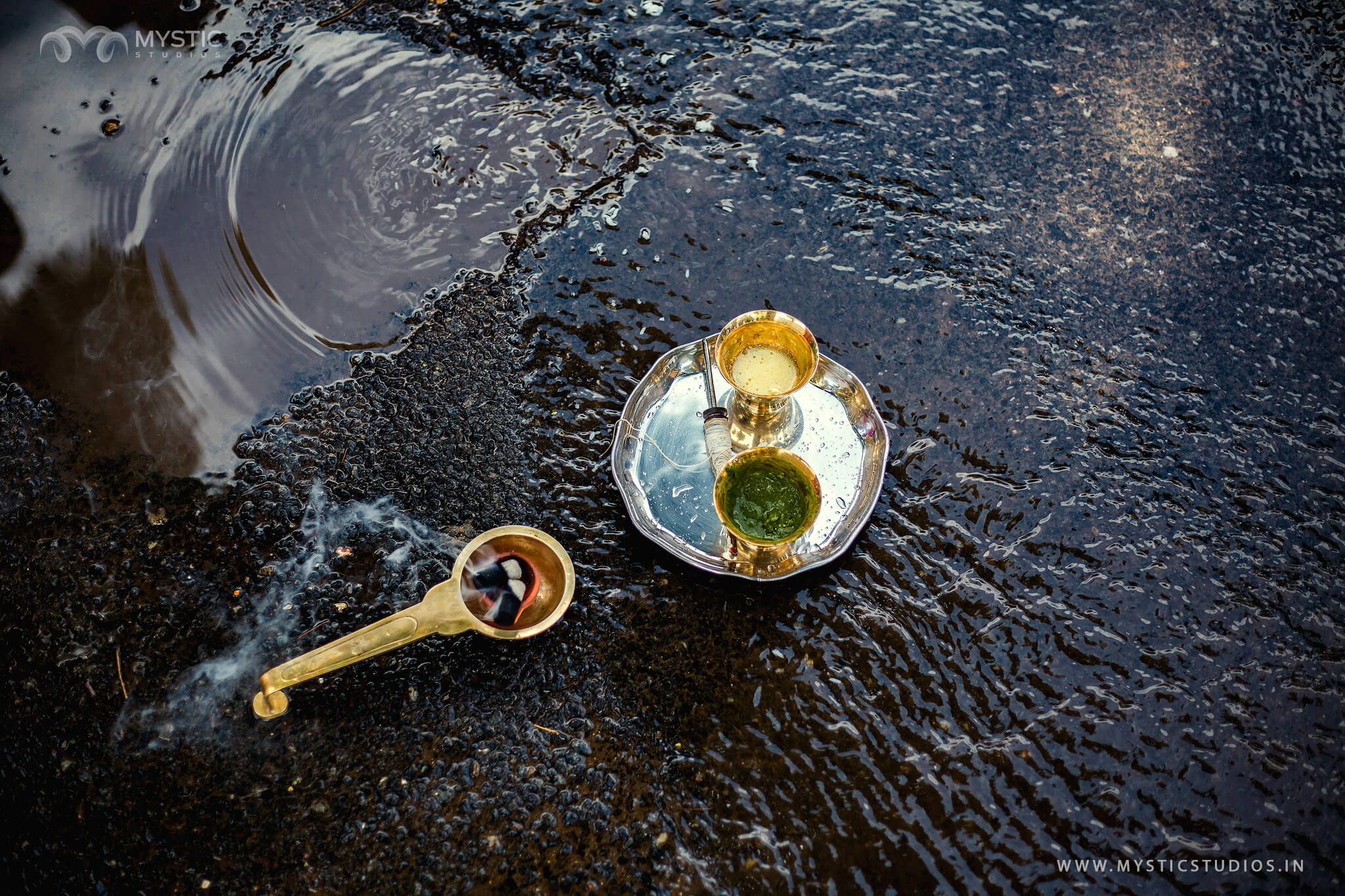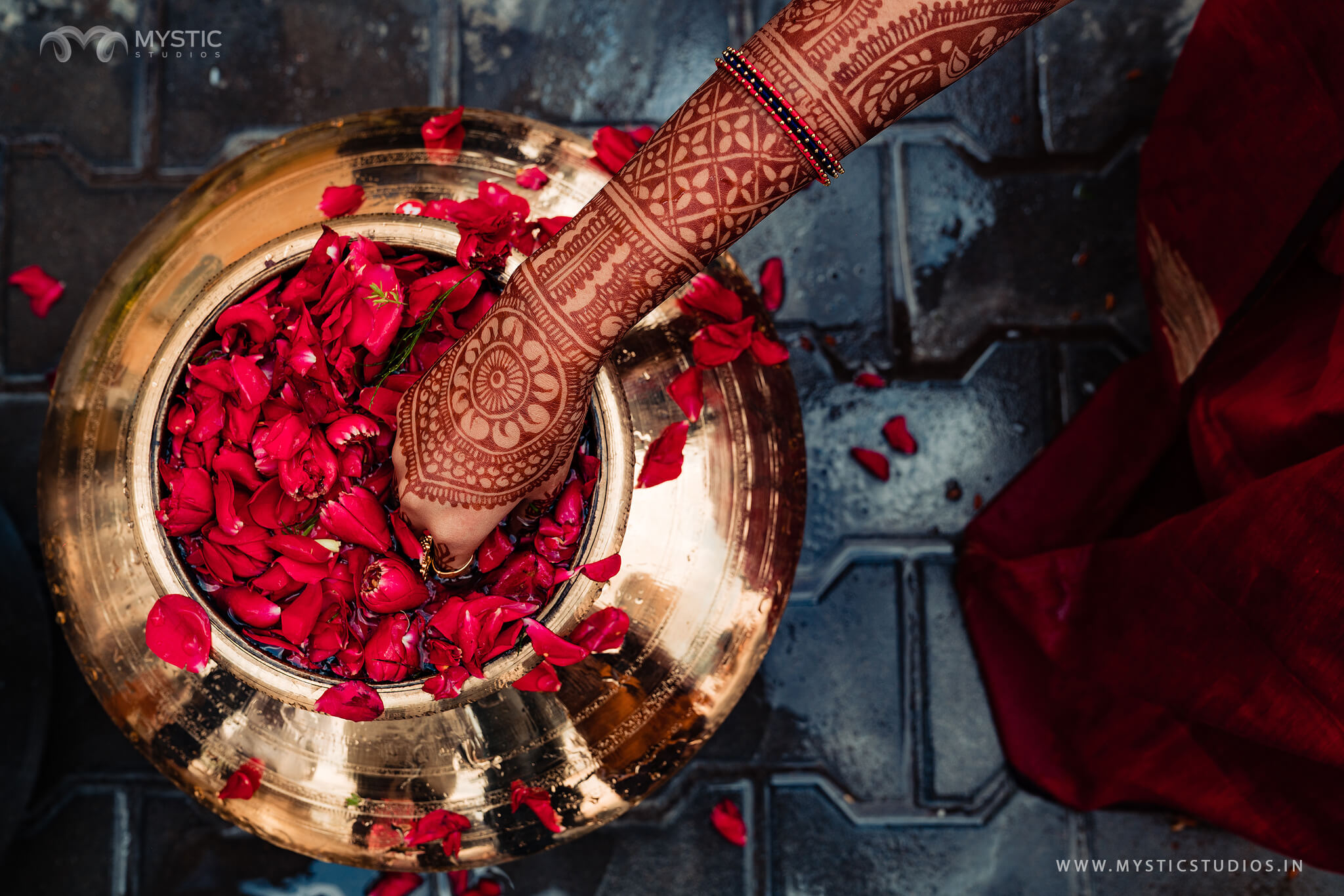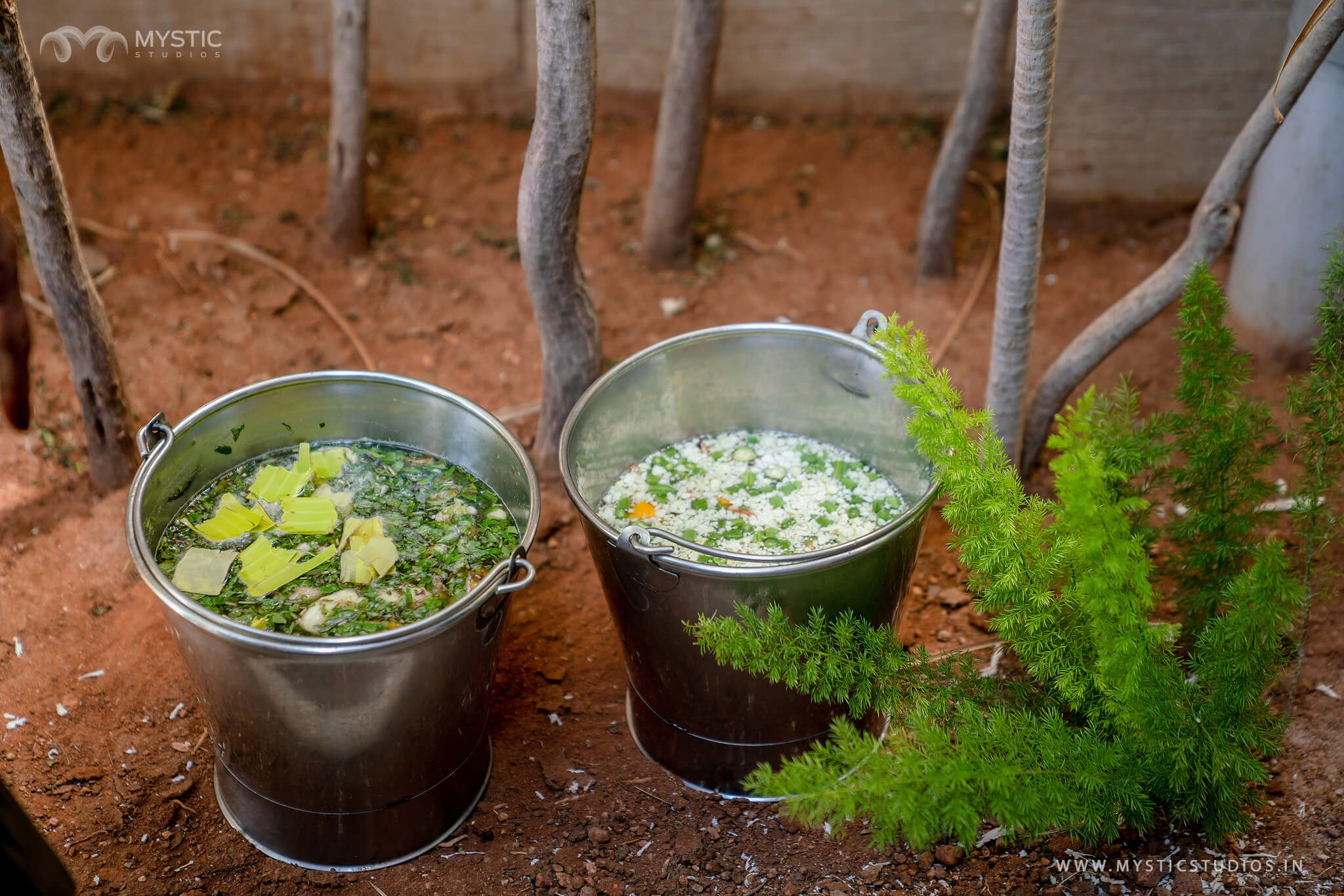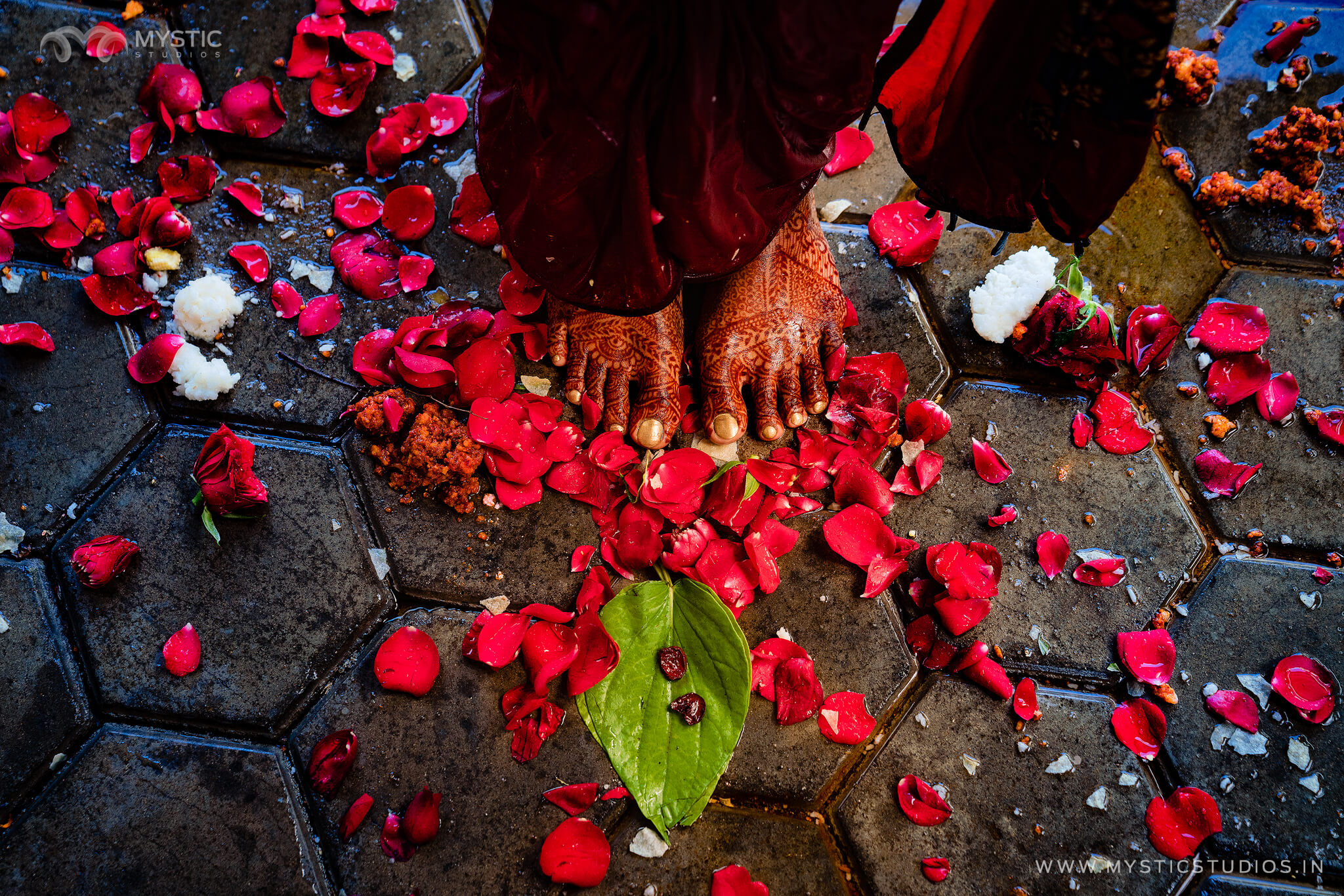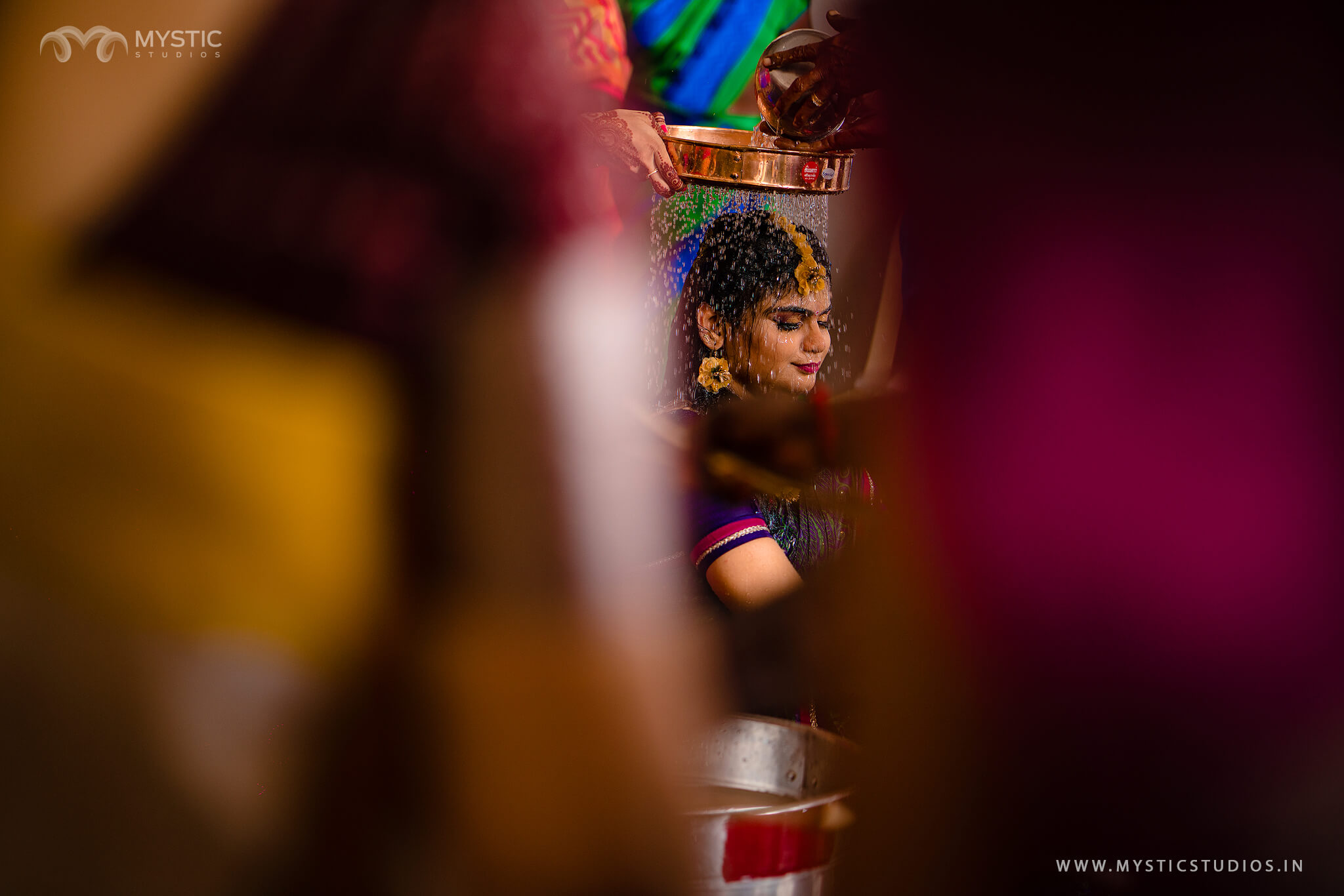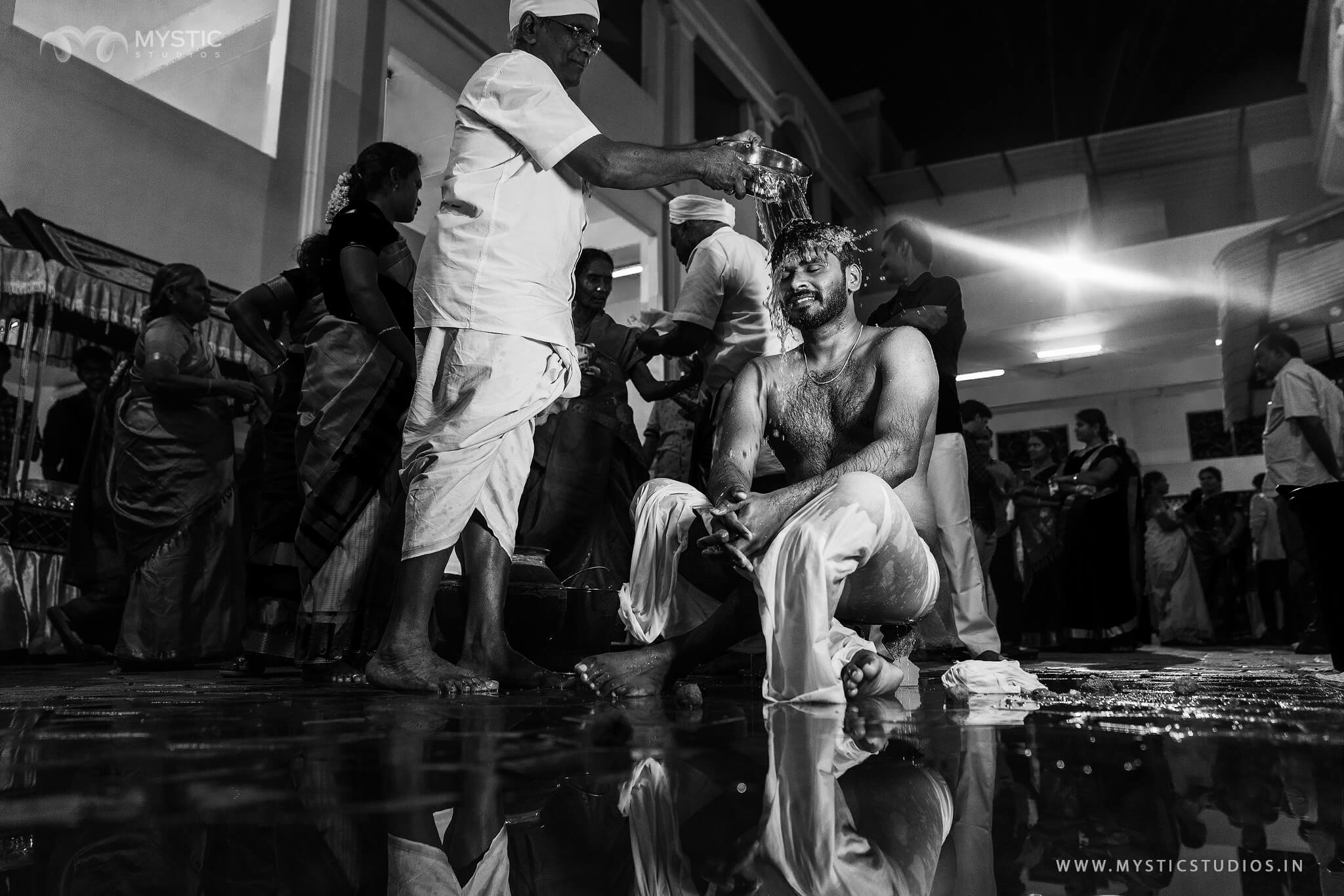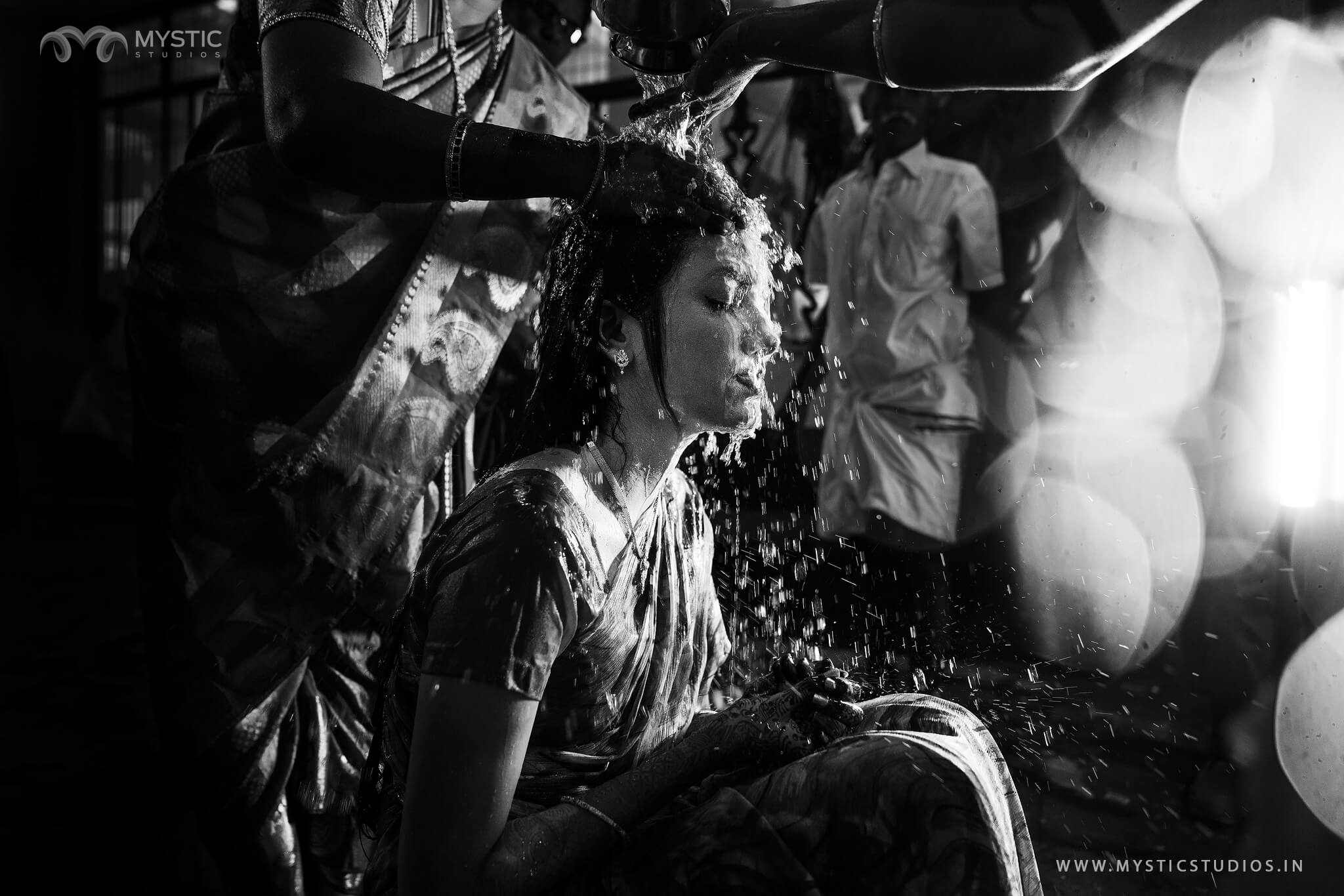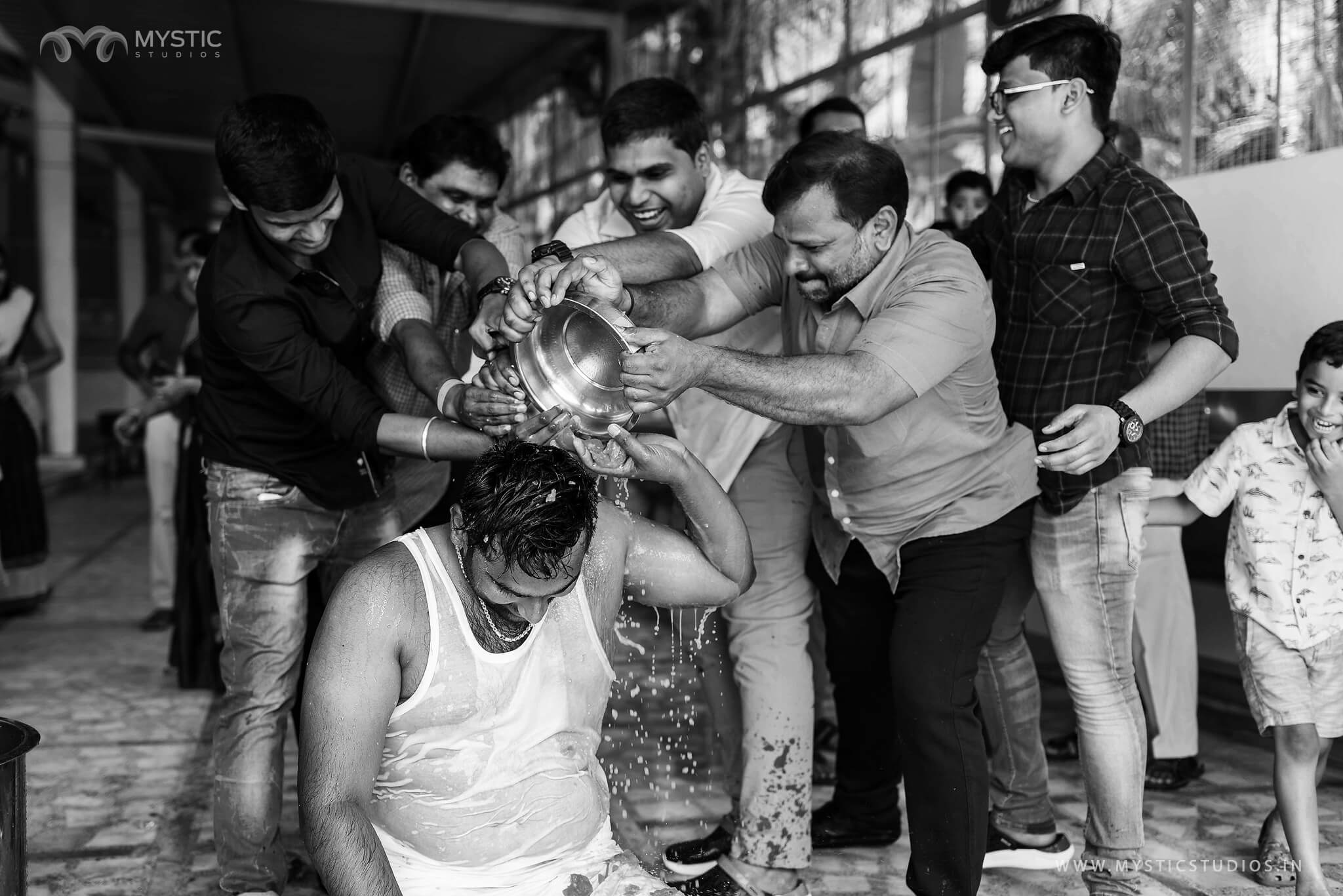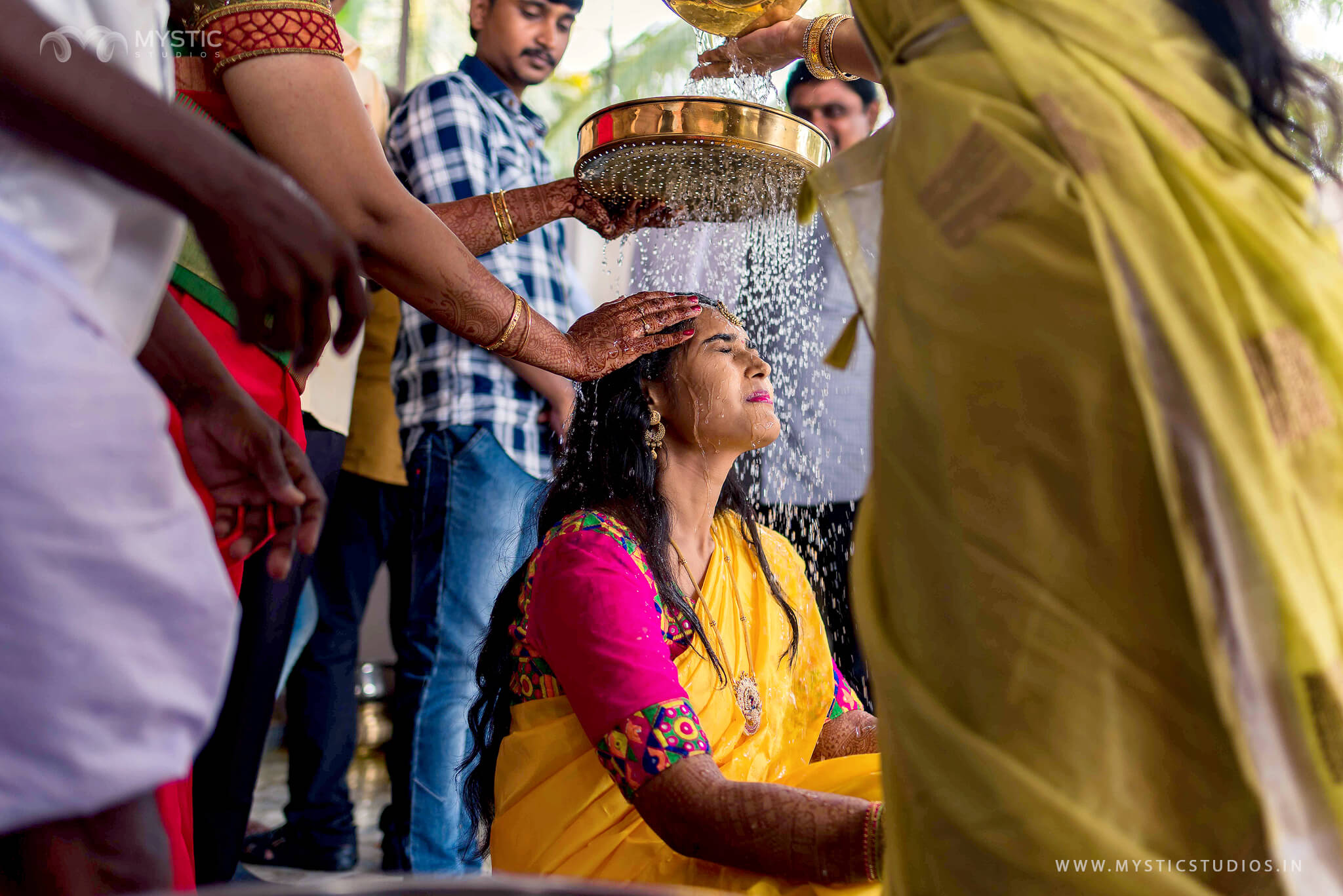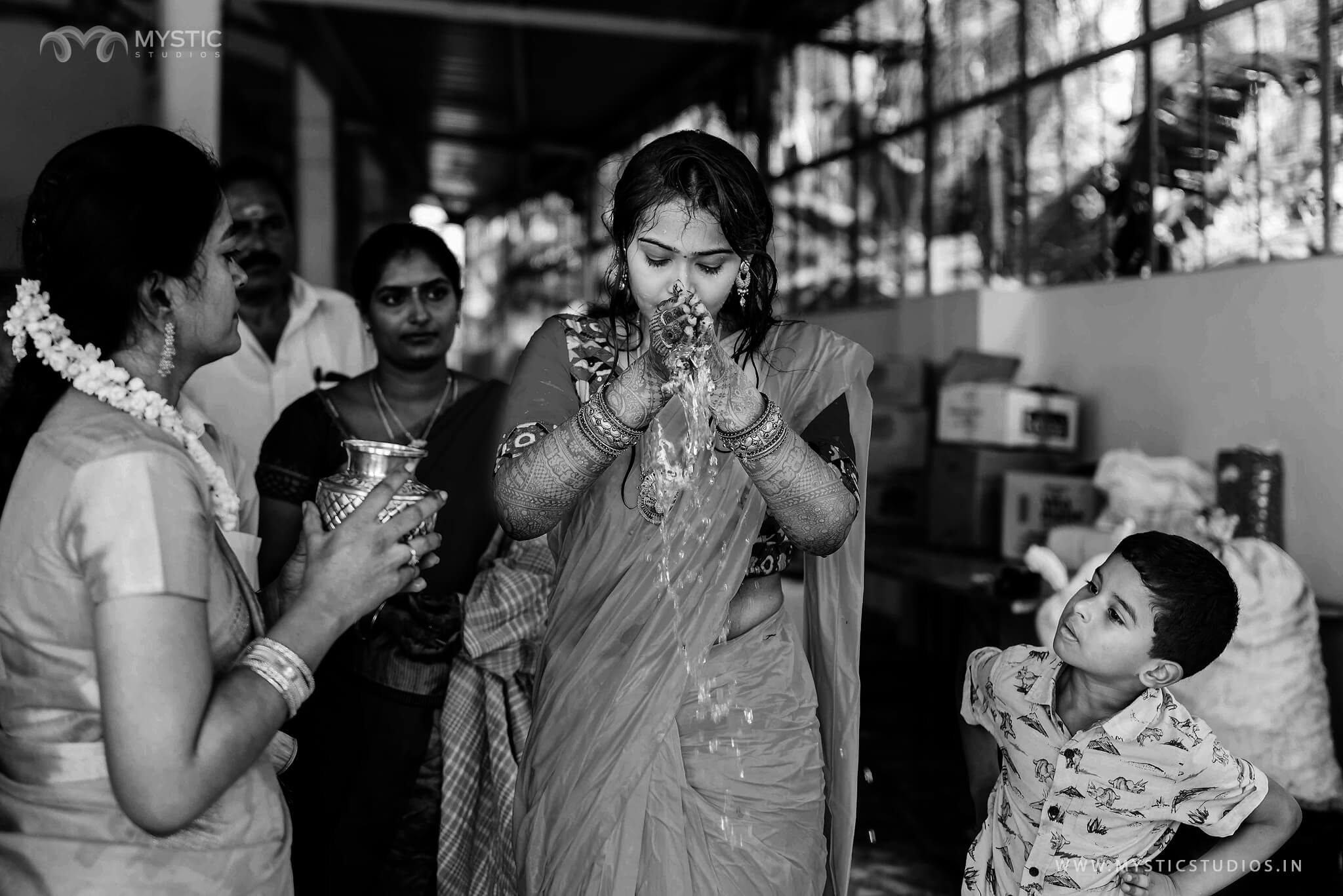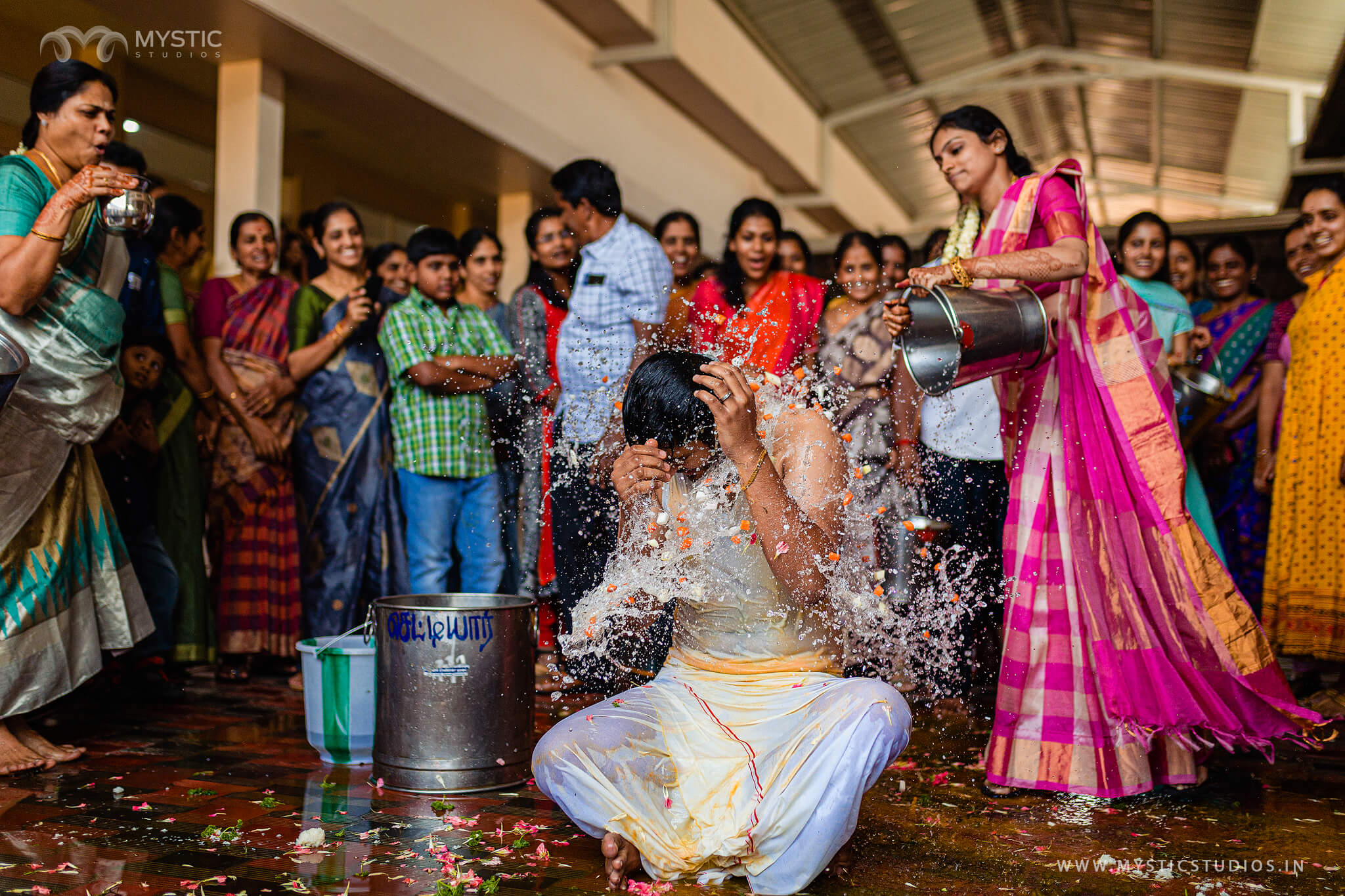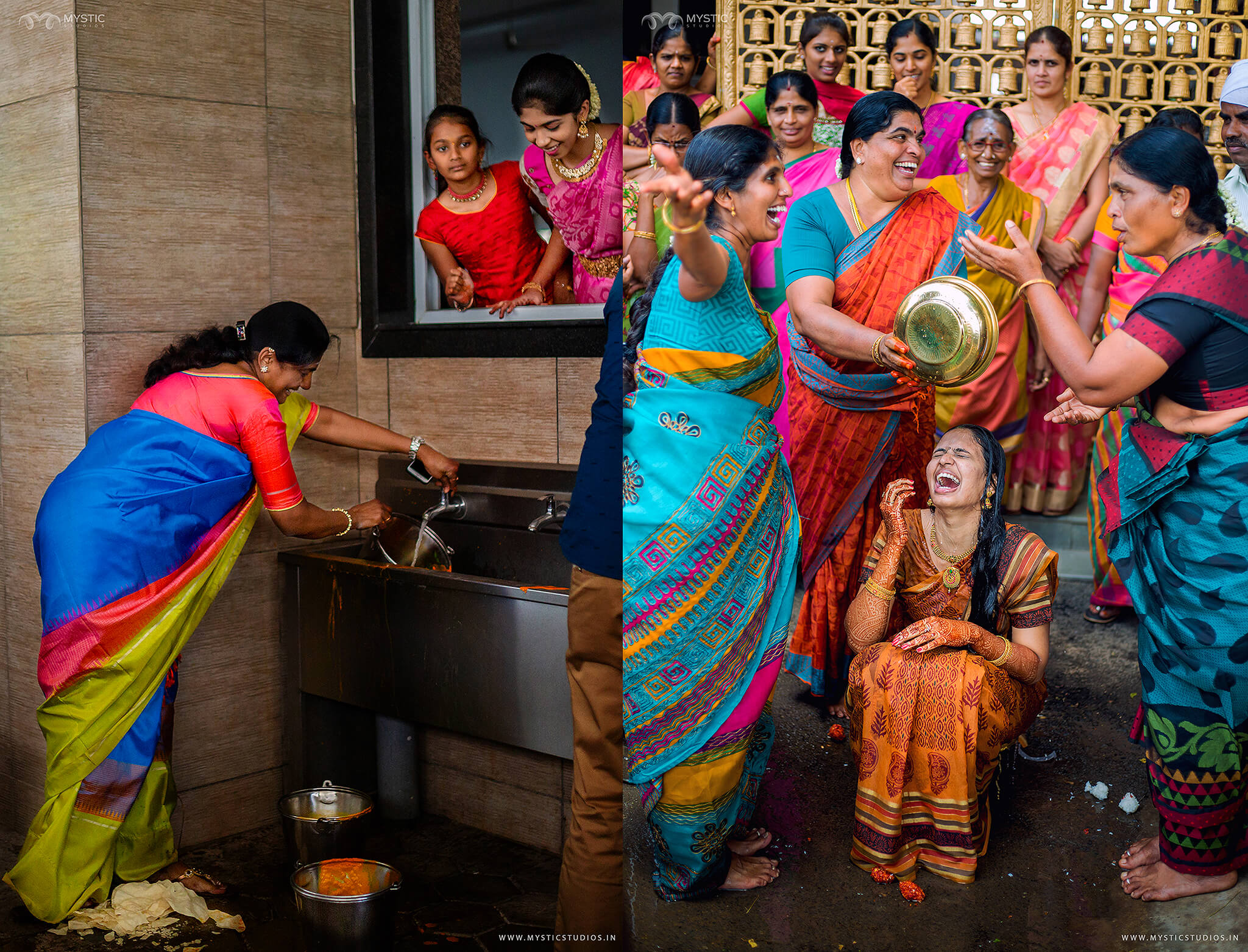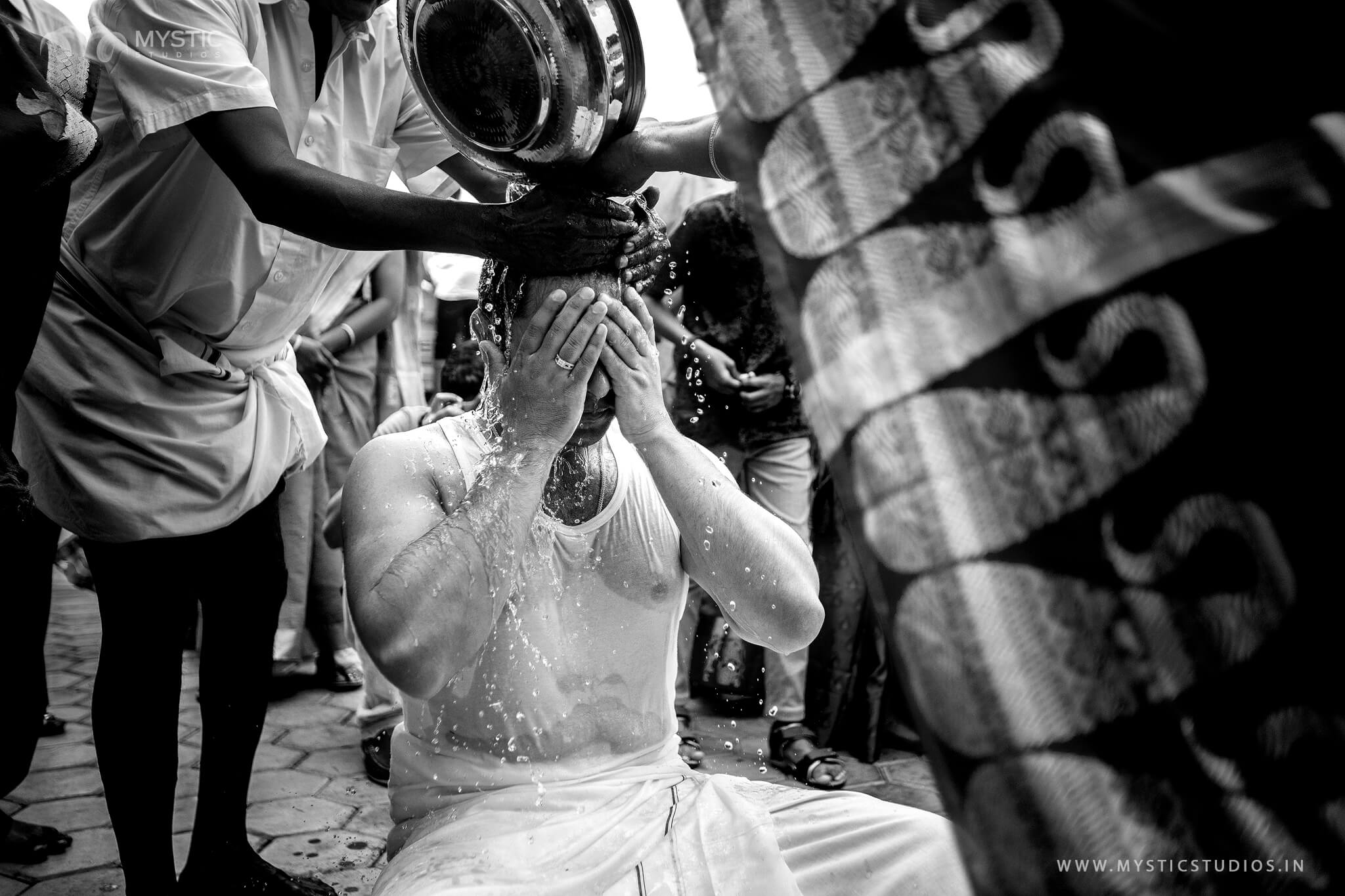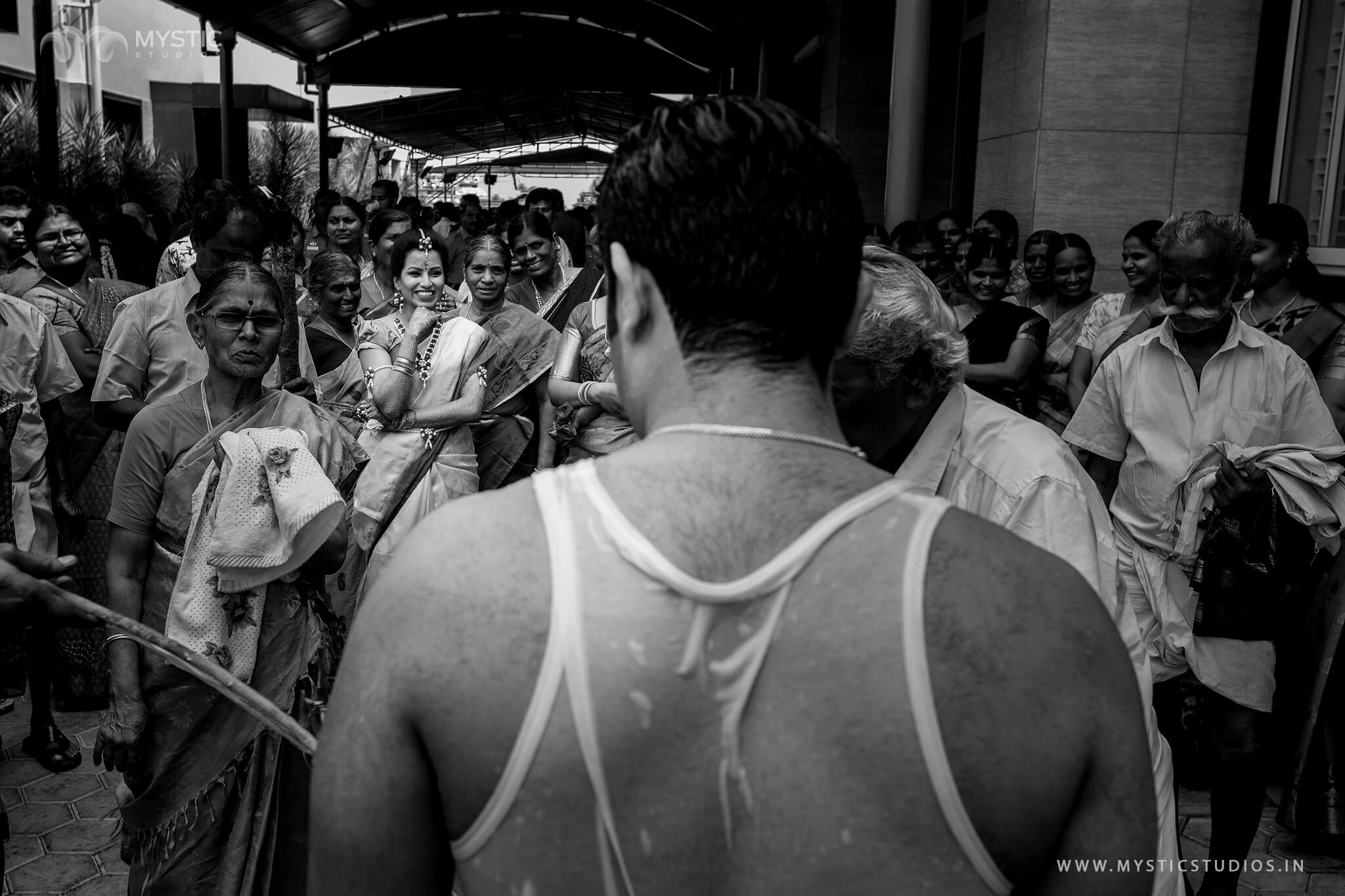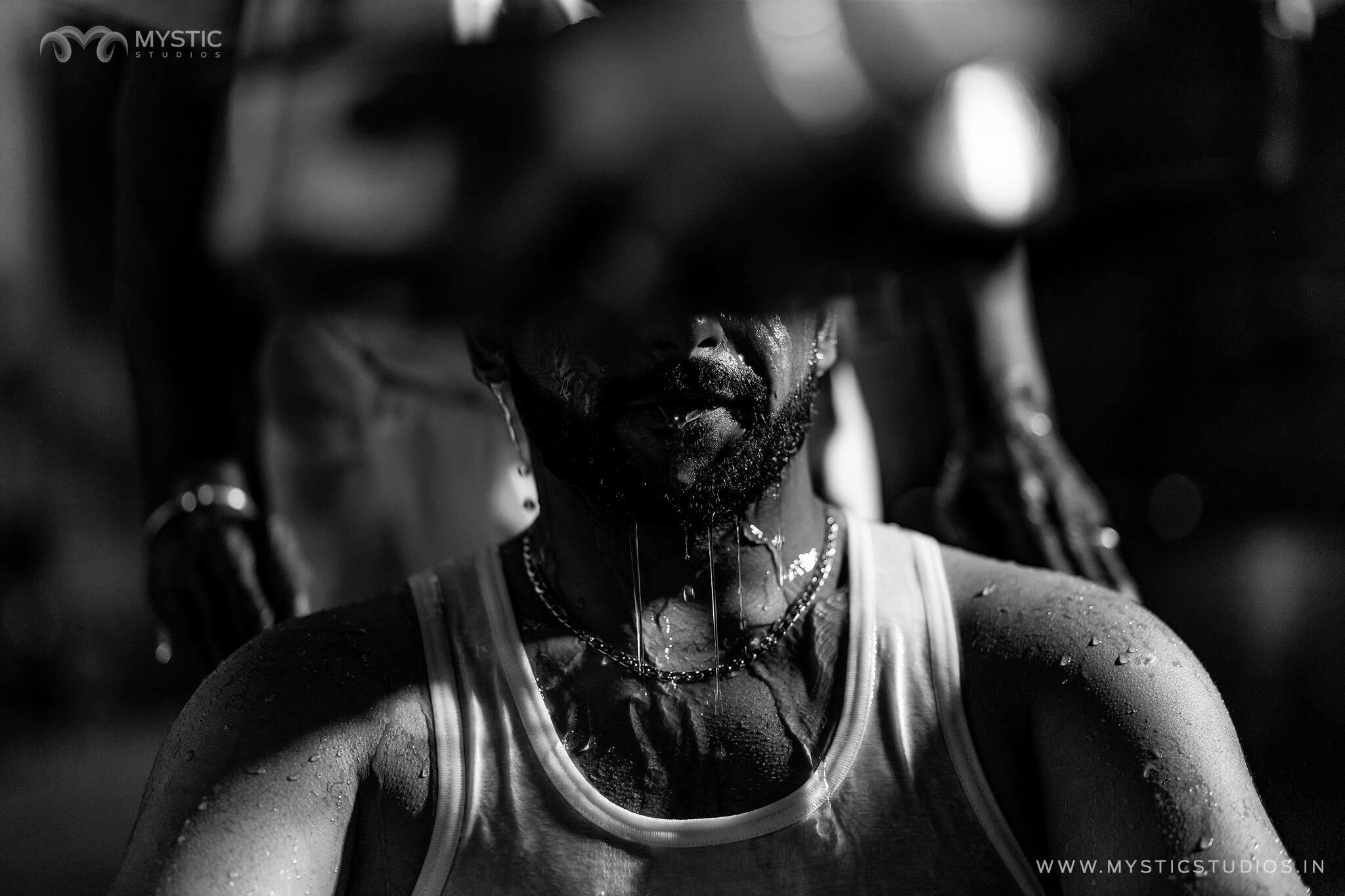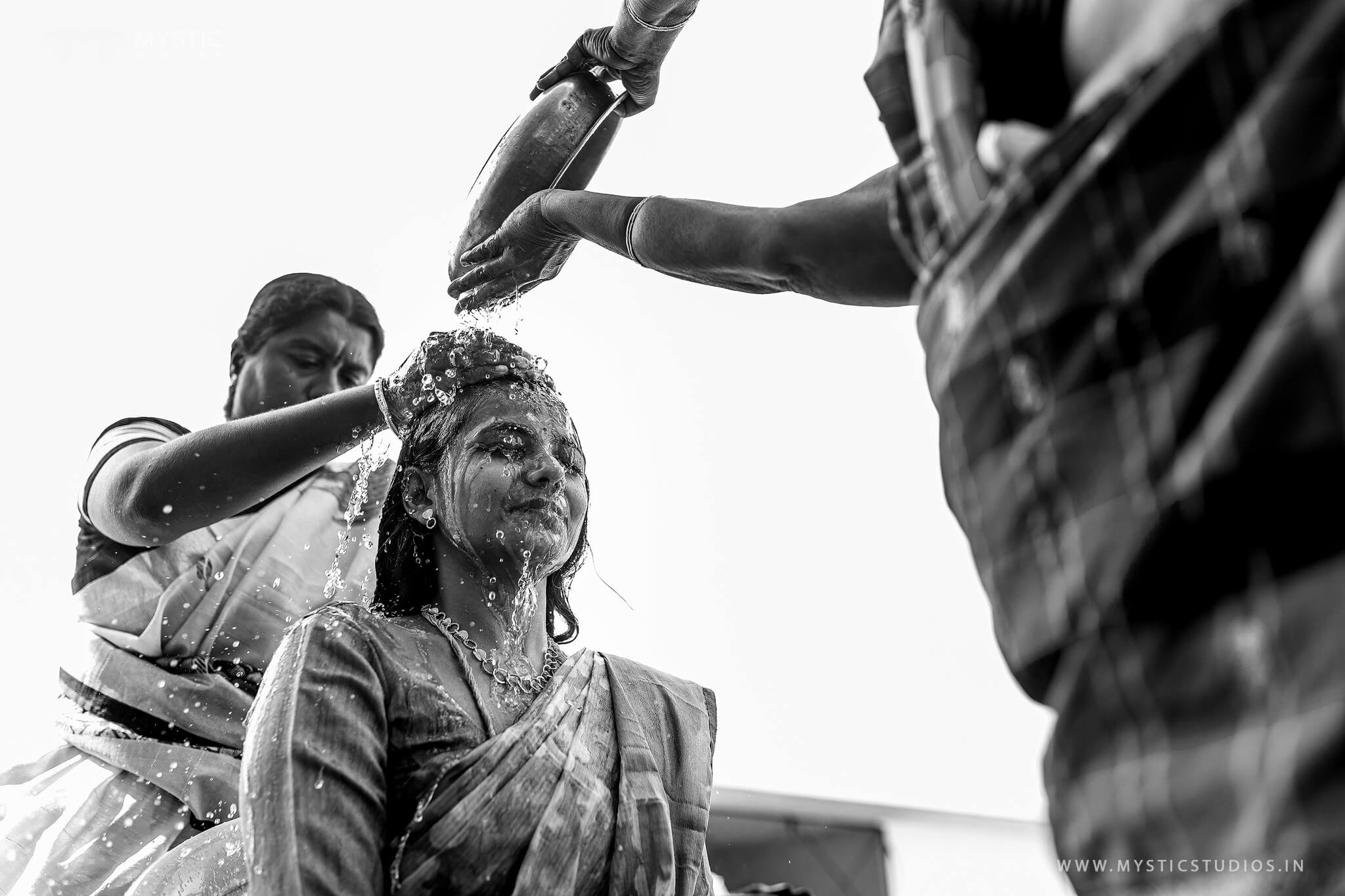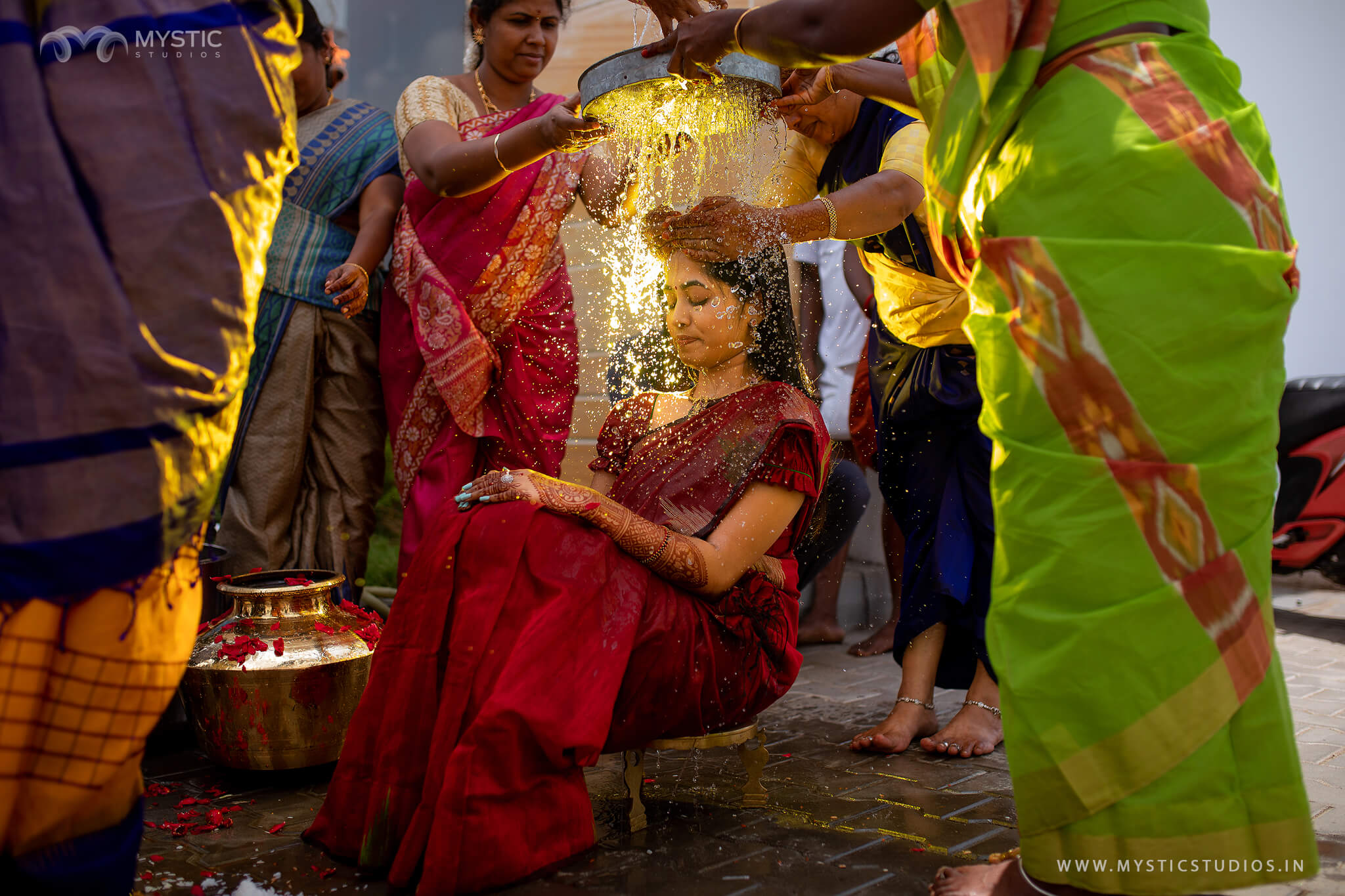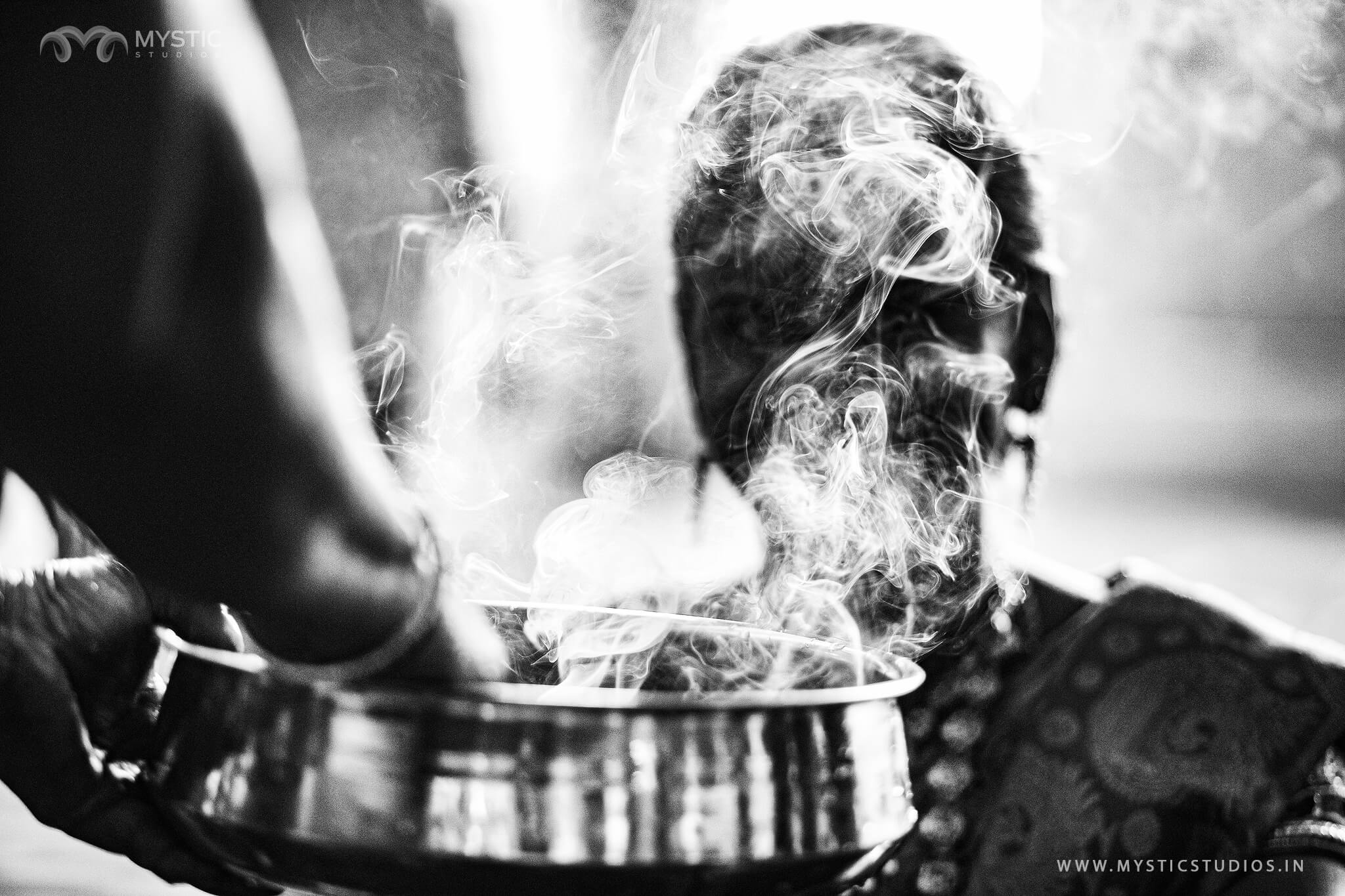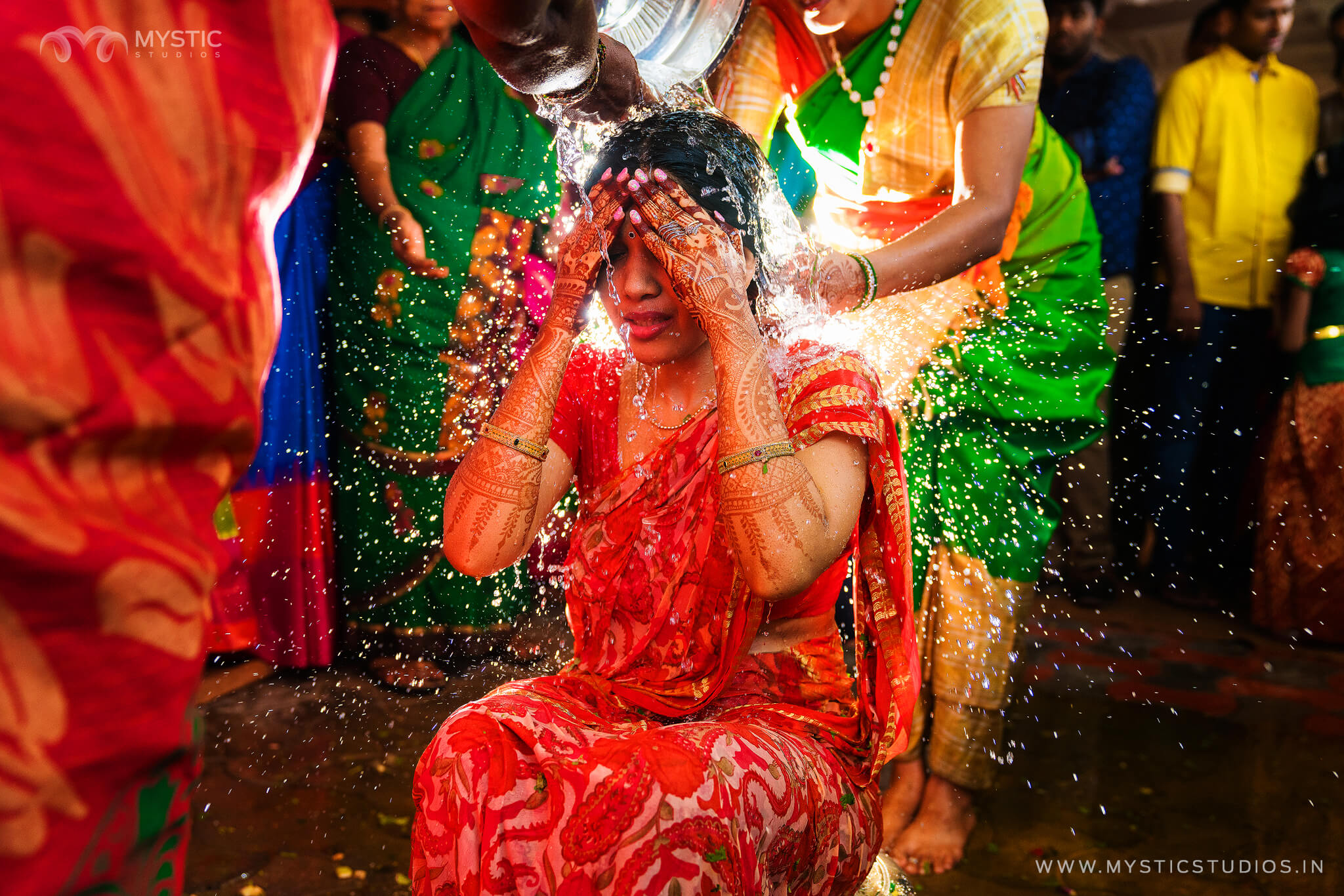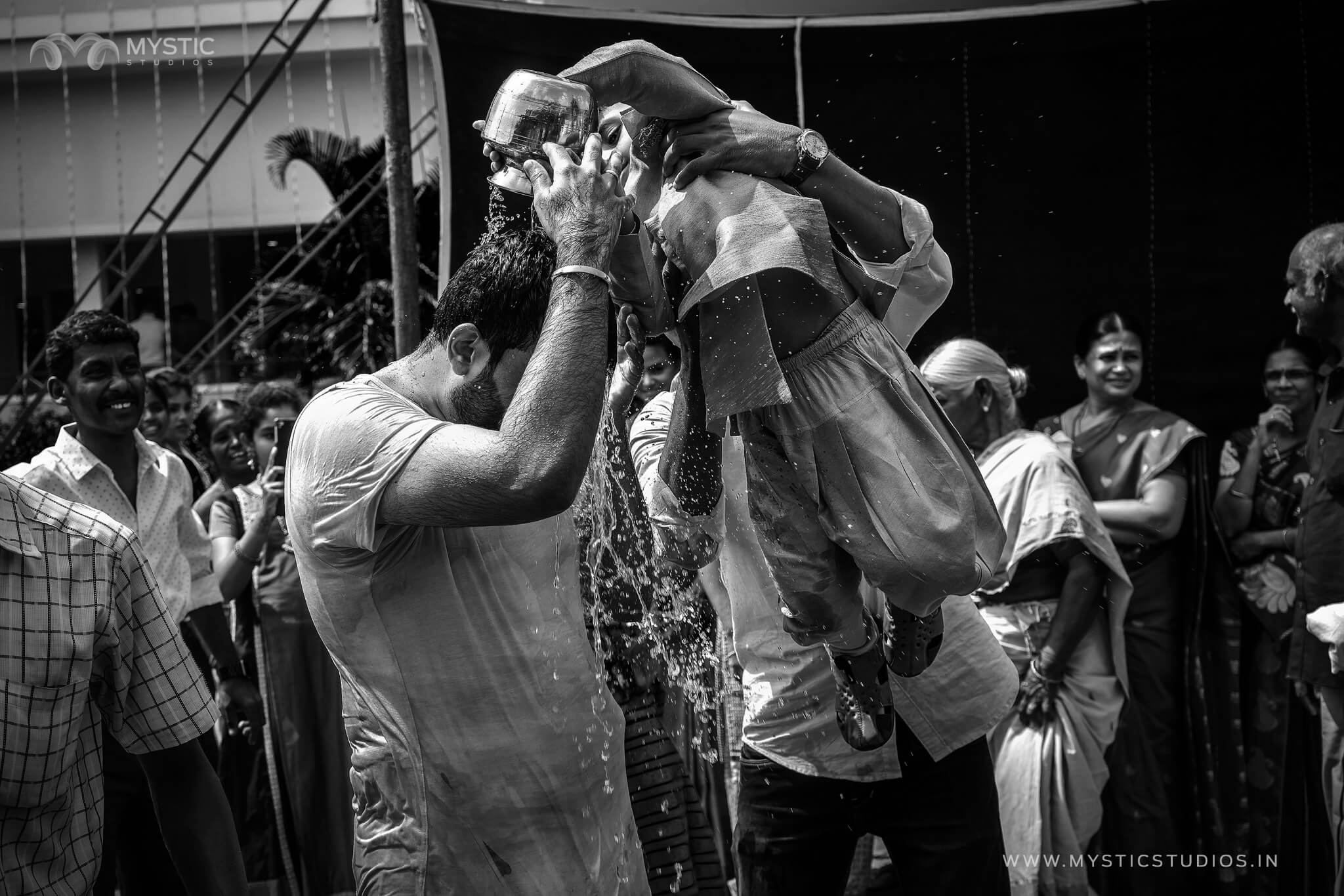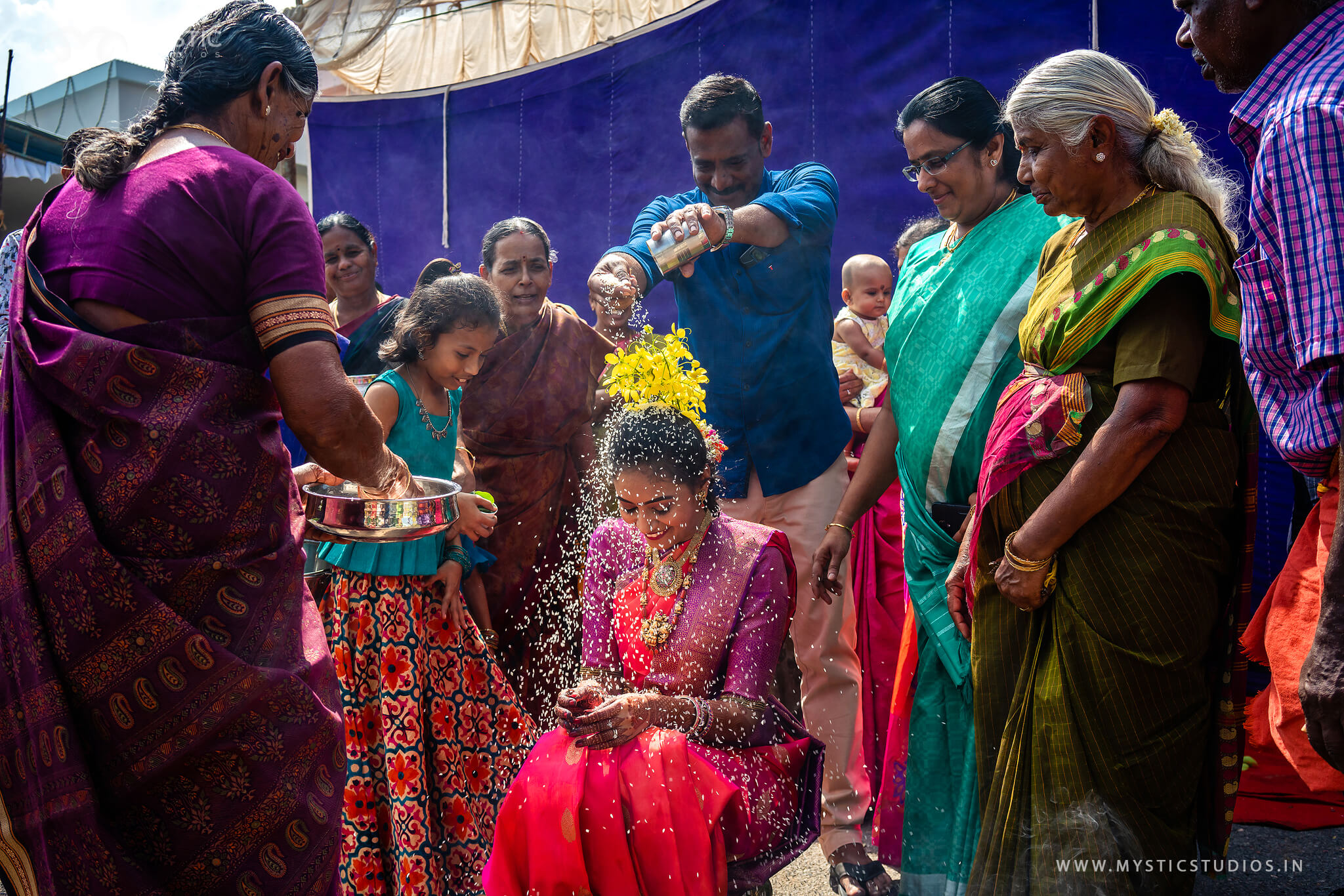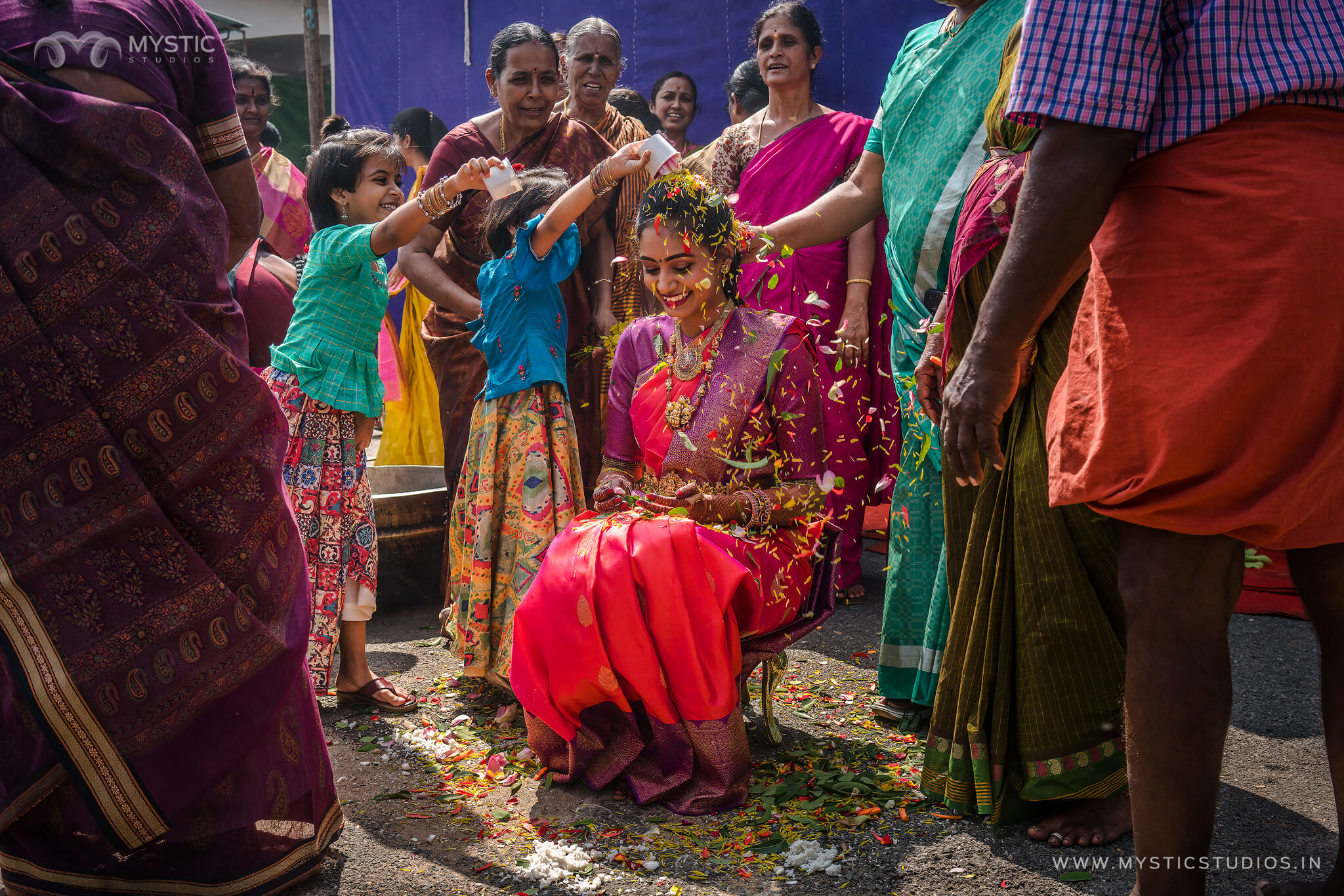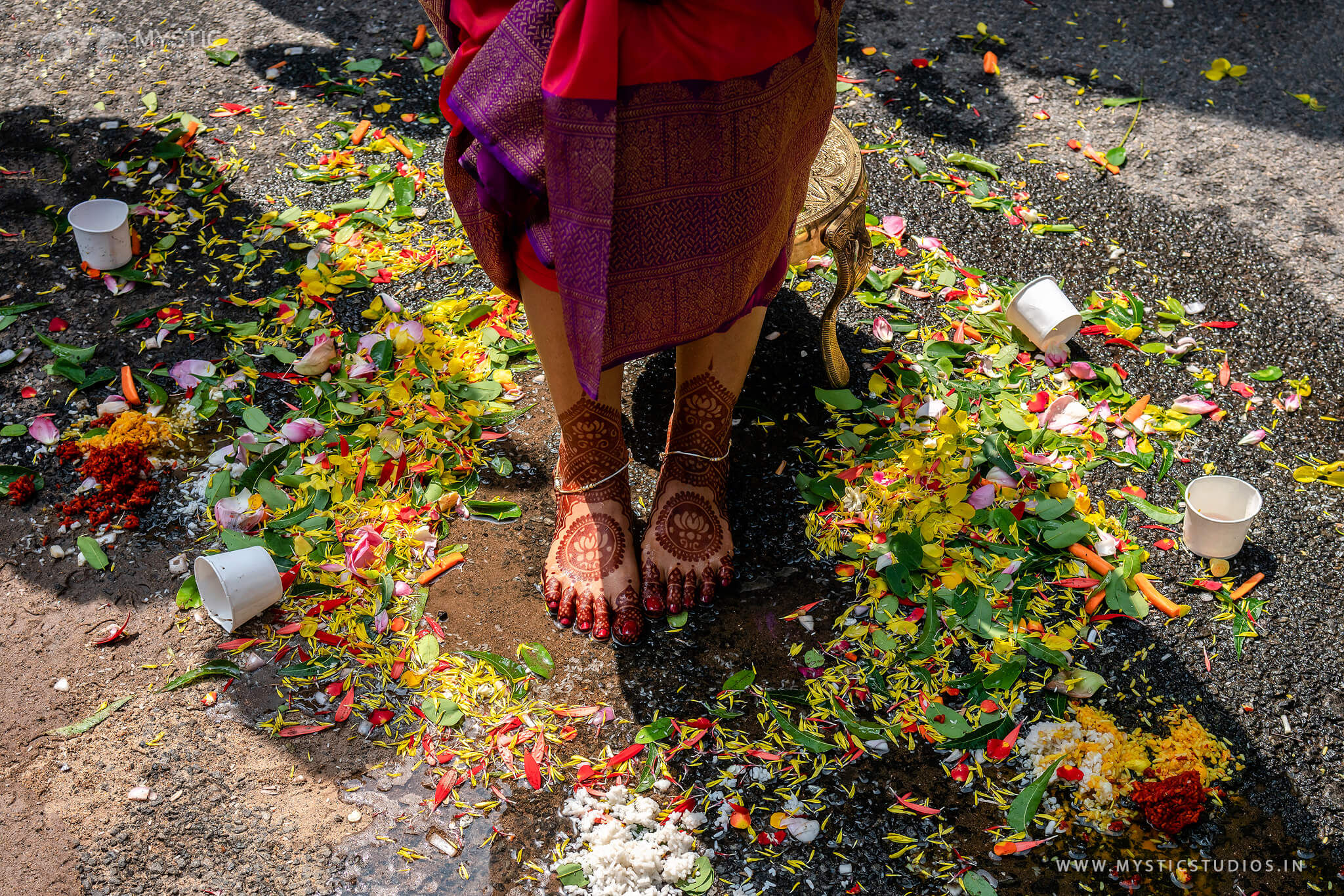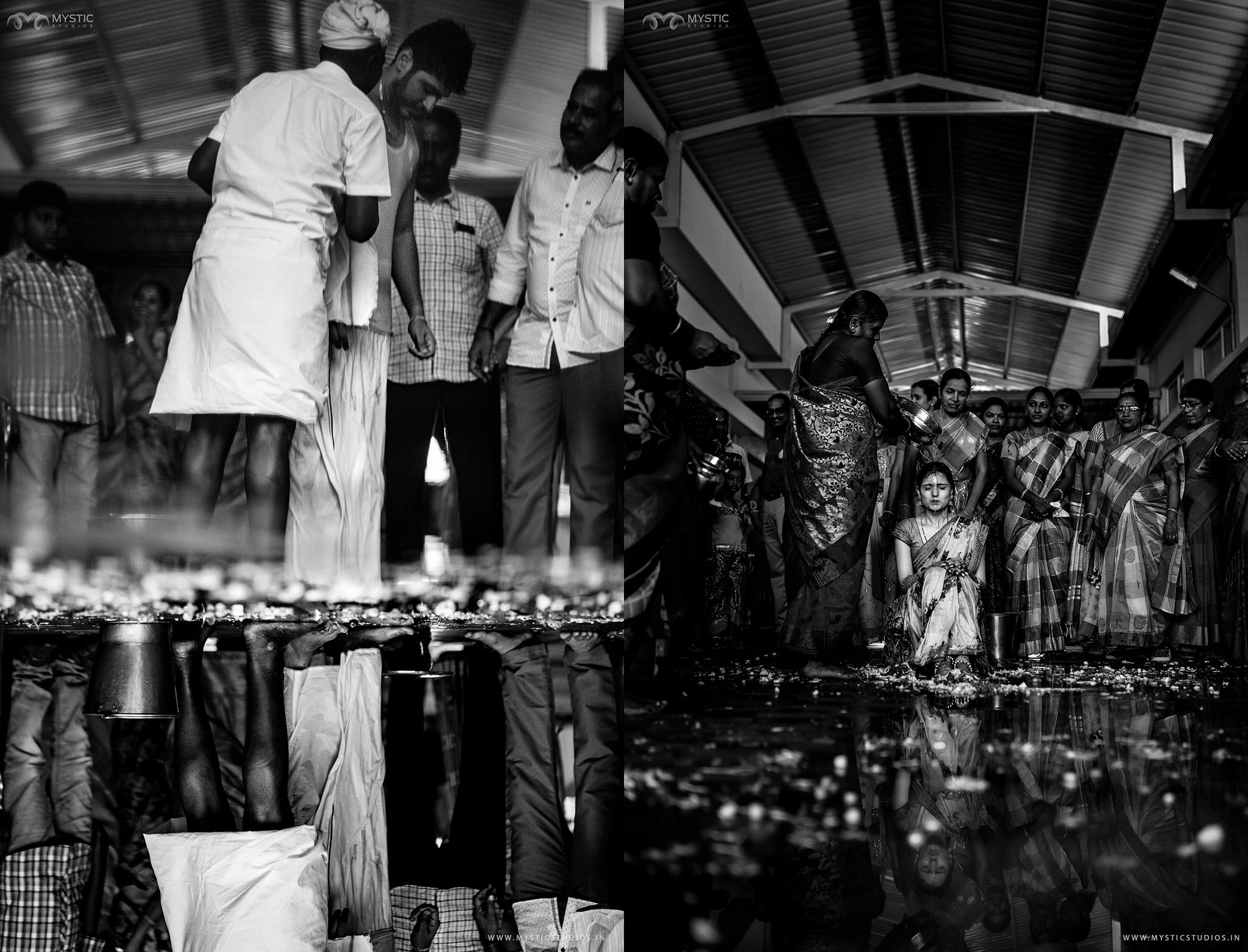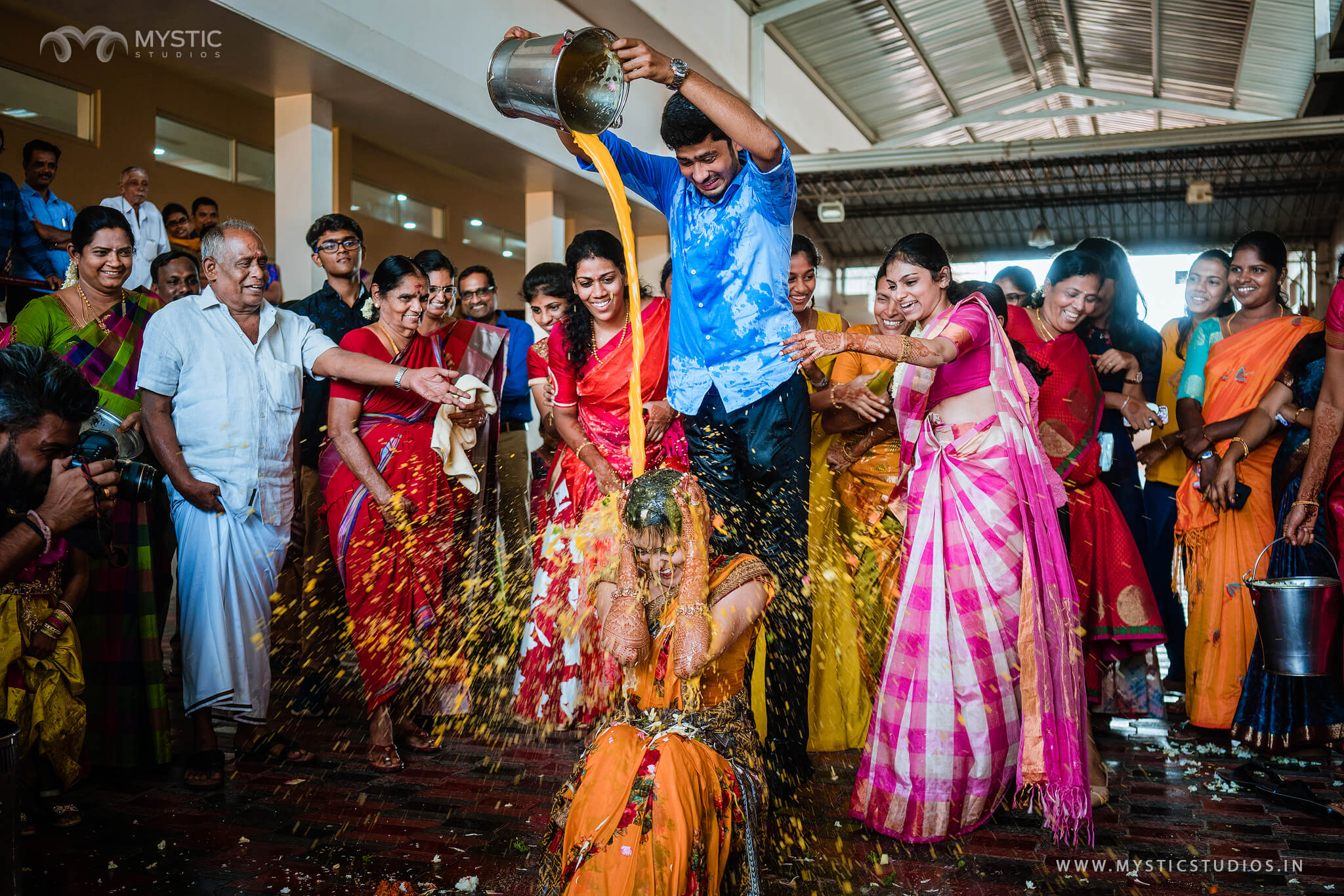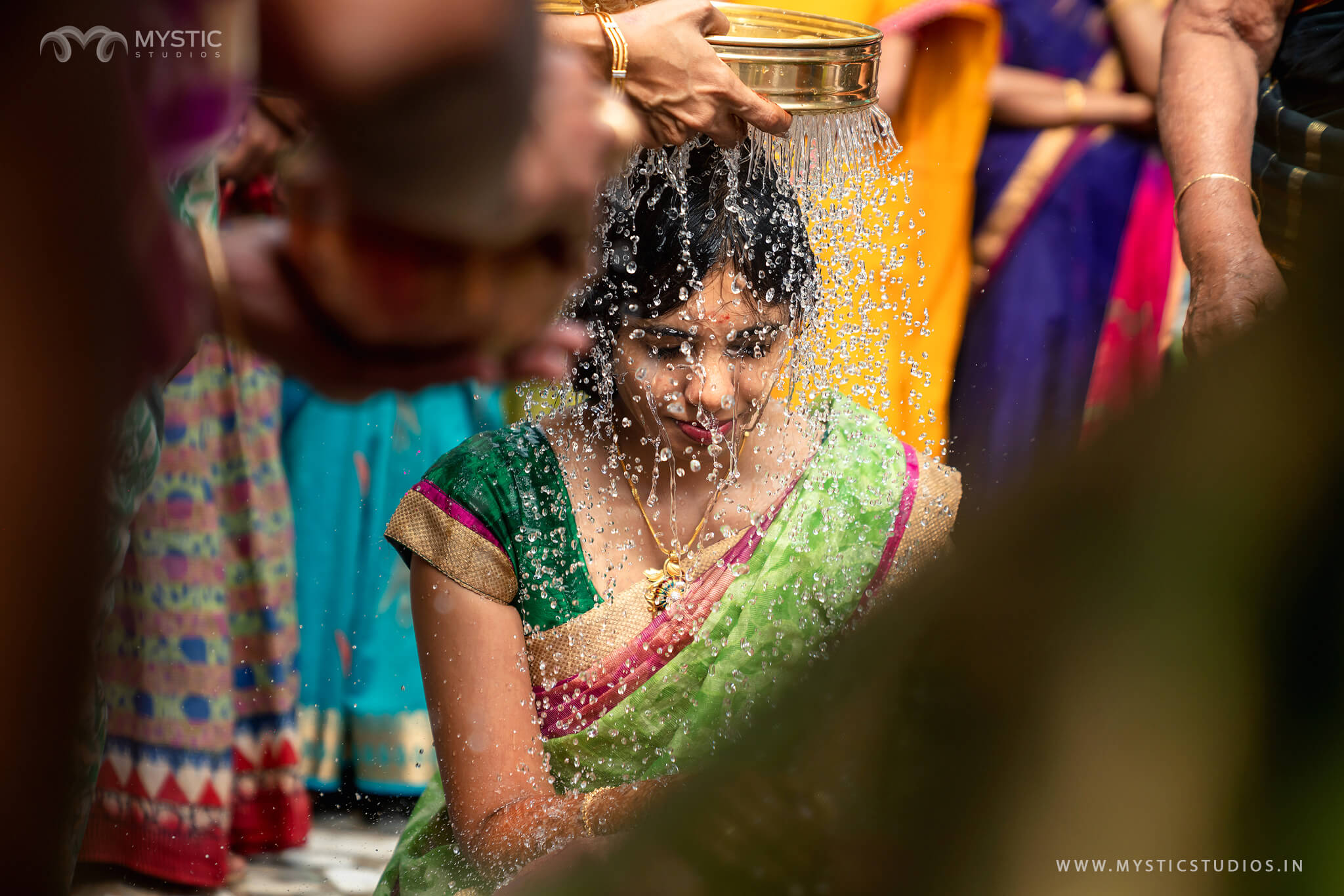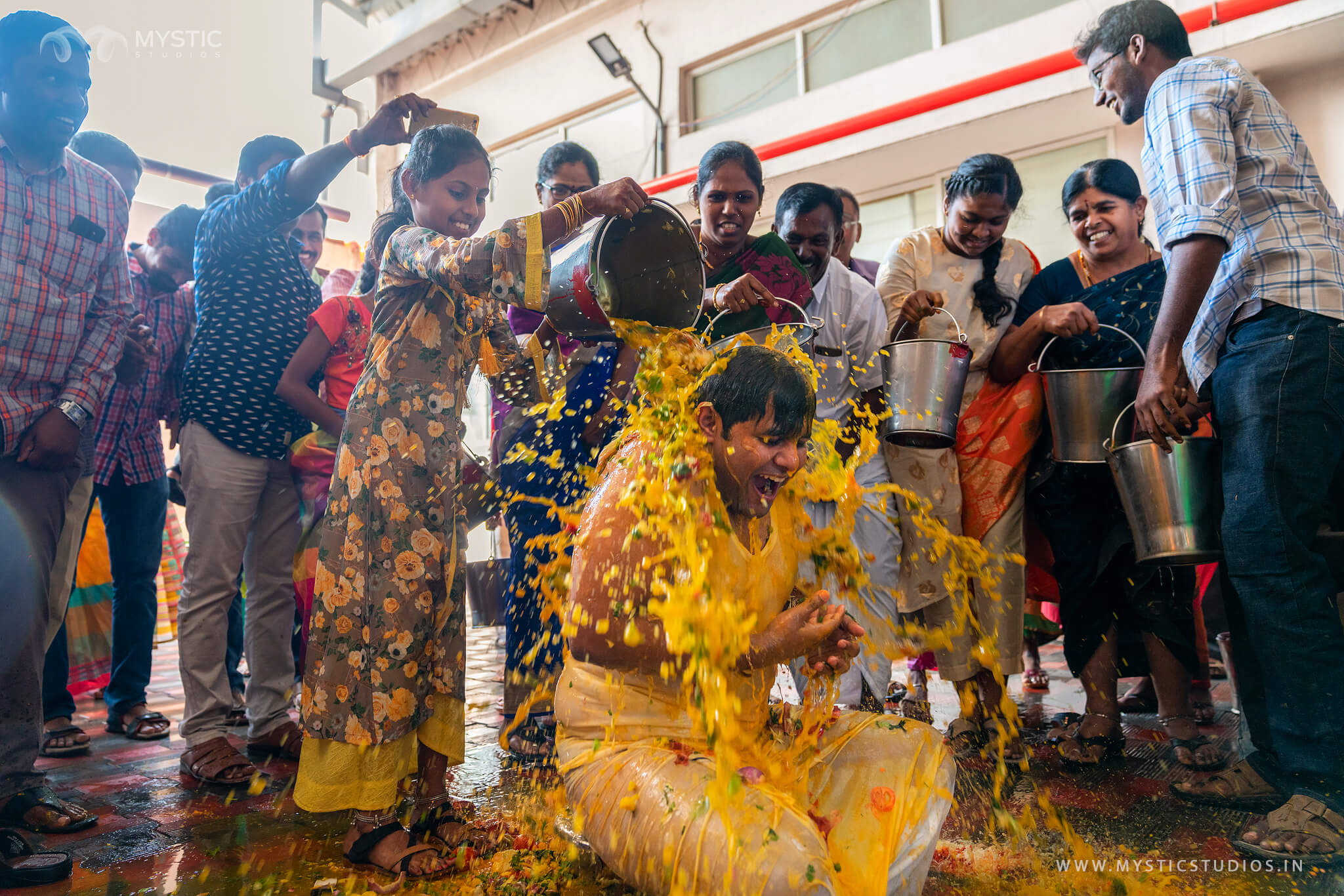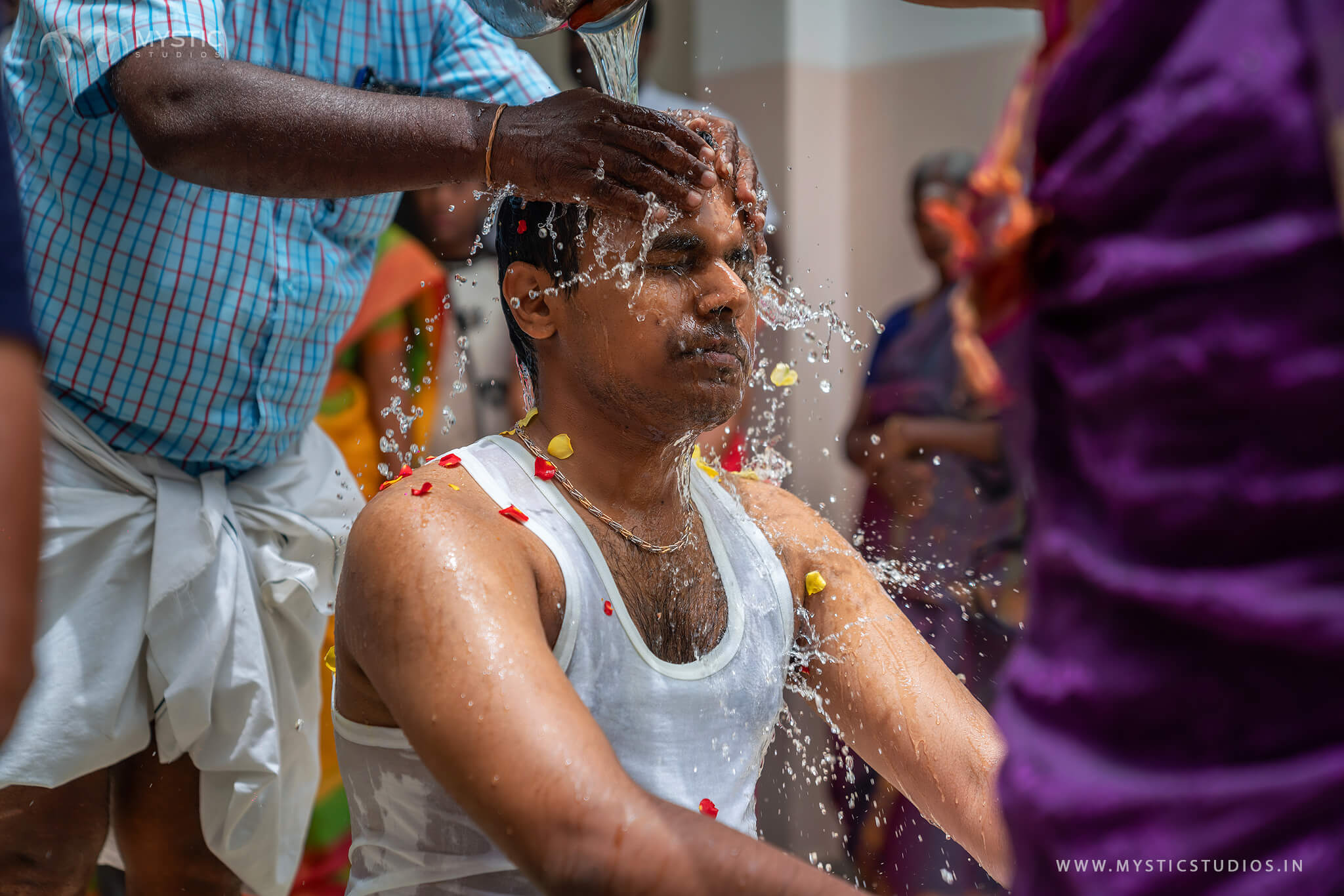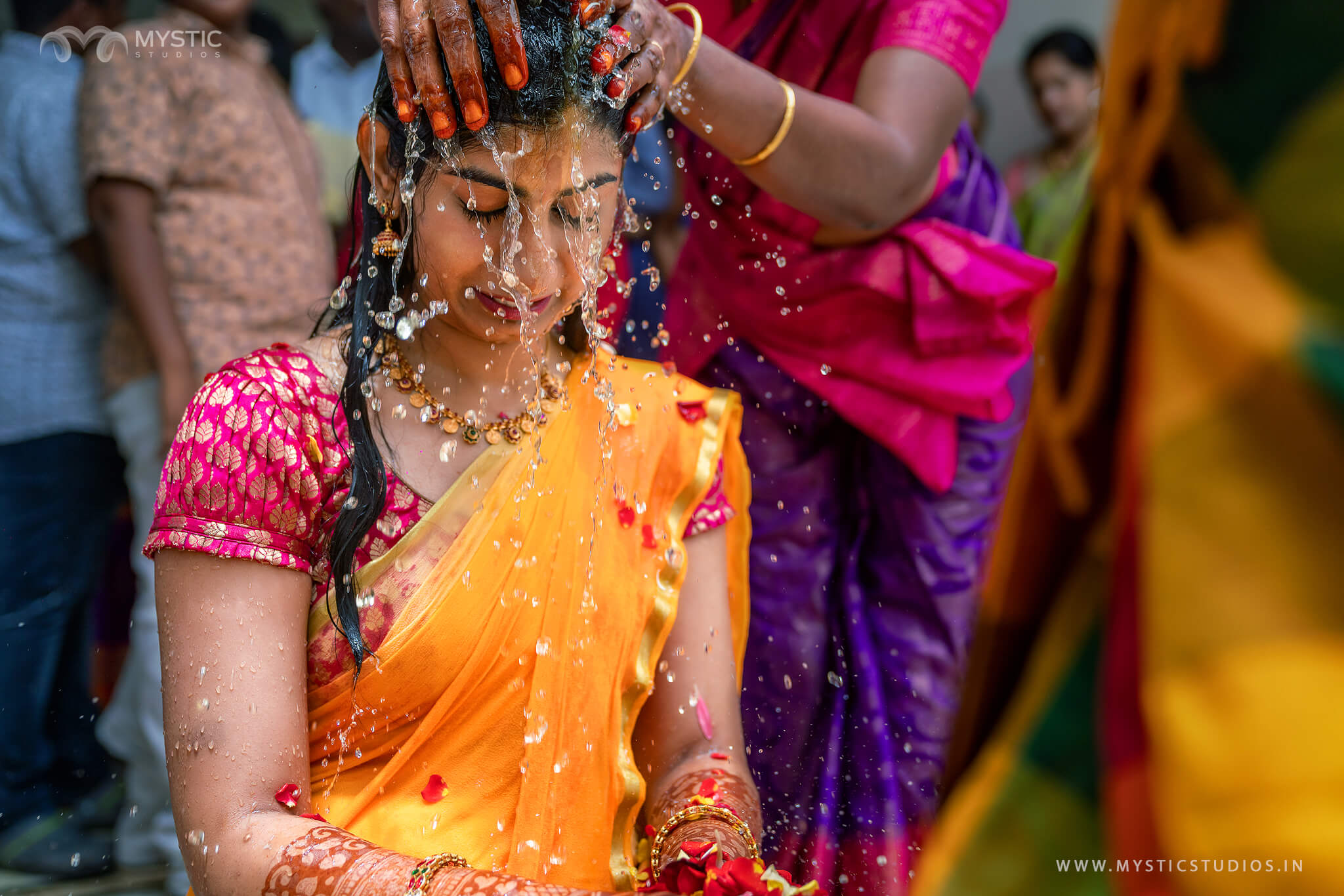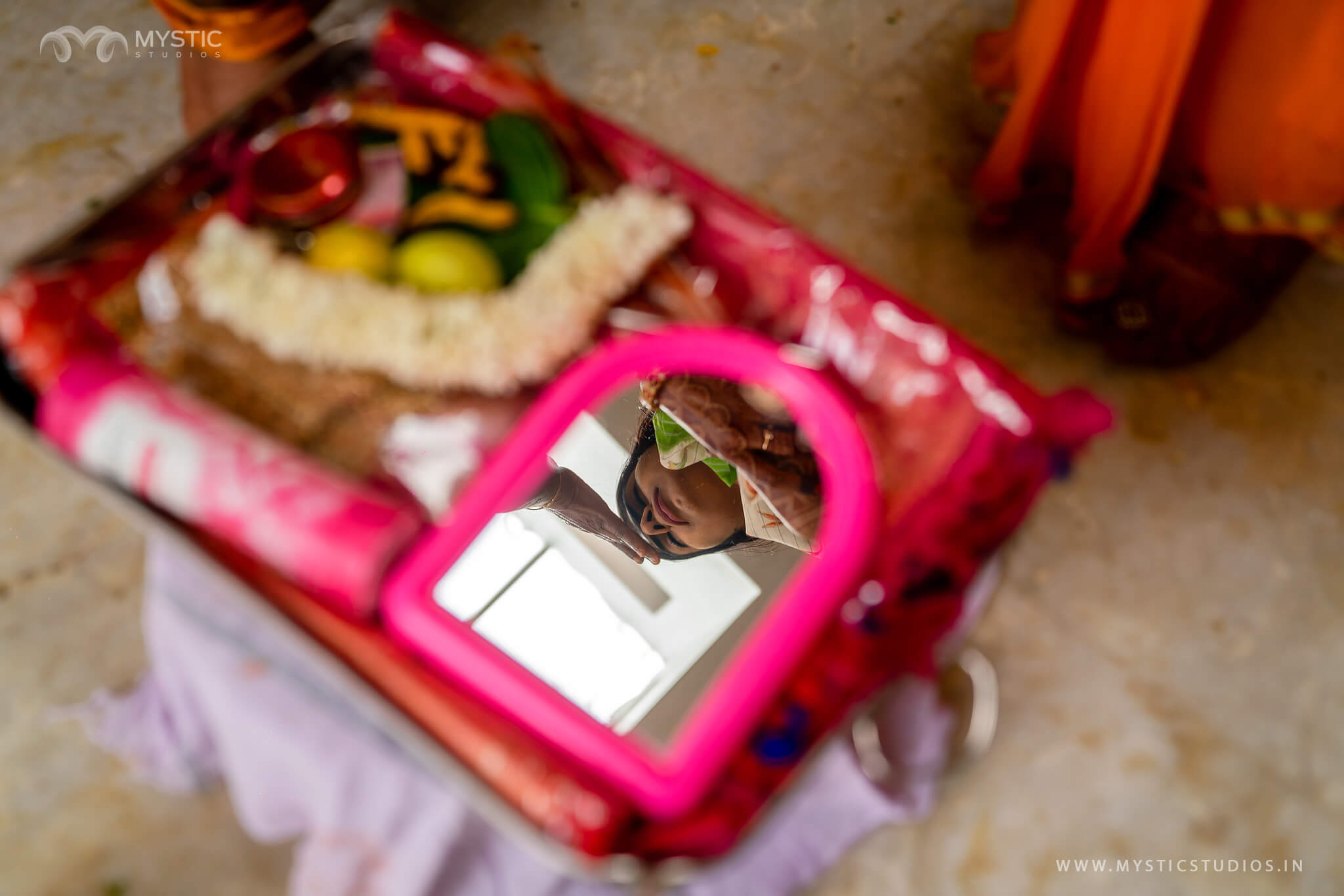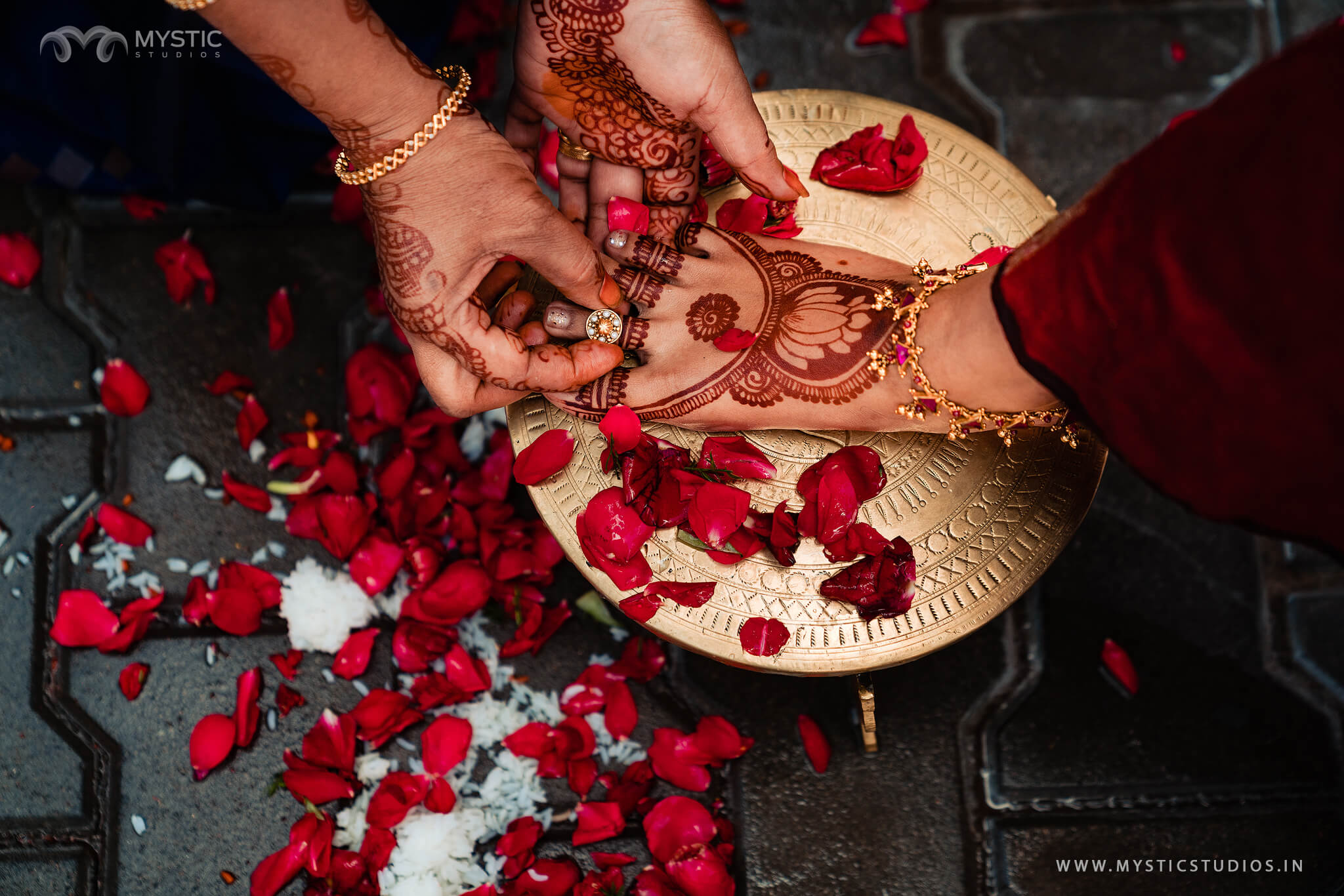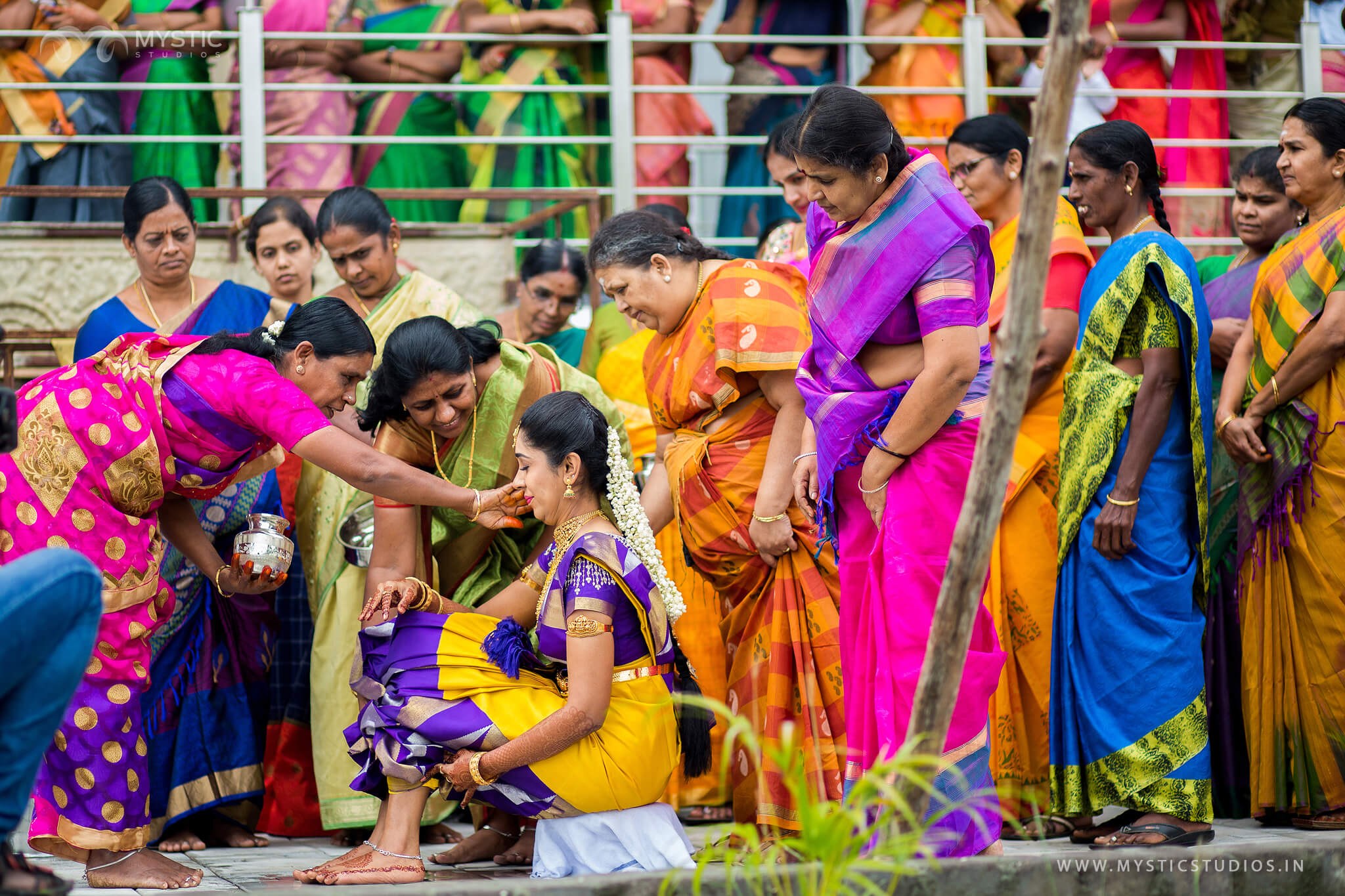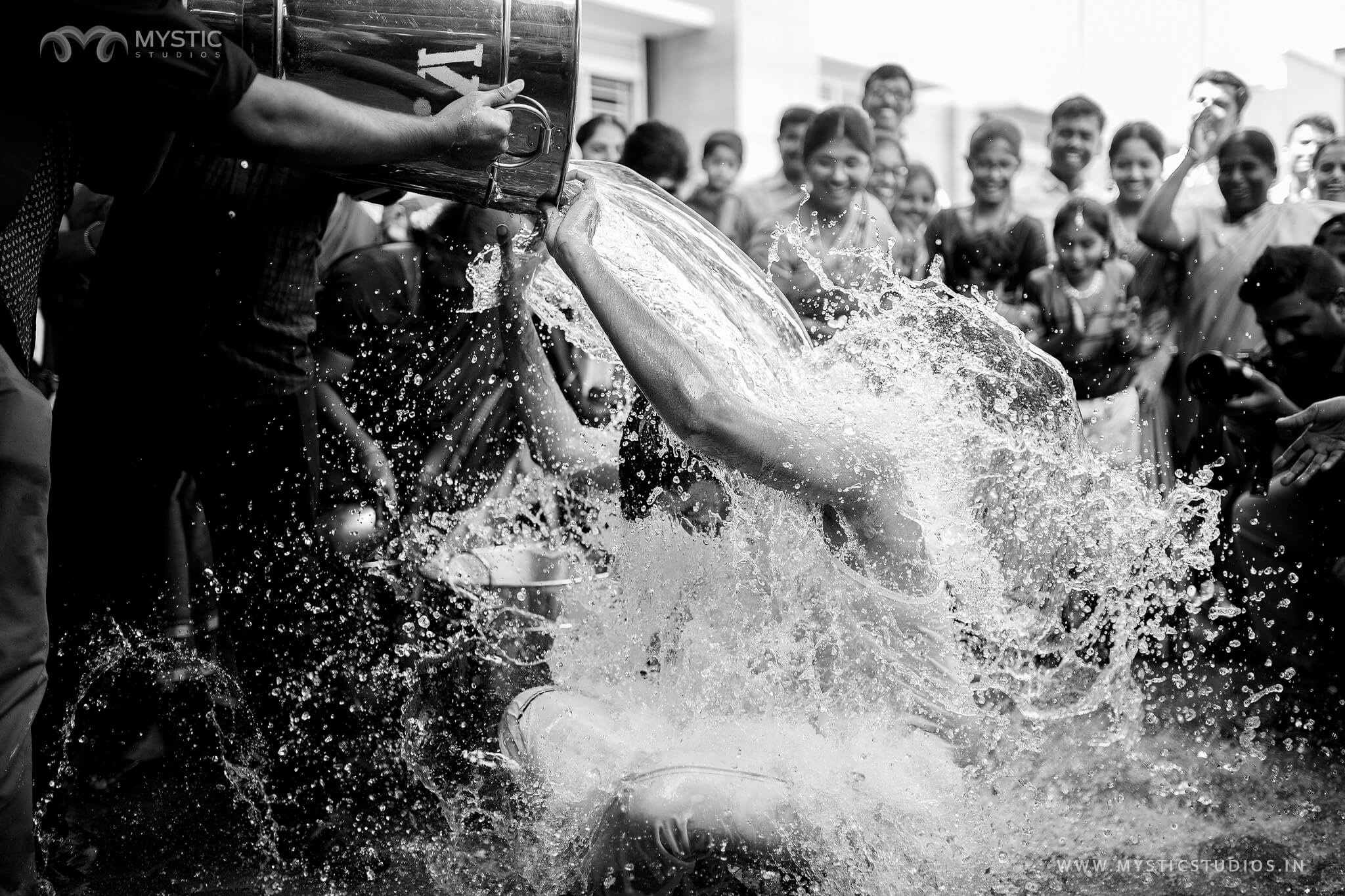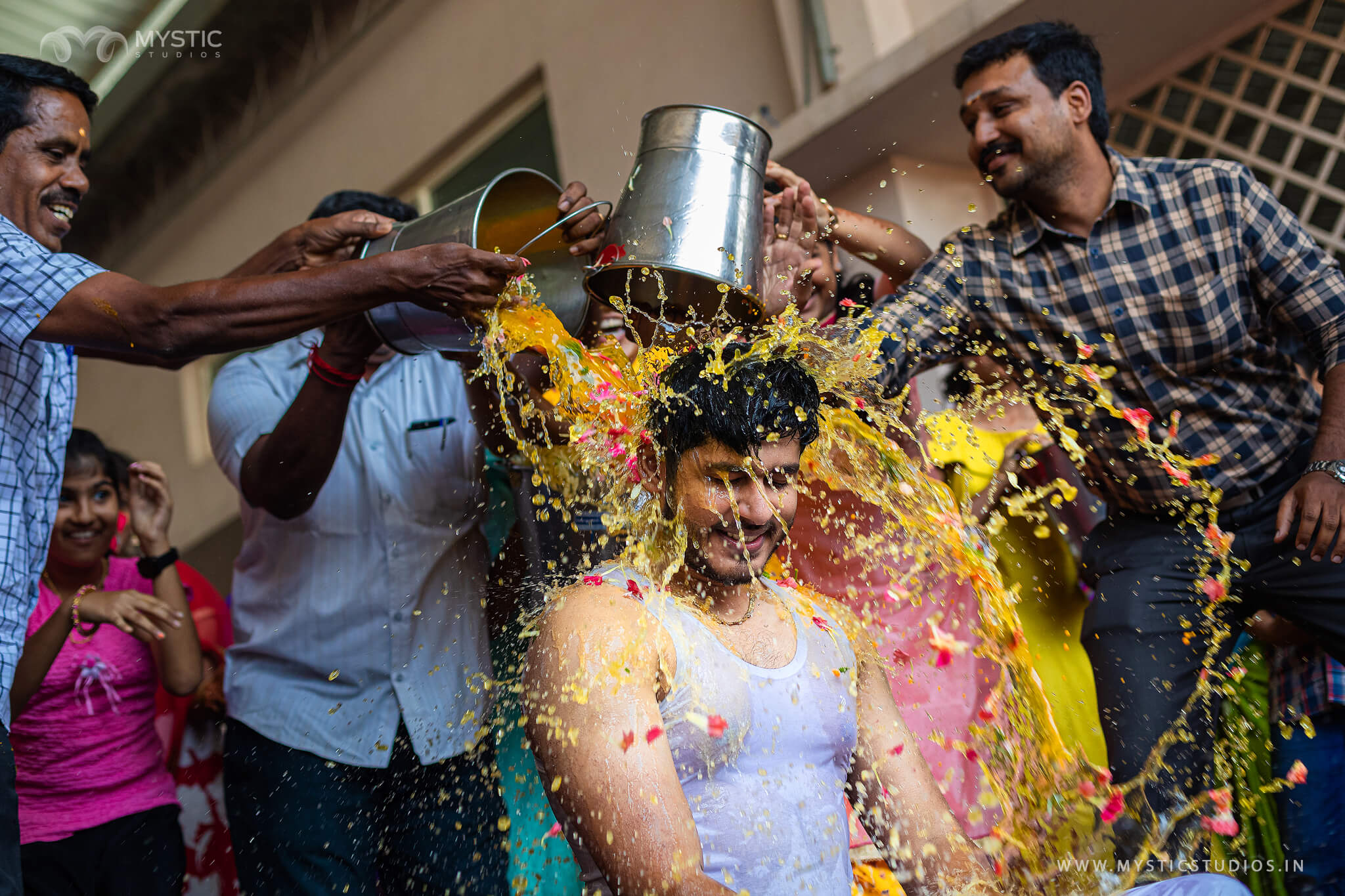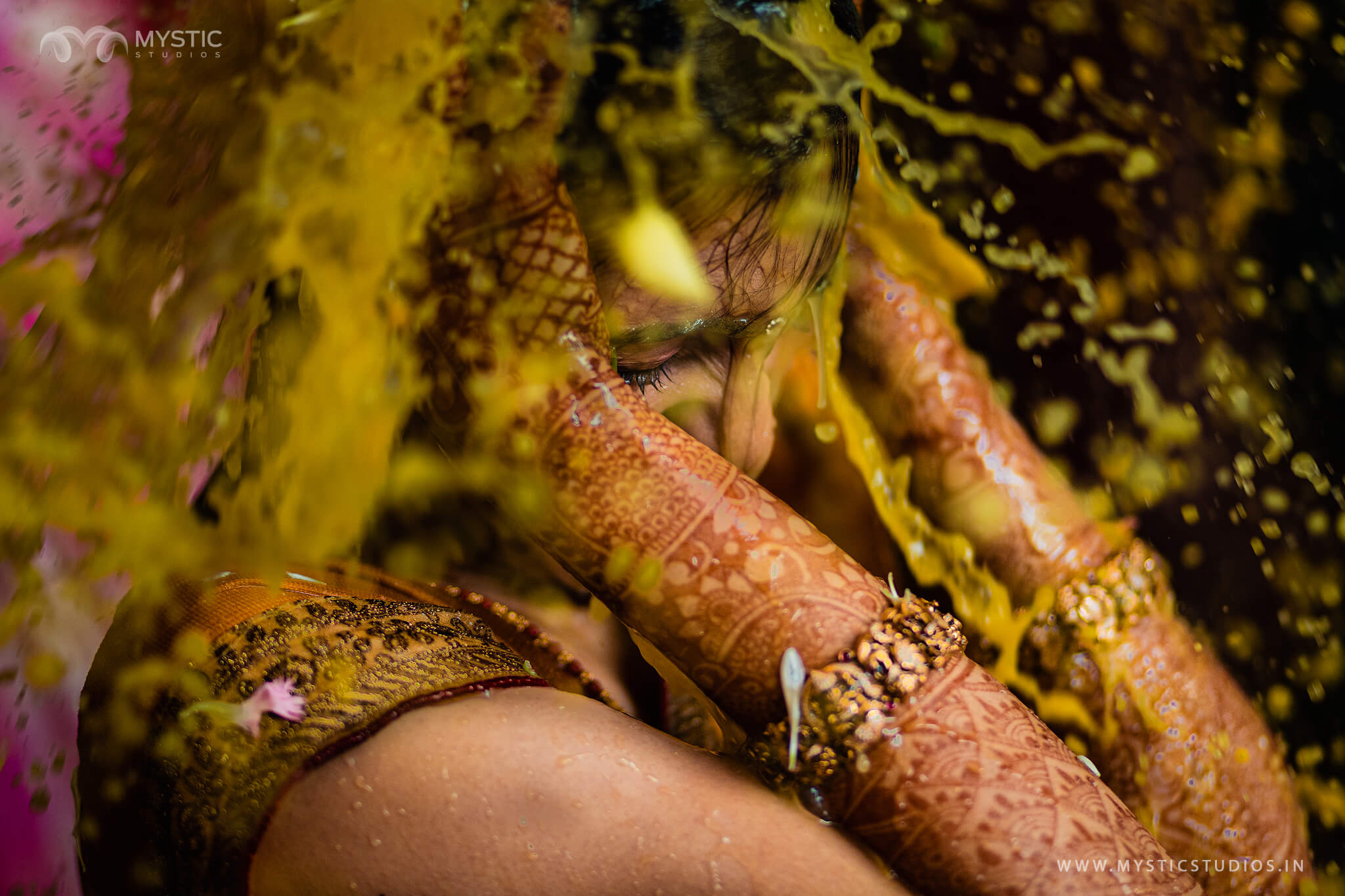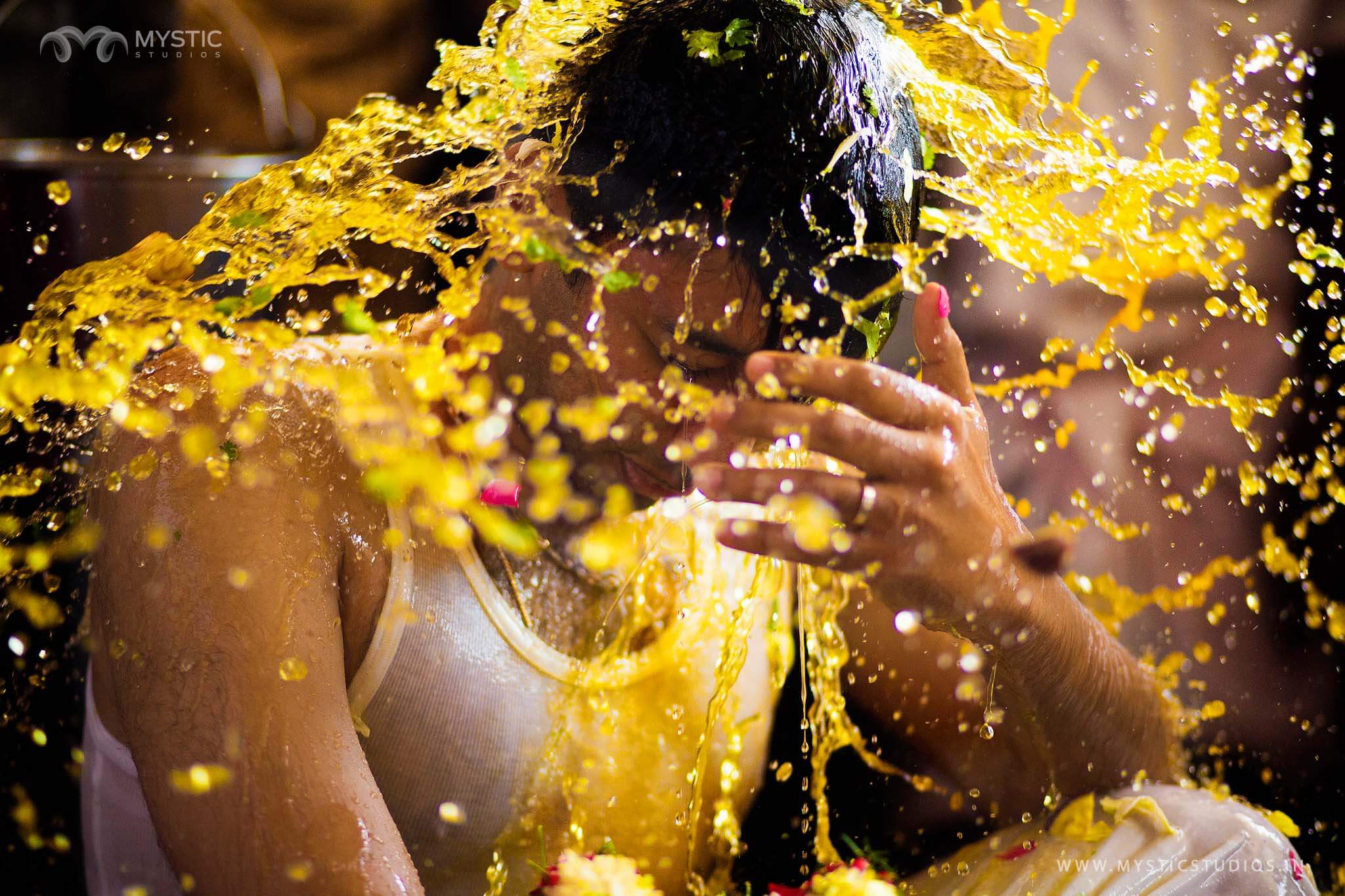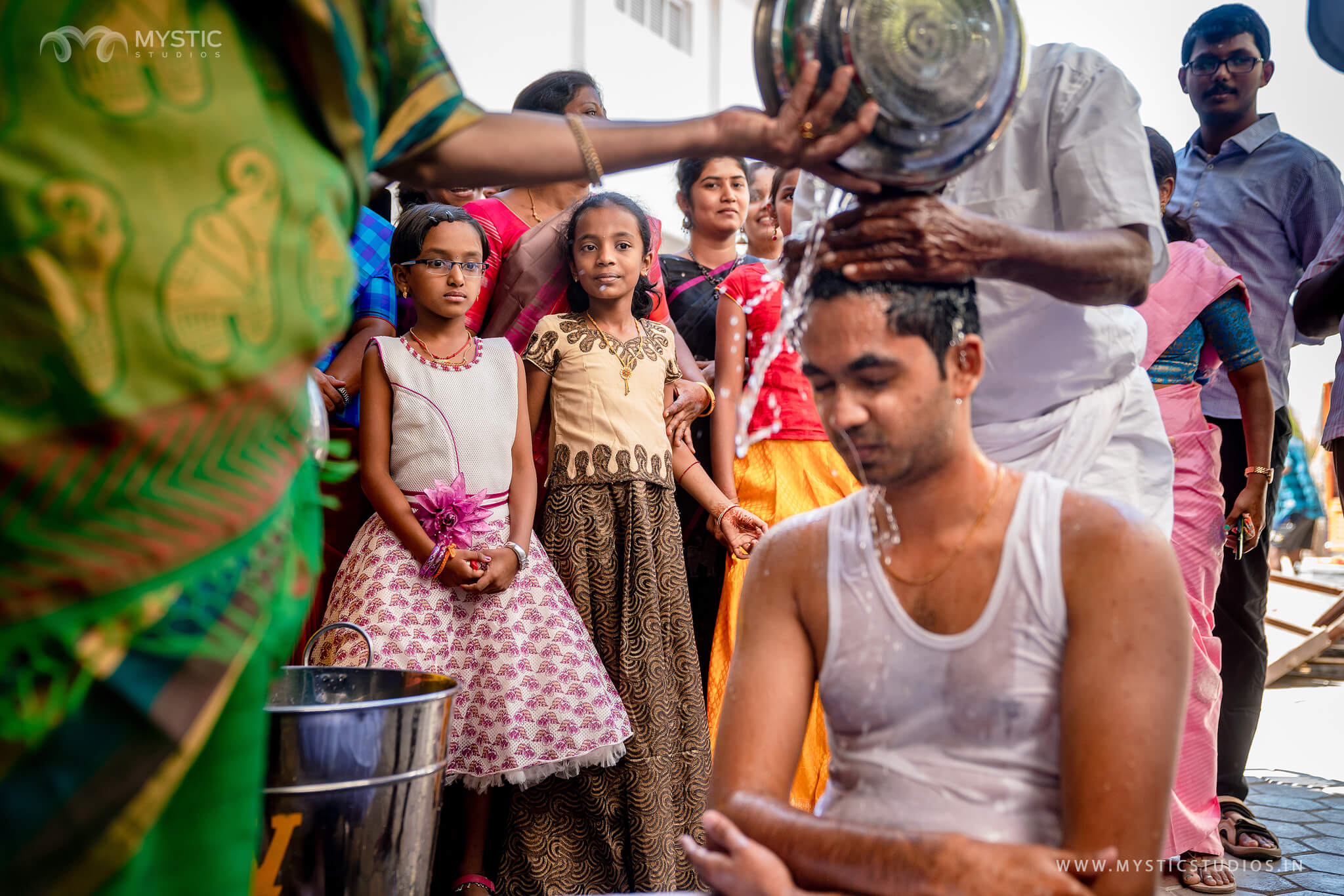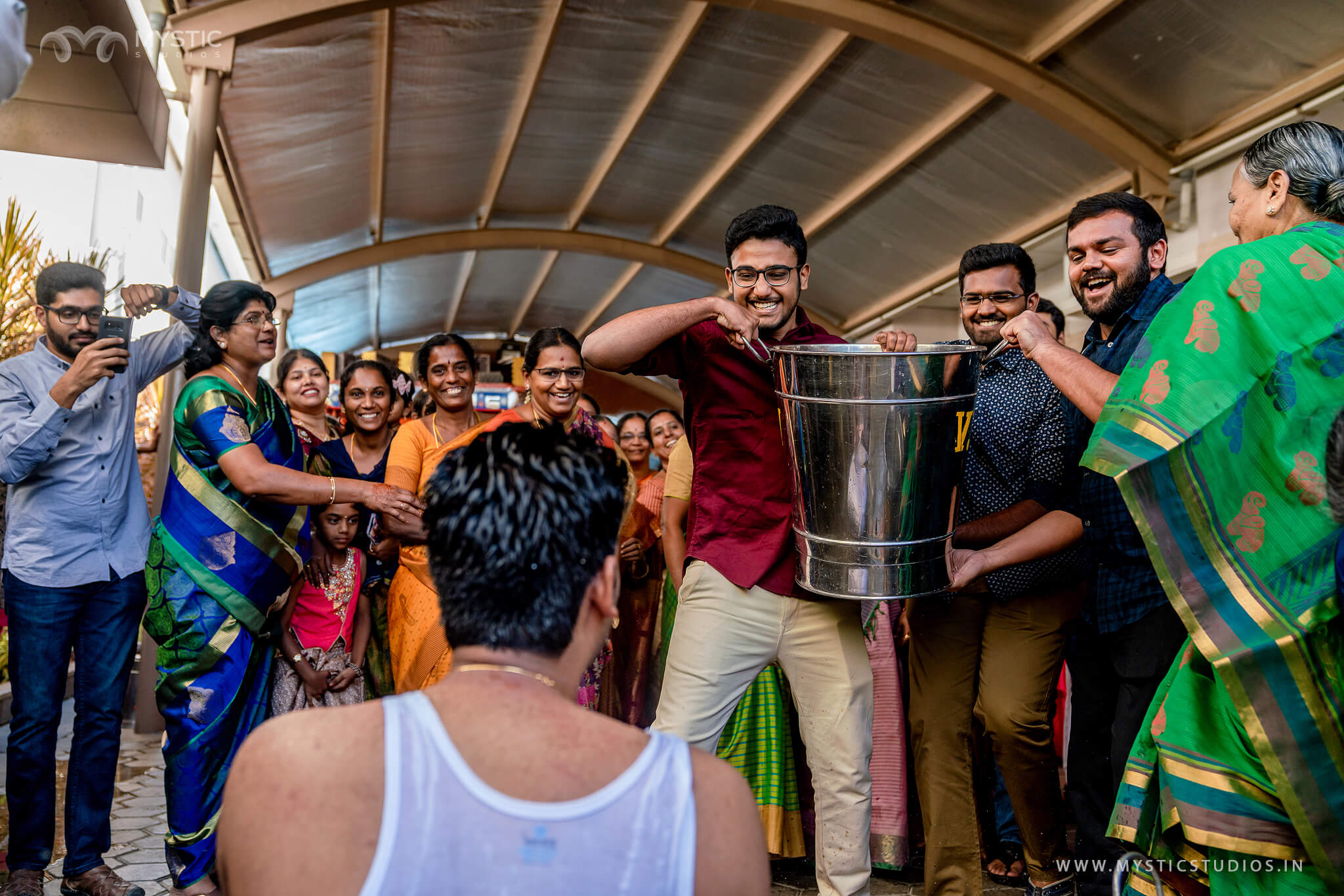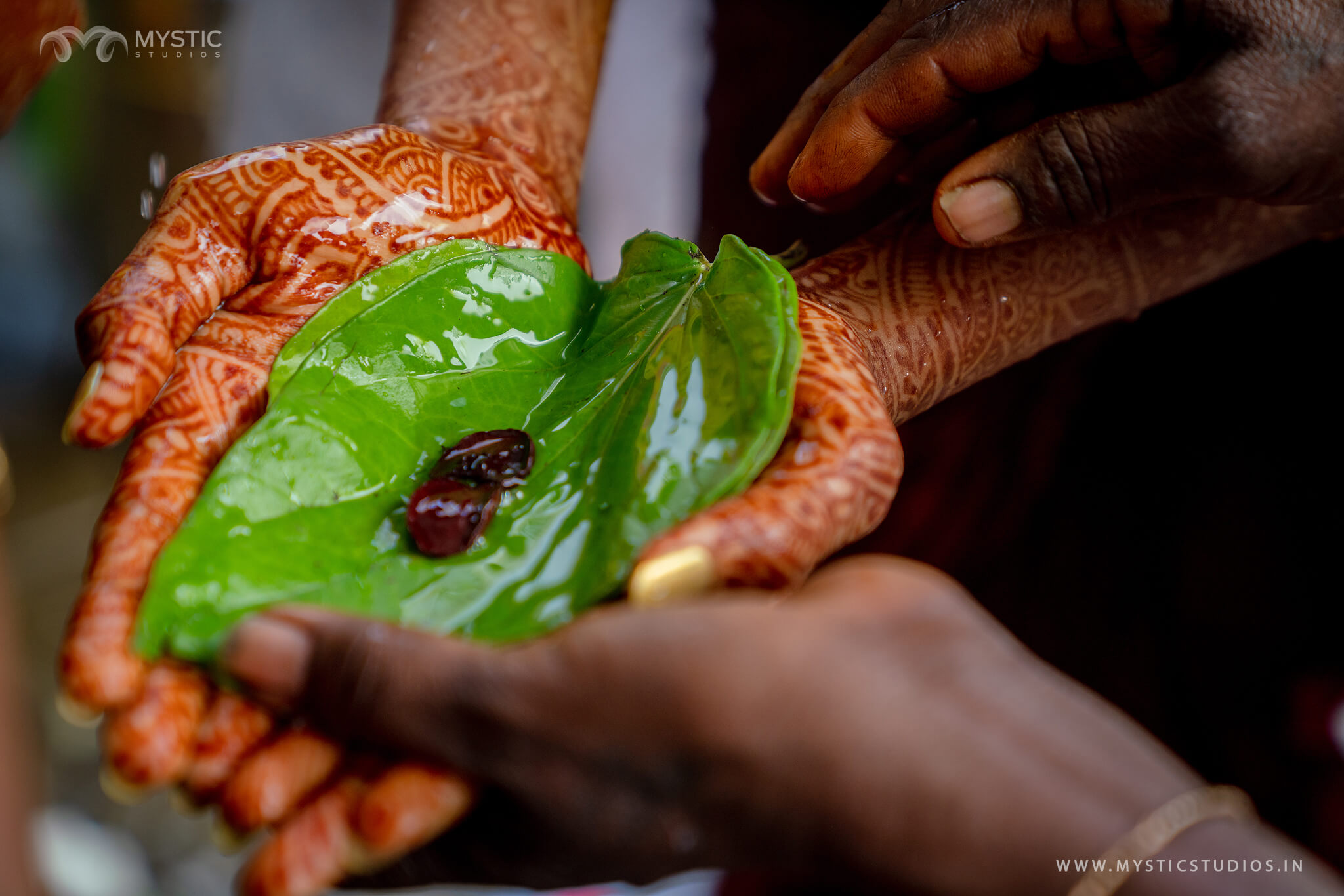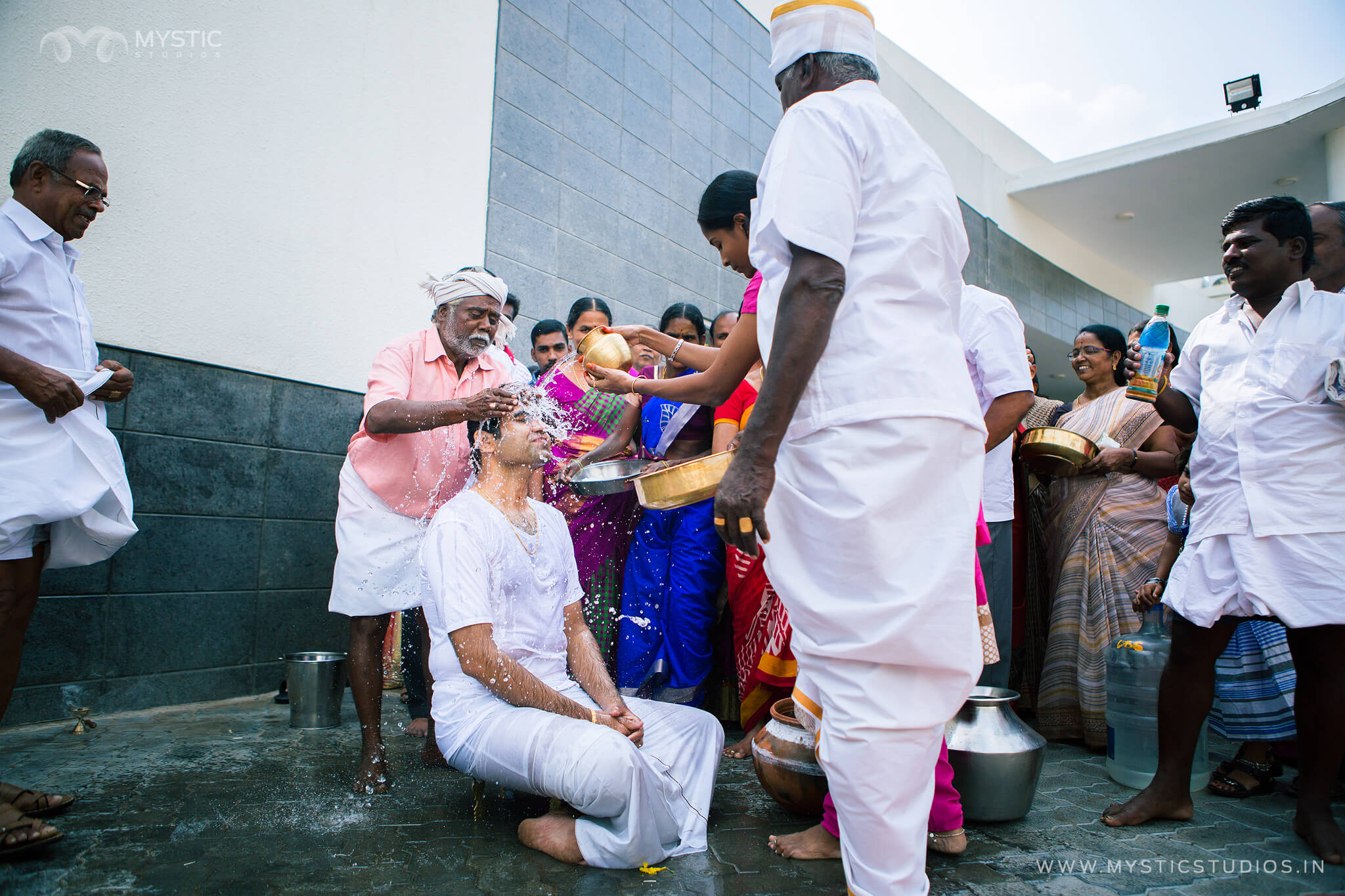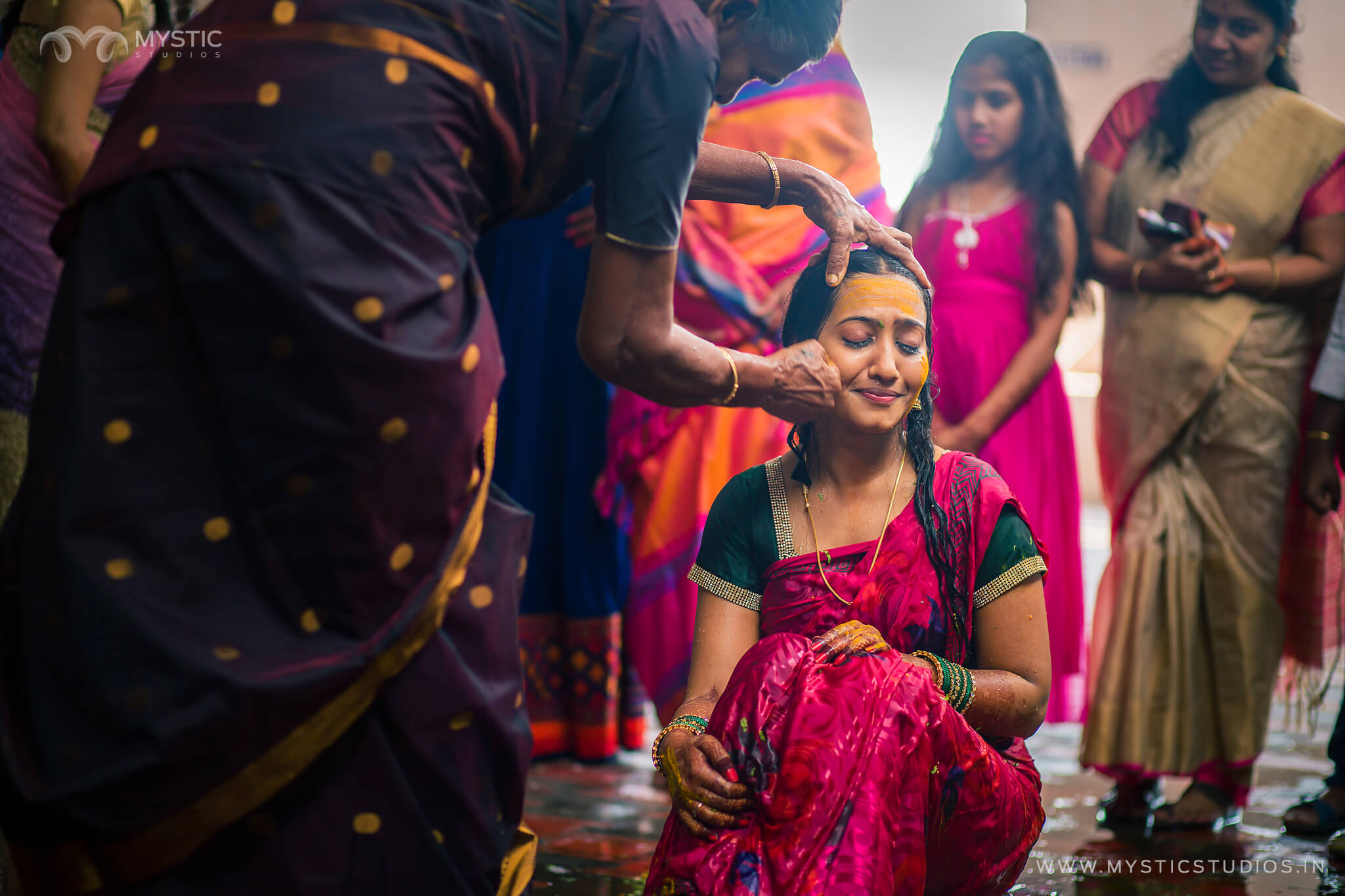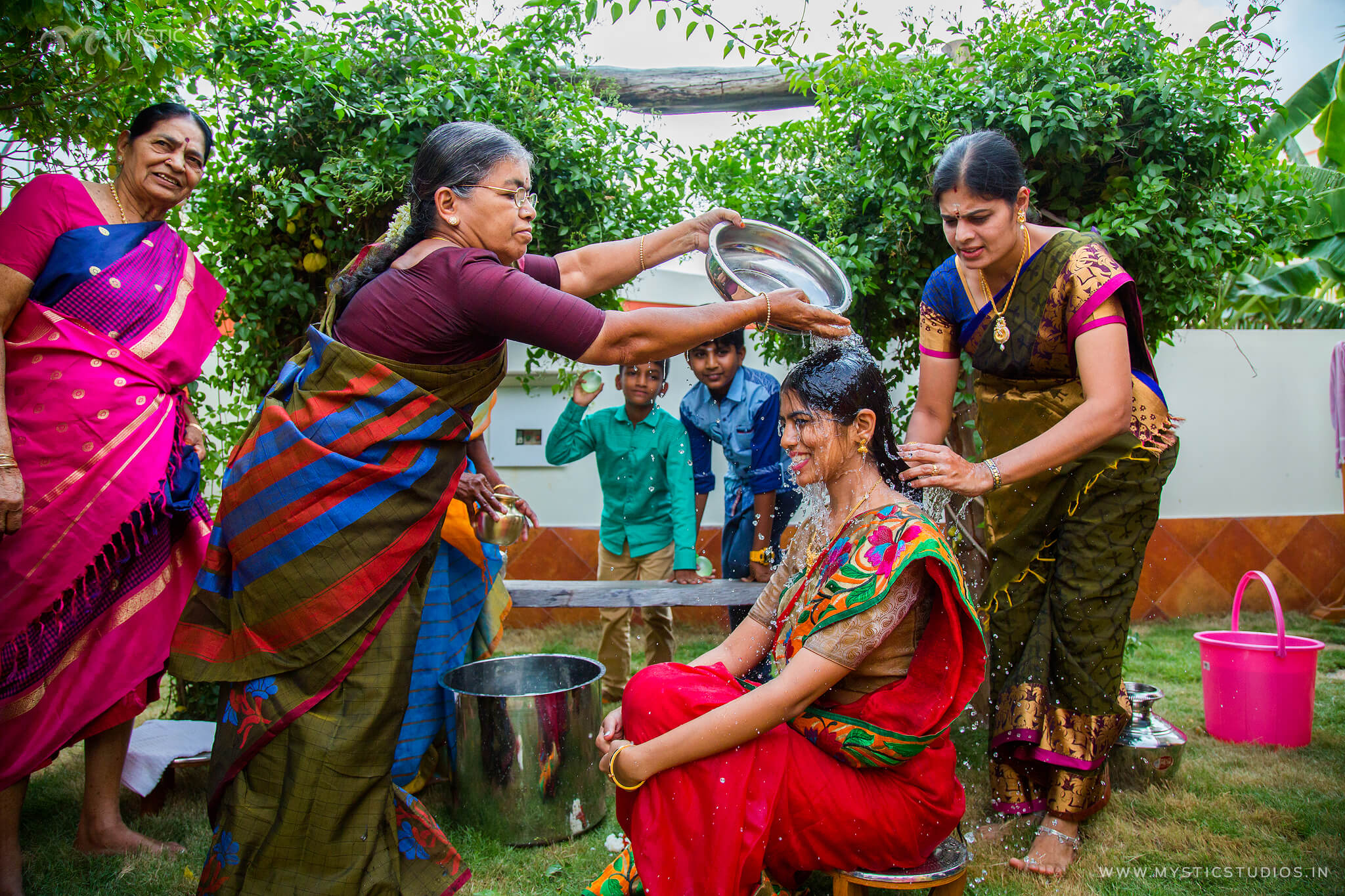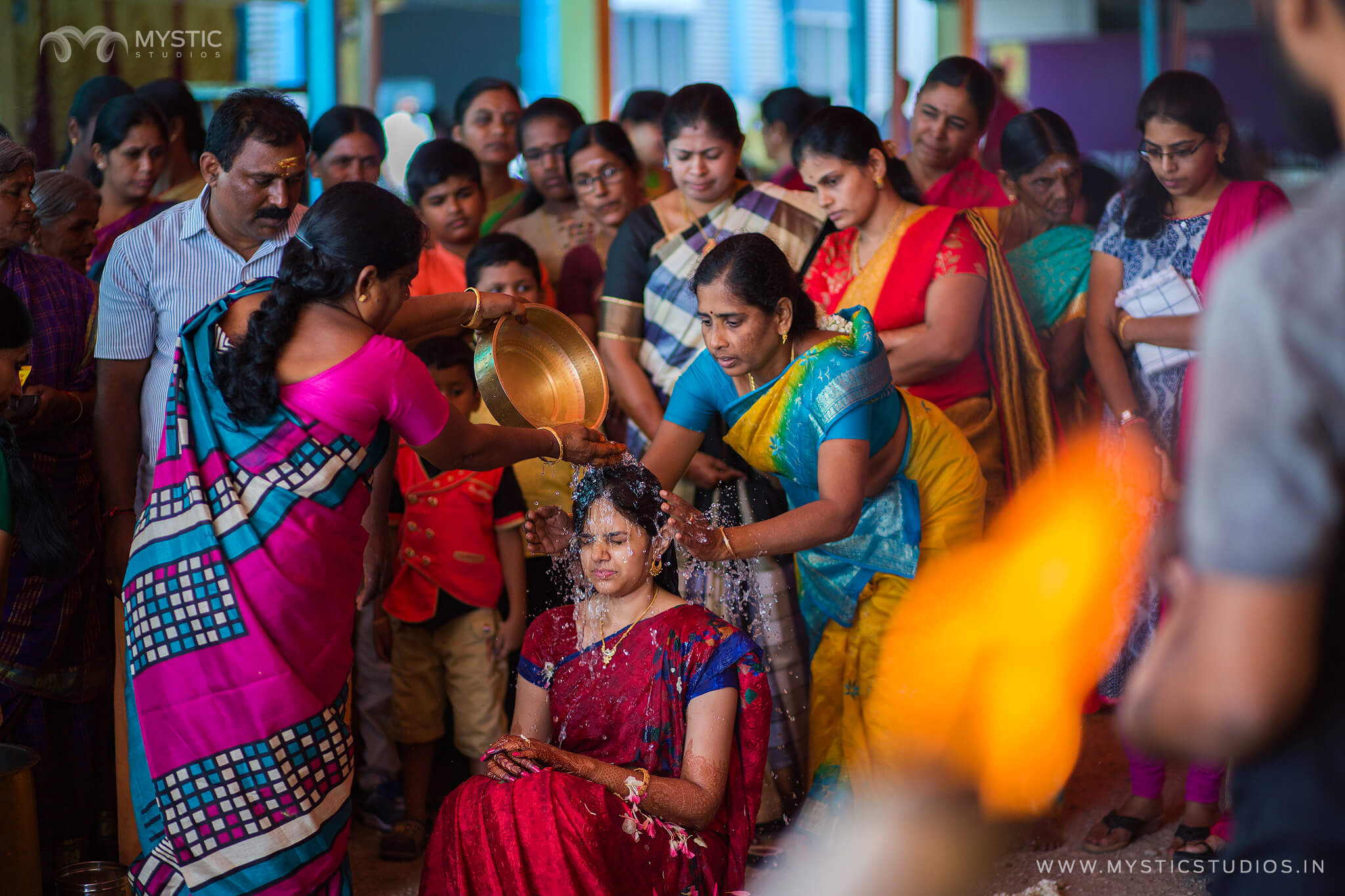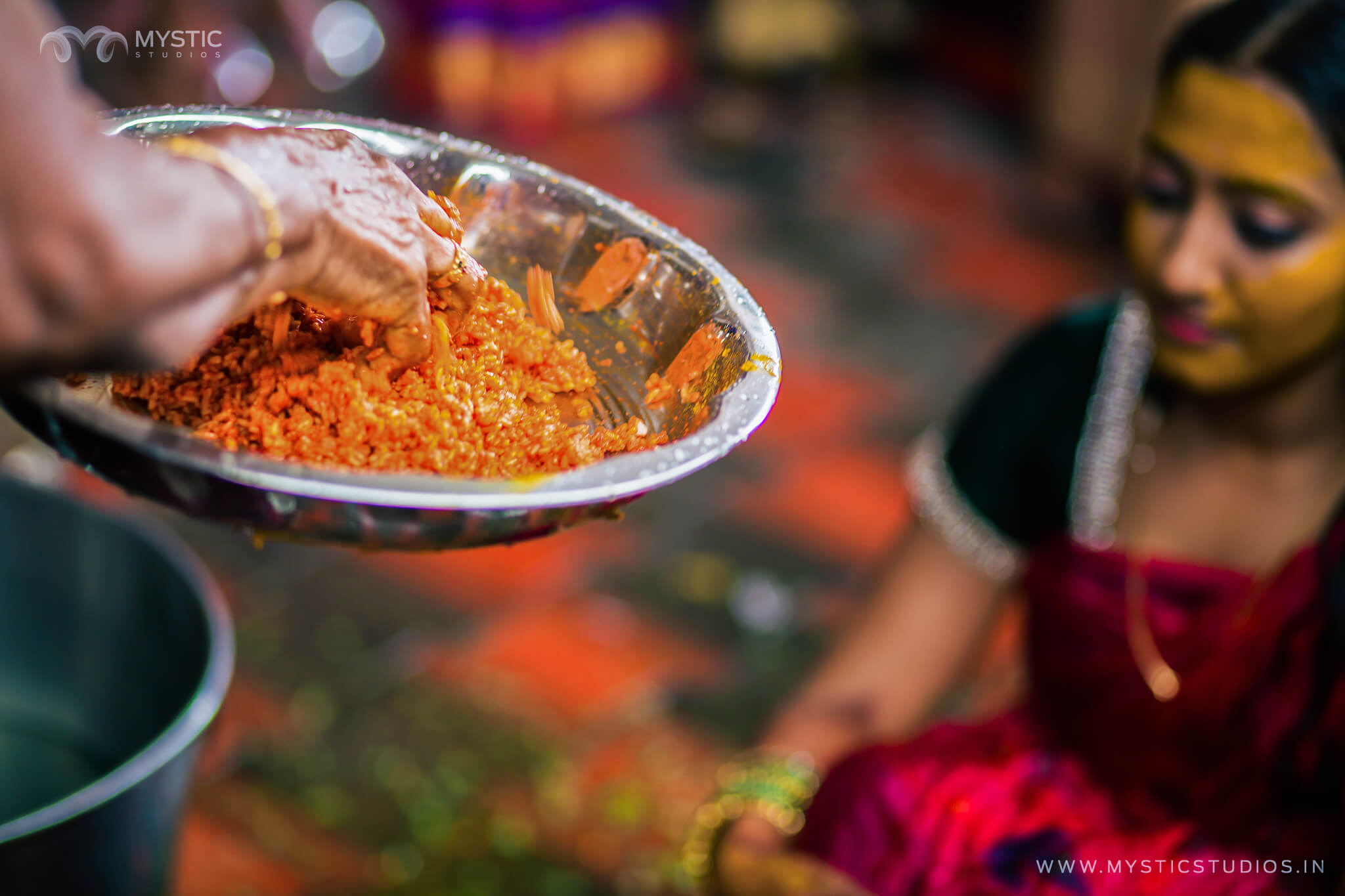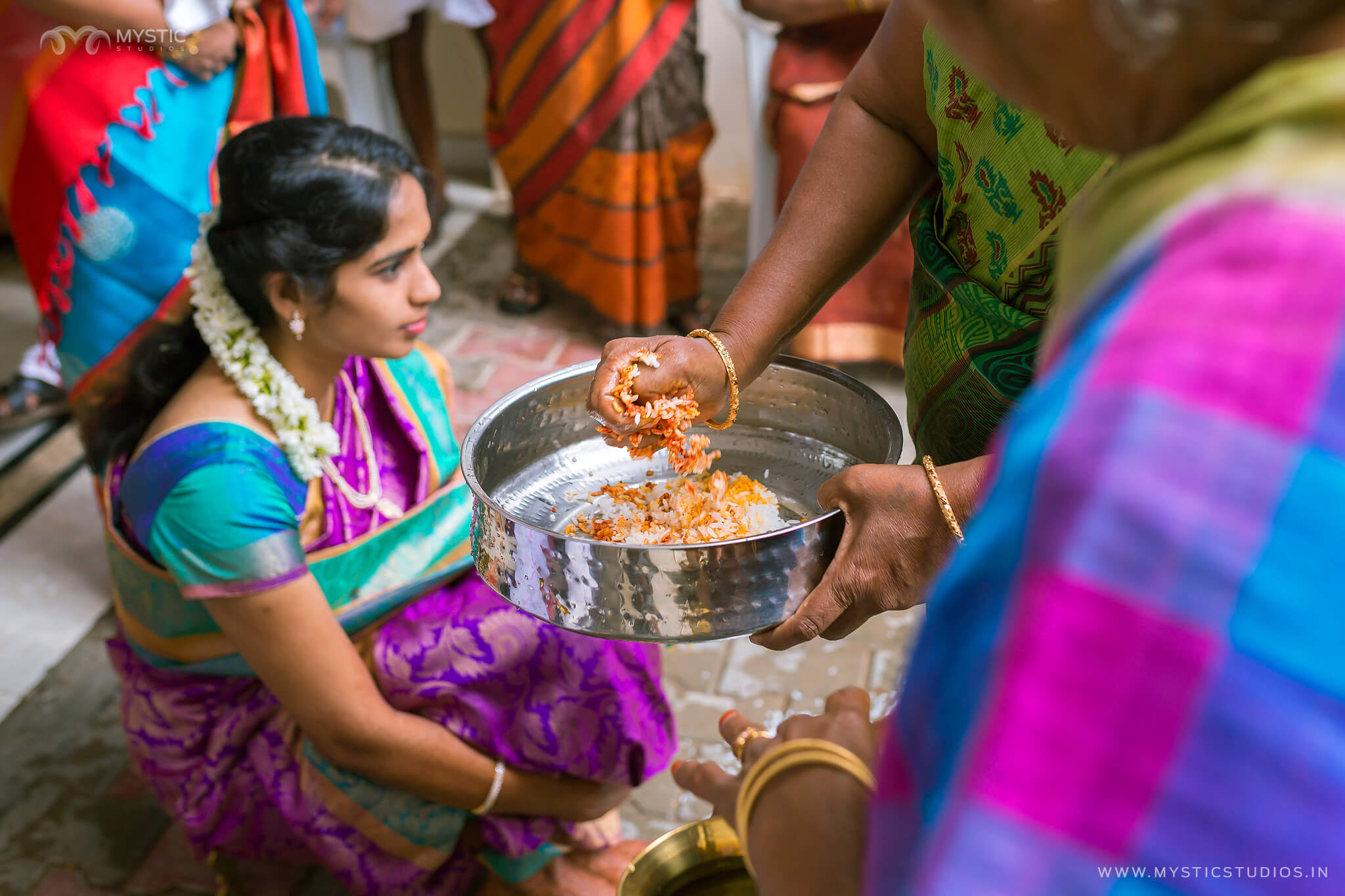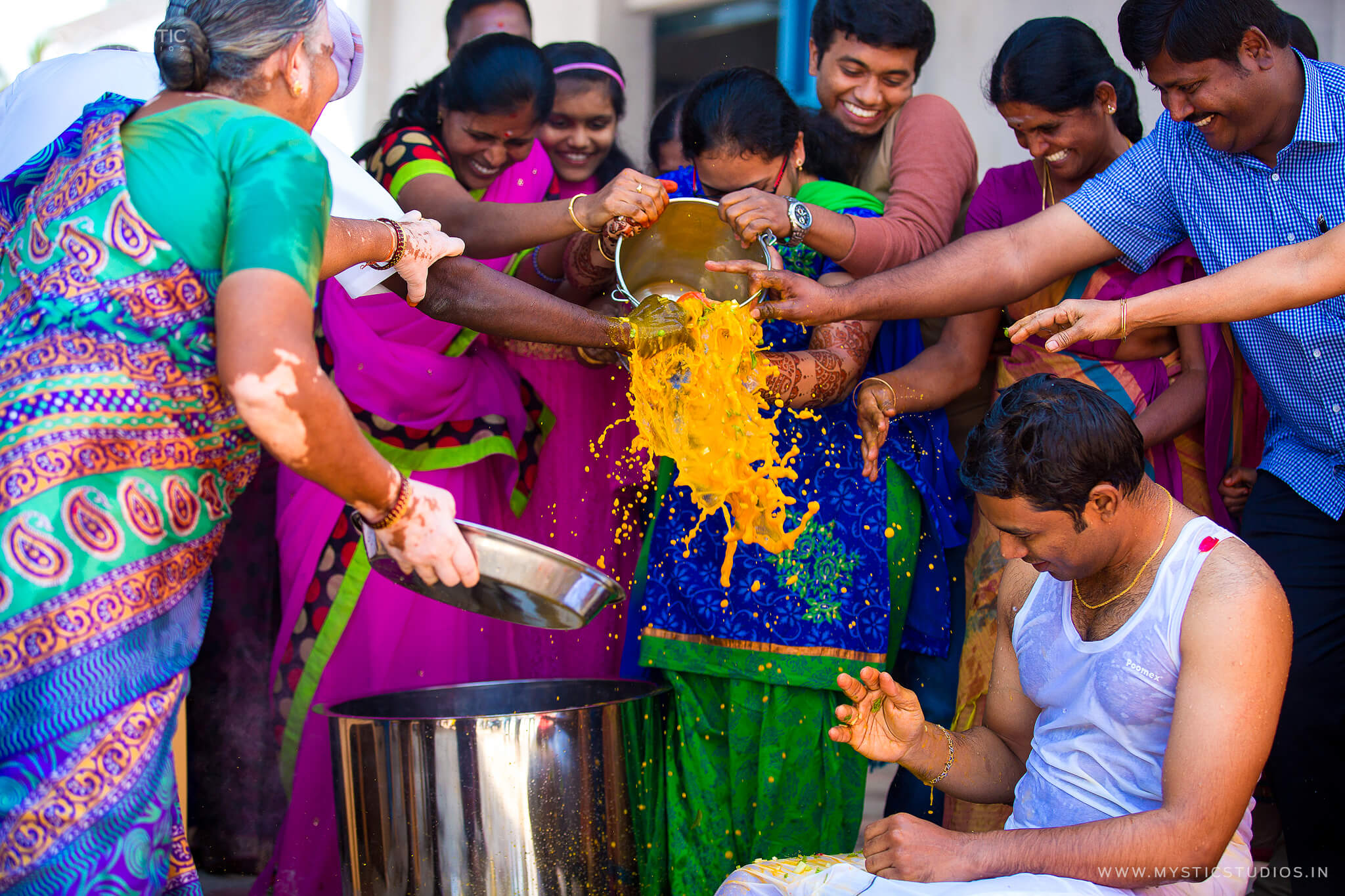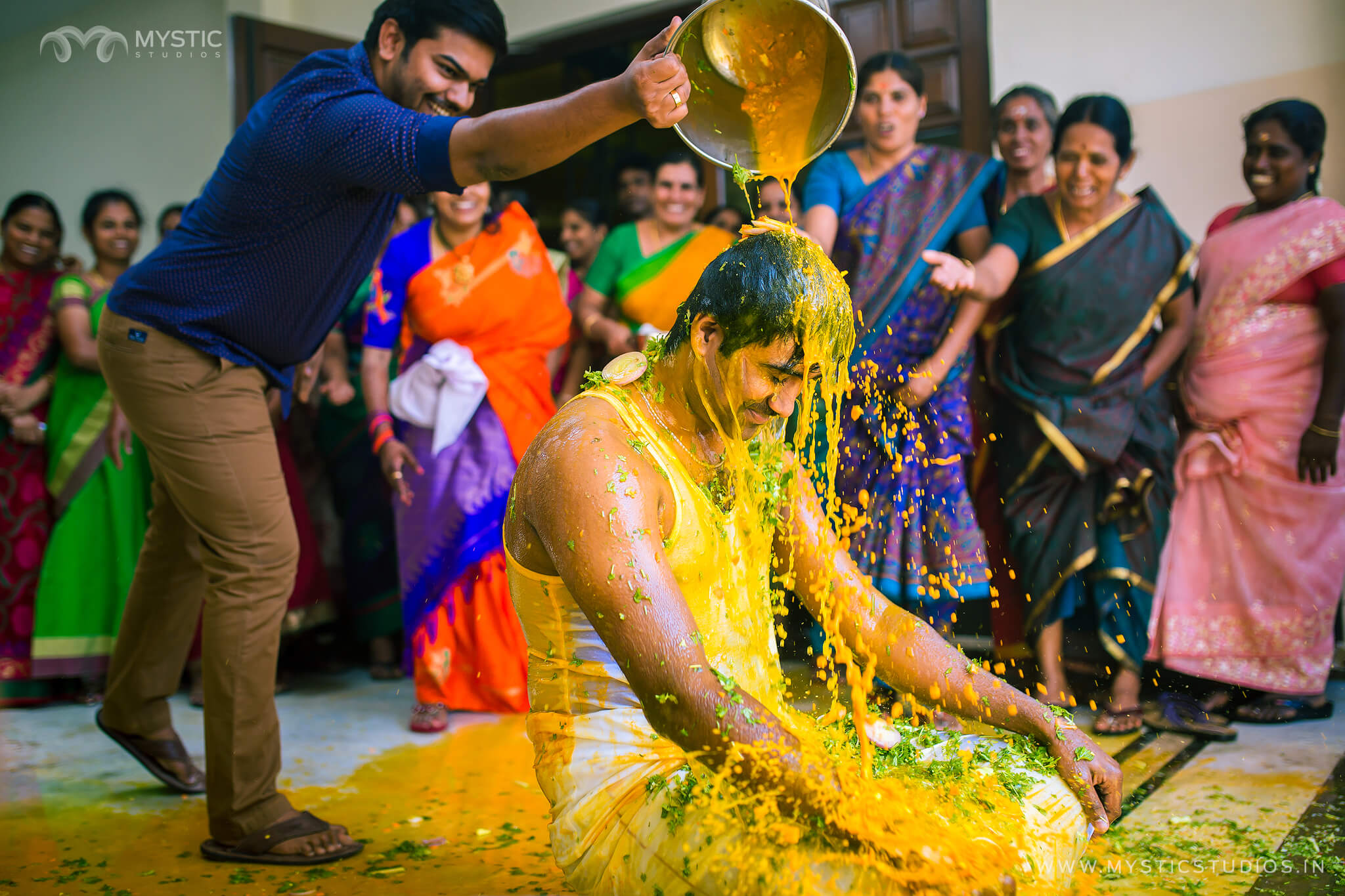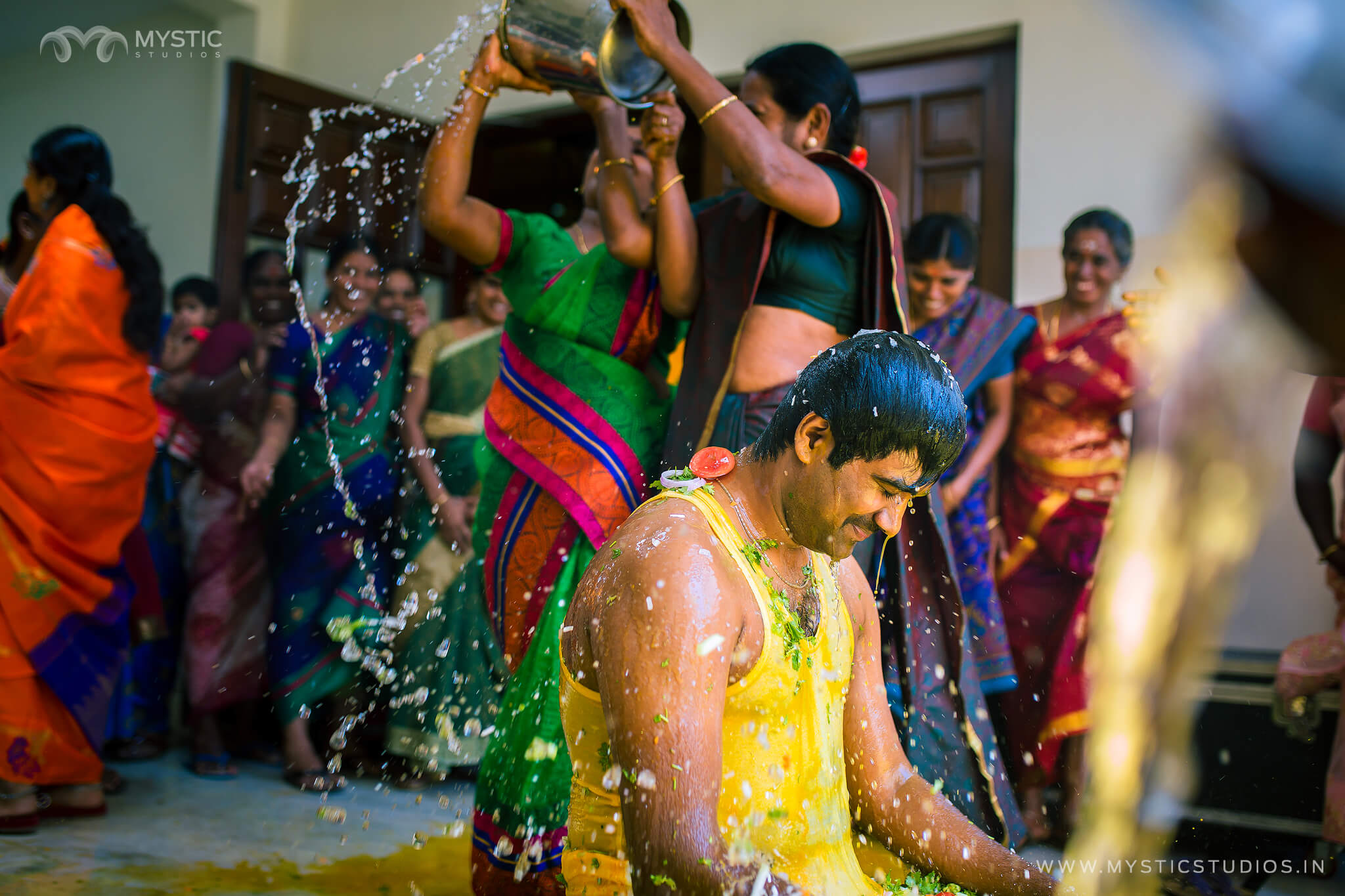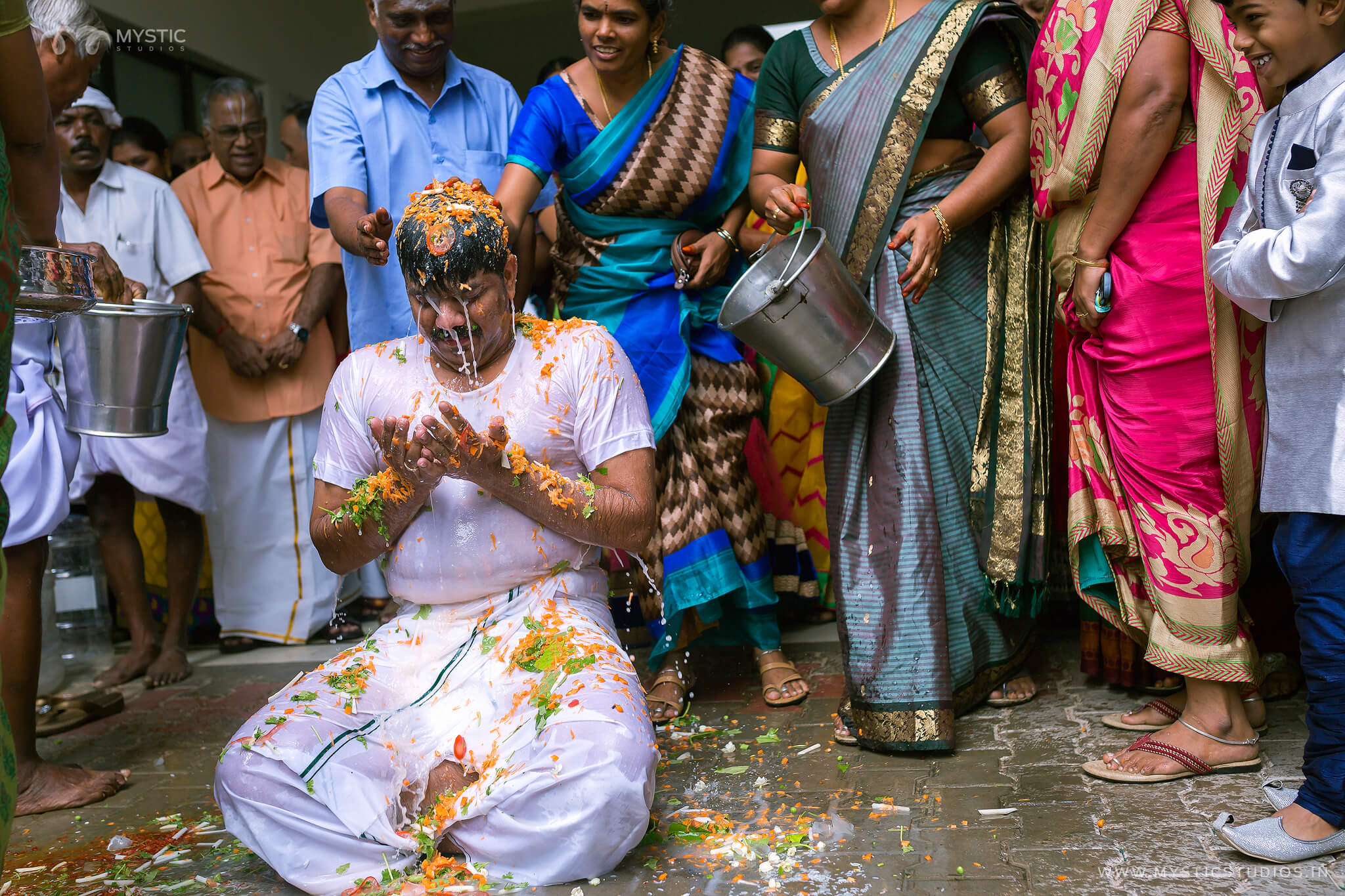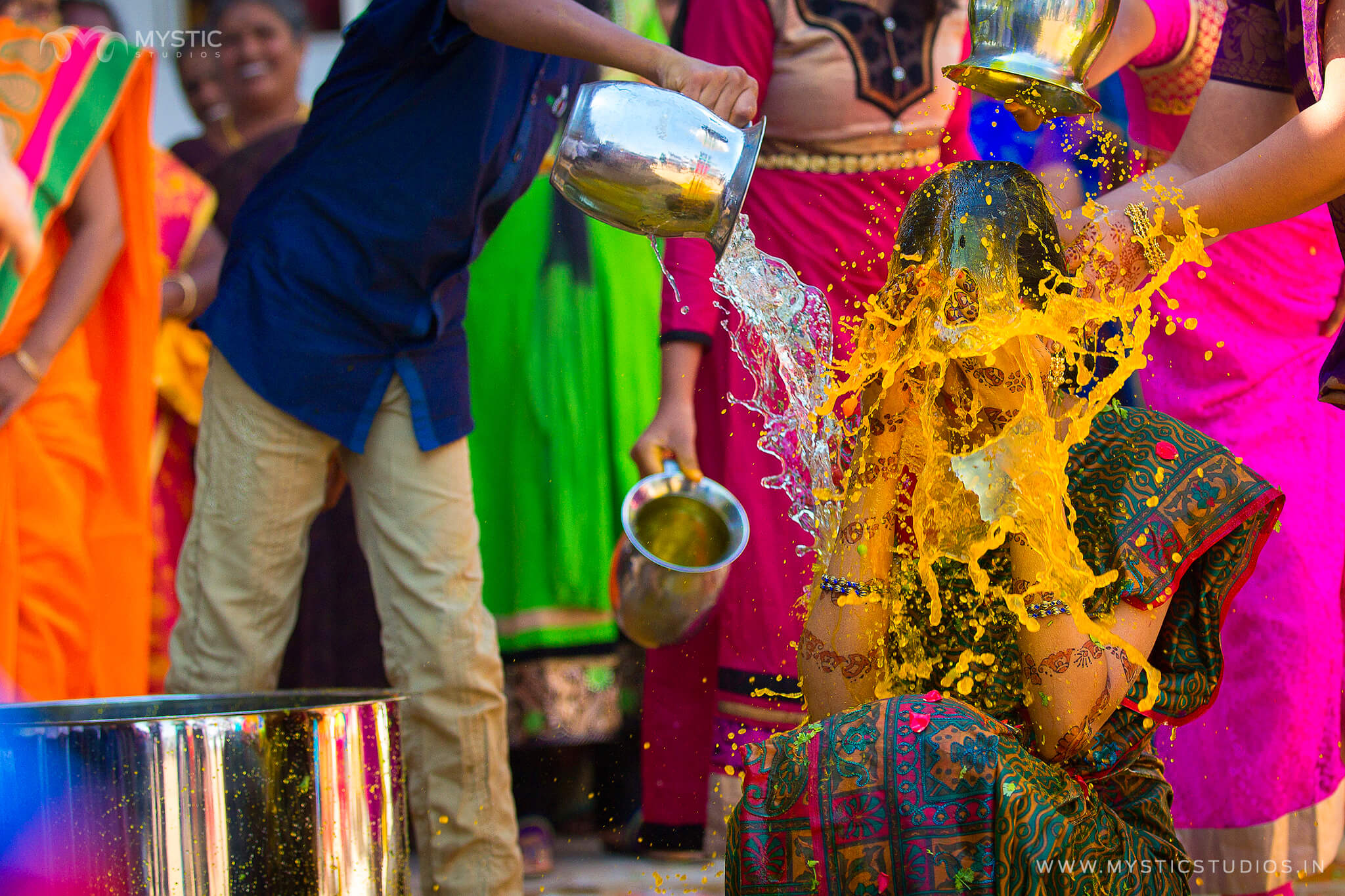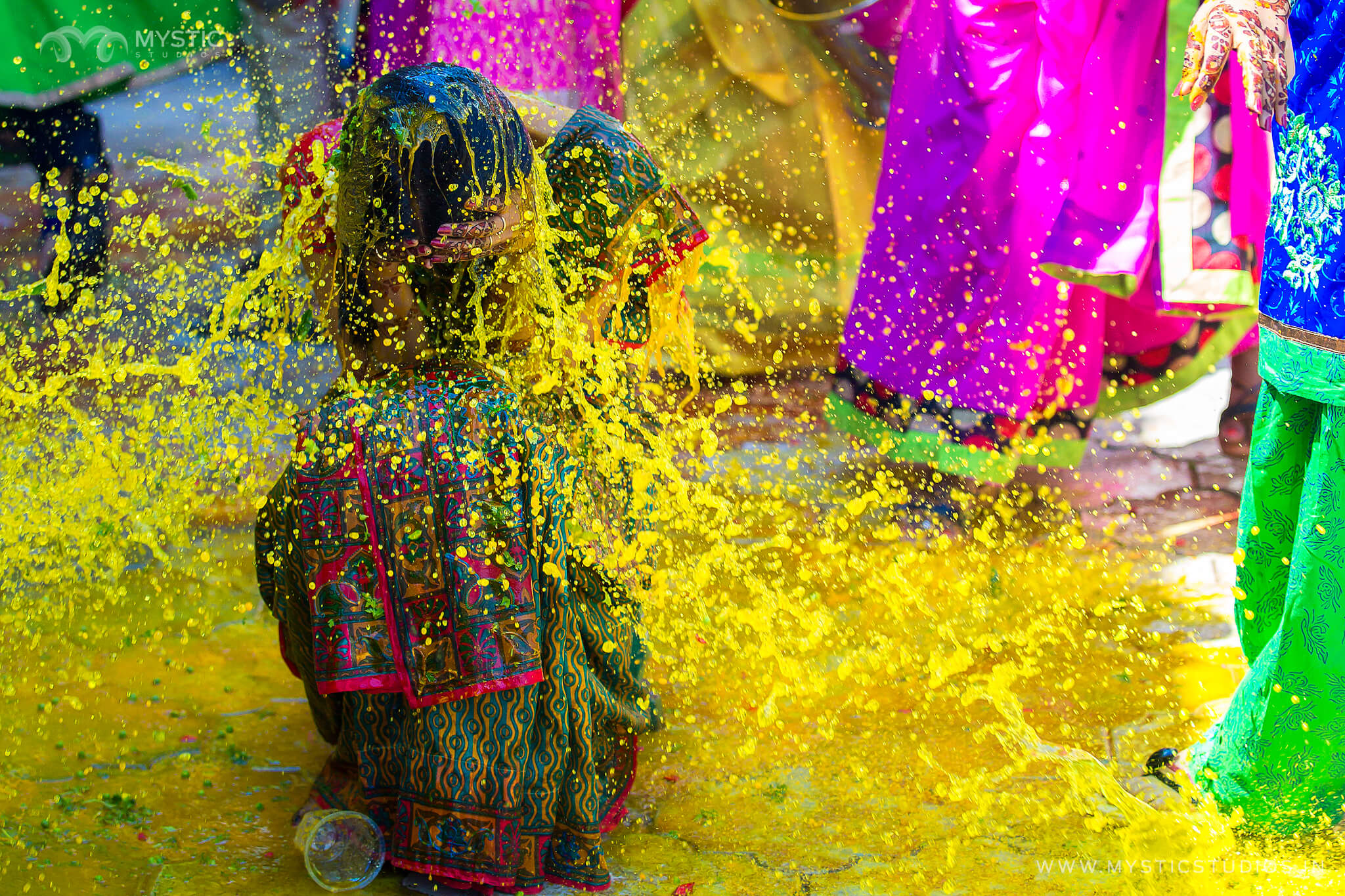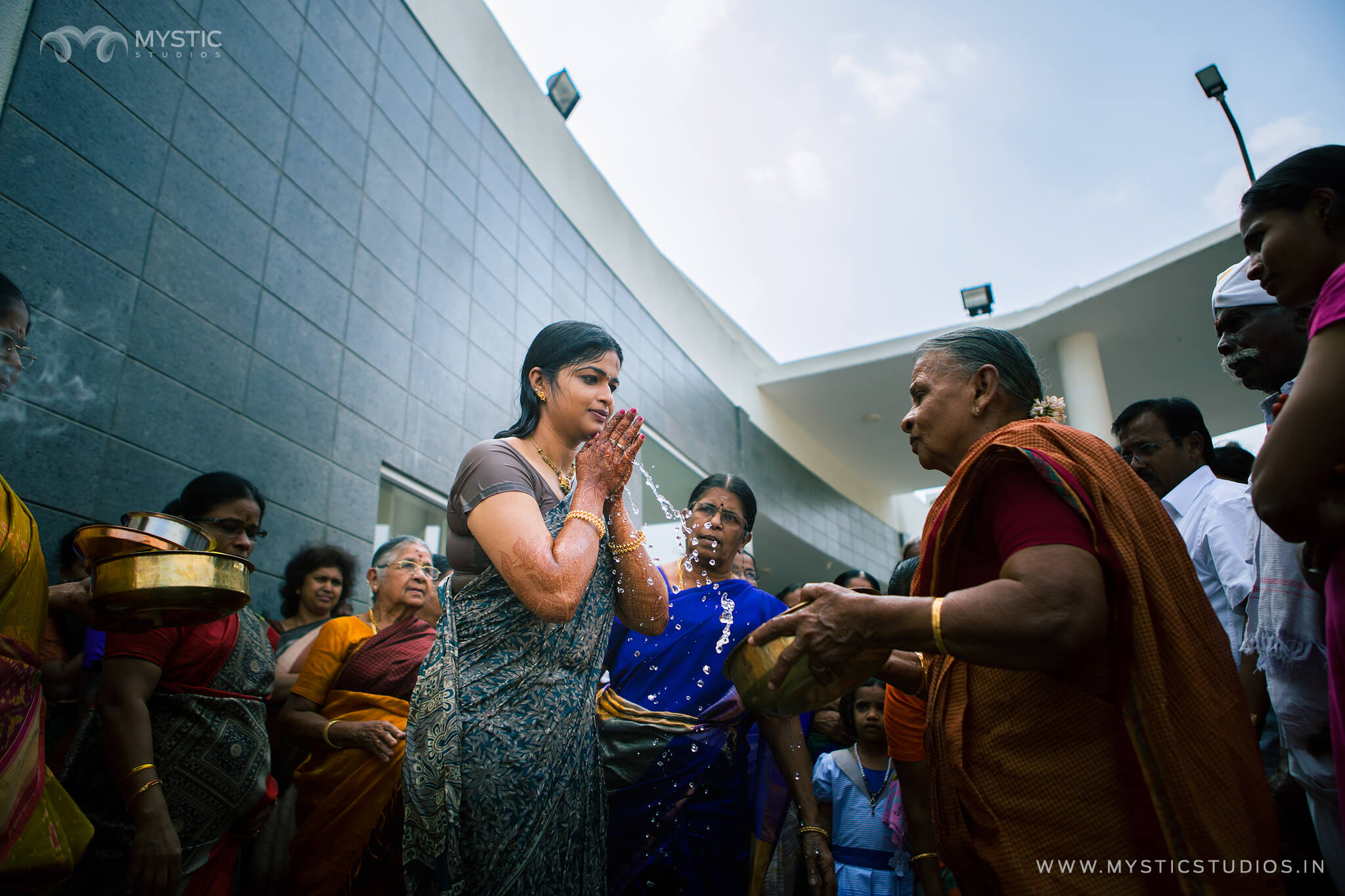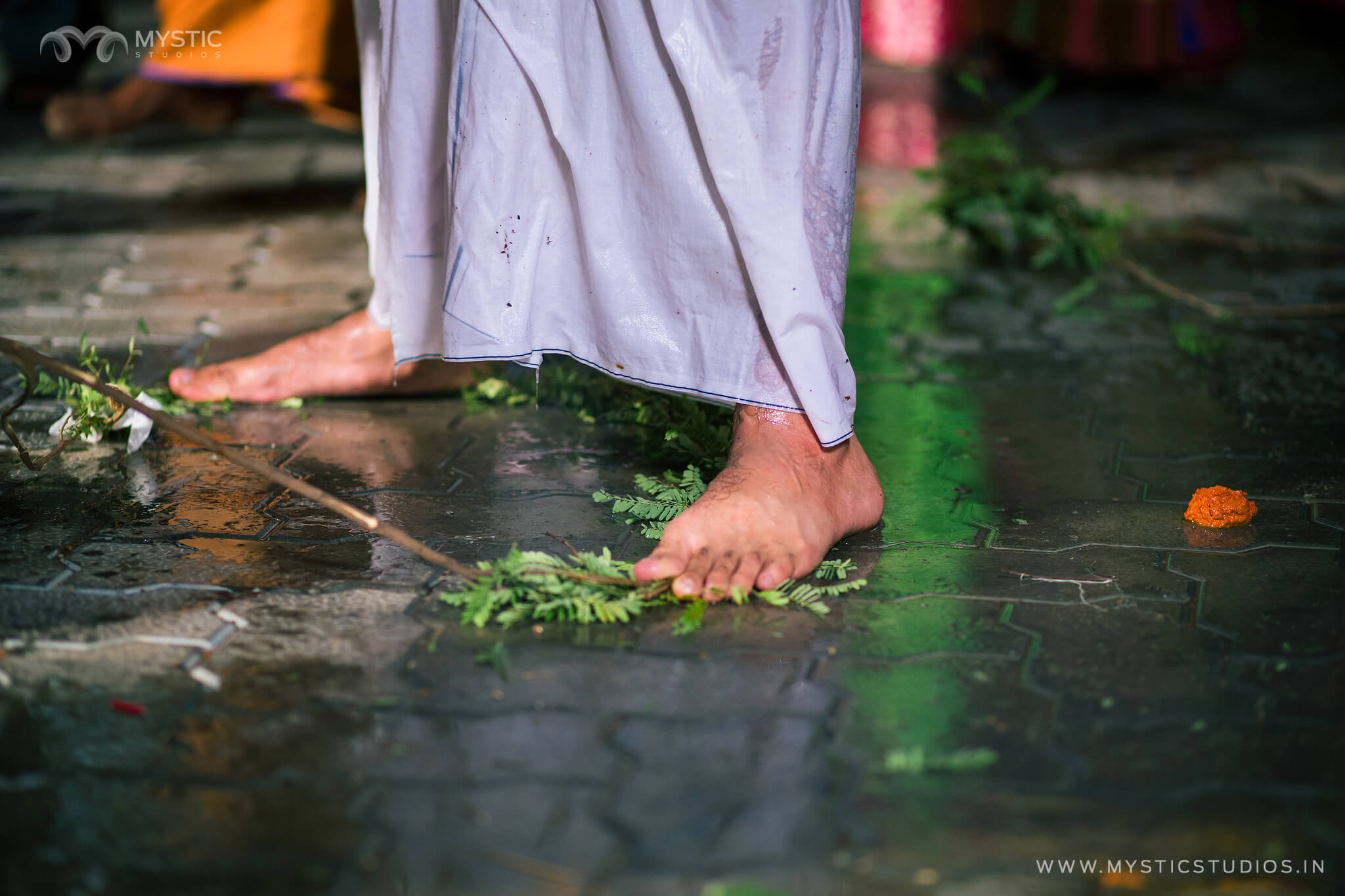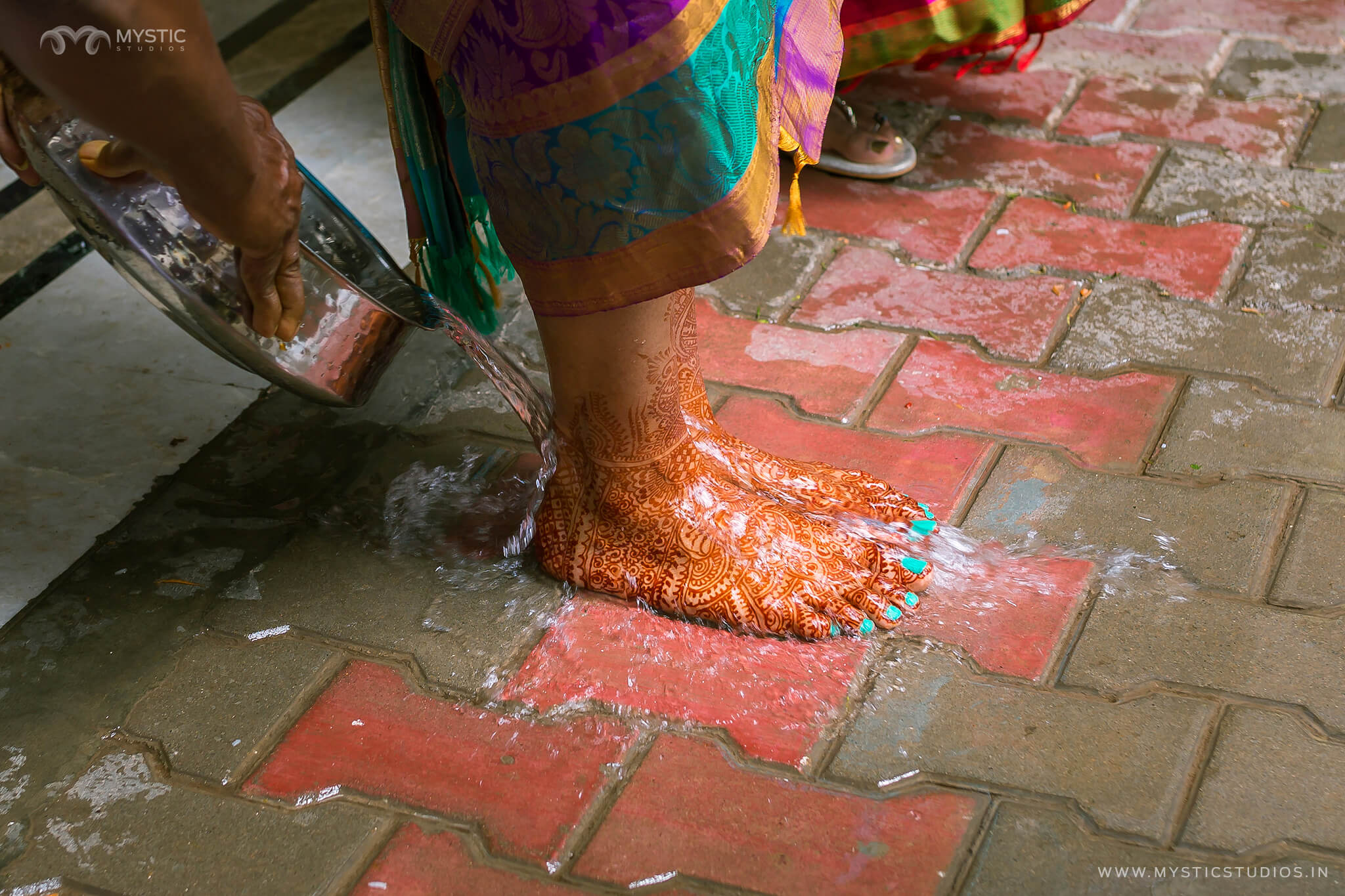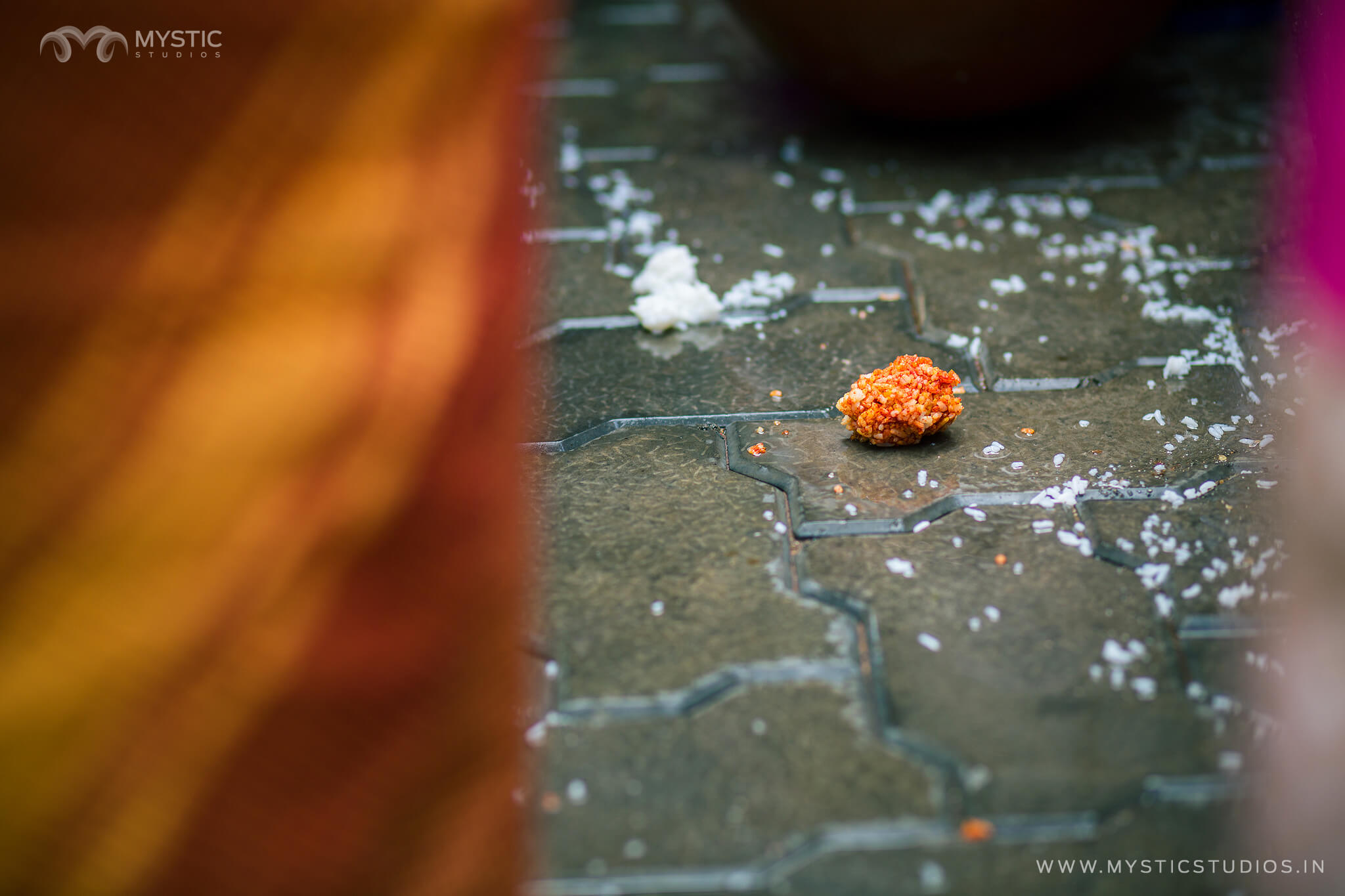 Having shot 450+ weddings all over India and few in Singapore,Dubai,US and London, Mystic Studios is one the artistic wedding photography company in Chennai and Coimbatore.If you enjoyed this post, we would be very grateful if you'd help it spread to a friend. Sharing is caring. Spread Love. And don't forget to check our other works by clicking here.