Praveen & Shrinithi | Tamil Brahmin Wedding
Tamil Brahmin Weddings are fun to shoot, as both the families celebrates with lots of fun and rituals. Few important rituals are Oonjal ceremony, Kanyadhaanam & Mangalya Dharanam.
In Oonjal ceremony, the bride and groom sit on the swing. As they swing, the elders throw red and yellow coloured rice balls onto them in four different directions. The Oonjal signifies the Ups and Downs of life.
In Kanyadhaanam, the bride is given away as a gift in marriage to the bridegroom. This ritual is done by making the bride seated on the lap of her father. A ring made of kusa the sacred Dharbha grass is placed on the head of the bride and a yoke is placed over it. The gold mangal sutra called Thali is placed right on the aperture of the same. The vedic chanting is made by the priests praying God to bestow happy and prosperous married life and advising the bride to offer herself fully to her husband.
Mangalya Dharanam is the most precious moment in ones life. The bride sits on her father's lap. The groom ties the Mangalya sutra around the bride's neck with prayers for his well being and for her to live hundred years.
Here's few light moments from the Wedding of Praveen & Shrinithi, when performing the above rituals.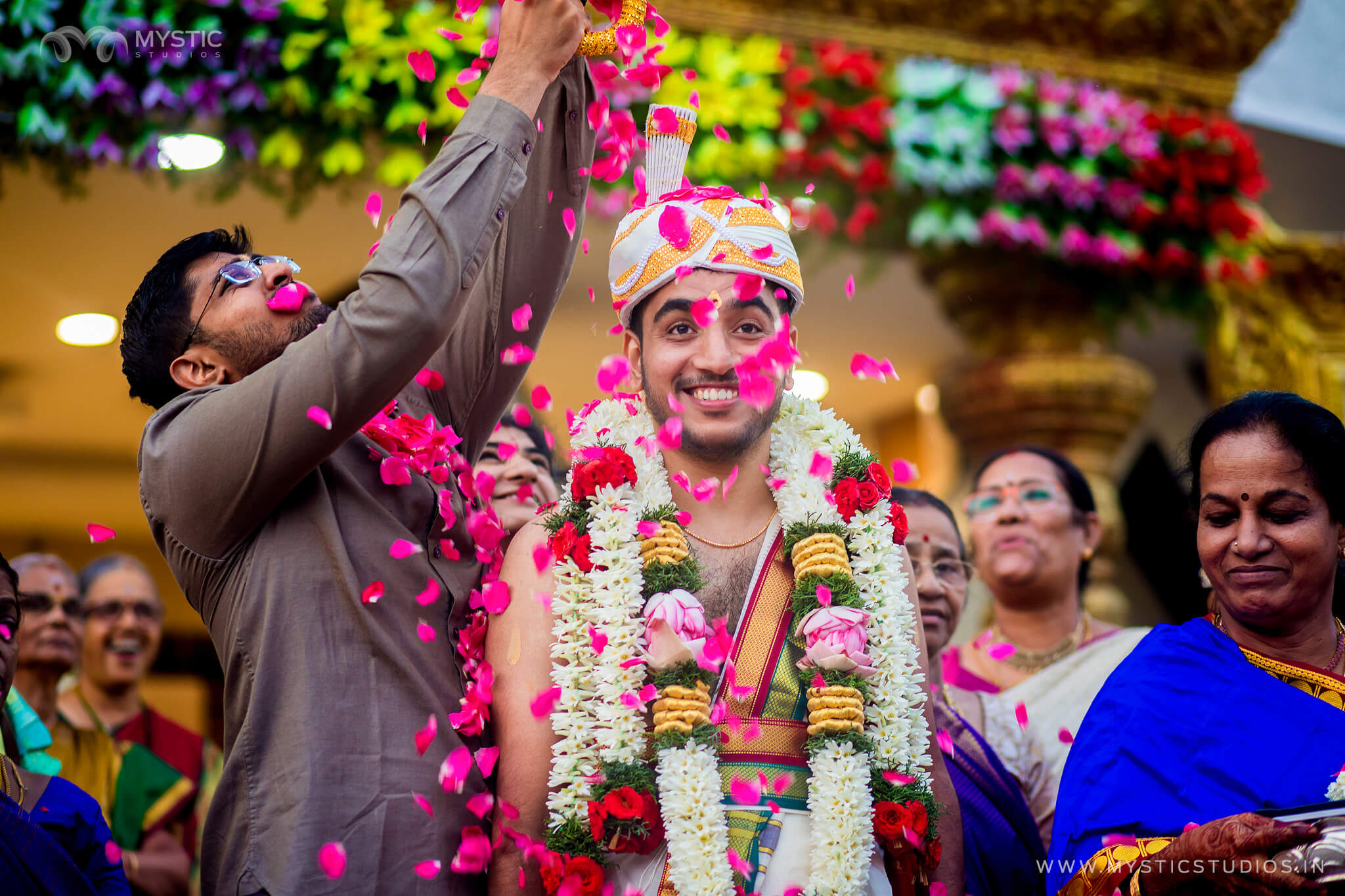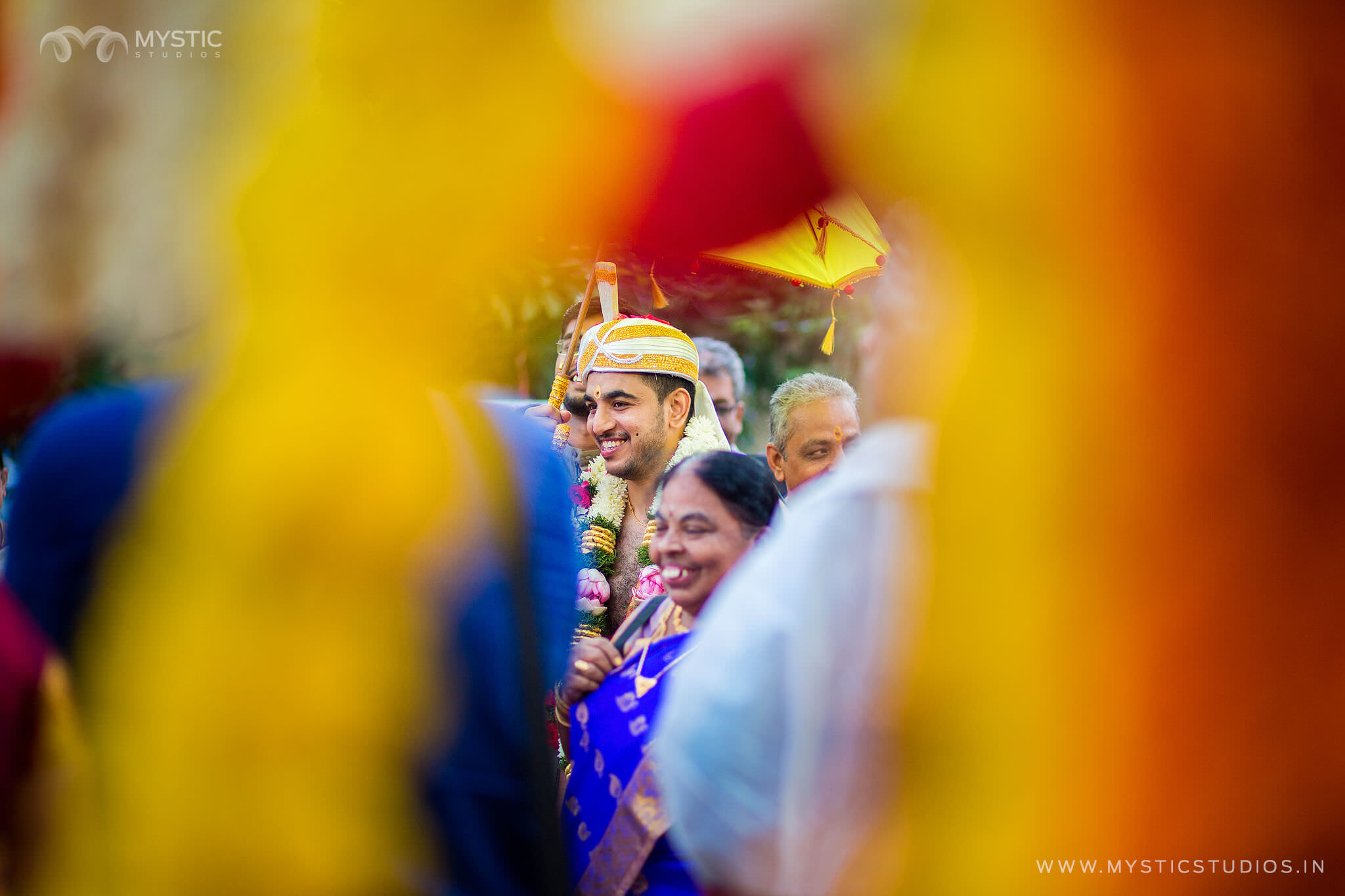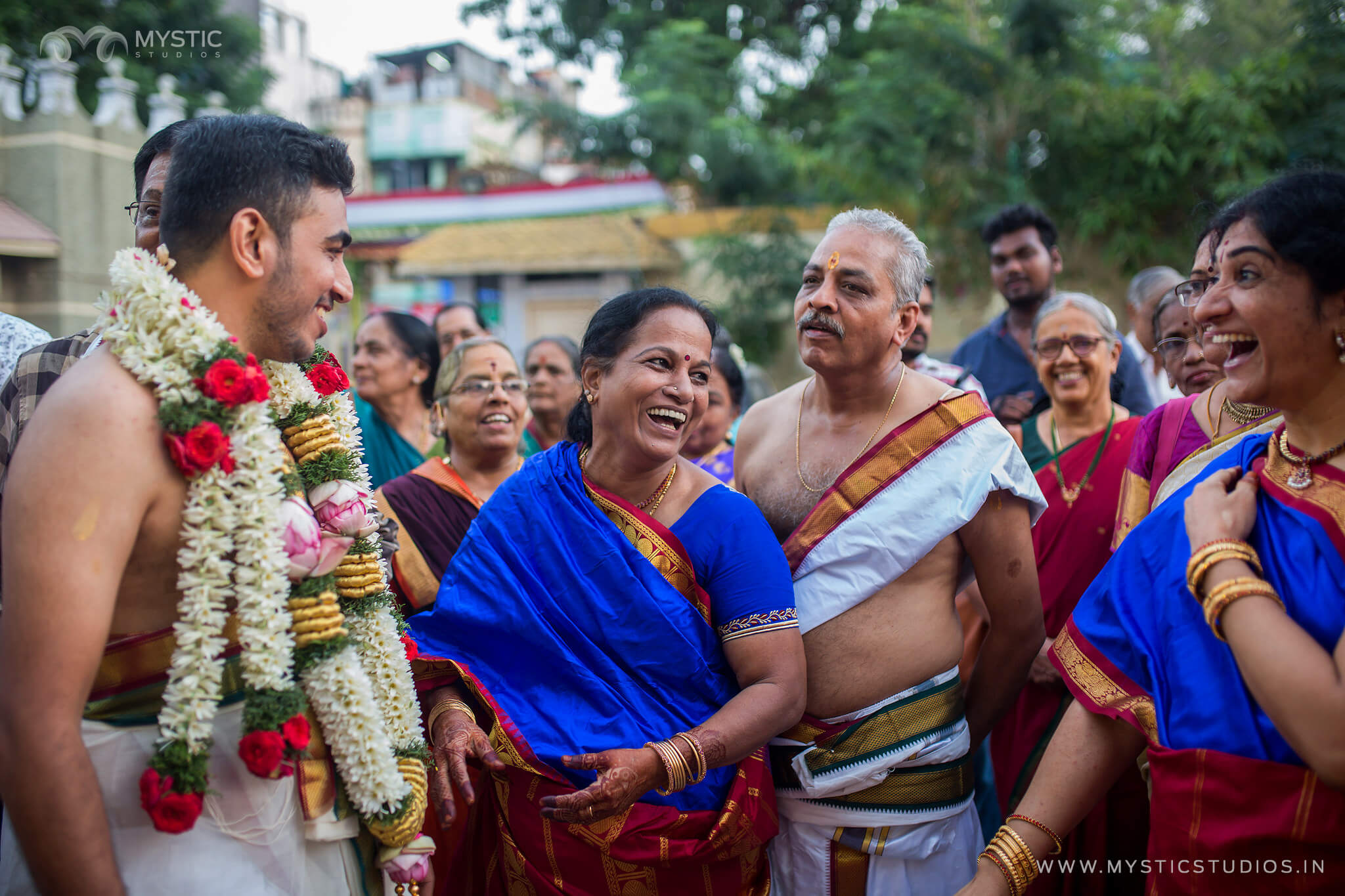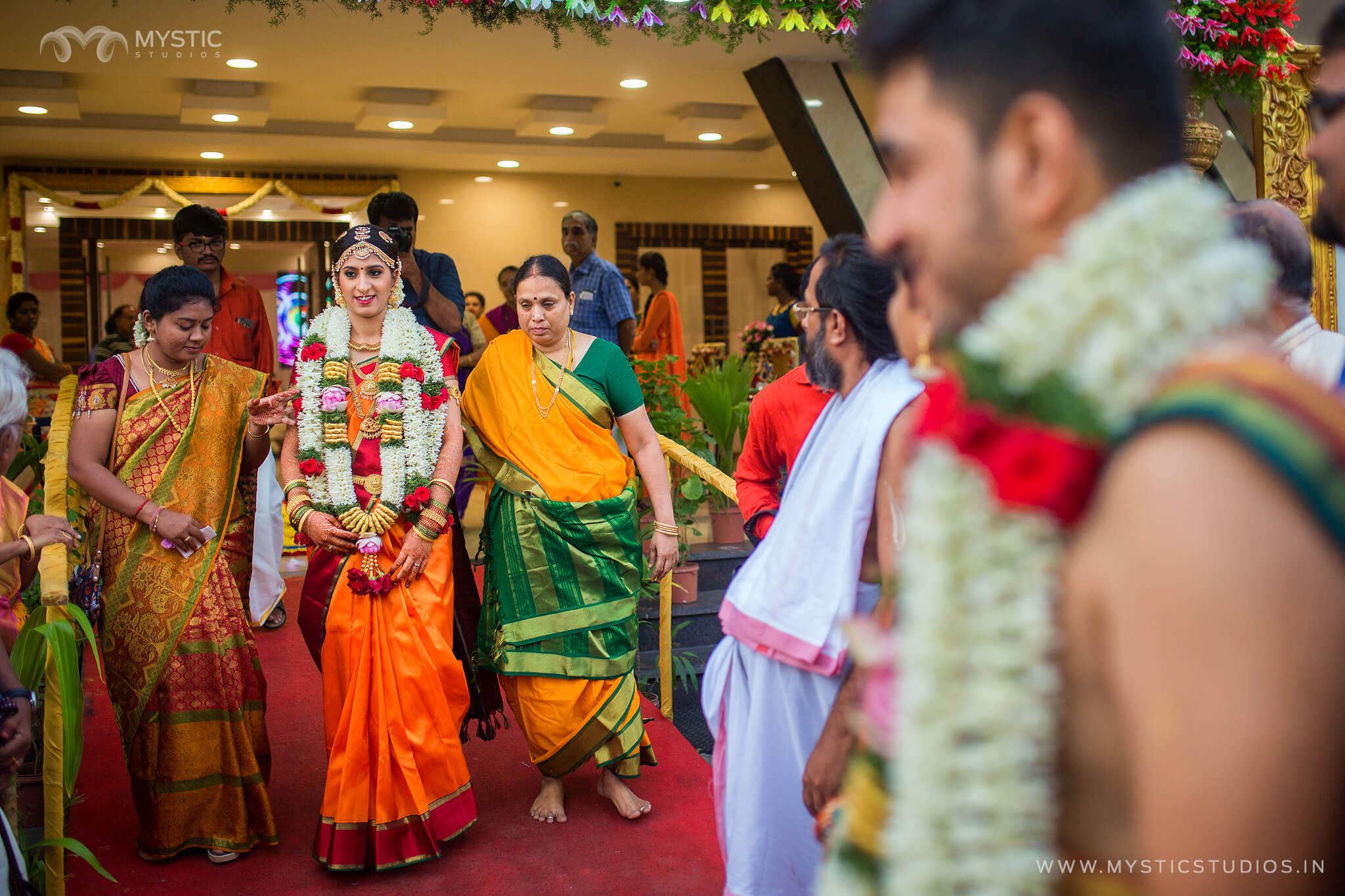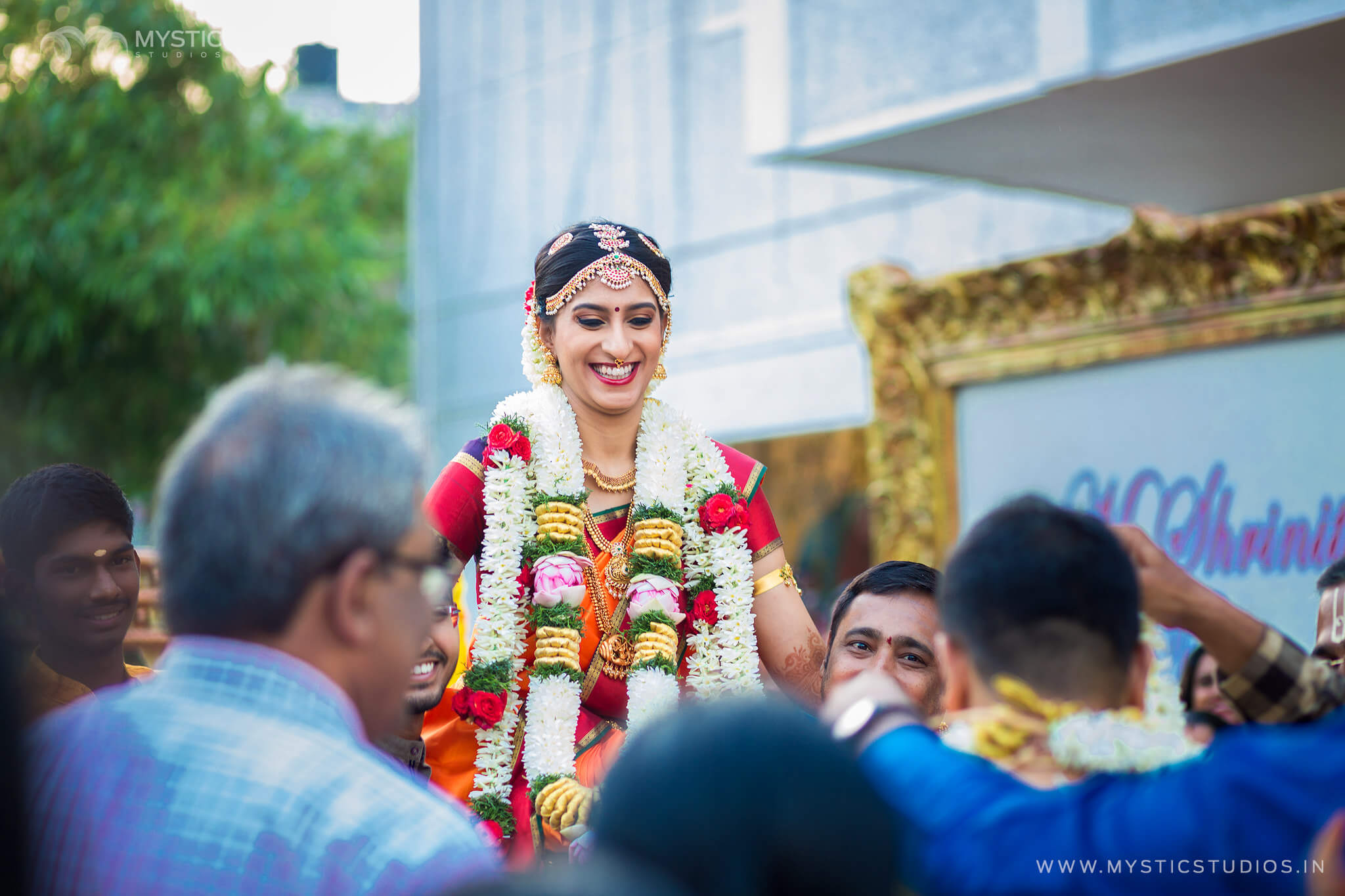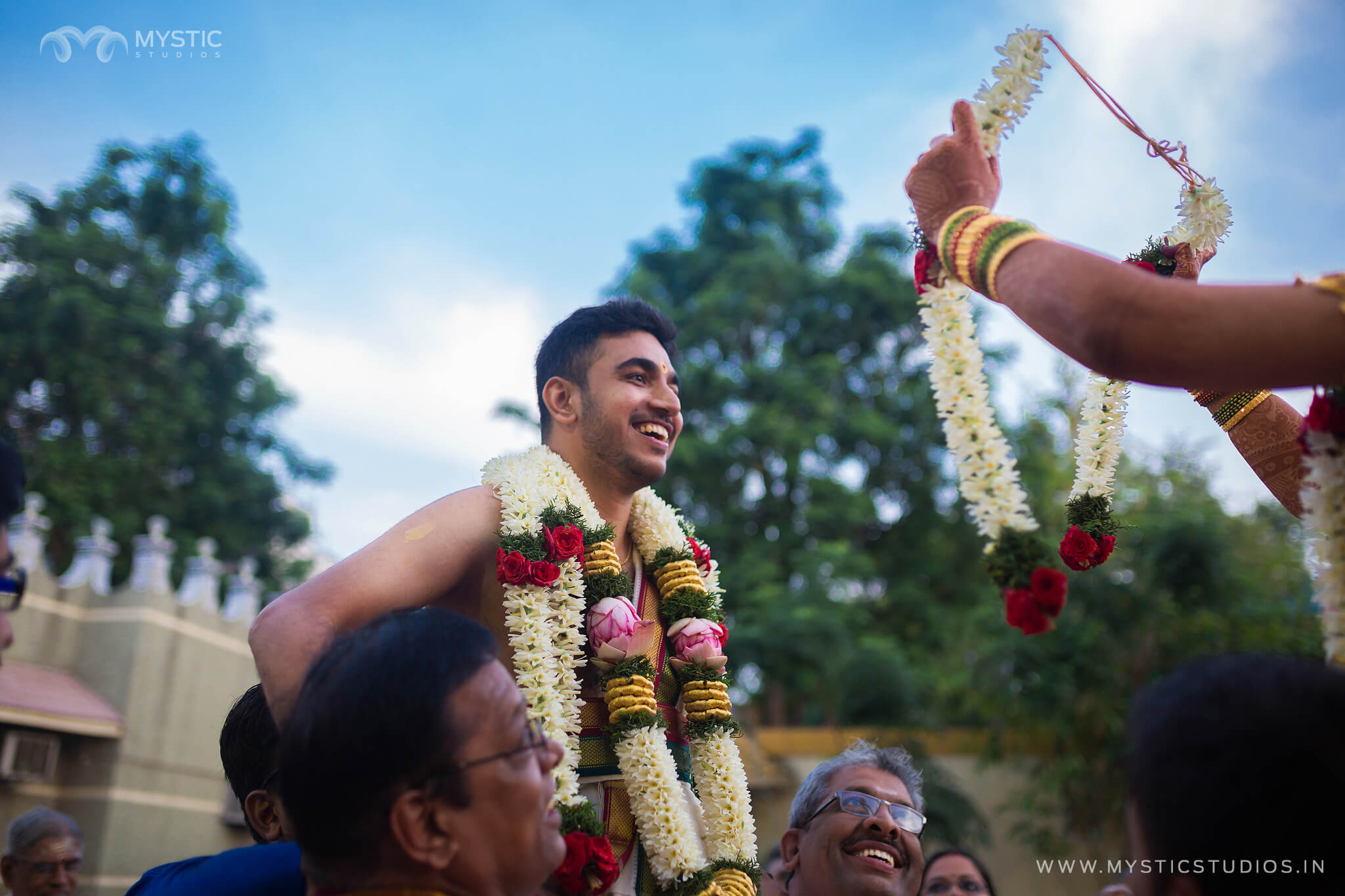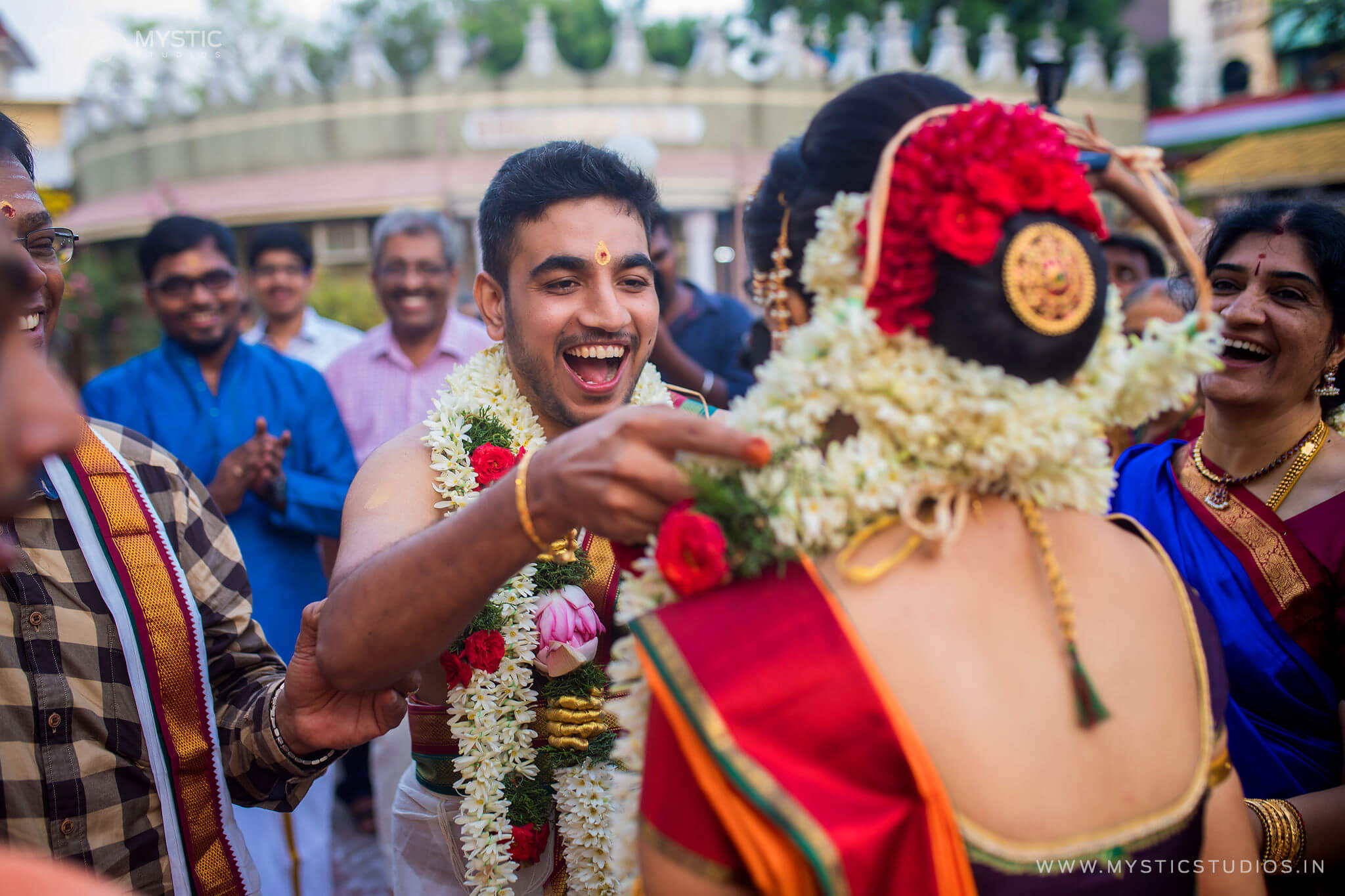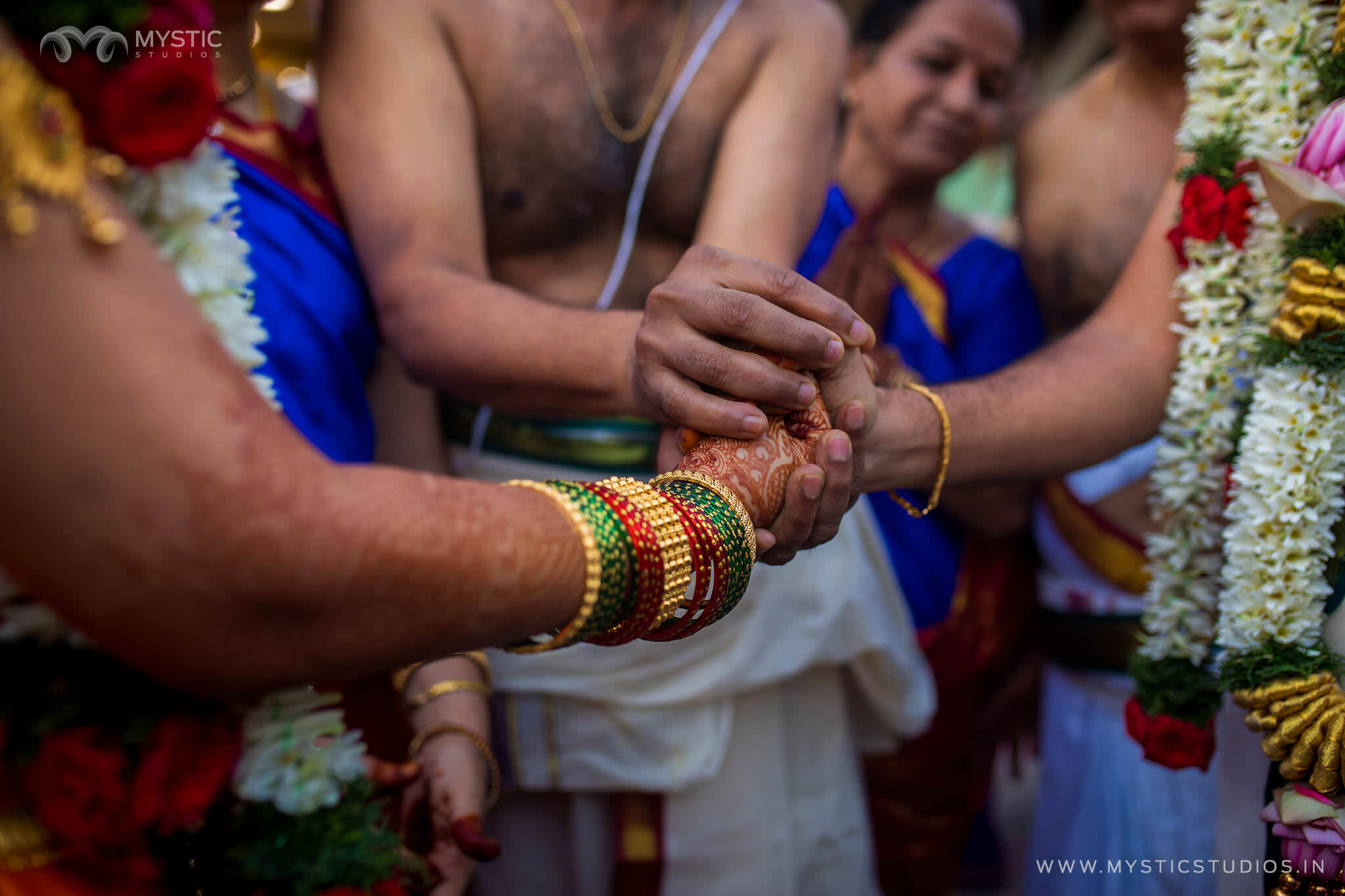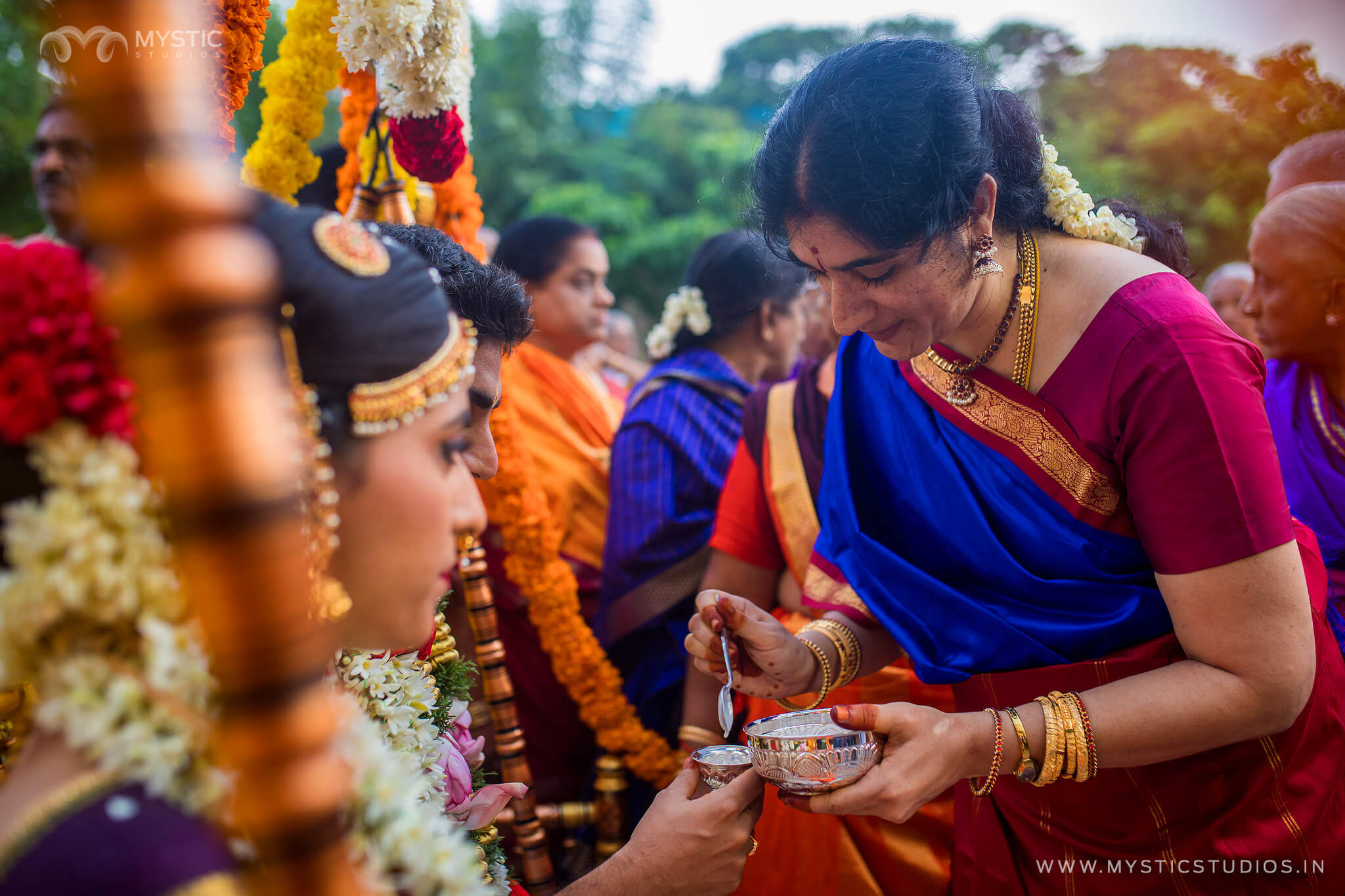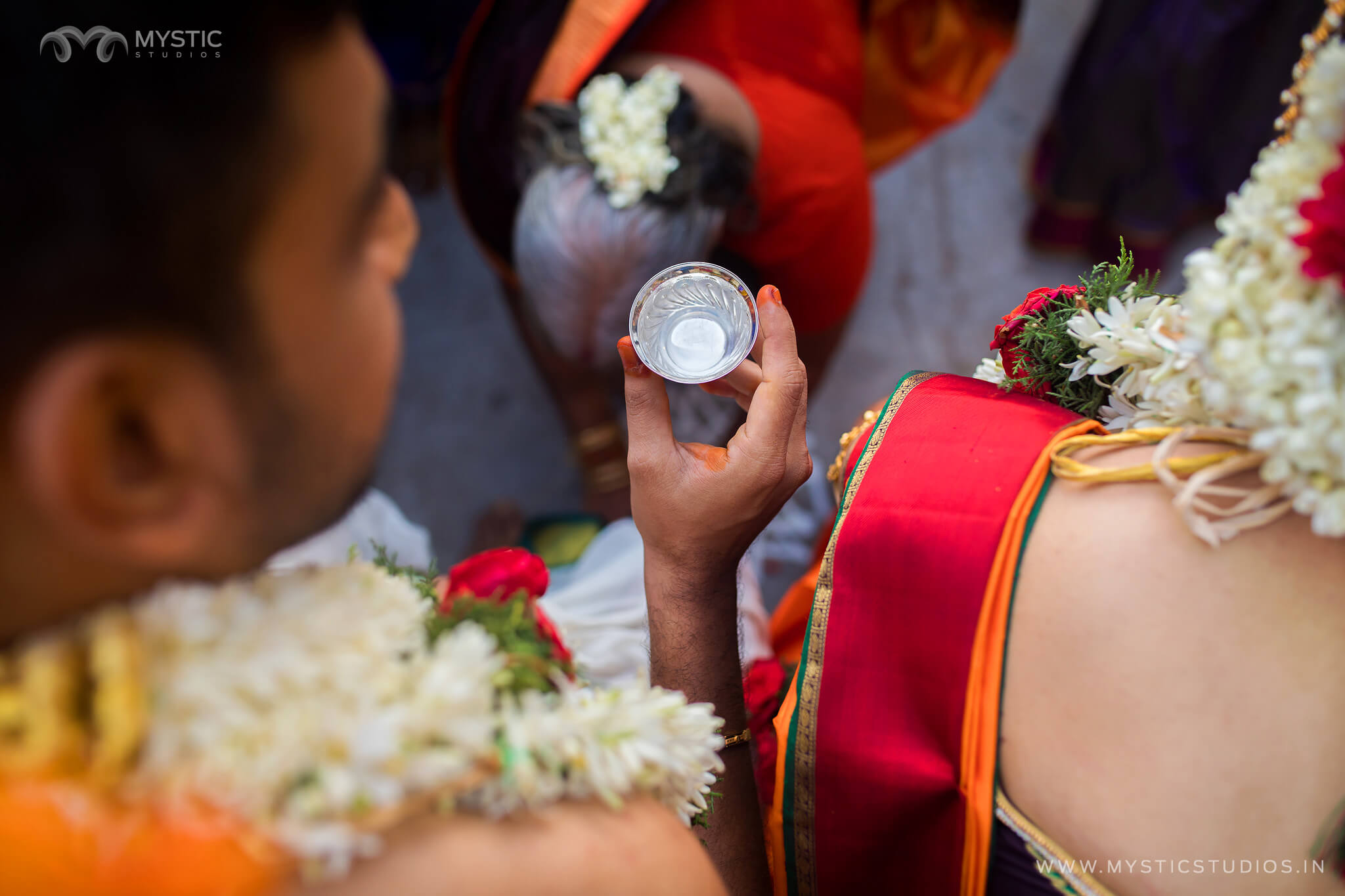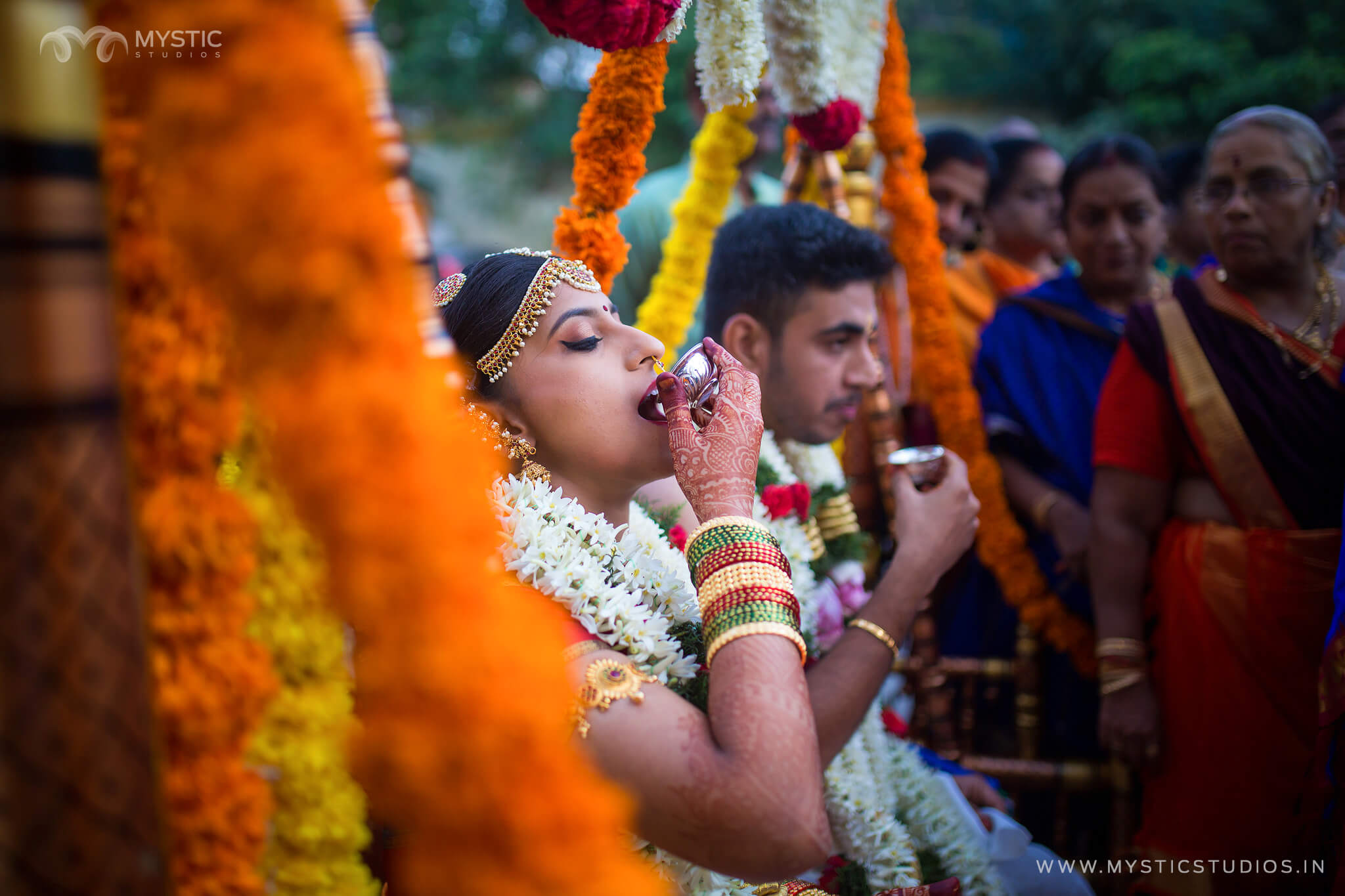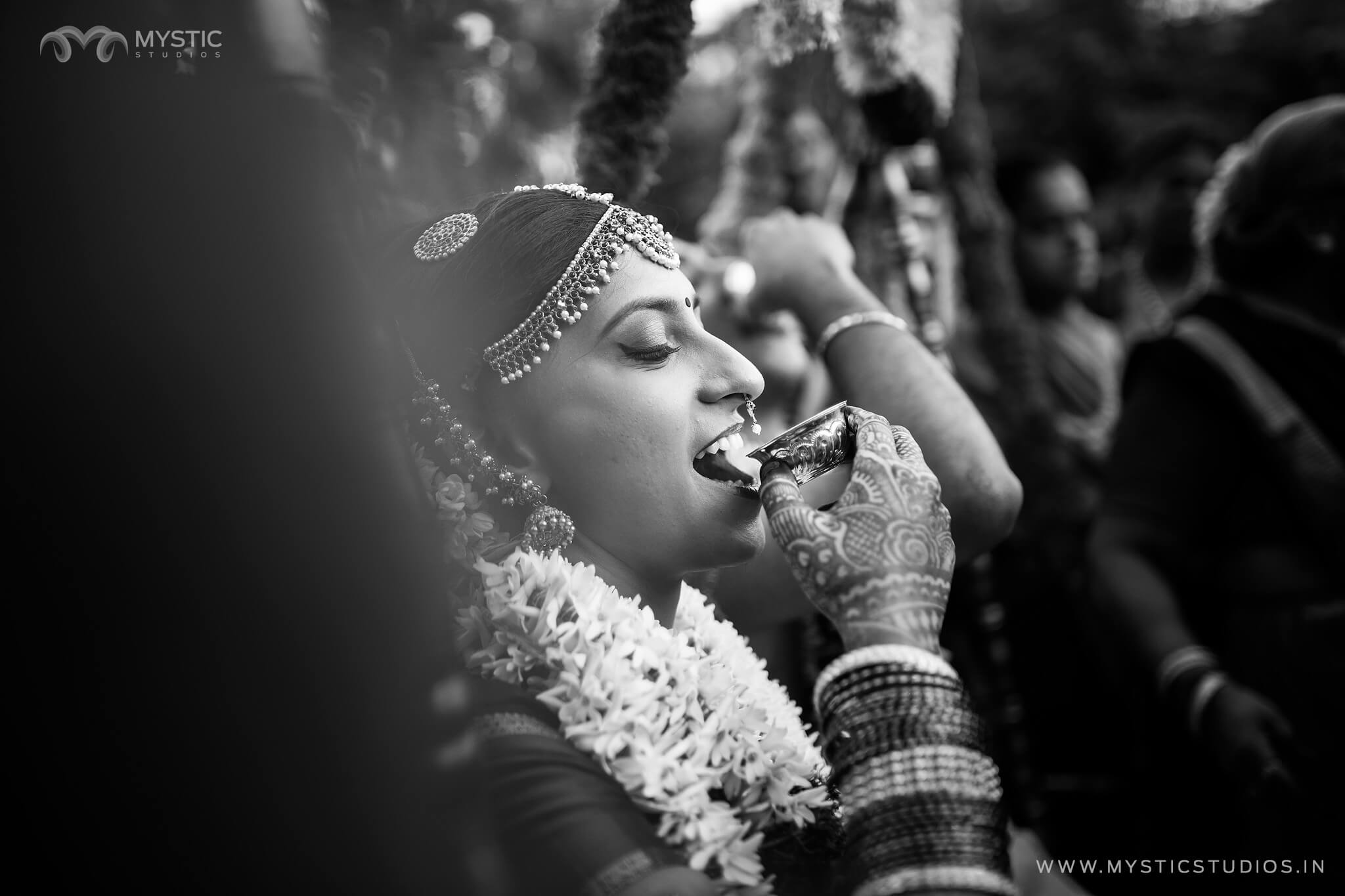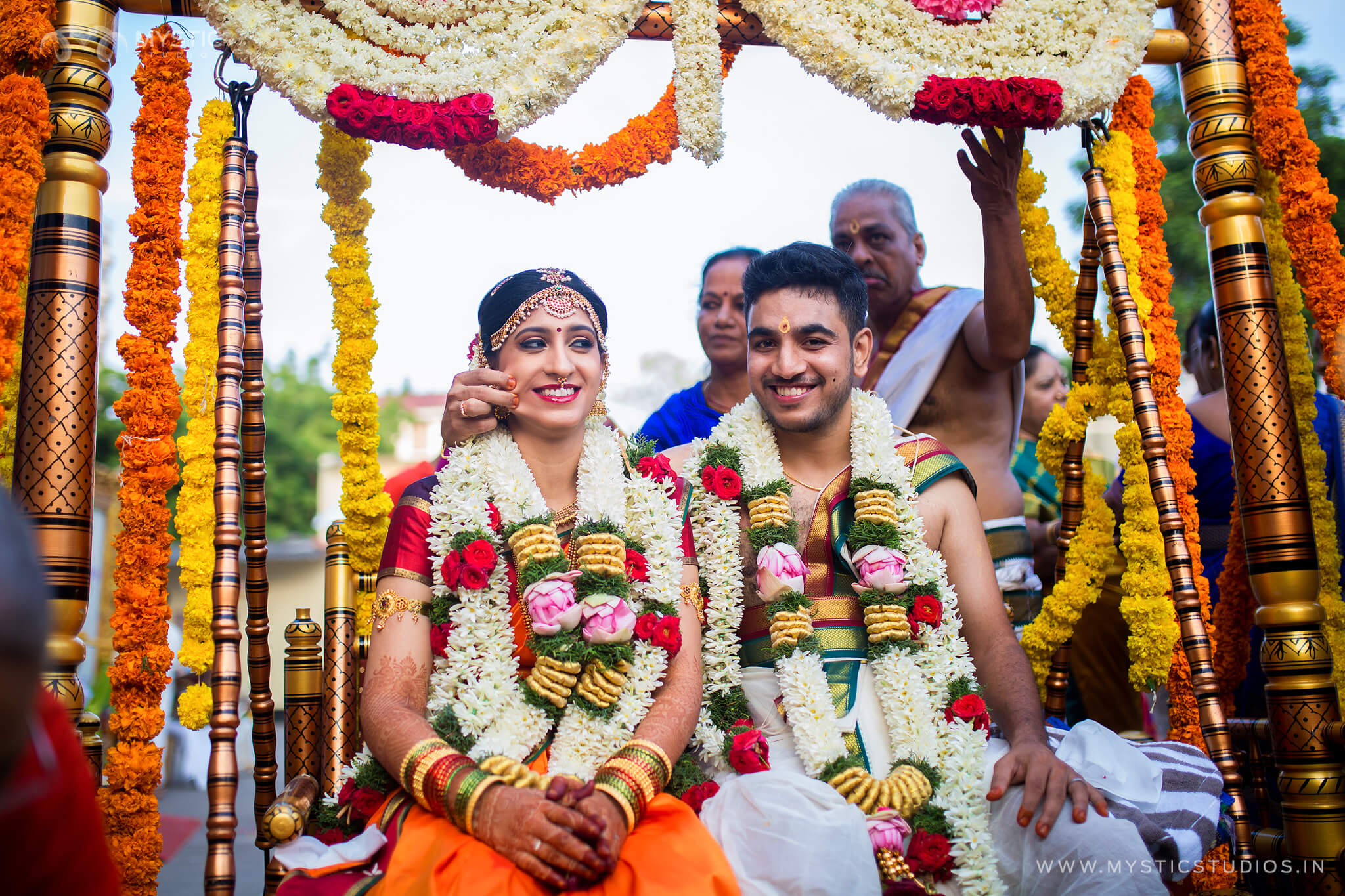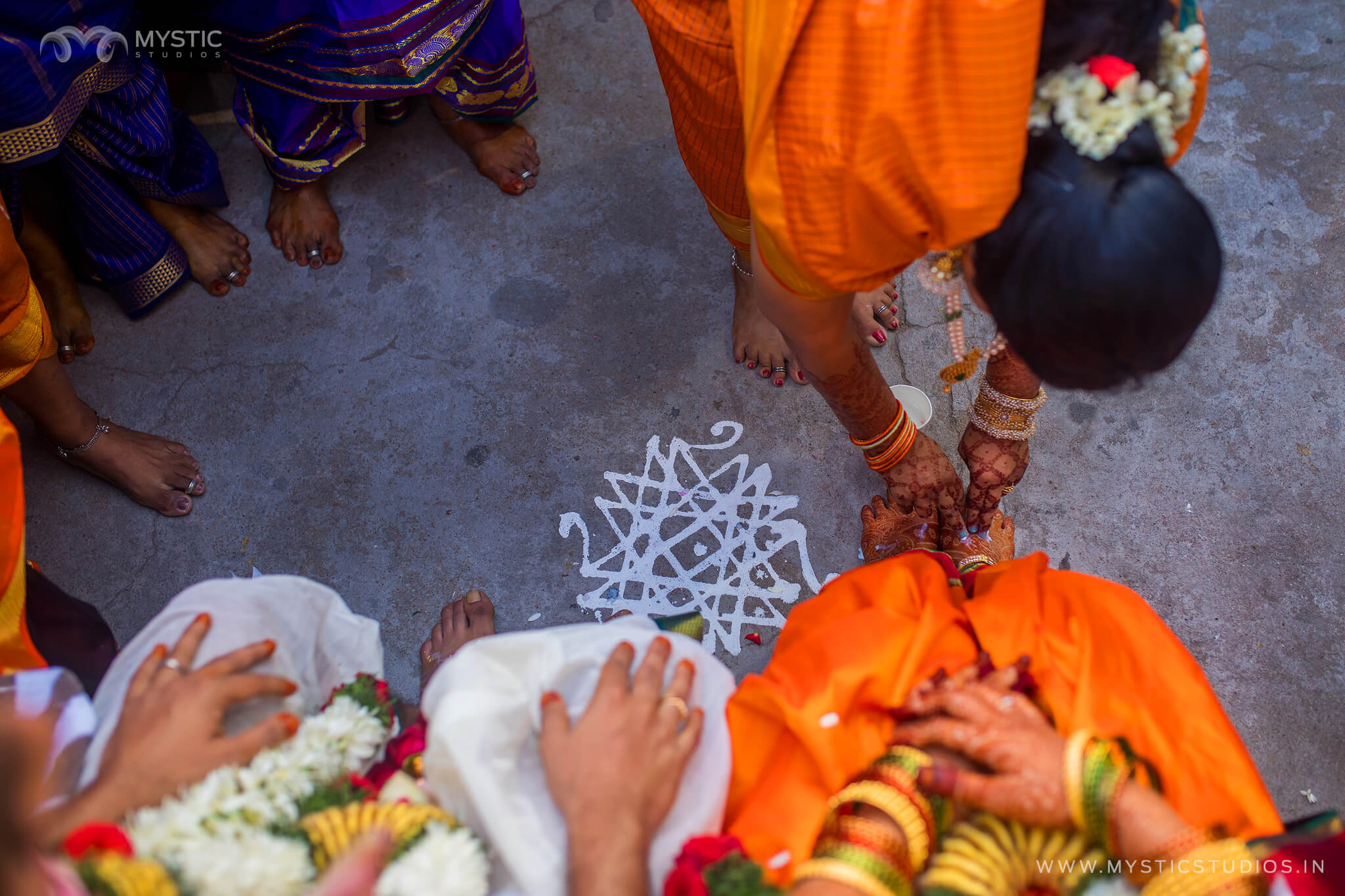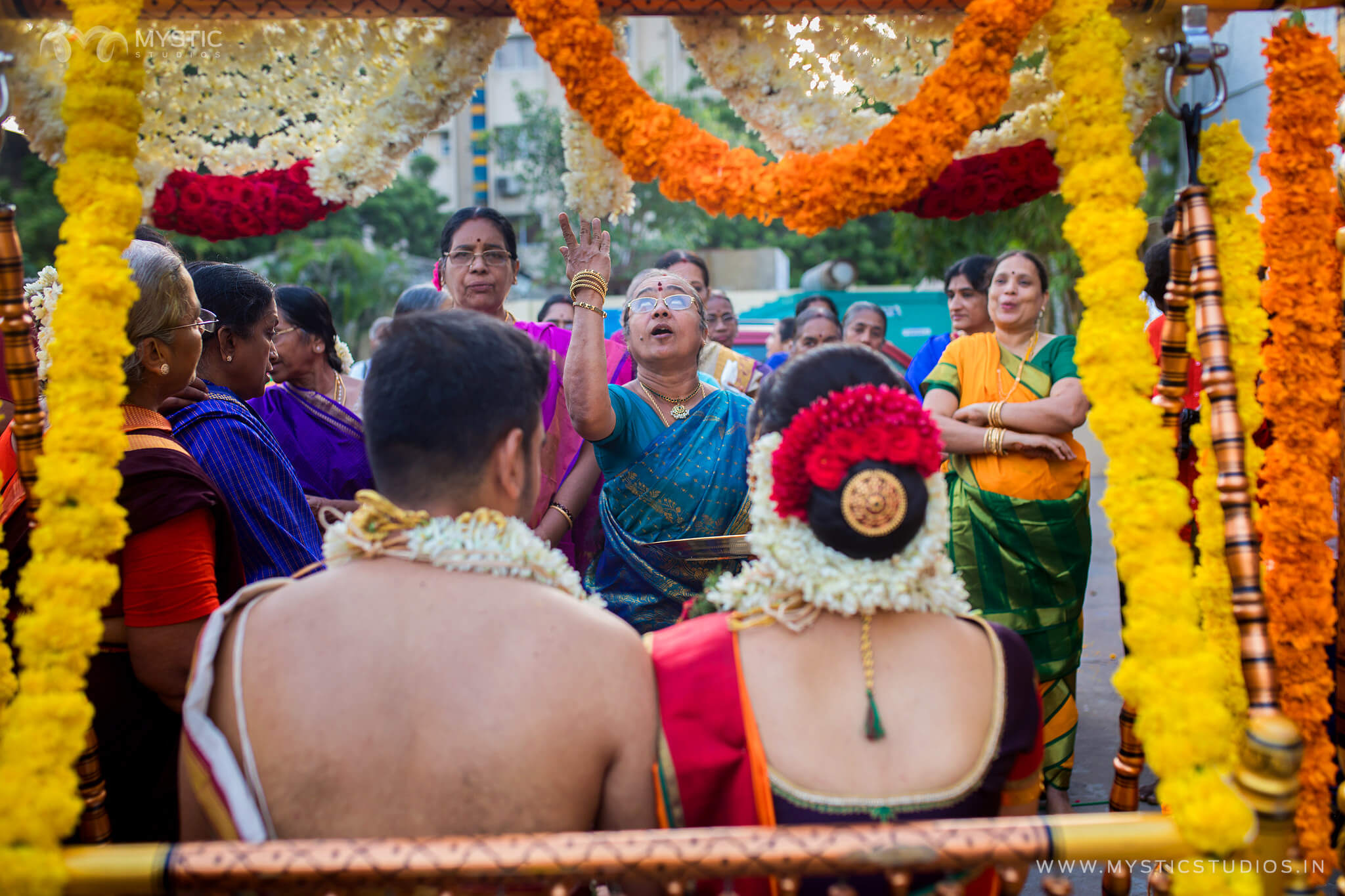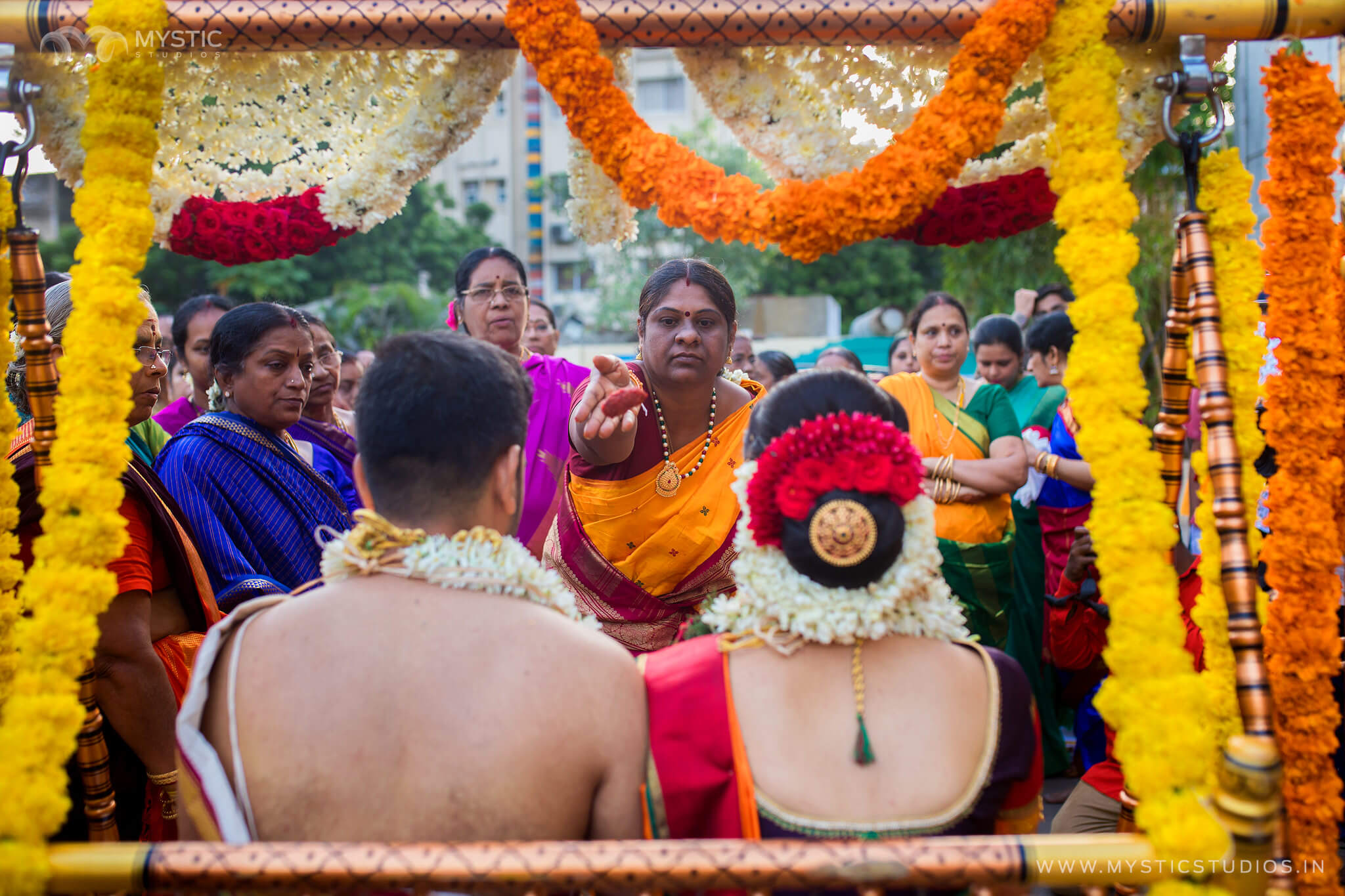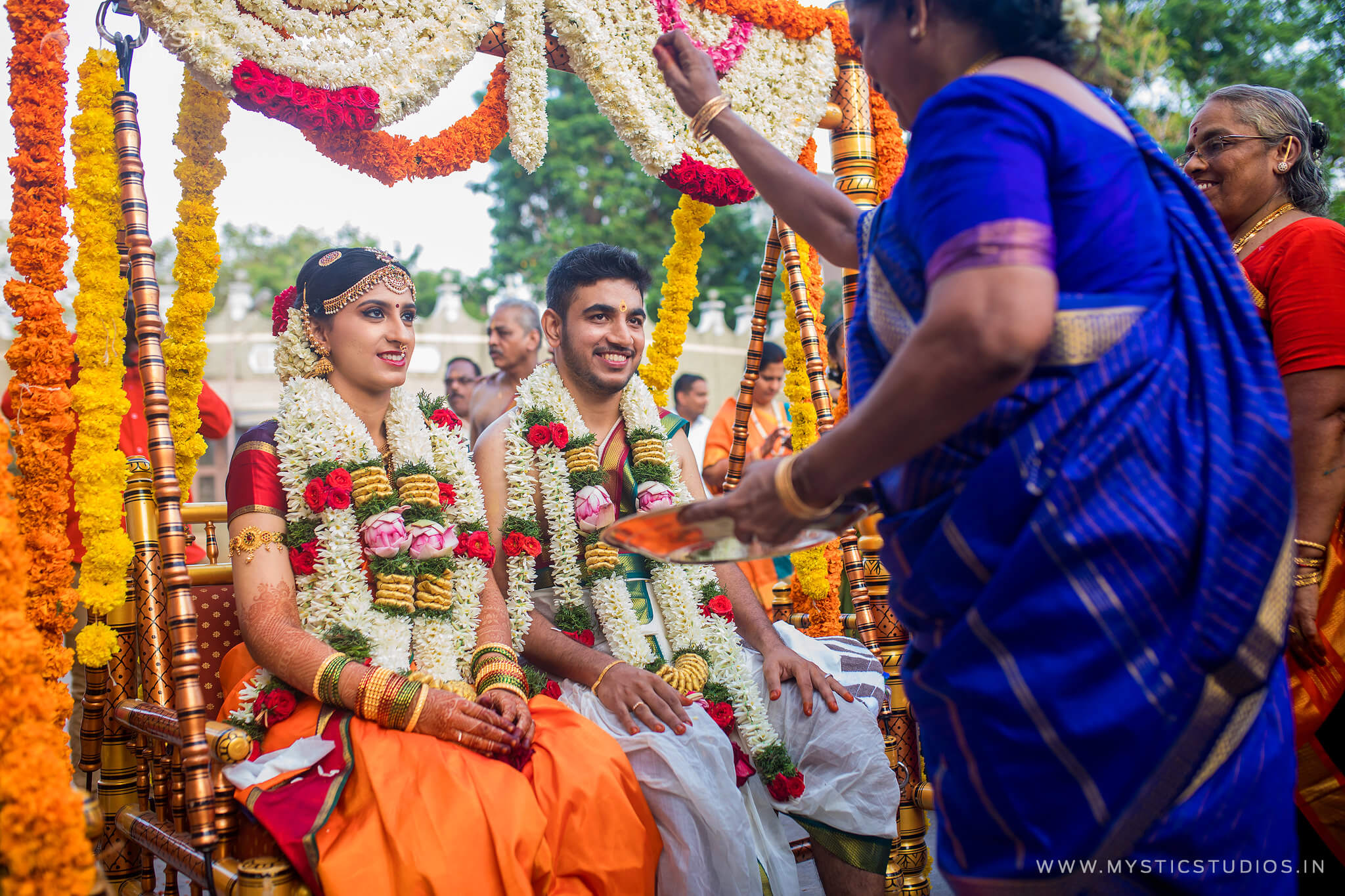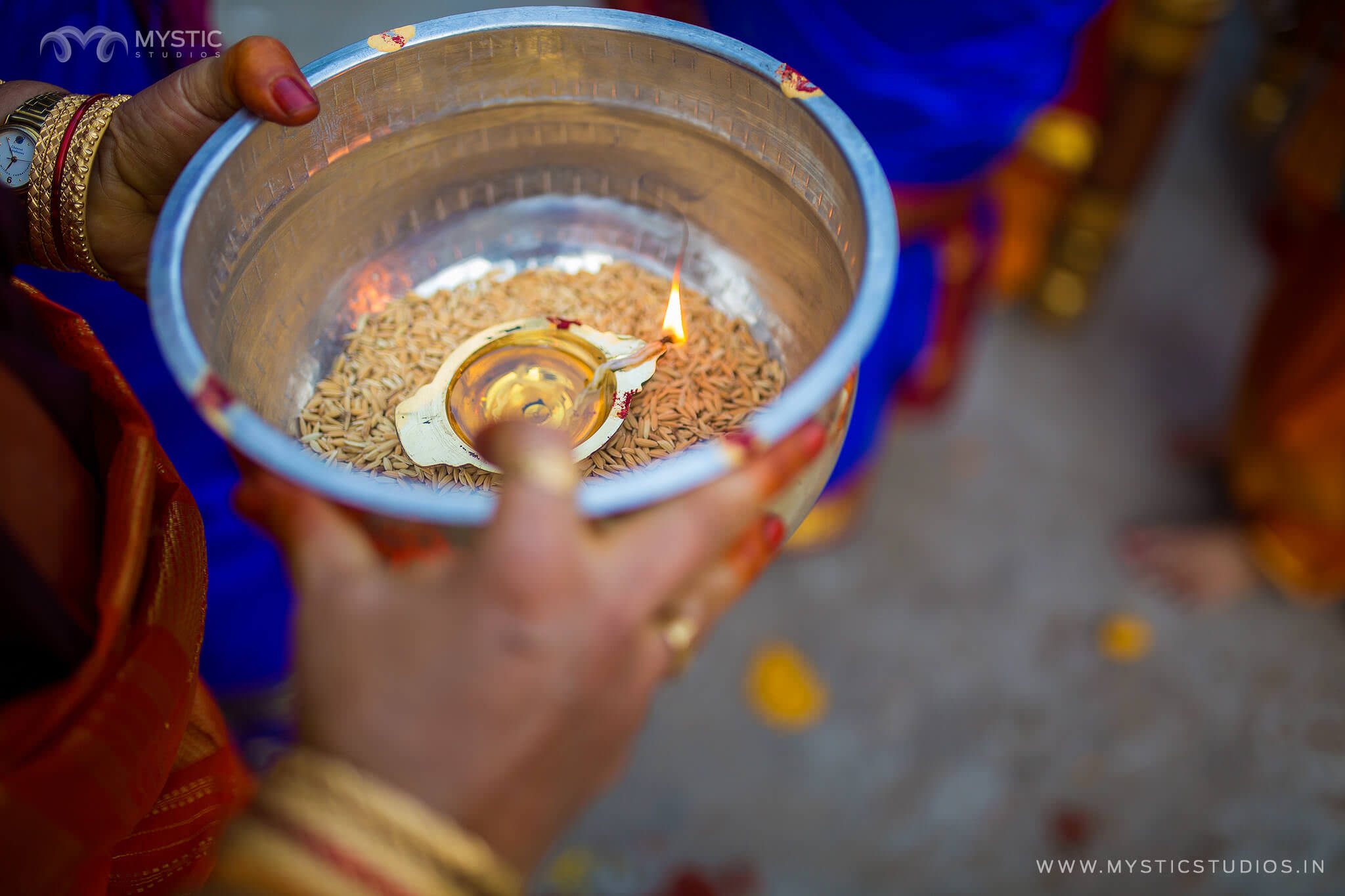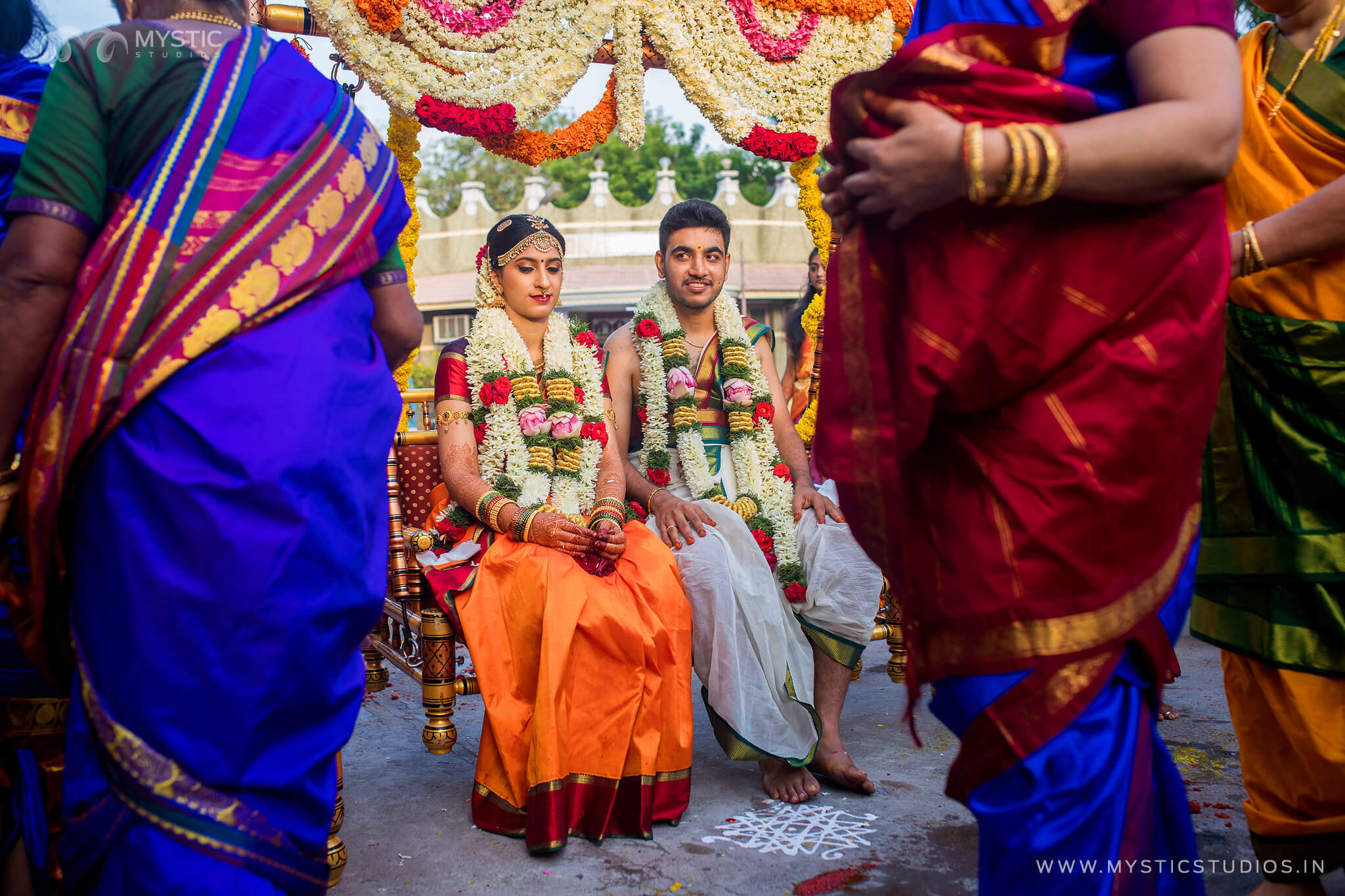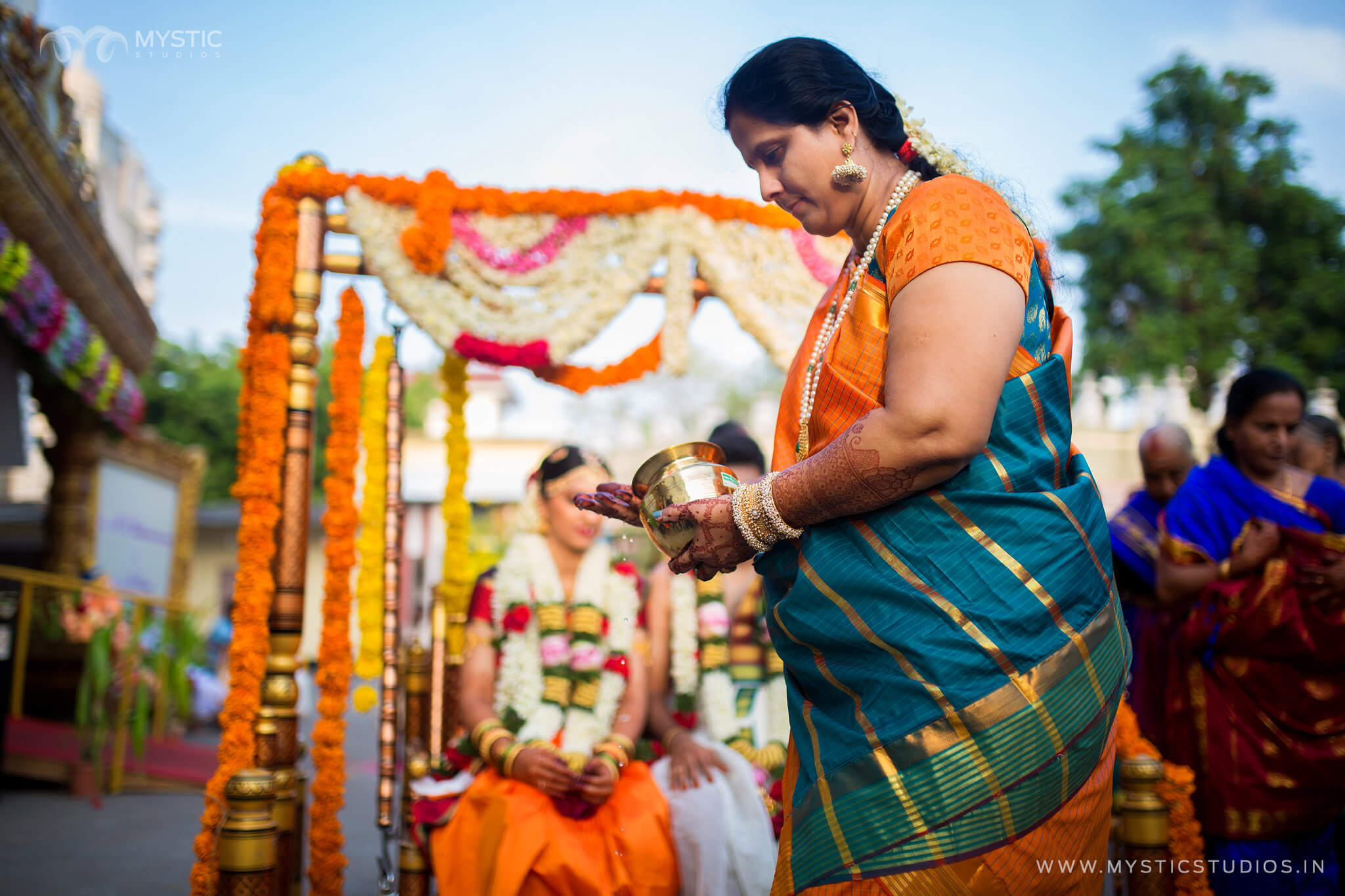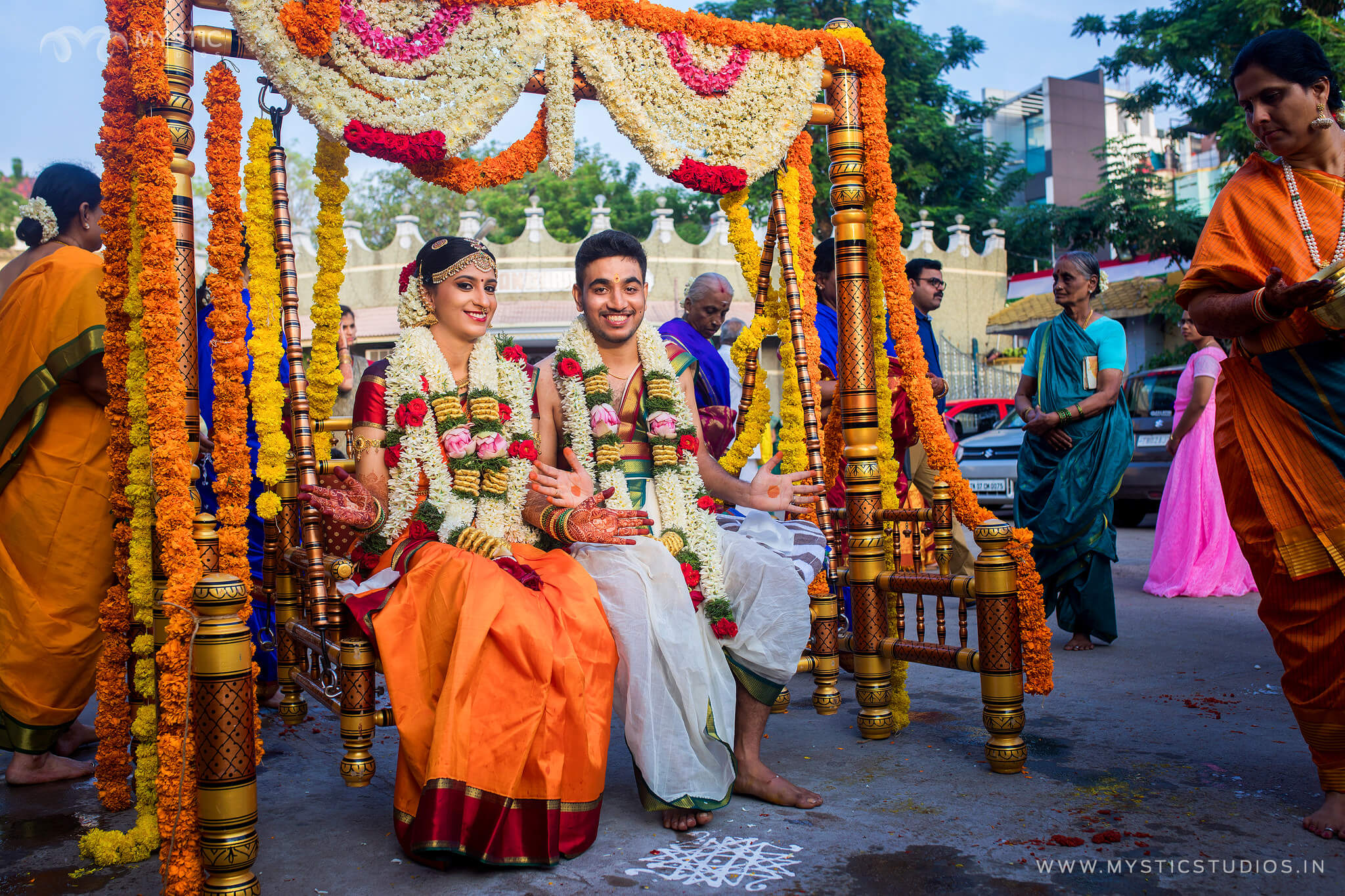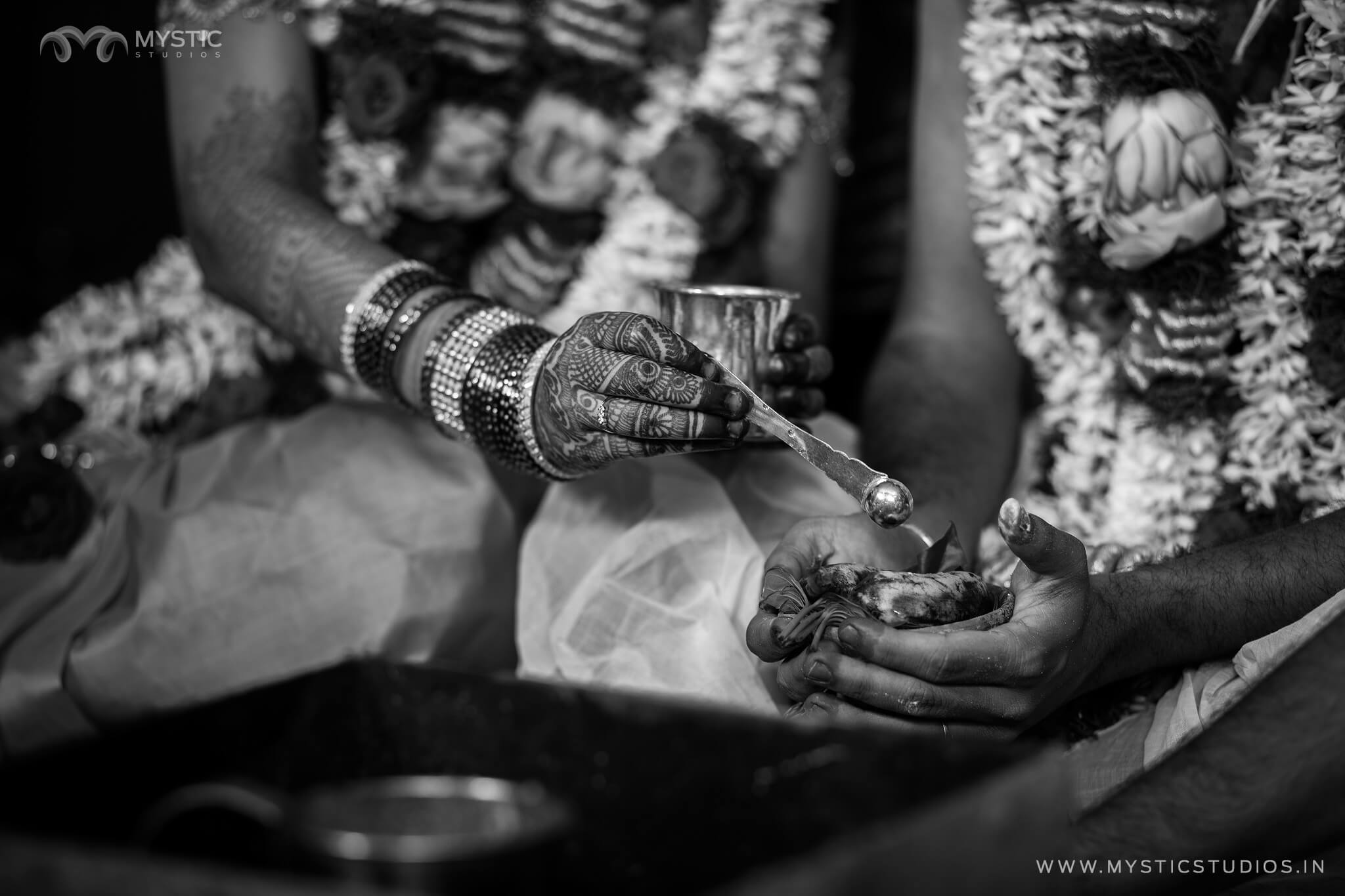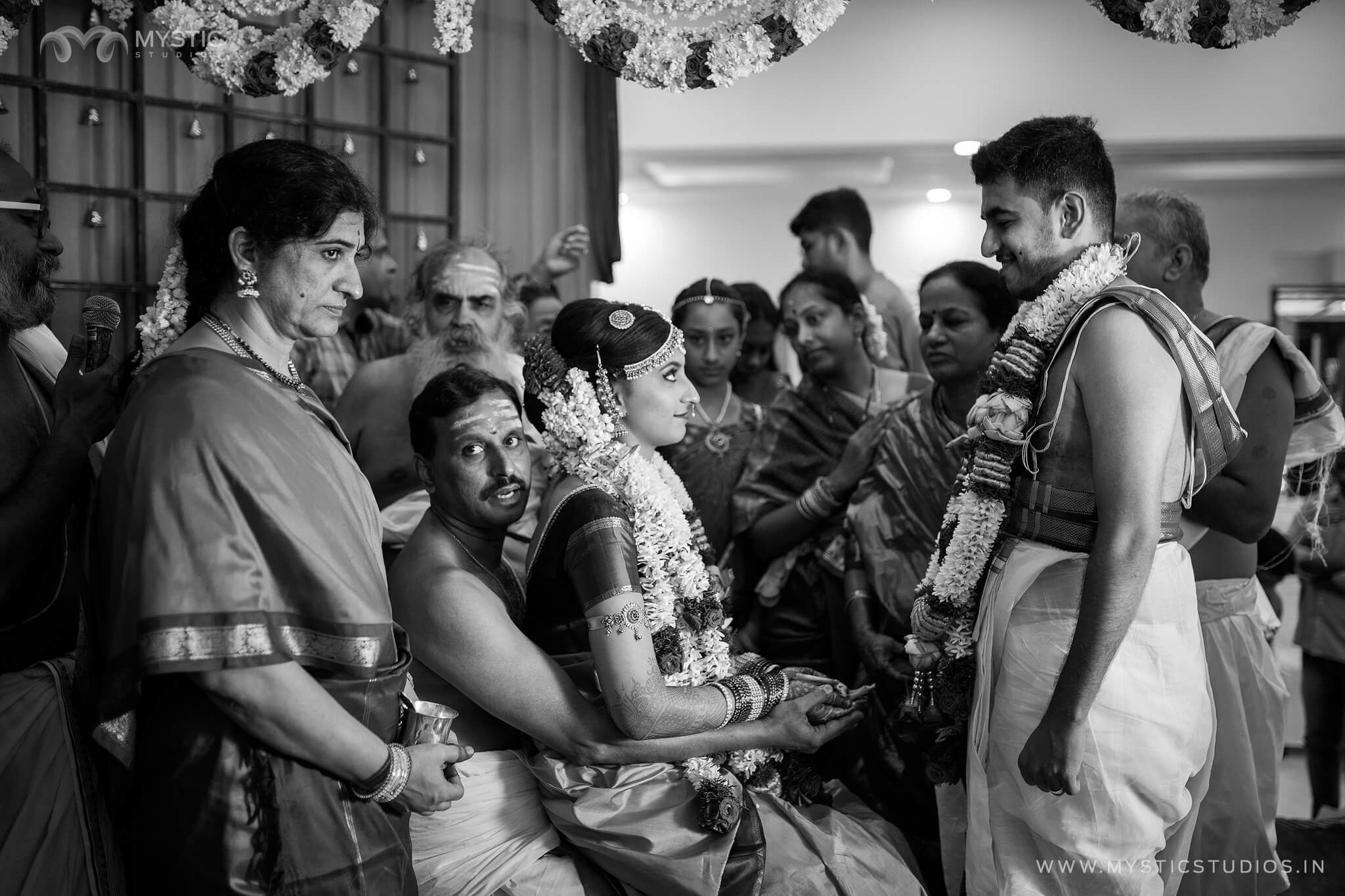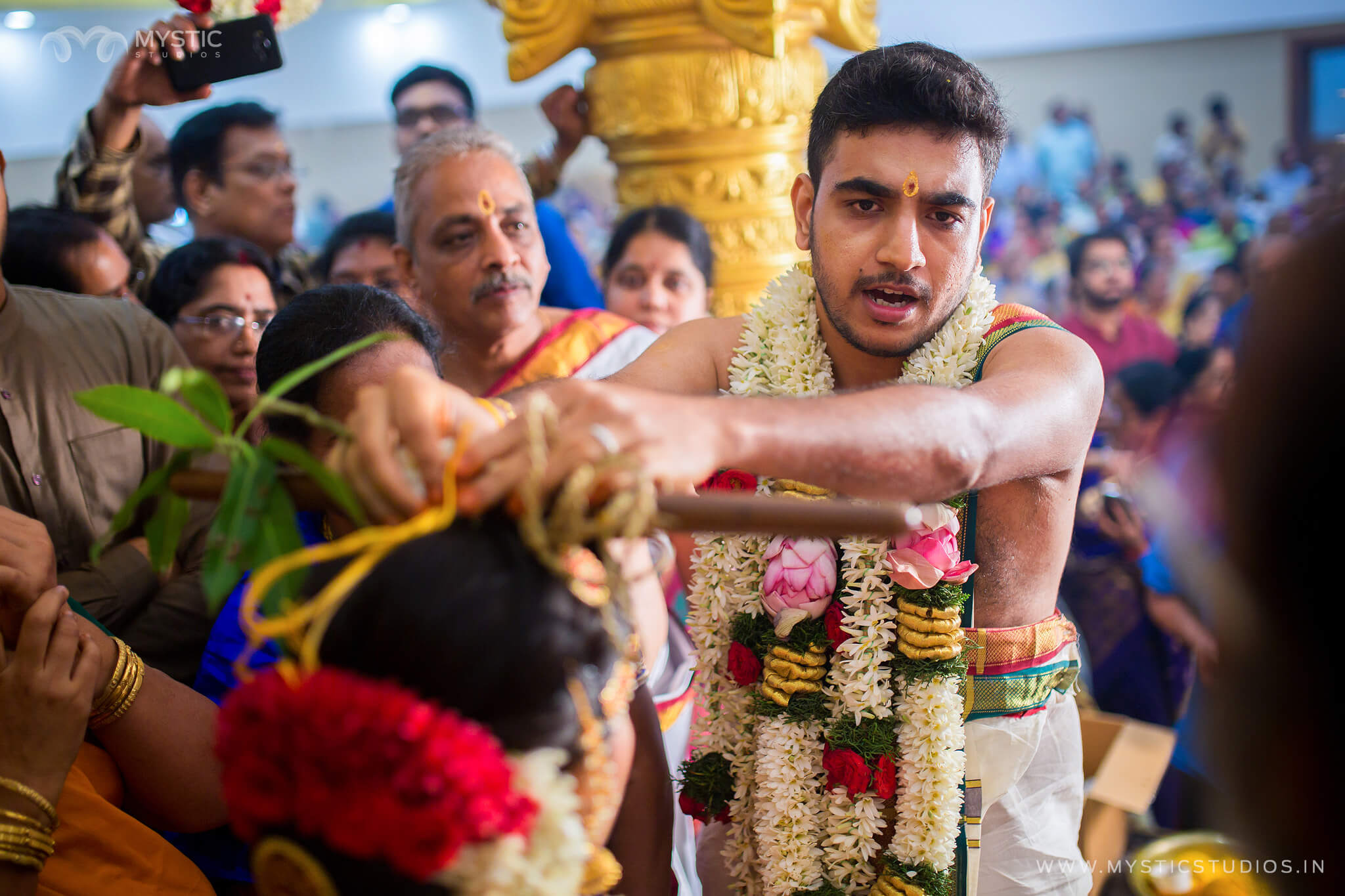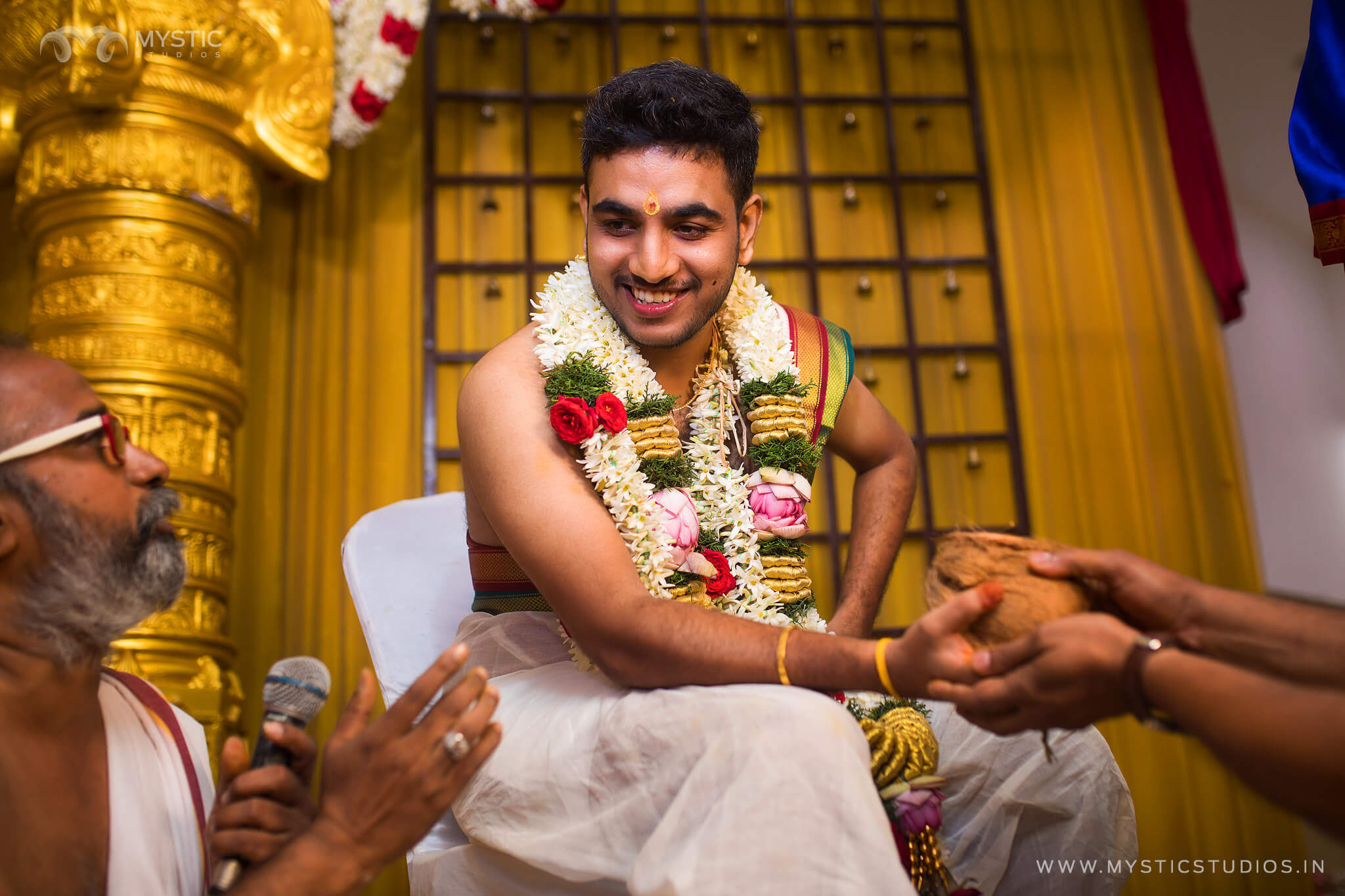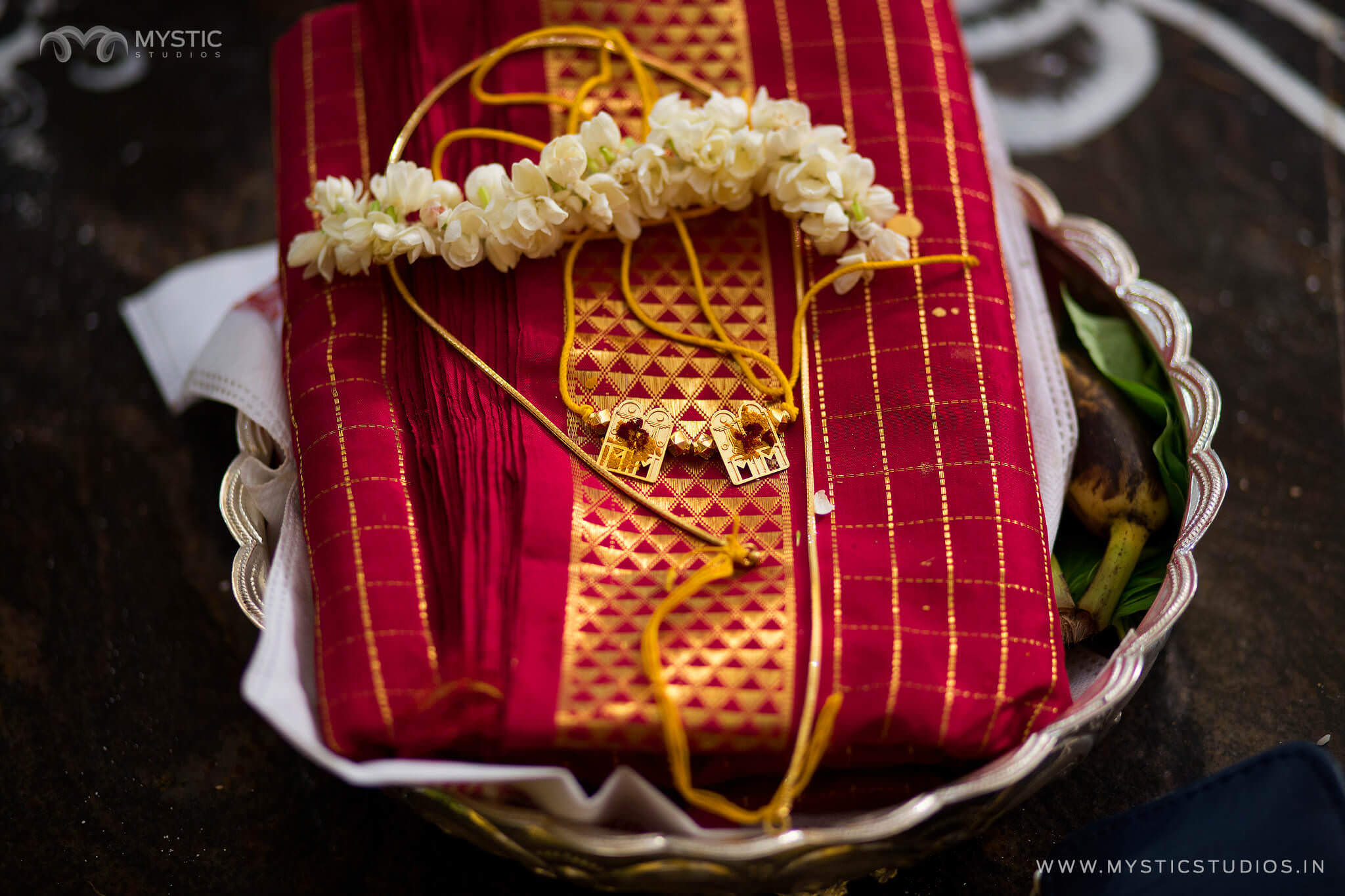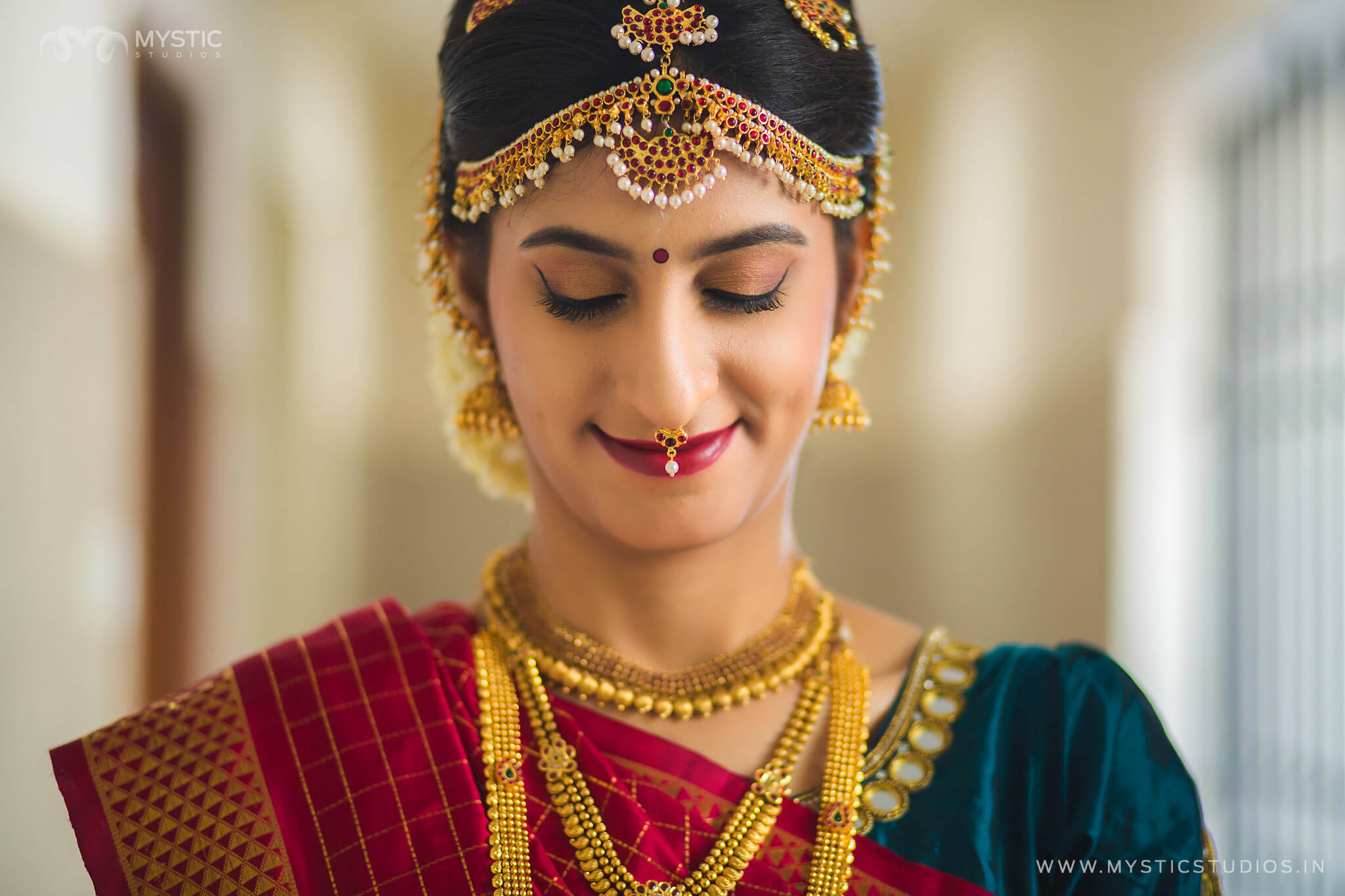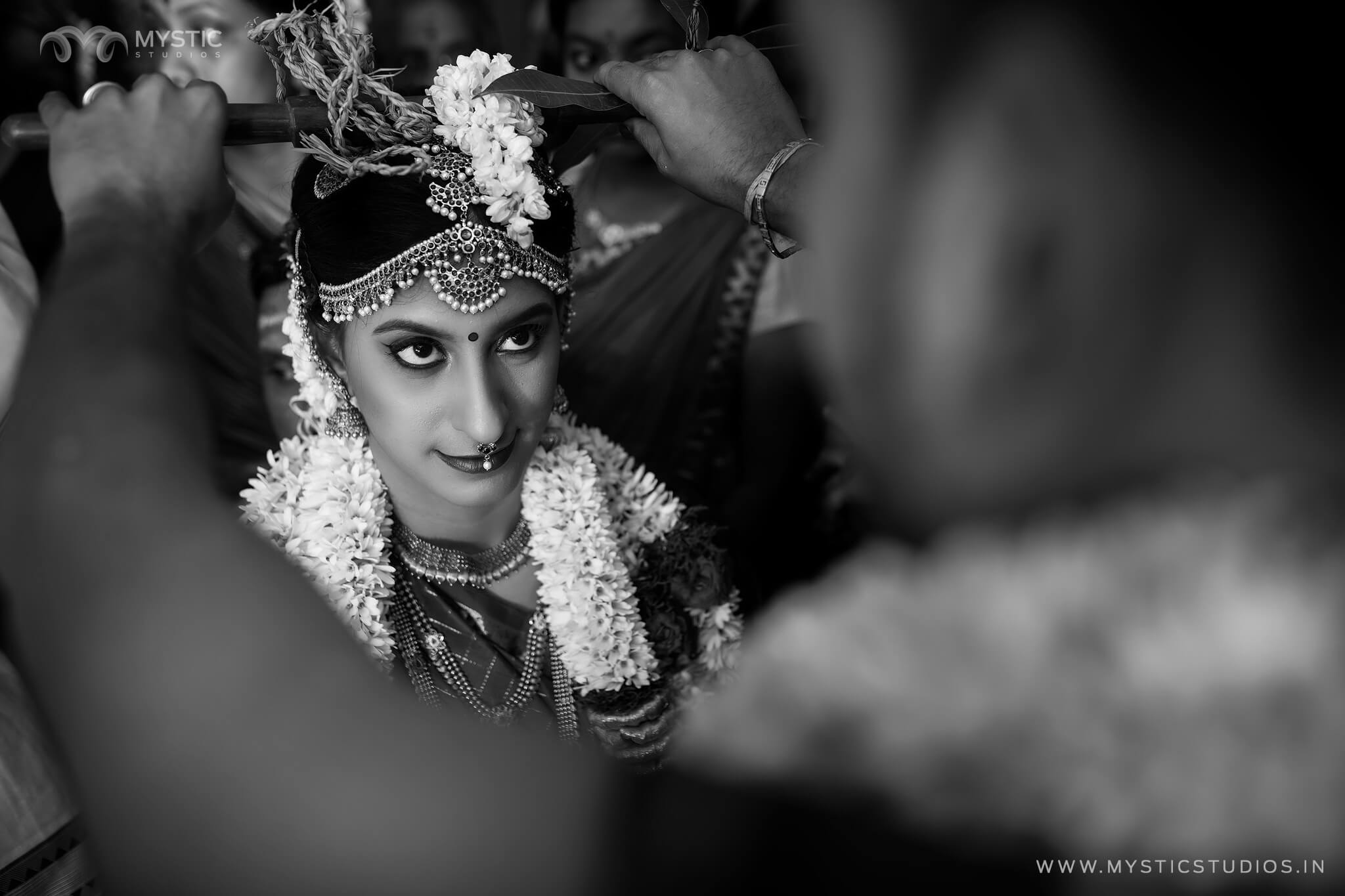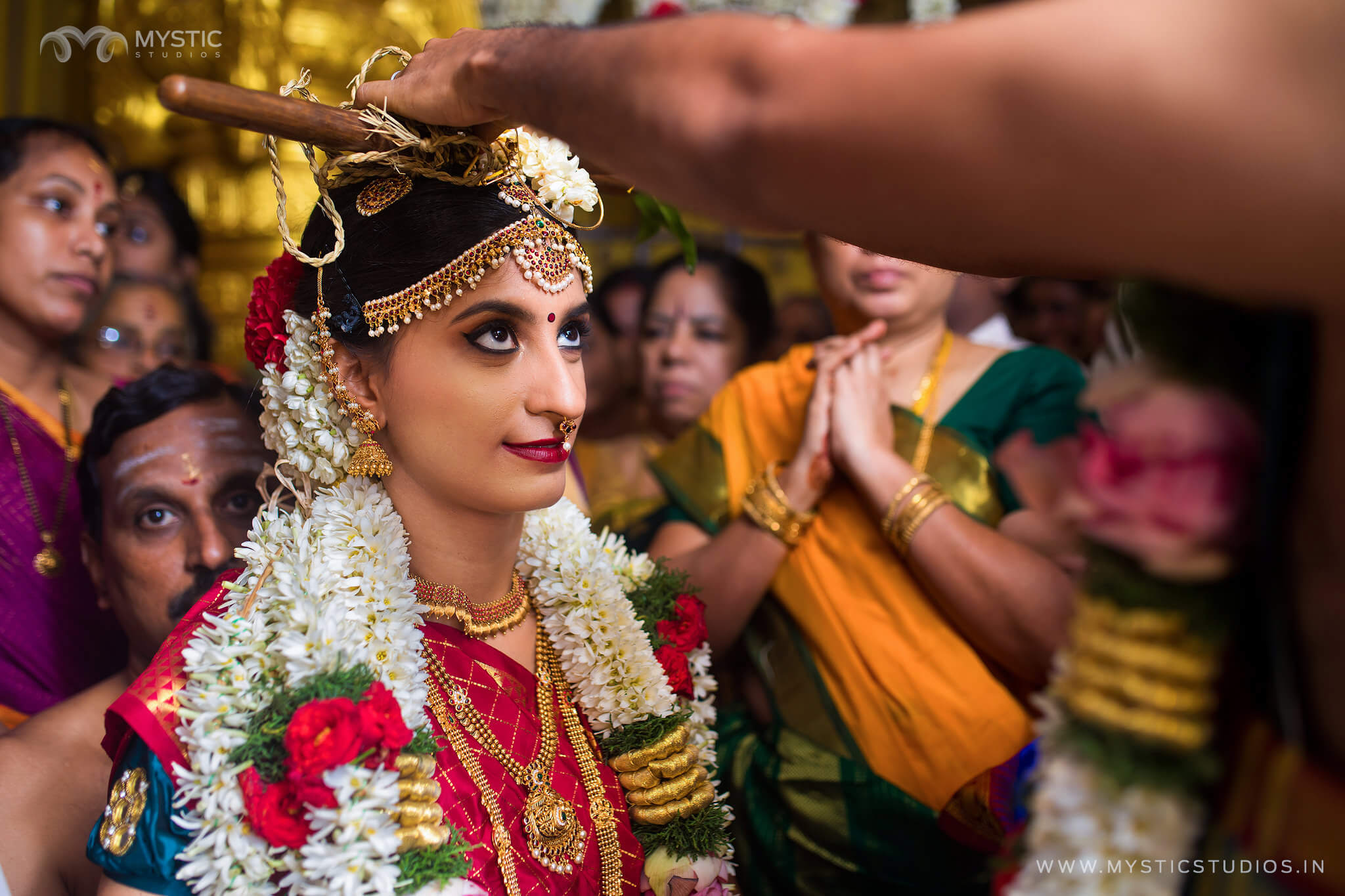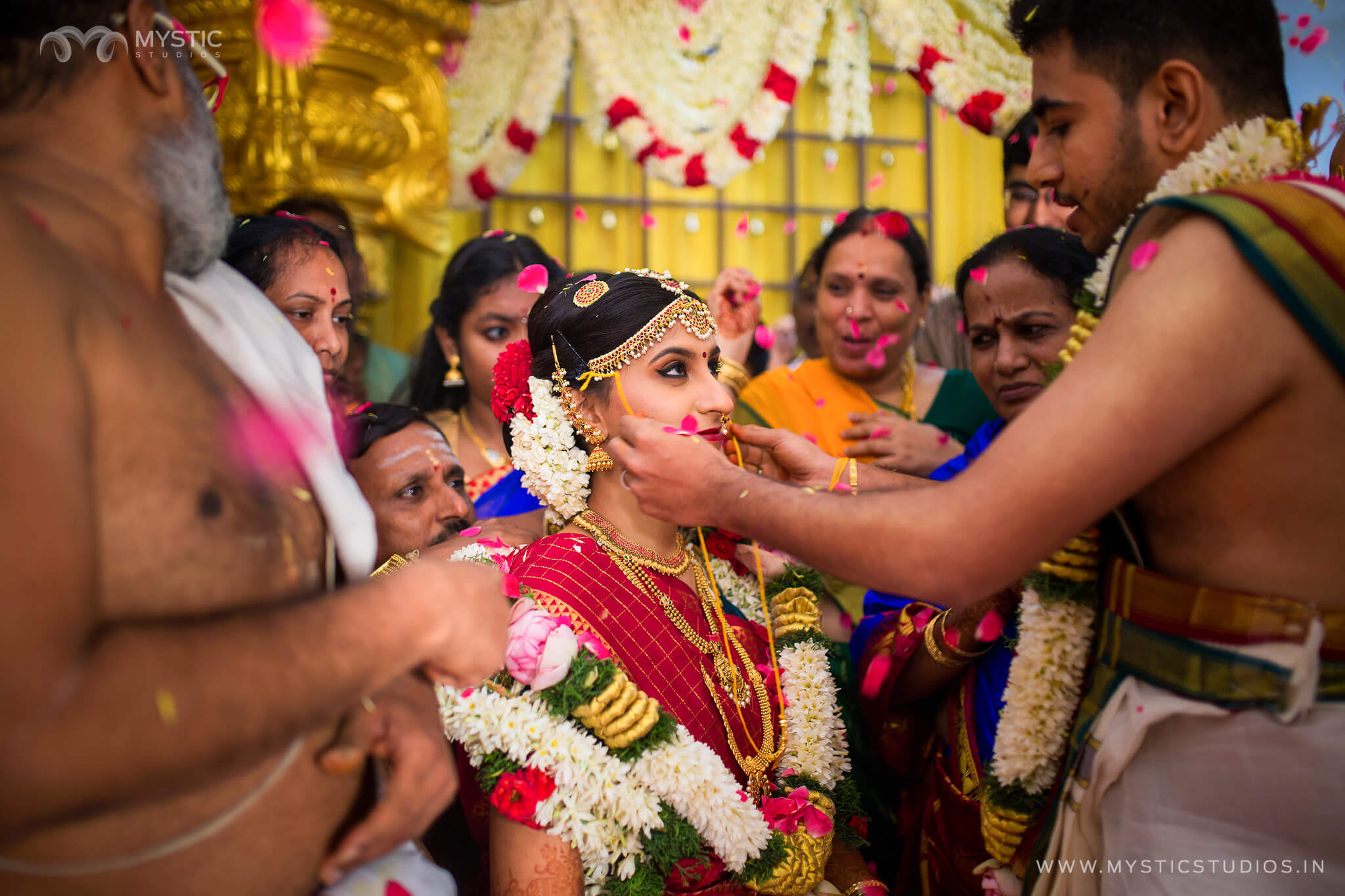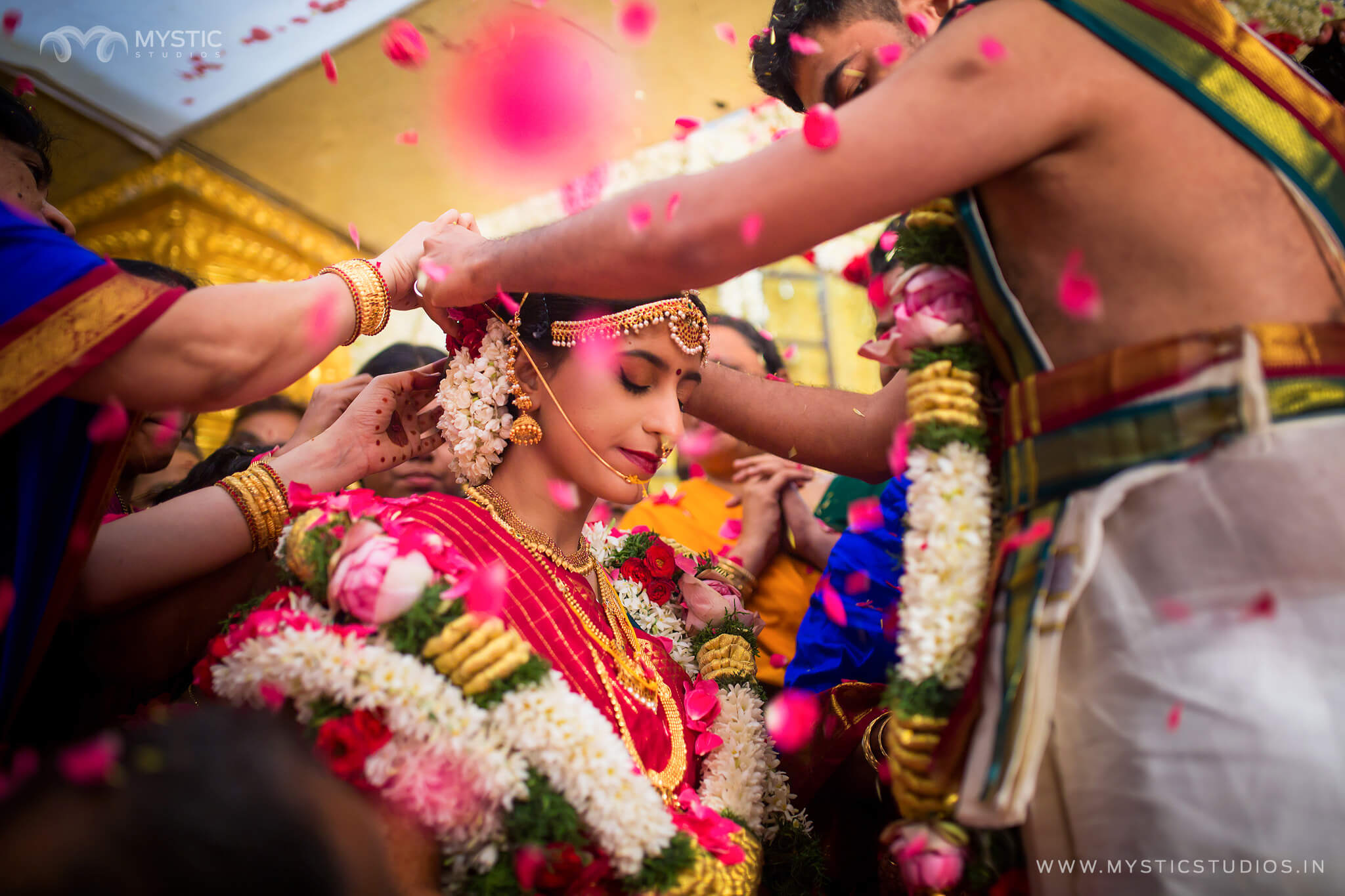 Brahmin Wedding Photography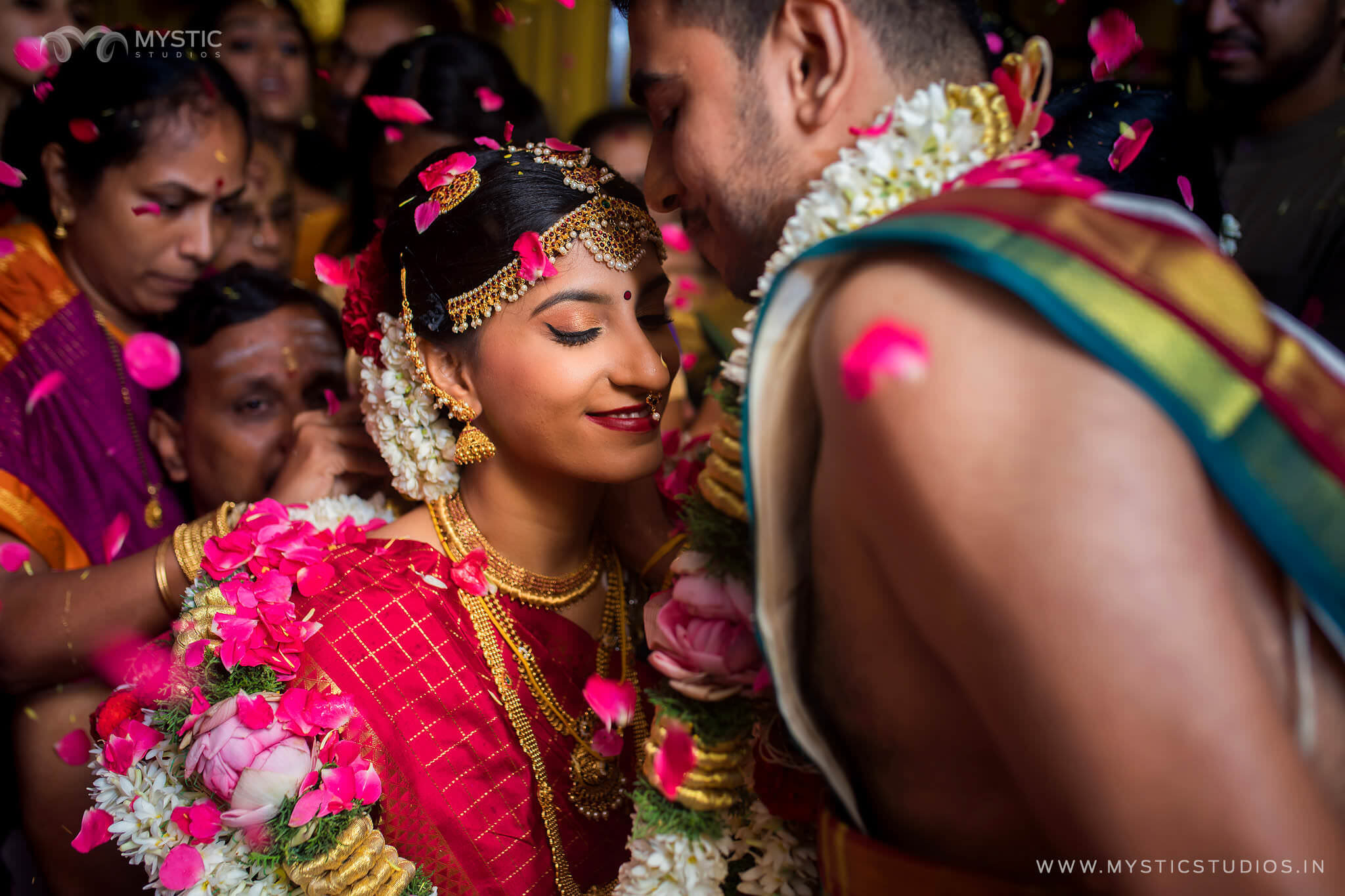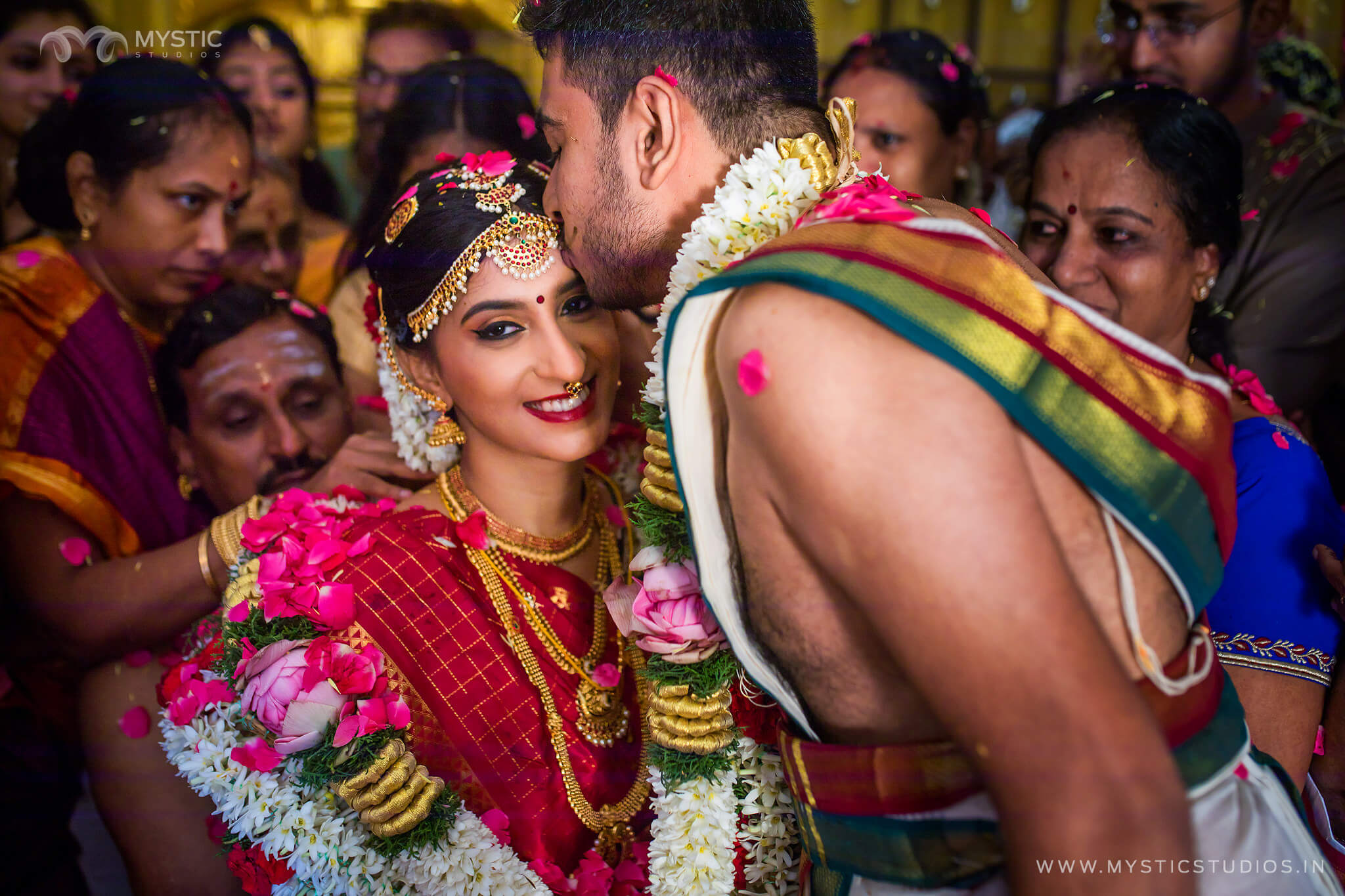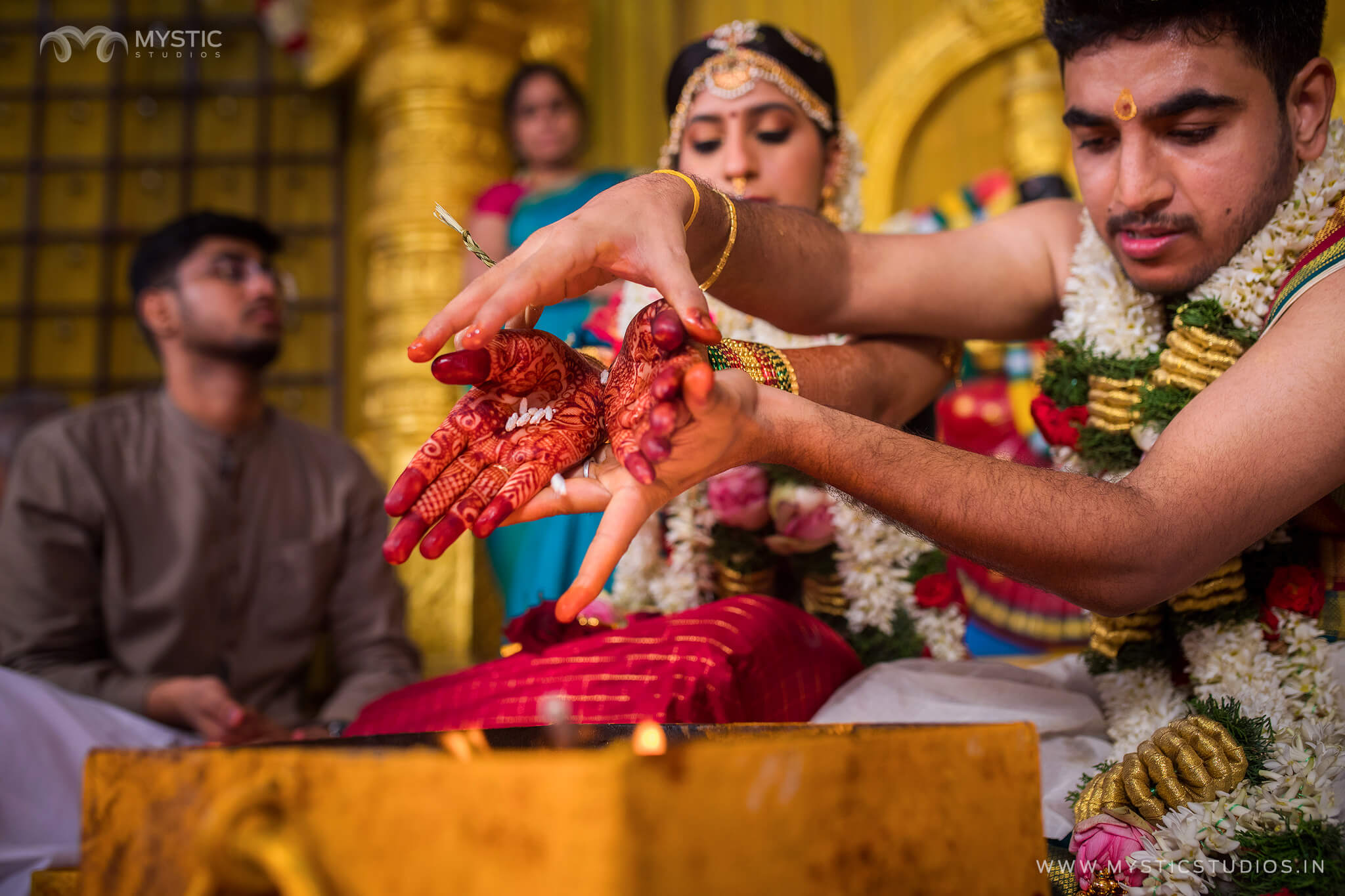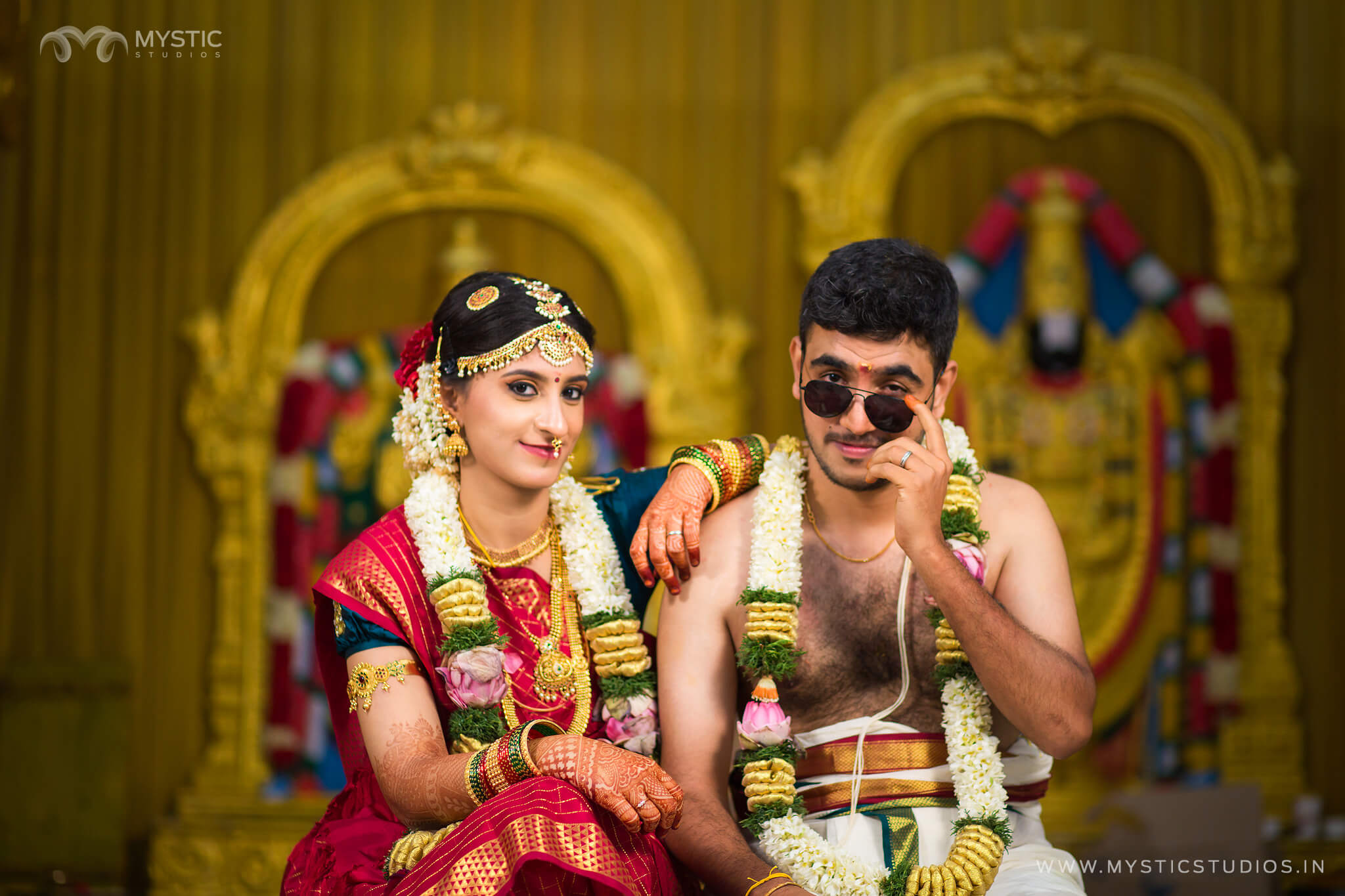 Having shot 750+ weddings all over India and few in Singapore,Dubai,US and London, Mystic Studios is one the artistic wedding photography company in Chennai and Coimbatore.If you enjoyed this post, we would be very grateful if you'd help it spread to a friend. Sharing is caring. Spread Love. And don't forget to check our other works by clicking here.