Wedding Photography in Chennai
Your wedding day is one of those special days that you would always love to re-visit. Memories you'd like to cherish and every single frame, worth treasuring for lifetimes to come. While the scenario in every wedding is alike, the place where you'd want to make it happen matters for most couples.
Chennai has become one of the most talked about cities that incites the maximum wedding crowd. The love for this city and its wedding ceremonies have gone off the roof in the last five to six years and we must admit that we're having the time of our lives, wohoo!
Mystic's photography for wedding ceremonies are personally designed around you and for you, with ideas that you've never seen before. No hidden agenda whatsoever and zero compromises. Just like how you'd want to have the best of everything at your big day, we call it our duty to make it happen while following your lead in its sheer fulfillment.
Be it a destination wedding in Chennai, a ritualistic Tambrahm wedding in Chennai or even a classy, contemporary wedding in Chennai, Mystic Studios' got you covered! Not to brag but fret not, since most marvelous-looking weddings in Chennai are part of our clientele while we only vouch for the finest wedding photography in Chennai!
Over the past years, we've worked with hundreds of happy couples. Here's what a few of them had to say.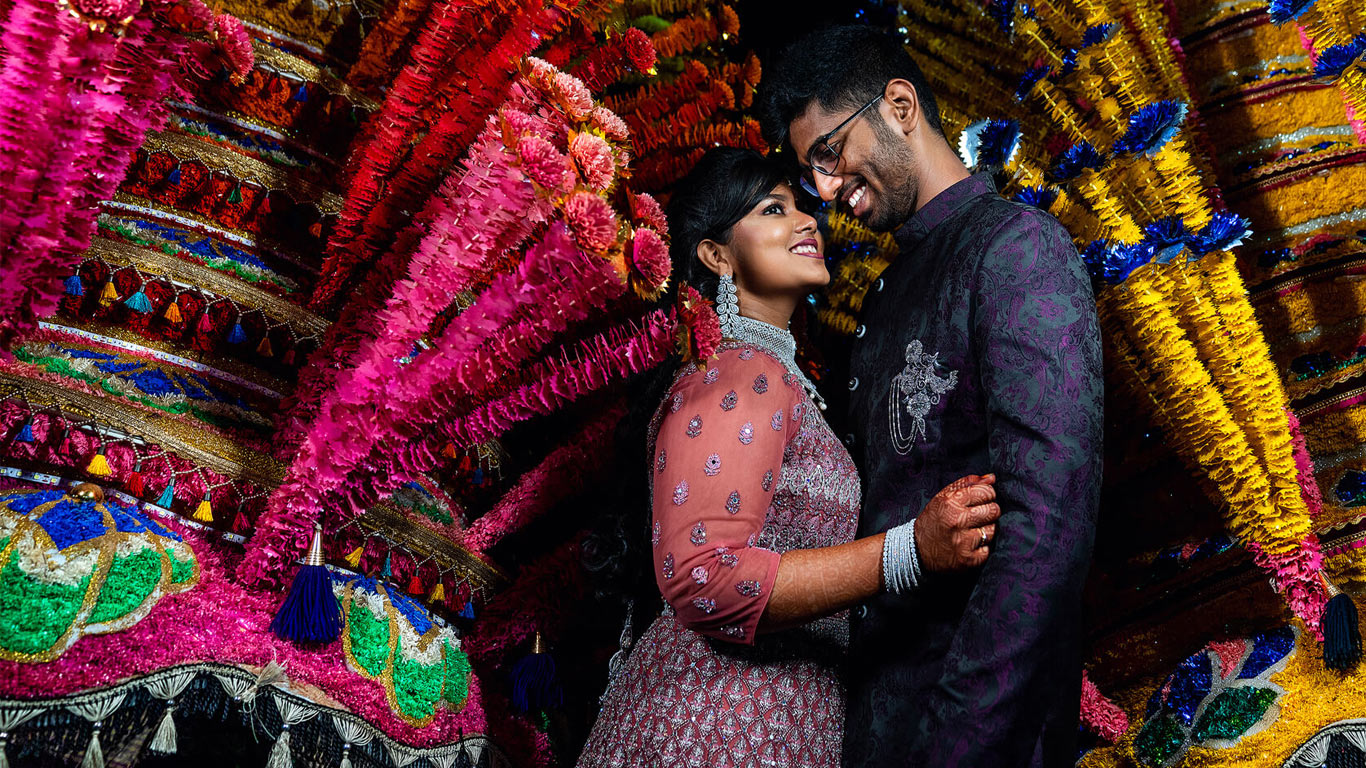 I can't think of any other photography would make me such pleasing now. These guys are masters in making wedding films. All the very best for your creativity in all your future projects. Sajith & Sarav, both of you don't hesitate to show results to customer, if you guys are satisfied there will be no customer who doesn't love your work. Keep going.
Janarthan & Varsha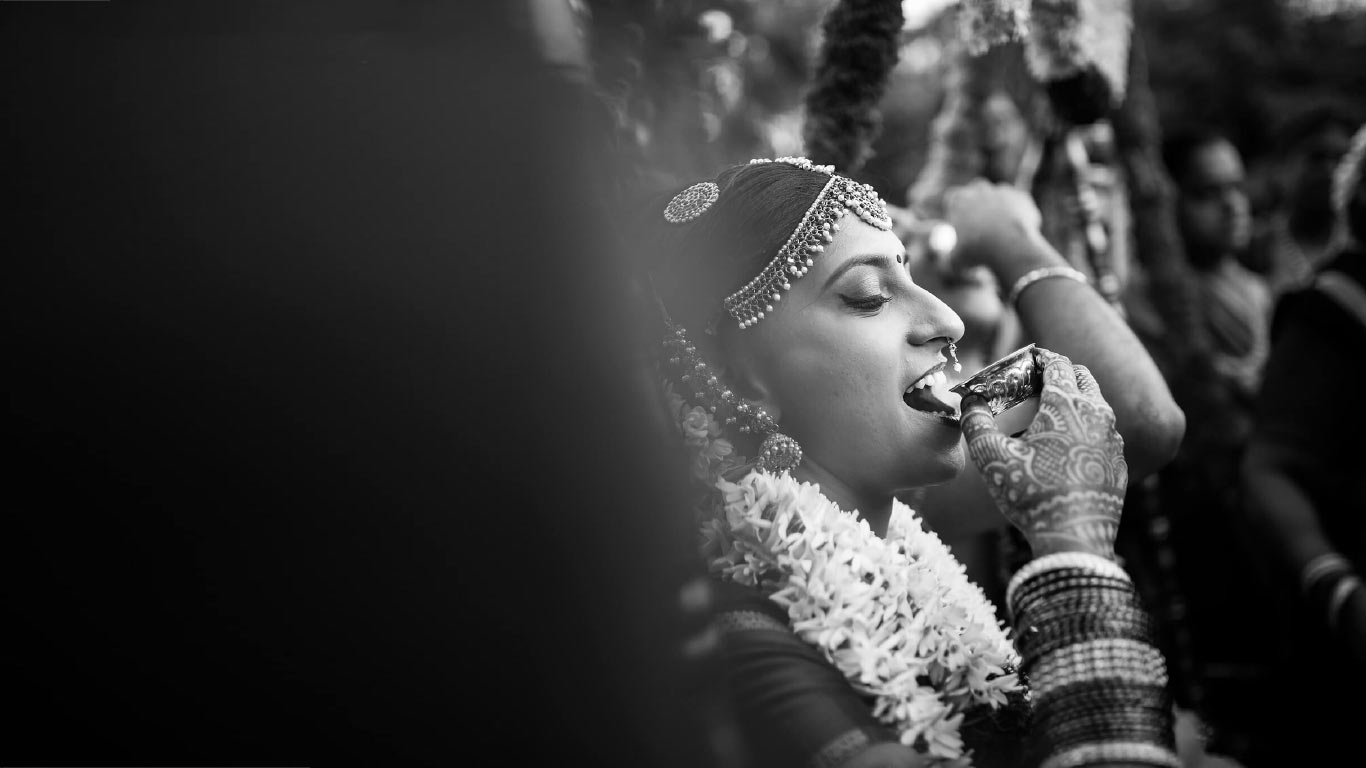 When it comes to a wedding, there will be about a million things that you'll have to decide on (as if deciding who to marry wasn't enough). And the choice of a photographer is one of the most important decisions, because you don't want to regret when you look back at the most memorable day of your life. Mystic Studios will never let you down - they got you covered if you choose them. The rapport that we shared with Sajith, Sarav and team has only been more and more fun and enjoyable from our engagement to wedding to the post-wedding shoot. Be it the unexpected candid pictures or the picturesque portraits, or the sharply edited teaser videos, they make you fall in love with yourself, over and again! :)
Shrinithi & Praveen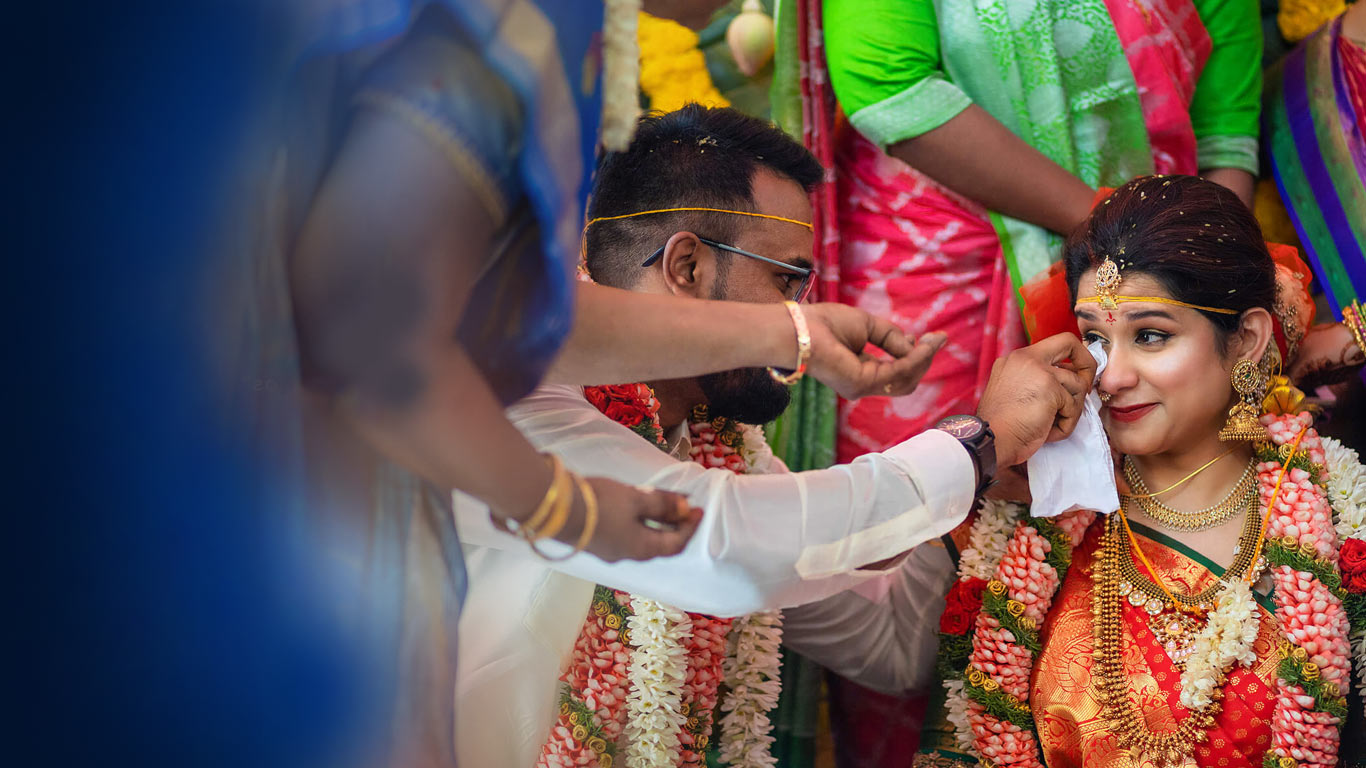 In the saturated market of wedding photography, we chose Mystic studios by looking at their simplistic yet gorgeous couple shots. Sajith & Team went beyond and above to make the us feel comfortable during our wedding day and at the same time handled all the chaos that comes with Indian weddings with a big smile on their face. We now realize that we did not just hire a professional service but made lifetime friends. The management team and planning were on point and couldn't remember an occasion that did not go as planned. The delivery was as promised without any delay and outcome is beyond words to express. Can't wait to see their future projects. Mystic Studios is something you can trust and completely be worry free on your big day.
Arun & Niyotha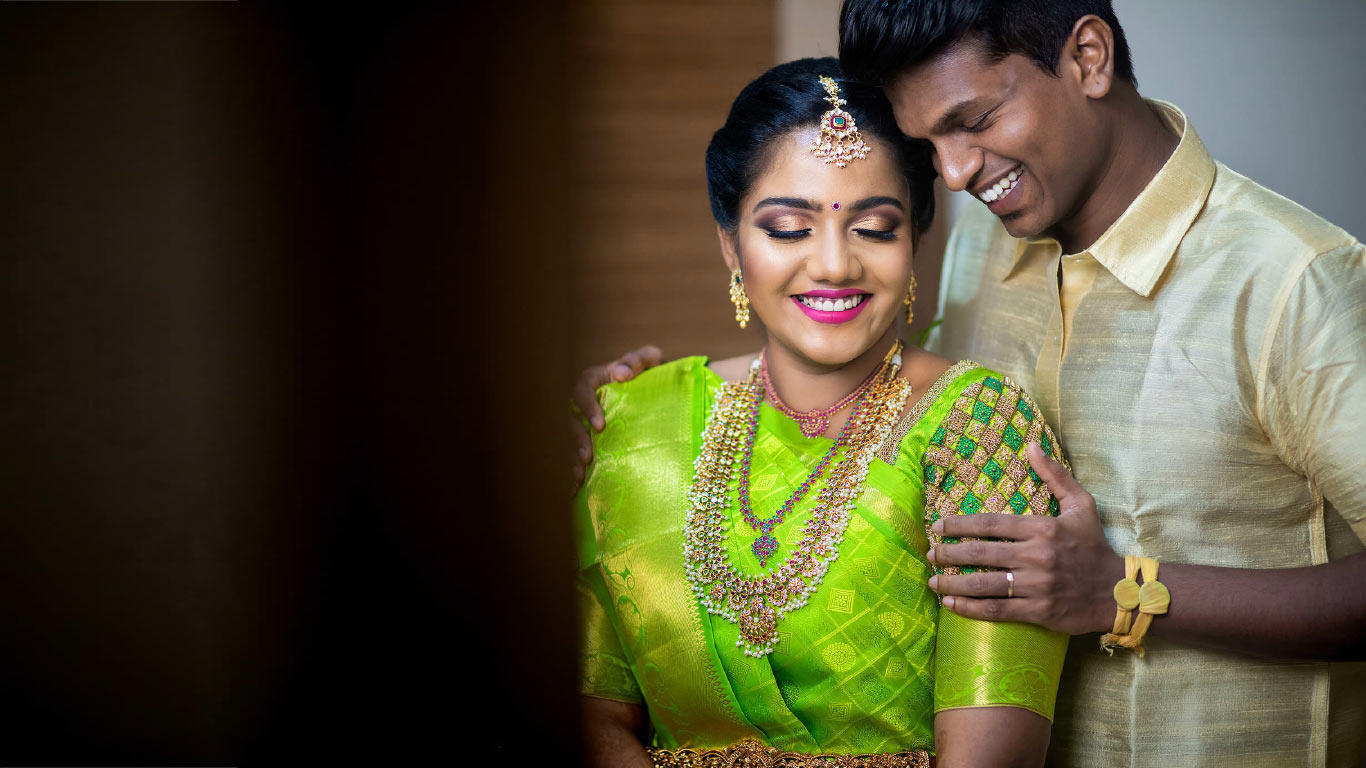 These super friendly people are one of the best for wedding photography, they are all ears to your ideas of how you want your big day to be and make it come true. I am super thankful for finding them and thank you sajith & team for making me laugh throughout. You guys be the best.
Lakshana & Thiru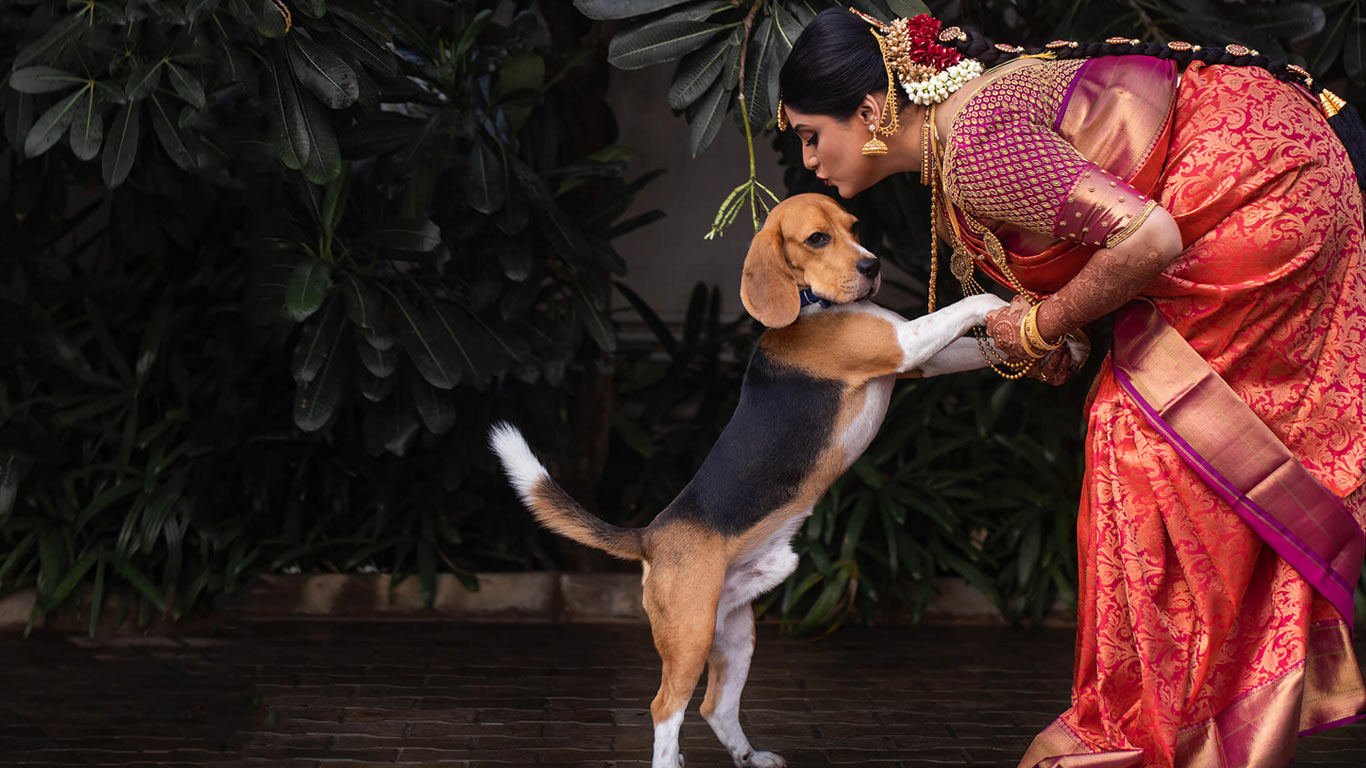 Sajith and team were amazing at the wedding. The photos and the videos are just beyond fabulous. They were accommodating and really fun to work with.
Smrithi & Prashanth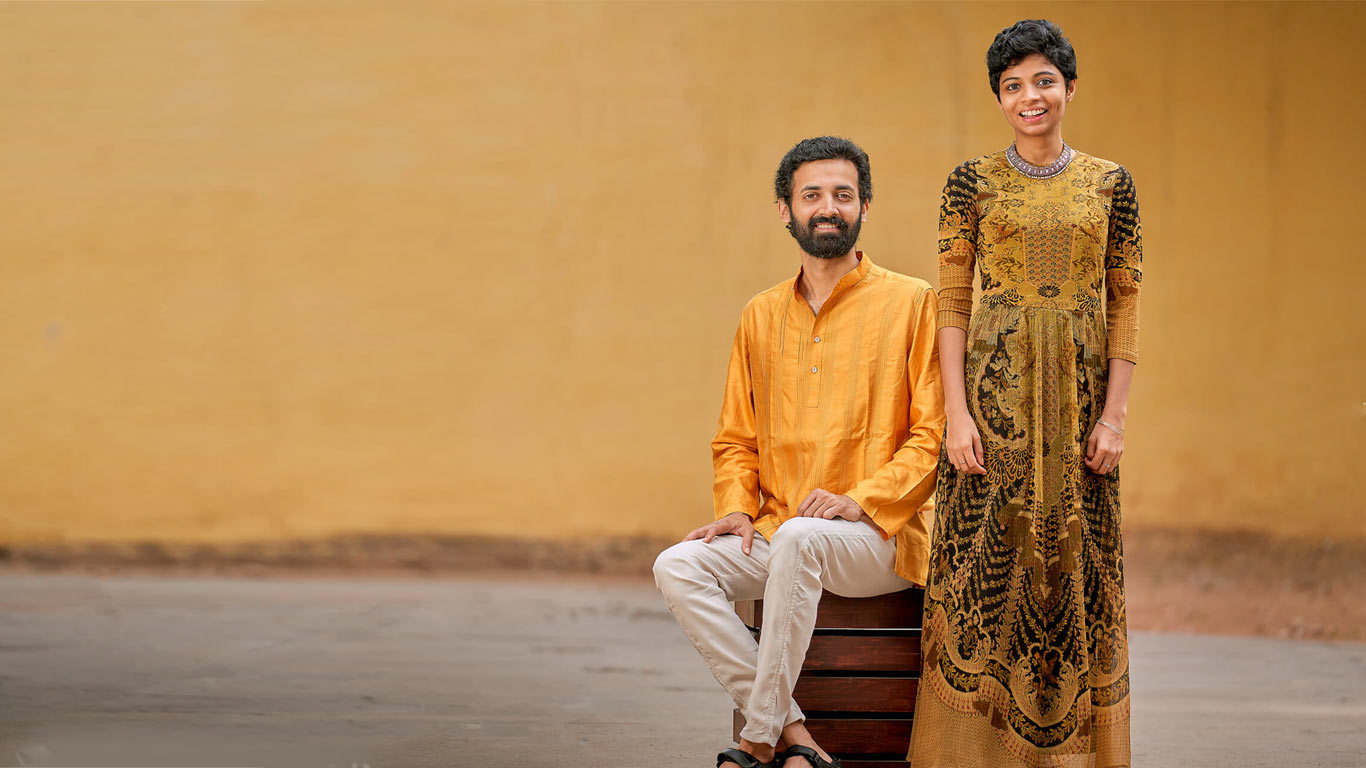 We have taken multiple family photo shoots with the team and I can't say how happy I truly am to have made some wonderful memories. Some of the best moments were captured in the most artistic and aesthetic manner. The shoots have always been comfortable, fun and happy :)
The final outcome of the pictures has always been amazing and beyond expectation. Thanks a lot, Mystic studios for capturing us at our best.
Shruthi Sharath
WEDDING PHOTOSHOOT
IN CHENNAI
Mystic Studios, No-13/7, "Sharaths",
2nd floor, 1st Main Rd, Nehru Nagar,
Adayar, Chennai, Tamil Nadu 600020
---
Phone : +91-98942 22928
Email : contact@mysticstudios.in
Each Wedding is unique and different, and we know yours is special. Reach out to us, to discuss and derive a custom package for your wedding.