Wedding Photography in Coimbatore
South India is a land that holds diversity in traditions and cultures. It is known for hoarding wedding ceremonies that are worthy of mentioning. While speaking of traditional weddings, Kongu weddings have their own charms. Every wedding that took place in our Kongu land, aka Coimbatore has been a ritualistic delight. Weddings in Coimbatore have always persuade a new level of excitement in us since we were on-looking a potpourri of colours and fun. We were able to explore a deep-rooted extravagance along with emotional moments that are magical in every form.
Photography in Coimbatore
Weddings in Coimbatore has always been part of our "wow, let's do this" moments since we are always up for something fun-loving and colourful. To the city that make memories last a lifetimes and to the city that's given us major hopes, we are forever grateful. Being one of the most eminent wedding photographers in Coimbatore, who also take over destination weddings in Coimbatore, Tambrahm weddings, night-life weddings Kongu weddings, etc., in Coimbatore, Mystic Studios has always found its profound association with this beautiful city since we were born here.
Wedding Films in Coimbatore
The land that makes all the opportunities viable and keeps us going – Coimbatore, you beaut!
Here's to the most celebrated weddings in Coimbatore that make us feel that we are doing a great zeal of work when it comes to wedding photography in Coimbatore!
Over the past years, we've worked with hundreds of happy couples. Here's what a few of them had to say.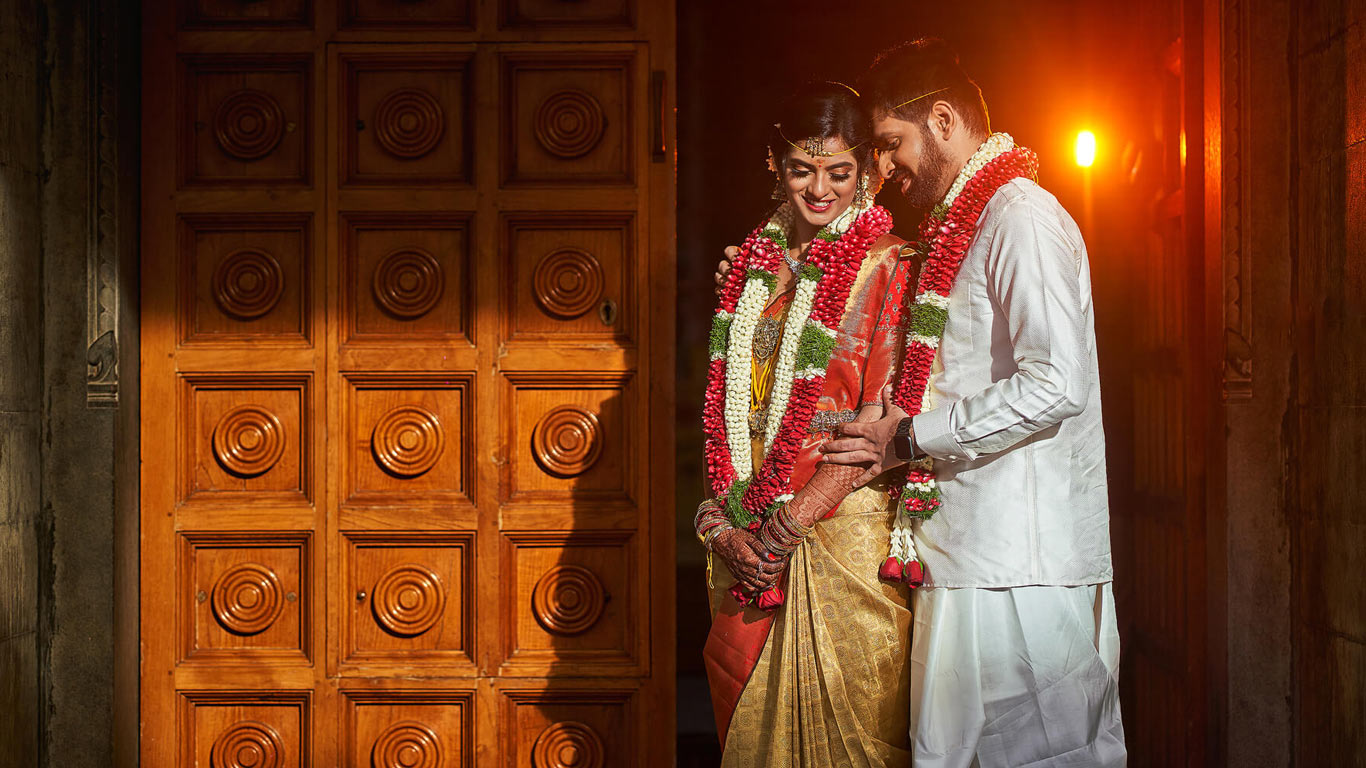 We had been following Mystic Studios for a long time. once our wedding was fixed, we went to Mystic Without any second thought. And now we are super happy with our decision. Saravanan Bro make us extremely Comfortable and super talented, friendly photographer. Also, his Team Prasanth and others are really cool, fun to work with
Sonali & Pragdeesh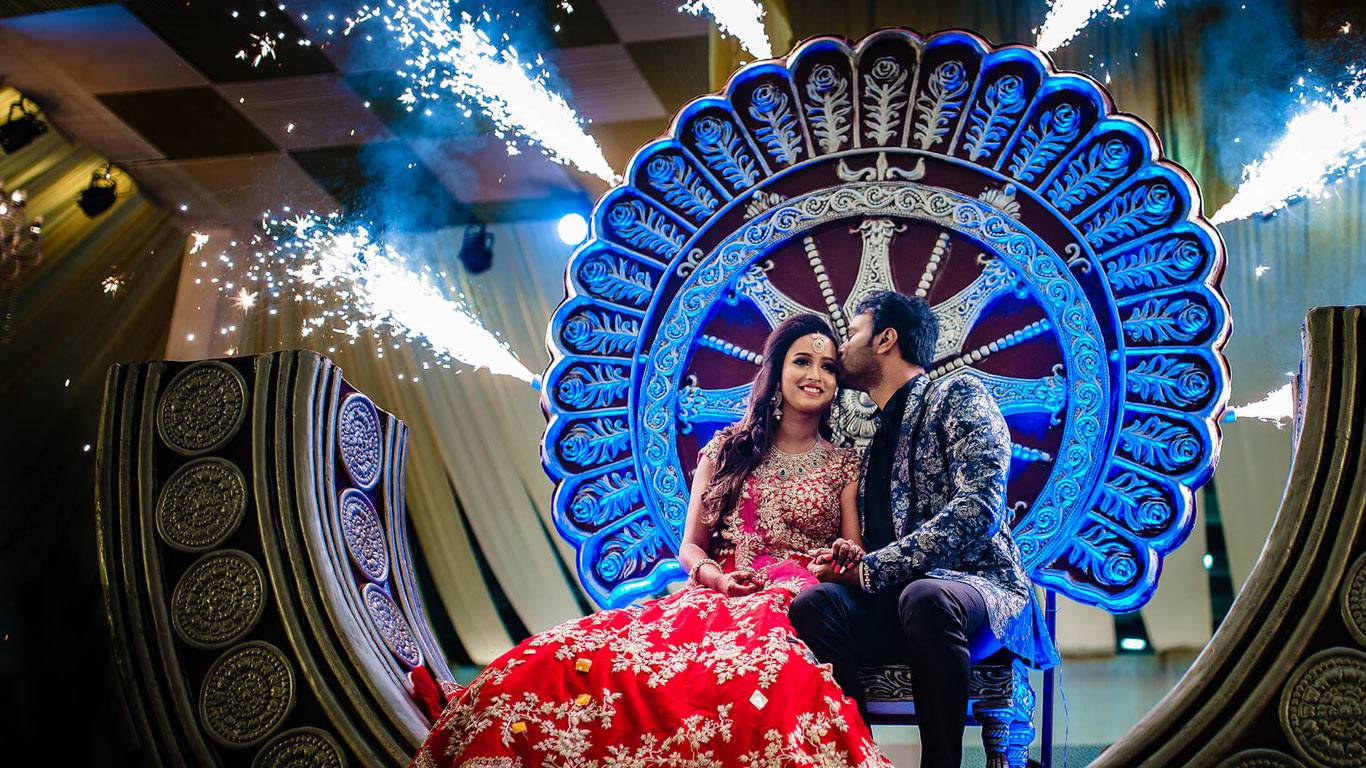 The best photographers out there. We had been following mystic studios for quite a long time. When i got engaged, the first booking i made was with mystic studios. I trusted them blindly and i must say i am super happy with my decision. The best part about them was that they are super cooperative, they work wonderfully under pressure. Saravanan is sooo warm and makes u feel extremely comfortable. We have become a family now and i no longer look at Saravanan as my photographer. He is like a big brother now and will definitely recommend every bride to blindly trust them and book them. You will definitely be happy with ur choice.
Niranjana & Syam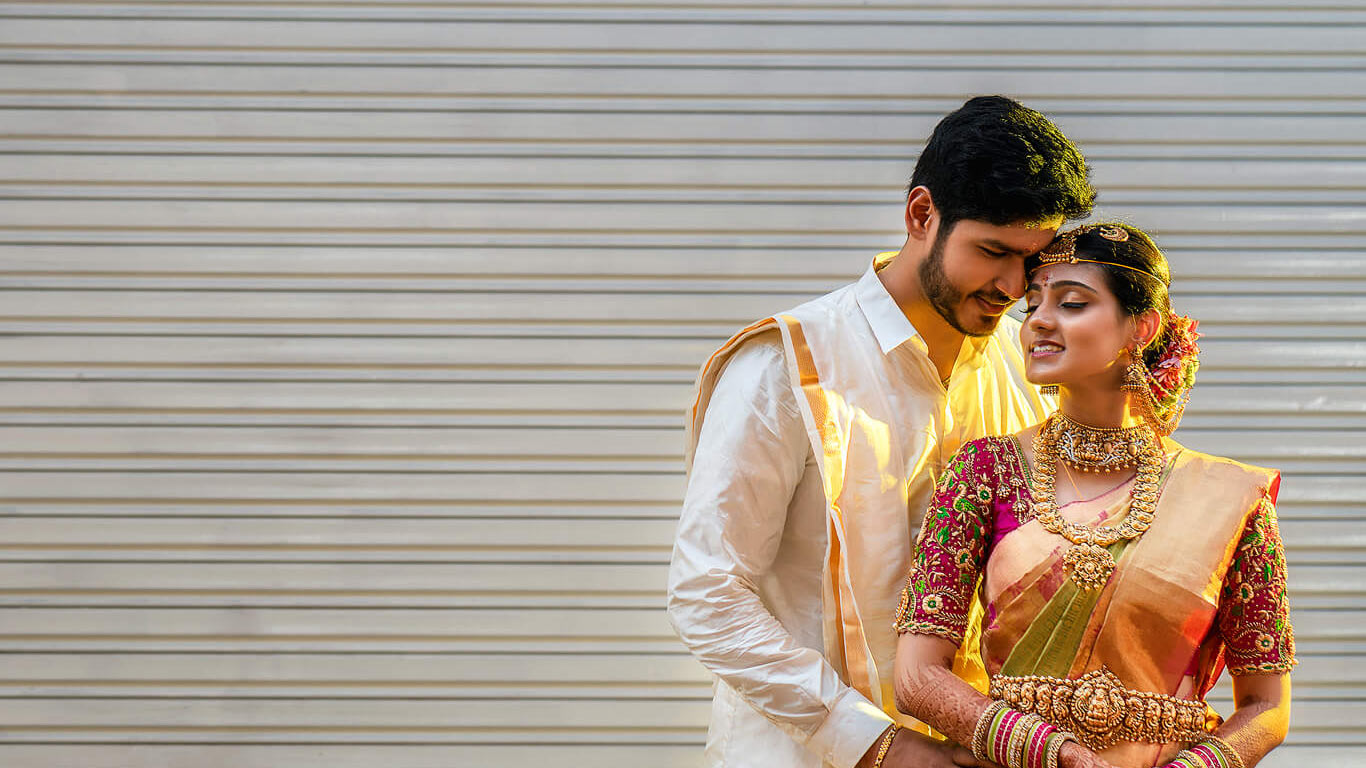 We were completely comfortable while working with them and they made sure our satisfaction as priority and worked until we were happy about the end products. Communication between us was very easy it didn't feel like we were working for the first time. Happy that we choose them on our big day it was exactly as we imagined. Received many compliments from everyone specially for our candid photos and videos. Had great time working with them.
Harsha & Vijay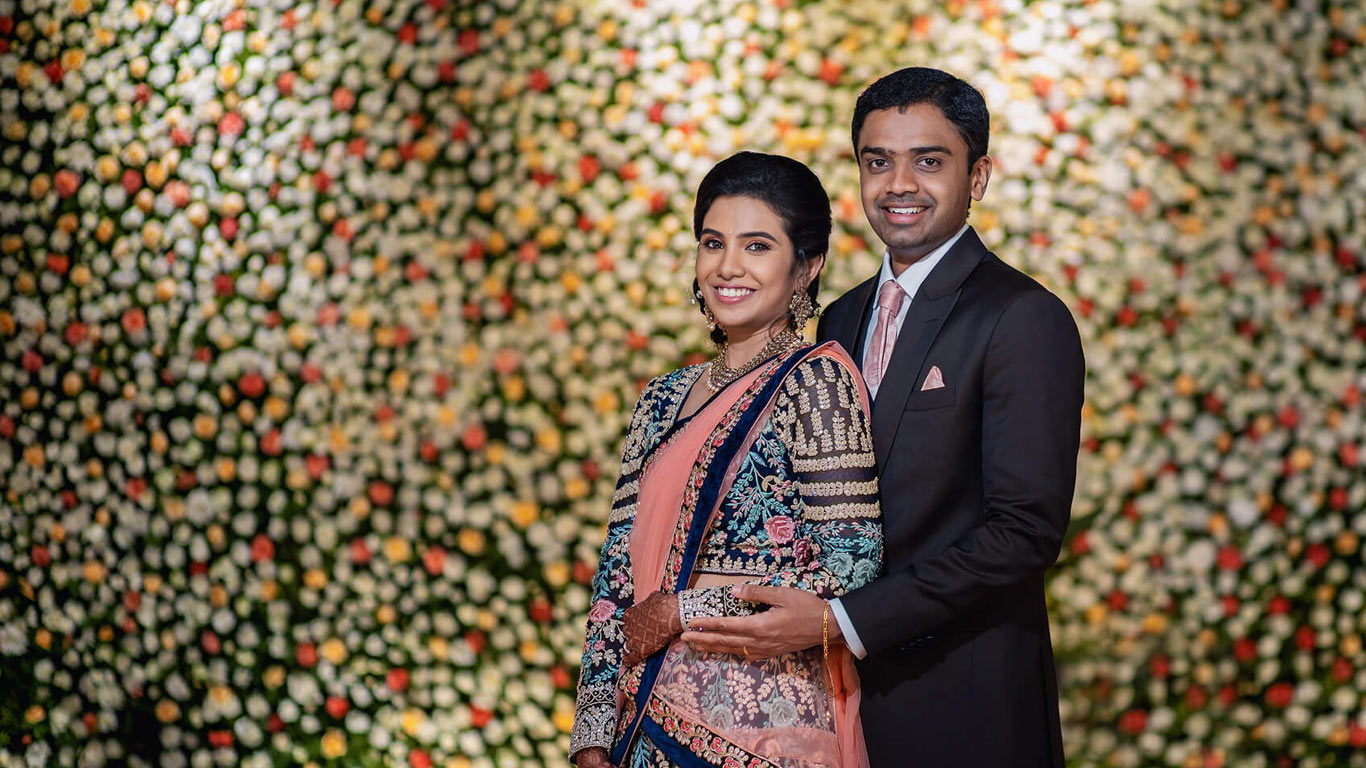 JUST WOW. I can't say enough amazing things about Saravanan and his team. They not only took the most beautiful and emotional pictures of my day, but they helped me prepare and stay sane the entire wedding day. My family and I are so thankful we had Him there. He was so easy to communicate with and went out of his way for anything I needed! Highly recommend!
Shanthini & Rajkumar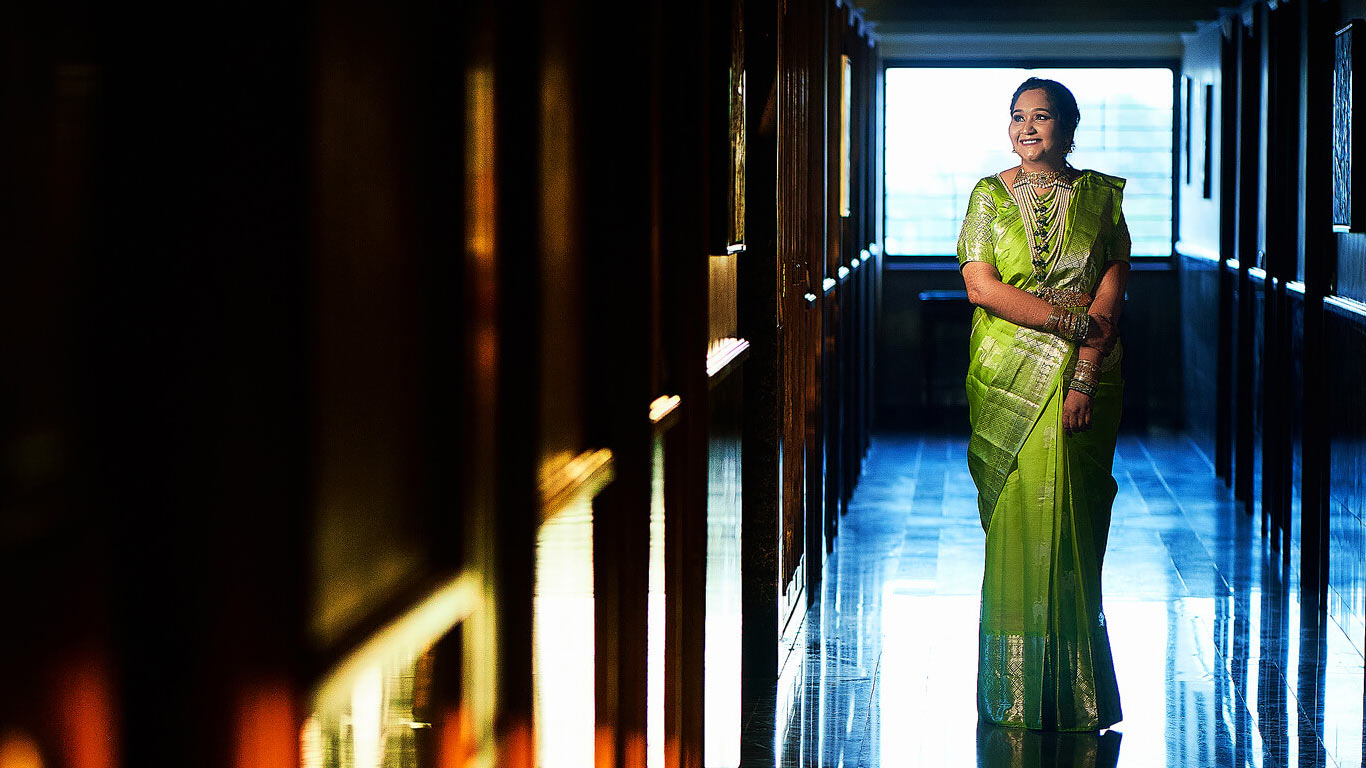 First and Foremost, Founder Mr. Saravanan at Mystic Studios is a wonderful Person by Heart! When it comes to work - PROFESSIONAL & PERFECT.
Pictures will turn out good in any given situation and they will just leave you Astonished. Focused & FRIENDLY photographers! They Designed the Album very patiently and they have an exquisite eye for the album!!! Each time we visited Mystic Studio we came back with lite heart & Good vibes! Thanks for being a part of My Sister's wedding!! You did a Great Job.
Loganathan & Adithya
WEDDING PHOTOSHOOT
IN COIMBATORE
2nd Floor - Rathna Giri - Orbit Avenue
#180-A(128-A) Thirugnanasambandam Road,
Race Course. Coimbatore - 641018
---
Phone : +91-98942 22928
Email : contact@mysticstudios.in
Each Wedding is unique and different, and we know yours is special. Reach out to us,
to discuss and derive a custom package for your wedding.