A Beautiful Fusion of Traditions
Intercultural Weddings in Chennai: A Fusion of Traditions and Love
Intercultural weddings are a celebration of love and diversity, bringing together two people from different cultural backgrounds to create a new, unified family. Recently, we had the privilege of capturing the intercultural wedding of Divya and Nick at the beautiful Radisson Blu Resort in Chennai.
The wedding festivities began with the traditional Mehendi ceremony, followed by sangeet night. This was followed by the Western ceremony, which included a vows exchange and the exchange of rings.
One of the highlights of the wedding was the Oonjal ceremony, in which the bride and groom are seated on a decorated swing and blessed by their elders. This ancient Tamil tradition is a celebration of the couple's love and commitment to each other.
Finally, the wedding was solemnised with the Mangalyam ceremony, in which the groom ties the thaali, a sacred thread, around the bride's neck to symbolise their union.
Overall, it was a beautiful and emotional celebration that brought together the best of both Western and Tamil traditions. We were honoured to be a part of this special day and to capture the love and joy of Divya and Nick's wedding.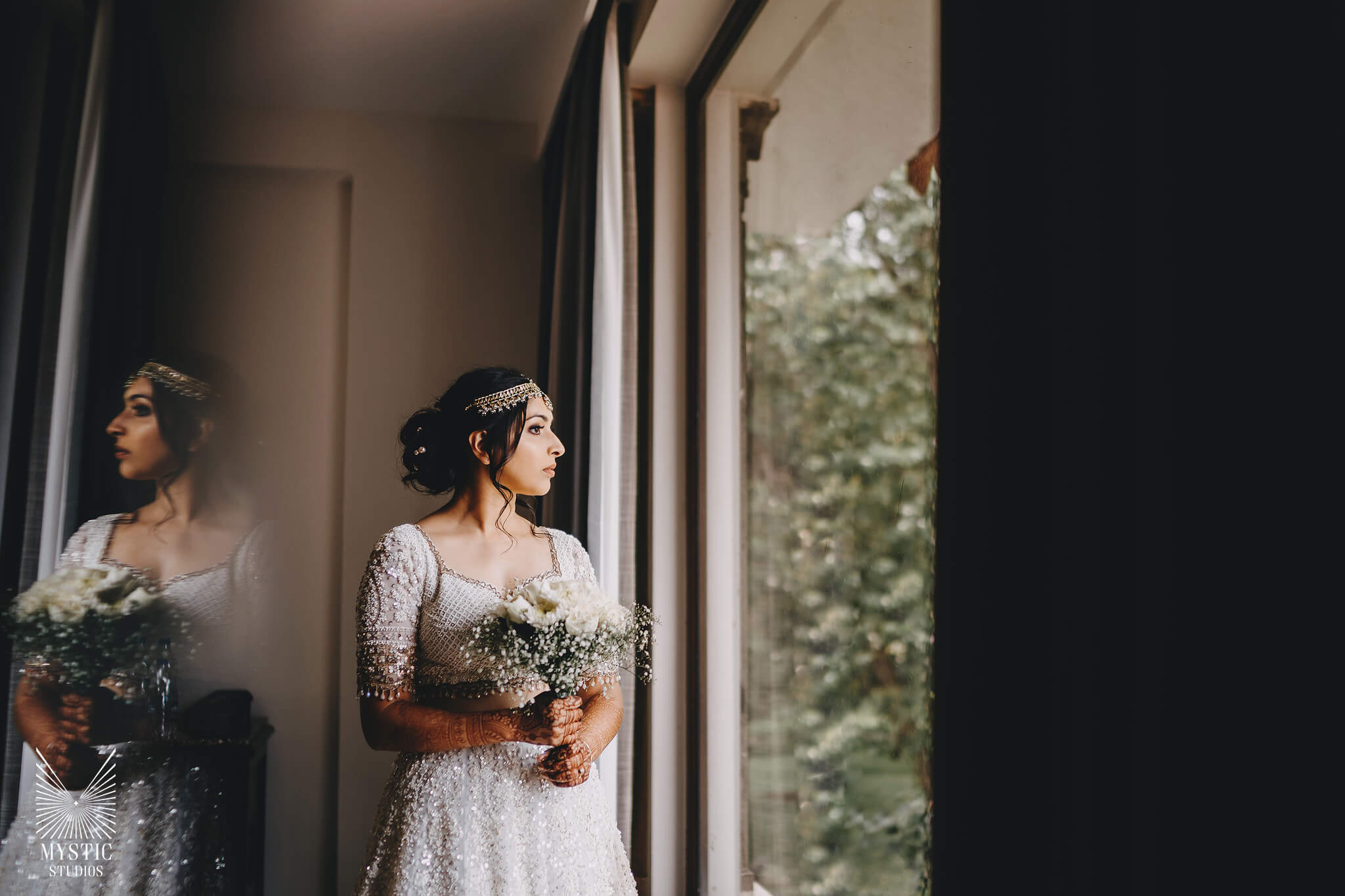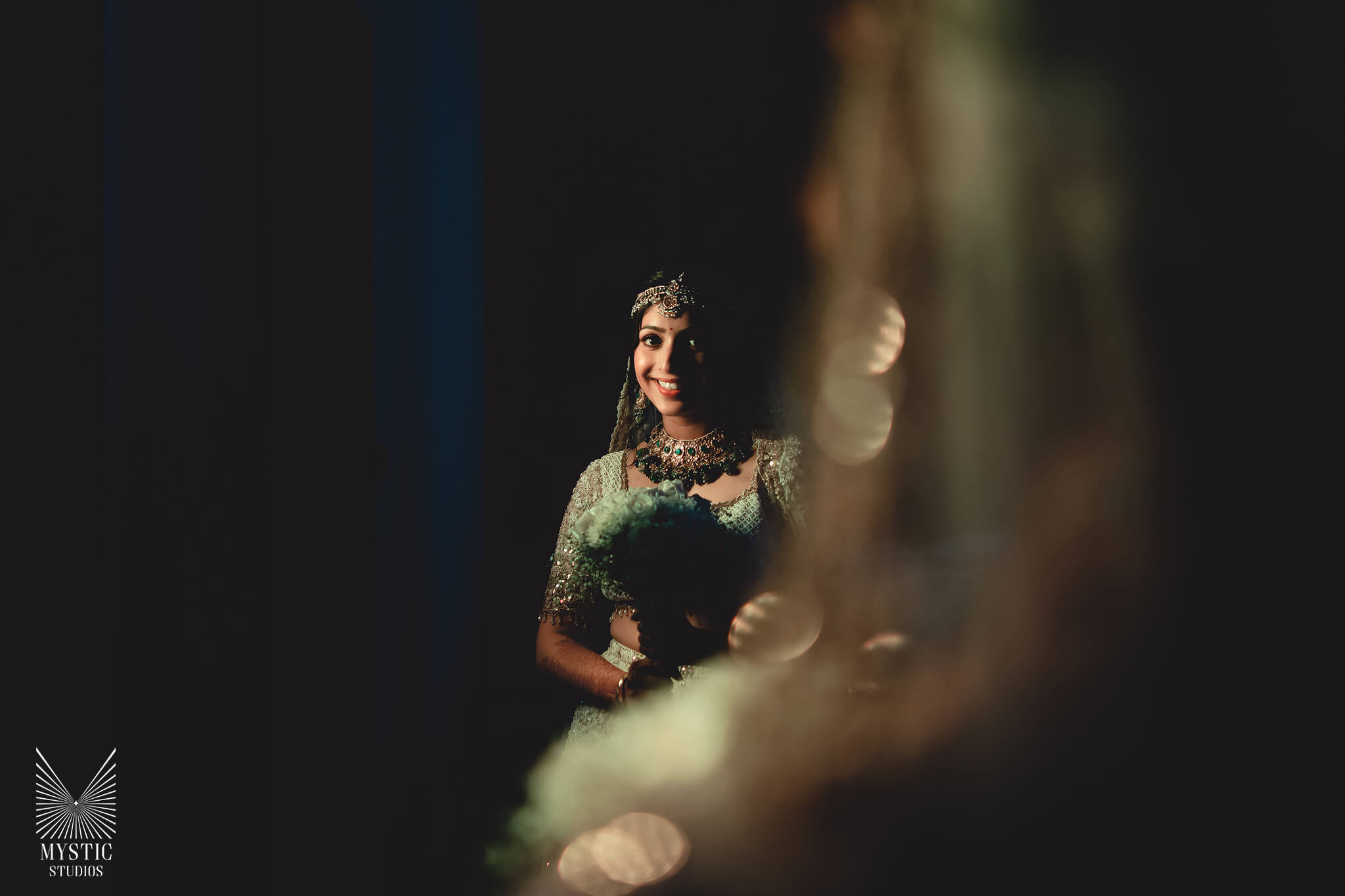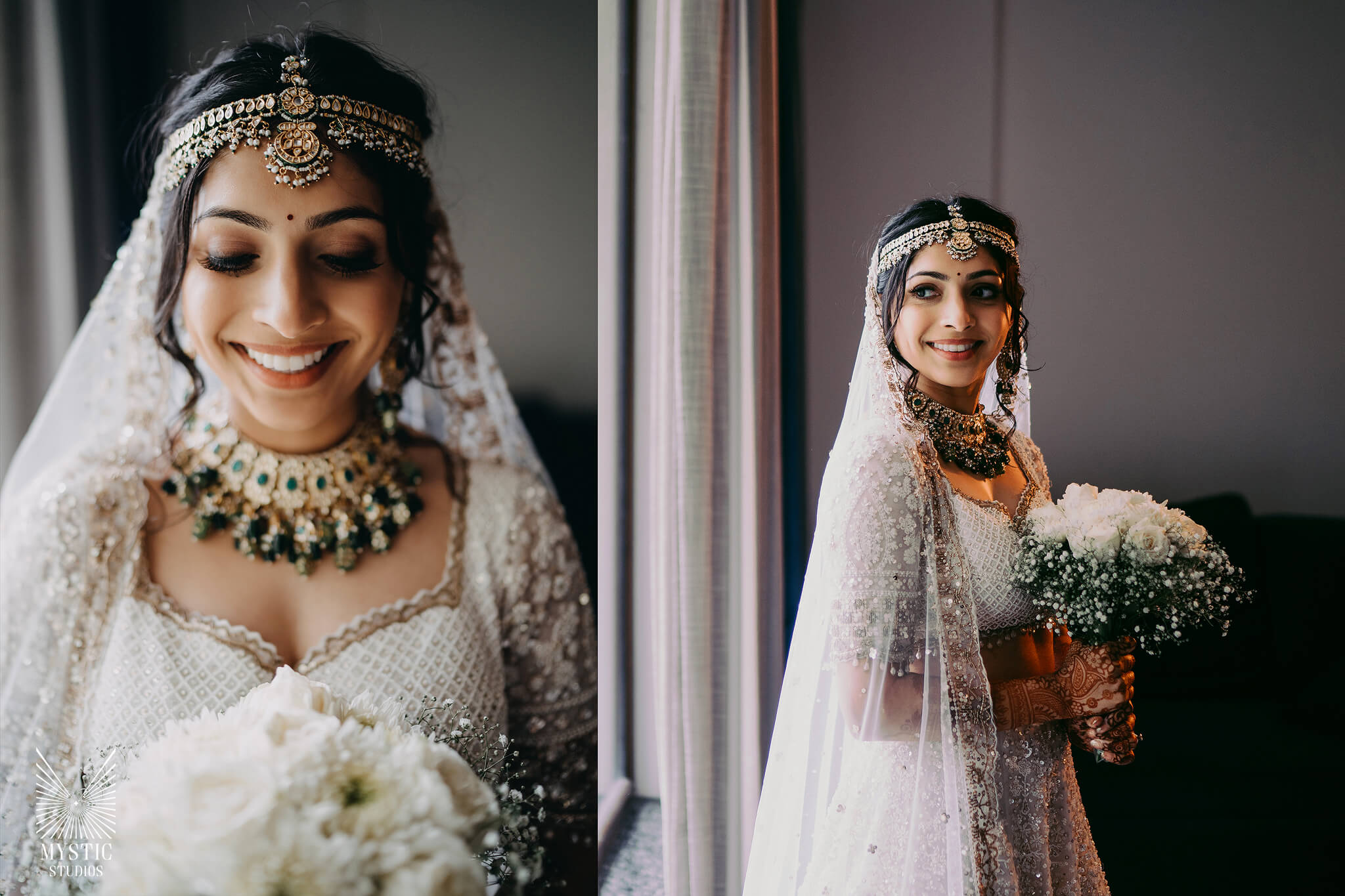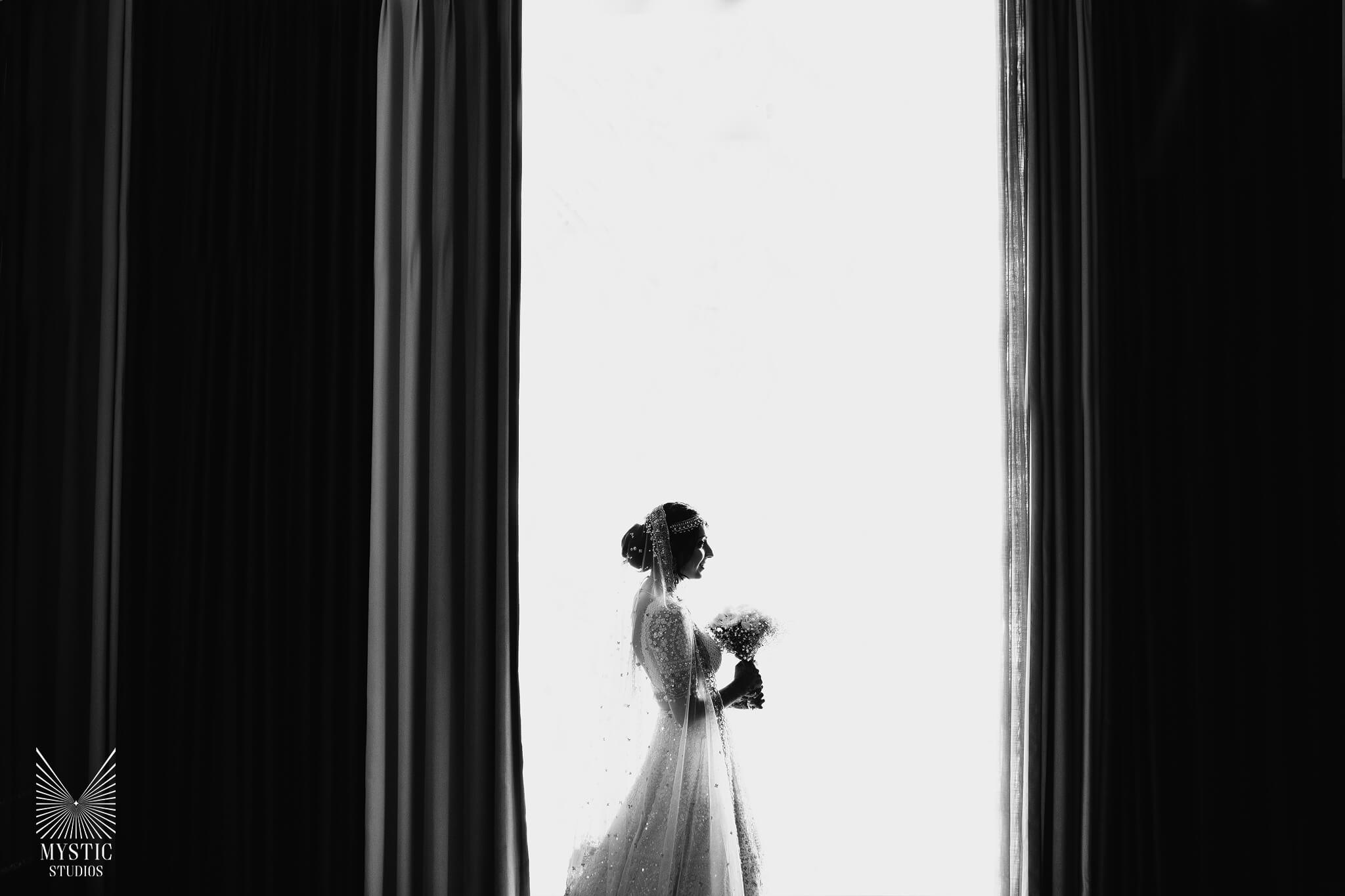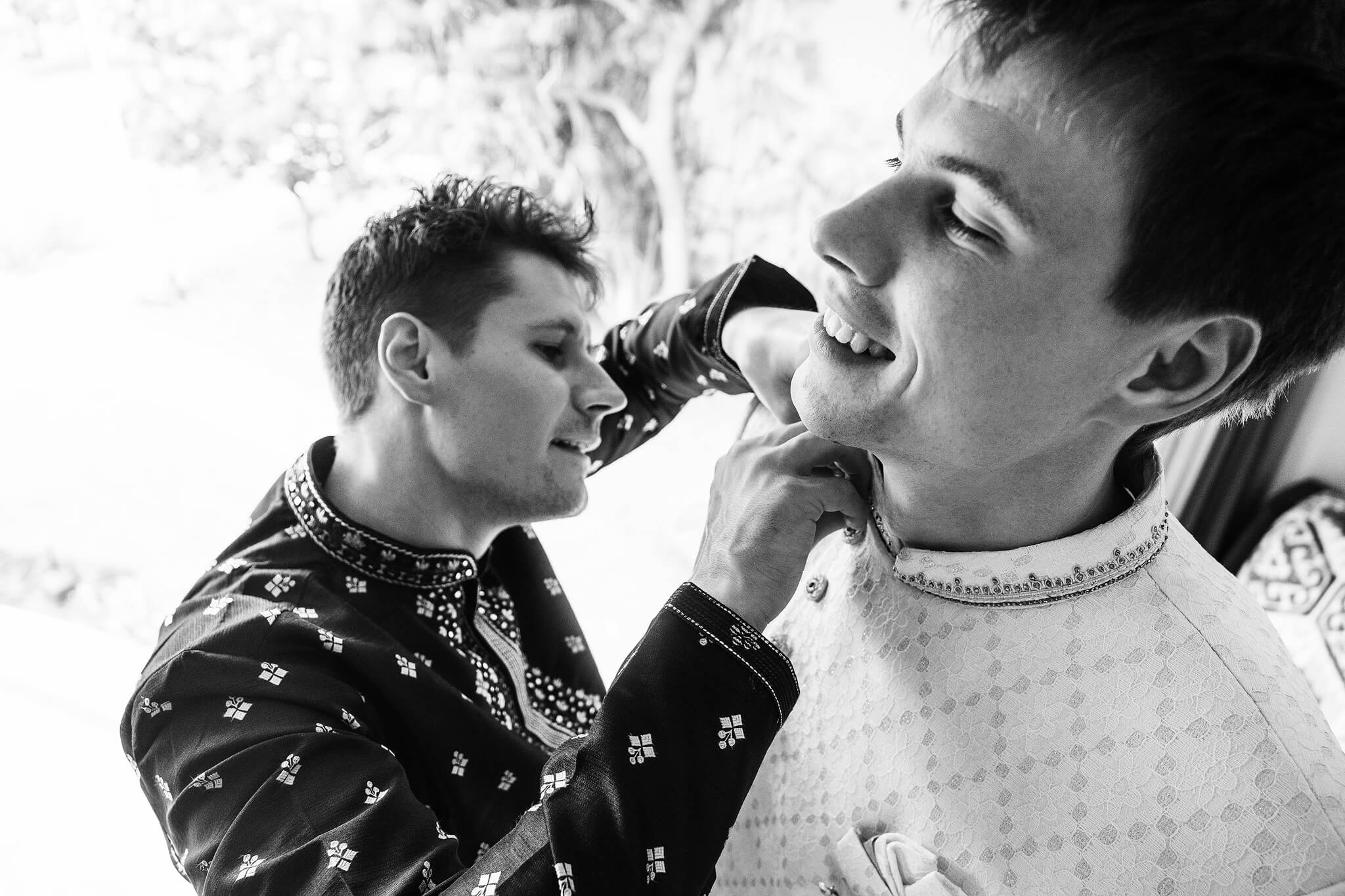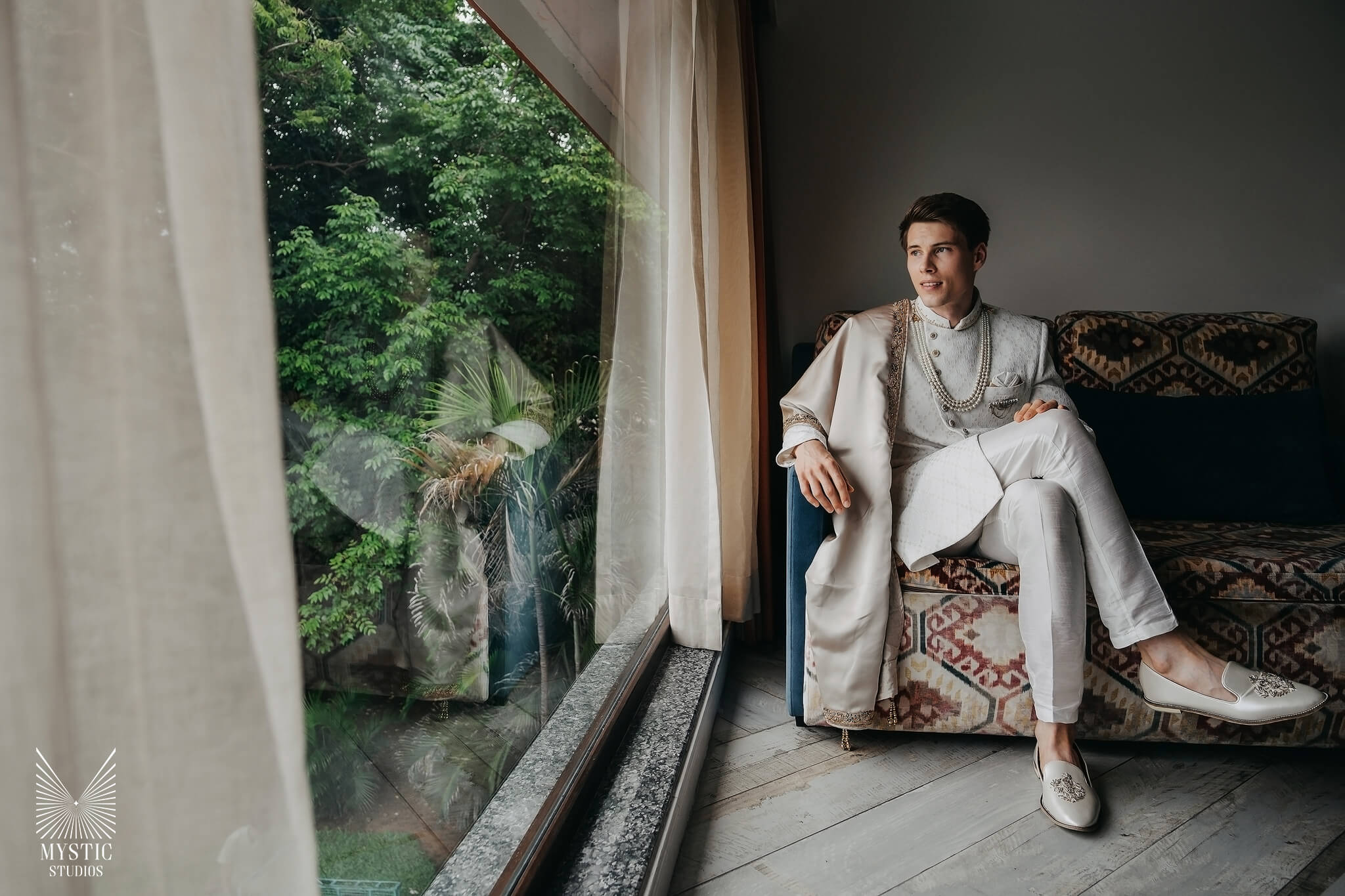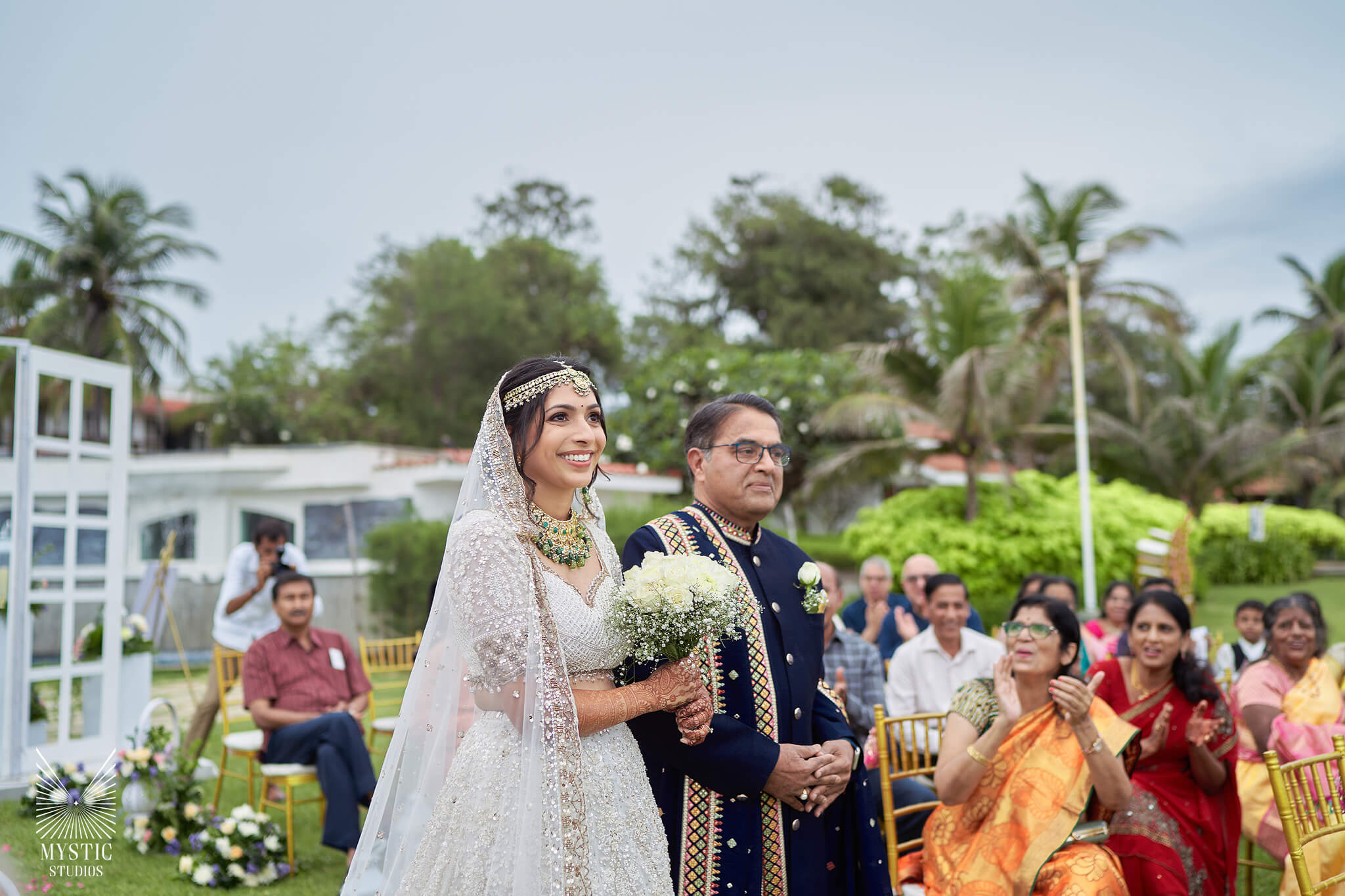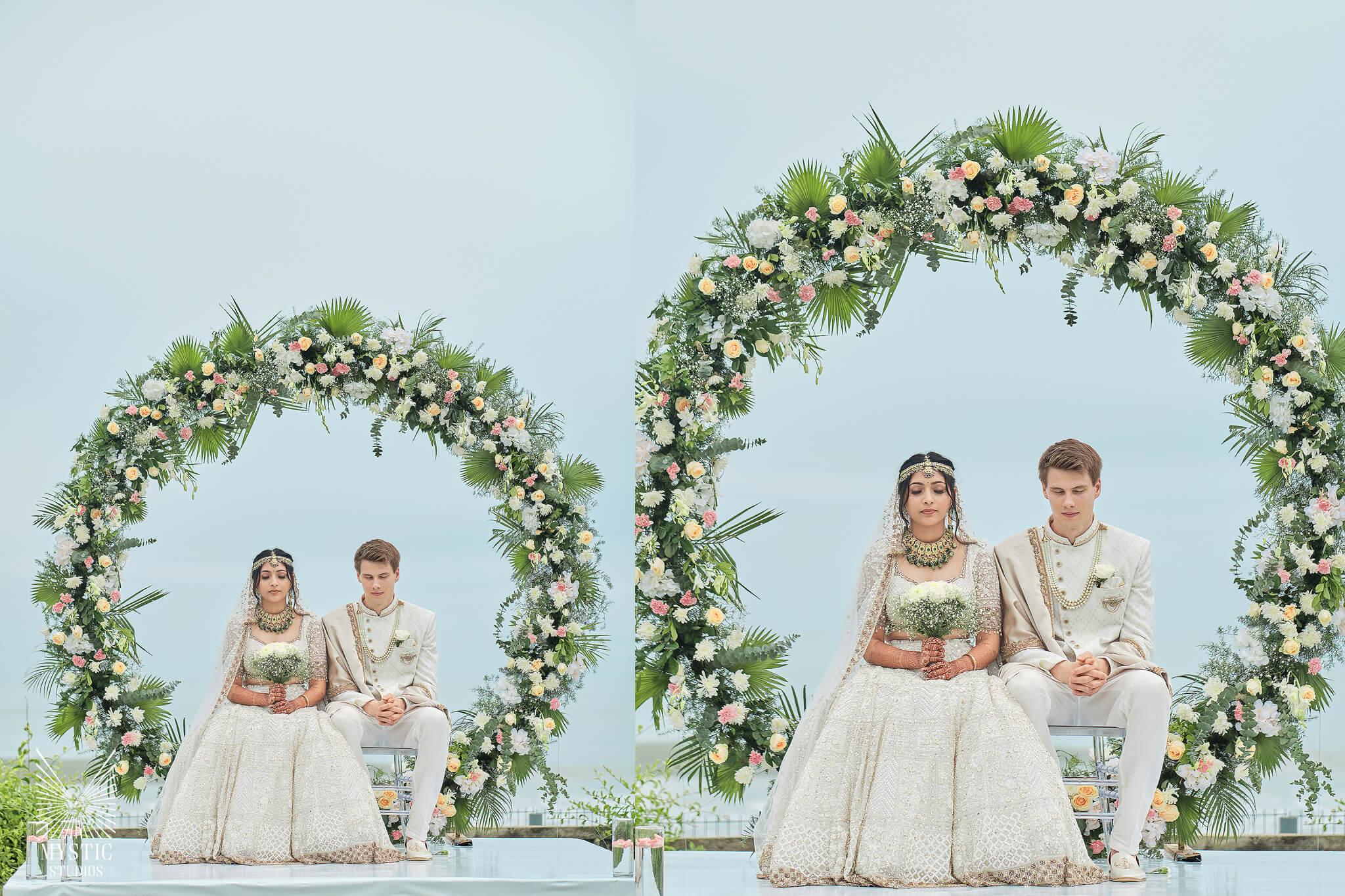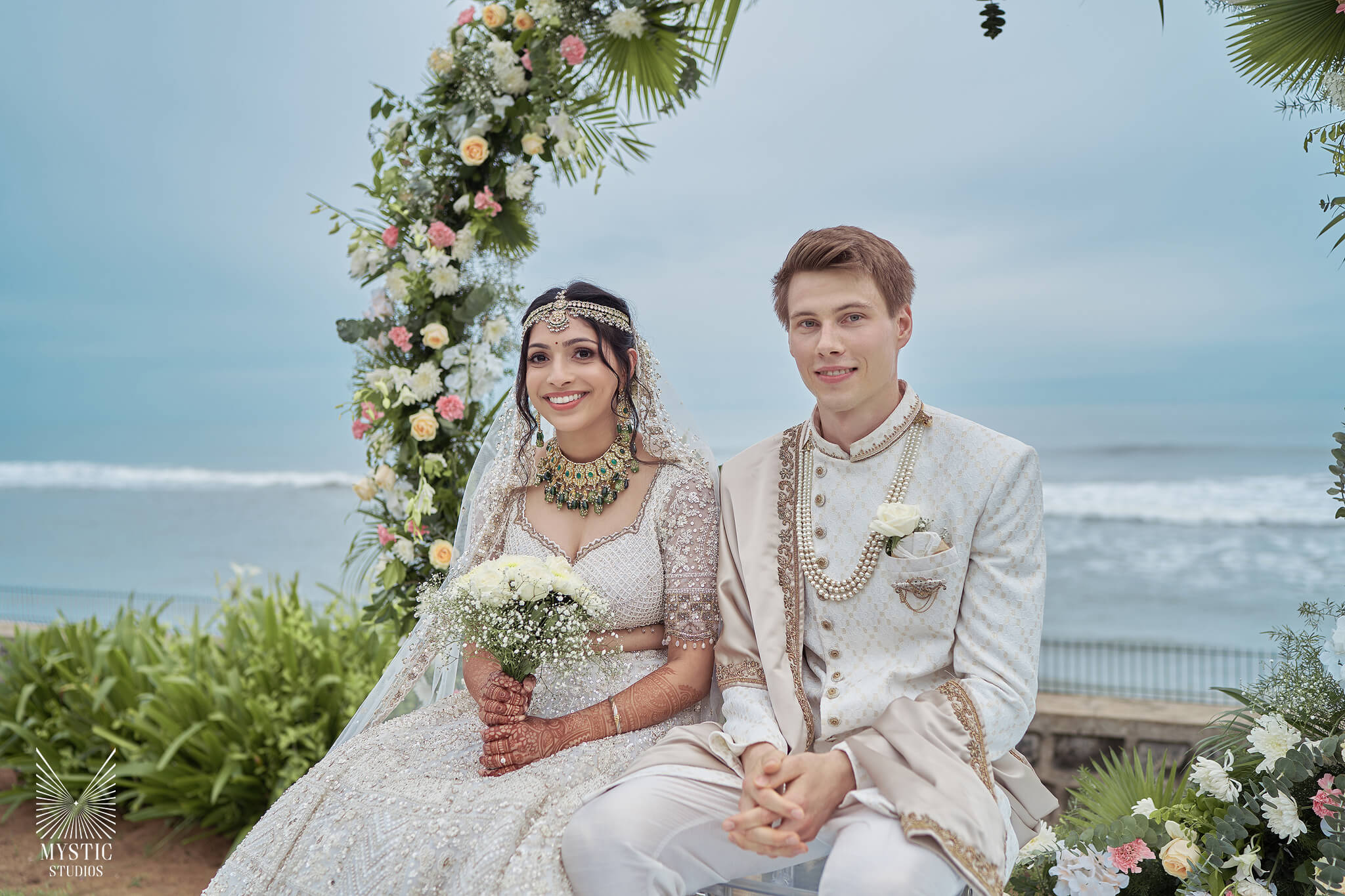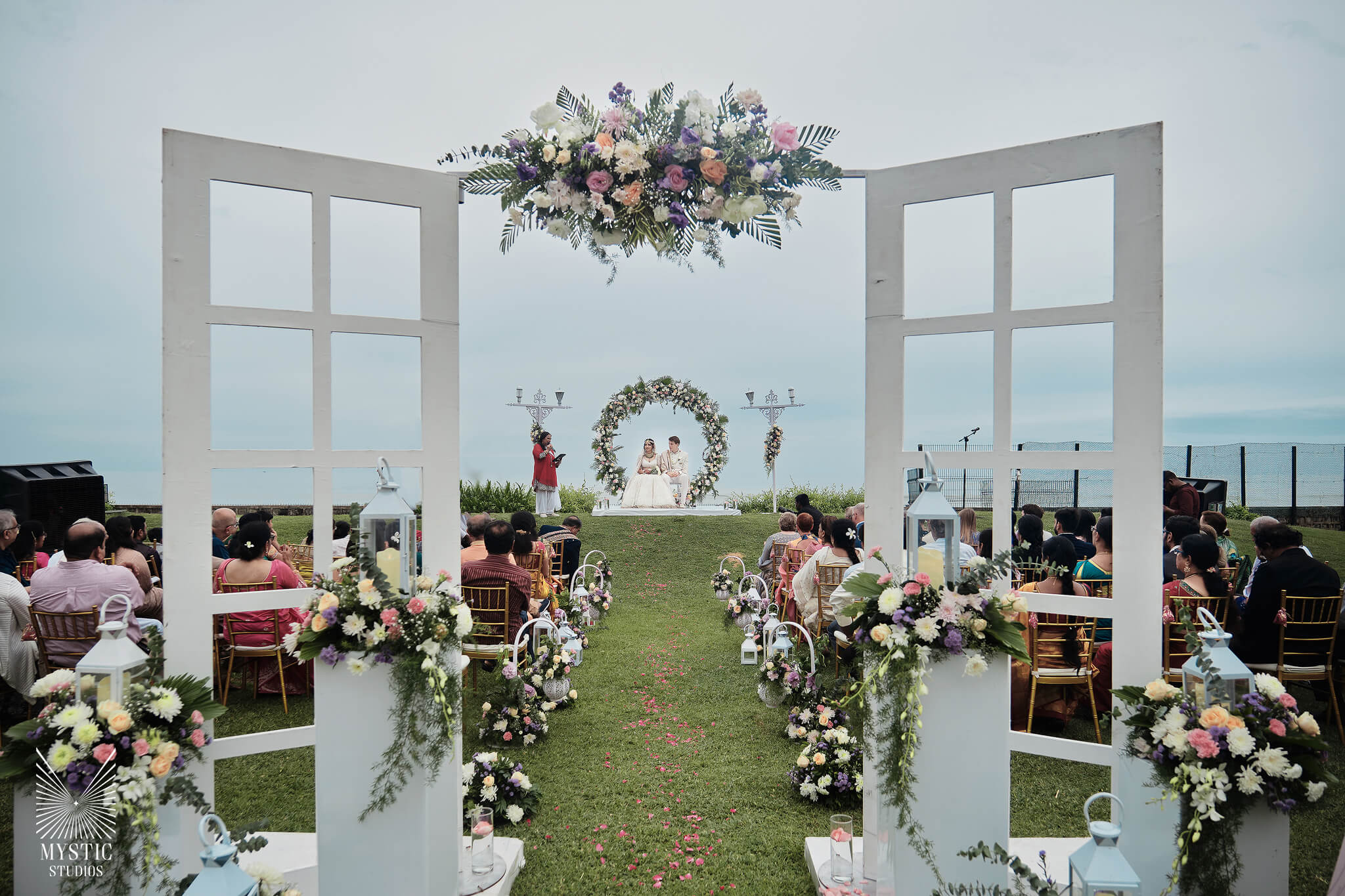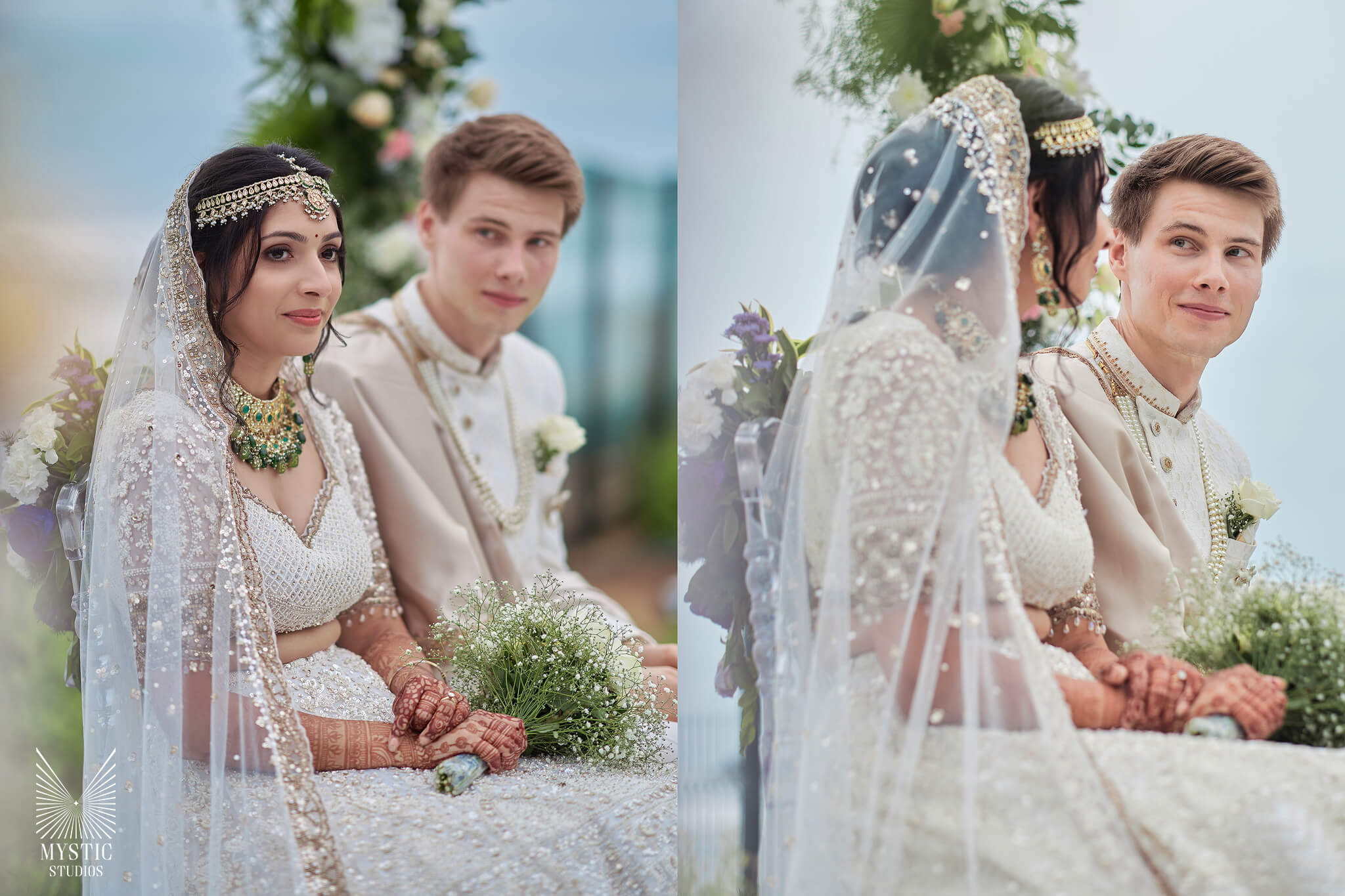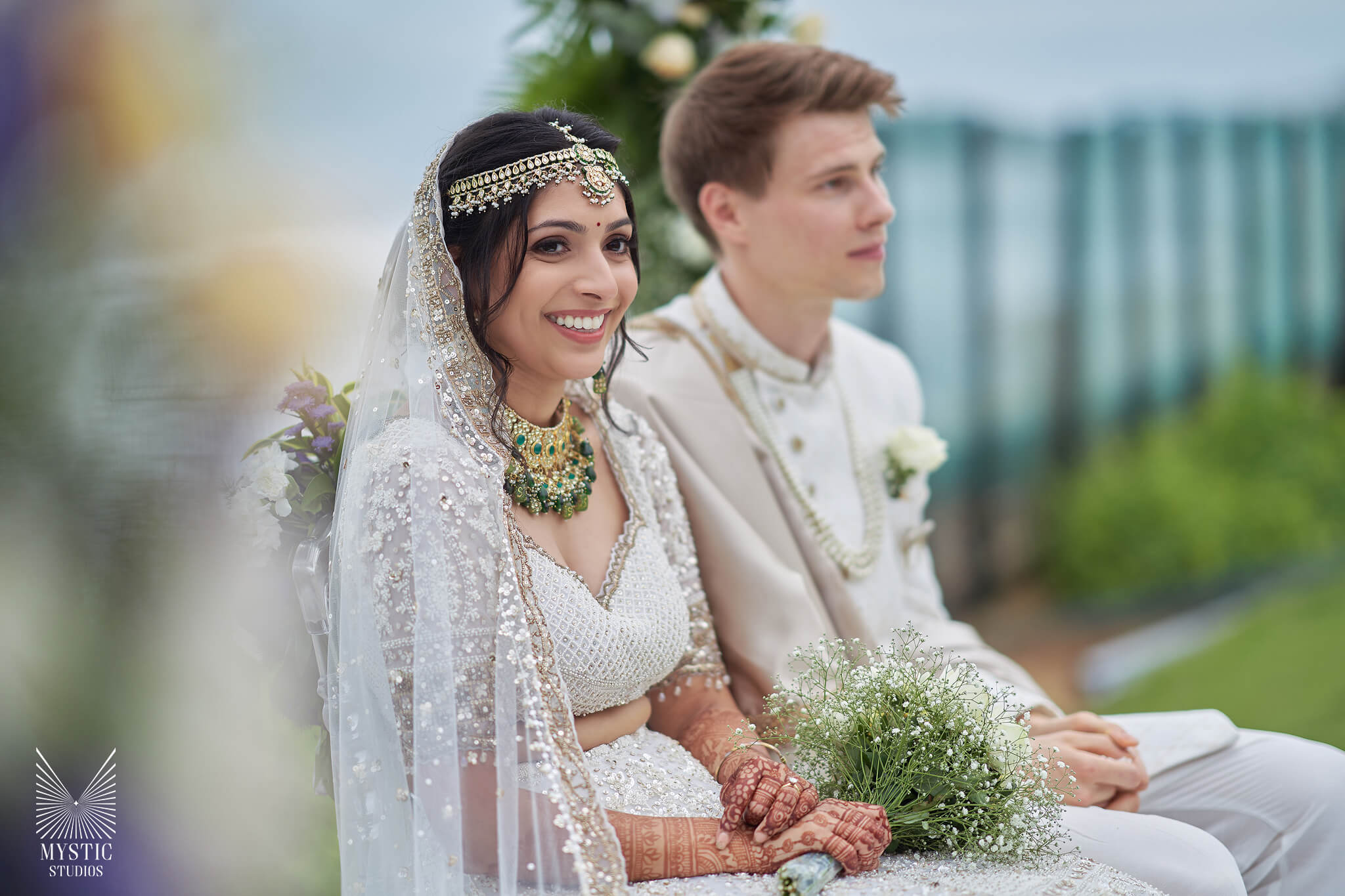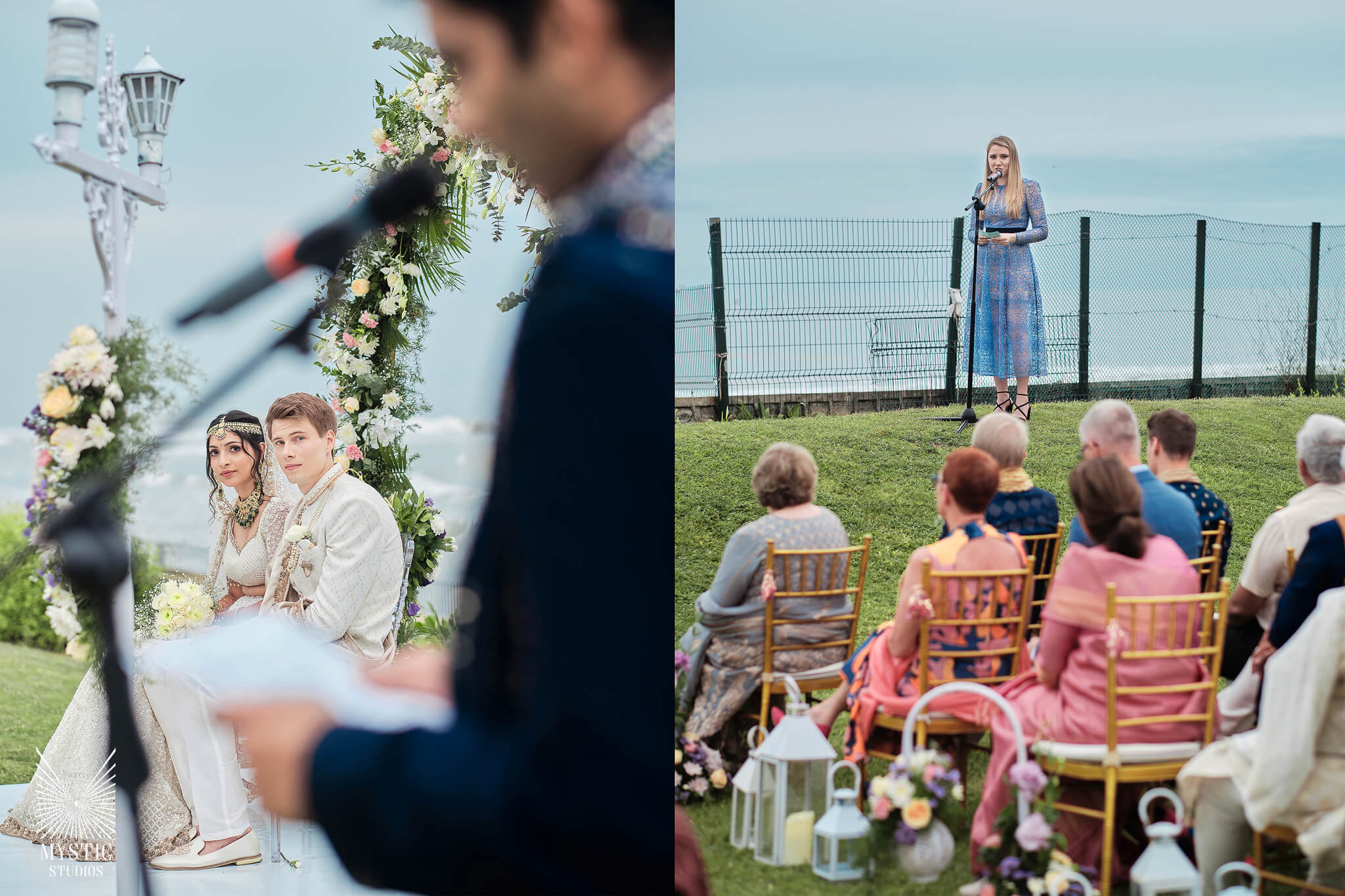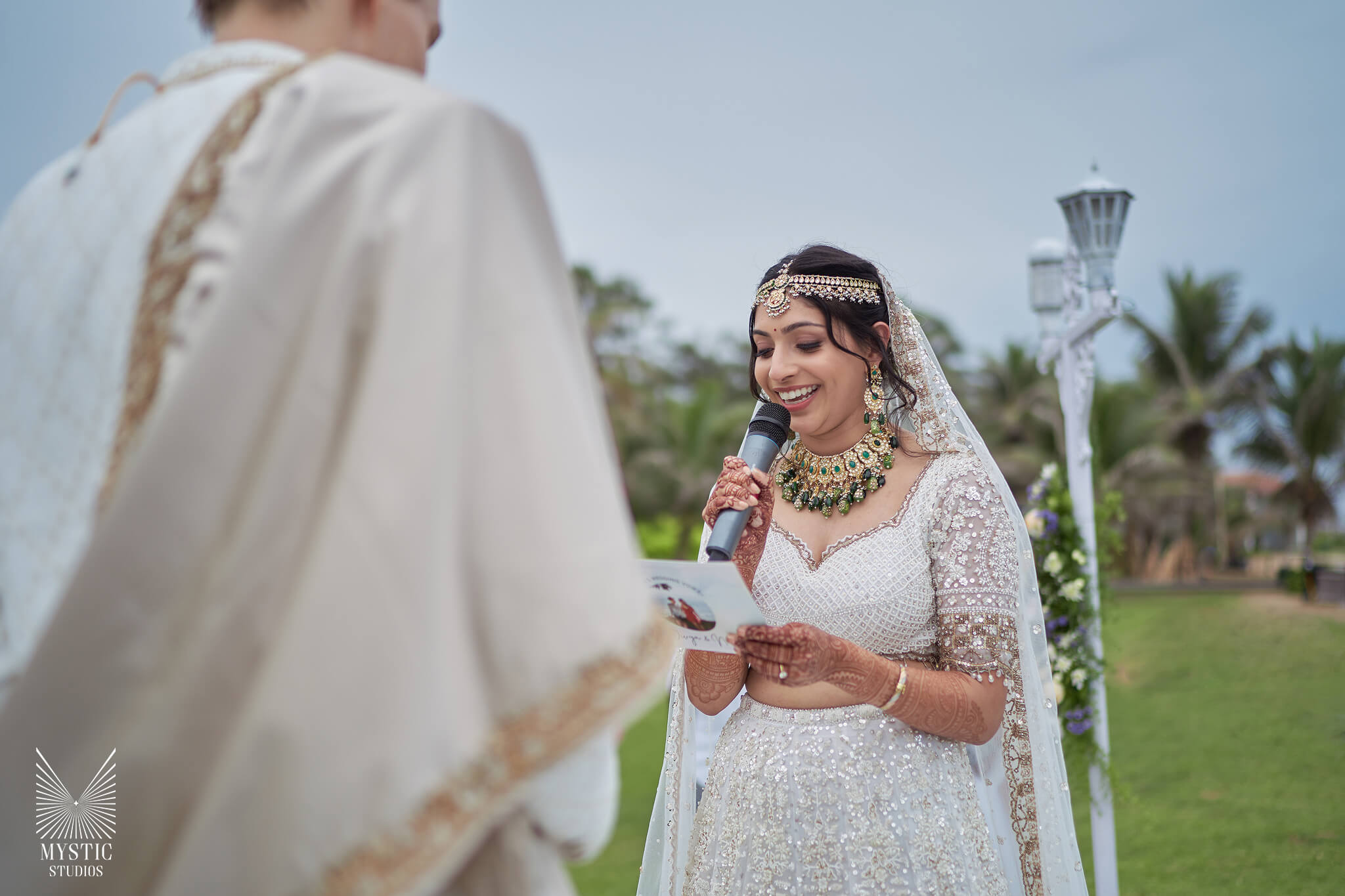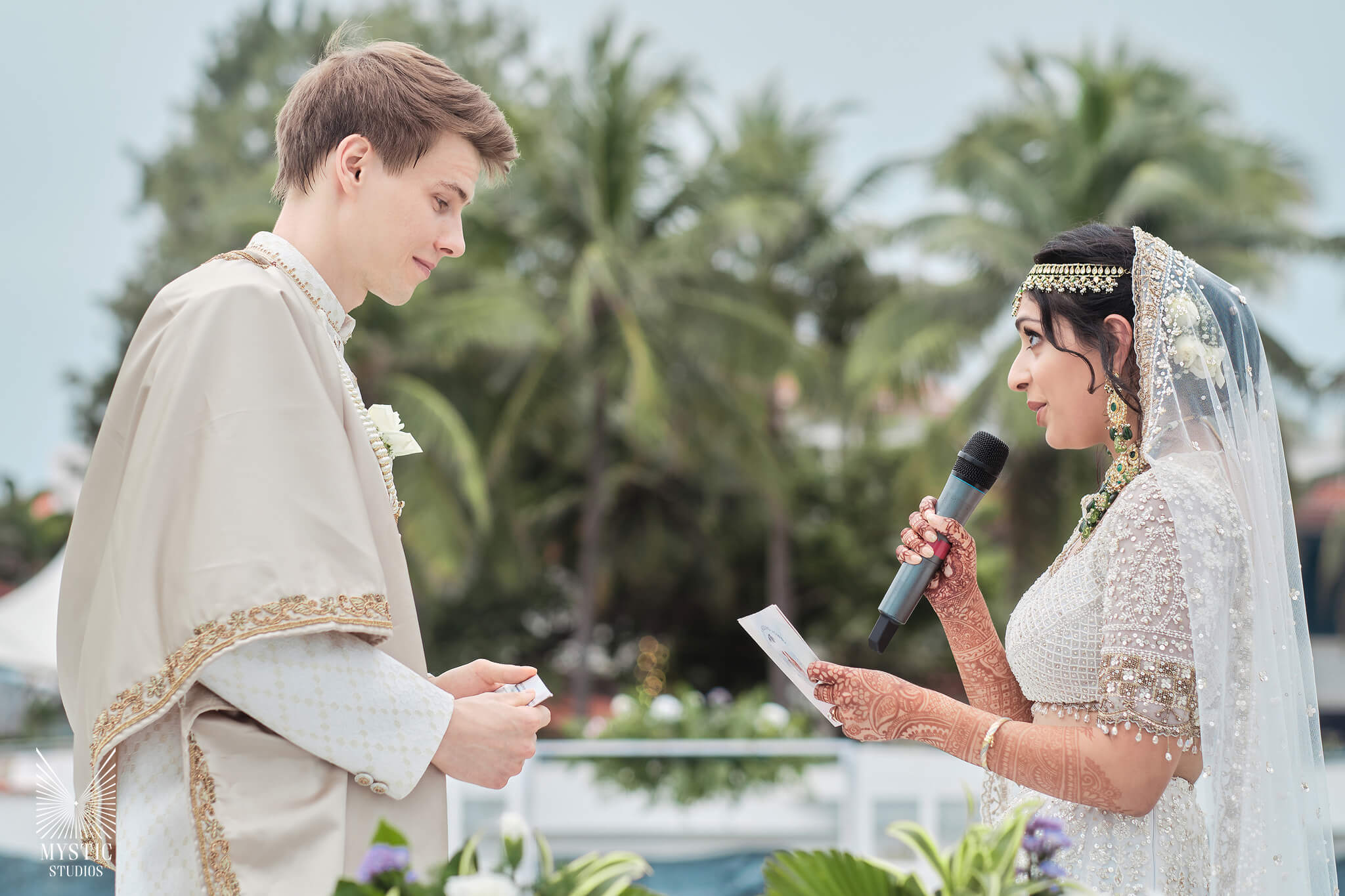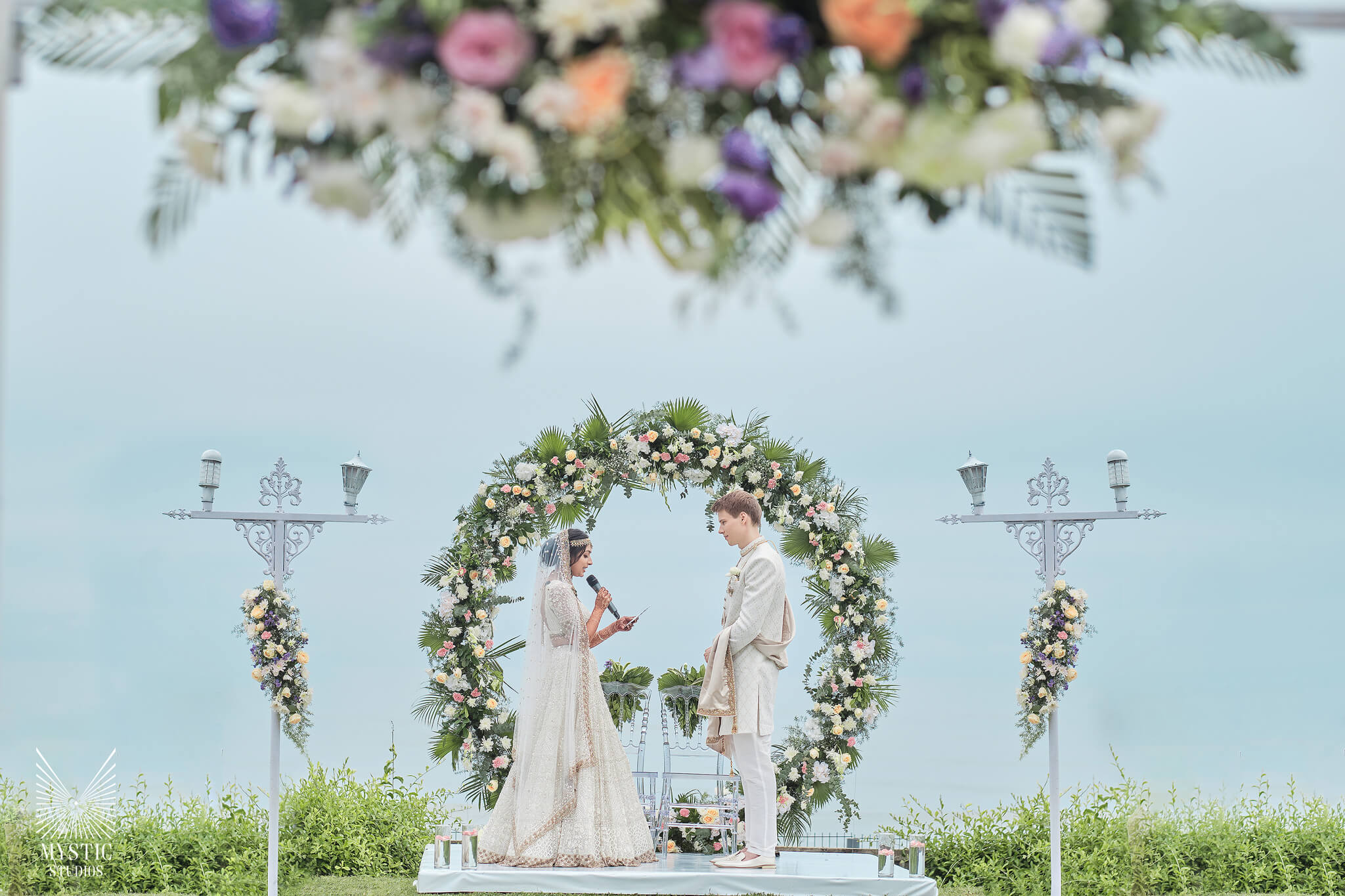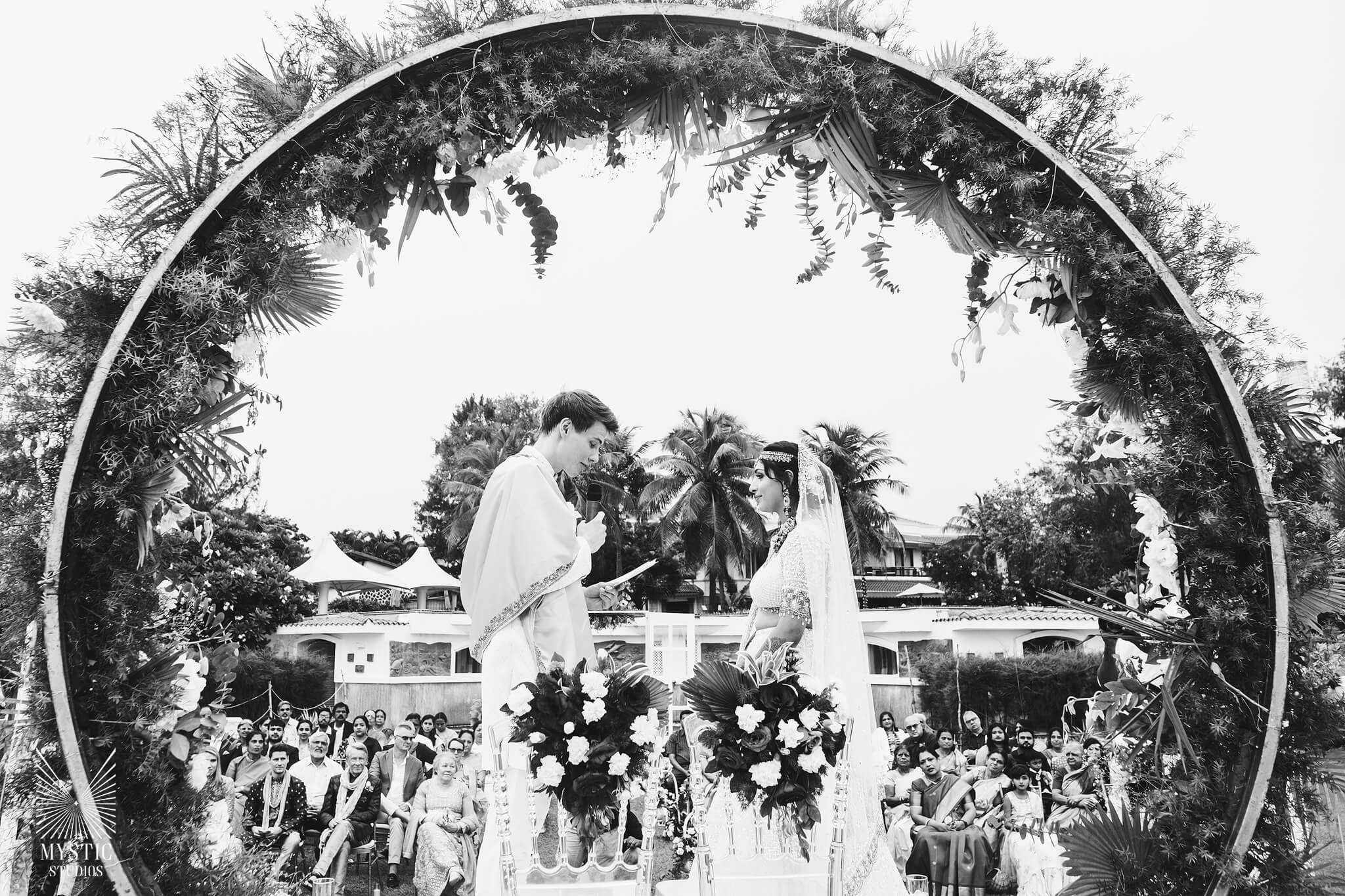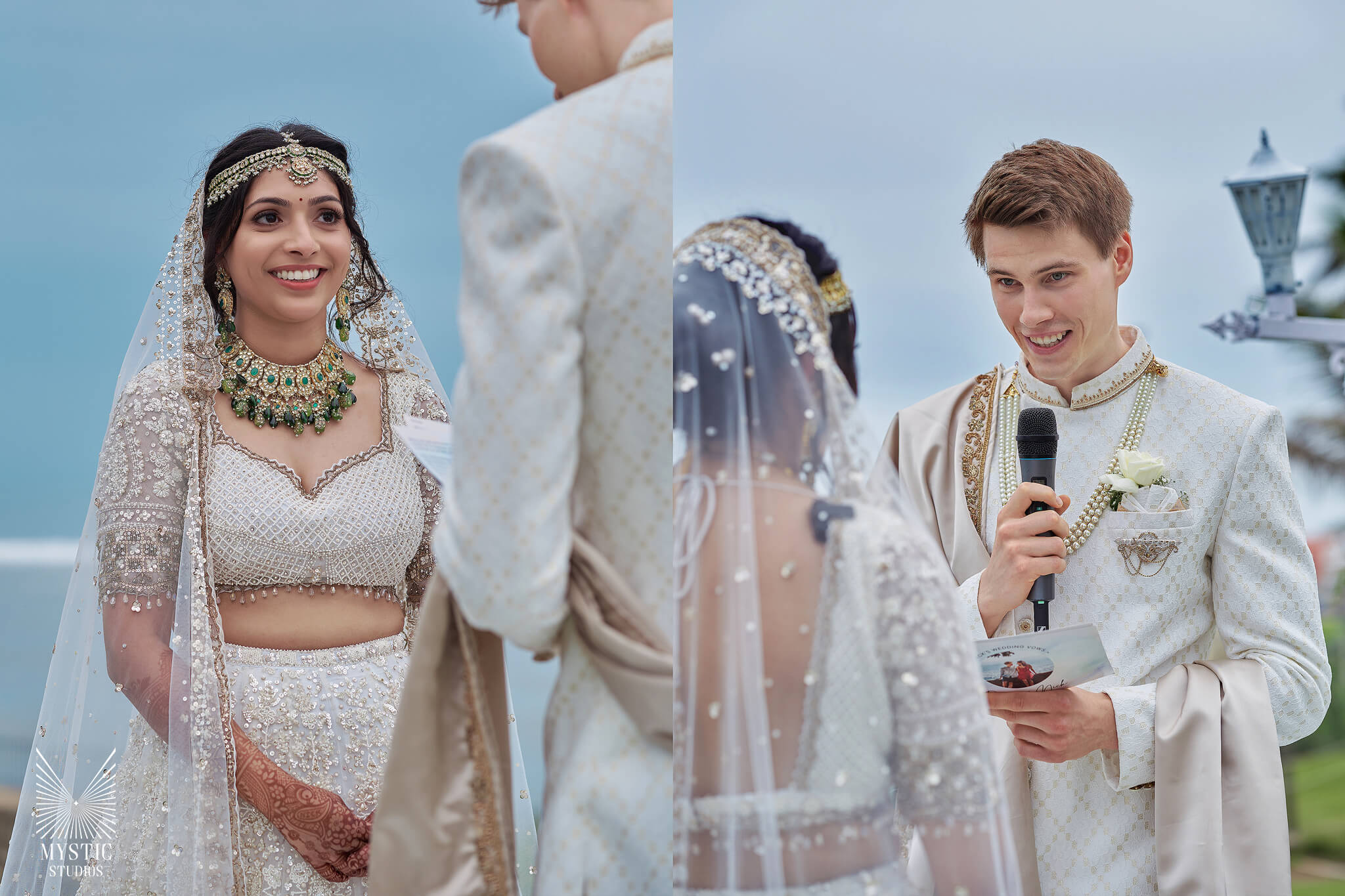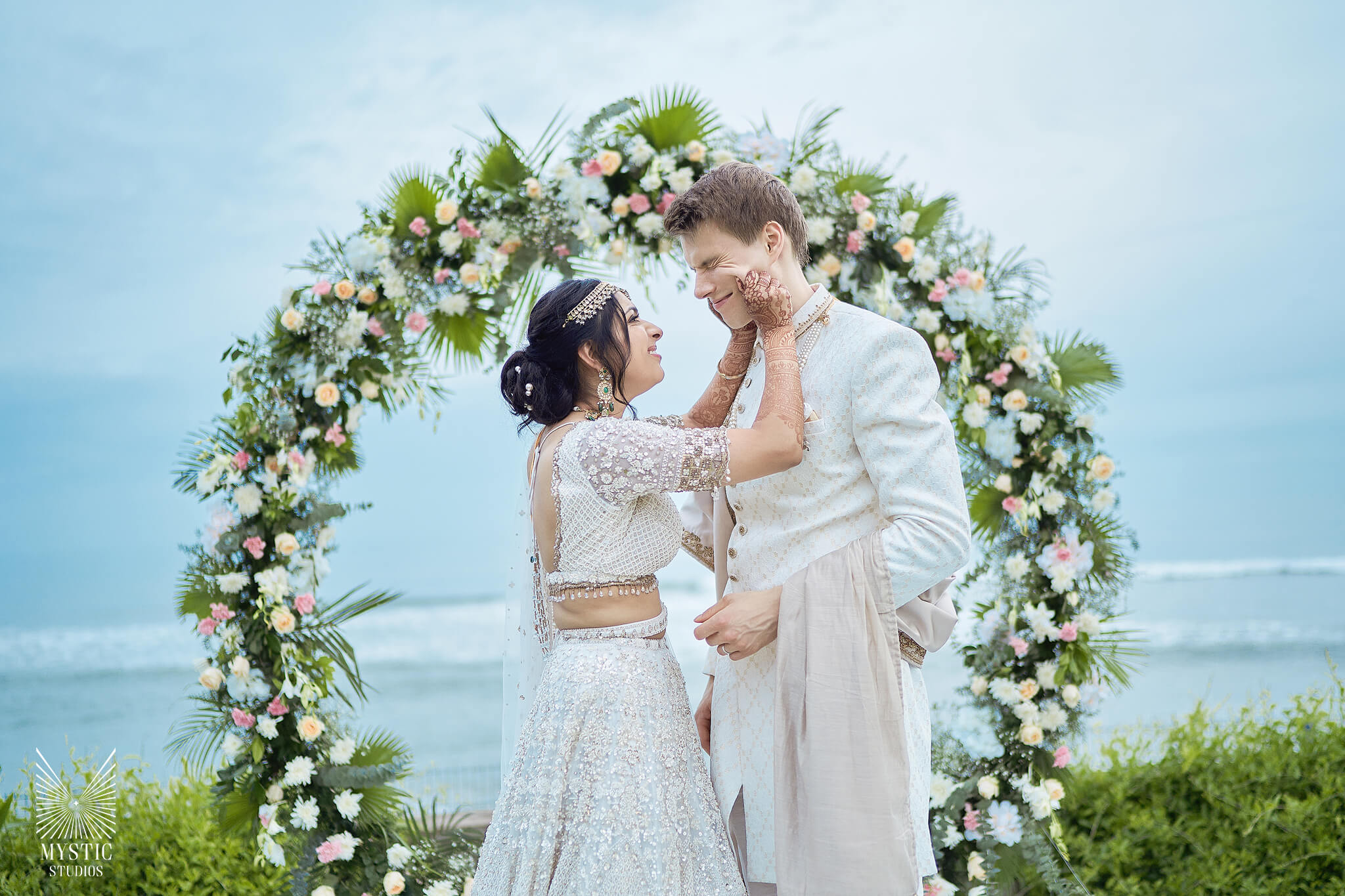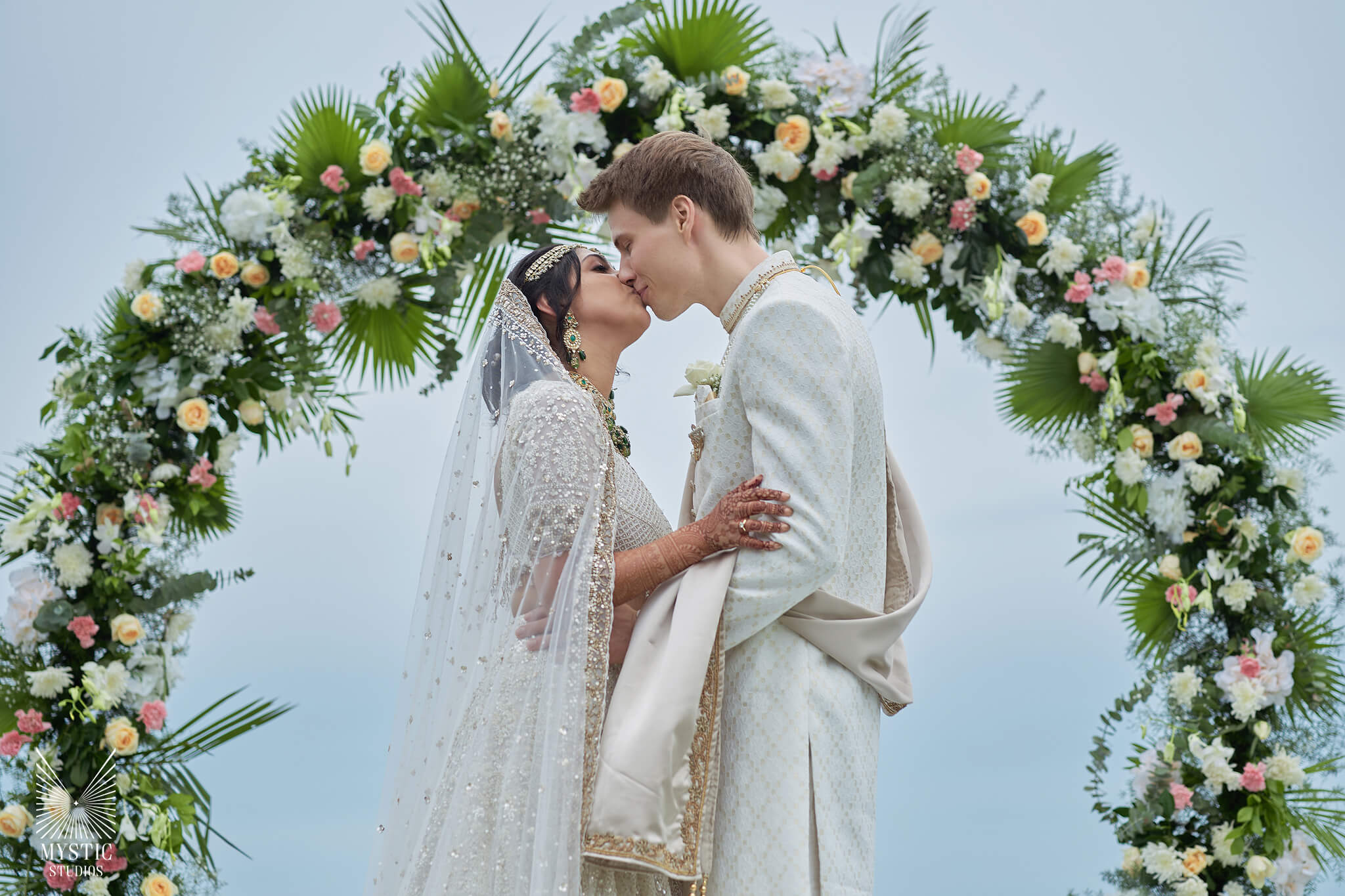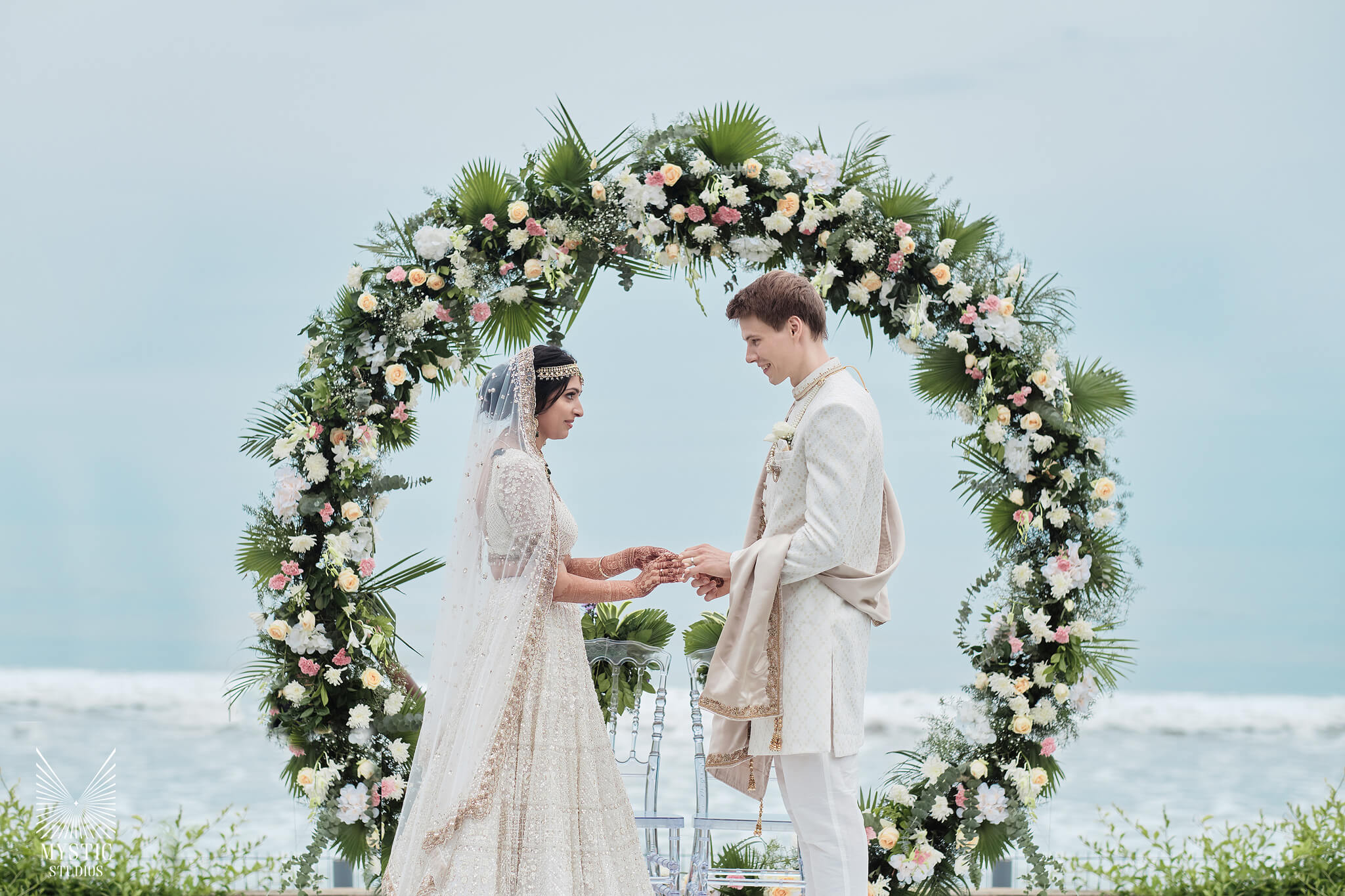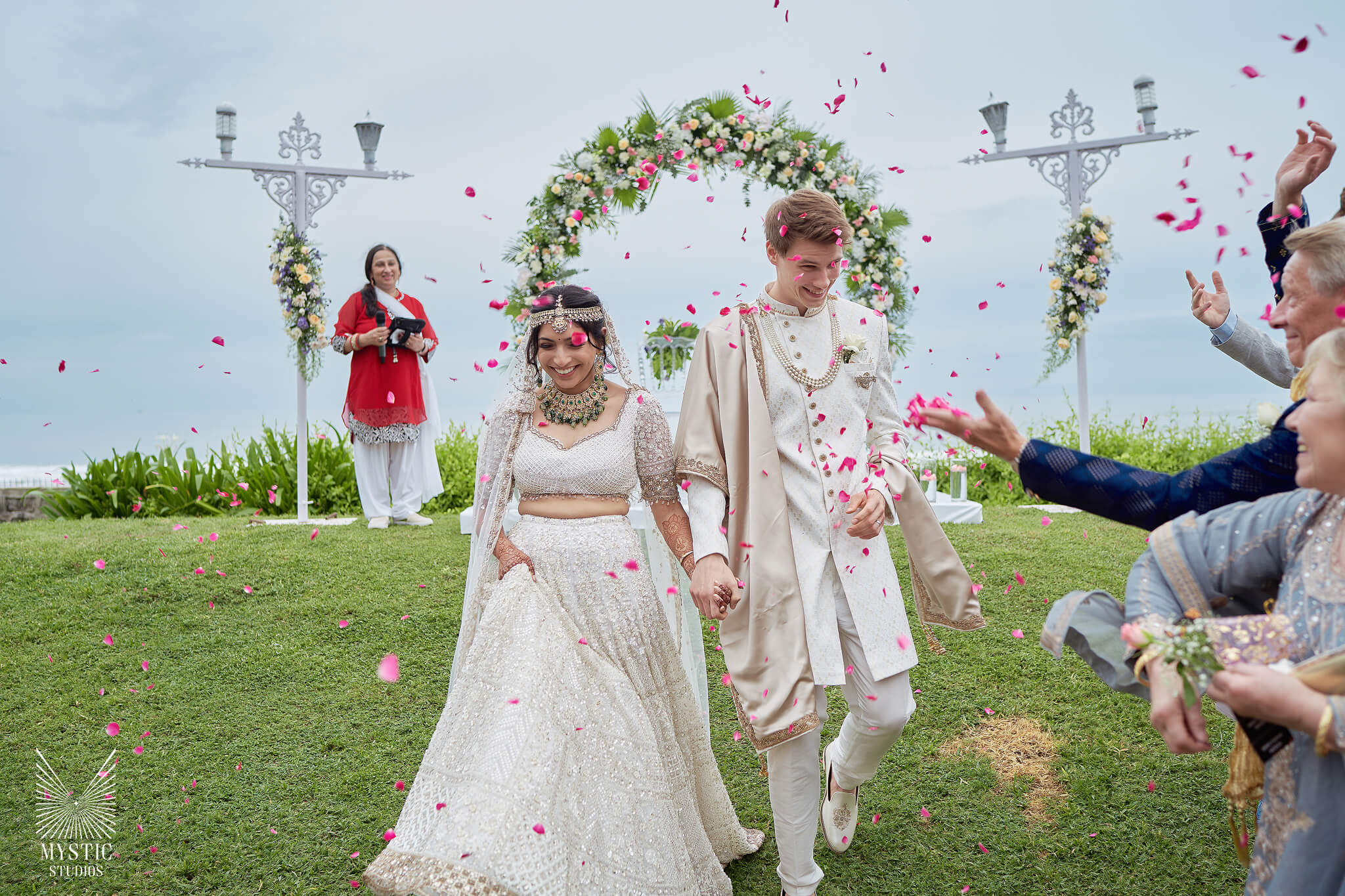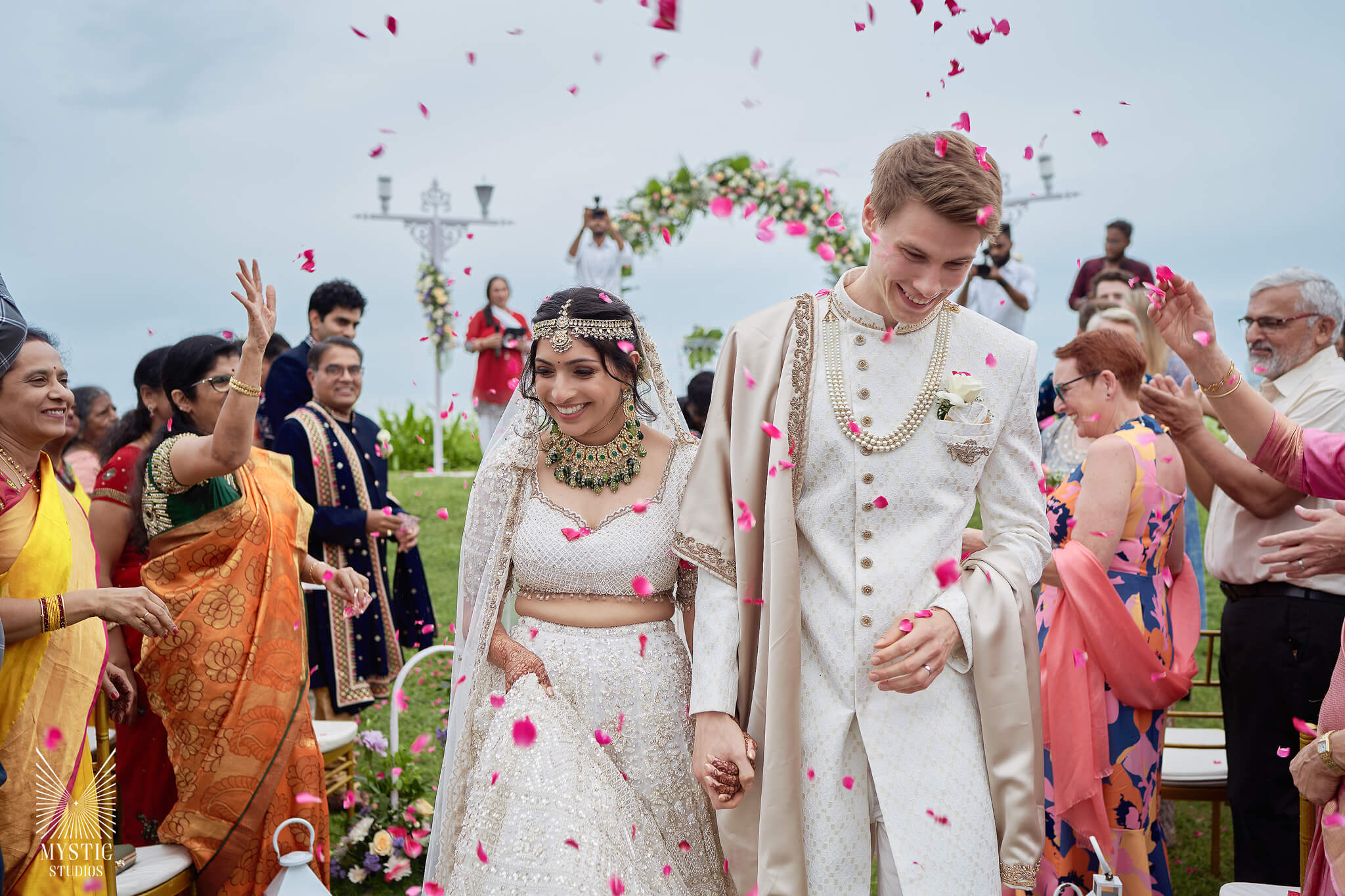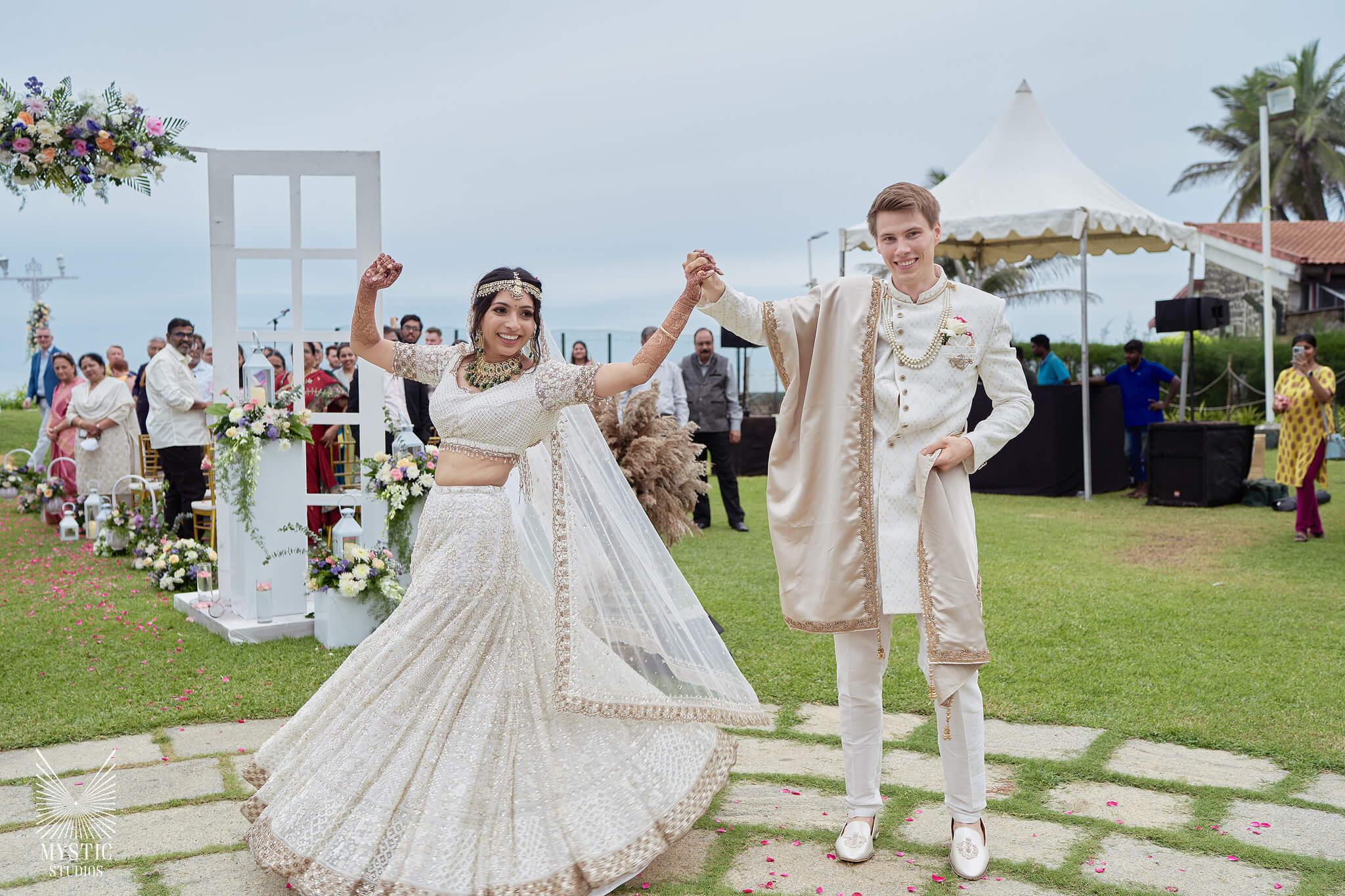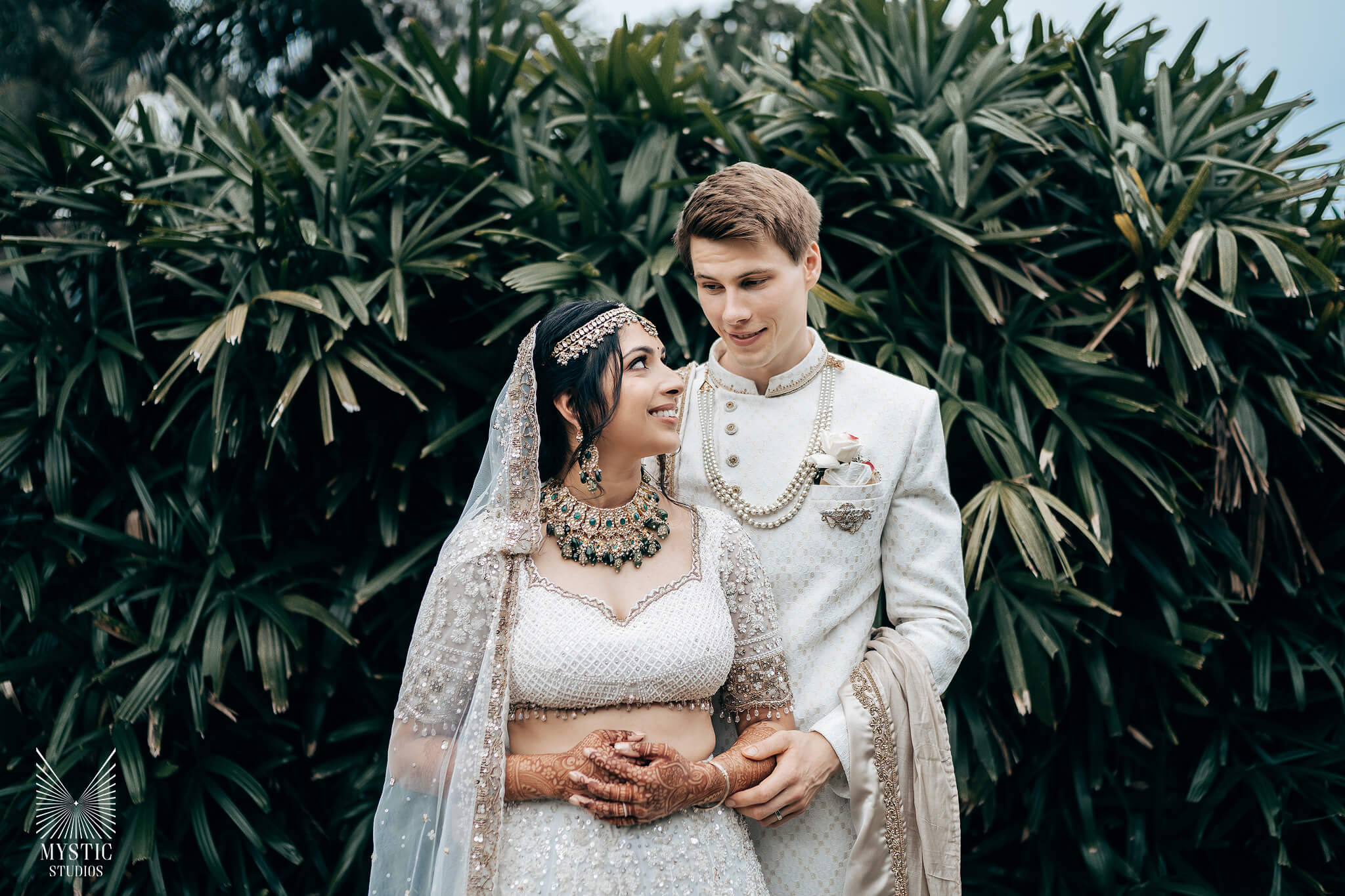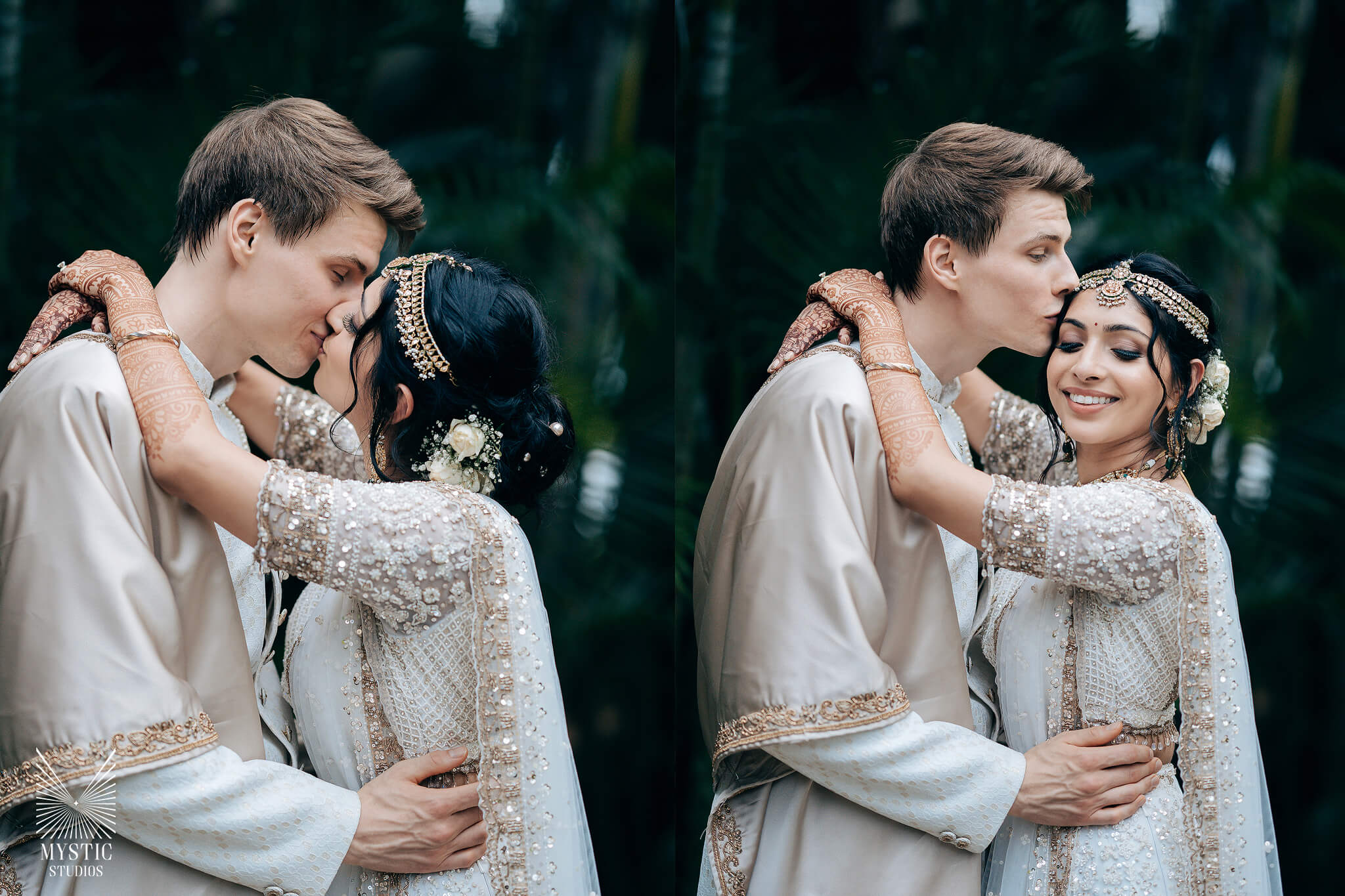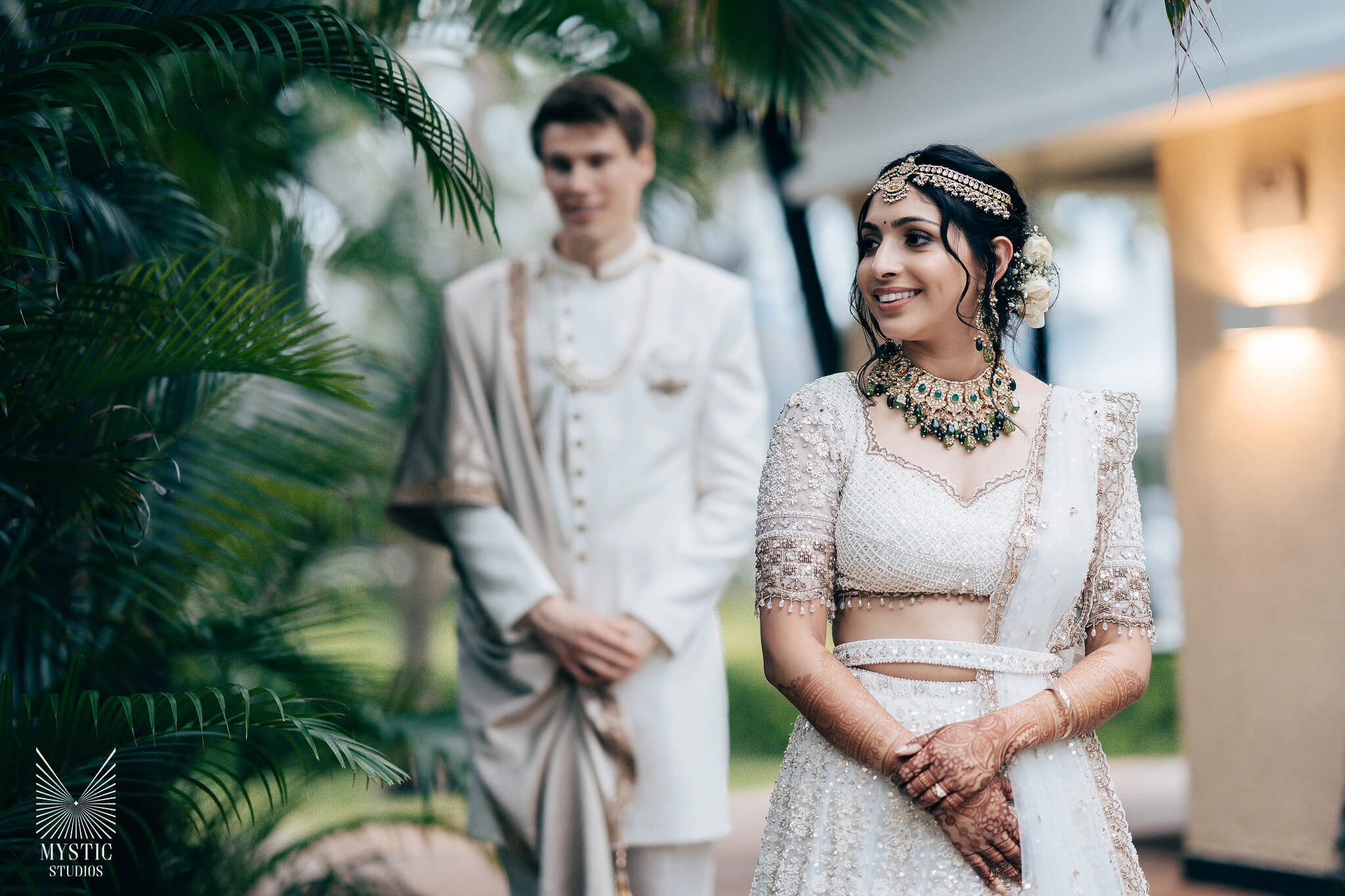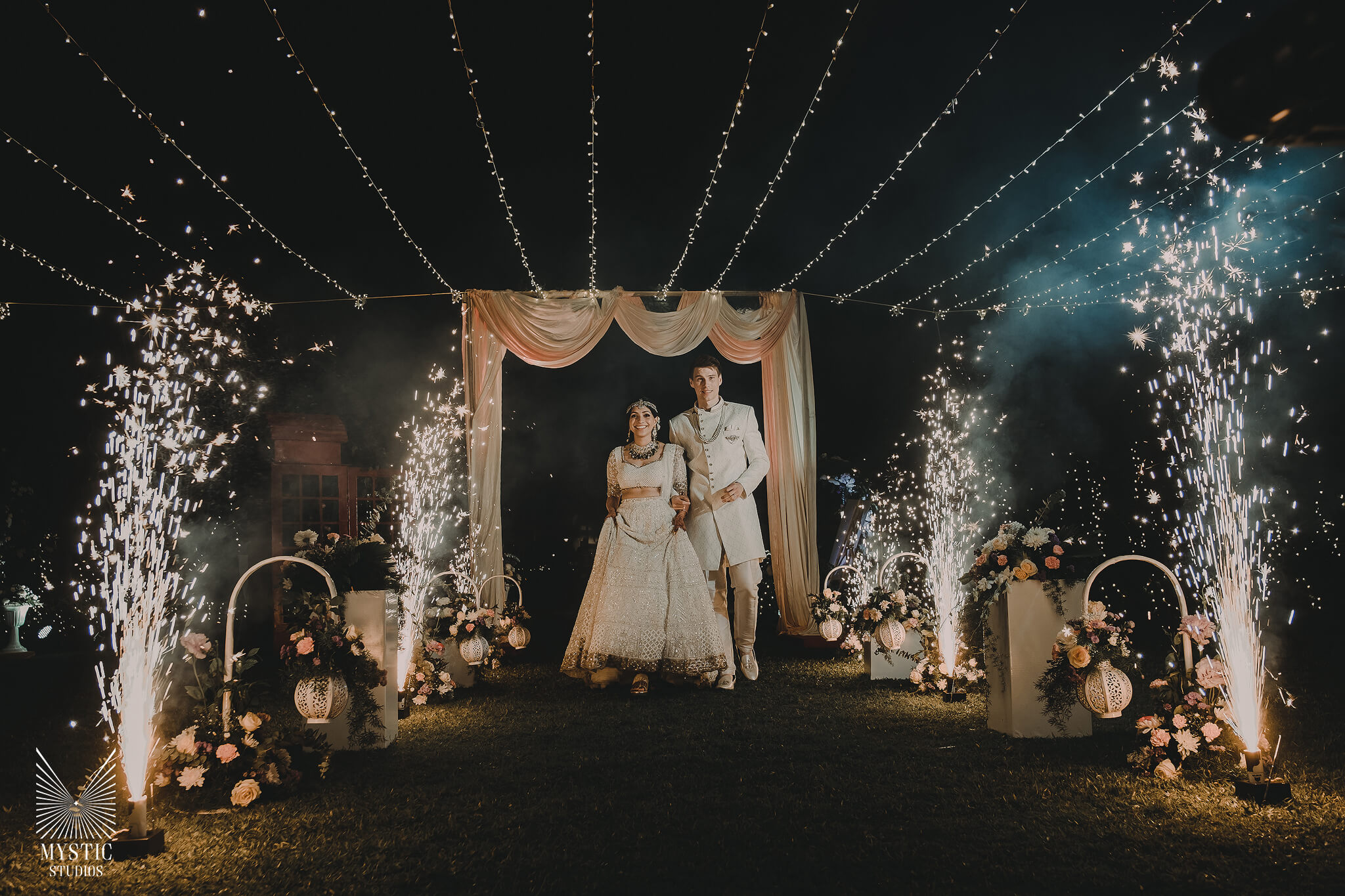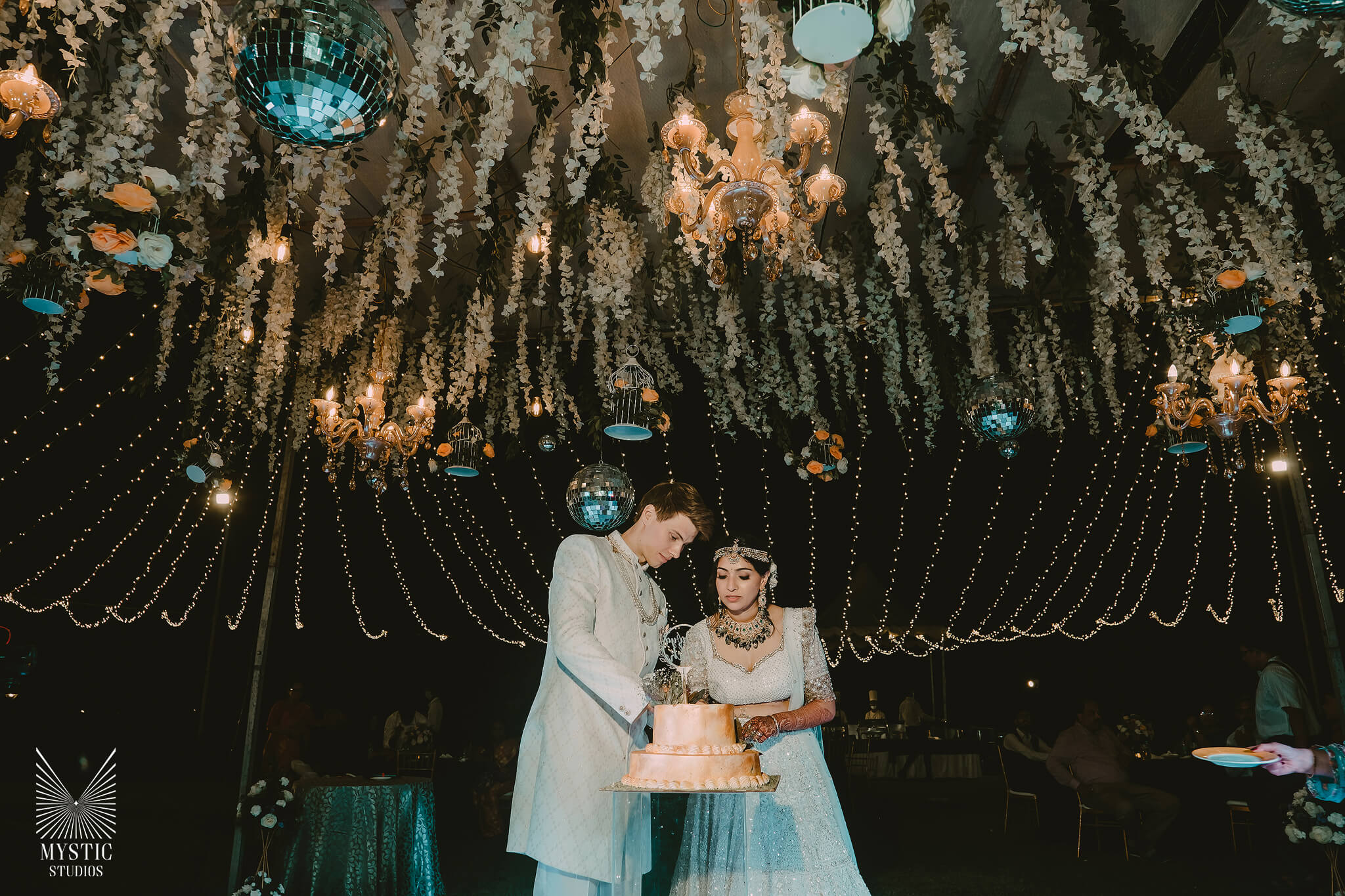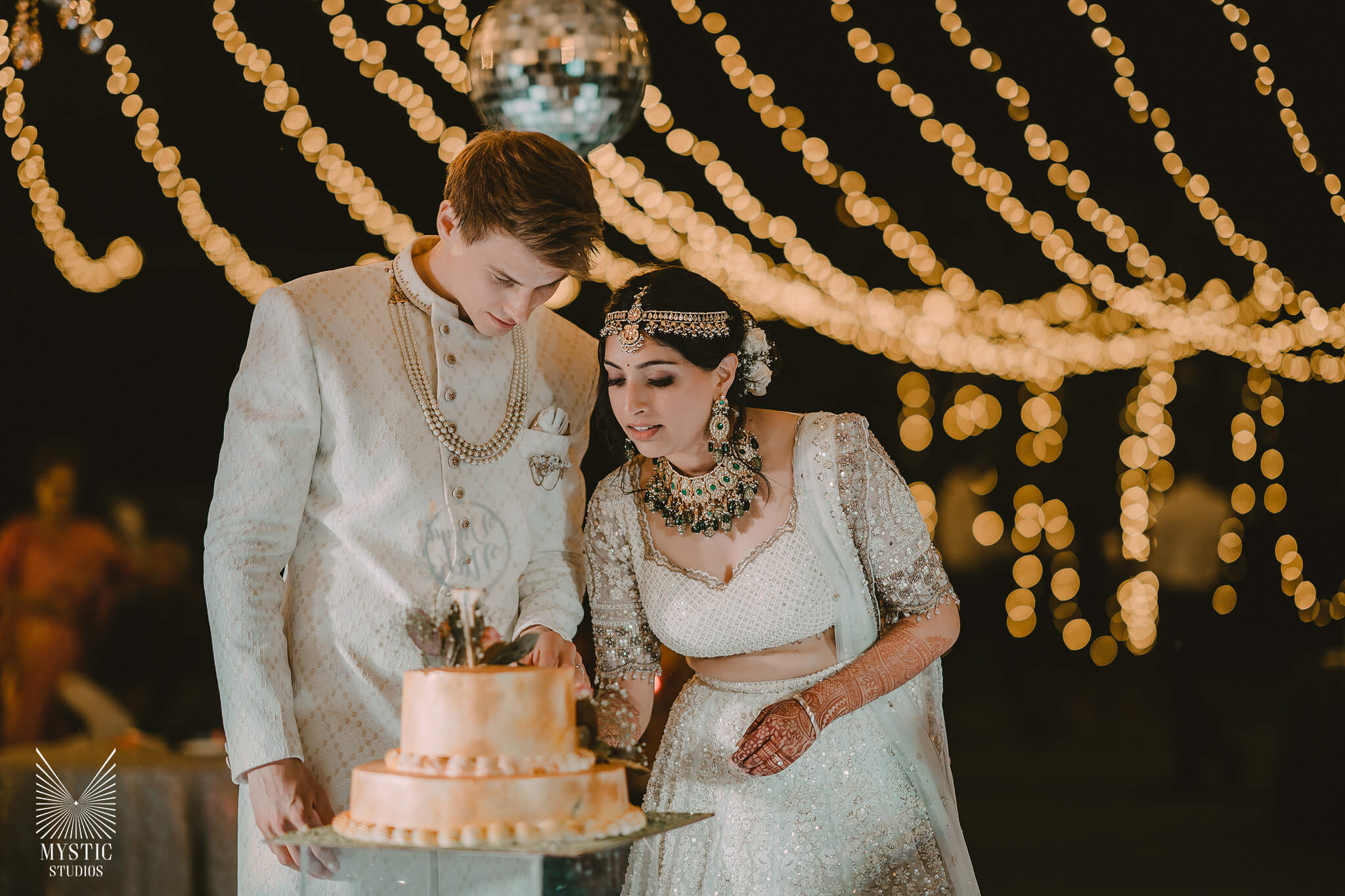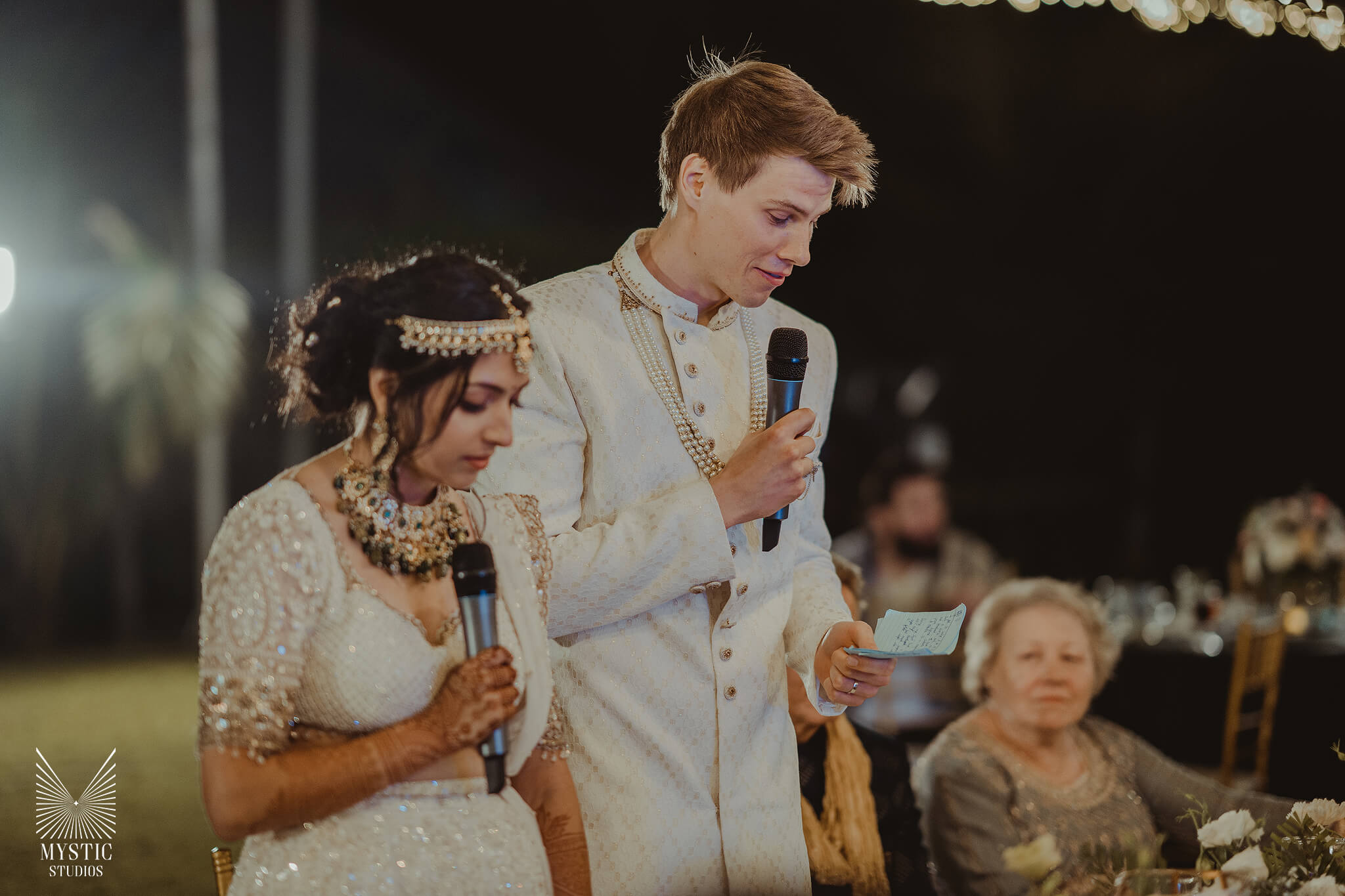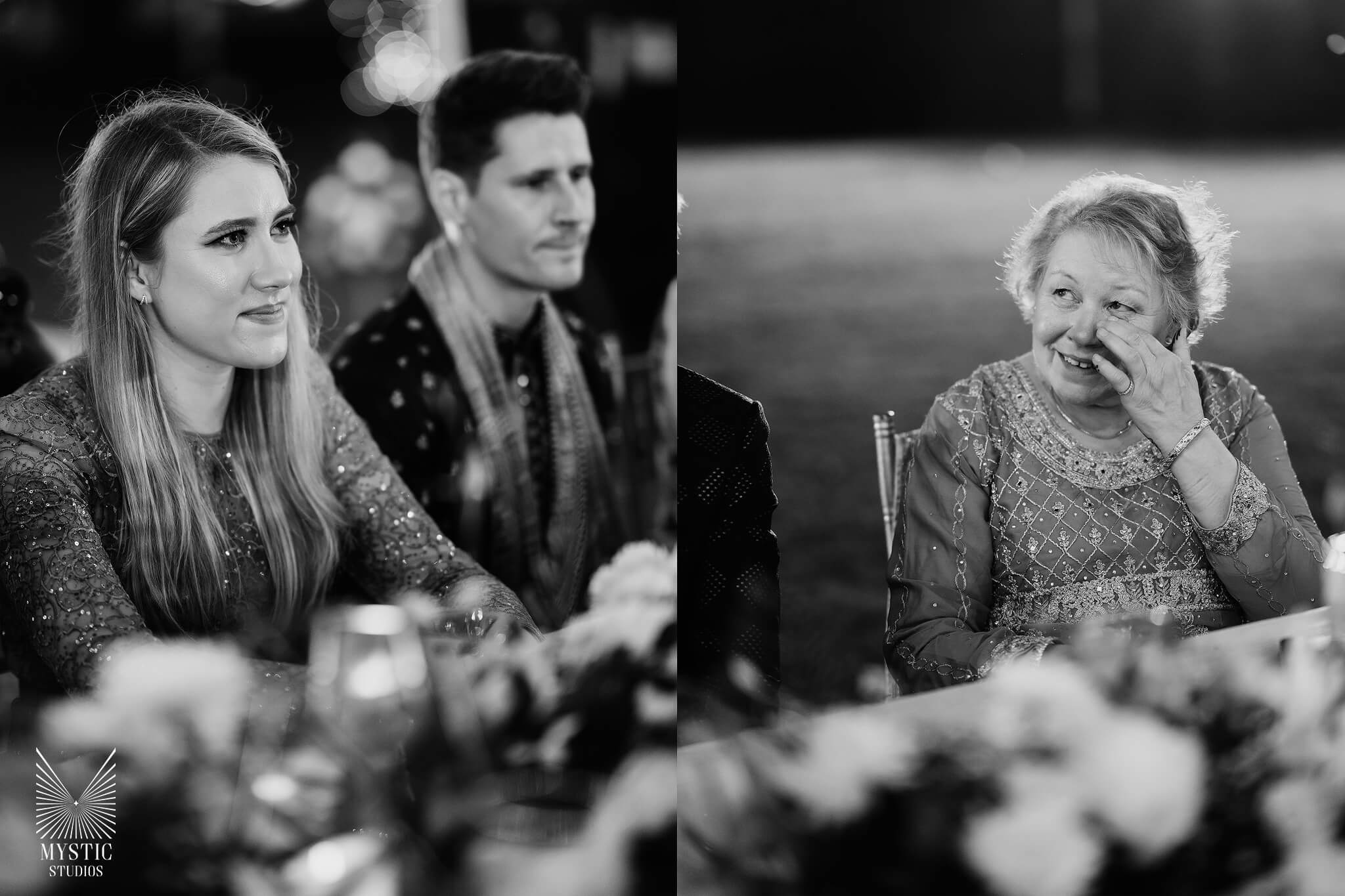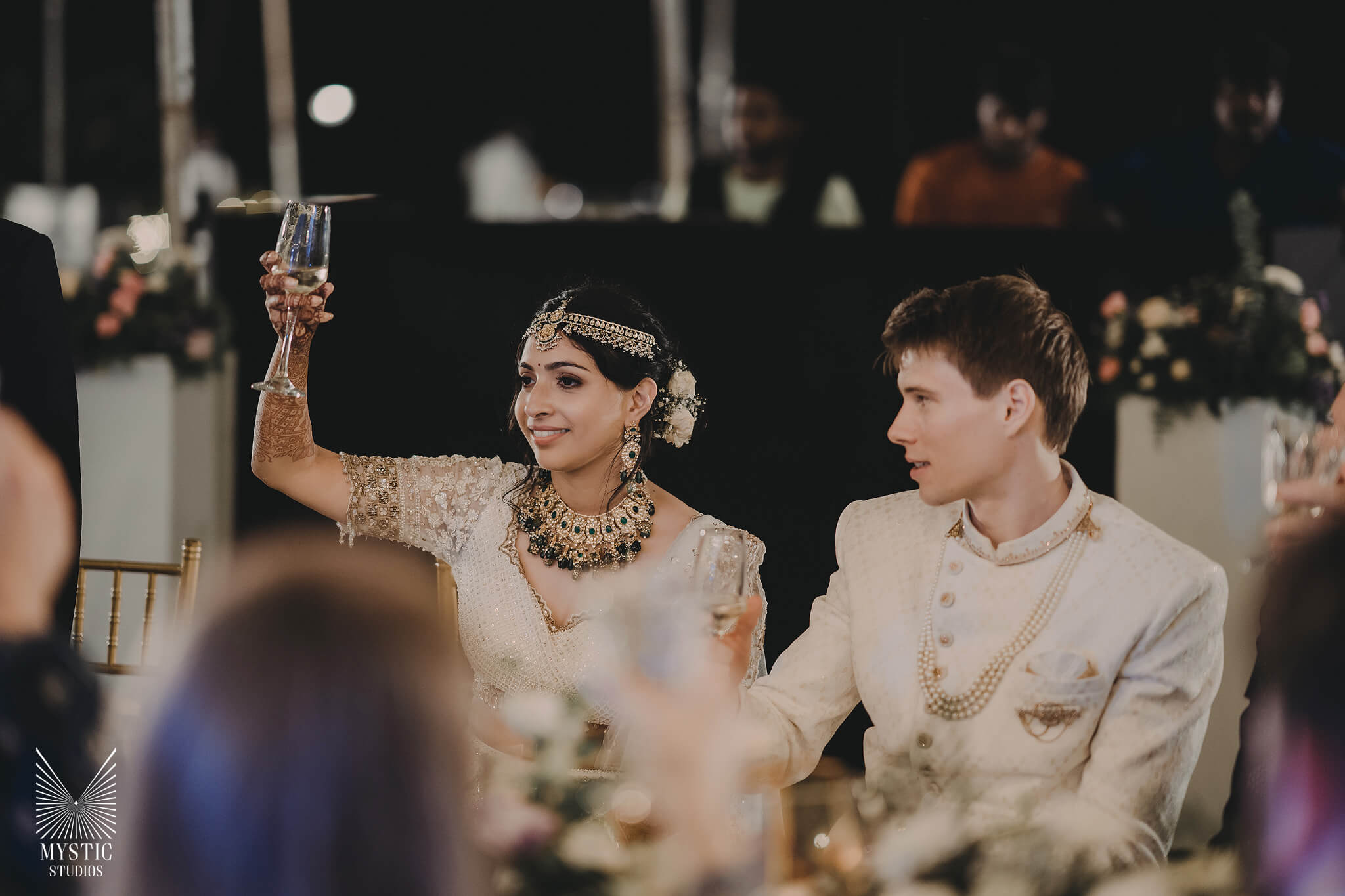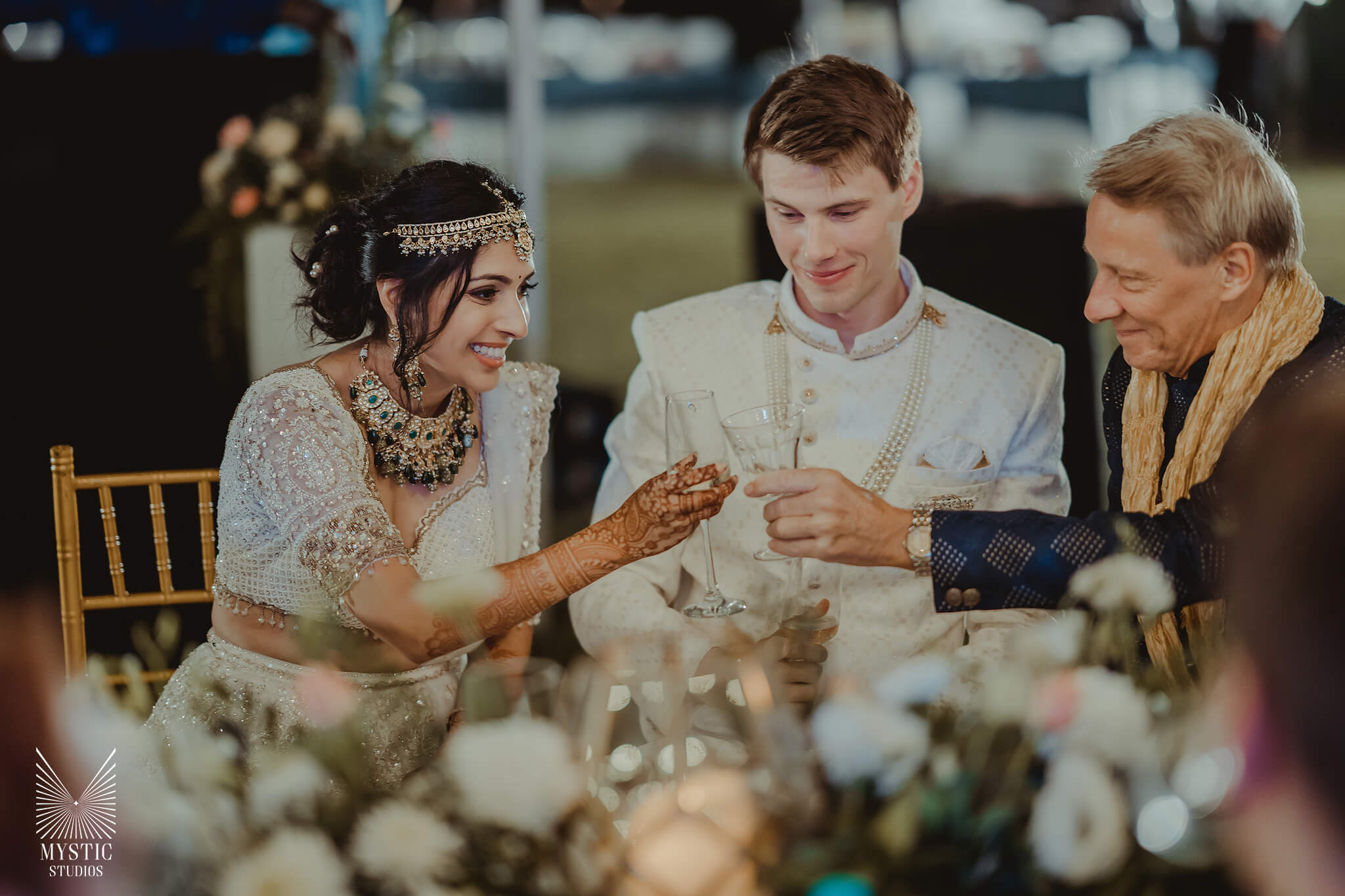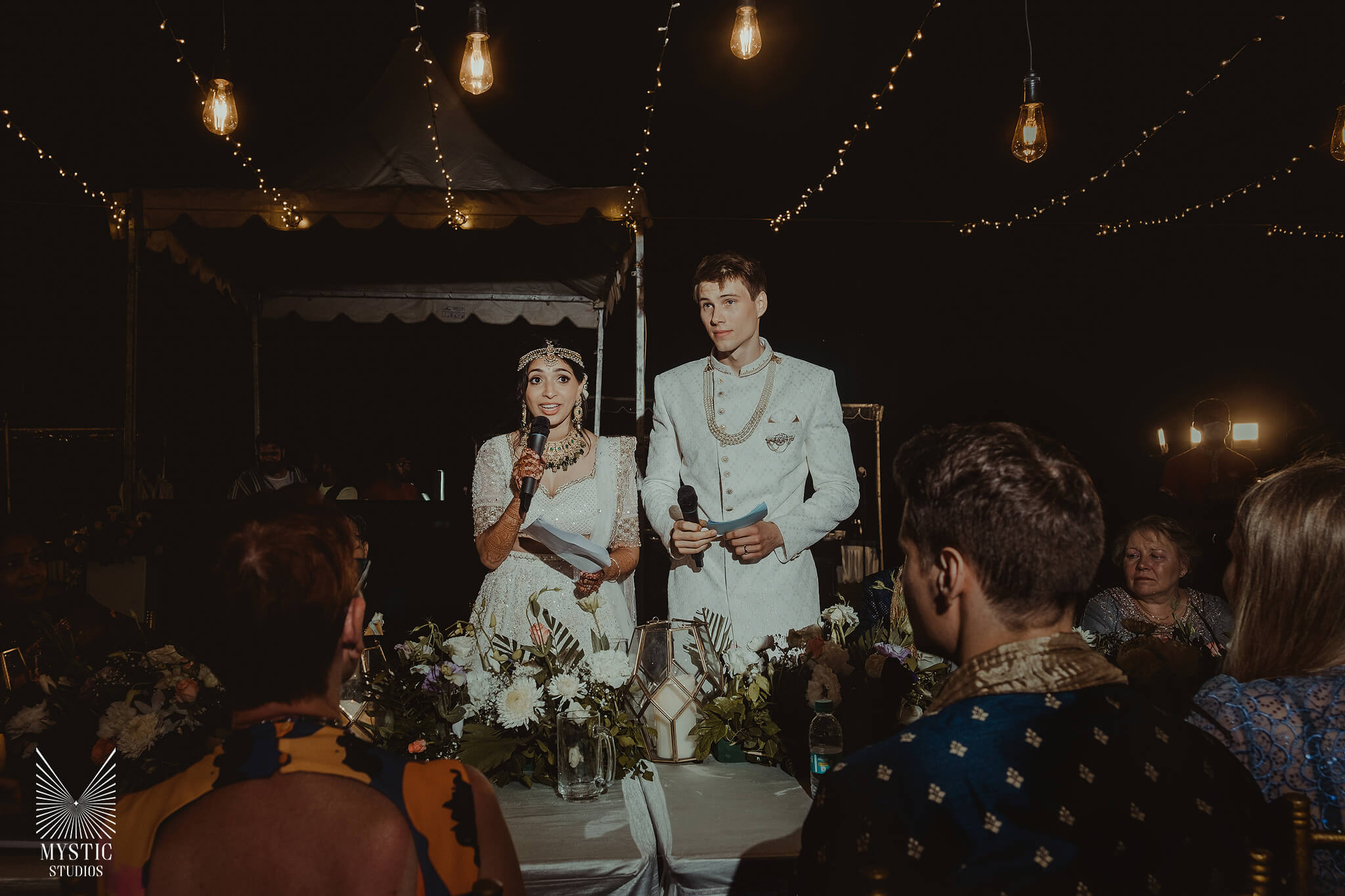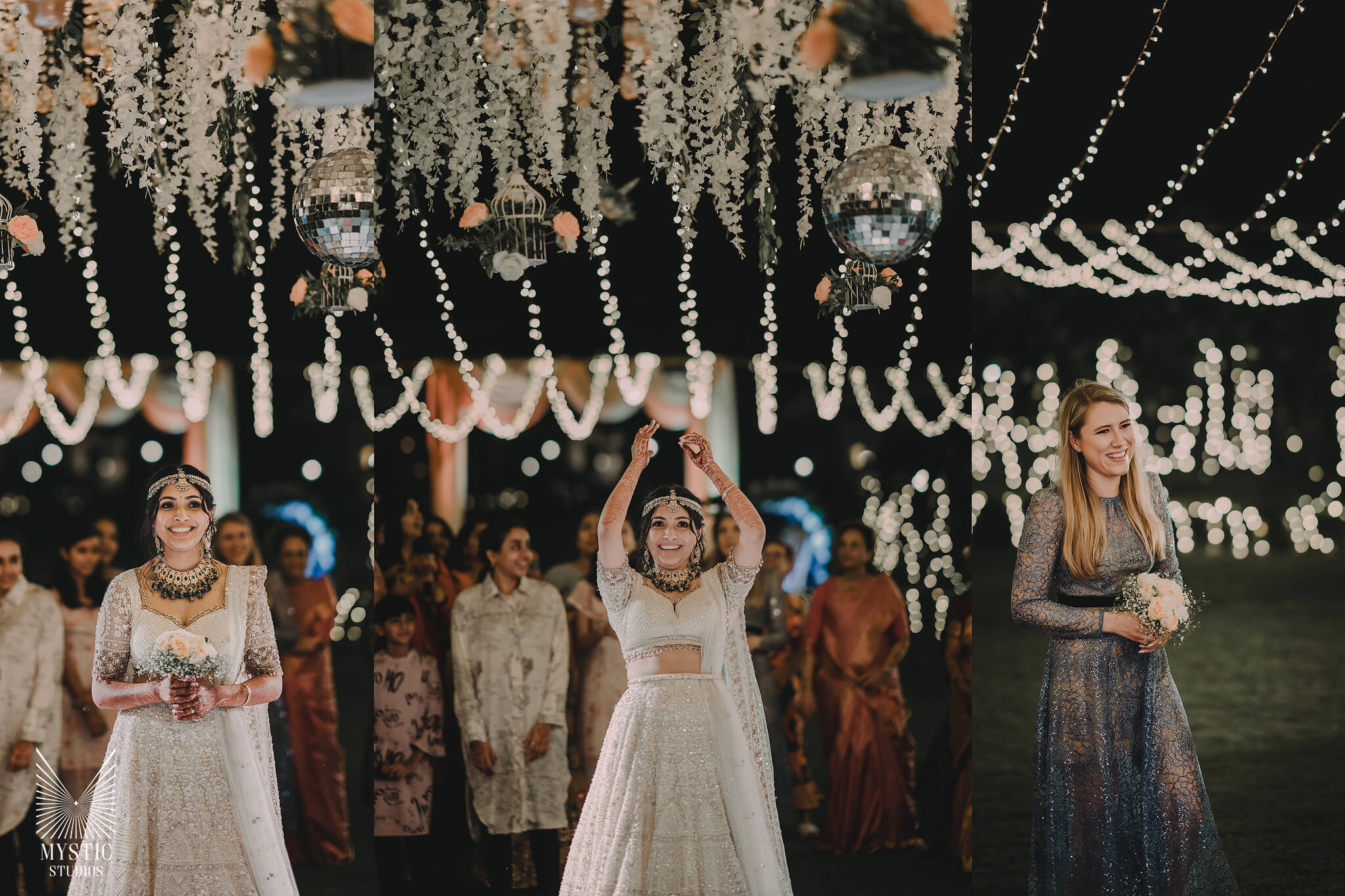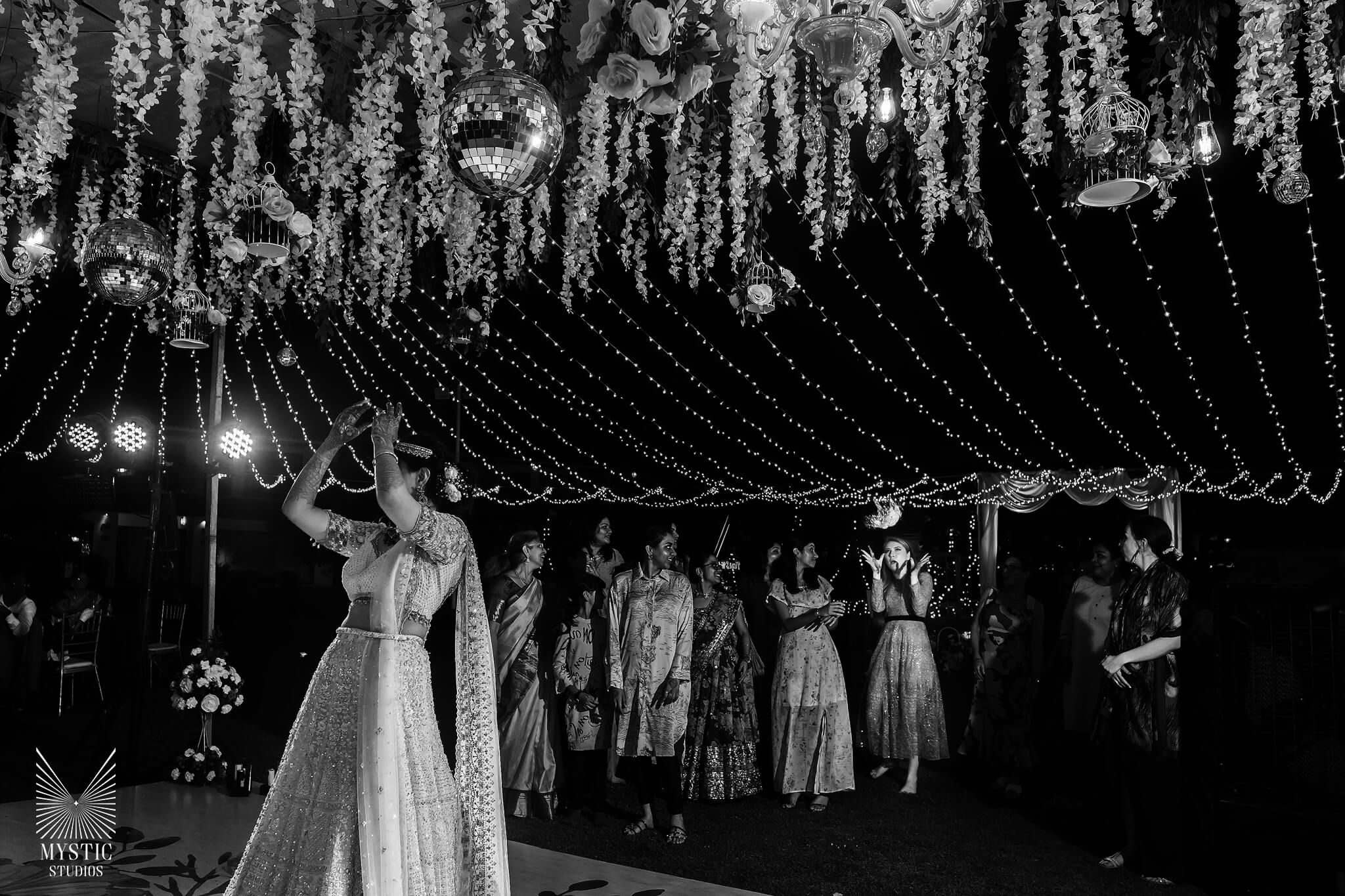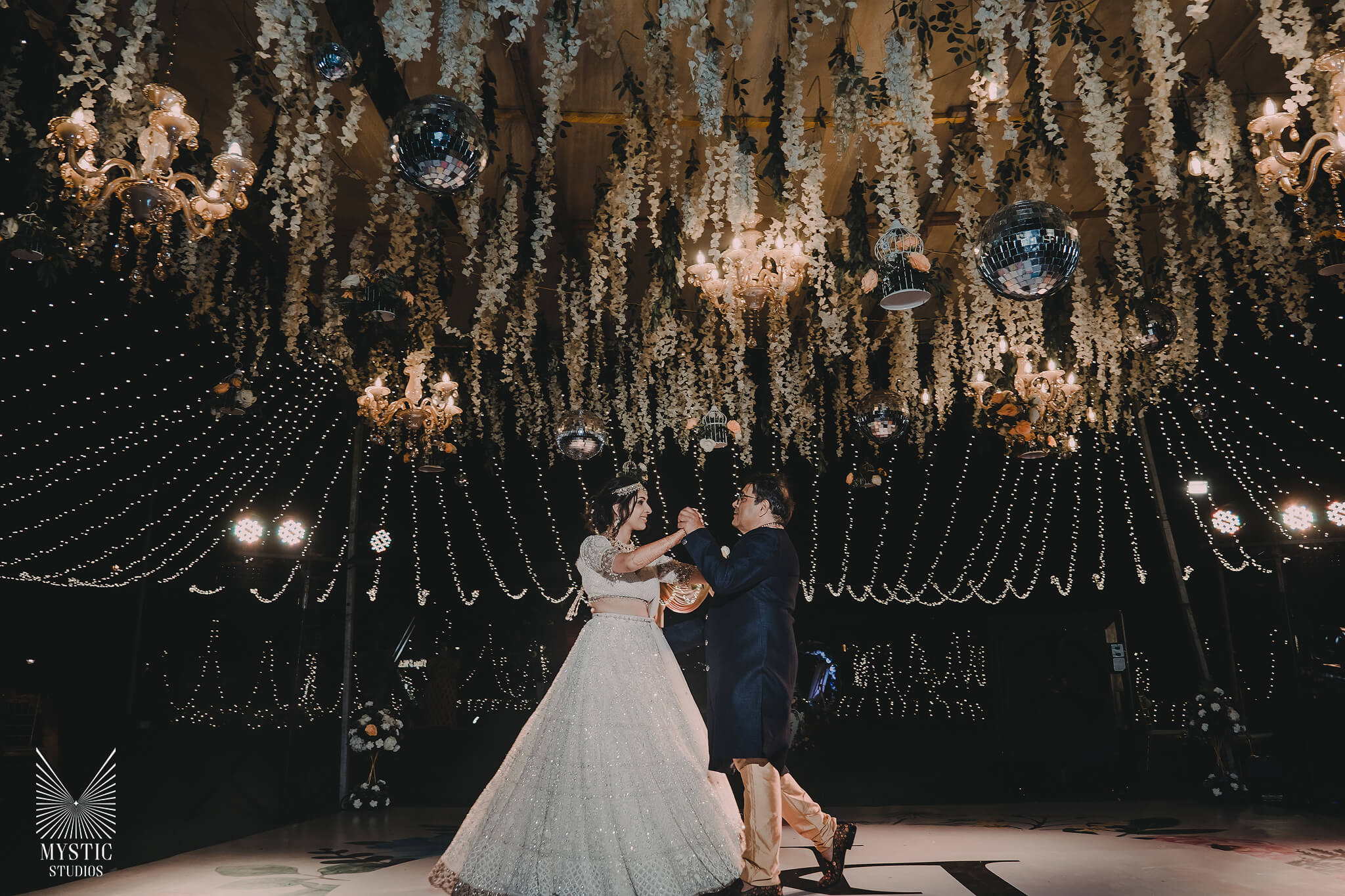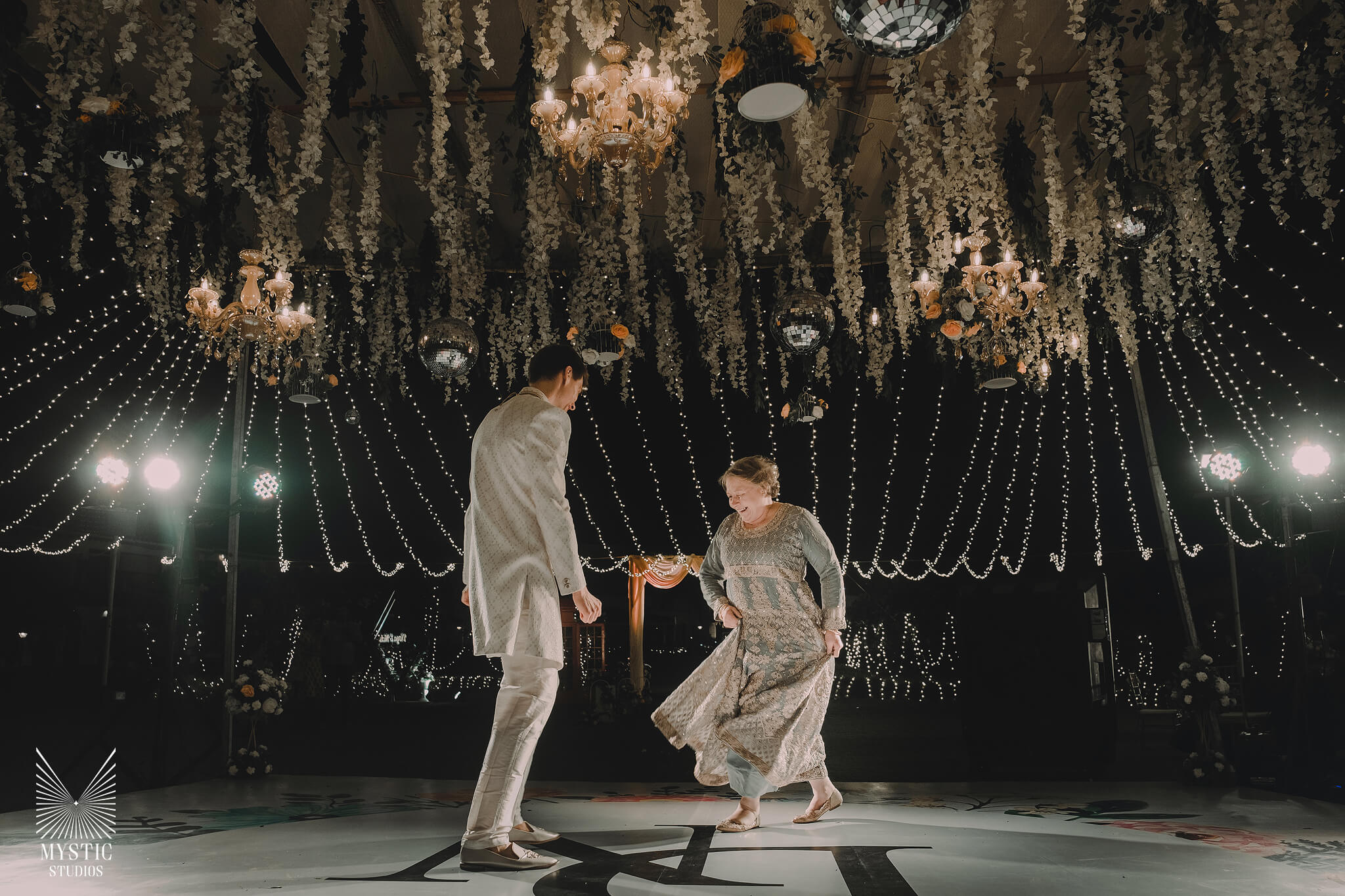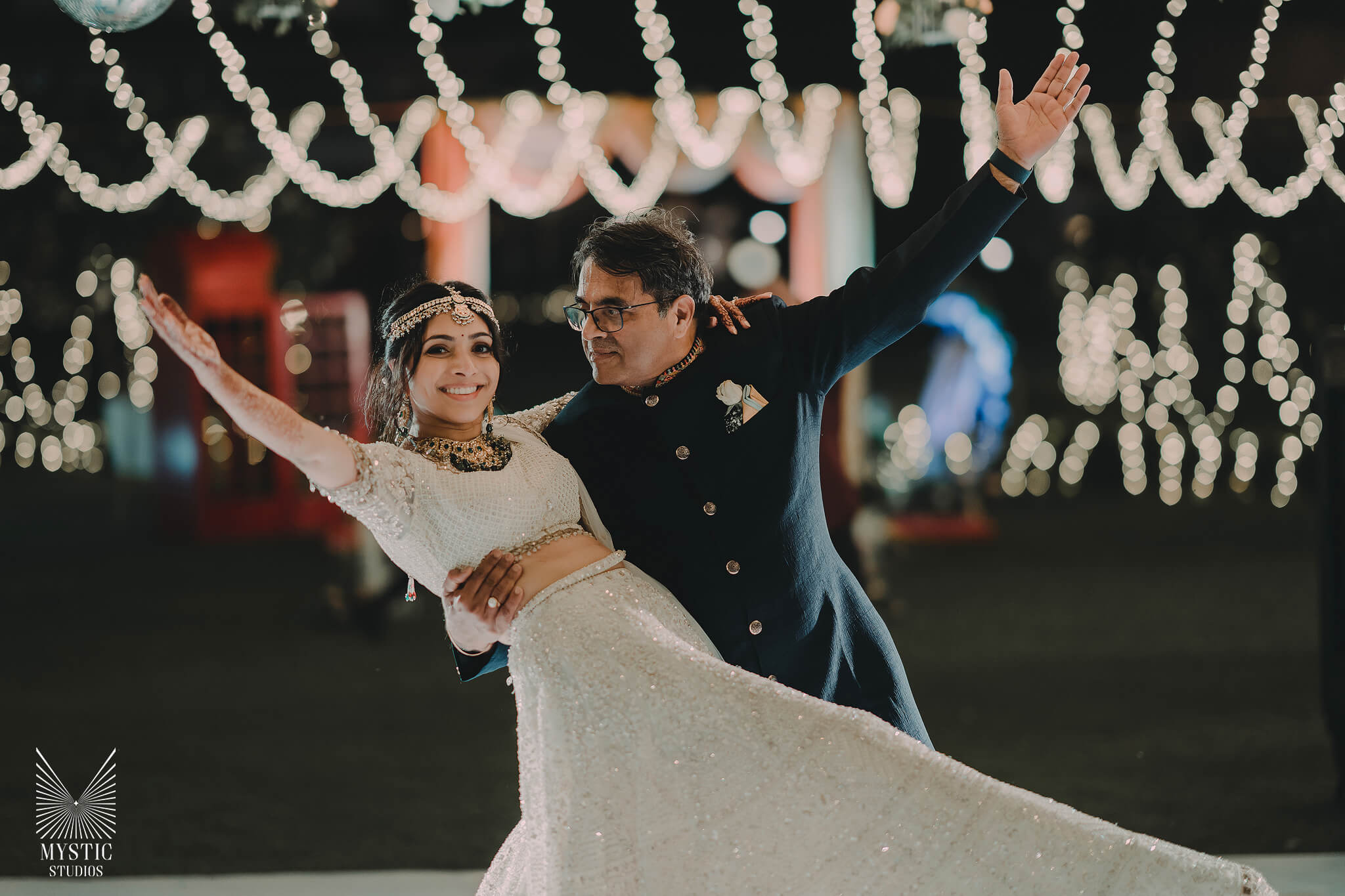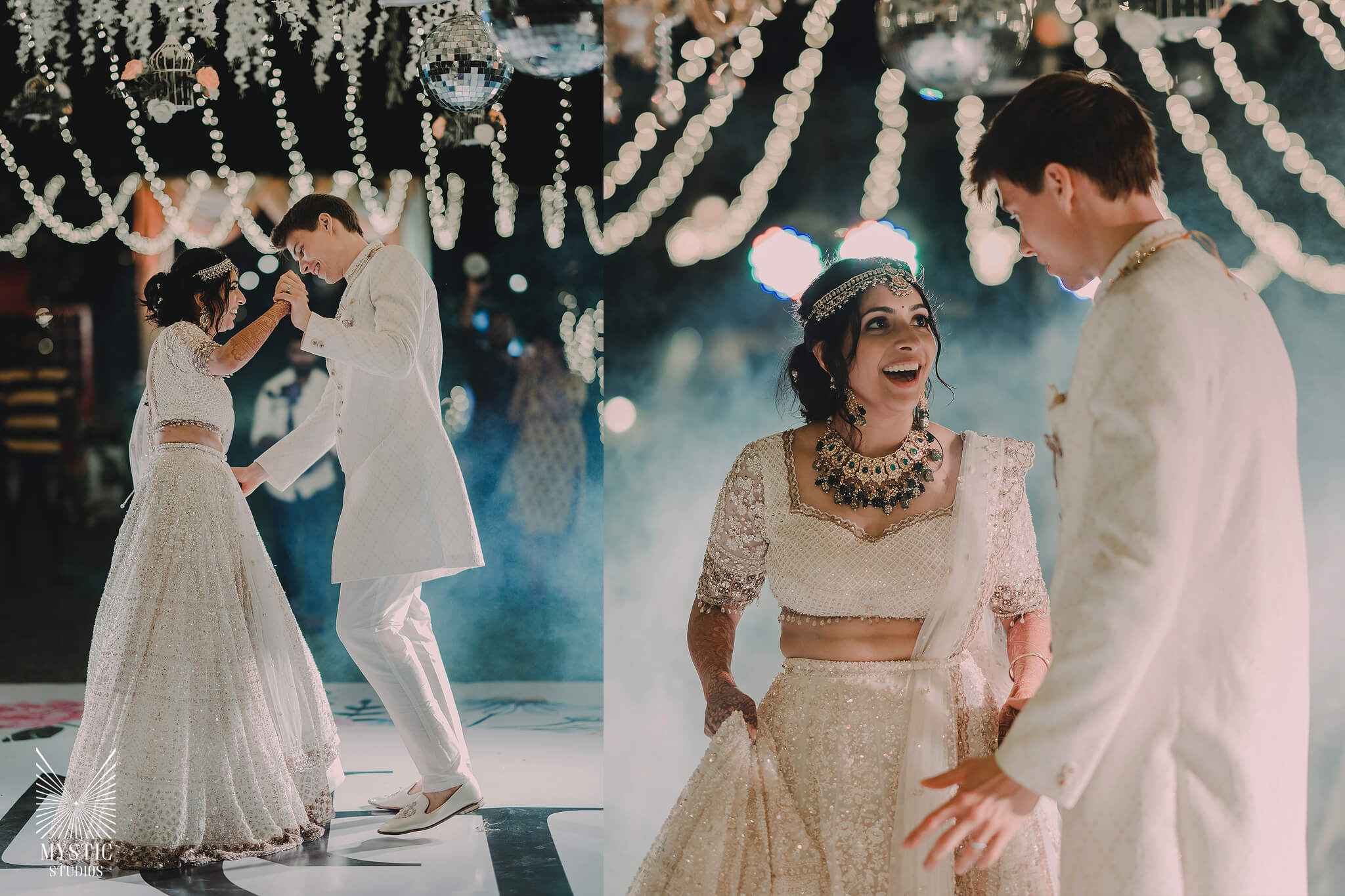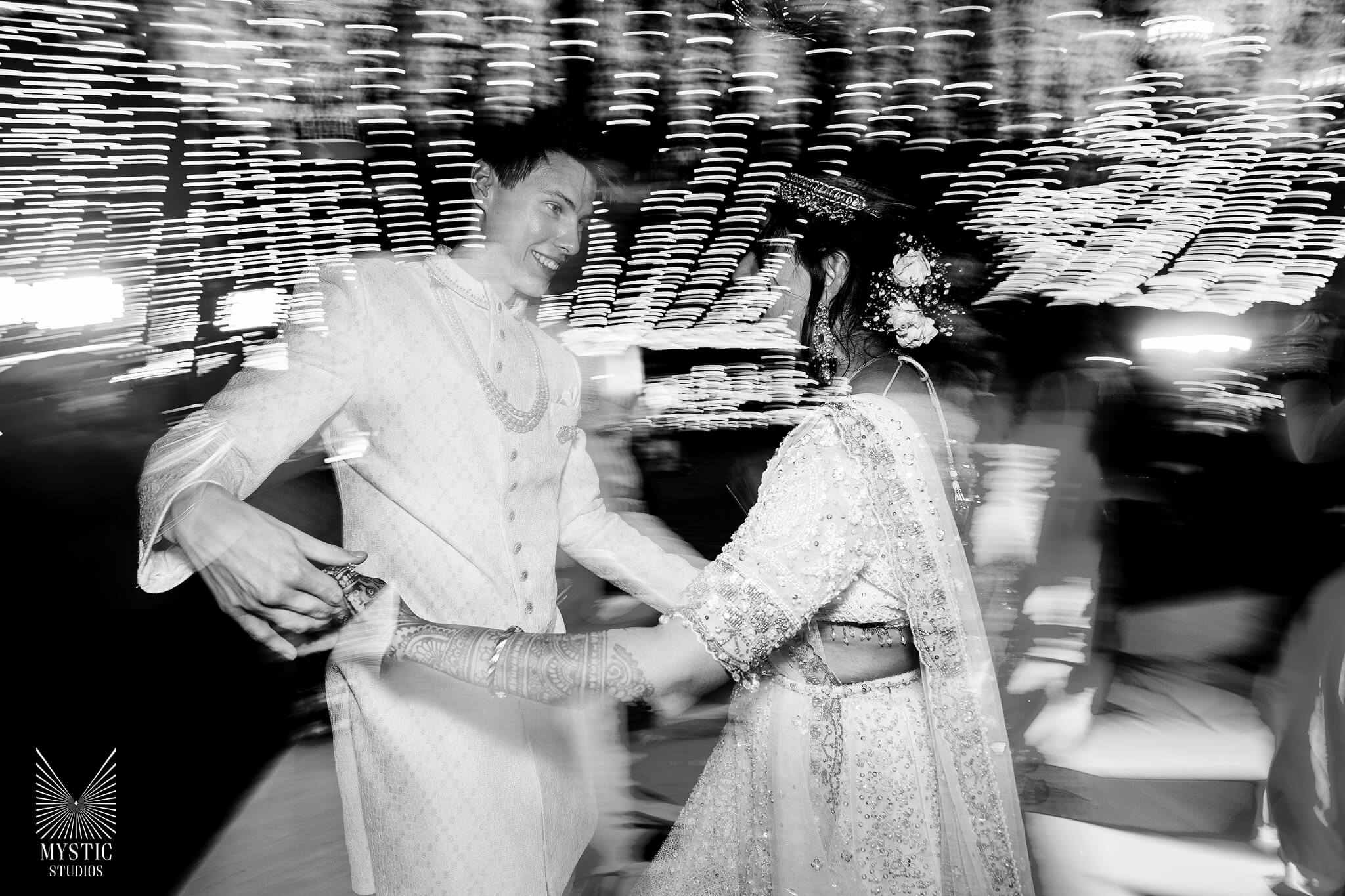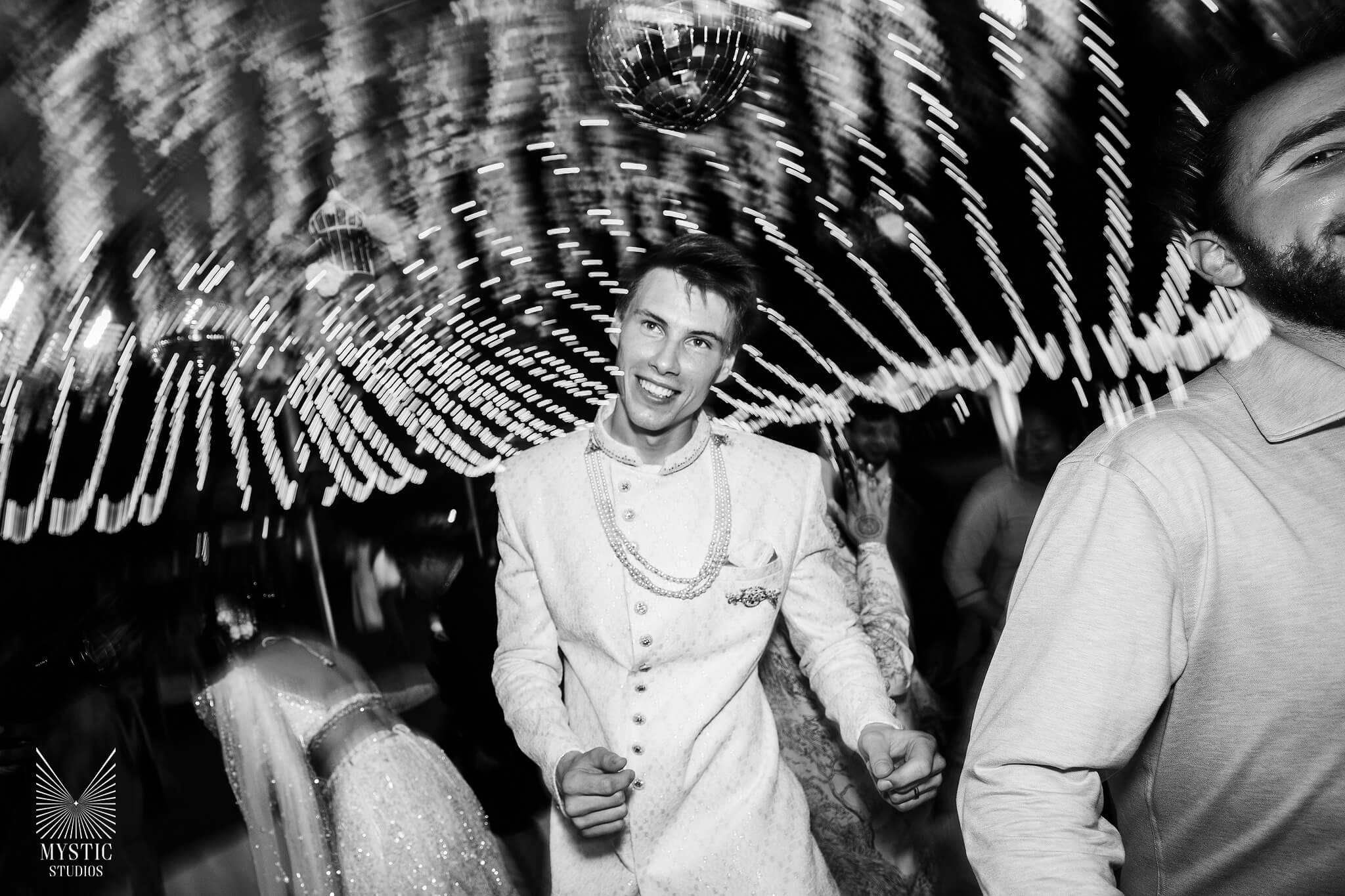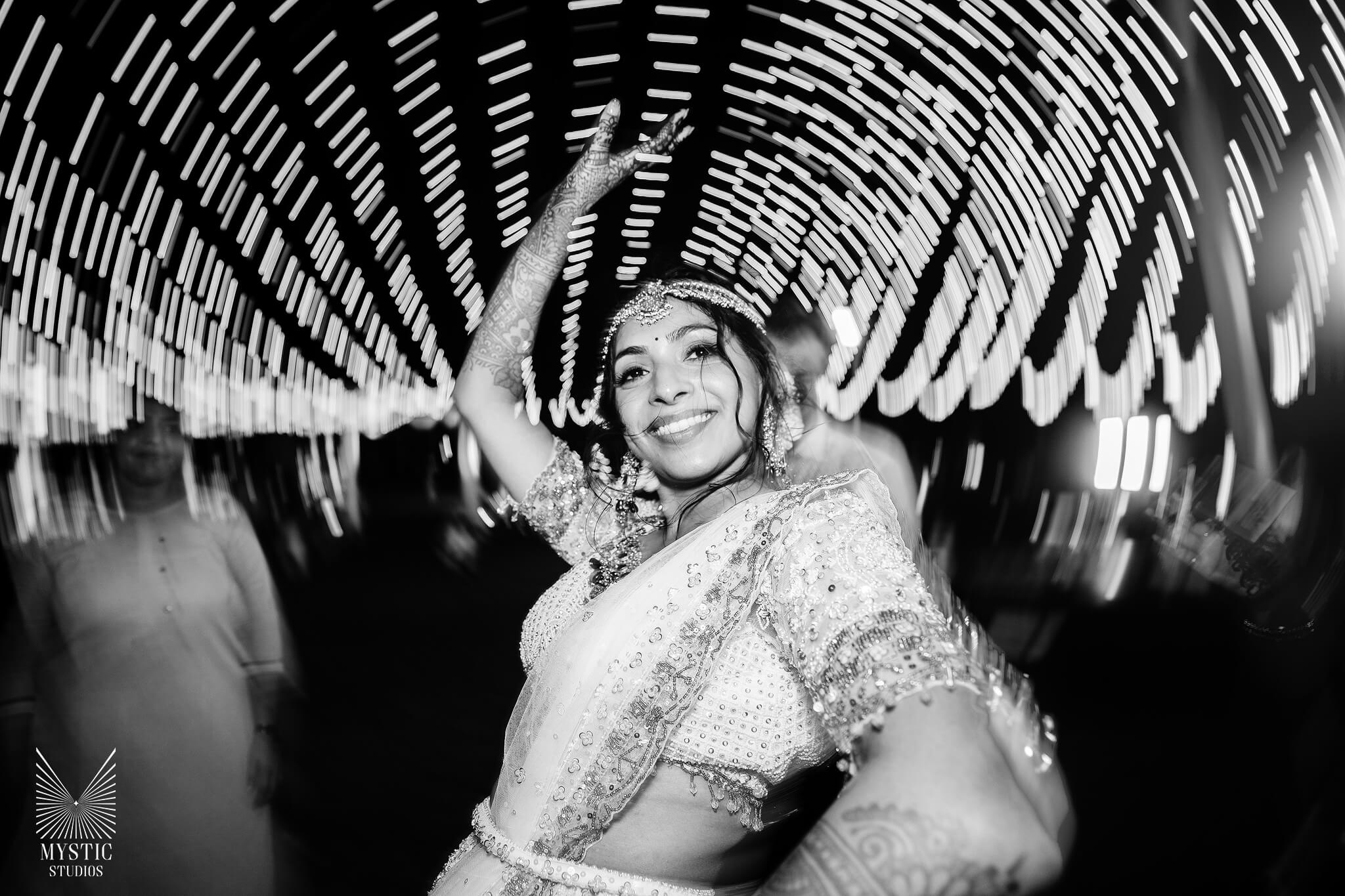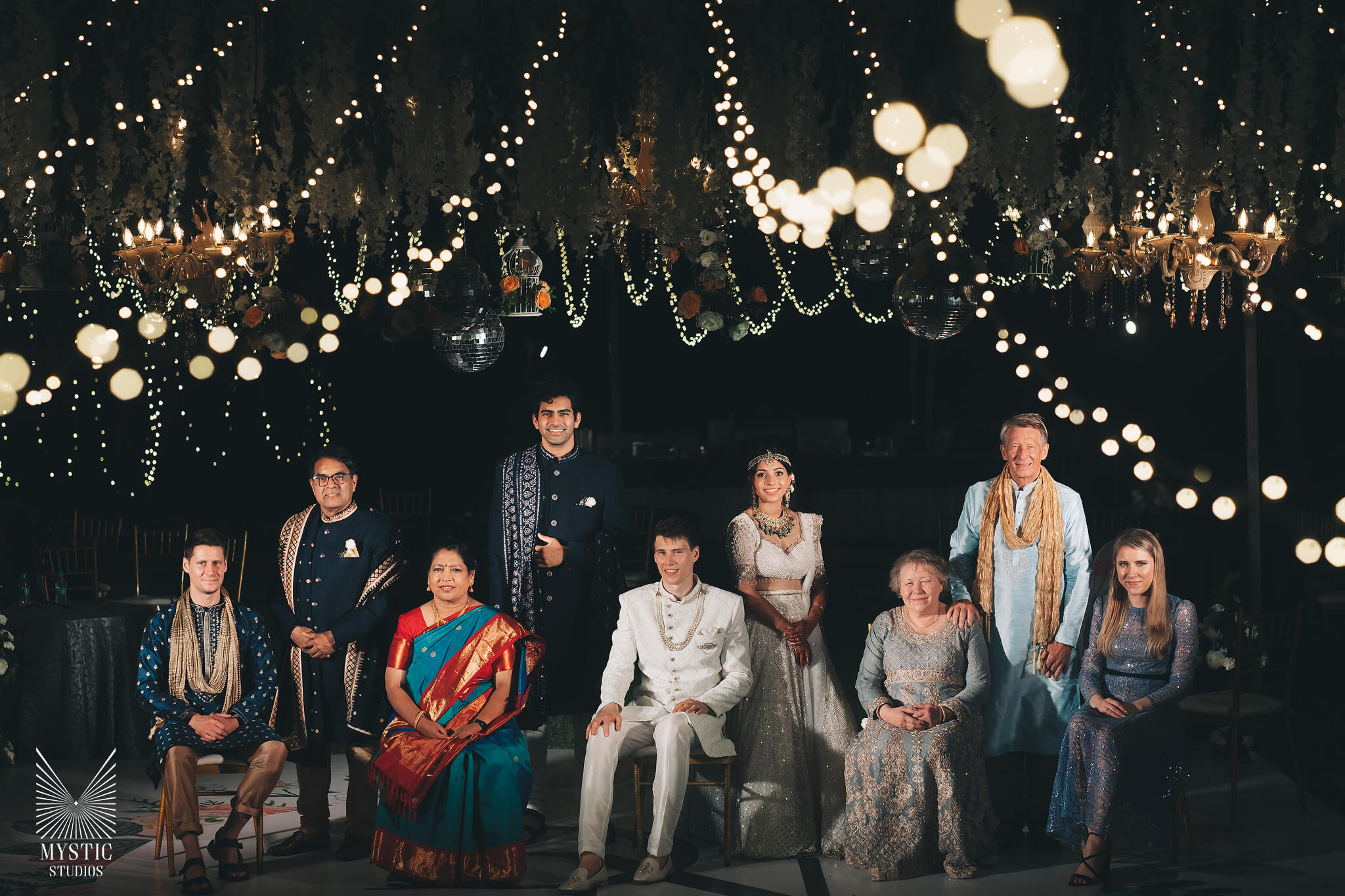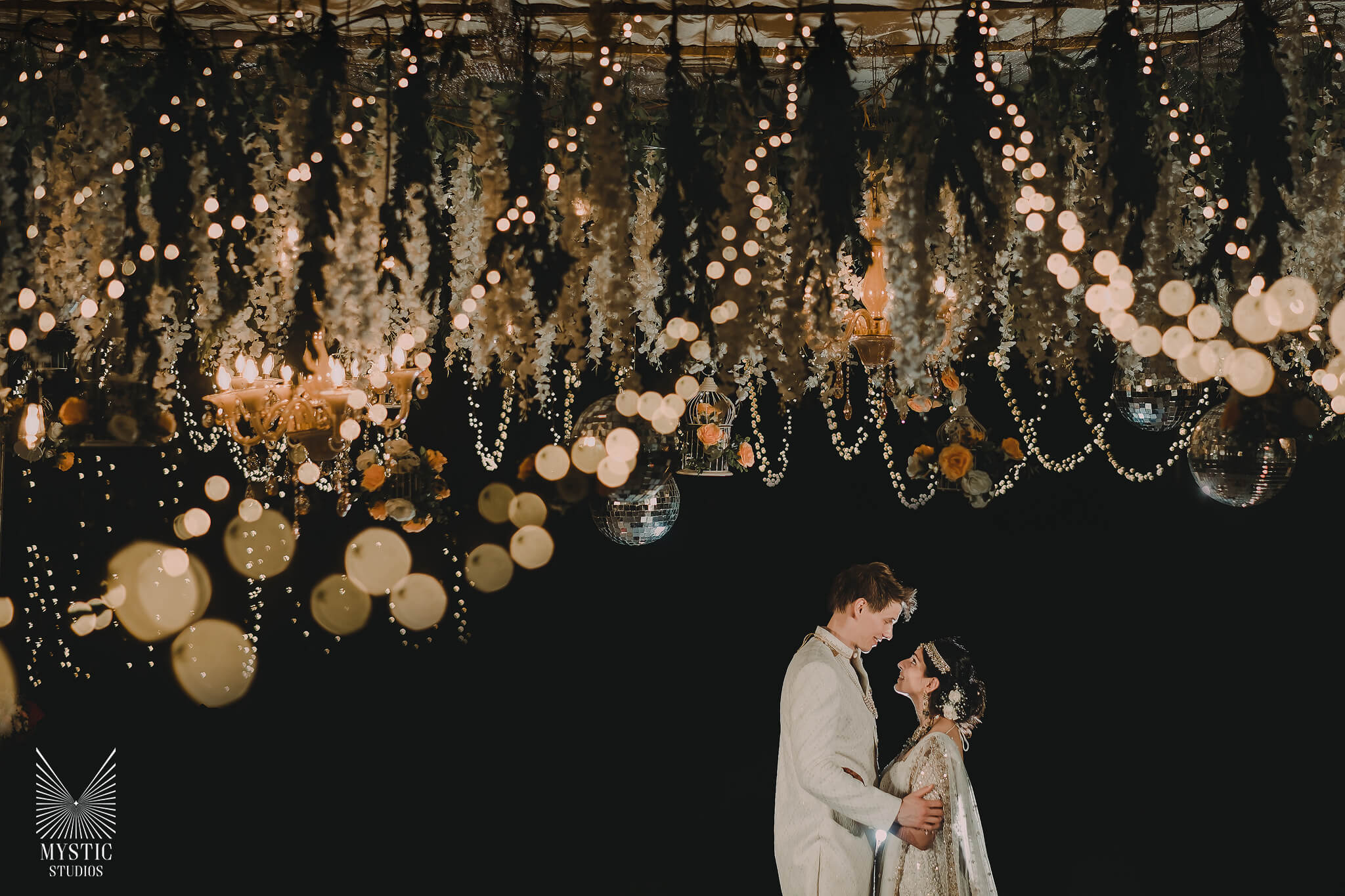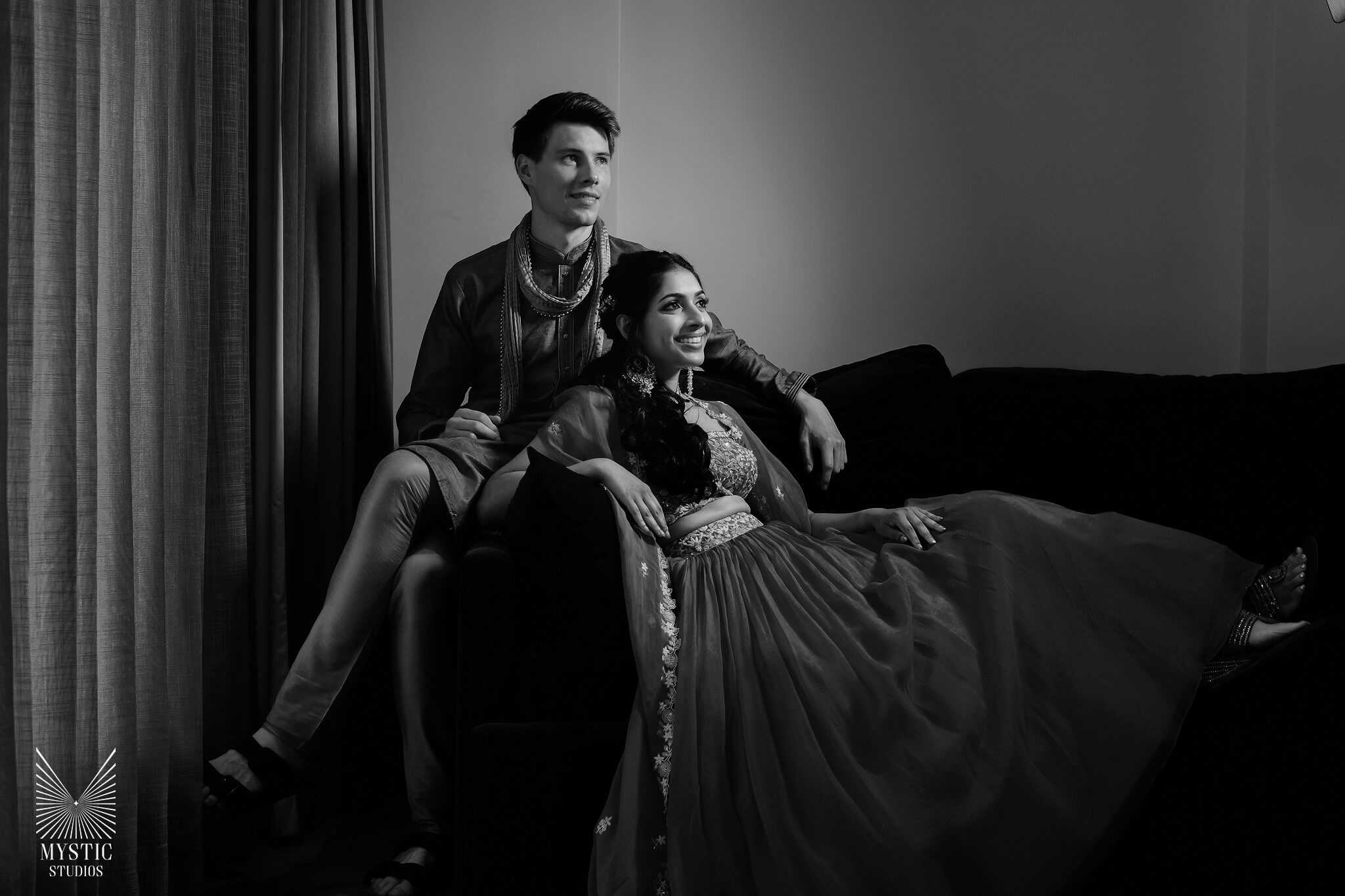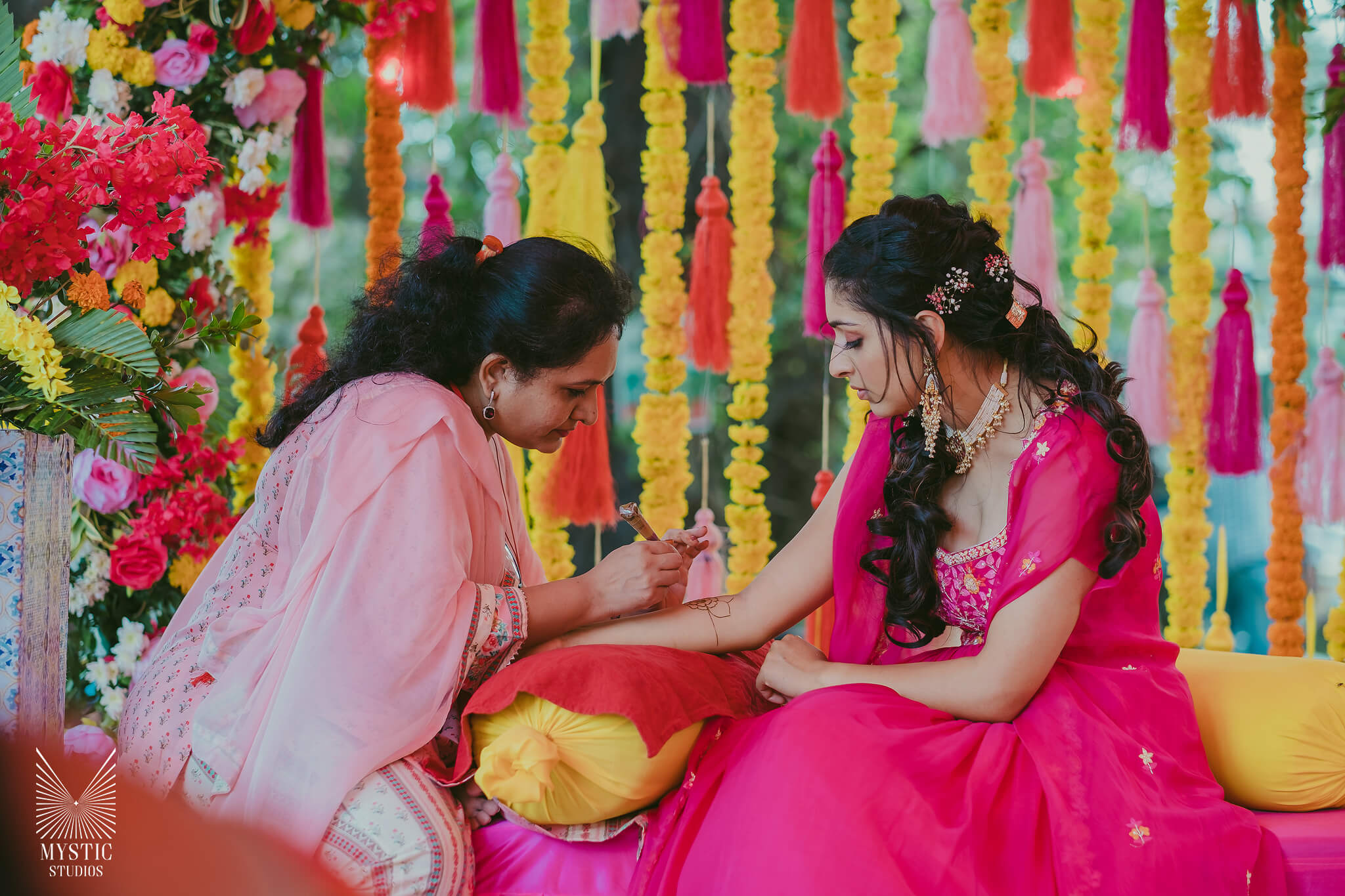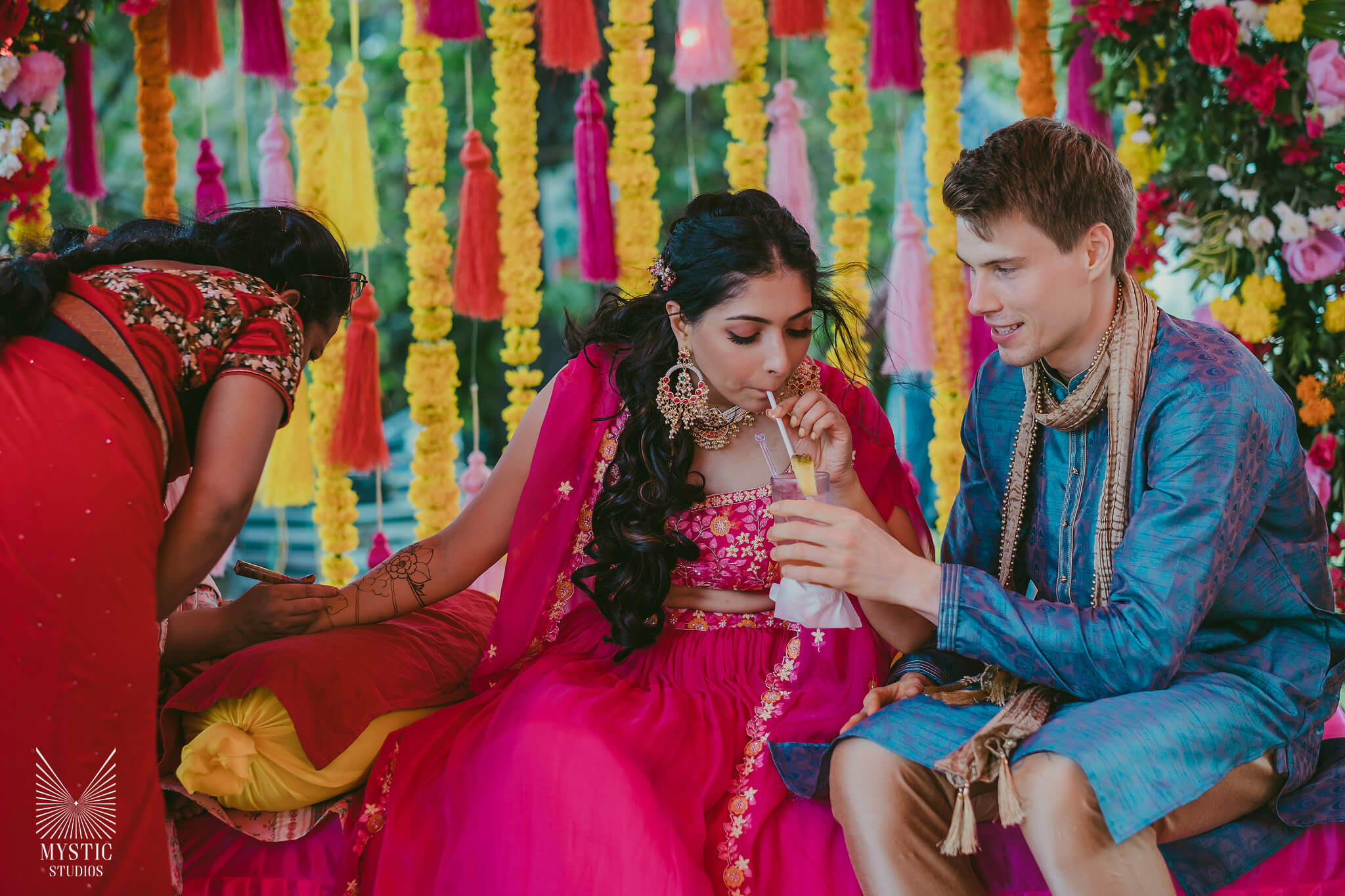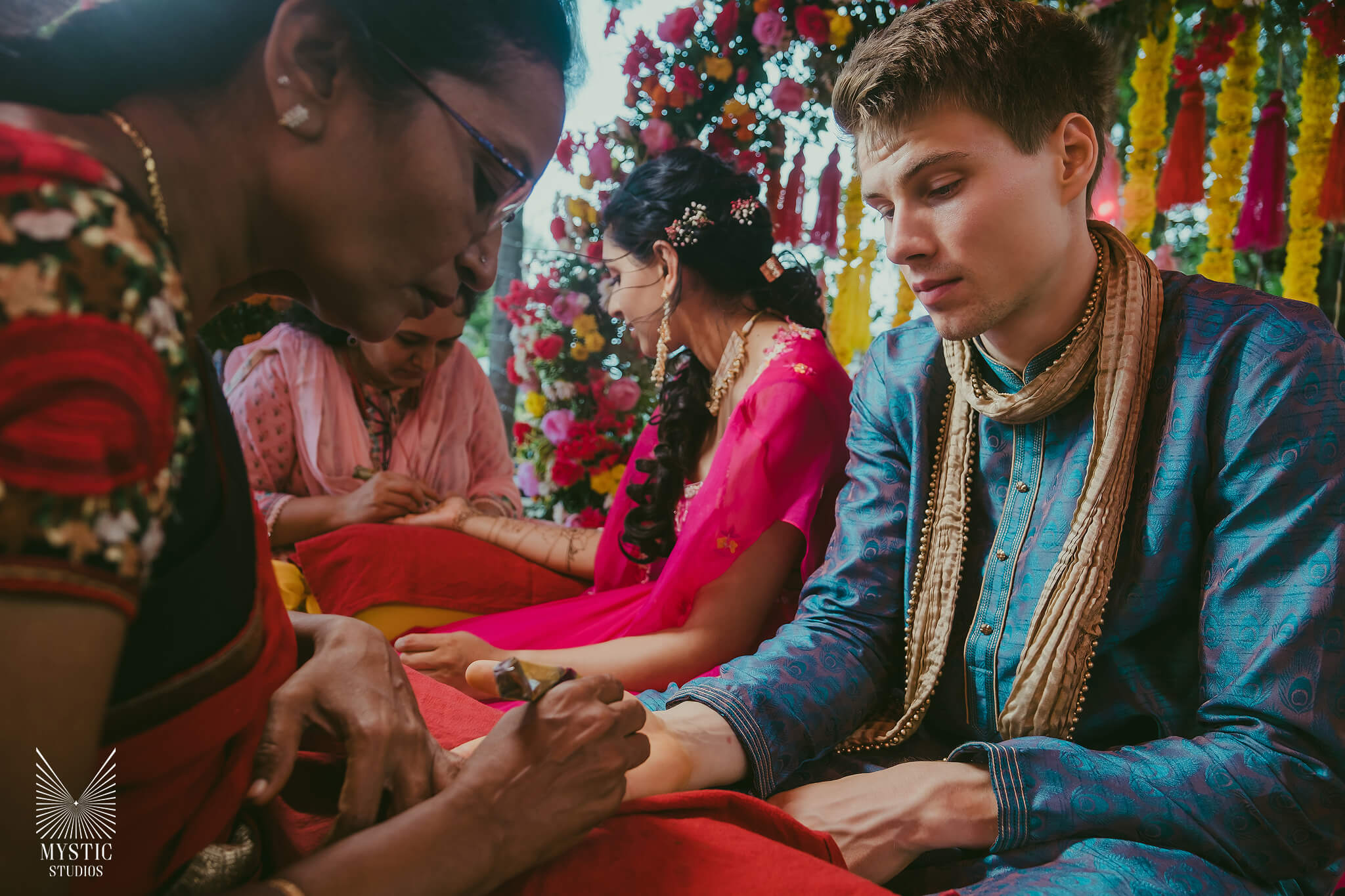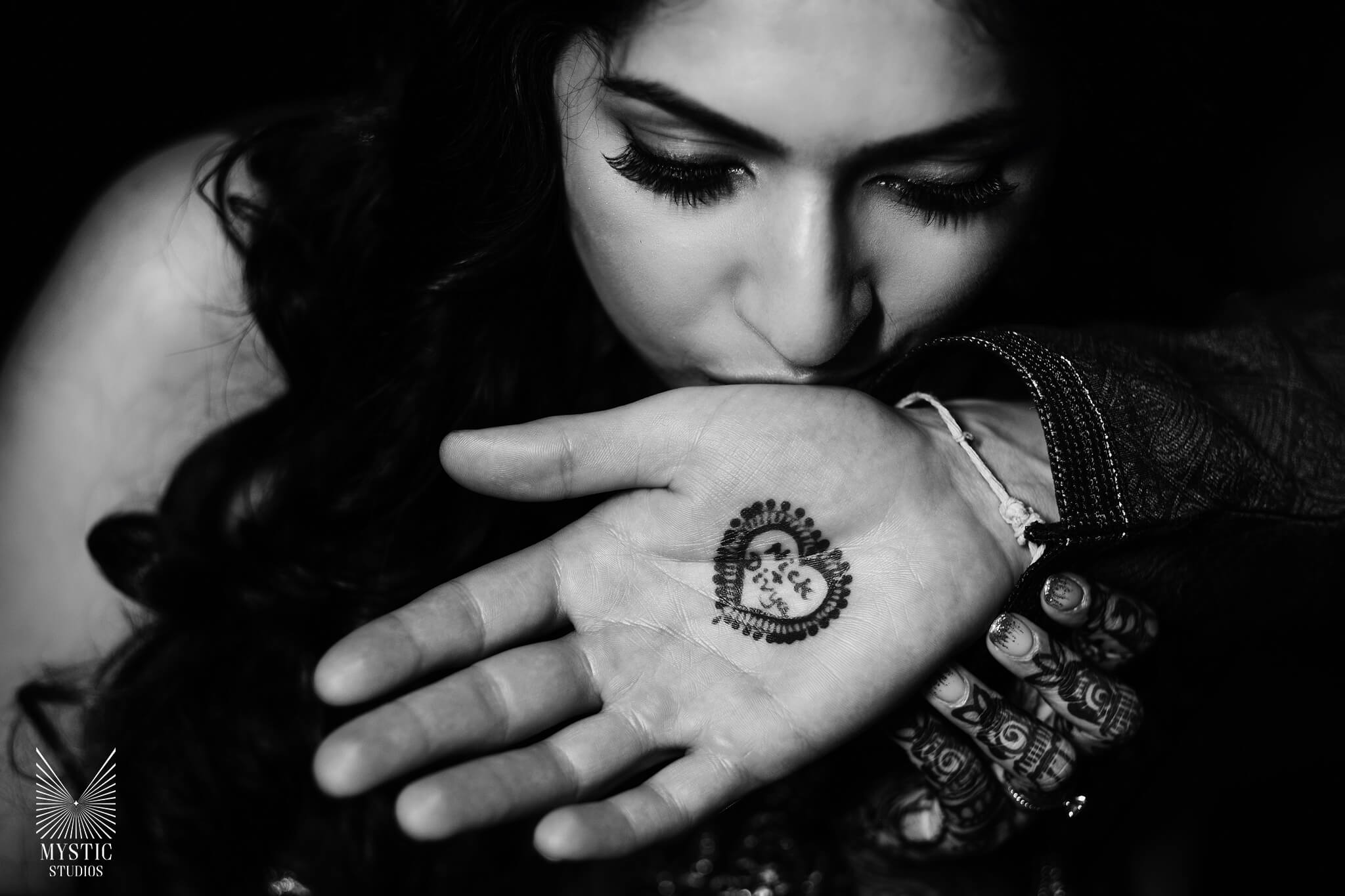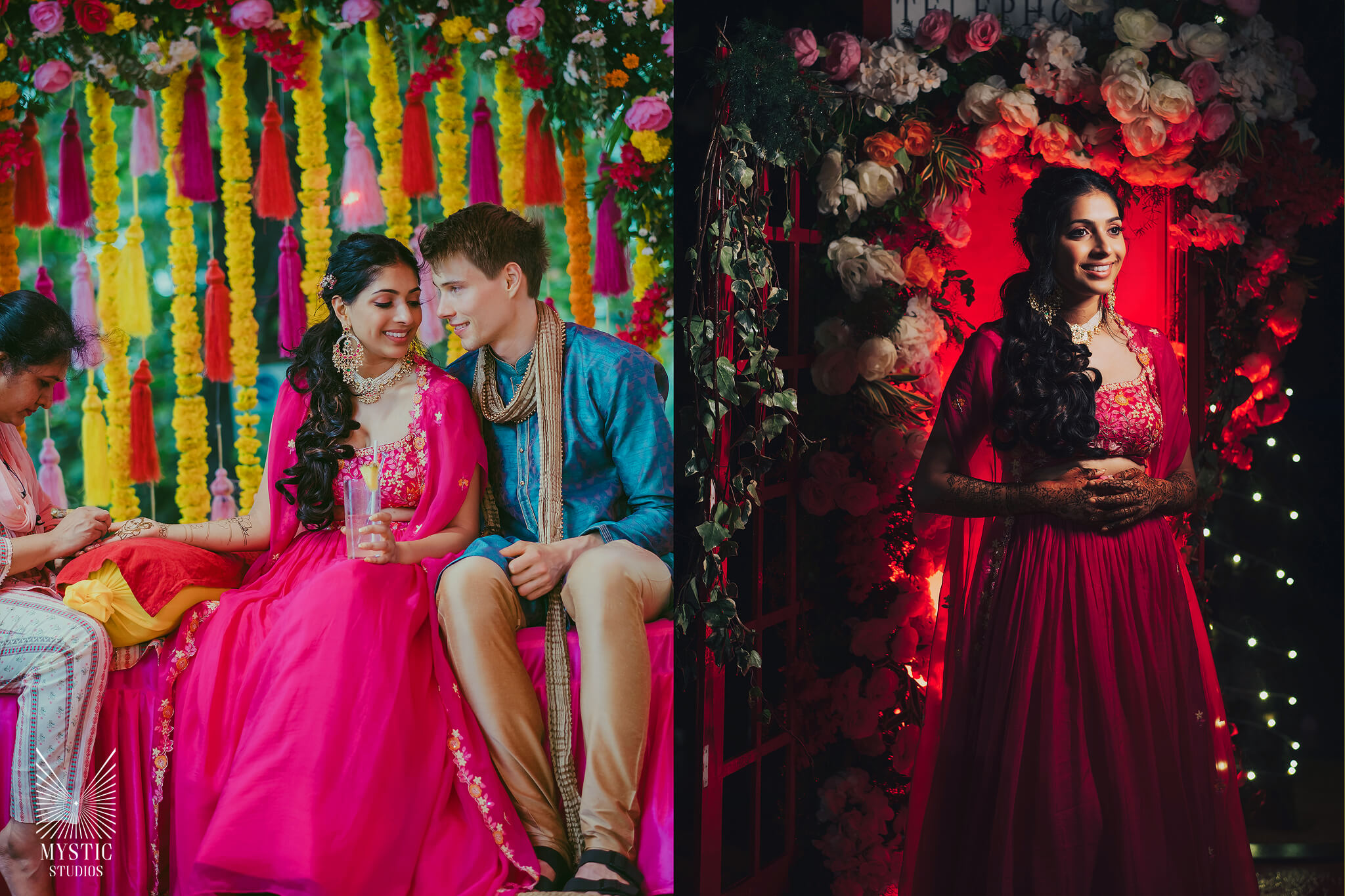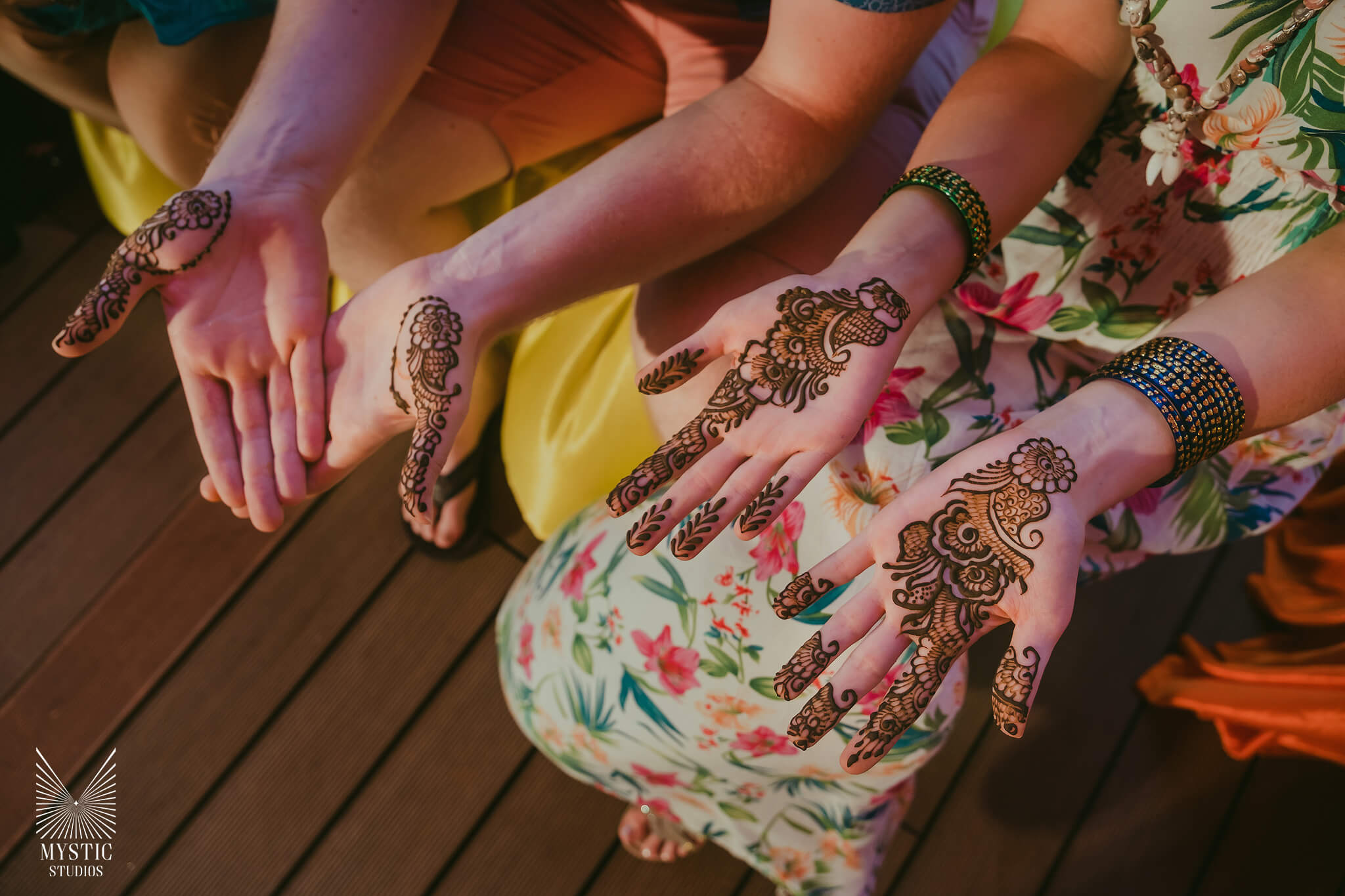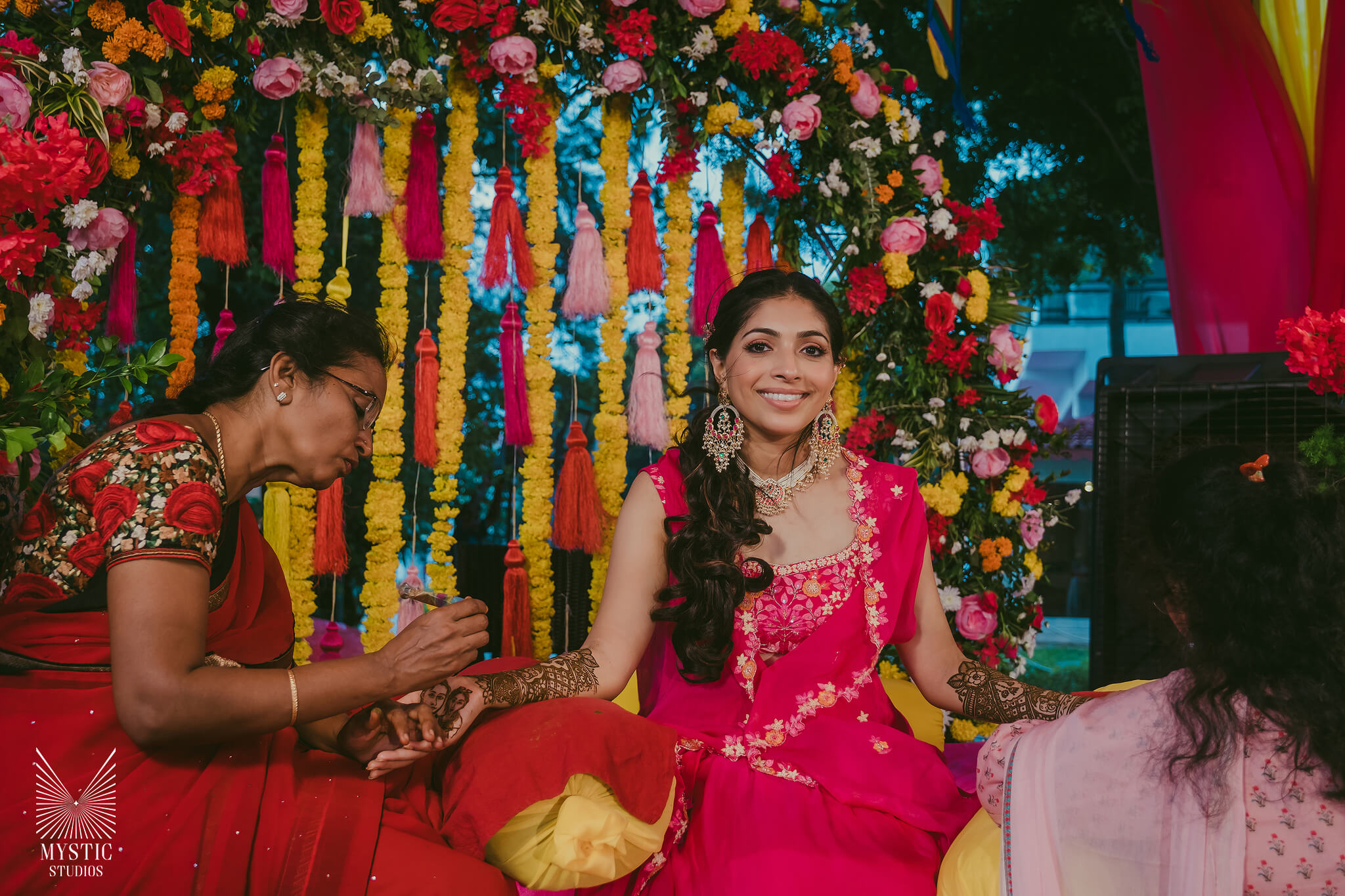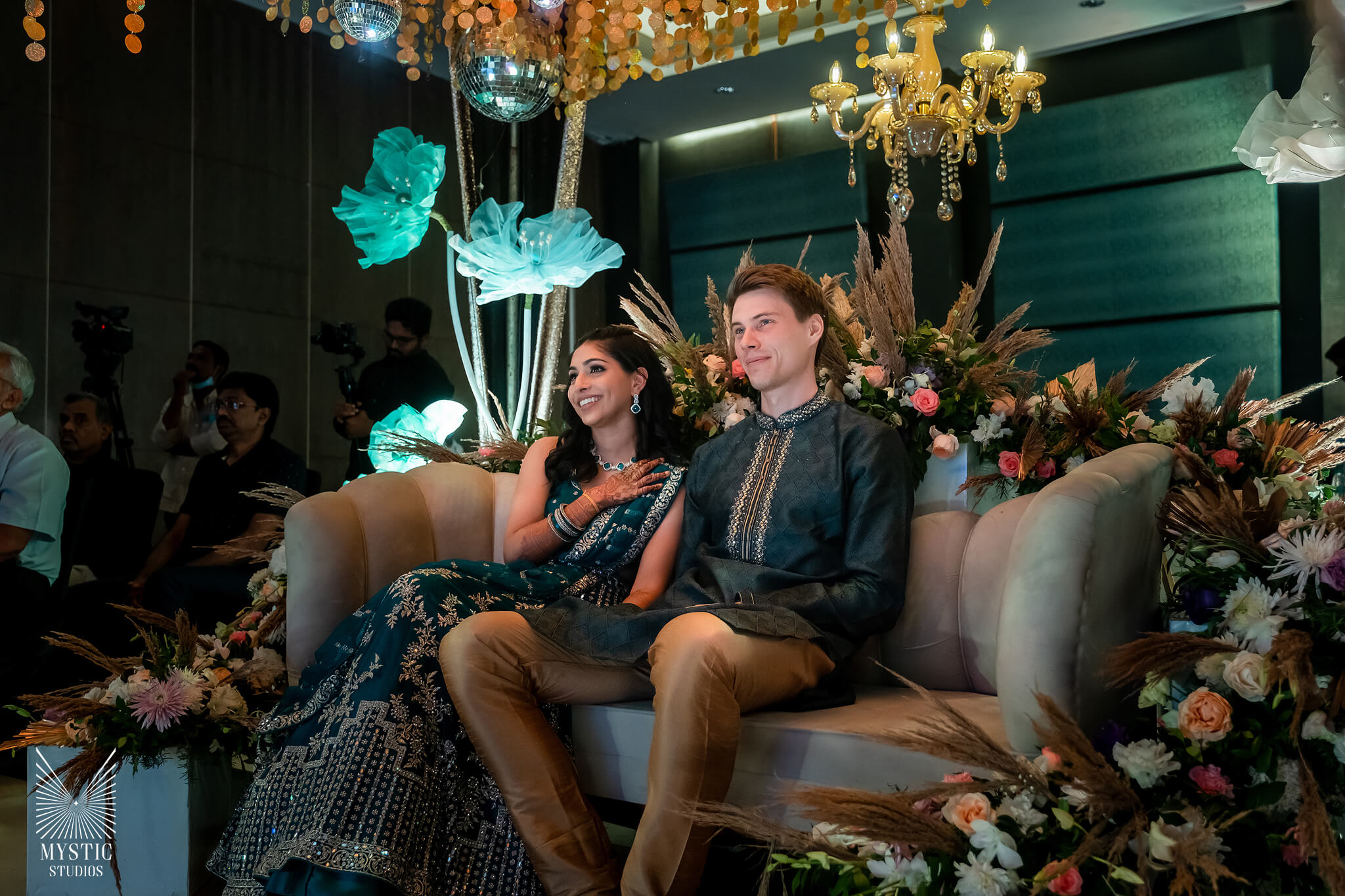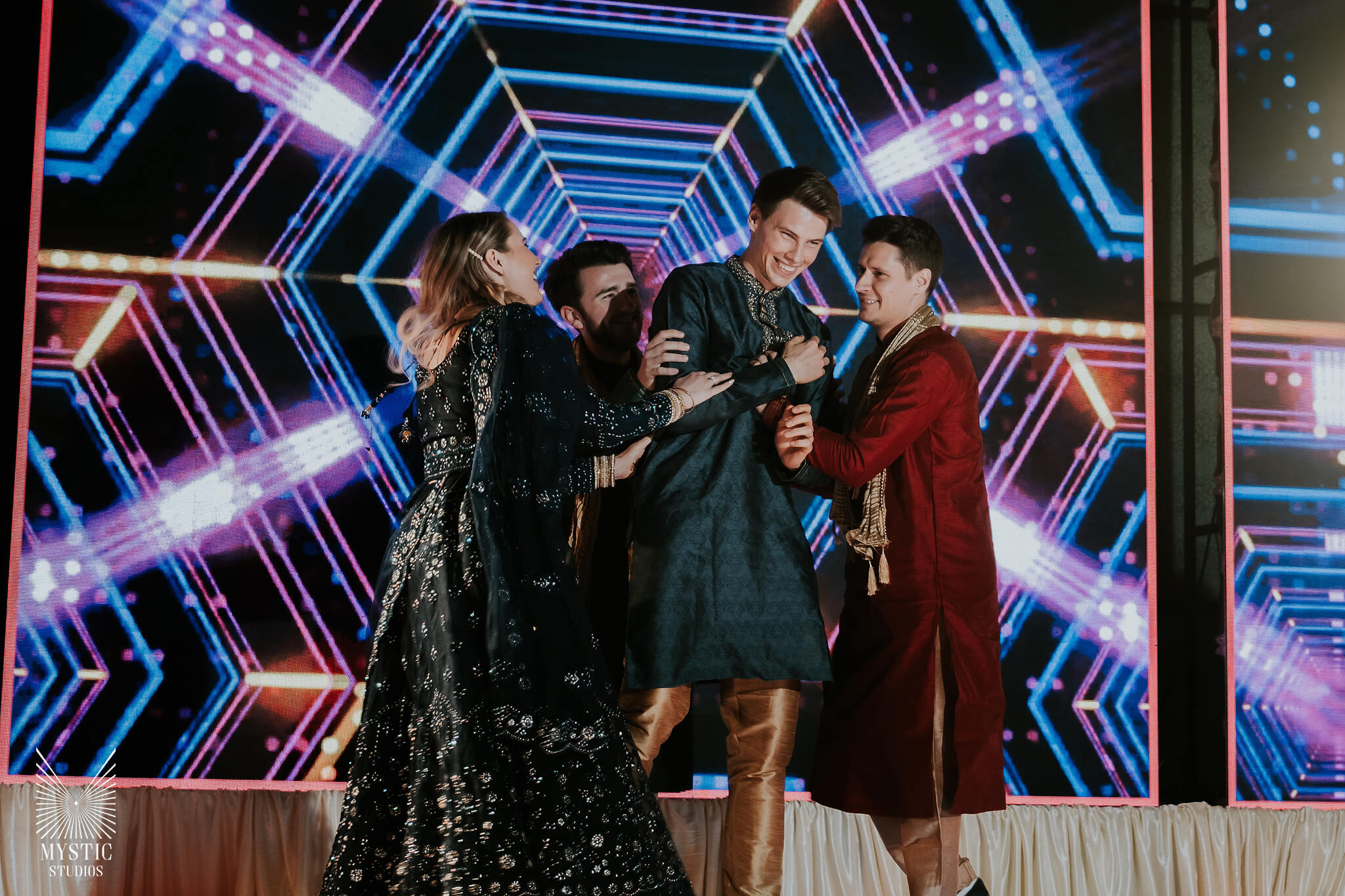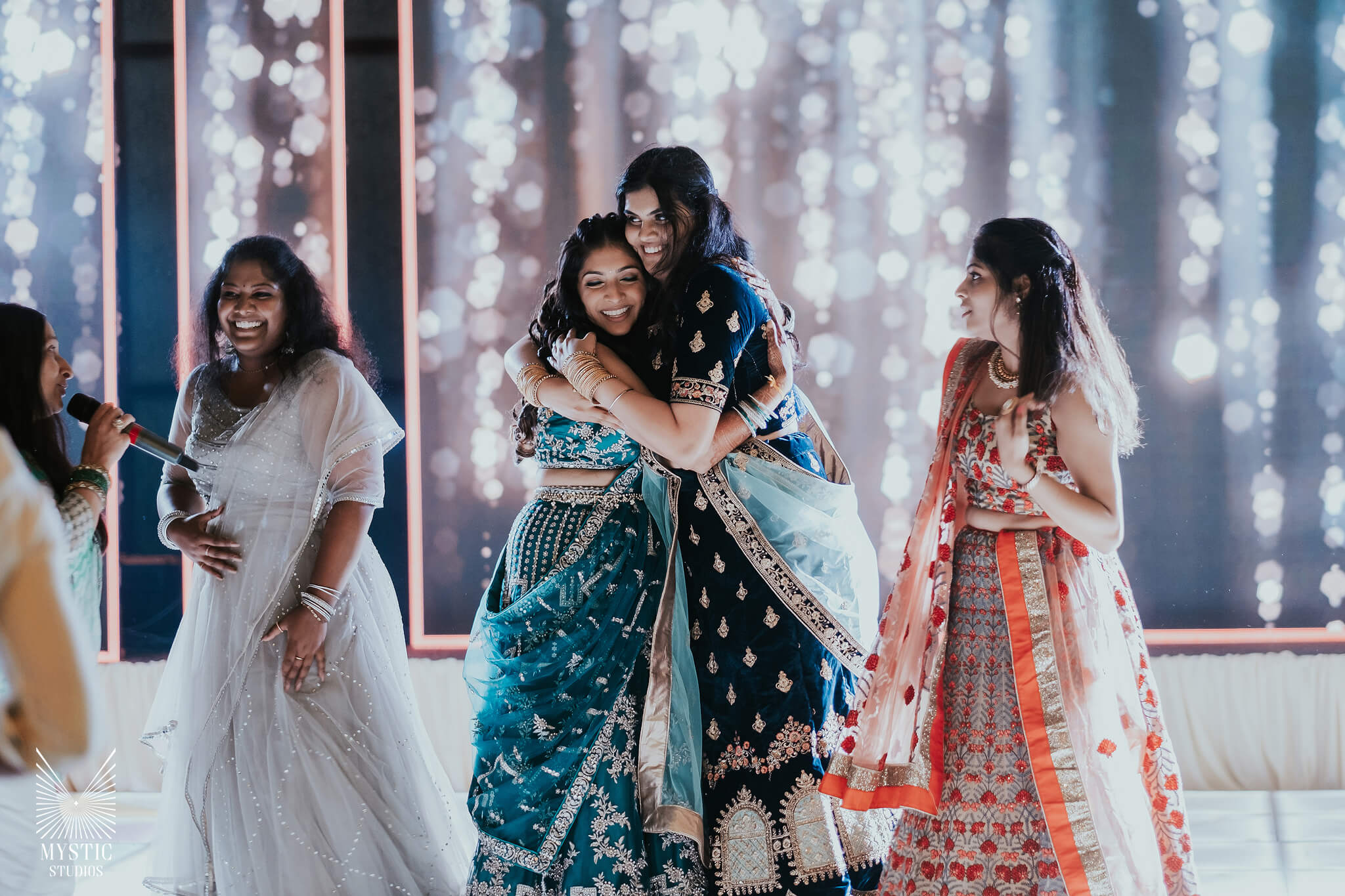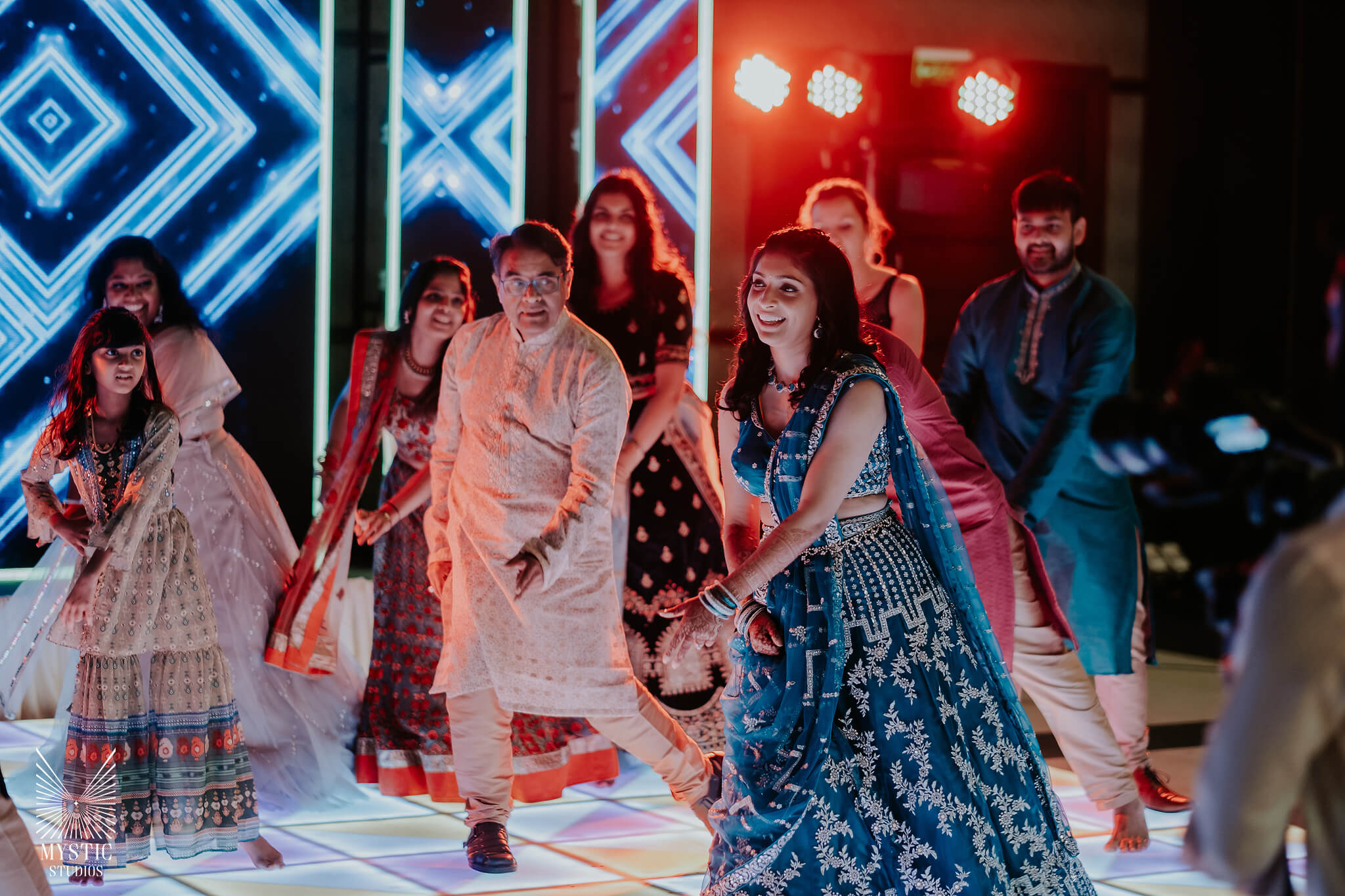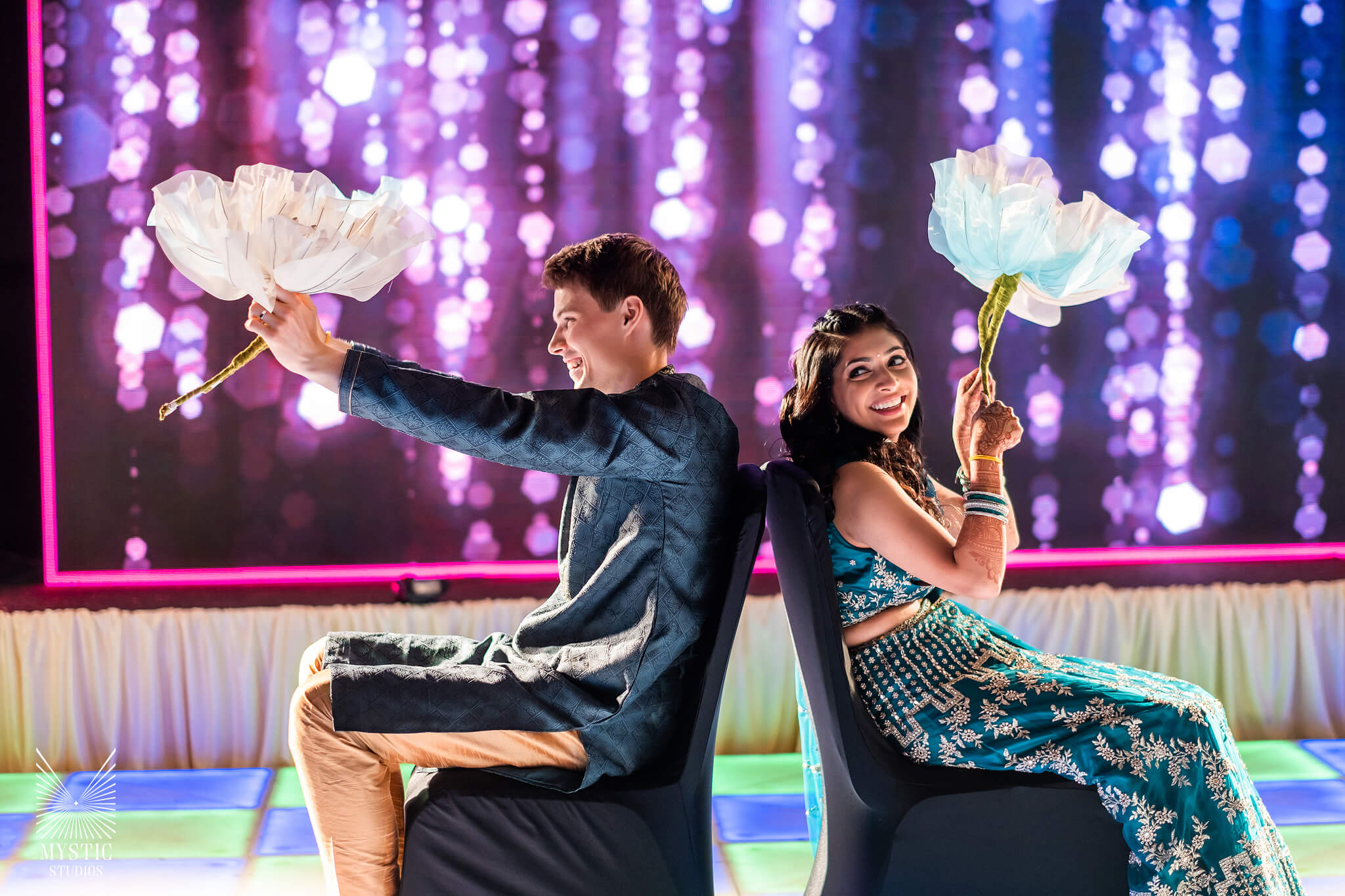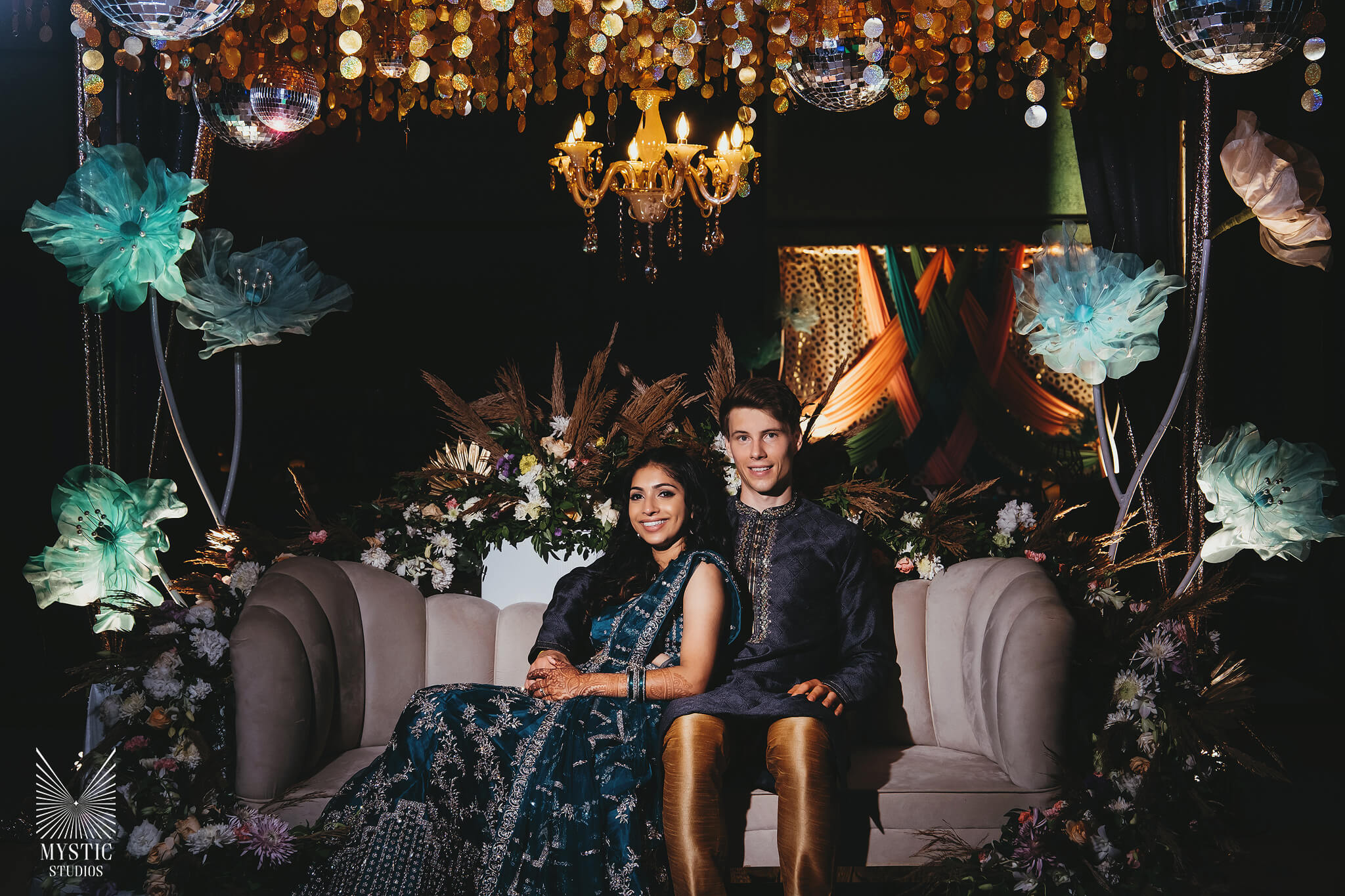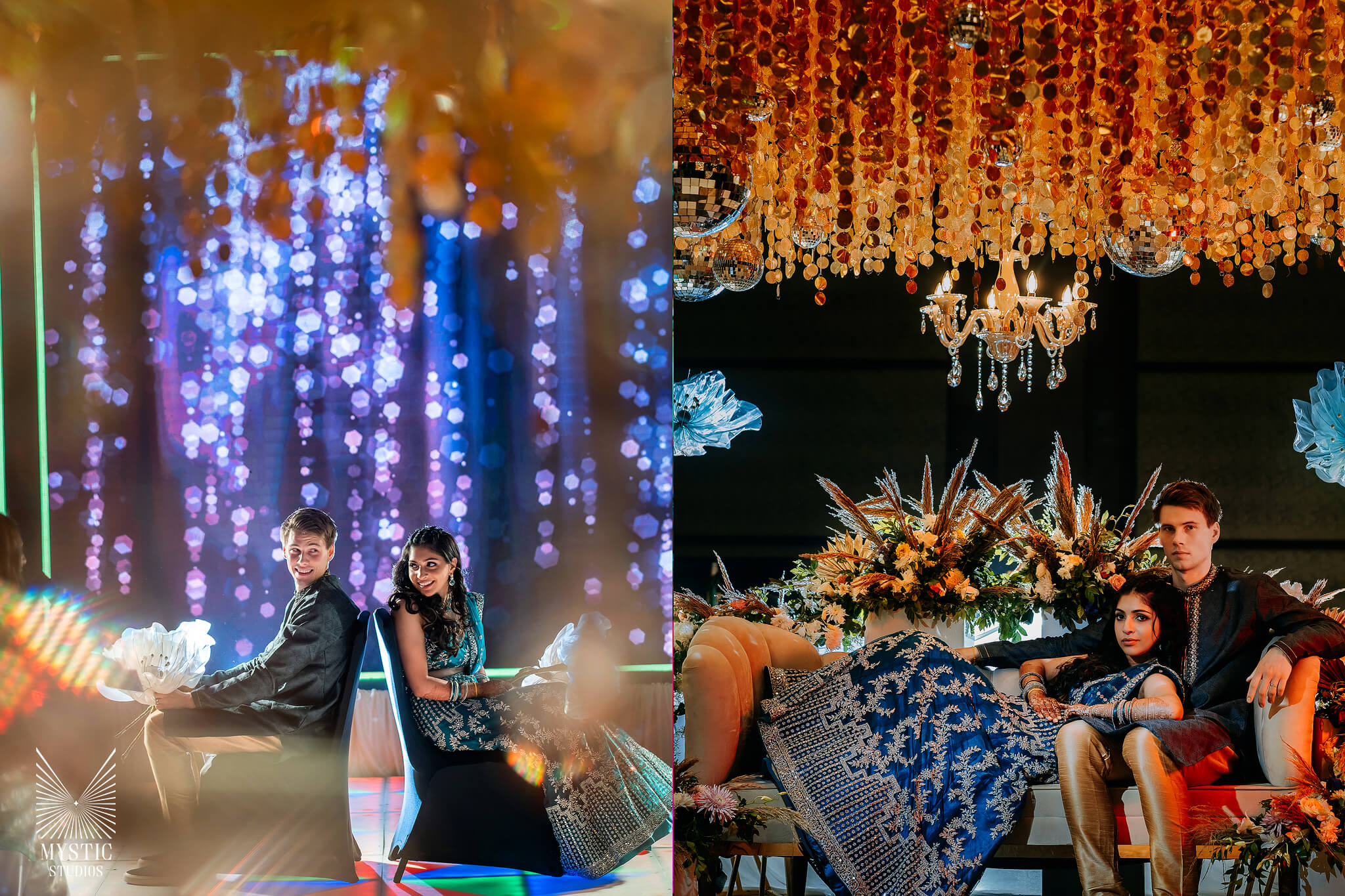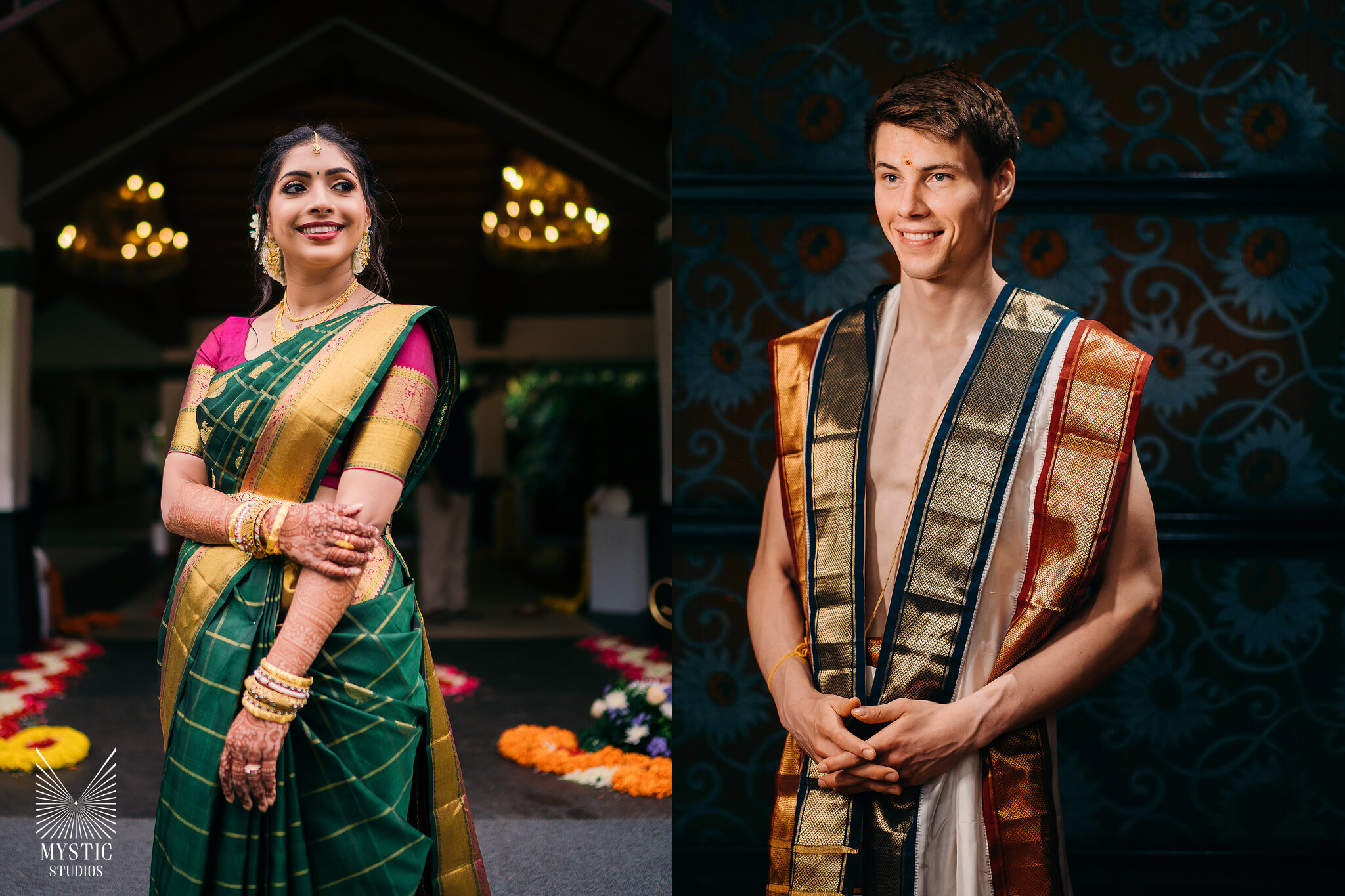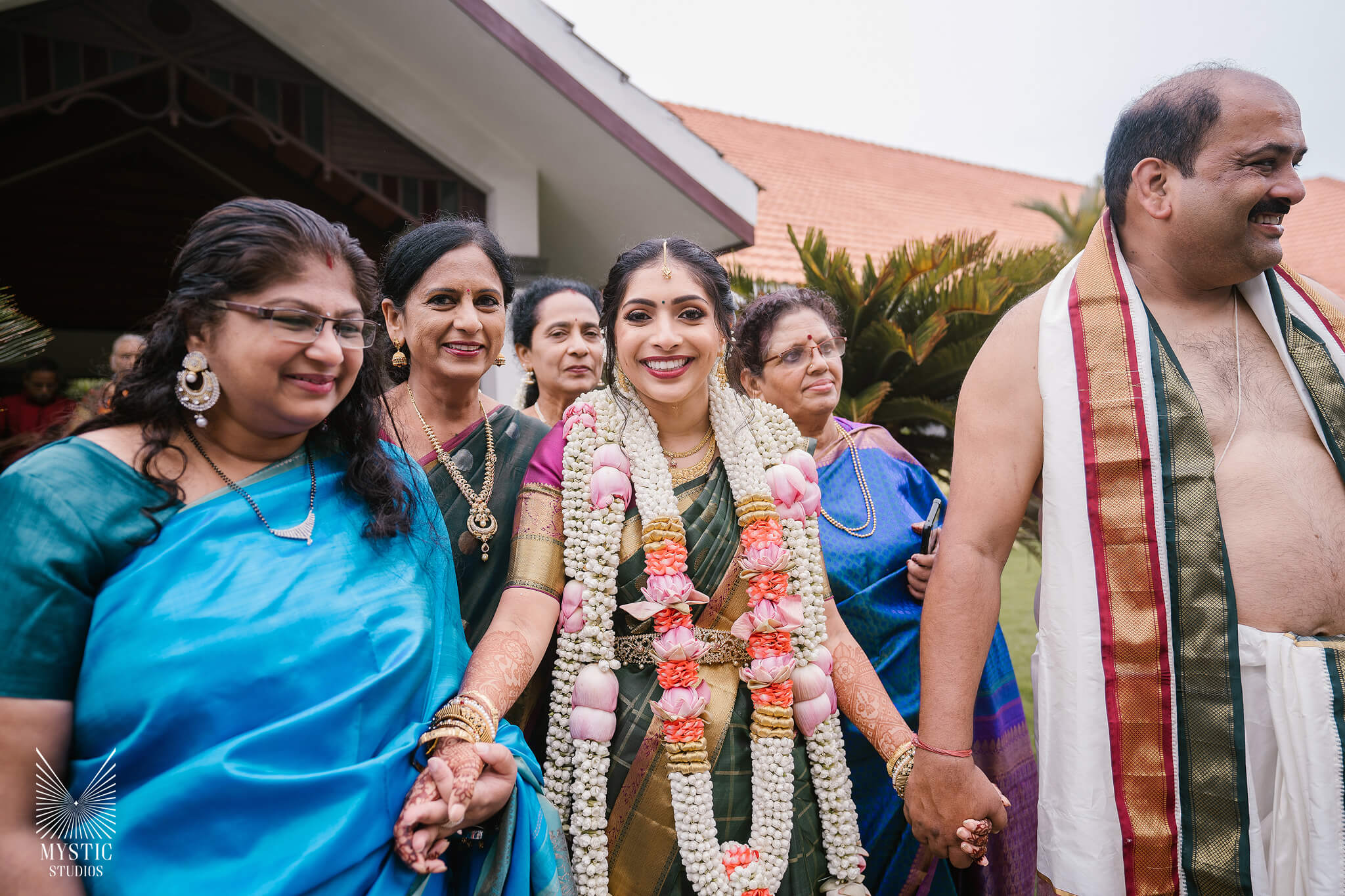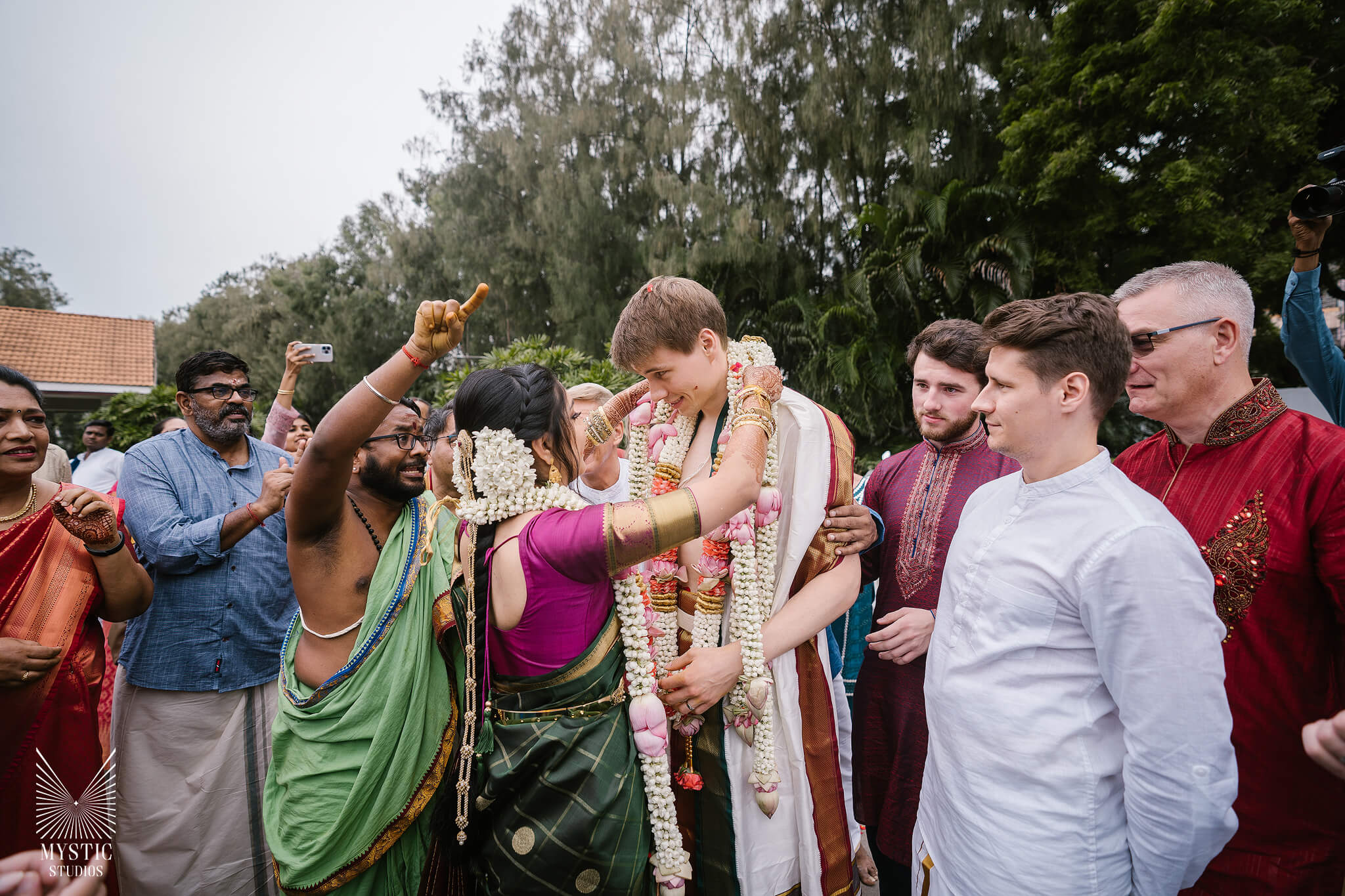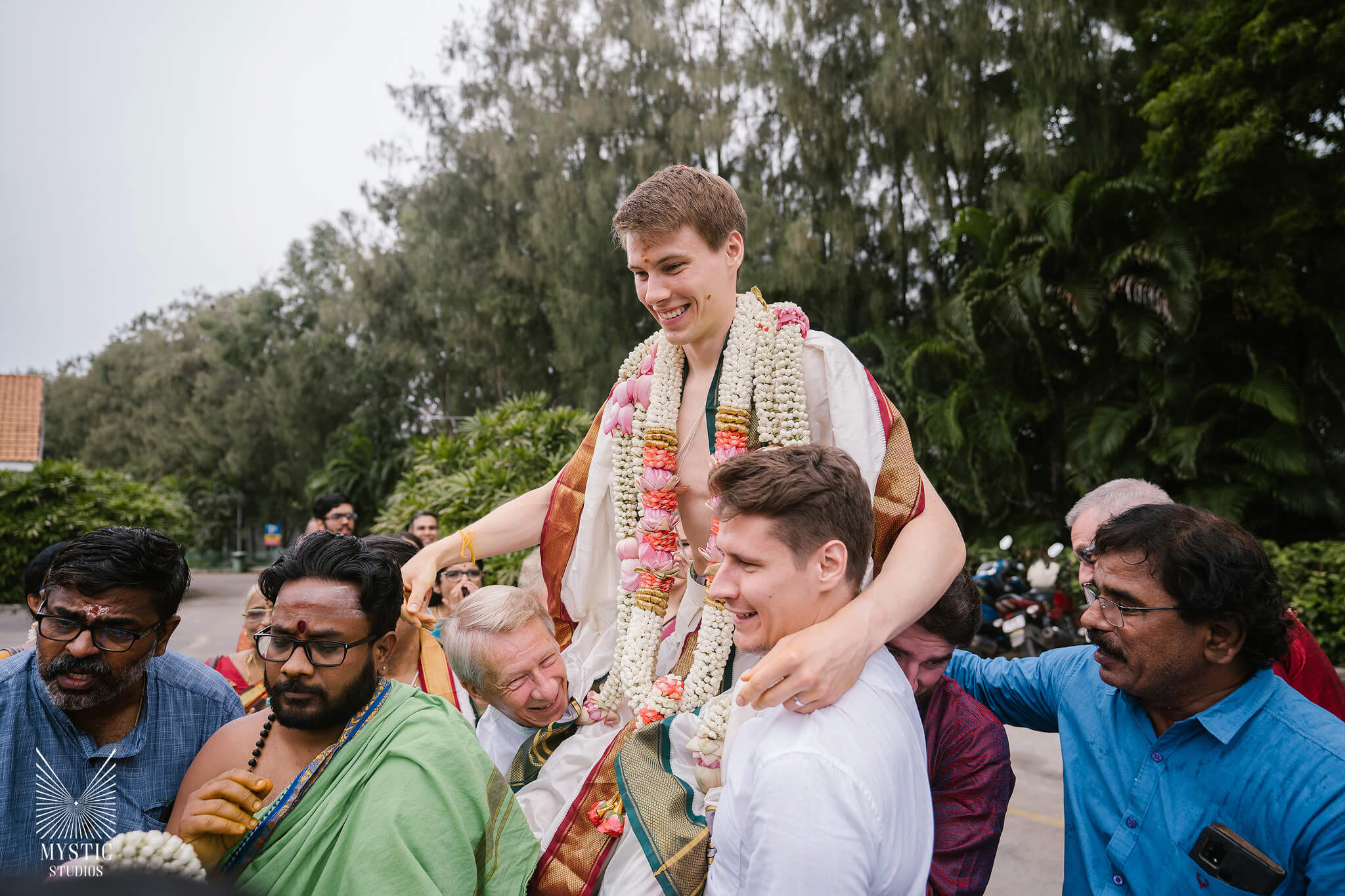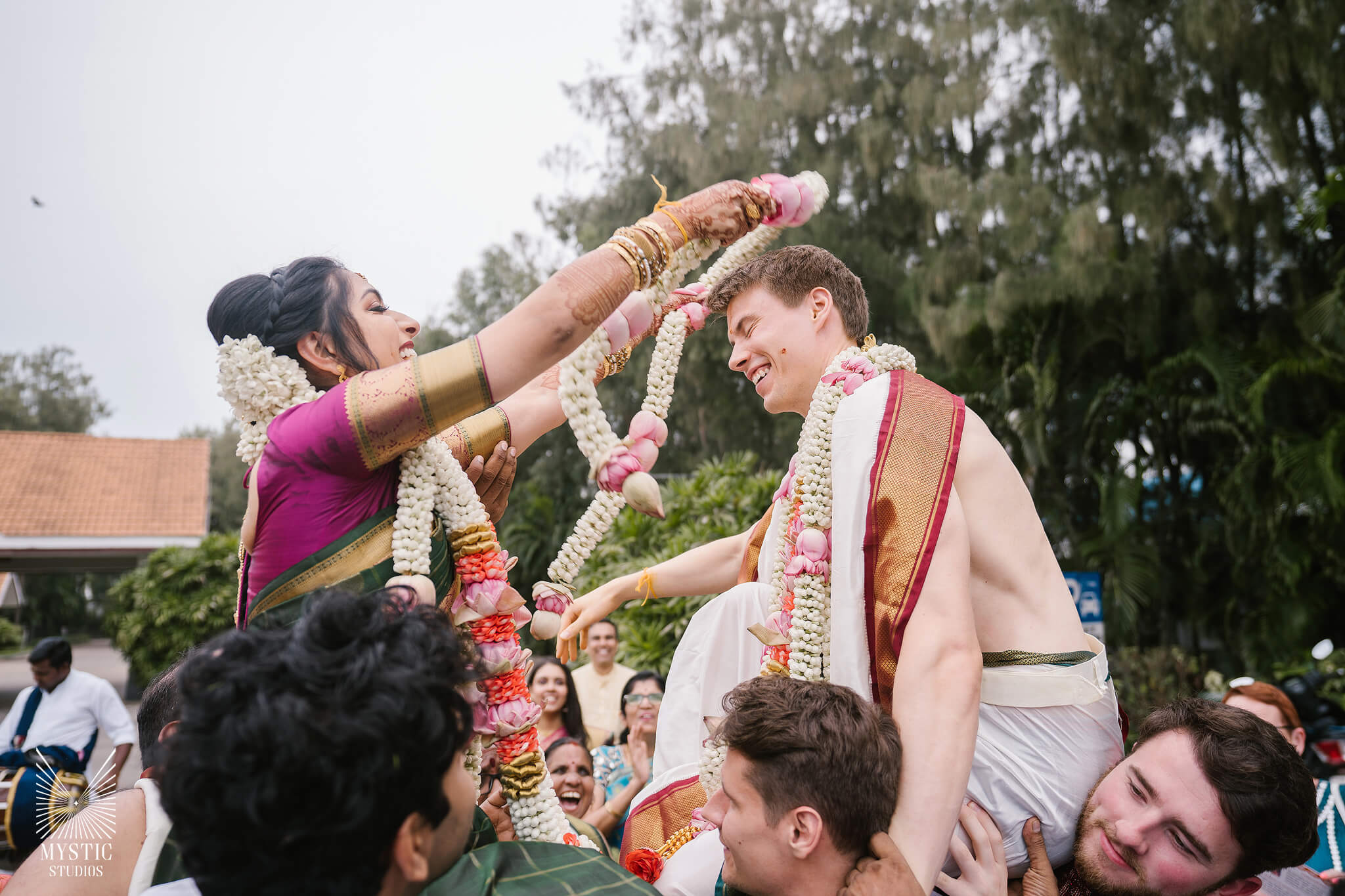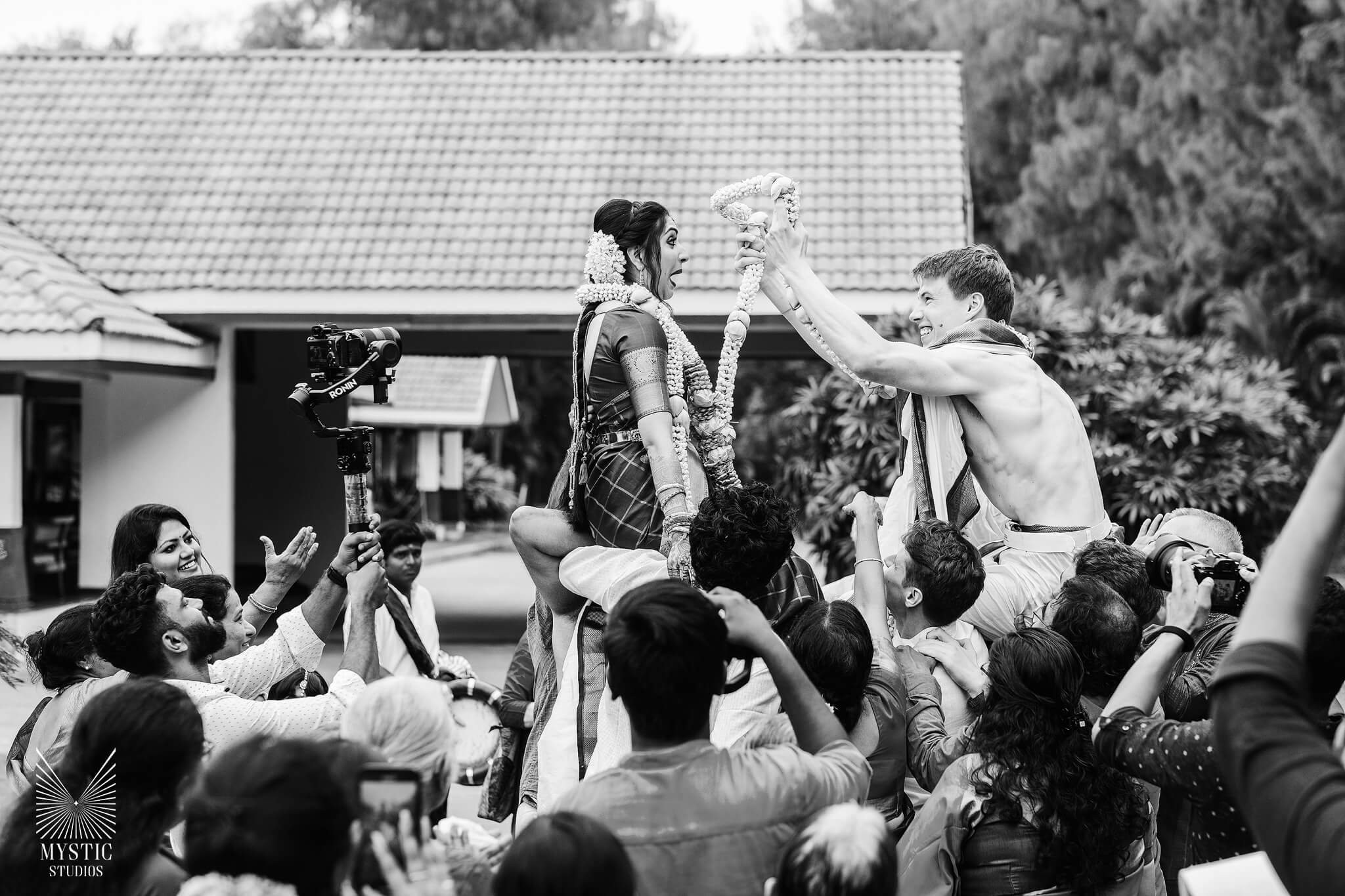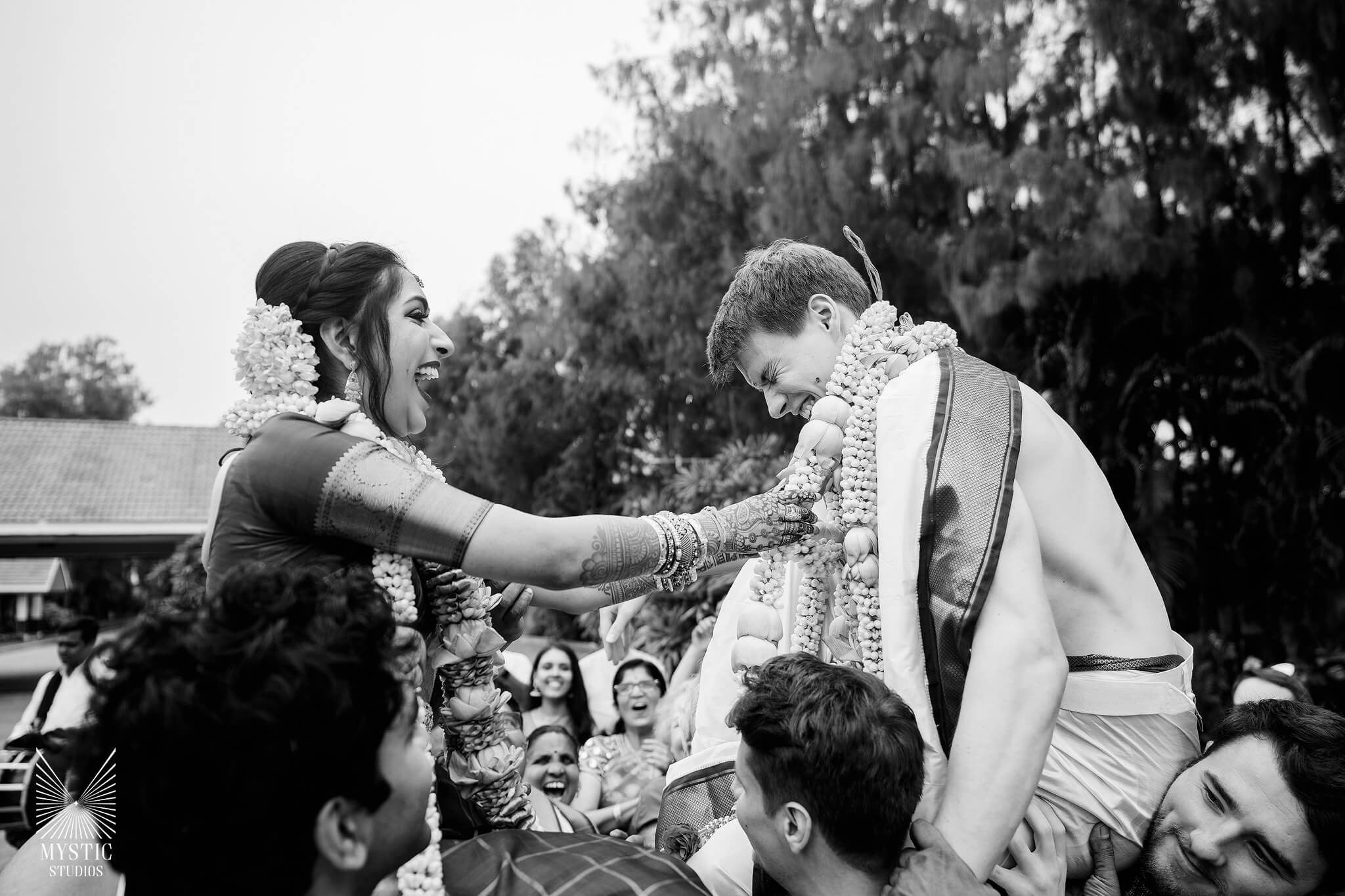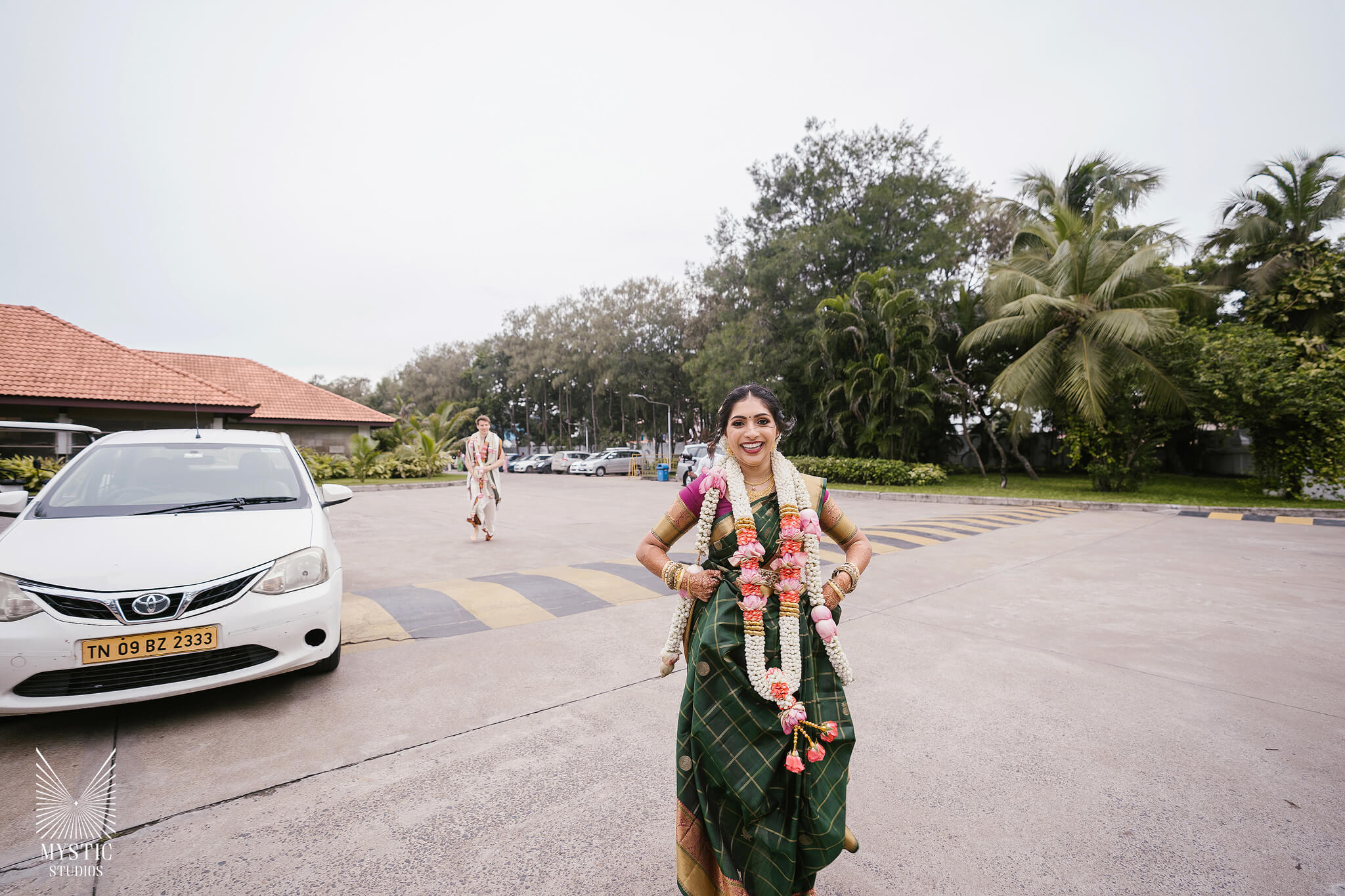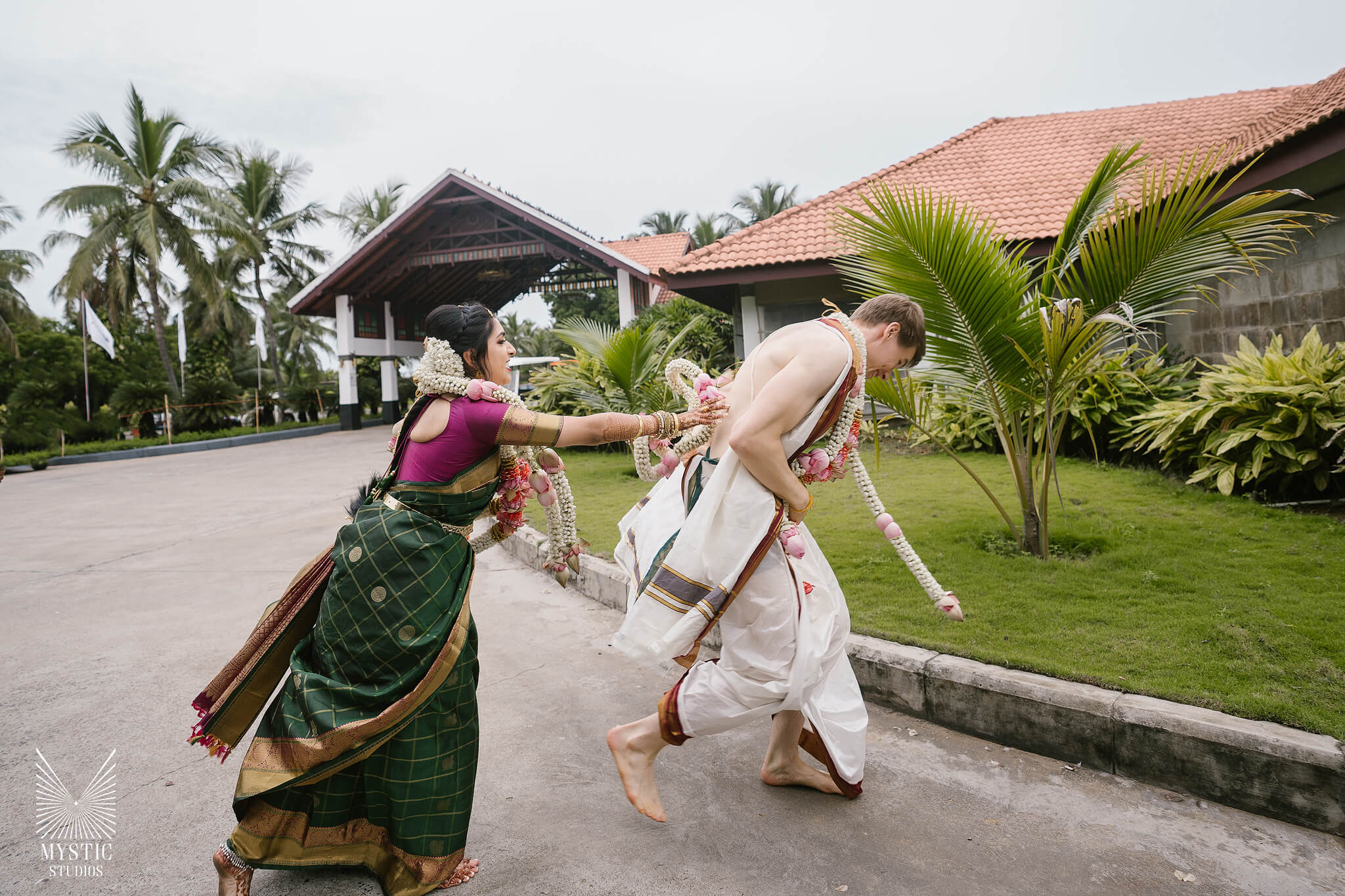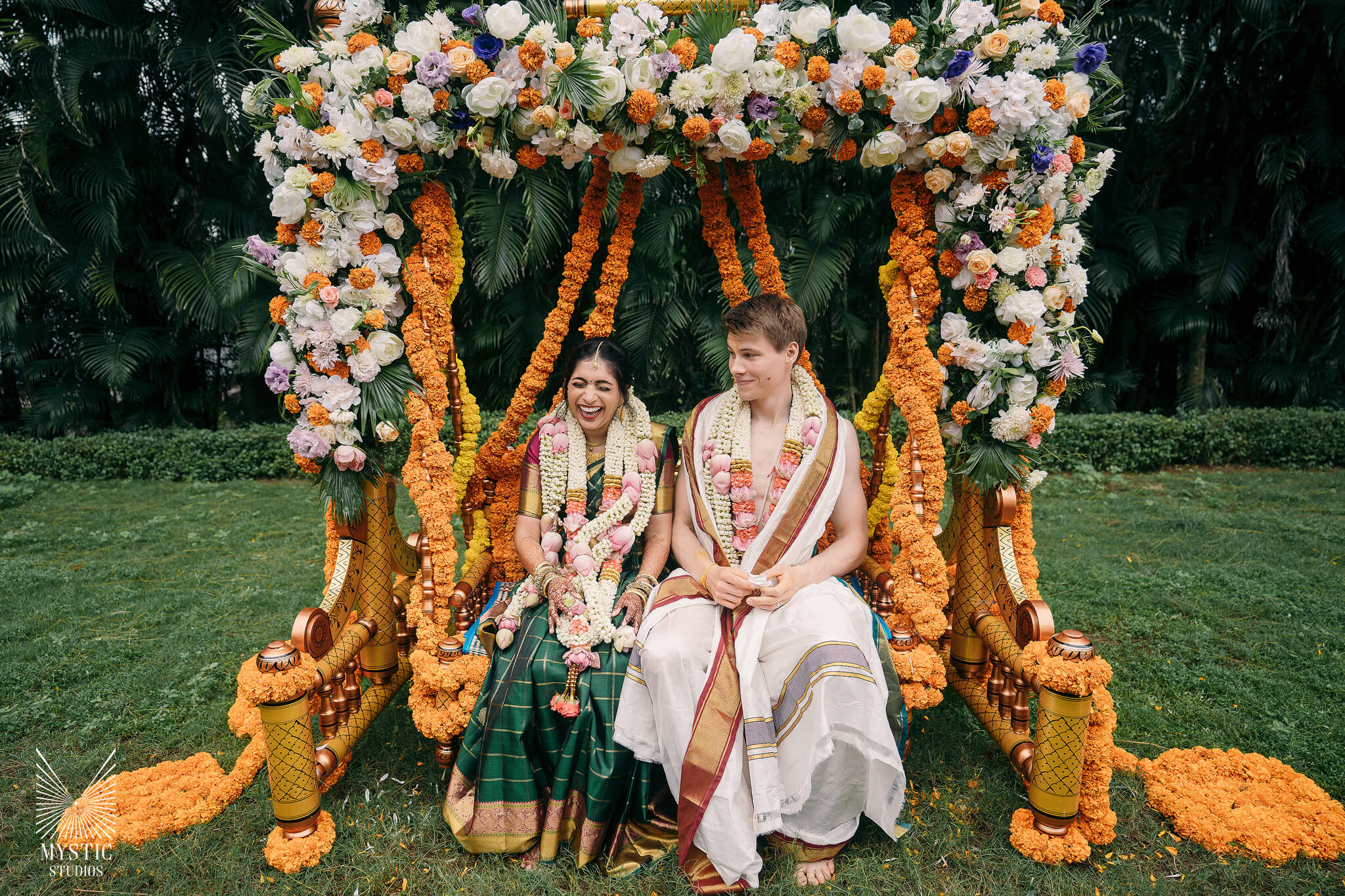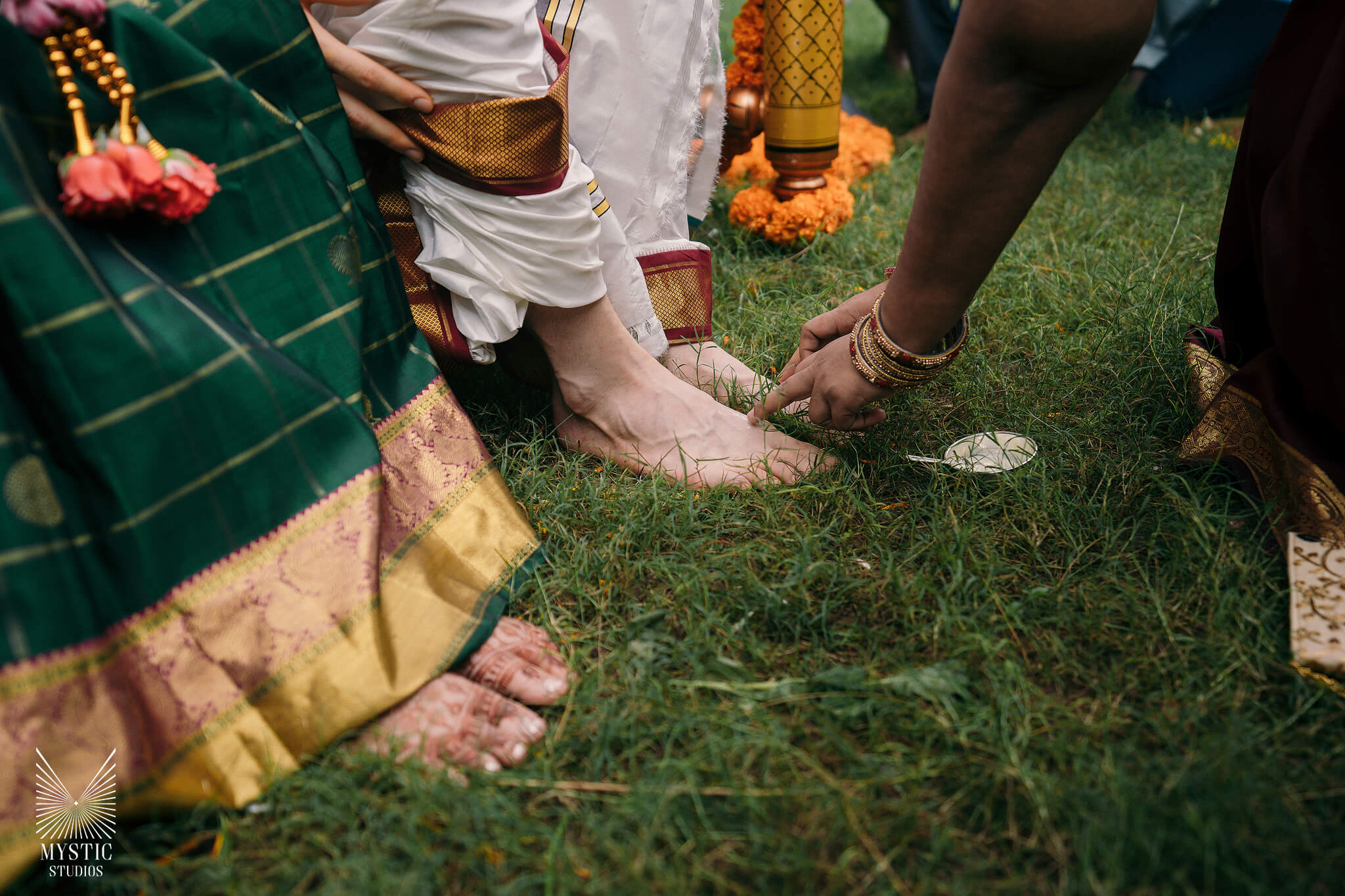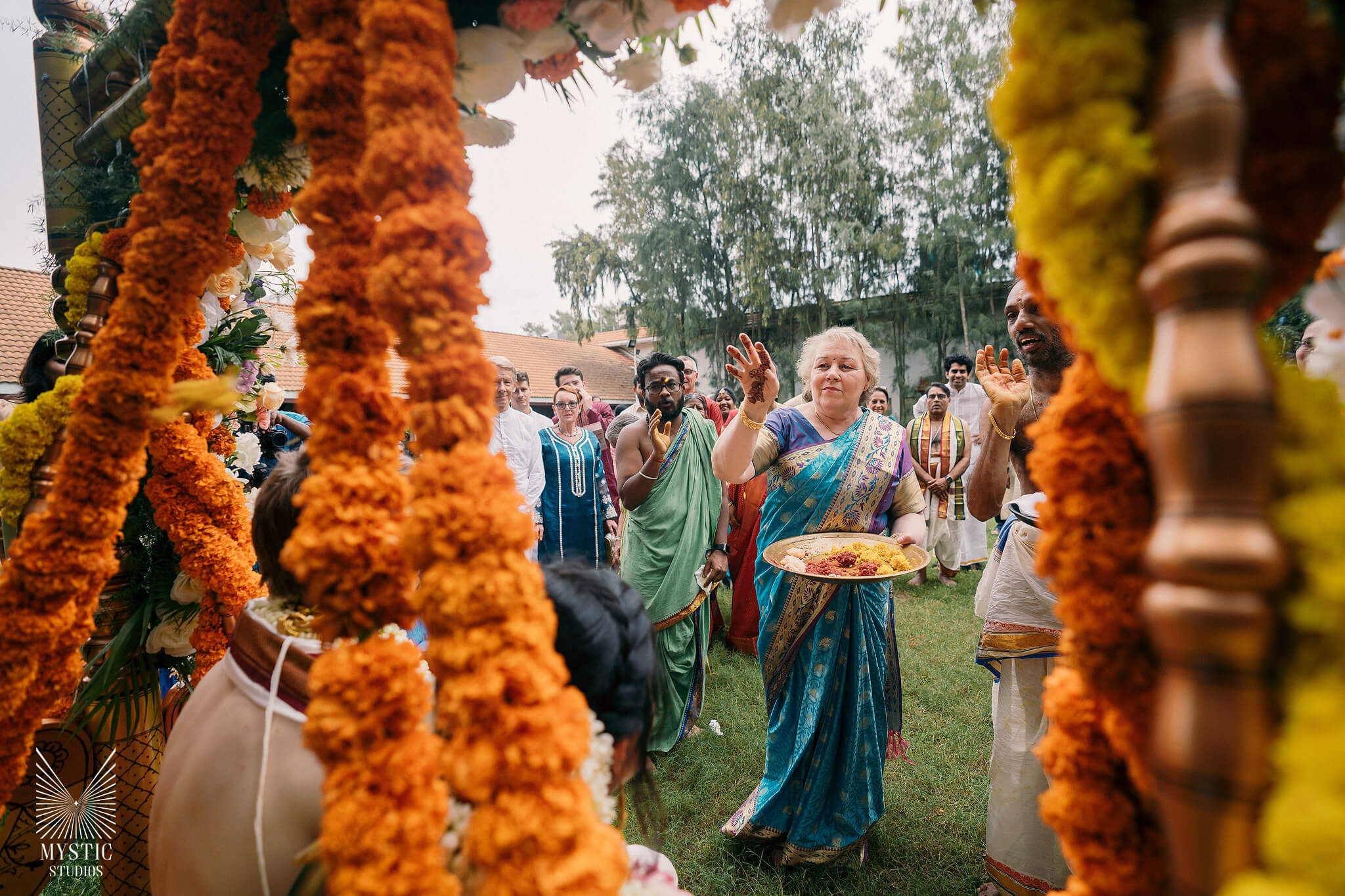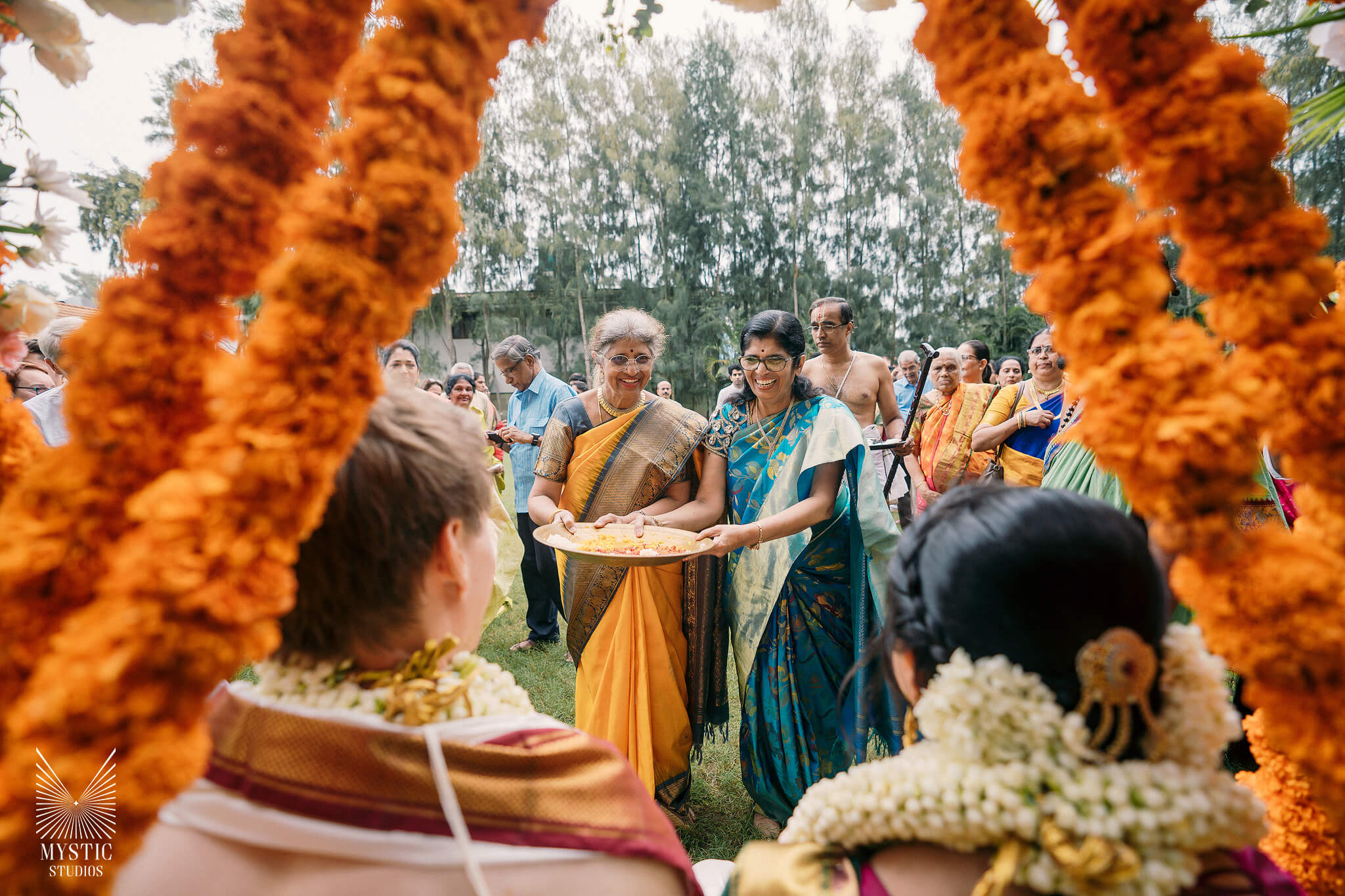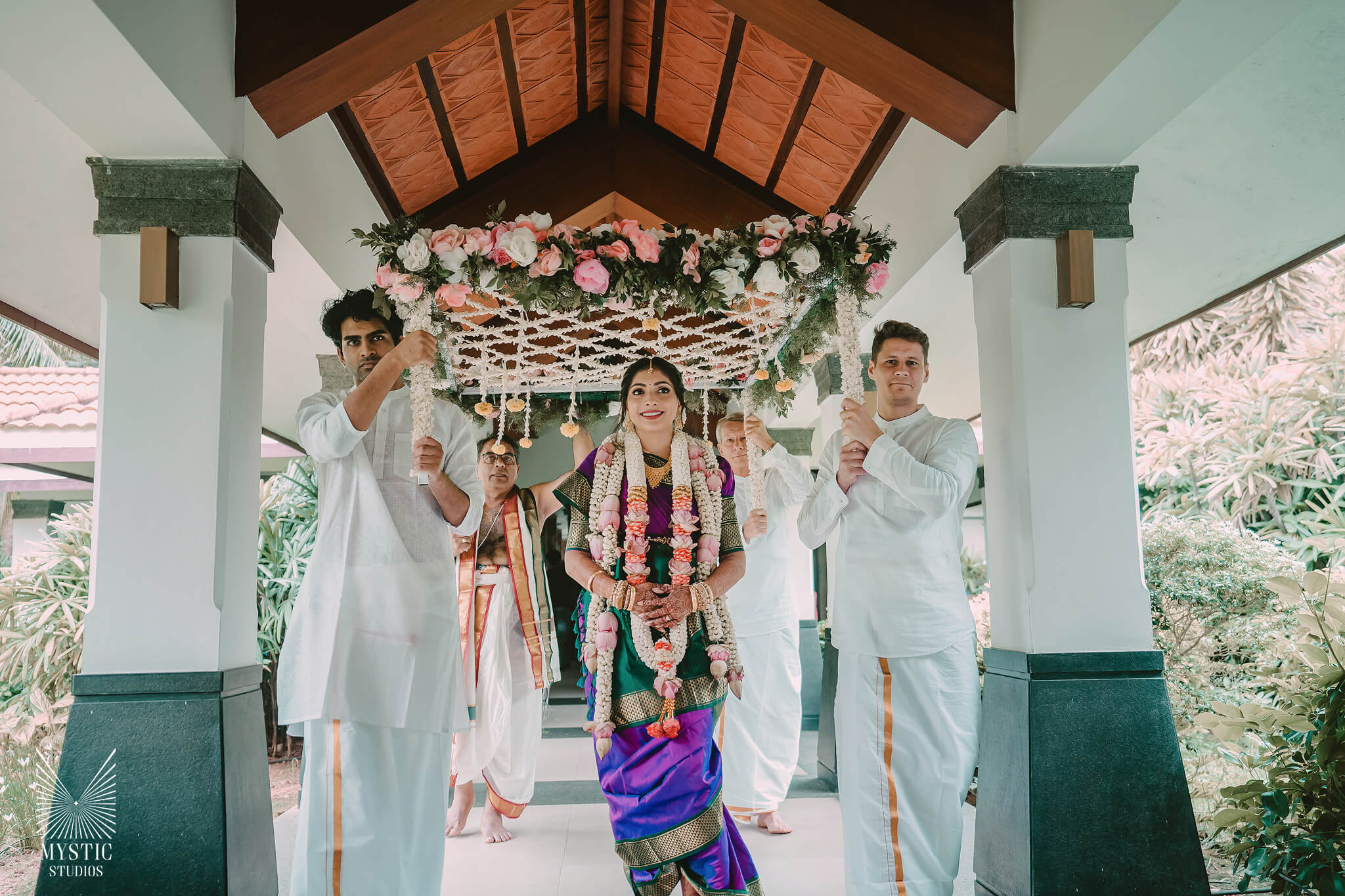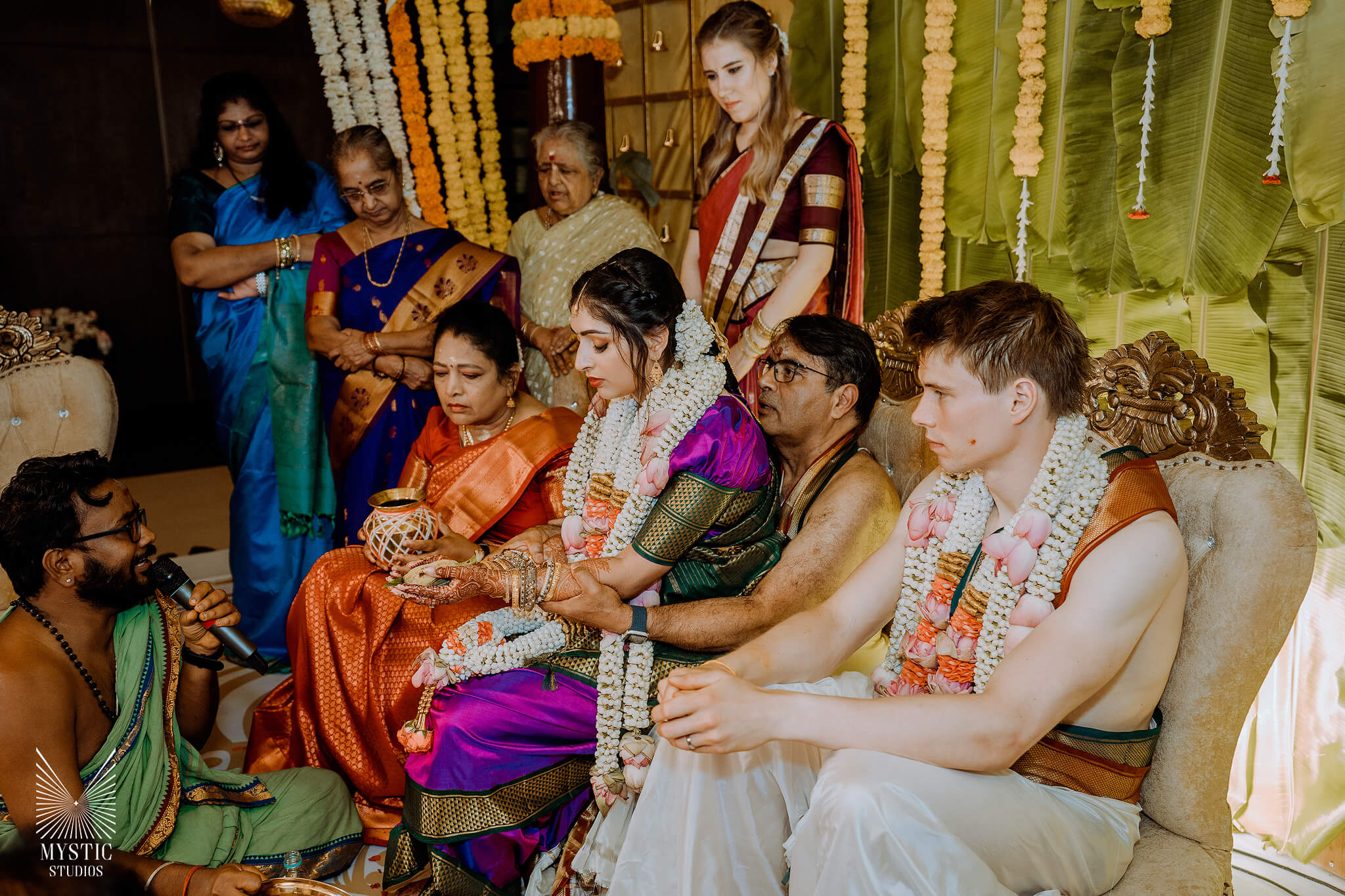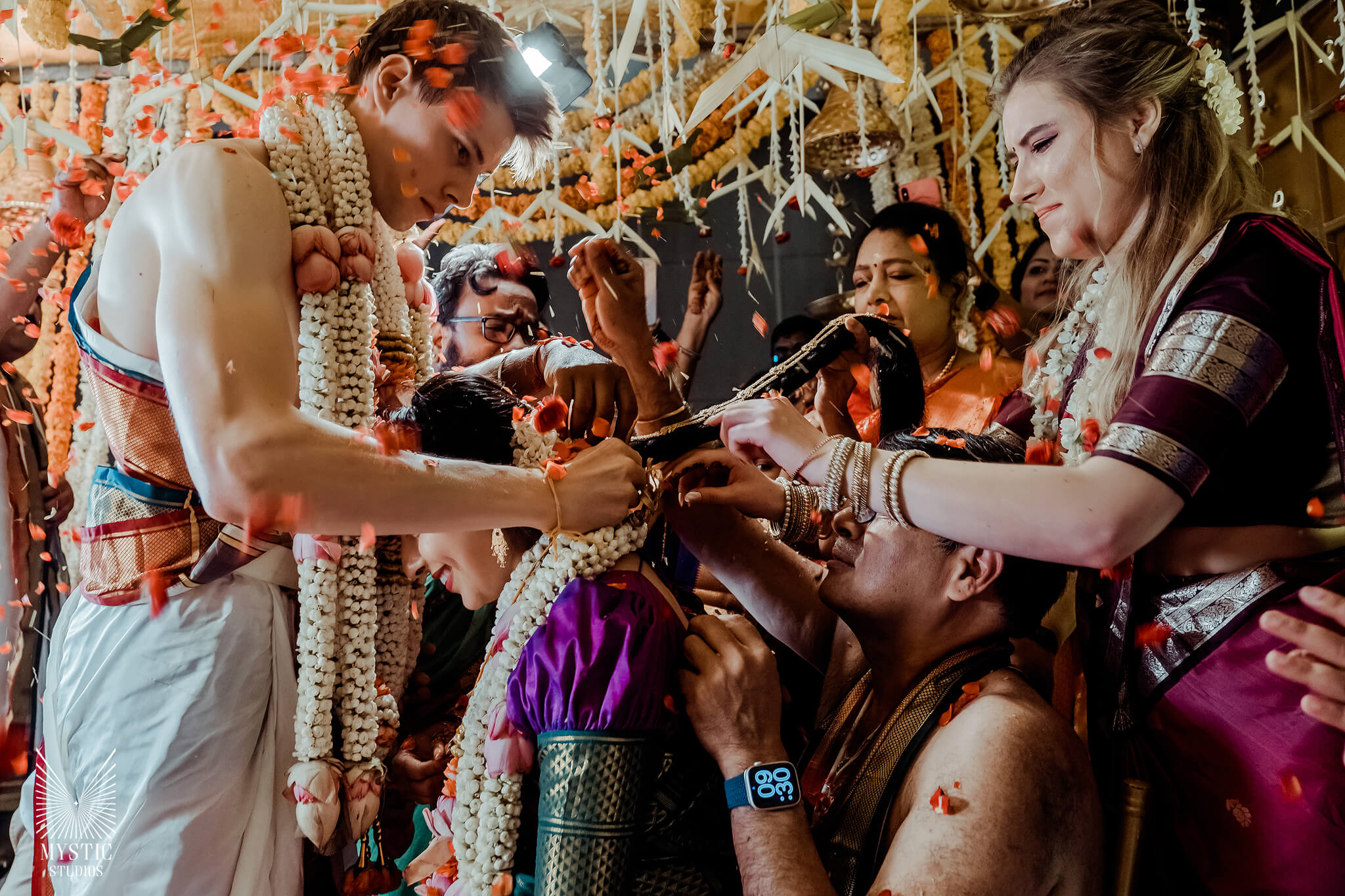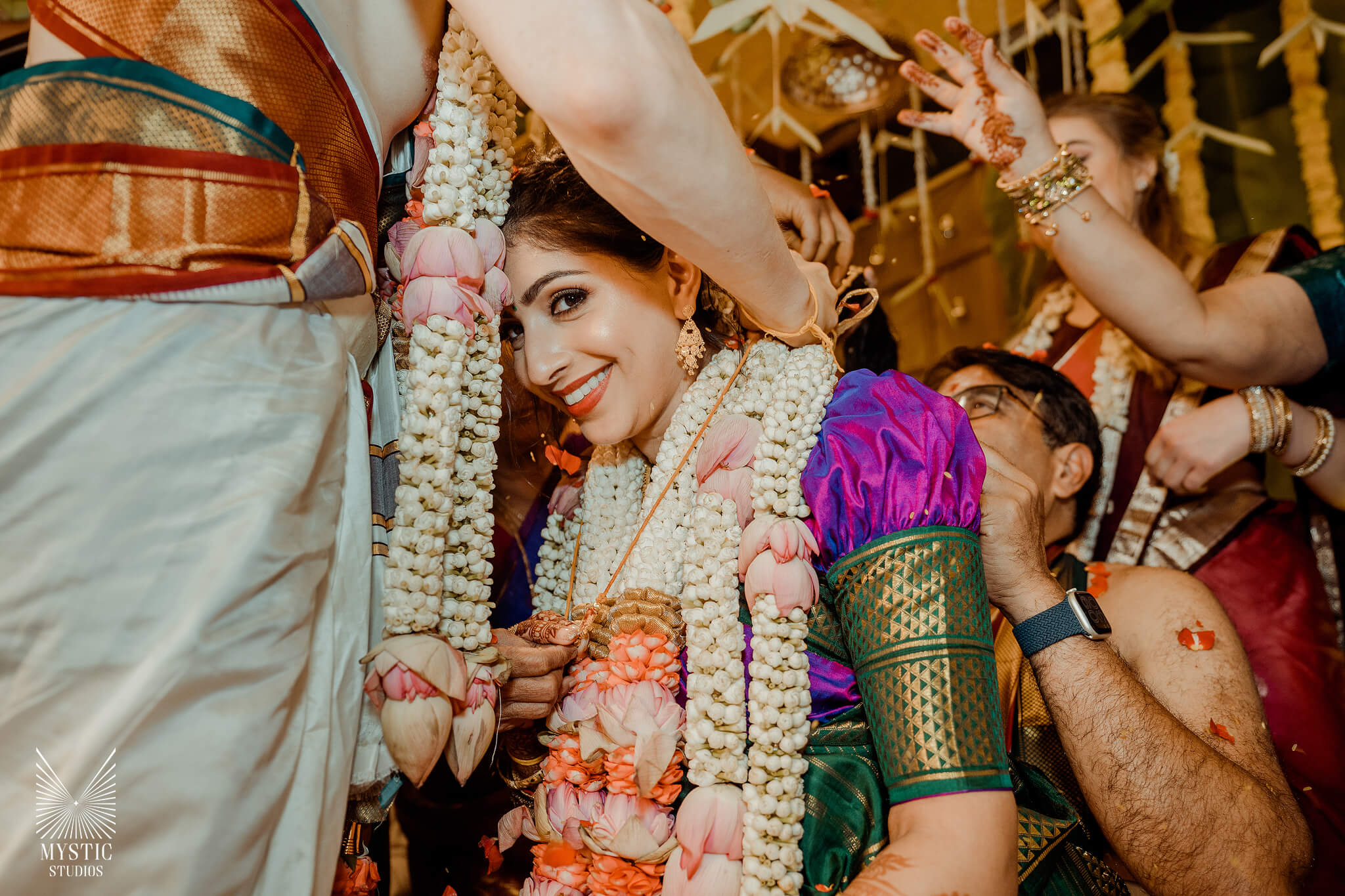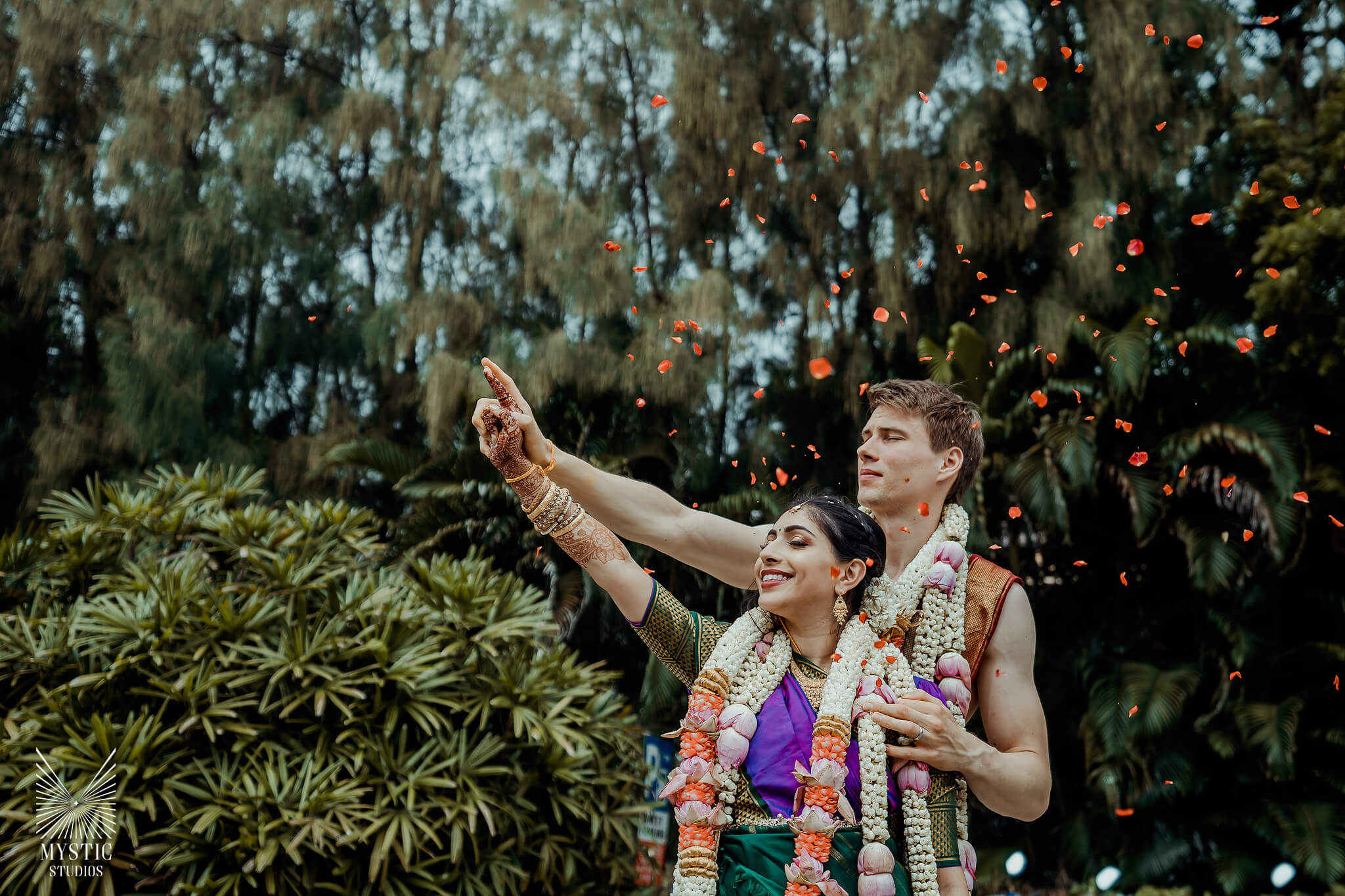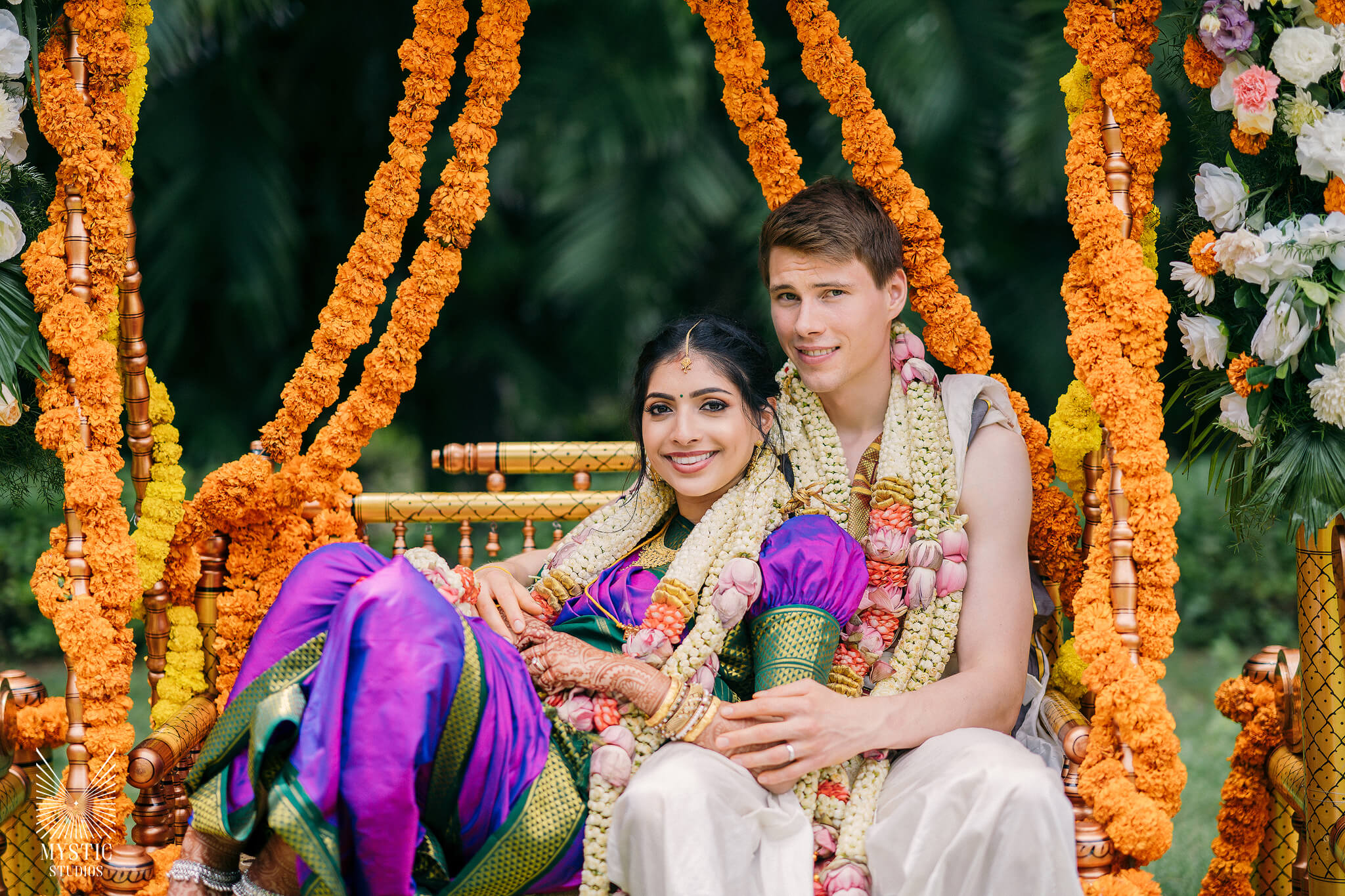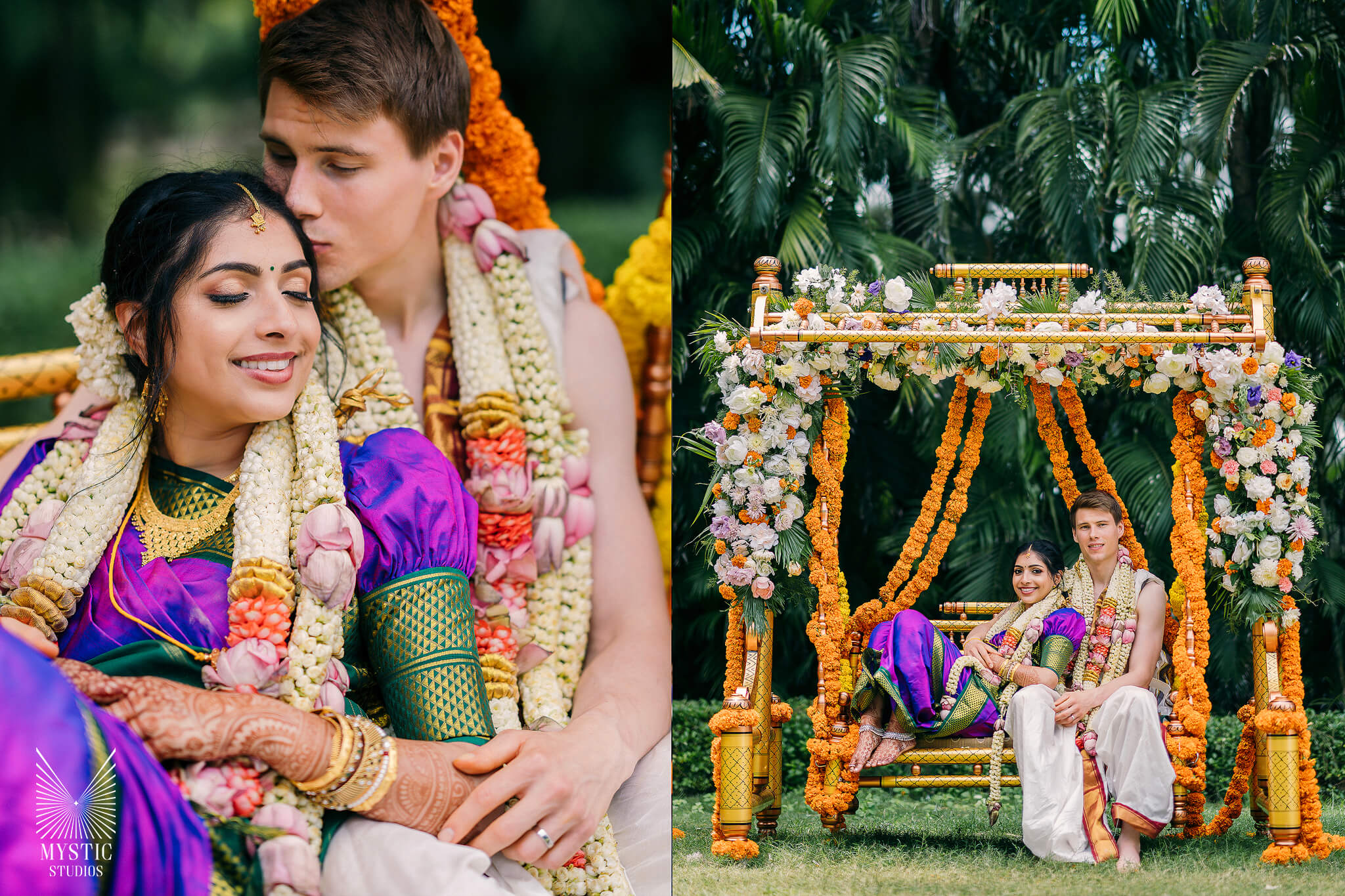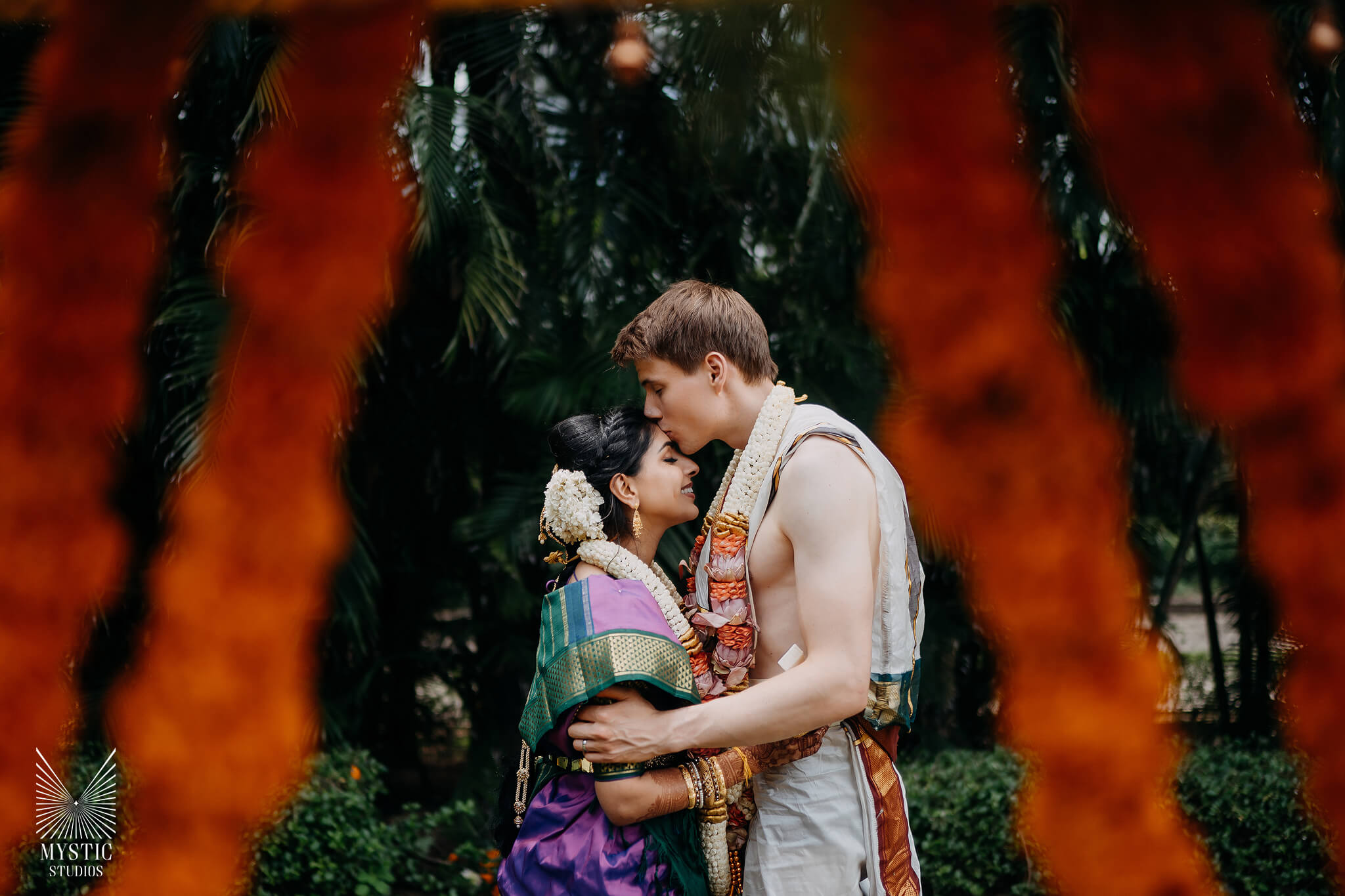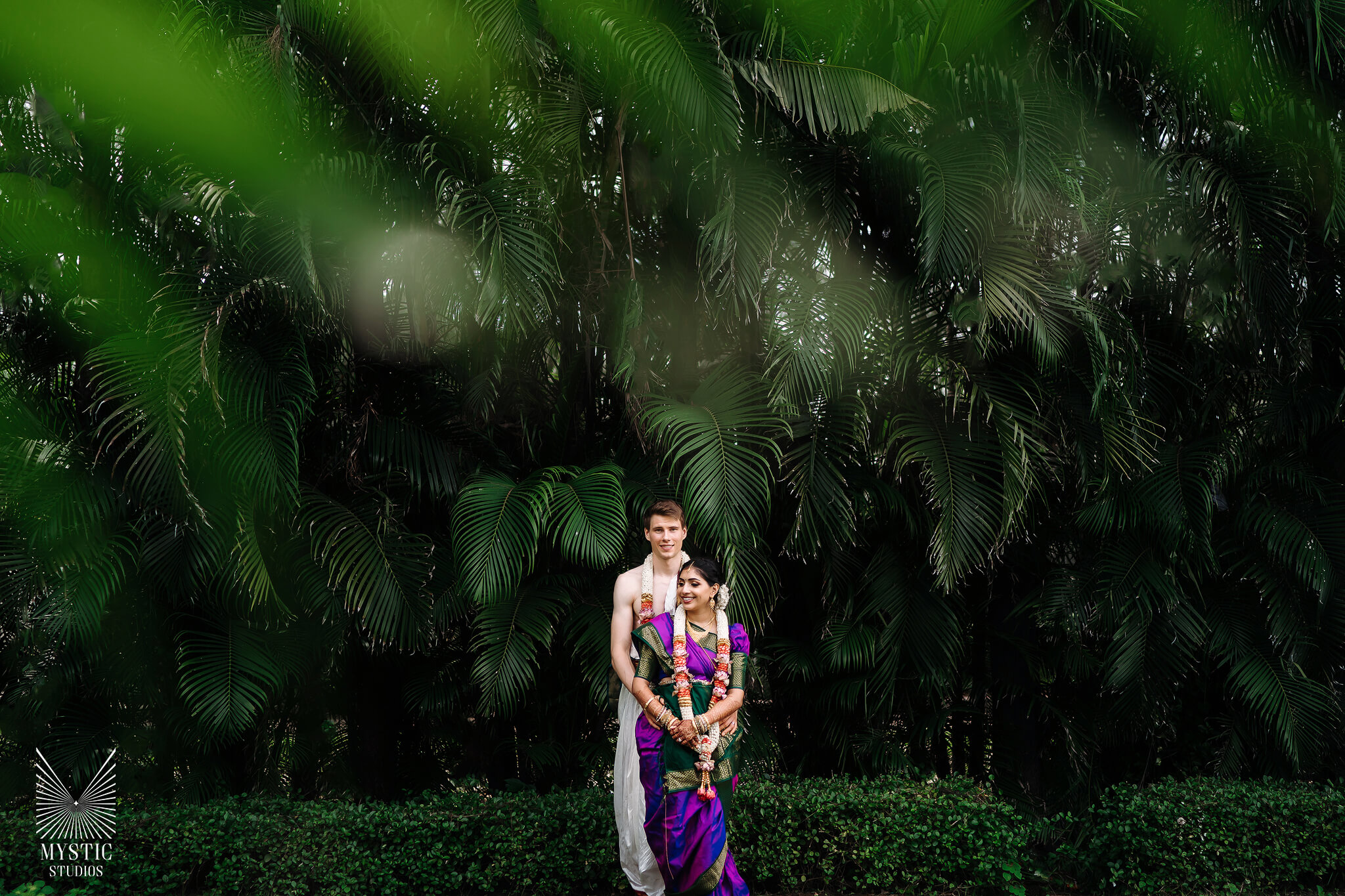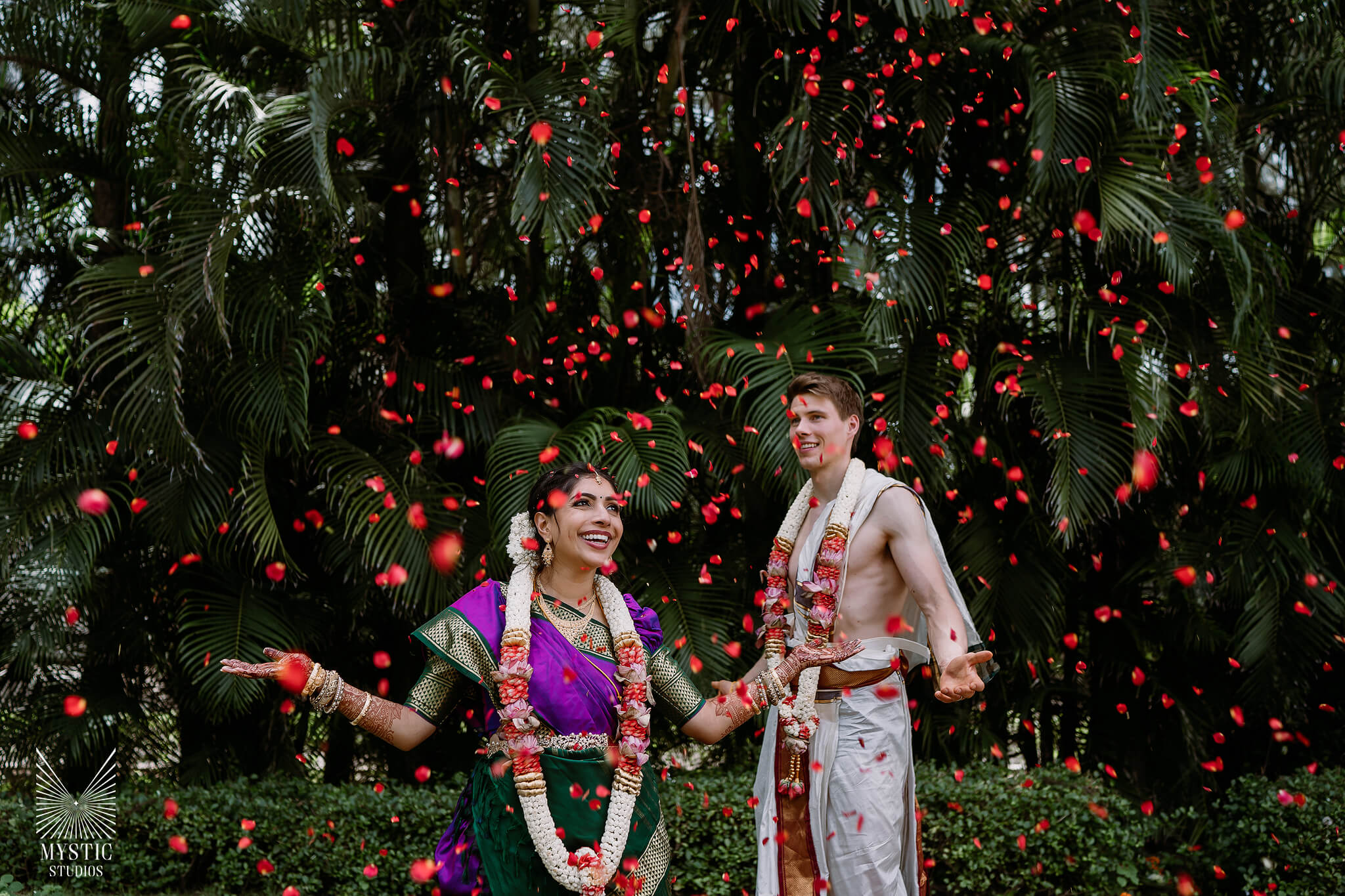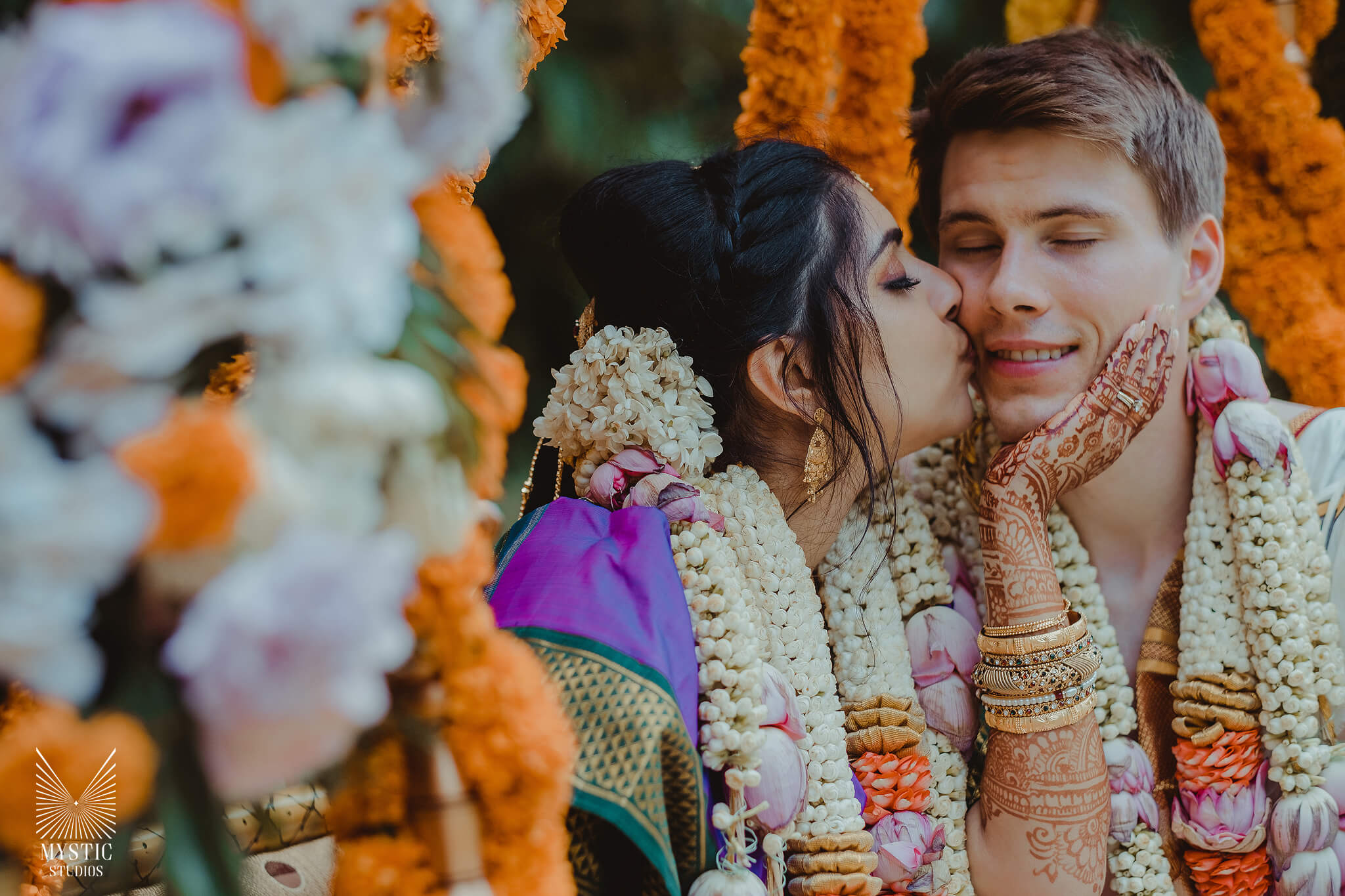 Having shot 750+ weddings all over India and few in Singapore,Dubai,US and London, Mystic Studios is one the artistic wedding photography company in Chennai and Coimbatore.If you enjoyed this post, we would be very grateful if you'd help it spread to a friend. Sharing is caring. Spread Love. And don't forget to check our other works by clicking here.