Full Of Life – A Wedding To Remember
Grand Telugu Vyshyal Chettiyar Wedding at Le Meridien
Thematic weddings and decor play a vital role in our journey and this wedding gave us nothing short of that magic. A grand Telugu Vyshyal Chettiyar Wedding that happened at le Meridien, Coimbatore is Mystic Studios' recent favourite! We catered to events like Sangeet, Varaverpu, Mapillai azhaipu, wedding and the reception where we did meticulous planning and executed every single event with delight in our eyes and soul. We even did a super quirky pre-wedding shoot with the couple in Dhanushkodi and it certainly was all kinds of fun working with this lovely couple. A pastel themed floral decor created a great ambience for us to play with frames and gave us a colourful pattern to work with.
The wedding had several emotional moments when the bride's father presented an impromptu, surprise video for her on the Sangeet day. Not just the bride but the whole crowd went teary eyed. It is the moments like these which keeps us pushing to give our best to make memories and capture it for the generations to come. Here's an archive that highlights this gorgeous event of a wedding!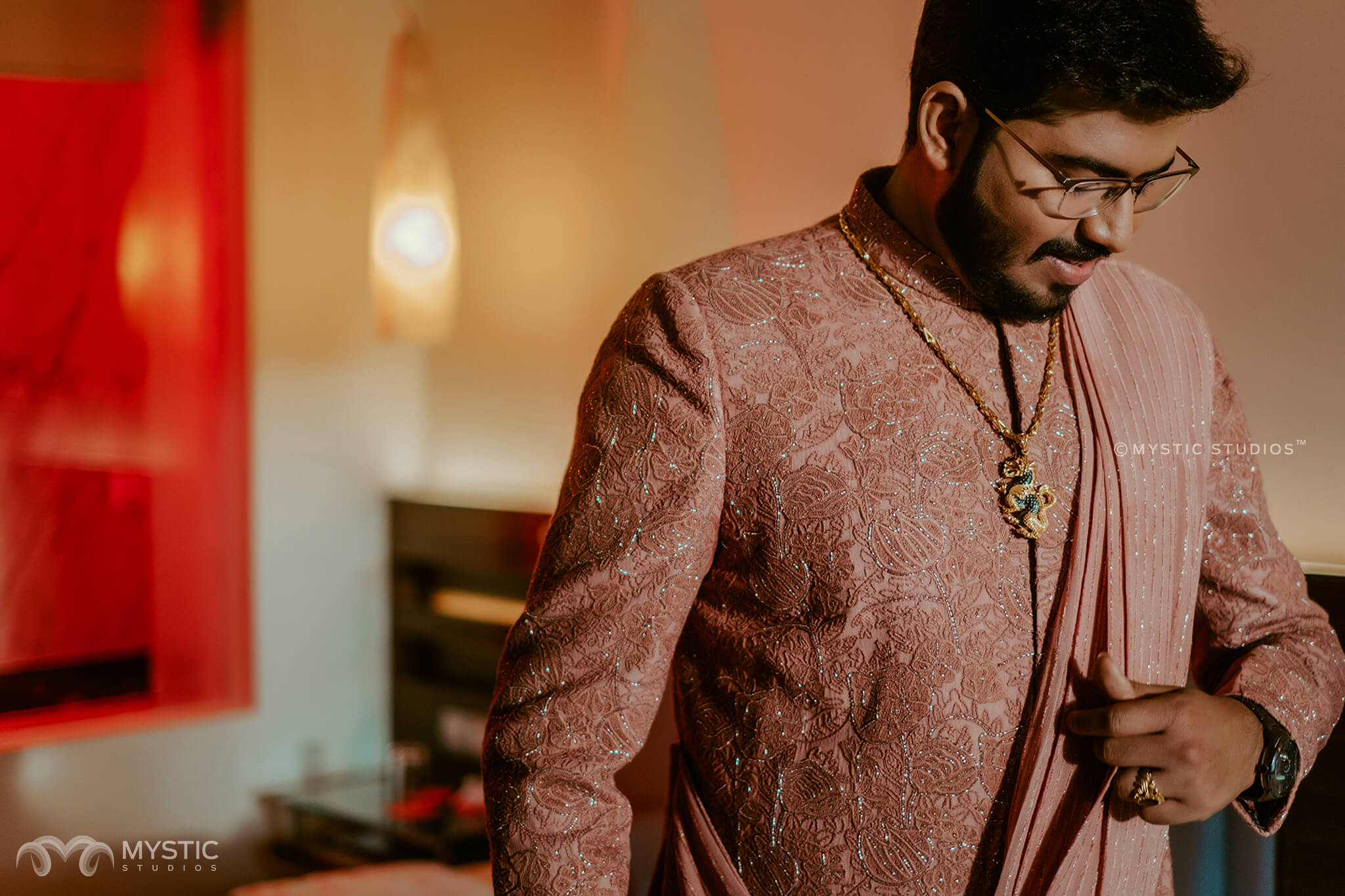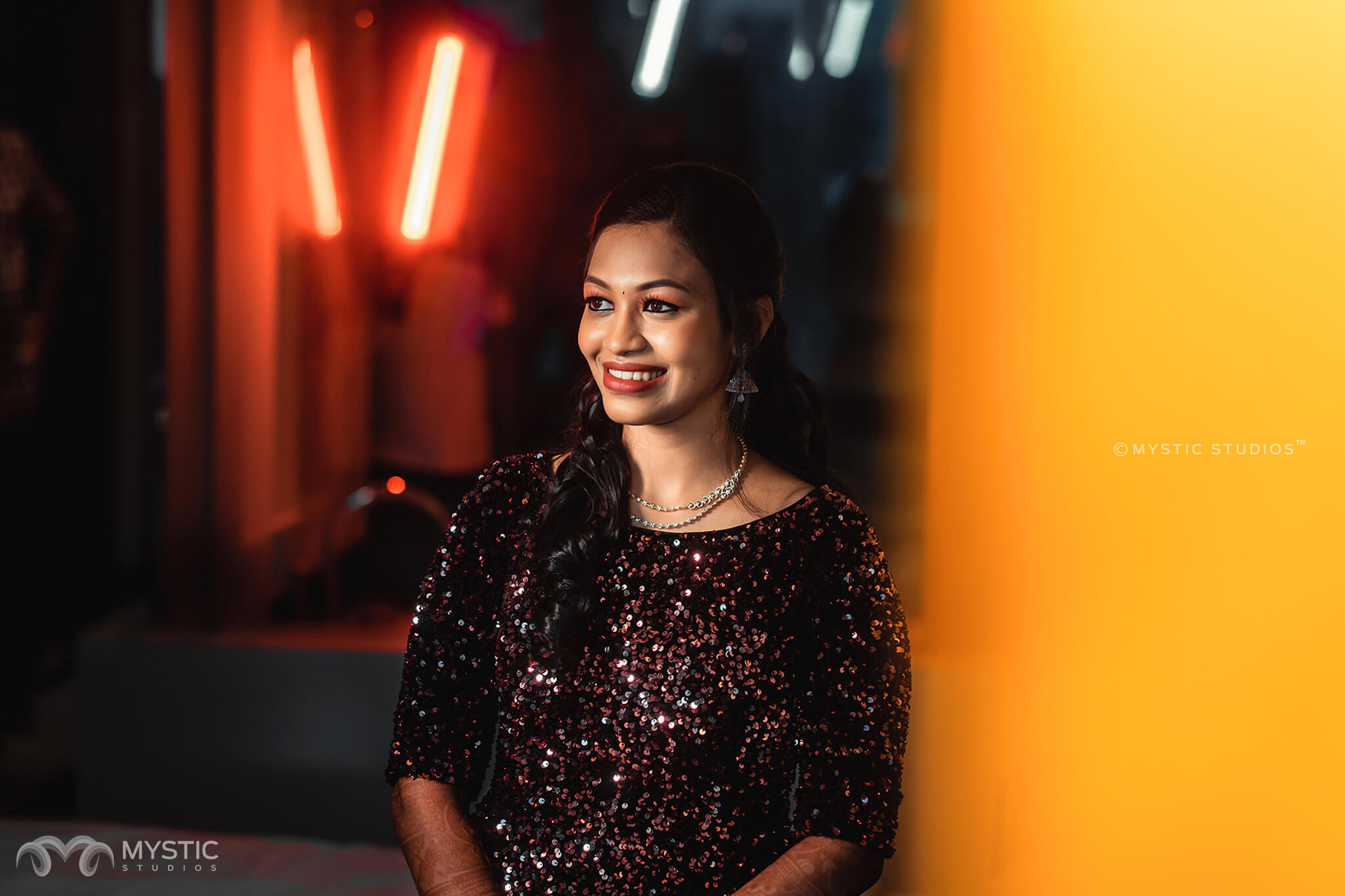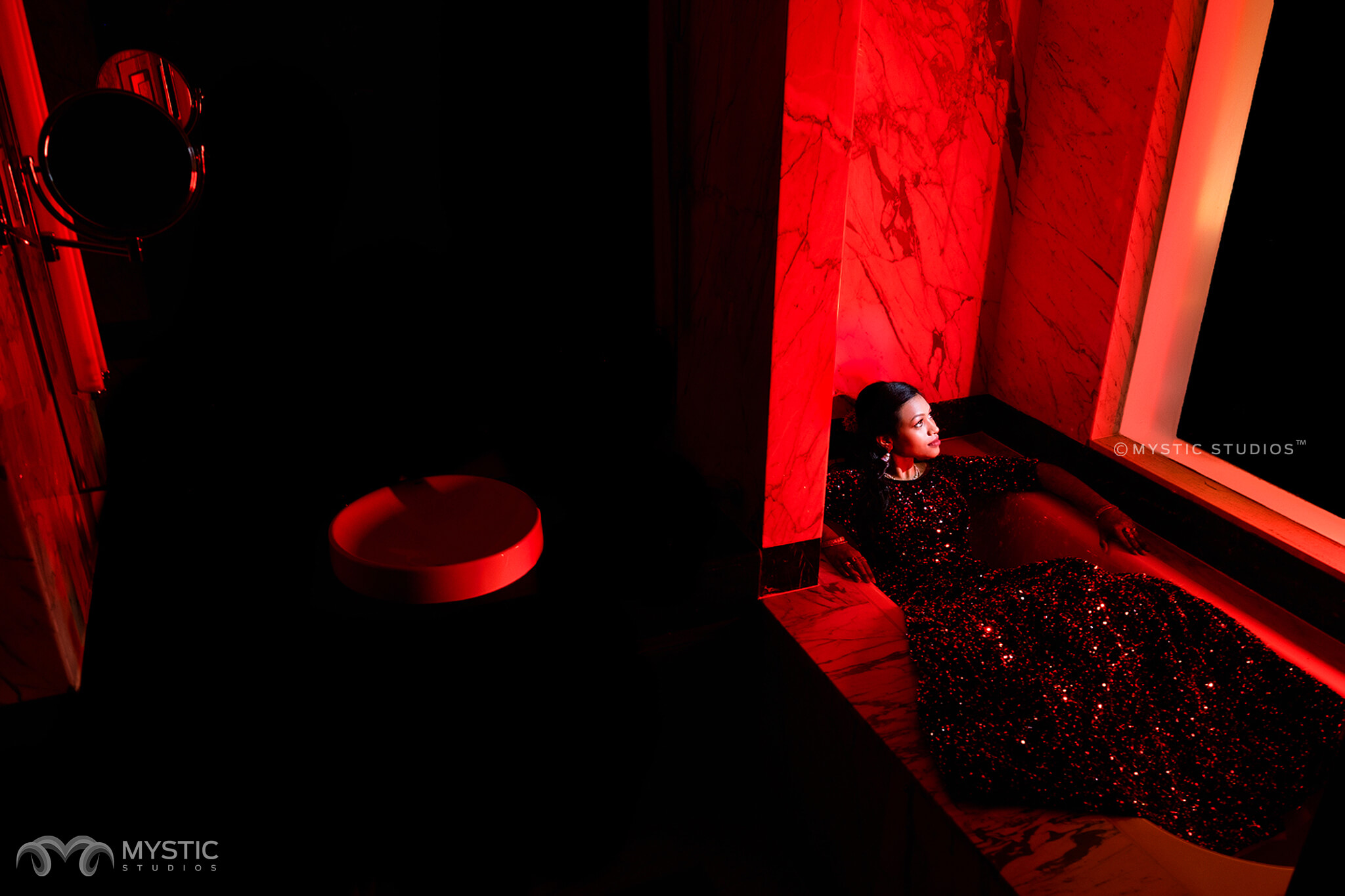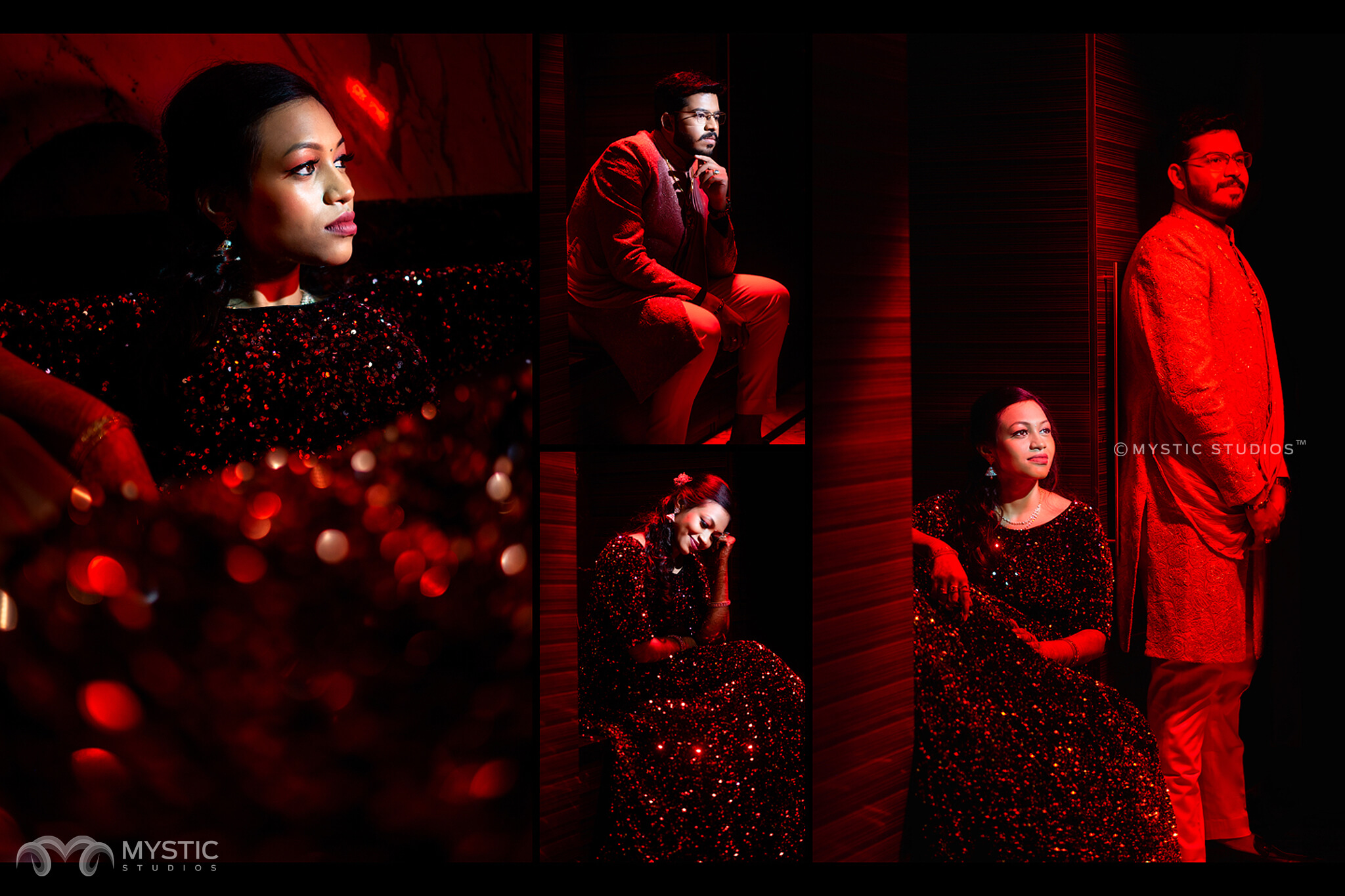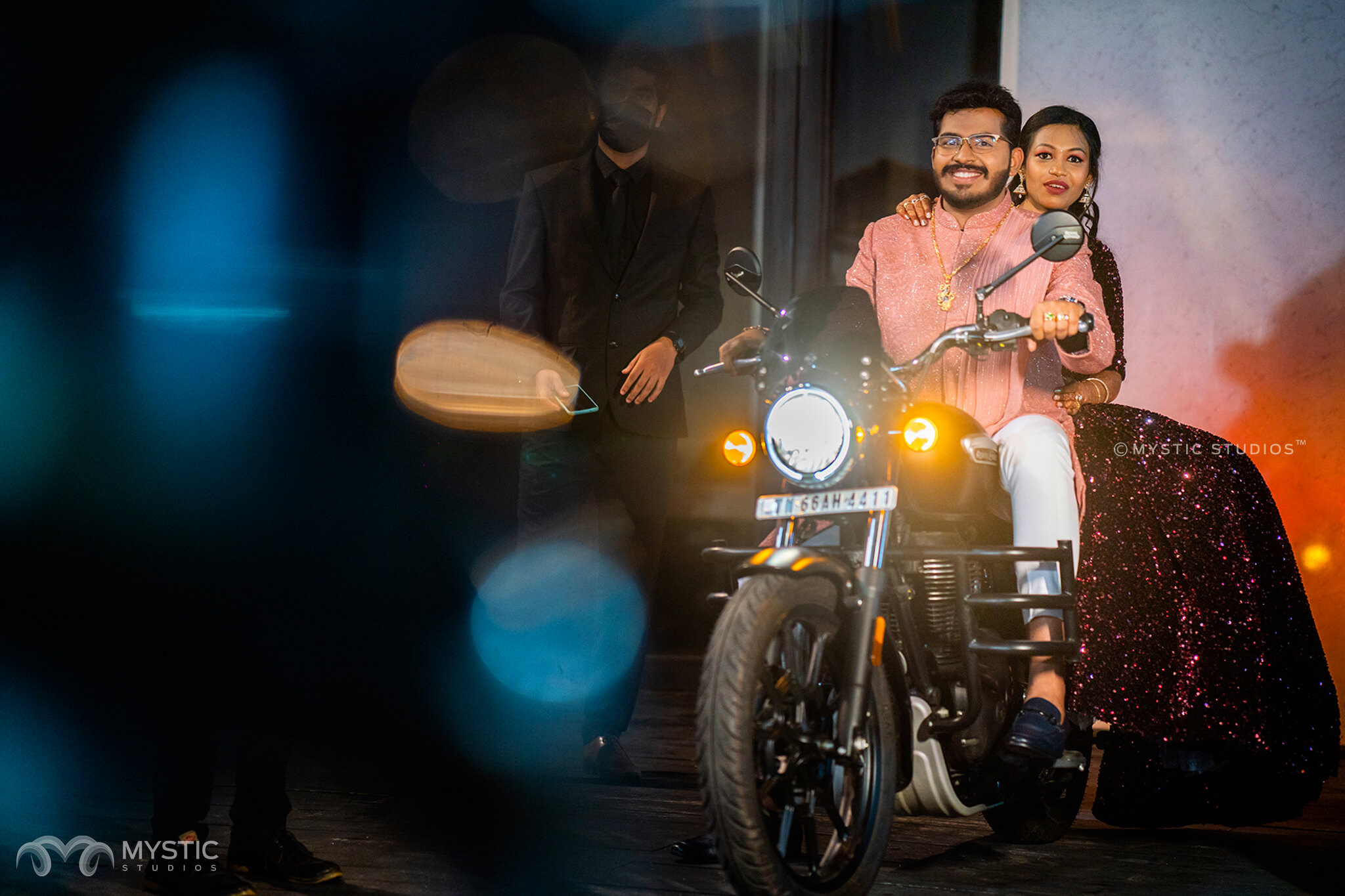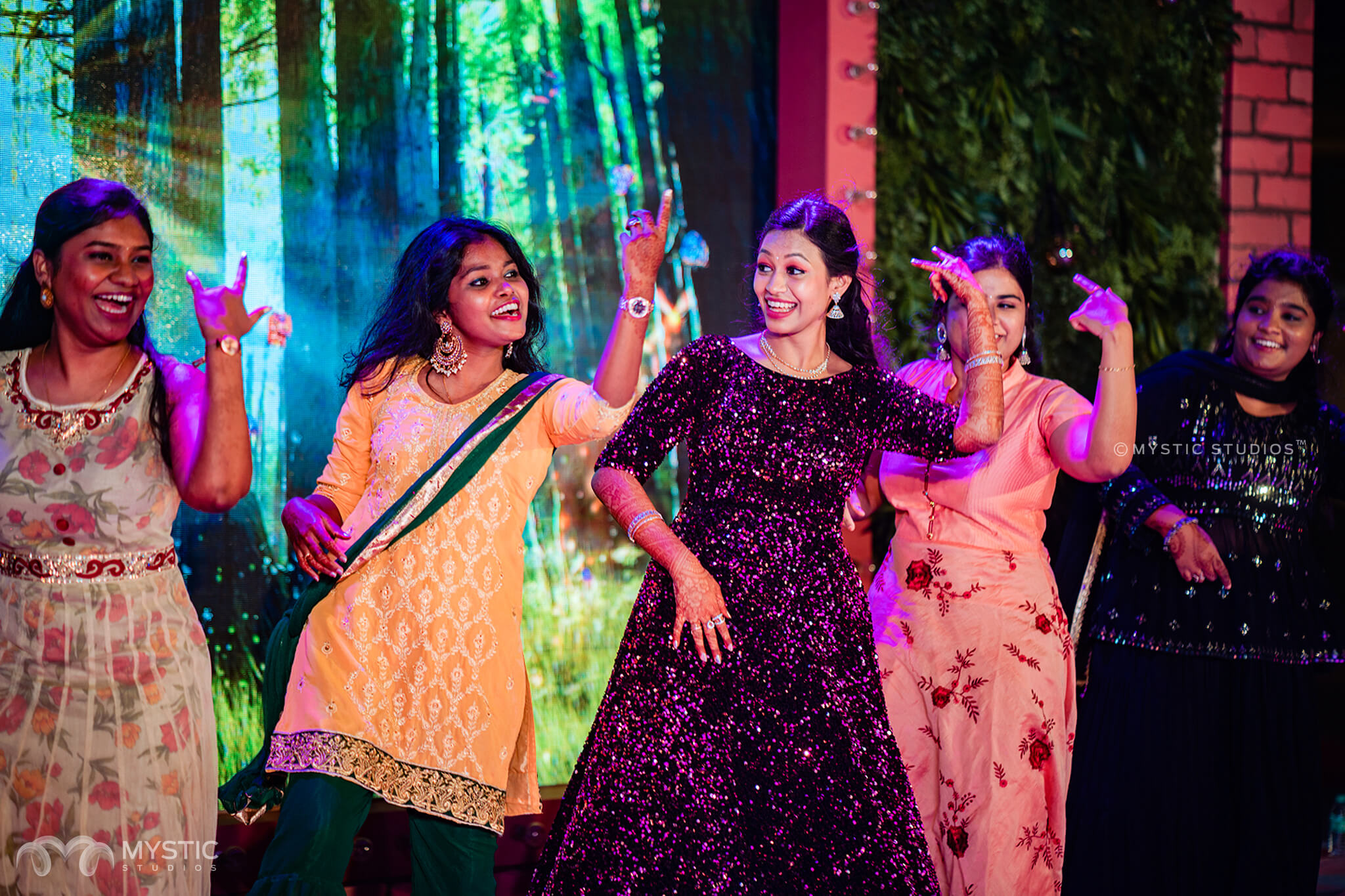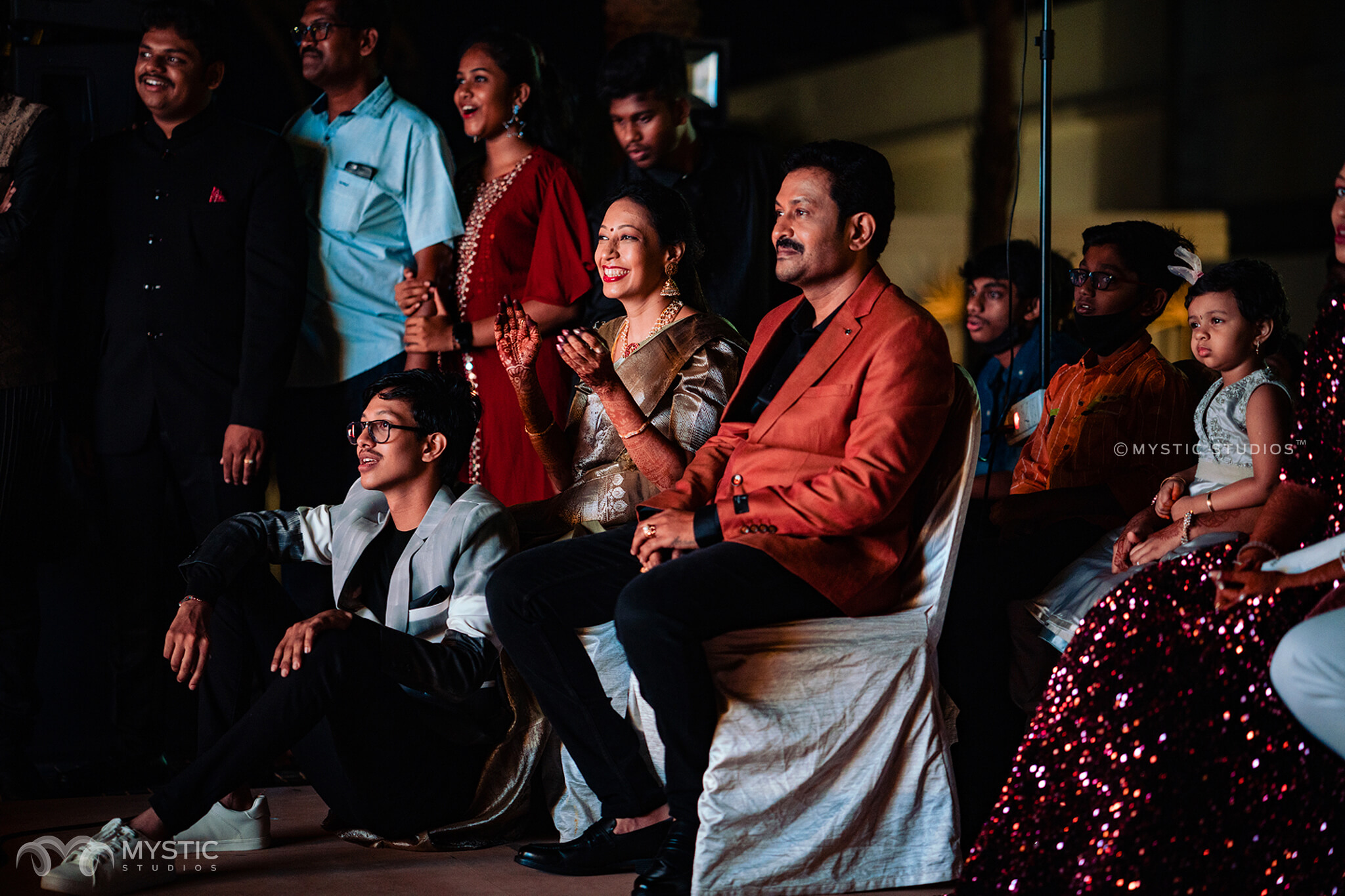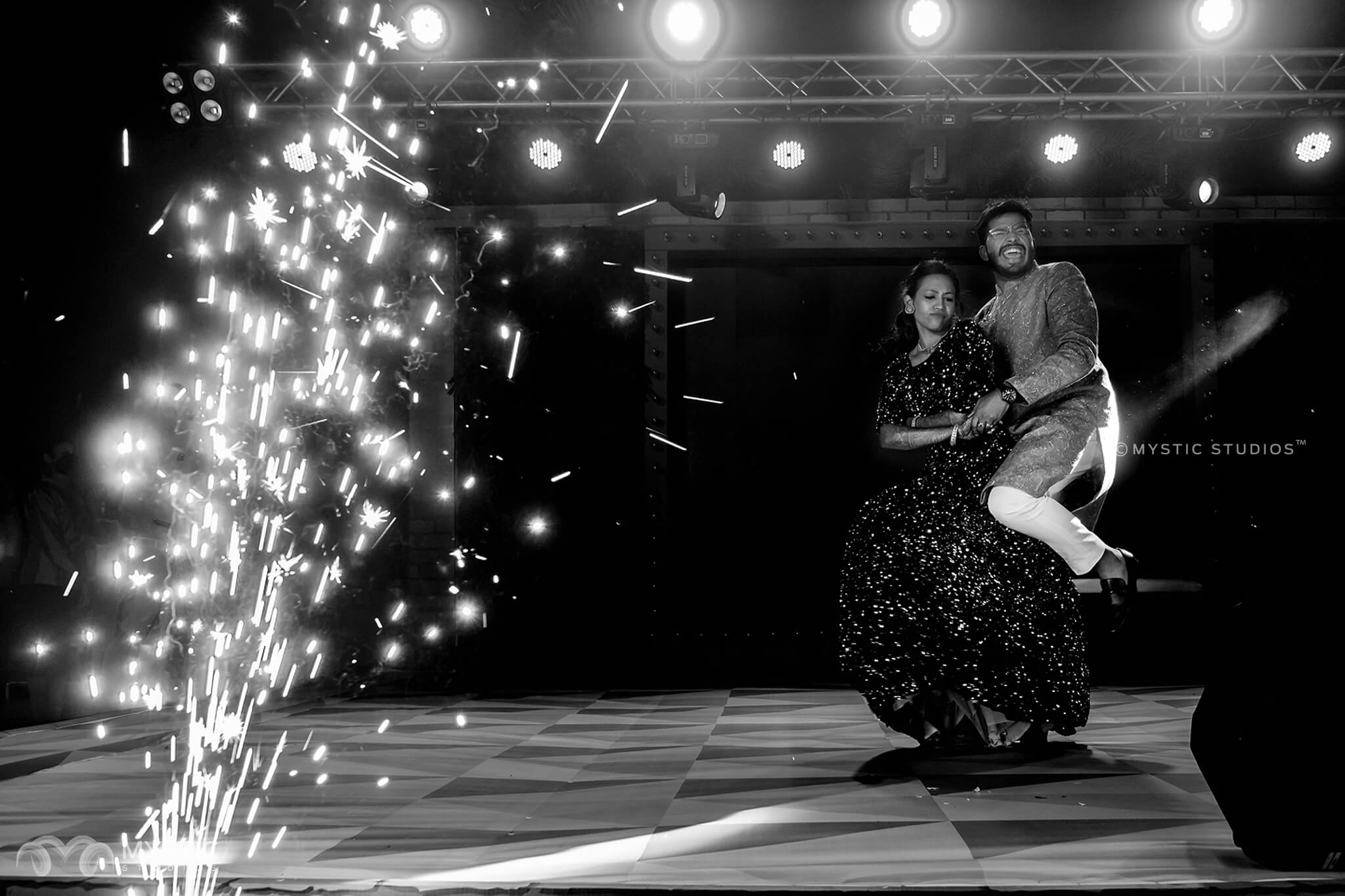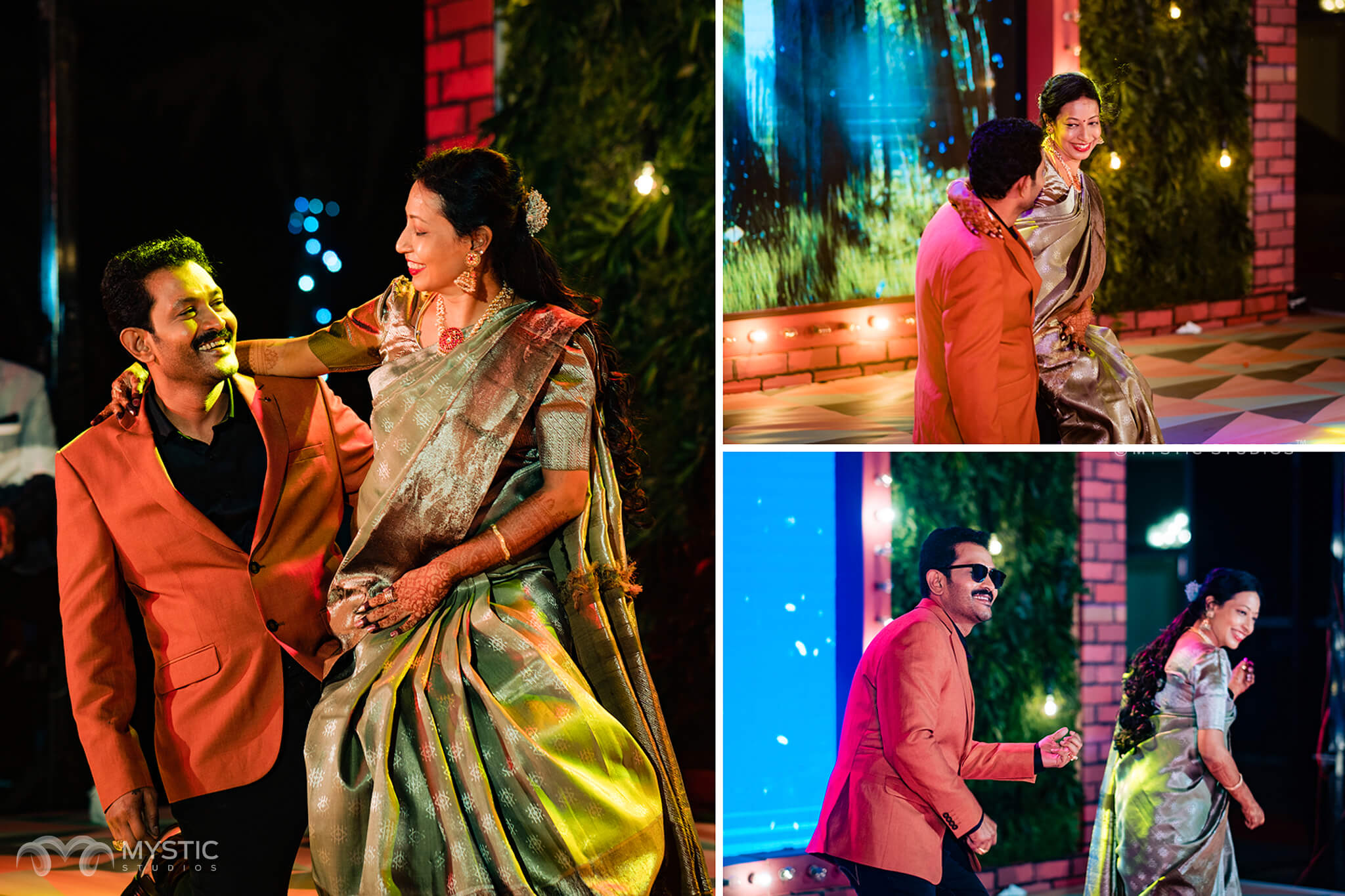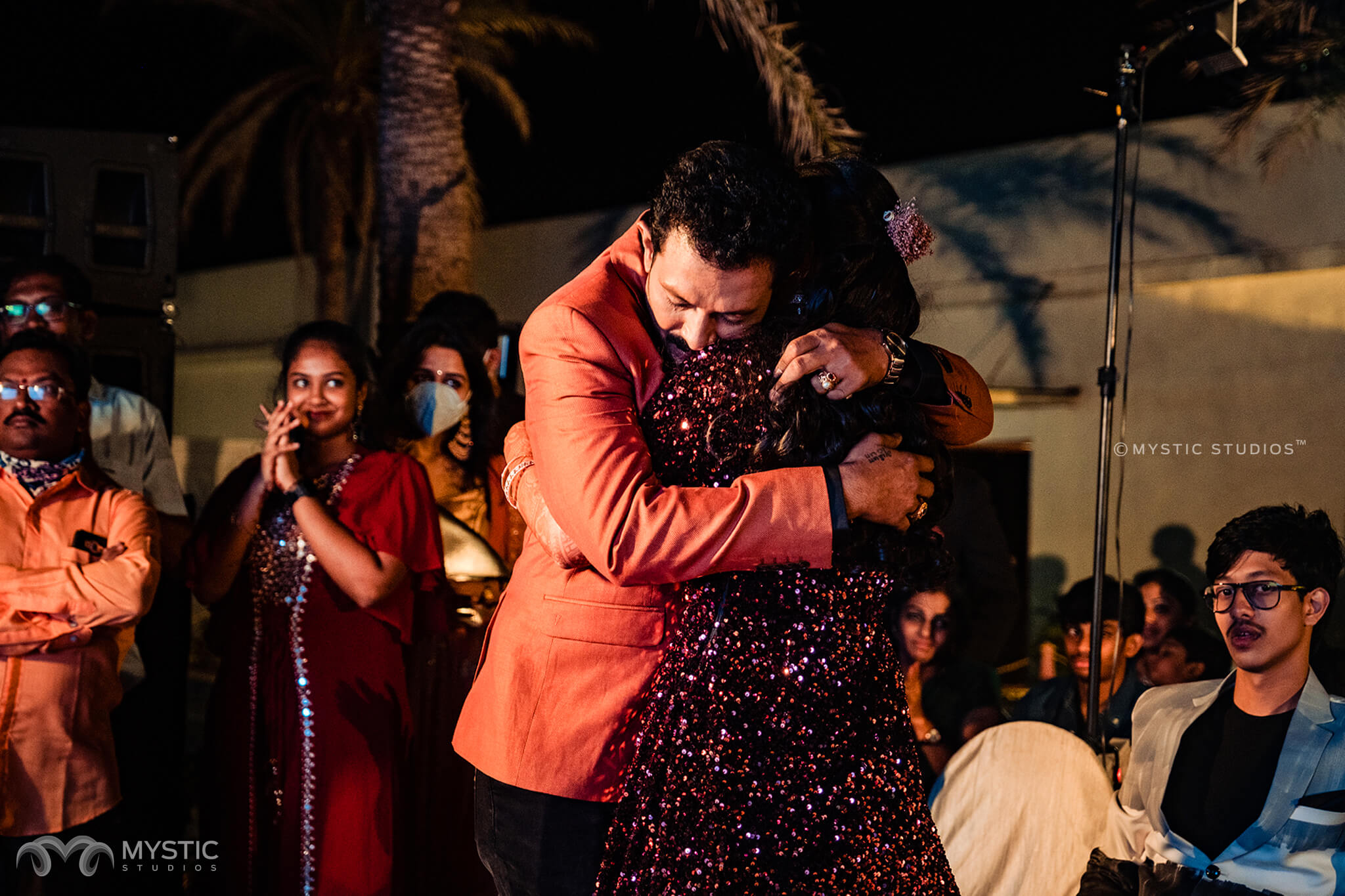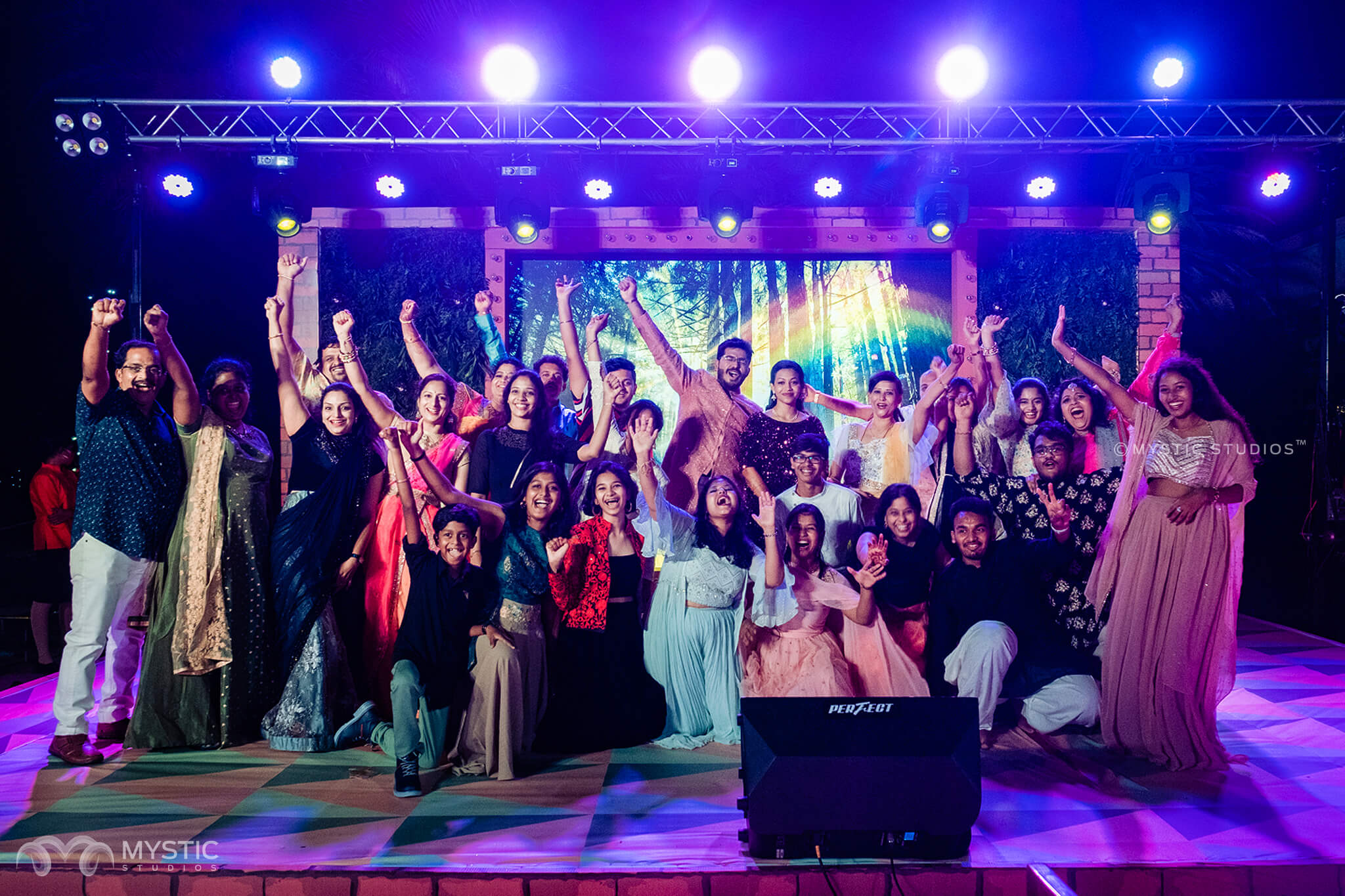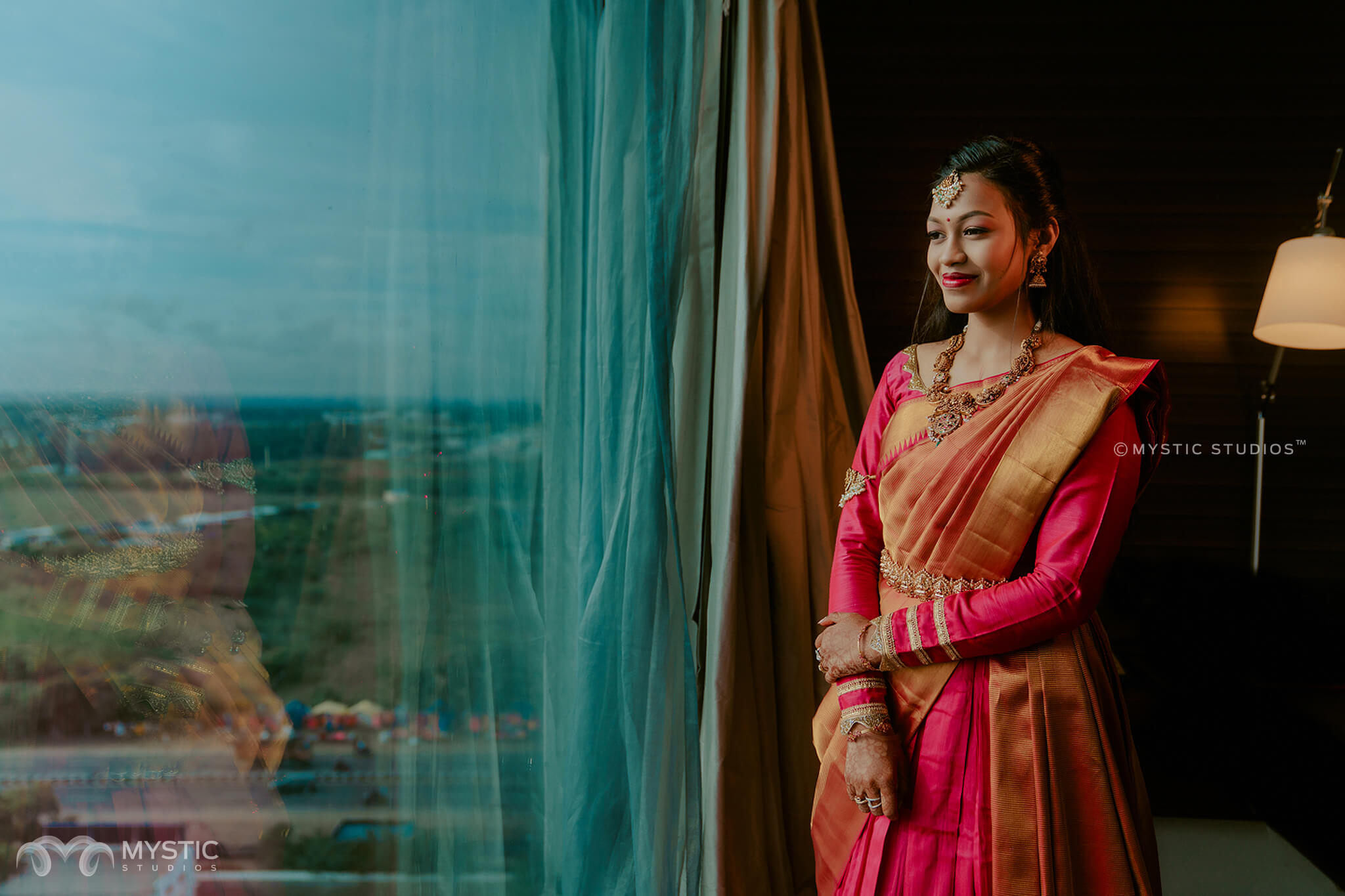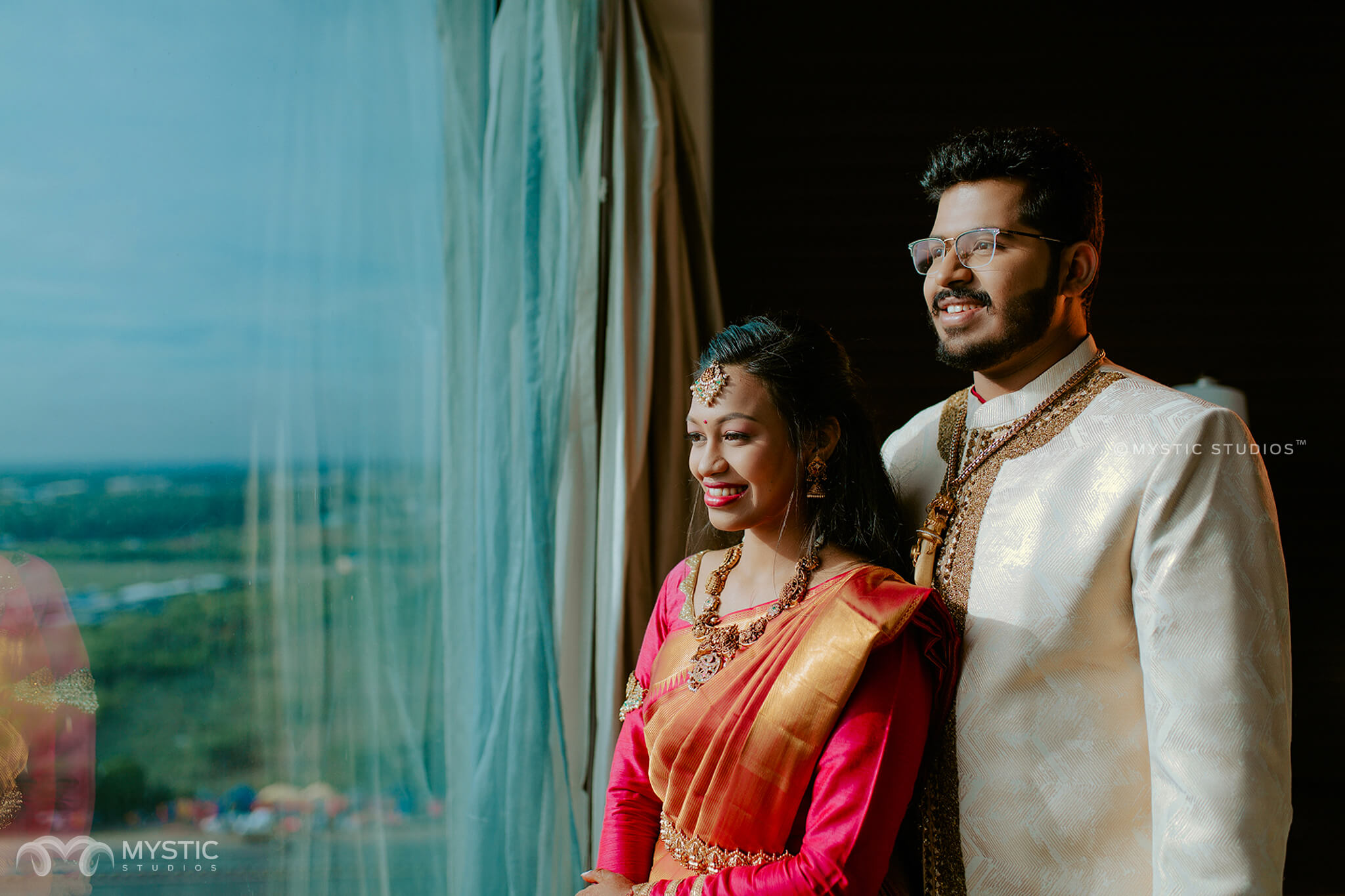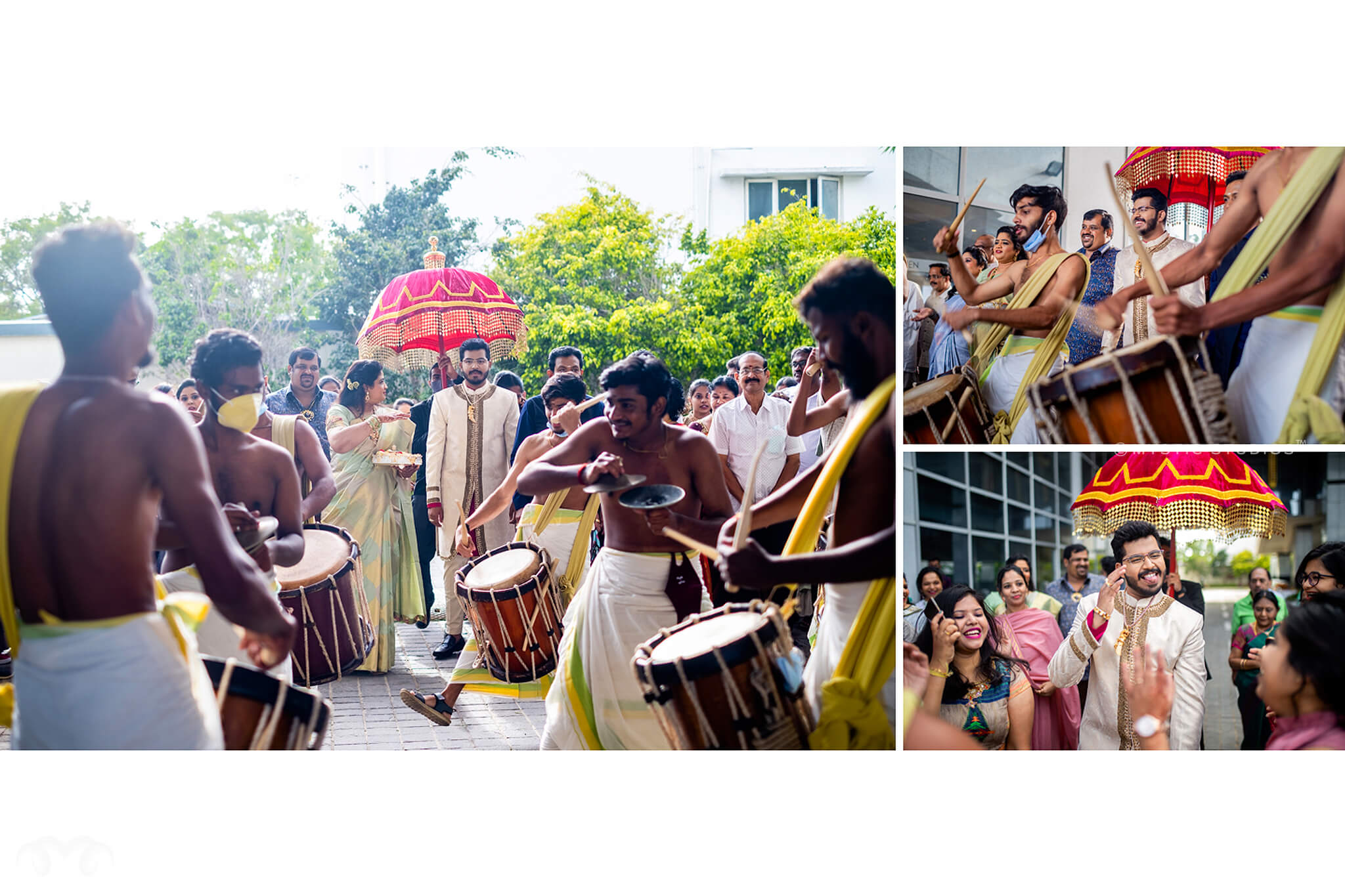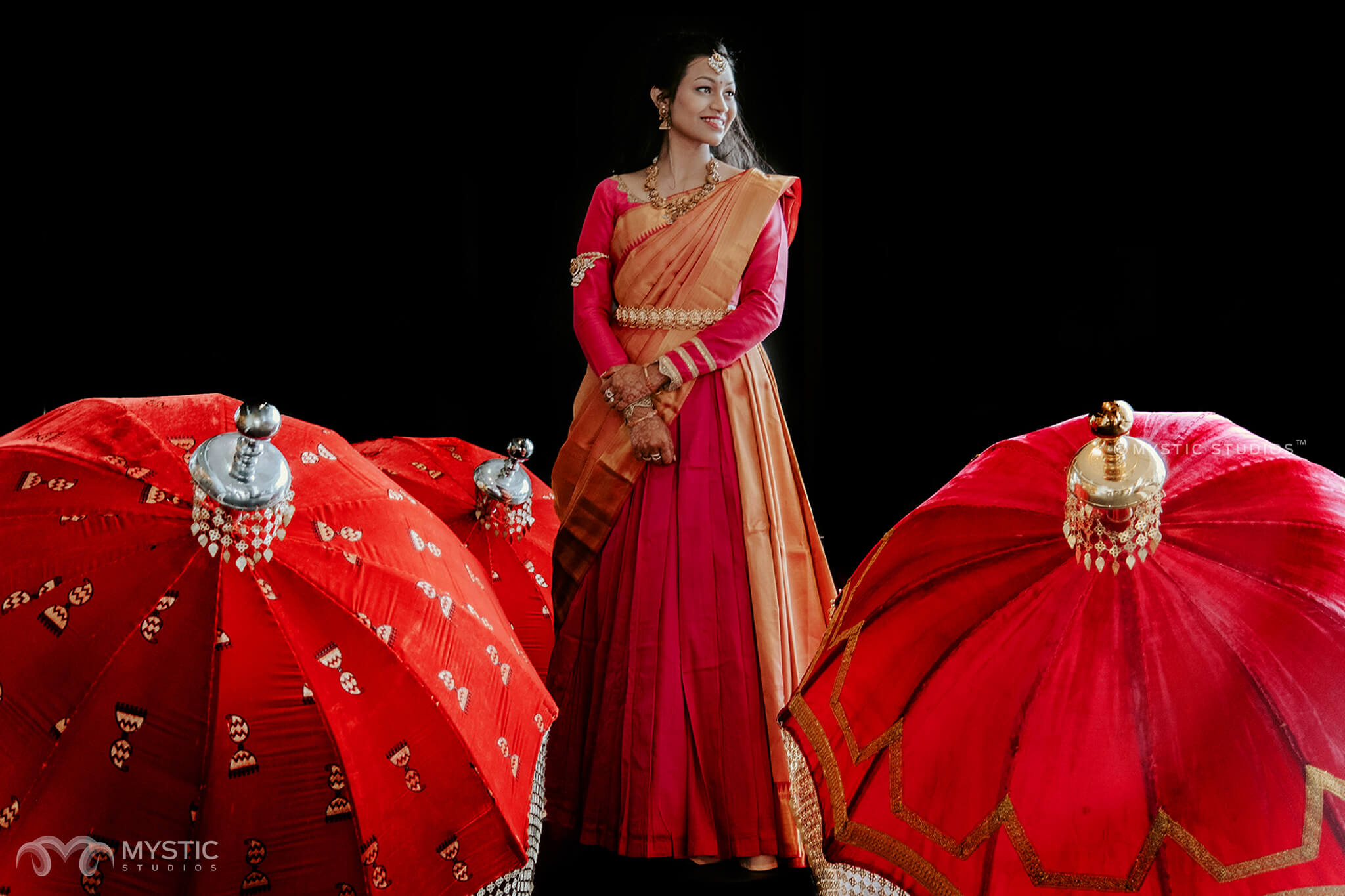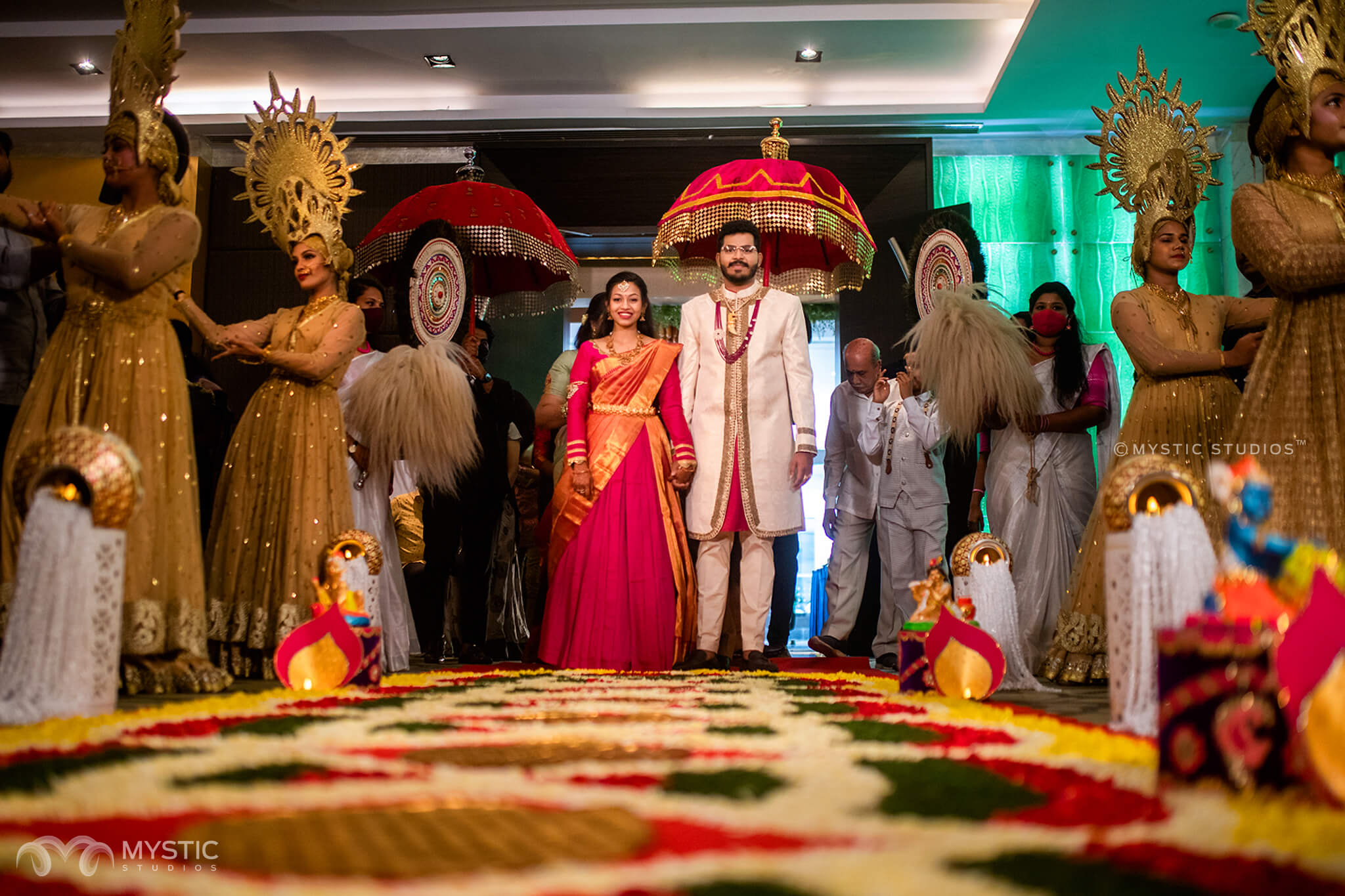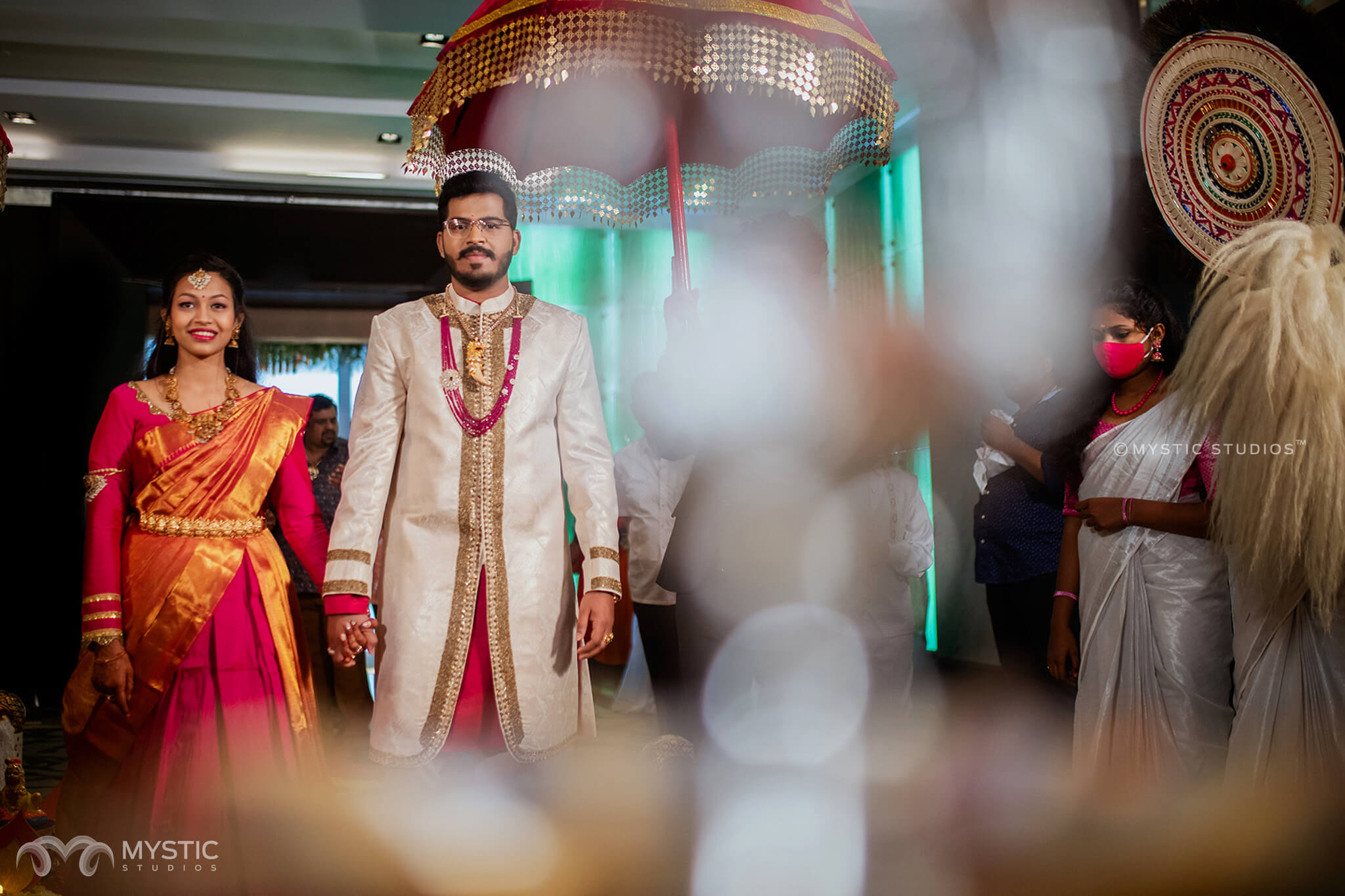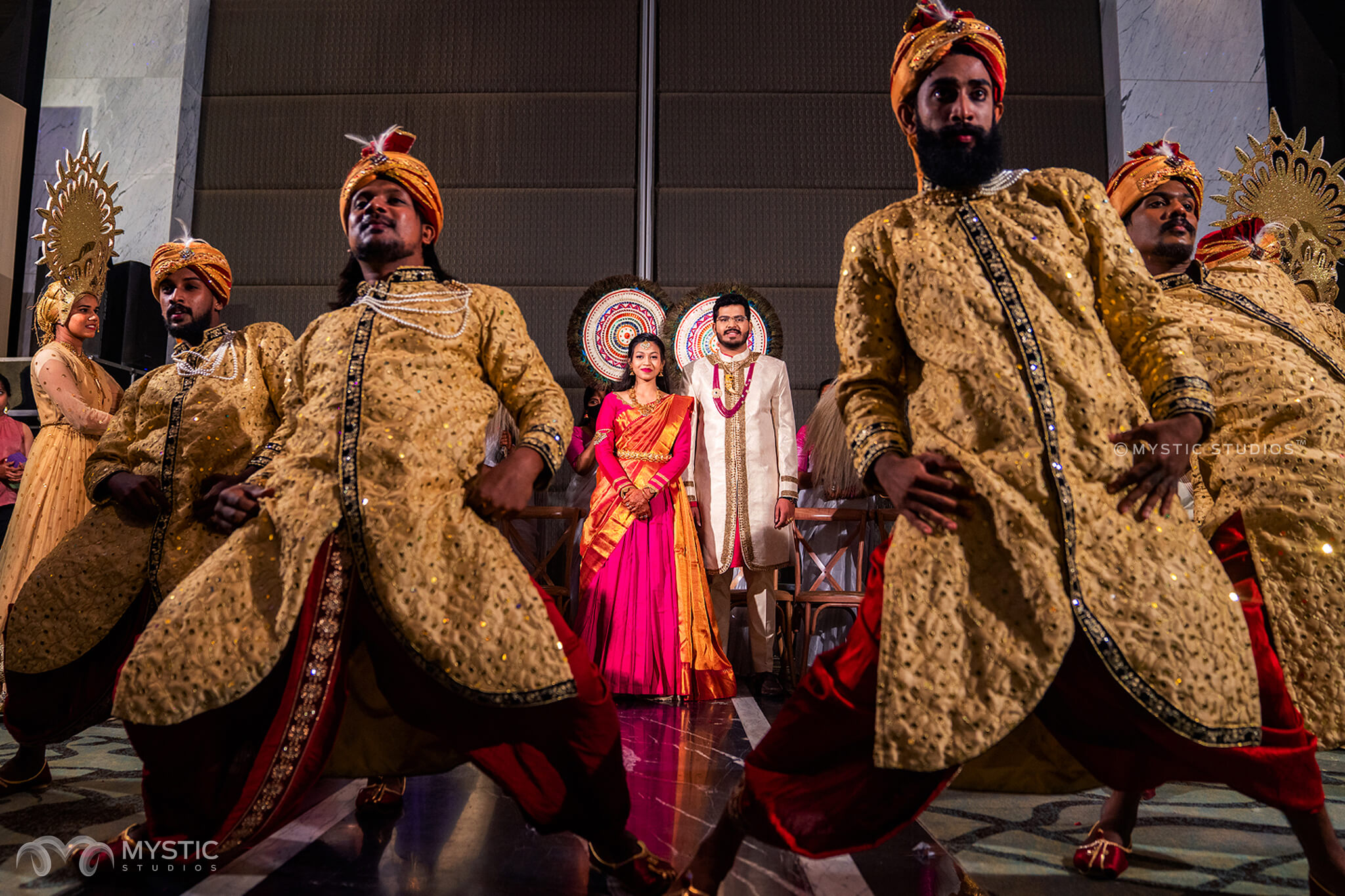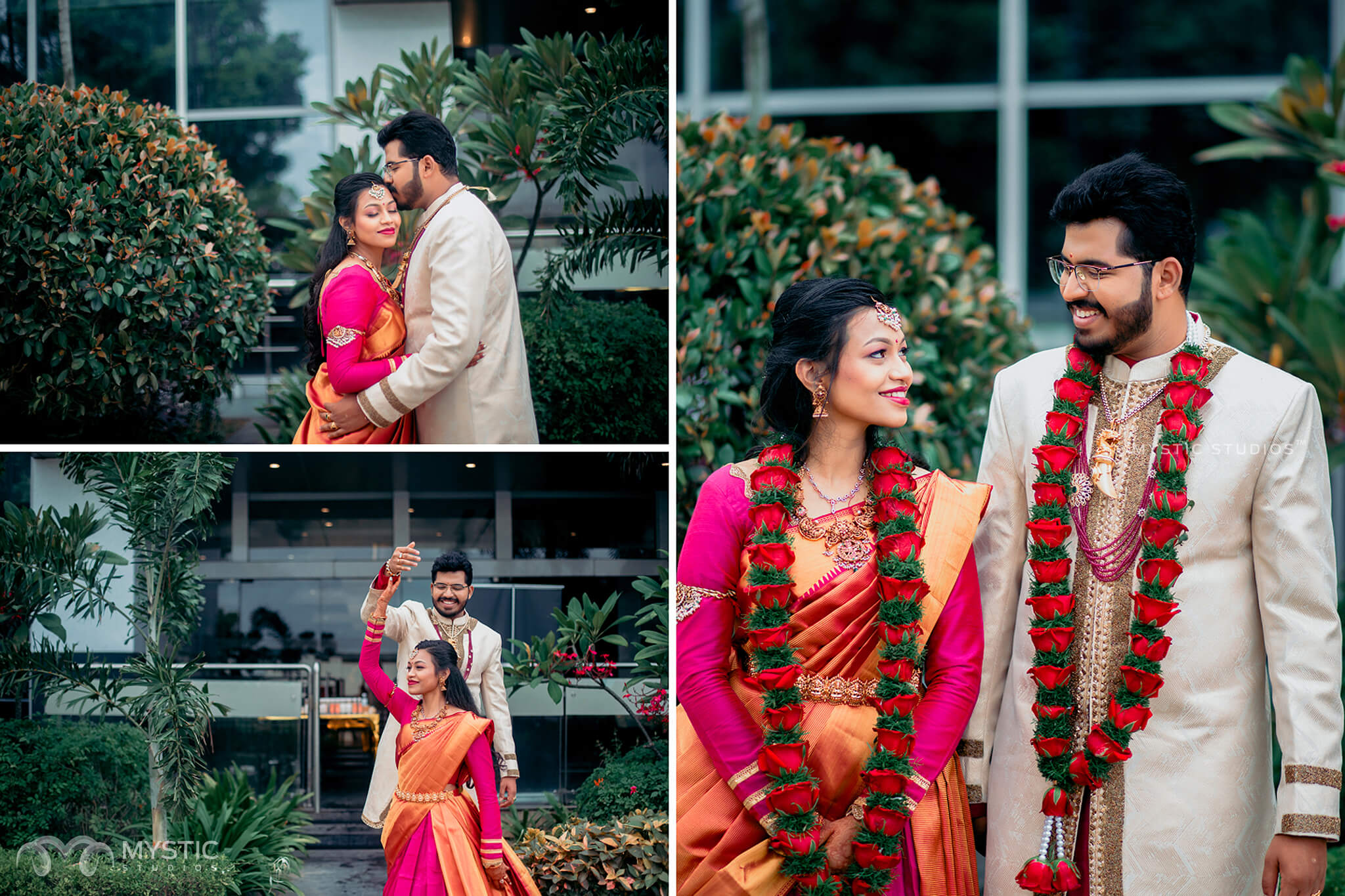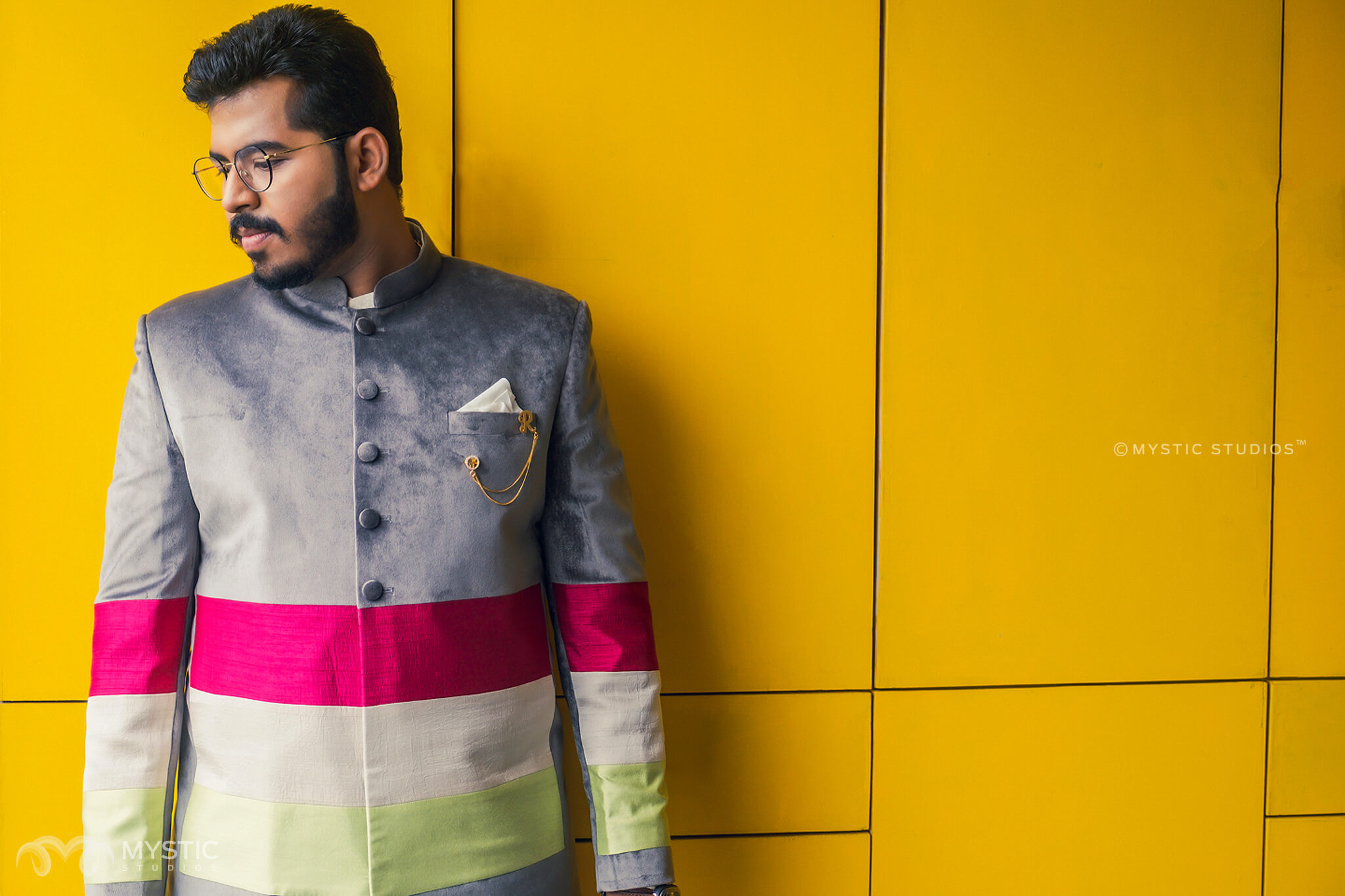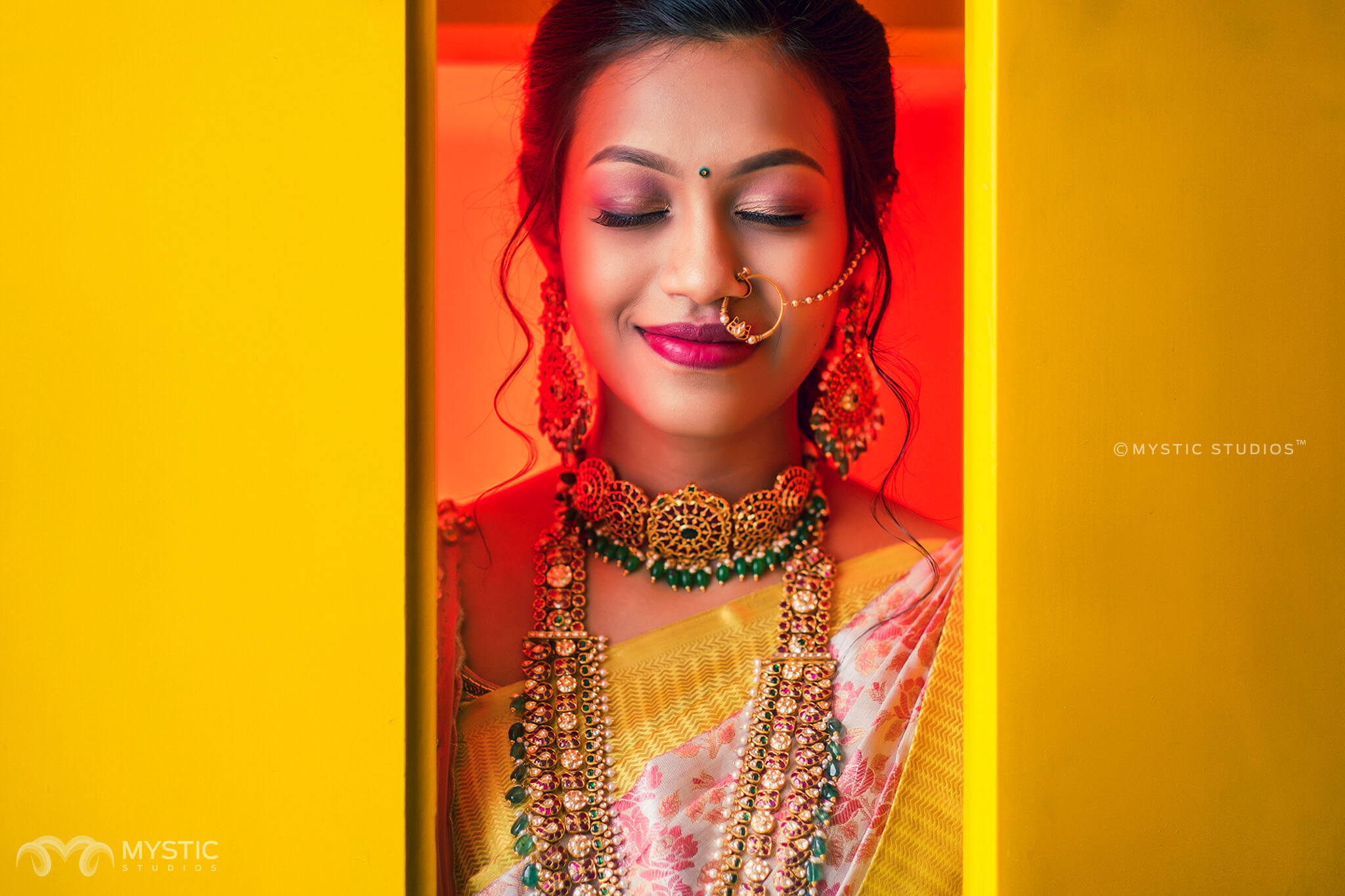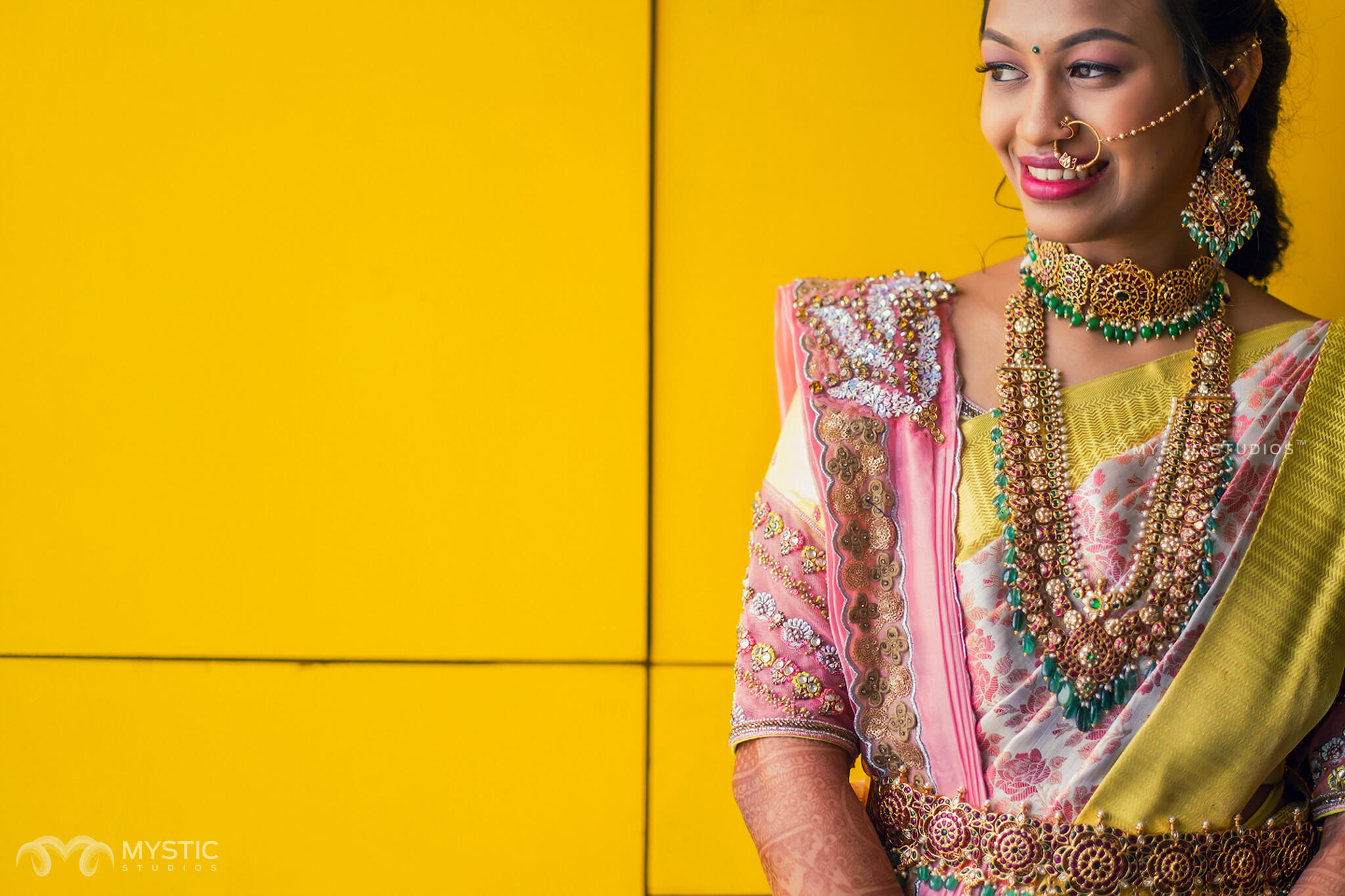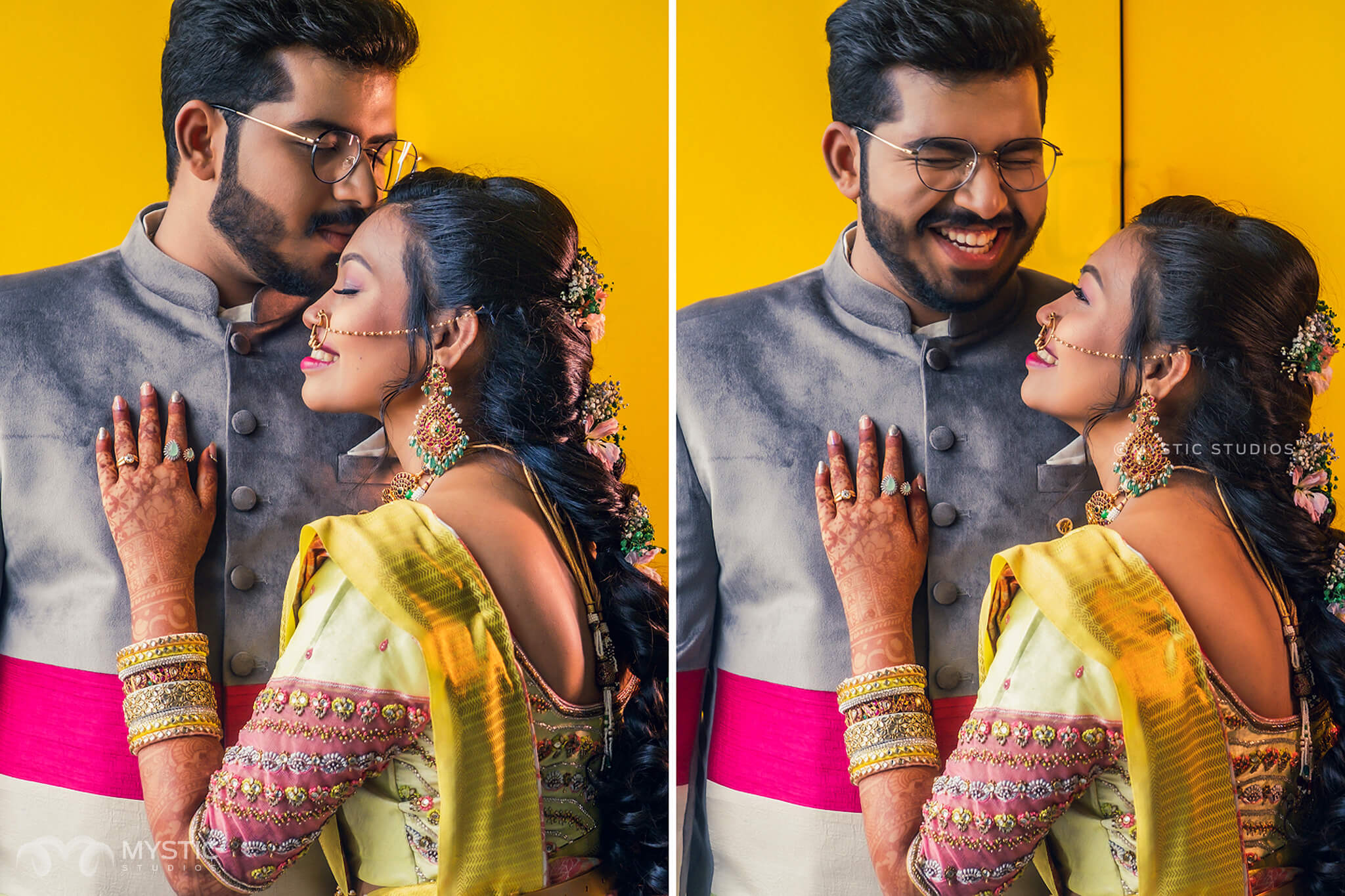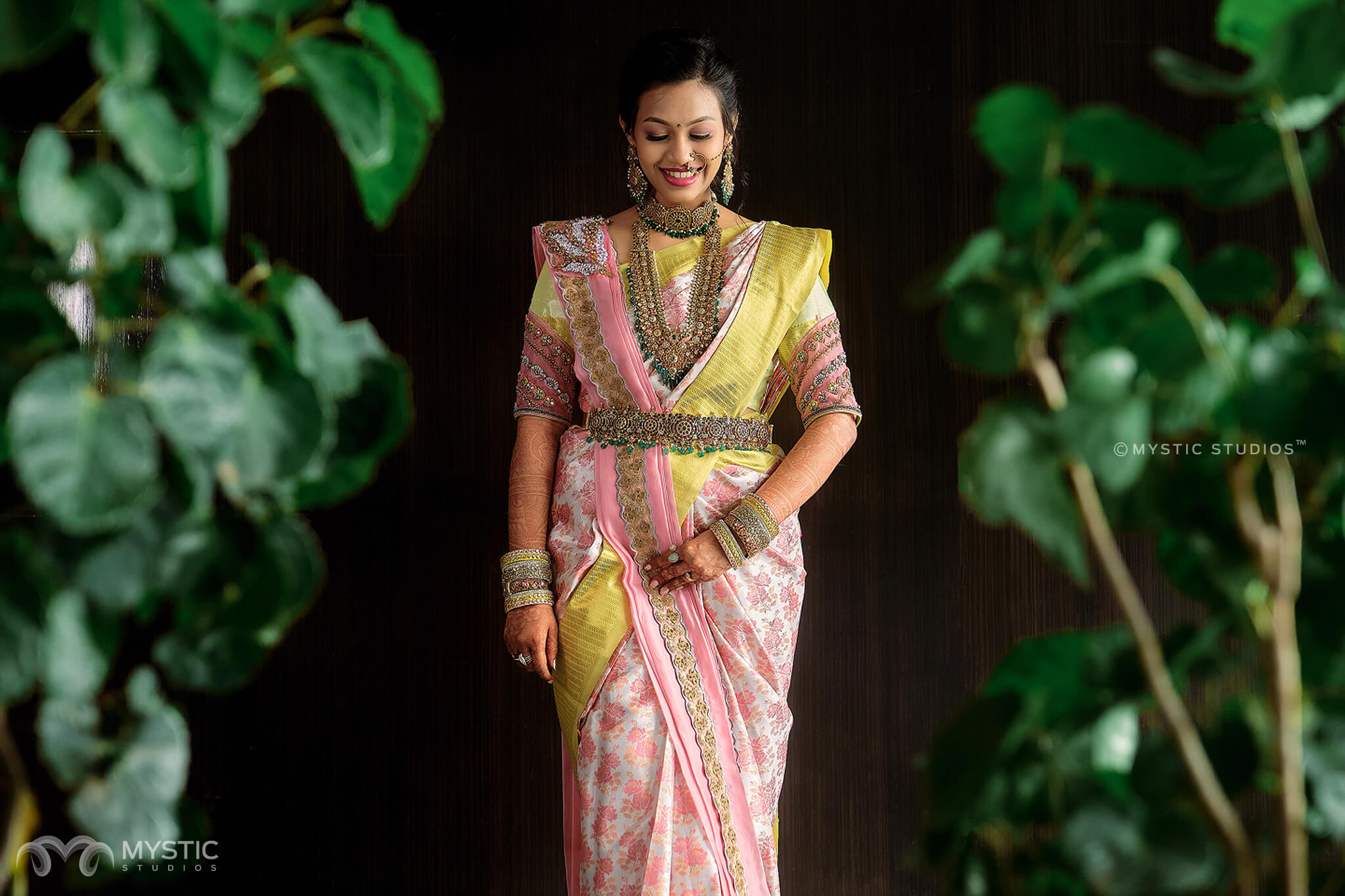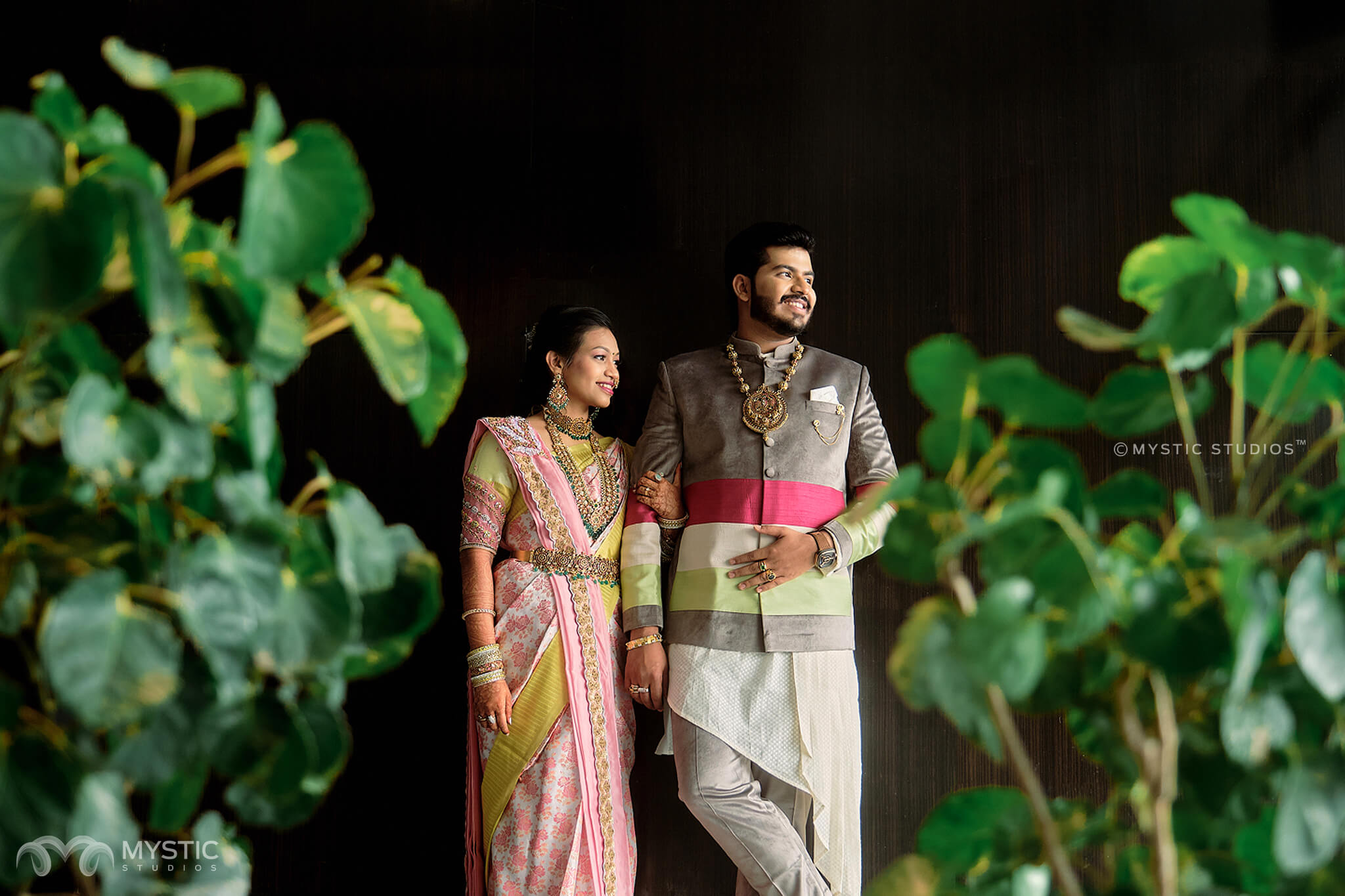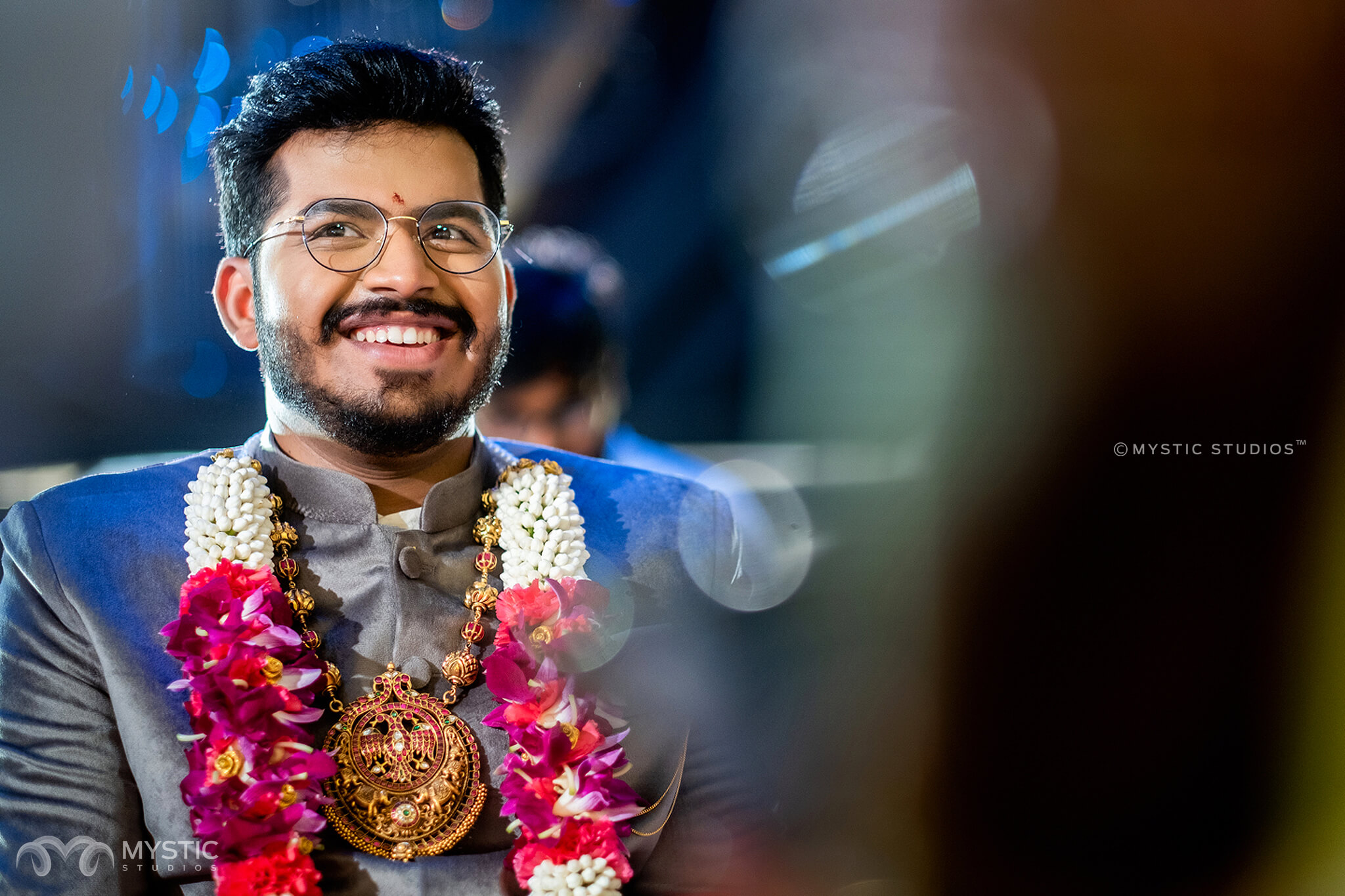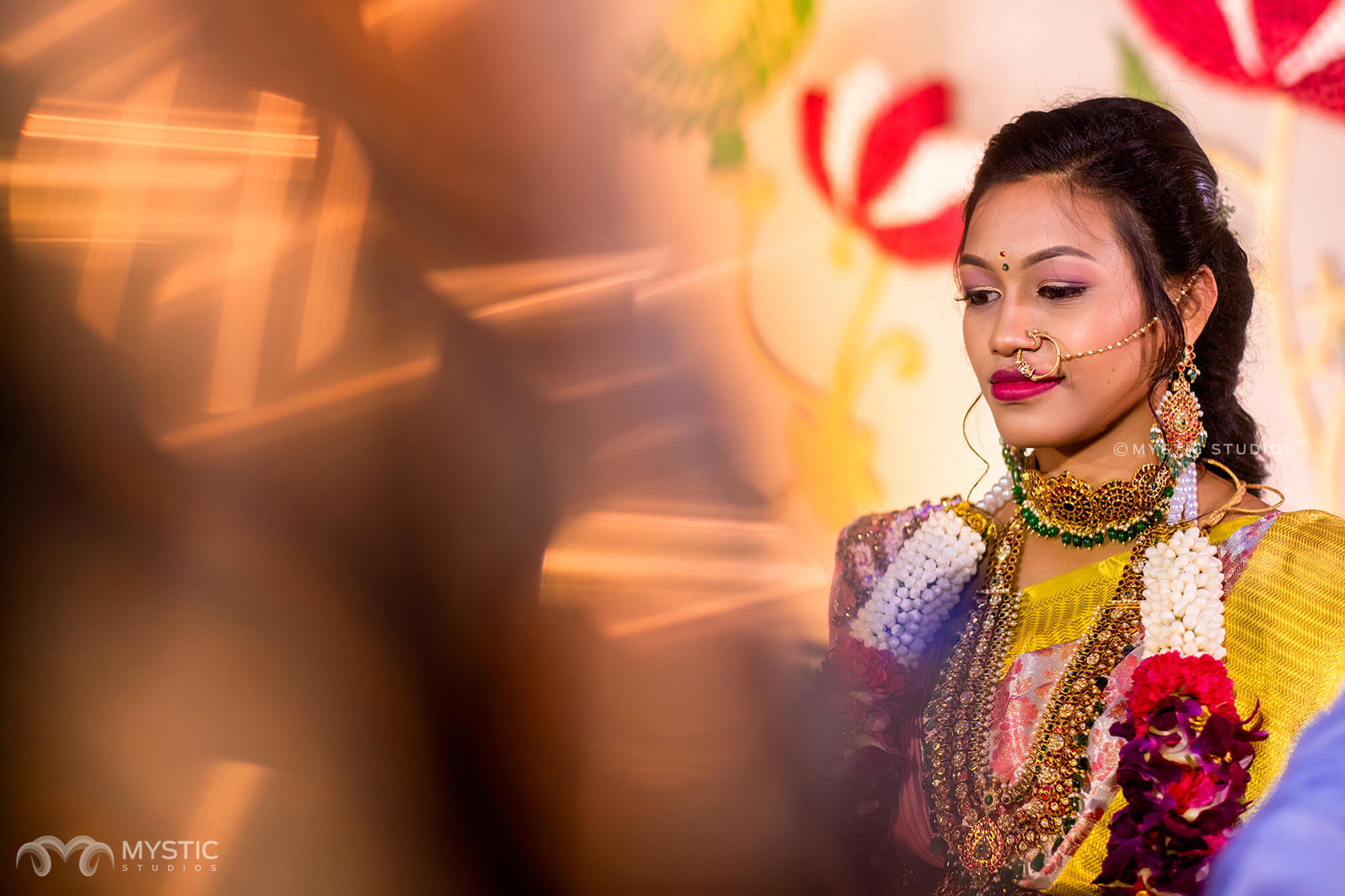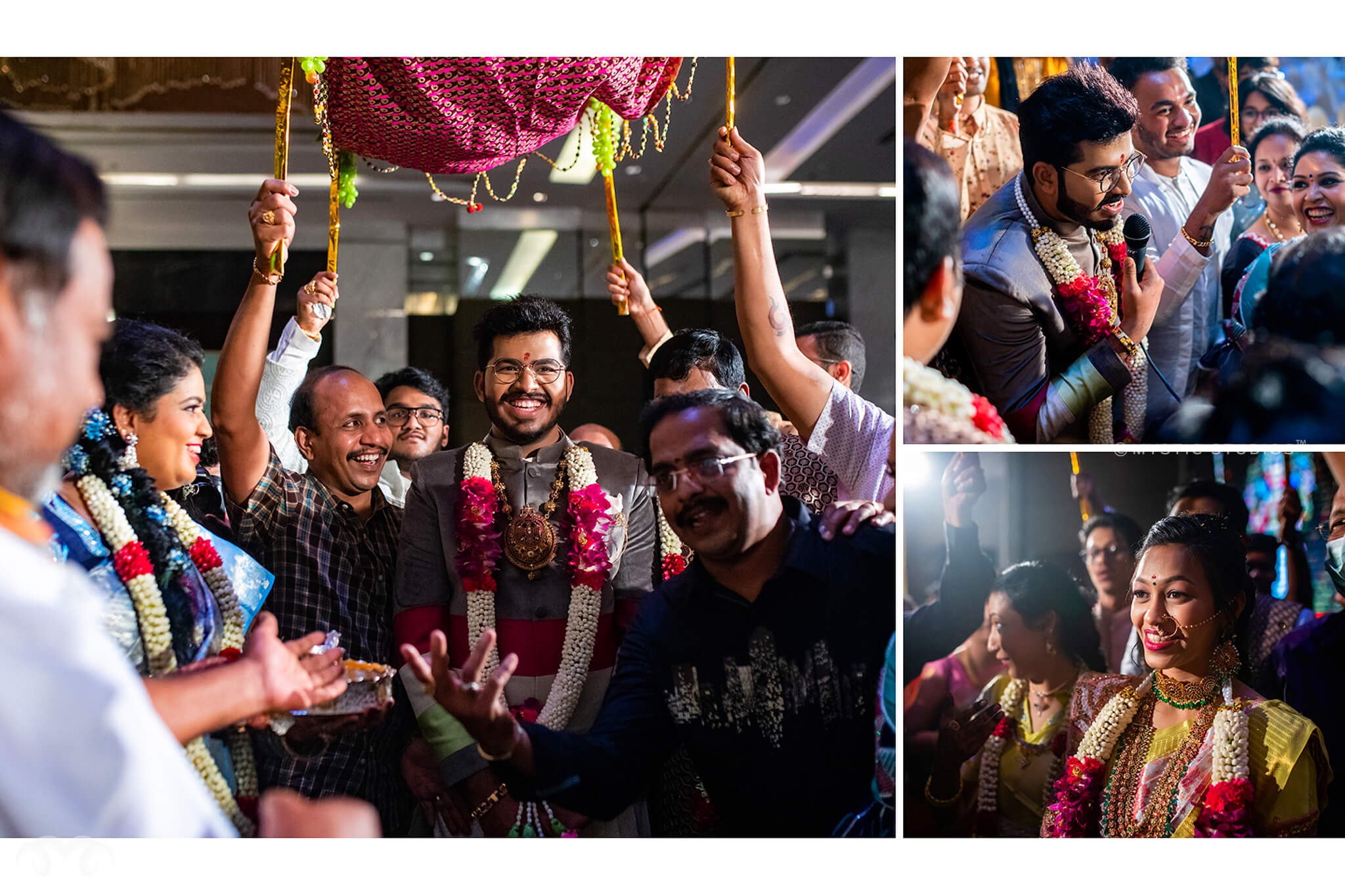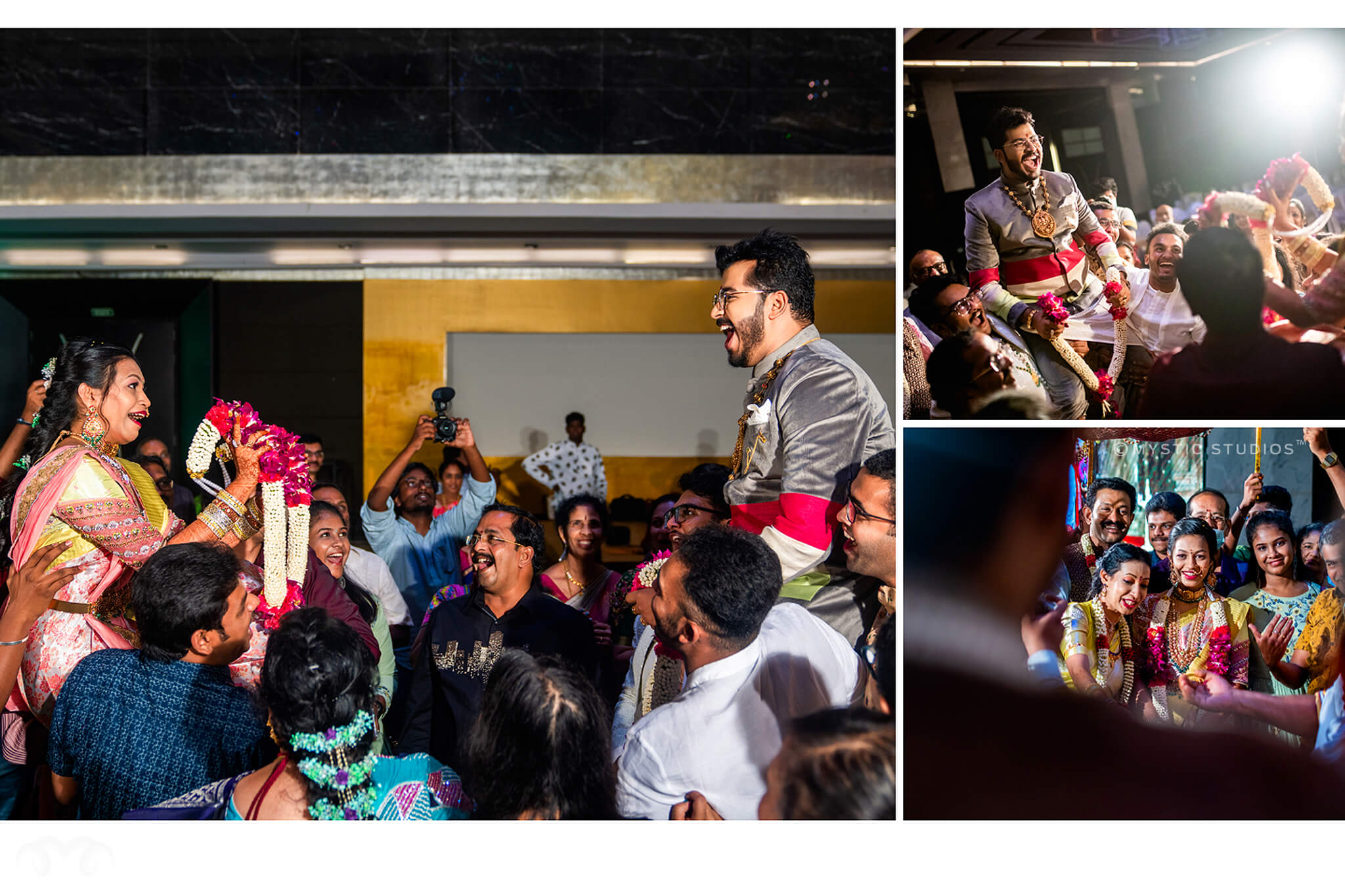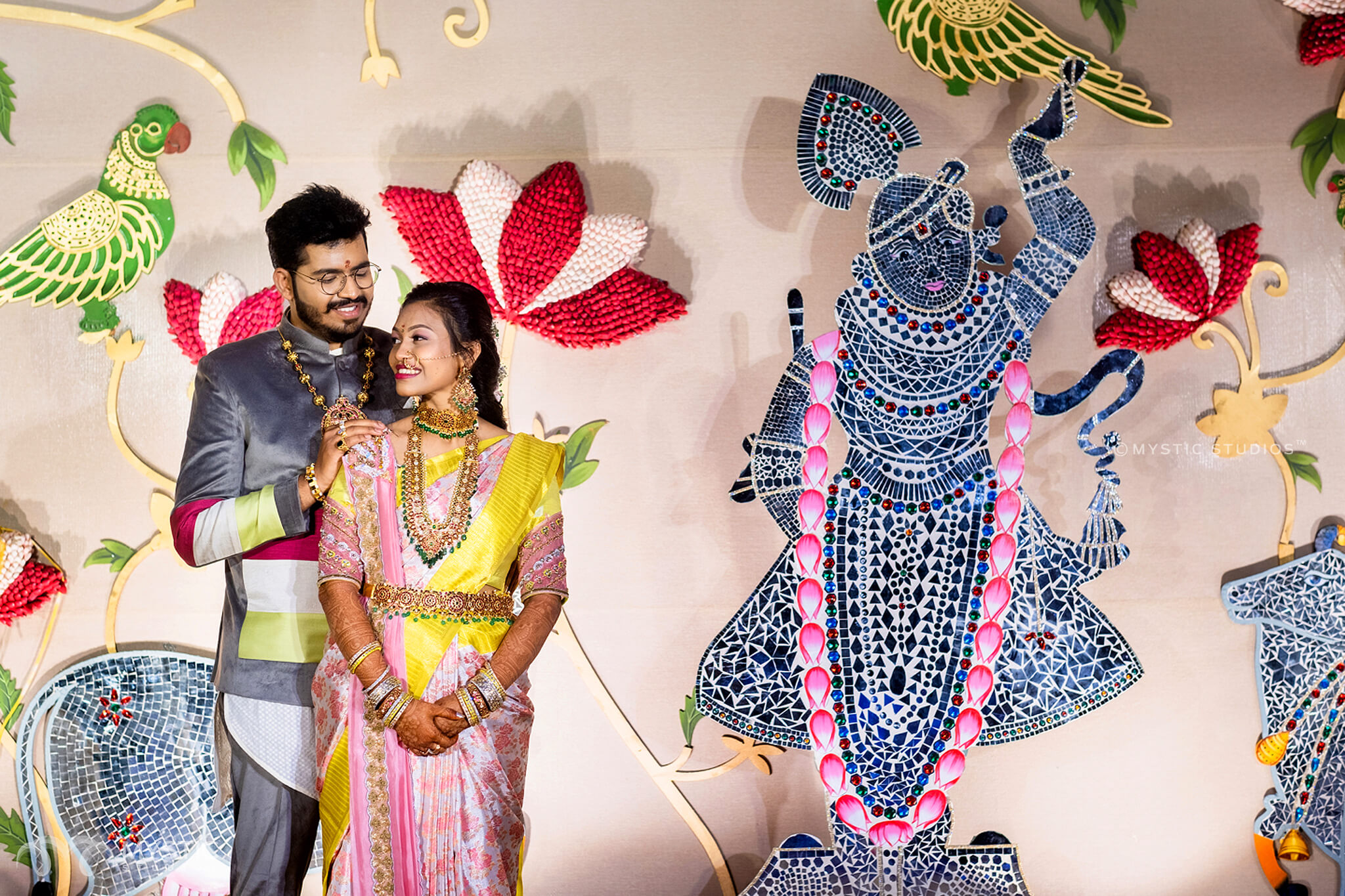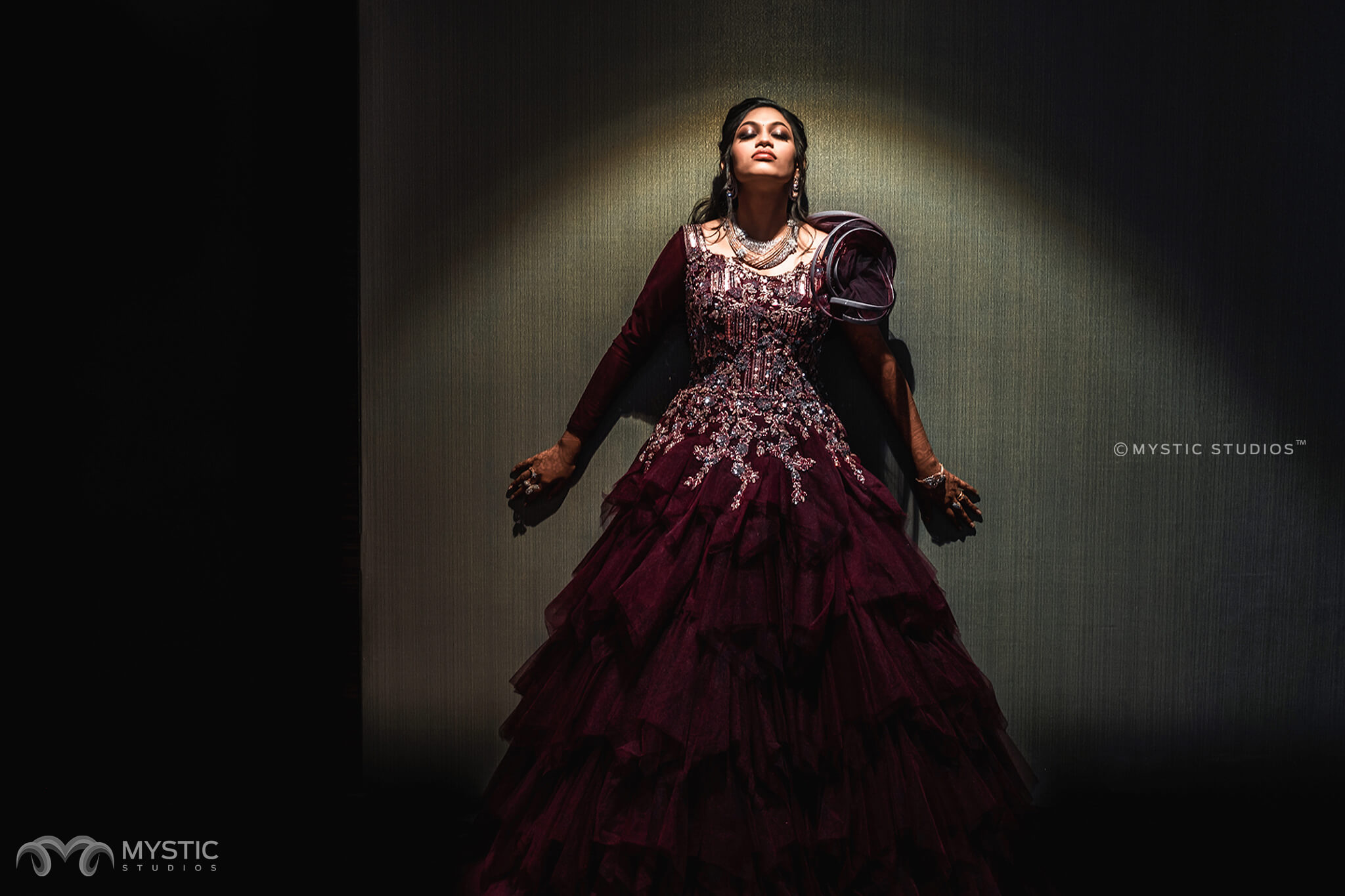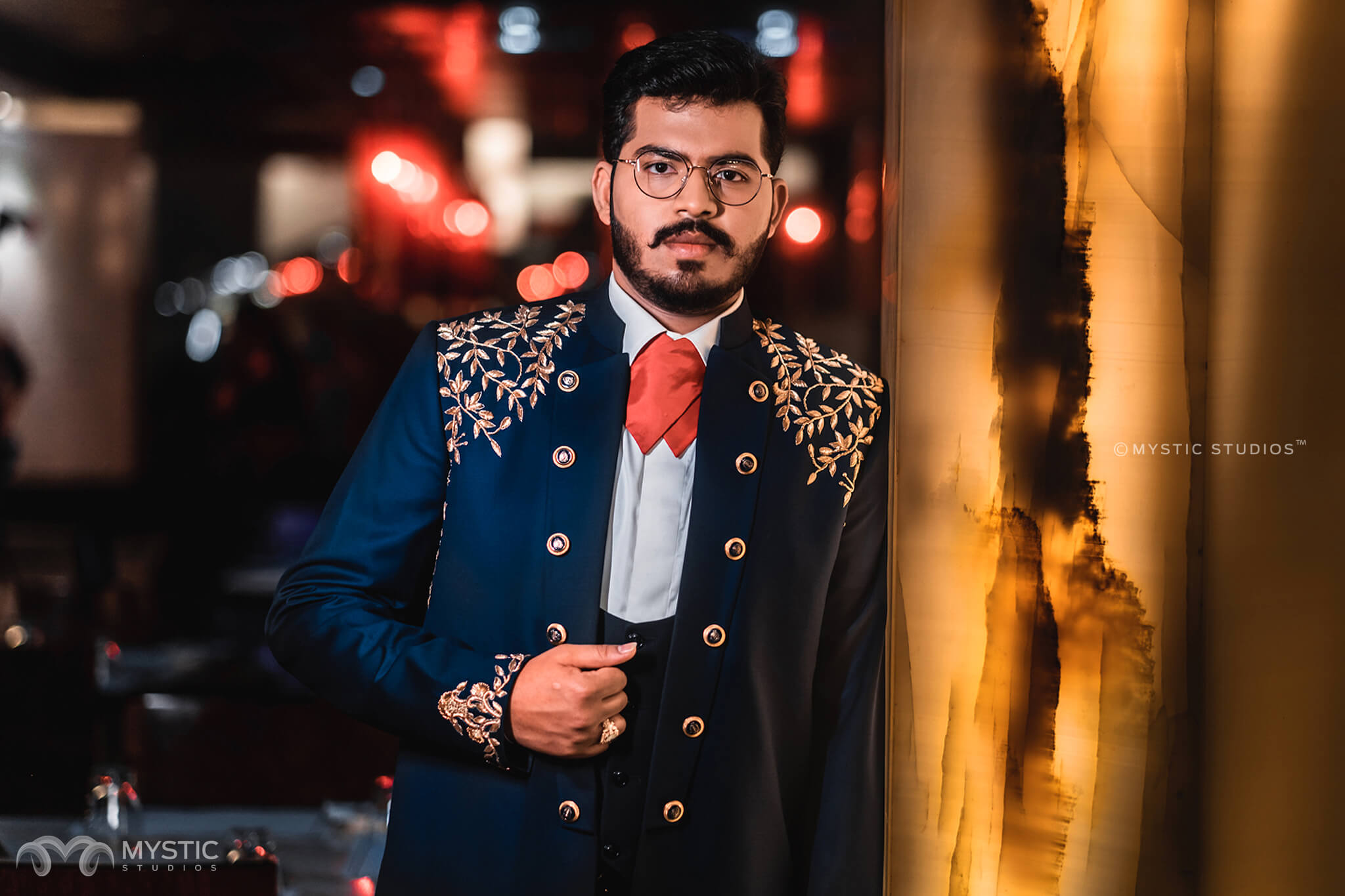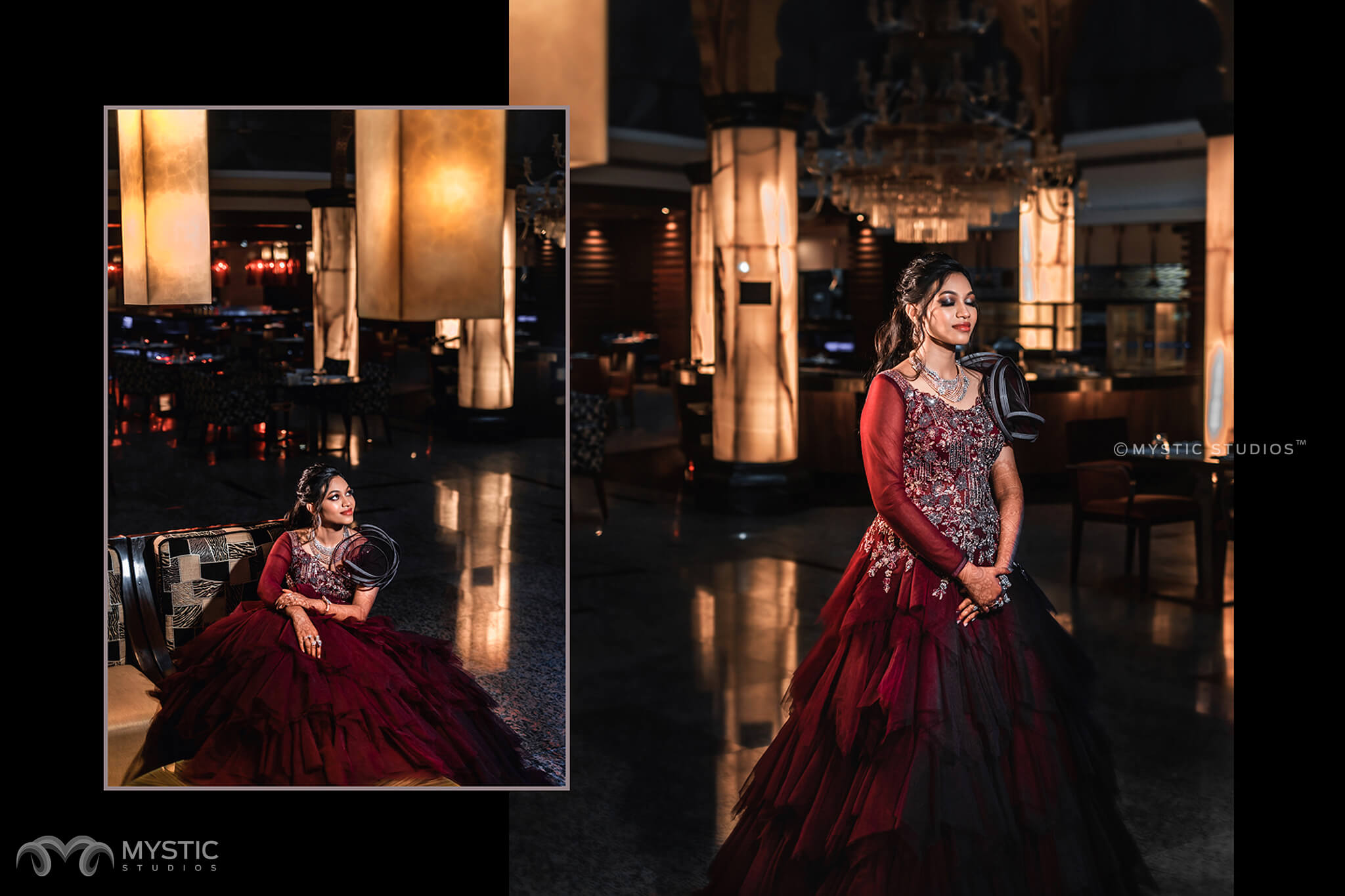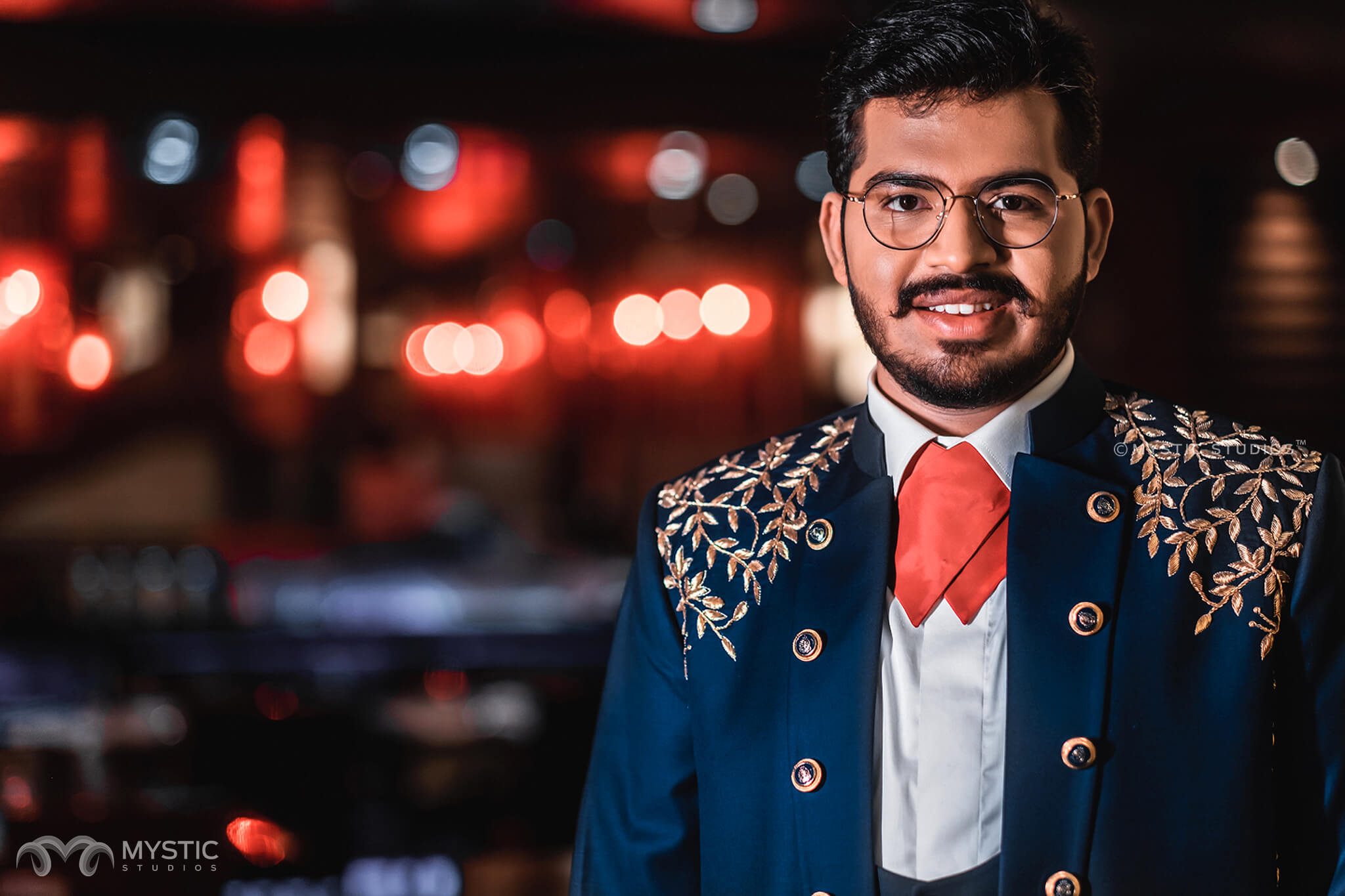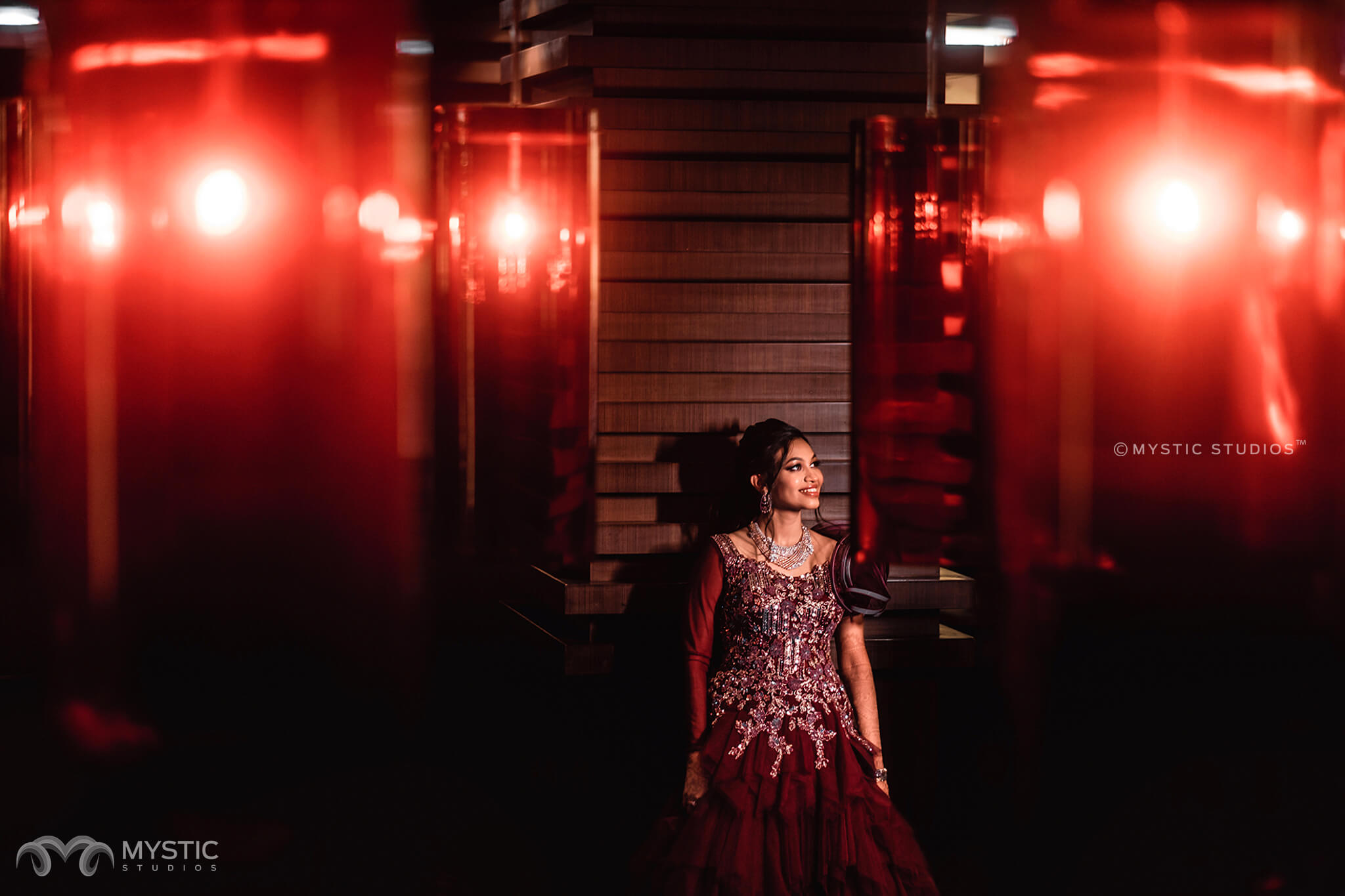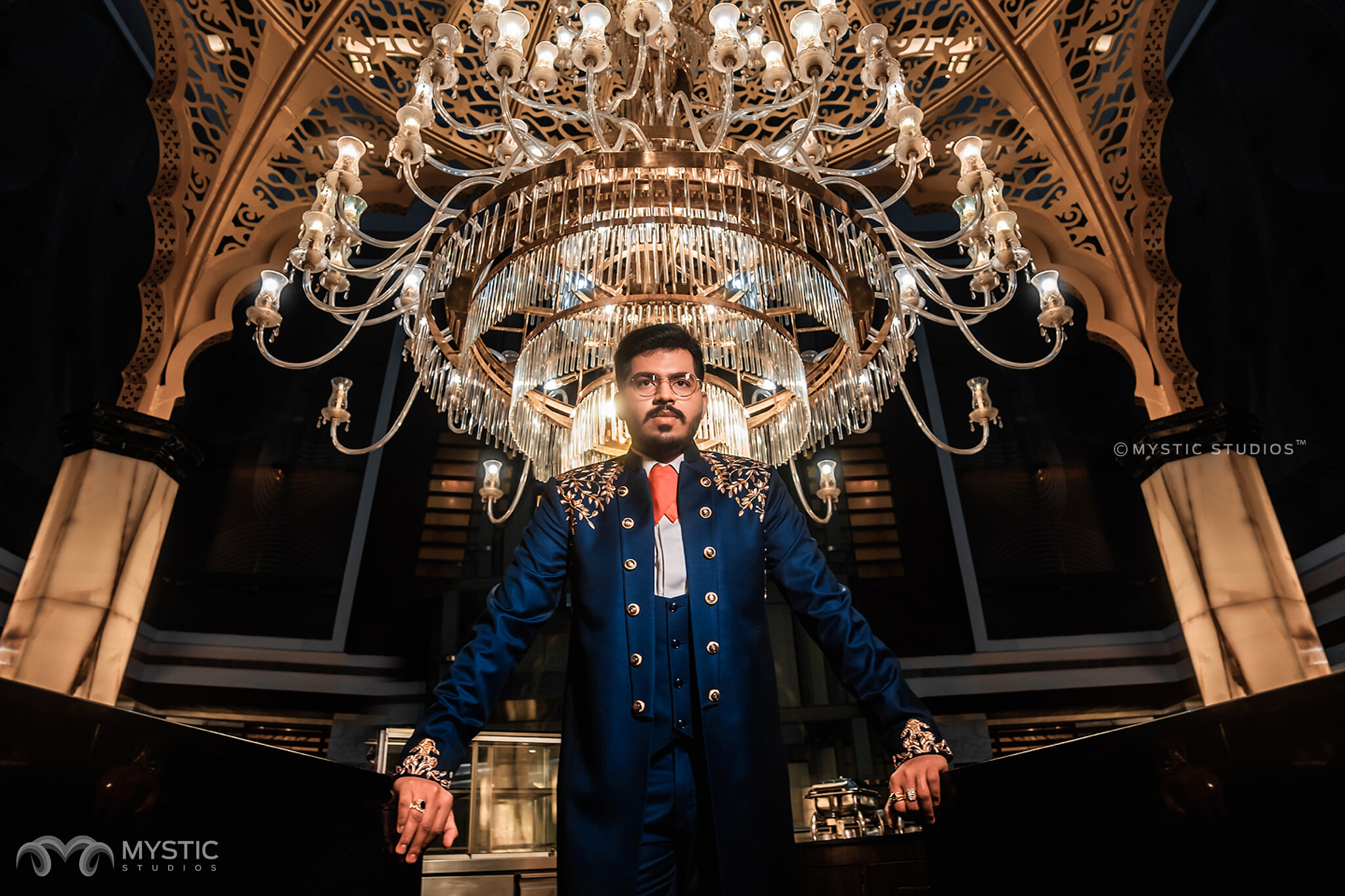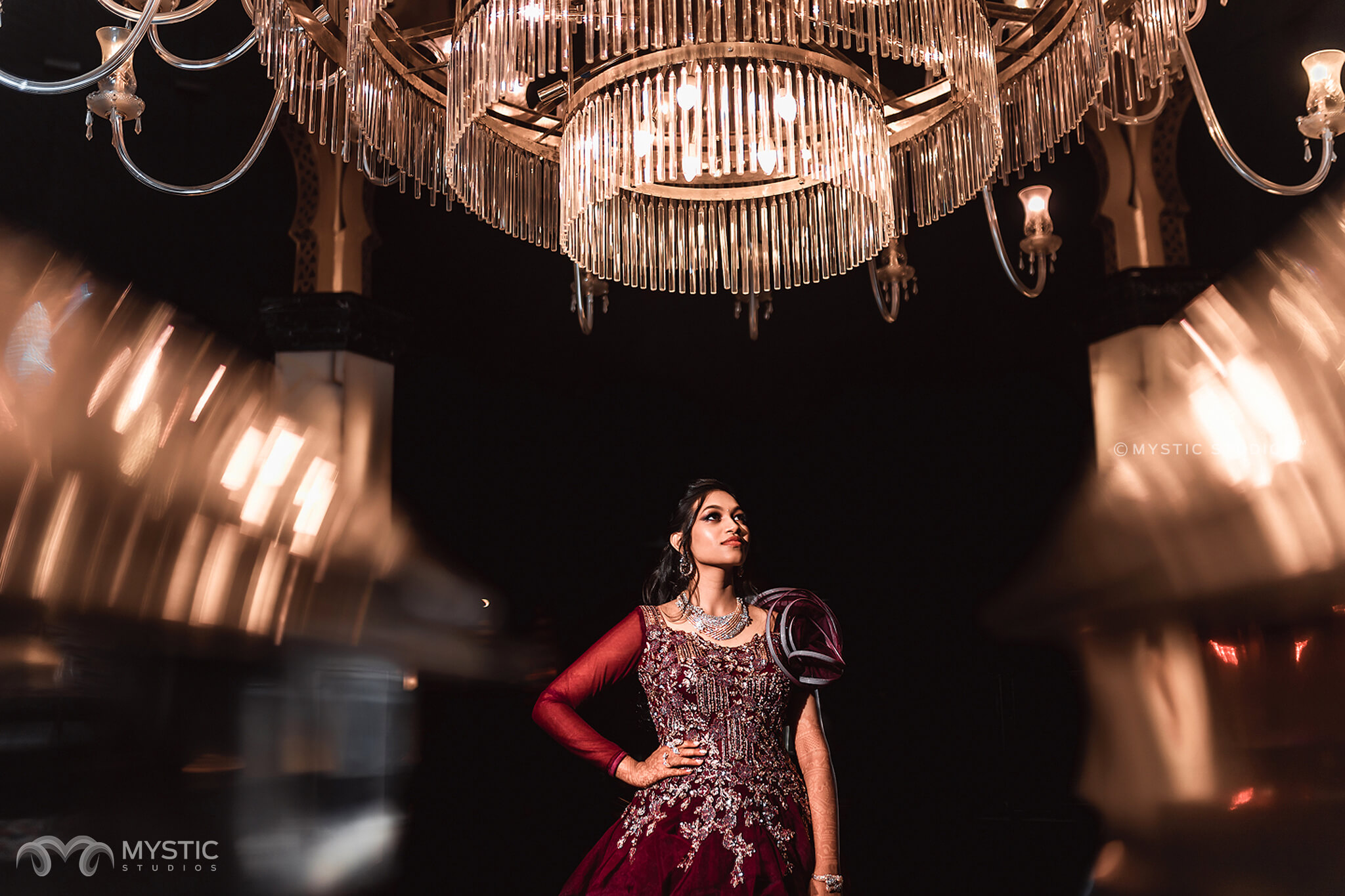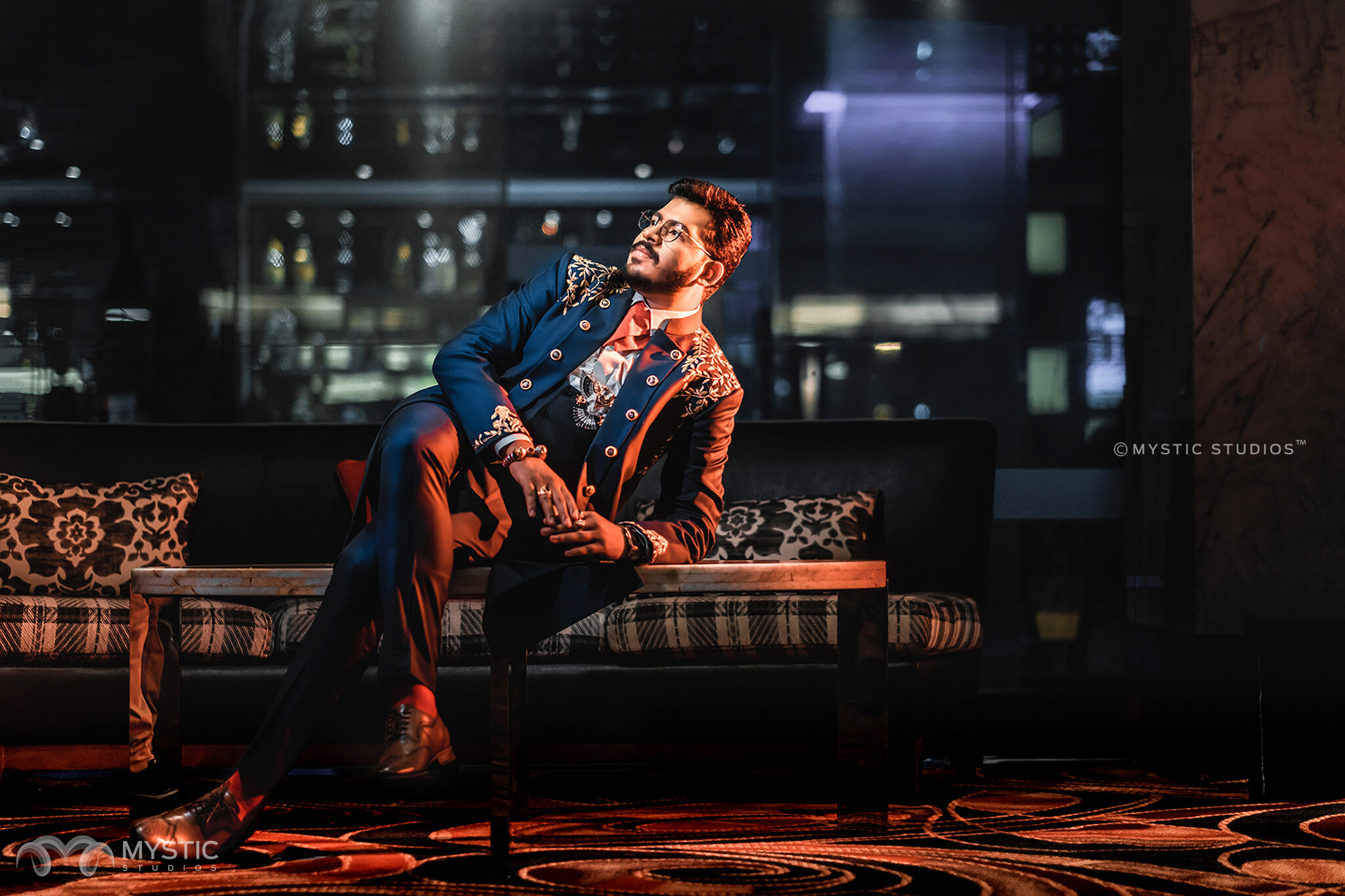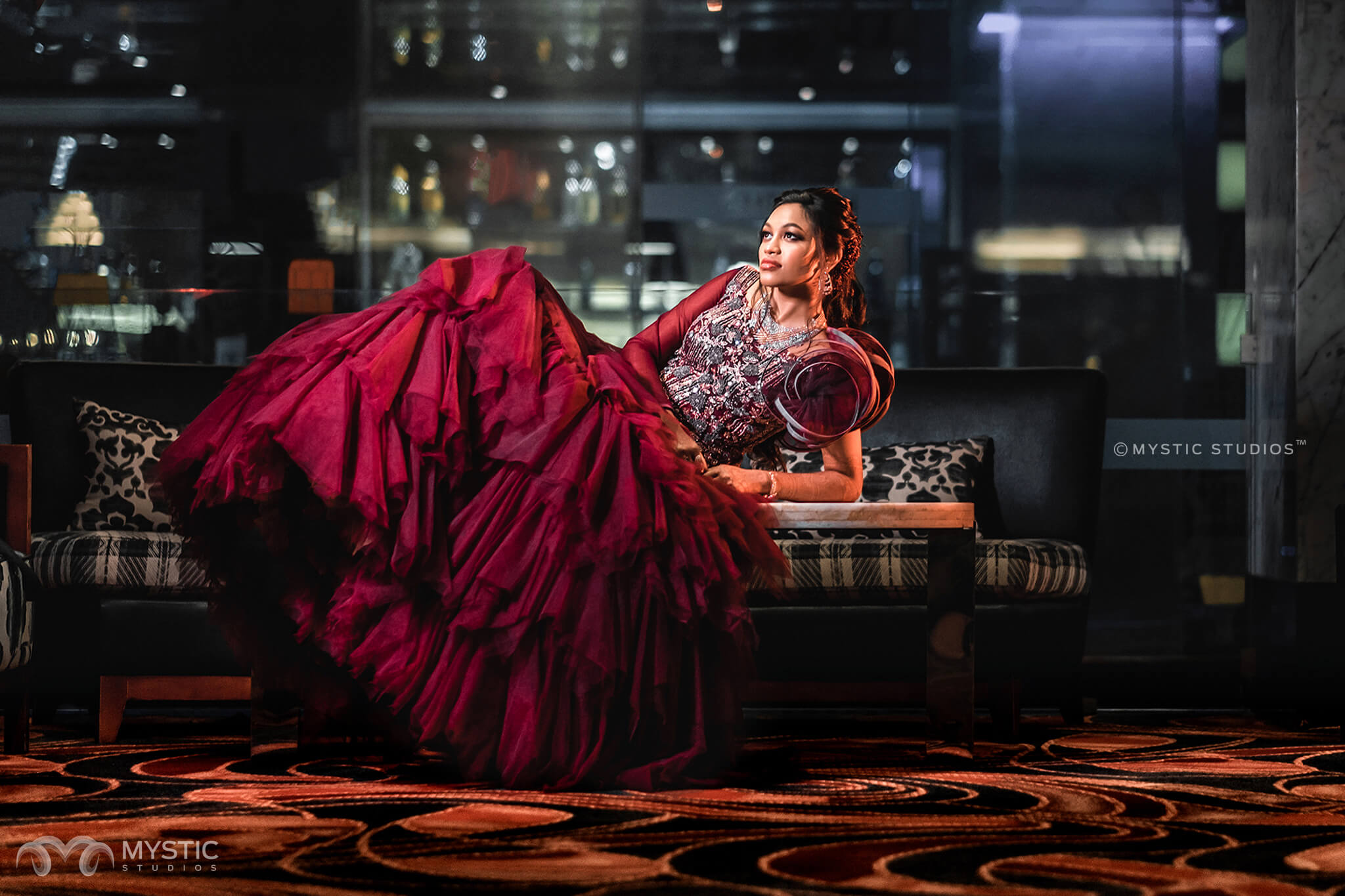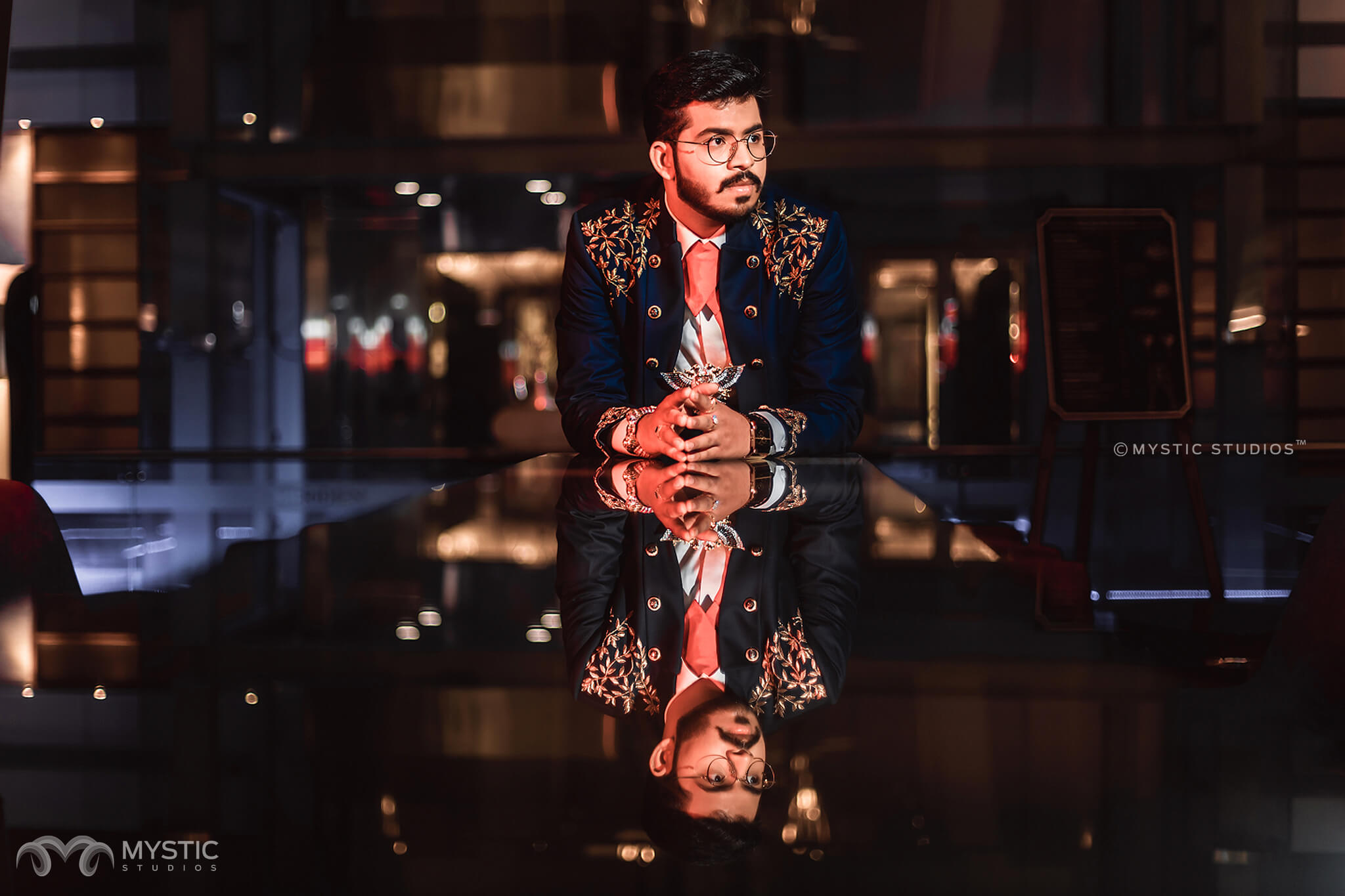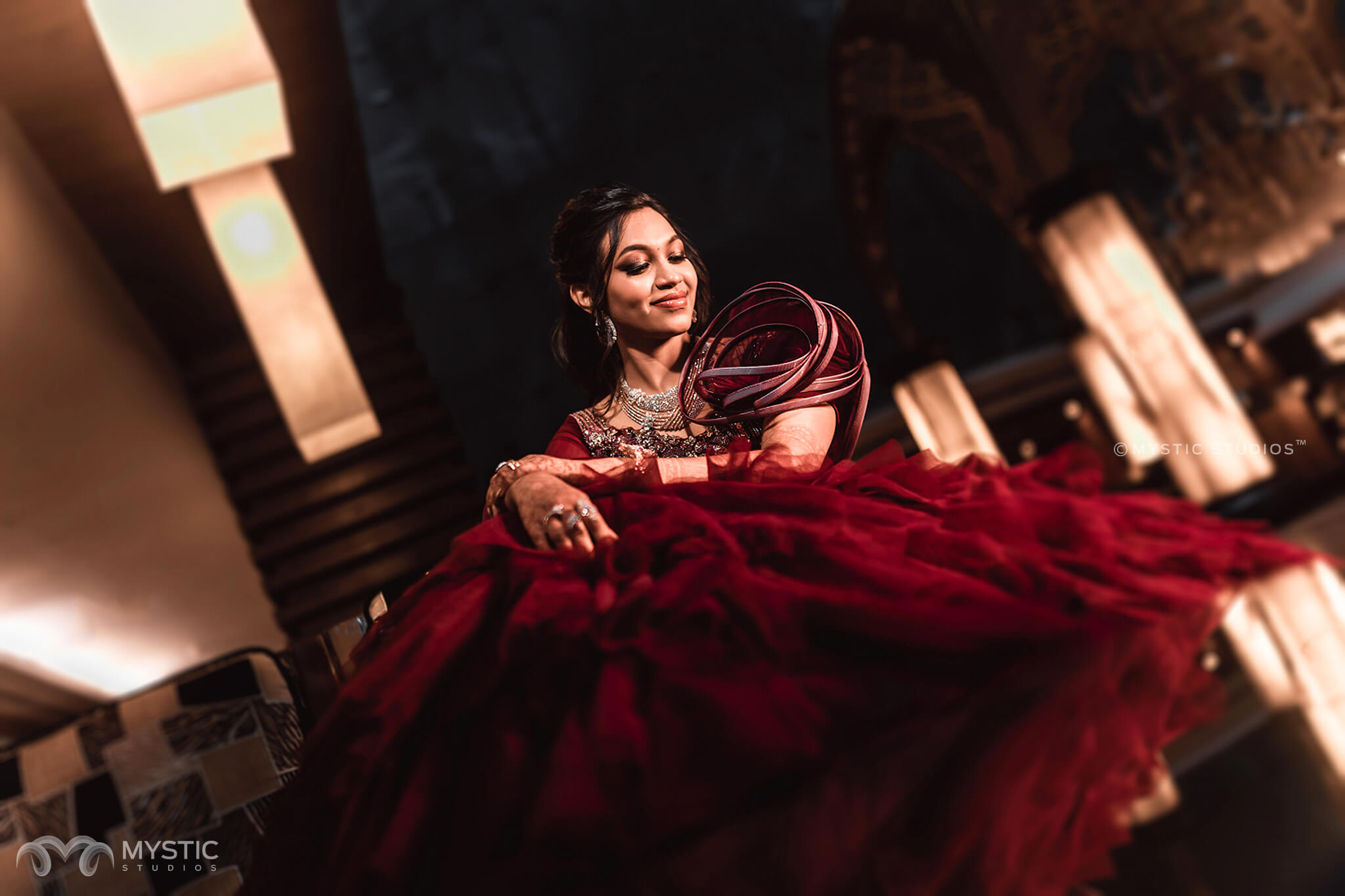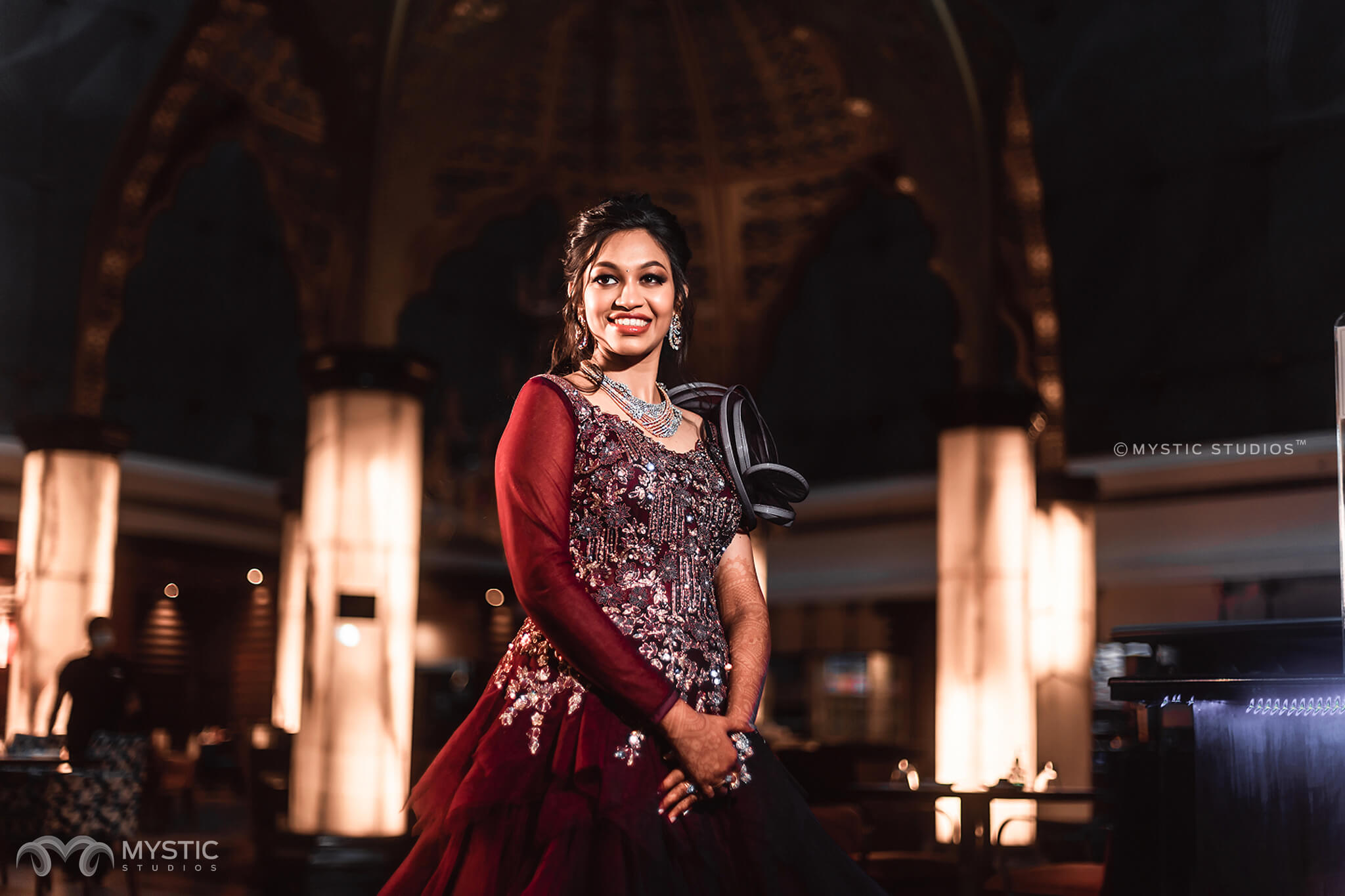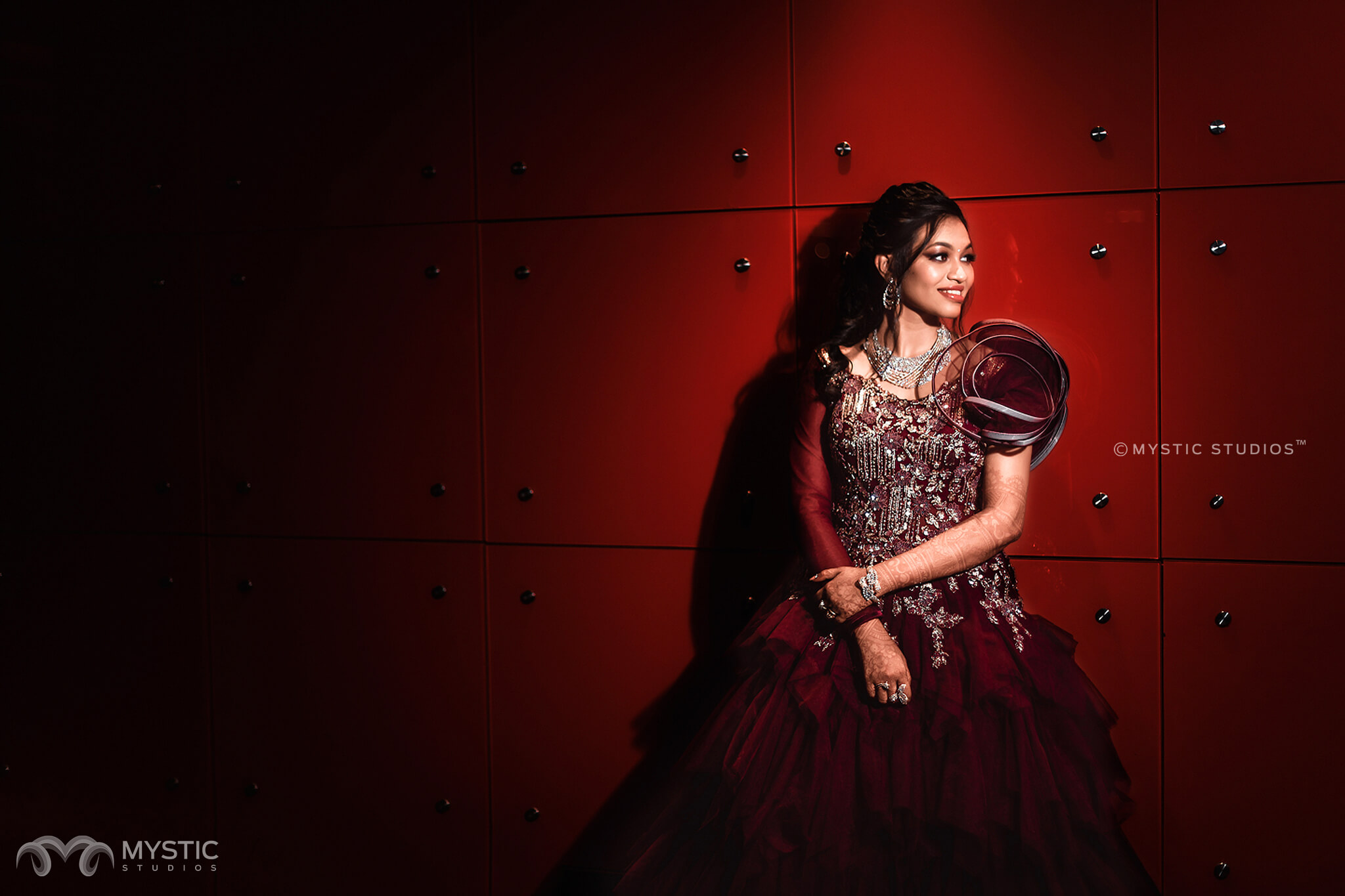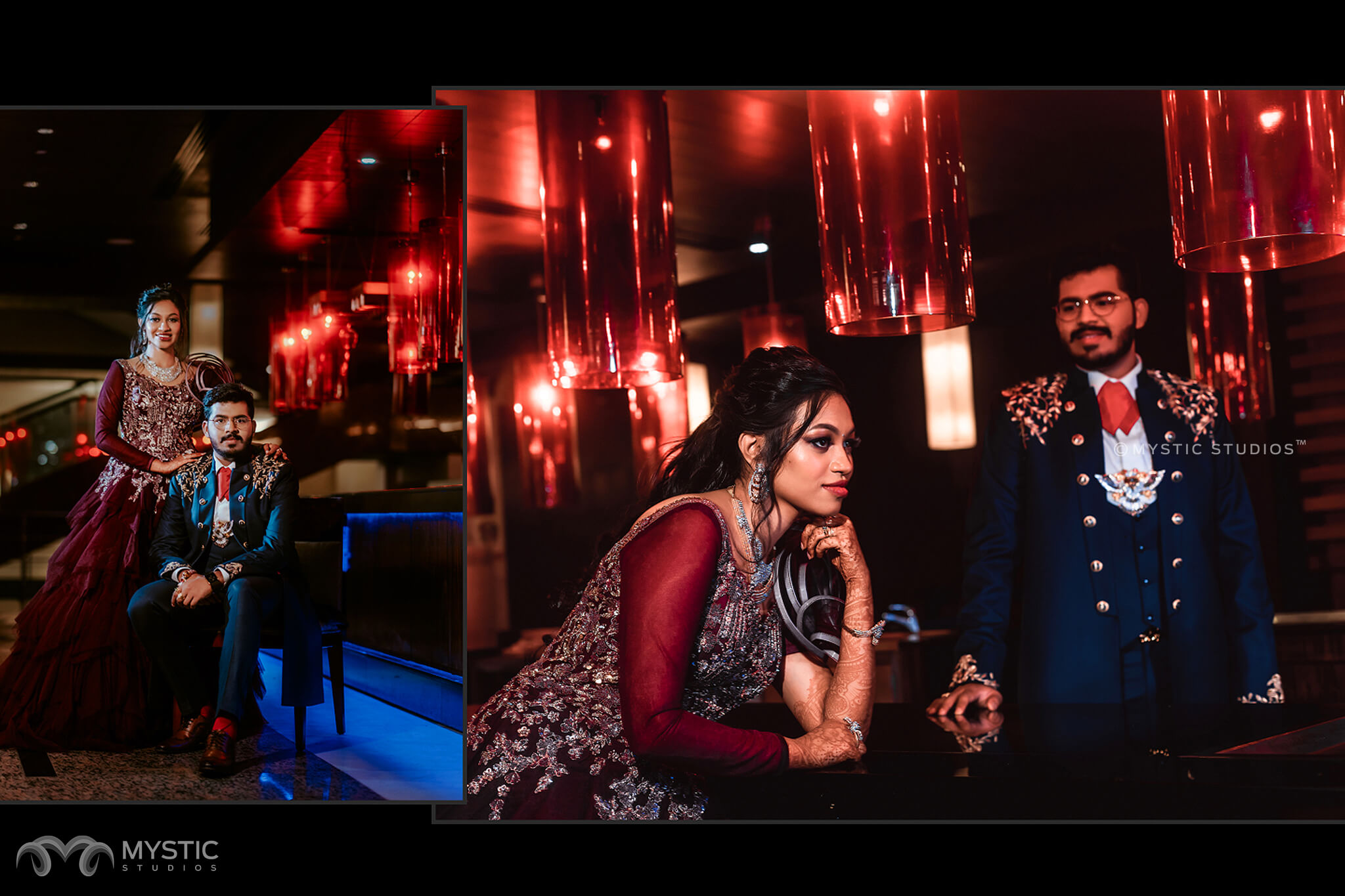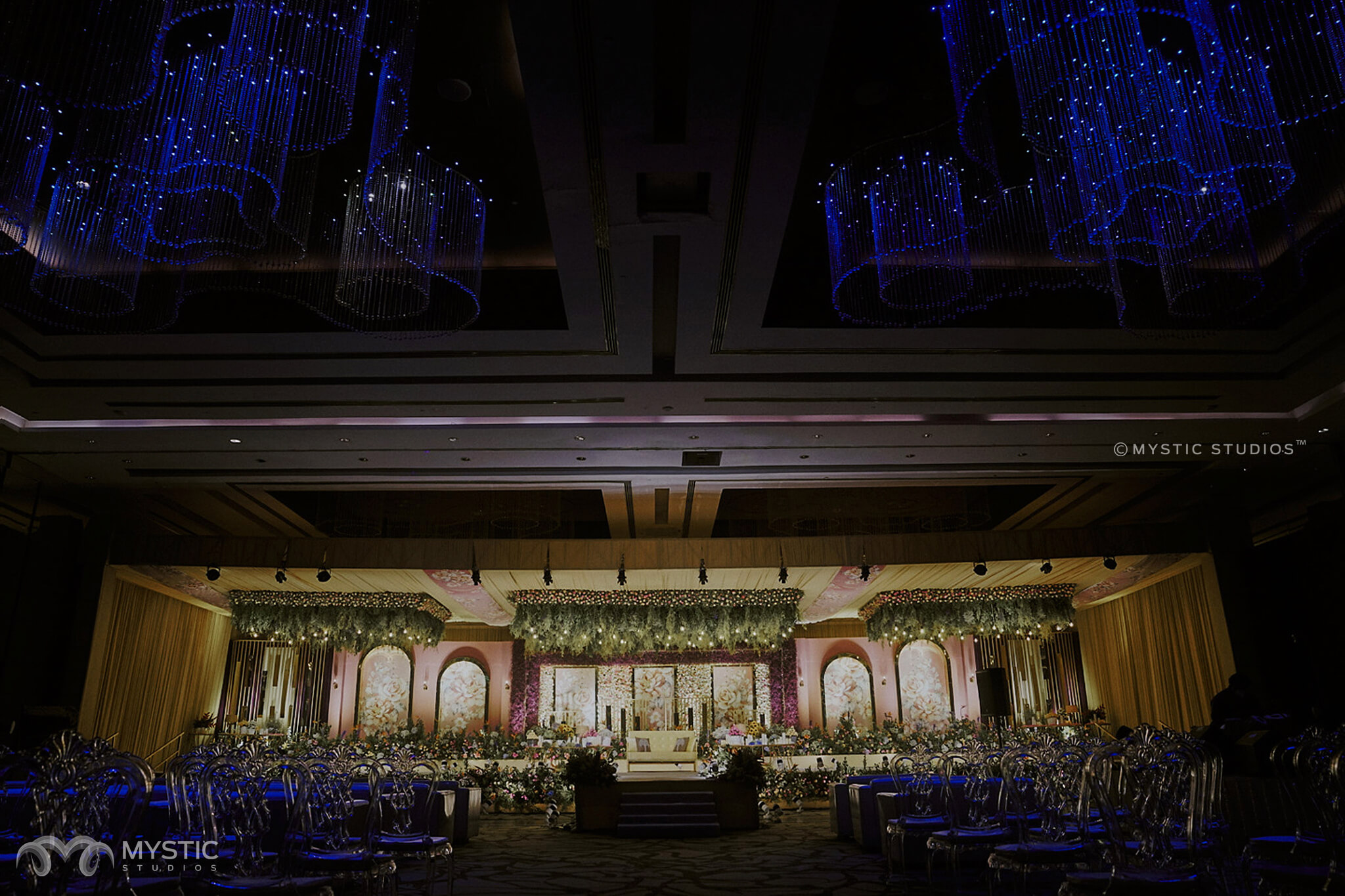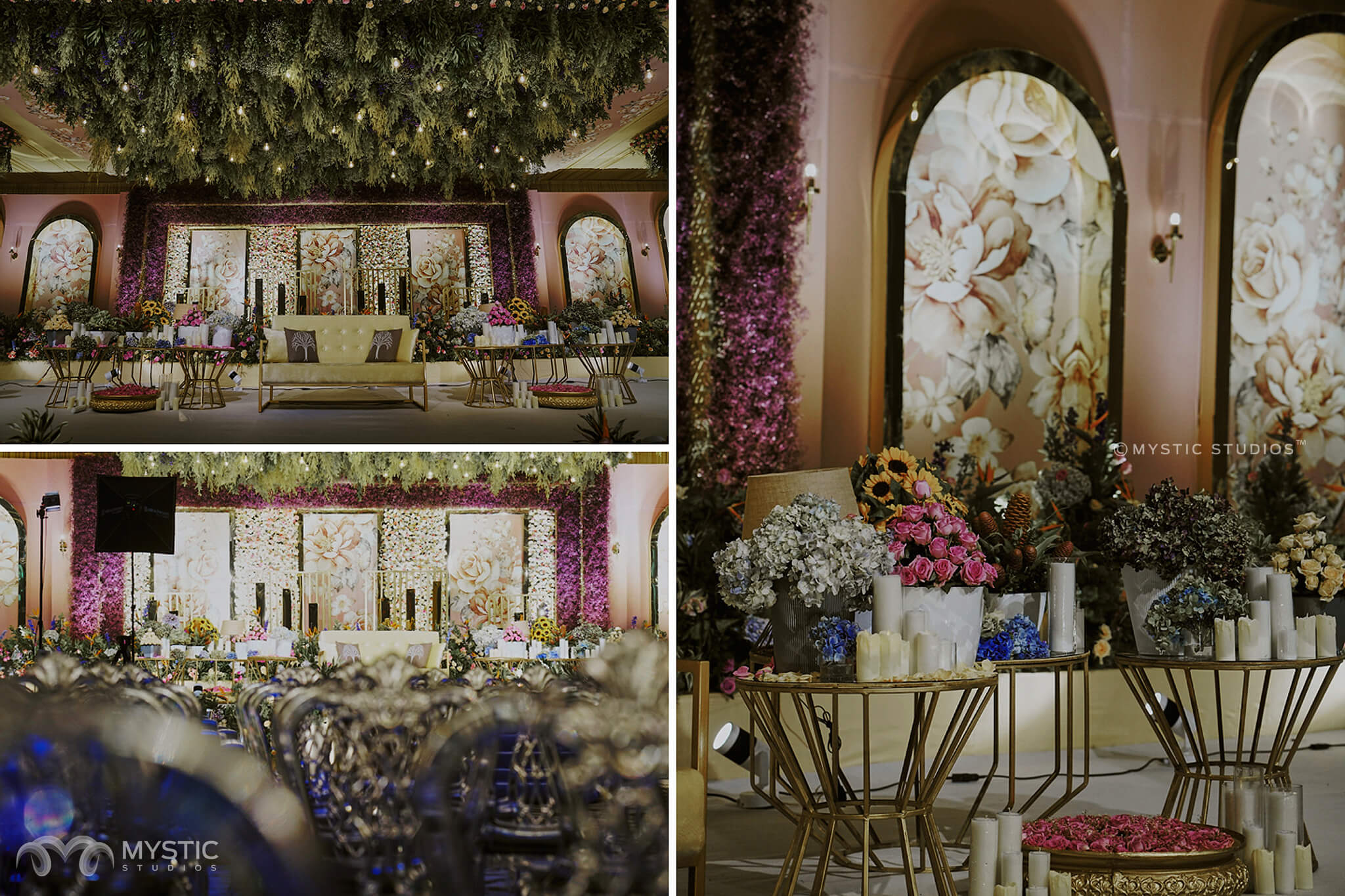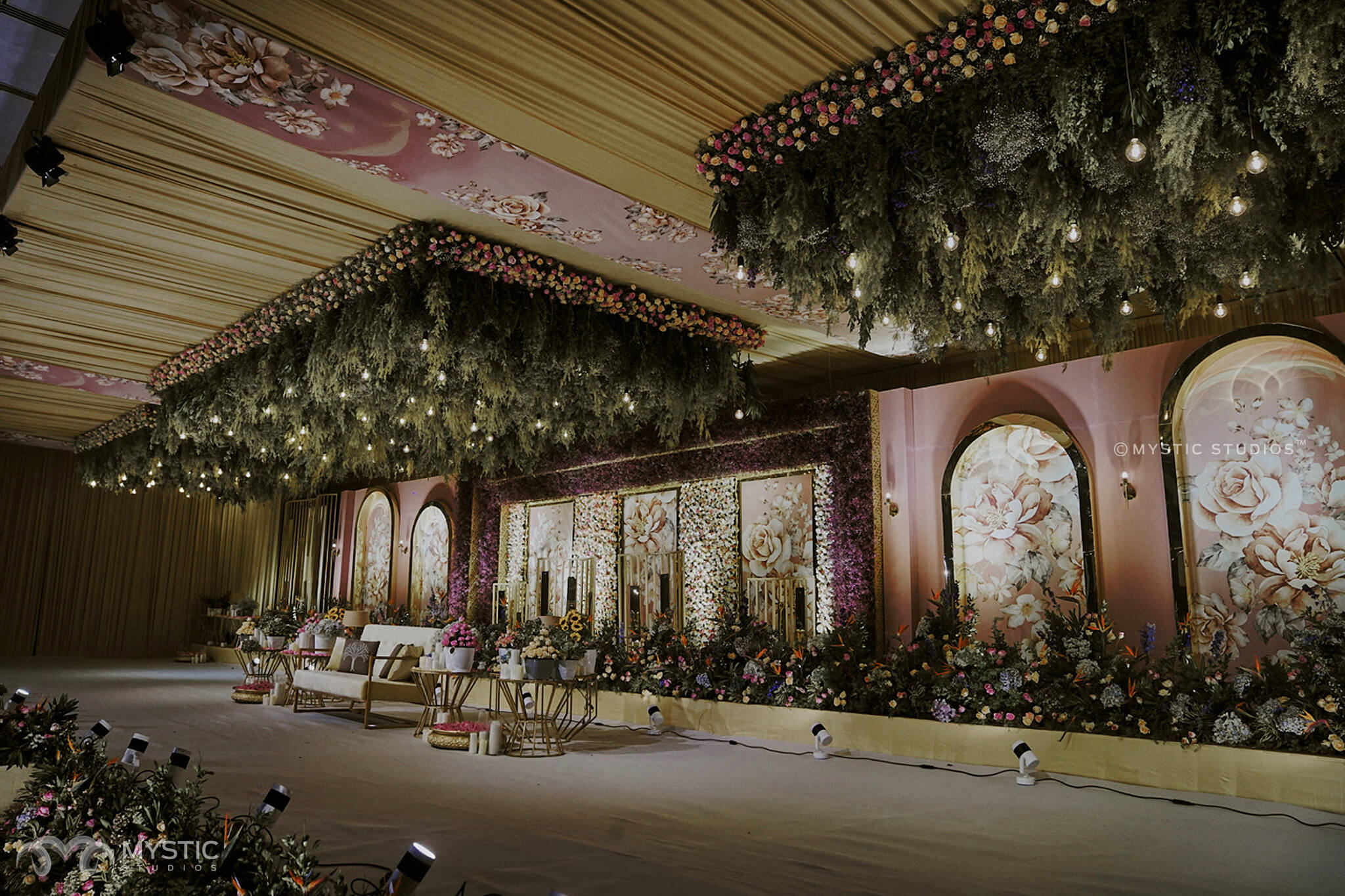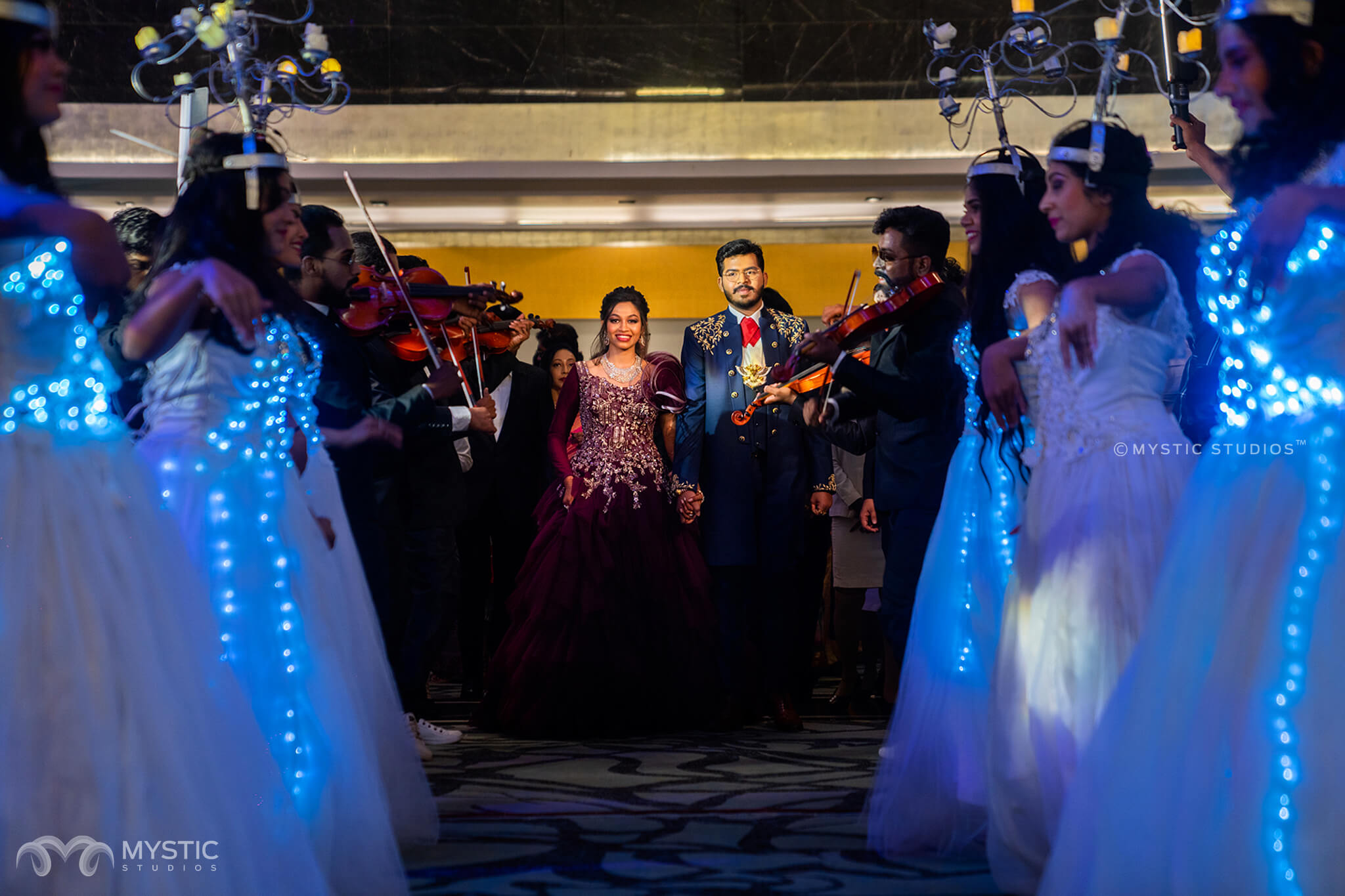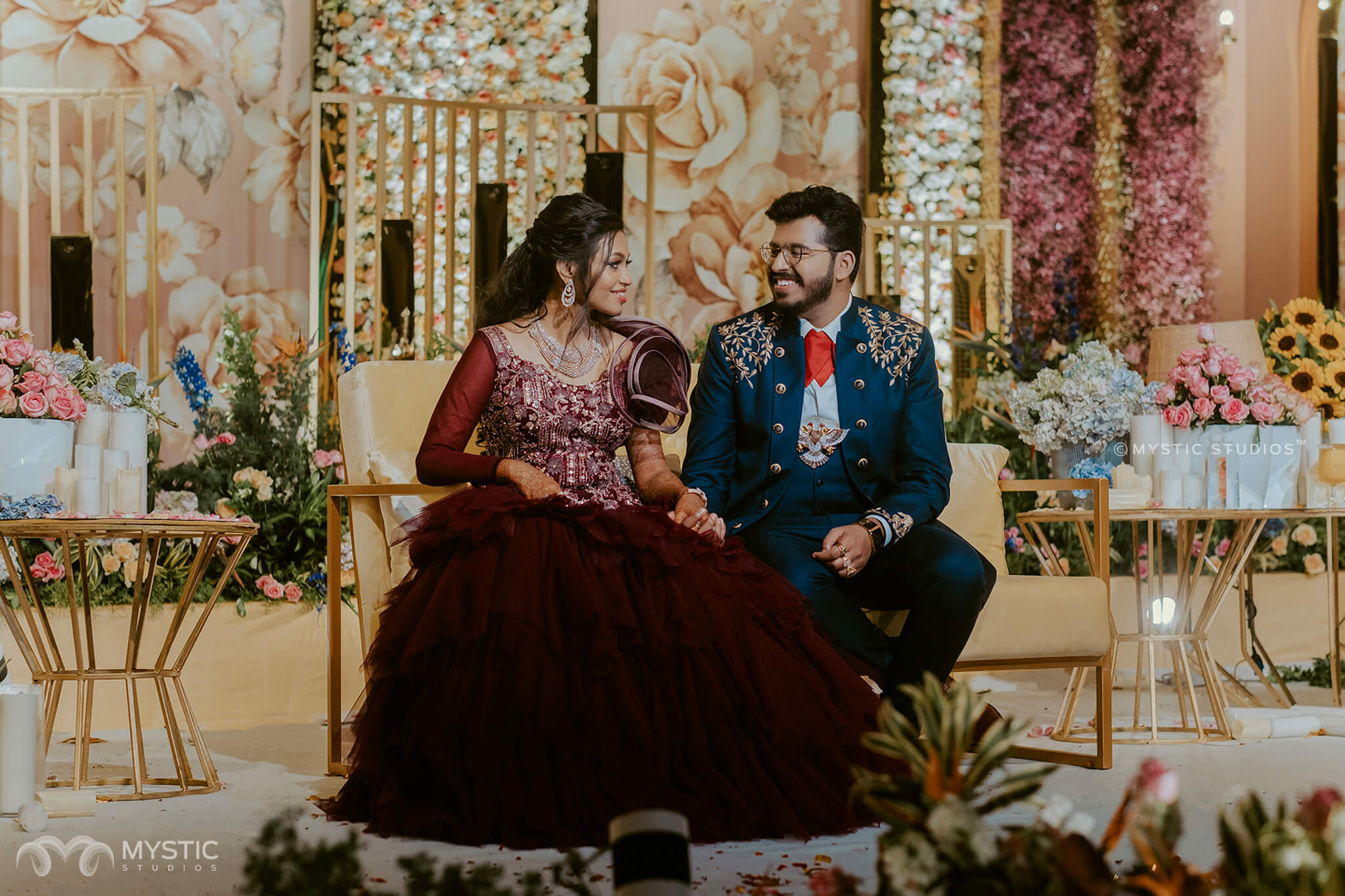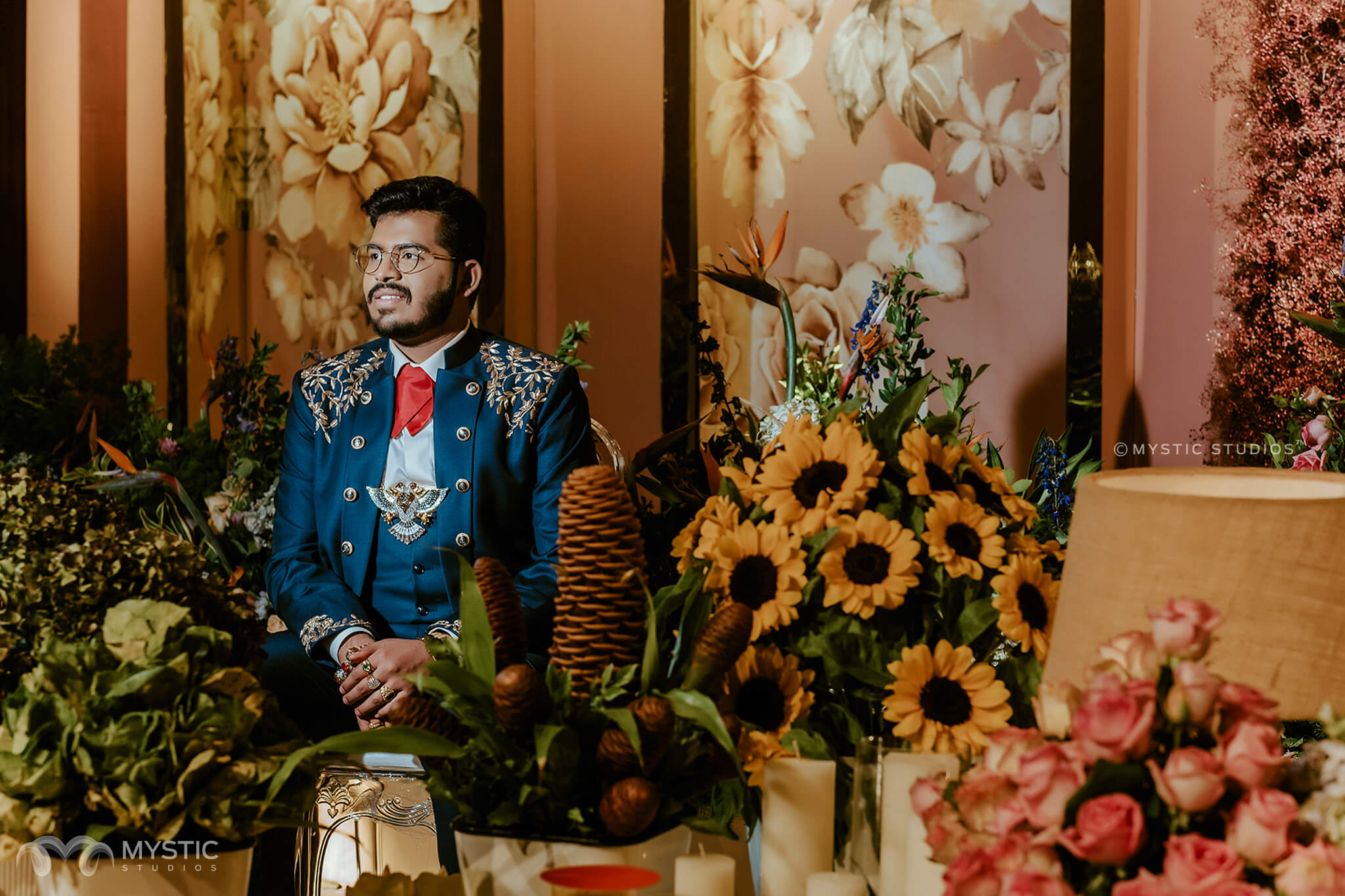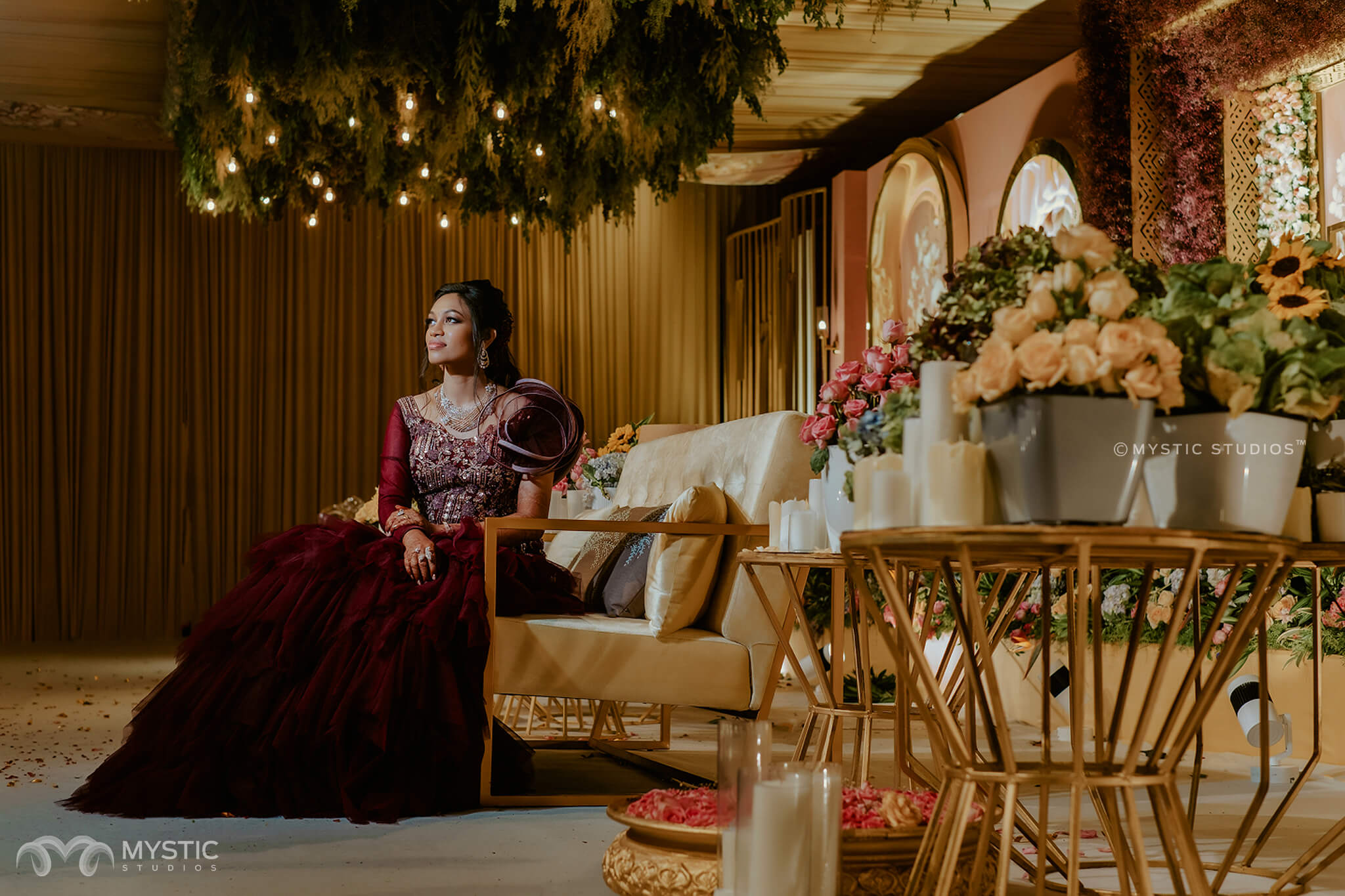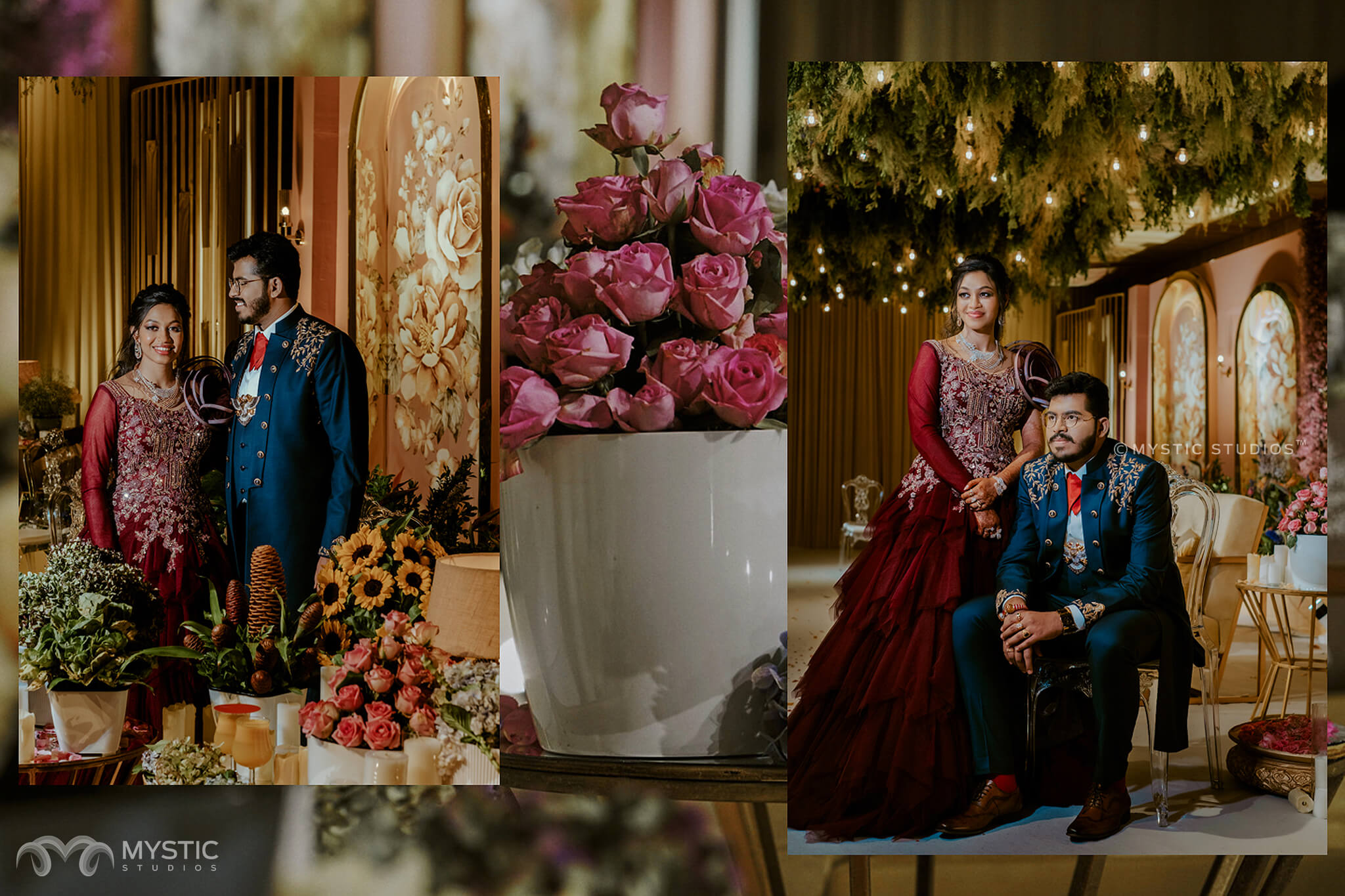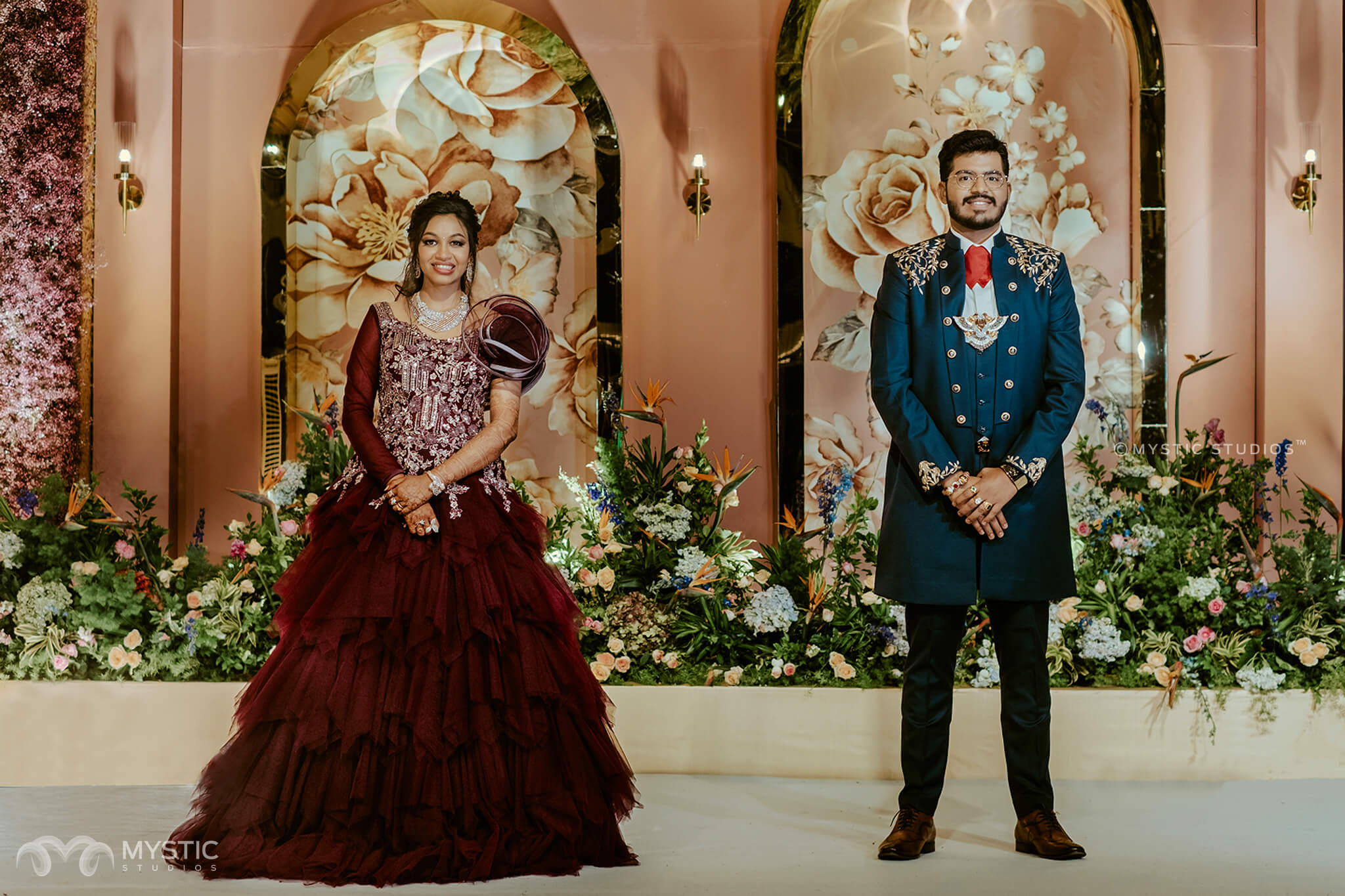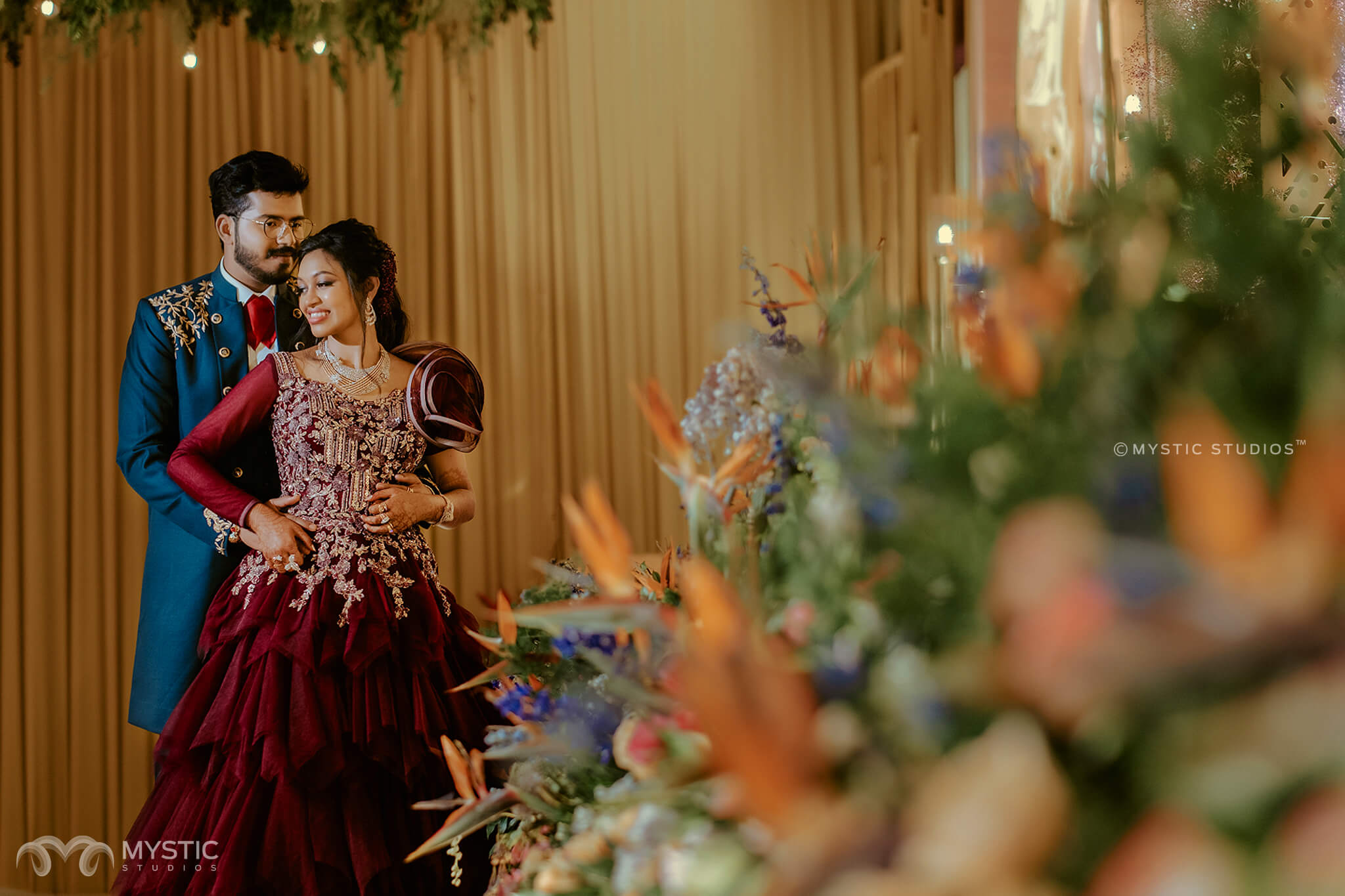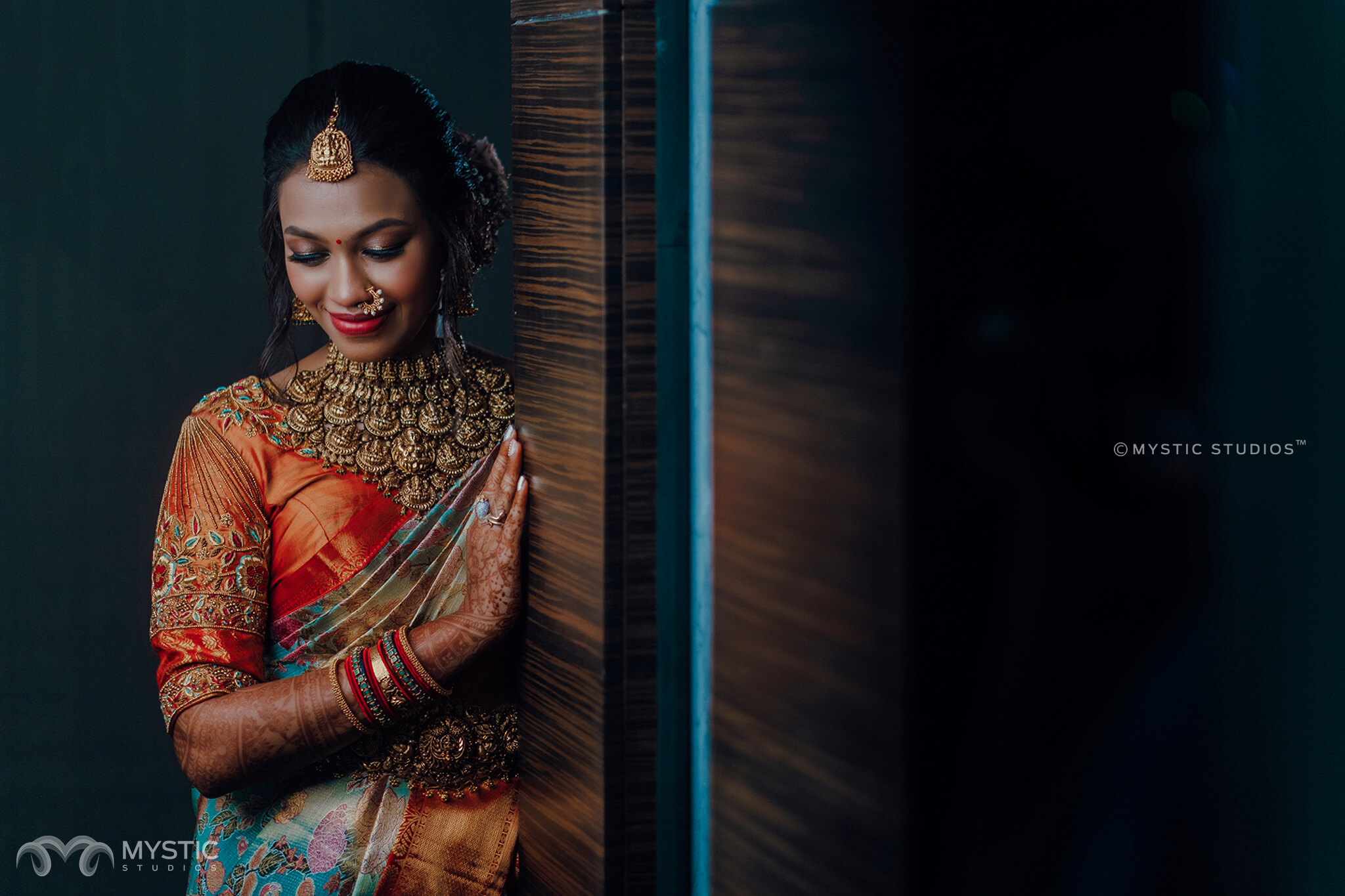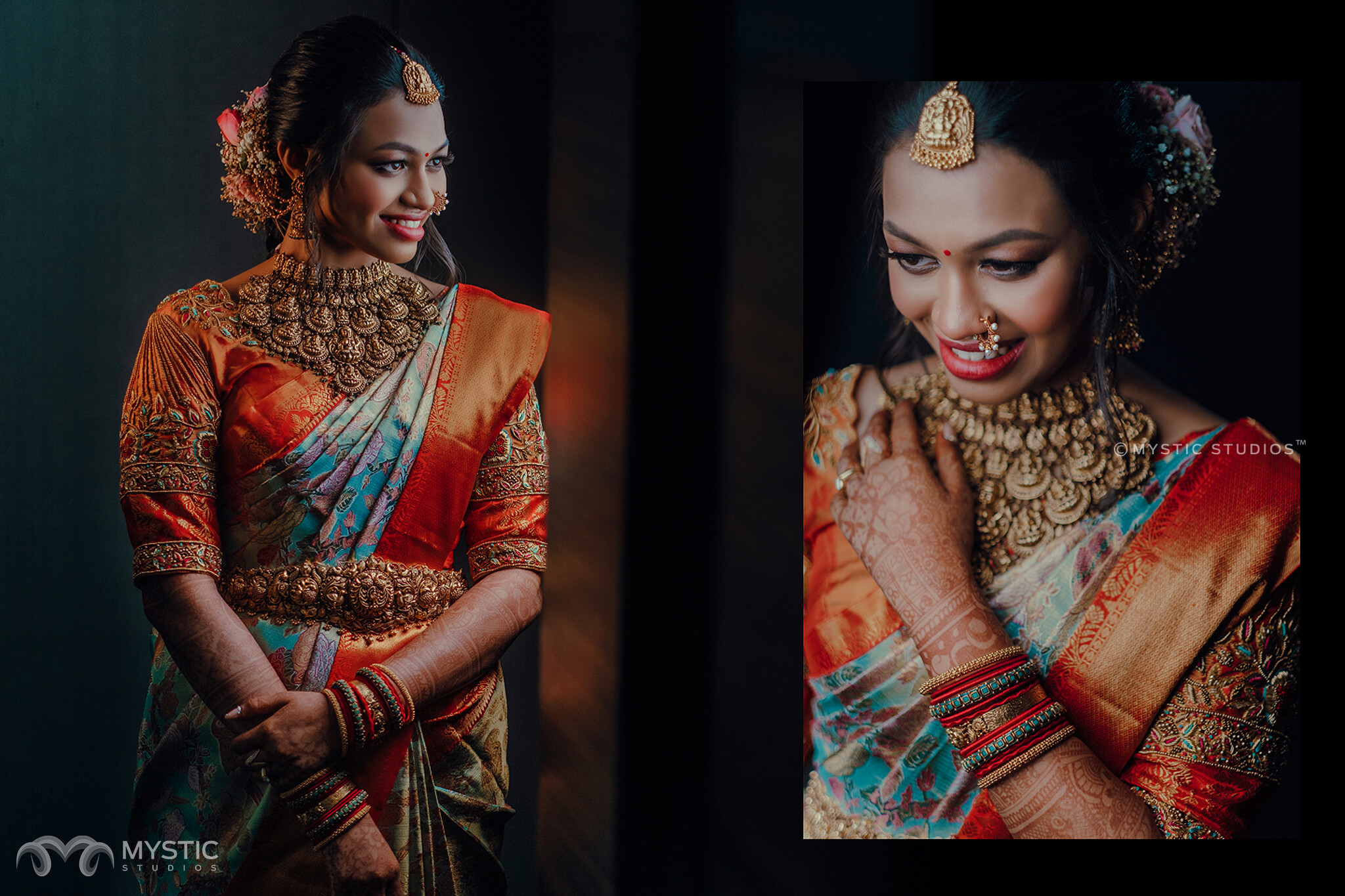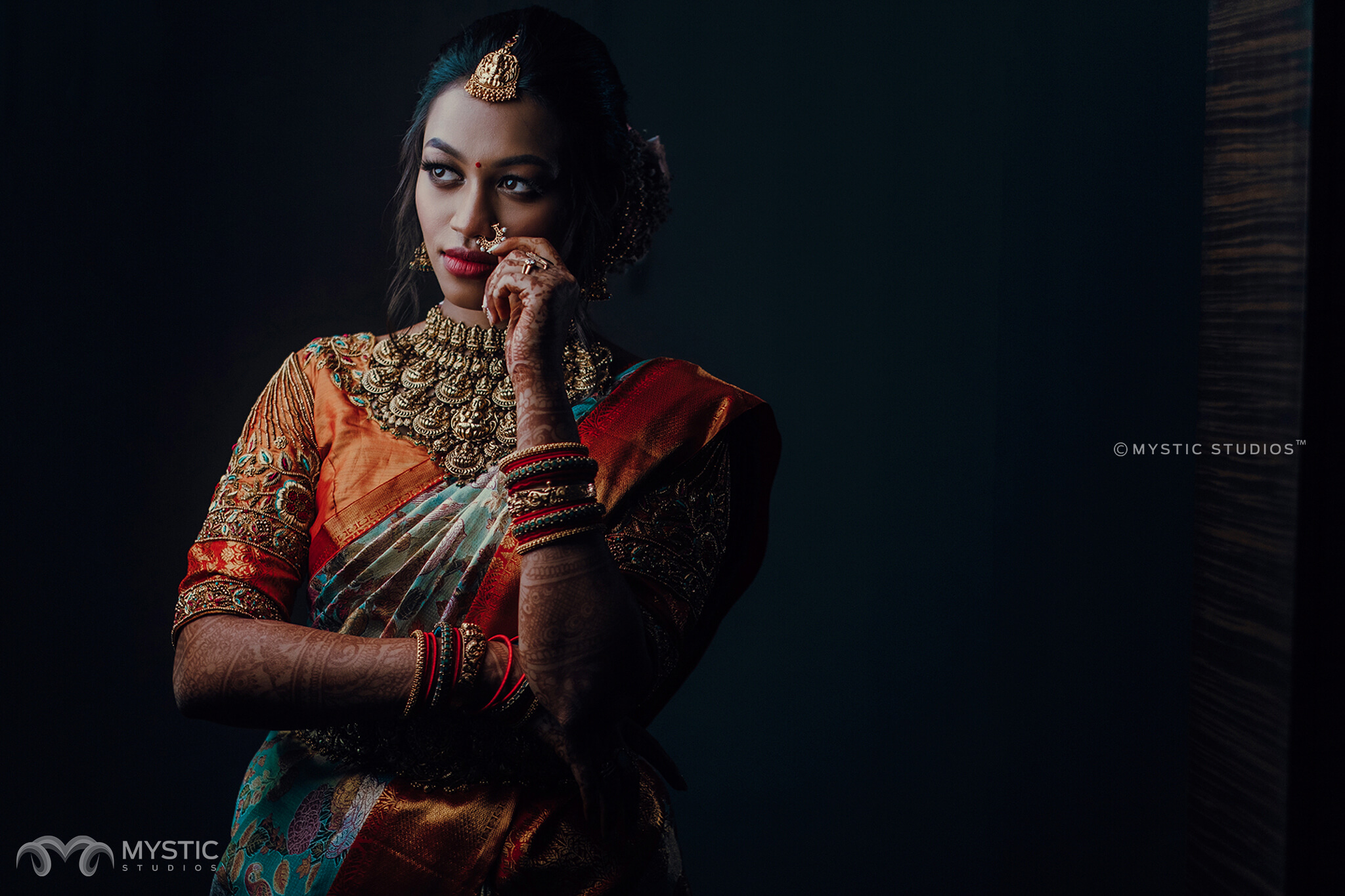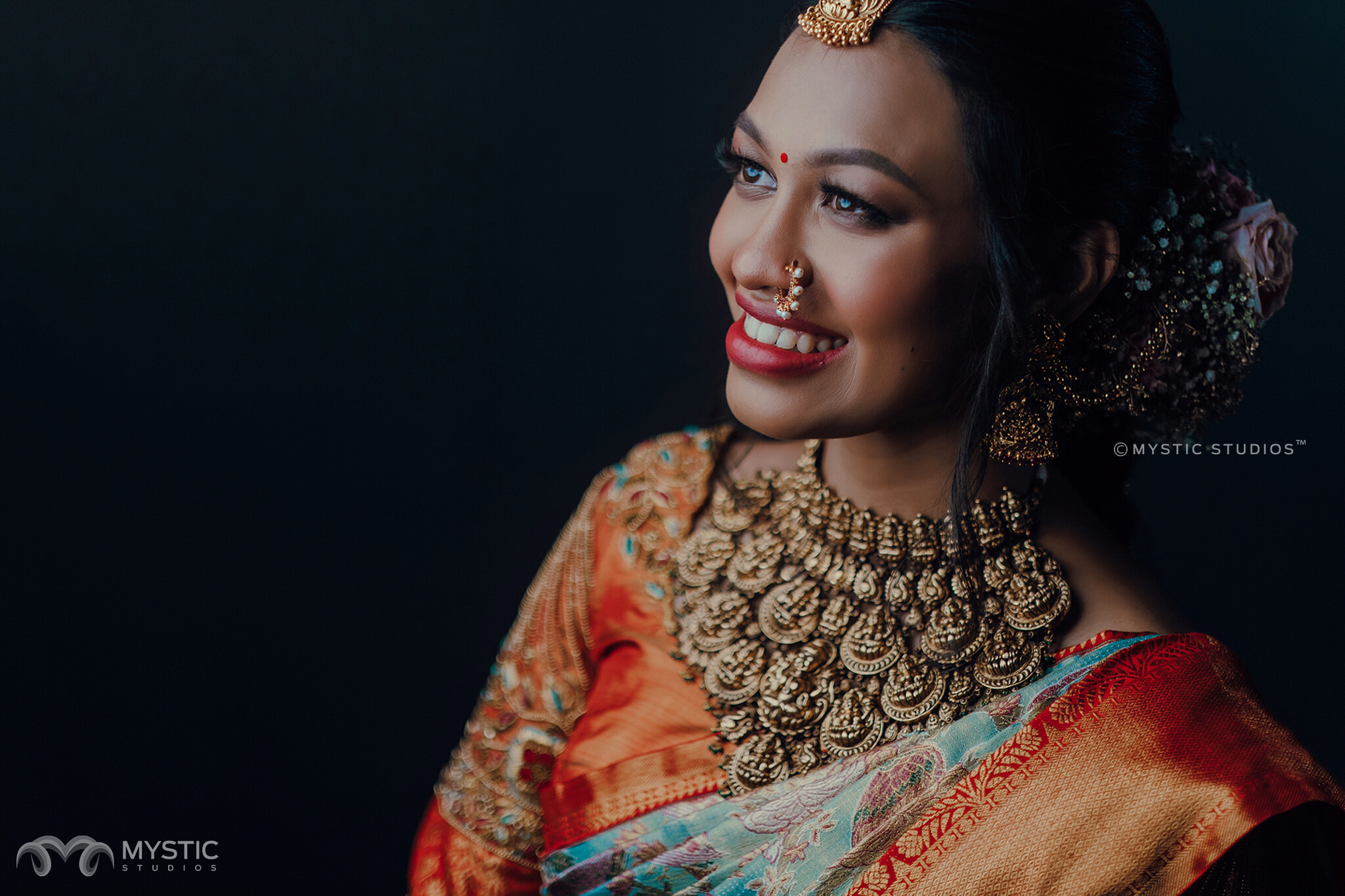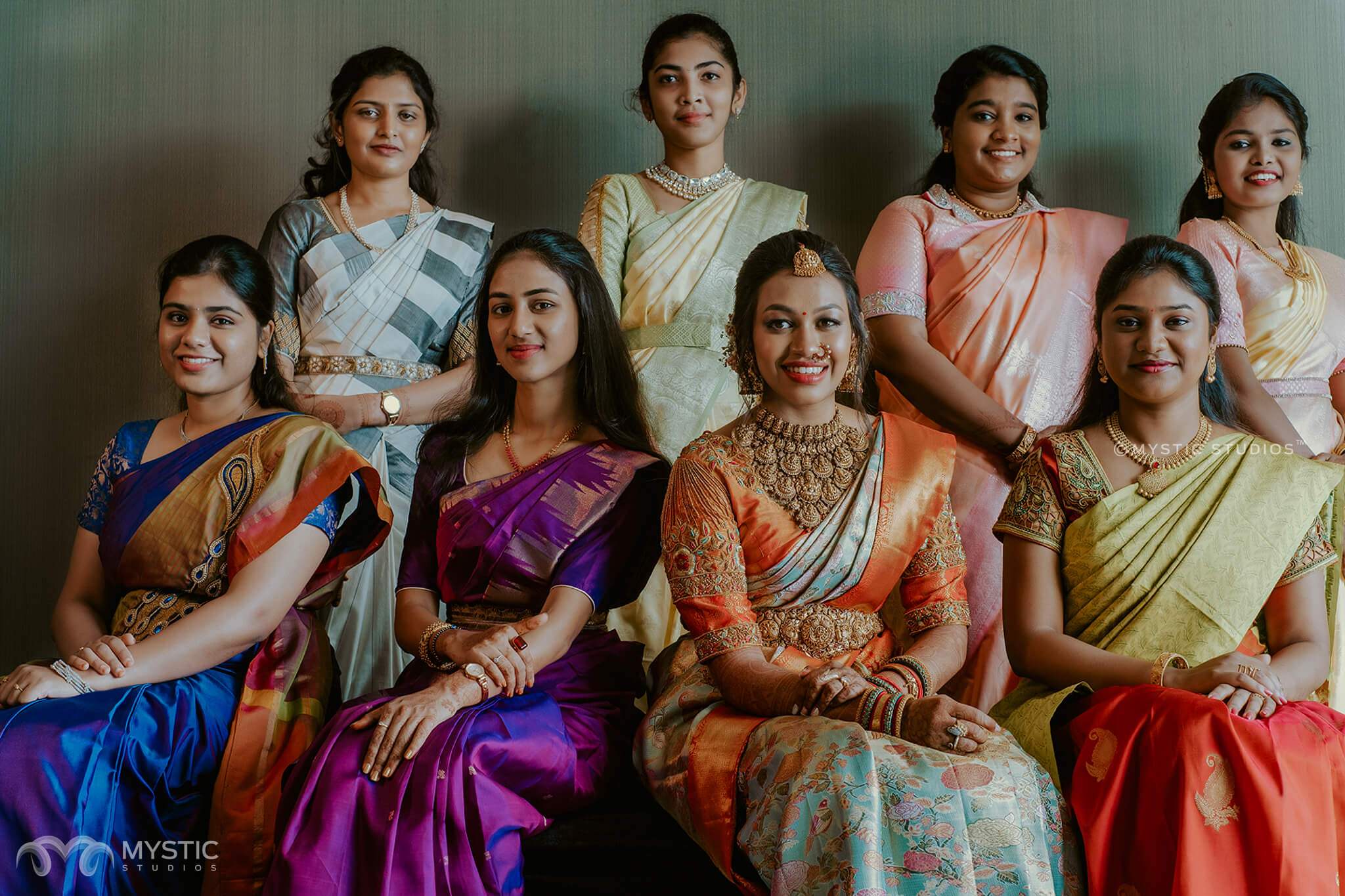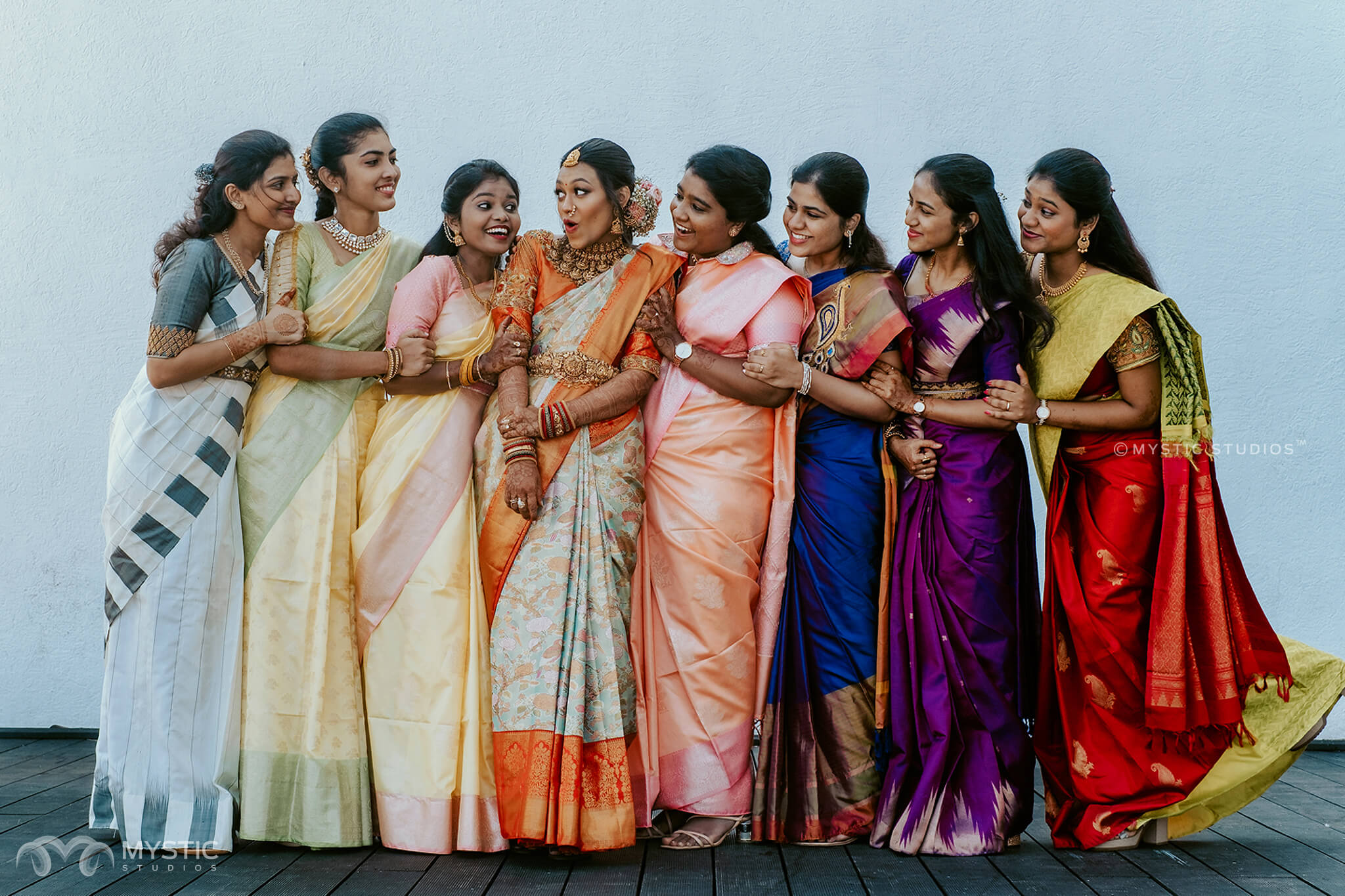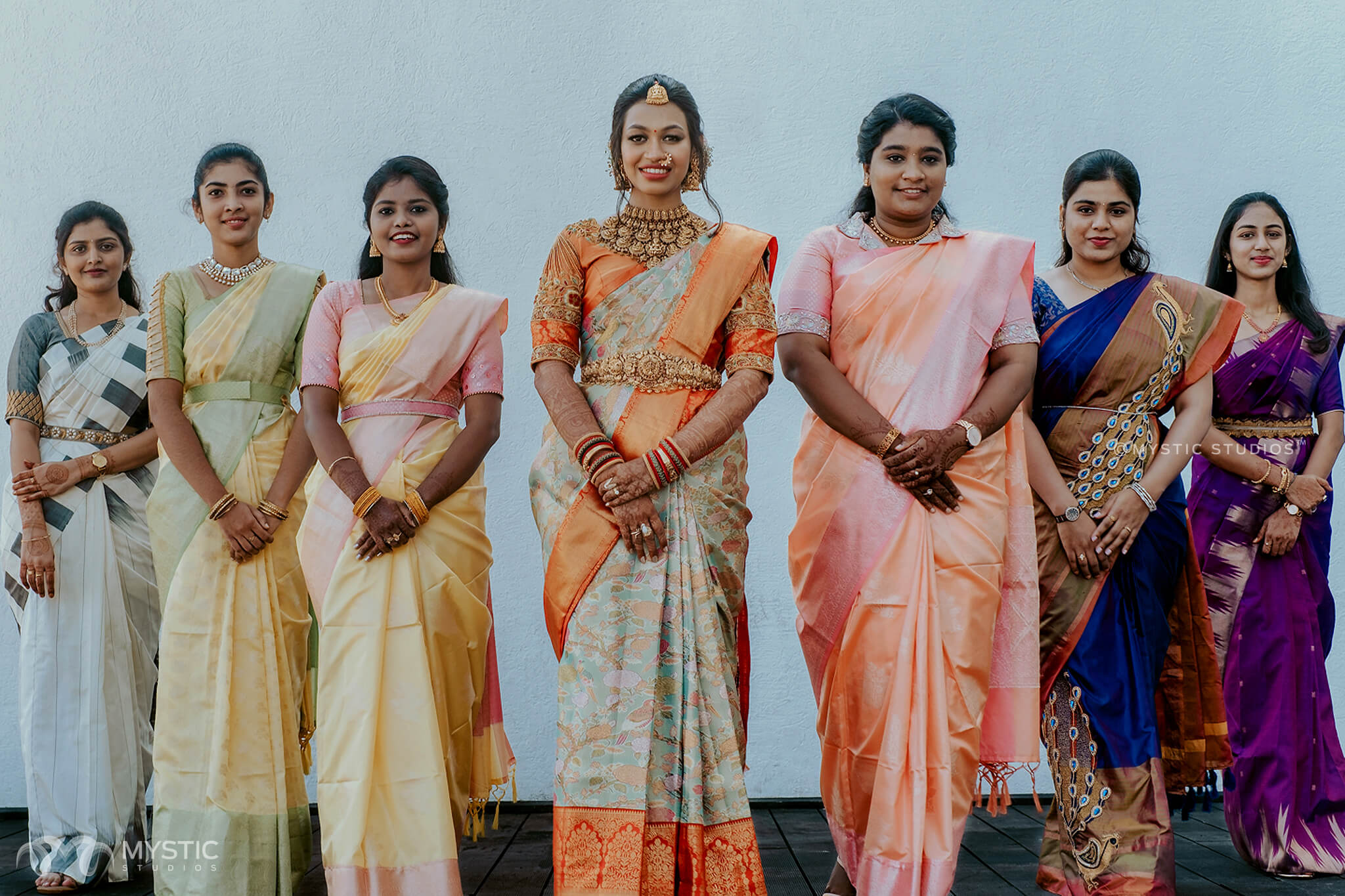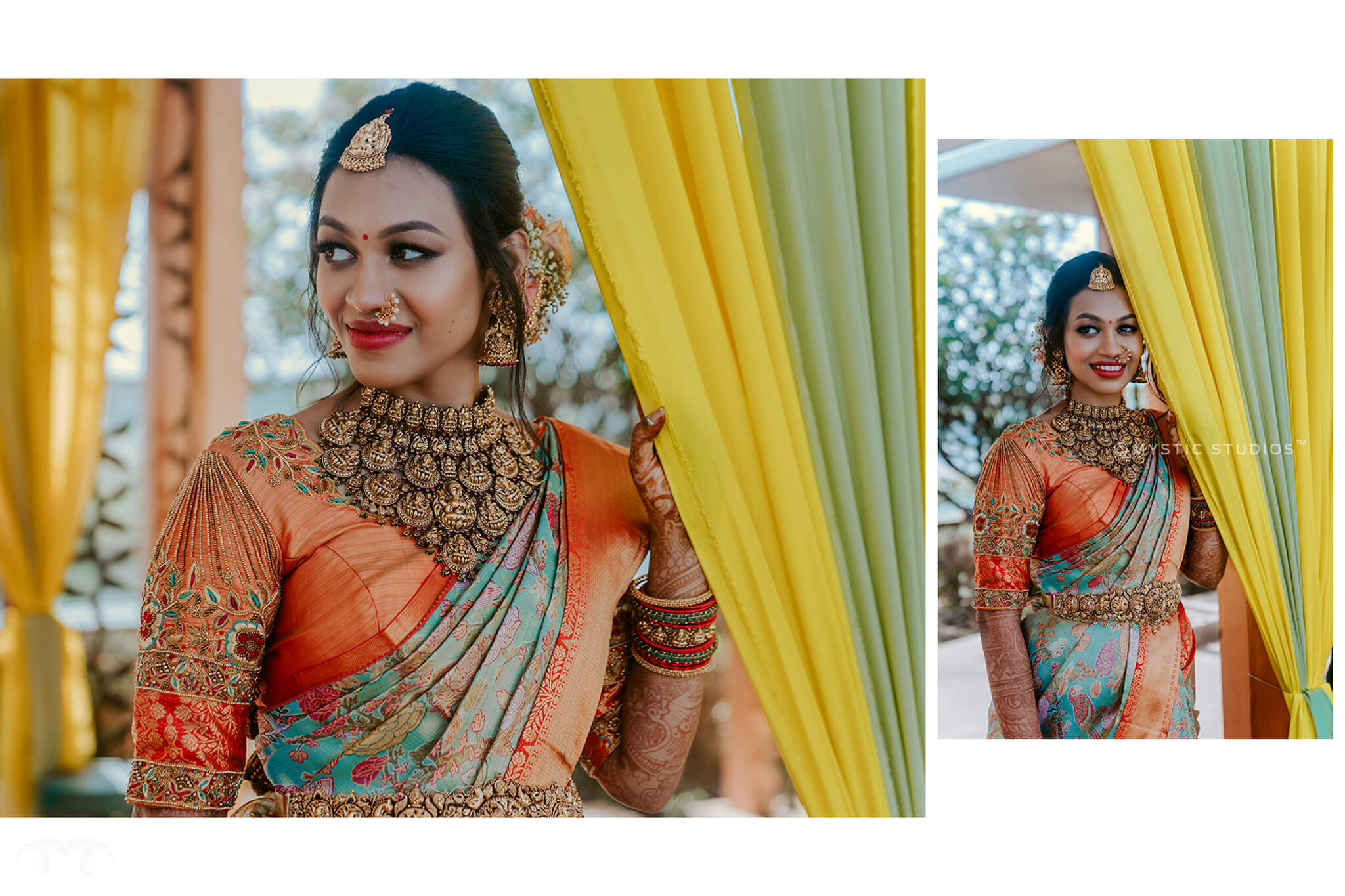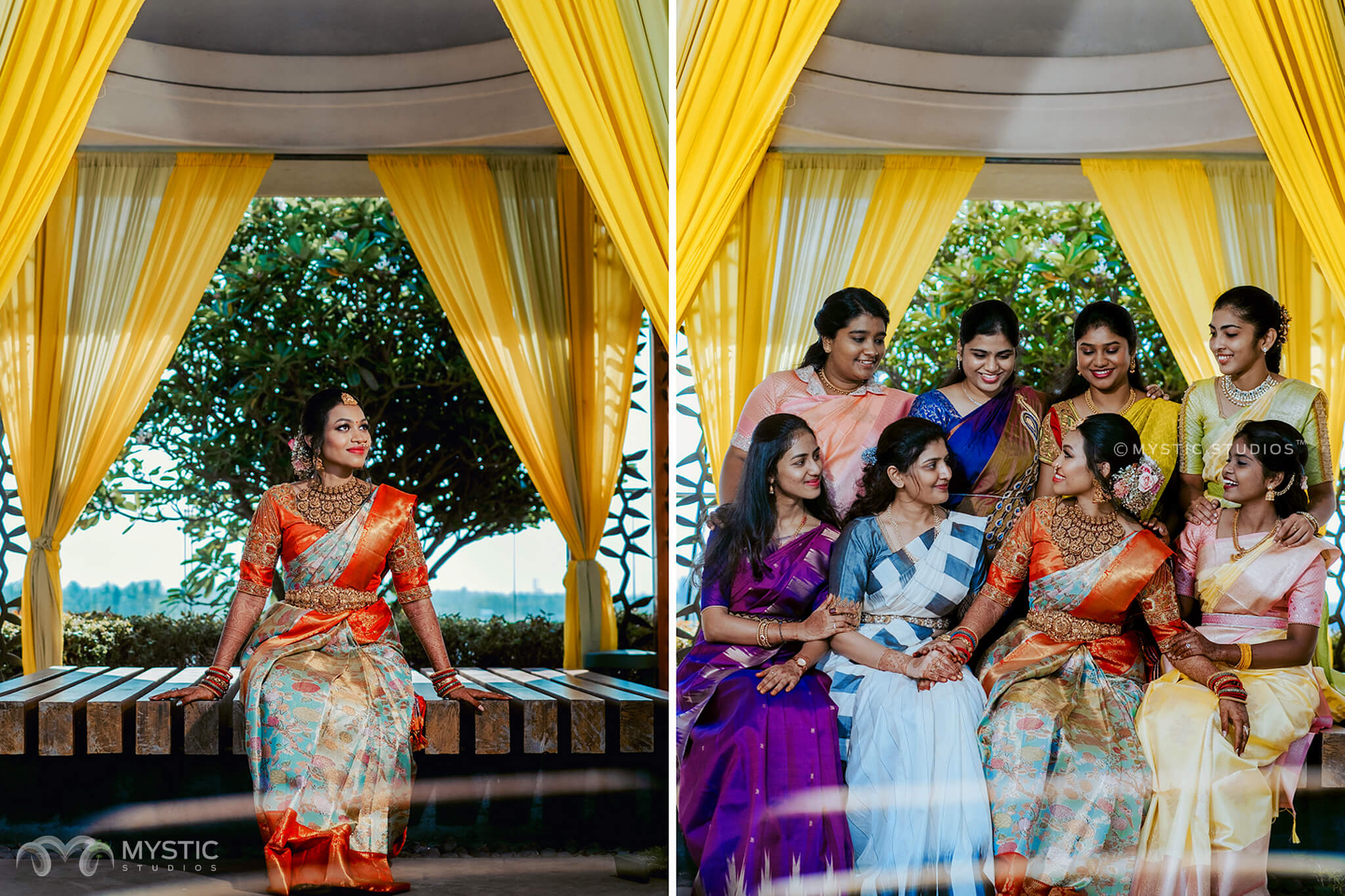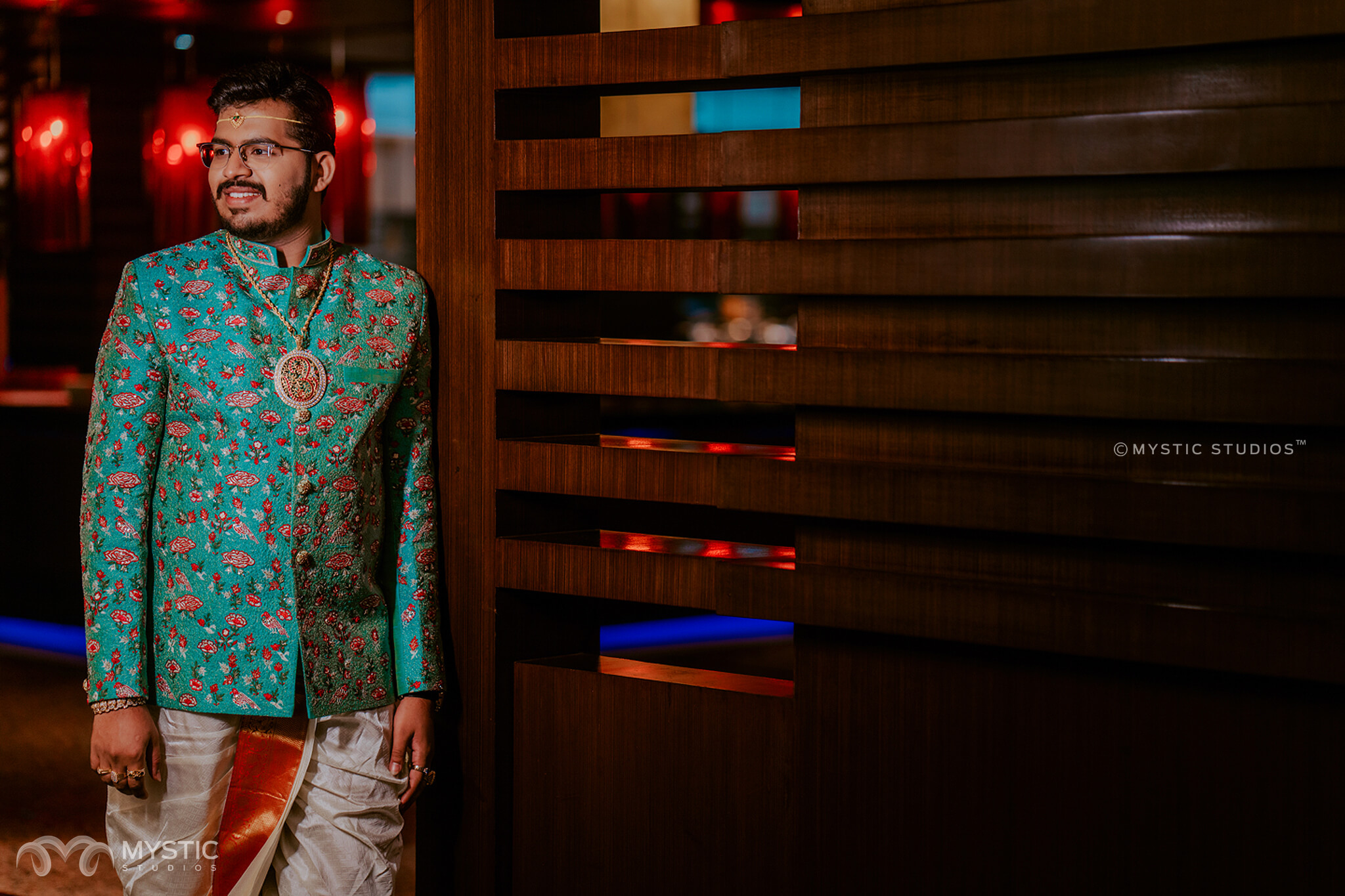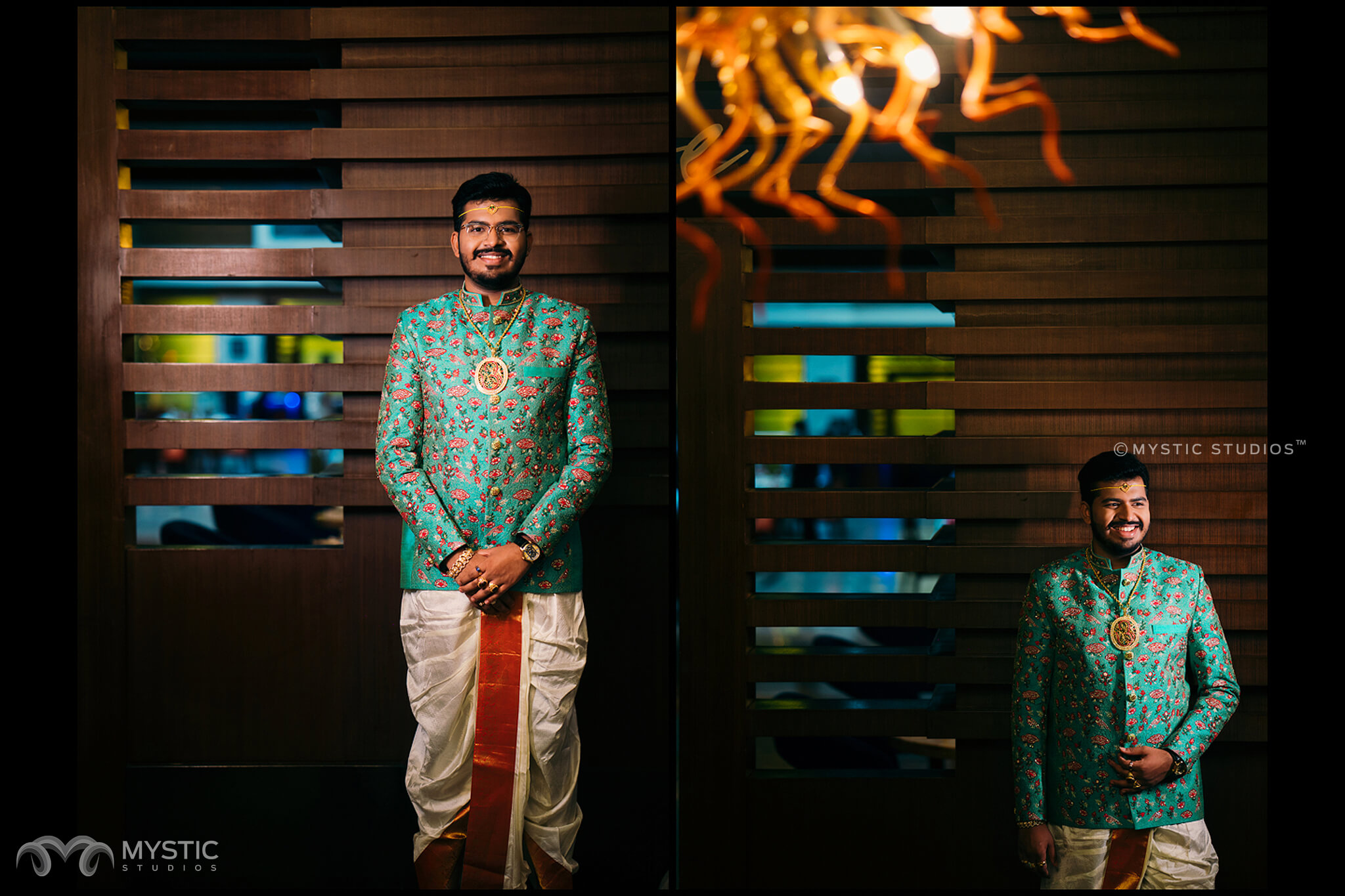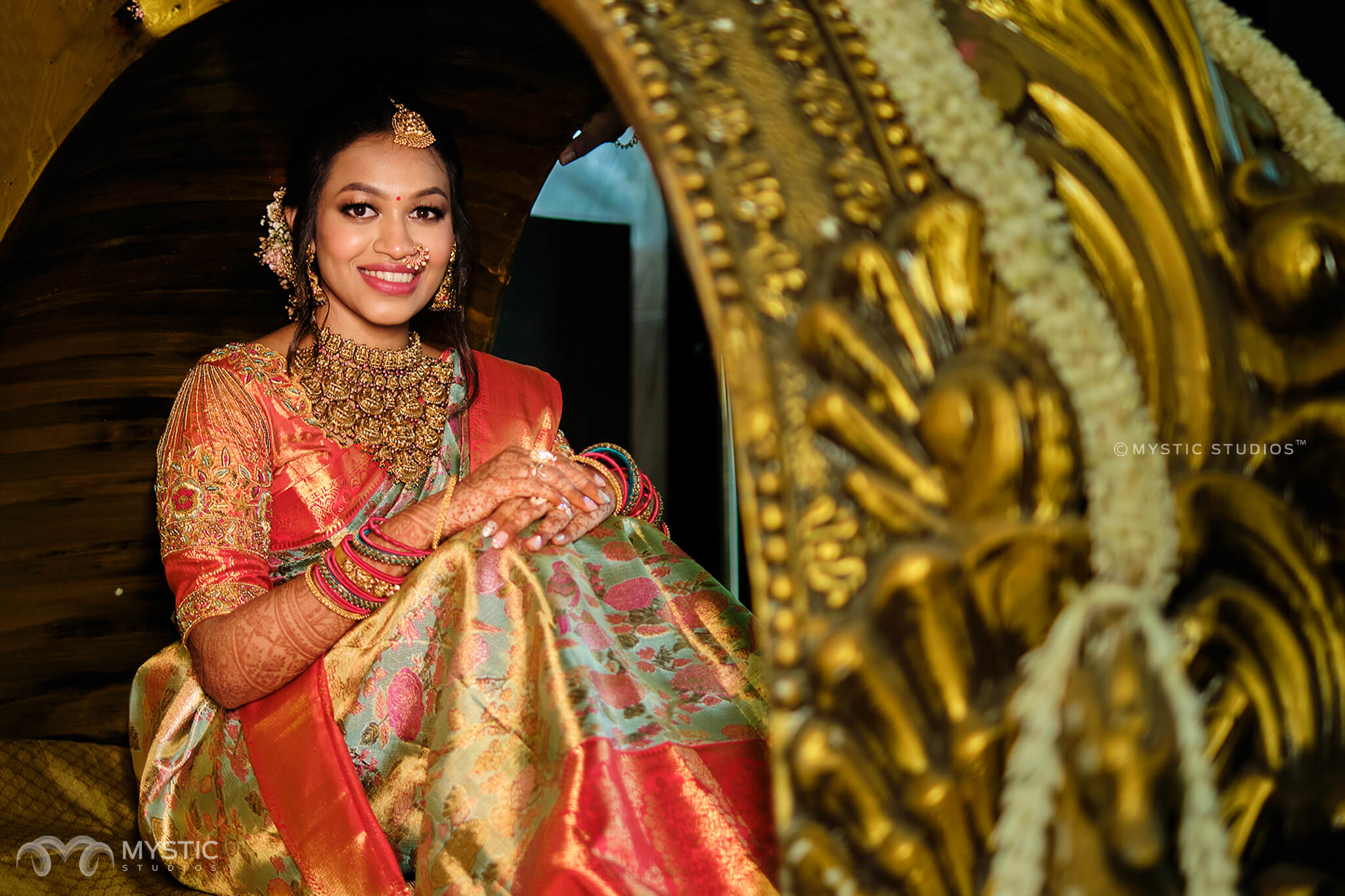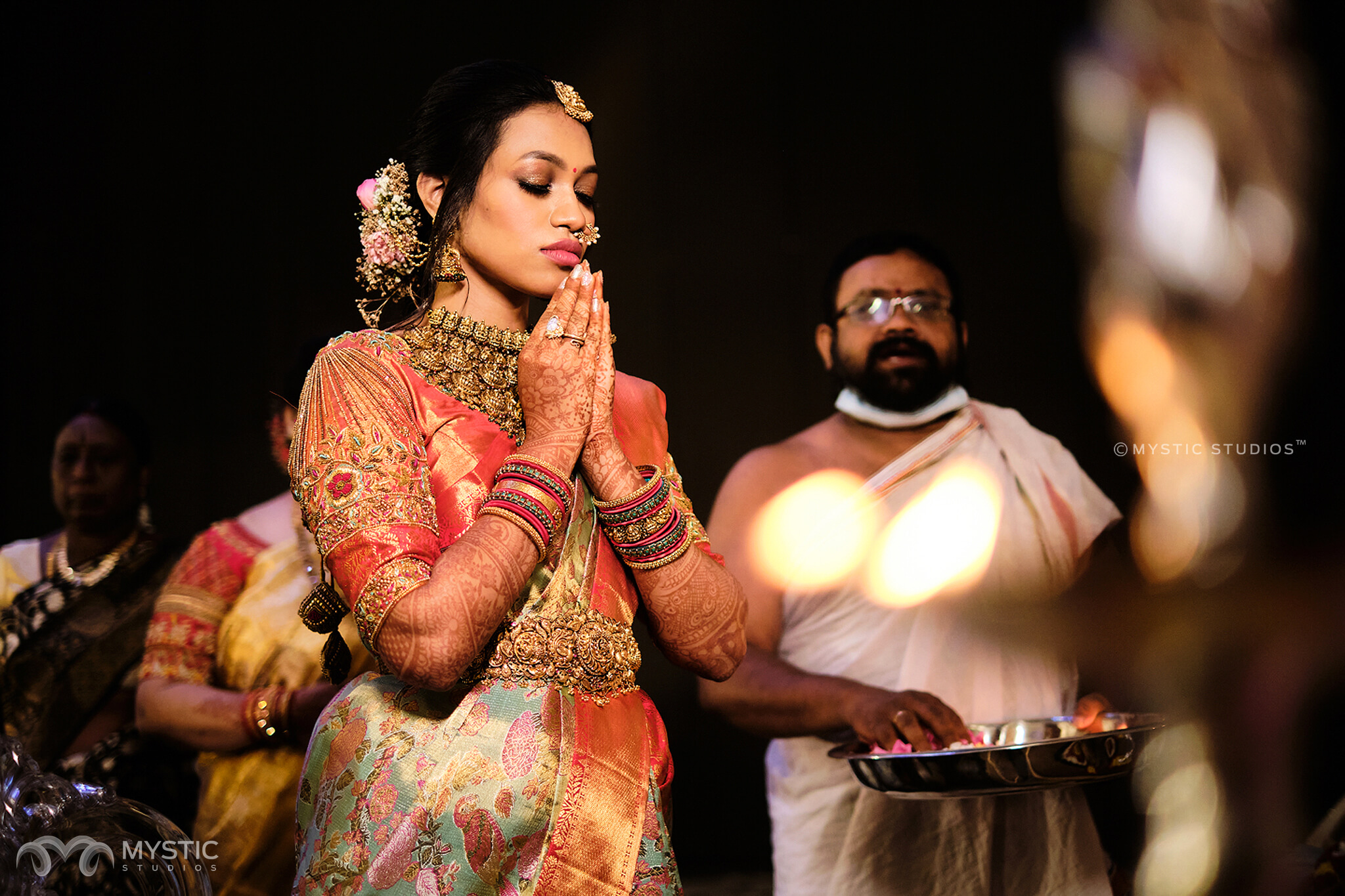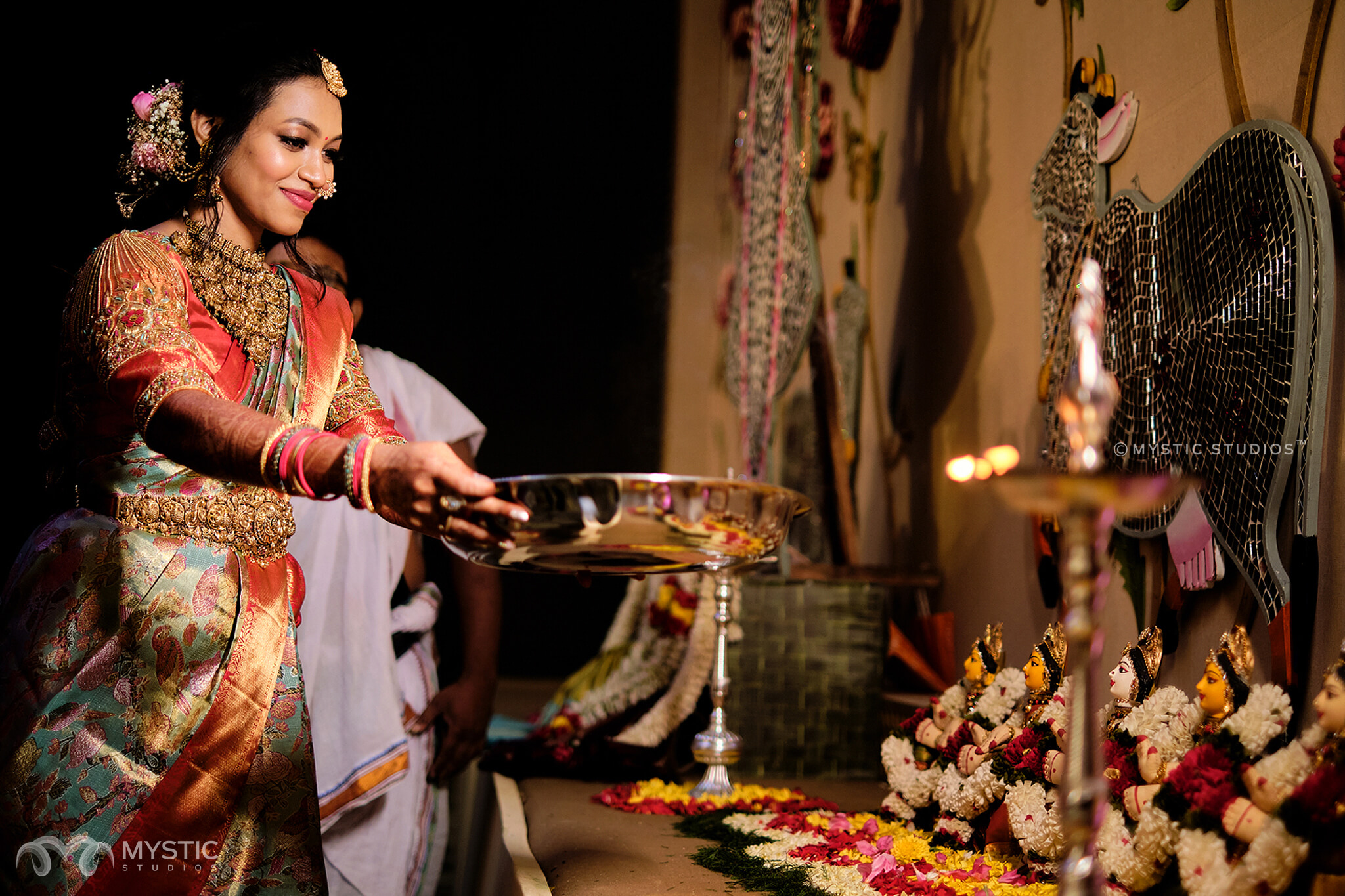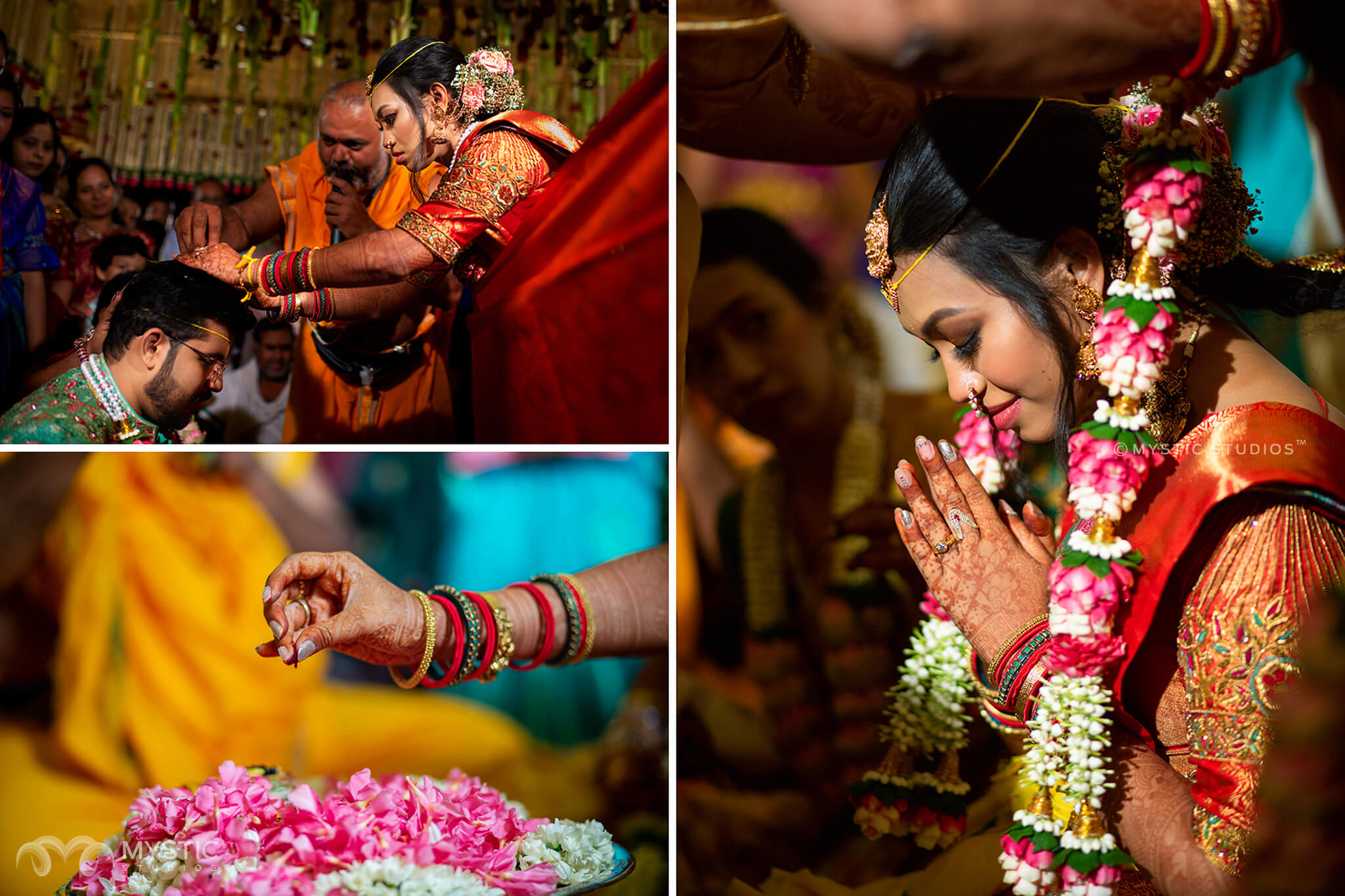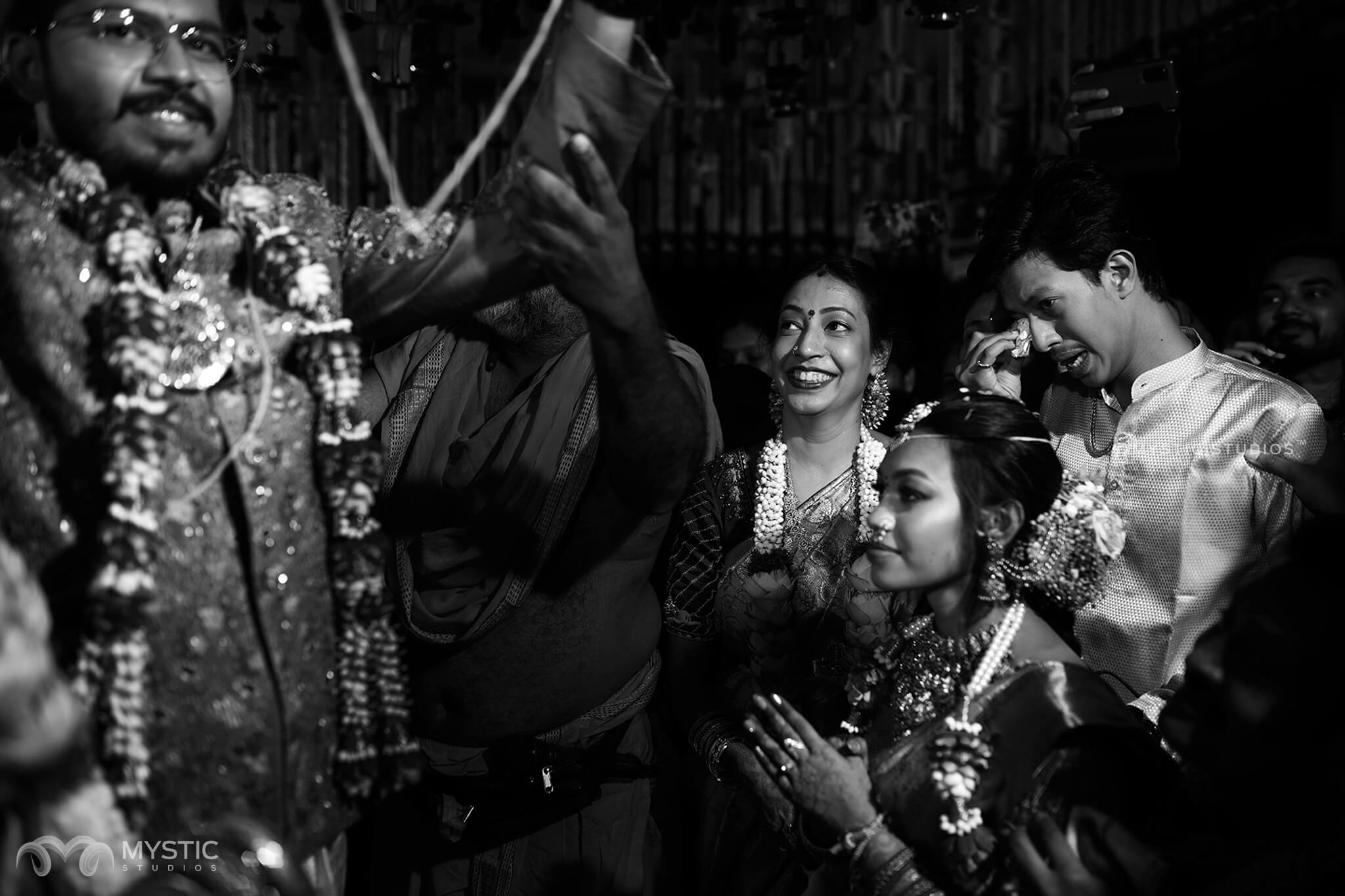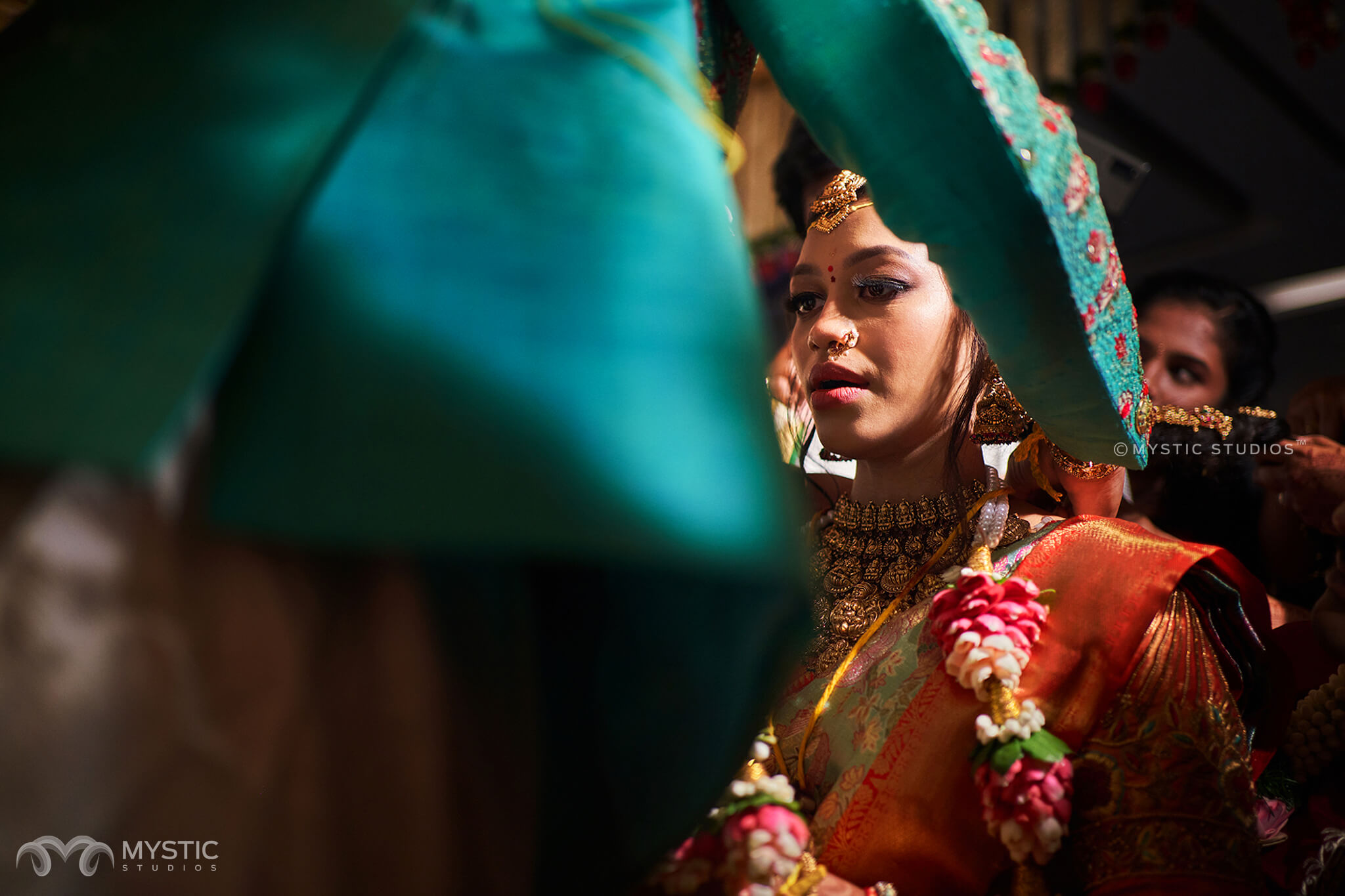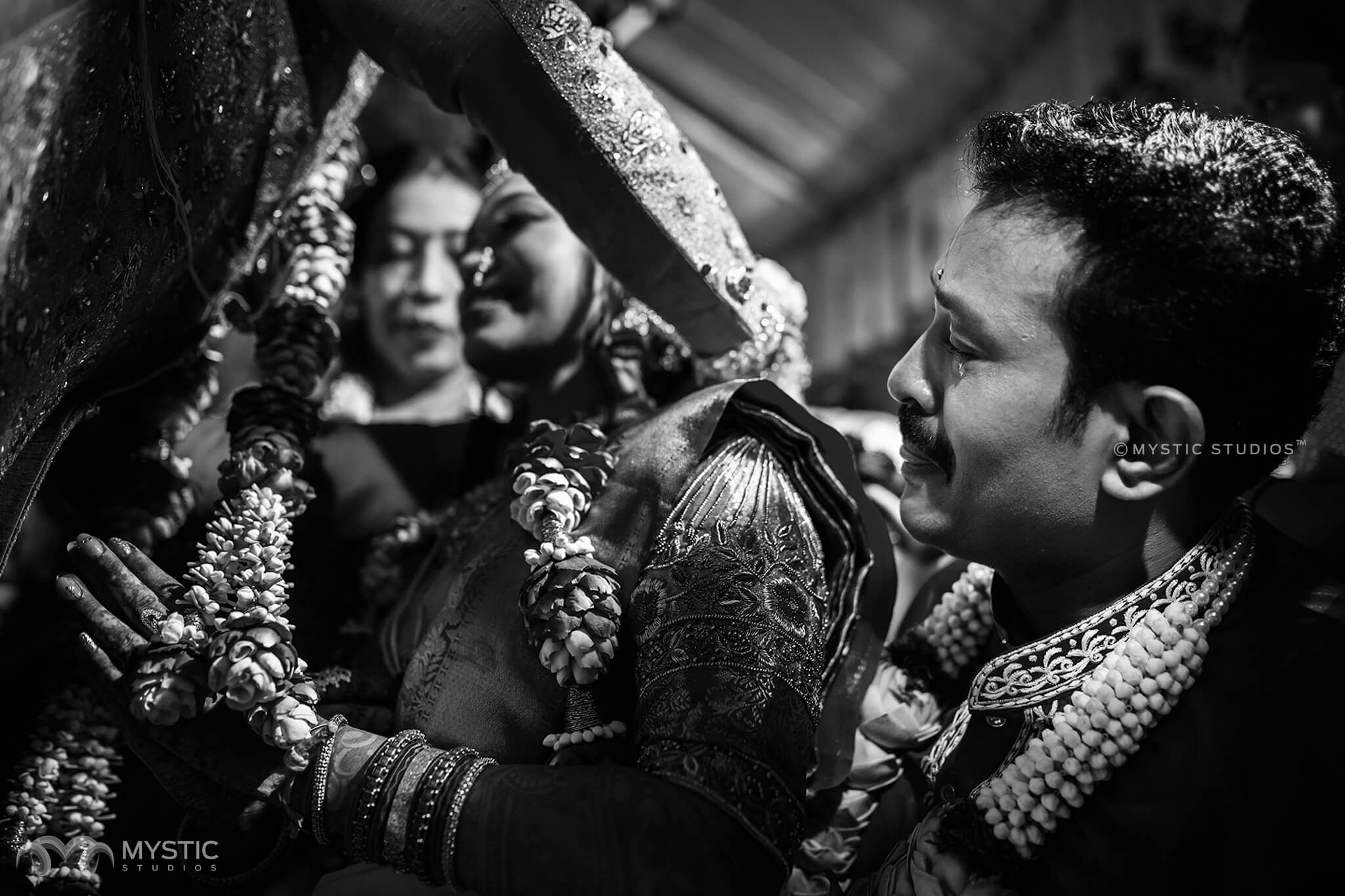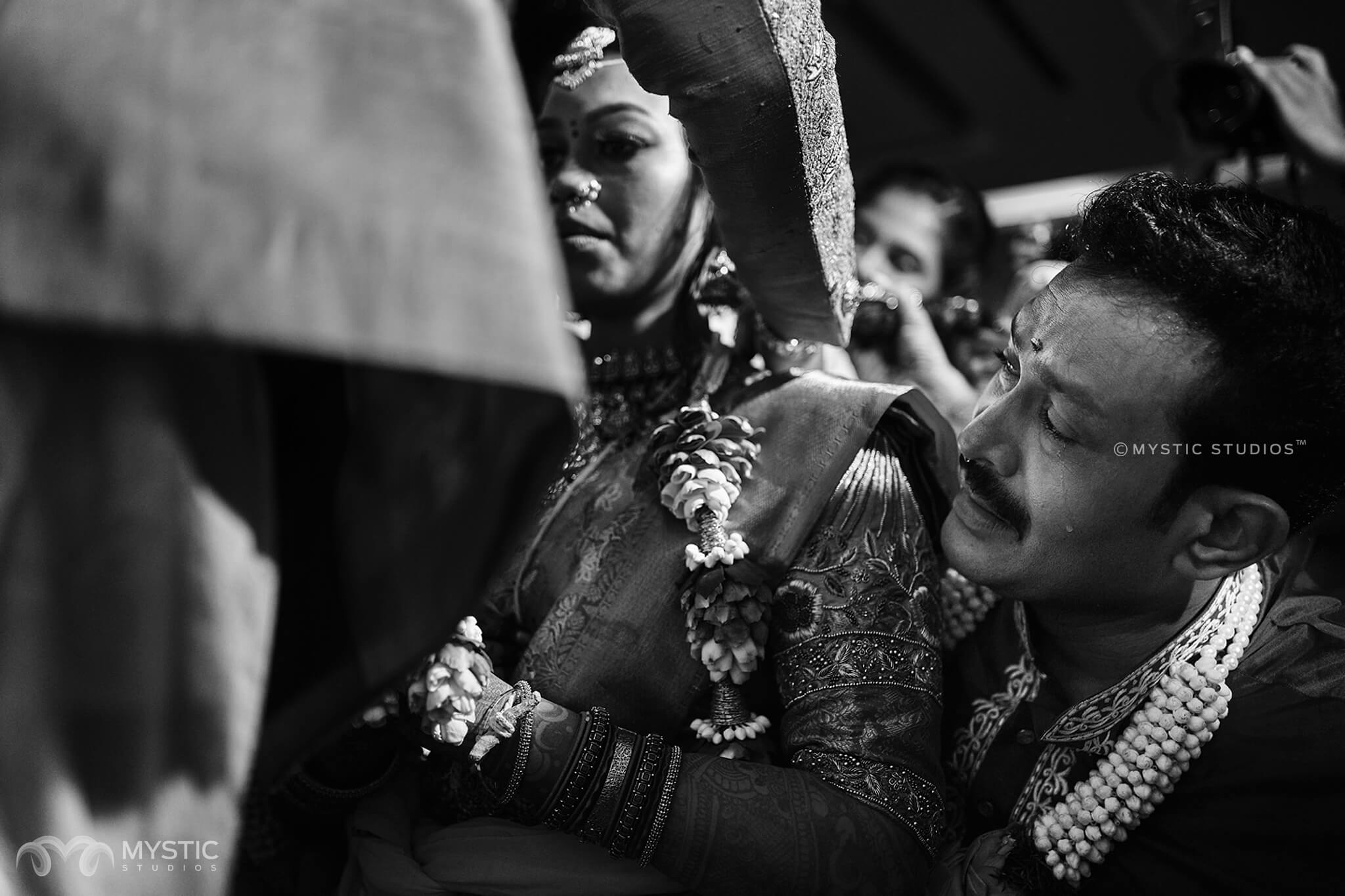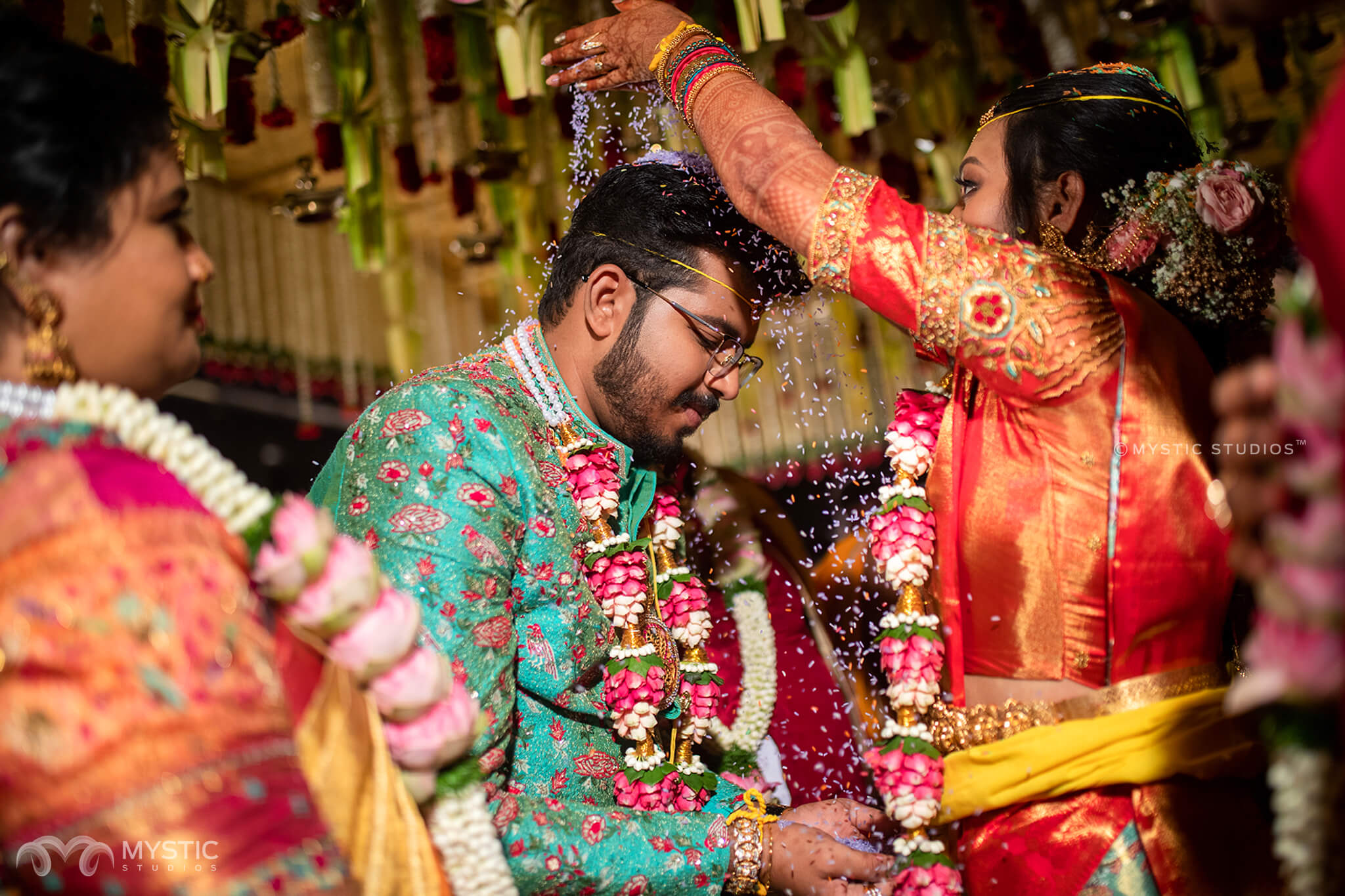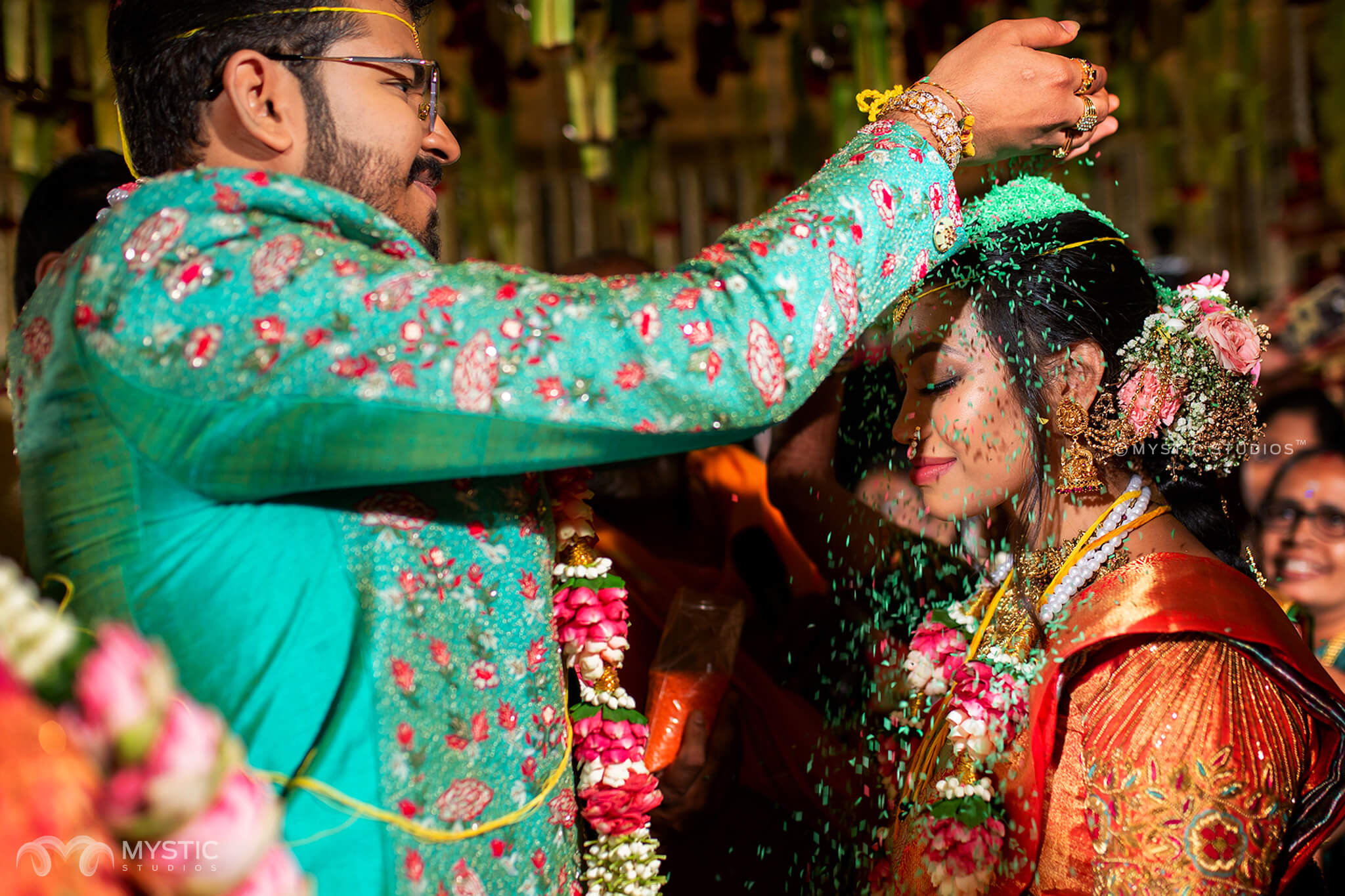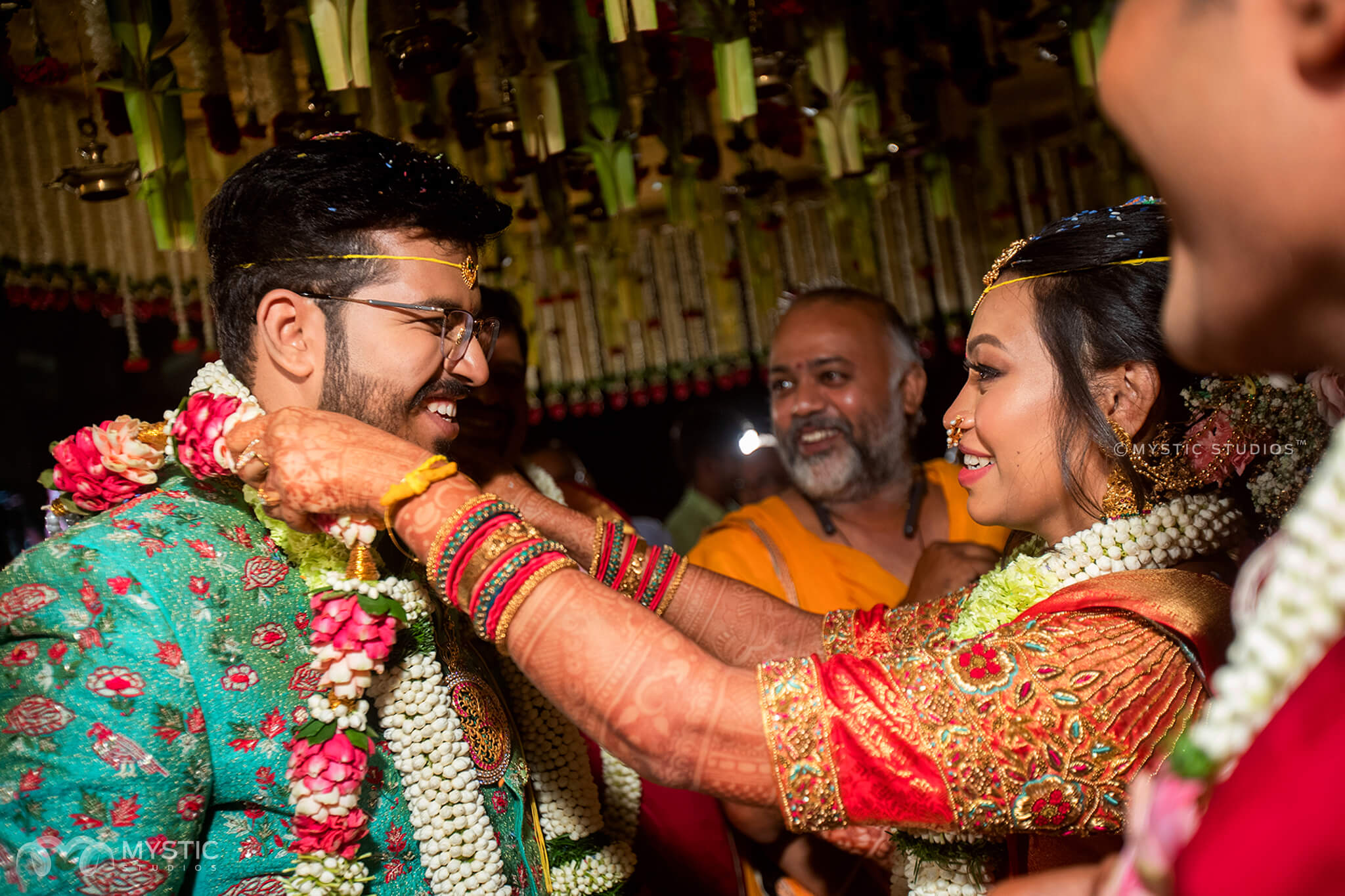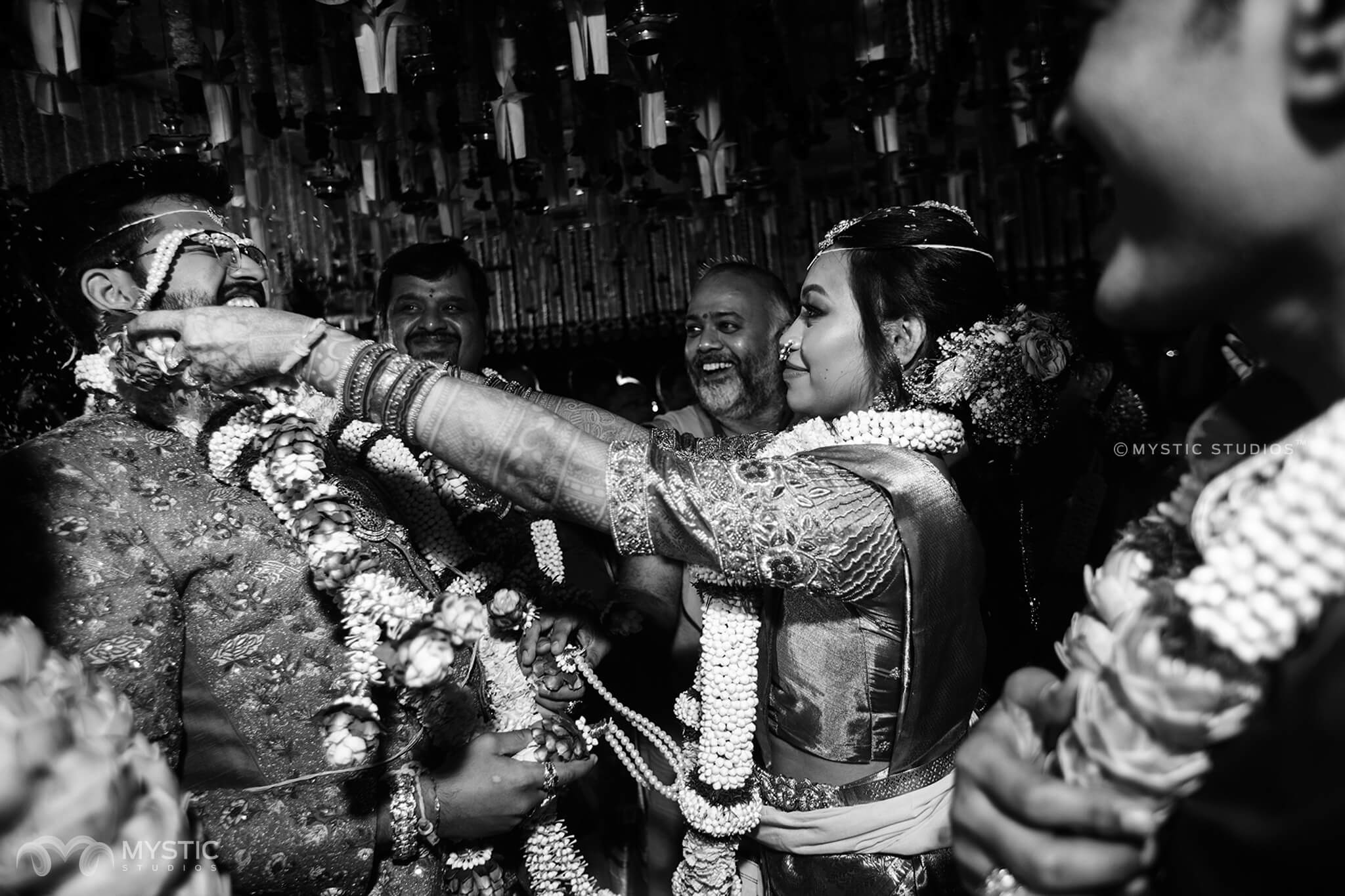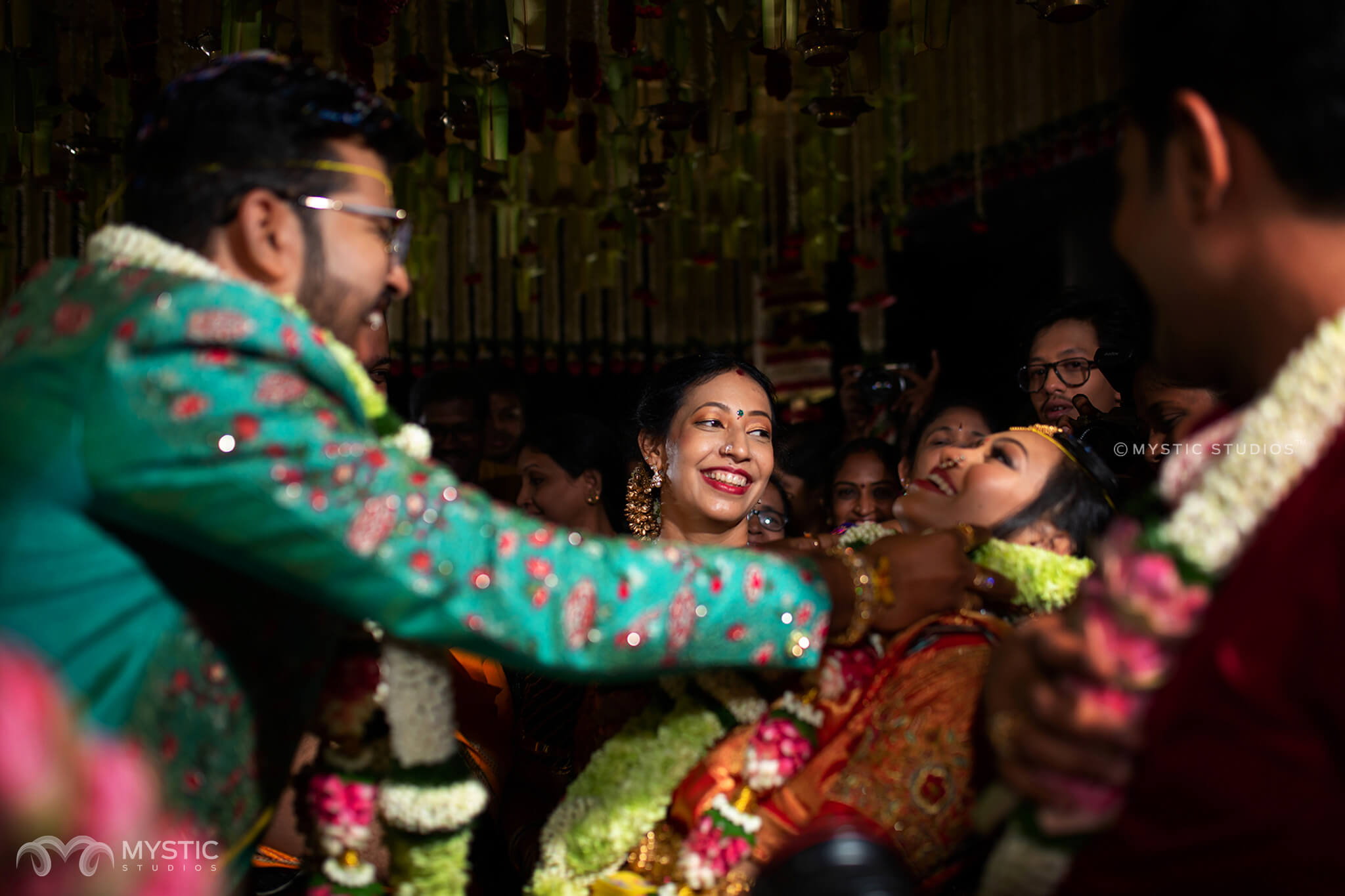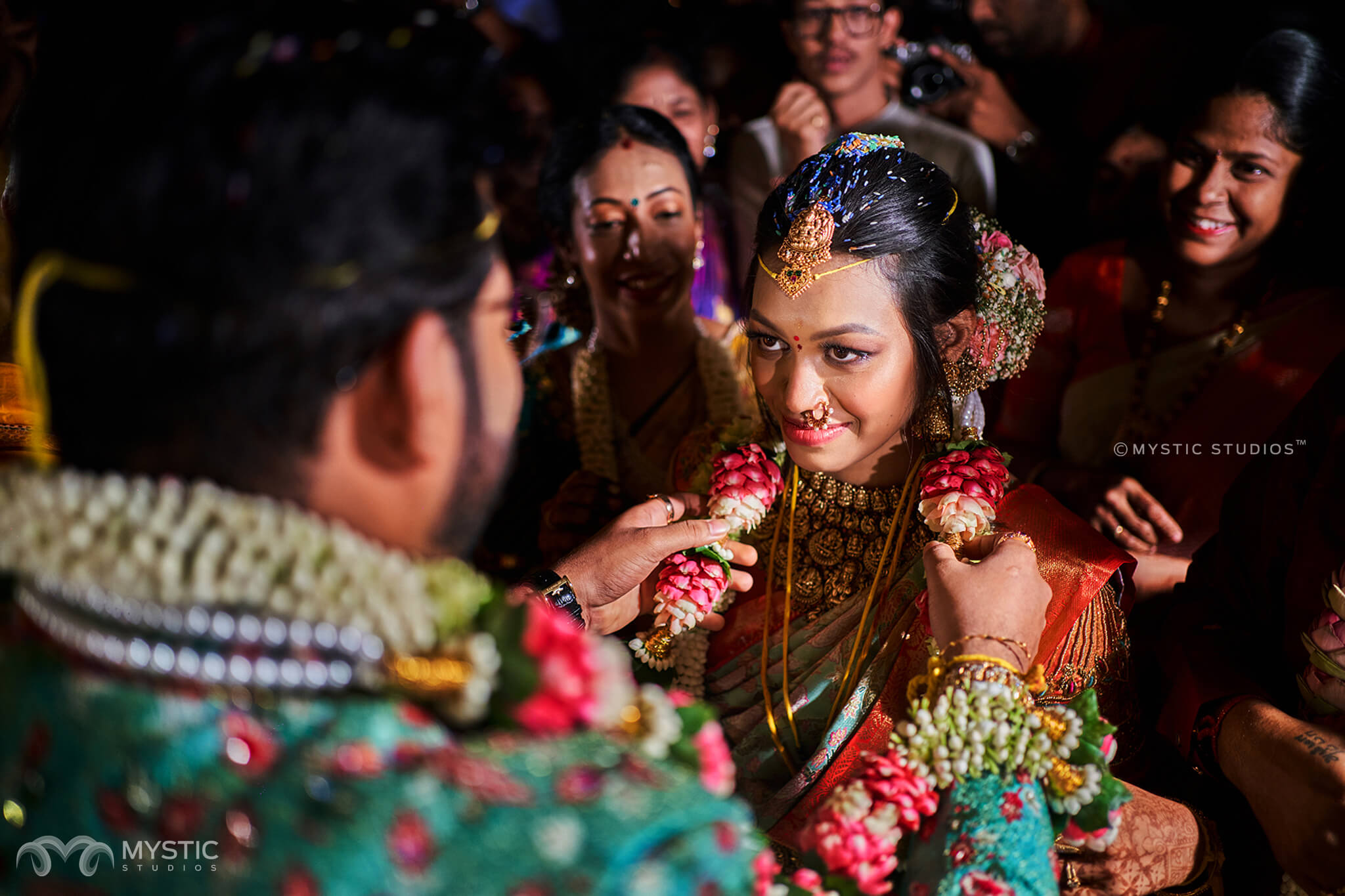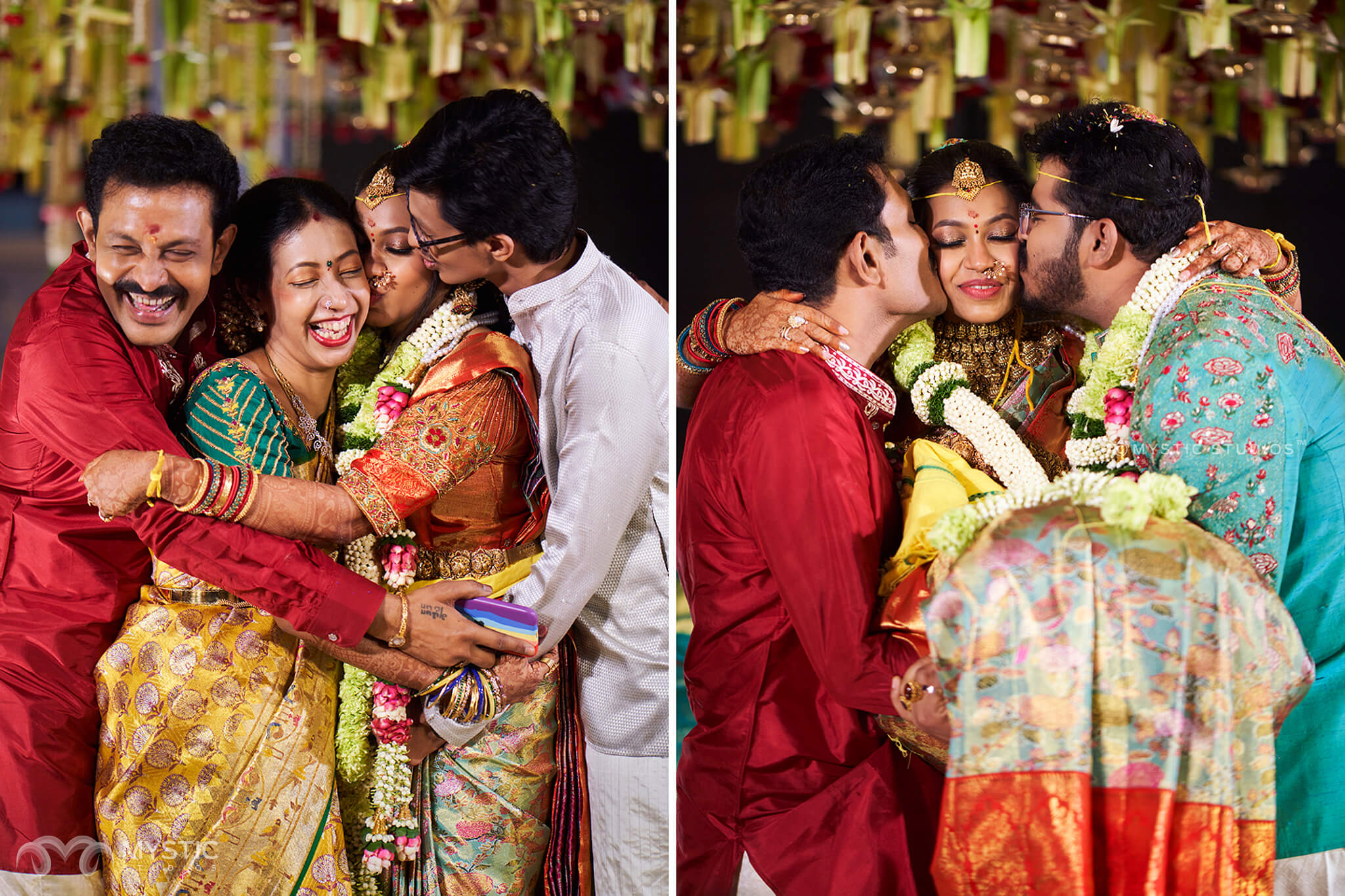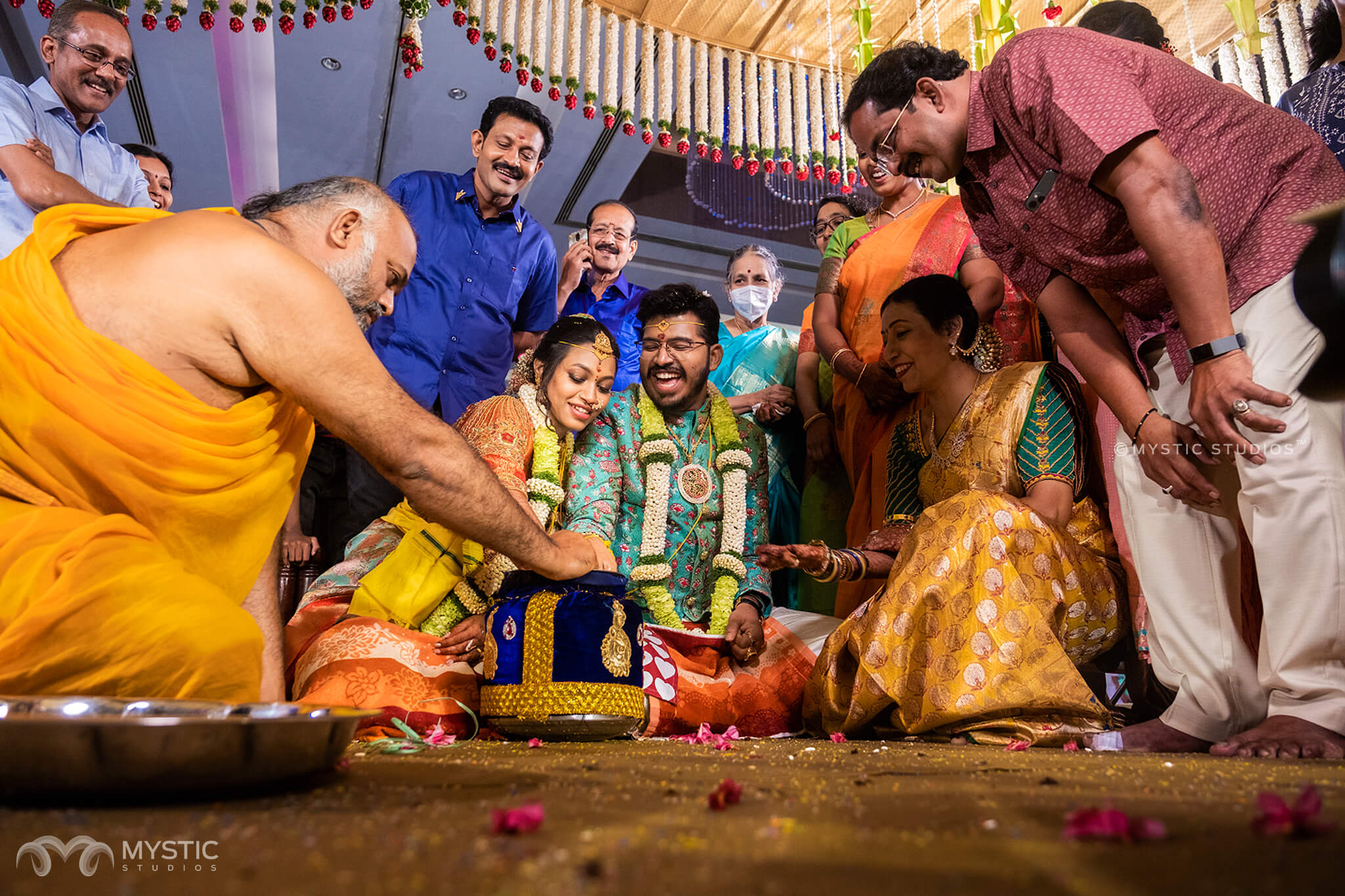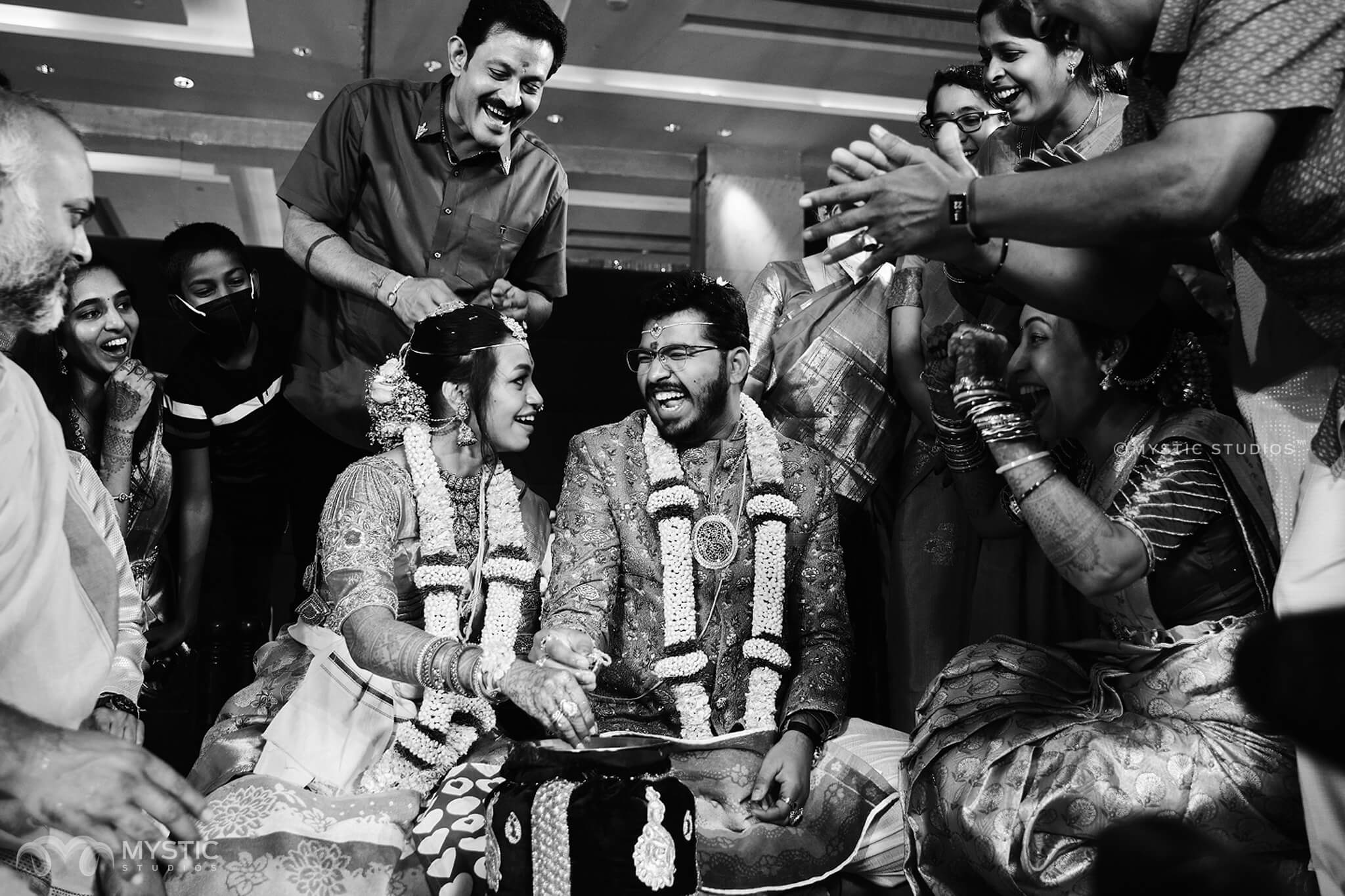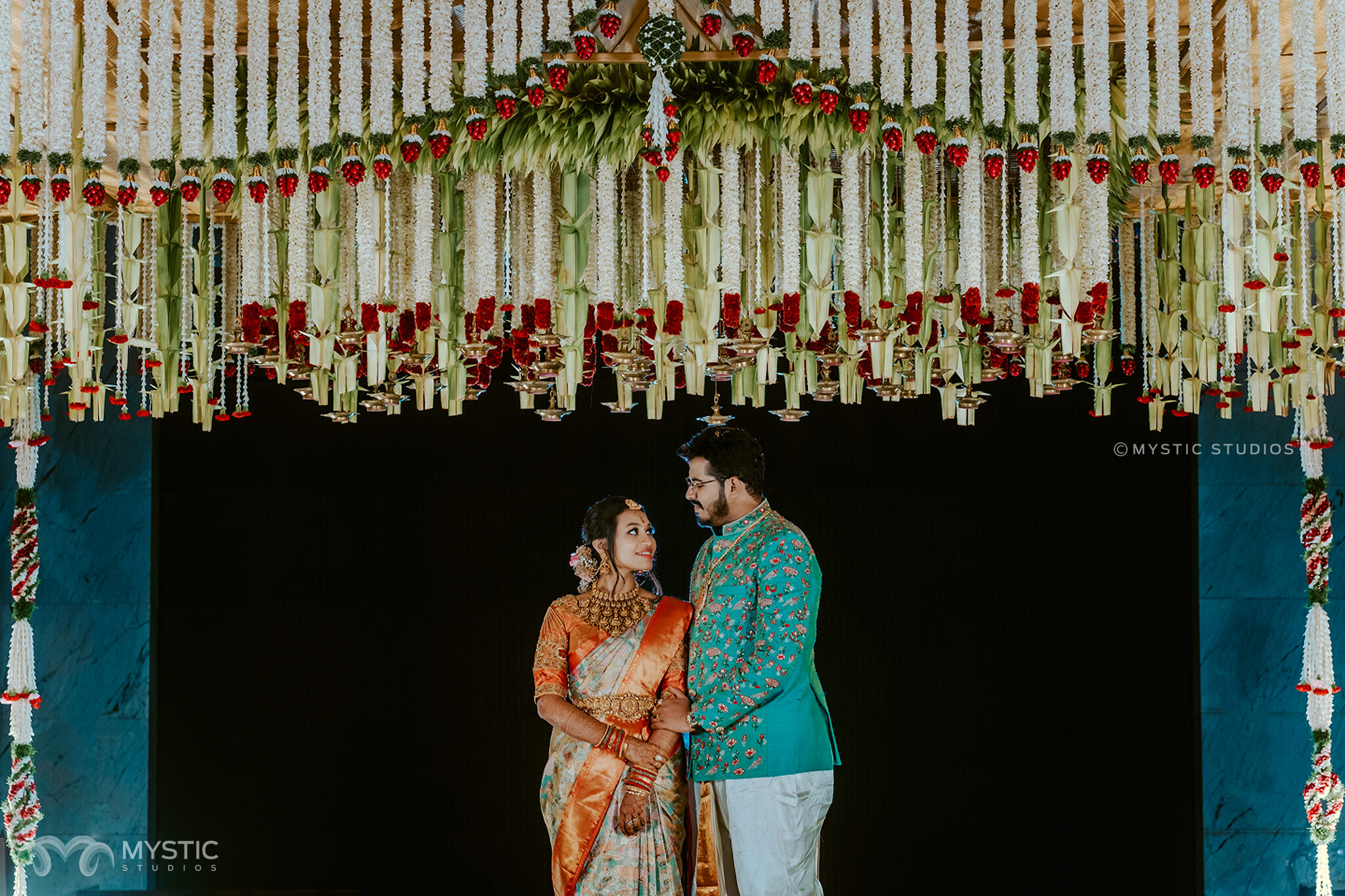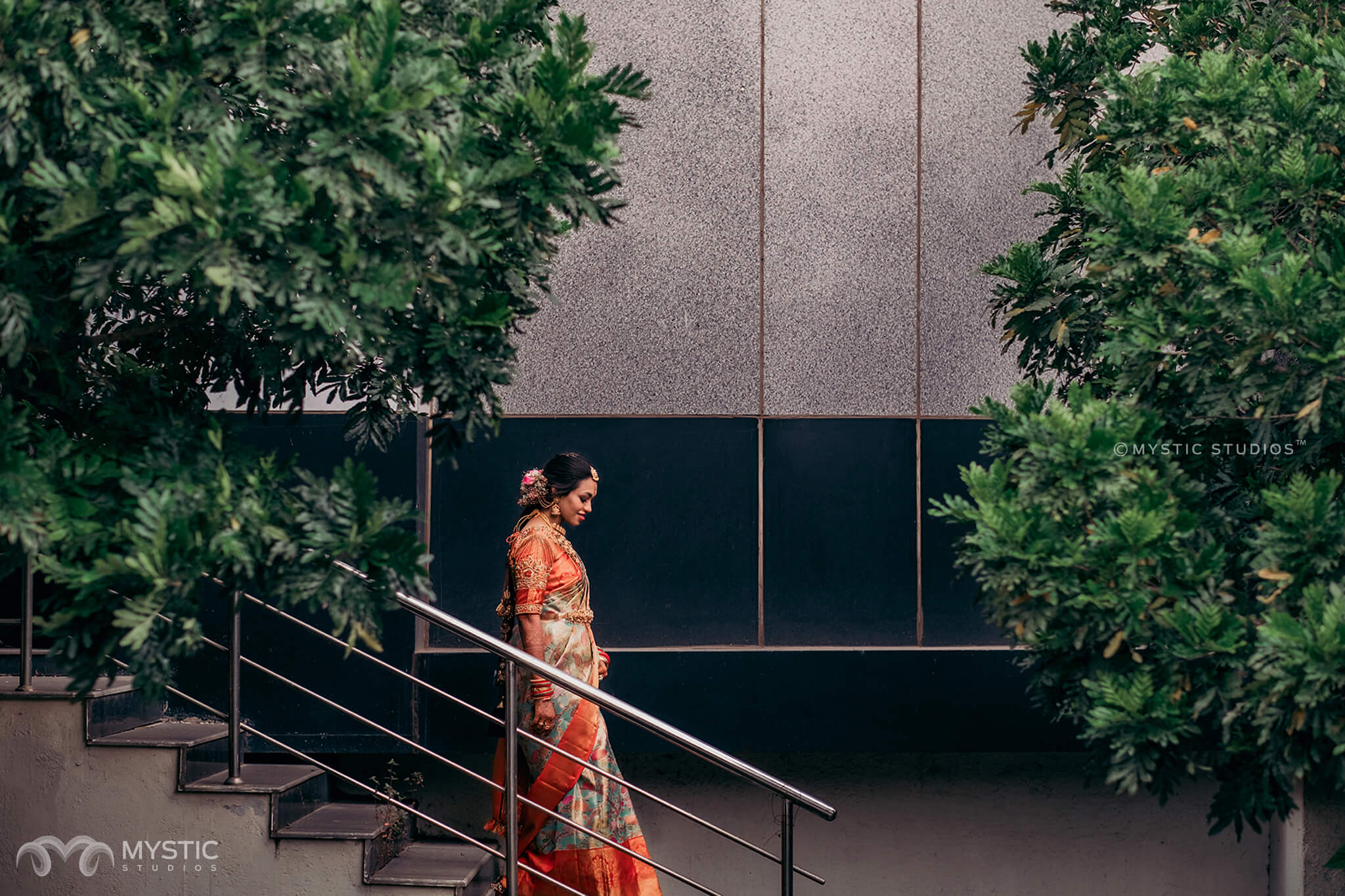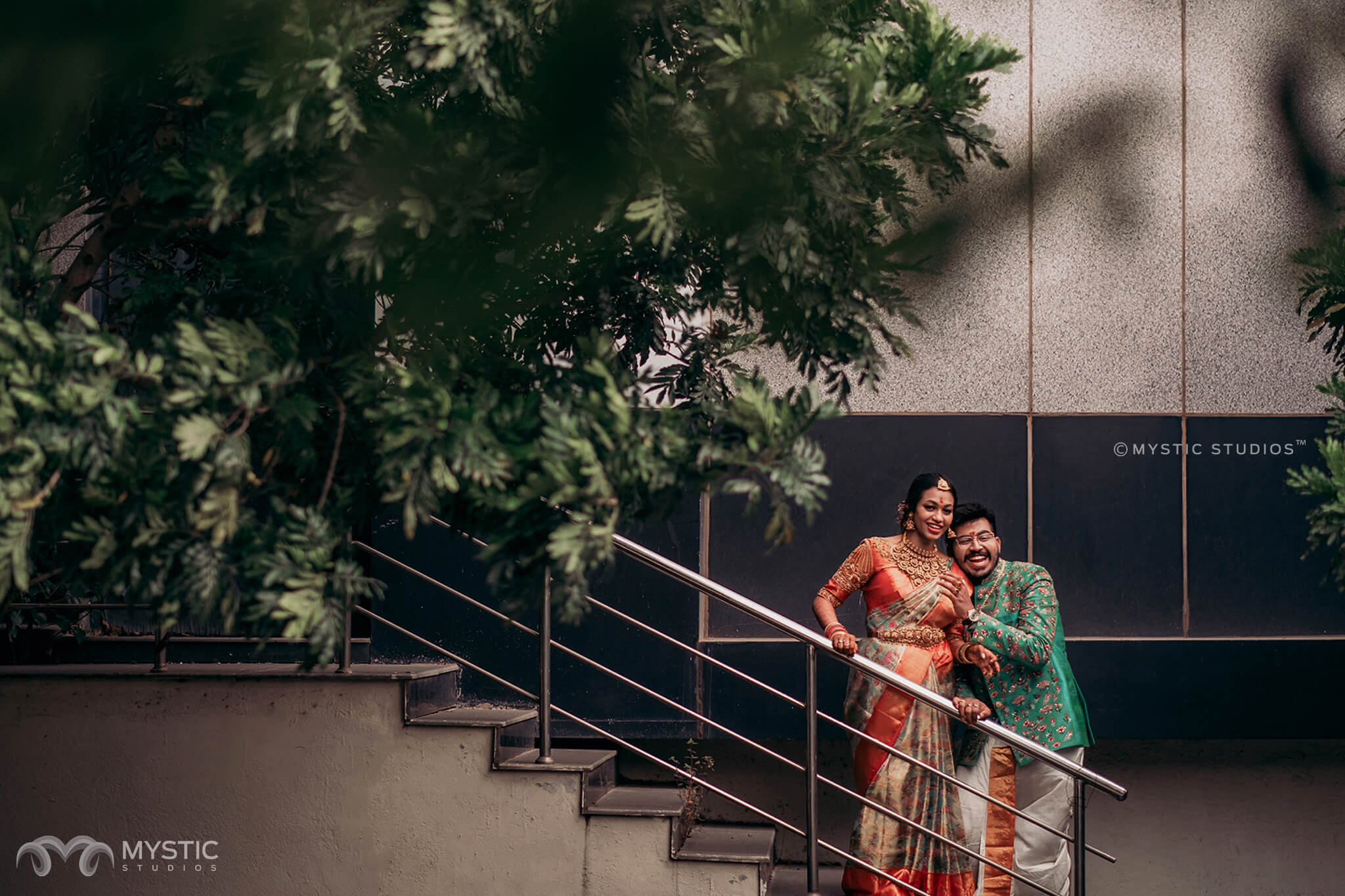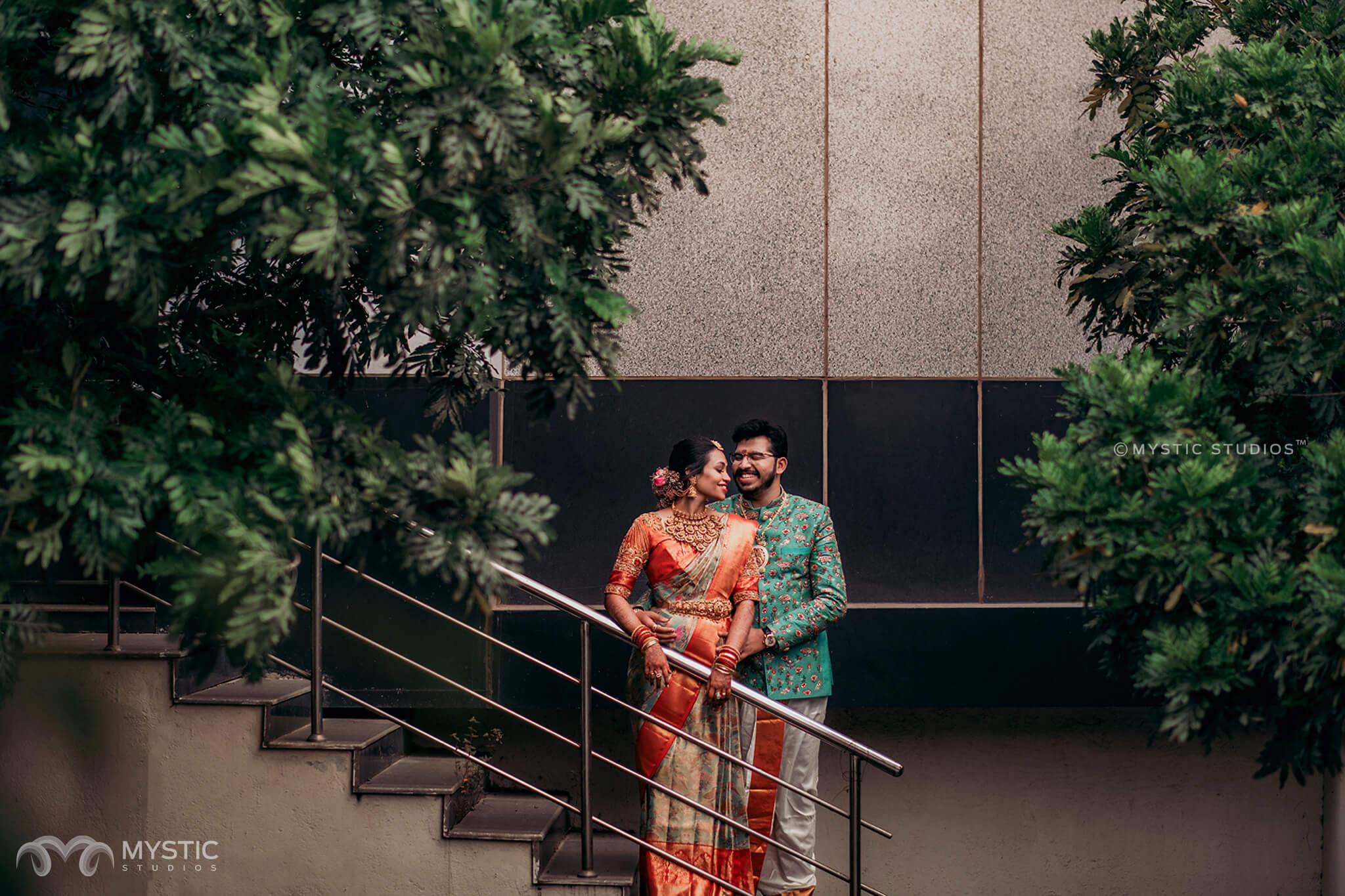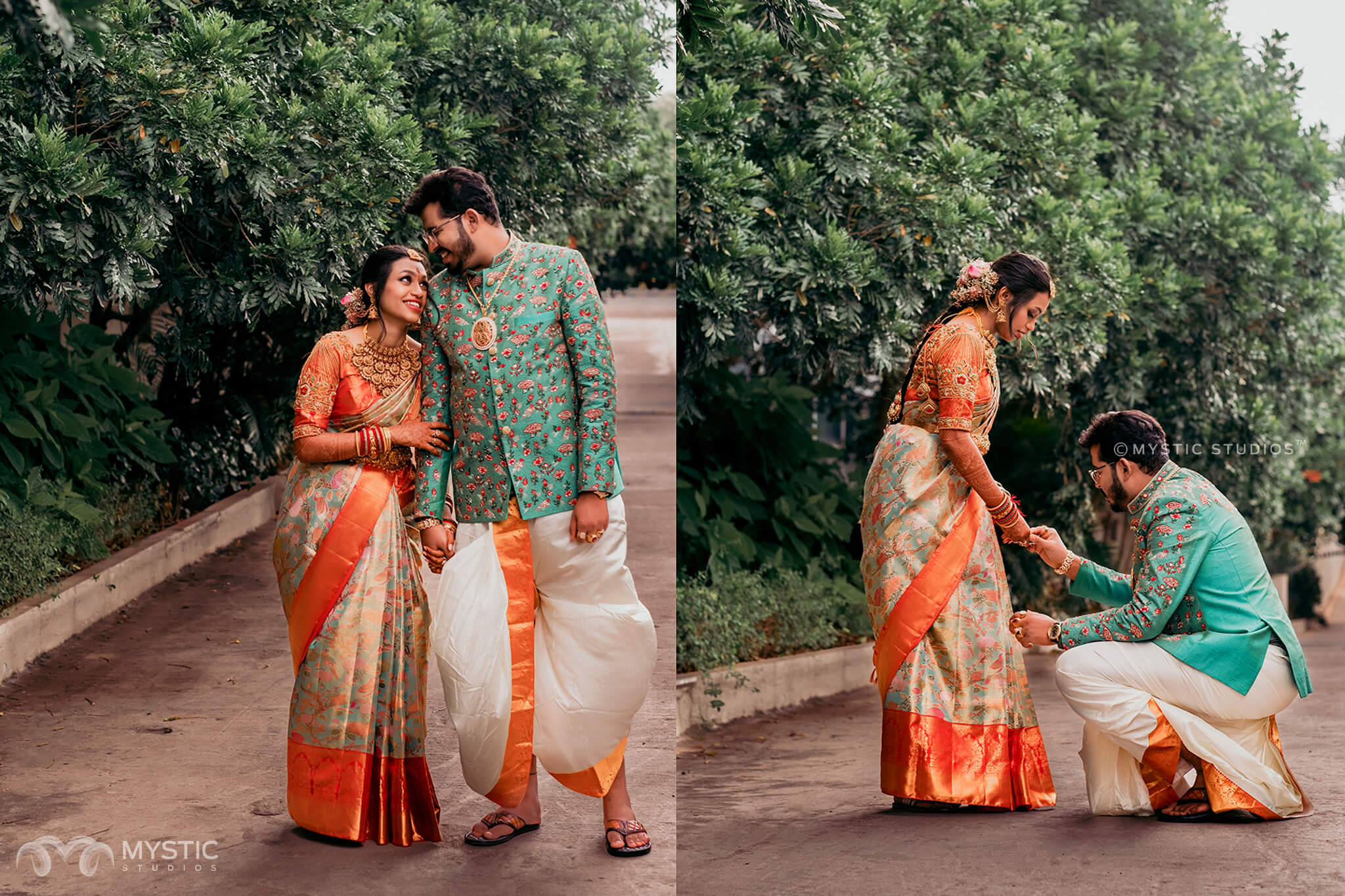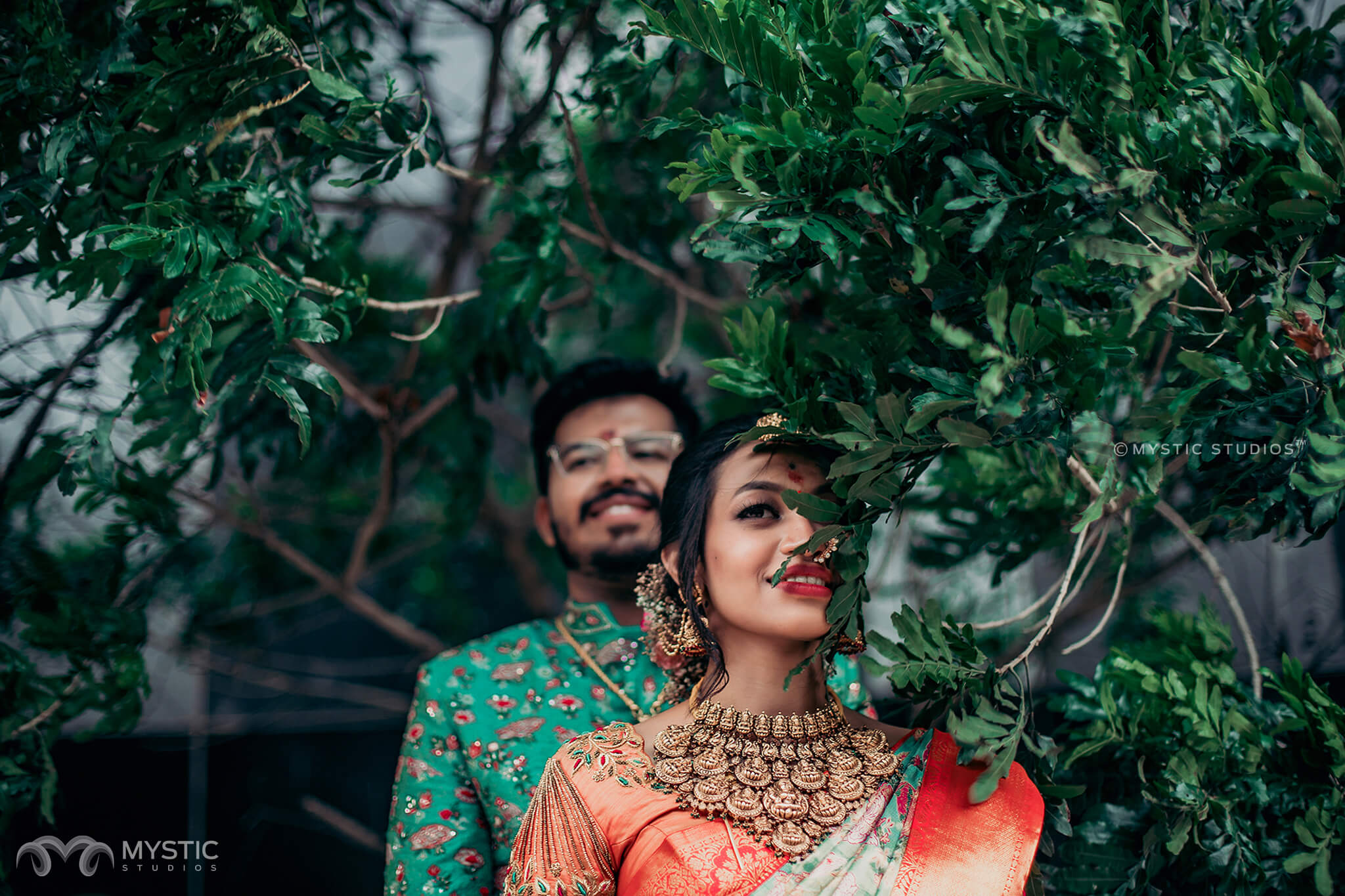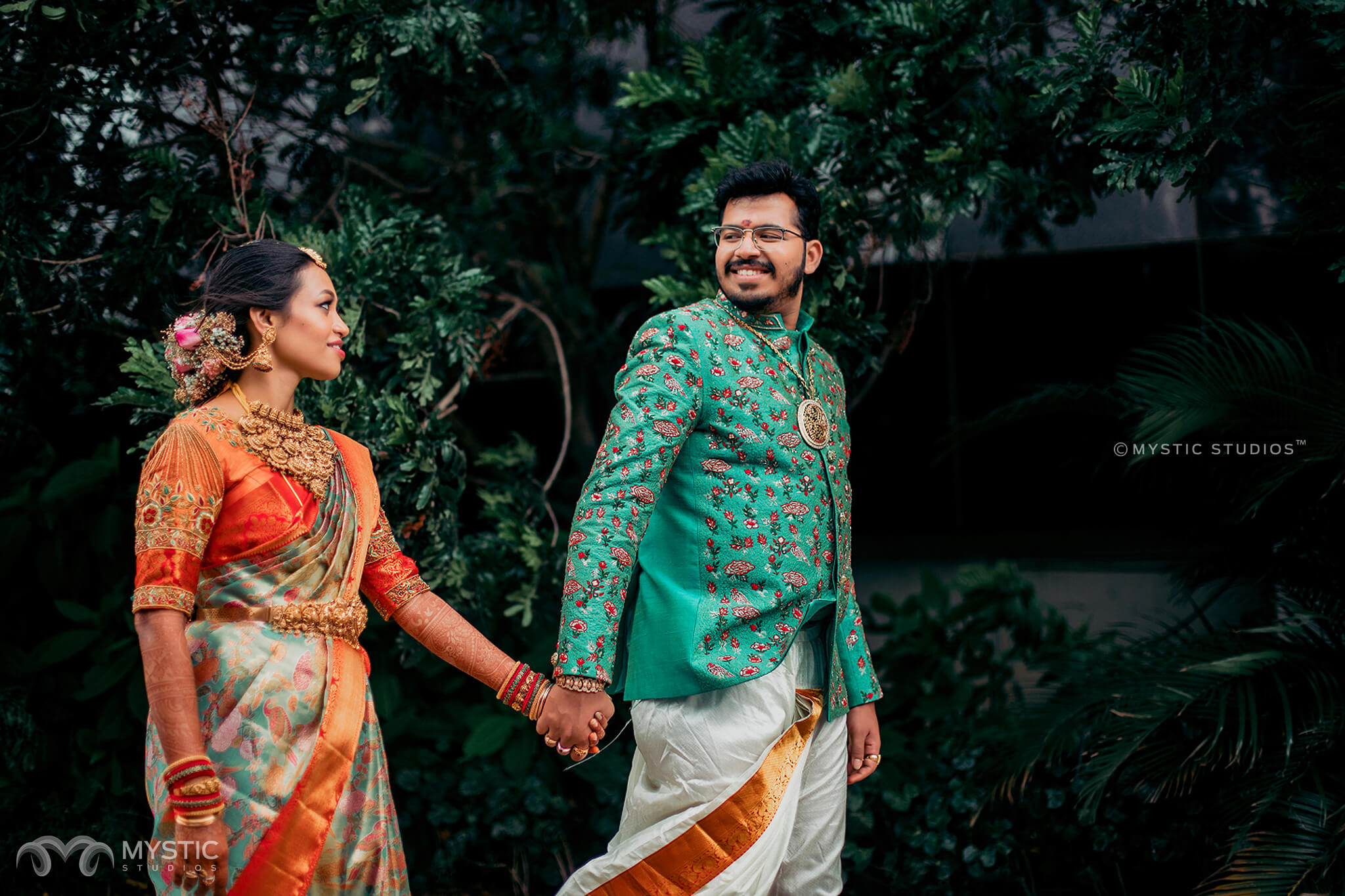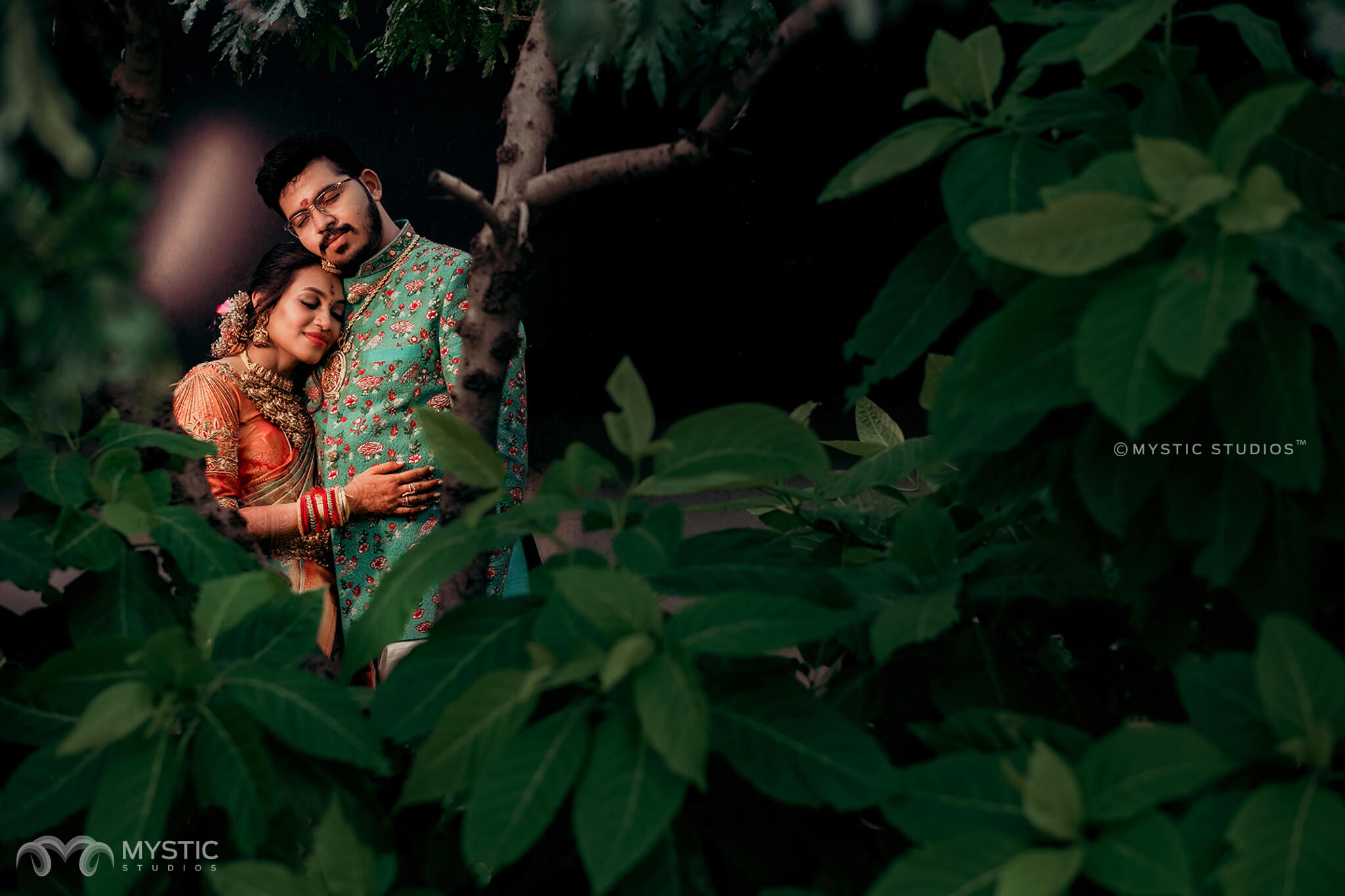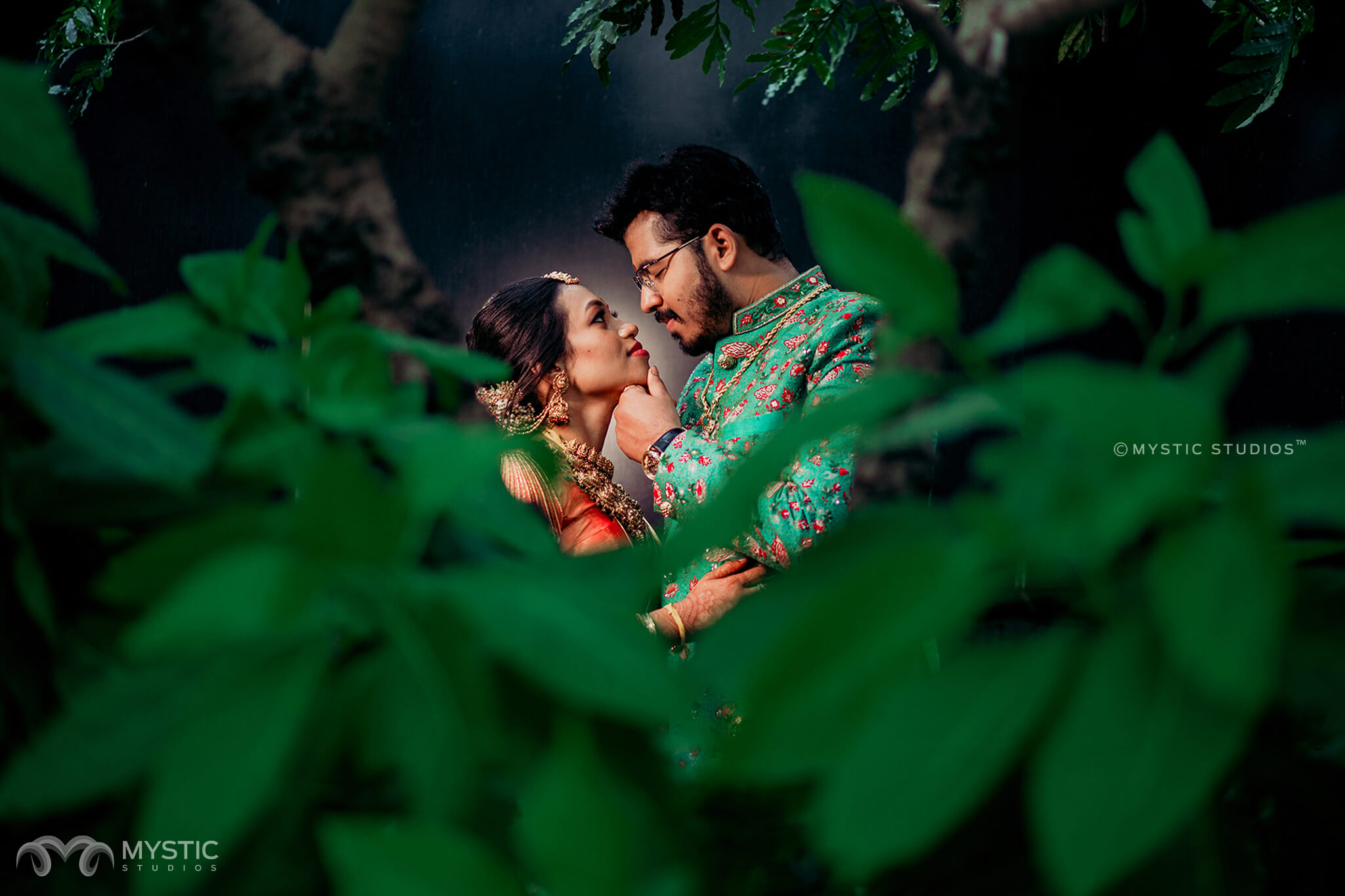 Having shot 750+ weddings all over India and few in Singapore,Dubai,US and London, Mystic Studios is one the artistic wedding photography company in Chennai and Coimbatore.If you enjoyed this post, we would be very grateful if you'd help it spread to a friend. Sharing is caring. Spread Love. And don't forget to check our other works by clicking here.