A Funtastic Home Wedding
Home wedding in Aravakurichi
A wedding is not just a union of two hearts but two families as well. To see a family bloom, grow and latch into another effortlessly, is such a sight to watch. Karthik & Swetha being an ardent follower of our work approached as soon her wedding got fixed. This Tamil wedding that took place in Bride's place near Karur was a tasteful unison of two families. We mean tasteful not just about the location but about the families that tended to this graceful wedding as well. Sheer, fun and energetic. Three words that best match the vibe of this wedding must be these. Every frame took a stroll down perfection and we at Mystic Studios can't agree more. Swetha's brother and her cousins made the Sangeet night and Patni seer rituals more colourful and vibrant.
As emotions rolled down the bride's eyes while the groom kept himself composed, the wedding brigade had the time of their lives, living in the moment. As like most of the wedding, even in the untimed rituals and hectic schedules, the couple managed to spare few minutes for the couple shots wherever it was possible. Colour schemes played a pivotal role in this beautiful Tamil wedding and that sure did come out in every frame we attempted and strived to perfect! The whole family and cousins made sure we are comfortable while in the process of making memories. Weddings like these, make our jobs engaging and pushes us to give back more.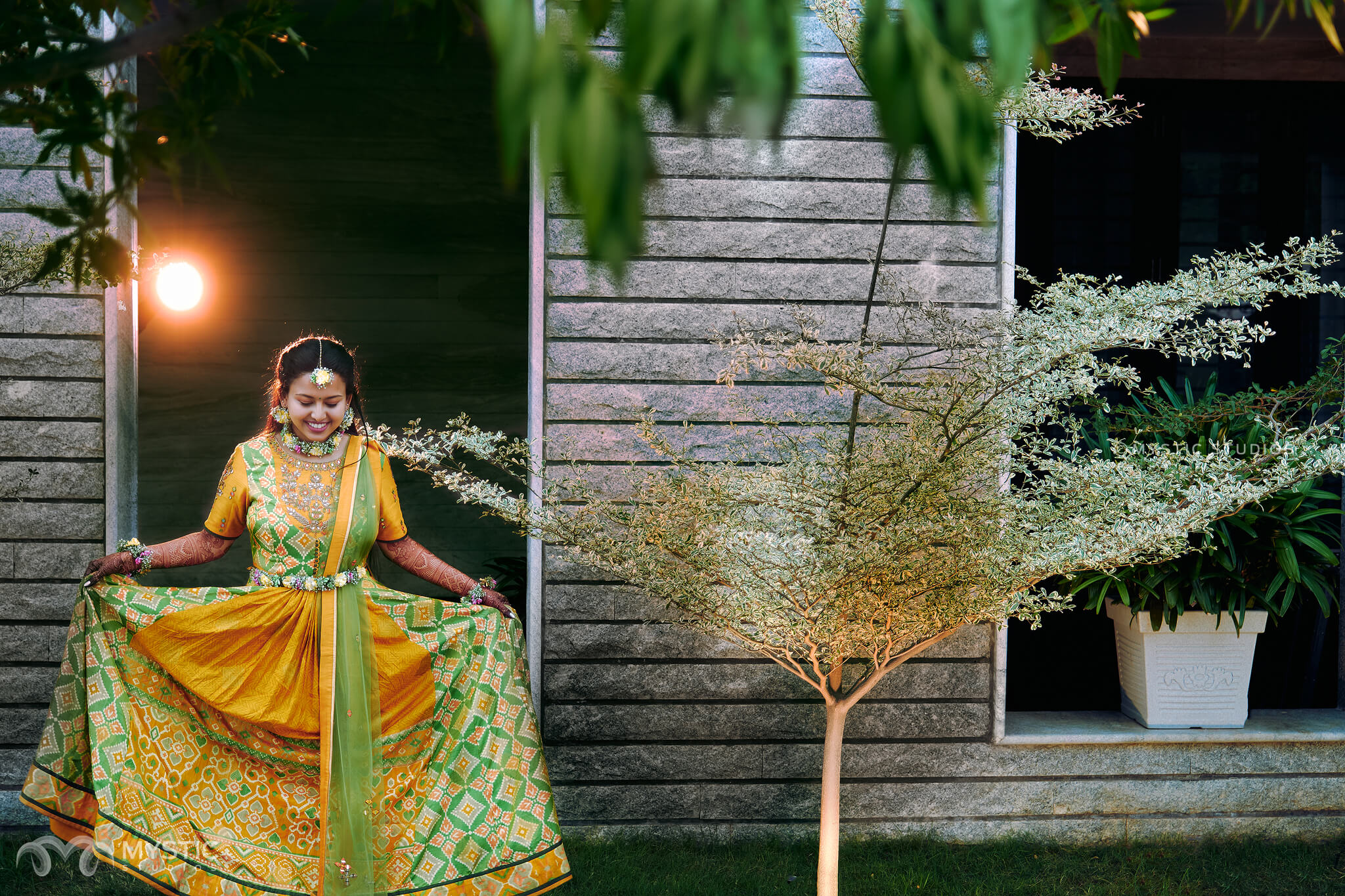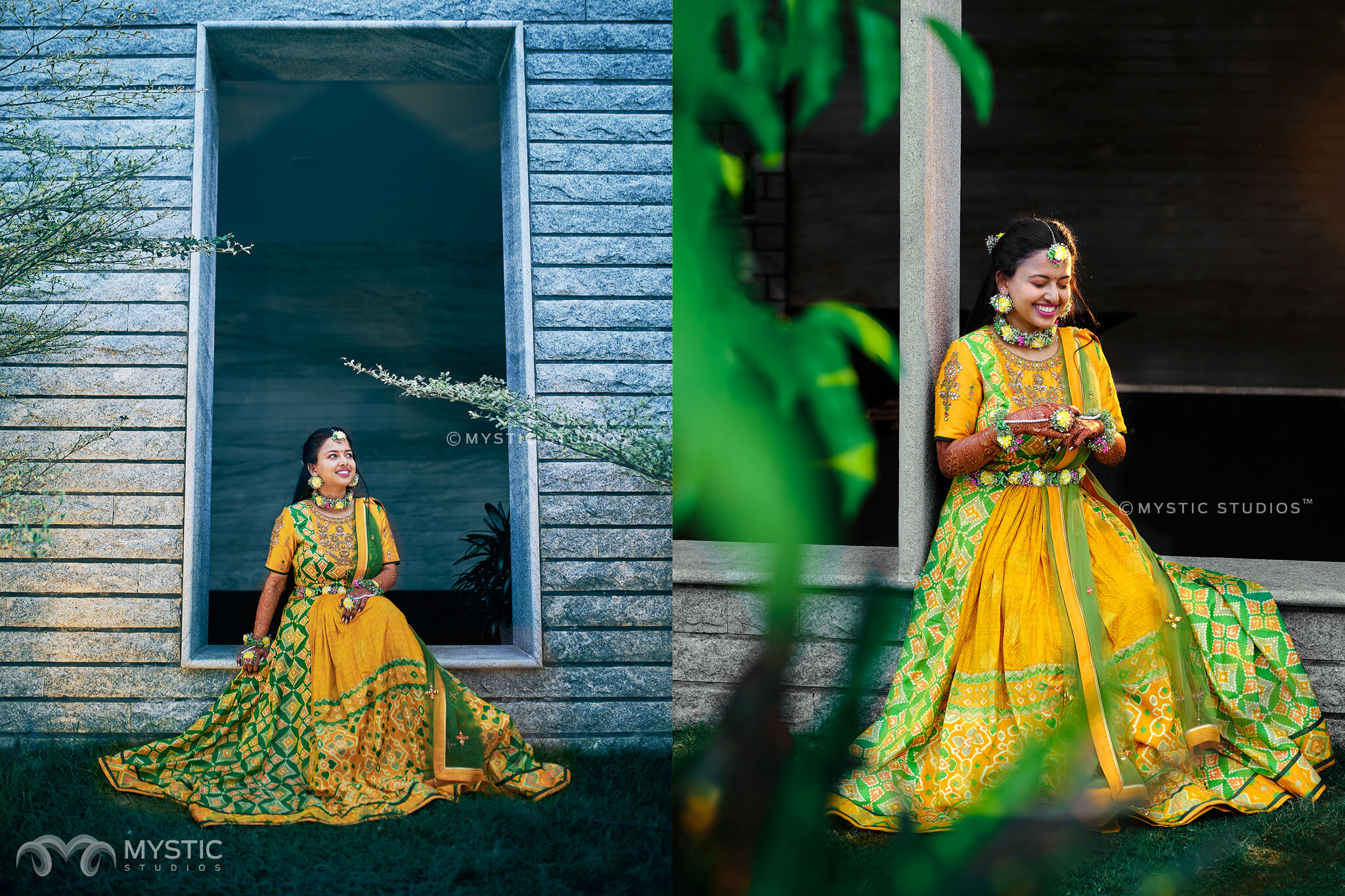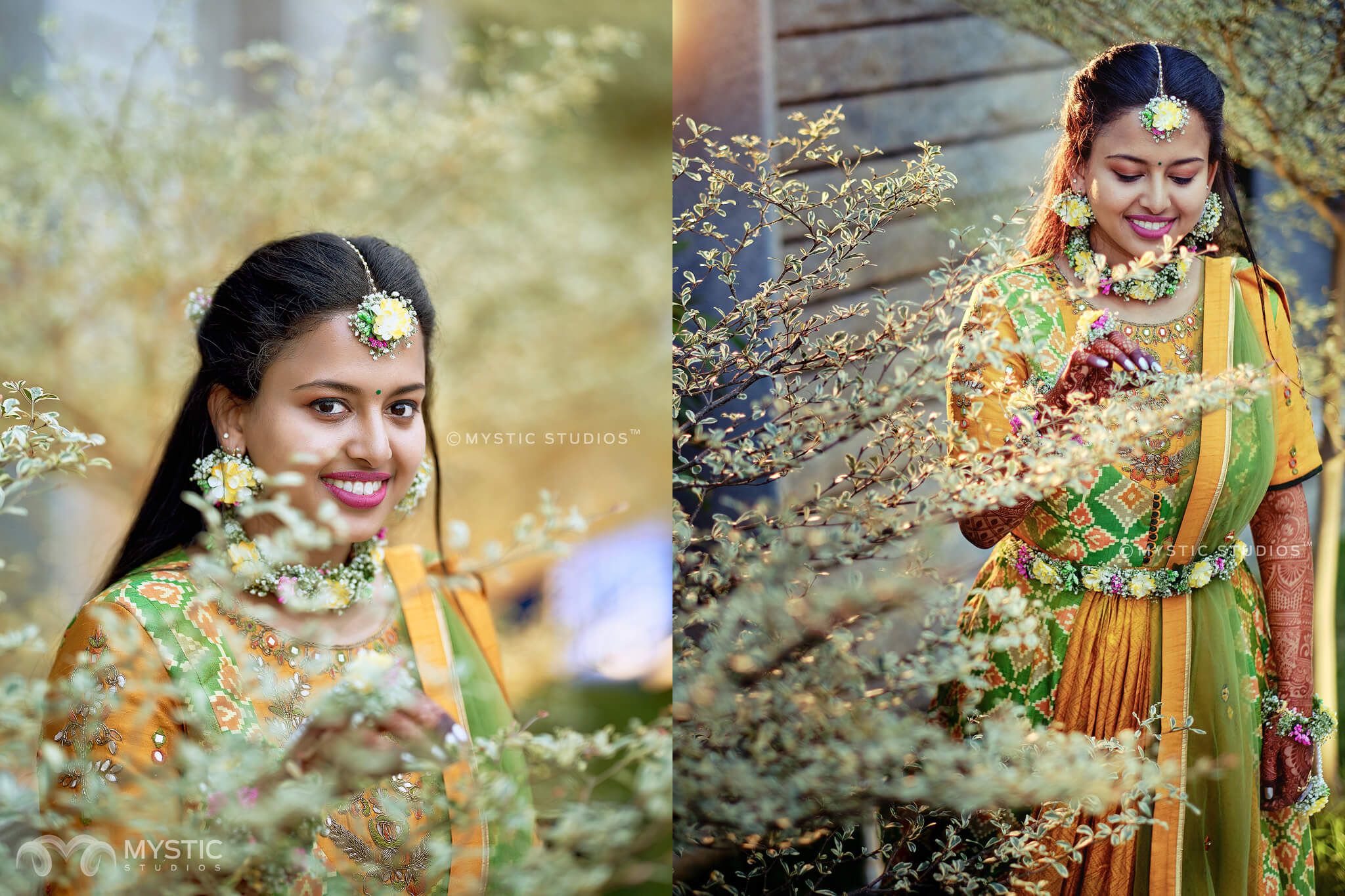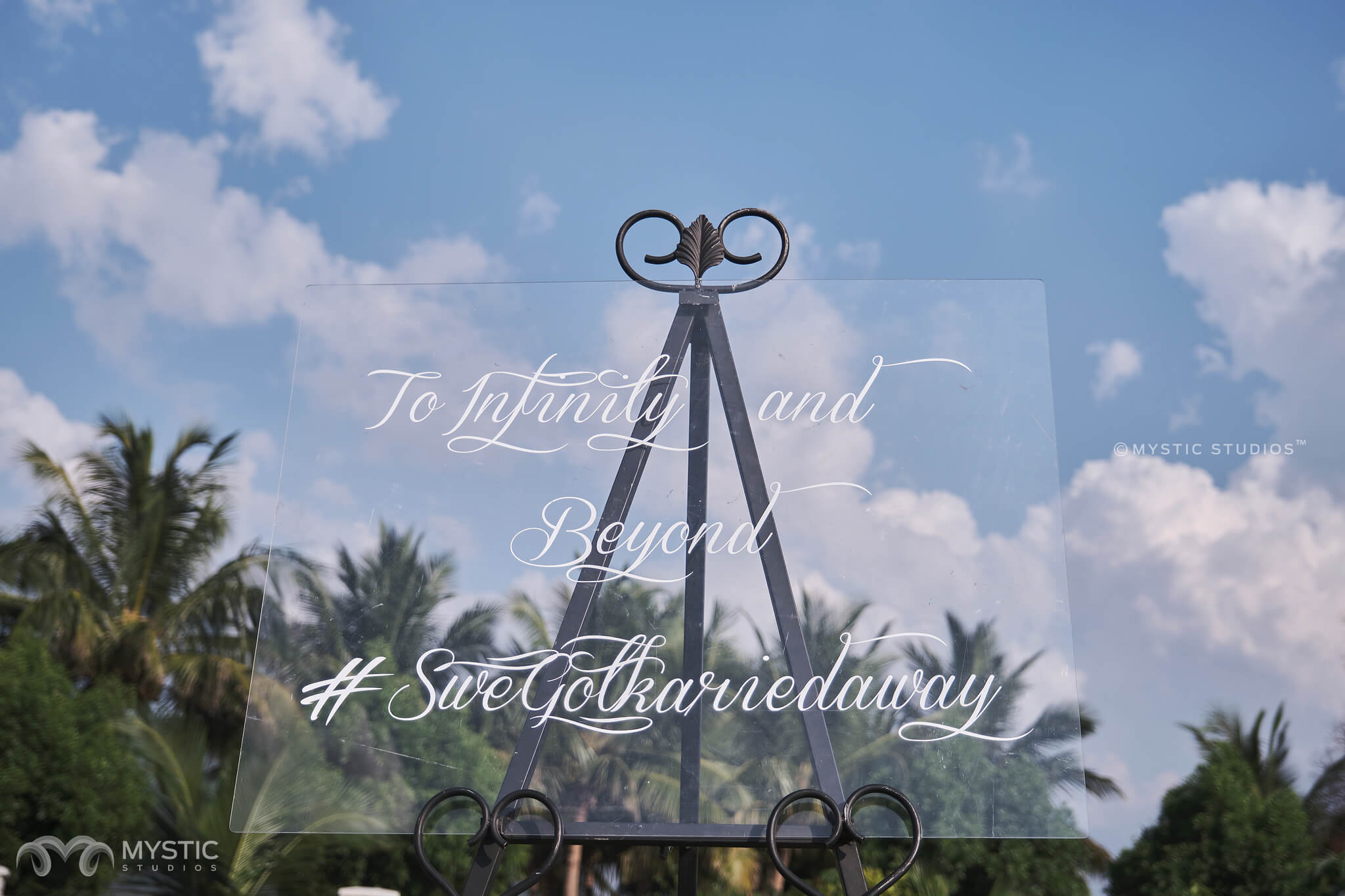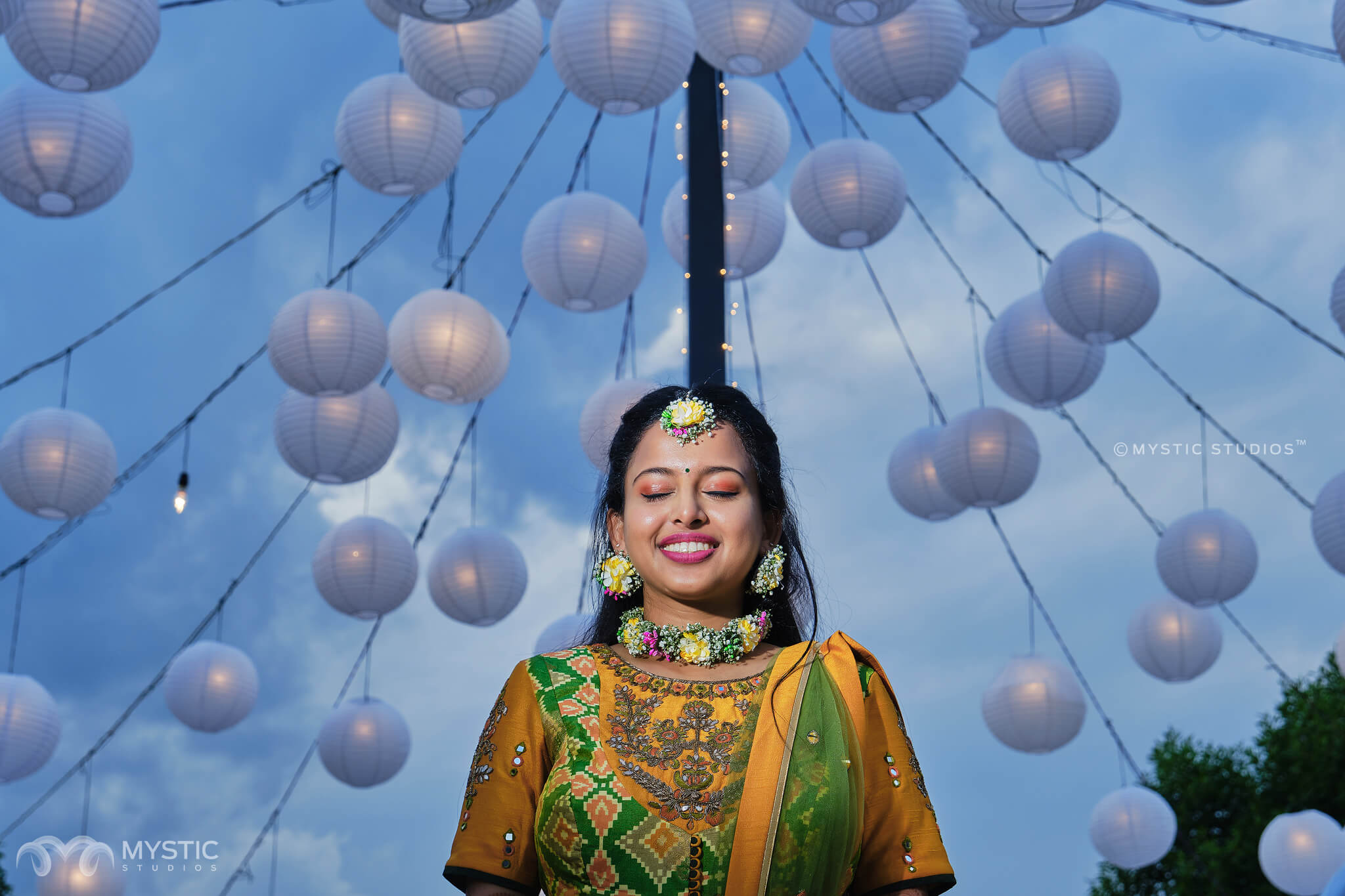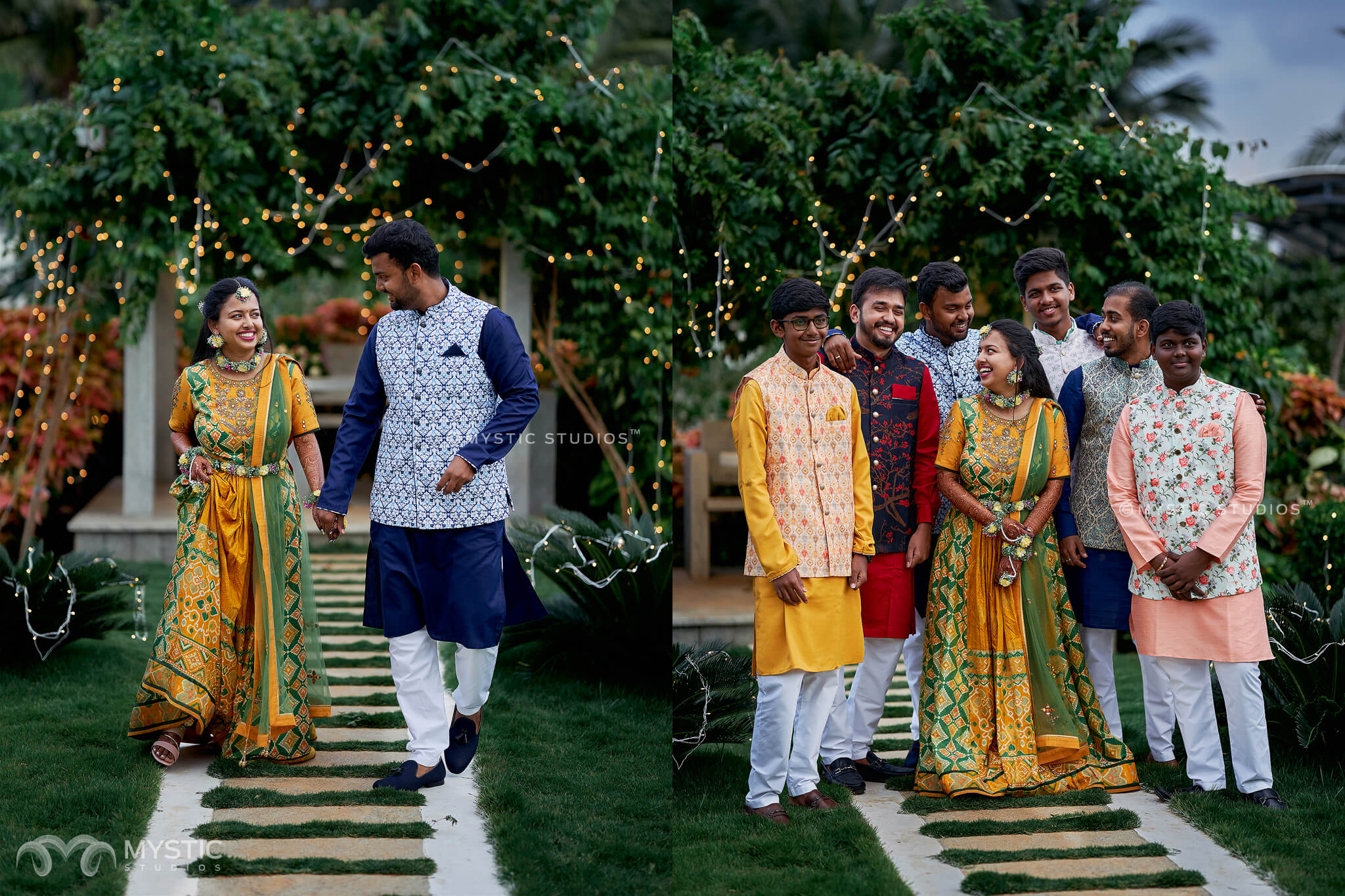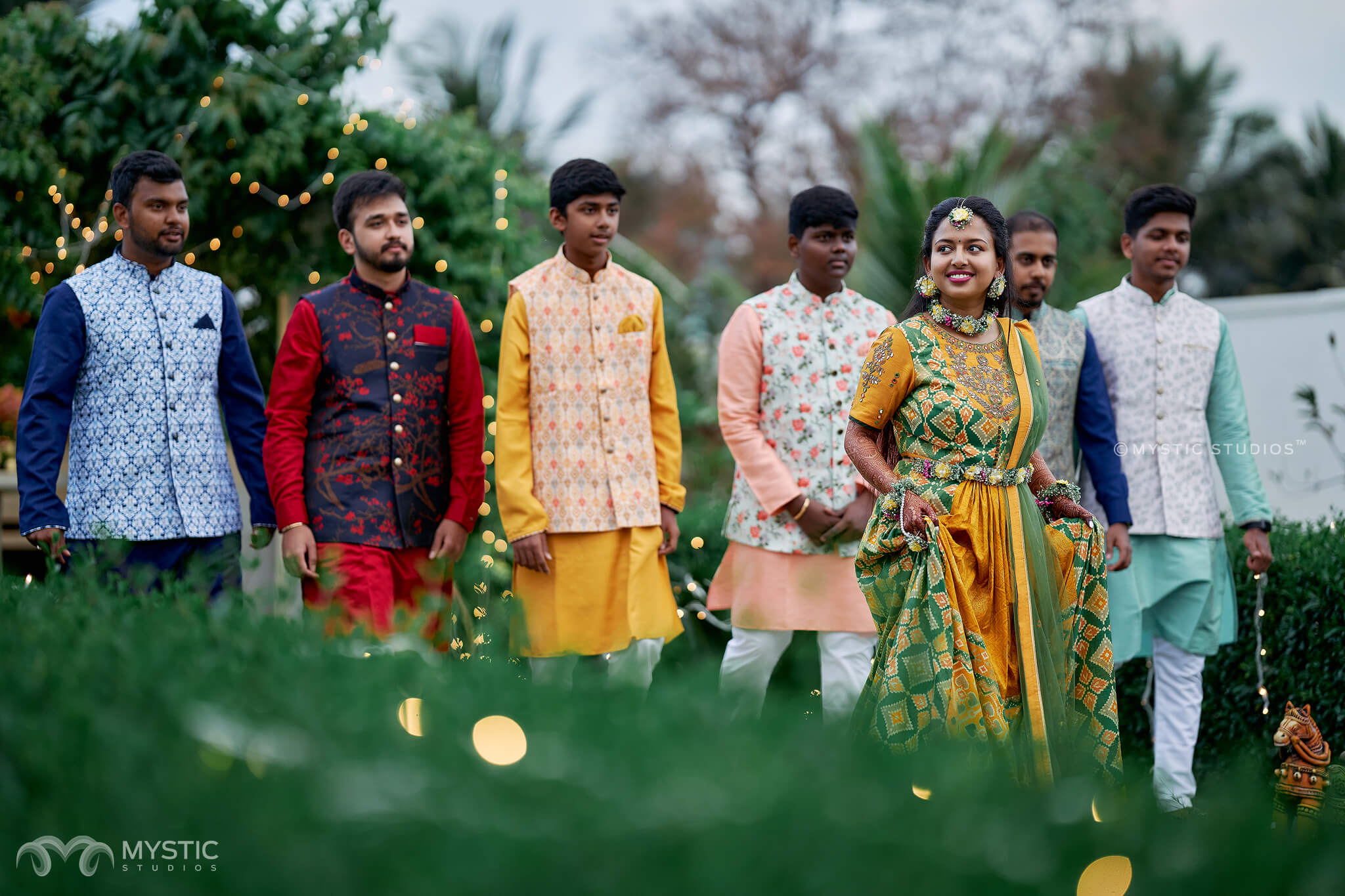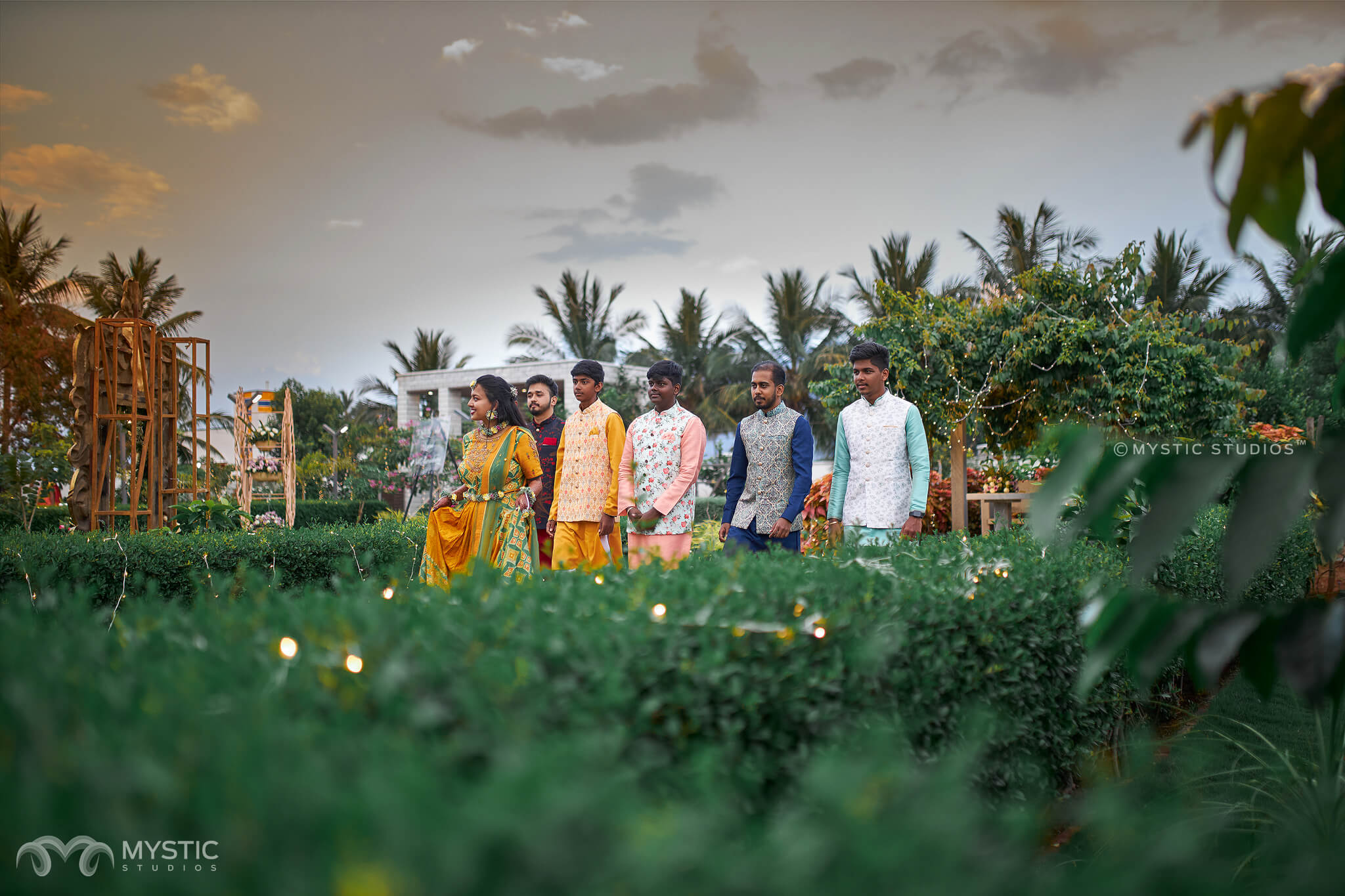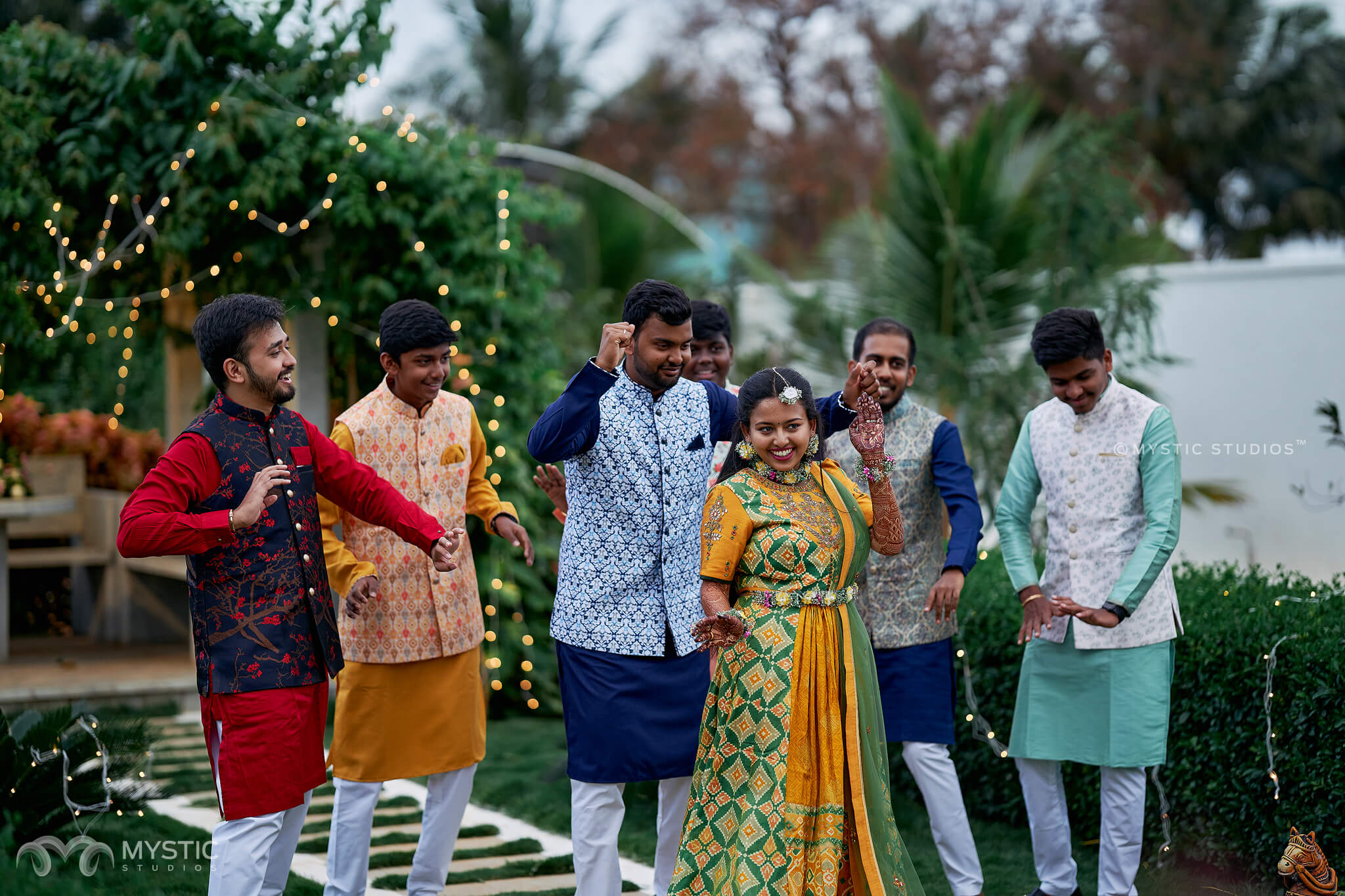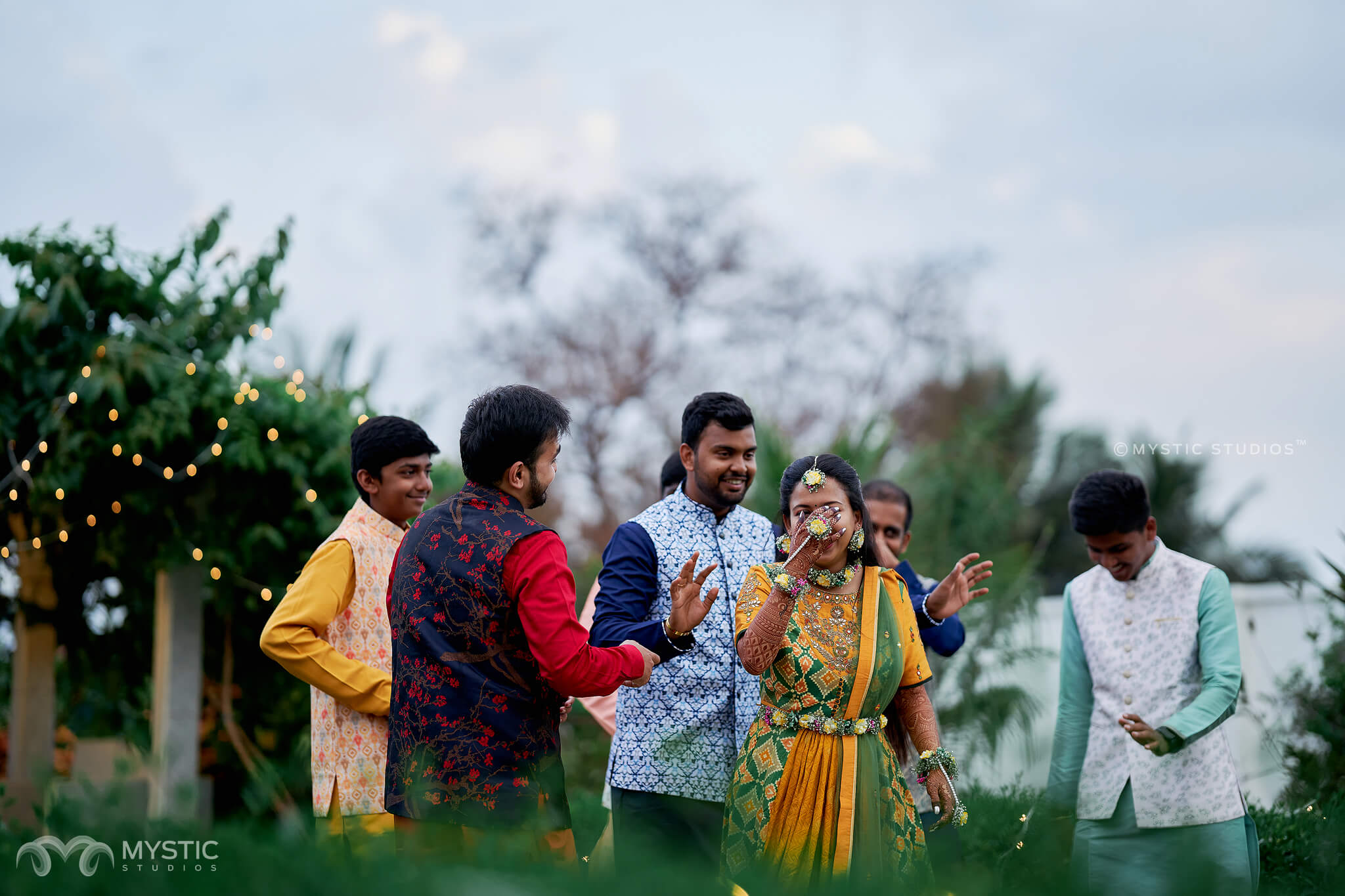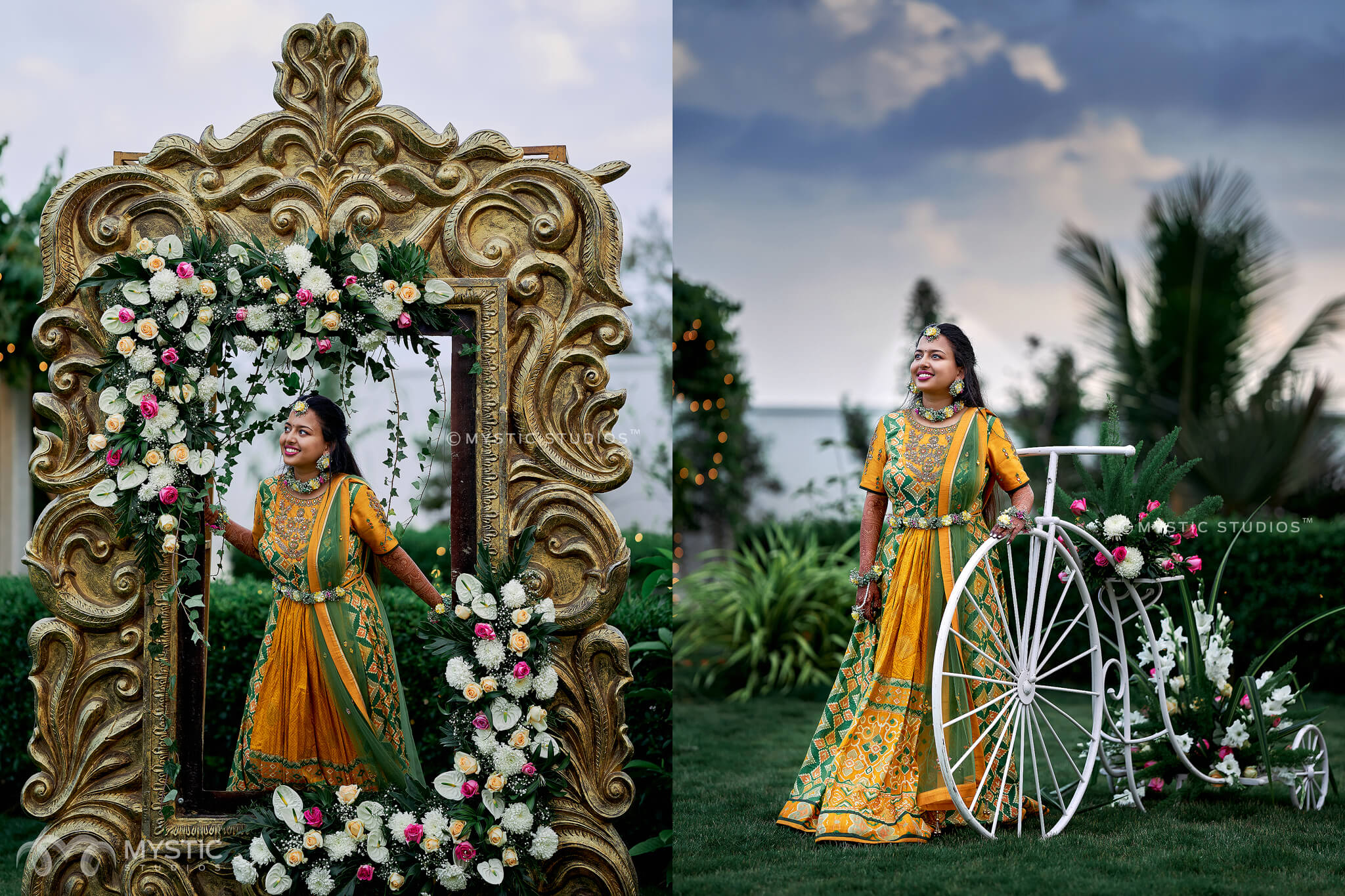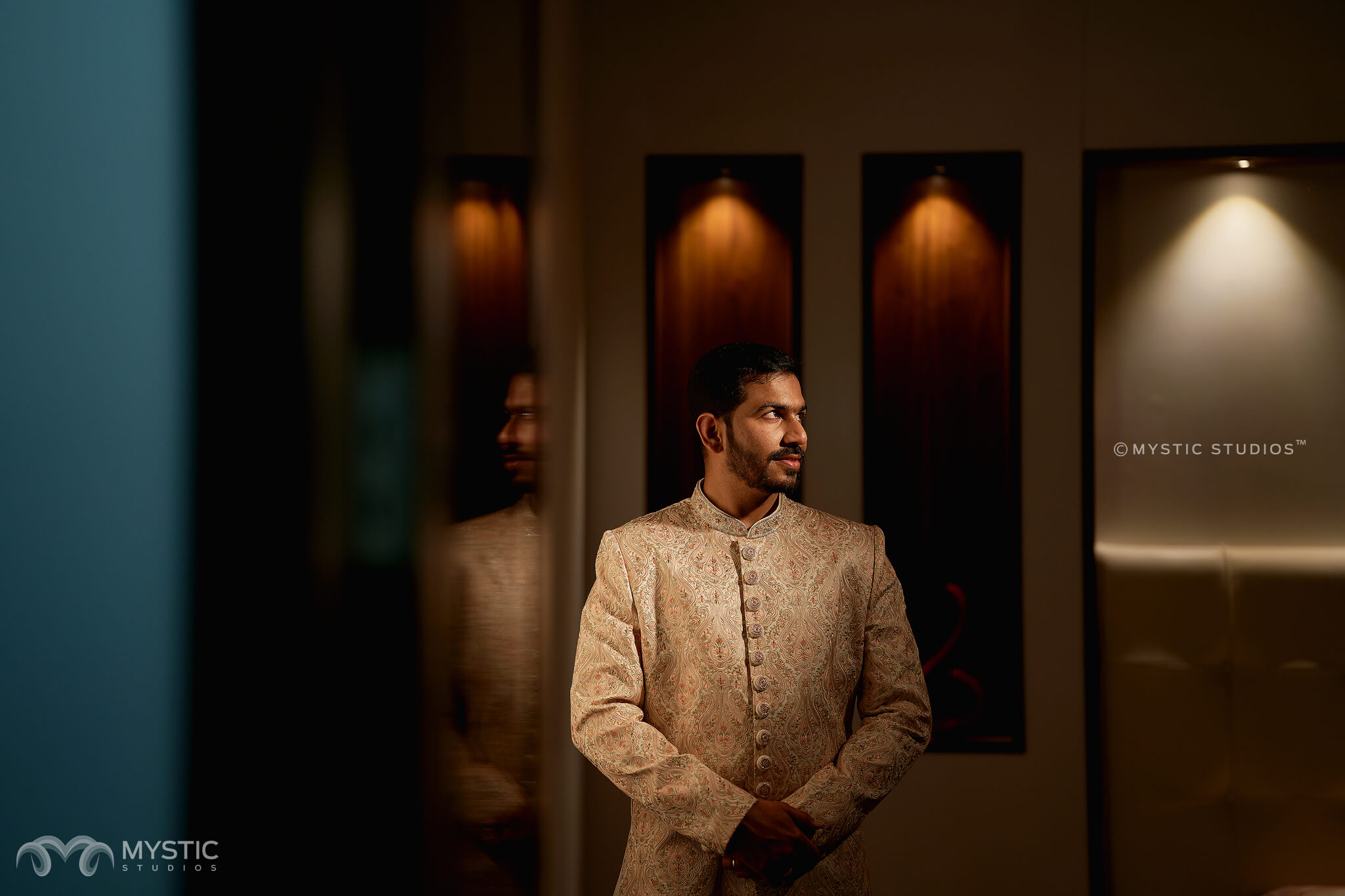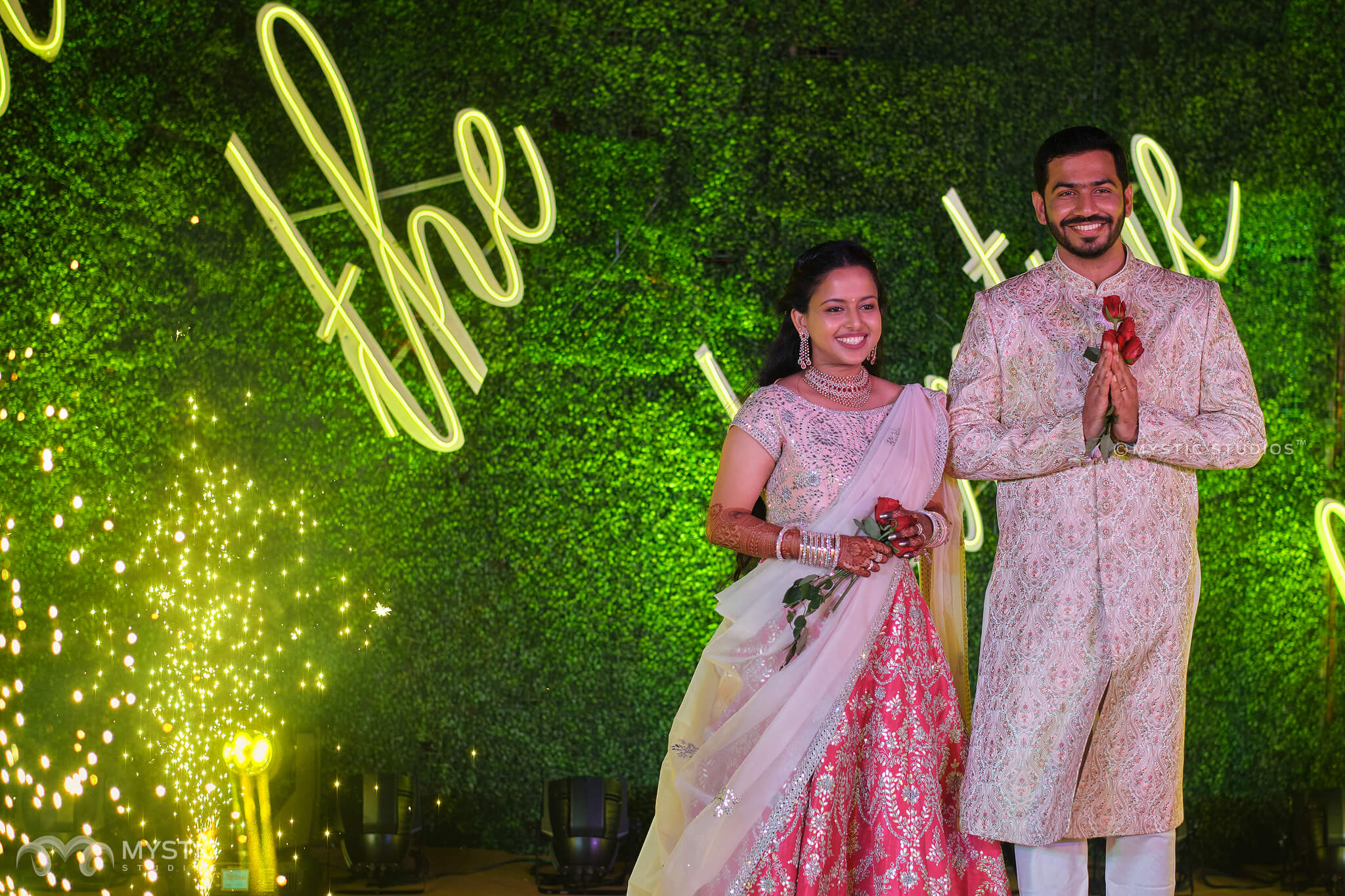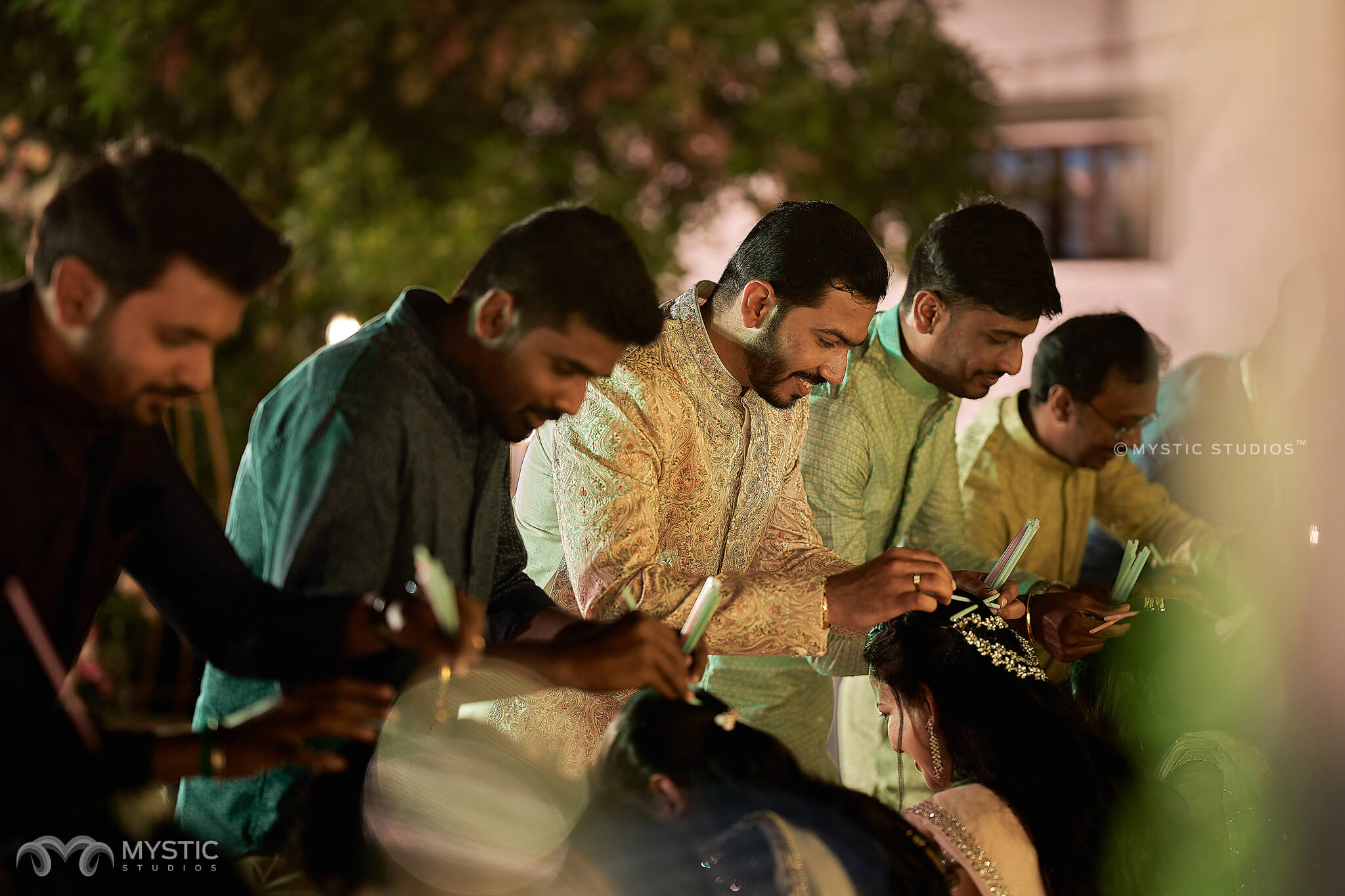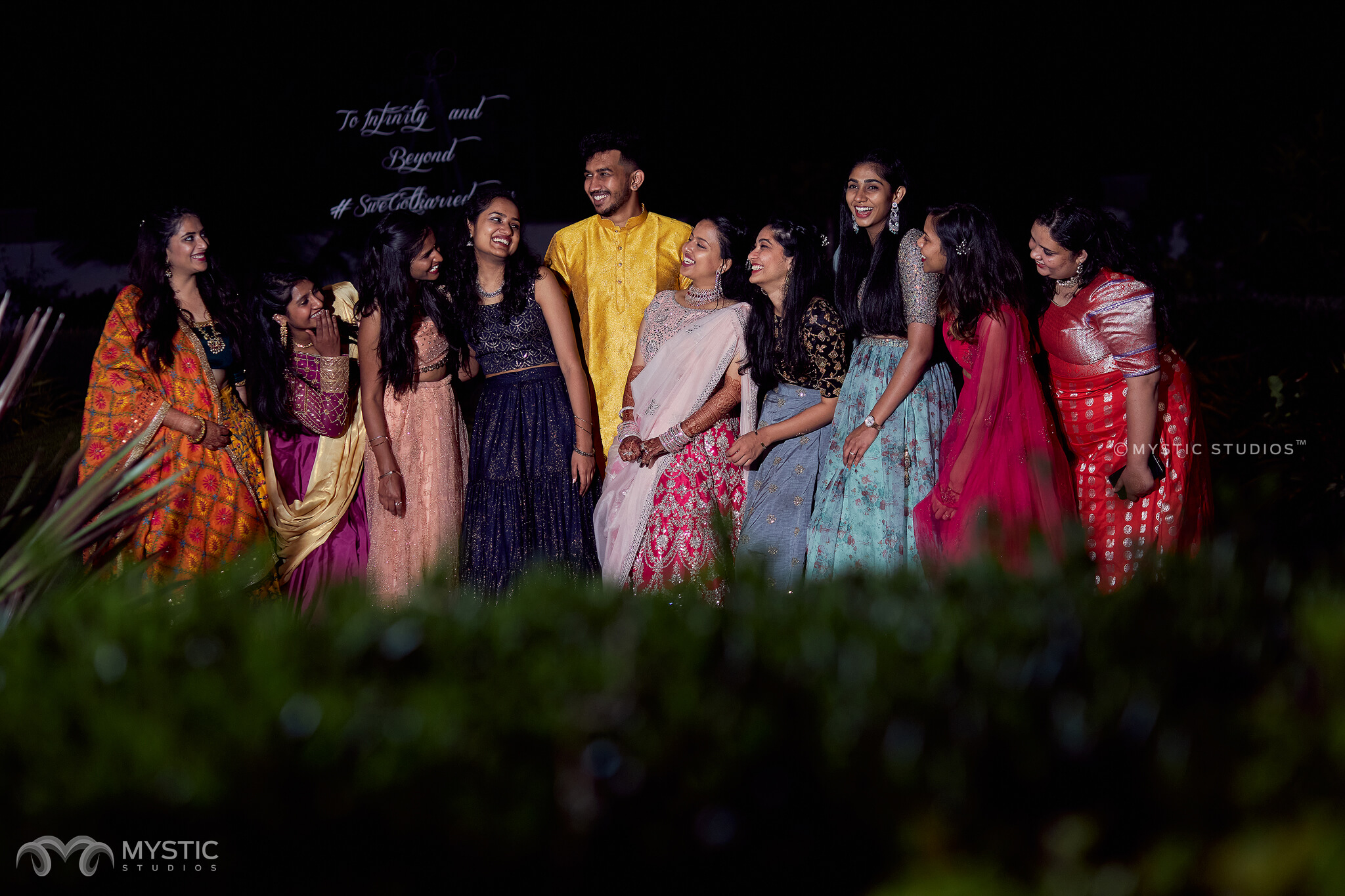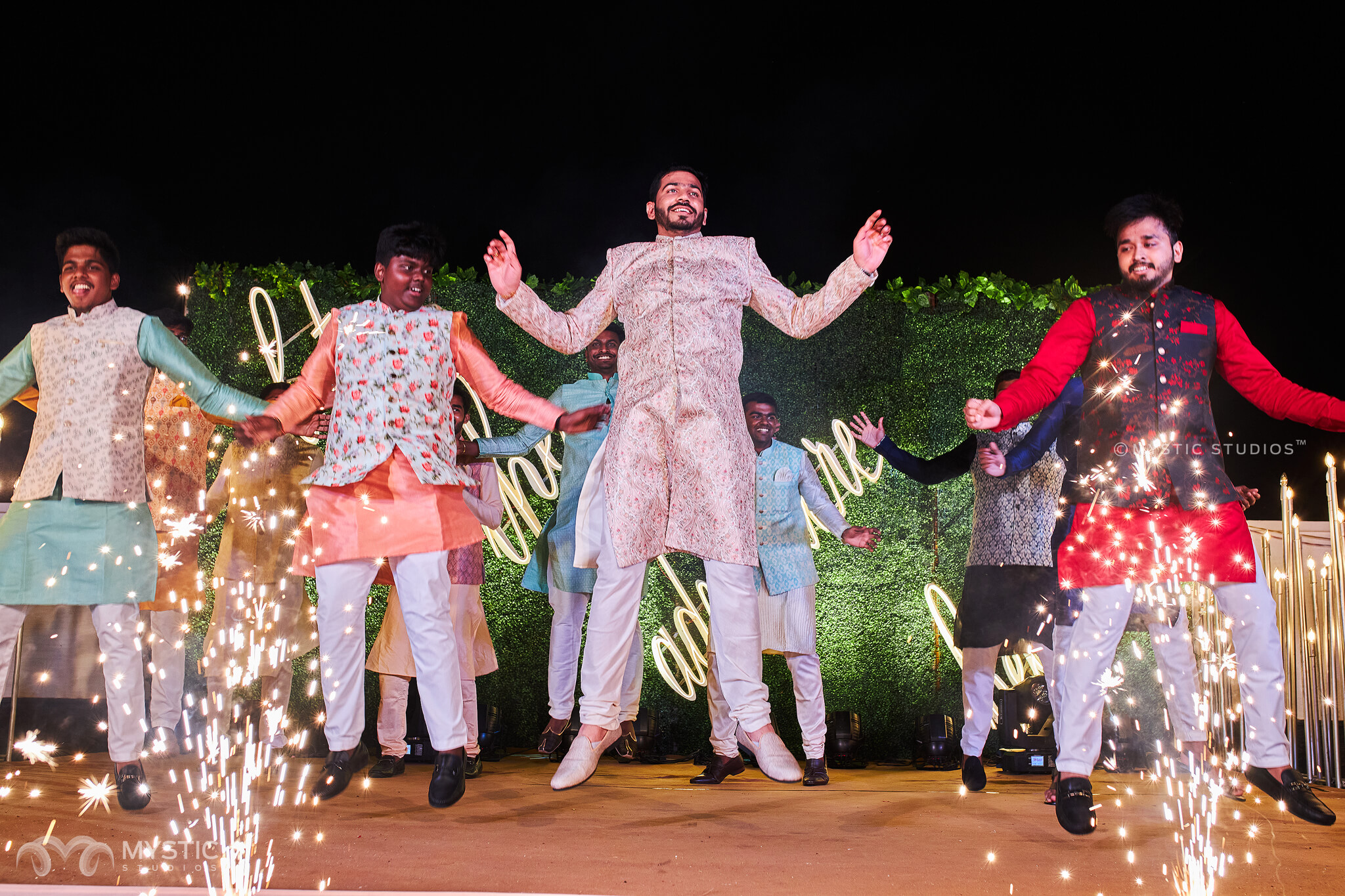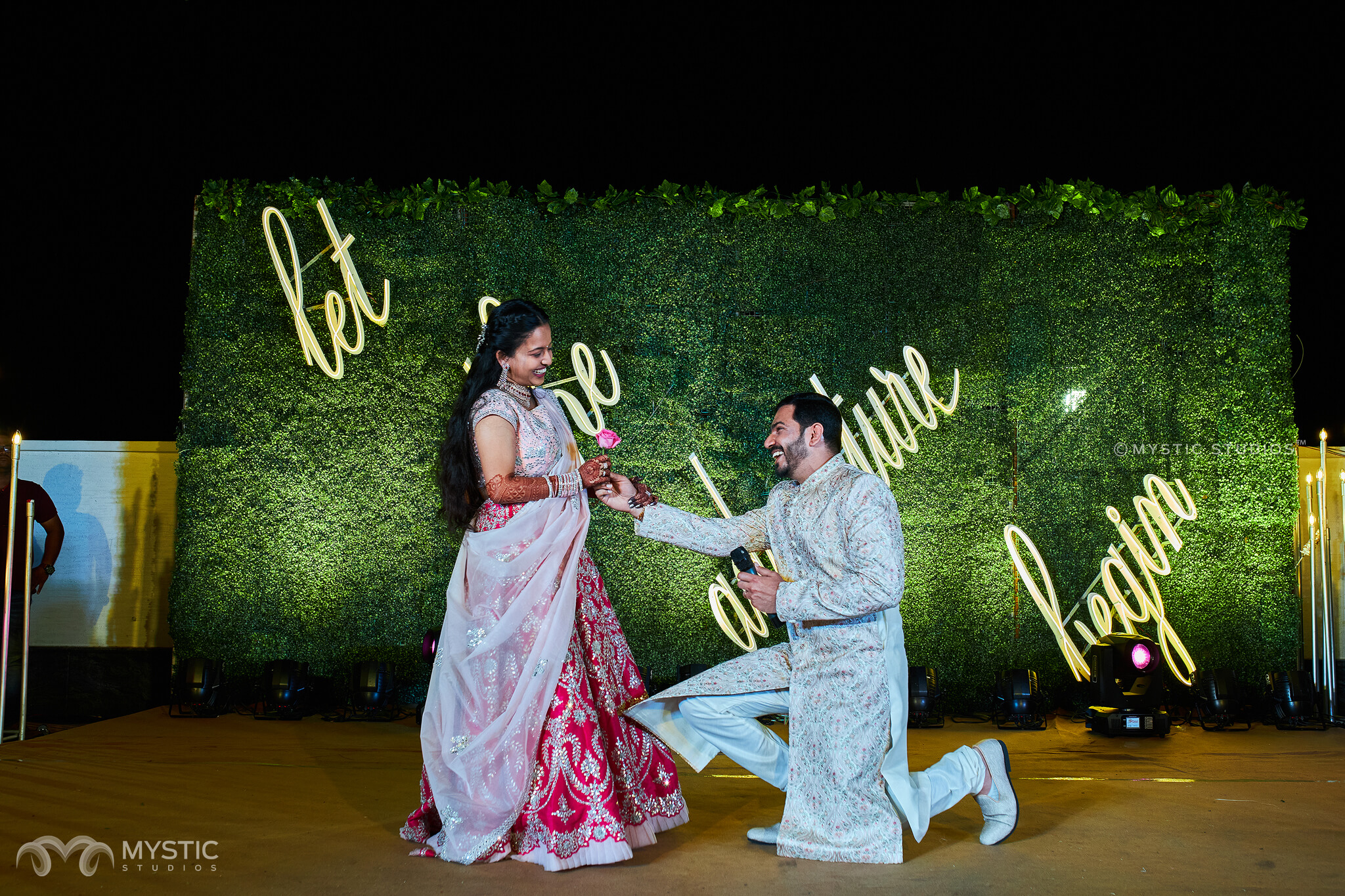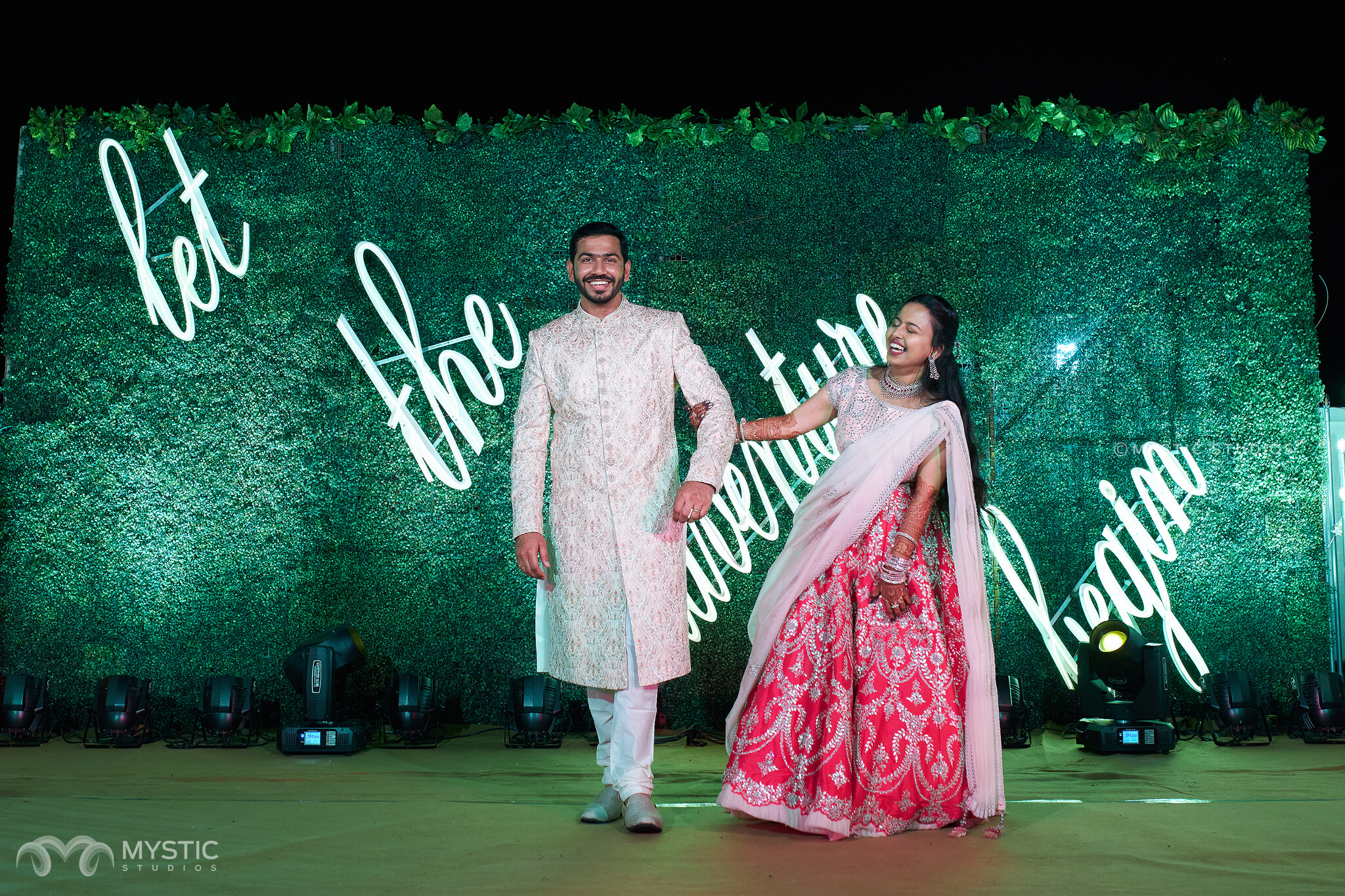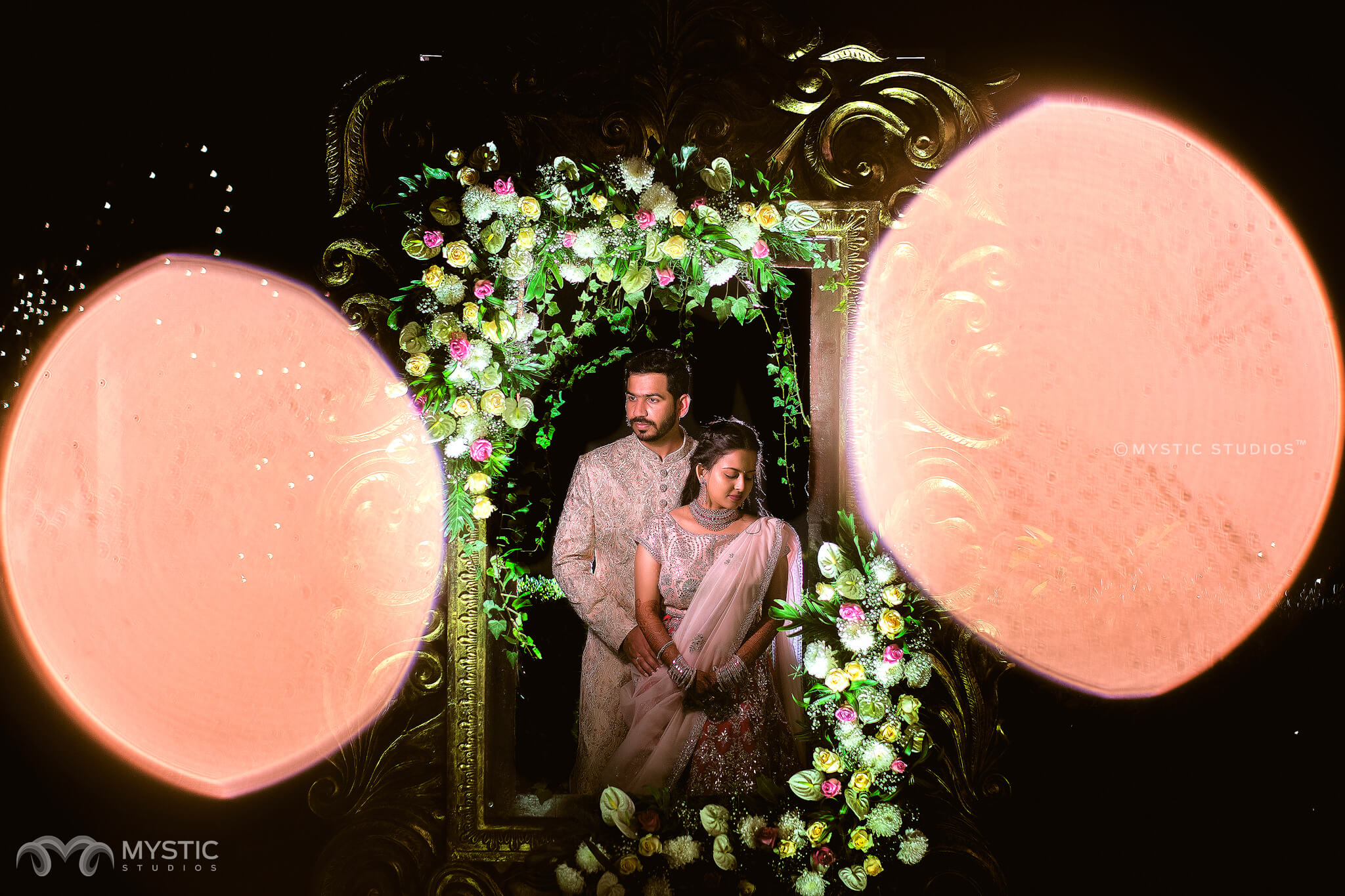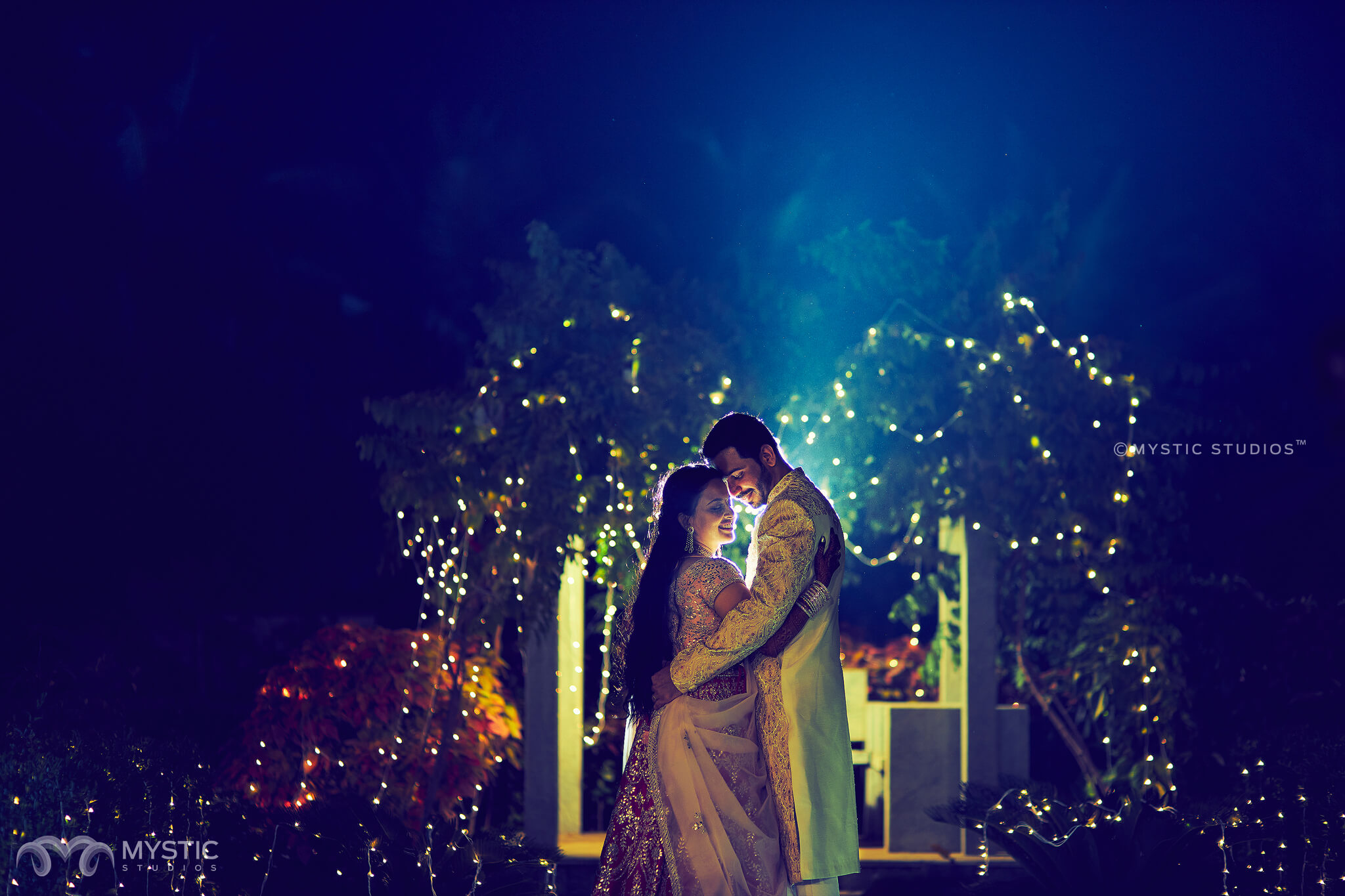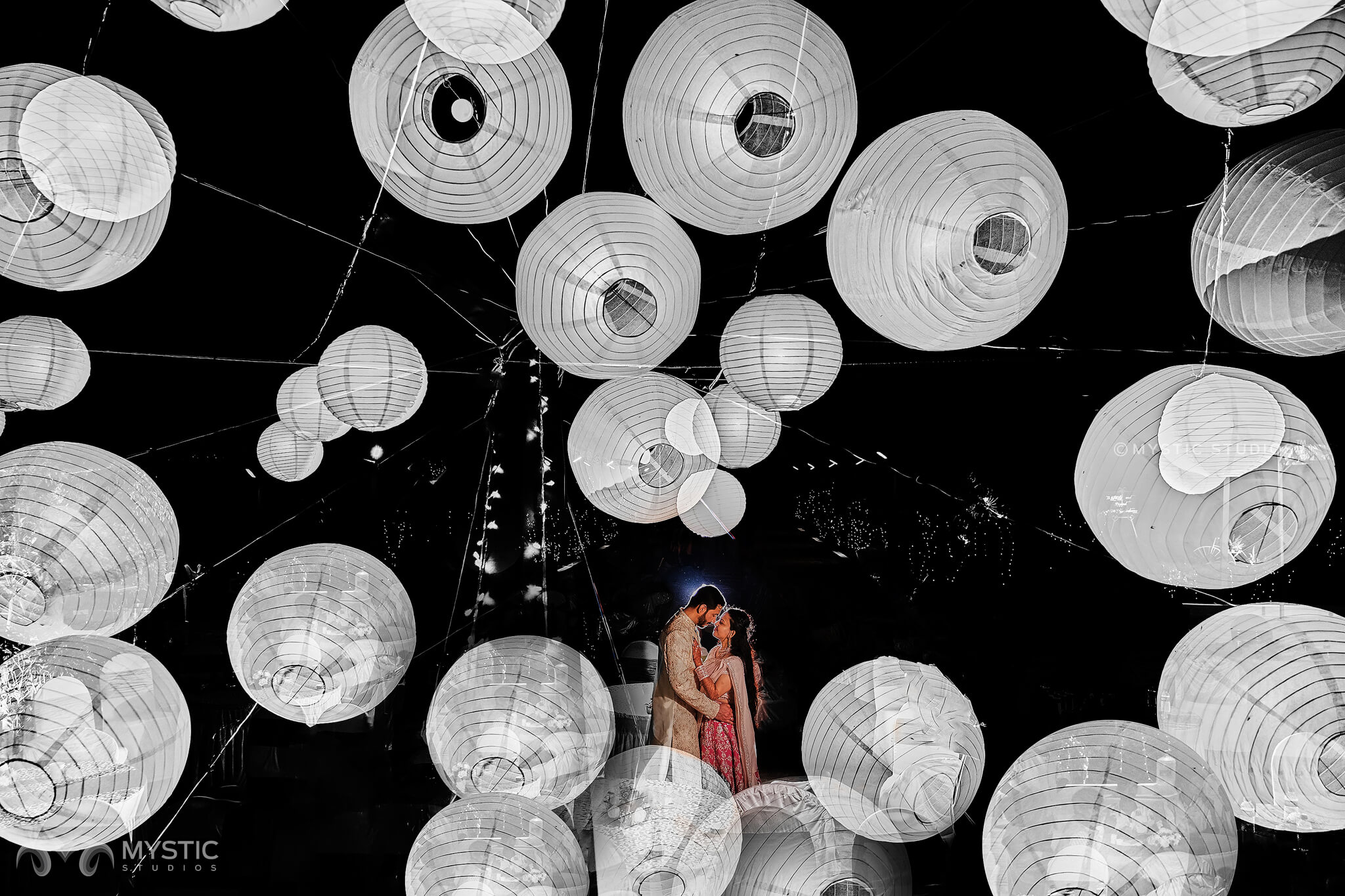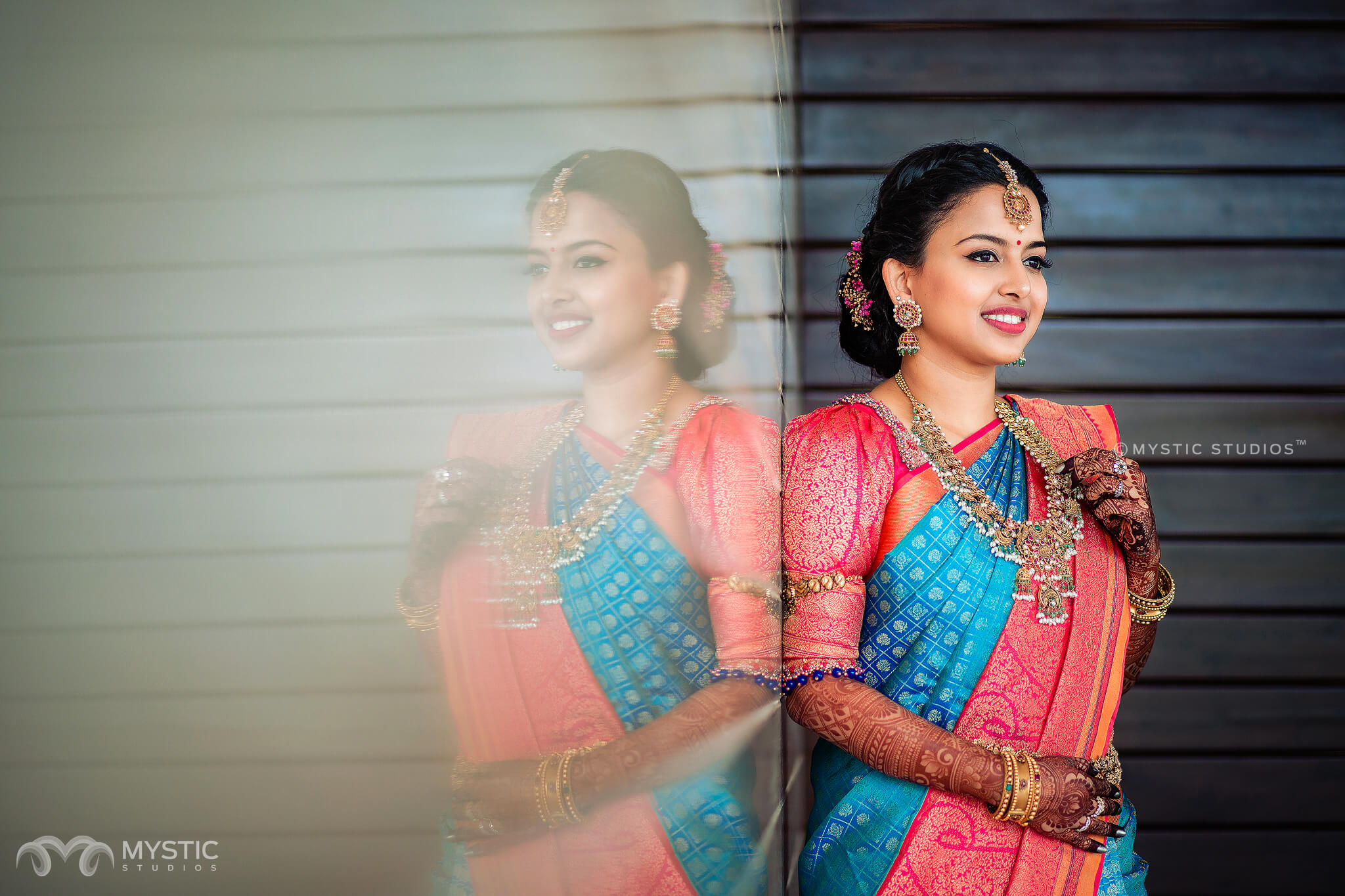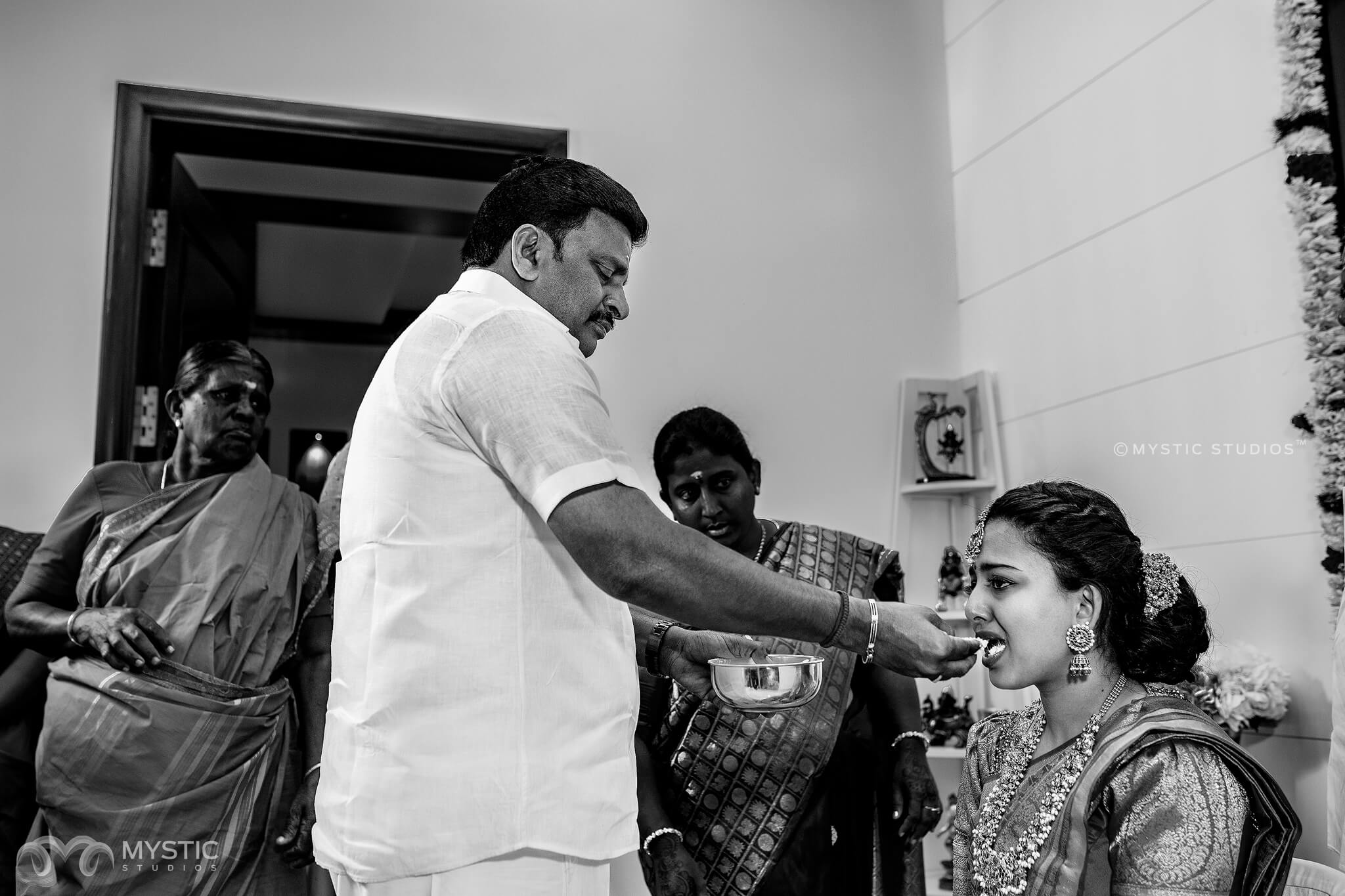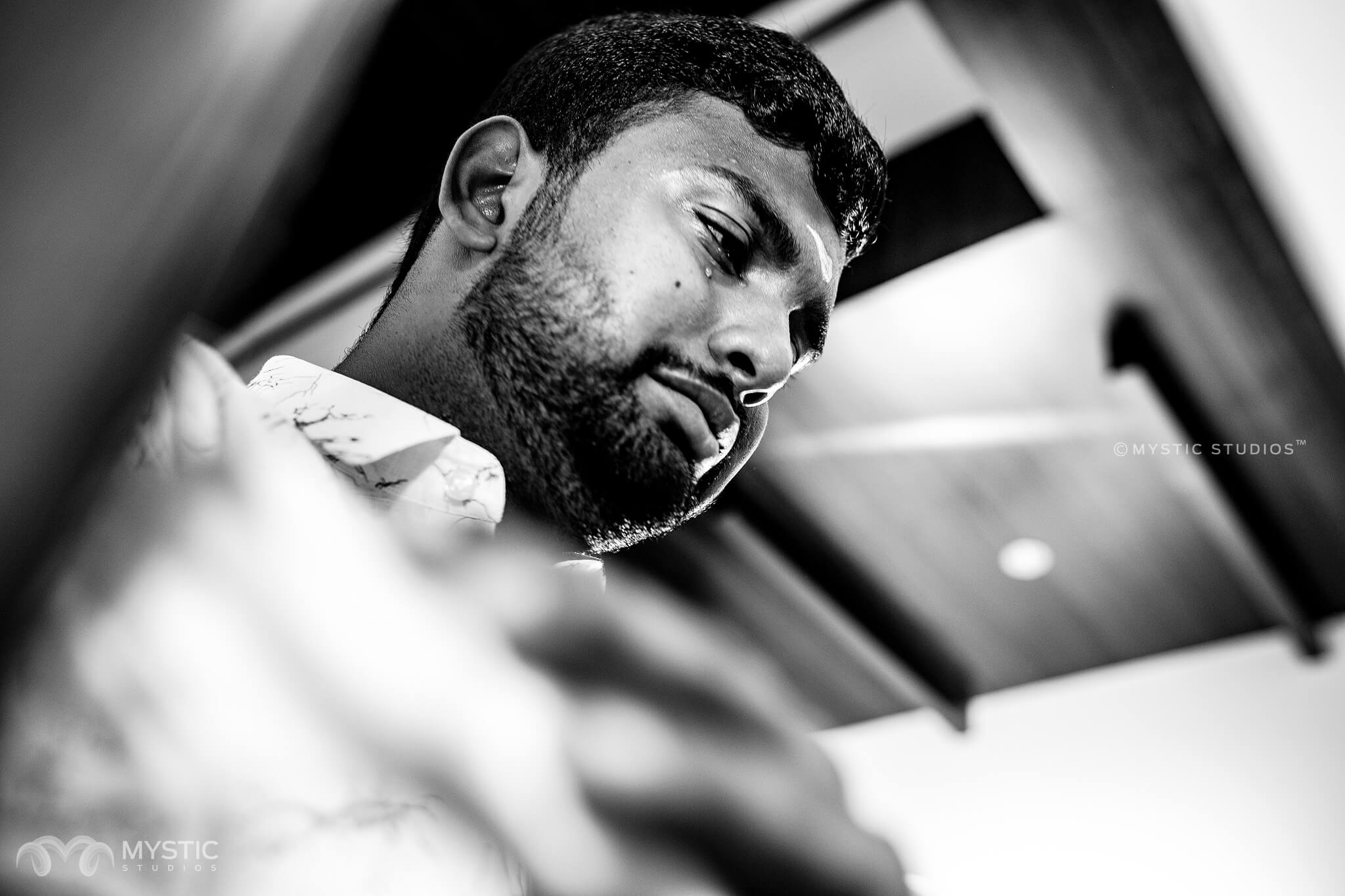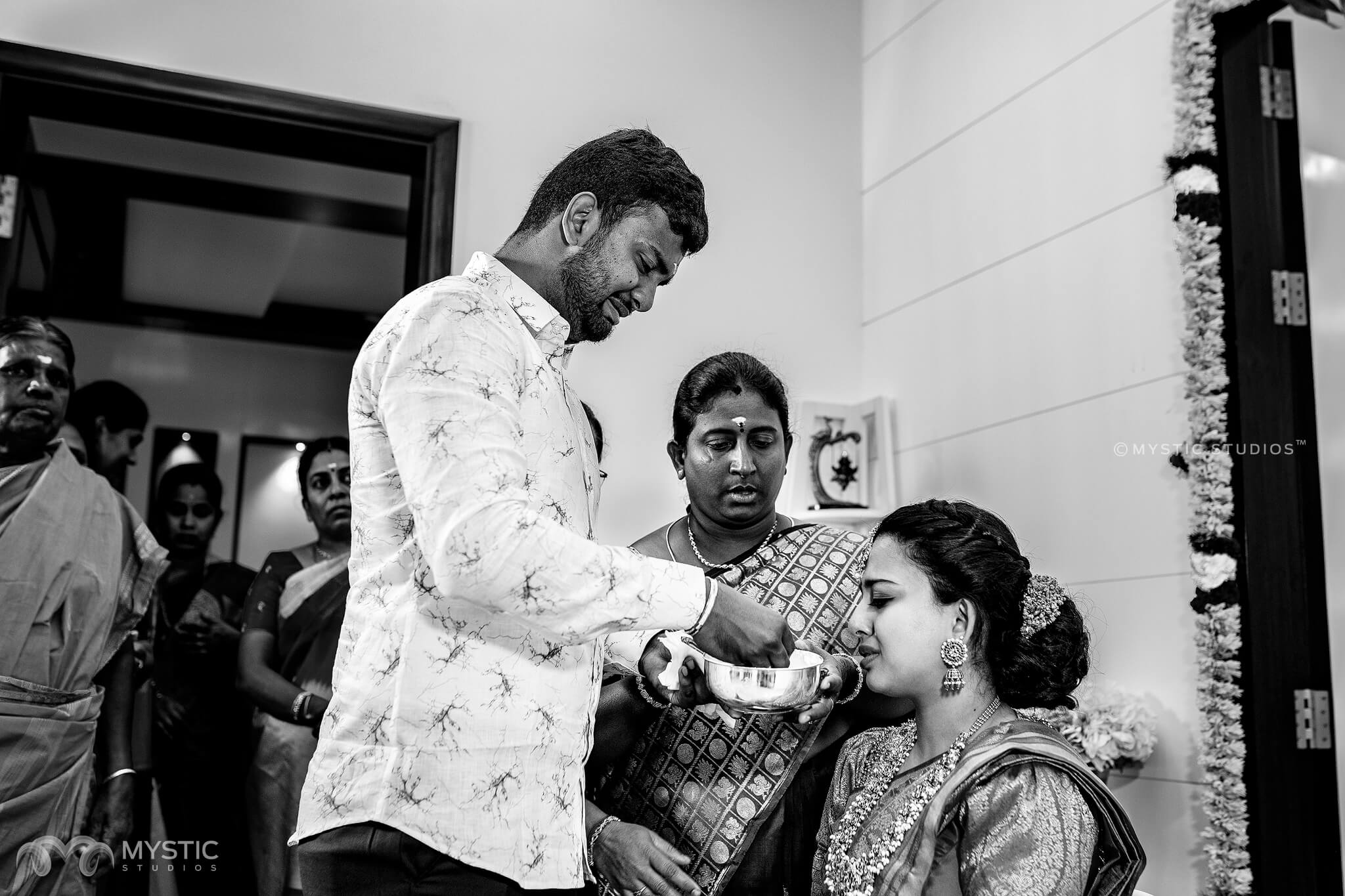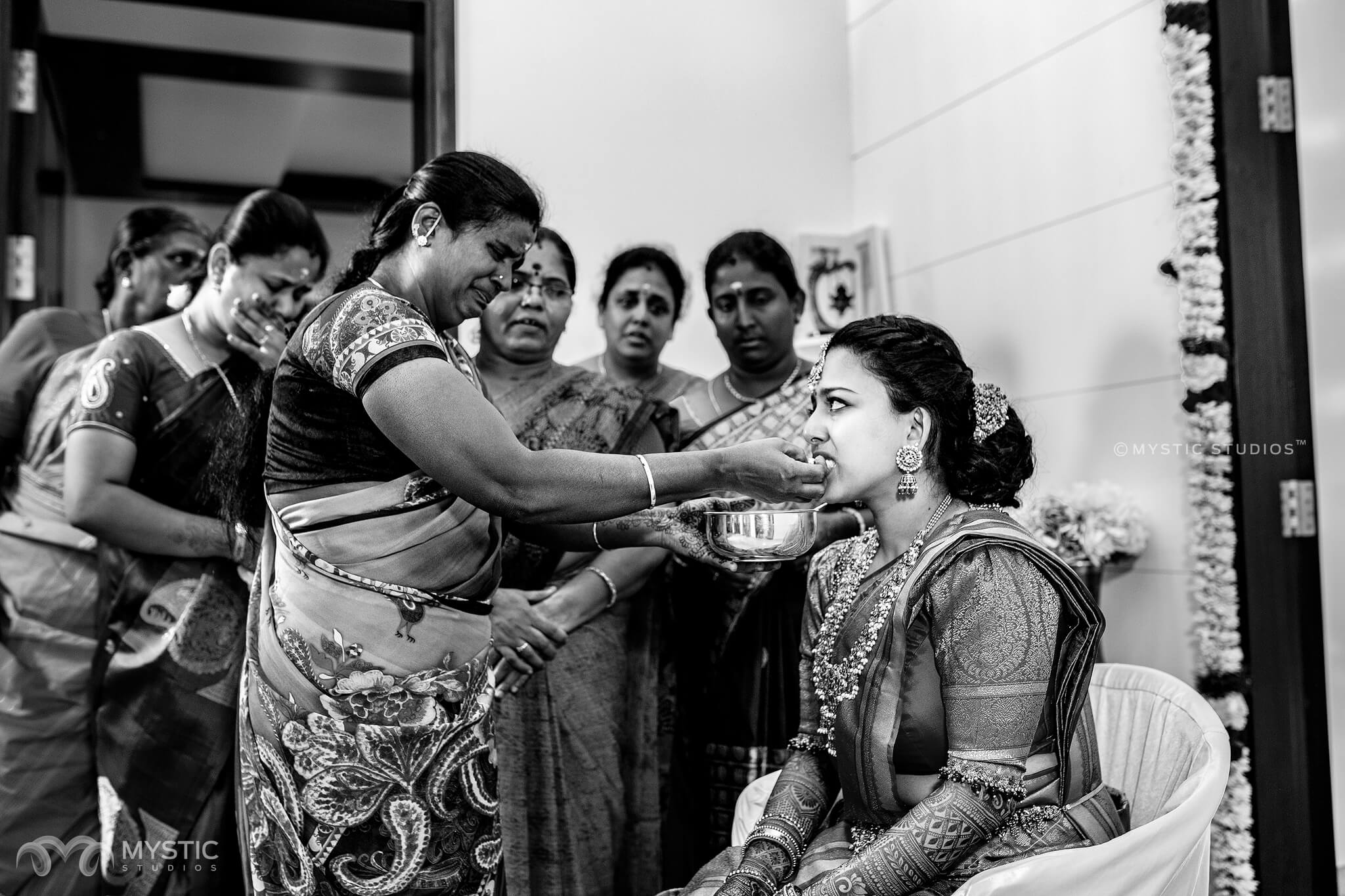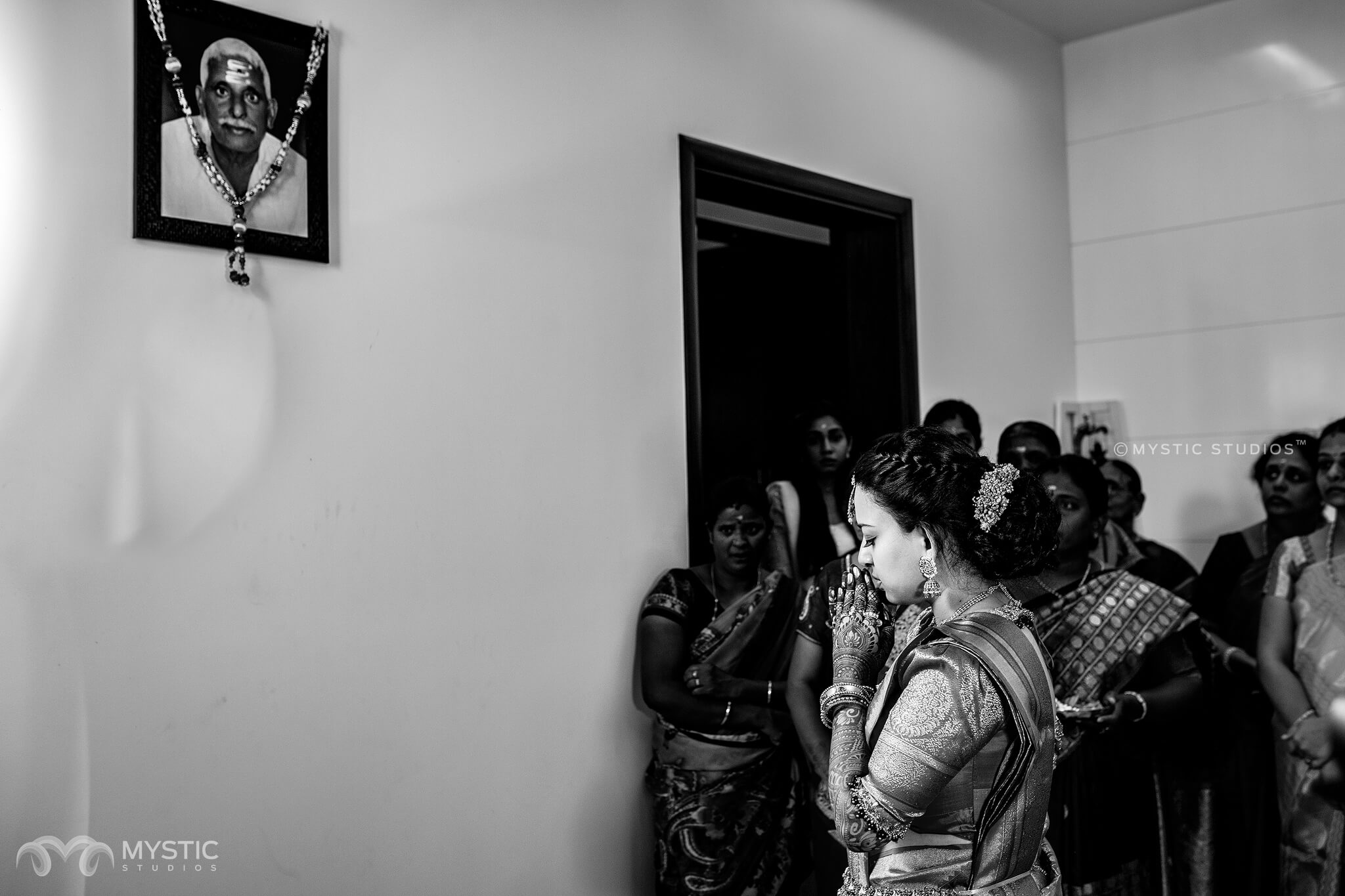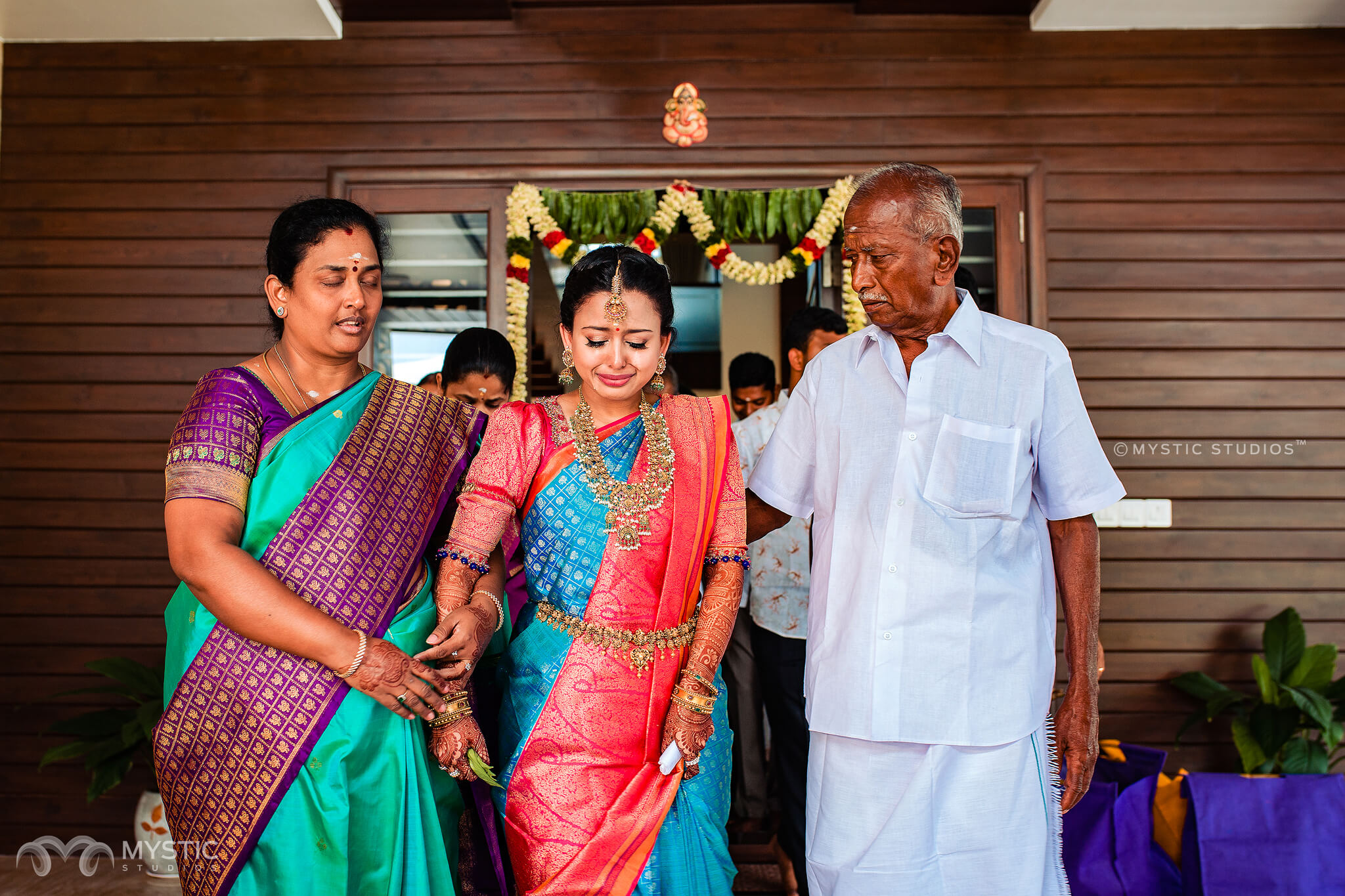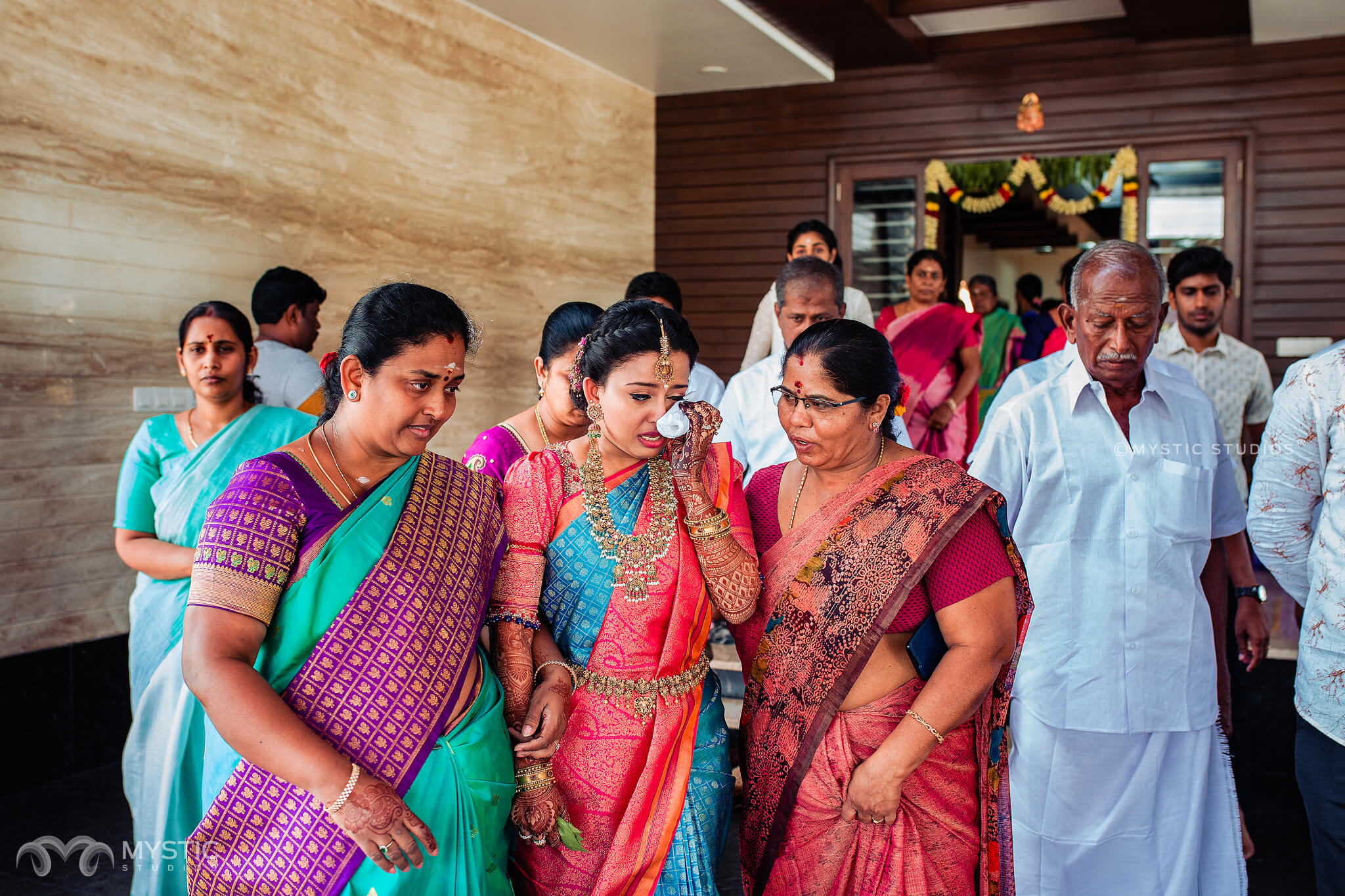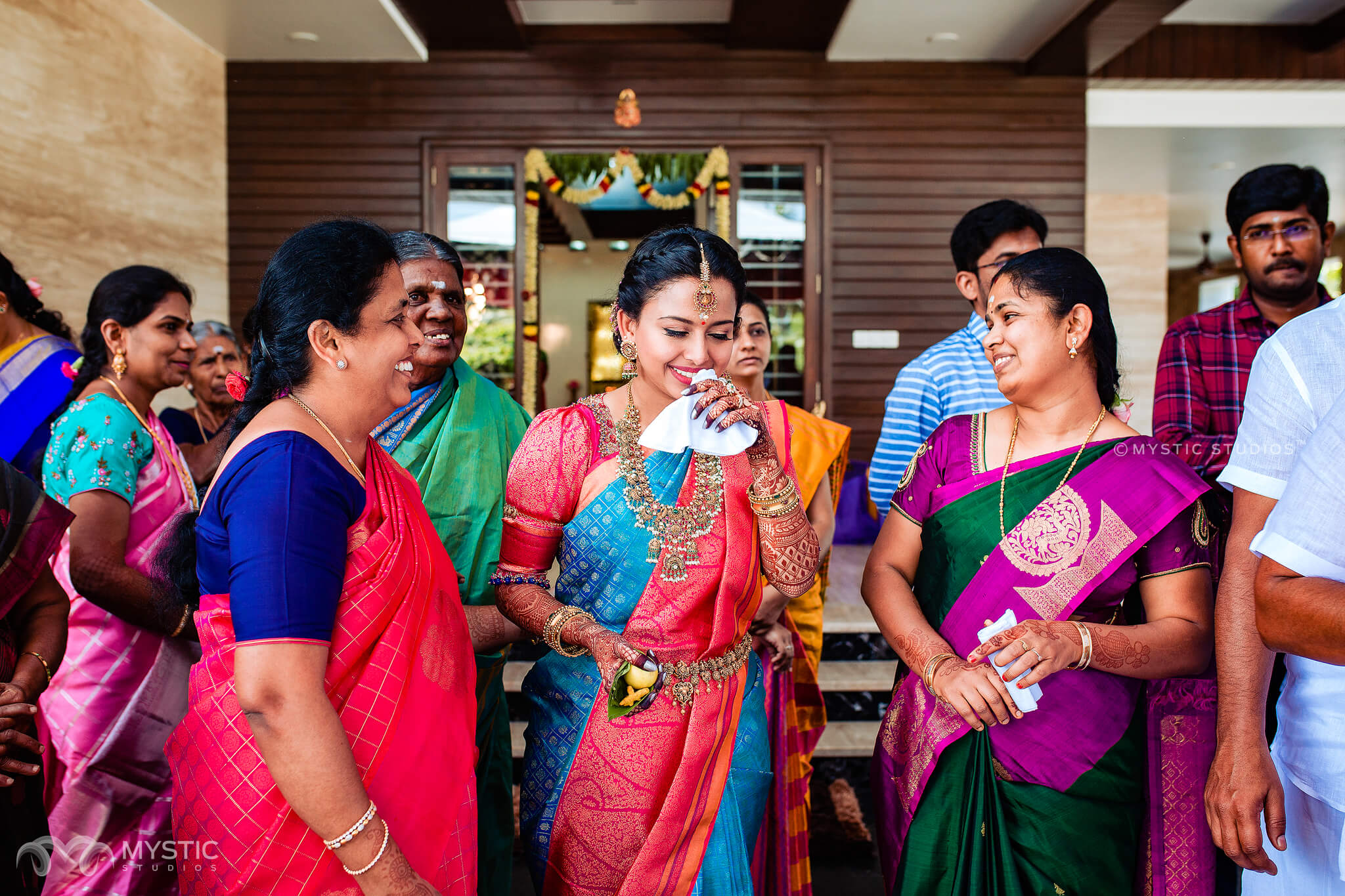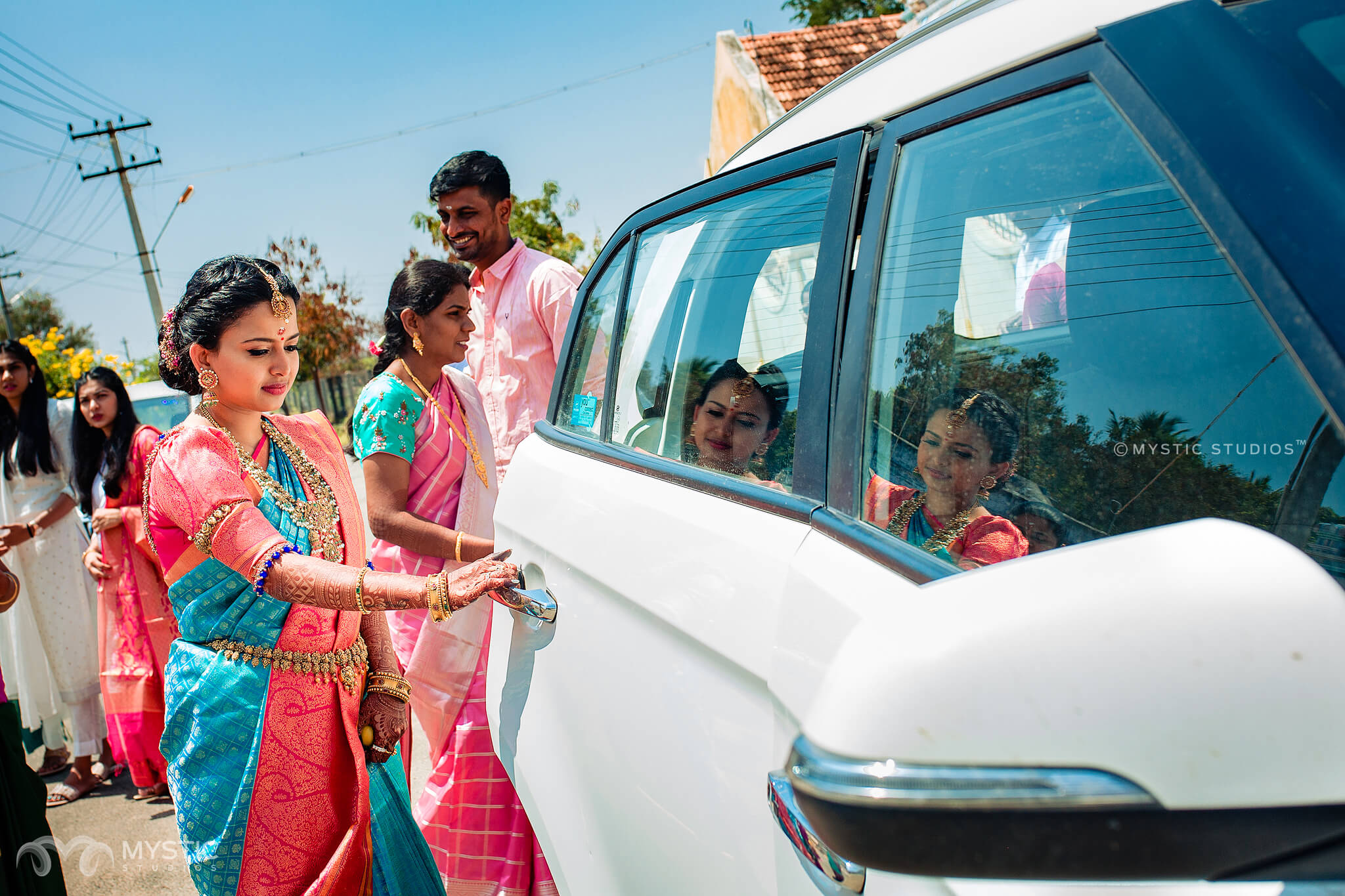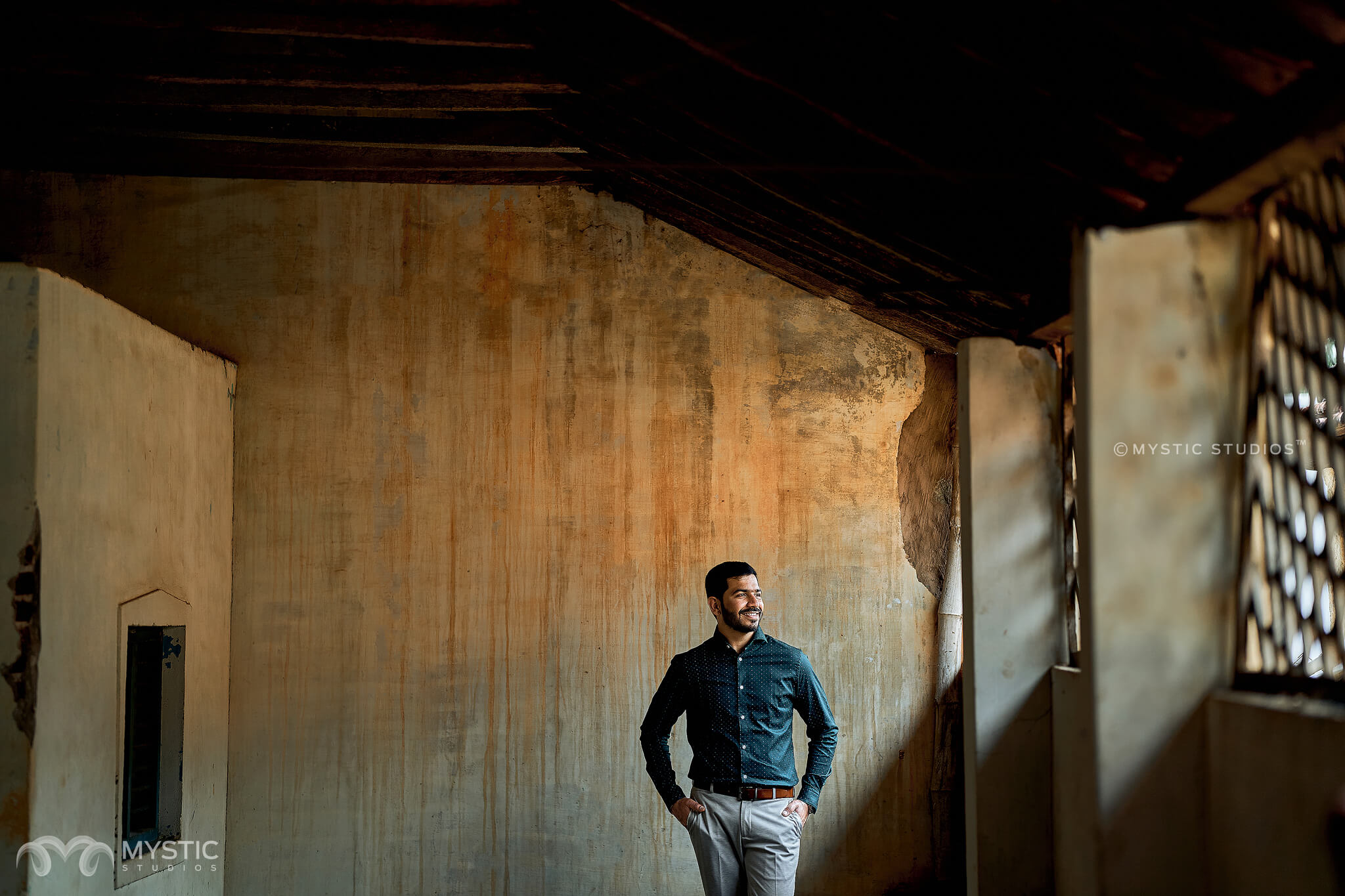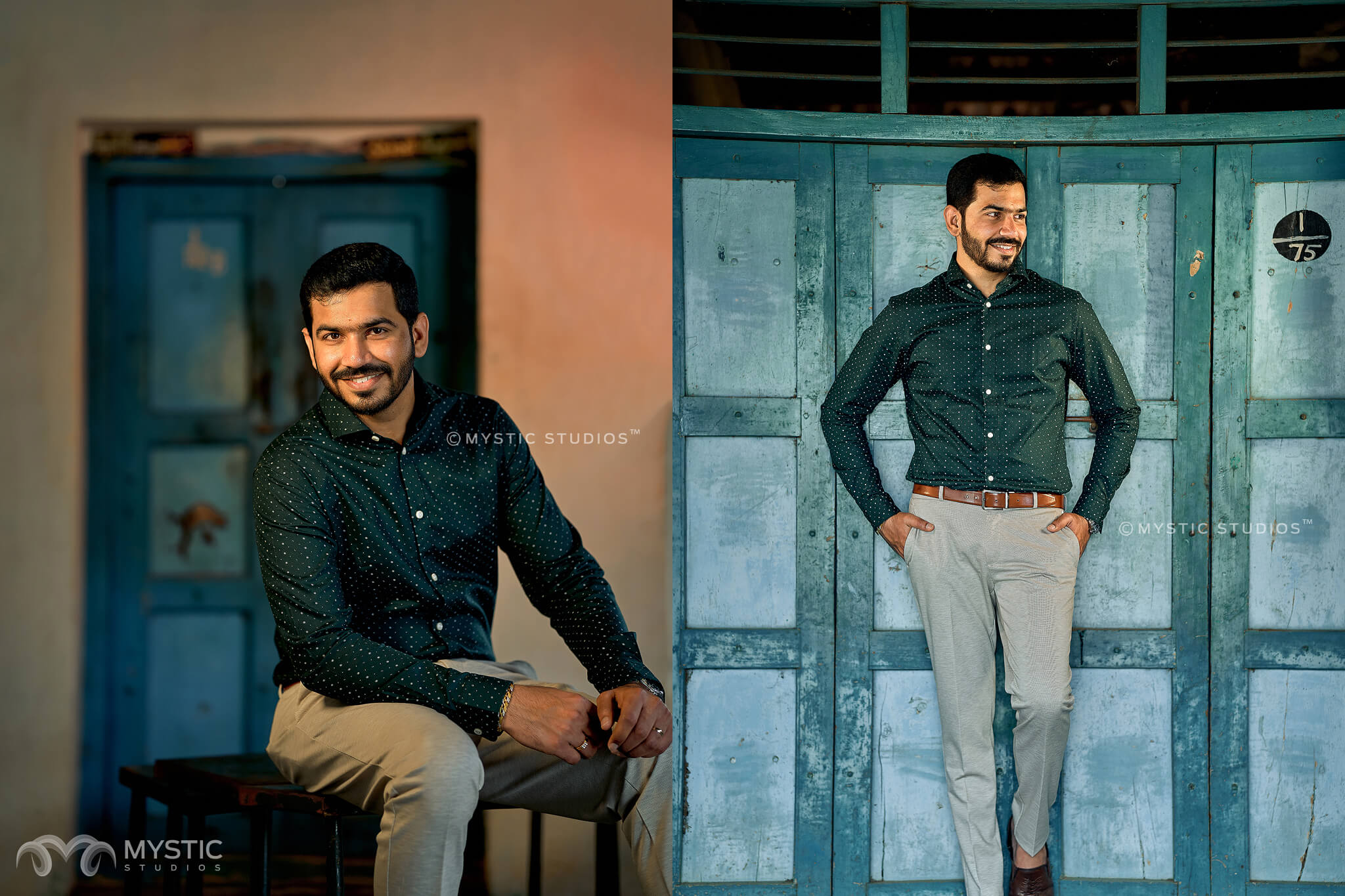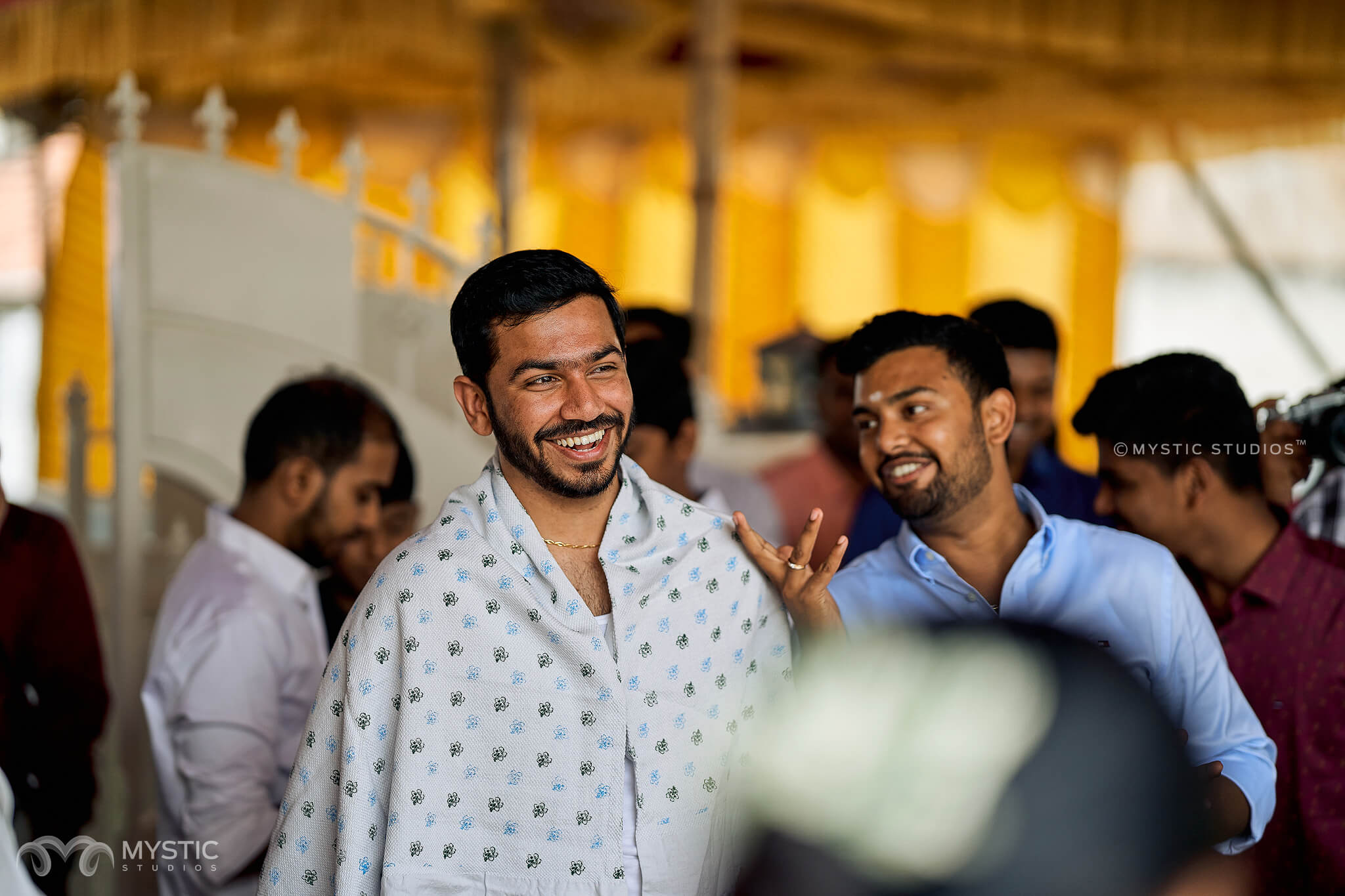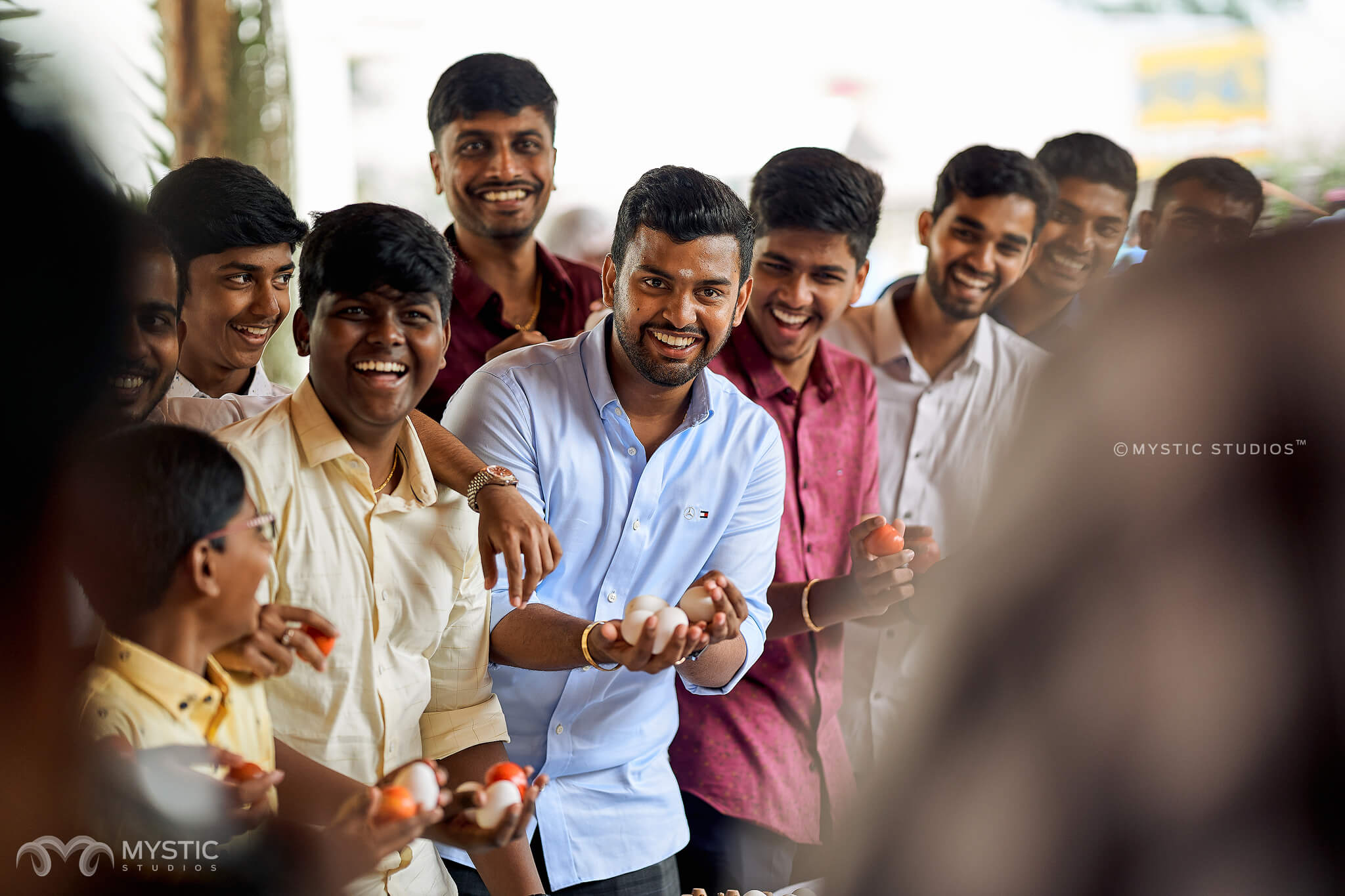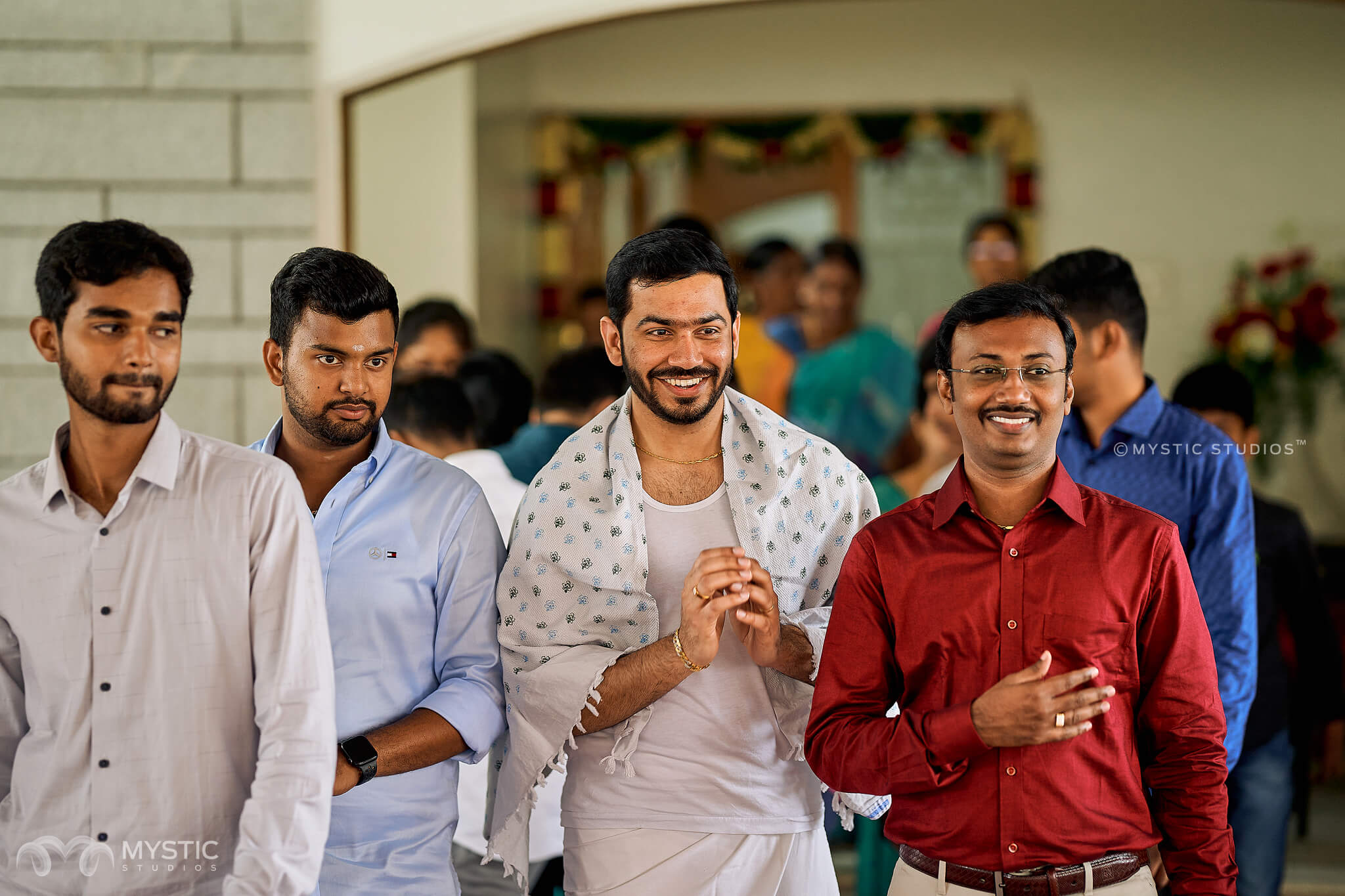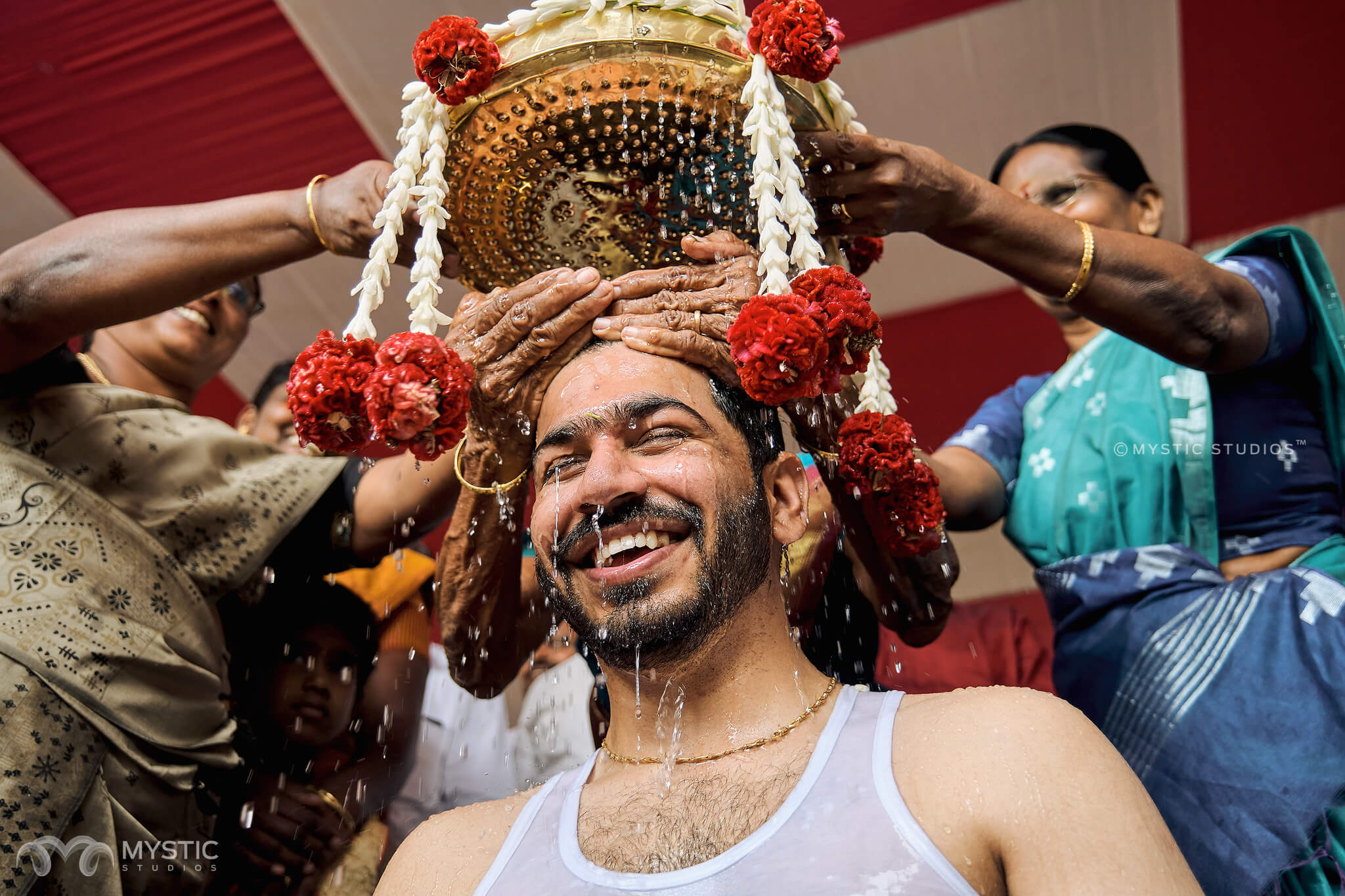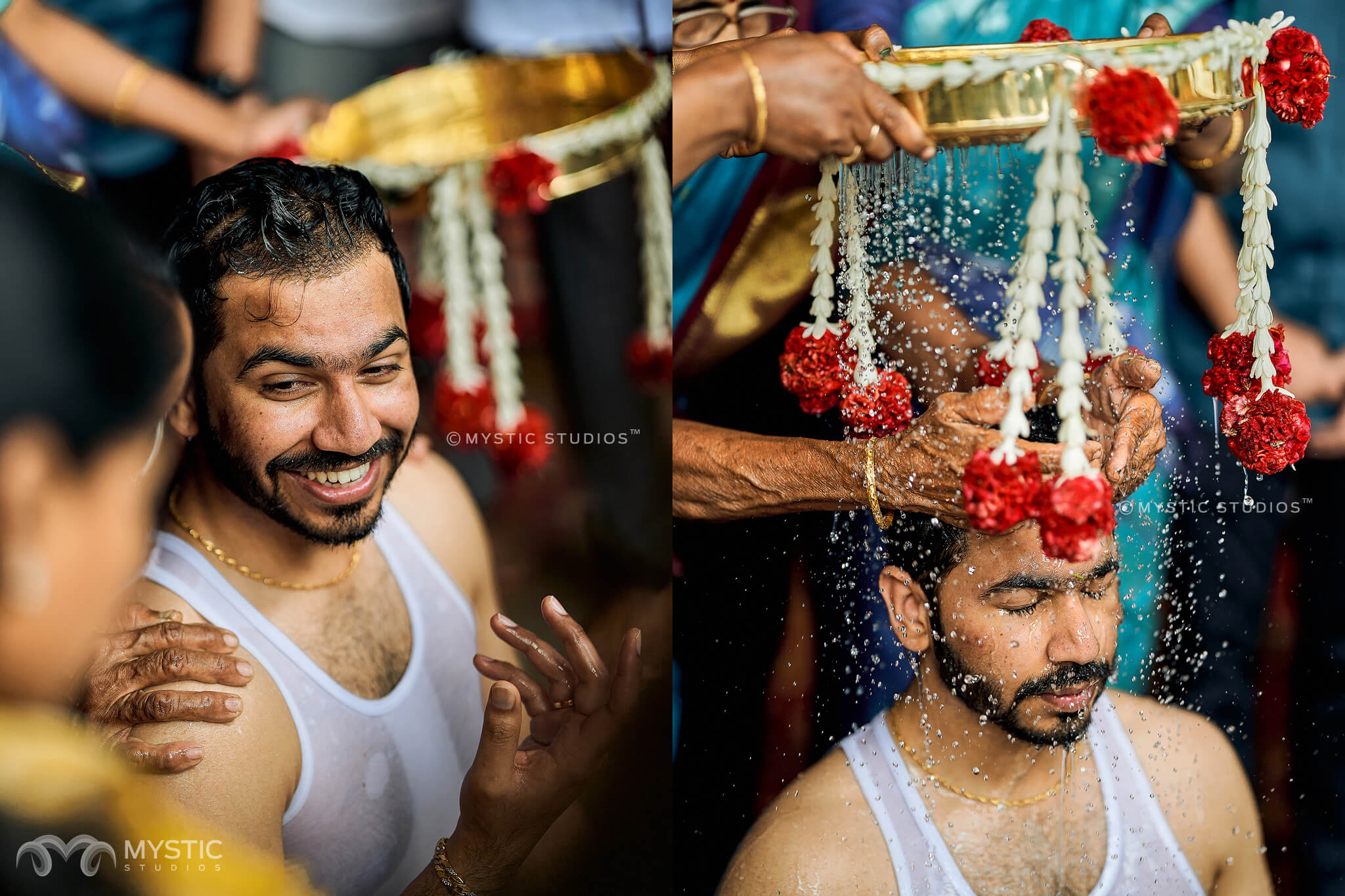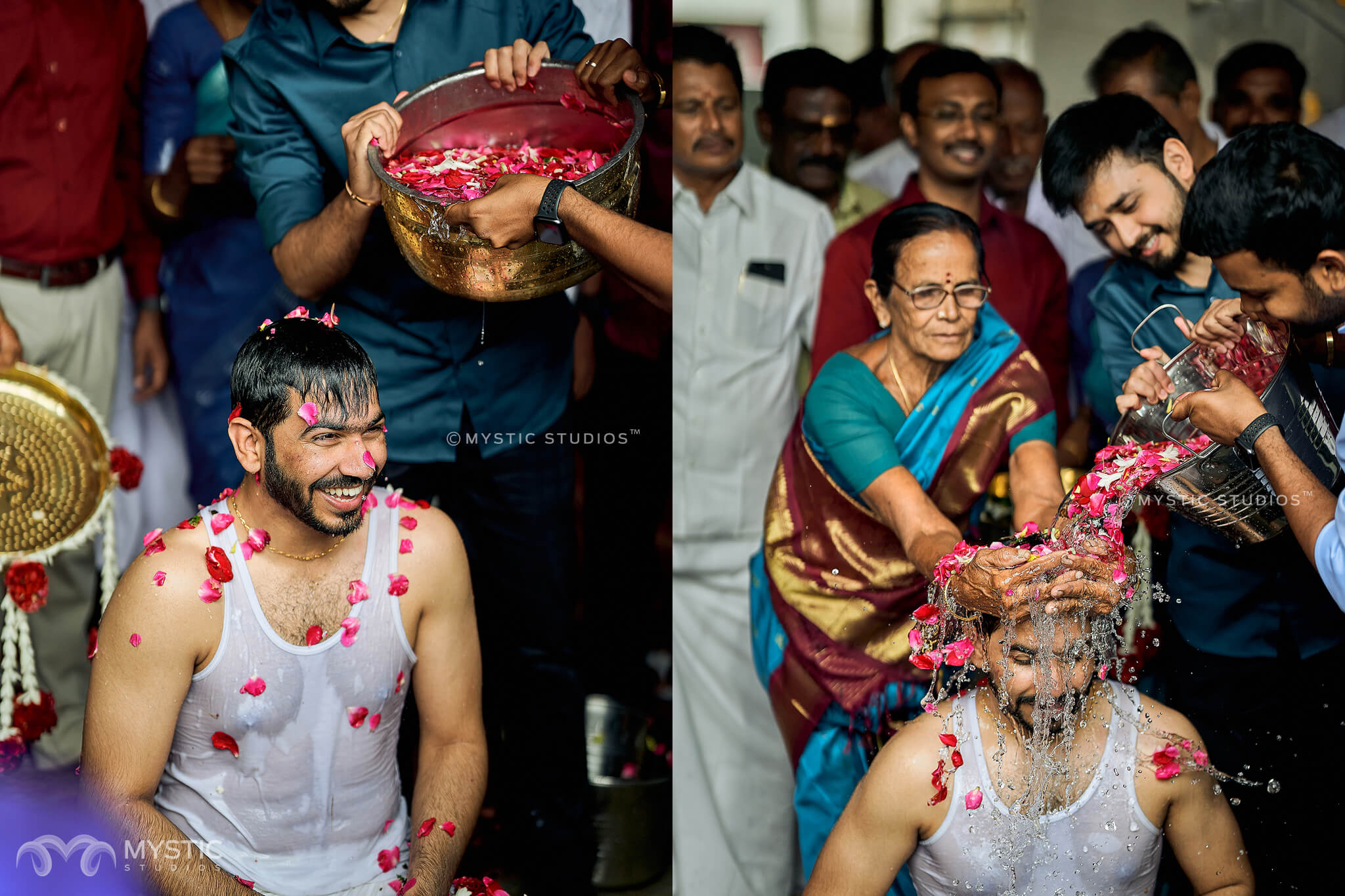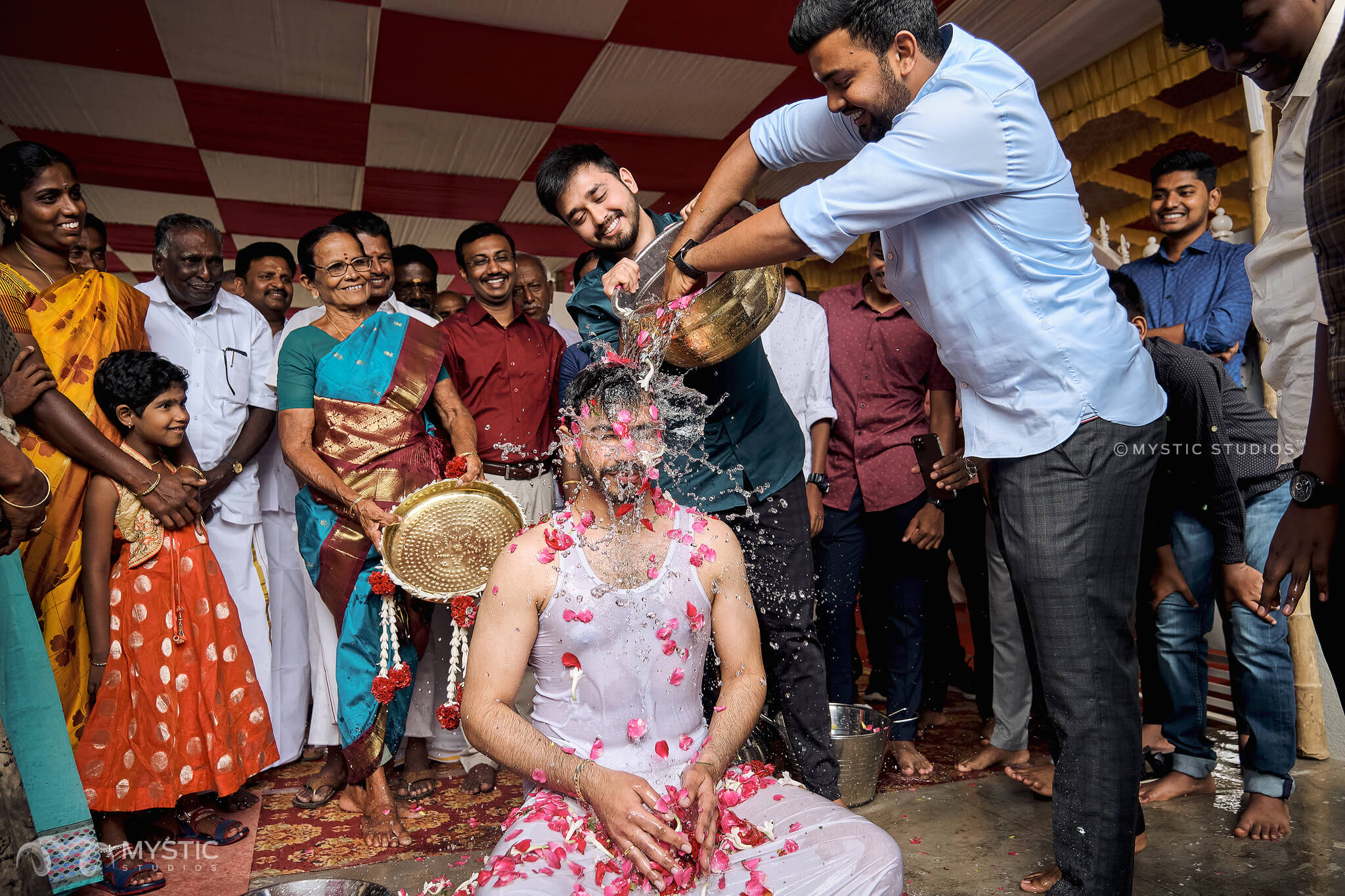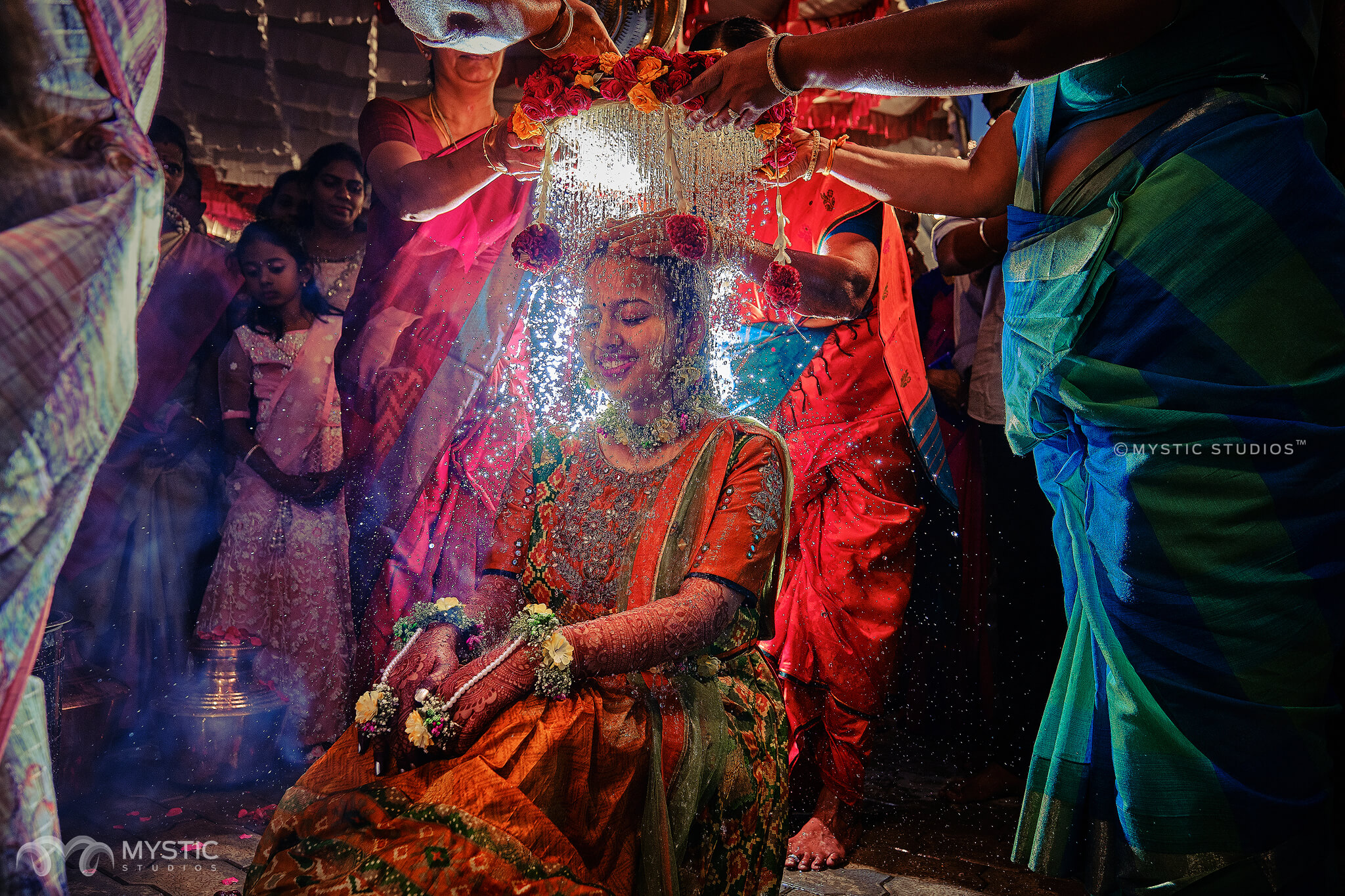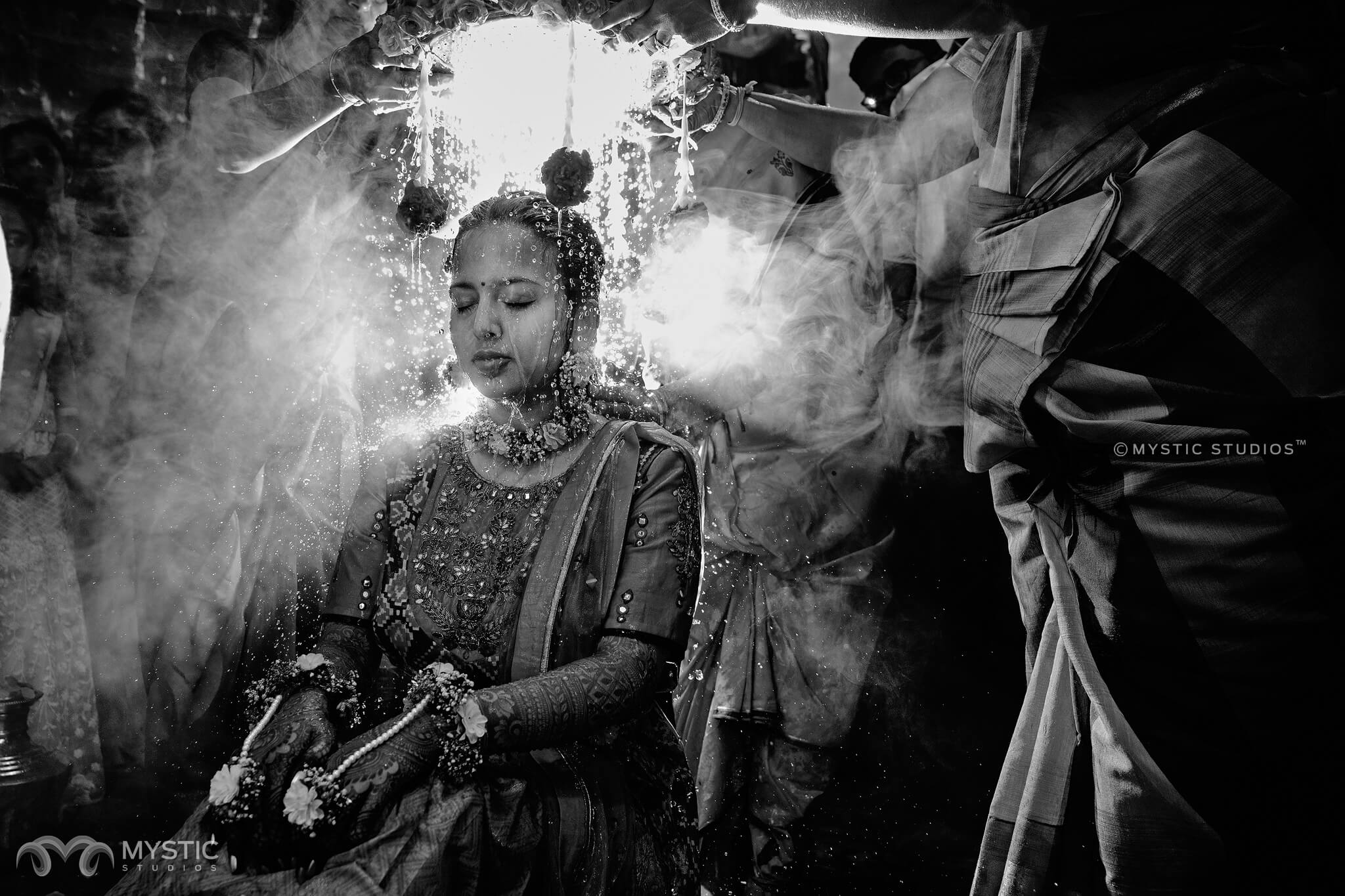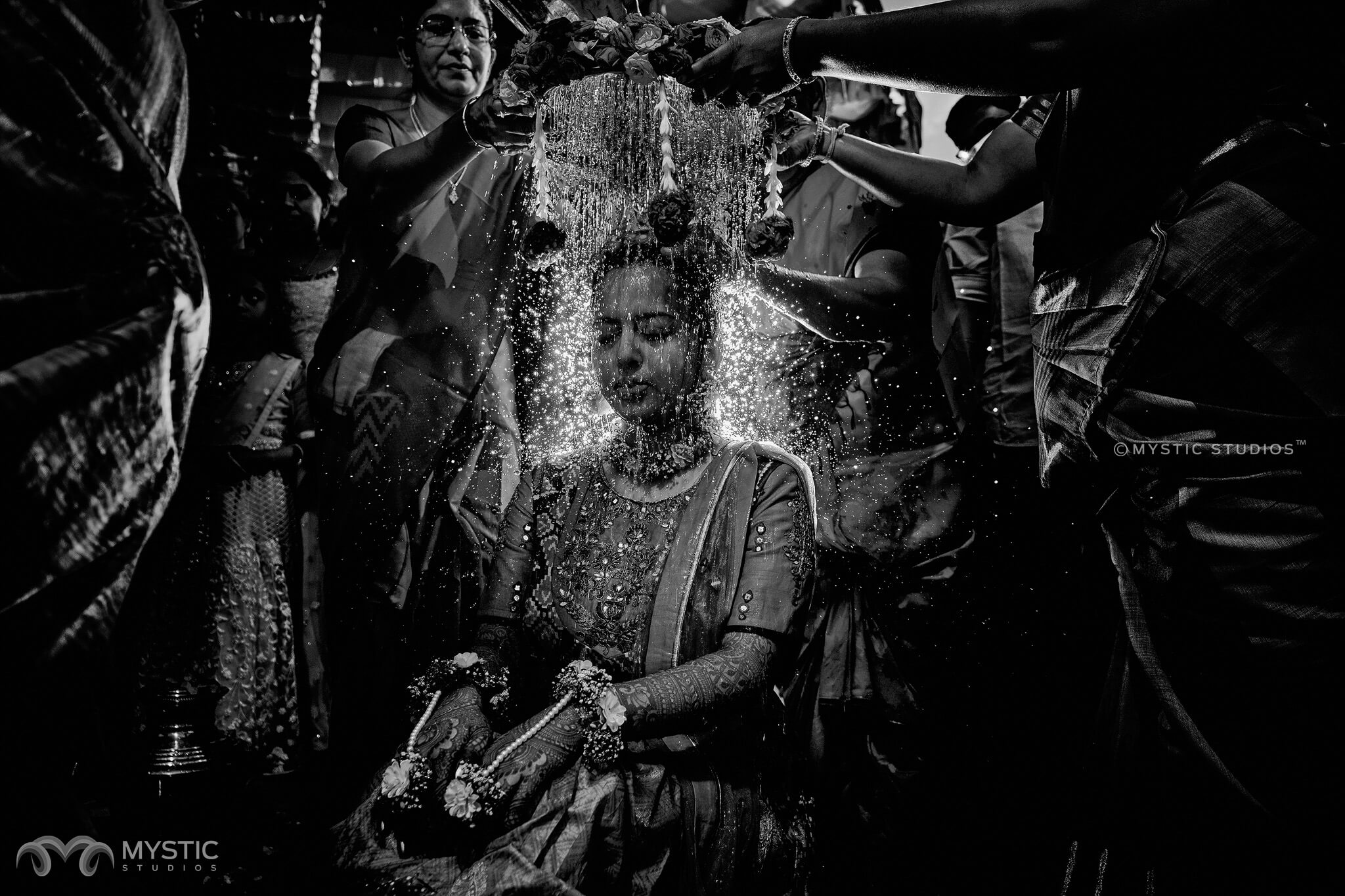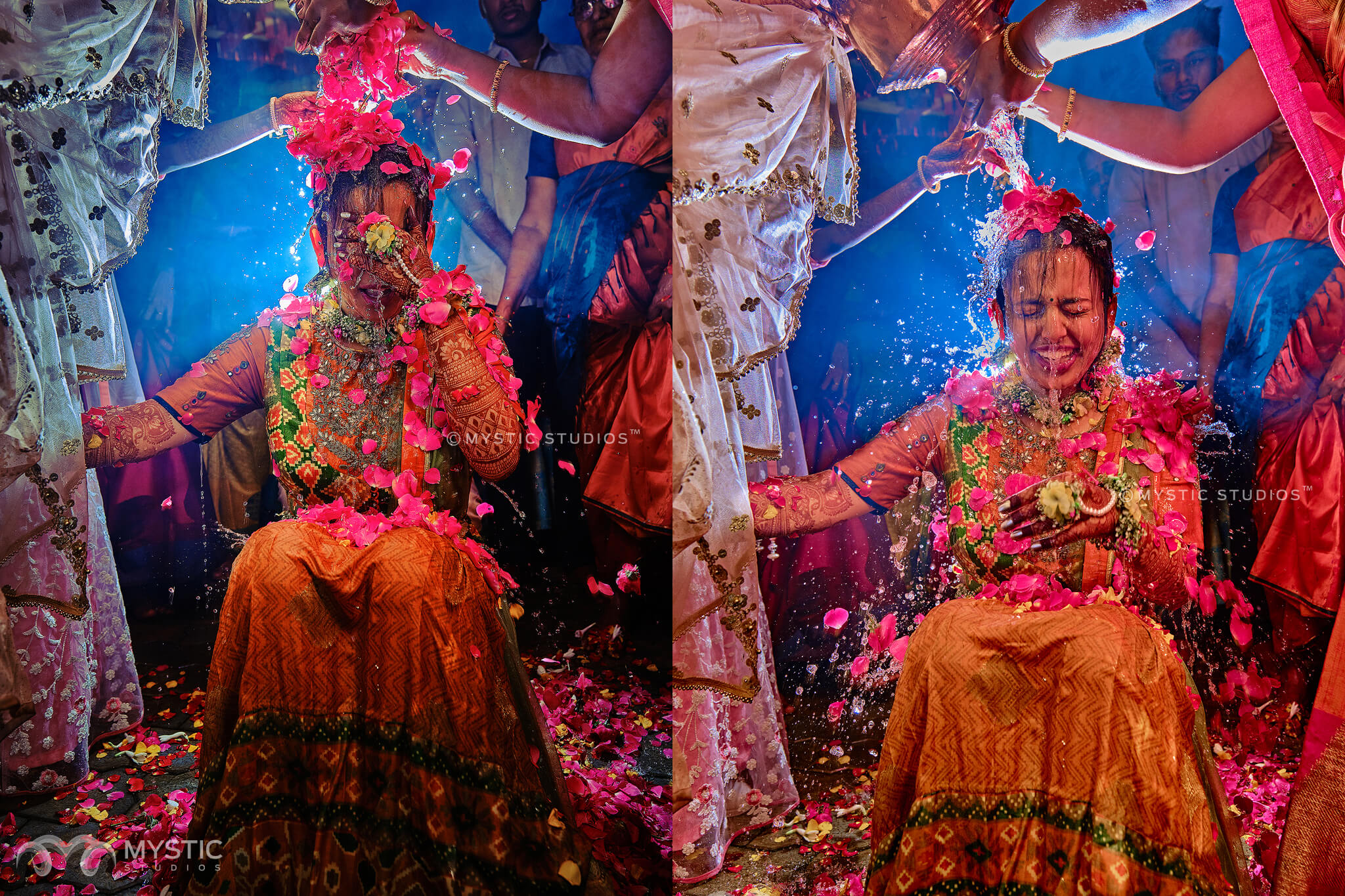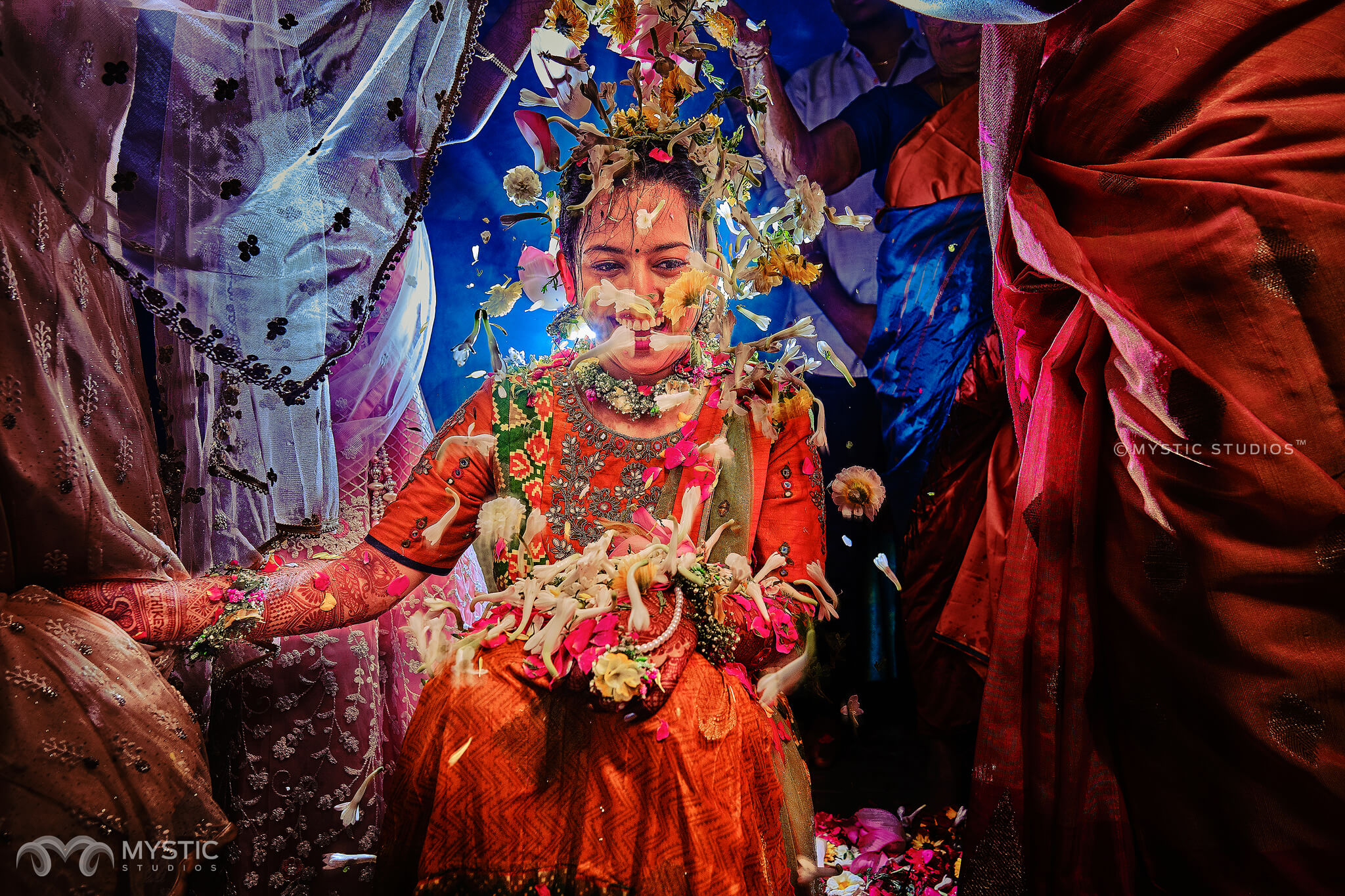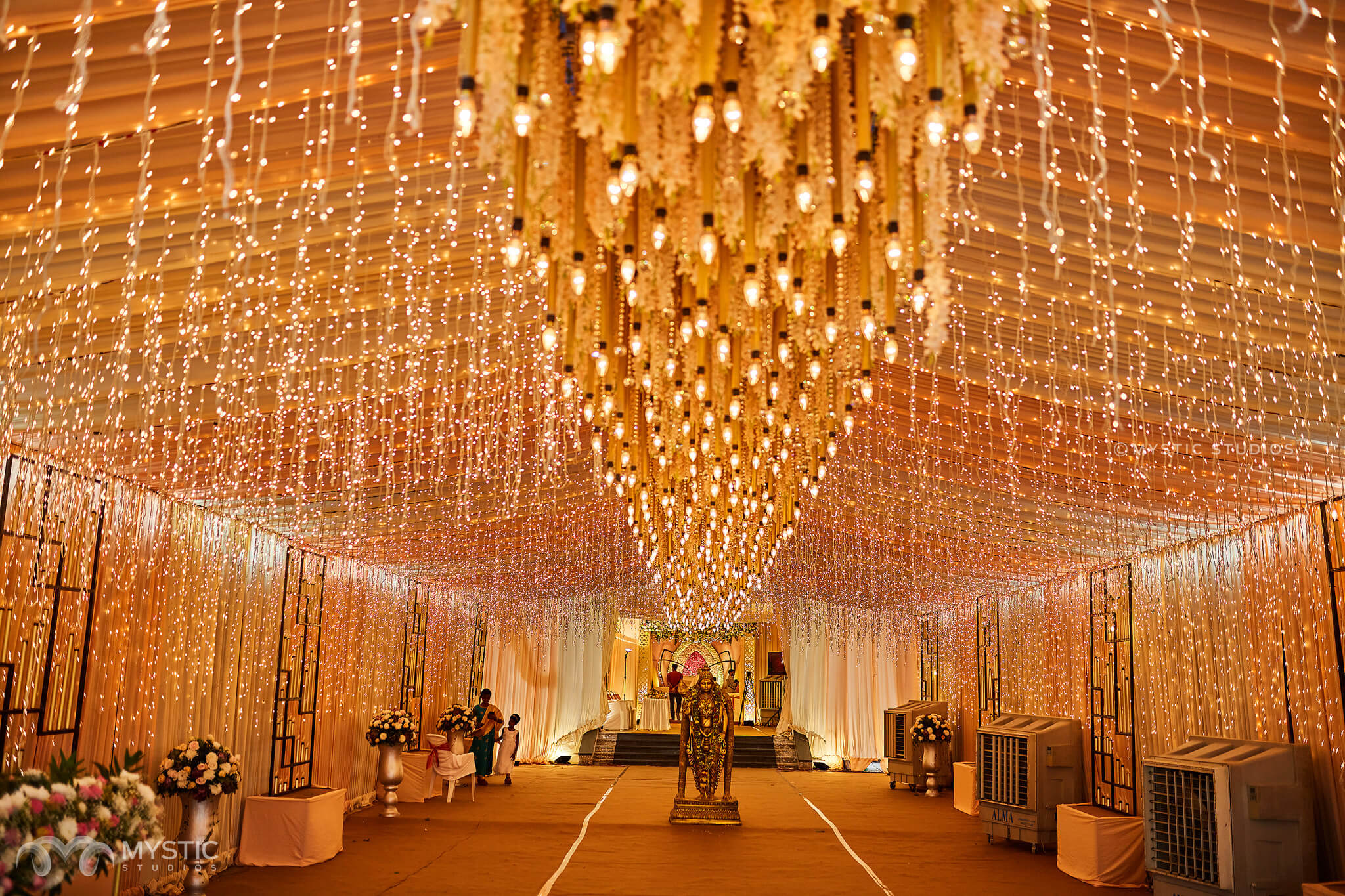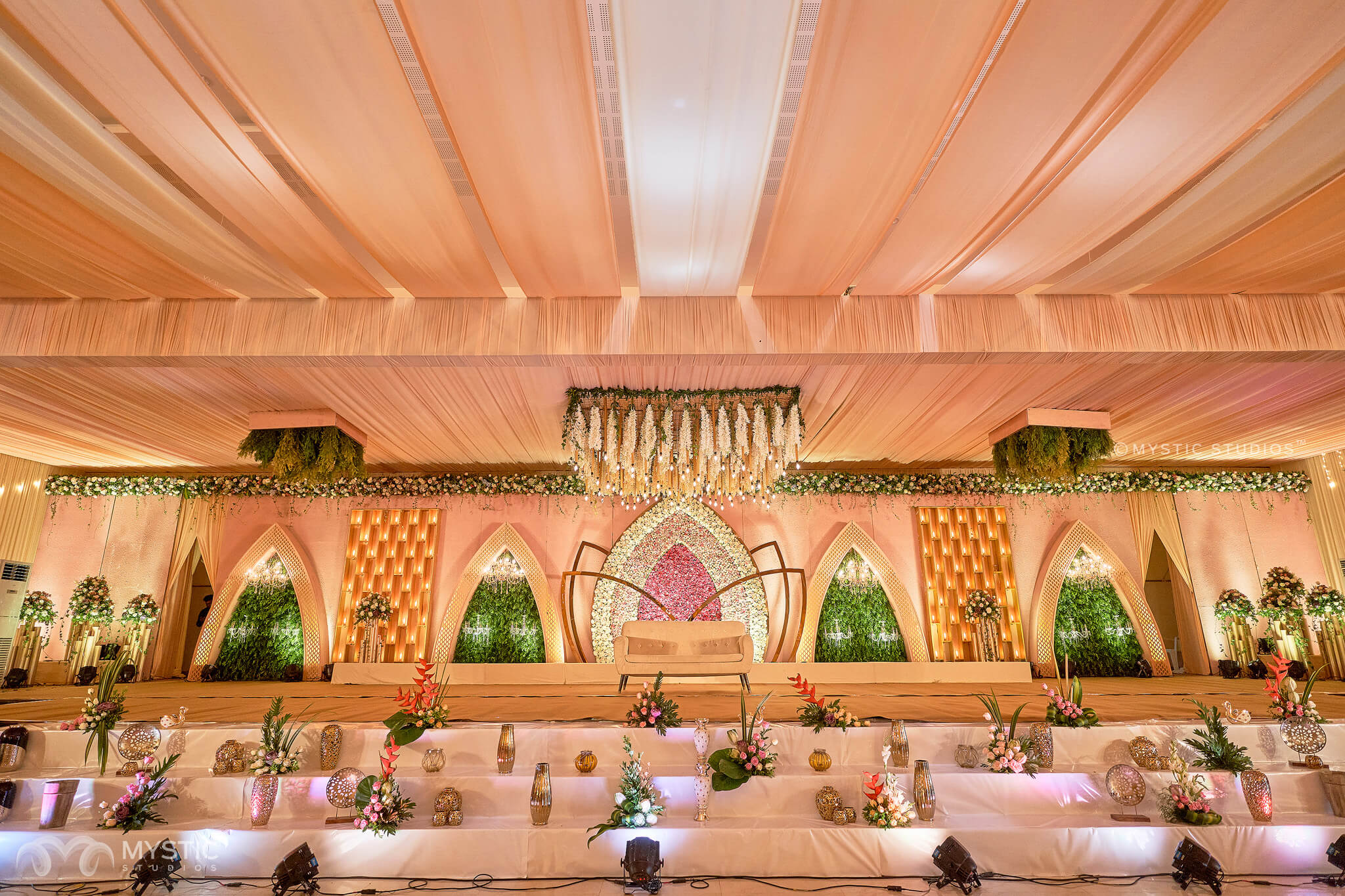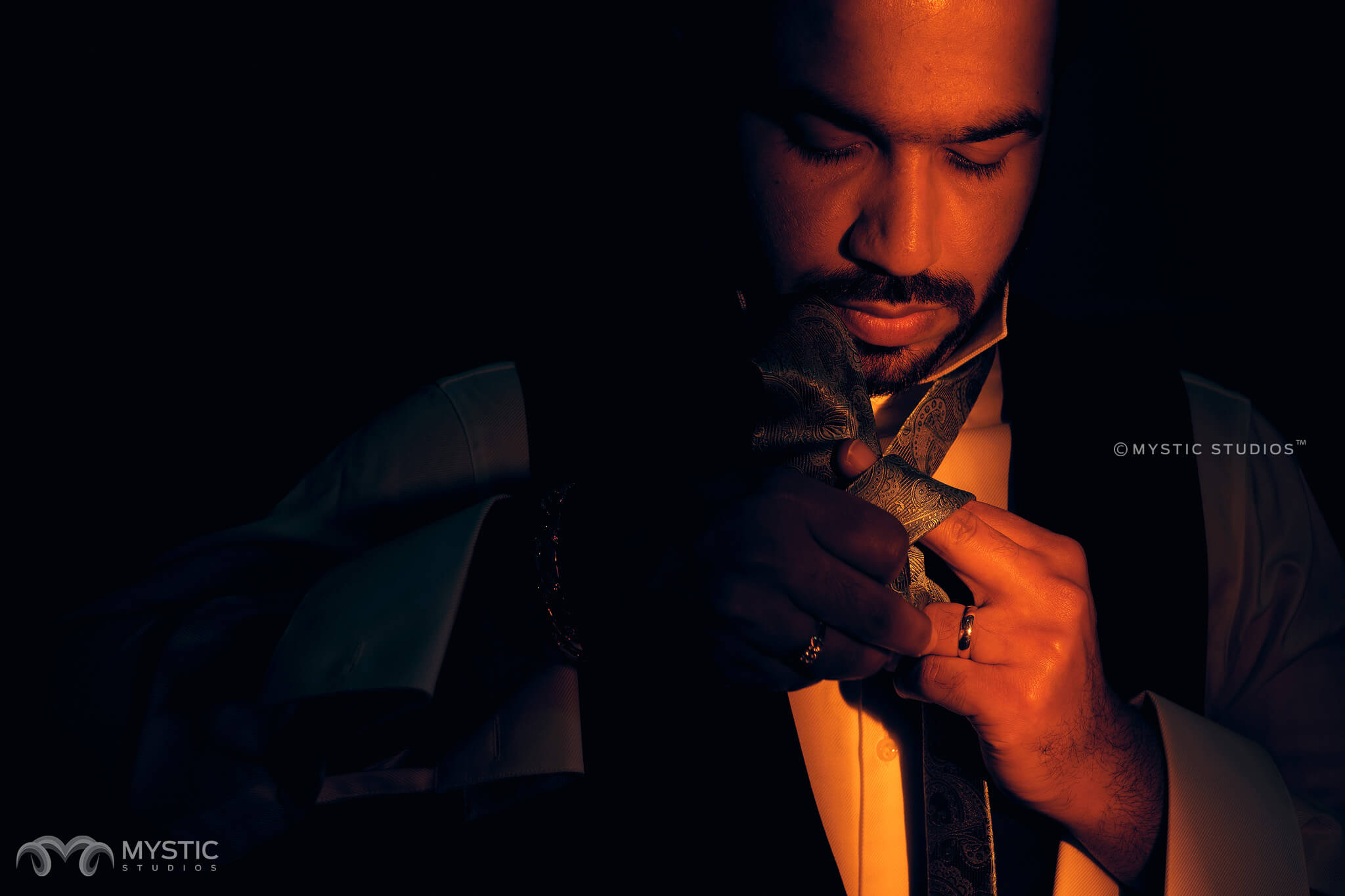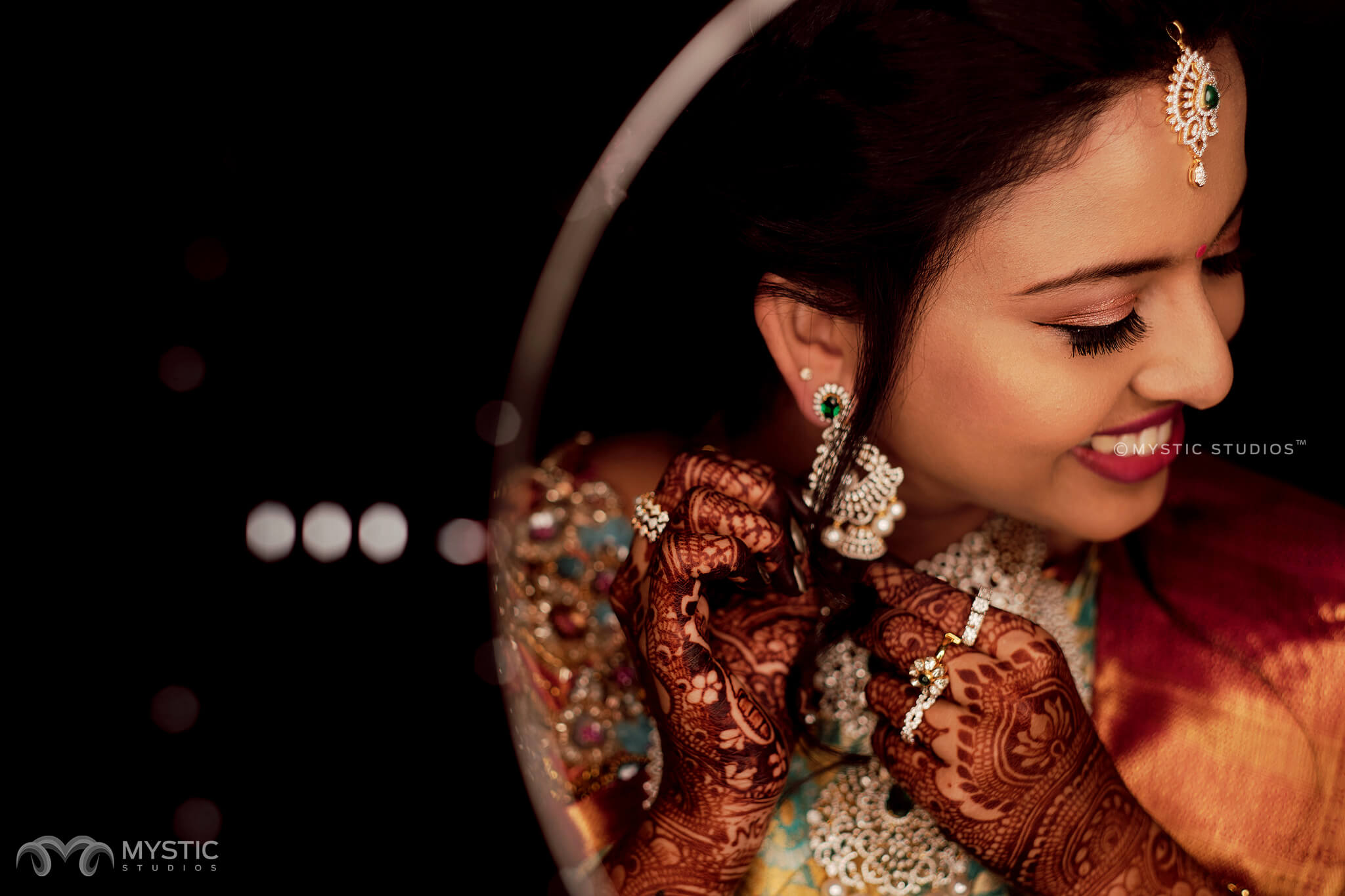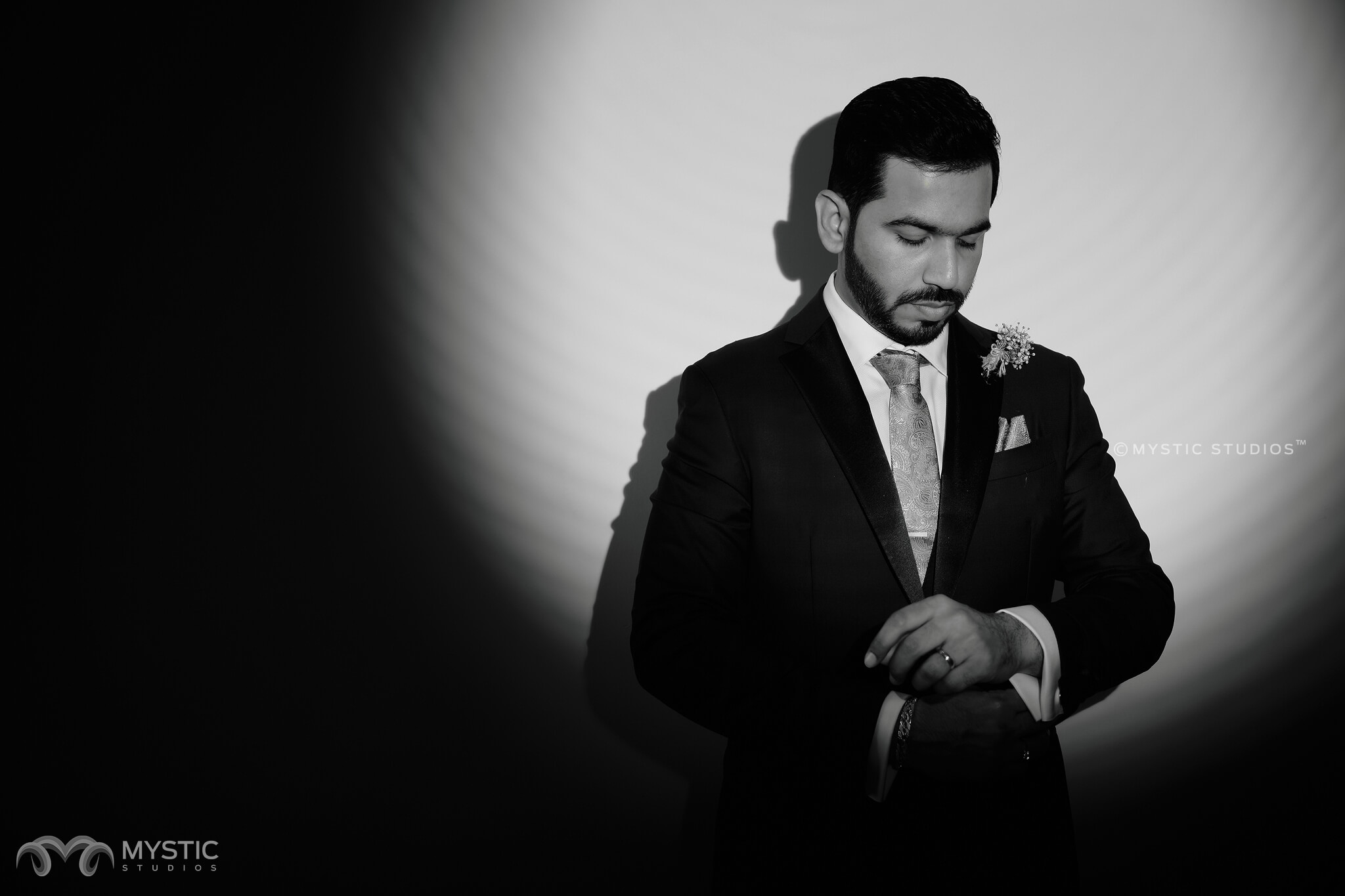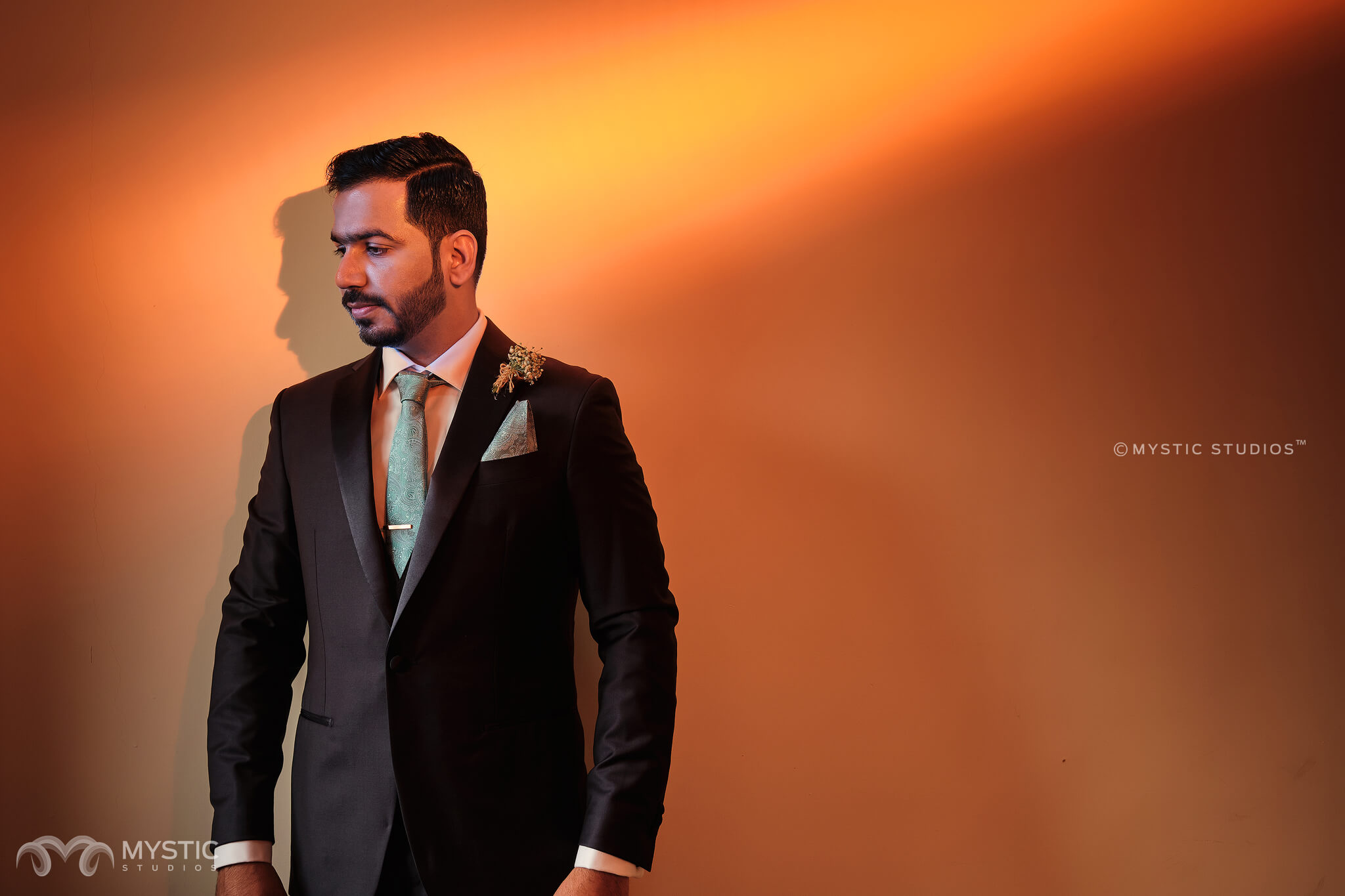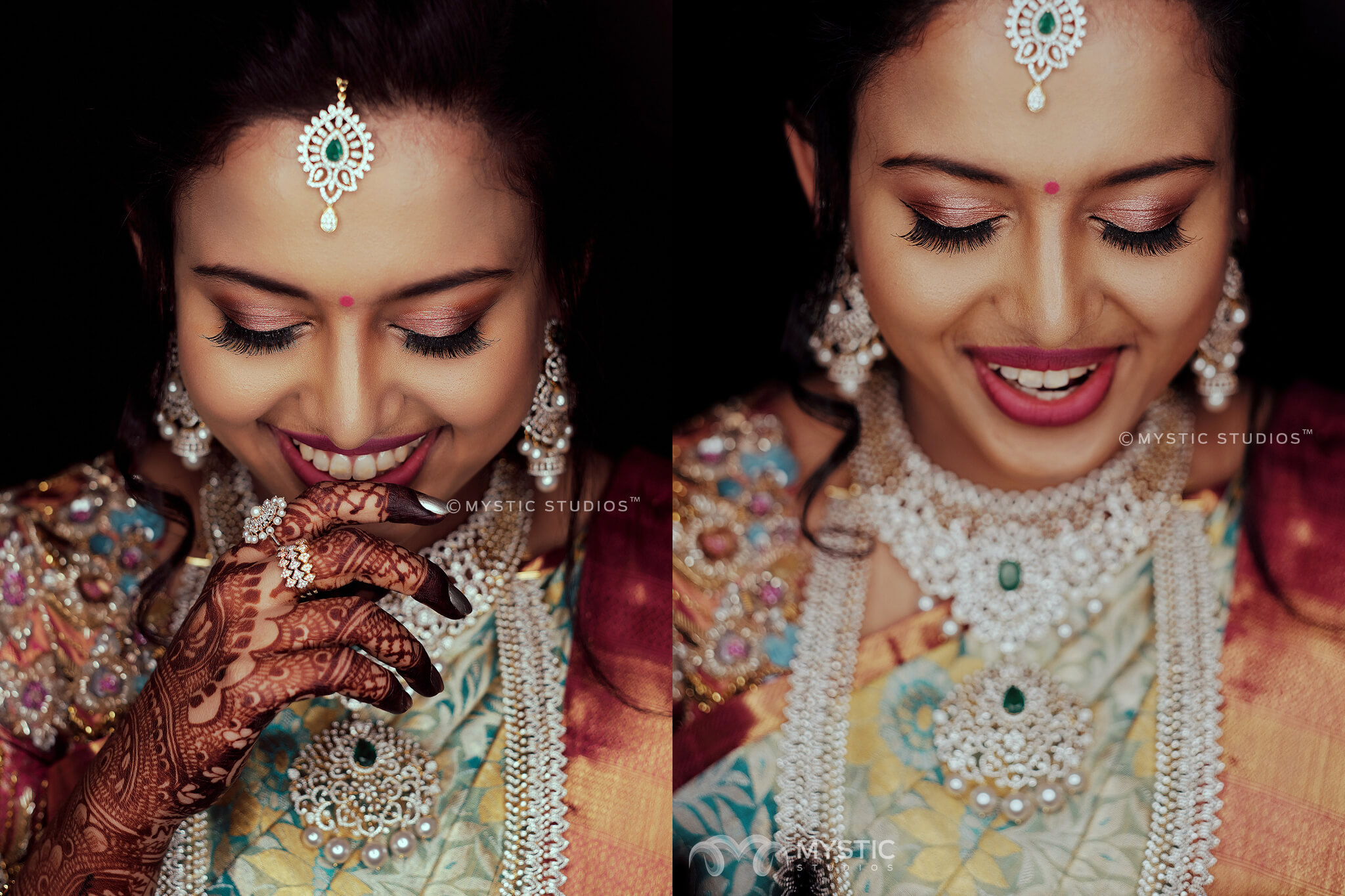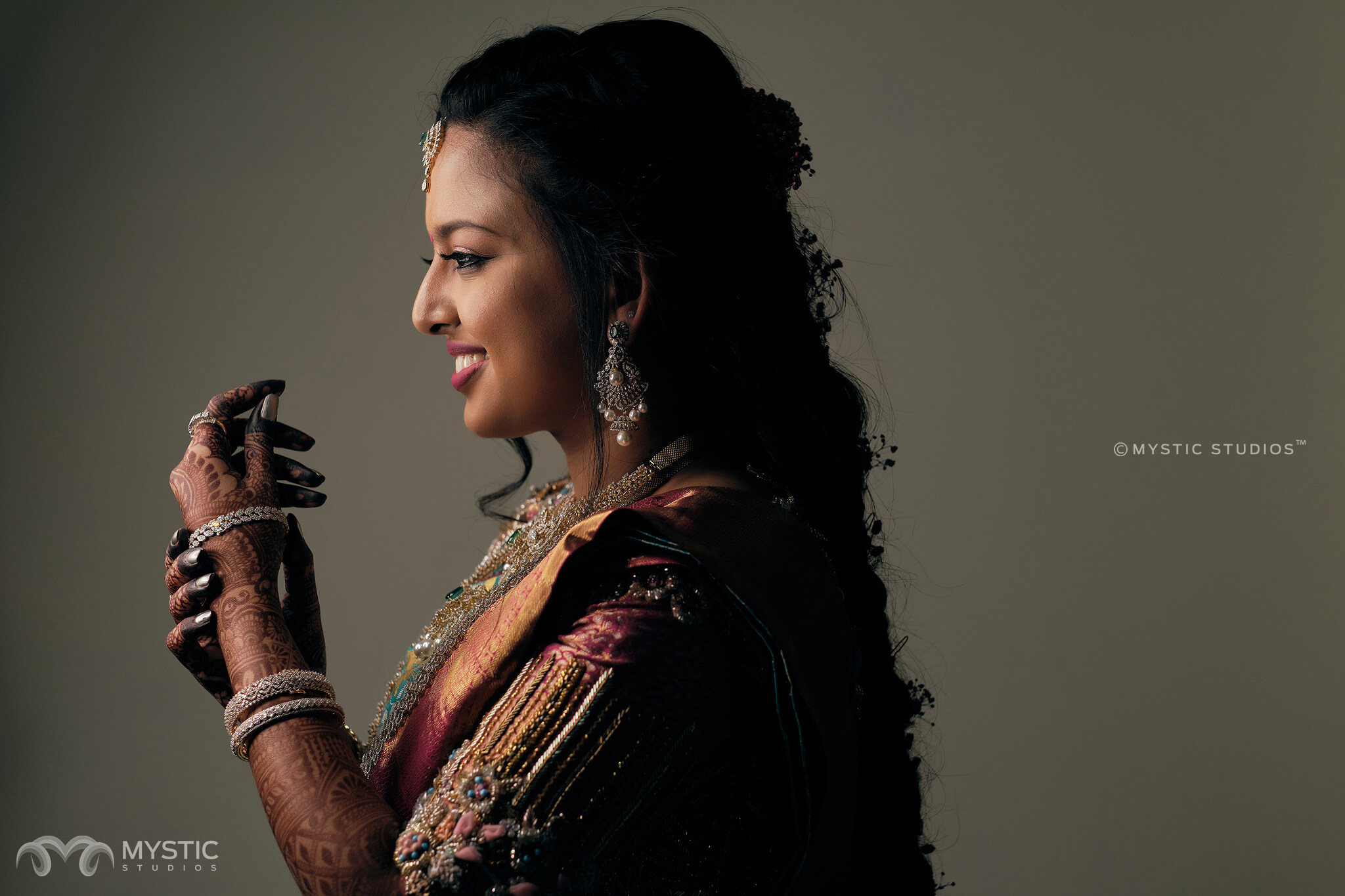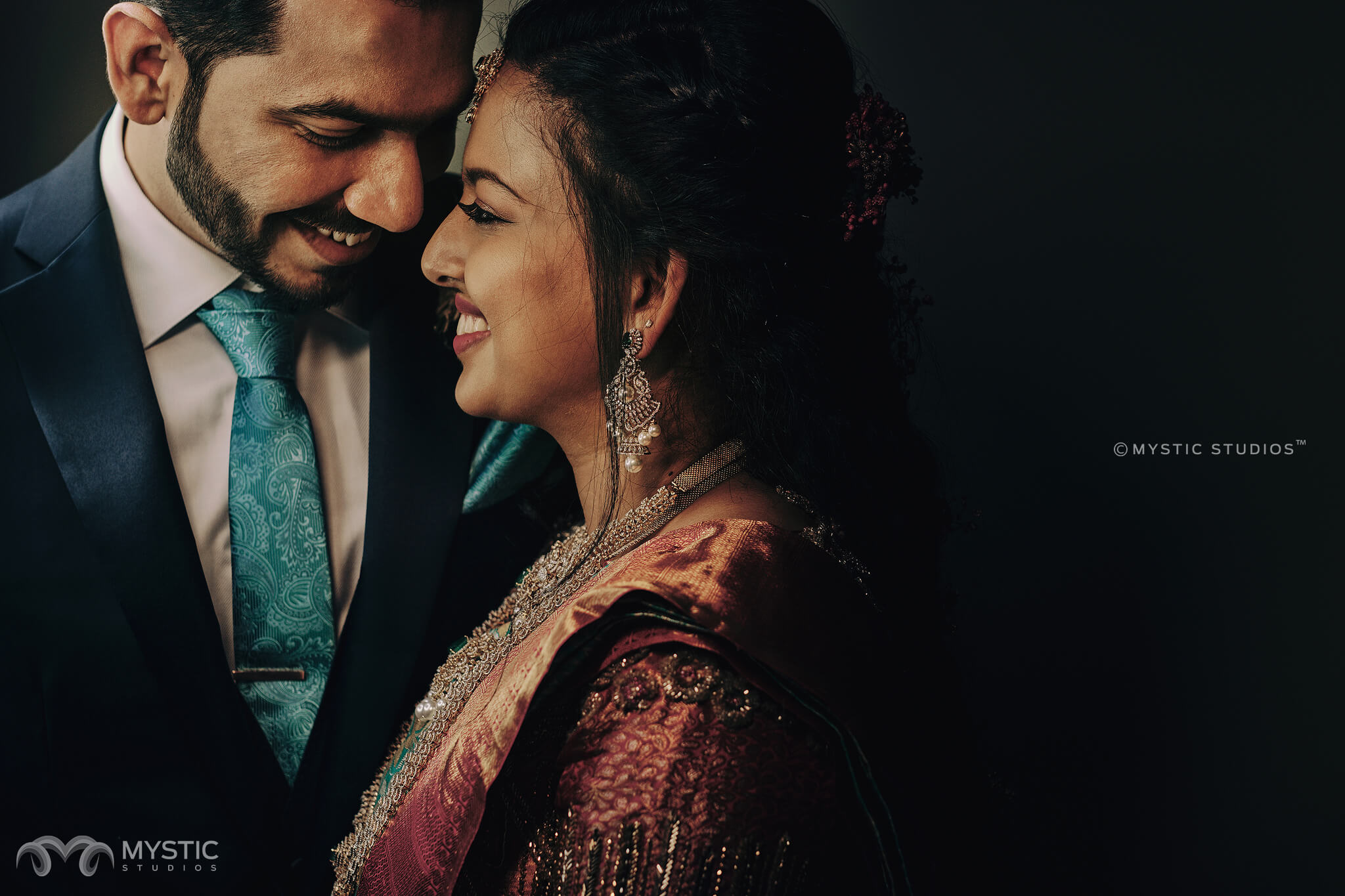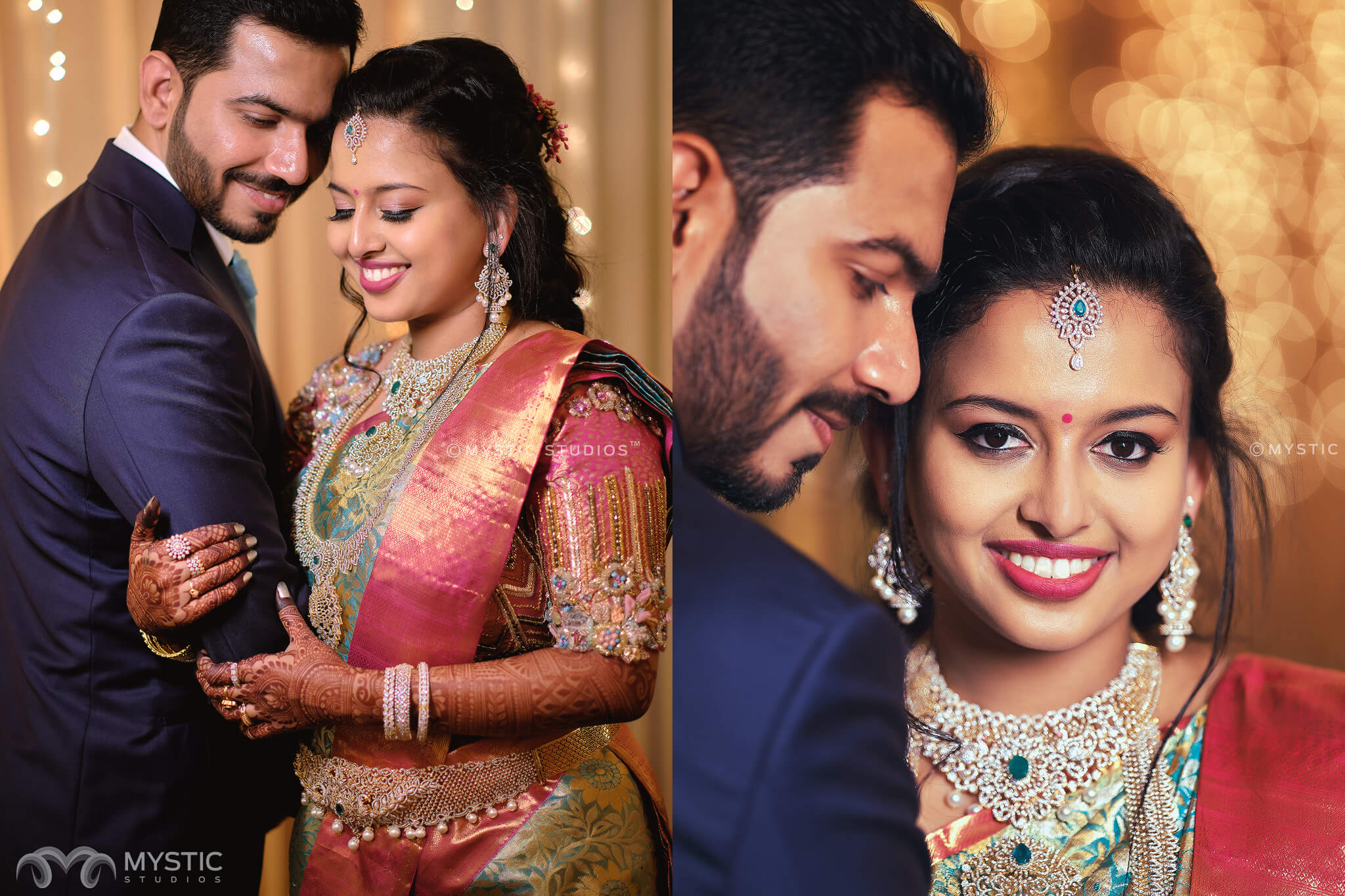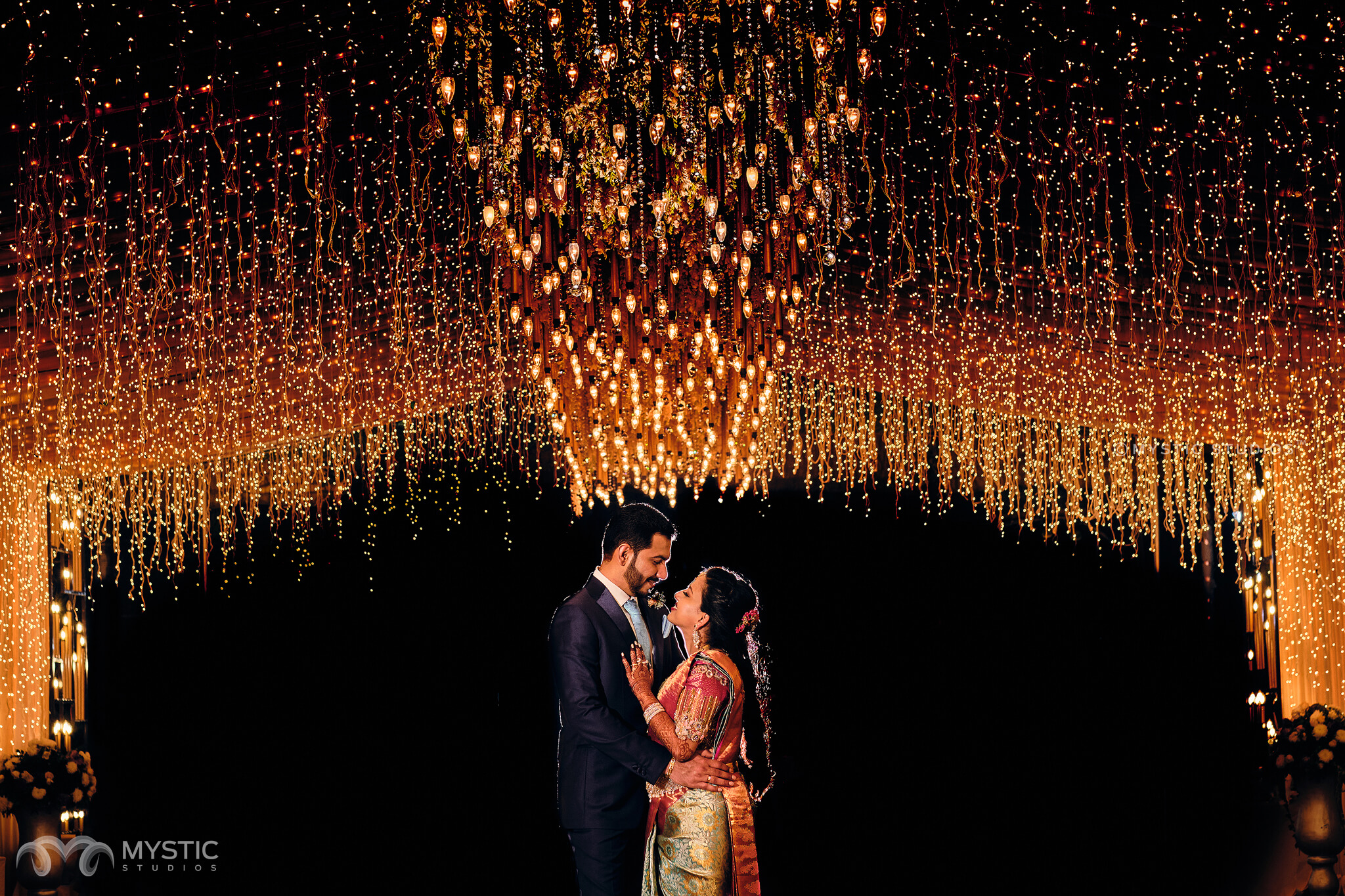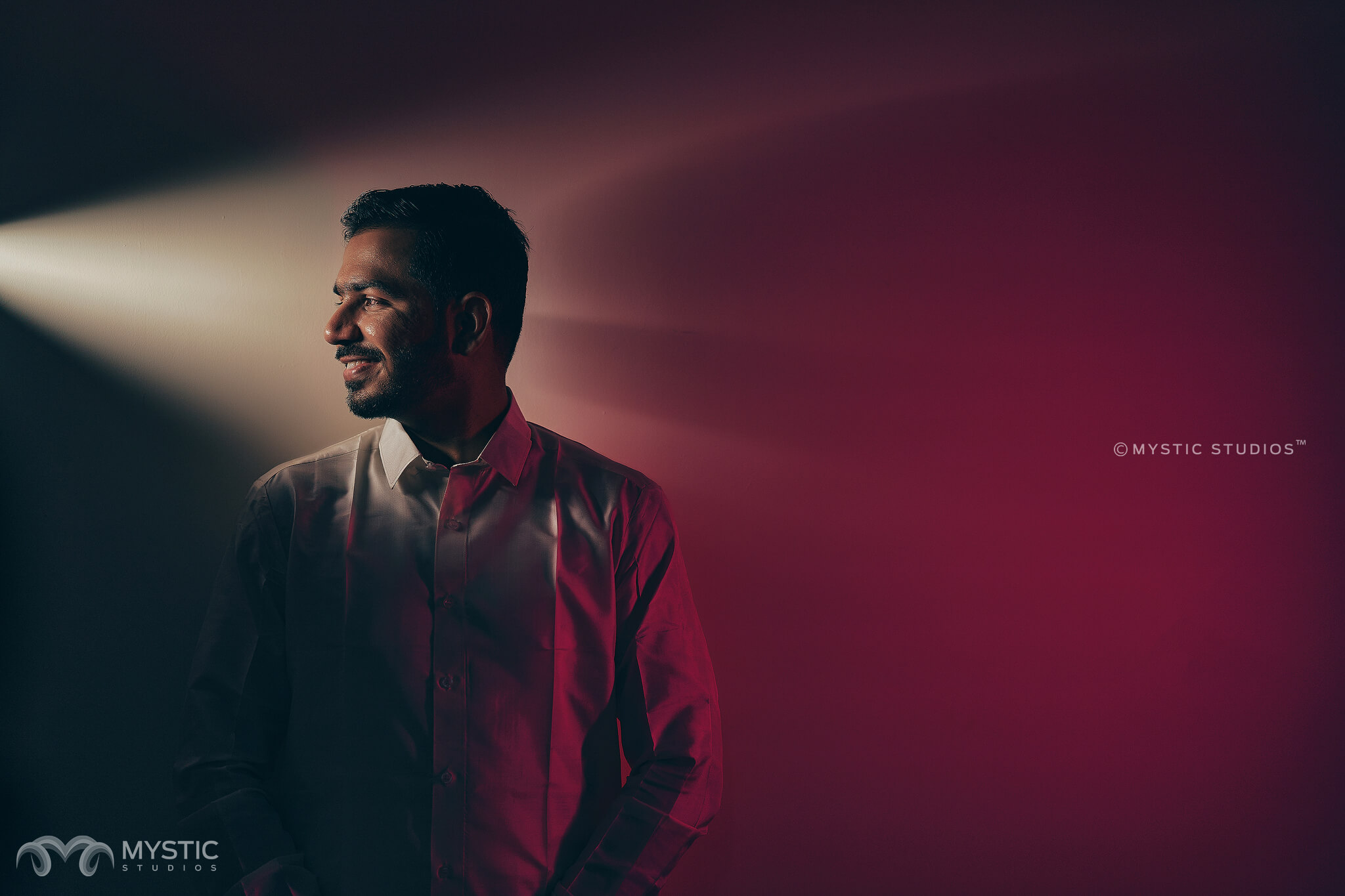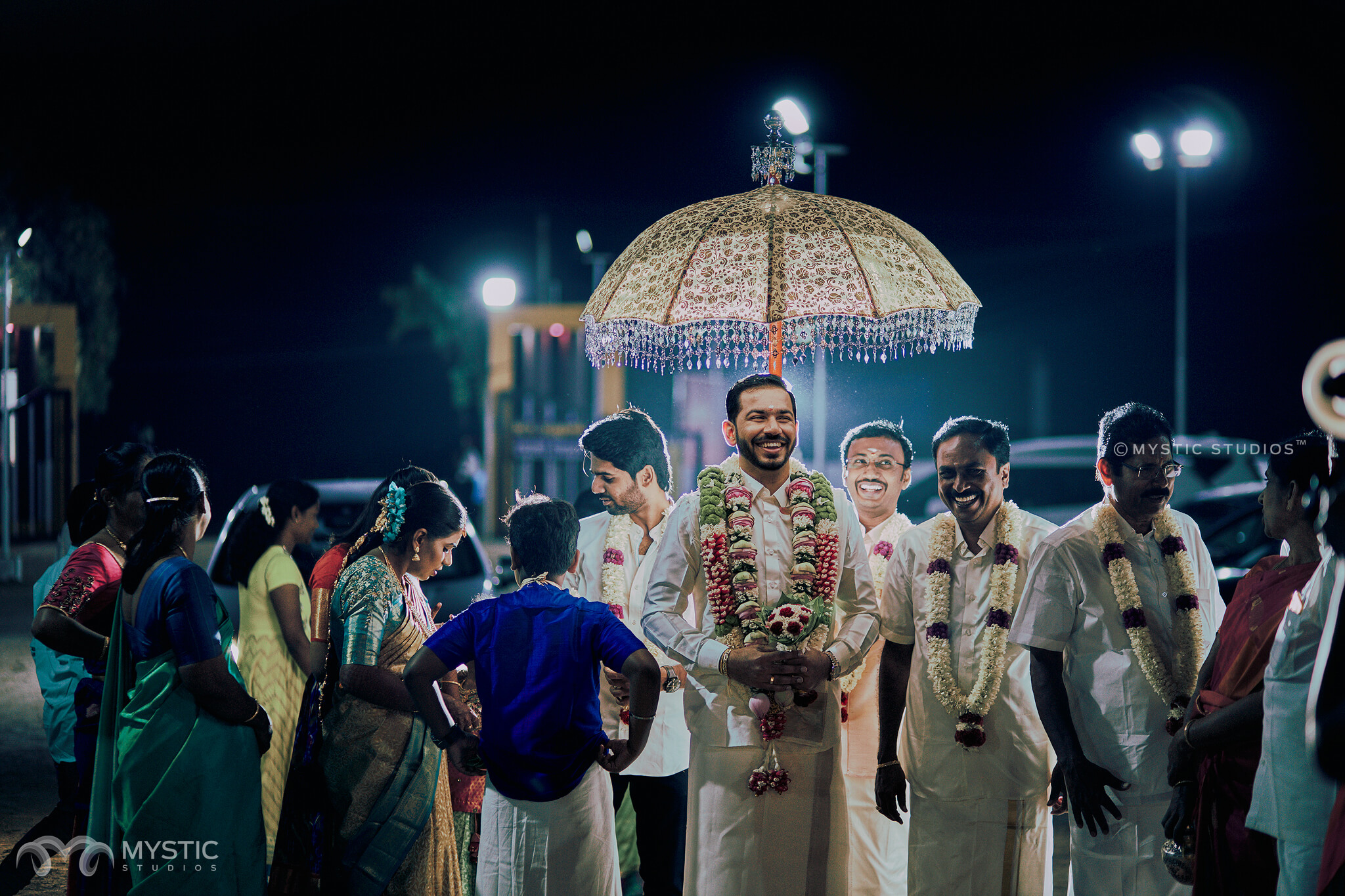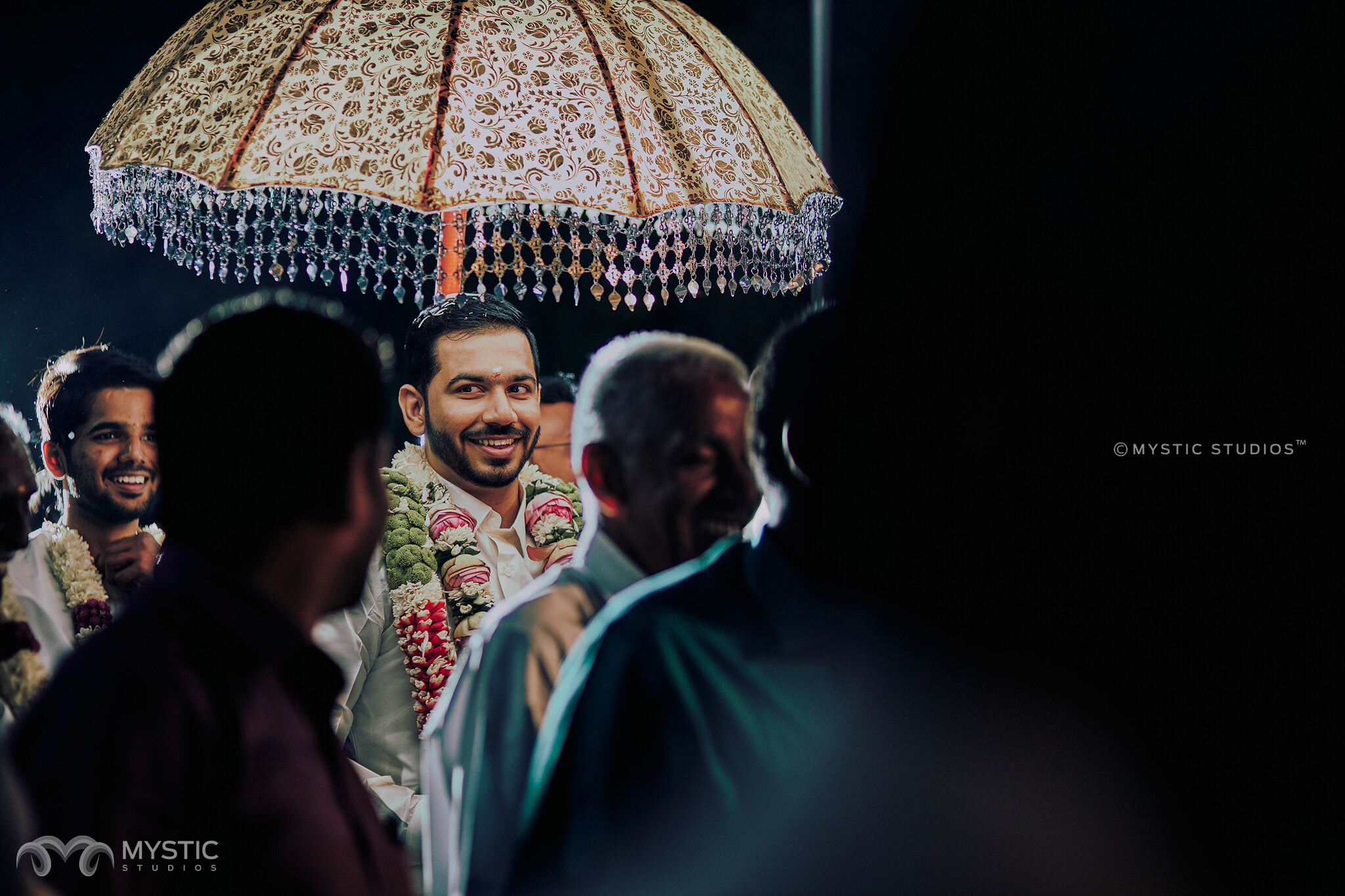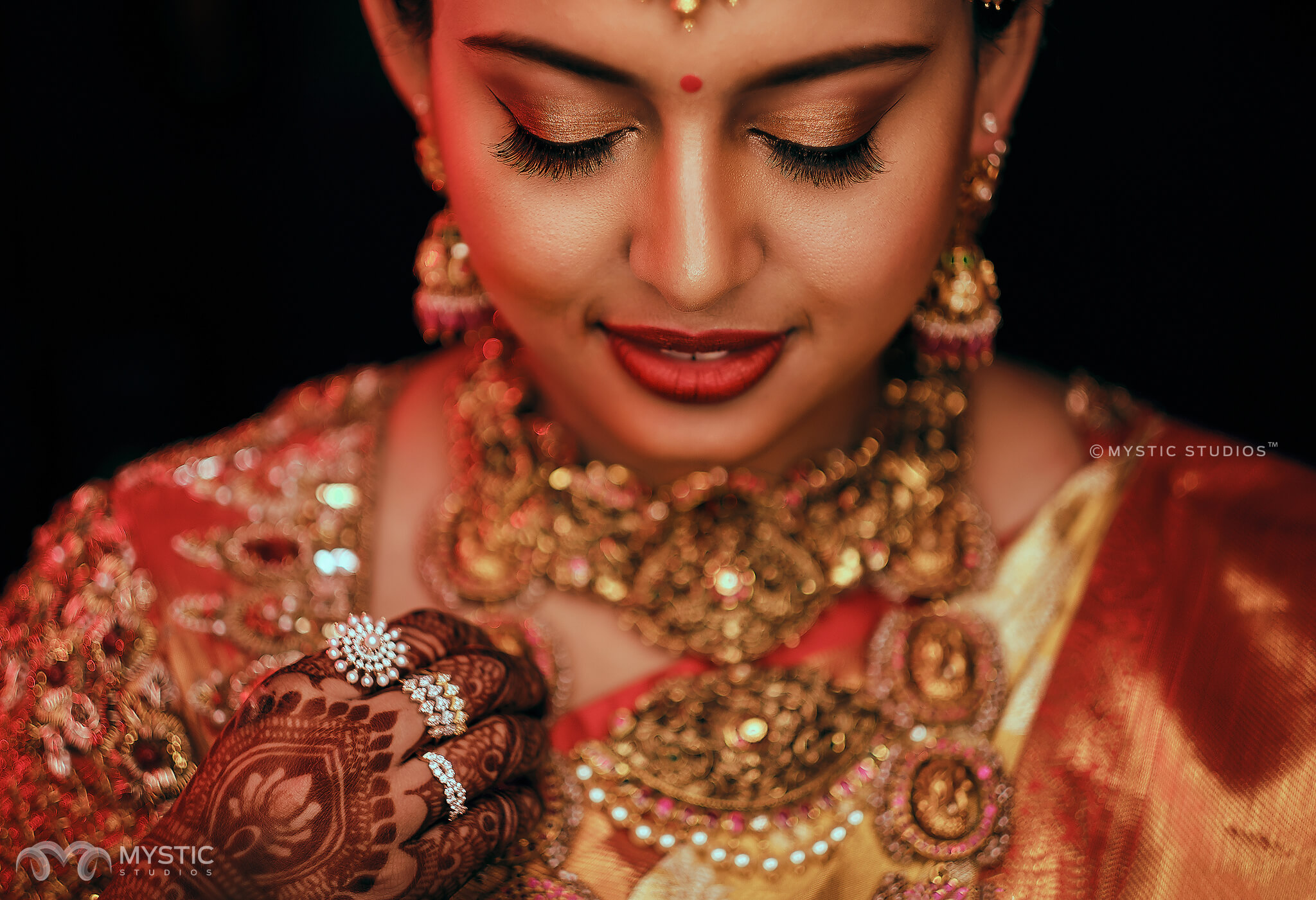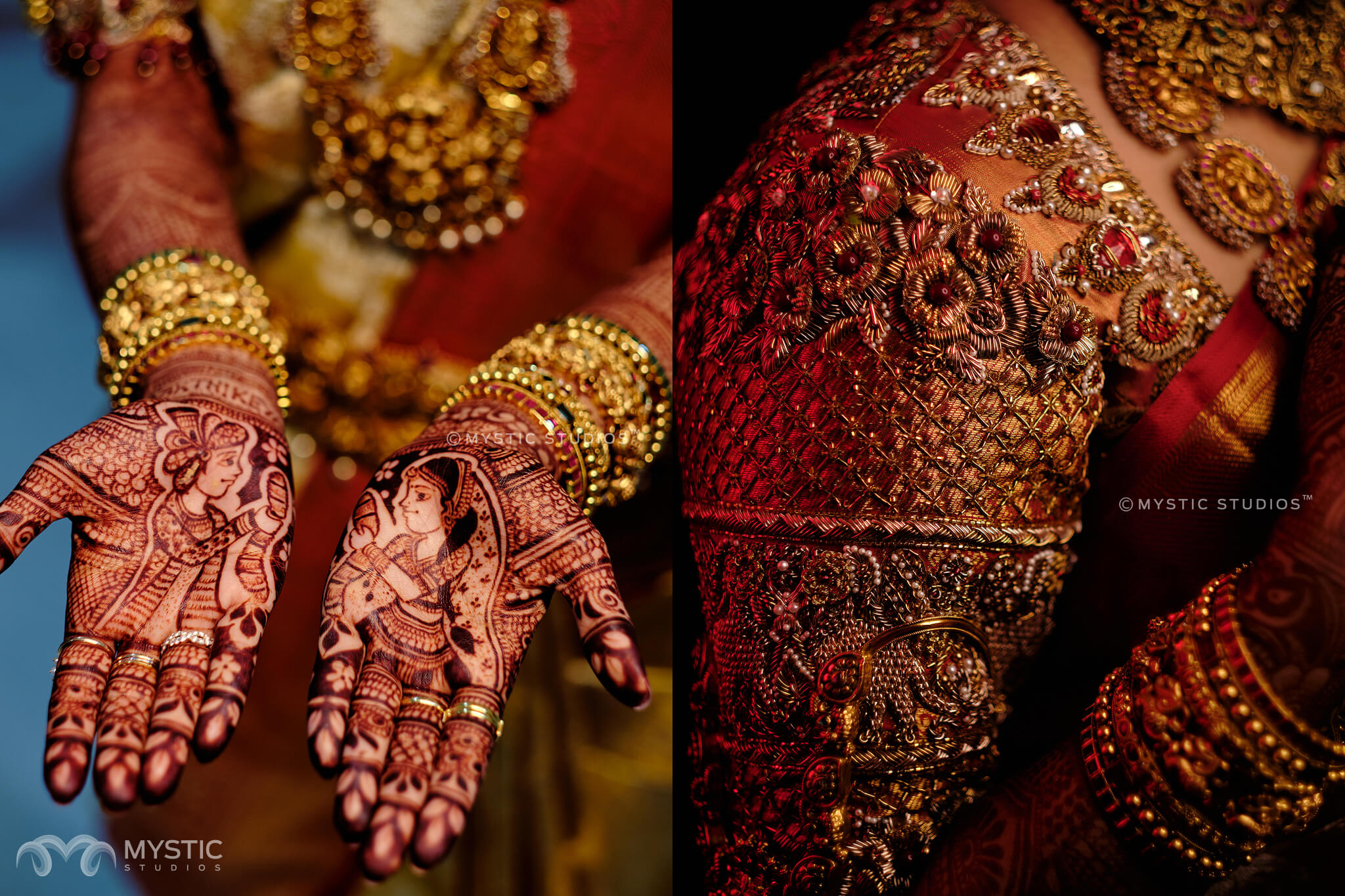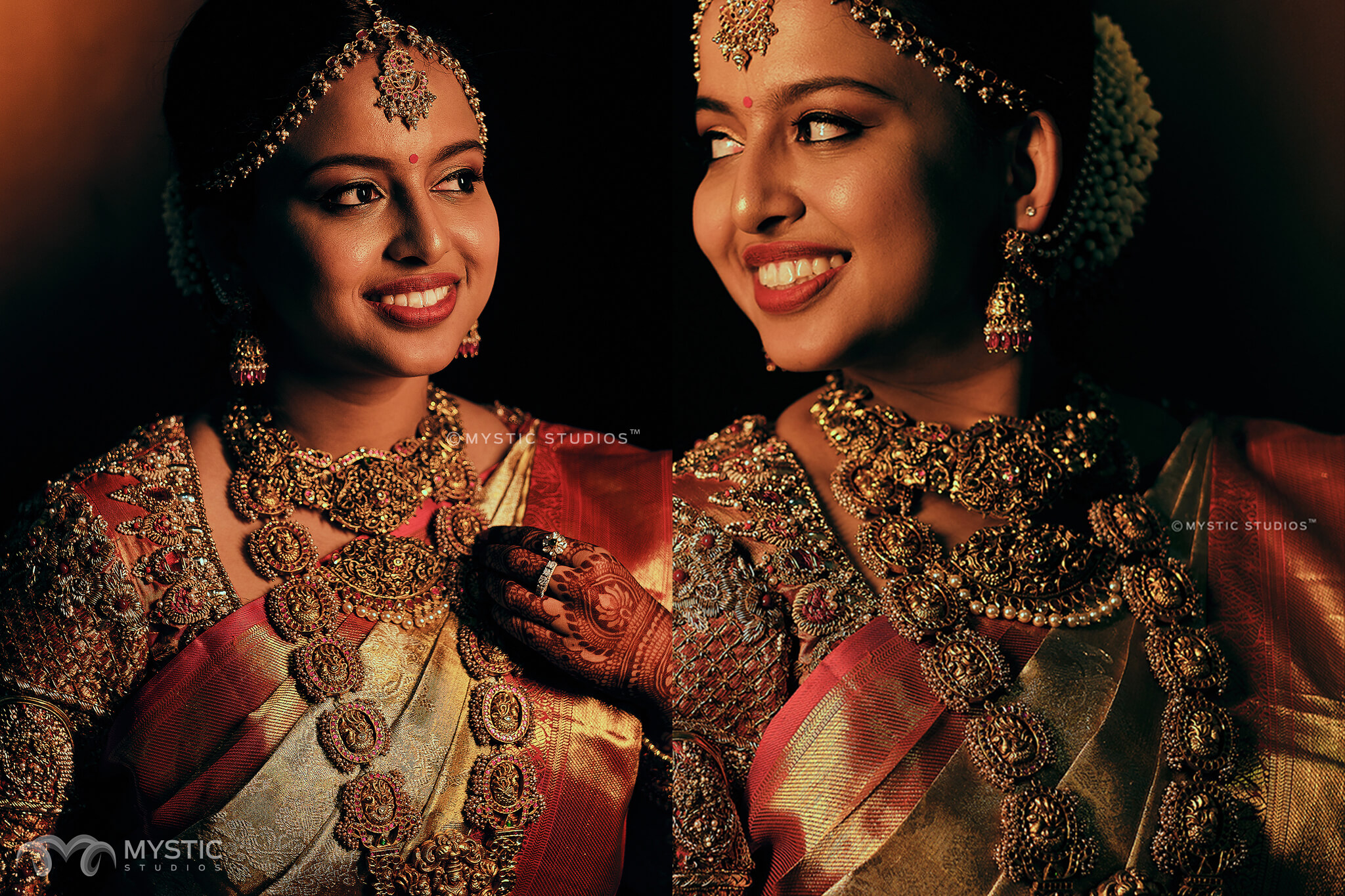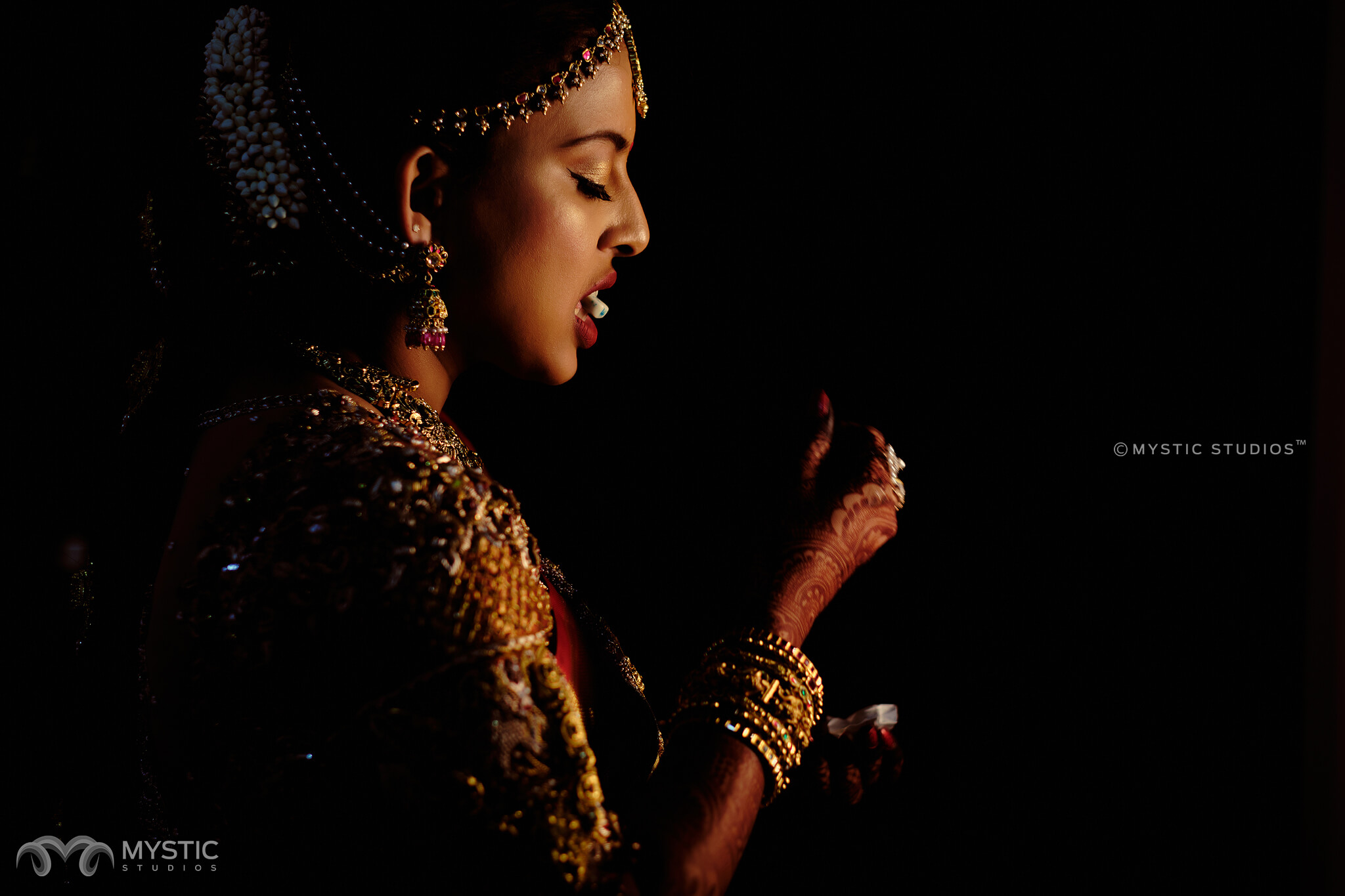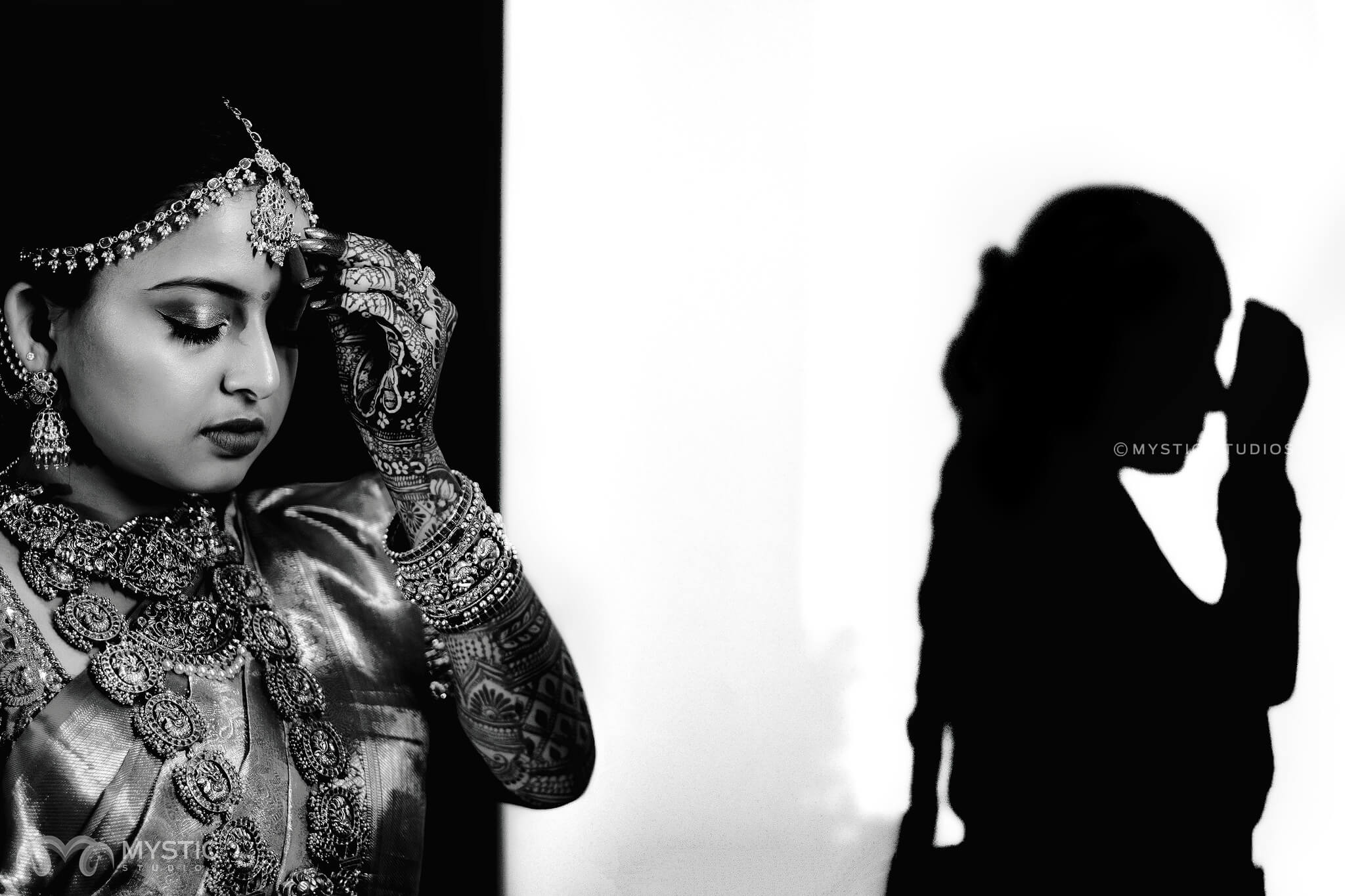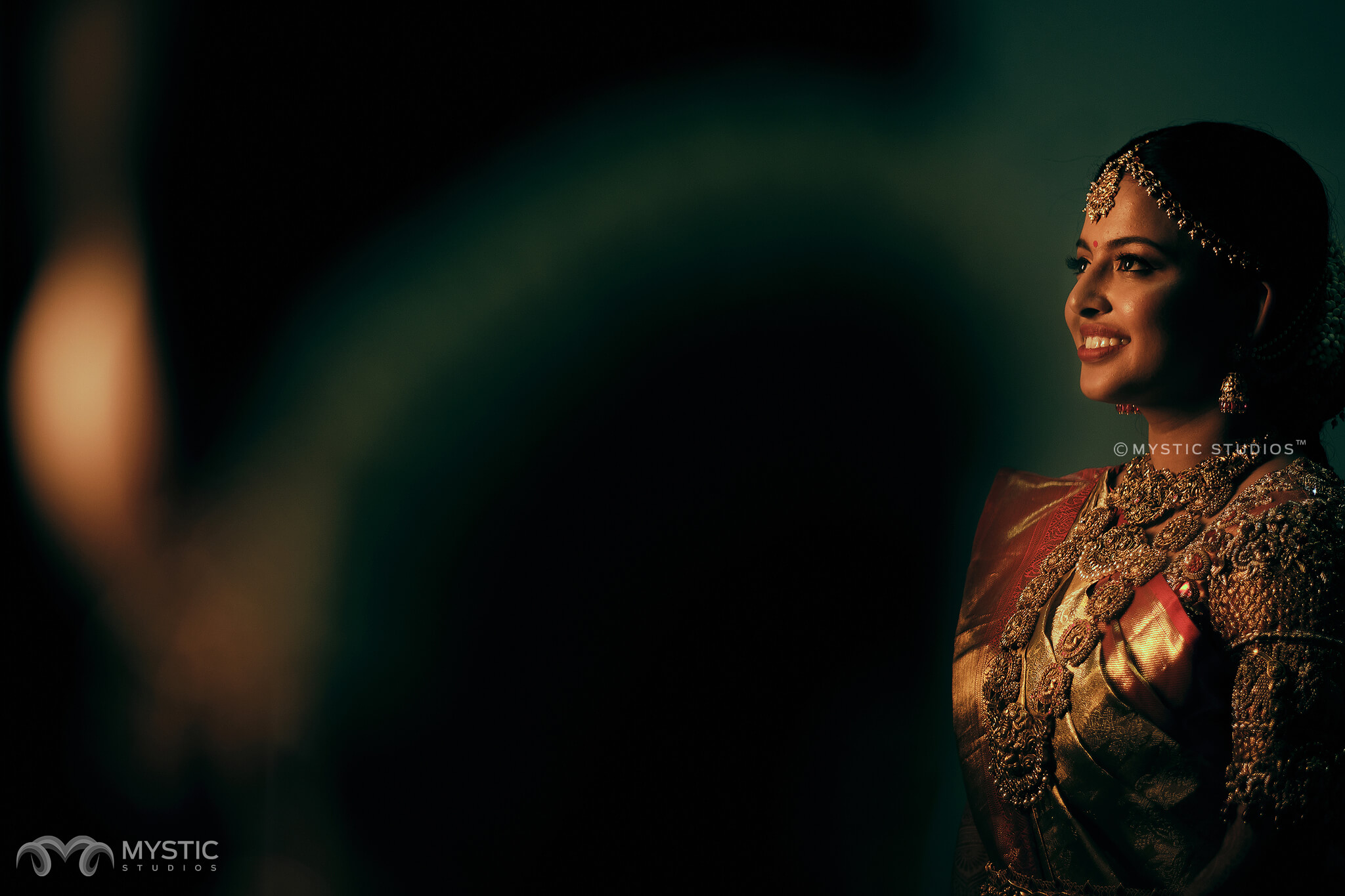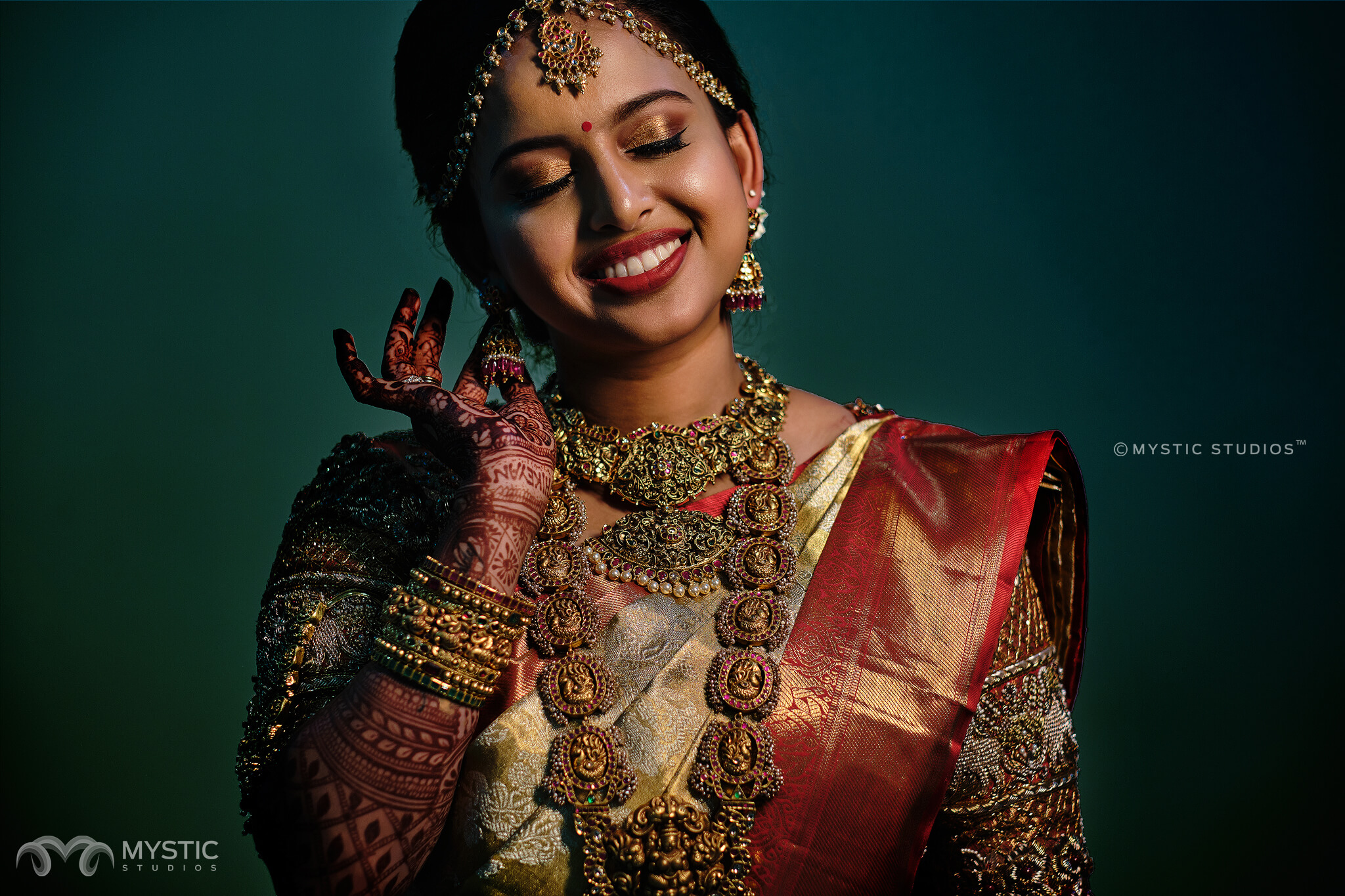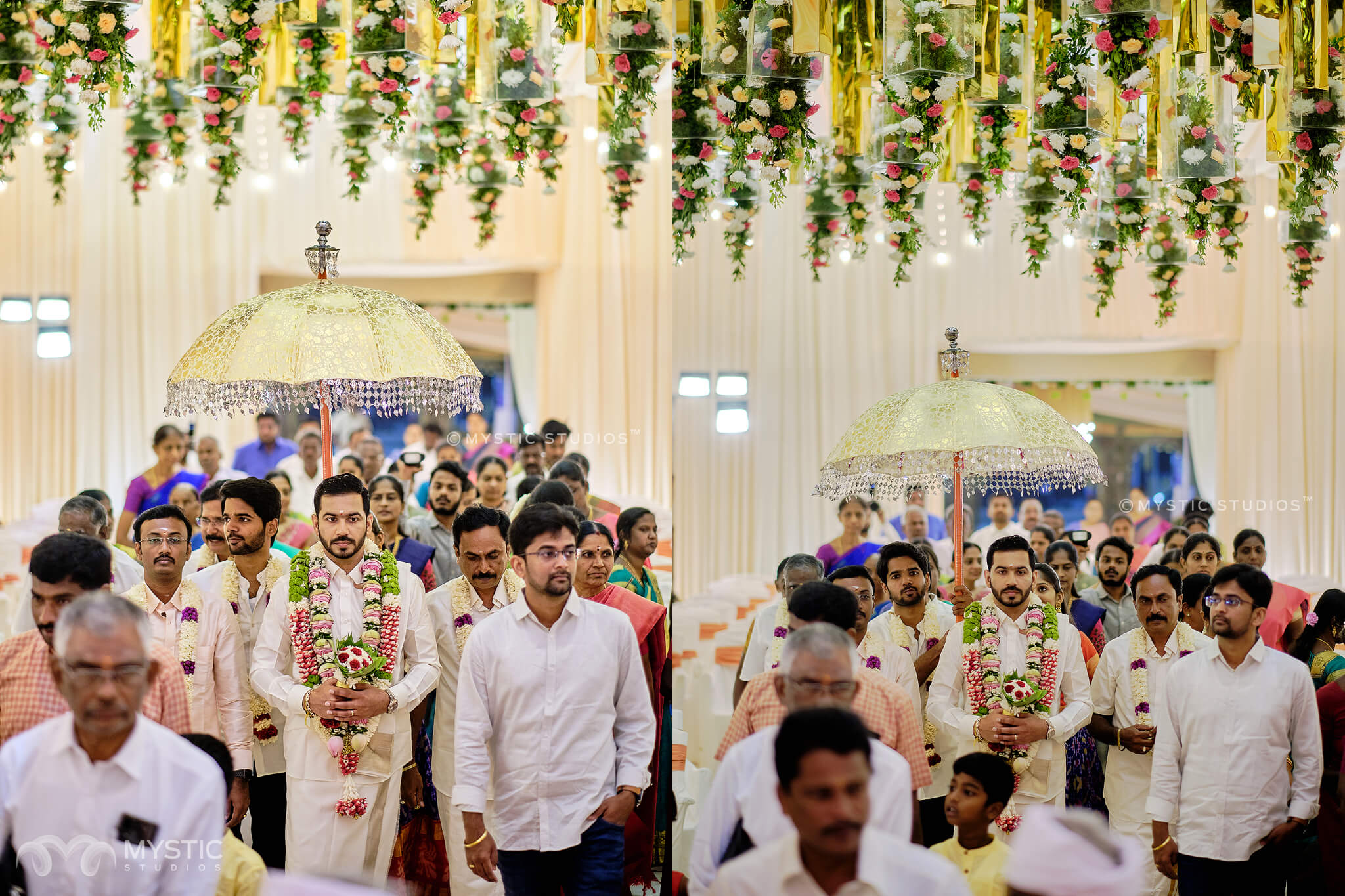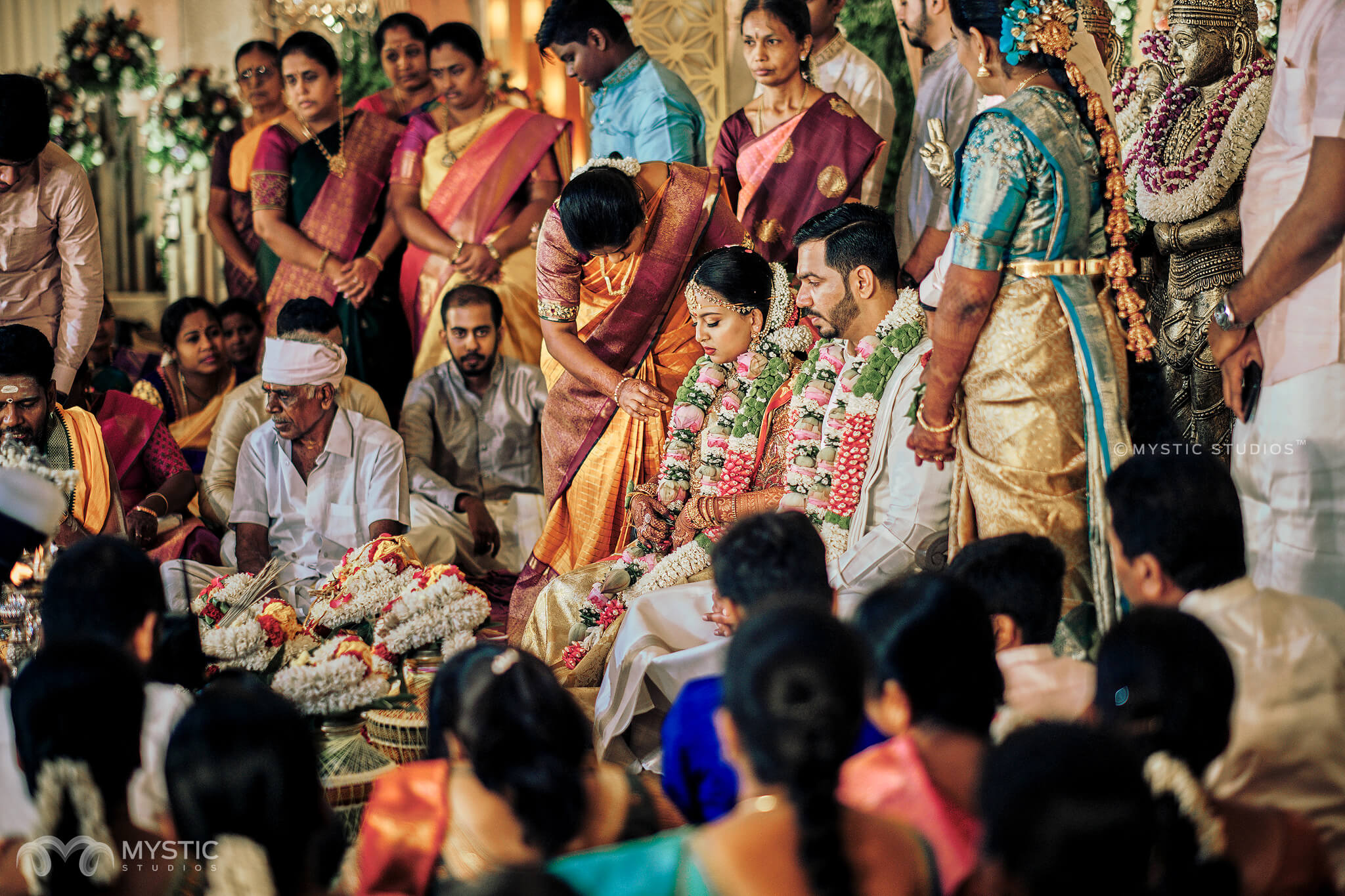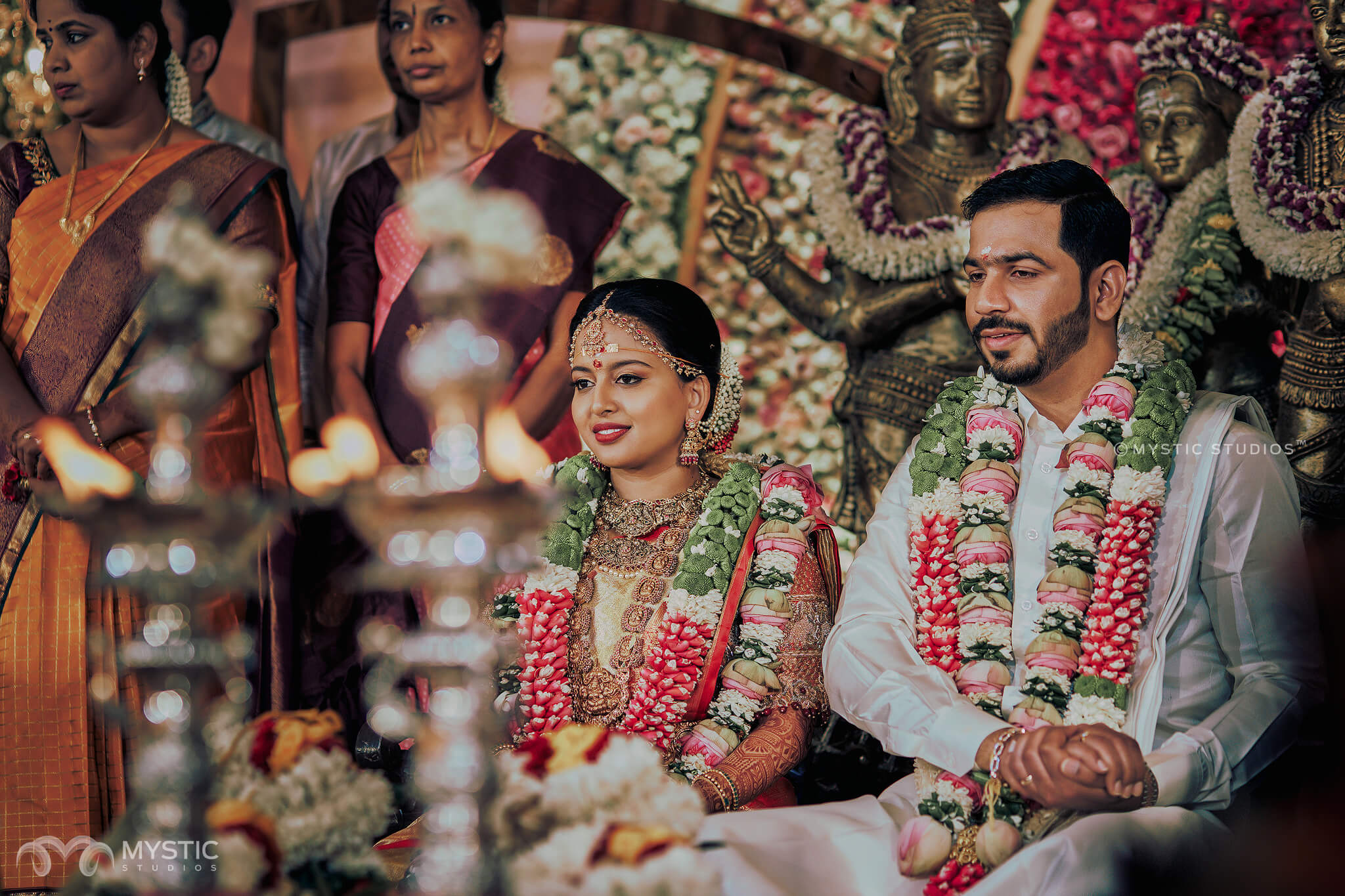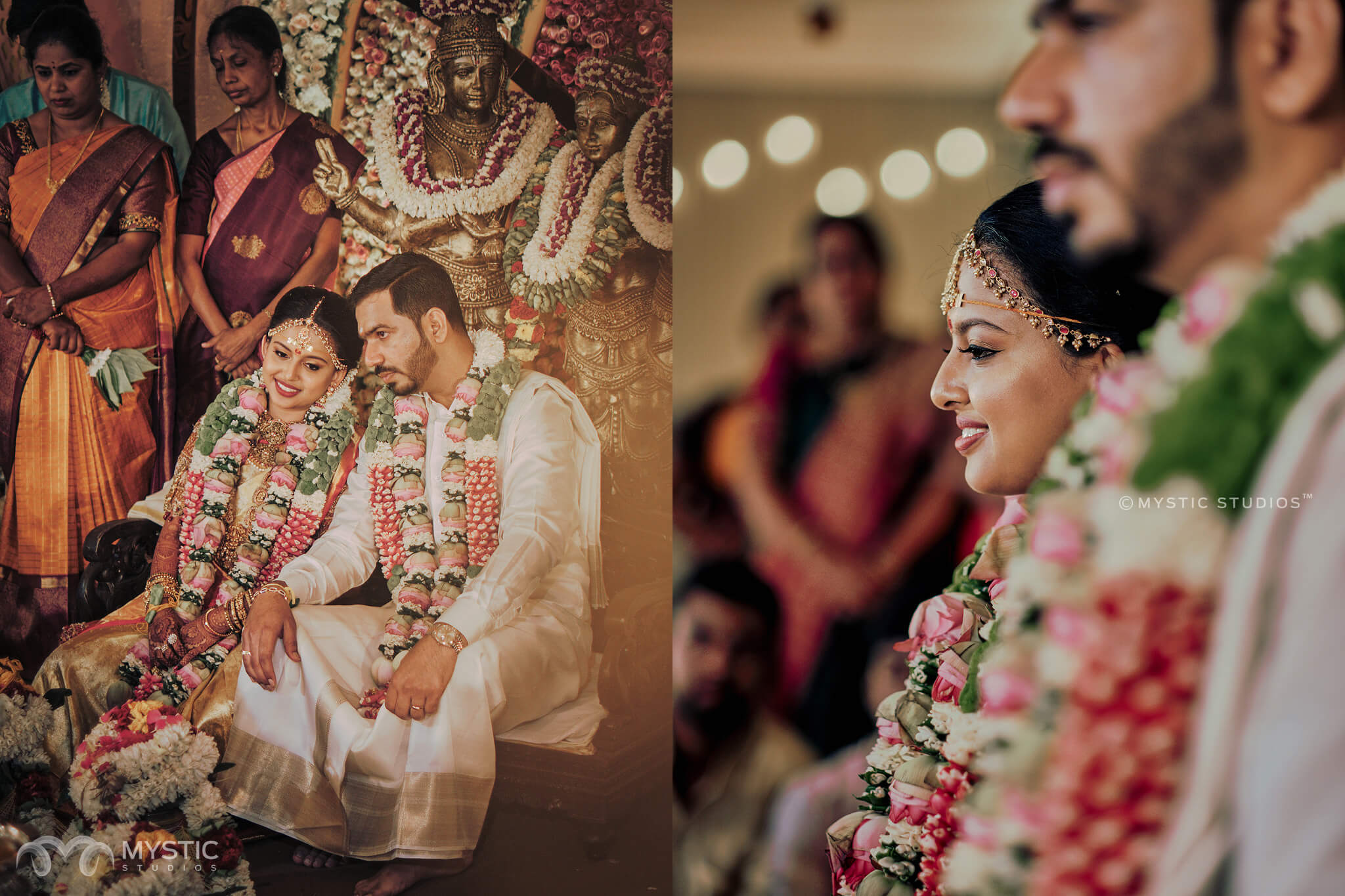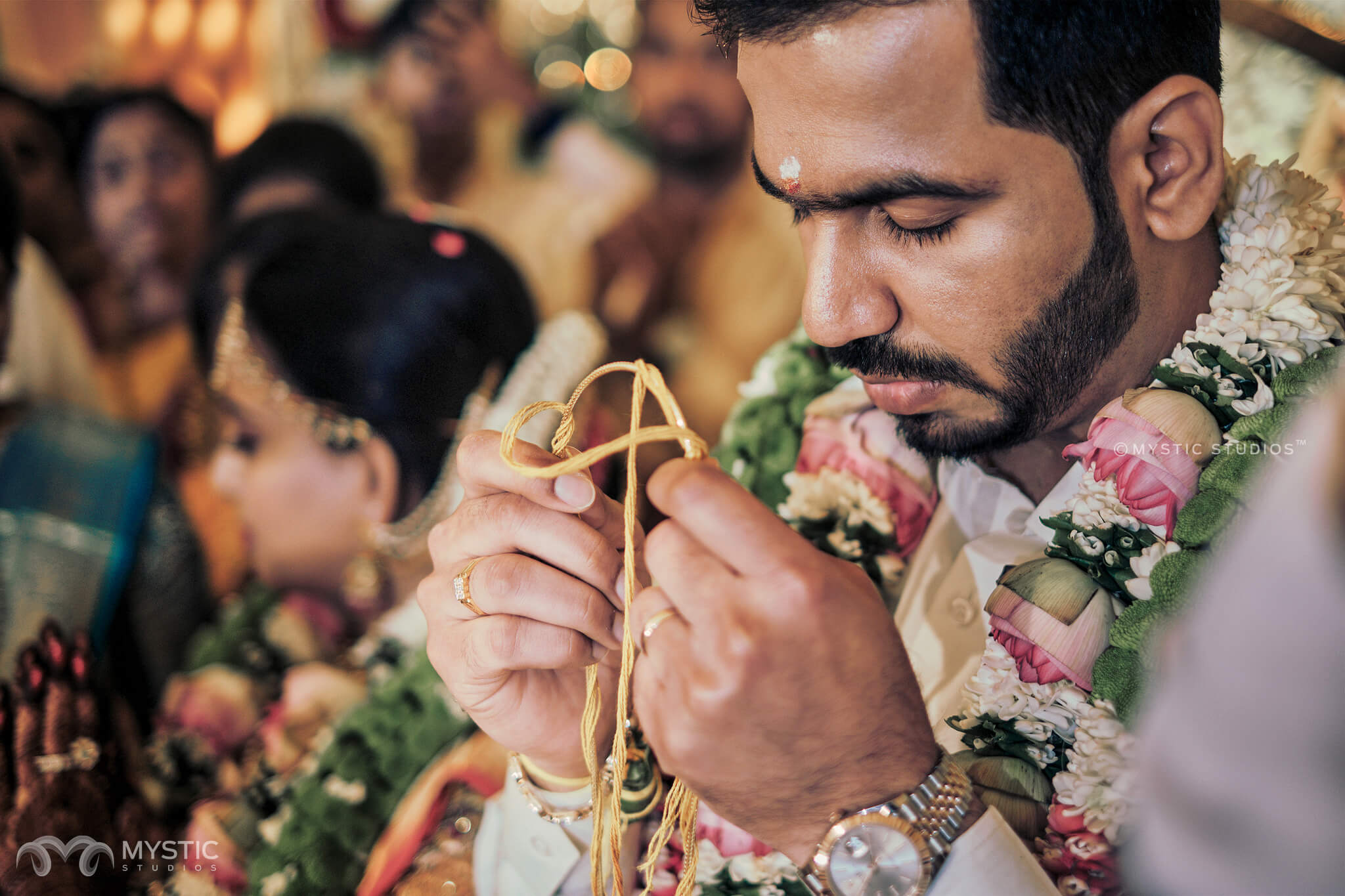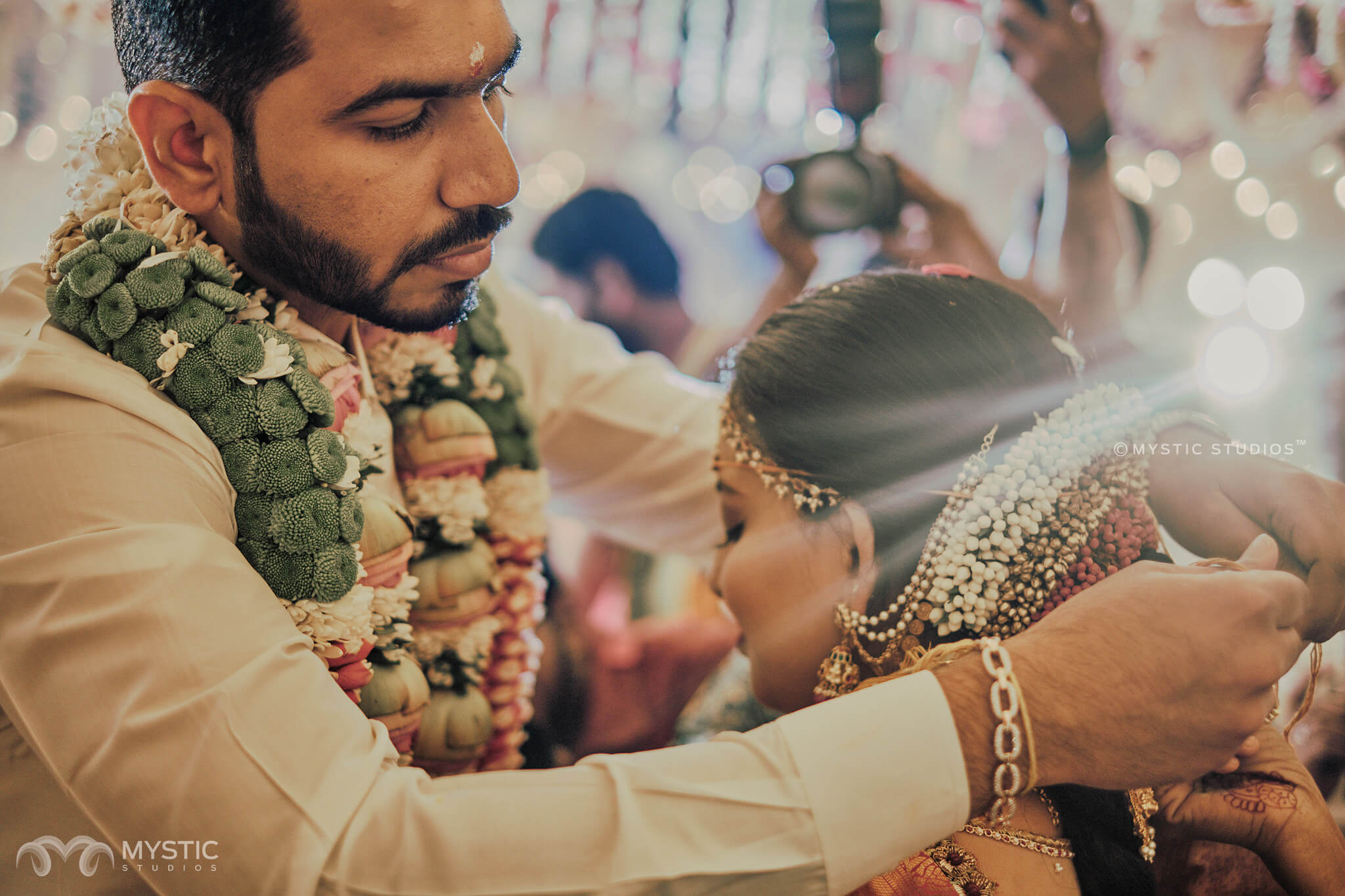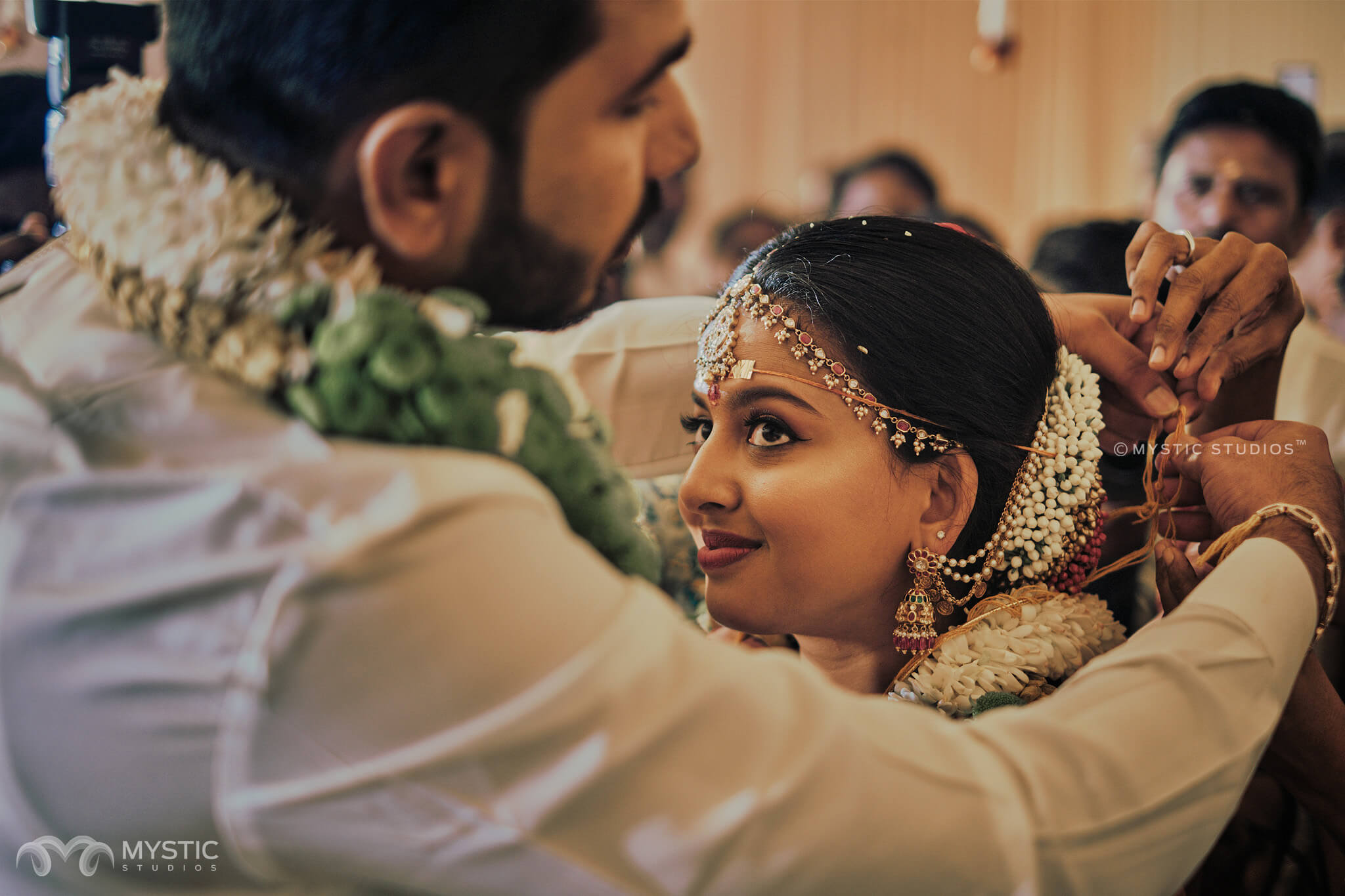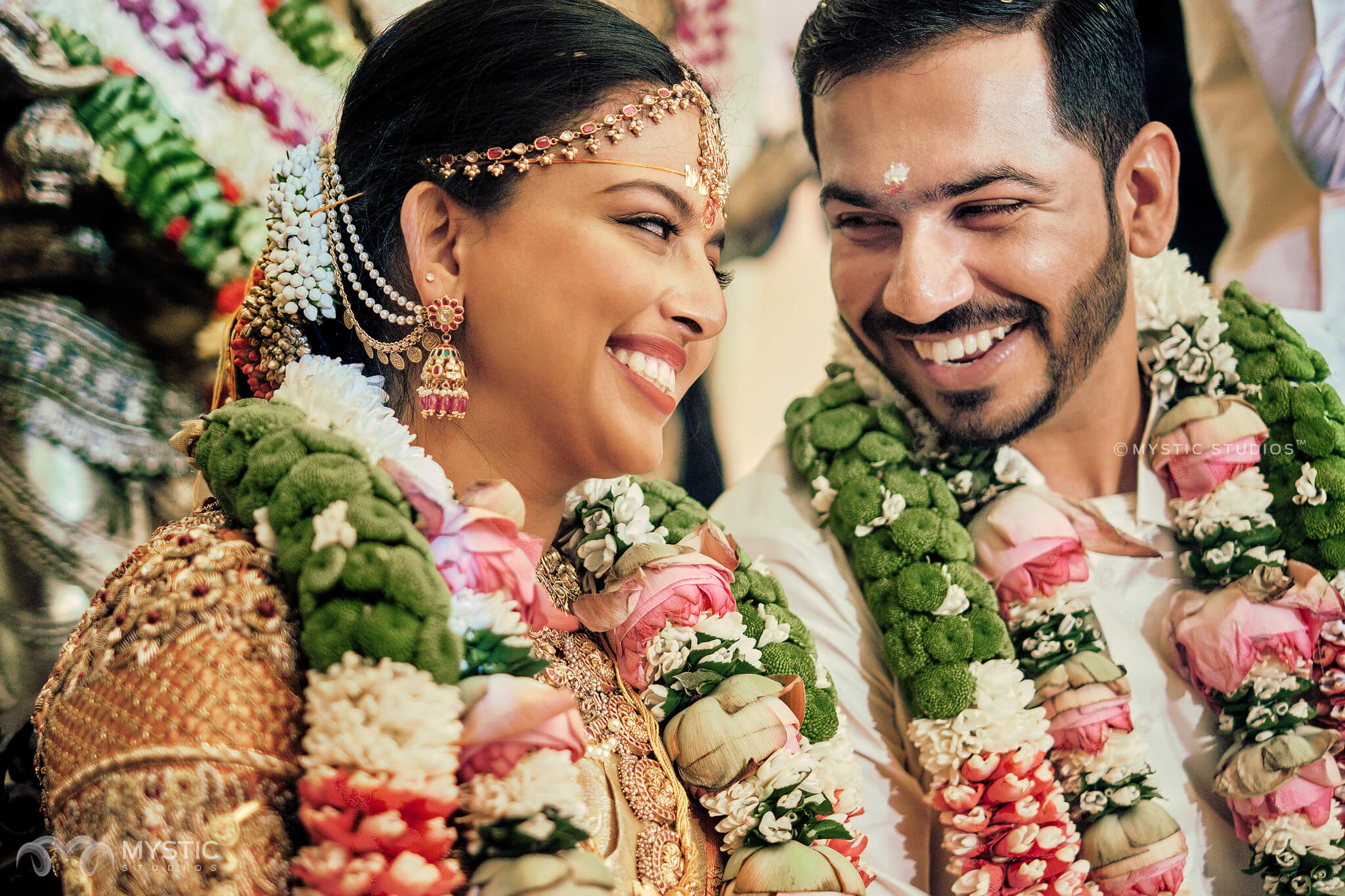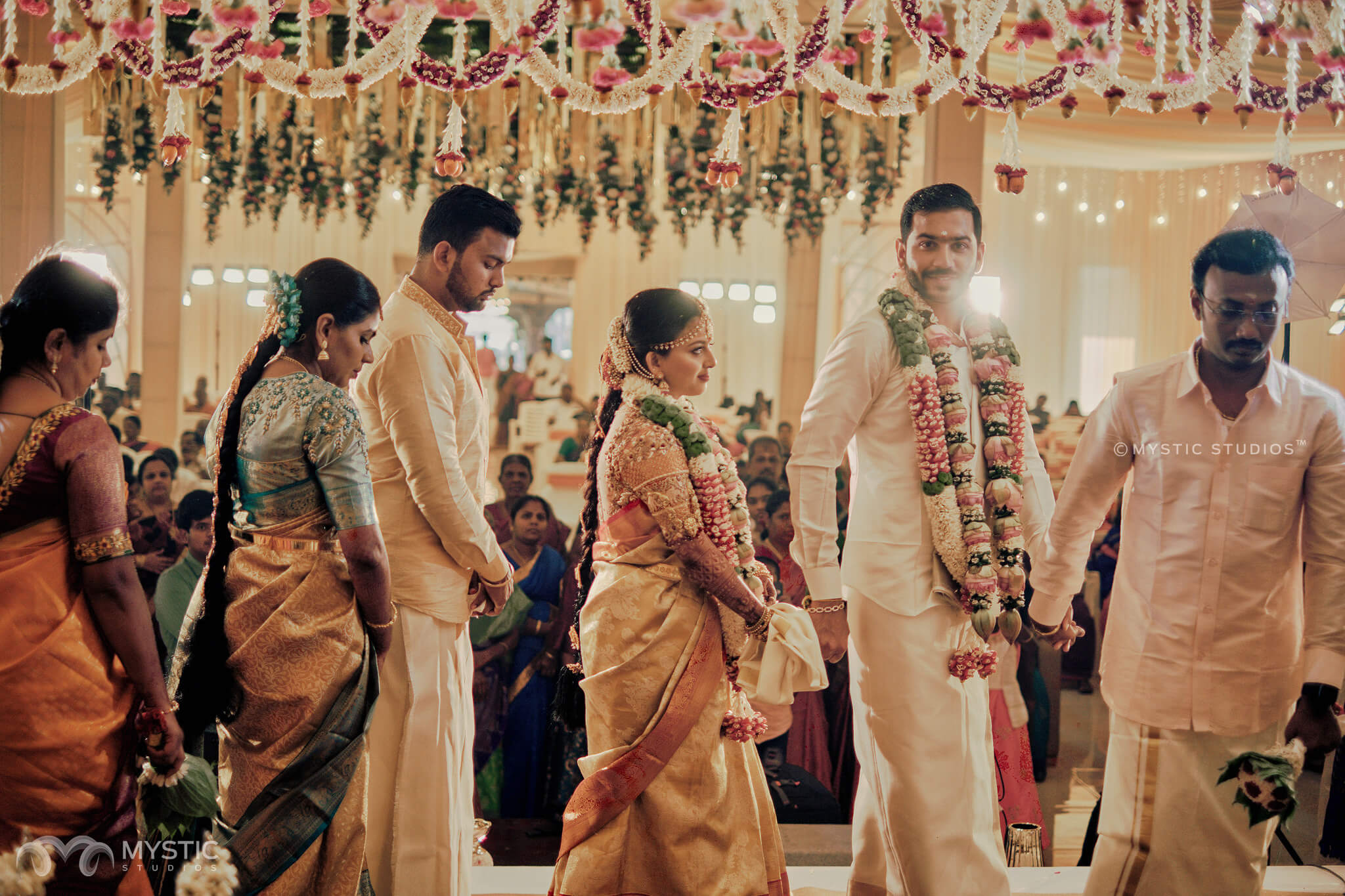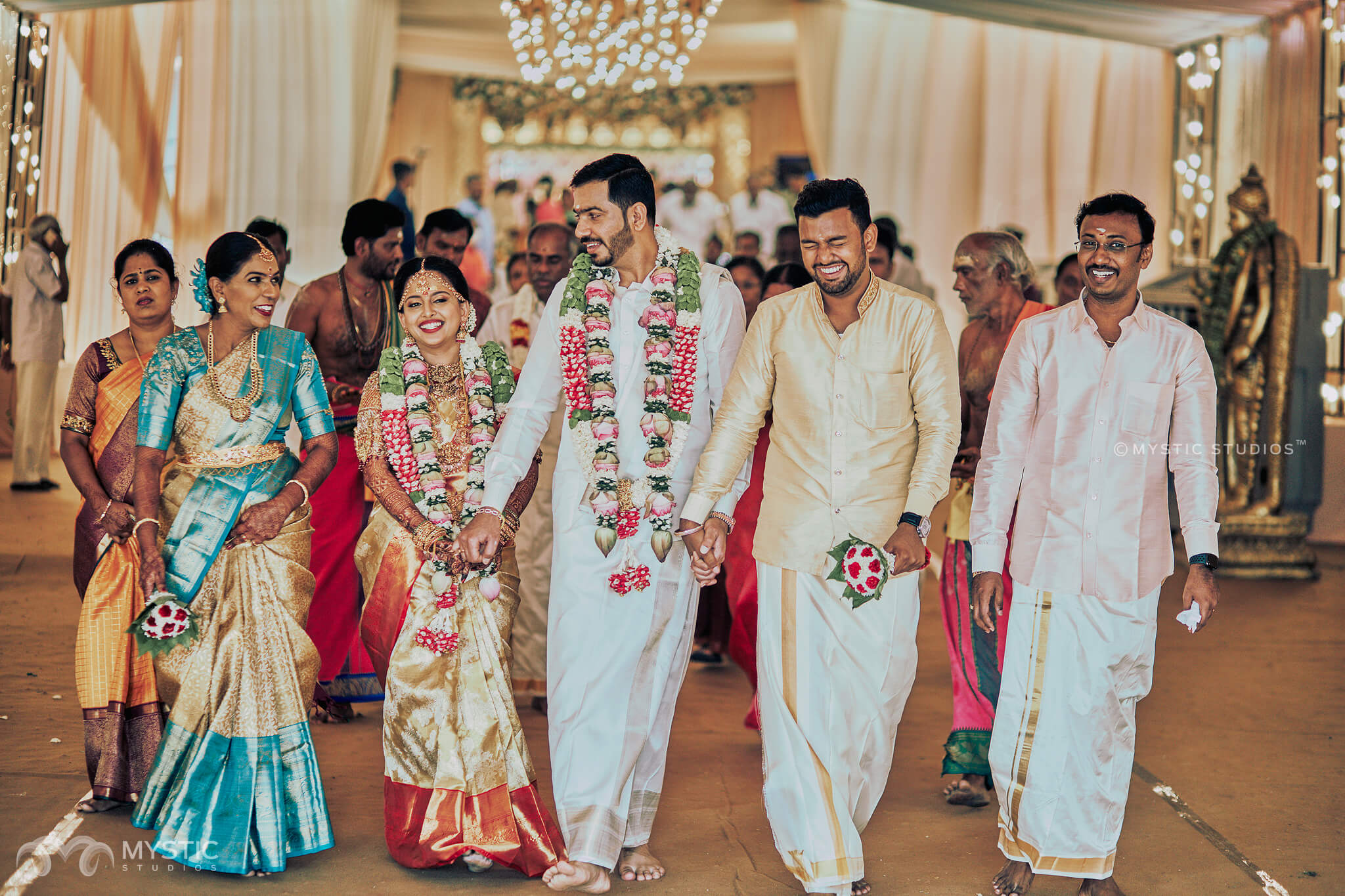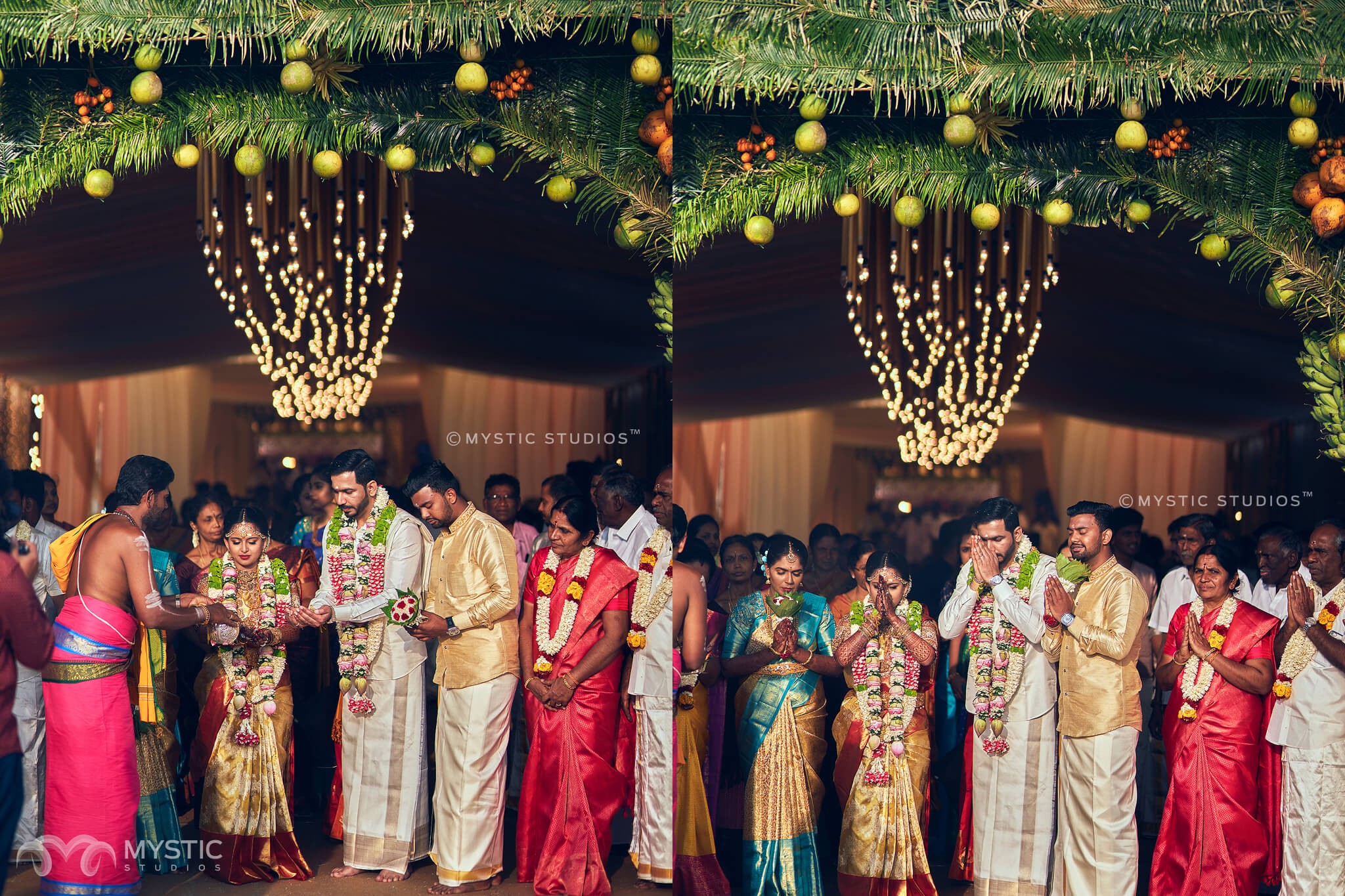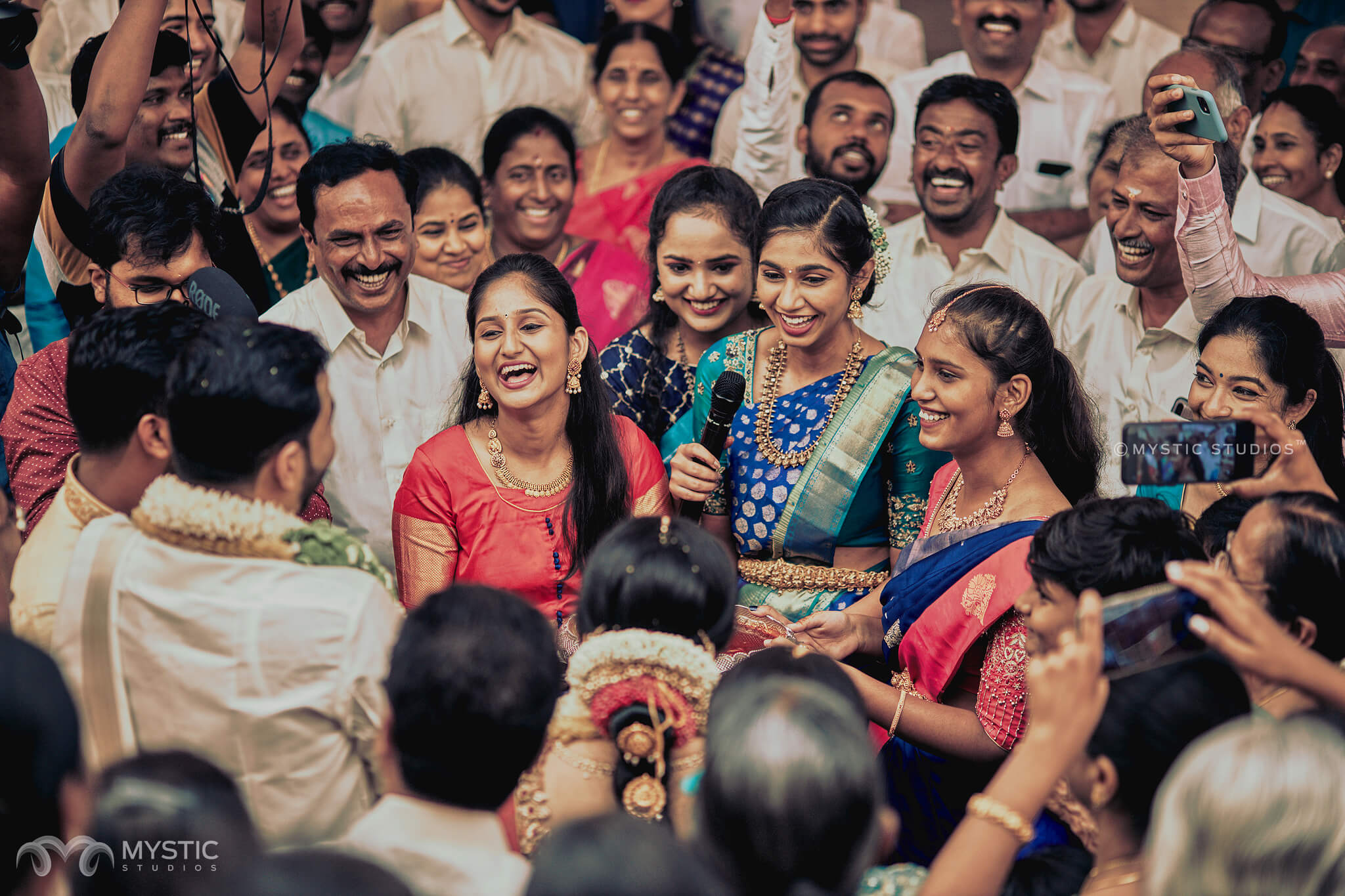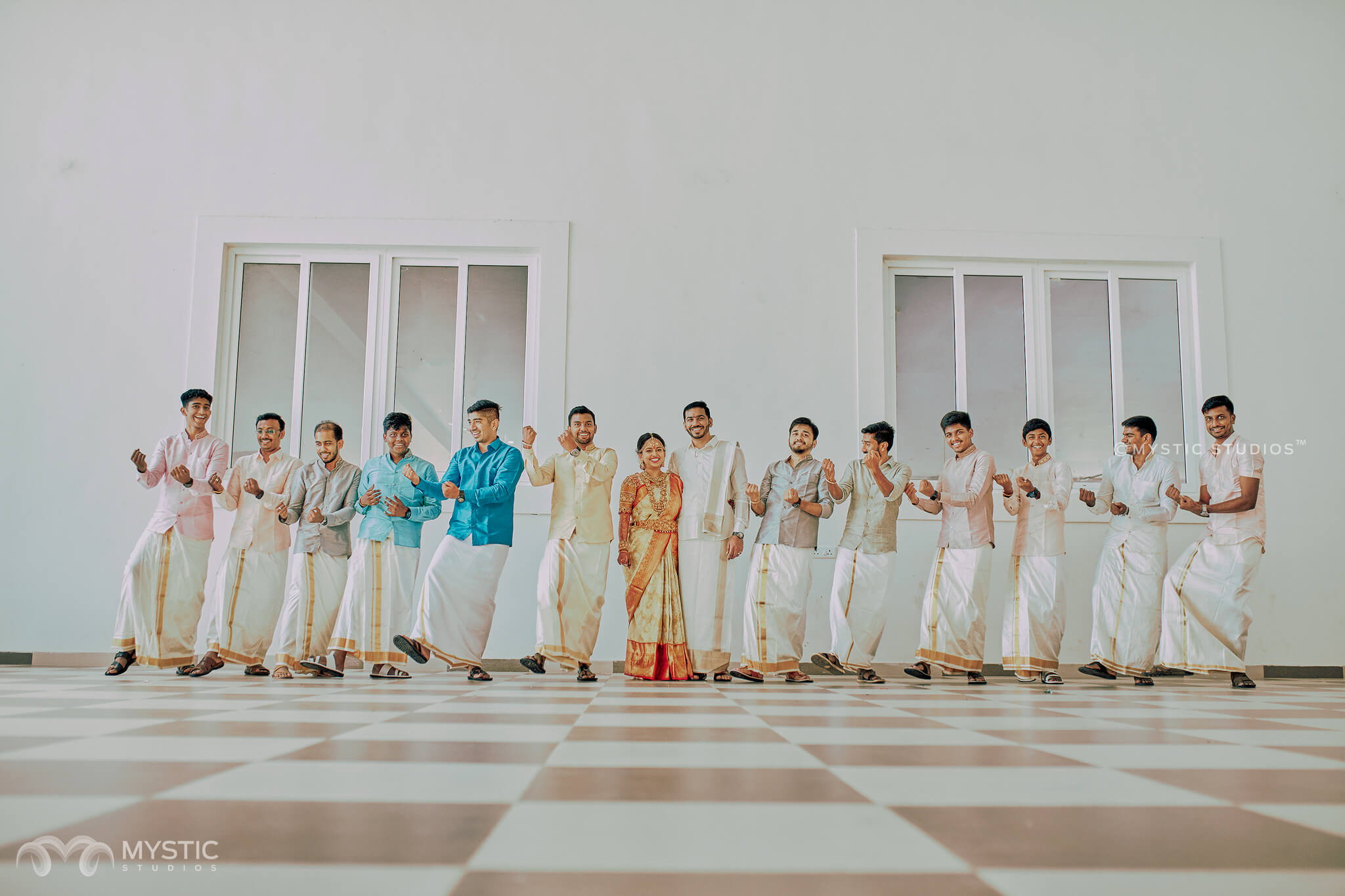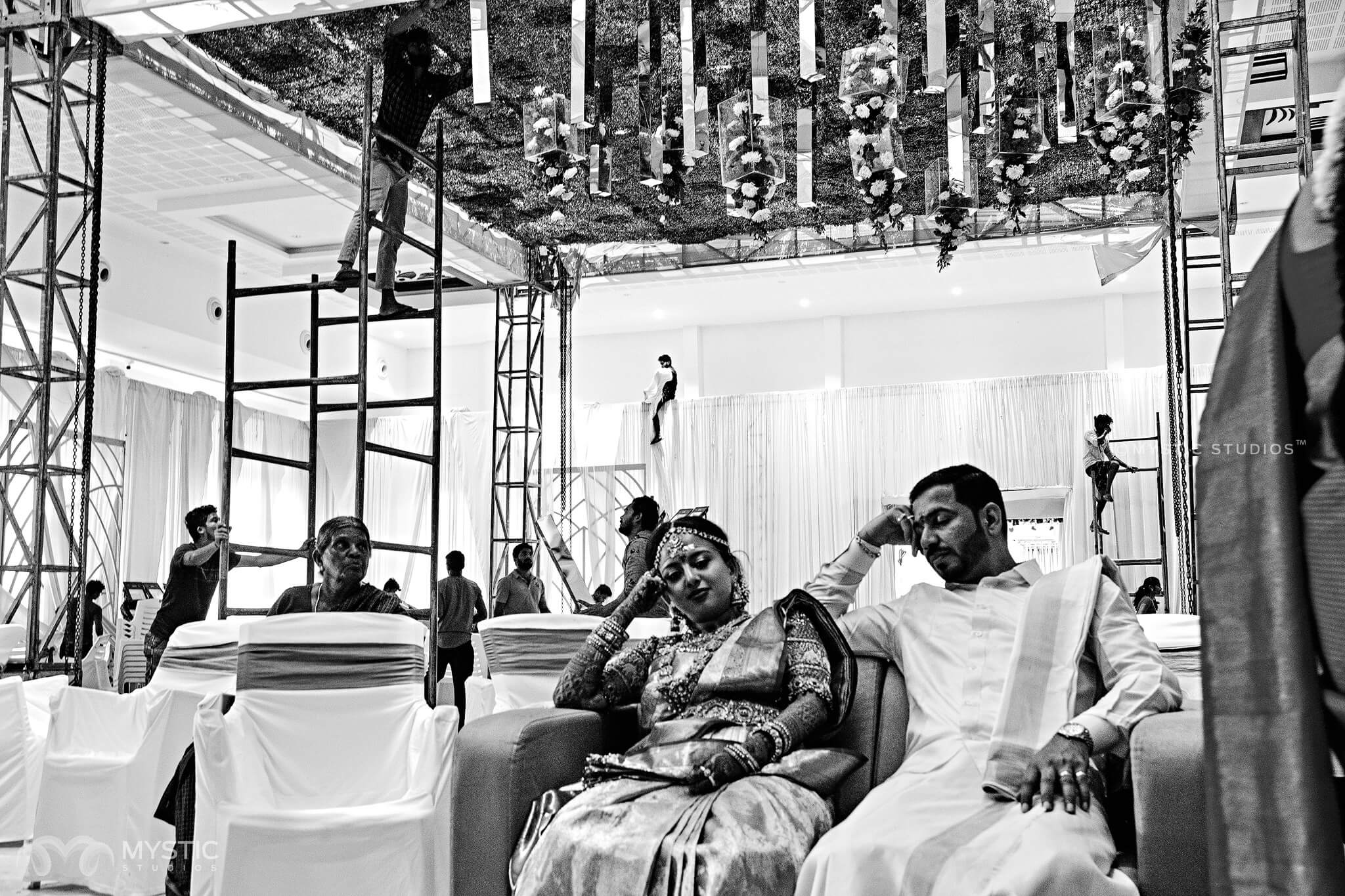 Having shot 750+ weddings all over India and few in Singapore,Dubai,US and London, Mystic Studios is one the artistic wedding photography company in Chennai and Coimbatore.If you enjoyed this post, we would be very grateful if you'd help it spread to a friend. Sharing is caring. Spread Love. And don't forget to check our other works by clicking here.